April 23, 2015
Kejriwal effigies burnt at farmer suicide protest rally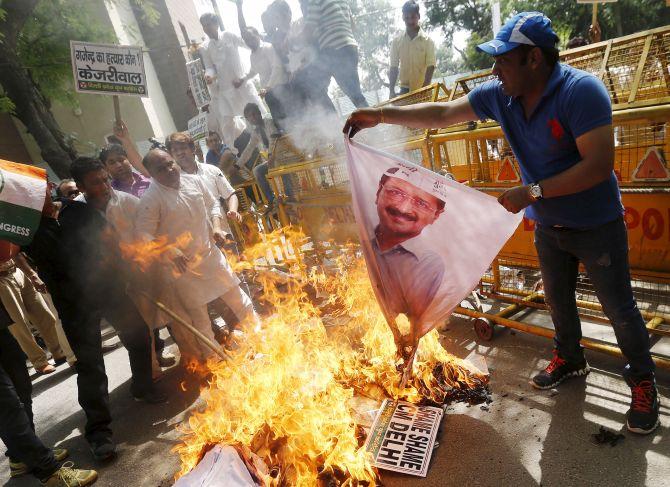 Youth Congress and BJP workers staged protests in Delhi a day after a farmer committed suicide at an AAP rally.
PHOTOS: How crooks got away with London's Rs 569 crore heist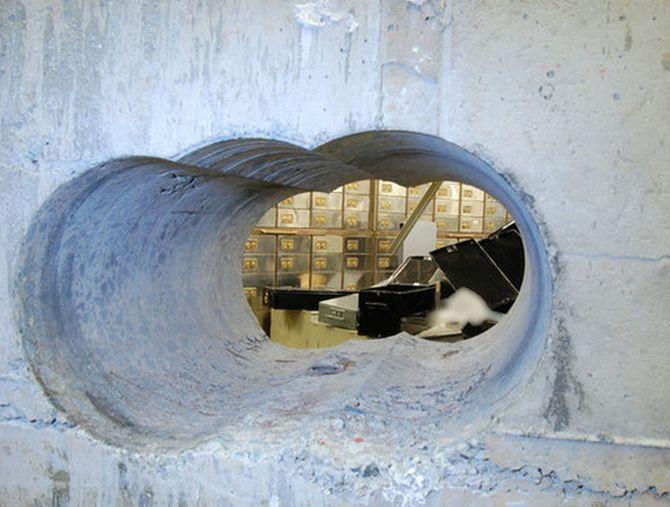 Photographs released by the London police show how the gang neatly tunnelled into the vault through concrete walls to ransack 72 security boxes over the Easter weekend.
April 22, 2015
Modi has betrayed farmers, his govt works for the super-rich: Kejriwal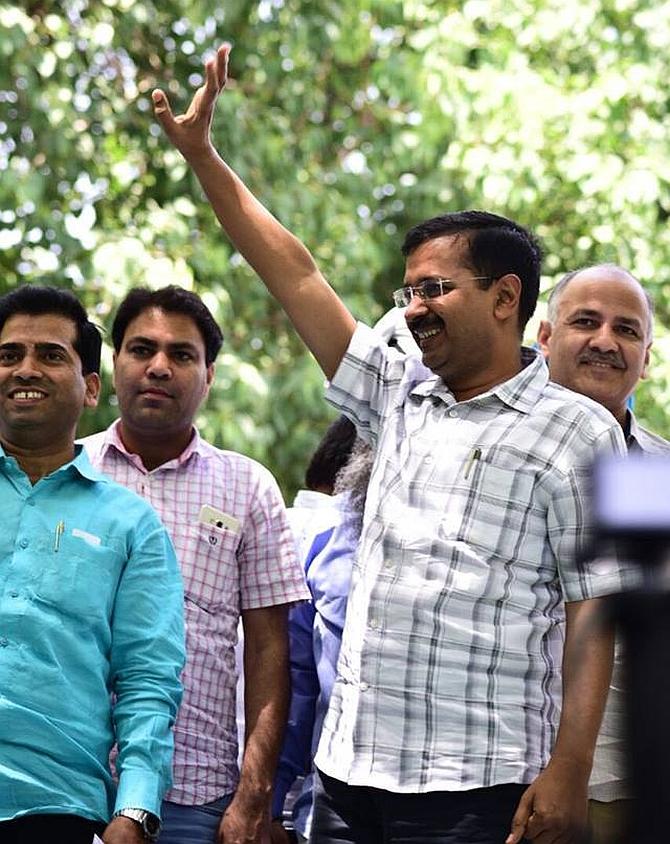 Delhi Chief Minister Arvind Kejriwal on Wednesday trained guns on the Narendra Modi government, charging that the country's farmers were being led to a suicide by an administration that is only interested in stealing their land.
April 21, 2015
Any day now! Wait for Britain's royal baby is on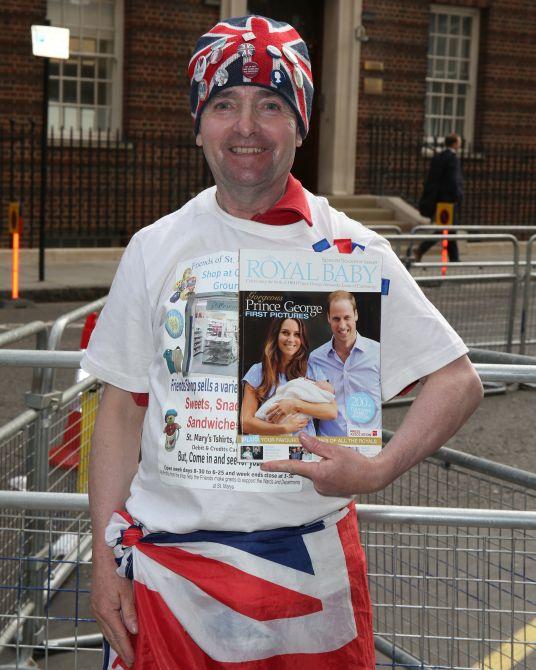 As the due date of Britain's royal baby number two looms near, fans have gathered outside Lindo Wing at St Mary's Hospital.
WTF News: It's Weird, True and Funny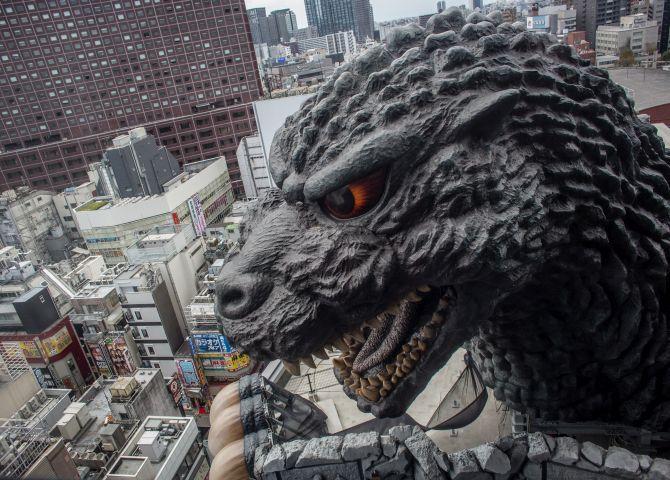 Here's your weekly dose of stories that are weird, true and funny!
And the world's most influential leaders are...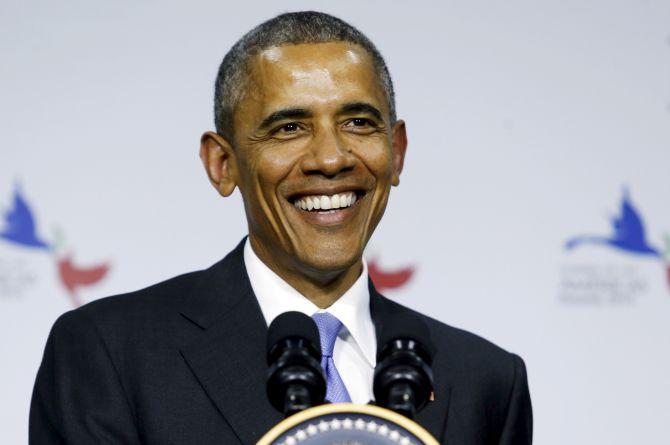 We take a look at Time magazines top world leaders.
April 18, 2015
Back to the grind: Rahul meets farmers ahead of big comeback rally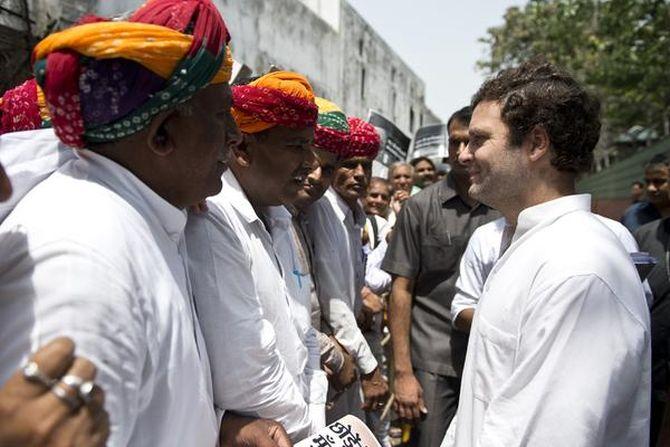 Congress vice president Rahul Gandhi was back in action on Saturday after he met farmers over land bill in Delhi, a day before the party's big kisan rally.
Violence breaks out in Kashmir protests; youth killed in firing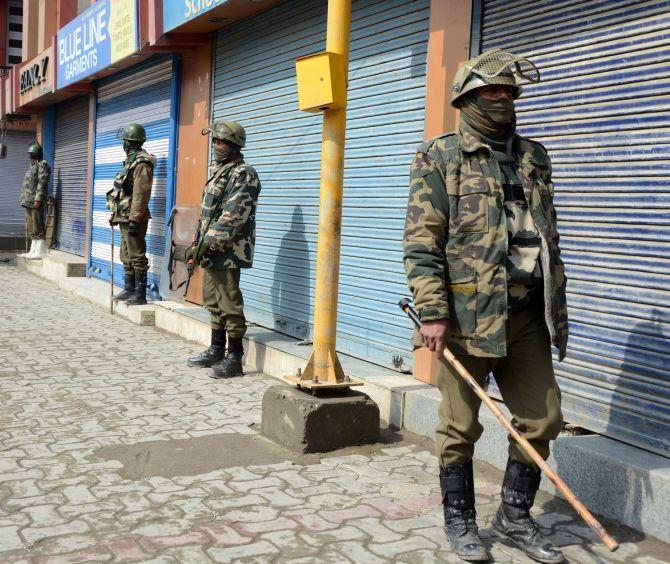 A young man was killed and two others injured in firing by the Central Reserve Police Force on Saturday during protests in Budgam district of Jammu and Kashmir where a strike has been called by the hardline Hurriyat faction against the killing of two youths in Tral earlier this week.
April 17, 2015
Barriers have turned into bridges, says PM Modi in Canada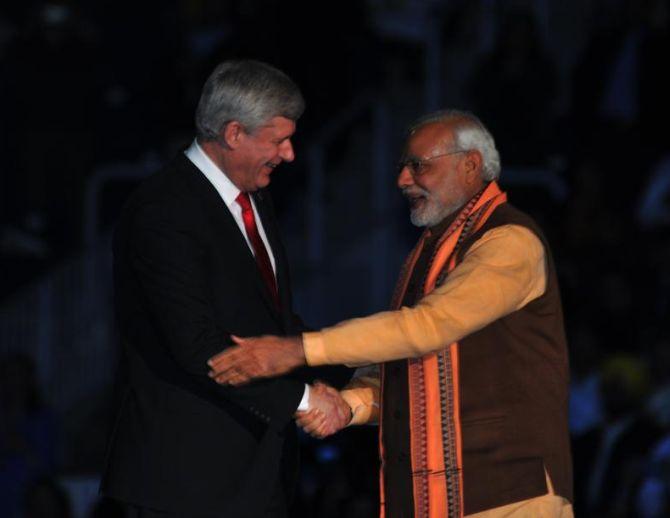 Winding up his visit to Canada, Prime Minister Narendra Modi said it was a historic trip that will herald a new era of cooperation between the two countries.
April 16, 2015
Alam, Geelani effigies burnt, 'arrest them' chants break out in Jammu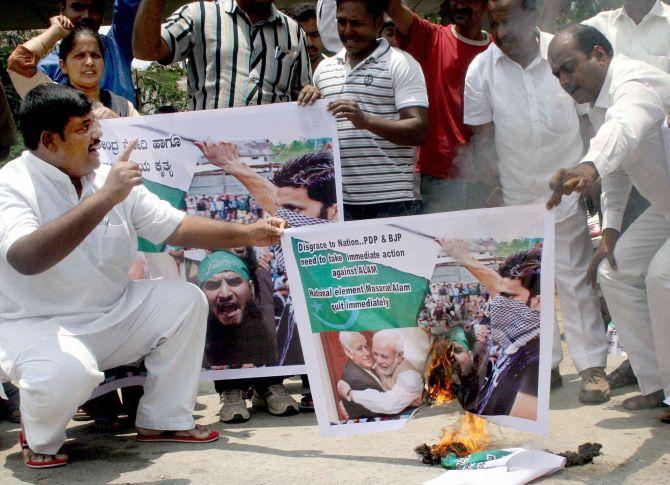 Protests broke out in several areas in Jammu on Thursday against raising of Pakistani flags and pro-Pakistan slogans at the rally held by separatist leaders in Srinagar on Wednesday.
April 15, 2015
Gone girls: A year on, world remembers #Bringbackourgirls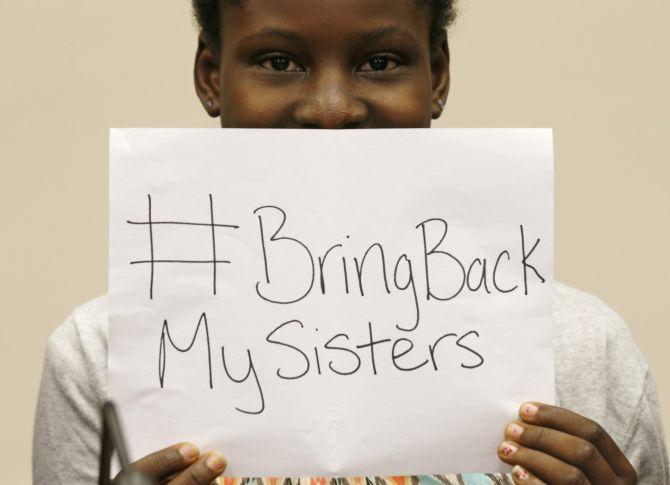 It has been a year since Islamic militant group Boko Haram abducted 276 teenage girls from their school dormitories in northeastern Nigeria.
April 14, 2015
She defied every Afghan who didn't want to see her fly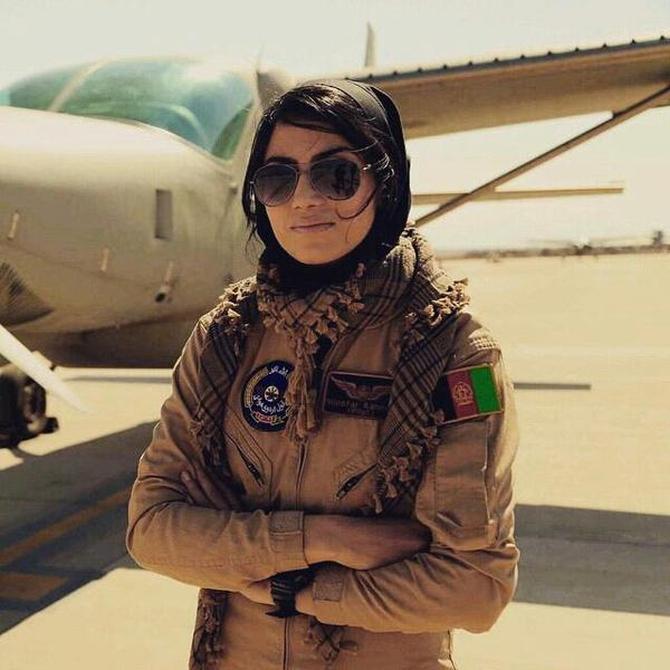 Rahmani is today an International Women of Courage Award recipient for her determination to become a military pilot and face day-to-day threats and challenges from people who disapproved of her career and ambition.
PHOTOS: Sultans of bling: Brunei prince weds in glitter & gold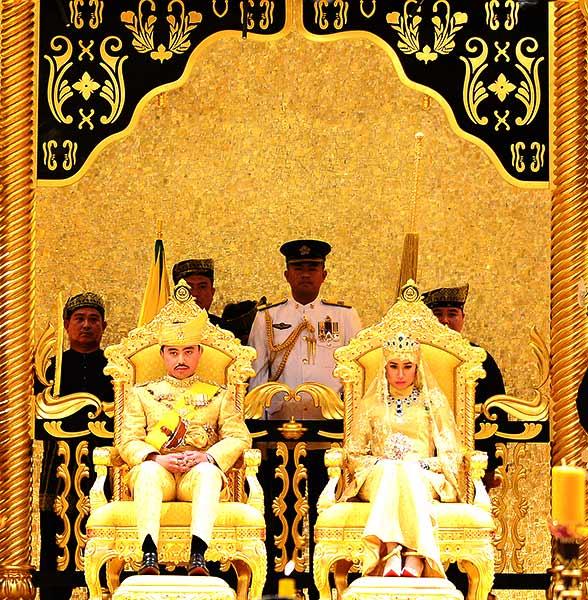 It was a wedding that redefined opulence. Prince Abdul Malik, son of the Sultan of Brunei -- one of the wealthiest men on the planet -- on Sunday married former systems data analyst Dayangku Raabi'atul 'Adawiyyah Pengiran Haji Bolkiah in a spectacular ceremony at the monarch's 1,788-room palace in Brunei's capital.
April 13, 2015
Modi takes chai pe charcha to Germany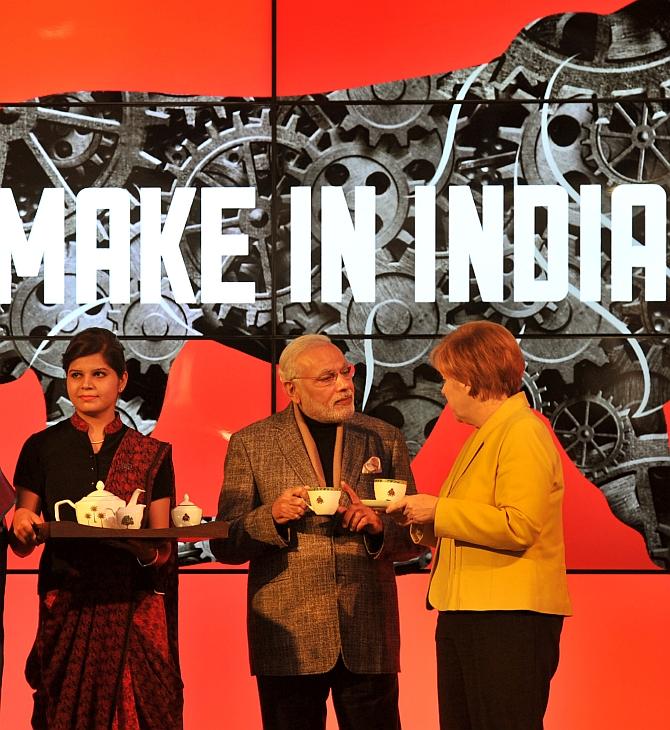 Best moments from PM Narendra Modi's trip to Germany.
Ready for Hillary: She drives around in Scooby, has a belly laugh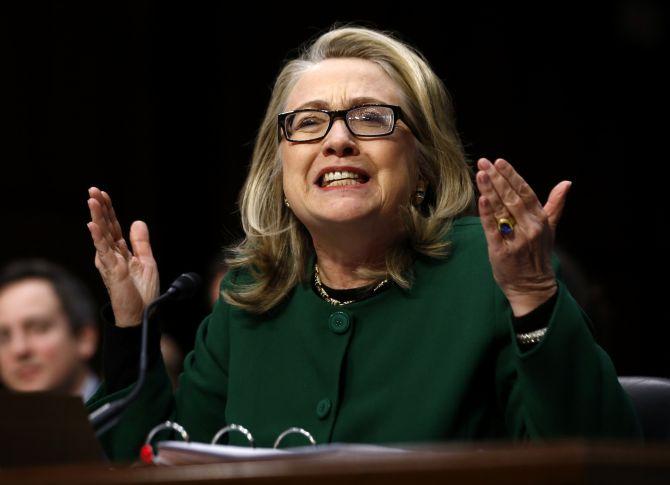 Rediff.com gathers digs deep, to bring you interesting facts about the Democrat and the former White House First Lady.
Modi's op-ed in German newspaper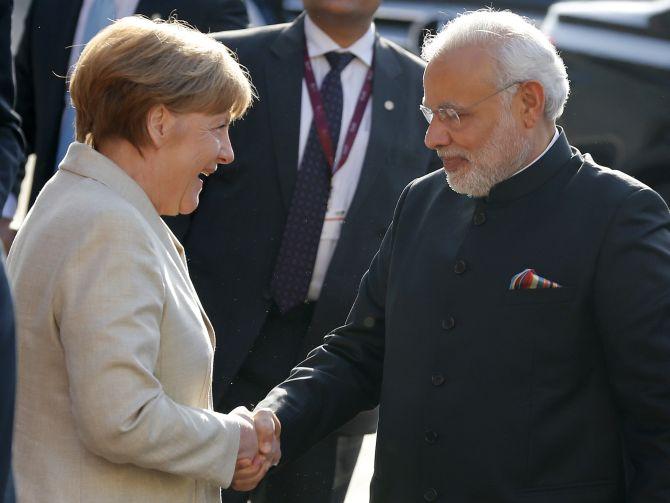 Prime Minster Narendra Modi's op-ed in the German daily Frankfurter Allgemeines talks about development, New Age India and his 'Make in India' campaign. Here's the complete text of the column.
Meet Pakistan's first female auto driver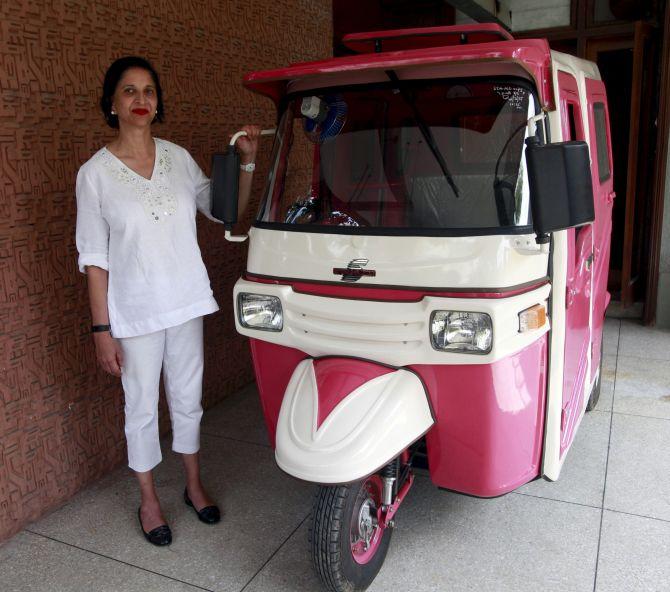 Zara Aslam, an environmentalist did something that very few would dream of. She began her own all-female auto service
Hillary Clinton announces, 'I'm running for president'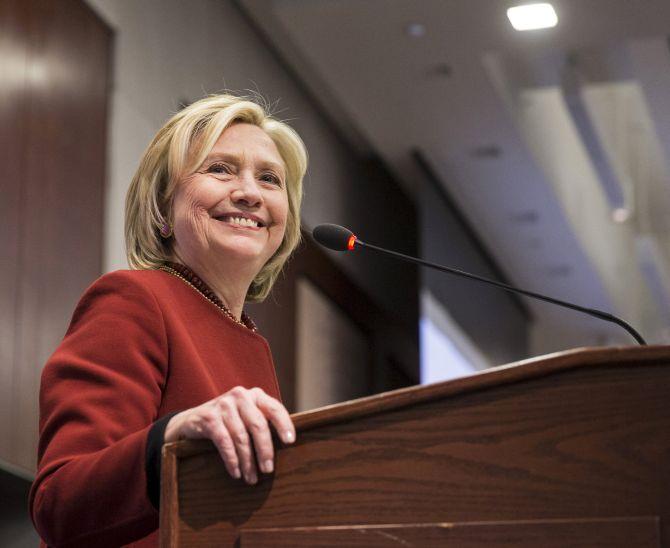 Former Secretary of State Hillary Clinton announced her United States presidential bid, emerging as one of the top contenders for the Democratic Party nomination as she once again seeks to become America's first woman president.
18 INTERESTING photos from around the world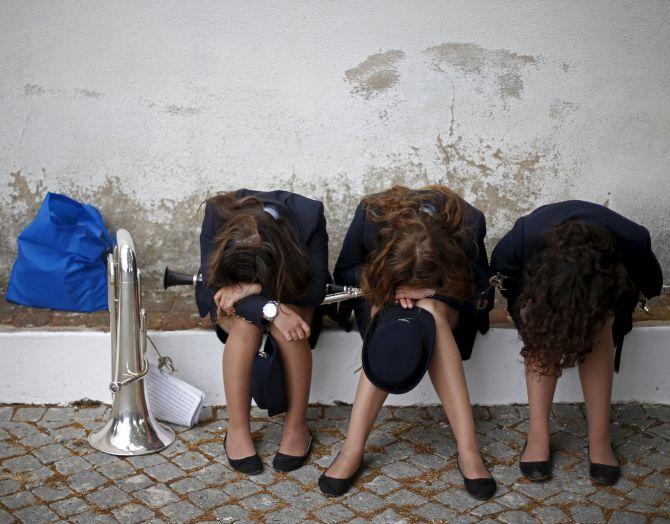 A round-up of our favourite photographs of the week gone by.
April 11, 2015
Bonjour Modi! Best moments from PM's France visit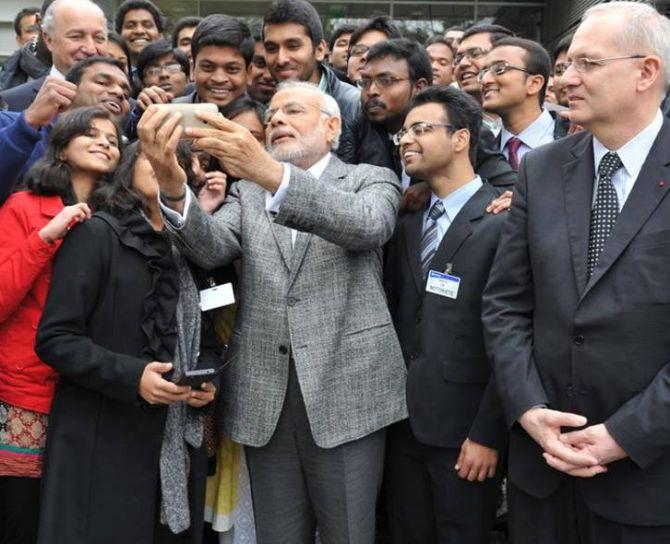 Top moments from PM Modi's France visit
April 10, 2015
WTF News: It's Weird, True and Funny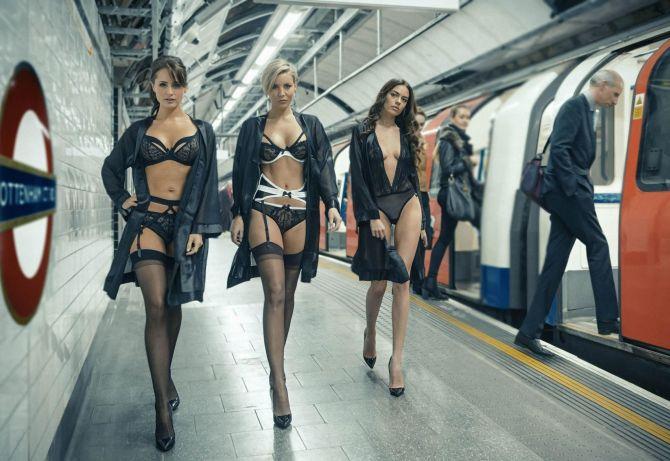 This week's digest of stories that are weird, true and funny.
April 09, 2015
Sena launches 'vada, misal' protest against Shobhaa De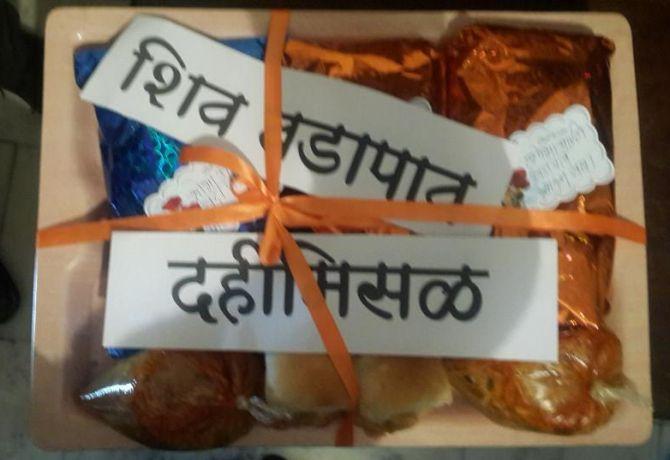 Shobhaa De's remarks are an insult to Maharashtra, Marathi language and culture, said Sena's Sanjay Raut.
World's best PHOTOS taken using cellphones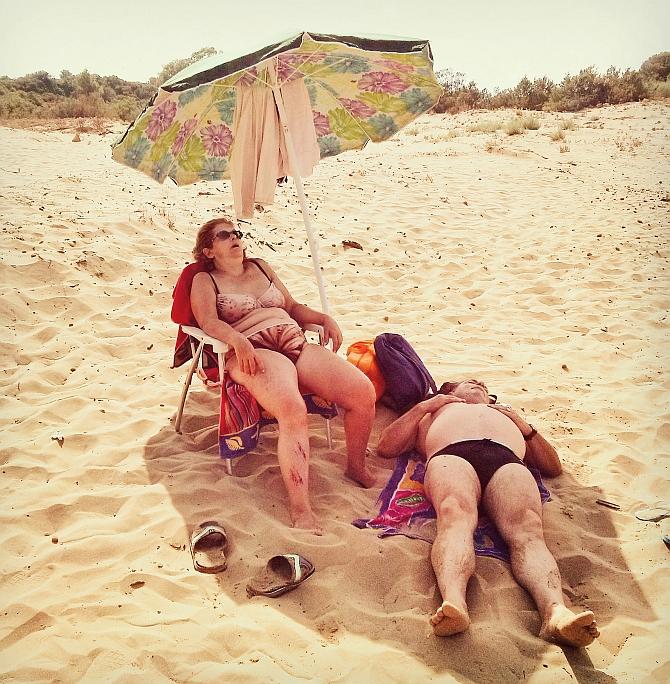 Sony World Photography Awards recently announced the winners of its first-ever mobile phone photography category.
POWER selfies: Top politicos show you how it's done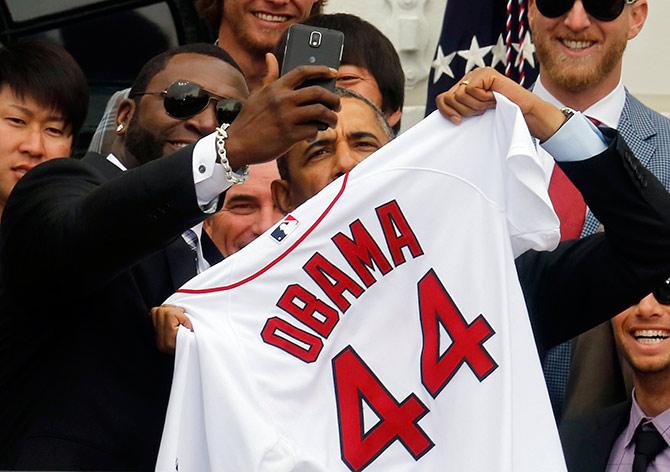 Rediff.com has compiled a few photographs to show you the kind of selfies our world leaders have taken a fancy to. Different strokes for different folks, eh?
April 08, 2015
PHOTOS: Amitabh, Prince Aga Khan receive Padma Vibhushan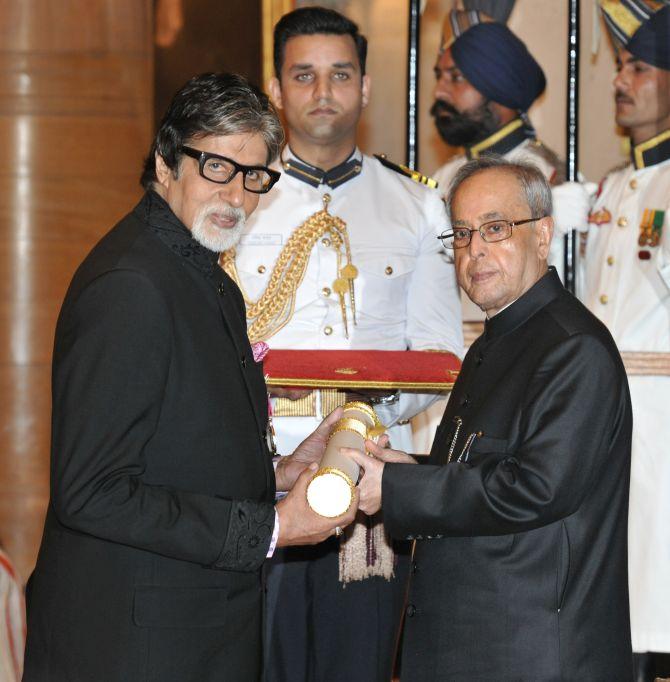 Bollywood megastar Amitabh Bachchan and Prince Karim Aga Khan were among the eminent personalities awarded the Padma Vibhushan, country's second highest civilian honour, by President Pranab Mukherjee in New Delhi on Wednesday.
India to end air evacuation from Yemen on high note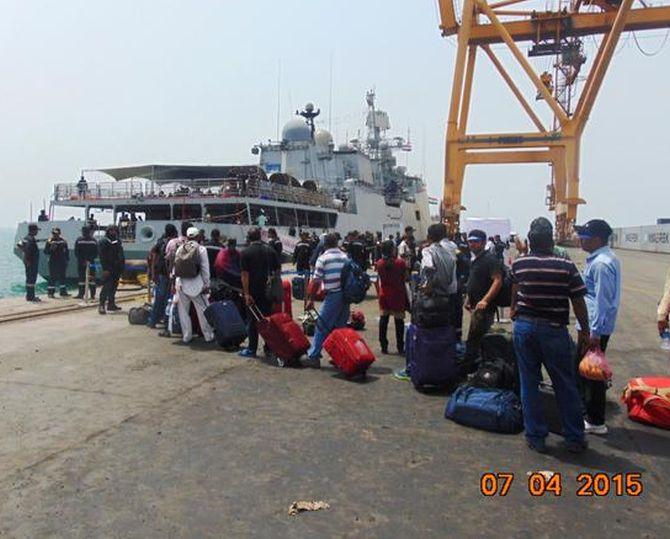 The Indian Navy has done the impossible. Amidst heavy firing and war-like conditions, they have been able to evacuate 4,000 Indians from the strife-stricken country.
April 07, 2015
Heard of these bizarre Indian village myths?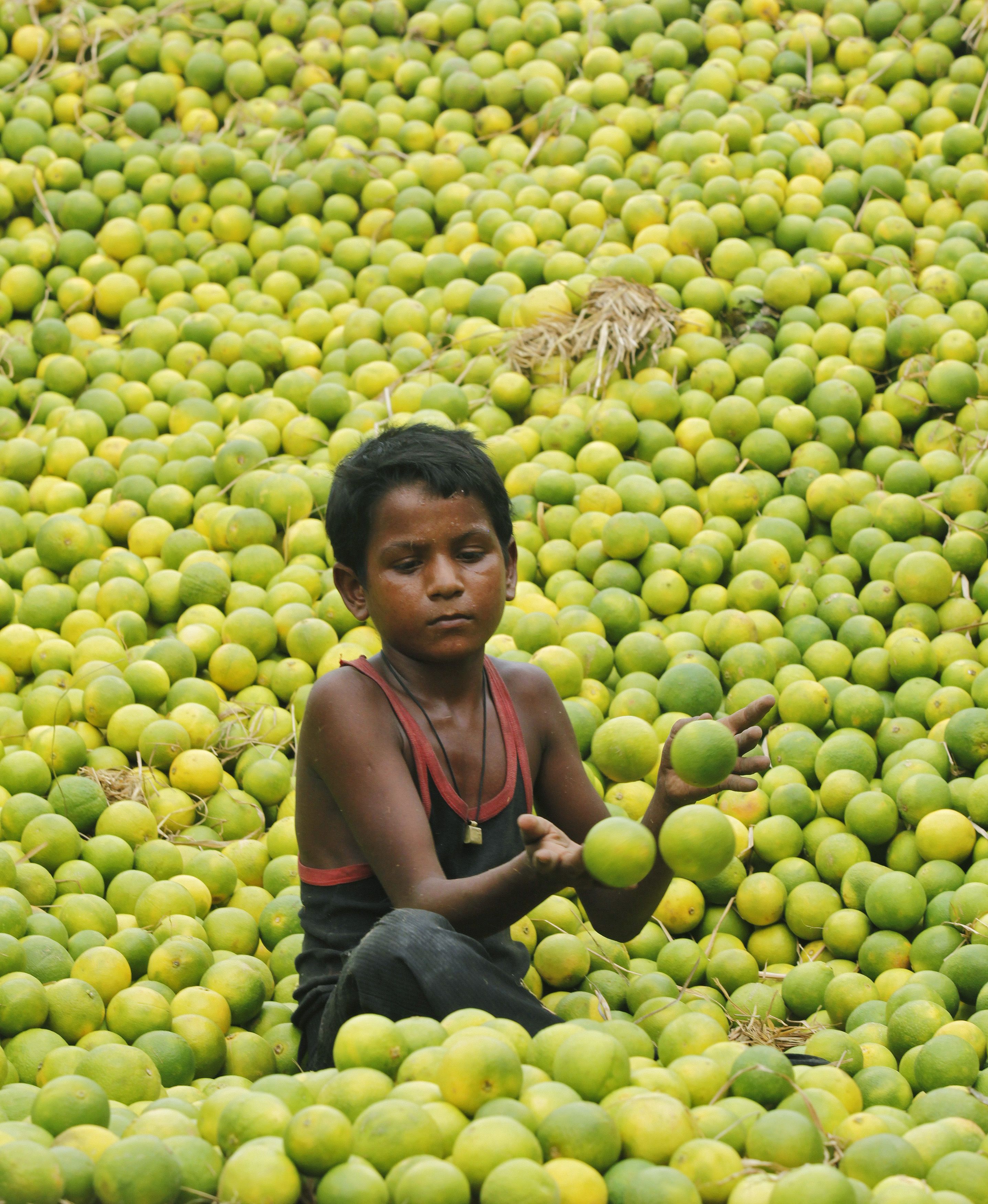 A country as diverse as India has some of the strangest rituals and traditions. From bizarre ways to cure illnesses to an unusual matrimony to please the rain gods...the things people do here must be seen to be believed.
April 06, 2015
BEST moments from the week gone by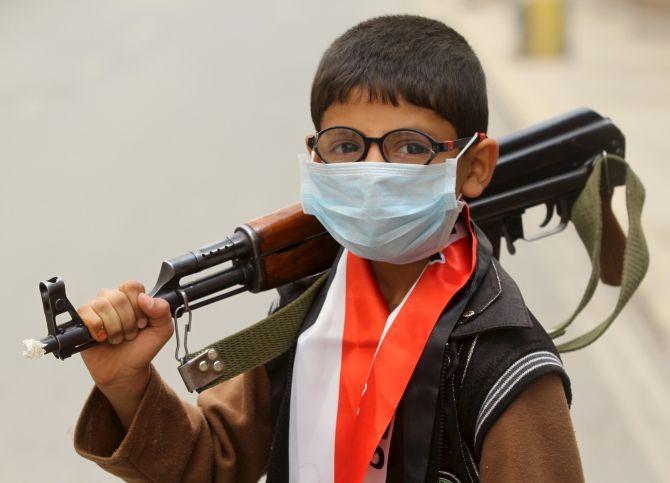 12 images from events that shaped the world in the week that was.
March 31, 2015
Woof! 'Robodog' Brutus learns to walk on artificial limbs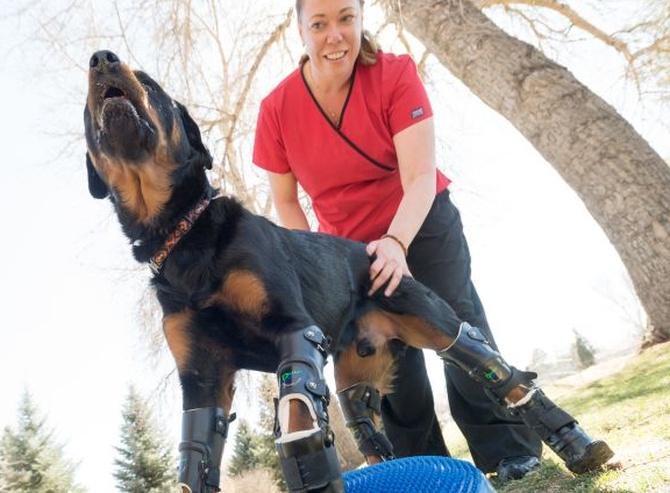 A two-year-old canine quadruple amputee is amazingly back on his feet, becoming only the second dog ever known to have four prosthetic limbs.
The Leaning Tower moves to China!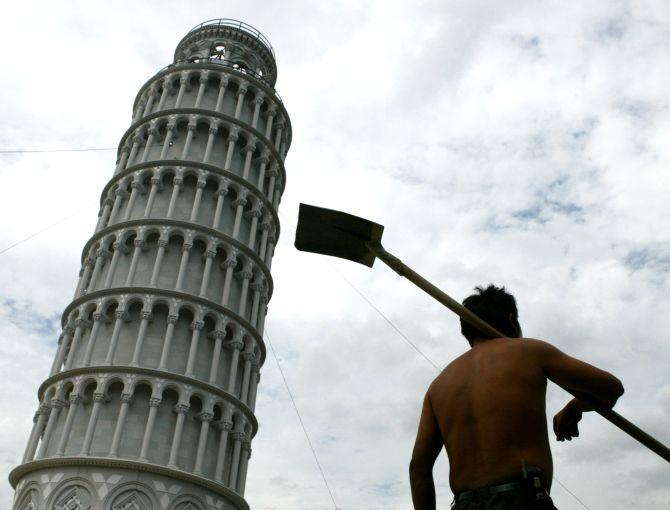 China brings the world to its doorstep with scale replicas of famous tourist destinations from across the world.
March 30, 2015
PHOTOS: The wettest March in 100 years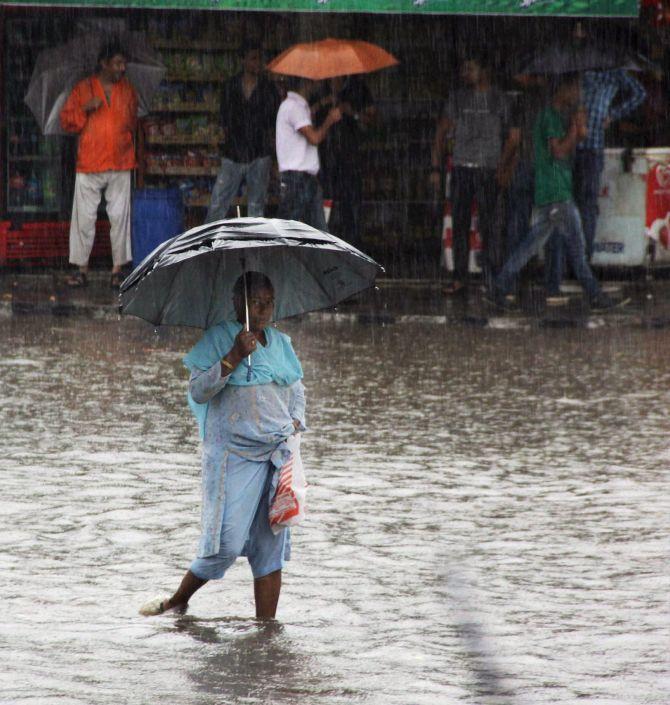 This month has been the "wettest" March in northern and central parts of the country in the past 100 years, the Indian Meteorological Department said on Sunday, and predicted more rains in the coming two weeks.
PHOTOS of the week that was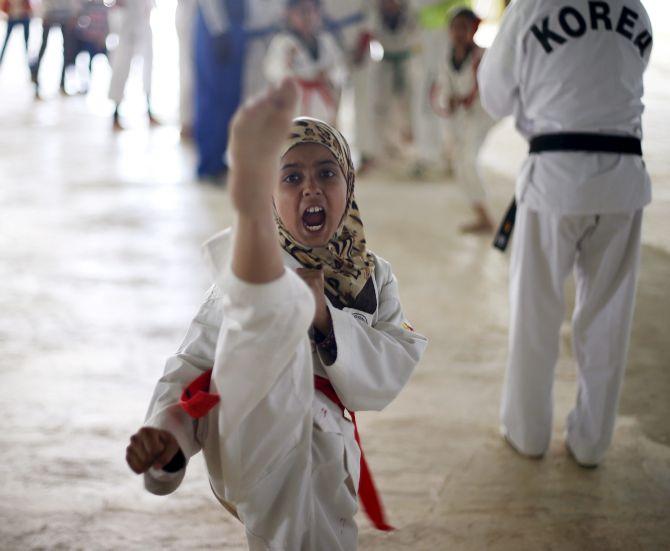 10 stunning moments from the week gone by
'Open the damn door': Germanwings captain's last words before the crash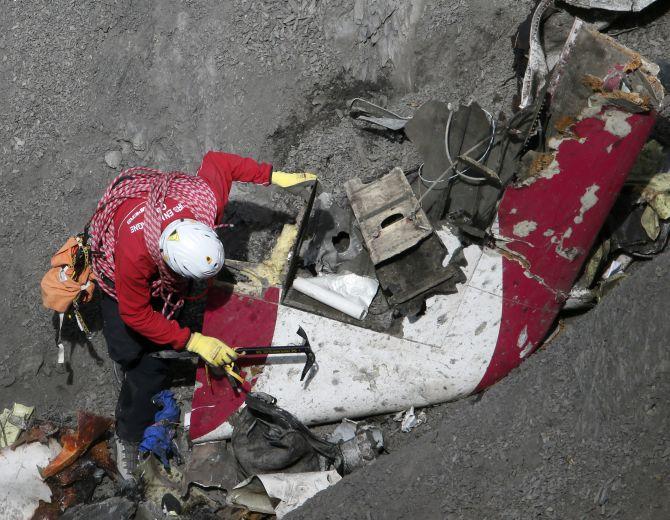 A leaked transcript of Flight 9525's final terrifying minutes reveal Captain Patrick Sondheimer's desperate attempts to stop Andreas Lubitz from apparently sending the plane into a death-dive killing himself and the 149 people aboard.
March 29, 2015
Heavy rains leaves Kashmir reeling, but no flood threat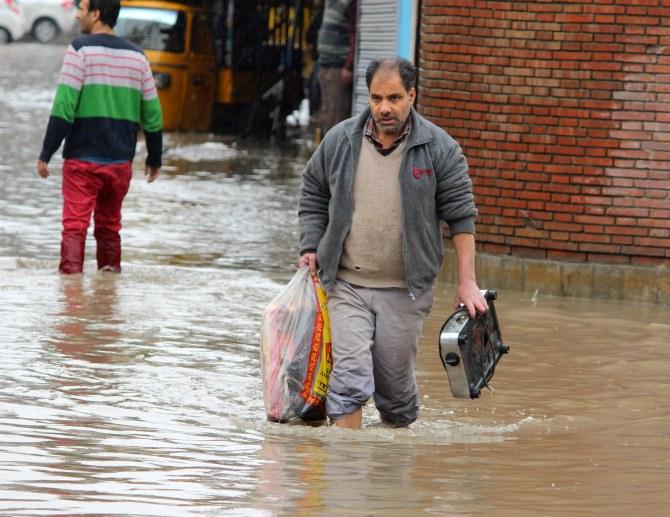 Incessant rains since Saturday evening have triggered panic and fears of fresh floods in Kashmir
March 28, 2015
India set to get a step closer to desi GPS with IRNSS-1D launch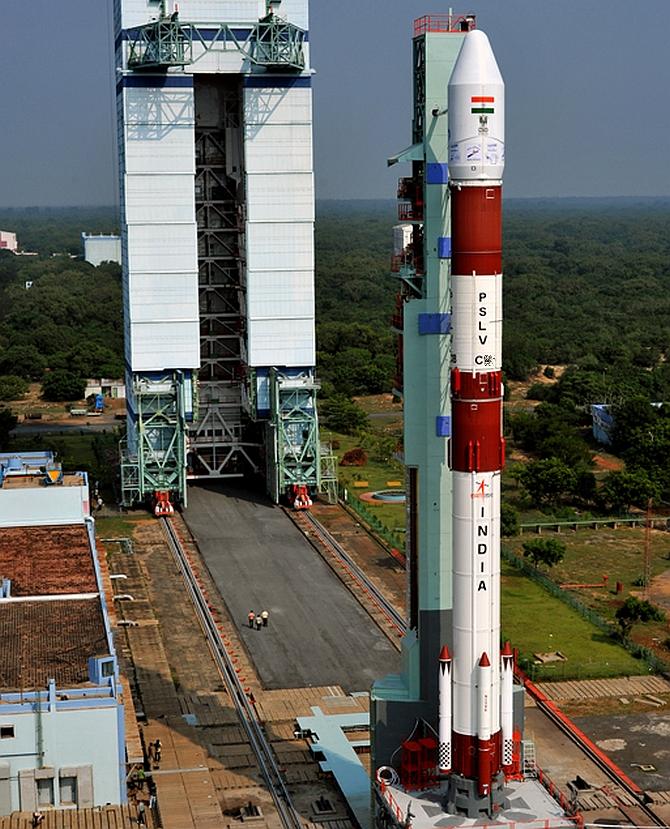 The stage is set for the launch of India's satellite IRNSS-1D on Saturday from Sriharikota onboard workhorse PSLV-C27 that would pave the way for the country's own navigation system on par with the GPS of United States.
March 27, 2015
Achche din: Modi, Satyarthi are 'world's greatest leaders'; Obama not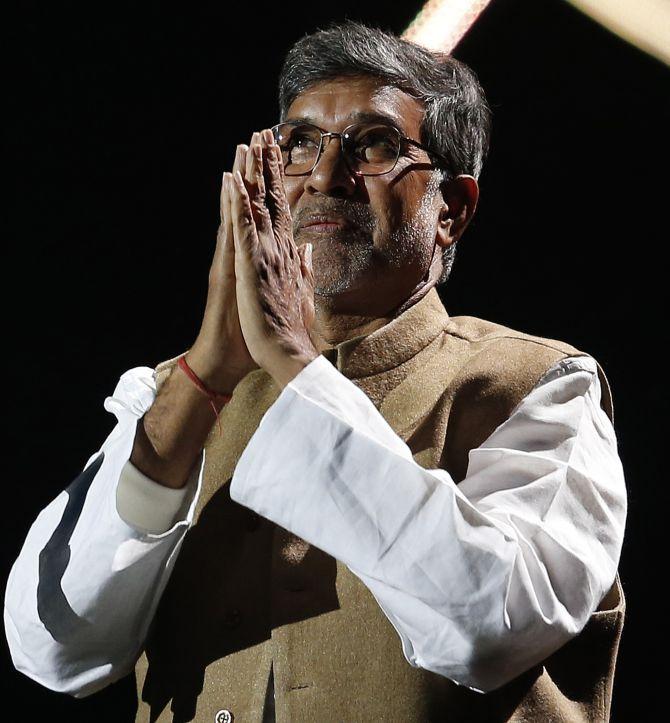 Modi is ranked fifth on the 2015 roster of 'World's Greatest Leaders' with Satyarthi coming in at the 28th spot.
WTF NEWS: It's Weird, True and Funny!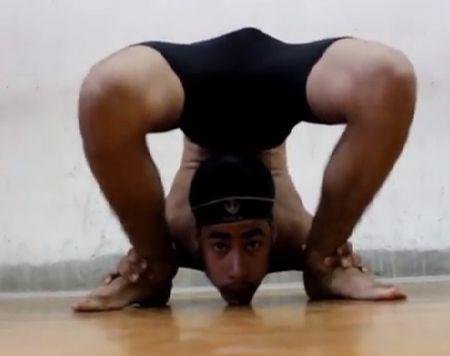 Here's this week of truly crazy and mad stories that will make you laugh.
Did split with girlfriend push Germanwings pilot to crash plane?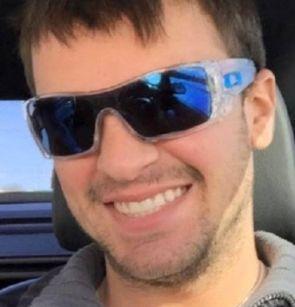 Andreas Lubitz, the co-pilot who deliberately crashed Flight 9525, was once suffering from depression; had confessed to 'burnout'
2 missing, 25 injured in massive explosion in New York building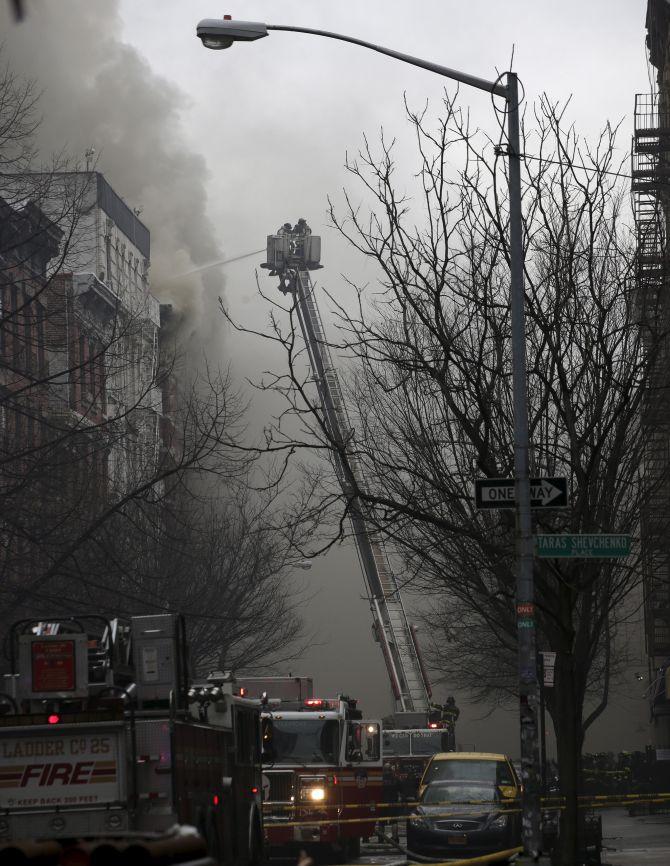 Two persons are still unaccounted for following a massive "gas-related" explosion that razed three buildings to the ground and left 25 injured, four of them critically.
Meet Syria's young soldiers of misfortune
With their childhood reduced to rubble in the ongoing strife, these kids are easy recruits for rebels and ISIS alike.
March 26, 2015
Germanwings pilot locked out of cockpit before crash: Report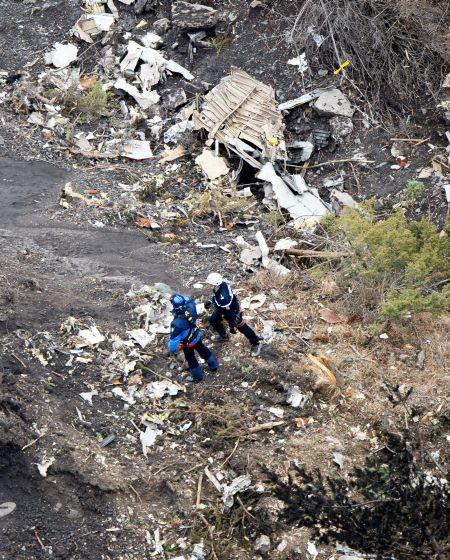 Evidence from a cockpit voice recorder, retrieved from the crash site in the French Alps, indicated that one pilot left the cockpit before the plane's descent and was unable to get back inside, The New York Times reports.
Mystery over Germanwings airbus crash deepens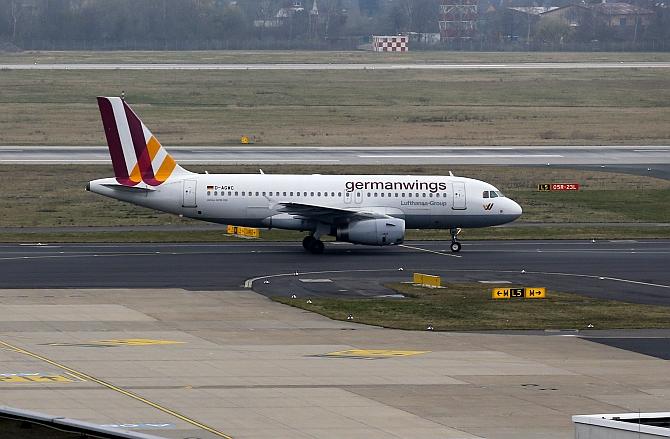 The story behind the horrific crash of the Lufthansa's Germanwings airbus that claimed the lives of 150 people onboard could take some more time to unravel.
March 24, 2015
6 deadliest air crashes in recent times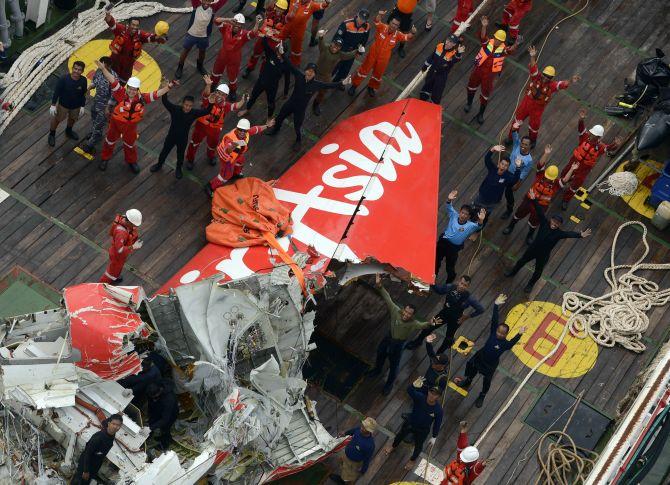 Rediff.com takes a look at the major aviation disasters of recent times.
When IT Act's Sec 66A was used to muzzle free speech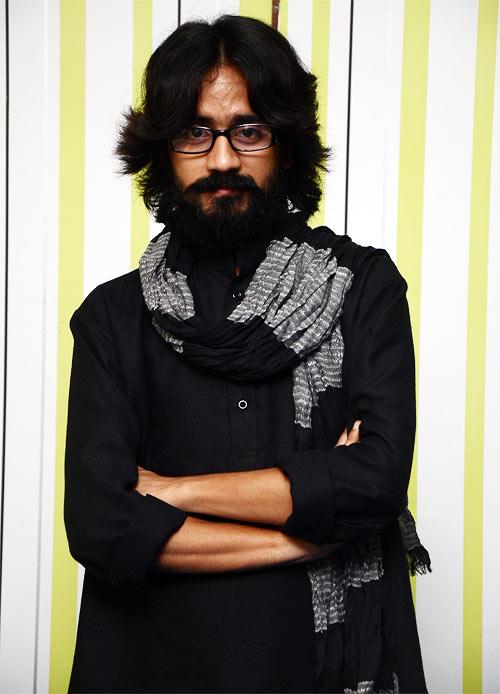 Before the Supreme Court struck down Sec 66A of the IT Act, it was used with devastating effect against anyone posting critical comments online.
This man's best friend is....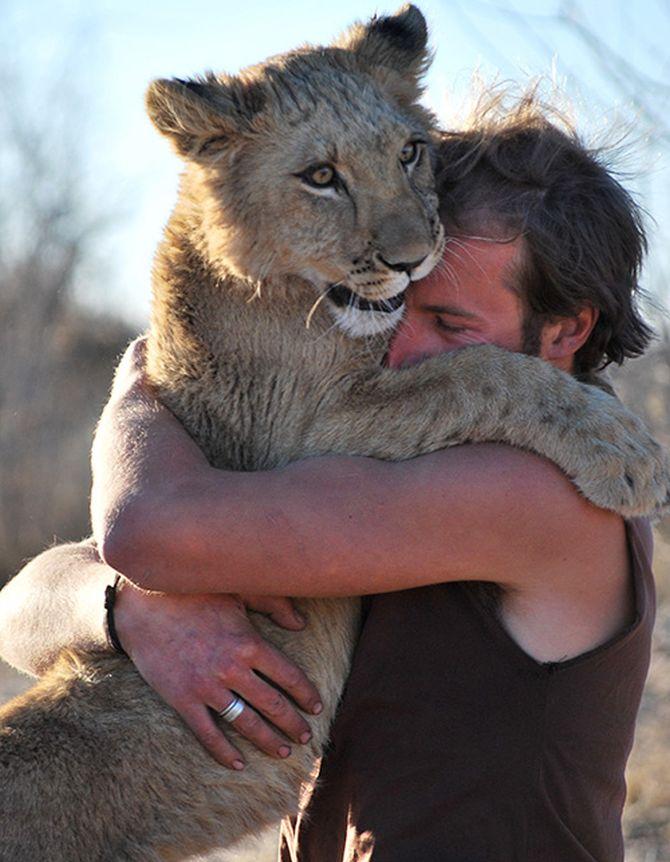 A lion hugging a human is definitely not something you see every day but for Valentin Gruener and Sirga the lion, it's their normal way to greet each other.
#BestPhotos: 15 top shots you will EVER see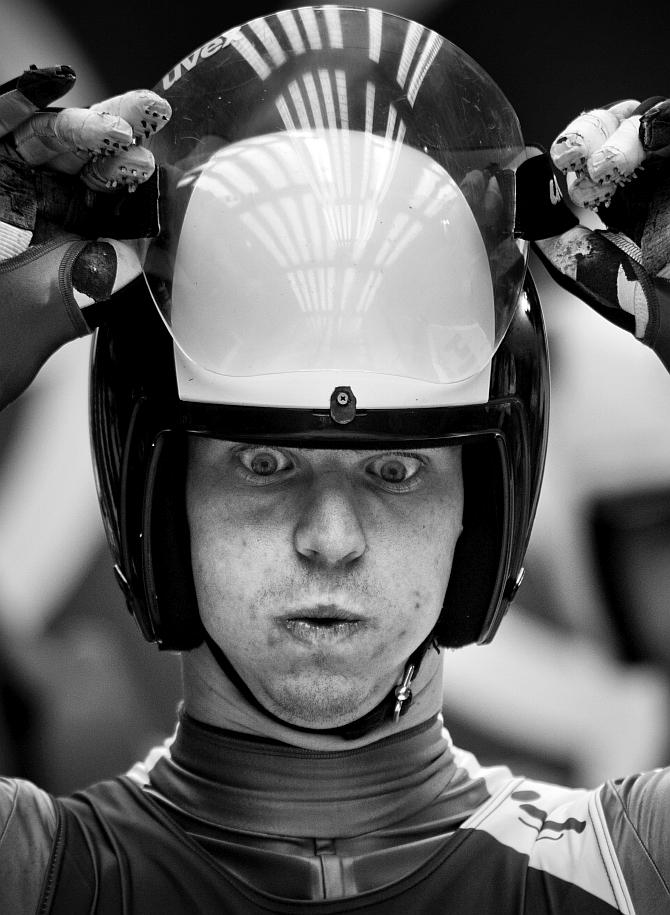 The 2015 edition of the Sony World Photography Awards, the world's biggest photography competition, has announced the shortlists.
March 23, 2015
On Pakistan Day, MoS Singh dines with separatists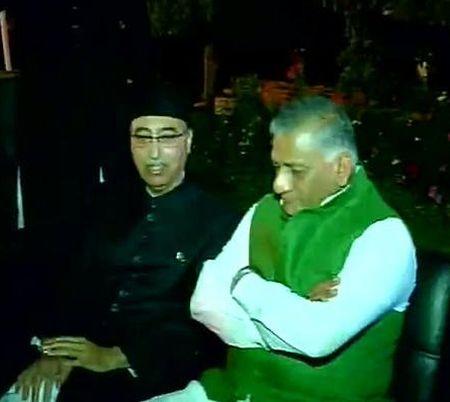 Minister of State for External Affairs Minister V K Singh on Monday represented the government at the Pakistan National Day reception.
Modi's tour de Punjab: PM pays homage to martyrs, visits Golden Temple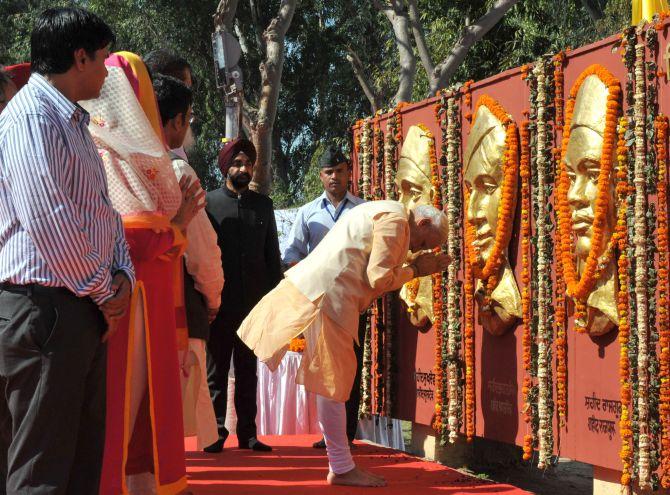 "On martyrdom day, I pay my respects to Bhagat Singh, Sukhdev and Rajguru who sacrificed their life for the nation," PM said in a statement.
The life and legacy of Lee Kuan Yew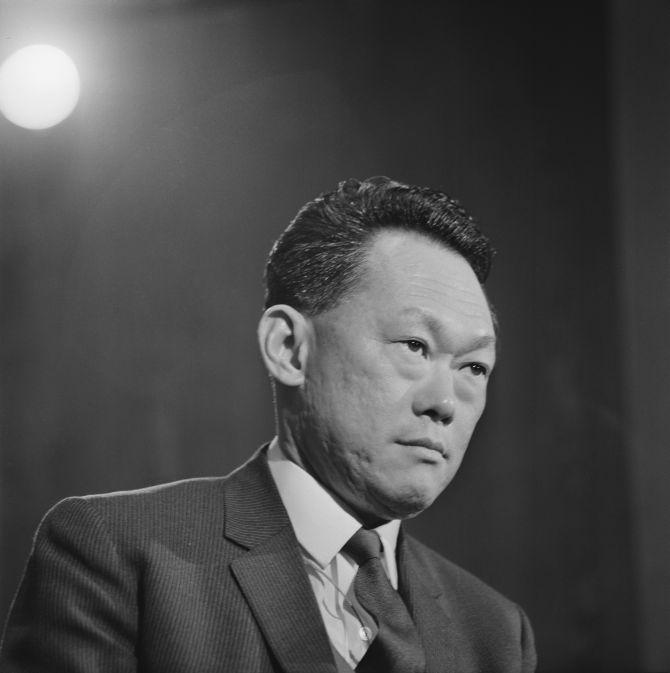 Lee Kuan Yew, Singapore's founding father and first prime minister, passed away on Monday at the age of 91.
Lee Kuan Yew, Singapore's founding father, dies at 91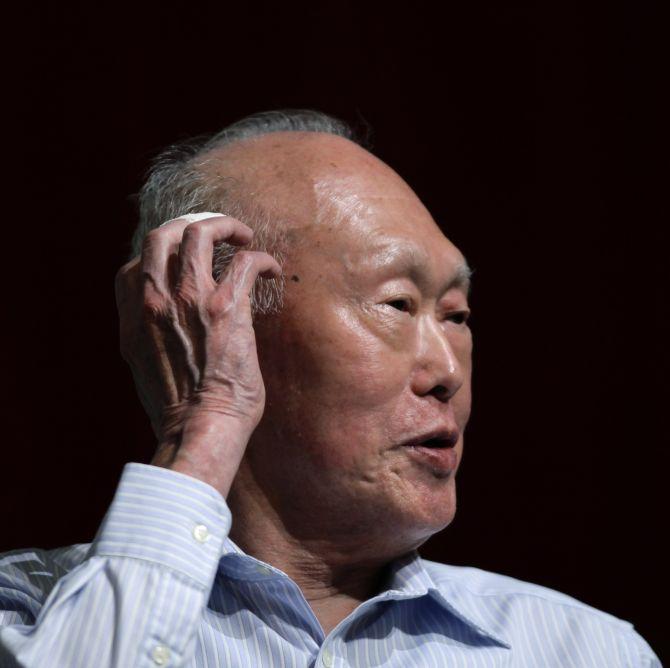 Lee Kuan Yew, Singapore's founding father and first prime minister, died on Monday at the age of 91 of severe pneumonia.
10 INTERESTING photos from the week gone by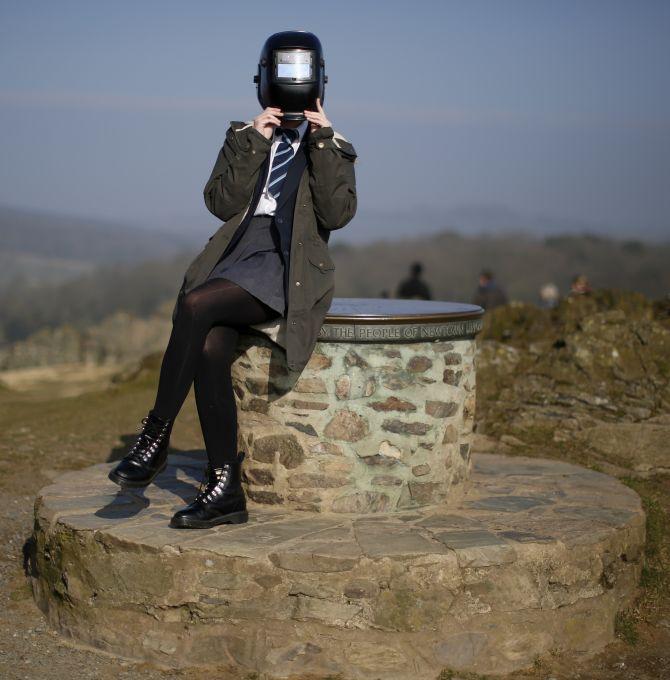 We bring you a collection of some of the best photographs taken this week by ace photographers.
March 22, 2015
PHOTOS: When the 'tide of the century' hit France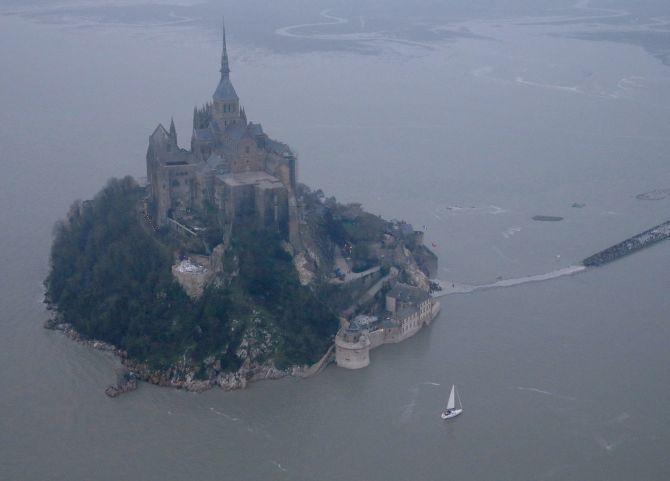 A supertide turned France's famed Mont Saint-Michel into an island and then retreated out of sight, delighting thousands of visitors who came to see the rare phenomenon.
10 fire tenders and 30 mins later, blaze at Parliament under control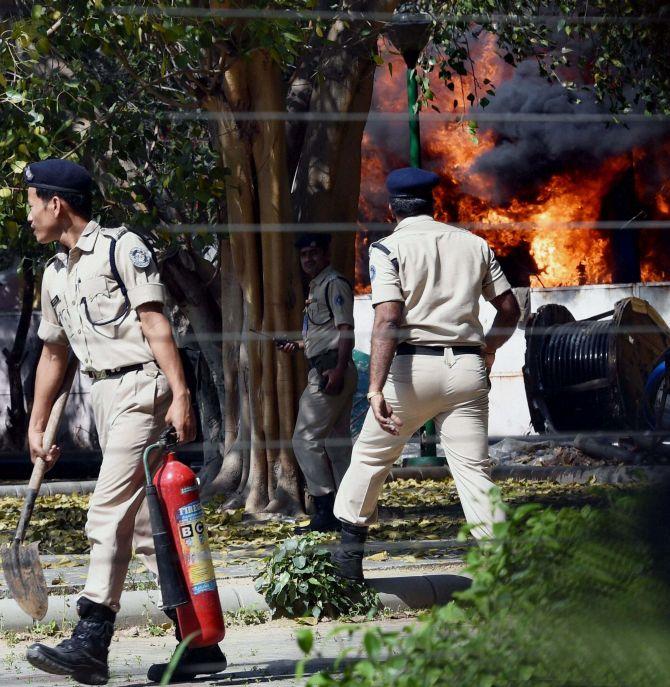 A major fire broke out in the AC plant of the Parliament complex on Sunday afternoon.
March 20, 2015
Stunning PHOTOS of a rare solar eclipse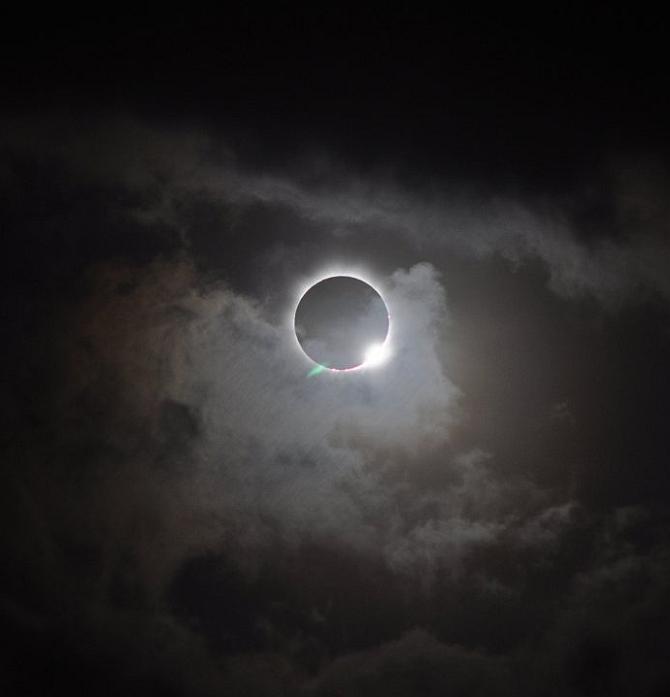 Parts of the world on Friday witnessed a solar eclipse
PHOTOS: Sydney cafe reopens 3 months after deadly siege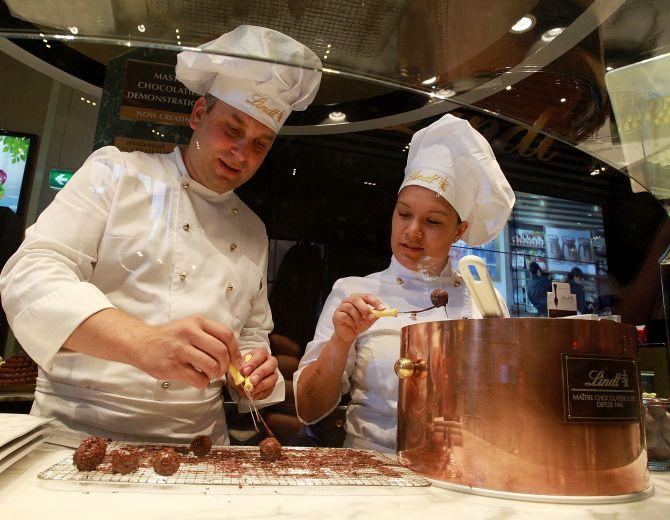 A Sydney cafe that was the scene of a deadly 16-hour siege reopened on Friday, over three months after two hostages died in the terrorist attack staged by a Iran-born gunman inspired by the Islamic State militant group.
March 19, 2015
Rambo of Iraq takes on Islamic State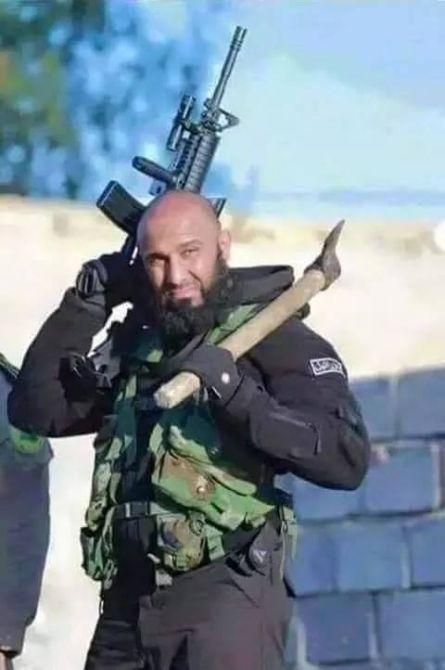 A bearded, axe-wielding warrior known as "Iraq's Rambo" is being feted as the hero of the battle to reclaim Tikrit.
March 18, 2015
Netanyahu celebrates surprise electoral landslide in Israel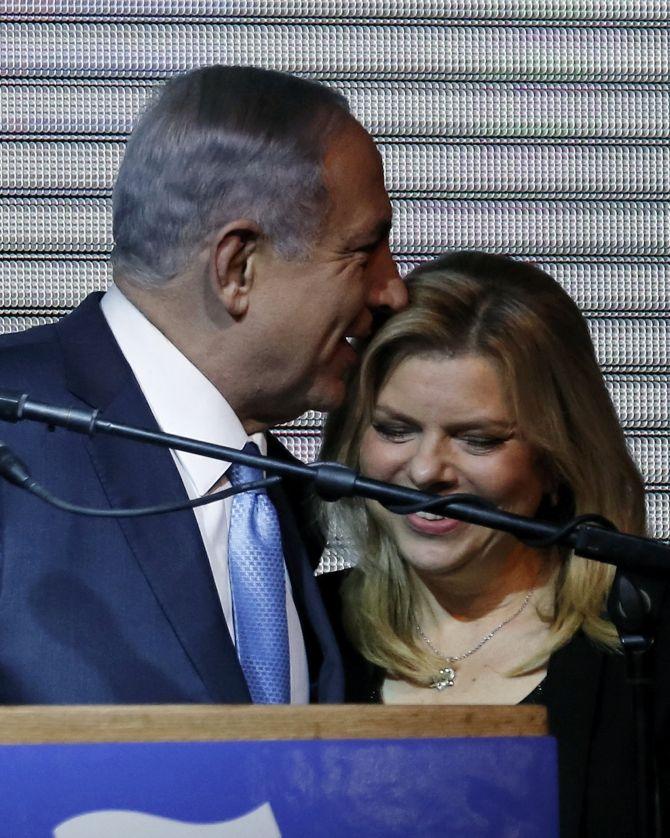 Netanyahu's right-wing Likud party has claimed a stunning victory in the election.
PHOTOS: It's an odd world out there!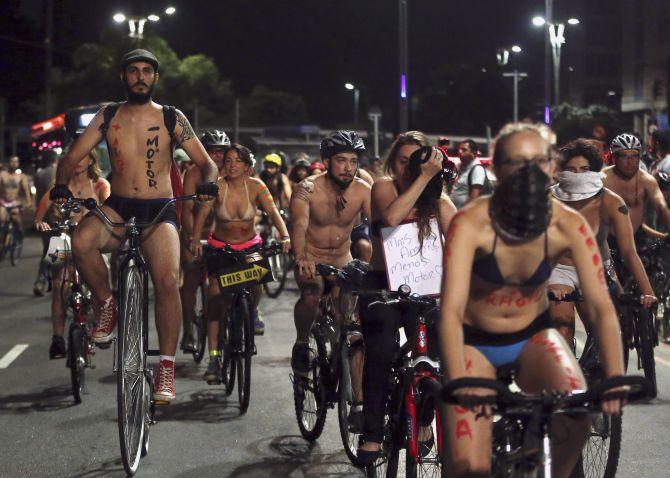 images that show the odd, odd world we live in.
Wacky villages: A look at strange cases of rural life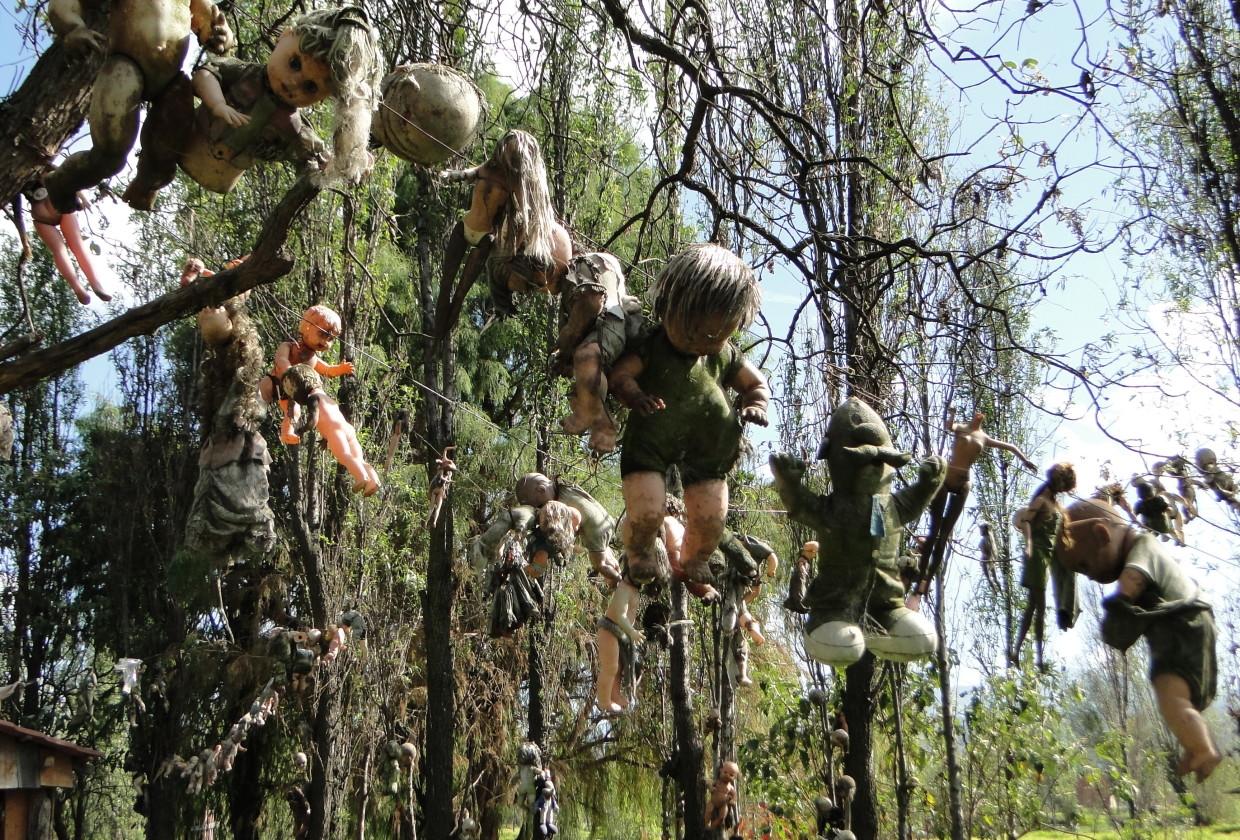 Somewhat weird, these offbeat villages will assuredly put to rest the notion that village life is uninteresting.
March 17, 2015
Groovy Michelle really likes to move it!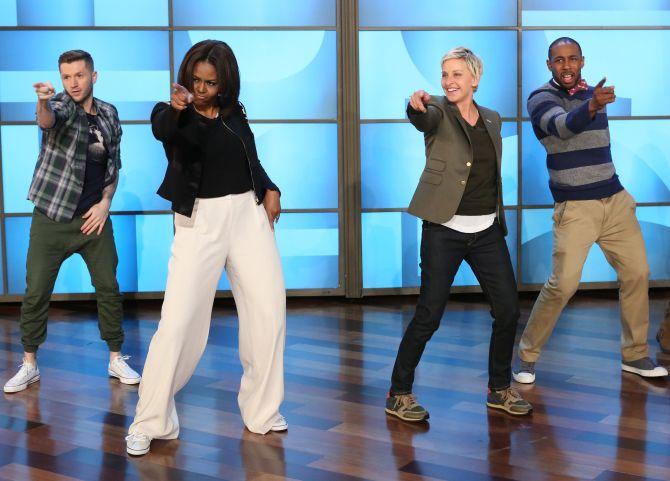 United States First Lady Michelle Obama has rhythm in her veins and she ain't afraid to show it.
March 16, 2015
Is Putin overthrown or he's had a secret baby?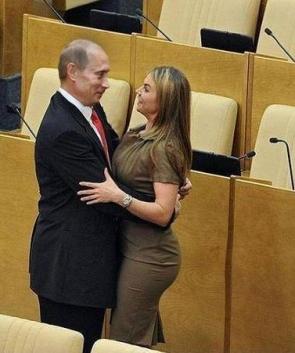 Vladimir Putin is MIA (missing in action) and the Internet is obsessing over it!
PHOTOS: The Week that Was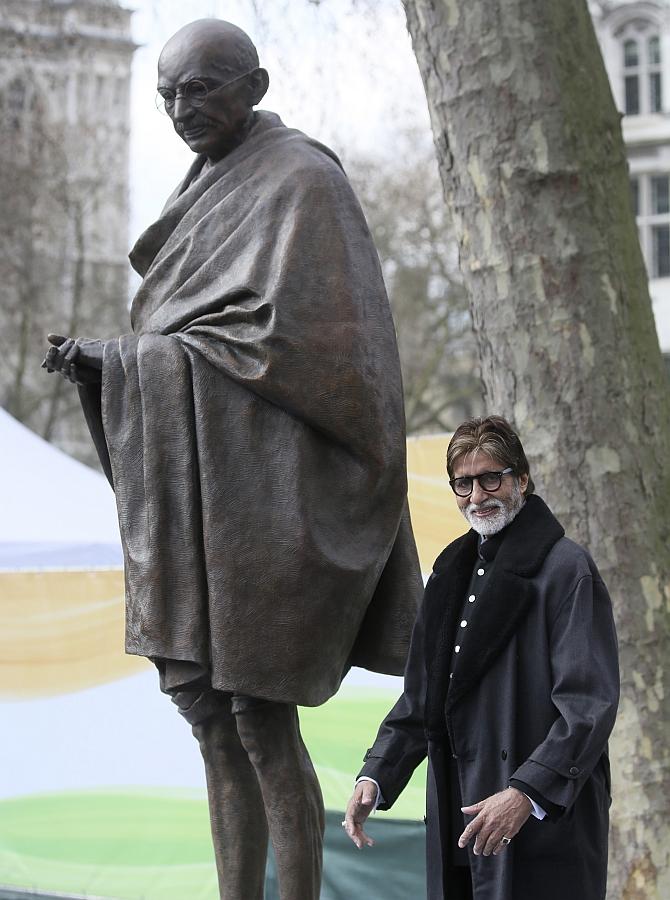 Here's a look at the events that shaped the world last week.
March 14, 2015
Modi showers promise of achche din on Jaffna Tamils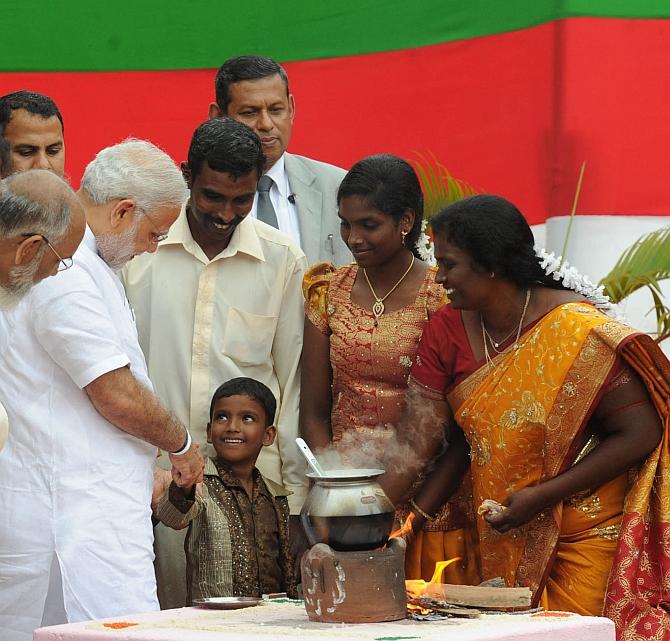 Modi said he was glad that his trip "is one to wipe tears from the eyes of those who suffered".
Prayers, stupas & more: Modi's date with Sri Lankan history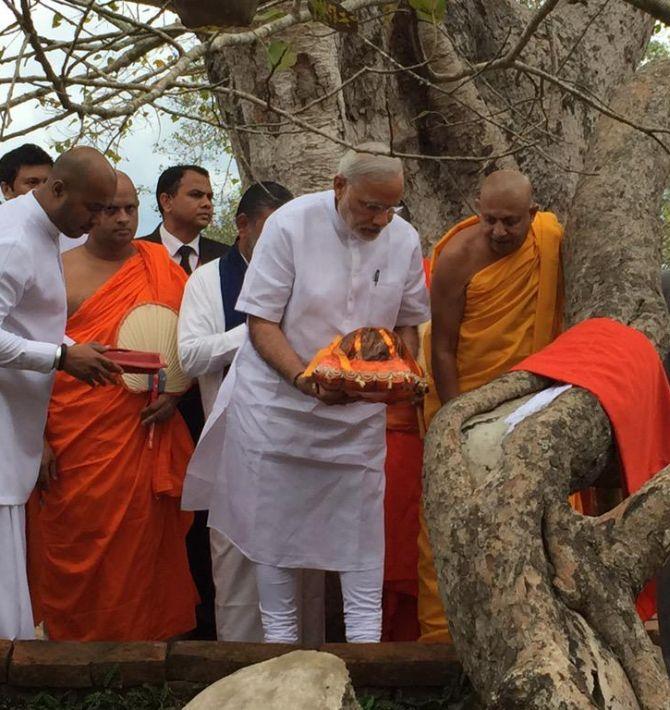 "Looking forward to a wonderful day," Prime Minister Narendra Modi tweets before he leaves Colombo. G Sudhakar Nair/PTI reports from Anuradhapura
March 13, 2015
PHOTOS: When rebel soldiers shed fatigues for high heels and gowns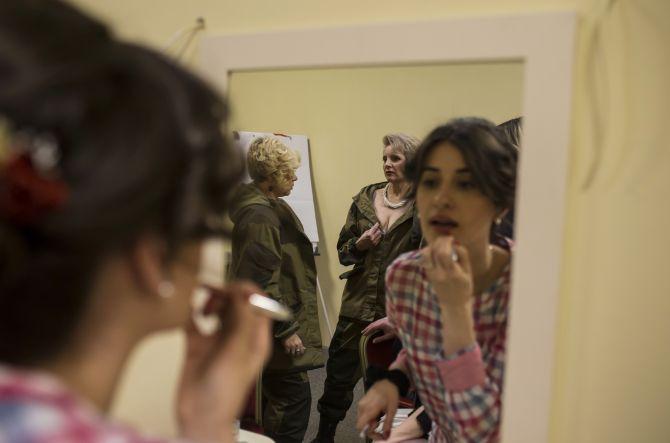 Women from three main rebel battalions showed off their dinner dresses before they changed back to fatigues to receive prizes and roses,
A rare look inside Osama bin Laden's Afghan hideout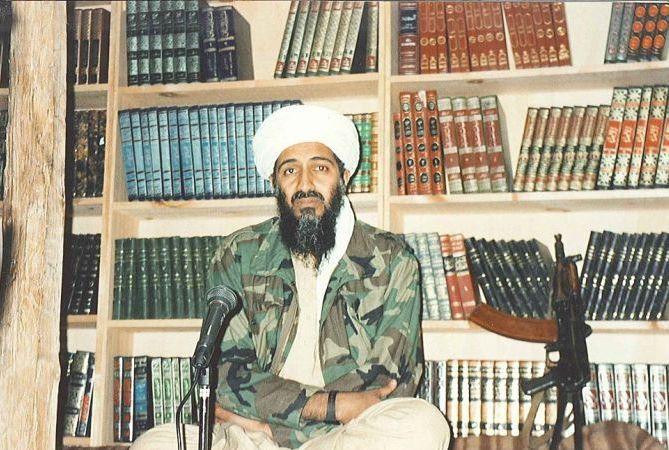 A rare look inside Osama bin Laden's Afghan hideout.
Kerala's fight club: Budget speech delivered as chair, mike thrown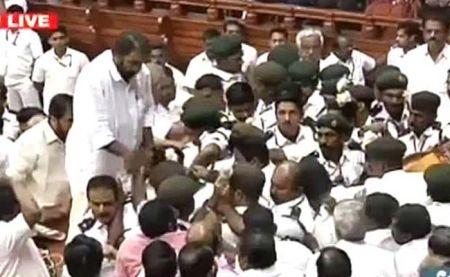 Amid massive protests by the opposition in the Kerala assembly state Finance Minister K M Mani, facing corruption charges in the bar licence issue, presented the budget on Friday morning.
Modi becomes first Indian PM to visit Sri Lanka in 28 years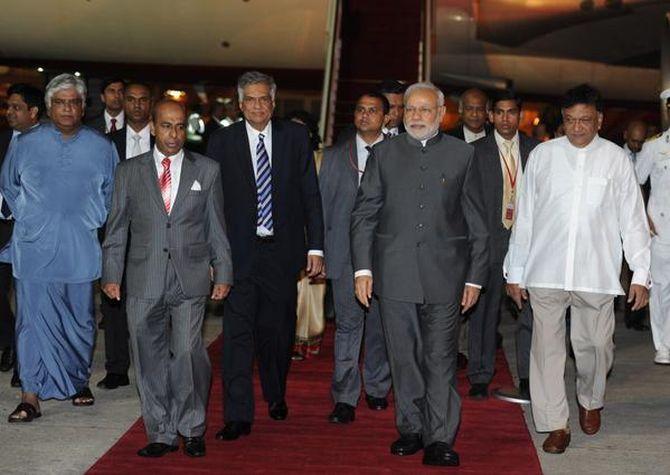 Prime Minister Narendra Modi on Friday flew into Colombo in the early hours for a historic visit during which he is expected to hold talks with the country's top leadership.
Highest paid world leaders: Obama tops, Modi 12th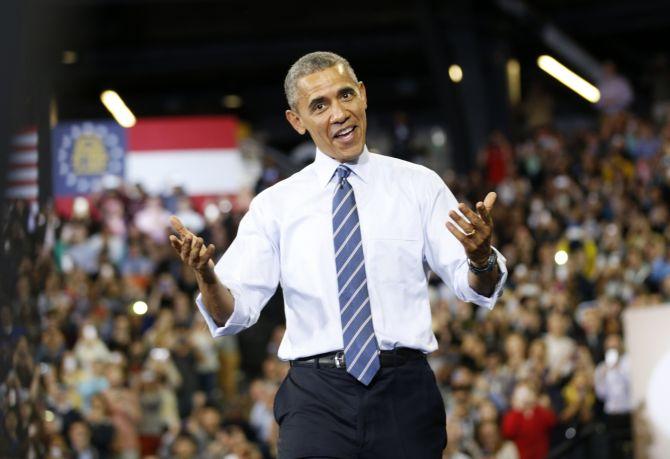 According to recent official data here is how world leaders' salaries stack up.
March 12, 2015
WTF News: It's Weird, True and Funny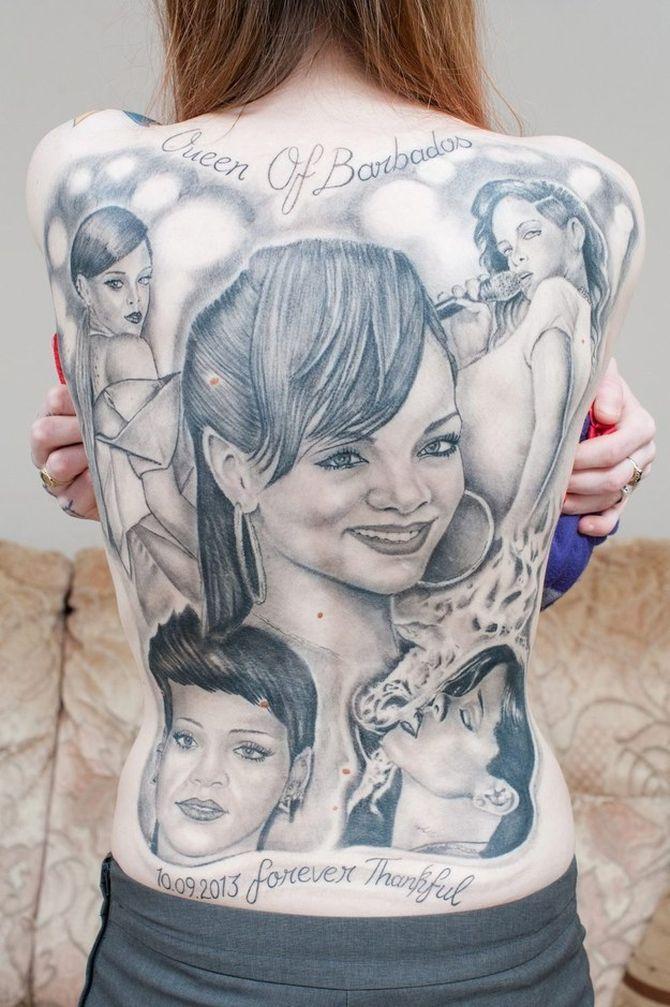 This week's collection of stories that prove we live in a truly mad, mad world.
Sonia and Co rally to defend Manmohan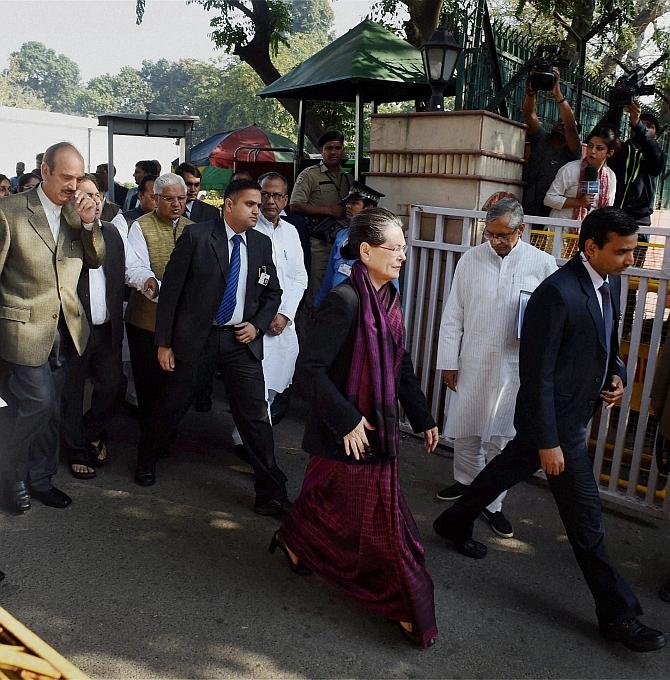 Congress leaders led by Sonia Gandhi marched from the Congress headquarter in New Delhi to the residence of Manmohan Singh to express solidarity with the former prime minister, who has been summoned as accused by a court in a coal scam case.
PHOTOS: Devastating homemade weapons of Syria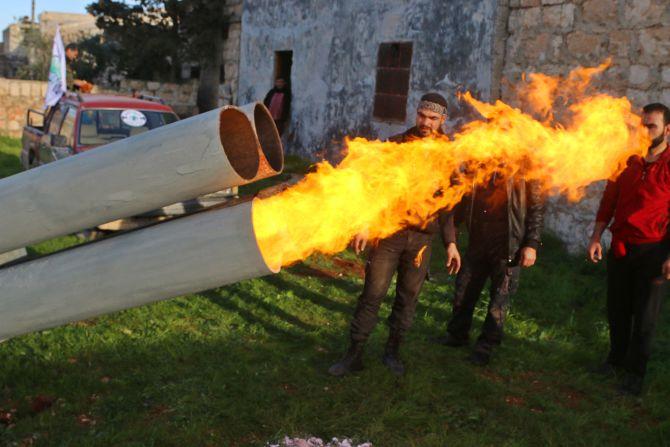 The rebels in Syria, who lack the resources of Assad's government forces, have had to improvise and build their own bombs, missiles and mortar shells.
March 11, 2015
4 years on: Tears and prayers mark Japan's tsunami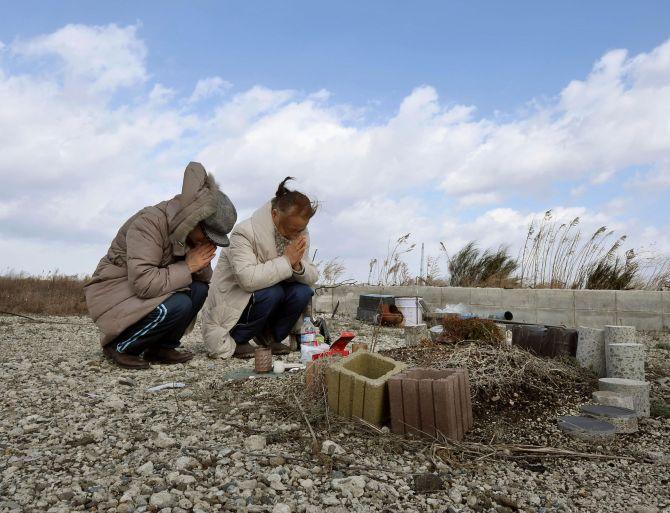 Japan marks the fourth anniversary of a quake-tsunami disaster that swept away thousands of people.
March 10, 2015
Face dark reality of sexual violence: Freida's powerful message to India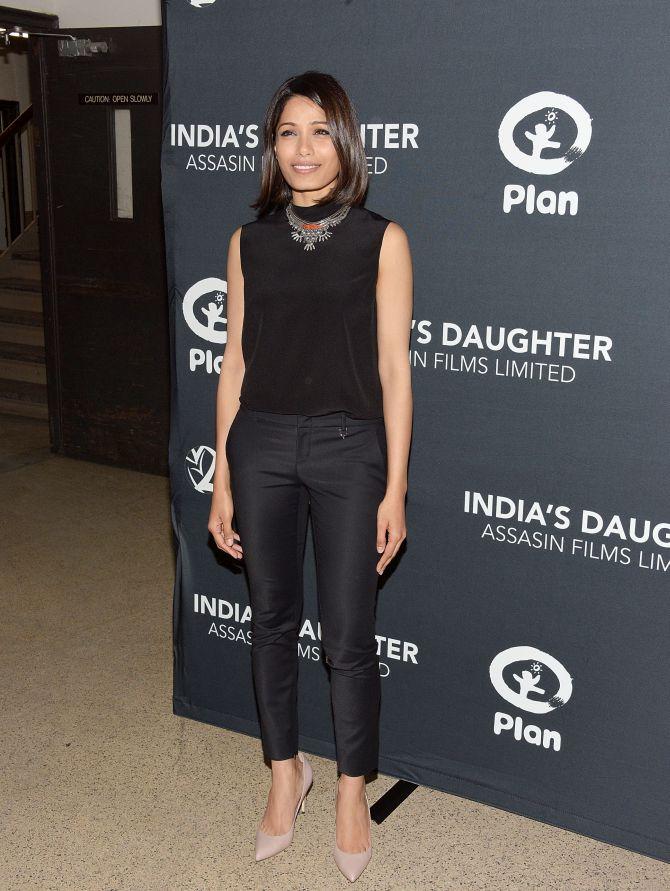 The BBC documentary, depicting the aftermath of the brutal gang rape and murder of Nirbhaya in 2012, has premiered in the United States with Oscar-winning actress Meryl Streep, Frieda Pinto and actor-director Farhan Akhtar in attendance as a show of support for the film banned in India.
Odd PHOTOS from a mad, mad world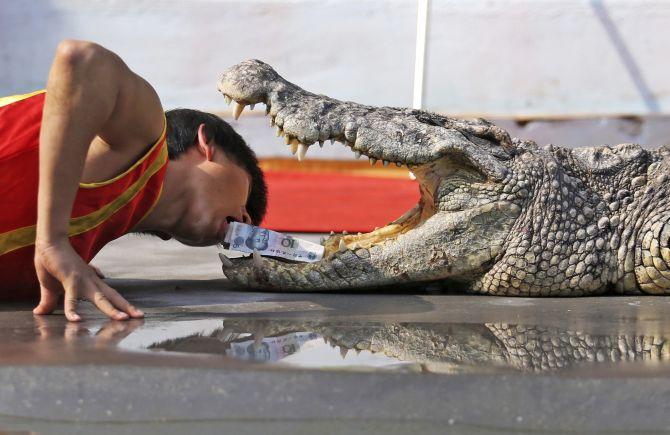 These images from across the globe tell that it is a crazy world out there!
March 09, 2015
PHOTOS: Another manic Monday in Kashmir, courtesy heavy snowfall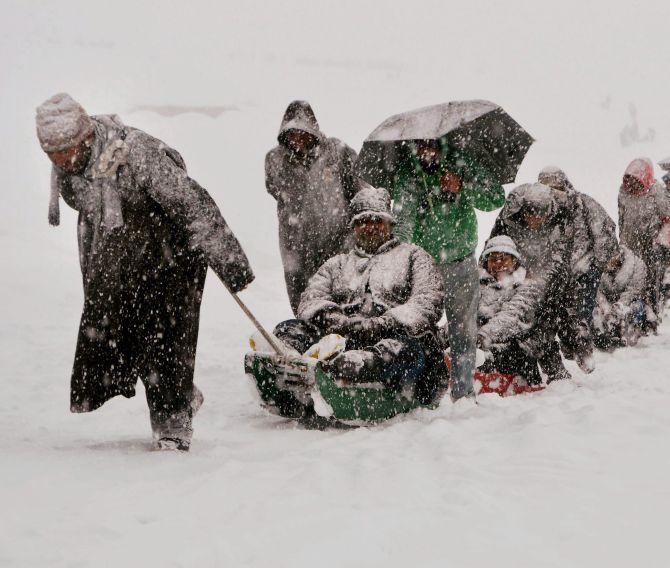 Kashmir witnessed the season's heaviest snowfall.
On Selma anniversary, thousands march to mark 'Bloody Sunday'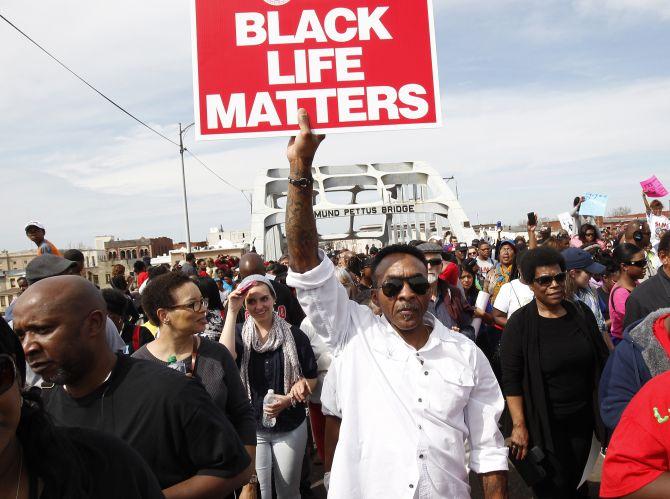 With a nod to ongoing US racial tension and threats to voting rights, President Barack Obama declared the work of the Civil Rights Movement advanced but unfinished on Saturday during a visit to the Alabama Bridge that spawned a landmark voting law.
Stunning photos from the week gone by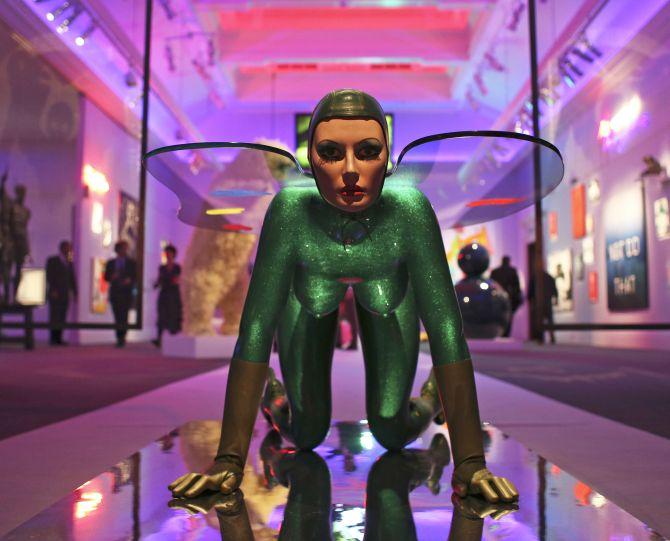 Images of the events that shaped the world last week.
March 08, 2015
Hello ladies, it's your day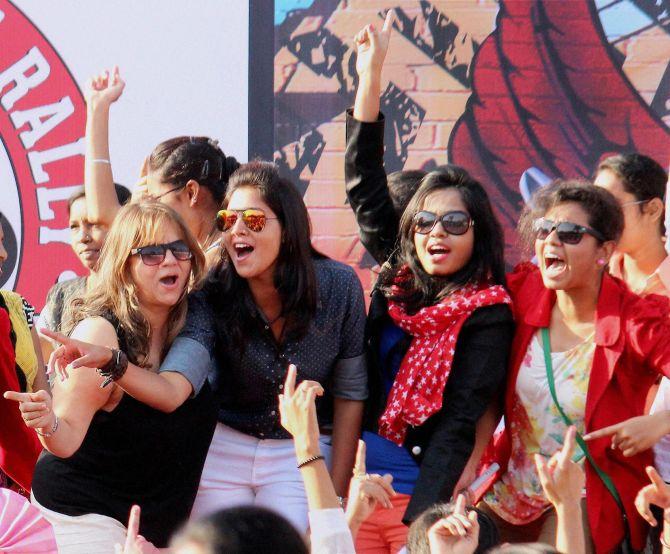 Celebrating the Indian woman.
A year on, where is MH370?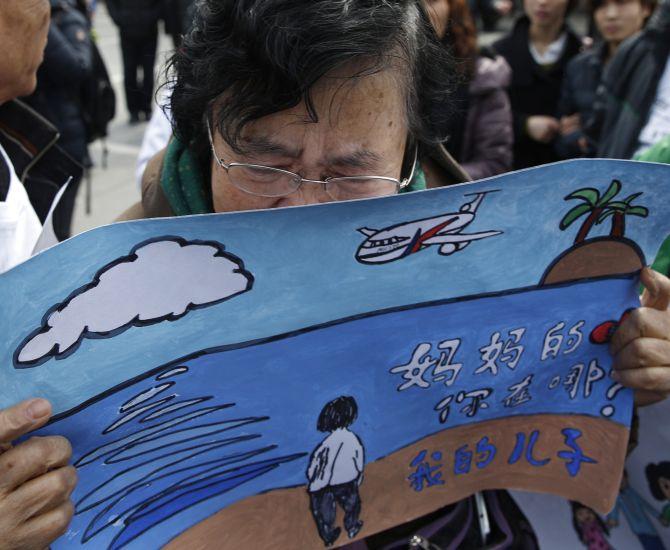 Grieving families of the 239 people on board flight MH370 on Sunday marked the first anniversary of the world's biggest aviation mystery with
March 04, 2015
Skid row shooting: Protesters take to the streets against LAPD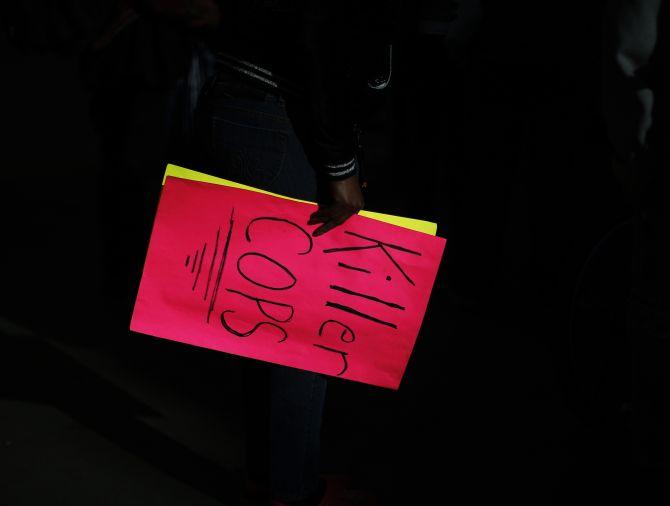 The homeless man who was fatally shot by Los Angeles police on Sunday has outraged civil rights activists and fellow skid row residents.
March 03, 2015
PHOTOS: Holi, Vrindavan style!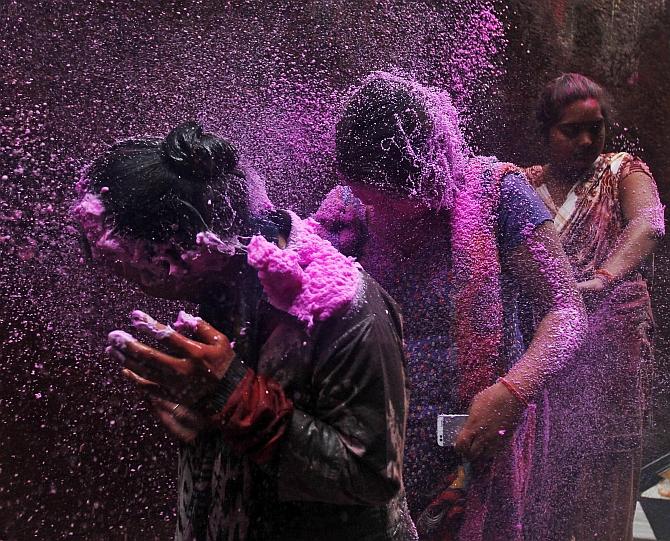 They say if you really need to get a feel of vibrant India, head to Vrindavan during Holi
Mumbai's aquarium back, but it's still fishing for something...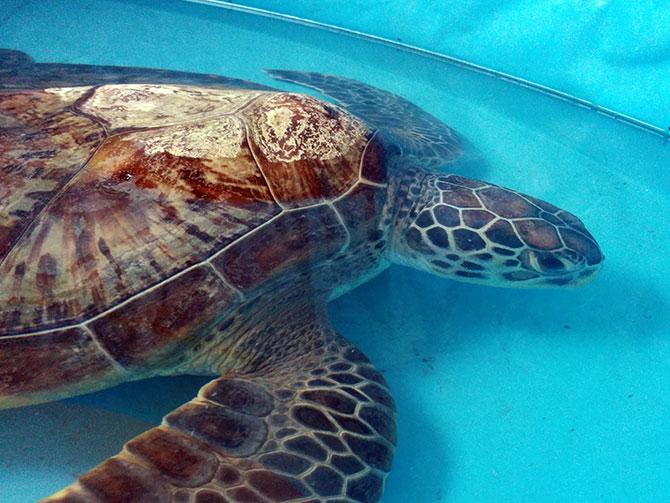 Fish-lover Rajesh Karkera revisits Taraporevala Aquarium V.20 after decades and comes back with mixed feelings. Is this the new-look one the city was promised?
Sony Photo Awards: 12 STUNNING shots!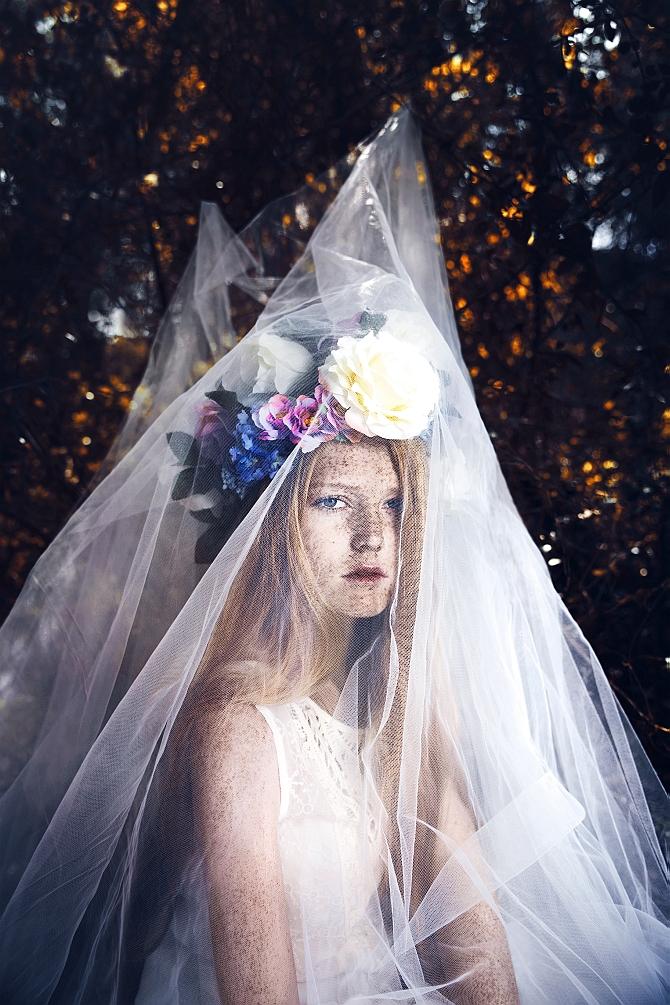 The 2015 edition of the Sony World Photography Awards, the world's biggest photography competition, has announced the shortlists.
March 02, 2015
PHOTOS: Snow, white and the Valley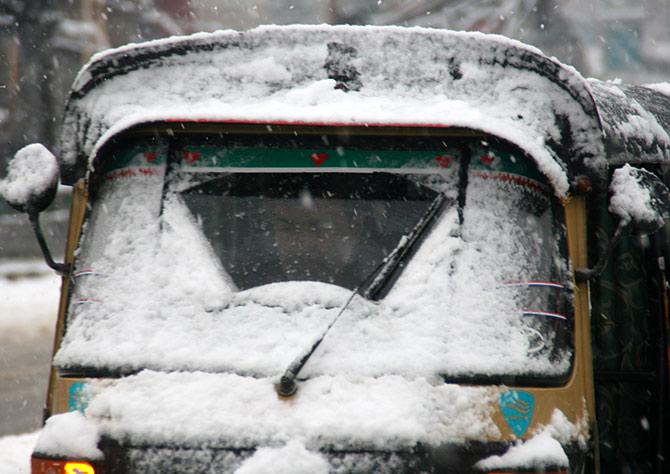 Umar Ganie/Rediff.com captures some wow moments from snow-bound Kashmir
Afghanistan: 'Worst avalanche in 30 years' claims 250 lives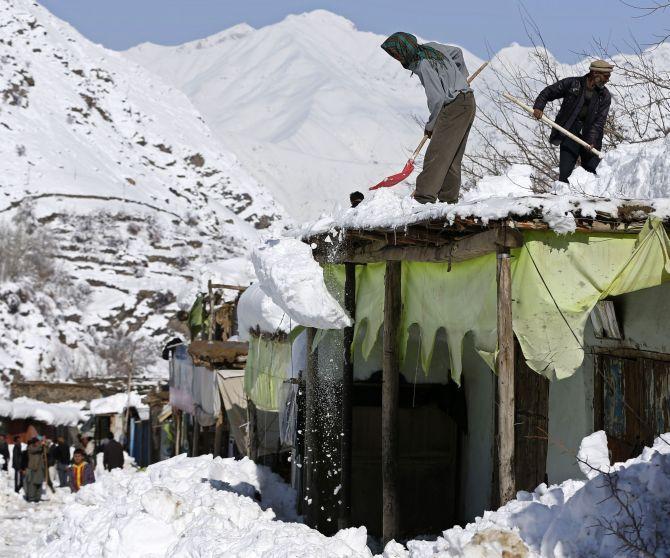 At least 250 people have died amid massive avalanches and flooding in Afghanistan.
Jammu-Srinagar highway closed after heavy snowfall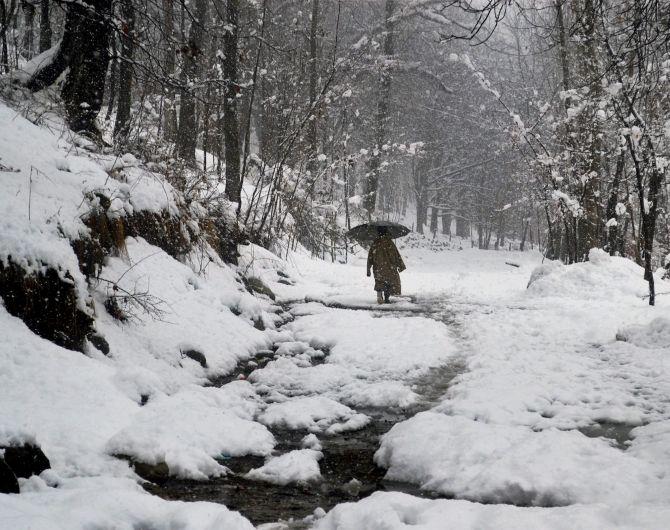 The crucial Jammu-Srinagar highway has been blocked
Awesome photos of the month: February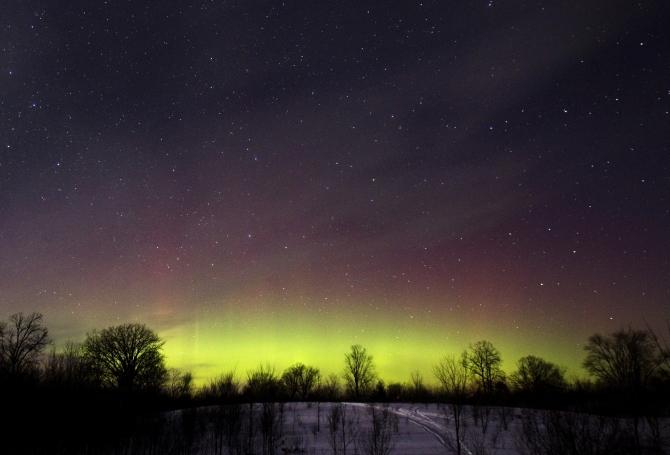 Awesome photos of the month: February Here are some of the best photographs clicked across the globe in the month of February.
Archives
August 2014 - February 2015
|
January - July 2014
|
April 2013 - December 2013
|
January 2013 - March 2013
|
November 2012 - December 2012
|
September 2012 - October 2012
|
August 2012
|
July 2012
|
June 2012
|
May 2012
|
April 2012
|
March 2012
|
February 2012
|
January 2012
|
December 2011
|
November 2011
|
October 2011
|
September 2011
|
August 2011
|
July 2011
|
June 2011
|
May 2011
|
April 2011
|
March 2011
|
February 2011
|
January 2011
|
December 2010
|
November 2010
|
October 2010
|
Sepetember 2010
|
August 2010
|
July 2010
|
Jun 2010
|
May 2010
|
April 2010
|
March 2010
|
February 2010