May 22, 2013
Top 5 tablets with calling facility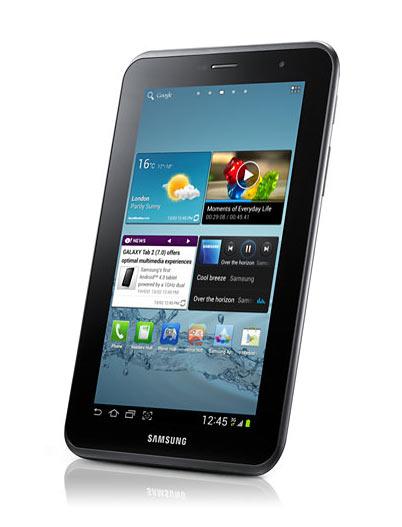 Even though phablets have eaten into the popularity of tablets, there are still people who prefer a calling tablet.
May 20, 2013
Mobile review: Nokia Lumia 720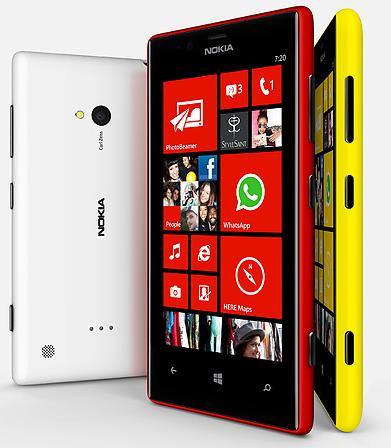 At Rs 18,999, the Lumia 720 does face tough competition from Android devices but for those who want simplicity in interacting with the device -- Lumia 720 is the best bet.
May 19, 2013
Top 3 reasons why Samsung is killing competition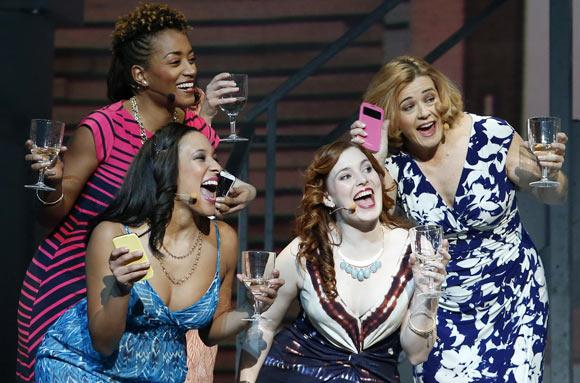 The Galaxy S Series, accepting the Android platform and niche marketing helped Samsung emerge on top in India.
May 18, 2013
Up in the air: The rise of CLOUD computing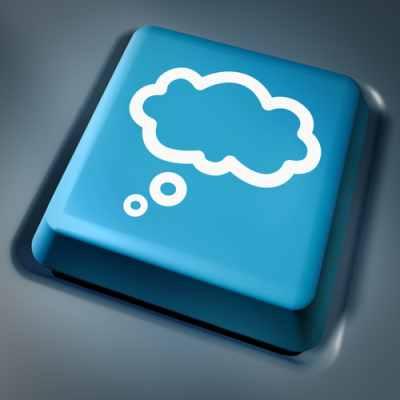 The benefits of Cloud Computing are innumerable and difficult to ignore. However, the various legal and security issues still need to be wrangled with.
May 17, 2013
Gaming review: Dragon's Dogma - Dark Arisen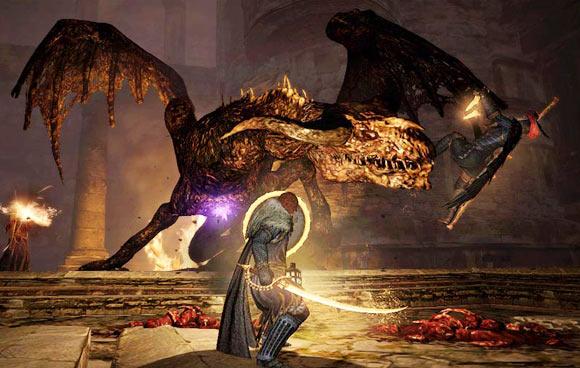 The latest edition of the 2012 game is here but is it worth it? Find out!
Top 7 smartphone user interfaces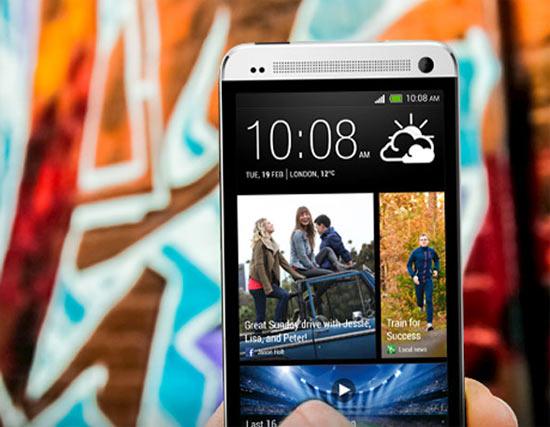 While some may be gimmicky the amount of functionality these interfaces offer is immense.
May 15, 2013
CAMERA REVIEW: Nikon D5200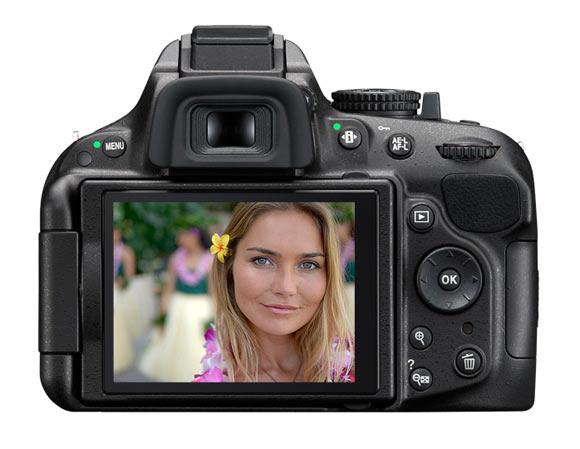 The brand new DSLR is priced at Rs 47k. But is it worth it?
May 13, 2013
Top 10 smartphones with AWESOME display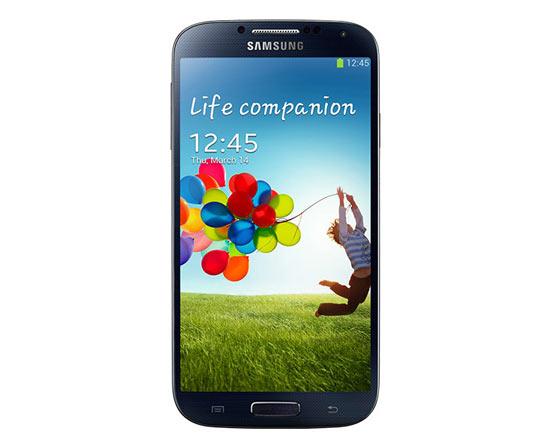 Rugged Gorilla Glass coating, whopper screen sizes and a high pixels per inch density will make you drool at the displays of these smartphones.
May 12, 2013
Nokia Asha 501 vs Samsung Rex 90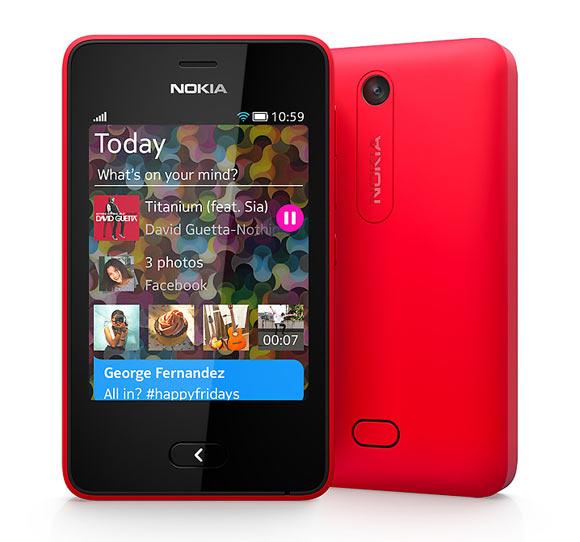 Both are smart feature phones. But who will conquer the market?
May 11, 2013
Top 5 affordable laptops in India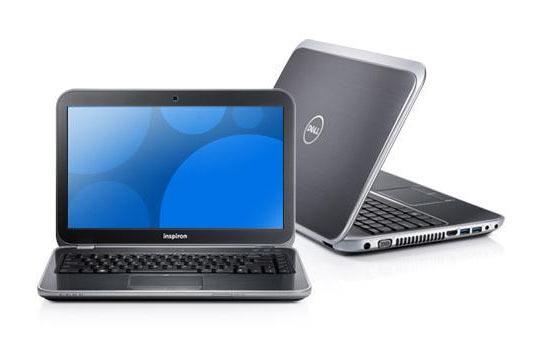 Feature-rich, portable and yet they deliver decent performance.
Best cheap eats in Delhi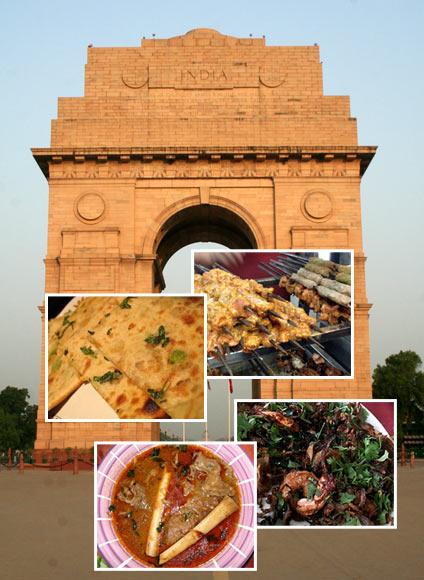 5 places to head to when hunger strikes and you are on a stretched budget.
May 09, 2013
Reader review: Samsung Galaxy S4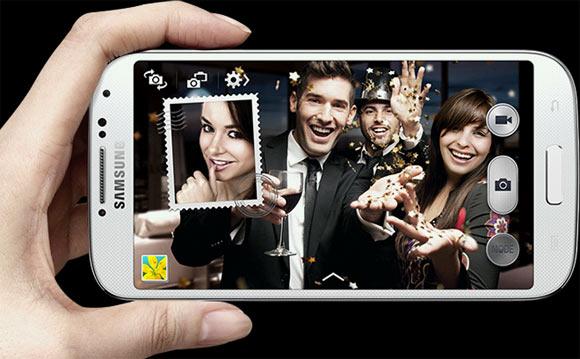 What makes it click and what doesn't.
May 08, 2013
Courting controversy: Facebook's 'confession pages'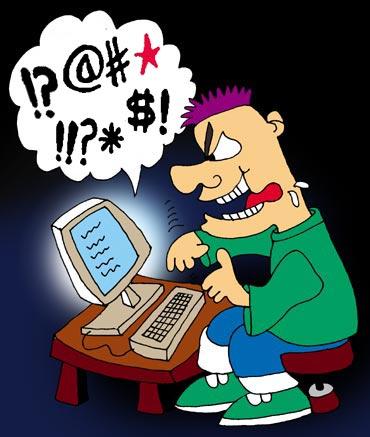 It remains to be seen whether this latest trend in social media is a boon or a bane, says .
Google Glass: The Future is Now!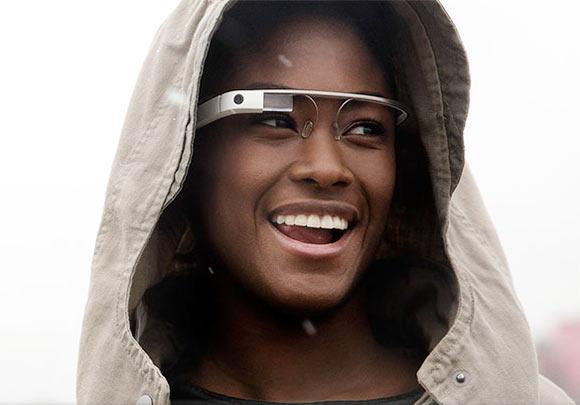 Will Google Glass represent the next big leap in mobile computing or become an enormous privacy breach?
May 06, 2013
Mom and me: Special Mother's Day pics!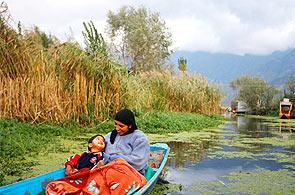 With Mother's Day coming up this Sunday, we invite you to share your most memorable pic with Mommy Dearest!
Top 5 smartphones under Rs 7,000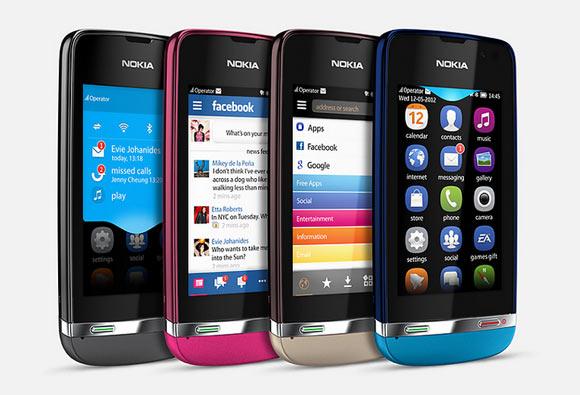 Buying a phone on a low budget comes with the risk of buying a dud. So here is our list of phones that you will be happy buying.
May 05, 2013
Has WhatsApp killed the SMS?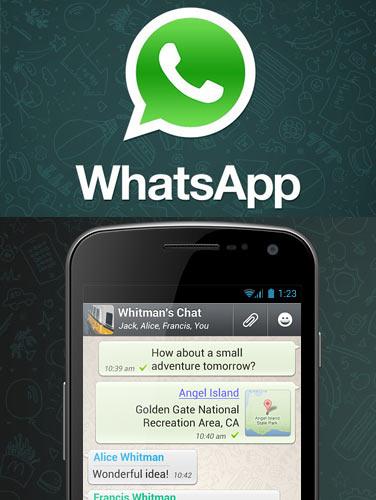 The rise of the messaging app spells doom for the good old Short Messaging Service.
May 04, 2013
Samsung Galaxy Win vs Micromax Canvas HD A116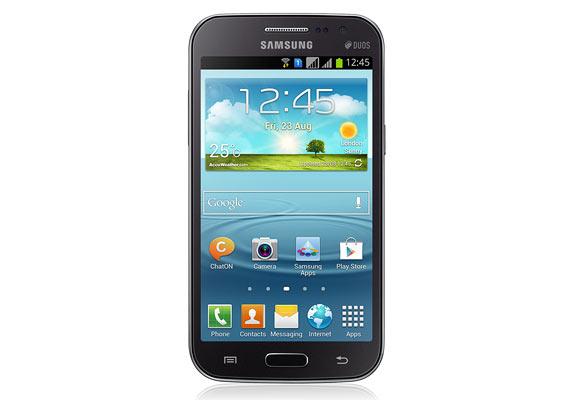 With Galaxy Win, Samsung is trying to contain the Indian brands who are selling quad core phones at very cheap prices. But will it succeed?
May 03, 2013
Gaming review: Injustice: Gods Among Us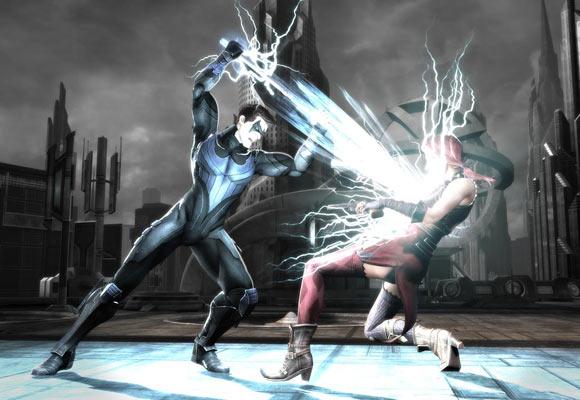 Injustice: Gods Among Us may do a lot of things well, but easing fighting game newbies into its oceans of moves, counters and specials isn't one of them, says Murali Venugopal
Phone review: How good is HTC One?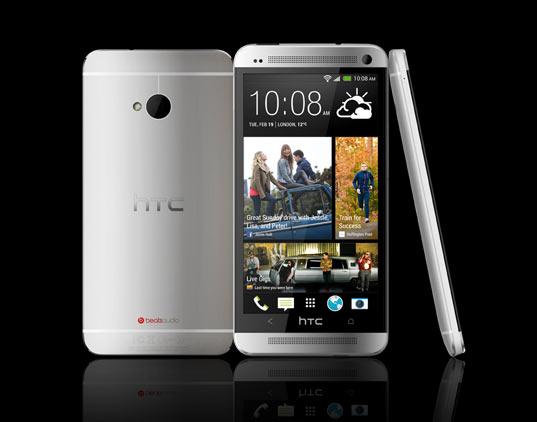 The latest Android phone from HTC packs a punch.
May 02, 2013
Top 10: Best messaging apps for smartphones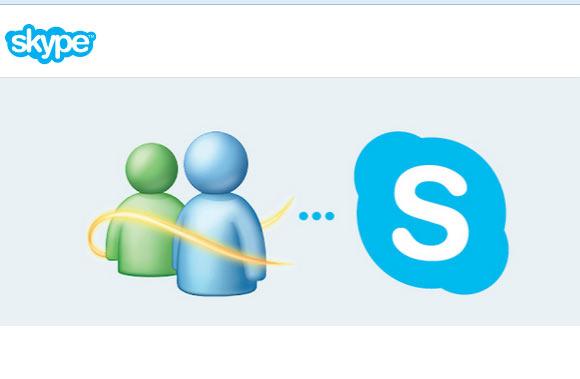 Staying connected is simple. And easy!
TOP 5: Romance novels by first-time authors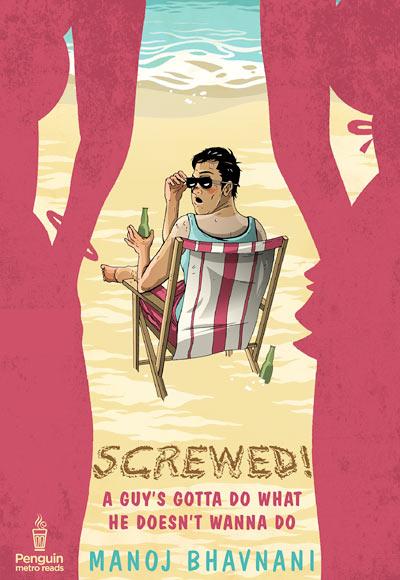 Books that make us our hearts melt.
May 01, 2013
These smartphones, tablets slashed their prices in April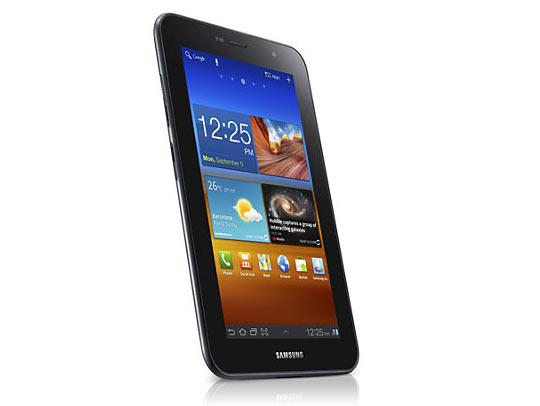 Samsung, Nokia and Sony are leading from the front in making smartphones and tablets afordable
April 30, 2013
Top 5 gaming laptops for Indians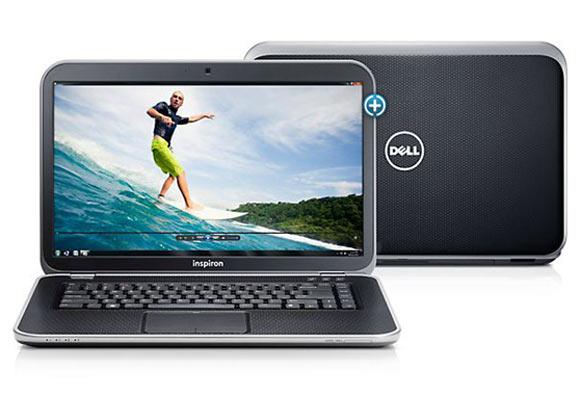 They come with high speed processors, HD quality visuals, amazing resolution and huge RAM sizes. Perfect for gamers!
April 29, 2013
Top 5 Android phones under Rs 10,000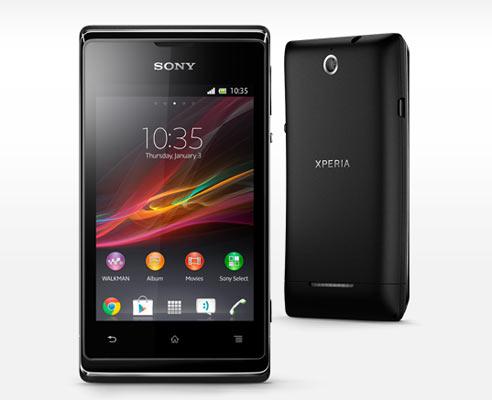 The best Android smartphones in the budget segment.
April 28, 2013
Top 5 DSLRs between Rs 1L and Rs 2L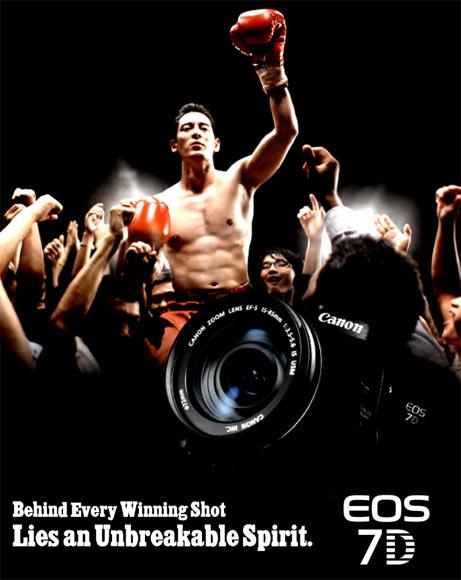 Each DSLR brings its own unique features to the table
April 27, 2013
Top 10 DSLRs between Rs 40k and Rs 1L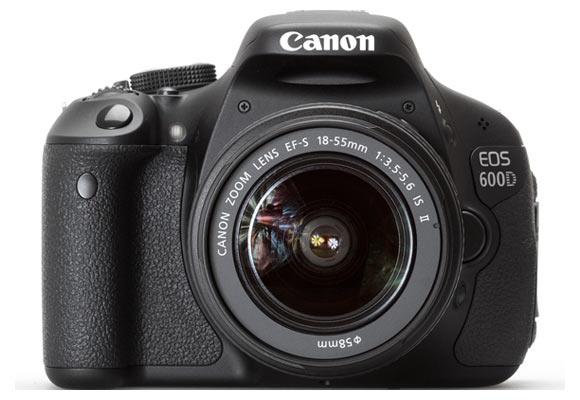 For amateurs or experts, there's a DSLR for everyone in this range.
April 26, 2013
Samsung Galaxy S4: Launched in India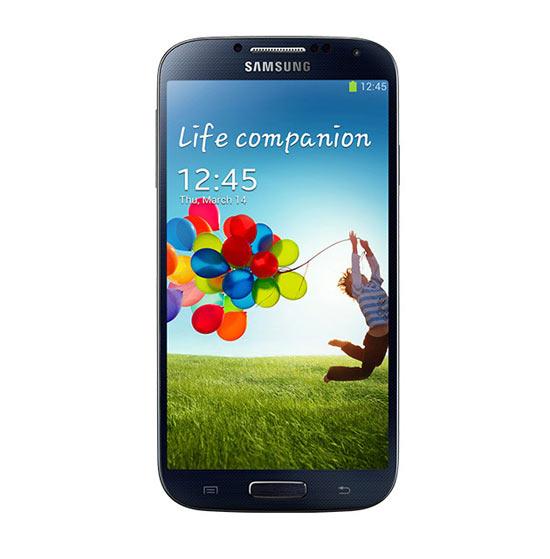 The world's FASTEST smartphone, yours for Rs 41,500!
April 25, 2013
Ella Fitzgerald commemorated with a Google doodle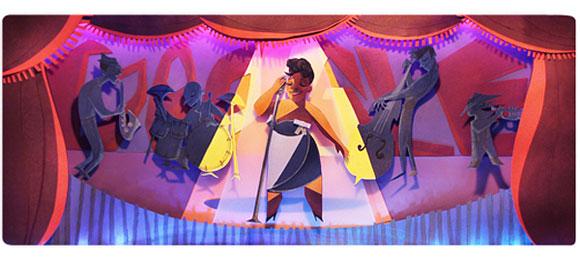 The legendary jazz singer would have turned 96 today
April 24, 2013
Review: Micromax Canvas HD A116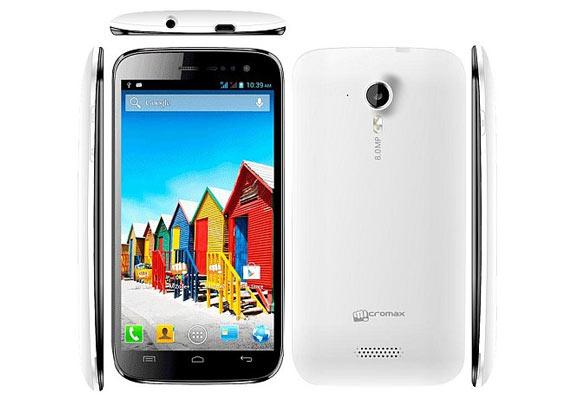 At Rs 14,900 Micromax Canvas HD A116 is value for money if you can ignore its not-so-great camera quality
Get in shape: India's HOTTEST fitness books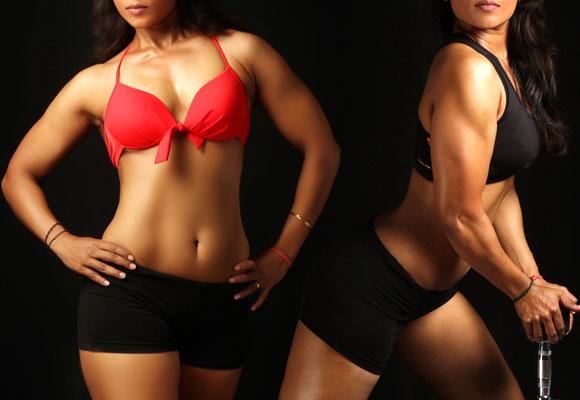 What must you read to stay in shape? We recommend these books!
April 23, 2013
Top 5 free Android apps for Indians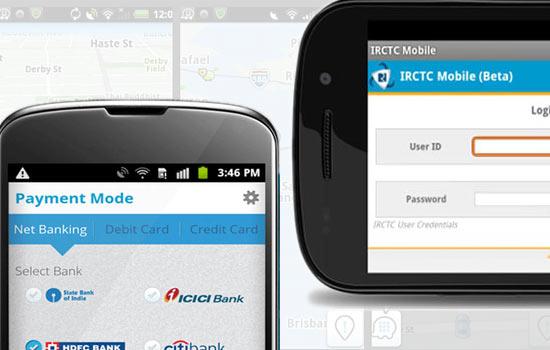 Check train time tables, passport status, pay for your mobile recharge, listen to news stories as they break and get travel directions on the go...
April 21, 2013
Top 10 convertible ultrabooks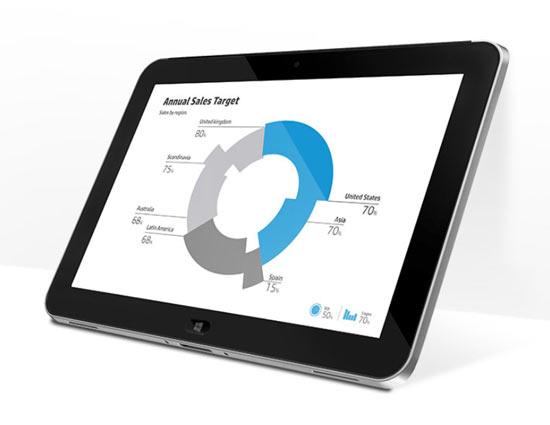 Presenting the best of the transformers
April 20, 2013
10 things you didn't know Android could do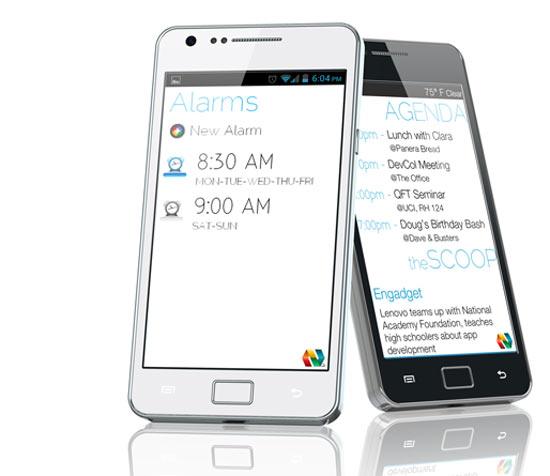 Control your PC, add contacts to your home screen, automate everything at will and more...
April 19, 2013
Kashmiri girl develops Android app 'Dial Kashmir'
Mehvish Mushtaq is the first kashmiri ever to develop an application
April 18, 2013
Britain's 20 best young novelists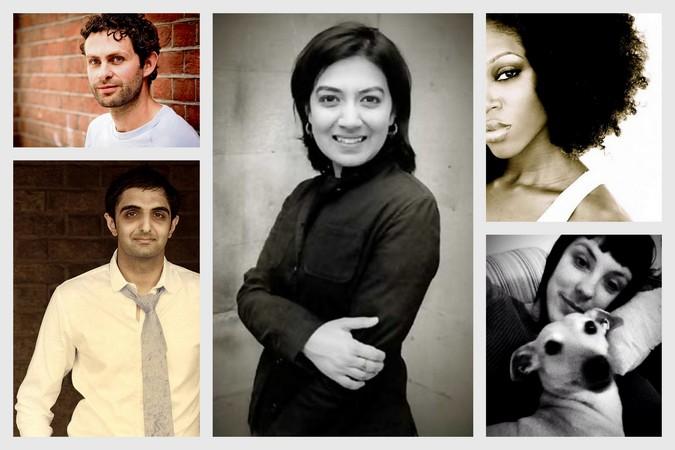 Literary magazine Granta honours the best once in a decade.
Top 5 dual SIM feature phones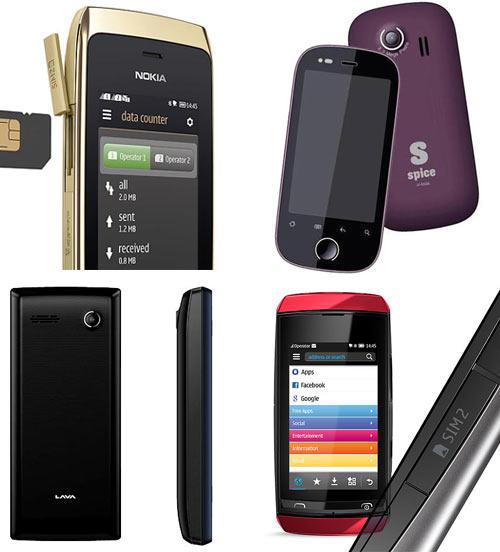 Why carry multiple devices when you can have the best of both worlds in one without burning a hole in your pocket?
April 17, 2013
Share YOUR unique summer snapshots with us!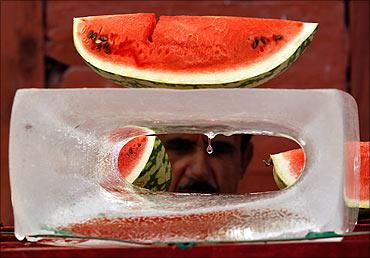 The mercury's rising and we hope your creativity is too -- share your unique, original photographs of the season with us!
April 16, 2013
Sony Xperia Z or HTC Butterfly: What should you buy?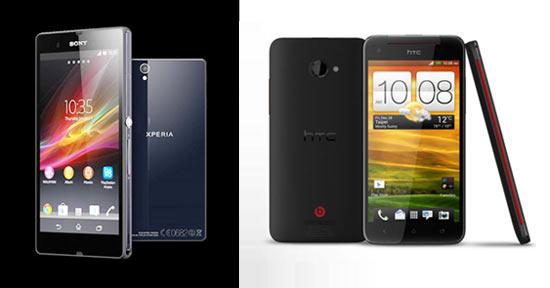 Sony Xperia Z holds the advantage but only because it costs Rs 38,990 against HTC Butterfly's Rs 45,990.
April 15, 2013
Mobile review: Nokia Lumia 620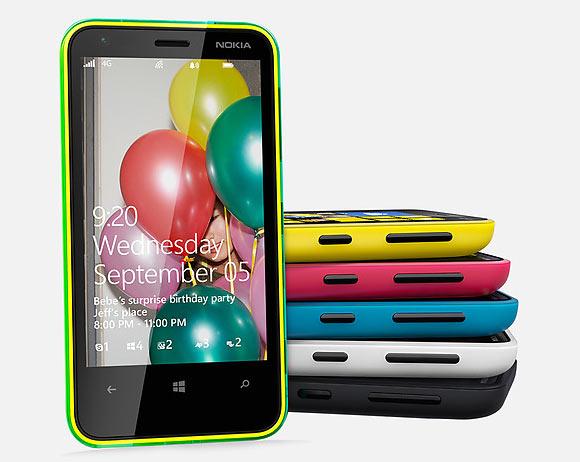 For those seeking an affordable smartphone with an overall good set of features and without any fancy/powerful hardware, for a decent budget price.
April 14, 2013
Now, an iPhone 5 that costs Rs 83.5 CRORE!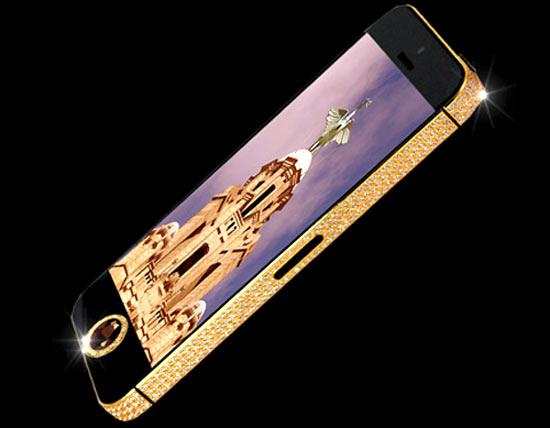 The diamond-studded gadget that's possibly making Steve Jobs turn in his grave
April 13, 2013
The top 10 camera smartphones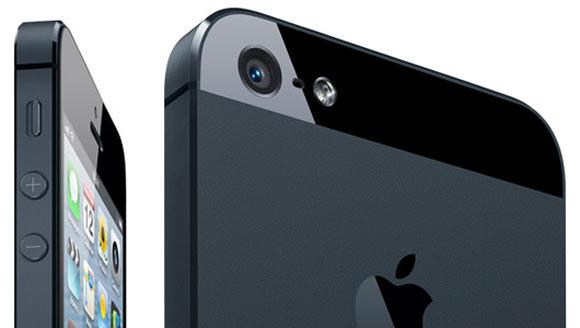 These come loaded with features that help click superb photographs
April 12, 2013
Top 10 smartphones with strong battery life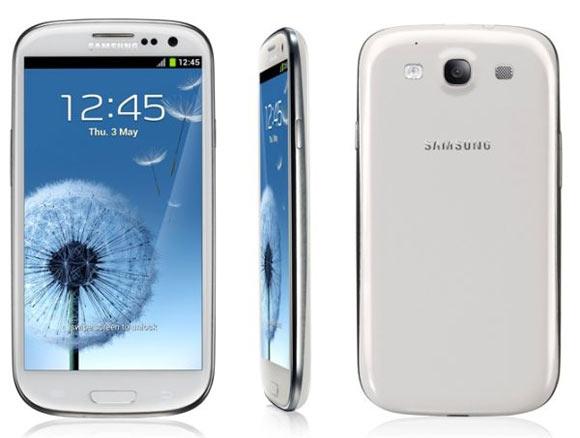 Because a smartphone is only as smart as its battery
April 11, 2013
Samsung Galaxy S4 in India for Rs 39k?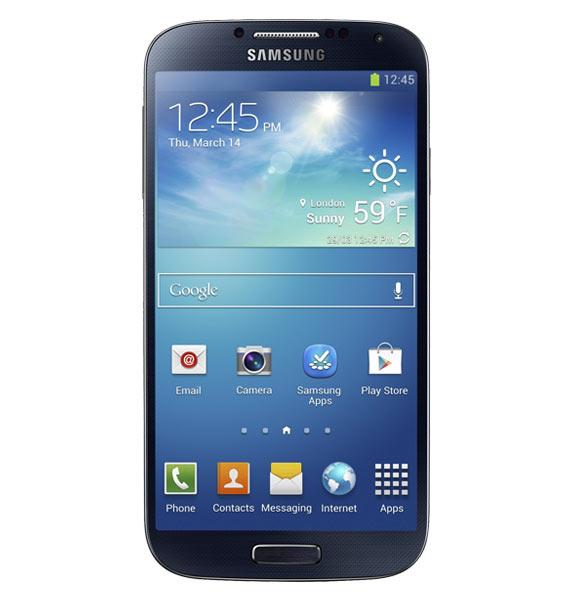 Leading online retailers have confirmed that they will start selling the much-awaited phone by April 25 at an approximate starting pricing of Rs 39,000.
April 10, 2013
Smartphone review: HTC One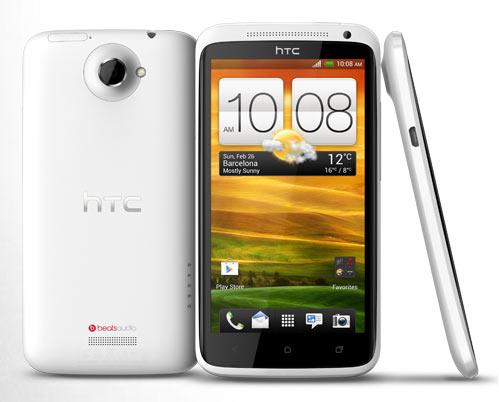 Why this spanking new phone is a top-notch gadget
Shopping for home loan can hurt you!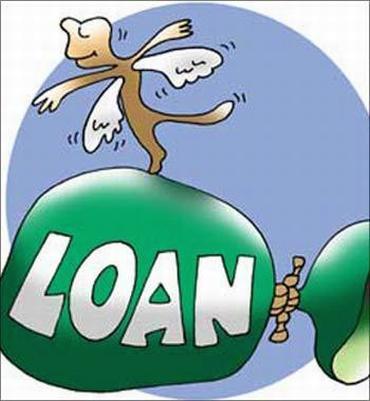 How and why too many credit inquiries can hurt your CIBIL score and hence make lenders wary of lending to you
April 09, 2013
The mystical world of a cat-philosopher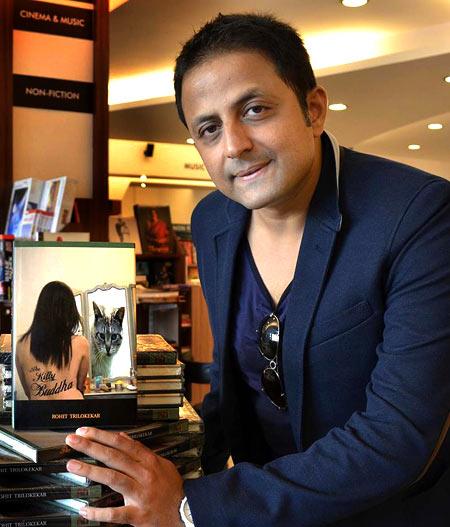 An exclusive excerpt from Rohit Trilokekar's book The Kitty Buddha.
Top 8 tablets under Rs 22,000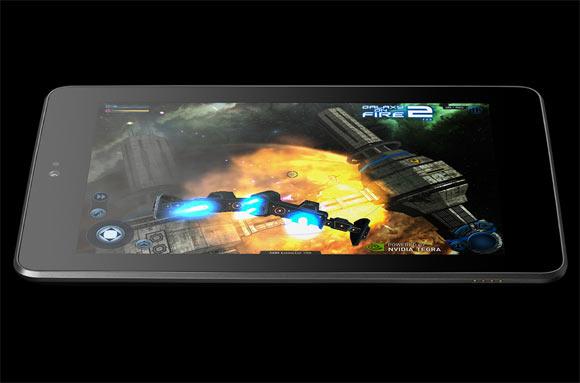 Apple, Samsung, Google and more all the big guns feature in this list
April 07, 2013
Top 10: Windows 8 notebooks under Rs 40k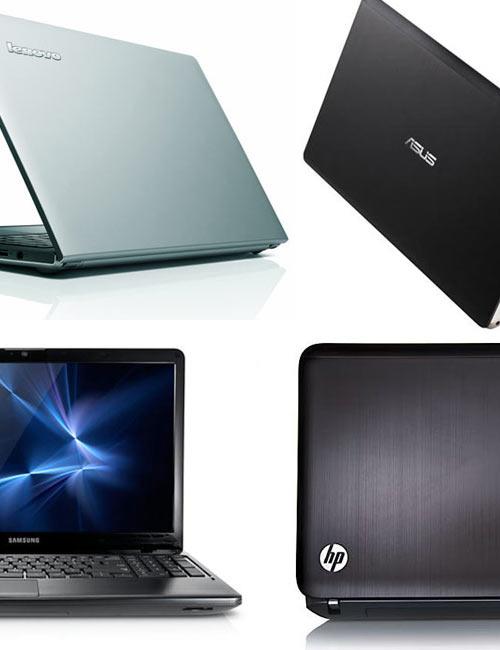 Workhorses all, they offer the best value for your money on the latest Windows platform
April 06, 2013
Google Nexus 7 vs Samsung Galaxy Tab 2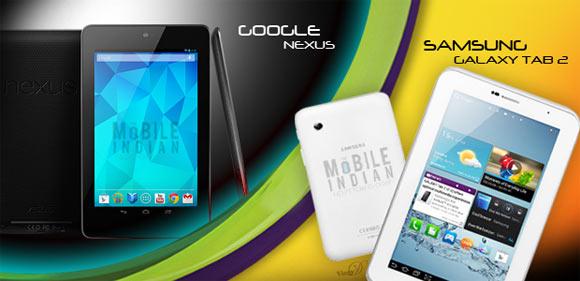 Both are available in India for Rs 15,999 but which one should YOU buy?
April 05, 2013
Facebook Phone! Now yours for Rs 25k!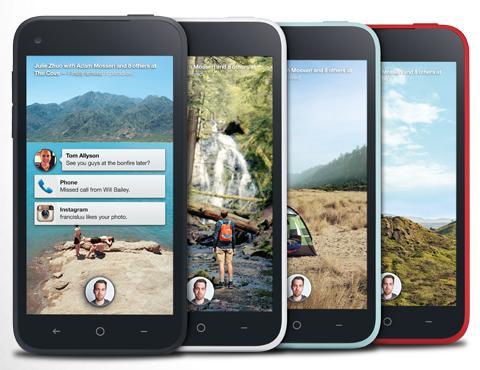 Apart from HTC First, Facebook will also make the new user interface available on the Google Play store for other Android users.
April 03, 2013
Review: BlackBerry Z10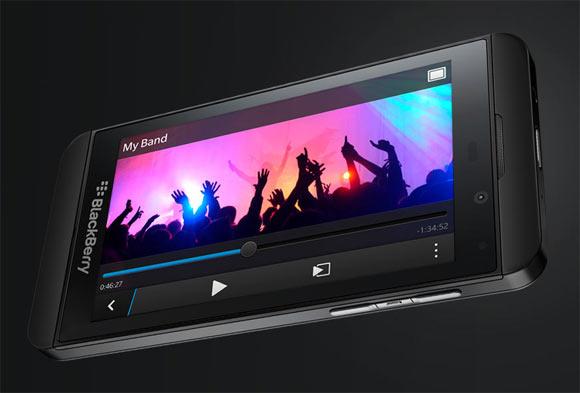 A spanking new operating system, spiffy hardware that loads apps really fast and a cool design makes BlackBerry Z10 a cool device.
April 02, 2013
TELL US: Will you forgive your cheating wife?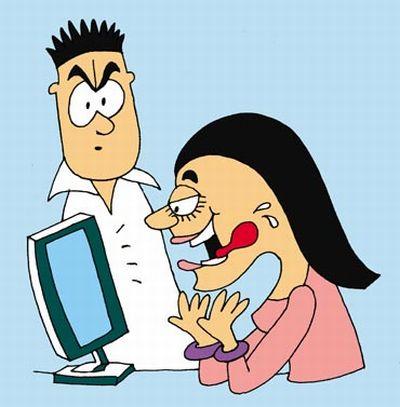 According to a survey, 71 per cent men are 'still in love' with their spouse even though they may have been cheated upon. Do you agree?
Backstage: When models get a bridal makeover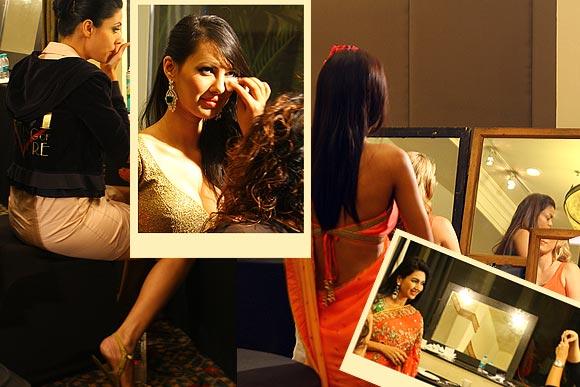 Nothing can best describe the candidness of pictures. We snapped the backstage action at a recent bridal show.
April 01, 2013
Best budget phablets under Rs 22,000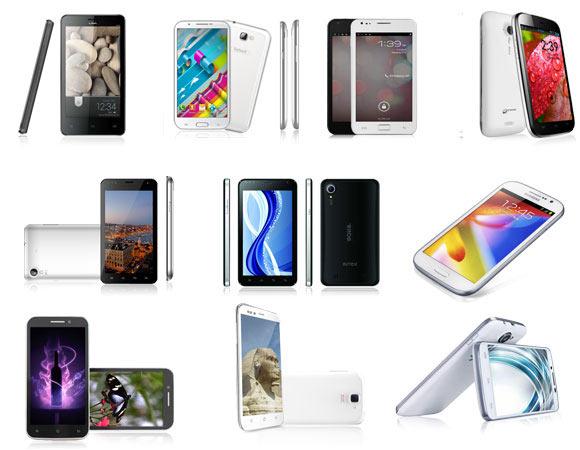 These 5-inch plus tablets will get you the best of operating system, cameras, processors and many more bells and whistles for just under Rs 22,000.
March 31, 2013
Top 5 DSLRs in India under for Rs 35,000 or less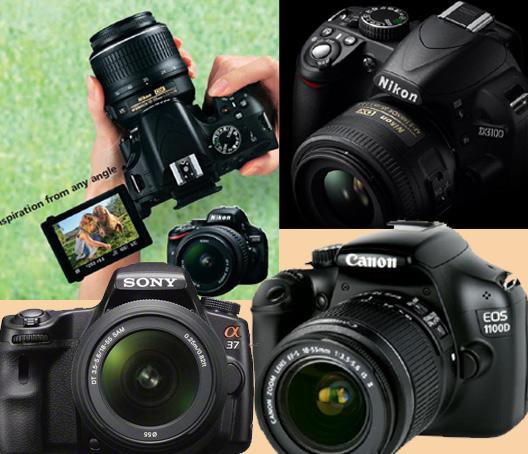 There are so many DSLR cameras available in India, that too at mouth-watering price ranges. To make your choice easy and simple, here is a list of top 5 in India in no particular order followed.
March 30, 2013
Samsung Galaxy S4: AMAZING Camera Features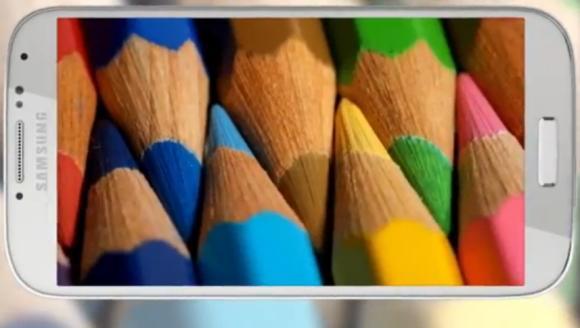 A smartphone with a 13MP rear-end and 2.1MP front-end camera can't define the true value of the phone which is why we've come upon some technical features to take you more into the in-depth specs and let your head get the upgrades.
March 29, 2013
Review: Tomb Raider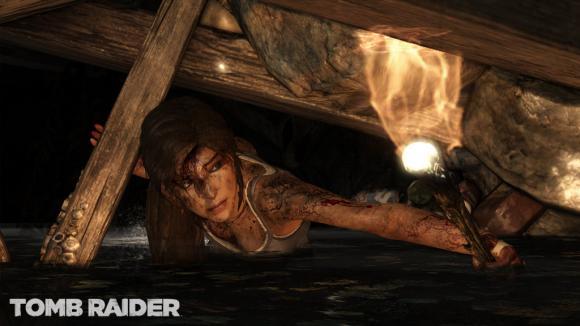 Tomb Raider is the perfect spectator game, says, .
March 28, 2013
Top 5 smartphones under Rs 15,000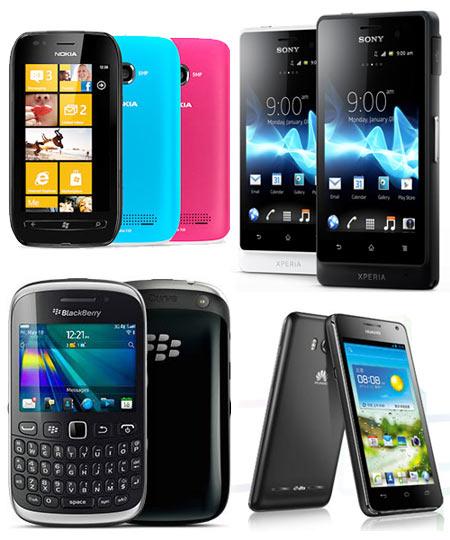 These come with 1GHz processors, great cameras, build quality and battery power.
March 22, 2013
Holi Special: Share your favourite pics with us!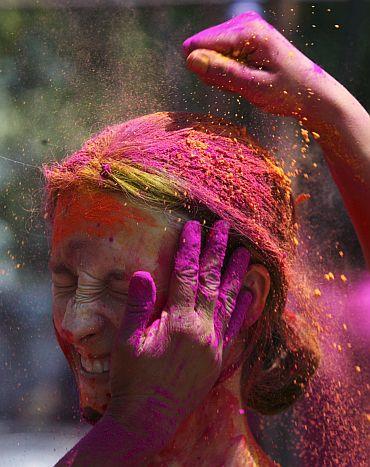 Share your Holi pictures. Tell us about the most memorable Holi you celebrated.
Top 6 Tablets Under Rs 20,000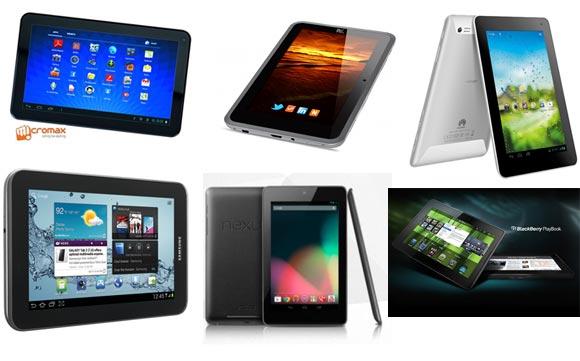 How do you choose the best from scores of tablets that sell below Rs 20k? Here are the top 6.
March 21, 2013
Gaming review: Crysis 3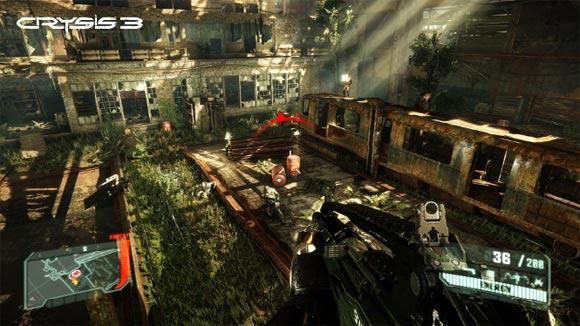 Crysis 3 is a game burdened by circumstance, given how customers are tiring of trilogies and the industry being in a bit of a rut. Those issues aside however, you've still got a very impressive game on your hands, writes
Nokia Lumia 720 and Lumia 520: First impressions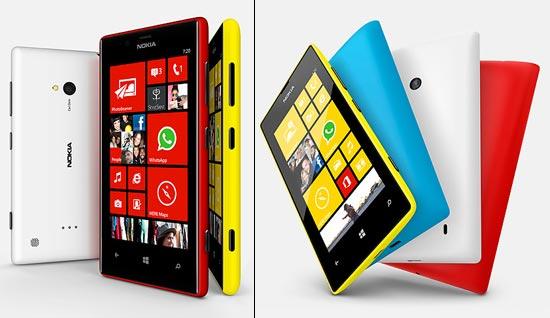 These latest additions to the Nokia Lumia series offers superb features for the youth for a price of Rs 20,000 and 10,500 respectively, writes
March 20, 2013
Xolo X1000 vs Samsung Galaxy Grand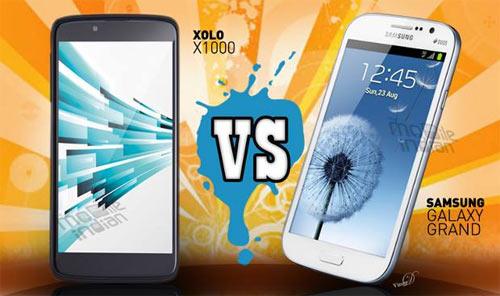 Read this to know which smartphone is better...
Start-up: He wanted to print dosas like the printer does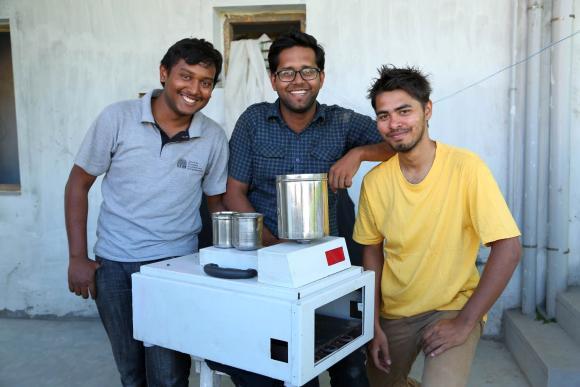 Eshwar K Vikas, who has made a dosa machine and patented it speaks with about the odds he faced in his entrepreneurial journey and the road ahead.
March 19, 2013
Review: Google Nexus 4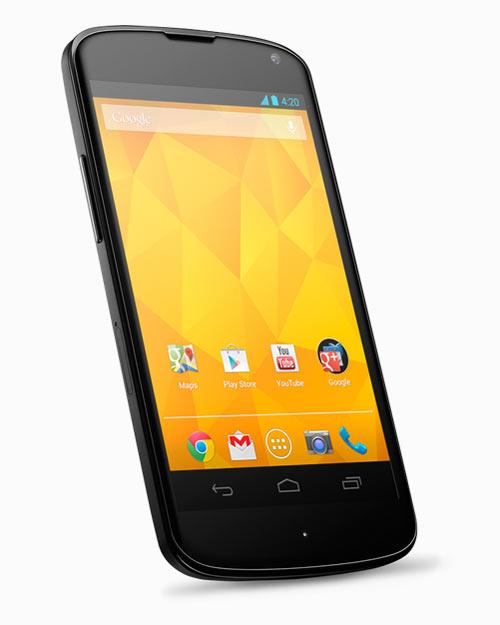 Get Ahead reader Rohit Kadam reviews Google Nexus 4.
March 18, 2013
Top 5 dual SIM Android smartphones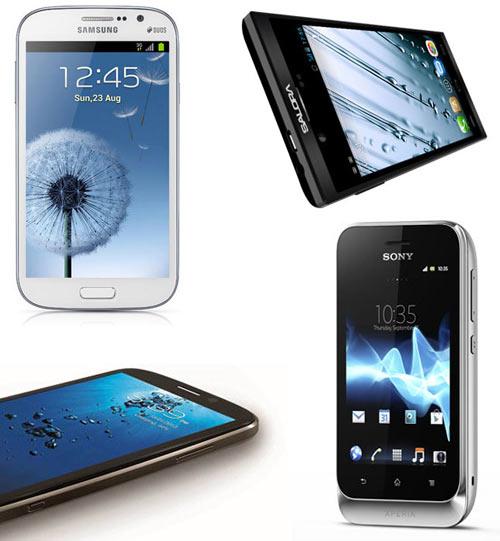 Dual SIM smartphones are no longer rare. All smartphone vendors have options to offer. Here are the five best.
Don't lower the age of consent to 16!
A 16-year-old does not dream of becoming pregnant. She does not dream of becoming a mother. It's not an age when she can rationally decide whether she wants to sleep with any man or boy who asks her, feels A Ganesh Nadar.
March 15, 2013
PHOTOS: Samsung Galaxy S4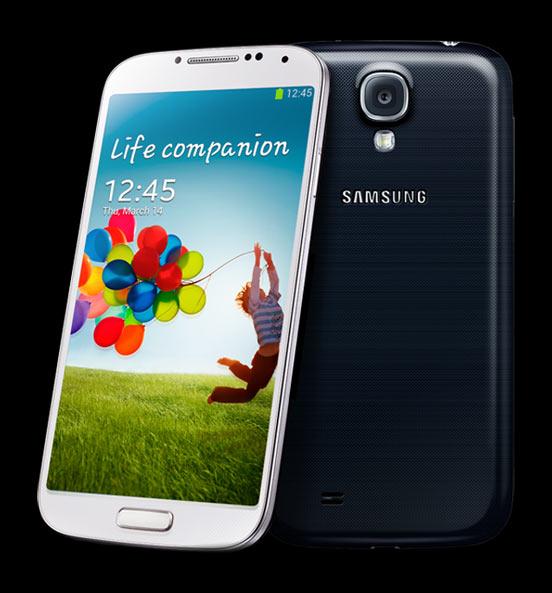 A look at Samsung Galaxy S4 unveiled on March 14 in New York
March 14, 2013
8 things I wish I knew before marriage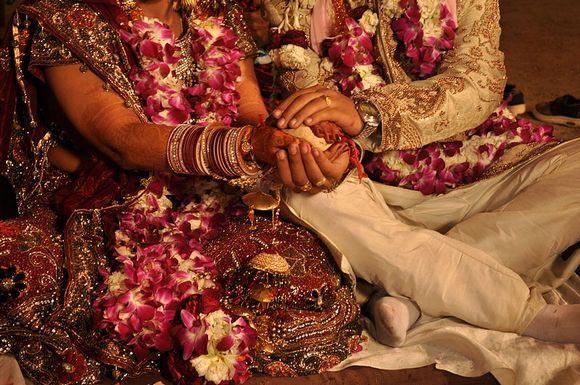 Here's what every girl should know about marriage while dating.
Samsung Galaxy S IV: RUMOUR round up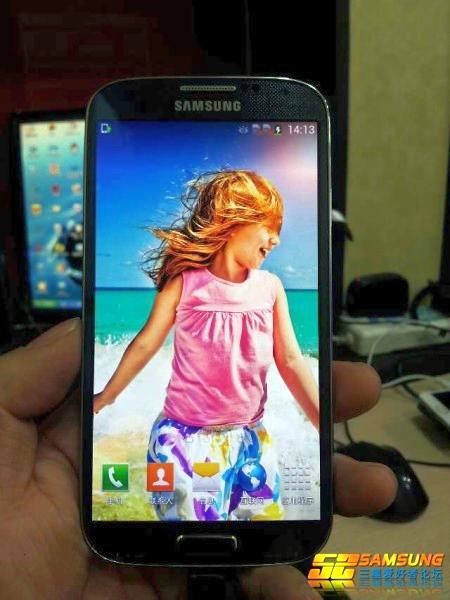 The truth will be out when the company unveils the real Galaxy S IV at around 4.25 am, IST.
March 13, 2013
Review: Nokia Lumia 820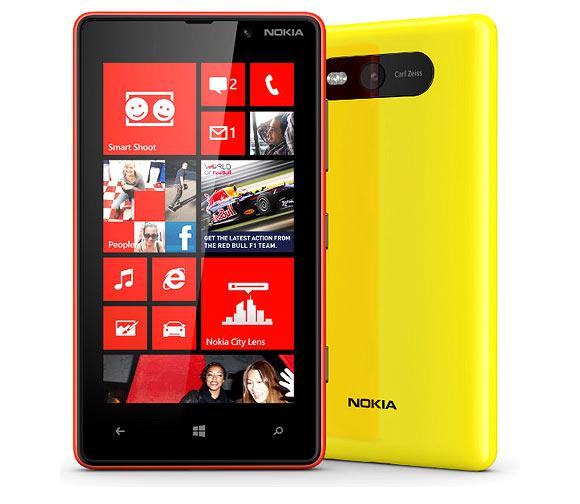 Can Nokia Lumia 820 offers solid competition to the likes of Samsungs and iPhones? Find out
March 12, 2013
Review: Samsung Galaxy Grand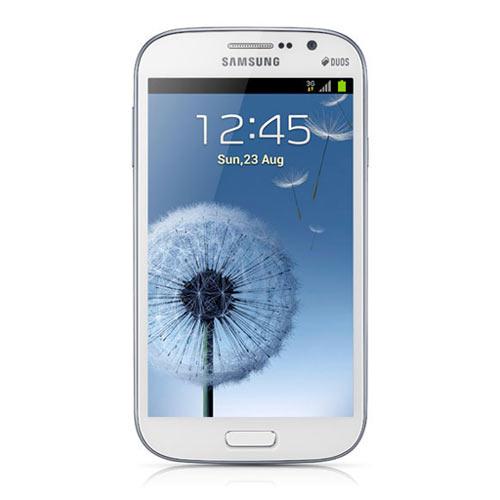 You won't regret buying the Samsung Galaxy Grand even if you buy it now for Rs 21,500.
March 10, 2013
IN PICS: Hands on with HTC One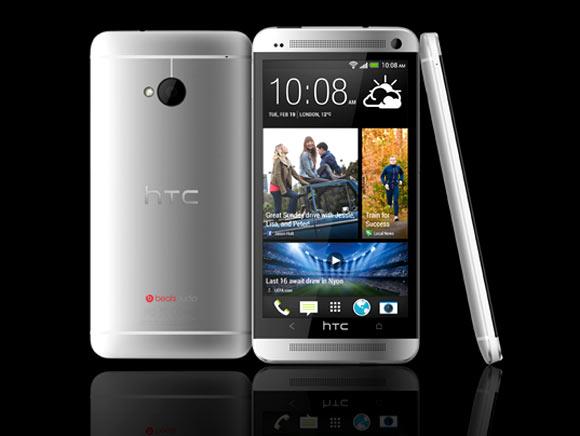 HTC's new flagship model, the HTC One, is packed with powerful features.
March 09, 2013
Top 5 feature phones under Rs 5k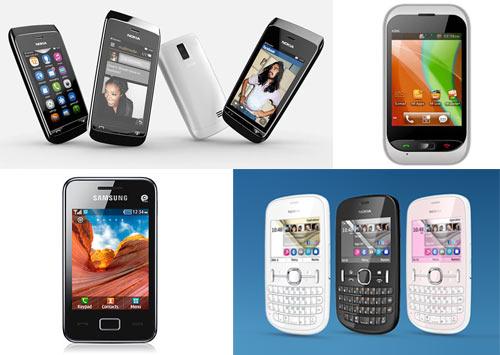 Feature phones options that provide good quality for reasonable cost.
March 08, 2013
Now, boost your cleavage with wine filled bras
Women will now be able to boost their cup size by filling their bra with wine.
March 07, 2013
Will Sony PlayStation 4 hit bull's eye?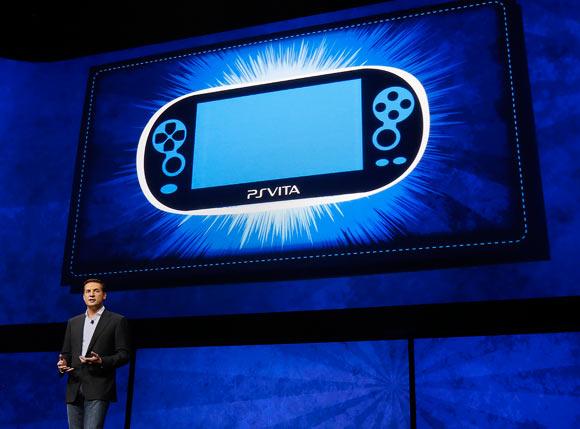 The pros and cons of Sony's 8th generation gaming console
March 05, 2013
First look: Samsung Galaxy Note 510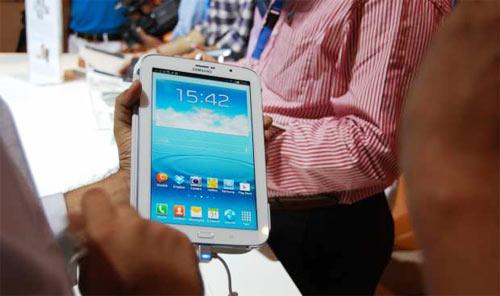 The Note 510 just tries to fill the gap left by 5+ inch devices and the bigger 10-inch device.
March 02, 2013
PICS: Hot superbikes on Indian roads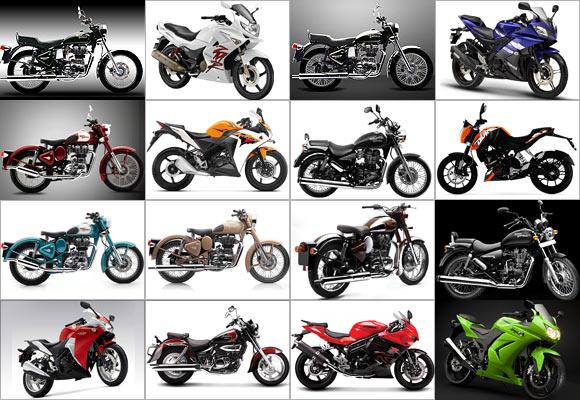 Priced between Rs 90,000 and Rs 3 lakh, here are top 20 superbikes that can evoke extreme feelings in you.
March 01, 2013
Revealed: 52 per cent teens watch porn on their mobiles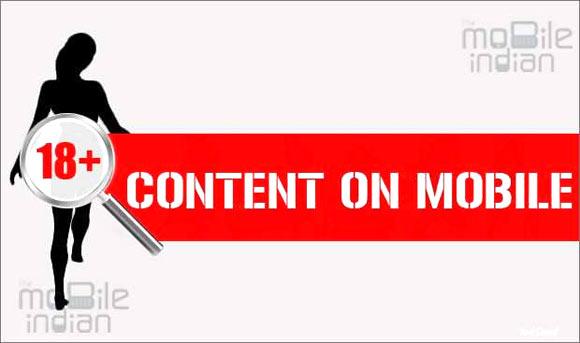 In a shocking revelation, a survey conducted in India found that close to 52 per cent teenagers watch porn on their mobile phones.
February 28, 2013
Mumbai's Sewri fast track court to work this Sunday
In a bid to clear the backlog of minor cases, the principal judge of Mumbai's Sewri fast track court, ML Chauhan, has said they will hold a Maha Adalat on Sunday, March 3, from 10 am to 5 pm.
Samsung Galaxy Tab 2 gets MASSIVE price cut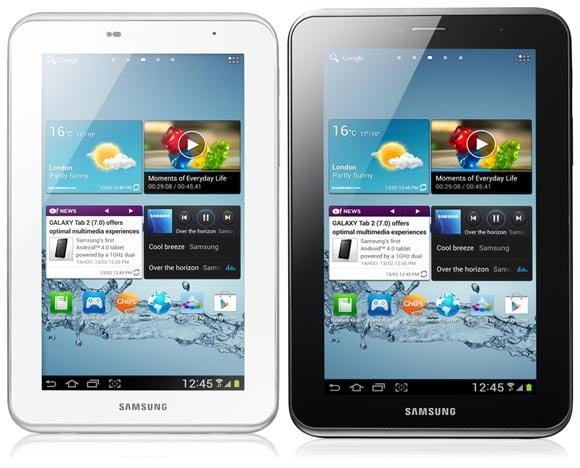 The 7-inch tablet, which comes with 3G and voice calling, now costs like many tablets of Indian brands.
February 26, 2013
Top 8: Delhi's best street food places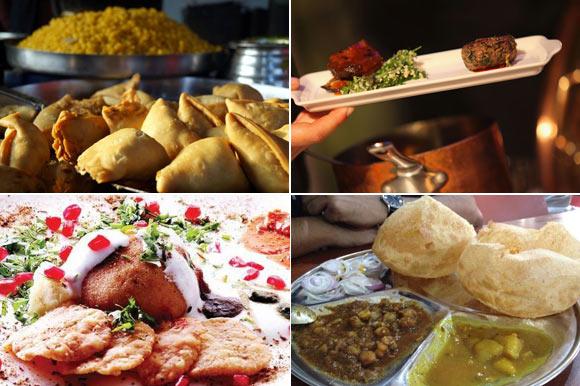 We bring you the best places in Delhi to gorge on the tastiest kebabs, alu chaat and chole.
February 25, 2013
BlackBerry Z10 launched in India for Rs 43,499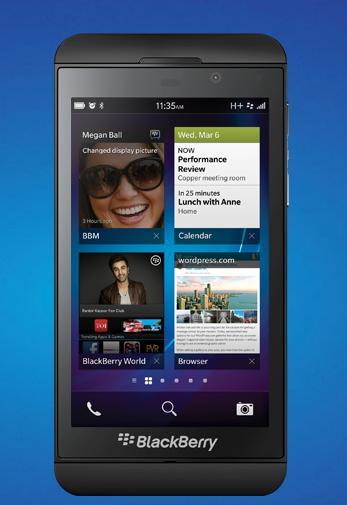 Those who have pre-booked it earlier will get it from tomorrow.
February 24, 2013
Top 6: Mobile phone BLUNDERS to AVOID!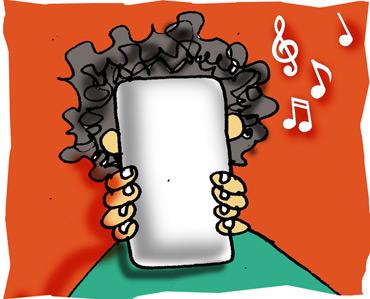 It's easy to forget your mobile phone etiquette these days. But don't ever commit these blunders. Read on!
Gaming review: Dead Space 3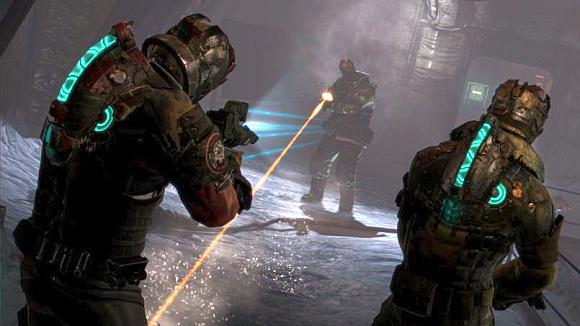 Dead Space 3 puts on quite a show, says
February 21, 2013
Nokia Asha 311 vs Samsung Rex 90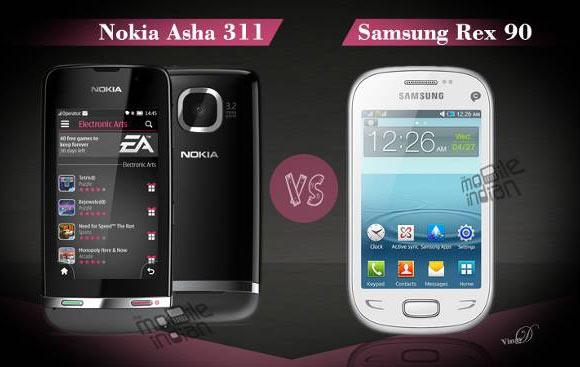 Which is the best feature phone among the two? Find out!
Breaking up: How to get a clean DIVORCE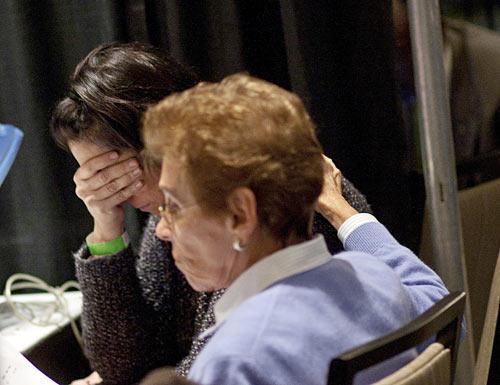 In an exclusive excerpt from Breaking up: Your step-by-step Guide to Getting Divorced, lawyers-turned-authors explain the sticky process.
February 20, 2013
How to SECURE your e-mails from HACKERS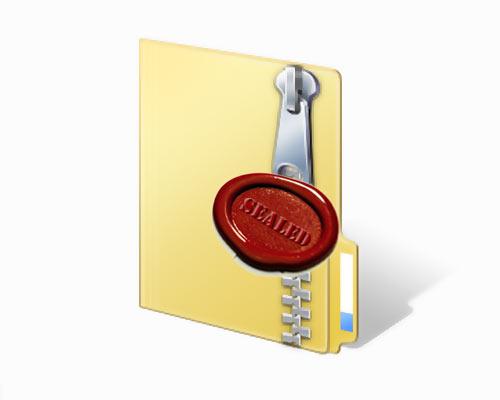 Simple tips to secure your e-mails and important documents from internet hackers.
February 19, 2013
Top 7 features of the new Blackberry OS 10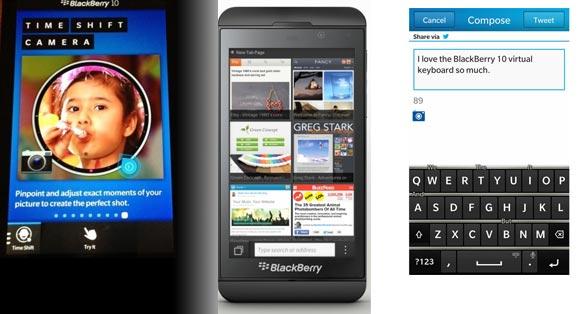 Shining new features that have been introduced into the latest OS by BlackBerry.
February 18, 2013
Top 5 smartphones under Rs 30,000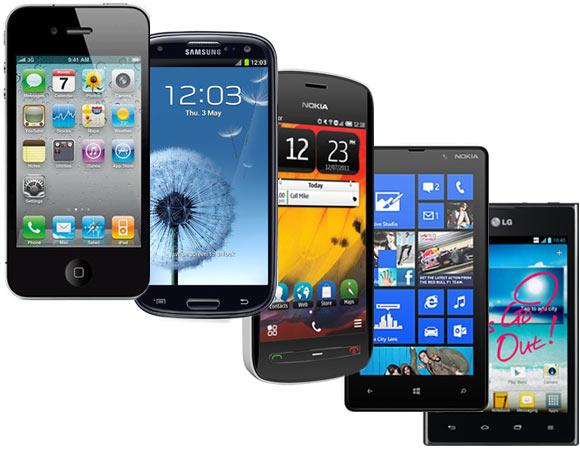 There are plenty of smartphones under Rs 30,000 but these are the top five across all major smartphone platforms.
February 15, 2013
8 tips to keep your Twitter account safe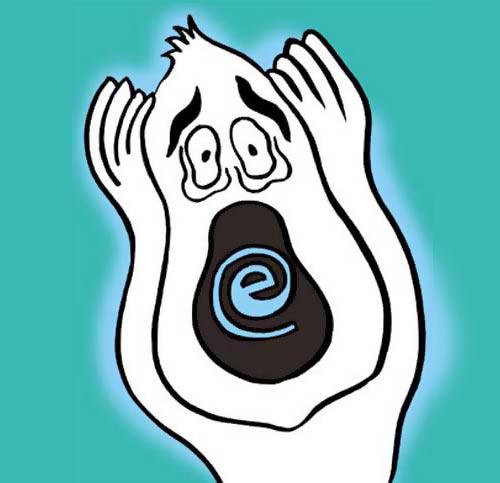 Zafar Rais, founder and CEO, MindShift Interactive shares a few guidelines for keeping your Twitter accounts safe.
February 14, 2013
One Billion Rising!
As India gears up for One Billion Rising, Rediff.com's correspondents from various parts of India get you live updates.
February 12, 2013
ZaraBol: Post your messages of love here!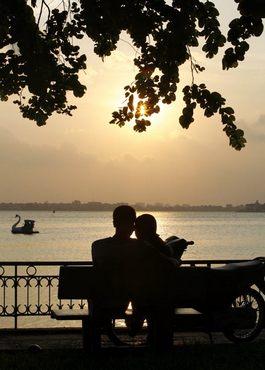 Post a message for your Valentine!
Top 5 smartphones for Valentine's Day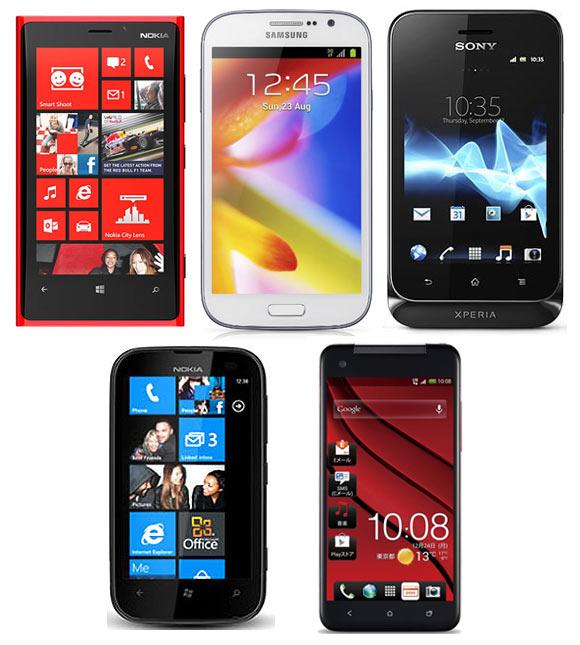 The top five phones that you can gift to your loved ones on Valentine's Day to make it memorable.
February 11, 2013
DON'T MISS: TV stars on making relationships work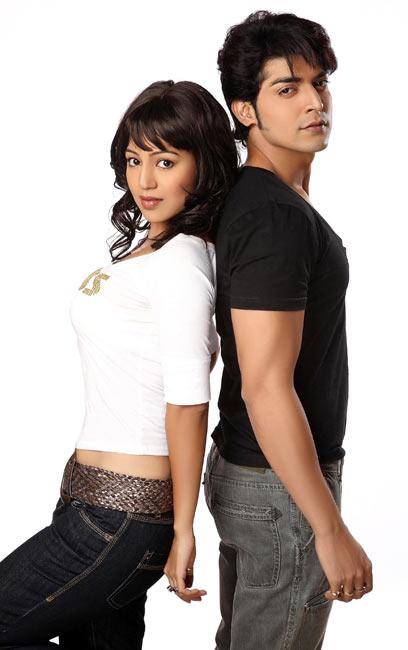 What does love mean to your favourite small screen actors and how do they make their relationships work?
February 10, 2013
Top 5 smartphones under Rs 10,000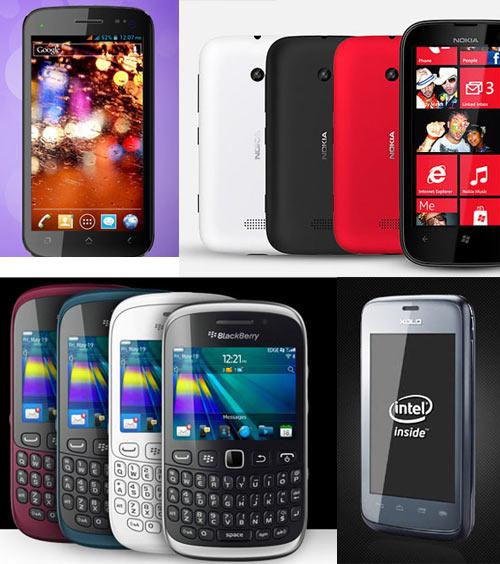 The low-cost smartphone option is very limited if you intend to buy anything other than Android, but we have tried to give the widest choice here in terms of best smartphone for less than Rs 10,000.
February 09, 2013
BEWARE of these Valentine's Day scams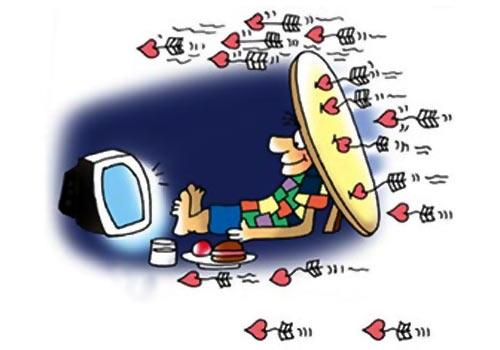 Cyber-criminals are lurking on the web to loot you this Valentine's Day!
February 07, 2013
IN PICS: Lives of India's wedding band musicians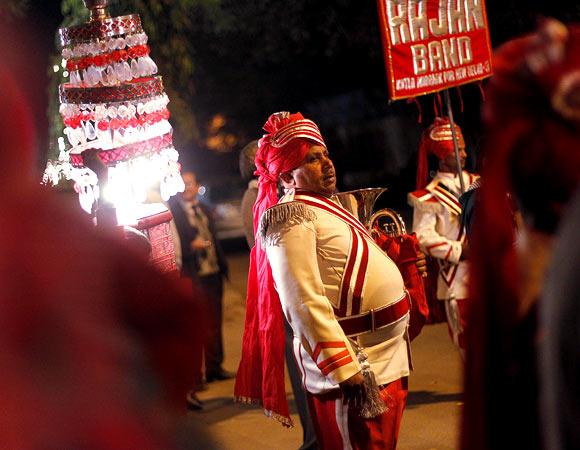 No wedding in North India can be complete without a brass band that announces the arrival of the groom. Photographer Mansi Thapliyal aims her camera at the always seen but never recognised band members.
How to clean your touchscreen SAFELY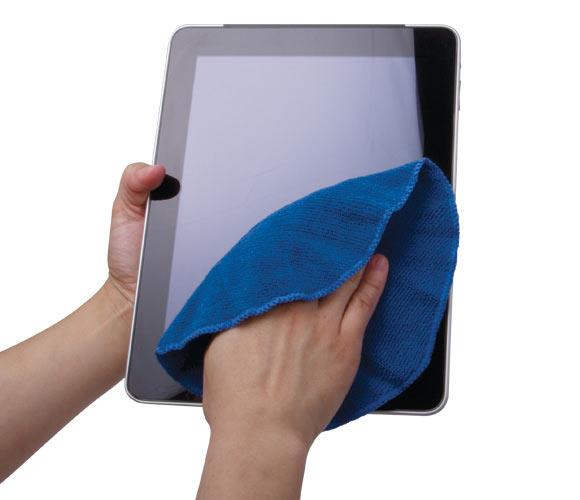 Protect your gadget's gorgeous touchschreen by following these steps.
February 06, 2013
PHOTOS: The Museum of Broken Relationships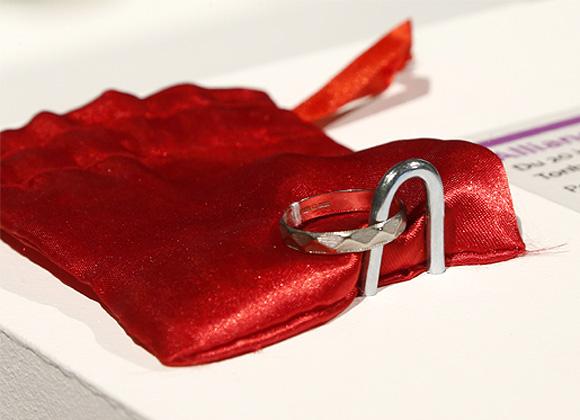 A unique exhibition space at the CentQuatre exhibition ahll in Paris displays relics of sentimental disappointment.
February 05, 2013
Valentine's Day SMS Contest: WIN exciting prizes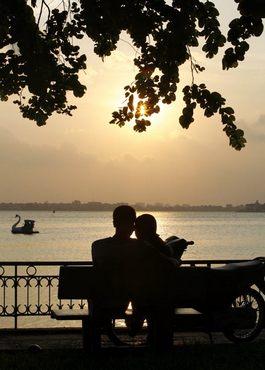 Share your best pickup lines and win prizes worth Rs 10,000.
STUNNING PICS: Romanian teen's jet-engine bicycle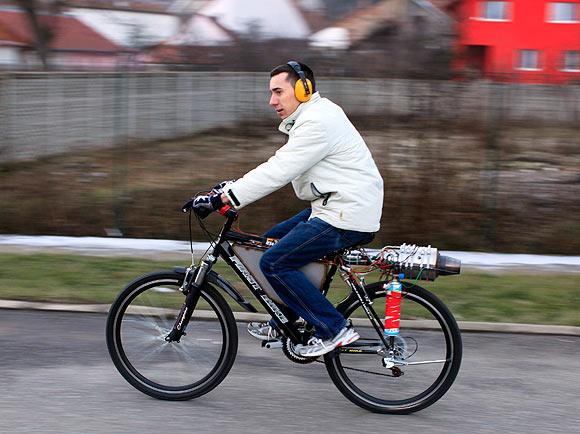 Raul Oaida from Bucharest used his pocket money to build the first-of-its-kind engine in three years.
PICS: The top 5 camera smartphones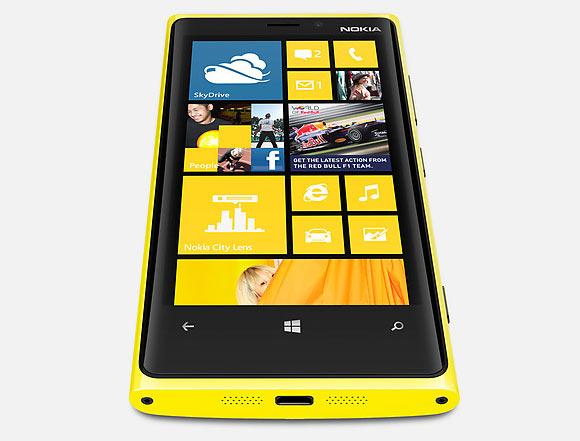 These five are the best camera phones available in the market just now.
February 03, 2013
Gaming review: Devil May Cry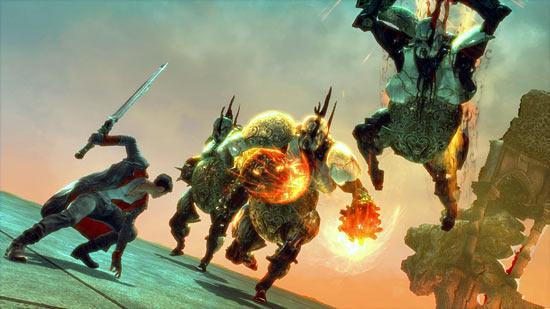 How good is this edition of the DMC series? weighs in the pros and cons
February 02, 2013
Best diet and exercise apps to keep you fit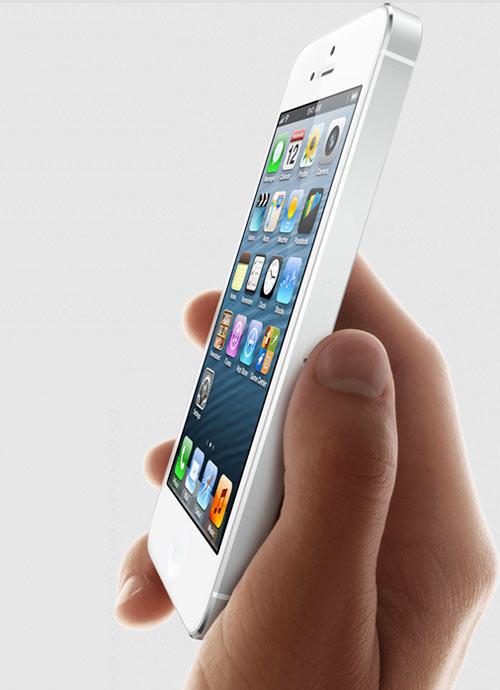 5 apps that help you keep fit by controlling your diet and recommending simple exercises.
How you can save your dying relationship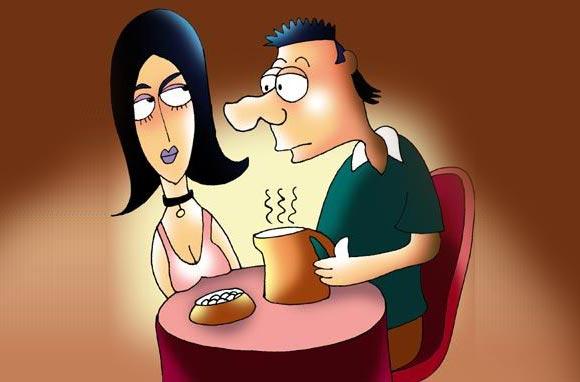 Simple things that you can do to help save your relationship. Read on!
February 01, 2013
Look: The BlackBerry 10 smartphones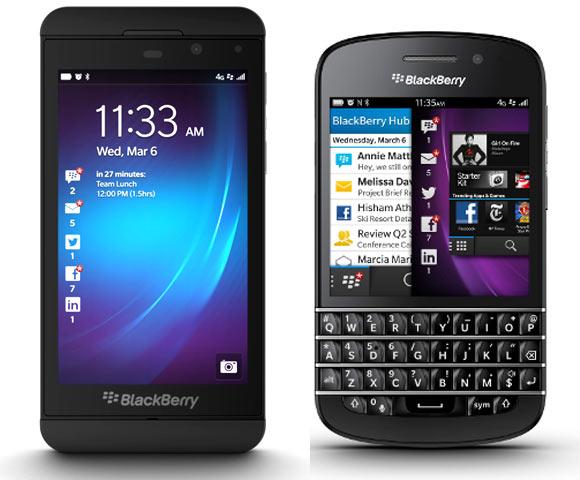 BlackBerry has formally announced the two smartphones with BlackBerry 10 operating system.
January 31, 2013
BEWARE! Apps that use your PRIVATE DATA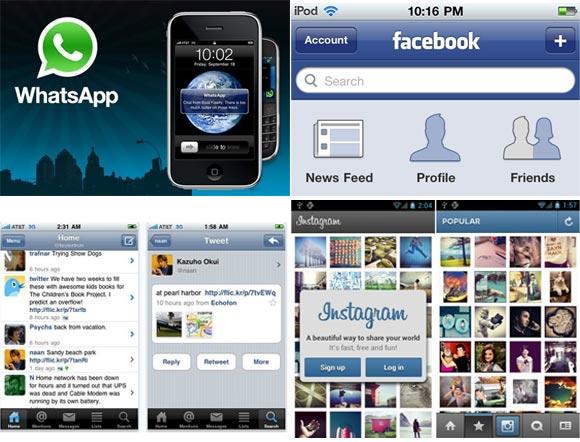 Once these apps sit on your smartphones, they filch private data with or without your permission.
January 30, 2013
Is WhatsApp violating privacy laws?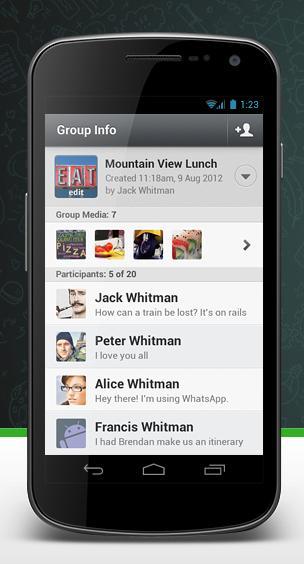 Tell us!
Look: India's FIRST quad-core smartphone at Rs 11k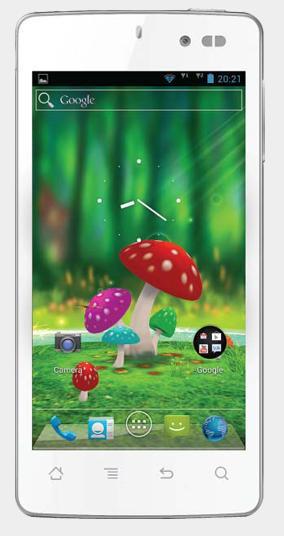 The Indian market is expected to see launch of the first quad-core smartphone, S1 Titanium, in first week of February by Karbonn Mobiles.
January 28, 2013
TOP 5: The best quad core 5-inch phones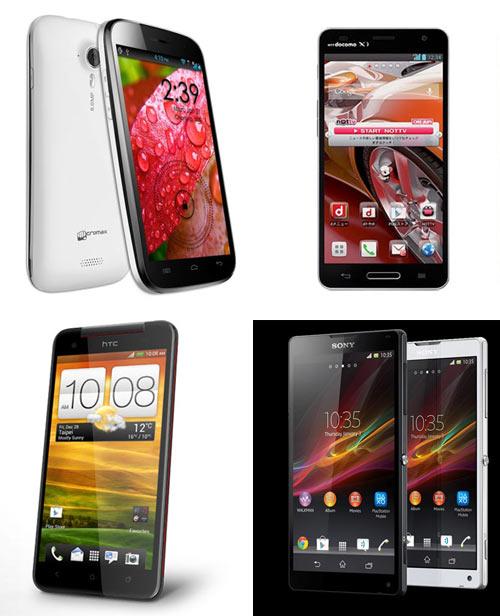 If you thought mobile phones are only getting bigger and powerful, think again.
January 27, 2013
Top 5 smartphones under Rs 10,000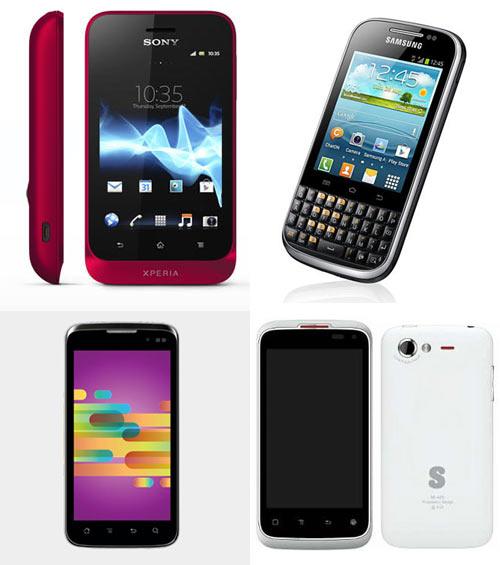 Got to buy the best Android smartphone under Rs 10,000? Then look no further.
January 26, 2013
5 ways to make your smartphone battery last LONGER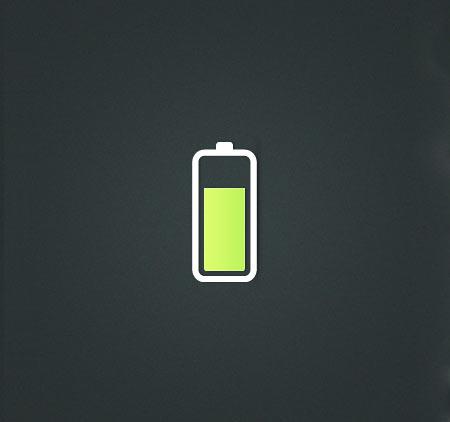 5 ways that can help you prolong the time between recharges
January 24, 2013
English errors: There is nothing called 'Expresso'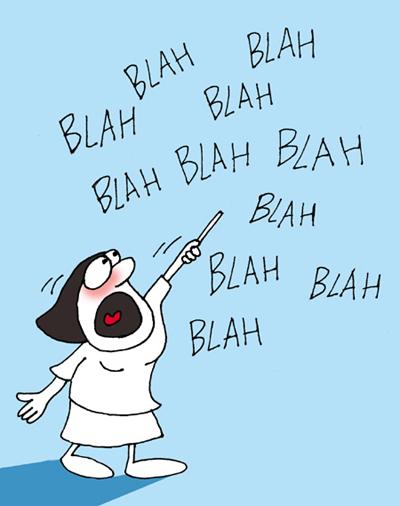 Manish Gupta, author of English Bites! offers practical tips to master English.
January 22, 2013
Samsung Galaxy Grand in India for Rs 21.5k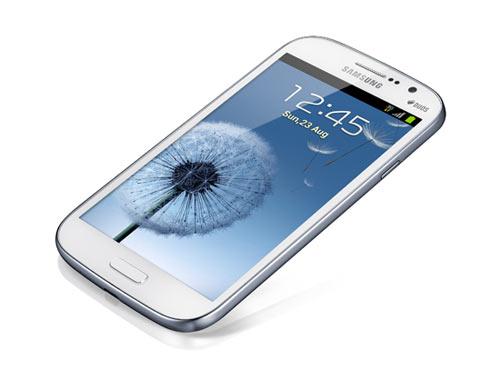 It comes with Android Jelly Bean, 1.2 GHz dual core processor, 1 GB RAM and host of other innovative features
How he mastered his fear of the English language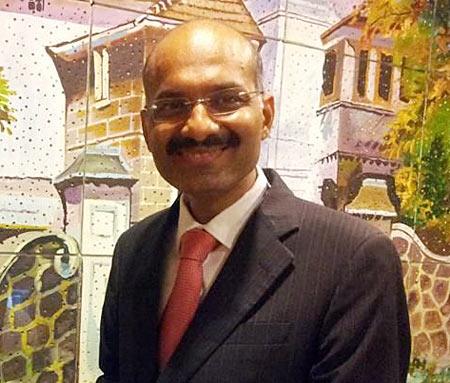 A fascinating story of how a simple bloke who feared English not only overcame his fear of the language to master it but also wrote an interesting book that can turn out to be a great teacher to those who fear the language.
Chat with best-selling author Preeti Shenoy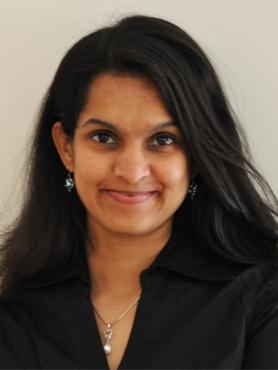 Chat with best-selling author Preeti Shenoy on writing books and being in love.
January 21, 2013
Four must-have smartphone apps for women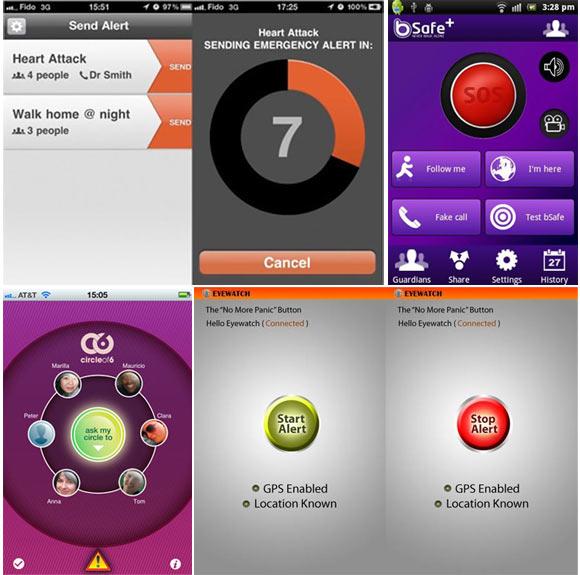 Get Ahead reader lists four apps that women can use in emergencies.
Jab we met: Share YOUR love story this Valentine's!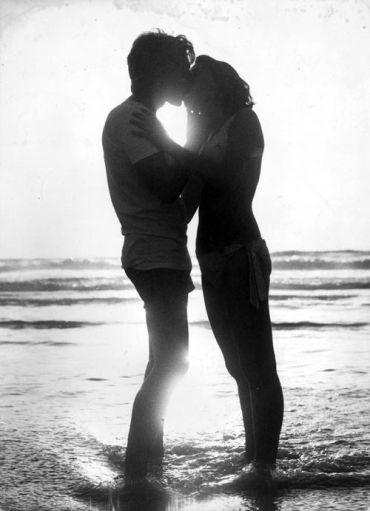 We want to hear about how you met your partner and fell in love, so write in and let us know!
January 20, 2013
PICS: The best smartphones unveiled at CES Las Vegas 2013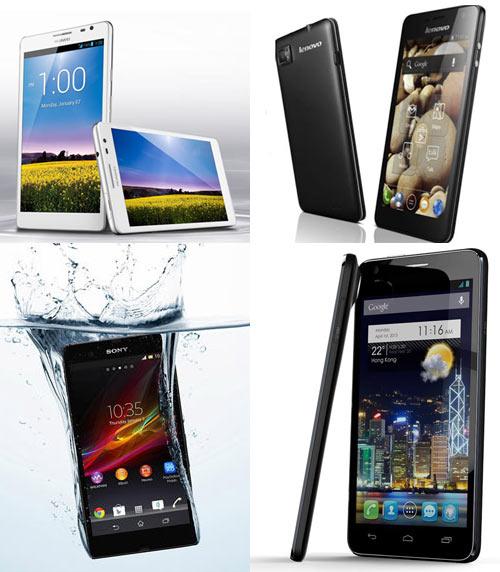 Seven best smartphones unveiled at Consumer Electronic Show 2013 at Las Vegas
January 19, 2013
Top Android smartphones between Rs 20k-30k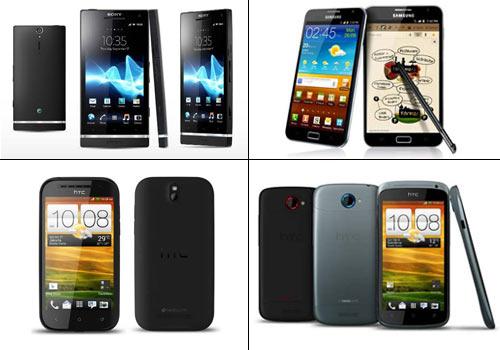 Last year's top of the line smartphones now fall under slightly-affordable category.
January 18, 2013
Ignore the emotional blackmail, stand up for your choices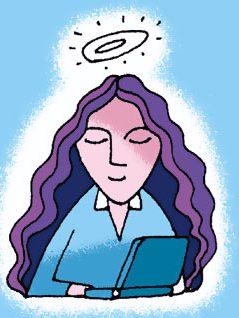 Unless you're happy with standing room only, you must learn to stand by your choices and ignore all the blackmail thrown at you says Mitali Saran.
4 simple tips for lightning fast internet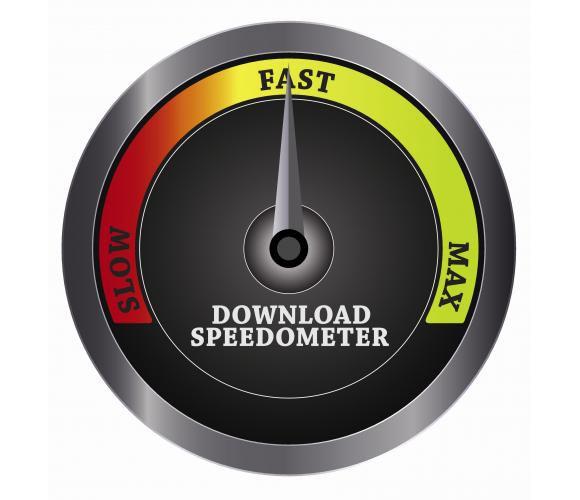 There exist numerous ways to pace up your download speed. Here are four easiest ones.
January 17, 2013
SHOCKING: Guidelines to 'prevent' homosexuality?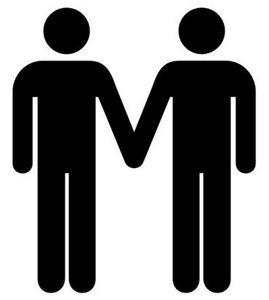 Malaysia's deputy education minister Mohd Puad Zarkashinot listed out 'signs' that he believed would help parents identify early 'symptoms' of homosexuality, bisexuality and transgender inclinations 'to prevent its spread'.
Piaggio cuts Vespa price; to launch 150cc scooter in India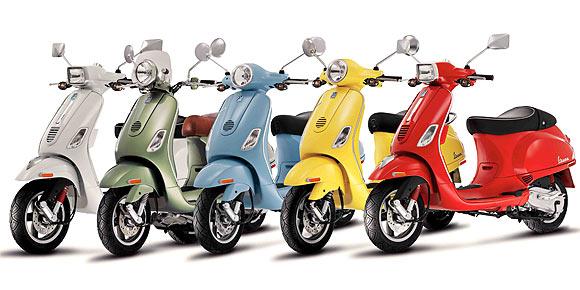 Rs 20,000 drop in price, addition of disc brakes and launch of two classy 150cc bikes are among a host of measures underway at Piaggio India to take on its rivals in the scooters market.
January 16, 2013
'Our myths aren't the heritage of just Hindus'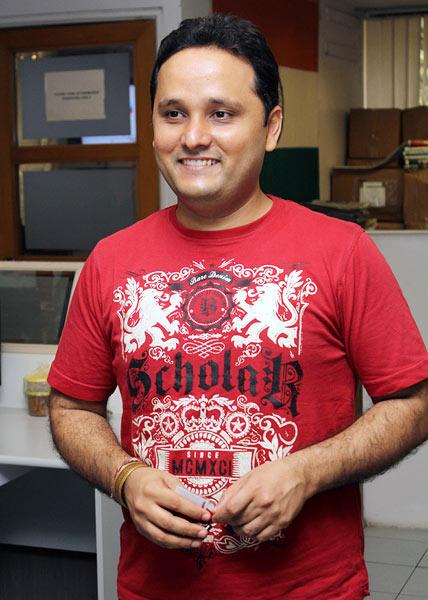 In an exclusive chat with Rediff users, bestselling author takes questions on his books, his films and his gods.
January 14, 2013
Top 5 smartphones under Rs 20,000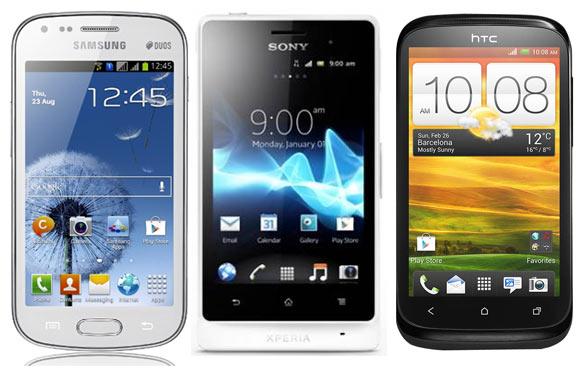 It is surprisingly hard to find the right device in the mid range. Here's where you can discover the one that's right for you.
January 12, 2013
Excerpt: 'The sergeant ordered that his skin be flayed'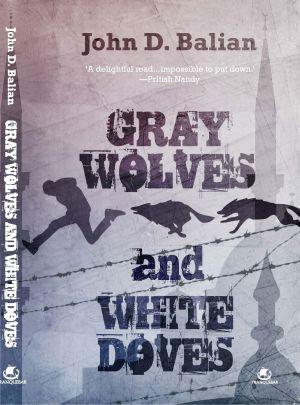 Gray Wolves and White Doves by John D. Balian is the "story of a young boy's quest for identity and belonging." We bring you an excerpt.
January 11, 2013
First look: Nokia Lumia 920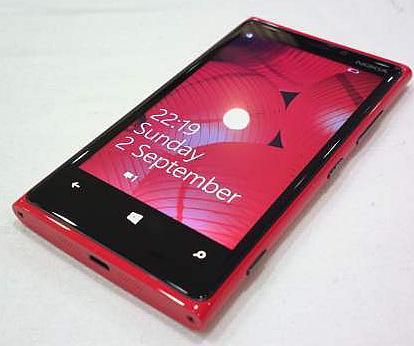 Nokia has loaded Lumia 920 with competitive hardware and great optics to deliver quality imaging.
January 10, 2013
India's homosexuals share their love stories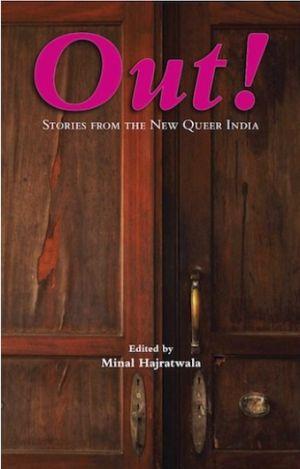 Out! Stories From the New Queer India is an anthology of stories about being gay and lesbian in India. We bring you an excerpt.
Excerpt: 'Madam, there is only one tail per fish'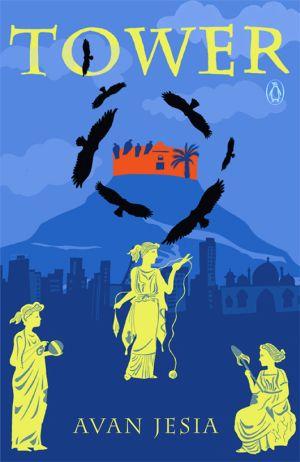 We bring you a second excerpt from 'Tower' by Mumbai-based author Avan Jesia, a "haunting saga of love and loss, spanning three generations of a Parsi family".
January 09, 2013
Using public Wi-Fi? 5 tips to stay safe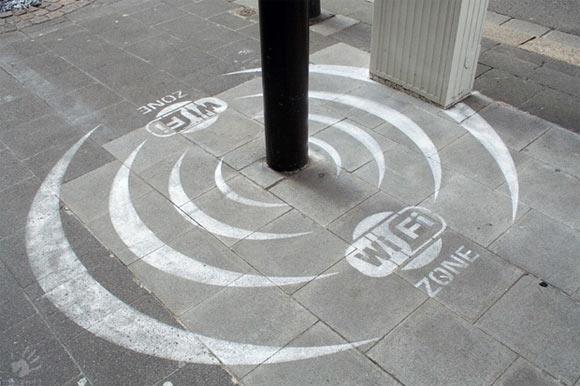 How not to get trapped and hacked while accessing Internet via public Wi-Fi networks
January 08, 2013
Excerpt: 'Muslin fluttered around his still little body'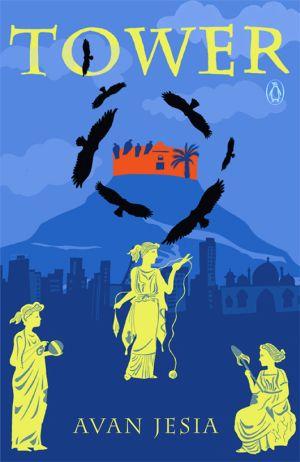 Tower by Mumbai-based author Avan Jesia is a "haunting saga of love and loss, spanning three generations of a Parsi family". We bring you an excerpt.
8 tips to SECURE your e-mails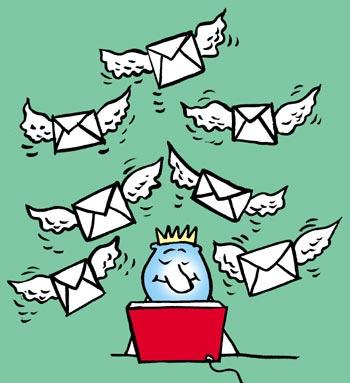 Presented here are the eight e-mail security tips that you should keep in mind.
January 06, 2013
10 must-have mobile apps for students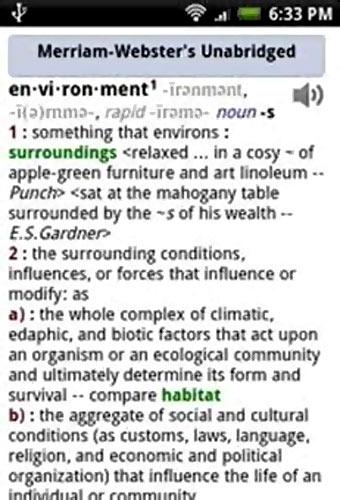 Read on to know why and how these Android based applications will make your life easier.
January 05, 2013
Top 5 dual-SIM phones under Rs 5,000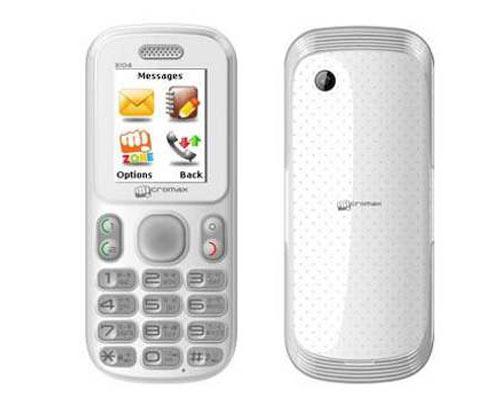 Need a good feature phone that has the features as well as budget range? Well, read on.
January 04, 2013
Top 5: Smartphones coming up in 2013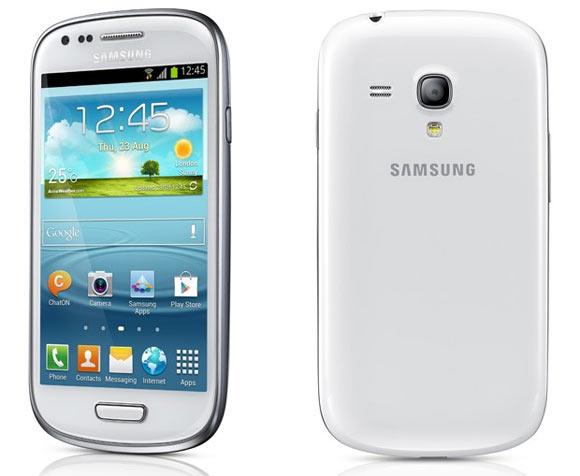 Many phones will be launched in the next three months, but the one's here have been anticipated for long, and they are very important phones for their respective brands.
January 01, 2013
IN PICS: 16 Hottest new games of 2013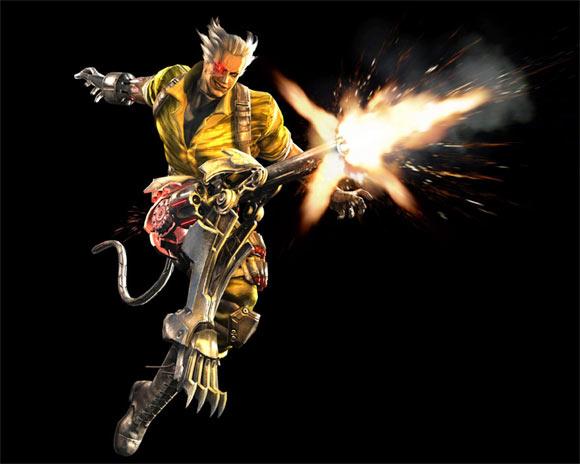 What games should you be looking forward to in 2013? Business Standard's Abhik Sen lists out.
Archives
September - December 2012
|
May - August 2012
|
January - April 2012
|
September - December 2011
|
July - August 2011
|
May - June 2011
|
March - April 2011
|
January - February 2011
|
November - December 2010
|
September - October 2010
|
July - August 2010
|
May - June 2010
|
February - April 2010