Television
November 27, 2015
Meet the Power Couples!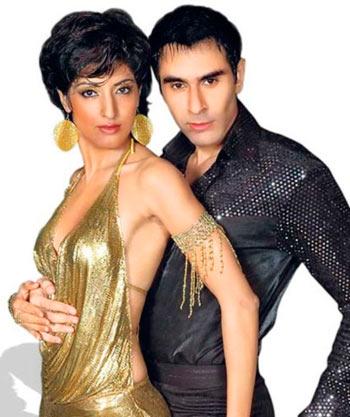 Bollywood's power couple Arbaaz Khan and Malaika Arora Khan are going to introduce you to the other power couples in showbiz, and let YOU be a part of their daily life!
'I was never too ambitious'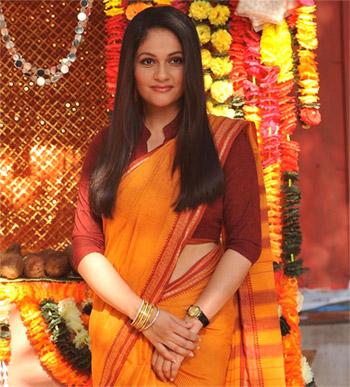 'I did not face the camera for two-three years. I was busy and happy even when I was not acting.' Gracy Singh tells us what she's been doing.
November 26, 2015
PIX: Aniruddh Dave, Shubhi Ahuja's royal wedding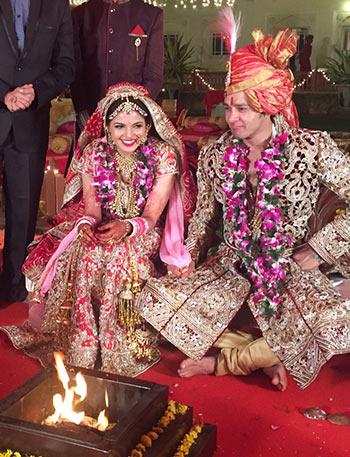 A look at the pictures.
November 24, 2015
PIX: TV celebs attend Aniruddh Dave's sangeet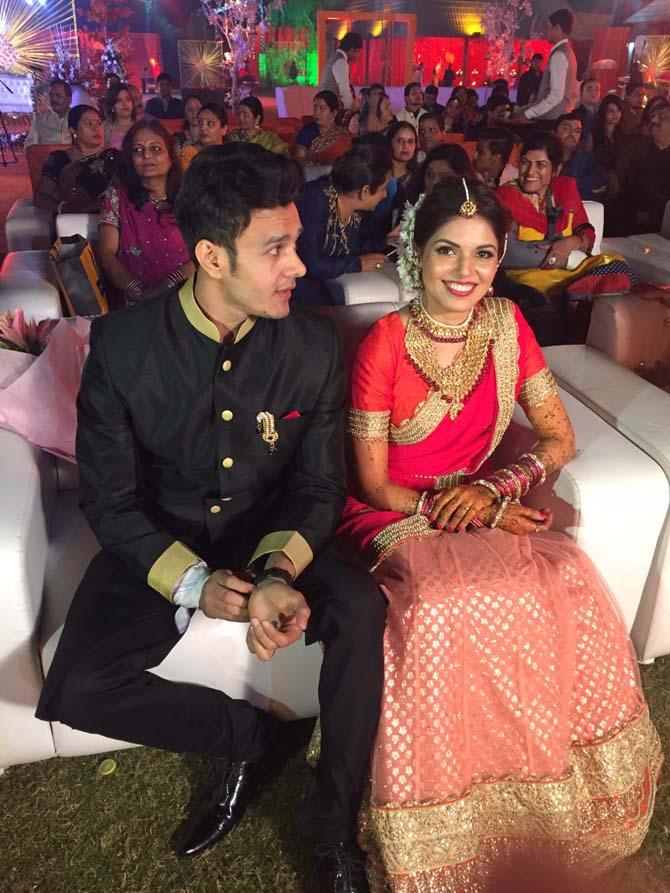 A look at the pictures from the sangeet ceremony.
November 23, 2015
'My family would have slapped me if I spat into somebody's water'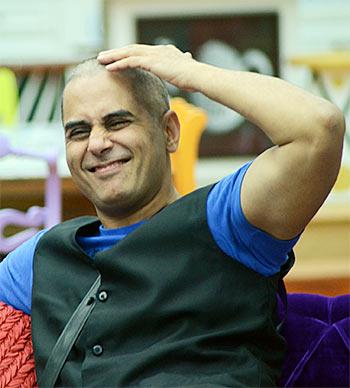 'Bigg Boss is there for 100 days but I have to be in the industry for the rest of my life. If I start behaving like a buffoon, and start shouting, screaming, playing dirty games and physically manhandling people, whatever I have earned in these years will go down the drain.' Aman Verma explains his stint in the popular reality show.
Rakhi Sawant, Sonali Bendre, Gauhar Khan at the Zee Rishtey awards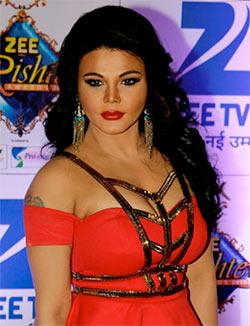 A look at the star arrivals.
November 22, 2015
PIX: TV actors Yash, Amrapali visit Paris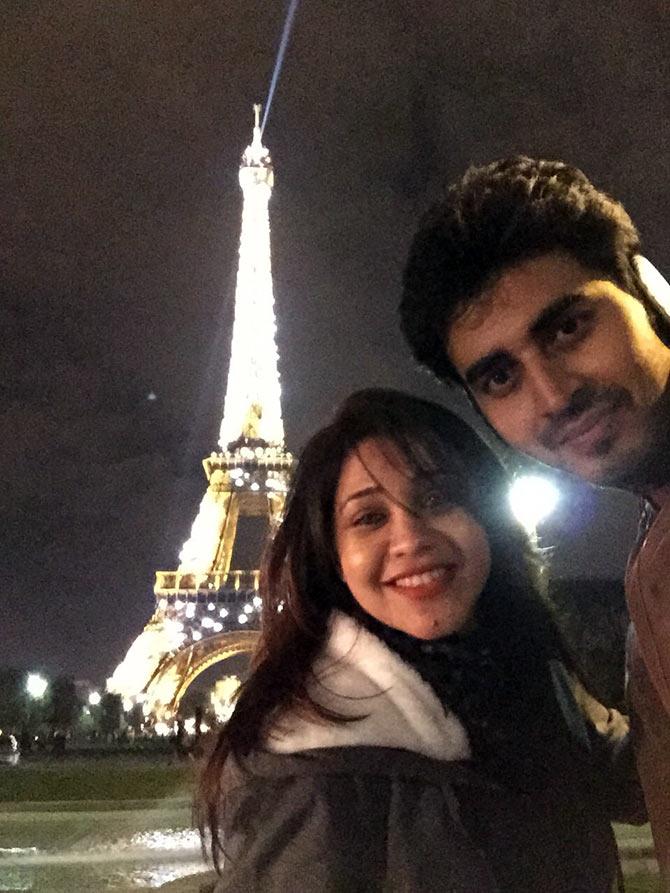 A look at the pictures.
November 17, 2015
Is Mandana Salman's favourite contestant on Bigg Boss?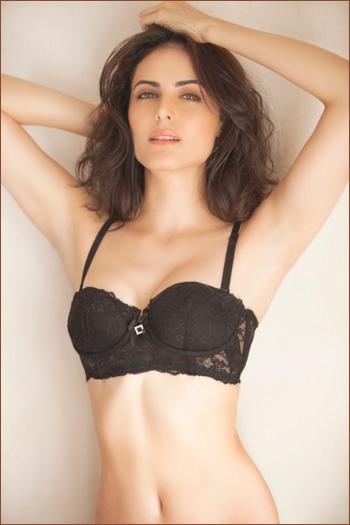 Every season, there's always a stunning contestant on Bigg Boss that host Salman Khan takes a shine to.
November 16, 2015
'Mandana is double-faced; won't be surprised if she wins Bigg Boss'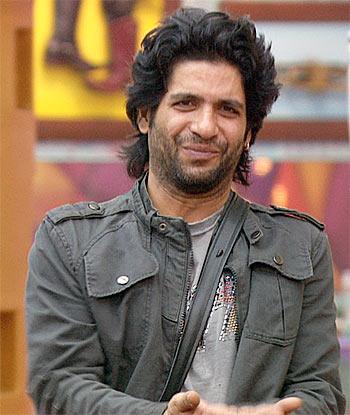 'Had I stayed longer inside the house, the game would have become dirtier. There is no mental peace in the house. The housemates need to understand mental peace; everything is not about fighting and howling.' Puneet Vashist discusses his short stint in Bigg Boss 9.
November 11, 2015
'I will celebrate a firecracker-free Diwali'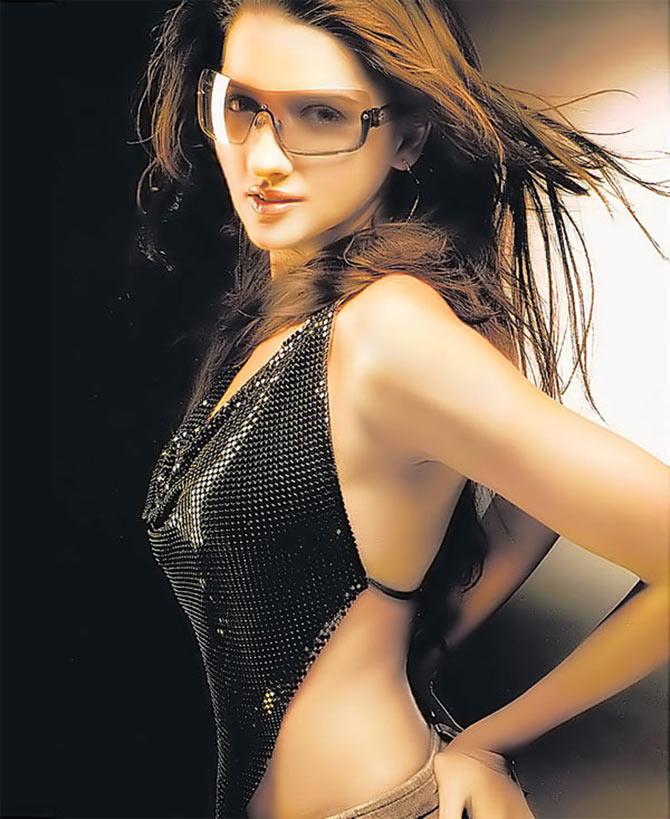 TV stars tell us how celebrate the festival of lights.
November 05, 2015
PIX: Sara Khan, Tina Dutta mingle at calendar launch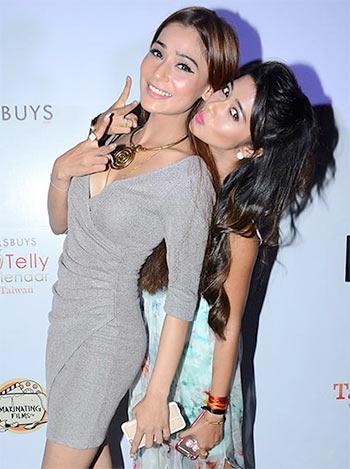 A look at the launch pictures.
November 04, 2015
'Rimi Sen is like a dead fish in the Bigg Boss house!'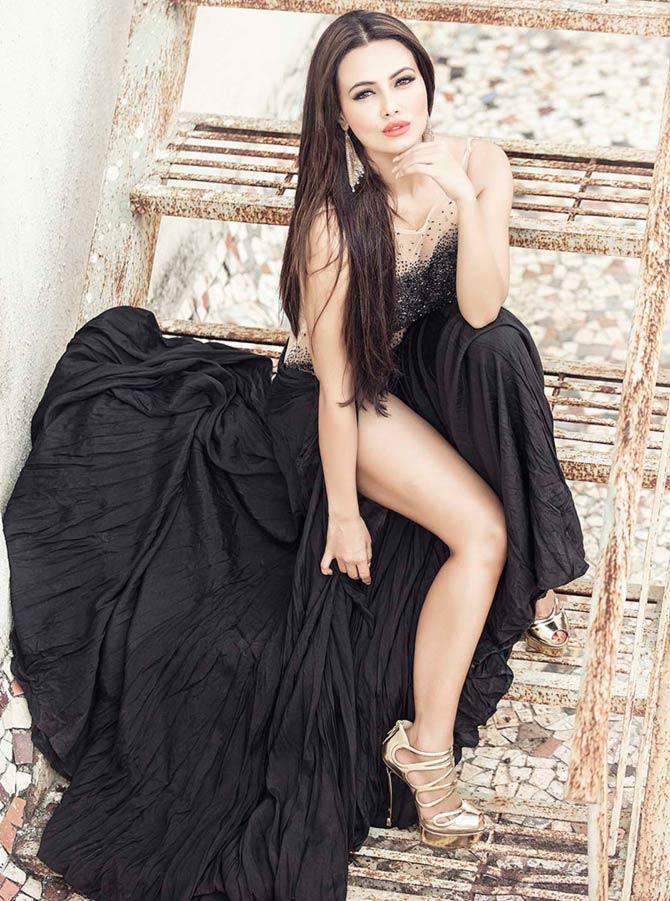 'It was fun to go back to the Bigg Boss house; it brought back old memories.' Sana Khan talks about her stint in the latest season.
October 30, 2015
AIB's new show: A Fun Watch!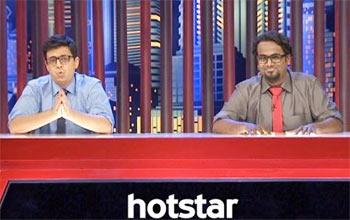 All India Bakchod 's new show is sure to leave you in splits.
October 23, 2015
'24 has been written in my destiny'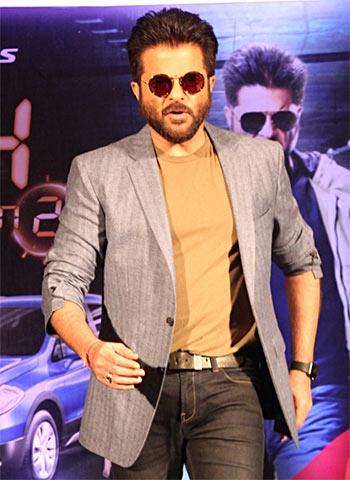 '24 has been a life-changing show for everyone, including me.' Anil Kapoor discusses 24.
October 20, 2015
PIX: Elli Avram, Salman Khan, Sonam Kapoor's Diwali special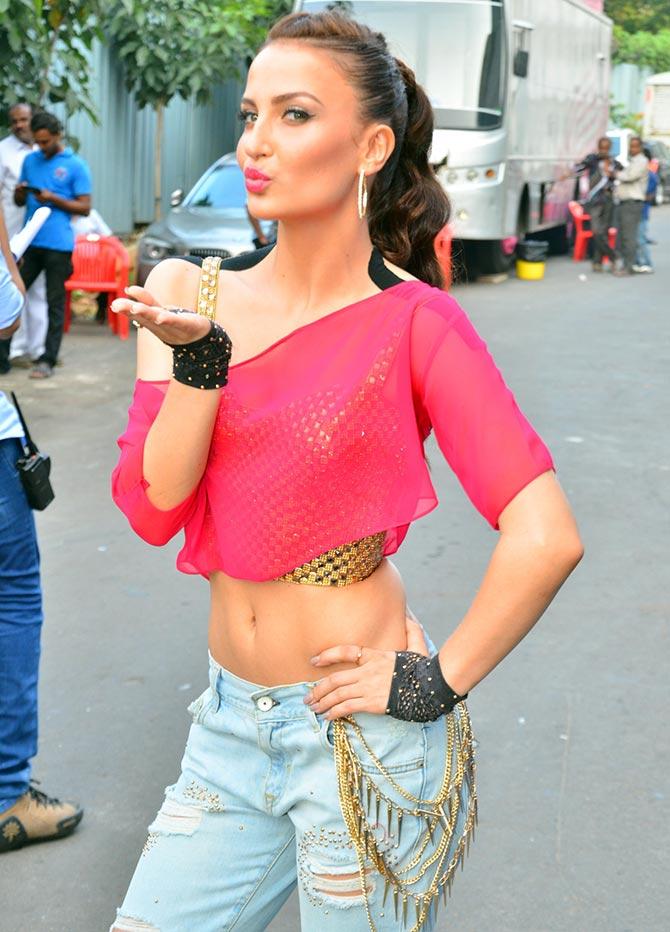 Besides making the regular cameos in the TV serials, Salman and Sonam will have an entire show dedicated to them on Life OK.
October 19, 2015
'No one expected me to get evicted from Bigg Boss'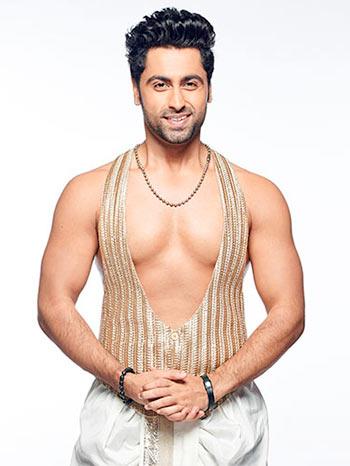 'Mandana Karimi and Keith Sequeira are the smartest people in the house; they know how to seek attention. They know how to be around cameras and maintain themselves. They are classy, elegant and not cheap.' Ankit Gera talks about his Bigg Boss stint.
October 18, 2015
Rishi Kapoor's fears about Agneepath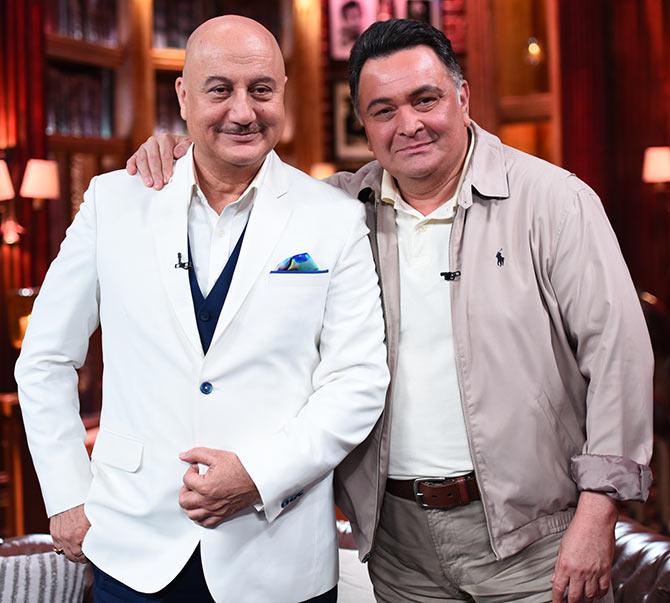 Why you must watch The Anupam Kher Show this Sunday.
October 15, 2015
'Durga Puja in the Bigg Boss house is memorable'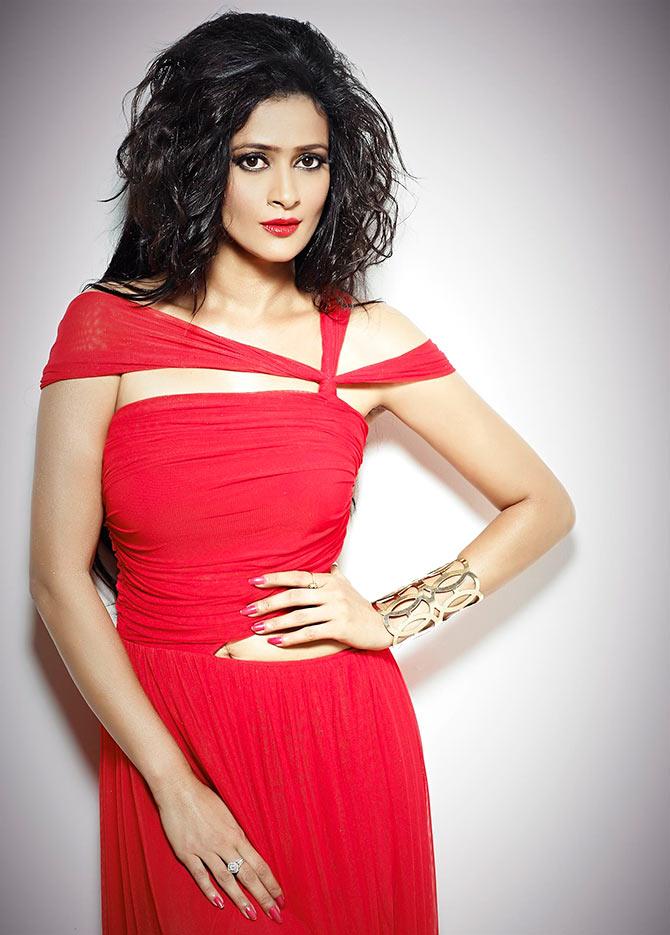 'The last time I played dandiya, I injured my eye very badly! Now, I watch other people playing the garba.'
'People don't know what to do with me'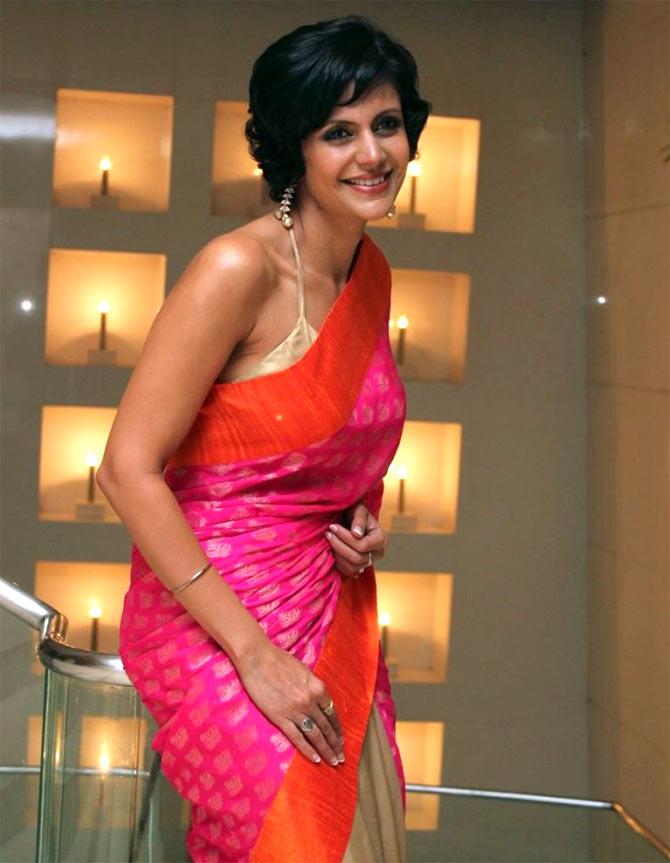 'The last five-six roles I was offered were negative. I don't want to get into the saas-bahu space. I don't know if I fit the bill of a saas or a bahu. I am floating in the middle!' But Mandira Bedi says, 'I Can Do That'!
October 13, 2015
'All the girls in Bigg Boss want to wear short skirts and flaunt their bodies'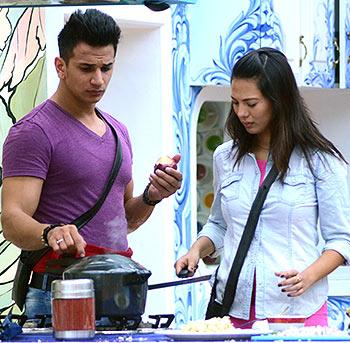 'I am not the kind of girl who would try to impress Salman or anyone else. And I don't get impressed so easily too.' Know more about Bigg Boss 9's contestants!
'I want to do everything that comes my way'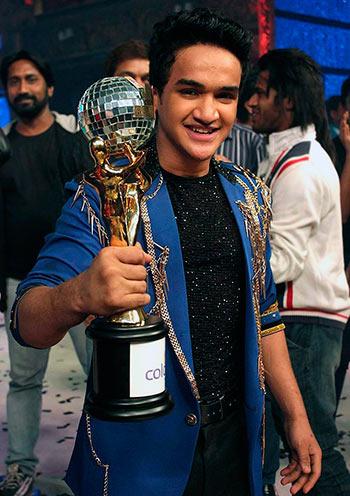 'Karan Johar said you can be the next Khan of Bollwyood. That was the best compliment I received.' Jhalak Dhikhhla Jaa 8 winner Faisal Khan is enjoying the spotlight.
October 12, 2015
Pictures: Inside the Bigg Boss house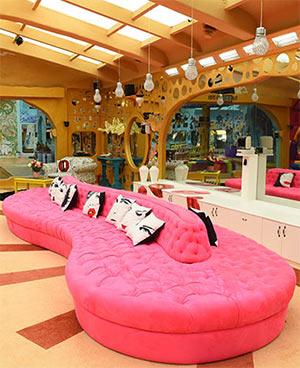 Take a sneak peek inside.
October 11, 2015
'As long as my body supports me, I will keep entertaining people'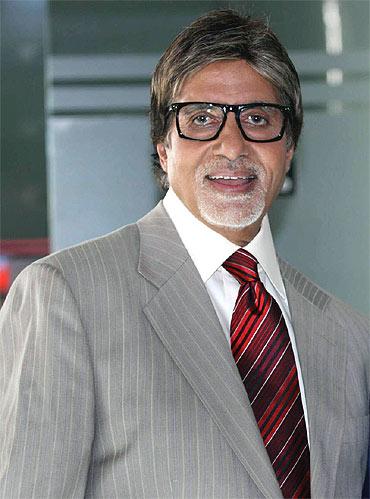 'People keep asking me where I get so much energy from. But I'm just having fun because people are still offering me good work,' Amitabh Bachchan tells us.
October 08, 2015
Drashti Dhami: I get criticised for my weight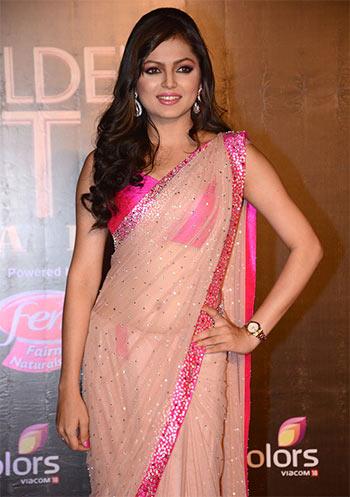 Drashti Dhami on marriage, her TV comeback and how she's balancing it all.
Faisal Khan wins Jhalak Dikhhla Jaa 8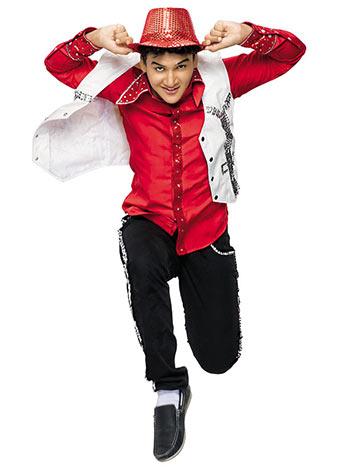 Faisal beat Shamita Shetty, Sanaya Irani and Mohit Malik to take the trophy home.
PIX: Malaika, Shahid, Alia on Jhalak Dikhhla Jaa 7 finale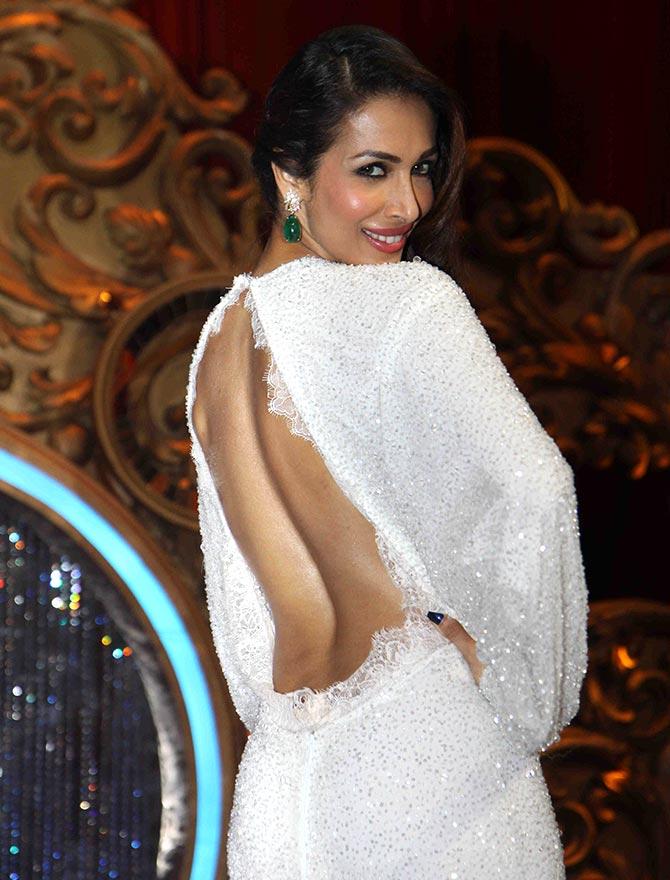 Take a look!
October 05, 2015
PIX: Gauahar, Ekta Kapoor, Ejaz Khan at an awards show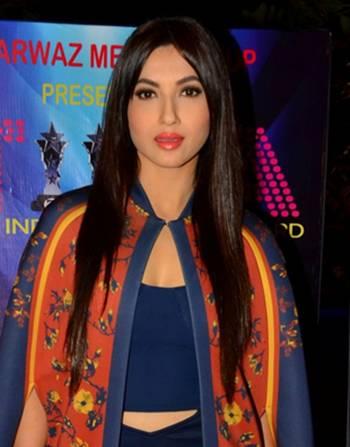 Check out the star arrivals.
October 01, 2015
Farhan Akhtar Can Do That!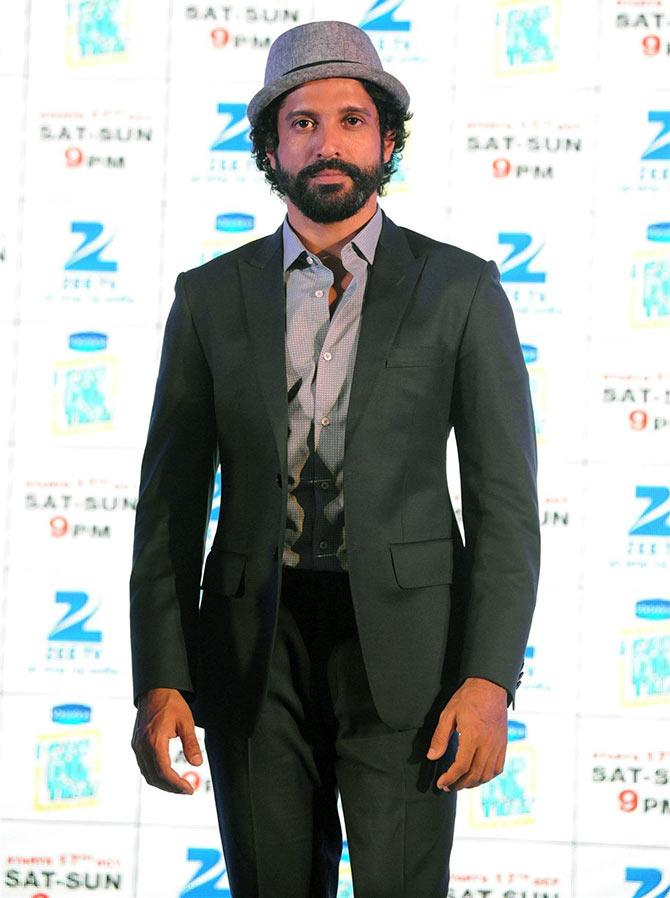 'I don't get bothered by other shows, hosted by celebrities. The only pressure I feel is to run my own show well, and make sure it is fun and entertaining.' Farhan Akhtar gets ready for television.
The teenager who's India's Next Top Model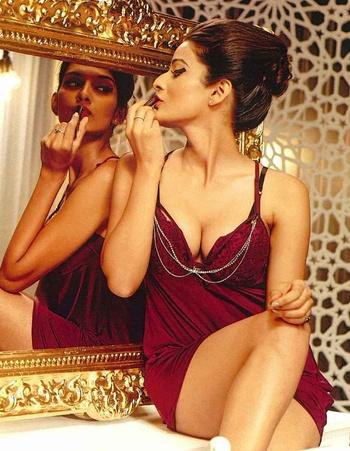 India's Next Top Model winner Danielle Canute shares her winning story with Rediff.com contributor Rajul Hegde.
September 29, 2015
'I don't act in Bigg Boss'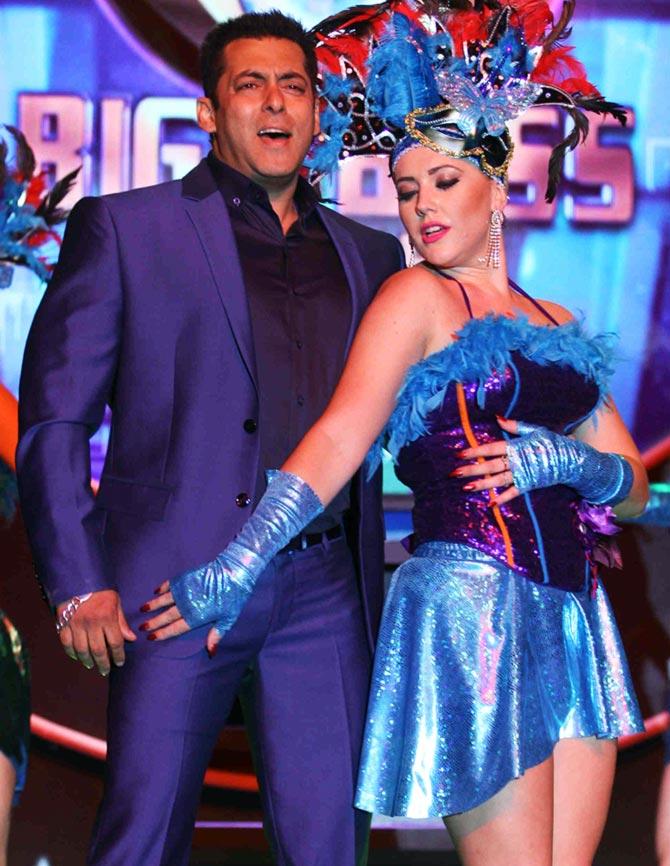 'When Mr Amitabh Bachchan was the host, he did not react to what happened inside the house and the fights. I react... and get a lot of criticism for it.' Salman Khan takes us inside Bigg Boss 9!
September 21, 2015
Meet the Bigg Boss 9 contestants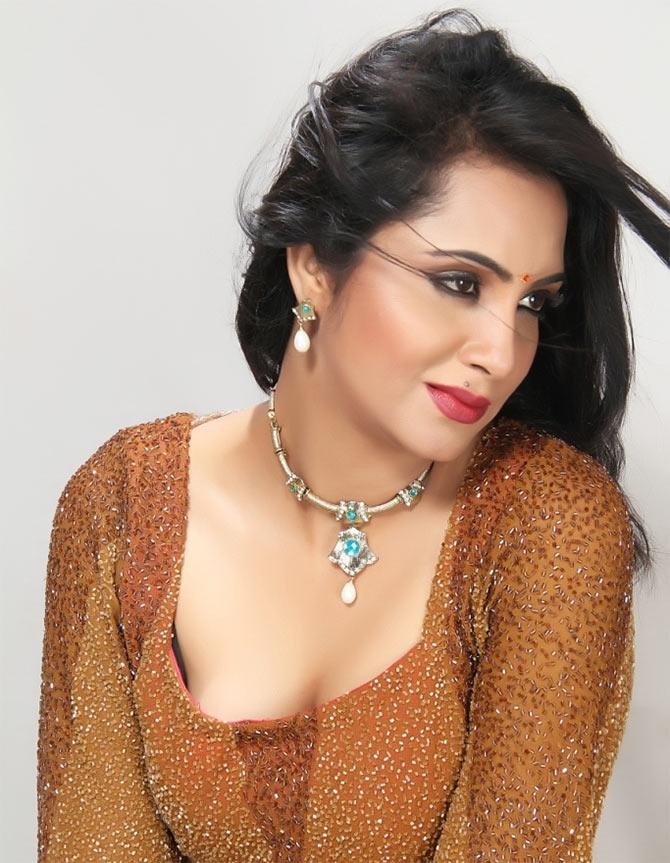 Will these names be a part of the Bigg Boss 9 line-up?
September 20, 2015
'I love having motichoor ladoos during Ganpati'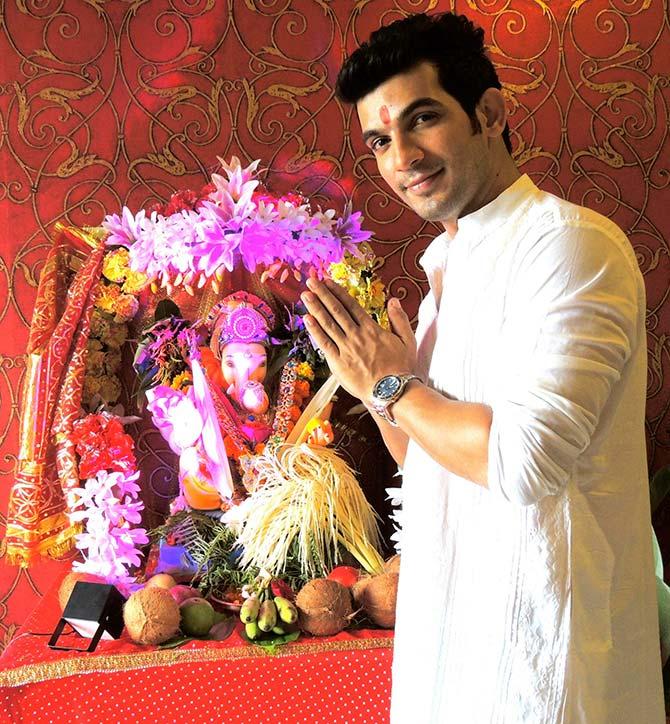 Television actors love the Ganpati festival, and bring home beautiful Ganeshas. They talk about their special celebrations.
September 16, 2015
PIX: Indian Idol Junior winner Ananya meets Modi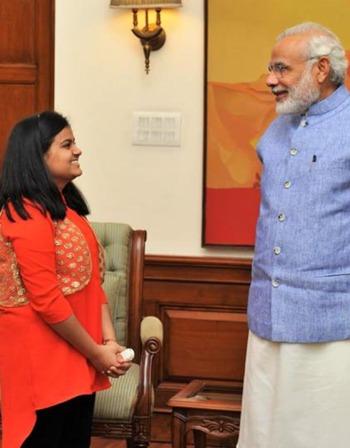 Check out the pictures.
September 13, 2015
PIX: Manav Gohil, Shweta Kawatra holiday in New York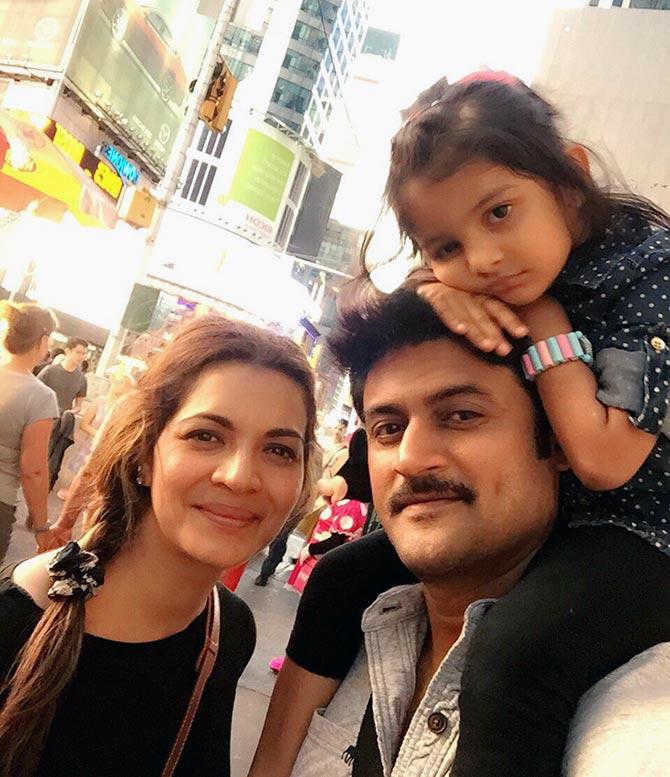 A look at the holiday pix.
September 10, 2015
Is this TV's wedding of the year?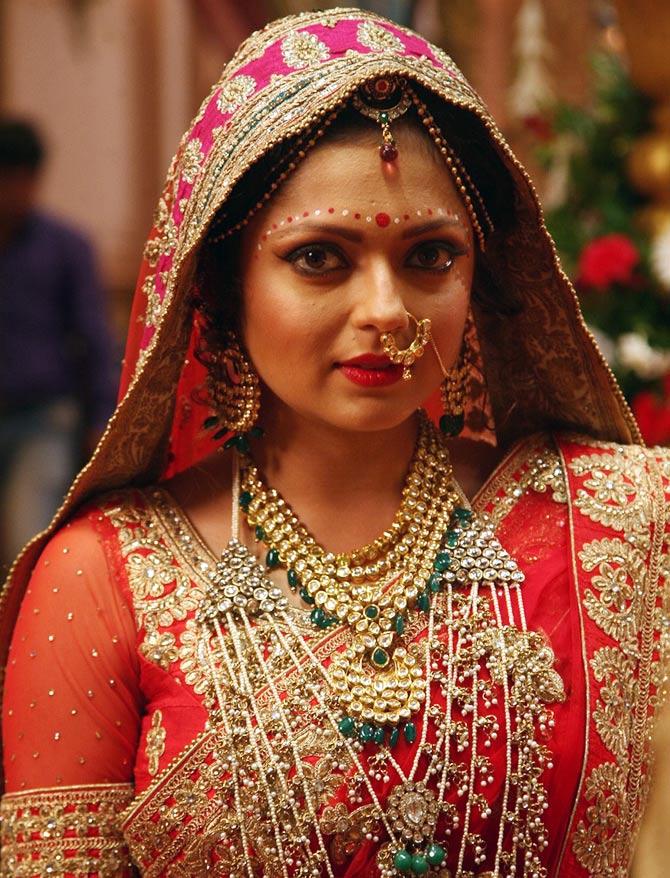 A wedding fit for royals, this.
September 08, 2015
'I didn't expect to win Indian Idol Junior'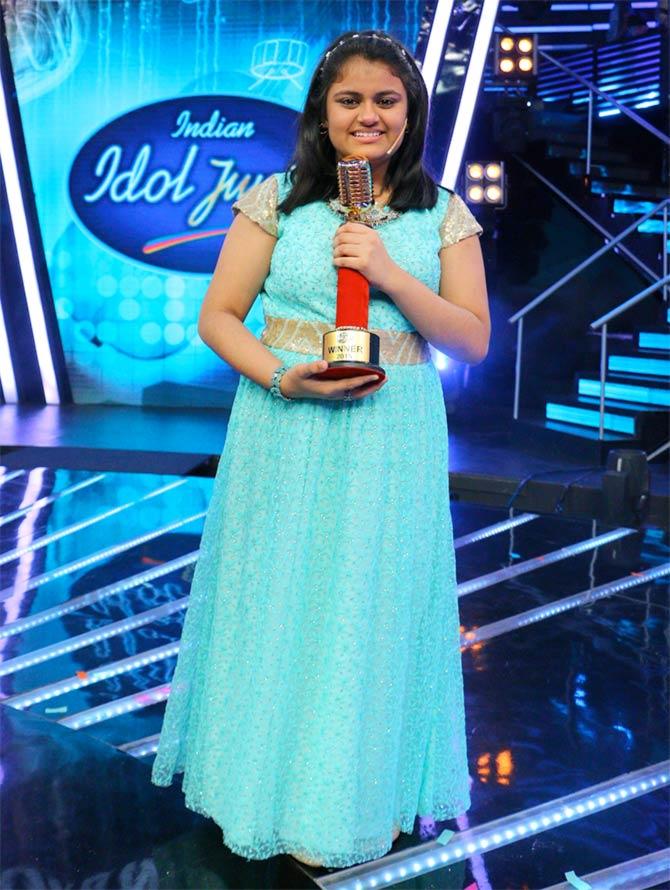 'My friends have planned a big surprise for me when I go back!' Ananya Nanda, and everyone close to her, is clearly very excited with her big win!
September 07, 2015
PIX: Shamita Shetty, Payal Rohatgi at an awards night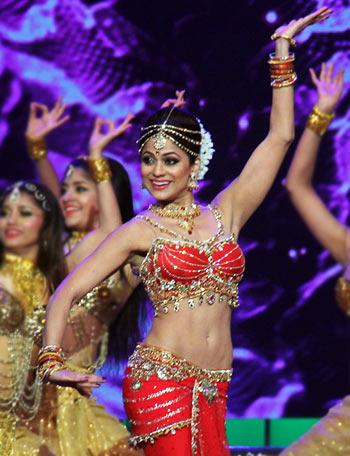 A look at the highlights of the ITA awards.
Oh so sexy! Nia, Gauahar, Mandira at their STYLISH best!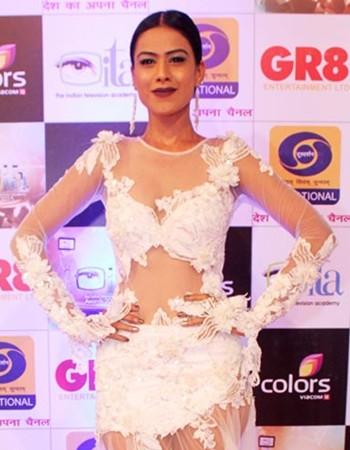 Exciting red carpet styles courtesy these lovely ladies.
September 04, 2015
'It is a matter of pride to be part of a Salman Khan production'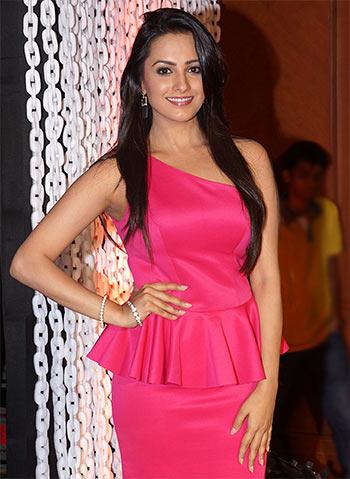 Anita Hassanandani opts for a new avatar with stand up comedy in Comedy Nights Bachao.
August 27, 2015
Rachita, Rama get married in Tere Sheher Mein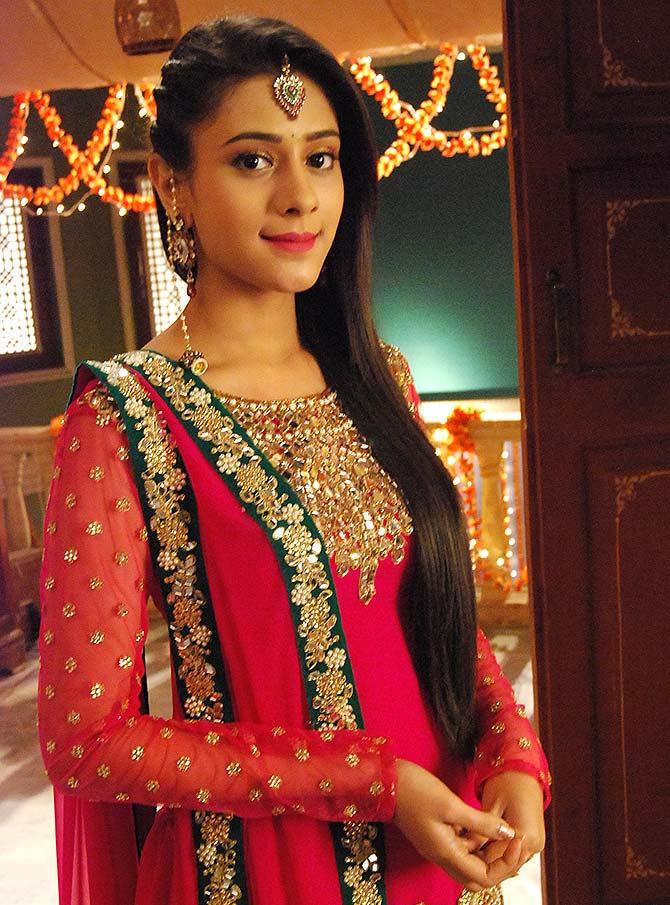 Snapshots from the onscreen nuptials.
August 26, 2015
Meet Baahubali's voice!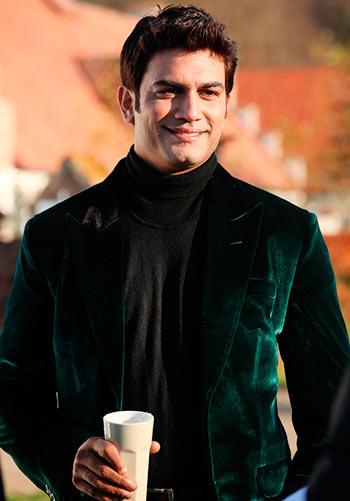 'I am happy with the kind of roles I am getting. I started off with characters roles in television. I believe in Lambha khelo Rahul Dravid bano!' Sharad Kelkar chats with Rediff.com contributor Rajul Hegde.
August 24, 2015
Salman replacing Shahid on Jhalak Dikhhla Jaa?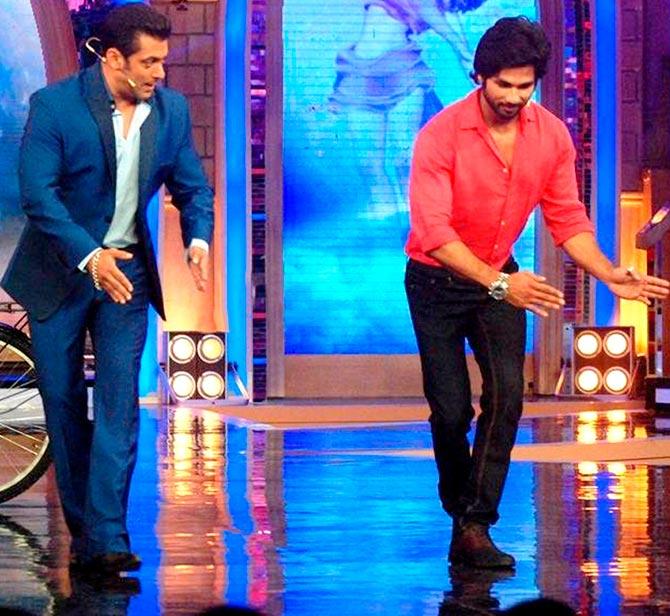 Salman's appearance on the show fuels TV comeback rumours.
August 13, 2015
'Yes, I want to do Bollywood films!'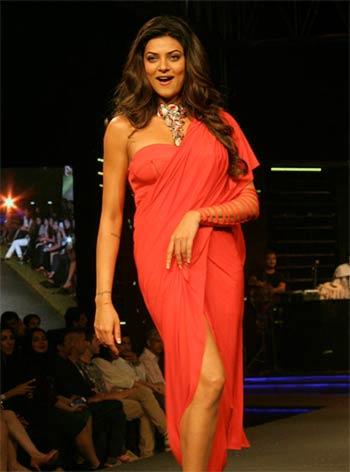 Sushmita Sen shares her plans.
August 06, 2015
PIX: Sara Khan parties with Ajaz Khan, Ashmit Patel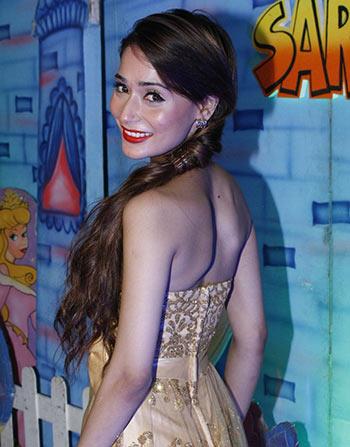 The actress turns 26 today.
July 31, 2015
'I would like to interview Prime Minister Modi'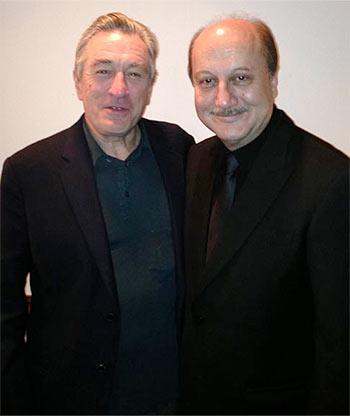 'My acting idol Robert De Niro is also my friend. There are many brilliant actors but it's a huge deal for me to have Robert De Niro in my mail contacts.' Anupam Kher revisits the prominent Kuch Bhi Ho Sakta Hai moments in his life.
July 26, 2015
'Jhalak Dikhhla Jaa is about the journey of non-dancers'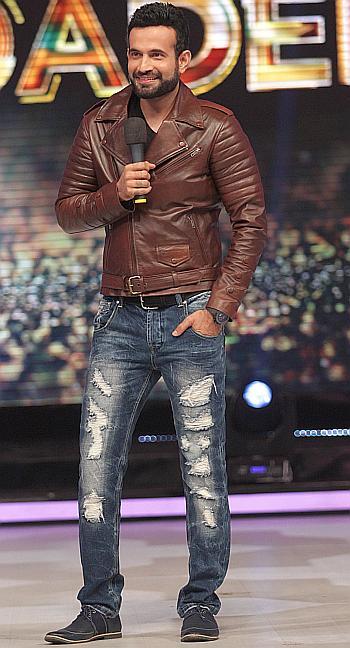 'Virat Kohli is pretty good at dancing. Dwayne Bravo is an outstanding dancer. Harbhajan (Singh) and Yuvraj (Singh) dance really well.' Irfan Pathan gets ready to dance on Jhalak Dhikhhla Jaa 8.
July 22, 2015
Krystle D'Souza, Divyanka, Upen-Karishma: BEST TV star selfie? VOTE!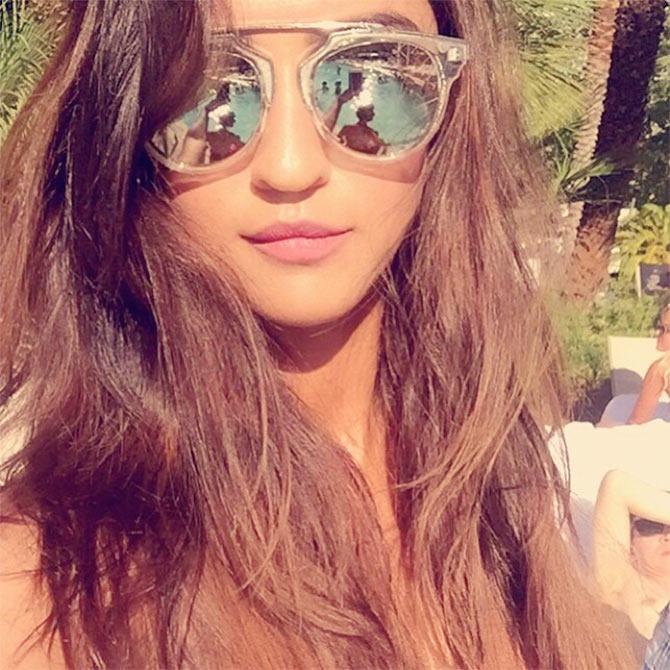 If selfie mania took over Bollywood a long time ago, can TV stars be left far behind?
July 21, 2015
'Nach Baliye helped me bond with my wife on a different level'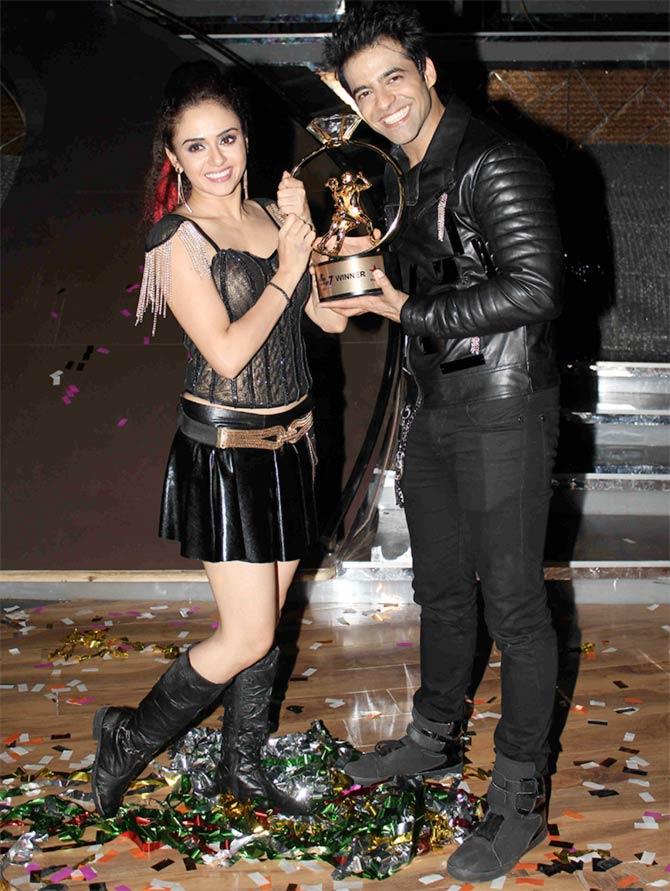 Nach Baliye 7 winners Himanshoo Malhotra and Amruta Khanvilkar discuss their big win.
July 19, 2015
TV actor Ankit Gera holidays in Russia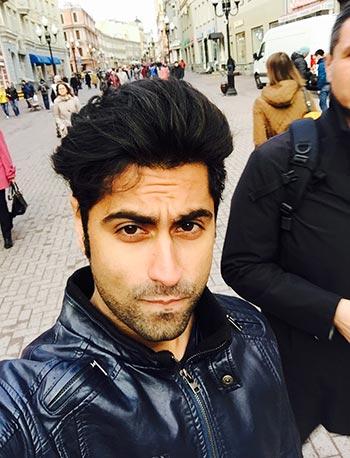 A look at the cool travel pictures.
July 16, 2015
Ganesh Hegde: Reality shows are boring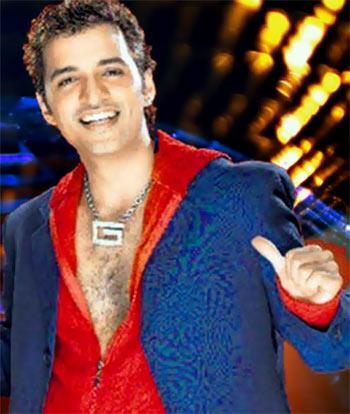 The ace choreogrpher returns to TV with Jhalak.
July 15, 2015
Nach Baliye 7: PREDICT the winner!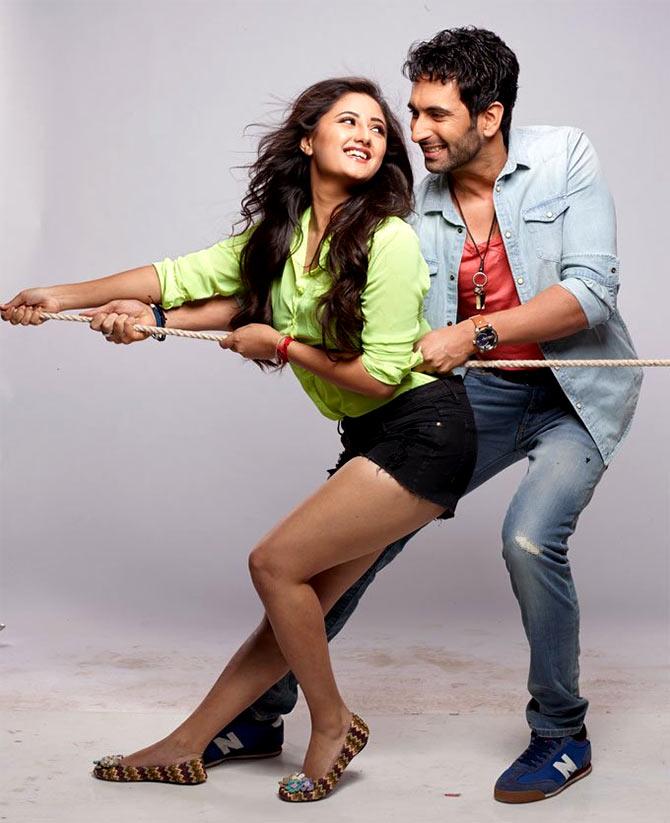 Rashami-Nandish or Upen-Karishma? YOU PICK!
July 13, 2015
'There's nothing interesting to watch on TV'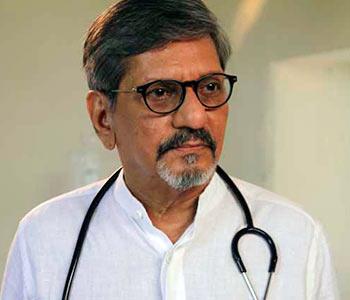 'If you look at my career, I am among that rare species that has always worked in non-mainstream films. And people liked it. As for TRPs, popularity, and 100 crore club, I have never thought about it.' Amol Palekar gets ready for his television comeback.
July 12, 2015
PIX: Shashank Vyas' beautiful road trip to Leh-Ladakh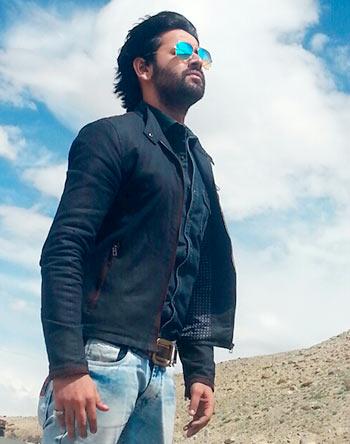 'Everybody should visit Ladakh at least once in their life.' Good advice from Balika Vadhu actor Shashank Vyas.
July 10, 2015
PIX: Sushmita Sen, Sonu Sood at SAB TV awards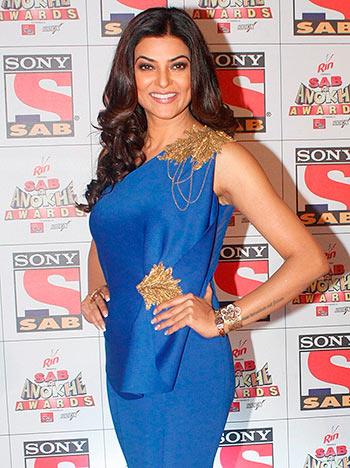 The show saw a star-studded attendance.
'I hope the next big film comes with Jhalak Dikhhla Jaa'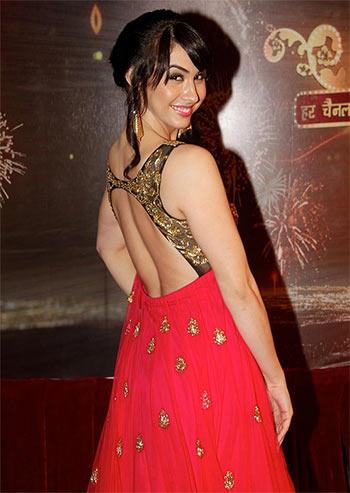 'God had a bigger plan for me. It was never in my mind while growing up that I would end up in Bollywood or India.' Lauren Gottlieb dances into our lives, yet again.
July 09, 2015
Meet the contestants of Jhalak Dikhhla Jaa 8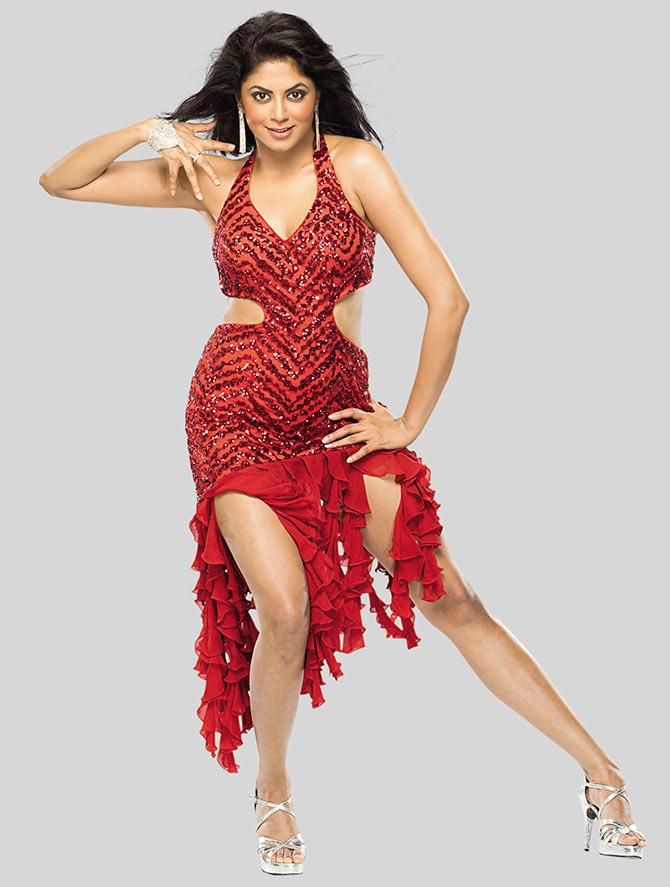 The show premieres on Colors on July 11.
July 07, 2015
'If I am part of a competition, I want to win'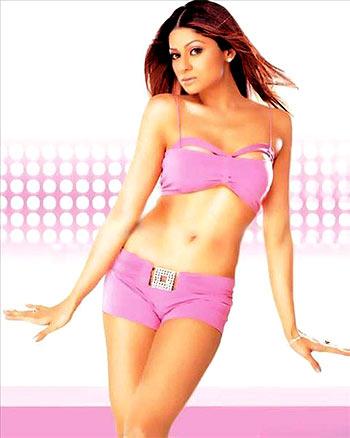 'Acting is my first passion and it will always be. The wait for good work kept getting longer so I chose to learn something new. Maybe after this show, some offers may come my way.' Shamita Shetty gets ready for television, and Jhalak Dhikhhla Jaa.
July 06, 2015
'I feel girls don't like me'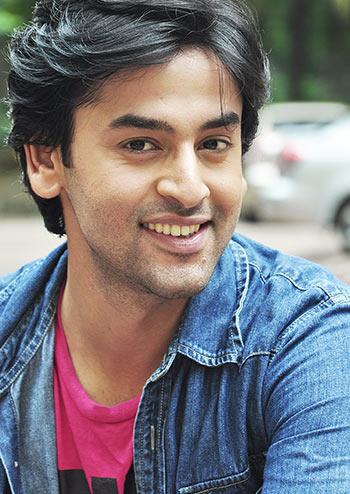 'I went to the Siddhi Vinayak temple in Mumbai, and a lady starting cursing me. A man in Shirdi temple asked why I had come there when my conduct in Balika Vadhu was wrong! It's not easy. People have liked, hated, liked and again hated me.' Balika Vadhu's Jagya -- Shashank Vyas -- moves on from the show.
July 02, 2015
MTV Roadies winners: Where are they now?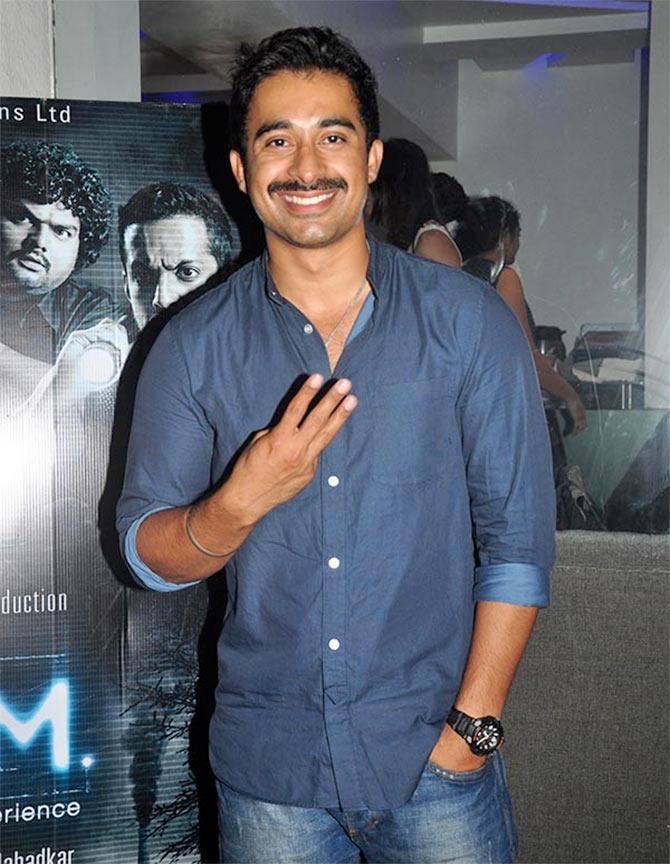 Wondering where most of them disappeared?
July 01, 2015
'I am a fighter. I never give up'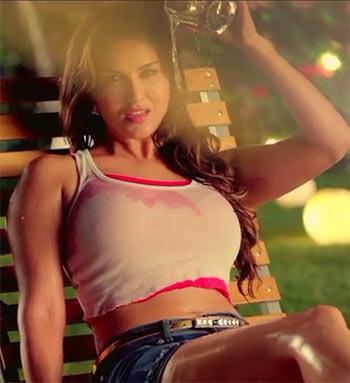 'With each film, whether it's good or bad, you learn different things. The big question is, do I sit at home and do nothing and wait for that perfect movie, perfect director, perfect screenplay and perfect production house, or do I hustle and work every single day?' Sunny Leone says it right.
June 29, 2015
'I didn't sleep the entire night after I won India's Got Talent'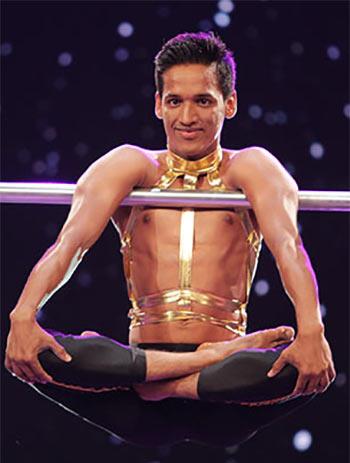 'I was screaming at the top of my voice when my name was announced because I couldn't believe it,' Manik Paul tells Rajul Hegde.
June 09, 2015
'Still can't believe we are doing a big dance reality show like Nach Baliye'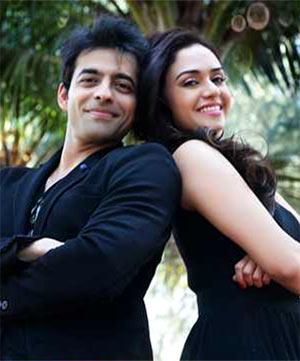 'We are not comfortable doing a show like Bigg Boss. Actually, we are not fond of that show.' Himanshoo Malhotra and his wife Amruta Khanvilkar love being on Nach Baliye 7!
June 05, 2015
PIX: Divyanka Tripathi, Shweta Tiwari, Gauahar Khan at an awards show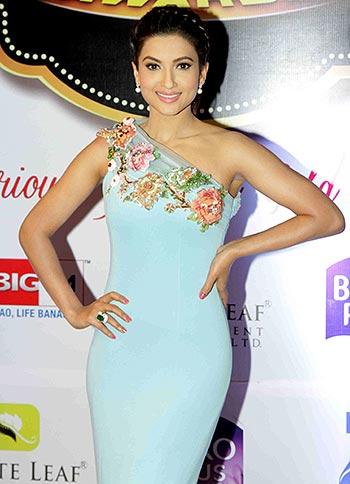 A look at the star arrivals.
Sunidhi Chauhan: I would love to act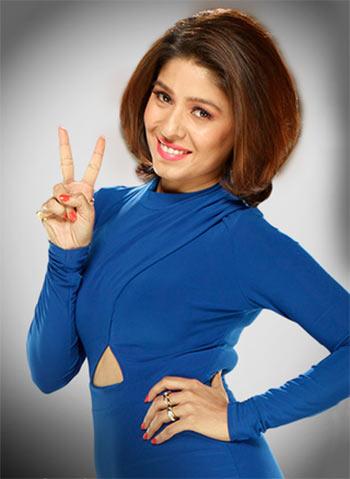 'I was offered a few roles but they were of singers. I refused them because I don't want to play myself. I would love to portray a common person with an ordinary character,' Sunidhi Chauhan tells Rediff contributor Rajul Hegde.
May 28, 2015
'Losing Baa is the end of an era of television'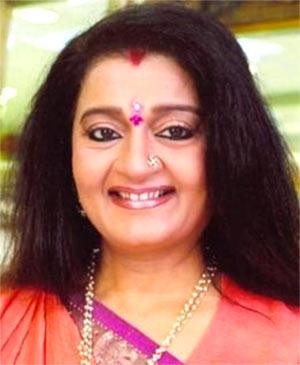 'The friendship we shared over the years is for a lifetime. There was nothing we didn't know about each other's lives,' Apara Mehta tells Rajul Hegde.
May 26, 2015
'I owe my career to Salman Khan'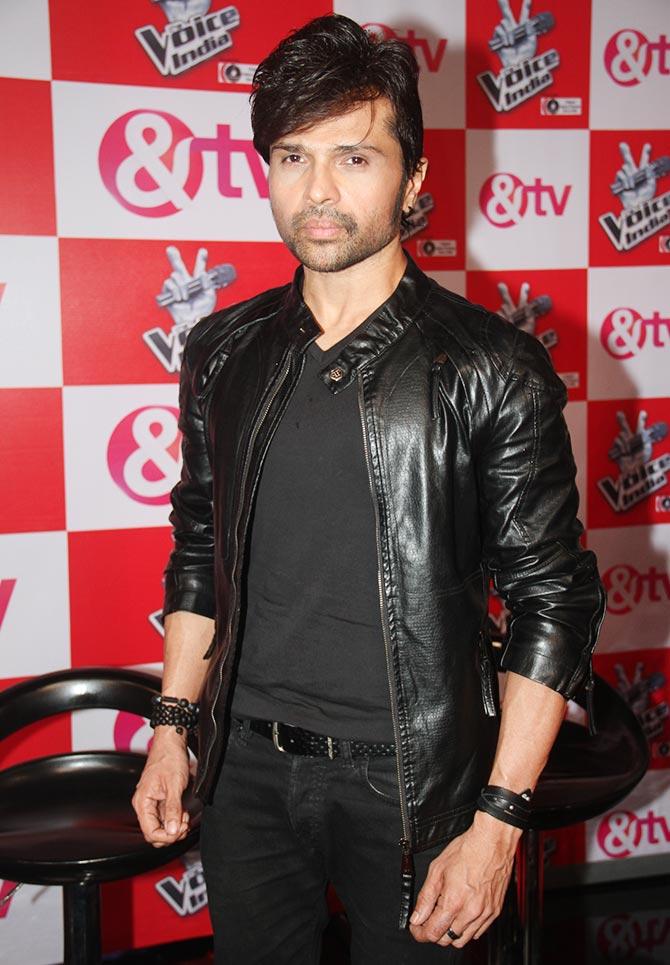 'Salman Khan has the fittest body for the last 25 years. He looks younger each passing year. He inspires me a lot,' Himesh Reshammiya gushes about his mentor.
May 18, 2015
PIX: Rashmi Desai, Karishma Tanna, Juhi Parmar at Star Parivaar awards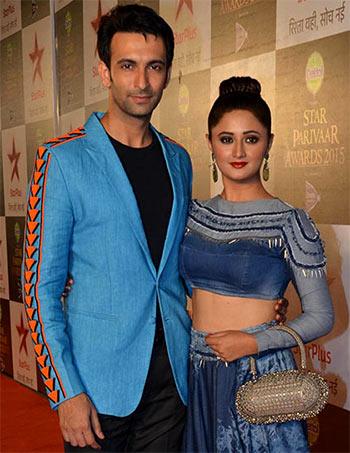 Take a look at the gorgeous arrivals.
May 10, 2015
'My mom taught me to be strong, confident and independent'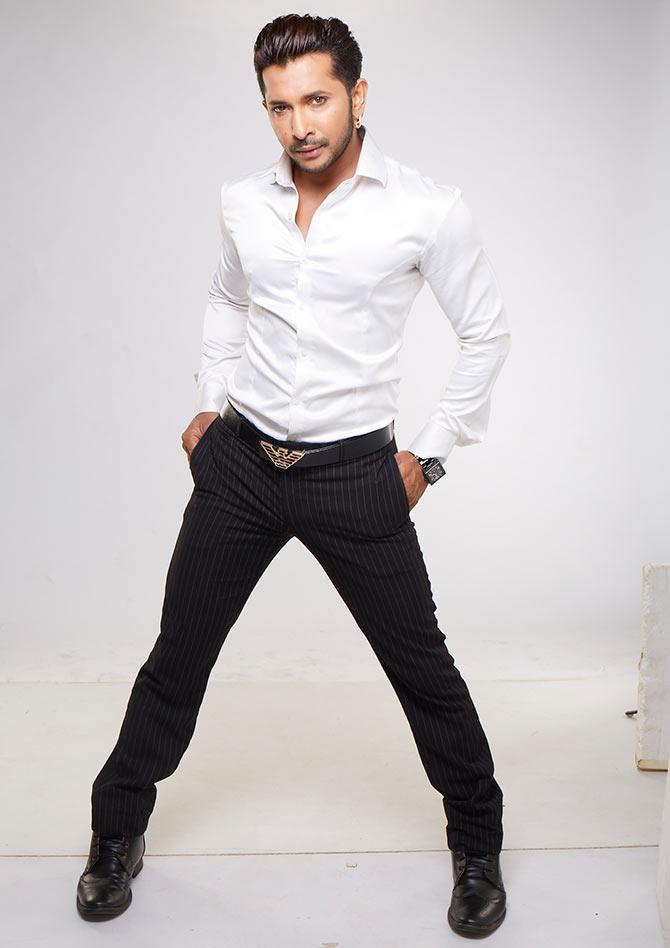 Stars speak about their mothers on the occasion of Mother's day.
May 08, 2015
Meeting the Tere Sheher Mein girls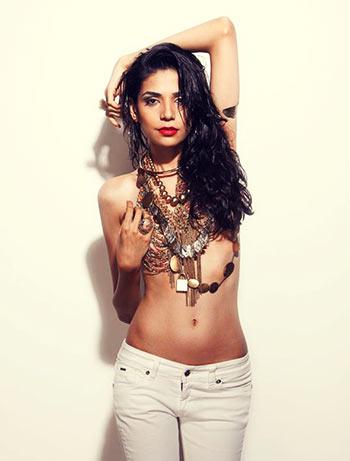 Hooked to the Star Plus show Tere Sheher Mein? You might want to check this out!
May 02, 2015
PIX: Karan Patel, Ankita Bhargava's sangeet ceremony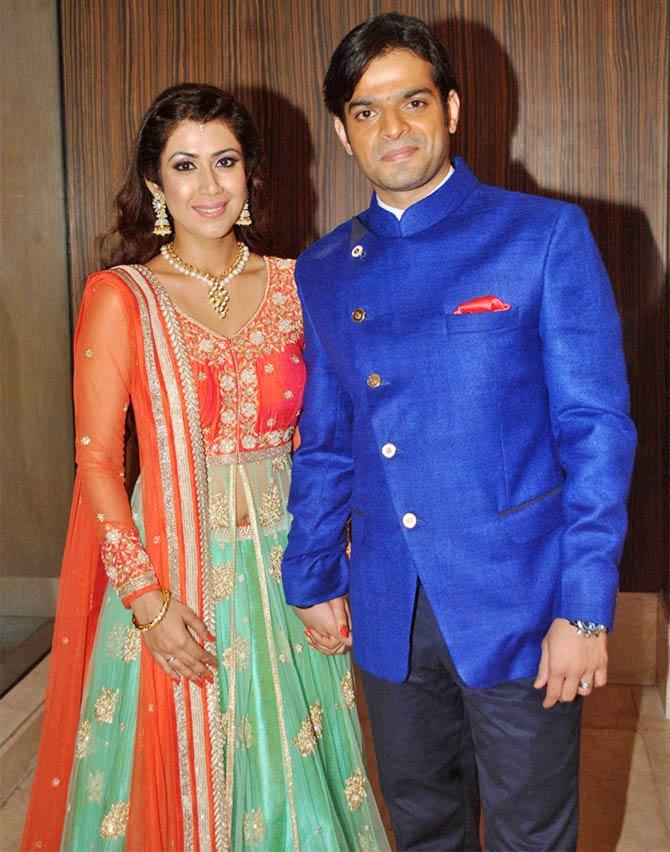 The couple will get married on May 3.
April 23, 2015
Books Tina Dutta, Riddhi, Rashmi Desai LOVE to read!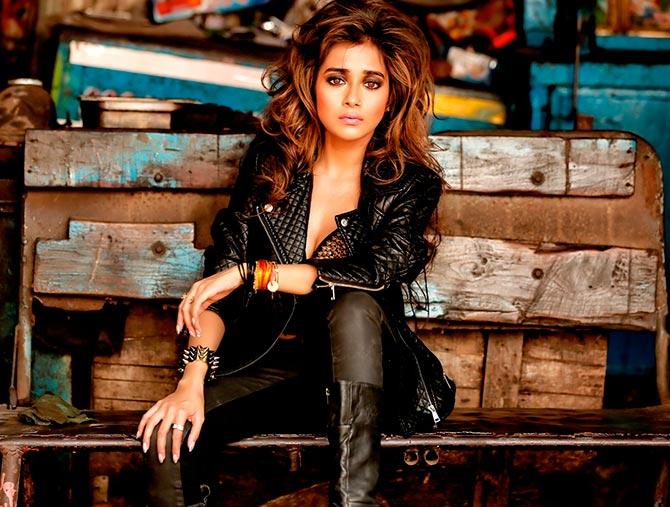 A cue for your own reading list, perhaps?
April 21, 2015
Meet the contestants of Nach Baliye 7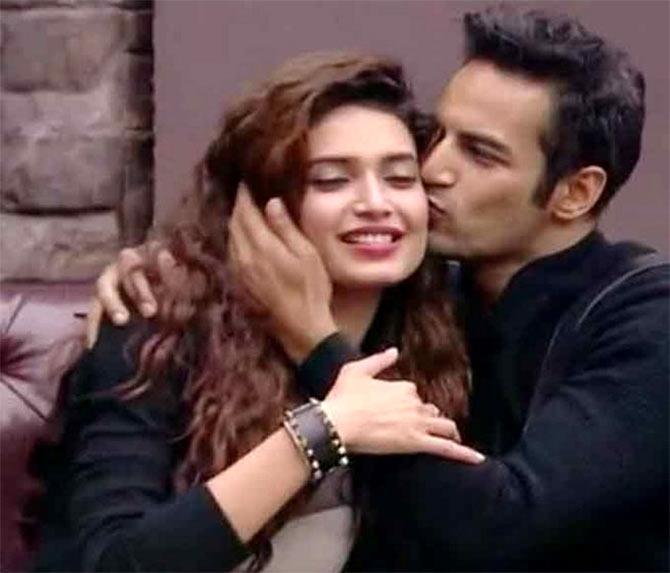 The new season begins on Star Plus from April 26.
April 17, 2015
Game of Thrones devotee? Score the characters II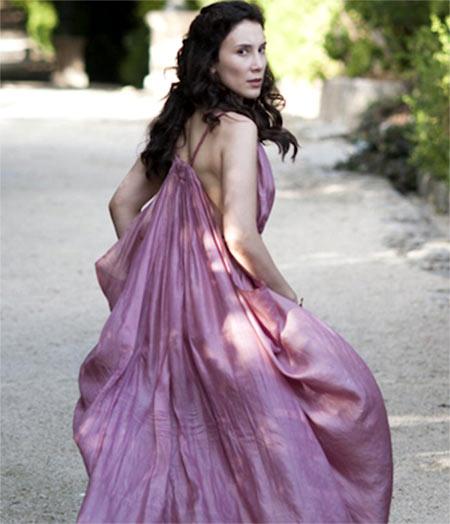 The ultimate good guy, bad guy ranking for your favourite TV show!
April 16, 2015
'Cinema is my first love'
Seven years after she rose to fame with Amber Dhara, actress Kashmira Irani returns to televsion with a youth-based show.
'I don't want to be on television every day'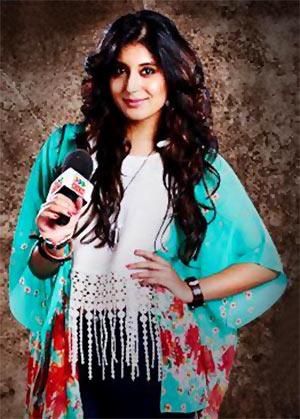 Televsion actress Kritika Kamra returns to the small screen after a two year hiatus with Reporters.
April 15, 2015
'I thought people would not vote for me because I haven't lived in India'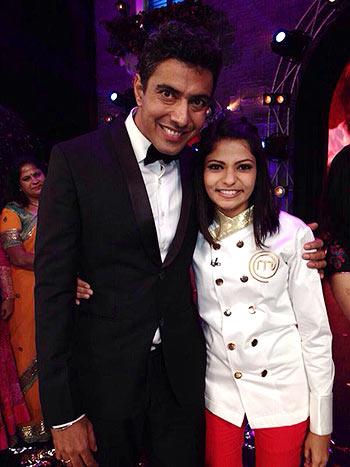 '?The feeling has to yet sink in that I have won the title of MasterChef India,' Nikita Gandhi tells Rajul Hegde.
Game of Thrones devotee? Score the characters!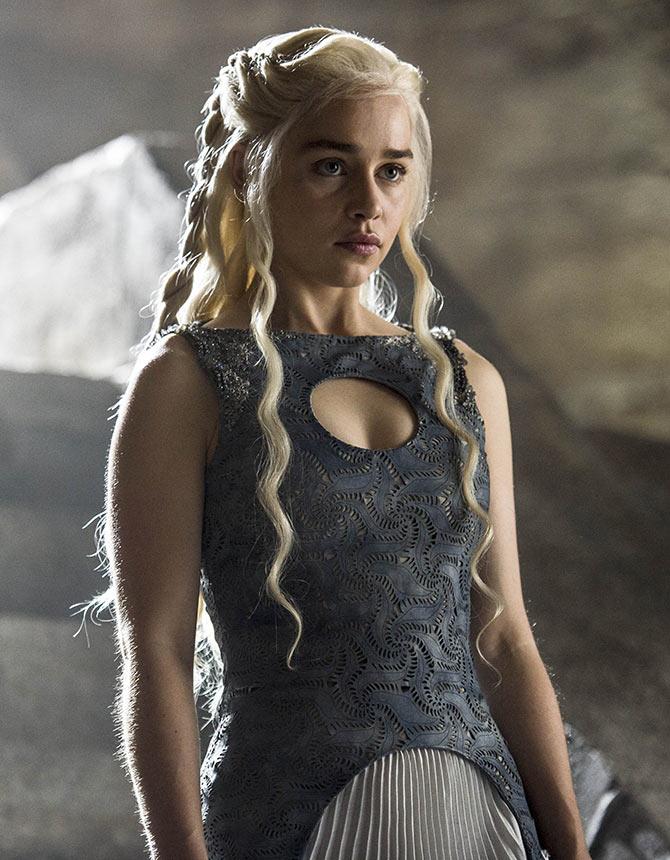 The wise Imp or the Mother Dragon? Take your pick!
April 13, 2015
'I have come back to television like a newcomer and I am nervous'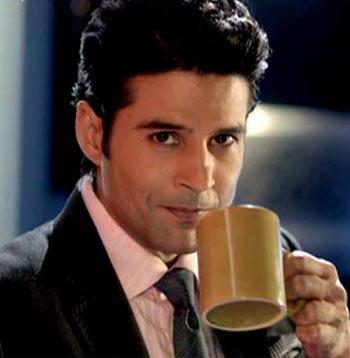 'I have been in the industry for some time now and I understand the pressure as an actor, as well as the pressure a journalist goes though,' Rajeev Khandelwal tells Rajul Hegde.
April 02, 2015
Meet the DID Super Moms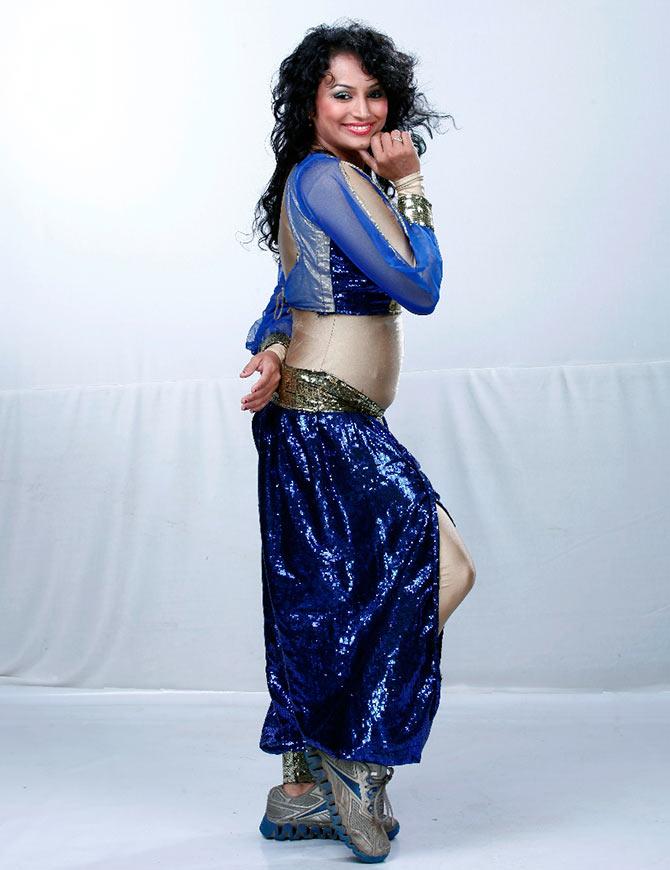 Watch DID Super Moms every Saturday and Sunday at 9 pm on Zee TV.
March 30, 2015
'My father calls me garibo ka Johnny Depp'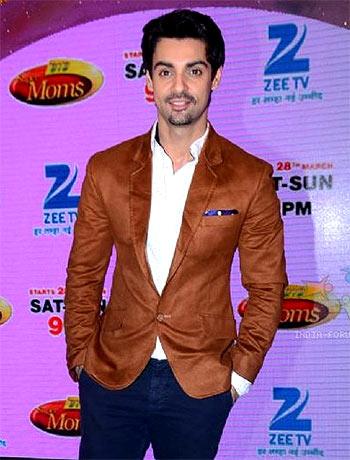 'It's a proud moment for my parents; they feel great seeing me with Bollywood superstars. It's a great achievement for me as well.' Television actor Karan Wahi gets ready to work with Govinda in Dance India Dance Super Moms.
Game of Thrones in Hindi? Pick YOUR star cast!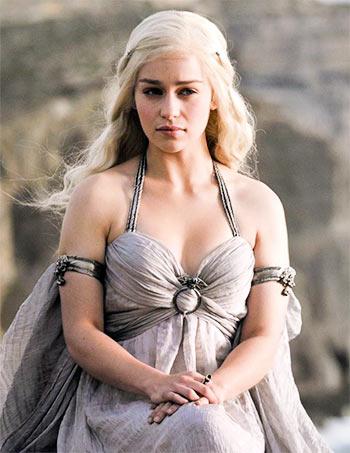 Sakshi Tanwar as Daenerys Targaryen... how do you feel about that?
March 24, 2015
'After Khatron Ke Khiladi, I'm no longer scared of snakes'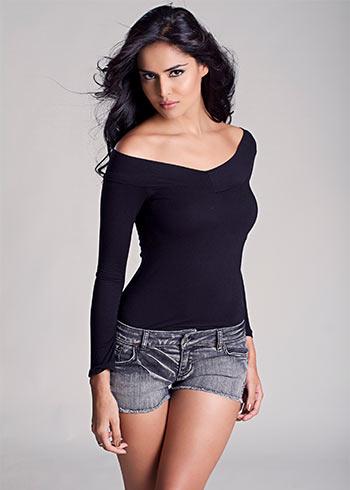 'Reality shows are not my cup of tea. I don't like being judged.' Nathalia Kaur, who was eliminated from Khatron Ke Khiladi recently, talks about her stint on the show.
'As a wife, Ram Kapoor's kissing scene with Sakshi Tanwar shocked me'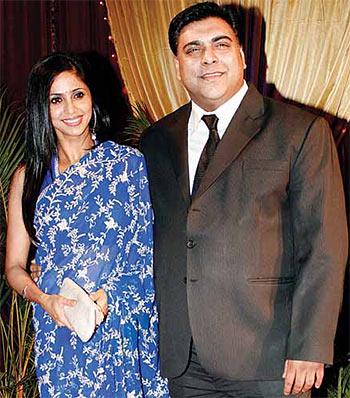 'People, who think Sunny Leone comes with baggage, are all humbug. She has made people look at the porn industry with a lot of respect.' Gautami Kapoor on husband Ram Kapoor, Sunny Leone, and her new TV show, Tere Sheher Mein.
March 22, 2015
'We will be continuing to explore the relationship between Beckett and Castle'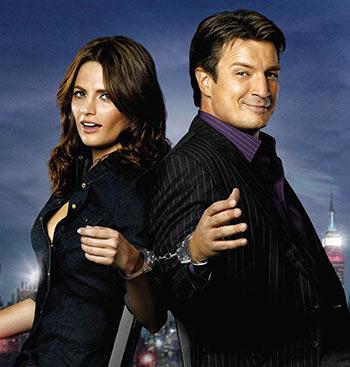 'We have discussed writing a show around a Bollywood wedding,' Castle writer David Amaan tells Nishi Tiwari/ Rediff.com
March 19, 2015
Karan Patel, Ronit Roy, Deepika Singh: TV stars' REEL and REAL spouses!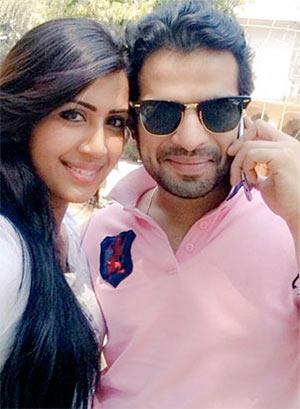 Can you identify the real-life spouses of some of your favourite TV stars?
March 17, 2015
'The cockroaches were biting and running all over my body'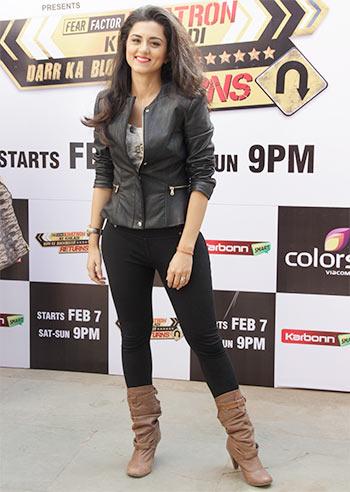 Actress Riddhi Dogra talks to Rediff.com contributor Rajul Hegde about her Khatron Ke Khiladi - Darr Ka Blockbuster Returns stint.
March 14, 2015
PIX: Gautam Gulati, Kapil Sharma at Style Awards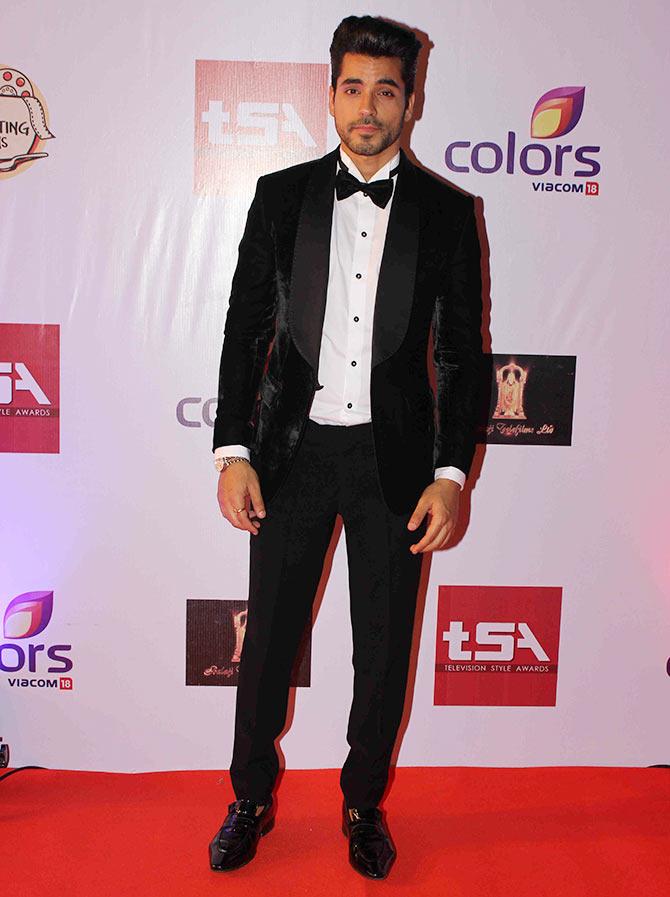 Checkout the hot men on television.
PIX: Rakhi Sawant, Shilpa Shetty at Television Style Awards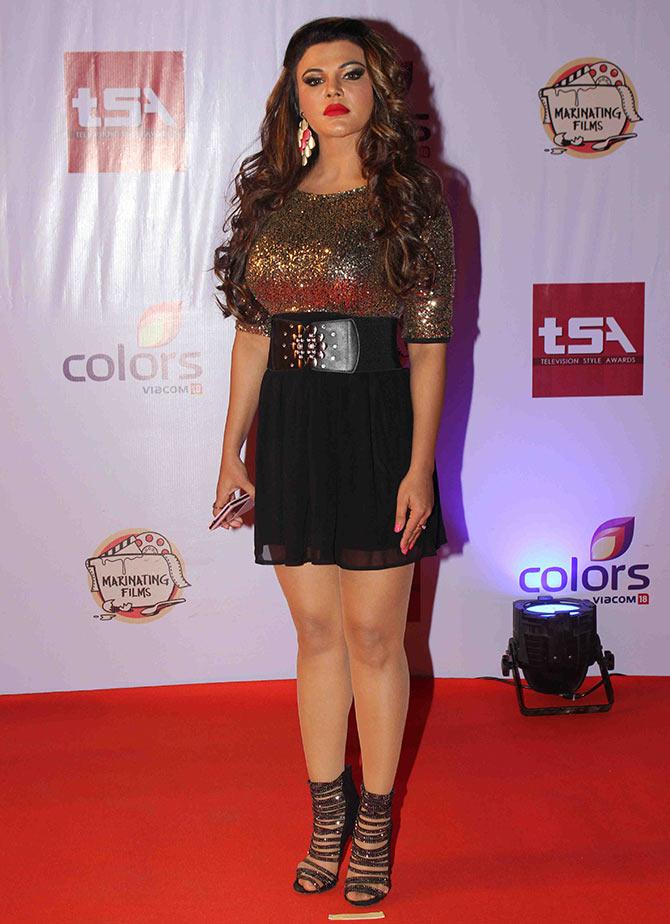 Pick your style icon!
March 10, 2015
'I don't like child marriages'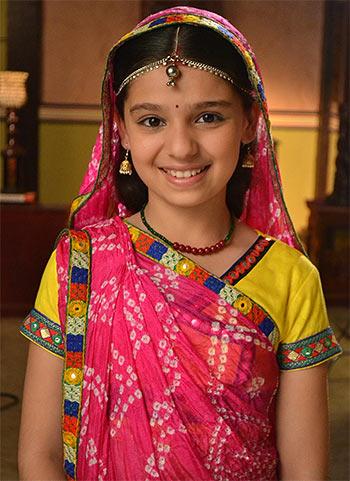 'I watched Balika Vadhu with my mother and wondered what it is like for young girls who find themselves trapped in this situation. I think parents should first educate their children, help them to build a career and then get them married.' Gracy Goswami, all of 11, takes a mature stand on child marriage.
March 09, 2015
PIX: Elli Avram, Daisy Shah, Gia Maanek mingle at a brunch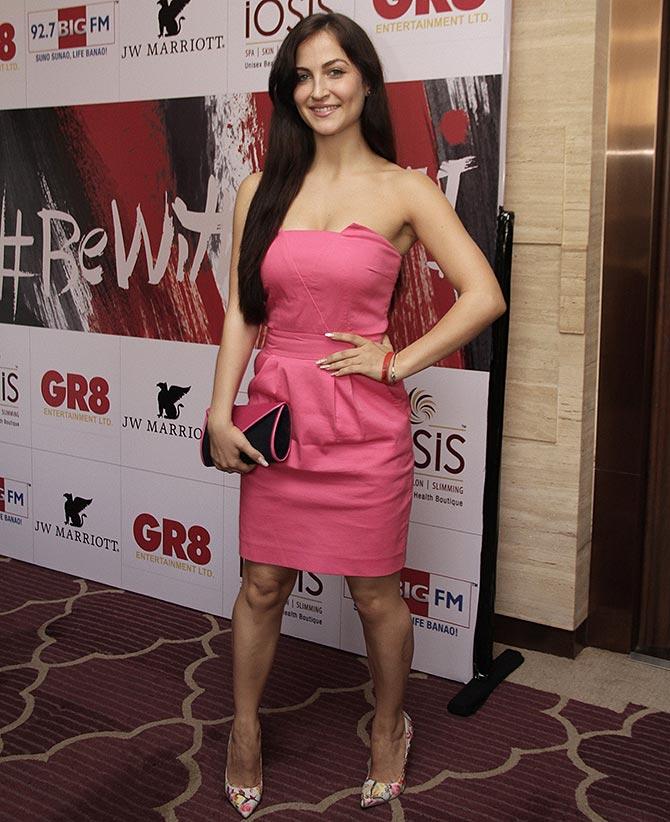 Check out the star arrival.
March 03, 2015
Review: Shah Rukh takes it easy with Sabse Shaana Kaun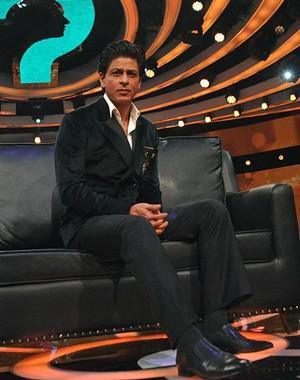 With his newest show, Shah Rukh Khan's finally found the right television shoes for himself, notes Raja Sen.
February 25, 2015
Get ready to make money with Shah Rukh Khan!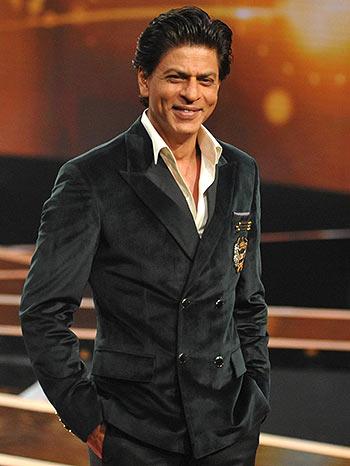 'India Poochega Sabse Shaana Kaun is a light, happy and breezy show that makes you win money,' Shah Rukh Khan tells us.
February 23, 2015
PIX: TV actress Dhrasti Dhami weds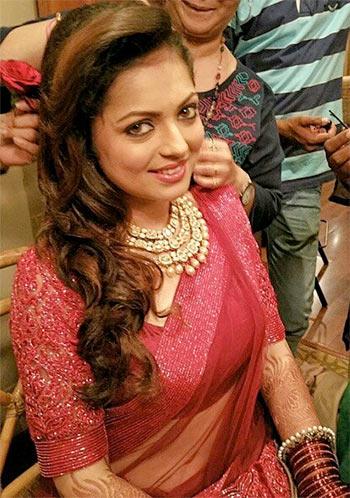 A look at the pictures of the wedding celebrations.
February 20, 2015
PIX: Bigg Boss 8 winner Gautam Gulati visits Rediff!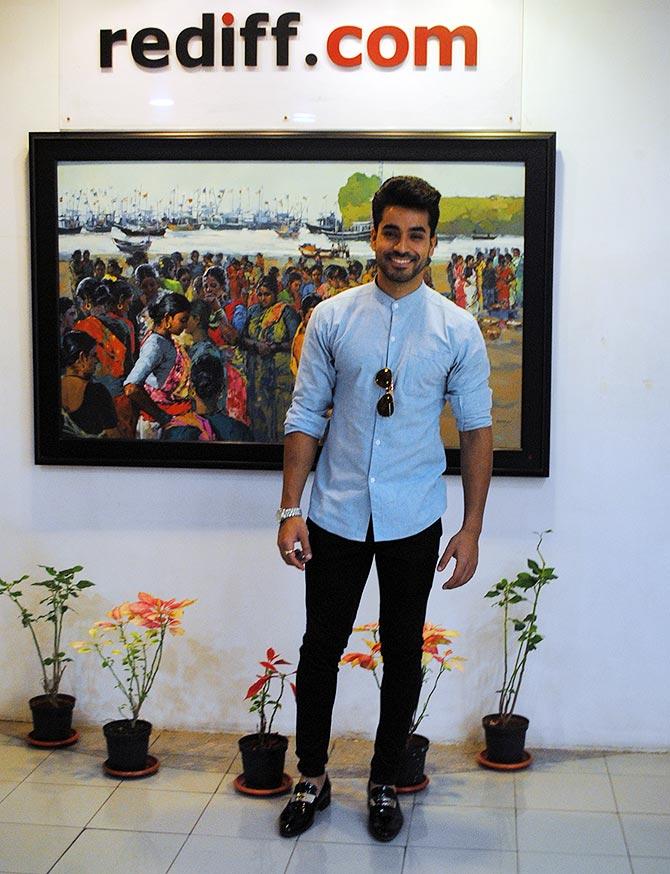 And here's everything that went down!
February 19, 2015
'I have never seen Shah Rukh cook in the last 20 years'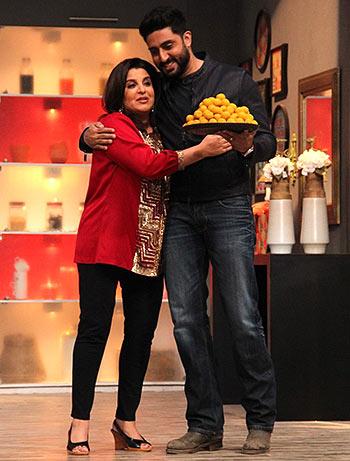 Farah Ki Daawat host Farah Khan dishes out secrets of our favourite stars' food choices.
February 18, 2015
'I didn't want any vulgarity in the Kamasutra video'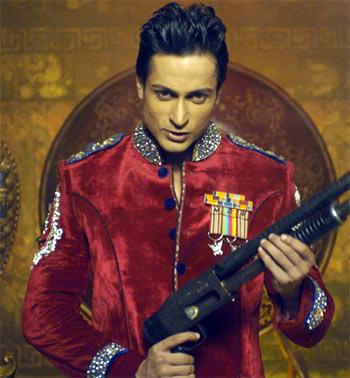 'Television is the medium that made the nation love me. I am who I am because of TV and I will never give it up.' But for now, Shaleen Bhanot is concentrating on music.
February 17, 2015
Shah Rukh: I feel awful when someone loses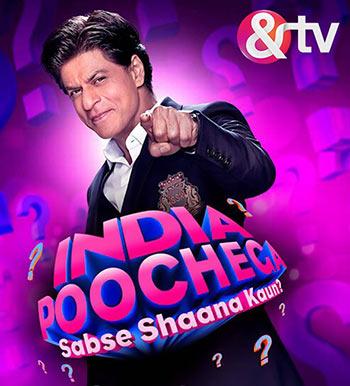 Shah Rukh Khan is busy shooting for the show, India Poochega - Sabse Shaana Kaun.
Chat@2: Catch Bigg Boss 8 winner Gautam Gulati, right here!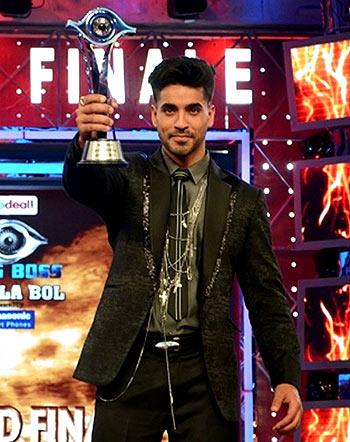 Join in!
February 10, 2015
'People think flipping cars in my films is easy'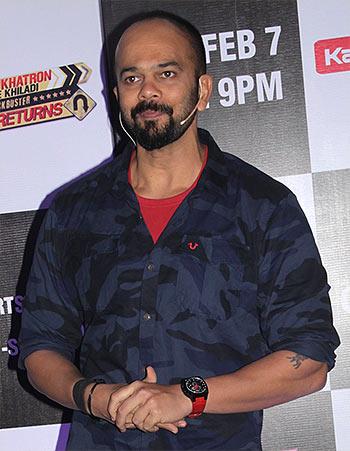 Khatron Ke Khiladi: Darr Ka Blockbuster Returns will be telecast every Saturday and Sunday
February 08, 2015
Bigg Boss party: Rahul Mahajan, Sonali Raut, Pritam get together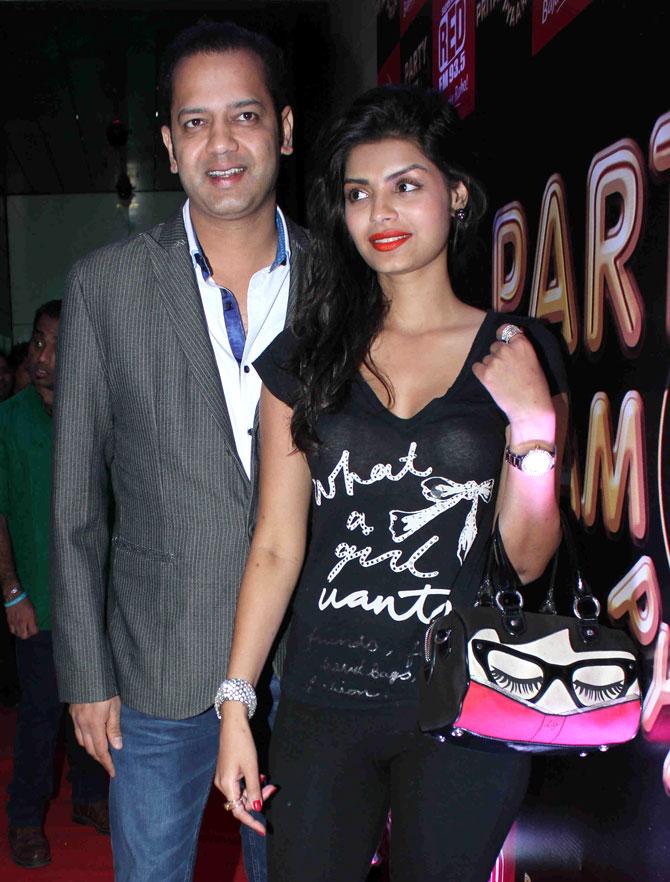 A look at the party pictures.
February 04, 2015
5 Facts You DID NOT Know About Bigg Boss 8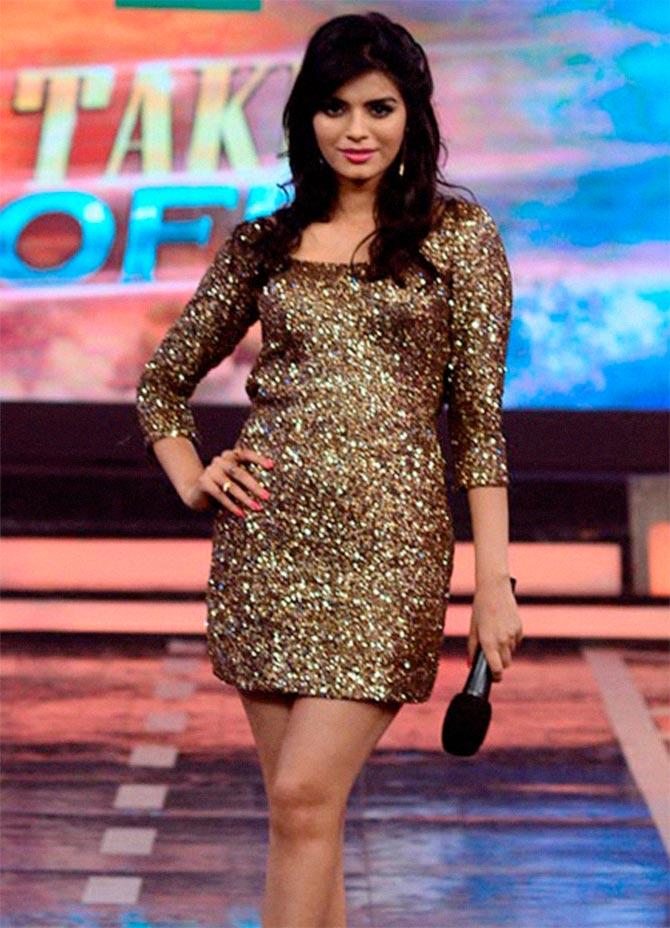 Fun gossip, right here!
February 03, 2015
Farah, Gautam, Pritam: INSIDE the Bigg Boss 8 afterparty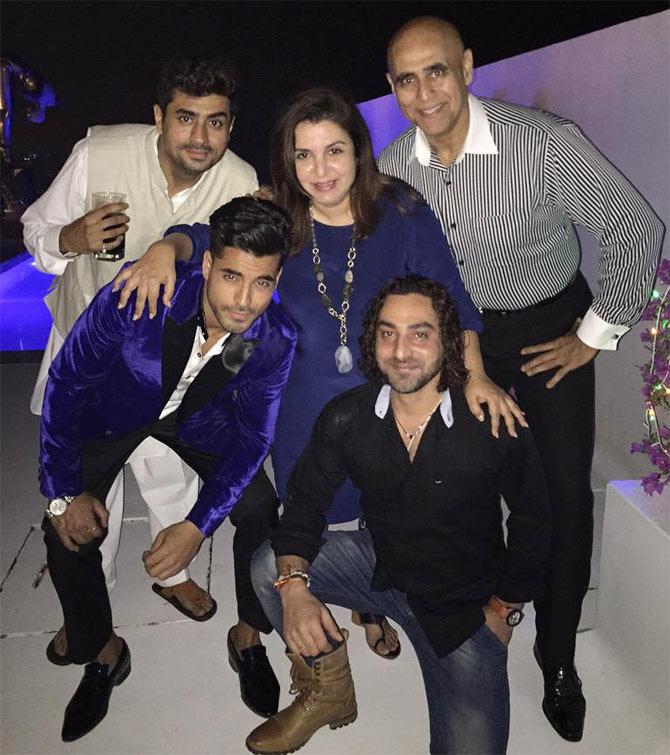 Check out pictures!
Karishma-Upen, Gauahar-Kushal: Most Genuine Bigg Boss Romance? VOTE!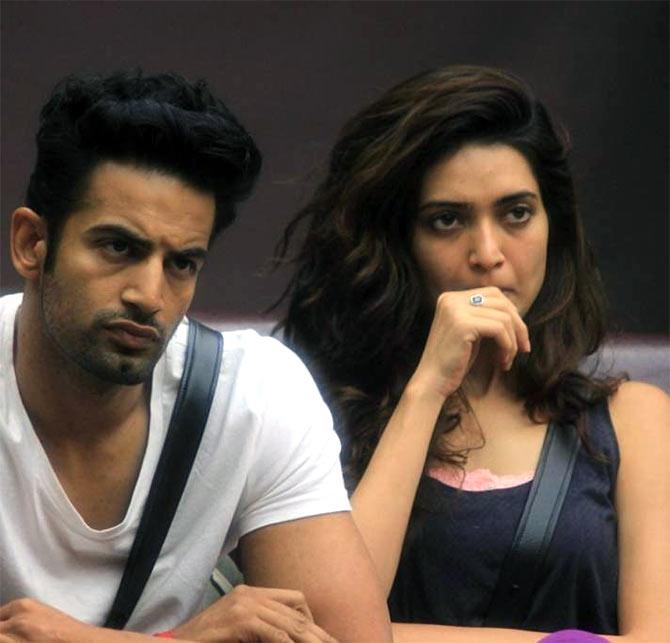 Take this fun poll now!
February 02, 2015
Karishma: My feelings for Upen were real in Bigg Boss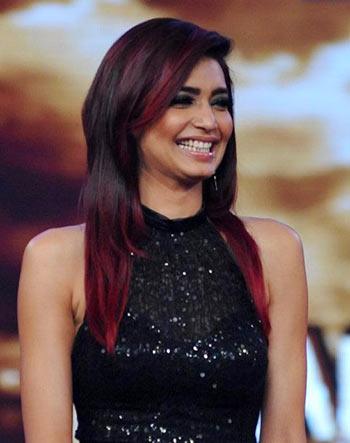 'I will never create a romantic angle to survive on a game show. I do not give a damn what people think of it,' Karishma Tanna tells Rajul Hegde/ Rediff.com
Gautam: I regret going into the bathroom with Diandra in Bigg Boss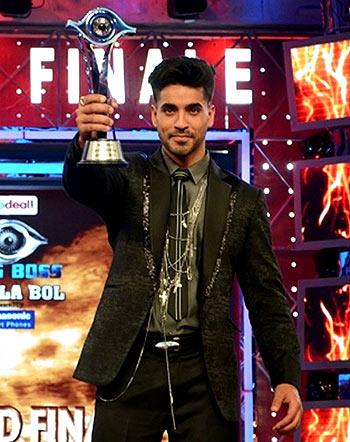 'It would be rude to reject a girl who kisses me. So I kissed Diandra back. There was nothing more than that. I am going to marry the girl that my mother chooses for me.' Bigg Boss 8 winner Gautam Gulati is ready to move on.
February 01, 2015
PIX: Gautam, Farah, Karishma Tanna at Bigg Boss 8 finale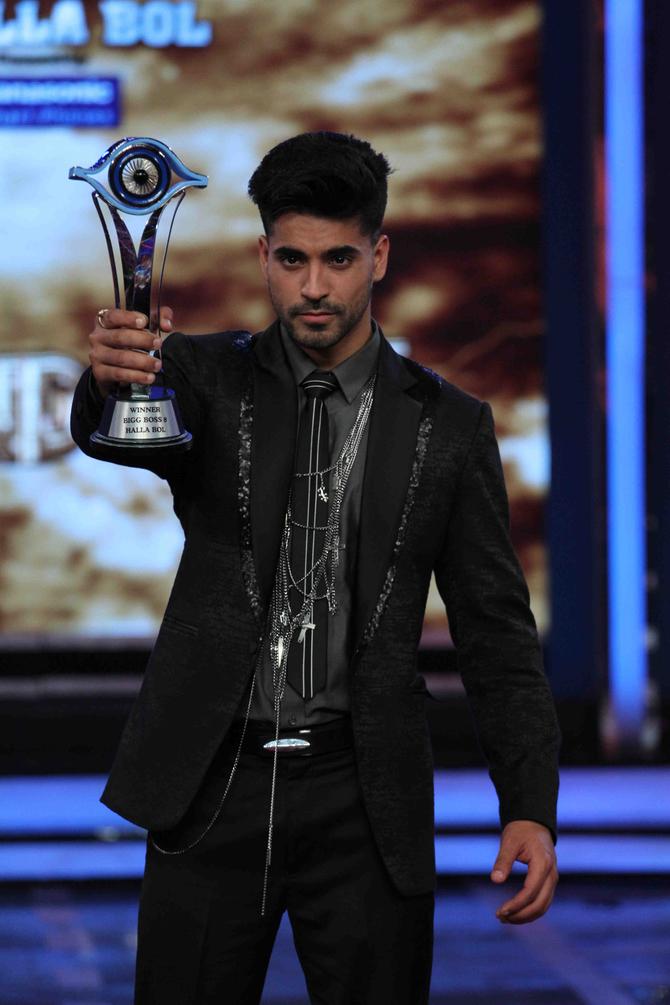 So here's what happened when the winner was announced...
January 31, 2015
Gautam Gulati wins Bigg Boss 8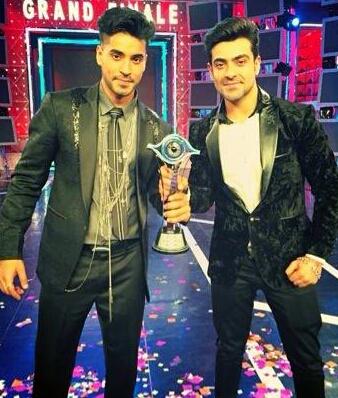 The actor has won a prize of Rs 50 lakh.
January 30, 2015
Upen Patel: I DON'T need to fake it for the camera on Bigg Boss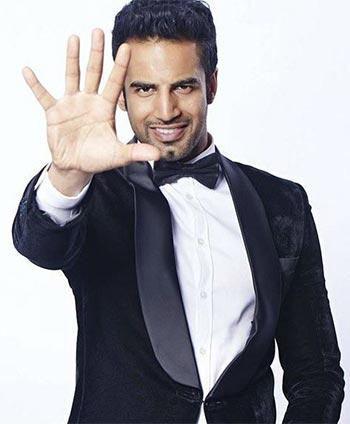 'I care for Karishma. The problem is that in India, people don't look at intimacy as something positive; any sort of intimacy is perceived as something negative," Upen Patel tells Rajul Hegde/ Rediff.com
Predict the Bigg Boss 8 winner!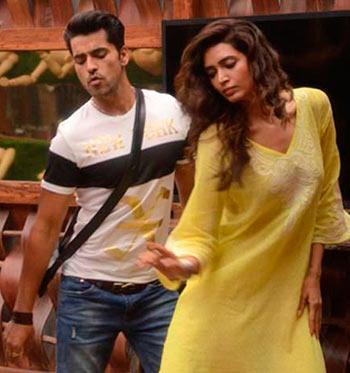 Who do YOU think is going to win?
January 28, 2015
Rahul Mahajan: Everybody is faking it in Bigg Boss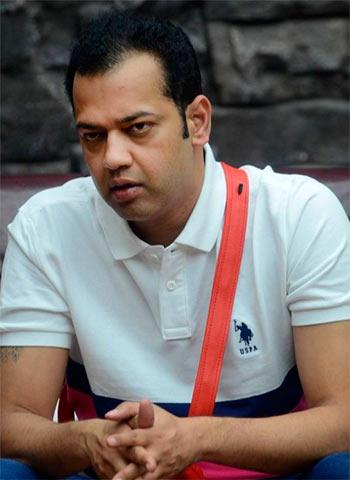 'Dimpy cries and cries like she's a heroine from the 1970s.' Rahul Mahajan seems to have had enough of Bigg Boss.
'I am happy to be known as a cook rather than an actor'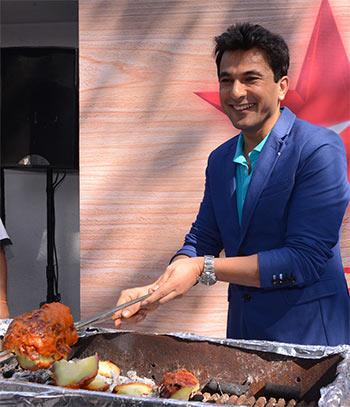 'I come from a humble background and didn't even know how to speak Hindi, let alone English. I used to feel apologetic about this until I realised that food has its own language and that kept me connected with my passion,' Vikas Khanna tells Rajul Hegde/ Rediff.com
January 23, 2015
Mahek: I knew I would be evicted from Bigg Boss 8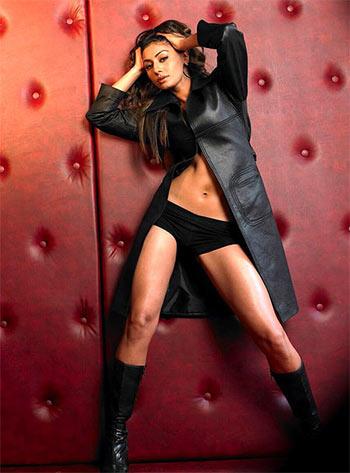 'I was the centre of attraction in Bigg Boss 5. In the current season, I was relaxed. There was no pressure to win the title, as the chances were less,' Mahek Chahal tells Rajul Hegde/ Rediff.com.
January 22, 2015
Shah Rukh Khan's returns to television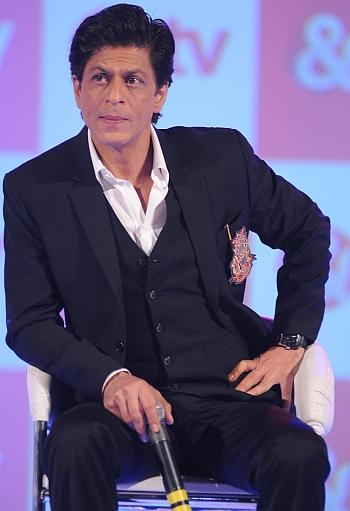 India Poochega -Sabse Shana Kaun? will start in March.
January 21, 2015
Bigg Boss: Is Upen Patel REALLY in love with Karishma?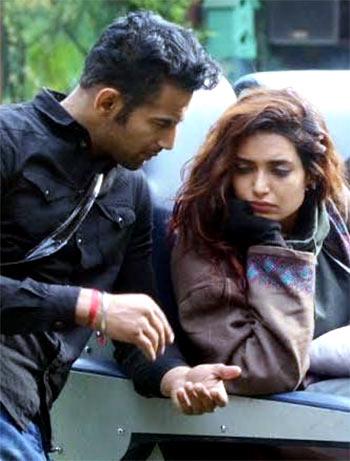 According to an insider, Patel has planned the romance with Karishma Tanna.
January 19, 2015
Bigg Boss 8: 'How can Karishma-Upen fall in love all of a sudden? There's no logic!'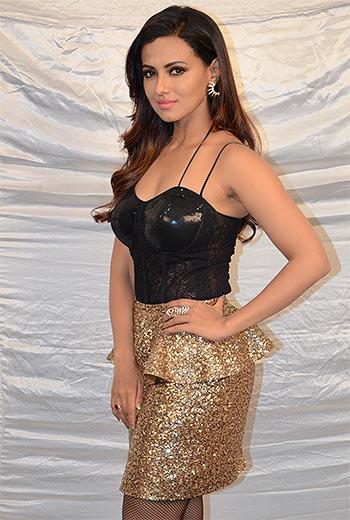 'A girl, who is in a serious relationship for two years, is kissing and cuddling a contestant without breaking up with her partner... it doesn't look genuine at all.' Sana Khan tells Rajul Hegde/ Rediff.com the real story about the Bigg Boss 8 contestants.
January 15, 2015
PIX: Bigg Boss 8's Sonali Raut visits Rediff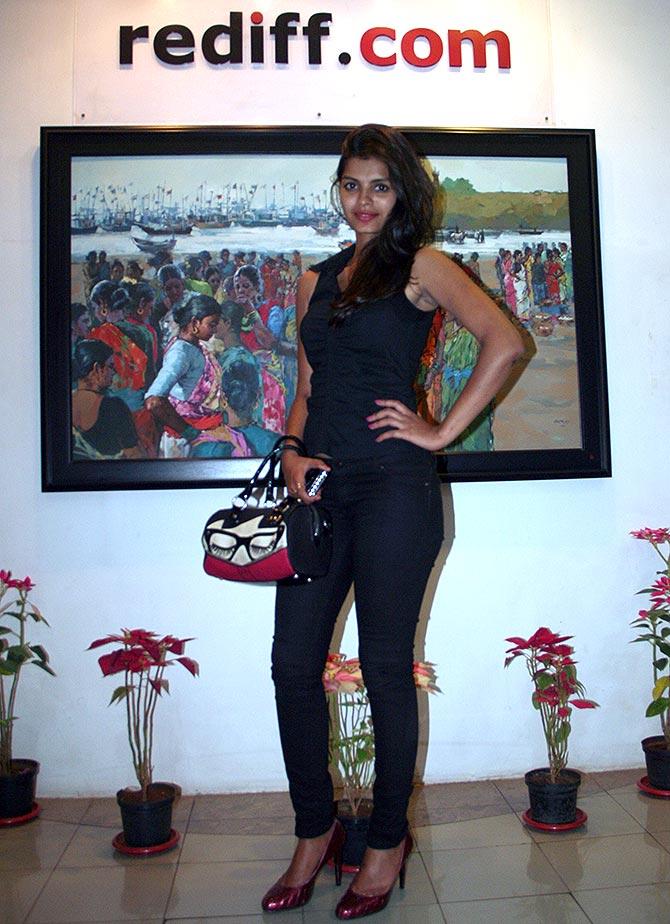 When we hung out with a reality show star!
January 13, 2015
PIX: Upen Patel returns to Bigg Boss - Halla Bol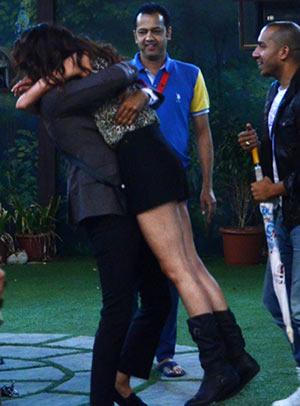 Bet you didn't see THAT coming!
January 06, 2015
'My sympathies are with those bad losers, who got evicted from Bigg Boss'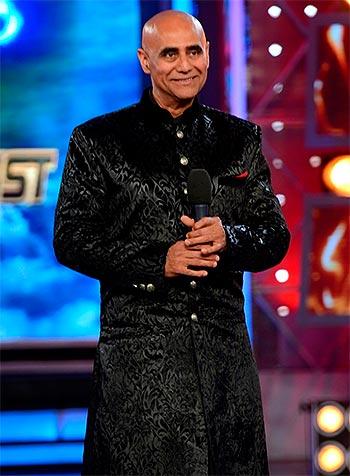 'I was nominated 13 times during my 15-week stay in Bigg Boss but they couldn't get me out. That is because I was truthful and entertained the audience with my good sense of humour,' Puneet Issar tells Rajul Hegde/ Rediff.com
January 05, 2015
'I didn't do any drama for the camera on Bigg Boss'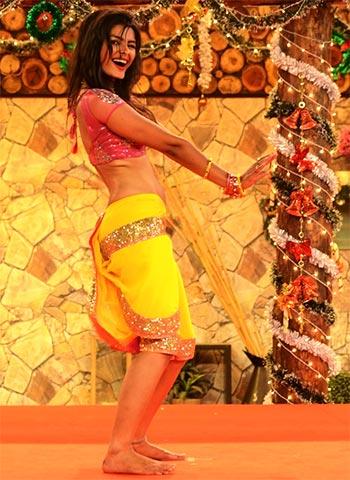 "There was nothing between Upen and me. And it was just a friendship with Gautam that didn't go further. Had it been something more, definitely they would have shown it on television," Bigg Boss 8 contestant Sonali Raut tells Rajul Hegde/ Rediff.com
Rahul Mahajan: Dimpy and I are not together anymore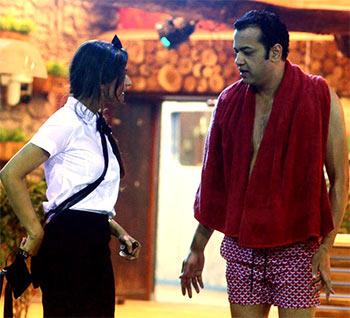 'When I go inside the house, I have to tell the contestants that we have come not because they were entertaining but because they lacked the entertainment quality. We have been brought in because Bigg Boss needed the old contestants to liven up things.' Rahul Mahajan gets ready for Bigg Boss 8.
INTERESTING television shows coming up in 2015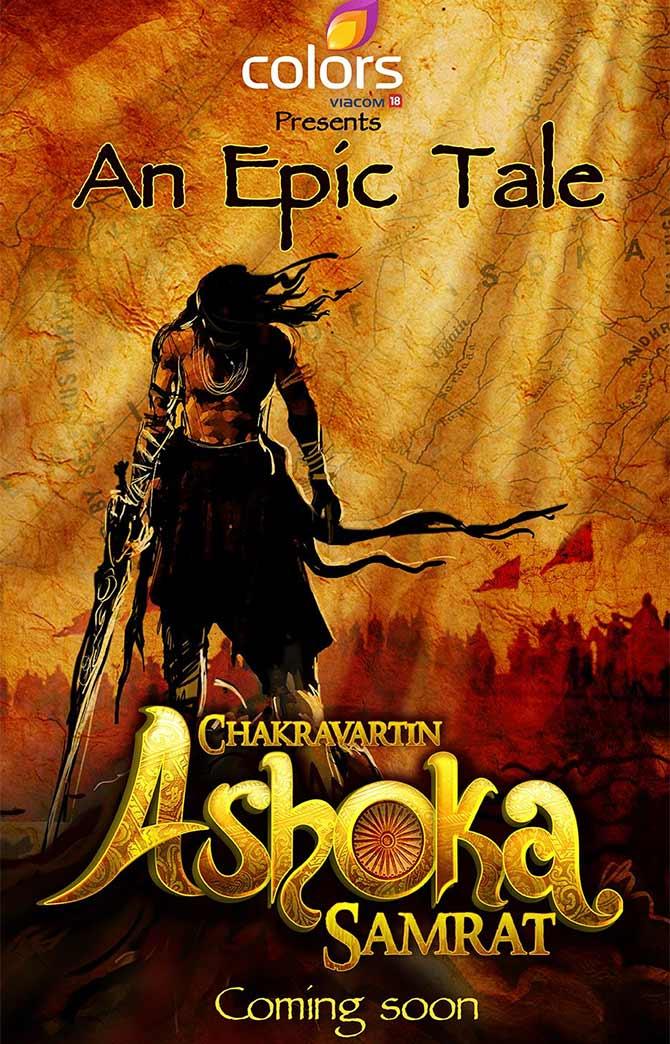 Here's a look at the shows coming up!
January 03, 2015
'I throw Bigg Boss parties in my house!'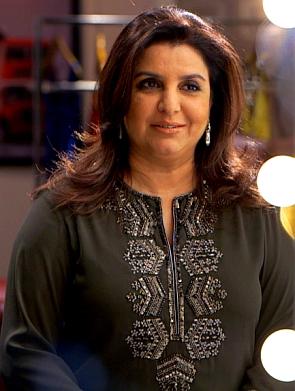 'I want to do more television. I get very good money,' Farah Khan tells Rajul Hegde/ Rediff.com
January 02, 2015
Upen Patel: I was being cornered in the Bigg Boss 8 house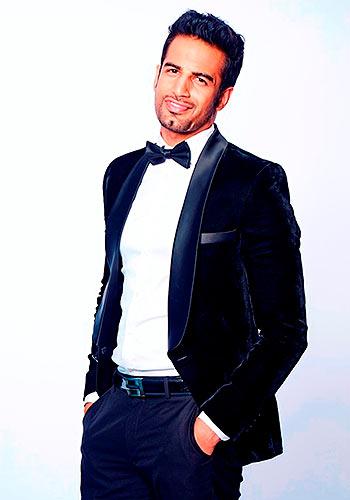 'Karishma and I are old friends and I love her as my friend. She has a boyfriend so whatever I said in the house was just in good humour.' Upen Patel, quite the charmer in the Bigg Boss house, explains his closeness with fellow inmate Karishma Tanna to Rajul Hegde/Rediff.com.
January 01, 2015
Celebrating the New Year, telly style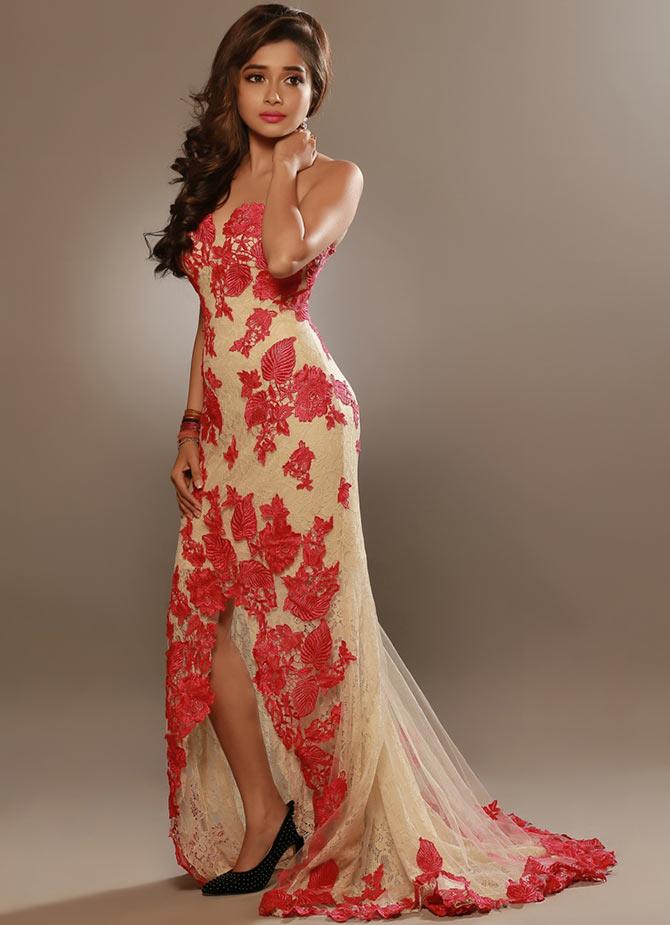 'We have planned some surprises for each other.' TV actors get ready for the New Year.
December 29, 2014
Meet the Sa Re Ga Ma Pa Li'l Champs contestants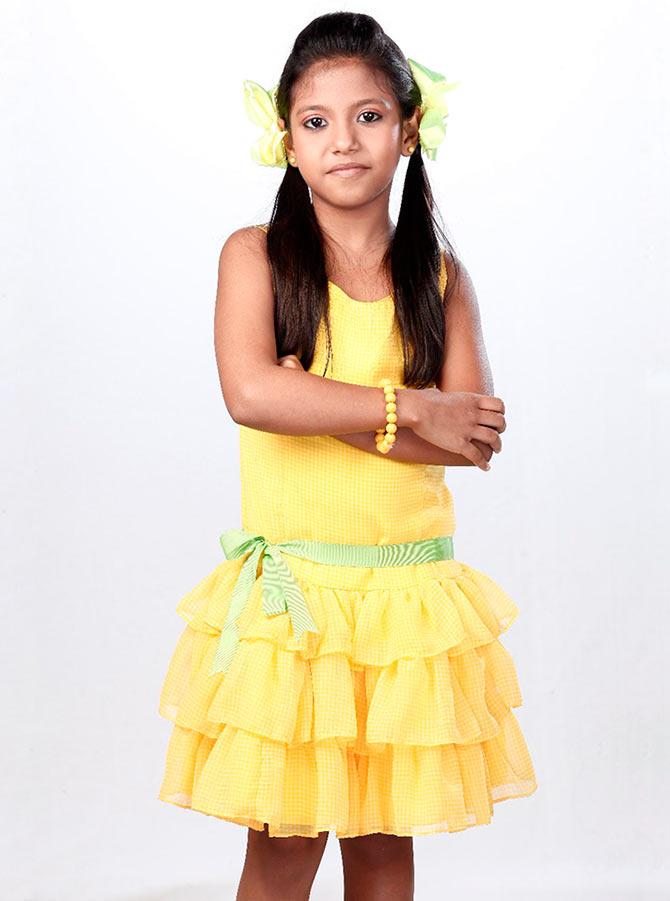 Which of these young talents will YOU vote for?
December 27, 2014
'My New Year resolution would be to work up to 12 hours and not more!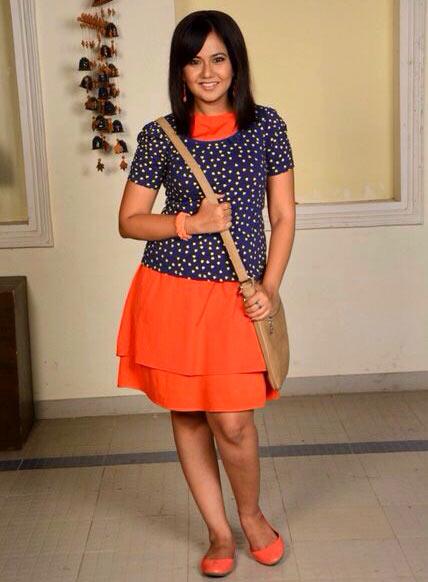 'I want to try and become a better person and overcome my flaws, like overeating.' Television actors and their New Year resolutions.
December 26, 2014
The REAL reason why TV shows are going wrong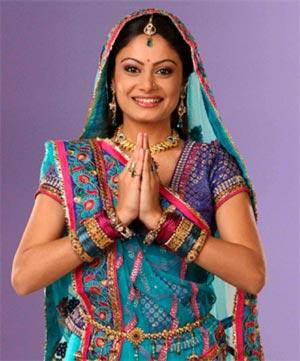 'Thirty years ago, if you walked into a chawl, there would be three TV sets in 30 houses. Today, you'll see TV sets in all 30 houses. So the viewers have increased, but of a certain strata. Sadly, the educated and upper classes have stopped watching TV shows because of the availability of the Internet.' Balika Vadhu writer Gajra Kottary tries to explain to Ronjita Kulkarni/ Rediff.com where Indian television is going wrong.
December 25, 2014
What do these television stars want for Christmas?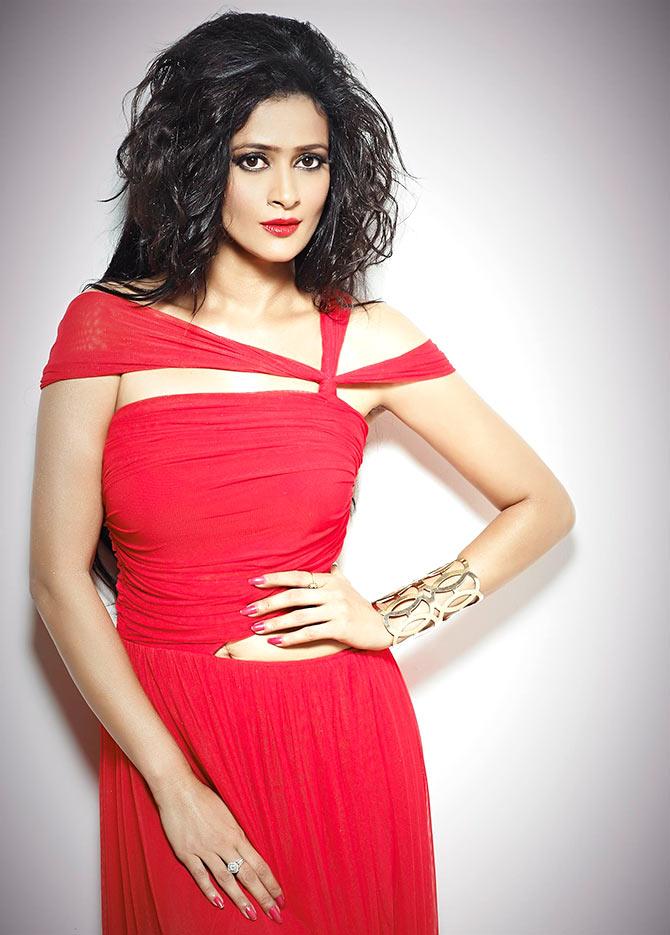 Getting in the Christmas spirit!
December 22, 2014
'Salman sir was like a God for all of us in Bigg Boss 8'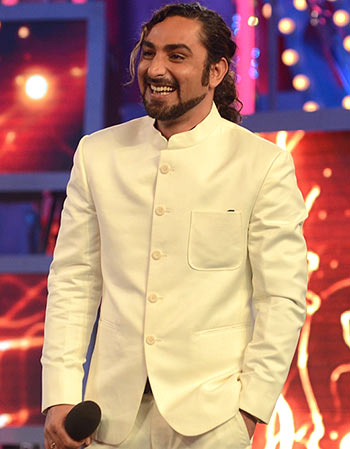 "I get mesmerised by Salman. I've never seen a host who sends food for the contestants every Saturday. We have limited food to eat in the Bigg Boss house."
December 18, 2014
Sambhavna, Dolly Bindra back in Bigg Boss house?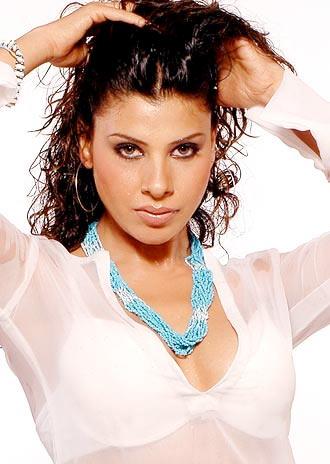 Contestants from the previous seasons will be added to the popular reality show.
Salman Khan's Top 10 moments on Bigg Boss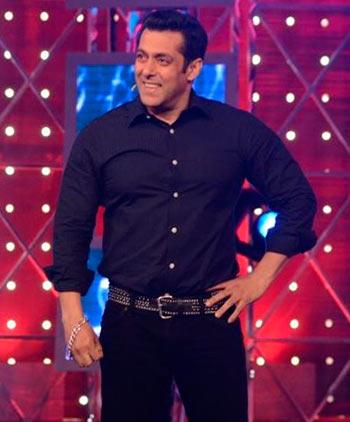 This is why we love watching Sallu on Bigg Boss!
Ronit Roy: I have lost so much in my life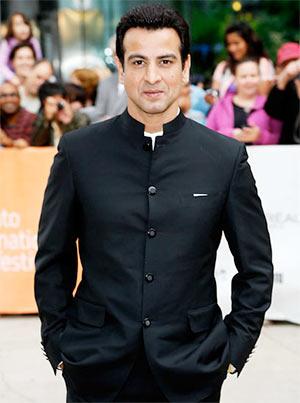 'The work I did after my first film Jaan Tere Naam was crap. I delivered seven flops in a row before the industry wrote me off. That was probably the worst time of my life.' Ronit Roy takes stock of his acting career.
December 17, 2014
Salman Khan out of Bigg Boss 8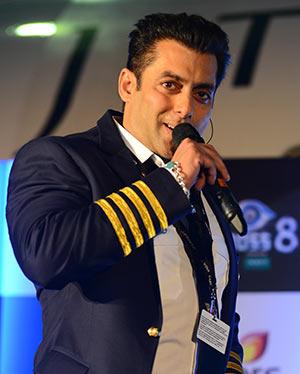 The actor may be replaced by Farah Khan.
December 15, 2014
PIX: Sonam dances with Salman, Arbaaz, on Bigg Boss 8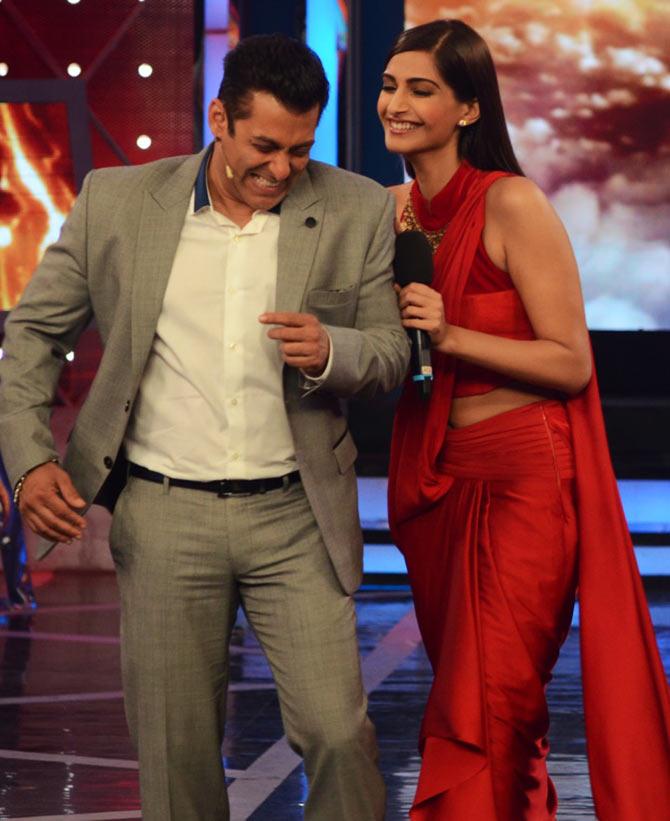 Missed last night's episode of Bigg Boss? We bring you the pictures.
December 14, 2014
PIX: Gauahar, Arjun perform at Music Mirchi Top 20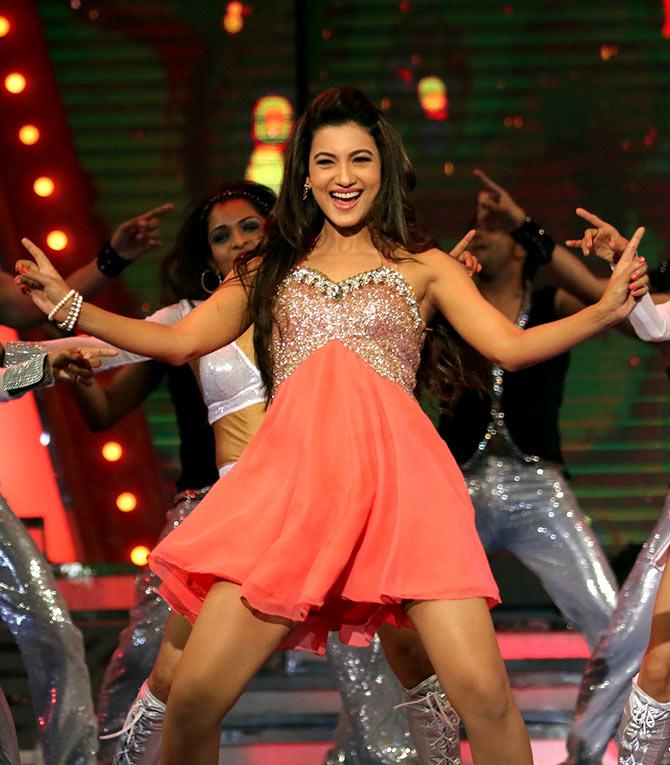 Watch Vodafone Music Mirchi Top 20, on Sunday, December 14, at 7 pm on Colors.
December 10, 2014
PIX: Dimpy and ex Rahul Mahajan meet in Bigg Boss!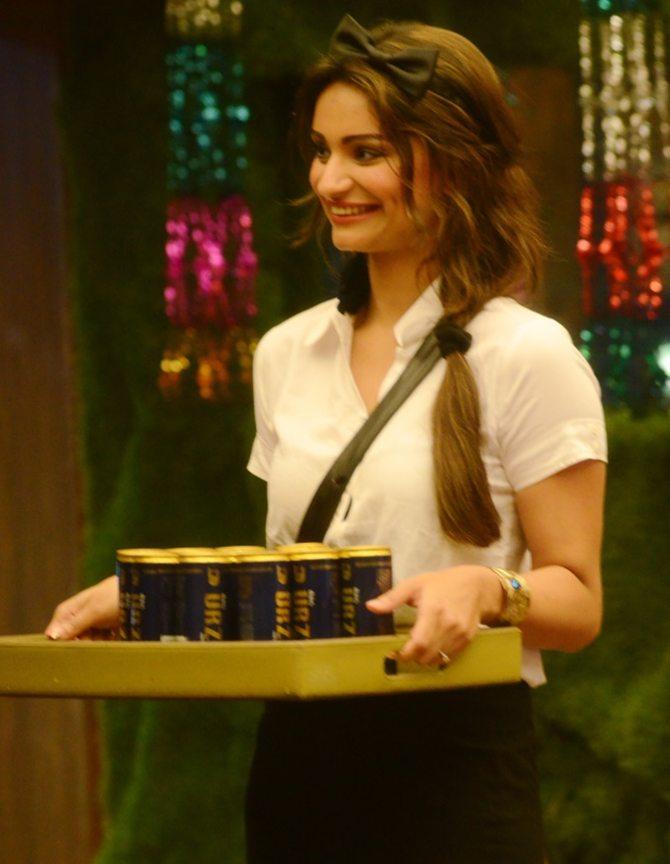 Check out this peculiar star party.
Why you won't see Lord Shiva in a reality show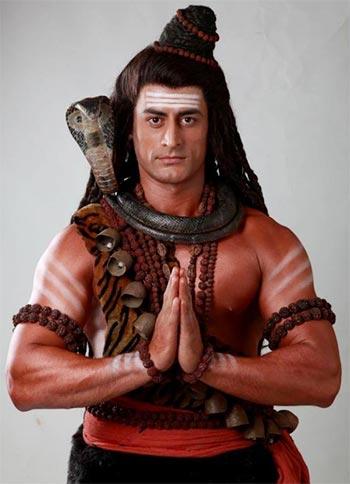 'It was a lifetime opportunity for an actor to get such a vast platform and play the sexiest and most powerful God.' Mohit Raina's life admittedly changed when the titular role in Devon Ke Dev... Mahadev came his way.
December 09, 2014
PIX: TV actress Akanksha Singh ties the knot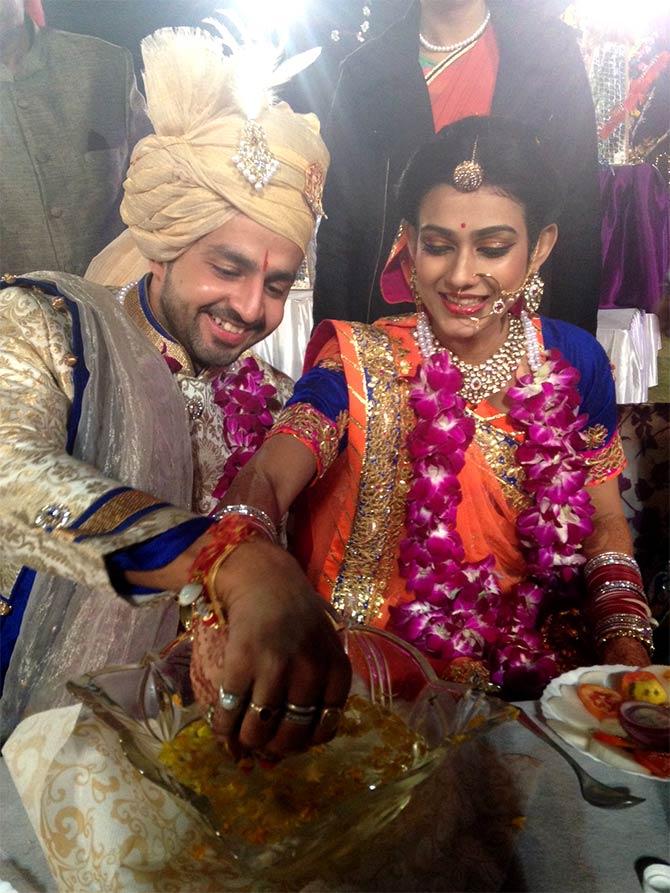 Pictures from another star wedding...
December 06, 2014
'Khatron Ke Khiladi will help me as an actor'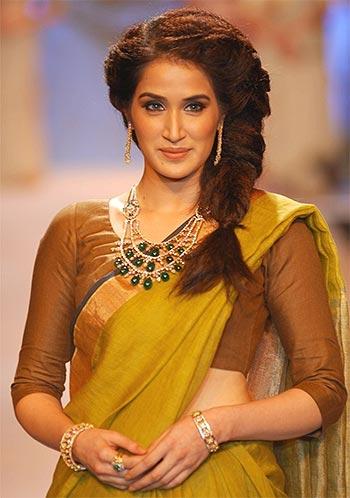 'People thought I did not want to act. But of course I want to act. It's just that I am not out there.' Chak De! India actress Sagarika Ghatge gets ready for Khatron Ke Khiladi 6.
December 04, 2014
Shekhar Kapur to direct US horror drama series Damien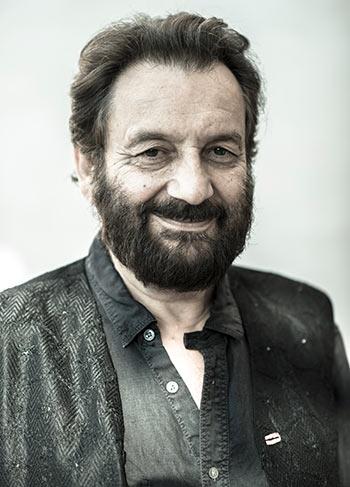 The series is a follow-up to the classic horror film The Omen.
PIX: Diandra KISSES Gautam in Bigg Boss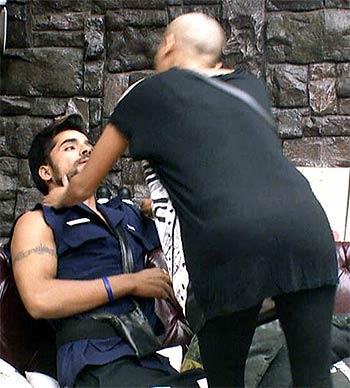 Here's how the story unfolded.
December 02, 2014
'Who allows a moron to decide how a girl should dress?'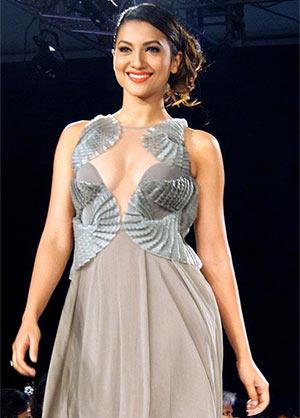 'He apparently attacked me because I am an actress, and wanted to send out his warped message through me. I use the same status to appeal to all women to stand against such acts.' Gauahar Khan lashes out.
'Maha Kumbh will be a game-changer on television'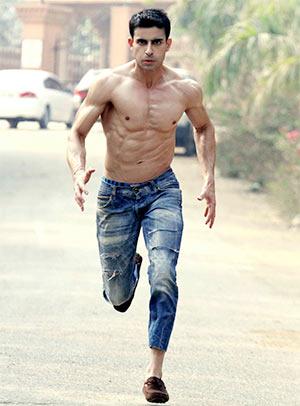 Actor Gautam Rode gets ready for his new epic show.
December 01, 2014
PIX: Sargun Mehta, Monica Bedi at Zee Rishtey awards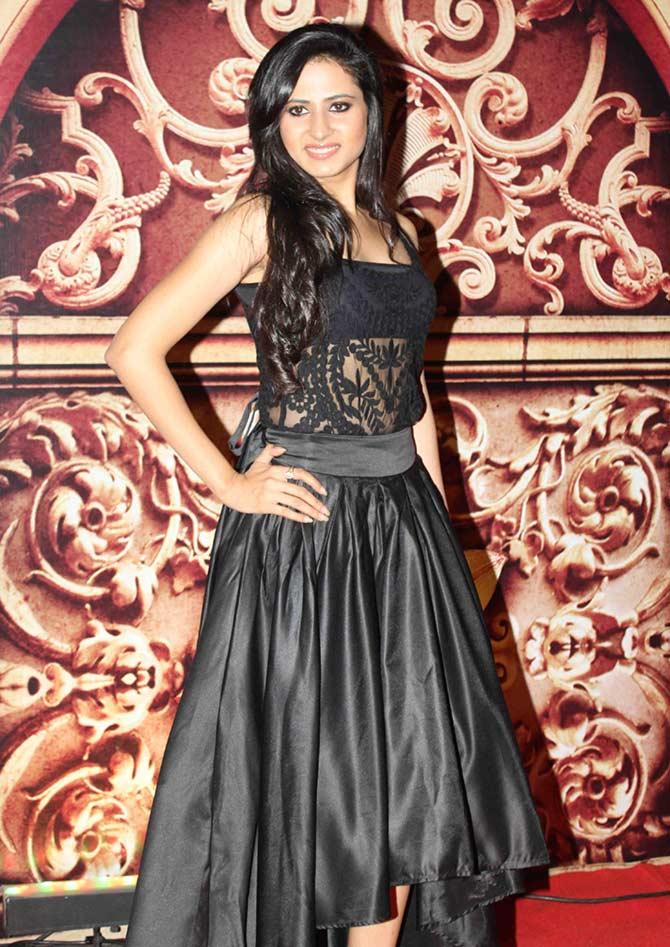 Television actors celebrate themselves, and their work, at an awards night over the weekend.
3 Stunts We'd Like to See on Khatron Ke Khiladi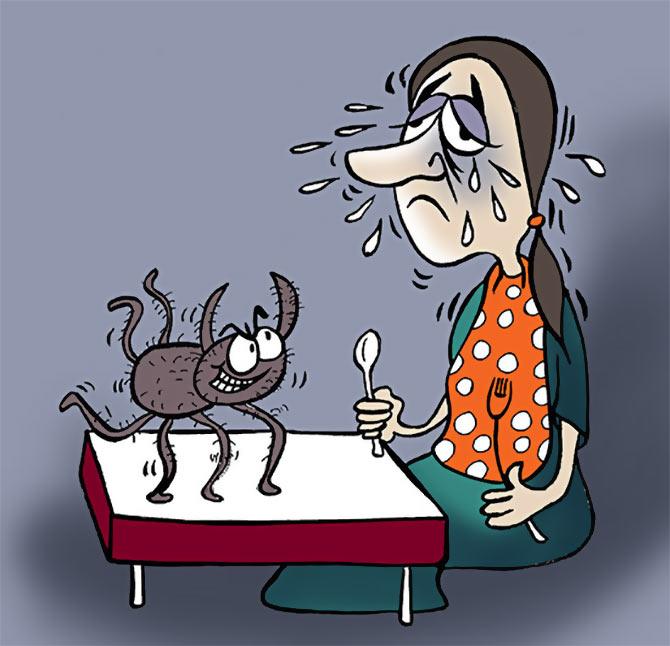 Just how thrilling will it be!
November 29, 2014
Like Diandra Soares' bald look? VOTE!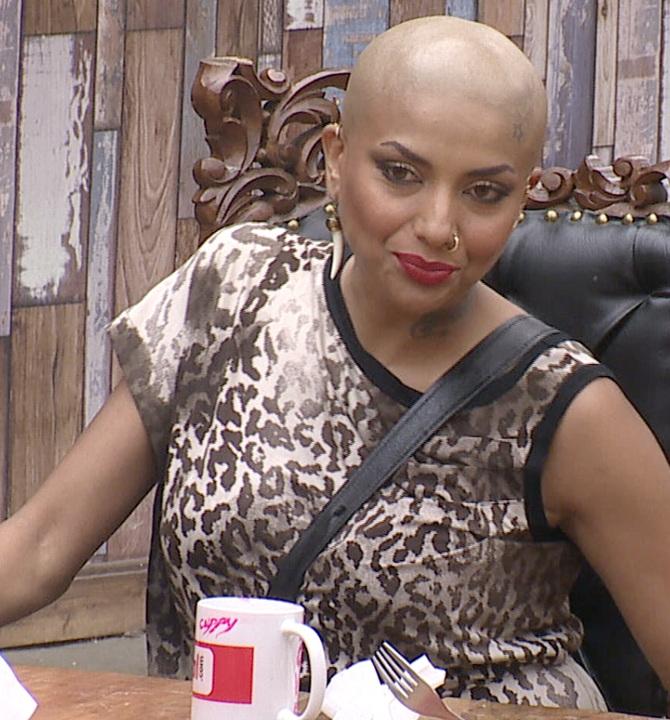 The feisty model has shaved off her head, giving the show a new twist.
November 24, 2014
Wicked PUNISHMENTS for Bigg Boss's Puneet, Sonali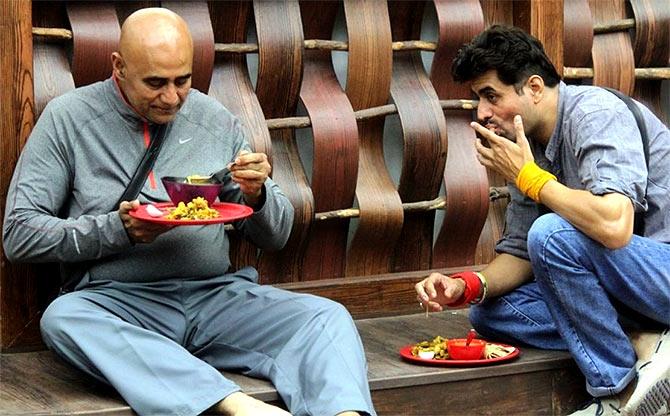 We help the Bigg Boss with his favourite job!
What makes Kapil Sharma the hottest property on TV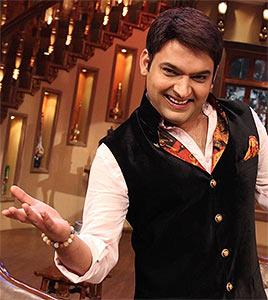 Kapil Sharma, the anchor of Comedy Nights with Kapil, is the hottest property on Indian television today
November 20, 2014
Bigg Boss 8 Fashion: The Best and the Worst!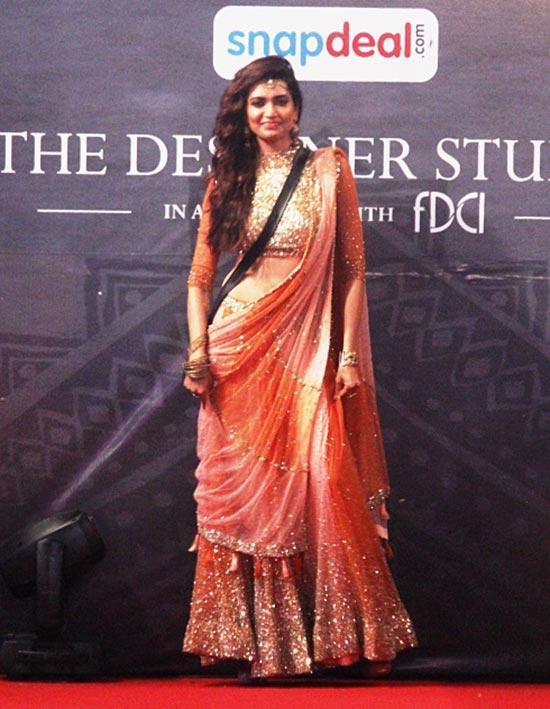 From the beautiful to the bizarre, Bigg Boss fashion has it all.
November 18, 2014
PIX: Gautam becomes a dictator in Bigg Boss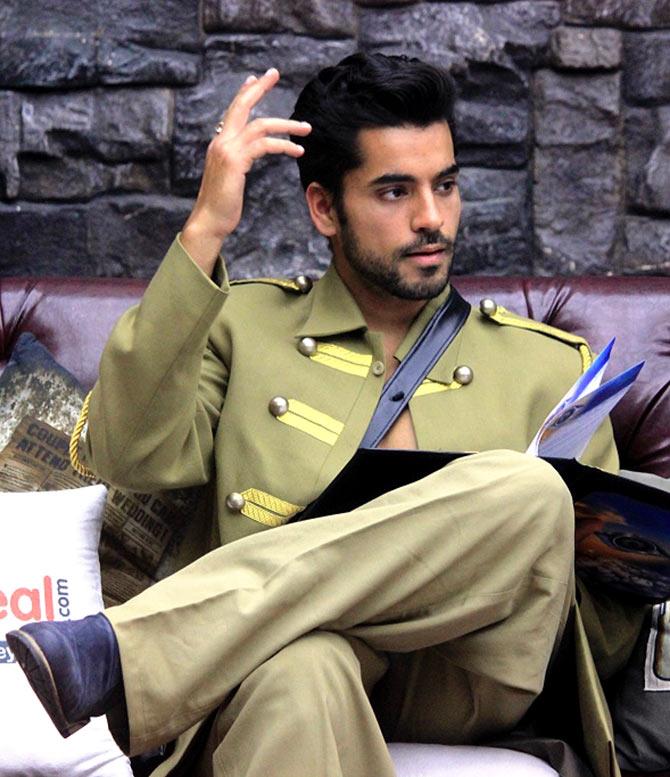 We tell you why.
Meet Ekta Kapoor's newest leading lady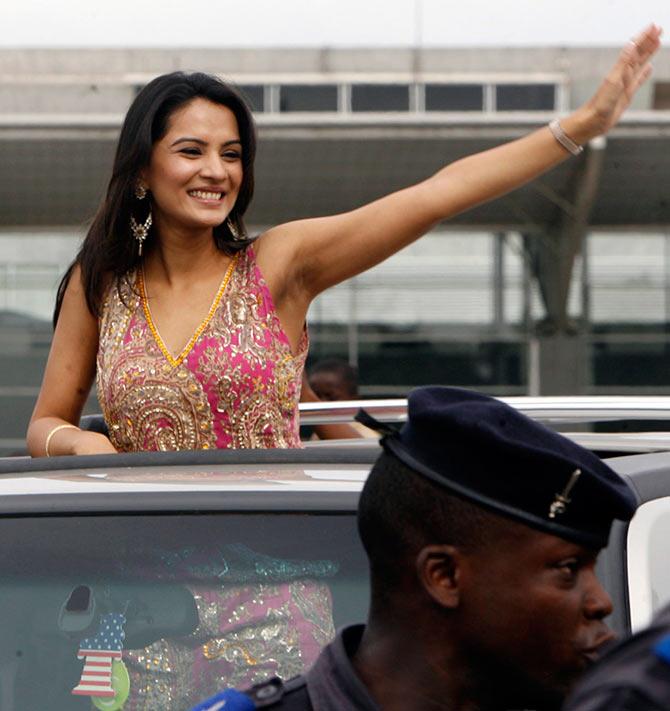 Back on the small screen after quite a while, actress Pallavi Kulkarni relates the many unlikely adventures she experienced during her time away from the spotlight.
November 10, 2014
Liked the season finale of Satyamev Jayate 3? TELL US!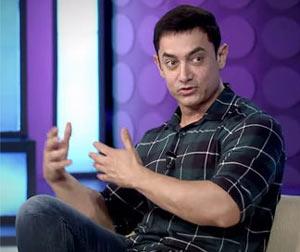 Share your views!
'Gautam Gulati is a psycho, he should get treatment immediately'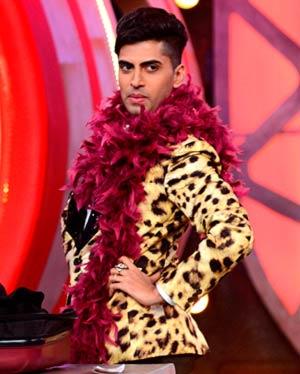 Sushant Divgikar talks about his Bigg Boss 8 stint.
'I hope to become the first wild card entry to win Bigg Boss'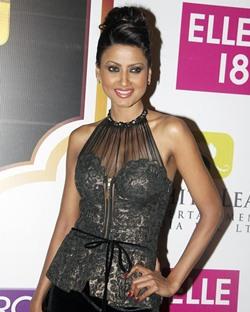 The actress's younger sister Gauahar Khan won Bigg Boss 7.
November 08, 2014
'Being on Bigg Boss is like a dream come true'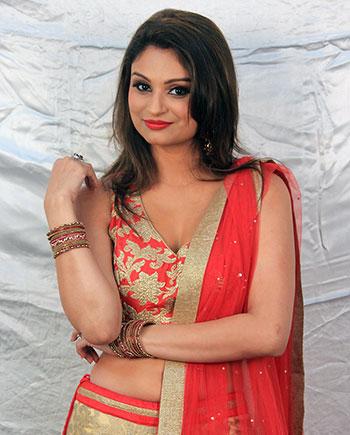 Former Bigg Boss contestant Rahul Mahajan's wife Dimpy has entered the latest season of the reality TV show.
November 06, 2014
Puneet back in Bigg Boss house, now in a cage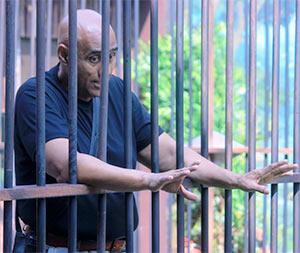 He cannot step out even for a restroom break!
November 05, 2014
Shweta Tiwari, Action Jackson: KBC 8 grand finale is quite a show!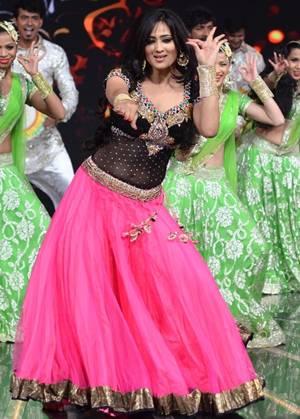 The eighth season of the hit game show is all set to end with a lot of star presence and performances!
November 03, 2014
PIX: Mouni Roy, Giaa Manek, Jeetendra at ITA awards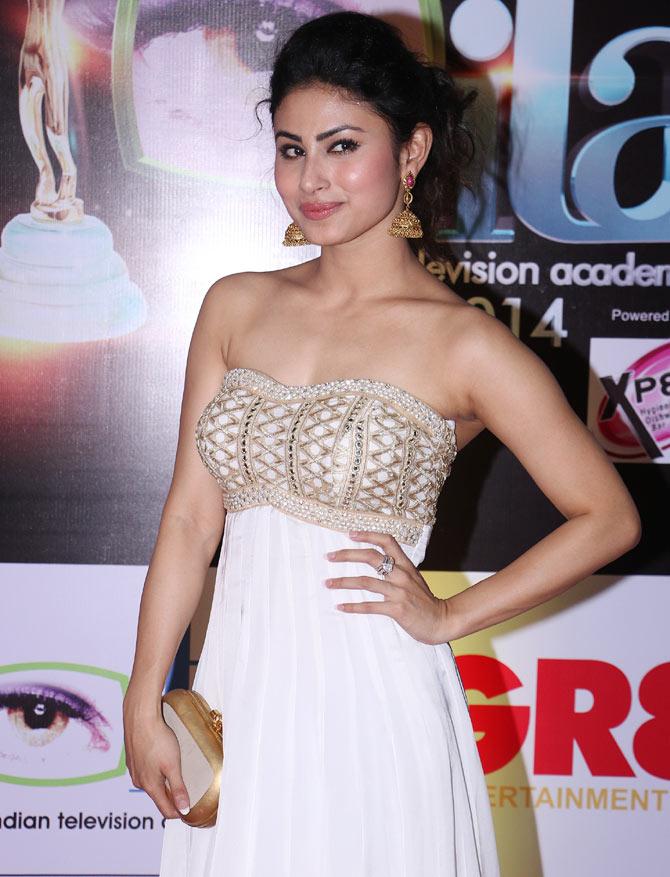 Check out the star arrivals.
October 27, 2014
Liked the fourth episode of Satyamev Jayate 3? TELL US!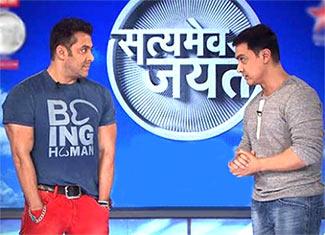 Does our collective conscience awaken only on Sunday mornings, asks Nishi Tiwari about the latest episode of Satyamev Jayate 3.
October 23, 2014
'I love to dress up for Diwali'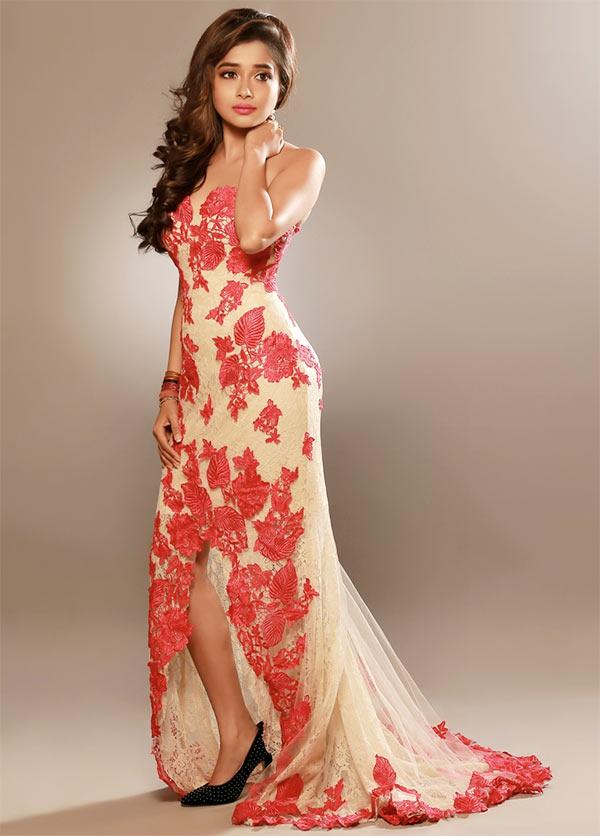 'Diwali means lots of lights and diyas!'
October 20, 2014
Liked the newest episode of Satyamev Jayate 3? VOTE!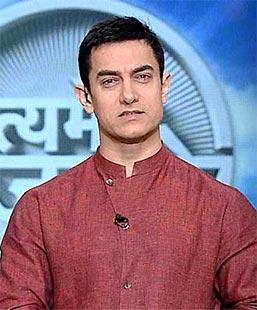 Satyamev Jayate's newest episode -- Accepting Alternative Sexualities -- was a commendable effort to bring the discourse on Section 377 of the Indian Constitution on a mainstream platform, says Nishi Tiwari.
October 15, 2014
'I will romance each and every girl in Bigg Boss'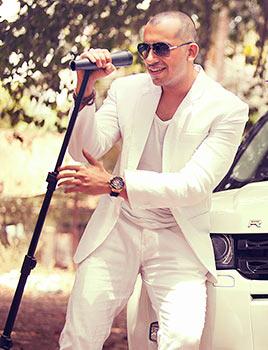 'I hope to reduce the stress in the house with my songs and funniness,' Ali Quli Mirza tells Rajul Hegde.
October 14, 2014
Bigg Boss drama: Sonali flings water at Karishma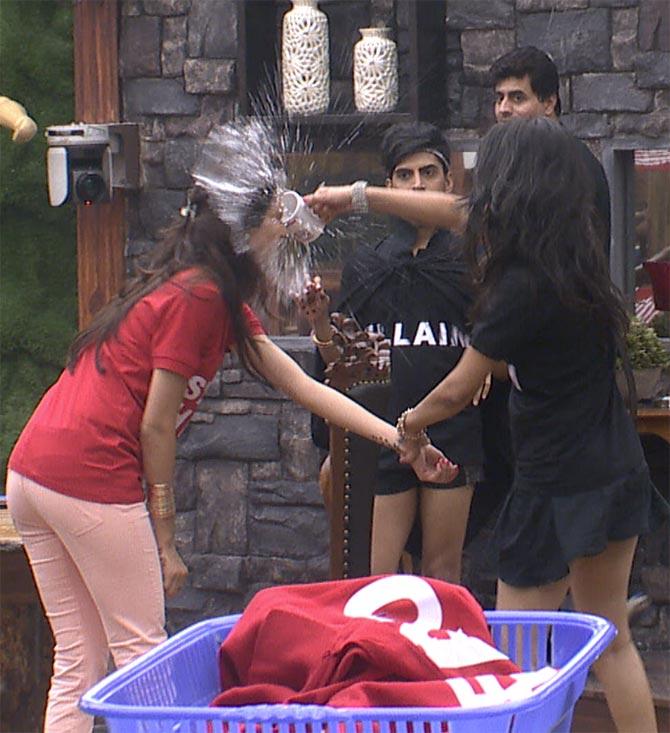 Drama unfolds in the Bigg Boss house.
October 13, 2014
'My children are very disappointed about my Bigg Boss eviction'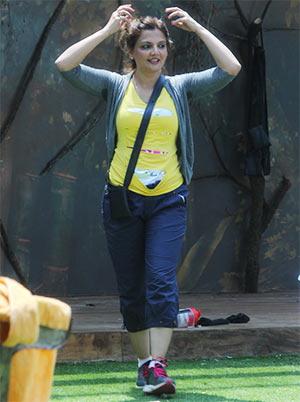 "Because I was a strong contender, I got nominated," Deepshika Nagpal tells Rajul Hegde.
Liked the second episode of Satyamev Jayate 3? TELL US!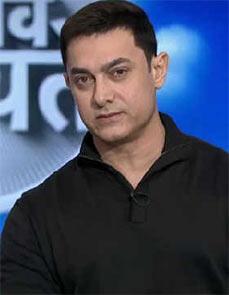 To lose a loved one in a matter of seconds or hear stories of them bleeding to death on a busy road are things few people would want to ignore -- especially if your Sunday ritual now involves watching Satyamev Jayate, writes Nishi Tiwari.
October 11, 2014
Ankita Lokhande: I like the idea of fasting on Karva Chauth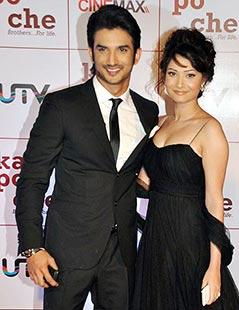 Sushant Singh Rajput's girlfriend is thrilled about the occasion, and the rituals surrounding it.
October 10, 2014
'No one can believe we've won Rs 7 crore on KBC!'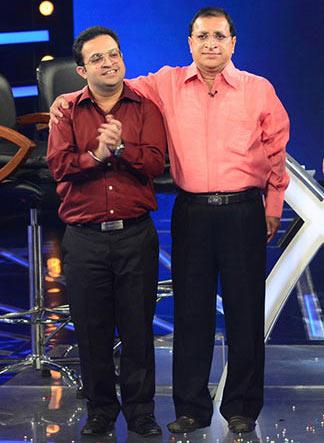 What happens when two twenty-something Delhi boys become crorepatis overnight?
October 09, 2014
PIX: Hrithik enters the Bigg Boss house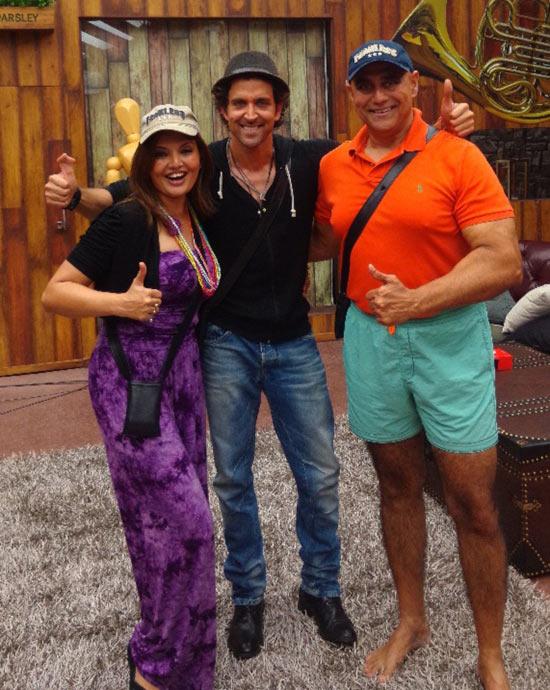 A sneak peek into today's episode.
HOTTEST styles of TV stars to amp up your Diwali outfit!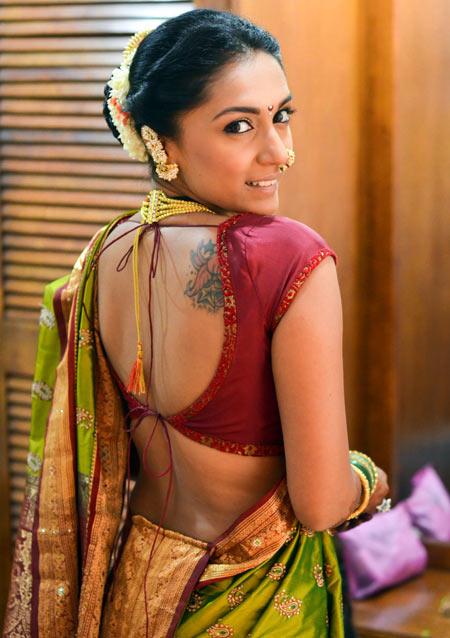 Spice up your Diwali style with some interesting ideas from your favourite television stars!
October 07, 2014
I'm not disappointed with my Bigg Boss elimination'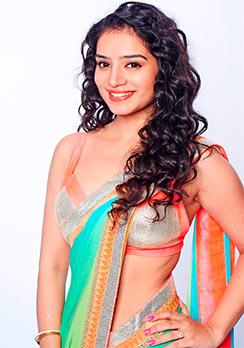 'I connected with Upen but there was nothing brewing between us. When two good looking people get close, people are bound to draw such conclusions,' Sukirti Kandpal tells Rajul Hegde.
October 06, 2014
Watch these gorgeous gals on TV tonight!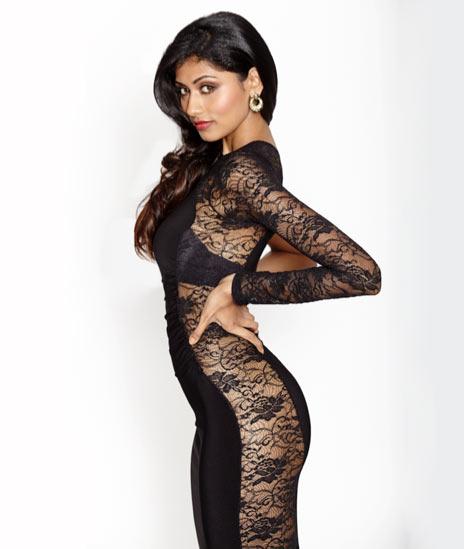 A look at the contestants of Miss Diva Universe 2014 beauty pageant.
Who should be evicted from Bigg Boss 8 this weekend? TELL US!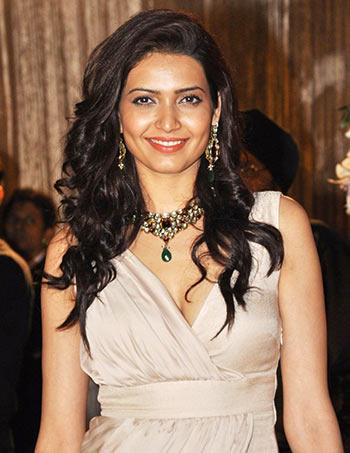 TELL US!
October 01, 2014
Sonali Bendre: I never thought of doing a fiction show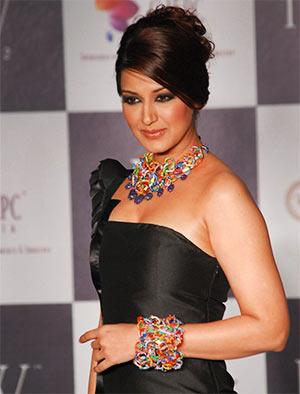 Sonali Bendre talks about making her debut in a fictional television series.
September 28, 2014
'I really want to stay for long in Bigg Boss'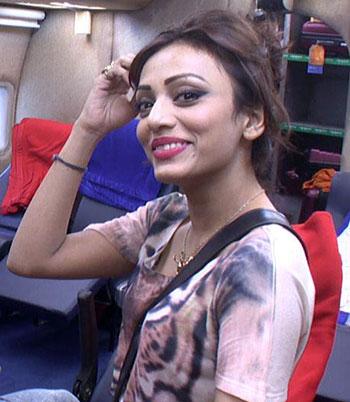 'I want to come out of the house clean. I do not want a negative image,' Soni Singh tells Rajul Hegde.
September 25, 2014
'Hungry men are angry men. And in Bigg Boss, food is limited'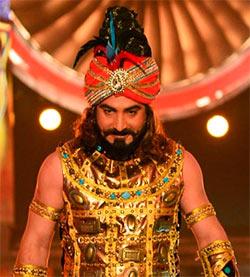 'I will be myself in the show,' Praneet Bhatt promises.
'I will represent the LGBT community in Bigg Boss'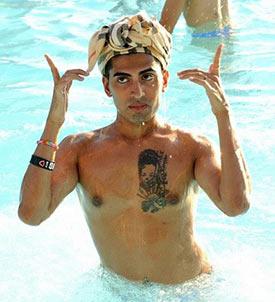 'I would be content if my presence on the show inspires someone to come out of the closet.' Sushant Divgikar tells Rajul Hegde.
September 24, 2014
Raqesh Vashisth: I express myself better with my brush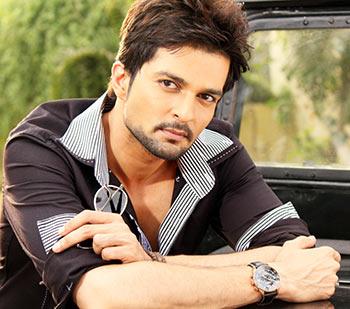 The television actor lets us in on his stint as a painter and a sculptor.
September 23, 2014
Diandra: I hope I get lucky in Bigg Boss 8!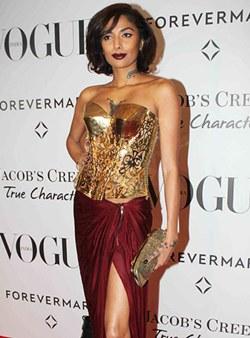 The fiesty model-designer is sure to ruffle feathers inside the BB house.
Beintehaa gets pushed back for Bigg Boss 8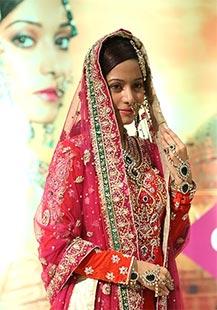 The serial will now be telecast at 11pm.
September 22, 2014
Minissha Lamba: Won't create drama to gain footage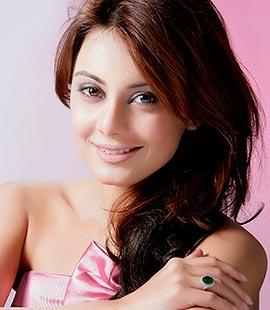 The Bollywood actress is one of the 15 contestants on Bigg Boss.
Liked the first Bigg Boss 8 episode? VOTE!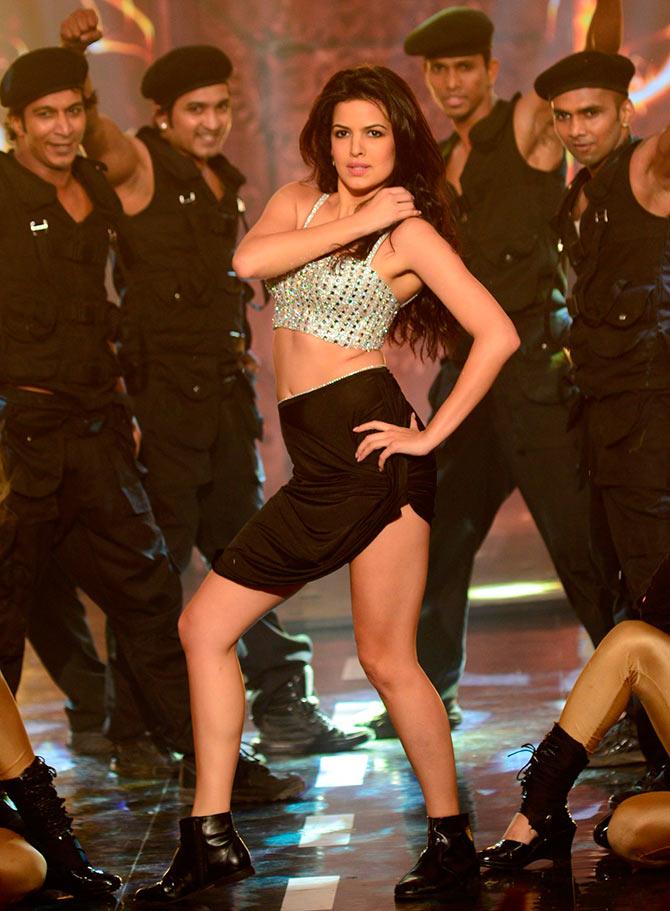 Here's what went down in the curtain raiser episode.
Meet Kaun Banega Crorepati's BIG Winners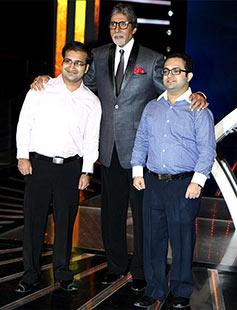 Achin and Sarthak Narula join the list of KBC's crorepatis.
'Jhalak Dhikhhla Jaa was not an easy journey'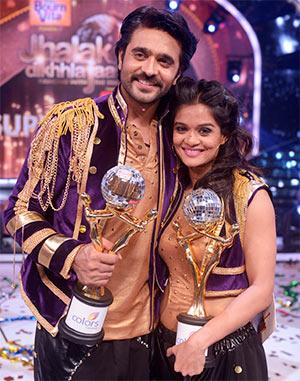 'I was planning to quit but I think fans recognised my efforts and voted for me,' Jhalak Dhikhhla Jaa 7 winner Ashish Sharma tells Rajul Hegde.
September 20, 2014
Anil Kapoor, Madhuri Dixit romance on Jhalak Dhikhhla Jaa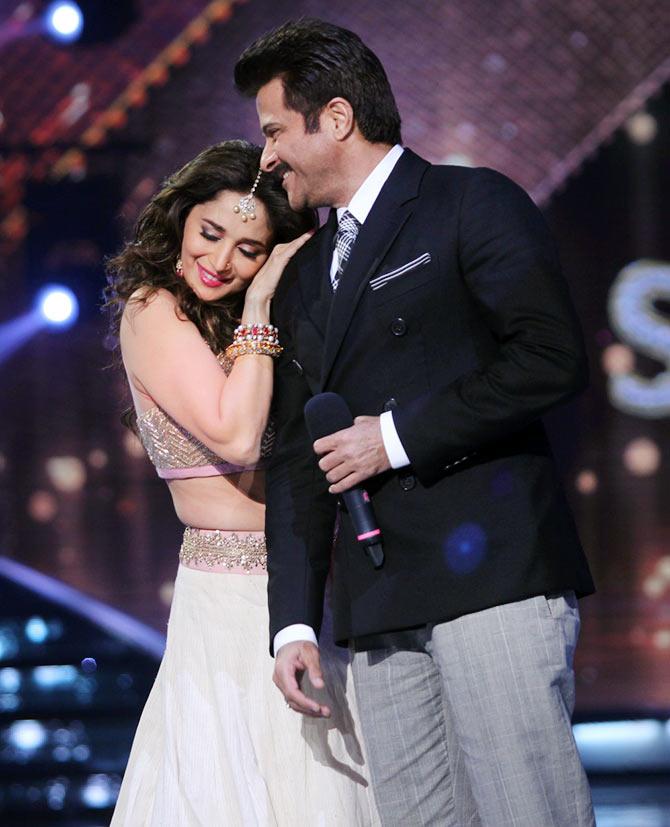 Glimpses from the grand finale of Jhalak Dhikhhla Jaa 7.
September 18, 2014
Ashutosh Gowariker: I love watching Bigg Boss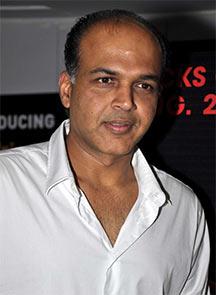 'Though I am not able to make saas-bahu shows, I like the dynamics between the men and women living under one roof with their insecurities, jealous and rivalries.' Ashutosh Gowariker gets ready for television.
September 15, 2014
'Making an impression is equal to winning Jhalak trophy'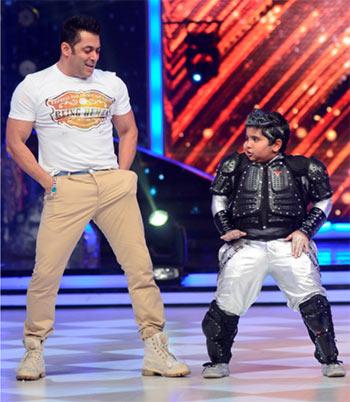 'I want to become an actor. I don't think I will have a problem juggling between studies and acting,' Akshat Singh tells
Salman: I took up Bigg Boss because I have no work right now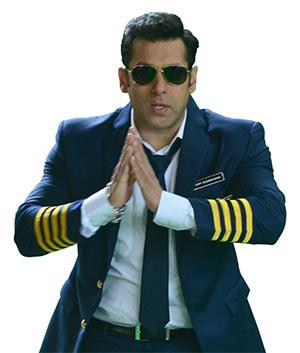 'I thought I won't come back to Bigg Boss. There are certain things I didn't like, but they are sorted now.' Salman Khan gets ready for Bigg Boss 8.
September 14, 2014
Zindagi channel is compulsively watchable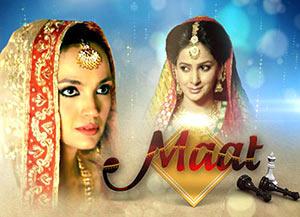 The television shows aired on Zindagi channel are intelligently scripted and elegantly mounted, writes Rinki Roy Bhattacharya.
September 11, 2014
Celebs We Would Like To See on Bigg Boss 8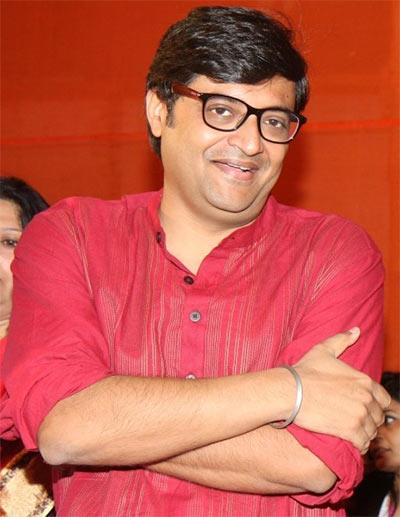 Our Bigg Boss 8 wish list. What's yours?
September 09, 2014
Get ready for Anil Kapoor's 24 Season 2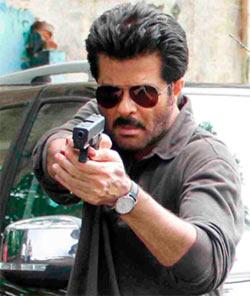 The shooting will start in October.
September 08, 2014
Jhalak Dikhhla Jaa 7: PREDICT THE WINNER!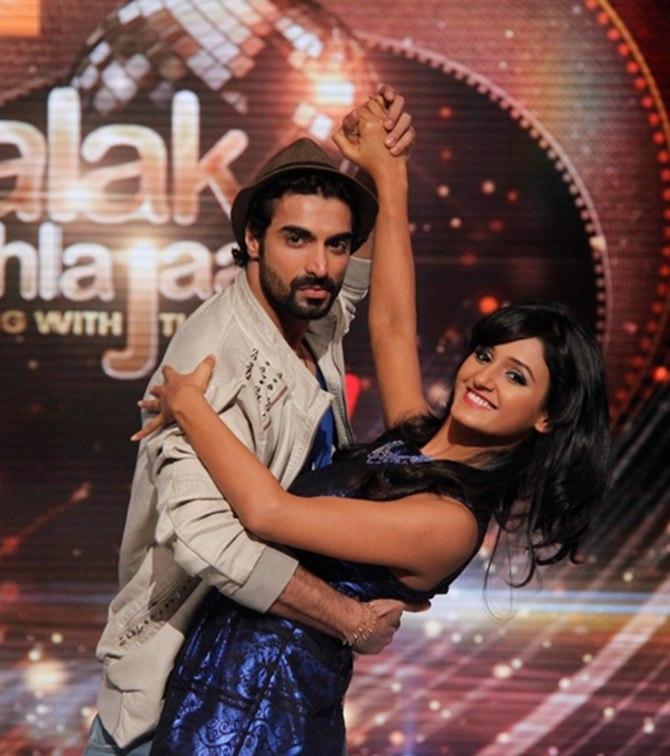 Take this poll now!
September 06, 2014
PIX: Khubsoorat Sonam Kapoor on Jhalak Dhikhhla Jaa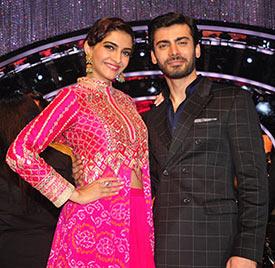 A sneak peek at Jhalak Dhikhhla Jaa's weekend episode.
September 04, 2014
The HOT ladies' club! Shriya Saran, Raveena party together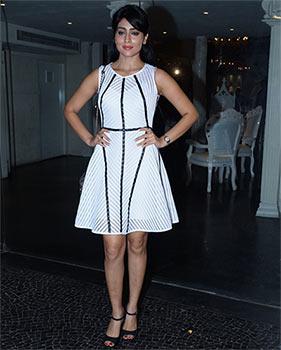 Pssst, Raveena Tandon is making her Television comeback with yet another chat show!
September 03, 2014
PIX: TV stars welcome Ganpati home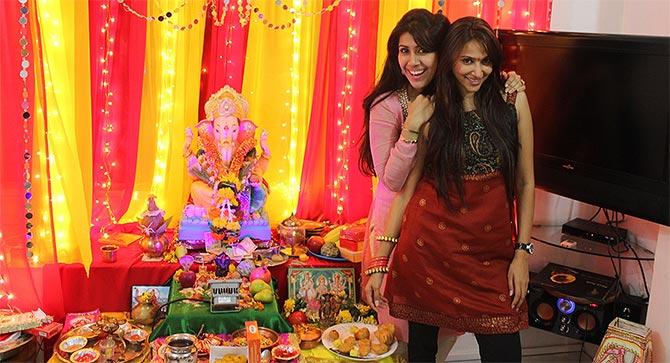 Ankita Bhargava, Rishina Kandhari and many others celebrate the Ganpati festival with much fanfare.
July 29, 2014
Amitabh Bachchan's small show on television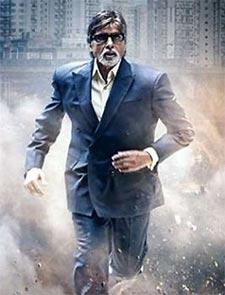 Amitabh Bachchan's charisma fails to fetch enough eyeballs for TV serial Yudh.
July 25, 2014
Yudh connections: How everyone's linked to Amitabh, Anurag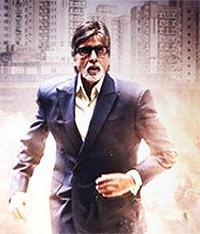 Most of the folks on the show have links to either Amitabh Bachchan or Anurag Kashyap.
July 16, 2014
Ram Kapoor: I'm glad Bade Achche Lagte Hain is over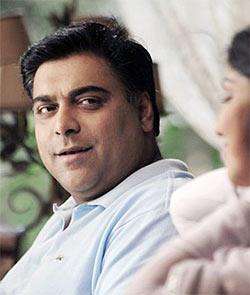 'It took me 10 years to make it to the top on television and I'm willing to put in the same kind of time for Bollywood too.' Ram Kapoor gets ready for the movies.
PIX: TV actress Surbhi Jyoti's Super Stylish Mumbai home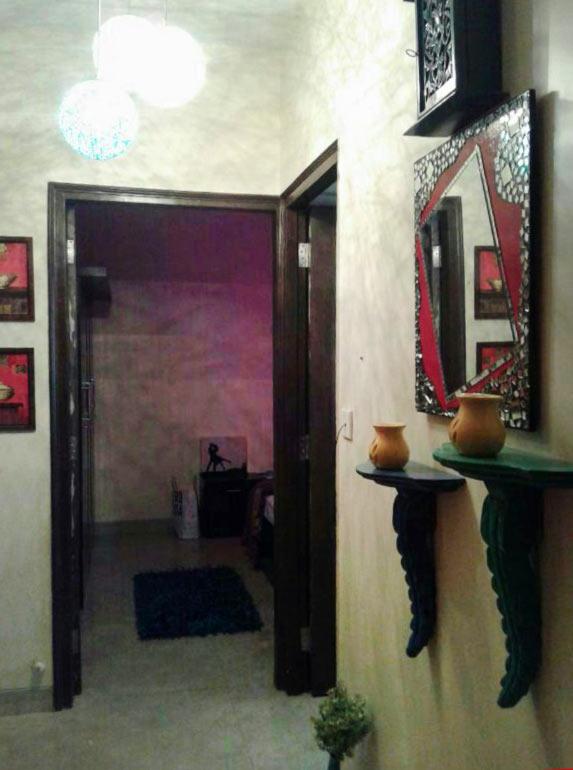 The actress offers a peek inside her tastefully-done home.
July 15, 2014
Sunil Grover returns to Comedy Nights With Kapil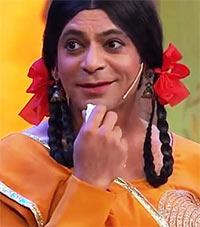 The actor will play several characters on the show.
July 10, 2014
Did Sreesanth walk out of Jhalak Dikhhla Jaa?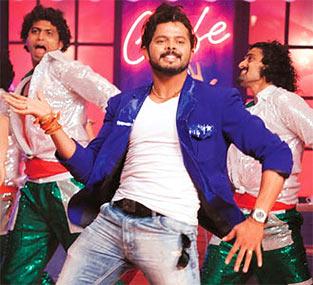 'When it was announced that Sreesanth was among the bottom two -- along with contestant Pooja Banerjee -- he was shocked,' said a source.
June 26, 2014
Ronit Roy: I'm NOT leaving Adaalat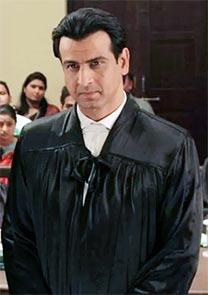 The actor rubbishes rumours of him quitting the hit TV show.
June 24, 2014
PIX: TV actor Giaa Manek's gorgeous Mumbai home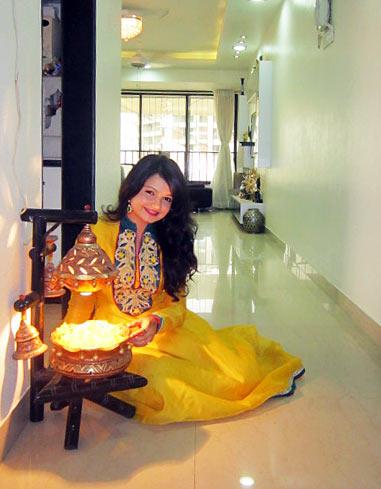 Here's an inside view of the actress's spacious home.
June 23, 2014
Tanaaz Irani, Kritika Kamra: TV stars' EXOTIC vacation pictures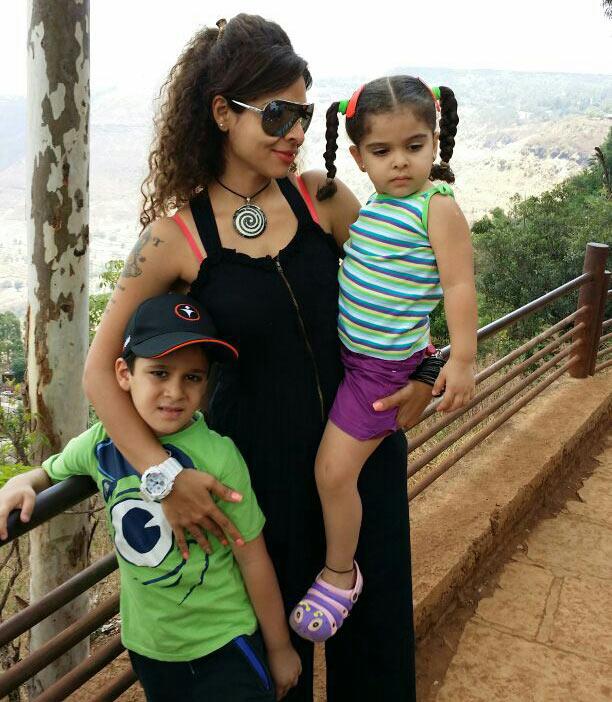 A look at where your favourite TV stars' holiday album.
June 20, 2014
Manish Paul replaces Drashti Dhami on Jhalak Dhikhhla Jaa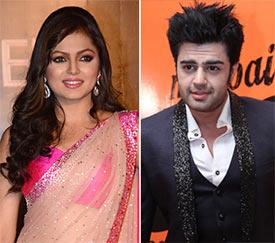 One of the common complaints was that the actress took too many retakes to get her hosting act right.
June 03, 2014
PIX: A peek into TV actress Tanaaz Irani's home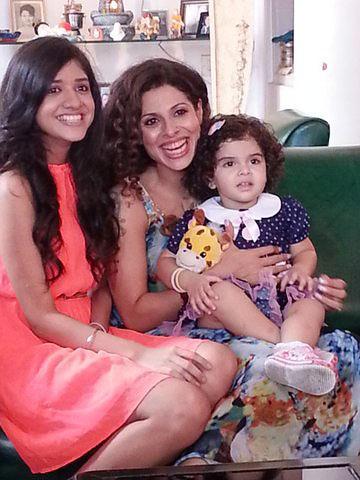 Here's an inside view of the actress's spacious home that she shares with actor husband Bakhtiyaar Irani and their kids.
May 29, 2014
Vivian-Vahbbiz Dsena, Ram Kapoor, Kushal: TV stars vacation in style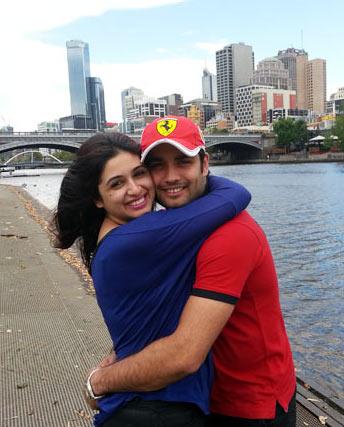 This holiday season, we check out the beautiful destinations our television stars love.
May 15, 2014
Palak Dikhhla Jaa!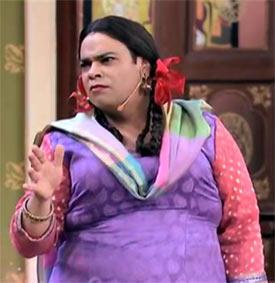 Kiku Sharda will participate in the dance show Jhalak Dhikhhla Jaa as his popular character Palak.
April 26, 2014
Mandira Bedi: I feel a natural connect with comedy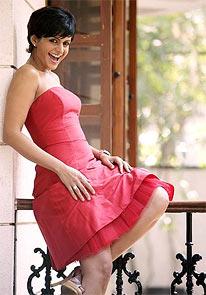 Mandira Bedi will be one of the judges for the TV comedy show Gangs of Hasseepur, which starts Saturday.
PIX: TV couple Rithvik Dhanjani, Asha Negi vacation in Australia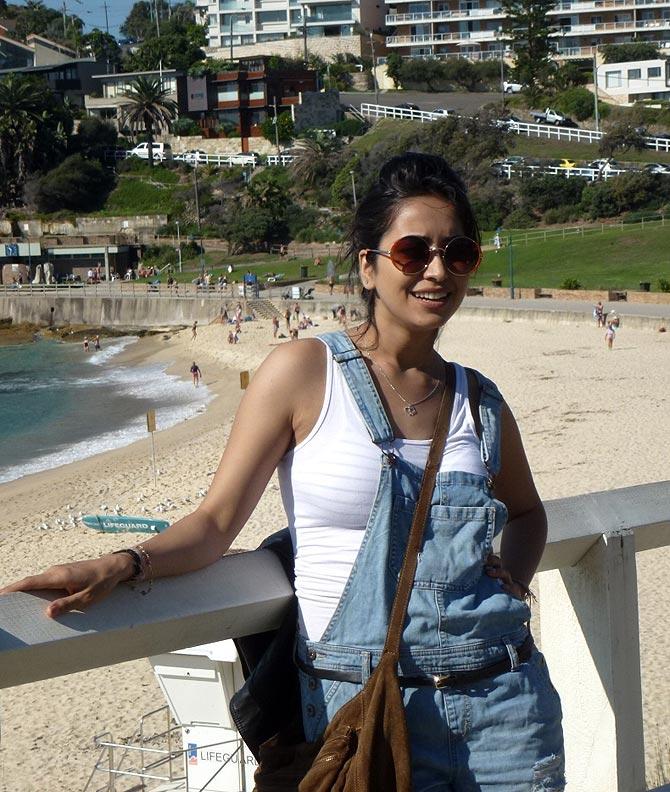 Here's looking at the pictures.
April 25, 2014
Lata Mangeshkar to appear on Comedy Nights With Kapil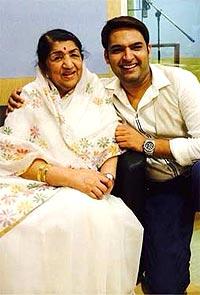 The veteran singer is expected to grace the show in May.
April 10, 2014
'TV shows like 24 don't get ratings because they are classy'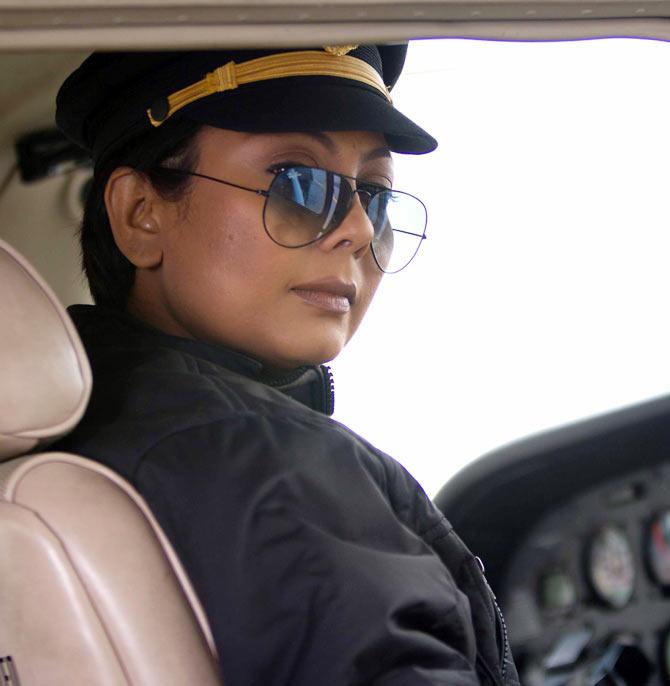 Television actress Manini Mishra talks about her newest project, her varied interests and what exactly is happening in the Indian TV scene.
March 27, 2014
PIX: The HOTTEST couples in Hindi TV shows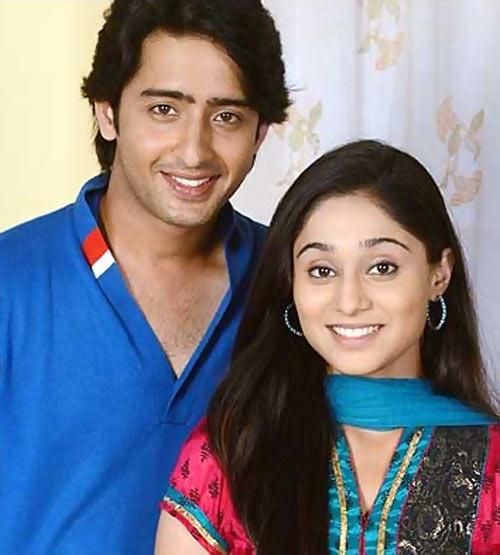 Find out if YOUR favourite television jodi figures on this list!
March 16, 2014
PIX: Television celebrates Holi!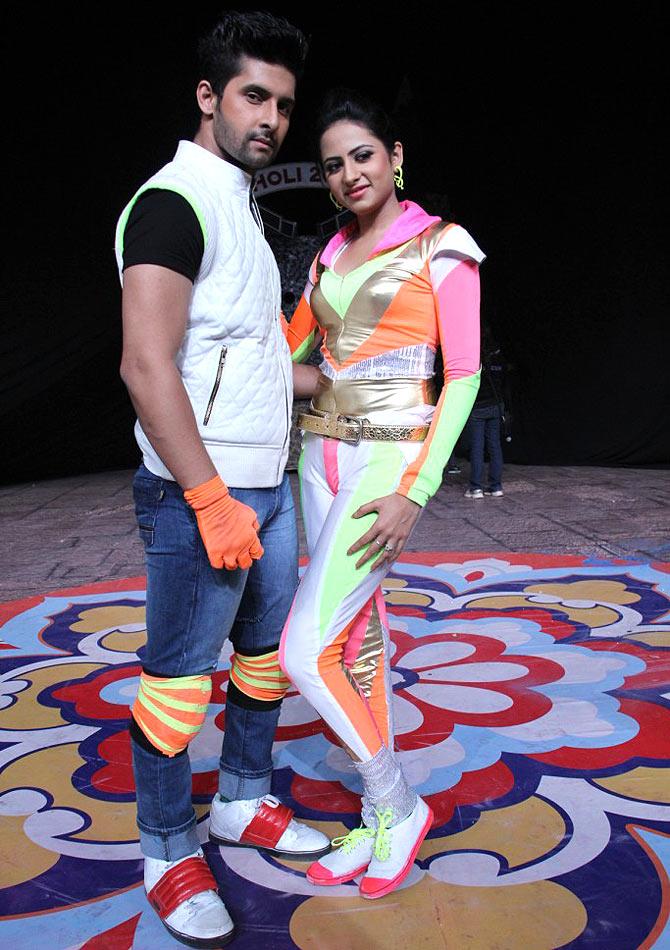 Checkout how holi will be celebrated on various television shows.
March 08, 2014
Sunny Leone, now on your television screens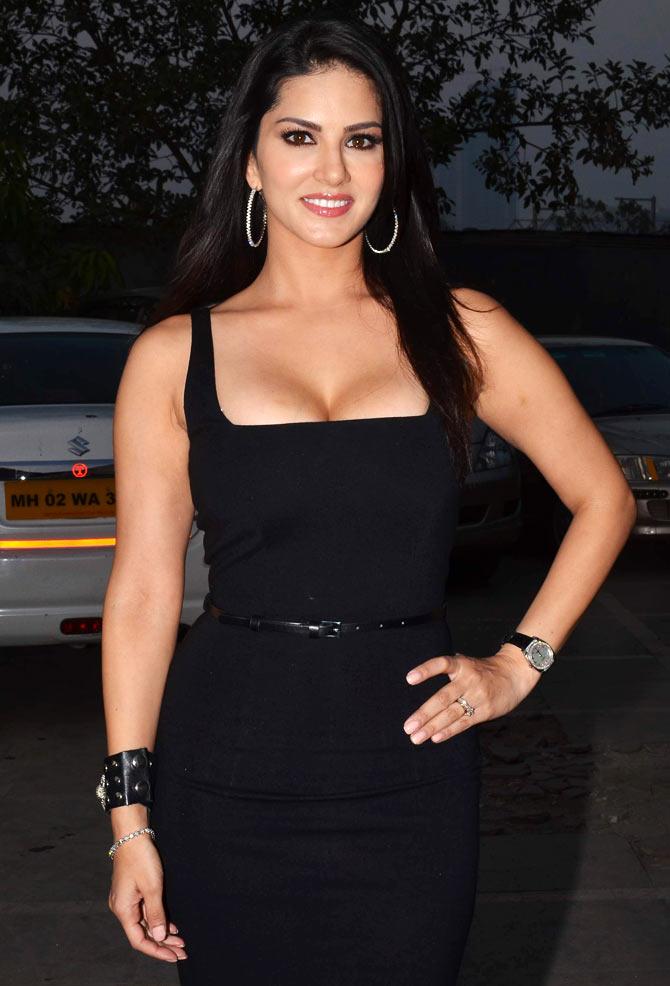 The Ragini MMS actress will promote her latest film on TV this weekend.
March 04, 2014
PIX: Inside TV actor Ruslaan Mumtaz's Gujarati wedding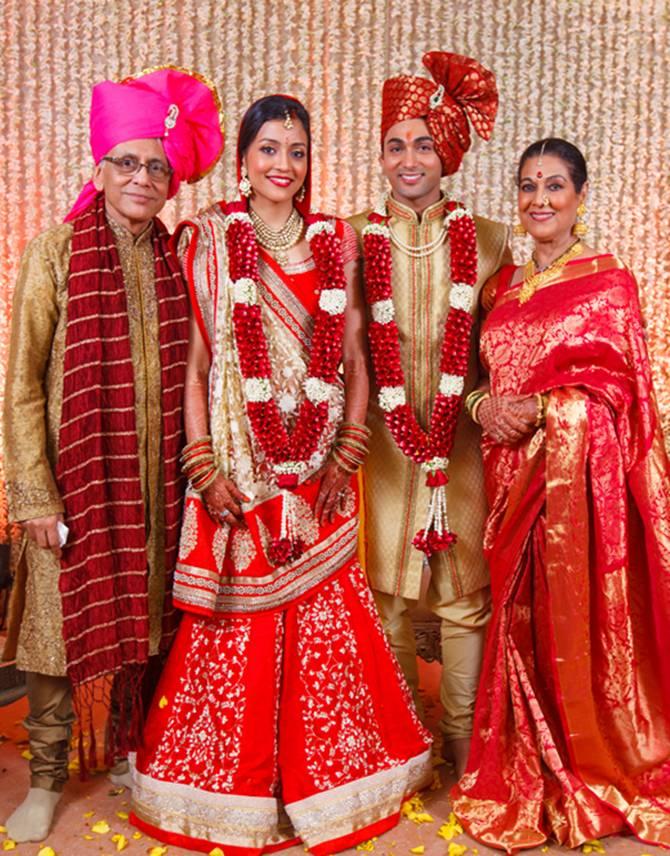 The actor wed longtime girlfriend Nirali in a traditional Hindu ceremony on March 2.
March 02, 2014
Review: Satyamev Jayate continues to probe our conscience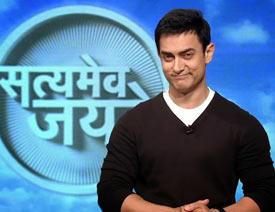 Aamir Khan's unsettling revelations on rape contradict the gleaming lines of his introduction speech -- Hindustan badal raha hai, ek laher si chal rahi hai. reviews the Episode 1 of Satyamev Jayate's second season
February 17, 2014
PIX: TV actor Ruslaan Mumtaz weds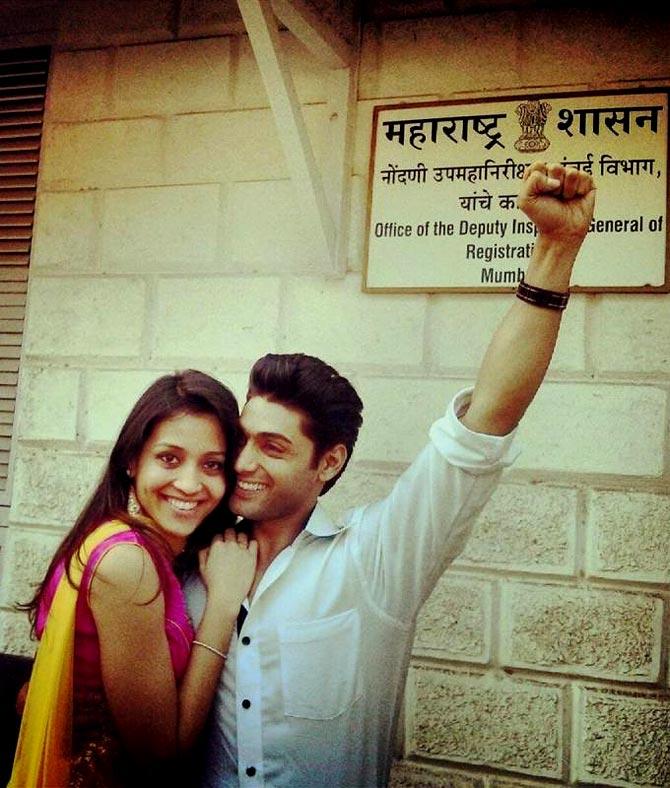 The Kehta Hai Dil Jee Le Zaraa actor got married to his childhood sweetheart on Valentine's Day.
January 21, 2014
Gutthi gets his own Mad show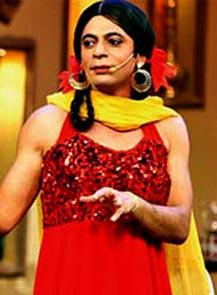 The television show is set to start in February.
January 13, 2014
PIX: Evelyn Sharma, Raveena Tandon walk red carpet for TV awards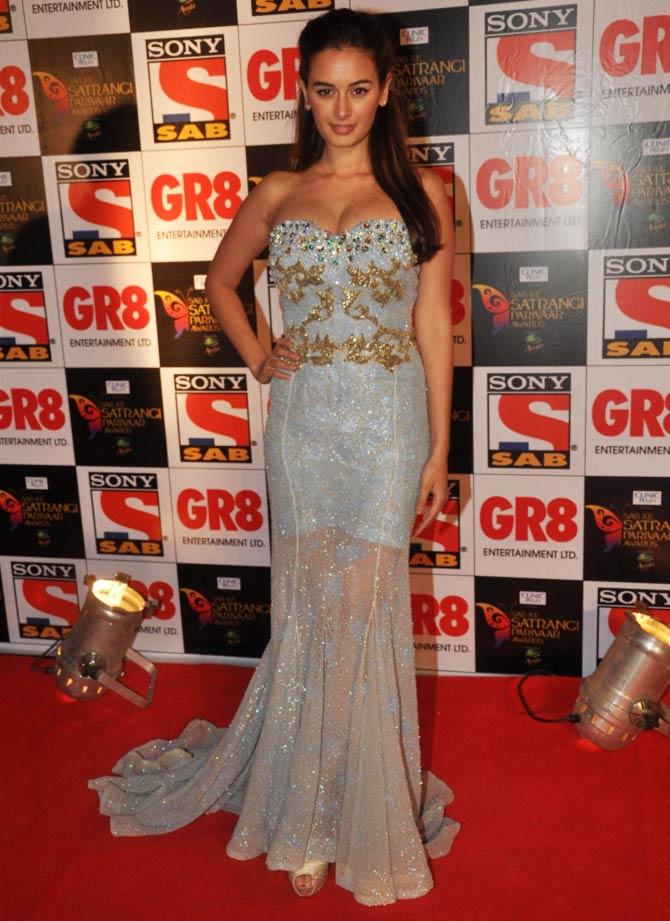 The award ceremony is the first of its kind as it honours not an individual, but the entire family of a television show.
January 03, 2014
'Every Bollywood actor wants to come on television'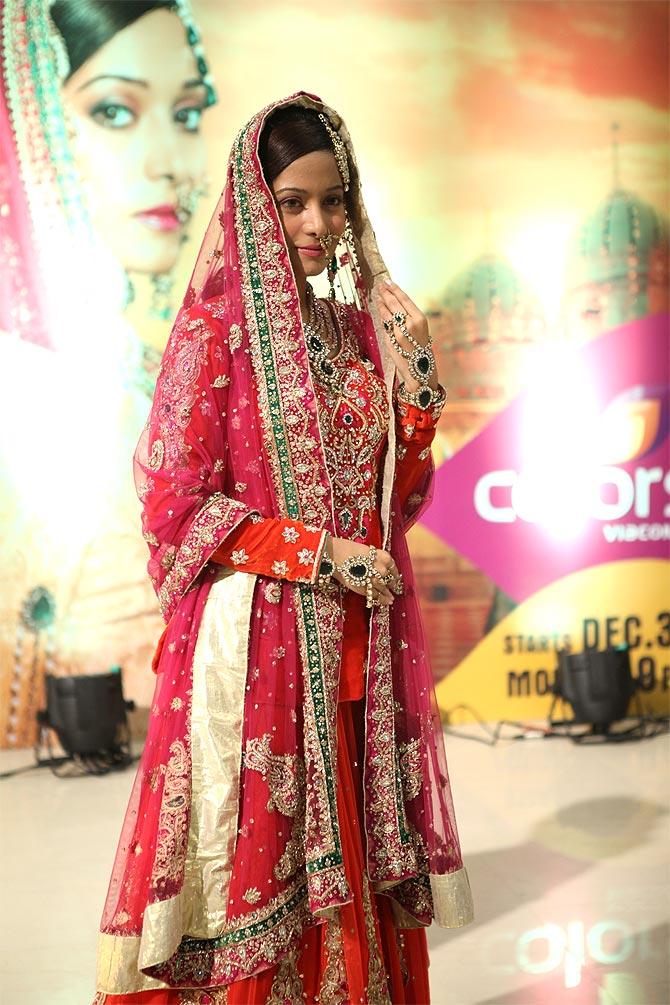 Amrita Rao's kid sister Preetika makes her debut on television with the Colors show, Beintehaa.
December 30, 2013
PIX: Television actress Aamna Sharif weds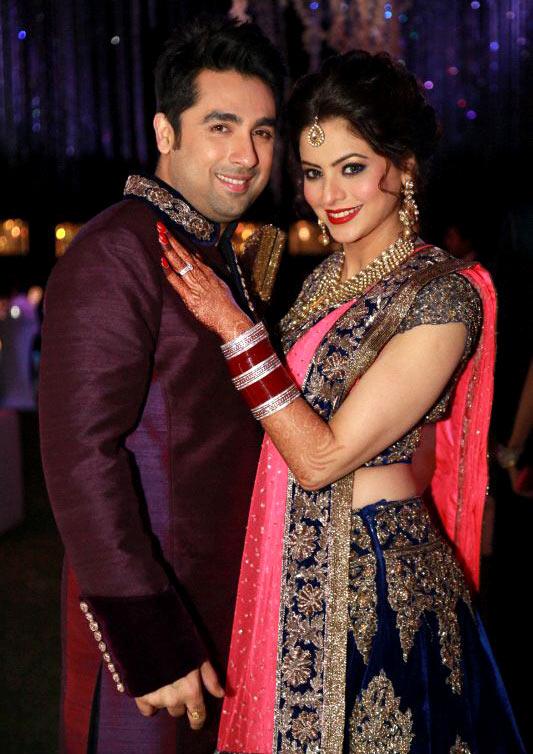 Here's looking at the reception pictures.
December 18, 2013
Kushal out of Bigg Boss, and into controversy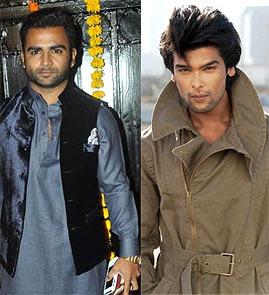 All's not well between the model and actor Sachiin Joshi.
December 06, 2013
PIX: Ranbir Kapoor LOSES cool with media, drives off with TV camera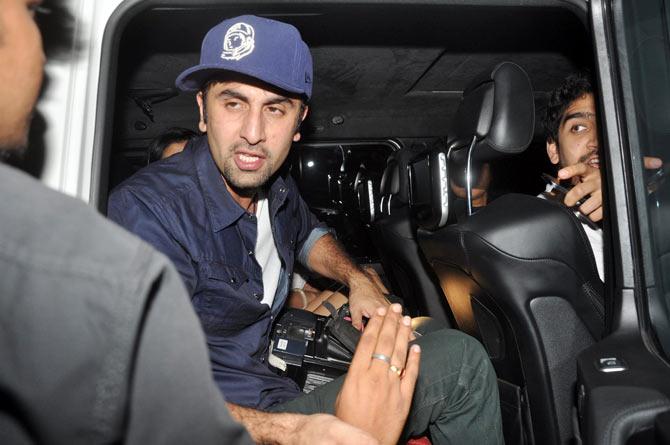 And here are the pictures of the young actor walking away with the camera!
December 04, 2013
HIGHEST PAID TV actors: Sofia Vergara beats Ashton Kutcher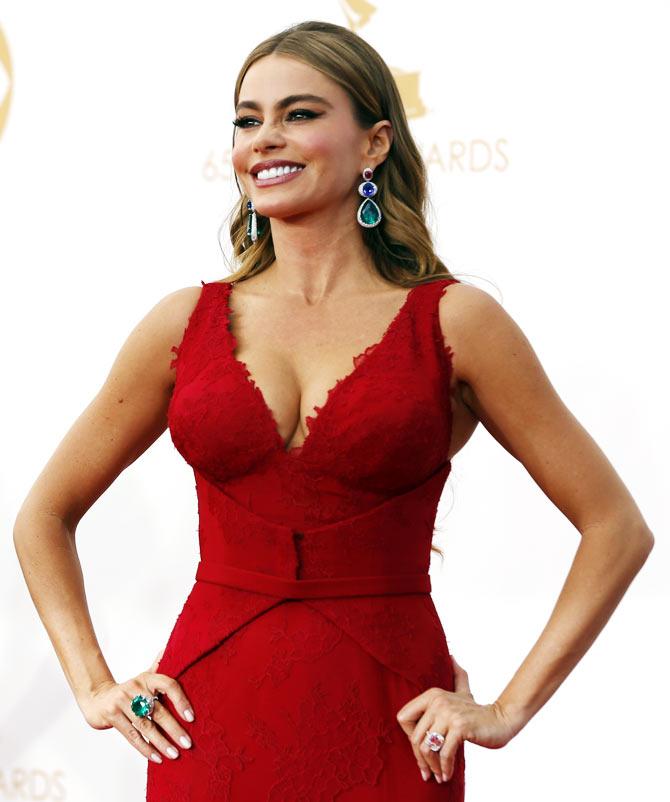 Take a list at the prolific stars.
December 03, 2013
'I cannot spend as much time with my baby as I'd like to'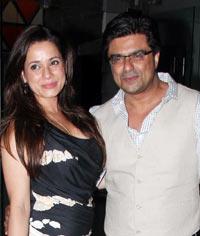 Samir Soni talks about his infant daughter, and his latest TV show, Ringa Ringa Roses.
November 26, 2013
24 gets eerily real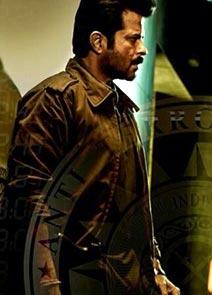 The TV series that closely resembles the lives of the members of the Nehru-Gandhi family is making waves on prime time
November 21, 2013
'You can take away Gutthi from me but NOT my talent'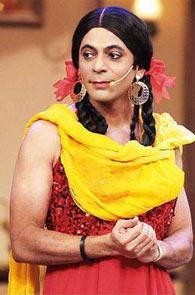 Sunil Grover lashes out.
November 20, 2013
Kushal to return to Bigg Boss?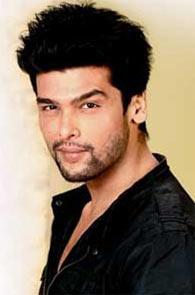 The model will probably re-enter the reality TV show tonight.
November 19, 2013
Filmi Family Tree: Which television actor is Ajay Devgn related to?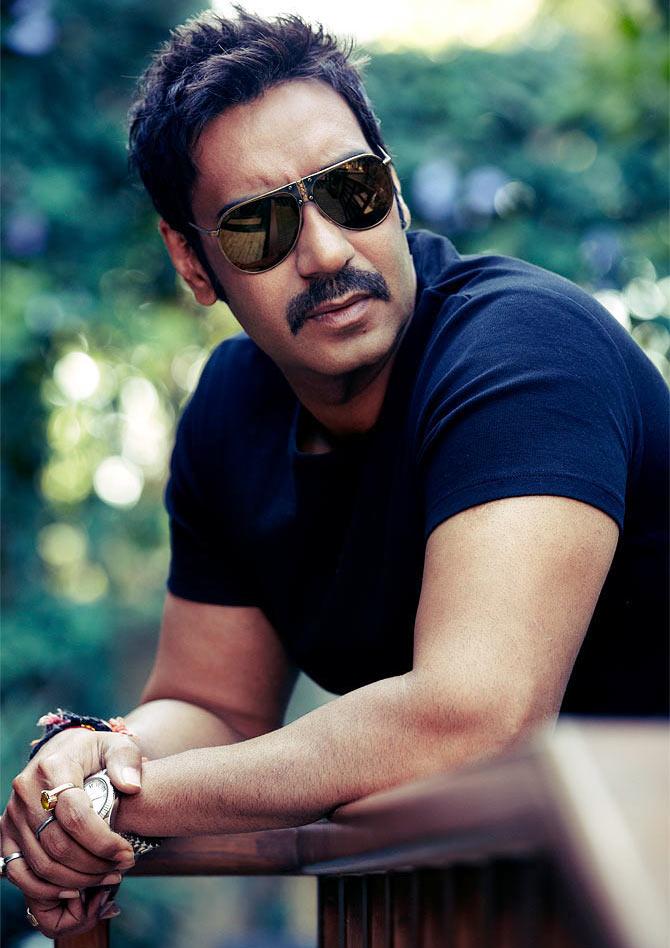 Test your filmi gyaan here!
October 17, 2013
Hollywood's HIGHEST PAID TV actors of 2013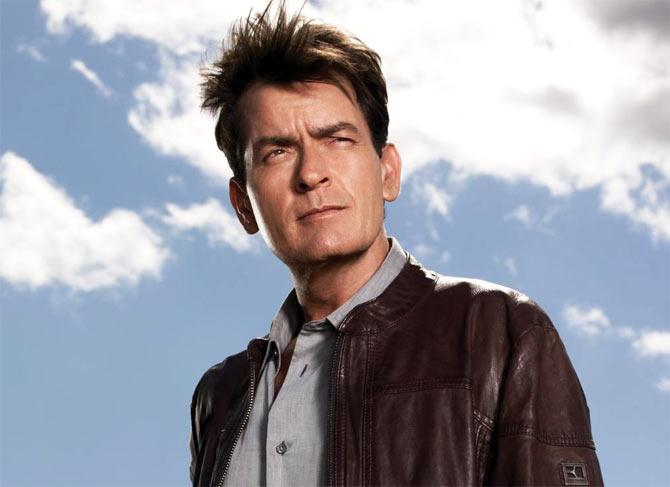 Charlie Sheen makes it to Number 10. Find out who tops the list.
October 13, 2013
'I tired to modernise the Indian flavours at MasterChef'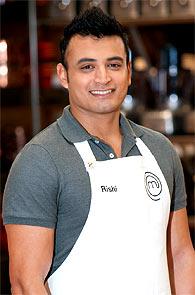 Hailing from Kolhapur, MasterChef Australia contestant Rishi Desai shares his experience on the show.
October 06, 2013
'Did not model my character on Rahul Gandhi'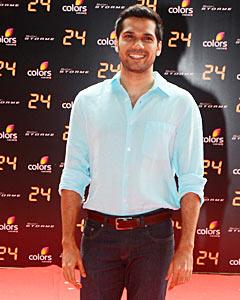 Neil Bhoopalam plays aspiring prime minister in the series 24.
October 01, 2013
Kapil Sharma: Really upset with being called a tax evader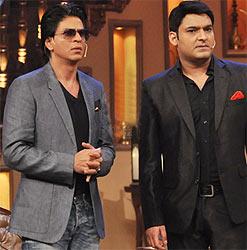 The comedian-actor was recently in the news as income tax evasion reports surfaced.
September 11, 2013
'I am THRILLED that I won DID Super Moms'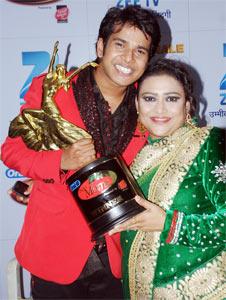 Kolkata's Mithu Choudhary talks about her big win.
Meet the CAST of Mahabharat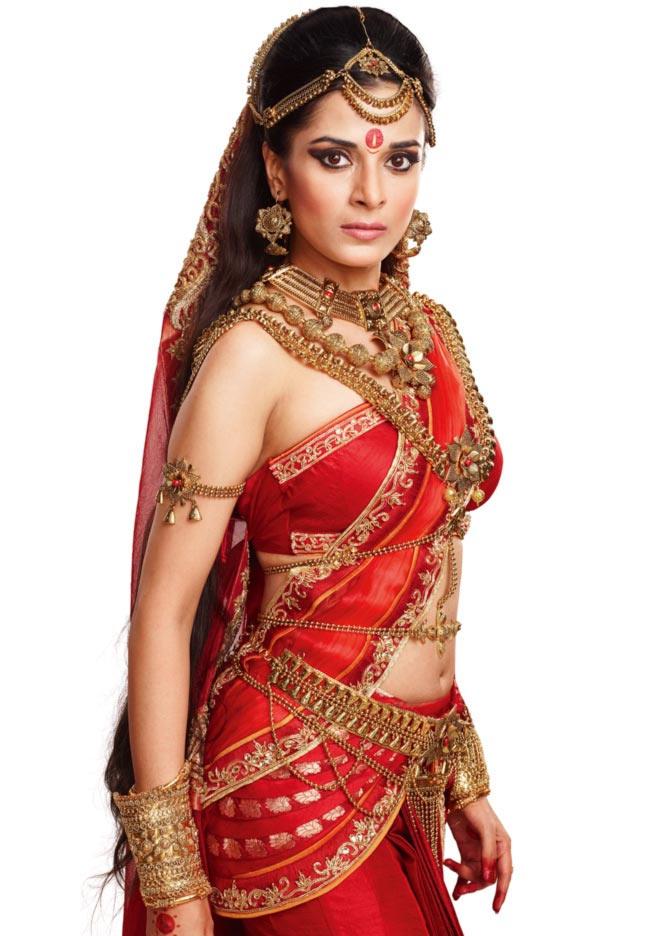 The latest version of the grand epic will goes on air on September 16, on Star Plus.
September 05, 2013
Sofia Vergara, Kardashians are Forbes' HIGHEST PAID TV actresses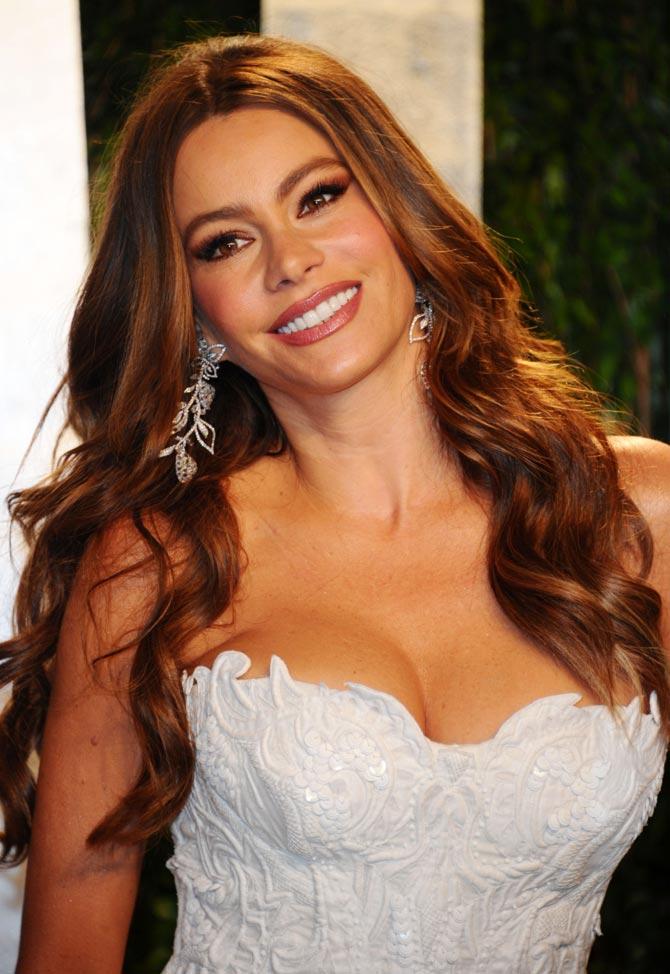 Many more A-list stars feature on the list. Take a look.
August 26, 2013
Mandira Bedi: We're adopting a baby girl very soon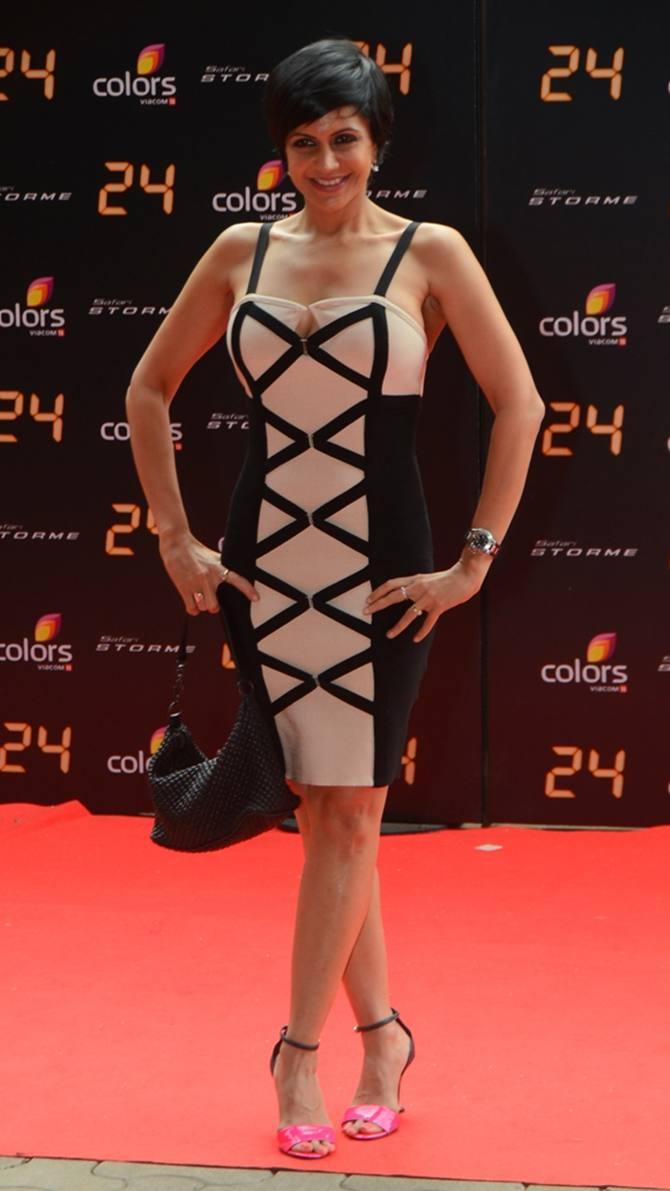 The actress-host discusses her acting comeback in Anil Kapoor starrer 24 and reveals her future plans.
August 22, 2013
YOUR Favourite Dancer on Jhalak Dhikhhla Jaa? VOTE!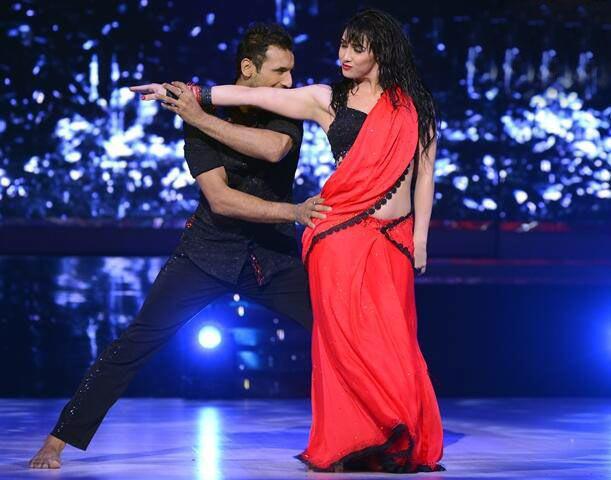 Have a look at the remaining contestants on the show, and vote at the end!
August 20, 2013
The BEST Crime Show on Television? VOTE!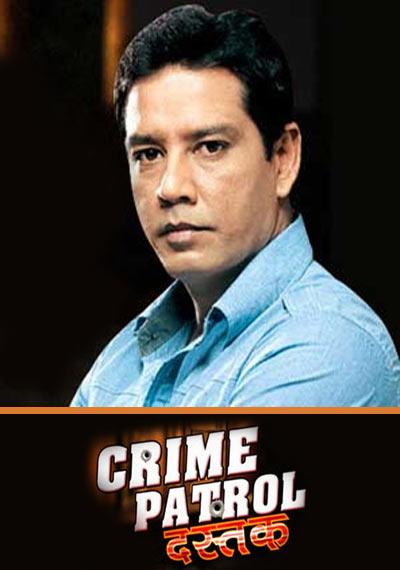 Crime Patrol Dastak is one of the most popular shows on TV today.
August 01, 2013
'It's fortunate that audiences now accept TV actors on big screen'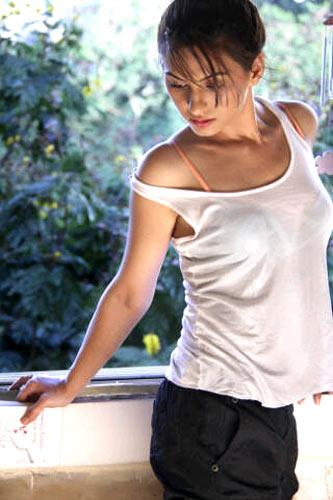 Television actress Priya Bhatija talks about her Bollywood debut in Chor Chor Super Chor, releasing this Friday.
July 16, 2013
Your FAVOURITE Indian Idol Junior contestant? VOTE!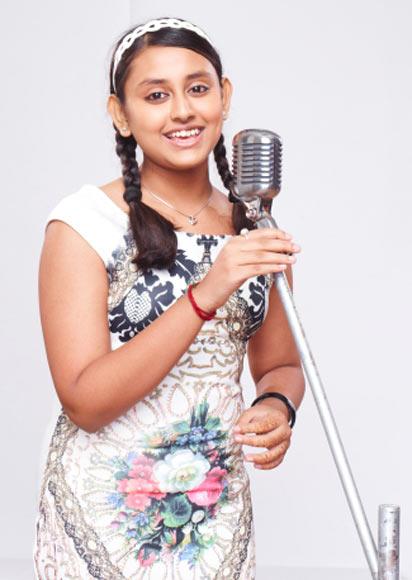 Will Debanjana win the title, or will it go to Akash? Vote for your favourite!
July 15, 2013
PIX: Television actress Shweta Tiwari's sangeet ceremony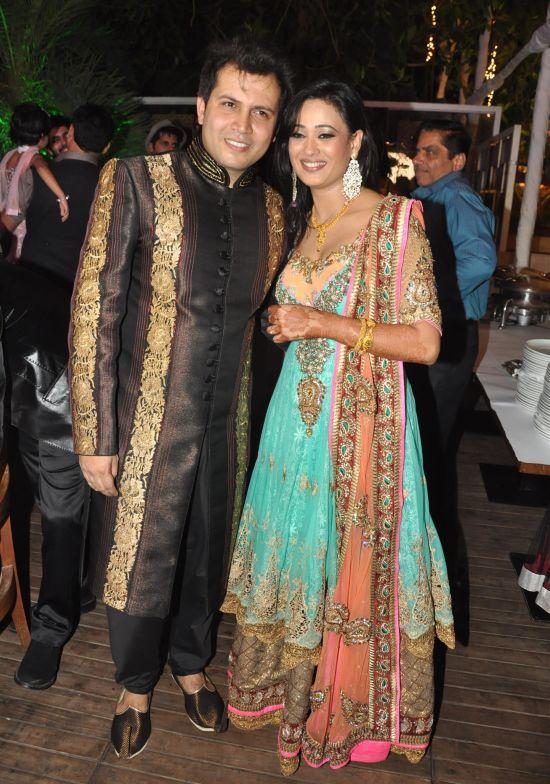 The 32-year-old actress partied with friends from the television industry a day before tying the knot.
July 05, 2013
Ronit Roy: I will do anything for Ekta Kapoor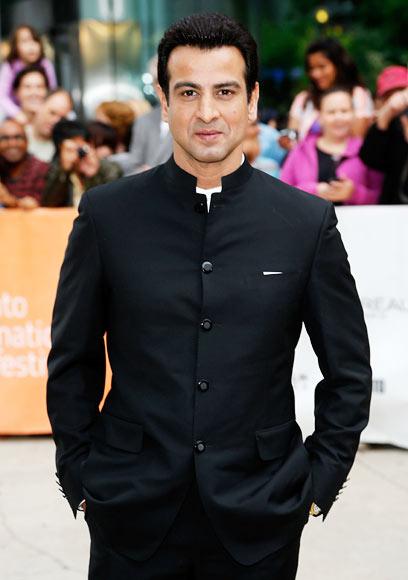 The actor talks about his new supernatural series and his film commitments.
July 02, 2013
Could this be Jhalak Dikhhla Jaa's new contestant?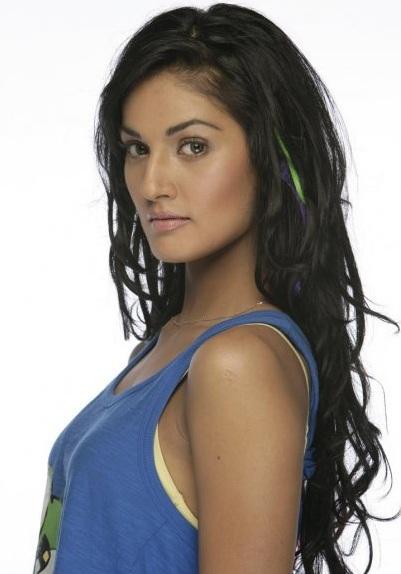 Starlet Mukti Mohan is all set to battle it out with a new batch of celebrities to gain a regular spot in the popular reality show.
July 01, 2013
Meet the first Kannada Bigg Boss winner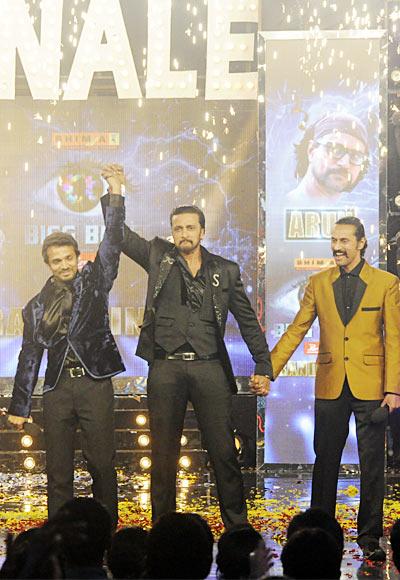 The National award-winning actor walks us through his Bigg BOss experience.
June 19, 2013
Meet the Bigg Boss Bangla contestants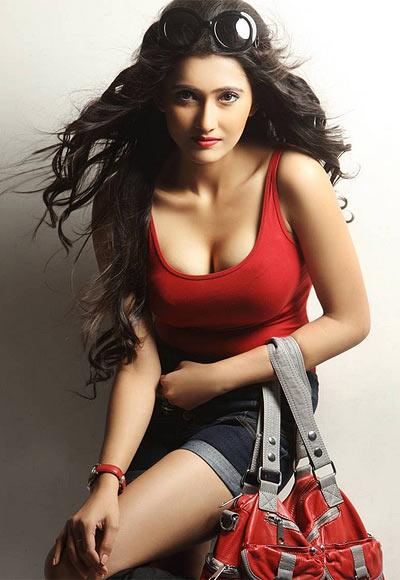 Here's a lowdown on the inmates!
June 17, 2013
MasterChef India winner: Everyone around me called me a 'duffer'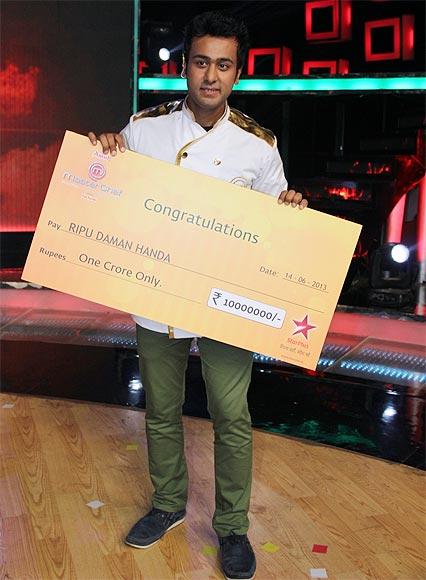 Delhi-based Ripu Daman Handa, 23, talks about his big win.
June 10, 2013
'I have not watched Salman Khan's Bigg Boss'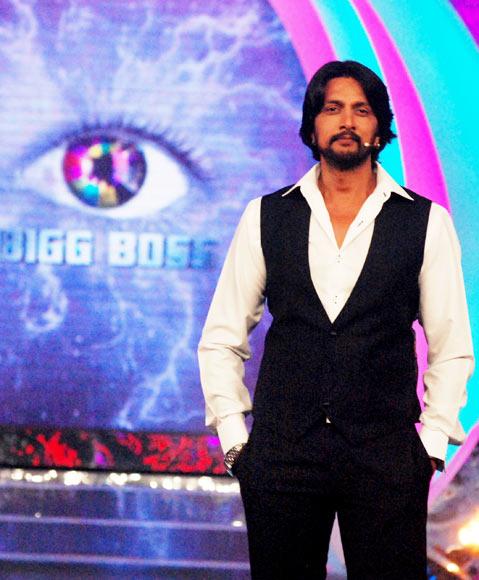 ETV's Kannada version of Bigg Boss, hosted by popular South actor Kiccha Sudeep is a big hit with the audience.
June 05, 2013
Meet TV's 14-year-old Maharana Pratap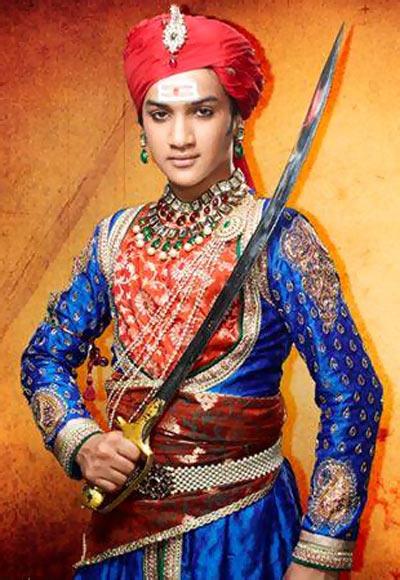 DID Li'l Masters 2 winner Faizal Khan talks about his acting debut in Bharat Ka Veer Putra-Maharana Pratap.
June 02, 2013
'We didn't know how God would react, stand, sit'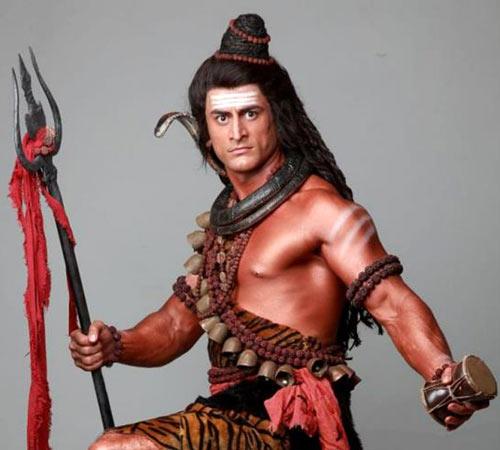 Mohit Raina talks about his difficulties while playing God.
May 31, 2013
How Abhay Deol is CONNECTED to these women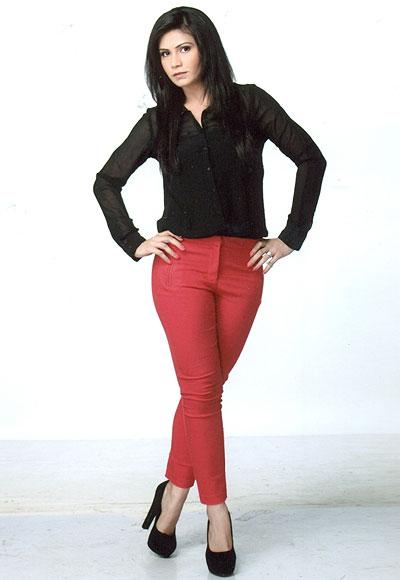 Connected Hum Tum will premiere on the small screen this weekend.
May 29, 2013
Mandira: Actresses younger than me are playing moms and grandmoms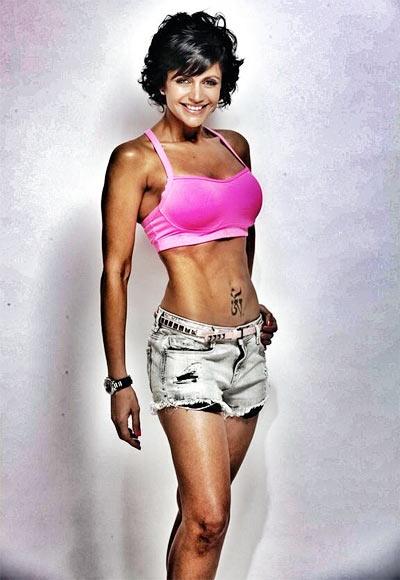 The actress-TV show host discusses motherhood, her role in Anil Kapoor's 24 and Indian Idol Junior.
May 24, 2013
INTERESTING television shows coming up!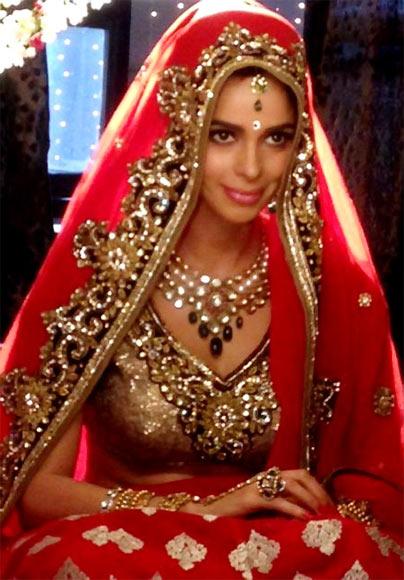 Here's a look at the TV shows that are all set to take over the IPL slot.
May 18, 2013
Abhay Deol: I would never claim to understand women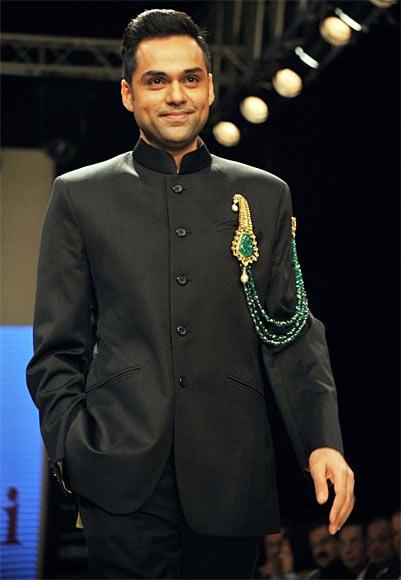 Abhay Deol gets ready to make his television debut in Connected Hum Tum.
May 08, 2013
Meet the contestants of Jhalak Dikhhla Jaa 6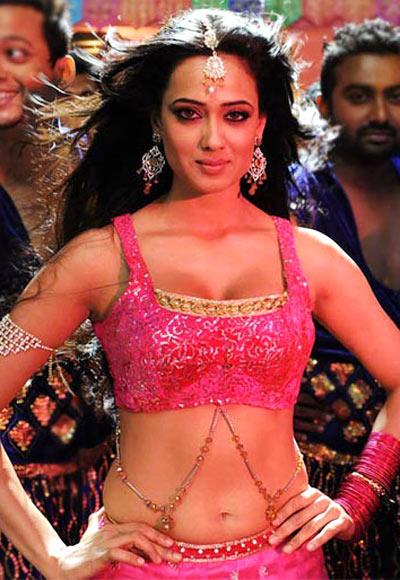 Twelve contestants will put their dancing skills to test as the new season starts next month.
May 07, 2013
PIX: Drashti Dhami, Giaa Manek attend TV awards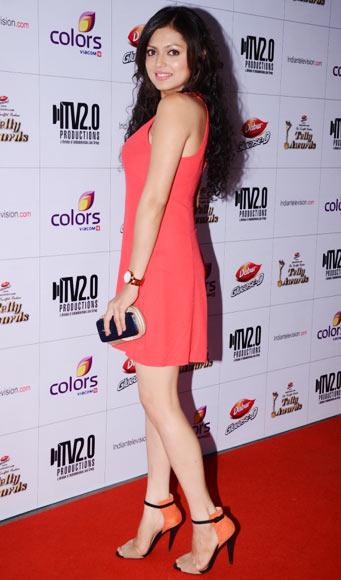 The 12th annual Indian Telly Awards were held yesterday evening at Chitrakoot Grounds.
April 26, 2013
PIX: Television stars attend Hussain's Shree premiere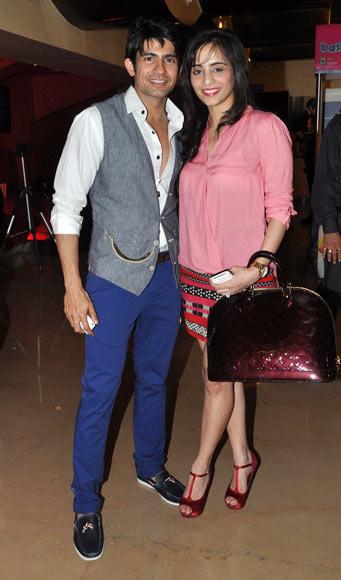 The Hussain Kuwajerwala starrer released in theatres today.
April 17, 2013
Manoj Bajpayee, Shaan in Jhalak Dikhhla Jaa?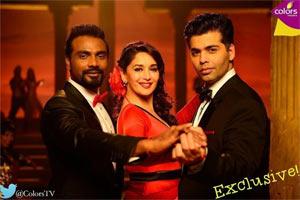 The sixth season will begin after the IPL on May 26.
April 12, 2013
Snapped! TV stars Vivian-Vahbbiz Dsena's Honeymoon PIX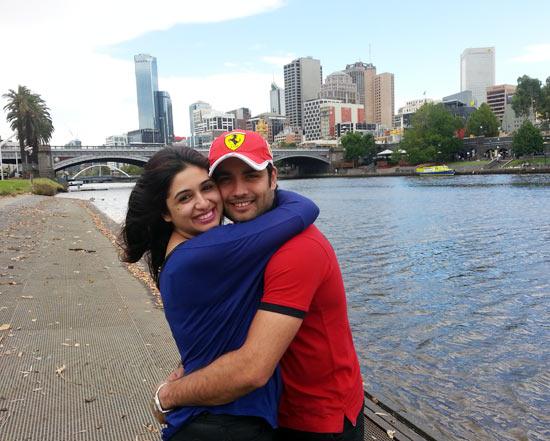 The young couple went on a fabulous honeymoon to Australia.
April 11, 2013
Sherlyn Chopra to host MTV Splitsvilla 6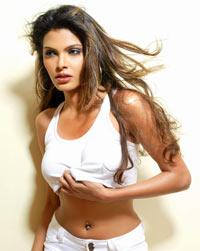 The model-actress is currently shooting in Kerala.
March 25, 2013
'For me, Chhanchhan is a new start'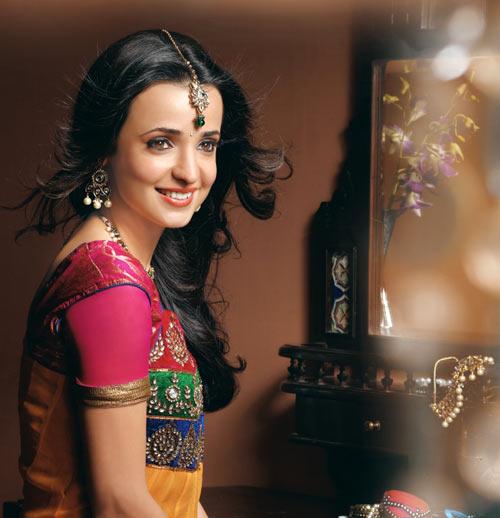 Sanaya Irani talks about her new show.
March 17, 2013
First Look: Colors new show Gurbani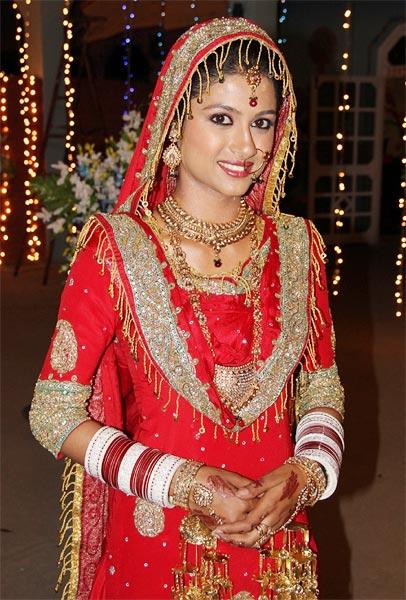 Gurbani premieres on March 18 at 10.30 pm on Colors.
March 14, 2013
'I got lots of flak but my parents always supported me'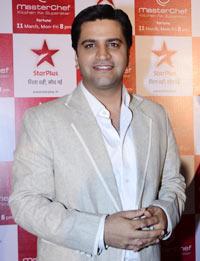 Chef Kunal Kapoor speaks about how he became a chef.
March 11, 2013
'I chose to be a chef when I could've become an engineer'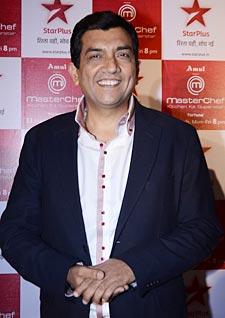 The third season of Master Chef India which premieres today on Star Plus at 8 pm.
March 08, 2013
Ankita: Glad people have accepted Sushant in Bollywood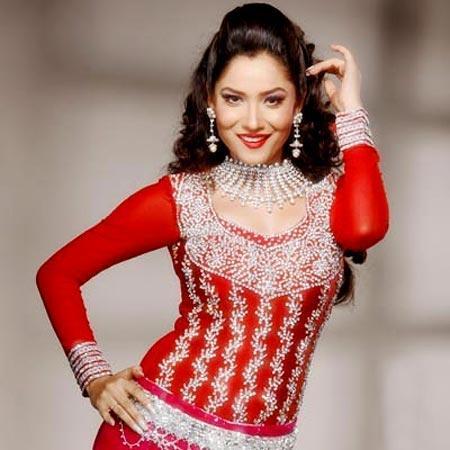 The actress will kick off Ekta Kapoor's new TV series, Ek Thi Naayka, this weekend.
March 05, 2013
Who's better: Pratyusha or Toral as Anandi? Vote!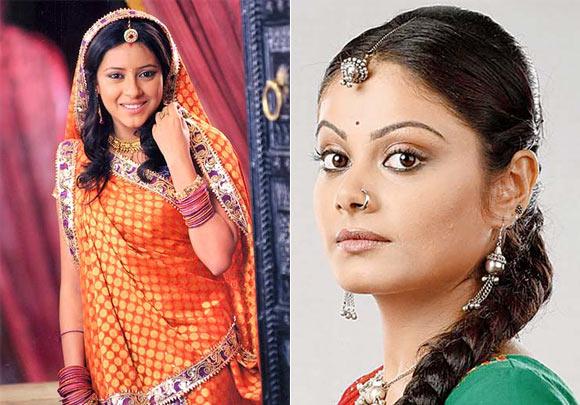 Take this fun poll now!
February 28, 2013
Bigg Boss, now in Kannada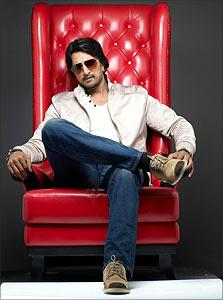 It will be hosted by actor Sudeep.
February 27, 2013
Anandi gets a new face, Pratyusha Banerjee out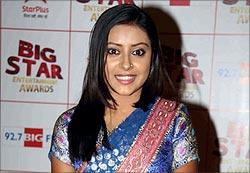 'I want to move on in life,' the actress explains.
Oscar host Seth MacFarlane boosts TV ratings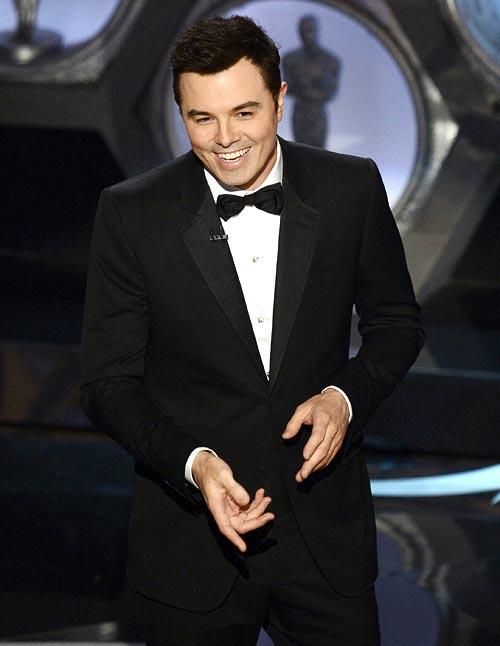 Get your lowdown on what's going on in the world of Hollywood, right here!
February 15, 2013
PIX: Sanjay Leela Bhansali launches debut TV show, Saraswathichan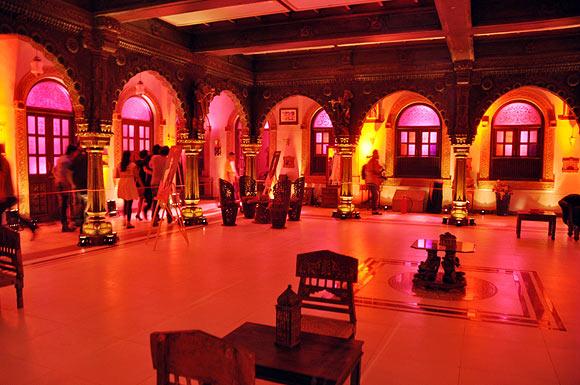 The soap opera is set to air on Star Plus from February 25.
February 11, 2013
Actor Anjan Srivastav's son weds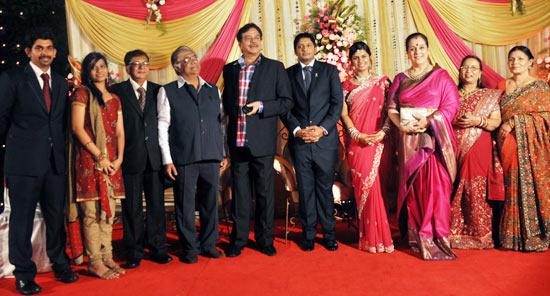 Several television stars turned up to wish the bridal couple.
January 21, 2013
When TV stars cooked for Ram Kapoor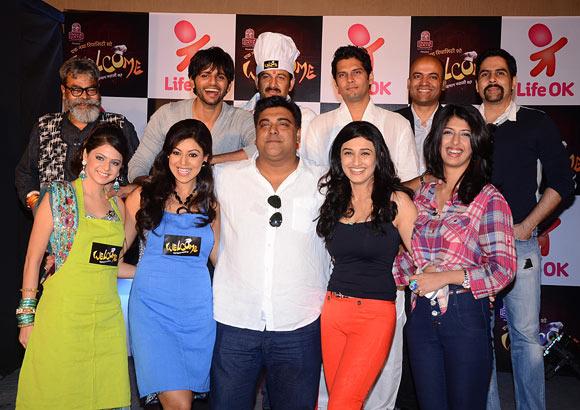 Welcome-Baazi Mehmaan Naawazi Ki premieres tonight at 10, on Life OK.
January 10, 2013
Who will win Bigg Boss 6? VOTE!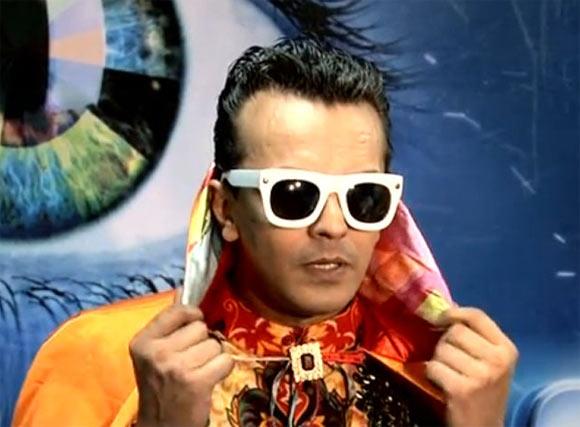 Take the fun poll right here.
PIX: Television actors Vivian-Vahbbiz get married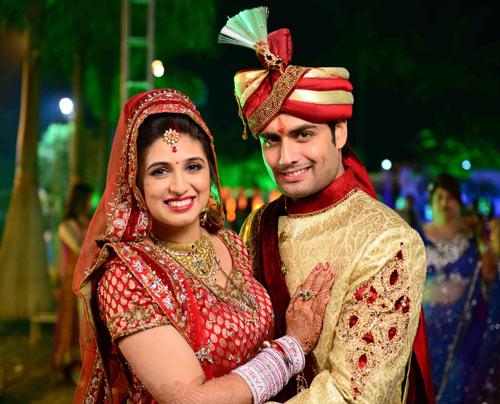 The actors got married on December 7.
January 07, 2013
Bigg Boss's Sapna: Salman is a male chauvinist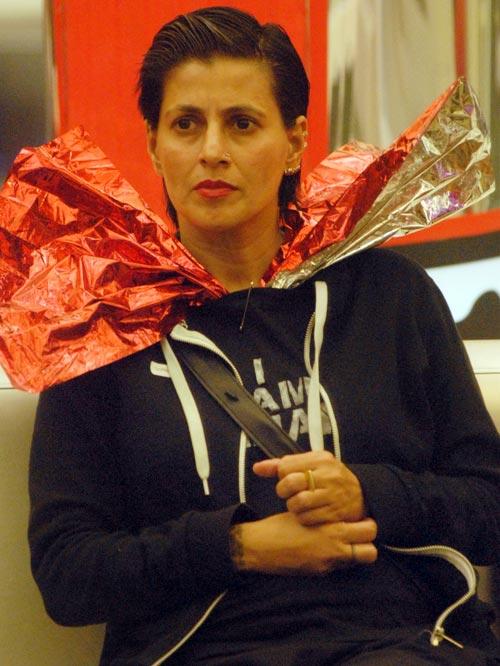 Bigg Boss evictee Sapna Bhavnani speaks about her stay in the house
January 04, 2013
Imam: I misbehaved with Salman in Bigg Boss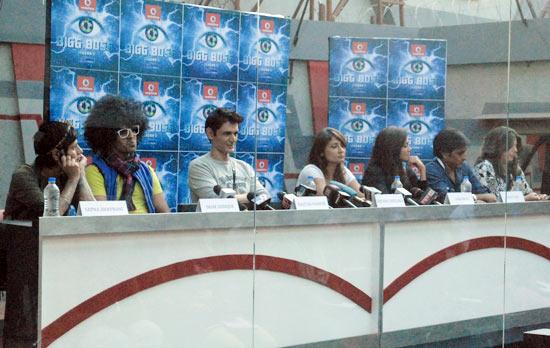 The Bigg Boss inmates take questions from the media.
Bigg Boss, now in Kannada?
The new show is likely to take off in March.
The BEST Television shows of 2012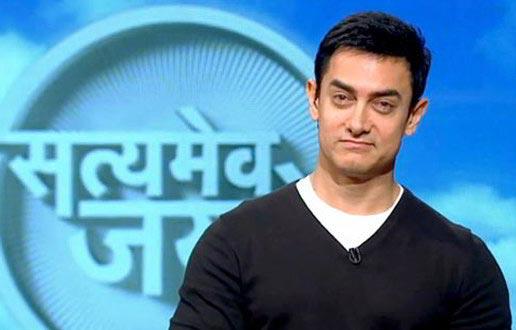 Here's a look at the the best of television series in 2012.
Archives
September - December 2012
|
May - August 2012
|
January - April 2012
|
August - December 2011
|
January - July 2011
|
January - July 2011
|
August - December 2010
|
February - July 2010