Tejasswi calls Bigg Boss her boyfriend!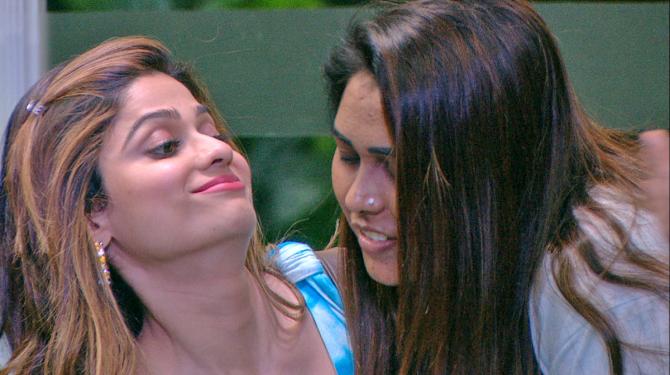 It's only been four days but the contestants in the Bigg Boss house have already formed two groups.
On one hand, Vishal Kotian, Jay Bhanushali, Karan Kundra, Tejasswi Prakash, Vidhi Patel and Umar Riaz seem to be getting along well with each other.
On the other, Donal Bisht, Miesha Iyer, Simba Nagpal, Sahil Shroff, Ieshaan Sehgaal and Akasa Singh are slowly coming together.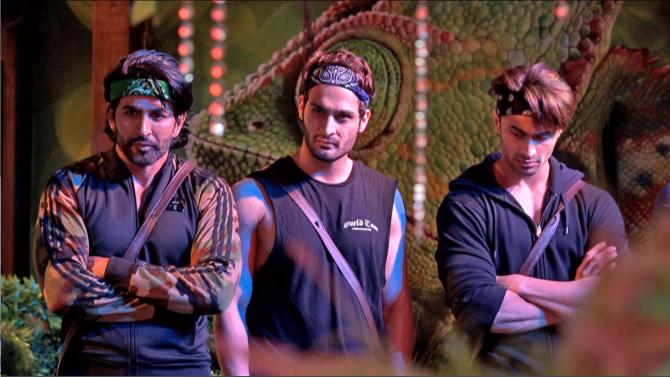 In the kitchen area, an heated argument takes place between Shamita Shetty, Donal and Tejasswi over food ration.
Shamita calmly puts across her point and walks away.
Tejasswi and Donal end up fighting because of miscommunication between them.
The former calls the latter egoistic and this upsets Donal.
She walks away from the kitchen and swears not to cook any more.
Donal starts crying and the other housemates console her.
Later, Donal tells Vidhi that no one can manipulate her and she doesn't want to talk to people who can't stick to their words.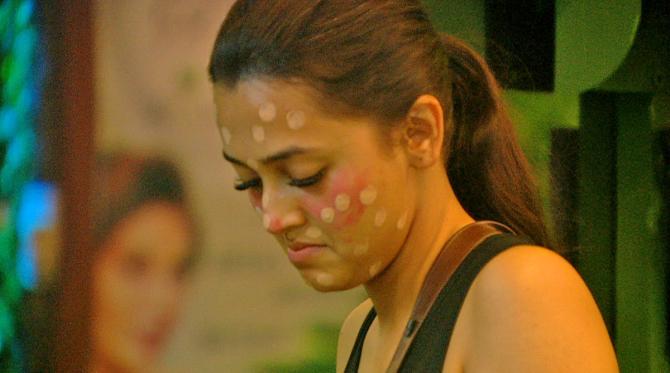 Tejasswi indulges in a friendly banter and calls Bigg Boss her boyfriend.
Jay, Vishal, Umar and Vidhi tease her, saying her boyfriend should send back their clothes.
The Swaragini actress also has fun hosting a fashion show with Umar and the housemates start calling them a couple.
Karan advises Akasa not to get emotionally invested in Pratik as he's a player.
Miesha is hurt when she finds out Karan and Jay feel she's intentionally pushing Akasa to be friends with Pratik.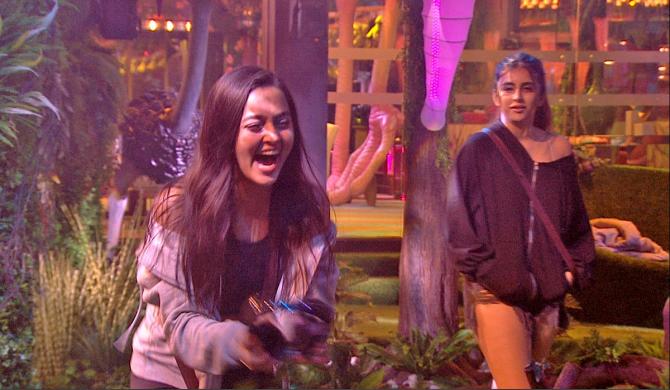 The next morning, Afsana gets cranky when Tejasswi refuses to let her have peanuts.
The Punjabi singer starts yelling and promises not to touch any food. She feels everyone else is having a proper breakfast, lunch and dinner.
The contestants living in the jungle area try to explain the food situation but she is in no mood to listen.