Tejasswi feels Shamita is trying very hard to be friends with Karan!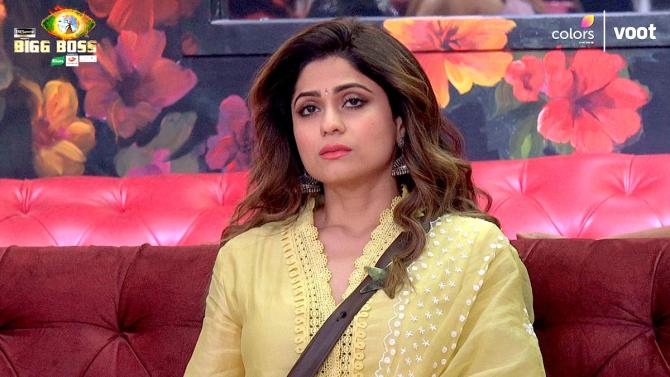 Day 103 in the Bigg Boss house begins with Karan Kundrra telling Tejasswi Prakash that he deserves to be a captain more than Shamita Shetty.
He regrets not playing the captaincy task well.
Tejasswi isn't convinced and feels Nishant Bhat is deserving too. This irks Karan and he asks her stop defending Nishant.
Rashami Desai asks Nishant to clear their differences but he says the damage is done.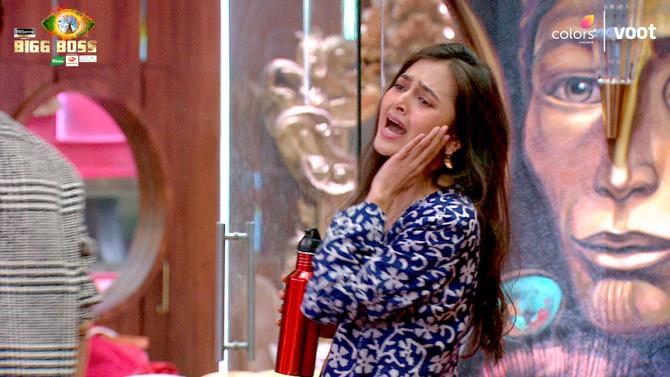 Bigg Boss summons everyone in the living area and asks Shamita who she wants to downgrade from VIP status: Karan, Tejasswi or Rakhi Sawant.
She picks Tejasswi, saying she has never supported or done anything for her in the game.
Bigg Boss asks the unsafe contestants to decide who amongst them should get upgraded to VIP status in place of Tejasswi.
Nishant, Pratik Sehajpal, Abhijeet Bichkule, Rashami and Devoleena Banerjee all pitch for themselves. This leads to a massive argument.
Abhijeet feels he played the task best and wants the VIP status. But the other four disagree with him including Rakhi Sawant.
Tejasswi discusses Shamita's decision to downgrade her with Karan, who is surprised with Shamita's choice.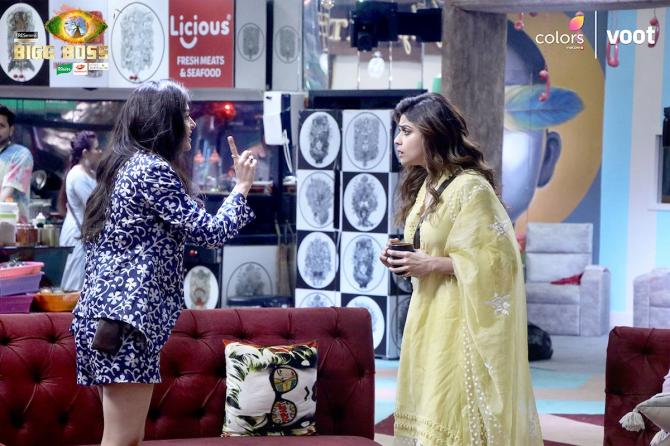 Karan tries to understand from Shamita why she didn't downgrade him instead of Tejasswi. As the two talk, Tejasswi barges into their conversation and starts accusing Shamita of betraying her. She says Shamita had promised she would take Rakhi out, but she didn't.
Tejasswi and Shamita get into a heated argument.
As they argue, Rakhi is pleased with her VIP status staying intact.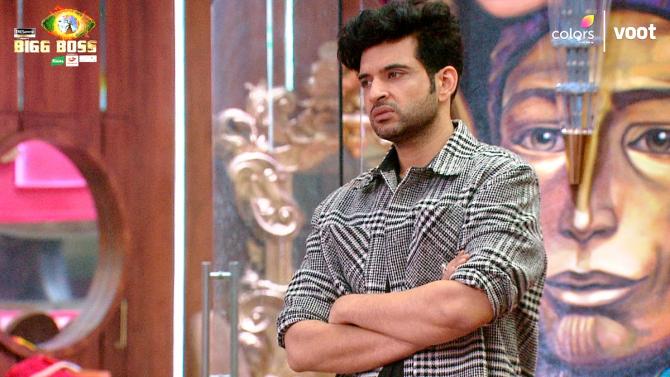 When Tejasswi says Shamita is trying very hard to be friends with Karan, Shamita blasts Tejasswi for being insecure and jealous.
Karan tells Rakhi to stop provoking Shamita.
Later, when Bigg Boss asks which unsafe contestant should get upgraded, Nishant announces Pratik's name.
Bigg Boss reveals that Tejasswi and Pratik will now compete for the VIP status in the Ticket to Finale week.
Karan reads out the BB Cycle Shop task.
In the first round, Karan helps Tejasswi by giving her a tyre and in the second round, Nishant does the same for Pratik.
Abhijeet flips and helps Tejasswi in the third round. That's when Nishant gets annoyed and says he is going to play the game on his own.