Bigg Boss 15 heaps on the drama quite early on!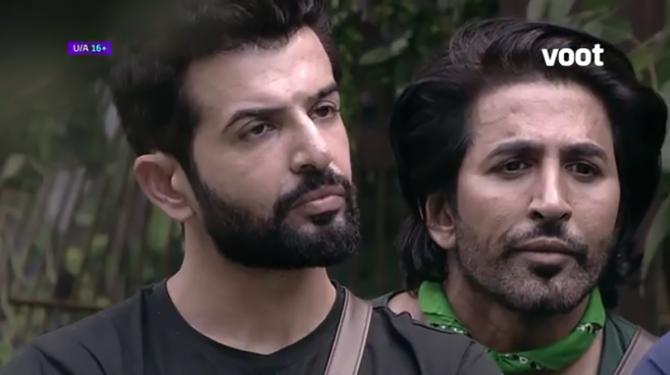 Day 3 inside the Bigg Boss house turned out to be high on drama with lots of fighting and arguments amongst the housemates.
The episode begins with everyone chilling around the house and getting to know each other better.
While Pratik Sehajpal seems to be bonding with singer Akasa Singh, Jay Bhanushali is forming friendships with Vishal Kotian, Karan Kundra, Tejaswwi Prakash and Dr Umar Riaz.
The others are slowly coming out of their shells. Sahil Shroff and Simba Nagpal were barely visible in any kind of action.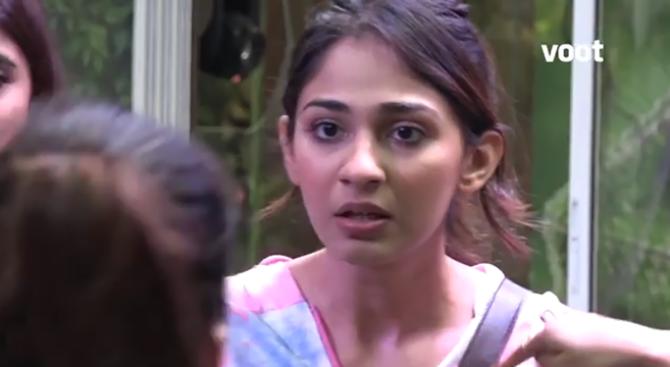 The first big argument takes place between Miesha Iyer and Pratik when he refuses to let her use the bathroom.
Vidhi Pandya stands up for her friend.
Almost all the housemates gang up on Pratik for his rude behaviour towards Miesha.
Since Pratik and Miesha know each other from before, she feels he is provoking her intentionally.
Ultimately, Shamita Shetty steps in to defend Pratik and says his intentions weren't wrong.
Miesha and Pratik clear things out.
Next, it's Pratik versus Jay as the latter gets irked when Sehajpal lectures them about hygiene.
Jay looses his cool and gets into an heated argument with Pratik for irritating and constantly badgering everyone.
He asks Pratik to not raise his voice while talking to him.
Umar Riaz and Karan Kundra side with Jay and asks Pratik to relax and let everyone do their thing.
Nishant Bhat, on the other hand, supports Pratik.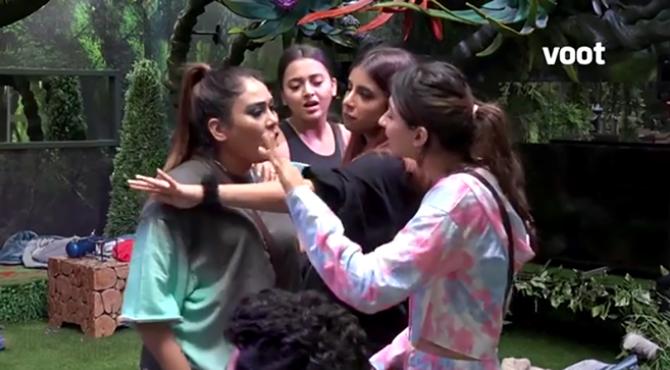 The drama doesn't end here as another fight erupts but this time, it's between the ladies.
Bigg Boss asks the three OTT contestants -- Pratik, Shamita and Nishant -- to make sure the other housemates give away all their belongings, except for the basic necessities.
Everyone starts arguing what to keep and what to give away.
Amidst all the chaos, Vidhi and Afsana get into a verbal spat, which soon turns ugly.
Vishal enters the picture and yells at Afsana for crossing the line.
He asks everyone to back off and dares Afsana to hurt Vidhi.
The Punjabi singer finally caves in.
Vidhi stands her ground and asks Afsana to create drama elsewhere.