Karan has a word with Nishant and asks him to be careful while speaking to Tejasswi as he cares about her a lot.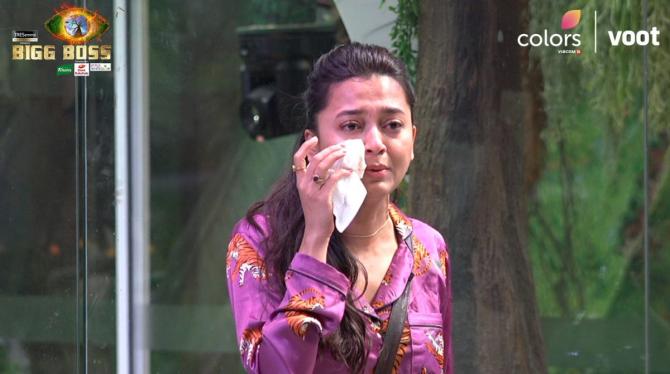 Thursday's episode resumes with the VIP task.
Nishant Bhat, Umar Riaz and Vishali Kotian are still in the race to win the special power.
In the third round, Jay Bhanushali is the monster and Umar's basket weighs the heaviest, so the survival fight is between Vishal and Nishant.
Jay decides to save Nishant as his basket weighed a little heavier than Vishal. With that, Vishal gets eliminated from the task.
In the last round, Pratik is the monster and the fight is between Umar and Nishant.
Pratik announces that he can't choose anyone over his bestie Nishant and makes him the winner of the VIP task.
Bigg Boss asks everyone to gather in the living area.
Nishant gets the power to choose two people he can upgrade to VIP status and also the power to downgrade two people from the VIP zone.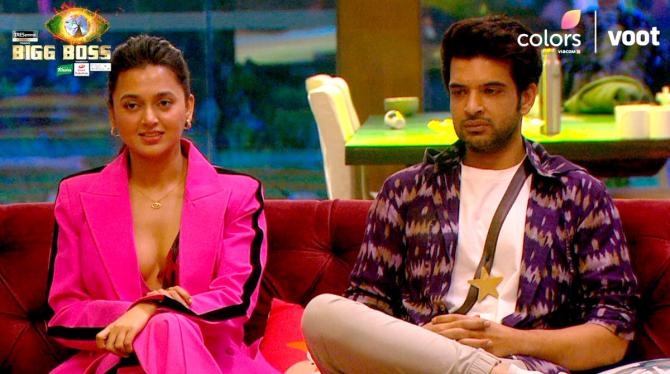 Nishant gets Pratik and Simba Nagpal in the VIP zone and announces Karan Kundrra and Tejasswi Prakash are officially non-VIP members.
Karan is surprised with Nishant's choice as he kept Vishal in the VIP zone despite not getting along with him well.
Karan and Tejasswi chat about his game.
On the other hand, Jay is also shocked but clears things with Nishant.
At night, Neha Bhasin avoids Pratik Sehajpal as he spoke to her rudely during the task.
Pratik tries to apologise, but Neha doesn't listen. She cries and goes to sleep.
Nishant, Pratik and Simba discuss about Karan and how he overthought his time in the VIP zone.
Inside the house, Tejasswi and Karan share cute moments while discussing the game and their growing bond.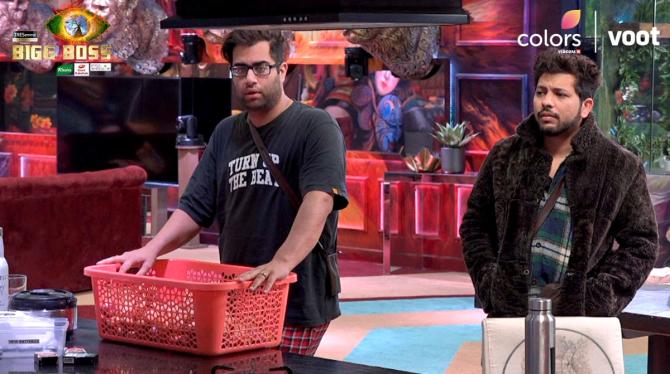 The next morning, Rajiv Adatia discusses breakfast with Nishant, Pratik and Tejasswi. That's when Tejasswi and Nishant get into an altercation. She gets upsets and leaves the scene crying.
Nishant and Pratik are surprised as she was the one who spoke rudely to them.
Later, Karan has a word with Nishant and asks him to be careful while speaking to Tejasswi as he cares about her a lot.
He also tells Nishant that Tejasswi is upset as he has changed his behaviour with her. Nishant disagrees, but says he will talk to her.
When Tejasswi reveals the incident to Jay, he says she's getting the taste of her own medicine as she was also authoritative and rude when she was a VIP member.
Umar agrees with Jay and says she was indeed rude. Karan approaches Jay to sort out their misunderstanding.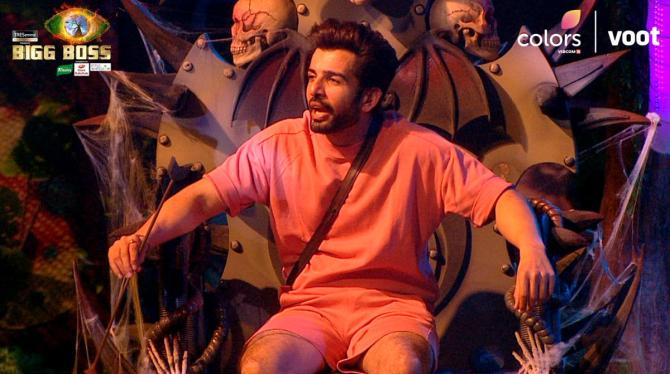 Jay states that he doesn't have any expectations from anyone in the house. He tells Karan that if he genuinely wanted to make amends, he should have come when he was in the VIP zone itself.
Later, Jay and Pratik have a mature conversation for the first time in the house.
Is it the beginning of a new friendship? Only time will tell.