Shamita Shetty leaves the Bigg Boss house for health reasons.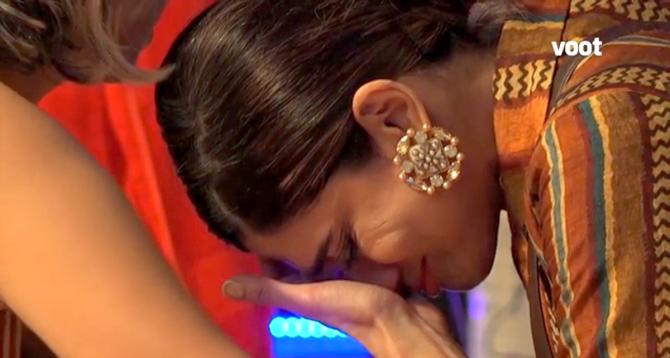 Monday's episode resumes with Neha Bhasin consoling Shamita Shetty.
Shamita is upset with Raqesh Bapat for leaving the show and not informing her about it.
In the garden area, Vishal Kotian says he is happy that Raqesh is gone as it is good for Shamita's game.
Karan Kundrra is surprised by that statement while Tejasswi Prakash feels bad for Shamita.
Vishal makes it clear that he isn't happy for Shamita as a brother but from the game point view, he is relieved.
Later, Karan reveals the same to Nishant Bhat and states that he doesn't like Vishal at all.
At night, Karan and Tejasswi discuss their difference of opinion regarding Vishal.
Tejasswi feels people used him in the game while Karan doesn't agree.
The next morning, they discuss Vishal again, and Tejasswi assures Karan that no disagreement can break their bond.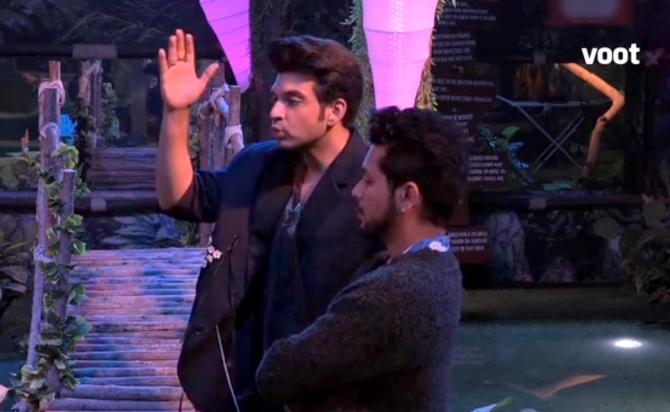 Rajiv Adatia gets annoyed when Nishant doesn't pull up Pratik Sehajpal for wasting rations.
Nishant and Rajiv argue for a while before the former walks away.
Vishal asks Shamita why she distanced herself from him when her friends and boyfriend came on the show.
Shamita states that if she genuinely didn't feel connected to him, she wouldn't have made an effort to keep their bond intact.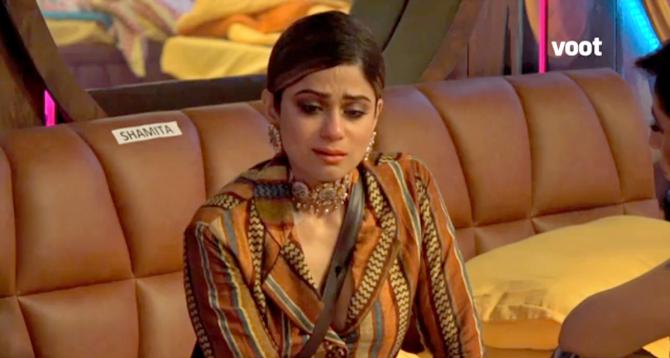 Later, Shamita is called into the confession room and is asked to leave the house for a few days for medical reasons.
Soon, everyone gathers in the living area and Bigg Boss announces that the VIP members now have the power to run the house according to their liking, besides enjoying special luxuries.
They can assign all chores to non-VIP members.
VIPs Vishal, Umar Riaz, Nishant, Tejasswi and Karan are ecstatic.
They assign the chores to the non-VIP members. Jay is giving the bathroom area, Neha-Pratik have to take care of the utensils and Rajiv-Simba Nagpal have to take care of cooking.
Jay isn't happy with his duty as Tejasswi and Karan also ask him to clean the indoor garden area.
Pratik states he will not clean anyone's personal plates and cups. Neha agrees with him.
Nishant says he doesn't want anyone to clean his personal utensils and so will do it himself. The VIP members get upset with Nishant for changing his stance in front of the non-VIP members.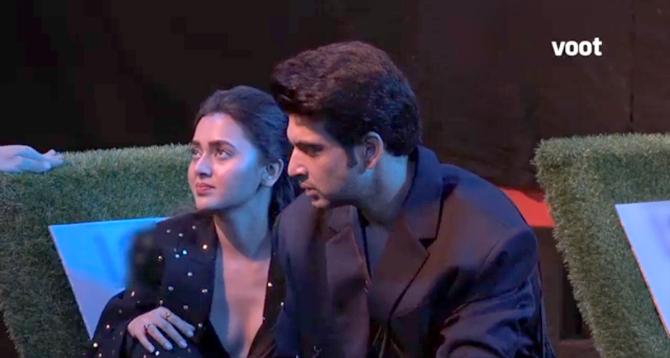 Tejasswi says in that case, everyone will do their personal work, including cooking, cleaning and keeping their beds clean.
Nishant and she indulge in war of words because of their different opinions.
Karan states that they cannot do any work in the house or else why would Bigg Boss give them such a task.
Ultimately, the chores are assigned.