It's Family Week, and an emotional one for the contestants.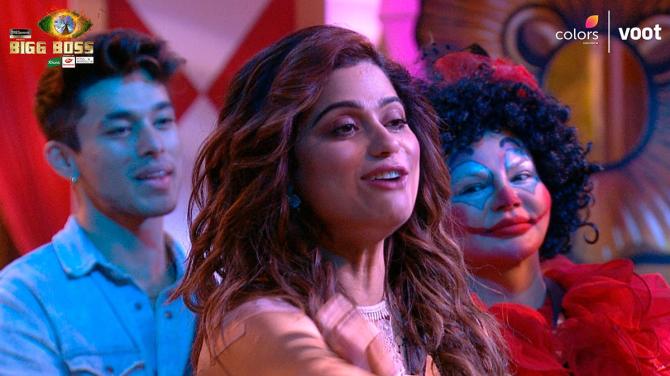 Day 107 begins with Nishant Bhat talking to Rashami Desai about his game, and she tells him to buck up.
Karan Kundrra tells Tejasswi Prakash not to trust Nishant as he may be at loggerheads with Shamita Shetty and Pratik Sehajpal, but will ultimately support them.
Tejasswi says she knows him well not to trust him.
Nishant and Pratik get into an argument over Shamita's decision to keep Rakhi Sawant in the VIP room.
Shamita steps in and Nishant starts arguing with her too. The trio get into a ugly verbal spat with Nishant calling Shamita and Pratik self-obsessed.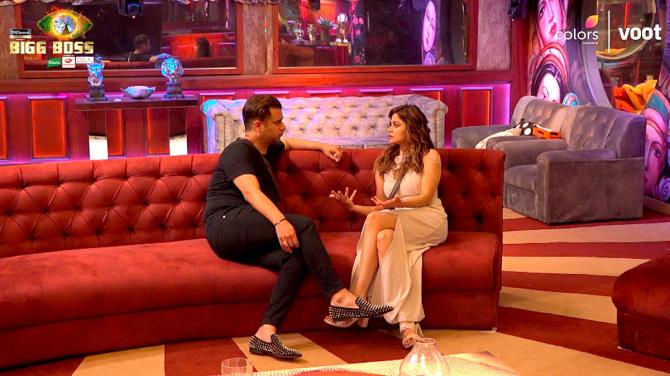 Karan chats with Shamita about Nishant's outburst. During the conversation, Shamita makes it clear to Karan that she doesn't have a problem with Tejasswi if she comes to the VIP zone going forward.
At night, Shamita approaches Nishant and asks what is bothering him. During their chat, Nishant gets emotional.
Shamita gets teary-eyed too.
The next morning, Nishant and Shamita hug it out.
In the evening, Rajiv Adatia makes a grand entry in the house and announces that he is back with some good and bad news.
Karan reads out the new task wherein the housemates will get a chance to speak to their families. Everyone gets excited, and Nishant goes first.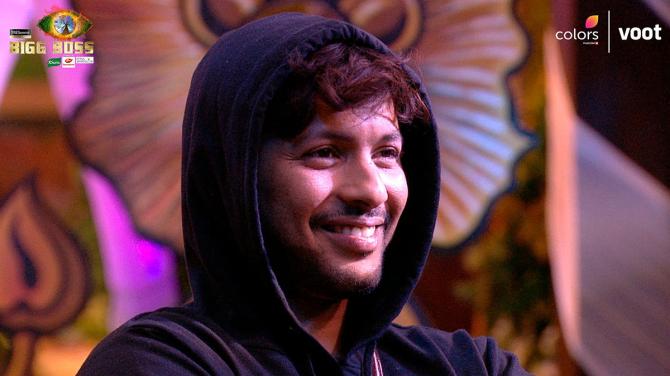 Nishant decides to talk for 10 minutes and he gets connected to his parents over a video call. He is happy to connect with his folks.
Nishant's parents greet all the contestants especially Shamita and Pratik.
Next, it is Rashami's turn to speak to her mother. Her brother and niece also join the call.
Rashami's mother says her favourite contestant is Nishant and wishes everyone good luck.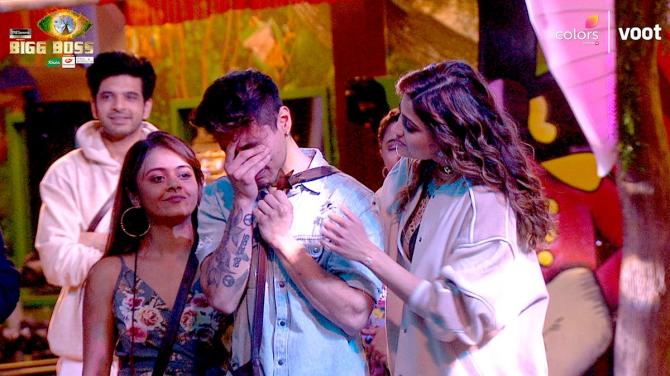 Rajiv talks to Tejasswi and says she is coming across very wrong. Tejasswi defends herself and says Shamita is a hypocrite which is why she lost her temper last week.
Rajiv still maintains that she was wrong in fighting with Shamita and made below the belt remarks for no reason.
It's time for Shamita to chat with her family and her mother encourages her saying she has been fair and playing the game well.
Shamita's elder sister Shilpa Shetty interacts with everyone and asks Rakhi Sawant to stop teasing her sister with Kundrra, as they already have one in the family (Shilpa is married to Raj Kundra).
Late at night, Pratik gets connected to his mother through the video call. He gets emotional and breaks down.