Abhijeet Bichukle makes it difficult for Tejasswi Prakash to win the Ticket to Finale!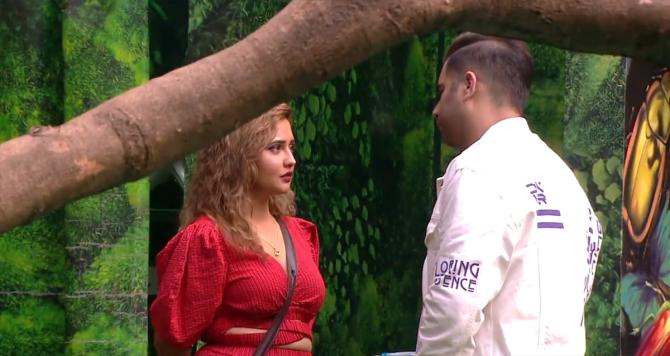 Wednesday's episode begins with Devoleena Bhattacharjee being removed from the wooden horse task. She asks Abhijeet Bichukle to take her place.
This irks Rashami Desai.
Rashami tells Rajiv Adatia that Devoleena didn't kept her word.
As the round ends, Bichukle gets removed from the task and he calls Rashami on the wooden horse.
Devoleena feels her friend might turn the game around as she didn't stick to their agreement.
In the last round, Rashami is removed by Tejasswi Prakash, Nishant Bhat and Pratik Sehajpal.
Rashami calls Abhijeet on the wooden horse and surprises everyone.
With that, the game ends and Nishant, Tejasswi, Abhijeet become contenders for the ticket to the finale.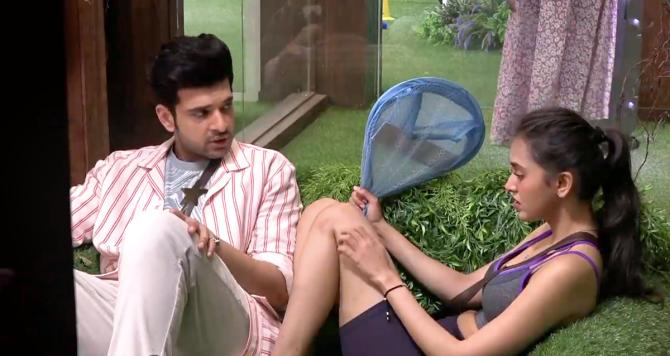 After the task, Karan Kundrra and Tejasswi get into an argument over her not keeping her word to Rashami.
Karan is miffed that Tejasswi promised Rashami she would help in the task, but didn't.
He later has a chat with Nishant about how Tejasswi never listens to him.
At night, Karan and Tejasswi patch up, but by the morning, the lovebirds are at loggerheads again.
Tejasswi makes a joke about Karan in front of everyone and this annoys him.
She apologises, but he tells her to stop bitching about the people who play for her in the tasks.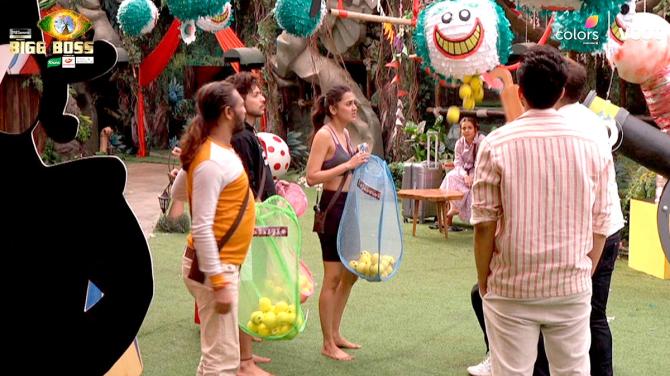 In the afternoon, Bigg Boss announces a new task wherein the three contenders have to compete with each other and collect the most balls in their basket. They have to protect the basket as well.
In the first round, all of them grab almost an equal number of balls in their respective baskets.
Nishant and Tejasswi decide to play together and remove Bichukle from the game.
Rashami doesn't want Abhijeet to become a VIP and therefore plans to destroy his basket.
In the second round, Abhijeet collects more balls than the other two contenders. The housemates are shocked seeing him play the task well.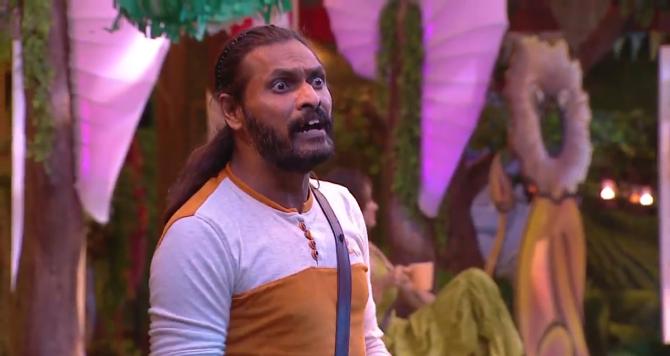 In the next round, Rashami attacks Bichukle's basket and breaks it. Abhijeet continues playing.
In the second last round, Bichukle tells Rakhi and Devoleena that he will support Nishant at the end as he doesn't want Tejasswi to win.
Another round starts and this time, Bichukle destroys Tejasswi's basket.
Nishant, on the other hand, collects the maximum number of balls.
In a fit of rage, Tejasswi tries to hit Bichukle with a ball, making him angry.
Tejasswi gets upset and starts crying.