All is not well between besties Pratik Sehajpal and Nishant Bhat.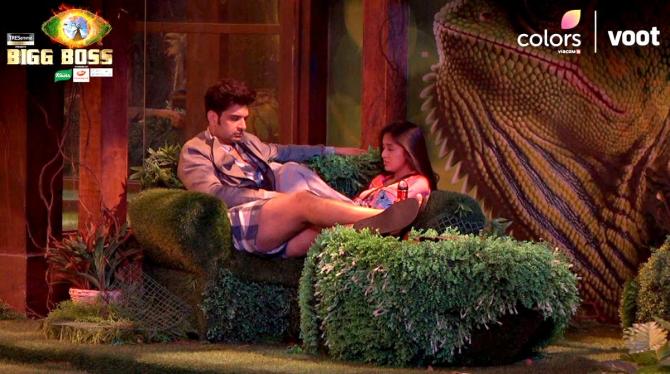 Tuesday's episode begins with Tejasswi Prakash and Nishant Bhat deciding to steal food from the VIP room. Karan Kundrra joins their plan.
Late at night, Tejasswi, Nishant and Pratik Sehajpal discuss breakfast. An argument takes place between Nishant and Pratik as they disagree over the food to be cooked for Abhijeet Bichukle.
As their argument turns intense, Tejasswi defends Nishant and tells Pratik that he isn't making any sense.
The next morning, Shamita Shetty talks to Pratik about it.
Pratik explains his logic, but even Shamita fails to understand him.
She asks Nishant if Pratik is trying to butter up the VIP members by going against them.
Rajiv Adatia agrees and says Pratik is being too nice to the VIP members for no reason.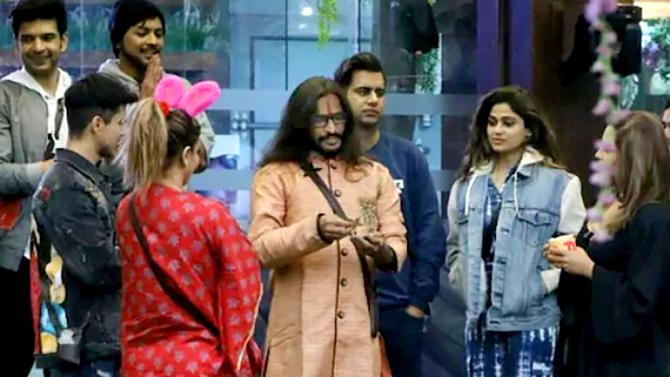 Tejasswi points out that Pratik felt bad for Abhijeet as it was his birthday the previous day, and they didn't cook anything special for him.
During breakfast, Rakhi Sawant says she doesn't want to eat eggs and will instead have the same food that's being cooked for Abhijeet.
Nishant and Tejasswi deny her request, but Pratik says he can accommodate her wish.
Again, Nishant and Pratik end up having a verbal spat.
Rashami Desai says that Nishant is finally back in the game. After all the drama and chaos in the kitchen, Nishant says he doesn't want kitchen duty.
Rashami makes it clear to Nishant that he suddenly can't leave his responsibility and then another argument takes place.
The VIP members feel Pratik is being targeted by the housemates as they are supporting him.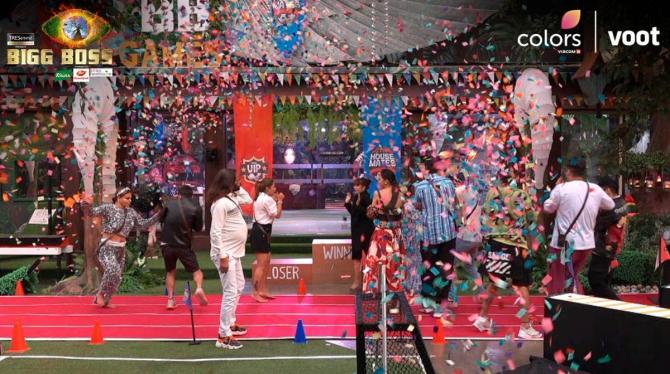 In the bedroom, when Tejasswi asks Rajiv to come back and do the cooking duty, Shamita, Umar Riaz and Nishant get annoyed.
They explain to Tejasswi that she's wrong in calling him back after Rakhi and Pratik made a scene about his cooking.
In the afternoon, Bigg Boss announces a new task wherein the non-VIP members will get a chance to earn back their prize money of Rs 50 lakh.
The VIP members will go against them in the BB tournament which will have various games.
In the first game Coin Dive, the teams have to collect as many points as possible to take a lead.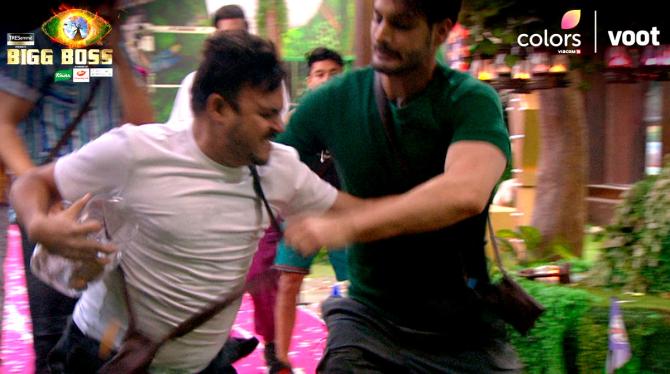 Devoleena Bhattacharjee is the sanchalak for the VIP members whereas Shamita is the sanchalak for non VIP members. The buzzer goes off and the housemates start the task.
Tejasswi goes into the pool to collect the coins from the non-VIP team and Rashami goes from the VIP team.
During the task, Devoleena and Shamita disagree over the rules and create confusion.
Ritesh tries to steal coins from the non-VIP team and almost gets physical with Umar.
Rakhi joins her husband, but Pratik and Karan stop them from stealing.
The game turns ugly as Rajiv and Devoleena get into a verbal spat and Ritesh continues to try and steal the coins.
A lot of pushing and snatching happens as Umar, Karan, Pratik stop Ritesh and Rakhi from taking away their coins.