Ms Shetty wins the Rise of the Zombies task.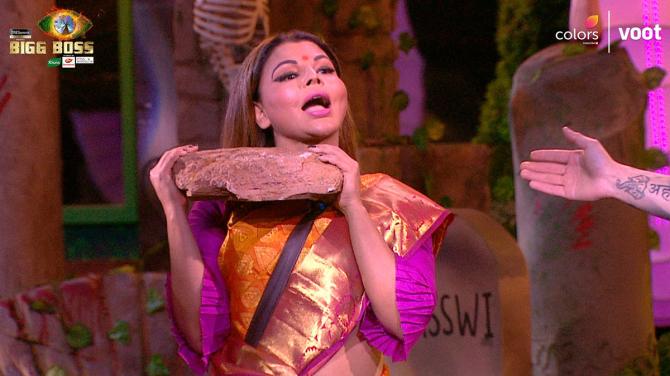 The episode begins with Rashami Desai and Devoleena Bhattacharjee discussing Umar Riaz. Rashami says she is missing him and wants him to come back.
On other hand, Nishant Bhat, Pratik Sehajpal and Tejasswi Prakash discuss Rashami-Devoleena's patch-up, post Umar's eviction.
Pratik says they are perfect for each other as best friends.
He also makes fun of Tejasswi, saying that Rashami and she think the whole house is against them.
In the bedroom area, Rakhi Sawant discusses Nishant in front of Devoleena, Rashami and Abhijeet Bichukle. She feels Nishant is over-confident and thinks he is running the house.
Shamita Shetty defends Rakhi Sawant when Bichukle says something nasty about her. He then tries to cover up his mistake saying he wanted to see Shamita's reaction.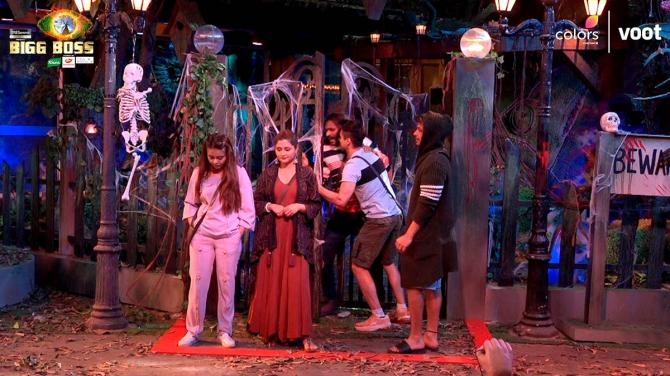 Tejasswi and Karan Kundrra get into a tiff while talking about their equations with the others in the house.
Later, Tejasswi clears the air and tells Karan that she loves him a lot and hasn't expresses her feelings well until now.
Soon, Bigg Boss announces a new captaincy task called Rise of the Zombies.
Rakhi, Shamita, Karan and Tejasswi are the captaincy contenders as they aren't in the danger zone this week.
The rest of the contestants will play to make one of them the new captain.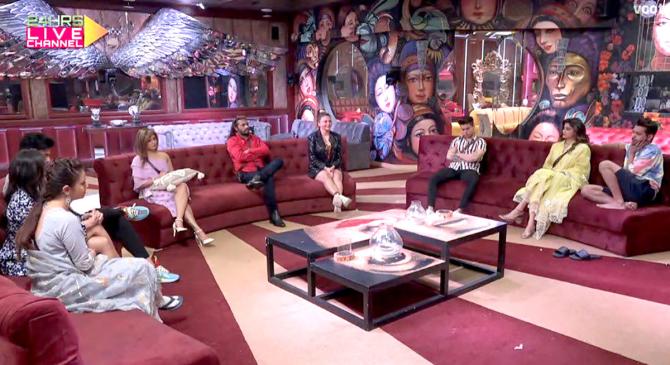 The buzzer rings and all the four captaincy contenders pitch to the zombies as to why they should support them.
Bichukle and Pratik get into a heated argument, and Karan steps in to pacify Pratik. But his efforts go in vain.
Abhijeet wants to go first in the task, but the zombies don't allow him.
Rashami, Nishant, Pratik and Devoleena discuss who should be kept in the task.
Abhijeet doesn't participate and says he will play his own game. This again leads to arguments.
While Shamita and Tejasswi ask Abhijeet to calm down, there is no consensus between the zombies regarding who will go in the first round.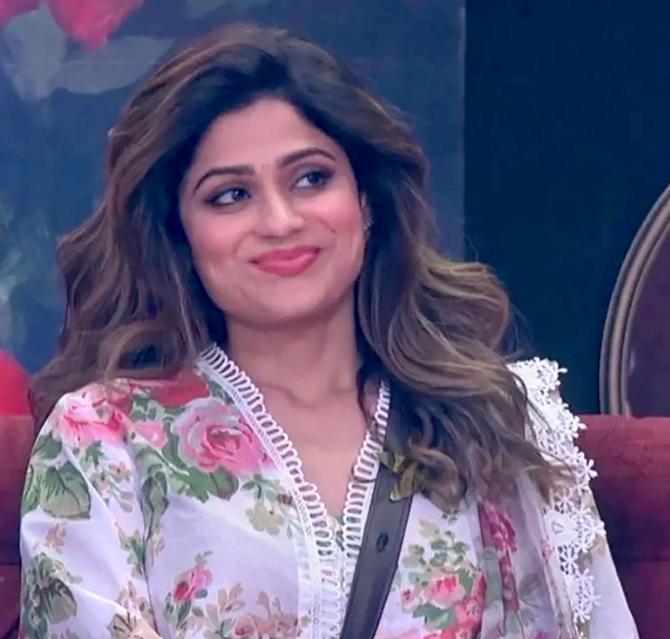 Ultimately, Nishant goes first and removes Rakhi from the captaincy task.
In the second round, Devoleena gets the chance to play and she removes Tejasswi from the task.
Tejasswi and Devoleena engage in a war of words and the latter makes it clear that the former has a habit of conveniently makes friends and enemies in the house.
In the third round, Pratik removes Karan from the task and Shamita becomes the captain.