Salman Khan enters the house with a tempting offer...that makes everyone cry.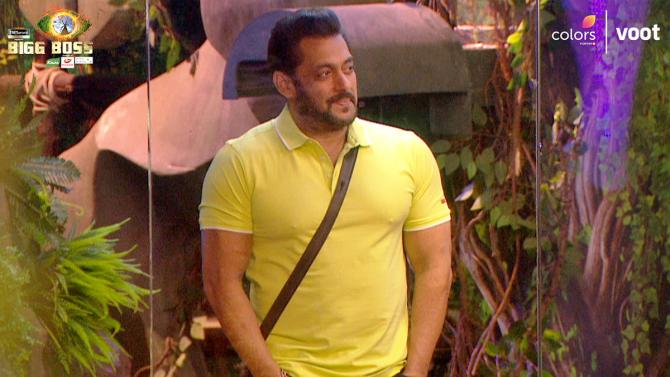 Monday's episode begins with Salman Khan entering the house and giving the non-VIP members a tempting offer to meet their loved ones through a video call.
But he adds that if they decide to go ahead with the offer, they will not be able to add to their prize money.
Salman first gives the offer to Rajiv Adatia and says his mother is waiting for his call. Rajiv gets emotional and starts crying.
Shamita tells him to go ahead and talk with his mother.
After some hesitation, Rajiv decides to take the video call. He break downs while talking to his mother but is happy.
Salman says they have lost Rs 2 lakh since Rajiv did not refuse the offer.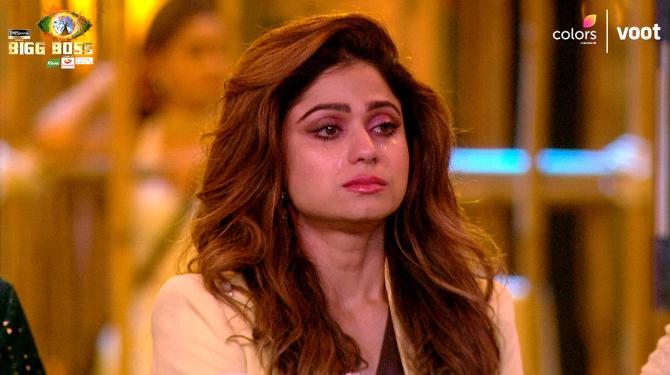 Next, it's Nishant Bhat but he sticks to his ground and doesn't talk to his parents.
Tejasswi is told that her brother and mother are ready for the video call. She gets teary-eyed but rejects the proposal.
Karan Kundrra and Shamita Shetty also refuse to talk with their families.
Pratik and Umar go ahead with the video calls, and they talk to their respective sisters.
Salman ends the task announcing that the non-VIP members have managed to add Rs 9 lakh to their prize money, bringing the total amount to Rs 44 lakh. He greets everyone warmly and leaves the house.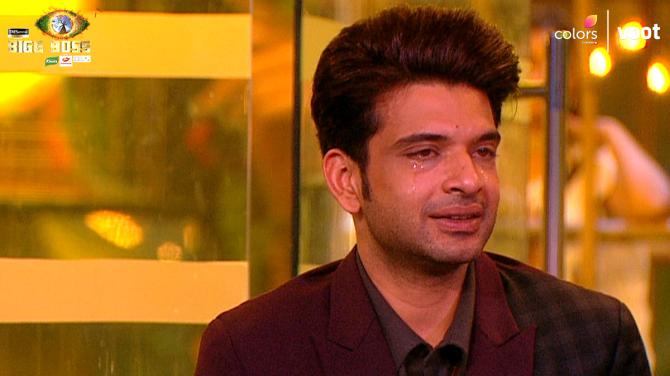 Later, Rakhi Sawant discusses the task with her husband Ritesh Kumar.
She mocks Nishant for not taking the video call as he had given up money in the earlier task just to dance.
Devoleena Bhattacharjee chats with Pratik about Rashami Desai and how she's hurt with her actions.
The next morning, Umar and Karan talk about Umar's friendship with Tejasswi. Umar makes it clear to Karan that he doesn't trust Tejasswi in the game as he doesn't share a one-on-one equation with her.
In the evening, Tejasswi and Umar try to talk things out, but their conversation doesn't end well.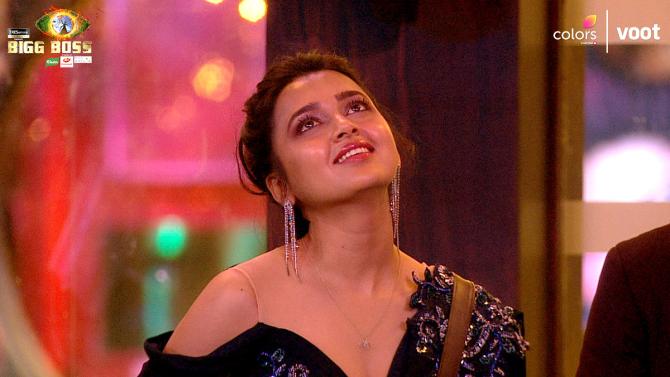 At the same time, Tejasswi gets into a verbal spat with Rashami Desai.
Rashami snaps back at Tejasswi for questioning her about saving Karan during the elimination task.
The Naagin actress states Tejasswi cannot digest the fact that she saved Kundrra in the game.
Later, when Tejasswi talks to Karan, he tells her to approach Rashami before Nishant or Rakhi can create more misunderstandings between them.
Tejasswi asks Rashami if Nishant said anything to her. That's when Rashami tells Tejasswi that she will stay away from Karan henceforth as she's becoming insecure. Ms Desai also adds that she won't talk to Karan if that helps.