Will Vishal Kotian's strategy turn out to be a master stroke or will it backfire?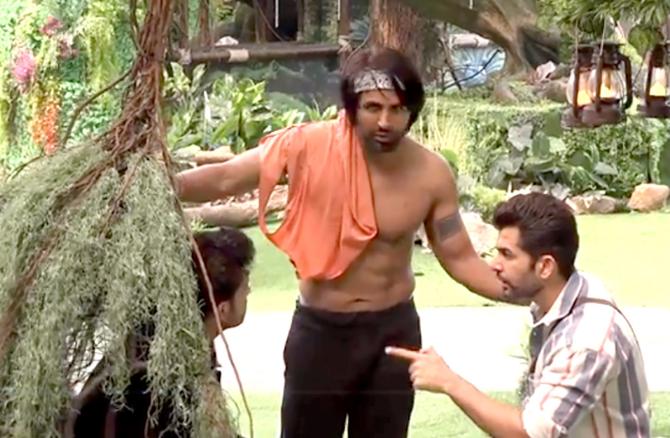 Wednesday's episode saw the junglewasis fight amongst each other to enter the Bigg Boss house. Pratik Sehajpal found support in Karan Kundrra, Simba Nagpal and Umar Riaz in his fight against Jay Bhanushali.
With equations slowly changing in the house, it will be interesting to see which friendship survive and which new bonds will form going forward in the game.
Day 11 in the house begins with Shamita Shetty apologising to Miesha Iyer for ruining her sandals and giving it away to Bigg Boss during the task.
Shamita feels bad when Pratik tells her that Miesha doesn't have anyone to send her stuff as her parents are no more. Shamita gives her pair of sandals to Miesha and apologises again.
Ieshaan Sehgaal and Jay discuss Pratik. Jay states that Sehajpal has been targeting him as he doesn't behave rudely with Karan, Vishal Kotian or anyone else in the house.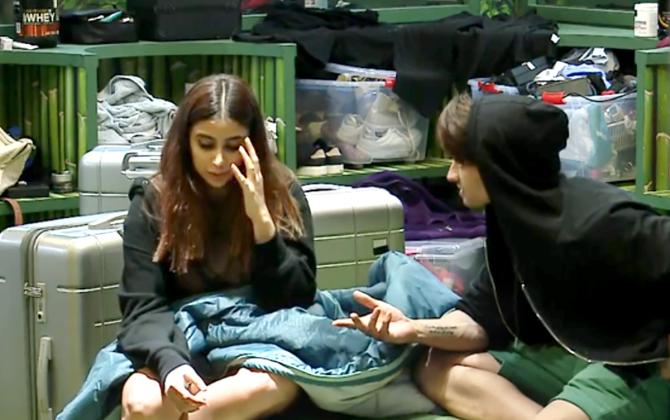 Karan discusses Tuesday's fight between Jay and Pratik with Nishant Bhat, Shamita, Simba and Umar. Everyone agrees that it was Jay's fault this time and not Pratik's.
Karan say Pratik is at least trying to improve himself, but Jay is still acting the same. At night, some of the junglewasis decide to make the pathway while the OTT trio are fast asleep.
Miesha and Ieshaan get into a fight as the latter calls Pratik her ex-boyfriend.
The next morning, Karan and Vishal have a word with Jay and advise him not to abuse Pratik. Jay simply states that he becomes aggressive only when Pratik targets him during the task.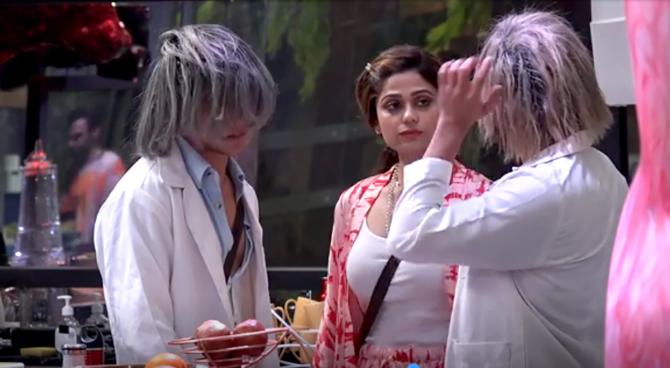 In the evening, a new task is announced called Zeher Ka Keher. The junglewasis are divided in three teams and have to play against each other.
The team who wins the task will get to enter the house. Shamita is the sanchalak. The three teams have to collect sugarcane to make juice.
In the first round, Vishal, Tejasswi Prakash, Jay and Akasa Singh are the winners. They get the power to 'kill' someone and they choose Simba from the other team.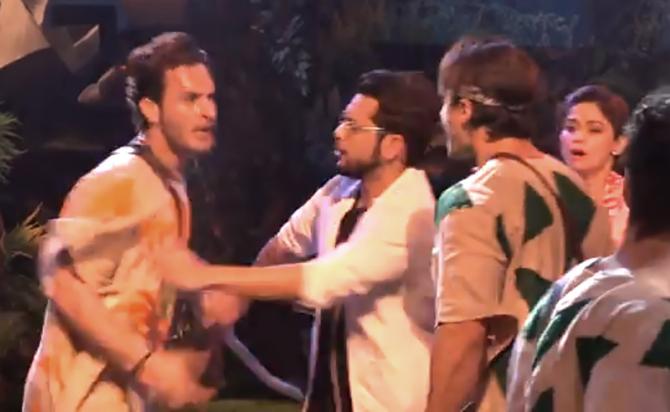 During the task, everyone gets aggressive and physical with each other. Umar gets into a fight with Ieshaan and Simba.
Bigg Boss warns the housemates to play the game carefully. Shamita also warns Umar not to get too aggressive as he might hurt someone.
After the first round, Vishal strategises with Ieshaan, Donal Bisht and Afsana Khan to remove Karan's team which includes Umar, Vidhi Pandya and Miesh.