Tejaswwi Prakash won Bigg Boss on Sunday night, taking home a trophy and a cheque for Rs 40 lakh (Rs 4 million).
From the beginning, Tejasswi was one of the strongest contestants on the show.
But her journey to victory wasn't easy, as the television actress often found herself at loggerheads with most of the Bigg Boss residents. Tejasswi even annoyed host Salman Khan a few times.
Despite all the fights and drama, Tejasswi won the show thanks to her headstrong and fearless attitude.
Namrata Thakker glances at some of Tejasswi's big moments in the Bigg Boss house.
When Tejasswi left the jungle...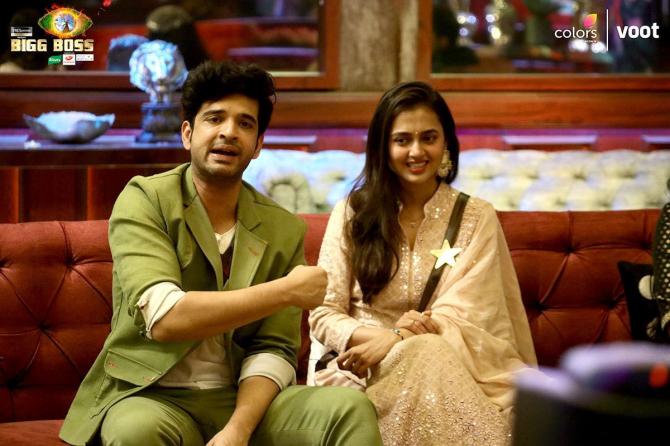 The Bigg Boss 15 contestants were initially divided into two groups: gharwasis and junglewasis. While Shamita Shetty, Pratik Sehajpal and Nishant Bhat directly entered the main Bigg Boss house, the other contestants had to earn their place.
After staying in the jungle area for two weeks, Tejasswi entered the main house by winning a task with Vishal Kotian, Jay Bhanushali and Akasa Singh.
When Farah Khan ranked Tejasswi...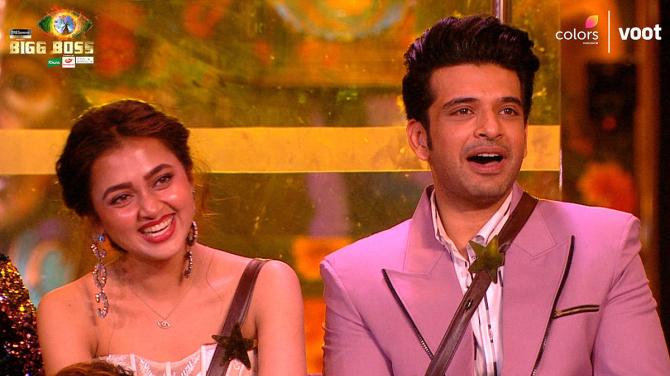 During a Weekend Ka Vaar episode, Director Farah Khan ranked Tejasswi number 2 among the contestants, with Karan Kundrra the number 1.
When Tejasswi hinted about her feelings for Karan...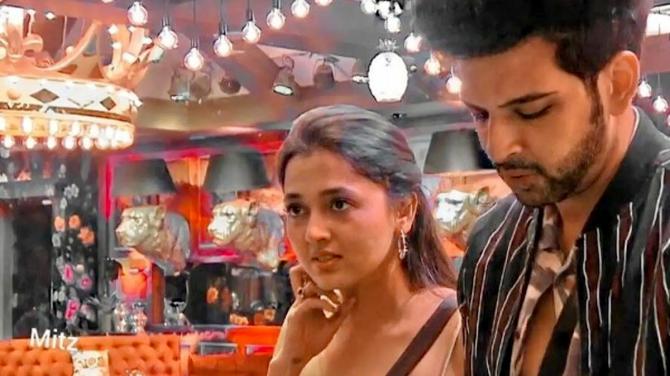 Three weeks into the game, Karan confessed to Akasa Singh that he found Tejasswi cute. Two days later, Ms Prakash hinted about her feelings too, saying, 'See, you need me.'
Their fandoms on social media went crazy after this confession and the actors got shipped as #TejRan.
When Tejasswi took a stand...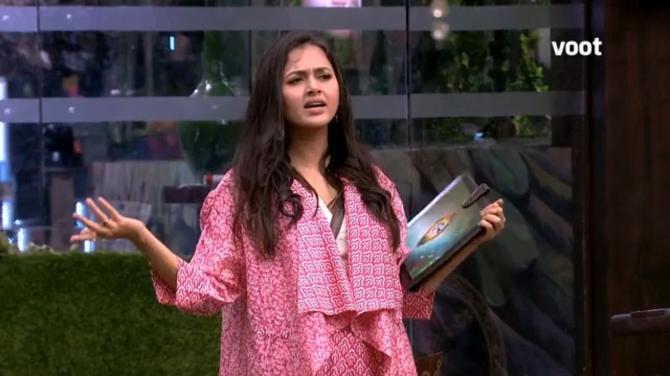 Vishal Kotian was one of Tejasswi's first friends in the Bigg Boss house.
Though their equation turned sour in between, Ms Prakash always considered Vishal a friend in the game. But she took a strong stand against him when he used the word 'maal' to describe lady contestants Shamita Shetty and Neha Bhasin.
When Tejasswi supported Devoleena...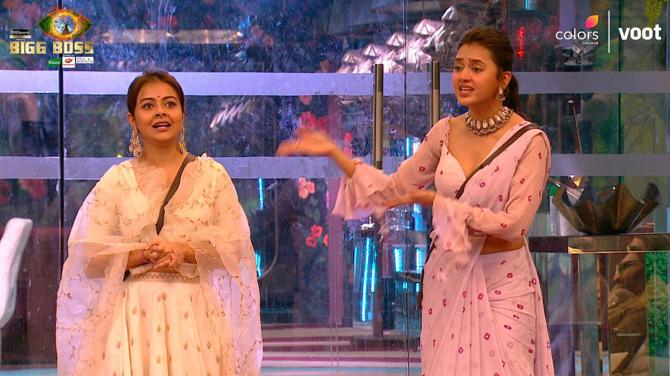 During one of the tasks, Abhijeet Bichukle jokingly asked Devoleena Bhattacharjee for a kiss.
Tejasswi lost her cool when Devoleena revealed the incident along with the fact that Bichukle had asked for a kiss not once, but a few times.
Tejasswi immediately confronted Abhijeet and got so angry with his behaviour that she almost slapped him.
When Tejasswi broke down...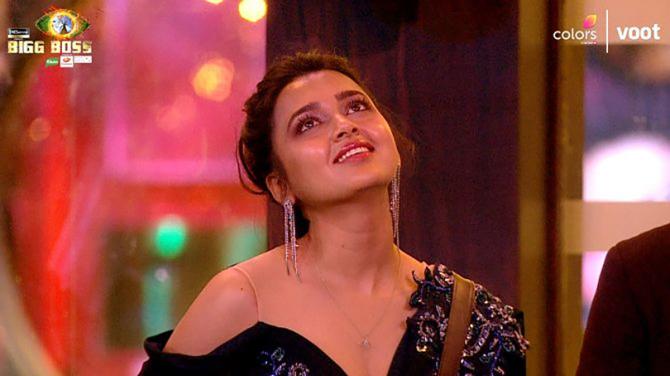 To enter the ticket to finale race, a debate was held wherein Tejasswi went up against Shamita.
Instead of defending herself, Tejasswi lashed out at the VIP members -- Karan Kundrra, Rashami Desai, Umar Riaz and Rakhi Sawant -- for being biased in the task.
Tejasswi went up against everyone and spoke her mind without thinking twice.
She broke down when Bigg Boss announced she was in the race to the finale.
When Tejasswi fought...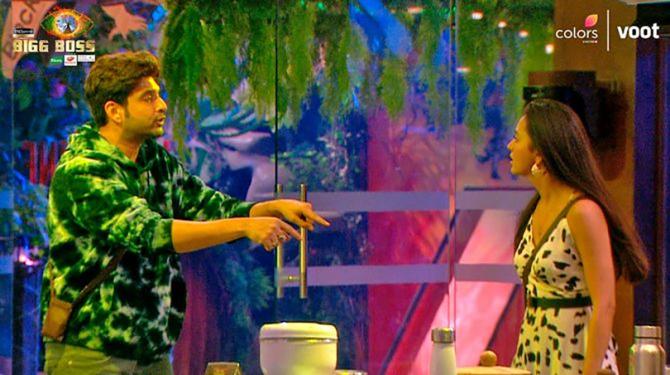 Tejasswi and Karan fought a zillion times on Bigg Boss 15 and then patched up too. One fight that caught everyone's attention was when Karan kept ignoring her when she was explaining her point.
Tejasswi finally lost her cool and told Karan, 'Have the f*$*ing balls to stand and finish a conversation.'
When Tejasswi said 'I Love You'...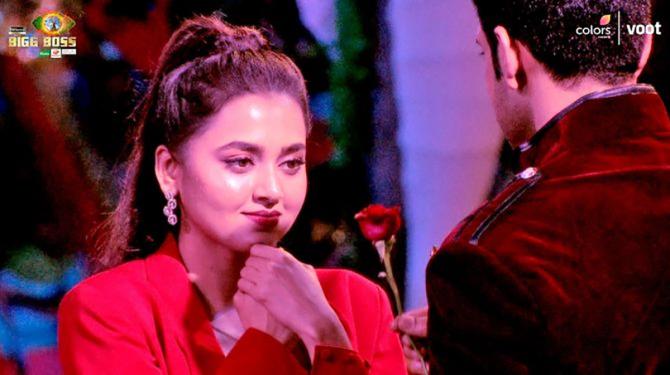 It was when Karan and Tejasswi entered the VIP zone that she finally expressed her feelings for him.
During a candid conversation, Tejasswi told Karan that there were many differences between them, maybe because she hadn't expressed how she feels about him clearly.
She said 'I Love You' to Karan for the first time and their relationship only got stronger from there on.
When Tejasswi called Shamita...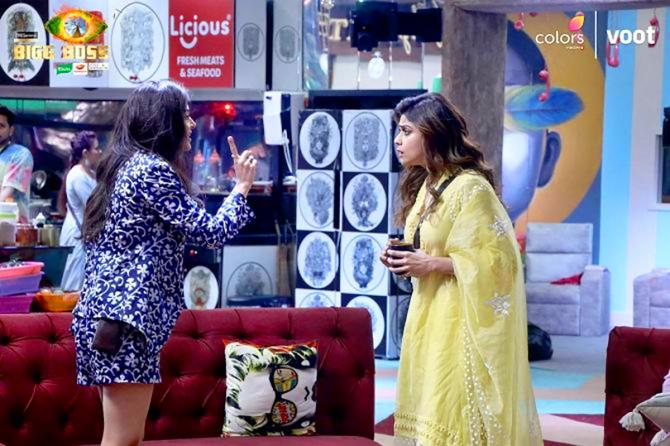 In the last week of Bigg Boss 15, Tejasswi went all out to give her best in the tasks. She ruffled feathers when she called Shamita 'aunty' in front of a live audience during an ongoing task.
Some celebs outside the house condemned Tejasswi's behaviour.
Tejasswi later apologised to Shamita.
When Tejasswi cried...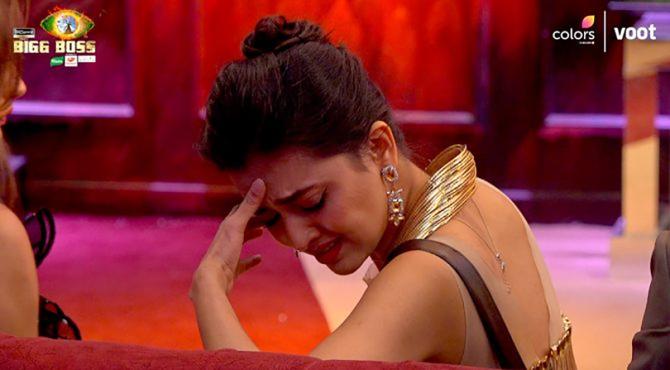 Throughout the show, Tejasswi was called 'insecure' and 'immature', especially when it came to her relationship with Karan.
During a Weekend Ka Vaar episode, Salman praised Tejasswi for always keeping Karan as her priority in the game even when he never supported her.
Tejasswi got emotional hearing this and broke down.