It's Pratik. It's drama. Why are we not surprised as the Bigg Boss house erupts yet again?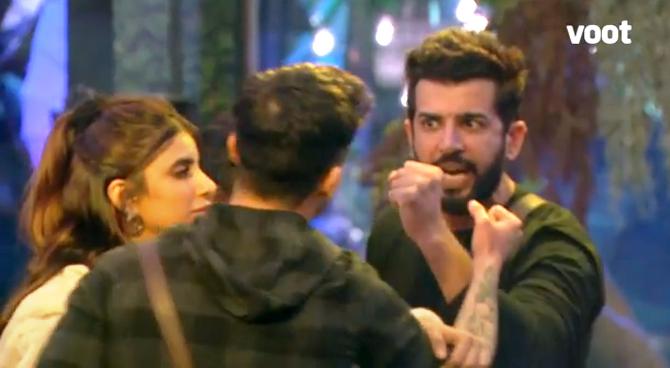 In Bigg Boss OTT, Pratik Sehajpal was always at the centre of all the drama. Is it different in Bigg Boss 15? Of course not!
Pratik rubbed some of the housemates the wrong way on the very first day of the reality show and ended up fighting with Umar Riaz (Umar's younger brother, Asim Riaz, was the first runner-up in Bigg Boss 13).
The following day, he irked Jay Bhanushali, Umar and Vishal Kotian with his constant complaints about cleanliness.
He even had a heated argument with his good friend and reality show veteran, Miesha Iyer.
In the latest episode, Pratik goes on a rampage, breaking Bigg Boss property!
Tuesday's episode was all fun and masti until Bigg Boss announced the first task.
The housemates living in the jungle area are given an opportunity to make their way into the BB house with the help of a map.
Till the housemates don't enter the main Bigg Boss house, Shamita Shetty, Pratik and Nishant Bhat remain safe from the nomination process.
Using the map giving by Bigg Boss, the contestants from the jungle area have to make a path which will lead them inside the house in the next few days.
The three safe contestants have to make sure they don't succeed in their task.
Everyone is excited and, initially, the task goes smoothly.
The atmosphere in the house changes when Pratik takes away the map from Karan Kundra and hides it.
The other housemates search the entire BB house but they can't find it.
Jay loses his cool again and abuses Pratik, dragging his family in the fight. That's when the 28-year-old gets angry. There is a verbal spat between Jay and Pratik, which almost turns physical.
In a fit of rage, Pratik breaks a window glass and even bangs his head.
Nishant, Karan and Shamita pacify him.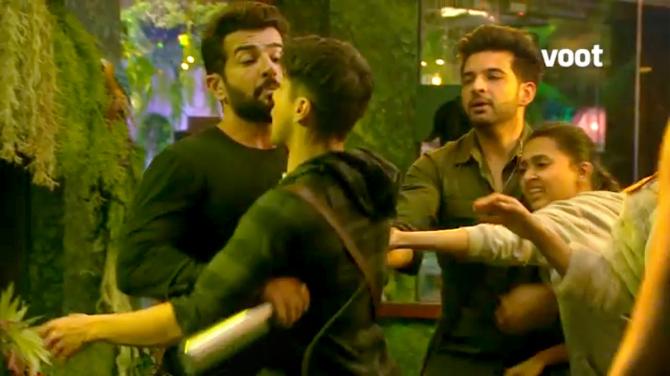 At night, Bigg Boss announces that all the contestants in the jungle area are nominated as a punishment for breaking Bigg Boss property.
While Umar expresses his disappointment as Pratik was the one who broke the rule, Shamita tells Nishant that Pratik was entirely at fault this time.