In a fit of rage, the singer picks up a knife to prove her point.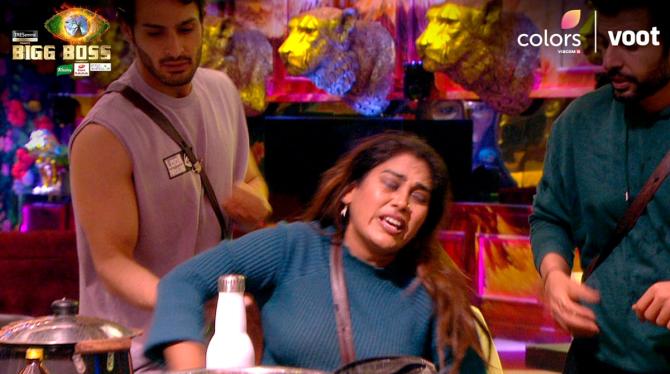 Thursday's episode begins with Shamita Shetty telling Simba Nagpal they must stop Afsana Khan from winning the VIP task.
Tejasswi Prakash tells Simba he shouldn't listen to anyone and do what he feels is right in the task.
Simba assures her he won't stop Afsana in the game as he doesn't think it is right.
Afsana gets angry with Rajiv Adatia as he is onboard with Shamita's plan to stop her in the task.
She starts yelling and fighting with Rajiv. The latter retaliates and the situation soon turns ugly as Afsana makes derogatory remarks.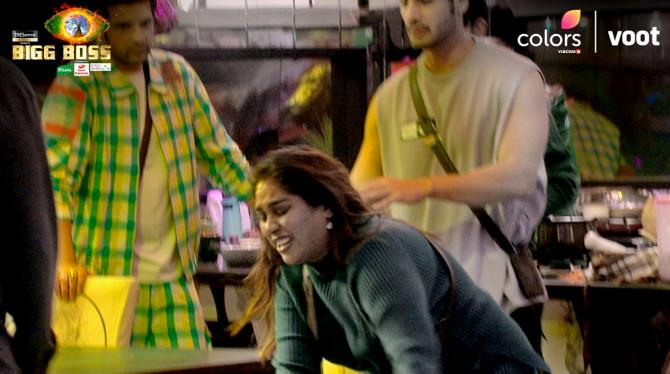 Jay Bhanushali steps in to stop Afsana from saying nasty things on national television. But she continues with her rant.
The housemates are shocked when Afsana says she will lift her shirt if Rajiv or anyone else stops her.
Jay, Vishal Kotian, Neha Bhasin, Pratik Sehajpal and Shamita ask Afsana to stop the drama. But Afsana continues to yell.
Afsana, Vishal tells Tejasswi, is ruining the game.
Nishant Bhat, Karan Kundrra, Umar Riaz and Tejasswi discuss Afsana. Karan says they can't help her if she isn't even doing task properly.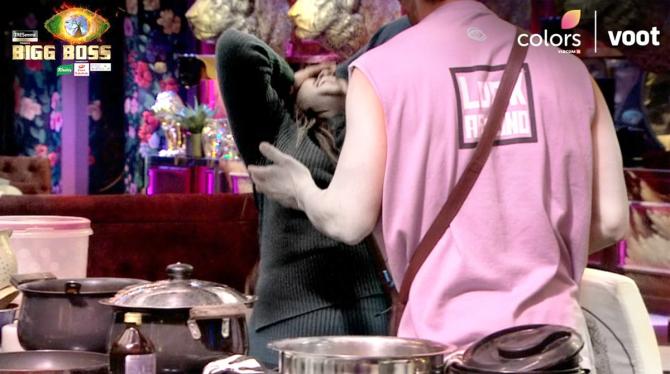 In the garden area, everyone is fed up with Afsana's outburst. Vishal and Pratik try to calm her down, but in vain.
Afsana then attacks Shamita with personal remarks. Shamita confronts Afsana and their fight intensifies.
After a lot of yelling and abuses from Afsana, Shamita asks Bigg Boss to take action against her.
She tells Bigg Boss that Afsana can't get personal just because she has mental health issues.
Hearing this, Afsana goes berserk and calls Shamita mental.
In a fit of rage, the singer picks up a knife to prove her point. Jay tries to take the knife away from her.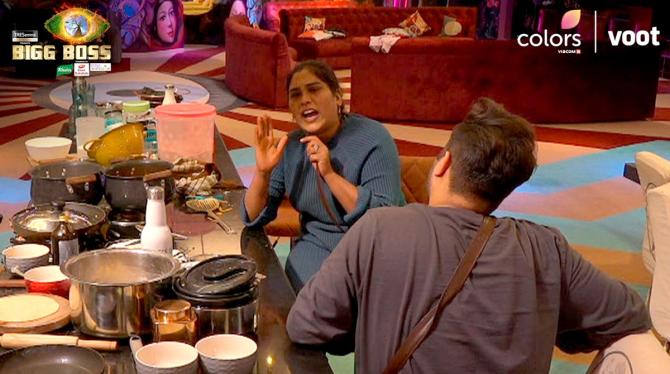 Afsana then kicks a chair away. Bigg Boss intervenes and summons Afsana to the confession room.
While Afsana is in the room, the housemates gather in the living area and watch her on screen.
Bigg Boss reprimands Afsana for her behaviour, for picking up a knife during the chaos.
Afsana is immediately evicted from the house.
Rajiv breaks down and says Afsana is a good hearted person.
Neha and Shamita tell him not to feel bad as her behaviour was unacceptable.
Later, Karan tells Jay and Vishal that he knew Afsana wouldn't do anything with the knife but Jay shouldn't have stepped in since he could have hurt himself.
At the end of the episode, Vishal is declared the winner and becomes the newest member of the VIP club.
Pratik is upset with Nishant and so is Shamita for backstabbing them in the task. Jay, on the other hand, is upset with Tejasswi for supporting Vishal and not him despite their friendship.