Ieshaan fights with Rajiv over Miesha, yet again.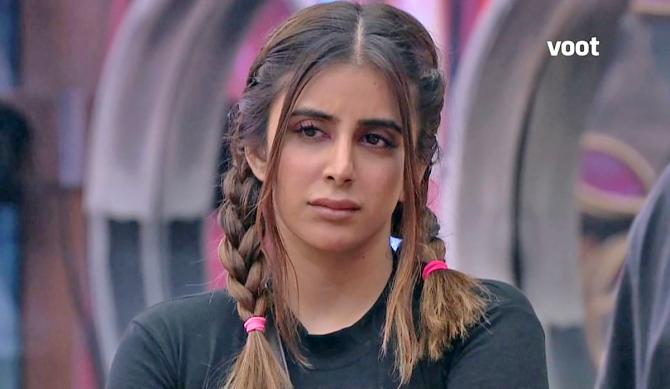 Wednesday'S episode begins with Jay Bhanushali and Afsana Khan getting into a tiff.
Karan Kundrra and Shamita Shetty discuss their love life. He reveals intimate details to Shamita about his personal life and what he went through during the lockdown last year.
Shamita tells Karan that she understands him as she always dated guys who were never approved by her family.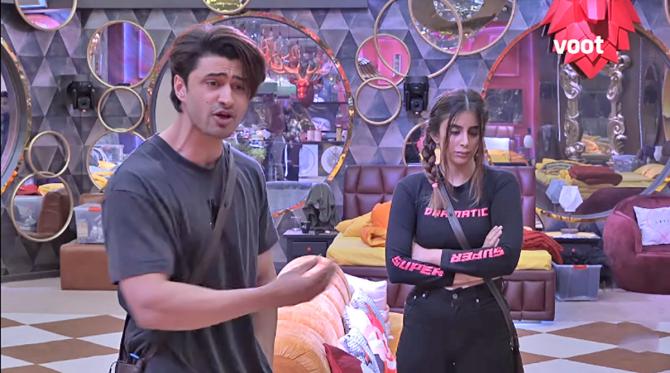 Ieshaan Sehgaal and Miesha Iyer talk to Karan and Vishal about Rajiv Adatia and how his words are affecting their relationship.
Ieshaan tells Miesha that he would stand up for her even if it is against his friend.
In the afternoon, Ieshaan confronts Rajiv and asks him to not say anything about his relationship with Miesha.
He tells Rajiv that his reputation is at stake.
Rajiv loses his cool.
As they continue to yell at each other, the housemates intervene and ask them to calm down.
Rajiv gets angry and states that his friendship with Ieshaan is over.
After all the drama, Shamita makes Rajiv understand that Ieshaan will take a stand for Miesha as she is his girlfriend.
Rajiv cries and explains his side of the story to Shamita, Nishant Bhat and Pratik Sehajpal.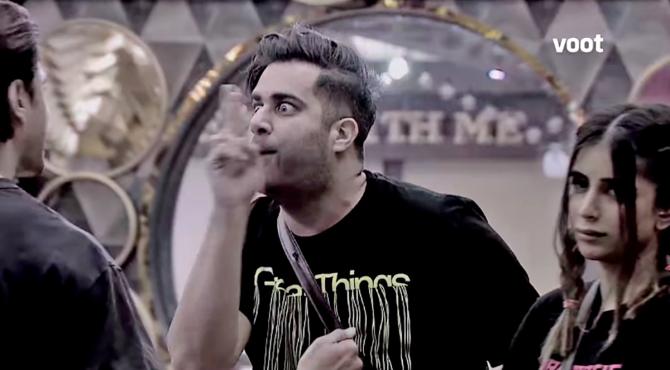 In the evening, the captaincy task resumes and this time team B gets ready to torture team A.
Pratik, Nishant, Tejasswi Prakash, Rajiv, Simba Nagpal and Miesha take their positions in the garden area.
Team B decides to target Rajiv and starts torturing him.
From rubbing soap on his head and face to throwing powder, mirchi and garbage on him, the contestants try all the tricks to get Rajiv to leave his place. But he doesn't budge at all.
Seeing his performance, Pratik lauds Rajiv and says he will make him captain if given a chance.
During the task, Shamita and Umar Riaz get into a fight which turns ugly.
As a sanchalak, Shamita disqualifies Umar for using liquid and this doesn't sit well with the doctor.
The two engage in a war of words and Umar loses his cool, yelling at Shamita that she is not Bigg Boss.
At night, the buzzer goes off and Bigg Boss announces the captaincy task is over.
Since none of the contestants from team A and team B moved from their positions, Bigg Boss calls it a tie.