Rashami makes it clear that she will maintain a distance from Tejasswi even in the world outside.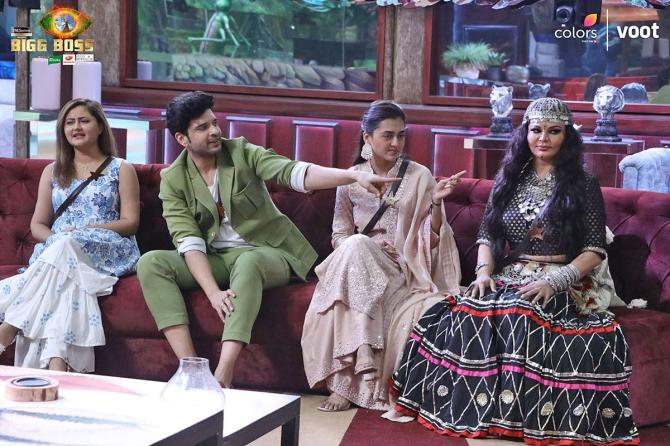 Monday's episode begins with Bigg Boss summoning the contestants in the garden area.
Since Rashami Desai, Devoleena Bhattacharjee and Abhijeet Bichukle are in the danger zone, only one of them will receive the last ticket to the finale.
The other two contestants will be evicted immediately.
Bigg Boss praises Rashami, Devoleena and Abhijeet for adding spark to the show despite entering the house midway.
Rajiv Adatia is asked to press a buzzer and Rashami ends up getting the ticket to the finale.
With that, Devoleena and Abhijeet are asked to leave the show along with Rajiv.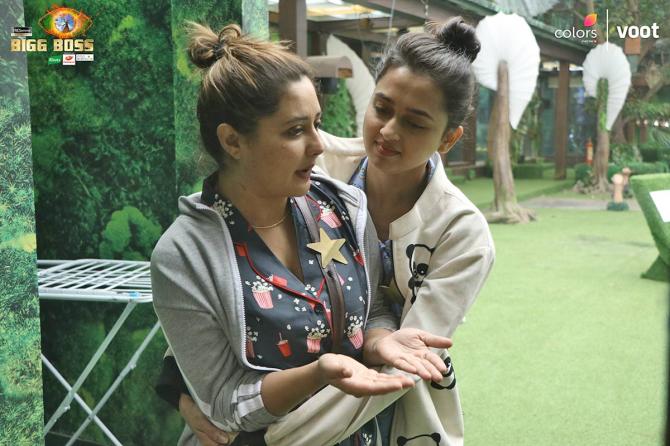 The next morning, Nishant Bhat and Rashami chat about the game. Soon their friendly banter turns ugly as Tejasswi Prakash taunts Rashami.
The ladies get into a heated argument.
Rashami calls Tejasswi 'ungrateful' who says she betrayed her as soon as she entered the BB house as a wild card contestant.
After the showdown, Tejasswi tries to mend things with Rashami, but in vain.
Rashami makes it clear that she will maintain a distance from Tejasswi even in the world outside.
Karan Kundrra later asks Tejasswi about the fight and tells her to stop taunting people for no reason. She defends herself, but Karan isn't convinced.
He gets miffed when Tejasswi starts fighting with him too.
He gives it back to her, saying she never accepts her mistake and has a big ego.
They engage in a war of words, and soon, Rashami gets dragged into it, creating a lot of commotion.
When Tejasswi is about to cry, Karan and Rashami tell her not to play the sympathy card.
When things calms down, Rashami tells Tejasswi she has forgiven her.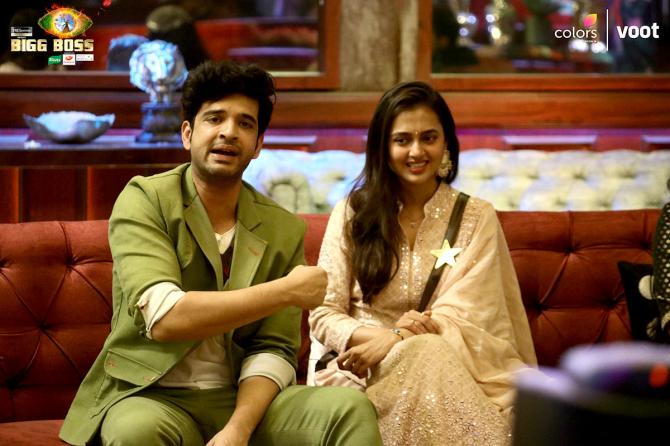 In the afternoon, another fight breaks out between Rakhi Sawant and Pratik Sehajpal.
Rashami tries to resolve the situation, but fails.
Pratik starts crying when Rakhi accuses him of commenting on her age which he didn't.
Karan, Rashami and Shamita Shetty try to stop Rakhi from saying nasty things about Pratik.
Later, Tejasswi and Karan try to sort things out.
He maintains that Tejasswi's ego is at fault.