December 09, 2013
India to bid for 2015 and 2016 Club World Cup football: AIFF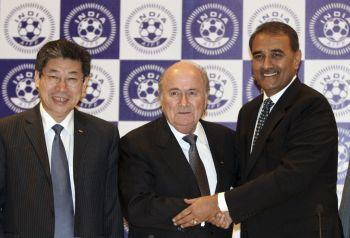 Buoyed after the country was awarded the 2017 Under-17 FIFA World Cup'S hosting rights, the All India Football Federation is set to bid for the 2015 and 2016 editions of the Club World Championships.
December 08, 2013
British police to probe new claims of football match-fixing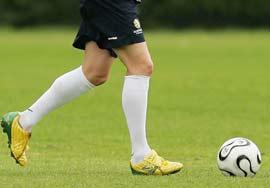 The British police have opened a second investigation into allegations of match-fixing after claims emerged that a player rigged a Championship game for cash.
December 07, 2013
FIFA World Cup: Socceroos fearless, Japan and Korea quietly confident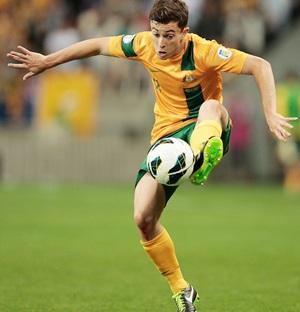 Clubbed in a veritable group of death for next year's World Cup, Australia believe they can spring a surprise while fellow Asian qualifiers Japan, South Korea and Iran were more cautious with their optimism despite being dealt kinder draws.
December 06, 2013
Soccer body FIFA orders flags at half mast for Mandela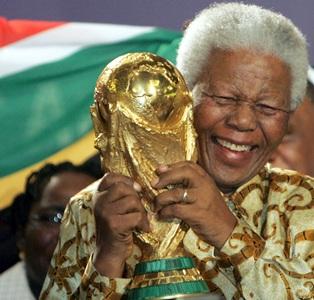 World soccer body FIFA ordered flags to be flown at half mast and a minute's silence to be held before the next round of international matches after the death of Nelson Mandela on Thursday.
December 05, 2013
'As a football club Manchester City still has a lot to achieve'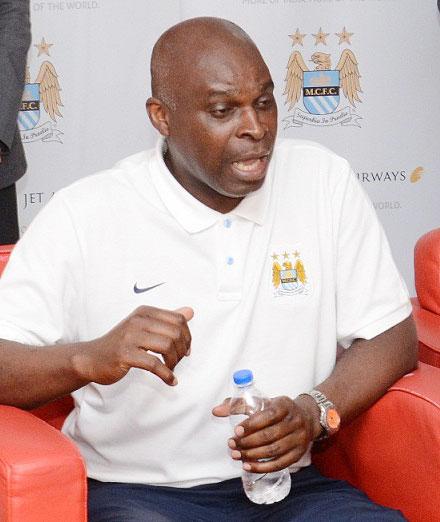 Former Manchester City goalkeeper Alex Williams, who is in India to help young footballers improve their technical skills, gets nostalgic about his former club talking to .
December 03, 2013
Celebrating fans cause minor earthquake in US football game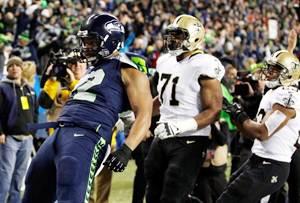 Seattle football fans erupted in cheers so raucous early in the Monday night match-up against the New Orleans Saints that their jumping up and down registered as a minor earthquake, local media reported.
December 01, 2013
'Ethiopia is to marathon what Brazil is to football'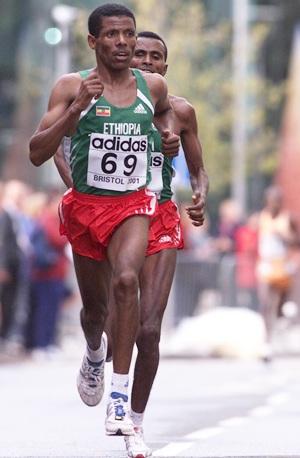 Ethiopia is to marathon what Brazil is to football, said the Ethiopian country coordinator Aberu Zewede as the athletes from the African nation ran away with all the top places at the 28th Pune International Marathon on Sunday.
November 29, 2013
I don't need Ballon d'Or to know I'm the best: Ibrahimovic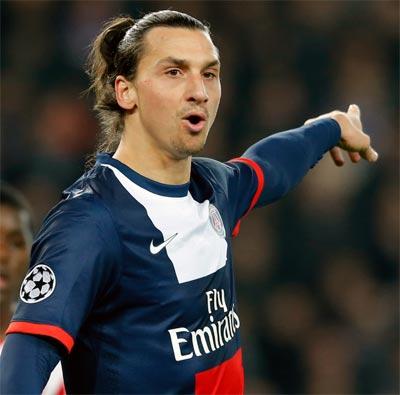 The Swedish striker has been in superb form this year for Paris St Germain, scoring eight goals in this season's Champions League - as many as Real Madrid's Ronaldo - to help the French side ease into the last 16.
Two charged for alleged match-fixing in English lower league soccer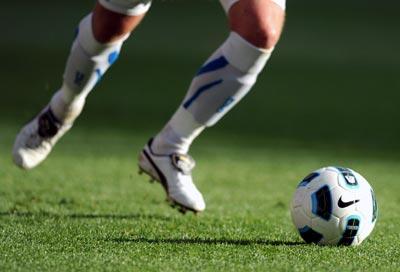 Two men alleged to be members of an illegal betting syndicate based in Singapore were charged with conspiracy to defraud on Thursday as part of a match-fixing investigation into English lower league soccer.
November 28, 2013
Three footballers among six arrested over fixing allegations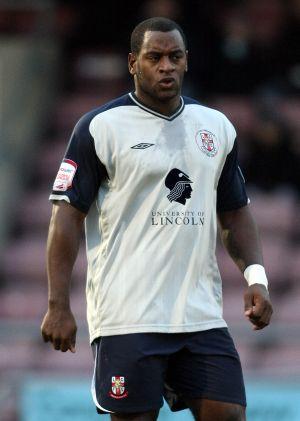 Six people, including three footballers, have reportedly been arrested in England on suspicion of fixing football games in the country, sending shockwaves through the entire British football fraternity.
Arsenal great Rice in hospital with cancer - reports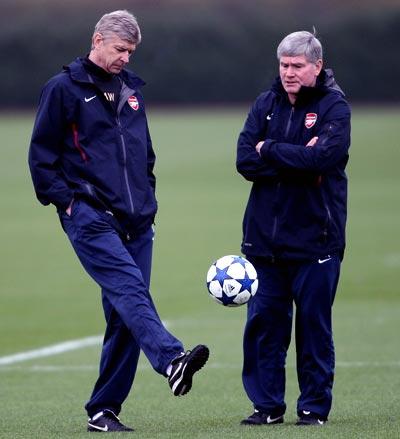 Former Arsenal fullback and assistant manager Pat Rice, who served the English Premier League club for 44 years, has been admitted to hospital with cancer, British media reported.
Youthful Giggs shines on in Europe at almost 40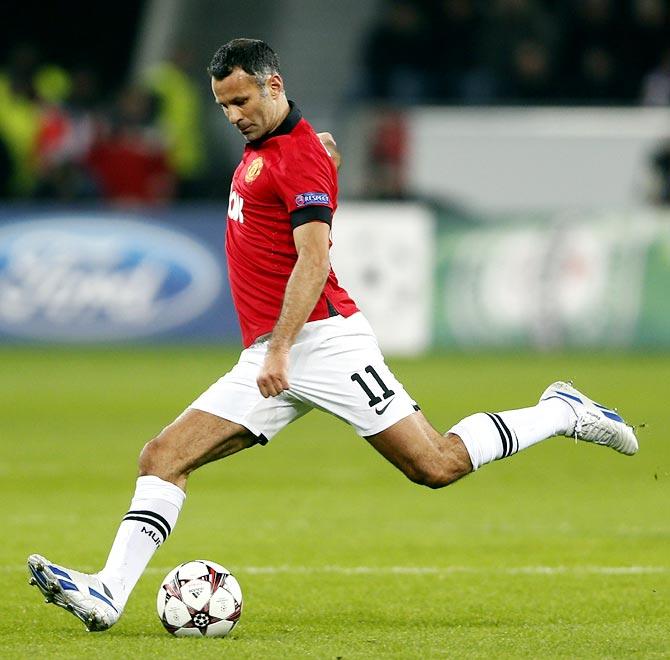 Manchester United's veteran midfielder Ryan Giggs was outstanding in a commanding midfield role as United outclassed the Germans to book their place in the knockout phase of the Champions league.
PHOTOS: Manchester clubs dominate, Real and Bayern cruise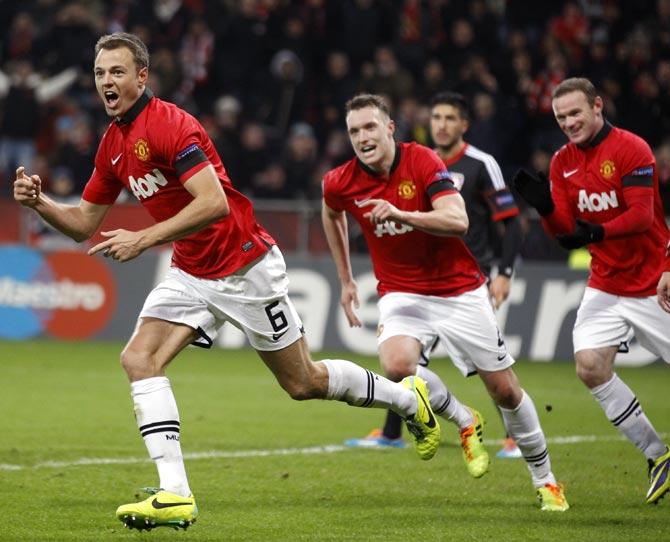 Real Madrid, Manchester United and Paris St Germain reached the last 16 of the Champions League on Wednesday on a night when the goals flowed all over Europe.
November 26, 2013
Ronaldo out of Champions League clash against Galatasaray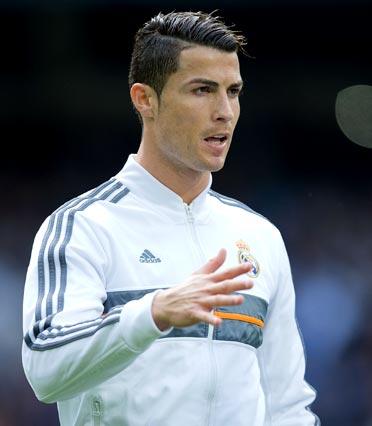 Real Madrid's Cristiano Ronaldo is out of Wednesday's UEFA Champions League Group B match at home to Galatasaray due to a leg muscle strain, coach Carlo Ancelotti said.
Chelsea manager Mourinho can't wait to get claws into Christmas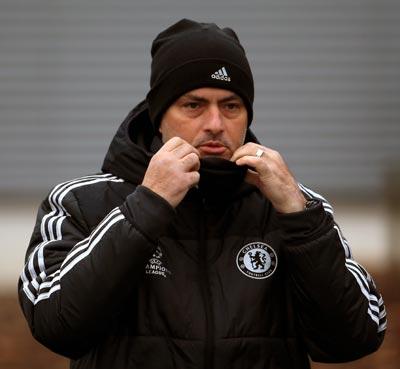 Chelsea manager Jose Mourinho is relishing the prospect of a Premier League Christmas, a period he said that only the brave could survive.
November 25, 2013
European football roundup: Spurs hit for six, seven up for Atletico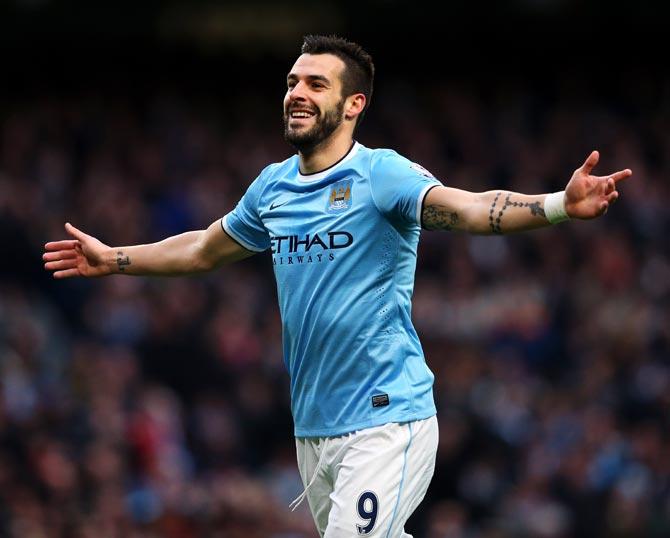 Manchester City's Premier League title challenge revved up with a 6-0 hammering of Tottenham Hotspur but Atletico Madrid went one better in Spain with a thumping 7-0 victory over Getafe as there were goals galore in La Liga.
Nike kick off 2014 football World Cup shirt war with new Brazil kit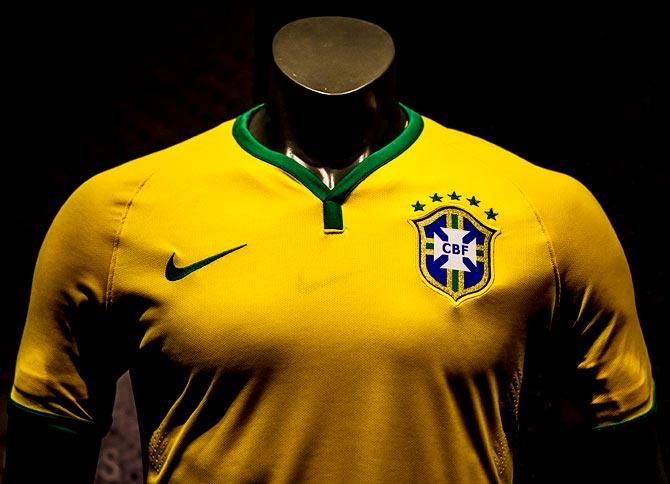 The Brazil shirt is Nike's top selling international jersey and the company will do one billion dollars worth of business in the South American country this year, said their vice president of communications Charlie Brooks.
November 24, 2013
Goetze scores as Bayern Munich sink Dortmund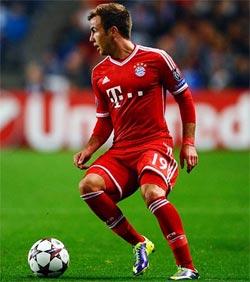 Mario Goetze scored on his return to Borussia Dortmund, the club where he was raised, to set their bitter rivals Bayern Munich on their to a 3-0 win in the clash of Germany's top two sides.
Arsenal extend lead after victory at Southampton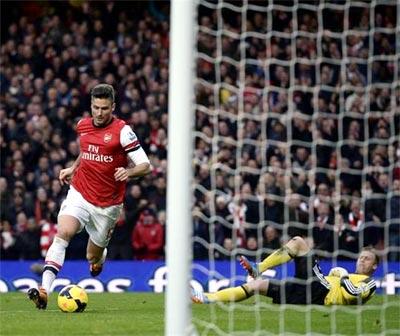 Arsenal stretched their English Premier League lead to four points when they were gifted a 2-0 home victory over third-placed Southampton on Saturday following a laughable blunder by visiting goalkeeper Artur Boruc.
November 23, 2013
'1966 football World Cup win was bad for England'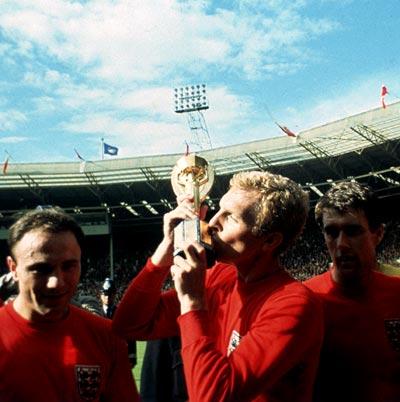 The 1966 World Cup triumph was one of the worst things to happen to English football and the national team have been suffering ever since, according to former Chelsea, Arsenal and Stoke City playmaker Alan Hudson.
Late Sturridge strike earns Liverpool thrilling draw at Everton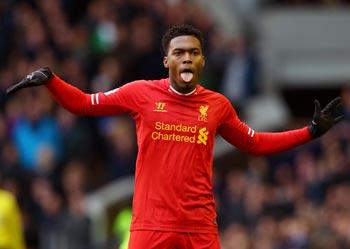 Daniel Sturridge scored an 89th-minute equaliser to give Liverpool a 3-3 draw at Everton on Saturday after the hosts had twice come from behind to lead 3-2 in one of the English Premier League's games of the season.
FIFA could rethink midday World Cup starts, Blatter says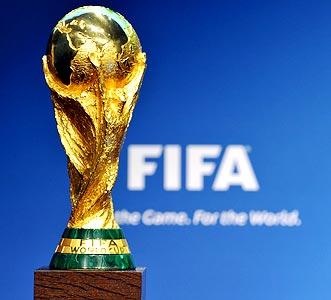 FIFA could reconsider its controversial decision to schedule some of next year's World Cup matches at midday in tropical venues, the body's president Sepp Blatter suggested in an apparent U-turn.
Blatter blames France, Germany for Qatar World Cup choice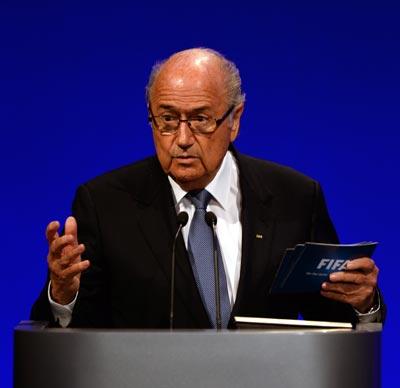 France and Germany should be held to account over the treatment of migrant workers in Qatar because they exerted political pressure to award the 2022 World Cup to the tiny Gulf state, FIFA president Sepp Blatter said.
November 20, 2013
Indian football coach Koevermans' contract extended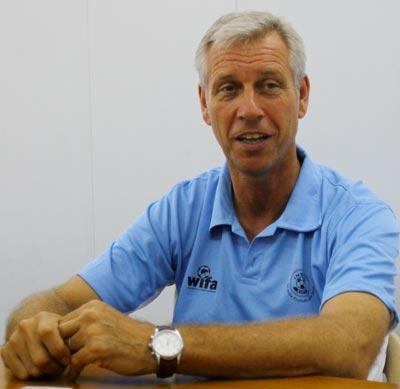 The All India Football Federation on Wednesday extended the contract of national team head coach Wim Koevermans by four months till October next year.
November 18, 2013
Italian soccer in dire state as television weighs options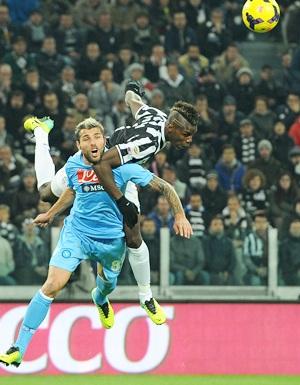 When Italy's cash-strapped soccer clubs meet on Monday to prepare for a new deal on broadcast rights, their deliberations will be coloured by the unhappy knowledge that Italian football is in a dismal state and viewers are switching off.
November 17, 2013
Football Friendlies: Spain cruise to win in Equatorial Guinea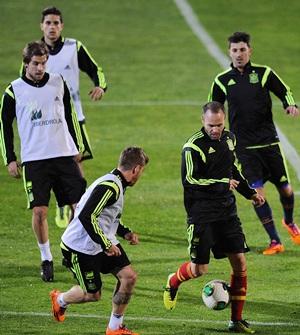 A second-string Spain celebrated coach Vicente del Bosque's two-year contract extension with a 2-1 away win over Equatorial Guinea in a friendly on Saturday that was marred by an injury to Xabi Alonso.
November 14, 2013
David Beckham back in Miami eyeing a Major League Soccer team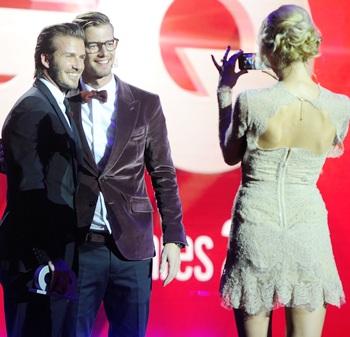 Retired English soccer star David Beckham toured potential stadium sites in Miami on Wednesday, signalling he is forging ahead with his interest in owning a new Major League franchise in the United States.
November 11, 2013
Euro soccer roundup: United down Arsenal; Bayern set Bundesliga record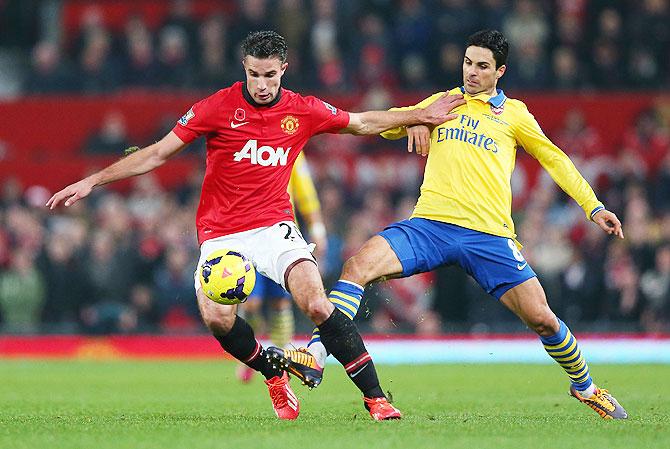 Manchester United ended Arsenal's 15-game unbeaten away run in all competitions with a 1-0 Premier League win at Old Trafford.
November 09, 2013
Late penalty saves Mourinho's Chelsea home record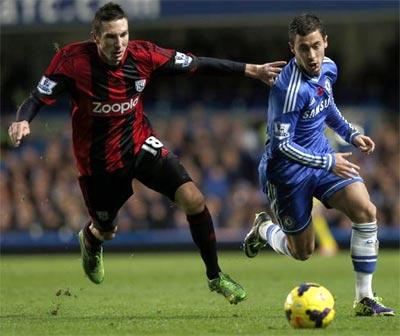 Eden Hazard scored from the spot in stoppage time to salvage a 2-2 draw for Chelsea against West Bromwich Albion, who were seconds away from inflicting a first Premier League home defeat on a Chelsea side managed by Jose Mourinho.
Ronaldo nets hat-trick in Real rout of Sociedad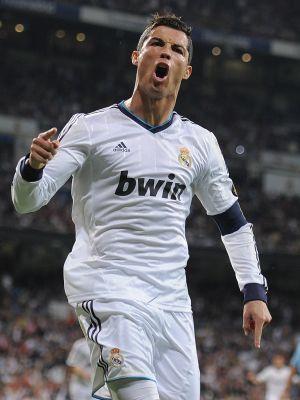 Cristiano Ronaldo scored a hat-trick and Real Madrid rattled in four goals before halftime in a 5-1 La Liga rout of Real Sociedad at the Bernabeu in Madrid.
November 08, 2013
'Player payment still a stubborn issue in football'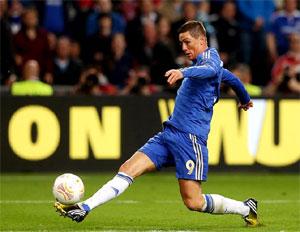 Non-payment of players is still a significant problem in football and not enough is being done about it, the international union FIFPro said on Thursday.
November 07, 2013
Korean women's soccer in row over gender issue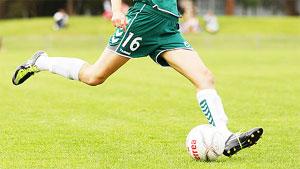 Seoul City Amazones jumped to the defence of forward Park Eun-seon on Thursday after rival managers in the South Korean women's top flight threatened to boycott the league unless she takes a gender test.
November 04, 2013
Squad for football friendlies: Gouramangi, Paul left out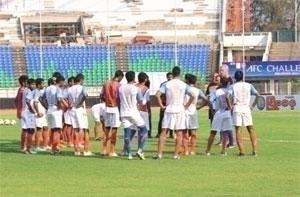 National football team coach Wim Koevermans has announced his squad of 21 players for India's two international friendlies which are scheduled to be held this month.
European soccer: Arsenal extend lead; Roma's record run ends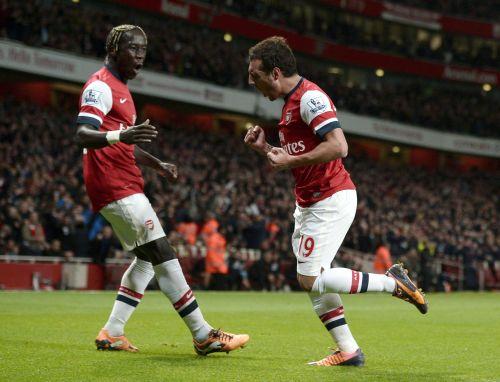 A round-up of the soccer matches played accross Europe over the weekend.
Skiing demands opposition to 2022 soccer winter World Cup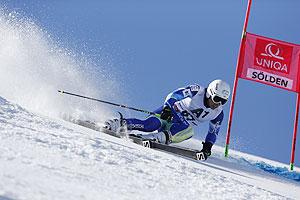 The international skiing federation (FIS) has called on all winter sports governing bodies to oppose any plan to stage the 2022 soccer World Cup in the winter, fearing it will damage their own competitions.
November 01, 2013
Chelsea's form making selection tough for Mourinho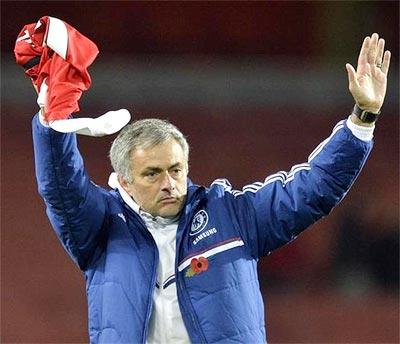 With 13 points from the last 15 available, striker Fernando Torres looking rejuvenated, options all across the pitch and an empty treatment room, Chelsea are clearly hitting their stride.
October 30, 2013
Beckham picks Miami for new Major League Soccer team?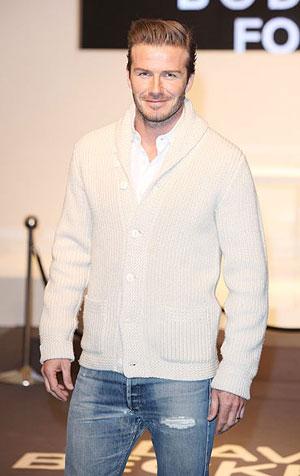 Retired England soccer star David Beckham has chosen Miami for a new U.S. Major League Soccer expansion team, a source familiar with the negotiations said on Tuesday.
October 28, 2013
Football roundup: Barca win Clasico; Torres strikes takes Chelsea to 2nd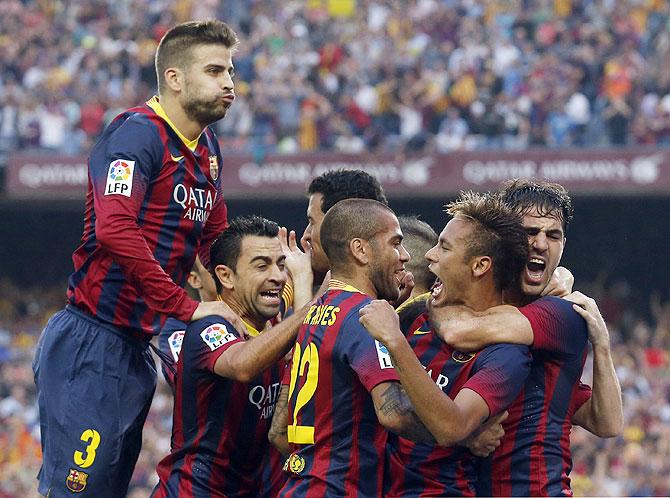 Rediff.com brings you a roundup of soccer matches played across Europe over the weekend.
Torres pounces late to send Chelsea second in EPL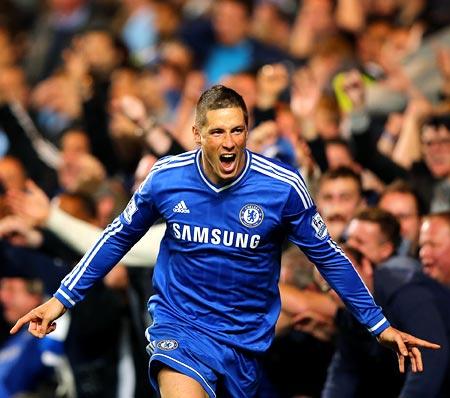 Fernando Torres capitalised on a defensive blunder to score a last-minute winner and secure Chelsea a 2-1 Premier League victory over Manchester City at Stamford Bridge.
October 27, 2013
Liverpool flop Borini lifts gloom at Stadium of Light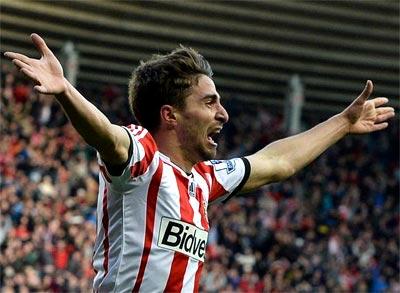 Liverpool flop Fabio Borini finally got Sunderland's English Premier League campaign up and running with a derby winner against bitter rivals Newcastle.
IPL-style football tournament deferred to September 2014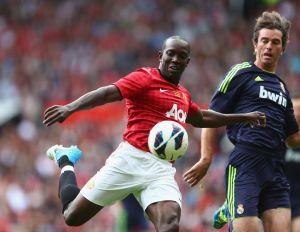 The organisers of the much-anticipated Indian Premier League-style football league decided to defer the proposed tournament to September-November next year instead of early 2014.
October 26, 2013
Football is force for good, says Prince William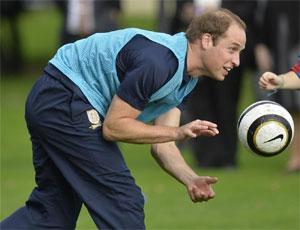 Soccer is a force for good around the world, according to FA president Prince William who will lead the organisation's 150th birthday celebrations on Saturday.
October 24, 2013
French football clubs to strike over wealth tax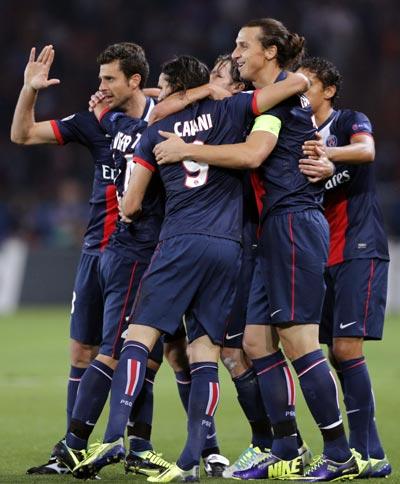 French soccer clubs will stage a strike at the end of next month in protest at a controversial super tax on player salaries in an escalation of a row over president Francois Hollande's tax policy.
October 21, 2013
Yorke, Crespo roped in for Indian Super League football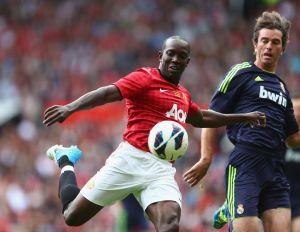 The much-anticipated IPL-style football league to be held early next year will be christened as the Indian Super League even as the organisers IMG-Reliance disclosed the roping in of four more big international stars.
France take on Ukraine for World Cup golden ticket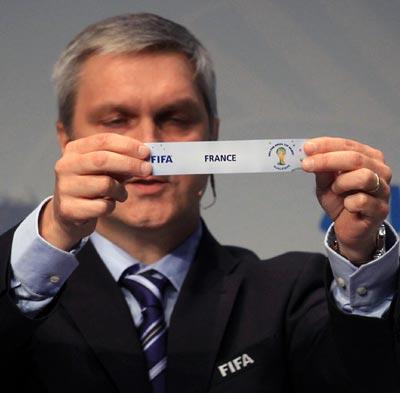 Former world champions France will play Ukraine for a place in the World Cup finals in Brazil next year with the advantage of the second leg at home following the draw for the European playoffs.
Ferguson calls managing England 'worst job in football'
Former Manchester United manager Alex Ferguson has said that managing the England national soccer team is the worst job in football and even though he was linked with it because of his success, he would never opt for it being a ''nightmare''.
October 19, 2013
Superr-sub Goetze helps Bayern go atop Bundesliga table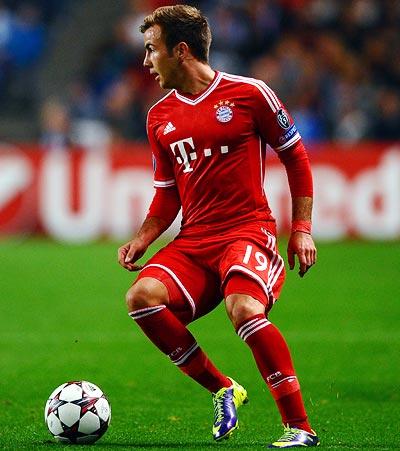 Substitute Mario Goetze led Bundesliga leaders Bayern Munich on a second-half four-goal rampage after midtable Mainz 05 had the temerity to take a halftime lead at the Allianz Arena in Munich.
October 18, 2013
Salary cap for youngsters would help English soccer: Campbell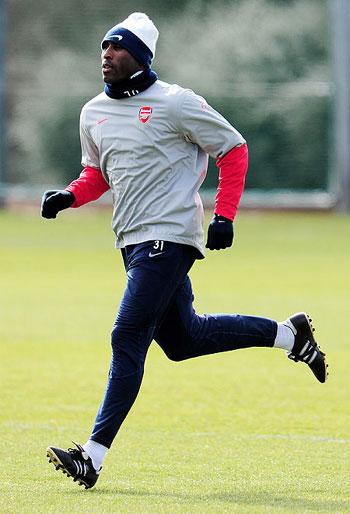 Former England international defender Sol Campbell says English soccer would benefit from a salary cap for youth players which would make academies less attractive for overseas talent.
October 17, 2013
Swiss among World Cup seeds, Italy miss out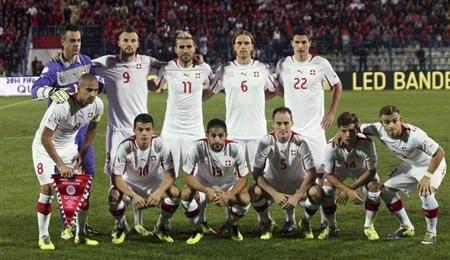 Switzerland will be among the eight seeded teams at the World Cup draw in December after they leapt to seventh in the latest FIFA rankings announced on Thursday, while Italy were edged out.
October 16, 2013
First-timers Bosnia join Spain, England and Russia at World Cup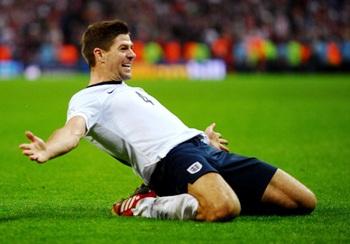 First-timers Bosnia joined holders Spain, England and Russia in grabbing Europe's remaining automatic spots for the 2014 World Cup finals on Tuesday as the last round of group matches ended in joy, despair and shattered nerves.
October 15, 2013
Football: Brazil made to work hard by troubled Zambia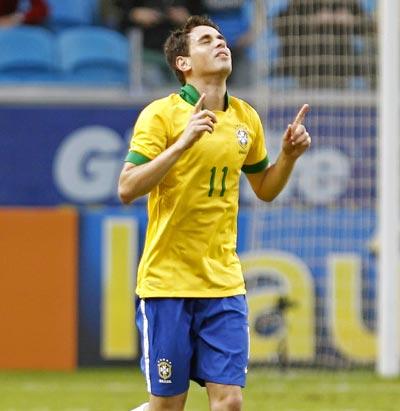 World Cup hosts Brazil were made to work hard for a 2-0 win on Tuesday over a Zambia side whose coach quit last week and who were missing three players reportedly facing arrest in a bizarre club-versus-country row.
Players' union refuses to play 2022 World Cup in summer in Qatar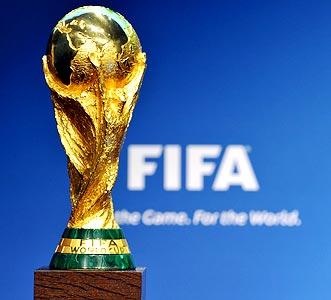 The world soccer players' union, FIFPro, will urge its members to boycott the 2022 World Cup if it is played in Qatar's summer, vice-president Philippe Piat said.
No tweeting for Italy's players at 2014 football World Cup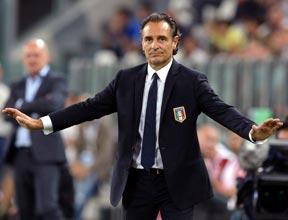 Italy's football players will be banned from using Twitter and other social media at the World Cup in Brazil next year, coach Cesare Prandelli said.
Will it be cricket or football? Versatile Bolt spoilt for choice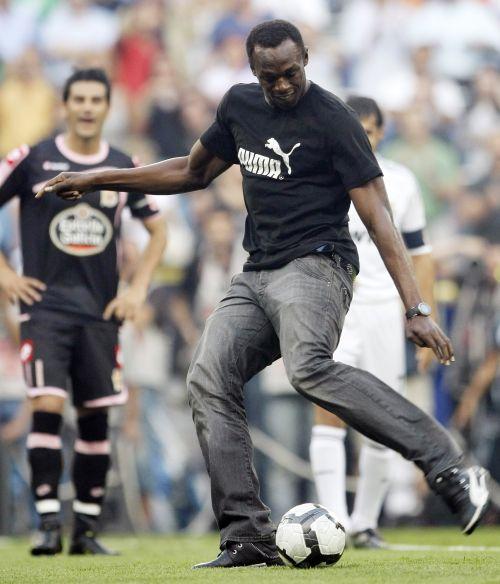 Jamaican sprint king Usain Bolt, who has already conquered the racing track with six Olympic gold medals, may switch to cricket or football after the 2016 Games in Rio de Janerio.
October 12, 2013
Serbian footballer Stankovic bids farewell with Japan win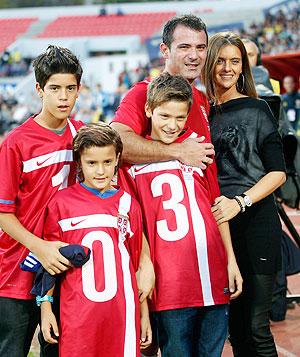 Supported by his sons and receiving a standing ovation from a 12,000-strong crowd, Serbia midfielder Dejan Stankovic entered retirement as his country's most capped player with a 2-0 victory over Japan in a friendly on Friday.
October 11, 2013
Football: Demand for 2014 World Cup tickets crosses six million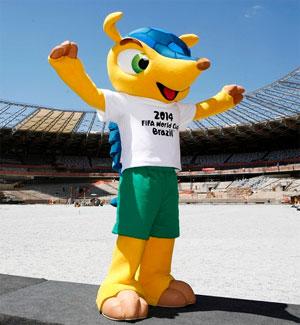 More than six million requests for World Cup tickets were made during the first sales period that ended on Thursday.
October 09, 2013
'World Cup will not be staged in Qatar summer'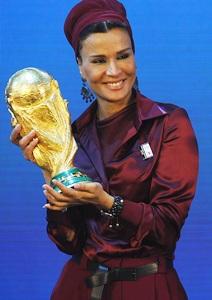 Less than a week after FIFA set up a task force to look into when the 2022 World Cup finals in Qatar can be held, English FA chairman Greg Dyke said it will never take place in the searing heat of the Middle East summer.
October 08, 2013
When Buckingham Palace opened doors for first football match...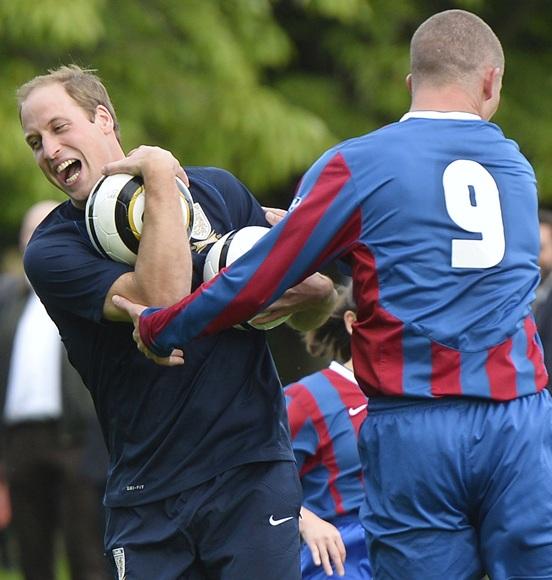 A goal was celebrated with a bow and the halftime drinks were served on silver platters when two of England's oldest amateur teams played in Queen Elizabeth's back garden on Monday in the first match to be staged at Buckingham Palace.
September 30, 2013
Euro soccer: Atletico drown Real in derby; Roma maintain clean start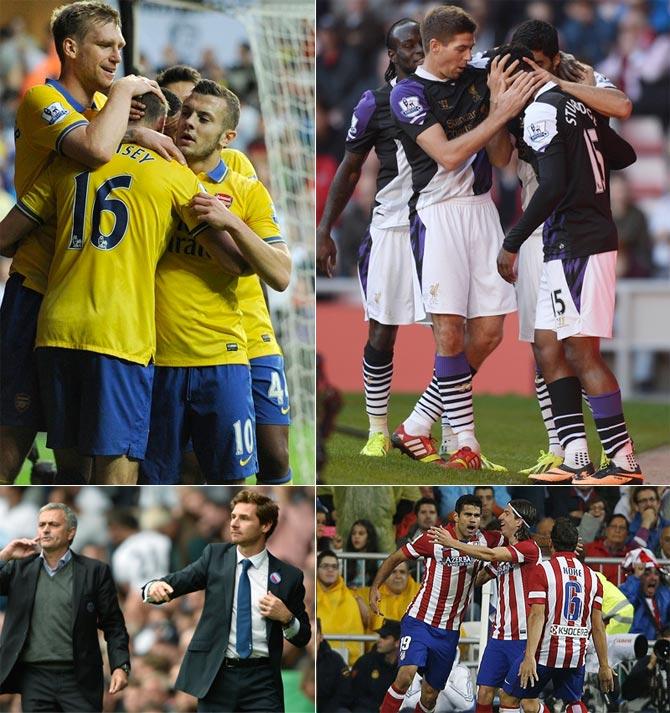 Images from the football matches played across Europe over the weekend.
September 27, 2013
Messi appears in court to answer tax evasion charges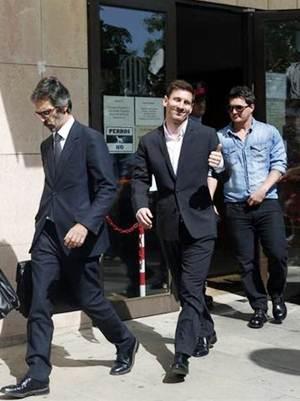 Barcelona forward Lionel Messi and his father Jorge testified separately in court on Friday to answer charges of tax evasion on income earned from the sale of the player's image rights.
September 26, 2013
Jyoti Burnette yearns for place to train and play football in Delhi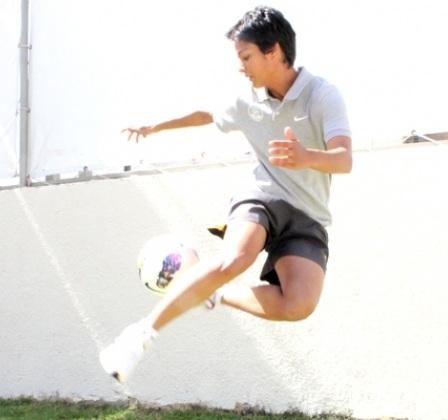 traces the journey of this juggler-turned-footballer in this freewheeling interview.
September 23, 2013
Former India footballer Ali critical after suffering heart attack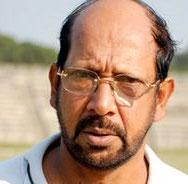 Former India football captain Shabbir Ali suffered a massive heart attack on Monday. Brought in in critical condition, he has been kept under "artificial machine support" at a local hospital in Kolkata.
September 17, 2013
Is diving in football like doping? Tell Us!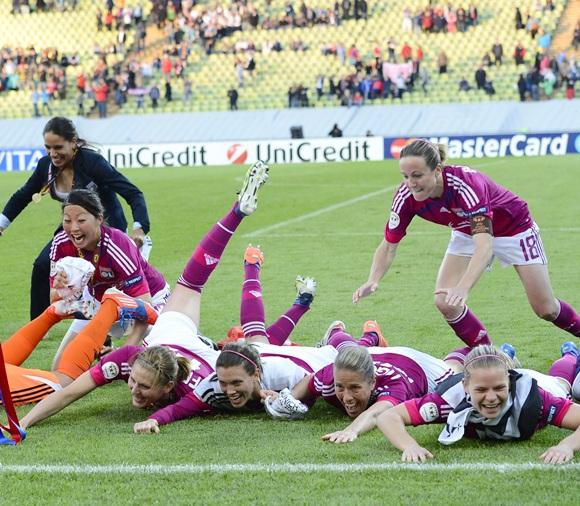 As far as referee Alberto Undiano is concerned, diving by players is comparable to doping because it is becoming more sophisticated and difficult to detect.
September 16, 2013
Indian-origin Perumal brain behind biggest 'fixing' in Aus football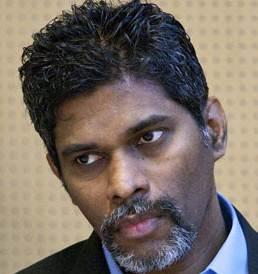 The world's biggest match-fixer, Indian-origin Wilson Raj Perumal is suspected of masterminding the rigging of Australian professional football, the biggest in the nation's history, even while he was under Hungarian police protection in Europe.
Australian police charge six in soccer matchfixing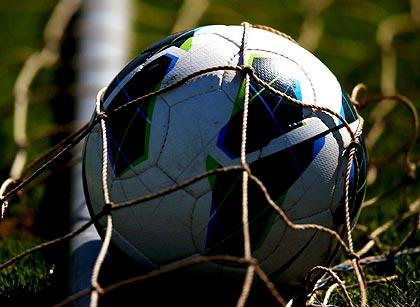 The charges follow the arrests of 10 people across Melbourne on Sunday as part of an investigation into the 12-team Victoria Premier League soccer which has been dubbed the nation's biggest matchfixing scandal by local media.
PHOTOS: Debutants Bale and Ozil shine for new clubs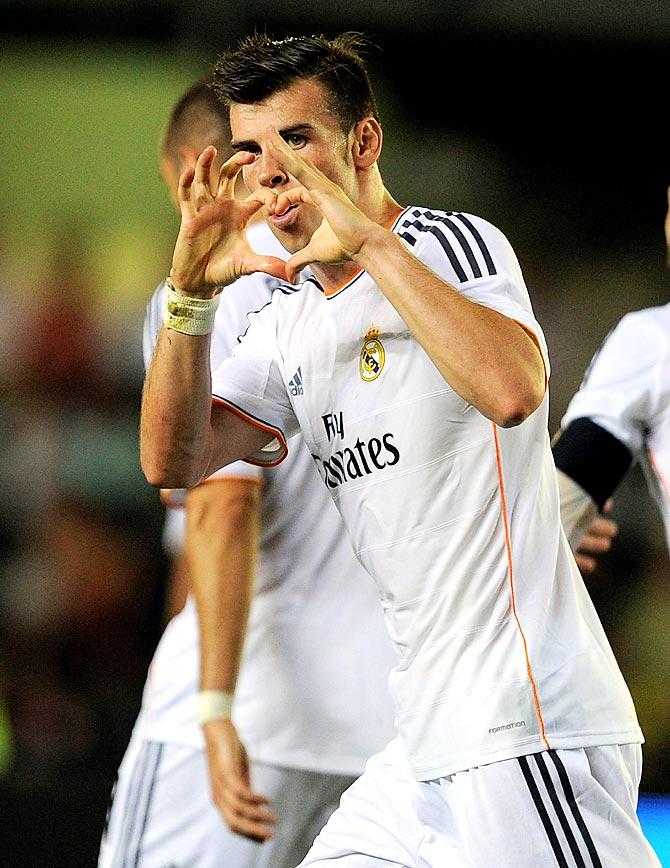 Real Madrid's world record signing Gareth Bale scored on his debut in Spain, while Arsenal's new recruit Mesut Ozil also lived up to expectations in his first appearance in England's Premier League.
September 15, 2013
Indian football star Gouramangi Singh meets Tendulkar at MI practice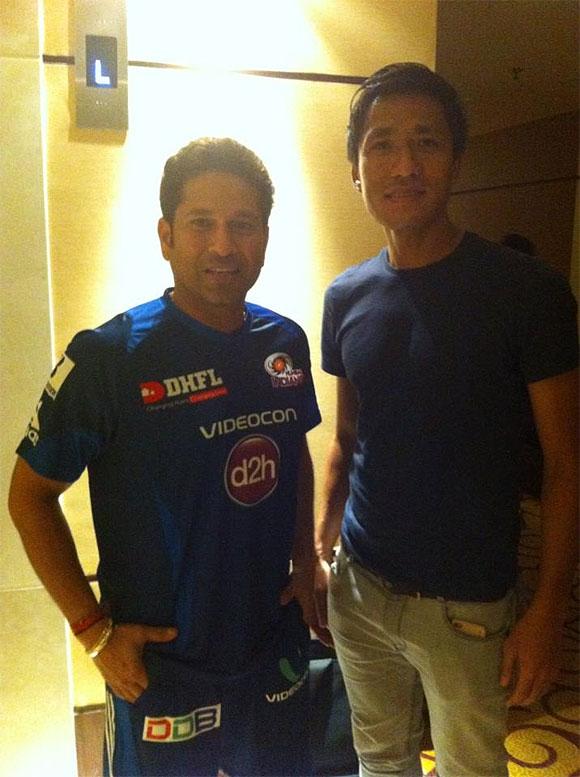 Indian footballer Gouramangi Singh bumped into Sachin Tendulkar in Ahmedabad on Sunday.
September 12, 2013
Afghans celebrate football win over India with dancing, gunfire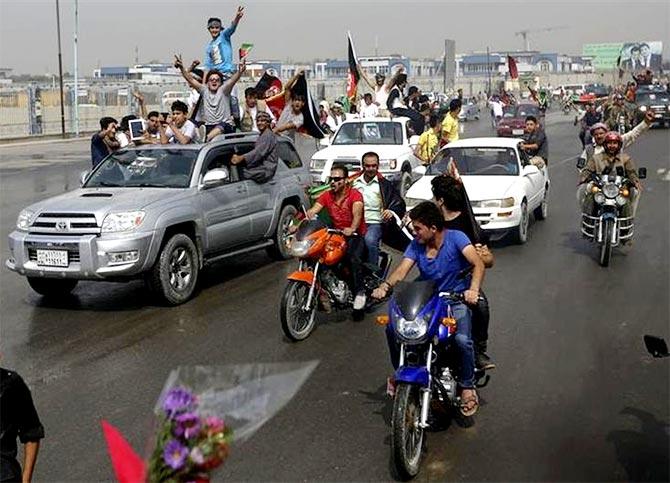 The national men's team beat India 2-0 to win the South Asian Football Federation championship in Kathmandu late on Tuesday, Afghanistan's first international football title, sending tens of thousands of joyous Afghans into the streets. Fans in cars and on motorbikes joined others on foot, cheering, blowing horns and waving Afghan flags throughout the night.
September 11, 2013
Prodigal India lose to Afghanistan in SAFF final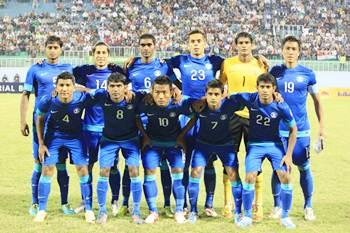 India failed to capitalised on the many chances that came their way and lost to Afghanistan 0-2 in the final of the 2013 SAFF Championship at the Dasrath stadium in Kathmandu on Wednesday.
September 09, 2013
No footballer is worth 100m euros: Zidane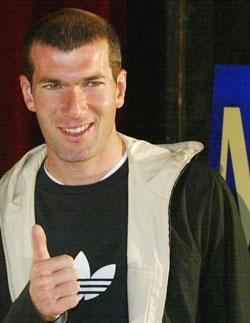 It was "incomprehensible" that Real Madrid paid Tottenham Hotspur 100 million euros to sign forward Gareth Bale as no player is worth that amount of money, former France striker Zinedine Zidane said on Sunday.
September 06, 2013
Football coaches want transfer window shortened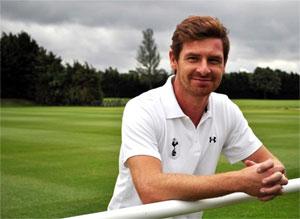 Europe's leading soccer coaches want the transfer window to be shortened, contradicting the position of their clubs.
September 05, 2013
Are you a die-hard football FAN? Guess who this player is!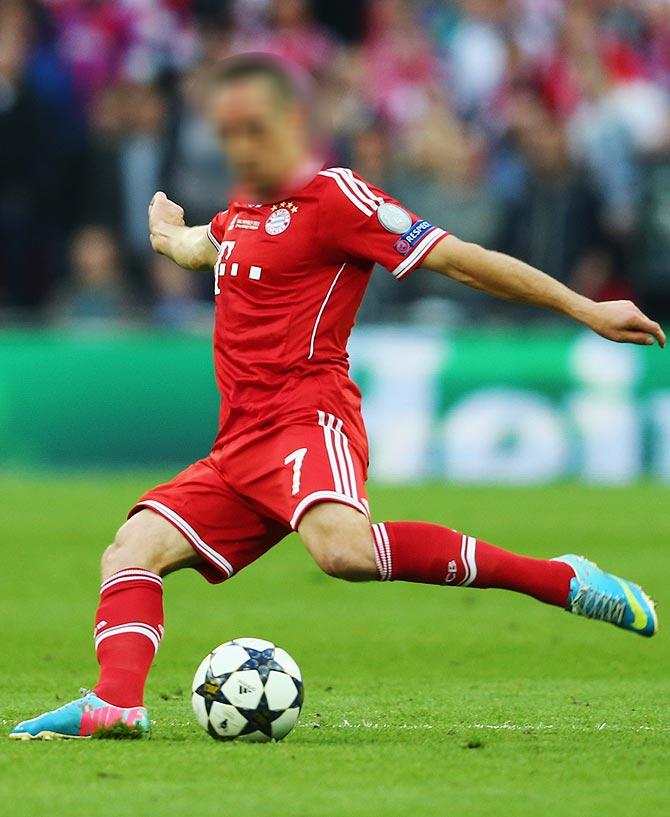 Test your football knowledge in this fun-filled picture quiz with a twist.
September 04, 2013
The 10 biggest football transfers ever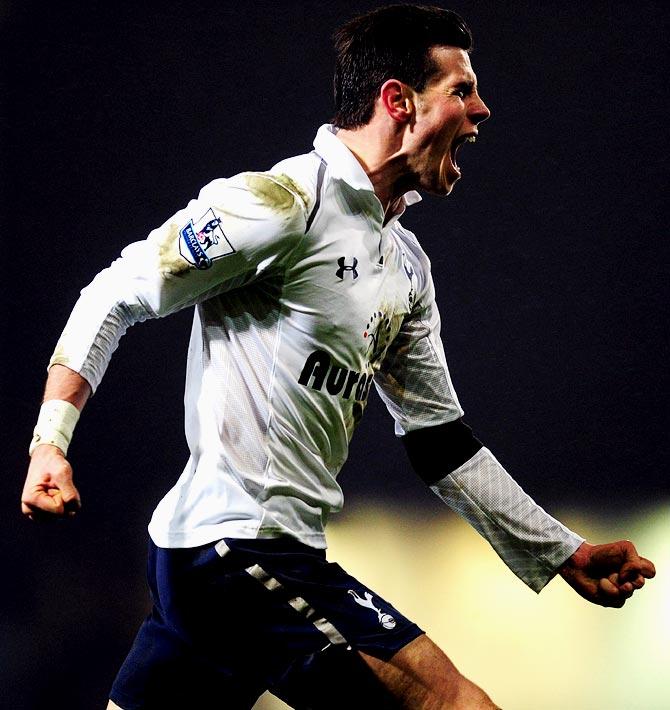 Tottenham Hotspur winger Gareth Bale joined Real Madrid for a world record transfer fee of 93 million pounds ($131.86 million) on a six-year deal. A look at the 10 biggest transfers in football history.
The top 10 football transfers of 2013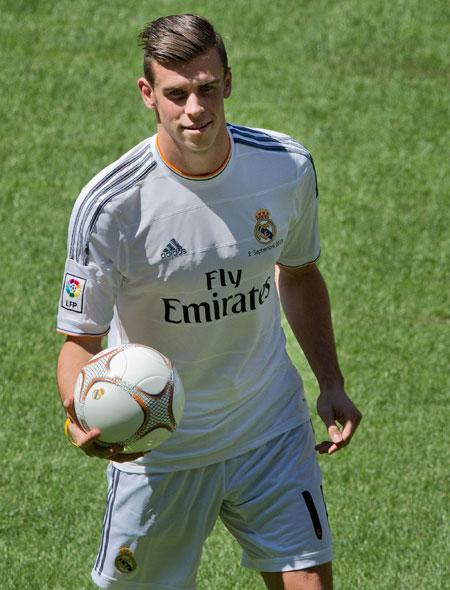 With the transfer season having ended on Monday, here's a look at the top 10 buys in the market.
September 03, 2013
I did not have Ancelotti's trust at Real, Ozil says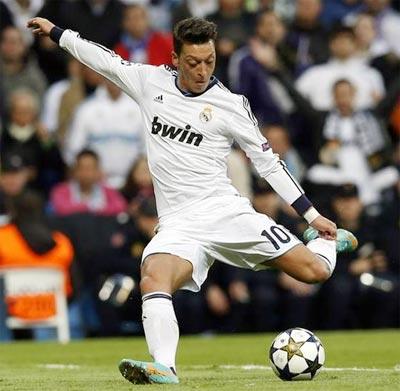 Mesut Ozil quit Real Madrid to join Arsenal because he realised he no longer had the confidence of Real coach Carlo Ancelotti, the Germany playmaker said.
September 02, 2013
Real Madrid fans flock to welcome record signing Bale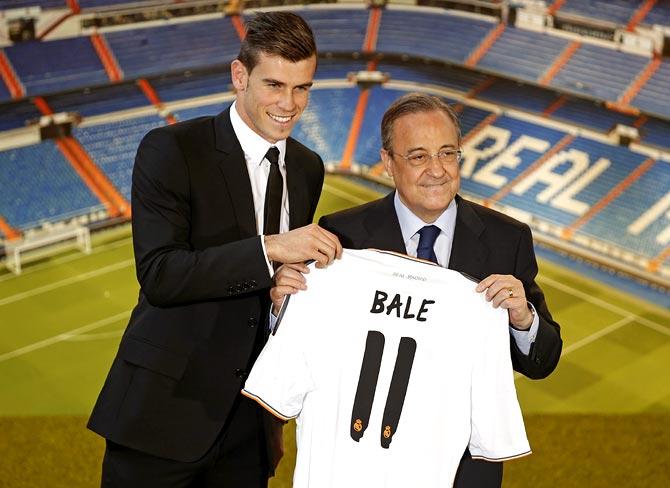 Thousands of Real Madrid fans flocked to the Bernabeu to welcome Gareth Bale on Monday after the nine-times European champions sealed the purchase of the Wales winger from Tottenham Hotspur for what the London club said is a world record fee.
Bale joins Real Madrid in $131 million world record deal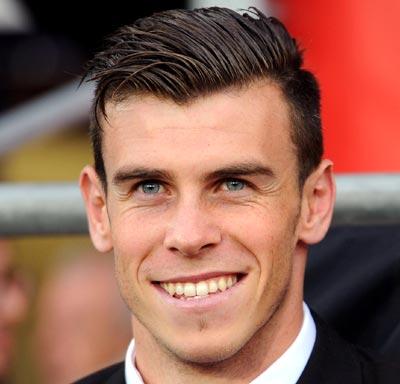 The 24-year-old Wales international, who has agreed a six-year contract, eclipsed the previous record of £80m which was also paid by Real Madrid to Manchester United for Cristiano Ronaldo in 2009.
August 30, 2013
Spurs sign 2 more players, Bale agrees terms with Real Madrid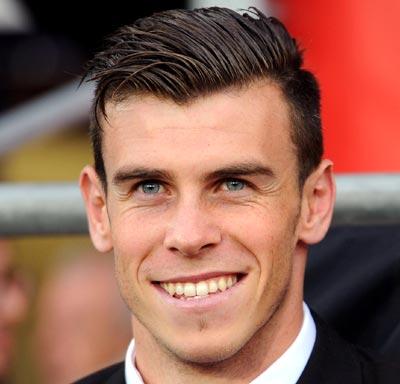 Tottenham Hotspur reached agreement to sign Argentine forward Erik Lamela from AS Roma for a club record fee of 35 million euros ($46.29 million) on Friday and also welcomed Romanian defender Vlad Chiriches.
Arsenal will not panic buy, says Wenger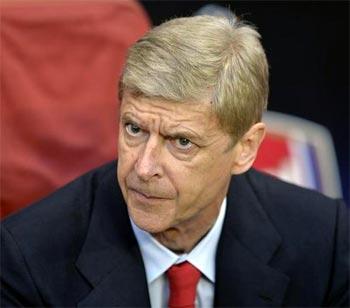 The Frenchman has failed to bring in any of his top targets in the close season and said he is still in the market for some new talent before Monday's transfer deadline.
August 28, 2013
Tottenham could fine Bale ahead of Real Madrid 'dream' move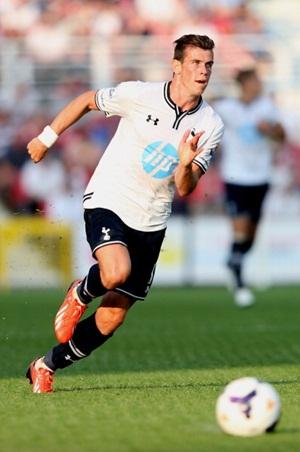 Tottenham Hotspur manager Andre Villas-Boas said the club could fine forward Gareth Bale for failing to attend training ahead of an expected world record "dream" move to Real Madrid. Bale, who has not been training with the squad due to injury, was granted three days off but did not report back to the club on Tuesday despite being pictured in London.
August 26, 2013
Mourinho says Moyes to blame for Rooney woes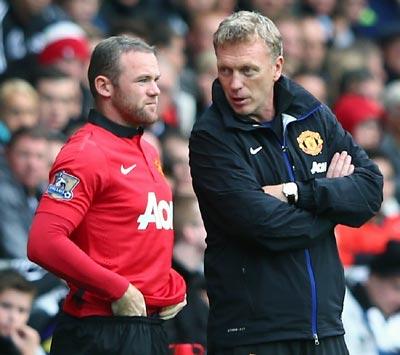 Chelsea manager Jose Mourinho says his Manchester United counterpart David Moyes should shoulder the blame for Wayne Rooney's desire to leave Old Trafford after suggesting he was a second-choice striker.
Tottenham's Bale makes record 86m pound move to Real Madrid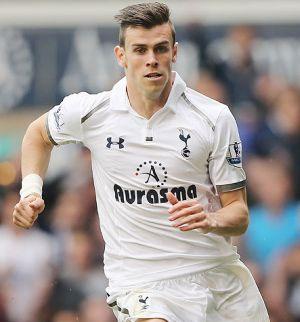 EPL club Tottenham have finally agreed the release their star player Gareth Bale to Real Madrid for a world-record fee of a 100 million Euros (86 million pounds).
European football PHOTOS: Cardiff upset City; Barca scrape past Malaga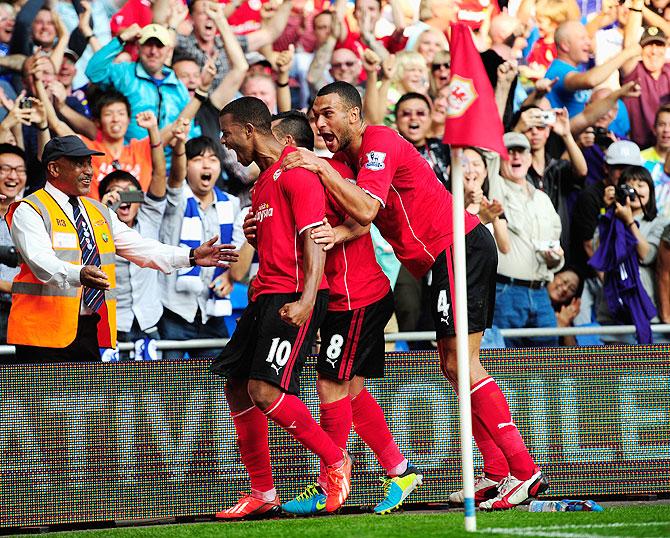 Images from the football matches played across Europe over the weekend.
August 22, 2013
Real Madrid's pursuit of Bale nears completion - reports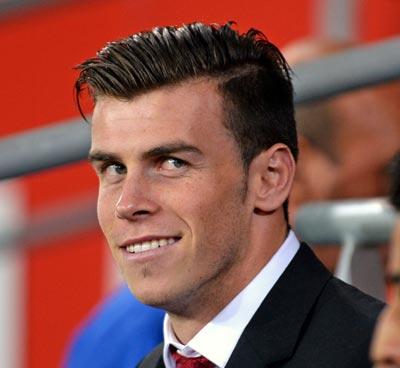 Real Madrid's quest to land Tottenham Hotspur winger Gareth Bale for a world record fee looks to be nearing its conclusion with Spanish media reporting on Thursday a deal is all but secured.
EPL: Fortunate Ivanovic helps Chelsea beat Villa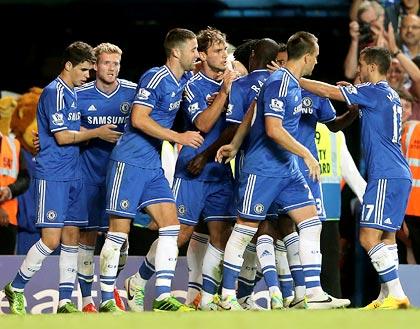 Chelsea rode their luck to emerge with a second win in as many English Premier League games on Wednesday after Branislav Ivanovic escaped a red card and then his marker to head them to a 2-1 win over Aston Villa.
PHOTOS: Neymar rescues Barca with debut competitive strike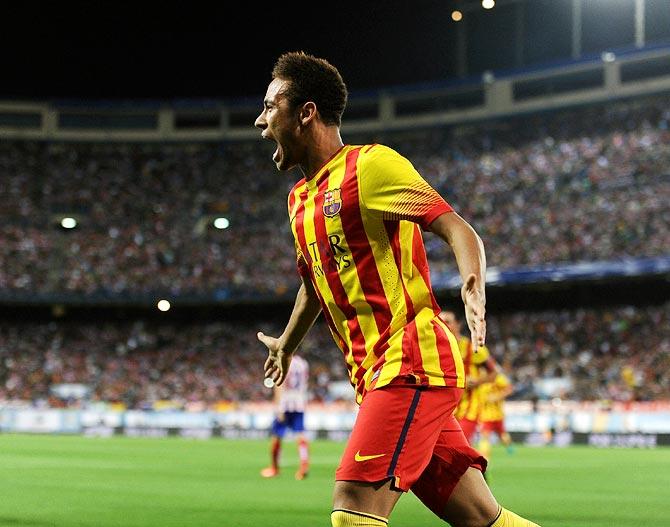 Brazilian forward Neymar came off the bench to head his first competitive goal for Barcelona and rescue a 1-1 draw at Atletico Madrid in the first leg of the Spanish Super Cup on Wednesday.
August 21, 2013
PHOTOS: Afghanistan-Pakistan soccer match bright point in tumultuous history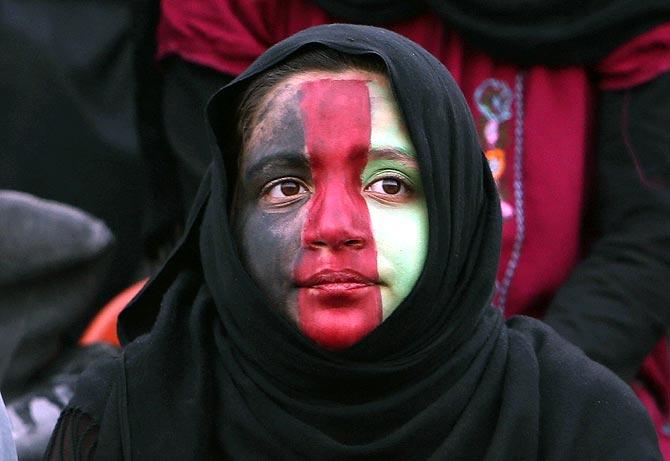 Billed as an indication of the country's gradual return to normality after decades of war and violence, the 6,000-seater stadium was sold out and the jubilant crowd cheered at every pass, erupting into a frenzy when game ended 3-0 to Afghanistan.
August 19, 2013
European Soccer Roundup: Winning starts for Tevez, Mourinho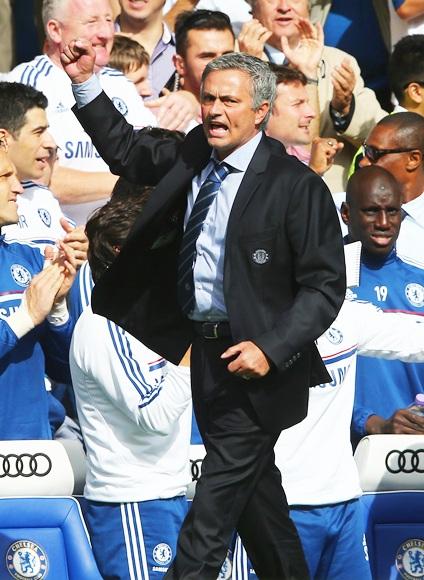 Jose Mourinho enjoyed a rapturous reception before Chelsea celebrated his homecoming with a 2-0 win over Hull City in the English Premier League while in Italy, Carlos Tevez scored on his Juventus debut in the Supercup.
August 18, 2013
Van Persie, Welbeck doubles give Manchester United winning start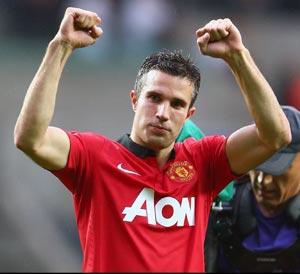 Robin van Persie and Danny Welbeck both scored twice to lift Manchester United to an emphatic 4-1 win over Swansea City in David Moyes's first English Premier League match in charge.
August 17, 2013
Bayern edge past Frankfurt, Hoffenheim crush Hamburg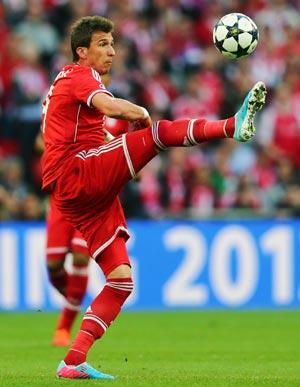 Treble winners Bayern Munich edged past Eintracht Frankfurt 1-0 courtesy of a Mario Mandzukic volley on Saturday to equal their club record of 27 games without defeat as minnows Hoffenheim demolished Hamburg SV 5-1.
Premier League footballer's blackmailer arrested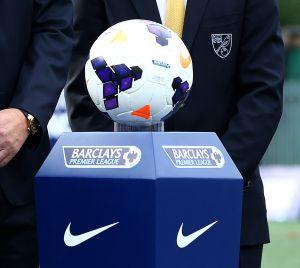 Police has reportedly arrested a suspect for allegedly blackmailing an unnamed famous Premier League footballer and demanding £10,000 from him.
Schedule: English Premier League 2013-14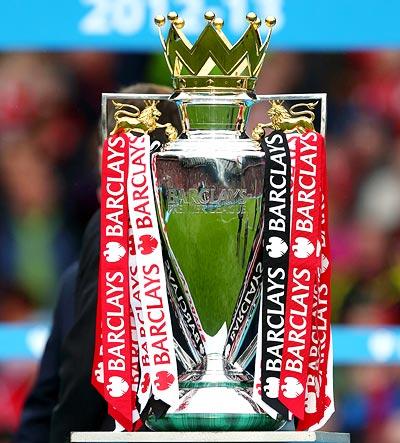 Champions Manchester United will travel to Swansea City for their first English Premier League match under new manager David Moyes, while Manuel Pellegrini's Manchester City are at home to Newcastle United on August 17.
August 14, 2013
Tajikistan too good for India in football friendly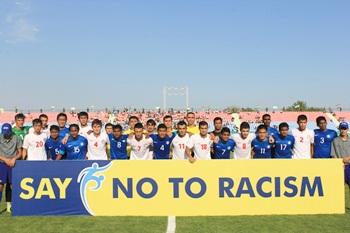 The Indian football team's disastrous performance at the international level continued as it went down 0-3 to Tajikistan in an international friendly in Khujand, Tajikistan, on Wednesday.
August 13, 2013
'You play football daily but visit the Pope once in a lifetime'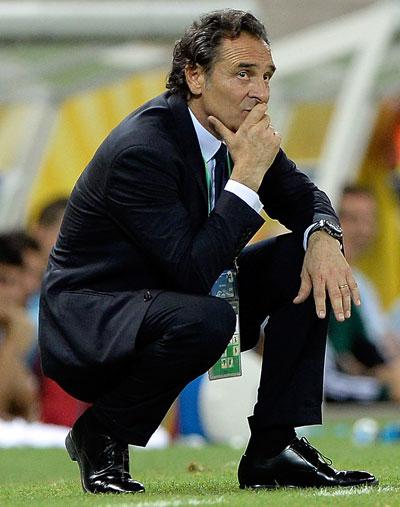 Meeting the Pope is more important than Italy's friendly against Argentina on Wednesday, coach Cesare Prandelli told reporters as he disagreed with striker Mario Balotelli.
August 11, 2013
Van Persie double gives Moyes first trophy at United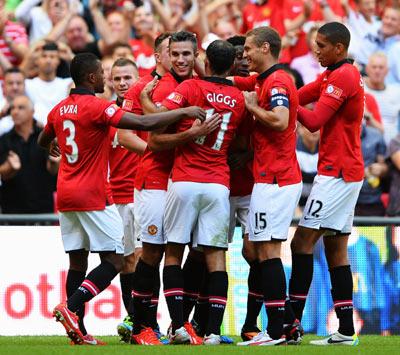 Robin van Persie struck twice to earn Manchester United a 2-0 win over Wigan Athletic in the English season's curtain-raising Community Shield at a sun-drenched Wembley on Sunday.
August 08, 2013
Real Madrid give little away over Bale progress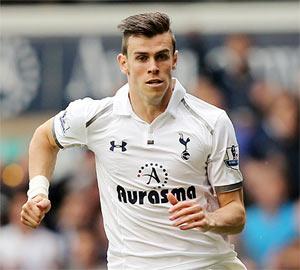 The nine-times European champions have made the Welsh winger their priority and the 24-year-old is reportedly keen to move to the Bernabeu, but Tottenham chairman Daniel Levy is renowned as a tough negotiator.
Desperate Suarez wants 'amicable' Liverpool exit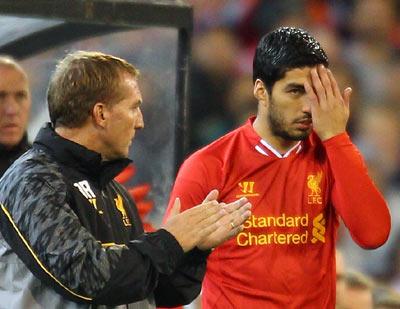 Liverpool striker Luis Suarez wants an "amicable agreement" to leave the club, honouring last year's contract clause that said he could leave if they failed to qualify for the Champions League.
Lusofonia Games: Brazil want money to send football team to Goa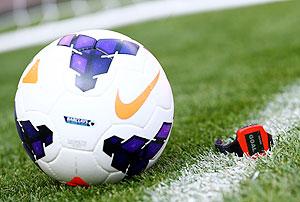 Brazil and Portugal are unlikely to send their football teams to the Lusofonia Games beginning November 2 in Goa even as some of the participating nations have expressed their reservations on the infrastructure being put up in the state.
August 07, 2013
Liverpool must keep word and let me go: Suarez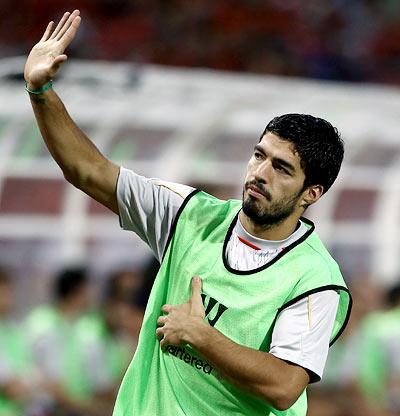 Liverpool striker Luis Suarez called on the club to honour "an agreement" that said he could leave the club if they failed to qualify for the Champions League.
August 06, 2013
First Look: Dempo SC unveils jerseys for new football season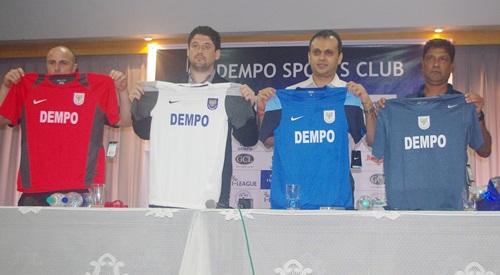 Dempo's home jersey will be blue with black and sky-blue sleeves; white with black and grey sleeves will be worn for away matches, while the first training jersey is red and black and second training one is green.
August 05, 2013
'IMG-R league could be best thing to happen in Indian football'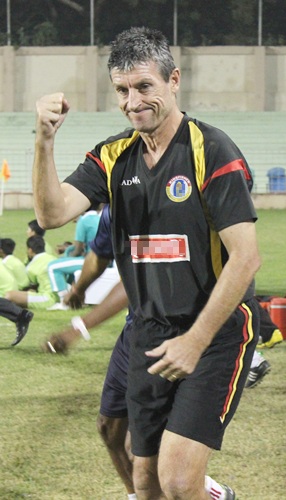 To Indian football aficionados, Trevor Morgan is a coach. To the IPL-style IMG-Reliance league, however, the Perth-based Englishman is a fitness trainer.
Mumbai to host IMG-Reliance football league opener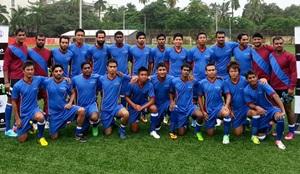 The IPL-style football league has gone ahead full guns blazing to show their presence. The idea is finally coming together. Mumbai's D Y Patil Stadium is scheduled to host the opening match of the inaugural IMG-Reliance league that commences from January 18 next year.
August 03, 2013
'One Direction' singer signs on as footballer with English club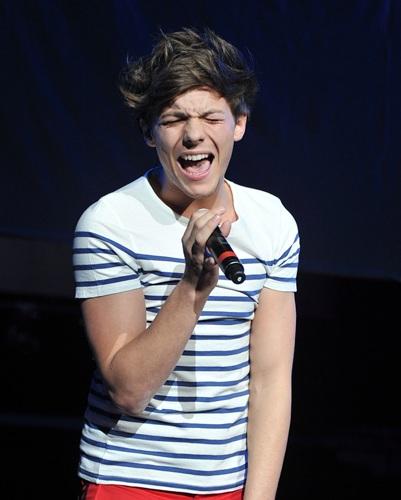 There are numerous links between the worlds of music and football but not many pop stars have signed for professional clubs. But singer Louis Tomlinson of boy band One Direction has signed for English Championship side Doncaster Rovers on a non-contract basis and could play for their development squad this season, the club has announced.
August 02, 2013
Spurs pay 30 million euros for Valencia's Soldado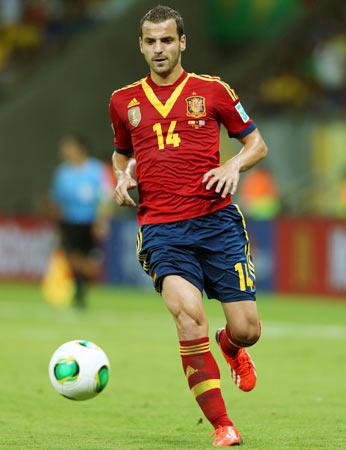 The 28-year-old striker, who scored 30 goals in 46 appearances for Valencia last season, is part of a growing number of Spain internationals who are leaving their homeland to play in the English Premier League.
July 30, 2013
India win SAFF Under-16 football title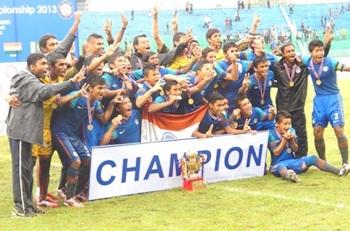 Defender Jerry Lalrinzuala scored a spectacular long range goal as India beat Nepal 1-0 in the final to win the South Asian Football Federation Under-16 Championship at the Dasharath stadium in Kathmandu on Tuesday.
July 25, 2013
Manchester United not giving up on pursuit of Fabregas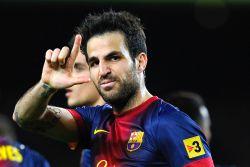 Manchester United have not given up their pursuit of Barcelona's Cesc Fabregas and talks to bring the Spain midfielder to Old Trafford are "ongoing", coach David Moyes said.
July 24, 2013
IMG-R refuses to meet I-League club representatives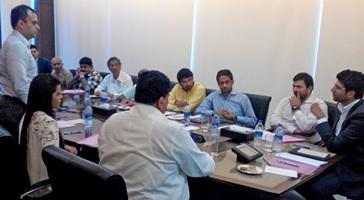 A meeting between representatives of I-League Professional Football Clubs Association and IMG-R, the commercial partners of All India Football Federation, did not take place on Wednesday with the company maintaining that it cannot meet an entity not recognised by the AIFF.
' Awarding football World Cup to Qatar a blatant mistake'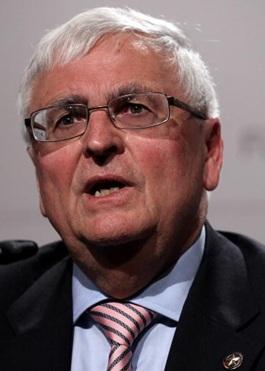 Awarding the 2022 football World Cup to Qatar's desert state was a "blatant mistake" FIFA executive committee member Theo Zwanziger said on Wednesday, adding that staging the tournament in winter would be just as big a problem.
July 23, 2013
Cameroon's suspension ends; may play WC qualifiers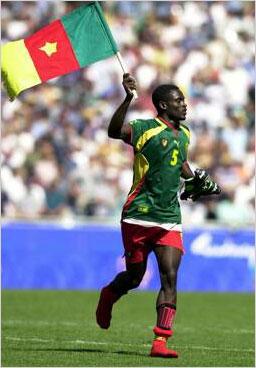 FIFA lifted Cameroon's indefinite suspension from international football on Monday, clearing the way for the team to finish their World Cup qualifiers.
July 20, 2013
Football World Cup tickets to cost foreign fans $990 to $90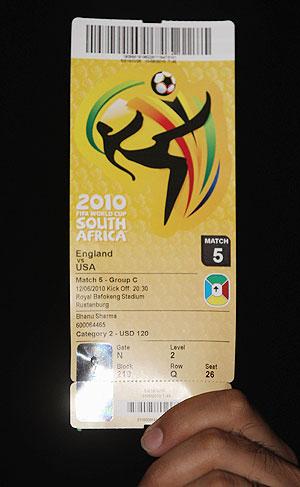 Tickets for the 2014 World Cup will cost some 10 percent more than in South Africa in 2010, with the dearest ones for international fans selling for $990 and the cheapest for $90, officials from FIFA and Brazil's organising committee said on Friday.
July 18, 2013
Man U eyeing to prise away Bale from Spurs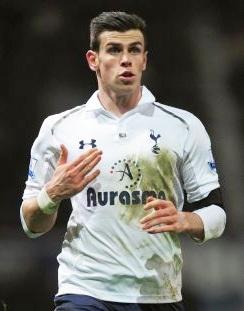 Premier League champions Manchester United is reportedly making a pounds 60 million bid for a positive Gareth Bale transfer from Tottenham Hotspur and is prepared to smash their 30.8 million transfer record to prise him away from White Hart Lane.
Are footballers the 'rudest'?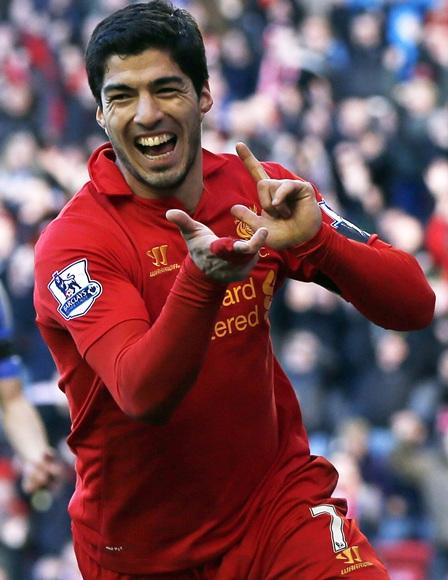 No one doubts their superb talent but they are complicated.
July 17, 2013
Chelsea make straight-cash bid for Man United's Rooney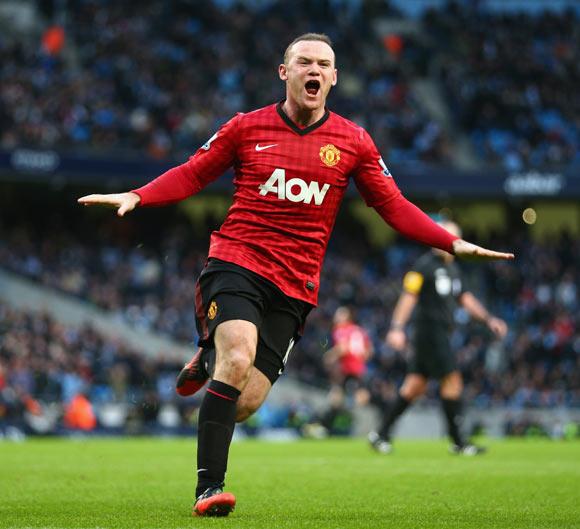 Chelsea have made a straight-cash bid for Manchester United's unsettled striker Wayne Rooney, the London club's manager Jose Mourinho said on Wednesday.
Fabregas' heart still at Barca despite Man U advances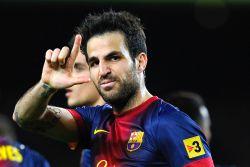 Barcelona coach has claimed that Spanish midfielder Cesc Fabregas wants to stay at the club despite offers from other clubs coming his way.
PSG sign Uruguay striker Cavani to five-year deal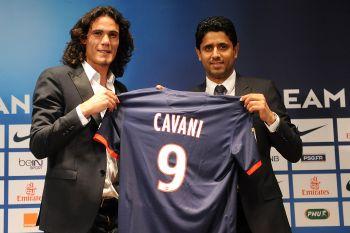 Paris St Germain have signed last season's Serie A top scorer Edinson Cavani from Napoli on a five-year contract, the French Ligue 1 champions said on Tuesday.
CONCACAF football: Gold Cup US edge Costa Rica, Cuba through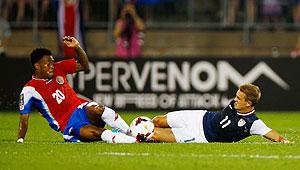 The United States topped Group C with a 1-0 win over Costa Rica on Tuesday while Cuba also advanced to the CONCACAF Gold Cup quarter-finals as one of the best third-place teams after beating Belize by four goals.
Lack of home-grown footballers in England worries Owen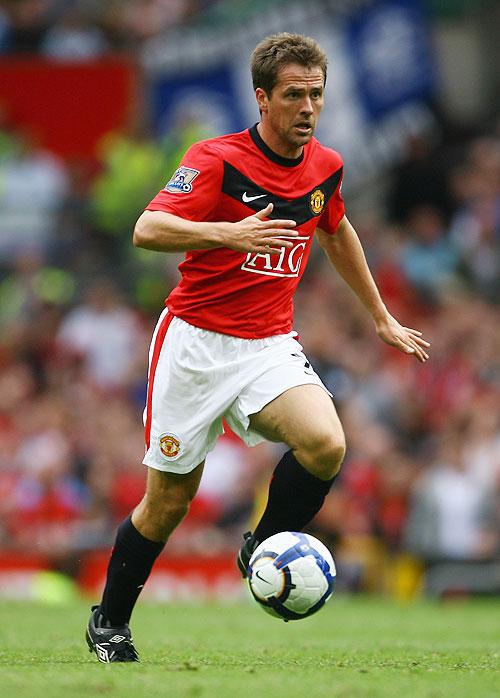 England's lack of up-and-coming footballers is a serious concern for the national team, former striker Michael Owen said, blaming changes in social behaviour.
July 15, 2013
AIFF-IMG meeting over IPL-style league postponed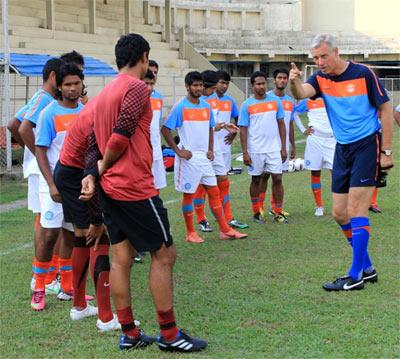 The meeting between officials of All Indian Football Federation (AIFF) and its commercial partner IMG-Reliance to discuss the final plans relating to the ambitious IPL-style football tournament scheduled on Tuesday has been postponed to later this week.
England captain Gerrard extends Liverpool love affair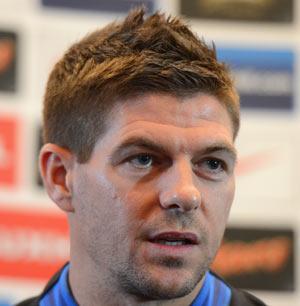 England captain Steven Gerrard has signed a contract extension that will keep him at Liverpool until 2015, the English Premier League club announced.
Football's smart deals: Transfer season's biggest bargains
takes a look the transfer market, wherein some clubs have made quality purchases without actually breaking the bank.
July 14, 2013
France sink Uruguay in shootout to win Under-20 World Cup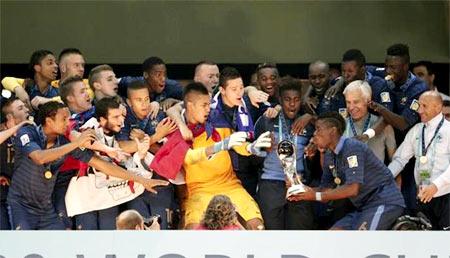 France defeated Uruguay 4-1 in a penalty shootout to win their first Under-20s World Cup title in Istanbul on Saturday after a fiercely-contested final ended 0-0 after extra-time.
July 13, 2013
Al Fayed urges Fulham fans to get behind new owner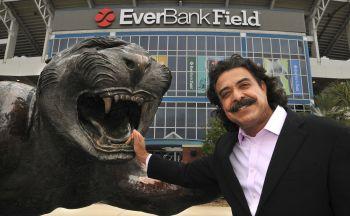 Mohamed Al Fayed, the man behind Fulham's modern rebirth, has asked the fans to get behind new owner Shahid Khan while describing Friday's takeover as a "new era" for the club.
July 10, 2013
Lazio, Genoa and eight players reported over match-fixing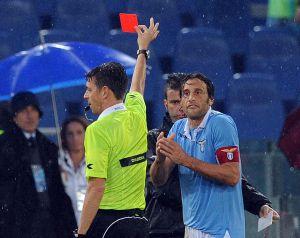 Italian Serie A clubs Lazio and Genoa, lower league side Lecce and eight players have been referred to a disciplinary tribunal over allegations of match-fixing in the 2010/11 season, the Italian football federation (FIGC) said on Wednesday.
July 09, 2013
Unpaid footballers taxed heavily in Eastern Europe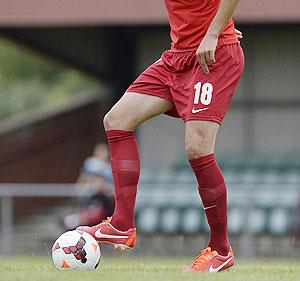 Footballers in several Eastern European countries are battling a bizarre situation where they are considered self-employed and have to pay tax even when clubs do not pay them, says world players' union FIFPro.
Transfer talk: Villa heading to Atletico, Gomez to Fiorentina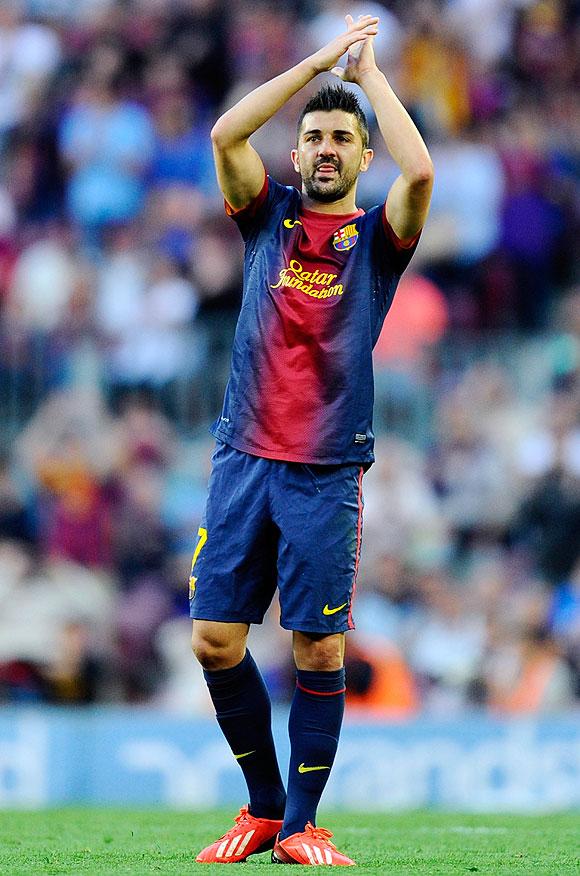 Here is the football transfers stories that are doing the rounds in Europe.
July 08, 2013
'India an emerging country from a footballing standpoint'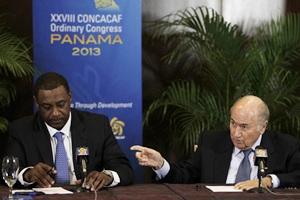 As the Concacaf (North America, Central America and the Caribbean federations) Gold Cup kicked off on Sunday morning (July 07 ET) at the Rose Bowl, in Pasadena, California, Concacaf president and FIFA vice-president Jeffrey Webb spoke with over the telephone from Los Angeles.
July 04, 2013
Cameroon suspended indefinitely by FIFA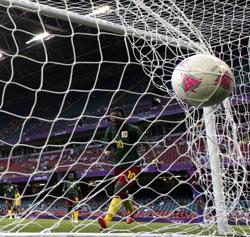 Cameroon were suspended indefinitely by FIFA on Thursday because of government interference in the country's football federation.
Giggs appointed player-coach at Manchester United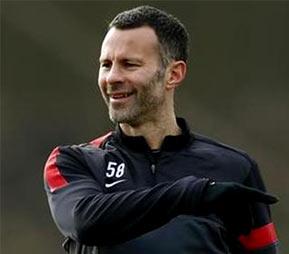 Ryan Giggs, 39, signed a one-year extension to his playing contract in March and will combine his new duties with being a member of the first-team squad.
Chelsea agree to sign midfielder Van Ginkel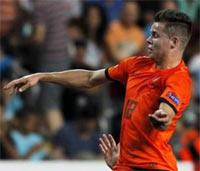 He will become Chelsea manager Jose Mourinho's second signing following the arrival of Germany forward Andre Schuerrle from Bundesliga side Bayer Leverkusen last month.
Confederations Cup win takes Brazil back into FIFA top 10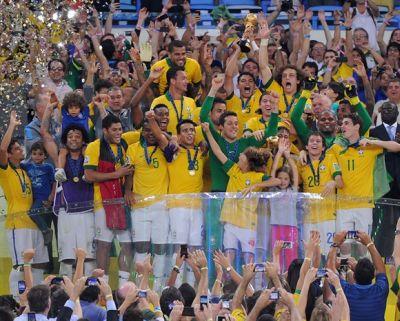 Five-times world champions Brazil leapt back into the top 10 of the FIFA rankings after winning the Confederations Cup.
July 01, 2013
Confederations Cup: Brazil crush Spain to retain title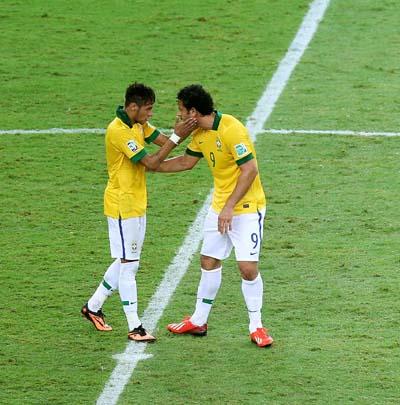 Brazil humbled world and European Champions Spain with a crushing 3-0 win in the Confederations Cup final on Sunday, ending their opponents' three-year record run of 29 unbeaten competitive matches.
Confederations Cup: Buffon's saves give Italy third place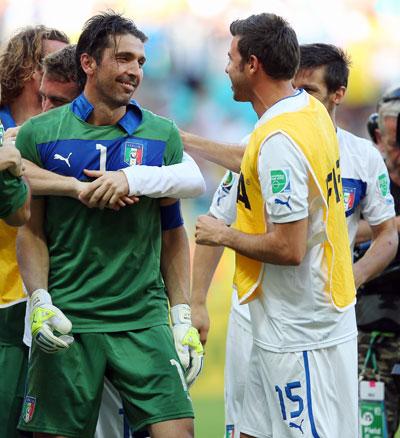 Gianluigi Buffon saved three kicks in a shootout as Italy beat Uruguay 3-2 on penalties to take third place in the 2014 Confederations Cup on Sunday following a 2-2 draw.
June 29, 2013
Moyes will keep United at top: Giggs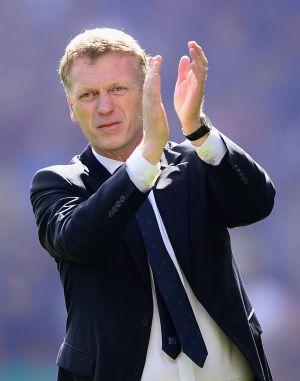 Manchester United veteran Ryan Giggs believes that new boss David Moyes will keep the club at the top of their game, as the former Everton manager prepares to take up the daunting task of following in the footsteps of the legendary Alex Ferguson.
June 28, 2013
Troubled Fenerbahce appoint Yanal as coach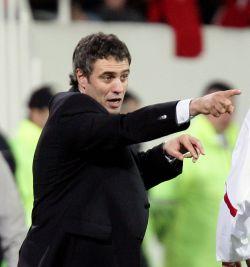 Former Turkey coach Ersun Yanal has agreed to take charge of Fenerbahce, replacing Aykut Kocaman who resigned at the end of May, the club said on Friday.
June 27, 2013
Real Madrid agree to sign Isco from Malaga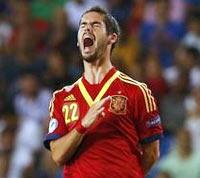 Real Madrid have agreed to sign Malaga's Spain Under-21 playmaker Isco on a five-year contract pending a medical.
Confederations Cup: Paulinho goal sends Brazil into final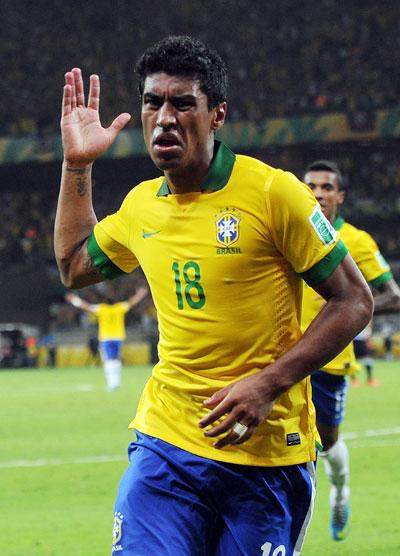 Brazil took another step towards recovering their once famous invincibility when Paulinho scored with a late header to seal a 2-1 win over Uruguay and take the hosts into the Confederations Cup final.
June 25, 2013
Real closing on Ancelotti and Isco, says Perez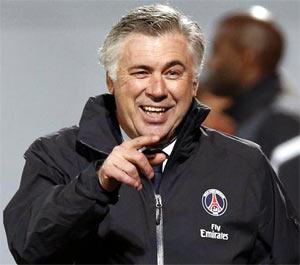 Real Madrid targets, Paris St Germain coach Carlo Ancelotti and Malaga midfielder Isco, are close to joining the club, president Florentino Perez said on Monday.
June 24, 2013
Confed Cup: Balotelli to miss semi-final clash with Spain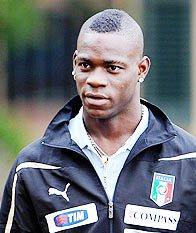 Italy striker Mario Balotelli has been ruled out of his side's Confederations Cup semi-final against Spain on Thursday with a thigh injury, the Italian Football Federation said on Sunday.
June 22, 2013
Rooney to meet Moyes next week to decide Man U future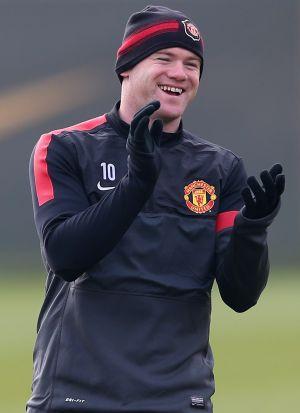 Troubled Manchester United forward Wayne Rooney will reportedly meet new boss David Moyes next week to discuss his future, with both Chelsea and Arsenal ready to offer him a way out.
Liverpool set to sign Mignolet from Sunderland: Reports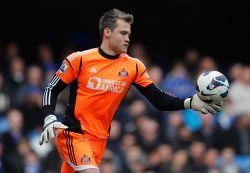 Liverpool have agreed a deal with Sunderland for goalkeeper Simon Mignolet and the Belgium international will sign for the Merseyside club early next week for 9 million pounds, British media reported on Saturday.
June 21, 2013
Ranti Martins adjudged I-League's best player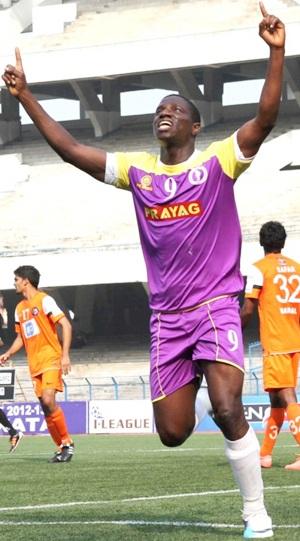 Nigerian striker Ranti Martins was adjudged the 'Best Player' of the last edition of the I-League, in which he scored 27 goals for Prayag United and topped the scorers' list.
June 20, 2013
Torres `desperate` to prove himself under new boss Mourinho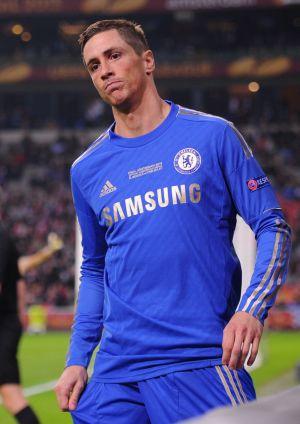 Chelsea striker Fernando Torres has expressed his desperation to finally prove himself at Stamford Bridge under new boss Jose Mourinho, and hopes to persuade him that he is still the man to fire the Blues to glory.
June 19, 2013
EPL fixtures: Manchester United face Swansea in season opener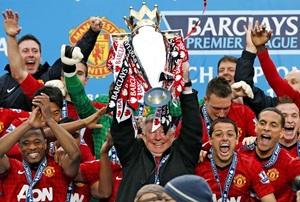 Champions Manchester United will travel to Swansea City for their first Premier League match under new manager David Moyes while Manuel Pellegrini's Manchester City are at home to Newcastle United on August 17.
June 18, 2013
Australia beat Iraq to qualify for 2014 World Cup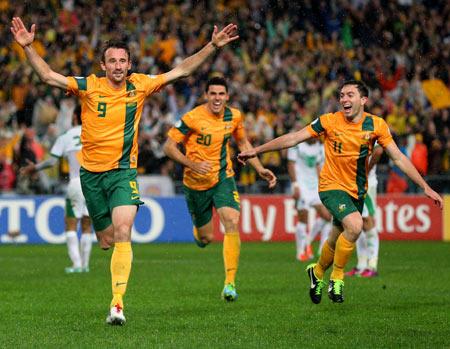 Australia left it late but beat Iraq 1-0 to become the second country to qualify for the 2014 World Cup finals in front of 80,000 rain-soaked but euphoric fans at Sydney's Olympic Stadium on Tuesday.
June 17, 2013
Three African teams investigated over ineligible players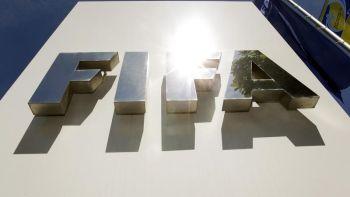 Ethiopia, Togo and Equatorial Guinea are facing disciplinary proceedings for allegedly fielding ineligible players in the World Cup qualifiers, FIFA said on Sunday.
June 16, 2013
Selfish players cause big trouble, says Mourinho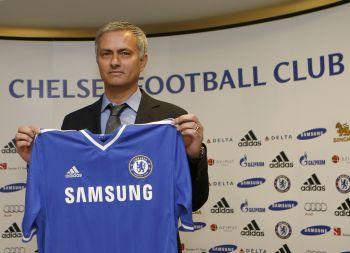 Jose Mourinho has told his players not to act selfishly in his second spell as manager of Chelsea otherwise there will be "big trouble" at Stamford Bridge.
June 15, 2013
Man City eye trophies with Pellegrini appointment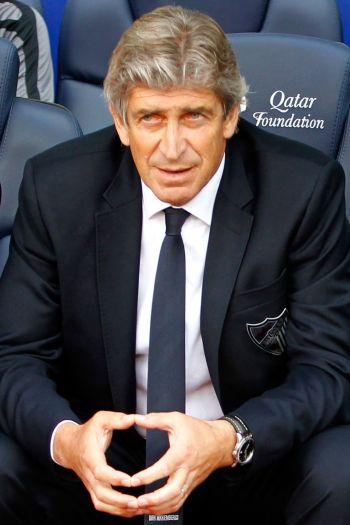 Manchester City's wealthy owners have entrusted Manuel Pellegrini with fulfilling their ambitions of a packed trophy cabinet, appointing the former Malaga manager as the successor to the sacked Roberto Mancini on Friday.
June 13, 2013
Nigeria's football team go on strike, miss plane to Brazil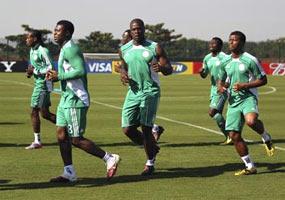 Nigeria's football team went on strike on Thursday, refusing to leave their hotel in Namibia and missing a flight to Brazil where they are supposed to compete in the Confederations Cup, which gets underway at the weekend.
Messi latest name to attract interest of tax authorities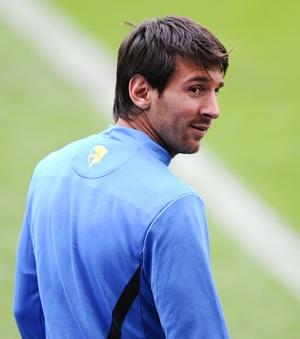 Lionel Messi's picture was on the front pages rather than the sports sections of the Spanish media on Thursday, after the World Player of the Year and his father were accused of tax fraud.
India confident of winning Under-17 football World Cup bid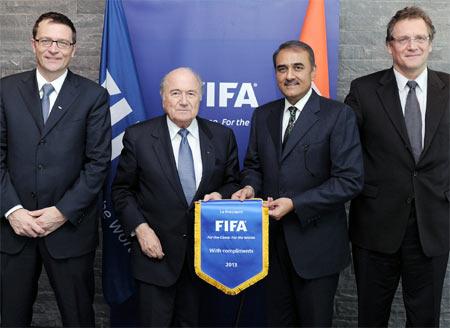 All India Football Federation (AIFF) president Praful Patel on Thursday expressed confidence that India would win the right to host the Under-17 FIFA World Cup in 2017 despite facing strong competition from the other three bidding countries.
Chelsea agree to buy Leverkusen winger Schuerrle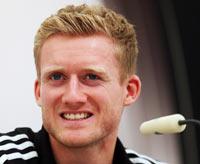 Bayer Leverkusen have signed South Korean forward Son Heung-min from Hamburg SV and have agreed with Chelsea for the transfer of winger Andre Schuerrle as the club prepare for next season's Champions League, they said on Thursday.
Spain trounce Netherlands, meet Norway in Euro Under-21 semis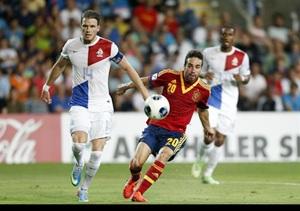 A rampant Spain beat the Netherlands 3-0 on Wednesday to set up a semi-final against Norway in the Euro Under-21 football championships.
June 12, 2013
Real Madrid looking to retain Ronaldo with whopping offer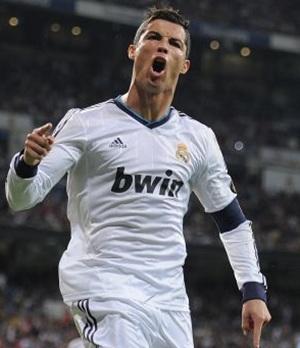 Even as Monaco are ready to make a sensational world record 100m ( 85m) bid for Real Madrid's Cristiano Ronaldo, the Spanish club's president Florentino Perez is reportedly prepared to offer his Portuguese star more than a whopping 125 million pounds in a five-year contract to lure him to stay on at the club and not make a switch to Manchester United or any other club.
June 11, 2013
Suarez admits 'bout of temper' caused 'biting' incident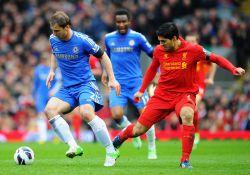 Liverpool striker Luis Suarez has revealed that his angst and frustration had made him act disgracefully and bite into the arm of Chelsea defender Branislav Ivanovic.
June 10, 2013
Lebanon football refs jailed in match-fixing row
A Singapore court jailed two Lebanese assistant referees for three months on Monday and postponed passing sentence on a Lebanese referee after all three pleaded guilty to accepting sexual bribes to fix a soccer match.
June 09, 2013
Mourinho damaged Spanish football: Iniesta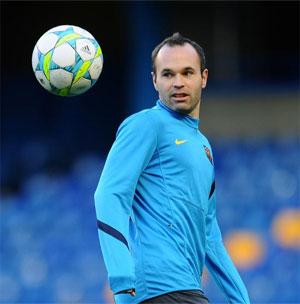 Jose Mourinho did more harm than good to Spanish football during his controversial three-year tenure as coach of Real Madrid, Barcelona and Spain midfielder Andres Iniesta was quoted as saying on Sunday.
June 08, 2013
I chose Liverpool over other offers: Aspas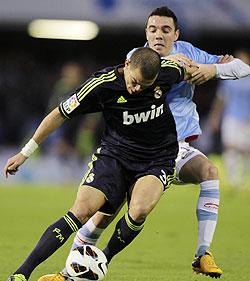 Iago Aspas chose Liverpool over offers from Italy, Portugal and other countries, the Celta Vigo forward was quoted as saying on Saturday amid reports of his four-year deal with the English Premier League side.
June 05, 2013
Everton appoint Martinez as manager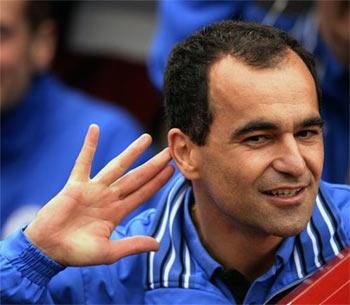 Roberto Martinez has been named Everton manager after leaving Wigan Athletic where the Spaniard forged a reputation for making the best of limited resources and playing attractive football.
June 04, 2013
Treble-winning Bayern coach Heynckes takes time out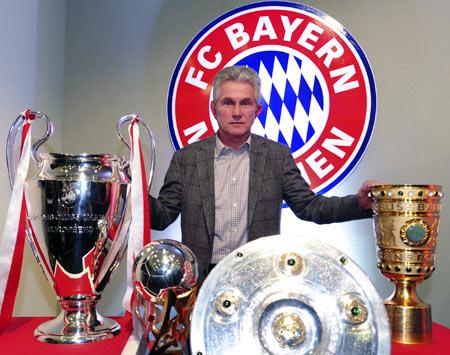 Treble-winning Bayern Munich coach Jupp Heynckes will take time out next season but fell short of announcing his retirement on Tuesday following his club's most successful season to date.
Honda drives Japan to World Cup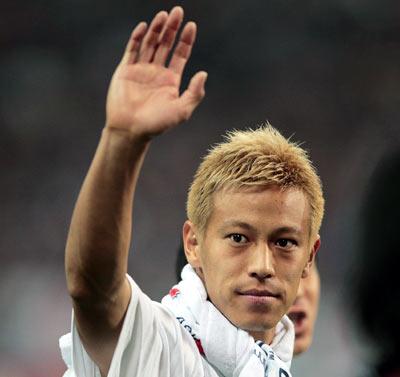 Asian champions Japan became the first side to qualify for the World Cup finals in Brazil when playmaker Keisuke Honda scored an injury-time penalty to claim a 1-1 draw with Australia in Saitama on Tuesday.
June 03, 2013
Mourinho returns to Chelsea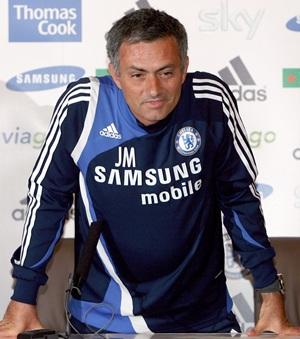 The popular Portuguese, who left Real Madrid last weekend, won the 2005 and 2006 Premier League titles in his first spell with the Londoners but departed in 2007 after falling out with owner Roman Abramovich.
June 01, 2013
Football: Monaco buy Atletico's Falcao for 50 mln Euros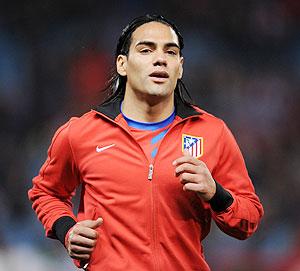 Monaco's shopping spree continued on Friday when they agreed to buy Colombia striker Radamel Falcao from Atletico Madrid, taking their transfer spending past 120 million euros since being promoted to Ligue 1.
May 31, 2013
Liverpool say Suarez not for sale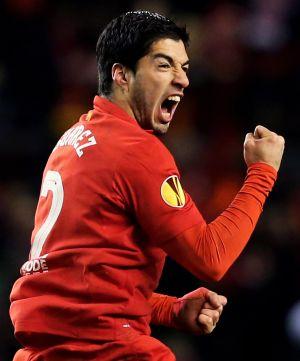 Liverpool have said striker Luis Suarez is not for sale after the Uruguayan, who received a 10-match English domestic ban for biting last month, stated he wanted to leave the Premier League club.
Stadium suspension ends, Brazil-England friendly to go on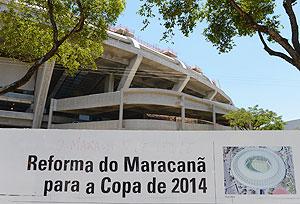 With the England team already in Rio de Janeiro, the injunction came as a shock and threatened to scuttle the first game between England and Brazil in three decades at the stadium that is regarded as the spiritual home of Brazilian soccer. England won only one of five encounters there.
May 30, 2013
Everton apologise for badge change, promise consultation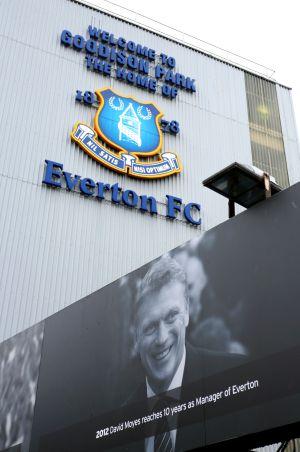 Everton have apologised to their fans for a controversial change to the club crest and have promised a full consultation with a view to changing it again after next season.
May 28, 2013
Veteran Phillips puts Palace back in Premier League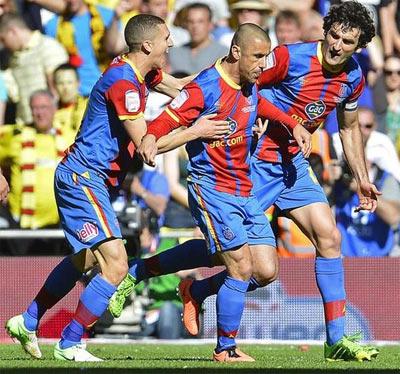 Veteran striker Kevin Phillips scored an extra-time penalty as Crystal Palace ended an eight-year Premier League absence by beating Watford 1-0 in the Championship (second tier) playoff final at Wembley on Monday.
May 26, 2013
Brazil's Neymar to sign with Barcelona on Monday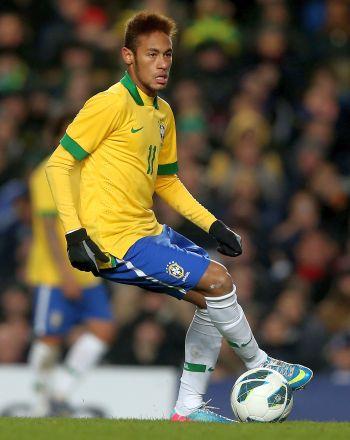 Brazil's gifted World Cup hope Neymar is moving to Spanish champions Barcelona, the striker said on Saturday, and will sign a five-year contract on Monday.
Bayern win Champions League with last-gasp Robben goal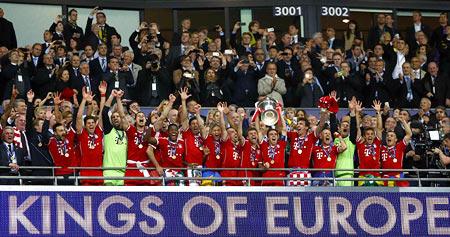 Bayern Munich overcame the heartbreak of losing two finals in three seasons by beating Borussia Dortmund 2-1 in a memorable all-German Champions League final in Wembley on Saturday to become European champions for the fifth time.
May 24, 2013
Man United assistant manager Phelan leaves club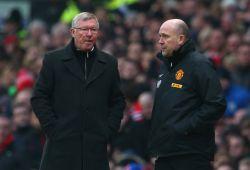 Manchester United assistant manager Mike Phelan left the Premier League champions on Friday as new manager David Moyes prepared to make his own coaching appointments.
UEFA for tougher sanctions against racism
Players or officials found guilty of racist offences in European club matches or internationals will face a minimum ban of 10 matches under tougher disciplinary regulations approved by UEFA's executive committee on Thursday.
Asian Cup Qualifiers: Indian eves lose to Taipei
The Indian women's football team put up a spirited fight but could not avoid their second consecutive loss, going down 1-2 to Chinese Taipei in a group D encounter of the AFC Women's Asian Cup (Qualifiers) at the Faisal Al Huseni Stadium in Ramallah, West Bank.
May 23, 2013
PSG lures Rooney with $100mn deal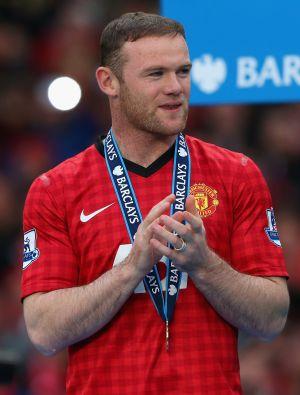 Manchester United striker Wayne Rooney is reportedly being eyed by Paris-Saint-Germain (PSG) for a whopping $100 million deal.
Fulham sign Boateng and Amorebieta on free transfers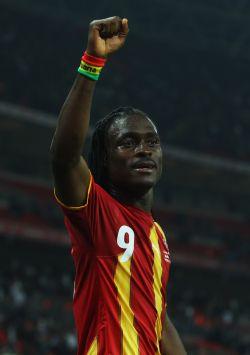 Ghana midfielder Derek Boateng and Venezuela centre back Fernando Amorebieta have both joined Premier League Fulham on free transfers, the club said on Wednesday.
May 21, 2013
Manchester City and Yankees launch new MLS team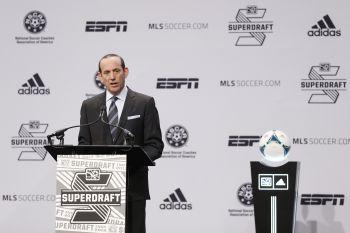 Manchester City and the New York Yankees have formed a new Major League Soccer team to play in New York City from 2015, the organizations said on Tuesday.
Jose Mourinho to leave Real Madrid, Ancelotti approached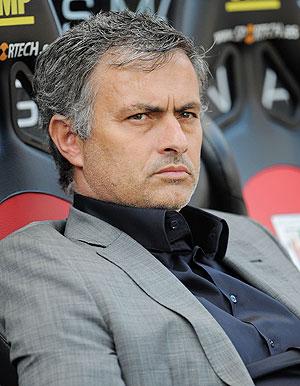 Jose Mourinho will leave Real Madrid at the end of the season after coming to a mutual agreement with the Spanish club three years before the end of his contract, president Florentino Perez said on Monday.
May 19, 2013
EPL: Arsenal grab Champions League spot ahead of Tottenham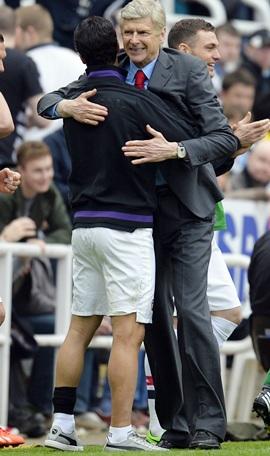 Arsenal claimed the final Champions League spot at the expense of their arch rivals Tottenham Hotspur on the last day of the Premier League season on Sunday with a 1-0 win at Newcastle United.
Bayern edge past Gladbach, Dortmund lose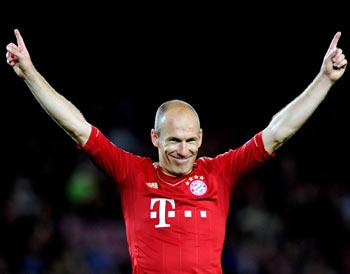 Champions Bayern Munich needed some Franck Ribery magic to end the Bundesliga season with a dramatic 4-3 win at Borussia Moenchengladbach as they prepare to face Borussia Dortmund in the Champions League final next week.
May 18, 2013
Ferguson criticises City for Mancini sacking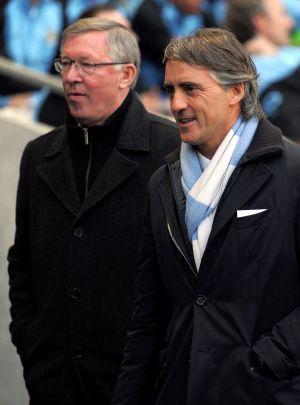 Manchester United's outgoing manager Alex Ferguson has criticised neighbours Manchester City for sacking Roberto Mancini.
Atletico stun Real to win their 10th King's Cup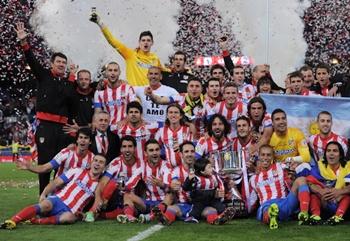 Atletico Madrid stunned city rivals Real to win their 10th King's Cup. Miranda's extra-time header secured a 2-1 comeback win in an action-packed and ill-tempered clash at the Bernabeu on Friday in which Real coach Jose Mourinho and Cristiano Ronaldo were both sent off.
May 17, 2013
Reaction to England soccer hero Beckham's retirement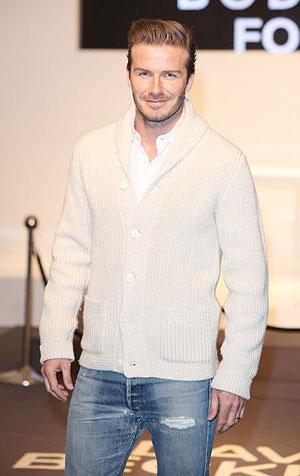 Reaction to former England captain David Beckham's announcement on Thursday that he is retiring at the end of the French league season:
May 16, 2013
Beckham to retire end of season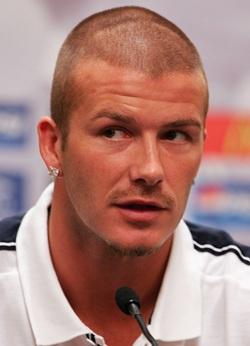 The former England captain earned 115 caps for England, a record for an outfield player, and won the Champions League, six Premier League titles and two FA Cups with Manchester United.
Maradona clashes with reporters on return to Buenos Aires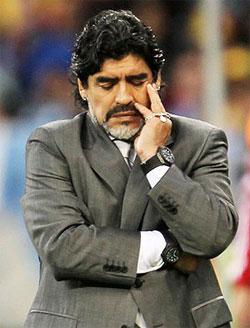 Argentine soccer great Diego Maradona insulted reporters and kicked a photographer after arriving home in Buenos Aires on a visit from Dubai, where he works as a sports ambassador.
Late Ivanovic goal wins Europa League for Chelsea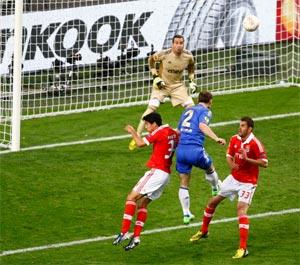 A stoppage-time goal from Branislav Ivanovic helped Chelsea become the first English club to win all three of UEFA's major trophies as they beat Benfica 2-1 in the Europa League final.
May 15, 2013
Chidi's 'trick' puts East Bengal in AFC Cup QF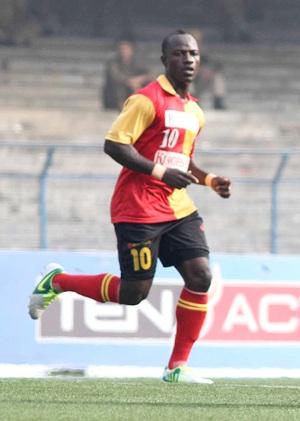 Talismanic Nigerian Edeh Chidi scored a hat-trick and set up a couple more goals as East Bengal thrashed Yangon United of Myanmar 5-1 to enter the AFC Cup quarter-finals for the second time after 2004.
Rio Ferdinand quits international soccer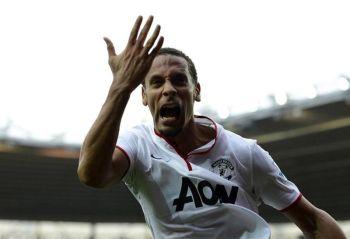 England's Rio Ferdinand has quit international soccer, the Football Association (FA) said on Wednesday.
Confederations Cup: Brazil's Kaka, Ronaldinho get axe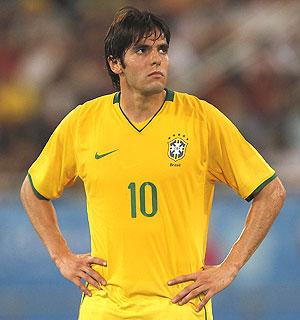 World Cup winners Ronaldinho and Kaka were both left out of the Brazil's Confederations Cup squad on Tuesday as coach Luiz Felipe Scolari opted for youth ahead of experience.
Chelsea's Terry, Hazard unlikely for Europa League final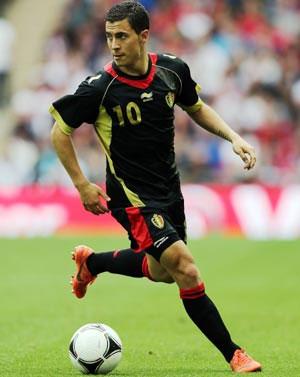 Chelsea winger Eden Hazard will miss Wednesday's Europa League final against Benfica with a hamstring strain while John Terry's ankle problem is still being assessed, interim manager Rafa Benitez said.
Blatter slams Italy for inadequate fine over Roma racism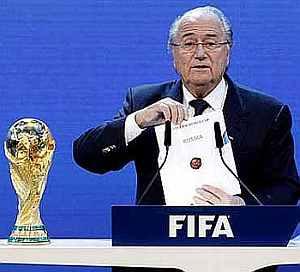 FIFA president Sepp Blatter has criticised as inadequate a 50,000 euro fine handed to AS Roma for racist behaviour from their fans and said lessons had not been learned in Italian soccer.
May 14, 2013
Drogba points out some home truths to banana-waving fan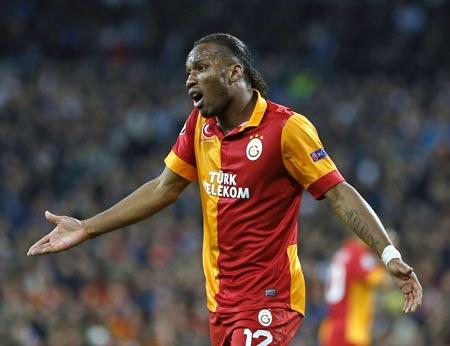 Galatasaray striker Didier Drogba hit back at a Fenerbahce fan who waved a banana towards him and team mate Emmanuel Eboue during the weekend's league encounter by highlighting some home truths about racism.
Roma fined 50,000 euros for fans' racist behaviour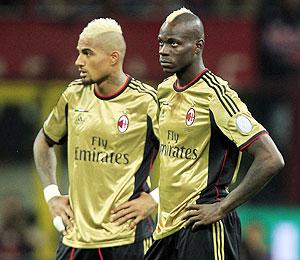 AS Roma have been fined 50,000 euros for racist behaviour by fans in Sunday's Serie A match at AC Milan, a game interrupted by the referee early in the second half.
Violence mars Paris St Germain's title celebrations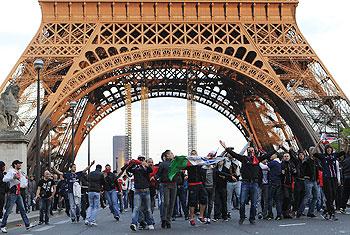 Paris St Germain's Ligue 1 title celebrations were cut short on Monday after clashes between spectators and police in the west of the French capital.
Roberto Mancini sacked as Manchester City manager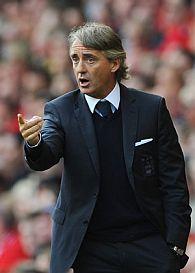 Roberto Mancini has been sacked as the manager of Manchester City.
May 13, 2013
PSG turn down Real Madrid move for Ancelotti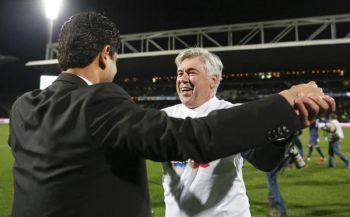 Paris St Germain have rejected a bid by Real Madrid to hire coach Carlo Ancelotti, club president Nasser al Khelaifi said on Monday.
Blatter 'appalled' by racism at Milan-Roma game
FIFA President Sepp Blatter was 'appalled' by racist jeering directed at AC Milan's Mario Balotelli during their Serie A match against AS Roma, he said on Monday.
No agreement with Manchester City, says Pellegrini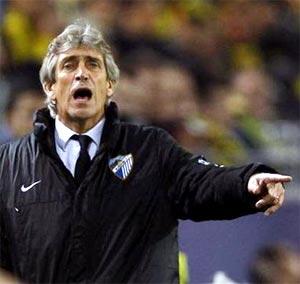 Malaga coach Manuel Pellegrini denied he has spoken with Premier League club Manchester City over the possibility of replacing Roberto Mancini whose future as the club's manager is under threat after Saturday's FA Cup final defeat.
EPL: City to dismiss Mancini and bring in Pellegrini?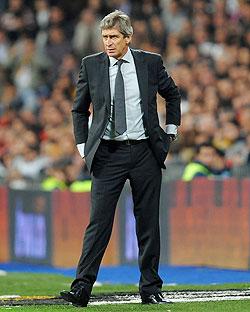 Malaga coach Manuel Pellegrini will meet Manchester City authorities on Thursday to finalise his joining date at the club, following manager Roberto Mancini's expected sacking.
May 12, 2013
I-League: East Bengal sign off on losing note
Runners-up for the last two years, East Bengal ended their I-League campaign on a miserable note, going down to Shillong Lajong FC by a solitary goal at the Kalyani Stadium on Sunday.
Six Alex Ferguson's farewell speech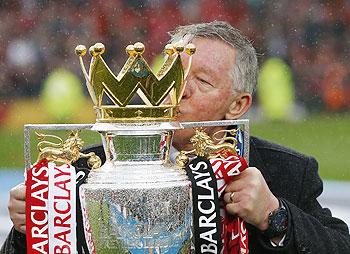 Manchester United manager Alex Ferguson bid goodbye to Old Trafford with a passionate speech after his side's 2-1 victory over Swansea in his final home match in charge of the team. Here is the speech in full.
Di Resta earns six points for Force India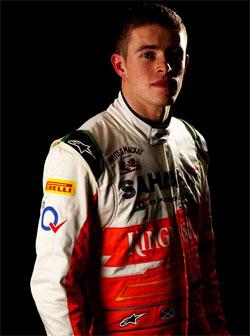 Paul di Resta added six more points to Sahara Force India's kitty with a seventh-place finish at the Spanish Grand Prix of the Formula One Championship, while teammate Adrian Sutil finished 13th in Barcelona on Sunday.
Adebayor strike keeps Spurs in Champions League race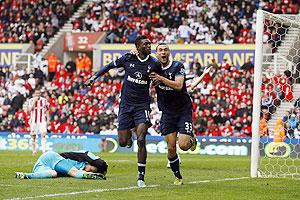 Emmanuel Adebayor struck seven minutes from time to earn Tottenham Hotspur a 2-1 Premier League victory at StokeCity on Sunday that kept their fading hopes of Champions League qualification alive.
A look at Barcelona's La Liga history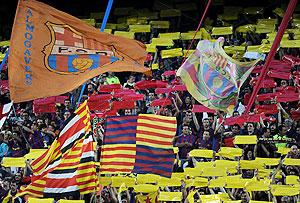 Factbox on Barcelona, who were crowned Spanish champions for the 22nd time after second-placed Real Madrid's 1-1 draw at Espanyol on Saturday left them with an unassailable lead.
Wigan boss Martinez 'fancies' succeeding Moyes at Everton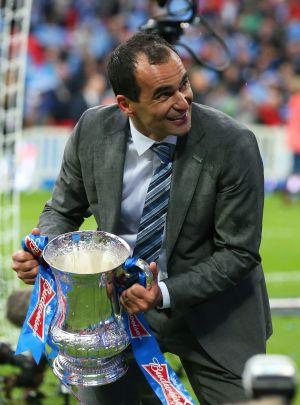 Wigan Athletic boss Roberto Martinez is reportedly eyeing the chance to succeed David Moyes as Everton manager after Moyes leaves the club to join Manchester United in place of the retiring Sir Alex Ferguson.
West Ham manager Allardyce signs new two-year deal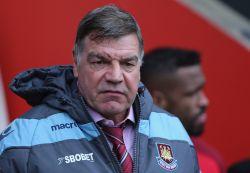 West Ham United manager Sam Allardyce has signed a new two-year contract at the Premier League side, the east London club's co-owner David Gold said on Twitter on Saturday.
United's Scholes to retire at end of season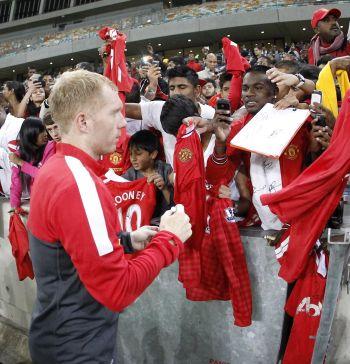 Paul Scholes will quit playing at the end of the Premier League season, the Manchester United midfielder said on Saturday.
Late Watson goal gives Wigan FA Cup triumph over Man City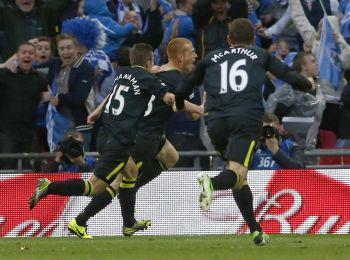 Wigan Athletic claimed one of the greatest FA Cup final upsets of all time when a 90th minute header from substitute Ben Watson gave them a 1-0 win over highly-fancied Manchester City at Wembley Stadium on Saturday.
May 11, 2013
Two-Goal Lampard breaks record as Chelsea triumph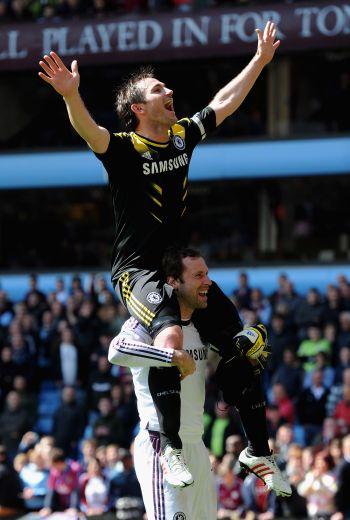 Frank Lampard broke Chelsea's all-time scoring record with two goals as the European champions all but secured a top-four finish in the English Premier League with a 2-1 win in an incident-packed game at Aston Villa on Saturday.
May 10, 2013
Moyes receives death threats from United, Everton fans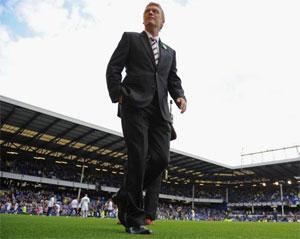 Manchester United manager-to-be David Moyes faced a barrage of death threats from fans from Manchester United and his current club Everton, who are reportedly enraged by Moyes's club swap.
May 09, 2013
Moyes replaces Ferguson at Manchester United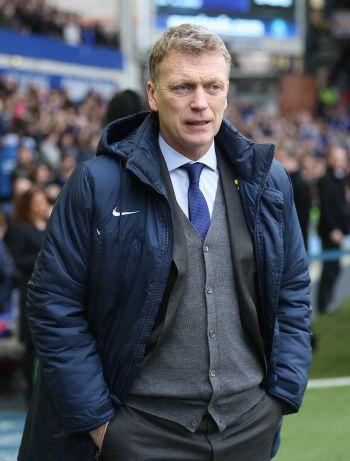 Manchester United appointed David Moyes to succeed Alex Ferguson as manager on Thursday and the Everton boss has signed a six-year contract with the Premier League champions.
Atletico beat Celta, make Champions League return
Atletico Madrid made sure of at least a third-placed finish in La Liga and secured a berth in the Champions League group stages for next season with a 3-1 win away to struggling Celta Vigo on Wednesday.
Suarez spared for alleged punch in World Cup qualifier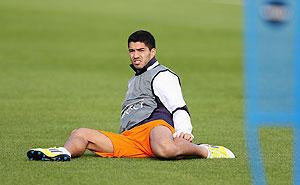 Uruguay forward Luis Suarez has escaped a sanction for allegedly punching an opponent during the World Cup qualifier against Chile, the country's football federation (AUF) said in a statement.
Napoli book Champions League spot, Juve interrupted
Napoli qualified for the Champions League group stage by winning 3-0 at Bologna on Wednesday and two goals from Mario Balotelli kept AC Milan on course for the qualifying round with a 4-0 victory at Pescara.
La Liga: Real thump Malaga, delay Barca title
Real Madrid made sure Barcelona will have to wait at least until Sunday to wrap up a 22nd La Liga title when Cristiano Ronaldo scored his 200th goal for the club in a 6-2 win at home to nine-man Malaga on Wednesday.
Moyes meets Everton chairman as United move looms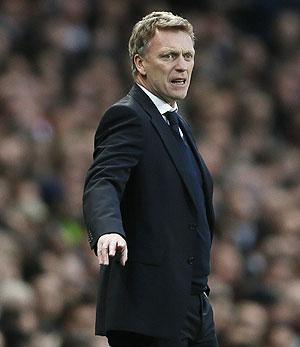 Everton chairman Bill Kenwright cut a resigned figure after meeting manager David Moyes late on Wednesday, admitting he could do little to prevent the Scot from making the seemingly inevitable move to Manchester United.
Sigurdsson strike helps Spurs hold Chelsea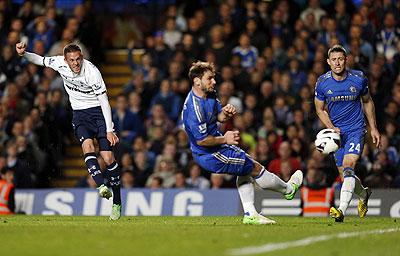 A late equaliser from substitute Gylfi Sigurdsson earned Tottenham Hotspur a 2-2 draw at Chelsea in a pulsating London derby on Wednesday that prolonged a three-way battle for two Champions League places.
May 08, 2013
Ferguson steps down as Manchester United manager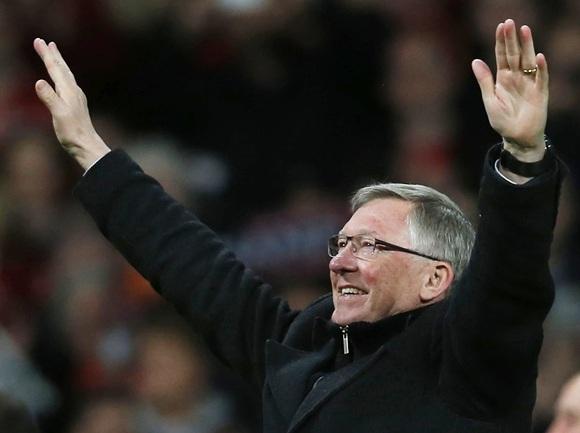 Manchester United boss Sir Alex Ferguson will end his 27-year tenure at the end of the season. Manchester United confirmed the retirement of Ferguson and tweeted, "thank you sir alex".
May 06, 2013
New gold-plated trophy for I-League champs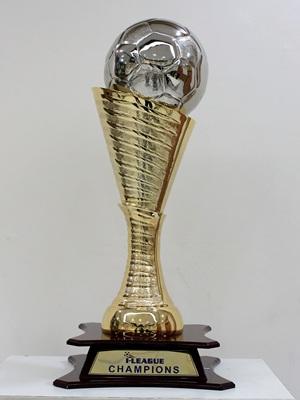 A gold-plated trophy, which has a full-sized silver football at the top, will be presented to the champions of the 2012-13 season.
May 05, 2013
Chelsea sink champions United with late Mata goal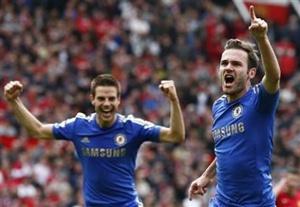 Spaniard Juan Mata's late strike secured Chelsea a 1-0 victory at Manchester United on Sunday to leave the Londoners poised for a top-four finish and a Champions League place next season. Mata settled a poor game when his left-foot shot in the 87th minute took a slight deflection off United defender Phil Jones and beat keeper Anders Lindegaard.
Real victory delays Barca title another week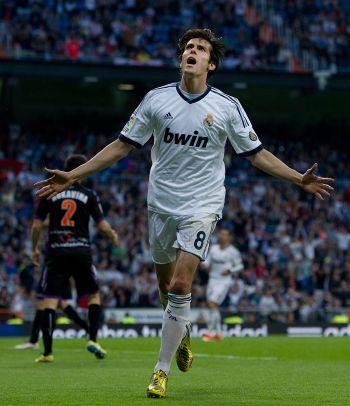 Leaders Barcelona will have to wait at least another week to wrap up the La Liga title after Cristiano Ronaldo struck twice to lead second-placed Real Madrid to a 4-3 comeback success at home to Real Valladolid on Saturday.
My heart is young, says bridegroom to be Di Stefano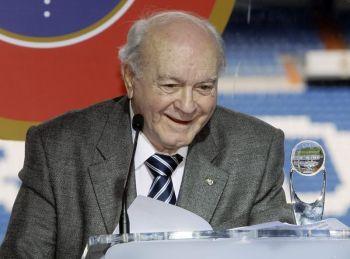 Real Madrid great Alfredo Di Stefano, who will be 87 in July, has proved he still has plenty of joie de vivre by announcing he plans to marry a Costa Rican woman 50 years his junior.
Chitfund bust spells trouble for football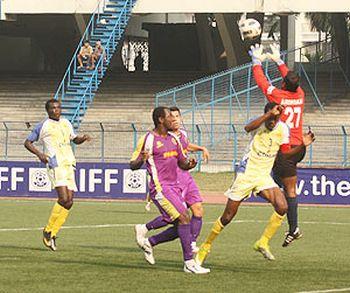 Football in West Bengal may not be the same again in the aftermath of the Saradha chit fund scam which has left thousands of investors in disarray and could mean a drying up of funds for clubs.
May 04, 2013
Bayern leave four top players out of Dortmund clash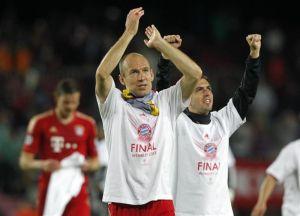 Bayern Munich have left Franck Ribery, Arjen Robben, Philipp Lahm and Bastian Schweinsteiger out of their squad for Saturday's Bundesliga match at Borussia Dortmund, a dress rehearsal for this month's Champions League final.
May 02, 2013
Bayern humiliate Barca to reach Champions League final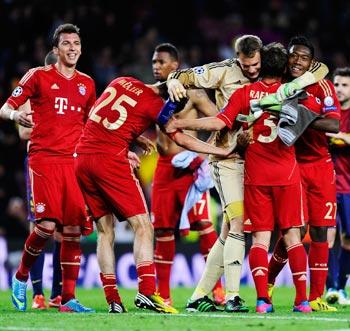 Bayern Munich cruised into a first all-German Champions League final when they routed Barcelona 3-0 at the Nou Camp on Wednesday to secure a crushing 7-0 aggregate success.
May 01, 2013
Dortmund survive at Real Madrid to reach final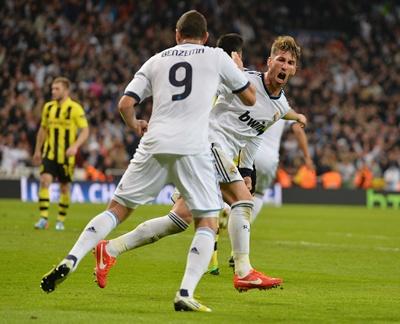 Borussia Dortmund held on by their fingernails to clinch a place in the Champions League final on Tuesday with a 4-3 aggregate win despite losing 2-0 after conceding late goals in a nerve-shredding finish at the Bernabeu.
April 30, 2013
East Bengal qualify for AFC Cup knock-out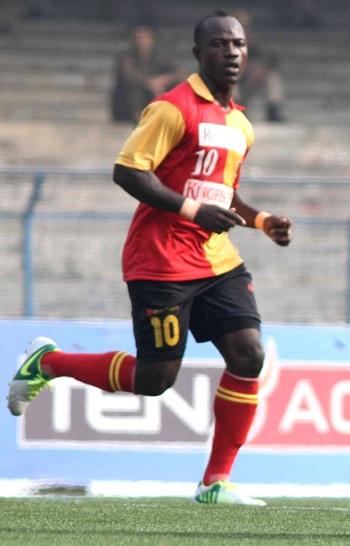 East Bengal became the first Indian team to qualify for the AFC Cup knock-out round with an unbeaten record after thrashing Vietnam outfit Sai Gon Xuan Thanh 4-1 in their concluding Group H league match at the Vivekananda Yubabharati Krirangan in Kolkata on Tuesday.
Havelange quits, Blatter cleared of misconduct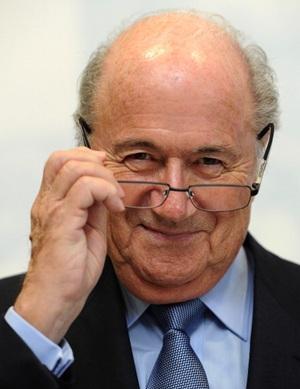 Joao Havelange has quit as FIFA's honorary president while Sepp Blatter has been cleared of misconduct in the ISL bribery case, a report by FIFA's ethics committee said on Tuesday. The report described the behaviour of Havelange as 'morally and ethically reproachable' in his dealings with ISL, FIFA's former marketing partner which went bankrupt in 2001.
April 29, 2013
Ronaldo available for Dortmund clash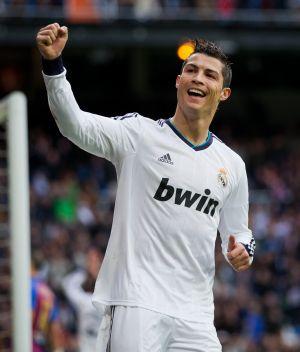 Real Madrid forward Cristiano Ronaldo is fit for Tuesday's Champions League semi-final second leg at home to Borussia Dortmund, after missing their La Liga win over Atletico Madrid through injury, coach Jose Mourinho said.
April 28, 2013
Bagan beat Arrows, avoid relegation
Mohun Bagan avoided the relegation threat with a 2-0 win over Pailan Arrows in a rescheduled 11th round I-League fixture at the Kalyani Stadium on Sunday.
EPL: Van Persie hogs limelight as Man United hold Arsenal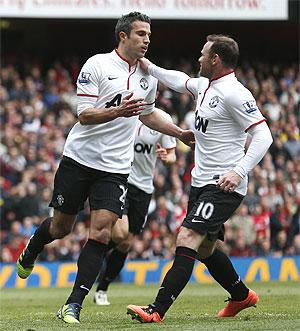 Dutch striker Robin van Persie enjoyed an eventful return to his old club Arsenal for the first time when he scored and was booked as champions Manchester United held the Londoners to a 1-1 draw at the Emirates.
EPL: Reading, QPR relegated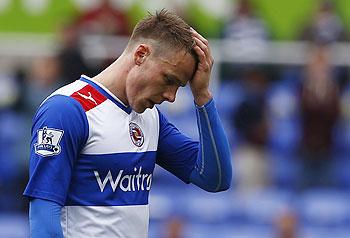 Reading and Queens Park Rangers were relegated from the Premier League after the strugglers drew 0-0 on Sunday in a lacklustre and scrappy clash that epitomised their dismal seasons.
Barcelona title on hold after draw at Bilbao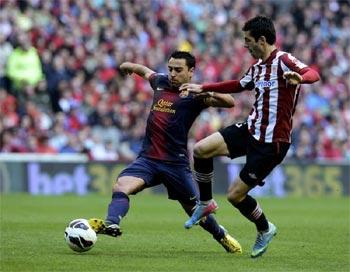 Barcelona must wait at least another week to wrap up the title after they conceded a late goal in a 2-2 draw at Athletic Bilbao in La Liga on Saturday.
April 27, 2013
EPL: Late own-goal gives Spurs point at Wigan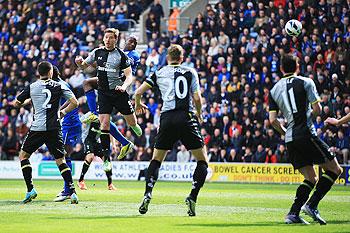 A late Emmerson Boyce own goal gave Champions League-chasing Tottenham Hotspur a 2-2 draw at lowly Wigan Athletic which did little to help either side at opposite ends of the Premier league table on Saturday.
Rangdajied United FC qualify for I-League 1st division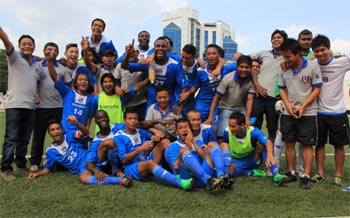 Rangdajied United FC of Shillong became the second team to qualify for next season's I-League top tier after beating already qualified Mohammedan Sporting 3-1 in the final phase of the 2nd Division I-League in Bangalore.
Suarez accepts 10-game ban, seeks forgiveness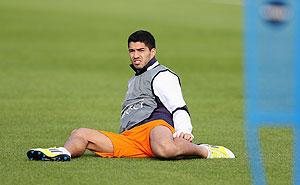 Liverpool striker Luis Suarez has asked for forgiveness after accepting a 10-match ban for biting Chelsea defender Branislav Ivanovic in last weekend's Premier League match.
April 26, 2013
Korkmaz helps Fenerbahce close in on Europa final berth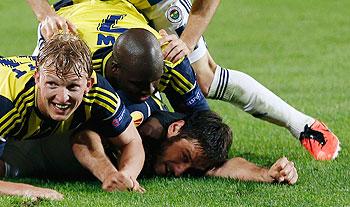 Egemen Korkmaz's second-half header earned Fenerbahce a 1-0 win in the first leg of their Europa League semi-final against Benfica and eased the tears of team mate Cristian on Thursday.
Europa: Luiz gives Chelsea last gasp win in Basel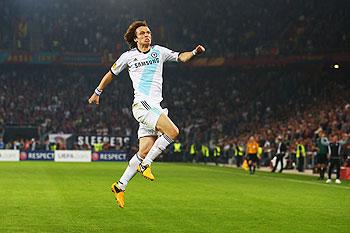 David Luiz, lucky to be on the pitch after a shocking challenge, scored with the last kick of the game to give Chelsea a 2-1 win at FC Basel in the first leg of their Europa League semi-final after the Swiss side had levelled with an 87th minute penalty on Thursday.
Liverpool's Suarez accepts 10-match ban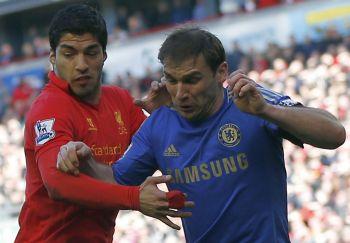 Liverpool striker Luis Suarez has accepted his 10-match ban for biting Chelsea's Branislav Ivanovic during last weekend's Premier League match, the FA said on Friday.
Suarez set appalling example: British PM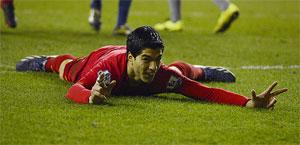 British Prime Minister David Cameron has accused Liverpool striker Luis Suarez of setting an 'appalling example' following the Uruguayan's 10-match ban for biting an opponent during a match.
April 25, 2013
Liverpool's Reina says Suarez biting ban is 'absurd'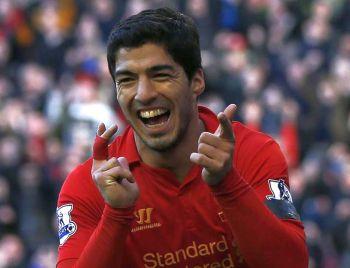 Liverpool goalkeeper Pepe Reina said the 10-match ban given to his team mate Luis Suarez for biting an opponent was 'absurd' and 'excessive'.
April 24, 2013
Suarez gets 10-game ban for biting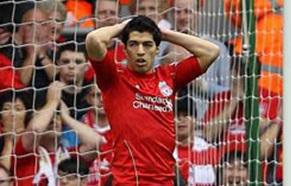 Suarez accepted a charge of violent conduct after the incident in the 2-2 Premier League draw at Anfield on Sunday but disputed the FA view that it merited more than a three-game ban.
Is Bayern's Mueller, Messi's nemesis?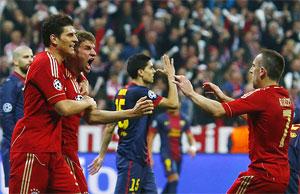 A selection of statistics surrounding Bayern Munich's 4-0 victory over Barcelona in the Champions League semi-final first leg on Tuesday.
Suarez accepts bite charge but questions longer ban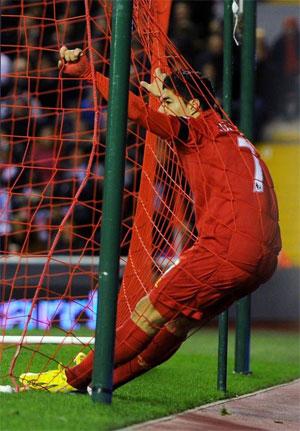 Liverpool forward Luis Suarez has disputed the English FA's view that his punishment for biting Chelsea defender Branislav Ivanovic at the weekend merits a longer punishment than the usual three-game ban.
Bayern Munich trounce Barcelona in first leg semi-final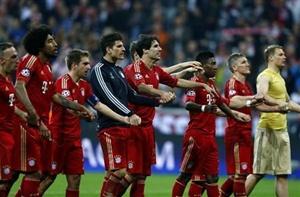 The Catalans, winners of the trophy in 2009 and 2011, had no answer to Bayern's power, speed, pressing and resolute defence as they slumped to their heaviest defeat for almost six years and matched their worst result in European competition.
April 23, 2013
East Bengal make AFC Cup knock-outs
A late surge by Selangor FA, after East Bengal were reduced to 10 men, earned the hosts a 2-2 draw in Shah Alam, Malaysia, on Tuesday, but the result was enough for the Kolkata side to advance to the AFC Cup knock-outs after nine years.
Evra pokes fun at Suarez, bites into fake arm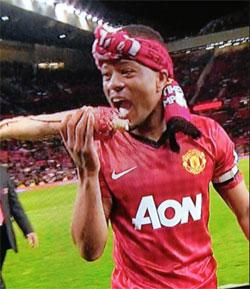 Manchester United defender Patrice Evra wasted no time in poking fun at Luis Suarez for his latest misdemeanour, pretending to chomp on a fake dismembered arm after his side clinched a 20th English title by beating Aston Villa on Monday.
Ferguson raises bar despite Manchester United's weaknesses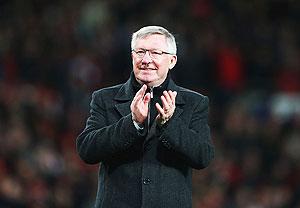 Alex Ferguson says his current Manchester United model is a match for any of the previous editions that have rolled off the Old Trafford production line and should they win their last four games it would be hard to mount a case against him.
Barca can't ascertain Messi's availability for Bayern tie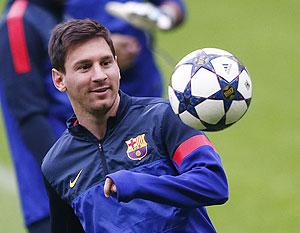 Barcelona forward Lionel Messi, who has been struggling with a hamstring strain, is likely to face Bayern Munich in Tuesday's Champions League tie but his participation will be decided after a final training session, the Catalans said on Monday.
Liverpool's Suarez charged with violent conduct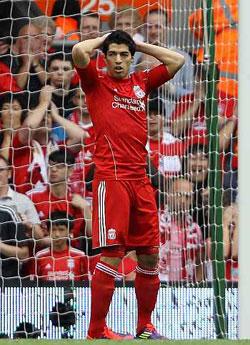 Liverpool's Luis Suarez was charged with violent conduct by the Football Association on Monday after biting Chelsea's Branislav Ivanovic in a Premier League match on Sunday.
Van Persie 'tricks' Man United to 20th league title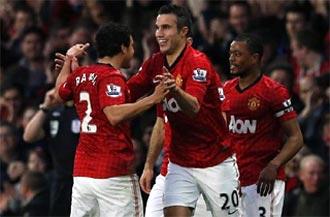 Manchester United won their 20th league title when a Robin van Persie hat-trick led them to 3-0 victory over Aston Villa and gave them an unassailable 16-point lead over last season's Premier League champions Manchester City.
April 22, 2013
Liverpool fine Suarez for bite but won't sack him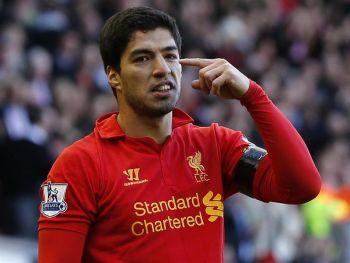 Liverpool have fined Uruguay striker Luis Suarez an undisclosed amount for biting Chelsea defender Branislav Ivanovic at the weekend but will not sack him, the Premier League club said on Monday.
Messi fit for Champions League tie vs Bayern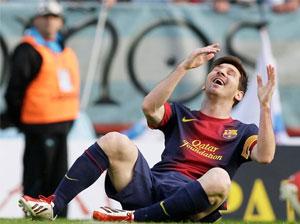 Barcelona forward Lionel Messi has recovered sufficiently from a hamstring strain to feature in Tuesday's Champions League semi-final first leg at Bayern Munich, sporting director Andoni Zubizarreta said on Monday.
British media bite into 'cannibal' Suarez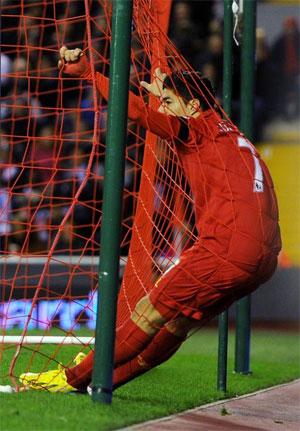 Liverpool striker Luis Suarez has been dubbed a 'cannibal' by British media after his shameful bite on Chelsea defender Branislav Ivanovic in a Premier League match on Sunday.
Juventus sink Milan, inch towards Serie A title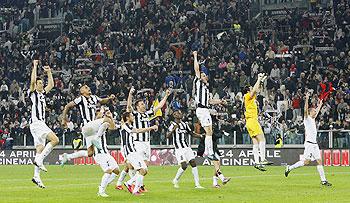 Juventus closed on their 29th Italian title with a 1-0 win over AC Milan thanks to Arturo Vidal's second-half penalty on Sunday.
April 20, 2013
I-League: ONGC held to draw by Mumbai FC
An injury-time goal by Yusif Yakubu helped Mumbai FC earn a draw against ONGC at the Ambedkar Stadium in New Delhi on Saturday.
April 19, 2013
Robinho pledges future to AC Milan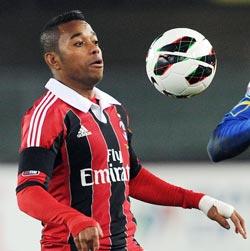 Robinho will stay with AC Milan next season and would like to complete 10 years at the Serie A club, the Brazil striker said on Friday.
Lebanese soccer referees to go on trial June 10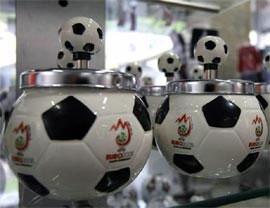 The three Lebanese referees charged with accepting sexual bribes from three women to fix an Asian Football Confederation (AFC) Cup match will go on trial from June 10 to 14, the Straits Times newspaper reported on Friday, citing their attorney.
April 18, 2013
Stuttgart to face Bayern Munich in German Cup final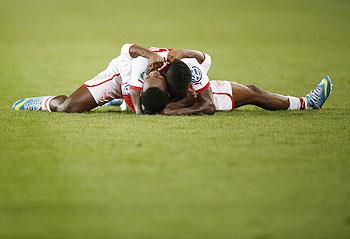 VfB Stuttgart edged past surprise package Freiburg 2-1 on Wednesday to set up a German Cup final against Bayern Munich and secure a European spot for next season.
April 17, 2013
Benitez to continue rotating for Chelsea fixture frenzy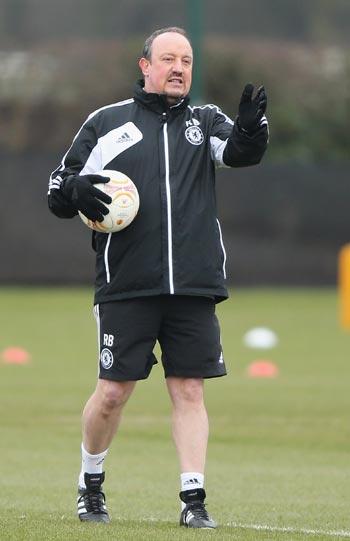 Rafa Benitez will continue to rotate his Chelsea players as they bid to deal with a fixture pile-up and rebound from two consecutive defeats, the club's interim manager said on Tuesday.
Cardiff get promotion to Premier League after 51 years!
CardiffCity were promoted to the English Premier League on Tuesday after a 0-0 draw at home to Charlton Athletic guaranteed the Welsh side a top-two finish in the Championship (second division).
Shaqiri, Gomez steer Bayern to Cup final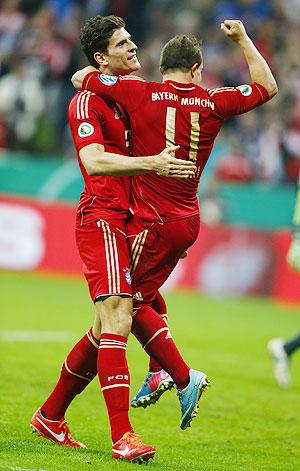 Xherdan Shaqiri scored one goal and set up three and substitute Mario Gomez notched a quick hat-trick as Bayern Munich, chasing a treble of titles, crushed VfL Wolfsburg 6-1 on Tuesday to move into the German Cup final.
April 16, 2013
Opening of Brazil's World Cup stadium delayed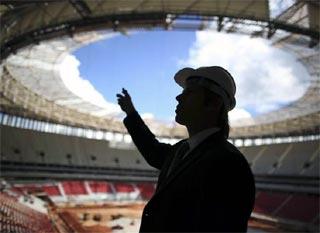 The stadium where the Confederations Cup is due to kick off in two months will not be officially opened until May 18 because rain has delayed the laying of the pitch, officials in Brazil's capital said on Monday.
April 15, 2013
Five Mumbai boys to train at Queens Park Rangers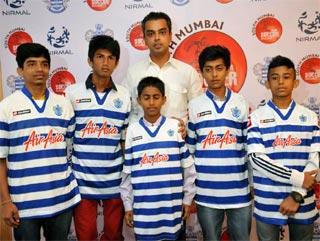 Rudolf D'Souza (13), Arfat Ansari (15), Tanaay Shah (15), Uzair Ansari (15) and Praful Kumar (16) were selected after their display in the Milind Deora soccer championships by the club's coaches for next week's stint at QPR.
April 14, 2013
Manchester City hold off Chelsea to reach FA Cup final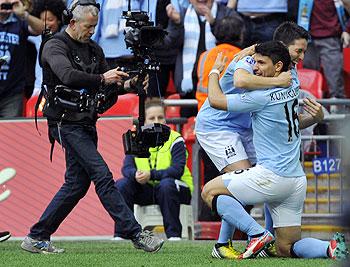 Goals from Samir Nasri and Sergio Aguero sent ManchesterCity into an FA Cup final against Wigan Athletic after they beat holders Chelsea 2-1 at Wembley on Sunday.
I-League: Pune FC snap ONGC's home winning streak
Pune FC snapped ONGC's winning streak at the Ambedkar stadium with a solitary win in a 24th Round I-League clash in New Delhi on Sunday.
EPL: Arsenal leapfrog to third after late goals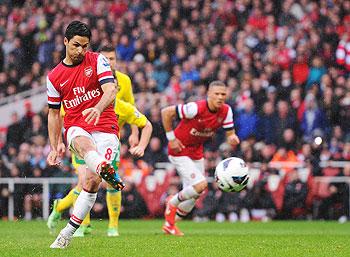 Arsenal scored three goals in the last five minutes to beat NorwichCity 3-1 and move third in the Premier League on Saturday while Everton won 2-0 at home to Queens Park Rangers to maintain their faint top-four aspirations.
April 13, 2013
I-League: Mohun Bagan edge Air India 3-2
Mohun Bagan continued their dream run in the I-League, taking their winning streak to four matches by overcoming stiff resistance from Air India and recording a hard-fought 3-2 victory at Kalyani Stadium, in Kolkata on Saturday.
April 12, 2013
It's Bayern v Barcelona, Dortmund v Real Madrid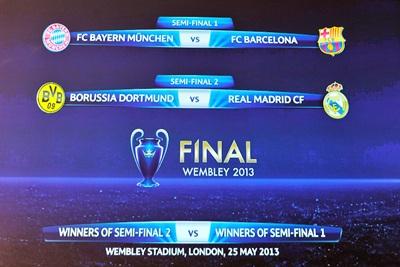 The UEFA Champions League semi-finals will be German vs Spanish contests after Bundesliga champions Borussia Dortmund were drawn to play at home against Real Madrid and 2012 finalists Bayern Munich were pitted against Barcelona.
FACTBOX Goal-line technology licensed by FIFA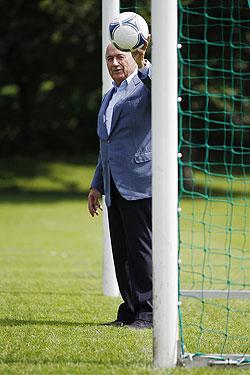 Following are the four goal-line technology systems licensed by soccer's governing body FIFA.
Uruguay back 'persecuted' Suarez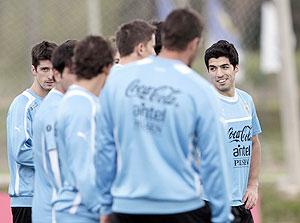 The Uruguayan Football Association (AUF) have promised to staunchly defend Luis Suarez after FIFA launched a probe into allegations that he had punched a Chilean opponent during a South American World Cup qualifier last month.
FIFA probe bad boy Suarez for 'punching' Chile player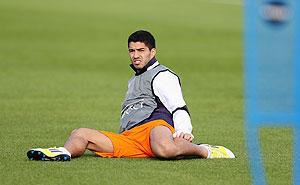 Uruguay forward Luis Suarez is being investigated by FIFA for allegedly punching Chile defender Gonzalo Jara during a South American World Cup qualifier last month.
April 10, 2013
AFC Cup: Churchill lose to Warriors
Churchill Brothers' hopes of making it to the next round of the AFC Cup suffered a jolt when they lost 0-1 to Warriors FC in an away match in Singapore, on Wednesday.
UEFA plans tougher sanctions to combat racism
European soccer governing body UEFA are planning to introduce tough new sanctions to combat racism with players found guilty of racist offences banned for a minimum of 10 matches, UEFA general secretary Gianni Infantino said on Wednesday.
April 09, 2013
East Bengal beat Singapore's Tampines Rovers again
East Bengal virtually stormed into the pre-quarter-finals of the AFC Cup after a 2-1 victory over Singapore giants Tampines Rovers in a Group H league match in Kolkata on Tuesday.
April 07, 2013
Fiorentina hold Milan in fight for Champions League place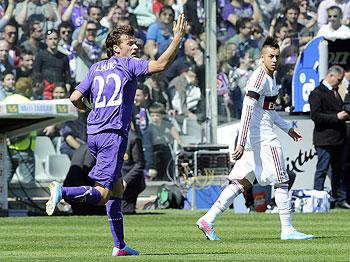 Fiorentina, two goals down and reduced to 10 men, converted two penalties in seven minutes to draw 2-2 with AC Milan on Sunday in a match between two direct rivals for a Champions League place.
Chhetri, Alemao denied Singapore visa for AFC Cup match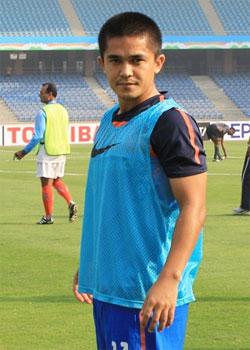 Indian football captain Sunil Chhetri and his Churchill Brothers teammate Balal Arezou from Afghanistan have been denied visas to travel to Singapore to play in an AFC Cup match.
ONGC hold Shillong Lajong to 1-1 draw
ONGC came from behind to hold Shillong Lajong FC 1-1 in their 23rd I-League encounter played under floodlights at a packed J N Stadium in Shillong on Sunday.
EPL: Sigurdsson's strike rescues Spurs, Reds drop points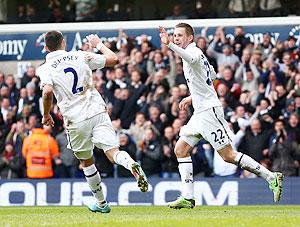 Gylfi Sigurdsson scored a late equaliser to rescue Tottenham Hotspur in a 2-2 draw with fellow Champions League hopefuls Everton in a pulsating Premier League game on Sunday.
I-League: Odafe ends Sporting's unbeaten run
Odafe Okolie scored a hatrick as Mohun Bagan thrashed Sporting Clube de Goa 5-1 to end their unbeaten run, in the 23rd round of the I-League played at the Duler Stadium in Mapusa on Sunday.
FACTBOX - Bayern set Bundesliga records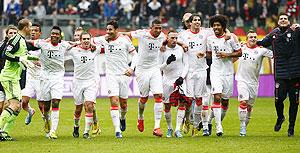 Bayern Munich set several Bundesliga records en route to Saturday's title success. Here are some of the records broken and some they can still improve in the remaining six games.
Late Vucinic brace gives Juventus victory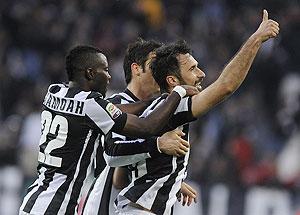 Juventus took another step towards a second straight Serie A title when Mirko Vucinic's late double secured a 2-1 home win over Pescara on Saturday that took them 12 points clear at the top as the visitors finished with 10 men.
La Liga: Fabregas, Alexis help Barca maul Mallorca 5-0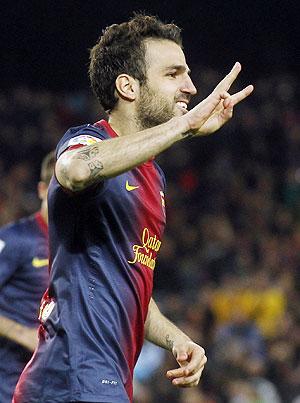 Cesc Fabregas and Alexis Sanchez were on scintillating form as leaders Barcelona made light of the absence of injured World Player of the Year Lionel Messi with a 5-0 win at home to Real Mallorca in La Liga on Saturday.
April 06, 2013
I-League: Pailan Arrows beat 10-man Dempo
Pailan Arrows scored a goal in each half to down 10-man Dempo 2-0 in the 23rd round of the I-League at Tilak Maidan Stadium in Vasco, Goa on Saturday.
Bayern win 22nd Bundesliga title in record time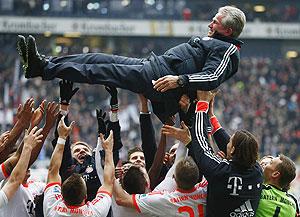 Bayern Munich won their 22nd Bundesliga title in record time on Saturday by beating Eintracht Frankfurt 1-0 to open up an unassailable 20-point lead with six games left in the season.
EPL: Rosicky brace lifts Arsenal to fourth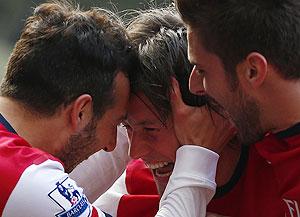 Arsenal climbed back into the Premier League's top four for the first time since December when they won 2-1 at West Bromwich Albion thanks to two goals from Tomas Rosicky despite having defender Per Mertesacker sent off on Saturday.
EPL: Southampton push Reading closer to relegation
Southampton delivered a huge blow to the Premier League survival hopes of their former boss Nigel Adkins and his Reading team when they beat them 2-0 at the Madejski Stadium on Saturday to leave the hosts rooted to the foot of the table.
April 04, 2013
Refs for E Bengal's AFC Cup match received sexual bribes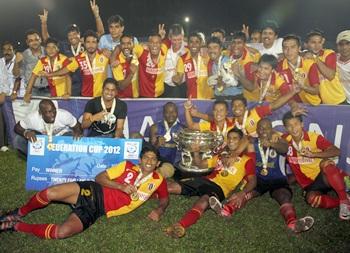 Three Lebanese football officials have been charged with receiving sexual bribes to fix an AFC Cup match in Singapore, a government law-enforcement agency of the island city-state said on Thursday.
April 03, 2013
UAE investors invited to bid for I-League clubs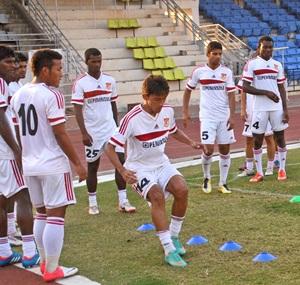 In a move to revive football in India, the All India Football Federation has invited investors from the United Arab Emirates to bid for two available club slots in India's top-flight domestic football league.
April 02, 2013
Churchill too good for Singapore's Warriors FC
A depleted Churchill Brothers registered their first victory in the AFC Cup, thrashing Singapore's Warriors FC 3-0 in their third group match of the continental football tournament, in Pune, on Tuesday.
April 01, 2013
Sunderland turn to Di Canio as saviour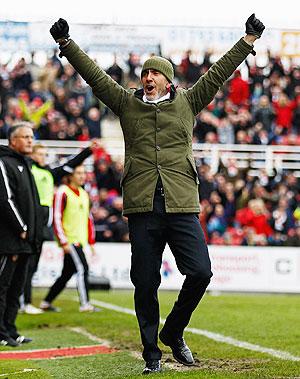 Sunderland entrusted flamboyant Italian Paolo Di Canio with the task of securing their Premier League survival when they appointed him as head coach in place of the sacked Martin O'Neill on Sunday.
Ba goal gives Chelsea FA Cup win over Manchester United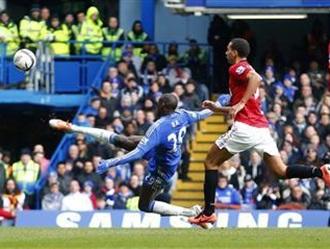 A brilliant goal by Demba Ba gave Chelsea a 1-0 win over Manchester United in an FA Cup sixth-round replay at Stamford Bridge on Monday, securing the holders a semi-final against Manchester City.
Xavi, Alba return for Barca's Champions League tie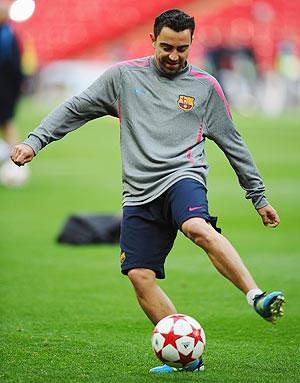 Barcelona's Xavi and Jordi Alba have both recovered from hamstring strains and were included in their squad on Sunday for the trip to play Paris St Germain in the Champions League quarter-finals.
Liverpool increase Villa's relegation worries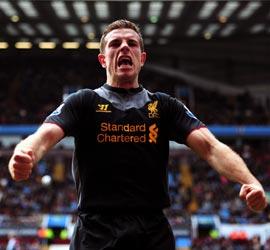 Jordan Henderson and Steven Gerrard struck second-half goals for Liverpool who increased Aston Villa's Premier League relegation fears by recovering from going behind to secure a 2-1 away victory on Sunday.
Archives
January - March 2013
|
May 2010 - December 2012
|
February - April 2010