March 12, 2014
World's best universities: None from India in Top 200 :(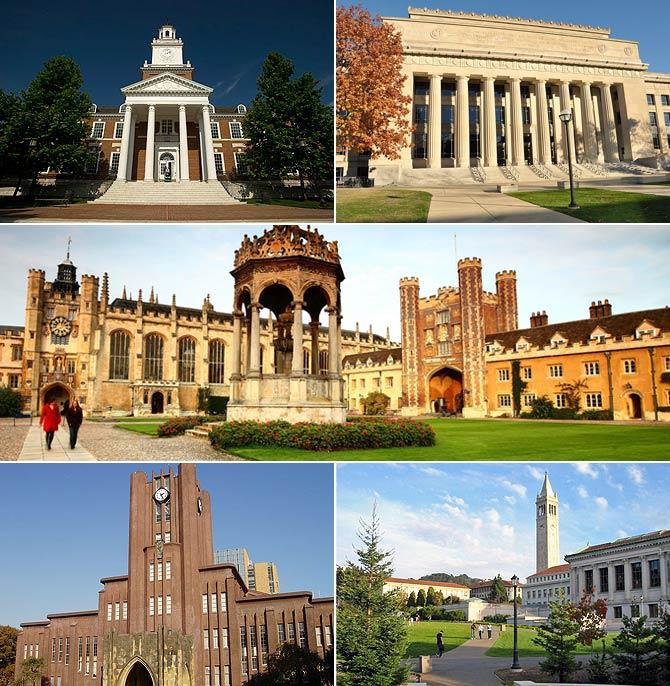 The US not surprisingly dominates the Times Higher Education World Reputation Rankings while India's Panjab University features in the unranked category between 226 and 300.
March 11, 2014
Want to be irreplaceable at work? Do these 5 things!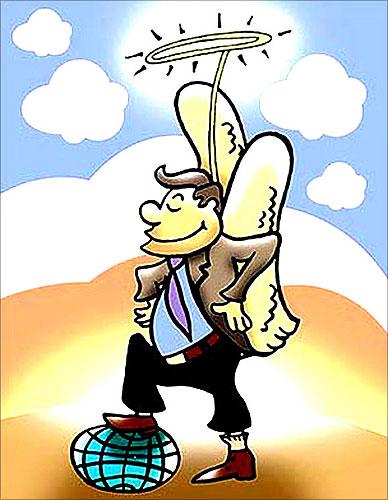 Efficiency, consistency and perseverance should be your keywords.
March 10, 2014
Secret to success: 10 tips that'll get you to the top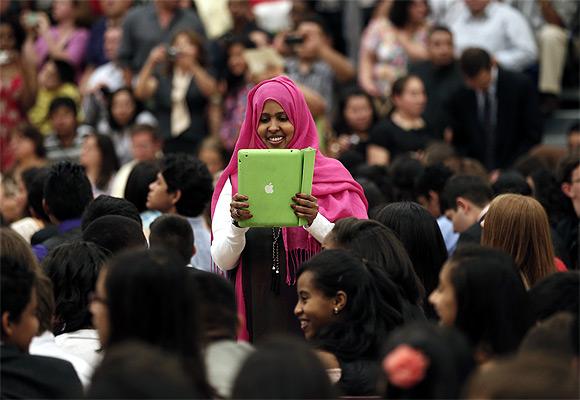 'If you have a dream, a goal, you must go ahead, money is not everything... If you have a solid idea it is easy to break barriers.' Entrepreneur Geeta Vishwanathan shares insights from her career journey.
March 07, 2014
Career women, beware of these health traps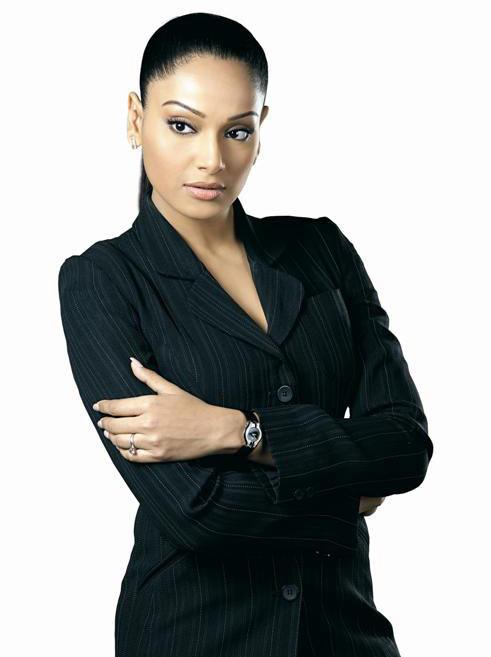 Iron, vitamin and protein deficiency along with stress can lead to serious health concerns for career women. But there is a way out!
March 06, 2014
7 Great Networking Tips!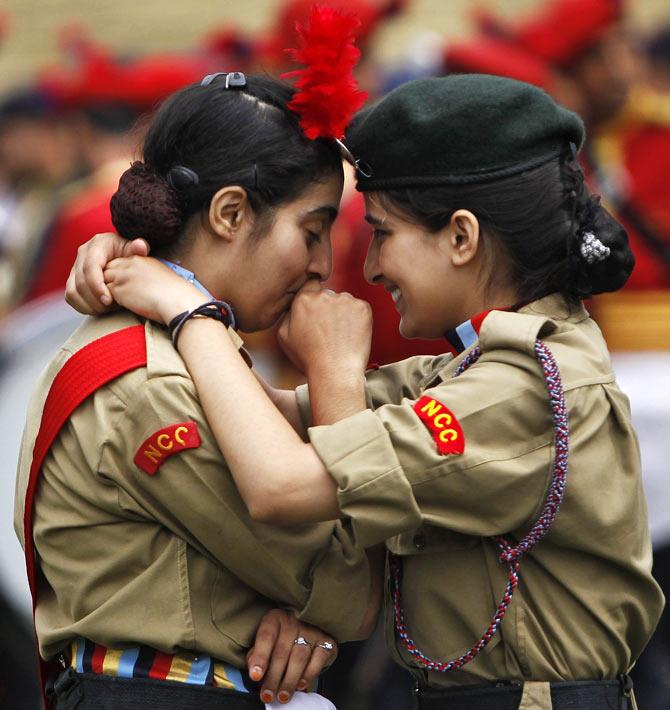 'Be prepared to talk, but also learn to listen...' 'Don't be shy to drop names...' Some networking mantras that have stood social entrepreneur in good stead.
How to write a self-appraisal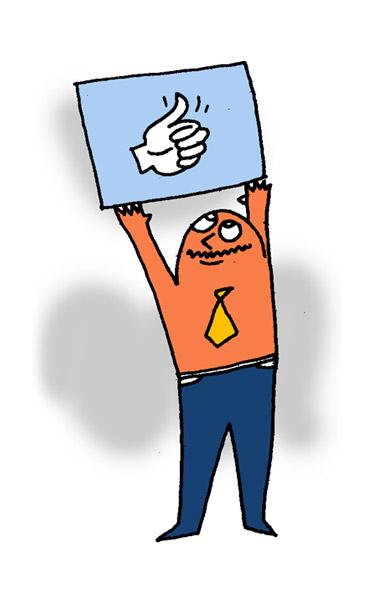 The Appraisal Season is on. Here's how to best approach it...
March 04, 2014
8 CV mistakes that could ruin your career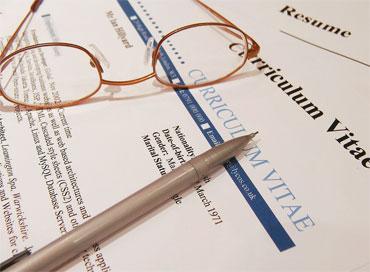 Even a single spelling error could make you look bad before your employer.
March 03, 2014
World's 100 best colleges 2014; IIT-B slips to Number 24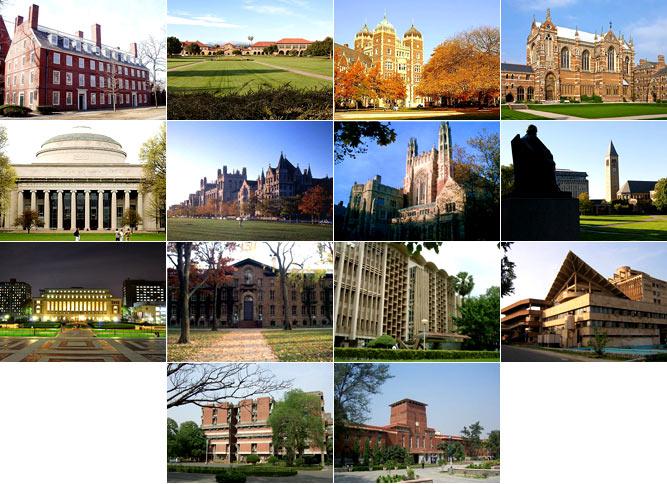 Only four Indian universities have made it to the YouthInc Global University Rankings 2014.
March 02, 2014
Top 5 MBA interview questions, and how to answer them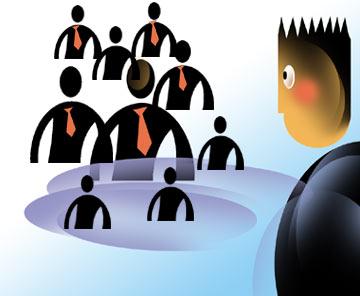 Don't sound overambitious, guys!
March 01, 2014
11 countries where you can earn while you learn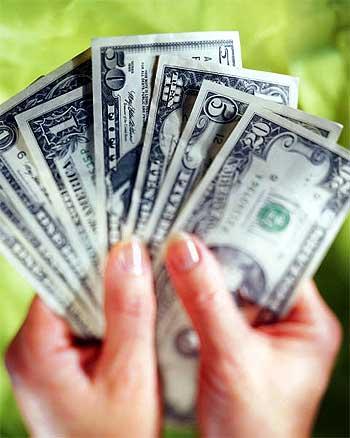 Australia, Canada, France, New Zealand, Switzerland, the UK, the US... It won't be tough to find a job in these student-friendly destinations.
'How many of us can go to other countries?'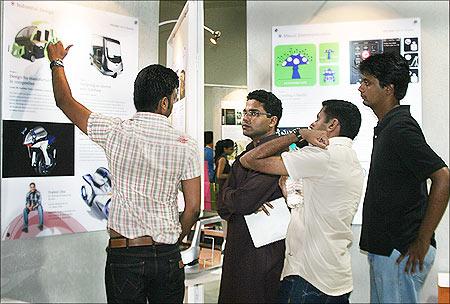 'I wouldn't be surprised if in a few years, students sitting in Mumbai, Rajasthan ... earn higher education degrees without leaving their homeland.' Indians abroad discuss the challenges faced by India's higher education system and offer solutions as Rediff.com contributor listens in.
February 28, 2014
General V K Singh's 'Five Cs' of leadership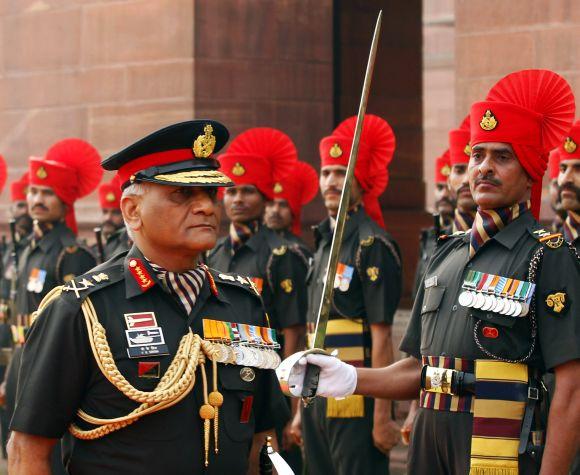 'It is character that allows me to have the conviction, which allows me to have the courage, which allows me to stand up for what is right or wrong,' the former army chief tells the Harvard India Conference.
5 tips to create a killer first impression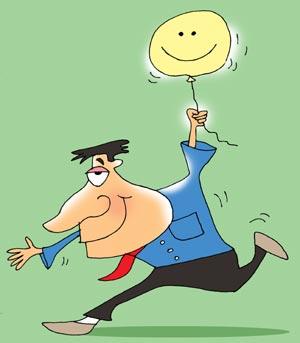 How do you create the right impression even before you take a seat in a room? Check these tips out!
February 27, 2014
Meet Prem Jain, the man behind a $863 mn start-up!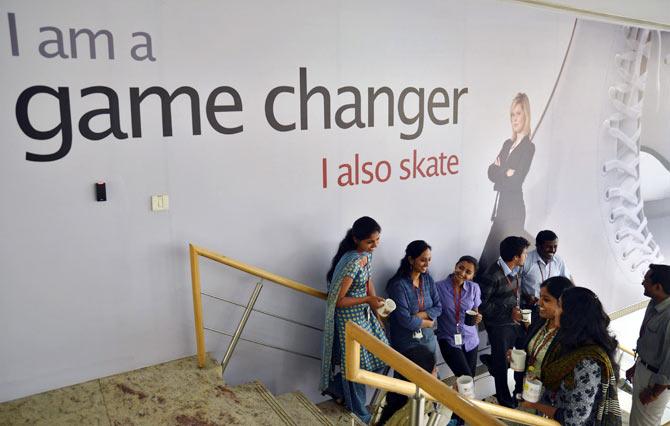 'Stay grounded; never try to become a star in the sky. There are many of those and chances are you'll get lost.' Lessons like these made Prem Jain, a serial entrepreneur, who sold his start-up for $863 million to Cisco and now serves as an advisor to its CEO John Chambers.
February 26, 2014
How to crack JEE: Success mantras from a topper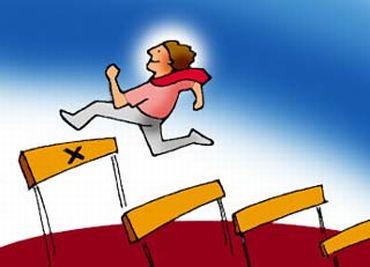 A firsthand account of JEE Main preparation by Nikhil Chaturvedi, who scored an All India Rank 4 in JEE Main 2013
Smart investors: Madhuri, Devgn, Leone and more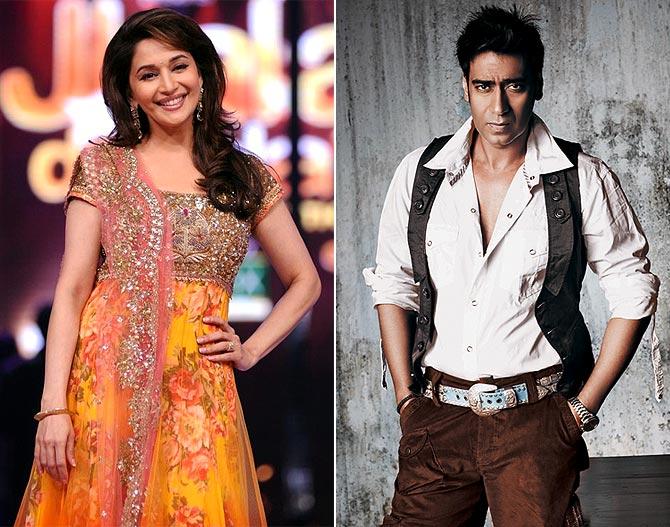 Most (certainly not all) actors just act. But smart actors have been putting their monies in start-ups.
February 25, 2014
Women on LinkedIn: Get more out of your network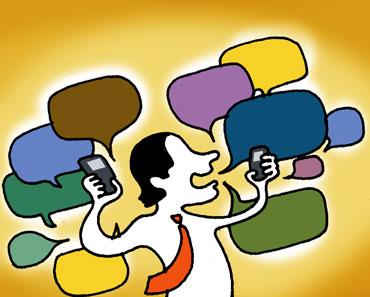 Brag away, Women!
February 24, 2014
11 ways to speed up your job search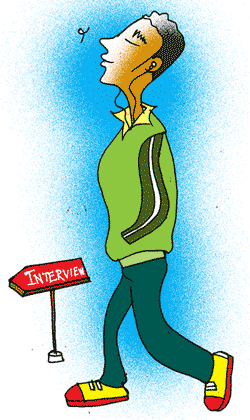 Improve your chances of finding your next job
February 23, 2014
Study US: Top scholarships for Indian students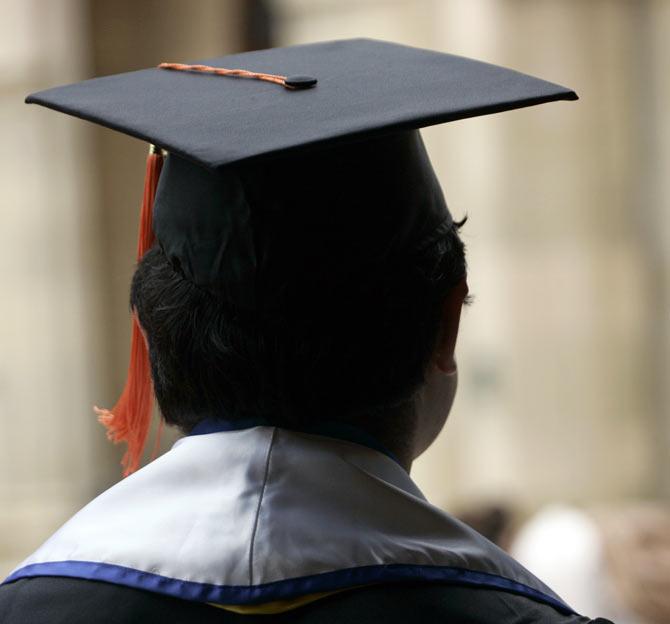 Choose from a range of funding options.
The most outrageous excuses for being late to work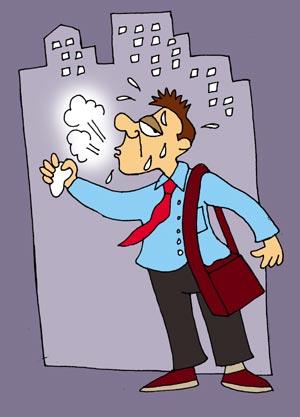 Employers share the most unique excuses from tardy employees.
February 21, 2014
5 reasons your start-up died a swift death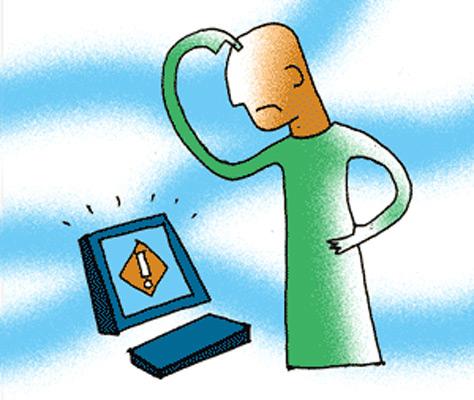 Rectify it before it's too late!
February 20, 2014
4 co-workers who kill your productivity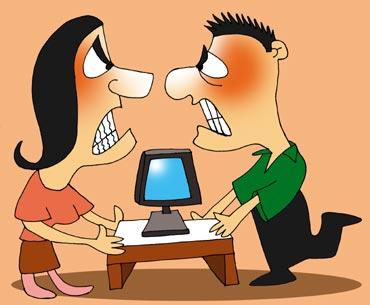 From the ones who interfere needlessly to the ones who procrastinate, you'll meet these kinds in every organisation.
February 19, 2014
Top 6: News stories that will make or break your career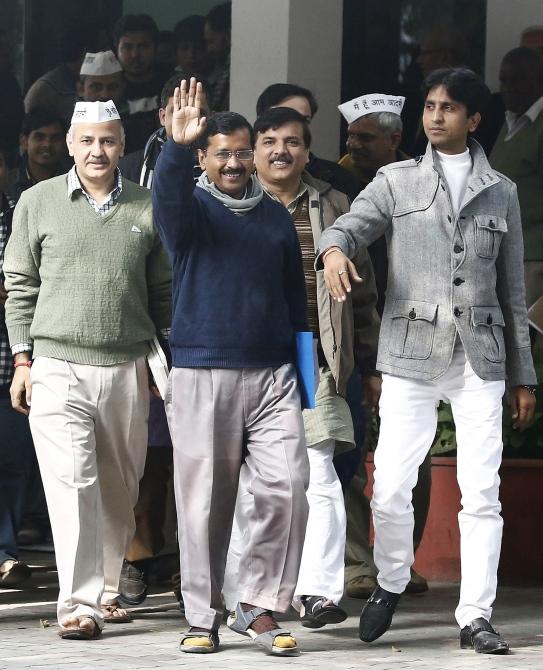 , Dean, Institute of Management Technology, Nagpur tells you what to expect in your MBA admission interview this year.
Stylist, author, entrepreneur: Meet Indian fashion's rising star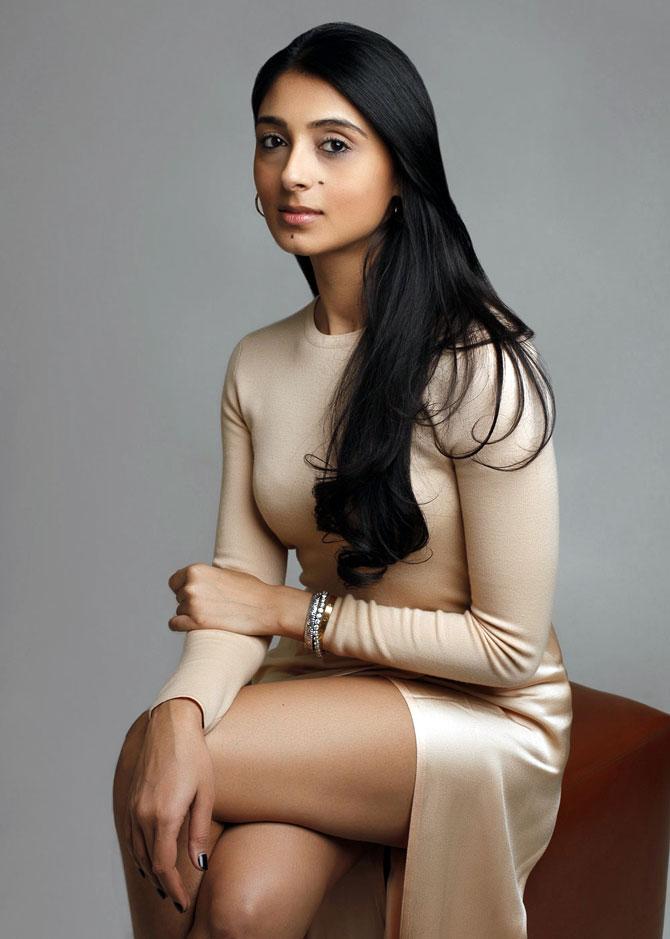 Meet Pernia Qureshi!
February 18, 2014
How to speak and write better English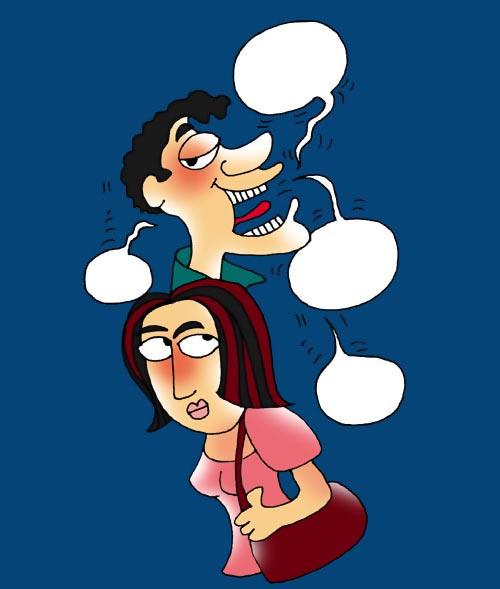 In an online chat between 3 and 4 pm, today, Chander Madan, CEO of eAge Tutor addressed queries on how to improve English communication skills.
Five success principles for aspiring entrepreneurs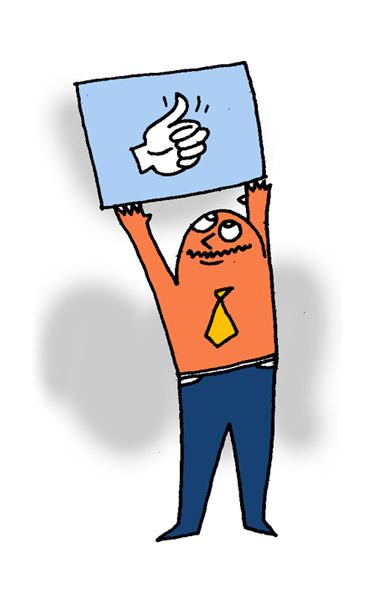 Prof Saras Saraswathy of the University of Virginia's Darden School shares some essential life lessons.
February 17, 2014
Study US: How to choose a good university?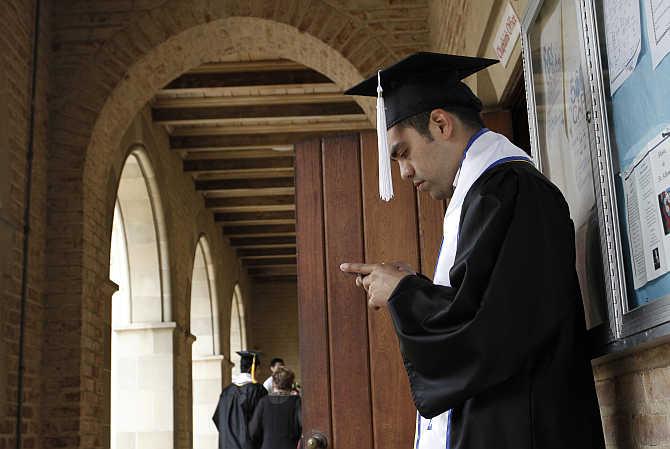 International admission experts help you pick the right course and university.
10 traits of an excellent manager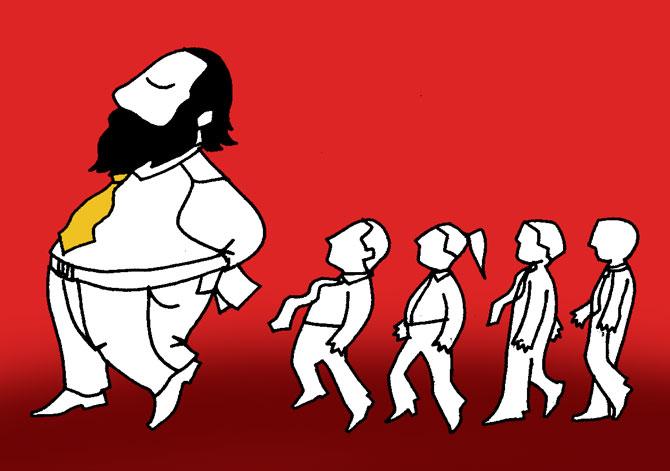 Do you have it in you to lead a team? Find out!
Expert tips to ace your board exams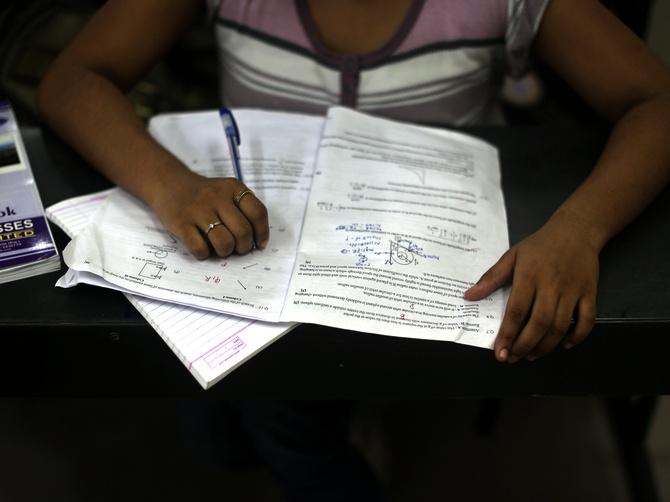 Anthony Fernandes, founder of Shaalaa.com shares expert advice on how to prepare the board exam.
Using social media to find your next job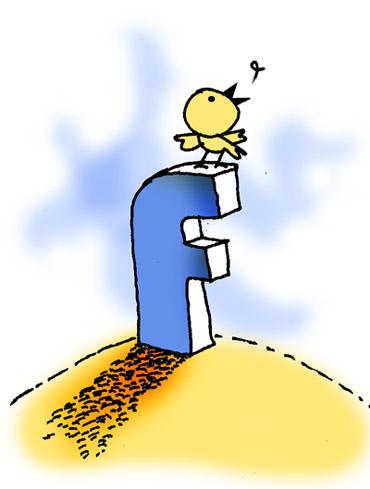 In the final part of the series on 'How to find your NEXT job', Ketan Kapoor, Co-founder and CEO, Mettl, underscores on how social networking sites can help you land up a job.
February 14, 2014
3 keys to a successful job search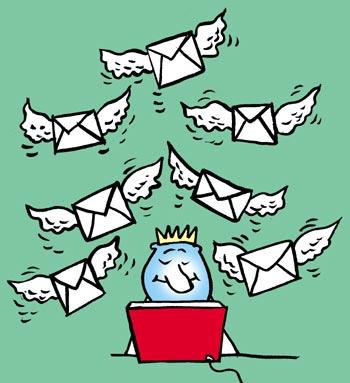 Pramod Kumar Srivastav of PKS Management Consultants offers the nuts and bolts of finding a new job in the third part of the series on 'How to find your NEXT job'
Study Abroad Chat: Want to study in the US?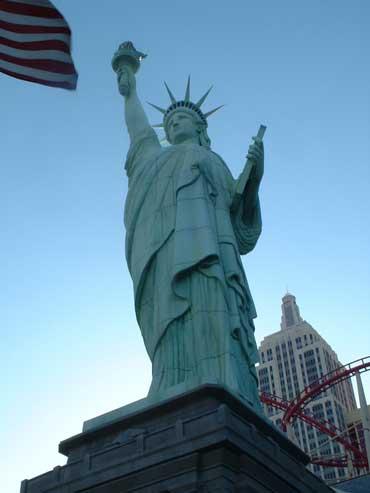 Between 4.30 pm and 5.30 pm today, join us for a chat with Prof Nora Burke Wagner, Assistant Director, Student Affairs and Anjali Khavnekar, India Co-ordinator for University of Cincinnati, USA.
February 13, 2014
Are you ready for your next job?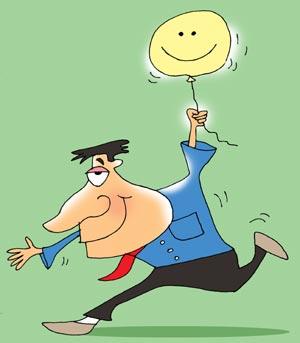 Deepak Lamba, president, Times Centre For Learning, stresses on the importance how resumes play an important part in finding a new opening, in the third part of the series on 'How to find your NEXT job'
February 12, 2014
New job, new you?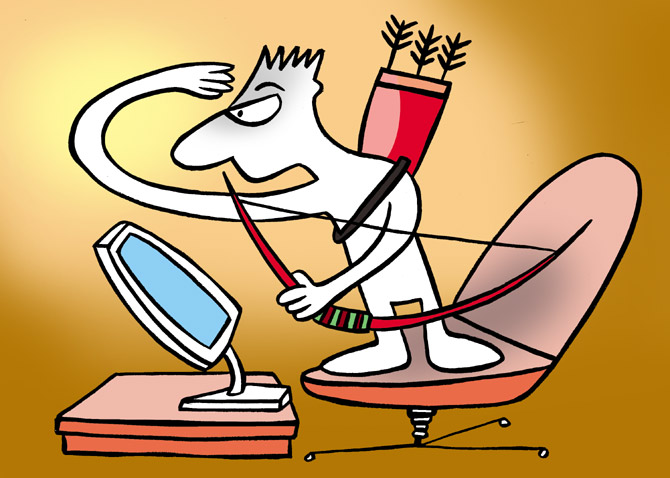 Job change on your mind? In a series that begins today, four experts will offer tips on what to watch out for when looking for your next job.
February 11, 2014
10 tips to negotiate a higher starting salary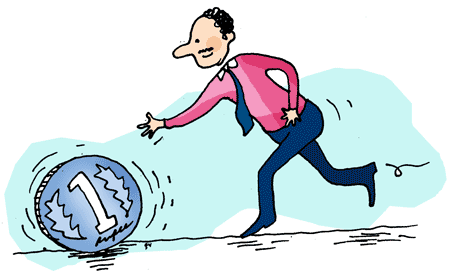 Follow these tips to get the salary you deserve.
February 08, 2014
Board exams: How to make the most of your revision time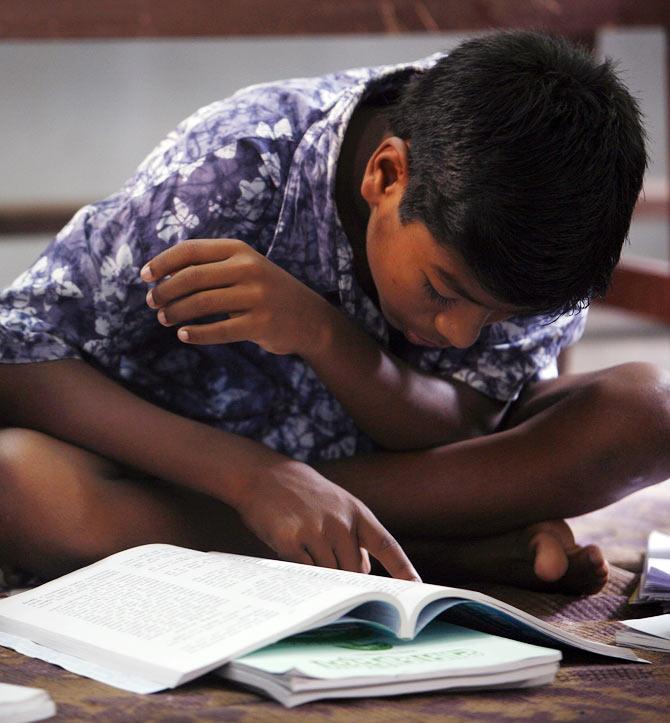 These expert tips will guide you to tackle the last leg of exam preparation.
February 06, 2014
How to build the perfect CV: 7 smart tips for students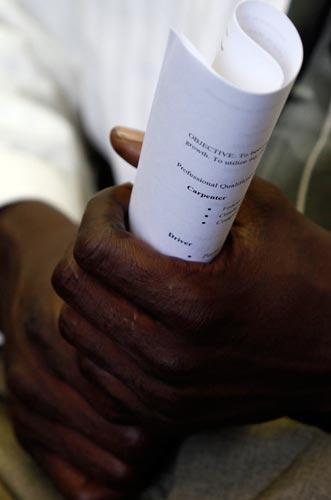 Follow these simple tips and create an impressive resume while you are in the campus.
Two in five workers plan to change jobs this year: Survey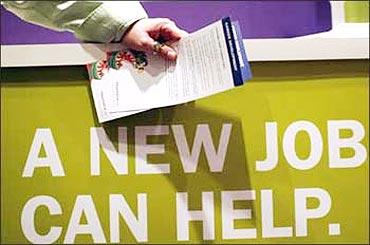 According to a national survey, forty-four per cent of full-time workers plan to change jobs in 2014.
February 05, 2014
Jaipur girl bags Rs 45 lakh job offer in the US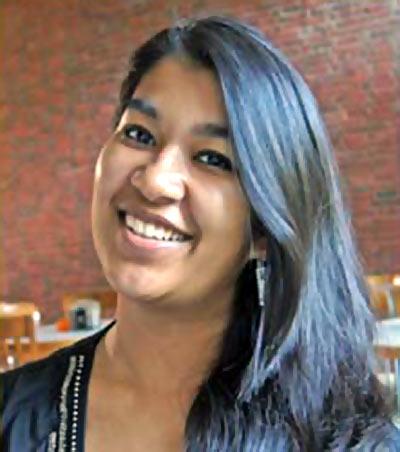 In a first, a third year Economics student from Jaipur has been offered the role of an analyst in a leading financial institution with an annual salary of US $70,000.
January 31, 2014
How to use LinkedIn to promote your start-up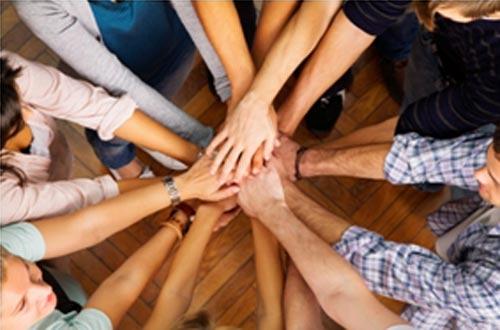 Viveka von Rosen, author of LinkedIn Marketing: An Hour a Day and known internationally as the 'LinkedIn Expert', suggests five ways entrepreneurs can use LinkedIn to build their start-ups
January 30, 2014
Top tips: How to convert your internship into a full-time job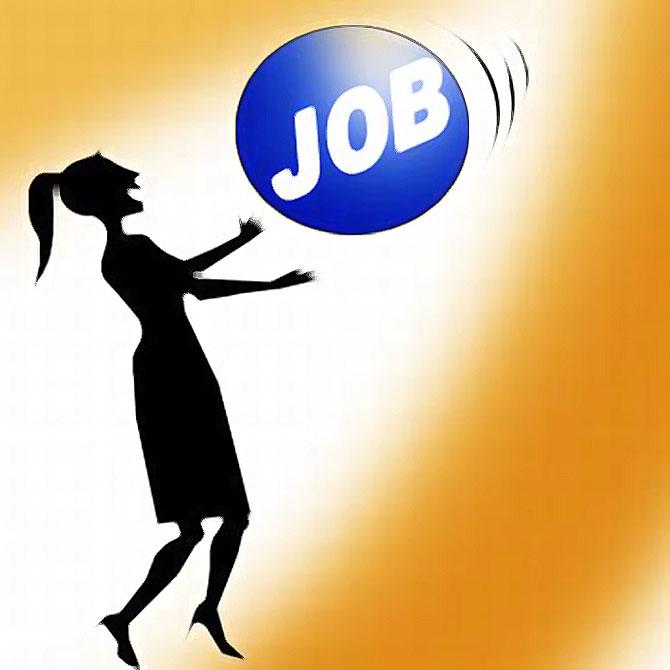 Are you always that intern who gets passed over when it's time to get hired? Here's what you should be doing to get that job.
January 29, 2014
How to get your first job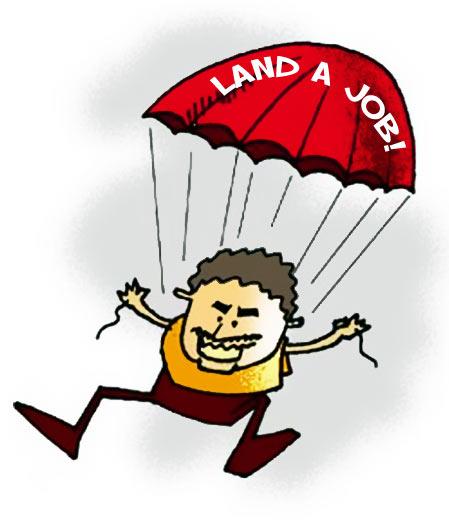 Three experts offer their advice on how to get your first job.
Working late is fashionable. What about worked to death?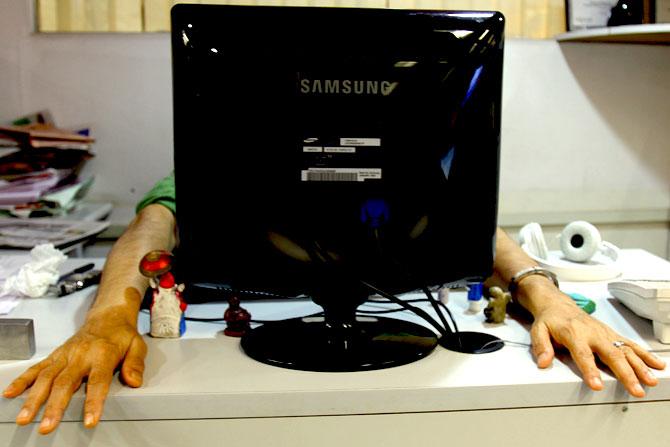 Striving for promotions and senior positions is all very fine, but make sure there is a you to promote. No one gets out of life alive, but there is no bar on getting out of work alive, warns .
January 28, 2014
Please make mistakes. That's how you learn about life: Kalki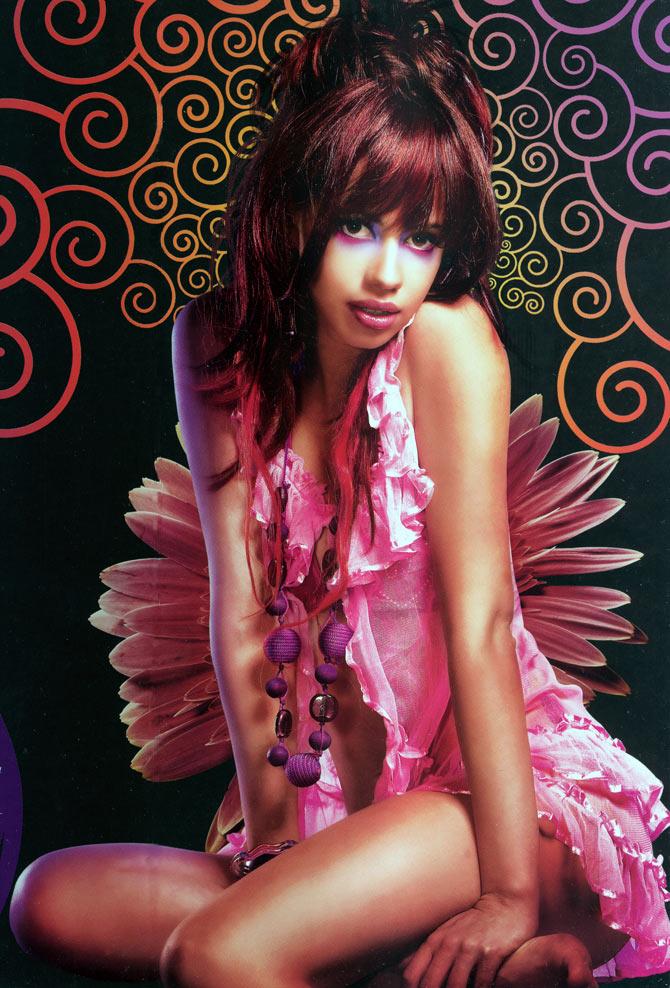 The actress talks about her career, her love for theatre and storytelling, and her future plans.
Eight ways to improve your employability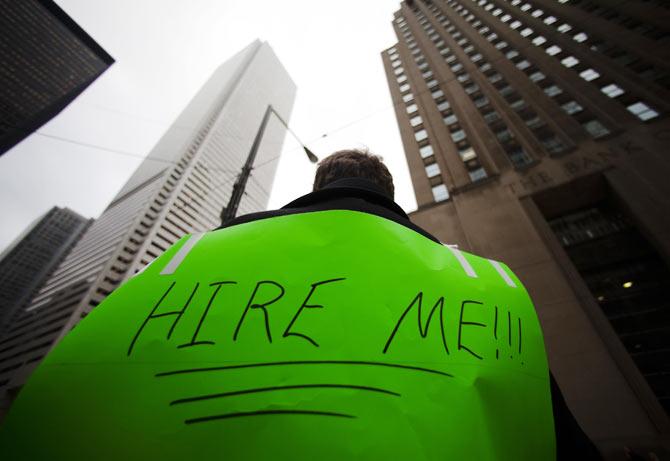 With a college degree barely being able to help you land a job, we ask the pros what it really takes for students to improve their employability while still in college.
January 23, 2014
Five interview mistakes that can cost you your dream job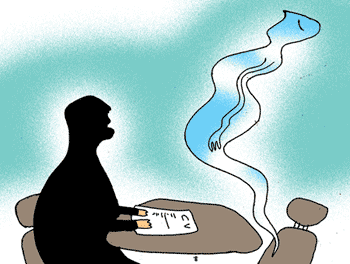 Common yet committed often, unintentionally perhaps, these mistakes can affect your job prospects. Avoid these to land up your dream job.
January 21, 2014
Five legal documents every startup needs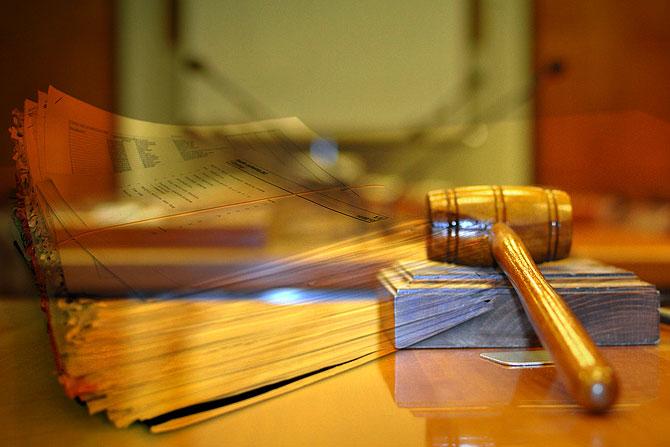 Starting a startup? Make sure you have the following legal documents in place.
January 20, 2014
Quiz: What's your workplace personality?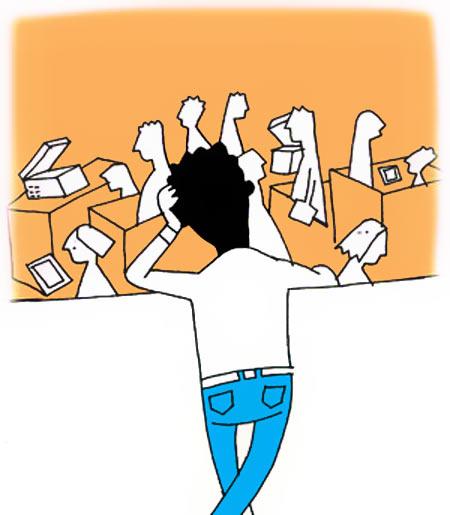 The office space is filled with multiple personalities working in tandem. To figure out your personality and who you are most likely to succeed alongside, Susanne Rodrigues helps you out with this quiz
What to expect when you're interning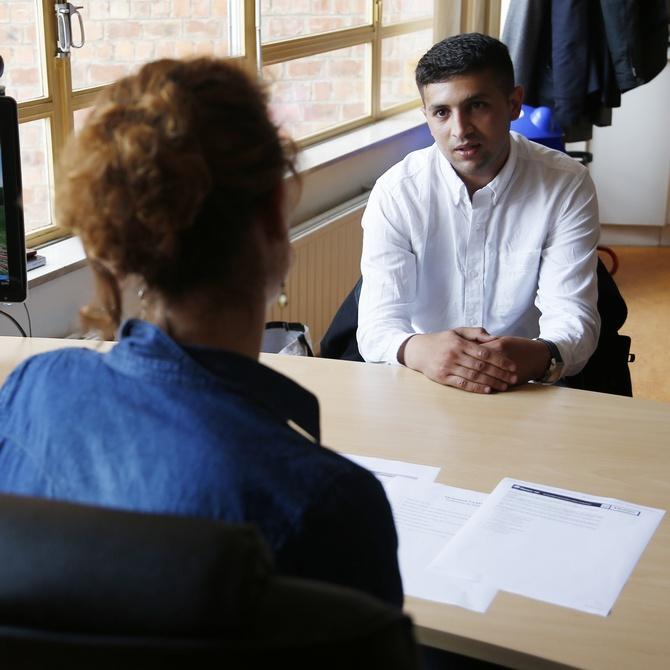 As part of an ongoing series, we asked five young students about their learnings in their various internships and for their advice to their young colleagues. With internships becoming a norm, it is crucial to understand just what you can and cannot expect in an internship.
January 17, 2014
95,000 CAT takers scored zero or less marks this year. Here's why!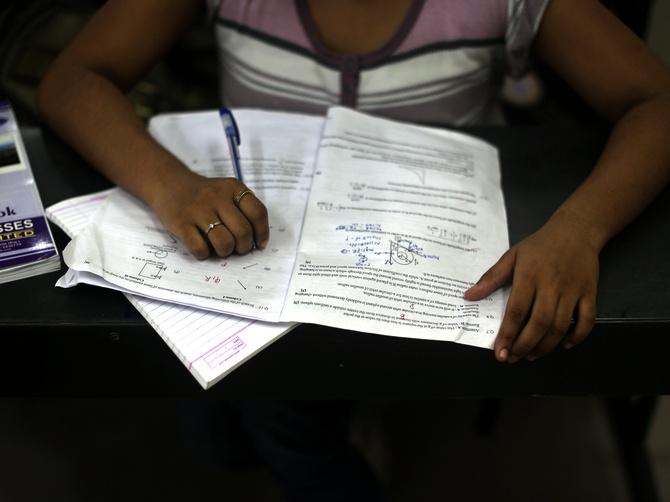 Of the 1.74 lakh candidates who appeared for CAT 2013, 95,000 scored zero marks or obtained negative marks.
January 16, 2014
Kate Moss at 40: A modelling career in pictures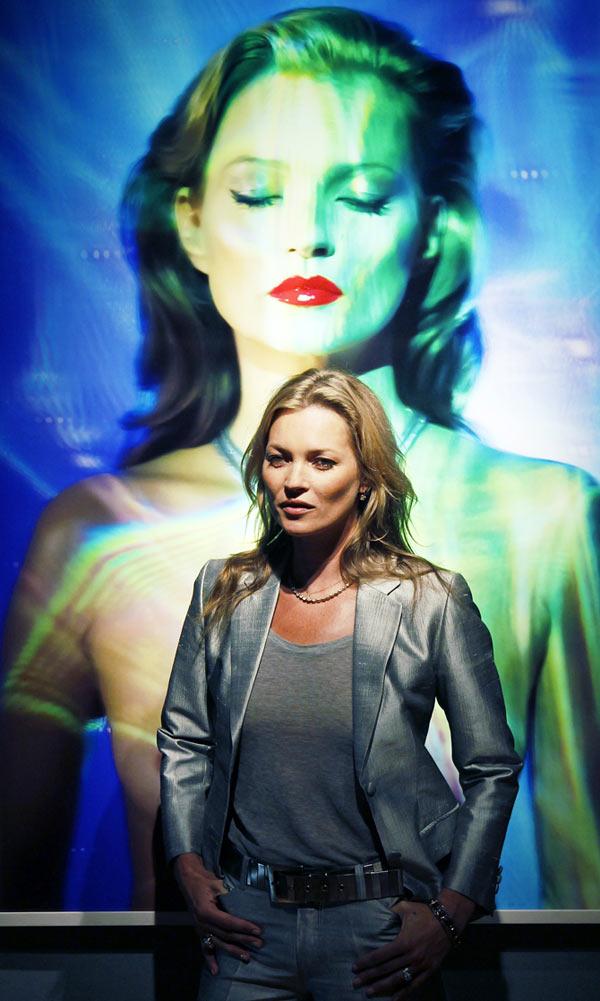 The supermodel who redefined the rules of the game turns 40. We bring you some of the landmark moments of her career that spans more than quarter of a century.
January 15, 2014
'Delhi University is not the state's property'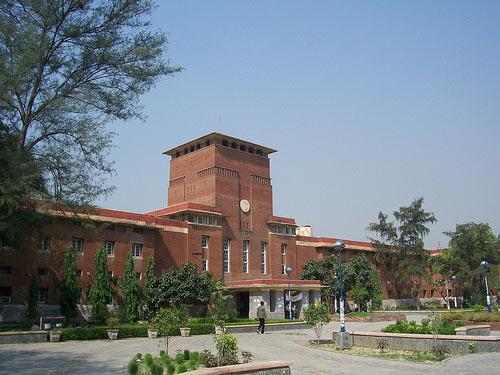 'Quota/reservation in any form is a threat to quality education'; 'AAP must take into consideration the interests of students from across the country'; 'Compulsory reservation is unfair and defeats the purpose', are some hard-hitting voices from students and professors against education minister Manish Sisodia's proposal to reserve 90 per cent seats in Delhi University to students from the state.
January 14, 2014
All men, all engineers: Meet the CAT 2013 toppers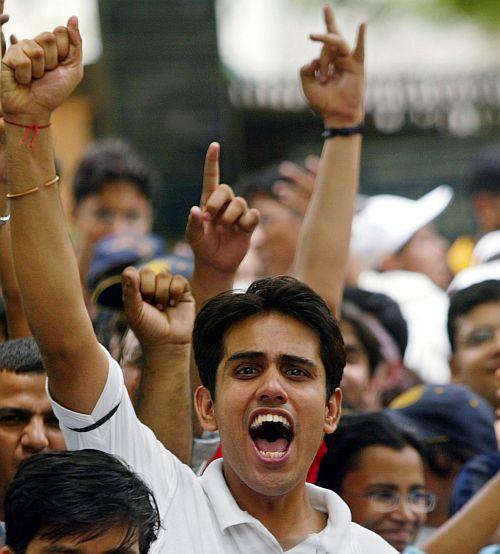 All the eight candidates who scored 100 percentile are engineers. While two have a master's degree in engineering, the others have a bachelor's degree.
Where are the jobs in 2014? Big data, mobile apps, social networks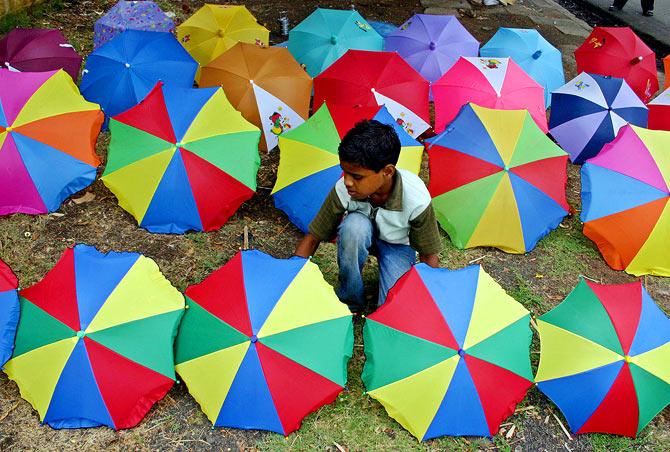 A new category of jobs will be created in 2014 due to the whole social networking blast, say experts.
10 things we wished interns knew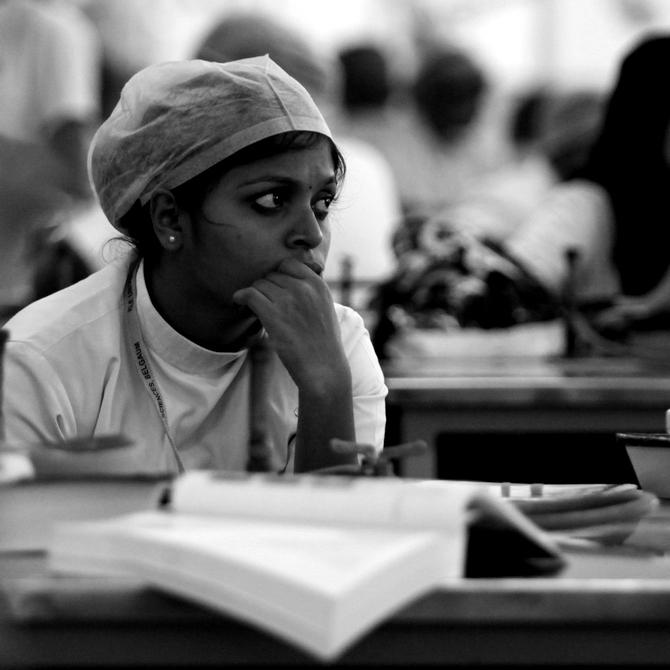 Internships are slowly but surely becoming a norm rather than an exception. As part of an ongoing series, we asked Rishabh Gupta, the CEO and Co-Founder of Letsintern.com, one of the most prominent job portals exclusively dealing with internships on things he wished interns knew.
January 13, 2014
CAT 2013 results to be announced January 14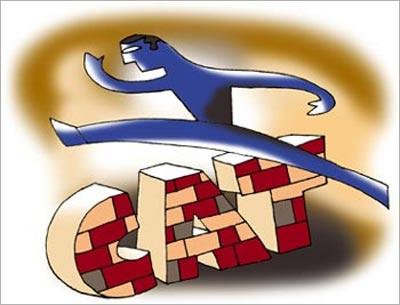 Candidates will have to log on to the IIM's offical CAT website to secure their results.
The HOTTEST job titles that didn't exist 5 years ago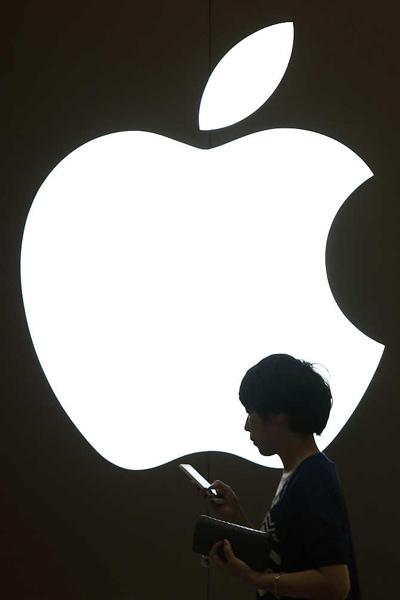 Leading social networking site LinkedIn had examined the data of over 259 million members' profiles to determine the top 10 most popular job titles that were non existent in 2008.
January 12, 2014
'In India, women diet a lot, which is not good'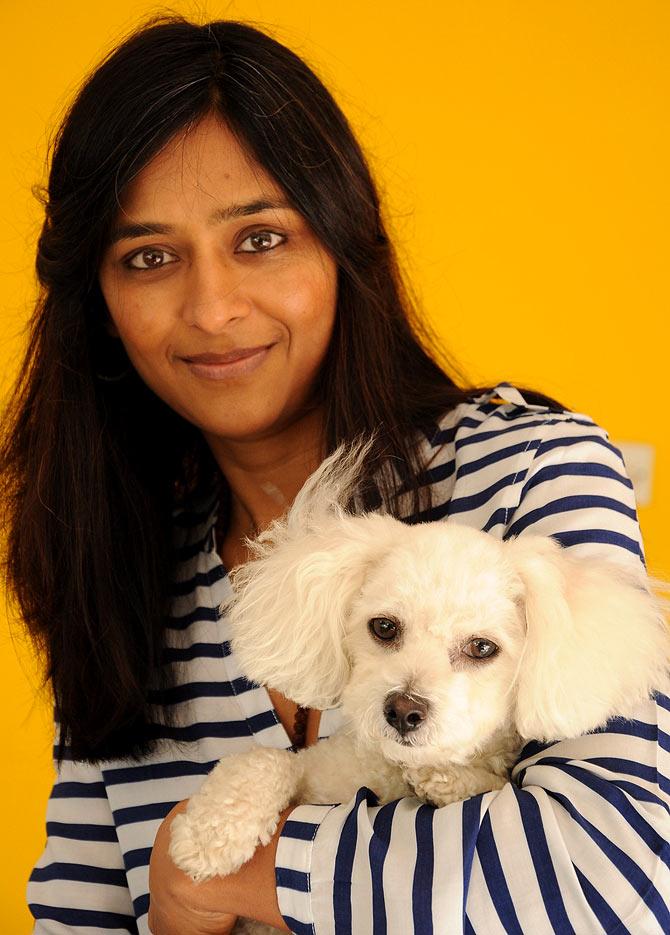 Style diva Kanika Subbiah tells you how to mix fashion and style and make an instant impression!
January 11, 2014
Study Abroad: How to make the right decision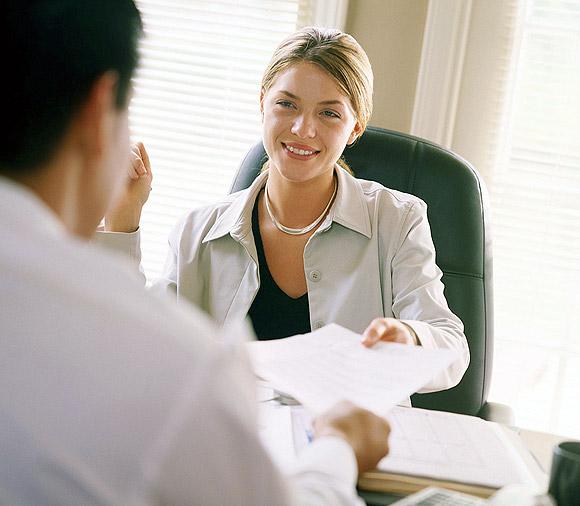 You have your mind set on a foreign country or university where you want your degree from, but do you know how to get there?
January 10, 2014
Should you quit a job for money?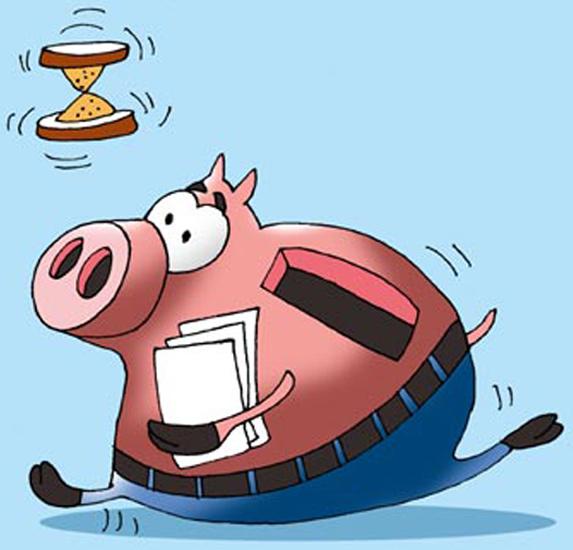 Avoid these seven career mistakes in 2014!
January 09, 2014
Expert tips to crack the IIT-JEE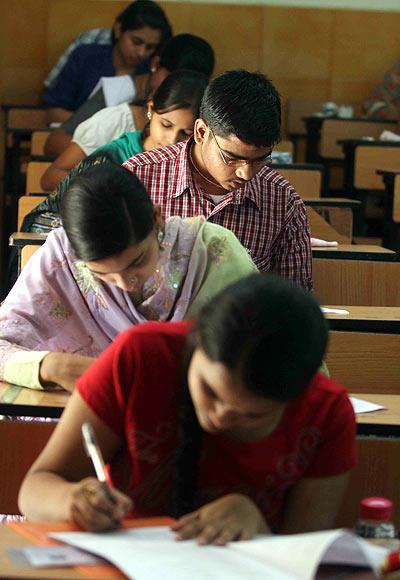 In an online chat with readers, Vivek Gupta, an IIT-B alumnus and co-founder, Plancess EduSolutions Pvt Ltd, offered advice on how to crack the Joint Entrance Examination.
90% reservation for Delhi students in DU: Do you agree?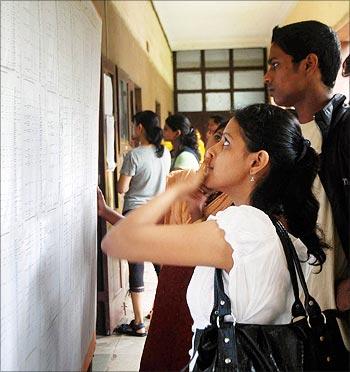 What you think of this proposal? Dear readers, we want to know from you!
January 08, 2014
GRE 2014: The 10 questions you need to master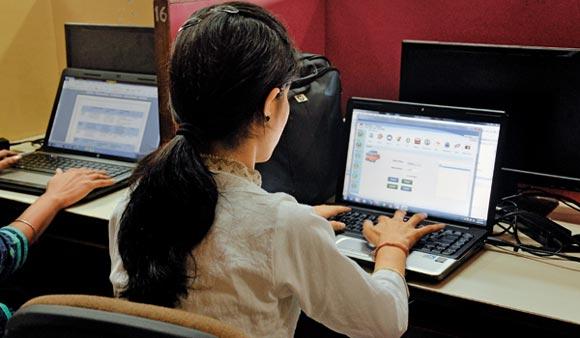 GRE 2014 is your gateway to your overseas post-graduate dreams. If you are among the many aspirants who are looking to crack the GRE, here is the key to answer these seemingly simple questions
January 07, 2014
What can a leader learn from honest outsiders?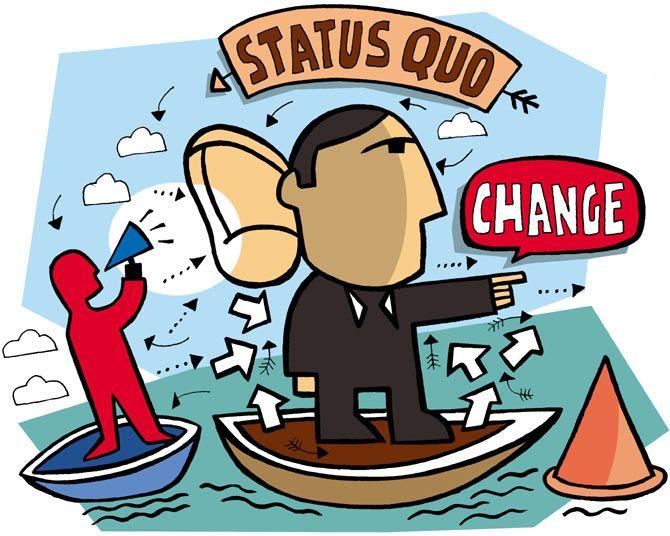 A documentary on football and a biography of Jesus make mull over the lessons organisations can learn from honest outsiders.
January 06, 2014
TopperSpeak: How to crack GATE 2014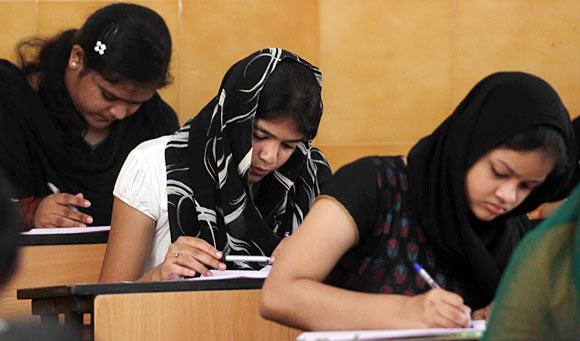 Ashish Mittal who topped the Graduate Aptitude Test in Engineering last year shares his study secrets and strategies that helped him optimise his score.
January 04, 2014
Master the art of saying NO in five easy steps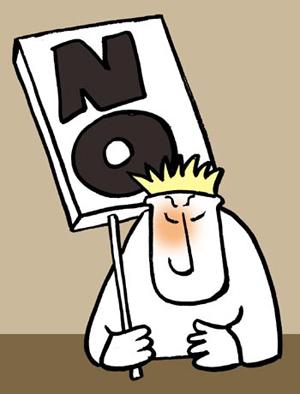 The art of leadership is saying no, not saying yes. It is very easy to say yes!
January 03, 2014
7 smart ways to manage your boss in 2014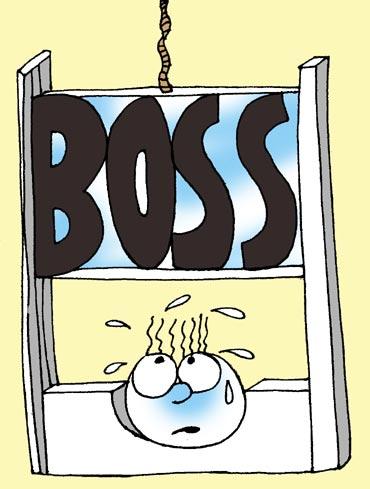 Try these seven sure-shot tricks to make a comrade out of your boss.
December 30, 2013
He dreams of paper microscopes, computers made of bubbles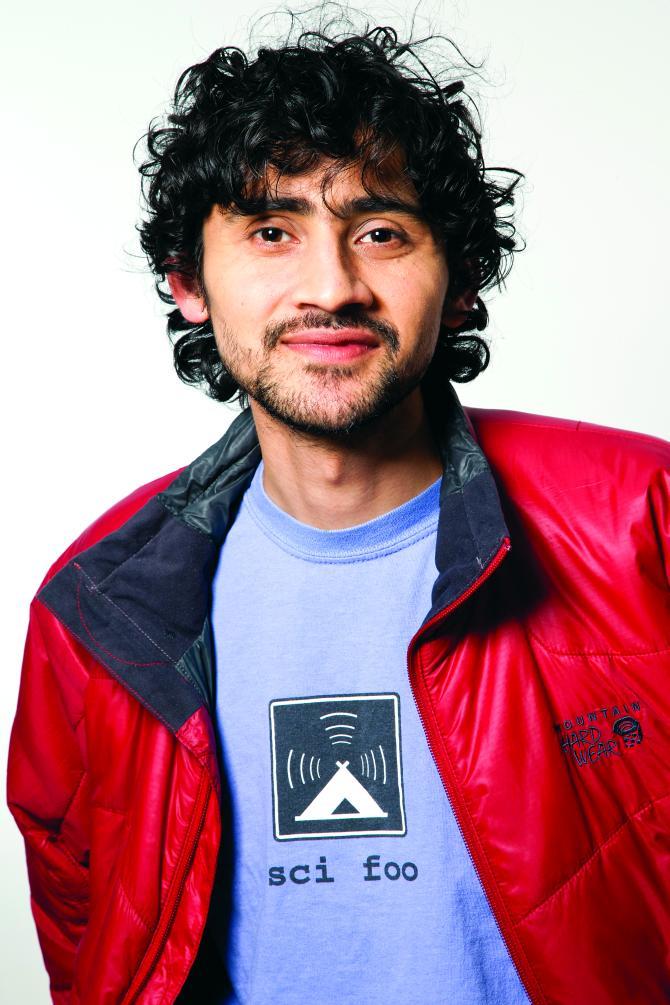 In the concluding part of this series on three young Indians American who are pushing the boundaries in their respective fields, speaks with Dr Manu Prakash whose low-cost microscope and oral cancer detector that can save millions of lives were born out of empathy for poor people.
7 BIG lies employers tell you in a job interview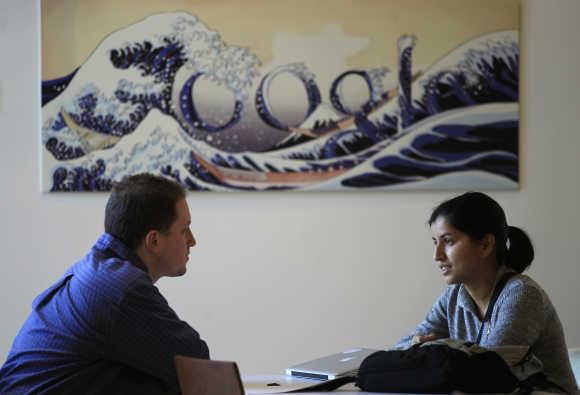 From salary hikes to training and induction, here's how employers fib with fresh hires in a job interview.
December 28, 2013
What's so unique about IIT-Delhi's five-year BTech-MBA programme?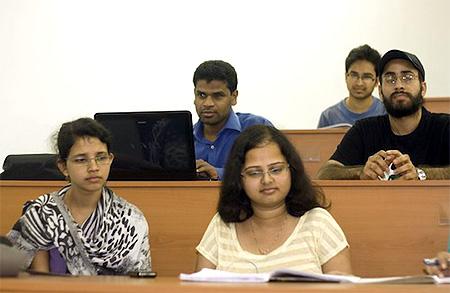 Hear all about it from Dr Kanika Bahl, Head of Management Studies, IIT-Delhi.
December 27, 2013
Marshall Scholar fuses maths and Bharata Natyam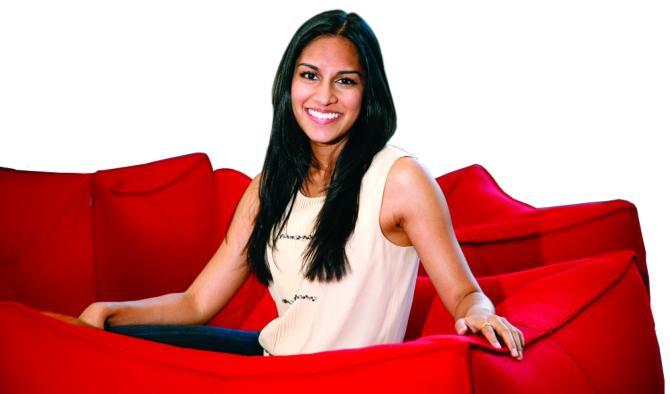 In the second part of the series on three Indian Americans who are pushing the boundaries in their respective fields, speaks with Kirin Sinha, winner of the prestigious Marshall Scholarships, who fuses dance and maths.
Why working hard is not good enough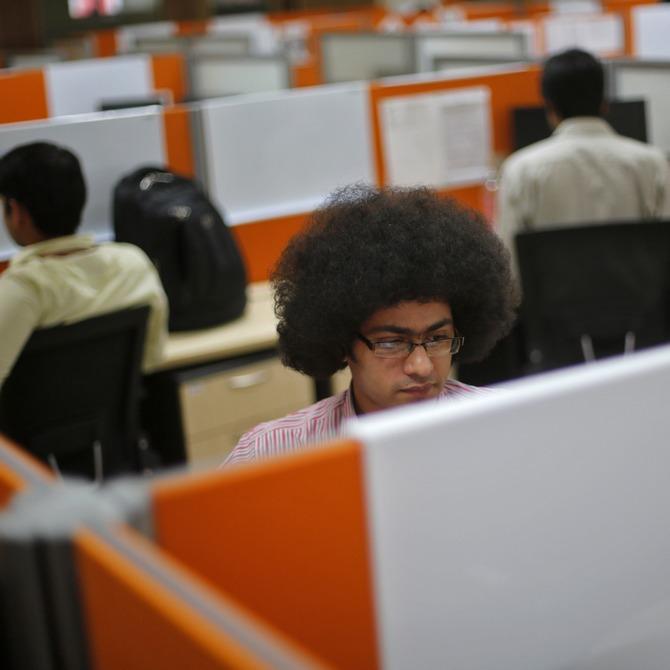 Excerpt from bestselling author 's latest book.
This interview question can cost you your dream job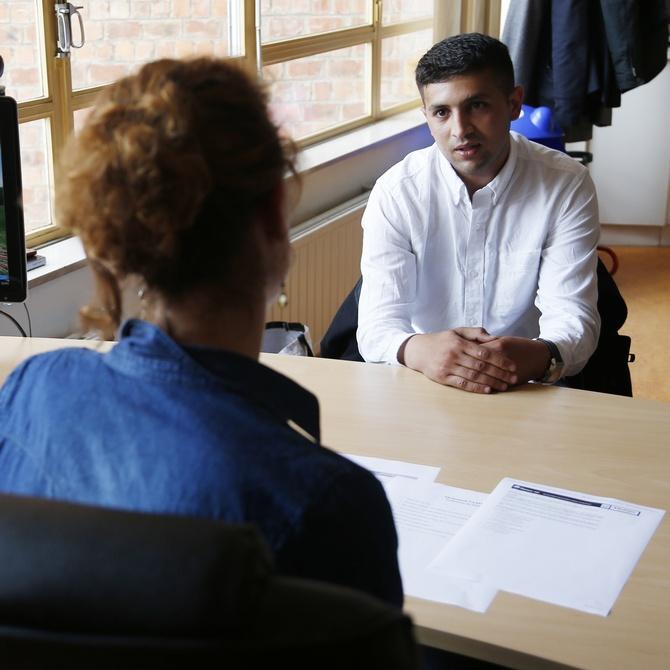 Be factual while talking of your strengths, smart about your weaknesses, says Viraja Devi Vakada.
December 26, 2013
At 18, he helps US Army with unique infrared detector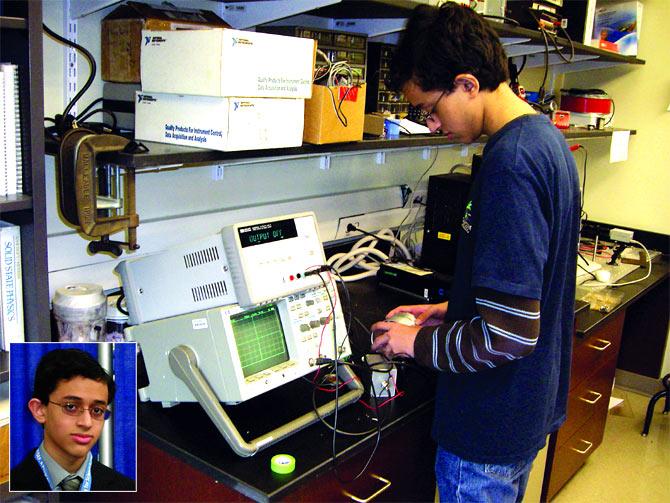 Saumil Bandyopadhyay was named a recipient of the second annual American Ingenuity Awards by Smithsonian magazine, the flagship publication of Smithsonian Media, for a unique, sensitive infrared radiation detector.
'No matter what the crisis, always look for an opportunity'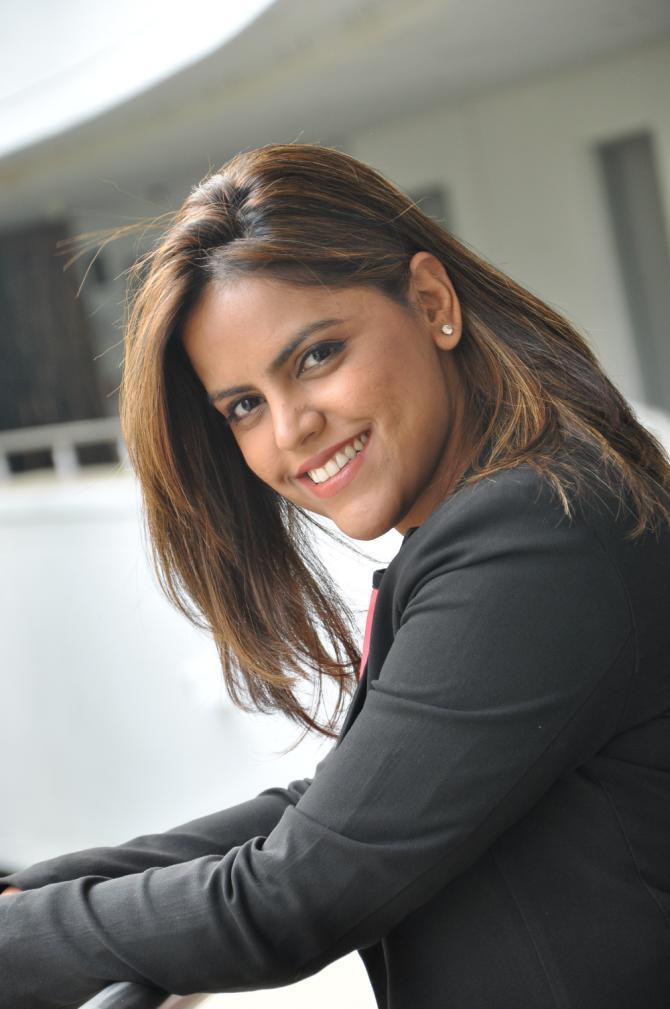 "At my age my father had confronted bigger challenges," says Meghna Ghai-Puri, daughter of showman Subhash Ghai. In this interview with Prasanna Zore, the 35-year-old president of Whistling Woods International Institute for Films, Media, Animation and Media Arts talks about her struggles and the lessons she has learnt as an entrepreneur.
The best MBA programmes for you!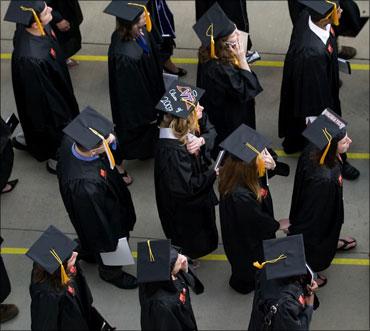 In an online chat with readers between 4 pm and 5 pm, Dr Ranjit Goswami, dean, IMT Nagpur answered questions on the various MBA programmes available in the country, the eligibility criteria for admission and offer advice on how to pick the right course and institute.
December 24, 2013
Joy, hope and despair: How 2013 affected Indian students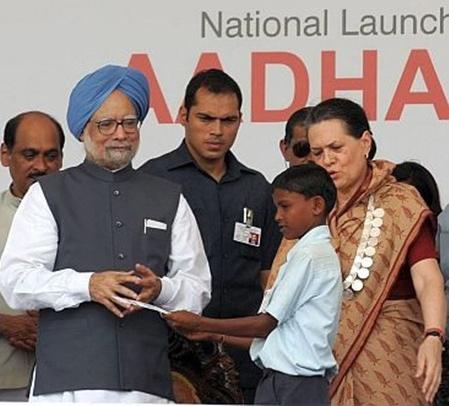 As 2013 draws to a close, we take a look at the events that influenced the lives and careers of the student community and how!
December 23, 2013
Birth of a leader: The inspiring story of Wipro's Senior VP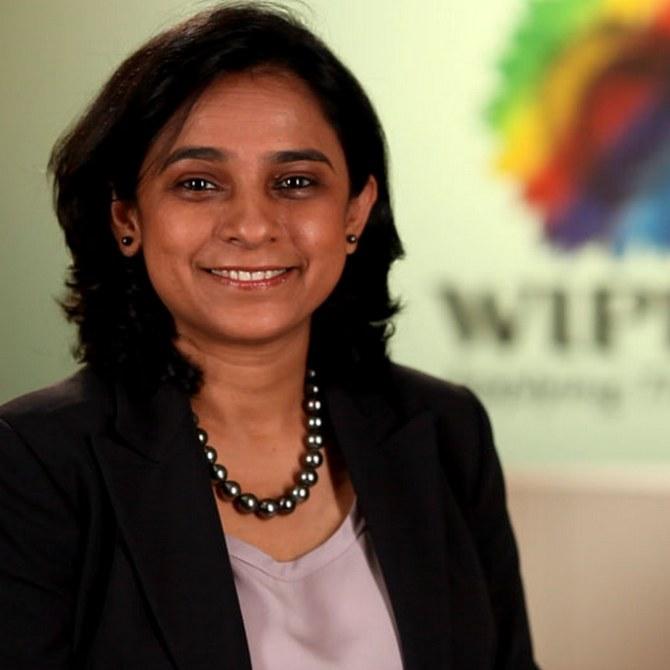 Sangita Singh, senior VP and head of Wipro's global IT business strategic unit shares key moments from her 21-year-old career journey and offers lessons in leadership for young professionals.
December 20, 2013
The starting salaries for MBA grads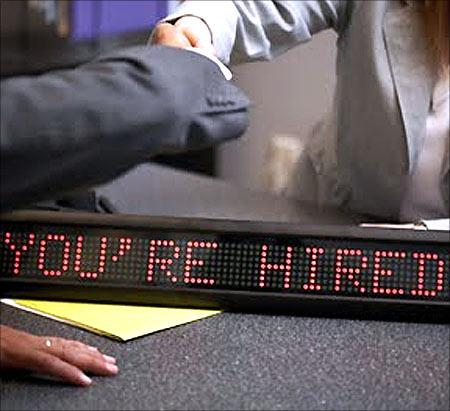 It has been revealed that most top companies in the world look to recruit only those fresh graduates who come out of top b-schools.
December 19, 2013
The wonderful world of underwater photography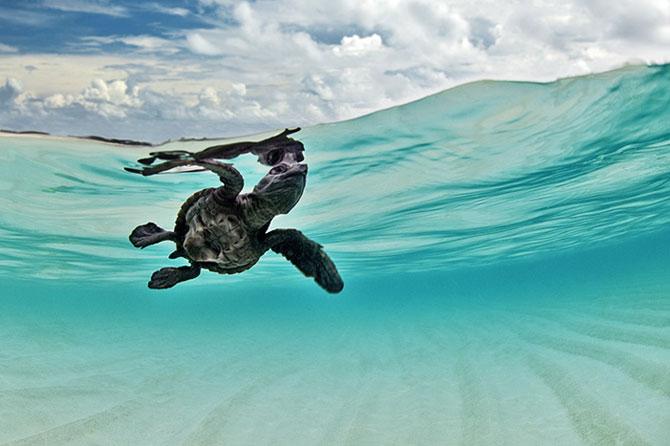 An accomplished underwater photographer, gives an account of his journeys in deep, mysterious oceans
December 18, 2013
Choosing own business over job? Take a reality check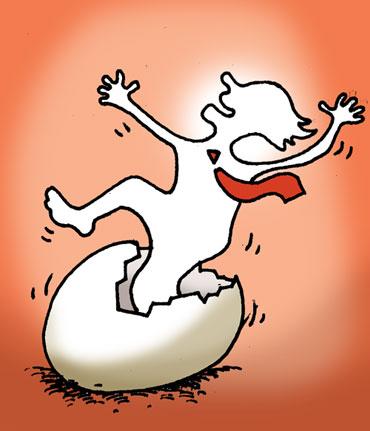 Ask yourself these soul-searing questions to find out if you have it in you to become one.
These four young men are taking on Facebook! Will they succeed?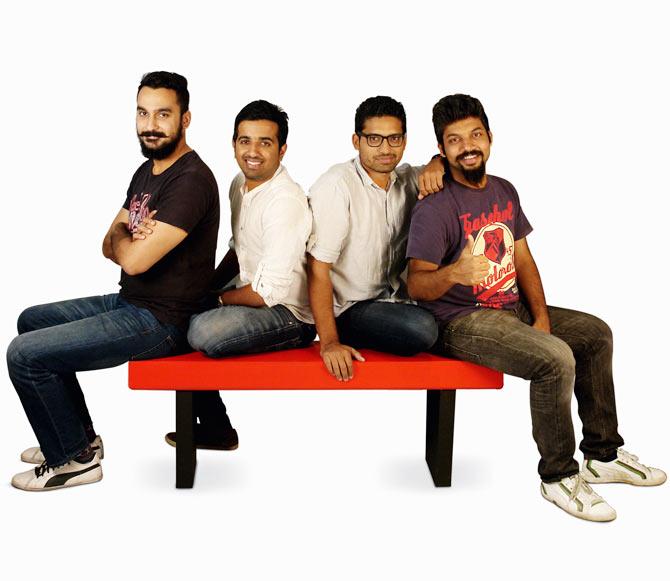 Four youngsters think their social networking platform can become an alternative to Facebook.
December 17, 2013
8 things really smart people do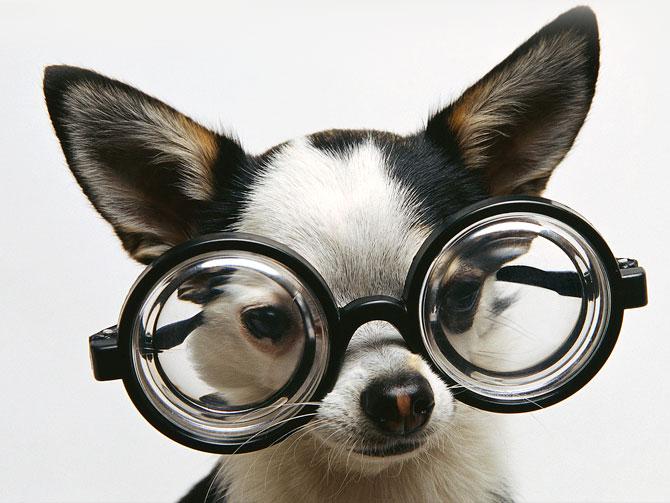 Brace yourself for some tongue-in-cheek advice on how to play smart when you're caught in intellectual company.
How she made it: Success lessons from Senior VP SAP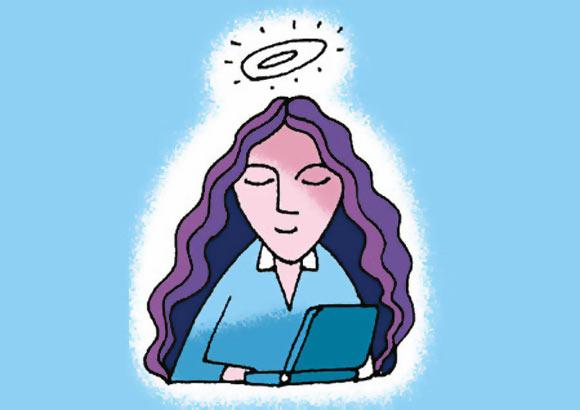 When Uma Rani started her career, she was the only woman deputed in the factory of an automobile company in Chennai. Having grown to be part of the global executive team at multinational organisation SAP, she shares her success secrets with young professionals.
December 16, 2013
GRE 2014: The greatest blunder you're committing right now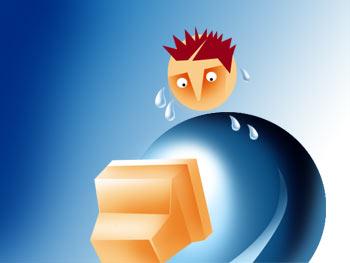 Crucial tips to help you sequence your studies and make the most of the time available at hand.
December 15, 2013
GATE 2014: 10 tips to help you ace the test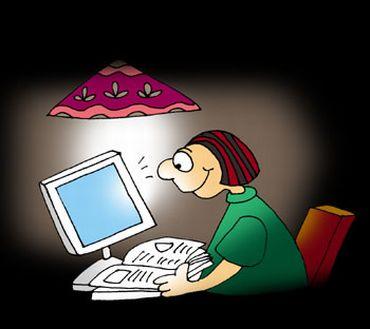 , Director, GATEFORUM shares advice on how you can optimise your preparation for the upcoming entrance examination for engineering graduates.
December 14, 2013
Study abroad: How to find a job while you're in Germany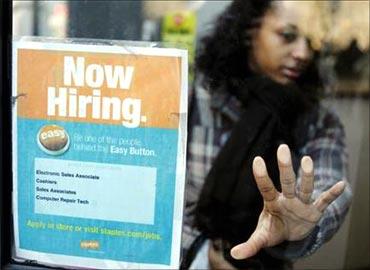 Linda Lounder, a student based in Germany writes about the opportunities international students can explore in the country and offers advice on how it'll help them meet new people, learn new skills and even make some quick money.
December 13, 2013
English Vinglish: India's other half that struggles to keep up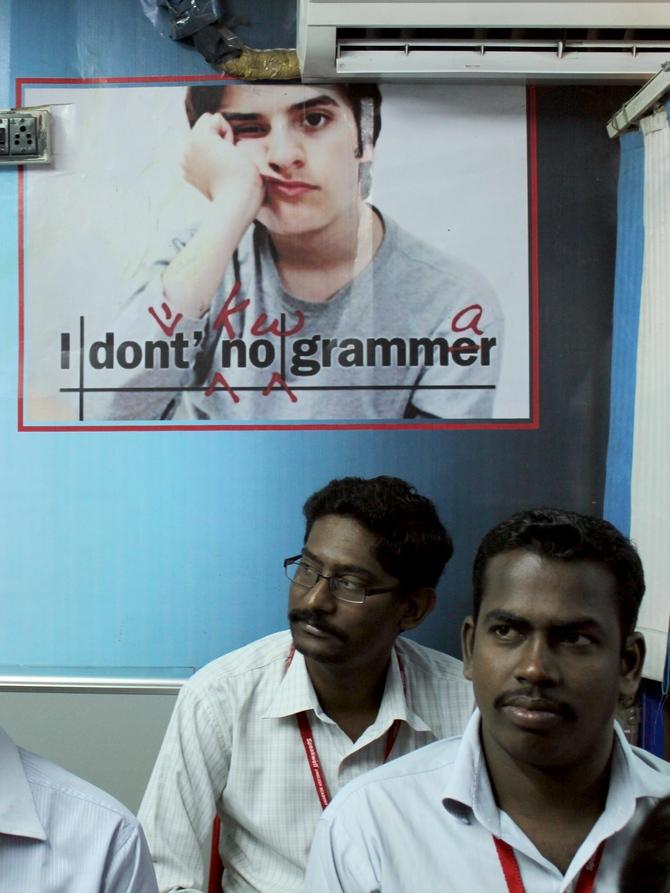 As the Indian public education system struggles to produce English-speaking professionals, private training institutes step in and promise to fulfil the dreams and aspirations of young women and men who need the language to get good jobs. A look at India's 'other half' that labours hard to not get left behind.
December 12, 2013
7 things no one will tell you about running a company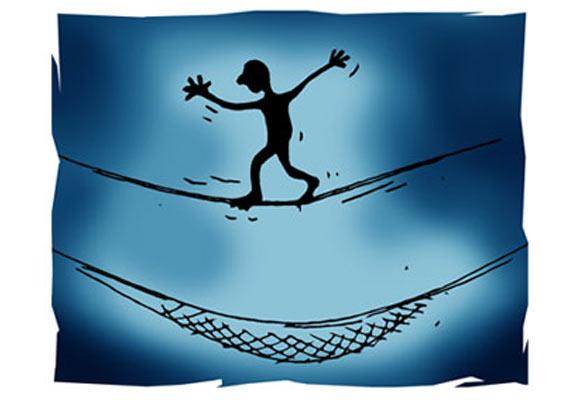 Find out why and how these simple decisions could cost you dear while starting a business.
December 11, 2013
Live Chat: How to pick the right business school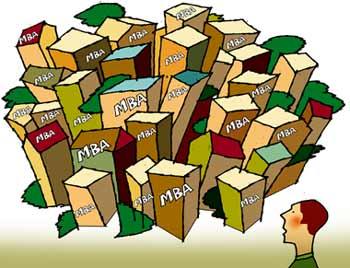 In today's chat, Naveenan Ramachandran, head, 2IIM Mumbai will take questions on how to pick the right MBA institute and offer advice on bschool admissions in India.
December 10, 2013
From grit to glory: These managers define true leadership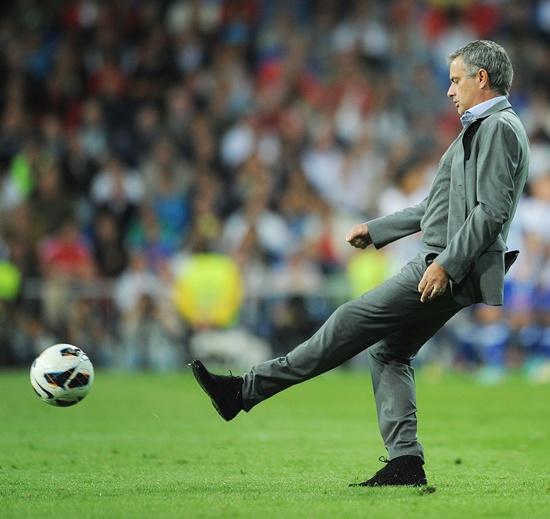 Find out how they took the stress in good stride and actually made their respective teams shine.
December 09, 2013
6 types of candidates you'll meet in a GD round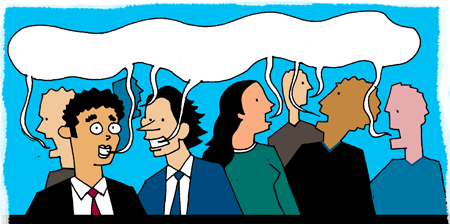 From the ones waiting to pounce on an idea to the ones who succeed in creating trouble, here are some species of aspirants you will meet in a group discussion round.
You're welcome, Australia! India sent over 15k students this year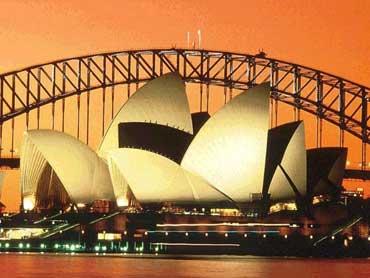 With total enrolments up by 3000 since last year, Indian students comprise the second largest student population in Australia -- 9 per cent, only next to China that constitutes about 30 per cent of international student enrollment.
Unbelievable! India Inc goes on ego trip at IIT placements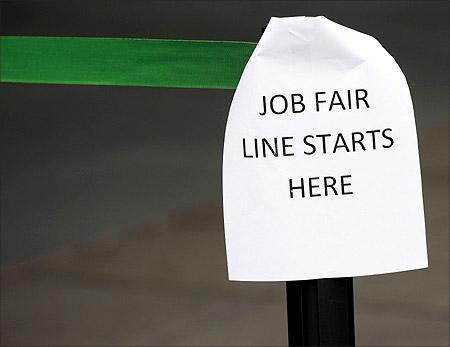 Disappointed for not being given the Day One slot, leading corporates are giving a hard time to candidates at the IITs. While many skipped the process, others chose to reduce hiring.
December 08, 2013
Four IIT-Roorkee students get Rs 1.5-cr offers from Google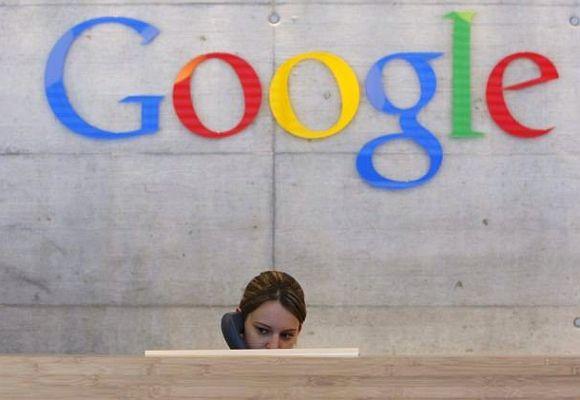 The IITs see nearly three times increase in Asian companies on campus this year
December 07, 2013
Study abroad: 3 smart decisions that'll help you save money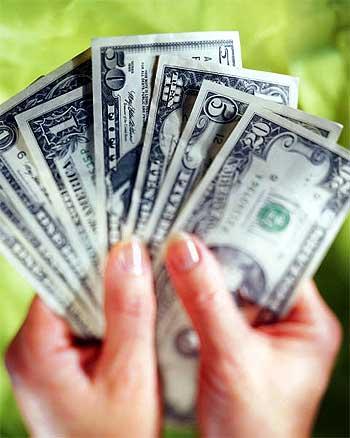 Making the right choices about where and what to study can be crucial and influence your education budget.
December 06, 2013
What it takes to reach the very top! IBM VP shares tips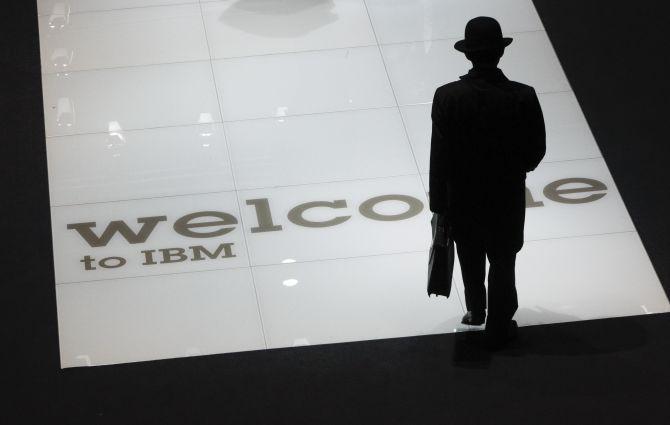 Lula Mohanty, vice president, IBM India talks about the experiences that shaped her career and offers advice on how to be a good leader.
December 05, 2013
Study Abroad Chat: How to pick the right course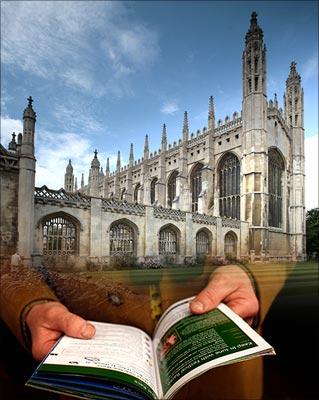 Join us for a chat with Anshika Singh, Senior Vice President - Student Engagement at Univariety, an organization that works with students and helps them plan their college admission.
December 04, 2013
Is US safe for Indian students? Diplomat says YES!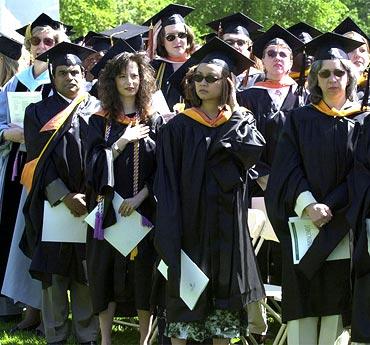 US Consulate manager Nelson Wu asks Indian students not to feel apprehensive about racism incidents in USA.
How to get back to work after a long break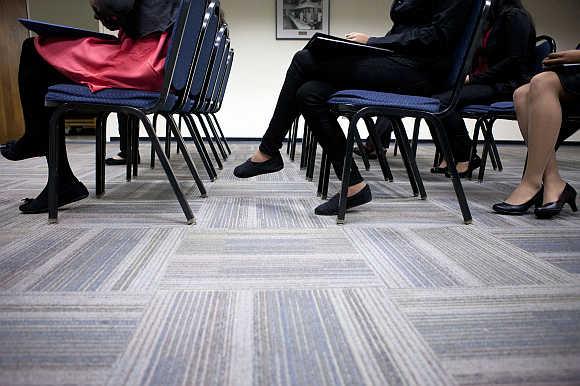 Hear it from people who have been there and done that to understand why you should stop feeling guilty of taking that sabbatical and rather find ways to reclaim your career.
December 03, 2013
I gave myself a voice: Rhodes Scholar Vinay Nayak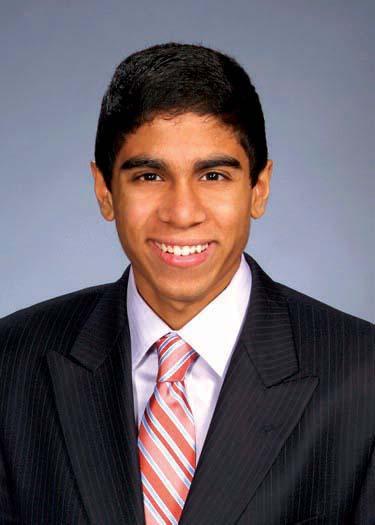 Rhodes Scholar Vinay Nayak, a senior at Yale and an expert in using the Internet for citizen engagement, talks about his achievements.
Should you mix business with friendship?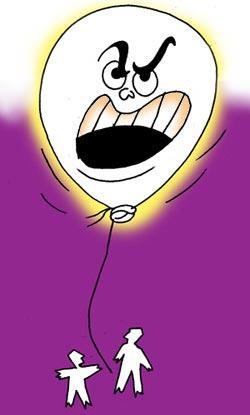 A few things to bear in mind if you do turn your buddy into a business partner or want to hire him/her in your start-up.
November 28, 2013
Workshop: How to build a second career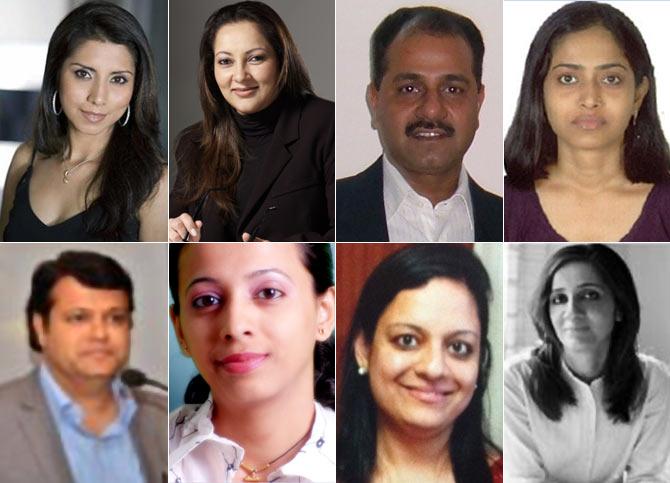 A workshop to guide women to build a second career after a break.
November 27, 2013
Top 10 FMCG firms offering highest salaries in India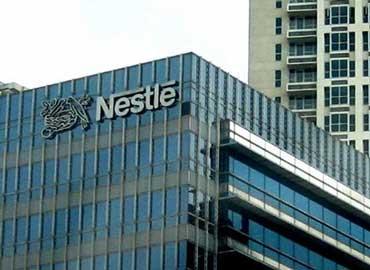 With a growth rate of 10 to 12 per cent, pursuing a career in the FMCG sector promises you lots of opportunities to learn alongside a handsome pay package.
November 26, 2013
Capturing memories of days gone by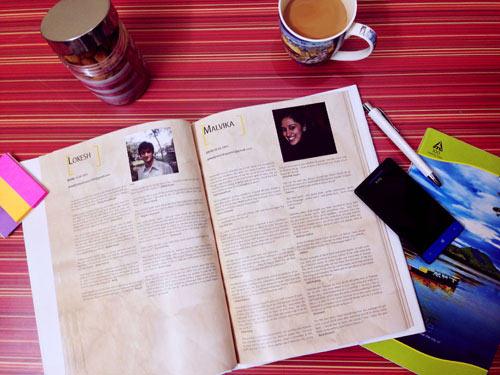 Three engineers from India wanted their college memories to go beyond just a group-photo. They spun this thought into a start-up venture.
November 25, 2013
Teen from Mumbai's red-light district still needs help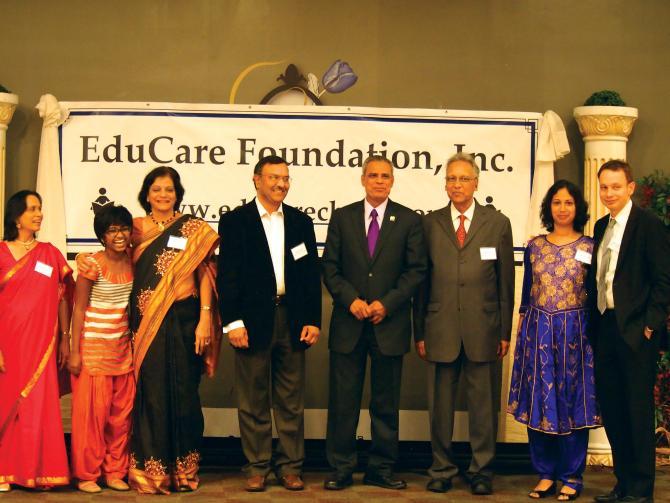 Shweta Katti, a girl from Mumbai's red-light district, who was able to come to the United States to study on a full scholarship at Bard College in upstate New York, still needs help.
'Glass ceiling is a myth. If it exists, it's in your head'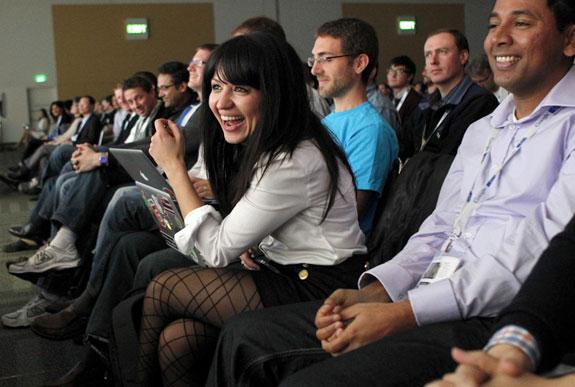 Aruna Jayanthi, CEO, Capgemini India shares some unconventional mantras for success from her own career journey.
'Indian entrepreneurs have 100 times more opportunities today'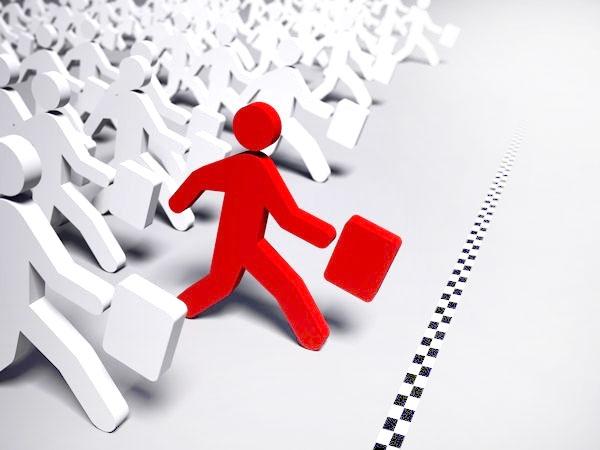 Senthil Kumar, the co-founder of Real Image Media Technologies, a pioneer in bringing the latest audio and video technology to India, talks about his fascinating journey as an entrepreneur
November 24, 2013
How to bag a study abroad scholarship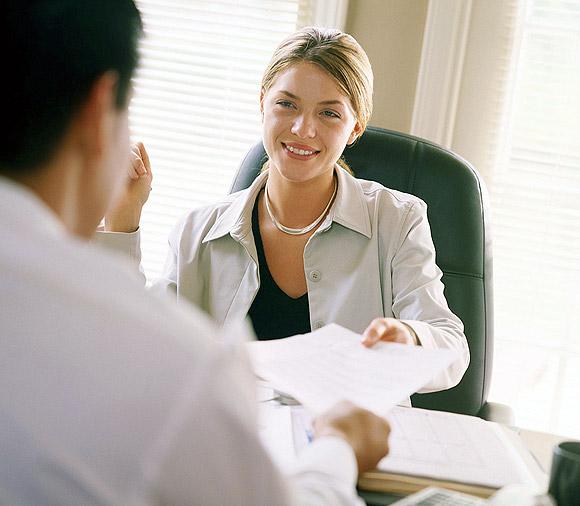 Here's a sequential line of action to help you get the funding you need.
November 23, 2013
'Failure is the gateway to success'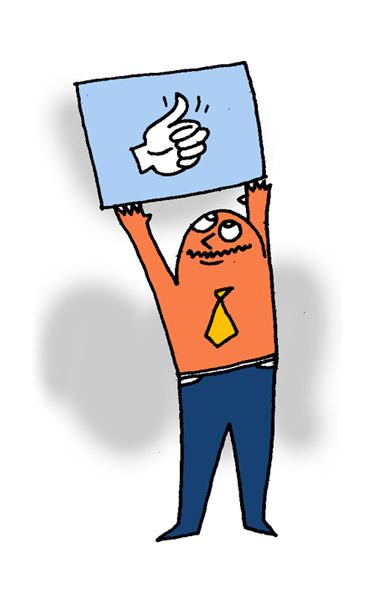 Sathish Babu, Founder, UniverCell Telecommunications shares golden advice for young entrepreneurs from his own career.
November 22, 2013
Applications invited for the Chevening Gurukul Scholarships 2014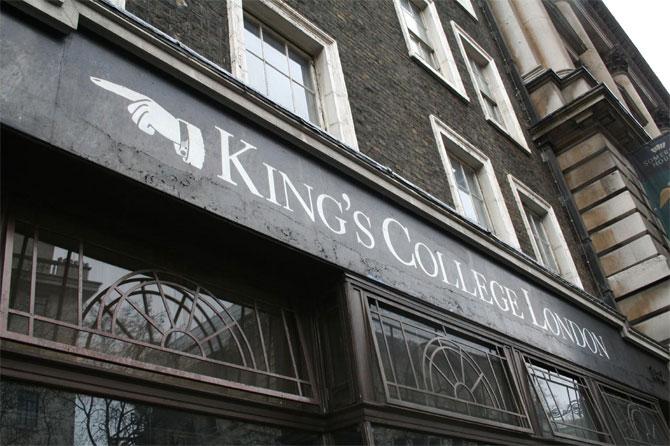 Twelve future leaders of India will be offered an intense, all expenses-paid, 12-week course at the Kings College London (KCL) as part of the Chevening Gurukul Leadership Programme.
November 21, 2013
IIT salaries increase by 10-20 per cent this year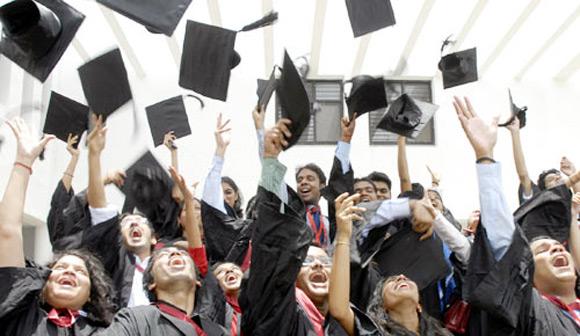 Placement cells at the IITs have recorded an increase of 10 to 20 per cent in average salary levels of graduates against last year.
Mech Engineers: 10 organisations that pay the most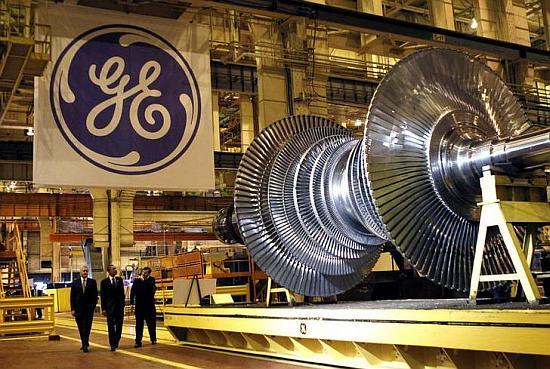 Mechanical engineering companies from India that offer handsome remuneration
November 20, 2013
10 things to watch out for before taking up that new job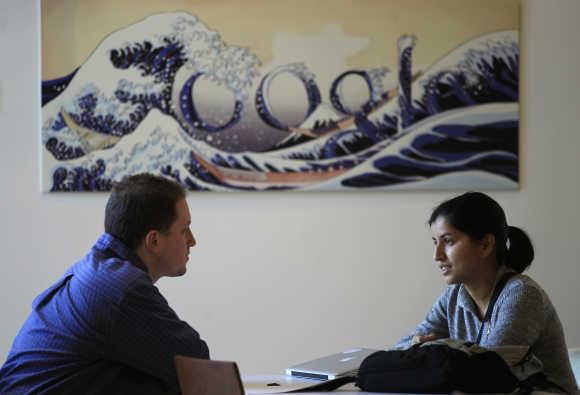 With companies putting their best foot forward to please their potential employees, it becomes imperative for job applicants to know about the working environment to see if they can adjust in such a place.
November 19, 2013
REVEALED: What made Zuckerberg and Jobs so successful!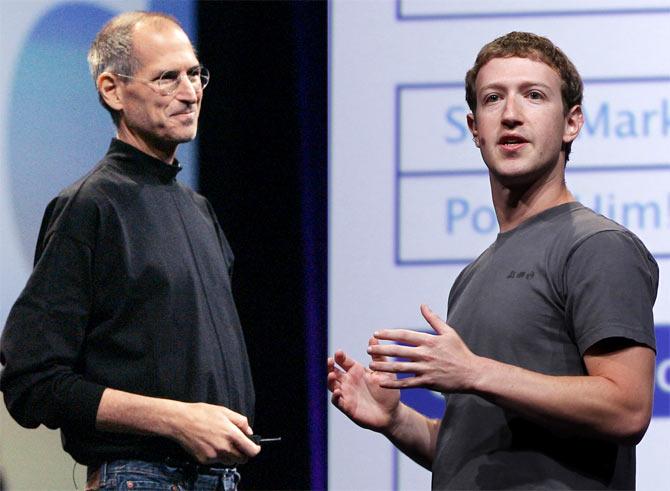 Success mantras of the world's top tech CEOs
Eight hot new courses that will kickstart your career!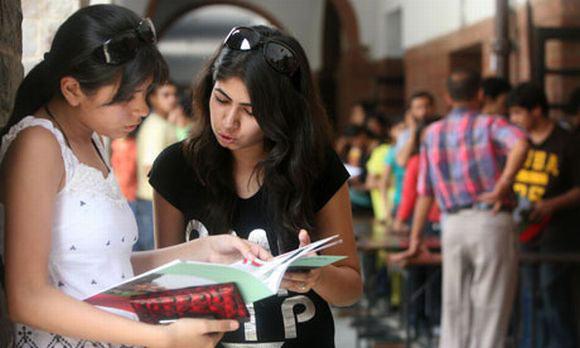 From sports science to aviation, here are some brand new courses that are available for Indian students at the post graduate level.
November 18, 2013
Top 15 qualities of good leadership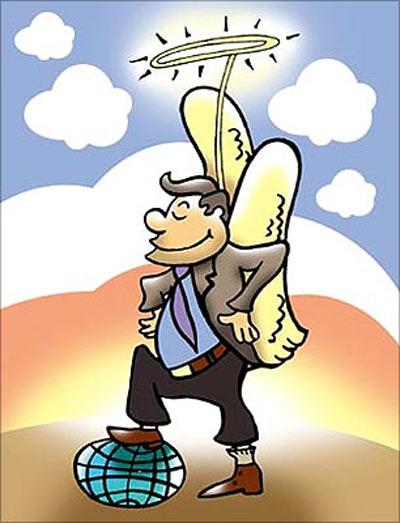 Whether it be leading a group for a project or managing a committee for a college festival, leadership skills are invaluable. Here's how to make an impact!
Why the number of Indian students in the US is dropping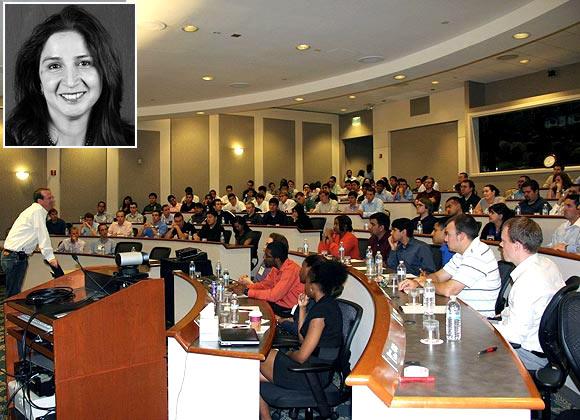 Rajika Bhandari of the Institute of International Education's lead researcher and co-author of the annual Open Doors report, believes that the decline of Indian students to US for the third consecutive year, is largely due to the devaluation of the Indian rupee.
November 16, 2013
This desi is making waves in the global eyewear business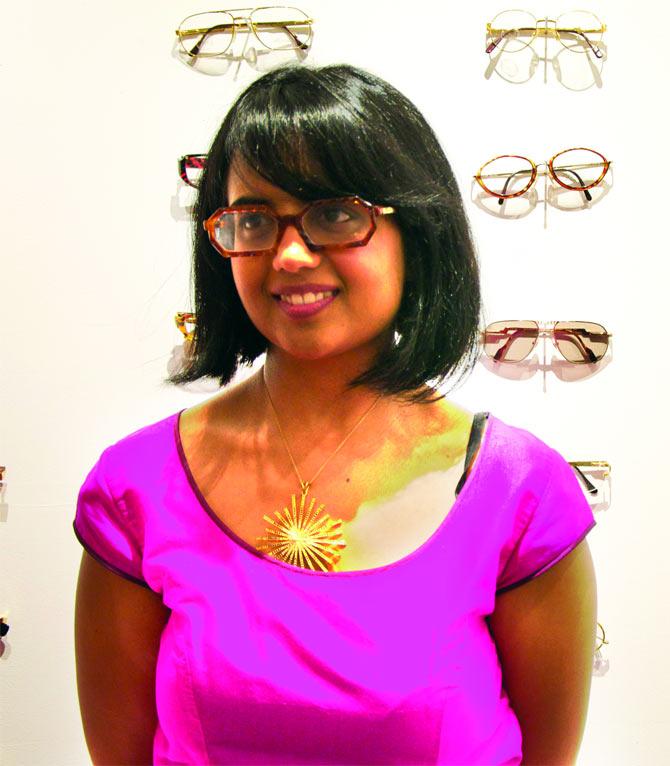 Meet Kajal Sanghrajka whose niche eyewear line norn out of Columbia Business Lab is going places.
What you must do after CAT 2013
After the mad prep for CAT, how can you make the best use of your time and energy in the days to follow.
November 15, 2013
Why Cameron's promises to Indian students don't cut ice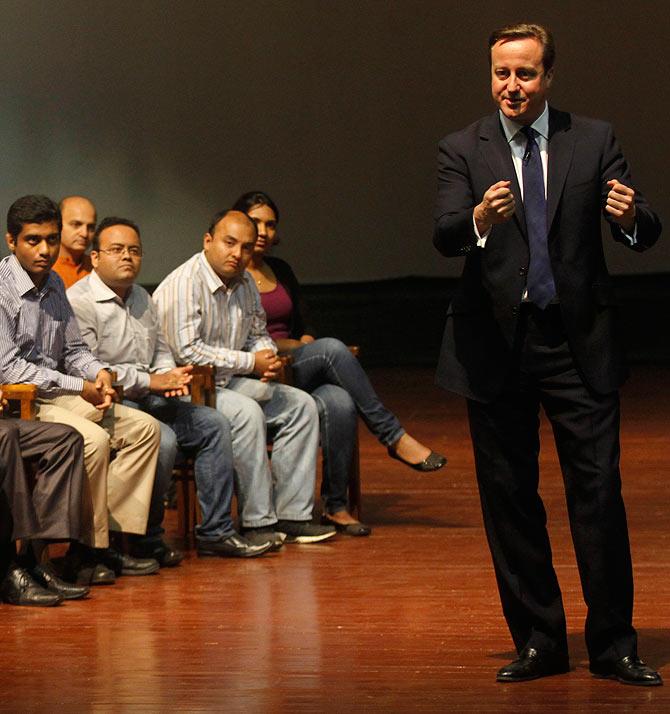 Britain needs to control unskilled immigration, but extant rules dissuade even the 'best and brightest' of students that it seeks to attract.
JEE Main 2014 registrations begin; Apply before Dec 26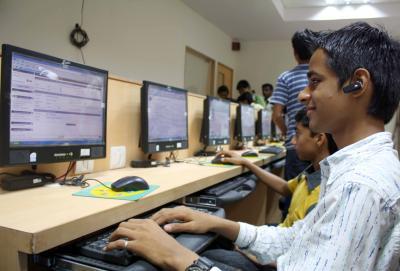 To register for the first phase of the joint entrance examination students will have to upload their photographs along with their signature and left thumb impression online.
How to travel the world at the government's expense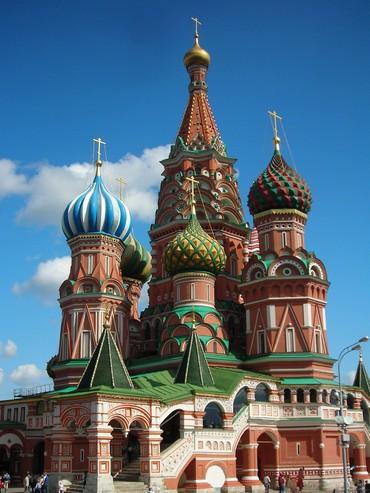 Find out how you can pursue a career in International Relations and travel the world as part of the job.
November 14, 2013
What it takes to be a successful entrepreneur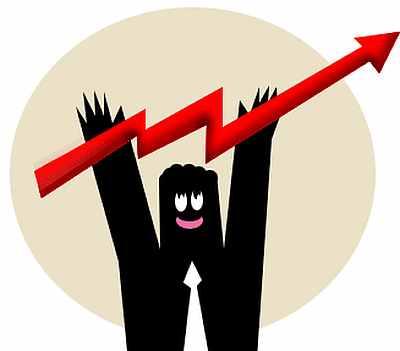 There are certain key things that entrepreneurs miss out in the excitement of embarking in their journey. Read on to find out if you're on the right track
November 13, 2013
50 per cent IT engineers lack conceptual knowledge: Report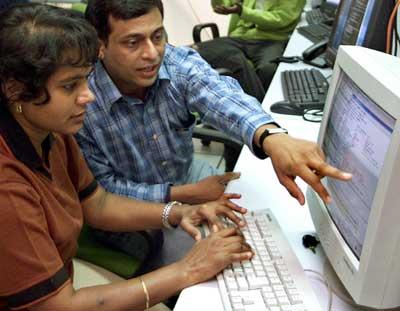 A survey reveals that more than 50 per cent IT graduates do not know the basics of programming and around 80 per cent of them are unable to apply them to real world problems.
The 25-yr-old who is spreading smiles through food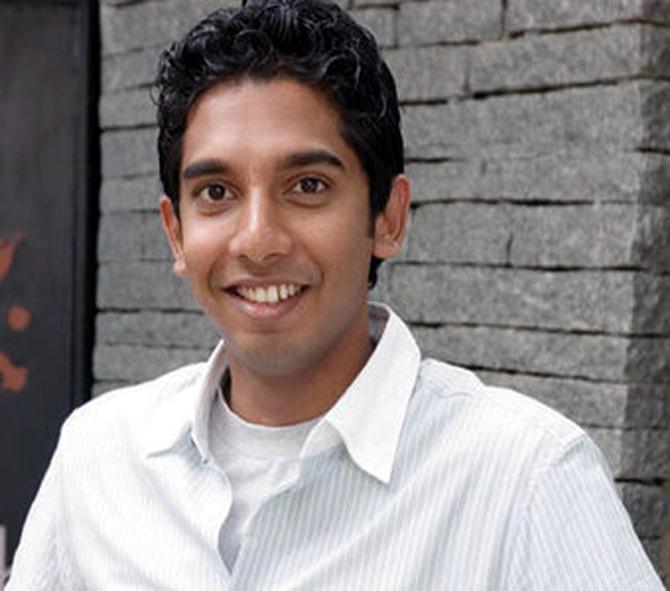 Vijay Abhimanyu Rajendran who founded Billion Smiles Hospitality Pvt Ltd in 2007 at age 19 talks about his inspiration behind launching the south Indian chain of restaurants and how he intends to spread smiles through his venture, both nationally and internationally.
'99% of decisions start-ups take is not because of vision'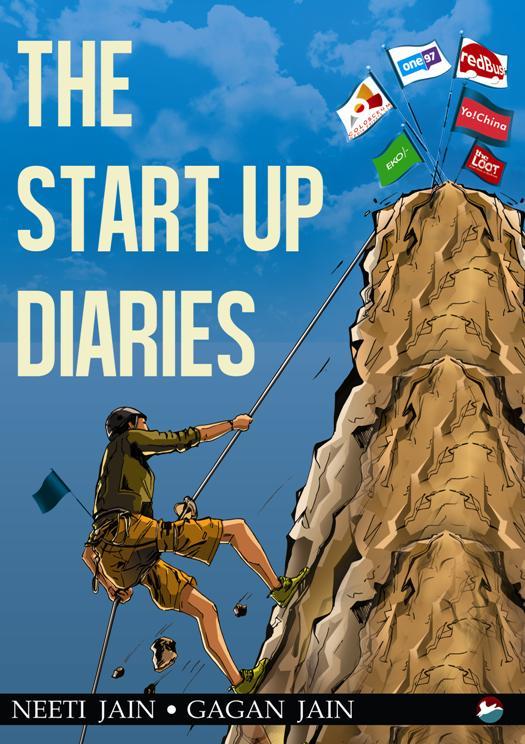 Author of The Start Up Diaries, Gagan Jain, discusses how he wrote a book on entrepreneurs, in English, despite his vernacular background
November 12, 2013
Study abroad: How to cut costs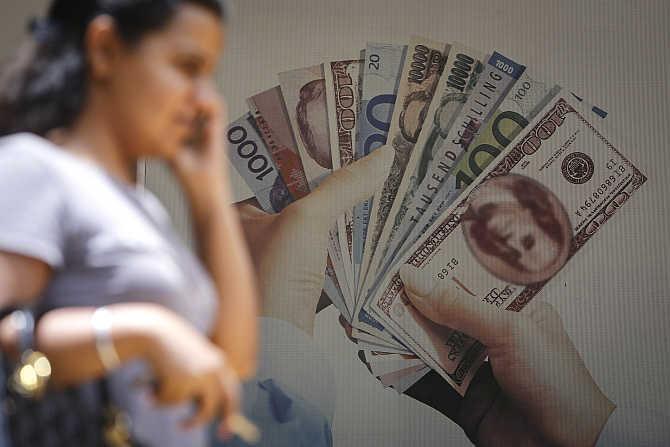 Specific areas you can save money while on campus abroad
November 11, 2013
Indian tech schools: Why they have lost their appeal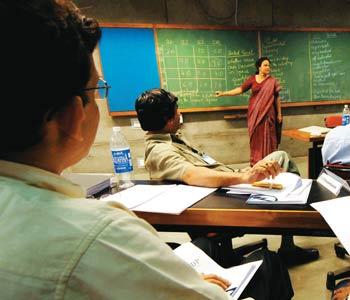 An increasing number of vacant seats, inadequate faculty and bleak hiring is threatening the growth of leading technical institutes in the country.
CHAT: How you can travel AND make money!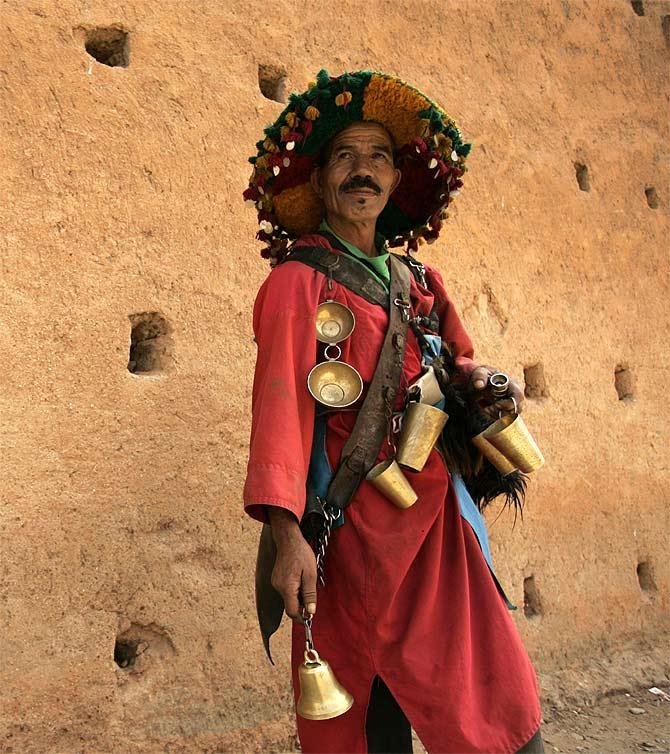 Taking up a career in travel and tourism can take you places. Find out how you can get into the business!
November 08, 2013
Lessons I learnt as an entrepreneur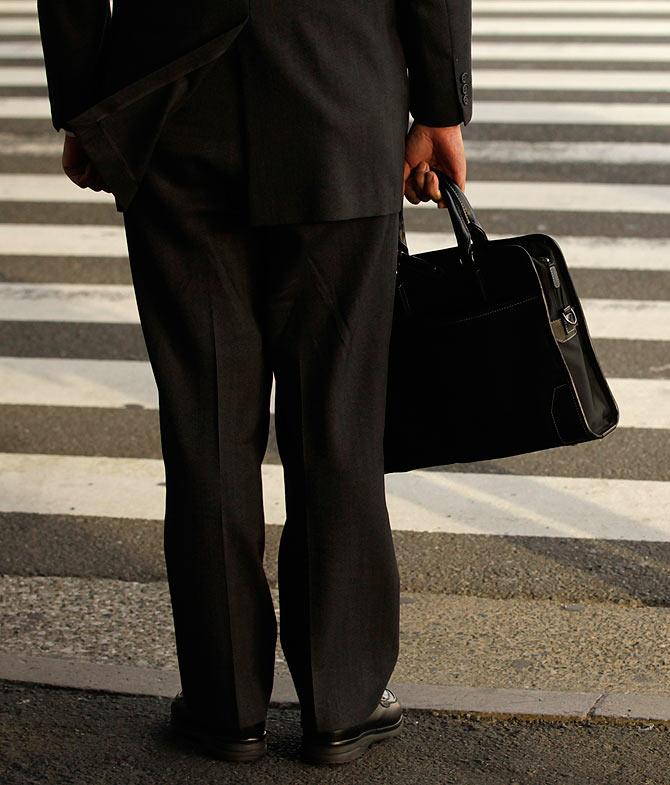 Tenzin Thargay, a start-up entrepreneur, discusses how his company metamorphosed from selling meals at parties into quick service restaurant business, the challenges they faced, how they overcame these challenges and lessons they learnt as a start-up.
She is in the business of making students employable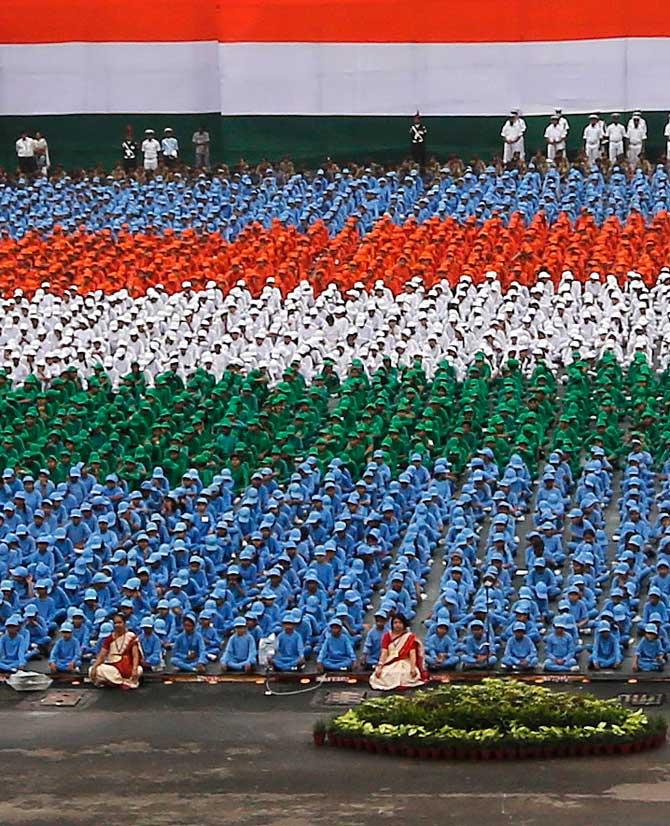 Megha Aggarwal of LEAP is working hard to provide Indian students with both vocation and life skills to make them employable.
November 06, 2013
A bad boss may cripple your immune system!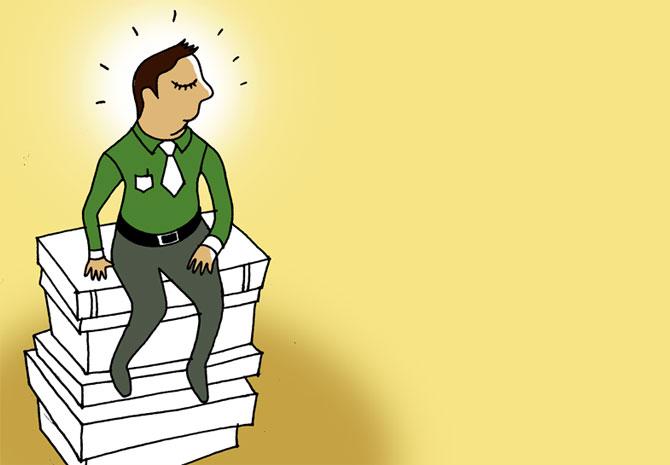 A stressful workplace may dramatically change gene expression in your immune system and significantly impact your health, a new study suggests.
'Don't let money be the reason to enter designing'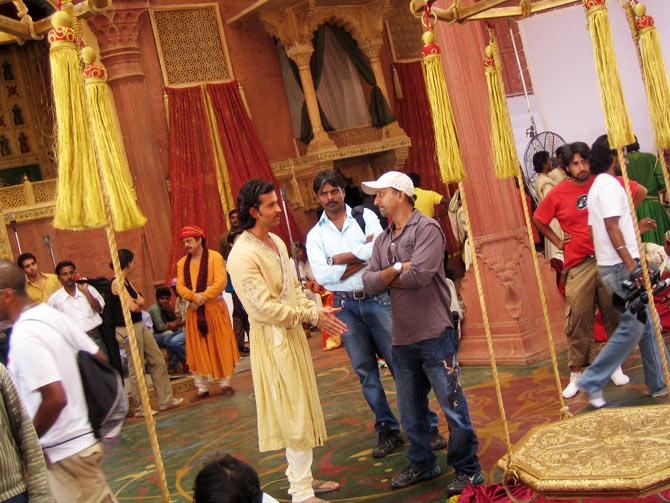 Here's everything you wanted to know about becoming an art director in films.
November 05, 2013
Your Facebook wall can make or break your career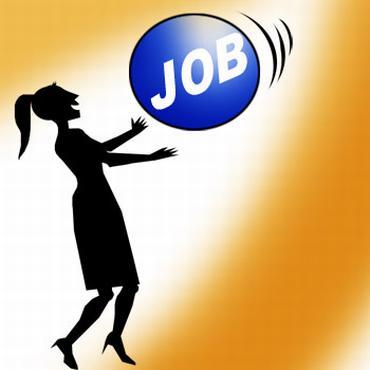 Recruiting agencies both national and international are looking at your social media profiles to find out if you are fit to be hired. What are they looking for and what must you do to make the most of the opportunity?
Top 10 Analytics firms offering the highest salaries in India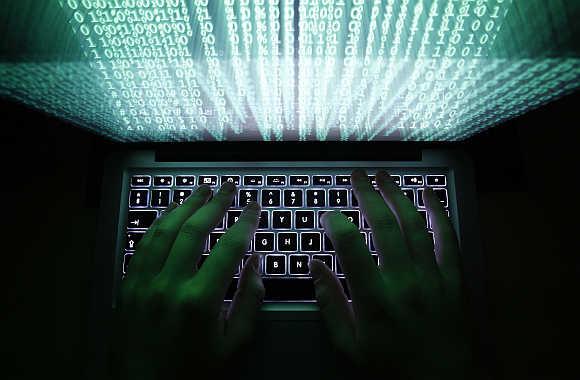 With more than a lakh professionals working in this sector in India, it is important for you to know which companies are offering the best remuneration for data analysts.
November 01, 2013
The 100 best business schools in the world!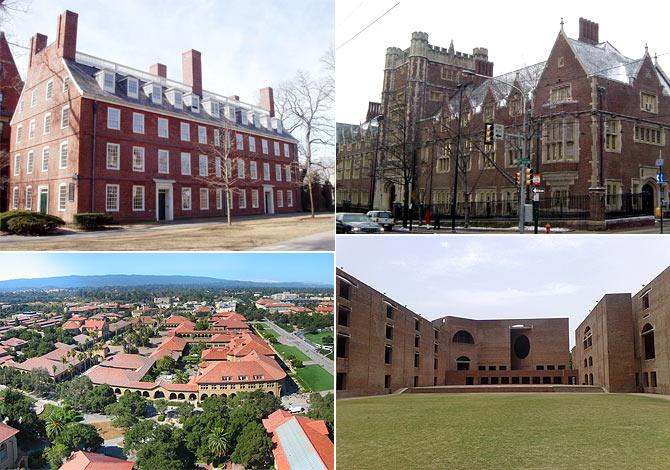 India's premier management institute IIM-A has failed to make it to YouthIncMag's top ten list of best business schools in the world this year.
October 30, 2013
7 incubators that help social start-ups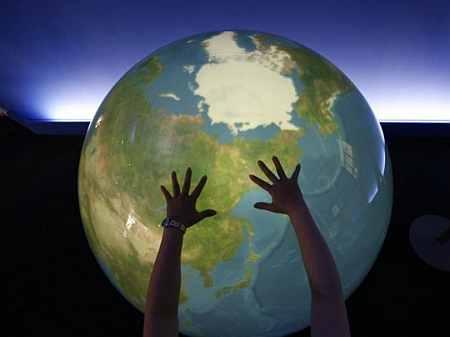 These incubators, realising the importance of the intervention, have stepped in to develop and launch new ventures in the country.
October 29, 2013
Live Chat: Is New Zealand a good destination to study abroad?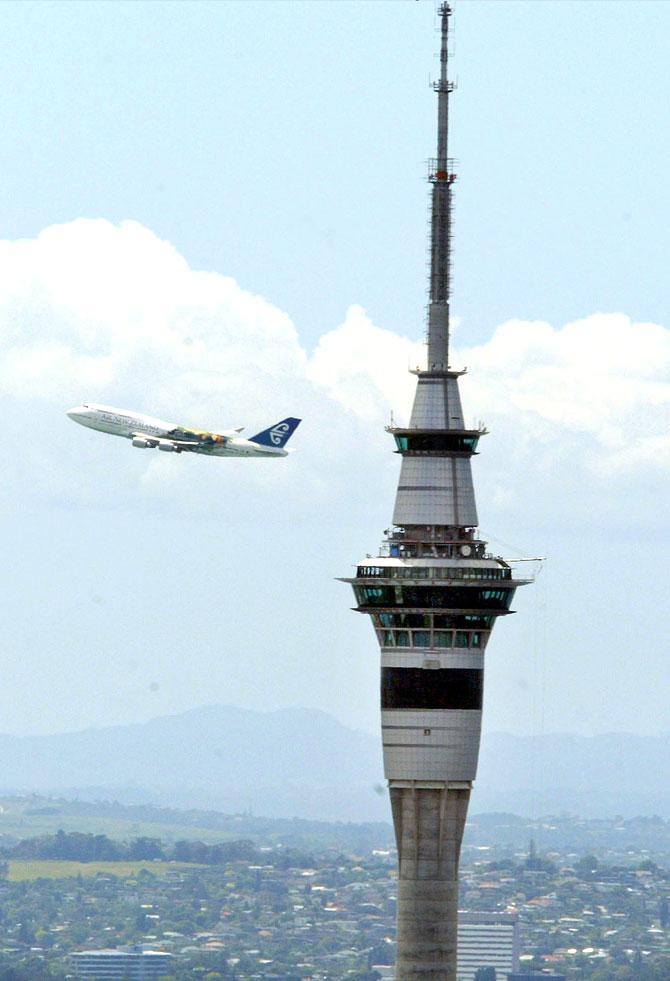 Join us for a chat with Jugnu Roy, Manager - Marketing & Strategic Relationships, South Asia to explore the opportunity of studying in New Zealand.
October 28, 2013
Busted! 5 myths about studying abroad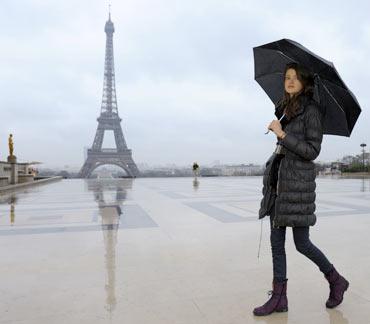 If rise and shine is your ultimate motto in life, then break the shackles of ignorance before you hop on to the plane to study abroad.
Video Chat@3: How to write and speak correct English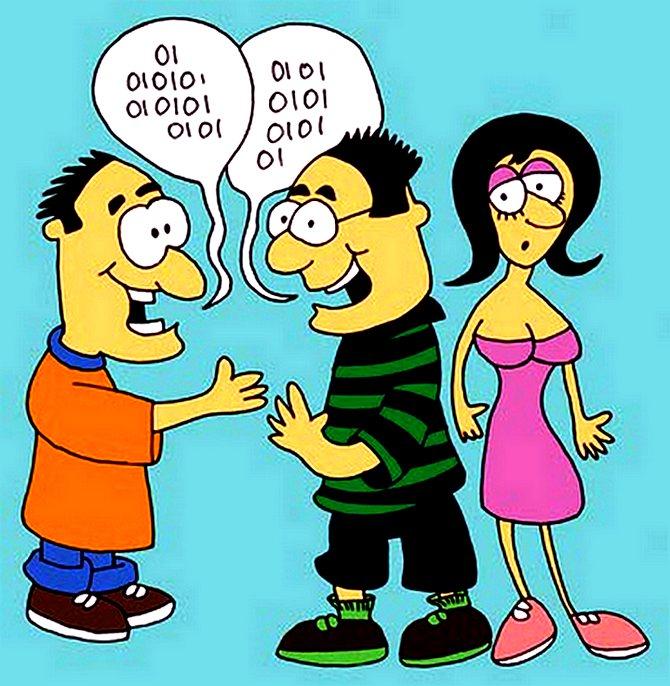 On October 29, between 3 and 4 pm, Charmaine Ruth Jesudoss will answer questions on correct English usage via video.
October 26, 2013
How I belled the CAT: An IIM-A grad reveals!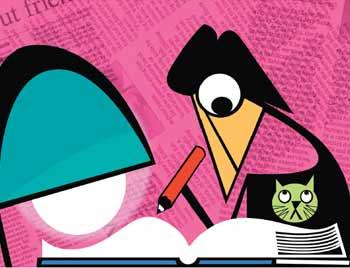 , a non-IITian who cracked the Common Admission Test and made it to the prestigious Indian Institute of Management Ahmedabad shares his experience with us.
Want to be a chocolate connoisseur?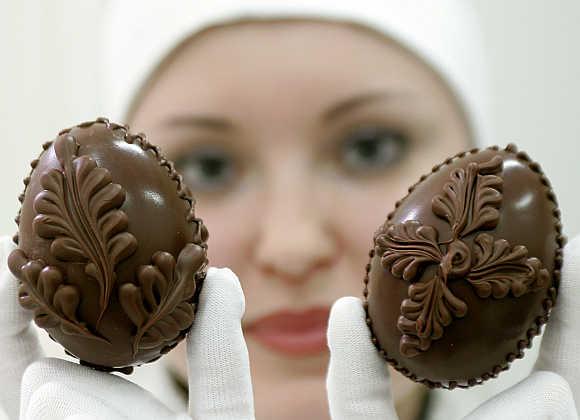 Chocolates don't just add inches to your waist; they can also add money to your bank account if you take on the role of a chocolatier.
October 25, 2013
60% women get sexually harassed by male colleagues at work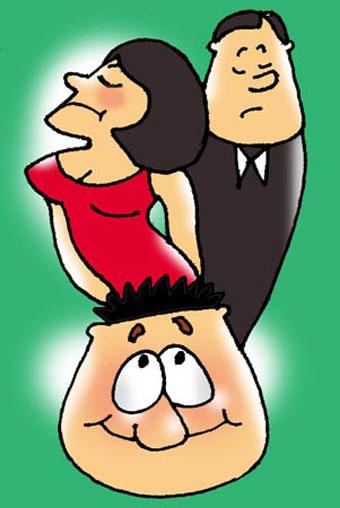 Here's a weekly round up of all that affects you at your workplace and jobs.
Top 10 models who started their careers before 18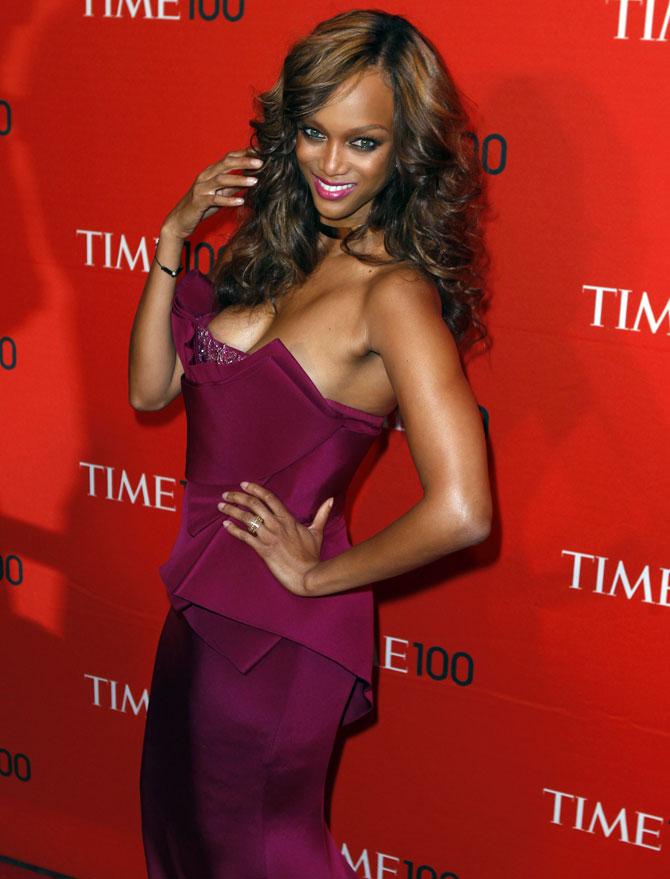 Even as the State of New York has passed a law to tighten rules for child models, we take a look at top models who started their careers well under the age of 18.
October 24, 2013
7 career lessons my dog taught me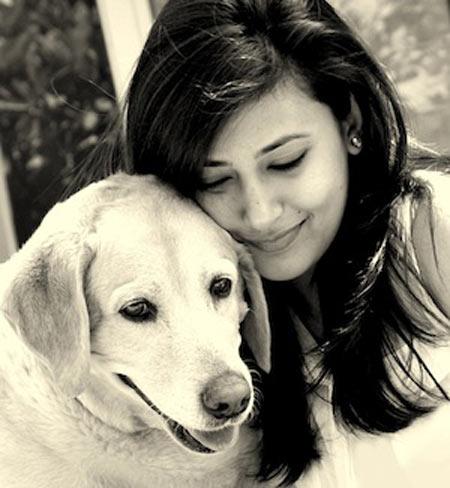 Here are seven things you can learn from your pet.
'If you aren't happy, then you aren't really successful'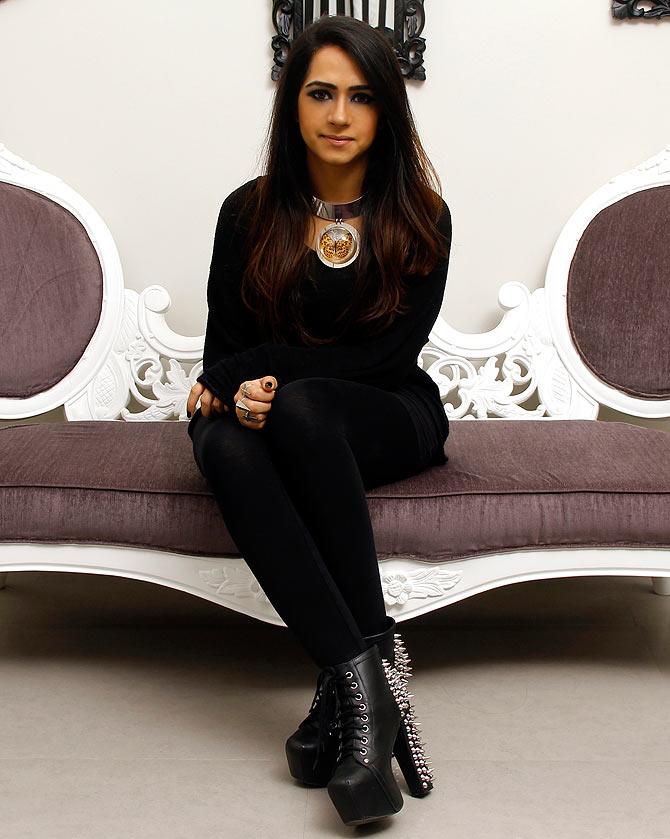 Fashion designer Kresha speaks about her tryst with fashion, brand Koesch, challenges she faced, and lessons she learnt as a young entrepreneur and offers her advice to young fashion designers.
Live Chat: How to choose the right study abroad destination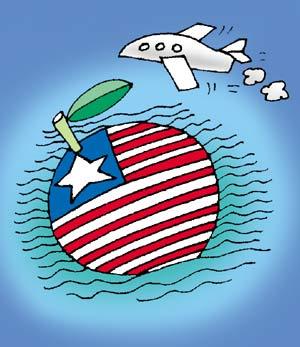 Chat with Anshika Singh, Senior Vice President - Student Engagement at Univariety, an organisation that works with students and helps them plan their college admission.
October 23, 2013
Indian-American elected top national academician in the US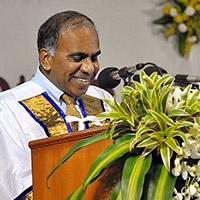 Subra Suresh is one of the only 16 living Americans to be elected to all three national academies, the IOM, the National Academy of Sciences and the National Academy of Engineering.
October 22, 2013
Missed CAT 2013? 10 tips to make the most of GATE 2014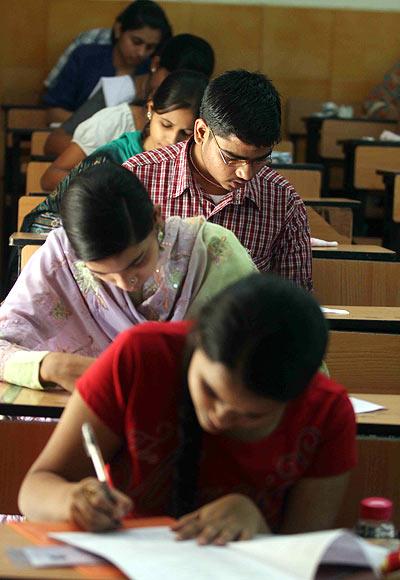 The dip in campus placements has resulted in increased registrations for the GATE, making it more competitive.
Declining b-school placements: Who's to blame?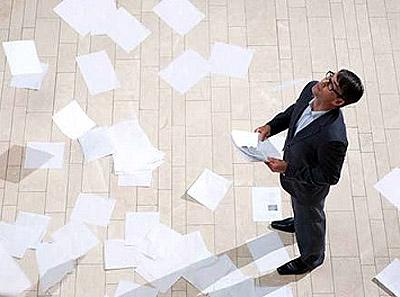 It is almost three months into the new academic session and still just 38 per cent of top
October 21, 2013
7 lessons you can learn from Sachin Tendulkar's life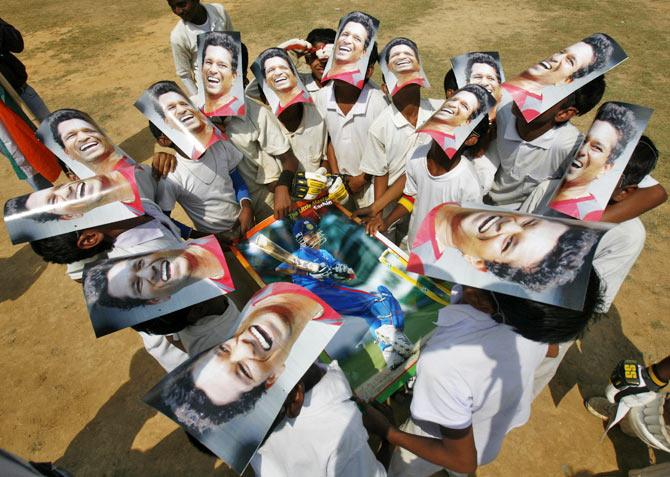 There is a Sachin in each one of us and our job is to nurture it
IIT-B and Washington University to offer joint EMBA course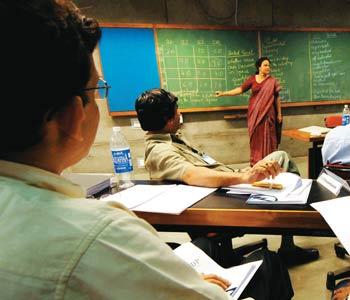 The programme commencing January 2015 will be offered in collaboration with the Olin School of Business, WUSTL
October 20, 2013
5 screw-ups, 5 learnings, 5 things right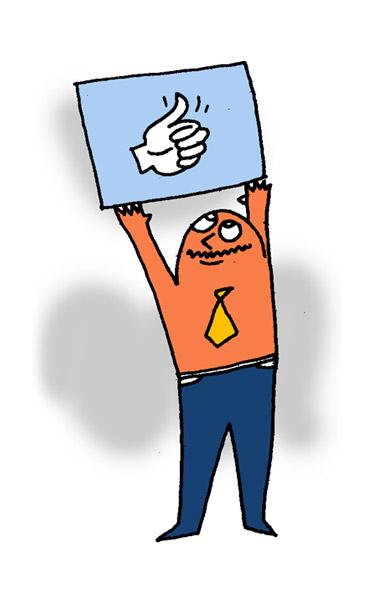 Suresh Sambandam, founder and CEO of OrangeScape, a cloud service platform talks of the inspiring lessons he's learned from his entrepreneurial journey.
October 19, 2013
How to pursue a fascinating career in human anthropology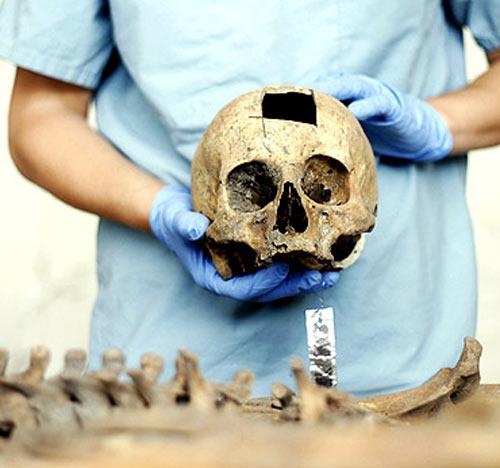 The study of mankind's evolution can help you revisit the past and connect its dots to the present and future.
October 18, 2013
Last minute tips to crack IBPS Bank PO exam III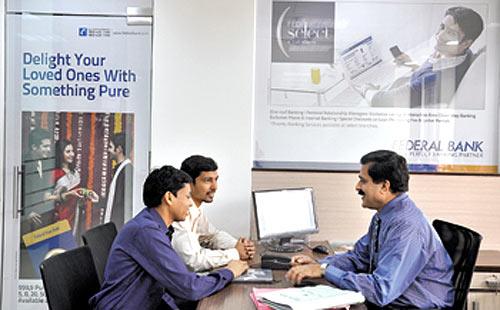 In today's chat, Anil Nagar of CareerPower will take questions on how to prepare for the Institute of Banking Personnel Selection's Bank PO exam.
The MS university topper who has four gold medals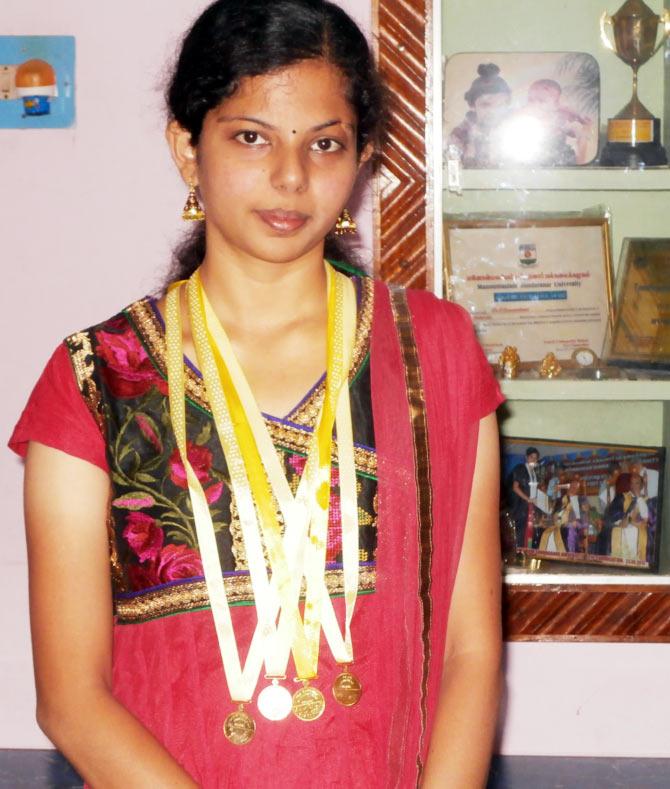 S Alagu who recently topped her post graduation in Science with 95 per cent is the first student from MS University to have aced three subjects to receive four gold medals -- the highest so far.
October 17, 2013
View: Do university rankings really matter?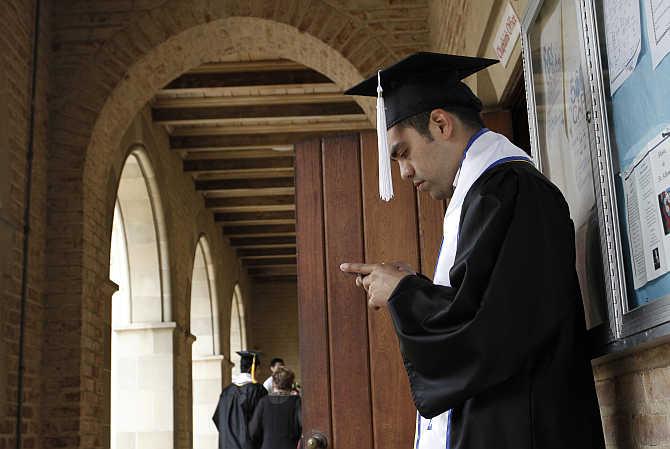 While they provide data-points for students to make better decisions, they also act as beneficial benchmarking tools for universities
Live Chat: How to crack the CAT 2013
IIM-K alumnus and CAT expert Nishant Priyadarshi will take questions on CAT 2013, MBA programmes and b-school admissions in an online chat from 4 pm to 5 pm.
CAT 2013 Review: 'High on risk and errors, but thrilling!'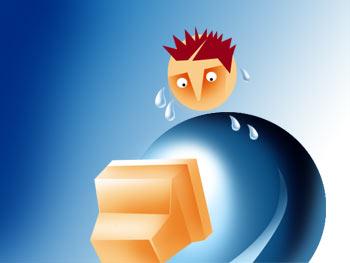 A detailed analysis of the nation's most competitive management entrance exam that commenced October 16, 2013.
October 16, 2013
Top 30 emerging Indian tech start-ups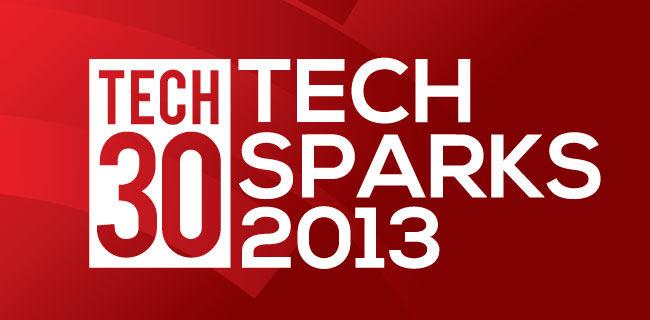 Presenting a list of the brightest and most promising companies from India who will be participating in TechSparks 2013, a technology product recognition platform.
October 15, 2013
Life lessons from the ping-pong table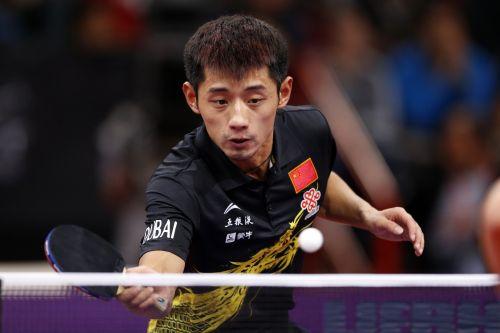 It is not the prize money that matters as much as the will to win.
October 14, 2013
How to make the switch from college to corporate life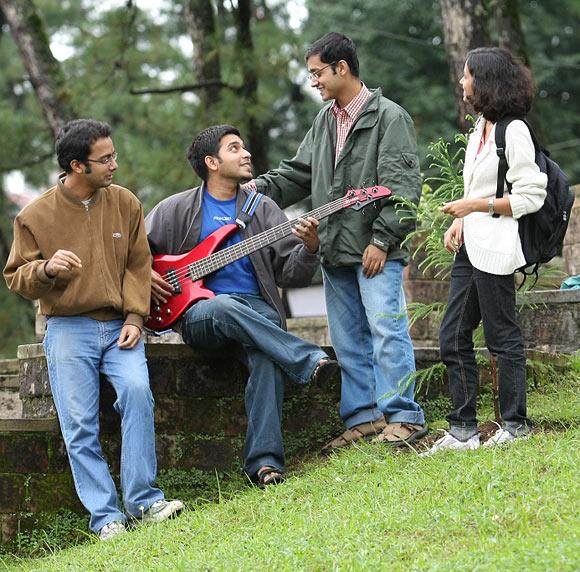 Implement these important changes in your attitude if you want to positively cope up with the professional demands of corporate life.
Why this maulana runs an IAS academy from a Chennai mosque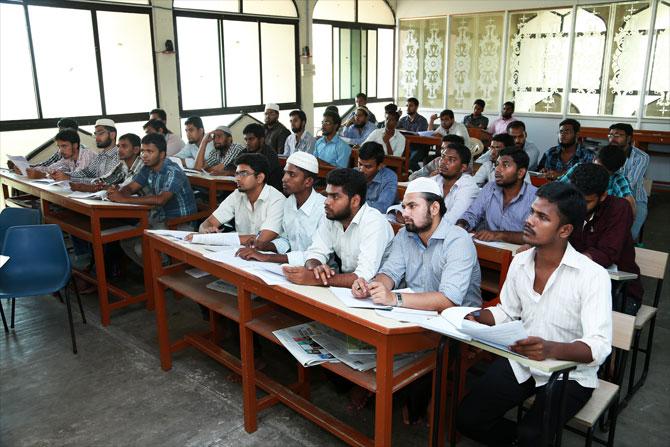 Maulana Shamsudeen Qasimi, who runs the Azhagiya Kadan IAS Academy from Makkah Masjid, Chennai, believes that the Indian civil service forms the backbone of the government and can help the Muslim community earn its rightful place.
How Panjab University made it to the world rankings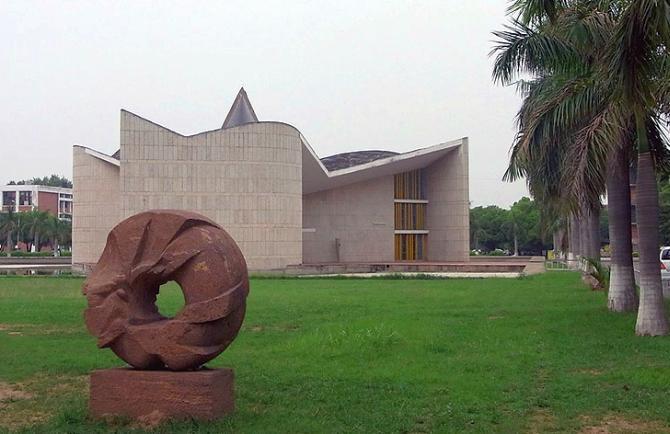 The university, once split by Partition and then rocked by terrorism, is gradually making its academic presence felt.
48-hour strategy to crack the CAT 2013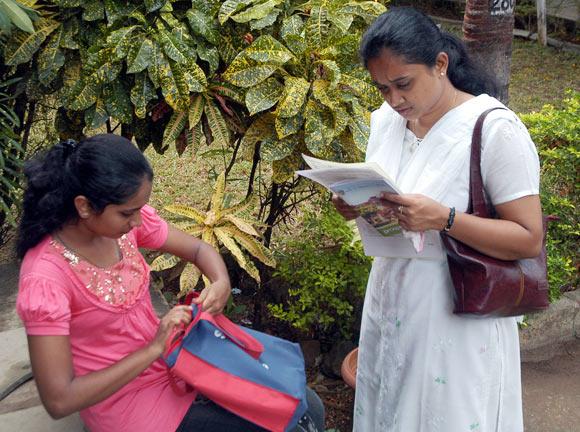 In an online chat with readers, Rahul Reddy, IIM-Calcutta alumnus and co-founder, VistaMind Education, a CAT training institute, answered questions on how to crack the management entrance examination.
October 11, 2013
India's best b-schools of 2013; IIM-A retains top slot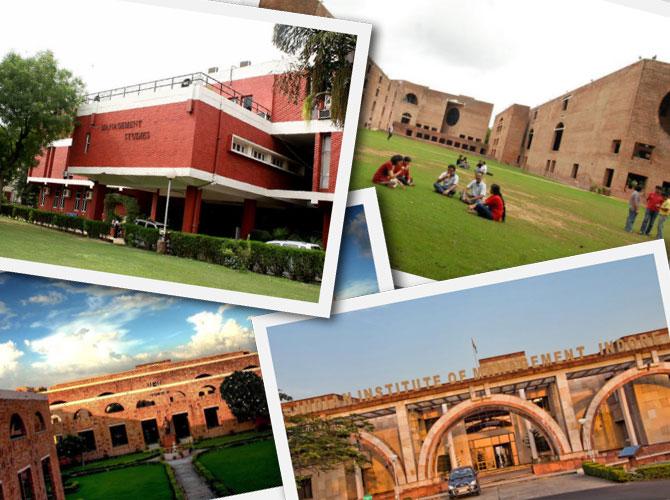 Business Today in partnership with MDRA has released the results of the top 100 business schools in India. We bring you the top 10 schools as per their findings.
Live chat: Last minute tips to crack the CAT 2013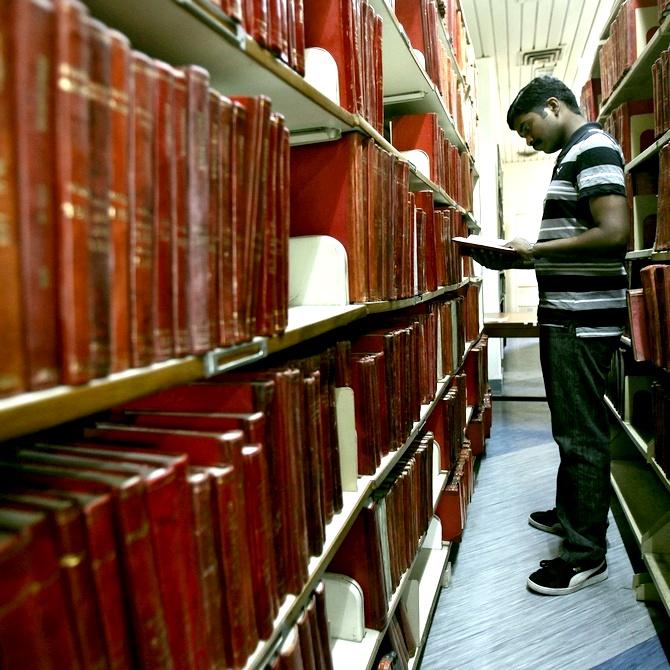 Join us for a chat with ARKS Srinivas, IIM-Calcutta alumnus and CEO, VistaMind today, October 11 between 4 and 5 pm IST.
October 09, 2013
CAT 2013: 10 last minute tips to ace it!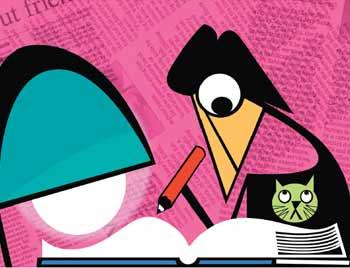 With seven days left for the exam to commence, here are some tips that'll help you optimise your CAT score.
Applying to a foreign university? Seven things you must know!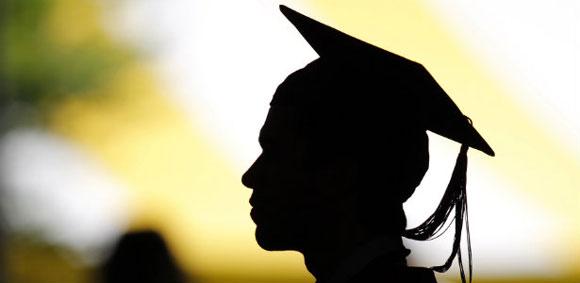 Watch out for these blunders before you hit submit!
October 08, 2013
What you must know to make it big in animation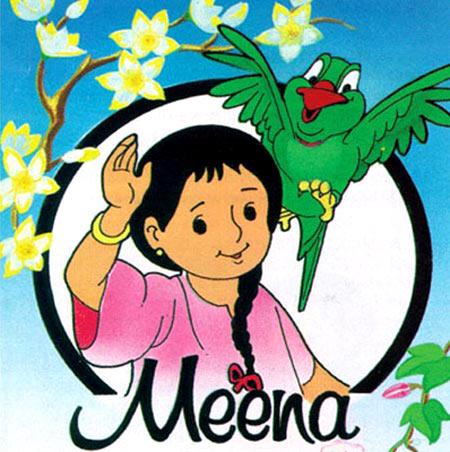 Senior creative professional Sanjoy Ghosh, who has seen turbulent times in his brief animation career, offers advice on how to cope with difficult times and make it big!
Top 10 qualities of a remarkable boss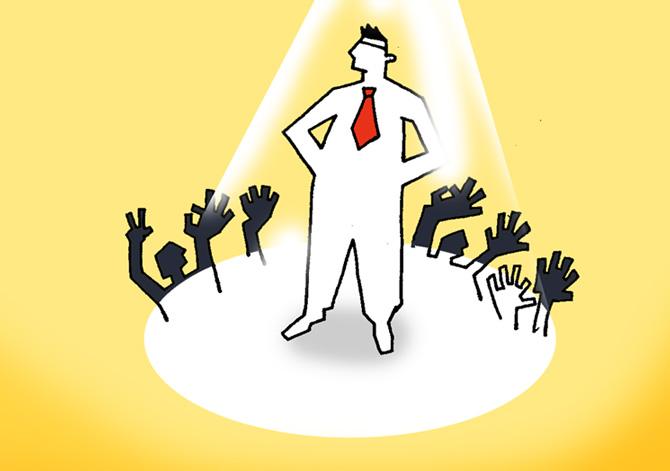 Should he lead or should he demonstrate? Find out what qualities make an exceptional manager.
October 07, 2013
6 affordable destinations for Indians to study abroad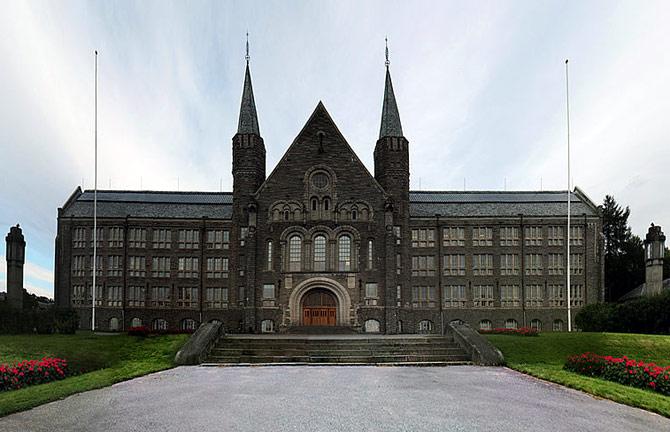 With the rising cost of education in the US and UK, read on to find out why studying in these countries will be an advantage.
Endless days, sleepless nights: What it takes to become a doc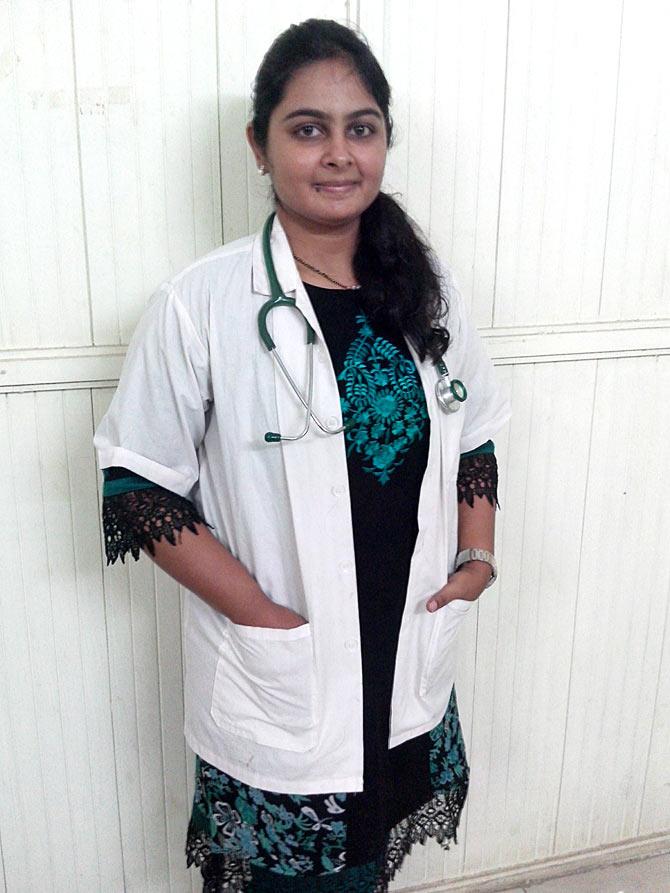 At a time when young professionals are busy running after quick money and complaining how overworked and underpaid they are, 28-year-old Nithya Iyer, a post graduate medical student who topped the Mumbai division this year exemplifies an inspiring tale of perseverance and social responsibility -- two values, she's learned through her career journey.
CAT 2013: Frequently Asked Questions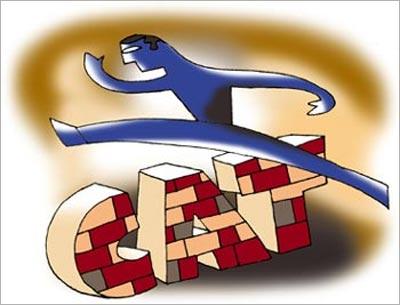 Prometric as well as IIM-Indore provide answers to some of the most frequently asked questions by CAT takers this year.
October 05, 2013
Most irritating colleagues and more office chatter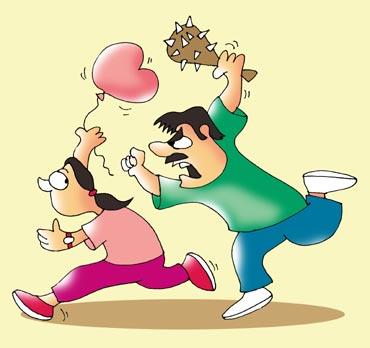 A round up of stories that affect you at your workplace.
October 04, 2013
Two-week strategy to crack the CAT 2013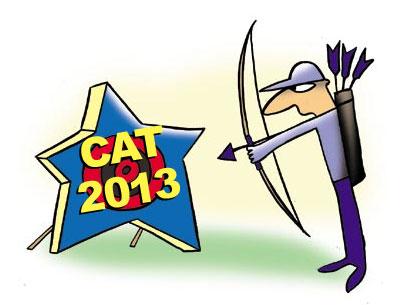 A few students from the National Institute of Industrial Engineering (NITIE) tell us what they did in their last 20 days before CAT.
October 03, 2013
Great news! The 12th Five-Year plan will focus on education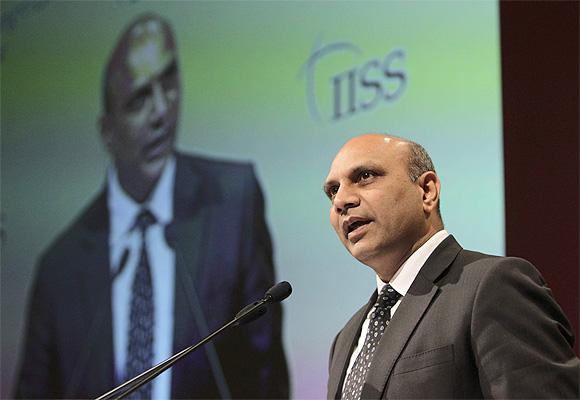 Education is high on the agenda says Pallam Raju Union minister for human resource development while revealing details about the government's upcoming Five Year Plans.
Panjab University beats IITs in global rankings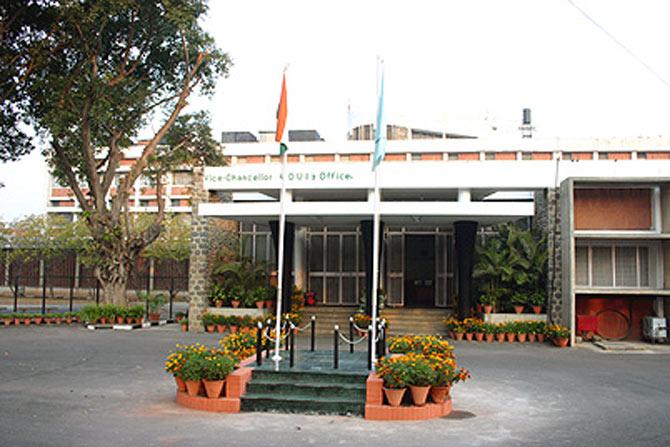 In the recently released Times Higher Education World University Rankings, Panjab University makes a stunning entry among the top 400 universities in the world.
10 ways to be happy at work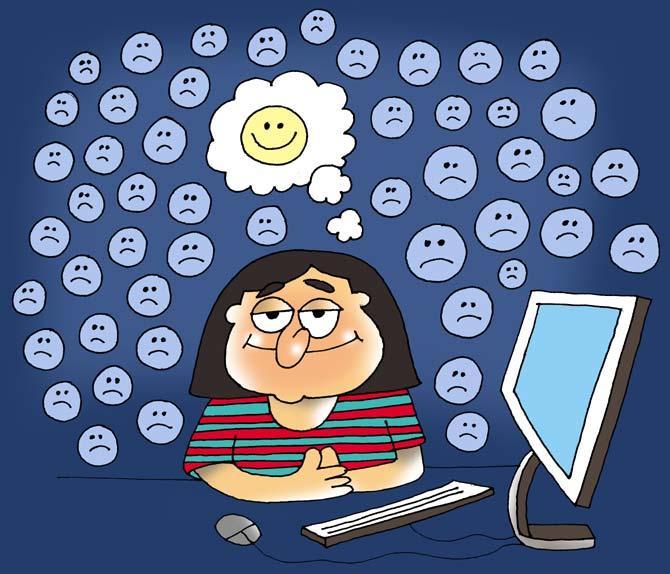 Happier people not only are healthier but are also more creative, more productive, better to work with and needless to say more successful.
October 02, 2013
'I want to do everything: be an actress, an entrepreneur'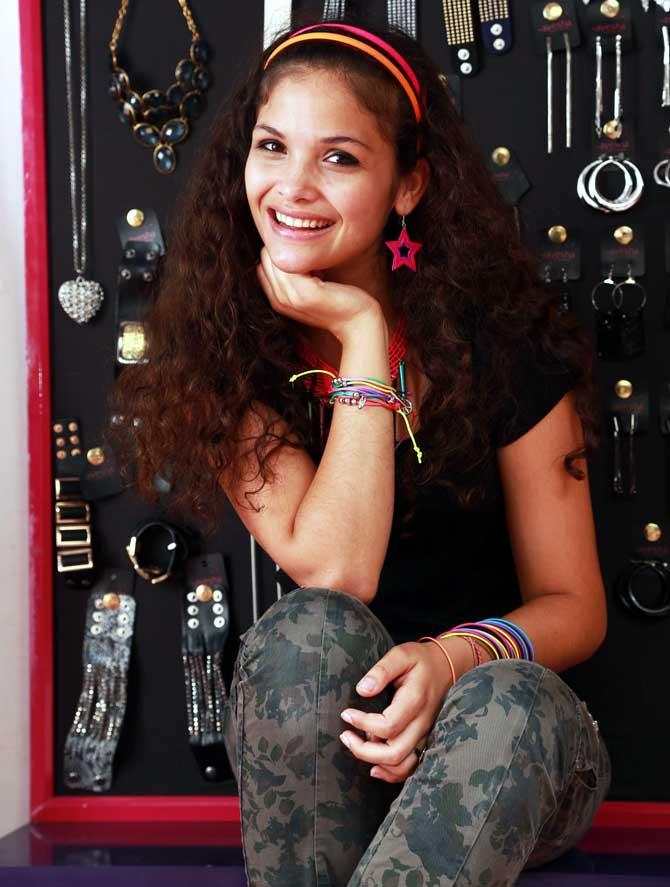 Ayesha Kapur, the child actor from Black who took a break to continue her studies is now 18 and is juggling between the roles of a student, and entrepreneur among other things.
October 01, 2013
6 workplace lessons from Mahendra Singh Dhoni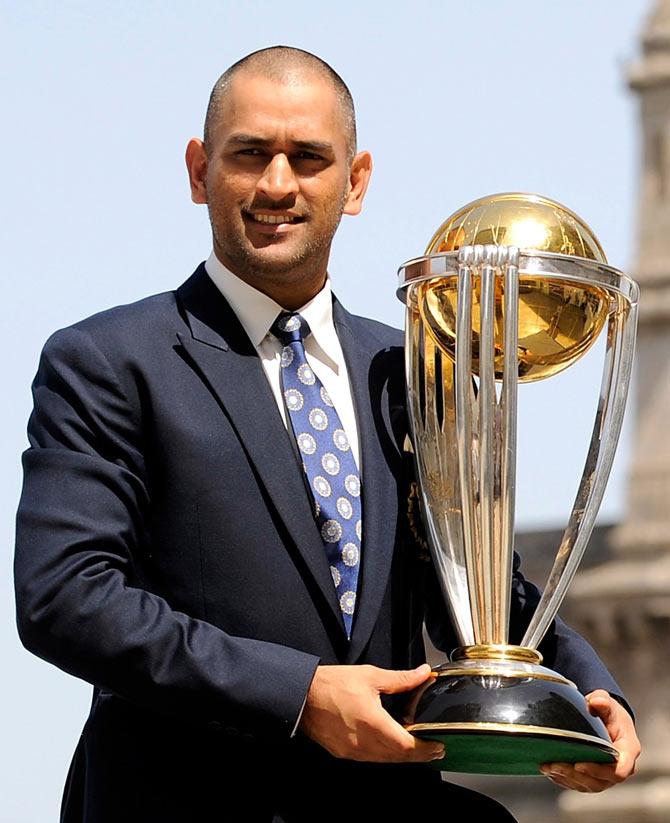 Traits that make Indian cricket captain Mahindra Singh Dhoni an ideal manager at workplace.
September 30, 2013
University rankings: Should India worry about its poor form?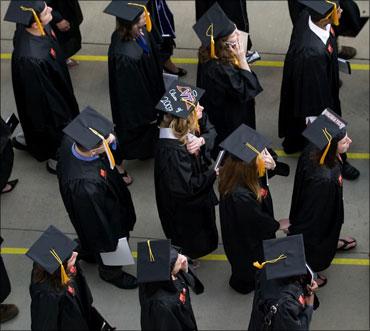 Building newer institutions may not be the answer to our higher education woes if we do not arrest the decline in the ones we already have
Less competition for CAT aspirants this year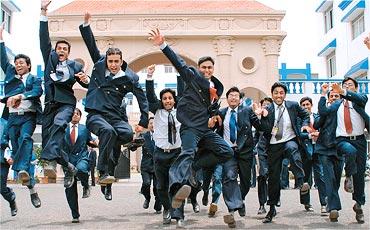 Registrations for the Common Admission Test 2013 have seen a 9.3 per cent drop against last year.
September 27, 2013
How to create resumes that go VIRAL!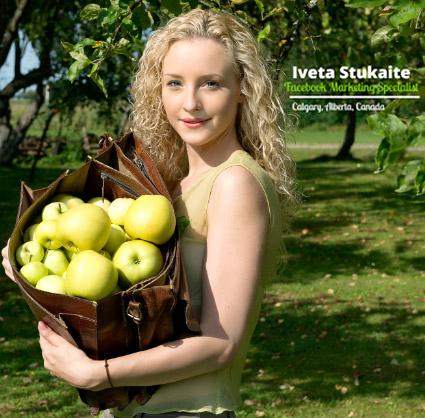 Leverage technology and the power of social networks to make your CV stand out from the clutter.
September 26, 2013
Chat@3: The best scholarships for overseas education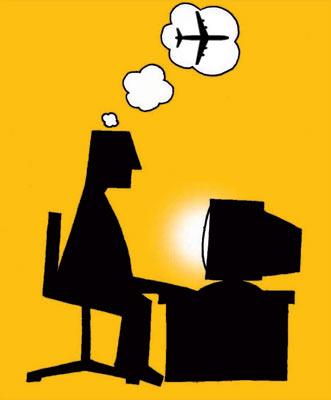 Join us for a chat with Anshika Singh, Senior Vice President - Student Engagement at Univariety, an organisation that works with students and helps them plan their college admission. Singh will be available on Thursday, September 26, between 3 and 4 pm IST.
September 25, 2013
How to negotiate your salary
Career planning expert Amit Bansal will answer queries on how to deal with job interviews between 2 pm and 3 pm on Wednesday, September 25.
Up for a challenge? Take this English grammar quiz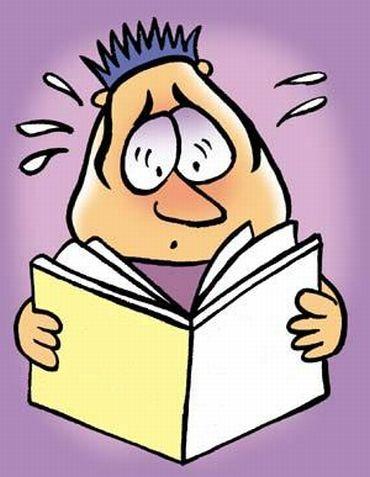 Think you know your verbs and pronouns well enough? Find out how well you score in this grammar test.
September 24, 2013
Career advice: How to become a design manager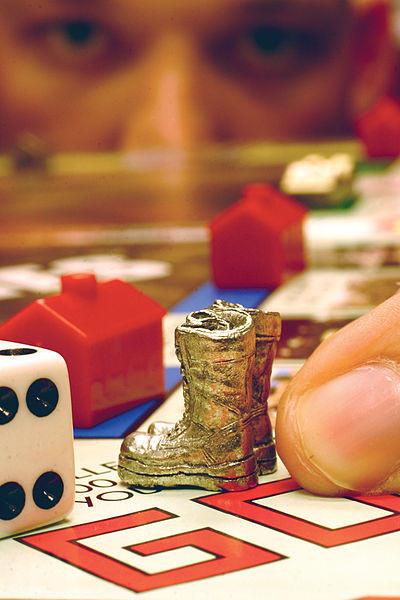 There is an increasing demand for management professionals who have a keen sense of design and can interpret it to develop businesses around it.
Life lessons from world's greatest leaders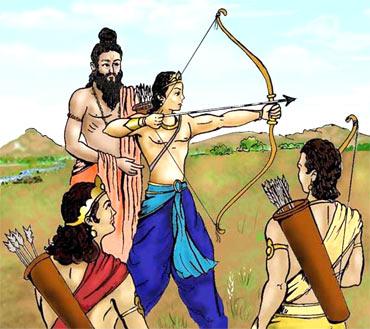 We bring you an excerpt from the book 'The Superstar Syndrome' authored by Myra S White and Sanjay Jha.
September 23, 2013
5 reasons not to become a social entrepreneur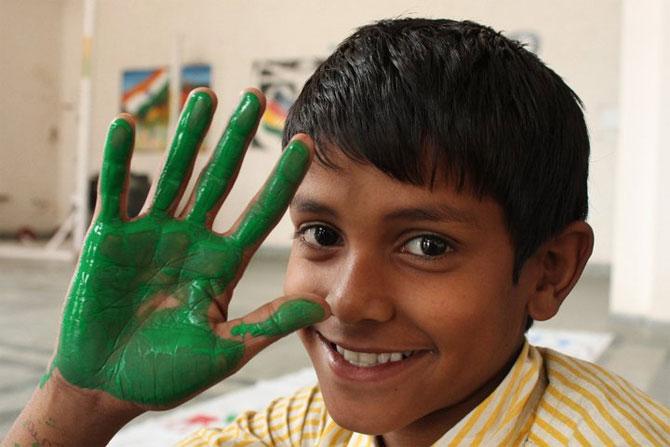 Too often the right people try to become social entrepreneurs for the wrong reasons.
First week at work? Make a GREAT impression!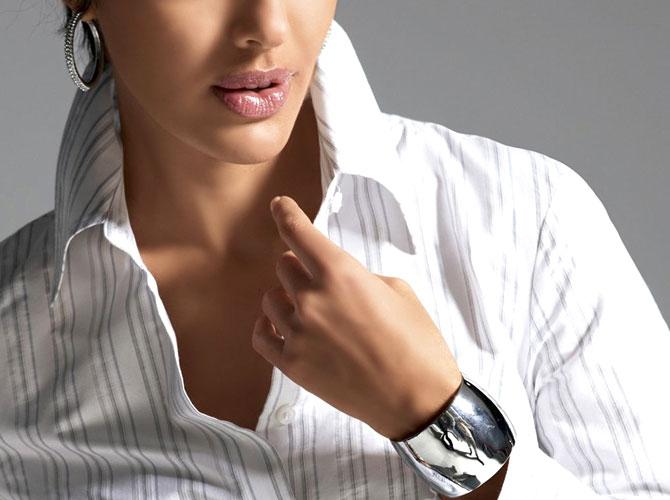 , authors of You're Hired! tell you what you must do and what to avoid in your first few days of work.
September 20, 2013
How to become a scuba diving instructor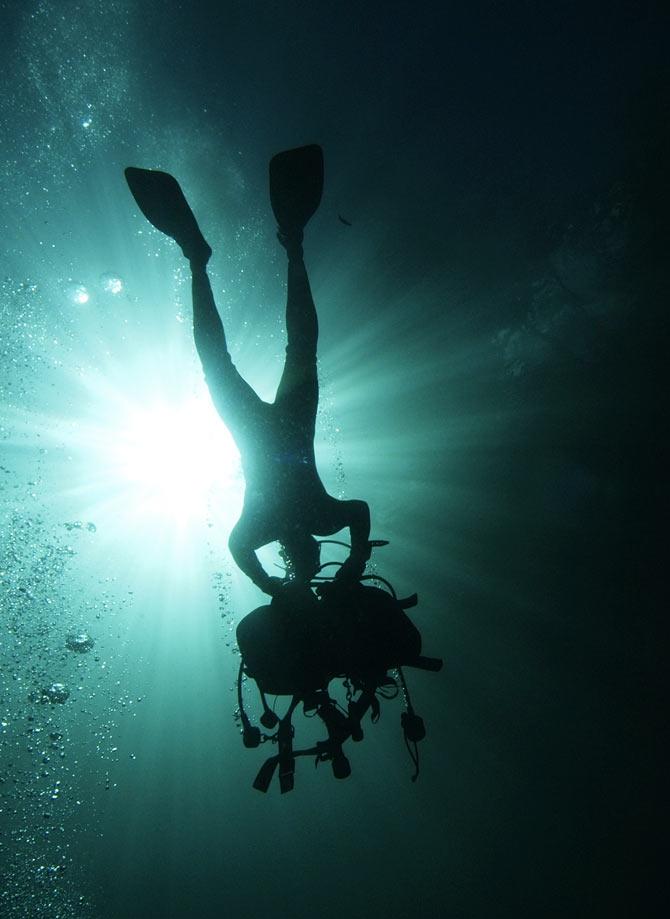 From institutes that offer the course to remuneration and scope of career, find out everything you need to know about pursuing this niche vocation.
September 19, 2013
How to overcome your fear of public speaking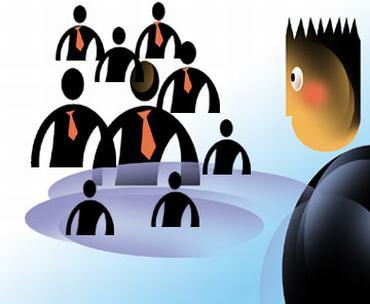 The thought of going up to the dais and addressing a group of people gives most of us the heebie-jeebies. Here are some tips to fight the fear and anxiety of communicating in public.
September 18, 2013
2013's most underrated AND overrated jobs!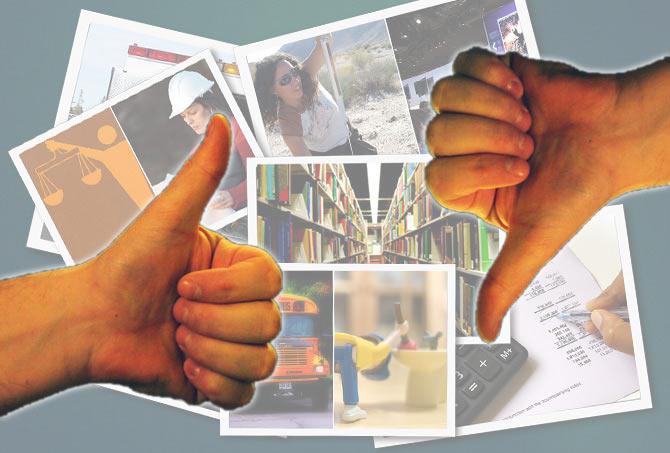 We bring you the most underrated and overrated jobs of 2013, as per California based jobs site CareerCast.com's findings.
She's helping independent artists launch their music for FREE!
Find out how Chinmayee Tripathy and her venture Songdew is helping several independent artists in the country launch their music for free.
September 17, 2013
Study abroad: DITCH the education consultant and SAVE money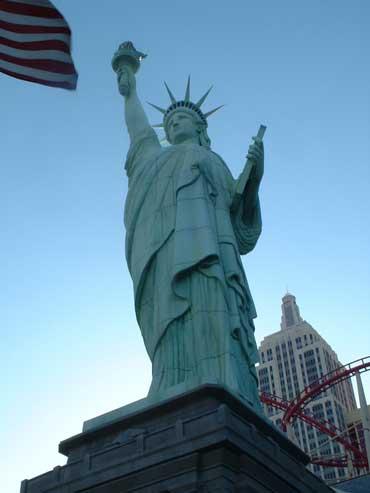 In the light of falling rupee adding up to your tuition costs, overseas education consultant explains what you can do to cut additional costs and fund your education abroad.
IIM-A slips 8 places on FT Masters in Management rankings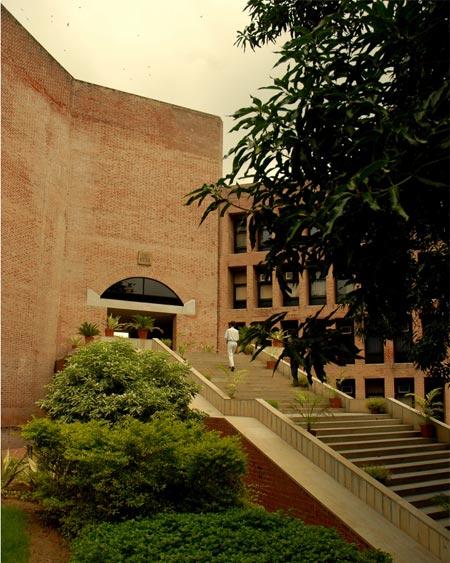 In the latest rankings for masters in management released by Financial Times, the country's premier management institute has slipped eight places down and is ranked at Number 18.
September 16, 2013
How successful people start their Monday
Increase your chances of success by taking advice from these successful people.
Subroto Bagchi: Your purpose determines your power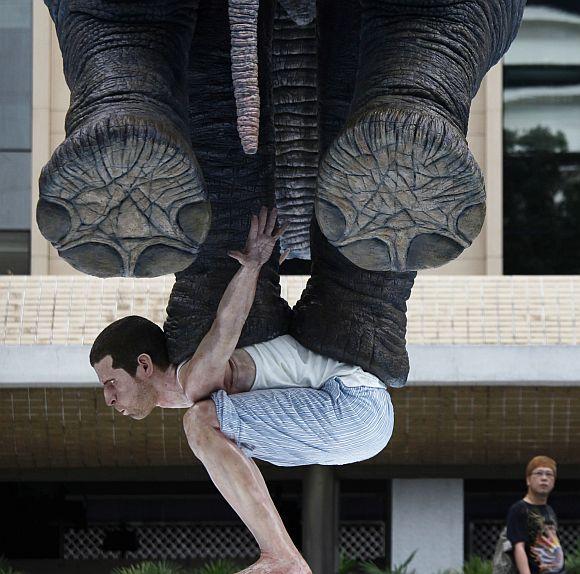 Define your purpose in your mind, and from thereon, it becomes easy to scale, says entrepreneur Subroto Bagchi who recently released his fifth book The Elephant Catchers.
September 13, 2013
Layoffs: Don't take your job for granted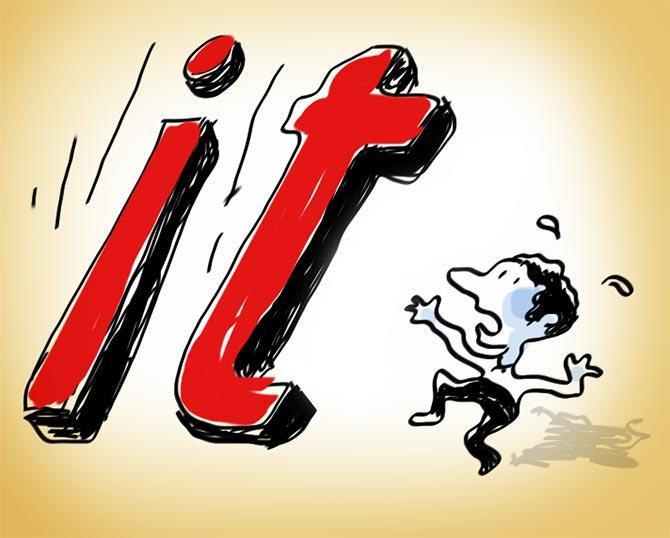 A former employee from the IT industry rants about what's wrong with the sector and offers his lessons to cope with layoffs.
September 12, 2013
How to become a successful model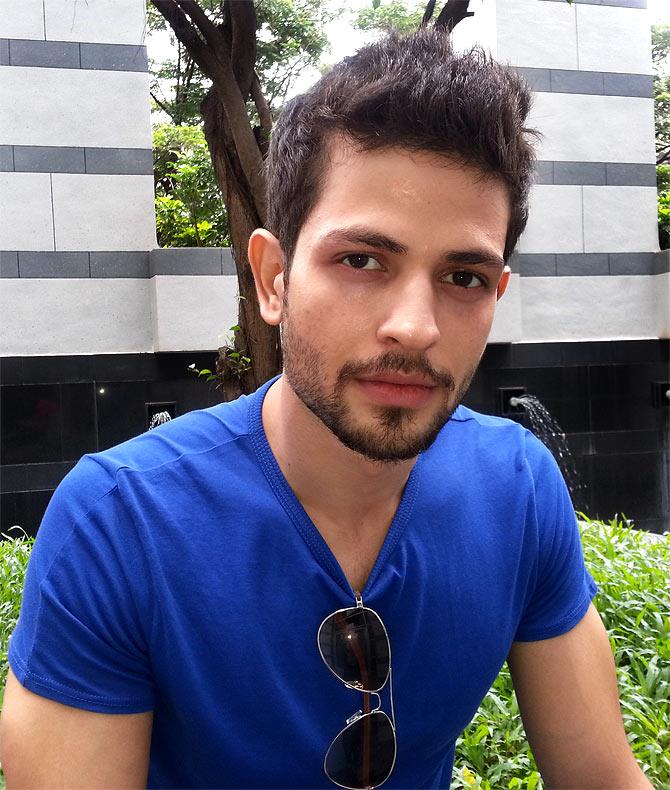 Four male models on their first breaks, their struggles, their learnings and what it takes to become a successful model.
How to manage your BOSS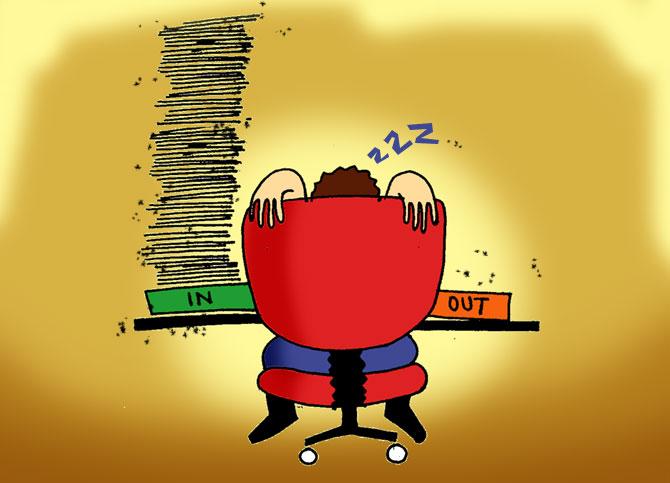 , author of the book Bosses from the Wild tells you how knowing your boss' personality can help you communicate better at work.
September 11, 2013
'We don't need to get inspired by the West'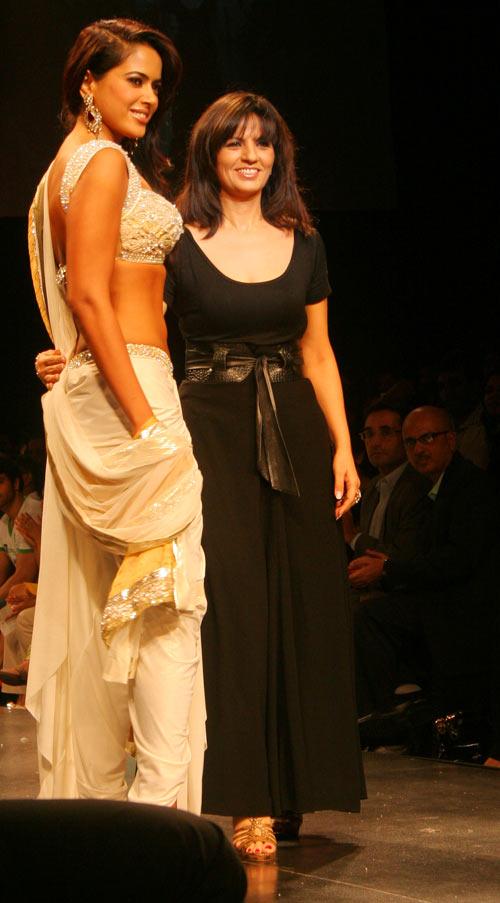 In an online chat with readers National Award winning fashion designer Neeta Lulla addressed queries on what it takes to build a career in fashion designing in India.
The top 20 universities in the world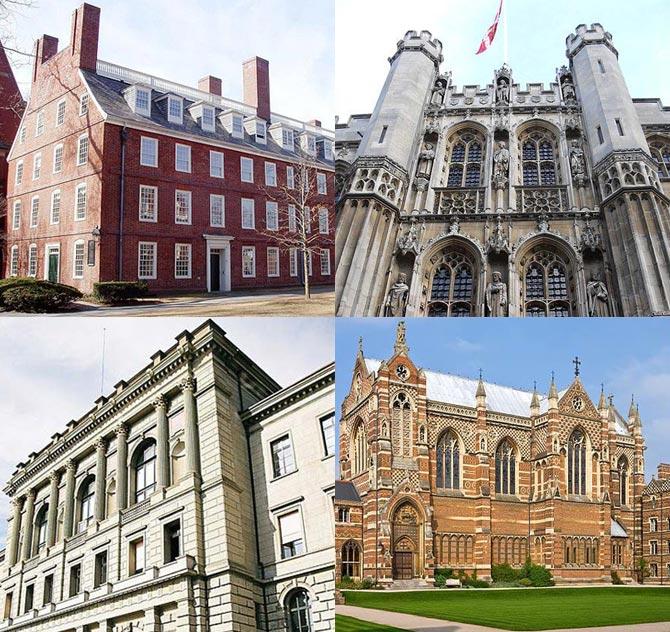 Find out which universities feature in the QS World University Rankings for the year 2013-14.
Not a SINGLE Indian university among world's top 200!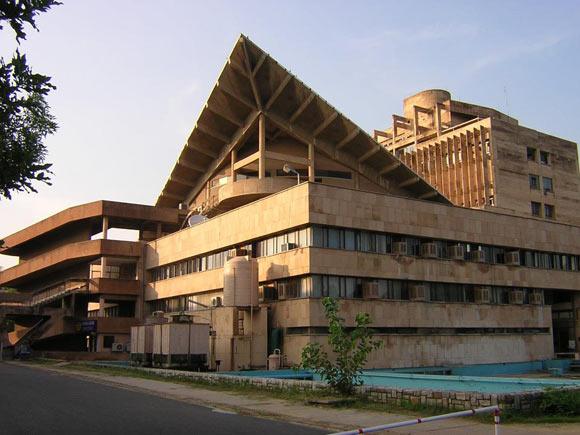 IIT Delhi comes in way down at No 222, dropping from 212 last year, in the QS World University Rankings which is predictably dominated by US universities, with MIT grabbing the top slot and Harvard at No 2, pushing
September 09, 2013
Do you REALLY want to do an MBA?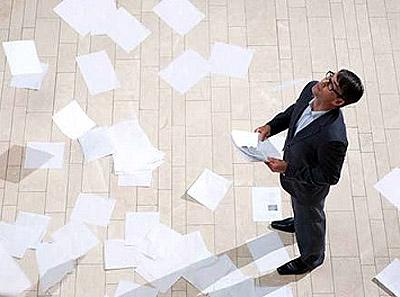 A lot of kids who want to be writers, photographers, or even start something of their own end up in a b-school. Which brings us to the essential question: Do you really know why you signed up for the programme?
CHAT with fashion designer Neeta Lulla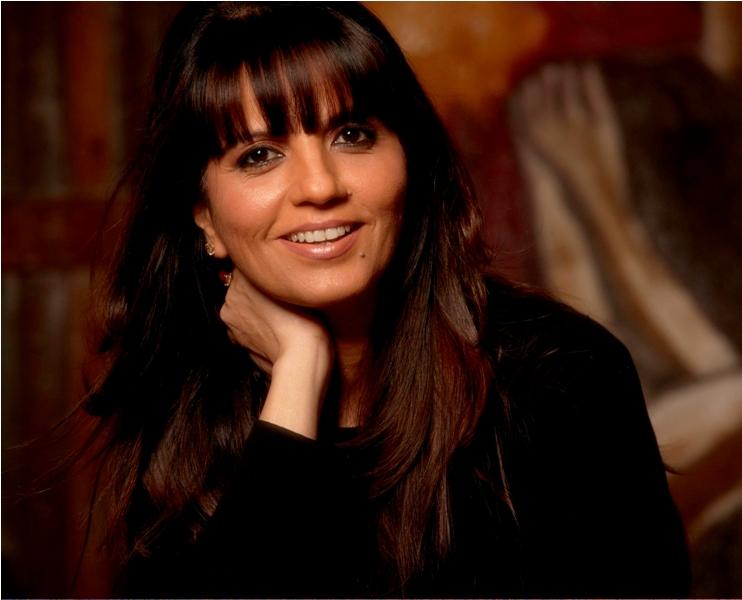 Join us for a chat with the National Award winning designer on Tuesday, September 10, 2013.
September 08, 2013
How to deal with arrogant colleagues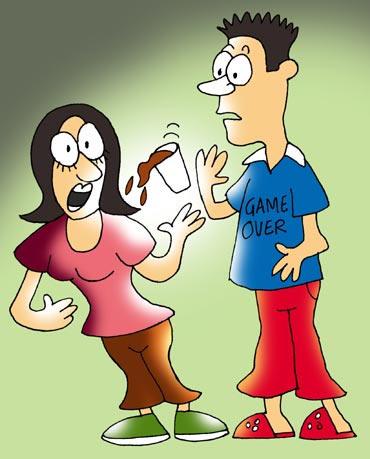 In an online chat with readers, Sabitha Rao, director, Cerebrus Consulting answered queries on how to deal with difficult colleagues and leave behind a positive impression at the workplace.
September 07, 2013
CAT 2013: How to get the perfect score!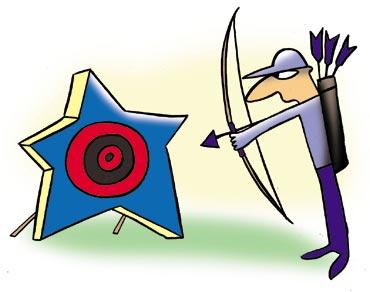 In an online chat with readers, Rajesh Balasubramanian, head, 2IIM, Chennai answered queries on how to crack the management entrance test and get into a good business school.
September 06, 2013
POLL! What is the one thing that'll keep YOU happy at work?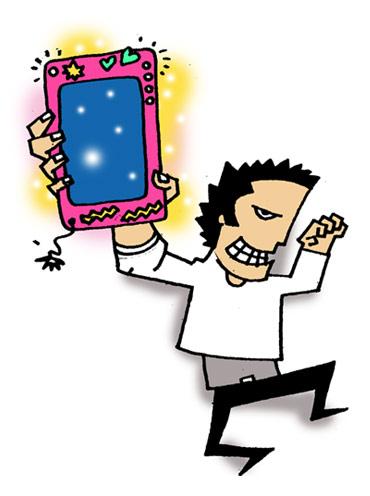 Simple things such as car parks and car allowances keep employees happy, a new survey has revealed! What will make you happy? Tell us!
6 tips to crack CAT 2013. Share your advice!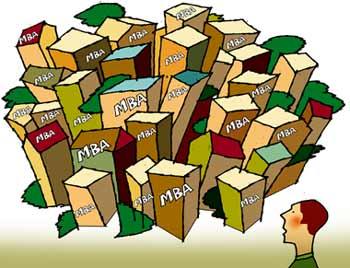 who scored in the 99.73 percentile in CAT 2012 and secured admission at the Faculty of Management Studies, Delhi shares her secret to success in the exam.
Life lessons from my heroes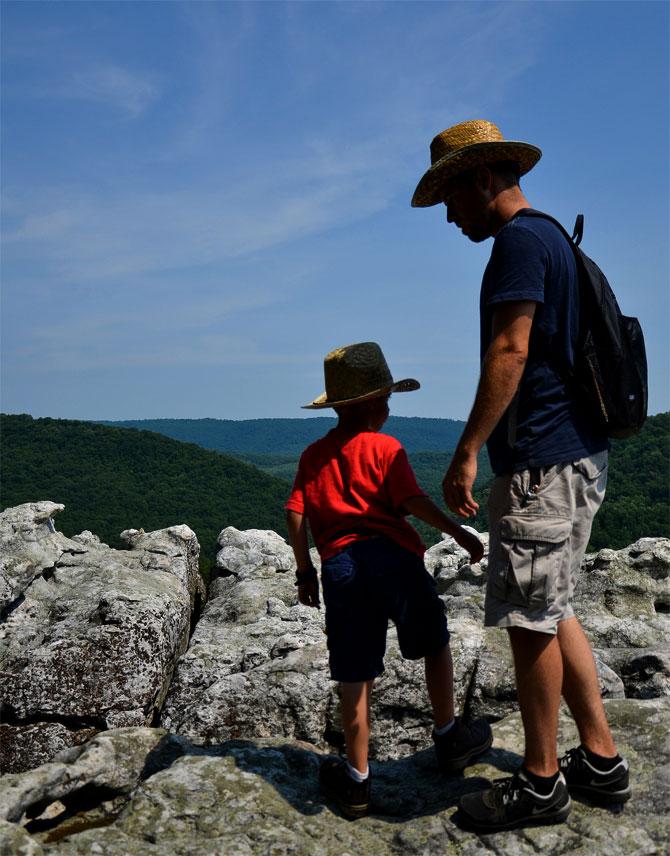 Your hero may not be a celebrity, but he should be able to motivate you and give you hope when you are low.
September 05, 2013
Chat@3: Facing issues at work?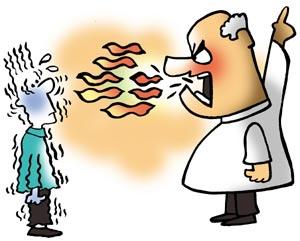 Join us for a chat with Sabitha Rao, Director, Cerebrus Consultants on September 6, between 3 and 4 pm IST.
'Which is the best country to study abroad?'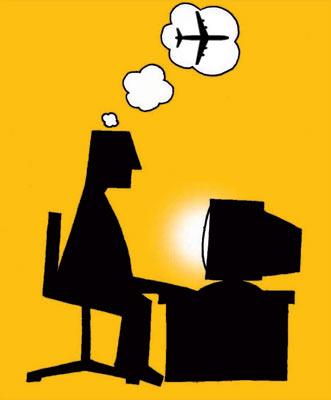 In an online chat with readers, Anshika Singh, Senior Vice President-Student Engagement at Univariety.com addressed queries on how to pick the right course and university abroad.
September 04, 2013
He quit his IT career to start a dairy farm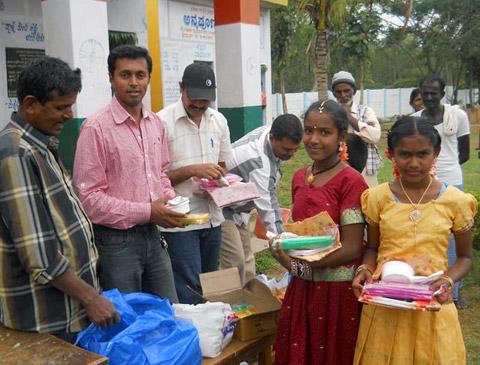 Santosh Singh quit a cushy corporate job to start a dairy farm in Bangalore.
'What does it take to be a movie star?'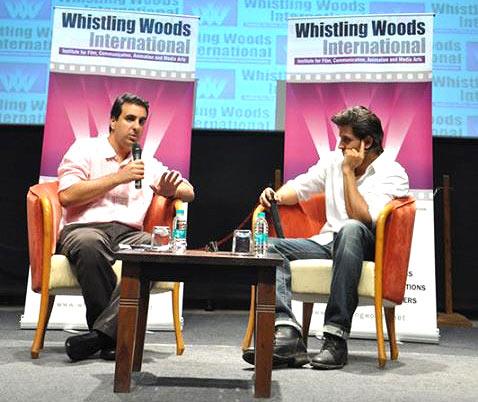 In an online chat, Rahul Puri, executive director, Whistling Woods International answered questions on what it takes to pursue a career in films
7 habits of highly successful people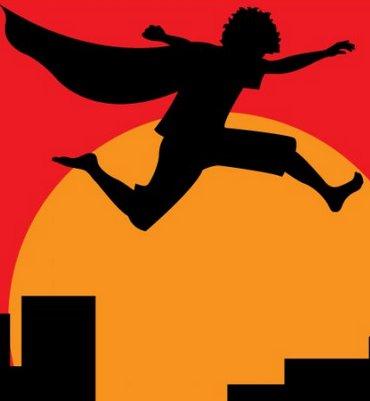 Practice these seven easy habits and you'll be amazed at the results, says , chief evangelist at Perfios.com.
September 03, 2013
Chat@4: Want to crack the CAT 2013?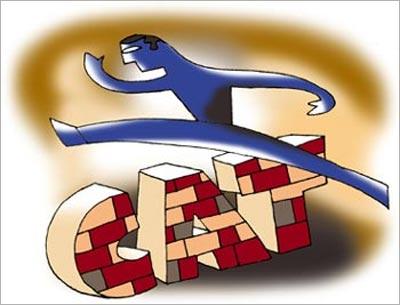 On September 4, between 2 and 3 pm, Naveenan Ramachandran and Rajesh Balasubramanian, experts, 2IIM, Mumbai and Chennai will take questions on how to prepare for the Common Admission Test and secure admission in one of the top business schools in the country.
Job interview: How to beat the stress test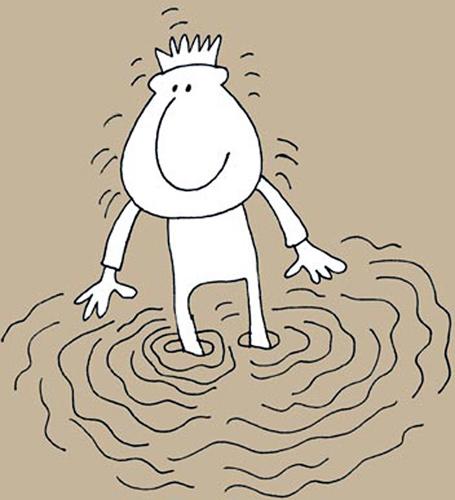 Even when your employer is trying to build up the pressure, here's how you can stay confident and make a lasting impression.
September 02, 2013
Chat@2: So you wanna work in the movies? Here's how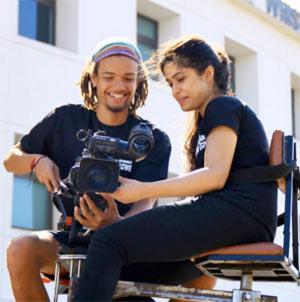 Rahul Puri, Executive Director, Whistling Woods International will take questions on how you can pursue a career in the film industry on September 3, between 2 and 3 pm IST.
How to deal with an abusive boss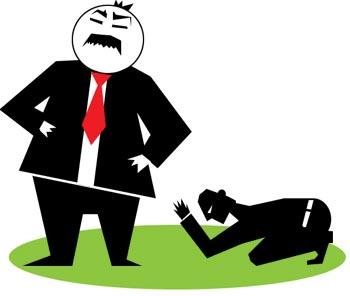 In an online chat with readers, HR expert Varda Pendse, director, Cerebrus Consultants answered questions on how to deal with various workplace issues.
Here's how YOU can work for the World Bank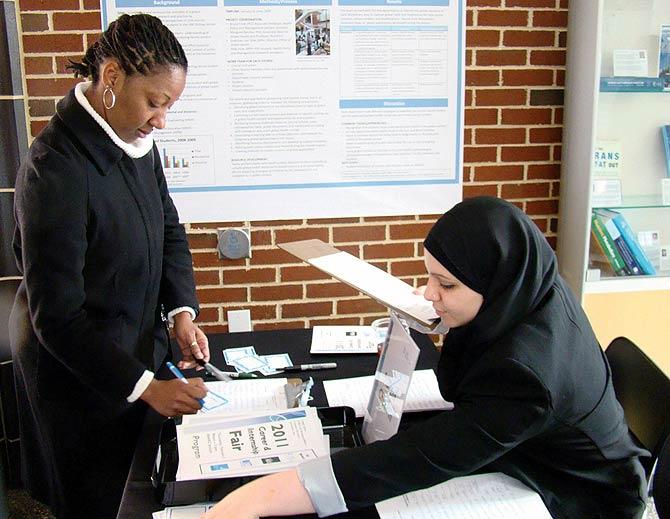 Find out what it's like to work at one of the biggest international organisations whose decisions affect the entire world.
August 30, 2013
Layoffs: 11 tips to bounce back!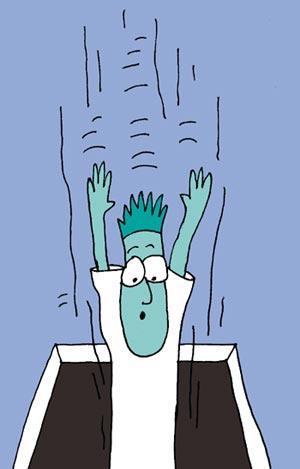 , Vice President (HR), Dun & Bradstreet Technologies & Data Services tells you what you must do after you've received the pink slip.
August 29, 2013
What on earth is a food stylist and how YOU can become one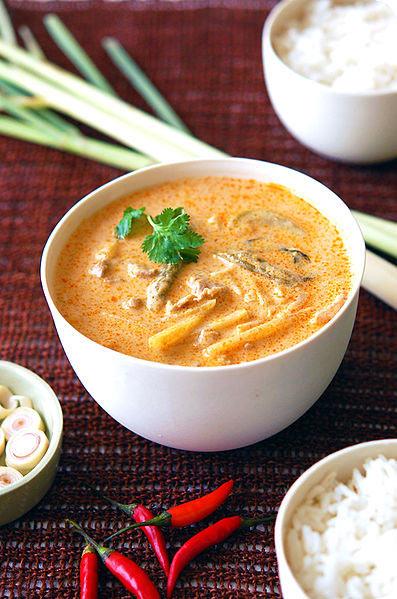 Find out about an emerging culinary profession where taste and aroma are not a criterion, where looks matter the most!
Chat@4: How to deal with workplace issues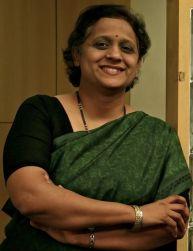 HR expert Varda Pendse, director, Cerebrus Consultants will take questions on how to deal with workplace issues on Friday, August 30, between 4 and 5 pm IST
10 ways to impress your boss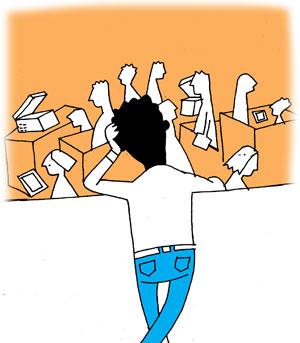 Keeping your boss impressed is an art and we tell you how
August 28, 2013
Don't let Layoffs affect your career!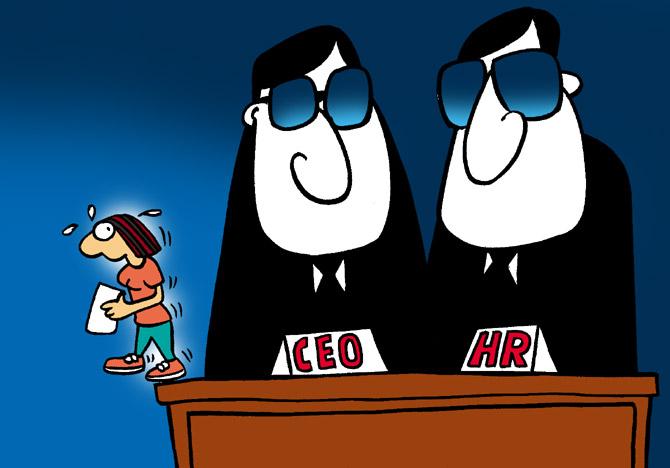 A former employee of a media company revisits the time she was laid off and shares the lessons she has learnt.
August 23, 2013
10 things to do when you're laid off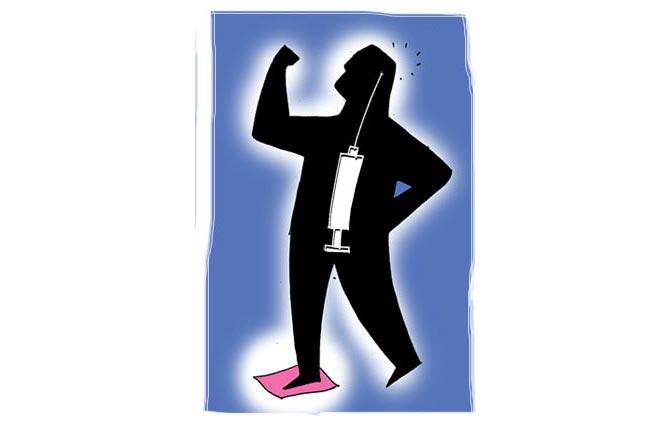 Tips to take control of the helpless situation.
August 22, 2013
Layoff tales: They can happen anytime; be prepared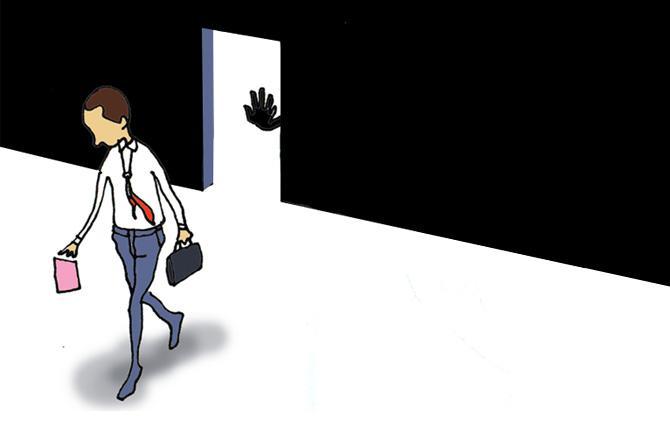 How to survive a layoff? A BPO employee who was sacked twice and is perhaps preparing for another one, reveals his successful fight against pink slips.
August 20, 2013
6 job interview MISTAKES you must avoid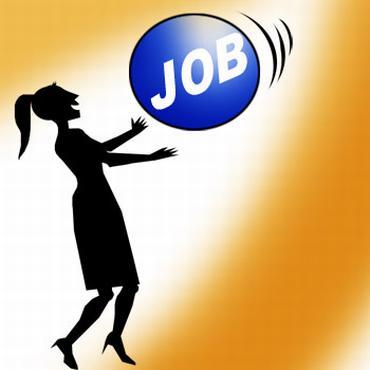 Are you guilty of committing these mistakes too? lists out.
Lost your job? 5 things you must do NEXT!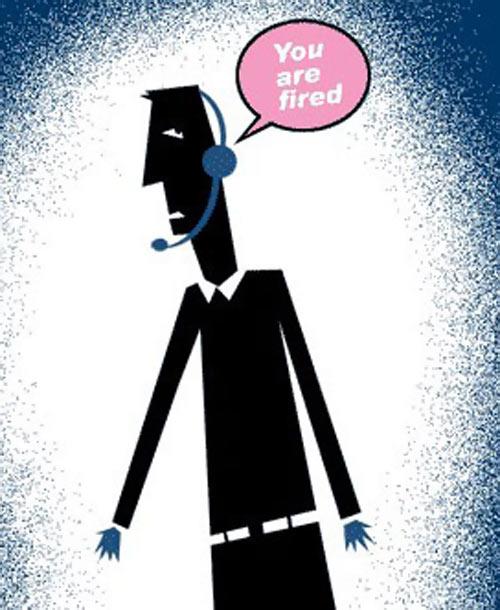 Here's how you can weather the storm caused by a sudden job loss.
August 19, 2013
A 27 year old's job survival ordeal in animation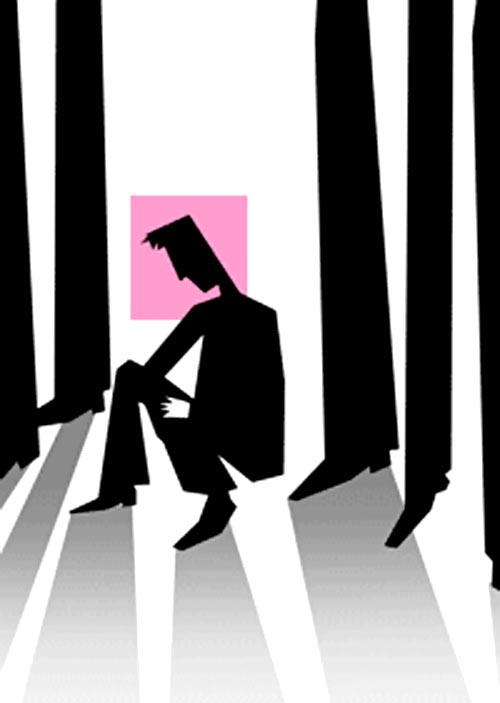 A 27-year-old professional shares the ordeal he underwent in the last three years after pursuing a course in animation from Delhi.
How to crack the IBPS Bank PO Exam 2013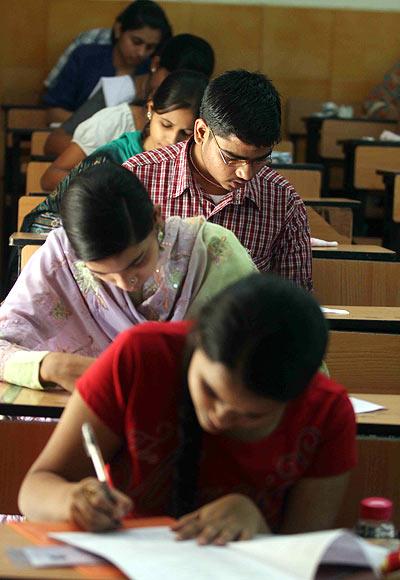 In an online chat, Anil Nagar, Director, Bank Power Institute, Delhi addressed questions on how to prepare for the IBPS Bank PO exam.
August 17, 2013
How to become a travel advisor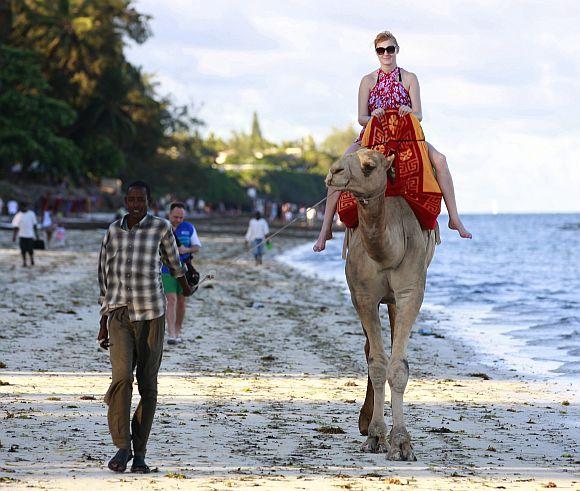 Besides the opportunity of interacting with new people and exploring new places, the industry gives good returns and perks.
August 15, 2013
Man on a mission: 28 jobs, 28 weeks, 28 Indian states!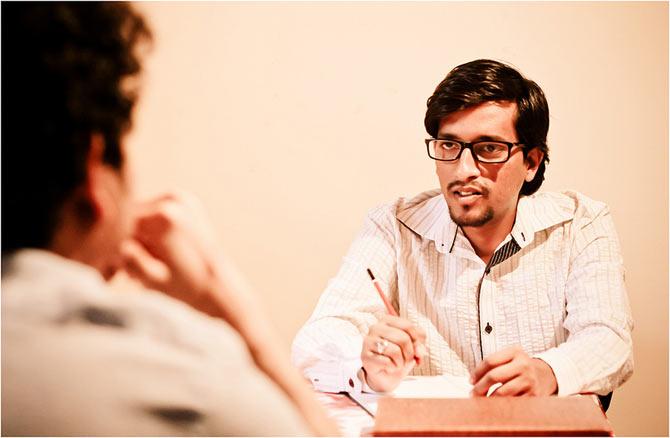 Jubanashwa Mishra is the first Indian attempting an epic project of 28 jobs in 28 weeks across all 28 Indian states.
August 14, 2013
The MOST expensive countries to study abroad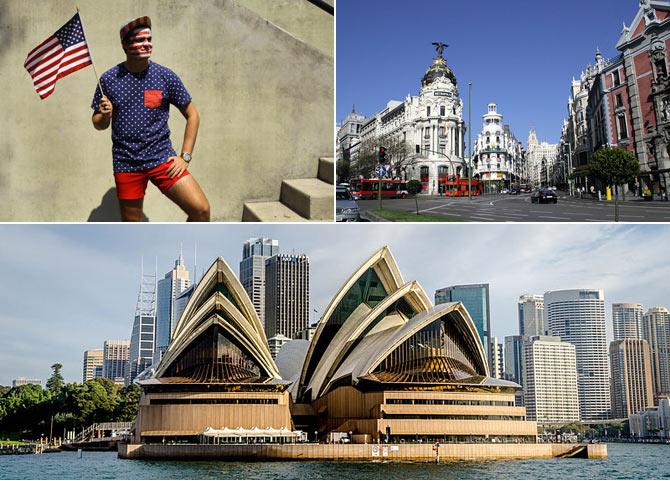 The HSBC global research team has compared average annual fees and annual cost of living in 13 major study abroad destinations.
August 13, 2013
UPTET 2013 results to be declared soon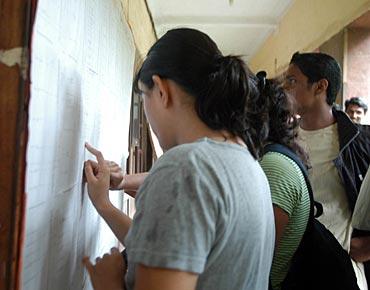 Uttar Pradesh Basic Education board students can access the Uttar Pradesh Teacher Eligibility Test results on http://upbasiceduboard.gov.in
The study abroad calendar every student must have!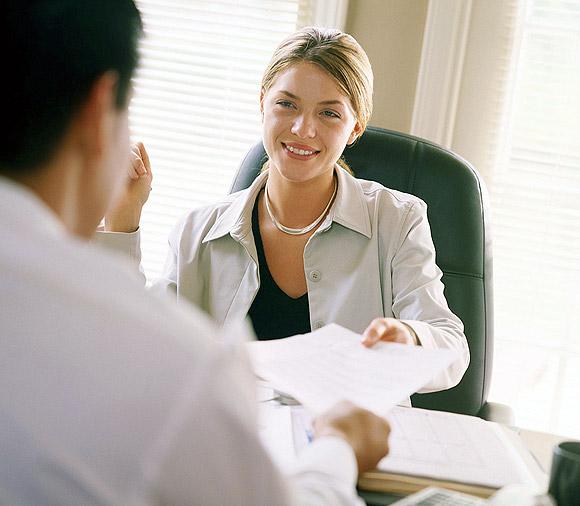 Want to study abroad? Heres'a quick look at the annual calendar that includes everything from admission dates, visa processing cycle and the course commencement dates for the universities in 11 major study destinations.
CAT 2013: What books can I refer for Quant and Verbal?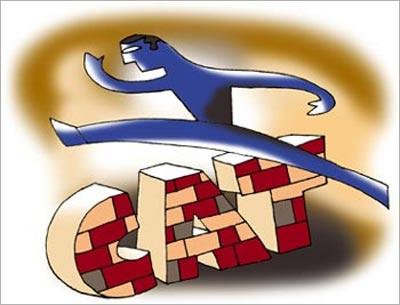 In an online chat with readers, Naveenan Ramachandran, head, 2IIM, Mumbai shared tips and advice on how to prepare for the upcoming management entrance test.
August 12, 2013
6 tips to get noticed and rewarded at work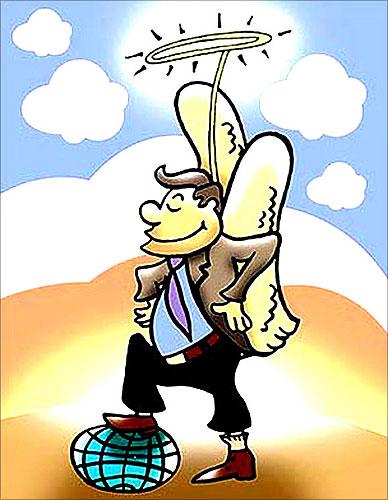 How to be a star performer at the workplace.
TOP 20 Indian universities with best websites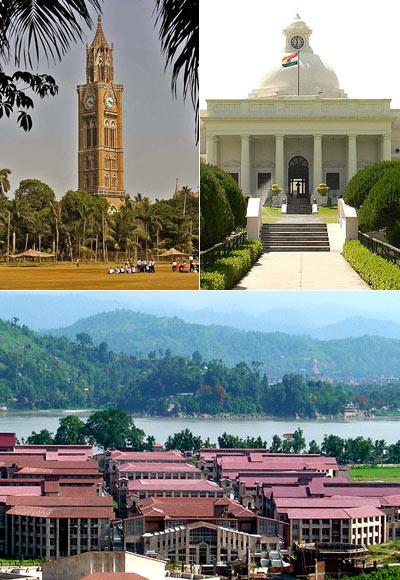 The Webometrics Ranking of World Universities has ranked these educational institutes based on their web presence, up-to-date information and the average digital traffic it receives.
August 11, 2013
Tell people what to eat AND make money off it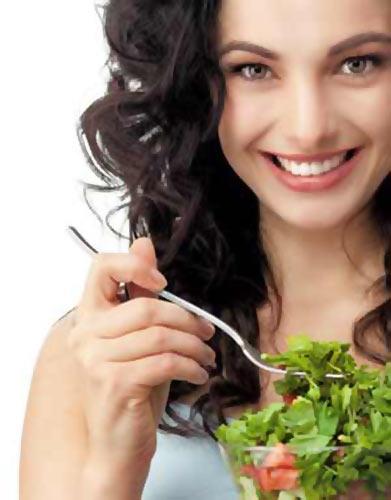 This field positively impacts the health, fitness and the well being of millions of people, everyday...
August 08, 2013
IIM-A tweaks admission criteria, non-engineers, freshers HAPPY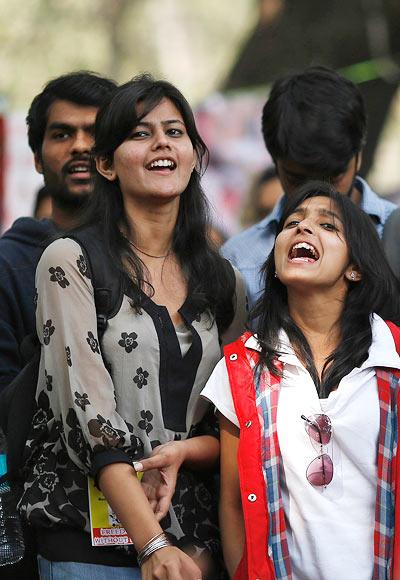 As per the new criteria of selection effective for the 2014-16 academic session, work-experience of prospective candidates will assume lesser weightage and preference will be given to the most recent academic score; marks obtained in the class 10 and 12 examination will be given less importance.
Lion, Eagle or Frog: What animal personality is your BOSS?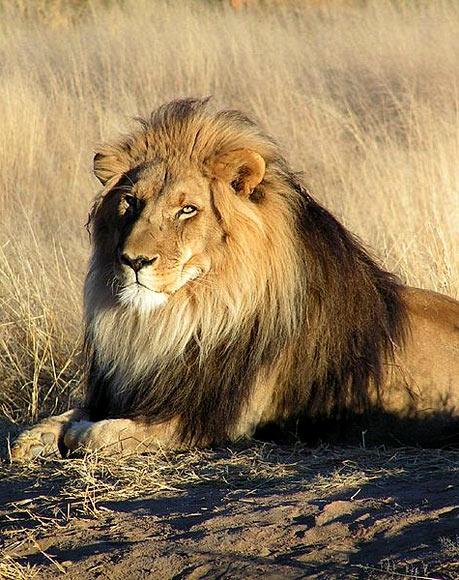 Bosses from the Wild by author Manjiri Gokhale Joshi aims to explain how understanding animal behaviour can help professionals contribute better in an organisation. We bring you an excerpt.
August 07, 2013
What do employers want from YOU?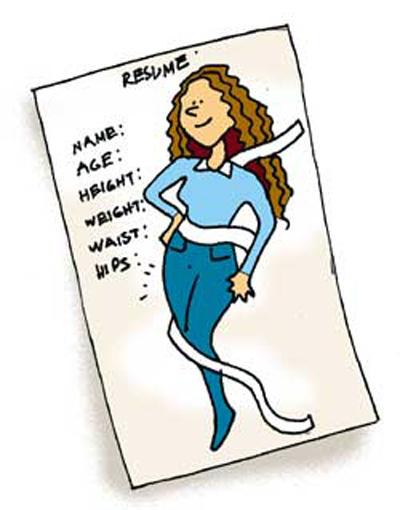 We decode the answers to some of the most obvious questions you'd always wanted to ask your prospective employer.
August 06, 2013
Study Abroad: How to spot a FAKE UNIVERSITY!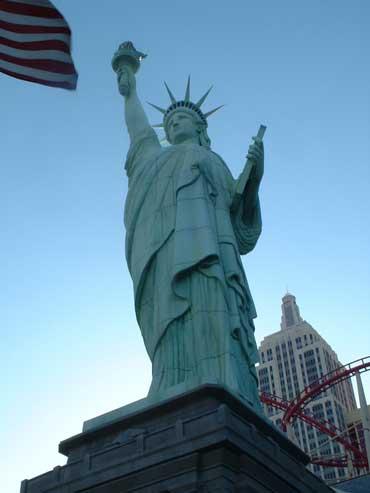 In the wake of University of North Virginia shutting down due to lack of accreditation, , director, Grad Dreams Education Consulting offers advice on how students can identify a genuine international university from a fake one.
August 05, 2013
He left a cushy corporate job to turn rapper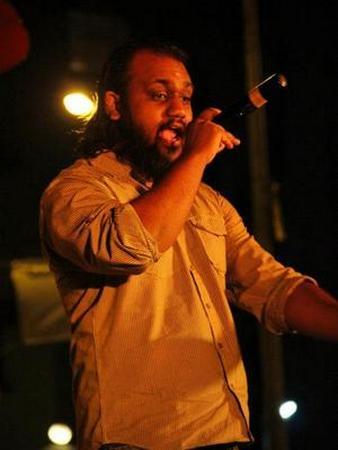 Ashwini Mishra, better known in the music circuit as A-List, on fighting the good fight and more
How to register for CAT 2013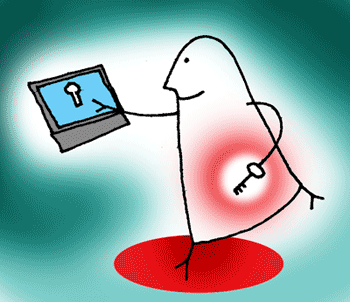 The last date to register for the Common Admission Test (CAT 2013) is September 24. Read on for details on how to register for the test...
How she bagged a job at eBay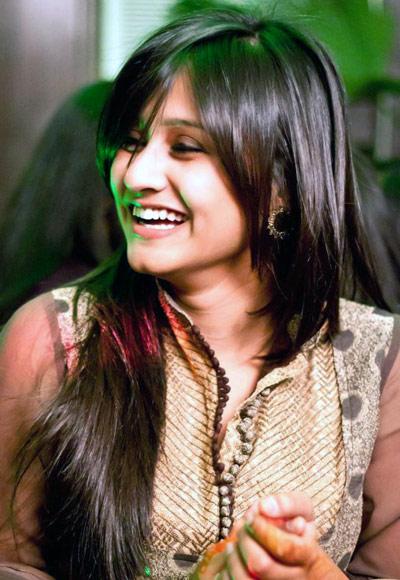 Ellora Nath who currently works as a product development engineer at eBay walks us through the interview process at the organisation and tells us how she bagged the job.
August 01, 2013
What's so 'unique' about these 5 start-ups?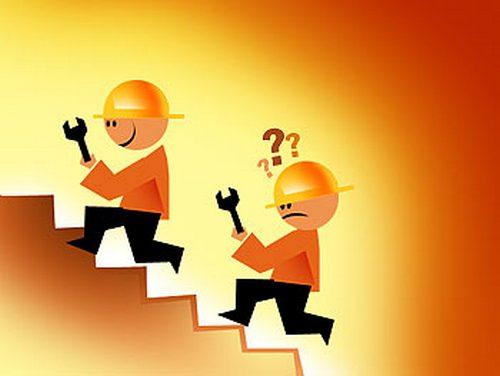 India's first angel-backed start-up accelerator VentureNursery will train them intensely for 13 weeks after which they will get to pitch for seed funding.
What you must know about the new GATE 2014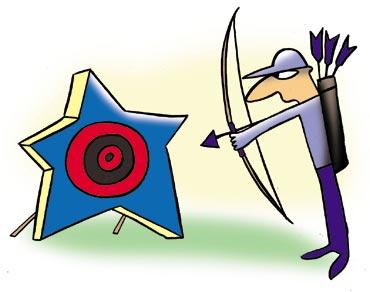 Starting 2014, the Graduate Aptitude Test in Engineering (GATE) will be held online for all streams of engineering. Here's what you need to know before you register for the test.
July 31, 2013
Common mistakes every entrepreneur makes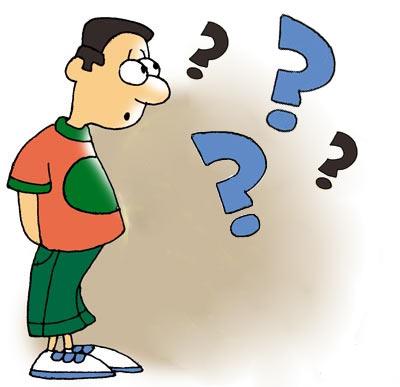 Anupendra Sharma, founder of Startup Leadership Program talks about the mistakes he's made in his career and what he learned from them
Legal Process Outsourcing: The hot new career in law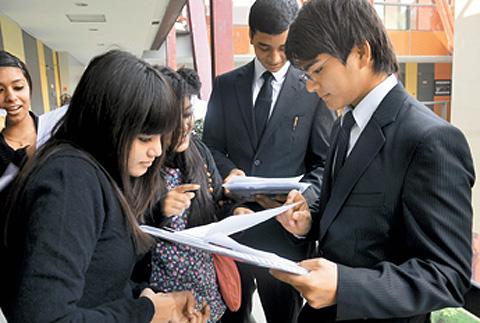 Through Legal Process Outsourcing, law graduates can help clients maintain profitability and reduce risk by standardising the legal work in a project-oriented manner
Job interviews: Worst blunders you can commit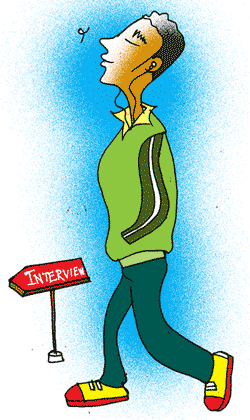 Adman, entrepreneur and author of the book 'You're Hired!' Sandeep Goyal shares some crucial career advice with aspiring professionals.
July 30, 2013
Why fit in when you can stand out?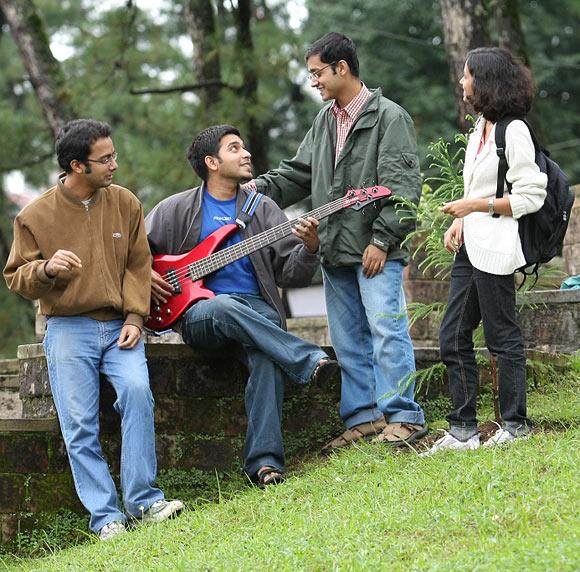 18-year-old writes about fitting in with the 'it' crowd.
July 29, 2013
Layoffs: 'I'd not recommend animation as a career to anybody'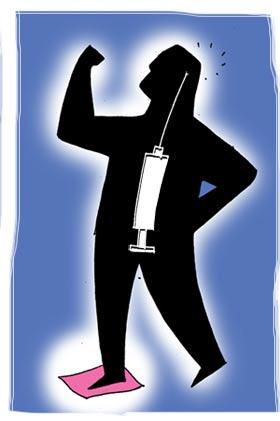 As one of India's topmost animation companies lays off its employees, a senior employee talks about what went wrong, and raises the question: Should your children join the animation industry?
A career in disaster management: What you should know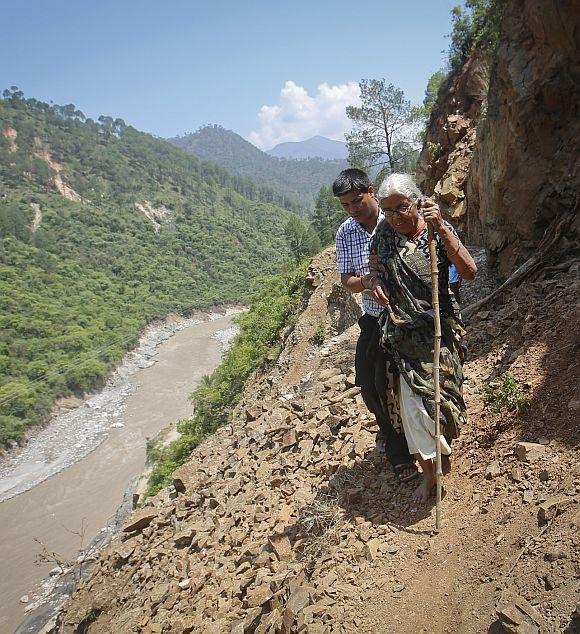 An MA/MSc/MBA in Disaster Management helps you become expert who have a critical role to play in rescue and rehabilitation operation.
CAT 2013 dates announced; registration commences August 5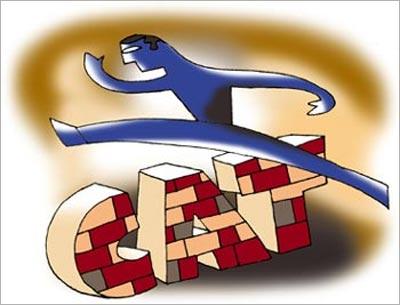 Students can register for the Common Admission Test between August 5 and September 24, while the exam will be held between October 16 and November 11, 2013.
July 26, 2013
'Even Harvard MBAs do not have jobs these days'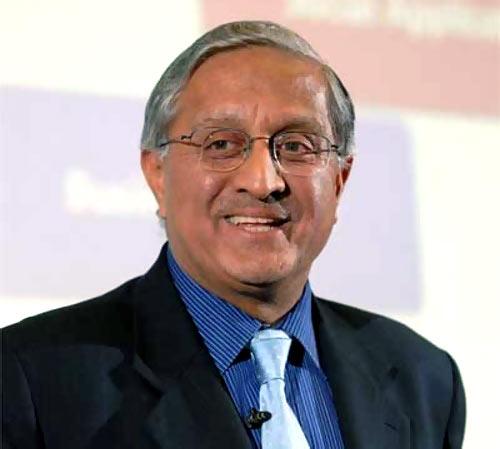 Tata Sons director R Gopalakrishnan shares his views on MBA education in the country, its ills and why he never did an MBA.
Top 5 study abroad destinations for Indian students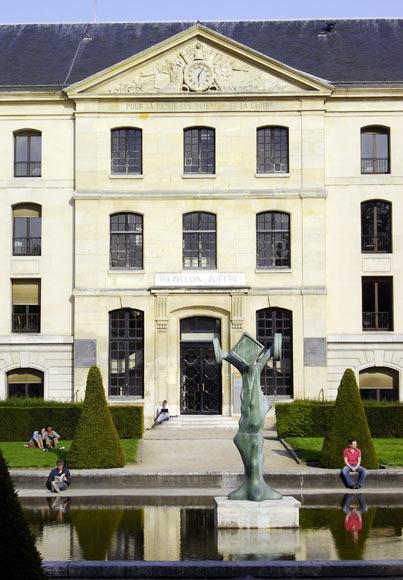 with rising costs and stricter visa rules, Indian students are now choosing destinations beyond the Big Four (USA, UK, Australia and Canada).
July 25, 2013
All pending IIT petitions transferred to Supreme Court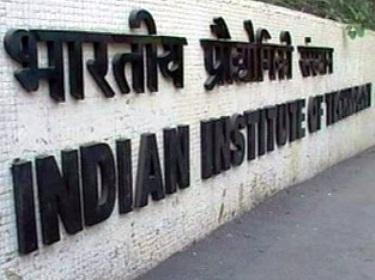 Reacting to a petition filed by the organising chairman of Joint Entrance Examination (JEE) (advanced) 2013, IIT-Delhi, the Supreme Court ordered the transfer of all petitions related to the IIT admissions that were pending in the Andhra Pradesh High Court to itself.
IT managers, engineers and accountants hardest to find: Study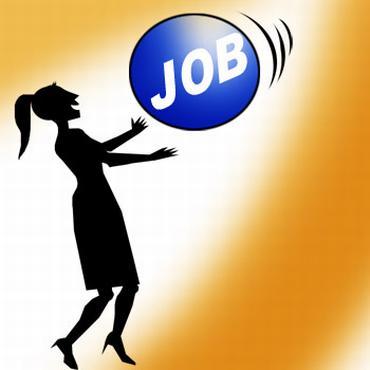 An online survey conducted across US, Brazil, China, France, Germany, India, Italy, Japan, Russia and the UK by CareerBuilder has revealed the job profiles that take longer time to fill in. Read on for details
July 24, 2013
Why Animation as a career isn't hot anymore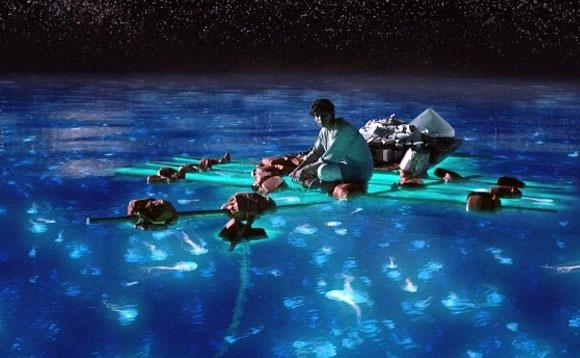 With leading animation houses like Crest Animation Studios and Rhythm and Hues facing financial crises, we speak to studio owners and creative professionals from different parts of the country to understand what a career in the industry means for young and senior professionals
US university with 90% Indian students ordered to shut down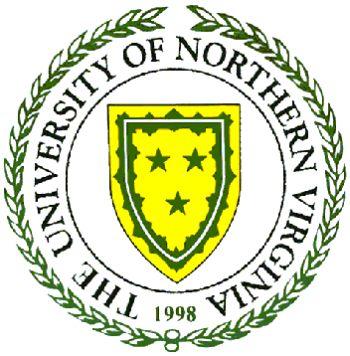 The University of Northern Virginia has been asked to stop operations July 16 onwards because it has failed to get accreditation from the State Council of Higher Education for Virginia
'Nine out of 10 engineers never wanted to be an engineer'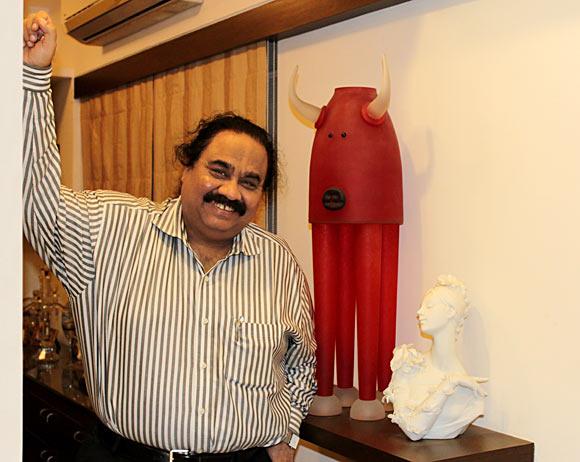 Adman, entrepreneur and author of 'You're Hired!' Sandeep Goyal explains how unrealistic aspirations are nudging young Indian graduates towards unemployment.
July 23, 2013
Take CHARGE of your life! Make your own DESTINY!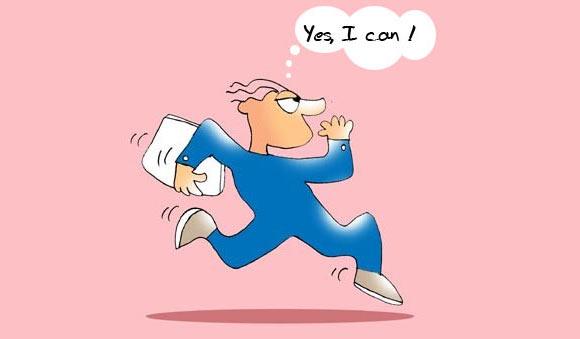 It's a story straight out of a Bollywood blockbuster. But here's the twist. One of the lead characters in the script could just be you! Learn from the role.
July 22, 2013
Want to work for India's public sector banks?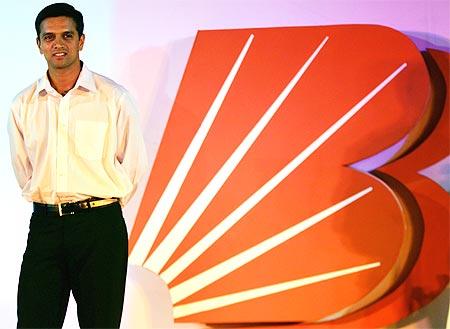 With almost 25,000 seats up for the taking the Common Written Exam for Probationary Officers is a golden opportunity for candidates aspiring for jobs in India's public sector banks.
Bachelor degrees to make you a job-ready graduate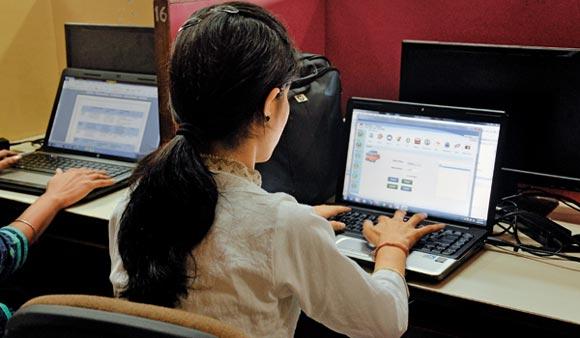 Here's a list of employment-friendly courses you can pursue after your class 12
July 20, 2013
Study Abroad Advice: 'Work part-time to cover living costs'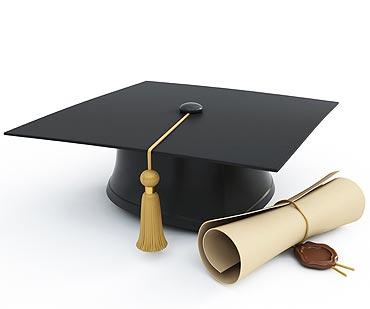 Ashwin Shenoy from Australia tells us how he funded his education and advices students to consider working part time after college.
Guide to a career in social work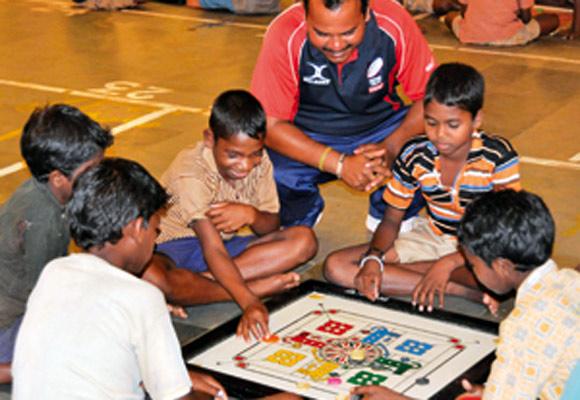 Besides a keen desire to make a difference, one needs concrete skills and understanding of the sector to excel in this field.
July 19, 2013
The NEET-UG fiasco: A medical aspirant narrates his experience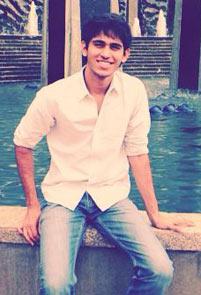 Ishan Sardesai, who took the country's first NEET-UG on May 5, 2013 narrates the chaos he went through while appearing for the common medical entrance examination.
'Women do not assert themselves enough at work'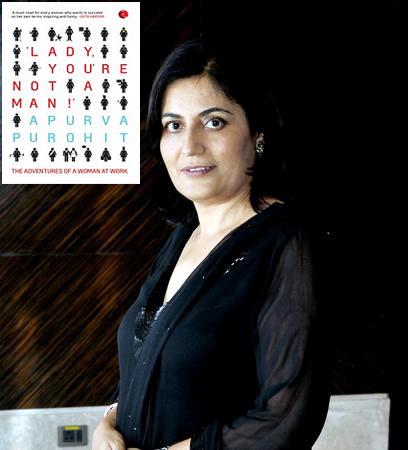 Radio City CEO Apurva Purohit takes questions on issues women face at work.
July 18, 2013
Why the common medical entrance test failed to take off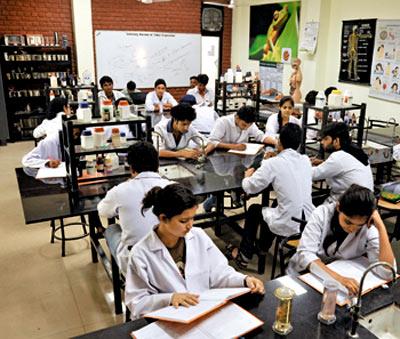 Parents and medical students react to the Supreme Court judgement.
SC says NO to common entrance test for medical courses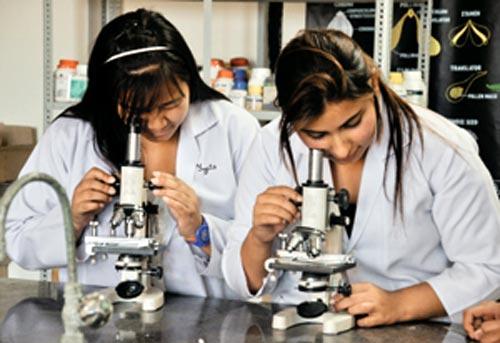 Modifying its December 2012 ruling, the Supreme Court today dissolved the Medical Council of India's notification to hold a single entrance test for medical, dental and post graduate medical programmes in the country.
Study Abroad: How to write a winning scholarship application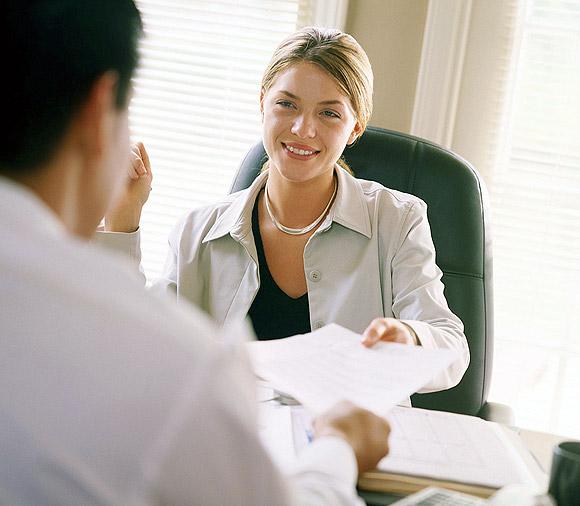 Dollar-rupee rate playing havoc with your study abroad plan? Expert tips to help you.
July 17, 2013
Unhappy in your career? Follow these rules for success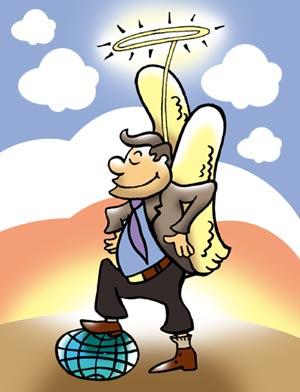 Apply these simple concepts to have a stable and successful career.
Top study abroad scholarships for Indian students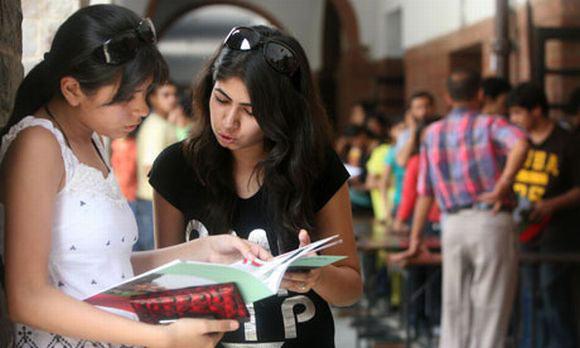 These global scholarships cover a range of programmes at the undergraduate and post-graduate level. Read on for details
July 16, 2013
Study Abroad:How are YOU coping with the falling Indian Rupee?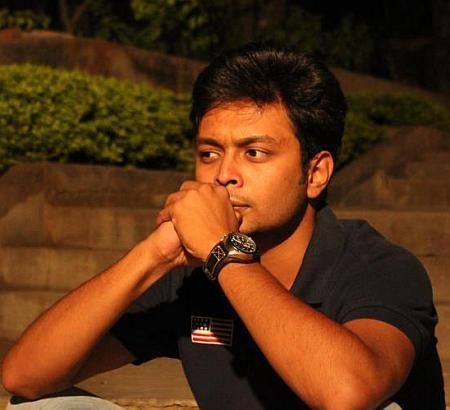 How should students aspiring to study abroad cope with the fall in the Indian rupee? Send us your ideas, suggestions and advice.
3 reasons why India will need more interns by 2020
An analyses of the trends that will influence the demand for Indian workforce in the world economy.
July 15, 2013
Chat@2: How to apply for a US student visa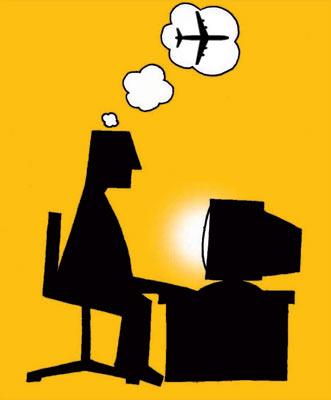 On July 17, US Consular Chief Nicholas Manring will take questions on how to apply for a US student visa between 2 and 3 pm IST.
7 tips to enrich your MBA experience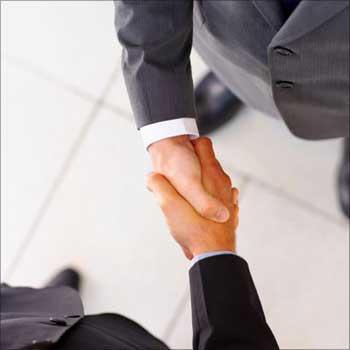 To begin with, there is plenty for you to learn outside the classroom.
July 14, 2013
Study abroad: How to choose the right university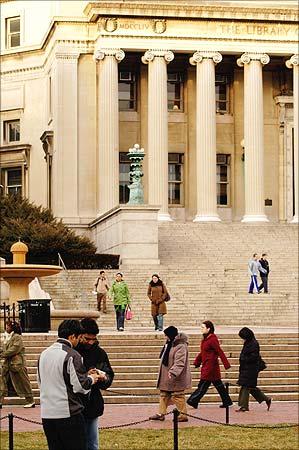 Deciding on a foreign university can be confusing and infuriating. Here are some pointers to guide you through the selection process
July 13, 2013
Love animals? Become a vet!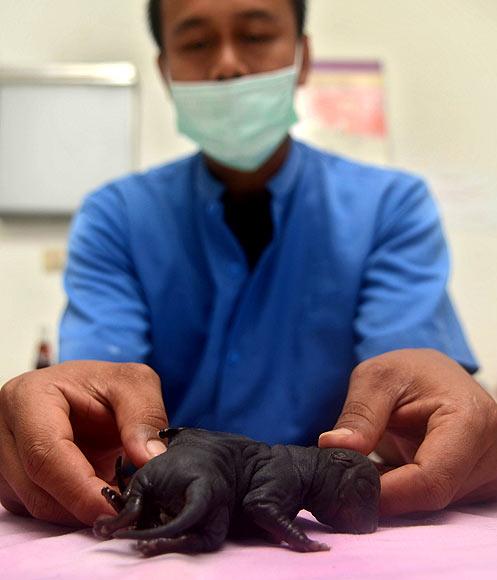 A Bachelor of Veterinary Science and Animal Husbandry degree helps to treat animals better. Learn how animals play vital role in our ecosystem.
July 12, 2013
Private universities CANNOT run off-campus study centres!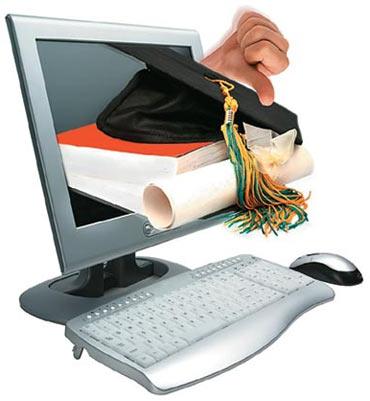 The University Grants Commission (UGC) has issued a formal notification stating that these universities cannot establish off-campus study centres or offer distance education programmes beyond the territory of the state in which they are located.
Start-ups: 3 tips to build a great website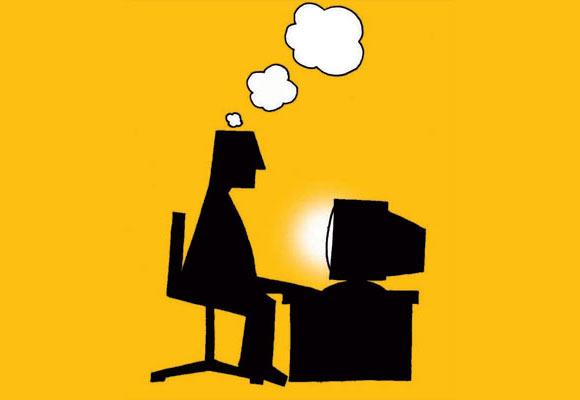 Jim Rogers, Head of Marketing, Neustar Enterprise Services tells you how choosing the right address for your website can help improve traffic.
GRE opens toll-free support center for Indian test takers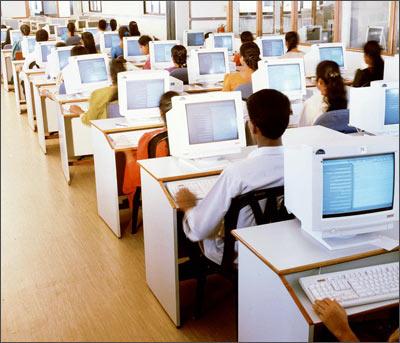 Graduate Record Examination aspirants from India can access 000-800-100-4072 toll free Monday to Friday between 9 am and 5 pm IST.
July 11, 2013
SC refuses to pass interim order on JEE controversy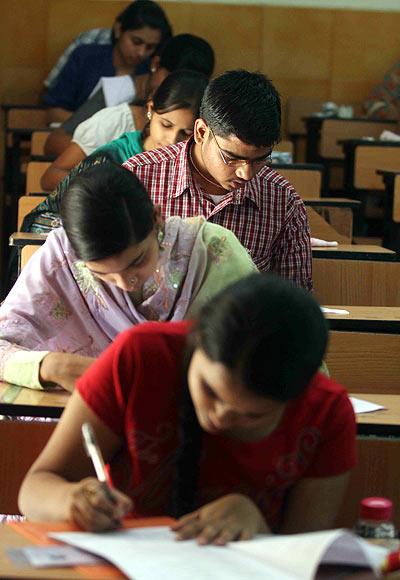 Following disagreement on the new normalisation policy, the Supreme Court bench has agreed that it will pass the order only if it finds that the education policy violates the fundamental rights of students.
Cabinet approves first all-women university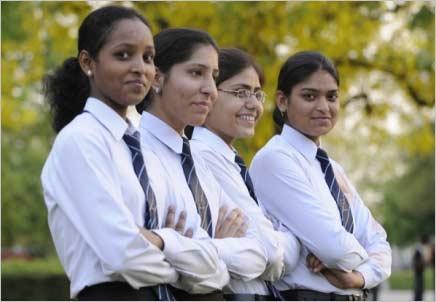 Named Indira Gandhi National University for Women, the institute will be set up in Raebarelli in Uttar Pradesh.
Do YOU have it in you to be a journalist?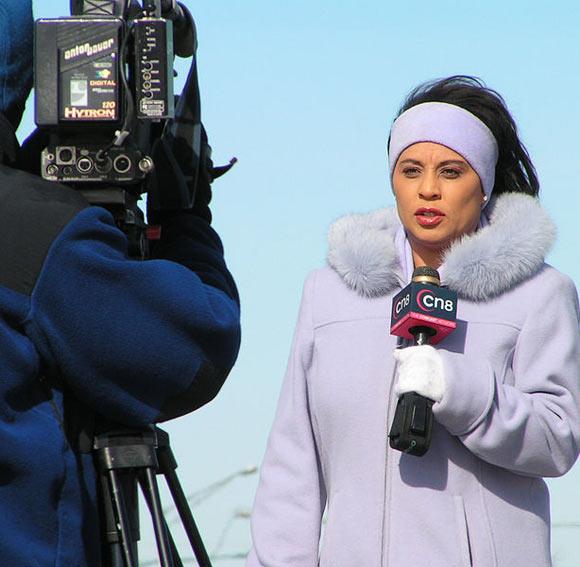 With postgraduate students getting preferences in
How Kerala students top the UPSC exams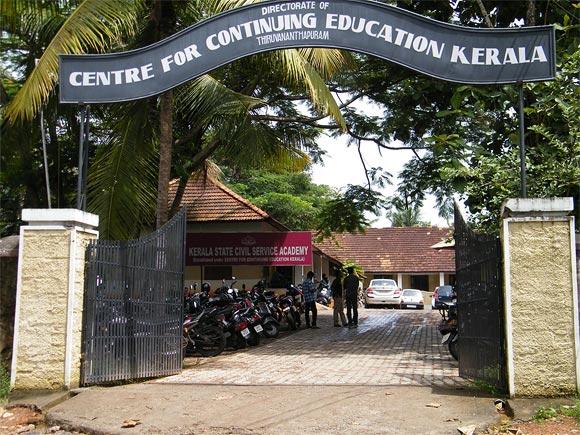 The Civil Service Academy in Thiruvananthapuram that trains the Civil Service aspirants has attained national attention with three of their students getting the first, second and fourth ranks at the All India level this year. However, the Academy is not just meant for aspirants from Kerala, insists Dr D Babu Paul, Chief Mentor Emeritus of the Academy.
July 10, 2013
AMAZING innovations by engineering students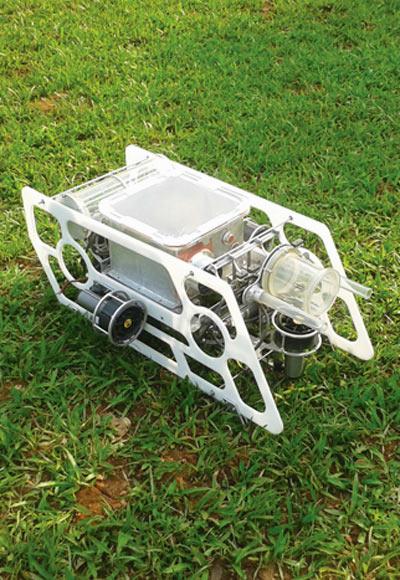 Innovation has always been at the heart of the IIT culture. Here's a sneak-peek into what its students have been up to
July 09, 2013
Is fear ruining your career? Here's help!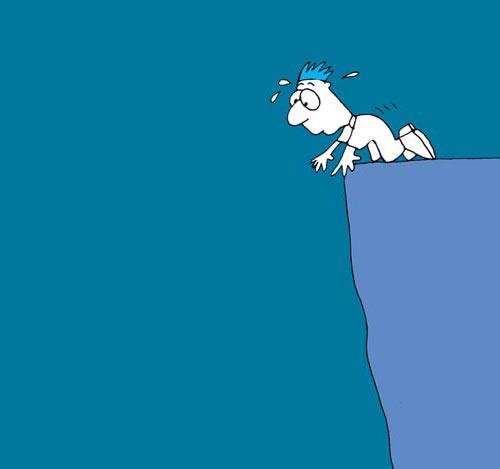 Don't allow fear to hold you back otherwise you will miss out way too many opportunities to do things, and meet people who will impact and shape your life forever.
How to survive your first month in college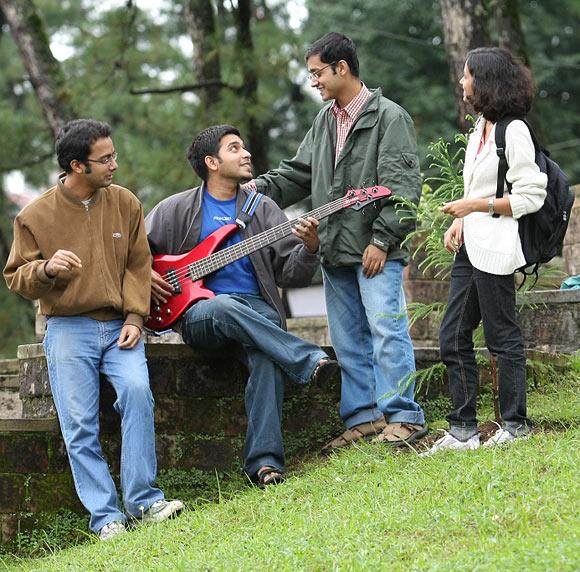 When you're fresh from high school, it is but natural to be apprehensive on the first day of college. We tell you how you can get through those first few days...
Why are Indian students opting for dual-degree courses?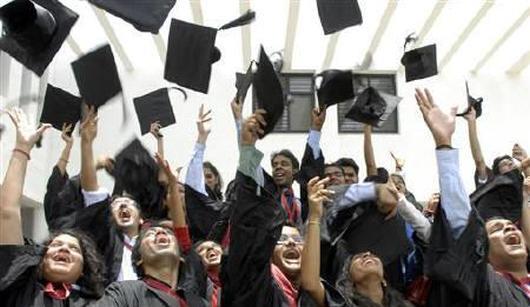 Many students have found integrated or dual degrees to be beneficial as they save time and help them build additional research skills in specific domains.
July 07, 2013
Want to be a professional photographer?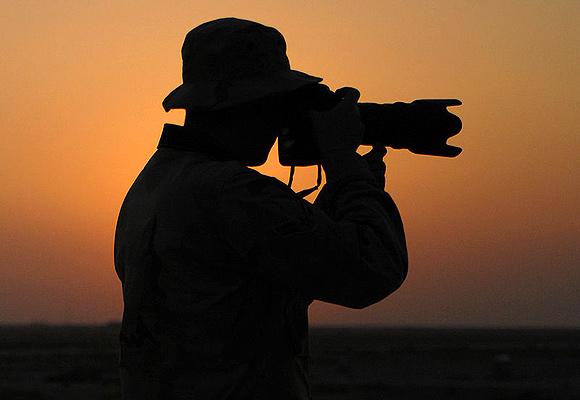 If you have a sensitive vision and capture situations realistically, then photography is the career for you!
July 06, 2013
5 myths about social entrepreneurs BUSTED!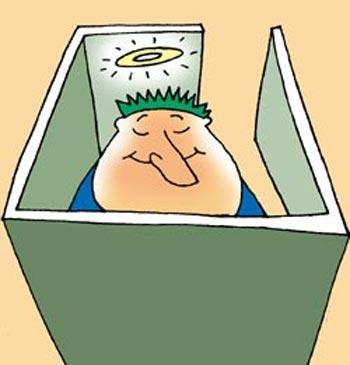 Do you think social enterprises don't make enough profits? Here's why you could well be wrong!
July 05, 2013
11 career tips for YOUTH in their 20s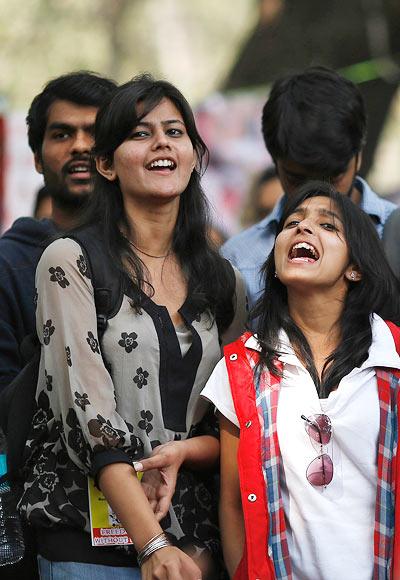 Age and gender have ceased to be criteria when it comes to the corporate world. So do not think somebody out there is there to protect you.
July 04, 2013
How to make a career in enviromental science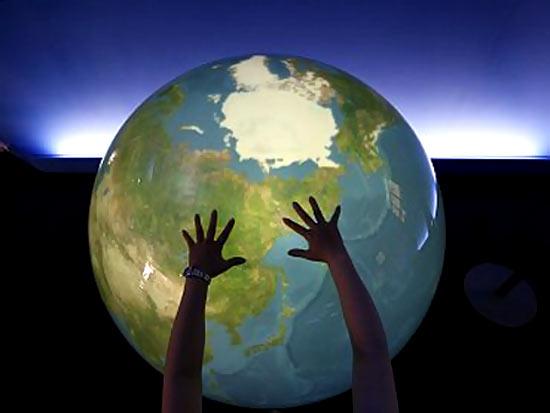 Earth just cannot support seven billion human beings! Find out how you can use science, social awareness and data analytics to come up with sustainable solutions.
July 03, 2013
5 DOs and DON'Ts for first-time entrepreneurs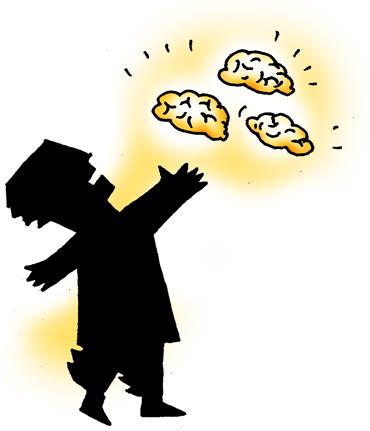 Prof Kaustubh Dhargalkar, Associate Dean- Innovation at WeSchool, Mumbai, who has mentored a number of young MBAs and fueled their appetites for entrepreneurship shares some important fundas for start-up success.
At 21 she is a successful dubbing artiste!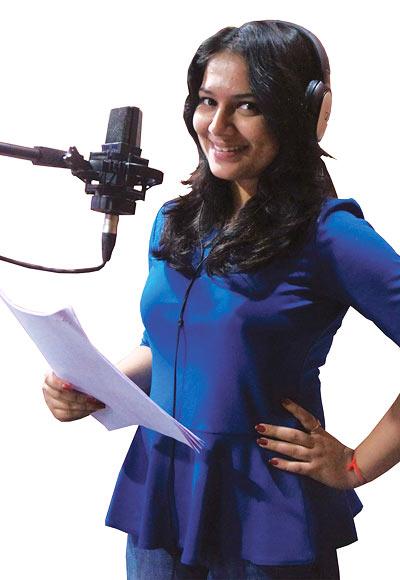 Priya Adivarekar who has been dubbing for films since she was eight, talks about her journey so far and how life has changed for her.
July 02, 2013
8 simple ways to improve your English skills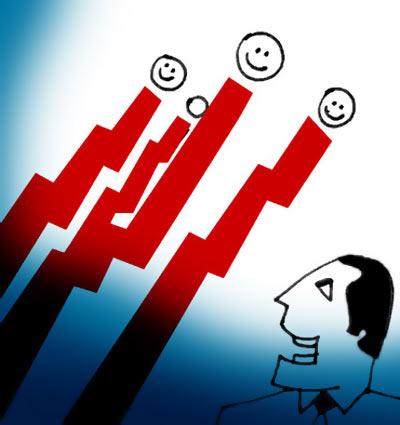 These eight everyday tasks will help you improve your language ability
July 01, 2013
Reduce stress by changing how you react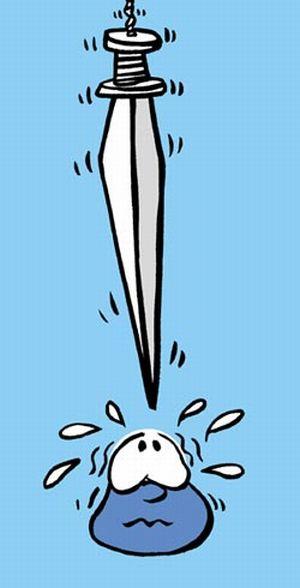 How to use the laws in physics to deal with multi-dimensional stress at work.
To be successful, get your foot off the brake!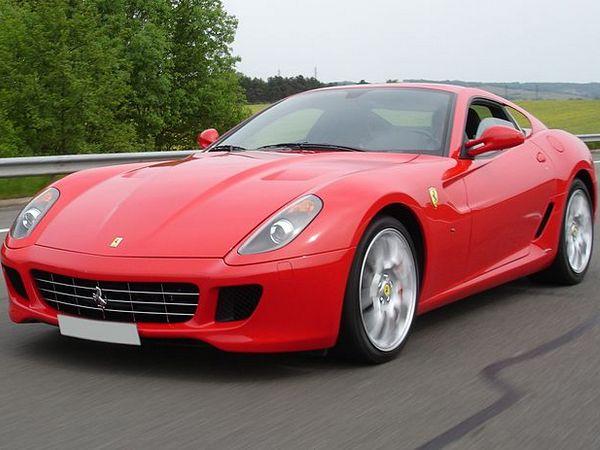 Just take your foot off the break. Get rid of those self-limiting beliefs.
June 28, 2013
No HC help to students who failed test due to wrong questions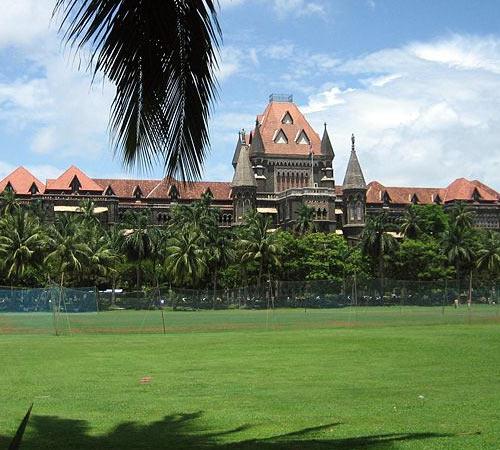 The Bombay High Court has refused to grant relief to four students, who failed to qualify written test held by Maharashtra Public Service Commission for posts of Deputy Collector as the minimum marks required for passing were cut down due to incorrect questions asked in the papers.
7 things you should not tell your colleagues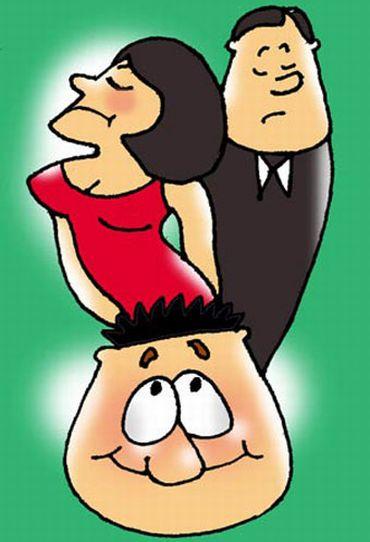 Draw the line between a colleague and a pal. Know when to stop!
June 27, 2013
Delhi University's first cut-off list touches 100 per cent!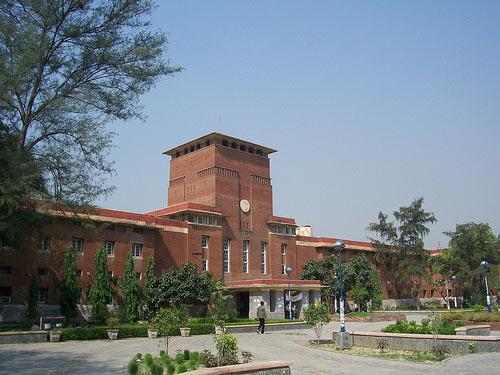 If the first cut-off list released by Delhi University is of any indication, admission for the new four-year undergraduate programme in DU will not be any easier for aspirants as the cut-offs for the various courses remained high.
June 26, 2013
'Raising angel fund in India is a huge challenge'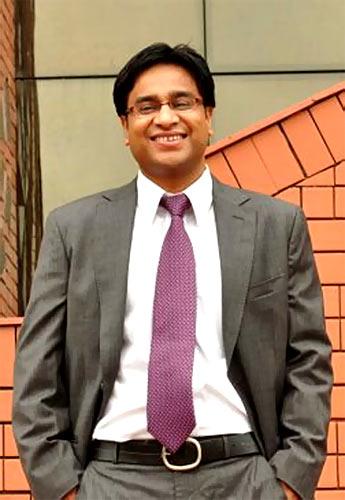 Start-up entrepreneur Ashish Chaturvedi speaks about the challenges start-ups face.
IIM-Kozhikode admits more than 50 percent women students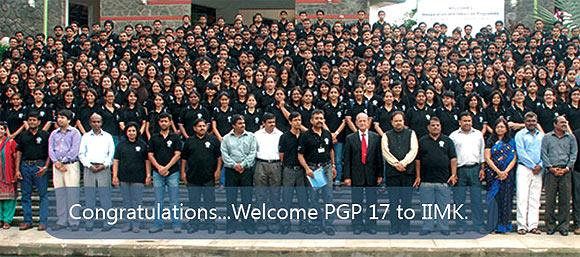 In an attempt in gender diversity, Indian Institute of Management (IIM), Kozhikode, has admitted close to 200 women, about 50 per cent, in its Post Graduate programme of the 2013-15 batch, some of whom are national talents in various fields.
10 values MBAs must learn outside of B-school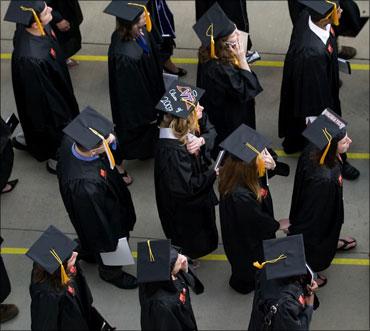 These values guide our actions and the decisions we make in life and at work and are crucial for career success.
June 24, 2013
47 per cent Indian grads unemployable for any job: Report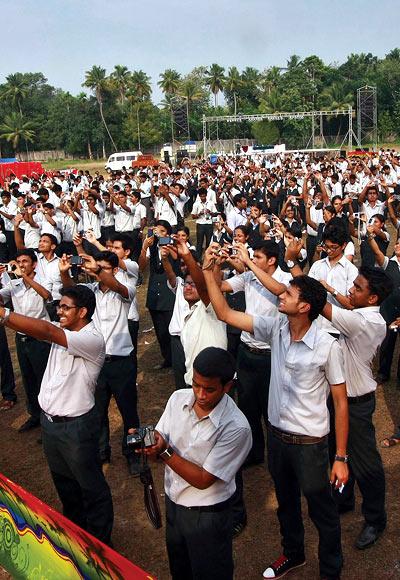 India churns out tens of thousands of graduates each year but less than half of them are "employable" or possess the basic skills necessary for any
5 REALLY COOL companies to work for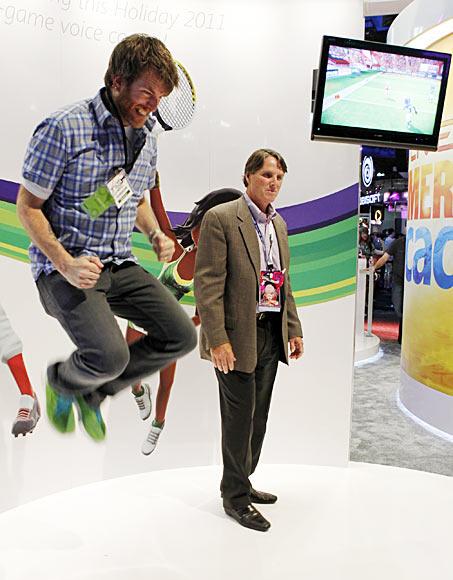 profiles five organisations that make work seem more like play.
June 22, 2013
India's BEST professional colleges 2013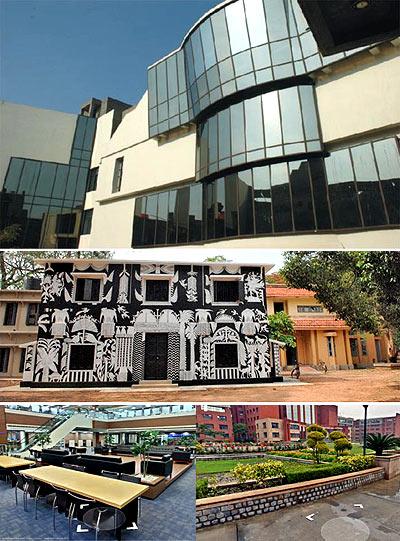 In the fifth part of a series, we bring you the best colleges for fashion, fine arts and mass communication as per India Today's findings.
June 21, 2013
India's BEST engineering colleges 2013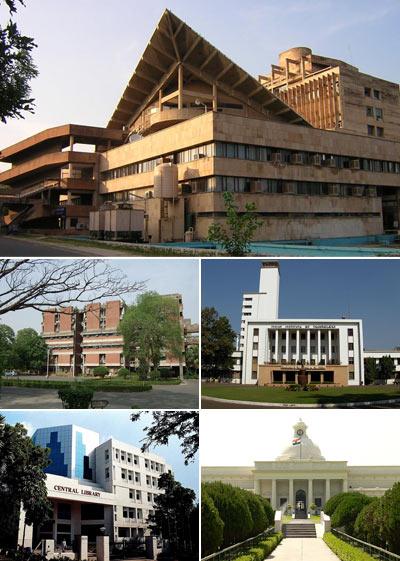 In the fourth part of a series, we bring you the best engineering colleges of 2013, as per India Today's findings.
June 20, 2013
India's BEST arts colleges 2013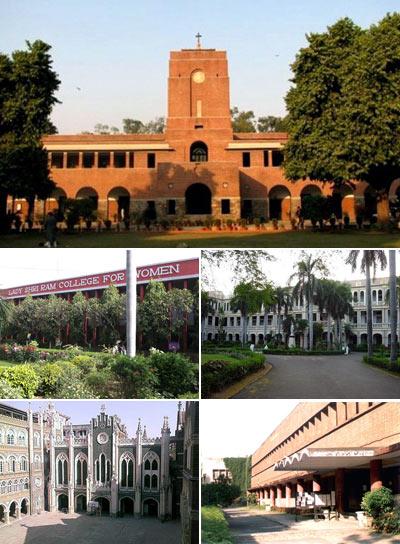 In the third part of a series, we bring you the top 10 arts colleges, as per India Today's findings.
June 19, 2013
3 BIG marketing mistakes to learn from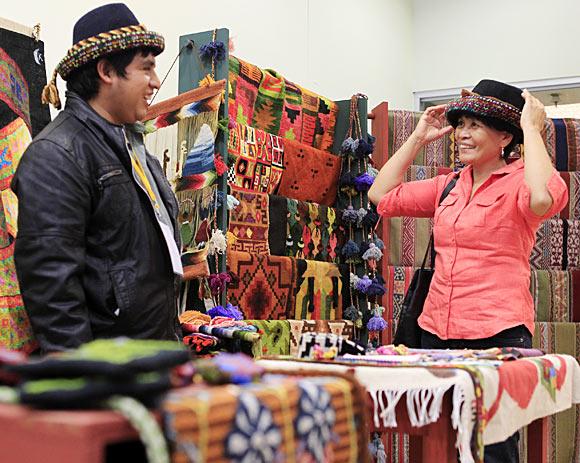 And avoid falling into the same trap again and again, explains entrepreneur Unmana Datta.
India's BEST commerce colleges 2013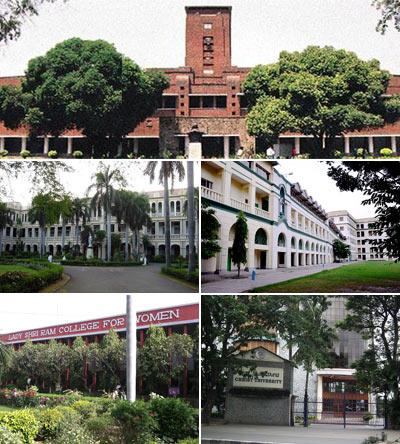 In the second part of a series, we bring you the top 10 commerce colleges, as per India Today's findings.
Want to be a flight attendant?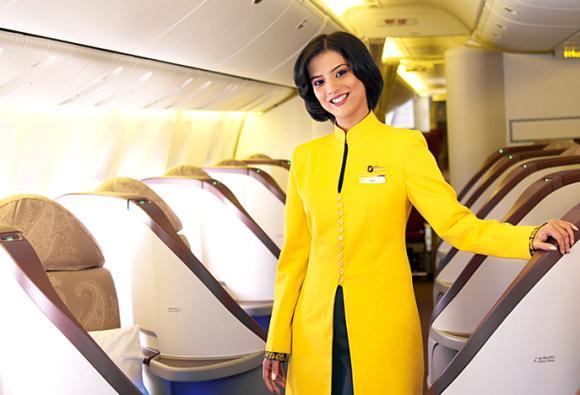 Work with Jet Airways as a cabin crew professional or stand a chance to win a unique Rs 5 lakh-scholarship from Virgin Atlantic to study abroad. Read on for details
June 18, 2013
India's BEST science colleges 2013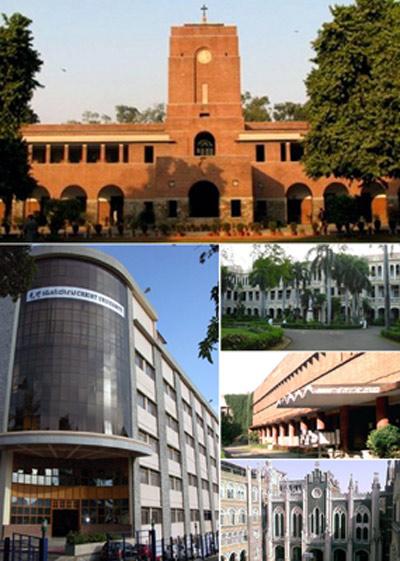 In the first part of a series, we bring you the top 10 science colleges, as per India Today's findings.
He wants to replace notebooks with tablets in schools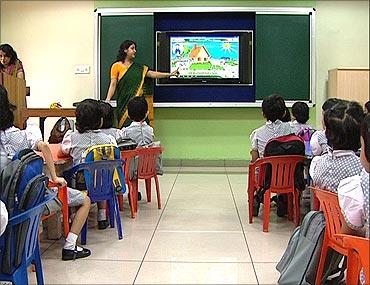 -year-old V Subramanian aims to revolutionise the education space with his new venture.
From SRK to Steve Jobs: Speeches to inspire you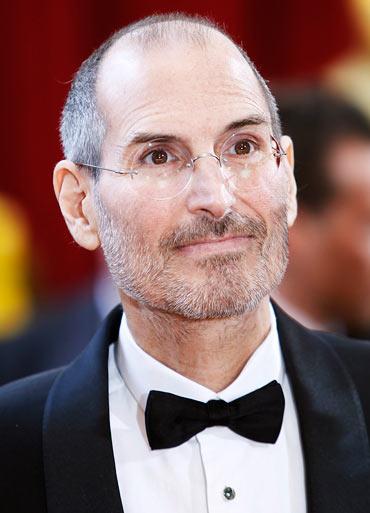 We bring you inspirational excerpts from some of the most powerful and inspiring graduation speeches by the likes of Larry Page, Steve Jobs, Azim Premji and Shah Rukh Khan.
June 17, 2013
He quit his job to build robots!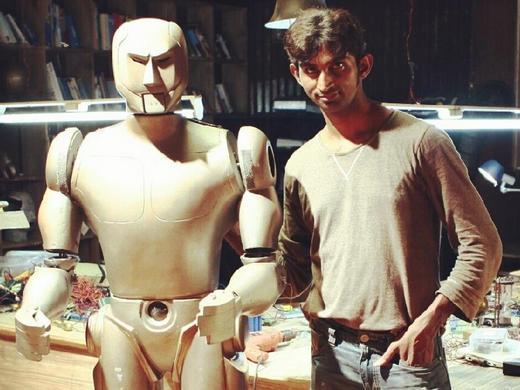 Meet Balaji Lakshmanan aka Robobalaji who lives, dreams and builds robots.
June 14, 2013
Five lessons from Amitabh Bachchan's life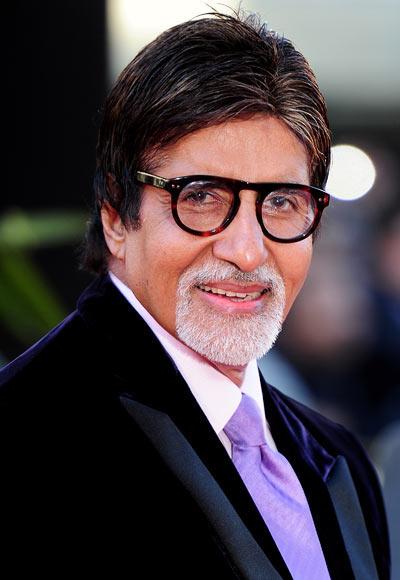 The quintessential actor's life is filled with lessons that motivate and inspire you to move ahead and chase your calling.
June 13, 2013
Career lessons from a CEO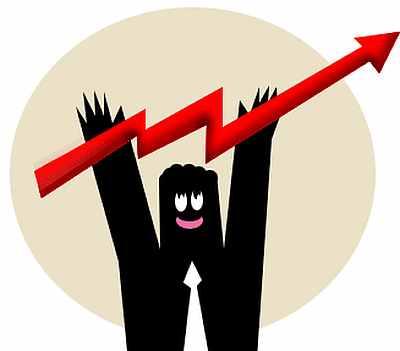 Sejal Gulati, CEO of Time Analytics Services, Bangalore talks about earning every penny by herself, making big mistakes and learning from them.
Life on Campus: Why SRCC, Delhi beats the rest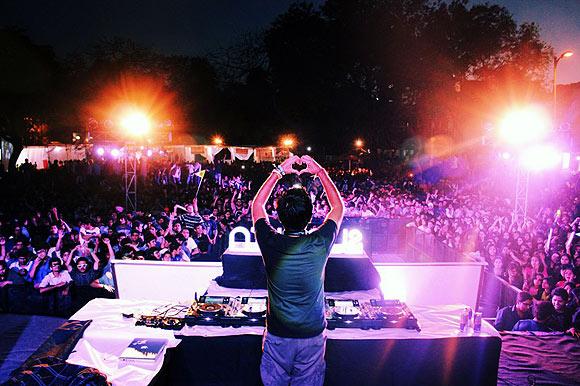 Students from Shri Ram College of Commerce write about what makes their college stand apart from the rest of the higher education institutes in India.
June 12, 2013
Top 12: Most common email errors you MUST avoid!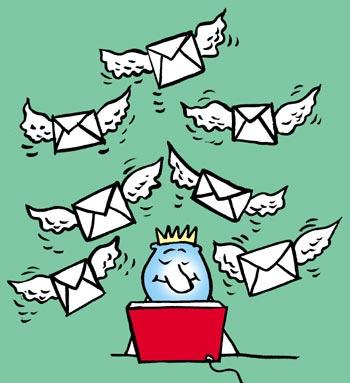 Exclusive excerpt from Unscrambling Emails by !
June 11, 2013
Applications invited for Rhodes Scholarship 2014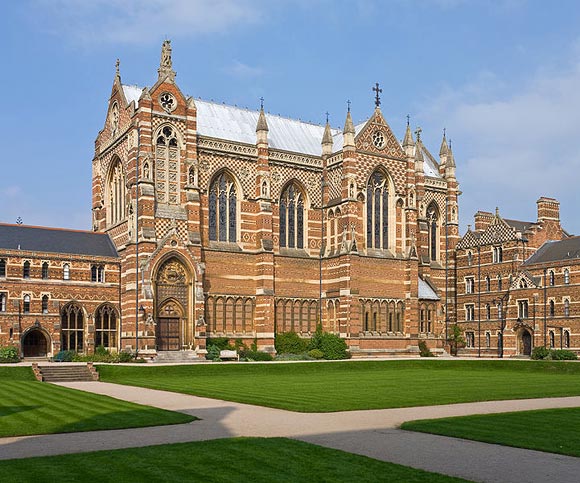 Selected students from India will win a fully funded scholarship to pursue a master's programme at the Oxford University in the UK in 2014.
How to make the right career choice after class 12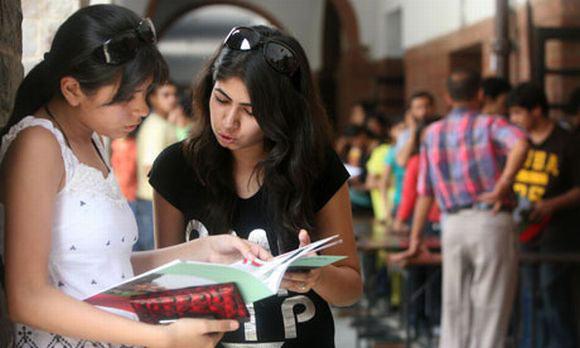 Your selection will decide your academic life and career prospects. Career counsellor Shivani Manchanda tells you why you must choose wisely...
June 10, 2013
5 tips to help you bag your dream job!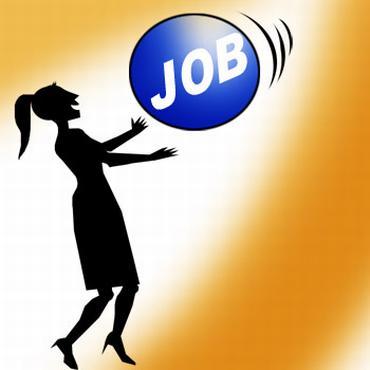 A crisp resume and a strong online presence will help impress prospective recruiters.
June 08, 2013
Tips to cope with exam failure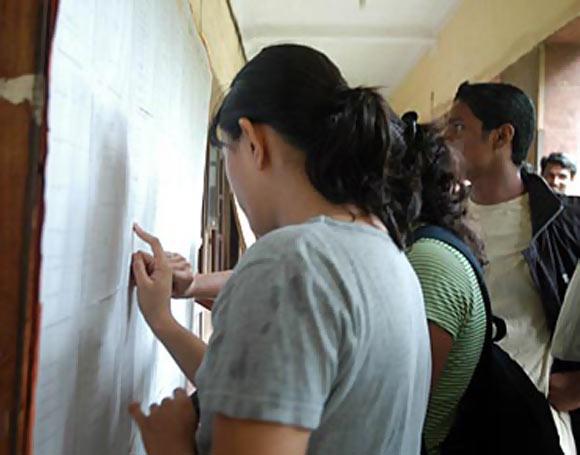 Contrary to what society makes you think, marks are not the be-all and end-all of life.
June 07, 2013
Indian engineers unwilling to sweat it out: IIT-K Director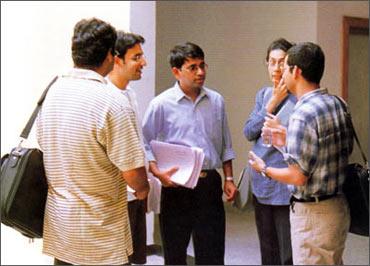 The lack of right attitude towards understanding engineering has become a major concern today, says Prof Indranil Manna, Director, IIT Kanpur.
Life lessons to learn from ghee, trees and other oddities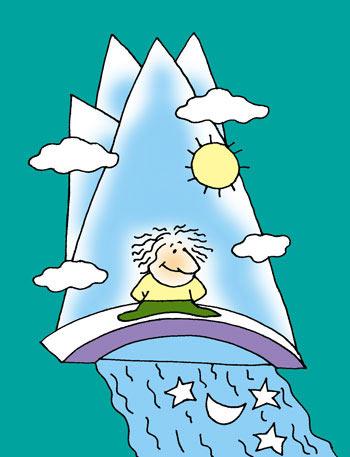 These lessons will help you overcome your challenges and move ahead in your life and career.
June 06, 2013
Maharashtra SSC Result 2013 on June 7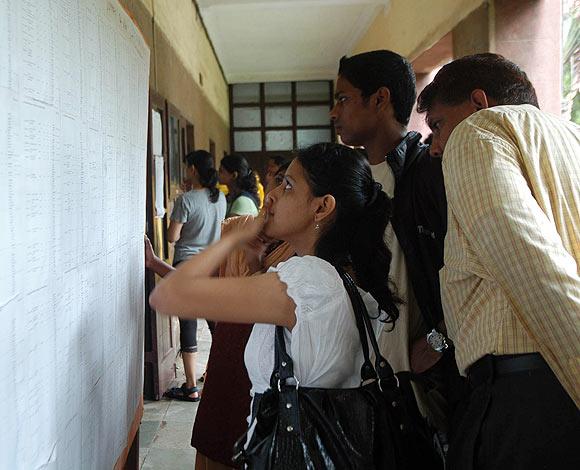 Results for the Class 10 Maharashtra SSC examination 2013 will be declared on June 7 at 1 pm. Students can get their results on rediff.com.
June 05, 2013
Must-have skills for software engineers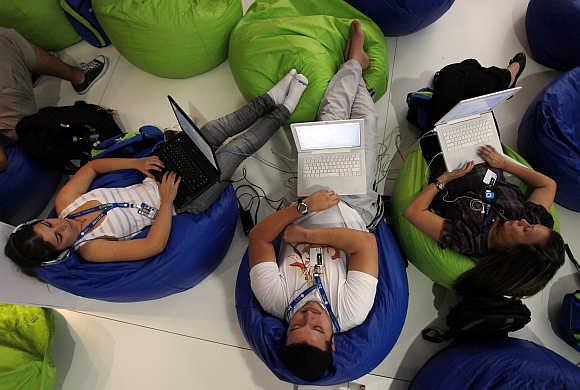 For a lucrative career in the IT industry, aim for a combination of coding and communication skills.
Maharashtra CET Results 2013 announced today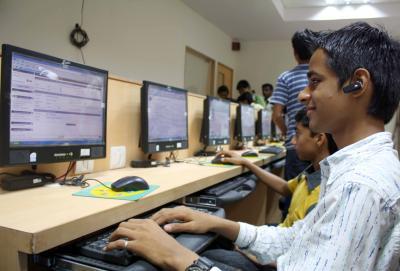 Students can access their results on dte.org.in
June 04, 2013
Why procrastination is good for you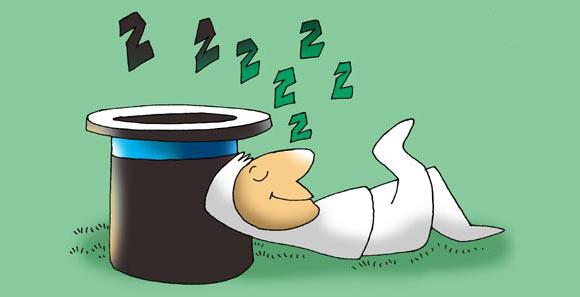 In a world where deadlines define our daily tasks, it is often wise to give some thought to the old saying Take Time To Smell The Roses.
Uttar Pradesh Class X Results 2013 on June 8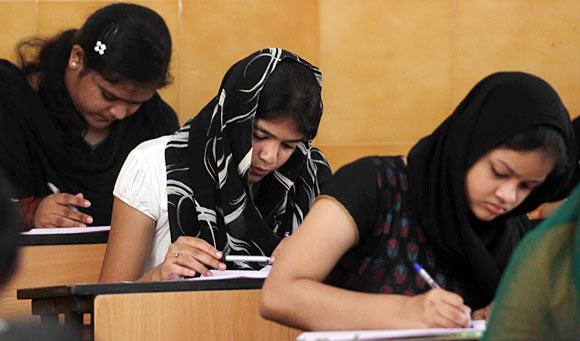 The results will be available on the state board's website.
Uttar Pradesh Class 12 results on June 5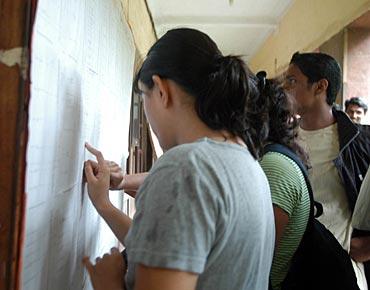 Class 12 students of Uttar Pradesh can access their results on the state board's website.
June 03, 2013
JEE 2013 Analysis: Math tough, physics easier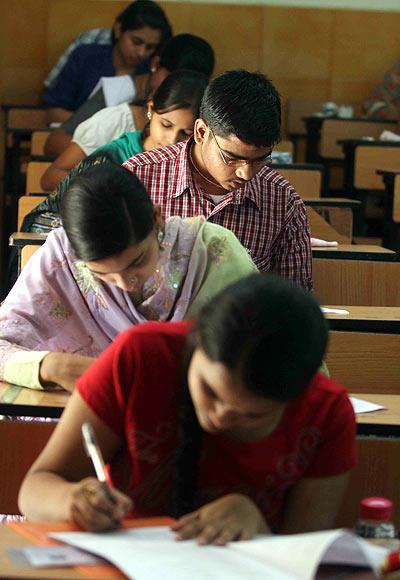 , an IIT alumnus and education consultant shares his insights on the IIT-Joint Entrance Exam held this year.
He preserves musical gems for the next generation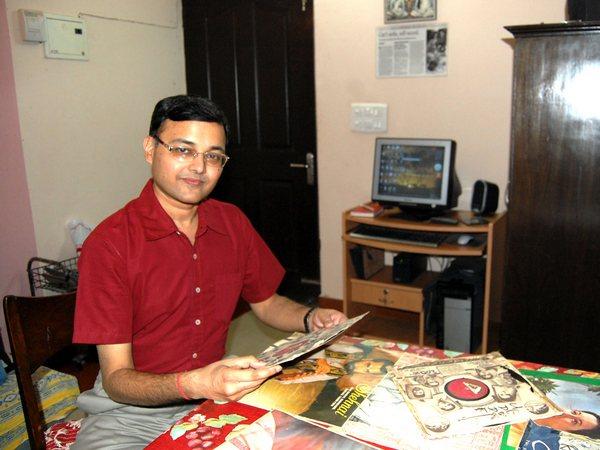 Meet Moloy Ghosh who converts old records into new-age digital format for a living.
June 01, 2013
Start-up advice: 5 things to do when you lose interest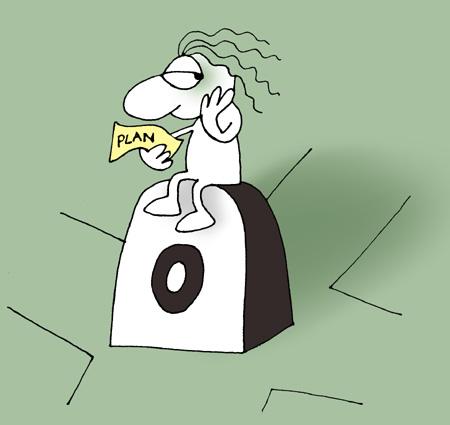 When the chips are down, entrepreneurs look for hope and if they don't find it, their interest might start waning...
May 31, 2013
West Bengal Higher Secondary class 12 results on June 3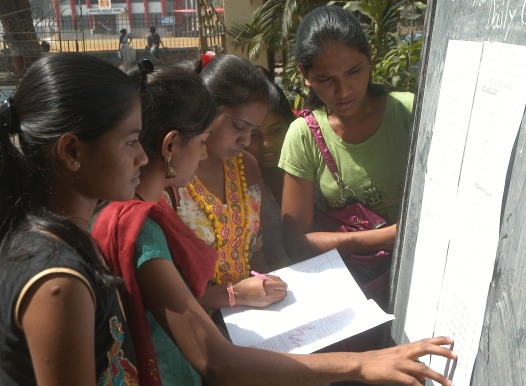 The West Bengal class 12 examination results will be available online 11 am onwards.
Tamil Nadu SSLC results out today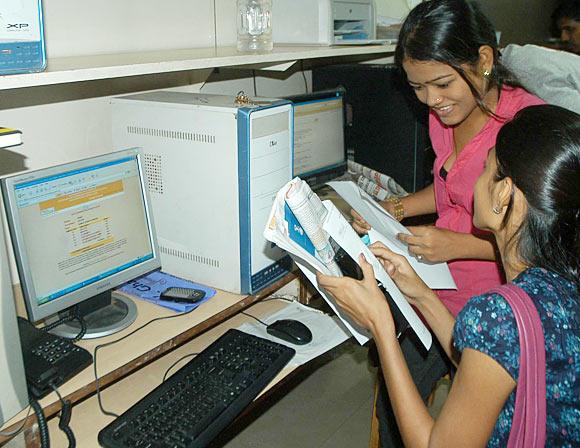 Students will have to provide their registration number and date of birth to access the results
The entrepreneur who's creating waves in web technology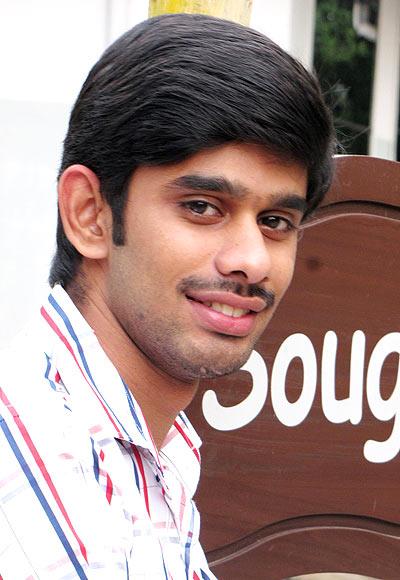 Find out how Abin Jose founded a web solutions start-up and made it successful
May 30, 2013
Maha HSC results declared, 79.95 percent clear the exam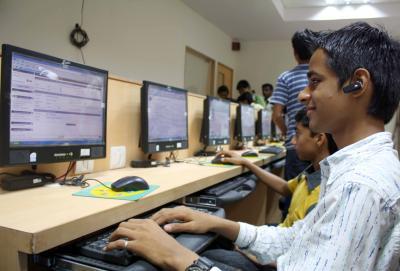 With an overall pass percentage of 85.88 per cent, Konkan region topped the list followed by Aurangabad and Kolhapur which reported an overall pass performance of 85.26 and 84.14 per cent each.
Shashi Tharoor backs DU's four-year degree programme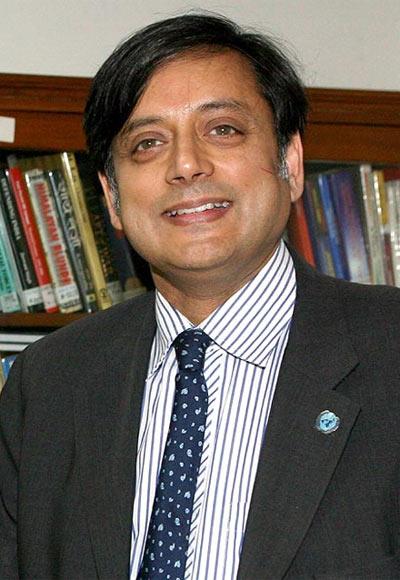 Minister of state for HRD Shashi Tharoor feels that the University's decision is a potentially positive one.
Dos and don'ts to prepare for JEE Advanced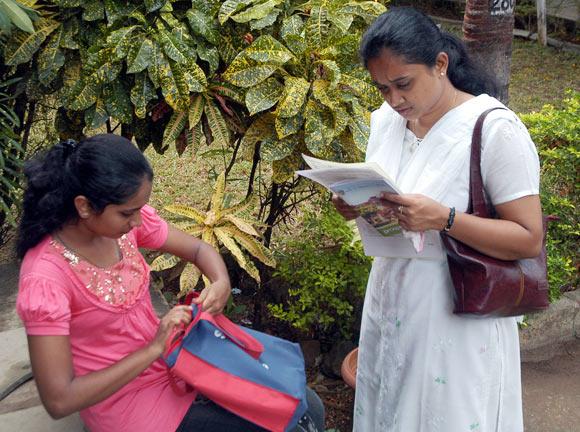 These tips will help you crack the Joint Entrance Examination Advanced to be held on June 2.
CBSE Class X results: Girls score better than boys again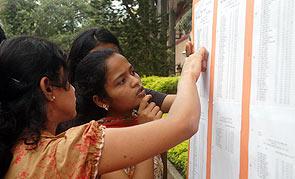 This year 98.94 per cent girls cleared the central board's class 10 board examination
15 Indian-American students qualify for Spelling Bee semis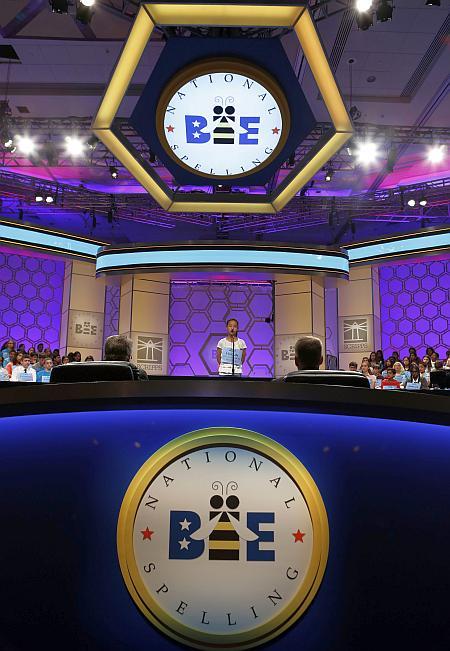 A total of 15 Indian-American students, including six girls, have made it to the national Spelling Bee semifinals, making it almost one-third of the total 42 candidates who have qualified.
PHOTOS: How Mohit became Mahadev!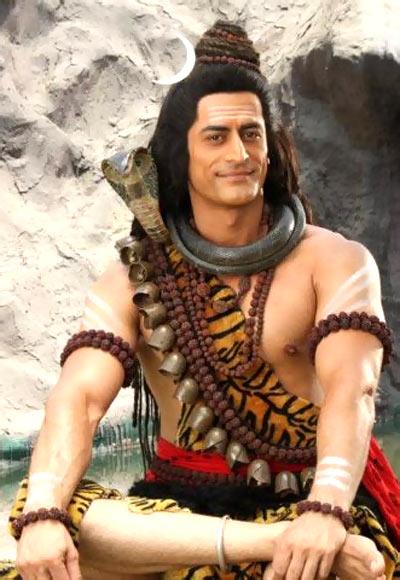 The protagonist of Devon Ke Dev, Mahadev reveals the secret behind his six-pack abs and his choice of career.
May 29, 2013
Are YOU being bullied at work?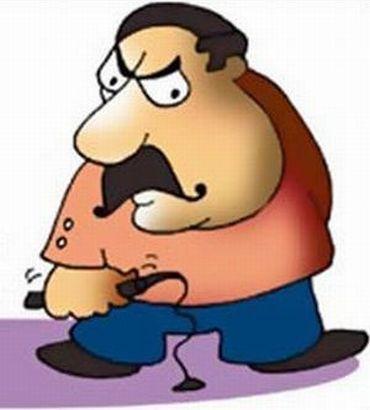 Here are some of the most difficult personality types in the workplace and how to deal with them.
Maharashtra HSC Board Result 2013 on Rediff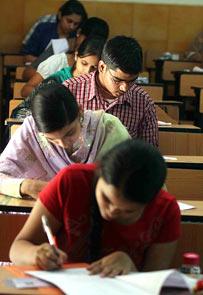 Results for the Class 12 Maharashtra state board examinations 2013 will be declared on May 30 at 11 am.
May 28, 2013
What you MUST know as an engineering student!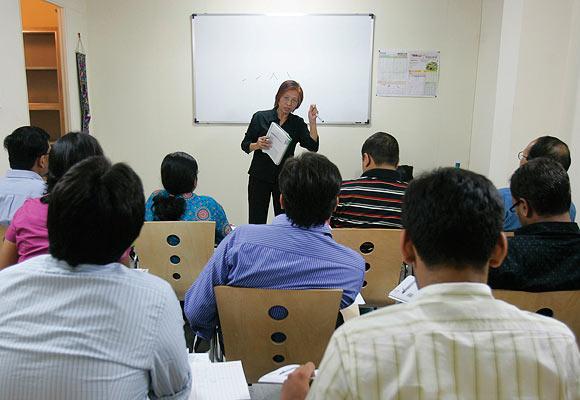 Here's everything you wanted to know about engineering
Meet the marketing brain behind Ra.One and Vicky Donor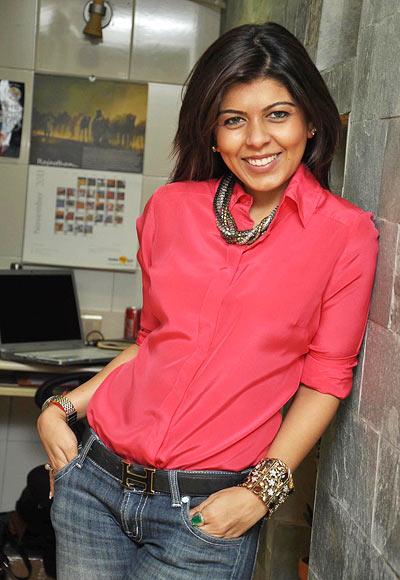 Tanaaz Bhatia shares her success journey.
May 27, 2013
Stressed about exam results? Read this!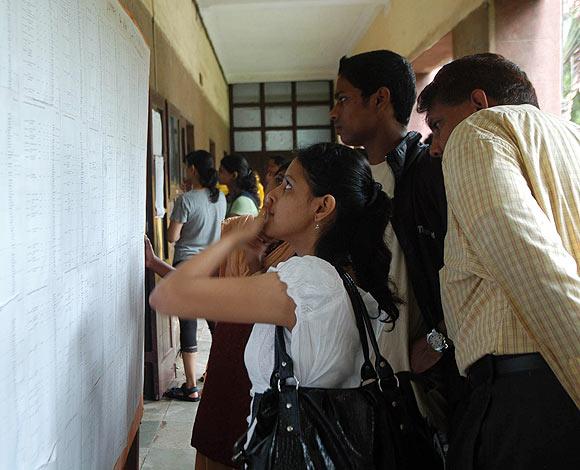 Dealing with stress is a two-way process that involves students and their parents.
CBSE Class XII results: Girls outshine boys again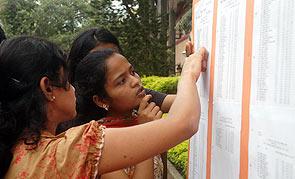 This year 88 per cent gals cleared the exam against 78 per cent boys.
May 24, 2013
Maharashtra HSC results to be announced soon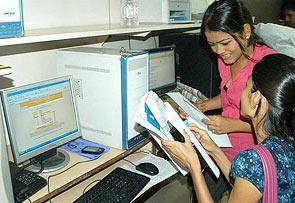 Class 12 students can access their result on the state board's website
CBSE Class 12 results to be declared on May 27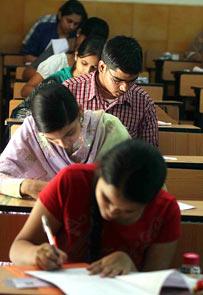 Students can access their results on the CBSE website 10 am onwards.
How to become a crime scene investigator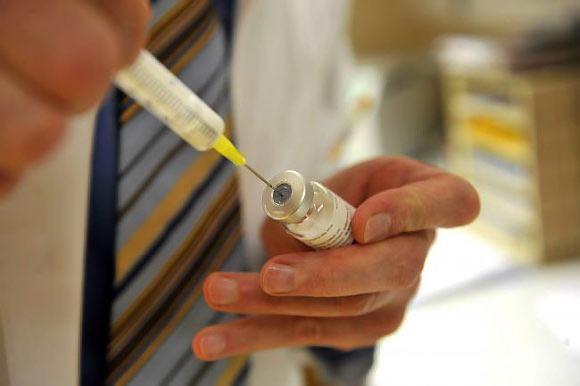 Through books on Sherlock Holmes and TV shows like CSI, forensic science is well known around the world. We bring you study and career options in India for this wide field.
May 23, 2013
Top 10 traits of an exceptional boss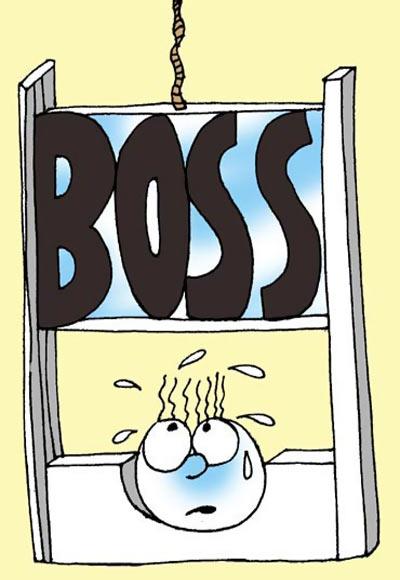 Does your current manager have these traits?
We continue to ignore yoga's importance: Narendra Modi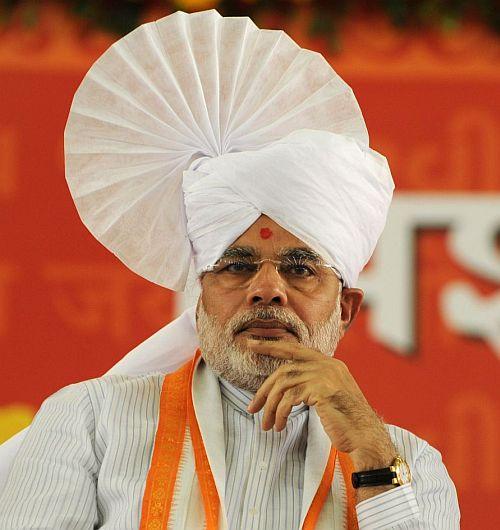 The chief minister stressed on the global importance of yoga while inaugurating the Lakulish Yoga University.
He wants to build awesome apps for your mobile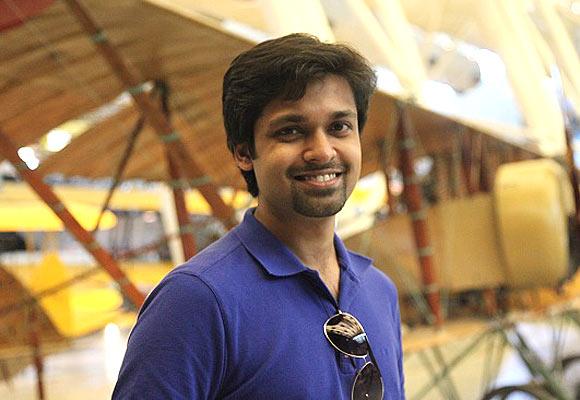 Resilience of Mumbaikars inspired Shiladitya Mukhopadhayaya.
May 22, 2013
Good news! More jobs for MBAs graduating this year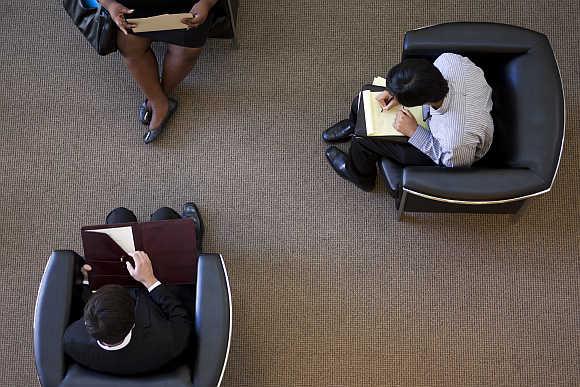 The 2013 Corporate Recruiters Survey reports four per cent increase in hiring this year.
May 21, 2013
These Harvard dropouts have solution to all your problems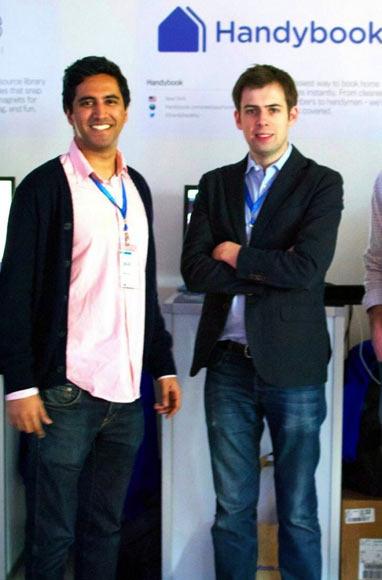 How Umang Dua and Oisin Hanrahan founded Handybook, an online start-up.
May 20, 2013
Include Hindi in Australian curriculum, says report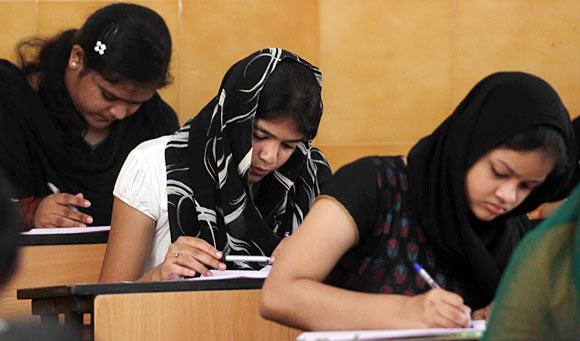 Skilled Indian migrants might teach Hindi in Australian schools
May 18, 2013
7 innovative social media strategies for start-ups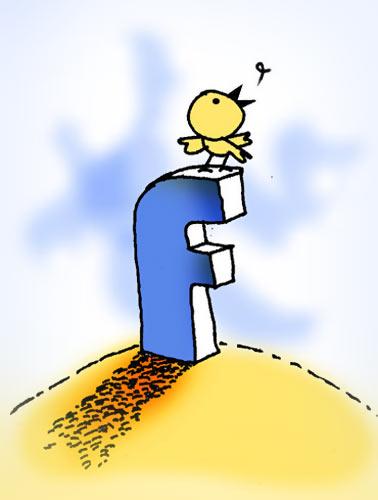 Effective ways to use the potent power of social media
Six INCREDIBLE facts about Indian universities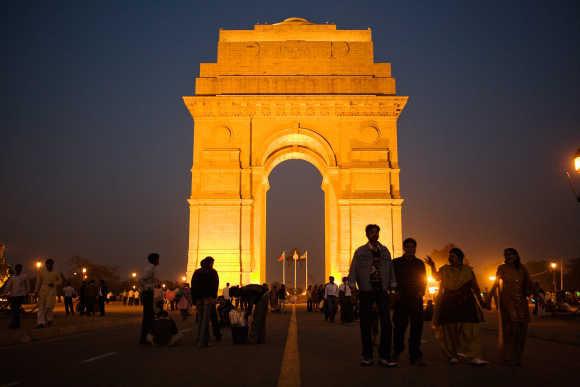 Check out what's so appealing about them
May 17, 2013
Delhi University to host its first job fair on June 11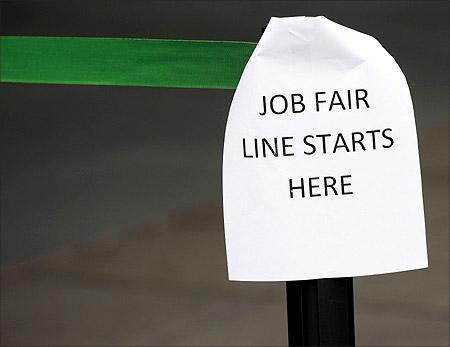 The two-day fair will be the first-of-its-kind in the city.
Want to crack the Civil Services Aptitude Test?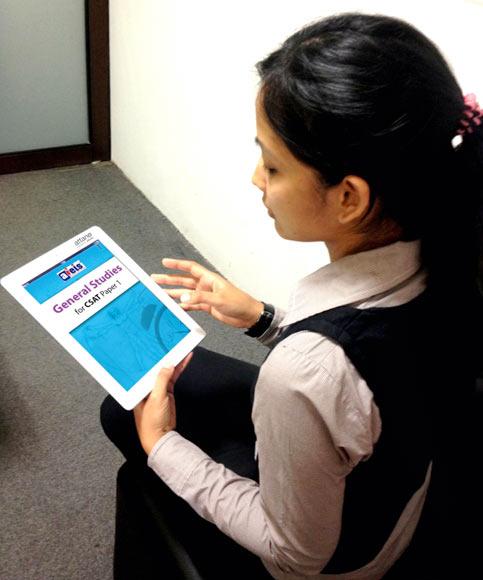 The Civil Services Aptitude Test is on May 26.
May 16, 2013
Top 5 blunders fresh grads make in an interview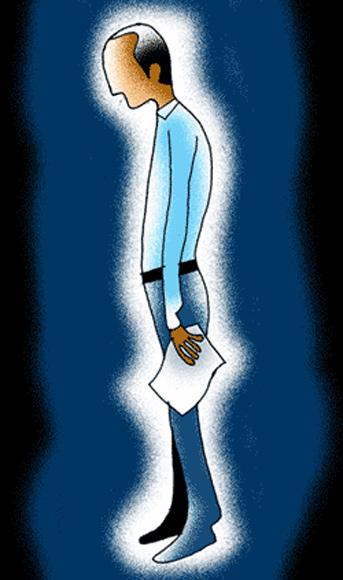 Some of these mistakes could cost you the job.
'Opera is just like Bollywood, full of drama'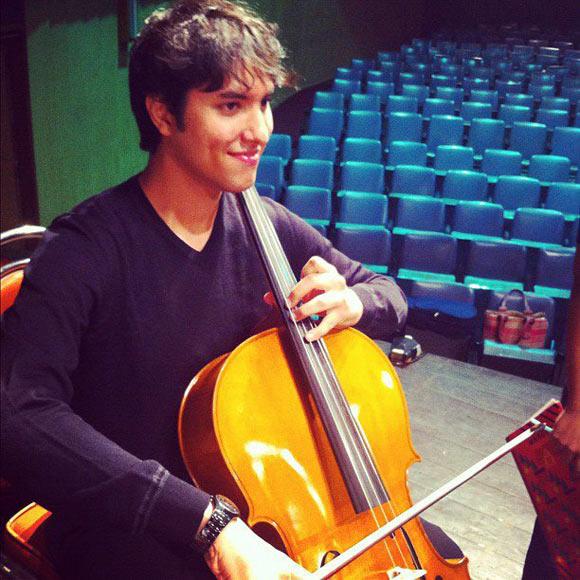 Young opera artist Frazan Adil Kotwal shares his journey.
May 14, 2013
Fake it. Break it. Make it: 3 steps to success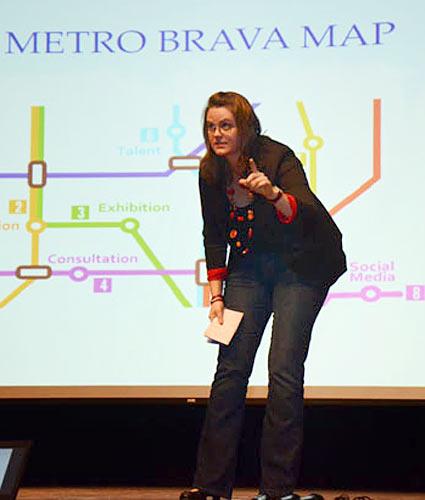 An entrepreneur from Australia shares how she made it big in India.
May 13, 2013
How to be a 'super intern'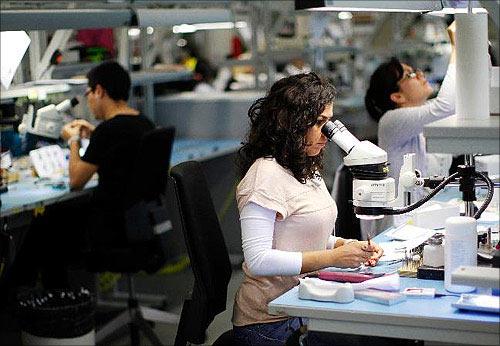 These tricks will help you make the most of your professional opportunity.
May 12, 2013
5 lessons to learn from a borewell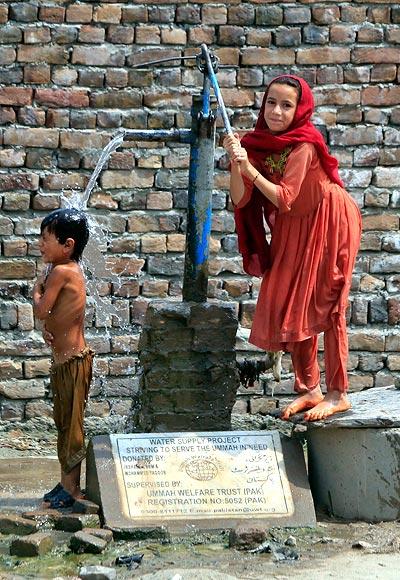 Dig deeper, success may be just one foot away!
May 11, 2013
How incubators are transforming student ideas into reality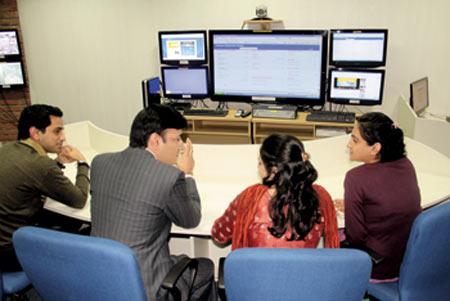 Mentors with domain knowledge are helping young entrepreneurs
May 10, 2013
How to crack the CAT in 6 months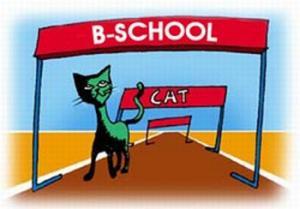 Smart tips to balance work and studies.
May 09, 2013
Why a career as data scientist is hotter than ever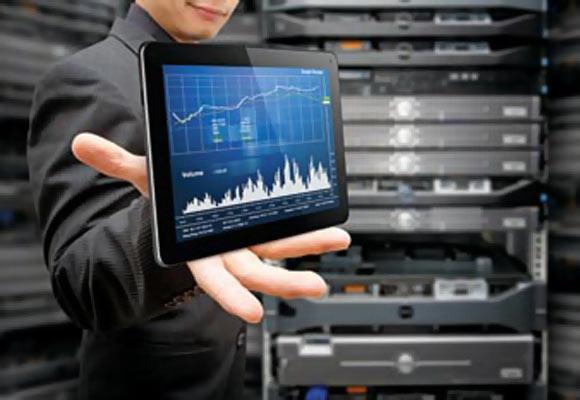 Get paid to analyse complex data.
Tamil Nadu HSC results announced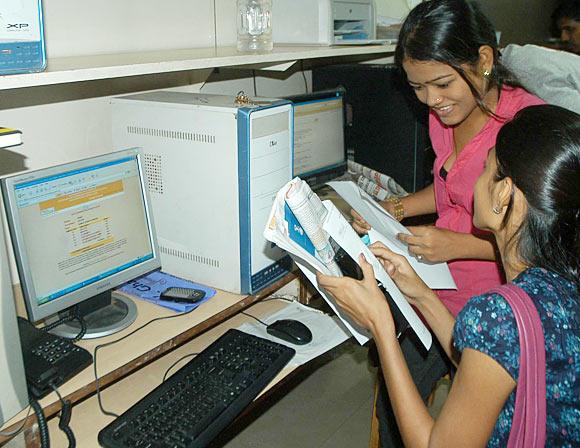 The results for the Tamil Nadu State Higher Secondary Examination were announced at 10 am today. Read for more details.
May 07, 2013
IIT-JEE (Main) results declared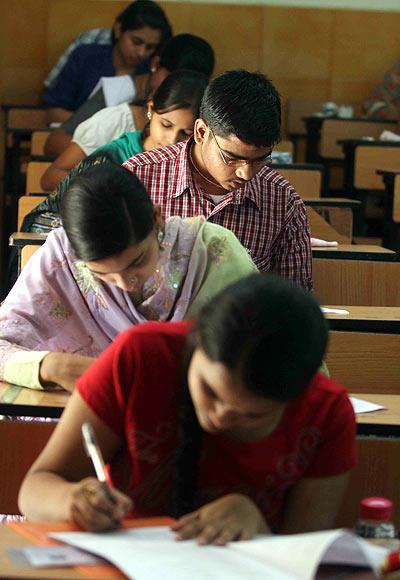 Those who qualify will be eligible for JEE Advanced.
6 work habits to impress your BOSS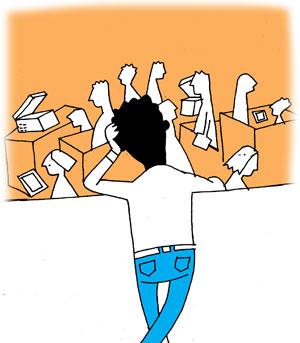 These habits play a big role in getting a worker promoted.
Lessons from a death threat: True story of an entrepreneur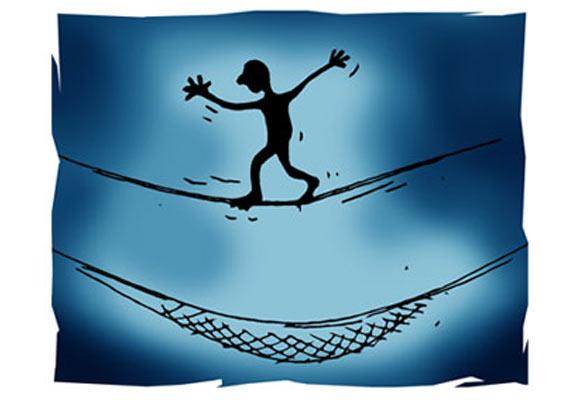 How to choose the right employee and more lessons
May 06, 2013
6 tips to ace a video interview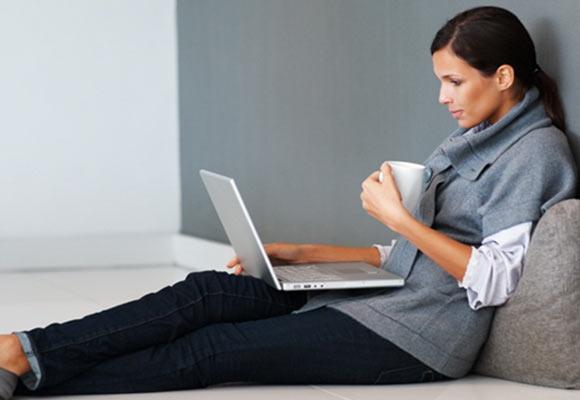 Dress appropriately and practice in advance.
May 05, 2013
You are an entrepreneur, be proud to be one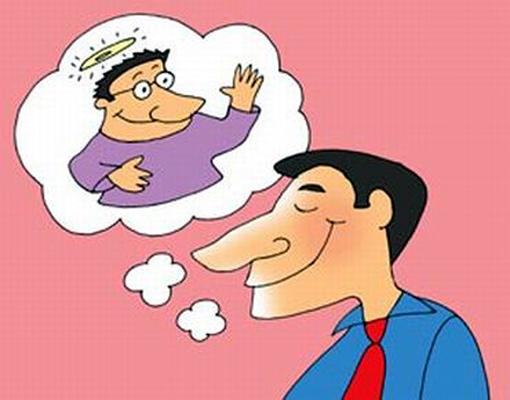 Three reasons why you must feel proud about your unconventional start-up.
May 04, 2013
BUSTED! The truth about IIM placements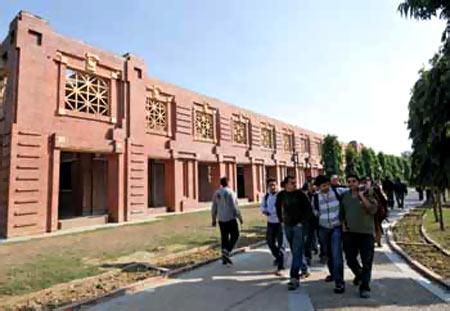 Quality of jobs are being ignored.
May 03, 2013
Kerala girl tops civil services exams
The IRS officer posted in Faridabad thought her friends we pulling her leg.
How to apply to the University of Cincinnati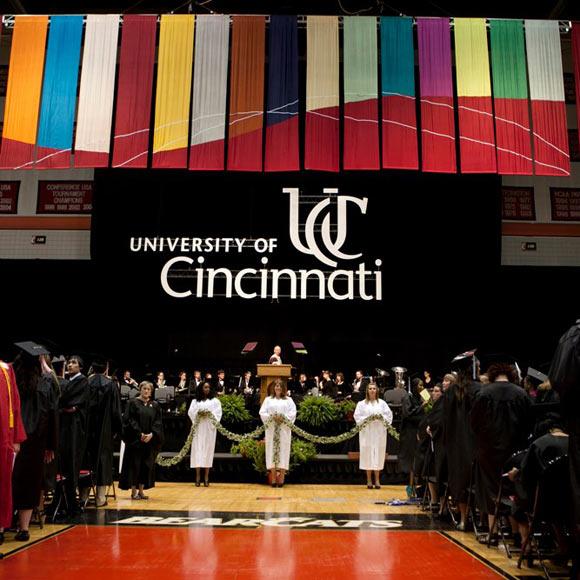 Find out about the new courses, eligibility procedure and more
SHOCKING: How teachers are selected in India!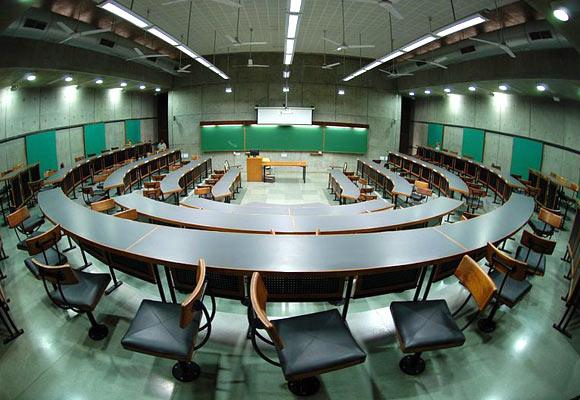 New universities don't know how to deal with the prospective faculty.
May 02, 2013
How to crack a tough job interview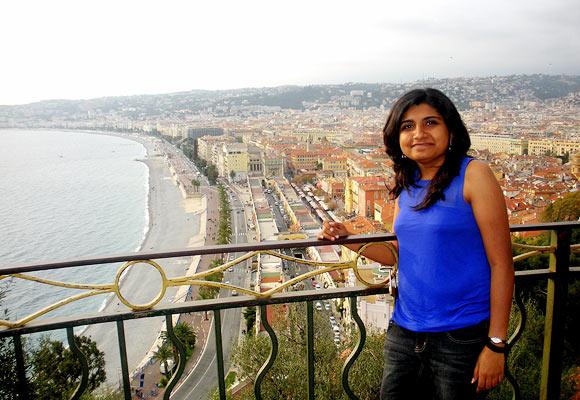 Shradhha Mehta tells us how she cracked one of the toughest interview rounds...
The BEST courses to make you job-ready!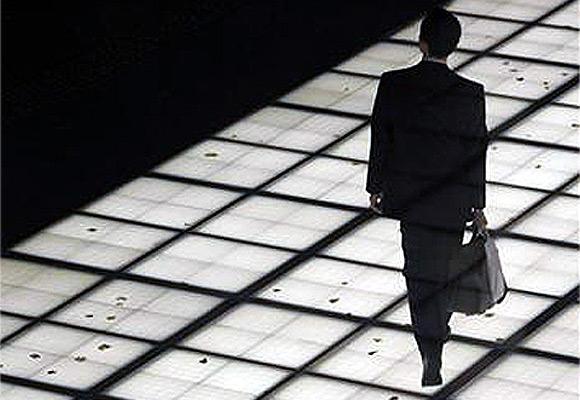 Choose from a wide range of skills-based courses
May 01, 2013
Planning to do your PhD abroad? Read this!
From finding your niche to picking the right institute, you must research well in advance before you take the plunge.
Subhash Ghai's advice to aspiring filmmakers
The veteran filmmaker talks about how he got his first break, and why formal training can give you an edge.
April 30, 2013
She quit Google to become an entrepreneur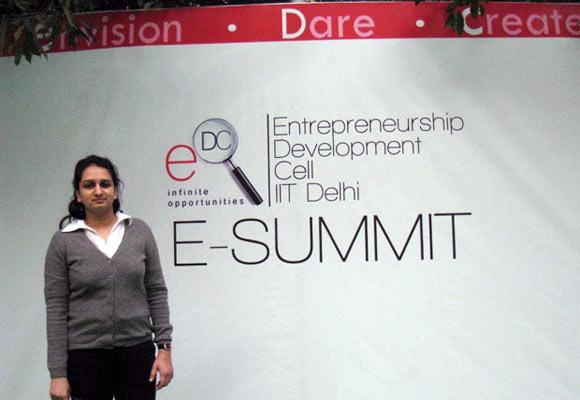 Ritika Sanghi quit her job at Google to start Atlogys, an IT consulting firm.
Do we have enough ready-to-use MBAs?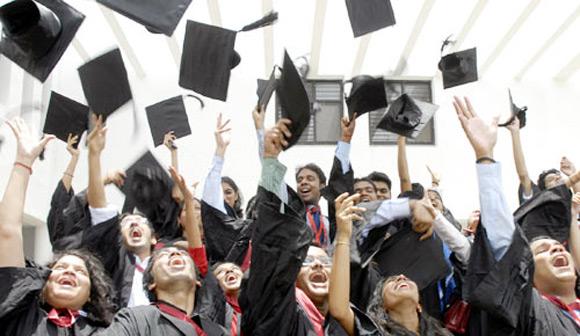 Business managers with engineering degrees have no clue about management subjects
April 29, 2013
Improve your English speaking skills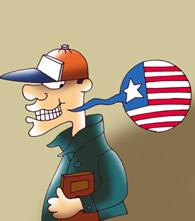 Chander Madan, CEO of eAge Tutor will answer your queries.
12 tips to get your CV noticed online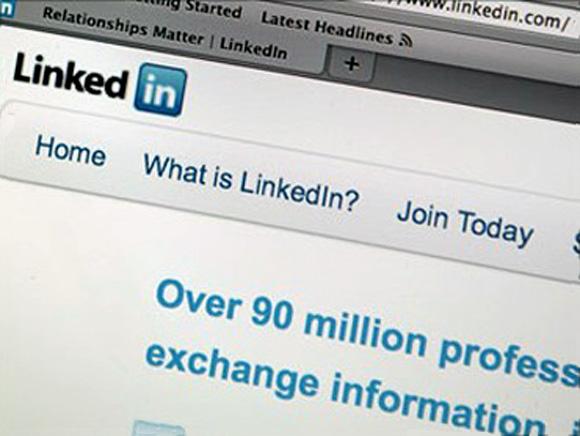 Simple ways to be spotted on Linkedin
What start-ups can learn from Jacques Kallis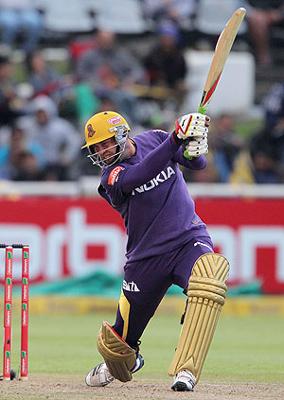 Lessons from the South African all-rounder.
April 27, 2013
World's richest alumni: Mumbai University beats Cambridge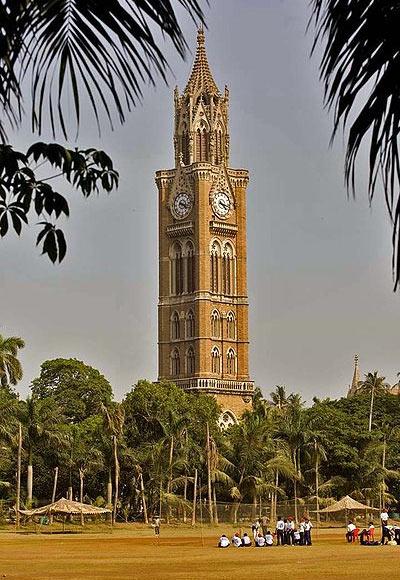 With 17 universities in the top 20, the United States of America dominates the global alumni rankings.
April 26, 2013
Last minute tips to ace the SBI Bank PO exam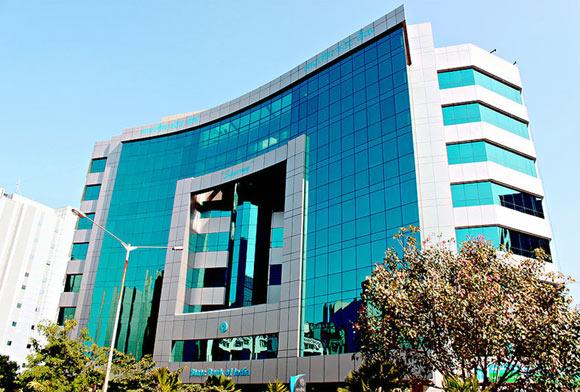 The most sought after exam for aspiring probationary officers will be held on Sunday, April 28.
What it takes to be an investment banker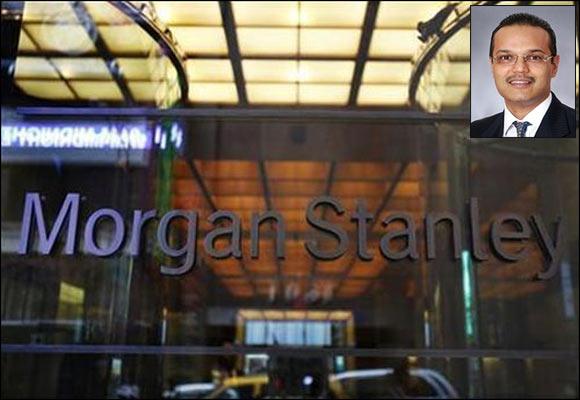 Ridham Desai, MD, Research, Morgan Stanley tells us what the industry has to offer for aspiring investment banking professionals.
April 25, 2013
What is the most powerful mantra for success?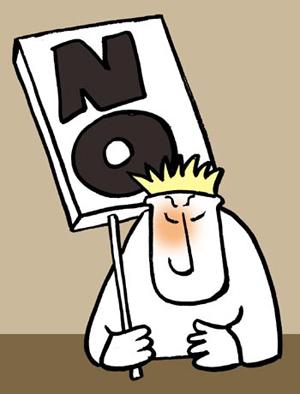 Success in life is determined not only by intelligence
7 tips to boost your sales career
Do the right things to advance your sales career.
April 24, 2013
Tips to ace the NEET 2013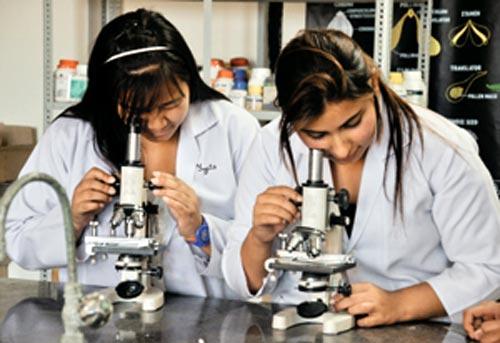 In an online chat with readers Soumya Banerjee, CEO, Attano Media and Education Pvt Ltd, an interactive educational eBook store and Navin C Joshi, CEO, ENTRANCEi, a leading education services provider addressed queries on how to crack the medical entrance test for undergraduate programmes in India.
April 23, 2013
Want to pursue a career in law?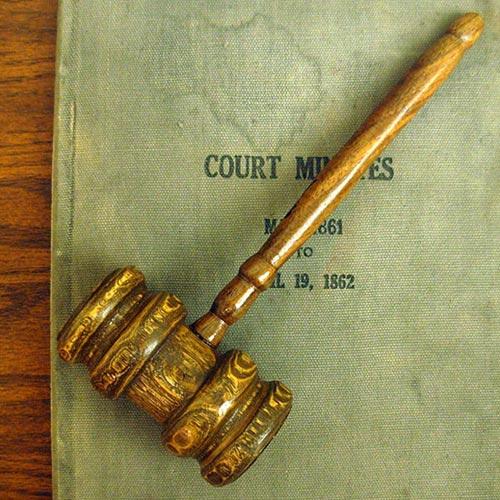 In an online chat with readers Antony Alex, CEO, Rainmaker, an online learning company addressed queries on how to pursue a career in law.
Why DU's 4-year programme should not be implemented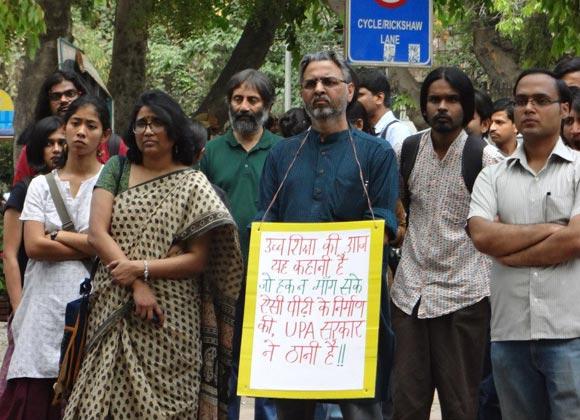 Delhi University's four-year undergraduate programme in its current form will inconvenience students as opposed to benefiting them.
April 22, 2013
All you need to know about DU's Four Year UG programme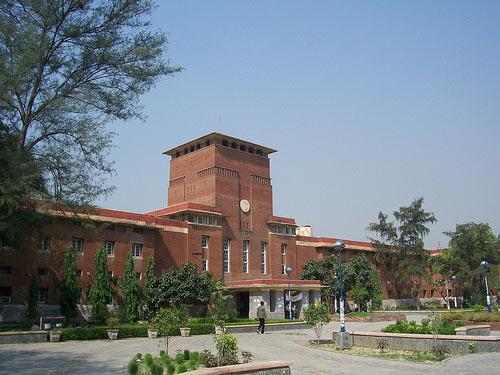 The undergraduate programme spread across eight semesters will be implemented July 2013 onwards. Read on for details
7 must-have IT skills for job seekers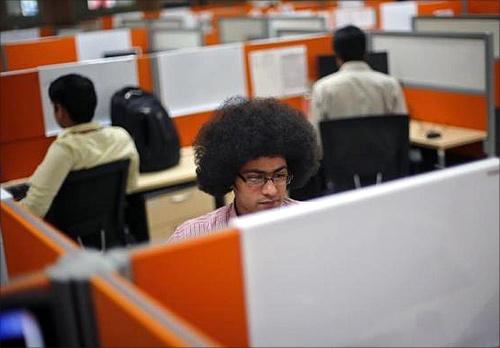 Gone are the days when MS Office and e-mail proficiency were top rated skills for professionals. Find out what the present day companies seek in you
April 20, 2013
REVEALED: 6 universal truths about start-up founders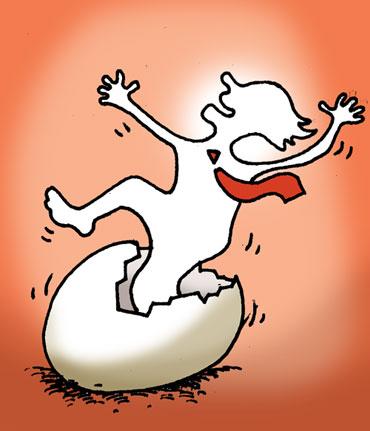 Every entrepreneur should accept these truths before taking the plunge
April 19, 2013
How do students choose a university?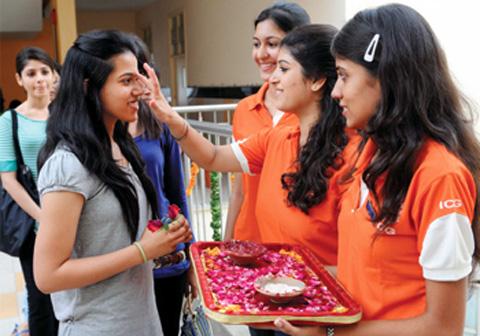 Despite glossy ads and television spots, the good old student feedback is the best means to rate a university.
April 18, 2013
5 tips to survive from failure at work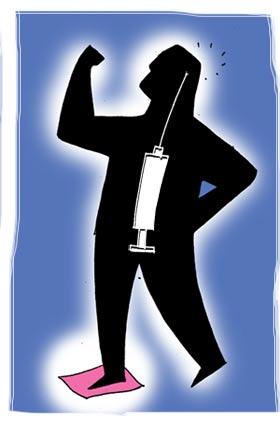 Making too many mistakes at work can shake your boss's faith in you and shatter your confidence. Before you get worked up, go through our list of tips to help you deal with failure at work
April 17, 2013
Indians vote Australia as 2nd best destination to study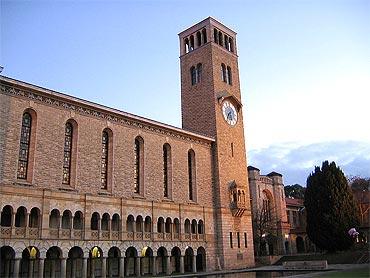 Despite race attacks, Indians rank Australia among the Top Four countries for their study abroad destination
'Do not focus on grammar while learning English'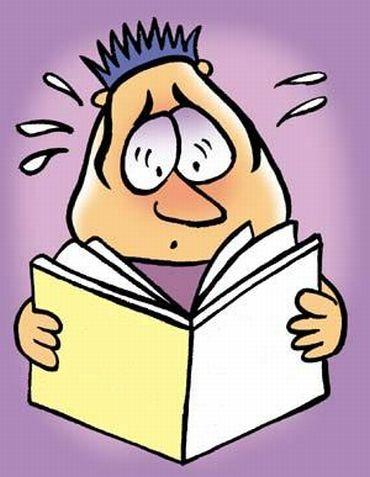 In an online chat with readers, Chander Madan, CEO of eAge Software Services addressed queries on how to improve English communication skills.
Indian Universities: Who's the next Harvard in waiting?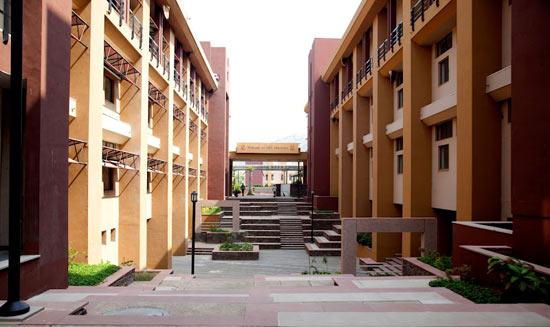 A perceptible shift is seen in the way the young breed of edupreneurs look at the universities they have inherited. Is it for the better?
April 16, 2013
Want to be featured in Vogue India?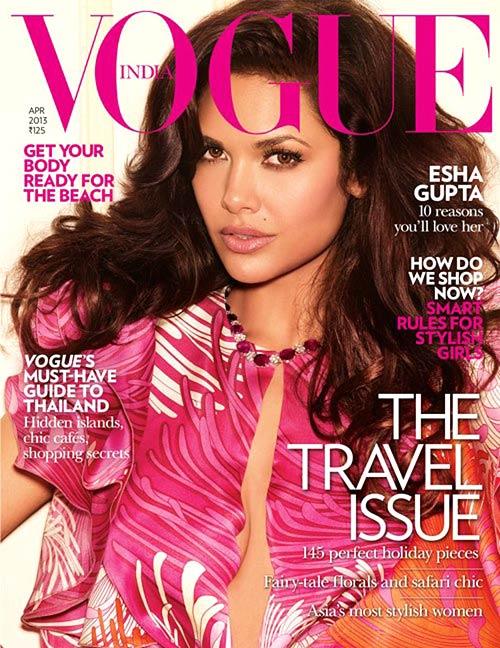 The winner will get to feature in a fashion shoot in Vogue India along with a one-year mentorship programme with an industry professional.
Planning to start-up? Seven points to remember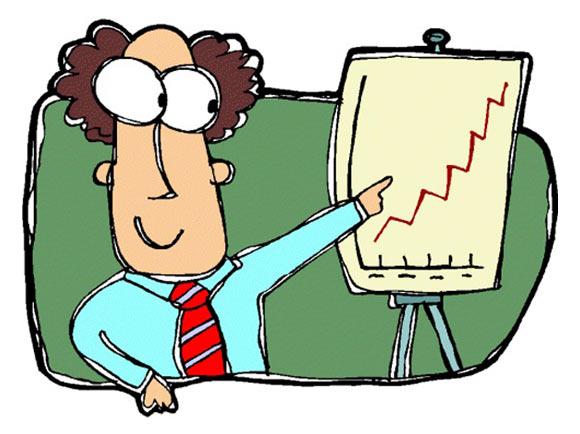 Talvinder Singh, founder of Tushy.com, an online marketplace lists out seven key tips for aspiring entrepreneurs.
7 traits of successful job-seekers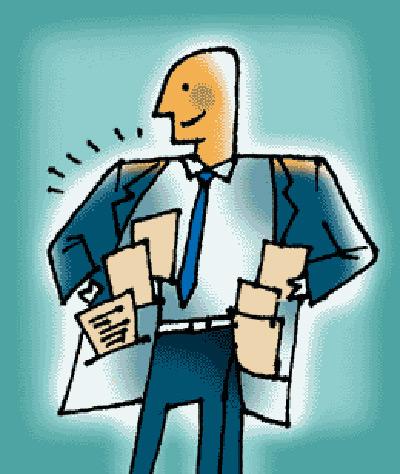 Do you have any or all of these?
April 15, 2013
Top 10 BLUNDERS in written English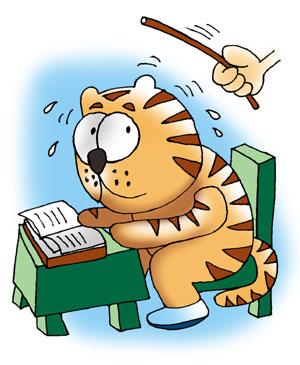 Prof Malavika Nagarkar, faculty, Business Communication at WeSchool points out the common mistakes professionals make while writing English and tells you how you can avoid them
6 tips to get noticed at an online job fair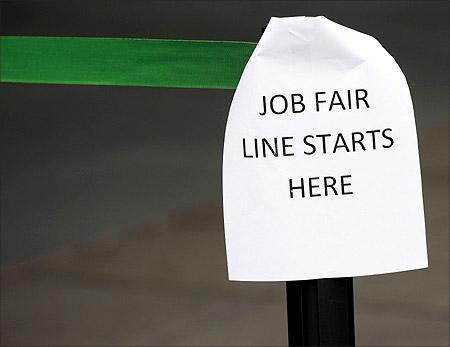 How to make the most of an opportunity and land yourself a job
DON'T turn entrepreneur just so you can play boss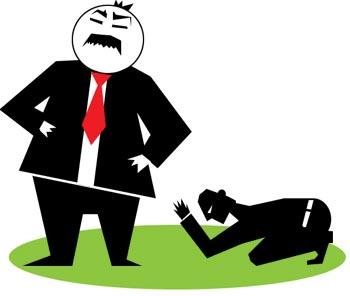 If you're planning to quit your job and pursue a personal business venture, be prepared to face criticism, more challenges and excruciating work hours -- and that's just to start with.
April 14, 2013
10 reasons why dating an entrepreneur is a bad idea!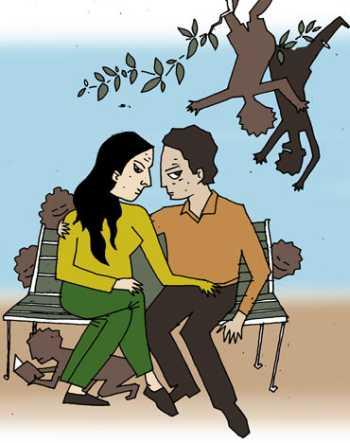 Written by a girlfriend to an entrepreneur who wanted to stay anonymous, this post will resonate with everyone related to the startup world.
April 12, 2013
3 Indian univs in Asia's top 100 universities 2013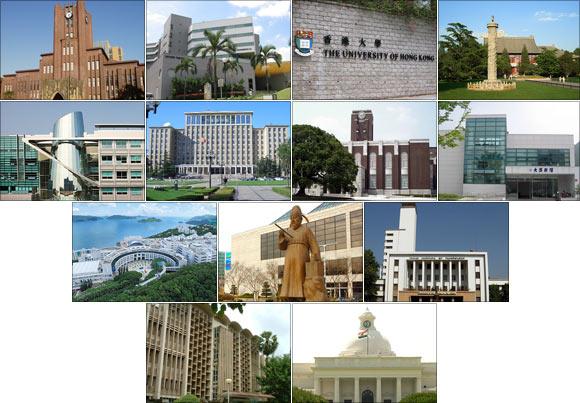 Has your favourite Indian university made it to the list?
April 10, 2013
8 reasons you'll love your internship
Law student Srishti Aishwarya Shrivastava lists out the not-to-obvious reasons why you should look forward to an internship.
Top 8 start-up opportunities for college students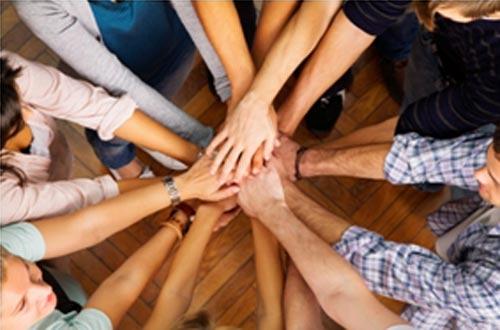 Rare insights and ideas for college/MBA students who want to start a business.
April 09, 2013
Hiring drops in Mumbai, Delhi and Chennai: Naukri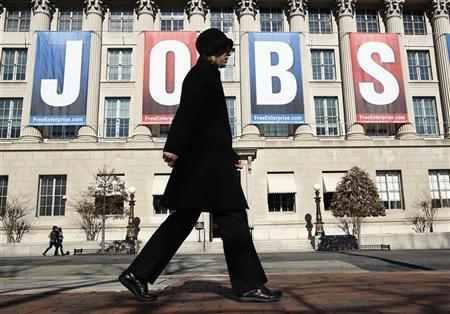 While Chennai reported the least hiring activity, cities like Mumbai and Delhi also saw a dip of 5 per cent from its February performance.
Tips to crack the SBI Bank PO exam 2013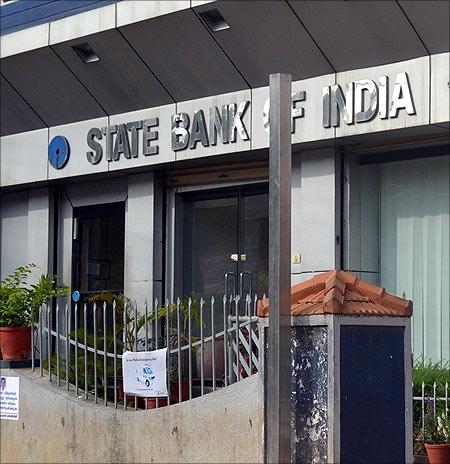 In an online chat with readers Soumya Banerjee, CEO, Attano Media and Education Pvt Ltd and Deepak Agarwal, Founder Director, AIETS, addressed queries on how to prepare for the SBI Bank PO exam.
What ails India's education system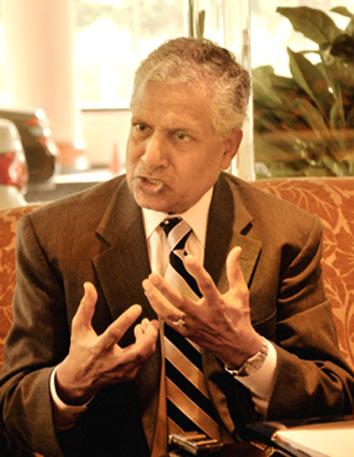 This professor shares what ails the Indian university system and tells who are the real driving force behind good universities?
April 08, 2013
Top 10 job interview myths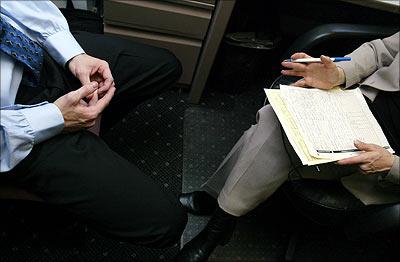 If you think you know all about job interviews, you need a reality check
April 06, 2013
Last minute tips to crack the JEE 2013
In an online chat with readers, Ramesh Batlish, head, FIITJEE, Noida centre addressed queries on how to crack the IIT-Joint Entrance Exam.
April 05, 2013
Top 5 courses for commerce students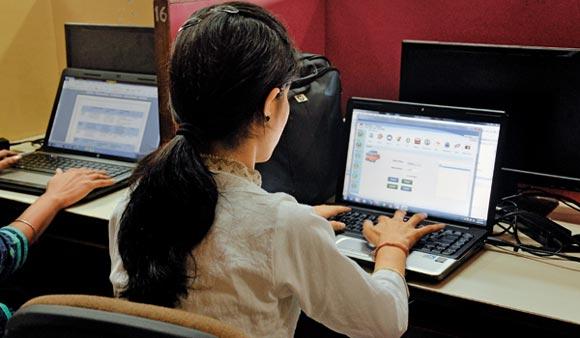 Those looking for a career in commerce can now opt for specialisations in Banking Law and Practice, e-Commerce and Insurance.
April 04, 2013
'Delhi rape deters int'l students from coming to India'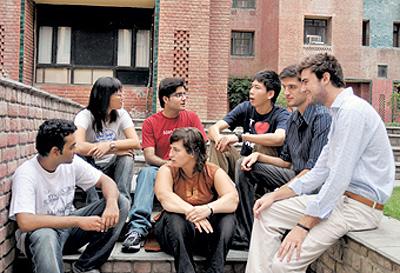 The intake of foreign students in the country has reduced by 50 per cent post the incident.
Applying to the London Business School? Read this first!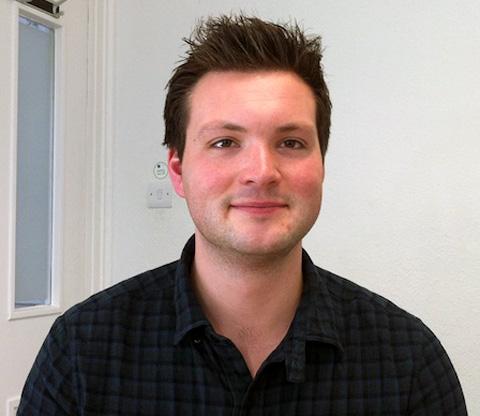 Oliver Ashby, Senior Manager-Recruitments and Admissions, London Business School says the new visa rules do not affect Indian students and that they can continue applying for internships and jobs after completing their course at the institute.
April 02, 2013
Want to be a high achiever? Learn from these top CEOs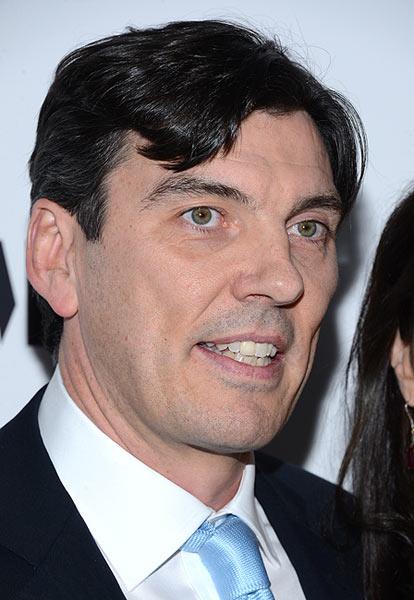 Up at the crack of dawn to be a high achiever -- that's the message from top business people.
Want to improve English? Listen, read, practice!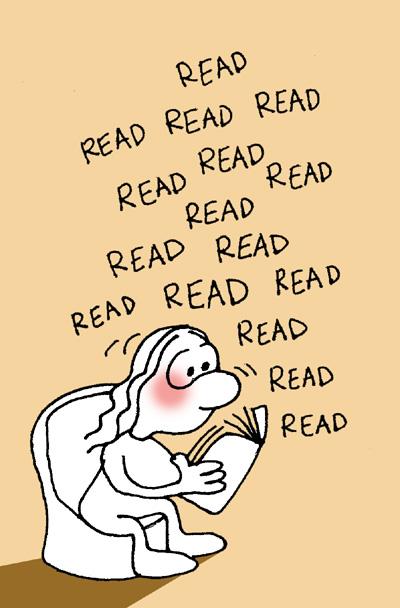 In an online chat Chander Madan, CEO of eAge Software Services addressed reader queries on how to improve English language skills.
'Who cares what happens to the youth?'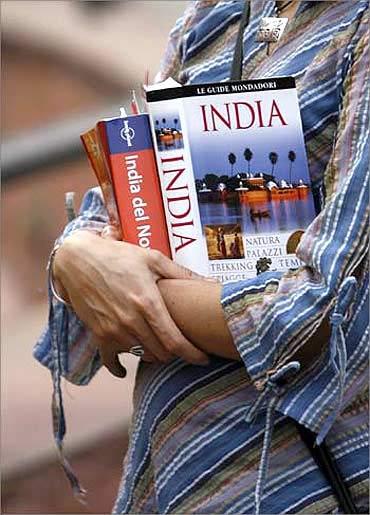 Chairman of SEAA Trust, Dr Thothathri Raman examines how spiralling population will disturb career graph of youth.
April 01, 2013
10 common English mistakes desis make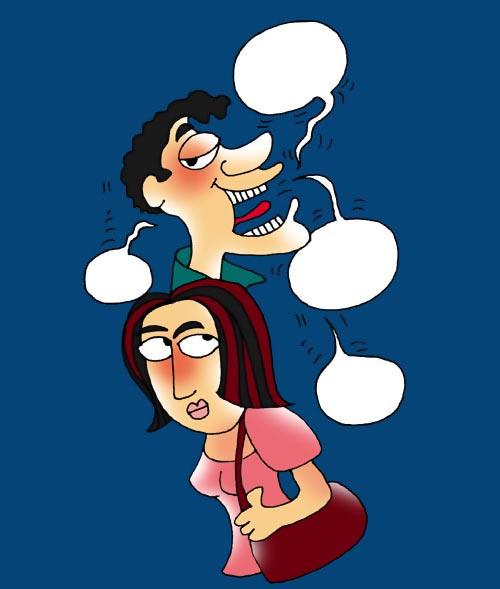 Prof Malavika Nagarkar, faculty, Business Communication at WeSchool points out the common mistakes Indians make and tells you how you can avoid them.
March 30, 2013
Entrepreneurs, stop imitating! Find India's true self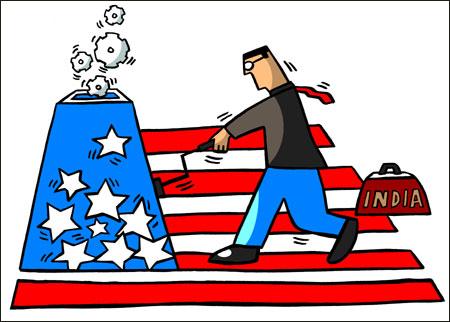 Indian entrepreneurs must try and put an end to their obsession with the imported and all things western and instead focus on exploring what's unique to the country.
March 29, 2013
A career in statistics: Giving life to numbers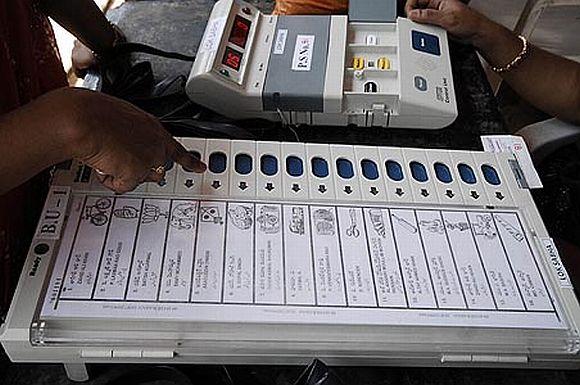 Statistics is more applied than mere Mathematics, and has the potential to impact many lives. A statistician's role is to give life to data, literally.
March 28, 2013
7 ways to get noticed at work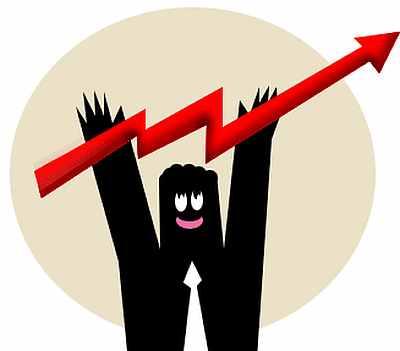 Do you suck at self promotion? Here are some tips on the subtle art of promoting yourself that invites others to take notice.
March 23, 2013
'Marry someone 20 years older to get ahead'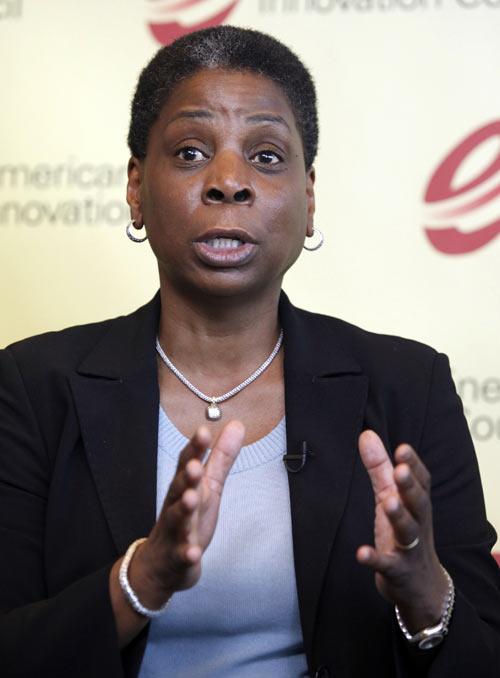 Chairman and CEO of Xerox, Ursula Burns, has revealed that one of the keys to her success was marrying a great man 20 years her senior.
March 21, 2013
Worst mistakes you can make on a new job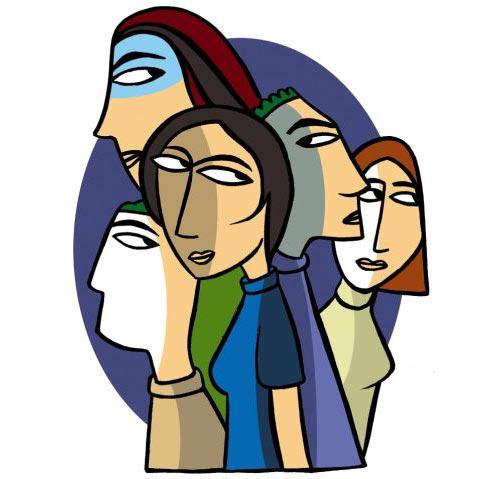 The first 90 days will make or break your success, say experts.
Resume writing tips for tech professionals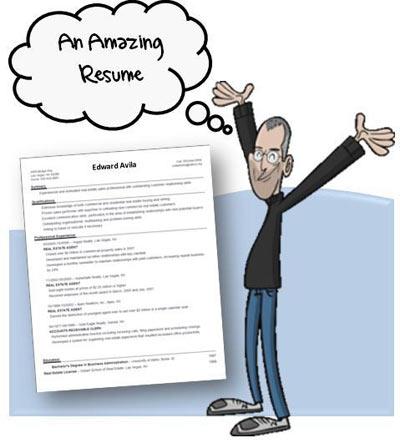 Here are nine tips to make your resume look just like how the tech companies want them to be.
March 20, 2013
Ampush wins Facebook PMD Innovation Competition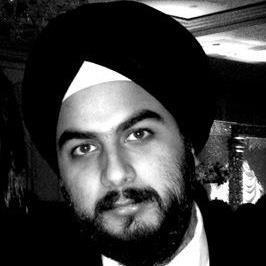 The competition was designed to encourage PMDs to develop innovative marketing technology that effectively leverages Facebook's news feed. San Francisco based Ampush, won the competition for its Project YOGA (Your Open Graph Applications).
March 19, 2013
How to deal with 'bitchy' co-workers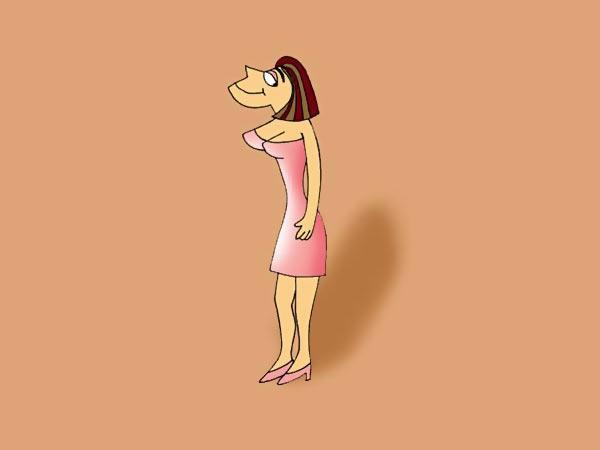 Workplace 'bitches' can be classified into 8 main categories. Here's how to deal with them.
March 18, 2013
UPSC exam language war: Share your views!
What is it that you like or don't like about the new UPSC exam format? Share your views with us!
An uneducated person has more avenues: JNU-VC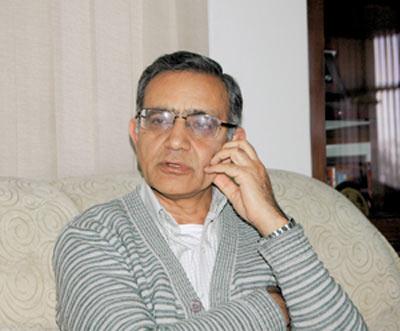 For Dr Sopory, vice chancellor, Jawaharlal Nehru University, education is much beyond employment. If you internalise it well, then it empowers your mind to serve the society in a different way, says he.
March 15, 2013
Quitting your job to start a business? Read this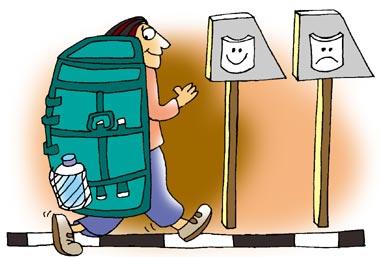 From tackling both internal and external conflicts to seeing your plans fall flat, here are some challenges a first-timer must be prepared for.
March 14, 2013
Common job interview mistakes to avoid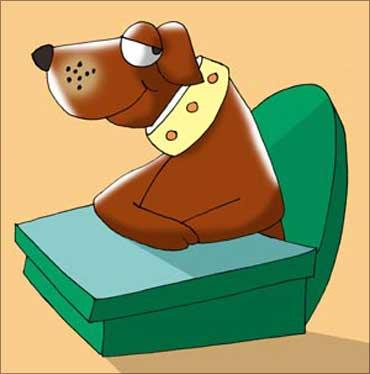 Tackling that first job audition is an art. Find out about the tactics you need to bag your first job.
March 12, 2013
20 jobs where workers hate their bosses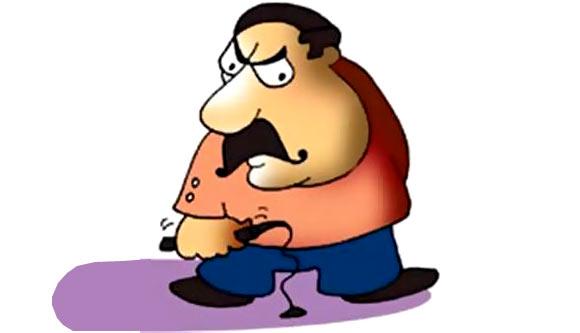 These are the professions with the largest number of bad bosses, according to US jobs and salary website PayScale, News.com.au reported.
Entrepreneurship gives flexibility to women: Rashmi Bansal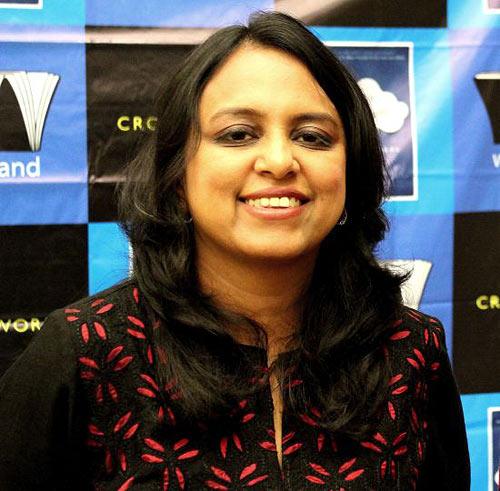 Writer and entrepreneur Rashmi Bansal talks about her new book and the insights that she attained during the course of writing this book.
UPSC's new exam format: Get your FACTS right!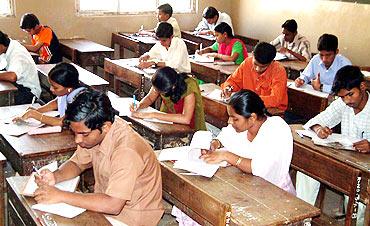 Students will mostly benefit from the new format, says Ajit Padwal, Founder, Lakshya IAS Academy, Mumbai. He decodes what the new paper holds for aspirants and tells us why the UPSC, barring a few exceptions, has mostly got it right.
March 11, 2013
'Private school education costlier than higher education'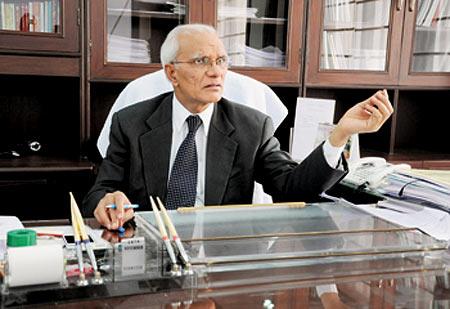 University Grants Commission chairperson Ved Prakash feels finances are vital but their generation should not give education a business orientation.
4 ways you can use social media to HIRE talent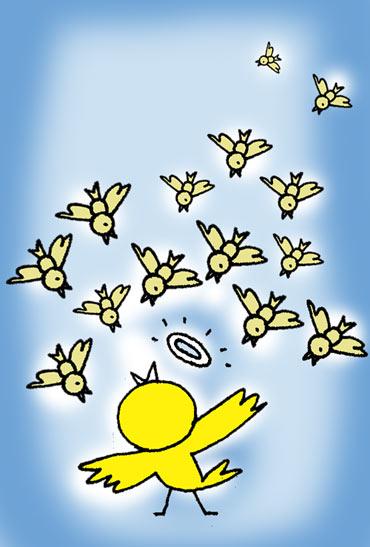 Find out how you can use social networking sites to both attract and retain talent.
March 07, 2013
New UPSC exam will focus on general studies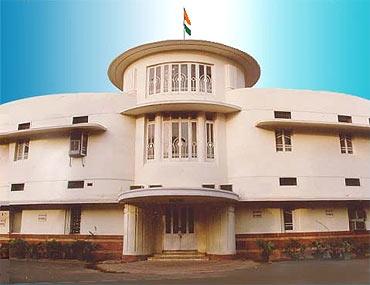 Ealier this week, the Prime Minister had okayed the proposal to attach more weightage to general studies in the upcoming civil services exam.
What WE the Women want
A simple demand, universal in nature, from a woman for women.
March 06, 2013
ETS announces 21 TOEFL scholarships for Indian students
The annual scholarship programme comprises one US$10,000 TOEFL scholarship and twenty US$3,000 TOEFL scholarships for students in India.
'Office atmosphere is conducive for better productivity'
Readers' take on 'work from home vs work from office' debate
Work from home practice to stay in India: Experts
The trend of employees working from home is here to stay in India despite companies like Yahoo! banning the practice, experts have said.
March 05, 2013
'Women must remain true to their own leadership style'
What keeps women away from leadership roles? Shanta Martin, CEO for ISC and Middle East, Allcargo Logistics, offers her take
'Technology has narrowed the gap between home and office'
Readers' take on 'work from home vs work from office' debate
6 BEST JOBS in the world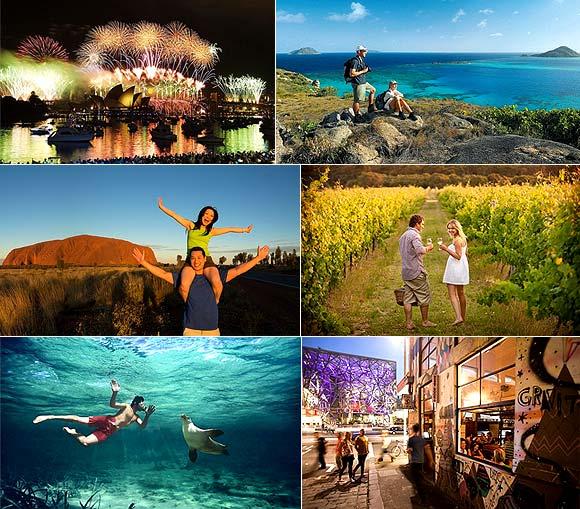 Tourism Australia is set to give away six "best jobs in the world" around the country as part of a 4-million-dollar youth tourism campaign.
Why Yahoo!'s 'work-from-office' policy makes sense
Four reasons why Yahoo! is right when it asks employees to come to office and work
March 04, 2013
'India will gradually have to adopt the virtual office'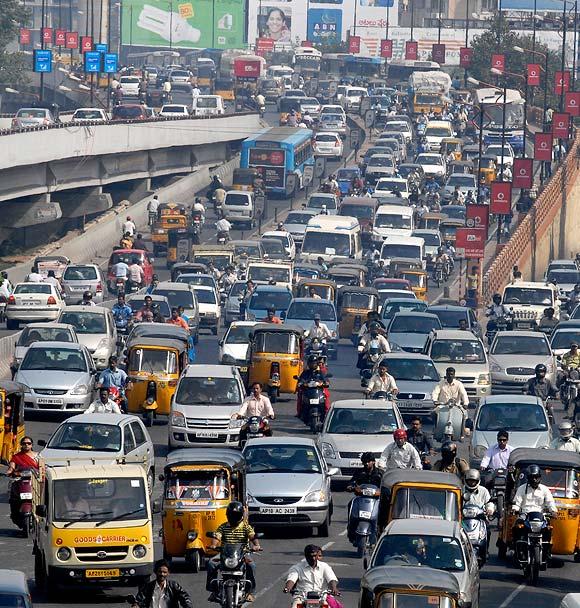 First response to 'Work-from-home vs work-from-office' debate.
Your say: Work-from-home vs work-from-office
What's your take on the debate? We will publsih the best articulated responses right here on Rediff.com.
Does your CV pass the 6-second test?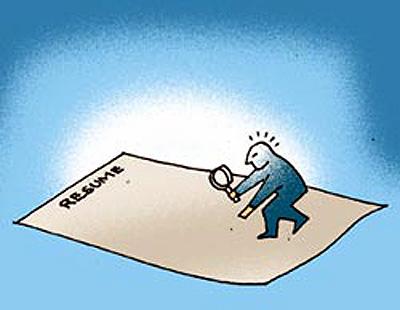 Six seconds is the average time a recruiter spends on a resume, before he passes or rubbishes it! How do you grab the employer's attention?
March 01, 2013
Want to start a restaurant business? Here's what it'll take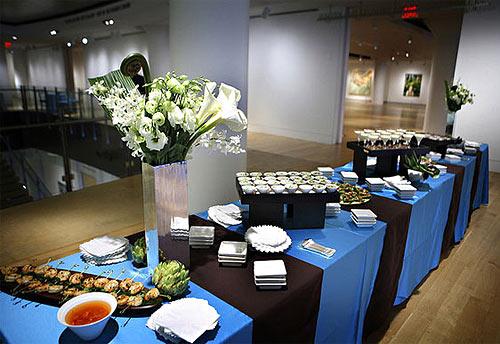 Unlike what most of you think partnering with a big brand is just not enough, counsel entrepreneurs who manage some of the leading restaurant chains in the country.
Why the world will need 6 million project managers in 2013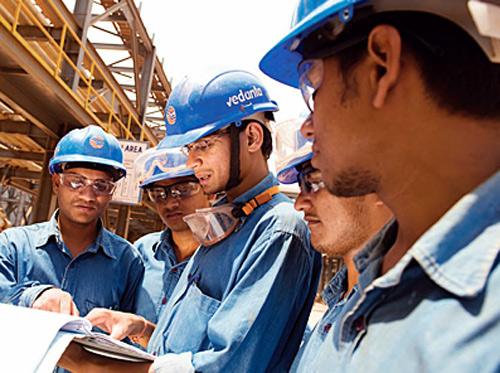 Project-driven fields like IT and construction need professionals with unique skills set to ensure smooth execution of ambitious new ventures.
4 Indian universities in world's top 100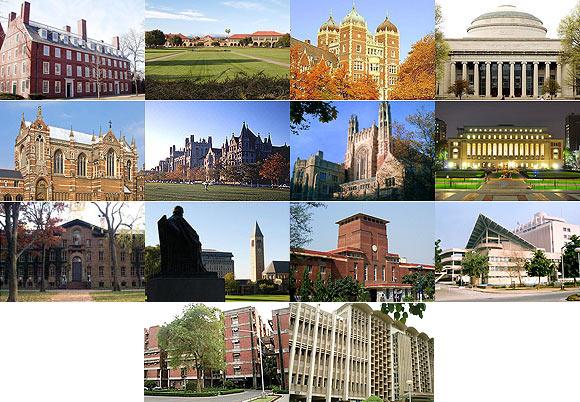 Harvard University and Stanford University were ranked in the first and second positions respectively.
February 28, 2013
10 things you must do to ace job interviews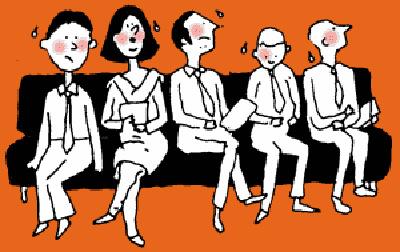 Admitting your ignorance and saying thank you can help you leave a mark on the interviewer.
February 27, 2013
DOs and DONTs to cope with exam anxiety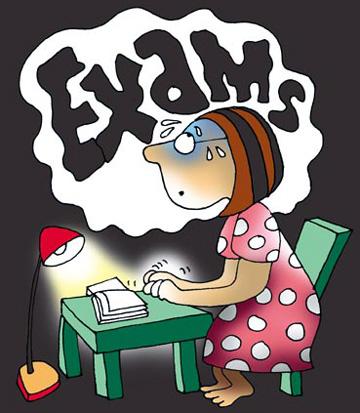 Students must pay attention to their health and avoid discussing the paper after the exam says Dr Samir Parikh, behavioural sciences expert from Fortis Hospital.
Stuck in traffic? This start-up offers help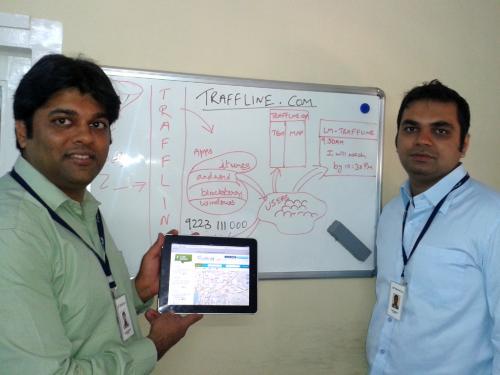 Real time traffic updates and solutions to negotiate peak hour traffic with ease is what will make this start-up story a success, believe its co-founders.
IMAGES: Inside Silicon Valley's Facebook office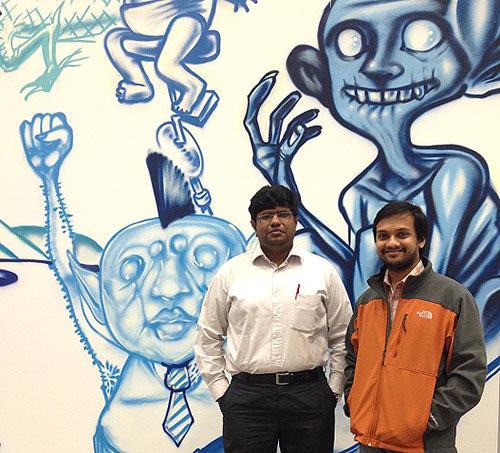 Sriram V Iyer, founder of United Mobile Apps had the good fortune of visiting Facebook and here is a leaf from his diary...
February 26, 2013
Want to work with an MP? Apply for the LAMP Fellowship
The LAMP Fellowship places one legislative assistant to work with one MP for a period of 11 months.
IIPM DARES to take on the regulators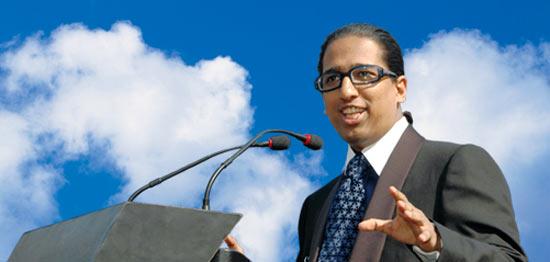 The business school has declared war on anybody who raises a question about its credibility. Here is a look at the slugfest
'What is the difference between CA and CS?'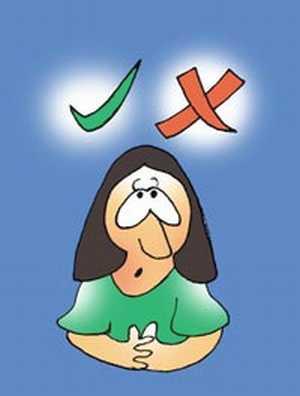 In an online chat with readers, Dr Jinesh Shah, CA, FCA, Phd, Mphil, Mcom, BCom and Jeetendra Nair, CEO and MD of Edulight Learning Services addressed queries on how to pursue a career in CA, CS and ICWA among others.
How to handle OFFICE RUDENESS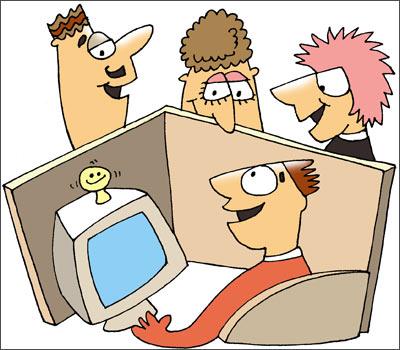 Expert advice on how to deal with rude colleagues and bosses in your office.
Do you want to work for the world's largest HR company?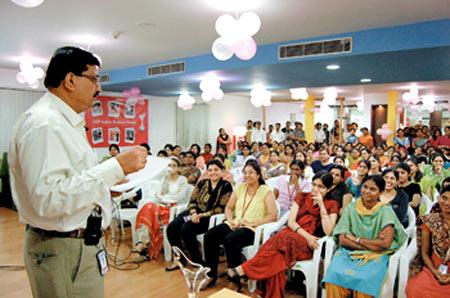 ADP, Inc., one of the largest service providers in the HR and human capital space seeks talented freshers in India
February 25, 2013
IIM-Ahmedabad plans new fellowship for its students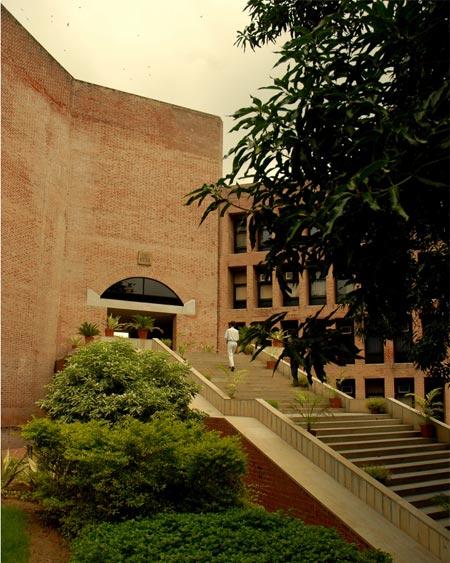 The institute will provide financial support for those not wishing to join the corporate sector and instead pursue other interests.
6 CV mistakes that can cost you the interview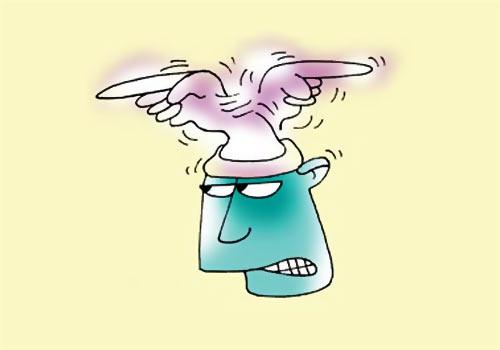 Vidhan Chandra, co-founder and director of iSource Services tells you why these mistakes can cost you dearly.
February 23, 2013
For the love of dogs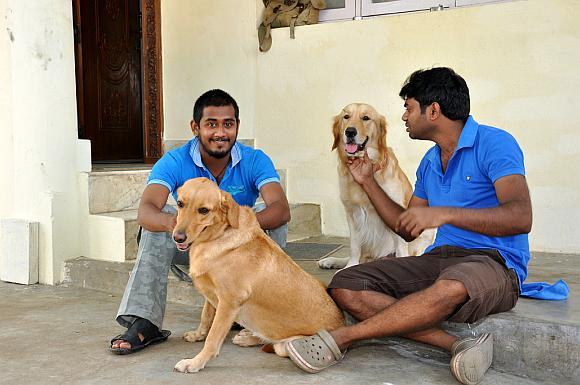 Love for pets helped these Chennai youths become entrepreneurs
February 22, 2013
8 ways you can boost your MBA experience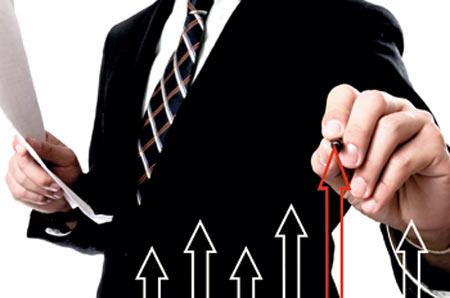 Networking with the right people and making the most of your internships are just some ways to get started.
February 21, 2013
'What is a decent GMAT score?'
In an online chat with readers, Ashish N of EducationAisle addressed queries on GMAT preparation and offered advice on how to choose a good international b-school.
Jobs: What ails India's fresh grads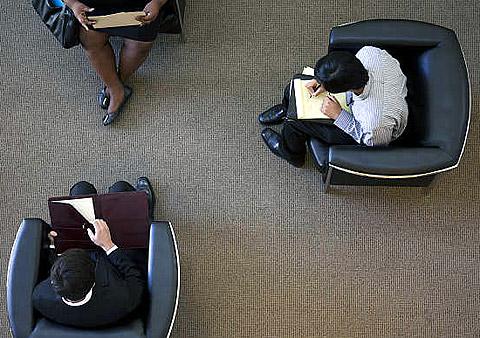 It is not the lack of skills and poor education institutes, but the lack of passion to learn and poor choices that is holding India's young grads back.
5 things to consider before accepting a job offer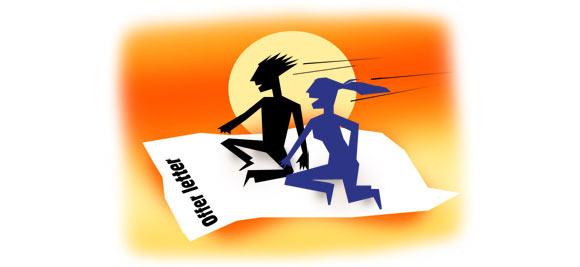 Here's why you must read the fine print before signing on the dotted line of your offer letter.
February 20, 2013
CORE to launch its first International MBA in Sep 2013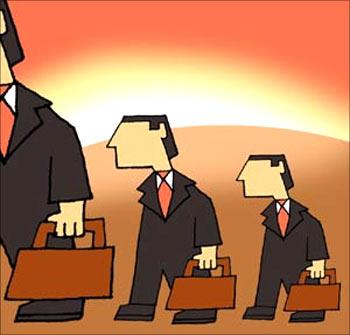 The education company's first global MBA course will be a one-year full time course and will be conducted across Canada, UAE and India
Interested in a career in cinematography? Read this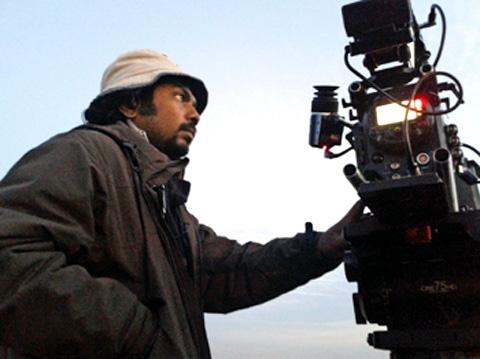 Visual thinking, rigorous technique and a problem-solving approach, go into the making of a Director of Photography, the person behind the look and feel of a film.
February 19, 2013
Study US: Want to apply for a Fulbright-Nehru fellowship?
The scholarship will allow you to study, research and offer teaching and professional development in the United States.
5 ways to successfully launch a product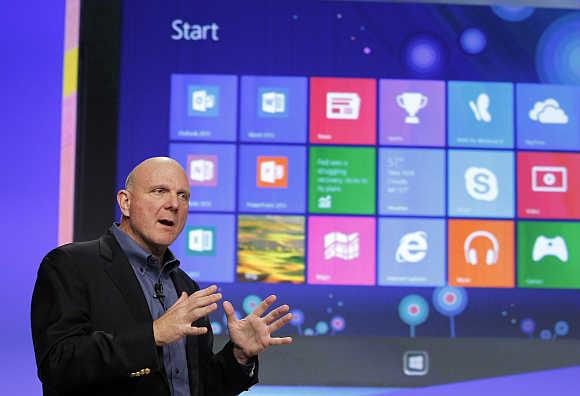 It is important to be well prepared to not only grab the attention of your potential users, but also to sustain their curiosity and take it to the next level.
February 18, 2013
14 reasons why your CV will be TRASHED!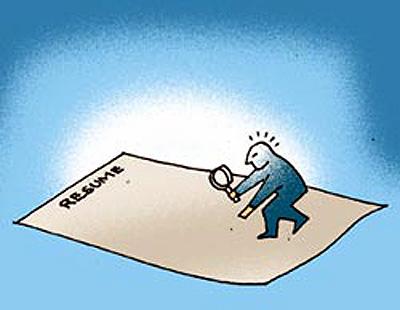 Vidhan Chandra, co-founder and director of iSource Services, a recruiting and executive search portal tells you why you must avoid making these mistakes in your CV.
February 16, 2013
Start-ups: Top 5 tips for campus entrepreneurs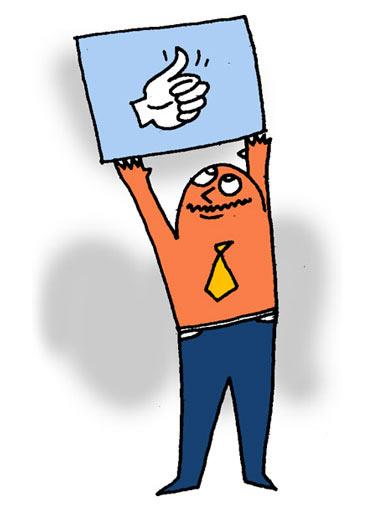 Saikat Ghosh, founder and CEO of Taskera says young entrepreneurs must be prepared to take risks and carve their own niche.
February 15, 2013
Expert tips to crack the board exam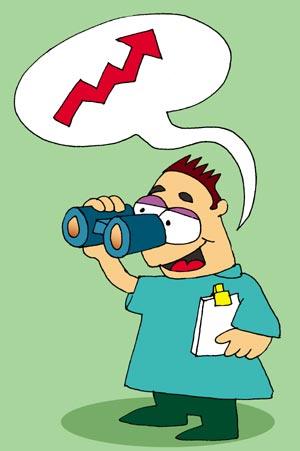 Anthony Fernandes, founder of Shaalaa.com addressed queries and offered advice to students on how to ace their preparation and crack the exam.
Job hunting online? Don't make these mistakes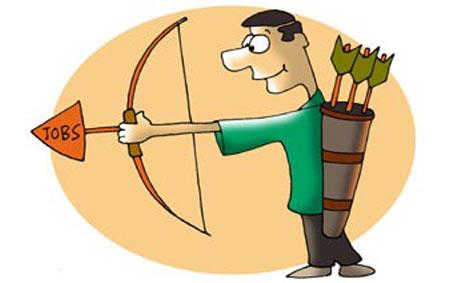 Rajesh Nair, CEO, TopGear Consultants has advice for online job applicants.
February 12, 2013
Top 5 mistakes students make in a board exam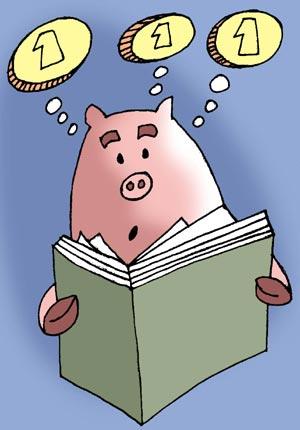 With barely a week left for the board exams to begin, Dr Ruchi Seth, Principal of DPS Sushant Lok, Gurgaon appeals to students to best utilise the time available at hand and avoid these mistakes to score well
Want a friend for life? First, be one!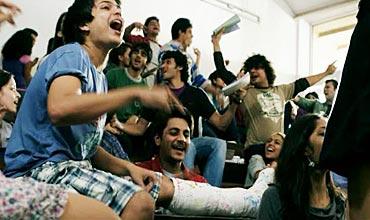 If you have a good friend -- or are in search of one -- here's a story you must remember.
February 11, 2013
Here's how to get Google to hire YOU!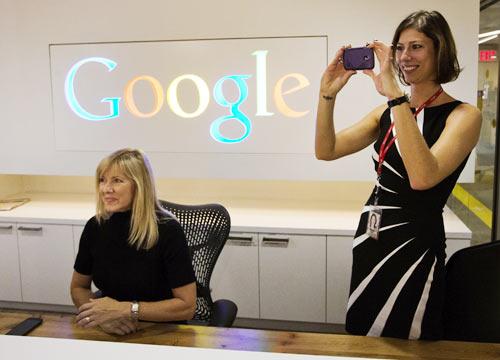 There are really three parts to this answer: getting the right experience, creating a good resume, and submitting it the right way.
February 08, 2013
Last minute tips to crack the GATE 2013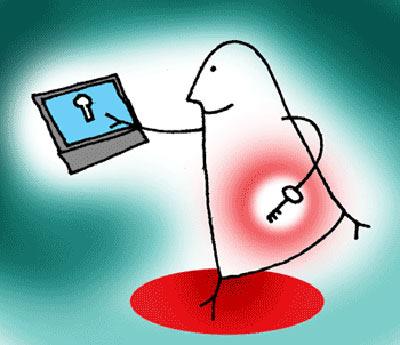 In an online chat, Jitendra Sinha, co-founder and head of academics, Gateforum addressed students' queries on how to crack the GATE 2013.
Top 8 entrance exams beyond the IIT-JEE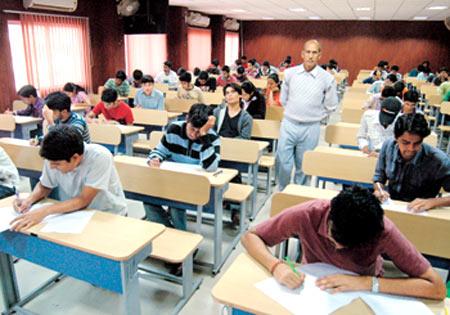 Your opportunity to study at a leading engineering institute just got better.
February 07, 2013
Top 10: Simple ways to be HAPPY at work!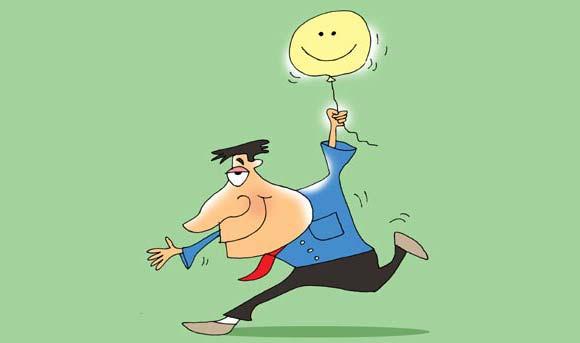 Forget yearly appraisals, try these simple ways to be happy at work.
Board exams: 10 tips to revise better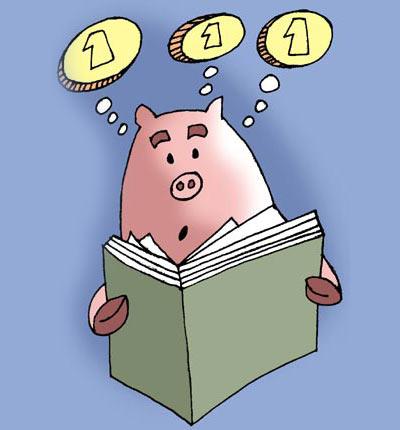 Try out these cool new strategies and make the most of your revision time ahead of the exam.
February 06, 2013
Cakes, pizzas and more: Bake your way to success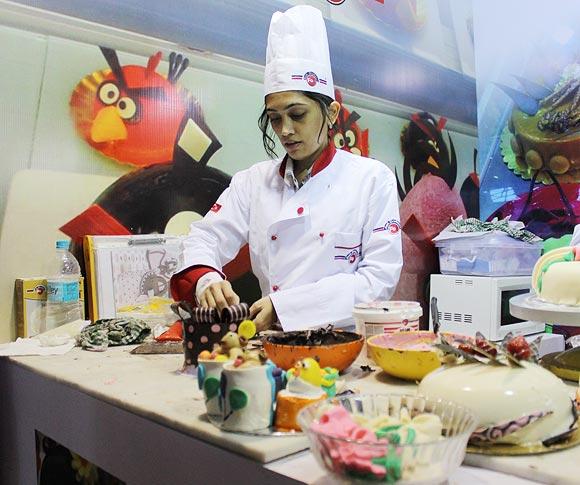 The baking industry which is touted to be a Rs 5000-crore industry by 2015 is expected to generate more employment and revenue in the next few years. Read on to know why this is the right time to pursue a career in baking and how.
February 05, 2013
Want to study in Canada? Read this first!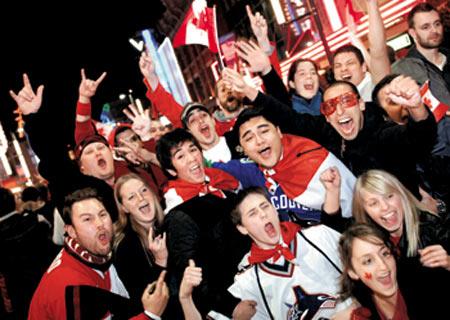 An immigrant friendly nation, Canada has a lot to offer to international students besides its varied programmes most of which are good value for money.
He'll help you grow a forest in your backyard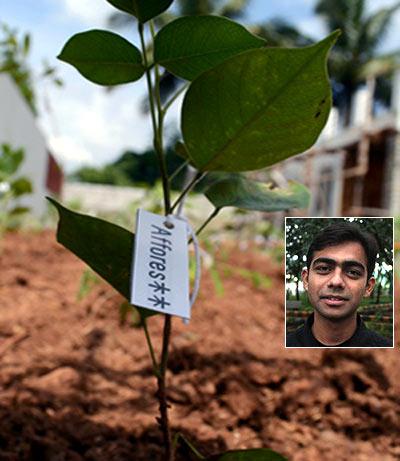 Shubhendu Sharma's start-up Afforestt is helping build natural urban forests that grow in a short period of time and are maintenance-free.
February 04, 2013
6 tips to be an effective job-seeker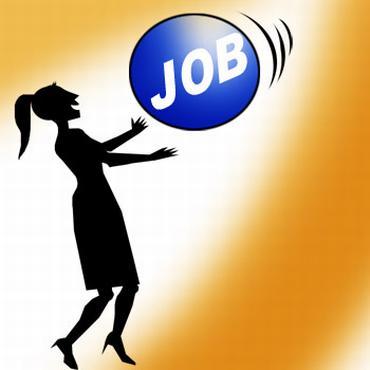 Keeping your CV up-to-date and networking with the right people are just some ways you can land your dream job.
She quit her job to explore India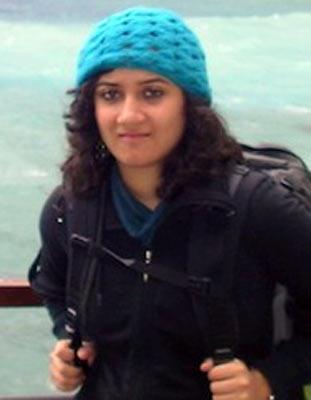 Shivya Nath quit her corporate job to pursue her travel interests and explore a different India.
February 01, 2013
Aadhar card compulsory for Mah students and teachers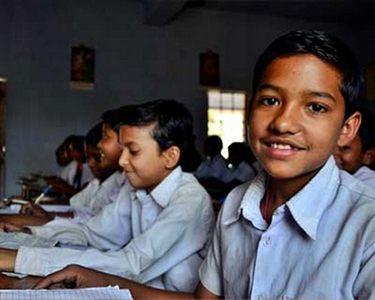 As per an order by the University Grants Commission or the UGC, the Unique Identification (UID) number is now mandatory for students and teachers in Maharashtra who wish to avail of the various state- and centre-funded government schemes and scholarships.
January 31, 2013
Smart tips to crack law entrance exams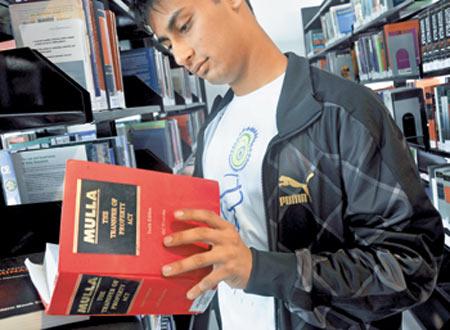 Law aspirants must focus on mastering English, follow developments in the legal field and improve awareness of current affairs
MBA in India: 90 percent graduates unemployable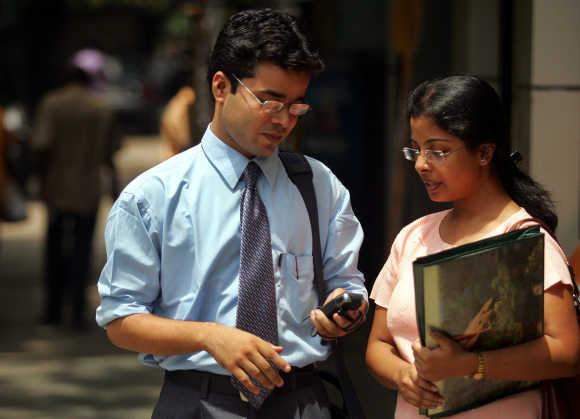 The study revealed that campus placements in the new b-schools has gone down by 40 per cent since 2009.
Live Chat: How you can raise funds for your start-up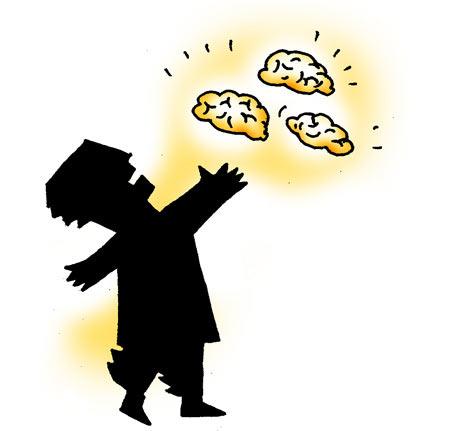 Join us for a chat with Founder, Nurture Talent Academy on mistakes young entrepreneurs make on Thursday at 4pm!
January 30, 2013
Careers in Law: A step by step guide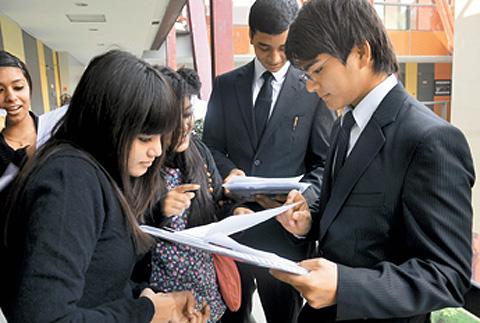 You can pursue law in two different modes. Those who missed applying after Class 12, still have a chance to study after graduation.
Start-ups: 5 secrets of a winning product launch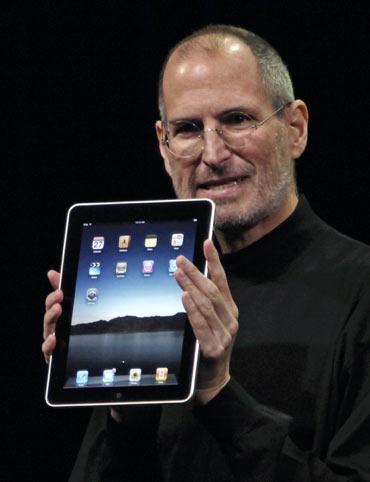 The tact lies in building a story so that you keep the curiosity alive and engage your audience through the presentation.
January 29, 2013
Summer placements: Finance firms offer MORE JOBS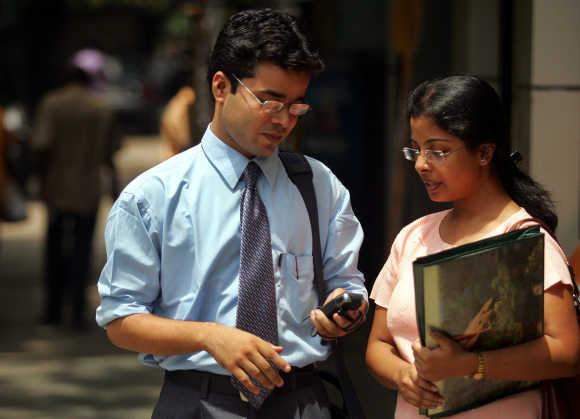 Of the total 381 summer placement offers at the Indian Institute of Management Ahmedabad, 24.4 per cent roles were offered by financial and banking services.
FT Global MBA Rankings: ISB, IIM-A fare poorly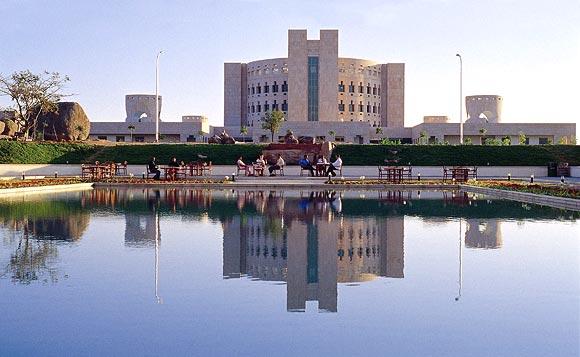 The only two management schools from India that made it to the global rankings have slipped down further from last year.
How he bagged a Rs 1.16 crore offer from Google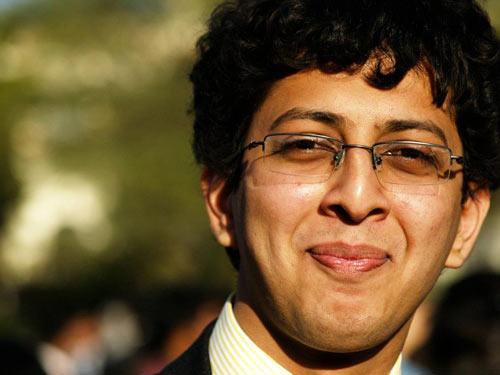 Rushabh Agrawal, an alumnus of BITS Pilani was recently offered a job at Google for a package of Rs 1.16 crore. He shares his experience and offers advice to young aspirants.
January 28, 2013
She helps create tomorrow's leaders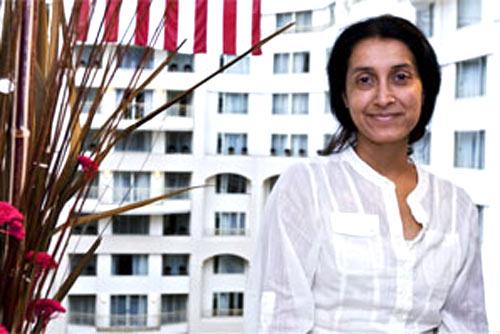 The story of Shaheen Mistri, CEO, Teach for India who helped transform the lives of over 16,000 underprivileged children so far and refuses to stop.
Top 5 reasons you won't be hired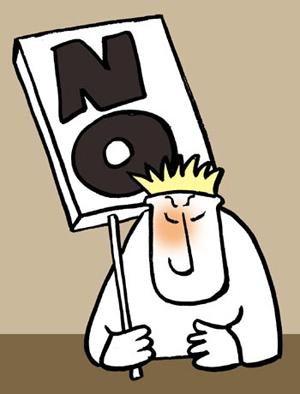 Despite having everything going for you, why is it that you haven't heard from your prospective employer yet?
January 25, 2013
MBA at IIMs: The truth about placement figures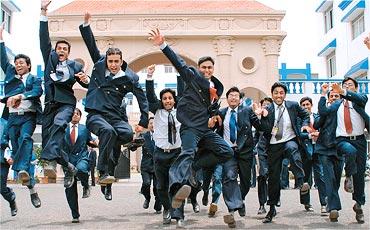 The fourth of an eight-part series on one-year full-time MBA at IIMs looks at the salaries the graduates command
Chat: Tips to be a successful entrepreneur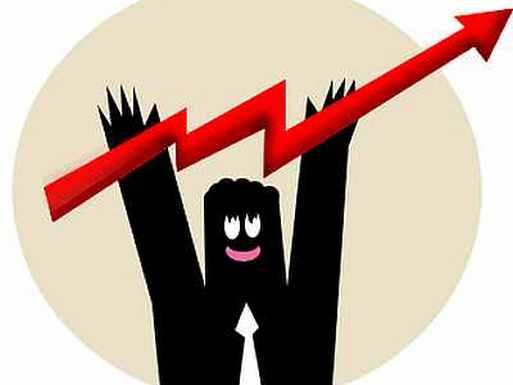 Join us for a chat with Amit Grover Founder, Nurture Talent Academy on just what it takes to be a successful entrepreneur today at 4pm!
January 24, 2013
7 skills every professional must have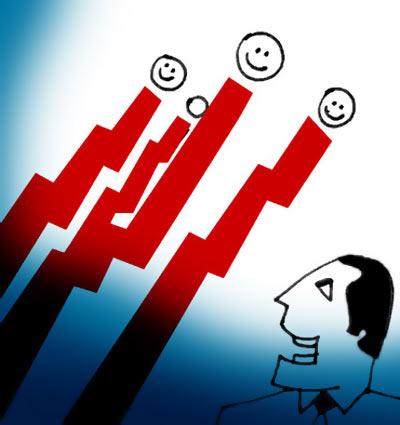 After making a great presentation, you often fumble over the questions posed by the listeners. Charanpreet Singh, Associate Dean, Praxis Business School, Kolkata tells you how to tackle the audience with finesse.
January 23, 2013
Board exams: 10 tips to improve your memory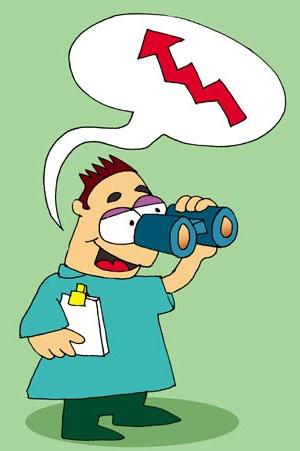 Here are 10 ways you can exercise your mind to improve concentration.
Want to study fashion? Admission guide to NIFT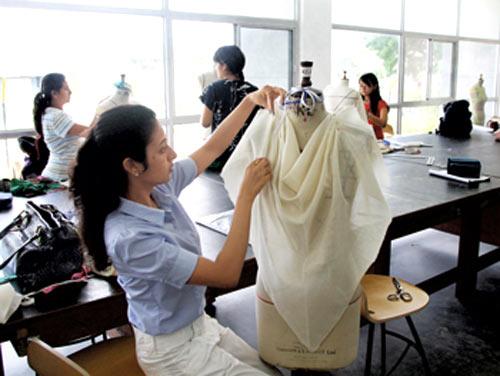 The premier design institute has 15 centres offering design, technology and management programmes. Read on to know how to get in.
January 22, 2013
7 valuable lessons to learn from 2012's top movies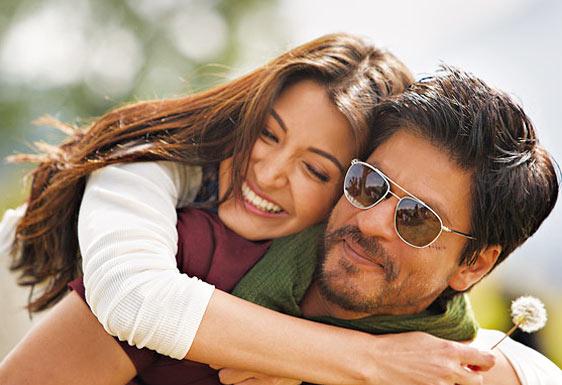 What is it about formula films and remakes that audiences love so much? Is there a lesson we can learn from their successes as young entrepreneurs? Pritam Roy, founder and CEO of Gomolo.com shares his insights.
Job interview: 6 tricky questions you WILL face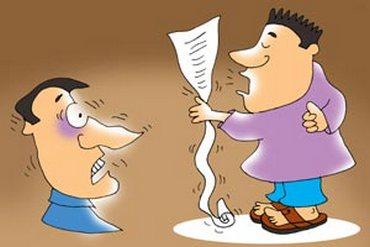 Be careful how you respond to these questions for some of them are meant to test whether you really have the skills and passion for the job, writes Rajesh Nair, CEO, TopGear Consultants.
January 21, 2013
Apply for MA in Public Policy
Read on to know how you can pursue a masters degree at India's first public policy school.
GRE rescheduled: Prometric answers your questions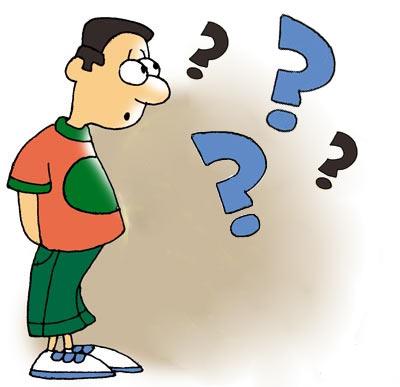 Prometric India asks students not to panic while it makes arrangements for alternate testing.
'The days of 20-30% salary hikes are gone'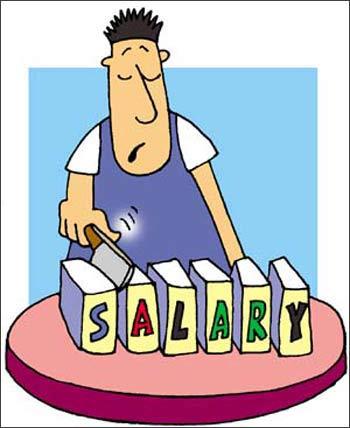 Job seekers, brace yourself for a tough 2013!
January 18, 2013
Column: Will NRIs take away top jobs in India?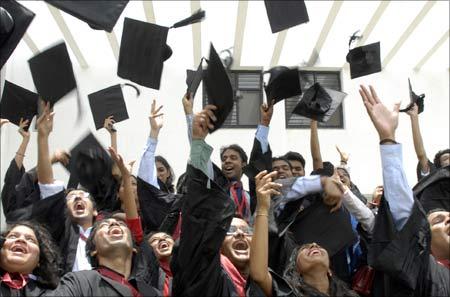 Many Indian graduates today have neither the knowledge nor talent, which the industry needs. Hiring overseas professionals is inevitable, writes Thothathri Raman, chairman, SEAA Trust, New Delhi, the global accreditation advocacy and facilitation organisation.
The entrepreneur who lost sight but gained vision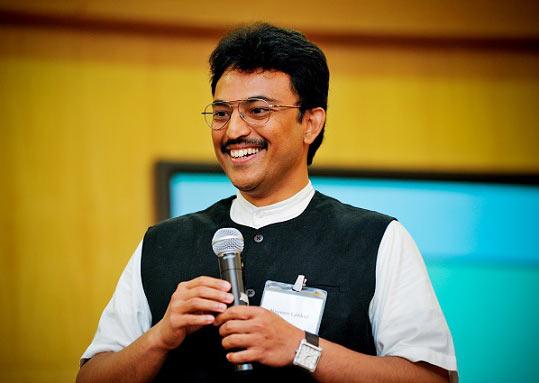 The story of a gritty entrepreneur who walked the path of success despite an unexpected setback.
January 17, 2013
Coming Soon: India's first 'skills university'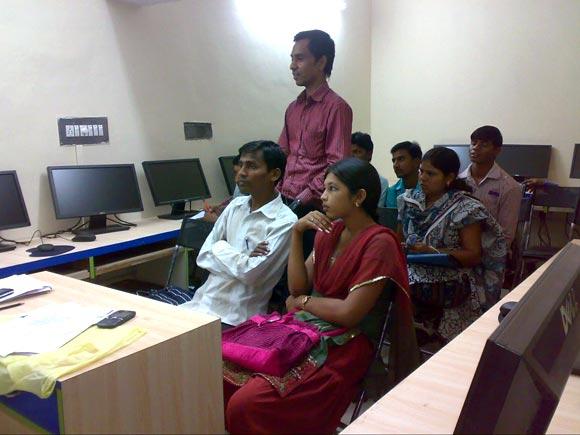 The TeamLease Skills University which will be the first-of-its-kind will open in Gujarat and be operational in July 2014.
Rigour of a global 2-year MBA in one year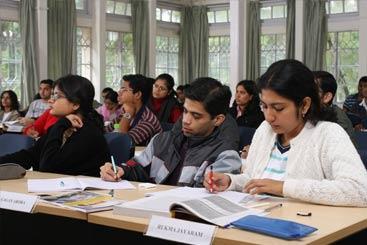 The third of an eight-part series on the one-year full time MBA at IIMs looks at the extensive learning packed in a year.
Jobs: Top 5 emerging career trends in finance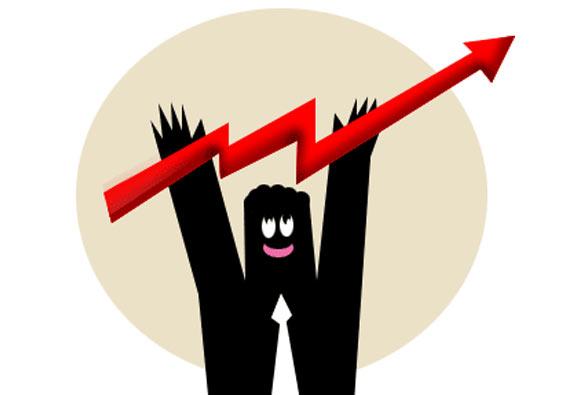 If you're in the market for a new job, here are five emerging careers that are making a mark and poised for growth in the coming years.
January 16, 2013
Fear: How we lost and discovered the courage of life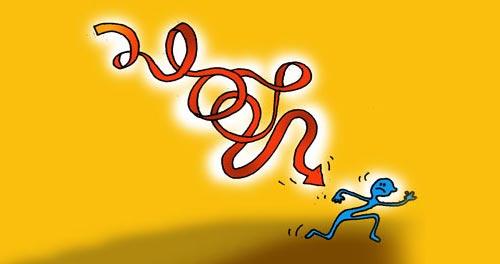 Entrepreneurs Himanshu Geed and Rajesh Sawhney share their thoughts on the most critical of all feelings: Fear
Top 18 companies that will provide jobs this year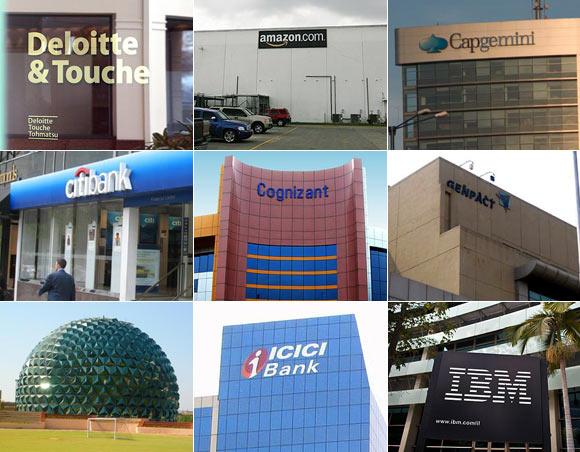 A detailed analysis of the recruitment process of 18 big companies
GRE rescheduled in 6 cities, no extra charge for students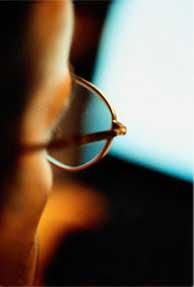 Prometric to arrange for alternate testing. Affected students being informed by phone and e-mail
January 15, 2013
Career watch: Optometry and its future prospects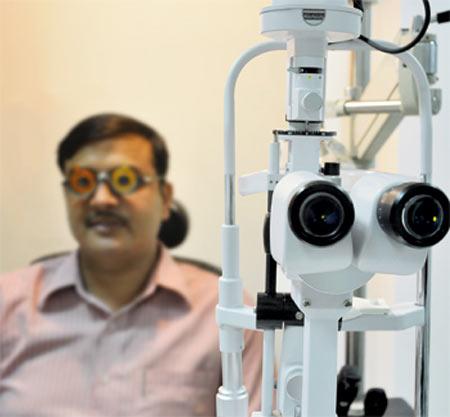 An upcoming field in India, there will be a demand for qualified optometrists in the years to come. However, the field still has no regulator.
'We have the potential to be the workforce of the world'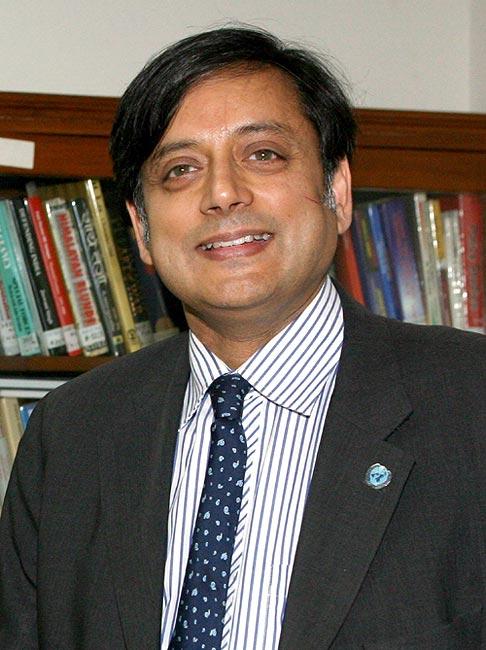 Shashi Tharoor, minister of state for HRD, outlines his plans for the young in India.
MBA at IIMs: An alumnus spills the beans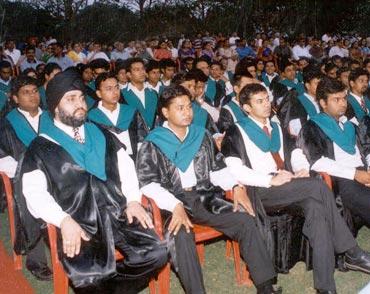 The second of an eight-part series on the One Year Full Time MBA at IIMs looks at the confusion regarding the course contents and value in the minds of students, the media and recruiters.
6 tips to survive office politics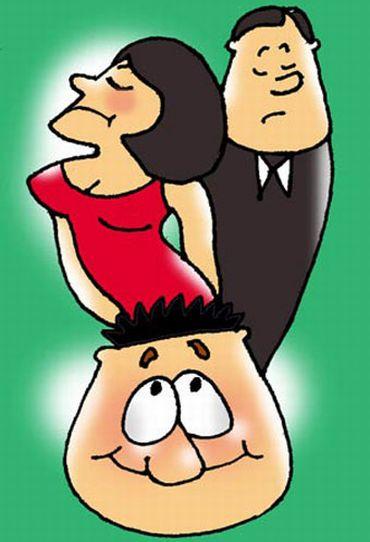 Offices can sometimes be more brutal than a battlefield. Vatsala Chhibber tells you how to cope with the perils of office politics. Read on
January 14, 2013
How the one-year MBA is different from an Exec MBA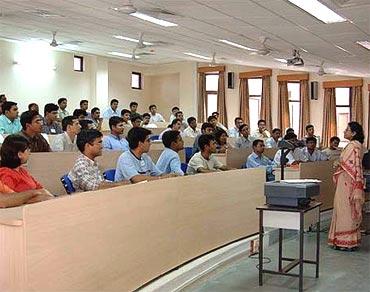 Contrary to popular belief, the one year full time MBA programme offered by the IIMs is a 'regular' full time MBA and not an Executive MBA programme as perceived by many.
This start-up aims to reform India's political leadership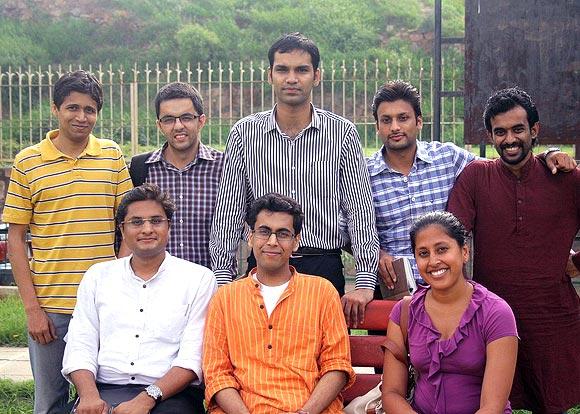 Harvard graduate Rwitwika Bhattacharya's start-up Swaniti aims to bring a change in the country's political leadership. Read on to know how more about how the young brigade plans to do so in the next few years.
The three words that'll change your life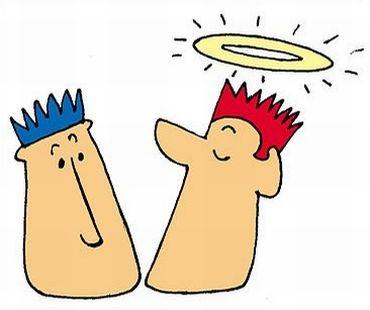 Prakash Iyer, executive coach and MD, Kimberly-Clark Lever and author of The Habit of Winning says that one of the best pieces of advice he received was from a childhood cricketing hero, many years ago. No, it wasn't words of wisdom from Sunil Gavaskar, or Kapil Dev!
January 11, 2013
Tips to crack the GATE 2013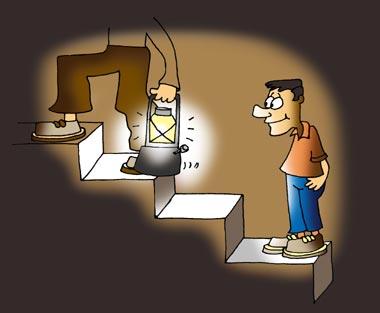 In an online chat with readers on January 10, Jitendra Sinha, CEO, Gateforum addressed queries on how to crack the GATE and offered advice on the scope of career after scoring in the exam.
He cracked CAT 2012 in the first attempt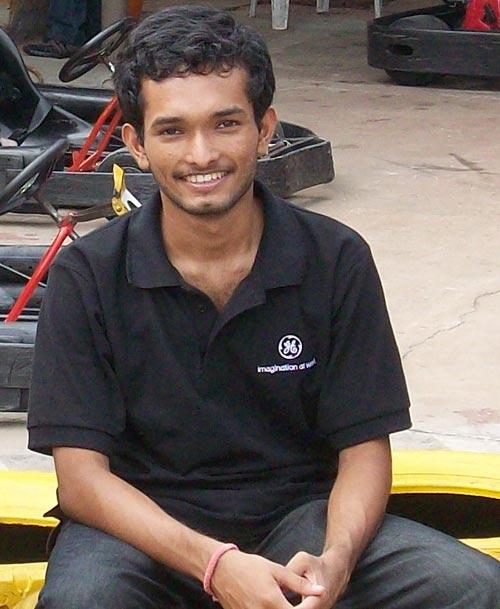 This 21-year-old mechanical engineering student from Pune credits his success to a modest upbringing and family support.
4 job-friendly diploma courses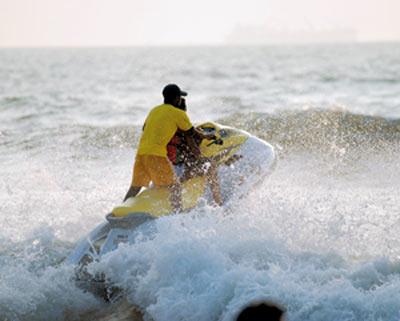 Choose from a range of diplomas that promise you an exciting career ahead.
January 10, 2013
Top 4 must-have job skills for 2013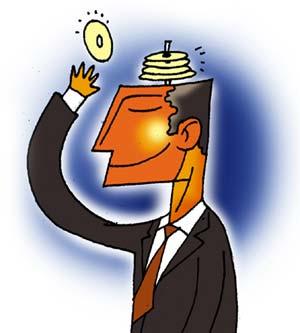 Amit Bansal, CEO, PurpleLeap, an organisation that makes graduates ready for employment suggests young professionals to focus on developing these key skills to succeed in their careers this year.
MBA admissions: Your questions answered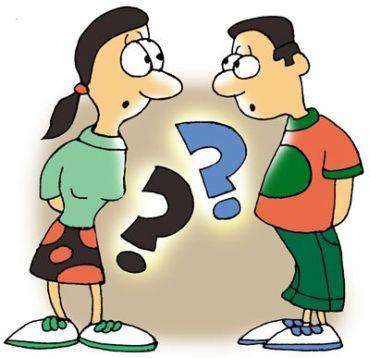 In an online chat with readers on January 9, 2013, Rajesh Balasubramanian and Naveenan Ramachandran, mentors, 2IIM, addressed queries related to CAT 2012 and offered advice on how to choose the best b-school based on their scores.
January 09, 2013
Is the rising cost of education affecting YOU?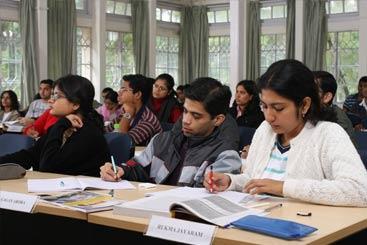 With IITs and IIMs hiking their annual fees for the upcoming academic session, we'd like to know from you, dear readers, your views on the rising cost of education in India and how it affects your aspirations to study in these prestigious institutes and aspire for a better life.
CAT 2012 results: 10 score 100 percentile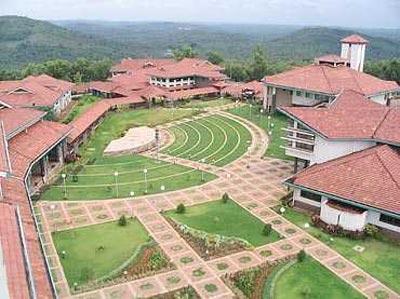 The Common Admission Test 2012 results have been declared. 10 of the 1.91 lakh candidates who took the exam have got a perfect score of 100 percentile.
January 08, 2013
'21st century belongs to creative minds'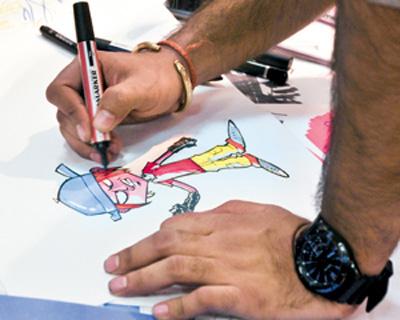 Shipony Pavitran Suri talks to professionals who tell us why fine arts sees a positive trend in the 21st century and what aspirants must do to pursue a career in creative arts.
DON'T make these career mistakes in 2013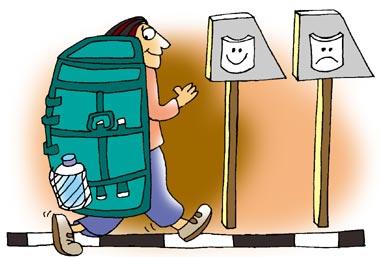 This year, find the time to explore the office beyond your cubicle and make reading a habit among other things, suggest experts.
IITs hike fees by 80 % for undergraduate courses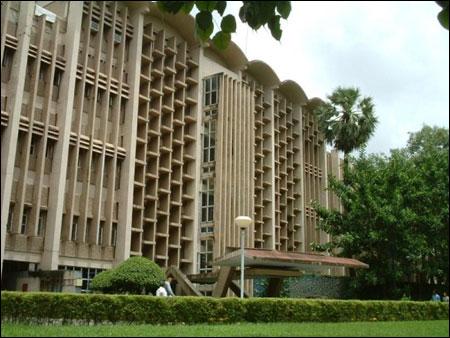 The fee revision that will be effective for the 2013 batch will be carried out periodically.
January 07, 2013
Beware! Distance BTech under threat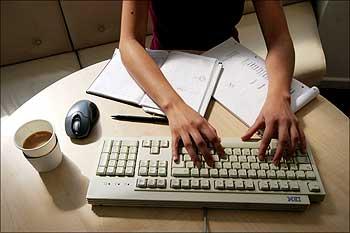 As per an order by the ministry of HRD, technical education in distance mode will now be fully regulated by AICTE. Keep an eye before applying online.
Apply for the Imperial College PhD scholarship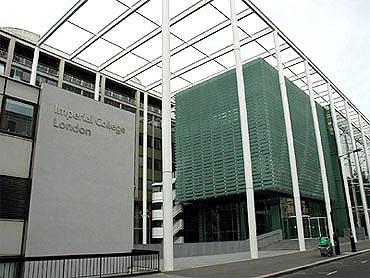 Applications are invited from academically outstanding Indian students to study for a PhD at Imperial College London.
January 04, 2013
Students from the US 'experience' Hinduism in Vrindavan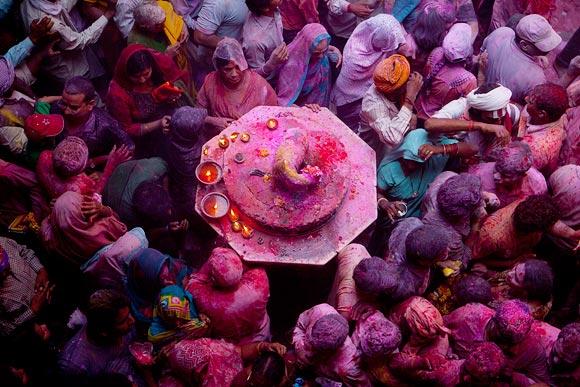 Students from Rutgers University, New Jersey will be introduced to music, art and rituals associated to Hinduism as a part of their course.
Top 5 study abroad destinations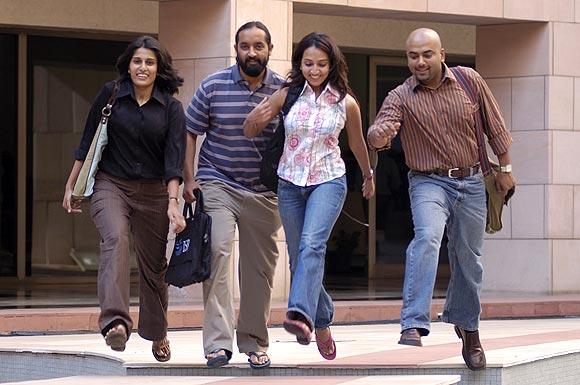 Forget the US and the UK, Naveenan Ramachandran and Abhishek Bhide, mentors, 4GMAT, Mumbai tell us why these nations offer the best for international MBA aspirants.
6 lessons start-ups can learn from Walmart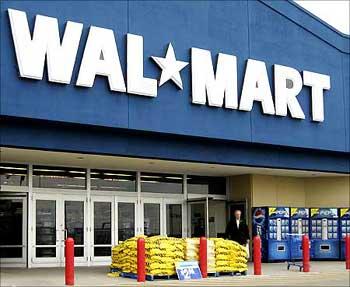 John Fearon, CEO of Dropmysite Pte Ltd reflects upon the success of Walmart over the years and tells us what worked for it that did not for its competitors.
January 03, 2013
15 leadership quotes to inspire you in the New Year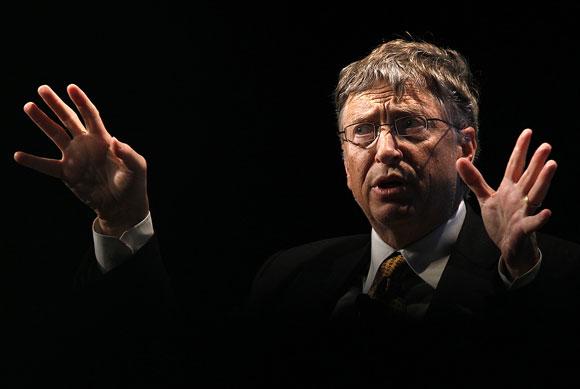 We bring you inspirational sayings from famous people to motivate you to start fresh in 2013.
Archives
May - December 2012
|
January - April 2012
|
October - December 2011
|
January - September 2011
|
April - December 2010
|
February - March 2010