Need expert advice on how to set up your business?
Ask rediffGURU Baqar Iftikar Naqvi, start-up mentor, your questions HERE.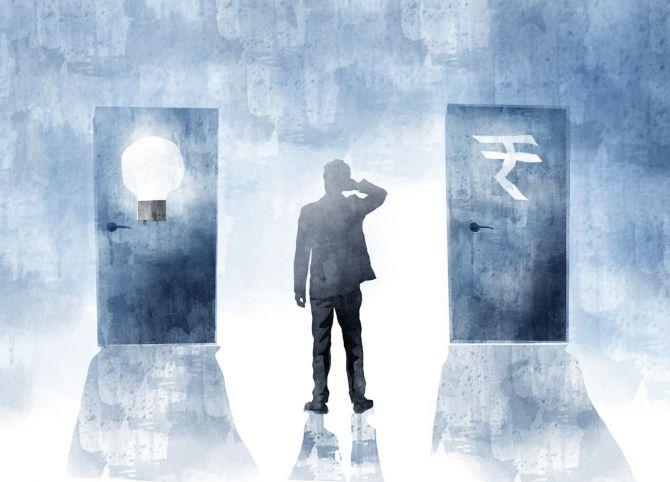 Do you want to start your own business?
Have you done your research and charted a business plan?
Should you quit your job and bootstrap it with your hard-earned savings or look for investors who might be aligned with your goals?
Struggling to find the right team of people to work on your start-up?
Worried what might happen if you stumble or fail?
Do you need an expert's guidance?
rediffGURU Baqar Iftikar Naqvi, founder and CEO of Upriver Ecommerce, has 23 years of experience in the consumer products and retail industry. He can offer advice on how to build a successful start-up.
You can ask Baqar your start-up relatedquestions HERE.
Yatish: I am 67 years old. I am oil technologist from LIT.
I have 43 years experience in edible oil industry and soap and detergents industry.
How I can start a consultancy service?
Make a good website, detailing your services areas.
Create your LinkedIn profile highlighting yourself as an expert in your area of work, through publishing articles, opinions, views, etc.
Make a PDF deck of your services, highlighting your experience.
Meet prospective clients and old colleagues who can give you work and pitch to them. Network, network and network.
Do the initial projects at whatever cost you get them to create your credentials.
Build your consulting business through referrals, slowly and steadily. Be visible in industry forums. Create trust.
Ravinder: Sir I have agriculture land in Noida.
I wish to convert it into organic farming and grow vegetables, etc, and would like to sell the products in the market.
I need someone to help me in this venture.
Such ventures are doing well in the online space as people want fresh organic produce.
Create an app and tie up with a delivery partner.
Apps are fairly simple to make at a low cost today. Just get hold of a decent app developer.
Tanishka: I want to start my own business but I don't have any idea how and which business is perfect to start.
Look for what your core skills are in which you are better than others.
Then understand your sectors/areas of interest and business opportunities therein.
Take up the opportunities where the market size is significantly large, or growing, and in which you can best leverage your core skills.
Also evaluate how much capital expense each opportunity requires to develop into a successful business.
Sandeep: Hi, I am senior IT consultant (BE, PGDM) with about 15 years experience in technology/domain (manufacturing, financial services, etc).
I have worked as developer, business analyst, team lead roles.
What options do I have to start my own firm/continue working for a company?
What capital may be required to start a business?
Sandeep, your options depend upon your skill sets, business orientation, risk taking capabilities, etc.
The capital requirements may also depend based on what you finally decide to do.
As a rule, plunge into your own venture when you have savings that will last you at least 12-15 months without a salary.
This is over and above what you will need to invest in the business.
So select the business carefully, create a detailed business plan evaluating the capex and opex requirement, see how you will raise the money and how you will manage your own expenses for the next 12-18 months before the business starts paying you anything at all.
KC: My age is 56 years. I have served 30 years in different private companies.
I am not getting a suitable job now for more than a year.
I want to start something on my own.
Kindly suggest suitable business idea with least investment. Thank you.
While it requires a much deeper discussion before I can suggest something, the easiest will be to become a consultant, leveraging your 30 years of experience.
There are many young and growing companies who need advisors/consultants and are willing to pay a decent amount.
You can rediffGURU Baqar Iftikar Naqvi ask your start-up related questions HERE.


---
Please Note: The questions and answers in this advisory are published to help the individual asking the question as well the large number of readers who read the same.
While we value our readers' requests for privacy and avoid using their actual names along with the question whenever a request is made, we regret that no question will be answered personally on e-mail.
All content herein is written and published online for informational purposes only. It should not be relied on as your only source for advice.
If you choose to rely on any information provided herein, you do so solely at your own risk. Opinions expressed herein cannot necessarily provide advice to fit the exact specifics of the issues of the person requesting advice.
Similarly, information received via an external link embedded in an article cannot be relied on as your only source of advice.