Positive digital communication is the new normal at work, explains Sonica Aron.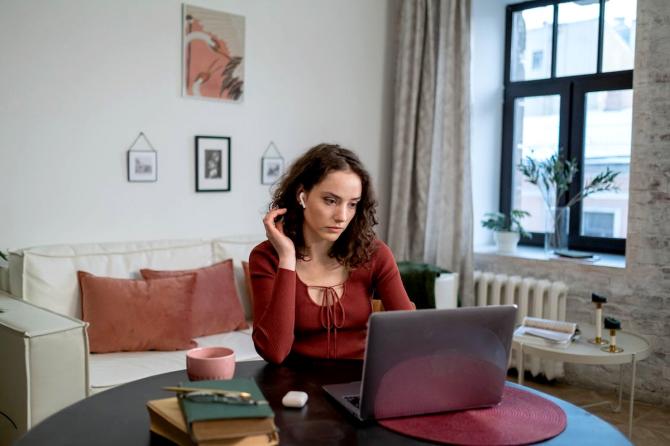 Do you see yourself either organising or attending more online meetings and discussions?
How often do you feel the pressure to turn off the camera simply because you don't feel confident facing a team of people on the screen? Or, maybe, you don't realise the importance of being present at an online event.
When participating in online meetings, training sessions or collaborative projects, it may seem more convenient to turn off your camera. But the consequences of this decision cannot be understated.
What you need to understand is that positive digital communication is the new normal at work.
What is digital body language?
Digital body language is the combination of non-verbal indications and signals we use to communicate in the digital environment. This includes our presence on video calls, responsiveness in email communication and active participation during virtual meetings.
It has a similar impact on influencing professional relationships and outcomes as our body language and facial expressions do during in-person meetings.
Open communication can help build the framework and the resources necessary to promote a collaborative, trust-filled atmosphere.
An entirely new set of communication imperatives, including digital body language, have emerged as a result of a burgeoning adoption of remote and hybrid working models.
Why is digital body language so important?
1. Perceived Importance
No matter what reason you give when you decide to turn off your camera during a virtual meeting, a section of the participants will presume that you don't value the conversation enough.
It could also give the impression that you are not totally present, perhaps preoccupied with other activities or even away from your desk.
This may have an effect on how others view your commitment and professional reputation.
2. Respect For Others
Everyone must show consideration for their colleagues's presence and time during virtual meetings.
It may appear that you are not entirely there or paying attention if you turn off the camera, which could be interpreted as showing disrespect to the meeting or the session's host.
When some participants decide not to display their video, it can be disturbing for other people, particularly those who are speaking or addressing the group.
Imagine speaking to a wall of black tiles with no idea whether anyone is listening to you or not.
3. Building Trust
Any good professional relationship is built on trust.
Building and maintaining trust among team members and colleagues depends heavily on the use of digital body language.
Being present and actively involved in online conversations shows your dependability, interest and enthusiasm.
How To Show Positive Body Language
1. Express Appreciation Openly
Appreciation must be shown in other ways when a nod of approval or a smile of gratitude is not possible.
For instance, read e-mails attentively and always reply with a concise message.
Use the chat window of the call to like or comment.
Actively exchanging information builds respect and confidence.
2. Communicate Carefully
Sometimes it takes longer to clear up misunderstandings than it would have when they first occurred.
Thus, it is beneficial for all parties to communicate properly and pay close attention to their language and communication style.
Try to be as clear as you can when communicating to reduce the risk of misunderstanding.
Reading and decoding facial expressions while connecting virtually can be helpful in minimising misunderstandings and conflict.
3. Collaborate Confidently
Fear, insecurity, and concern are common emotions in the modern BANI (Brittle, Anxious, Nonlinear and Incomprehensible) workplace.
The rule of digital body language states that you must get over these in order to make decisions with confidence.
Furthermore, have faith that your team will acknowledge and appreciate your choices.
Digital Body Language: The New Normal
Understanding digital body language is crucial for effective communication and developing long-lasting professional connections in this digital and remote work age.
Your online body language conveys a lot about your dedication, professionalism and regard for others, whether you are taking part in virtual meetings, sending e-mails or participating in conference calls.
You can easily adapt to the new workplace normal by complying with the aforementioned tips and being aware of how you present yourself online.
Sonica Aron is founder and managing partner, Marching Sheep, an HR consultancy.
You can post your workplace and career-related questions HERE.