Post your career question on rediffGURUs!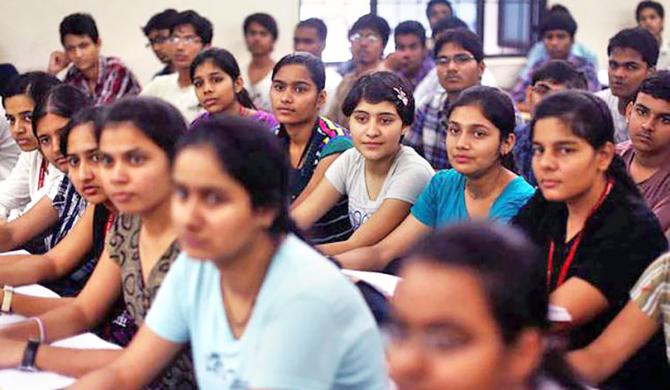 Now that the Class 10 results are out -- the Class 12 results were recently declared -- students and their parents are wondering how to choose the best course and college. Which entrance exams should they give? Which course offers them the best combination for their future?
Choosing the right career is one of the most crucial decisions you'll ever take; it can make or mar your life.
While the Internet is full of resources offering you information on the newest courses, entrance exams and the fanciest colleges in your city and in the country, you will need to make the final decision.
Some of the questions you are trying to find answers to could be:
If I like both science and arts, how do I pick the right stream?
Should I choose a college that is closer to home in order to save time for studies or should I apply to a top ranked university that offers a good course but in a different city?
What are some of the basic criteria that will help me decide which is the best college and university after Class 10 or Class 12?
If I don't like a particular course or institute, is it possible to switch streams later? How will this affect my career?
Which are the best colleges and courses for Indian students who want to study abroad? How does one prepare for the same?
What are some of the top competitive exams to consider after Class 12?
What is the best time to start preparing for the IIT-Joint Entrance Exam, the National Eligibility cum Entrance Test or the Common Admission Test?
If I don't have the time and/or resources, is it possible to crack the UPSC after Class 12 without additional coaching?
Is it a good idea to drop out of college for a year or take a break in order to prepare for a competitive exam?
If you have questions like these, don't worry!
You can post all your college and career-related queries right here on rediffGURUs and let our experts help.
Among our experts are:
Praseeja Nambiar, an internationally certified counsellor at Stonehill International School, Bengaluru, can tell you how to pick the right stream and course of choice based on your interests and proficiency.
If you are preparing for a competitive exam, our NEET-UG rediffGURU Mayank Chandel, JEE rediffGURU Preetam Patil CA, CS rediffGURU Neeraj Batra and CAT rediffGURU Aashish Sood will guide you towards the resources you need to get a good score and get into your dream college.
Overseas education consultants Sushil Sukhwani and Geeta Ratra can give you the latest updates on international courses, student visas and top-ranked international universities while Ankit Mehra can help you manage your finances and scholarships.
Mayank Kumar, co-founder and managing director of upGrad, has the information you'll need on the hottest careers and courses in the country.
If you like technology and engineering, Saurabh Saxena, COO of Scaler and Chocko Valliappa, founder and CEO of Vee Technologies, can guide you towards your next step.
If you are looking for a mentor who can guide you to improve your confidence and overall personality, our experts Dr Radhakrishnan Pillai, Virender Kapoor and Shital Kakkar Mehta will be happy to share their valuable insights.
And if you find yourself getting stressed as you try to reach the right decision, do reach out to our experts, Anu Krishna, Dr Ashish Sehgal and Kanchan Rai.
All you have to do is ask your career question by sharing a few details about your education background and future career goals and our experts will answer them.
Poocho. Life Change Karo!