May 24, 2013
Maruti Dzire BEATS Swift to be No. 2 highest selling car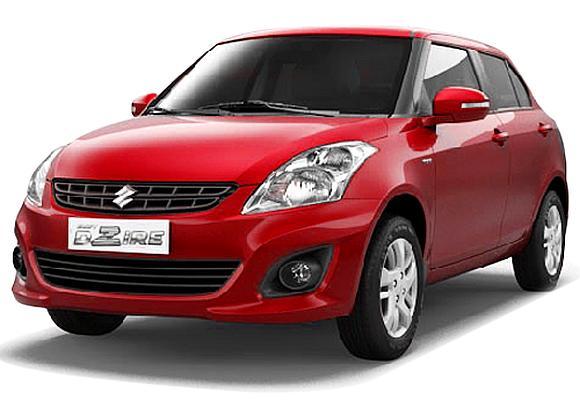 Despite the buyers' interest in Honda Amaze, the compact sedan managed to achieve good numbers.
Jet Airways shareholders approve Etihad deal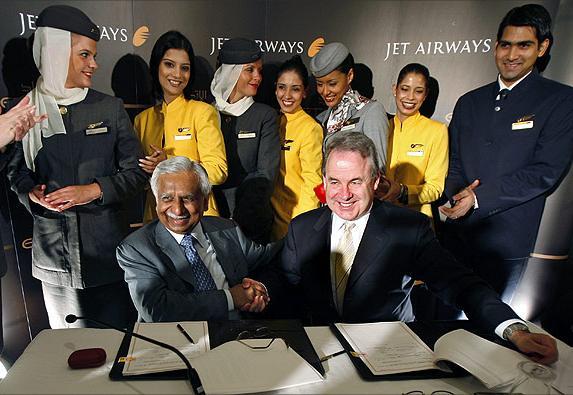 The deal is being looked into by Competition Commission of India and Securities and Exchange Board of India among other regulators.
PHOTOS: India falls in global popularity ranking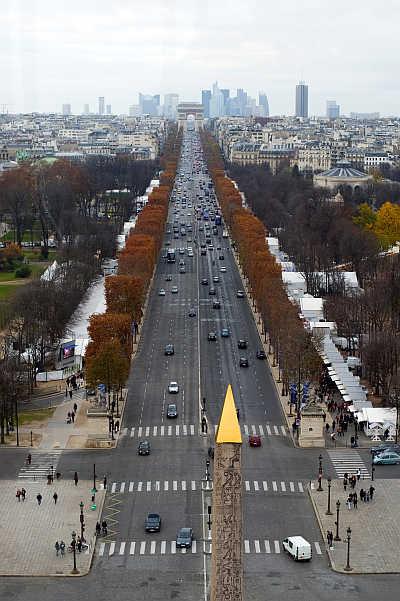 While Germany is the most positively viewed country in the world, India's view has fallen.
Is this a good time to BUY stocks?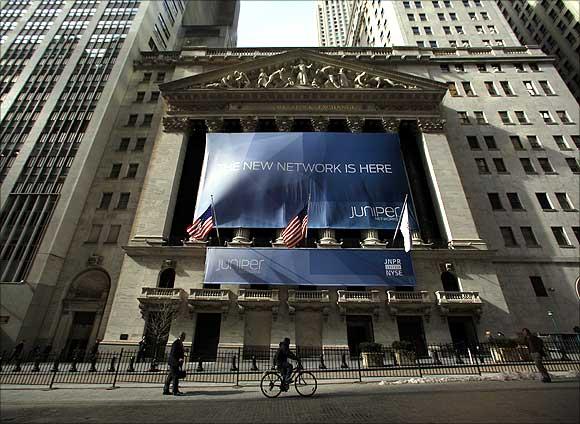 Global equity and bond markets, especially in Japan, were spooked on Thursday post the US Federal Reserve's comments on the third round of bond buying programme, commonly known as quantitative easing (QE3).
SPECIAL: Ranbaxy's dark chapter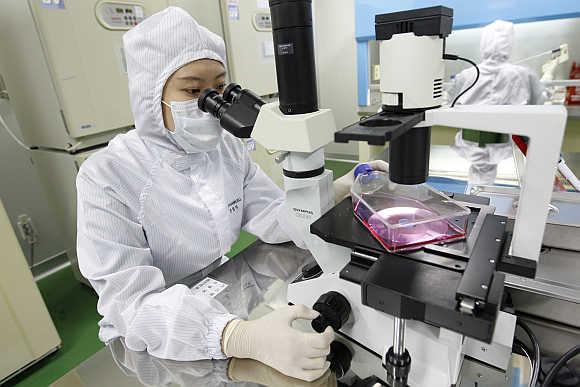 The company has admitted it fudged data so that it could launch its products in the United States. It has now paid $500 million as a penalty to settle the case.
Gold SMUGGLING likely to rise 40% this year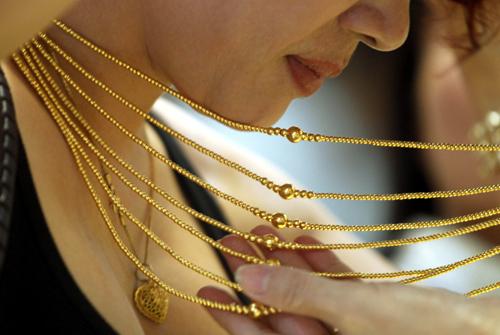 The high import duty on gold, local taxes and restrictions on imports are leading to a rise in smuggling of the commodity into the country.
PHOTOS: World's worst airlines for flying economy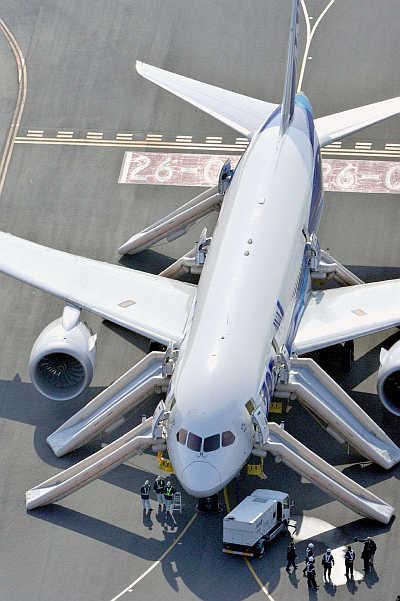 Flying used to be a pleasant experience, but now it has become a stressful one.
Revealed! How Apple, Amazon, Google DODGE taxes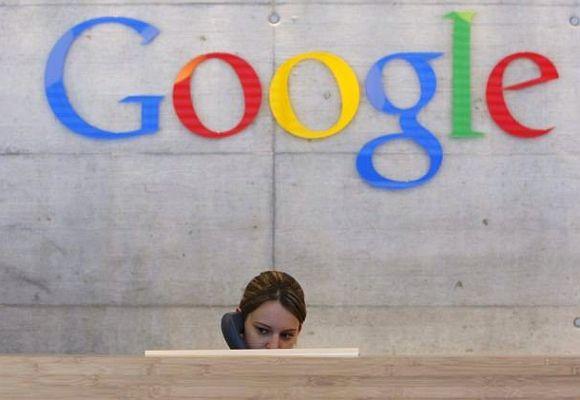 These high profile companies have managed to pay next to no tax on their vast sales revenues generated in Europe.
World's 30 most POWERFUL women in business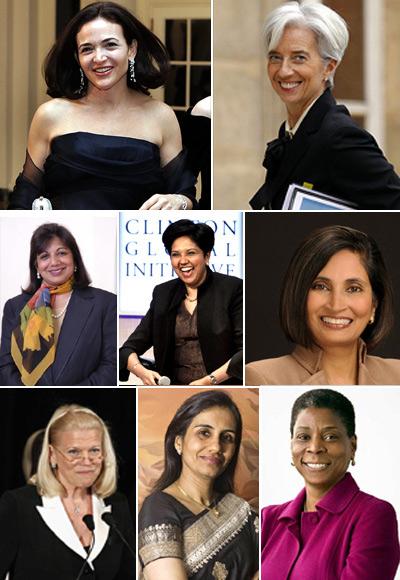 India-born PepsiCo chief Indra Nooyi figures among the top10 in 2013.
AI spent a whopping Rs 1,803 crore on pending staff salaries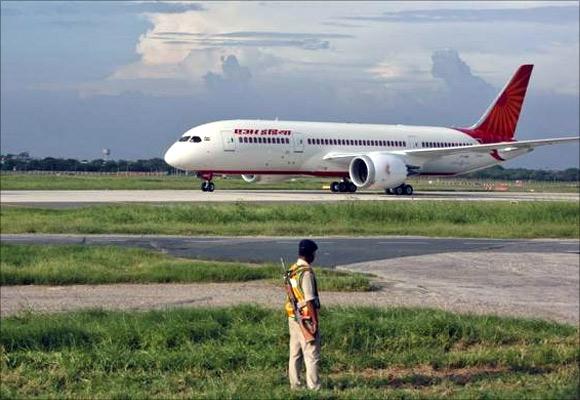 Of the Rs 6,000 crore received in 2012-13, the airline spent Rs 1,803 crore (Rs 18.03 billion) on pending staff salaries, paid off Rs 1,253 crore (Rs 12.53 billion) as jet fuel dues to oil marketing companies and Rs 1,100 crore (Rs 11 billion) as loan and interest payments for aircraft acquired, official data showed.
Why Tata Steel losses are not as BAD as they look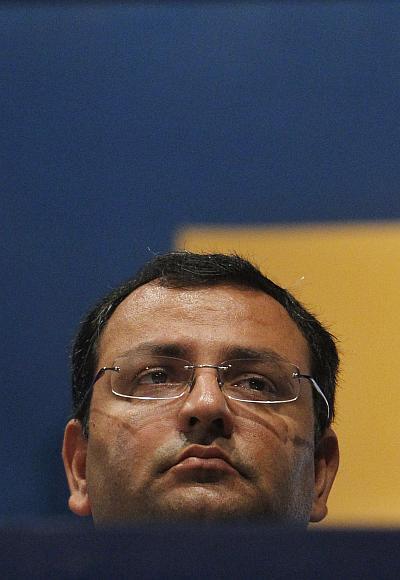 Net losses of Rs 6,528 crore is entire due to deliberate decision by company to reduce value of its European assets.
May 23, 2013
4 reasons why Sensex SANK below 20,000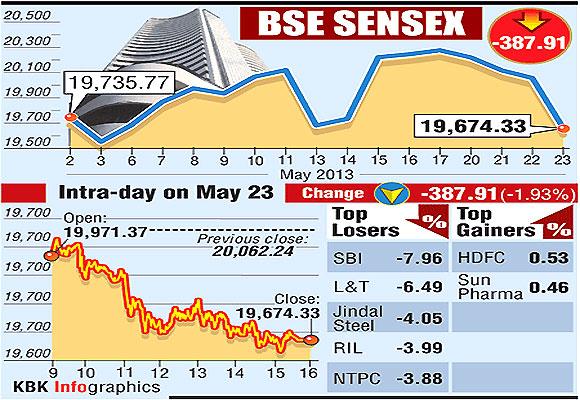 A potential early wind-down of the US stimulus programme and a shrink in China's factory activity pulled down markets.
How Anil Ambani plans to TURNAROUND RCom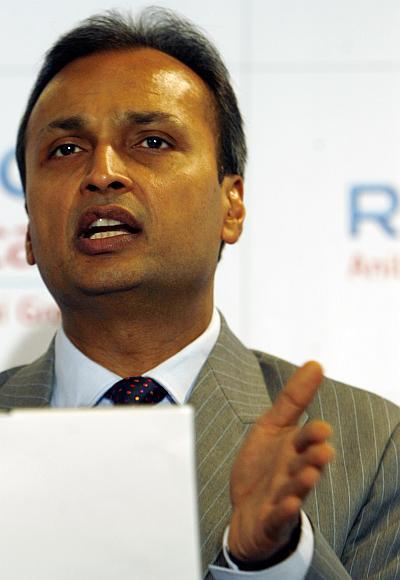 The company wants to woo post-paid customers and rent out its assets to cut debt.
Araceli Roiz REVEALS details, Phaneesh Murthy to be sued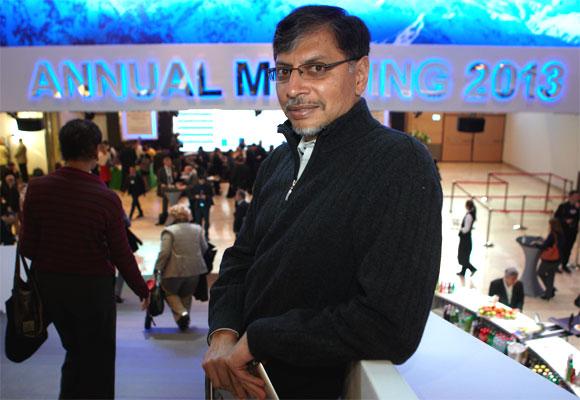 California-based law firm, Aiman-Smith & Marcy, said that iGate's head of investor relations Araceli Roiz was pregnant with Murthy's child.
Office space: India's BEST cities to invest in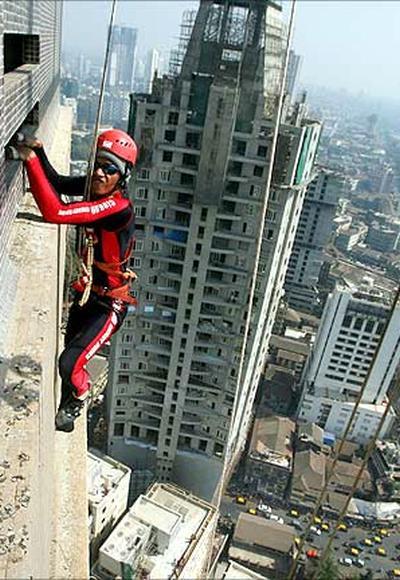 Mumbai continues to be the investment hotspot for the banking and financial sector.
Toyota to launch small cars, compact SUVs in India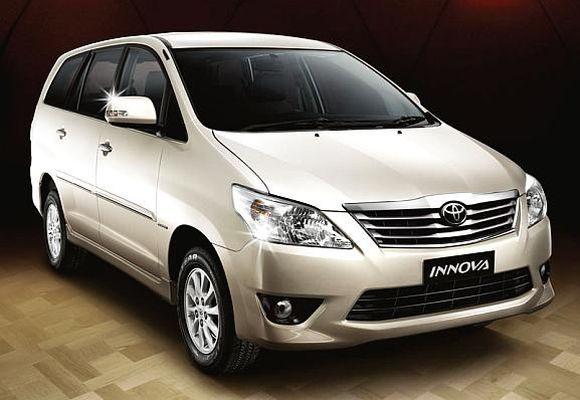 Government policies and other uncertainties are holding it back from setting up a new diesel engine plant and launching more hybrids.
PHOTOS: Plight of the unemployed around the world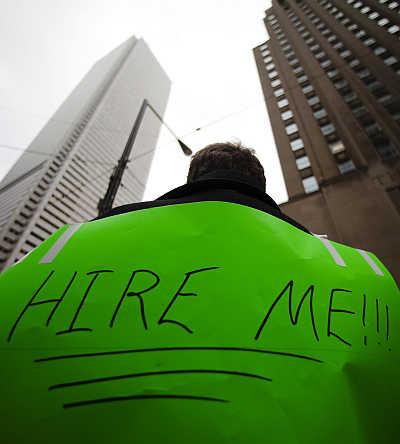 These photos reveal why looking for a job is not an easy process.
IMAGES: Multi-billion dollar business of gambling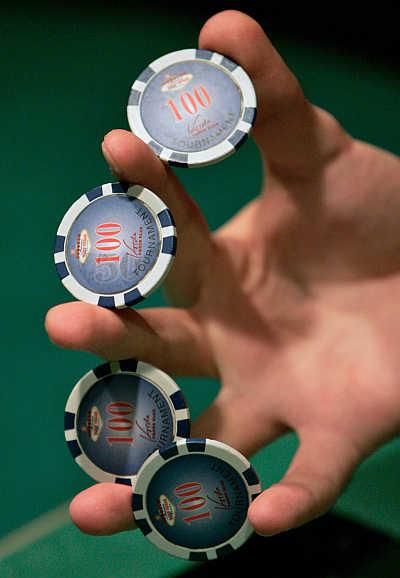 Gambling is a multi-billion dollar industry spread across the world.
World's HIGHEST-selling video-games consoles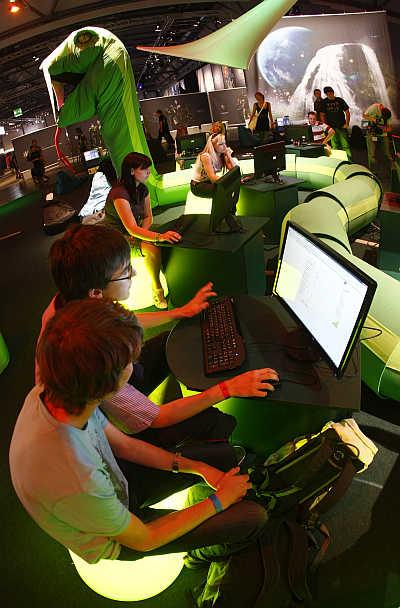 Video games industry is worth around $80 billion.
Self-driving Mercedes S Class to be a REALITY in 5 yrs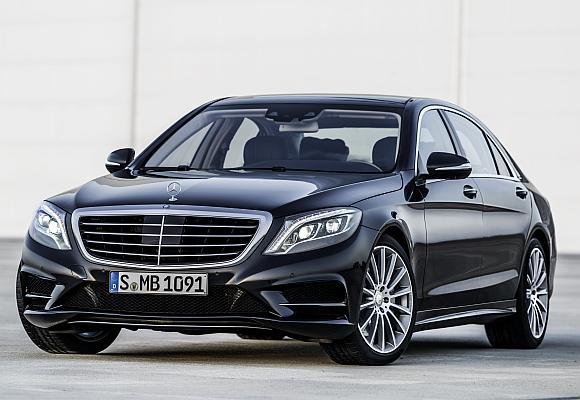 The company is testing the technology and believes that it can be included in the car in few years.
Now, Maruti offers DISCOUNT on diesel cars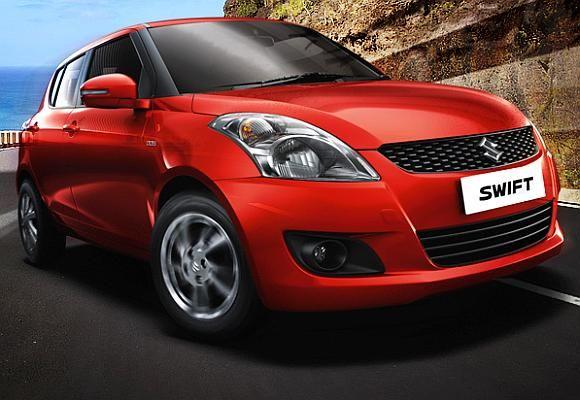 The offer covers the Ritz, Swift, Swift Dzire and Ertiga, and is valid until May 24.
What the Tata Steel write-off REVEALS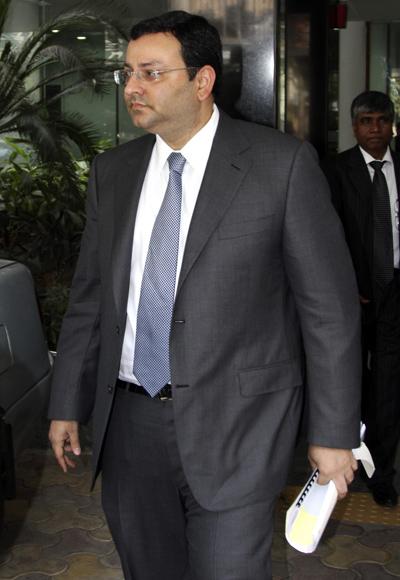 Corus is not out of the woods yet.
No need for nervousness, FM assures stock markets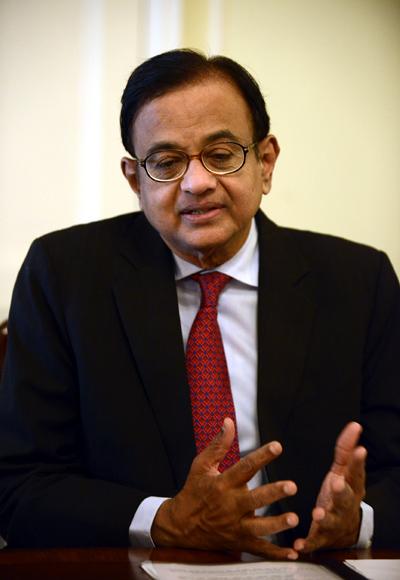 The minister was reacting to sudden crash in Indian stock markets in response to a statement by Federal Reserve Chairman Ben Bernanke in which he had talked about scaling back of stimulus with improvement in economic conditions.
May 22, 2013
Phaneesh Murthy may lose $15 million as severance benefits
iGate sacked Murthy for violating company policy on relationship with a colleague. Since his termination was for professional misconduct, he may end up losing the severance benefits.
Killer H-1B provisions still exist in Immigration Bill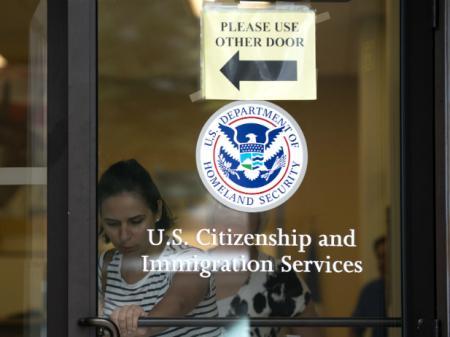 Continued presence of such a problematic provision in the bill, which was passed by a key Senate panel on Tuesday, industry sources said would not only badly hit Indian IT companies, but also disrupt operational capabilities of a large number of key American companies as well.
Microsoft UNVEILS Xbox One with Spielberg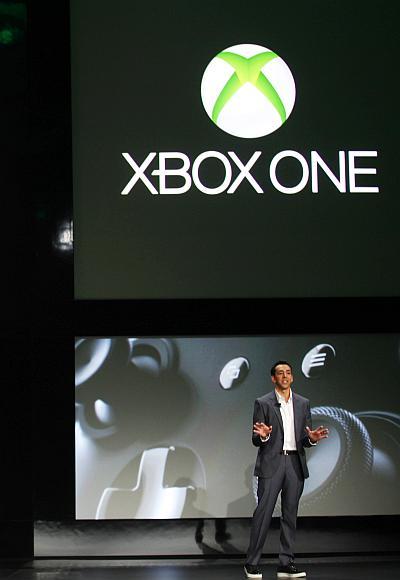 It's the first new gaming console in eight years.
India to get more DOUBLE decker trains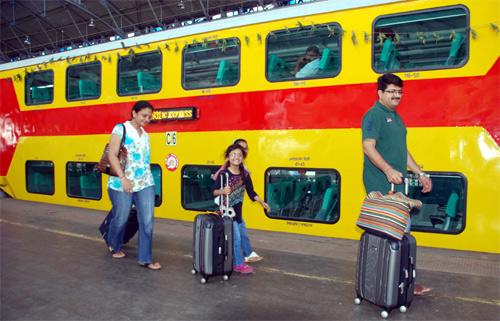 The Parliamentary Standing Committee on Railways has recommended that more double decker trains be introduced with a view to double the existing passenger capacity of the Indian Railways.
5 Nifty stocks that LOST money in the recent rally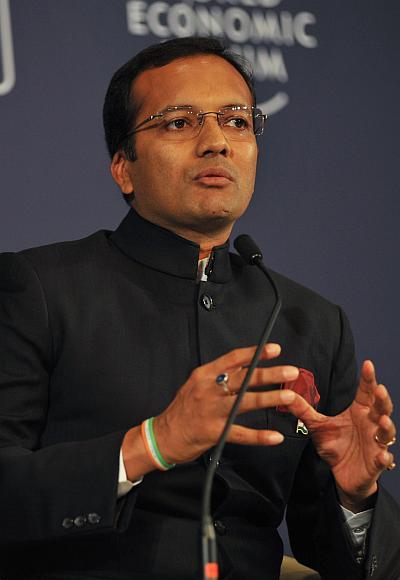 The decline in these was mostly due to company or sector-specific issues, say experts.
Exclusive! How to SAVE India's economy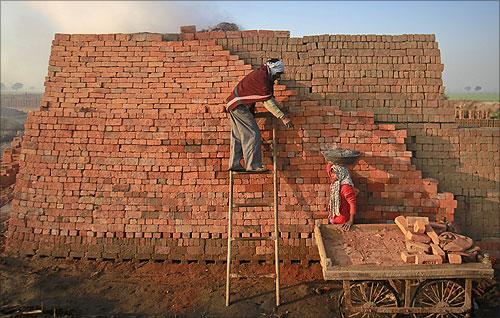 While the country's dismal food situation tops the list, India's crumbling infrastructure, too, requires prompt action, says Subir Gokarn.
'India is inching towards acute water scarcity'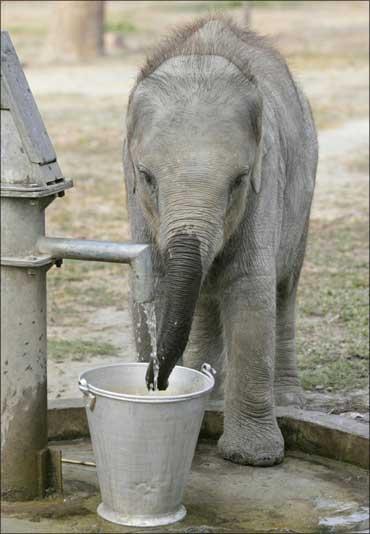 The summit participants in the final declaration agreed to allocate resources towards water and sanitation sectors, increase transfer of technology, improve irrigation systems and encourage appropriate consideration of water issues in the discussion of the UN development agenda.
US Senate panel passes Immigration Reform Bill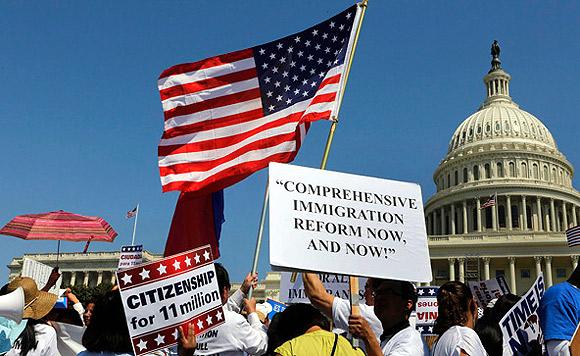 The Senate Judiciary Committee on the fifth day of its deliberations that included 300 amendments to the Comprehensive Immigration Reform bill -- Border Security, Economic Opportunity, and Immigration Modernization Act -- passed it by 13-5 votes.
Tough issues for Phaneesh Murthy successor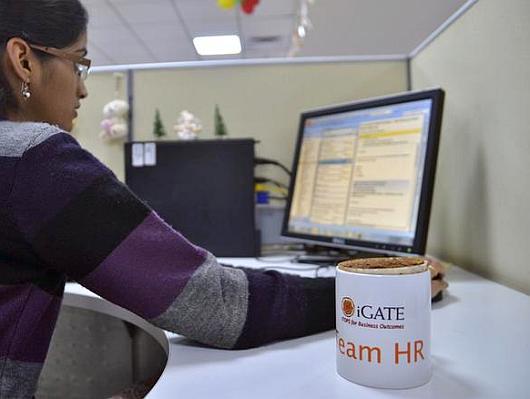 He has to keep herd together, service massive takeover debt on Pat#8715 however, operational performance unlikely to be affected
IMAGES: 20 most exclusive streets in the world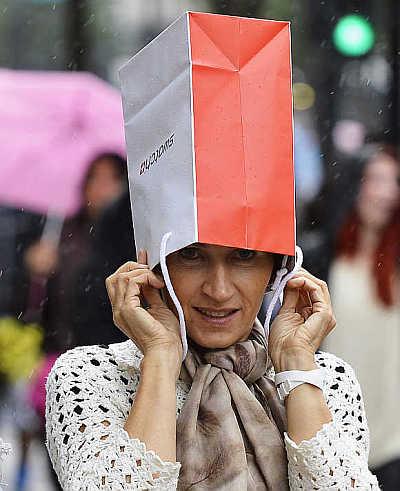 Only a handful of streets are famous all around the world.
CEOs caught in sexual harassment cases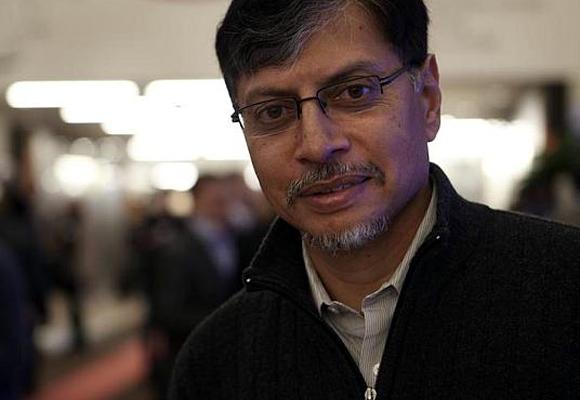 Less than 1% cases in India are recorded as employers/owners usually sack the complainants; give negative feedback to the complainant during background checks.
IMAGES: Trendy phone booths across the world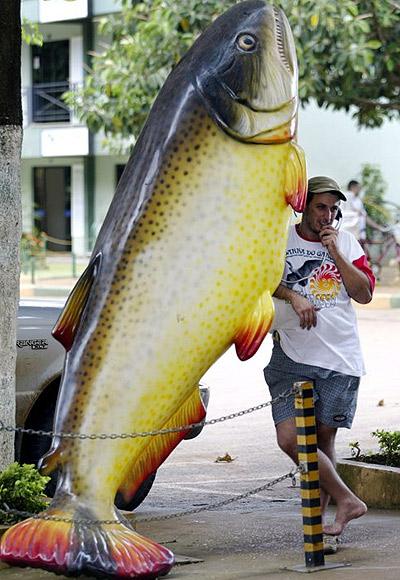 The first telephone booth set up in London way back in 1903.
Maruti to launch special edition Ertiga Feliz soon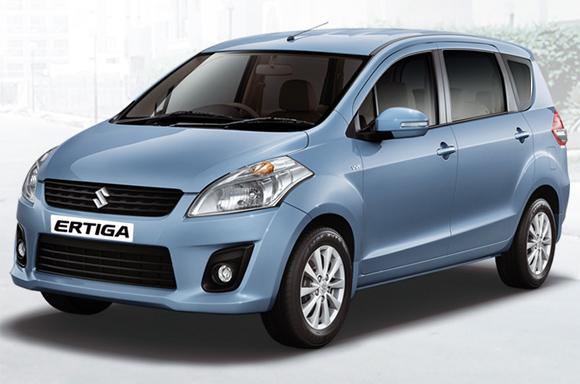 The anniversary variant will compete with Chevrolet Enjoy and the Mahindra Xylo H-Series.
Phaneesh Murthy violated company's policy: iGate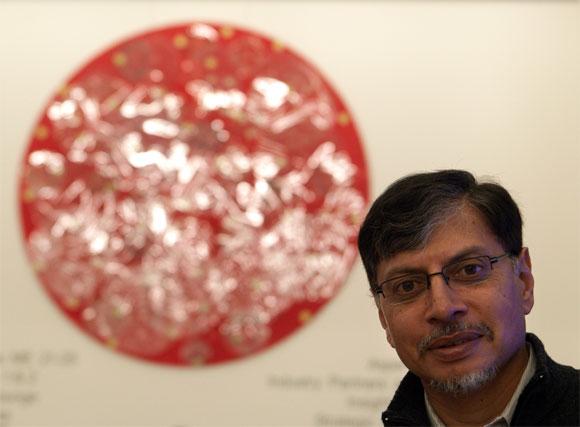 In an emailed exchange with Business Standard, iGate states the circumstances that led to Phaneesh Murthy's sacking.
Rajat Gupta seeks re-trial over insider trading case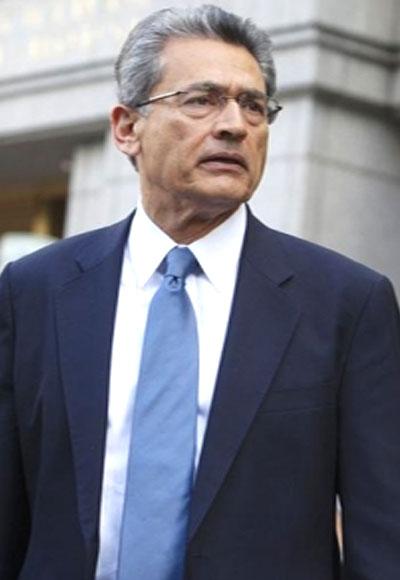 Seth Waxman, lawyer for Gupta, told the 2nd US Circuit Court of Appeals in New York on Tuesday that wiretaps played for the jury were inadmissible because they amounted to hearsay evidence.
IMAGES: The world's most UNUSUAL office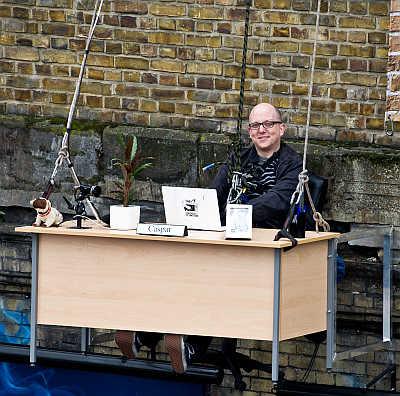 There are some who work from just anywhere, even while hanging from a balcony.
Affordable houses, but FOR WHOM?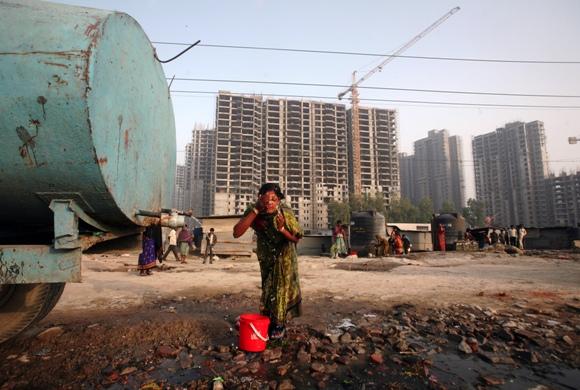 The new launches in the affordable category could just be another marketing gimmick to push sales and mop up money.
Skoda to DISCONTINUE Fabia in India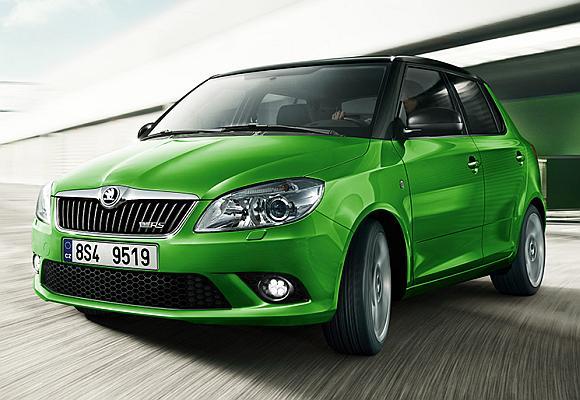 The company was losing around Rs 150,000 on sale of each car.
IMAGES: 20 most valuable brands in the world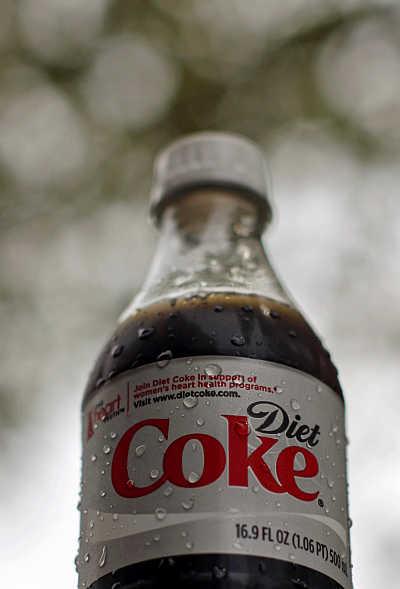 Every year, BrandZ and Millward Brown Optimor calculate and rank brands based on their global value.
The Irish LOOPHOLE behind Apple's low tax bill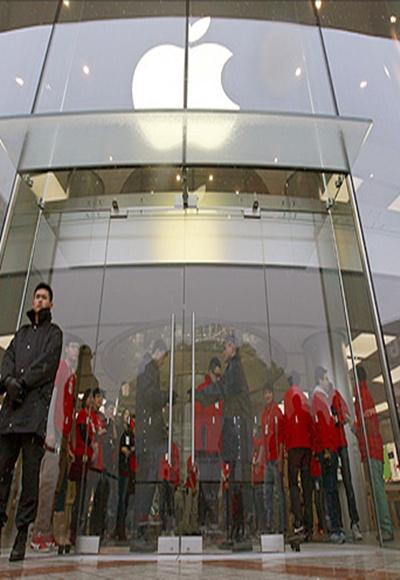 Apple's ability to shelter billions of dollars of income from tax has hinged on an unusual loophole in the Irish tax code that helps the country compete with other countries for investment and jobs.
US raises concern over American firms EVADING taxes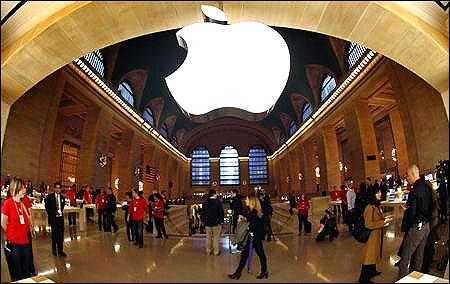 Amidst allegations that Apple is evading US taxes through overseas shell companies, the White House said this raises the broader question of American companies that ship profits and jobs overseas, a issues often raised by US President Barack Obama in the last few years.
May 21, 2013
PHOTOS: Chinese premier visits TCS facility in Mumbai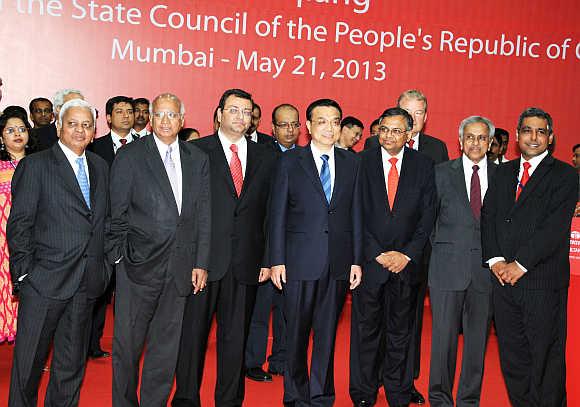 Tata Group was the only private enterprise on the itinerary of Li Keqiang during his visit to the country.
BSE Sensex: Top 5 LOSERS and GAINERS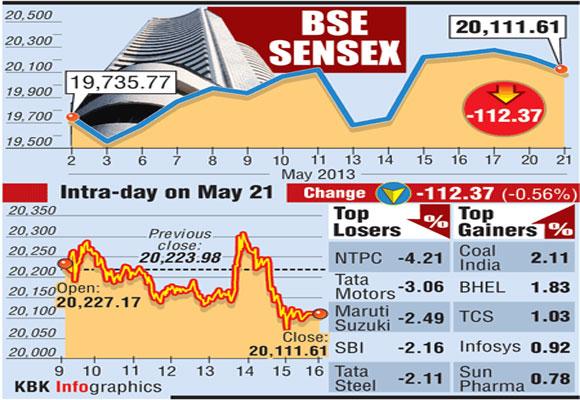 The 30-share Sensex ended down 112 points at 20,112 and the 50-share Nifty closed 43 points lower at 6,114.
Over 15,000 MW capacity plants stuck as RIL stops supply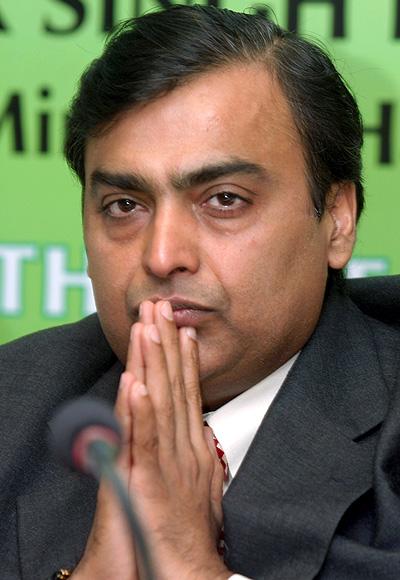 The total capacity of gas-based stations in India is 18,830 MW of which 15,529 MW is fed with gas from RIL.
Didi's Ma Mati Manush policies keep investors AWAY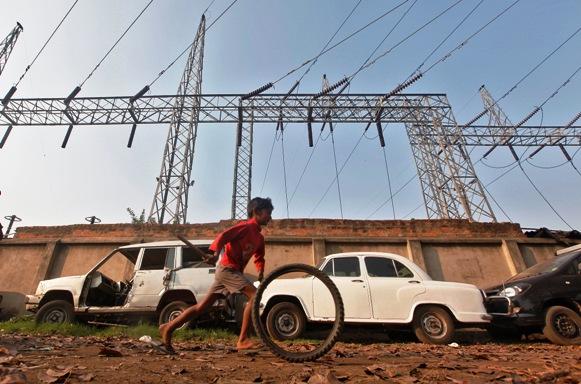 The perception is backed by the Economic Review, which said in 2012, only 12 industrial units were set up at an investment of Rs 312 crore (Rs 3.12 billion), compared with 322 units that accounted for around Rs 15,000 crore (Rs 150 billion) investment in 2011.
Bangla factory banned by Walmart still makes Wrangler shirts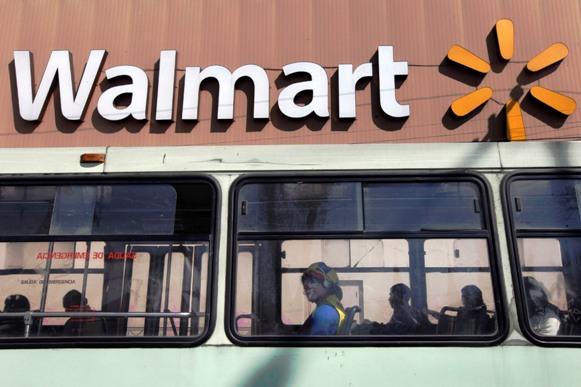 Walmart told Reuters on Friday that Liz Apparels in Gazipur, near the capital Dhaka, had previously made clothing for its stores but was now on its "red" list of unapproved suppliers after a safety audit in early May found the cracks.
Indian infotech sector is becoming a RISKIER bet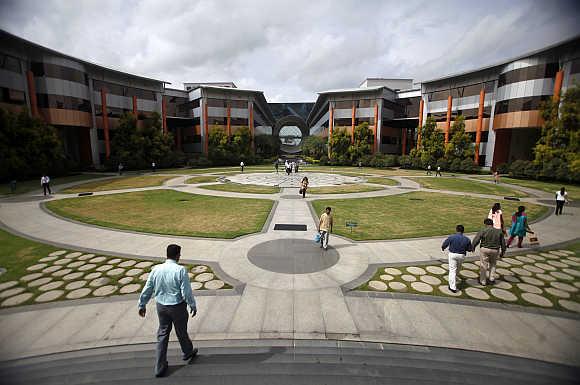 The beta of large IT firms has increased since 2008 and is expected to inch up further given the rising challenges.
Why global companies are betting BIG on India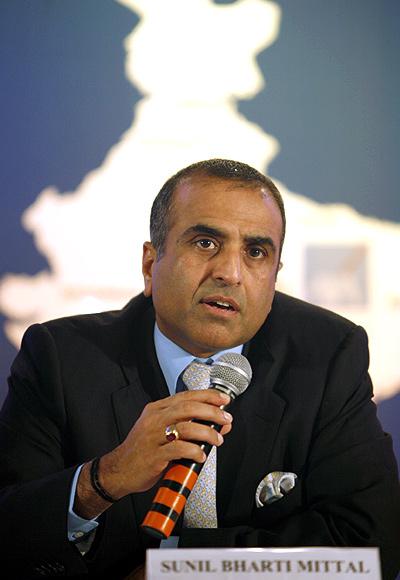 Global businesses still believe that India consumption story is intact despite the slowdown of the past couple of years.
I-T dept sends letters to 70K high spenders to pay tax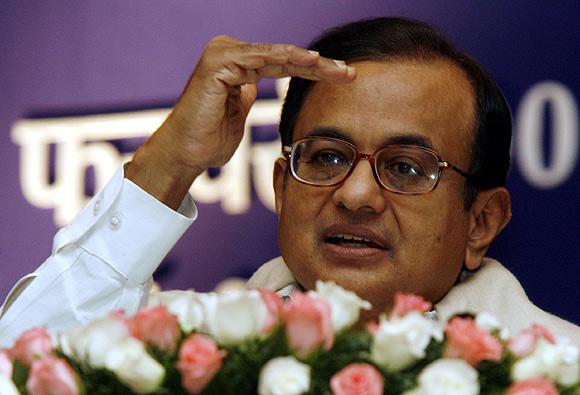 The exercise is in continuation of crack down on tax defaulters which the government launched last fiscal under which the Revenue Department had sent 105,000 letters to assessees seeking to know whether the person had filed his IT return or not.
How illegal salt making threatens Sambhar Lake's ecology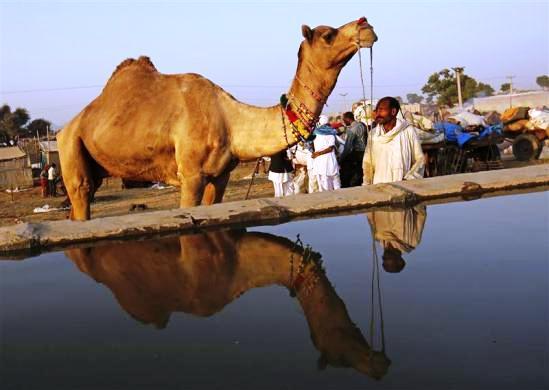 Even the sweltering heat of April does not deter the 10,000-odd tractors, mostly Ferguson-Masseys, from ferrying unrefined salt extracted from the brine of this largest inland saltwater lake in Asia.
Sexual harassment charge is FABRICATED: Phaneesh Murthy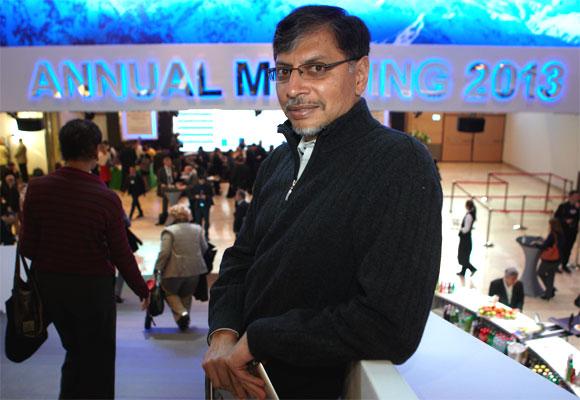 Sexual harassment charge is fabricated: Phaneesh Murthy
Asus FonePad: For those who seek LONGER battery life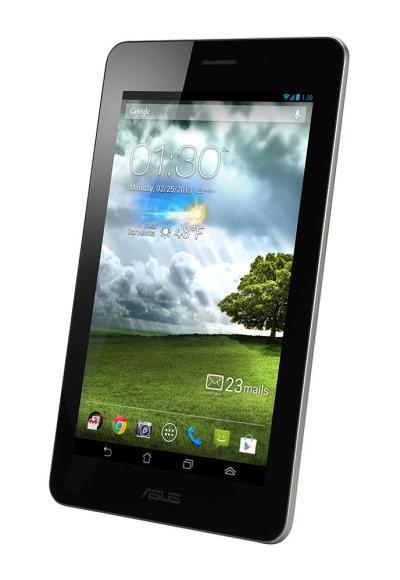 The camera is sub-par and you won't enjoy high-end games.
Fiat's 'home on wheels' hits Indian roads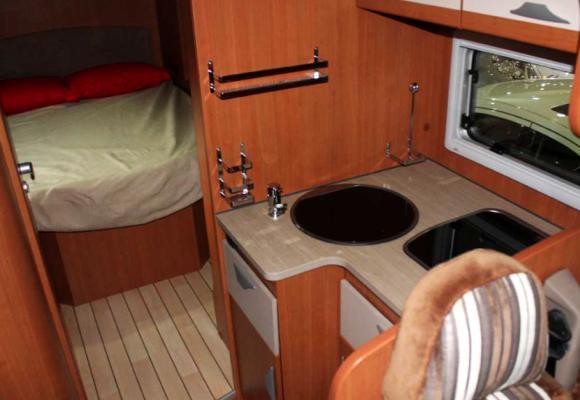 The van that contains a queen-sized bed, a shower area and kitchen.
20 nations with HIGHEST telephone connections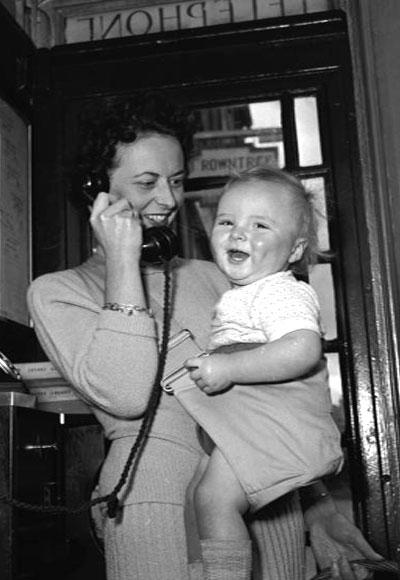 From being an inevitable part of the telecommunication services, landline devices are becoming outdated.
Microsoft Corp co-founder Paul Allen's HITS and MISSES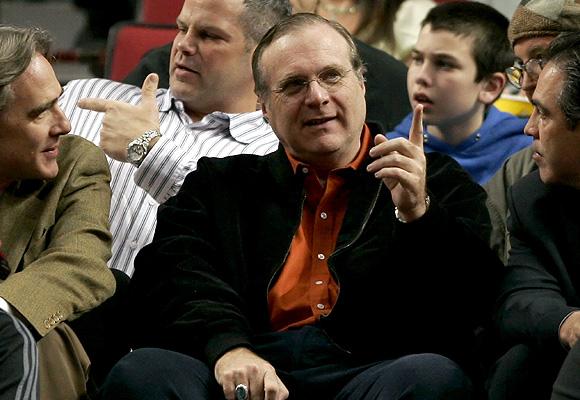 Paul Allen has constructed a $15 billion portfolio of tech, sports, real estate and energy investments.
Topless PROTEST disrupts opening of Barbie house in Berlin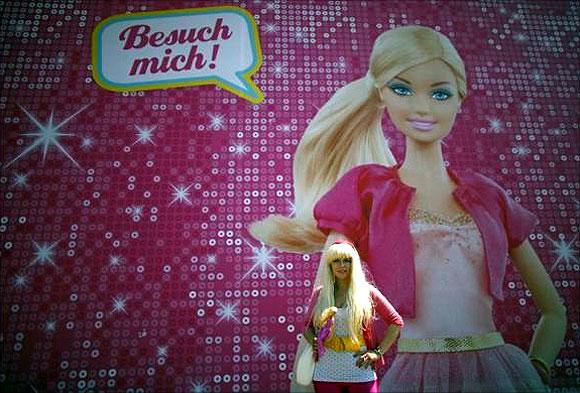 Women's rights protesters disrupted the opening of a giant pink doll's house in Berlin.
How Apple DODGED billions in taxes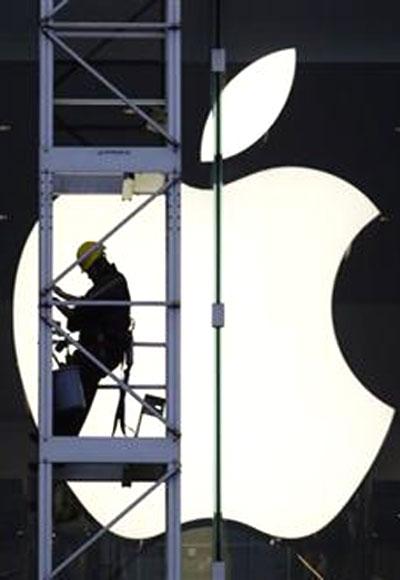 One of Apple's Irish affiliates reported profits of $30 billion between 2009 and 2012, but because it did not technically belong to any country, it paid no taxes to any government.
Romanian HACKER plans to protect world's ATMs!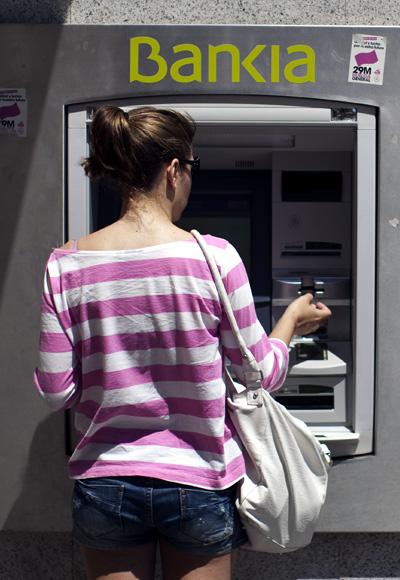 Valentin Boanta, sitting in his jail cell, proudly explains the device he has invented could make the world's ATMs impregnable even to tech-savvy criminals.
Sexual harassment claim: iGate sacks Phaneesh Murthy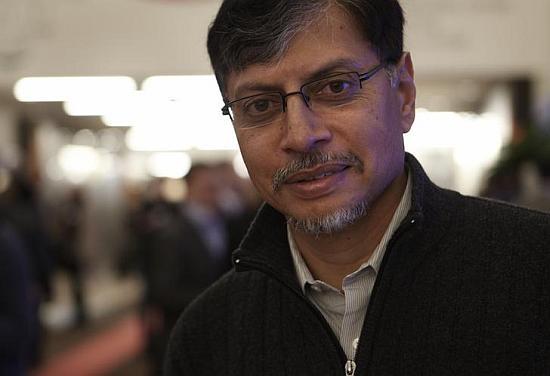 The US-listed company, which has bulk of its employees in India, has appointed Gerhard Watzinger as interim chief executive with immediate effect.
Amazing IMAGES reveal the overloaded world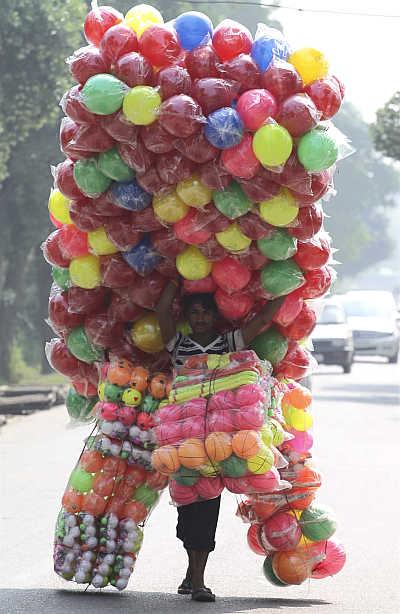 It's not just animals who earn their bread by carrying way too much weight on their back.
The 20 BEST selling mobile phones of all time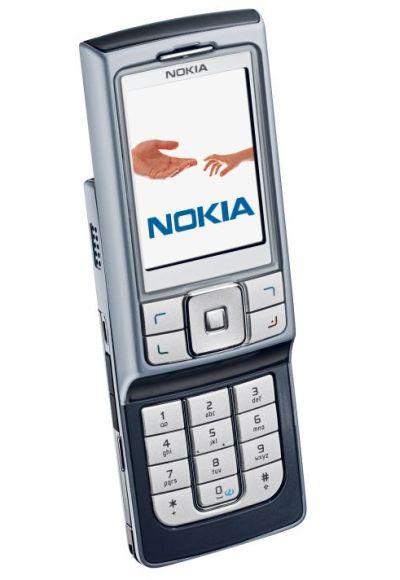 Today's top mobile phone makers Samsung and Apple don't feature in the top 15.
Air Deccan founder may LOSE it all, even his house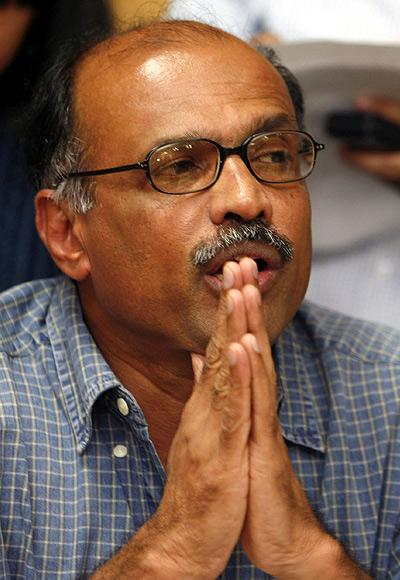 How Captain Gopinath's new aviation business crash landed.
IndiGo BEATS Jet Airways once more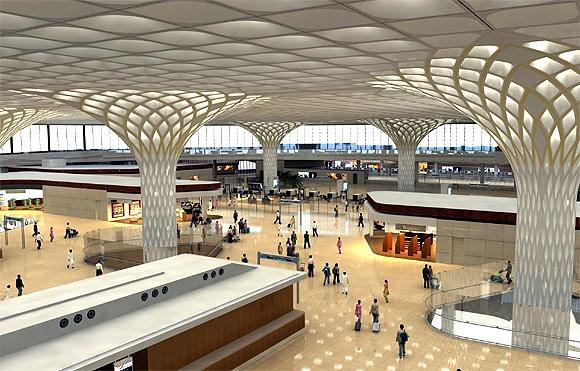 omestic passengers flown by Indian carriers declined marginally in the first four months of this year compared to last year, even during peak season operations.
May 20, 2013
BSE Sensex: Top 5 gainers and losers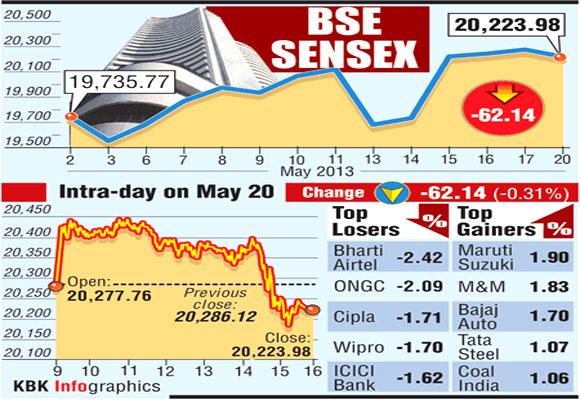 The 30-share Sensex ended at 20,224 down 62 points or 0.31% and the 50-share Nifty ended at 6,157 down by 30 points or 0.49%.
Samsung launches Galaxy Grand Quattro @ Rs 17,290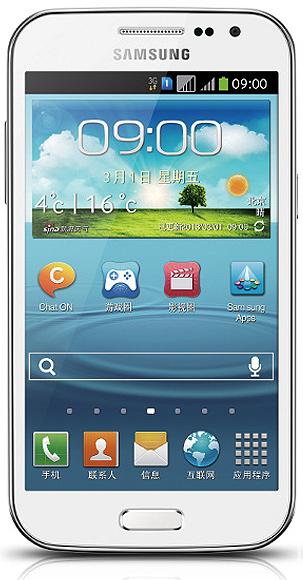 With a 4.7-inch display, the dual-SIM handset is powered by 1.2GHz quad-core processor, has Android 4.1.2 (Jelly Bean) operating system and a 5 megapixel camera. It comes with an internal memory of 8GB.
TIPS: How to SELECT stocks to get good returns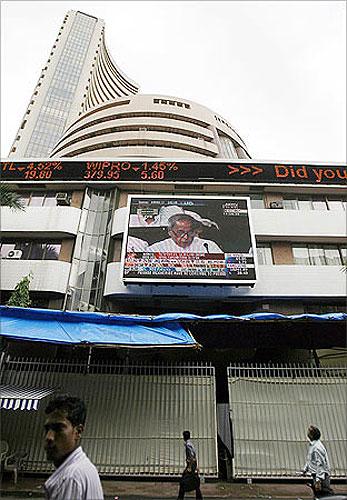 There is no sure-shot formula to succeed in the stock market.
Obama tells Americans to be more competitive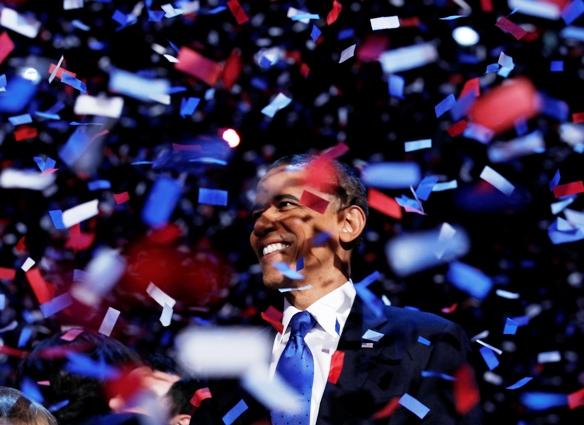 In his speech at the Morehouse College Commencement Ceremony in Atlanta, Georgia, Obama asked the young people of his country to work hard.
Taking a HOME LOAN? Points to remember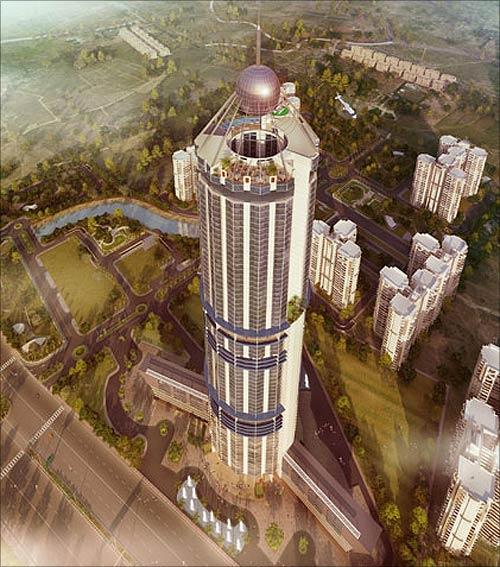 Analyse your financial situation before deciding on amount; compare tenure, interest rate and penalty before finalising the lender.
IMAGES: Tata's hotel chain juggles multiple brands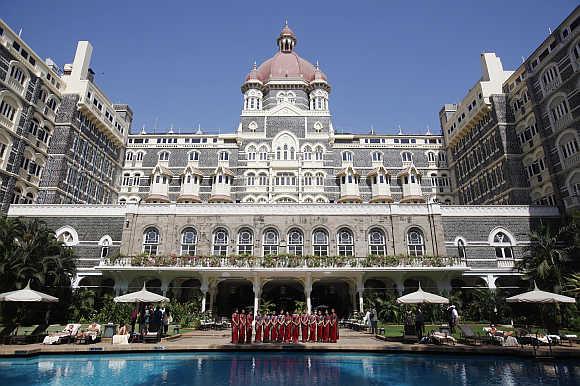 How the Tata hotel chain is tackling the transition challenges of multiple brands.
PHOTOS: Renault, Panasonic, Haier back in the race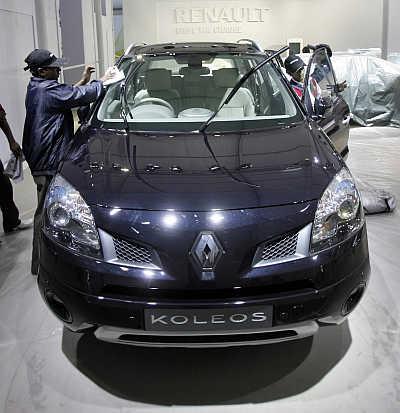 Renault, Panasonic and Haier have managed to bounce back after a series of crucial mistakes.
SPECIAL: India's China menu keeps growing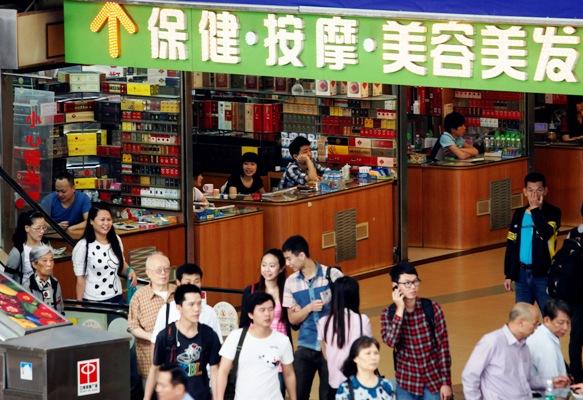 Problem of a huge trade imbalance against India even as both exports and imports declined in 2012-13 year-on-year still remains a severe challenge even to this day.
Can you afford to BUY any of these items?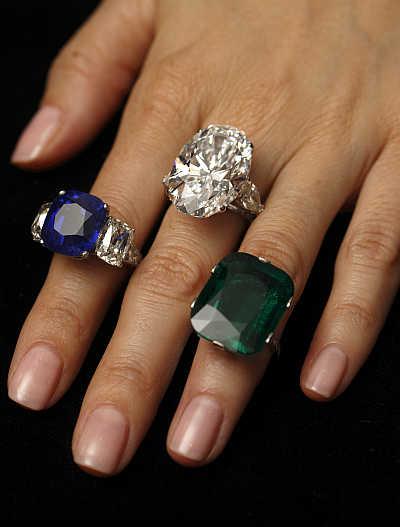 There are some items that fetch millions of dollars at auctions simply because a certain celebrity has worn them.
Amazing PHOTOS reveal beauty of world's major cities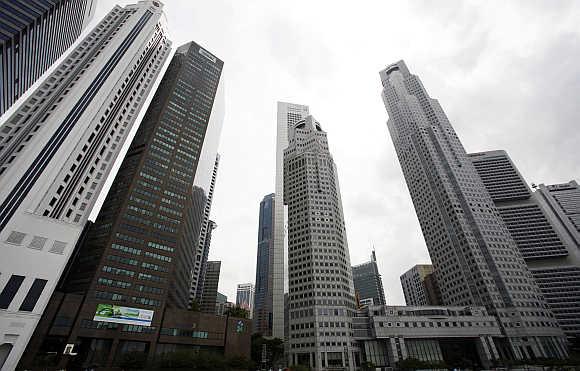 There are some countries that invest a lot of money to make their major cities look beautiful.
What will be the future of Berkshire WITHOUT Buffett?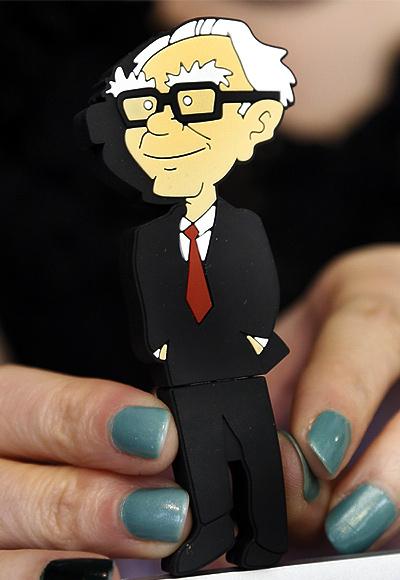 Warren Buffett defended his plan to appoint his son, Howard, who has little investing experience, as non executive chairman, saying the younger man's role would be to ensure that Berkshire had the right CEO in place.
Stunning images of ARTISTIC cars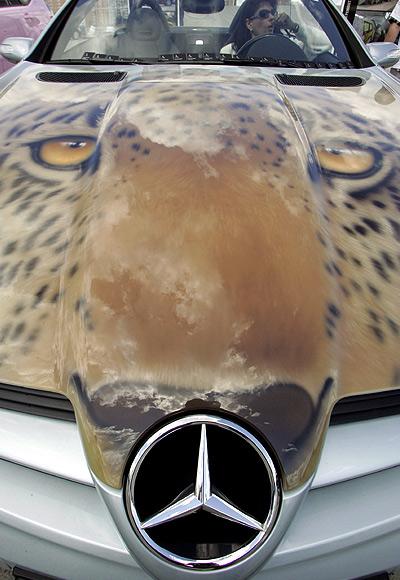 Artistic cars from around the world are a big attraction.
May 18, 2013
How the salaried are getting tax relief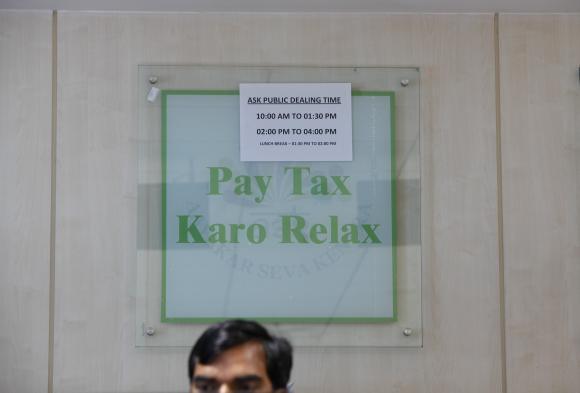 The Income Tax return form seeks wealth information from professionals; experts feel the salaried should have been included.
May 17, 2013
S&P warns India of rating DOWNGRADE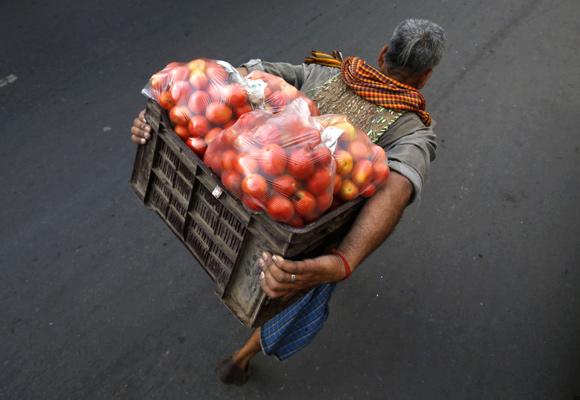 While retaining India's sovereign rating at 'BBB-' with a negative outlook, S&P said there is at least a one-in-three likelihood of a downgrade within the next 12 months.
New Mercedes S Class is MAKE or BREAK for Daimler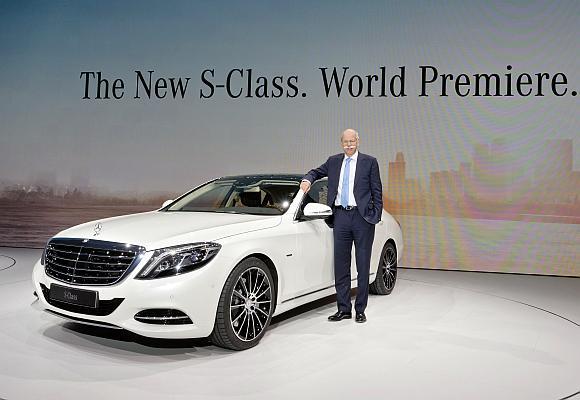 If the car flops, Daimler's goal to regain leadership in the premium segment by 2020 will be a pipe dream.
Why Indians succumb to Ponzi schemes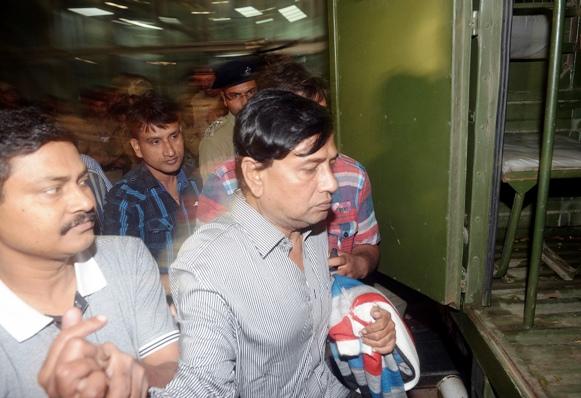 Lack of education and the absence of bank branches across huge swathes of the country puts more than half of India's population outside the formal banking sector.
How Samsung is trying to TRAMPLE Apple's supply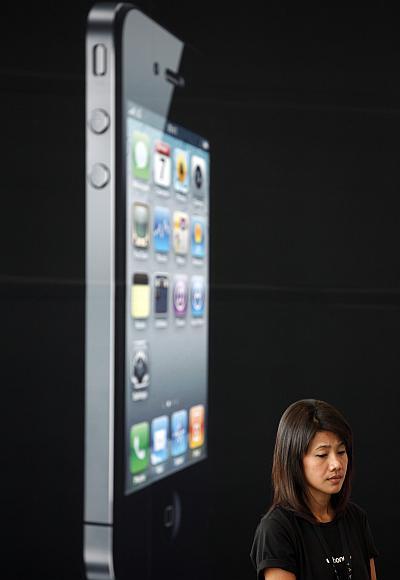 Samsung can make life difficult for Apple if it tramples the latter's supply.
Gates, Buffett INSPIRE more billionaires to donate wealth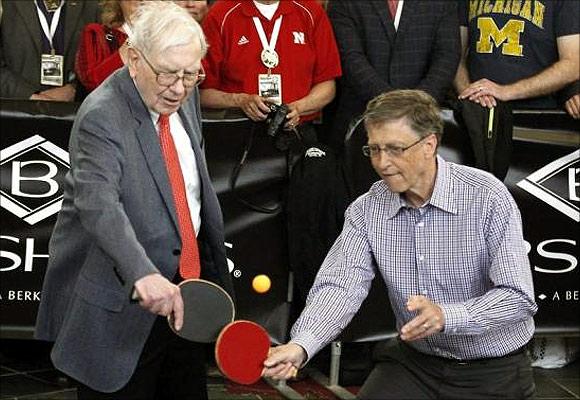 Nine more wealthy families and individuals have pledged to give at least half of their fortunes to charity as part of a philanthropic campaign.
EcoSport: A stunning SUV priced under Rs 10 lakh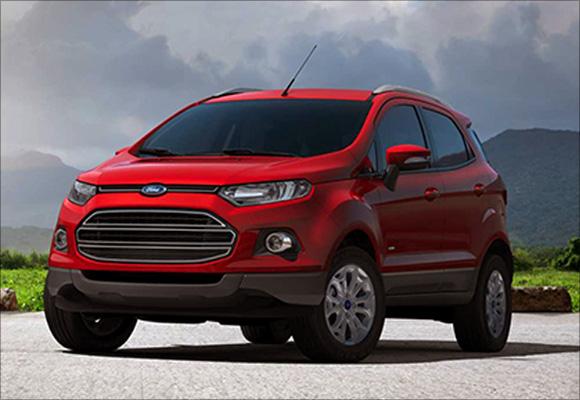 Ford EcoSport, the most awaited launch of 2013 is here. Ford has announced the rolling out of the vehicle in mid June 2013.
IMAGES: 30 biggest hotels in the world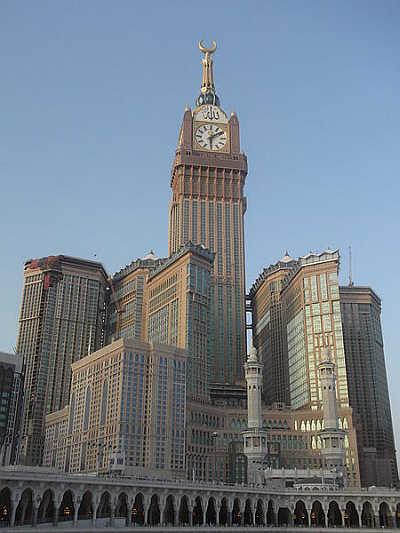 With Chinese and Indians travelling in bigger numbers than ever, hotels around the world are doing everything possible to attract customers.
30 nations where workers enjoy MOST HOLIDAYS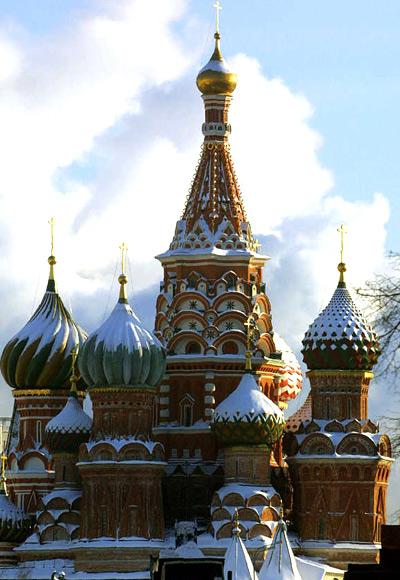 There are many countries that give more annual leaves and public holidays than India.
Gold demand to remain high: WGC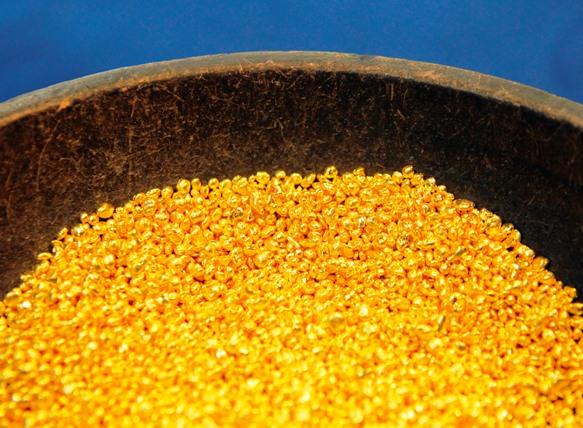 In the first quarter of 2013, gold imports declined 5.7 per cent, as traders relied mostly in stocks to meet rising demand.
India, China to be world's BIGGEST investors by 2030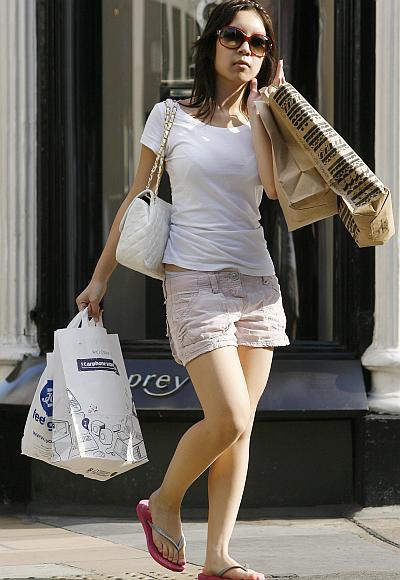 As a result, the global investment in developed countries will triple in the next two decades.
Windows XP to cost 3 times more than migrating to Windows 8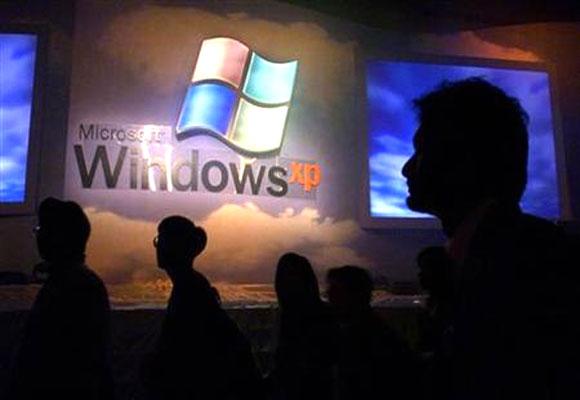 An estimate suggests the cost of upgrading to Windows 7 or Windows 8 will be $95.
How IndiGo plans to FIGHT rivals AirAsia, Etihad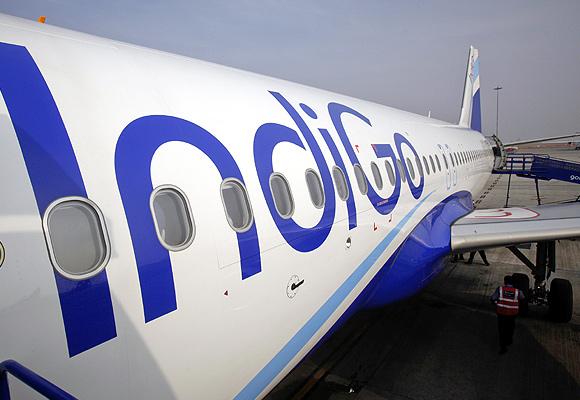 Will build on its existing strengths. Plans to include more fuel-efficient A-320 N and offer better connectivity.
Mercedes adds business-class comfort to its NEW S-Class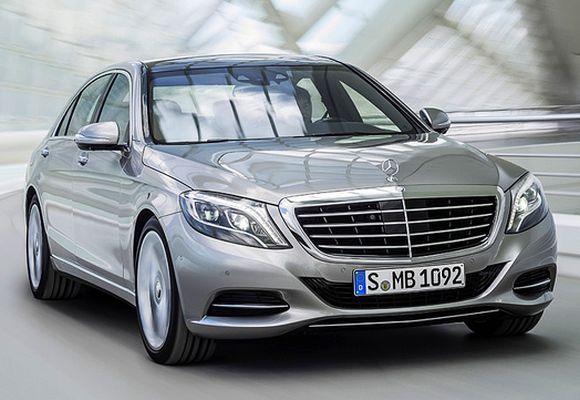 The car's top-of-the-line business-class comfort will set a new luxury mark in the auto world.
May 16, 2013
Mercedes launches GL-Class SUV @ Rs 77.5 lakh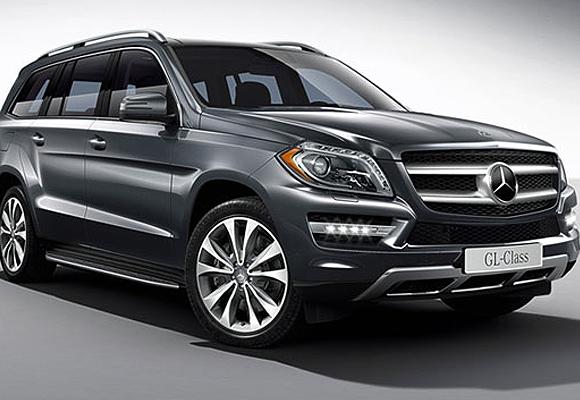 The company is using former tennis star and its global brand ambassador Boris Becker to promote its range of products.
CORRUPTION hits India's economic confidence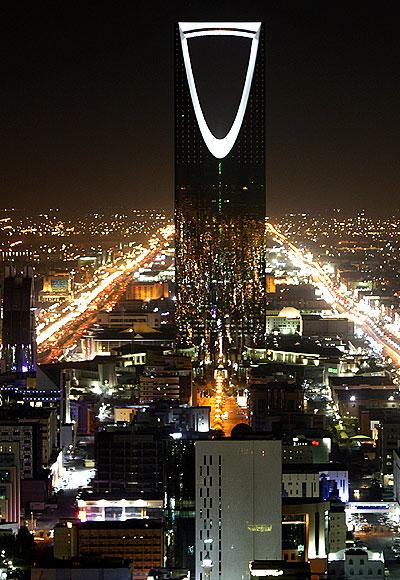 India's economic confidence dropped due to a number of corruption allegations against the Union government ministers.
LG launches the Nexus 4 in India at Rs 25,999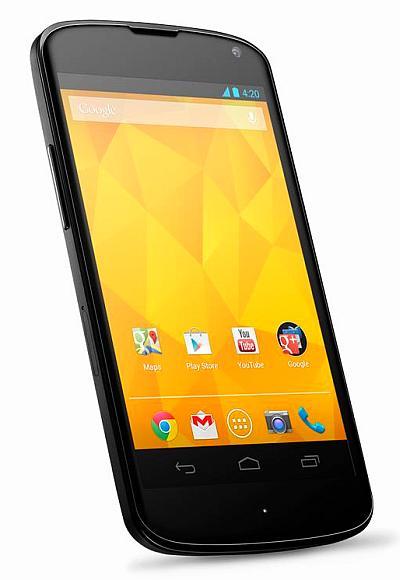 Though full of features, the phone does not support expandable memory, and the battery cannot be removed.
India among 30 BIGGEST exporters in the world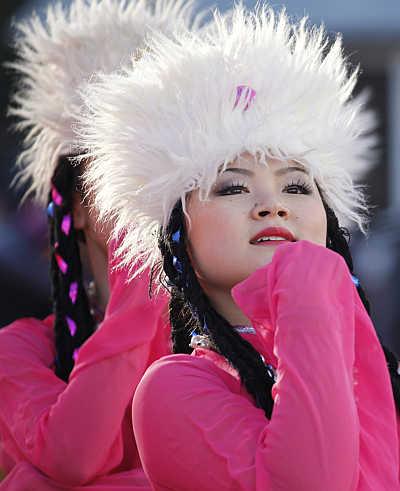 Exports form a major part of some countries economy.
Gold demand in India rises by 27%: WGC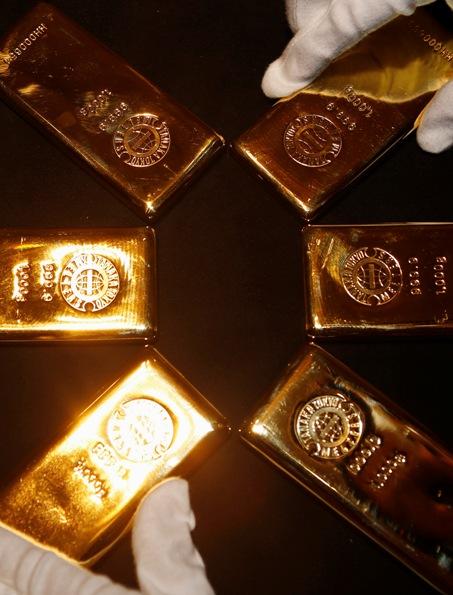 The demand for the precious metal stood at 202.1 tonnes in the same quarter last year.
Lamborghini Egoista: A one-seat car you can't BUY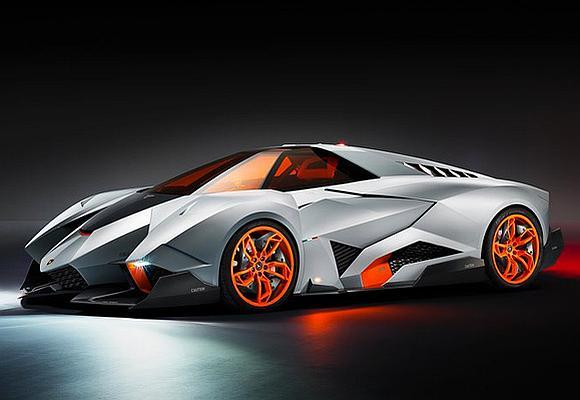 The car's name means 'selfish' and that is because it has only one seat.
Global firms bet on India's spending power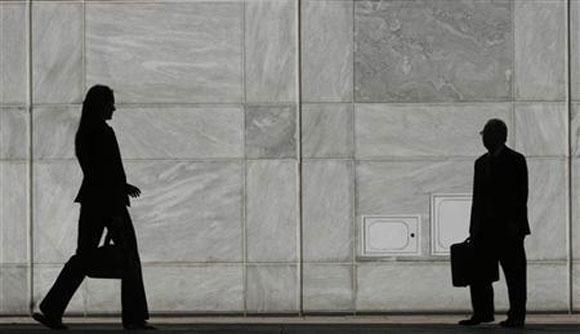 Inbound M&A into India totals $9.86 billion this year, the highest in Asia.
SPECIAL: What RBI learnt from the Cobrapost probe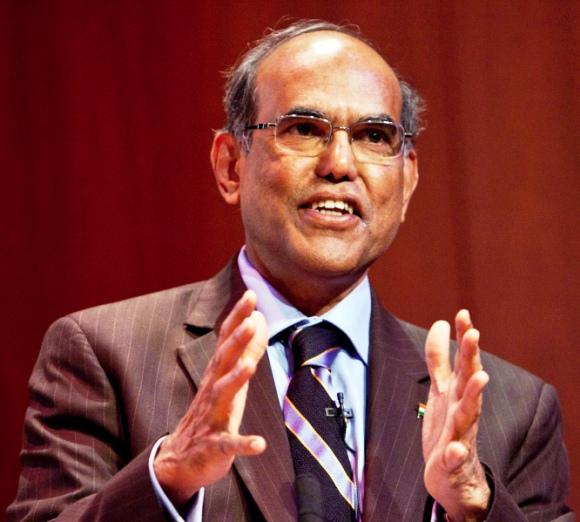 The inquiry report raises questions about the effectiveness of management control as well as that of the supervision process.
FDI in retail: Why govt's policy is completely FLAWED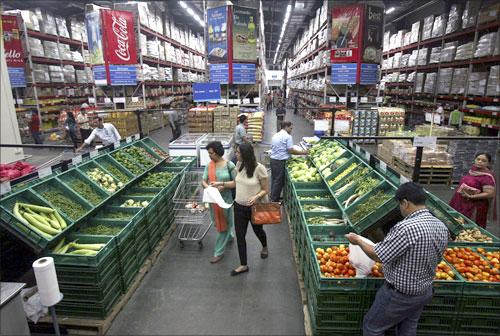 The conditions imposed on prospective investors in the retail sector betray a lack of understanding of the dynamics of the business.
Mobile phone sales: Samsung TOPS, Nokia FALLS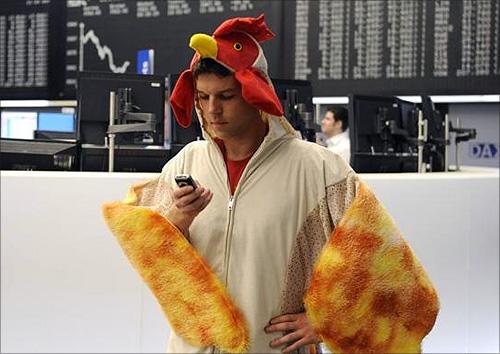 The worldwide mobile phone sales totaled nearly 426 million units in the first quarter of 2013, a slight increase of 0.7 per cent from the same period last year.
After Lamborghini, Ferrari, Dubai cops to have Bentley, Merc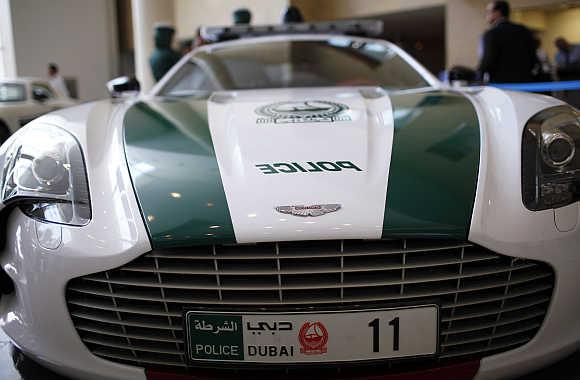 Dubai's police has been building up its vehicle fleet recently, and it's not worrying about cost.
INFOGRAPHICS: Annual returns on national pension schemes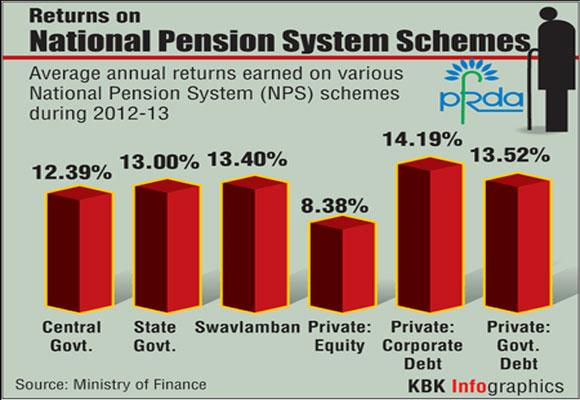 NPS aims at ensuring financial security to every citizen by encouraging them to start contributing towards the old age saving.
Good time to invest in rate sensitive stocks: Analysts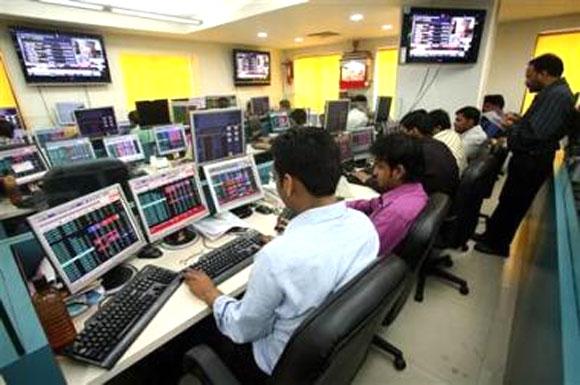 Given the outlook for interest rates, analysts seem bullish on this space.
May 15, 2013
GOLD suffers second biggest fall this year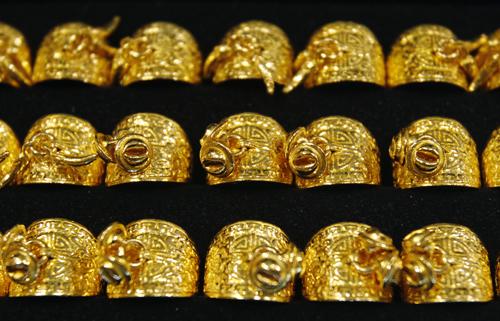 Gold witnessed its second biggest loss this year of Rs 600 to Rs 27,300 per 10 grams due to reduced offtake amid weak global trend.
Oil Min proposal on gas prices rejected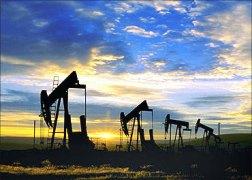 The ministry had sent a draft proposal for the consideration of the Empowered Group of Ministers to price all domestically produced natural gas -- be of state-run ONGC or private sector Reliance Industries - as per the formula suggested by the Rangarajan Committee.
AI to focus on making Dreamliners its workhorse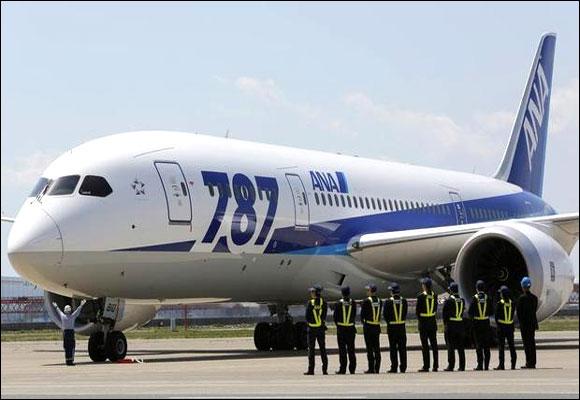 The announcement by Air India CMD Rohit Nandan came on a day when two of the airline's six Dreamliners resumed commercial operations and operated regular flights from Delhi to Bengaluru and Kolkata.
How Capgemini is USING India to GROW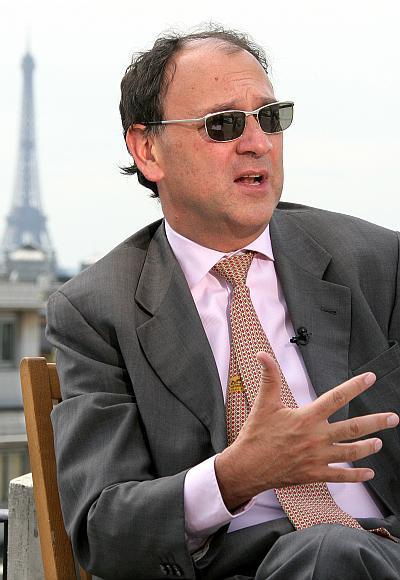 Besides having Indians in top management, the IT major is working to make the country an innovation hub to drive business in Europe.
ATM heist: India's IT sector in UNWELCOME spotlight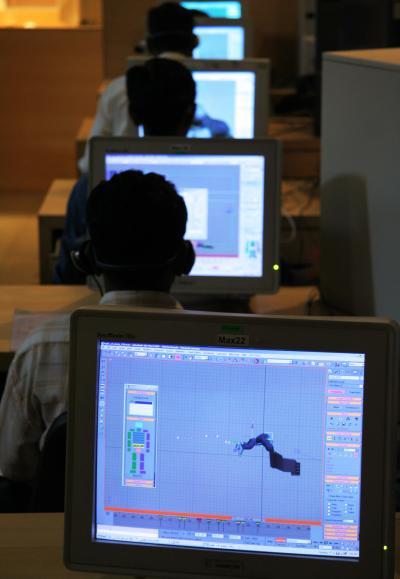 The event reopens questions on the risks of outsourcing sensitive financial services to the country.
How CORRUPTION has engulfed the Railways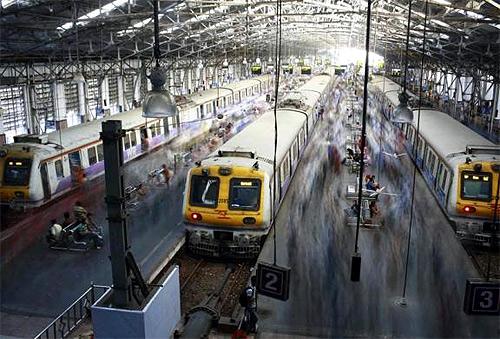 Lucrative contracts negotiated through influential middlemen, gratification for officials and their political patrons has become a norm in Indian Railways.
How Air India plans to cut LOSSES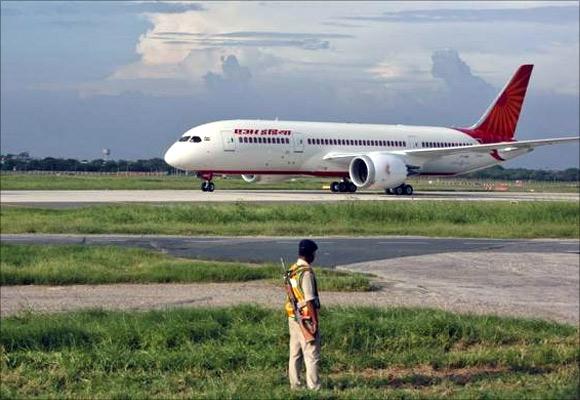 Air India sought to bring down the daily 480 flights in both international, domestic sector from 69% to 25% in the last financial year.
World's longest road networks, INDIA is No. 3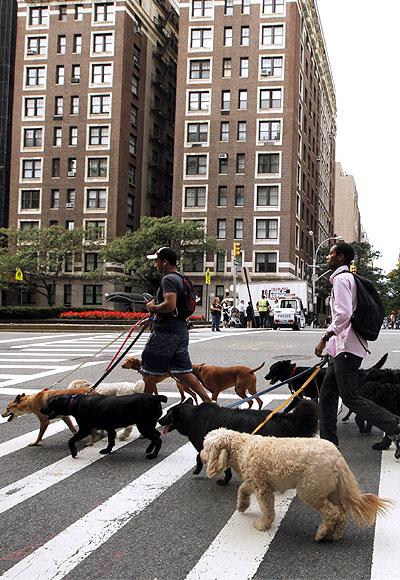 United States has the world's longest road network.
Mobile phones per capita: The TOP 10 nations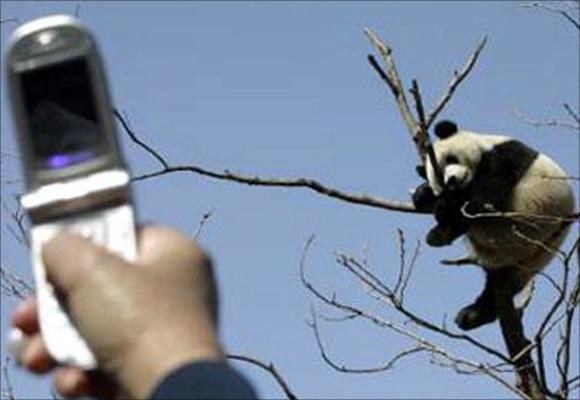 The mobile phone users is expected to hit 7.3 billion by 2014.
30 BIGGEST sovereign wealth funds in the world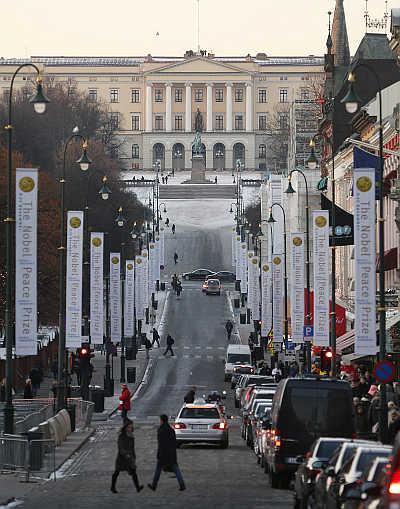 SWF is a state-owned investment fund comprising of financial assets such as stocks, bonds, property, precious metals and other financial instruments.
VERDICT: BMW 6 Series Gran Coupe redefines luxury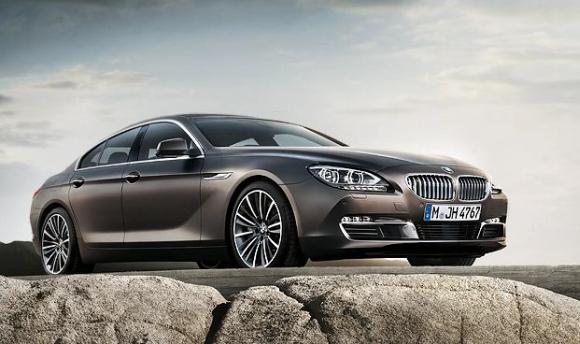 BMW's new 6 Series Gran Coupe is not just seductive and haute - its ride quality is better than siblings'.
Nokia unveils METAL-BODY Lumia 925 smartphone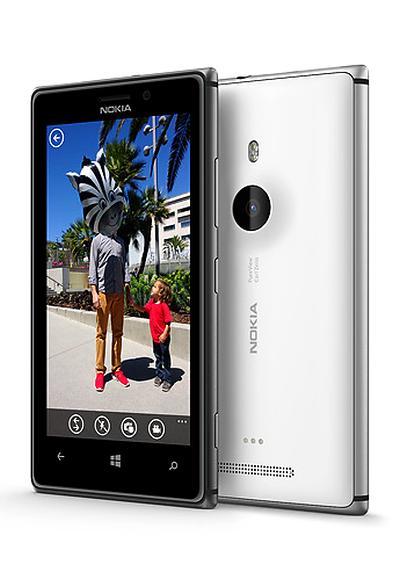 The phone is lighter than Lumia 920 and will hit the market in June.
Why hotel stocks are UNDERPERFORMING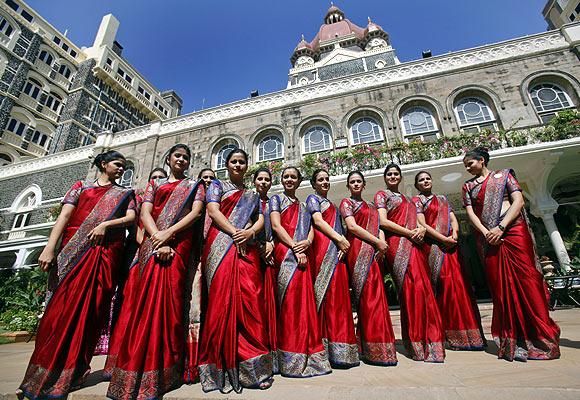 Subdued demand and oversupply has hit the industry.
May 14, 2013
INFOGRAPHICS: How inflation fared in the past 6 months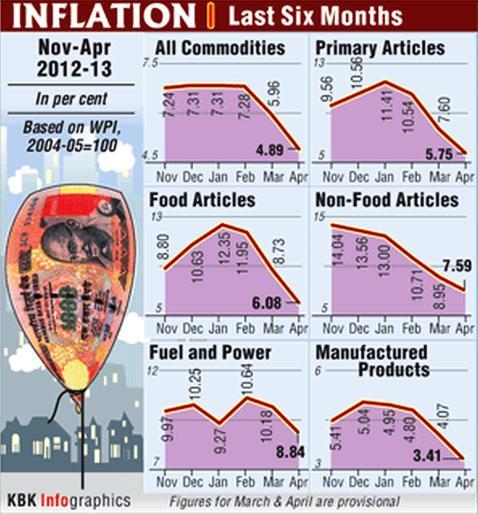 Inflation fell below 5 percent in Apr, dropping within the RBI's comfort zone.
Inflation DROPS to 4.89% in Apr; lowest since Nov 2009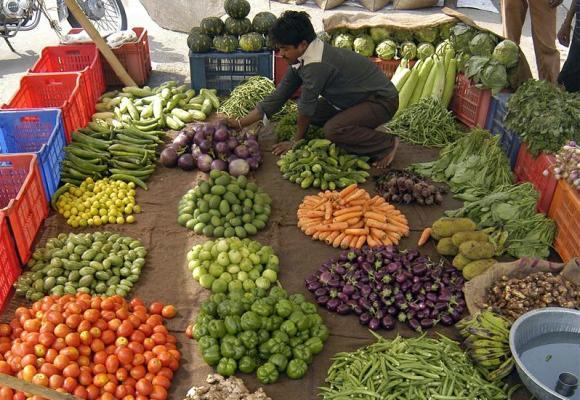 Declining inflation may present a case for further monetary policy easing.
Coal mafia stokes India's power CRISIS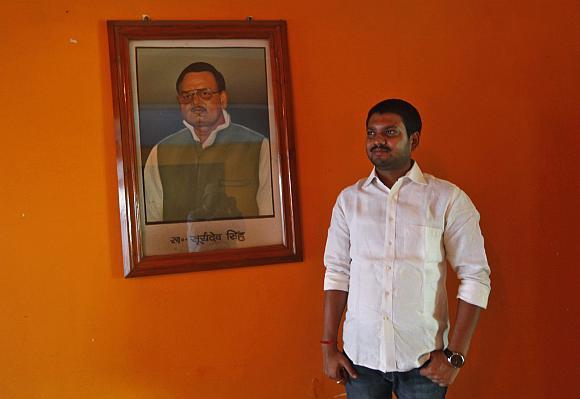 Here's how mafia controls and trade in coal.
Are we PRISONERS of our tedious working habits?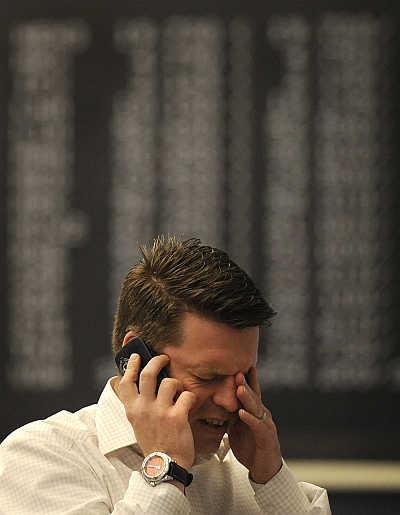 Stress-related illnesses are now one of the biggest health issues in the workplace.
SPECIAL: All's fare in airline pricing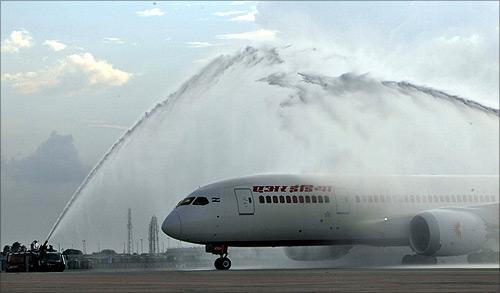 The practice of charging for ancillary services on domestic flights is likely to grow as competition soars.
Spotted! The Jaguar F-Type in Pune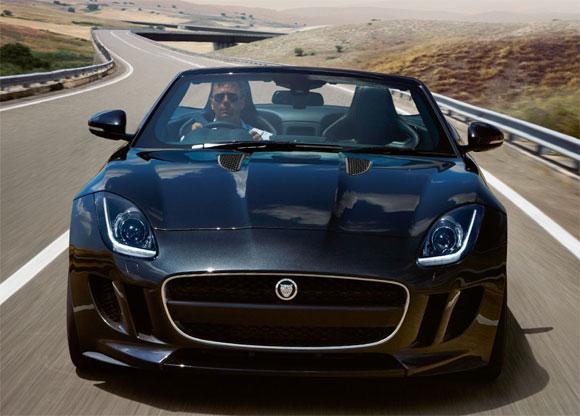 Global deliveries of the F-Type are yet to commence.
10 cities that have the most EXPENSIVE retail space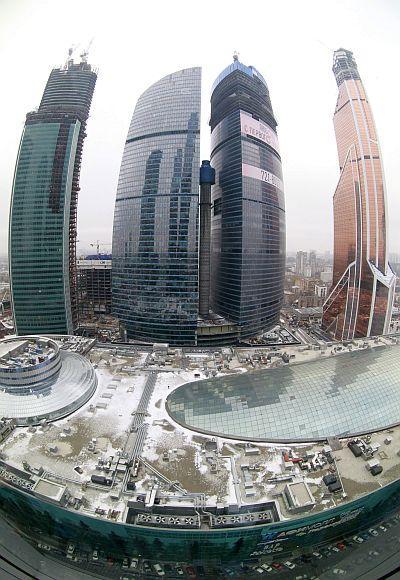 Retailers end up paying a monthly rent of approx Rs 1 crore for a 500 sq ft store.
Lumia 520: A GOOD buy if it's your first smart phone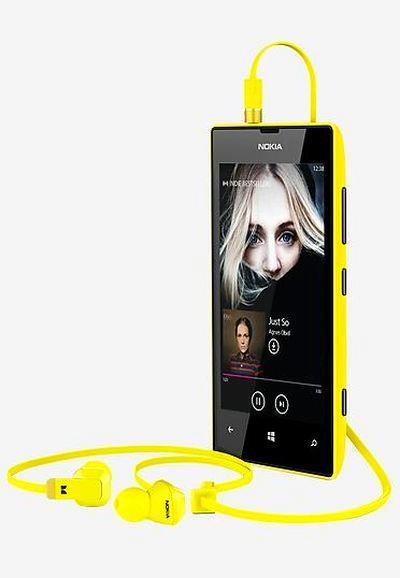 Nokia has cut corners to make the Lumia 520 affordable but it is still one of the most appealing phones in its range.
Why Etihad's tickets are more expensive than others'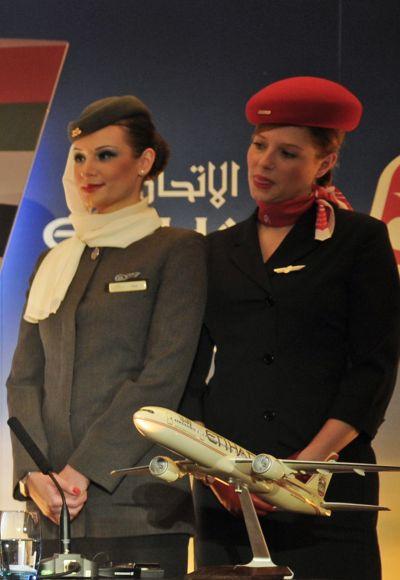 The airline's pricing strategy and capacity show it is targeting leisure travellers and corporate clients, rather than blue-collar workers migrating to Abu Dhabi.
VERDICT: Ford EcoSport is made for Indian roads!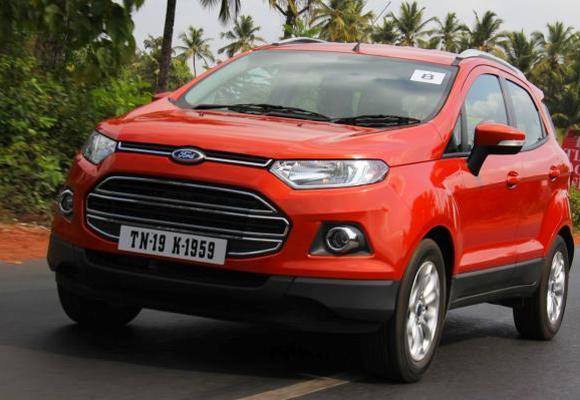 You reach triple digit speed in a breeze.
20 BIGGEST firms in the United States: Wal-Mart tops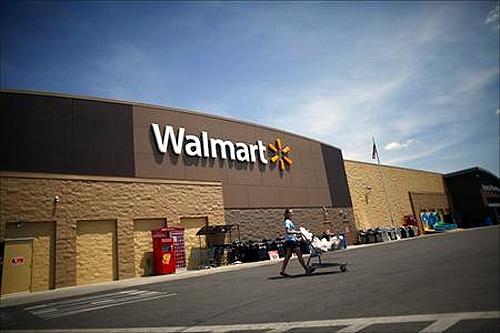 With robust sales, the company bounced back to the top spot in the Fortune 500 list.
How the US immigration Bill will hit Indian cos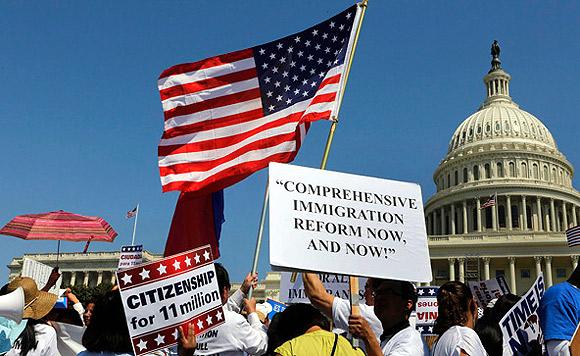 The immigration Bill from a bipartisan group of US Senators will hurt US companies as much as Indian IT service providers.
May 13, 2013
BSE Sensex: The top ten losers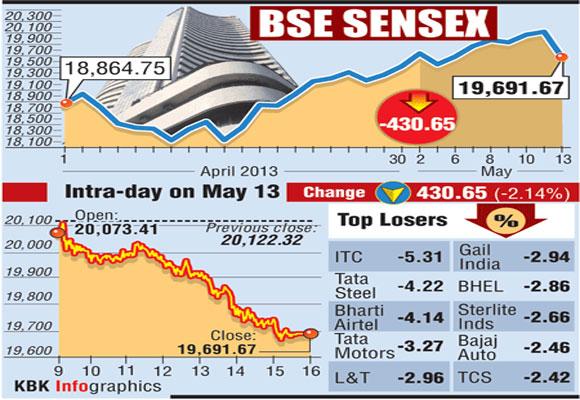 Shares of FMCG major ITC on Monday slumped by over 5 per cent on profit booking amid a sharp dip in the stock market.
Gold falls by Rs 180; sales up on Askshaya Tritiya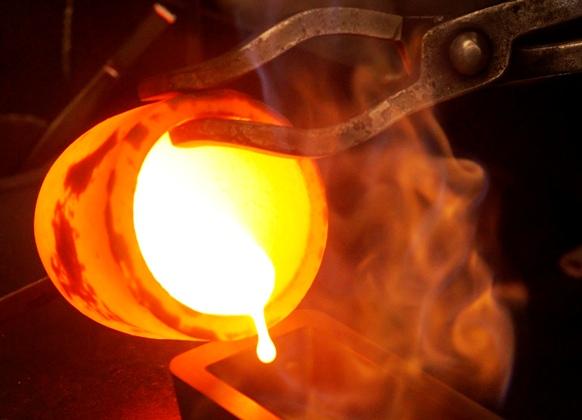 Gold prices fell by Rs 180 to Rs 27,520 per 10 grams on Monday, while silver prices also dropped by Rs 300 to Rs 45,500 per kg taking weak global price trend.
Balooning trade deficit, gold import batter Nifty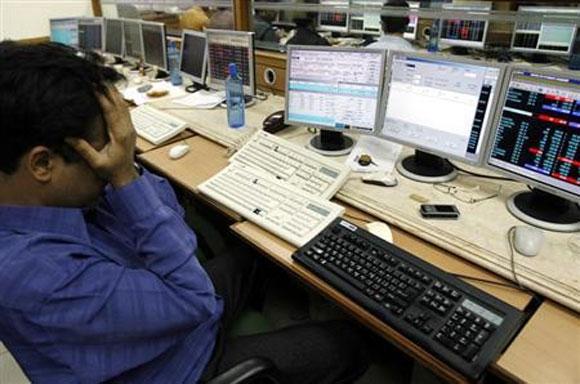 BSE index falls 2.14 pc; NSE ends 2.08 pc lower
Mumbai housing prices up 66% in 4 years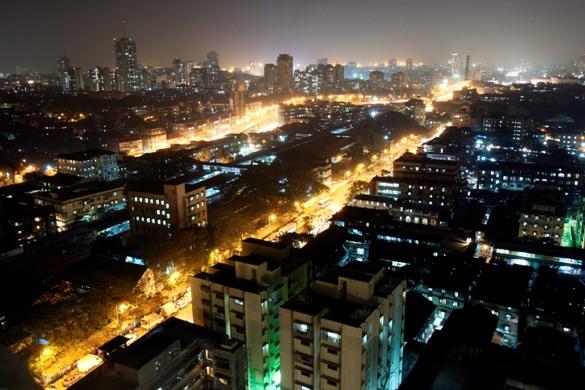 Gurgaon and Bengaluru saw price appreciation of 52 per cent and 46 per cent, respectively, during this period.
IMAGES: 'Stewardess' Richard Branson fired by AirAsia chief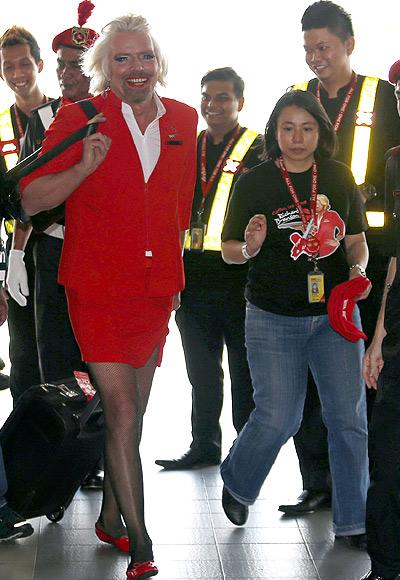 British business tycoon Sir Richard Branson donned high heels and fishnet stockings as a stewardess in a figure-hugging scarlet outfit on a AirAsia flight from Perth to Kuala Lumpur.
10 countries with the LARGEST railway network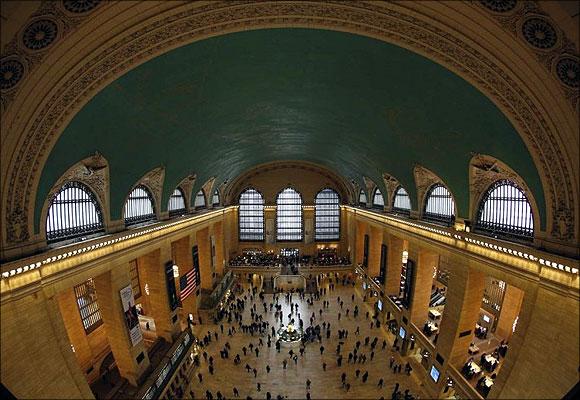 United States has the world's largest railway network.
Airbus to China: We support you, please buy our jets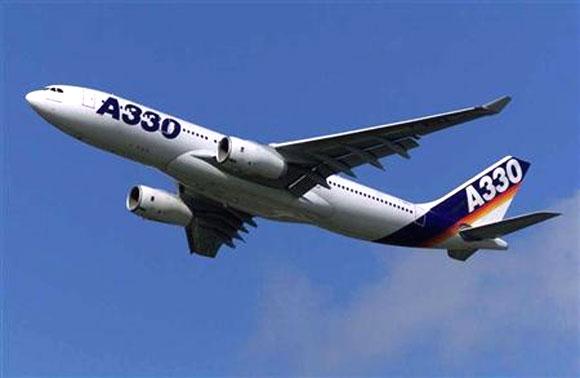 China partly lifted a blockade on 45 long-haul A330 jet orders during a visit by French President Francois Hollande last month.
Old and at home, but not so ALONE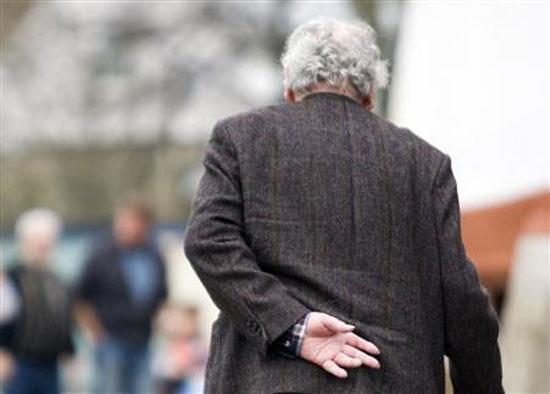 Builders are coming up with retirement home colonies that offer a number of services. The payment options include outright buys, deposit models and lifetime lease.
COLUMN: The skewed story of India's coal import boom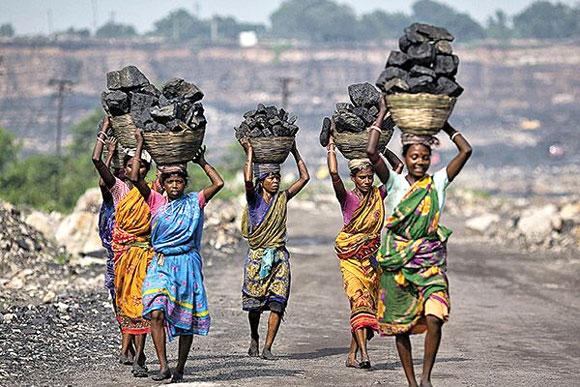 Indonesian coal making its way to India provides about a third less energy than supplies from South Africa or Australia.
India needs to focus on e-vehicles for public transport
The future of sustainable transportation in India lies in developing electric vehicles across transit automobile segments.
Mahindra Bolero zooms into TOP FIVE list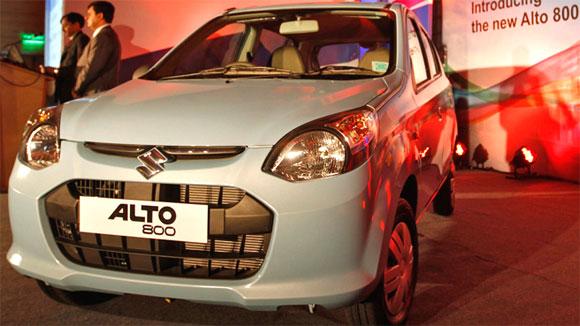 This is the first time in the last five years that an utility vehicle has featured in the top five list.
Retail inflation drops to 9.39%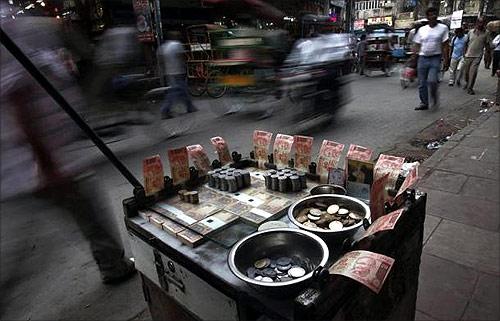 The Consumer Price Index based inflation was at 10.91 per cent in February.
How retailers can redefine shopping experience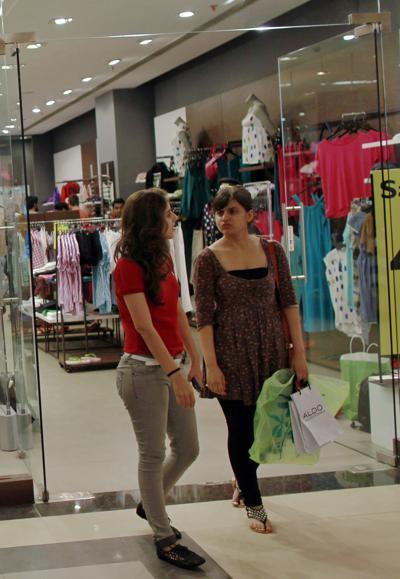 In today's digital age, companies need to build an integrated communication strategy to stay ahead of the game.
NO need to get aggressive on GOLD this Akshaya Tritiya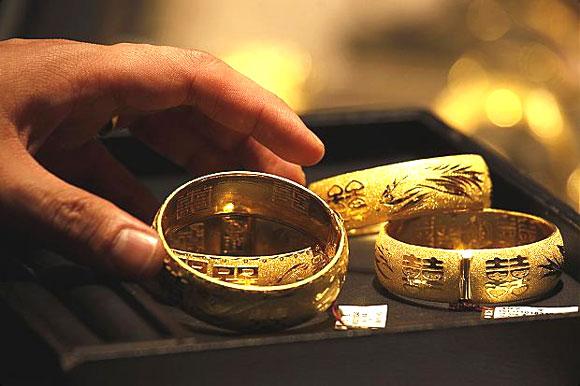 If you want to celebrate the festival, buy only a little as token.
IMAGES: 20 cities with most MILLIONAIRES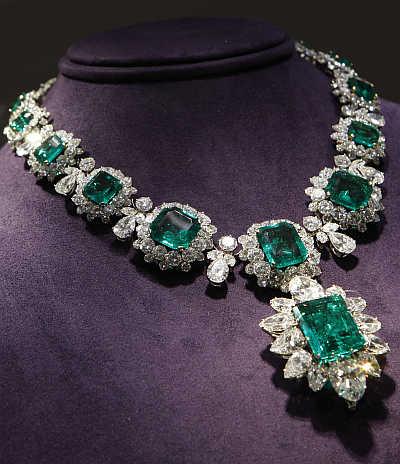 Although the world economy is going through a rough time, there is no shortage of millionaires and billionaires in the world.
IT watchdog investigating breach in ATM heist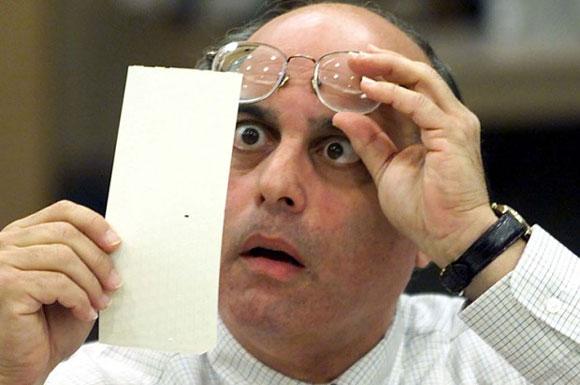 Hackers broke into two card processing companies, raising the balances and withdrawal limits on accounts that were then exploited in coordinated ATM withdrawals around the world.
Images: The BEST off-road SUVs in India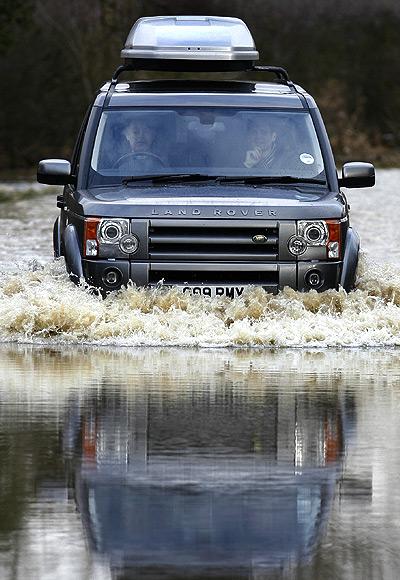 Three hardcore machines that will ensure your safety as you head into the wilderness in the summer.
INFOGRAPHICS: How the top 10 firms performed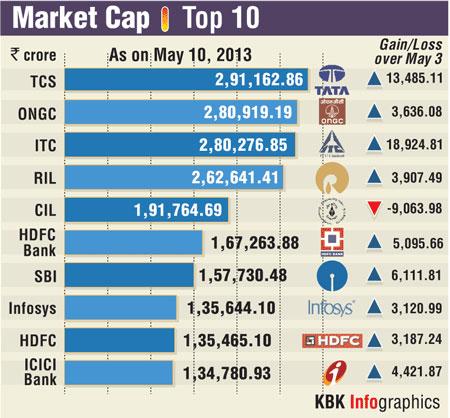 TCS tops the chart once more.
May 11, 2013
Boeing makes Dreamliner 787s FASTER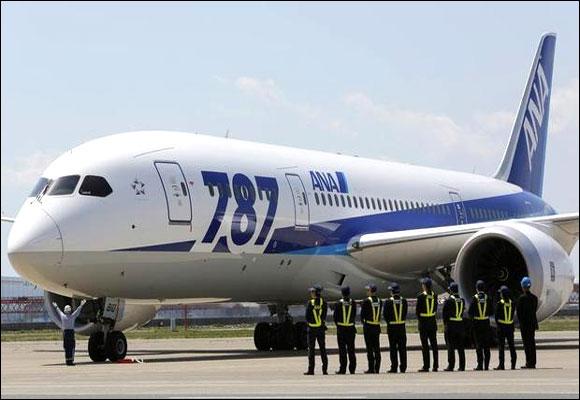 Is working to speed up assembly line to produce 10 Dreamliners a month by year-end.
Invest for your children, get tax BENEFITS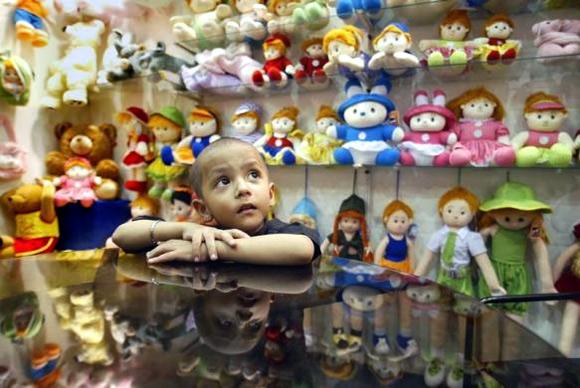 Most of these investments fall under the ambit of Sec 80C within the Rs 100,000 limit.
May 10, 2013
Yen slumps to four-year low against dollar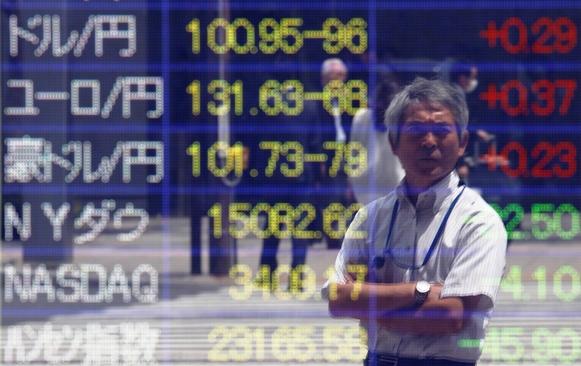 The yen's fall to a low of 101.20 to the dollar came as finance ministers and central bankers of the G7 countries gathered for a two-day meeting near London, with currency movements likely to be one of the main topics on the agenda.
Diageo appoints IIM alumnus Ivan Menezes as its new CEO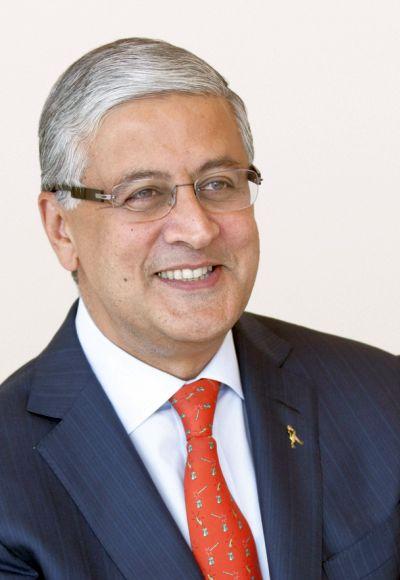 He led the company's acquisition of United Spirits.
Mumbai among 20 cities with MOST BILLIONAIRES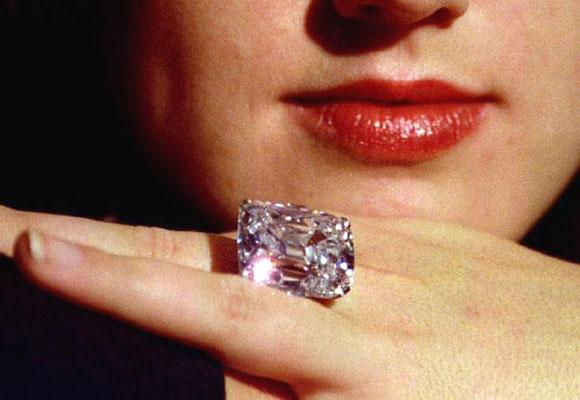 Almost all of the billionaires until recently came from Western cities, but now the picture is changing.
How Cobrapost reveals bankers' lack of TRAINING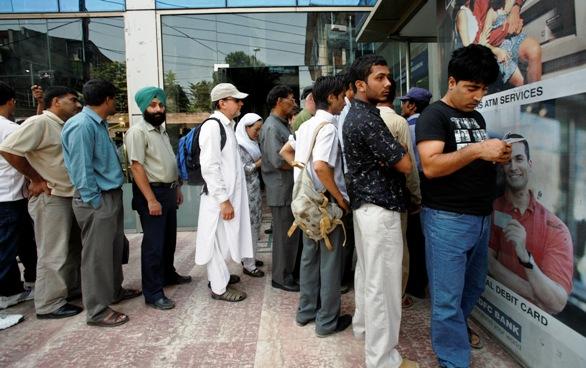 the training department in most banks is content with asking branch managers to send employees for drab classroom sessions once a year. The perception about such training is obvious from the fact that most branch managers send the names of employees they can do without.
Industrial output rebounds to 2.5%, grows a tad 1%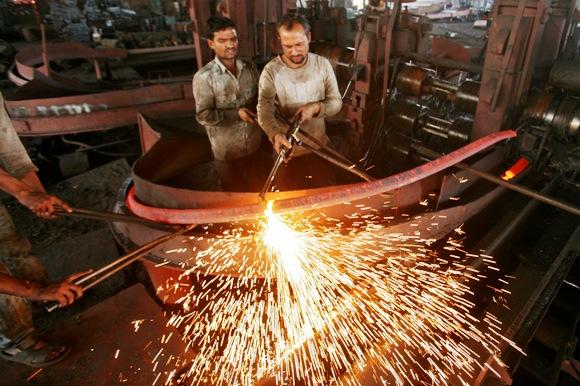 Industrial output grows at meagre rate of one per cent in 2012-13 compared to 2.9 per cent in the previous fiscal.
Huge cyber bank THEFT spans 27 countries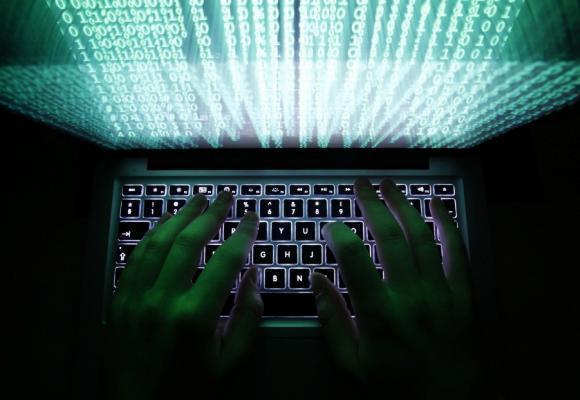 In one of the biggest ever bank heists, a global cyber crime ring stole $45 million by hacking into credit card processing firms.
Chevrolet's Enjoy to TAKE ON Maruti's Ertiga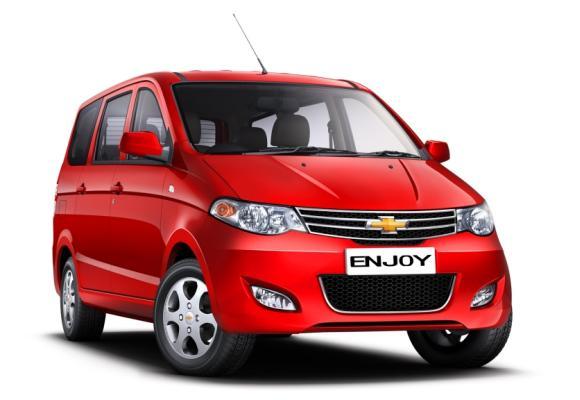 The petrol and diesel base variants of Enjoy are priced Rs 49,000 and Rs 70,000 cheaper than the Ertiga.
The four BIG stock BETS of Rakesh Jhunjhunwala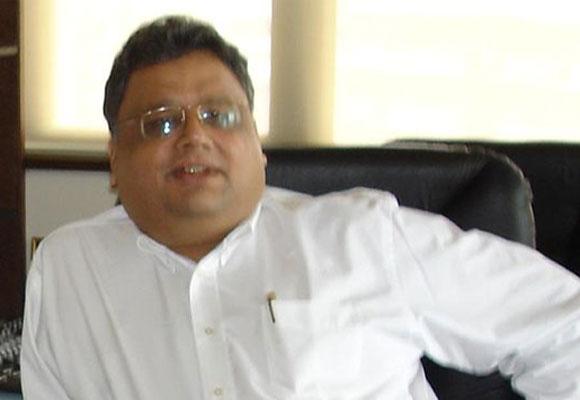 The ace investor has gone ahead and selectively raised stake in some of these.
30 countries that have MOST mobile phones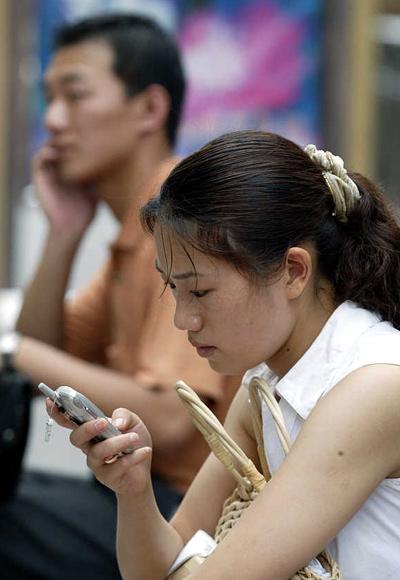 There were 12.4 million mobile-phone subscribers in the world in 1990, but this figure jumped to more than six billion in 2011.
REVEALED! All you want to know about Ford EcoSport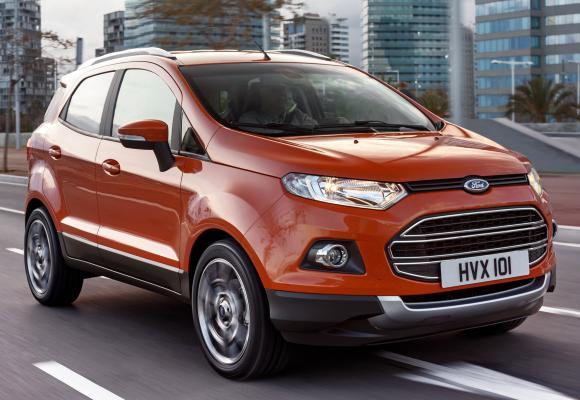 The diesel variant boasts a mileage of 22.7 kmpl. For petrol, it will range between 15.6 kmpl and 18.9 kmpl.
Meet Asia's 25 most ENTERPRISING entrepreneurs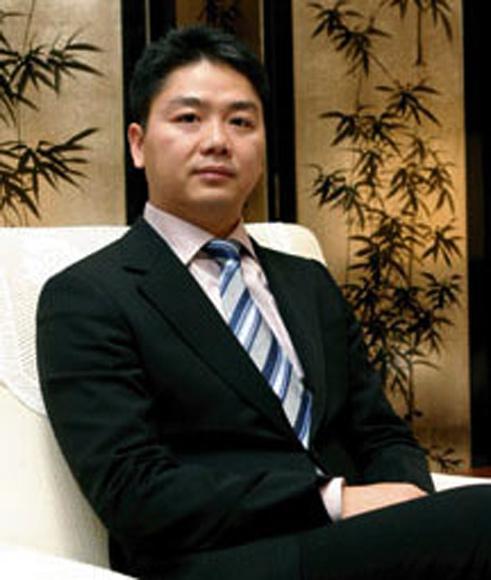 Asia is a growing hub for innovators and entrepreneurs.
May 09, 2013
Air India gives wings to Dreamliner once more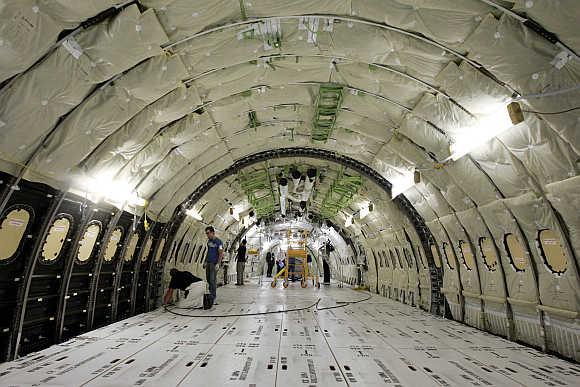 By Friday, two of these Boeing 787 Dreamliner planes would be test-flown several times daily between Delhi and Amritsar so that the pilots and cabin crew get the experience of several landings and take-offs.
General Motors launches Enjoy @ Rs 5.49 lakh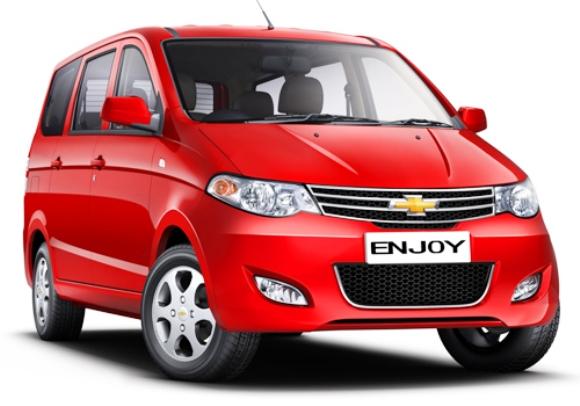 The vehicle will compete with Maruti Suzuki India's Ertiga, which is priced between Rs 598,000 and Rs 870,000 (ex-showroom Delhi).
Nokia Asha 501: Is it the BEST mid-range phone?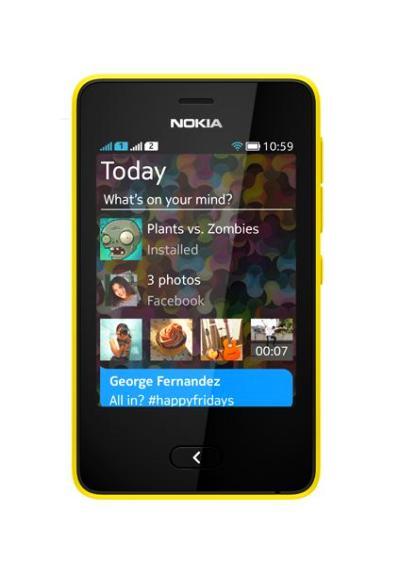 Effectively priced, the new series will heat up the mid-level phone market. Samsung Rex beware
Why reverting to 8% growth seems a DISTANT DREAM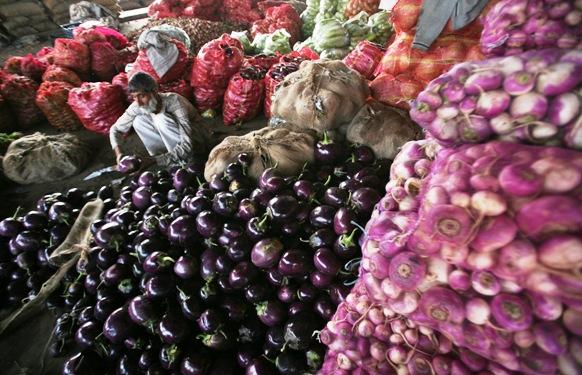 If the administrative/regulatory/judicial logjam can be loosened, there could be a quick yield in higher output, which would have multiplier constraint-loosening effects on the economy as well as lead to higher savings, a critical prerequisite for reducing the domestic savings-gap and thus help reduced the unsustainably high CAD.
Top Indian generic drug makers look to US as patents end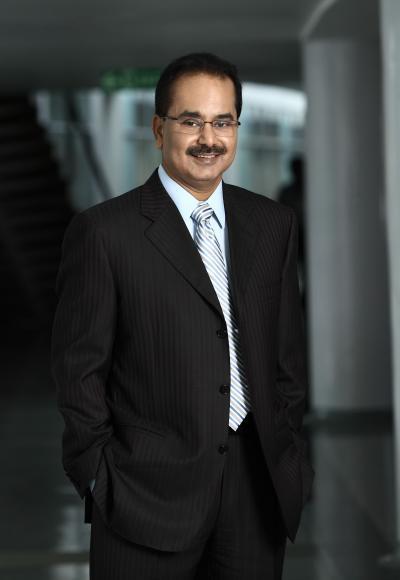 They seek to profit from big-selling drugs going off-patent this year in the lucrative market.
RBI's curbs set to cut gold imports by a tenth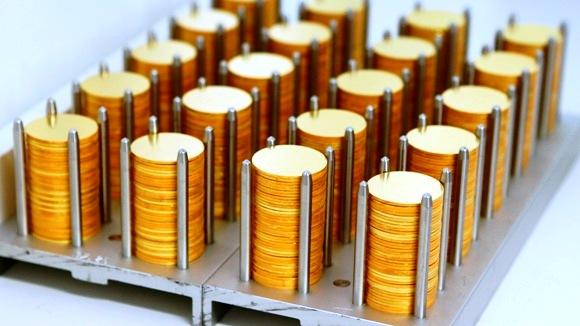 Gold import was 1,015 tonnes in 2012-13 and nearly 70 per cent of this was by this method.
PHOTOS: 350 Lamborghini cars on a grand tour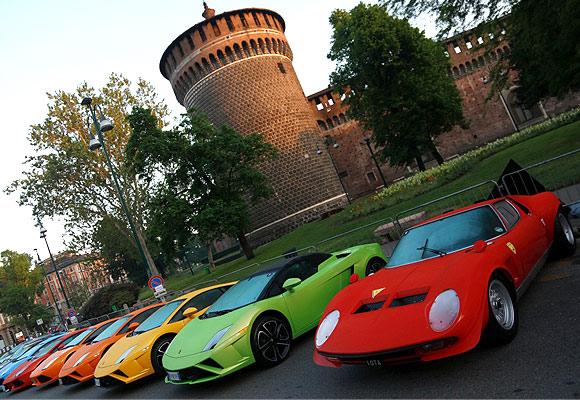 Setting off from Piazza Castello in Milan on May 8, the Lamborghini 50th Anniversary Grand Tour is the largest gathering ever of cars from the 'House of the Raging Bull' to celebrate the company's 50th anniversary.
Air trips get more expensive for travel-heavy passengers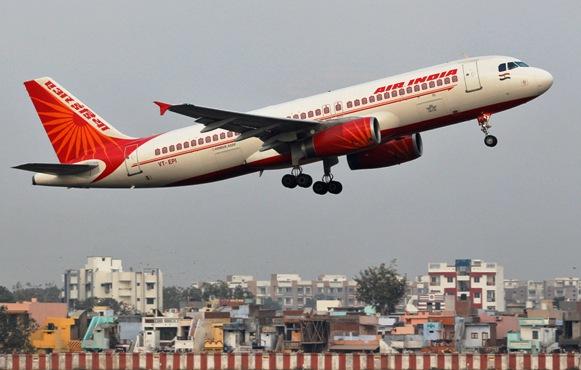 Preferred seats also become costlier on IndiGo flights.
Mumbai among cities with most stunning SKYLINES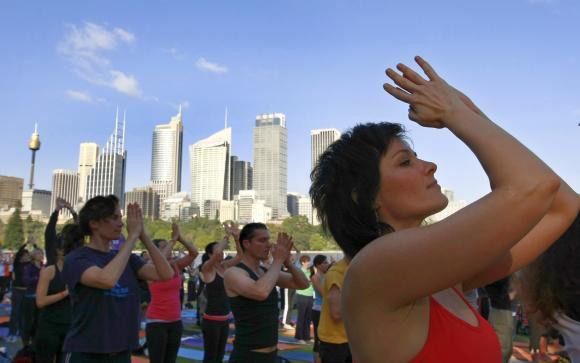 Can a mathematical formula capture the beauty of a city? You decide...
Rupee among MOST TRADED currencies in the world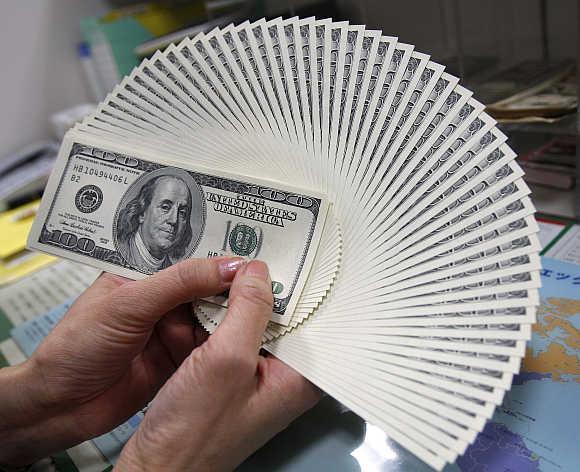 Currencies are traded 24 hours a day every working day.
COLUMN: Five days below the poverty line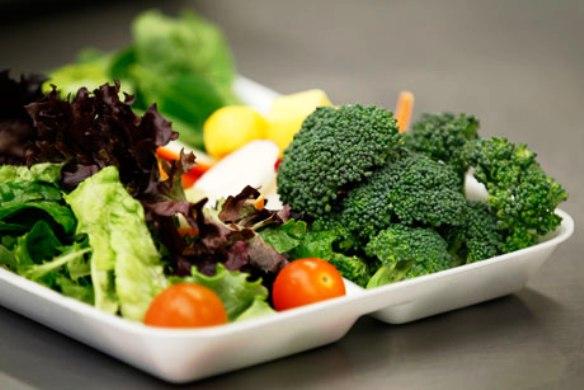 A look at the lessons learnt by the columnist in his experiment to whittle down the weekly food bill to sub-poverty levels.
Strapped for cash? AVOID these debt TRAPS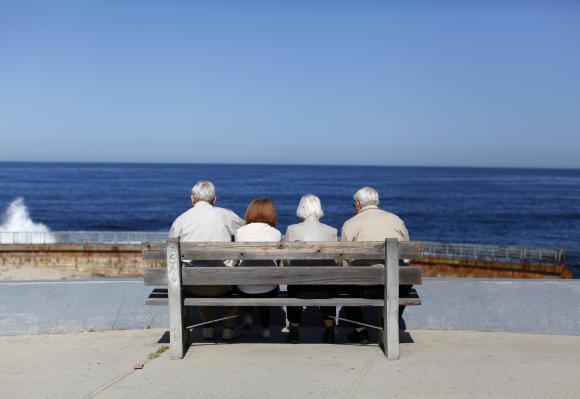 Cash on credit card and upfront money in exchange for future pension might sound tempting, but they carry enormous interest rates.
How India plans to FIGHT cyber ATTACKS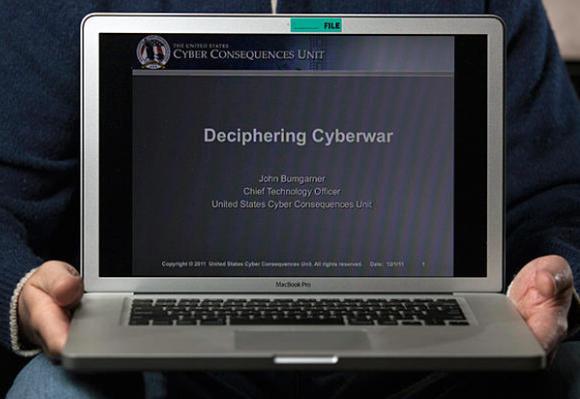 India would require about 500,000 cyber security experts by 2015.
New BOOK teaches children ABCs of Berkshire Hathaway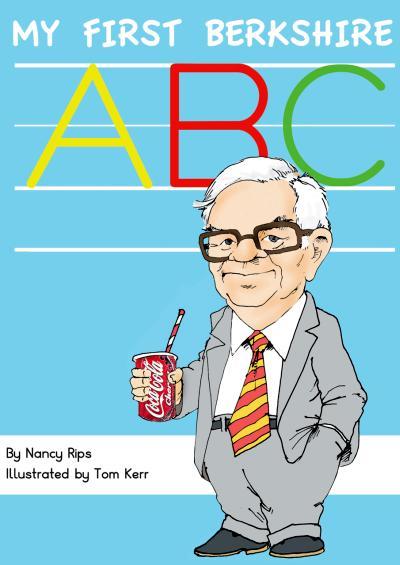 More than 1,000 copies were sold at Berkshire's annual meeting.
Refunds made by Sahara after Aug 31 'not good': SC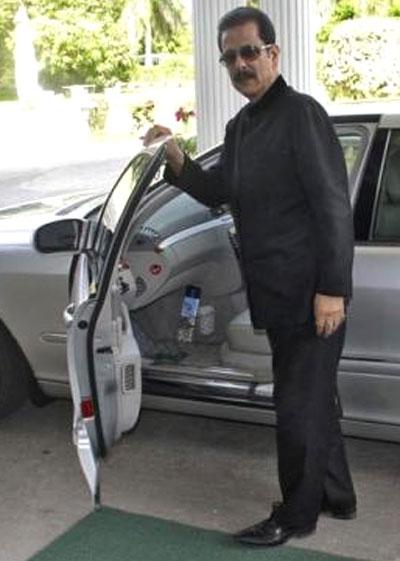 SC adjourns contempt plea to July 17; directs Sebi to start refunding genuine investors.
May 08, 2013
US Immigration Bill may harm Indian IT firms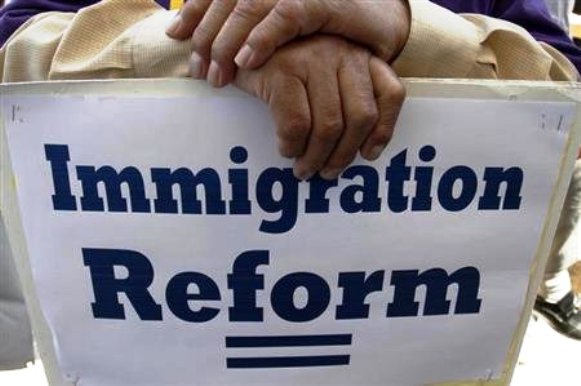 The first killer provision in the Comprehensive Immigration Reform Bill is the ban on client site placement for H-1B workers.
Why India should WORRY about US' trade pacts in Asia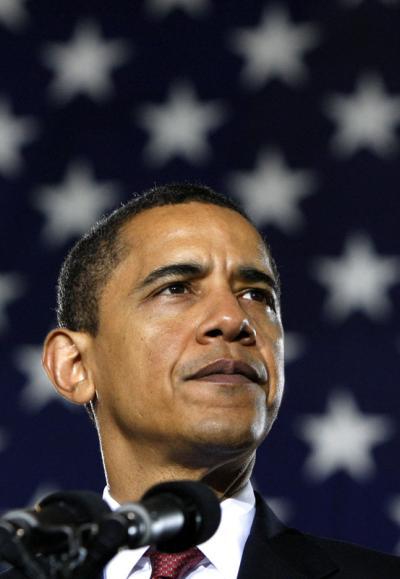 US is fast forging partnership with Asian countries. To grow its international trade, India needs to engage with the US urgently.
Toyota: Profit BOOMS amid low-risk rules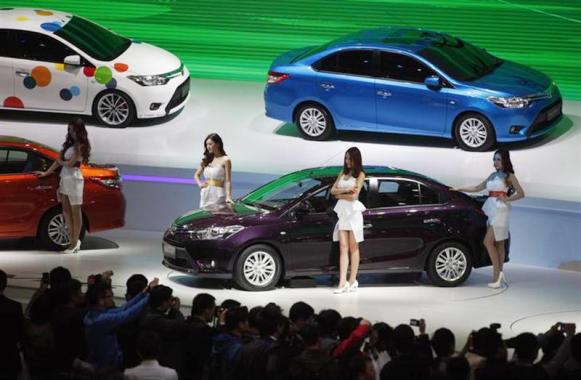 The company has exceeded the target president Akio Toyoda set two years ago: to make 1 trillion yen in annual operating profit, and do so with a 5 per cent margin.
Toys are not just child's play, it's big business in India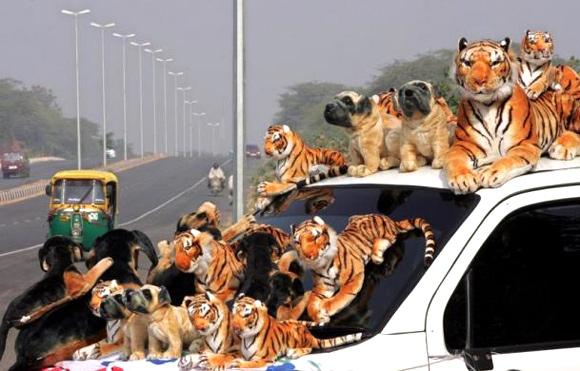 The toy industry in India is growing at a compounded annual growth rate (CAGR) of about 20 per cent.
Why CAG appointment procedure needs to be CHANGED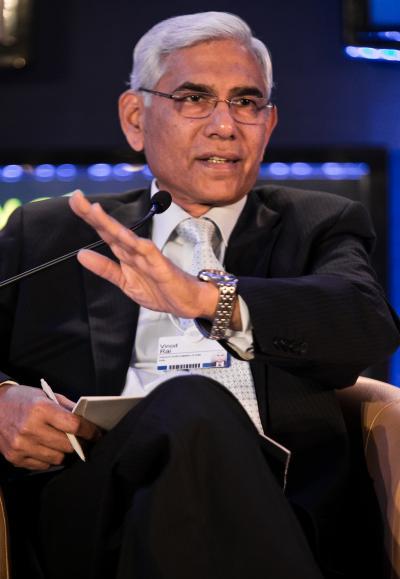 Currently, the appointment is at he discretion of the Prime Minister. It needs to be more transparent and non-partisan.
Tax evasion case: HSBC may face 'significant' penalty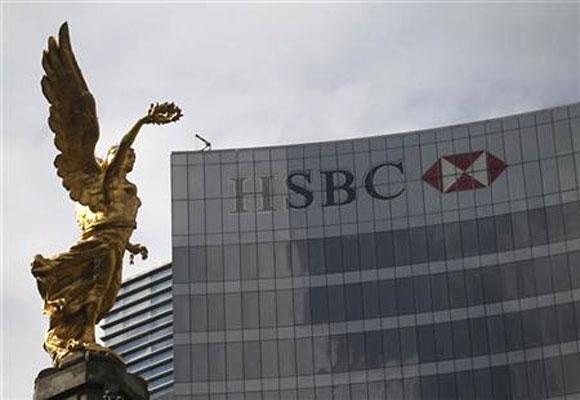 The bank said it is cooperating with the US Department of Justice and the Internal Revenue System (IRS) in their probes into whether certain HSBC companies and employees acted appropriately in relation to certain customers with US tax reporting requirements.
MF accounts declined by 36 lakh in 2012-13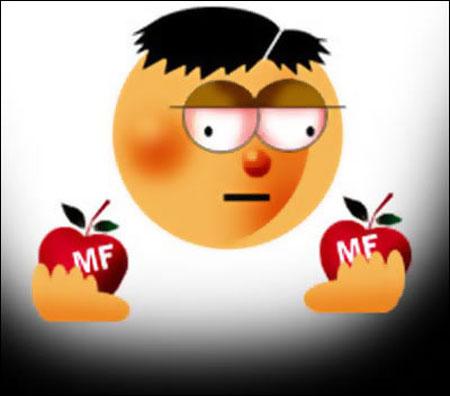 The last fiscal marked the fourth consecutive year of loss of folios by mutual funds.
World's 10 MOST ADMIRED technology companies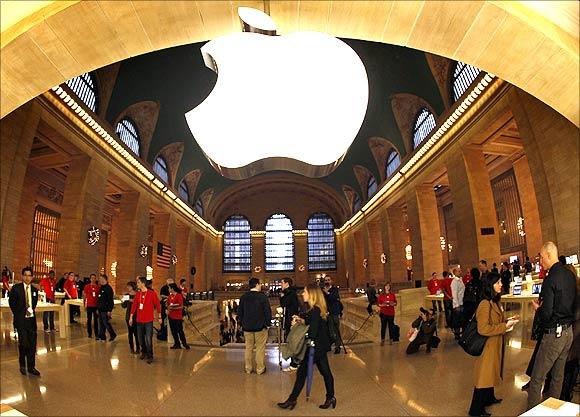 Technology firms dominate the Fortune list of 'world's most admired firms'.
Will Kishore Biyani's BIG GAMBLE work?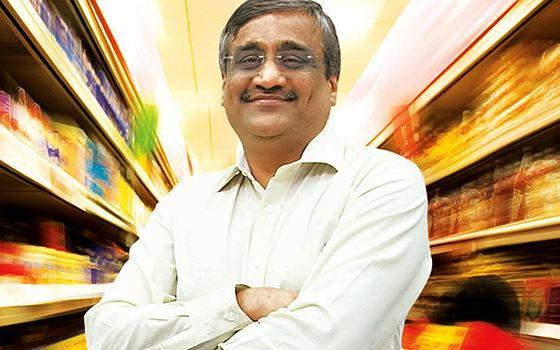 'Big Bazaar Profit Club' hopes to build loyalty amongst customers and get better prices from suppliers. Can it succeed?
The real moral FAILURE in the food security Bill debate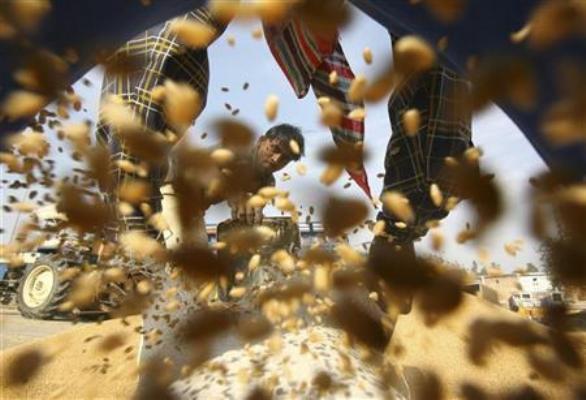 A meaningful long-run strategy to eradicate poverty would do more than a top-down distributive model.
Hyundai to launch four new models in 2 years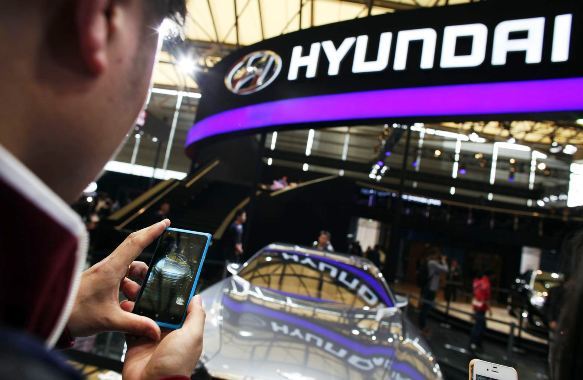 The company, which is slated to introduce a new compact car later this year, is also mulling taking on Maruti Suzuki's Dzire and Honda Cars India's Amaze with a new sub-four metre sedan.
Why travel agents are DEFAULTING on crores of payments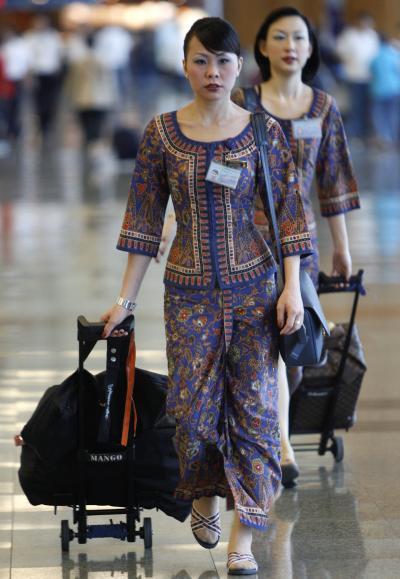 Airlines are cutting down commissions putting their business under pressure.
When AGING provides a business OPPORTUNITY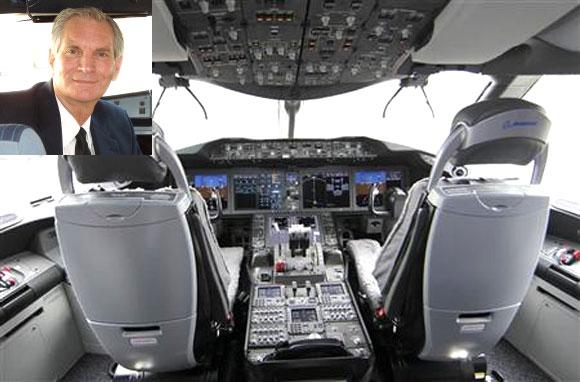 The aging of the population is creating market demand for new products and services at an unprecedented pace.
India's CHEAP food plans to prove COSTLY for government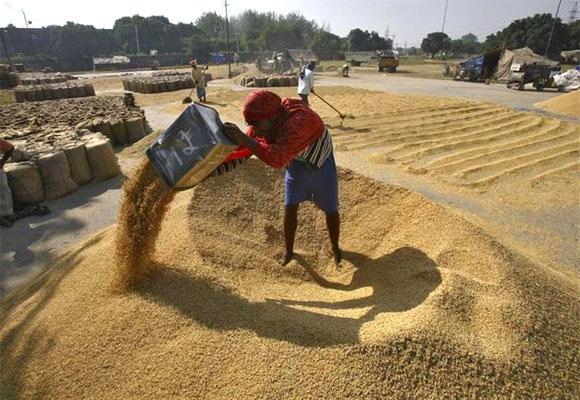 Providing cheap rice and wheat to 67.5% population would raise subsidy bills 45% to up to Rs 1.3 trn, and the country.
Honda launches NEW variants of Brio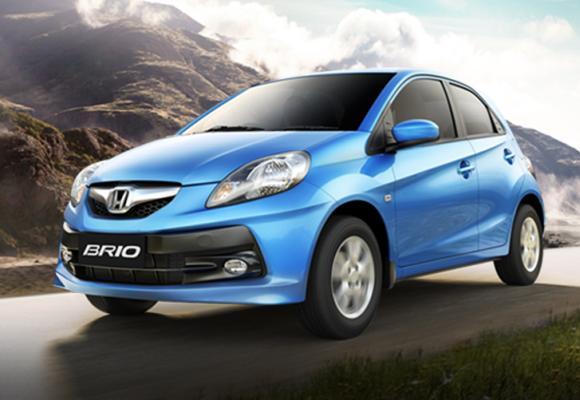 The upgrades include features like driver seat height adjuster and rear windshield defogger.
SOLAR plane: From San Francisco to Phoenix in 18 hours!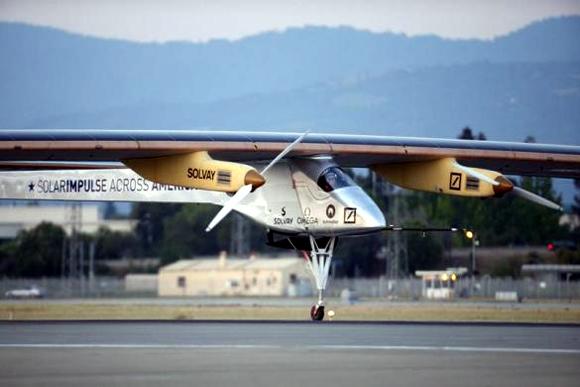 The solar-powered airplane from San Fransisco to Phoenix took 18 hours and 18 minutes on Saturday - and didn't use a drop of fuel.
Qatar Airways-IndiGo in code share talks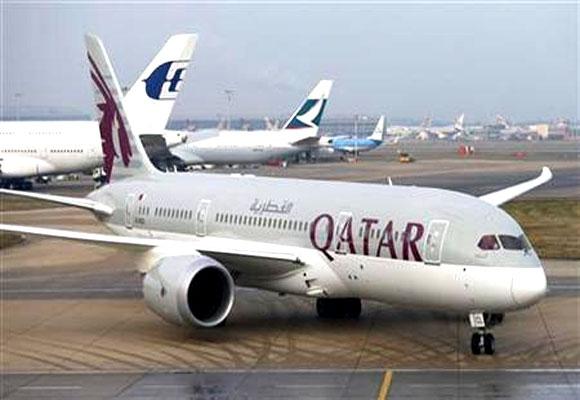 The civil aviation ministry has increased the seat capacity between India and Abu Dhabi from 13,000 seats/week to over 50,000 seats/week
India's economy to grow at 6.2% in FY14: NCAER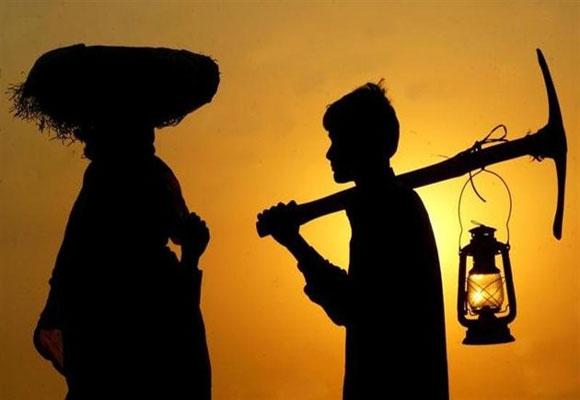 The economc research council has projected Centre's fiscal deficit this financial year to be 5% of GDP.
May 07, 2013
How Kerala is WOOING tourists from Middle East, Russia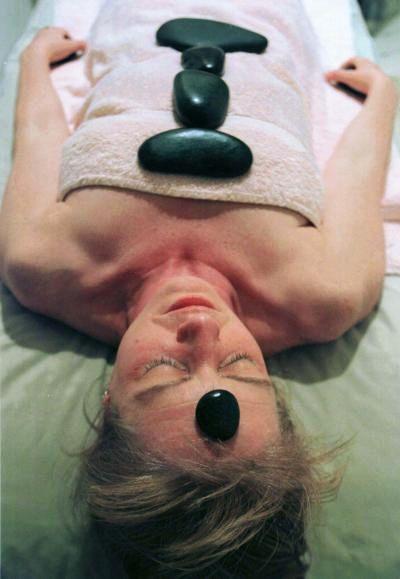 Following the roadshows by the government, the Arabs are coming to Kerala for the treatment of lifestyle diseases.
India's growth story CREDIBLE, FinMin tells Moody's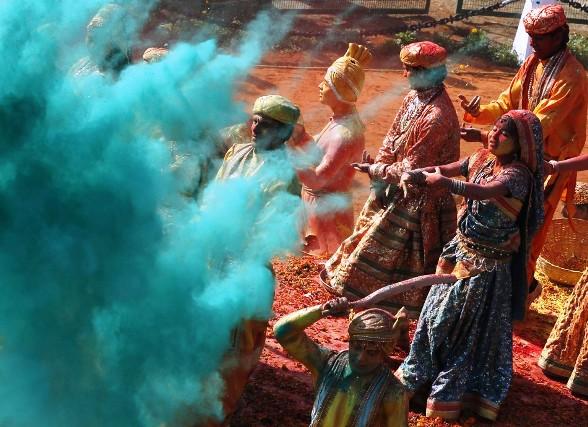 Moody's wanted to learn from the Finance Ministry officials, the steps taken to check subsidy outgo and impact of the proposed right to food bill on the exchequer.
In PIX: America's pride, neighbour's envy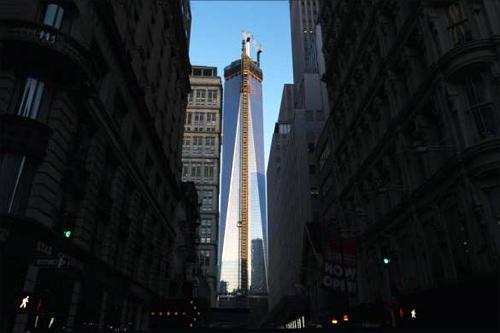 One World Trade center became the tallest building in the Western Hemisphere.
India could soon be heading for a GRAVE economic crisis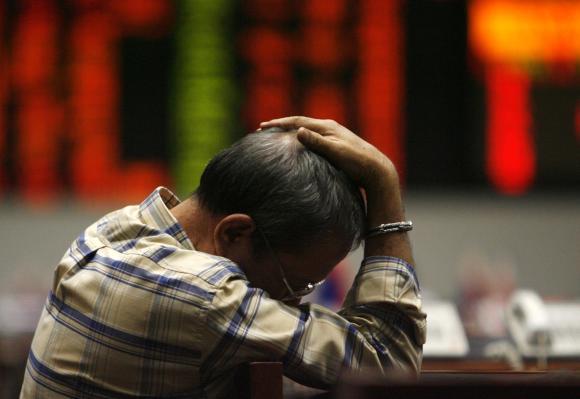 The exchange rate is substantially overvalued, economic growth had stalled, and the financial system is under stress.
What a TAXI ride COSTS across the world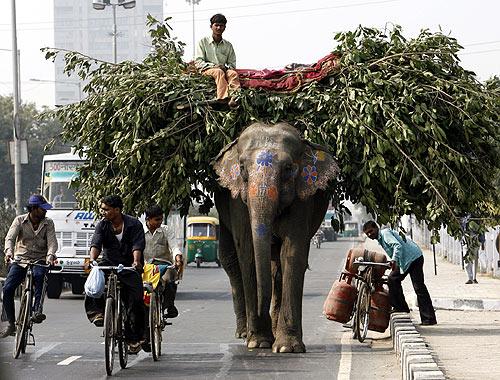 New Delhi is among the cheapest cities to hire a standard cab.
DGCA norms soon to cap paid-for seats in flights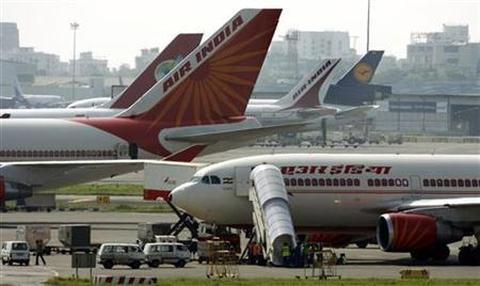 The move comes after the civil aviation ministry decided to allow Indian carriers to charge passengers for add-on services like their foreign counterparts.
World's 8 BIGGEST illegal businesses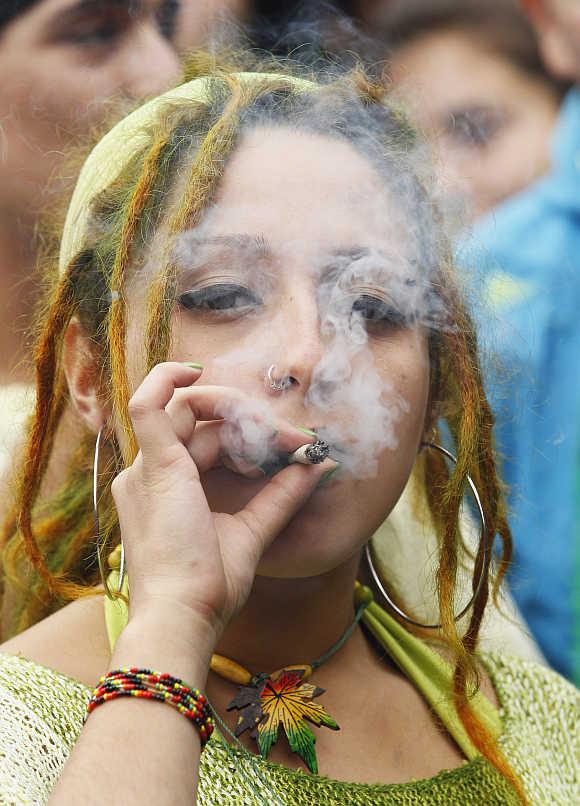 Athorities all across the world, including in India, are continously taking steps to stop the flow of illegal businesses.
Why Bajaj RE60 is a BOON for public transport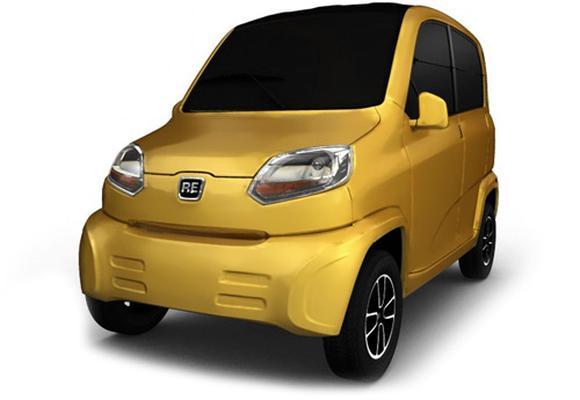 The quadricycle would meet better emission and safety standards than the current three-wheeler does. And, it can give a better ride, particularly during the monsoon.
World's 12 BEST budget airlines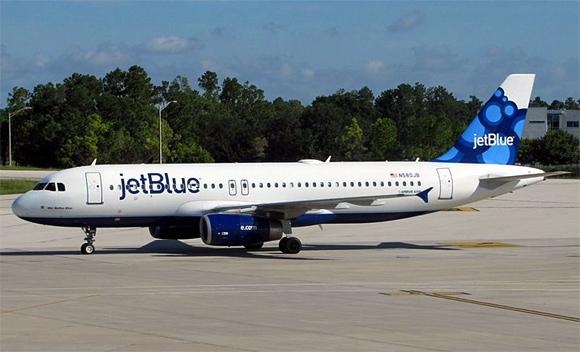 JetBlue Airways is ranked as the world's best budget airline.
Dizzying rise of Bansal family company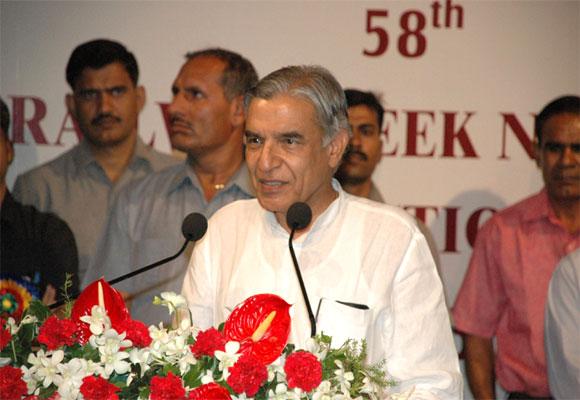 Pharma firm run by minister's wife, sons and nephews swiftly became a money-spinner, with prestigious clients.
Cheaper ways to COVER your loan: A few tips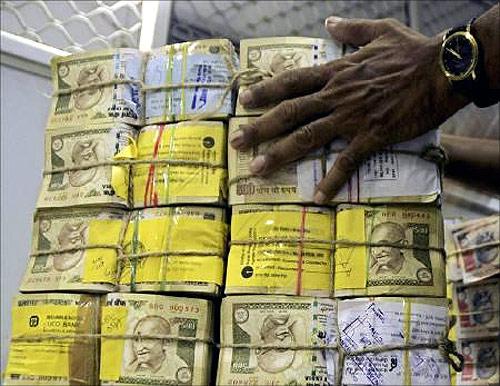 When one applies for a loan, he/she is almost immediately offered an insurance policy to cover it. These are called Mortgage Redemption Schemes or Loan Protection Covers.
Embattled Sahara says it has paid back most investors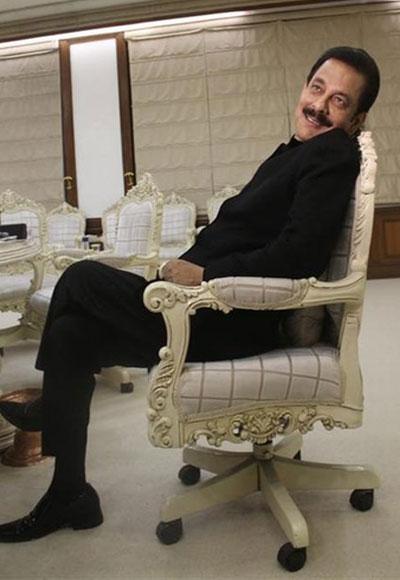 The unlisted company is seeking equity, debt infusion.
'Delhi MOST CREATIVE state in India'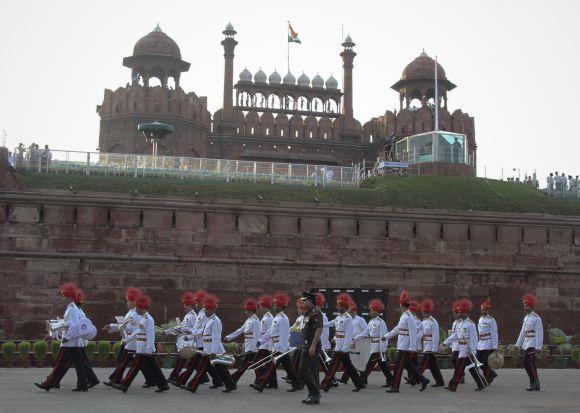 The ranking is based on the population of 'creative class'.
M&M launches Bolero Maxi Truck Plus at Rs 4.43 lakh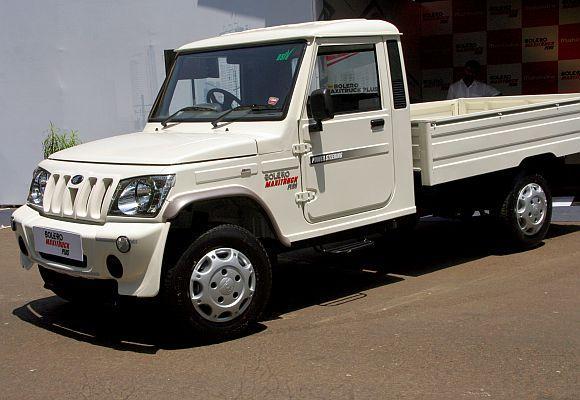 Priced at Rs 4.43 lakh, the vehicles has a lower turning radius, stlish interiors and better payload capacity.
Why Galaxy S4 is the BEST smartphone despite the quirks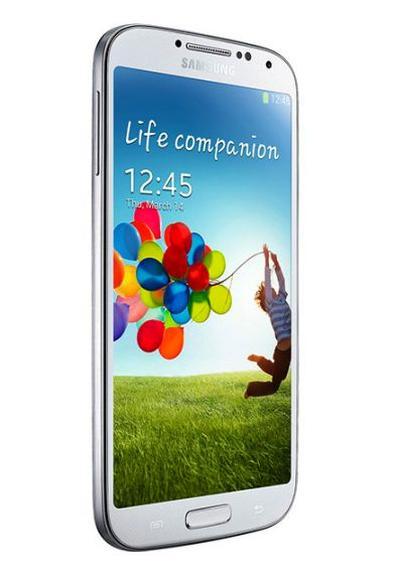 While other flagship products may be flamboyant and have a better build, the S4 quietly gets the job done.
Taj lays out red carpet of OFFERS this season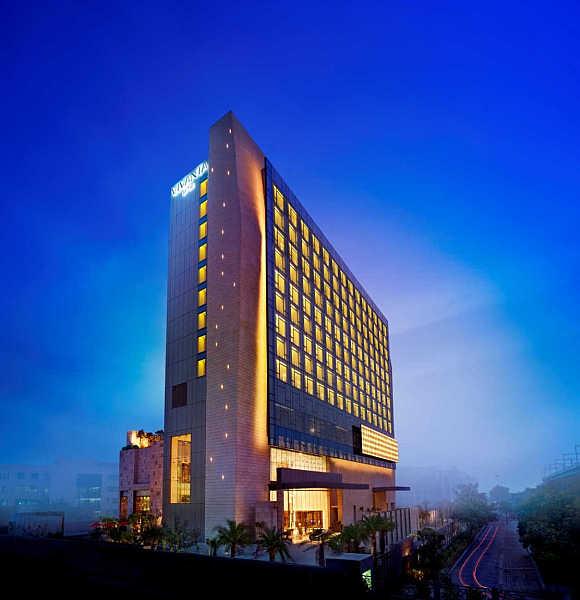 Corporate travellers can look forward to a plethora of offers with the 'Room for More' packages from Taj Group of Hotels.
Cobra stings again; SBI, LIC, 21 others 'EXPOSED'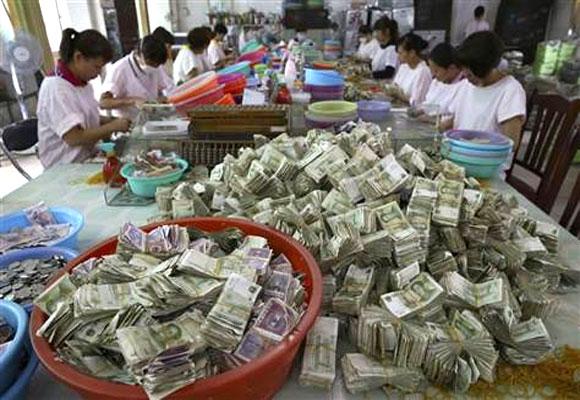 Staff of PSU banks, bank aspirants also caught offering money laundering solutions in a new expose.
May 06, 2013
In PIX: Cars, planes made from scrap, and more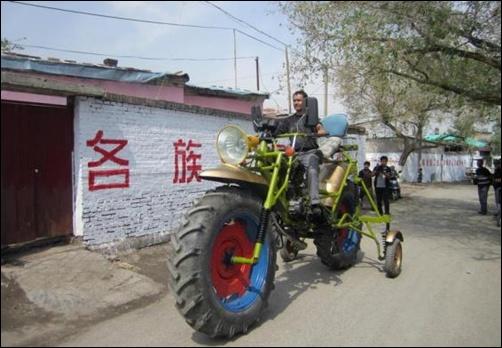 The Chinese have built submarines, planes from recycled materials and helicopters with wooden blades.
IMAGES: Amazing dams around the world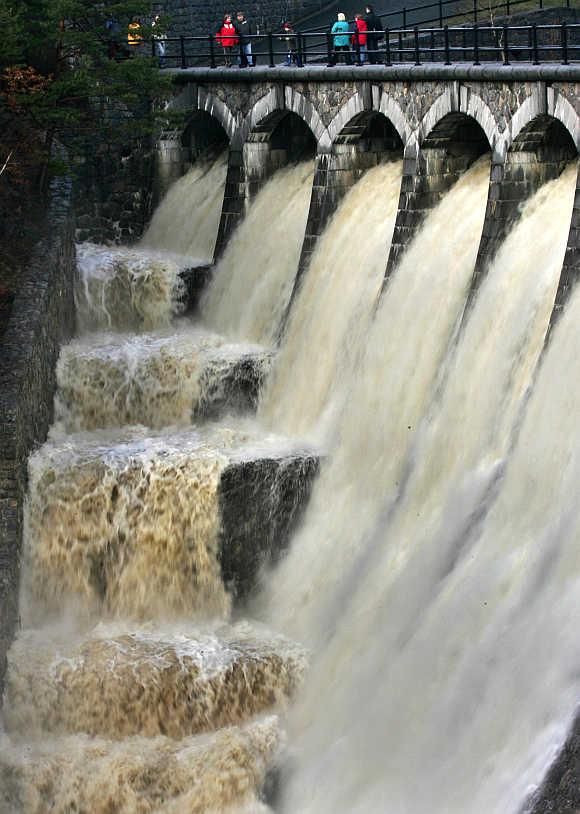 Hydroelectricity accounts for 16 per cent of global electricity generation.
VW launches India's most POWERFUL hatch for Rs 8 lakh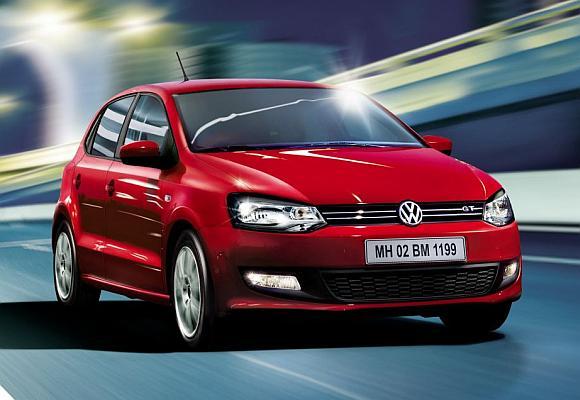 The car is appealing with its high-speed performance and great interiors, but the price tag might discourage buyers.
These 6 luxury cars will get a lot CHEAPER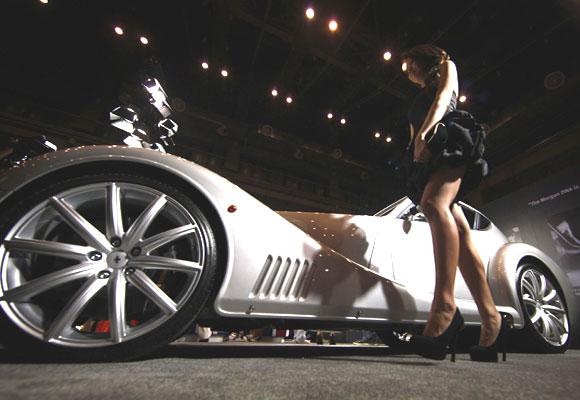 Once customs duties are slashed, your dream to own a luxury car may become a reality.
How to rewrite India's GROWTH story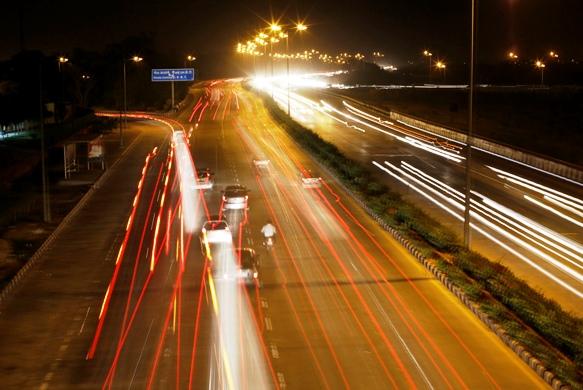 The RBI issued a fairly gloomy forecast in its monetary policy statement last Friday.
Follow your favourite business tycoons on Twitter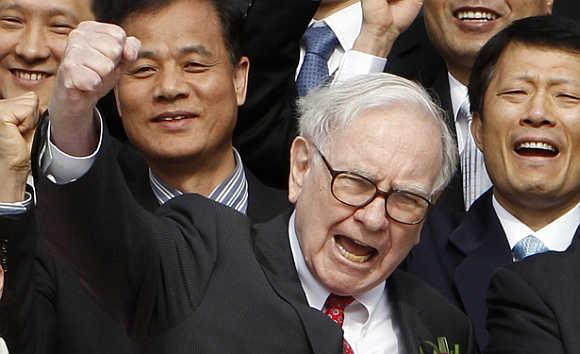 Warren Buffett is not the only businessman on Twitter.
How textile KINGS weave a hold on Bangladesh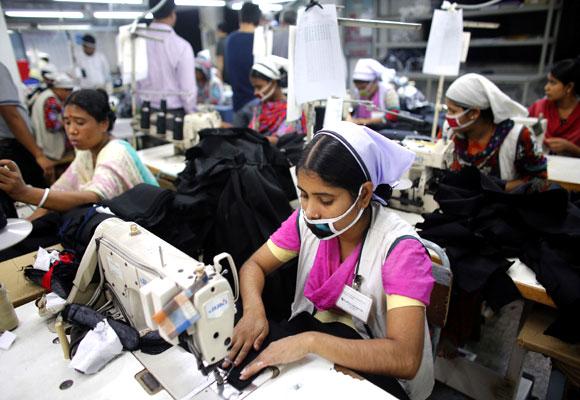 As pay levels rise in traditional factory-floor nations, Bangladesh stands as a last outpost of cheap labour.
World's 30 BIGGEST banks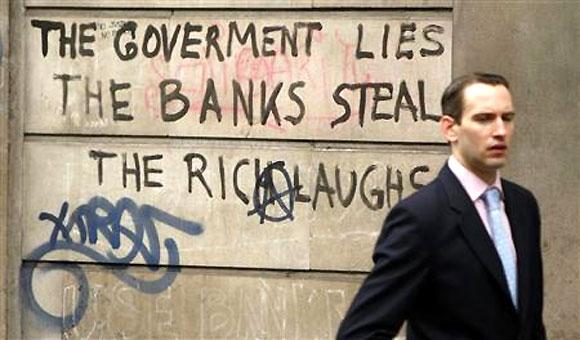 The Industrial and Commercial bank of China (ICBC) is the world's largest bank in terms of market capitalisation, profitability and customer deposits.
May 05, 2013
How India can RAISE $1 trillion for infra projects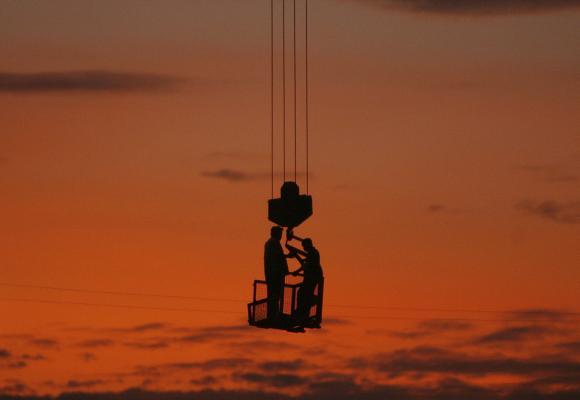 The government needs to create a sustainable bond market and cut the fiscal deficit.
How your Facebook profile can FIND you a JOB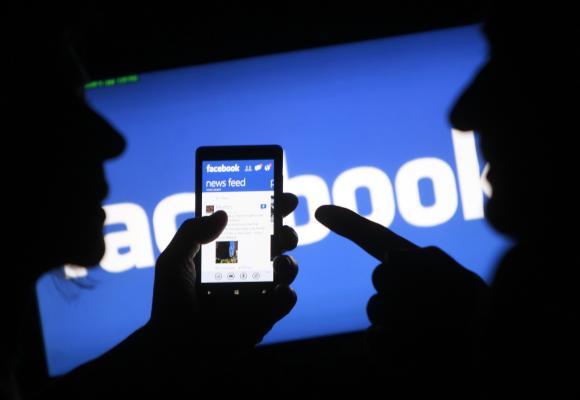 Recruiters have started evaluating candidates based on their social networking profile.
May 04, 2013
How to SELL India to the US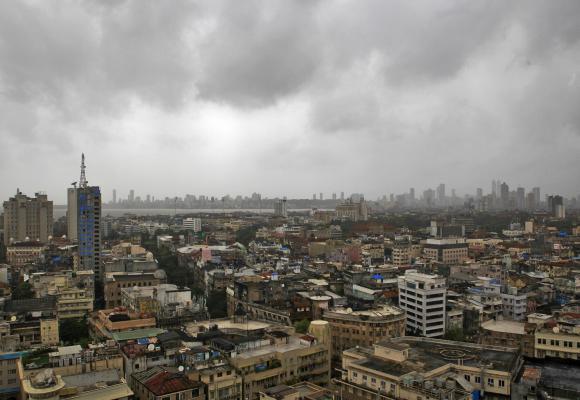 We need to create more effective programmes to show that life in modern India is not that different from life anywhere else.
Coke's Dehradun plan FIZZES over green fears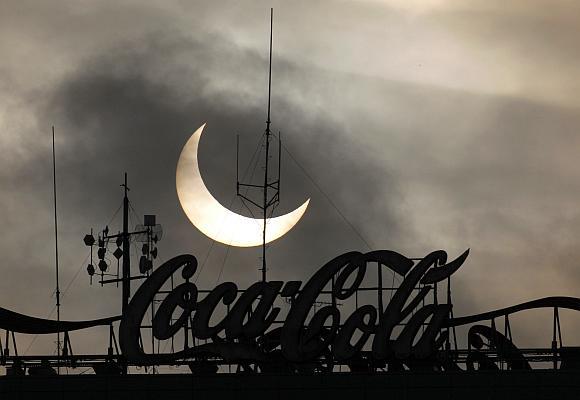 Village panchayat unanimously passed a resolution declaring it would not allow the MNC to go ahead with its plans.
Is Singapore LOSING its economic prowess?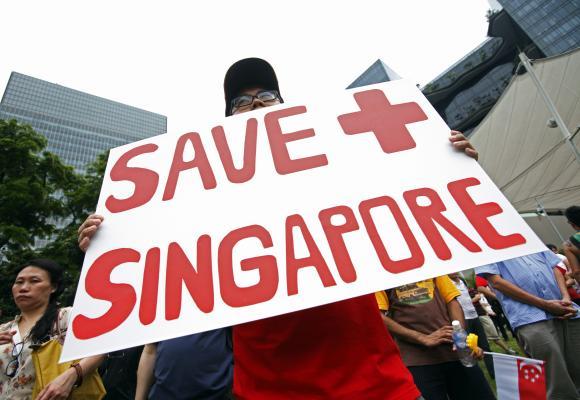 For the first time in the history residents have turned against the government, raising dissent over high living costs and immigration policies.
Samsung launches Galaxy Note 510 TABLET at Rs 30,900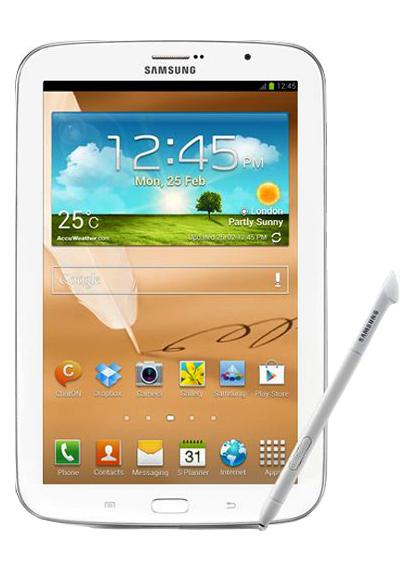 The tablet comes with 1.6 GHz quad-core processor and 2GB RAM.
May 03, 2013
Jaguar F-Type to debut in July; starts at Rs 1.3 crore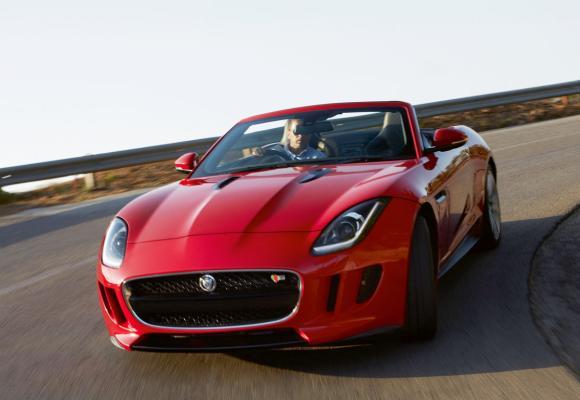 Will rival Porsche and is rumoured to carry a price tag of Rs 1.3 - 1.5 crore.
Boeing plans to build longest-range passenger jet
Analysts say the 777 is Boeing's most profitable plane, thanks largely to the 777-300ER, a 365-seat version that began operations in 2004.
World's first SILVER museum opens in Udaipur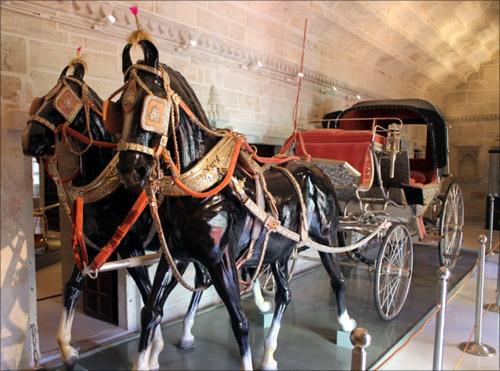 It includes exquisite pieces ranging from beautiful objects used in rituals such as Ram Rewaris (portable shrine for religious deity), magnificent traditional royal transport like the haudah used for mounting elephants in religious, state and military processions.
Brand Airtel: Is there a wake-up call?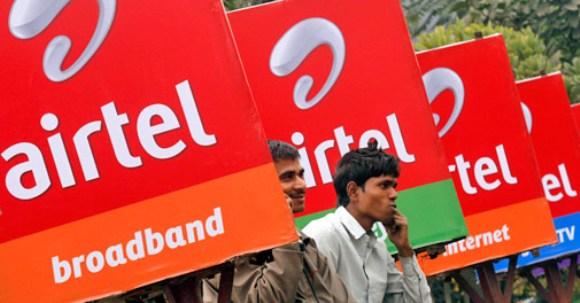 A third-party brand valuation is signalling an imminent threat but analysts say impact on the business is still some time away.
Gold ticks up, heads for second straight weekly gain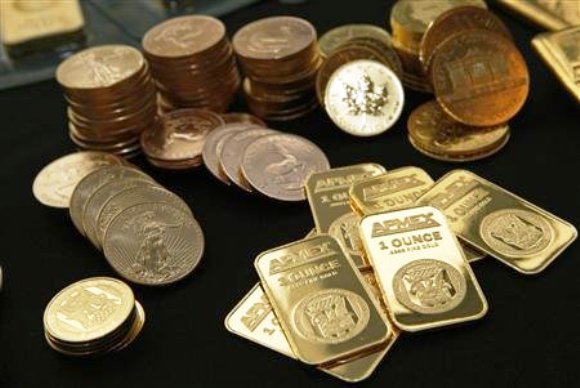 Spot gold rose $8.32 an ounce to $1,474.56 by 0624 GMT, well below a lifetime high around $1,920 an ounce hit in September 2011.
IMF warns of asset bubbles, middle-income trap in Asia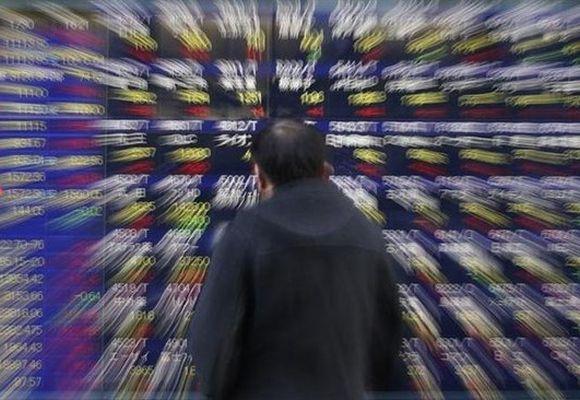 To avoid it, the economies need to improve govt institutions and liberalise rigid labour markets.
Stunning IMAGES: Inside a chocolate factory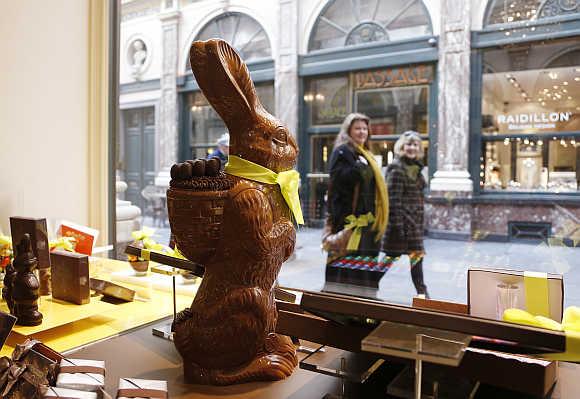 Chocolate industry is a $50 billion-a-year business around the world.
RBI cuts rate; keeps CRR unchanged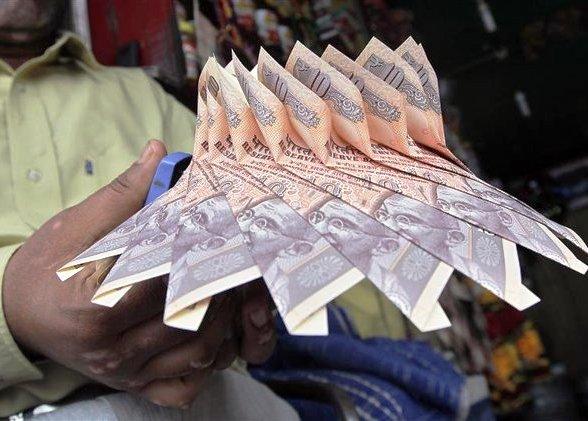 The Reserve Bank of India on Friday cut short-term lending rate by 0.25 per cent.
IMAGES: Visit Google's amazing Munich office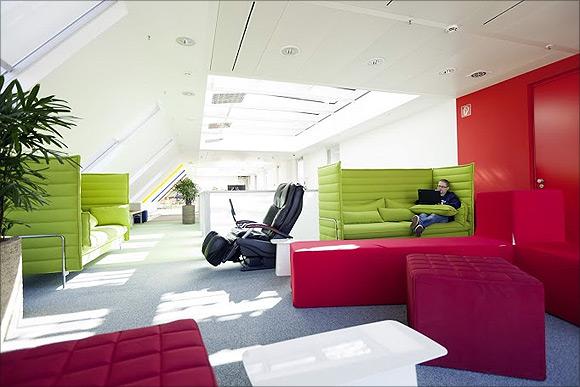 Located in the heart of Munich, Google's office has a dazzling ambience.
Why it's DIFFICULT for India to manufacture chips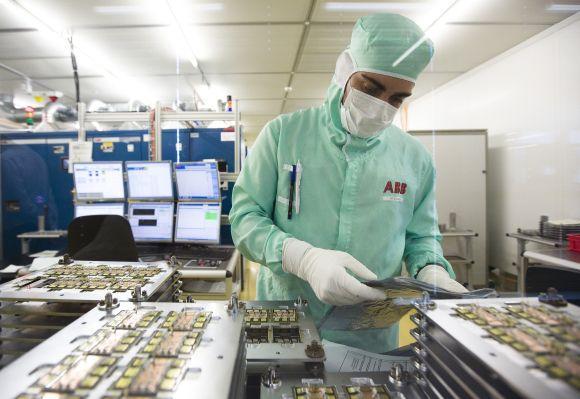 Infrastructure require for making chips is not available in the country.
Maruti to SHUN Fiat; working on TWO diesel engines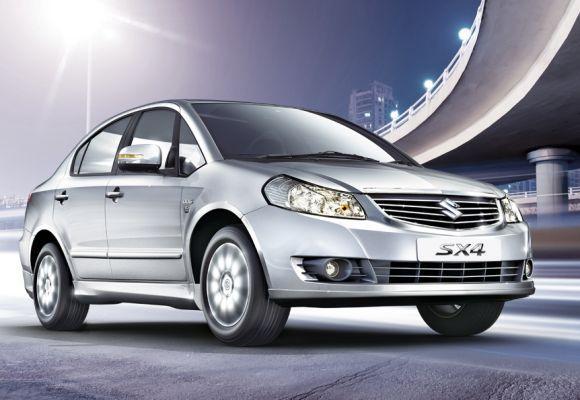 The company is setting up a diesel engine plant at Gurgaon, investing close to Rs 1,700 crore.
World's 20 BEST PERFORMING stock markets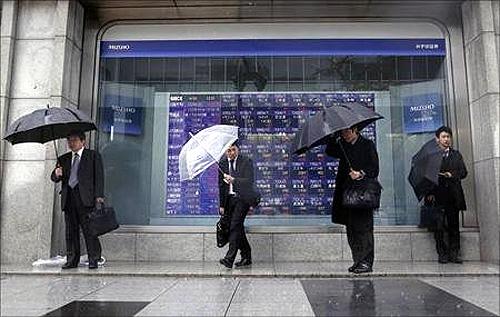 Amid the volatile markets and price corrections, these 20 stock markets delivered good returns in 2013, according to CNN Money.
Honda OUTSHINES Maruti with Amaze bookings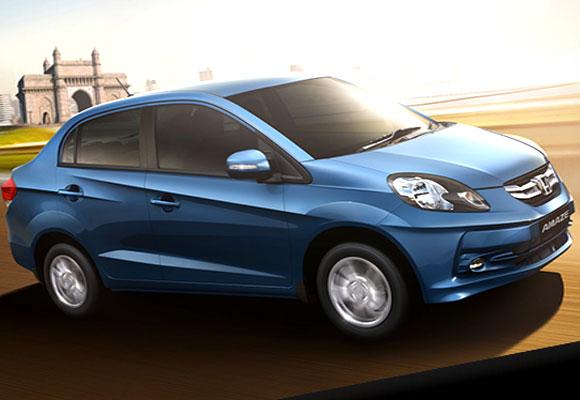 The Amaze, Honda's first diesel car in India, has seen several buyers line up for test drives and dealers struggling to meet increasing demand.
May 02, 2013
Revealed! How Unilever PROFITS from HUL open offer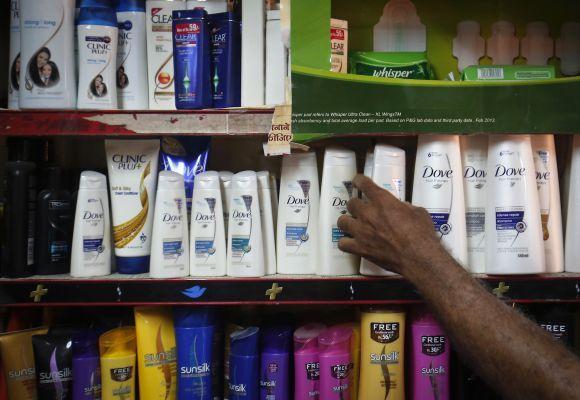 It borrowed cheaply in the West and now investing in high-earnings assets in India.
Micromax launches a 3D-enabled smartphone for Rs 9,999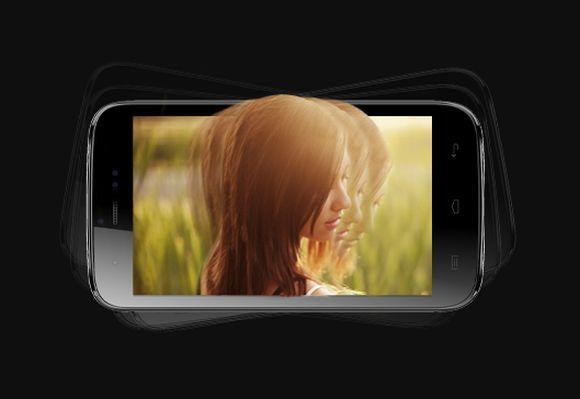 The device does not require users to don the pesky 3D glasses to view the content.
Why critical illness policies are VITAL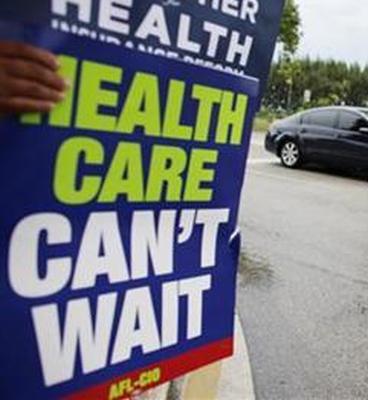 Though costlier and fewer illnesses are covered, the breadwinner should have one with high sum assured.
Job watch: 10 nations BULLISH on hiring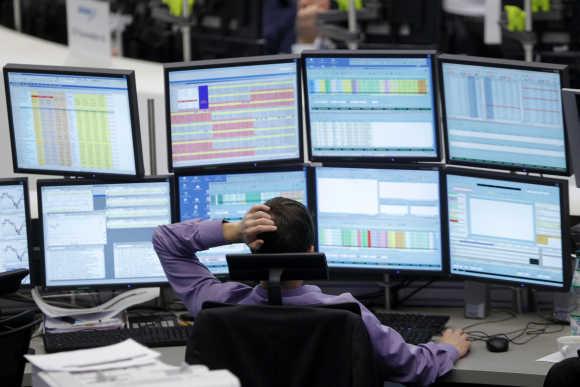 About 27% of businesses globally expect to increase employment in 2013, down one percentage point from 2011 and below the pre-crisis level of 33%.
SPECIAL: What makes TCS tick?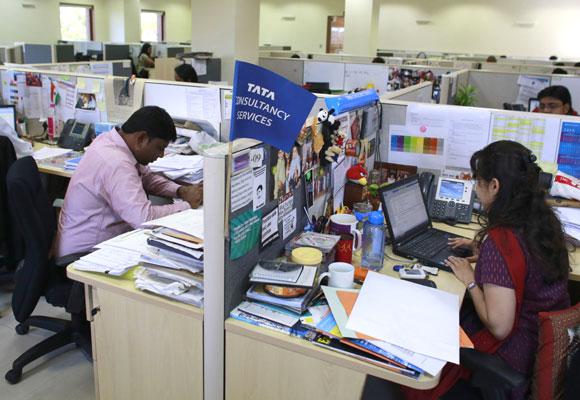 The company is racing ahead of its peers even as other sectoral players feel the slowdown heat.
How Hyundai Verna TRUMPED the Honda City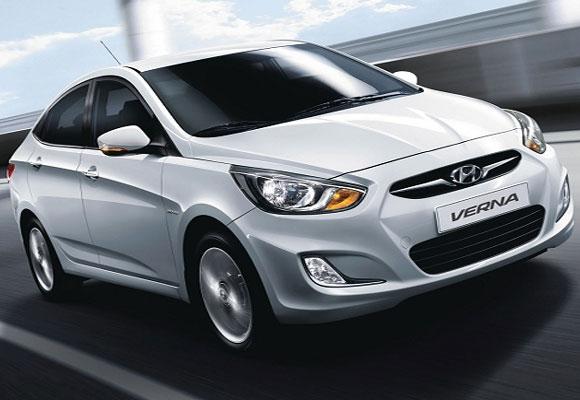 Hyundai has hit pay dirt in India's sedan market, but Honda will strike back.
20 countries that give Indians VISA on ARRIVAL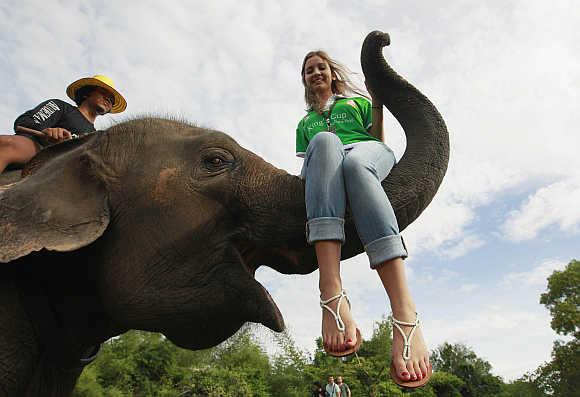 Most stressful thing for most Indians planning to travel abroad is not the price of the ticket, but securing a visa.
10 nations facing a severe financial CRUNCH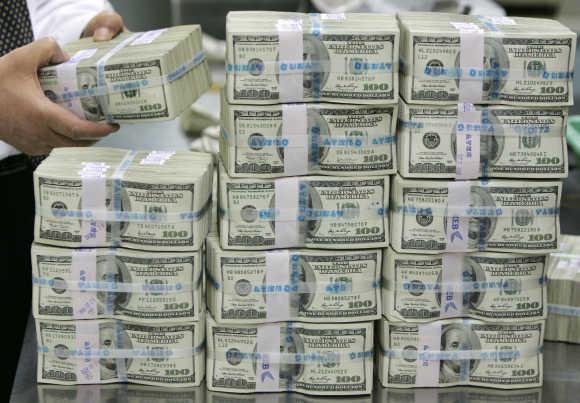 Finance plays a key role in bringing the ambitious growth plans of dynamic businesses to life.
May 01, 2013
Car sales in India remain mixed in April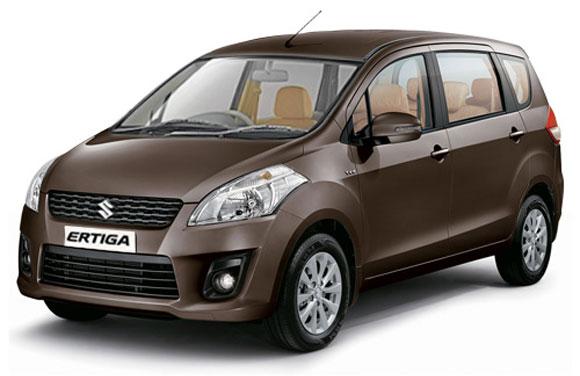 The new financial year started on a mixed note for car makers.
IMAGES: Fighting for Gold in Kyrgyzstan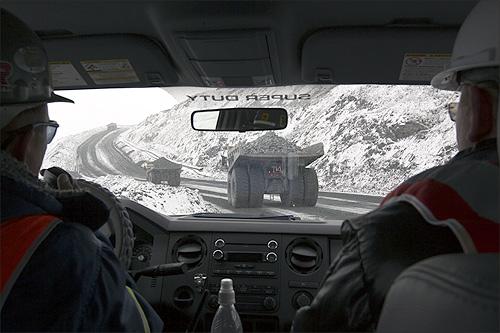 Kumtor open pit gold mine, the world's second highest gold mining operation is at the centre of a controversy.
IMAGES: DC Design gives Renault Duster a SWANKY look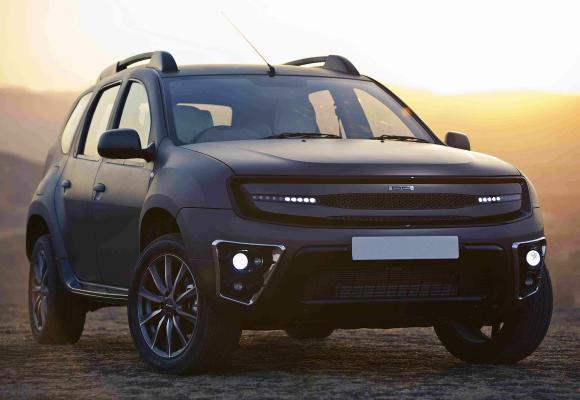 The SUV with swanky interiors can you yours for Rs 3.49 lakh, excluding the car price.
Special: How China is LENDING in the DARK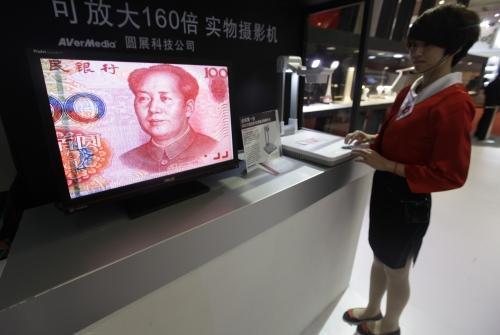 Chinese shadow banking totals only about $2.2 trillion.
New STATUS symbol of India's elite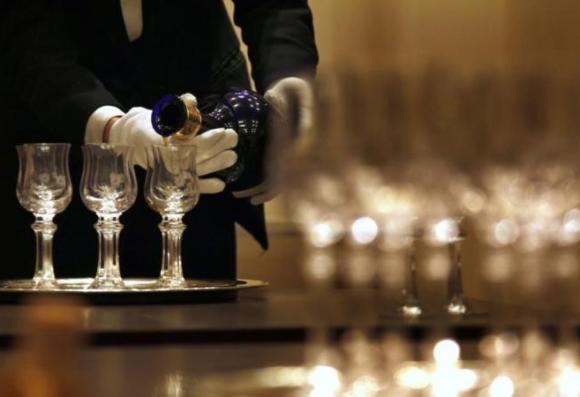 Need to rustle up a four-course meal or hire a helicopter to find your pooch? Just get a butler.
Are you OVER-PAID or under-paid? Find out!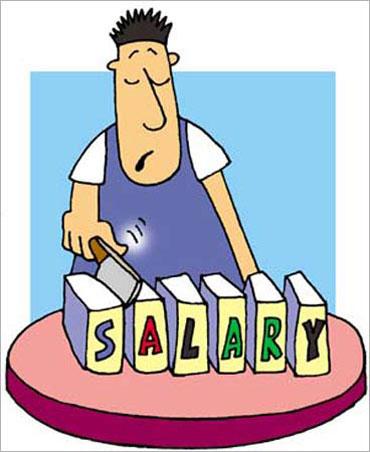 Monster India launches Monster Salary Index, in association with paycheck.in and IIM-A as research partner.
Why the Saradha mess is NOT a 'chit fund' scam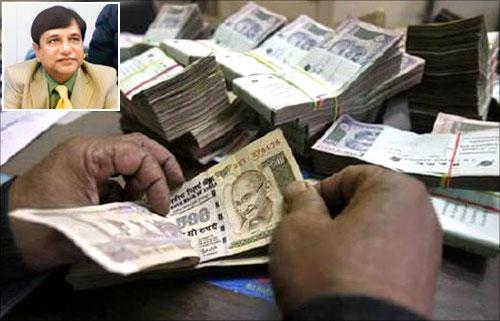 Erroneously labelling it a chit fund may unwittingly give this questionable company legal wings to fly.
Man who wants to DESTROY world's financial system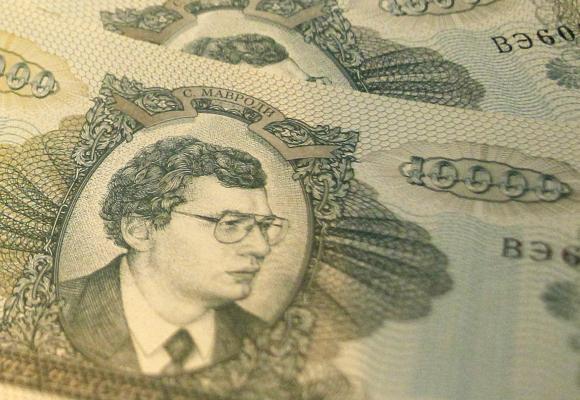 From North American gamblers to Indonesian housewives and Indian salesmen, all got hooked to Sergey Mavrodi scheme.
April 30, 2013
Petrol price cut by Rs 3 per litre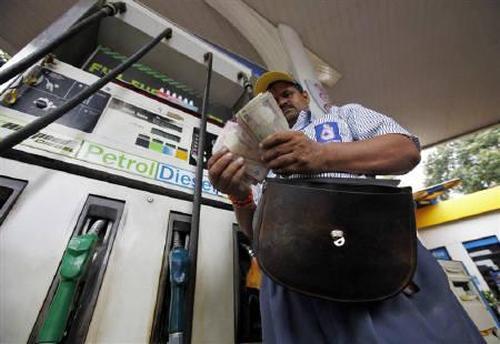 Earlier in April, the price was reduced by 85 paise per litre.
PIX: 20 most important women under 30 in tech world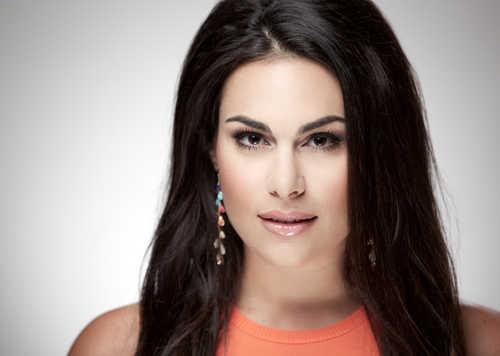 Although the tech industry is dominated by men, but some women are revolutionising the tech world.
Why office gossip is a GOOD thing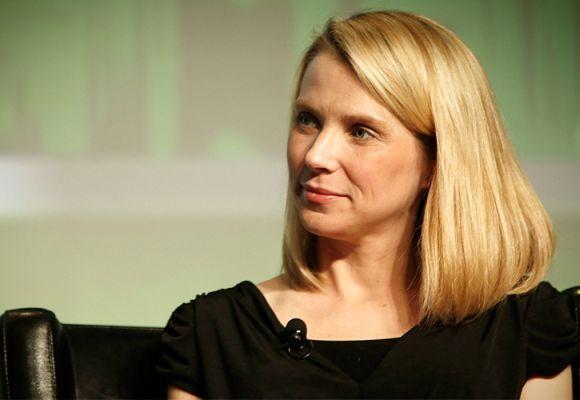 Companies and employees can actually manipulate the flow of gossip to gain tactical advantage.
Why India DESERVES a rating upgrade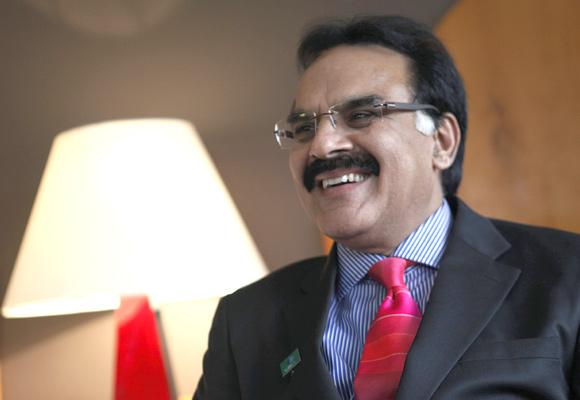 East European countries have better rating than India though their economies are not as stable as the latter.
Chit fund: Centre waking up way too late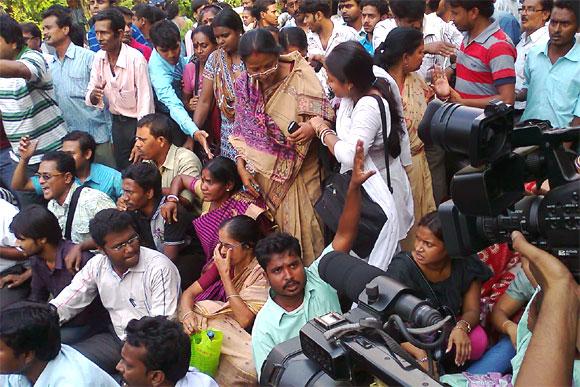 Centre must share blame for Ponzi schemes with West Bengal.
World's BIGGEST producers of gold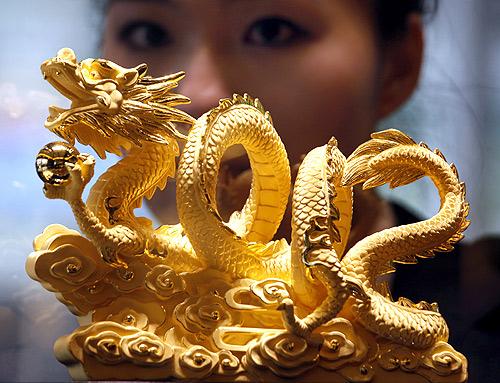 China produced the most gold in world in 2012, making it the largest producer for the sixth straight year even as it remained the second largest consumer of the yellow metal after India.
Is India among the most socially ADVANCED countries?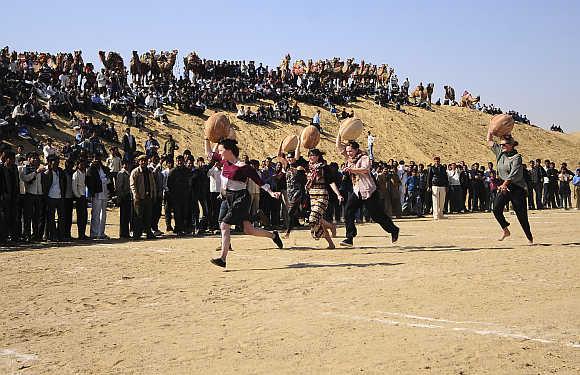 When it comes to fulfilling basic human needs, some smaller countries score higher than the economic powerhouses.
RBI's dilemma: Should interest rates be CUTor NOT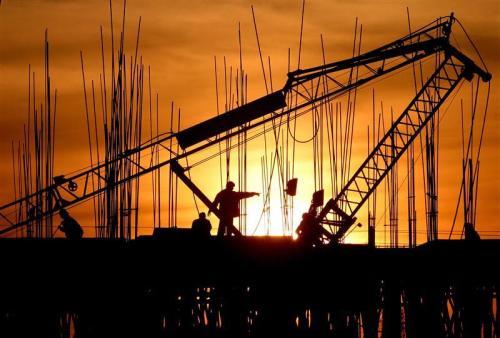 RBI faces contradictory signals.
RIL earnings hinge on gas price review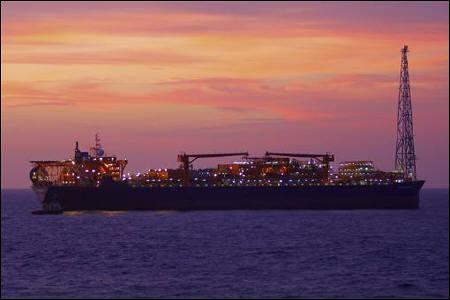 Morgan Stanley, the global financial services company, says India's largest private sector company (by market value) might lose 11 per cent of its earnings per share in 2014-15 earnings estimates if gas prices remain at $4.2 a unit.
Indian firms in doublespeak on insurance FDI: WikiLeaks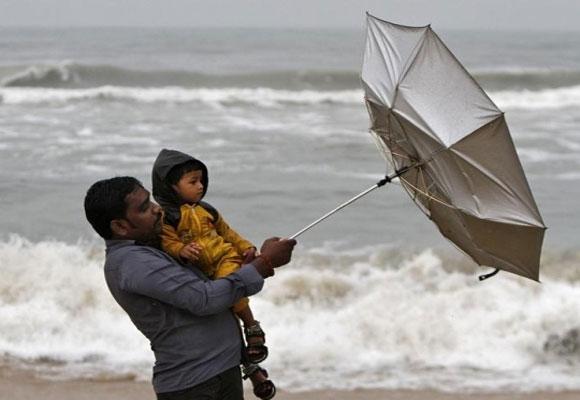 US diplomatic cables say Indian partners might be actually lobbying against raising the FDI cap.
Infy, HCL Tech, Wipro among the GREENEST in BRICS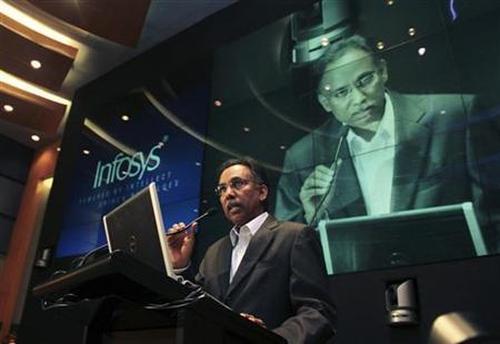 Brazil's alternative energy company, Cemig, tops the list of Environmental Tracking (ET) BRICS 300 Carbon Ranking.
Slowdown clouds hover over IT RECRUITMENT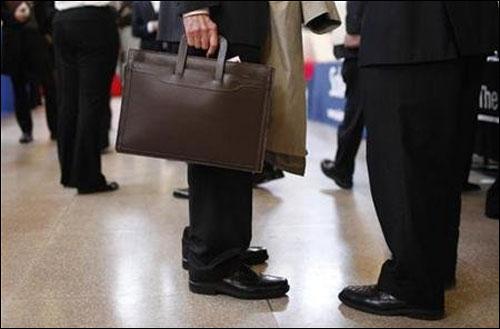 IT firms across the board say engineering graduates this year are readily accepting job offers unlike in the past years, when they were far more choosy.
VERDICT: HTC One hits a home run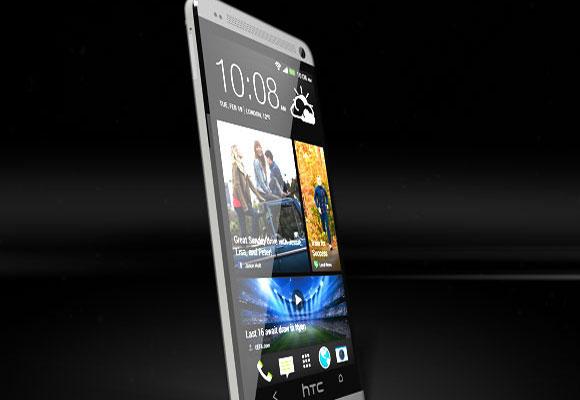 The phone is the king of Android hill at the moment, with great looks and software to match.
World's 20 BEST airlines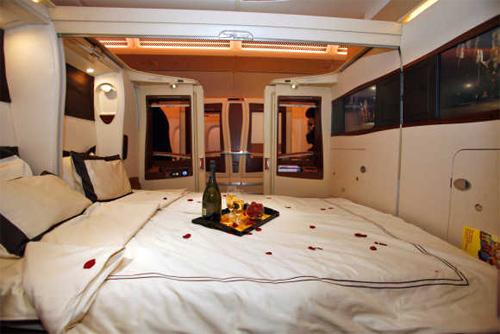 Business Insider has ranked the world's leading airlines on the basis of in-flight experience and the on-time performance.
Get ready to file TAX returns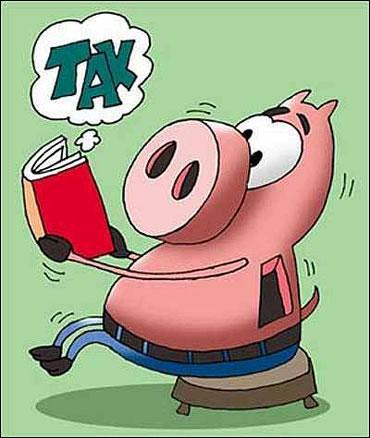 Though the government is yet to notify the new form, begin with collating documents, checking interest certificates and tallying form 26AS.
April 29, 2013
Jet-Etihad deal: Curious case of missing aviation policy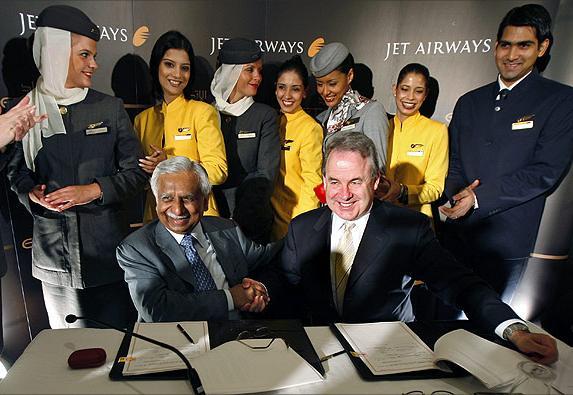 In the absence of the aviation policy, all decisions in aviation sector are left to the whims and fantasy of the ministry.
IMAGES: Boeing 787 Dreamliner resumes flights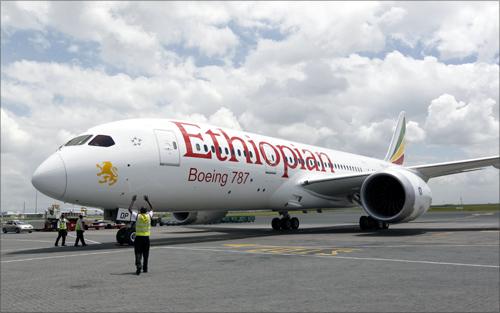 Ethiopian Airlines became the world's first carrier to resume flying Boeing Co's 787 Dreamliner passenger jets, landing the first commercial flight since the global fleet was grounded three months ago.
Tata Manza LOCKS HORNS with Honda Amaze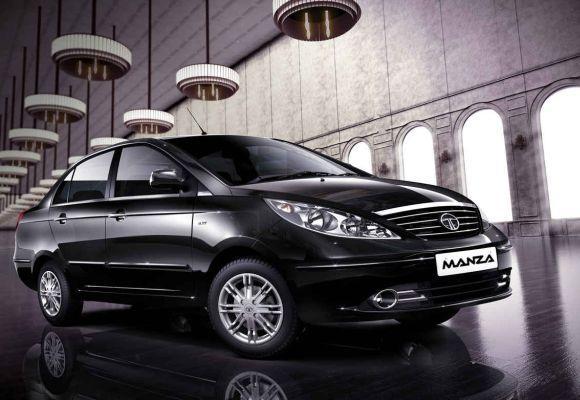 Competitors are feeling threatened with the initial success of Honda Amaze.
IMAGES: India's beautiful double decker trains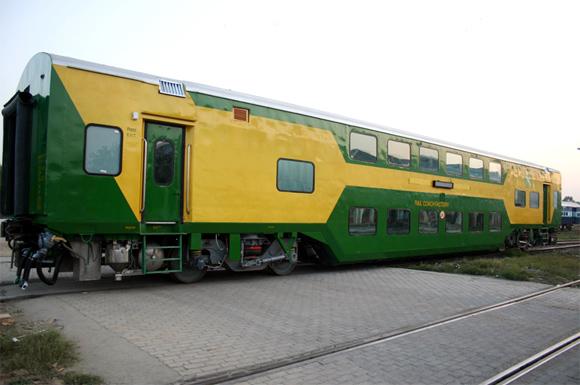 With the introduction of the Howrah-Dhanbad double decker express, India joined the big league of European countries that run air-conditioned double decker trains.
Bajaj hits back at Tatas, says RE60 not cheap car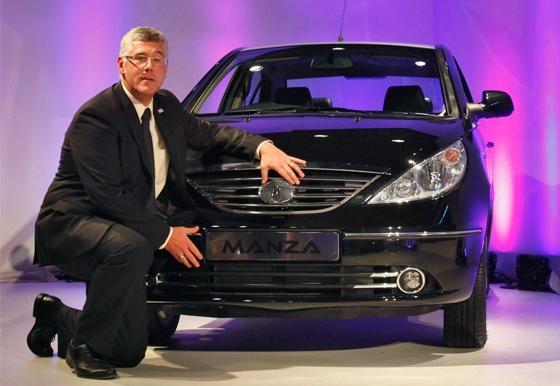 Also said that the slowing demand for Tata's Nano shows consumers aren't looking for low-cost cars.
IMAGES: This is how an Apple iCar will look like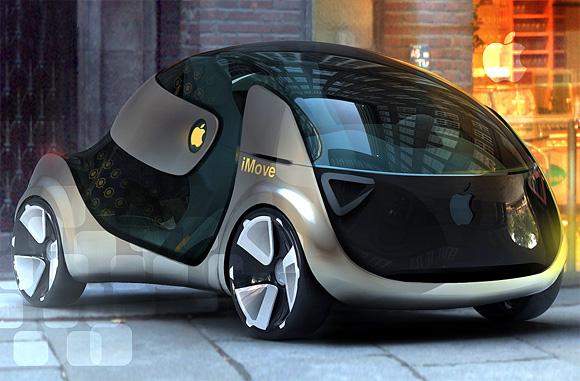 A car by Apple was one of Steve Jobs' biggest dreams that remained unfulfilled.
Chidambaram's DREAM runs into political HURDLES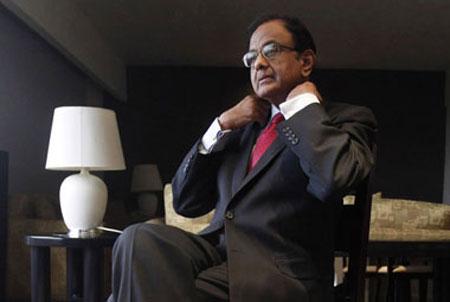 Two long-stalled reforms are lifting FDI cap in insurance and simplifying land acquisition for factories.
It's boom time for RETIREMENT HOMES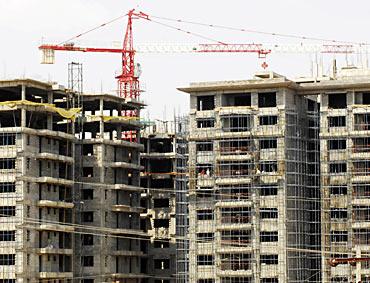 Indians are increasingly craving ideal retirement homes, quite like their counterparts in the US.
What led to the gold's BOOM and CRASH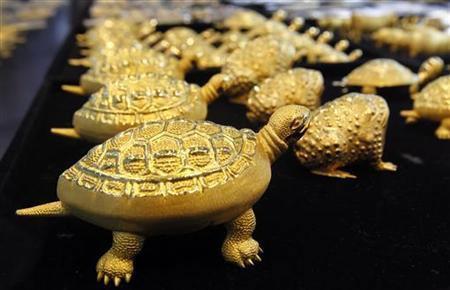 The direction of gold prices will depend on central banks, bullion banks and leveraged hedge funds.
Why you must AVOID exposure to POWER stocks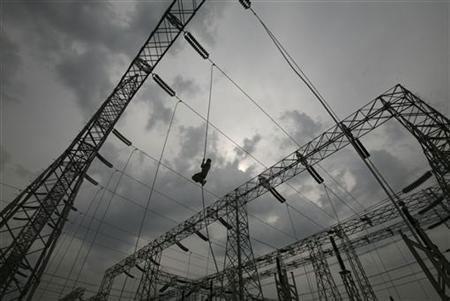 Corrective actions are required in the sector but it will only happen if things get really desperate
Top 5 Indian states HIT by banking FRAUDS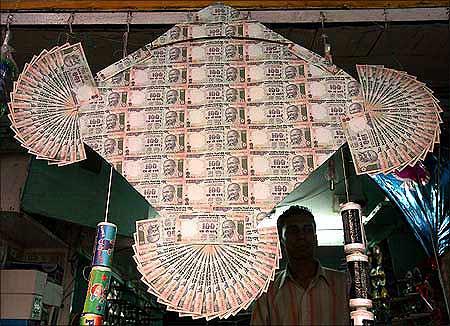 Maharashtra witnessed the maximum number of fraud cases relating to credit/debit cards and internet banking in 2012.
April 27, 2013
In Bengal's grey 'money market', Saradha is just one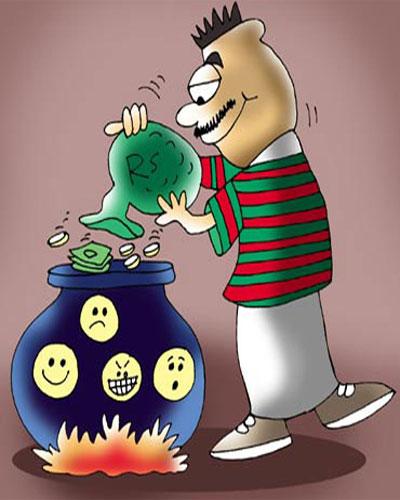 Small firms raising deposits in disguise of advances for unknown projects referred to as money market companies in common parlance.
How the young Chinese SPLURGE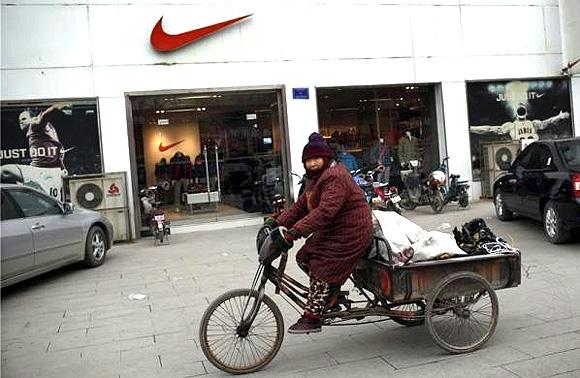 Rising disposable incomes coincide with a change in psychology among younger consumers - a shift that means when it comes to money and spending they are decidedly not their parents.
April 26, 2013
Ford EcoSport can give other SUVs a RUN for their money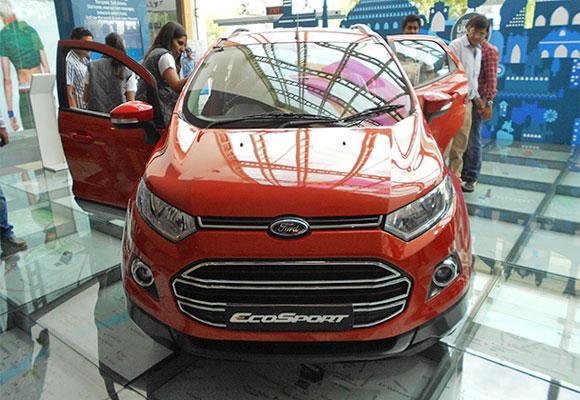 Ford's compact SUV will challenge not only the entry-level utility vehicles but also the premium hatches and compact sedans.
The RISE and FALL of Bengal's biggest fraudster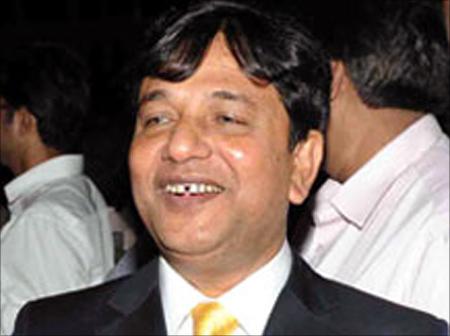 In an 18-page "suicide note" to the Central Bureau of Investigation (CBI), Sudipta Sen has declared himself as the only son of Maa Saradha.
The DEPRESSING story of Saradha agents and investors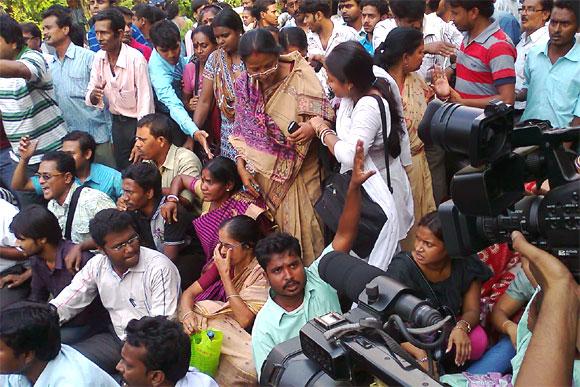 A look into the lives of a few Saradha agents who are left in the lurch by Bengal's chit fund scam.
Top 6 ultra LUXURIOUS hotel SUITES in India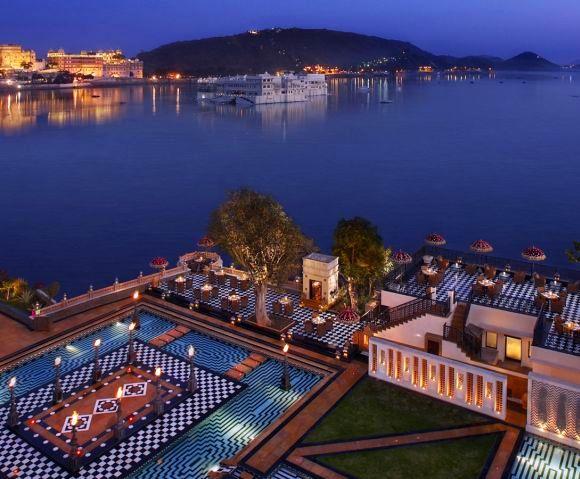 Check out what makes them special and who have stayed in them.
Asus launches 7-inch Fonepad for Rs 15,999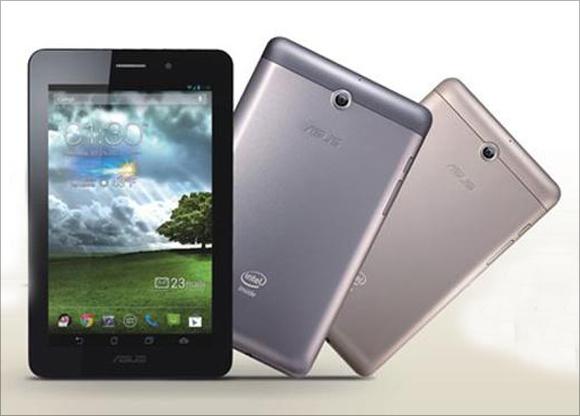 An Android tablet, houses an Intel processor and has 3G connectivity.
20 countries with HIGHEST per capita income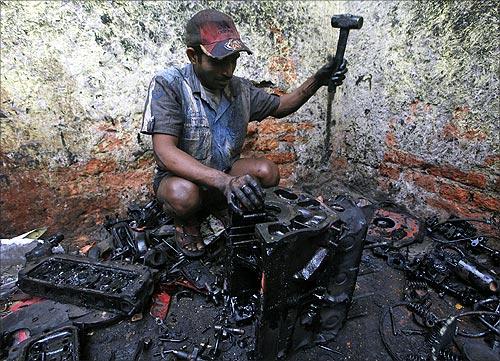 India lags behind 132 countries in per capita income.
Volkswagen LOSES ground as Honda steps in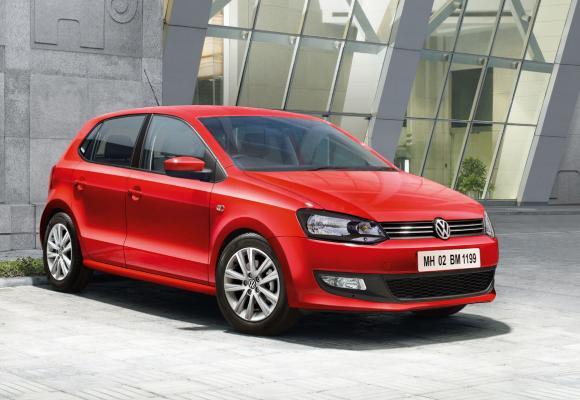 For 2012-13, while Volkswagen's sales in India declined 16 per cent Honda Cars India sales rose 35 per cent.
IMAGES: Travel in the world's longest bus!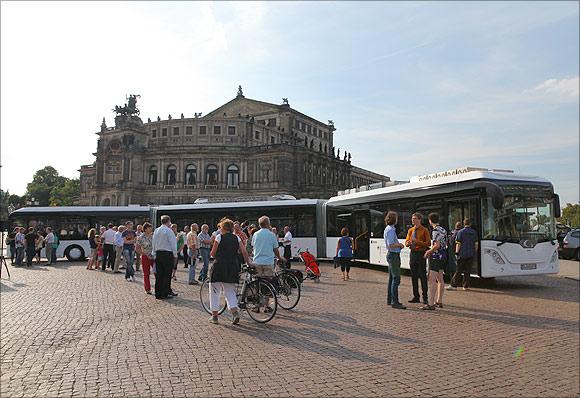 AutoTram Extra Grand is considered the longest bus in the world.
Is it time to SELL the Jet Airways share?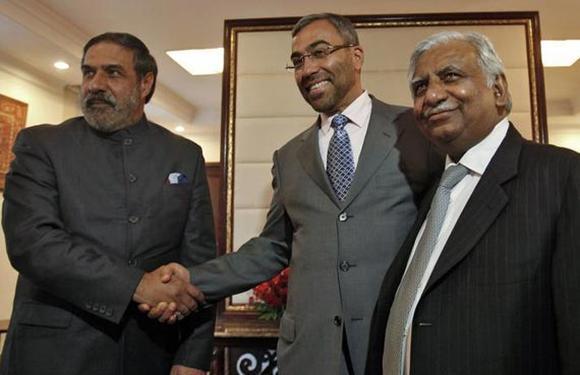 There is no immediate benefit for shareholders from the Etihad deal.
ICONIC off-roader Mercedes GL Class to hit roads in May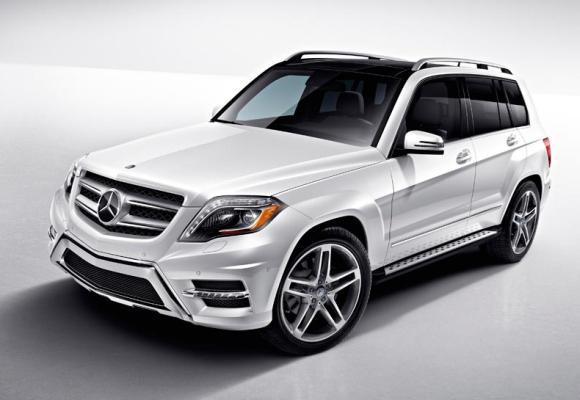 The SUV has penned down success stories for its manufacturer on every soil that it ever set foot on.
Housing prices ZOOM in these cities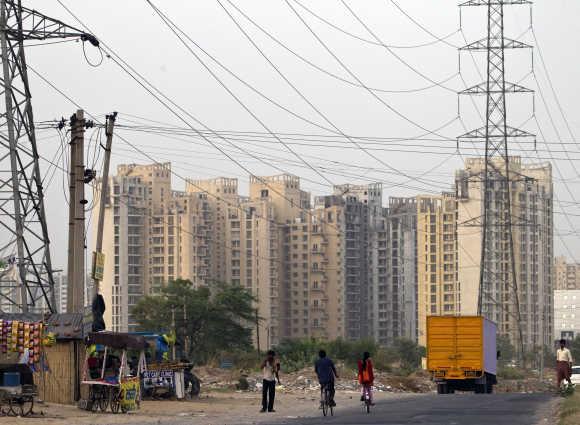 Housing prices have risen the most in the Delhi-NCR market during January-March quarter at an average 20 per cent among the seven major cities.
April 25, 2013
How Sahara Q Shop is DUPING investors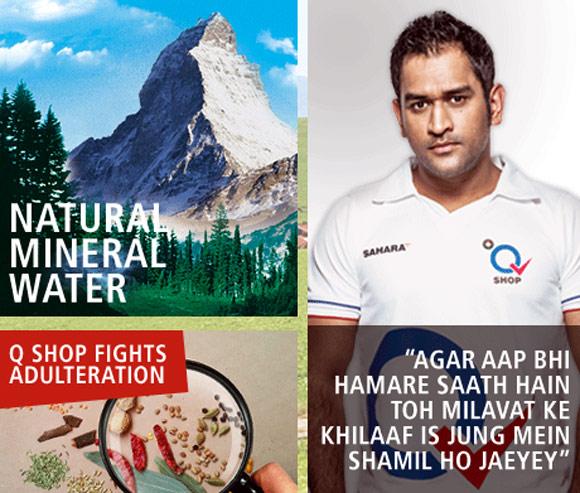 There is no end to fraudulent investment schemes in India.
Reviewers worldwide give THUMBS DOWN to Galaxy S4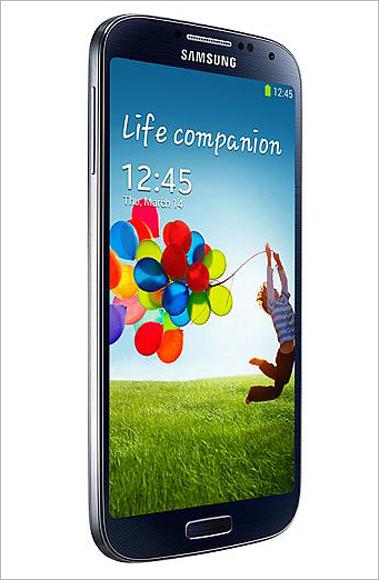 They feel it's just an updated version of earlier Galaxy S3.
What HINDERS India's economic growth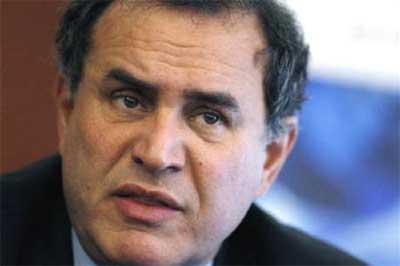 Noted American economist Nouriel Roubini said India is not passing through stagflation but maintained that the prevailing conditions are "not ideal" for faster economic growth and cost of doing business is too high in the country due to "excessive levels of corruption".
How Jet shareholders stand to GAIN from Etihad deal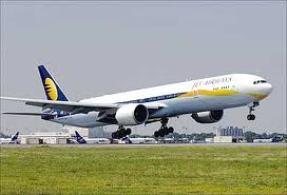 The deal will improve debt-equity to a manageable level of 3.8 and support its share price, thereby lessening the pain for shareholders.
Chevrolet Enjoy: GM India's ANSWER to Maruti Ertiga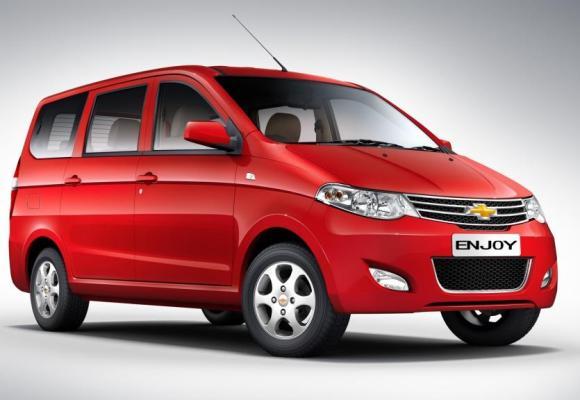 It's cheaper than Ertiga and Innova and features more legroom than the two.
20 countries with the LARGEST foreign exchange reserves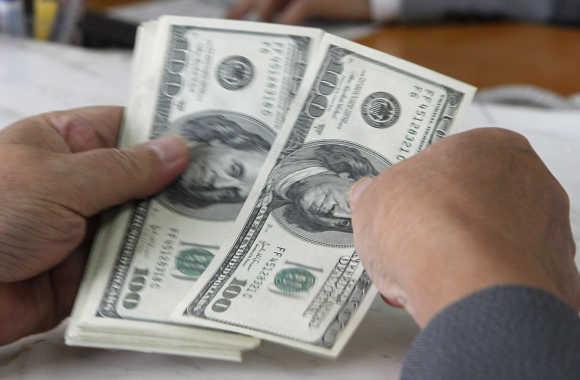 Forex reserves include a country's gold holdings and convertible foreign currencies held in its banks, including special drawing rights and exchange reserve balances, with the International Monetary Fund.
Jet-Etihad deal will bring down air fares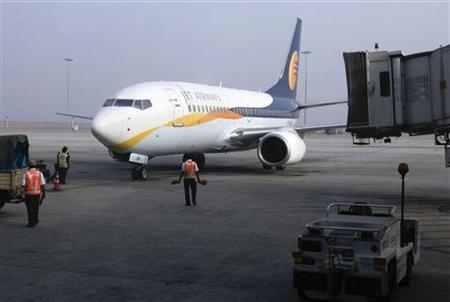 The Rs 2,058 crore (Rs 20.58 billion) deal between Jet Airways and Etihad Airways will benefit passengers, as increased competition will bring down air fares, aviation sector experts said.
April 24, 2013
COLUMN: Know your city to set it right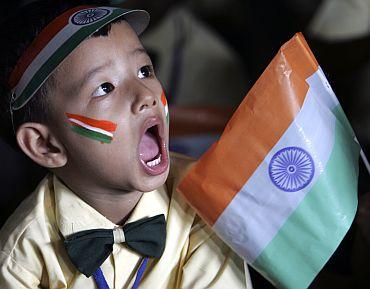 India's cities are in poor shape and it is axiomatic that unless you have proper systems of governance in place working through the right kind of institutions, there is no hope for their uplift.
Indian IT companies HUNGRY for acquisitions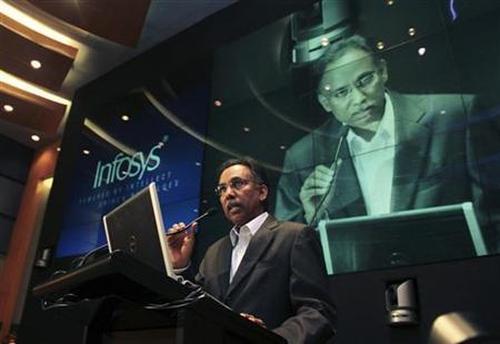 Infosys, TCS, Wipro and HCL Technologies are actively pursuing acquisitions to make up for slower growth in their traditional business.
Why good monsoon may NOT revive economy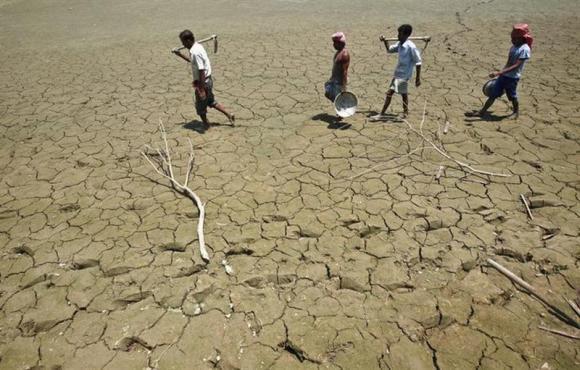 India has more variations in soil type and climate than perhaps any other region in the world. Even during a normal monsoon season, many regions receive scanty rainfall while other battle with floods.
Maruti to debut SWANKY WagonR Stingray in India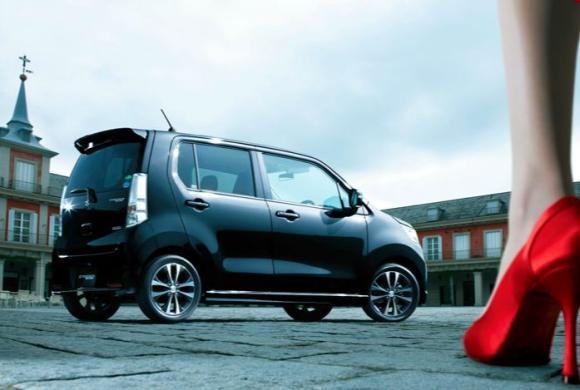 Stingray is a sportier version of the WagonR with a more aggressive frontal styling and masculine cues in the rear.
Jet sells 24% stake to Etihad for Rs 2,060 cr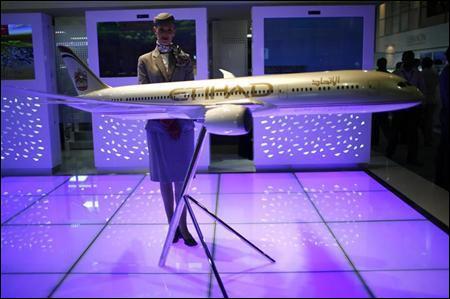 Etihad has been in talks for a 24 per cent equity stake in Jet, valued at around $300 million, ever since India relaxed ownership rules and allowed foreign airlines to buy up to 49 per cent in local carriers.
Reliance OPENS its purse to INVEST Rs 179,000 cr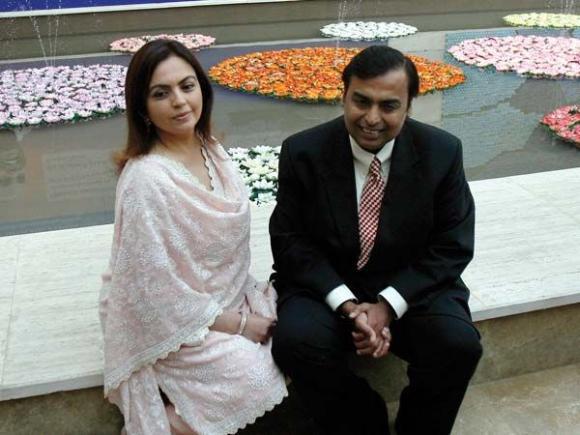 Over the next five years, plans to pump money in KG DG, refining, petrochemical sectors, retail and telecom.
Shopping hotspots: India's 10 BIGGEST malls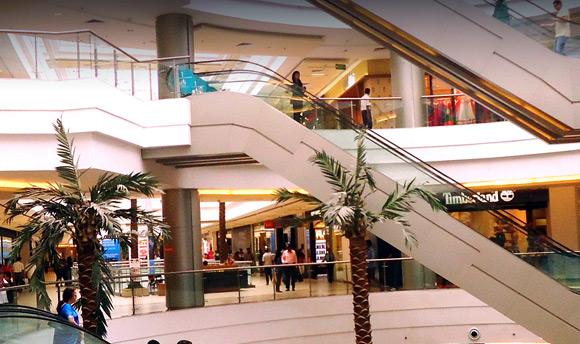 Making shopping an enjoyable experience are its swanky malls with global and Indian fashion stores, super markets, restaurants, movie theatres and entertainment zones.
IMAGES: 30 amazing office spaces available for rent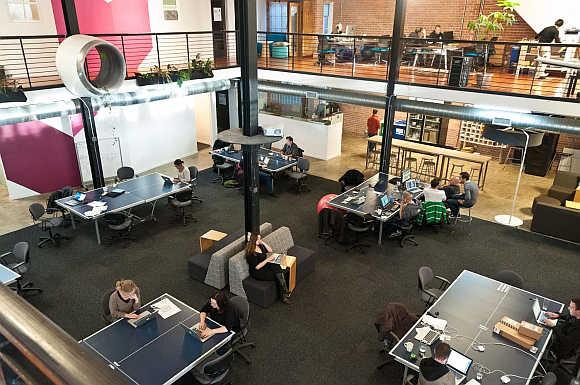 Corporates want close-knit, all-encompassing and swanky offices.
COMPLAINTS: Which life insurer tops the list?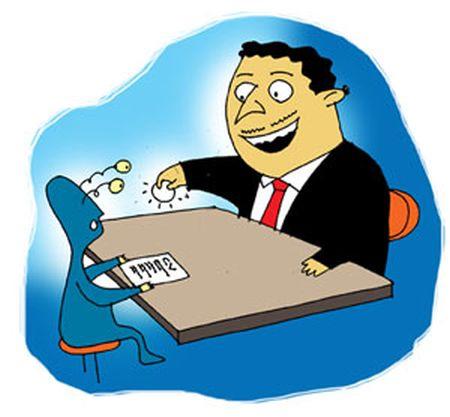 Leading private life insurers HDFC Standard Life, Bajaj Allianz and Birla Sun Life top the list of firms against whom consumers have filed complaints with sectoral regulator Irda for indulging in unfair business practices.
IMAGES: Oil boom in North Dakota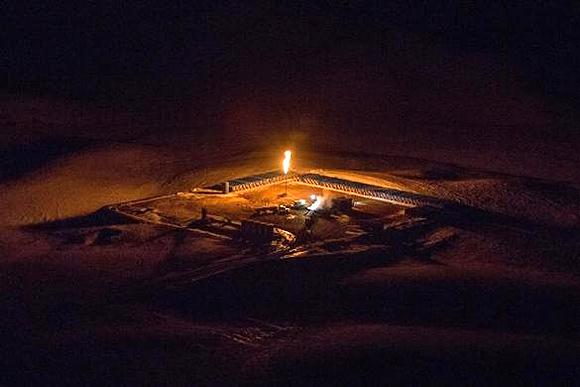 North Dakota is now the second-largest oil-producing state after Texas.
Tesco treads CAUTIOUSLY in India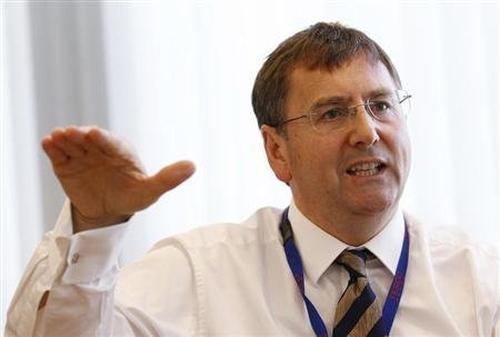 Due to clauses on local sourcing and infrastructure investments, the world's third largest retailer has not been able to make much headway in India.
Planning to BUY insurance this year?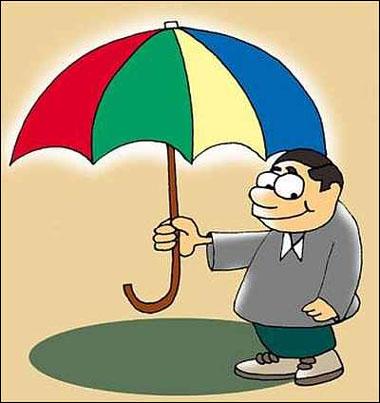 Wait till these are refiled as it will give you added benefits.
April 23, 2013
Microsoft India under I-T scanner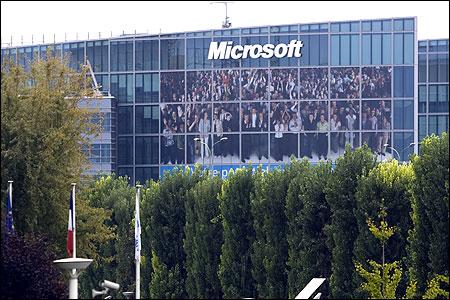 IT department reportedly sent notice to Microsoft seeking details of its income from Indian operations for four years beginning with the 2005-06 fiscal.
Good news! Employees may see 11.3% pay hike
India Inc is expected to offer average salary increments of 11.3 per cent this fiscal and those working in sectors like pharmaceuticals, health care and life sciences are expected to get a raise of 13.1 per cent.
Luxury carmakers chase India's young, female and frugal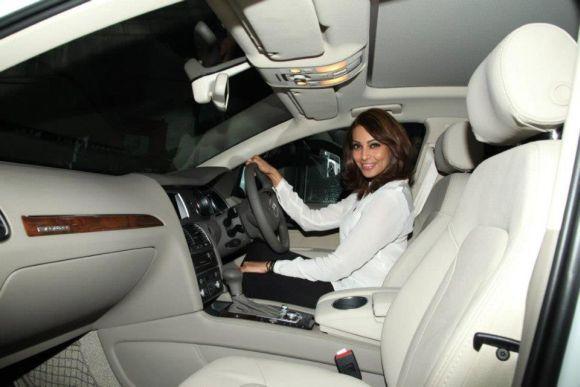 Luxury carmakers in India are moving downmarket broadening their target market to include India's young, female and middle-class.
RIL signals start of GROWTH era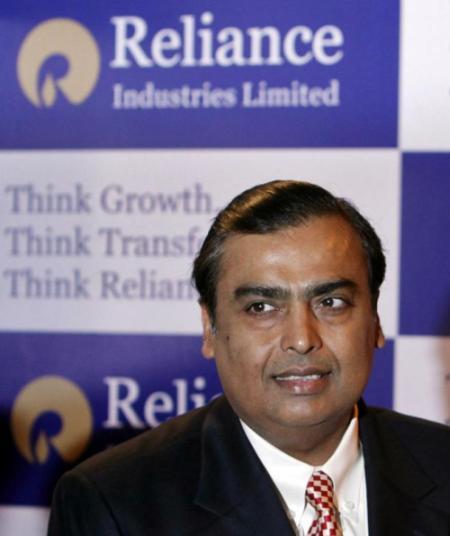 Production from its KG-D6 gas field is set to increase and the government is likely to revise gas prices.
Counting the costs of direct cash transfers
It is generally felt that DCTs are a more efficient system than, say, physical subsidies. This does hold when conditions are ideal and back-end structures are in place.
How chit funds have ROBBED investors in Bengal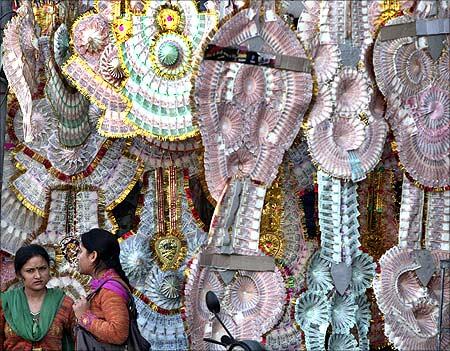 The Saradha group's fortunes nose diving has not only put a scanner on other chitfund companies operating in the state, but has also reportedly put a question mark on TMC's rural vote.
Why India NEEDS politicians LIKE Margaret Thatcher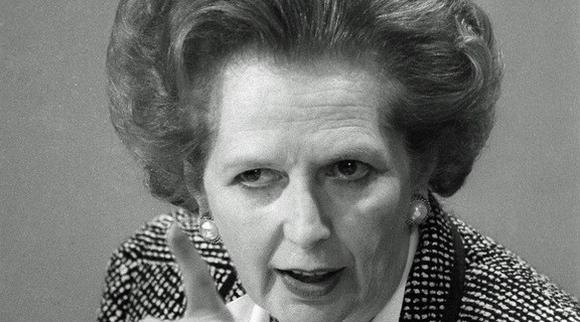 We need politicians like Margaret Thatcher, who can articulate economic solutions for the country rather than concentrating on politics alone.
COLUMN: All about Bengal's Saradha scourge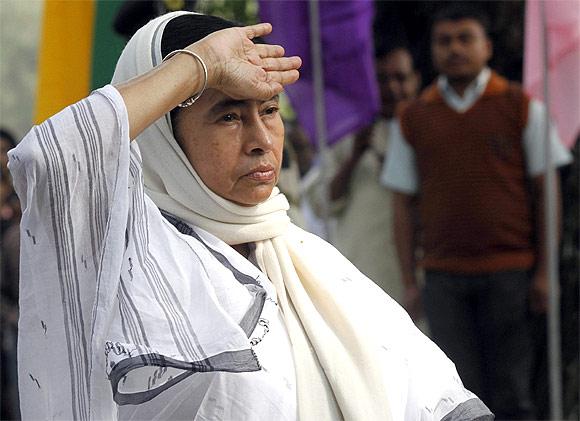 The collapse of a large deposit taker, the Saradha group, has brought protesting collection agents right to the doorstep of West Bengal Chief Minister Mamata Banerjee, whose government has given a free hand to such firms.
Why e-auction of radio stations may HAMPER the industry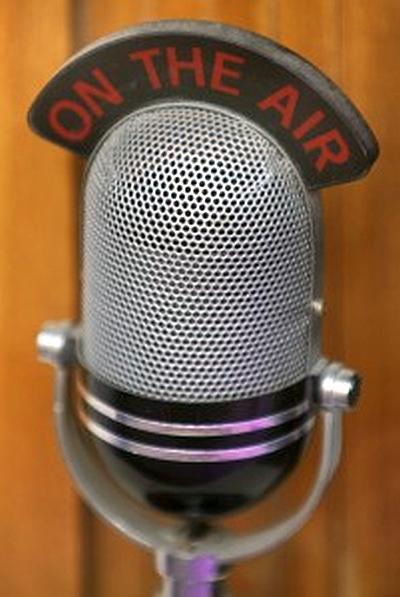 As the government has adopted ascending e-auction for radio waves, there is a danger that players might end up overbidding.
20 countries with HIGHEST gold reserves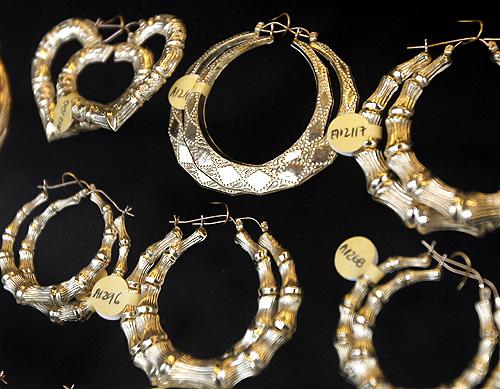 The global official gold holdings totaled 31,694.8 tonnes as of April 2013.
Buying houses worth crores? Check the rate charts!
If you are looking at buying real estate and your budget falls within this range, an idea about prevailing rates would come in handy.
What public transport tickets COST across the world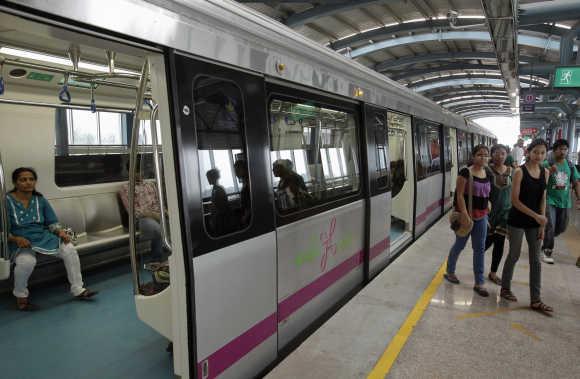 India offers one of the world's cheapest public transport fares.
Kirana store has better customer service than MNCs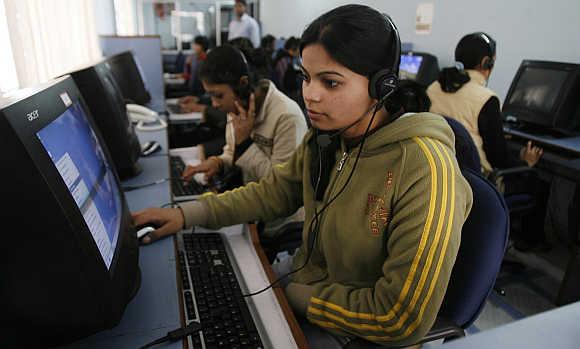 Most MNCs do not deliver their lofty 'customer service' promises in India.
Vendor REVEALS details of the Tata Nano DIESEL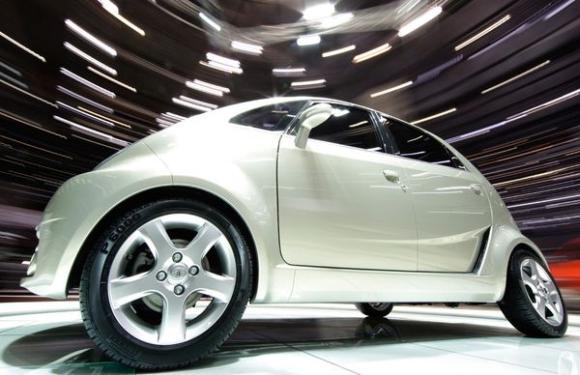 It's going to be an 800cc twin cylinder diesel engine with a rated power of 40.2 bhp.
IMAGES: Shoppers rush for gold as price crashes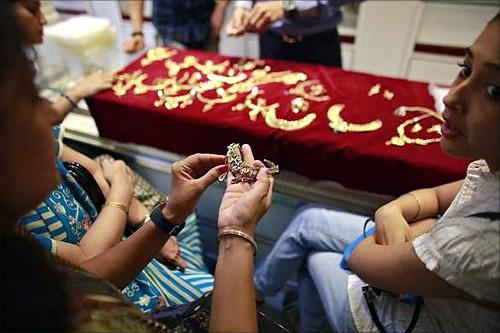 With gold prices tumbling, retailers are witnessing a surge in demand and expect up to 50 per cent spike in sales volume during this marriage season.
Now, HEART patients can GET a health insurance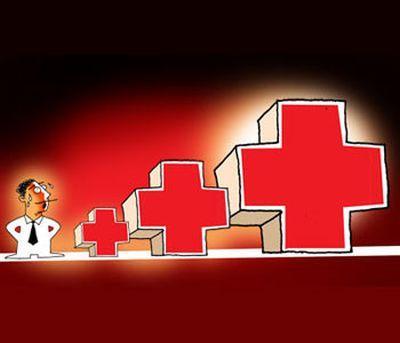 Chennai-based Star Health and Allied Insurance has launched Cardiac Care, a unique policy that covers people with heart ailments.
April 22, 2013
You are manipulating courts: SC to Sahara group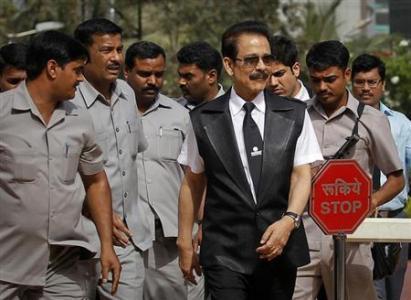 The Supreme Courts has pulled up Sahara Group and its chief Subrata Roy for not responding to the contempt plea filed against them by SEBI.
Why it's a GOOD time to BUY a luxury car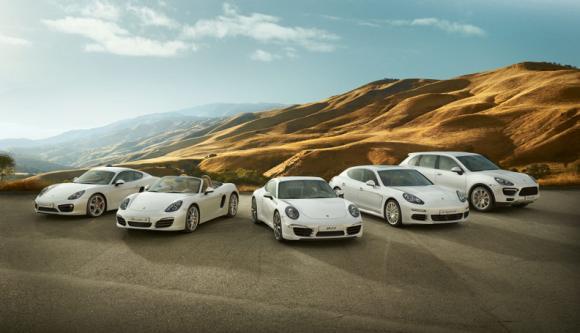 From Audi to Porsche, you can get a discount ranging between Rs 3 lakh and Rs 20 lakh.
IMAGES: Lumia 620 packs a punch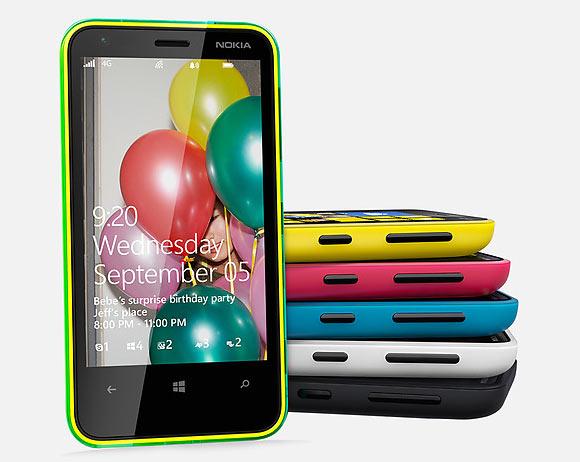 A mid-range entrant, Nokia's small wonder is a powerful smartphone that catches the eye.
IMAGES: World's largest double-deck tram fleet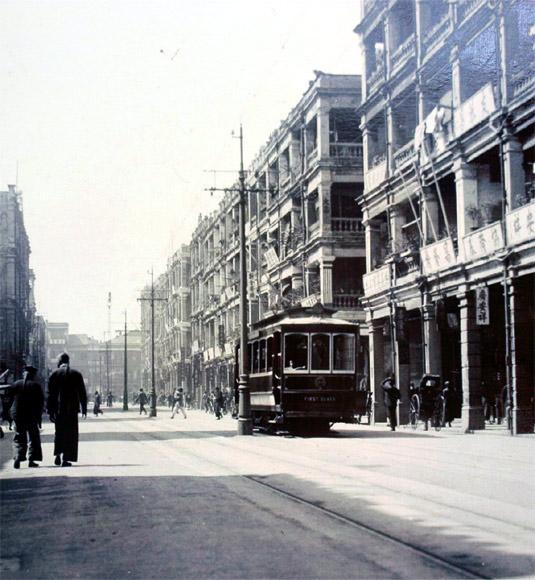 The world's largest fleet of double-deck tramcars has been running from East to West of Hong Kong Island since 1904.
VW to soon launch India's most POWERFUL hatch Polo GT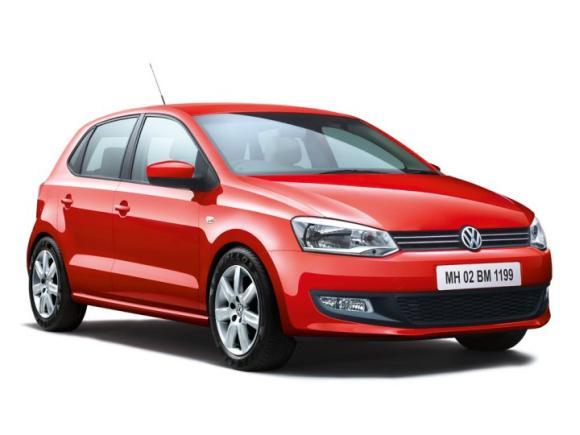 Gear up for the most powerful hatch in the country until Fiat gets its Punto Abarth.
Lakshmi Mittal is NO more Britain's RICHEST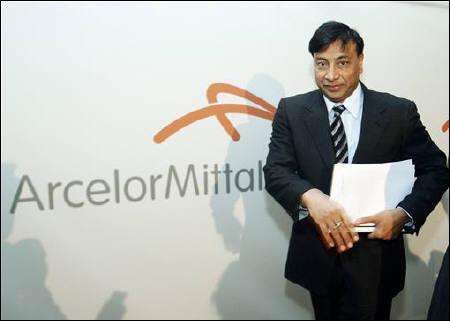 Mittal, now worth 10 billion pounds, saw the biggest fall in wealth terms.
10 tech trends that will DRIVE energy companies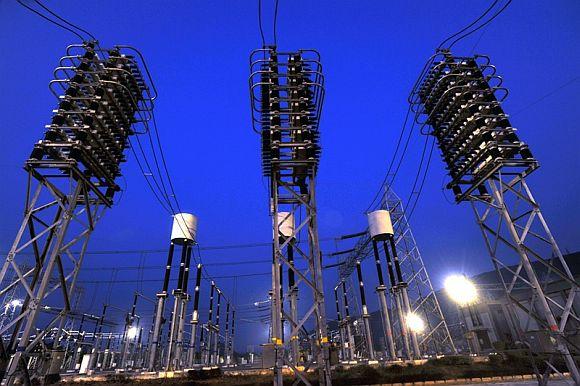 Energy and utility companies are shedding their conservative approach to business. They have started adopting new technologies to be more efficient and to save cost.
April 21, 2013
Special: Why we end up paying HIGH road TOLLS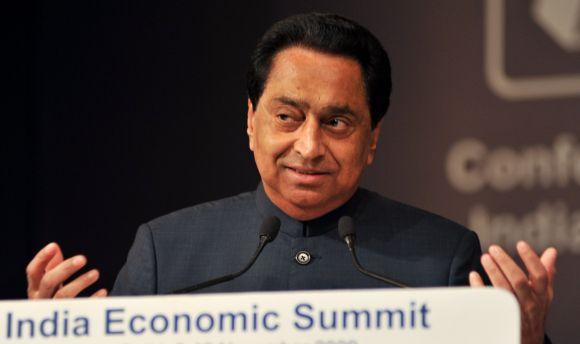 The most pernicious abuse of the toll system is the VIP syndrome. Most toll plazas carry a long list of VIP vehicles that are exempt from payment and others have to compensate for them.
Column: Will tax havens FALL APART?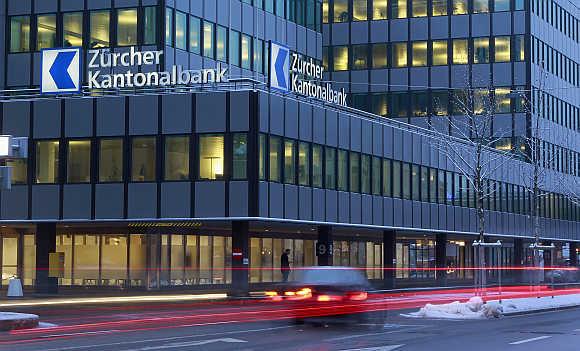 2 Indians are among those who had parked their money in tax havens around the world.
Why Sterlite Industries is a disaster for Tuticorin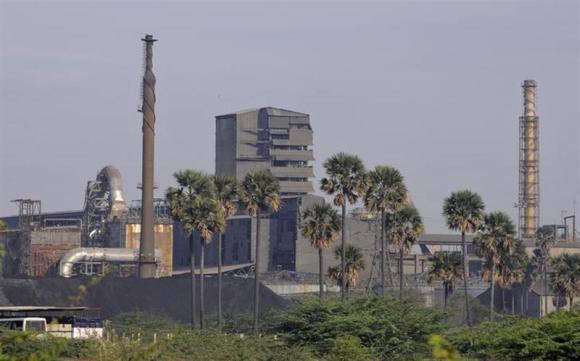 A series of controversies has dogged its copper plant in Tuticorin. But the company denies all allegations.
April 20, 2013
10 most ATTRACTIVE employers in India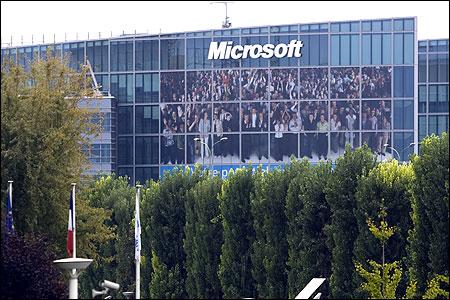 The survey noted that in a market like India, where there is high attrition levels, employer branding is very important as it provides an advantage to attract and retain top talent.
World's top stock exchanges, NSE is No.1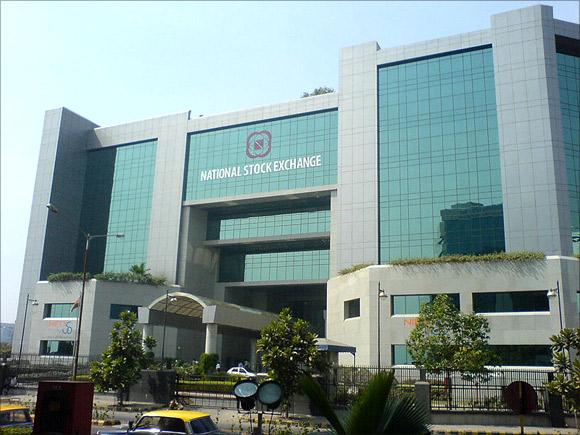 The National Stock Exchange of India (NSE) has maintained its slot as the world's largest bourse in terms of volumes in equity segment for the first quarter of 2013.
April 19, 2013
I have given 25% of my wealth to charity: Premji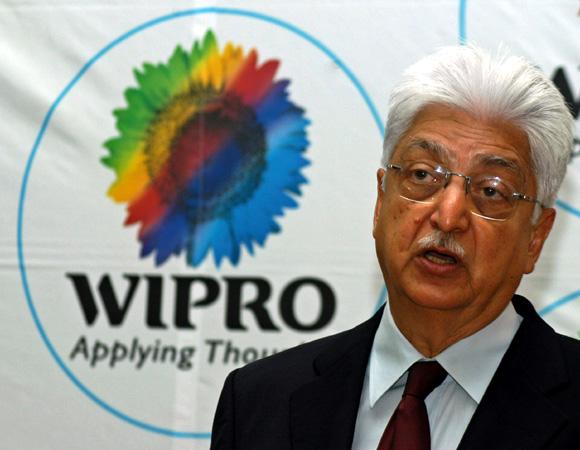 Wipro Chairman Azim Premji on Friday said he has already given more than 25 per cent of his personal wealth to charity, but acknowledged it's not easy to use money well in philanthropy.
Nissan Sunny CVT: How it holds against competitors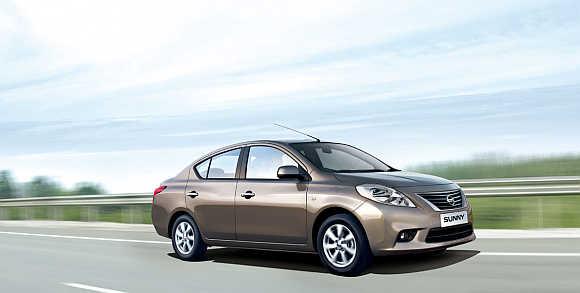 Nissan has introduced its own flagship sedan Sunny in an automatic avatar.
We think FY14 will be better than FY13: N Chandrasekaran
When big companies such as Infosys and Wipro are forecasting minor growth this financial year, TCS is all set to break the trend.
Why govt export schemes are INEFFECTIVE
India's exports need free trade and reform. The government, however, is extending failed schemes.
Reasons for the gold price crash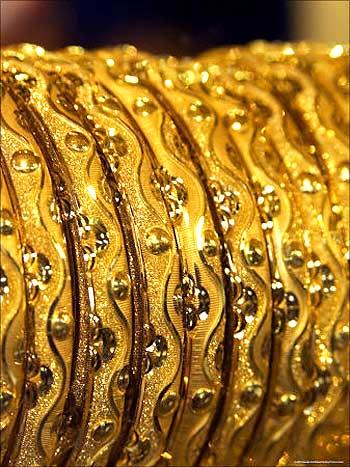 The World Gold Council (WGC) said the recent fall in gold prices was driven by speculative traders in the futures markets.
Wipro's Q4 profit up 17% to Rs 1,729 crore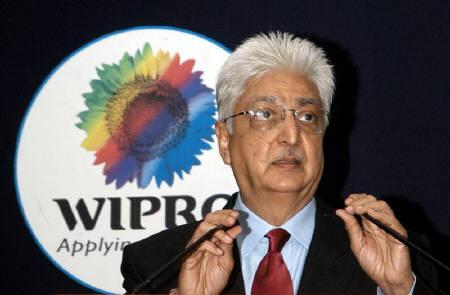 The company's revenues rose by 13 per cent to Rs 9,613.1 crore (Rs 96.13 billion).
DC Design to give Renault Duster a MAKEOVER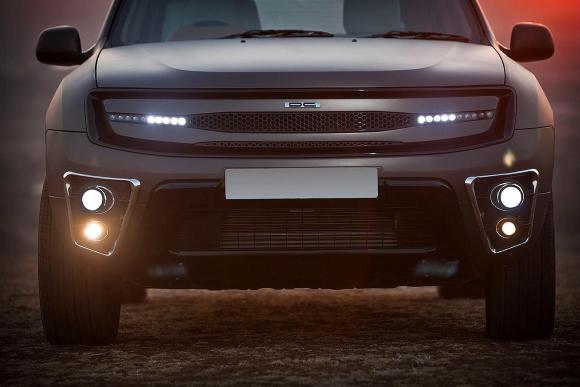 After giving an extreme makeover to popular cars such as Toyota Fortuner and the Mahindra XUV500, DC Design is working on Renault Duster.
MILESTONES: The rise and fall of gold prices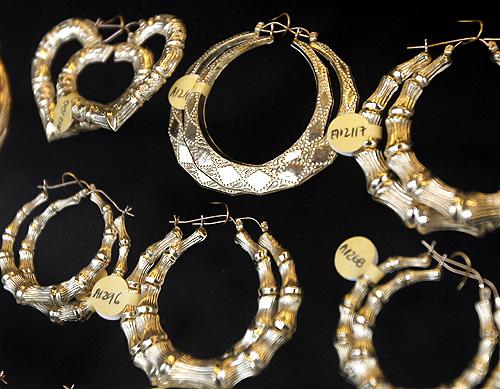 Gold prices hit a two-year lows, the biggest one-day drop since 1983.
Nokia 720 HITS retail stores; COSTS Rs 18,999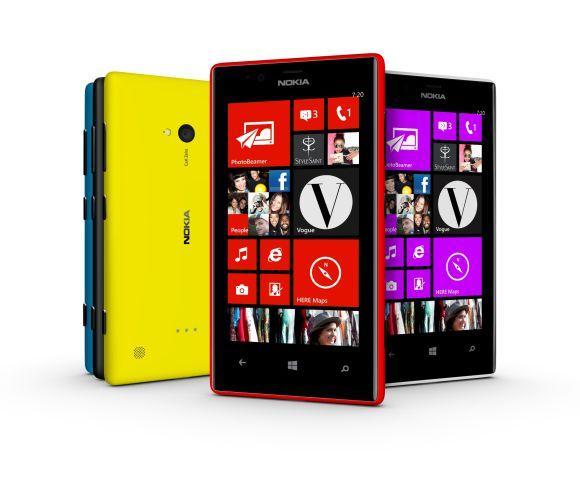 Nokia's fifth smarthphone based on Window 8 platform is chic and offers decent performance compared to peers in its range.
World's 30 BIGGEST public companies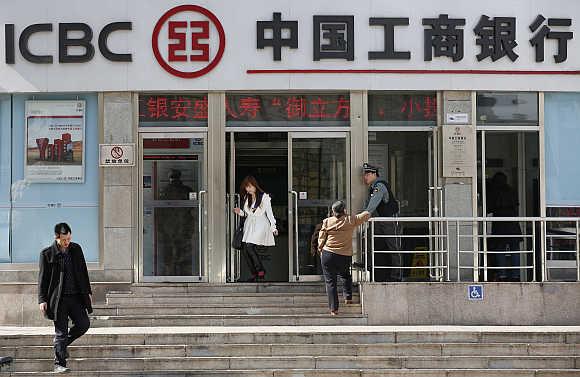 Let's take a look at world's 30 biggest public companies.
Two Indian airports among the world's BEST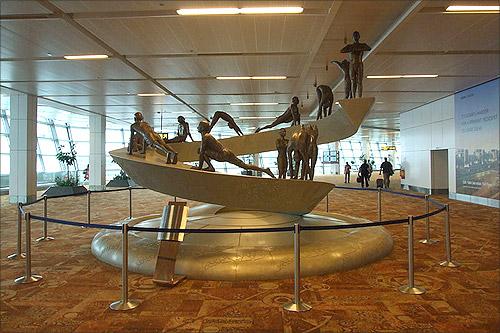 The 2013 Awards are based on 12.1 million airline passenger nominations, and include 395 airports worldwide.
Has the time come to REVISIT your gold investment?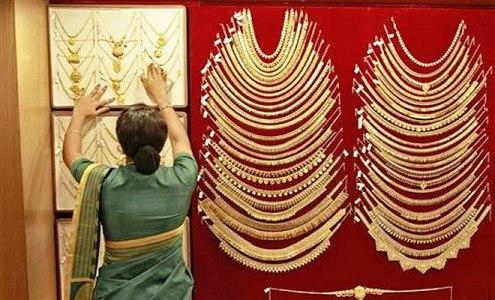 Indian gold prices have slipped below Rs 30,000 and still counting on the lower side.
Behind-the-scenes: How I-T dept is catching tax evaders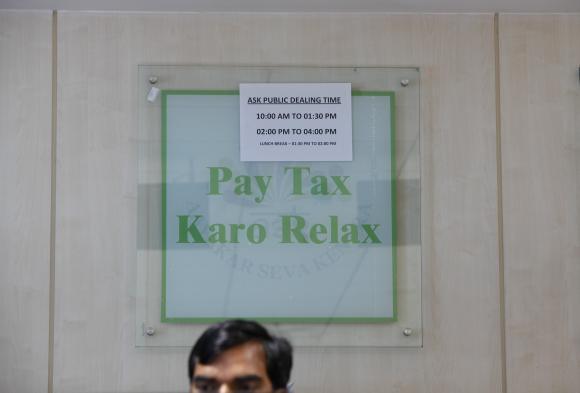 Here's how 250 tax sleuths are taking on corporate titans.
Apply online for PF transfer, withdrawals from July 1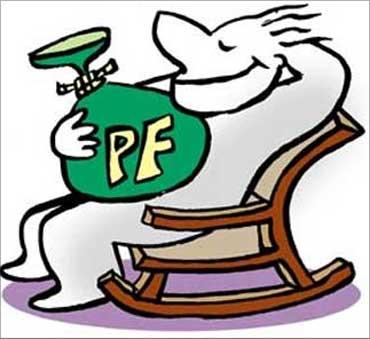 Over 50 million subscribers of the retirement fund body EPFO will be able to apply online for transfer and withdrawal of their provident fund from July 1, a move aimed at speedy settlement of claims.
RBI finds 'aberrations' at ICICI, HDFC Bank, Axis Bank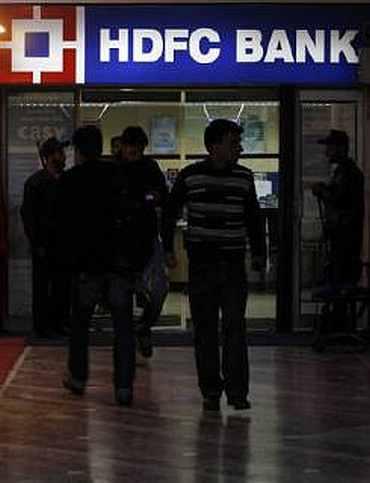 The government said action would be taken against ICICI Bank, HDFC Bank and Axis Bank on the basis of an RBI audit report which has detected certain "aberrations", a month after the private banks were accused of money laundering by an online news portal.
April 18, 2013
Slowdown? These auto firms are BETTING BIG on India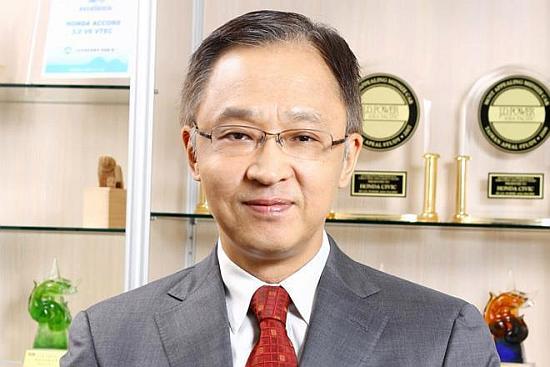 Global auto companies are investing huge money to build infrastructure in the country despite the slowdown.
Focus on ease of doing business: Kris Gopalakrishnan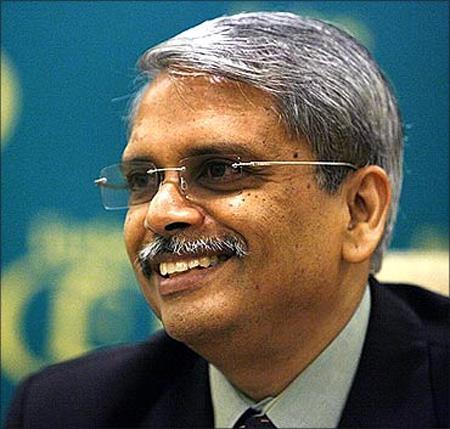 Raising the share of manufacturing from about 17 per cent to 25 per cent of GDP is necessary, says S Gopalakrishnan.
India accounts for 1/3rd of the world poor: World Bank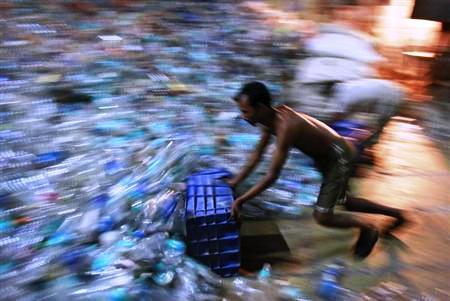 The report said that 1.2 billion people are still living in extreme poverty across the world.
REVEALED: Rajiv Gandhi's role in Boeing deal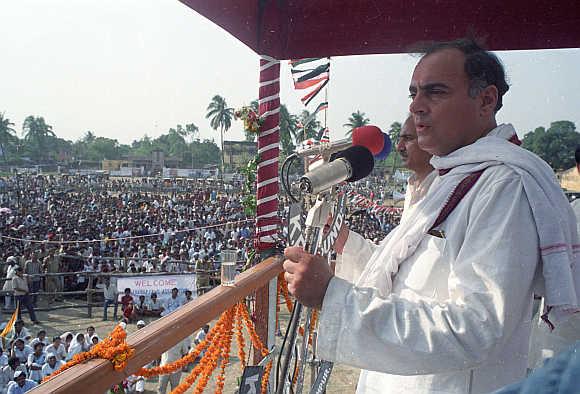 Rajiv Gandhi met Indian Airline brass, was shown financial details against norms.
How China plans to SOLVE the energy riddle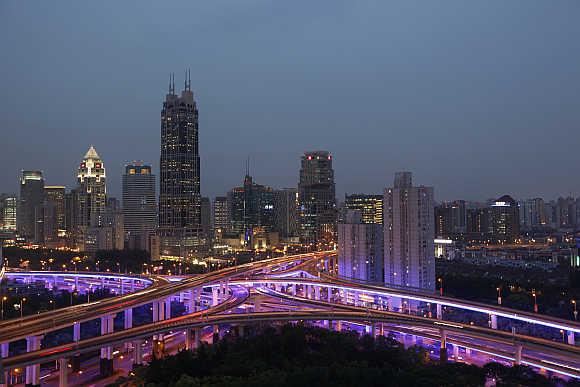 China wants to turn coal in remote areas into gas and then pipe it to cities.
30 companies that are named after their founders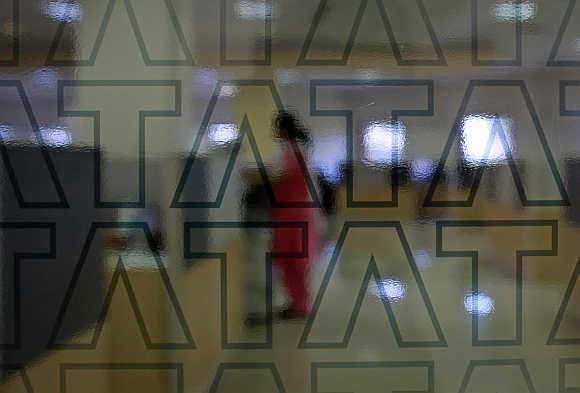 Let's take a look at 30 companies named after people.
World's most EXPENSIVE jewels sold at auctions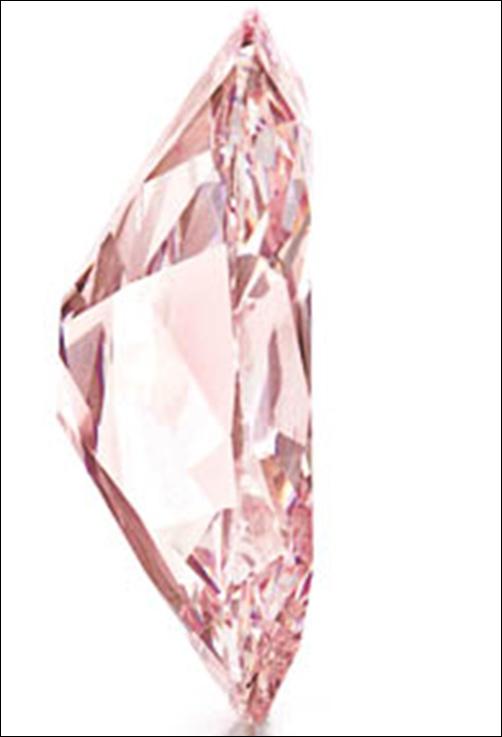 An extraordinary 34-carat 'Princie' diamond from the mines of Golconda in South India, once owned by the world's richest man - the last Nizam of Hyderabad fetched a whopping $39 million at an auction.
How Tesla made electric cars DESIRABLE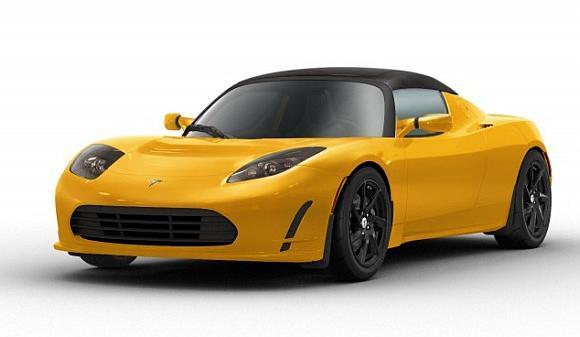 The company resurrected electric vehicle market with cars that are visually appealing and performance driven.
April 17, 2013
TCS Q4 net jumps 22% to Rs 3,597 cr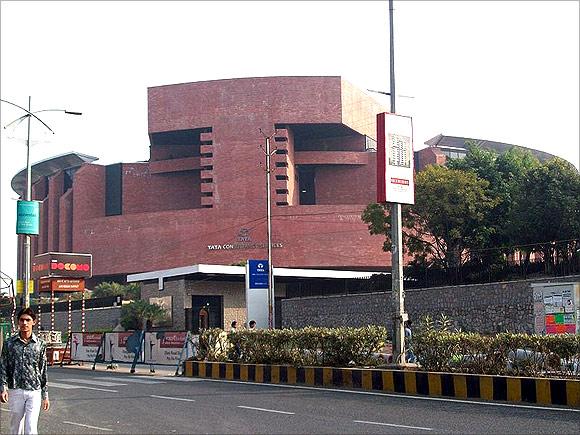 Helped by all-round business growth, country's largest software exporter Tata Consultancy Services on Wednesday reported 22.1 per cent jump in net profit at Rs 3,596.9 crore for the March quarter, meeting expectations.
India seeks PRECISION in monsoon forecasting by 2017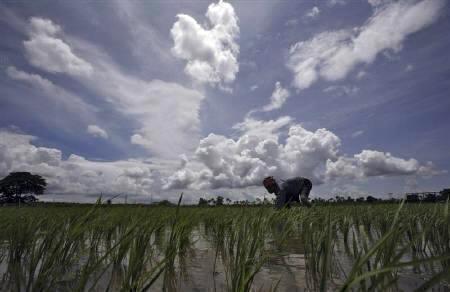 India has roped in almost all the world's major weather forecasters in its effort to accurately forecast monsoon rains in the next four years.
160 years of Indian Railways: Interesting facts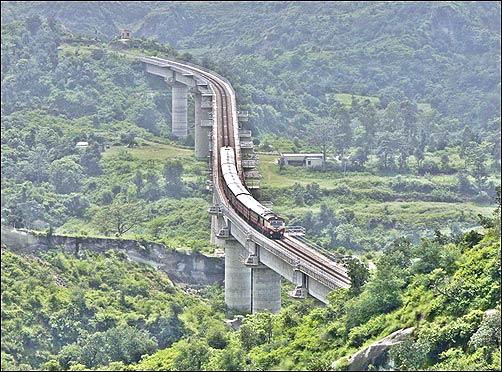 The first railway on Indian sub-continent operated over a stretch of 21 miles from Bombay to Thane.
Indian IT professionals welcome US immigration bill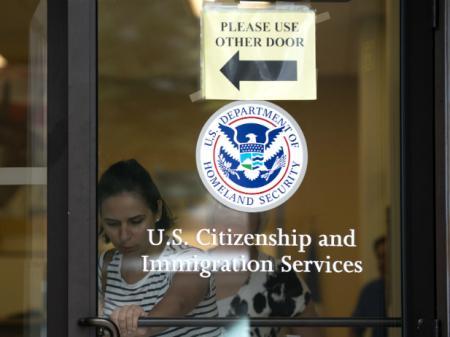 Indian IT professionals in the US have welcomed the proposed immigration bill on several counts, particularly the Green Card, introduction of merit-based visa and increase in H-1B visa quota.
India and China will drive global growth: Chidambaram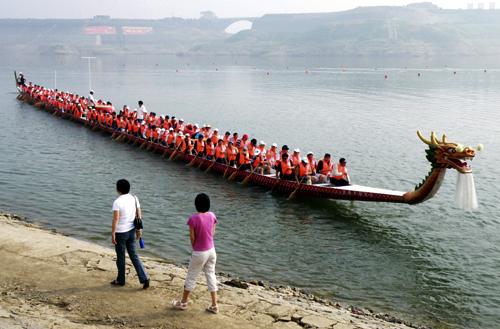 The growth rate in India projected to be up to 6.7 per cent between 2013 and 2014, Finance Minister P Chidambaram said.
PIX: Reliance Industries closer to being No 1 retailer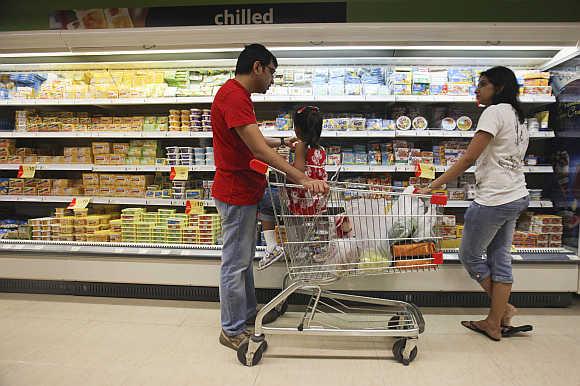 Coming close to Future Retail, after 42 per cent revenue growth.
US immigration reforms to give fillip to Indian start-ups
Dubbed as Startup Act 3.0, the legislation would also enable such immigrant entrepreneurs by giving them permanent residency upon meeting certain requirements.
SPECIAL: Indian cos afraid to report cyber crime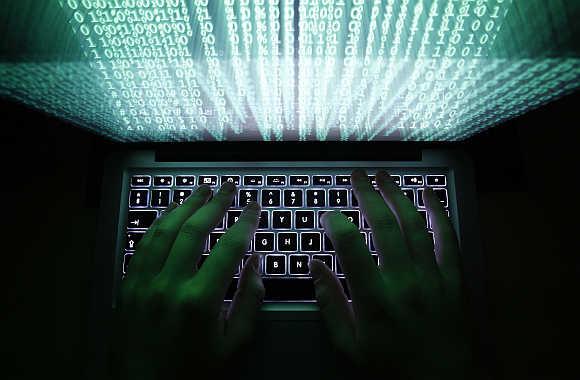 Most cyber crime cases are settled by human resource department within closed walls.
COLUMN: Indians unwilling to set up productive cos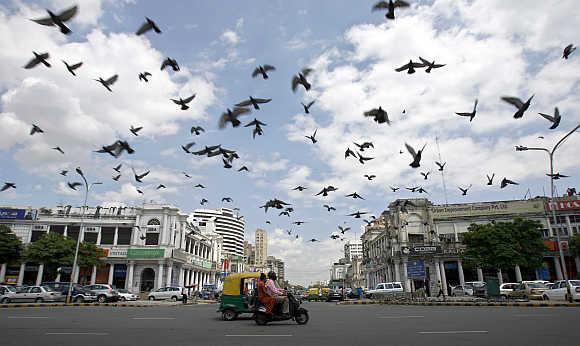 Devesh Kapur asks why FDI is not attracted to India - and why Indians themselves are unwilling to set up productive enterprises.
RELAX! Apps to de-stress you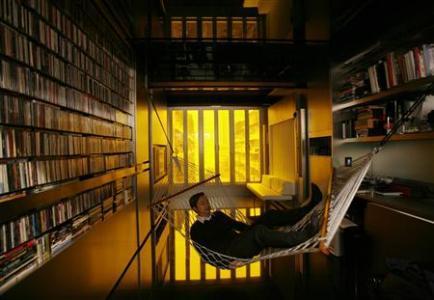 The means to get rid of the stress is right in your pocket.
TEST DRIVE: How Porsche 911 FEELS on Indian roads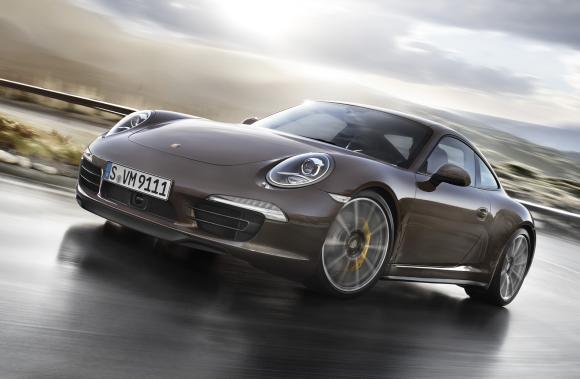 The Carrera 4S is a brilliant, every day, all-weather supercar that punches way above its weight and teaches you the finer nuances of what makes a good car great.
LuLu Mall: An AMAZING shopper's paradise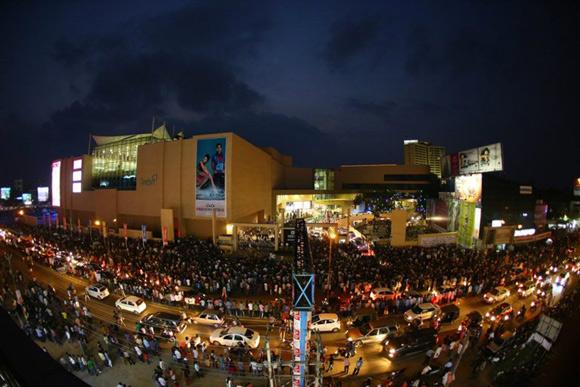 Kerala's financial hub, Kochi is now home to one of India's largest malls.
Google Nexus 7: VALUE for MONEY tablet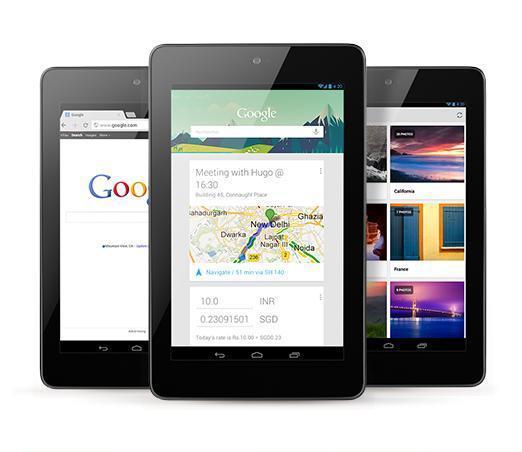 While you can buy the basic model for Rs 15,999, the 3G model is priced at Rs 21,999.
April 16, 2013
SBI sees no stress in gold loan portfolio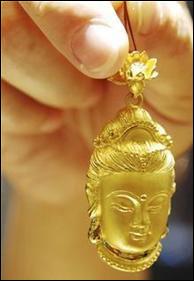 Gold prices have dropped, but still they are above 70 per cent of the peak value.
RIL's net jumps 32% to Rs 5,589 crore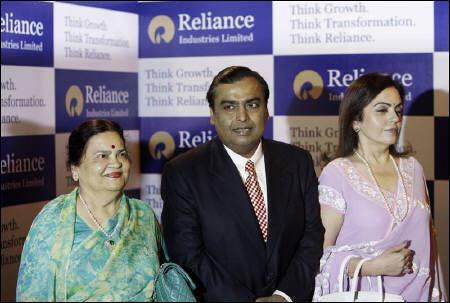 RIL, which operates the world's biggest refining complex at Jamnagar in Gujarat, reported a net profit of Rs 5,589 crore (Rs 55.89 billion) in January-March as against Rs 4,236 crore (Rs 42.36 billion) in the same period a year ago.
Bugatti Veyron is the world's fastest car, again!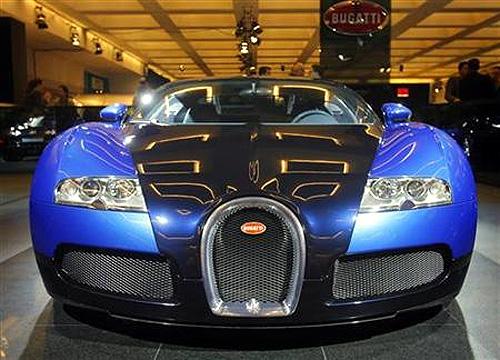 Bugatti's record set back in 2010 is official all over again, after having its world record for fastest production car thrown into question by a competitor and put under review by Guinness.
How TAX sleuths are TARGETING car makers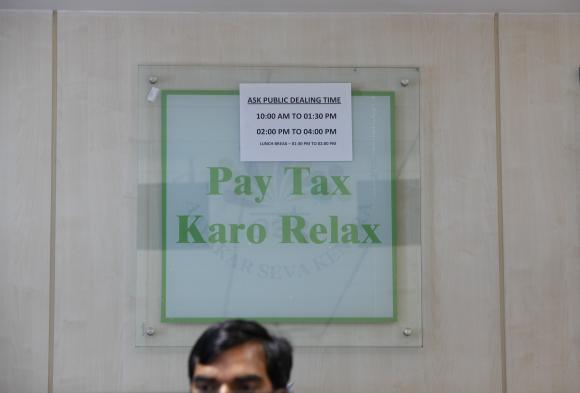 MNC auto firms that sold cars below cost, at a loss, thereby paying lower excise duty are prime targets.
Hotels check out new strategies for growth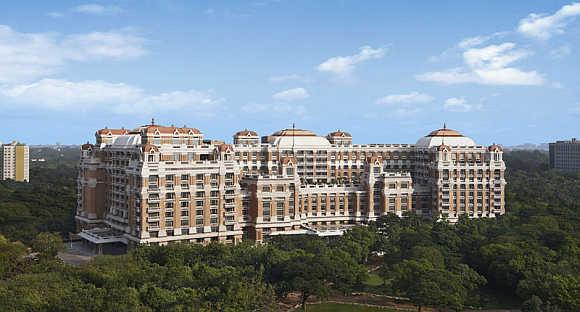 As reservations plunge, hotels are boosting their banqueting and restaurant business to make up for losses.
REVIEW: Nokia Lumia 820 vs. Sony Xperia ZL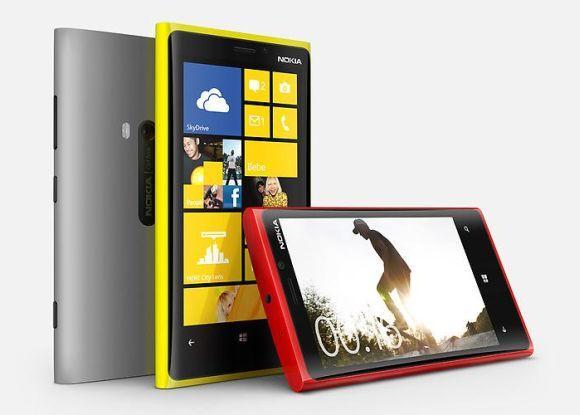 Find out if the cheaper siblings of Nokia Lumia 920 and Sony Xperia Z are worth the moolah.
Subhash Chandra launches Rs 1,000-cr realty fund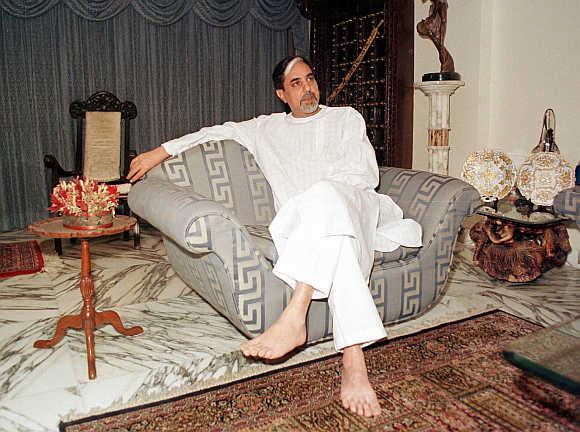 Rs 40 crore already deployed in a residential project in Chennai.
India among nations with cheapest petro products
Lowest prices of key petroleum products were found in Venezuela & Egypt.
Price watch: Where iPhone is CHEAPEST and COSTLIEST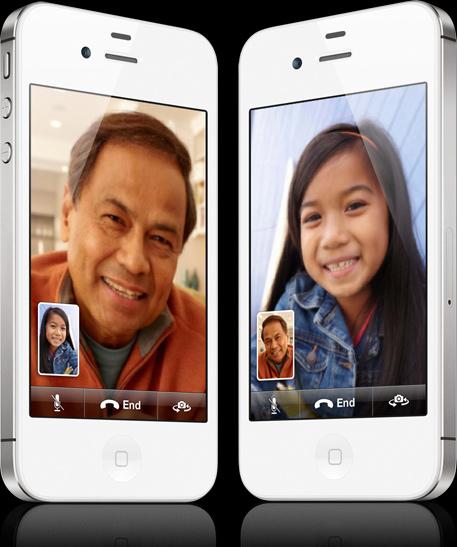 Global sales of smartphones is likely to cross the billion-unit mark in 2014.
Renting out your house? Here's a CHECKLIST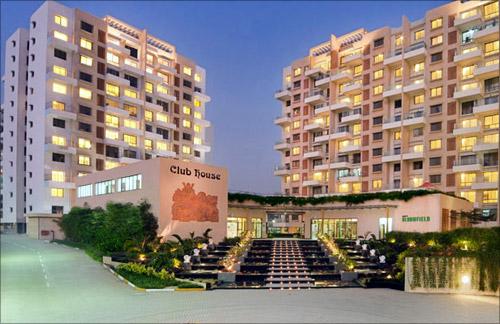 Considering the increasing property values, renting out a place and staying on rent could both help save big sums of money.
10 BIGGEST employers in the world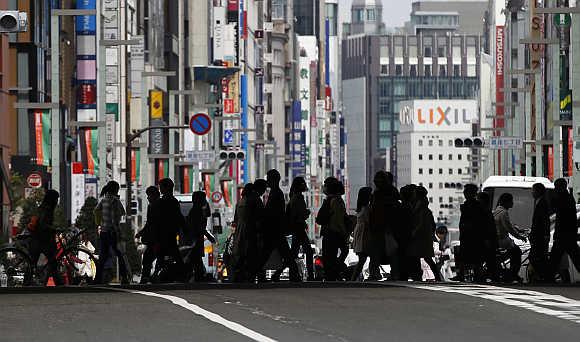 Let's take a look at 10 organisations, including government ones, that employ most workers in the world.
Jewellery sales zoom, gold to FALL further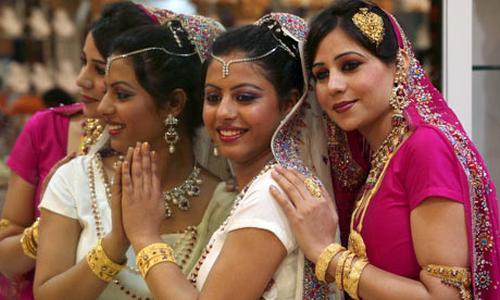 Retailers are witnessing a surge in demand and expect up to 50 per cent spike in sales volume in this marriage season.
April 15, 2013
Petrol price cut by Re 1 per litre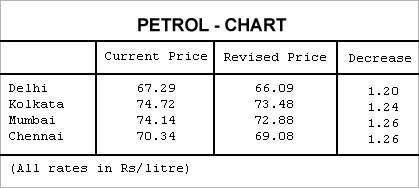 This is the third reduction in rates in one month.
Gold loses sheen, crashes to over 15-month low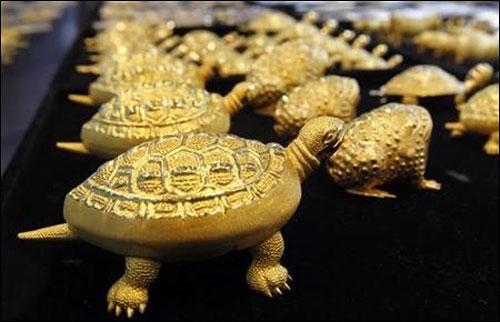 Gold prices fell due to persistent selling by stockists triggered by a heavy sell-off in global markets.
Discussing salary still an office TABOO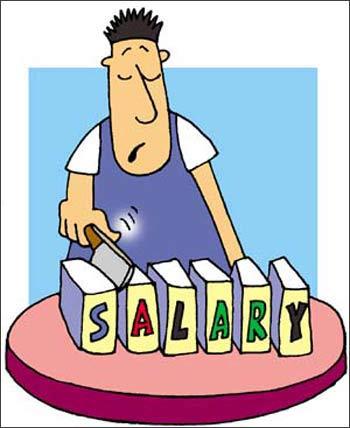 A majority of workers globally admit they are not only uncomfortable discussing their salary, but also talking about vacation, sick time and bonuses with their co-workers, the study found.
An economic DISASTER is brewing in India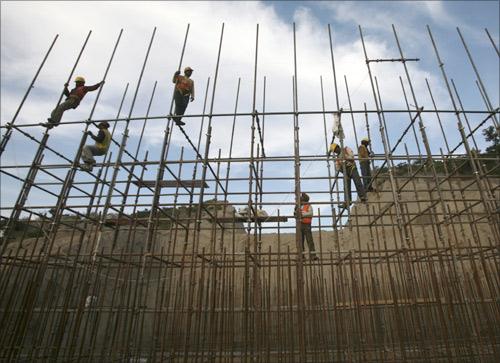 Rising CAD, low growth & inflation may spark off an economic crisis in India.
Dzire Regal: Maruti's ANSWER to Honda Amaze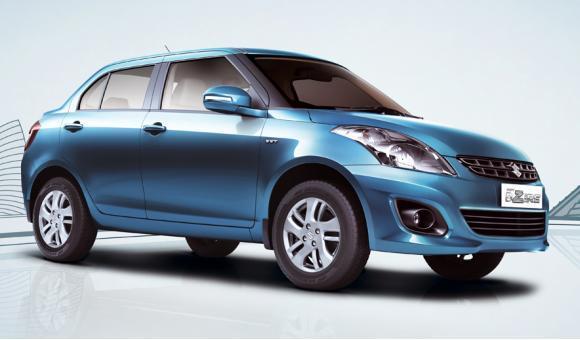 The limited edition Dzire 'Regal' variant will be priced at Rs 5.60 lakh.
IMAGES: Honda plans smaller diesel engine for India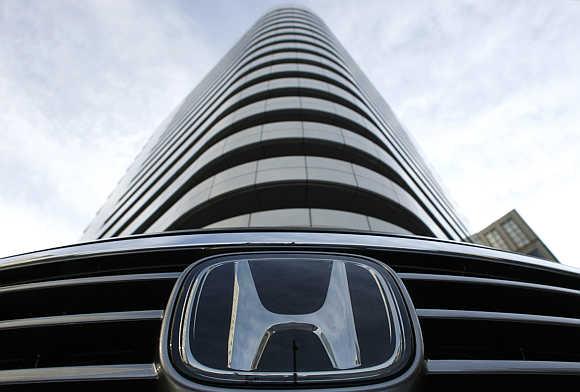 Japanese major's idea part of strategy to double sales in emerging markets by 2017.
Birla, Tata review use of parent branding for bank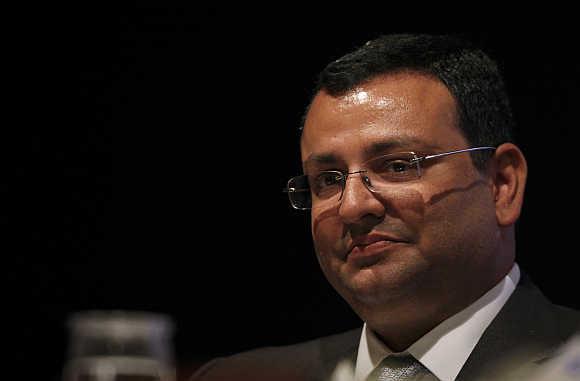 Brand name of the proposed bank has to be sent to RBI by July 1.
PIX: What Infosys needs most is a culture change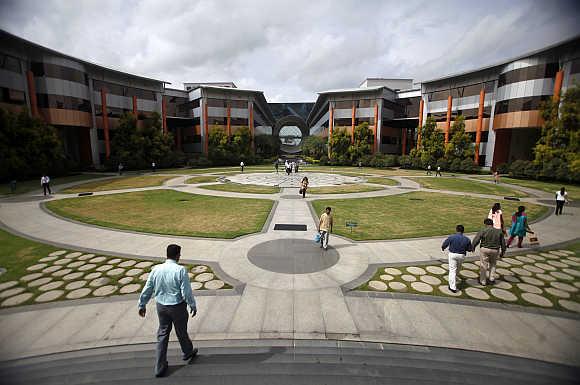 The impact of Infosys' results for the fourth quarter of 2012-13 has been dramatic.
COLUMN: How to prevent future slums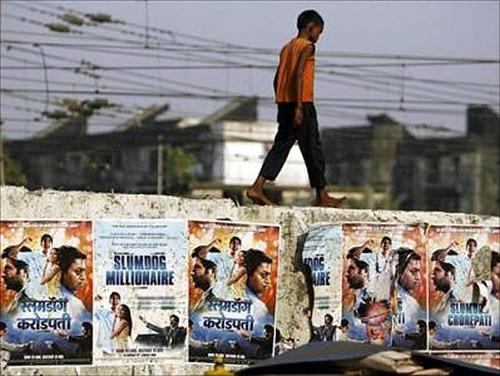 Many people's groups have taken up the cause of Mumbai's slum dwellers, especially since the city municipal authorities set up the Slum Rehabilitation Authority.
Top states for corporate investments: Gujarat is No. 1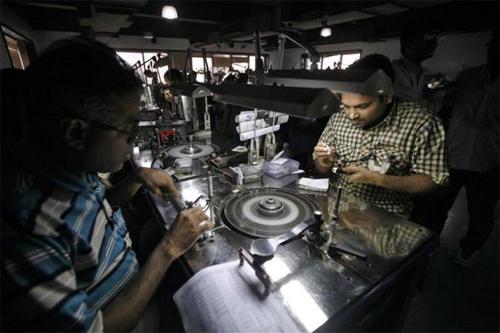 The private sector accounts for over 62 per cent of the total outstanding investments attracted by India worth about Rs 122 lakh crore as of December 2012.
Winners and laggards: Top smartphone makers globally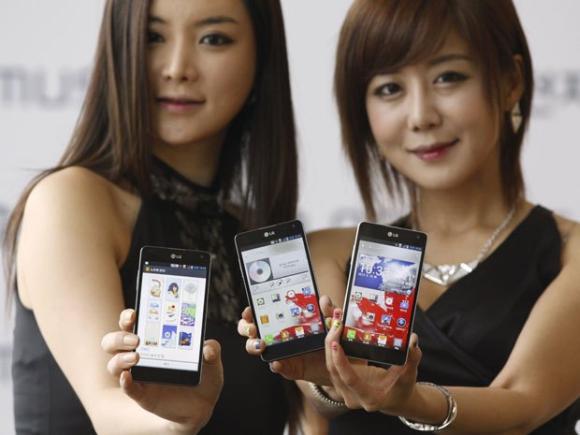 While Samsung and Apple remain the leaders, LG pushed HTC to the fourth spot becoming the world's No. 3 smartphone maker.
20 BIGGEST wine-producing countries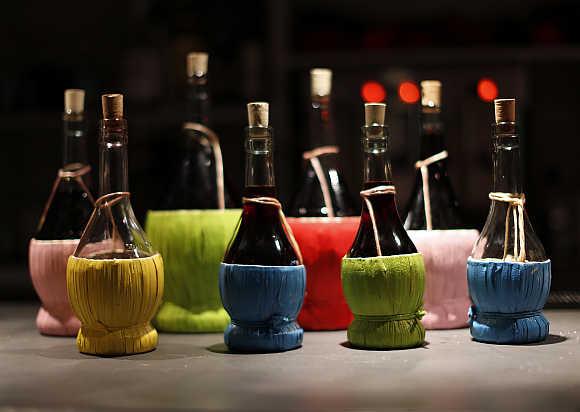 Let's take a look at some of the biggest wine-producing countries.
India FALLS in global Internet freedom rank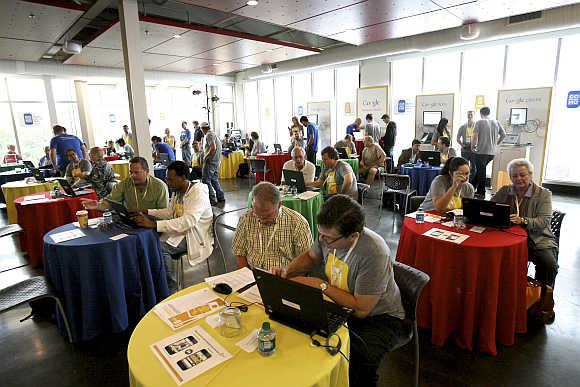 Let's take a look at Internet freedom in India and around the world.
11 countries that provide MOST financial aid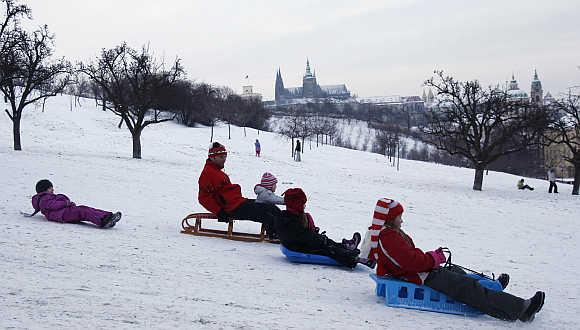 Let's take a look some of the most generous countries.
April 12, 2013
Infographics: Infosys DASHES investors' hopes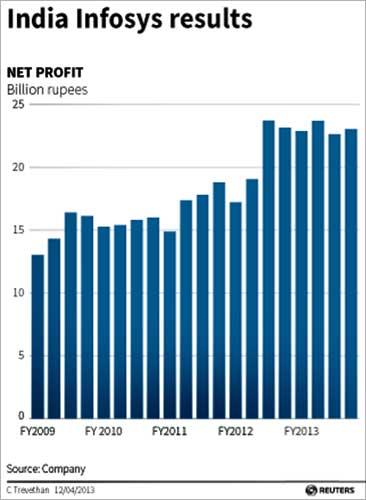 Infosys Ltd forecast full-year sales growth that missed analyst expectations by a margin of up to 50 percent, dimming investor hopes that India's No.2 software services firm will soon start reaping the benefits of its strategic revamp.
Samsung unveils LARGEST smartphone yet: Galaxy Mega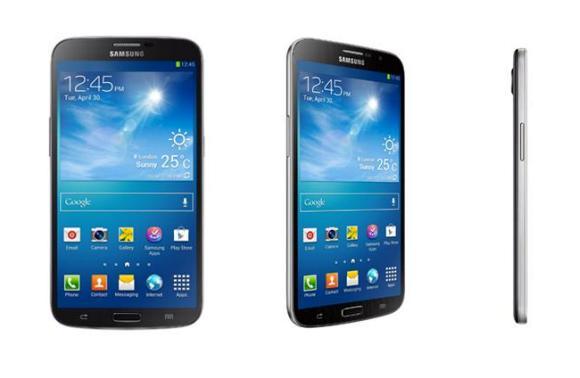 From May, the company will start selling the Galaxy Mega phablets that come with 6.3-inch and 5.8-inch displays.
Infosys results, outlook DISAPPOINT analysts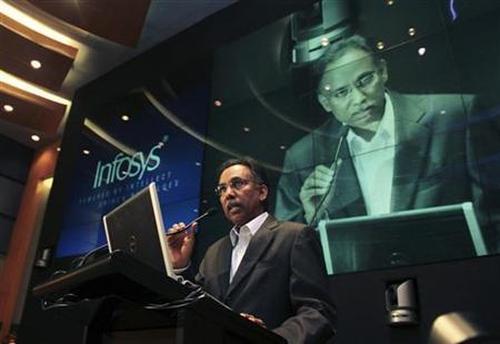 Forecast of single digit growth this financial year worries analysts, as other firms have provided better outlook.
Infosys records BIGGEST single day fall in 10 years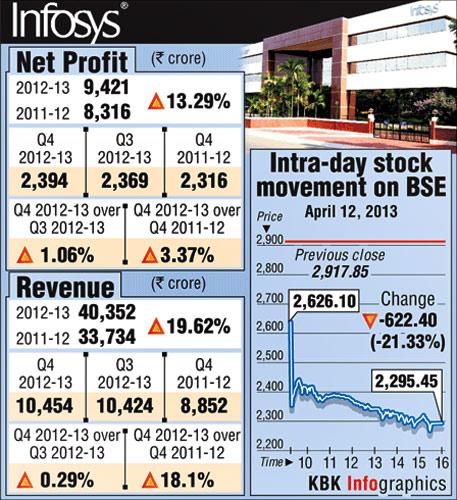 Shares of Infosys on Friday fell sharply by nearly 20 per cent, wiping off Rs 30,943 crore (Rs 309.43 billion) from its market value, as investor sentiment turned bearish on lower-than-expected revenue growth for the current fiscal.
Infosys profit rises 3% to Rs 2,394 crore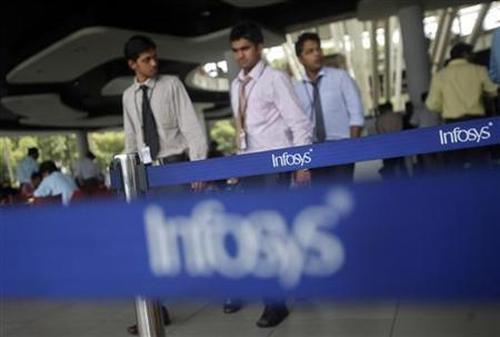 Consolidated net profit for the fiscal fourth quarter ended March 31 was Rs 2,390 crore.
Indian job seekers among most PESSIMISTIC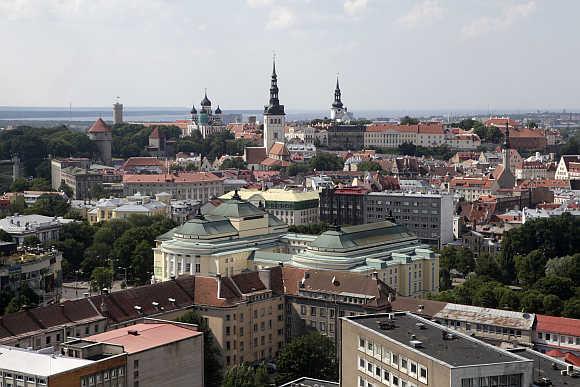 Let's take a look at the job situation in India and across the world.
20 countries that have MOST Internet users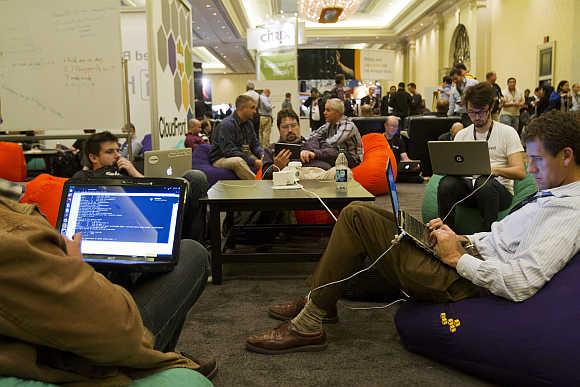 Let's take a look at countries that have most Internet users.
Revealed! Nissan to SELL Sunny AT for Rs 8.92 lakh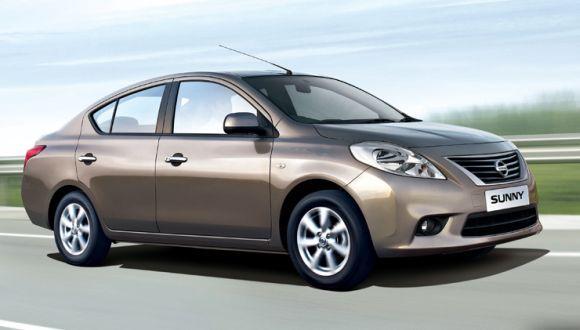 The car's automatic avatar is more fuel-efficient than the manual variant, and gives 17.97 kmpl.
Nokia launches cheapest colour phone in India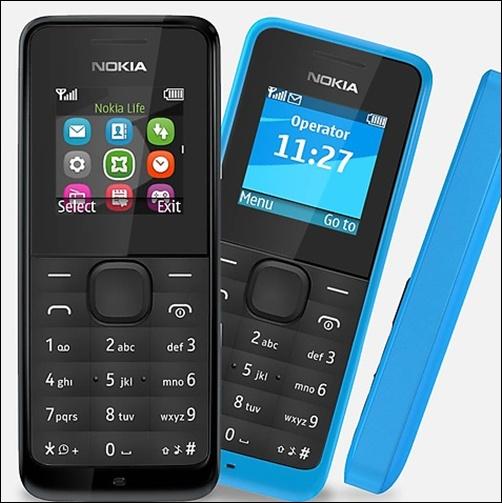 Mobile phone maker Nokia announced the launch of its most affordable handset -- Nokia 105 -- in the Indian market aimed at first time buyers.
April 11, 2013
Lagarde outlines steps to avert future global crisis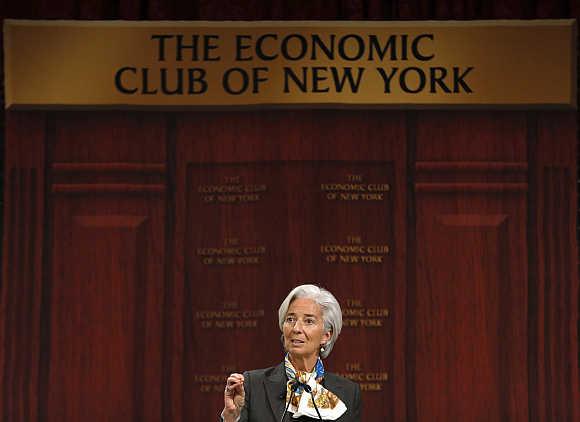 Christine Lagarde recently gave a speech in which she outlined steps needed to avoid future global crisis.
Cobrapost expose: RBI to take ACTION against banks
The country's three largest private banks -- ICICI bank, HDFC Bank and Axis Bank -- were last month named by online portal Cobrapost for indulging in money laundering.
Honda launches Amaze starting at Rs 4.99 lakh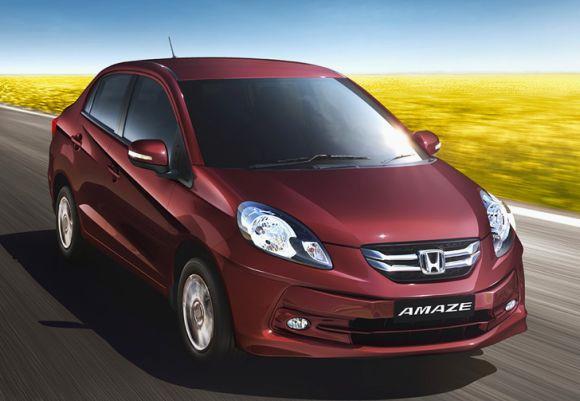 While petrol starts at Rs 499,000 and goes up to Rs 760,000, the diesel variant is priced between Rs 599,000 and Rs 760,000.
Sahara victimised, but won't give up: Subrata Roy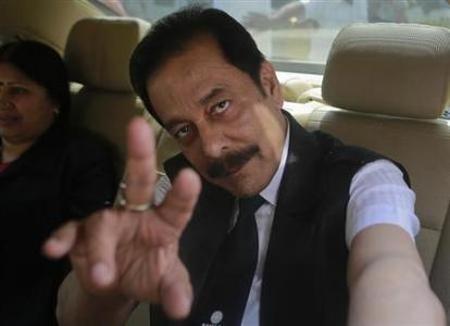 Roy was summoned by the market regulator Sebi on Wednesday to ascertain details of his personal and two company assets that could be sold to generate over Rs 24,000-crore (Rs 240-billion) worth funds required to be returned to the investors.
How industrial waste is polluting Sundarbans' ecosystem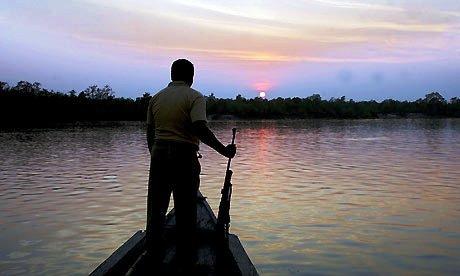 The research, conducted by a group of scientists from Calcutta University and Techno India University, says there has been a steady increase in the percentage of toxic heavy metals leading to the gradual deterioration of water there.
Why Karachi is among the world's BEST stock markets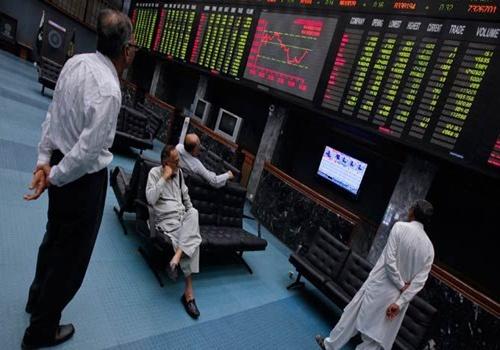 Pakistan's chaotic financial heart is home to 18 million people, Taliban bombers, contract killers - and one of the world's most successful stock markets.
7 websites to get FREE books for your tablet, e-reader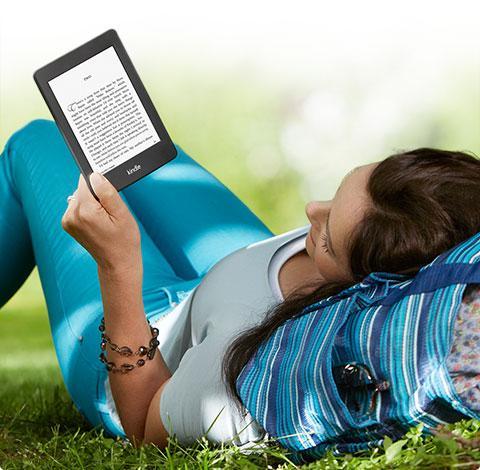 Get contemporary as well as classic books for free at these websites.
Why India's welfare plans are anti-poor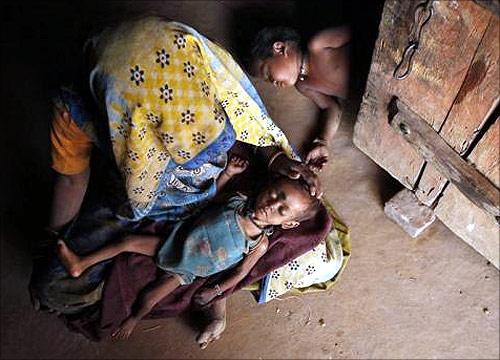 When one part of the government comes out with a serious and objective piece on how the government itself has been responsible for creating food inflation, hopefully the government is more likely to take note.
How much PETROL costs around the world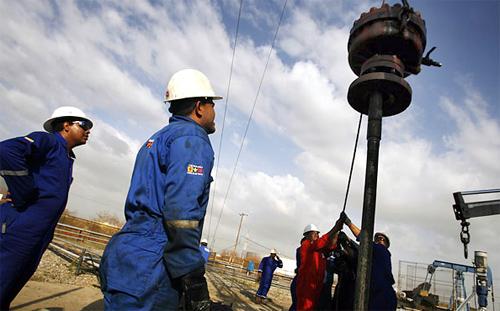 There are places on earth where petrol is cheaper than water.
PIX: 14 AMAZING corporate headquarters in the world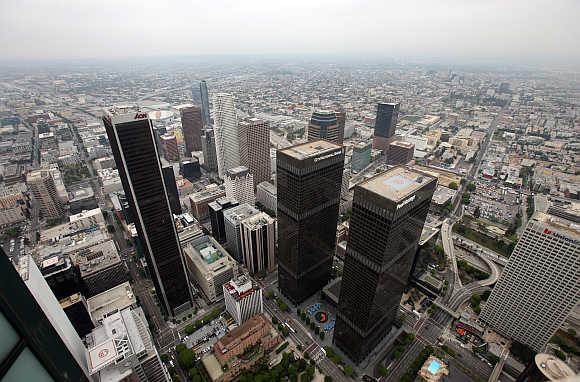 Let's take a look at 14 spectacular corporate headquarters around the world.
20 BUSIEST container ports in the world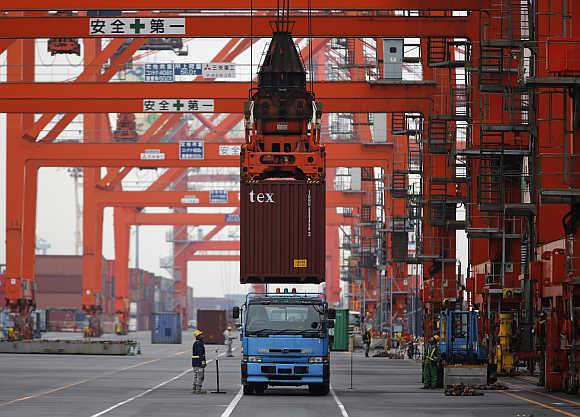 Let's us have a look at the world's busiest ports.
World's 30 economic SUPERPOWERS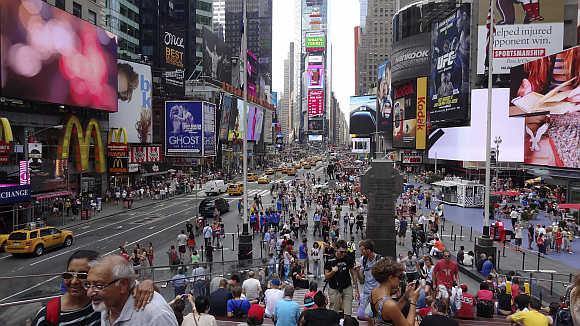 The International Monetary Fund (IMF) has cut down its 2013 forecast for global economic growth to 3.9 per cent from the 4.1 per cent, trimming projections for most advanced and emerging economies.
Honda to develop entry-level SMALL CAR for India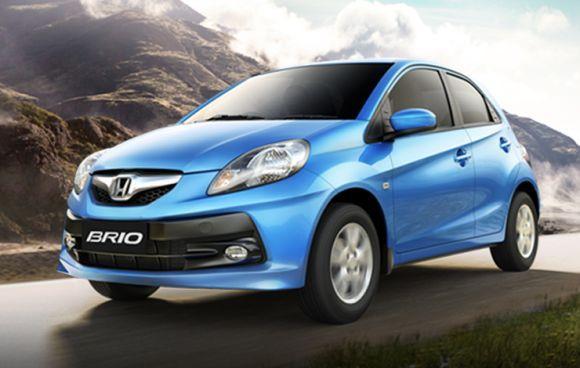 The will be cheaper than Brio and compete with Maruti Alto and Hyundai Eon.
April 10, 2013
How small farmers are REVOLUTIONISING agriculture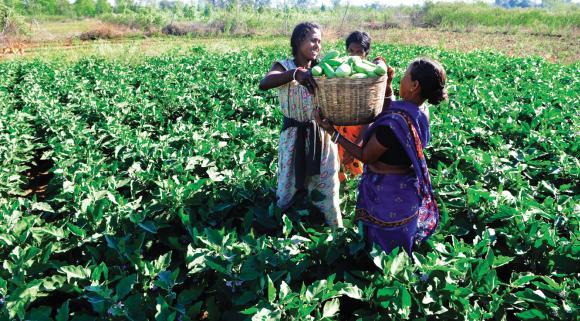 Droughts and declining productivity of staple crops are turning farmers to short-duration vegetable crops. The movement has made India second largest producer of vegetables.
Subrata Roy, 3 others appear before Sebi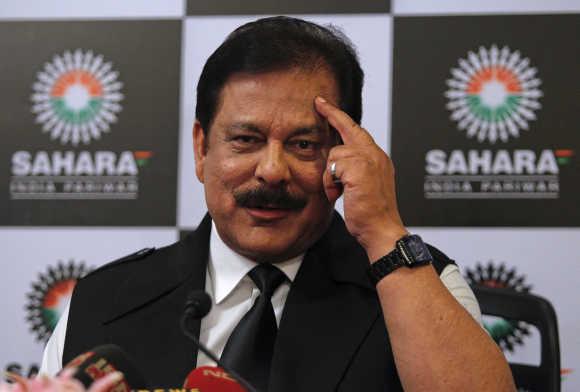 The Sahara's is a high-profile refund case involving an estimated Rs 24,000 crore (Rs 240-billion) payment to over three crore (thirty million) investors.
How Sikkim's flower industry is BLOOMING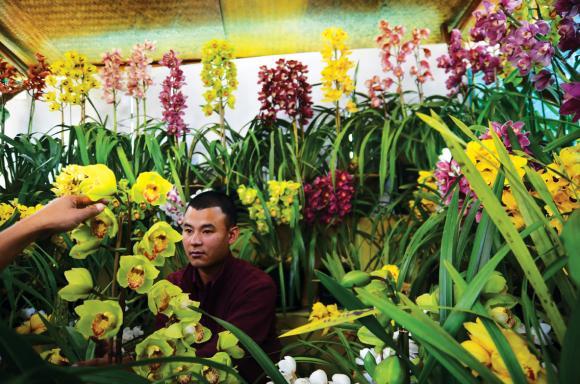 Sikkim's tryst with floriculture marks a new beginning for small growers, but poor market access and a flush of imported breeds may mar its sustainability.
Special: World's 30 SAFEST banks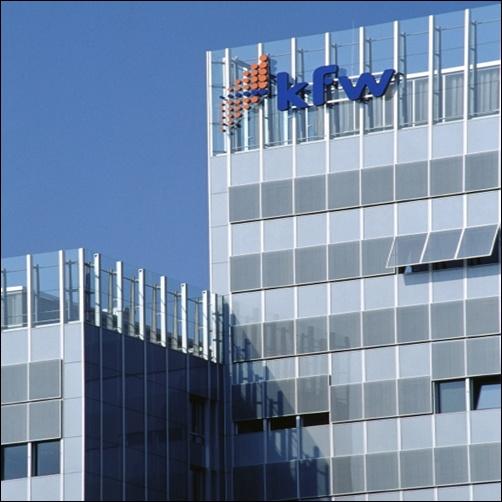 The safest banks are those that have shown their strength in times of turbulence.
Domestic car sales down 22.51% in March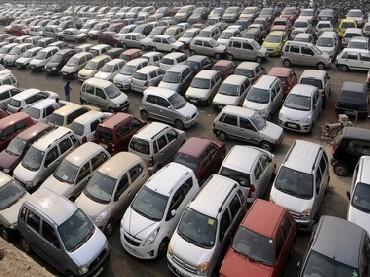 Total sales of vehicles across categories registered a fall of 7.76 per cent to 14,86,522 units in March 2013 against 16,11,525 units in the same month of 2012, it added.
BUY your own private ISLAND for Rs 1 crore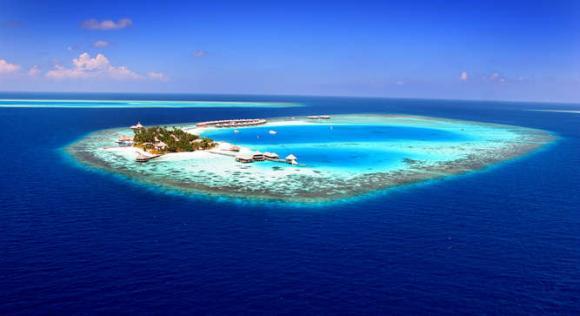 Your dream of having a home surrounded by aquamarine waters in the Caribbean or French Polynesia can turn into reality.
20 BUSIEST Metro stations in the world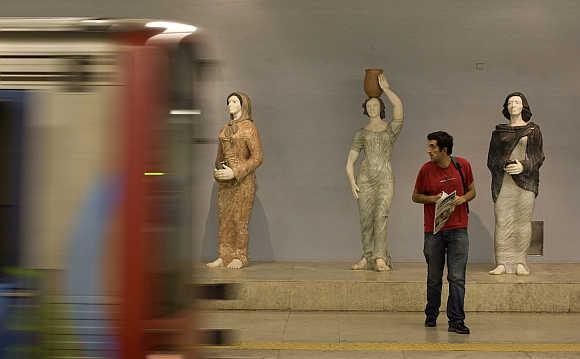 Let's take a look at some of the busiest Metro stations in the world.
10 cities with MOST congested TRAFFIC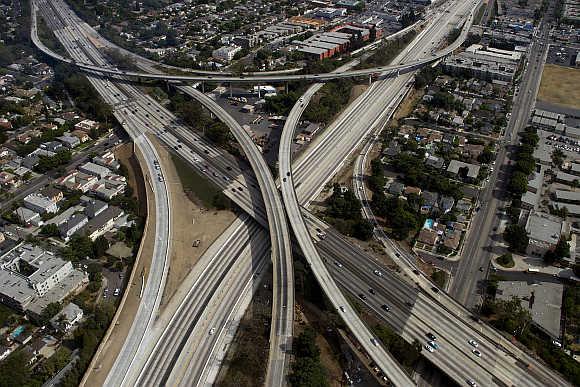 Let's take a look at 10 cities where travelling is most time consuming.
Credit cards: CASH back vs. REWARD points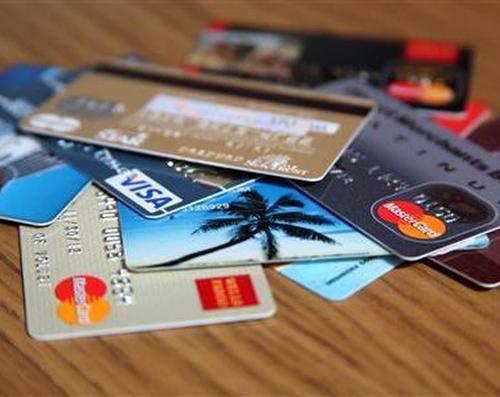 It makes sense to go for a cash back card only if you are a big spender, otherwise the benefits are almost equal.
April 09, 2013
How Sterlite copper plant POLLUTED Tuticorin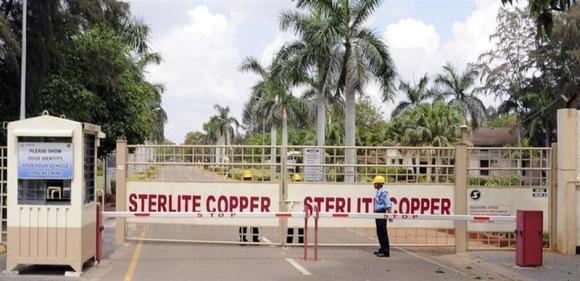 The residents of Tuticorin claim that pollution from Sterlite smelter has affected their health and environment, and farmers and fishermen have lost livelihood.
Health insurance rates across the world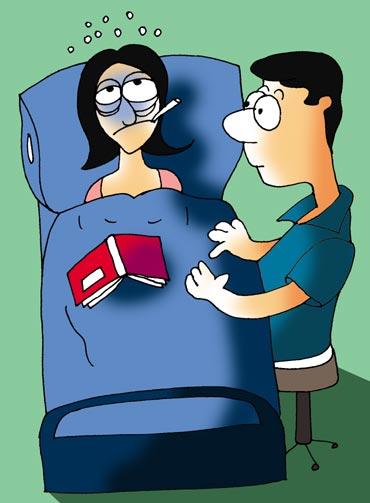 United States has the highest health insurance cost at $5,615.
Narendra Modi's growth mantra for India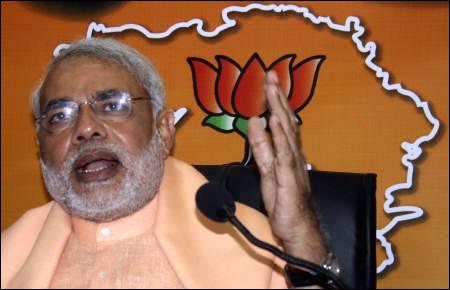 Lauding West Bengal's development, Narendra Modi said Bengal will make the eastern part of the country powerful.
Delhi among most EXPENSIVE cities to own a car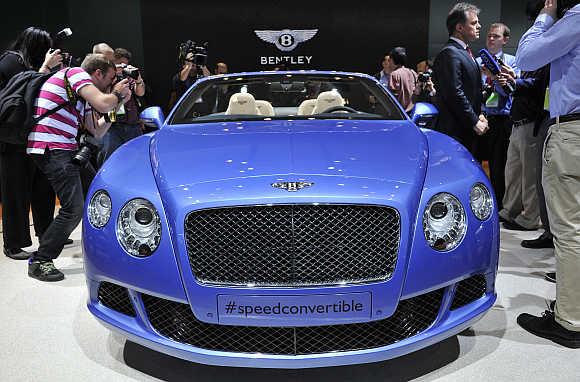 Let's take a look at some cities, including one from India, where owning a car in an expensive expenditure.
ANALYSIS: Future of Ambani brothers' telecom deal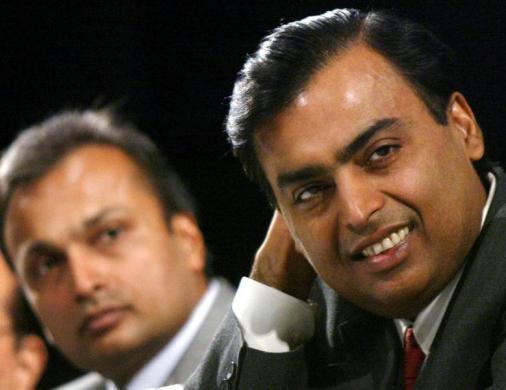 The network sharing agreement is the start of a new era of partnership between the brothers. More deals on sharing towers and intra-city fibre network are likely.
A fight to protect Amazonia from oil extraction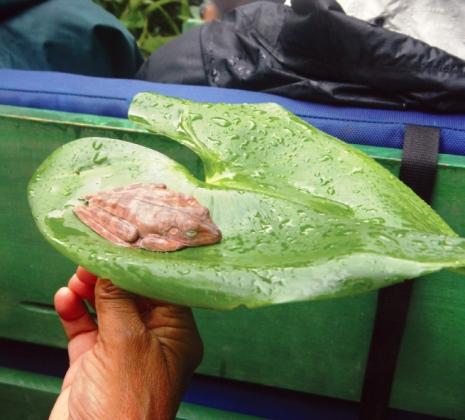 The curse of oil has brought in roads, pipelines, settlers and the inevitable devastation along with displacement, disease and death.
How Sanjay Gandhi's aviation business plan FAILED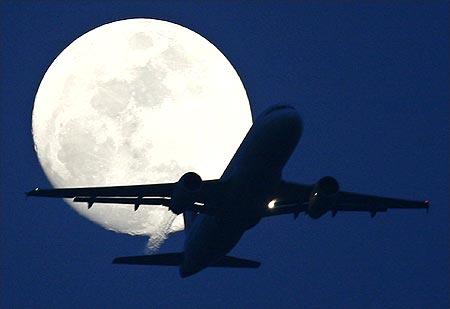 Cables released by WikiLeaks name Sonia, Sanjay Gandhi as board members of firms that lobbied with US Embassy to connect with aircraft makers in 1976.
India is the CHEAPEST major economy in the world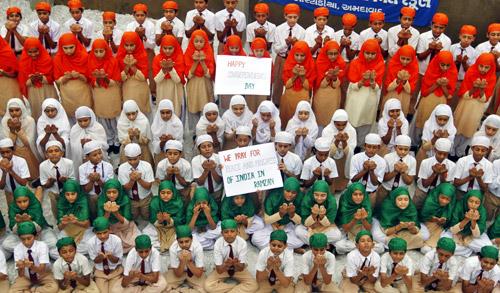 A litre of petrol costs $1.38 (Rs 75.28) in India while its costs $2.08 (Rs 113.46) in United Kingdom and $2.27 (Rs 123.83) in Hong Kong.
How salary hike AFFECTS your tax outgo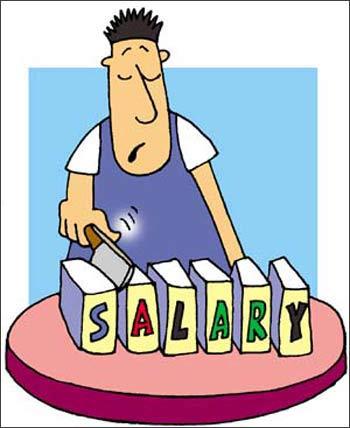 If your salary structure is heavy on reimbursements, it will increase your net salary and reduce the tax burden.
April 08, 2013
Power games: How Adani shifted base and claimed relief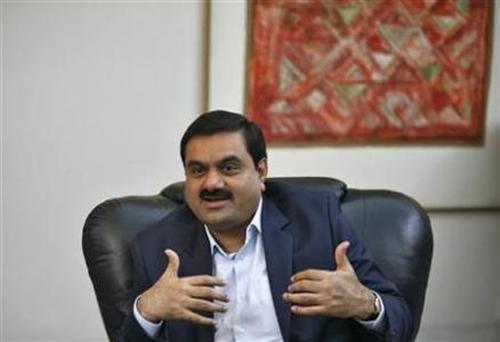 The company proposed to move site for supply to Gujarat from Korba to coastal Mundra within 10 days of signing PPA.
Dialling luxury: World's most EXPENSIVE mobile phones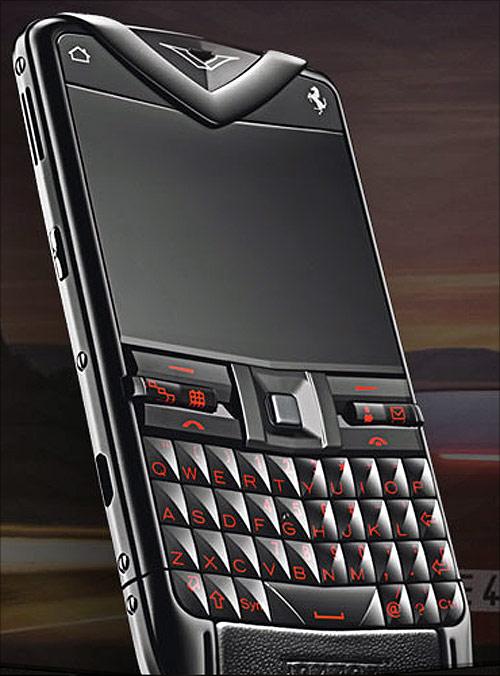 It takes 700 hours to make a single unit of the Ulysse Nardin Chairman phone.
Why Infy, Wipro will NOT set up campuses in West Bengal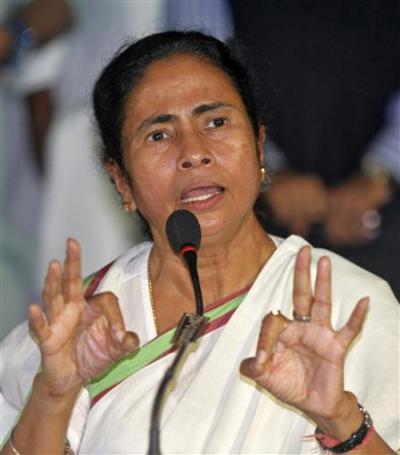 The West Bengal state government has delayed project approvals. And now, the IT giants may look at other states as the centre is thinking of giving sops to SEZs
Images: World's FASTEST electric SPORTS car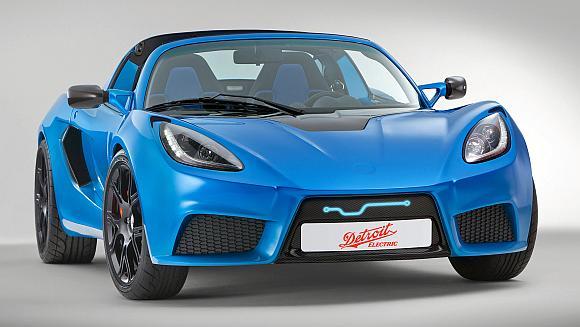 A US-based startup has unveiled an electric sports car that costs Rs 74 lakh and has a top speed of 250 kmph.
Made-in-India SUVs to burn rubber abroad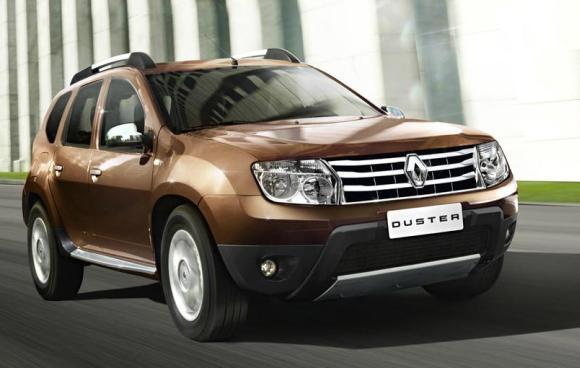 Global automobile majors are looking to leverage India's cost-competitive manufacturing practices and turn the country into an export hub for utility vehicles.
Special: India's BEST cities to live in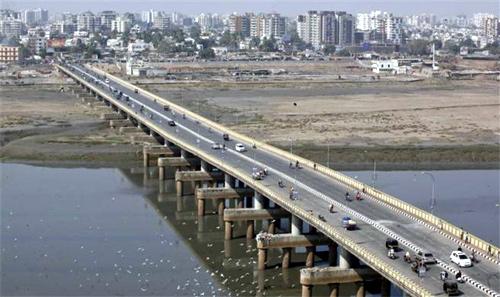 Bad roads, poor transport facilities, large scale pollution and lack of clean water and power supply are the main problems every in Indian cities.
Why petrol prices are high in India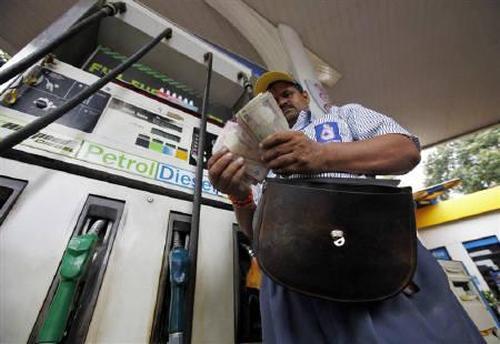 Almost 38 per cent money goes to the state and central government of every litre of petrol you purchase.
How banks and MFs are doing ILLEGAL transactions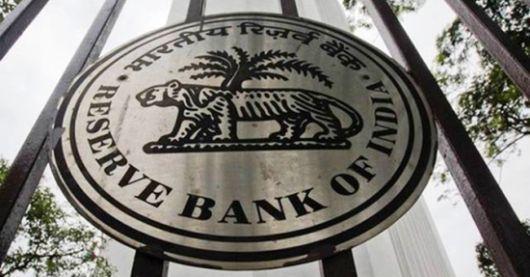 Banks and mutual funds in India are earning abnormally high returns in money markets by breaching Reserve Bank of India rules forbidding forward trades.
20 BIGGEST rice producers in the world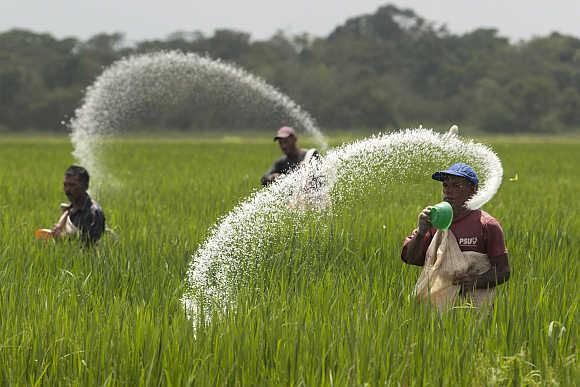 Let's take a look at some of the major rice producers in the world.
20 STOCKS that can give HUGE returns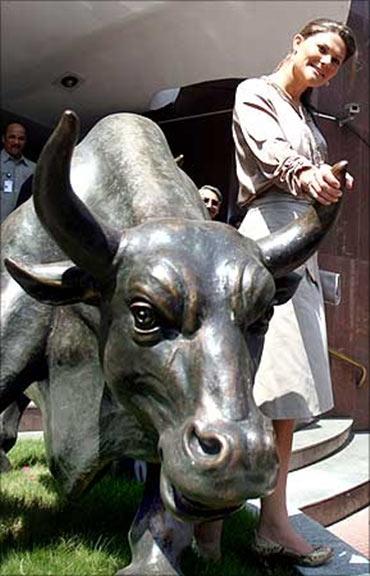 The Sensex is likely to gain 12 per cent this year, says a Citigroup report.
April 06, 2013
New BMW 7 Series to HIT Indian roads in April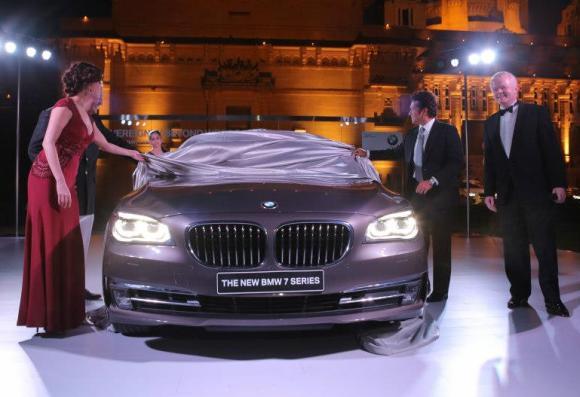 BMW is all set to launch the new version of its flagship 7 Series car in India. Traditionally, the company introduces technologies and themes first in this car, and later add them to other models. The refreshed 7 Series features new hardware for the iDrive system, redesigned leather seats and individual 9.2 inch screens for rear passengers among other changes.
April 05, 2013
This book junks some of innovation's most toxic myths
How Stella Saved the Farm reflects the classes that Govindarajan, a Dartmouth business professor, has been offering to top executives in America.
Why these Delhi hotels are LOSING crores every month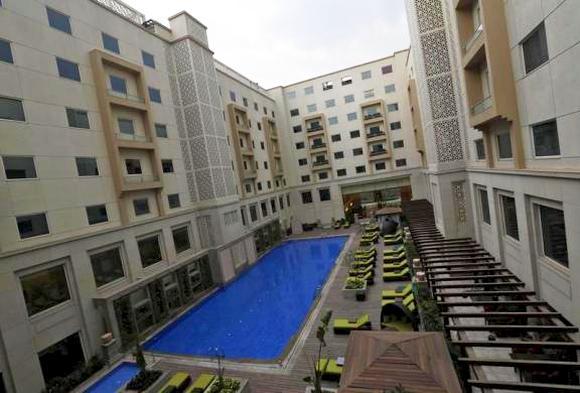 Security concerns prevent the largest hotel project in the country to take off.
Can G V Prasad FILL IN Anji Reddy's shoes?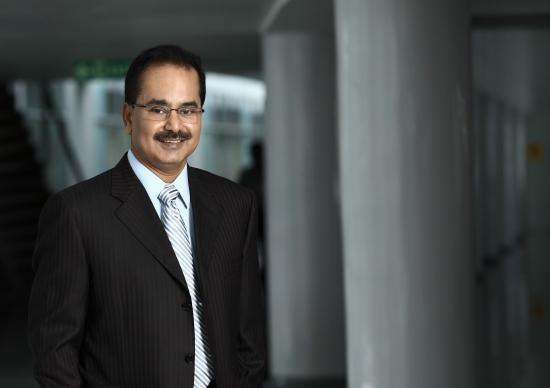 G V Prasad is elevated as chairman of Dr Reddy's Laboratories, a position held by the late K Anji Reddy, and he has big shoes to fill.
Facebook's NEW phone app, a threat for Google?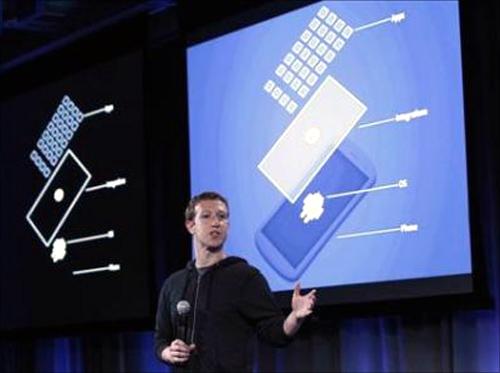 Facebook Inc on Thursday unveiled its most ambitious attempt yet to enter mobile computing without a phone of its own, introducing a new app that replaces the home screen on some Android smartphones.
PIX: These INDIANS have made it to the TOP at Google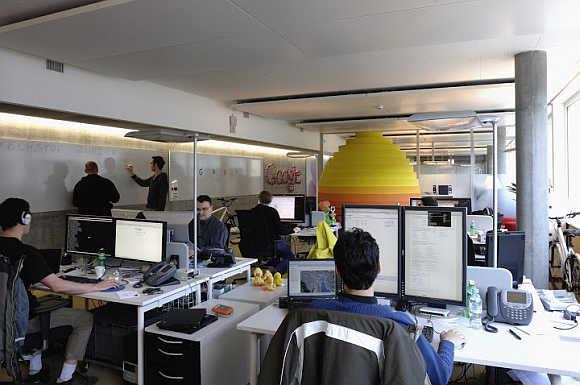 Let's take a look at seven Indian-origin people in prominent positions at the Internet search giant.
10 airport hubs that see MOST TRAFFIC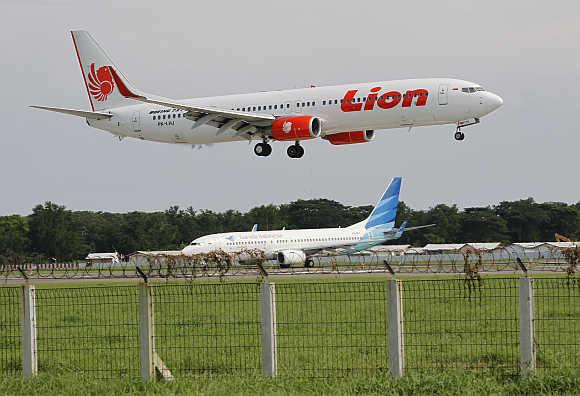 Let's take a look at some of the busiest airport hubs in the world.
Revealed! 3 CARS Hyundai is developing for India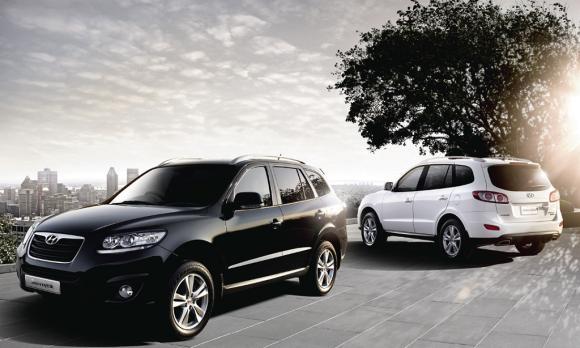 The company plans for a small car, a compact SUV and an MUV.
IMAGES: Stunning Audi R8 V10 Plus hits Indian roads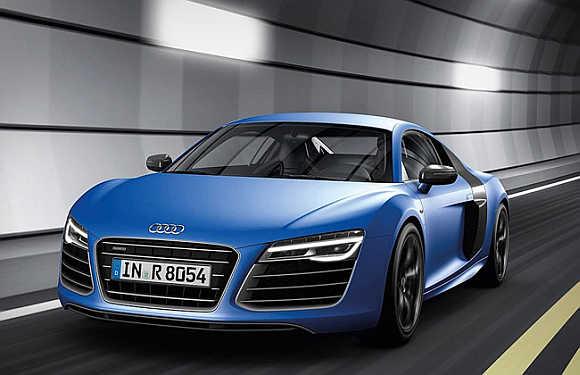 So far as the price of this powerful four-wheeler is concerned, Rs 2.05 crore is the figure.
SPECIAL: Mobile phone is 40 years old!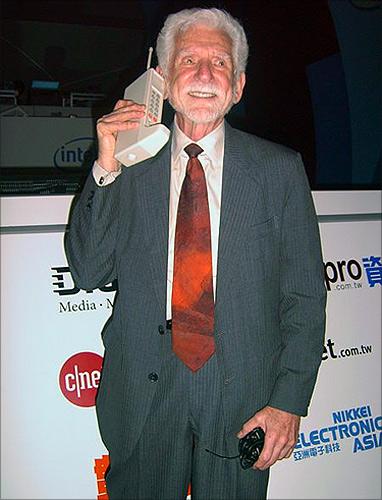 When engineer Martin Cooper made the first landmark phone call from this first rudimentary mobile phone, he would never have imagined that after 40 years, mobile phones would facilitate almost all imaginable services to the mankind.
IMAGES: Mahindra Reva plans more electric cars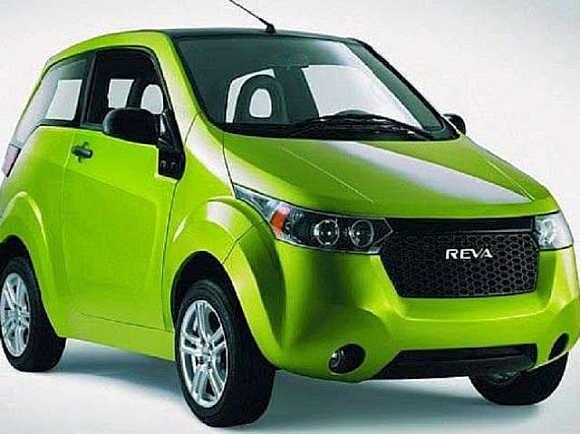 Mahindra has been keen on bringing to market cars that would redefine the 'future of mobility' in India.
April 04, 2013
Audi R8 V10 plus launched @ Rs 2.05 crore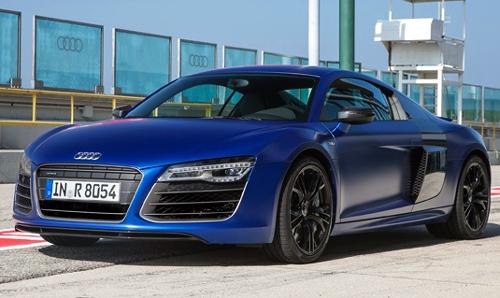 With this second addition to the R8 family in 2013, after the launch of new Audi R8 V10 in January, Audi now offers a whole range of R8 options in India, Audi said in a statement.
The amazing One World Trade Center's Observation Deck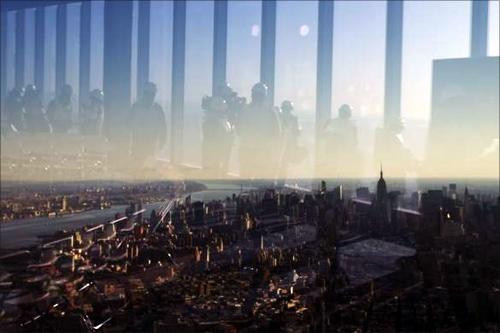 Standing tall at height of 1,776 feet, One World Trade Center will be the tallest building in the Western Hemisphere when it is completed.
Why foreign investors are LOSING faith in Vietnam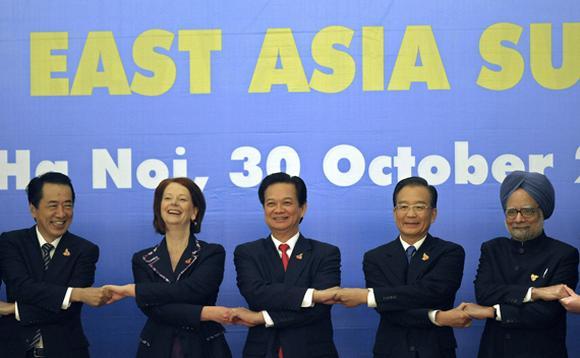 Foreign investors are losing faith in Vietnam, which was sought-after destination just three-four years back. Due to slow reforms and rising corruption the growth in foreign investments has turned negative.
Data service: Telecom operators' next BIG BET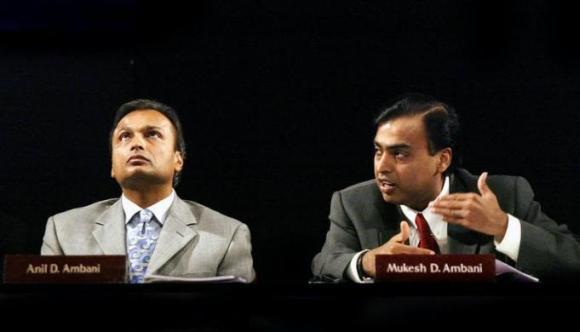 The RIL-RCOM deal is an indication of telecom sector's future. As the mobile subscriber numbers plateau, telcos need to look at alternate stream of revenues, and data services will be the key to their growth.
India has grown faster under UPA: Rahul Gandhi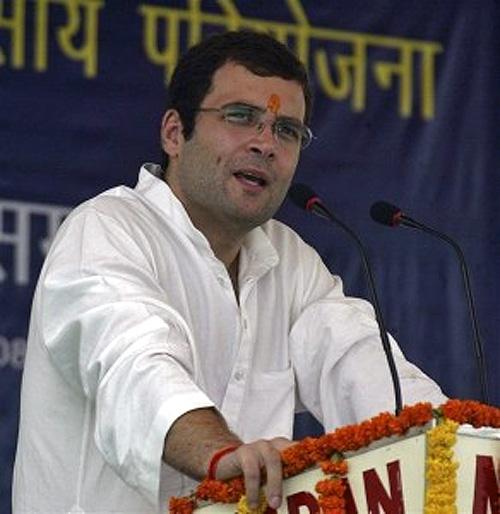 In his first interaction with India Inc, Rahul Gandhi said the politics of alienating communities is affecting growth.
World's BIGGEST companies run by WOMEN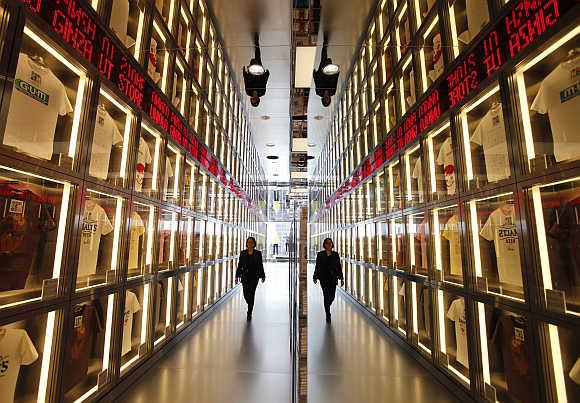 Women account for less than 5 per cent of the CEOs in S&P 500 companies.
PICS: Why Indians find this Dubai property irresistible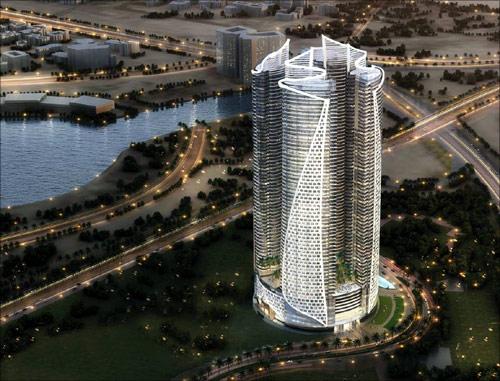 DAMAC Properties is launching phase two of a $1 billion project of luxury hotel and serviced residences to Indian investors.
10 nations where most businesses will offer salary hikes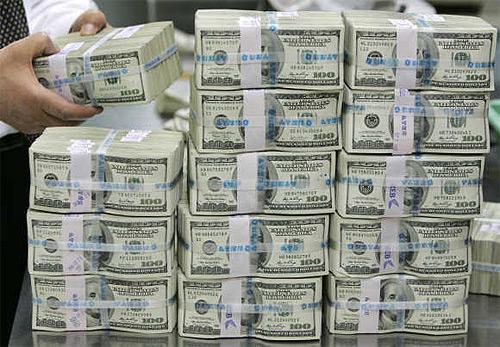 Employees in Latin America (86%), the Nordic region (84%),North America (79%) and South EastAsia (75%) are most likely to get a pay rise in 2013.
Honda Amaze is the MOST fuel-efficient diesel CAR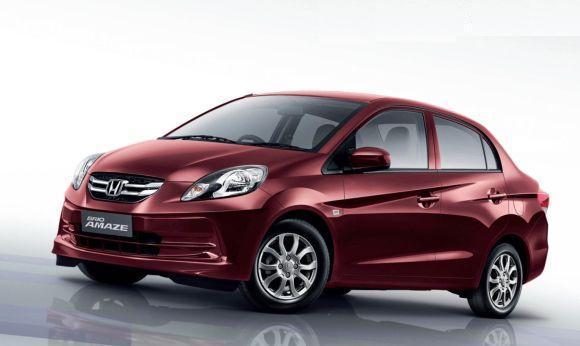 Honda's first diesel car in the country, Amaze, will give a mileage 25.4 kmpl. It is also more powerful than Maruti Swift Dzire and is expected to sell at an aggressive price tag - starting at Rs 600,000.
IMAGES: Best smartphones available in the market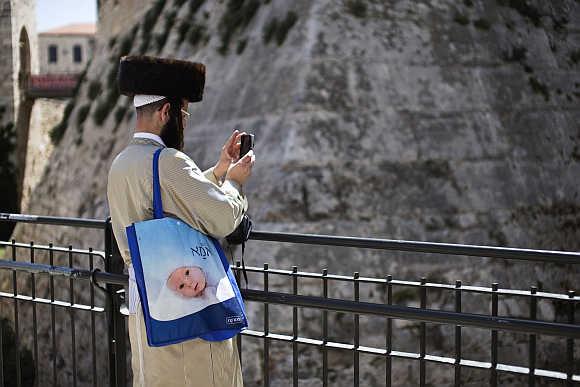 Let's take a look at some of the best available mobile phones.
April 03, 2013
Obama's $100 mn BRAIN project to beat India, China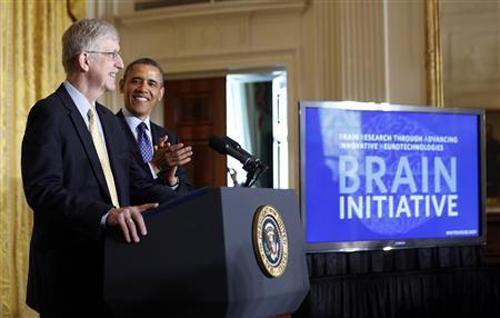 President Barack Obama has unveiled an ambitious $100 million project to unlock the "enormous mystery" of the human brain.
NEW Google Nexus 7 tablet to HIT the market by July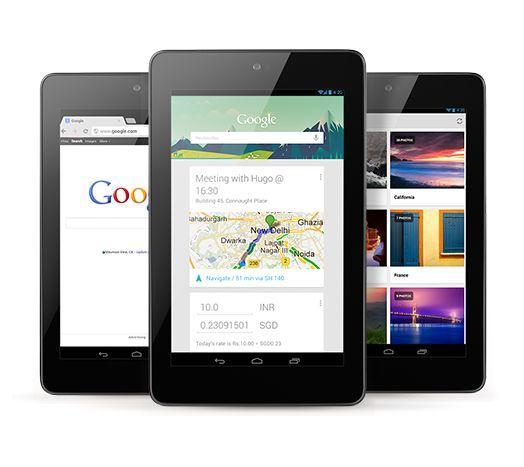 Google is planning to sell the next-generation Nexus 7 tablet from July that will feature Qualcomm Inc's Snapdragon processor. It is expected to retain the aggressive pricing.
War and peace: AMBANI brothers through the years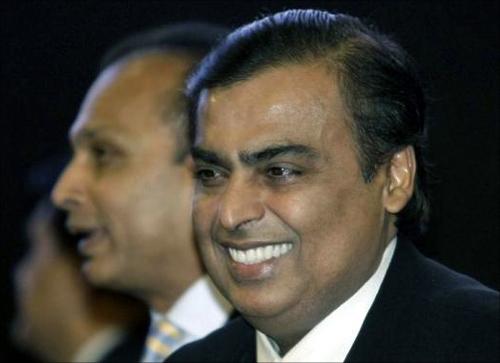 After being at loggerheads for 8 years, Ambani brothers have sealed a Rs 1,200-crore (Rs 12-billion) deal wherein Mukesh will use his younger sibling's optic fibre network for launch of his telecom venture.
5% economic growth disappointing: PM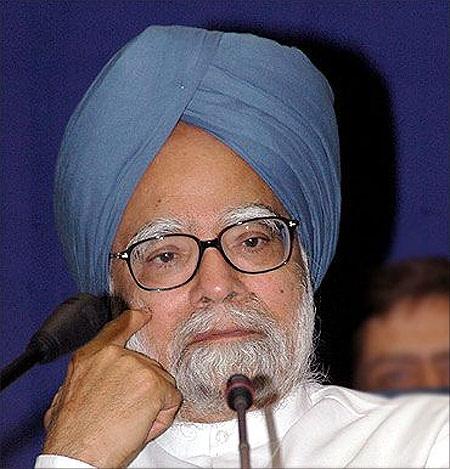 Returning to 8 per cent growth needs speedy, decisive government action, the Prime Minister added.
What you need to know about LTA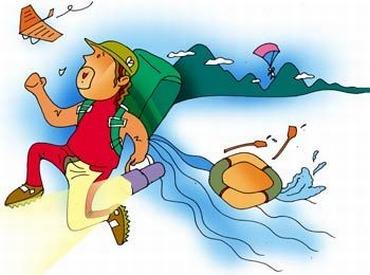 If you don't use the two LTA exemptions by December 2013, one can be availed of in 2014-17.
STUNNING cars you would love to drive!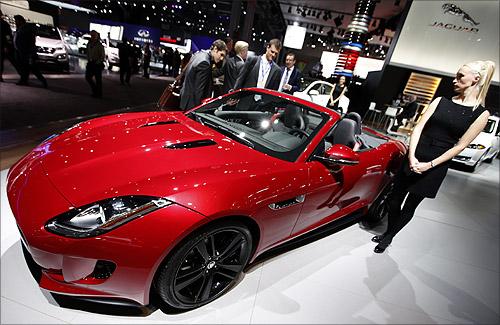 From fuel efficient cars to million dollar super cars, the New York Auto Show has something for everyone.
IMAGES: World's costliest billionaire homes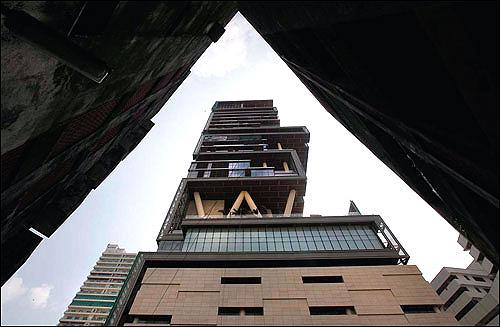 The world's most expensive billionaire home is in Mumbai.
The world's BIGGEST beer guzzler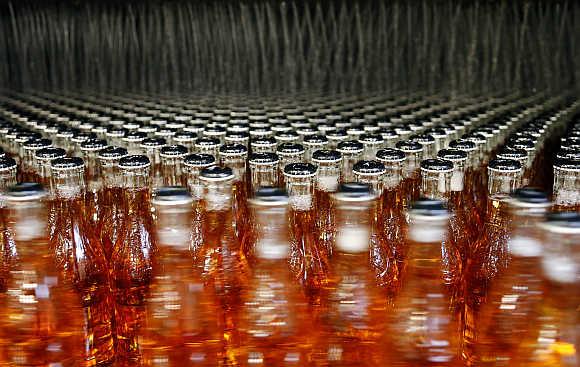 Let's take a look at some countries that consume most beer.
Why the food security bill will NOT help the POOR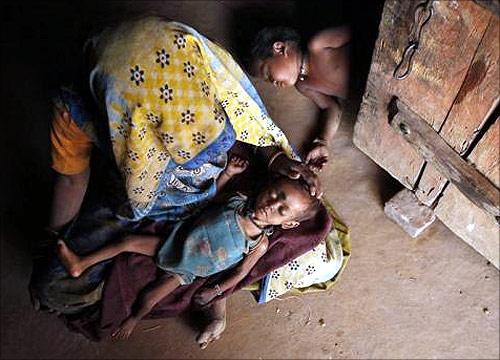 'Food security' will, unfortunately, become a giant boondoggle.
How to SAVE more, invest wisely this financial year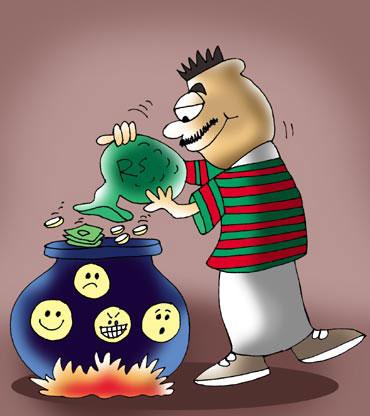 Steps like depositing the entire PPF amount before April 5 or preparing a household budget will ensure this financial year goes well.
Auto awards: BEST CARS in the world in 2013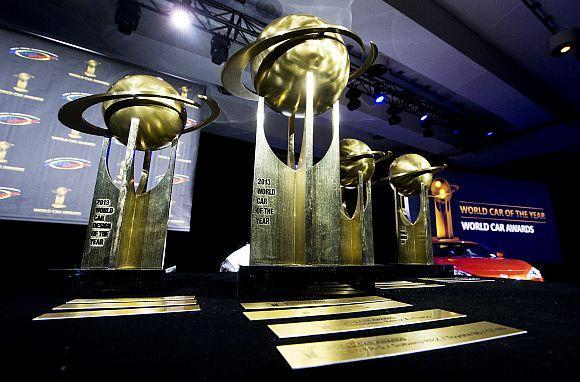 Sixty-six auto journalists from 22 countries rate the best cars in the world. Here are the winners of World Car Awards for 2013.
April 02, 2013
Ambani brothers join hands for telecom biz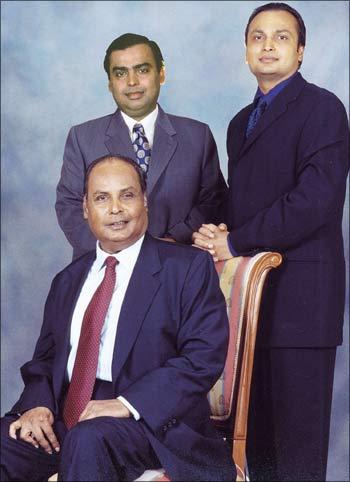 Under the pact, Mukesh Ambani-led Reliance Industries' telecom arm will hire nationwide optical fibre network of Reliance Communications for the roll-out of 4G services.
Indian women pros ahead of those in the West
This is besides succeeding at the difficult balancing act that confronts the vast majority of working women around the world, head of a non-profit think tank Center for Talent Innovation has said.
APPS that help you MONITOR children's Internet use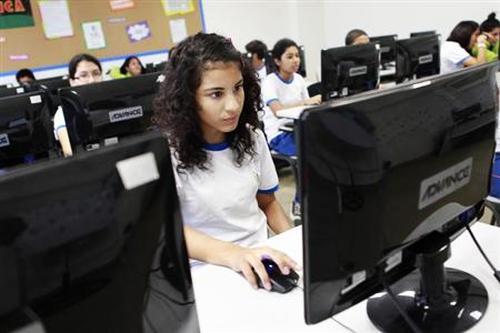 With smartphone and tablet users getting younger, Here are few apps that can help parents of 2-to-13-year-olds monitor and control their children's use of the Internet.
PIX: Solar-powered plane gears up for an exciting tour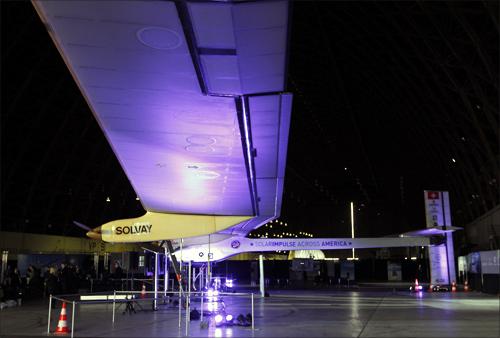 The path breaking solar-powered plane is making final preparations for a flight across the United States.
Maruti's sales in March fall 5%; rise 3% in FY13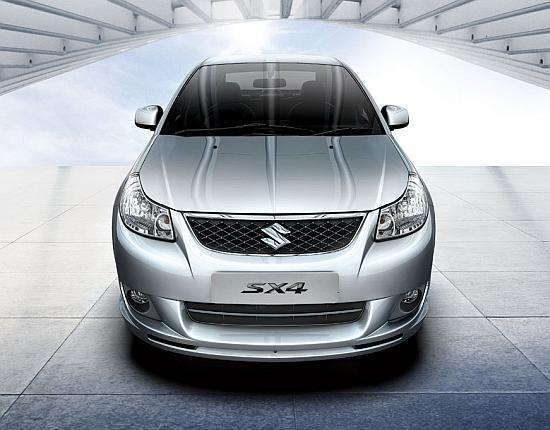 For the entire 2012-13 financial year, however, the company's total sales increased by 3.33 per cent to 11,71,434 units from 11,33,695 units in 2011-12, Maruti Suzuki India said in a statement.
FASTEST growth periods of India, and 9 Asian nations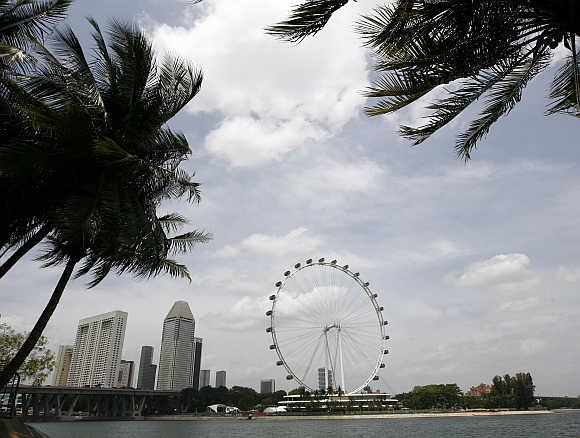 Let's take a look at 10 Asian countries and their fastest growth periods in the past 30 years.
Will Aakash SUCCEED even as it FAILS?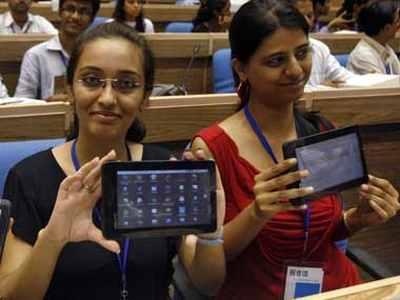 Aakash is now two years beyond its initial delivery date.
Countries with HIGHEST number of CARS in the world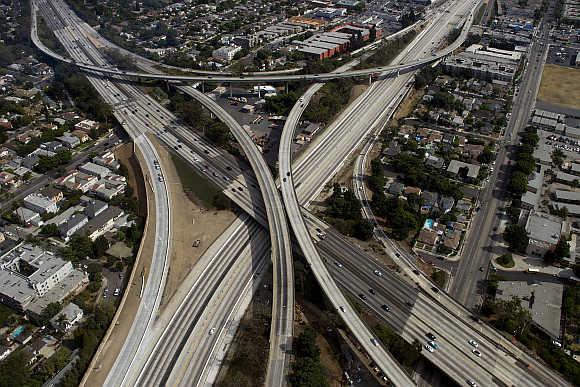 Economic slowdown and the high prices of fuel notwithstanding, car ownership across the world has been rising steadily.
How govt banks aided the RISE of CRONY capitalism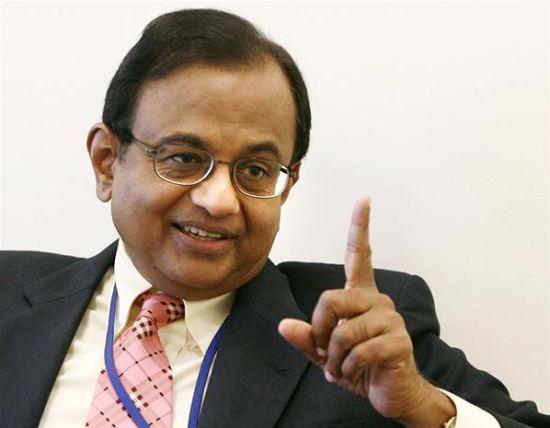 Government banks have repeatedly failed to take quick action against defaulters. They only raise an alarm when the loan turns into a non-performing asset. A fitting example of this attitude is Vijay Mallya's Kingfisher.
The success story of Kerala's Startup Village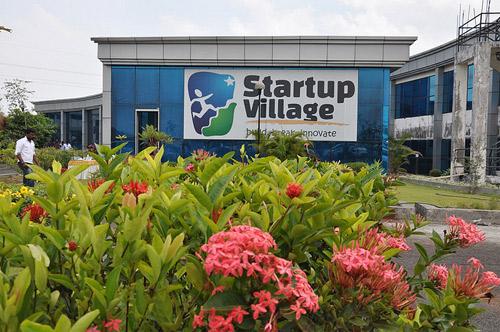 With plans to create 1,000 product firms in 10 years, Startup Village in Kerala is set to leave a mark on India's IT landscape.
April 01, 2013
Petrol price cut by 85 paise per litre

Petrol price was on Monday cut by 85 paise per litre with effect from midnight tonight, the second reduction in rates in two weeks.
Auto majors post mixed results in March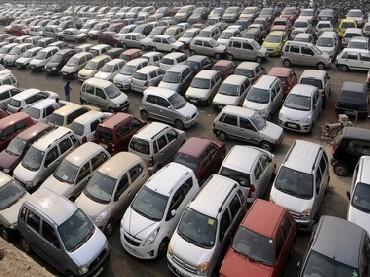 Automobile sector posted mixed results in March with some registering moderate to big jump in sales while others scored low as far as sales are concerned.
Why China's CURBS on property buying will NOT work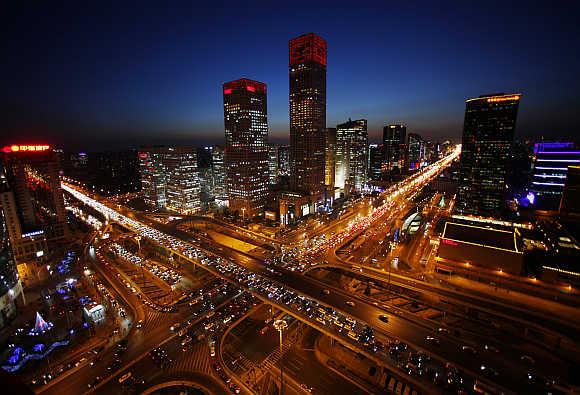 To cool the real estate market, putting curbs on property buying will not work. There are many loopholes in China's monetary policy that would again lead to rise in real estate prices. The country first needs to address this weakness.
India's biggest airlines: IndiGo is No.1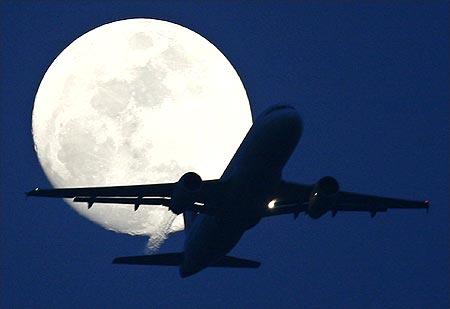 Domestic air traffic in the first two months of this year fell by 3.57 per cent compared to the same period last year.
How Dharavi garment worker became a celebrity shoemaker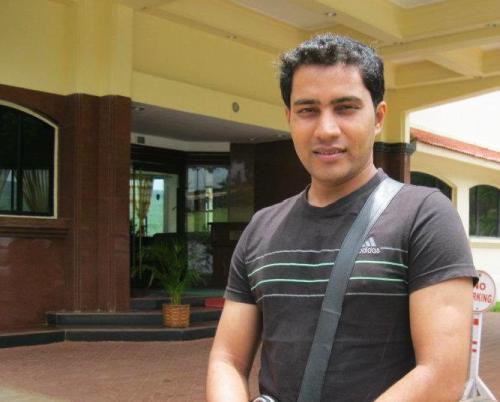 True-life story of Dharavi's garment worker, who now makes shoes for Kajol, Abhishek Bachchan, Hrithik Roshan, Ranbir Kapoor and international stars like Kylie Minogue. His scale of business: A 120 sq ft plot and eight employees.
images: How to ensure good resale value of flat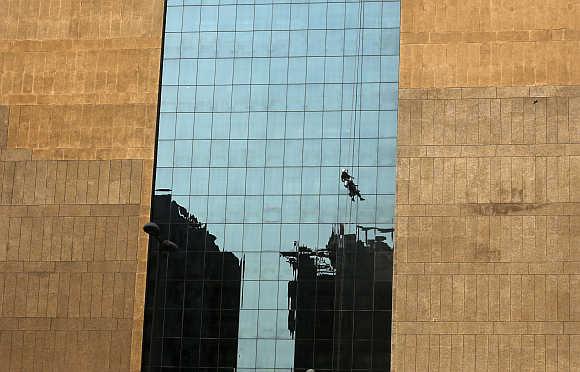 Potential buyers appreciate basic furniture fixtures in the kitchen and living room and are likely to pay a premium for such ready-to-use services.
World's most EXPENSIVE energy projects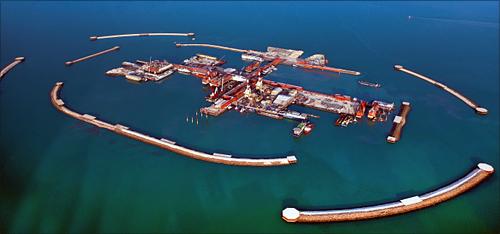 Kashagan oil field is the world's most expensive energy project.
How India can ensure fuel security
The one fact of life that will be unchanged into the foreseeable future is that India will remain hugely import-dependent for energy, while rival countries are booking sources of supply, or blocking other sources through trade embargoes.
PICS: Jewellers woo consumers and banks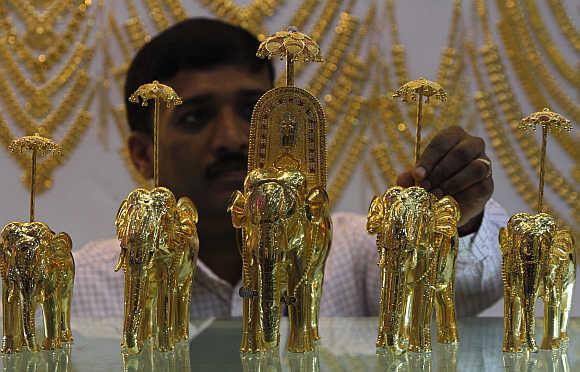 Jewellers are also focusing on designs to attract customers.
IMAGES: 6 most controversial advertisements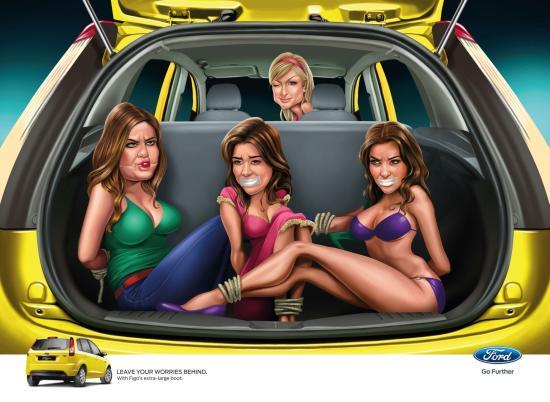 Is this creativity, or just cheap stunts to grab attention quickly?
PIX: Will real estate Bill create consumer comfort?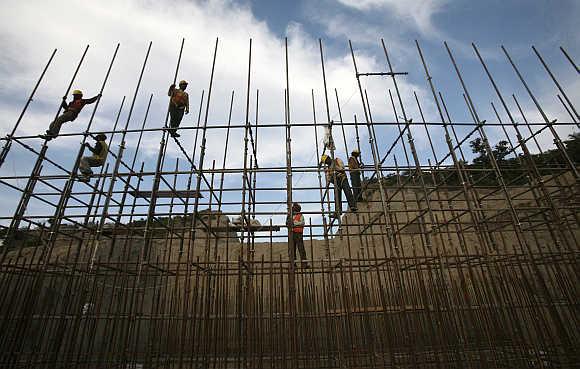 Real estate business and market have so far been the monopoly of promoters, developers and builders.
Cyrus begins transition at Tata Group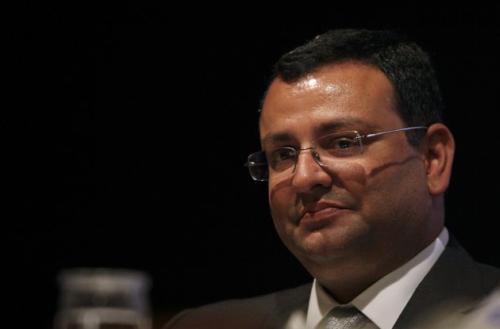 People who attended the celebrations said the sincerity and passion, besides absence of smart one-liners, reminded them of his predecessor.
IMAGES: Google's Glass thrills but chills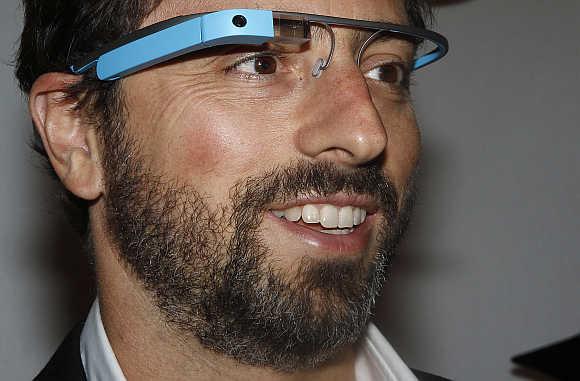 With Glass, suddenly Google has become the hot new name in what is to be the rage of the future - wearable computing.
Performance is Jaguar's new spearhead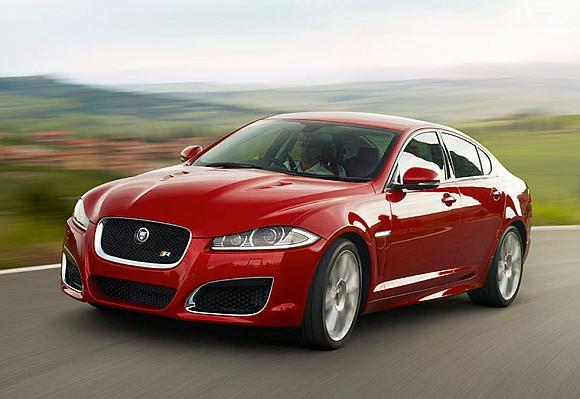 Driven by demand for SUVs globally, Land Rover continues to ride a wave of success, on the back of a strong product line-up, design as well as technologies.
8 BIGGEST insurance LOSSES in the world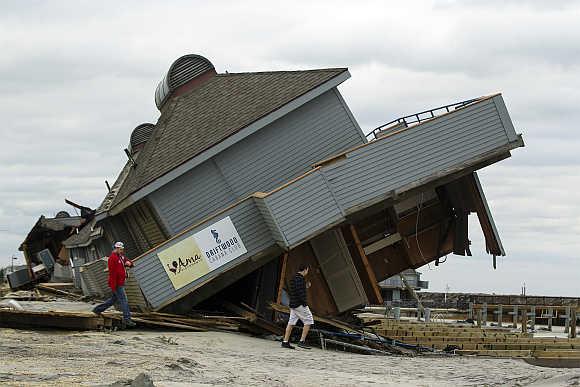 Let's take a look at eight biggest insurance losses in the world since 1970.
Audi's FASTEST car to HIT Indian roads on Apr 4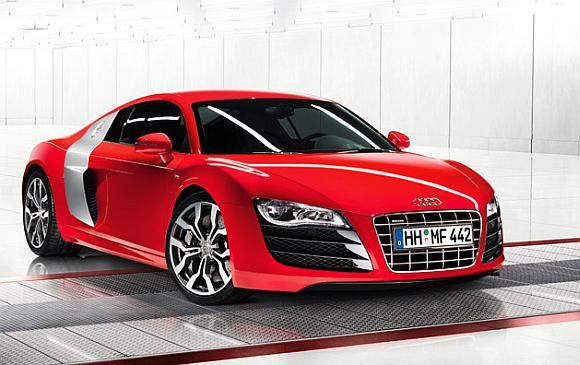 Finally, Audi is set to launch the R8 in India. The car accelerates from 0-100 kmph in 3.5 seconds and can achieve a top whack of 317 kmph.
Archives
January - March 2013
|
November - December 2012
|
September - October 2012
|
August 2012
|
July 2012
|
June 2012
|
May 2012
|
April 2012
|
March 2012
|
January - February 2012
|
August - December 2011
|
July 2011
|
June 2011
|
May 2011
|
April 2011
|
March 2011
|
February 2011
|
January 2011
|
December 2010
|
November 2010
|
October 2010
|
September 2010
|
August 2010
|
July 2010
|
June 2010
|
May 2010
|
April 2010
|
March 2010
|
February 2010