March 27, 2015
Modi govt puts brakes on India's universal health plan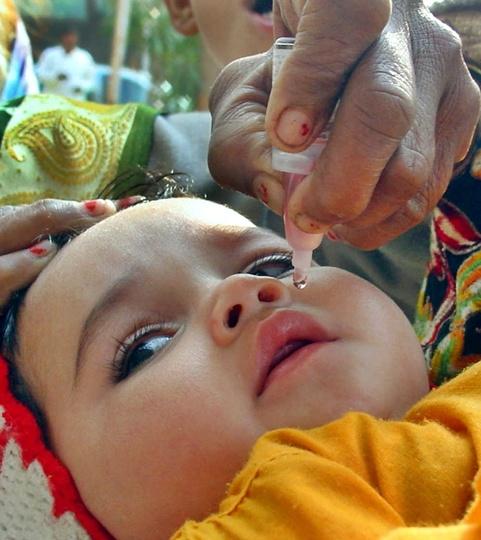 The decision to slash insurance coverage will have an impact on private health sector.
March 26, 2015
11 PIOs in Forbes's list of best venture capitalists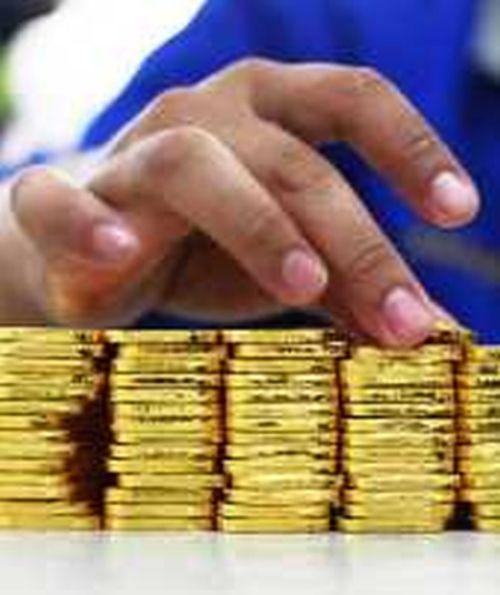 Leading the Indian-Americans on the list is 49-year old Aneel Bhusri.
Appetite for gold back, import at 4-year high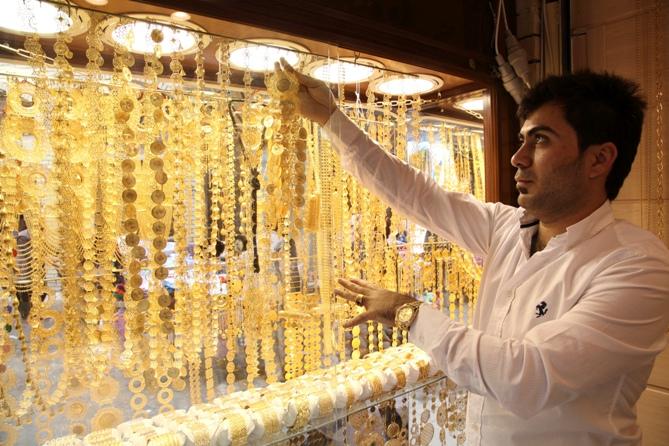 Gold import this financial year is estimated at 945 tonnes.
March 25, 2015
Top US CEOs reaped billions from stock gains in recent years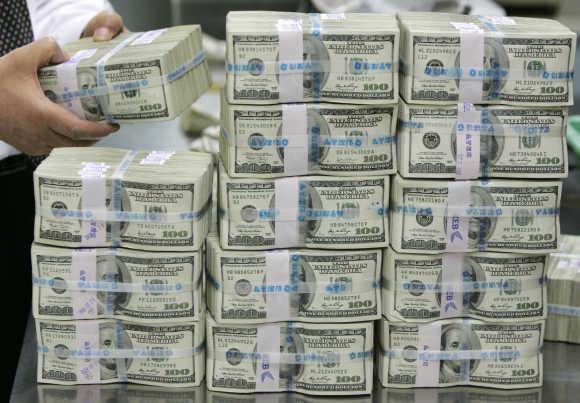 The reason for the windfall: the soaring value of their stock awards.
5 things about the beautiful Mercedes Benz E-class Cabriolet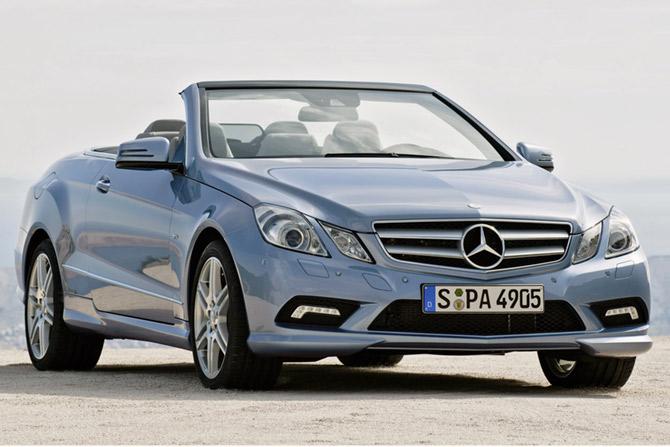 Mercedes Benz E-Class Cabriolet is certainly a head turner.
March 24, 2015
Jeep's B-SUV to take on Ecosport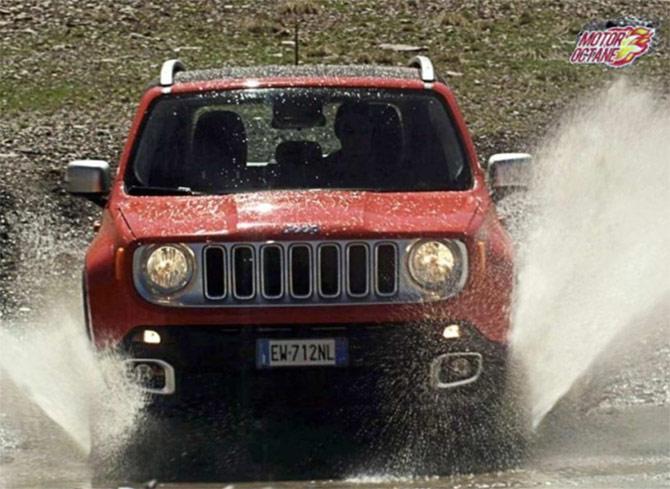 Jeep is looking at local manufacturing in India.
March 23, 2015
Sanand: The new global auto hotspot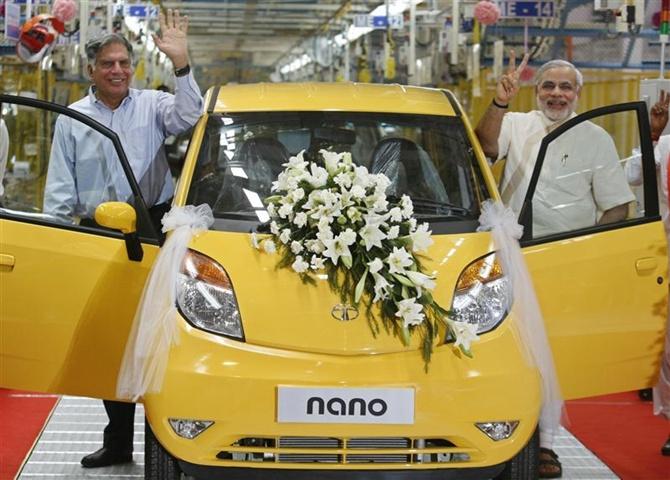 Sanand has catapulted into the big league of automobile industry hubs.
Coming soon: Mahindra's next-generation Bolero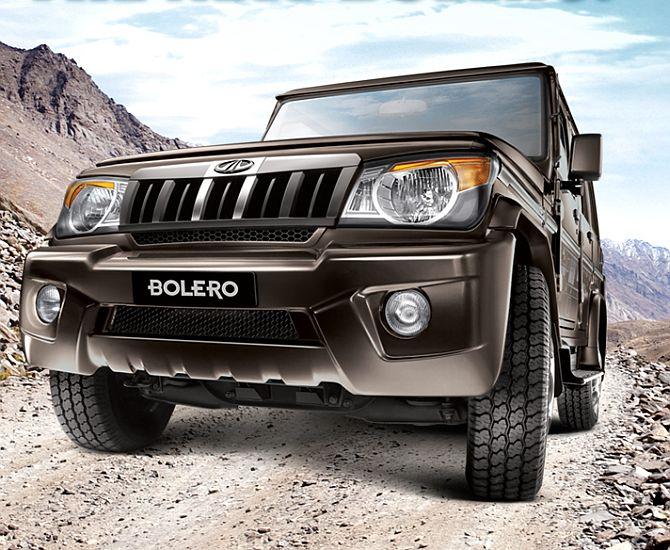 The U301 is a compact SUV and in dimensions it is four metres.
40 years ago...And now: Markets hit record highs, but investors still wary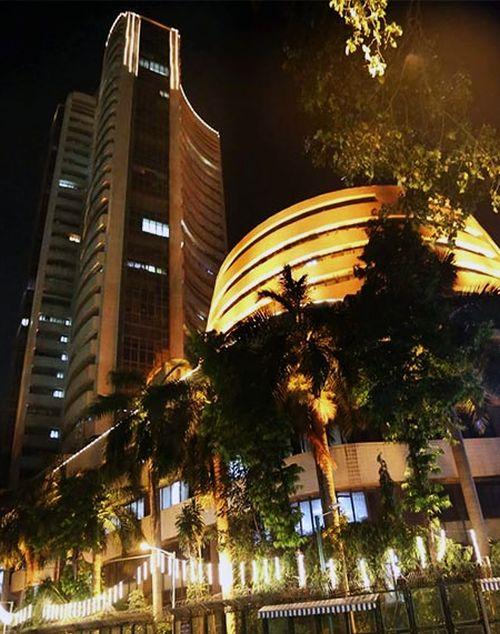 Uncertainty lingers in the minds of retail investors due to scams.
March 21, 2015
AirAsia unveils aircraft with JRD Tata livery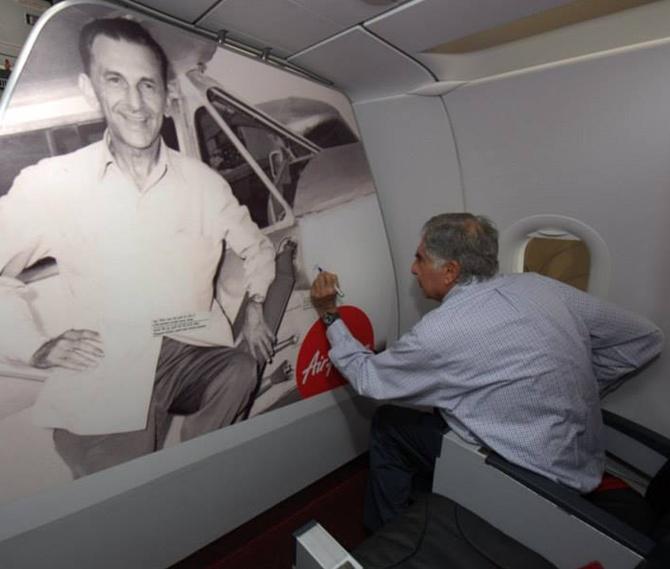 'JRD Tata was a visionary who established civil aviation in India'.
March 19, 2015
World's 10 most valuable start-ups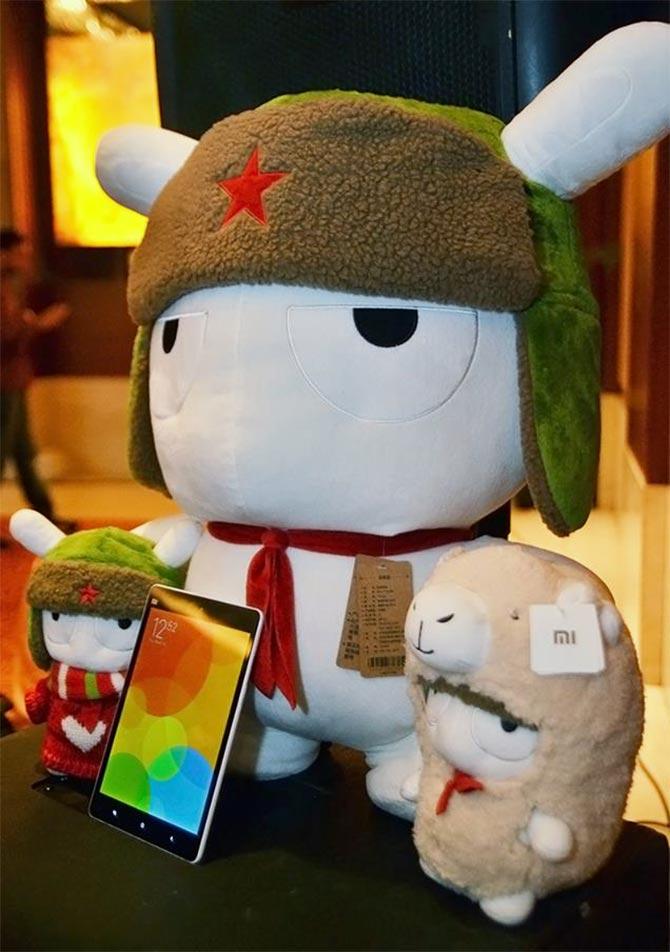 It's raining start-ups across the world.
Can the new Hyundai Verna 4S take on Honda City?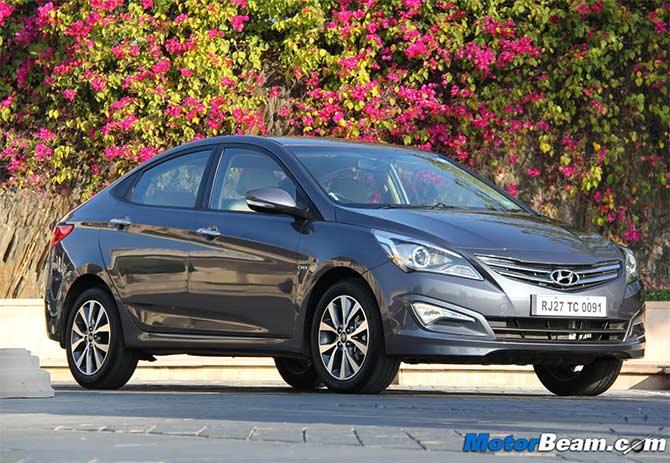 The Hyundai Verna 4S gets a design makeover.
March 18, 2015
Renault Lodgy: A spacious MPV that offers a great ride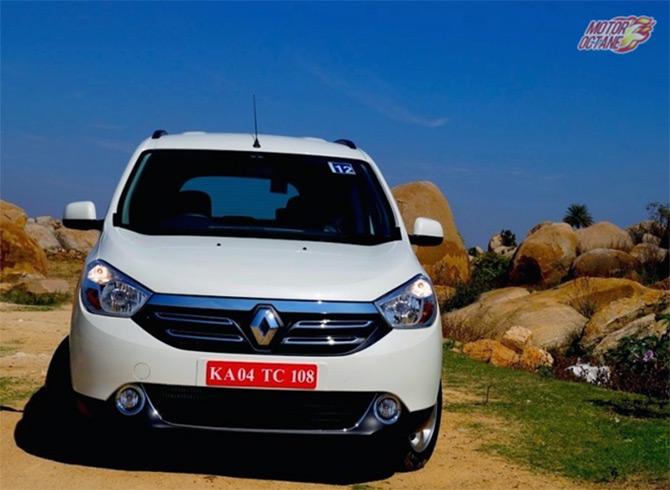 The Lodgy feels easy to drive, more like a sedan than an MPV.
March 17, 2015
Spotted: New Tata Nano AMT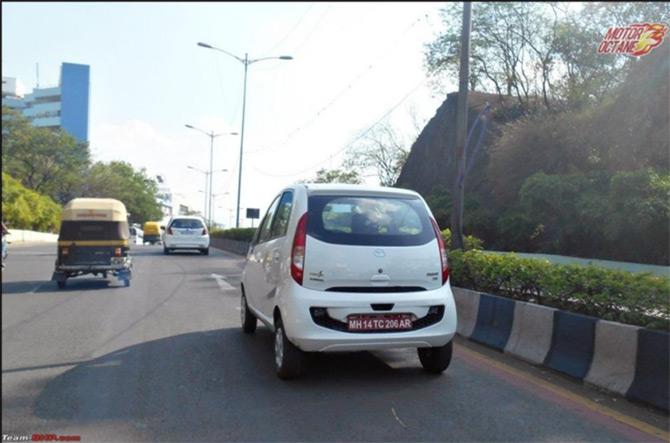 The Nano will get some upgrades on this year's model year.
Hyundai launches i20 Active at Rs 8.89 lakh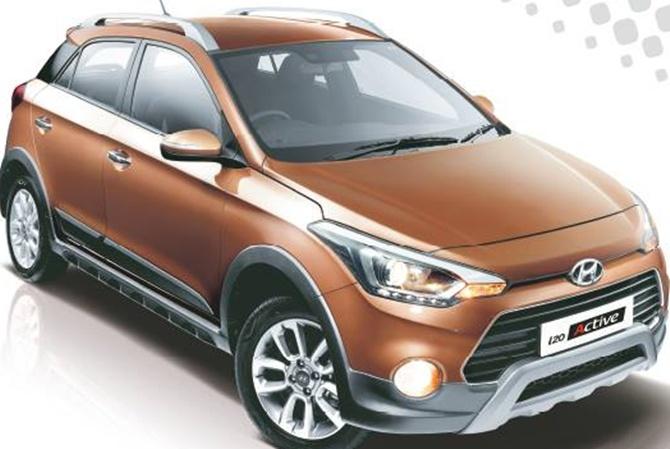 Petrol variants of the car are priced between Rs 6.38-7.09 lakh.
Finding double-digit growth in India's GDP fog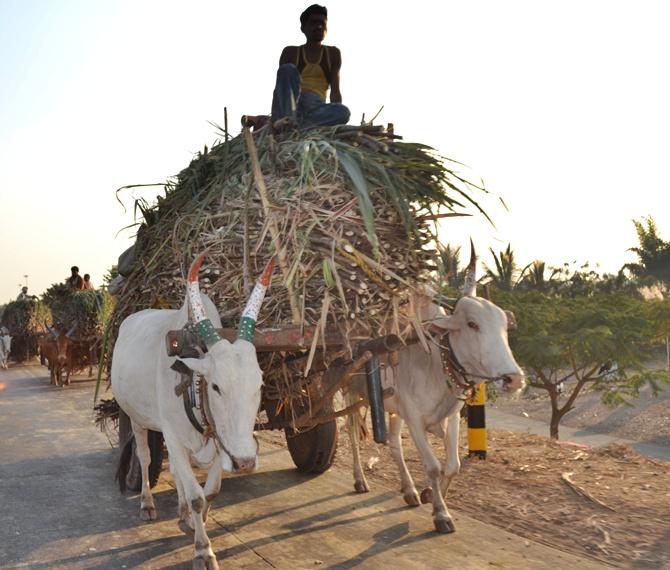 Investors are sceptical that the economy could have picked up so much steam.
March 16, 2015
Mercedes-Benz C-Class versus BMW 3-Series: Which is a good buy?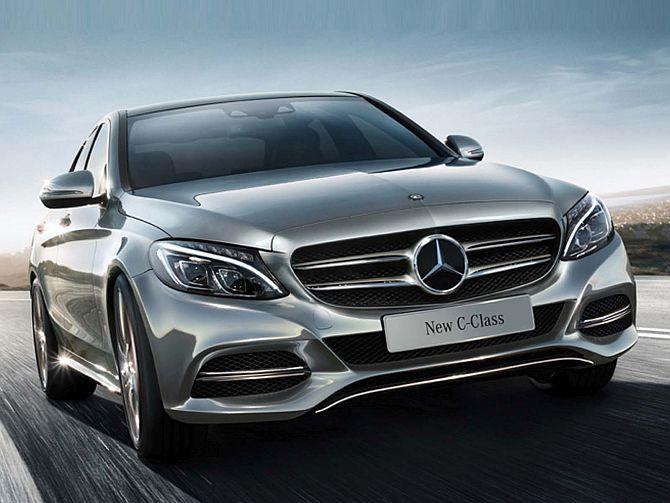 Mercedes-Benz India has been on a roll.
Amazing facts about the world's first solar aircraft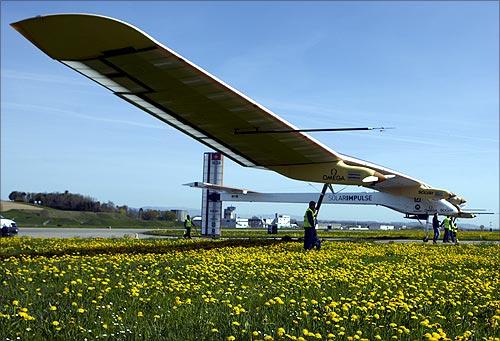 The aircraft has to fly through five consecutive days.
40 years ago and now: A fascinating journey for Havells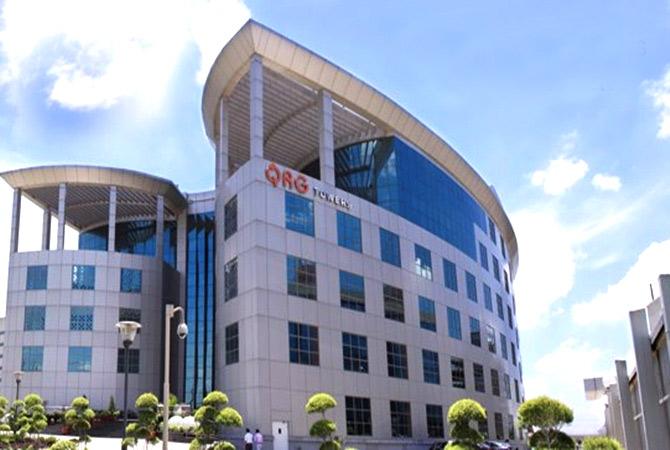 What has paid in the long run is the continuous investment in technology.
A unique idea to train entrepreneurs in the jungle!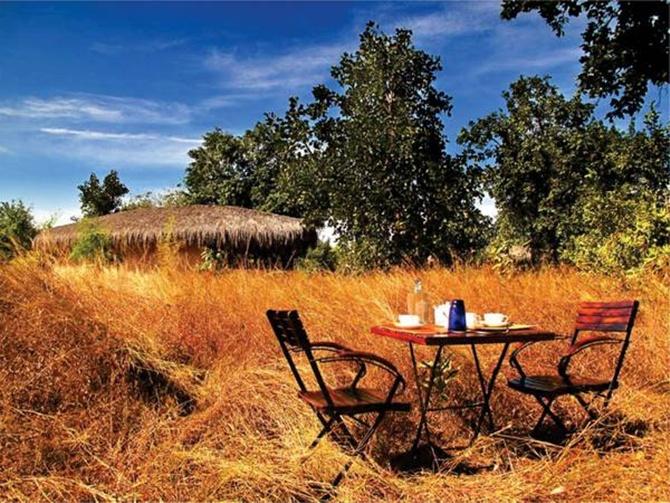 Jungliceo.com has wowed new business owners.
Odds don't favour gold now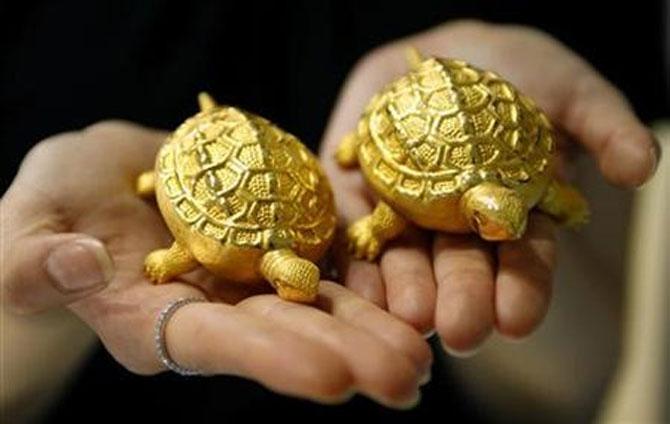 Finance Minister must be hoping that Indians get over gold-addiction.
5 things you didn't know about the Apple Watch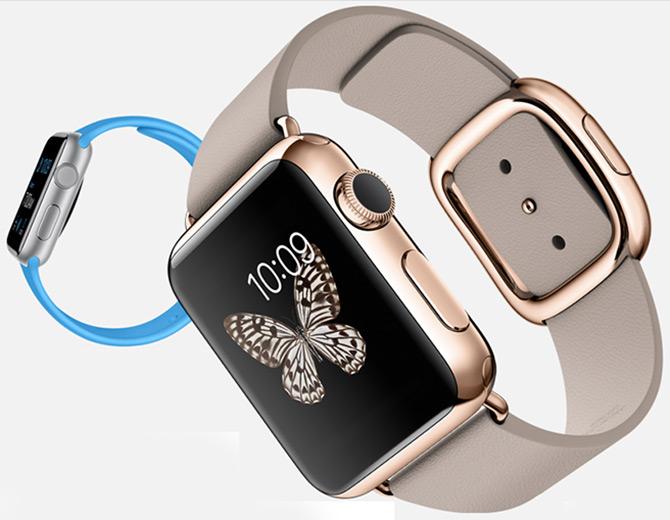 Tips for those who are planning to buy the $17,000 watch.
March 12, 2015
Mumbai's slum dwellers turn out to be Snapdeal fans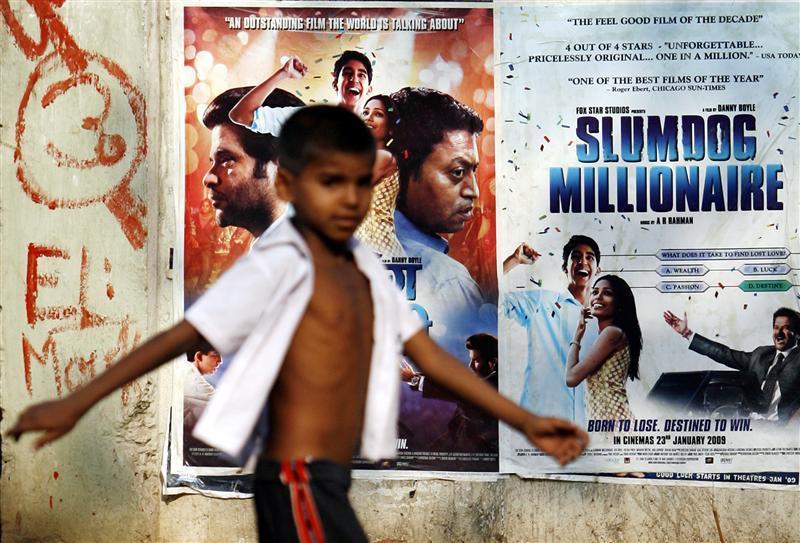 Snapdeal delivers to the Dharavi centre, where buyers pick up their orders.
Motorola's dreams held firm by its backbone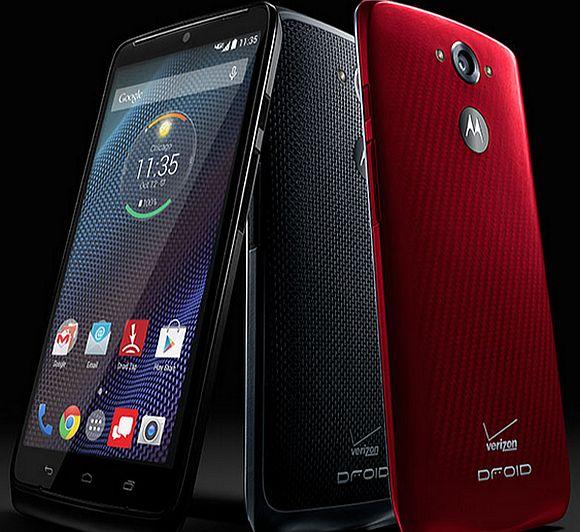 For Motorola, there is one mega distributor, Flipkart.
'The Flying Huntsman' can run in any terrain!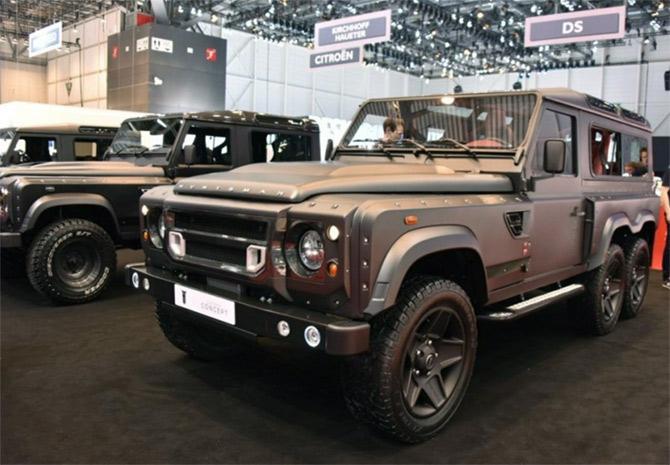 Kahn Design has modified the existing Land Rover Defender.
Mercedes set to top India's luxury car market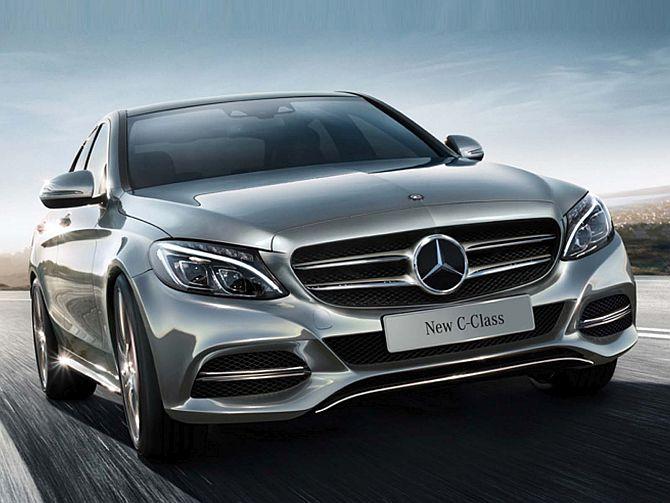 Mercedes-Benz plans to sell more compact cars.
Mars Inc set to open first chocolate factory in India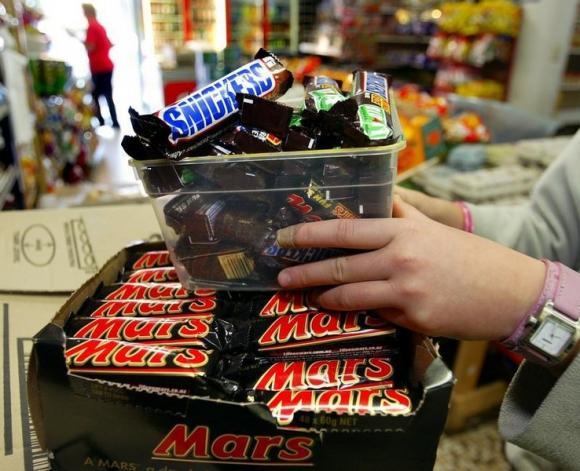 Mars Inc set to open first chocolate factory in India.
Reasons behind the failure of India's public sector banks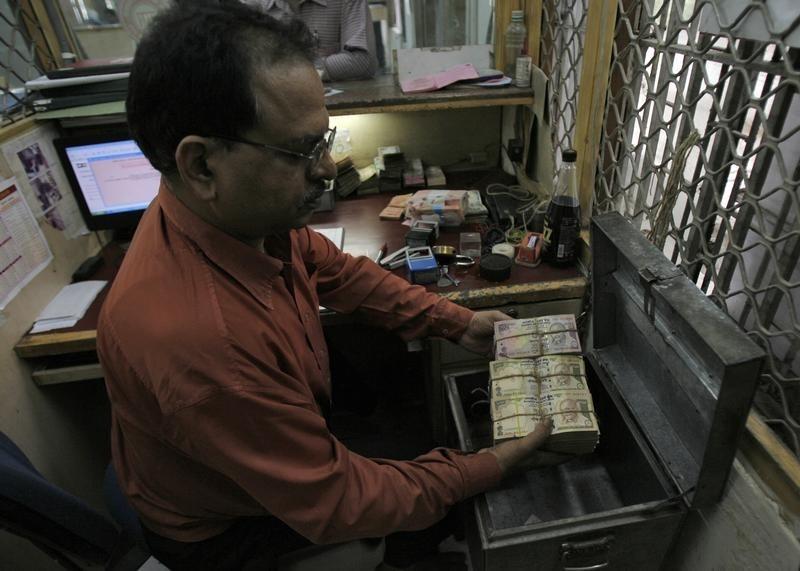 Non-Performing Assets are a wake-up call for public sector banks.
Apple Watch: Will it hurt its competitors?
The base model is estimated to be priced at Rs 30,000.
Story of two passionate pilots who fly the solar aircraft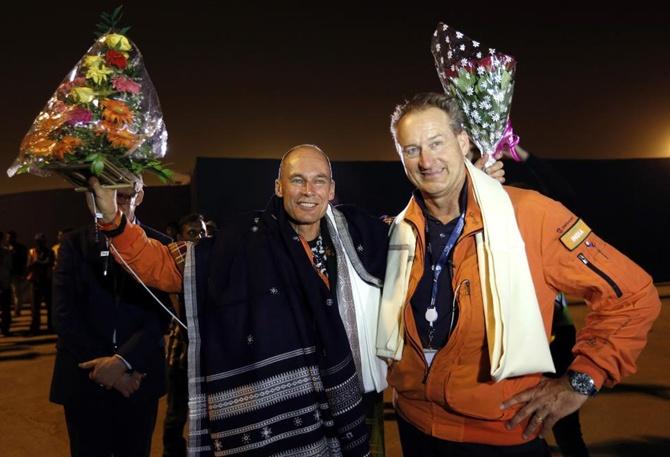 Borschberg is keen on the halt in Varanasi as a spiritual stopover.
March 11, 2015
Mercedes-Benz unveils new B Class at Rs 27.95 lakh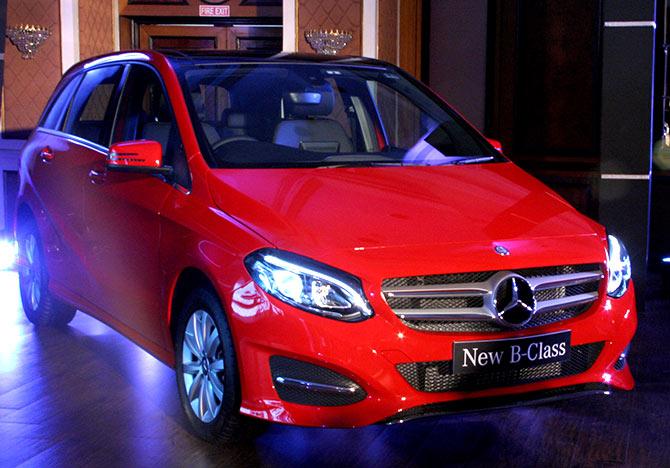 Power and torque outputs have been upped.
World's 10 most expensive cities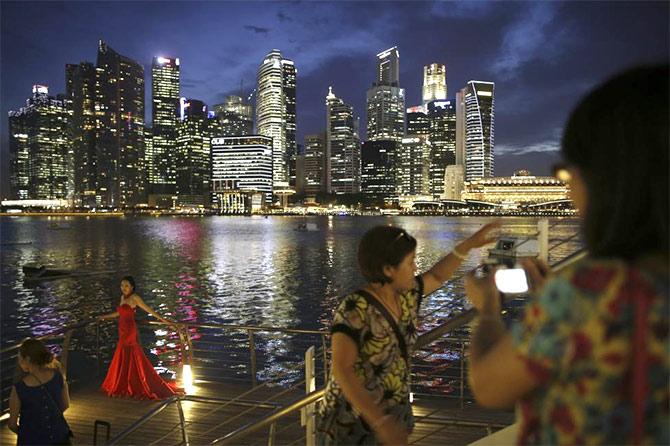 Singapore retains the title of the world's most expensive city.
Dilip Shanghvi's success: From a start-up to India's largest drug maker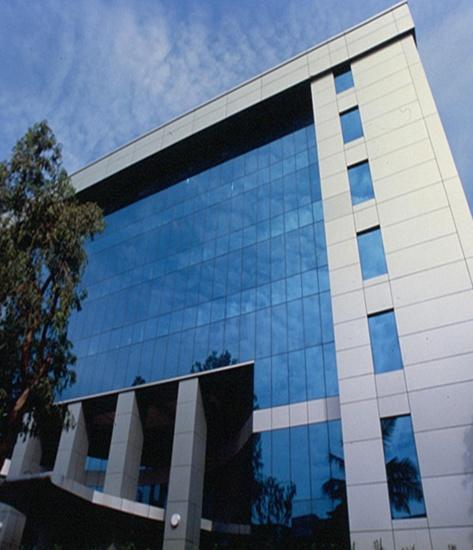 Dilip Shanghvi founded Sun Pharma in 1983.
Solar aircraft on a world tour lands in Ahmedabad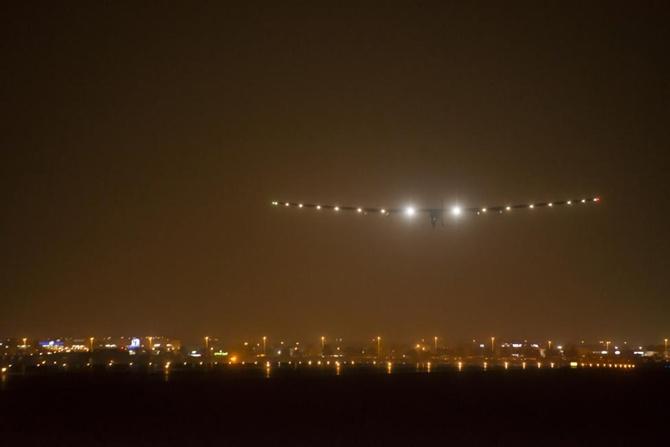 From Varanasi. it will fly to Mandalay in Myanmar.
March 10, 2015
Maruti to recall 33,098 units of Alto 800 & Alto K-10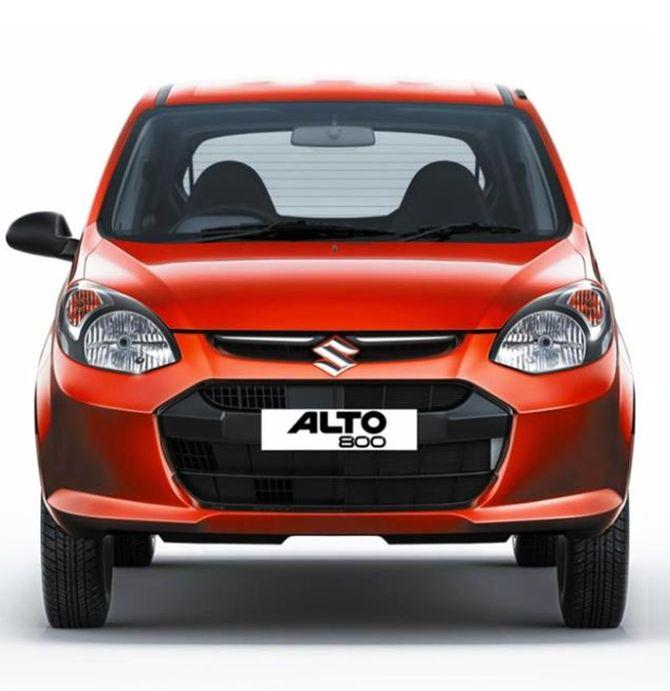 The government is working on a recall policy.
World's first solar-powered plane leaves Oman for Gujarat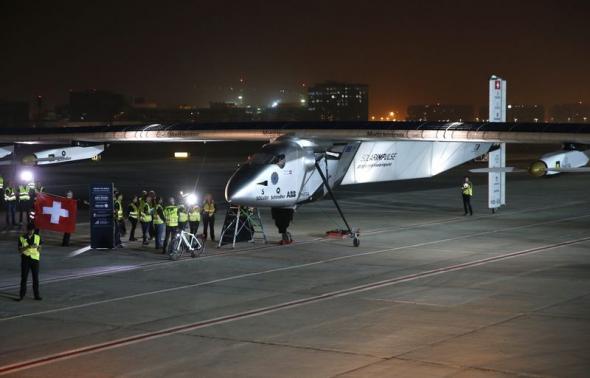 The Solar Impulse 2, claimed to be the world's only solar-powered aircraft, took off from Oman on tuesday to head towards Ahmedabad.
What makes the new Audi Q7 a great buy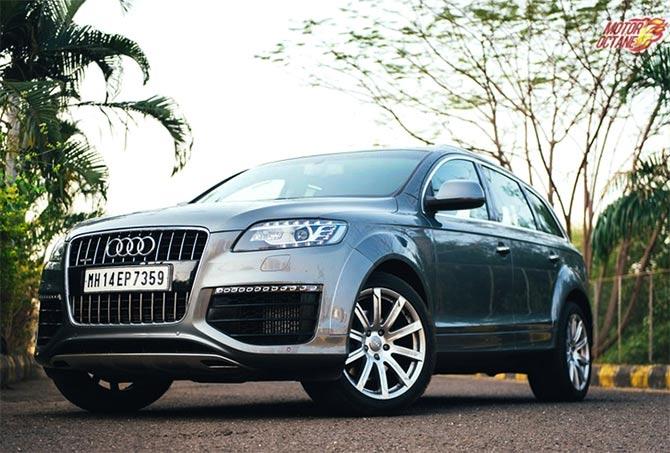 The next-generation Q7 should make its way into India by this year end.
Investors pay $20 billion for Apple's $17,000 watch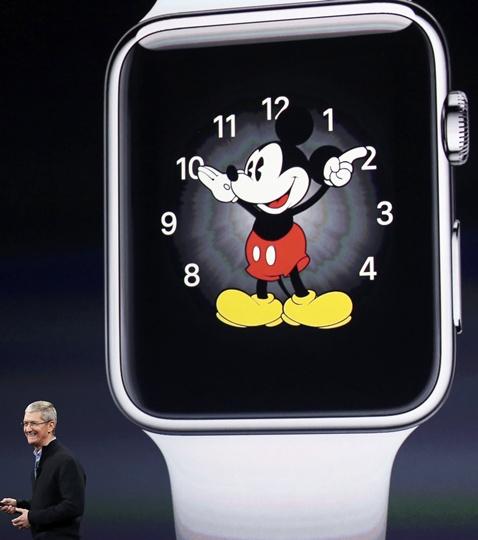 Shareholders may once again be underestimating the staying power of the company's margins.
6 policy measures to kick-start India's prime infra projects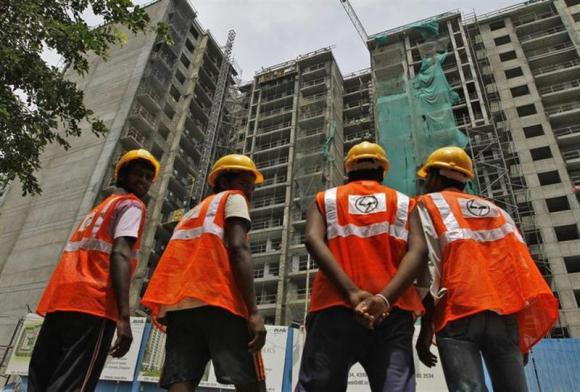 Modi govt must bring about reforms to kick-start big-ticket infra projects.
March 09, 2015
Motorola launches Moto Turbo for Rs 41,999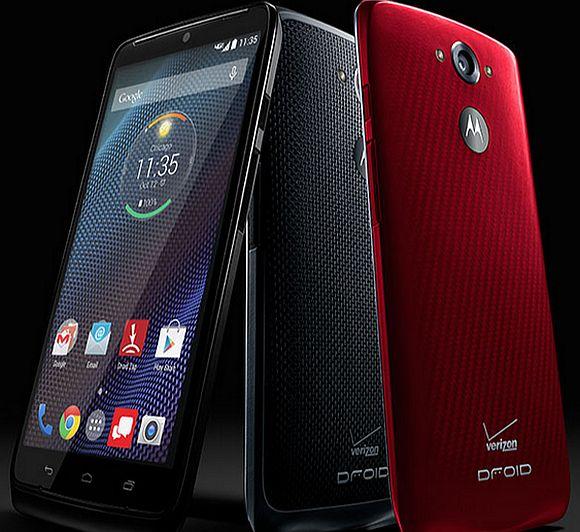 Motorola launches Moto Turbo for Rs 41,999.
Check out the stylish and spacious Ford EcoSport S!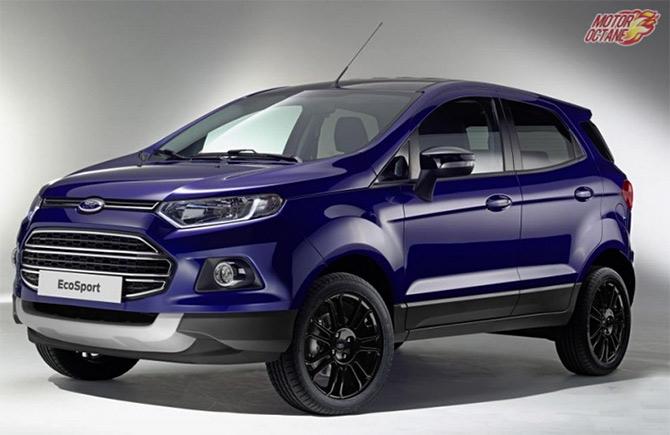 Ford EcoSport S offers all the practicality and affordability of a small car.
Menu for success: A cricketer's challenge prompts nutrition venture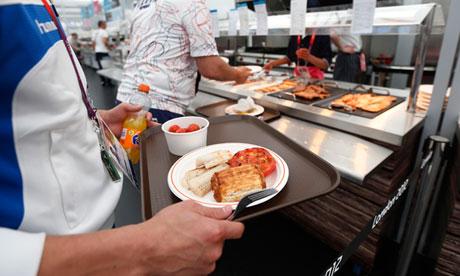 Two entrepreneurs launched iTiffin with an aim to provide low calorie, healthy tiffin service to corporates and individuals.
World's first solar-powered aircraft to land in Gujarat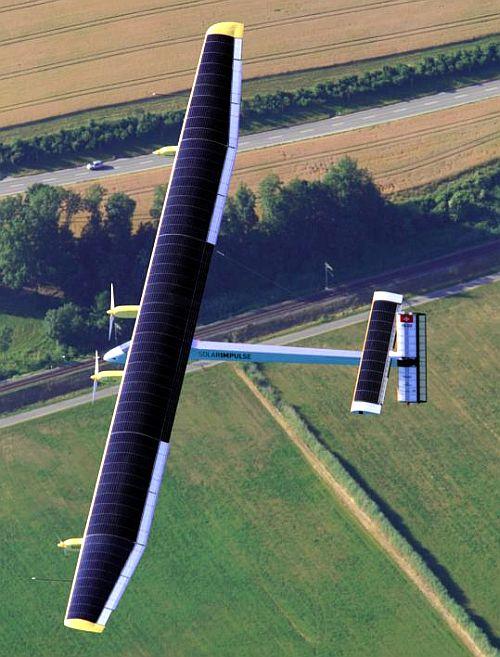 World's only solar-powered aircraft will make a stop over in Ahmedabad.
Meet the successful entrepreneur behind India's hottest start-ups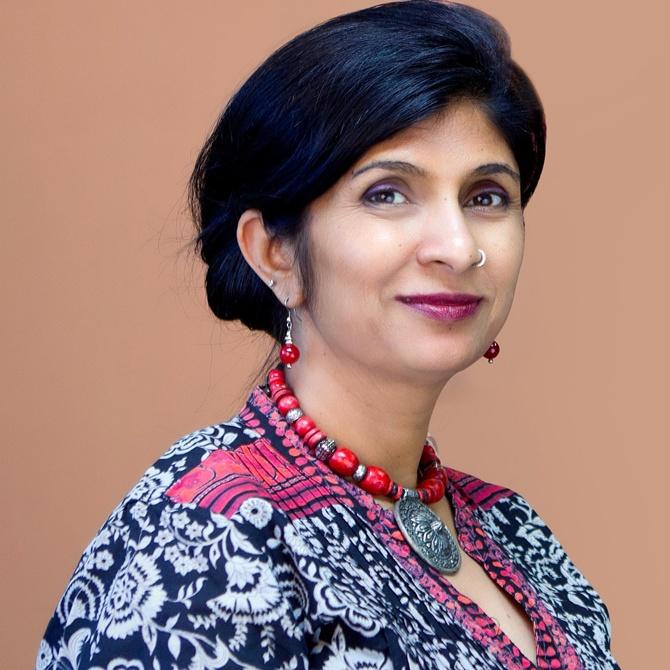 Vani Kola left behind a stellar career as an entrepreneur in the US.
It's the best time for smartphone buyers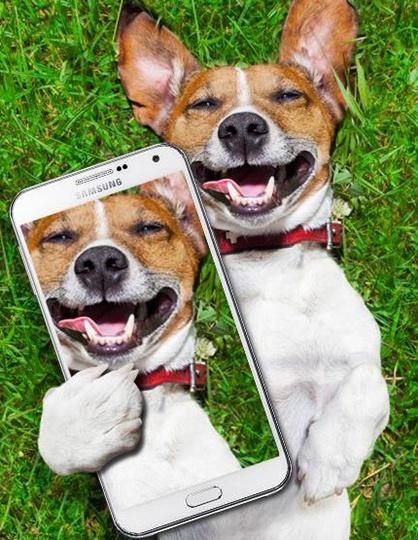 Companies are playing the price game to woo customers.
March 07, 2015
Rohan Murty, the master of many trades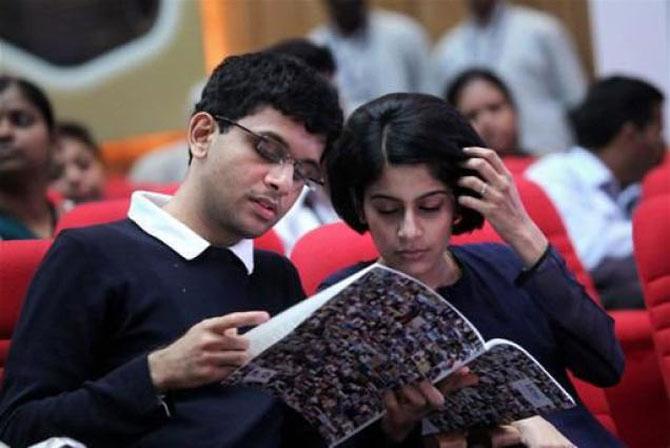 Rahul is fascinated by history and ancient texts
March 05, 2015
World's 10 richest business tycoons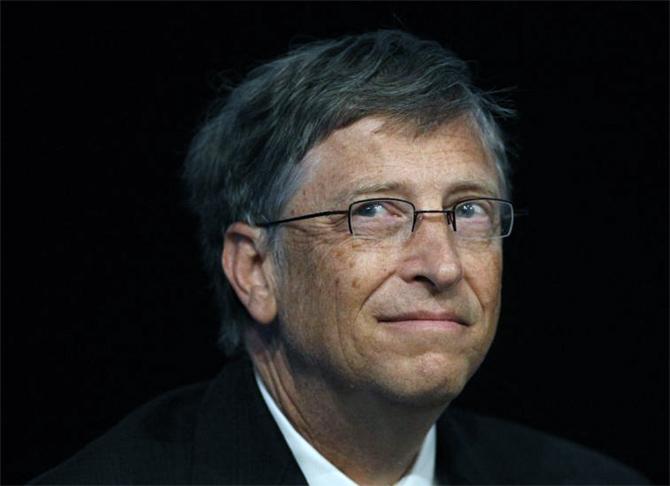 Bill Gates is the world's richest man.
World's 10 best cities to live in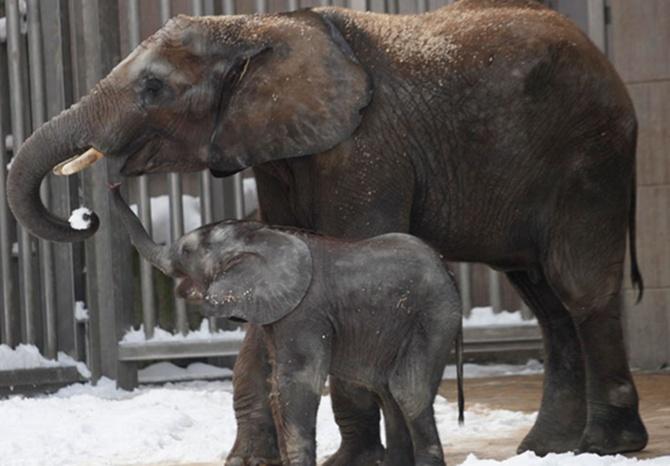 Vienna is the world's best city to live in.
Higher market cap makes Dilip Sanghvi the richest Indian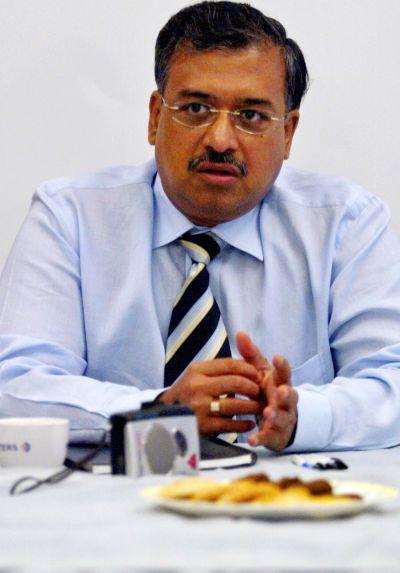 Sun Pharma's Dilip Shanghvi is India's richest person.
March 04, 2015
Hyderabad, Pune are India's best cities to live in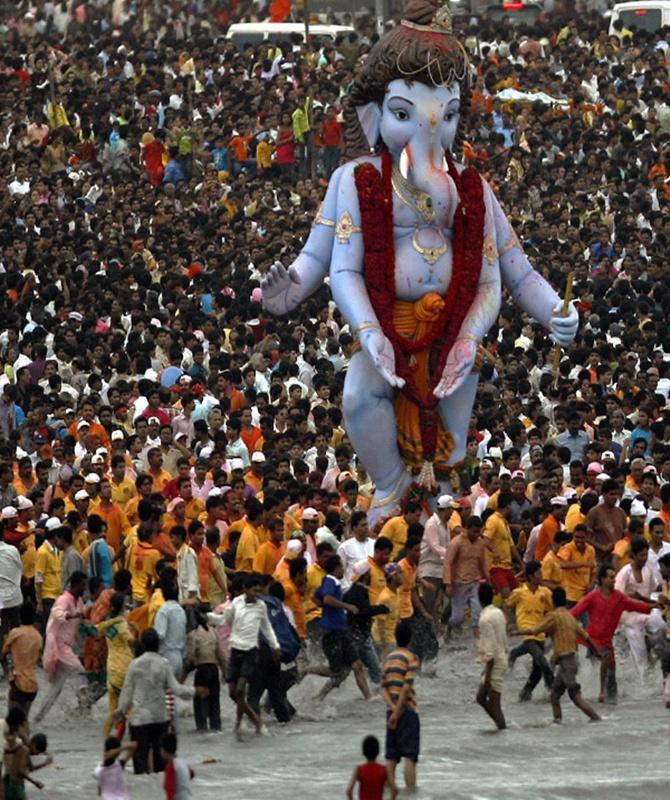 Vienna tops the charts among cities across the world.
One year in jail: Is there hope for Subrata Roy?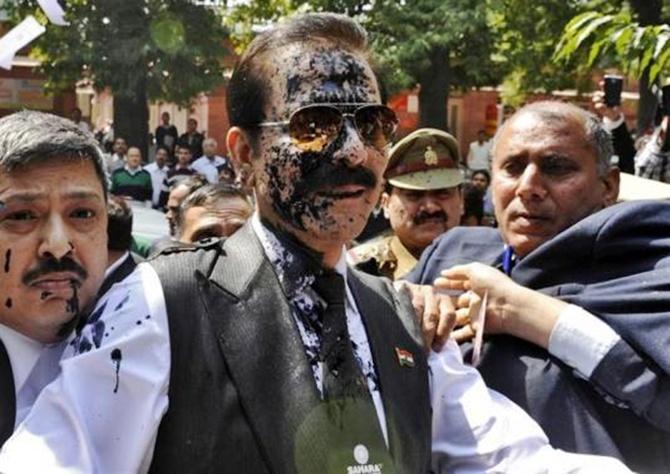 The group needs to rustle up Rs 5,000 crore in cash and an equal amount in bank guarantees for bail.
World's 10 cheapest cities to live in, 3 are from India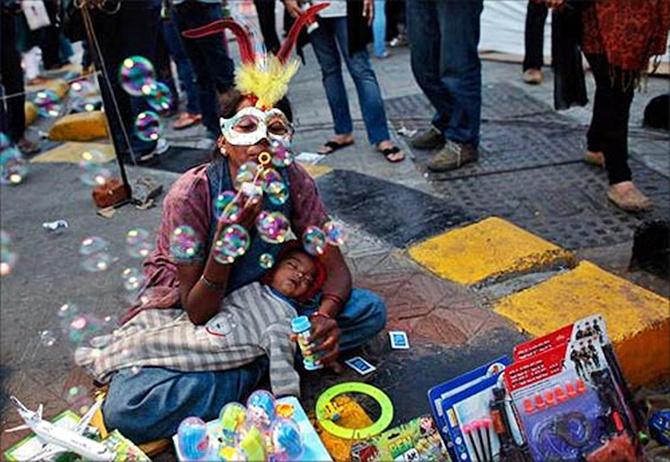 Karachi is the world's cheapest cities to live in.
March 03, 2015
BlackBerry unveils 4G smartphone Leap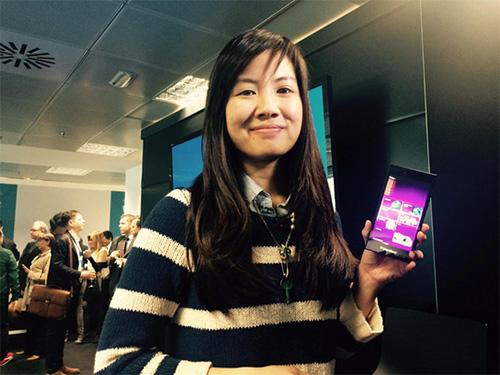 The device features a five-inch all-touch screen with BlackBerry 10.3.1 OS.
Berkshire Hathaway at 50: Buffett's amazing success mantras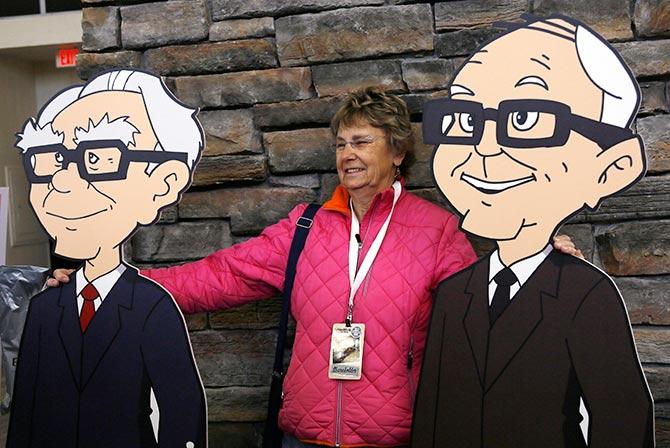 Buffett's remembers his association with Munger that began in 1959.
India's billionaire population 4th highest; US on top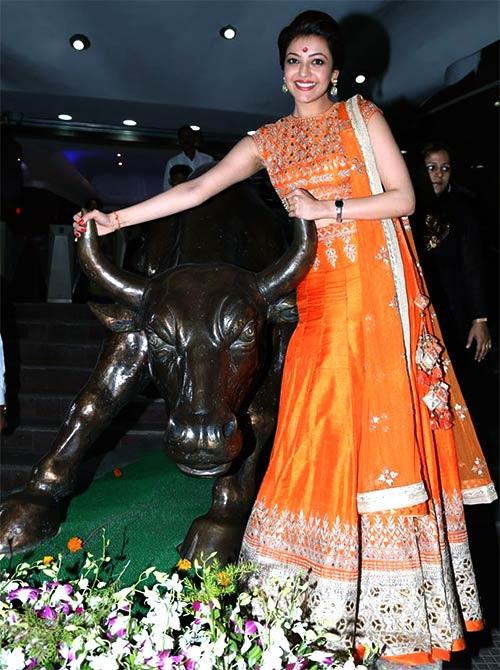 The number of Indian billionaires has increased to 90.
Mondelez India's successful cocoa story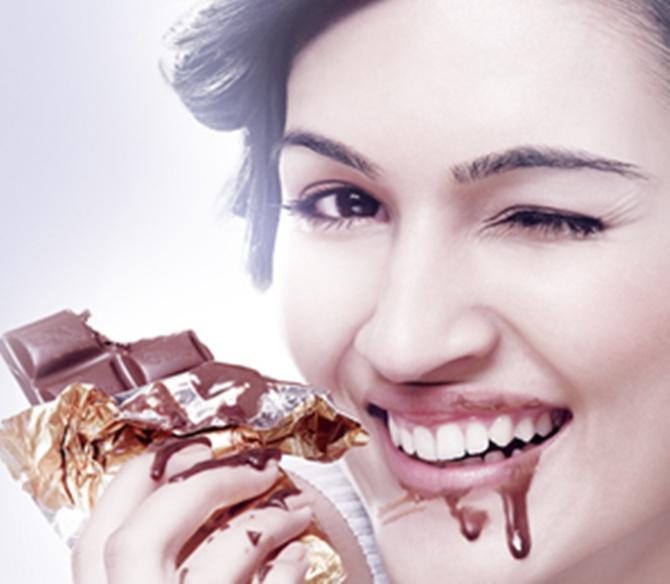 Mondelez India promotes cocoa cultivation in India.
Micromax Canvas Selfie: A phone that can 'enhance' your beauty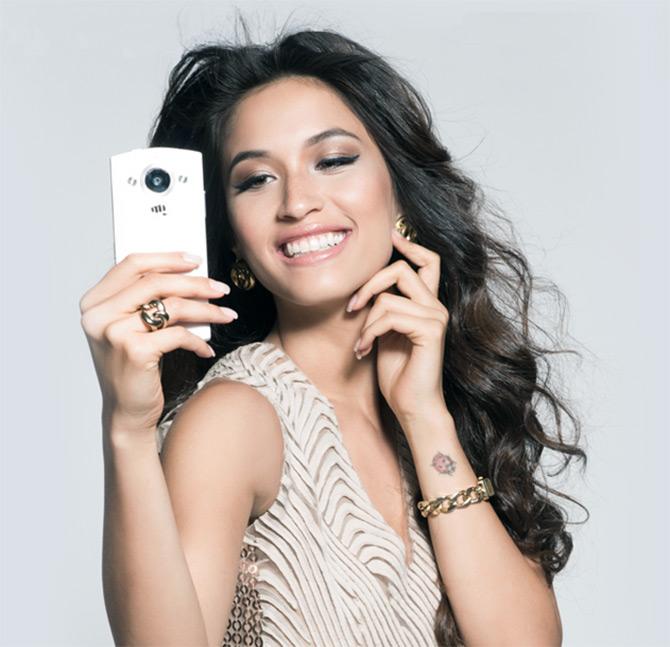 Micromax's Canvas Selfie wants to make women 'more presentable'.
10 rarest cars on the planet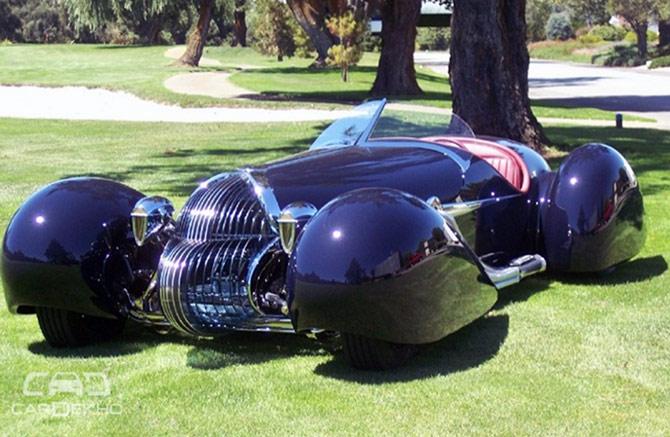 Owning these cars not burns holes in our pockets.
March 02, 2015
Mukesh Ambani is richest Indian for the 8th year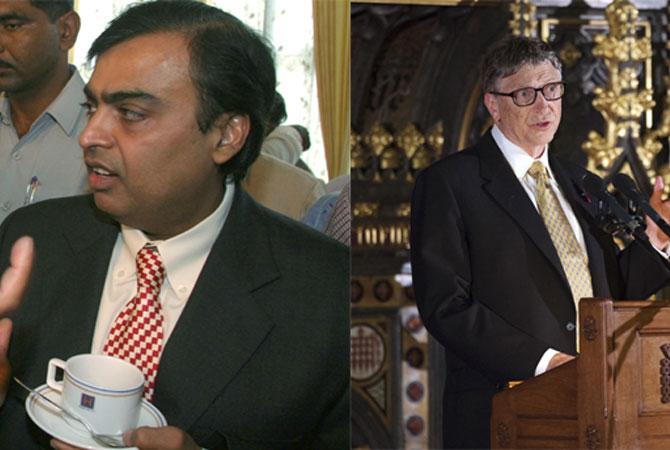 In the Forbes rich list Mukesh Ambani is ranked 39th.
Maruti, Tata Motors, Hyundai put up a good show in Feb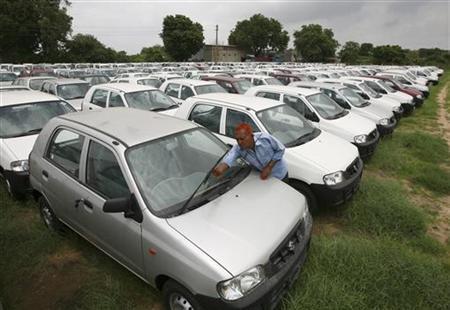 Country's largest carmaker Maruti Suzuki India (MSI) on Monday reported 8.7 per cent increase in total sales in February.
What does the tax benefit of Rs 4,44,200 mean?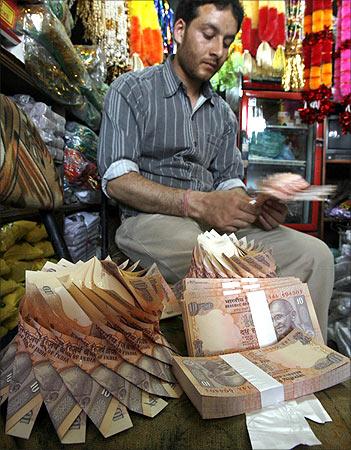 These plans aren't likely to put substantial cash in your hands.
February 28, 2015
Corporate winners and losers from India's budget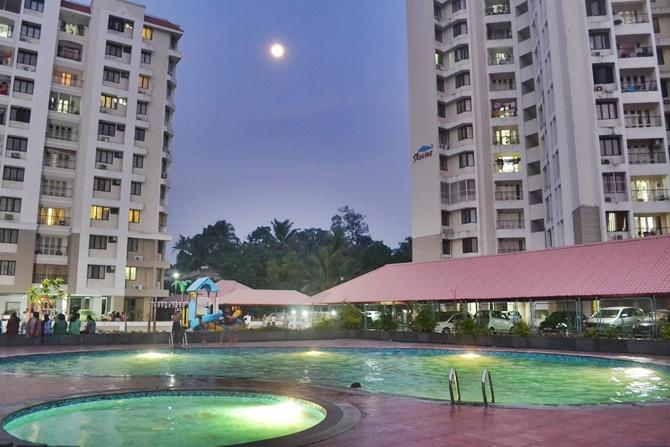 Housing sector to benefit from Budget.
5 things you want to know about Hyundai i20 Active Crossover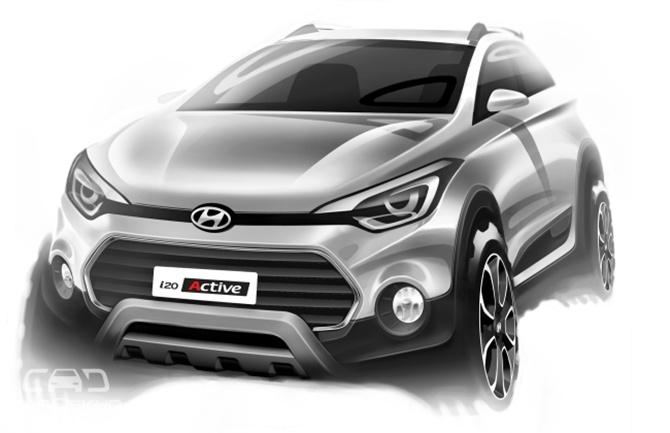 Hyundai i20 Active would feature almost the same specs as Elite i20 hatch.
February 27, 2015
India's 6 super achievers in Asia's powerful women list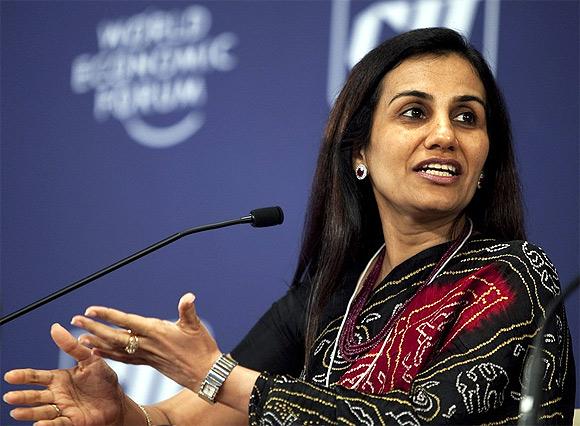 Six Indian women have made it to Asia's most powerful women list released by Forbes.
February 26, 2015
Travelling in trains to be a happy experience!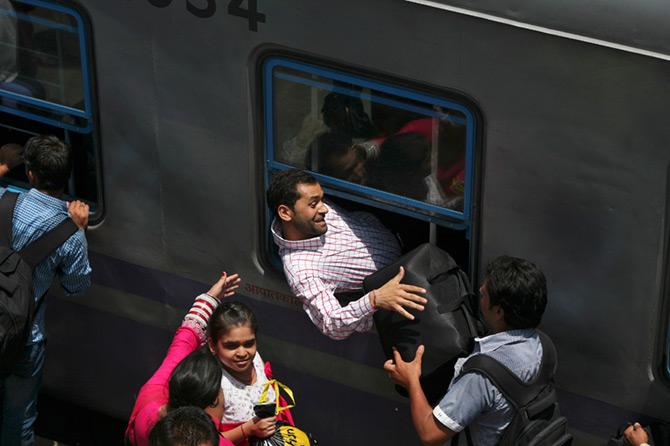 The speed of nine railway corridors will be increased.
Railways' mantra: Cleanliness, safety and security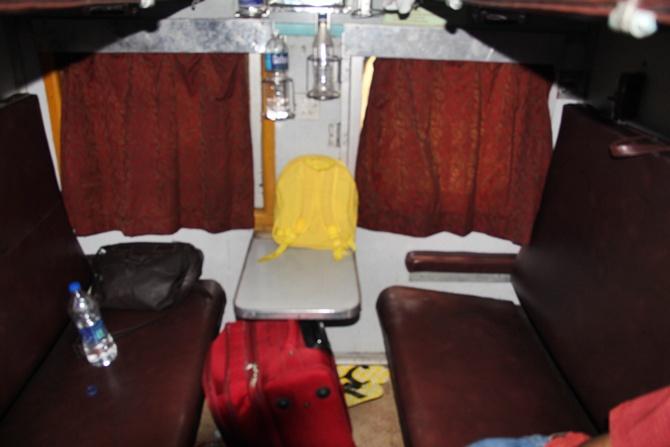 'Our thrust would be on basic facilities first like sanitation'.
Prabhu unveils big initiatives to reform the Railways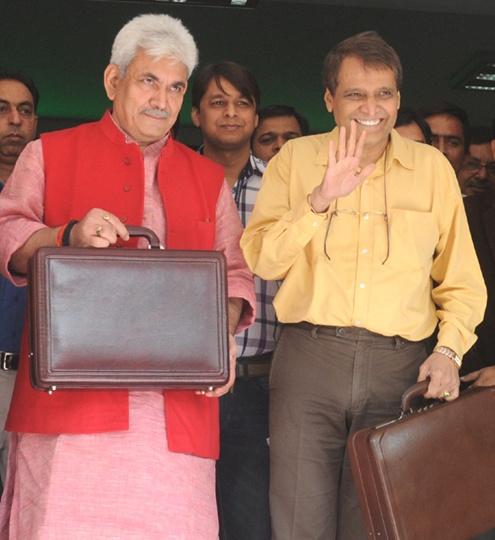 Budget proposals have set four goals to transform Indian Railways.
Legacy issues with Air India and the way ahead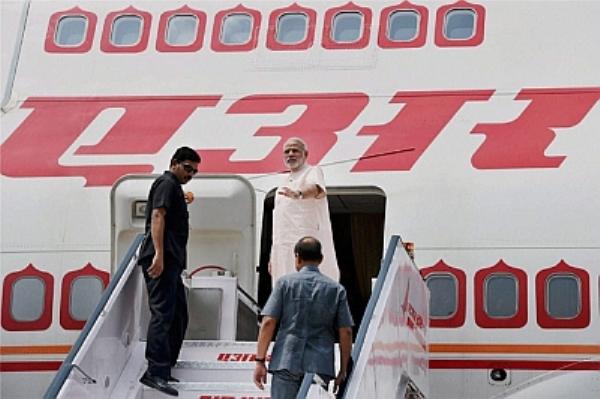 Air India needs to up the ante in order to compete with rival carriers.
February 23, 2015
New Swift Dzire is India's most fuel efficient car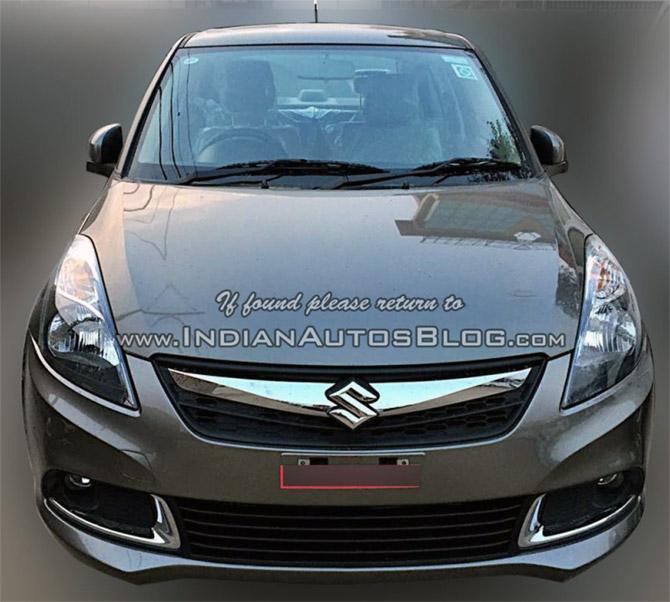 The diesel variant offers fuel economy of 26.59 kmpl.
5 things to know about the stunning BMW i8 Supercar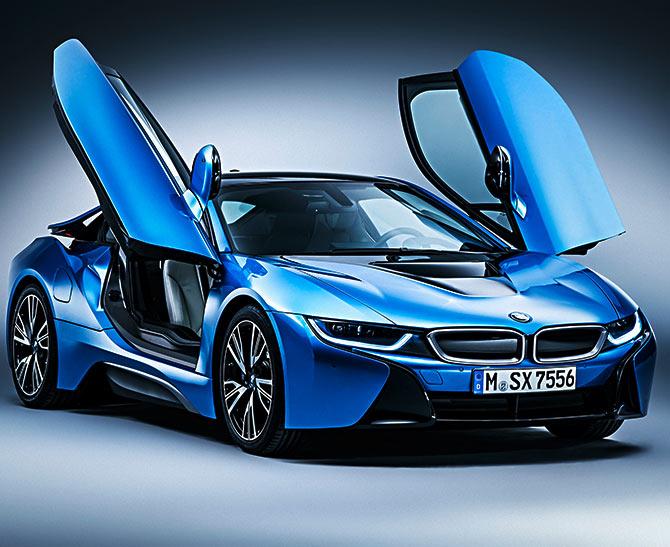 BMW i8 Supercar costs Rs 2.29 crore.
Four key lessons to revamp the ailing Railways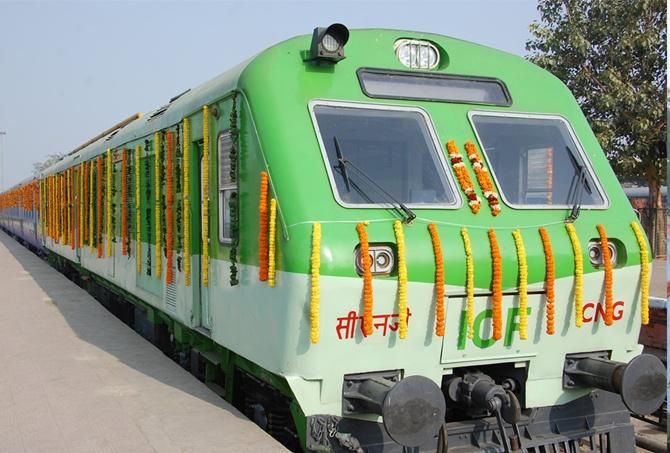 Railways must pull back its share of freight traffic.
An affordable iPhone look-alike from Micromax!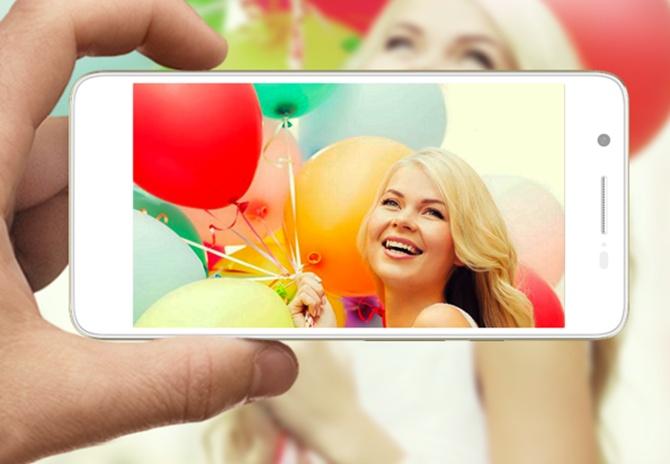 The Canvas Hue has a stunning display.
China to launch its biggest passenger aircraft this year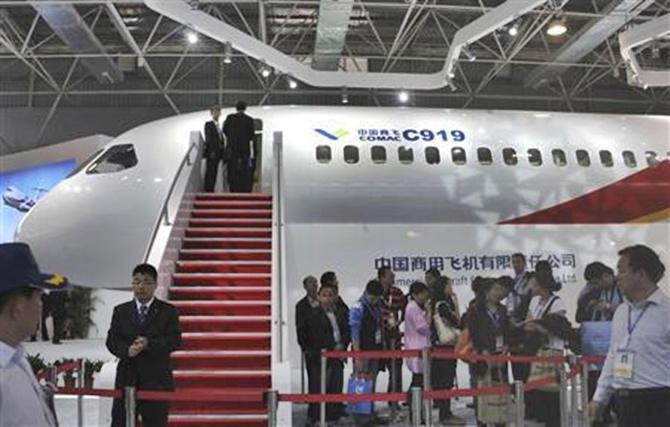 Company has secured orders for 450 C919 planes.
Aditya Thackeray turns entrepreneur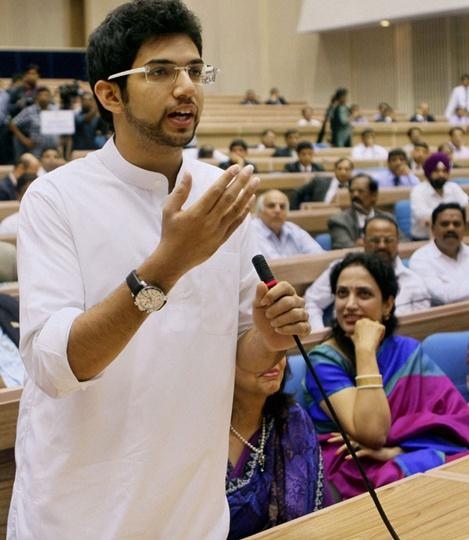 Como Stocks & Properties is into property development.
February 21, 2015
Four Indian companies in top global start-up list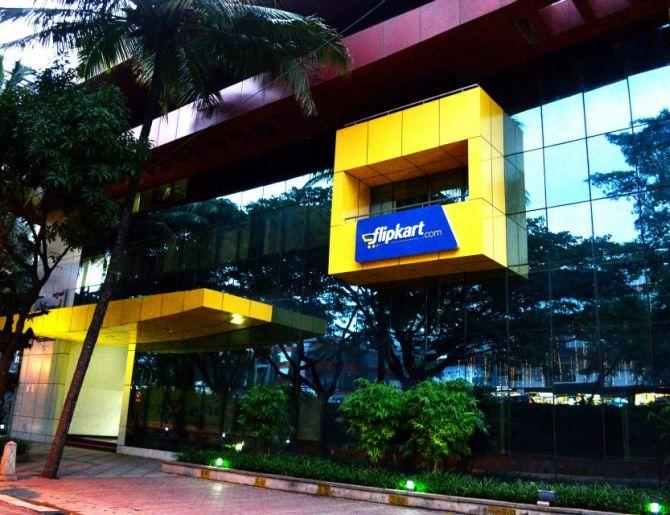 India is the next major breeding ground for start-ups.
13 cities in India among world's most polluted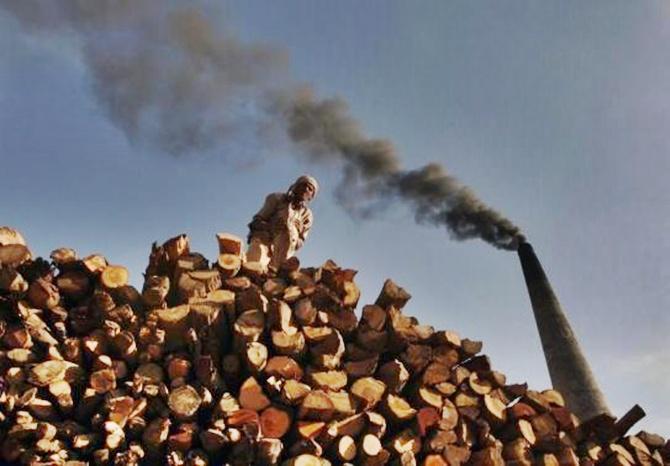 Pollution is impacting the lifespan of Indians.
February 20, 2015
The young scions who are set to transform Videocon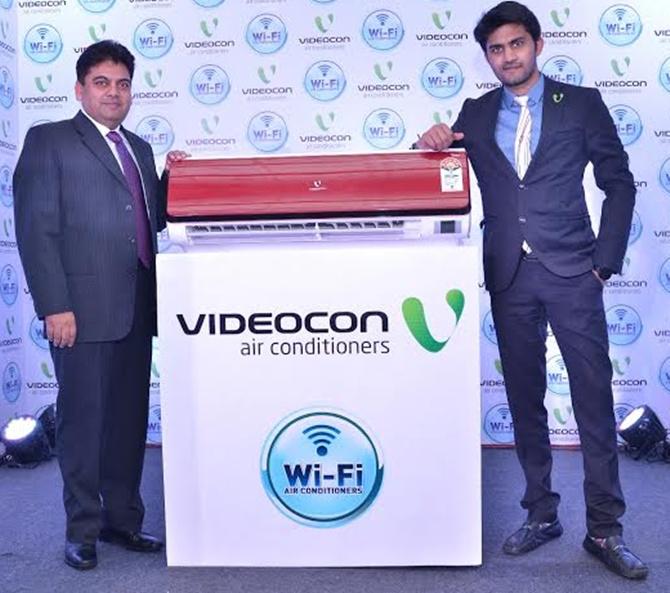 Videocon launched an app-powered air conditioner.
How a small-town boy became Deloitte's top boss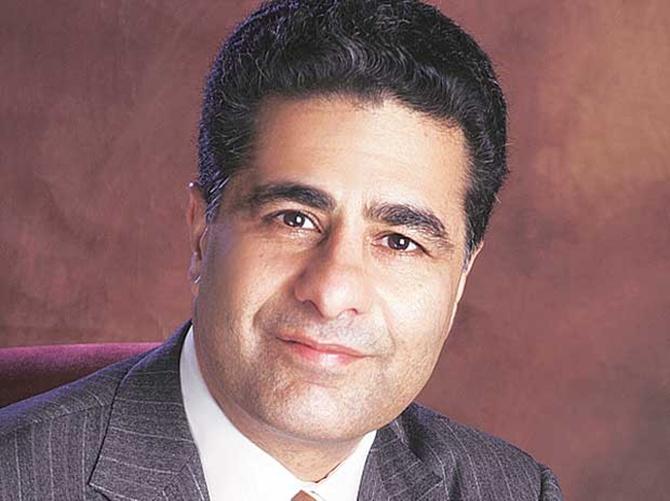 Renjen had to go through 15 rounds of interviews before he got the job.
February 19, 2015
India's inflated GDP numbers contradict the real story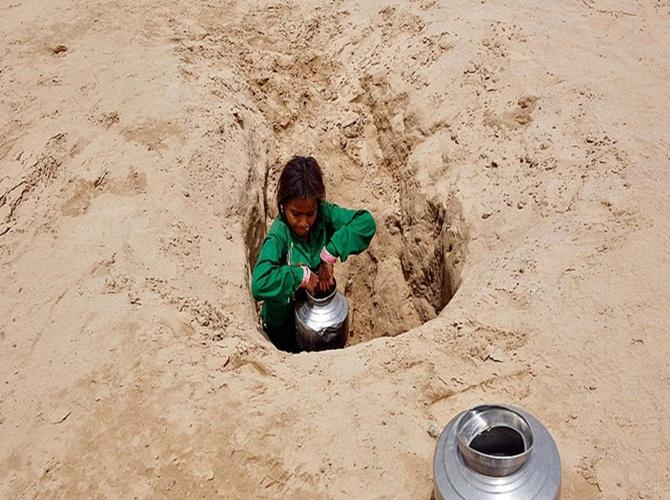 India has undermined its own credibility.
February 18, 2015
India's most ambitious airport city project in a limbo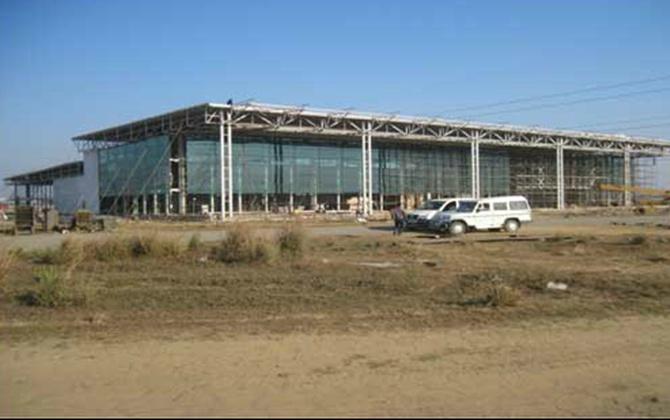 The project is awaiting clearances from the DGCA.
The amazing success story of Sunil Mittal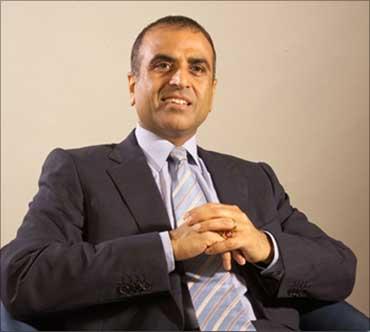 Mittal would travel in trucks with his consignments.
Why reviving Datsun is no easy task for Nissan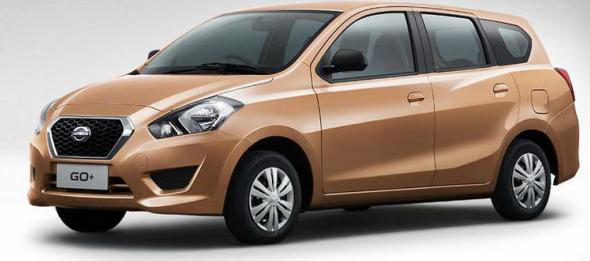 The compact segment makes up for nearly 25 per cent of car sales in India.
3 Indian airports among the world's best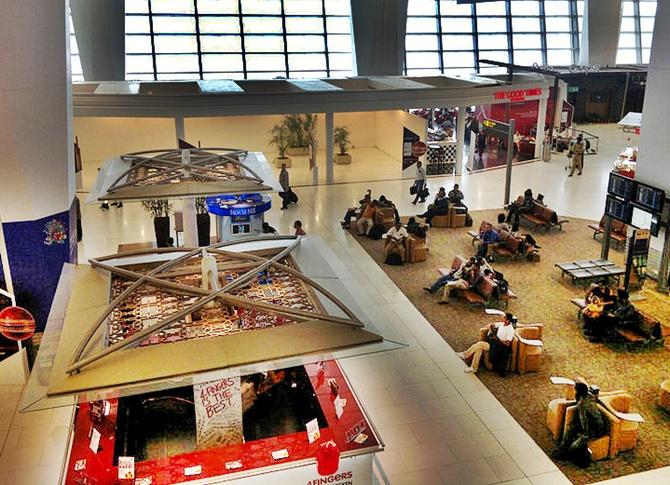 New Delhi, Mumbai and Hyderabad airports are among world's best.
Volkswagen launches new Jetta at Rs 13.87 lakh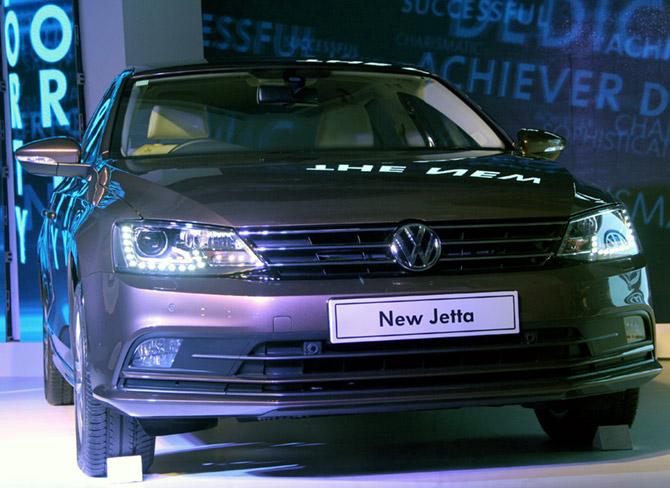 VW has a market share of 10% in this segment.
Skoda drives in 3rd generation Superb sedan
Skoda has delivered a total of more than 7,00,000 units of the first and second generation Superbs
Stunning cars in James Bond's new movie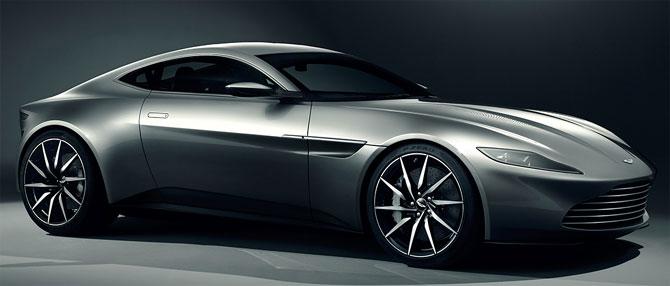 Jaguar and Land Rover vehicles feature in many Bond films
Budget 2015: Will it design minimum government, maximum governance?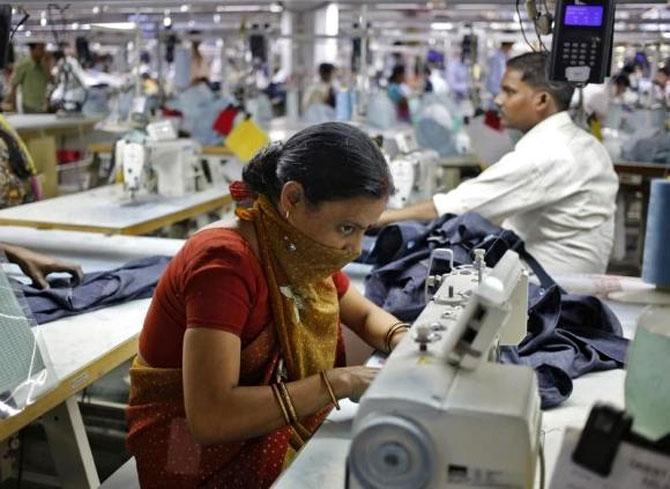 Textiles industry loses on account of bureaucratic inefficiency
February 17, 2015
Billionaire Club: The biggest gainers and losers in India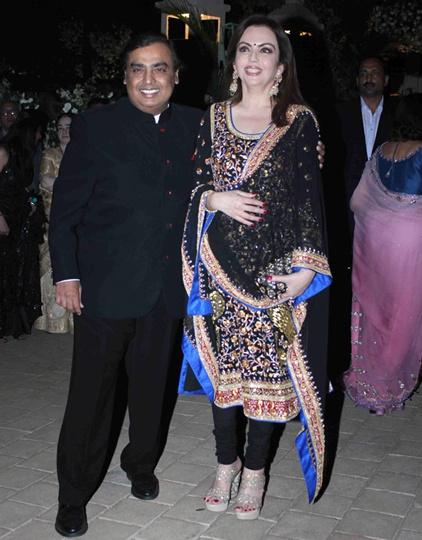 India's top 100 billionaires are richer by 40%.
How Aadhaar can be made a real success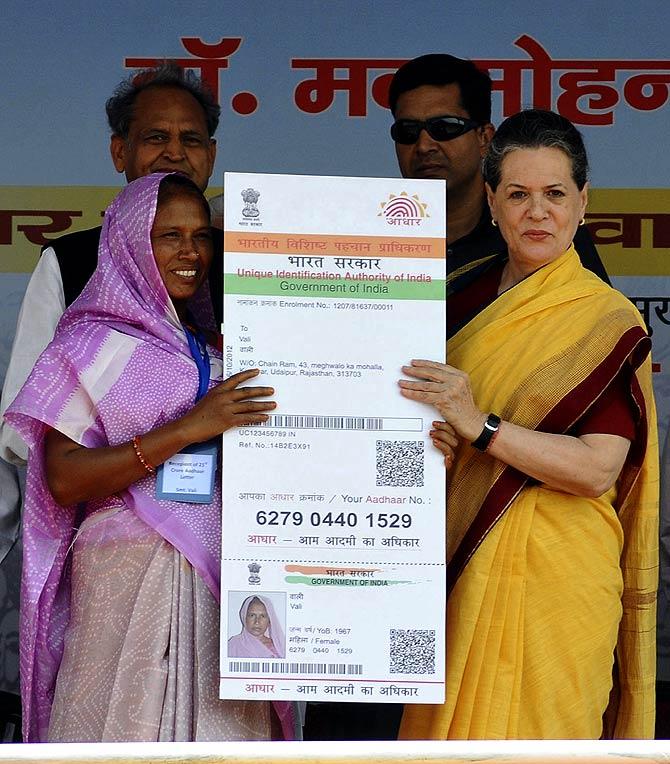 Case for Aadhaar-based authentication is expected to become stronger
Will Budget 2015 ensure Make in India?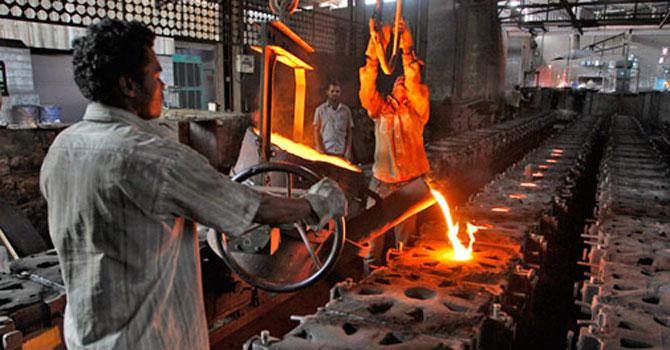 Skill development is a key area of concern.
February 16, 2015
Investing lessons from Kejriwal's election success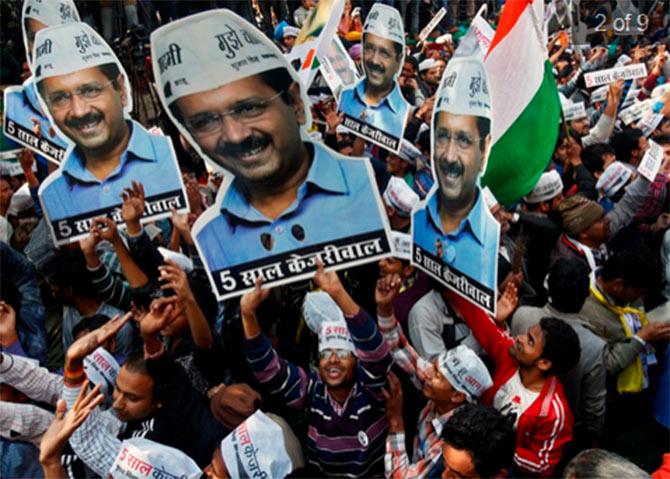 Be willing to learn from mistakes.
Inspiring stories of India's top Internet entrepreneurs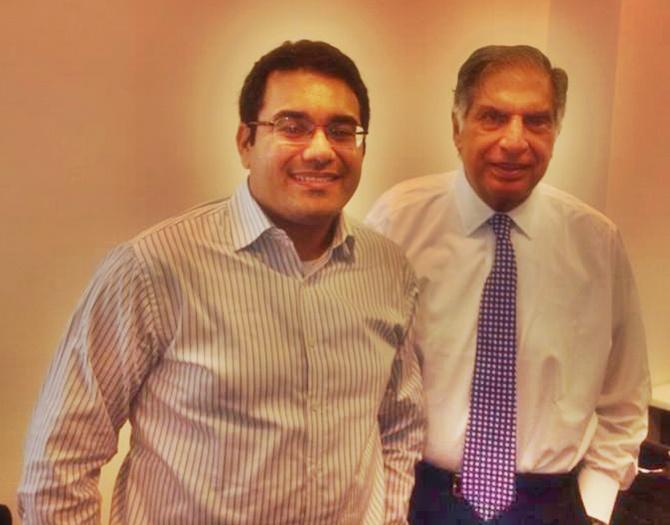 Internet entrepreneurs are the next big thing in India.
Big corporate donors to the BJP, Congress in FY14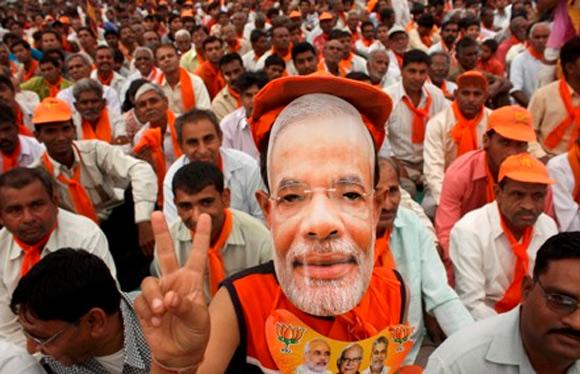 Biggest contribution came from Bharti group-led Satya Electoral Trust.
The man who's set to build an information platform for every Indian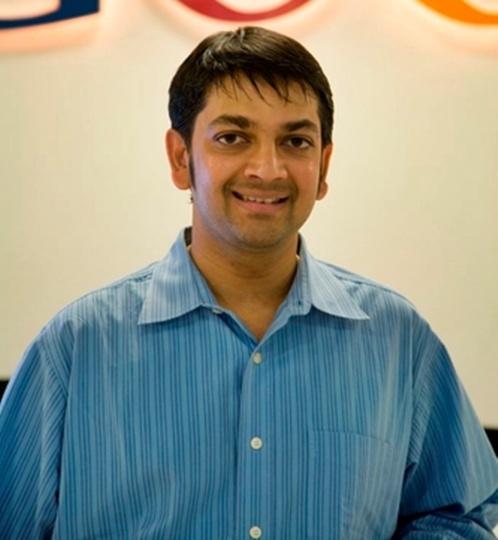 He has a core team of engineers to develop this platform.
Few factors Jaitley must consider before presenting the Budget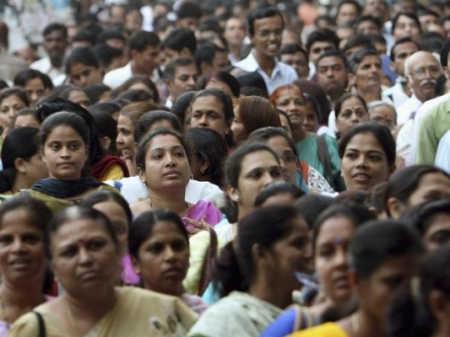 India Inc has high hopes from the upcoming Budget.
February 13, 2015
Kabul Chawla's gamble in real estate turns ugly in India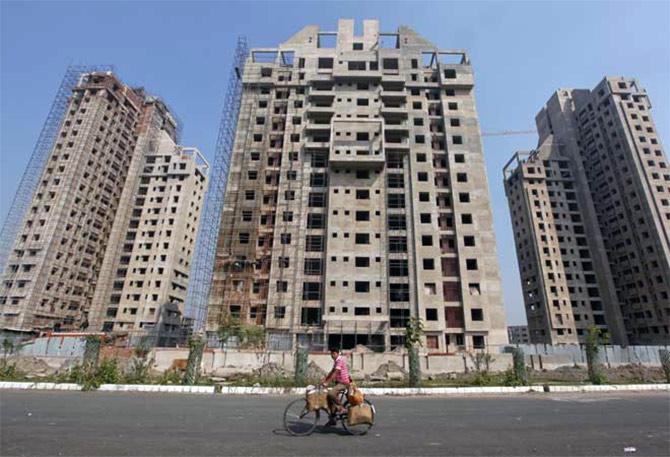 Kabul Chawla's company in India is facing the ire of consumers.
5 factors that will drive e-commerce growth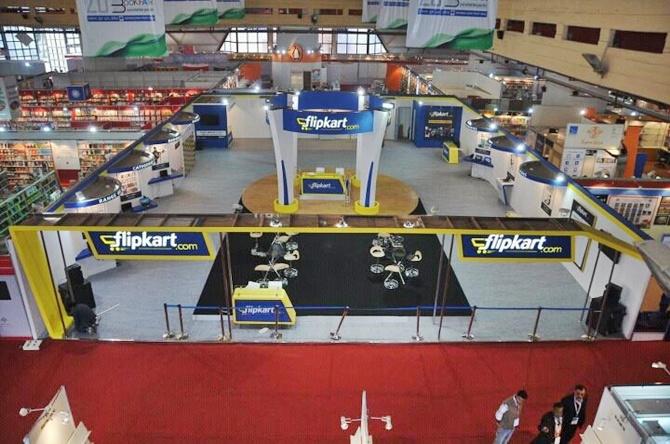 Online retail is increasing market share rapidly.
Coming soon: Multiplex boom across India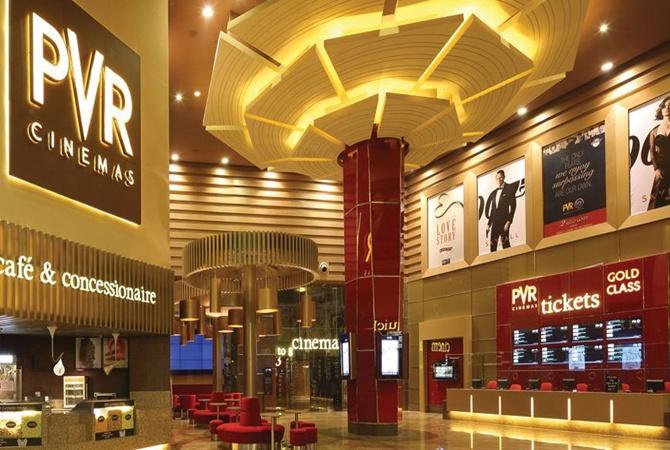 Multiplex chains are rushing to smaller towns
February 12, 2015
India's gold jewellery demand reaches record 662 tonnes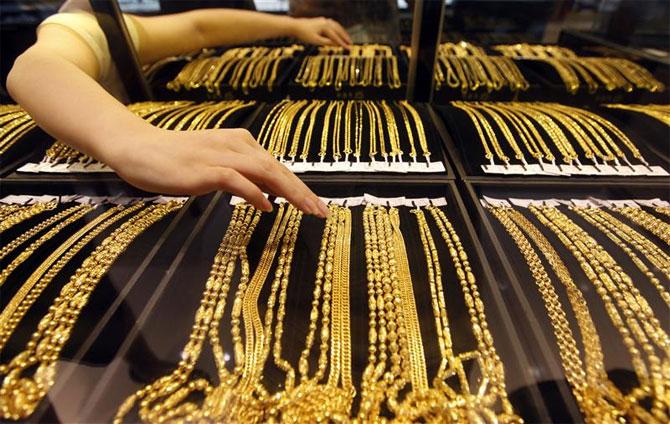 India imported 769 tonnes of gold in 2014, down from 825 tonnes in 2013.
Will Delhi poll outcome dent reform hopes?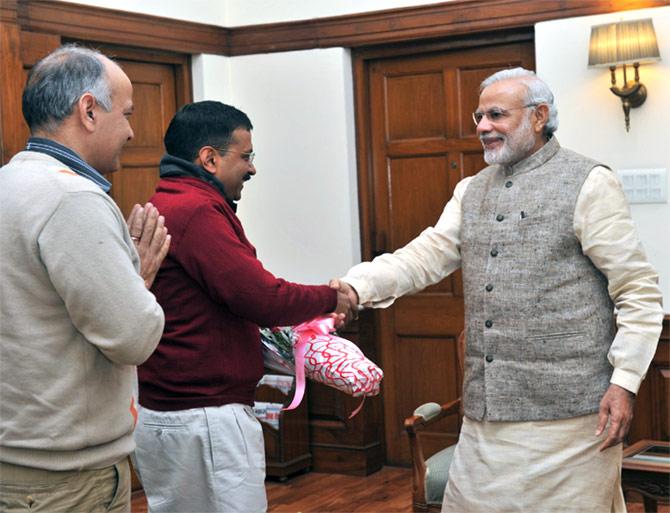 AAP has promised lower electricity bills, free basic water supply.
It's raining billionaires in these countries, India ranks third!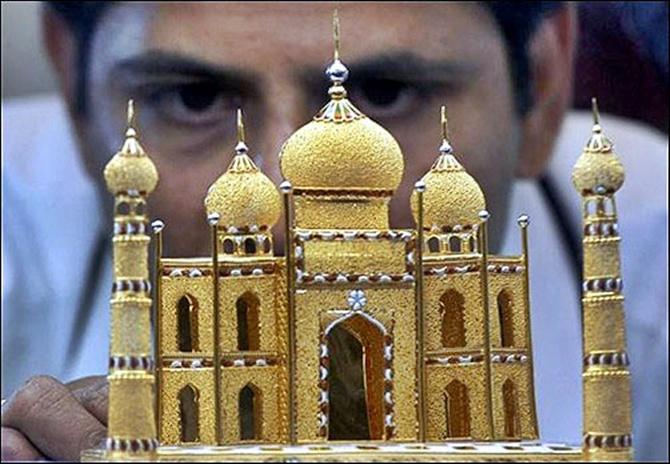 The world is home to a record number of 2,089 billionaires.
February 11, 2015
New Alto K10: Smarter design, great performance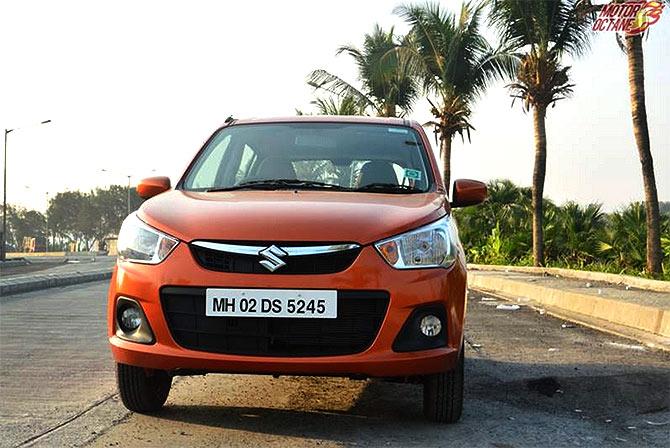 The ride quality is good in city.
Will Ciaz help Maruti ride its hopes in top gear?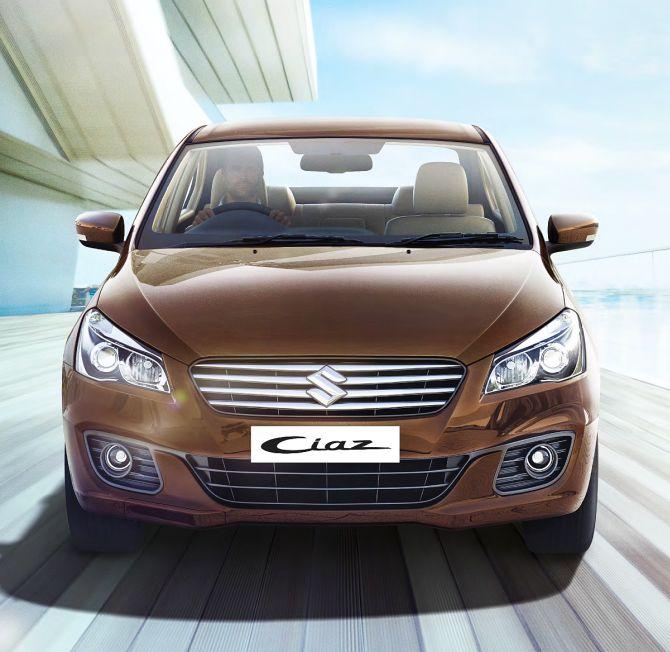 Ciaz, the mid-sized sedan, was launched in October 2014.
Why small-car leader Maruti is thinking big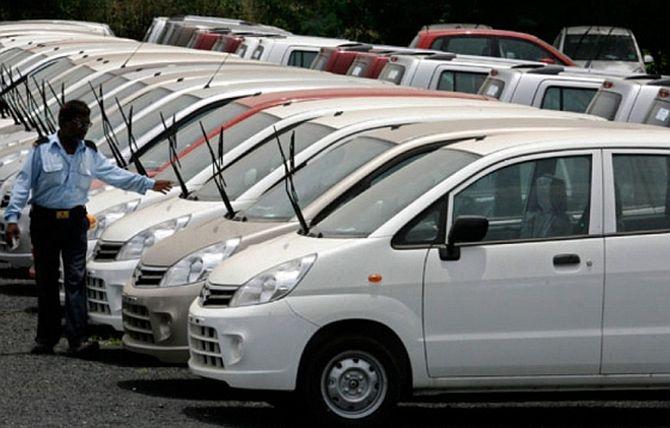 Maruti is trying to move up the segment by focusing on premium cars, SUVs and even trucks.
Toyota Etios Liva is stunning; interior styling tad disappointing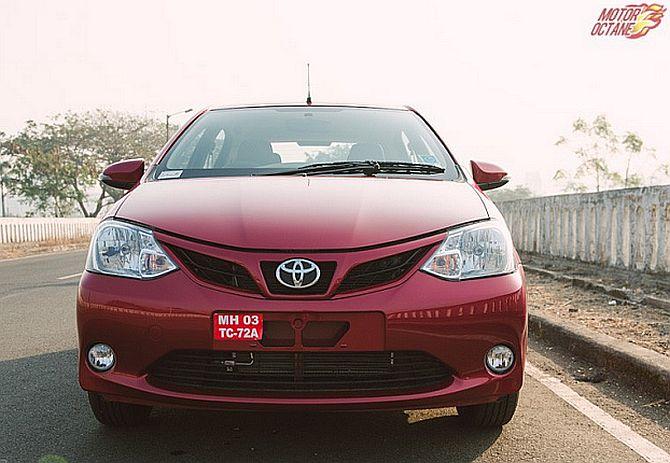 Just like Toyota in India got into the mass car segment and introduced the Etios range.
Adani's Rs 65,000-cr solar power dream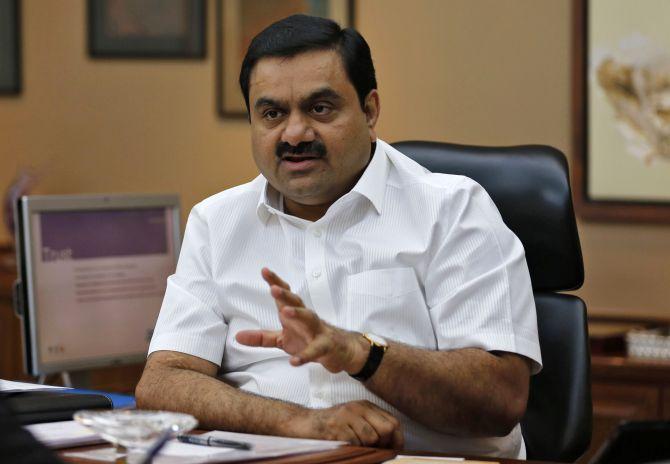 This would be bigger than group co Adani Power's existing capacity.
February 10, 2015
Domestic car sales up 3% in January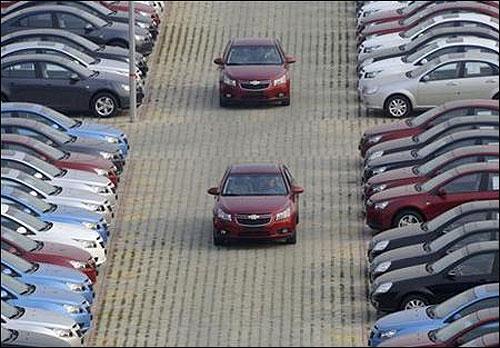 Sales of commercial vehicles rose 5.30 per cent to 52,481 units in January this year, SIAM said.
Mumbai Infrastructure: Stuck in red tape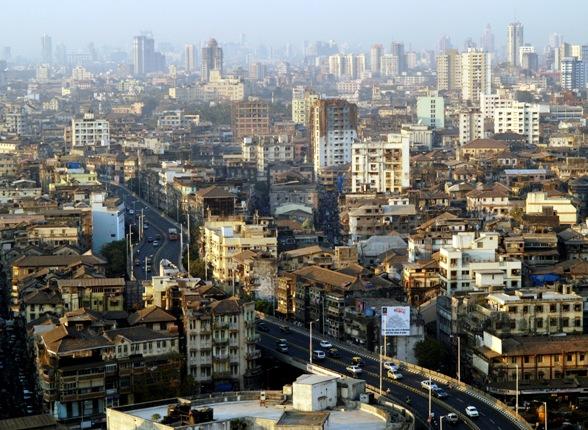 A look at few marquee projects that are stuck for several reasons.
With Tata's entry,Cardekho.com founders' lives come full circle
The Jain brothers' $300 mn-worth Girnar Software has really humble roots.
February 09, 2015
India's top businessmen with black money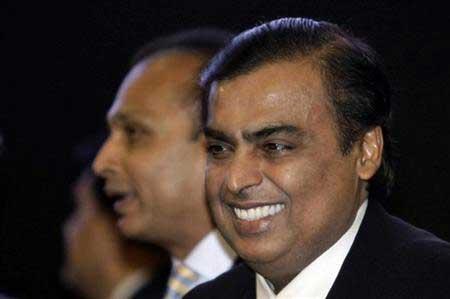 India ranked 16th with assets of around Rs 25,000 cr.
Is Xiaomi Mi4 actually better than an iPhone?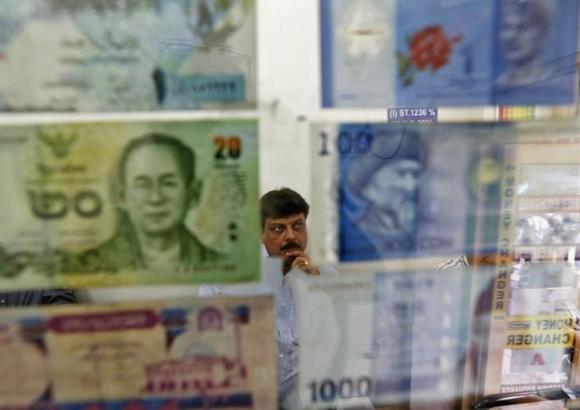 The Mi4 is a very good phone.
Renault's 'Captur' to take on Ford EcoSport, Maruti XA Alpha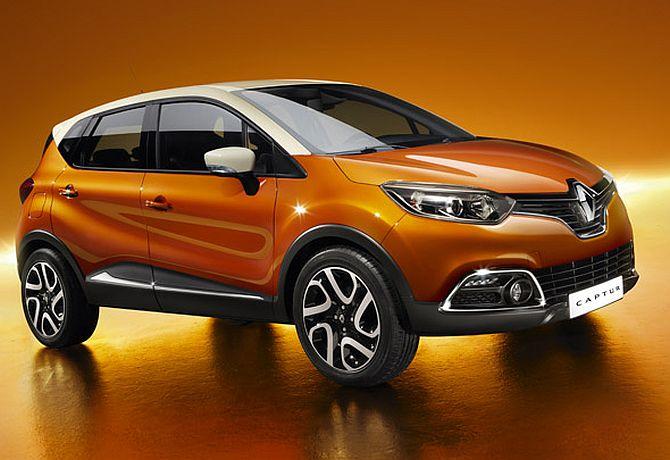 French carmaker Renault is developing an even smaller sport utility vehicle Captur after the successful launch of the Duster in 2012.
40 Years Ago...And now: A roller coaster ride for India's airlines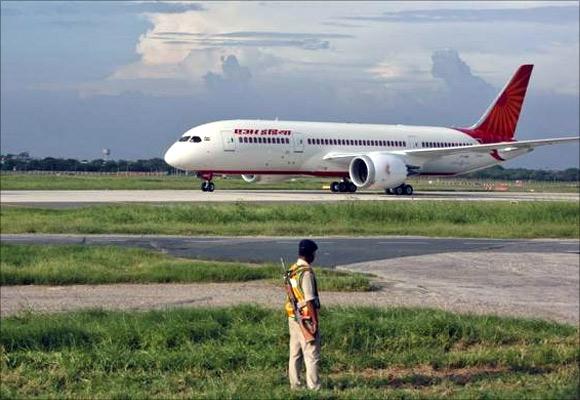 Life of air passengers was different in the 1970s.
February 06, 2015
Micromax launches a new phone for just Rs 699!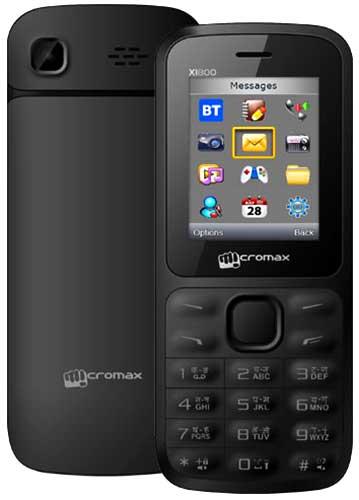 Joy X-1800 has a 1.76 inch screen, 750 mAh battery, 0.08MP camera.
A sneak peak into the Tata hatchback, Kite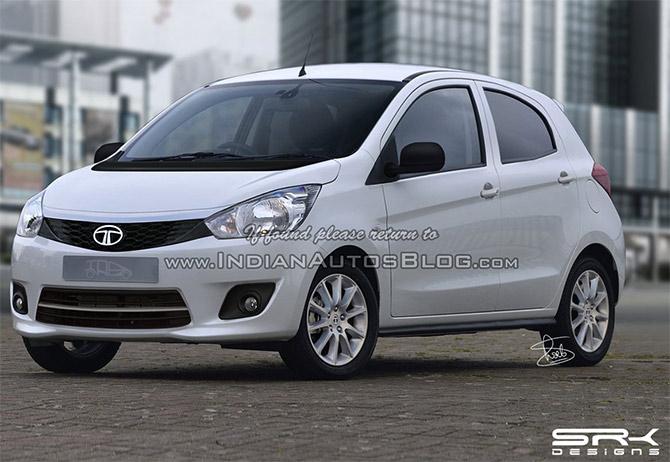 Kite is reported to launch by mid-2015.
February 05, 2015
5 high tech gadgets from Hyundai to change the way you drive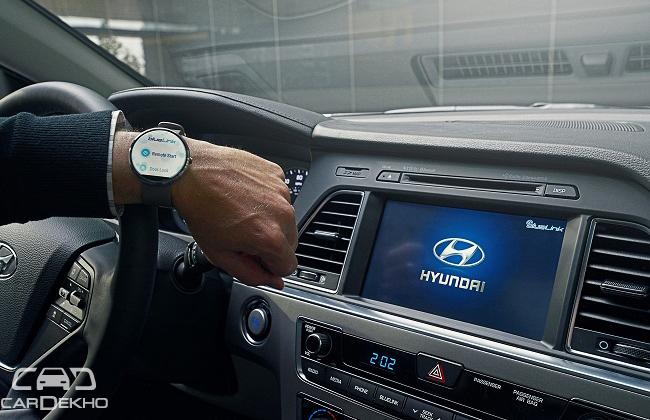 We have already seen bigger names like Mercedes, BMW and Honda providing top notch safety facilities and now Hyundai is upping the ante as well.
It's the best time to buy your dream home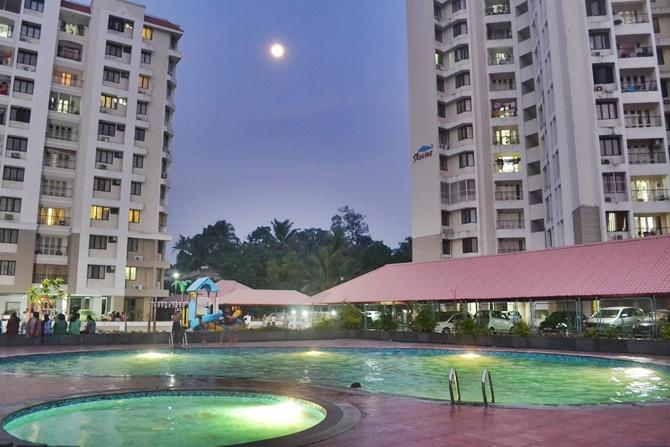 There is also scope for buyers to negotiate for discounts.
The inspiring story of a rags-to-riches entrepreneur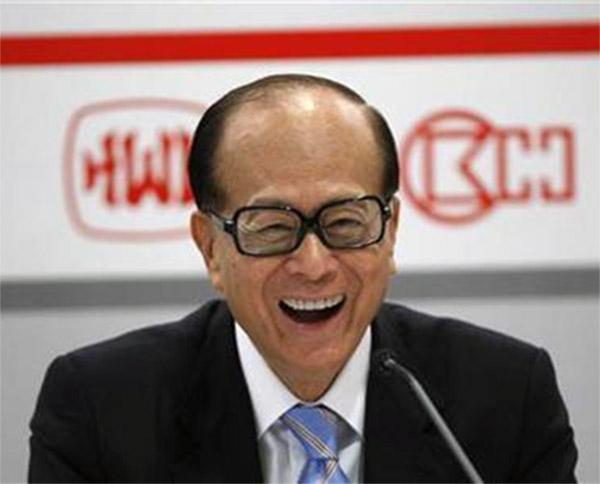 Life wasn't easy for Li Ka-shing, who fled China in 1940.
Subrata Roy's get-out-of-jail deal is mired in mystery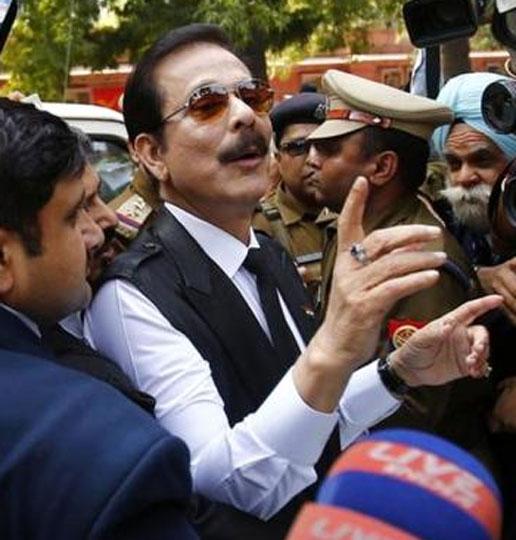 Sahara relied on a letter from bank saying the funds were there.
Food trucks: It's a hot and happening business in Bengaluru!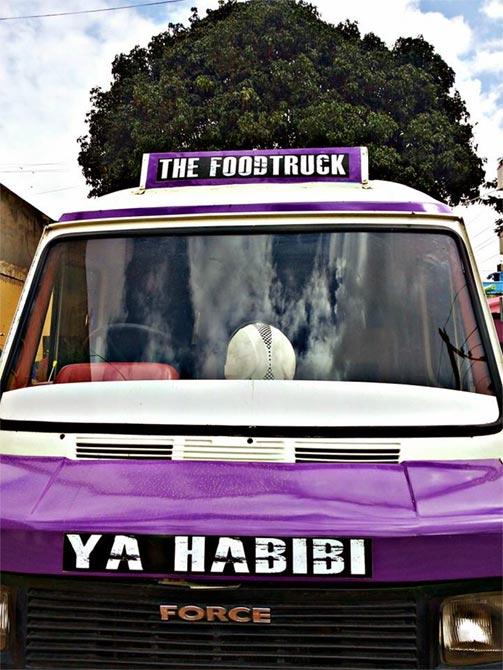 Bengaluru has seven eye-catching trucks.
How Modi govt changed land laws to benefit private firms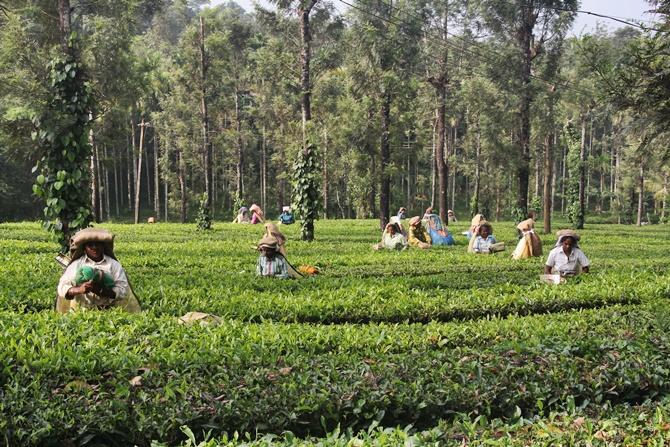 Land ordinance has done away with consent and social impact assessment.
February 04, 2015
Mercedes CLA vs Audi A3: Which one should you buy?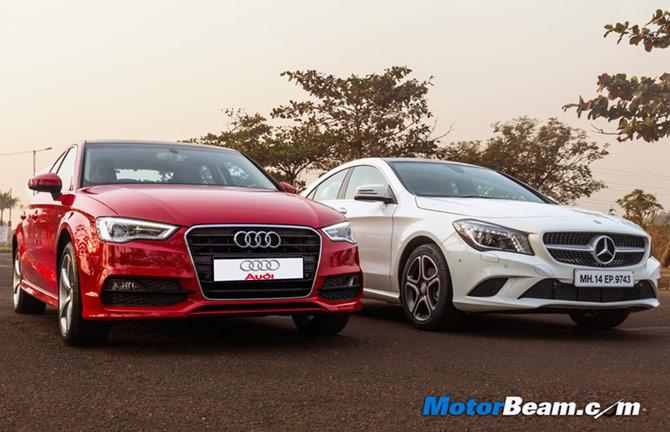 Mercedes CLA is the more appealing car to look at.
World's 10 richest people, Bill Gates is No 1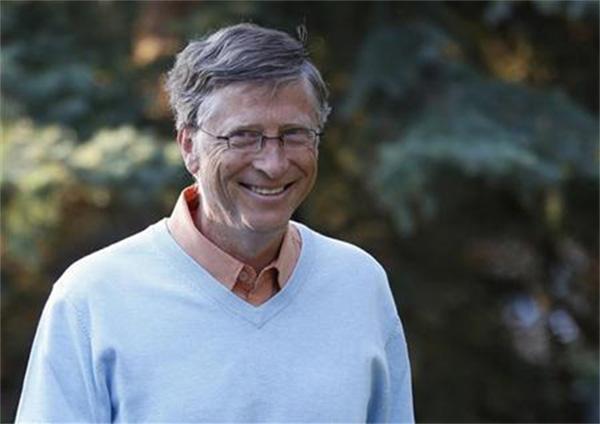 A record-breaking year for the world's billionaires.
February 03, 2015
Global CEOs bullish on India, meet Modi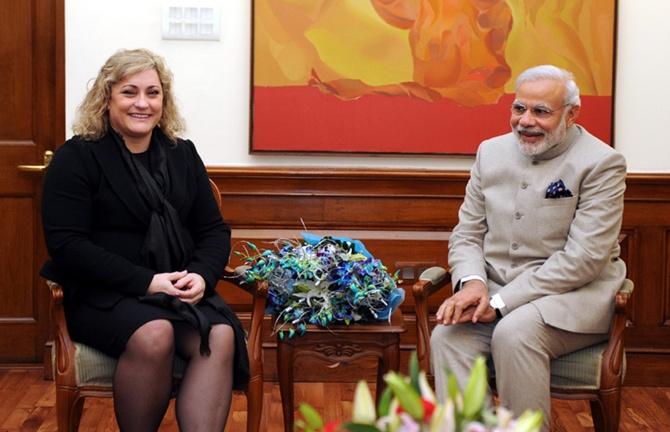 FMCG giant Unilever CEO Paul Polman and technology major Intel President Renee James on Tuesday met Prime Minister Narendra Modi as a slew of global corporatehonchos continue to line up to express their intention to invest in India.
Porsche launches 911 Targa at Rs 1.78 crore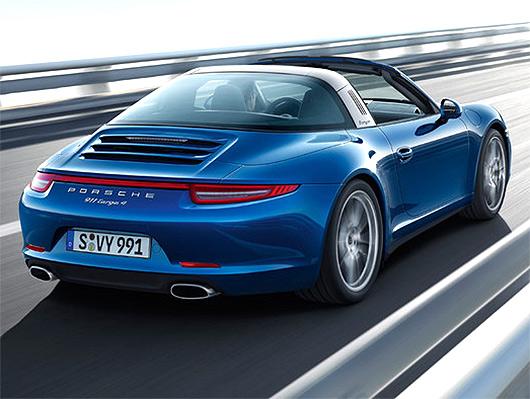 Car comes in two variants - 911 Targa 4 and 911 Targa 4S.
Finally, Mumbai to get a grand makeover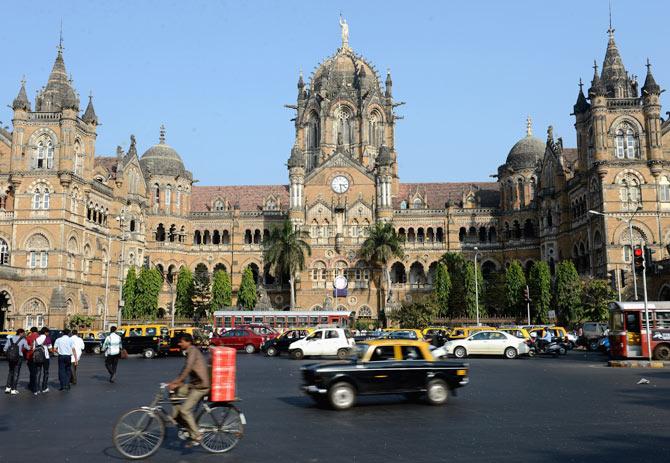 Taking a cue from neighbouring Gujarat and its successful Vibrant Gujarat summit, Maharashtra has organised a conclave -Transforming MMR into a Global Financial, Commercial and Entertainment Hub - on February 6.
You too can be a victim of credit card fraud; these tips can help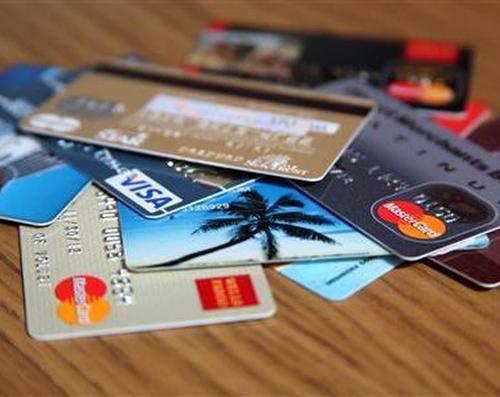 One must be extremely cautious while shopping with a credit card.
Make in India is fine; Modi must first resolve domestic issues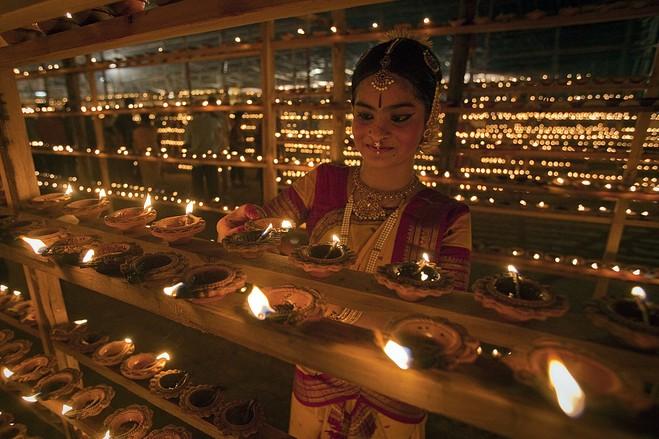 Make in India has few advantages and some disadvatnages too.
February 02, 2015
When thirst became a crisis in Maldives, IRCTC helped with water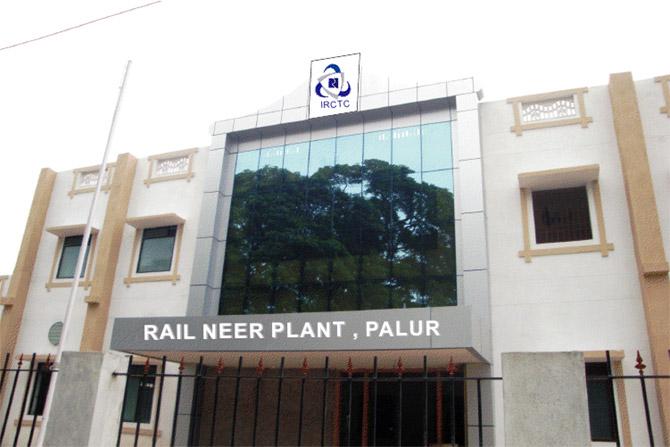 IRCTC has four Rail Neer plants.
Secret behind Philips' success? It's 'Made in India'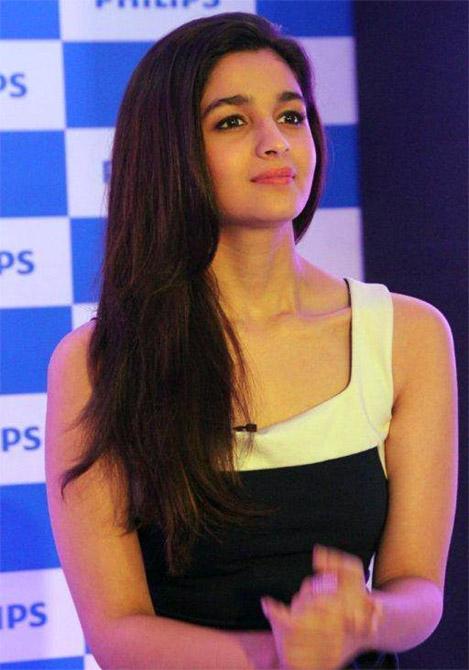 Global management recognised India's potential.
India's 10 most valuable banking brands, SBI tops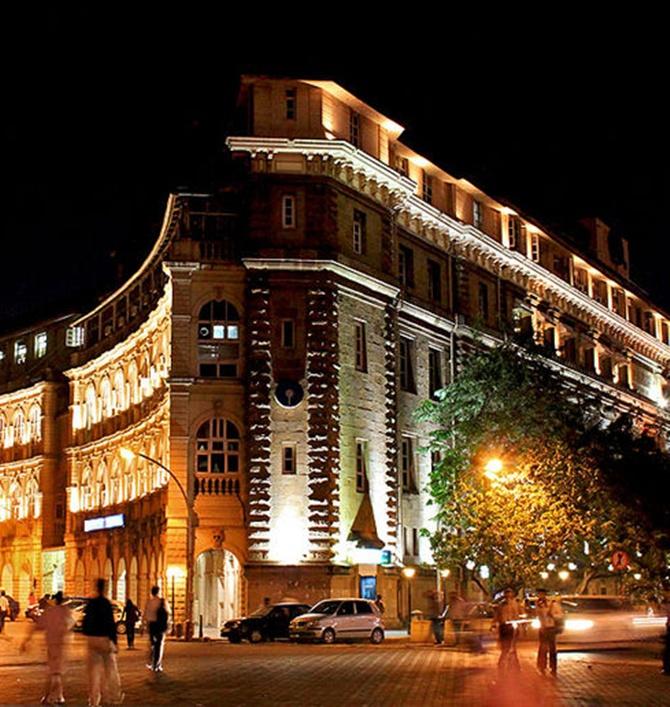 Indian banks are the 2nd-fastest-growing ones.
Gender pay gap: How much men earn more than women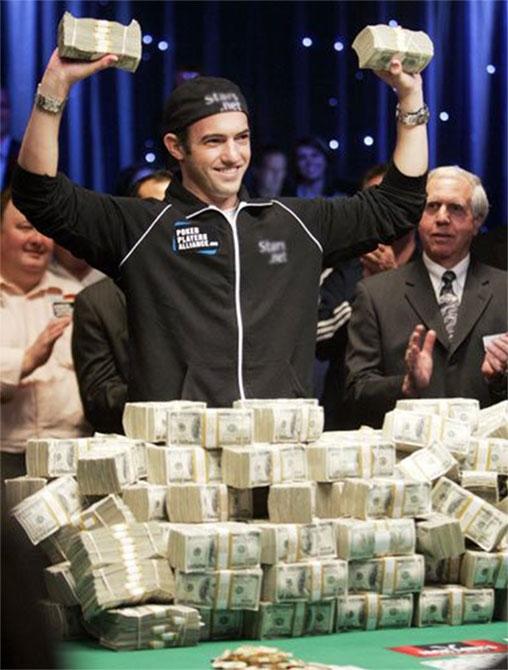 Gender continues to play a significant role.
Ford, Hyundai non-performers, Maruti cheers robust Jan sales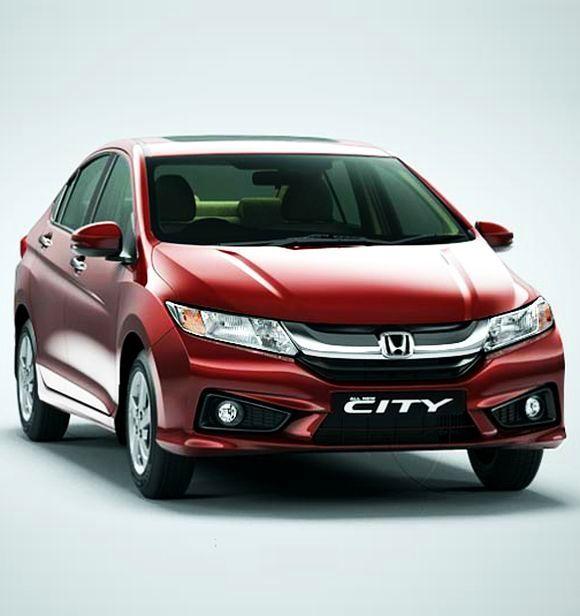 Maruti sold 191 units of SX4 sedan in January 2014.
Achche din is finally here, thanks to the UPA!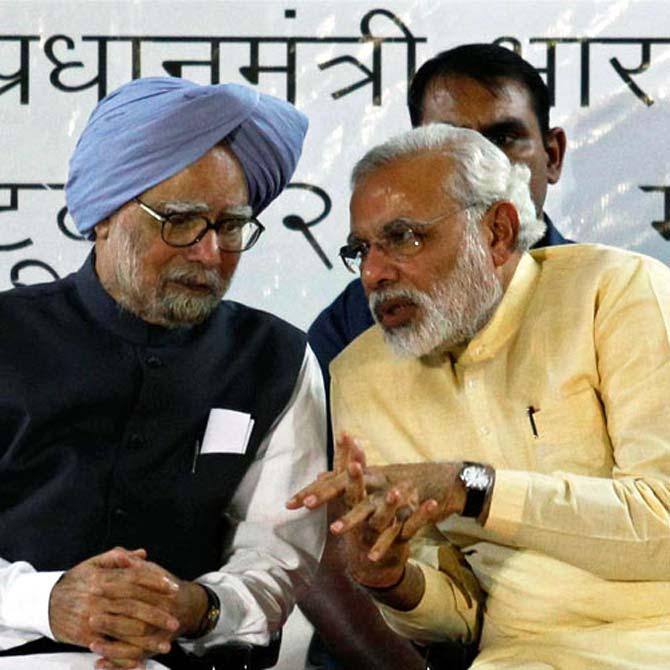 Most encouraging thing is savings and investment rates are high.
Stunning Samsung Galaxy Edge is here to compete with iPhone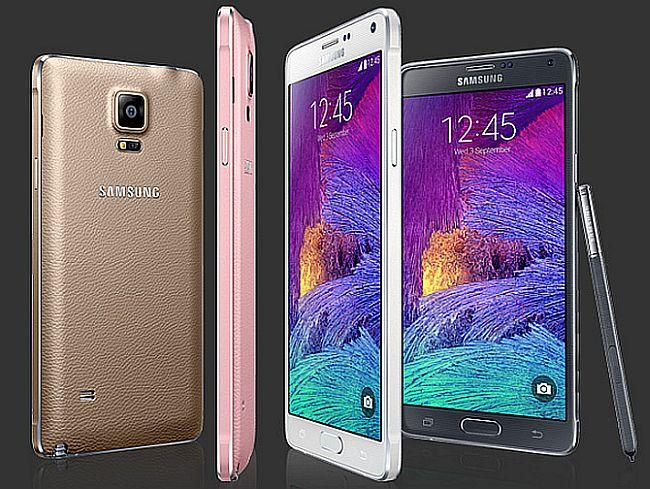 The Edge has a chamfered metal frame only in the front, unlike the Note 4.
January 30, 2015
A peek into the New Ford Figo Hatchback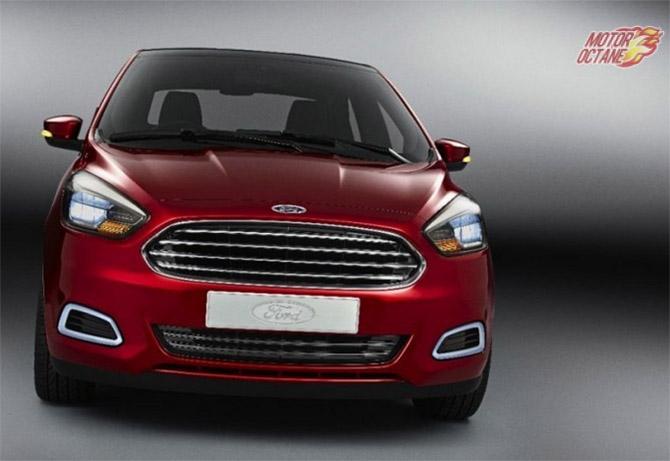 Figo will be powered by a 1.0-litre EcoBoost engine.
Rao govt wanted Tatas to start airline but backed out: Ratan Tata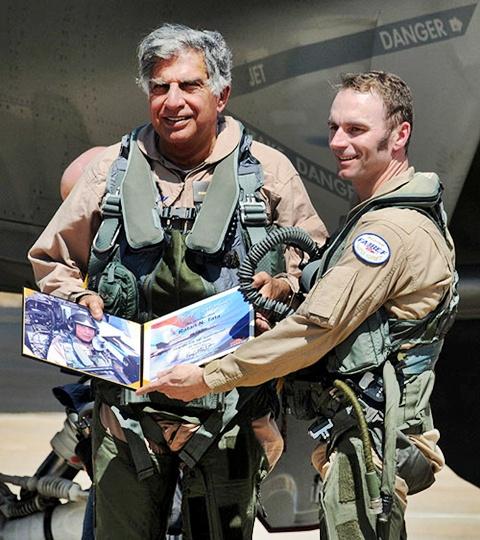 In 2010, Ratan Tata had spoken of how he had to abandon plans to launch an airline because he refused to pay bribes to secure the necessary approvals.
January 29, 2015
India overtakes China as world's top gold consumer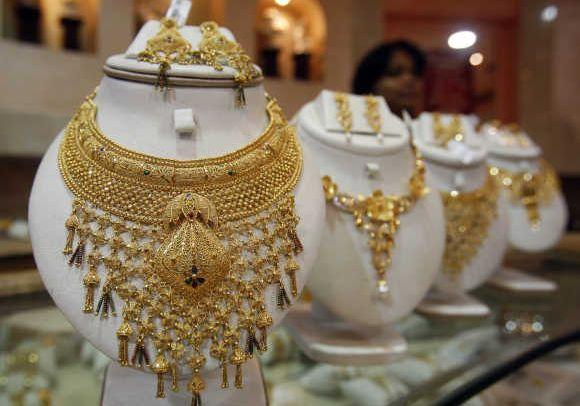 Chinese gold demand slid to a four-year low of 866 tonnes.
Rural 'beti' as businesswoman? A tough battle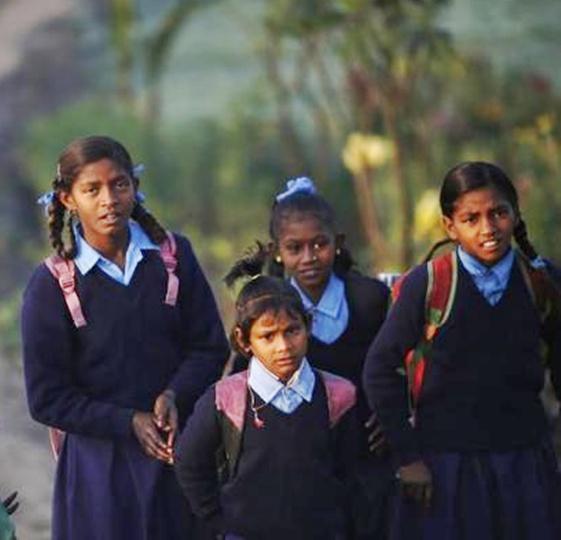 If doing business in India is a problem for even the richest, most educated scion of a business house, it is unlikely to be a breeze for the average rural Indian woman.
No more unsteady and unsafe airlines please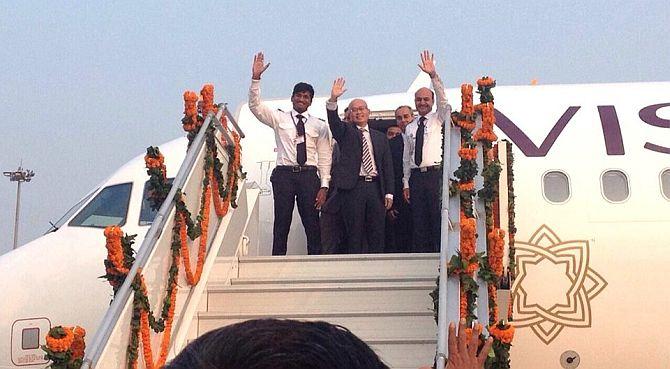 The only two truly successful private airlines in India - Jet Airways and IndiGo - have been set up and run by people who knew the ins and outs of the trade well before they took to the skies.
Maruti gears up for biggest ever launch bonanza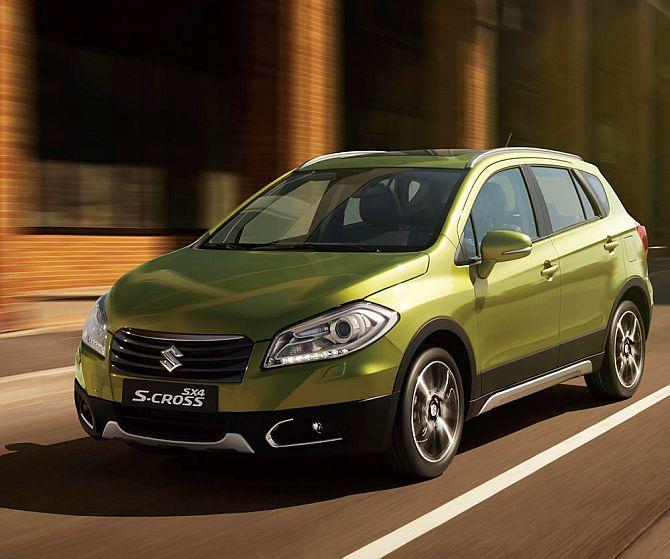 Currently, Maruti Suzuki has 14 car brands, but it has decided to expand into some new segments.
A few lessons for presenting a balanced Budget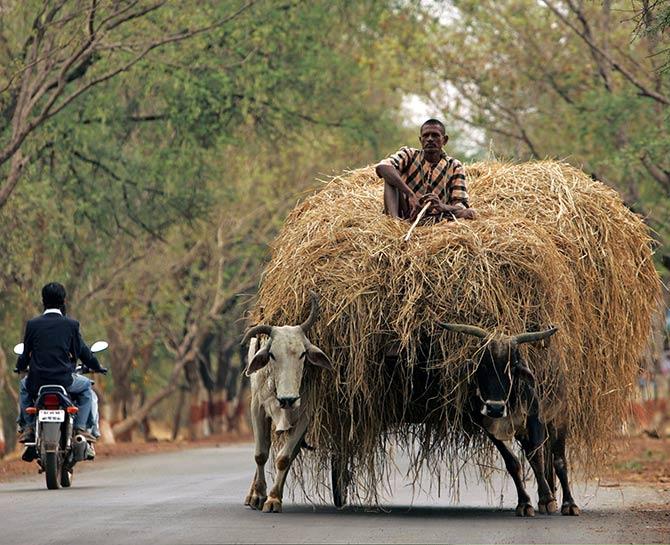 Getting the balance between fiscal restraint and growth-contracting policy remains a problem.
World's 10 freest economies, India lags behind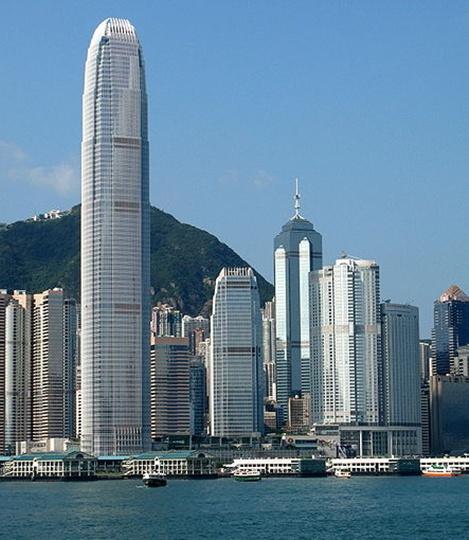 Hong Kong is the world's freest economy according to the Index of Economic Freedom 2015.
Why this Birla company will be the success story of 2015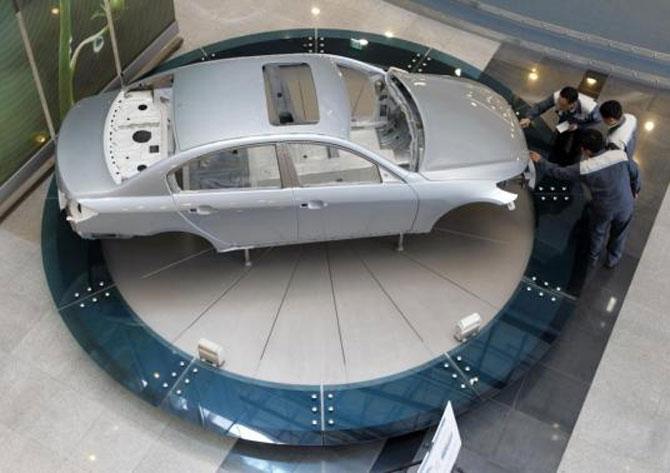 Global expansion to drive the company's fortunes
January 28, 2015
Xiaomi launches iPhone killer Mi4 in India for Rs 19,999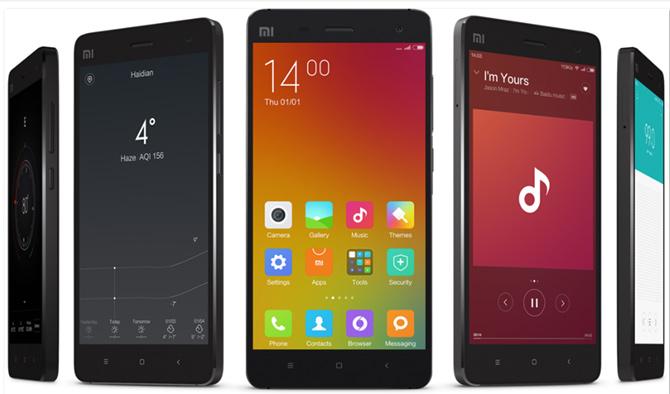 The Xiaomi Mi4 has a 5-inch IPS display and is powered by a 2.5 GHz quad-core Snapdragon 801 processor and has 3GB RAM.
It's 'make in US, sell in India' deal for renewable energy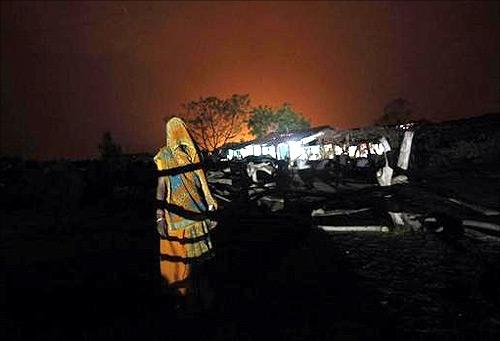 As the euphoria around US President Barack Obama's visit ebbs, the fine print of the investment announcements reveal a financial boost for American solar energy companies to increase their exports to India.
Apple posts largest profit in corporate history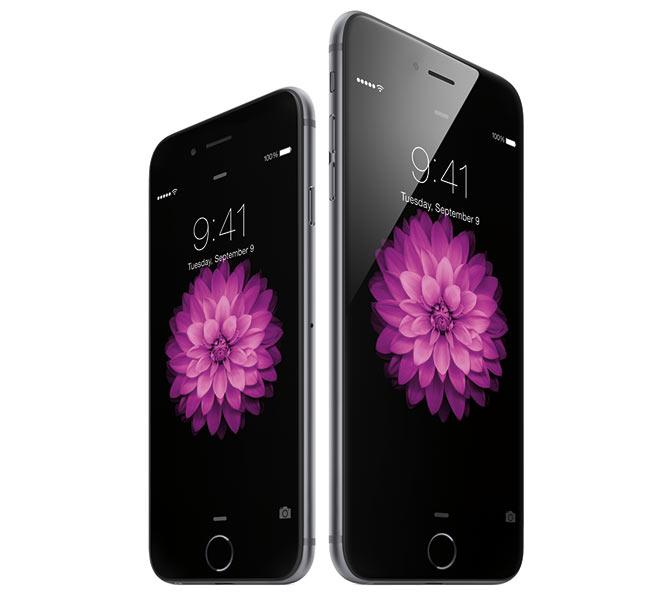 Profit of $18 billion was the biggest ever reported by a public company, worldwide.
January 27, 2015
Dubai overtakes Heathrow as top international airport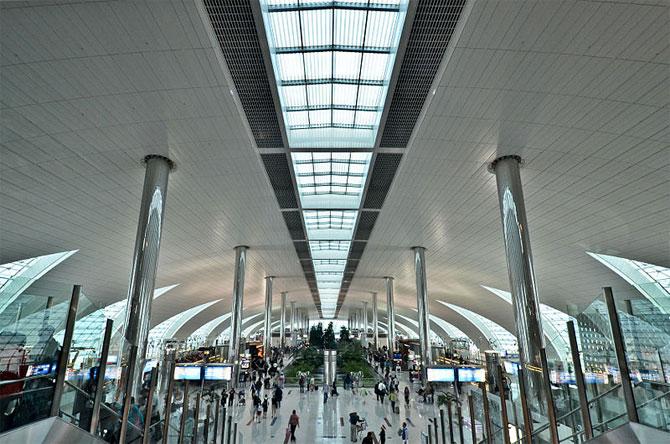 .5 million passengers passed through it last year
Indian CEOs' rendezvous with President Obama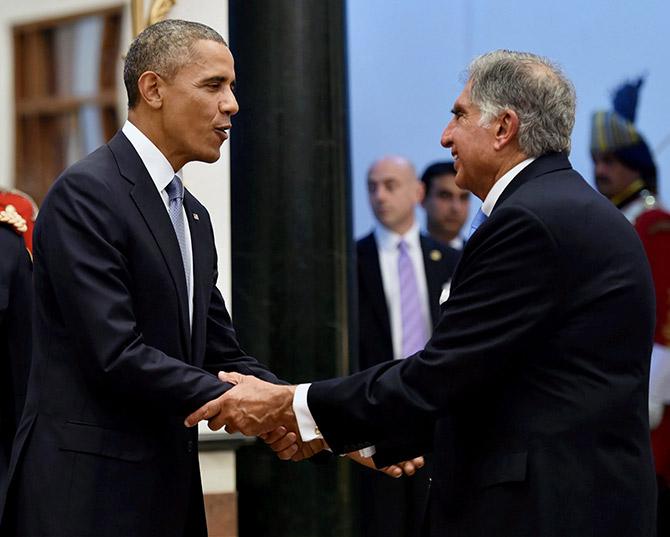 India's leading businessmen attended the grand banquet organised to honour US President Barack Obama at the Rashtrapati Bhavan.
The incredible journey of car makers in India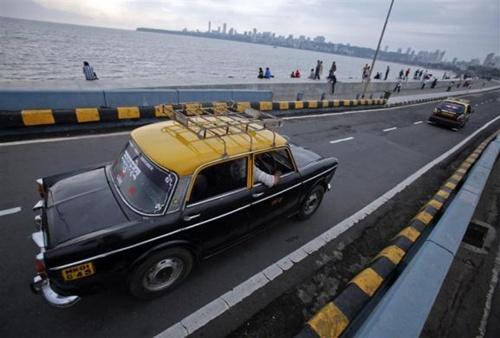 The total number of passenger vehicles (cars and utility vehicles) sold annually in the 1970s was 32,000 units - less than even one week's sales today.
Classic: Best phone from the BlackBerry family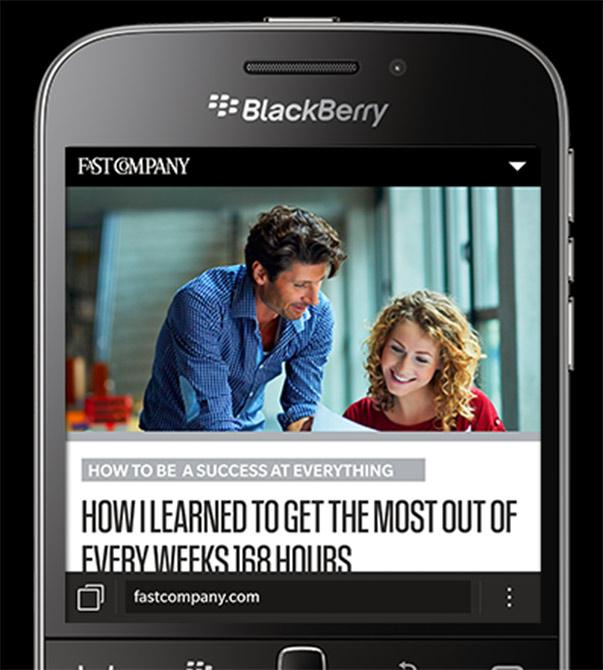 In the Classic, QWERTY lovers might have finally found a device to look up to.
Tempting online offers? Beware of the fine print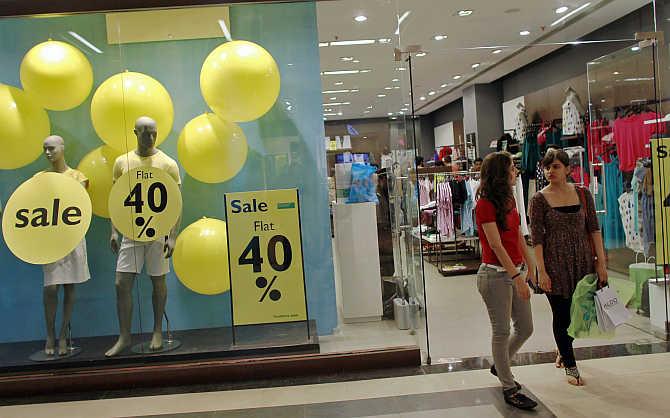 Buying on the internet is the future but be wary of the fine print and make sure you get a genuine product.
Modi's 3 big initiatives were actually started by UPA!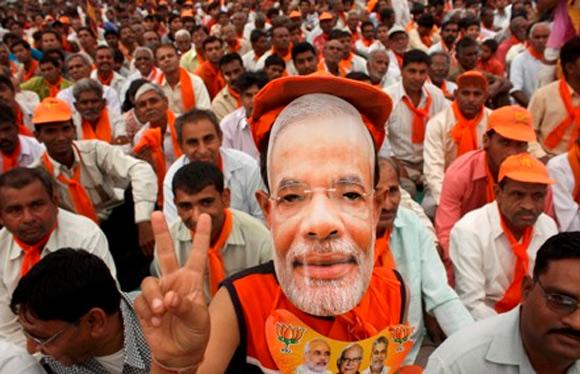 Three recent initiatives kicked off with renewed vigour to improve governance were actually started, perhaps in a different format by the UPA government.
January 23, 2015
A staggering $18 trillion unaccounted money stashed in tax havens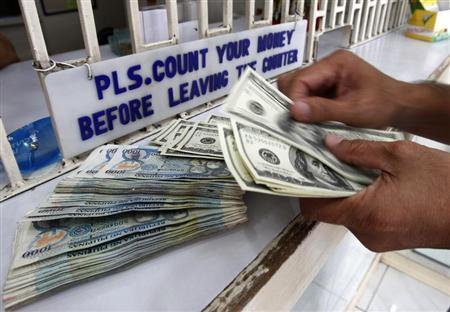 A staggering $18 trillion worth unaccounted money is stashed in tax havens.
Mistry to head US-India CEO Forum; Anil Ambani included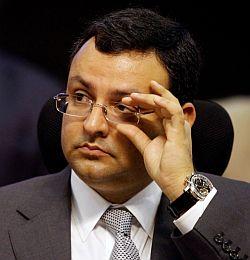 Days before US President Barack Obama's high-powered visit here, the US-India CEO Forum has been reconstituted with Cyrus Mistry replacing Ratan Tata as its co-chairman
Honda all set to race on Indian roads with these hot cars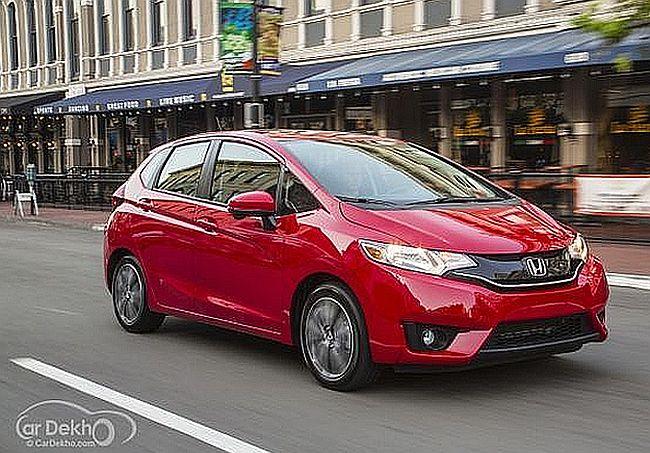 Honda will launch 4 cars in India soon.
How Padmini helped Premier drive around hurdles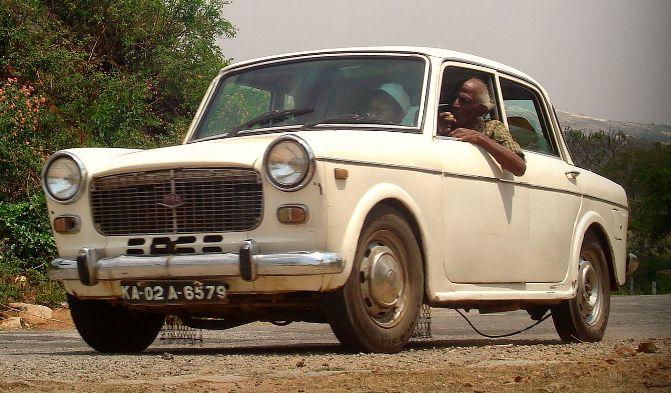 Pad was a moniker for the Premier Padmini, which became the jewel in the crown of the Mumbai-based Walchand Hirachand Group.
In the battle for 4G, who has an edge?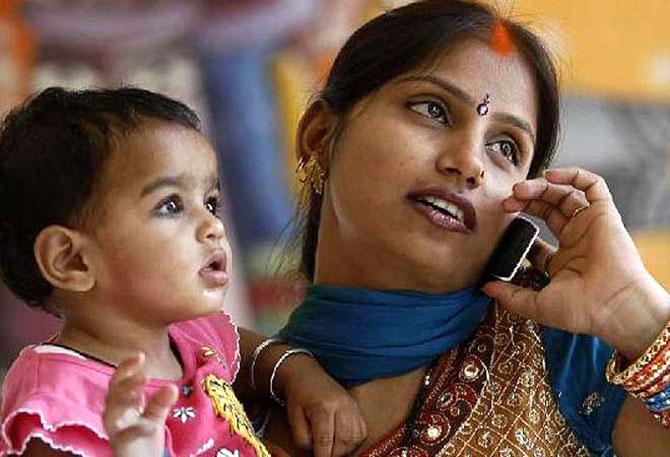 January 22, 2015
Mercedes launches CLA Class sedan at Rs 31.5 lakh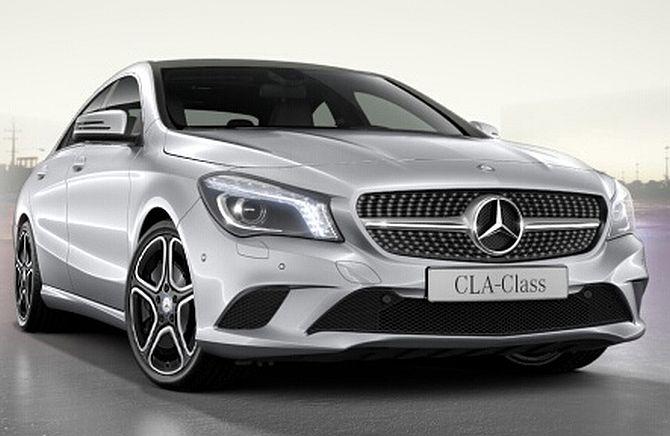 Mercedes-Benz on Thursday launched CLA Class sedan, priced in the range of Rs 31.5-35.9 lakh (ex-showroom Delhi)
Attractive home loans? Tread with caution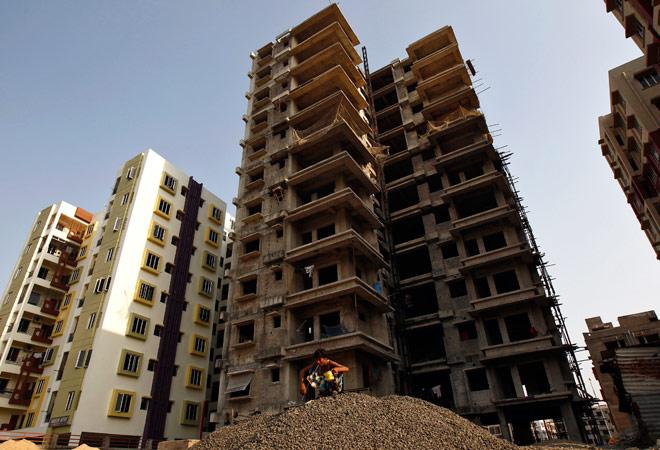 If you are looking to stay in the property, unnecessary delays will only increase the cost.
Now, an Indian mobile wallet that doesn't need pre-loaded cash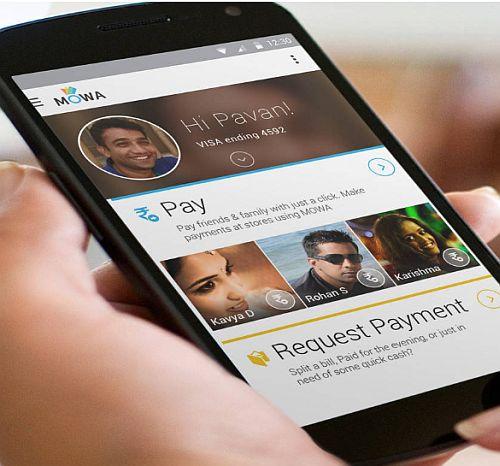 Bengaluru-based iKaaz Software, a mobile payment solution provider, is launching a new application, MOWA, that works almost like the Apple Pay
Microsoft springs hologram surprise; offers Windows 10 for free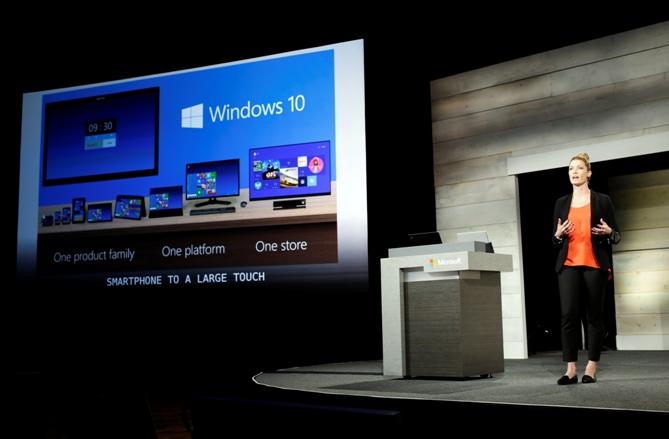 Industry analysts were broadly excited at the prospect, but sceptical that it could produce a working model at a mass-market price that soon.
January 21, 2015
Obama declares victory over recession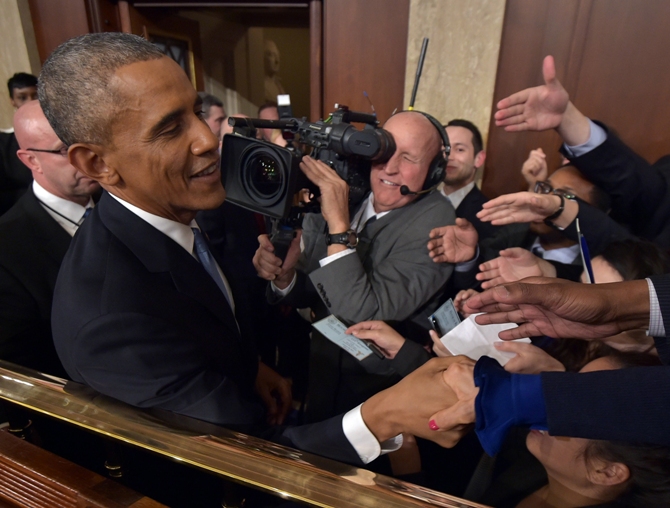 The president called for tax reform that eliminates corporate-friendly loopholes, highlighted his earlier proposal for free community college.
Modi dreams of growing India's GDP to $20 trillion!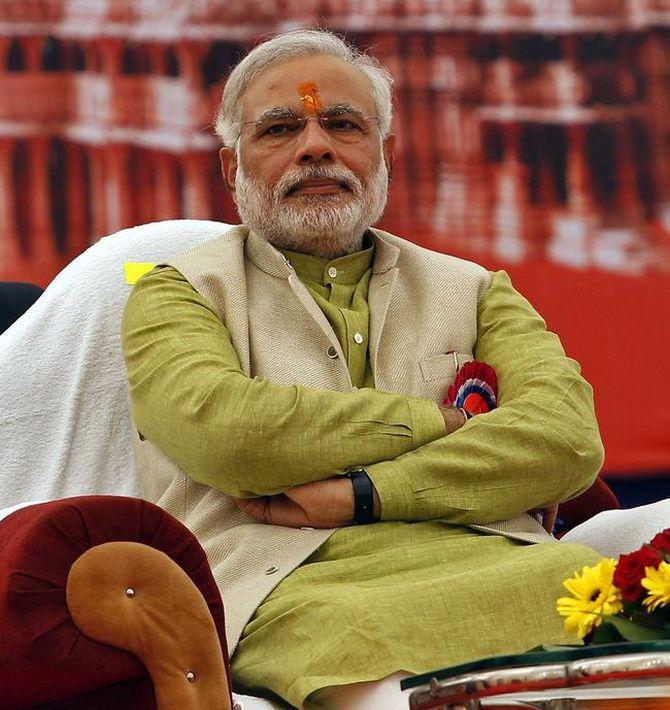 Dreams must be accompanied with a reality check on what they actually imply.
The success story of India's second largest online market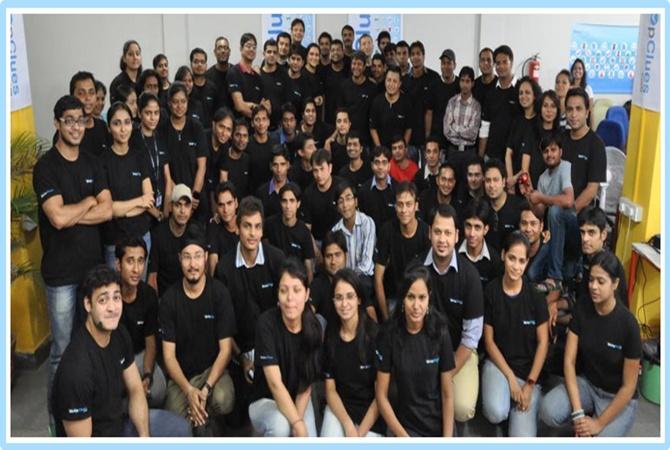 ShopClues does 1.5 million transactions a month and claims to have 40 million monthly visitors.
INFOGRAPHIX: Nations that rule the global automobile market
lobal output returning to its medium-term growth rate of 4 per cent
World's 10 safest airlines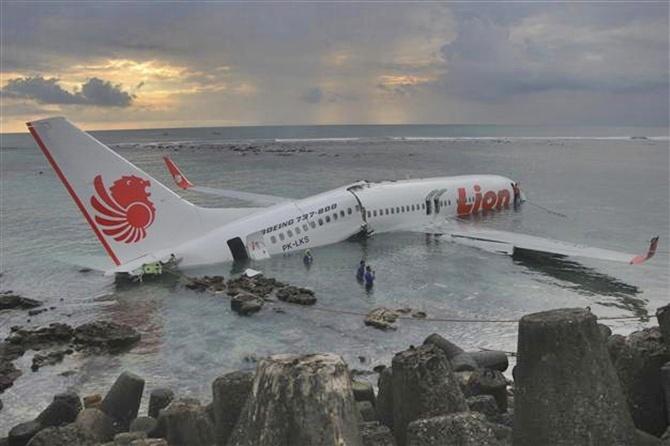 Five decades ago, 87 plane crashes took away the lives of 1,597 people.
Smartphone war gets hotter, Xiaomi to unveil Mi4 in India soon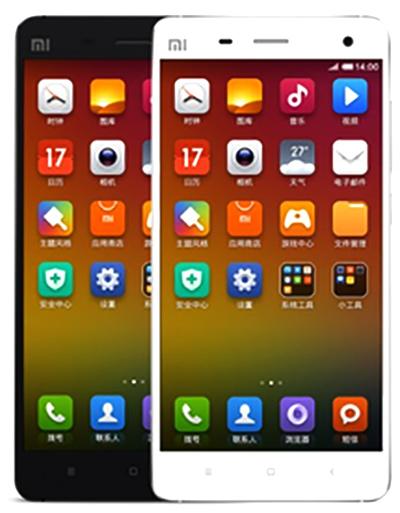 Chinese handset maker Xiaomi is expected to launch its latest 4G device Mi4 in the country later this month as it looks to strengthen its position in the booming Indian smartphone market.
Why India, China must ensure social security for farmers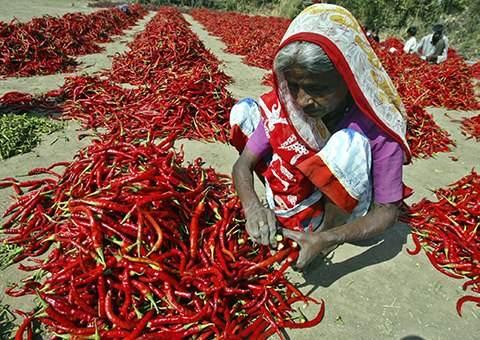 The concept of social security is experiencing a renaissance in developing and emerging markets.
January 20, 2015
Investor wealth rises by over Rs 89,000 cr as stocks zoom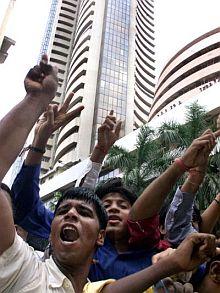 At the BSE, 1,552 stocks advanced, while 1,419 declined and 118 remained unchanged.
Facebook adds more than $200 billion to global economy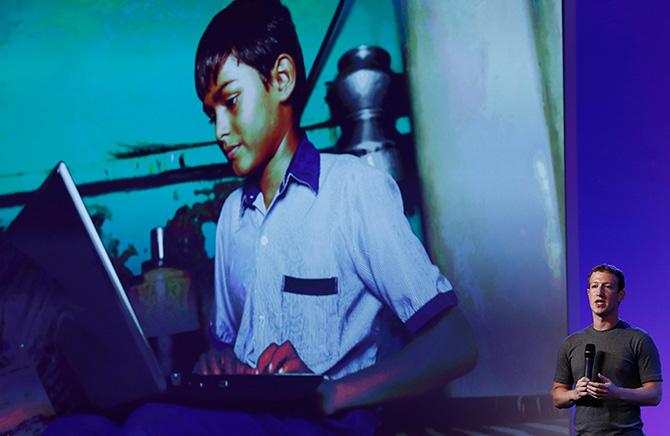 With 1.35 billion users of its Internet social network, Facebook Inc would rank as the world's second-most populous nation if it were a country.
Chocolate connoisseur? Interesting facts you must know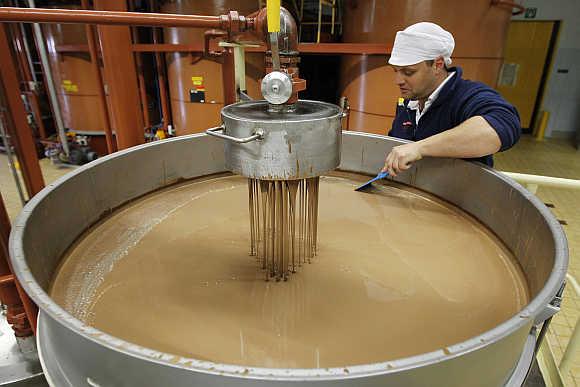 Currently a ton of cocoa costs about $1,845 (€1,500) at the exchange, $25,610 (€20,821) at big chocolate producers like Barry Callebaut and $32,082 (€26,083) in the shop.
Who gets the highest and lowest salaries in India?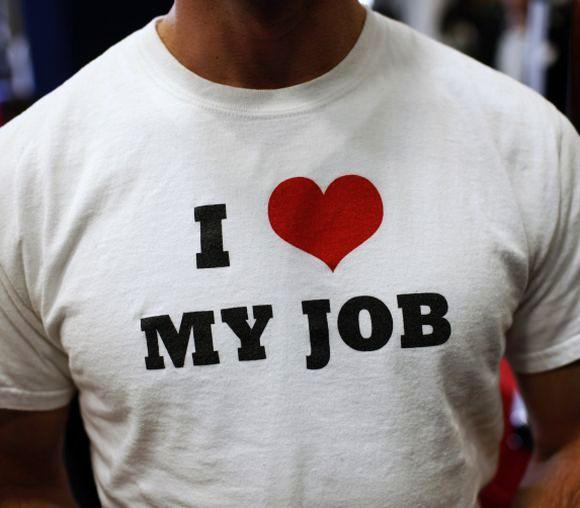 With a median gross salary of Rs 341.8 per hour, the IT sector in India has emerged as the most lucrative sector in India, followed by finance where employees get Rs 291 per hour.
Davos: From medical tourism, skiing to economic talk fest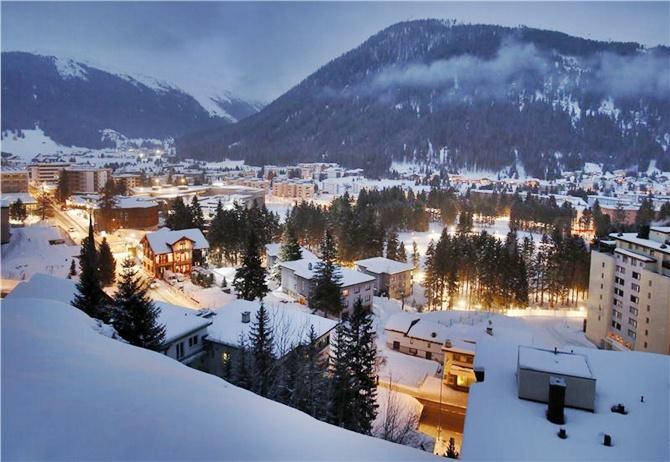 In a sea-change at the highest town of Europe, black business suits and orange-and-blue army dress have now become a common sight in Davos, as the world of business takes over this Alpine resort for the next five days beginning today, from the usual skiing enthusiasts.
Driving the dream: A gold-plated Lamborghini Aventador!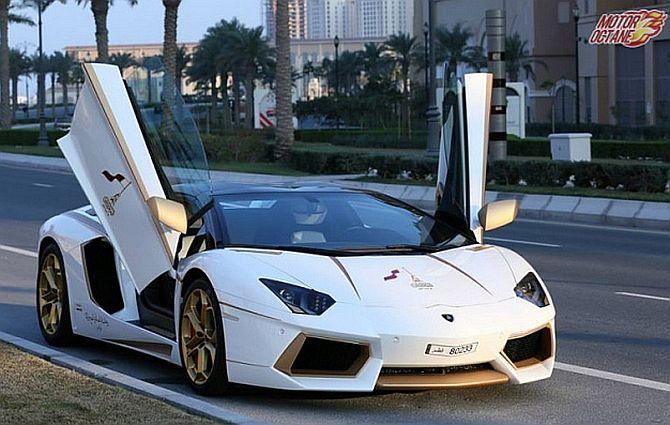 The Lamborghini Aventador is one of its kind and there isn't any other gold-plated Aventador like this one.
Revealed! Renault to launch another SUV smaller than Duster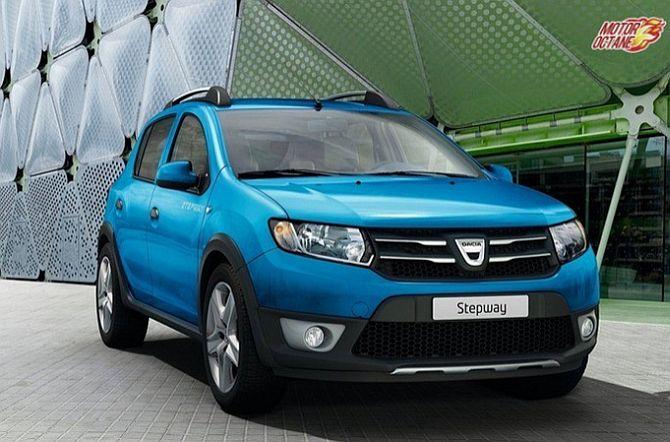 The Stepway will have raised ground clearance, body cladding to add that rugged look and roofrails too.
Four key points to build a strong Indo-US economic relationship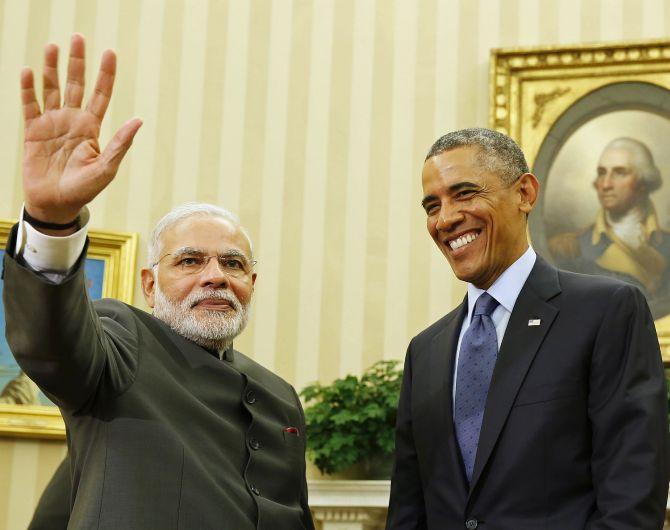 When President Obama lands in New Delhi later this week, this spirit of accommodation must reignite a strategic economic relationship between the two countries.
Modi's vision is welcome but what about the crucial gap?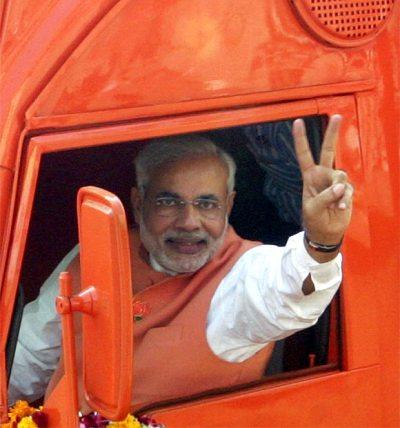 The challenge will be to force the officials of his government to own this vision.
January 19, 2015
BlackBerry Classic: A phone for QWERTY lovers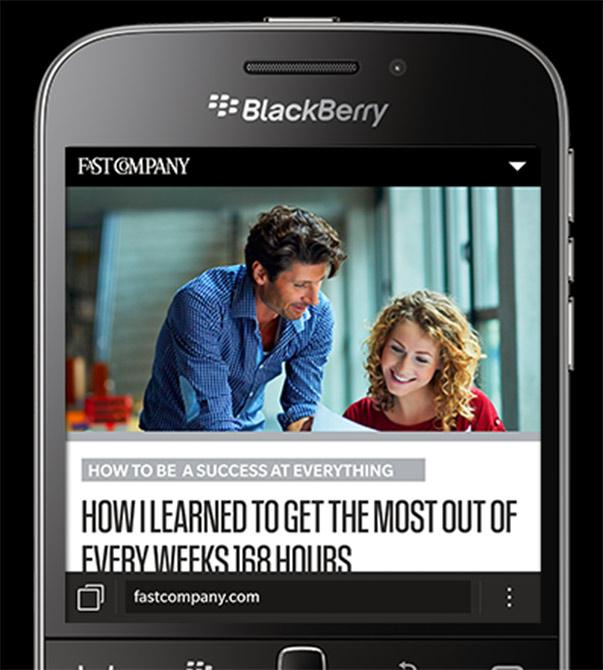 Regular BlackBerry users will realise the Classic has a design that is close to the Bold 9900.
Can Samsung's Tizen smartphone take on Android?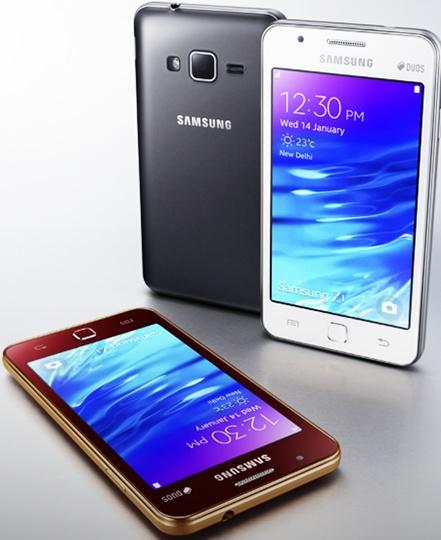 Tizen is an open source operating system built by the eponymous organisation that includes Samsung as a member.
Tata Motors' next from Nano factory to take on Maruti Alto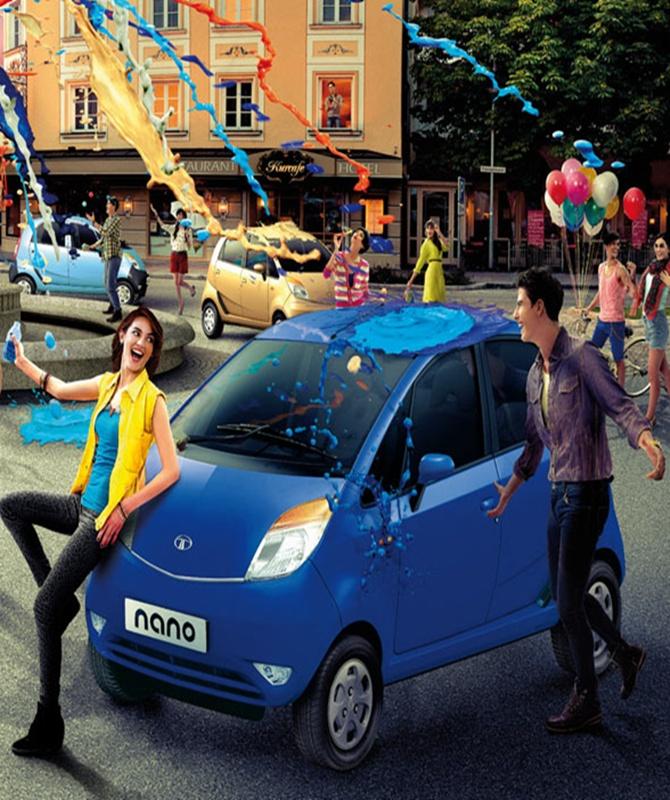 Code-named Pelican, bigger hatchback with new petrol and diesel engines may hit the road next year.
January 16, 2015
Does the Indian IT industry need trade unions?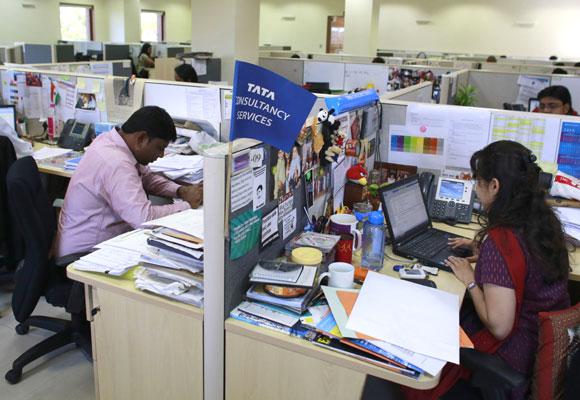 Being leaders in compensation and benefits, collective bargaining for wages is a non-issue in the industry.
Mamata's superficial ideas fail to revive Bengal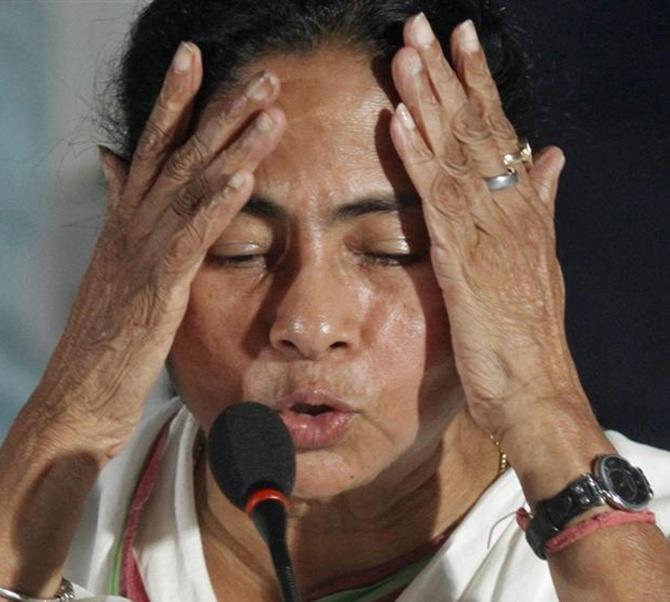 Ms Banerjee's triumphal declaration of having attracted investments worth Rs 2.43 lakh crore at the summit, are numbers that no one but she and the enigmatic state finance minister Amit Mitra believe, points out Kanika Datta.
January 15, 2015
Xiaomi launches killer phones to take on iPhone 6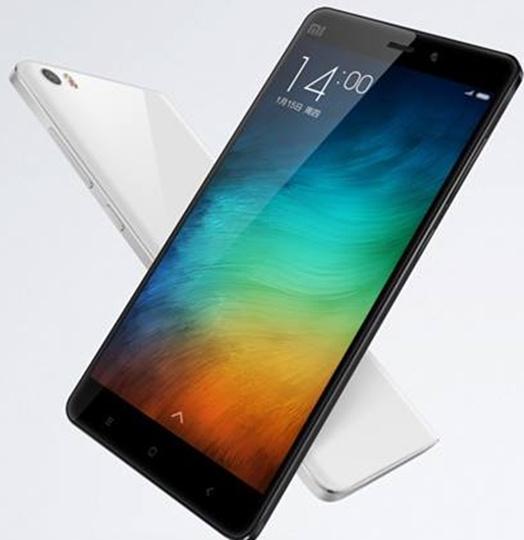 China's smartphone giant Xiaomi on Thursday launched its new flagship phones to rival iPhone 6 at virtually half the prices and vowed to expand its India operations, brushing aside the legal challenges it faced over patent issues.
BlackBerry launches Classic in India for Rs 31,990
The device was launched globally last month.
Rajan's rate-cut message to Modi: Now fix the budget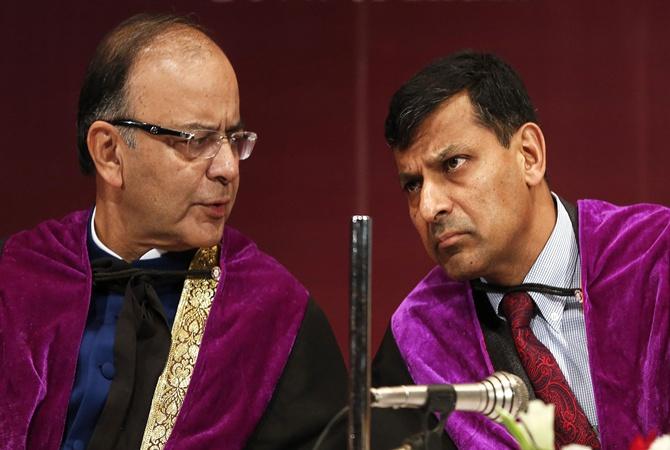 In cutting interest rates and giving a boost to the government's efforts to revive growth, RBI governor Raghuram Rajan displayed the pragmatism and flexibility familiar to those who work with him.
40 years ago and now: Rasna fights to keep the love affair going
Rasna was the ubiquitous soft drink served at home and large gatherings from the late-70s to the early-90s.
India's first CNG train flagged off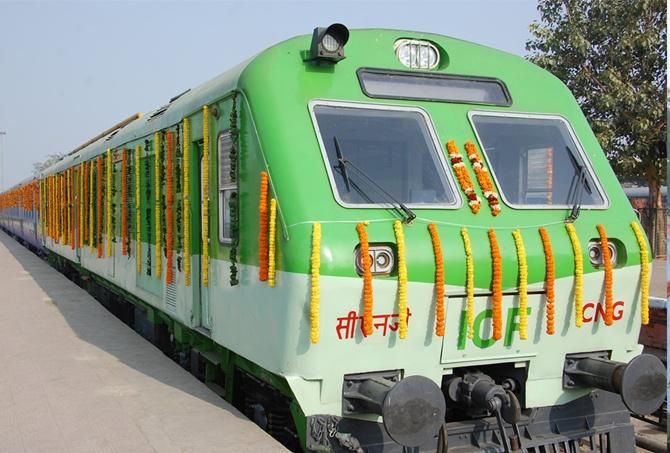 Union Railway Minister Suresh Prabhu flagged off the first CNG (Compressed Natural Gas) based from Haryana's Rewari station.
BlaBlaCar enters India, assures safe inter-city car pooling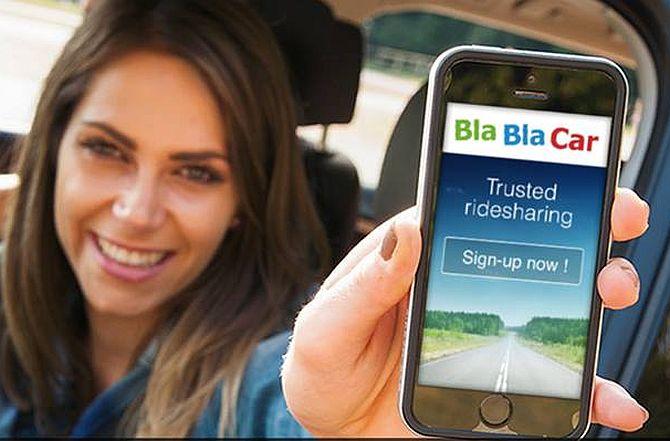 Blablacars enables private cars to seek fellow passengers for inter-city commute.
Meet India's new age landlords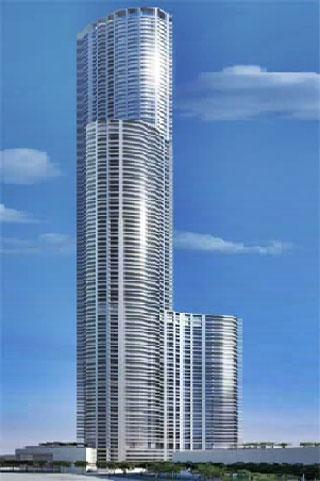 The Lodha Group has bought land parcels worth Rs 12,000 crore in Mumbai
January 14, 2015
5 financial tips if you are planning to change your job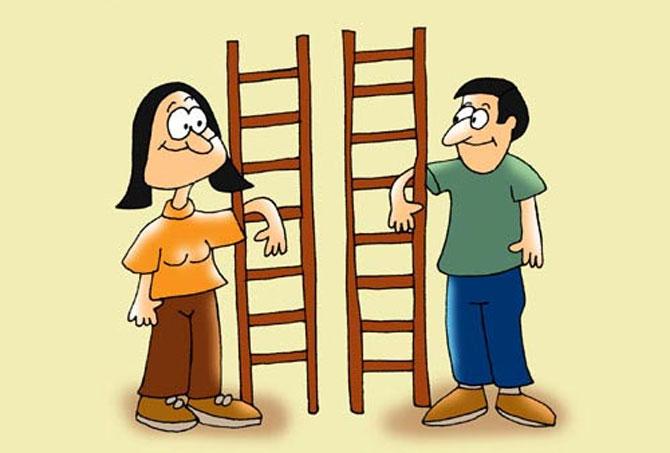 From the date you put in your papers, the employer will promptly freeze your salary payouts and you will get everything along with the full and final settlement.
Samsung launches first Tizen smartphone for Rs 5,700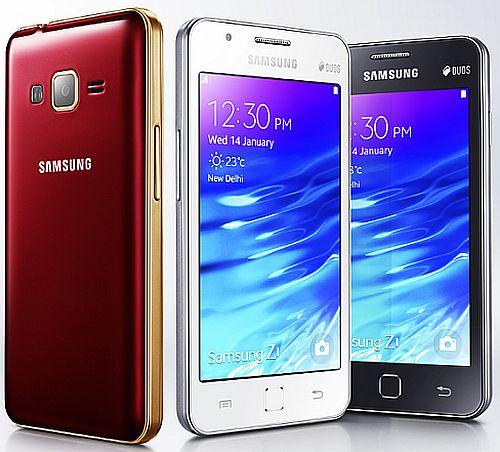 Samsung Z1 is power-packed with amazing features.
5 mantras to mint a fortune from stocks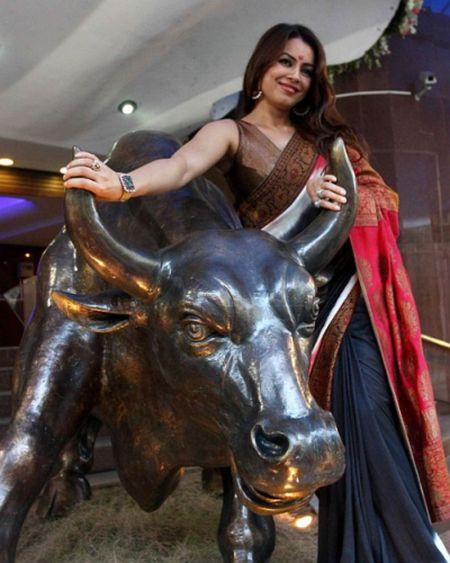 Staying invested for a long time and making money in the process requires patience, strategy and discipline.
Shivkar Talpade: First man to fly an aircraft?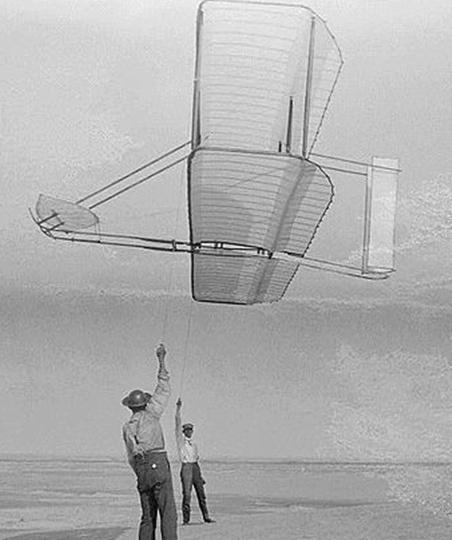 The facts remain cloaked in mystery, but the legend goes that Talpade had created a flying machine powered by mercury and solar energy, and based on ideas outlined in Vedic texts.
10 mind-blowing cars you would love to drive!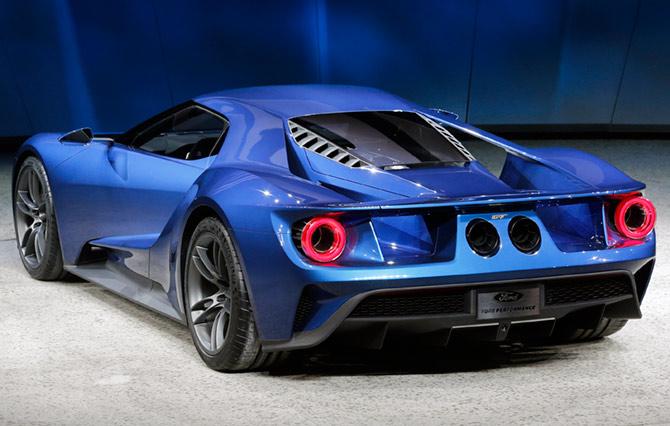 The North American International Auto Show which completes 27 years, showcases the hottest cars from a host of manufacturers.
How Dhirubhai changed the style of doing business in India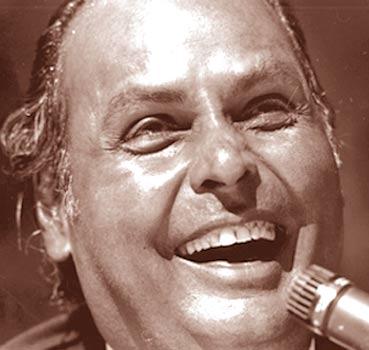 During his lifetime and after, Ambani aroused extreme responses in others.
January 13, 2015
Stunning gadgets that will make you go wow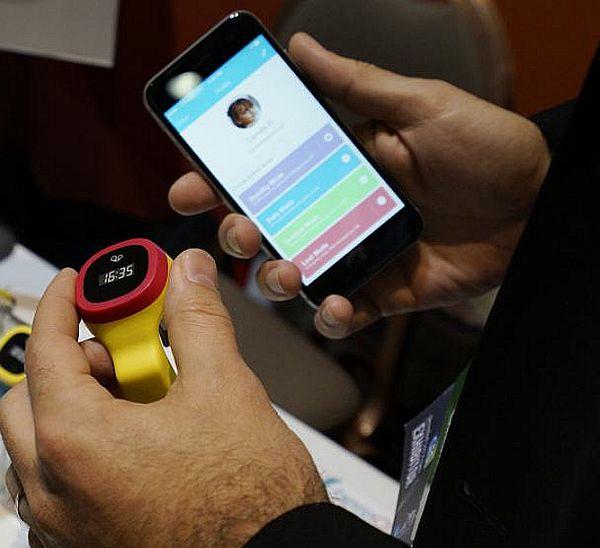 Micro Drone is a palm-sized personal drone that works straight out of the box.
The best compact luxury sedan money can buy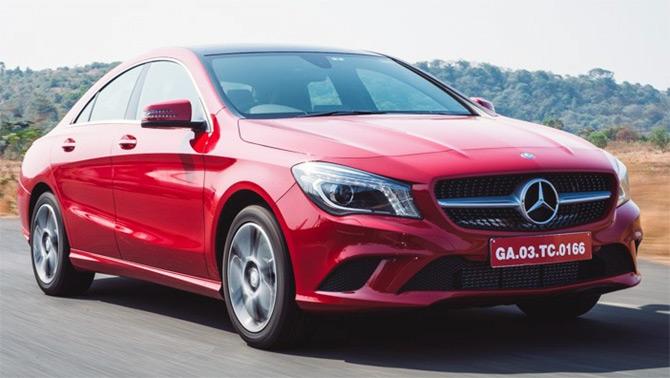 Mercedes-Benz's first launch of the year is its most gorgeous looking and the new entry-level sedan, CLA-Class.
Women's taxi services are struggling to make ends meet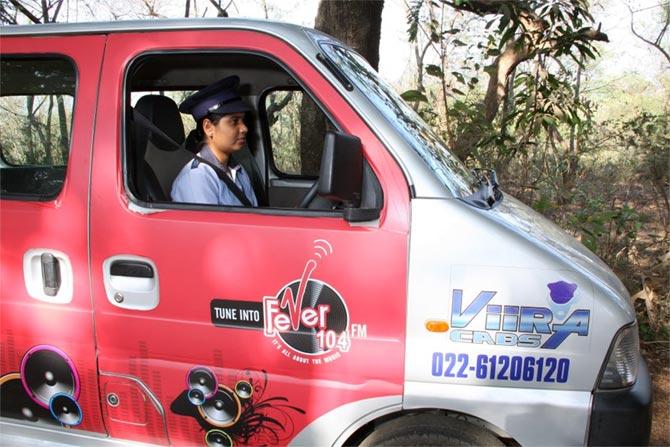 Ironically, amid these struggles, interest in these taxi services has grown, as concerns over women's safety have escalated.
Developers built 36 apps at first ever Aadhaar hackathon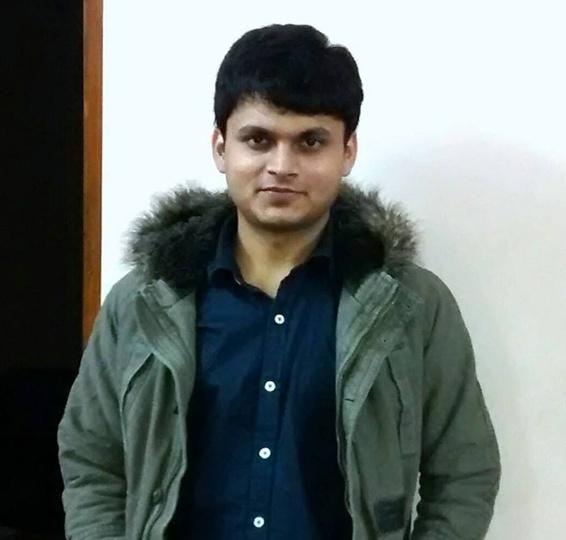 Teams of students and coders demonstrated in 24 hours diverse programmes impacting health and livelihood issues with use of a personal identity number.
Air India kicks off fare war, slashes prices by half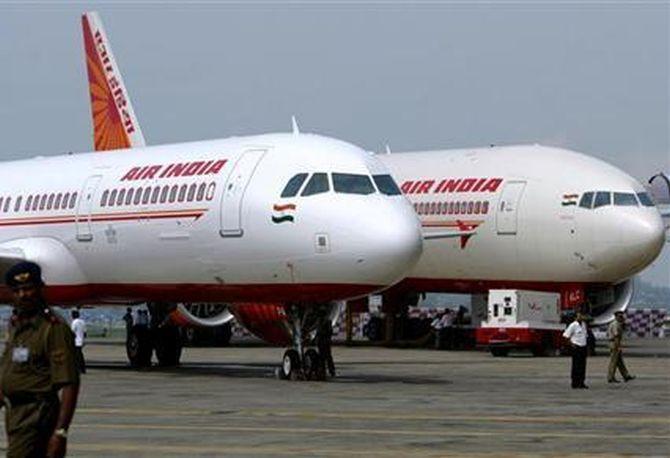 The response to the sale has been overwhelming.
January 12, 2015
JLR sales up 9% in 2014, eyes over half million units in 2015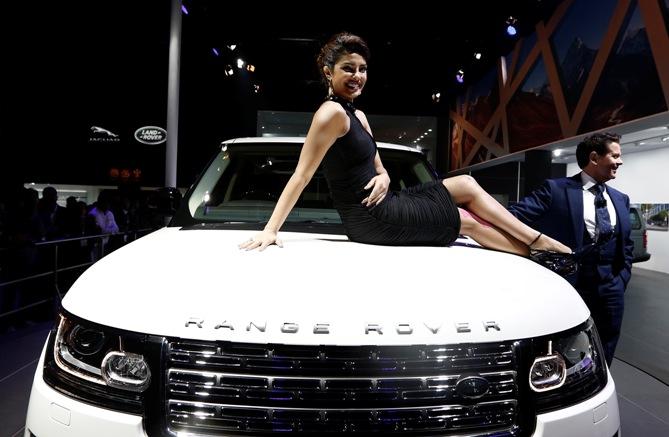 Jaguar Land Rover's global performance for the full year 2014 showed a balanced portfolio with sales up across all key regions, the company said.
40 years ago...and now: Home buyers are young and demanding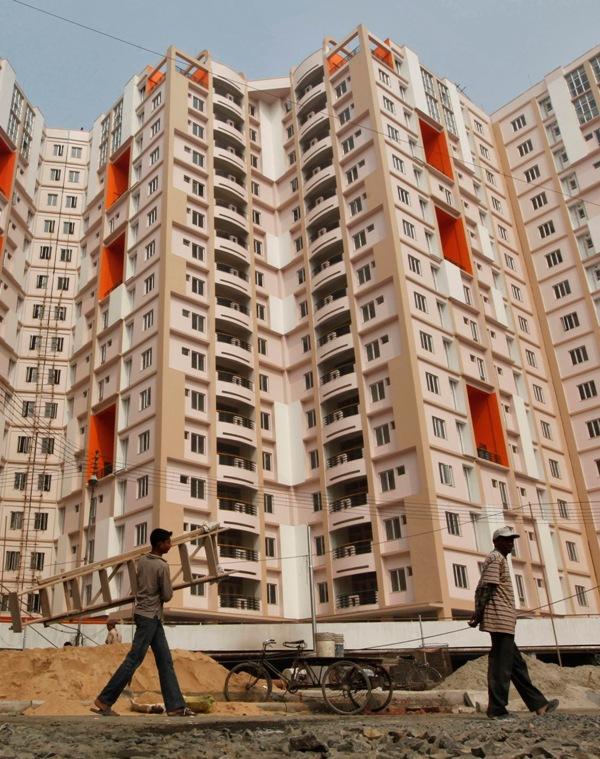 Today, people are happily raising 80-85 per cent through home loans, and if they still don't have enough, the rest is raised through a personal loan.
How to mint millions by developing apps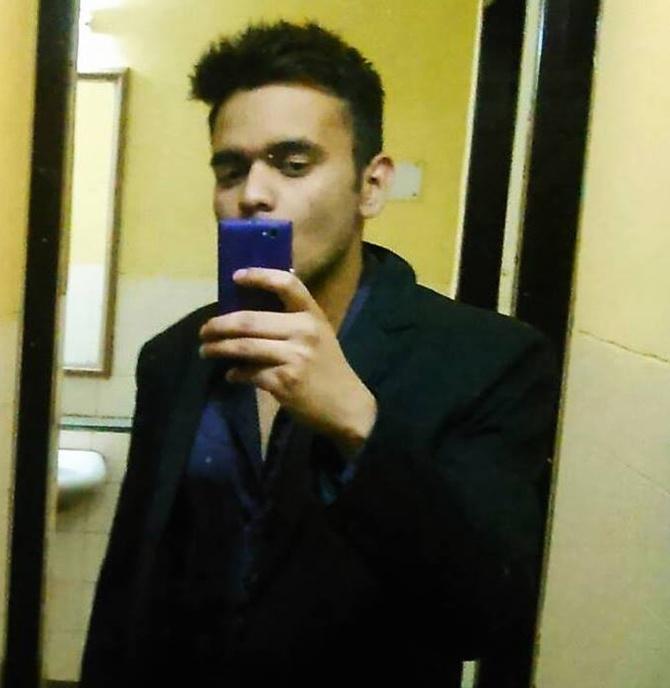 With big dreams and high hopes of earning lakhs or even crores, more and more youngsters are getting into software development for smartphones.
Moto 360 will impress you despite a few glitches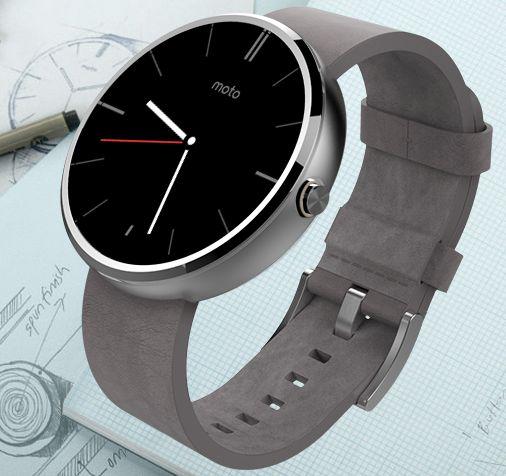 At Rs 17,999, Motorola's smartwatch is a real contender in the Android category.
Welcome Flatchat, forget brokers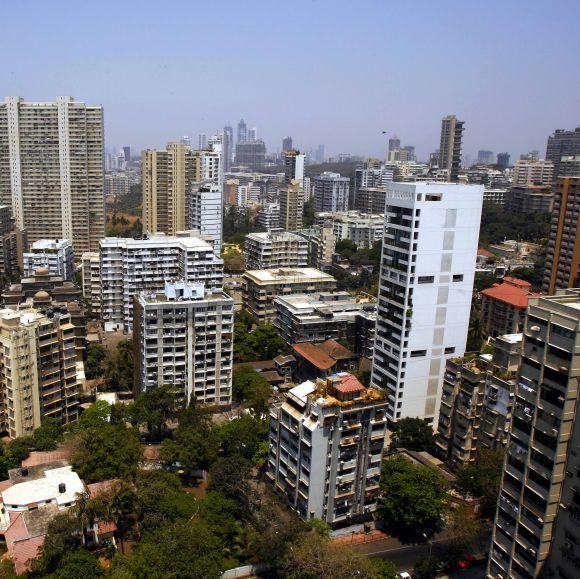 A couple of log-in steps that essentially require you to share your personal details and preferences and your account is ready.
January 09, 2015
Supreme Court allows Sahara to raise loan for Roy's bail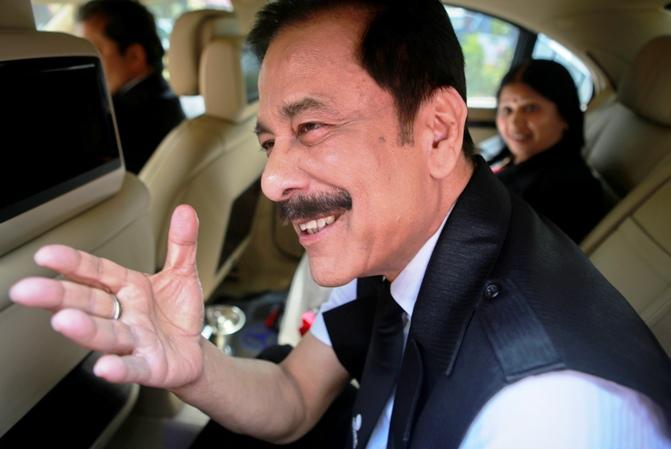 The Supreme Court has set conditions on the fund raising, however, and on Friday asked Sahara to obtain necessary approvals from the Indian central bank and other authorities to comply with foreign exchange rules.
Infosys to give 100% bonus to employees to stem attrition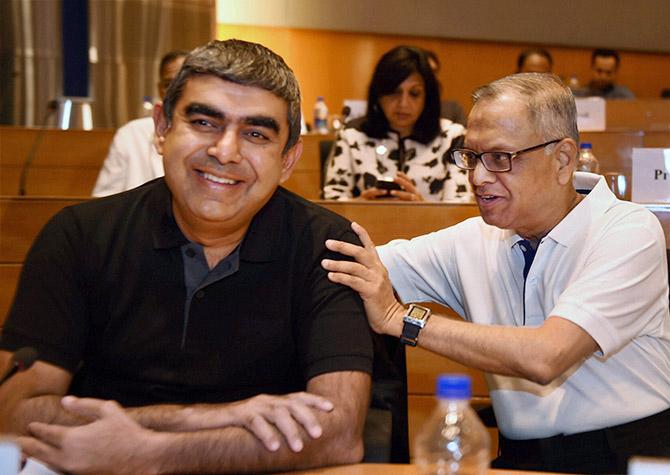 The city-based firm had witnessed exits, especially of senior level executives, in the last couple of years and one of the main tasks before Vishal Sikka when he took over as the chief executive officer last year was to check the high attrition levels.
A pragmatist who's set to unveil big reforms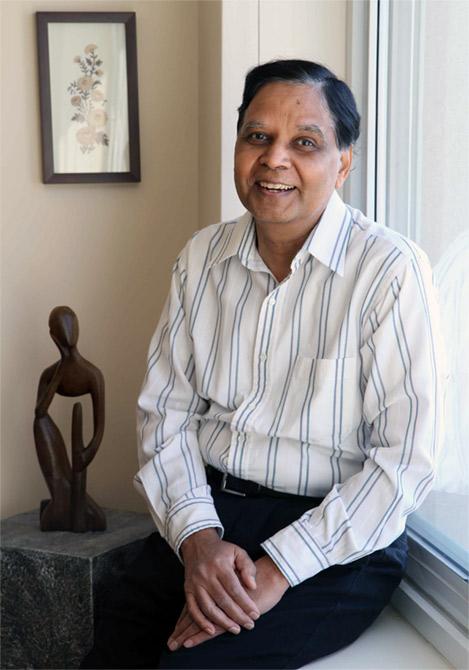 Panagariya has advocated a more liberalised spending, arguing that greater capital expenditure could relax some of the infrastructure bottlenecks facing the country.
Drinking water from human poop? Yes, Bill Gates makes it a reality!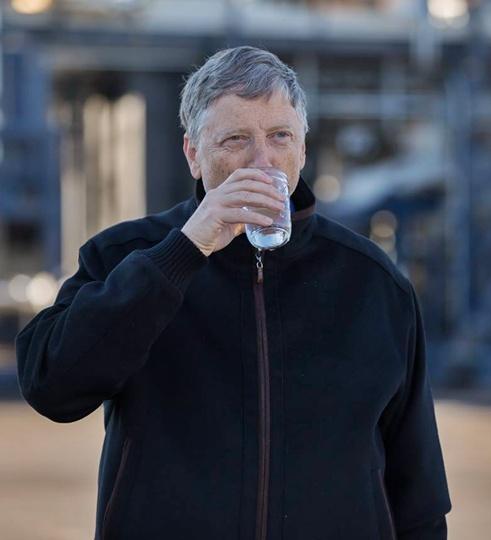 The innovative sewage plant can turn human faeces into electricity and clean drinking water.
Passenger car sales in India soar 15.26% in December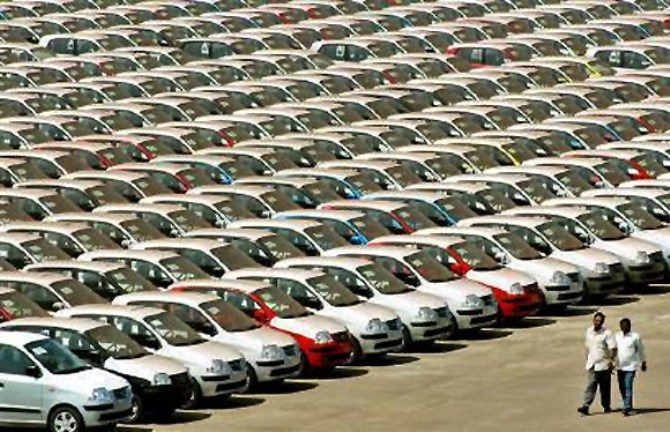 Sales of commercial vehicles rose 9.01 per cent to 51,000 units in December, SIAM said.
Audi sets Indian roads ablaze as it races ahead of Merc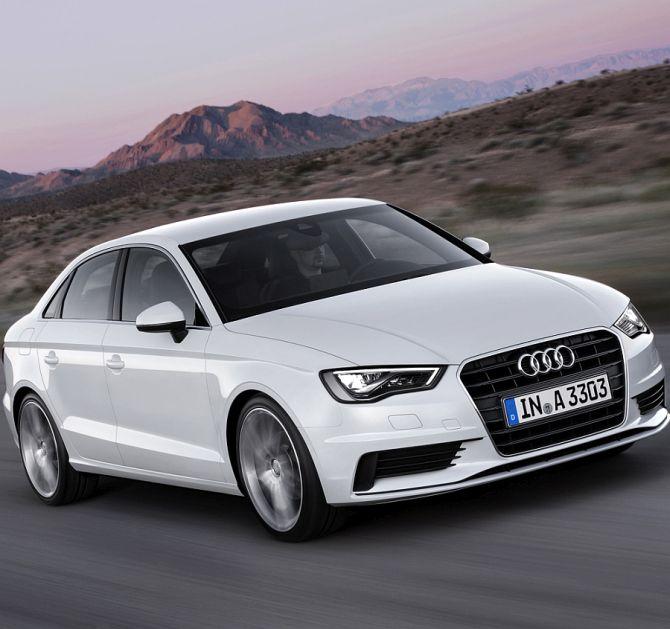 Audi sold 10,851 units last year, higher than Mercedes-Benz, which sold 10,201 units.
Tata-SIA's 2-decade wait at departure lounge ends today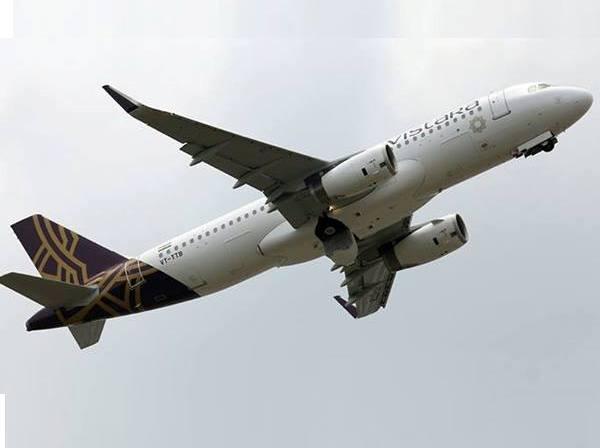 For the Tata brand name, it will be re-association with a full-service airline six decades after Tata Airlines was nationalised in 1953.
January 08, 2015
America's economic resurgence is real, says Obama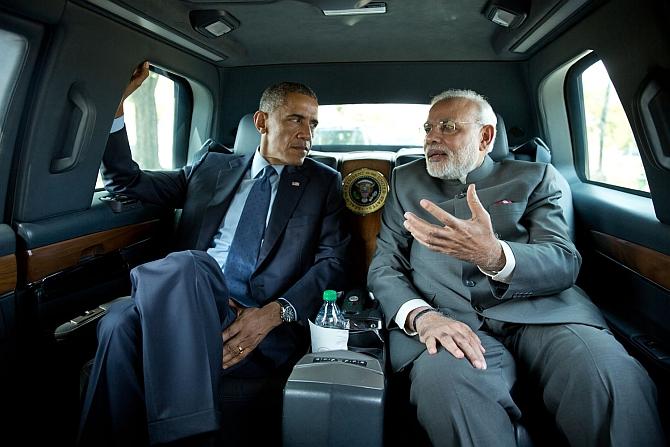 Obama said he has just two years left in office.
Audi sells record 10,851 cars in India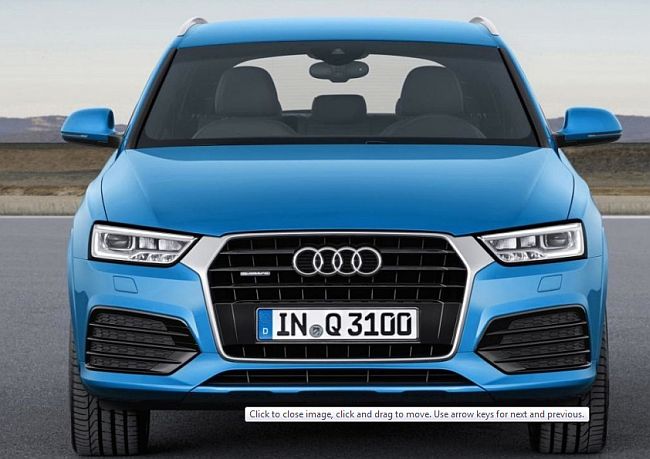 The company introduced many firsts in 2014, including introduction of segment first products such as Audi A3 Sedan and Audi A3 Cabriolet.
Microsoft's cheapest Internet phone with battery that lasts 29 days!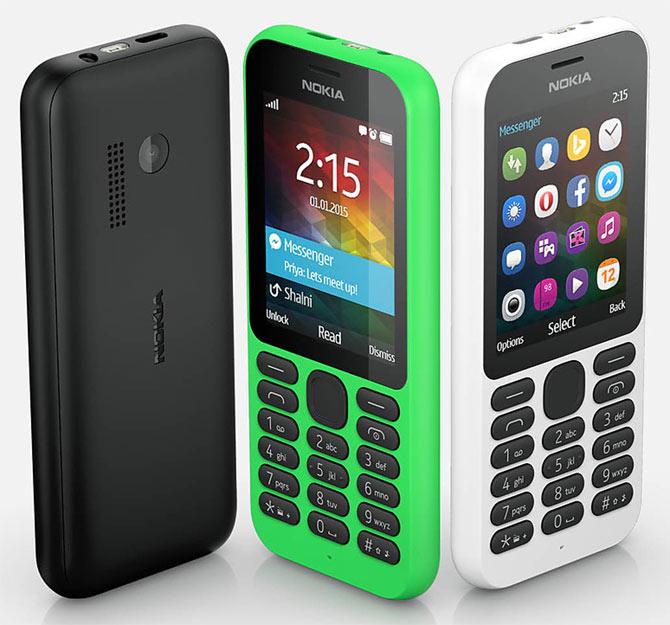 Microsoft Devices Group has unveiled the Nokia 215, its most affordable Internet-ready phone.
10 most awaited cars coming to India in 2015
15 will witness exciting new car launches that will prompt you to buy at one of them.
Do it yourself: 8 tips to make your car cleaner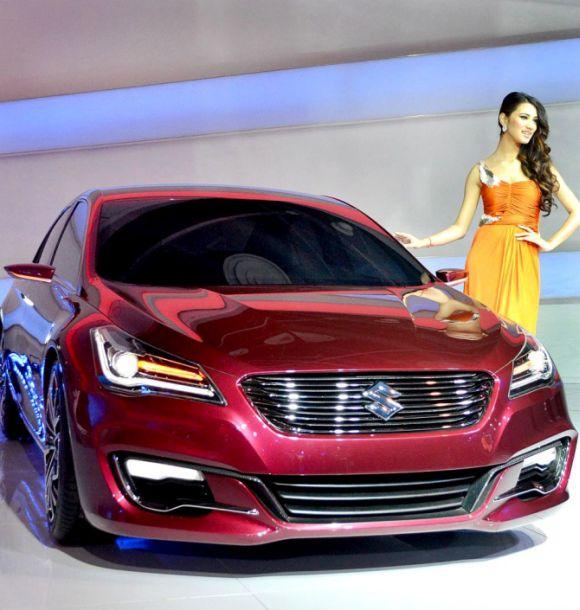 Do not try to clean the soap bathed sponge with water but squeeze the sponge and get that mud and other impurities out in a more accurate manner.
States with highest and lowest unemployment rates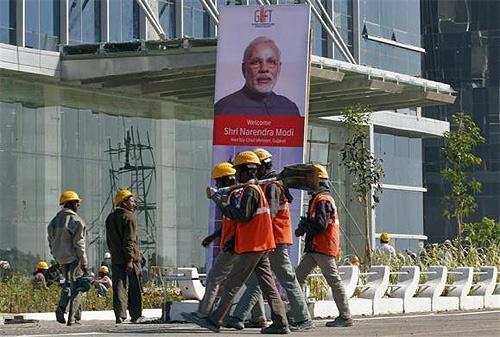 Gujarat had lowest unemployment rate in the country last fiscal, while Sikkim had the highest.
Why BMW Mini's popularity is on the rise in India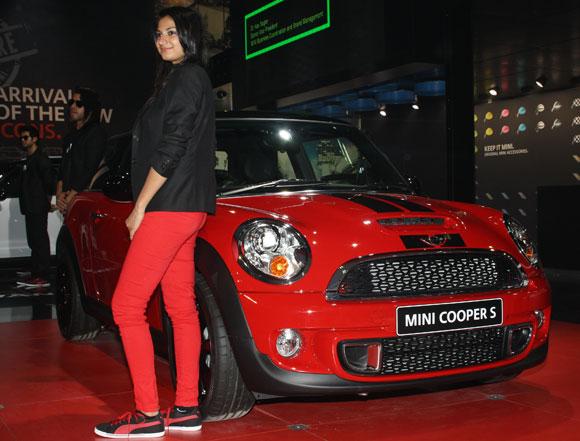 The German luxury car manufacturer is quietly building on the legacy of the Mini, enticing young, trend-conscious and quality-oriented buyers with the promise of making them stand out in the crowd.
15 real estate trends that will rule the markets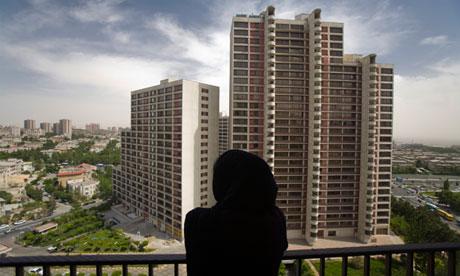 The real estate sector is set to enter a progressive phase in 2015.
January 07, 2015
Price hikes not to affect sales, says Maruti Suzuki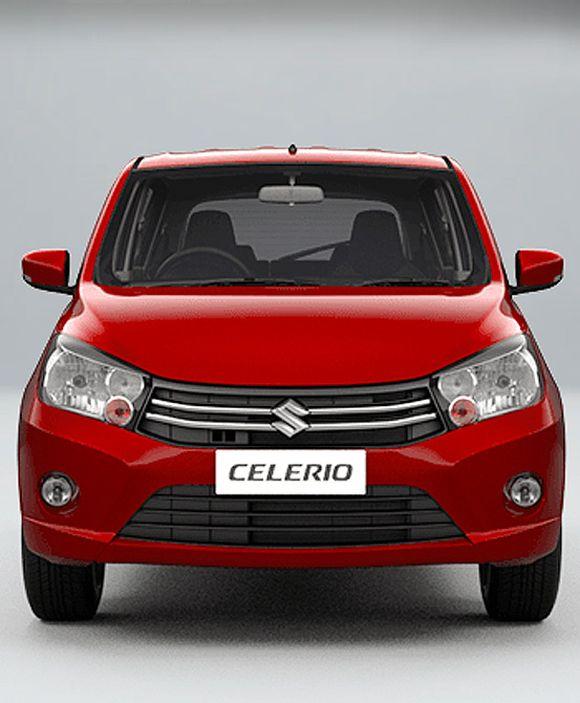 With the government not continuing with lower excise duty beyond December 31, major car makers, including Maruti Suzuki, Hyundai, GM India and Honda have raised vehicle prices by up to Rs 127,000.
The pathetic story of telemarketers who work at low-end BPOs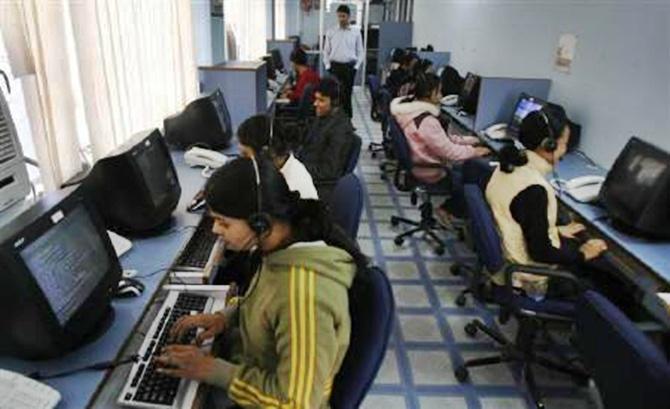 Namita went quickly from being pleased to be doing "bank work" even if for Rs 6,000 a month, less than what her mother earned as a maid.
Car makers offer airbags as standard before govt order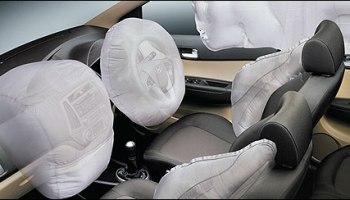 German car maker Volkswagen was the first company to offer airbags on all its variants in India from the beginning of this year.
Awesome gadgets you would love to own!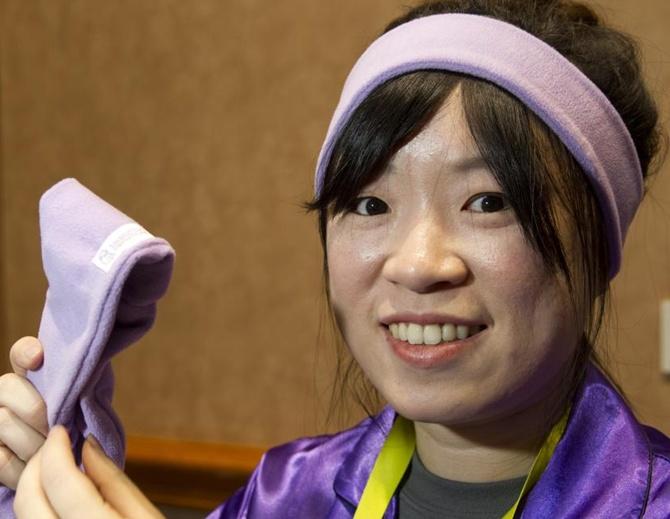 With some of the world's most amazing gadgets, the 2015 International CES kicked off on January 6 promising a fantastic show with more than 3,600 exhibitors.
How do ready reckoner rates affect realty prices?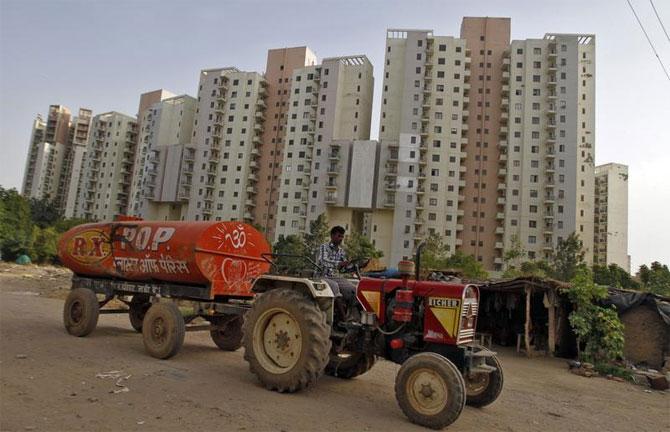 Besides making property more expensive, these also affect the existing owners with higher taxes
This time gold spoils the show, hurts India's trade deficit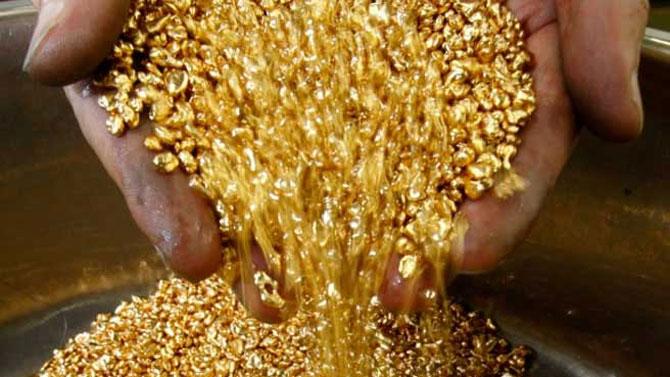 The short-term risk to our external balances stems from the yellow metal.
Intel shows off wearable gadgets; expands beyond PCs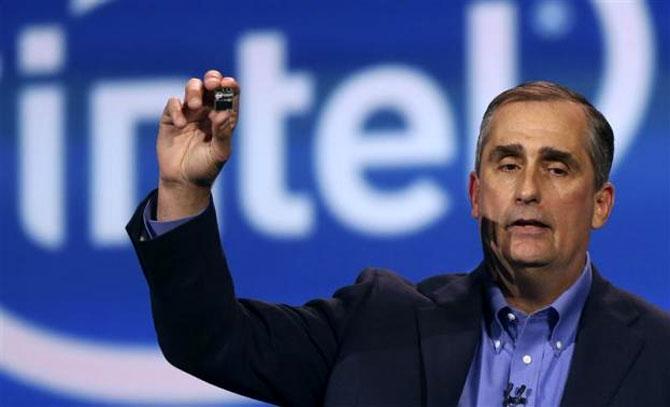 The chipmaker also promised to hire more women
January 06, 2015
Samsung launches four new smartphones in India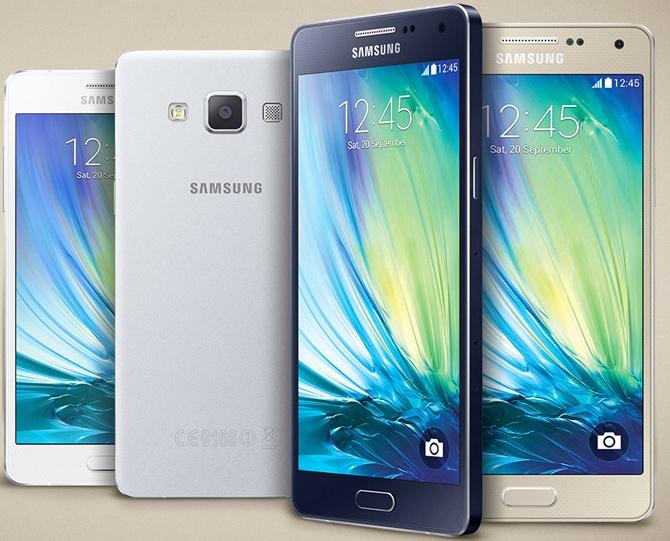 Samsung India on Tuesday announced the launch of four new mid-segment smartphones - Galaxy A3, Galaxy A5, Galaxy E5 and Galaxy E7.
Hyundai hikes prices; cheapest Eon to cost over Rs 3 lakh

Prices across all models starting from Eon to Santa Fe has been hiked in the range of Rs 15,000 to Rs 127,000
A self-driving concept car that can turn into a living room!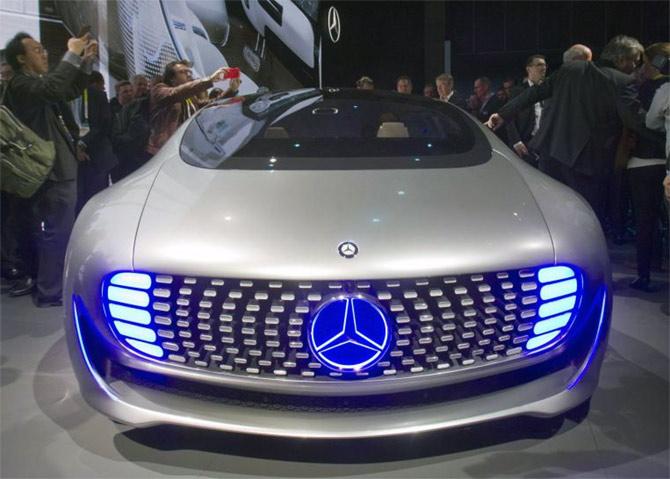 The F 015 luxury sedan concept, with its spacious cabin and lounge-like seating for four, explores new possibilities for self-driving cars that can double as virtual living rooms on wheels.
January 05, 2015
Modi's dream team to transform Indian economy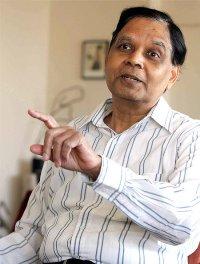 India's new policy commission has received a makeover and a dream team has been formed to head the Think Tank, NITI Aayog.
Here comes a tough competitor for Google Glass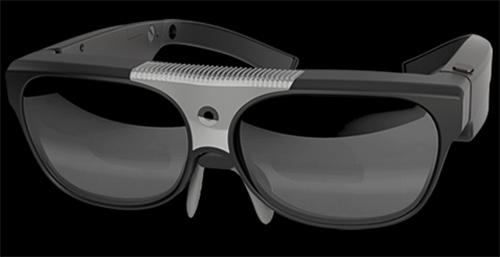 Google Glass may face some tough competition from a San Francisco-based company which plans to develop smart Bluetooth-enabled glasses that display HD video and are equipped with a global navigation satellite system.
Luxury car wars: Audi to launch 10 models to beat Mercedes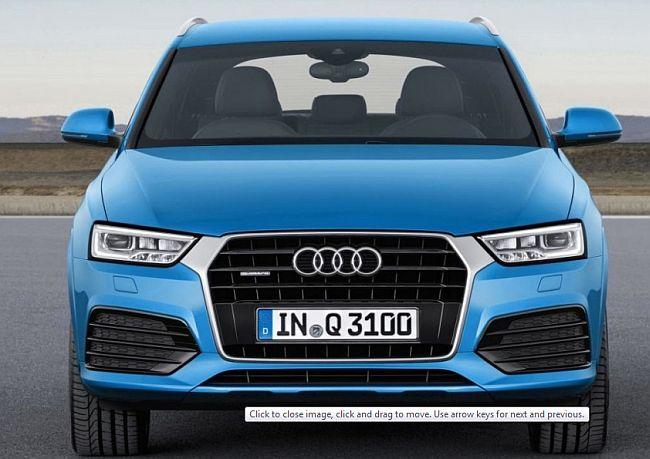 In response to Mercedes-Benz' new cars which it introduced in 2014, Audi is all set to launch 10 products in 2015.
A new hang mode on the Yoga Tab 2!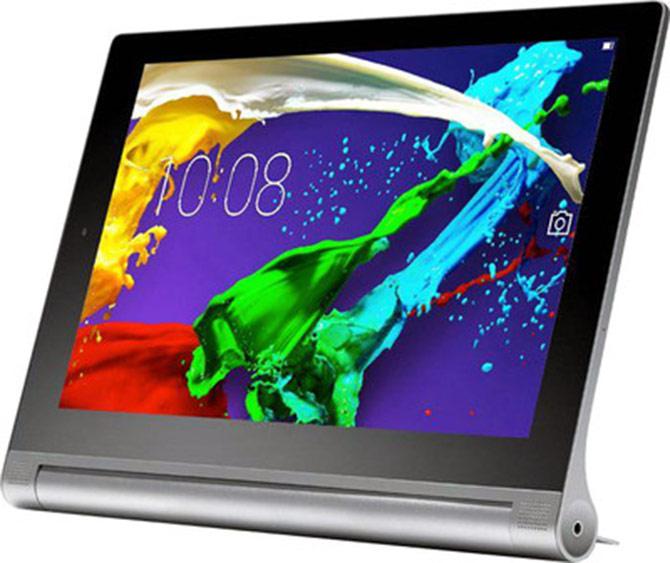 You can use the cut-out to hang the device anywhere - kitchen walls, living room and so on.
Why you should stay away from gold for a while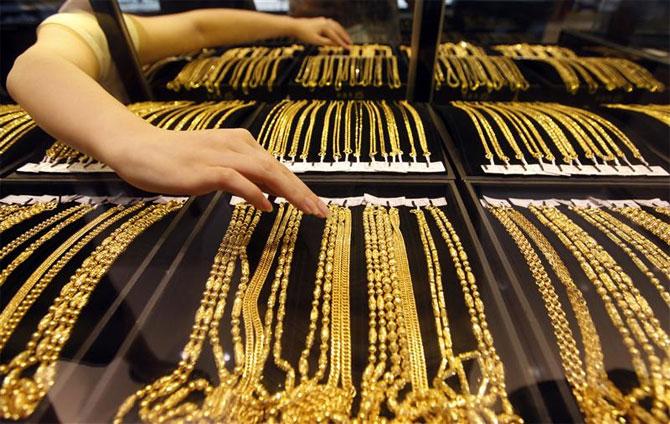 In the past two years, investors in gold have lost money.
January 02, 2015
10 stocks that can bring you a fortune in 2015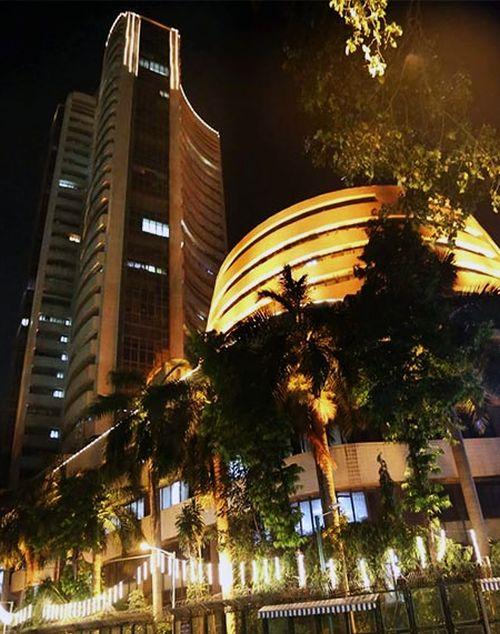 Half of the sharp rise in stocks in 2014 was driven by re-ratings - rise in price-to-earning ratios on hopes the new government would turn around the economy which will reflect in corporate earnings.
High & mighty of India Inc faced the music in 2014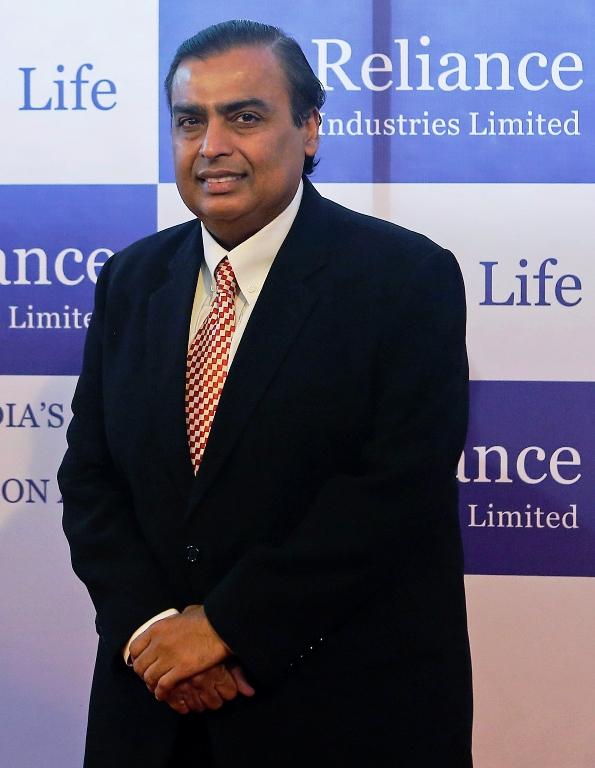 The year gone by saw the high and mighty of the corporate world face the music in the Delhi High Court which held that the telecom majors are amenable to CAG audit and Mukesh Ambani's RIL struggling hard to get rid of an FIR lodged on gas pricing by the 49-day-old AAP regime.
Hot cars that ruled the Indian roads in 2014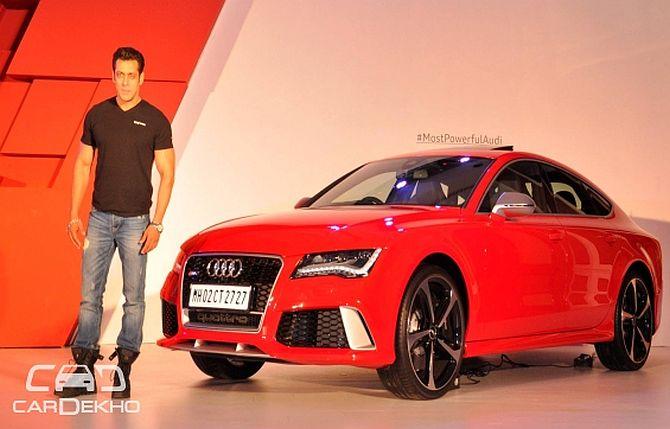 Few car like BMW-M series and Audi RS7 were most popular in 2014.
Will markets continue the bull run in 2015?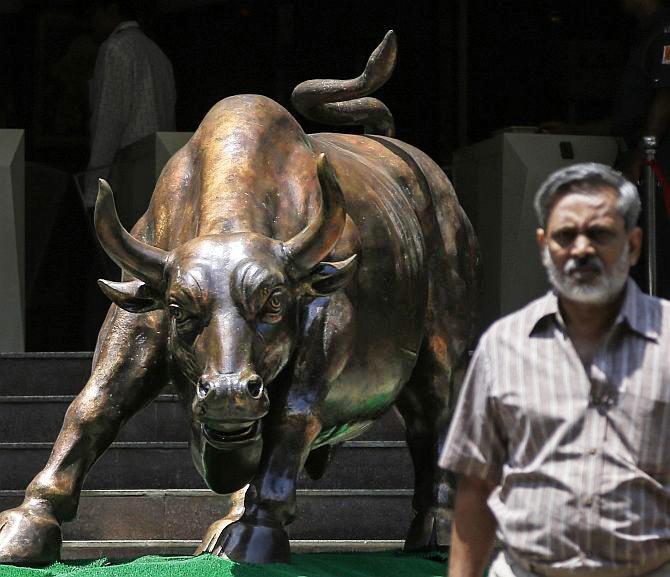 With a rise of around 30 per cent in the benchmark index S&P BSE Sensex, 2014 has been the best year for Indian equity markets since 2009, when the benchmark index surged 81 per cent.
Maruti all geared to hitch a smooth ride in 2015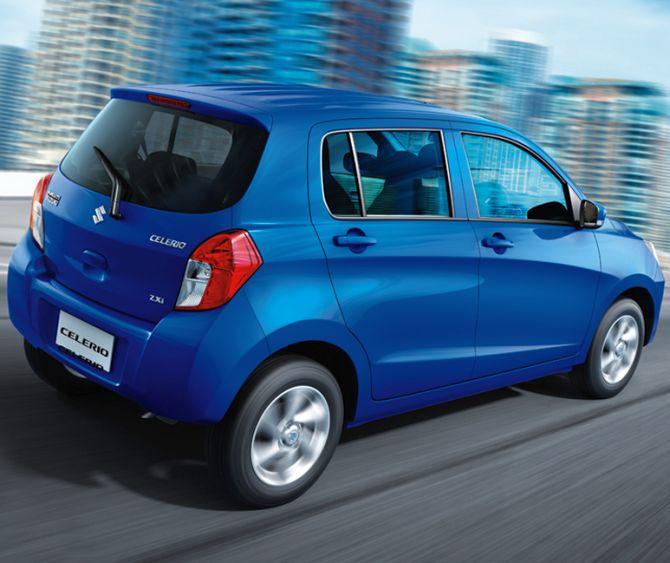 Maruti has improved its sales in the recent past.
January 01, 2015
A year of tough legal battles for India Inc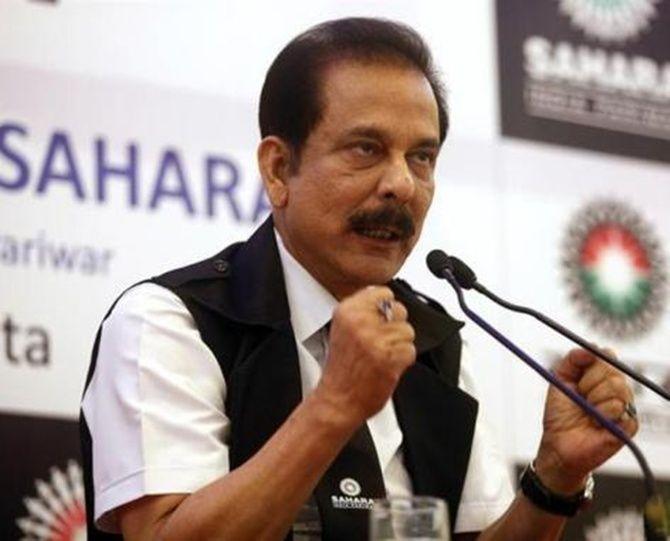 Corporate legal cases kept India Inc on its toes in 2014 as high stake matters on coal, telecom and mining came up in the Supreme Court, which also sent Sahara Group chief Subrata Roy to jail.
Corporate leaders whose moves will be most watched in 2015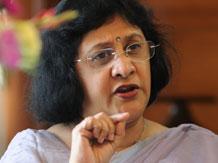 India Inc has few leaders who are likely to grab headlines in 2015.
Maruti, Hyundai, Toyota cheer bumper sales in December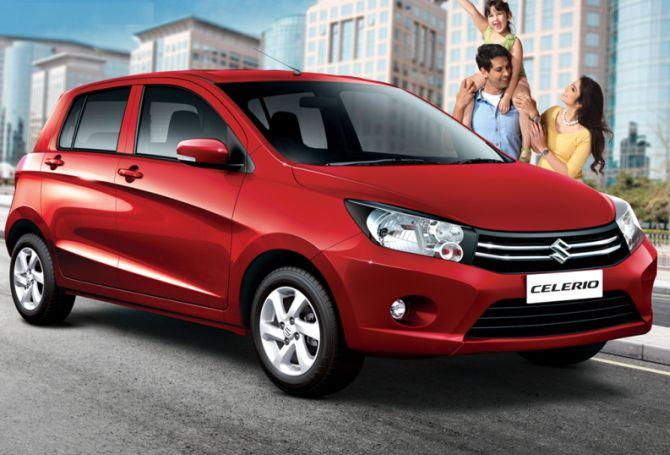 Auto firms have reported a good jump in sales for the month of December
December 31, 2014
Stock market investors richer by Rs 28 lakh crore in 2014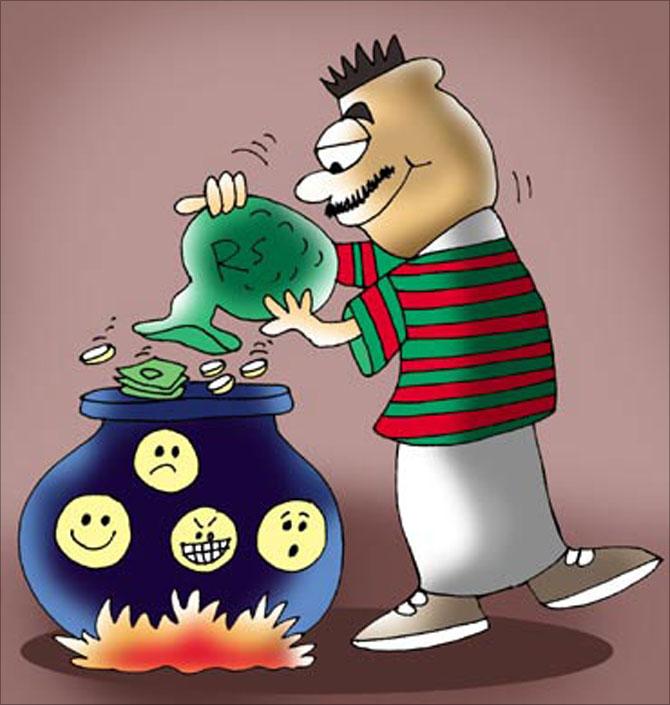 In 2014, the benchmark Sensex rose by 6,328.74 points or 30 per cent and recorded a record high of 28,822.37 on November 28.
What Cyrus Mistry thinks about Modi's Make in India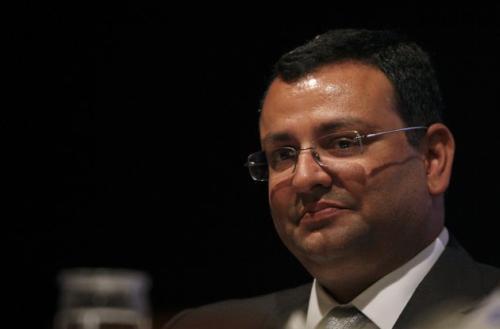 In 2014, Tata group had launched Tata Engage, a group volunteering programme that already has participation of over 55,000 employees of the group from over 100 companies spread across 65 countries.
India's e-commerce awaits more billion dollar babies in 2015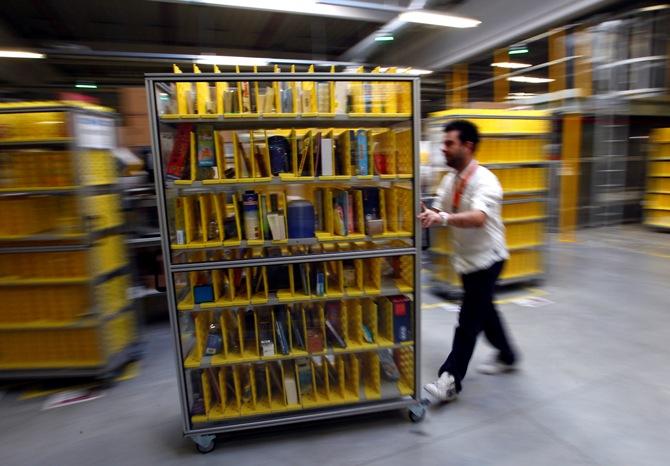 Today, India is one of the fastest-growing eCommerce markets in Asia/Pacific along with China.
India Inc's shining stars and few who lost glory in 2014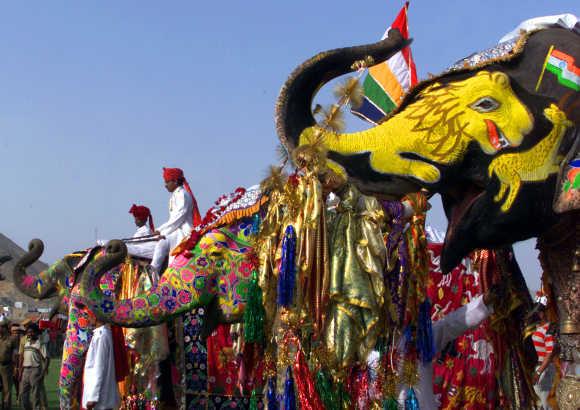 Few top honchos of India Inc did very well in 2014.
Will 2015 bring good news for realtors?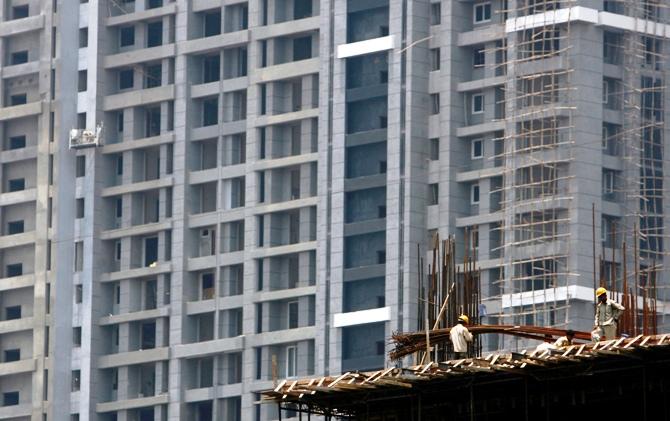 In commercial real estate, leasing of office space was higher although the activities were subdued in retail segment.
Test career ends, but 'Brand Dhoni' all set for new innings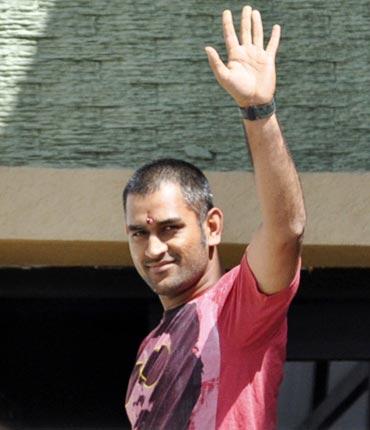 MS Dhoni all set for new innings.
December 30, 2014
Retail inflation to be around 6% in 12 months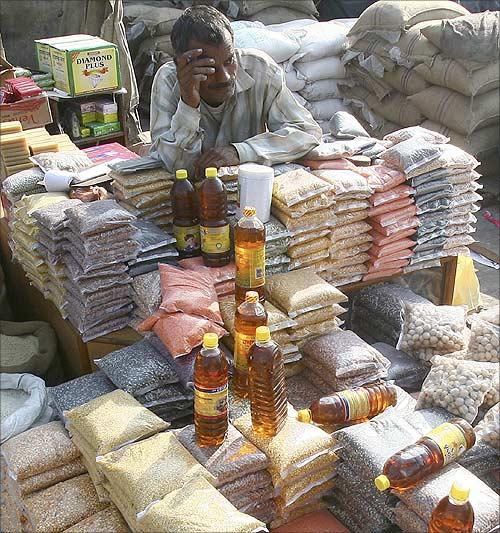 Retail inflation rose 4.38 per cent year-on-year in November, the slowest pace in data going back to January 2012.
December 29, 2014
Fantastic gadgets that will rule the market in 2015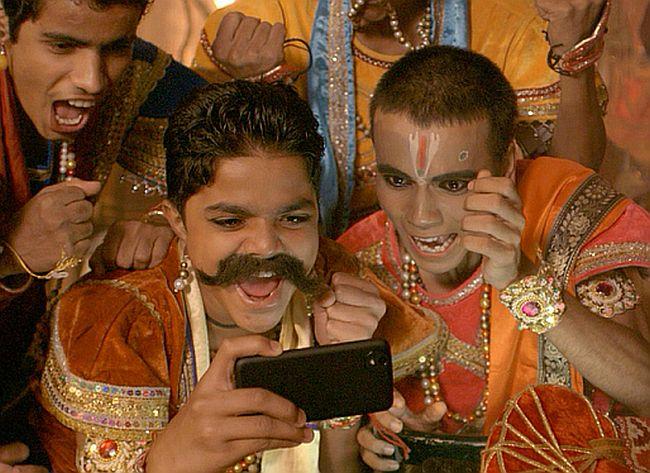 With the world of technology evolving at a rapid pace, 2014 witnessed a sea change in terms of the gadgets that arrived to the party.
5 top selling SUVs in 2014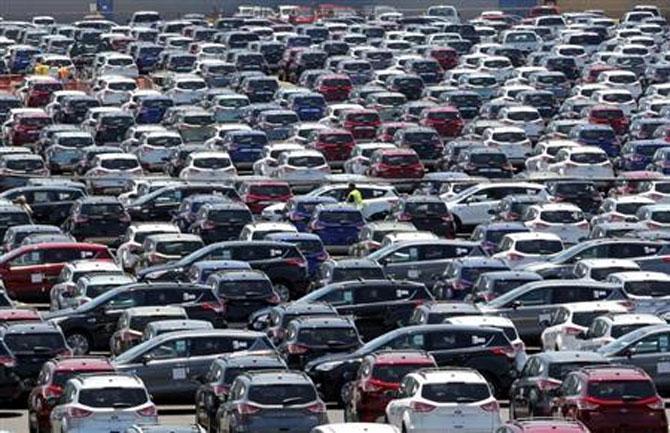 The rough and tough image of SUVs is now being presented in a more technologically upgraded form.
SpiceJet's saviour Ajay Singh: 40 firms, a dispute and some defaults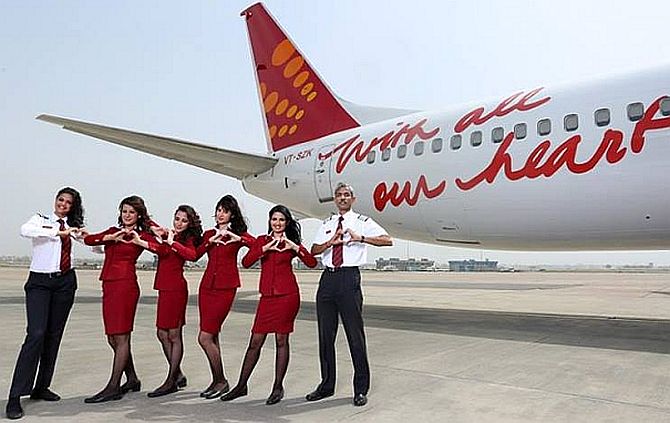 SpiceJet's ex promoter Ajay Singh is trying hard to pump in huge money into the airline.
SBI is the most trusted bank but needs to shift gears for Gen-X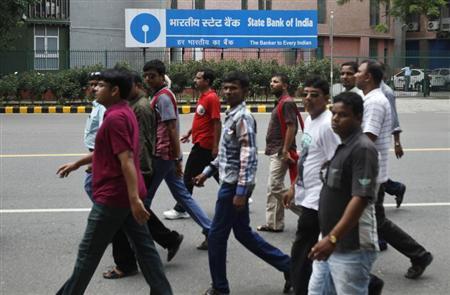 SBI had a tough journey in the last 40 years.
The secret to happy employees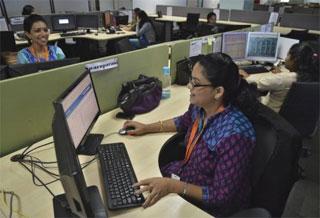 Updating technology at every stage is a must
Why 2014 was a turbulent year for India's aviation sector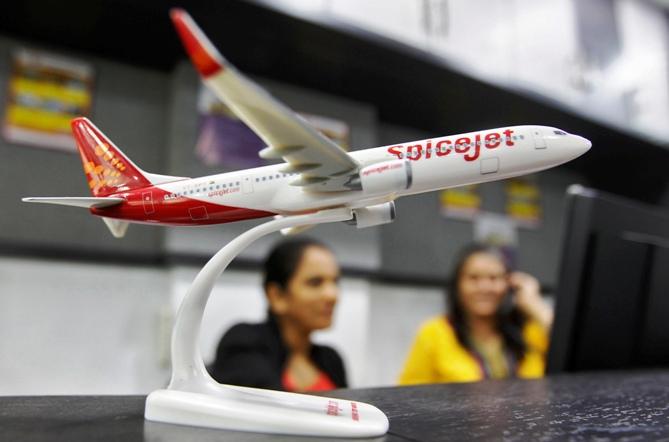 National carrier Air India became part of the 27-member global airlines grouping Star Alliance, as budget airline AirAsia India launched operations and Tata-SIA joint venture carrier Vistara received the flying permit and announced its intentions to start operations from January 9.
Gold loses shine for 2nd year in a row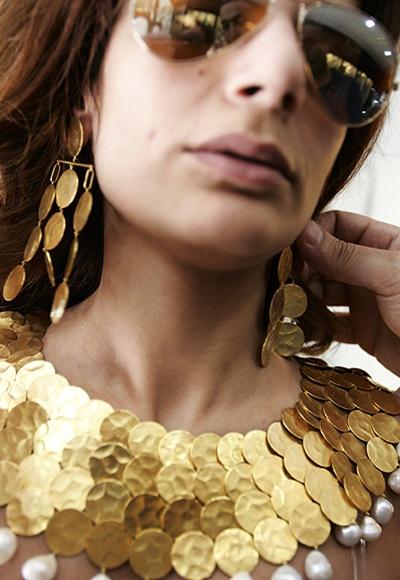 In 2013, the fall in international gold prices was 28 per cent.
December 26, 2014
Hyundai Verna has oomph but is not the best-handling sedan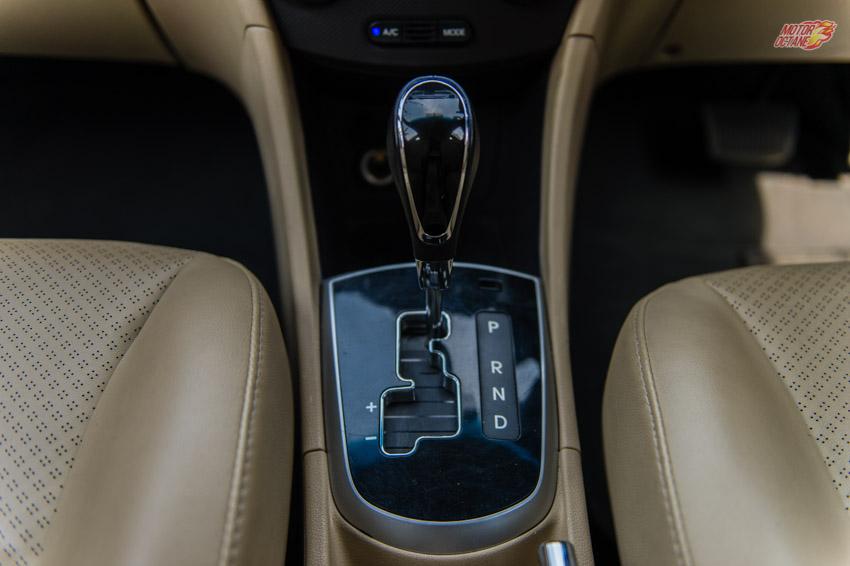 Verna is loaded with features, classy desing but handling could have been better.
Why is Modi's path to reforms a rocky one?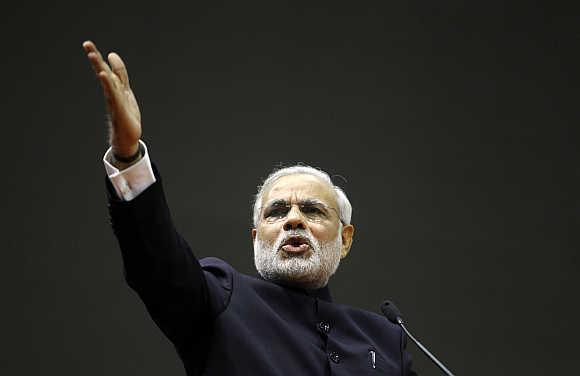 The government is now contemplating issuing an executive order to implement these measures, which would need to be approved by lawmakers within six weeks of the opening of the next session of parliament, scheduled for the beginning of February. India's president would also need to agree.
Let the mouse buy you a house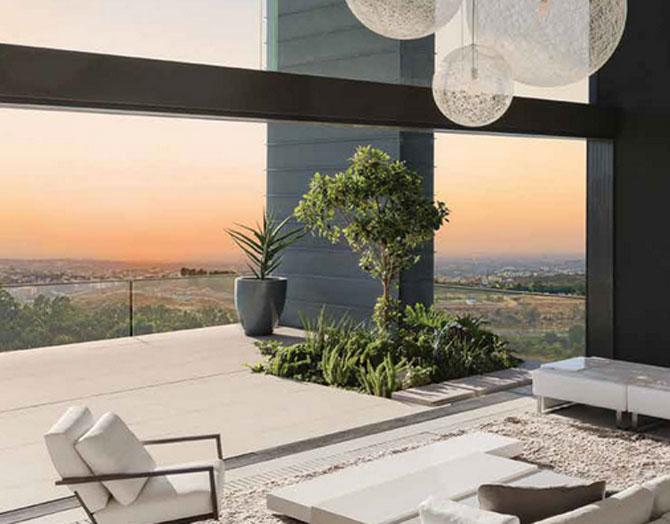 About 5.5 million users are looking for real estate online in India
A wake up call for Indian carmakers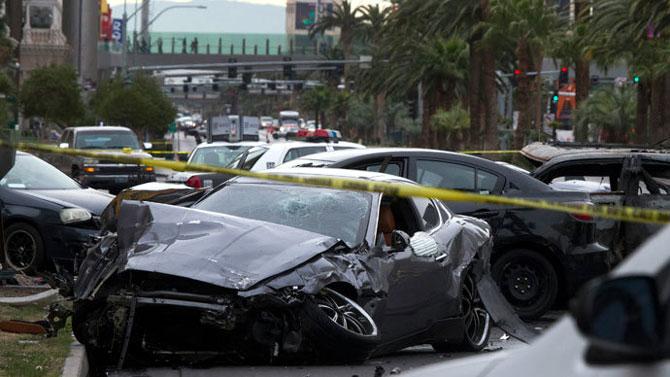 If carmakers don't explore innovations to improve safety, they could be relegated to the garbage heap by new players, says Indrajit Gupta
December 25, 2014
Hyundai joins Maruti in 400,000 sales club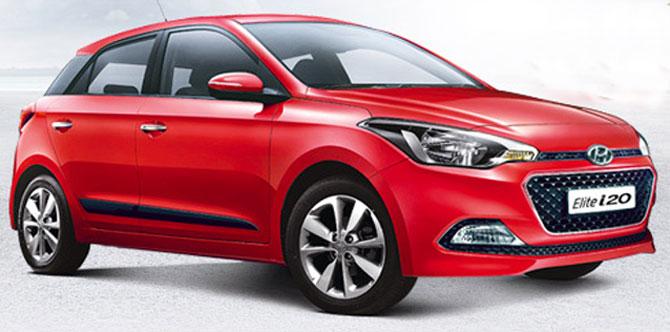 It plans to increase India sales by a tenth, helped largely by launches next year
December 24, 2014
Maruti to drive home a record; Sells more than 11 lakh cars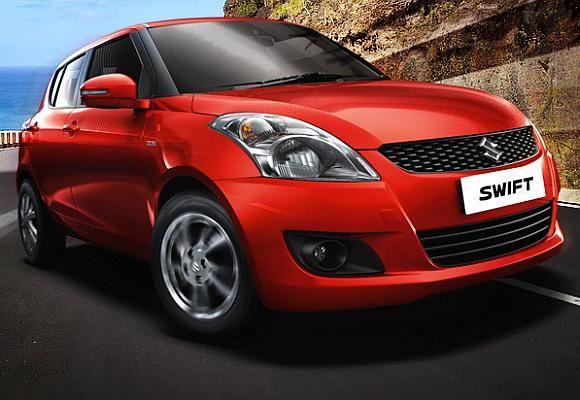 The previous best selling year was 2010 when Maruti managed to sell around 10.6 lakh (1.06 million) units.
Wheels on fire: Verna vs Rapid vs Vento, which car should you buy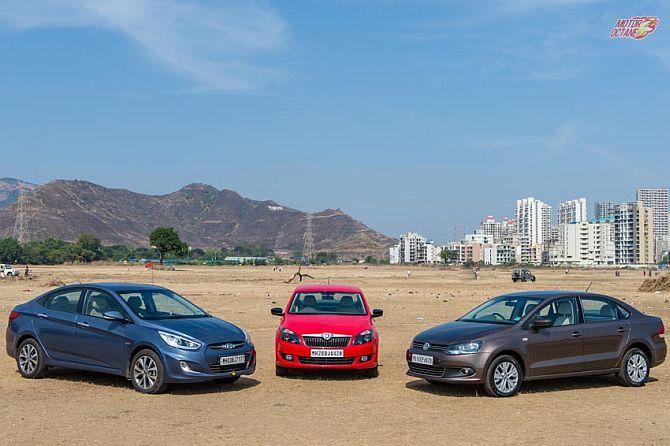 Volkswagen has pitted Rapid and Vento againsts Hyundai Verna.
10 things that can wreck the finances of a company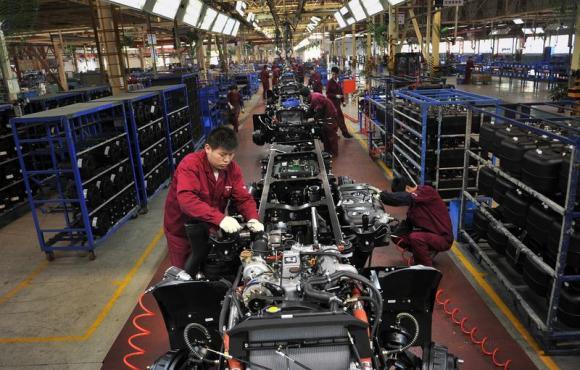 Companies world over have to confront unprecedented factors that can cause losses.
Messiah of the masses: Cipla's global crusade for low cost drugs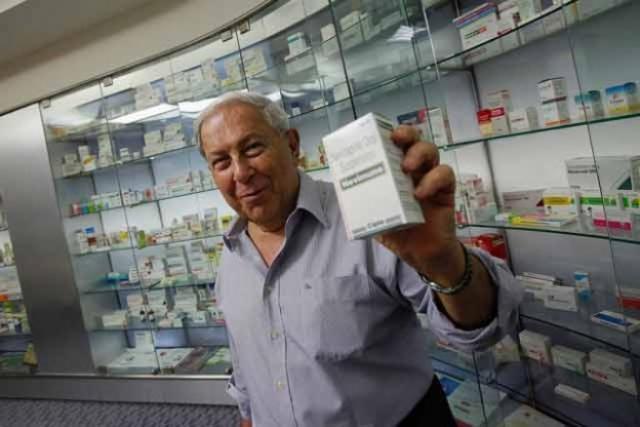 Drug maker Cipla always fought a lone battle to make drugs affordable in India.
Mercedes GLA45 to dazzle on roads; comes at a slight premium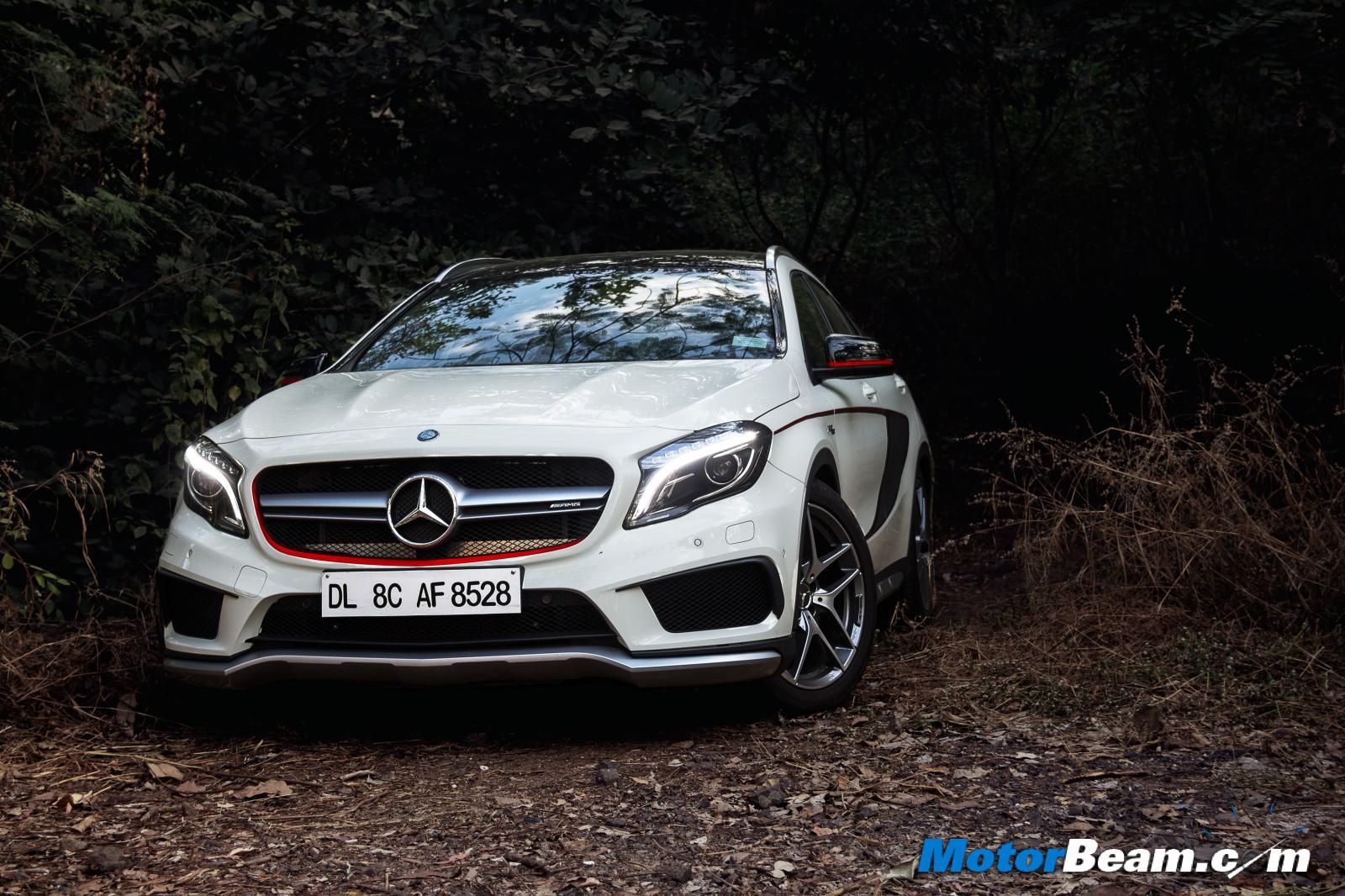 The Mercedes GLA45 AMG might be among the more affordable AMGs but is still quite expensive at Rs 90.24 lakh.
December 23, 2014
Few mind-blowing events that rocked India Inc in 2014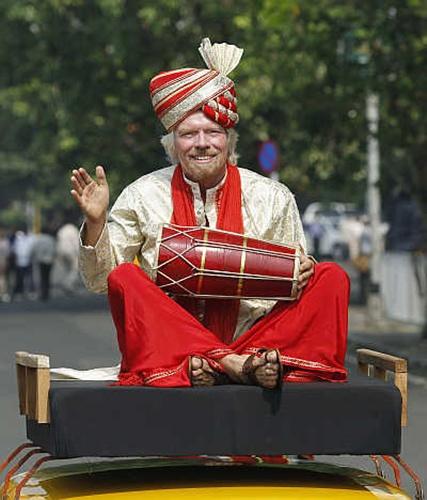 Key events that rocked India Inc in 2014 and one of them is Vishal Sikka taking over reins at Infosys.
Datsun Go+: Fantastic drive, affordable but lacks few features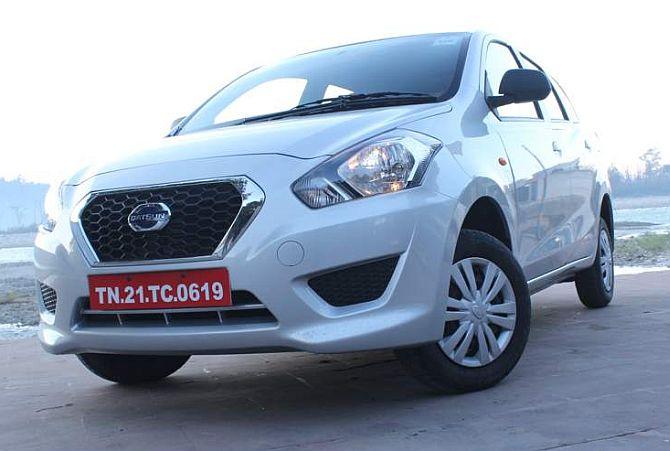 Datsun go + is a great car, offers superb mileage but lacks few features.
December 22, 2014
Soon, Hyundai to drive in next-gen Elantra to India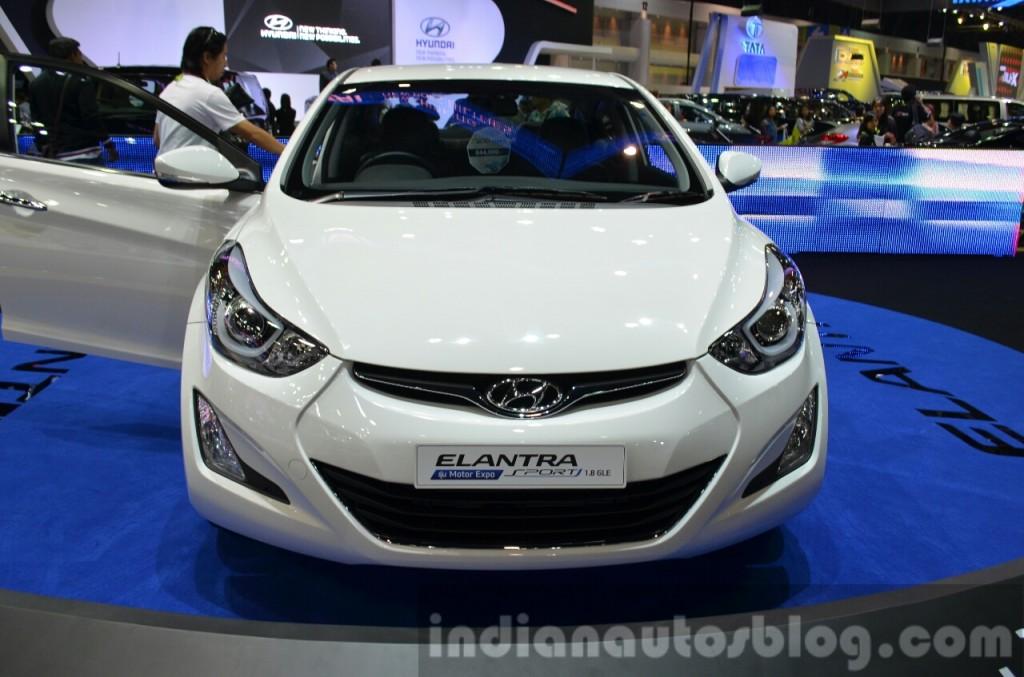 Hyundai Elantra is likely to give it tough to rivals like Renault Fluence and Toyota Corolla.
How Tata Zest is taking on Honda Amaze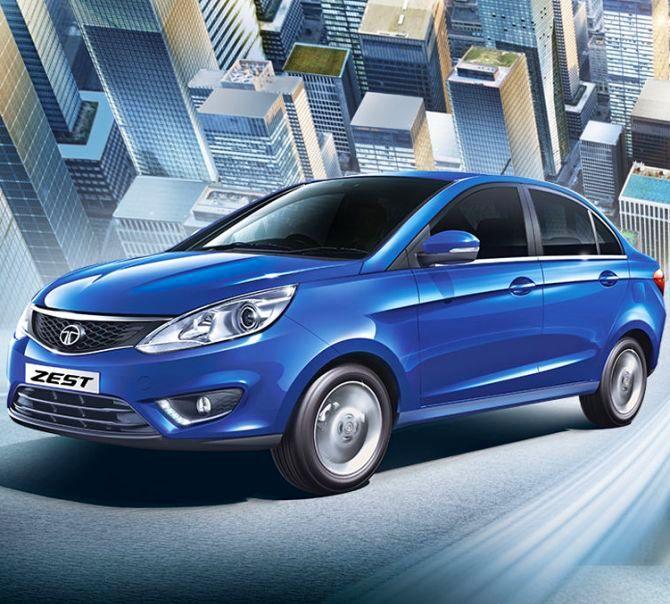 According to industry data, for two months, sale of the Zest (7,359 units) were higher than that of Amaze (6,792 units).
December 19, 2014
Best countries for business: India's rank at a dismal 93
India must announce liberal policies to attract foreign investors.
Tata Bolt is a hot hatchback to watch out for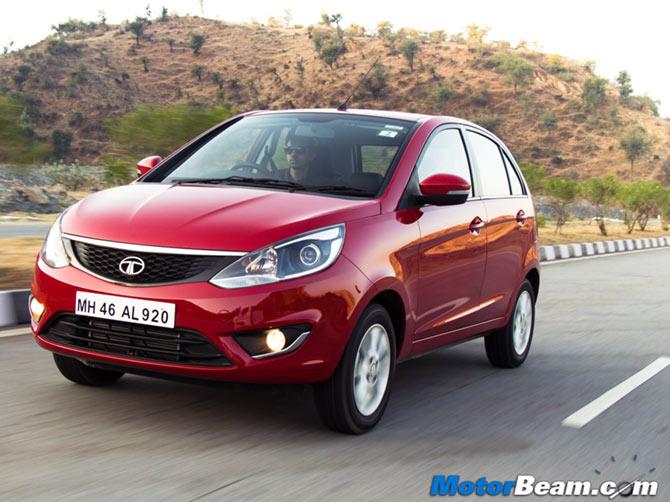 The Tata Bolt is a well packaged hatchback with attractive interiors, space and excellent ride quality.
Kalanithi Maran: 'Chanakya' of business in trouble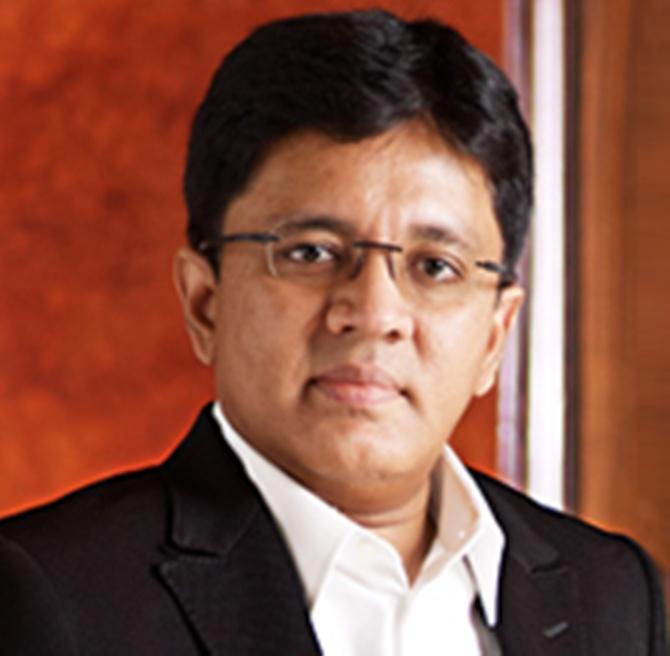 Maran's penchant for taking risks was visible last year again when he acquired Indian Premier League's Hyderabad cricket franchisee and named it Sun Risers.
5 big risks global financial markets will face in 2015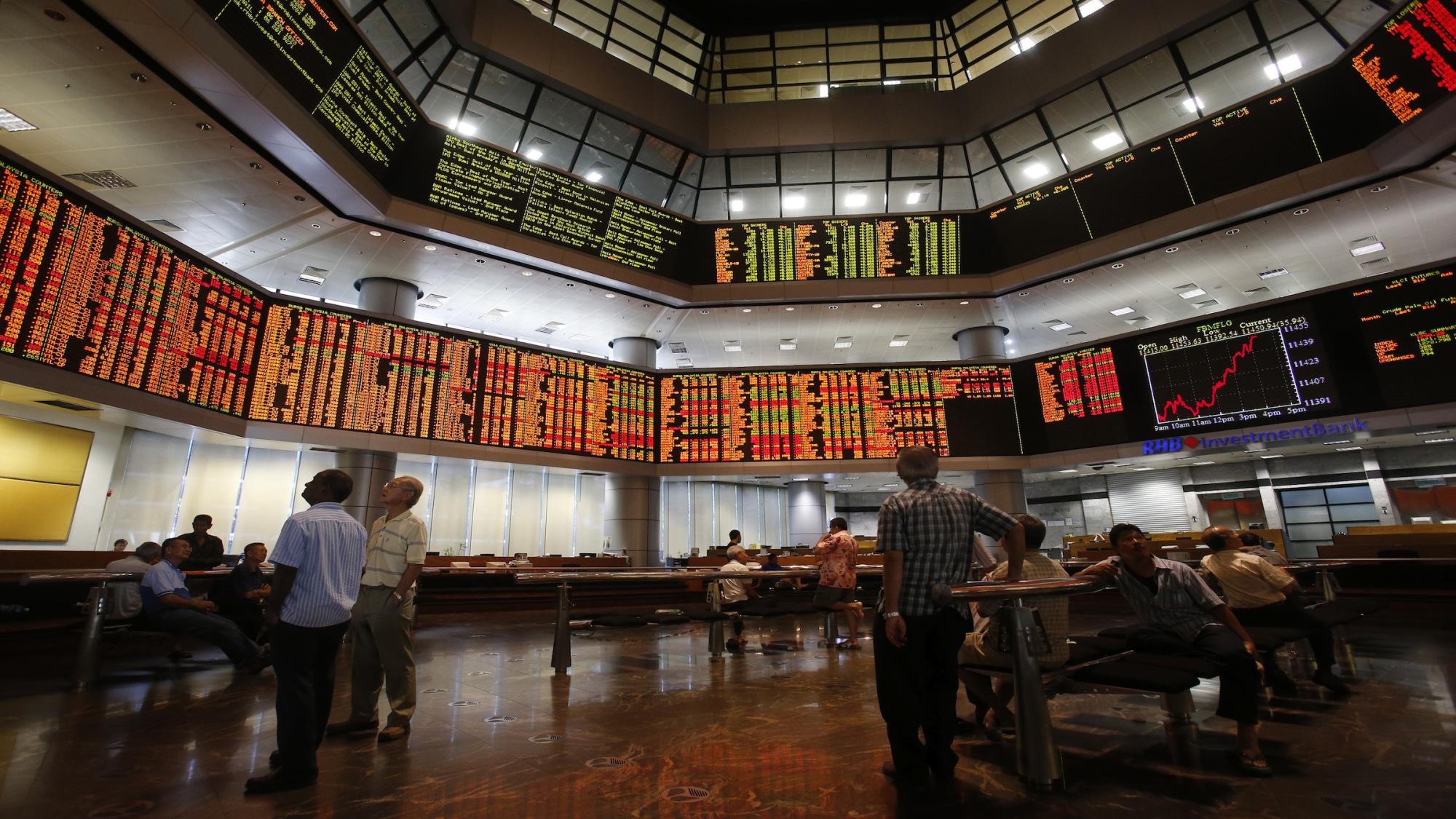 Experts caution against tough times in Indian equity markets in 2015.
December 18, 2014
Russian crisis: Putin talks smooth but offers no cure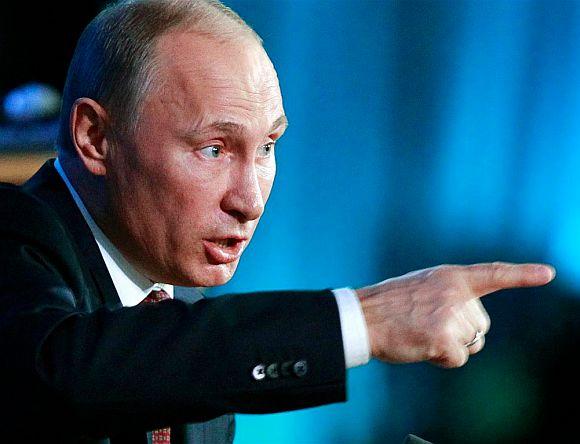 The rouble has fallen about 45 per cent against the dollar this year.
Lumia 638: Microsoft's cheapest 4G device in India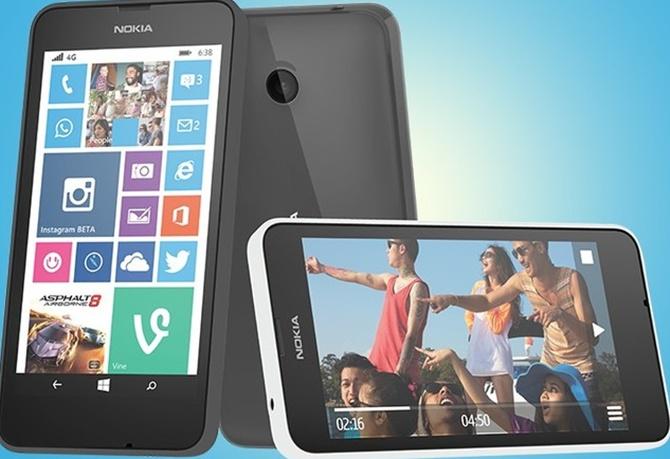 Microsoft has launched its first 4G device, the Nokia Lumia 638 with Windows Phone 8.1 at a price of Rs 8,299.
Honda City, Verna or Maruti Ciaz: Which is the best sedan?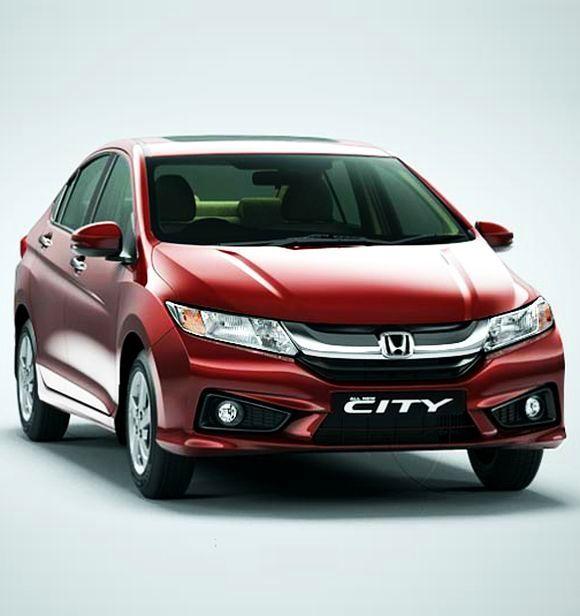 The most fun vehicle to drive of the three is the Verna. It also has the most powerful engine.
Developers, buyers back in luxury home market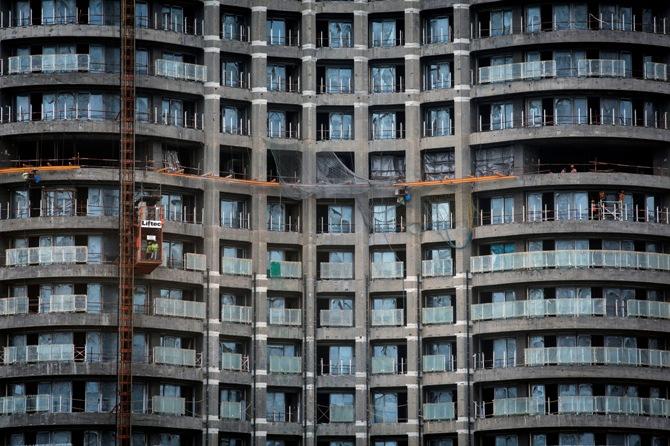 In Mumbai, developers like the R K Jatia and Lodha groups have launched or reopened ultra luxury residential projects, complete with limousine and concierge services.
A budget MPV from the Datsun stable
The Datsun Go+ is an extended Datsun Go with a third row of seats
December 17, 2014
Planning Commission is dead, long live the new Plan!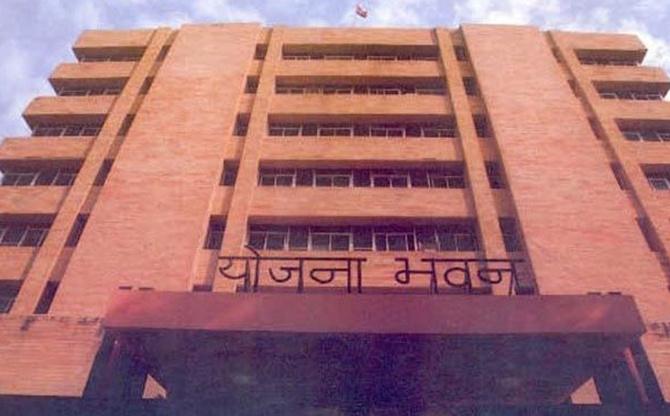 The Plan Panel was set up by a simple government resolution in March 1950 had withstood many political and economic upheavals.
5 biggest billionaire gainers and losers of 2014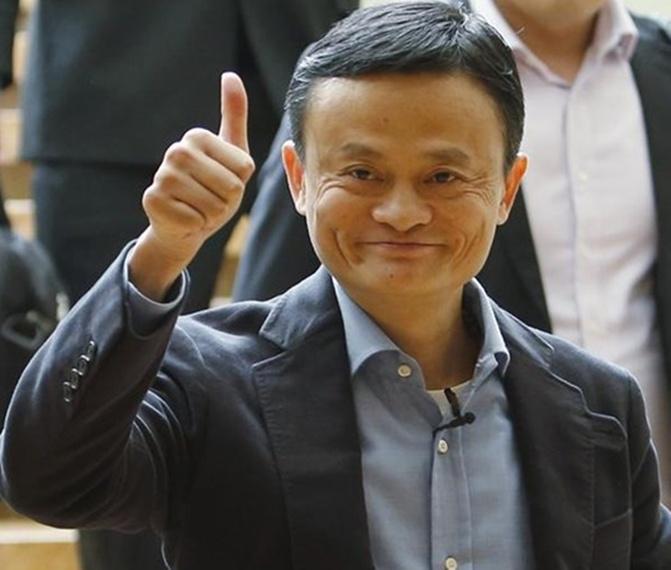 Alibaba founder and executive chairman Jack Ma is this year's biggest financial gainer as the billionaire entrepreneur's fortune has swelled by a whopping $18.5 billion this year to $29.2 billion.
Modi govt has failed to revive Air India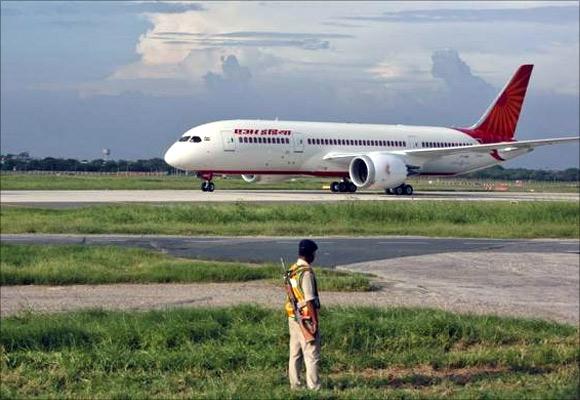 There were many who had reposed faith in the Narendra Modi government for expeditious action but are today beginning to feel disillusioned, notes Jitender Bhargava.
Divestment: India eyes fatter share sale kitty in 2015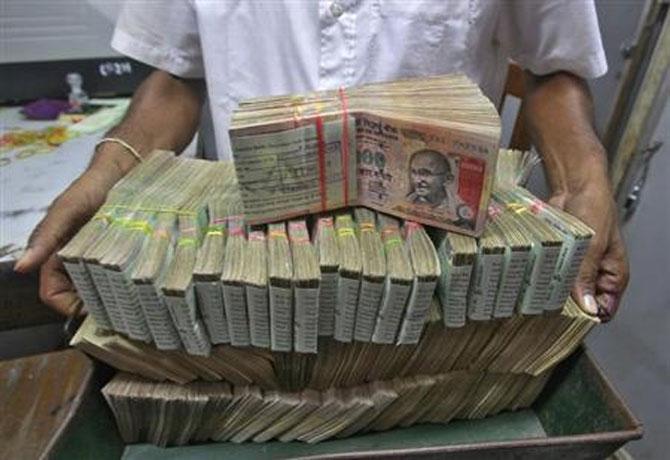 The New Year 2015, however, may see shares worth over Rs 50,000 crore (Rs 500 billion) being put on the table by the government, including by way of part-sale of its holdings in PSUs and its residual minority stakes in some private sector entities.
December 16, 2014
Ford India recalls 20,752 units of EcoSport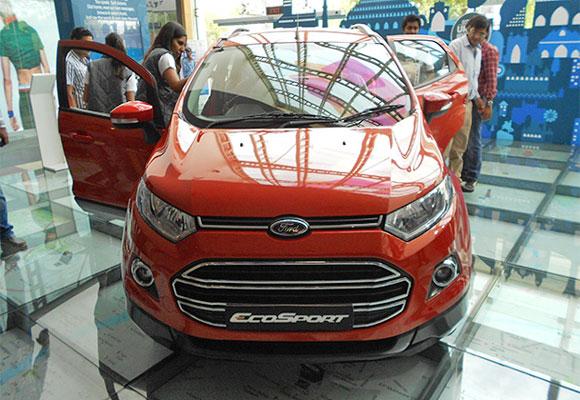 The company will also check the reorienting wiring harness related to the correct deployment of side airbags in the recalled vehicles.
10 factors that make a city really smart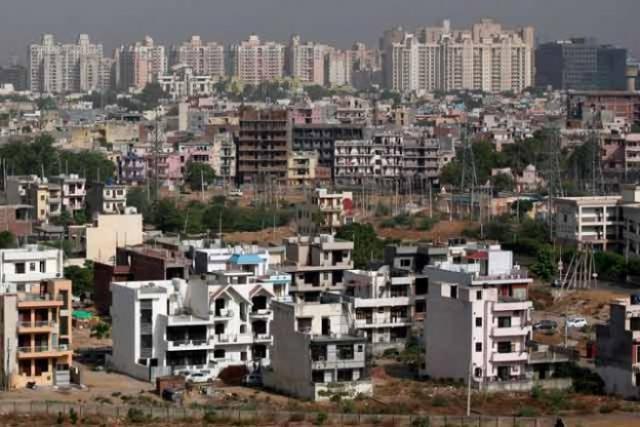 Experts are upbeat about developing smart cities in India.
Hot cars you would love to drive!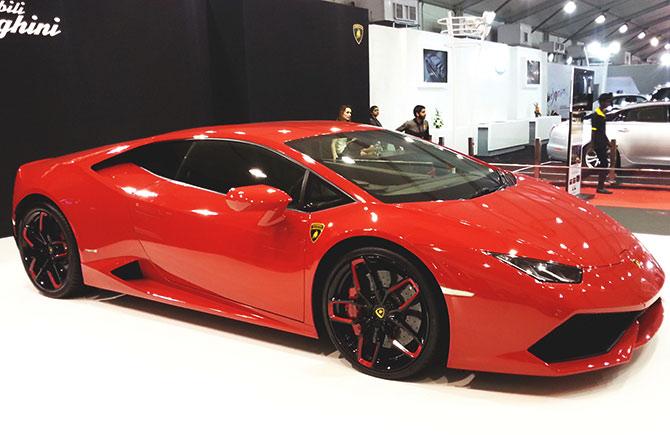 From high-performance cars and customised bikes to accessories and in-car entertainment technology, the Autocar Performance Show 2014 held in Mumbai's Bandra Kurla Complex turned out to be paradise for car lovers.
A fitness band from Vishal Gondal to take on gyms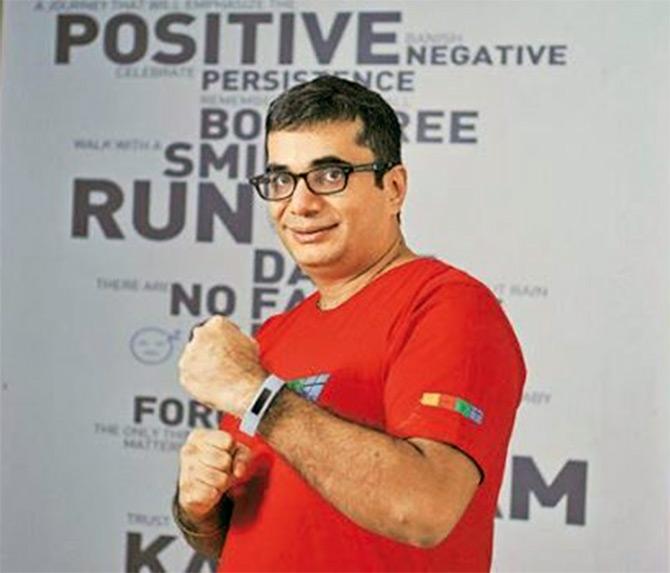 The Goqii fitness tracker is a wrist band that measures one's steps, calories burnt, distance travelled, and even tracks the sleeping patterns.
ix25: Hyundai's HOT SUV that will rival EcoSport, Duster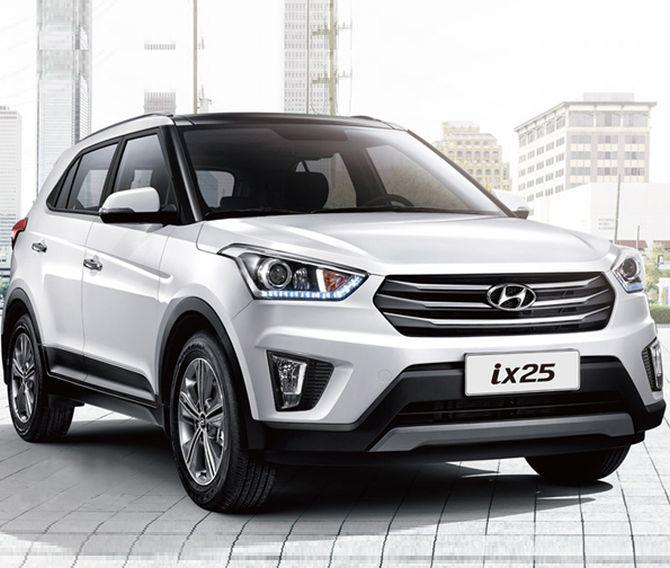 The price is expected to be around Rs 10 lakh, at par with competition.
December 15, 2014
Be a confident market investor: Here's how!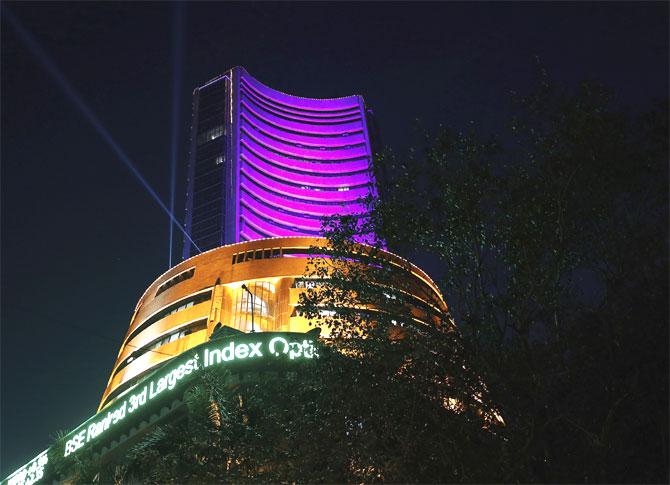 You cannot sow today and reap tomorrow.
And the award goes to...7 star performers of India Inc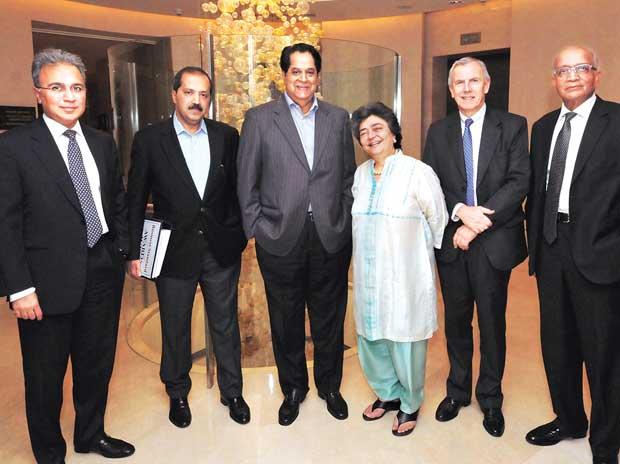 BS Annual Awards 2014: Power-packed jury picks the best 7 of corporate India
'Achche Din' for jobs; Companies to hire more, pay more in 2015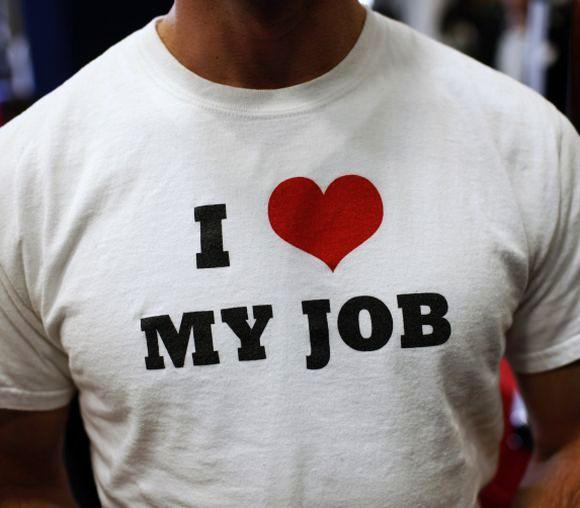 Campus placements are already in full-swing and hiring plans of many companies, whose expansion plans were stuck due to policy paralysis, are now getting green signals.
India's 10 biggest companies, IOC is No 1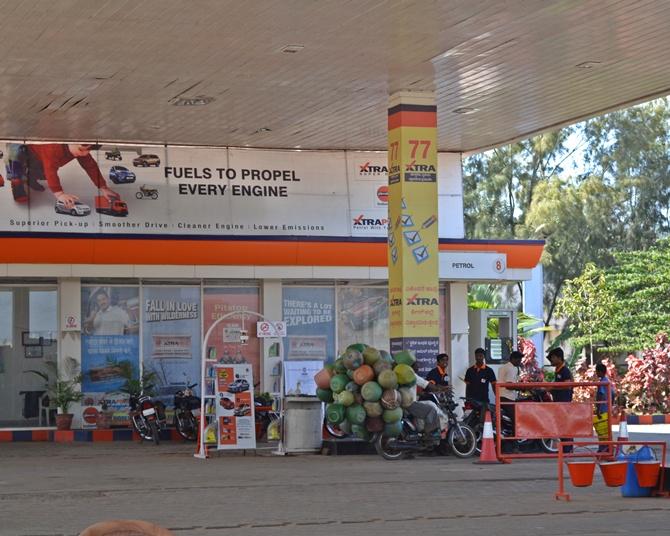 Five out of the top 10 companies in Fortune 500 list of Indian companies are from the oil sector.
Battle of the SUVs: Fiat Avventura takes on Ford EcoSport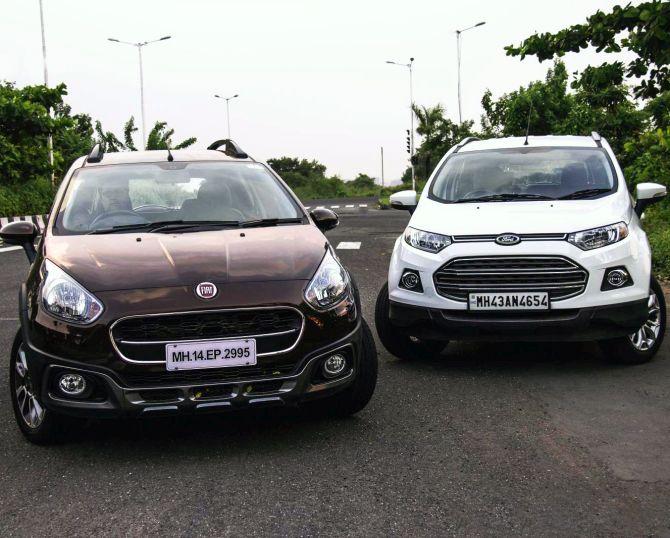 The Italian stallion emerges as more desirable drive.
Swiss gold exports to India near Rs 1-trillion in 2014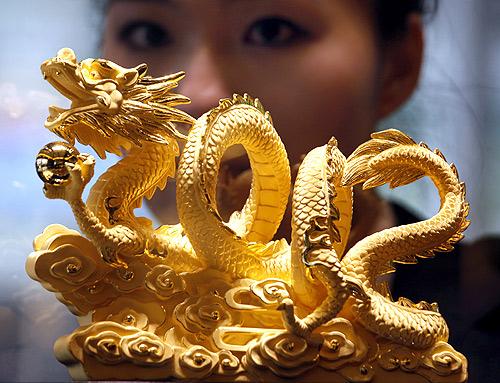 Amid concerns of bullion trade being used for routing of black money, Switzerland's gold exports to India have risen further and is fast approaching Rs 1-trillion mark for the entire 2014.
'Hot Money' from FIIs hits Rs 10-lakh crore mark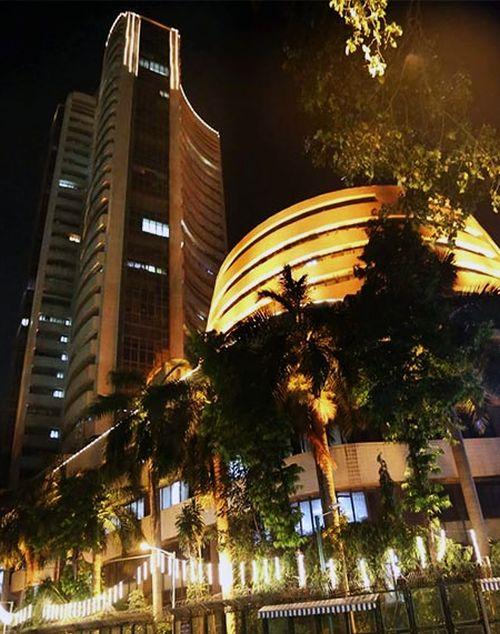 Putting Indian markets on fire, the foreign investors have pumped in over Rs 1-lakh crore of so-called 'hot money' into stocks during 2014 -- taking their cumulative net investments here beyond Rs 10 lakh crore.
December 12, 2014
India ban: Who will gain from Xiaomi's loss?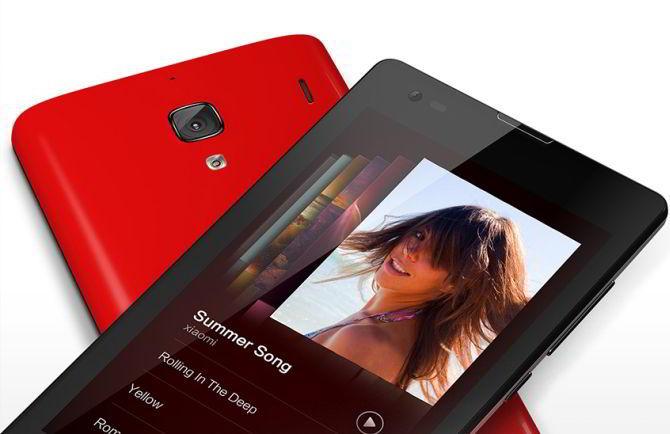 If the Delhi HC order stays effective, Xiaomi would lose the fastest growing smartphone market.
Here comes the fastest super Nano at Rs 25 lakh!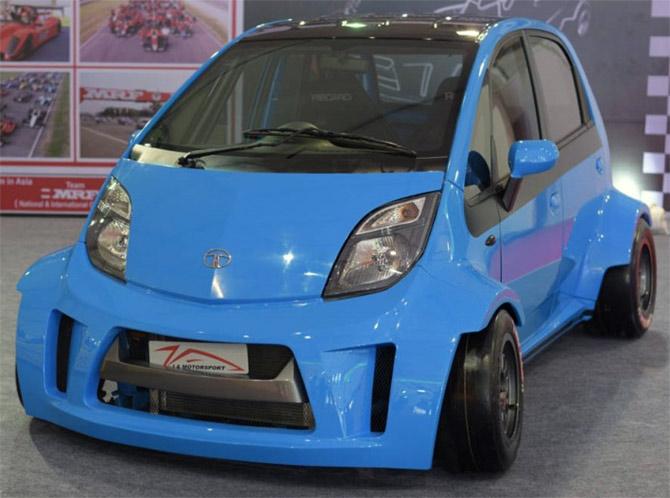 Calling it India's fastest hot hatch is a claim that the Super Nano fully deserves especially with the very interesting specs.
Xiaomi's growth loses shine with India ban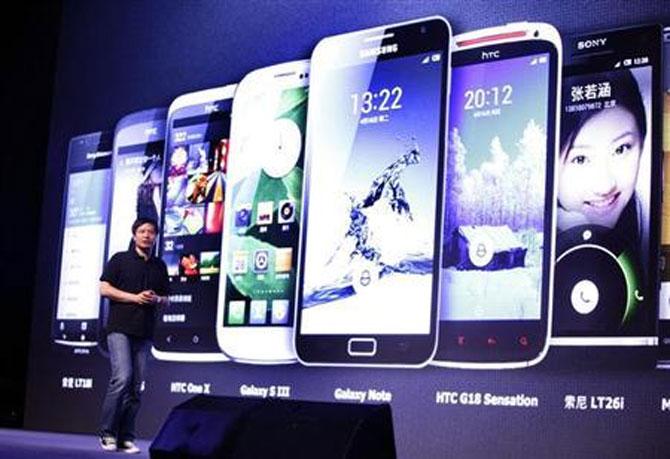 Patent fees will likely squeeze margins, and in turn the company's valuation.
A rough ride for Travis Kalanick to bring Uber on track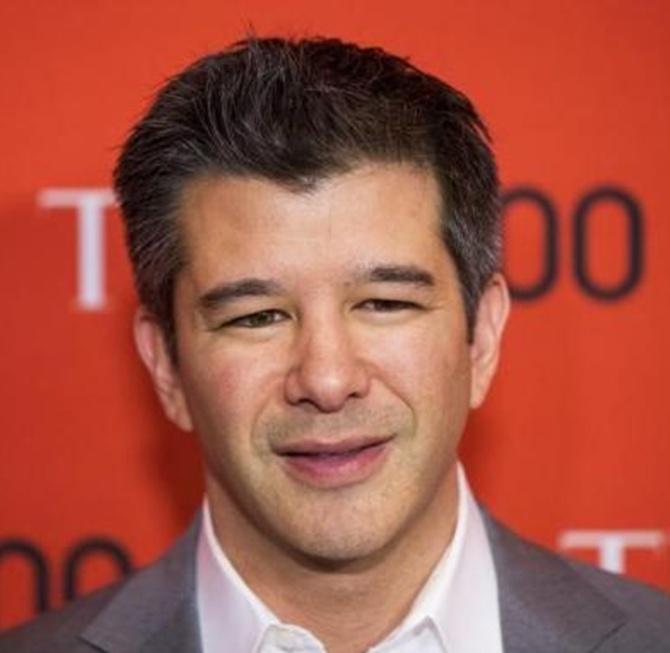 Uber is battling serious backlash from the establishment in several countries.
Troubles galore for SpiceJet, with lessons for IndiGo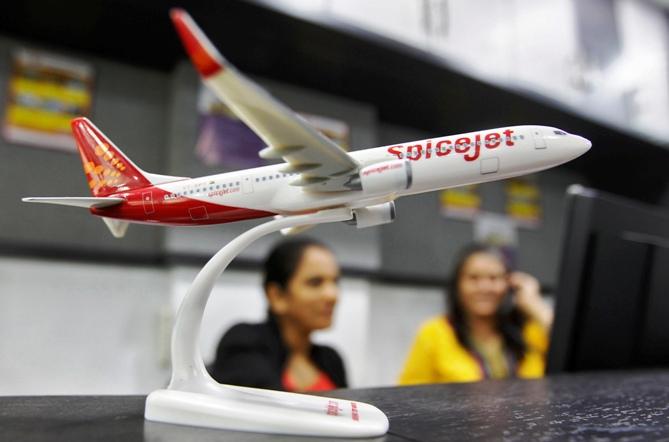 SpiceJet promoter Kalanithi Maran would need to invest at least Rs 1,500 crore (Rs 15 billion) almost immediately to stabilise the airline.
December 11, 2014
Audi to launch 10 new models in India next year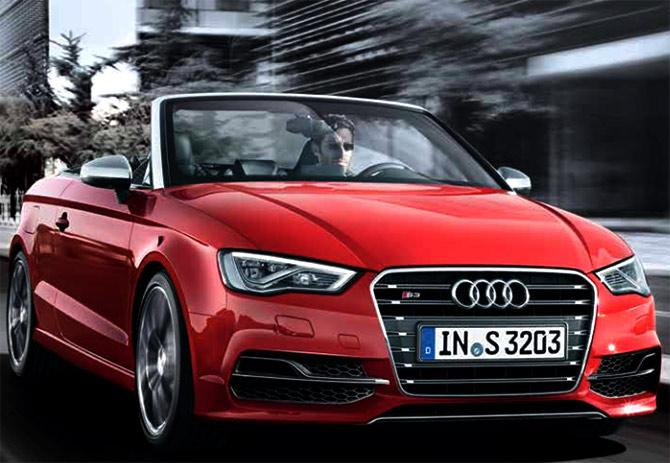 German luxury car maker Audi plans to launch around 10 new models next year in India as it looks to further consolidate its position in the country.
India's 3 real estate hotspots in 2015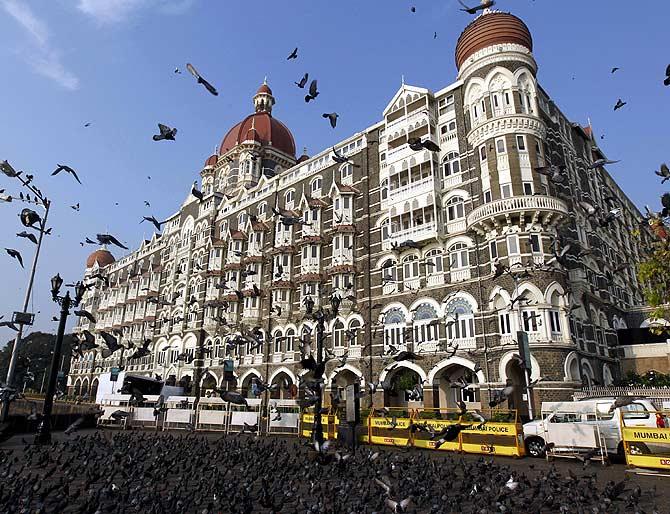 A stable government at the Centre and its plans to set up smart cities has revived investors' interest in the country with Mumbai, Delhi and Bangalore set to emerge as hot investment destinations in 2015.
5 things to know about the upcoming Maruti SX4 S-Cross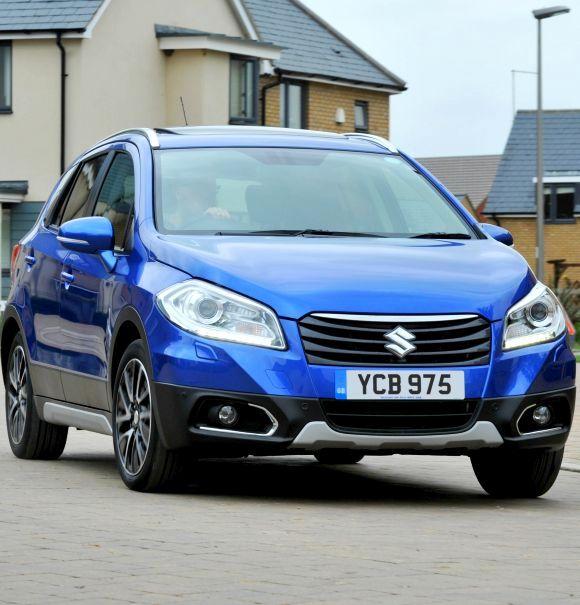 It is expected to cost between Rs 8 lakh and Rs 10 lakh.
December 10, 2014
Reviving Noida airport project could ruffle Delhi's feathers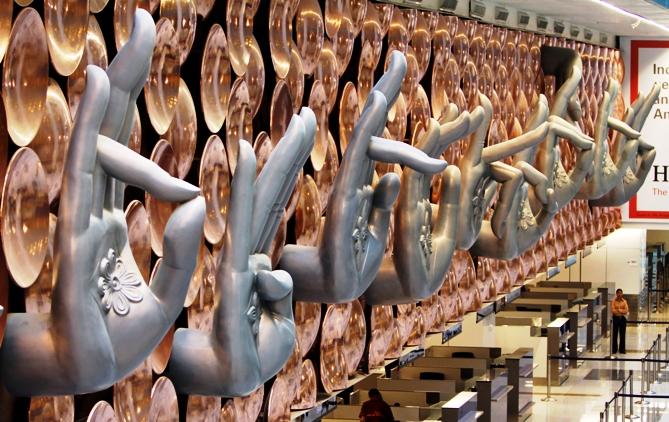 An airport in Noida could lead to higher user fees and diversion of traffic from Delhi, which has huge unused capacity.
Maruti all set for a smooth ride on the back of new launches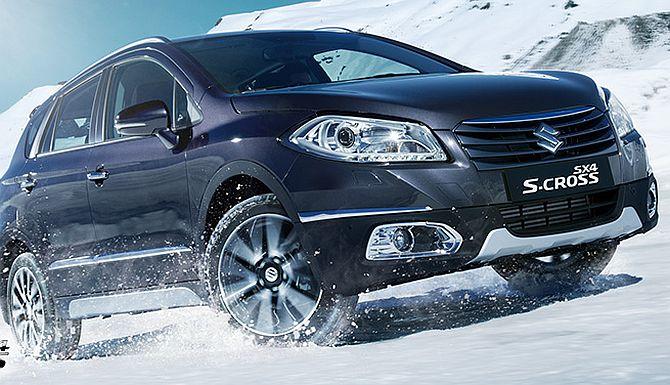 Maruti is expected to post double-digit growth on product launches and good demand for entry-level cars.
Ban on taxi aggregators: Rs 2,000-crore PE money at stake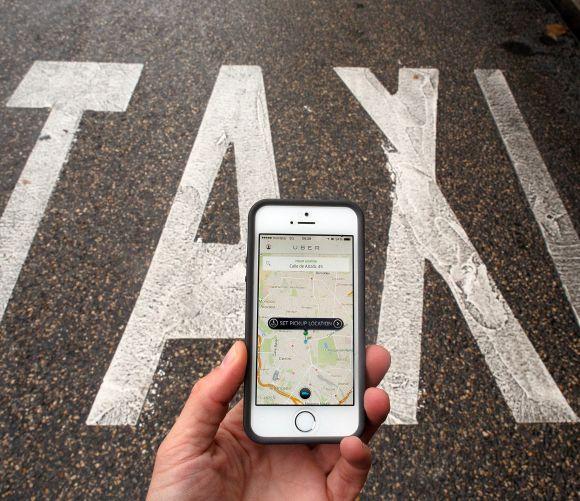 The ban on taxi aggregators can put at risk investments of at least Rs 2,000 crore (Rs 20 billion), made by private equity (PE) and venture capital (VC) investors.
Nexus 6: Bigger, better and beautiful, but costly!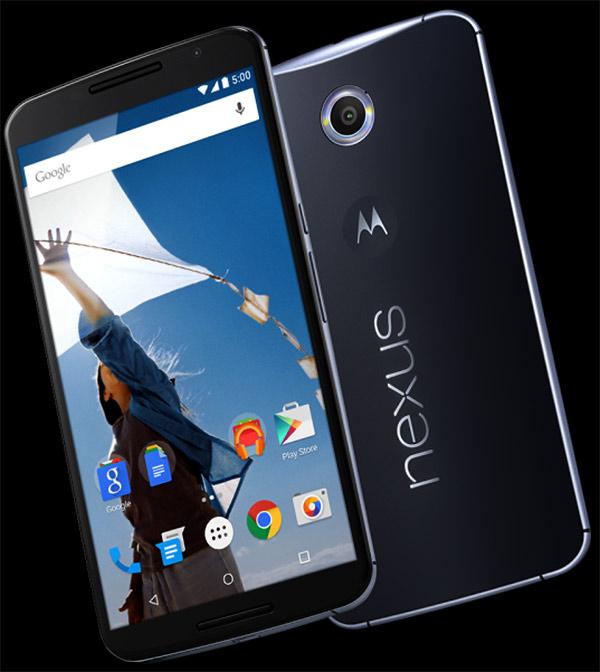 Nexus 6 is still worth the splurge if you love the Android experience.
December 09, 2014
Uber mired in controversies; debacle to hit other taxi services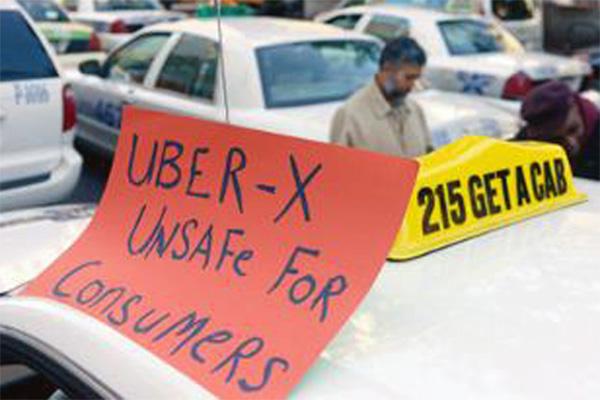 Home-grown taxi booking companies which have a business model similar to Uber's might have stricter security norms imposed on them.
Microsoft Lumia 535 will be a hit among selfie lovers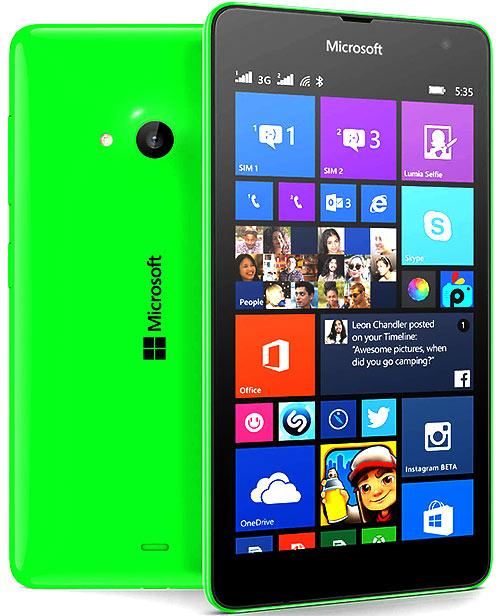 The much-awaited Lumia 535 has hit the stores in India.
How a housewife became a successful entrepreneur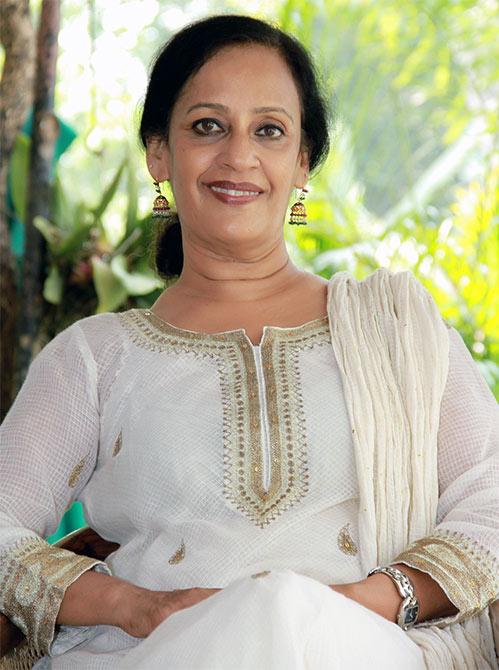 Sheela Kochouseph Chittilapally is one of the most successful woman entrepreneurs in Kerala with a Rs 75 crore business.
December 08, 2014
Modi, Mukesh Ambani most searched personalities in 2014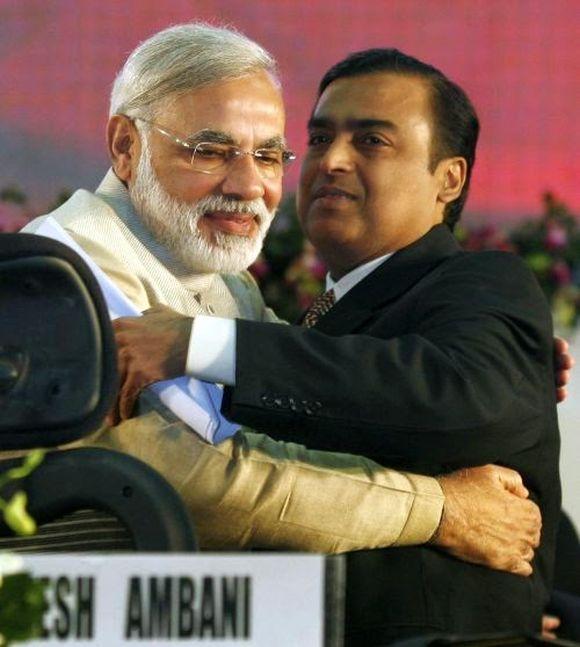 Prime Minister Narendra Modi and industrialist Mukesh Ambani feature amongst the most searched personalities online this year, according to search engine Yahoo.
Smart city challenge: Mumbai, Delhi, Bangalore, are you ready?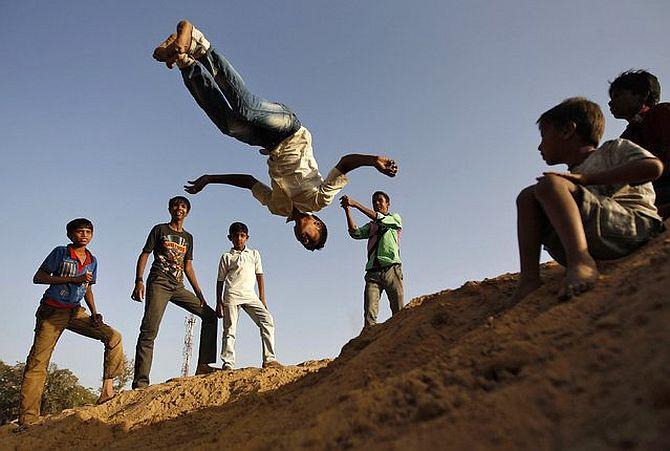 India's top metro cities need to improve their infrastructure and other civic amenities too.
100 years of ITC: Corporate India's big success story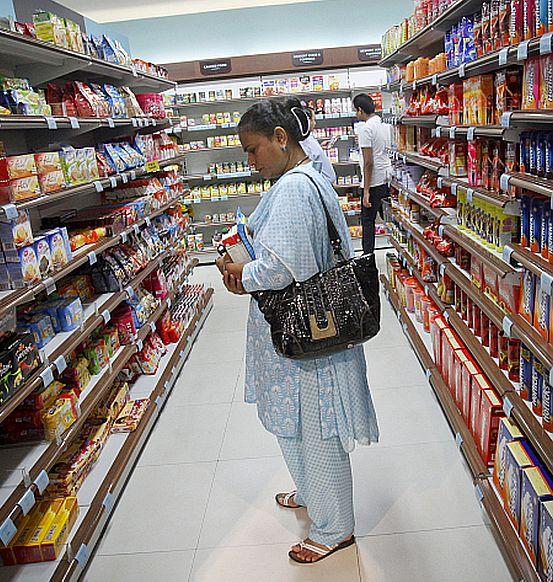 ITC is one of those few enterprises in the world that has traversed a 100 year journey and has yet managed to remain contemporary, relevant and competitive.
Here's Yotaphone, the world's first dual-screen phone!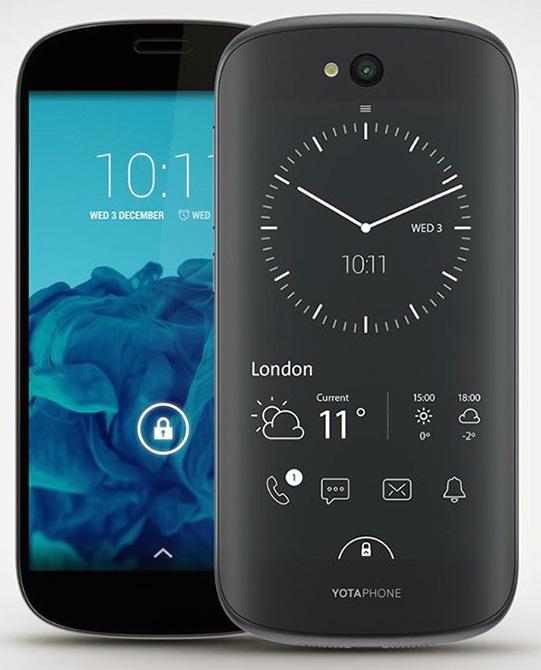 The back screen is the Yotaphone's second screen that uses the electronic paper technology and this screen never turns off - even when you are out of battery.
Avventura, Cross Polo, Etios Cross: Which one is the best?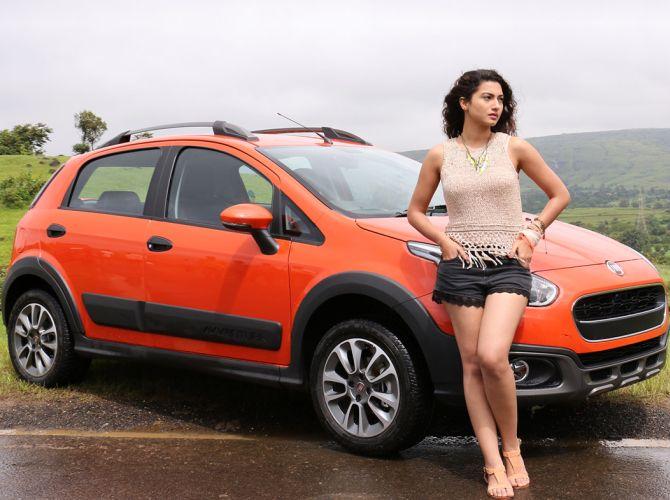 Three hatchbacks have been muscled up to offer a more adventurous driving experience.
December 05, 2014
How Microsoft is preparing to take on Android devices, iPhone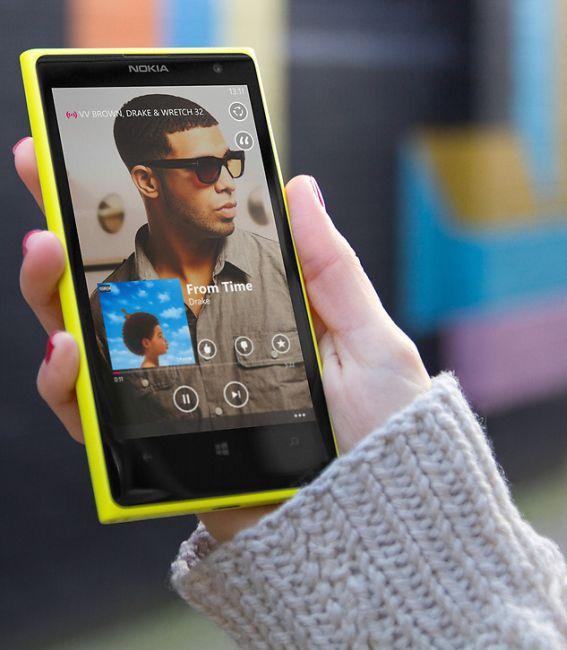 It's planning to offer unique apps such as Office 365, One Drive and X-Box Games.
SIM-swap fraud: A new way of stealing money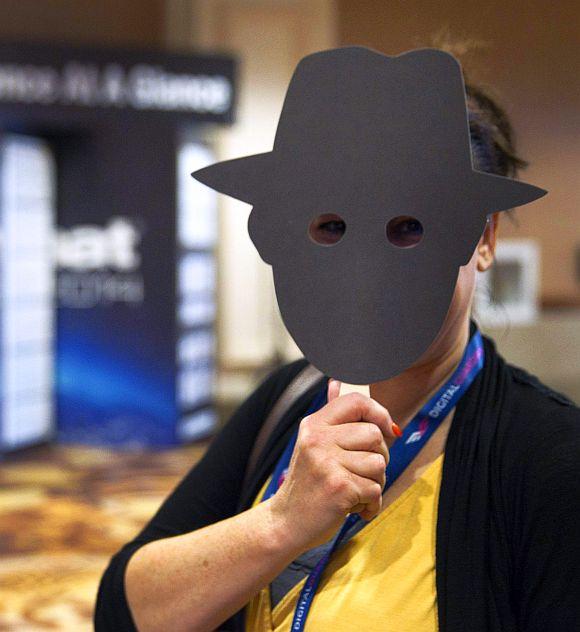 Fraudsters duplicate SIM cards to hack into bank accounts.
30 years after Bhopal tragedy, India fails in industrial safety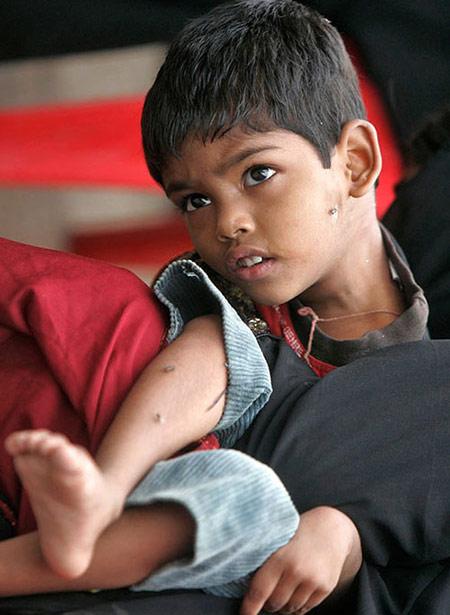 India has an appalling record on industrial safety.
Real estate: An industry built on black money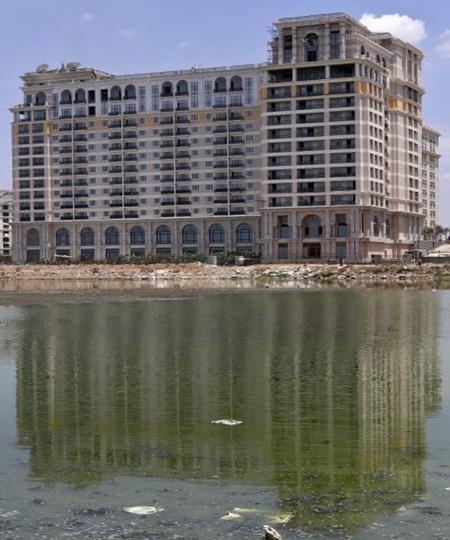 As real estate is about a tenth of the Indian economy, the extent of black money floating around in the sector is huge.
China to have world's longest metro rail network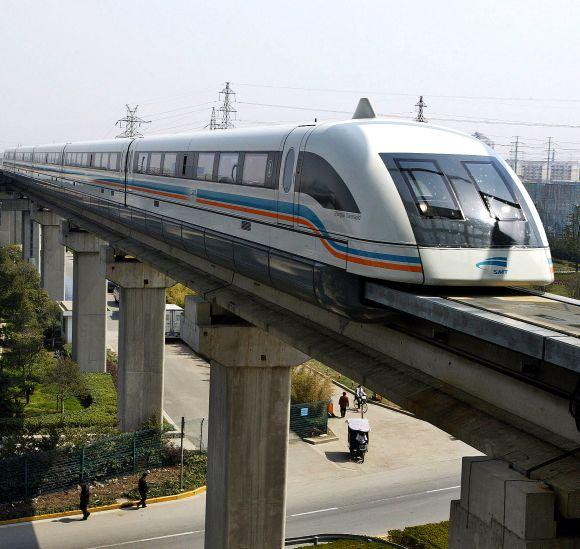 Four new subway lines will open to the public this month, which will extend the capital's subway to 527 kms, the longest in the country.
December 04, 2014
Mercedes GLA 45 AMG: Has the MOST powerful 4-cylinder engine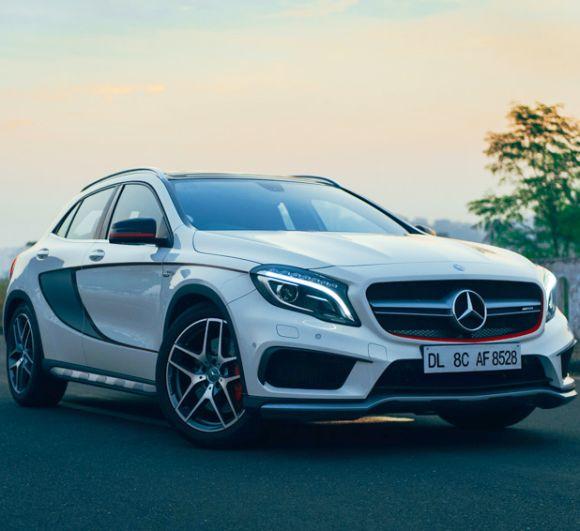 It's also tough to find faults with car.
God help the passengers of Indian Railways' high speed trains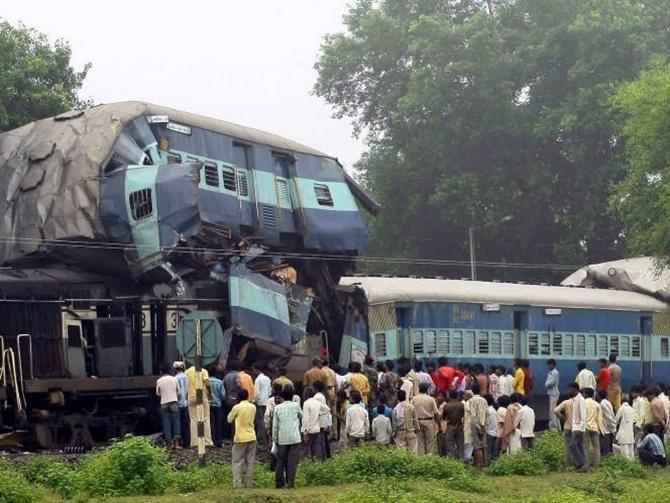 Even as Indian Railways is gearing up to roll out high-speed passenger services, it seems set to record its worst performance in three years on accidents.
December 03, 2014
Zoho's success, thanks to college dropouts and high school grads!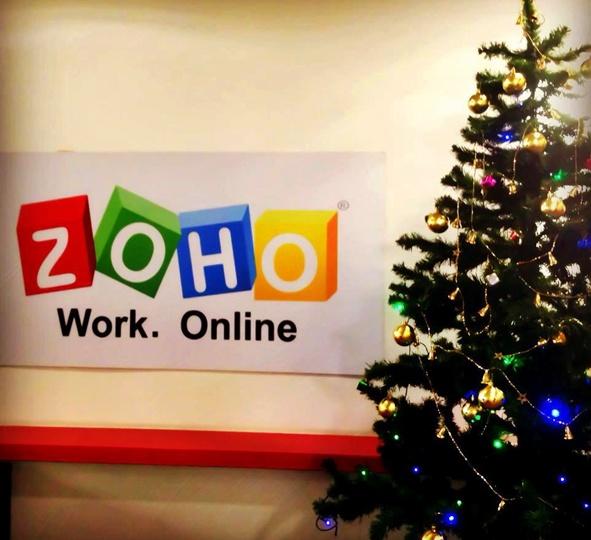 Zoho founder and CEO Sridhar Vembu noticed that there was not much of a correlation between an employee's academic credentials and his performance at work.
It's going to be an uphill drive for Manza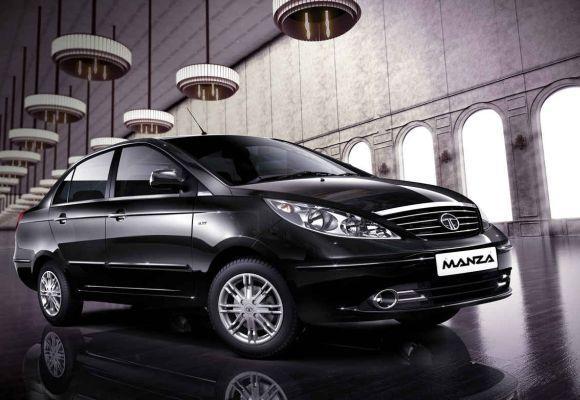 According to a senior Tata Motors official, the company is taking aggressive steps to correct its product portfolio, with a more 'cleverly defined and targeted strategy'.
The pain and gain from fall in crude prices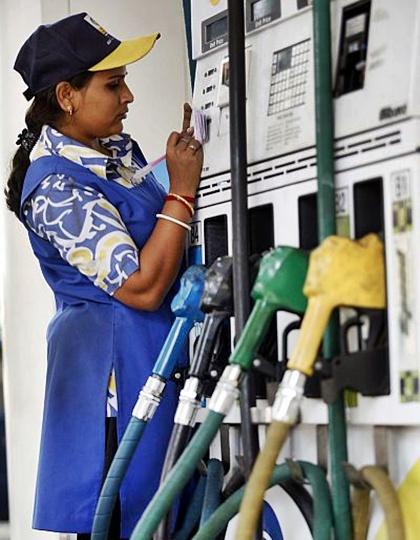 The sharp fall in oil price is positive for oil marketers as subsidy concerns reduce further.
Clean bowled: Loss making IPL team owners set for better runs?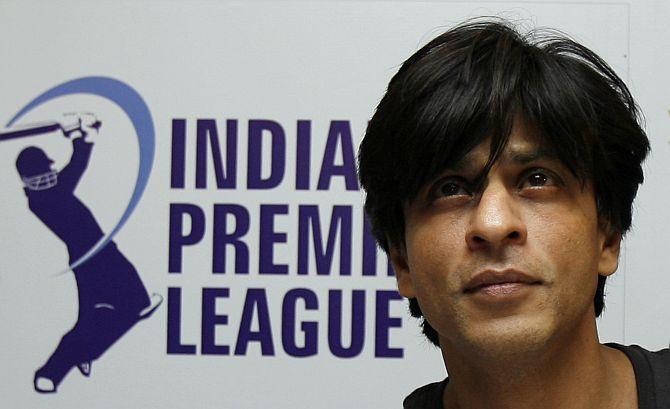 Hit by scams in recent times, the IPL is yet to prove a good business move for its franchisees.
VW Vento diesel is the best automatic car in its segment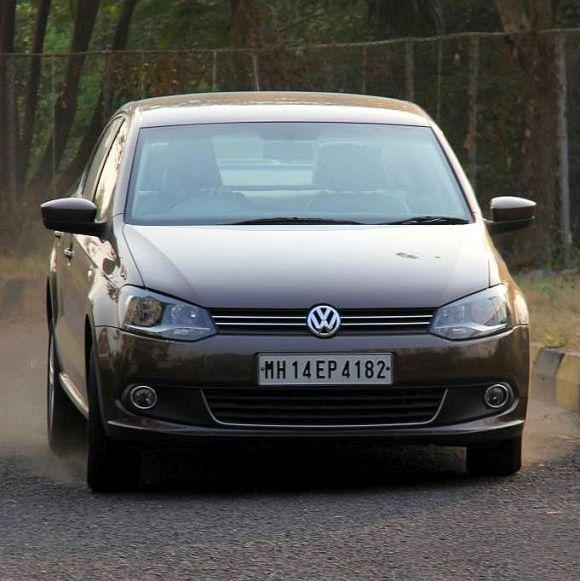 It offers all-round blend of performance, comfort and convenience with excellent build quality.
December 02, 2014
Celkon launches CHEAPEST Windows 8.1 smartphone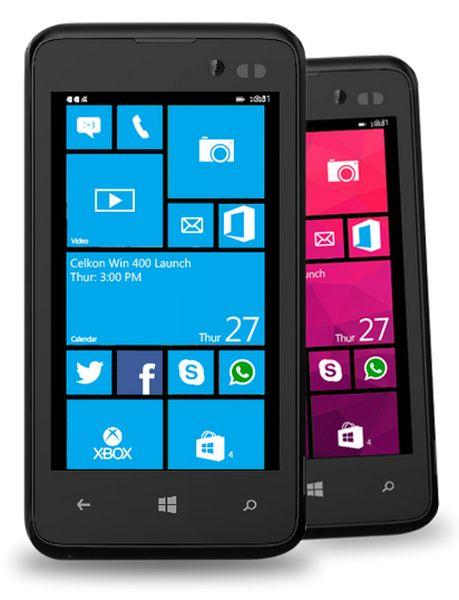 The device, Win 400, is available at Rs 4,979.
A swanky bus that runs on human poop and waste!
A bus powered by food waste and human poop has hit the roads in the United Kingdom.
Empty malls echo India's sorry retail story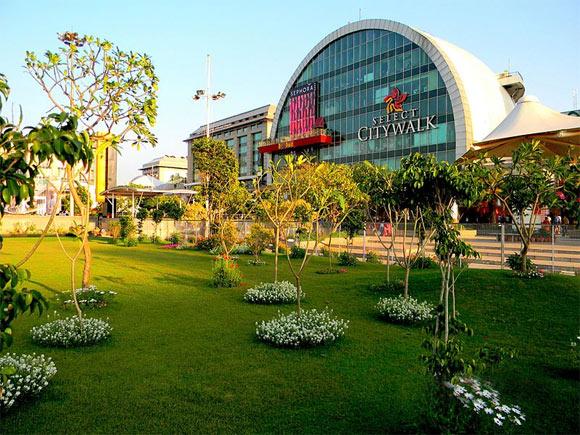 Of the 300 operational malls in the country, just 5-7 per cent, or about 20 malls, are doing well, suggest analysts reports.
Will e-com bubble last longer with Tata, Premji, Murthy in fray?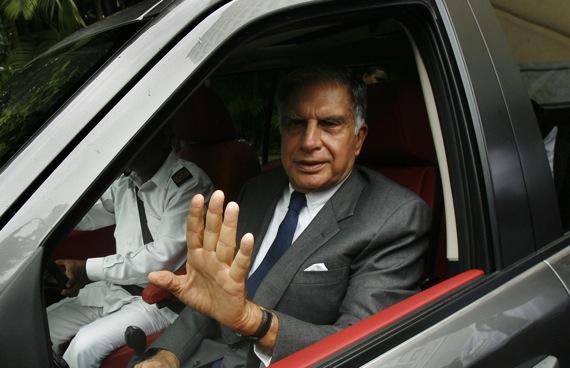 At Rs 20,000 crore (Rs 200 billion), e-commerce has seen one of the fastest rates of growth in investment activity this year.
5 super cool auto designs of the future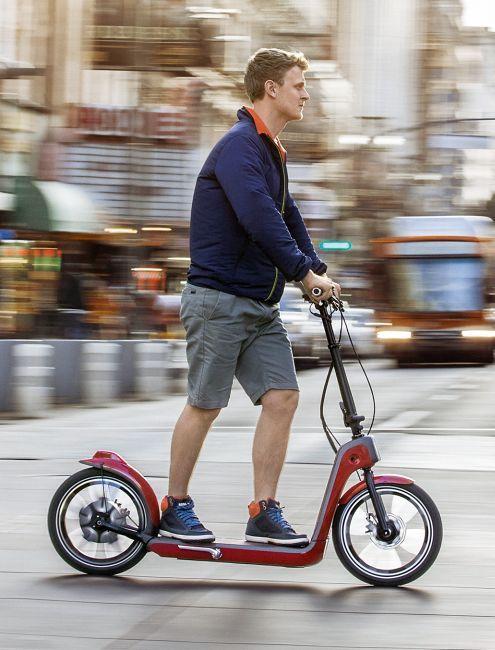 These concept vehicles were showcased at the recent Los Angeles Motor Show.
Redmi Note: The pocket-friendly phablet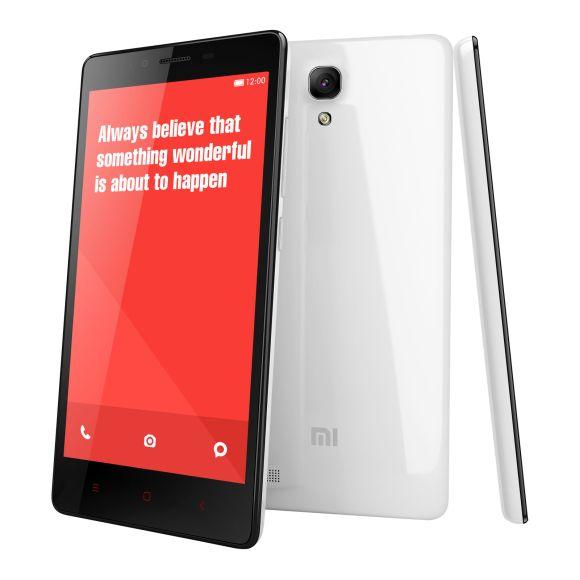 Even with a dated OS, Xiaomi's first 4G compatible device is a performance beast.
December 01, 2014
8 goals India must achieve to fulfil its commitment to the UN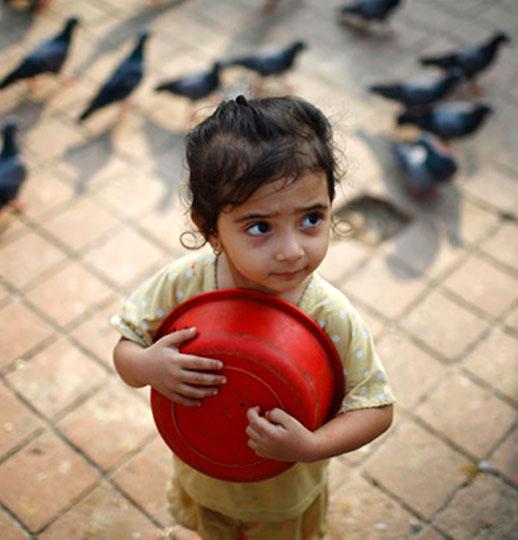 Time is running out: Will India manage to attain goals set by the UN.
Why Android Lollipop takes the cake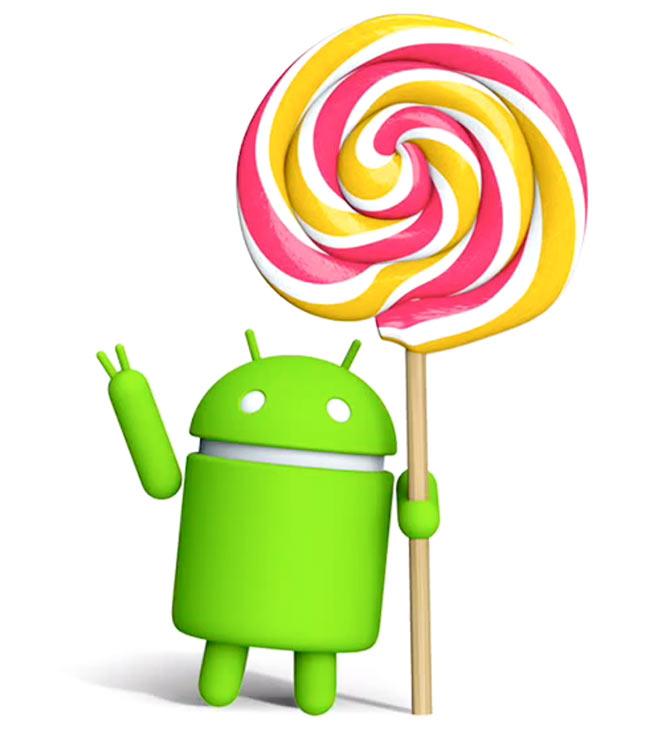 Performance-wise, the most significant change that comes along with Android L is Android Runtime, which replaces Dalvik as the application runtime environment -- which basically converts codes into running applications.
Faulty clutch: Maruti recalls 3,796 units of Ciaz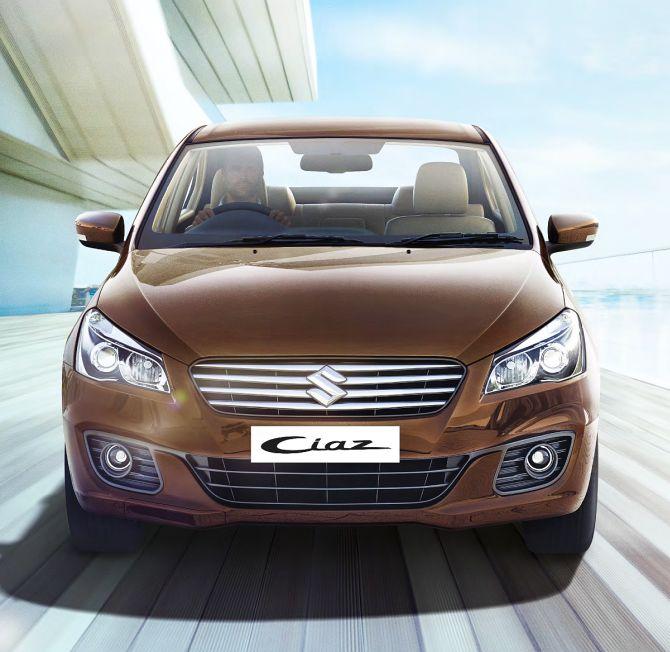 In April, MSI had recalled 1,03,311 units of its popular models -- Ertiga, Swift and DZire -- manufactured between November 12, 2013 and February 4, 2014 to replace faulty fuel filler neck.
Maruti, Hyundai record bumper sales in Nov, GM bucks trend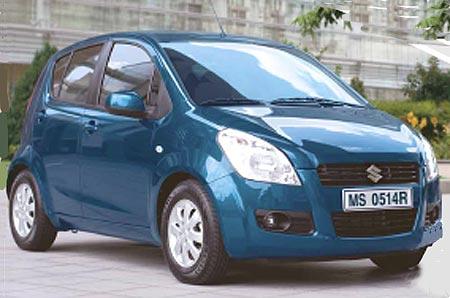 Maruti recorded 20 per cent jump in sales during November.
The illustrious journey of India's 5 best selling cars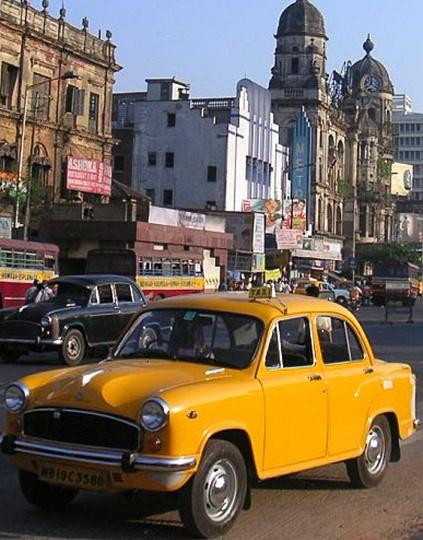 Some cars that are emblematic of India's automobile industry will no longer come off the assembly lines after this year.
Risks that may derail the Indian economy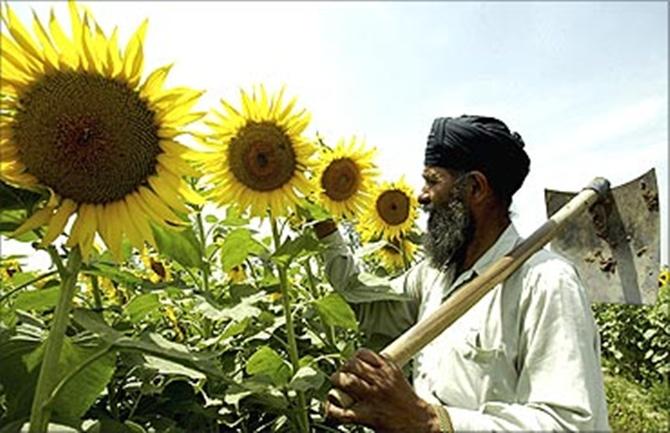 Many things could play spoilsport for the Indian economy.
Life begins at 40: Nation's insurer must now sport a new look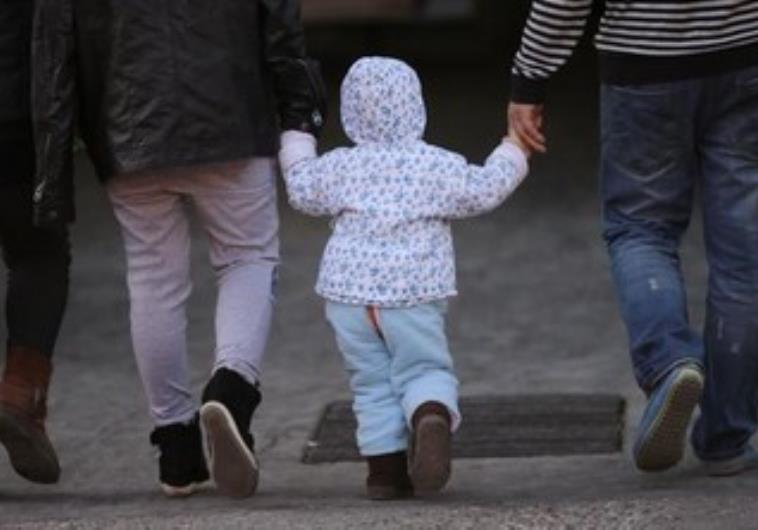 Much of the tardy reaction to competition is the result of LIC's legacy.
November 28, 2014
How Ravi Jaipuria is building a Rs 20,000 crore empire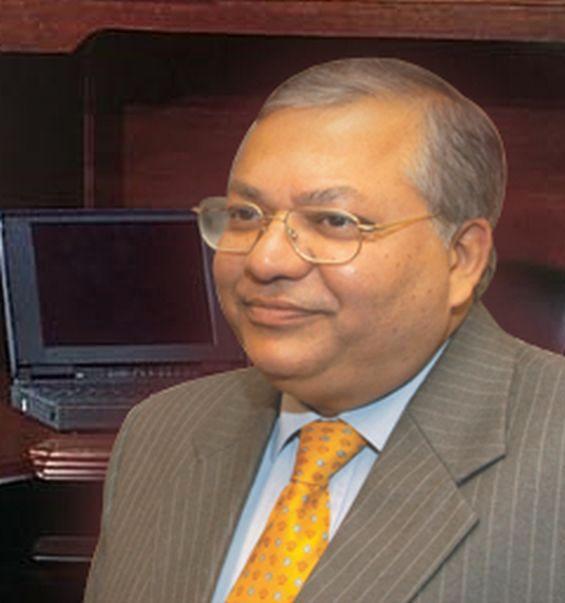 He has drawn fresh strategies to take his businesses to the next level.
Delhi, Mumbai among world's 7 worst cities for business travel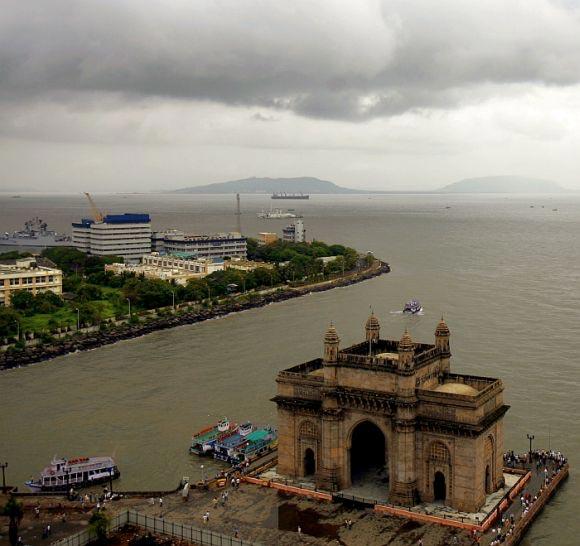 If you are on a trip to any of these places, travelling can be a nightmare. Here's why...
No looking back: India to grow at jet speed from now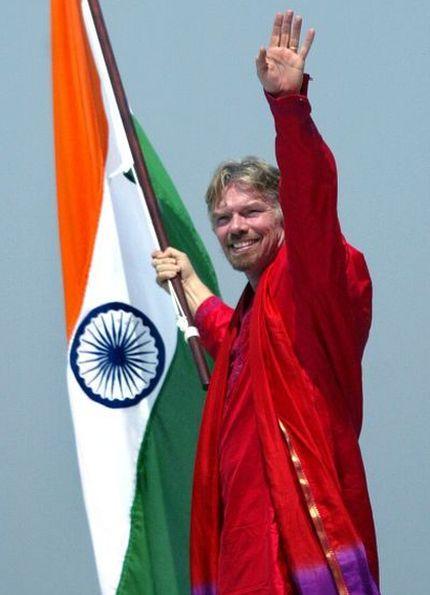 India has reached a significant milestone on Friday (November 28) by achieving Rs 100 lakh crore or 100 trillion market cap.
'Tatas might shift JLR units out of UK'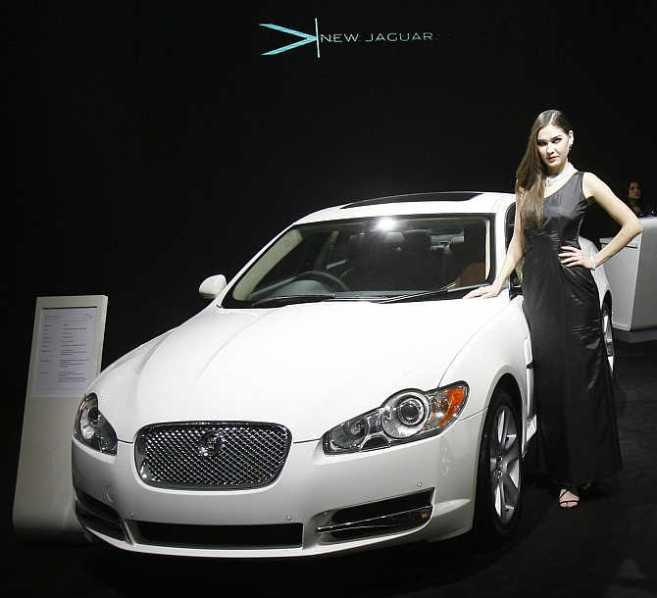 Meetings to break the deadlock have been planned.
Hyundai Eon vs Maruti Alto K10: The best entry-level car?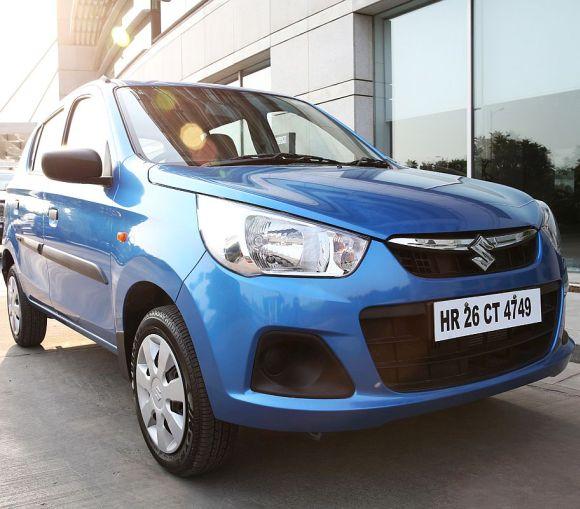 Eon wins in design and style. Alto is powerful and cheaper.
November 27, 2014
BMW launches M3 sedan @ Rs 1.19 cr, M4 coupe @ Rs 1.21 cr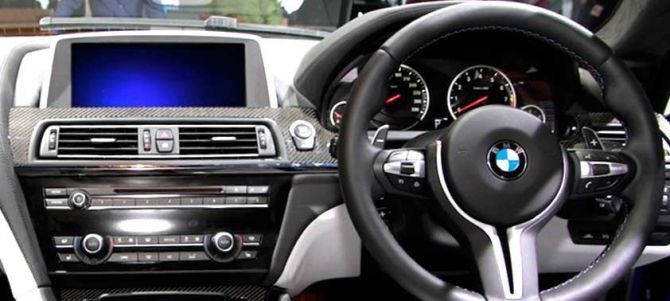 Both the models would be available across the country as completely built up units, the car maker said.
Bata's amazing journey on Indian roads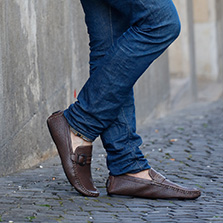 Bata came up with new brands to beat industry competition.
Hyderabad 3rd fastest growing market for office space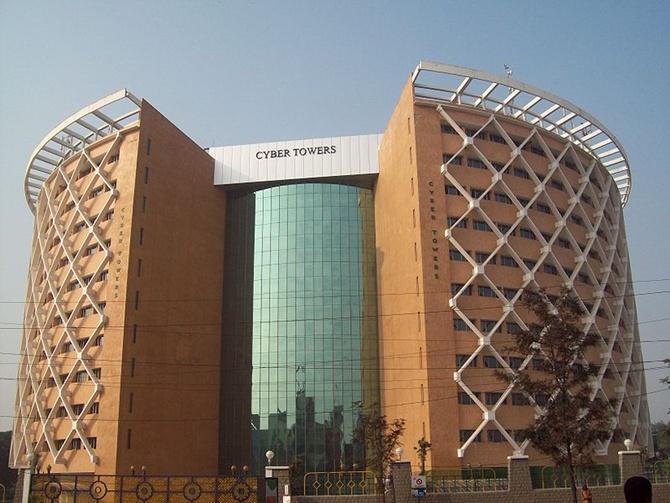 The outperformance of Hyderabad market was essentially due to the substantial increase in pre-committed absorption during this period, while the average deal size here till date increased 28 per cent at 18,400 sft, Cushman mentioned in the report.
Microsoft launches first non-Nokia Lumia device in India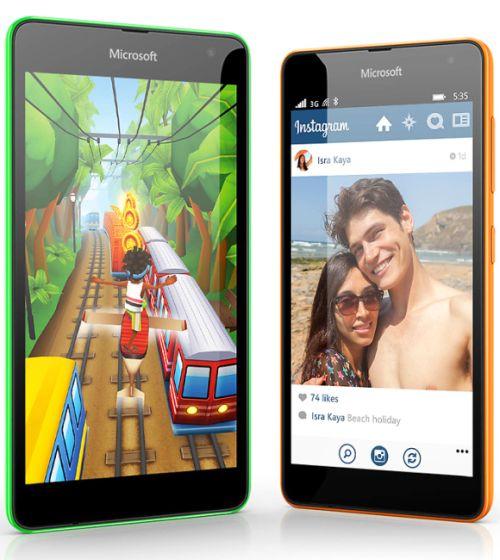 The smartphone is priced at Rs 9,199.
Tata gives Nano a 'twist'; will buyers go for it?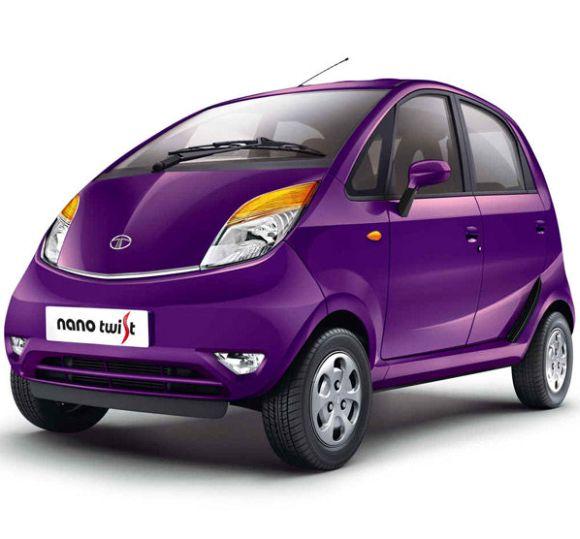 Market watchers believe Tata Motors' move to upgrade the Nano is a right decision.
OnePlus: The most-awaited smartphone to hit India on Dec 2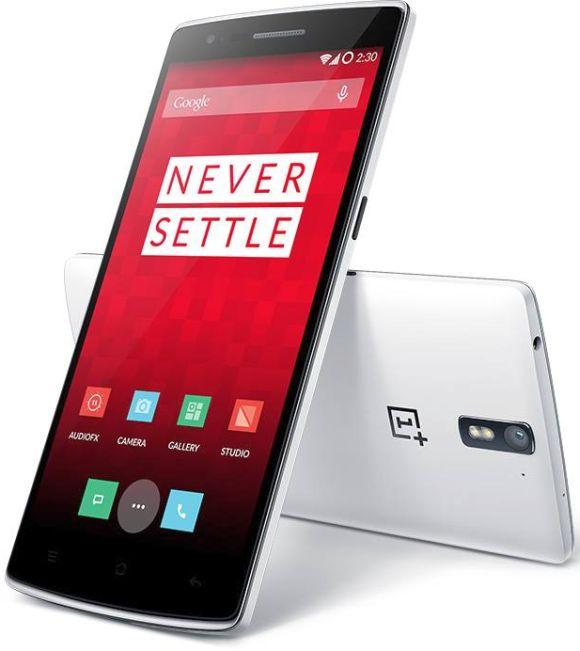 It will be exclusively available on Amazon.
November 26, 2014
Why is Tata losing out to rivals in steel, auto and power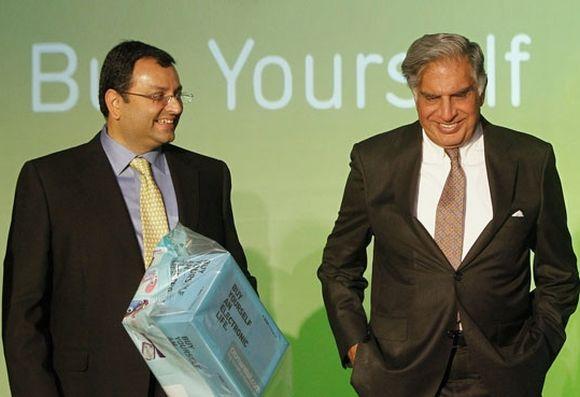 In the domestic market, the Tata Group has lost ground in the passenger car business.
Planning to buy a car? 7 tempting offers from Tata Motors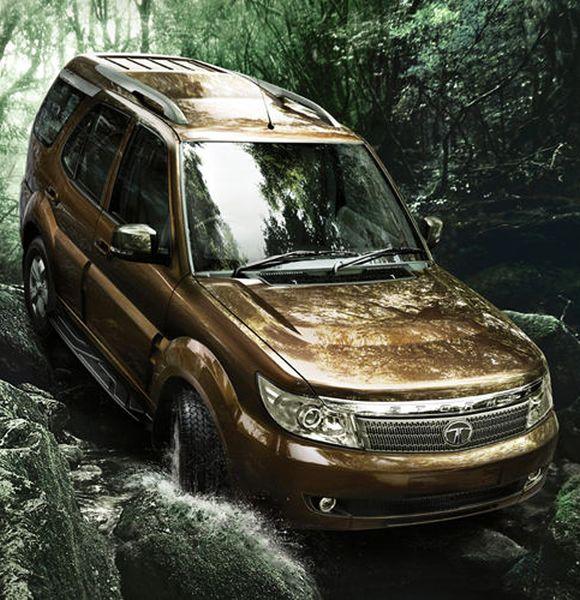 Discounts range between Rs 20,000 and Rs 80,000.
Why CEOs are less jubilant about Modi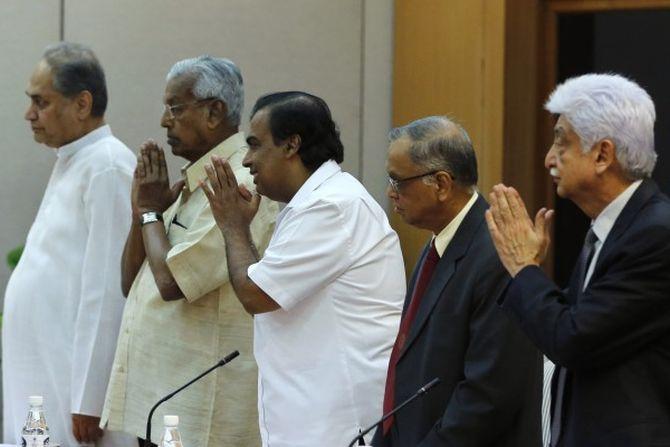 Around 40% of India Inc feels that Modi govt's biggest weakness in the last 6 months has been its slow pace of economic reforms.
November 25, 2014
Mercedes launches new C-Class at Rs 40.9 lakh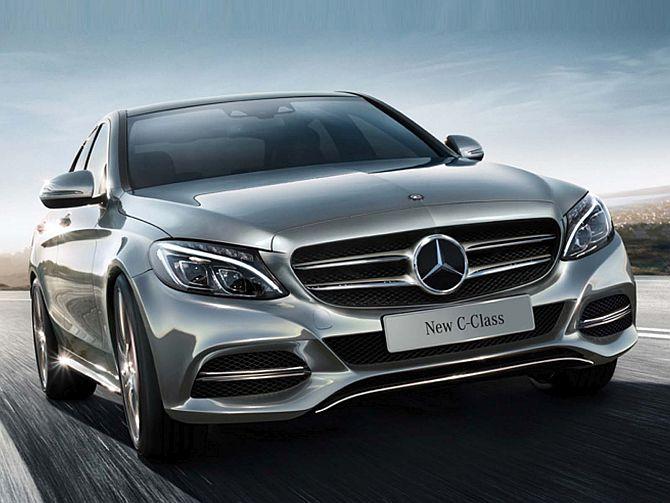 So far in the first nine months of 2014, Mercedes Benz India has sold 7,529 units, up 16 per cent from the same period last year.
In India, green shoots of reform come from Rajasthan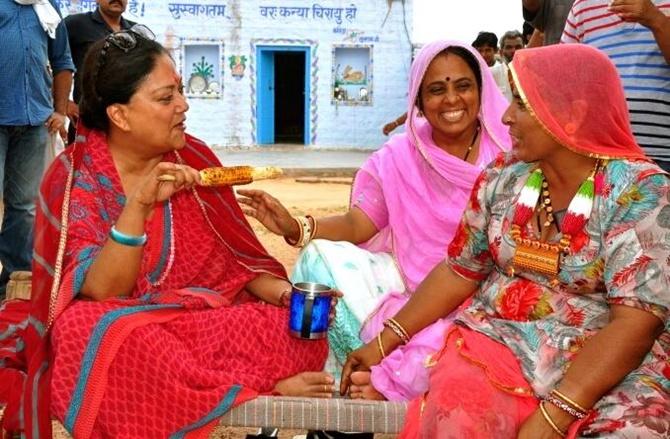 Rajasthan has taken the lead on structural reforms which could help India attract business and employ a fast-growing workforce.
3 camera phones for the PERFECT shot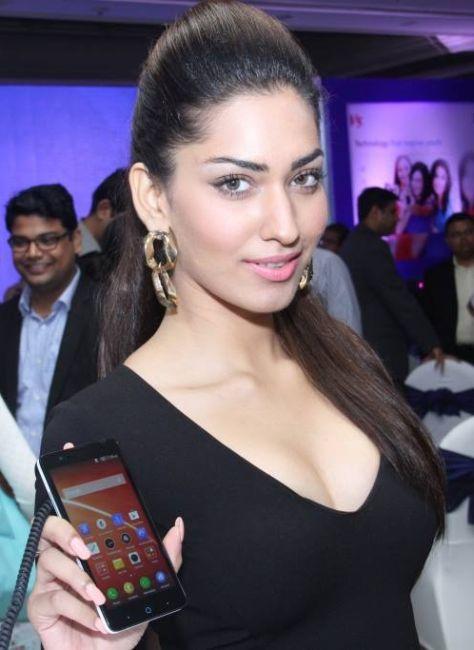 SONY XPERIA C3 competes with LAVA IRIS X5 and ZTE V5.
Big decisions of Modi govt in the last 6 months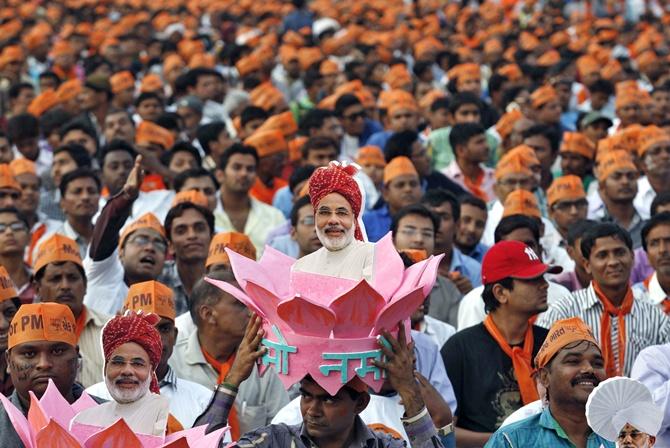 A look at the key decisions taken by the Narendra Modi government in its six months.
6 months of Modi govt: Six biggest strengths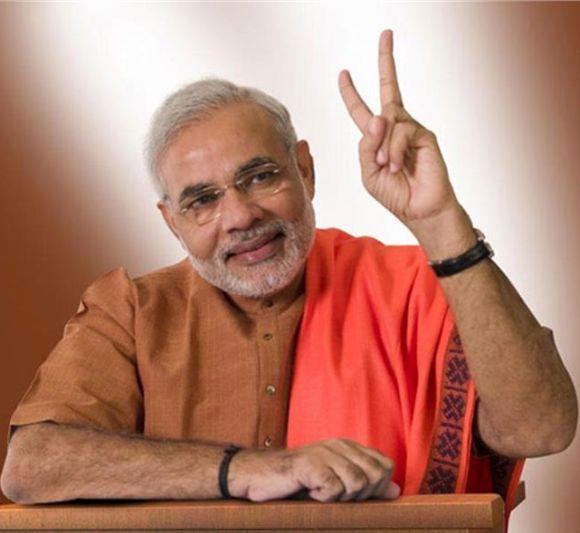 Steps taken by the government over the past few months sig­n­al a determined eff­o­rt to reform the subsidy regime.
November 24, 2014
US seeks to step up trade talks with India after WTO breakthrough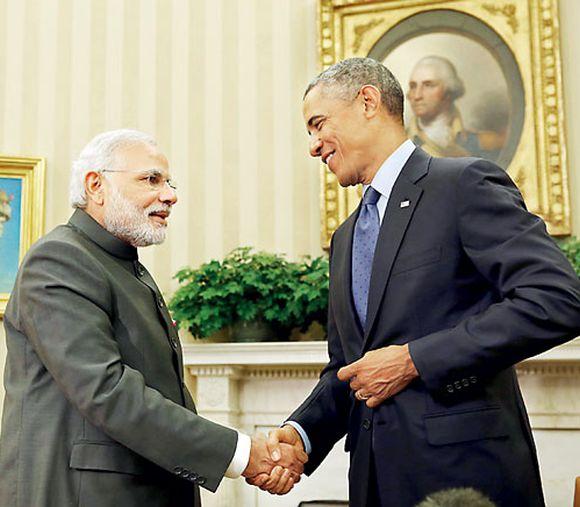 Direct contacts between Obama and Prime Minister Narendra Modi this month helped to end a deadlock that had prevented the WTO from implementing a $1 trillion package of reforms.
Maruti to drive in Wagon R Stingray automatic soon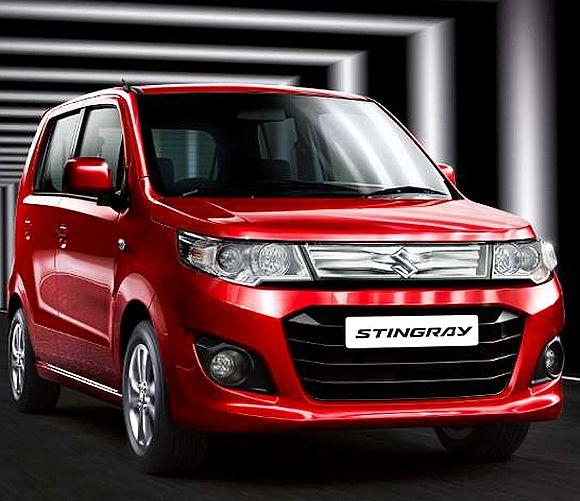 With an AMT system, the car's price will no doubt increase, but it will also have its own identity as a spacious city car with the low-tech AMT box.
Apple iPad Air 2, mini 3 to be available in India from Nov 29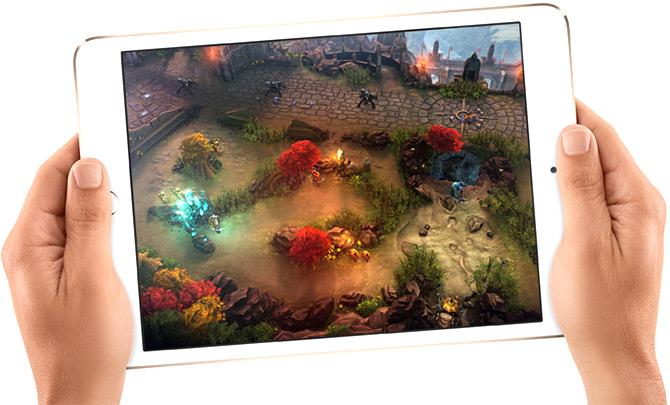 In Air 2, Apple has upgraded main camera to 8 megapixel while camera in iPad mini 3 remains the same at 5 MP.
Six months in power: Modi's 6 big ideas to transform India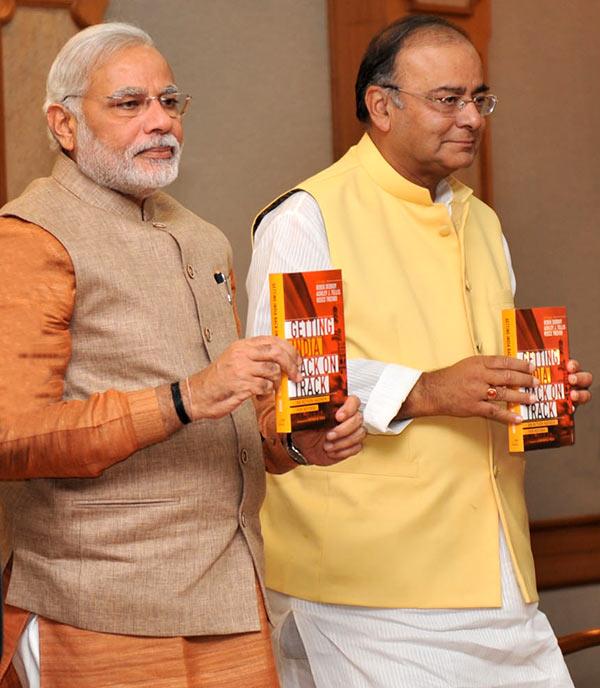 Partial dismantling of subsidies, movement towards a more transparent policy on natural resources and moves to make India more inviting for foreign investors, are some of Modi government's big achievements.
Notion Ink's tablet that doubles up as a laptop too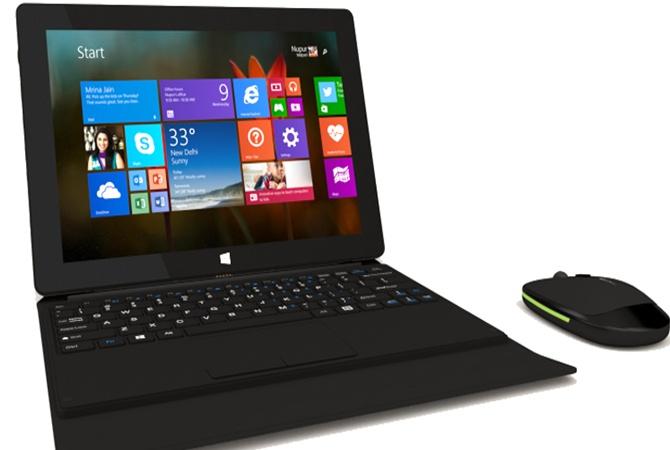 Running on Windows 8.1 and backed by a quad core Intel Atom processor, Notion Ink's Cain 2 in 1 doubles up as a laptop as soon as you connect the tab to its magnetic keyboard cover.
November 21, 2014
Will this stunning Honda SUV ever come to India?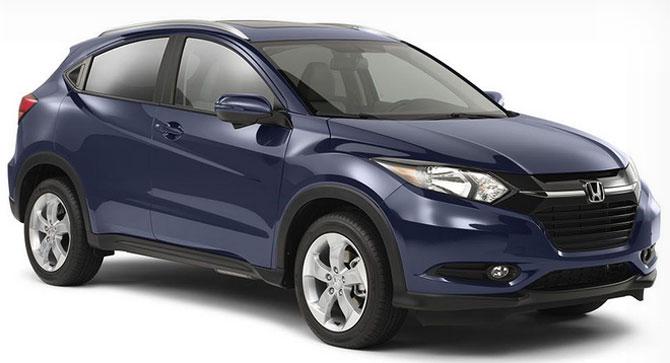 The HR-V will be an expensive buy for India
World's super cities to work and live in, Mumbai ranks 13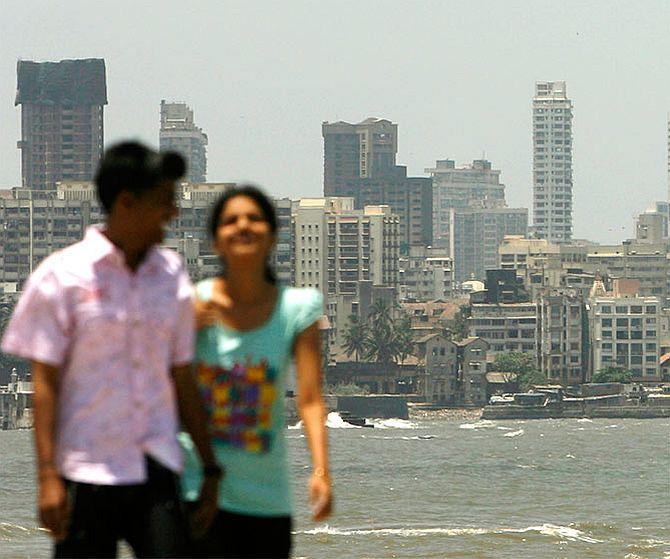 Mumbai is one of the most liveable cities in the world.
The extraordinary story of an unsung billionaire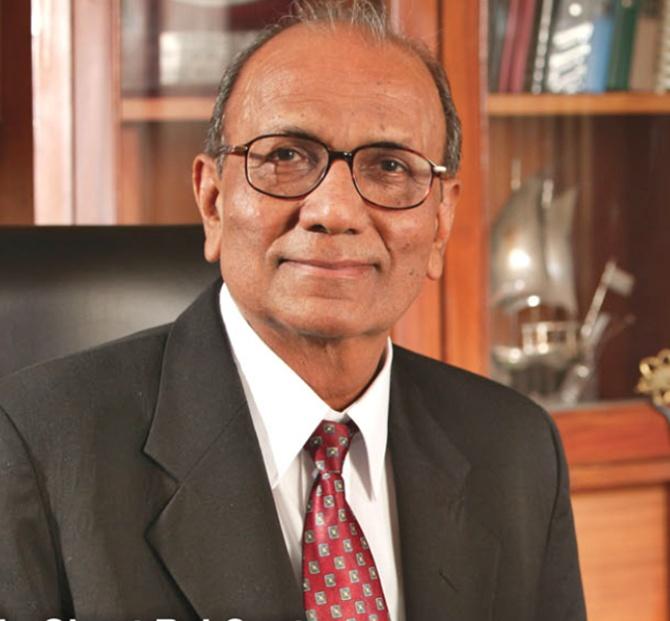 Qimat Rai Gupta's roots were truly modest. Early in life, he had even sold oil on a cycle in the villages of Punjab.
Delhi-Chennai bullet train may become a reality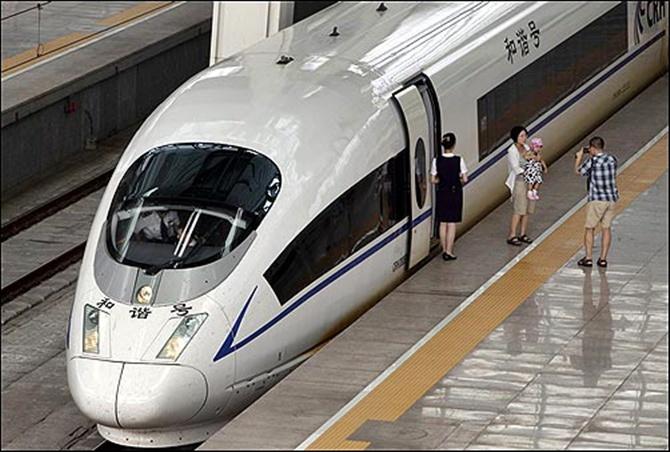 In line with Prime Minister Narendra Modi's vision to introduce bullet trains in the country, a team of Railway officials will visit Beijing on November 24 to take forward the Delhi-Chennai high-speed corridor project, the longest in India.
Hyundai to take on Mercedes, Audi with this gorgeous car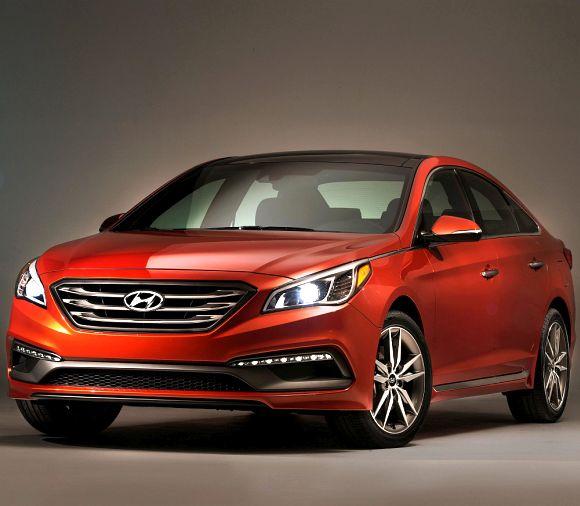 The car it not only the most powerful four-wheel in its segment but also offers more features compared to the competitors.
November 20, 2014
The 10 best selling cars in India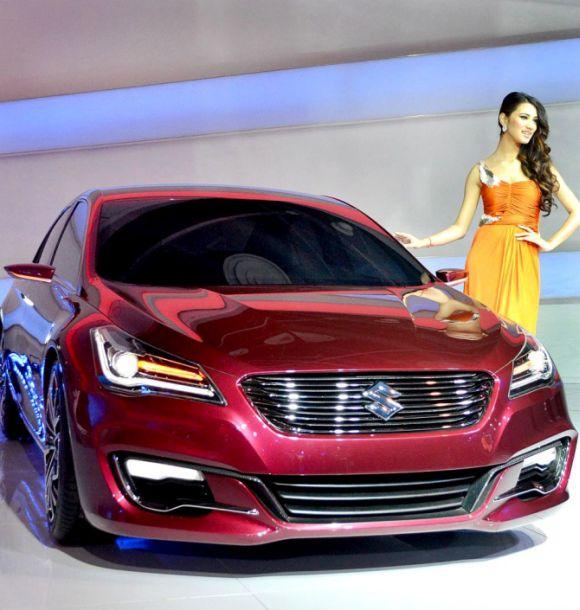 Maruti Suzuki India's grip on the country's car market tightened in October with six of its models, including the newly launched mid-sized sedan Ciaz, featuring in the top 10 selling brands in the month.
Will India's new policy give wings to ailing aviation sector?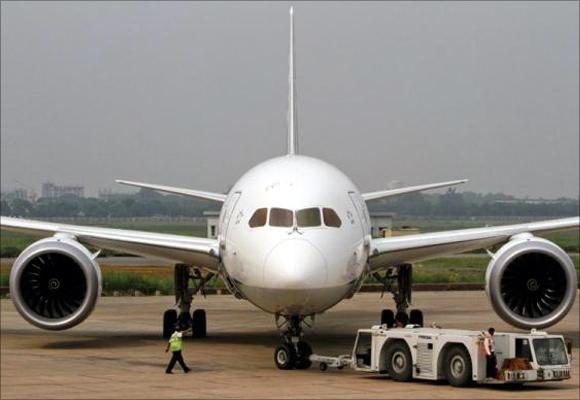 That it has been threatening to review this rule for a while is old hat anyway.
BMW rolls out new Mini Cooper models in India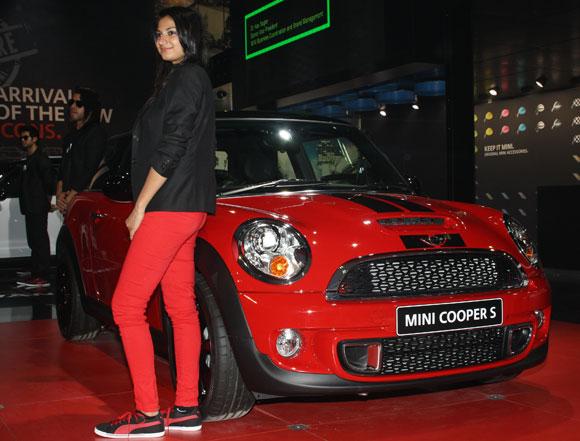 To meet the rising demand for its iconic brand Mini, German luxury carmaker BMW Group on Wednesday launched its British premium luxury small car in the 3-door and 5-door variants with petrol and diesel options.
Hyundai Santro: A journey of triumphs and tribulations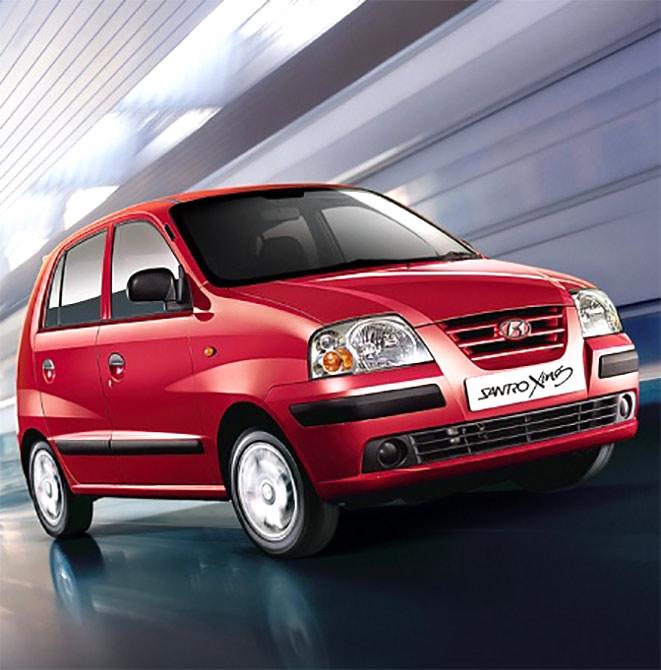 Hyundai's entry-level Santro still packs a punch but, flanked by spunkier siblings, seems worn out.
November 19, 2014
The rise of a Silicon Valley in India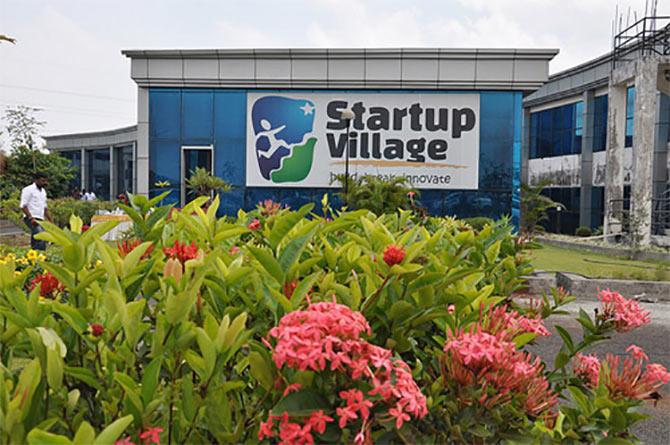 Ever since India became a force to reckon with in software services, doing for clients what they want done, the big void that has been constantly talked about is its absence from the space of software products - those over which you own intellectual property rights.
Tata Bolt: The best hatchback in its segment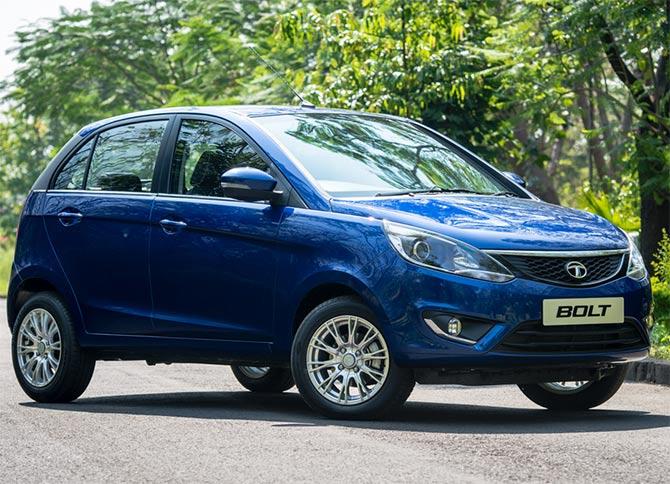 It is a good offering is its segment, and more what we understand it will be the best value for money premium hatchback.
3 Indian cities that offer best hotel services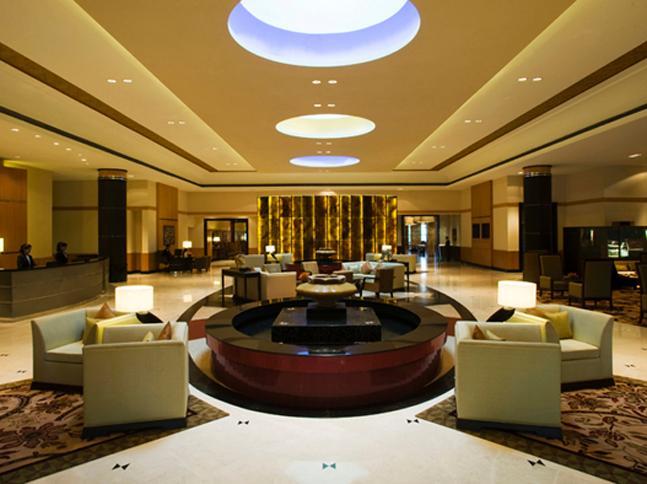 Most of the cities on the list have a lot to explore and the offered accommodation in these areas are economical with highly rated services, according to trivago's 'Best Value City Index 2015'.
How the people's car was born and how it stayed that way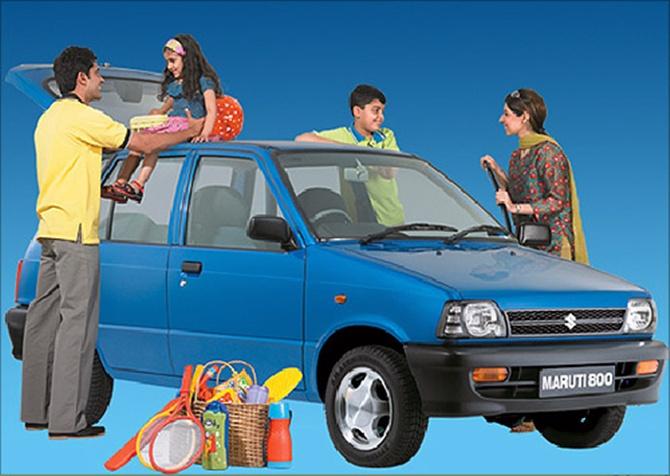 Today, Suzuki depends on Maruti for its place in the world
More curbs on gold imports likely in 2 days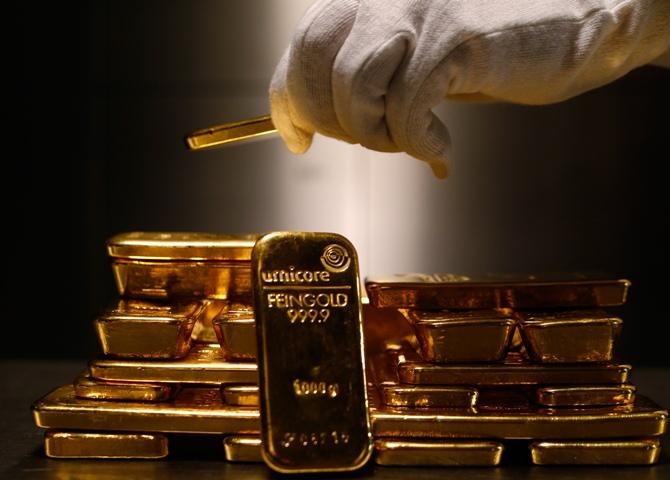 India is the largest importer of gold after China.
Monthly passenger traffic at Mumbai airport tops 3 million in Oct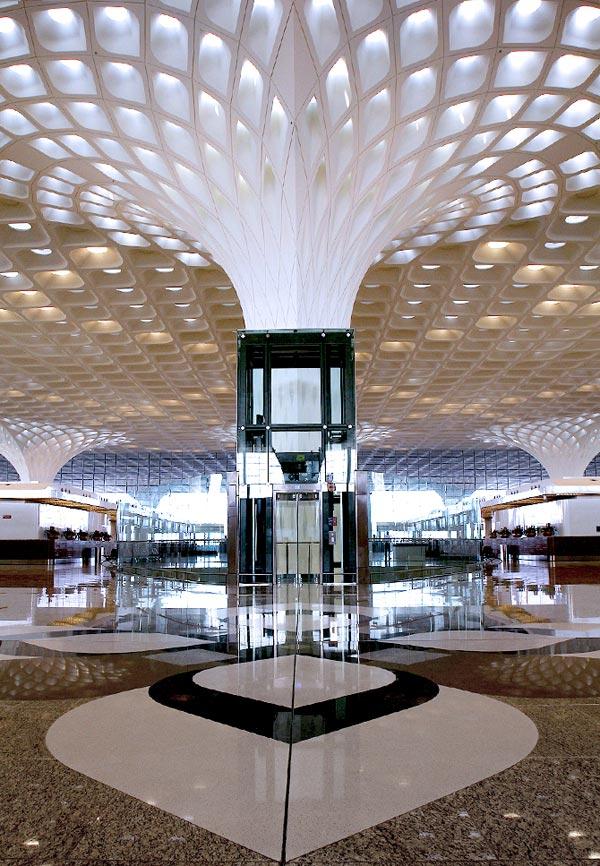 According to Mumbai International Airport Limited spokesperson, the airport handled 3.04 million passengers in October and 3.15 million passengers in May. In December 2013, 2.9 million passengers passed through the Mumbai airport.
November 18, 2014
Mahindra recalls 2,300 units of Scorpio, XUV 500, Xylo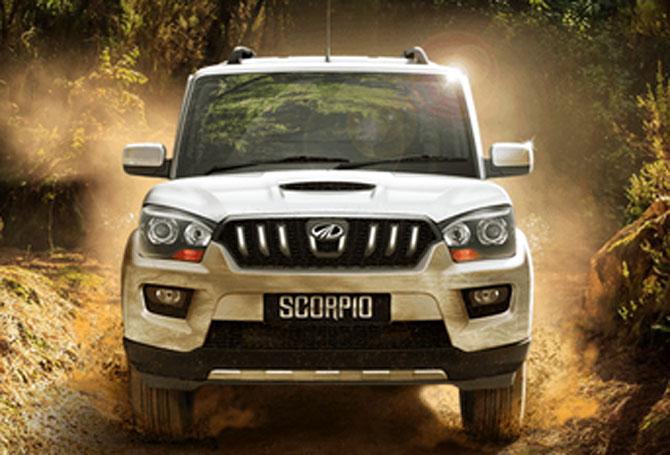 The exercise is in keeping with SIAM's voluntary code on vehicle recall
Nexus 6 starts selling in India at Rs 43,999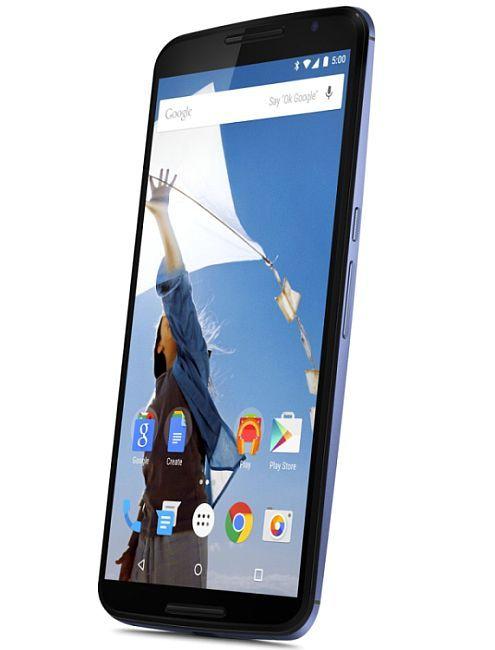 Handset maker Motorola has said its latest smartphone - Nexus 6 - priced Rs 43,999 onwards, can be pre-ordered in India on Flipkart from Tuesday.
Nokia returns to gadgets business; launches Android tablet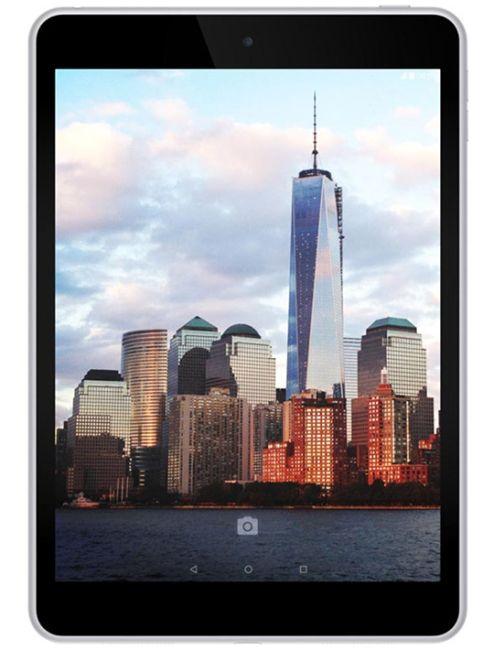 Within a year of selling its handset and services business to Microsoft, Nokia has again entered the mobile devices segment by unveiling a new tablet N1 in partnership with Taiwanese company Foxconn.
Tata Motors fails to tap Zest success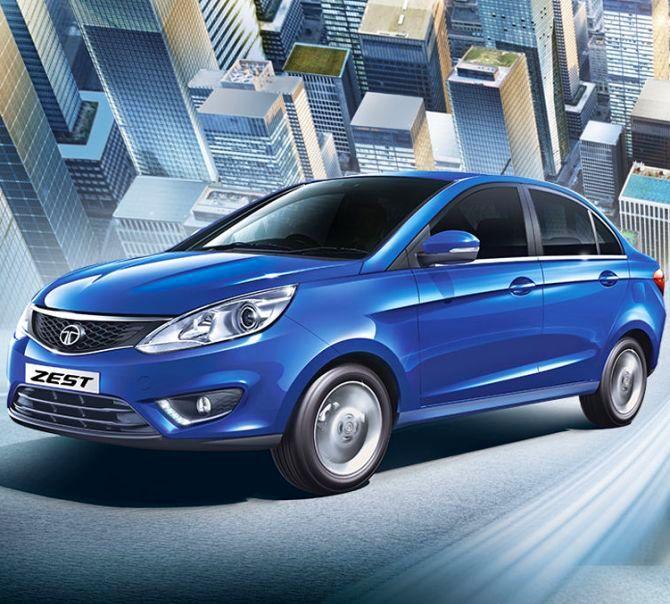 Zest buyers are forced to wait up to six weeks for the automated manual transmission version, available only on this car in the compact sedan segment.
New Merc C-Class: Perfect balance between luxury and performance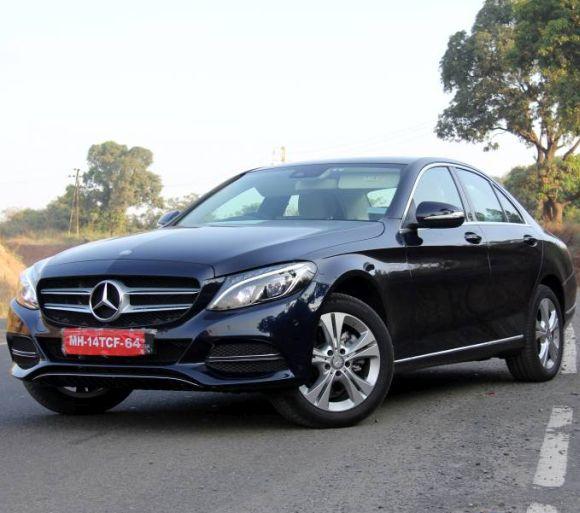 The new generation offering looks better inside out, carries more equipment and drives better.
After years of steady growth, Hyundai shifts gears in India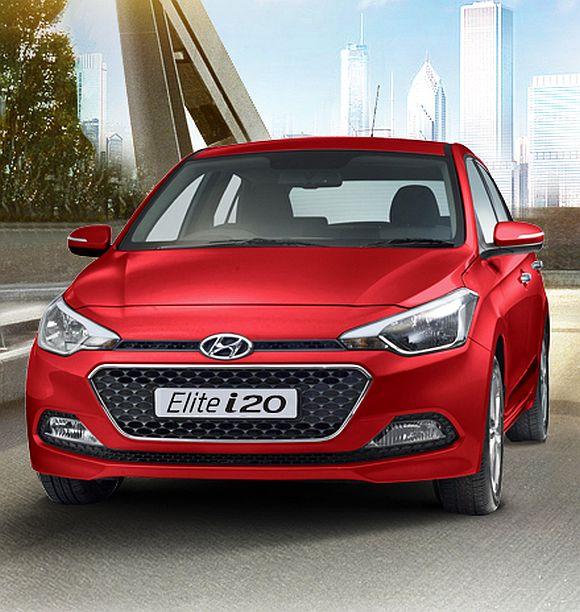 Currently, Hyundai has 400 dealerships and over 270 rural sales outlets supported by over 1,000 service centers across India.
Maruti YRA: The car that will take on Hyundai's Elite i20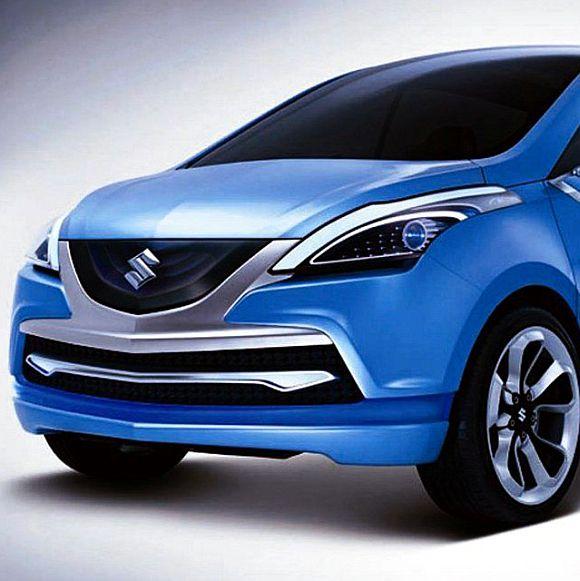 First images of the model that can replace Swift.
November 17, 2014
Tata Motors shelves Nano diesel project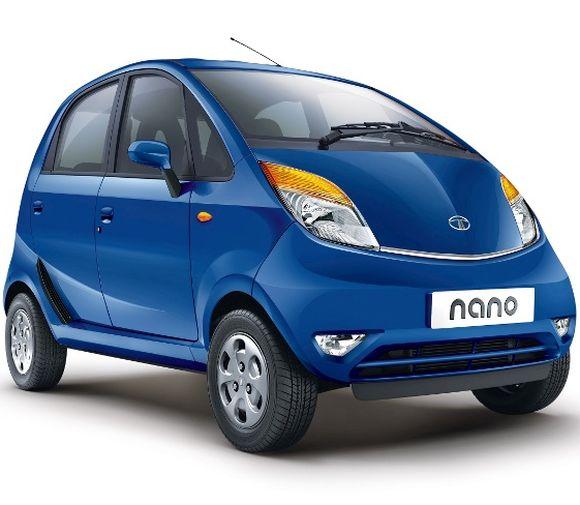 With deregulation in diesel prices, this variant does not make sense.
Maruti drives in limited edition Ritz Elate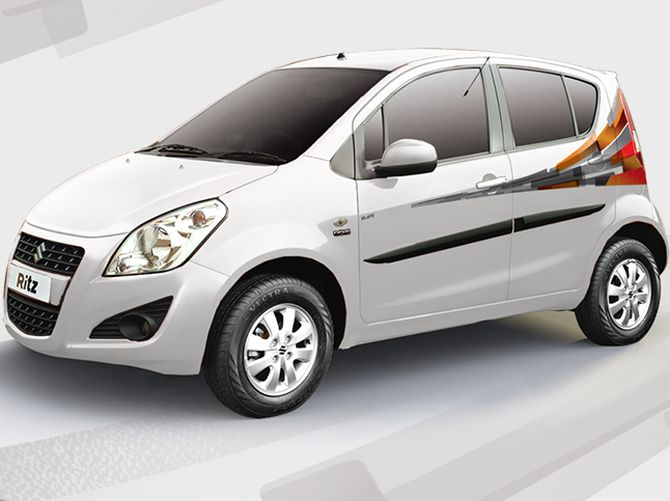 The car comes with alloy wheels, body graphic, new stereo, and special seat covers.
A cruise on Gujarat's Sabarmati river soon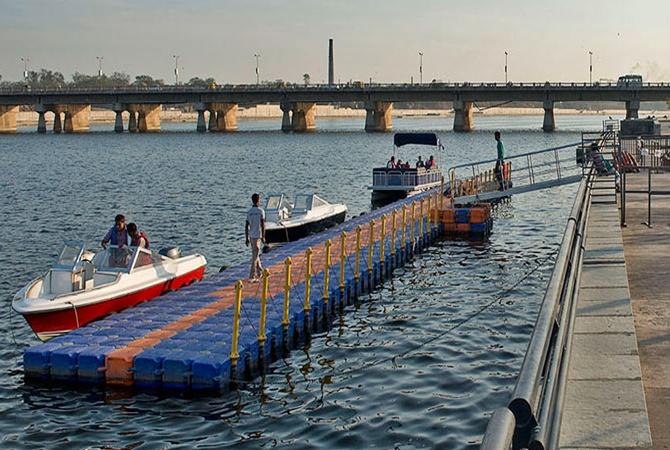 Adding to the exotic charm of Sabarmati waterfront - Prime Minister Narendra Modi's pet project- civic authorities in Ahmedabad have decided to launch a cruise or a floating restaurant facility.
Indian economy is growing but Modi's 'achchhe din' far away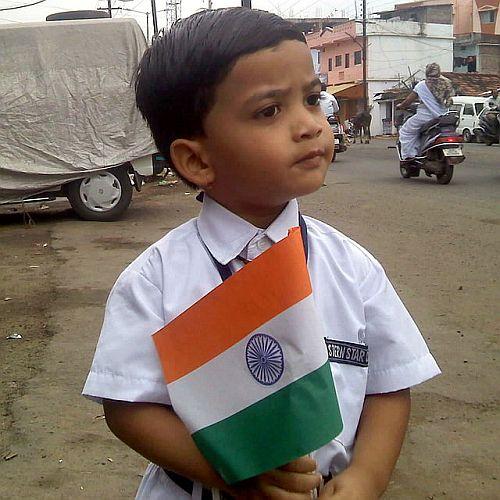 The combination of sanctions, and low fuel prices is really hurting the Putin regime.
How Suresh Prabhu can transform Indian Railways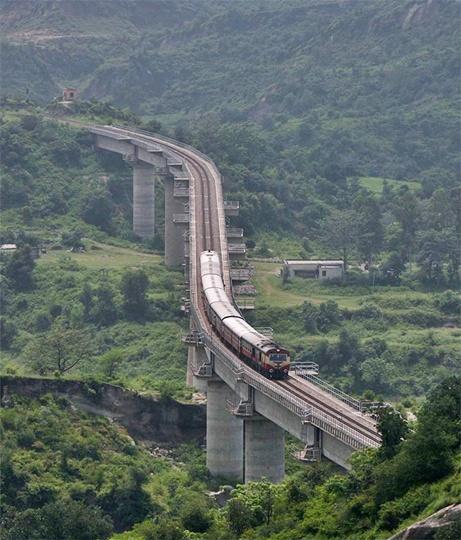 Suresh Prabhu, the new railways minister, not only needs to save the railways from the clutches of bureaucracy and politics but also attract foreign investment to revive the once potent force.
November 15, 2014
Is it the end of the road for Google Glass?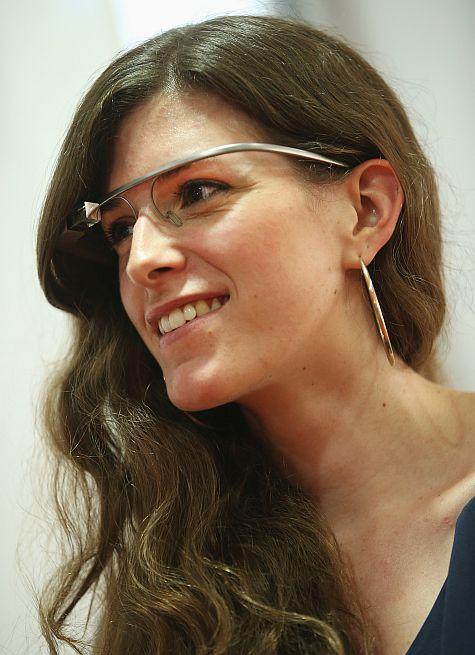 Many app makers have stopped work on their projects or abandoned them, mostly because of the lack of customers or limitations of the device.
November 14, 2014
Bug in Apple's iOS can let hackers steal data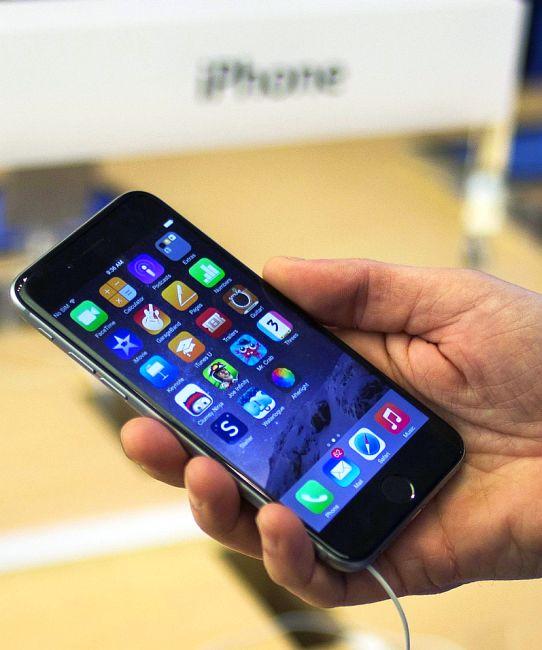 Hackers can exploit this to steal sensitive data.
Delhi is denser and safer than New York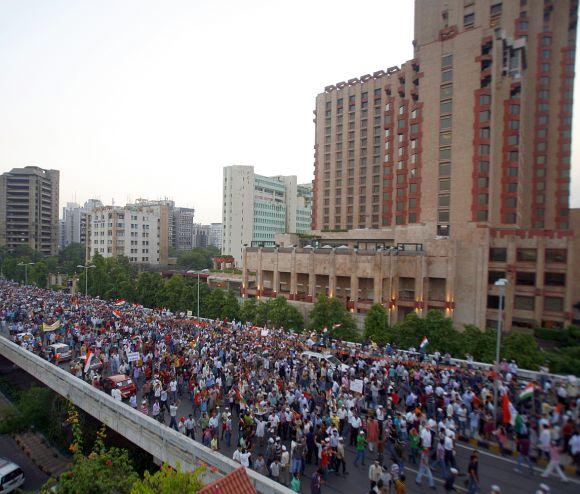 New Delhi has high average density of built up area, nearly twice the levels of wider New York metro area.
E-commerce boom spells doom for big retailers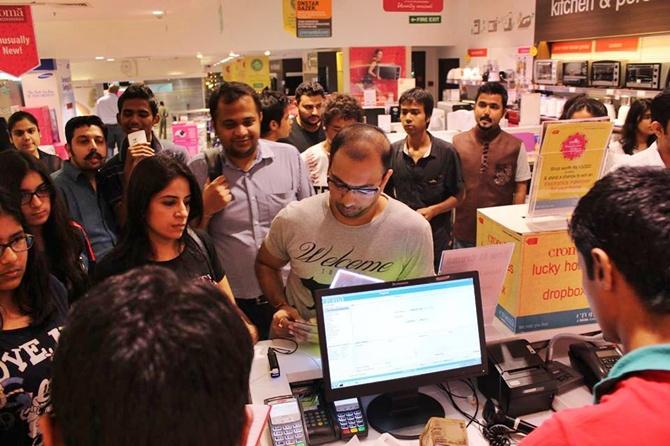 The threat may be a decade away, but it has brick-and-mortar sellers rethinking their strategies and banking on the govt to regulate online companies.
Obama commends Modi's leadership on striking WTO deal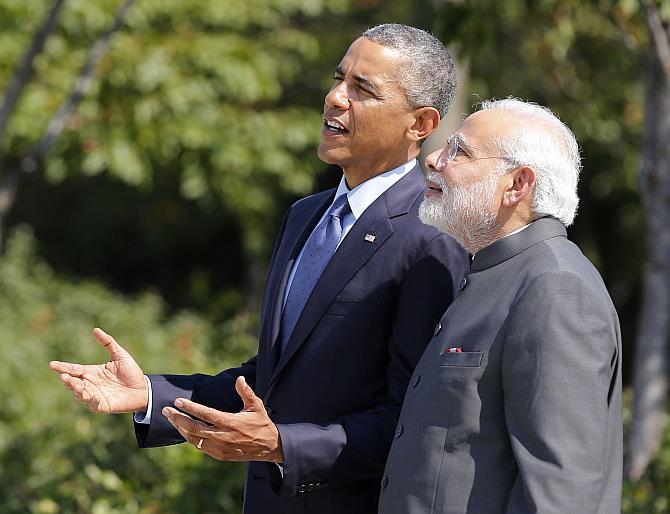 The US agreed to India's proposal on food security issues
India regains top gold consumer slot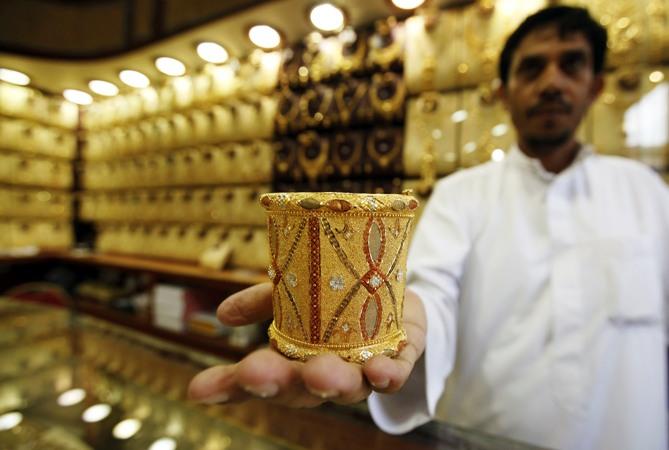 Replaces China as imports more than double to 204 tonnes in September quarter, with demand up 39%.
Buyers line up at showrooms to buy Maruti's automatic cars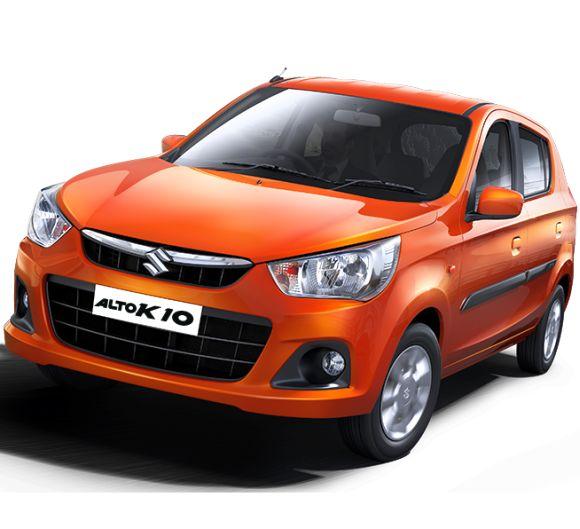 Two in every five Celerios being sold by Maruti are now equipped with the AMT technology.
At 32, Kunal Shah becomes youngest Partner at Goldman Sachs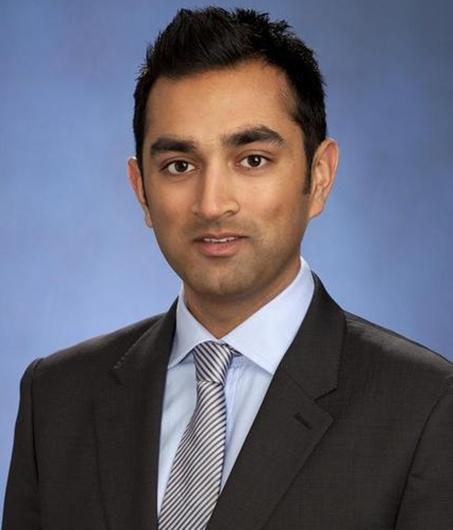 Kunal Shah is one of five of India-origin to have made the cut in Goldman Sachs in the 2014 class of partners.
What Jaitley needs to do to meet the fiscal deficit target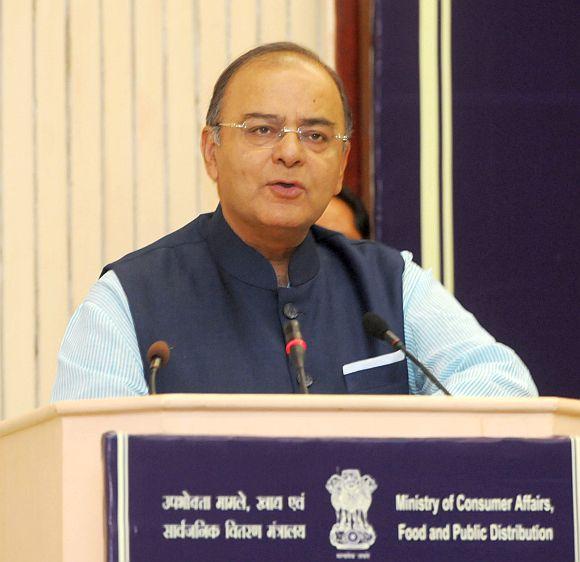 Last week, the government had introduced a fresh round of austerity measures, including bans on first class travel, creation of new posts and holding meetings in five-star facilities.
Samsung's next big bet: Smartphone with a curved screen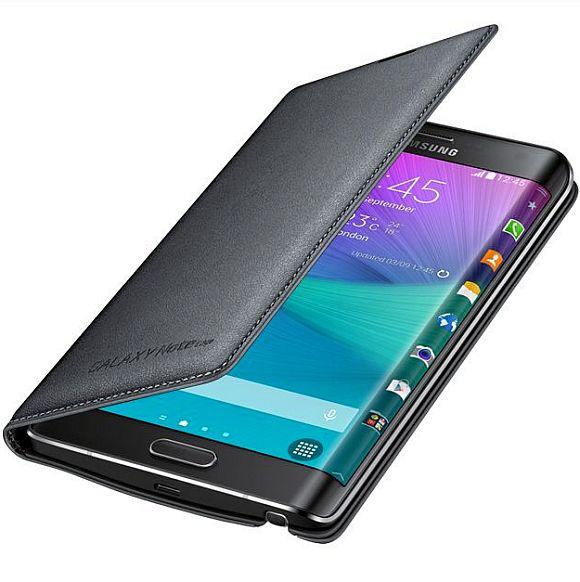 The company is headed for its worst annual profit in three years, under siege as Chinese firms like Xiaomi and Lenovo reel in buyers with full-function touch-screen smartphones that are cheaper.
November 13, 2014
Honda may defer launch of Jazz to next year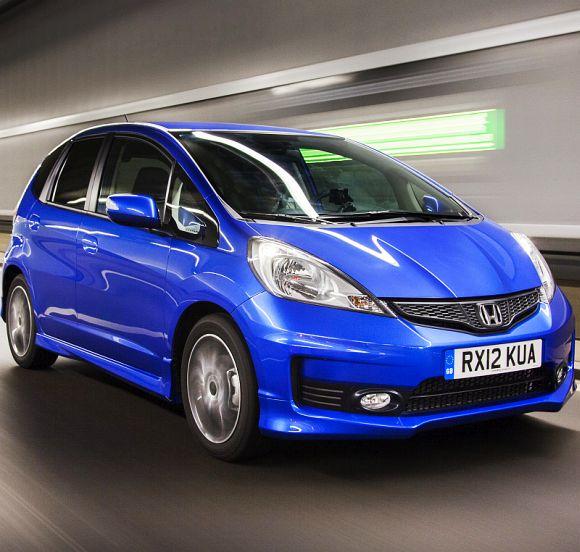 The vehicle was launched in India in 2009 with a hefty price tag of over Rs 700,000 which was slashed by Rs 160,000 later.
Meet the young man behind the success of Adani Group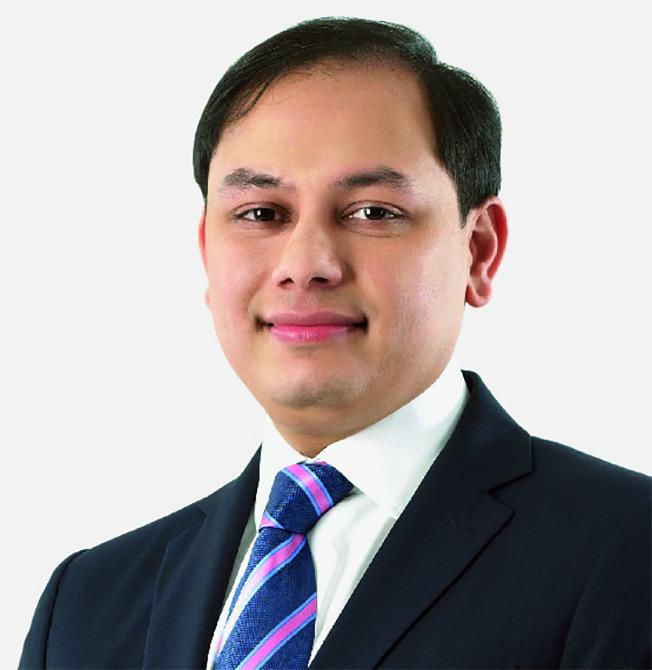 Pranav Adani has come a long way since 1999, when he first got actively involved with the Adani Group's businesses, run by his uncle, Gautam Adani.
6 Indian ventures among world's most innovative infra projects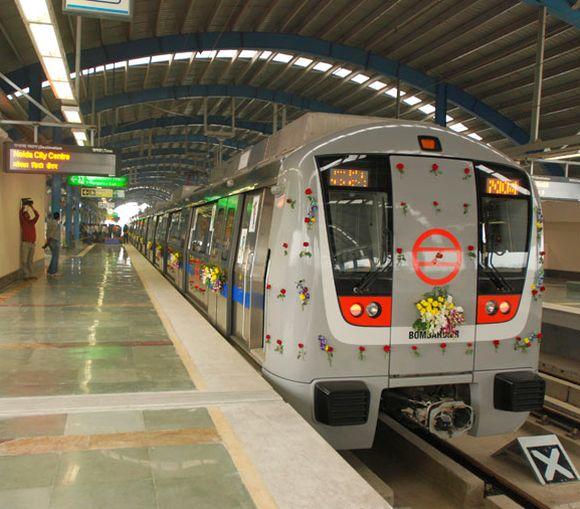 Delhi Metro, Yamuna-expressway and Tata Power's Mundra ultra mega power project in Gujarat are among the six ventures that have figured in the list of world's most innovative, impactful infrastructure projects prepared by international accounting firm KPMG.
5 gorgeous hatchbacks that will hit Indian roads in 2015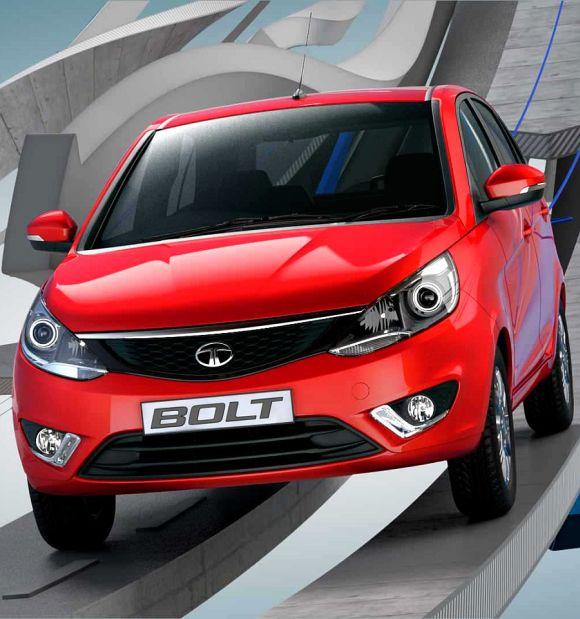 Compact car space is going to exciting times in the coming year.
India's Q3 gold demand surges 39% to 225.1 tonnes: WGC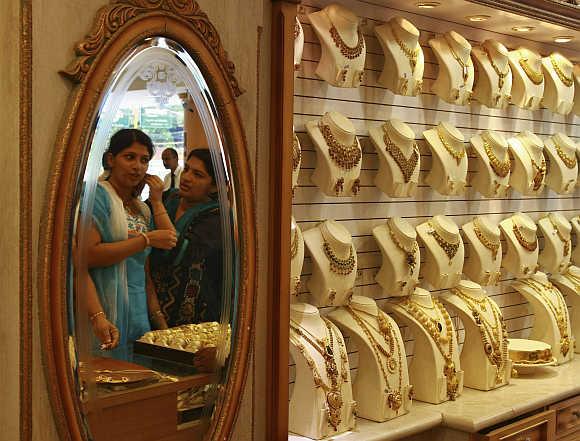 The overall third quarter demand in the country for 2013 stood at 161.6 tonnes, WGC Gold Demand Trends report showed.
Reality check: How Modi govt fared in reviving the economy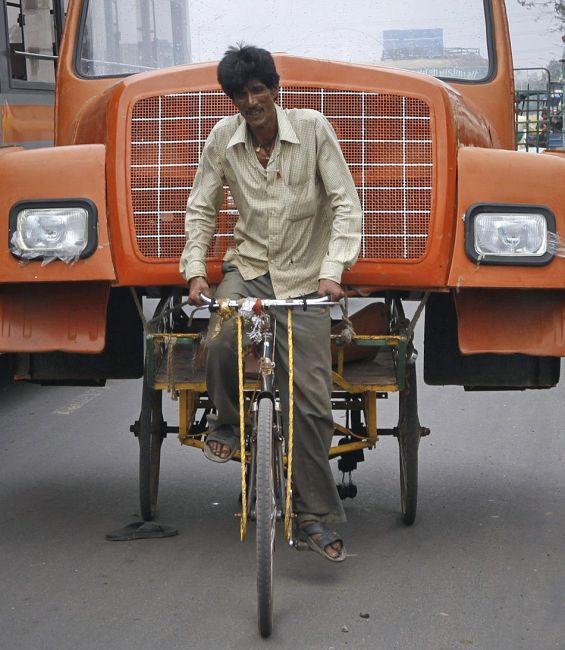 The fiscal deficit of the Centre remains a worry, running at over 6.5 per cent of GDP in April-September 2014, mainly because of revenue shortfalls from exaggerated projections in the government's July Budget and despite the relief on subsidies from lower oil prices.
'Jiyo Parsi Jiyo,' India Inc needs you too!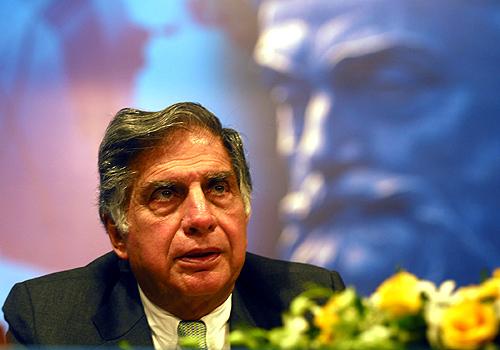 The Parsi community runs India's respected corporate houses like the Tata, Wadia and Godrej groups.
Sikka 'disappointed' over India's current state of IT services sector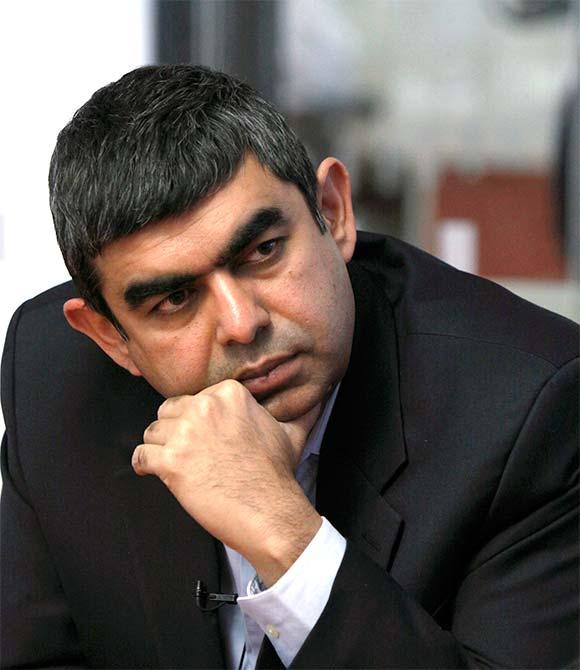 More than 100 days as the chief executive of India's second-largest information technology (IT) services company Infosys, Vishal Sikka on Wednesday said he was upset at the sector. He added there was a "better direction" the industry must look to take.
November 12, 2014
Dubai starts a swanky tram service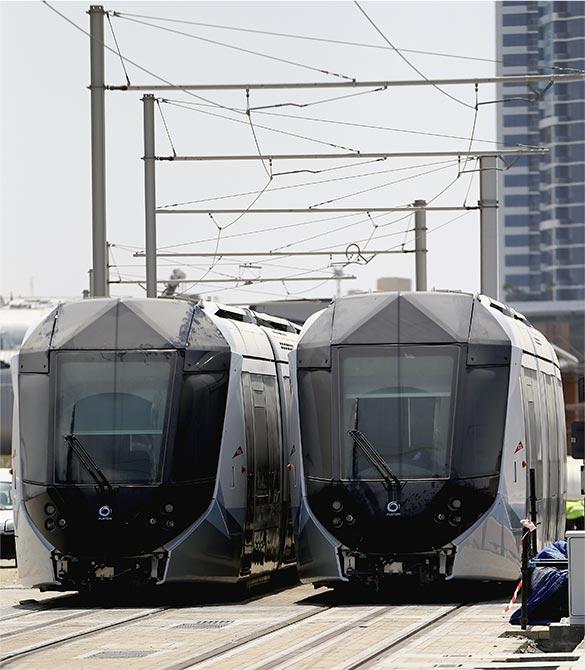 Giving a fillip to Dubai's transport network, the $1.25 billion tram has started services.
Govt to address labour issues, infra deficit soon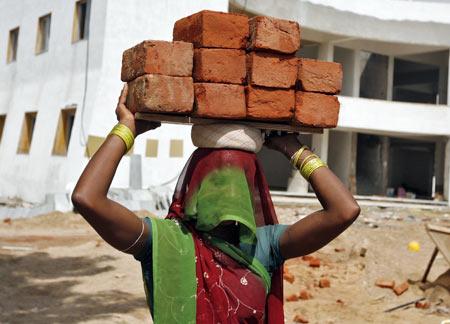 Talking about sunrise sector, the Finance Minister said, India is beginning to create impact in pharma sector.
World's largest tech fair at Bengaluru, Sikka to skip meet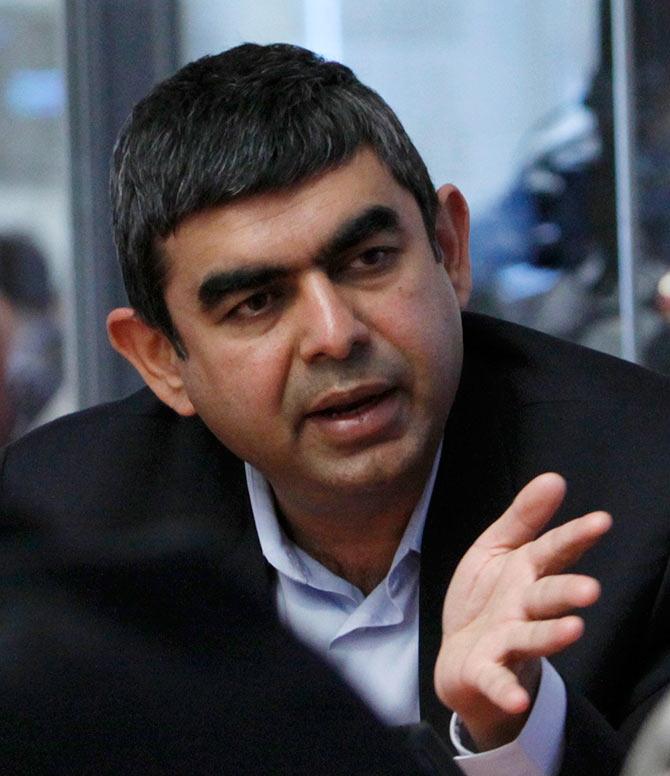 The event, organised by Deutsche Messe AG, is held each year at the Hanover fairground, the world's largest, in Hanover, Germany.
Suresh Prabhu inherits quite a mess as railway minister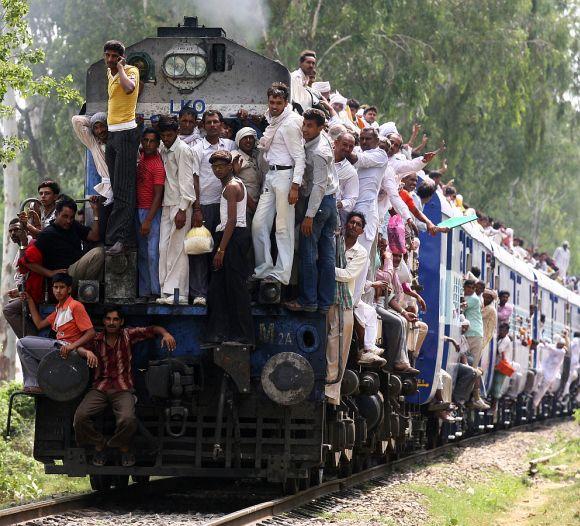 Indian Railways is currently implementing a project that involves laying of a broad gauge line connecting Nangaldam to Talwara in Himachal Pradesh.
Inside New York's stunning subway station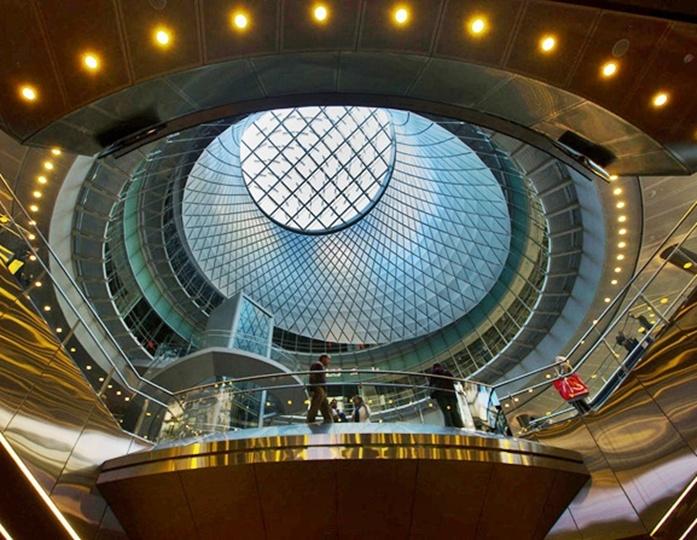 New York raised the curtain on its new $1.4 billion transit station in lower Manhattan on Sunday, a long-awaited connection between the World Trade Center site and the rest of the city more than 13 years after terrorist attacks ravaged the area.
Why are vegetable prices going through the roof?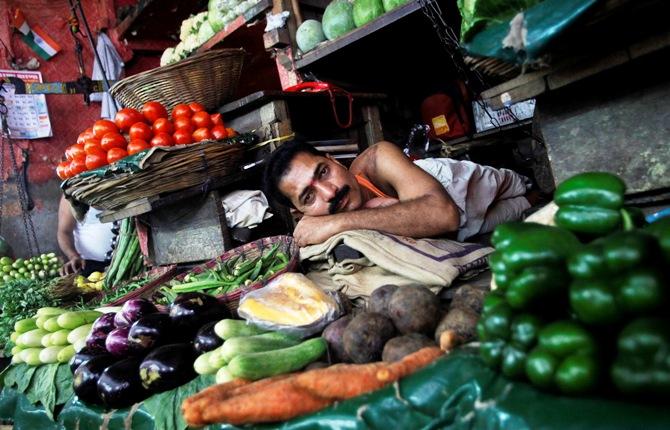 Price of ladies finger shot up staggering 236% at Vashi wholesale market last month.
Toyota, Mitsui, Marubeni to sign first set of pricing pacts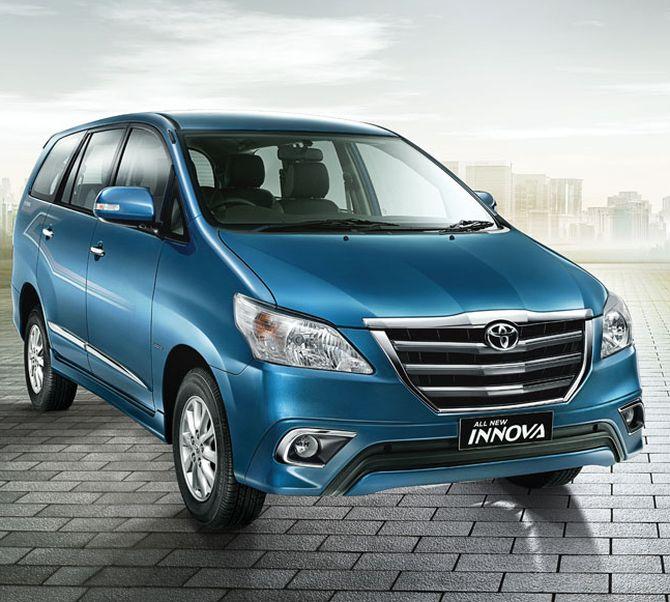 APAs are part of govt's aim to move to a non-adversarial tax regime.
Burman's Swiss account had money from unknown entities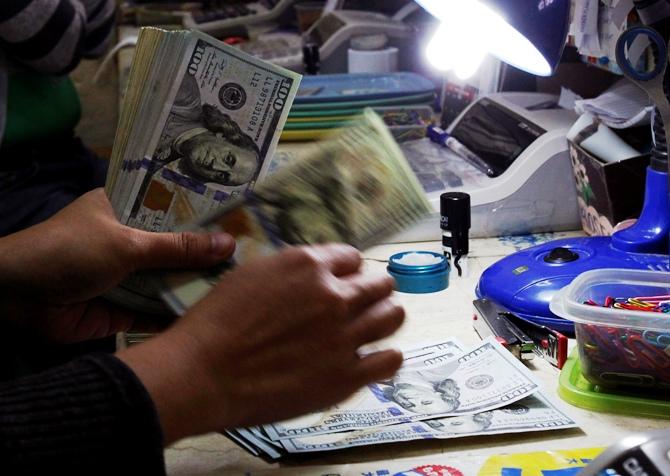 Former Dabur director gave sketchy details of investors and his employer after two years of tax summons.
November 11, 2014
Goodbye Nokia, hello Microsoft Lumia 535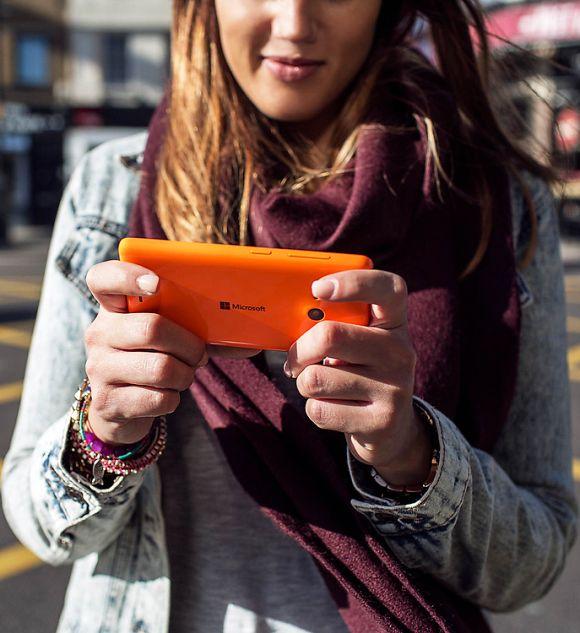 Eyeing emerging markets for its affordable smartphones, Microsoft launched its first Lumia device without the iconic brand name of Nokia.
New e-rickshaws on the roads soon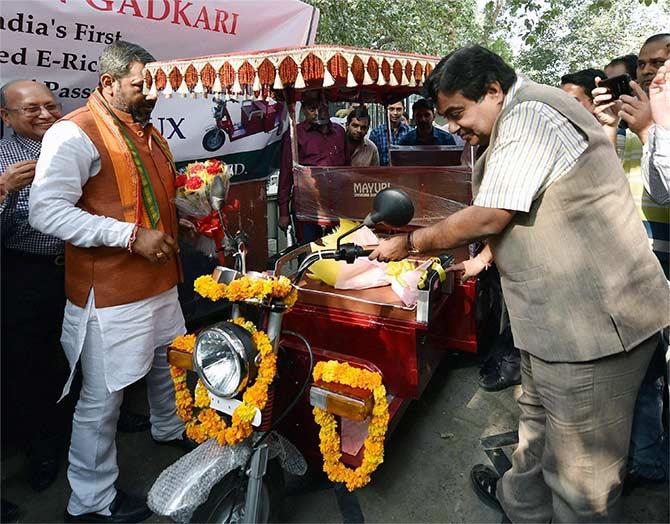 The ministry of road transport and highways on Monday launched a modified e-rickshaw based on the new rules notified through amendments in the Motor Vehicles Act.
Why this young billionaire always wears simple grey T-shirts!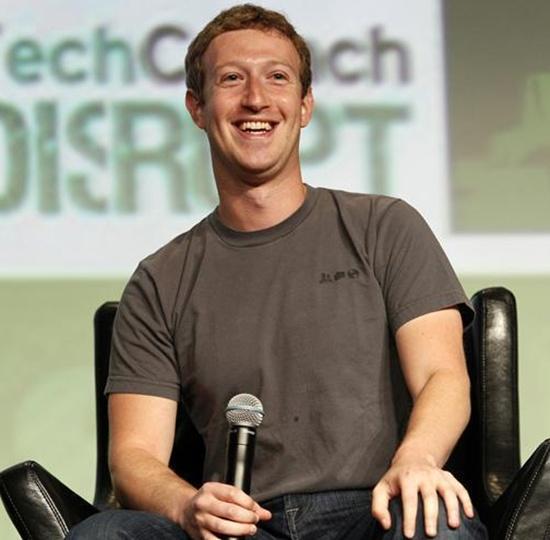 Facebook CEO Mark Zuckerberg revealed that he wears the same colour to avoid wasting time.
Plan Panel is scrapped, govt must now have a roadmap to reforms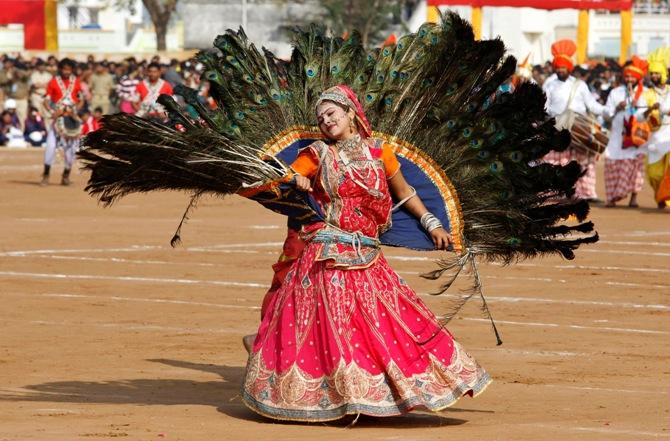 The implementation of their recommendations means that an adequate apparatus to change this is at the disposal of the government.
Options trading: True story of how an investor was conned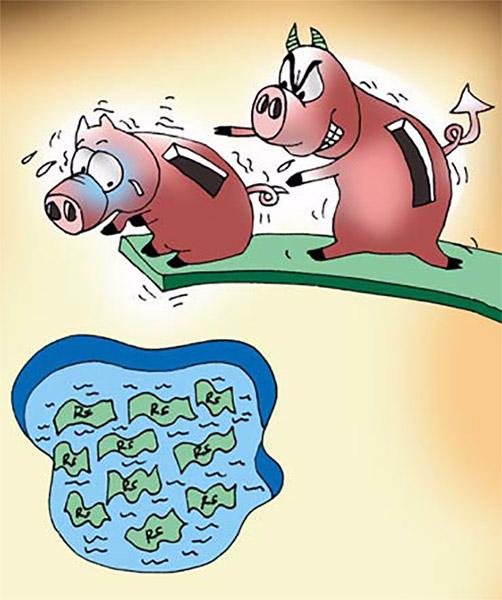 The basics of options trading include buying calls, selling puts, strike price and hedging.
Infosys is back on track but still time to become IT bellwether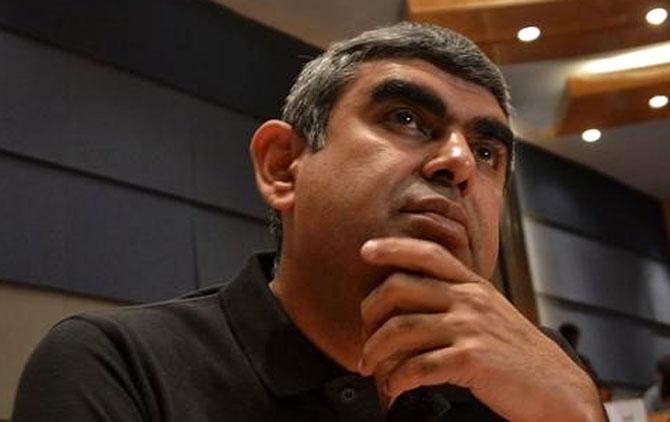 It is not that platforms and products are something that Infosys has not tried earlier.
Skoda Rapid AT: No competitor can match its ride quality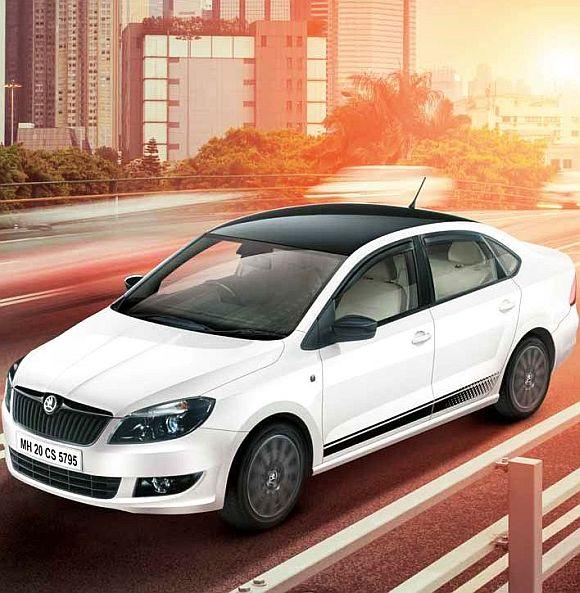 It is simple yet appealing, well-built and provides excellent ride quality, and now the Skoda Rapid has been fitted with a 7-speed DSG automatic transmission.
Are Modi's labour reforms strong enough to uplift the poor?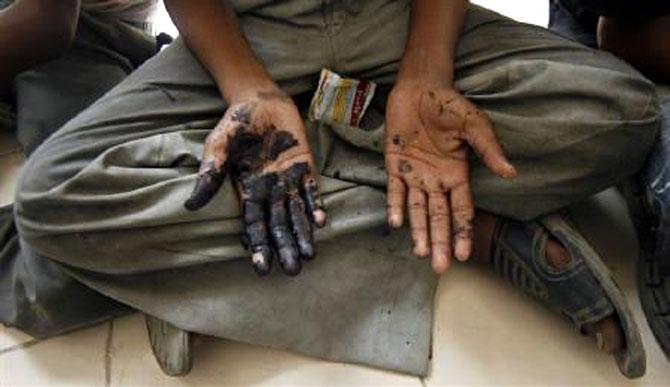 The Vasundhara Raje government's initiatives mark a critical step forward in labour law reforms.
November 10, 2014
Mahindra plans 5 new vehicles to beat competitors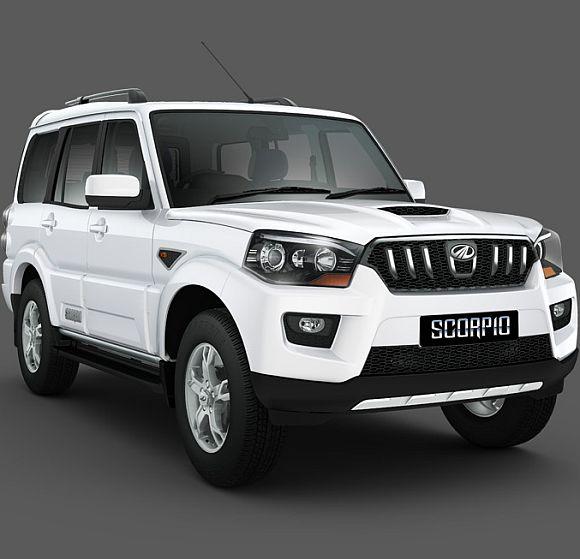 The new Scorpio came after a gap of 24 months since its last launch, during which the competition launched a slew of products.
Silver to beat gold as a better investment option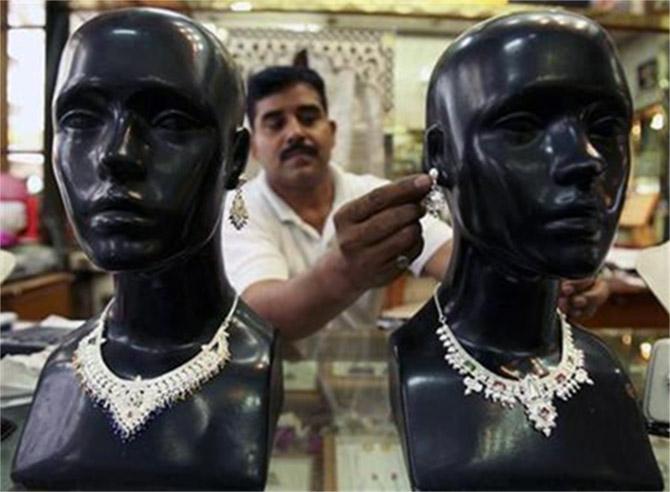 Silver is emerging as a stronger bet for the long-term.
Volkswagen Polo GT TSI: The best petrol hatchback in India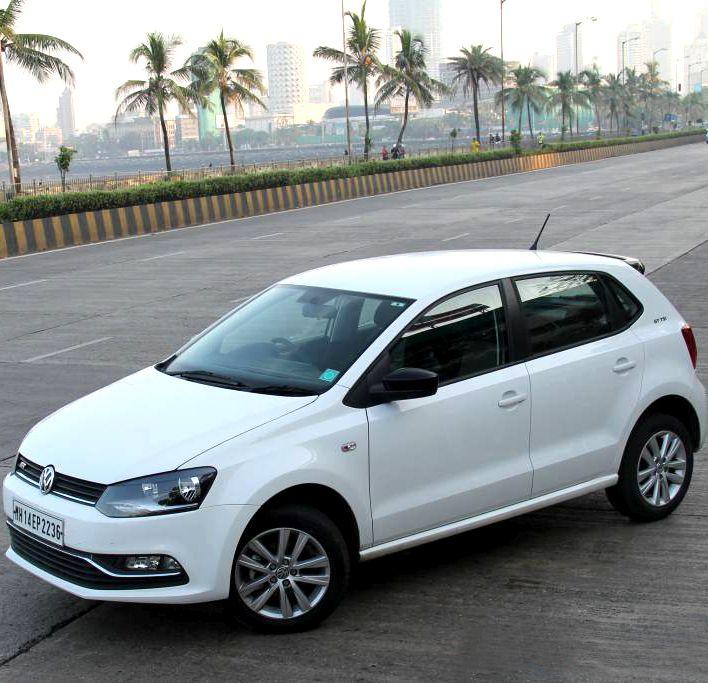 it's the cheapest car in the country to get a dual clutch automatic gearbox, and blends the best of both worlds - it's fast and fun, yet easy and efficient.
Modi's 'Make in India' push to depend on Chinese steel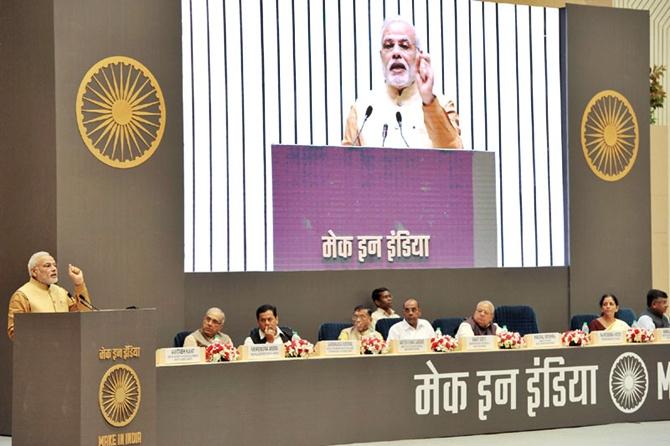 India's steel imports from China, the world's biggest producer of the alloy, doubled in April-September from a year ago though the country has enough capacity to meet its demand.
The common man needs Modi more than India Inc does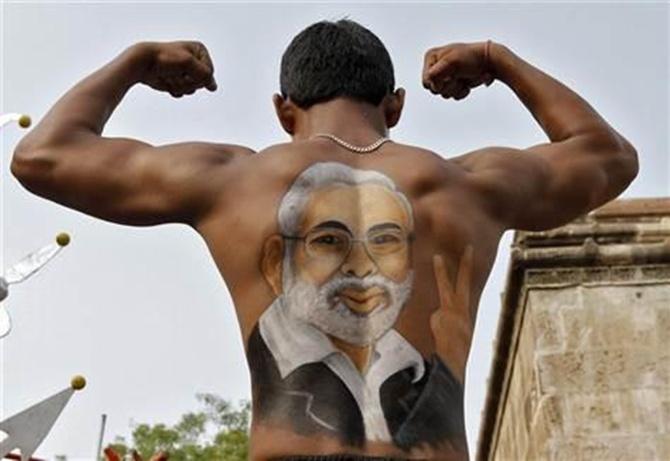 So let's stop focusing the Modi agenda on India Inc and the capital markets, and let's start focusing on the Modi development agenda for the average Indian.
Maruti, Airtel, ITC are undisputed kings of their sectors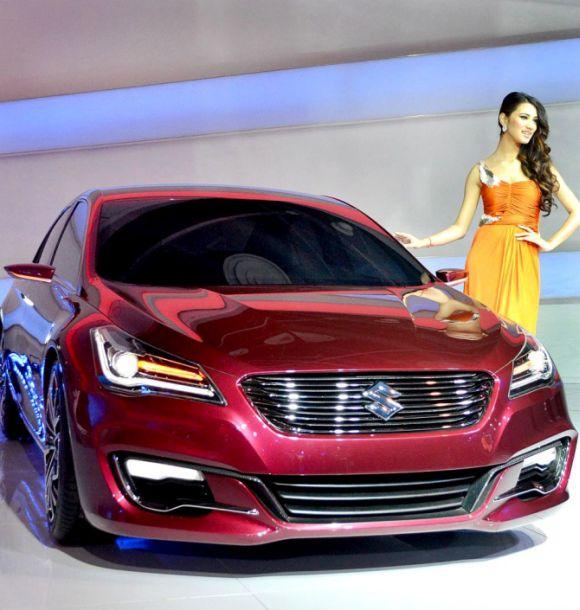 According to BSE, Bharti Airtel's revenue (on a standalone basis, excluding that from foreign operations and their subsidiaries) stood at Rs 49,919 crore (Rs 499.19 billion).
Galaxy Note 4: The best phablet money can buy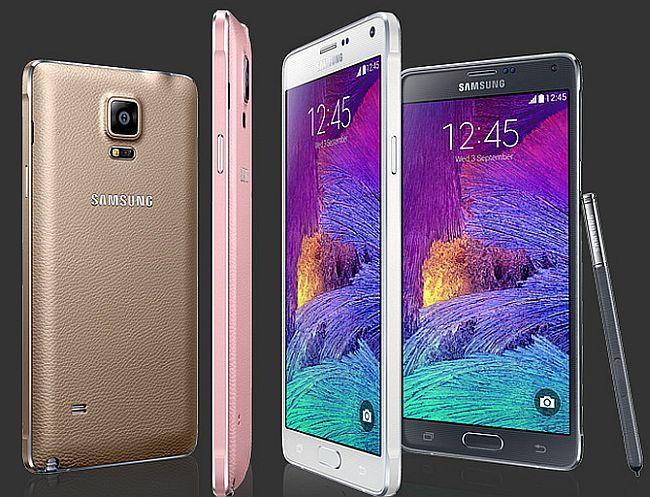 The front camera (3.7 megapixels) performs well, but gave grainy results sometimes, especially during low-lit conditions.
Why India needs an independent aviation regulator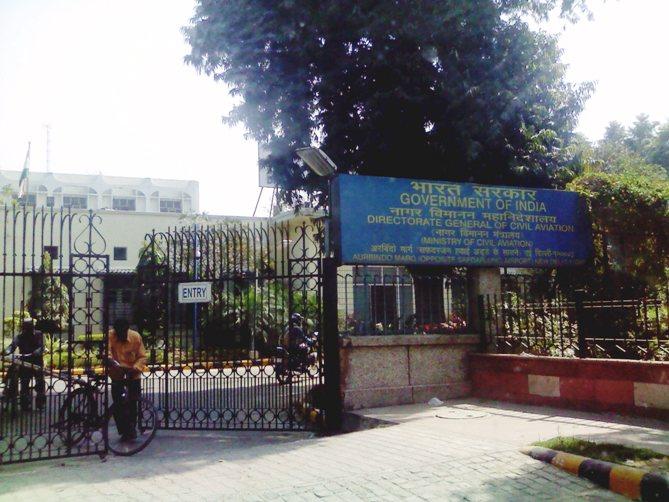 Whether this happens because DGCA actually cares about the future of the national carrier or for other motives is not clear.
Drones boom: The next big opportunity after e-commerce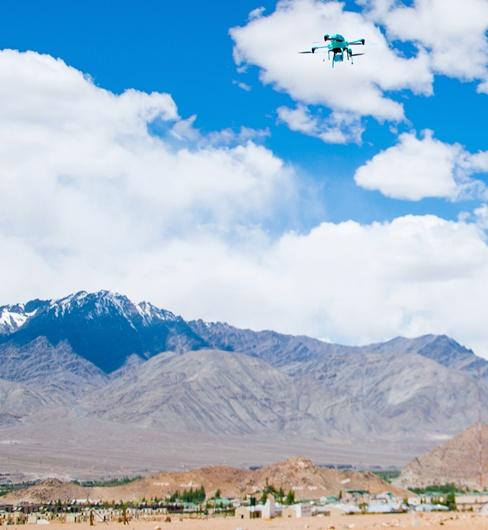 Drones are being sold by e-retailers like Flipkart and Snapdeal for less than Rs 40,000 apiece.
New Alto K10: India's cheapest automatic car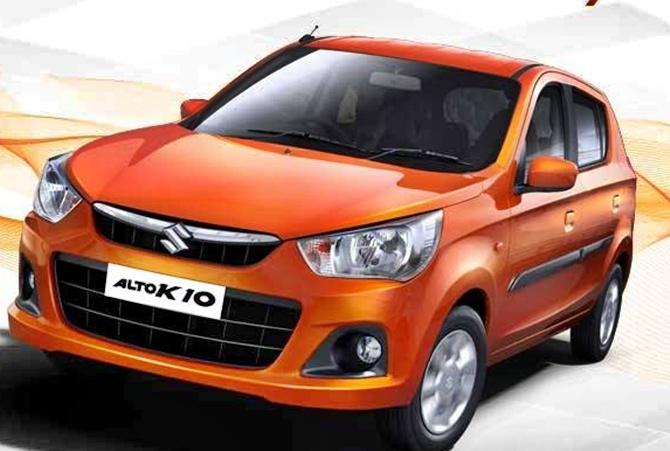 The AMT gear box may not seem like much of technology wizardry, but the seamless gear changes it facilitates is commendable.
November 09, 2014
SBI's Arundhati Bhattacharya most powerful Indian woman in biz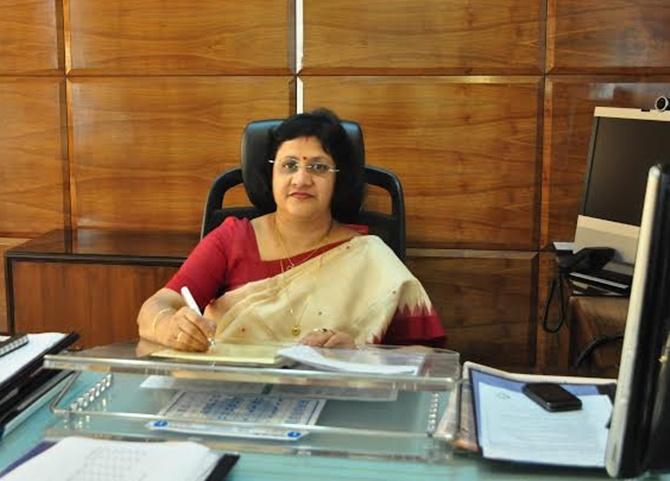 Arundhati Bhattacharya, the chairperson of country's largest bank SBI, has been named as the most-powerful woman in business in India by Fortune magazine.
November 08, 2014
Rolls-Royce launches Ghost Series II at Rs 4.50 crore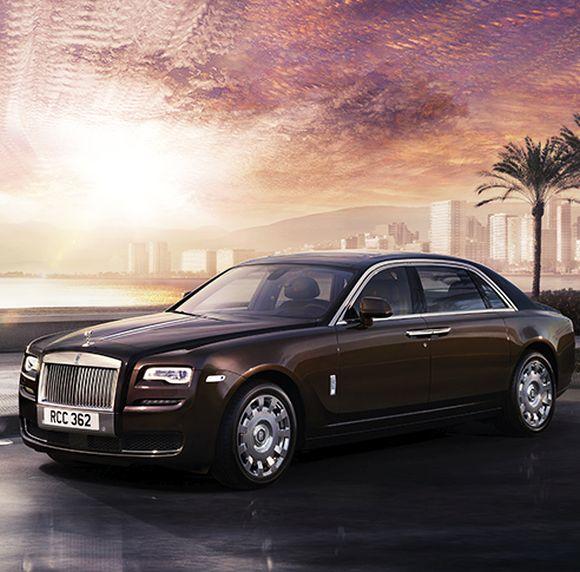 India is among the top five markets for Ghost model in the Asia Pacific region.
November 07, 2014
5 HOT SUVs coming to India in 2015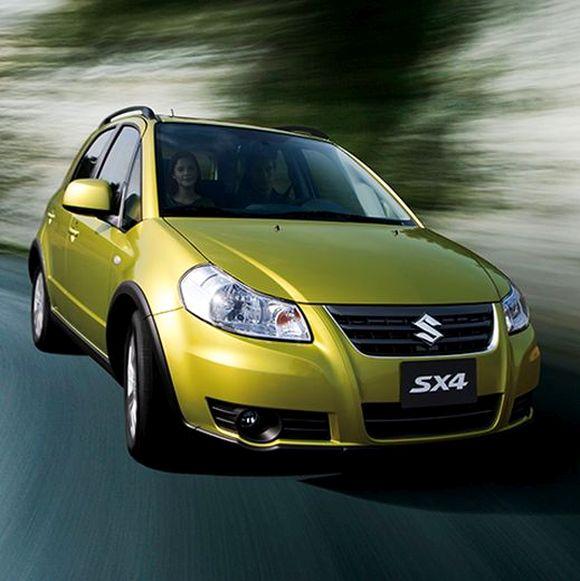 We can't wait to see Maruti Suzuki S-Cross and Hyundai ix25 hitting the roads.
India enters the elite club of world's 10 largest stock markets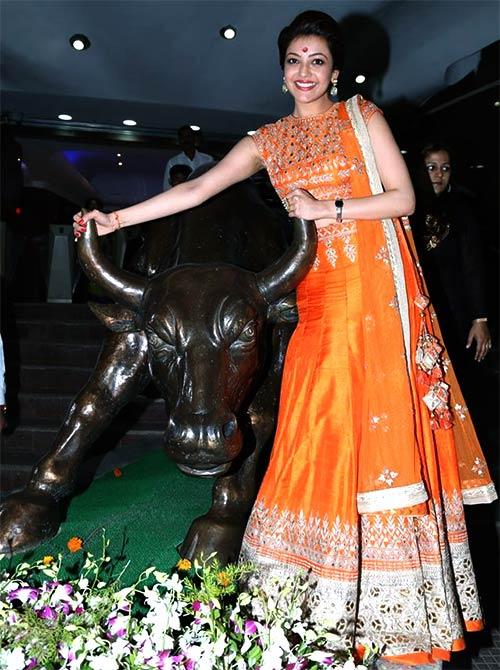 India, with m-cap of about $1.6 trillion, is ahead of Switzerland.
Google to sell Nexus 6 for Rs 44,000, Nexus 9 at Rs 28,900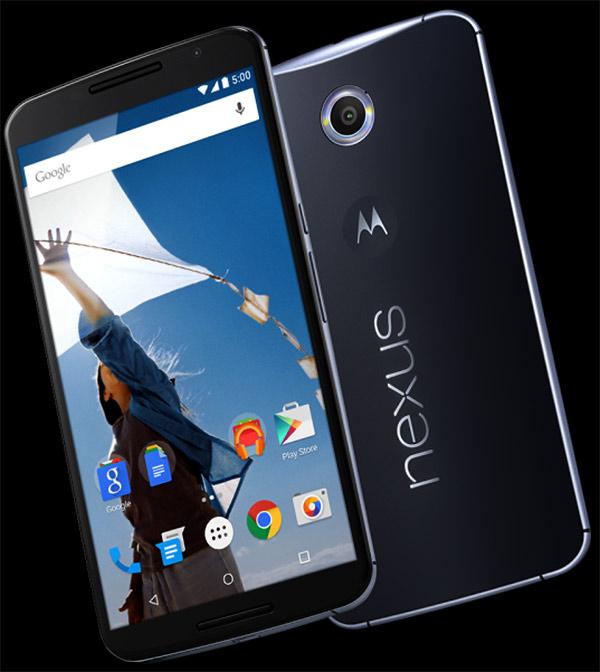 After the successful debut of its affordable Android One devices, tech giant Google is all set to launch its premium Nexus 6 smartphone and Nexus 9 tablet in India in next few weeks.
Scary climate change report rings alarm bells for India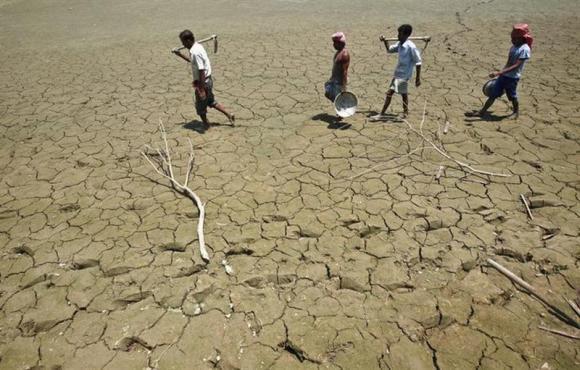 Worse still, the cities ranked second, third and fourth for their poor air quality are also in India.
Outlook for auto sector robust despite weak Oct volumes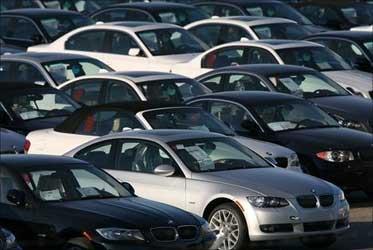 Product launches to drive incremental volume growth for players such as Maruti Suzuki; medium and heavy commercial vehicle revival on track.
Why sugar is turning sour for Uttar Pradesh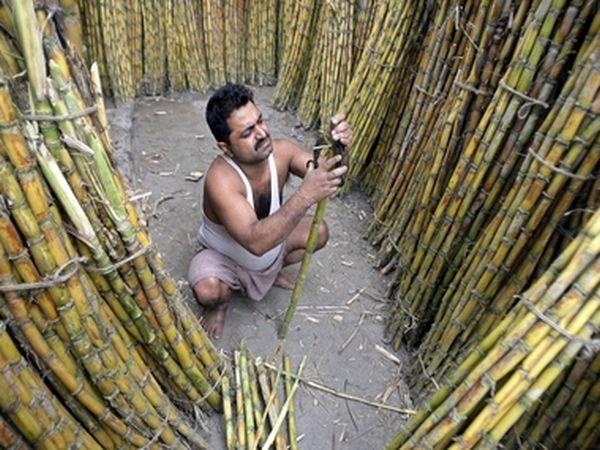 This has spelt trouble for the mills. Most of them are unable to pay the farmers.
From fridge, TV to mobiles, Samsung's big success in India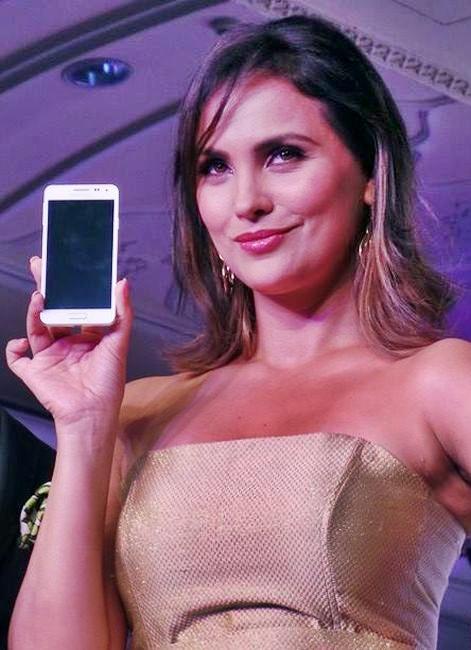 Samsung has been facing competition from local mobile handset makers like Micromax, Lava and Karbonn but it has maintained its lead in smartphones.
Big opportunity for banks as online shopping booms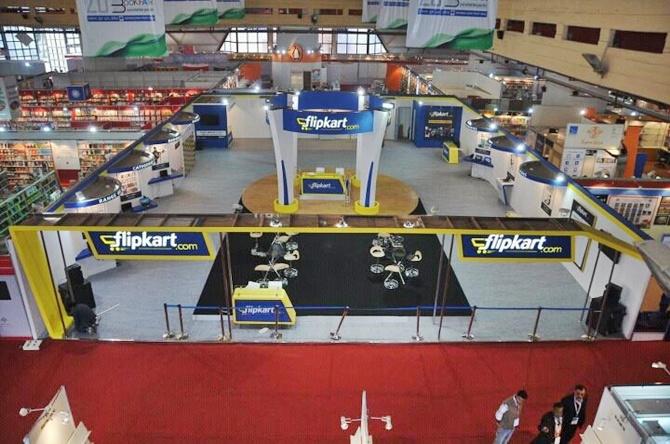 It's not e-retailers alone. Bankers are also celebrating initiatives like 'Big Billion Day Sale' this festive season.
Bandhan's Ghosh must act fast on a succession plan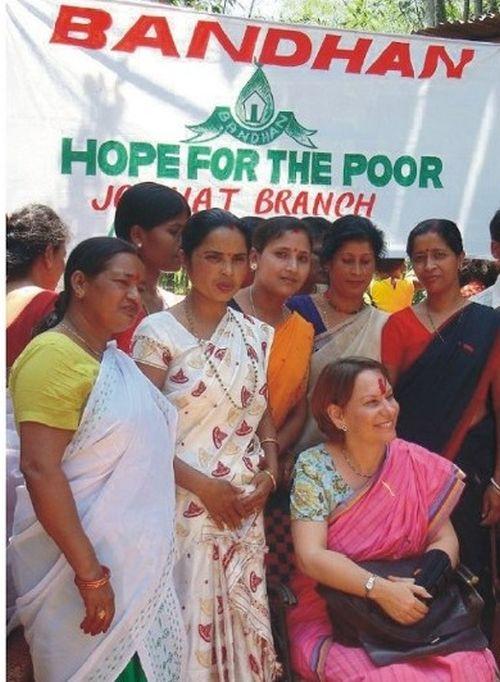 In any case, Ghosh could take lessons from the best professionally managed companies all over the world that always groom the CEO successors well in advance.
Maruti plans to design, build its own car by 2017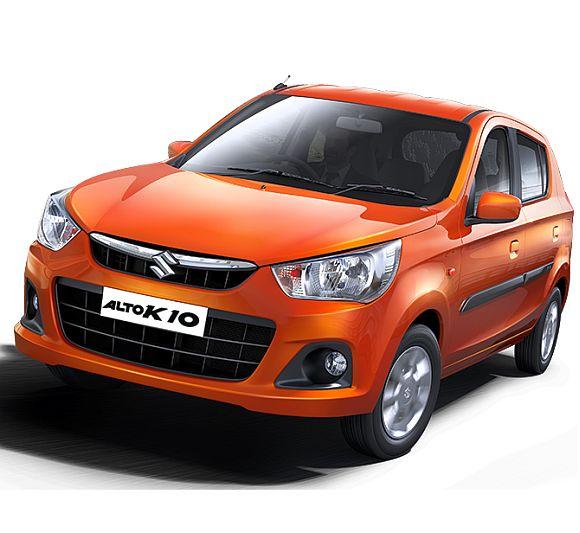 In the next 2-3 years the company will pump in Rs 4,000 cr in product development, R&D and marketing infrastructure.
Lenovo launches Vibe X2 smartphone for Rs 19,999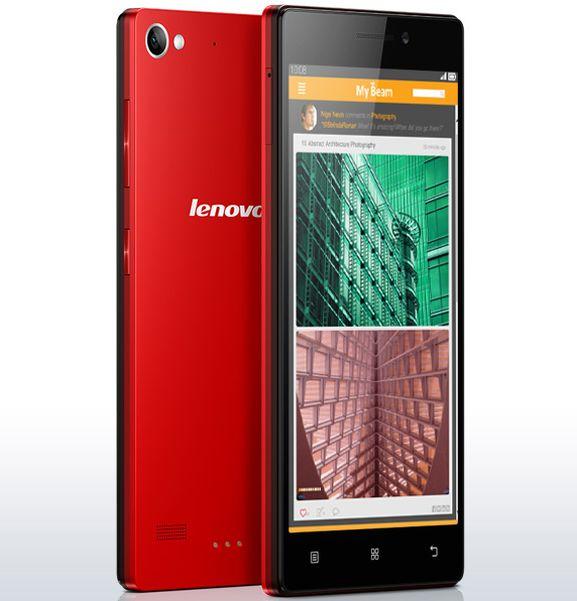 Chinese tech giant Lenovo unveiled its new 'layered' smartphone - Vibe X2 - priced at Rs 19,999 in India.
November 06, 2014
Modi's sell-off drive thwarted; more spending cuts likely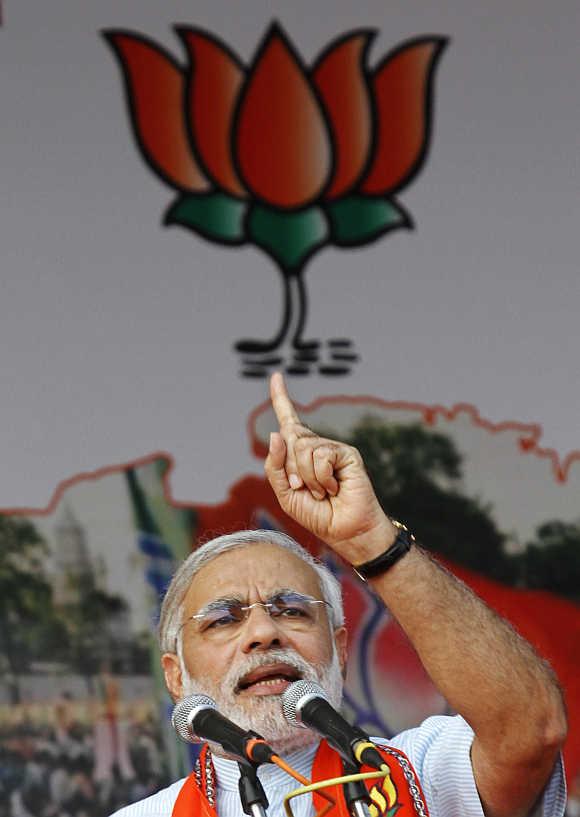 Officials say a fall in global oil prices will reduce the government's subsidy burden, giving it a greater chance of hitting its ambitious fiscal deficit target of 4.1 percent of gross domestic product in the fiscal year to March.
Quadricycles: Don't let corporate rivalry drive regulation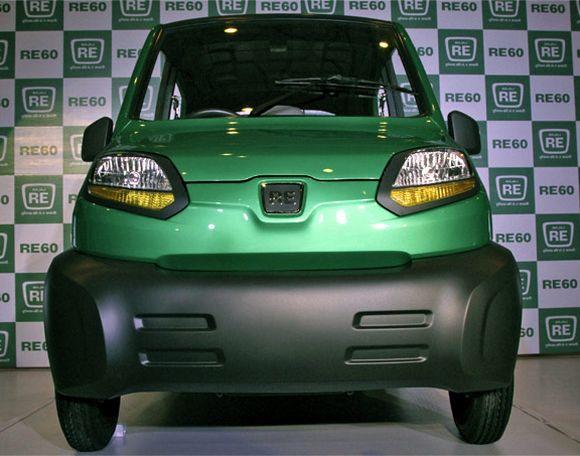 Those that are developing quadricycles from scratch say it will take them at least two years to roll them out.
2 Indian CEOs, Nadella among world's most powerful people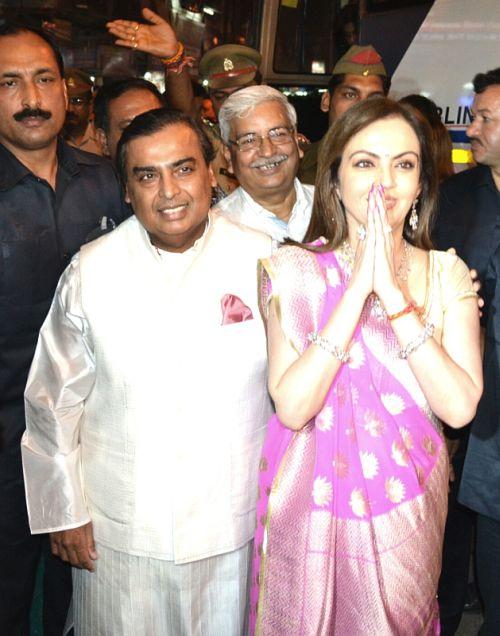 Reliance chairman Mukesh Ambani has moved 2 ranks ahead this year on the most powerful list.
India's systemic flaws, a big barrier to growth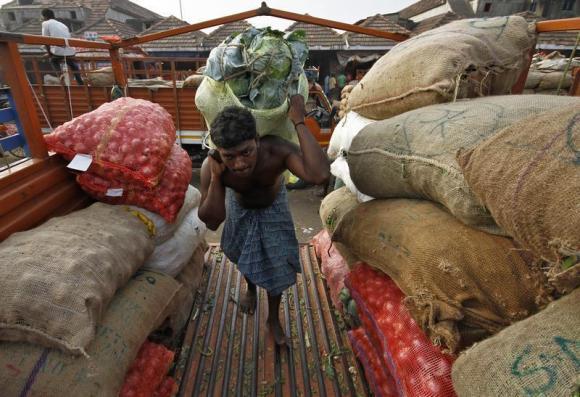 What we want from spectrum allocation is access to broadband networks at prices that will result in productivity gains.
RIL, ONGC among top 30 transparent companies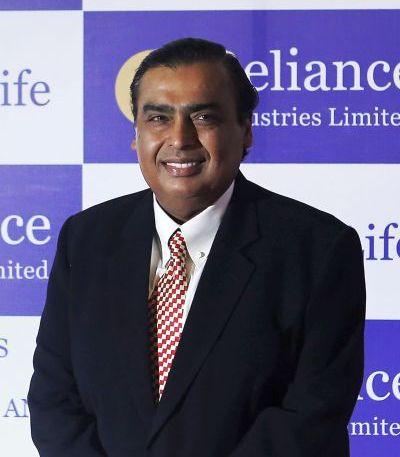 Transparency International, a non-profit organisation fighting against corruption and malpractices, gave Reliance Industries and ONGC ninth and 26th positions, respectively, in its latest report Transparency in Corporate Reporting.
November 05, 2014
This 13-yr-old inventor FLOORED Intel with his start-up idea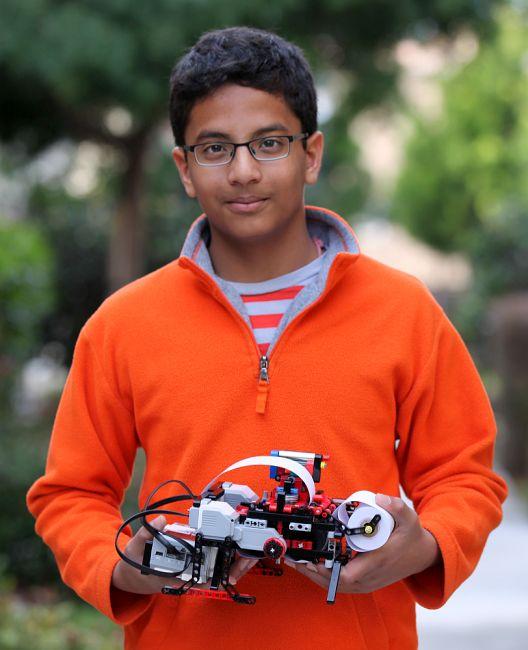 The chip maker is putting money in his low-cost Braille printer project.
Did your car FAIL safety test? Blame it on Indian laws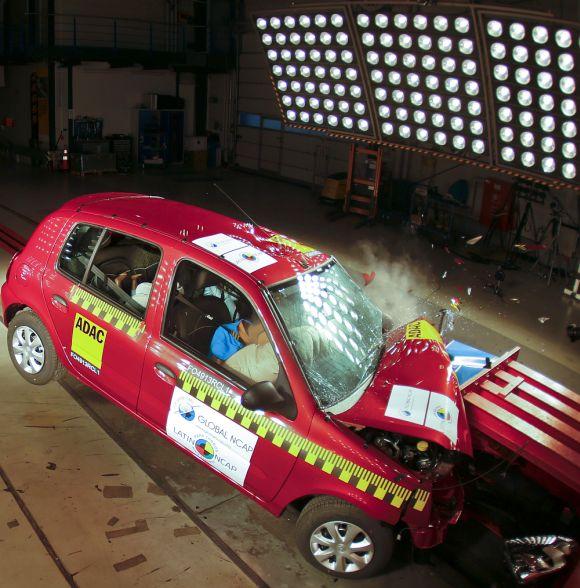 Manufacturers say they are complying with the rules and regulations laid down by the government.
IMAGES: The place where space tourism DREAMS turn REAL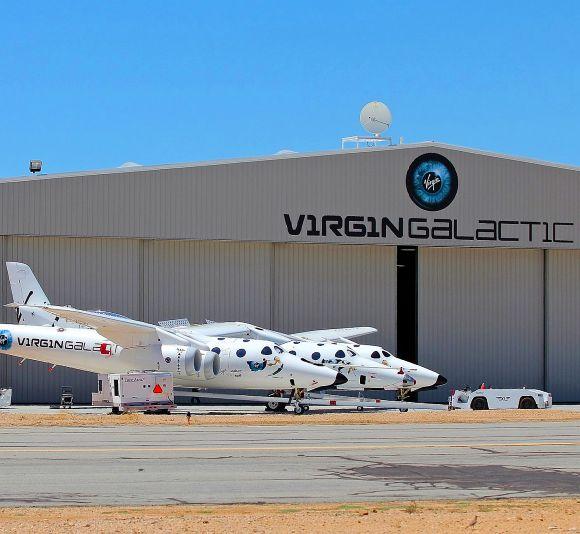 Despite the recent crash of Virgin Galactic spacecraft, people who have signed up for out of the world travel are gung ho about the space tourism.
2-fold strategy to end child labour in India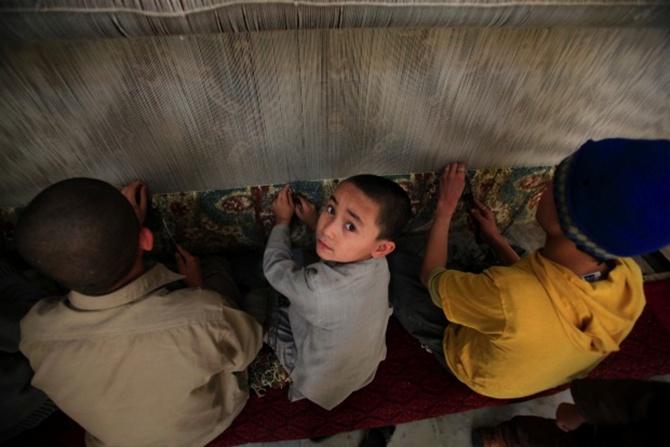 A teacher teaching a class of 10-year-olds proceeds assuming everyone can read a bit but many do not.
E-commerce firms gobbling up the best talent in the market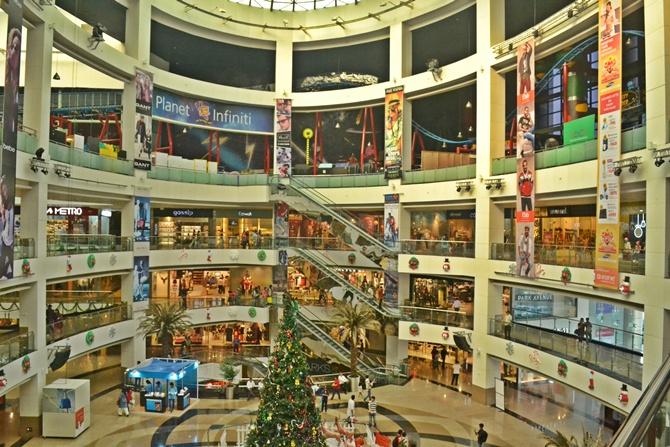 ,000: Number of people Flipkart plans to hire in FY15.
Inventories of Vadra's realty firm zoom 10 times in 3 years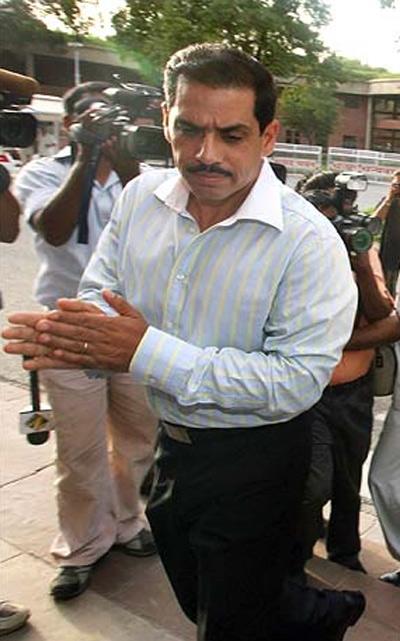 But the Robert Vadra firm, which held luxury apartments in top DLF projects, sees income and profits dry up since FY11.
November 04, 2014
Black Money Mukt Bharat: It's beyond Swiss bank accounts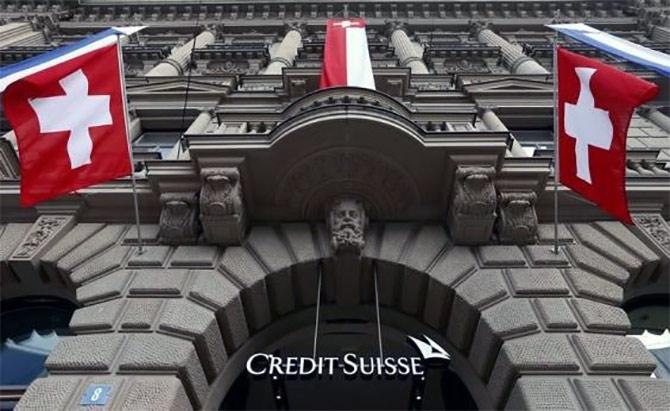 Black money can take the form of a high-end property in Southeast Asia, a cruise ship floating on the Mediterranean or blue-chip shares held via an offshore fund manager.
Indian luxury car service that ferried convoys of Obama, Bush!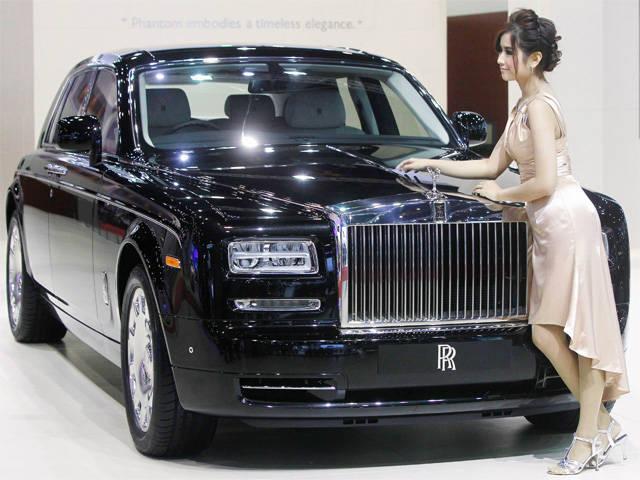 Ahluwalia is not a great fan of the Uber model.
World Trade Center reopens 13 years after 9/11 attacks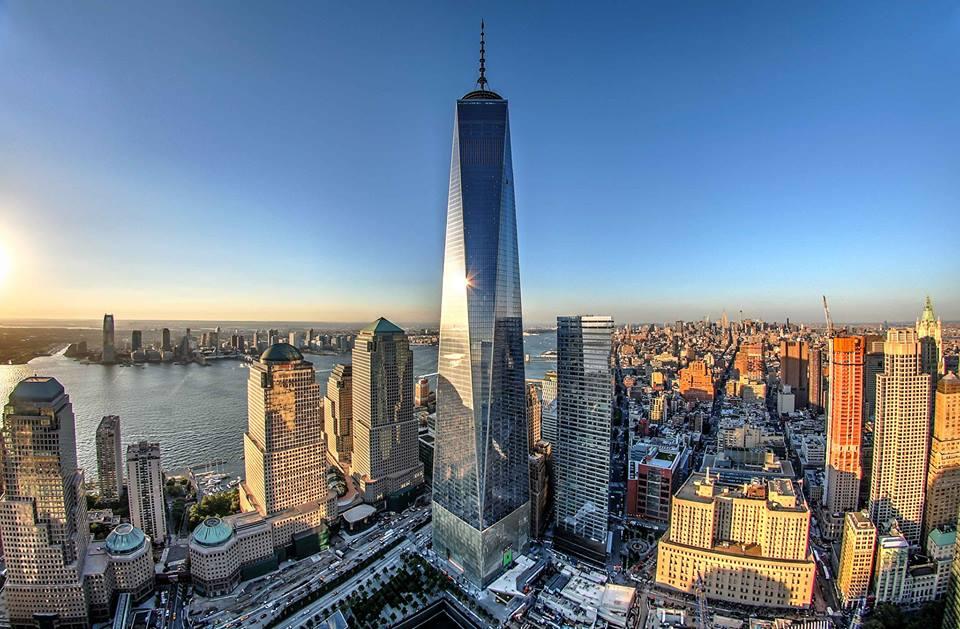 The 104-storey building's opening marks an emotional milestone for the United States.
Vadra's Sky Light Hospitality made a profit of Rs 33 cr in FY13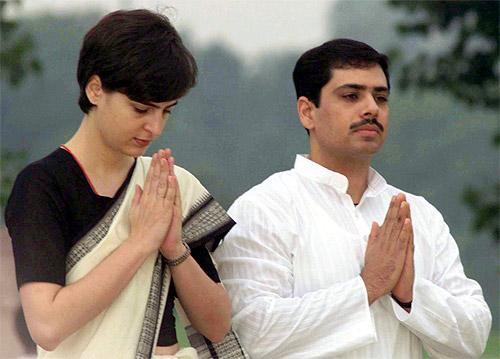 Amid the Bharatiya Janata Party governments at the Centre and in Haryana beginning to turn the heat on him, businessman Robert Vadra, also the son-in-law of Congress President Sonia Gandhi, recently ensured his companies filed their pending balance sheets.
Maruti Swift, Datsun GO score 'zero' in safety test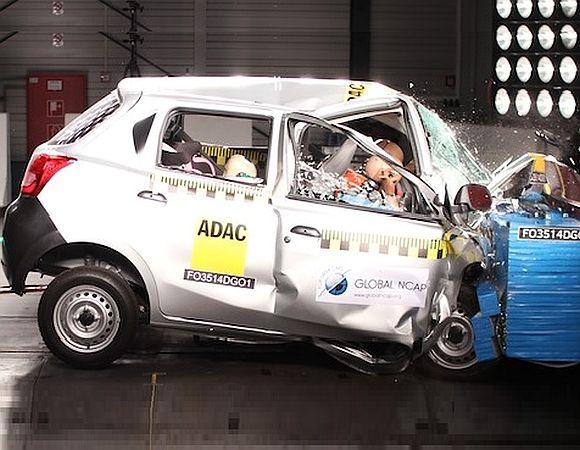 These risks would be significantly reduced if the cars had to comply with the UN test regulation for frontal and side impact.
November 03, 2014
Lounge, play games and binge at the dhaba in InMobi's office!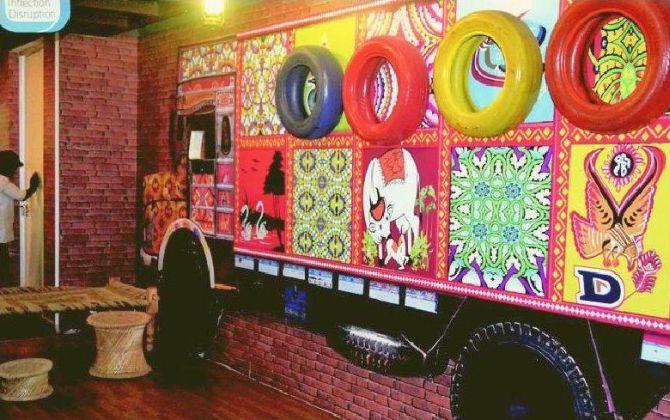 Walking around InMobi's office, it is hard not to compare what you see here with the images one has seen of Google's global offices.
Maruti launches new Alto K10 at Rs 3.06 lakh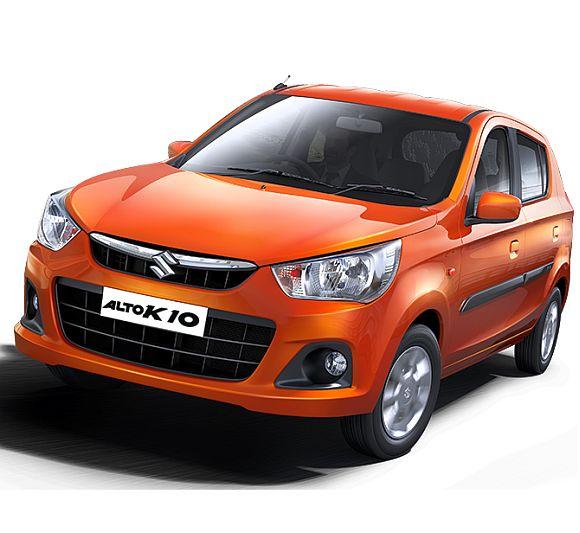 It has a variant with automatic transmission that costs Rs 380,000.
3 reasons why India's rich stash money abroad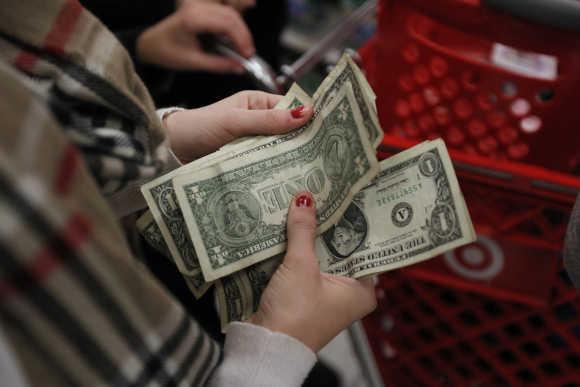 Clearly, rich Indians have little confidence in India. Perhaps we are also chronically dishonest.
Battle over norms for quadricycles takes a bitter turn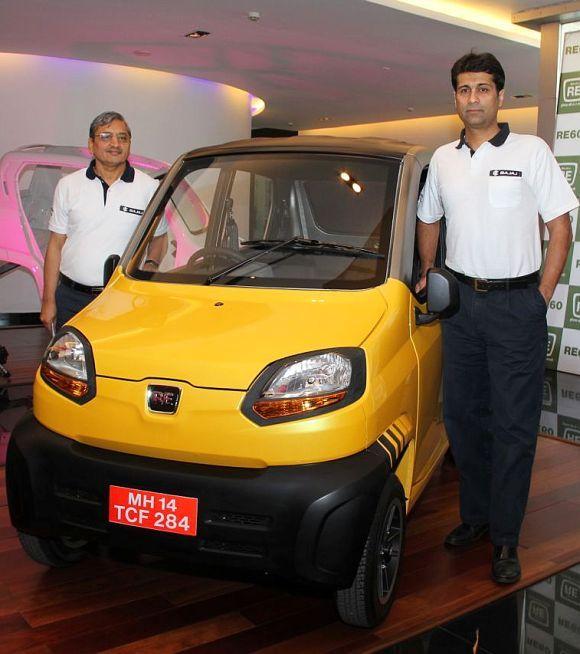 At present, there are many vehicles that weigh close to the proposed increased weight of 600 kg.
iPhone 6 is a killer phone but few features disappoint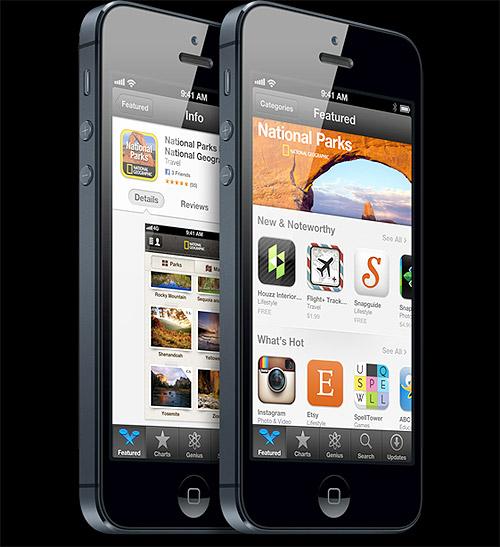 As for Apple Pay, we're still to see it in India.
Of Modi's silence and huge waste of resources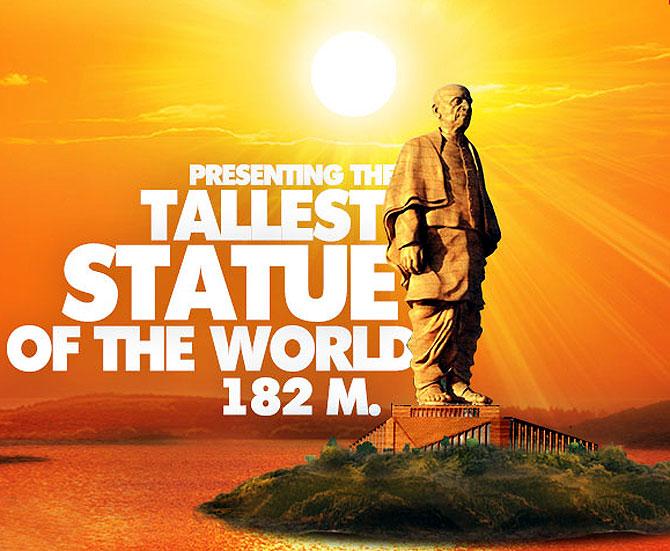 The Statue of Unity the prime minister is building in Gujarat is a disgraceful waste of resources that does nothing for India except add a big fat bill, says Mitali Saran.
November 01, 2014
Modi effect? Mukesh Ambani celebrates wife's b'day in Varanasi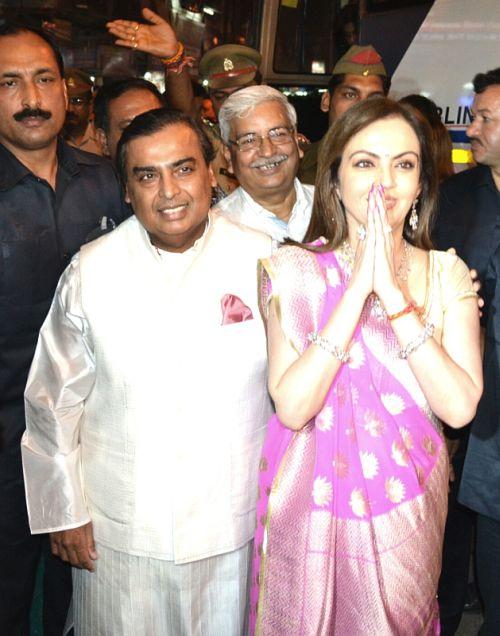 Accompanied by a large entourage, including the kids, the couple reached Varanasi by a private plane in the afternoon.
October 31, 2014
Microsoft joins wearables race, unveils smart band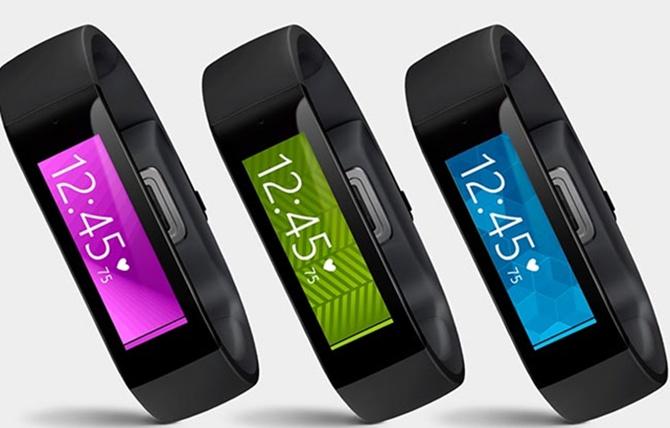 Technology giant Microsoft has now joined the wearables bandwagon with the launch of its smart band Microsoft Band, designed for people looking to live healthier and be more productive.
Kolkata most polluted city in India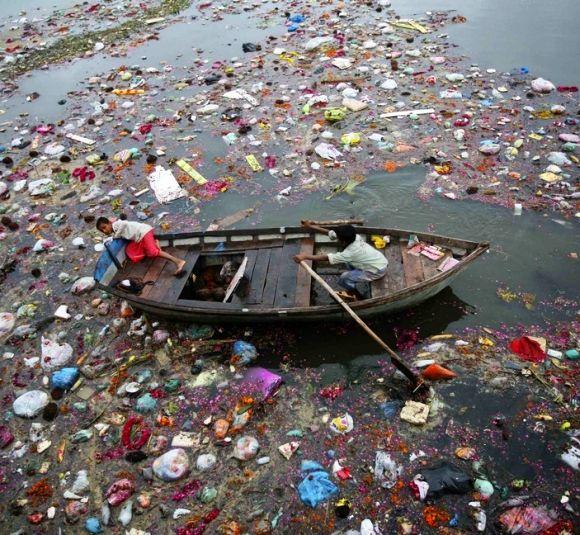 It has recorded the highest levels among eight countries.
World's 10 most innovative companies that will inspire you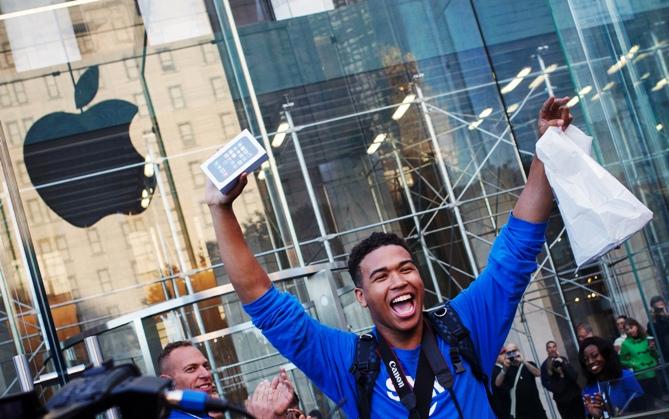 There are few firms that are applauded for managing a healthy top line growth along with an impressive brand image that inspires most companies.
5 HOT cars launched in October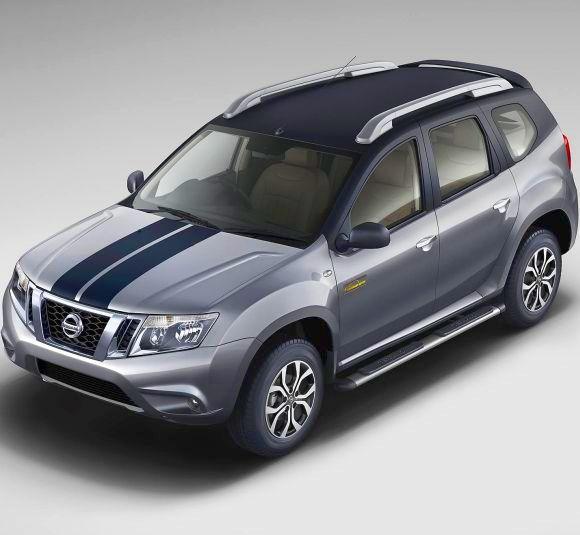 Prominent ones are Maruti's smoky Ciaz and Fiat's gorgeous Avventura.
How 2 IIT-ians built a $1 billion company in 3 years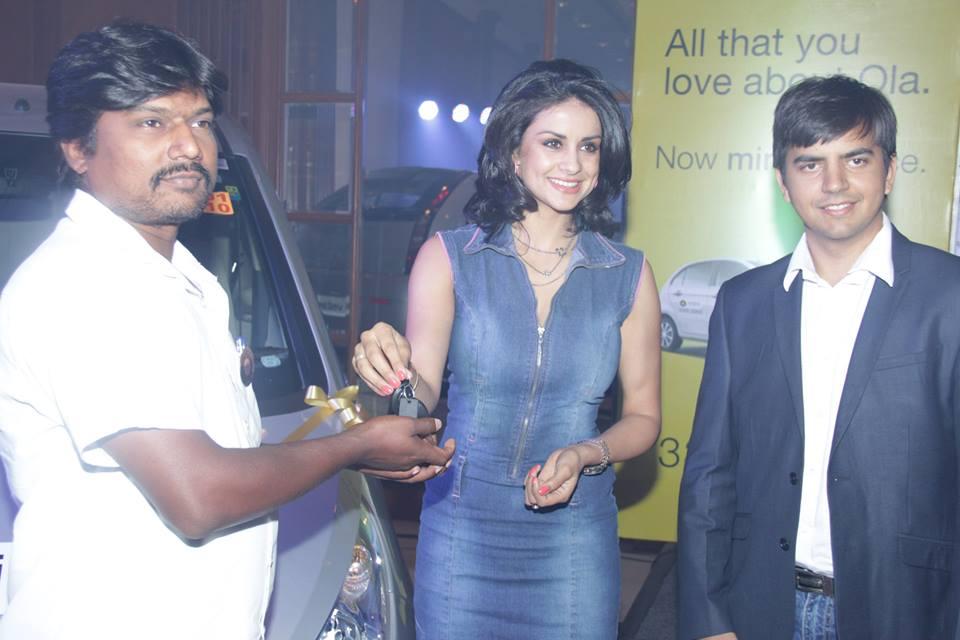 In addition, Aggarwal uses an Apple MacBook and an iPad Mini tablet.
October 30, 2014
OPPO launches world's thinnest smartphone R5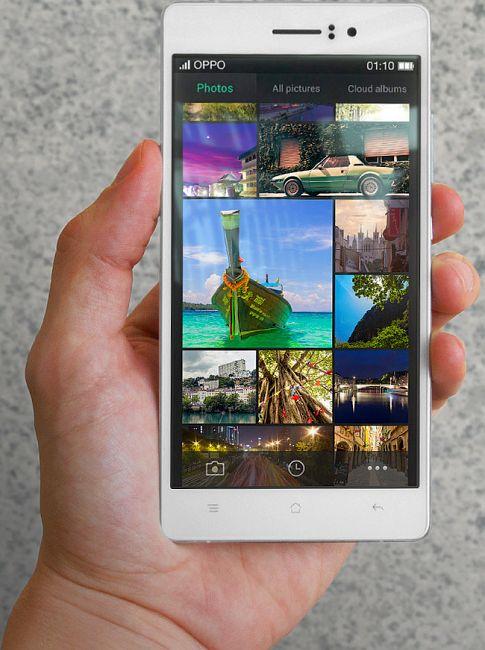 To collaborate with Flipkart and Amazon for online sales.
Apple's Tim Cook says 'proud to be gay'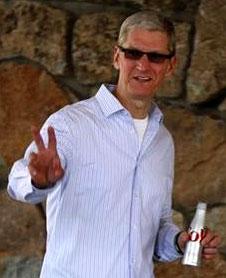 Apple Inc Chief Executive Tim Cook publicly came out as gay in an article he wrote in Bloomberg Businessweek.
Fiat Avventura: The MOST desirable crossover in India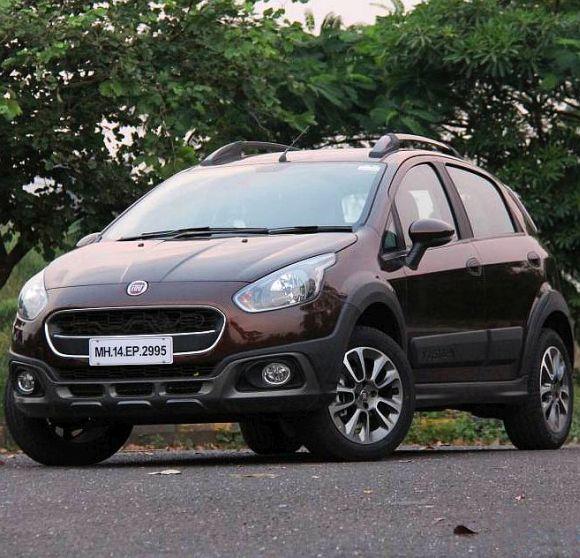 The car is priced between Rs 711,000 and 987,000.
First high speed train on Delhi-Agra section on Nov 10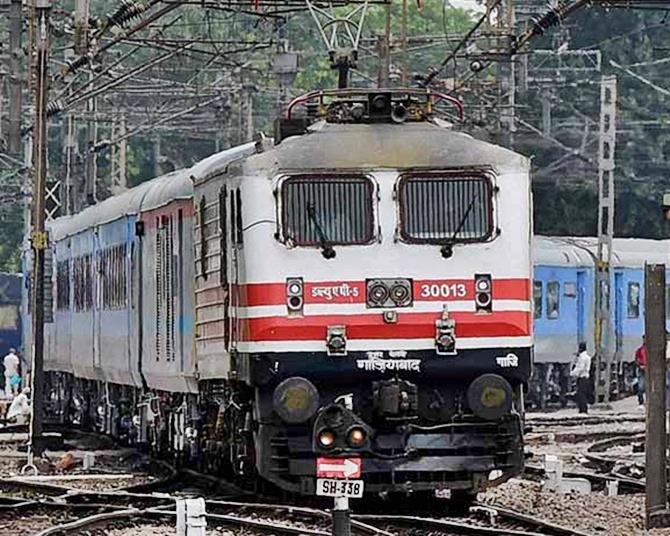 The first high-speed train between Delhi and Agra with a speed of 160 km per hour is expected to run on November 10 as Kapurthala Rail Coach Factory is all set to roll out the first rake of fourteen coaches of the train.
India's silver jewellery exports gain momentum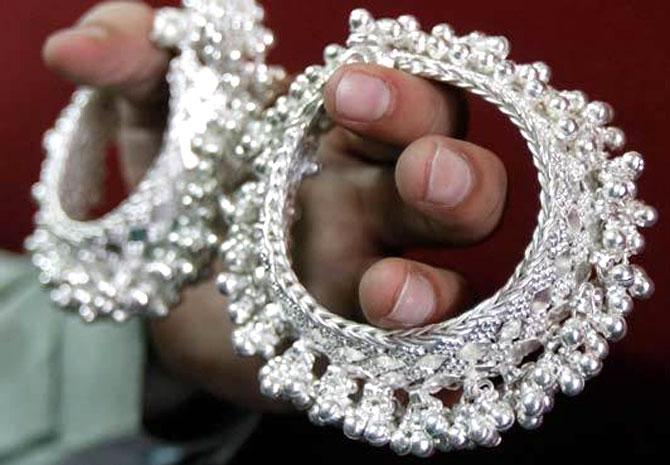 When overall gems and jewellery exports remained resilient so far this year on global economic uncertainty, shipment of silver jewellery witnessed a phenomenal growth so far this year.
Xiaomi beats Lenovo to be third largest smartphone brand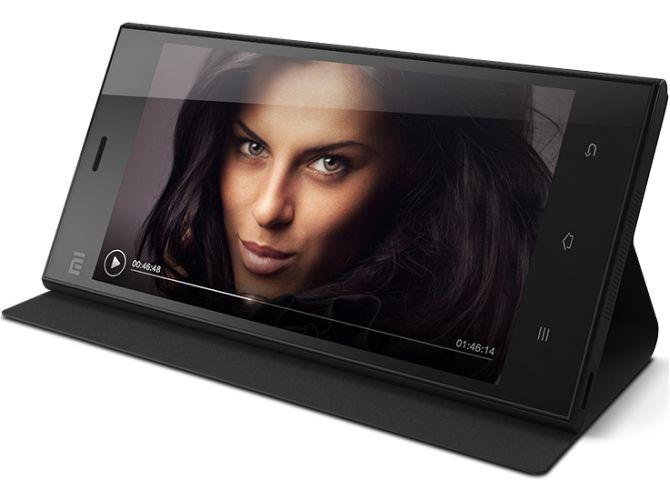 As competition for the smartphones market hots up, new players are making waves.
TCS is the only Indian company among world's 50 most innovative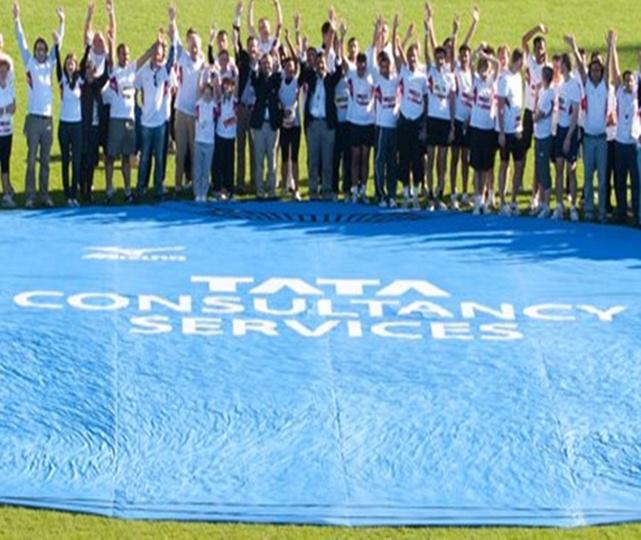 Wipro makes it to the up-and-coming companies with potential to join the top 50 list.
Tips to maximise profits from day-trading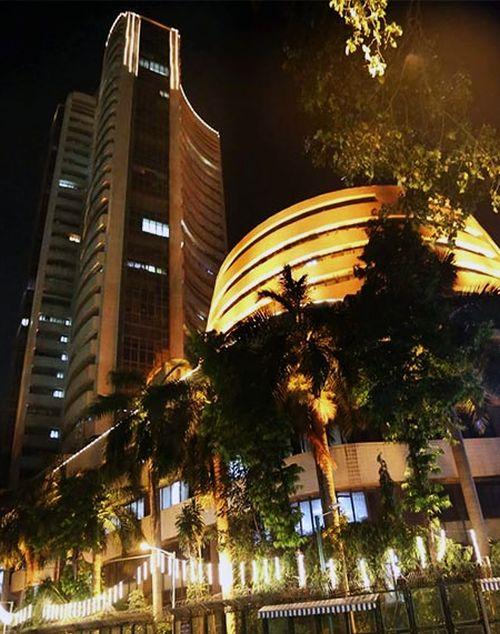 Some traders make a reasonable living playing the day-trading game.
October 29, 2014
Humanoid robot lands job as Nescafe salesman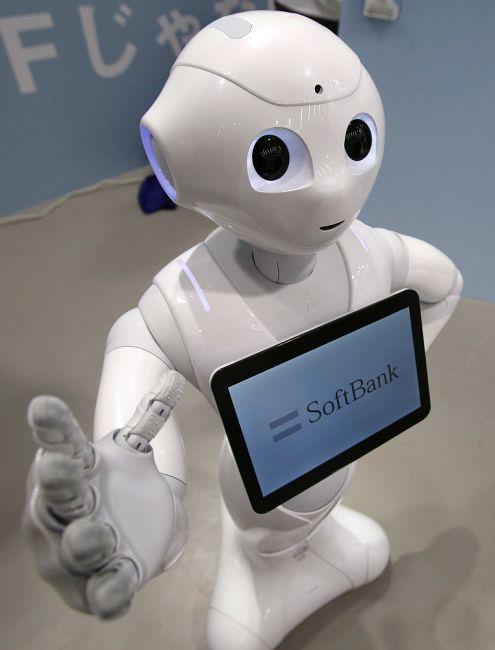 Nestle has maintained healthy growth in Japan by maintaining a a tradition of trying out off-beat marketing tactics.
Ease of doing business: India ranks worse than Pakistan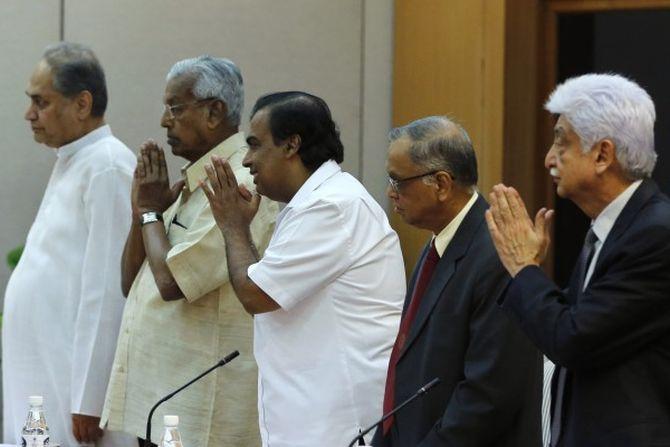 India has been ranked at 142 among 189 countries in the latest World Bank's "Ease of Doing Business" report, a drop by two places from the last year's ranking.
Maruti to launch the CHEAPEST automatic car in the world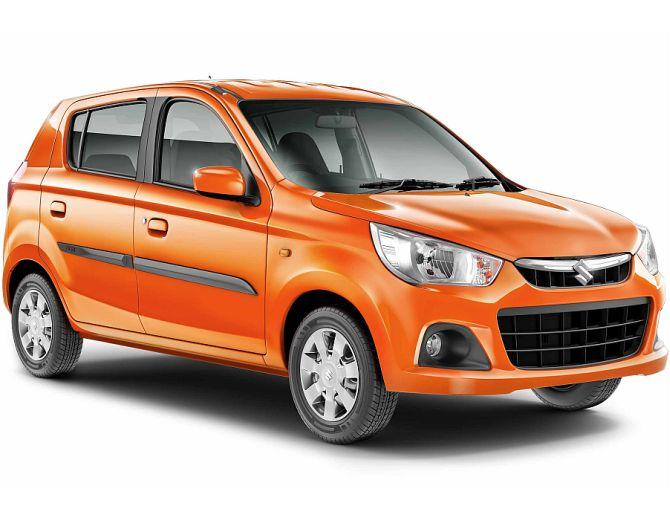 The dealers have started accepting bookings for Rs 10,000.
Fuel is out of govt control but who will ensure right pricing?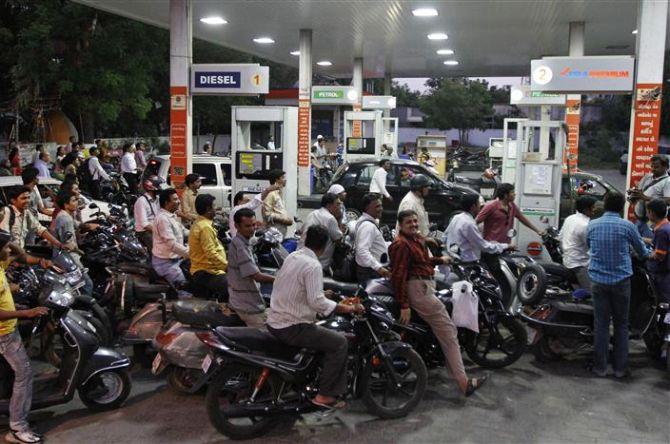 Not only do you need an effective and independent regulator, you also need competition to flourish.
10 cities most threatened by natural disasters; Kolkata ranks 7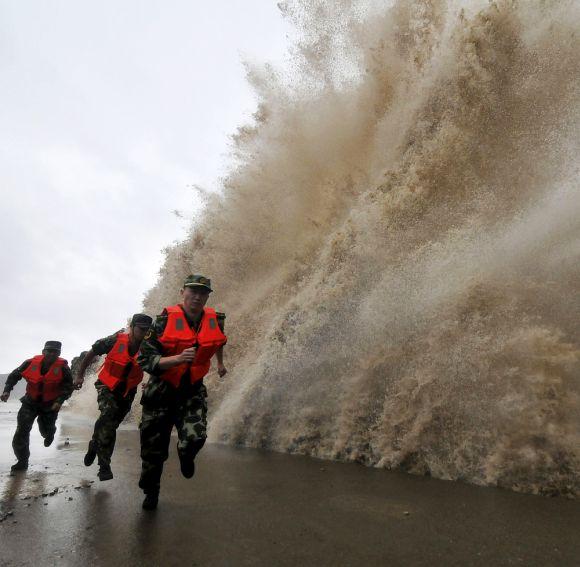 About 17.9 million people's life is at risk.
Hyundai Santro, Chevrolet Spark to be off Indian roads soon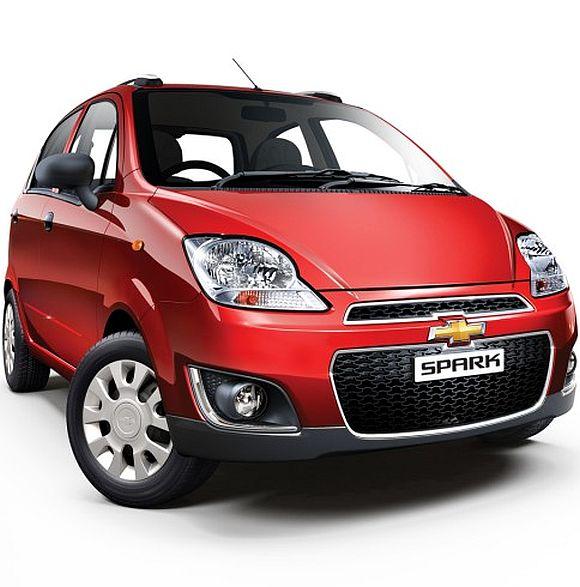 The Korean company has sold over 1.36 million cars and has exported 535,000 units.
Amazon's Kindle with touchscreen, a delight for book lovers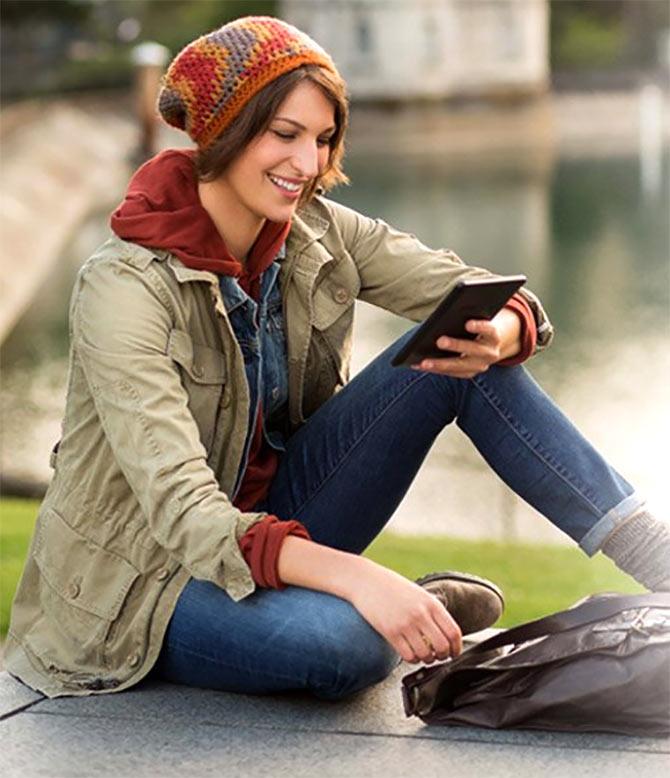 A touchscreen in the new Amazon Kindle is a welcome upgrade.
October 28, 2014
Maruti launches new Swift; price starts at Rs 4.42 lakh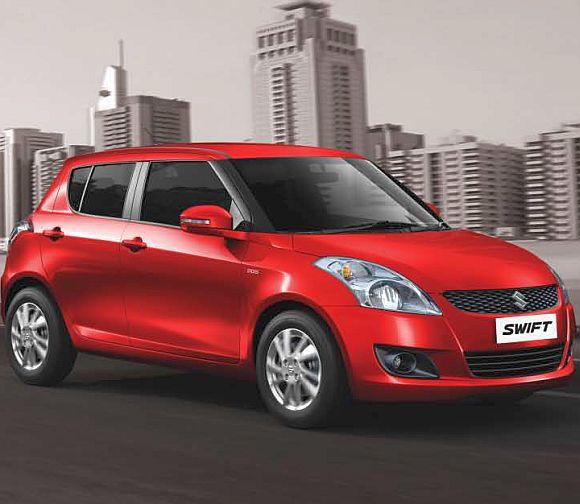 The company has sold over 12 lakh models of this car till date.
Is India's stock market truly national?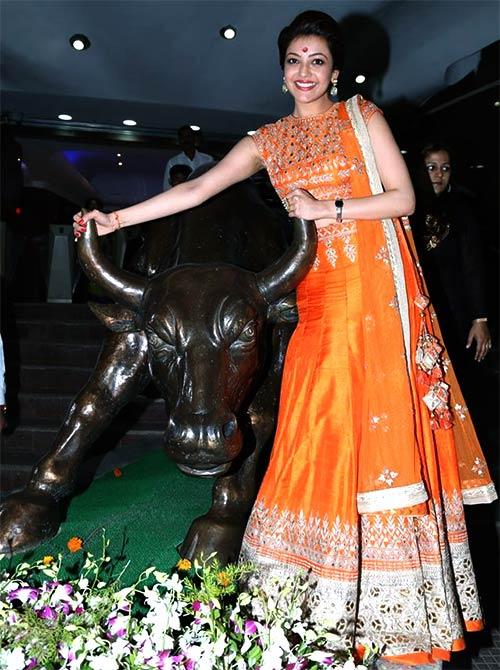 Our stock exchanges no longer belong to one state or one community.
Mahindra readies Quadricycle to take on Bajaj's RE60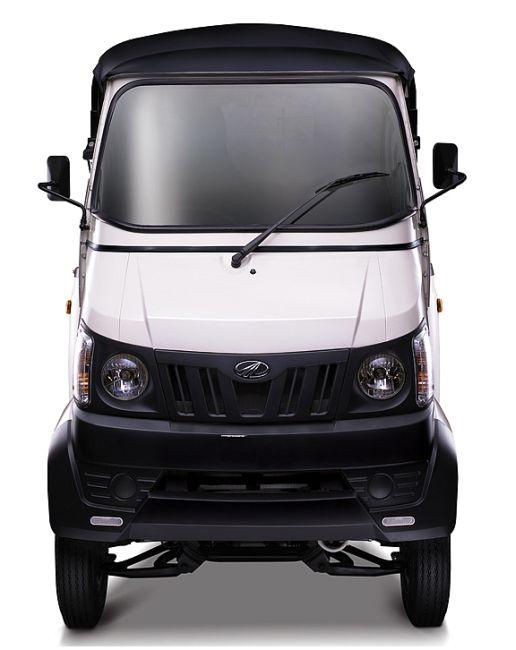 It is expected to be ready by 2017.
Income inequality: India among worst-performing countries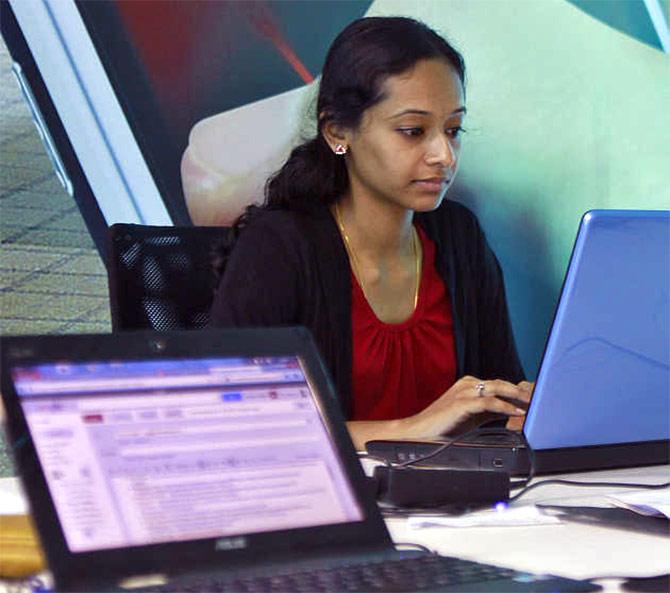 India has performed poorly in removing gender-based disparities, ranking 114 out of 142 countries in World Economic Forum's 2014 gender gap index, scoring below average on parameters like economic participation, educational attainment and health and survival.
Rahul Bajaj's quick ride back into the Licence Raj era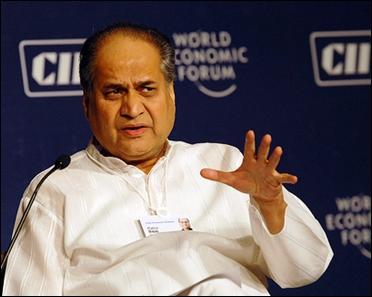 These automotive companies were afraid of competition and made wrong accusations on grounds of safety.
Bureaucrats to boardrooms: Murthy on India's remarkable journey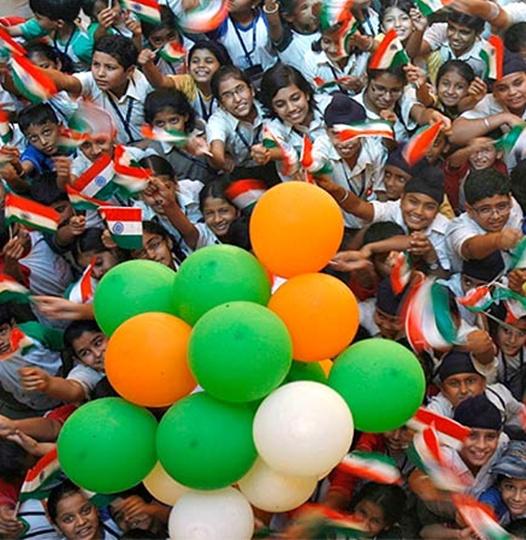 India has made a remarkable journey from a top-down system of economic decision-making to one that unleashed our entrepreneurial spirits but the next big jump lies in enhancing the quality of our tale.
Why RIL, Infosys, HUL are keen to play the real game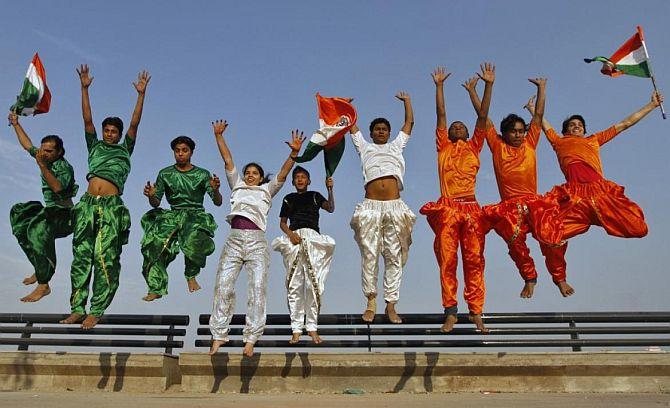 Begin with ITC. Larsen & Toubro, yes. ICICI and HDFC, yes again.
Who are Pradip Burman, Radha Timblo and Pankaj Lodhiya?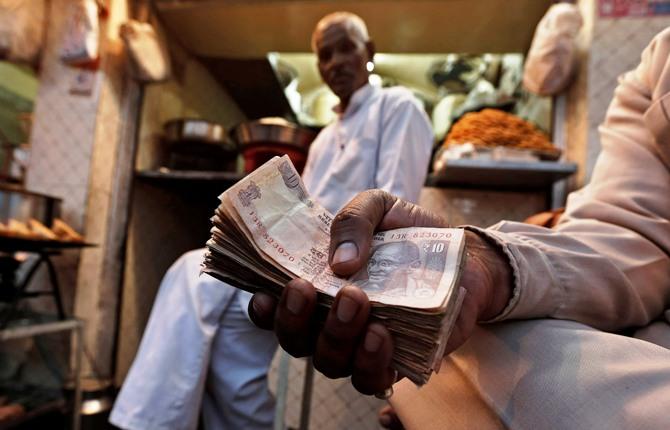 Pradip Burman belongs to one of India's most illustrious business families, one which runs the noted Dabur brand of mostly Ayurveda-based FMCG products.
October 27, 2014
L&T to build the world's tallest statue in Gujarat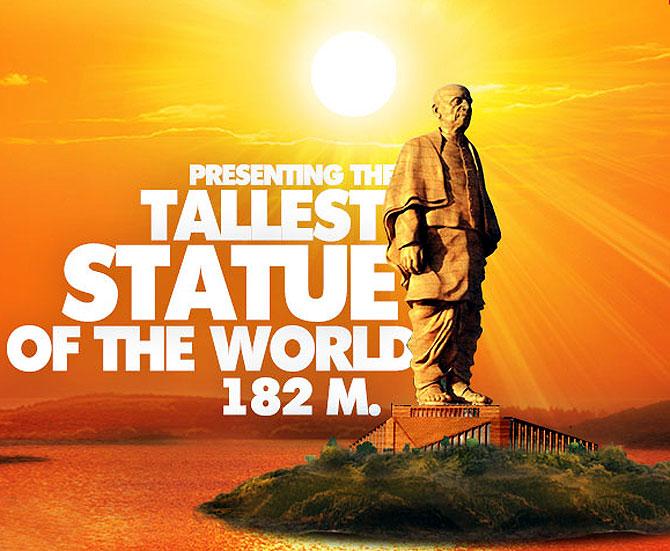 The work order for Prime Minister Narendra Modi's pet project 'Statue of Unity' - the world's tallest statue of India's first home minister Sardar Vallabhbhai Patel, was issued by the Gujarat government on Monday, to leading engineering company Larsen and Toubro (L&T).
Mercedes drives in the gorgeous GLA 45 AMG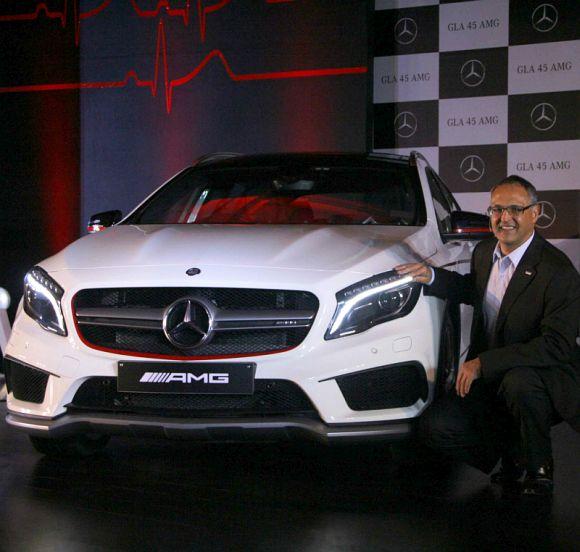 It goes from 0 to 100 kmph in 4.8 seconds!
Microsoft launches Nokia 130 for Rs 1,649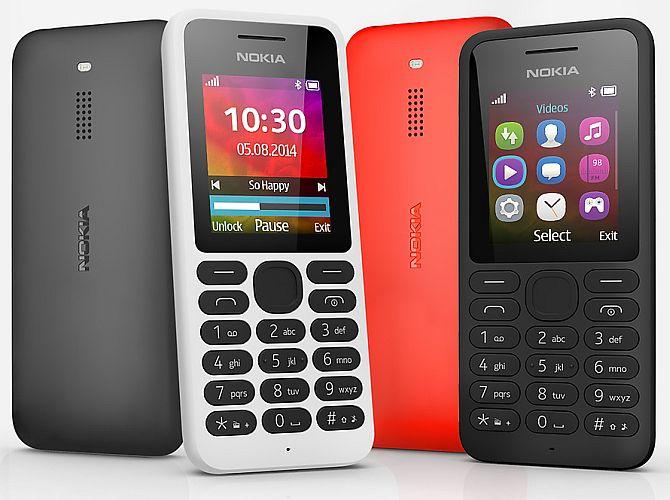 The phone has the ability to store up to 6,000 songs on a 32 GB memory card.
India among 10 most attractive expat destinations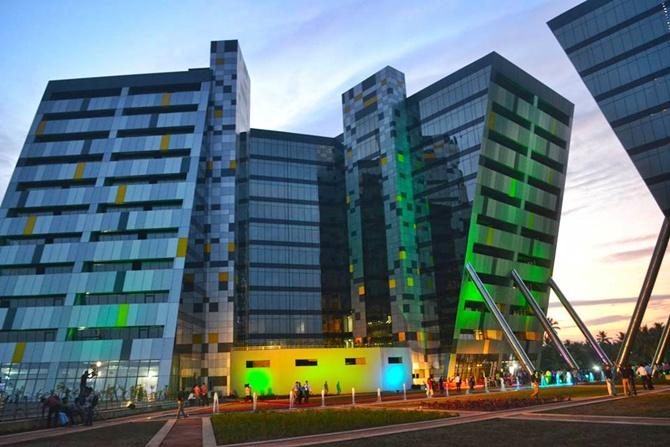 India is among the top 10 countries in the world in terms of expat quality of life.
OnePlus One: A killer phone from China for Rs 20,000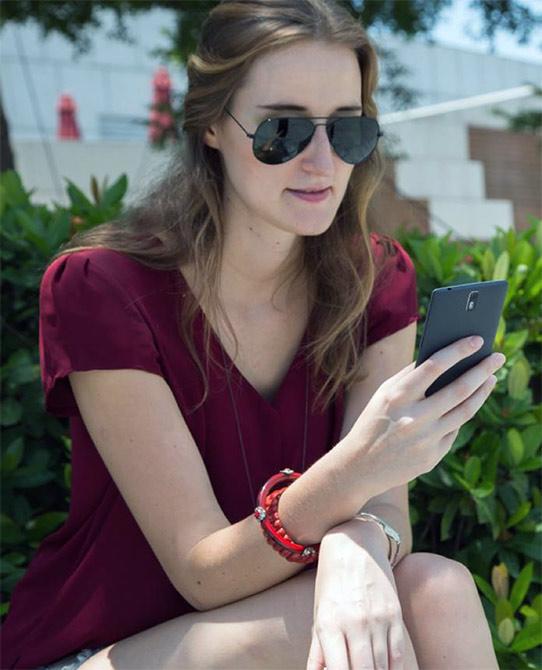 The plain, simple, minimal user interface that the CyanogenMod custom Android ROM brings to the One is delightful.
Hot stocks to buy in Samvat 2071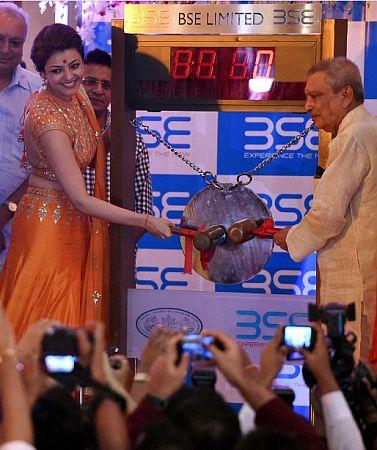 The BSE Mid-and Small-cap indices outperformed their larger peers rising 72 per cent and 52 per cent, respectively, during Samvat 2070.
Connaught Place has something for everyone!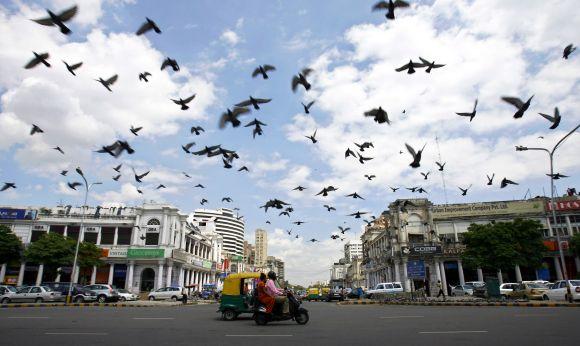 Upstaged by the swanky malls in town, both M G Road and Brigade Road have lost their "happening" status
'Gurgaon, Mumbai property prices likely to fall'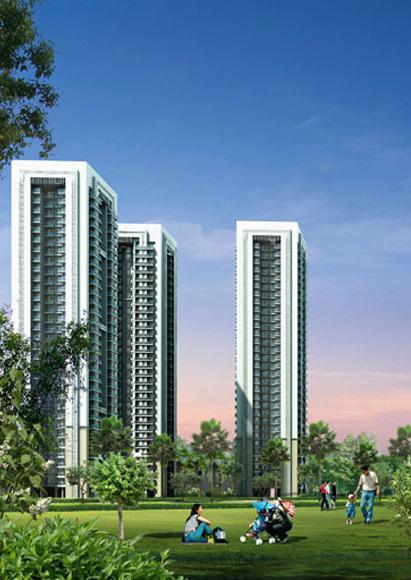 Gurgaon and Mumbai, the richest cities in Haryana and Maharashtra, respectively, have always been the preferred markets for investors. Most parts of these cities are beyond the reach for those looking for affordable homes.
Apple's India revenue jumps 10-fold in just 4 years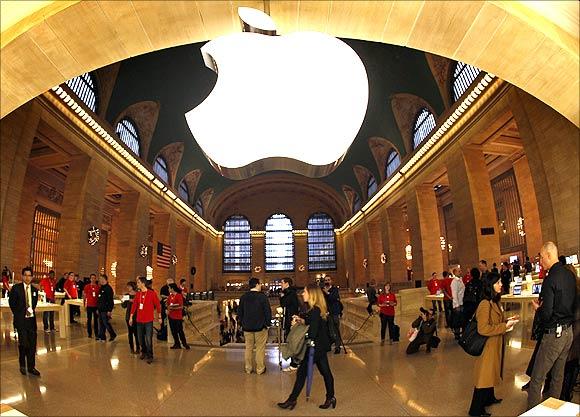 The company reports profit of Rs 4500 crore in FY14, up from Rs 446 crore in FY10
October 24, 2014
Why innovative firms face legal hassles in India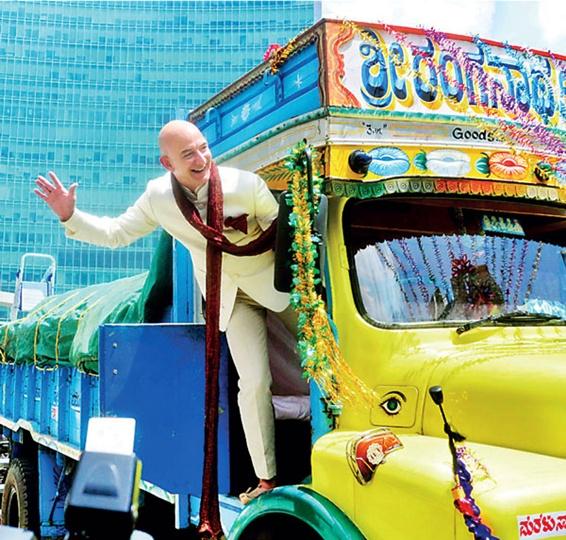 More companies with unconventional business models to get into messy legal hassles in India.
Amazing story of a businessman who gifted cars, flats to staff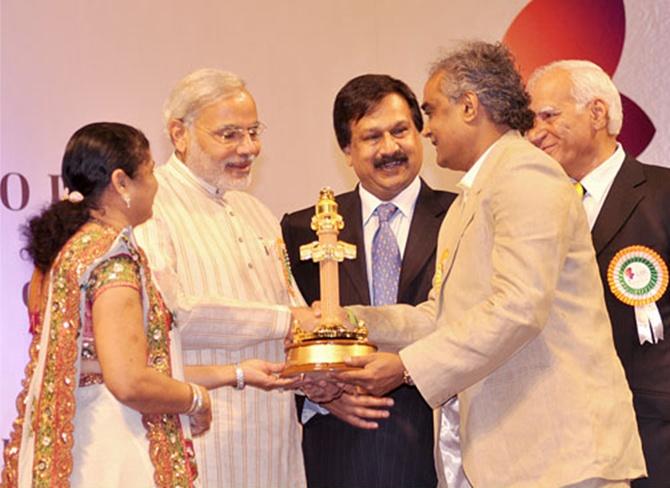 For the last few days, Surat-based diamond exporter Savji Dholakia has been inundated with job applications.
Samvat 2070: Investors who made blockbuster gains from markets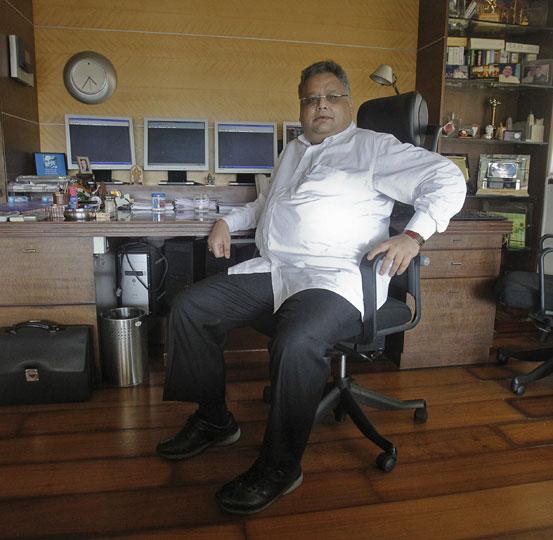 Samvat 2070 was a great year for top Indian conglomerates in the stock markets.
October 23, 2014
Has Dunlop left its best days behind?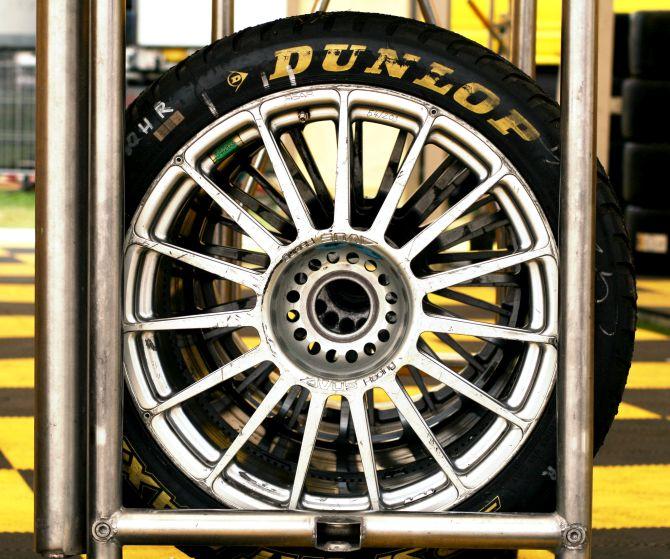 No tyres of any description have rolled out of its factories in Sahagunj (West Bengal) or Ambattur (Tamil Nadu) since 2011 and 2012, respectively.
Chennai among top 10 cities in the world to visit in 2015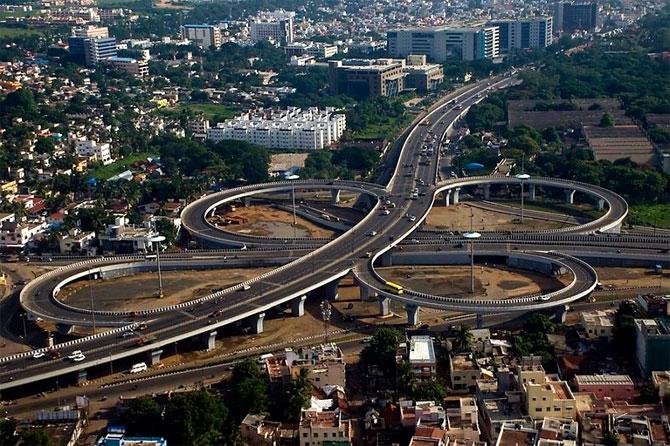 In the category of top 10 cities, Chennai has been ranked ninth
Maruti to introduce 12 new products in India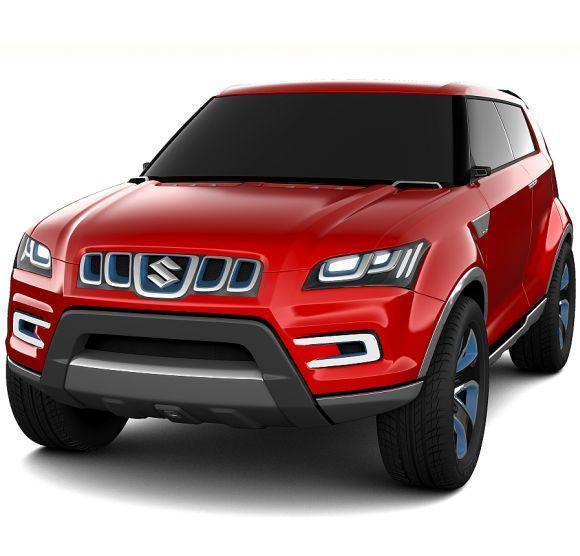 The list includes compact SUV, mini SUV, premium hatchback and premium MPV.
October 22, 2014
How Modi plans to end India's power mess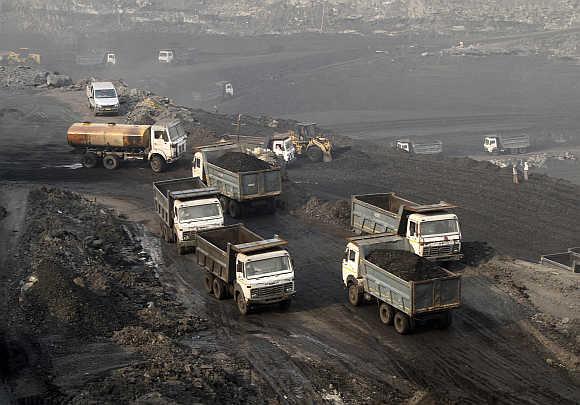 Prime Minister Narendra Modi's decision to open commercial coal mining to private players is a key step towards bringing order to the country's chaotic power industry and ending the chronic blackouts that impede its economic rise.
Fiat launches mini-SUV Avventura at Rs 5.99 lakh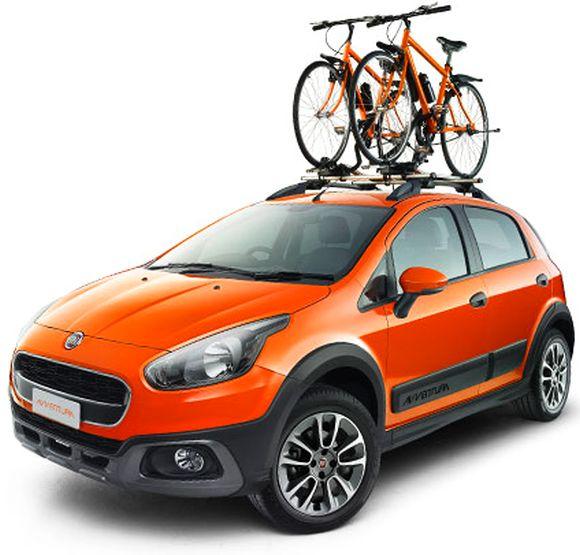 It's award-winning diesel engines is already part of many cars in India.
Fears for tough penalties grow as India cleans up business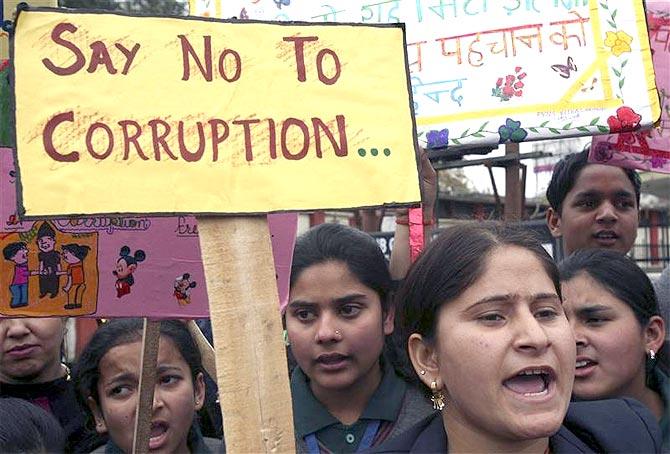 Cleaning up India's grubby business climate is top of the agenda for both regulators and the government.
10 countries that are poorer than WhatsApp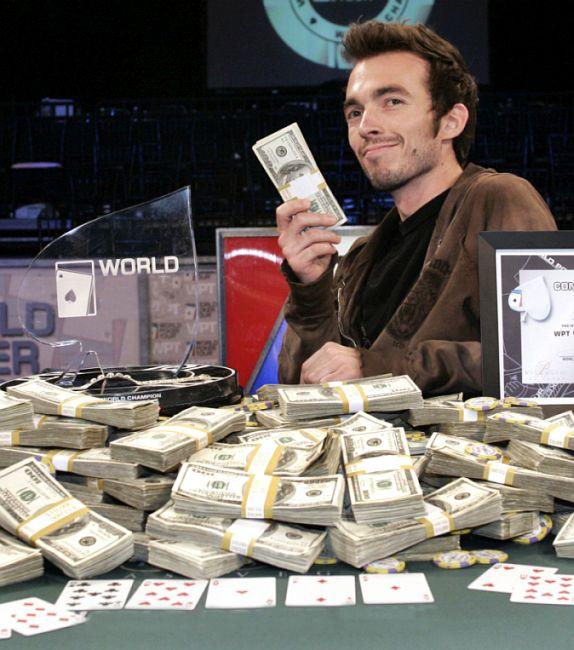 Let's look at 10 well-known nations that have GDP less than the price Facebook paid for the chat service.
October 21, 2014
Duster AWD: The off roader goes where its competitors can't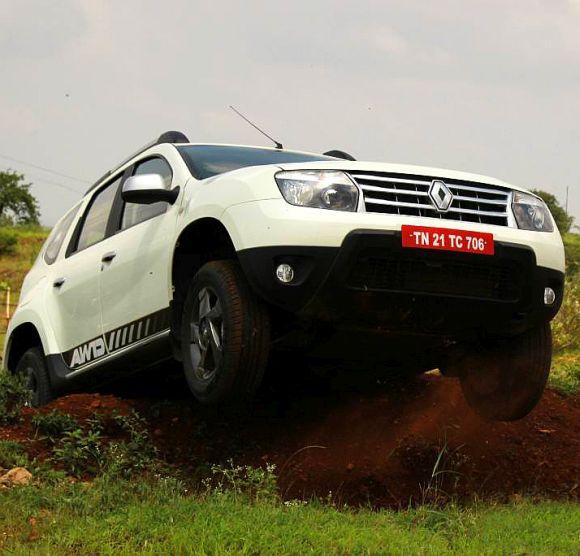 The SUV got gorgeous and more muscular.
India's airlines face severe talent crunch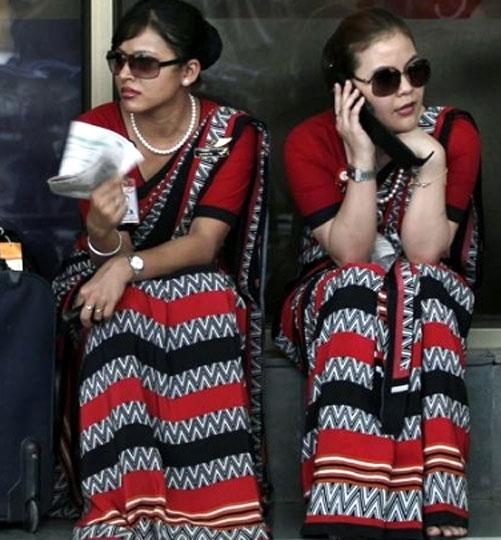 Stressful work schedules and limited growth opportunities are taking a toll on a large number of senior professionals in airlines.
Swiping card to buy a car: Smart or risky?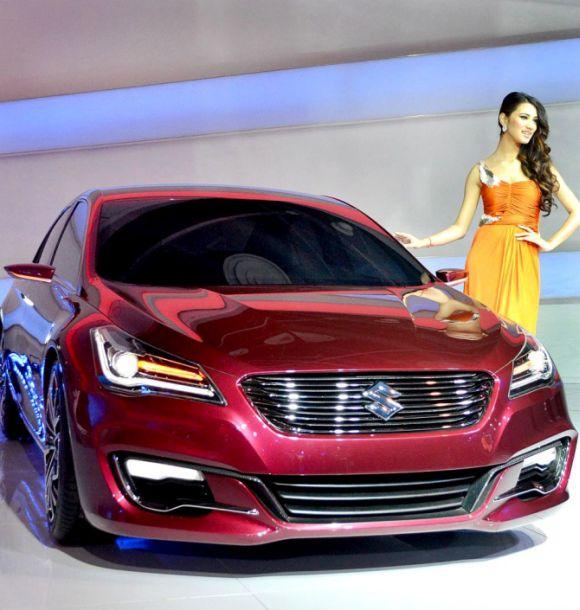 You get a 45-day repayment window and reward points. But inability to pay back on time can be a problem.
Grocery shopping gets better and easier online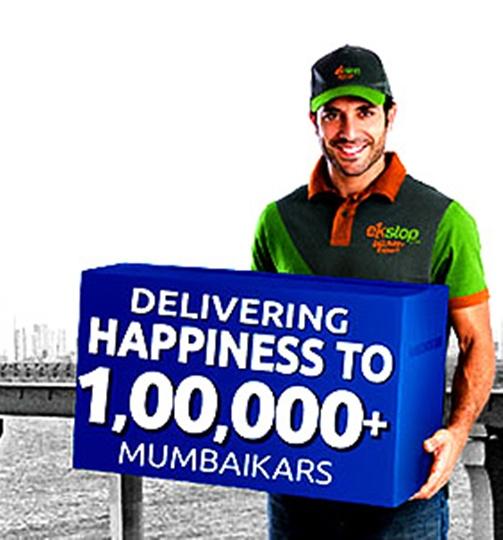 A loyalty programme, same-day delivery and repeatability are driving EkStop's business but scaling up and addressing competition are vital.
The DLF-Sebi saga starring Robert Vadra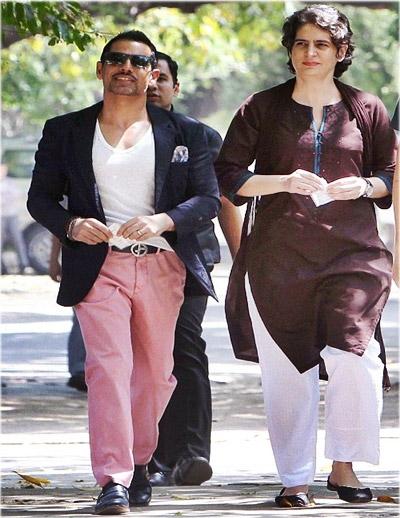 Vadra launched Skylight Hospitality four months after the DLF shares got listed, amid complaints of inadequate disclosure from investor associations and former business partner Kimsuk Krishna Sinha.
12 hot stocks to buy as markets cheer reforms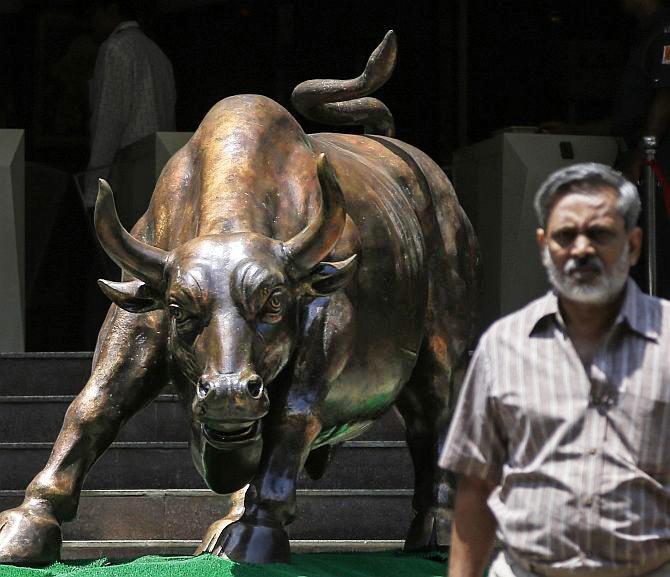 The fuel reforms are a very important signal of the government's commitment to tough economic reforms.
DC Avanti to start deliveries from January 2015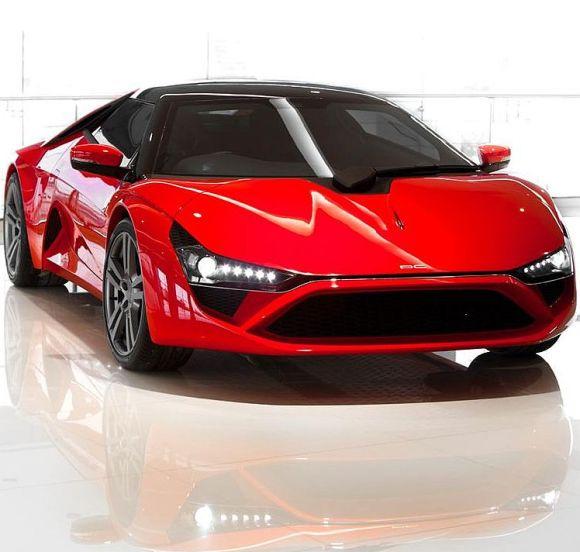 May used Renault-sourced engine.
October 20, 2014
New Maruti Swift: More features, better mileage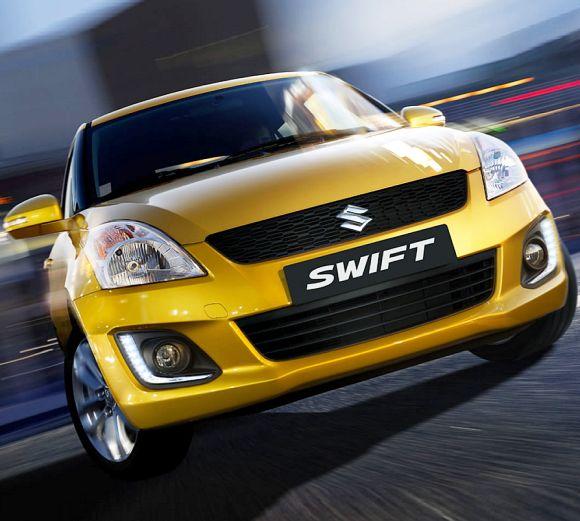 Expected to launch by month-end.
Modi must deliver all that he promised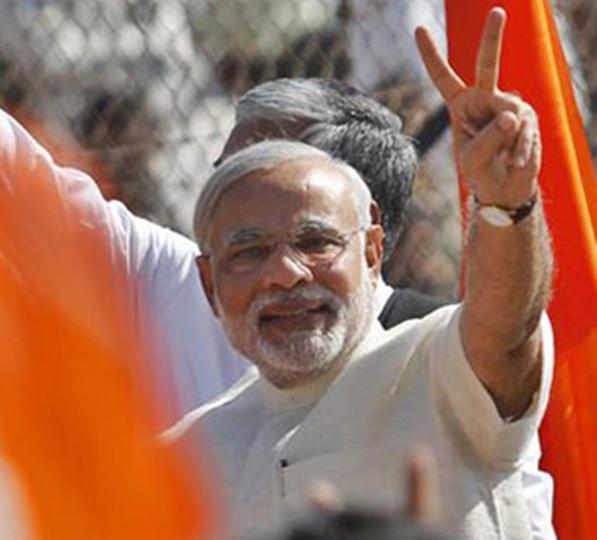 The truth is that few ministries in the Modi sarkar are working on new and updated legislation of any kind.
5 cars from Paris Motor show that can soon launch in India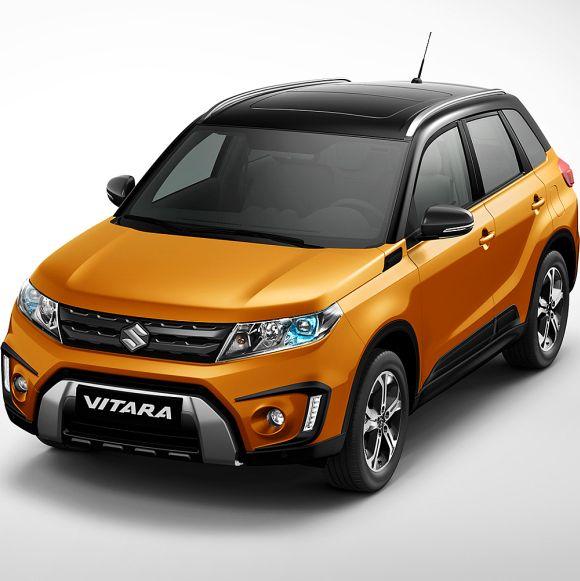 Will Maruti Suzuki Grand Vitara see a second innings in India?
Big sale: Lessons for retailers to keep customers happy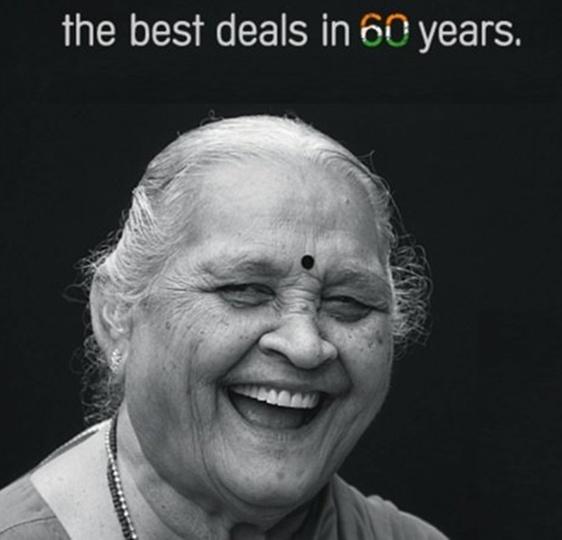 With the festive season underway, retailers in the online and the offline world need to prepare well to offer the best deals to consumers and earn trust.
How credit cards transformed India's financial system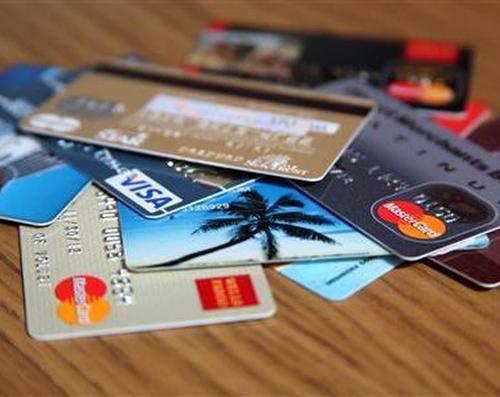 The idea was that despite some defaults the high rates would assure good profits.
Haryana govt twists norms to favour DLF in Gurgaon land auction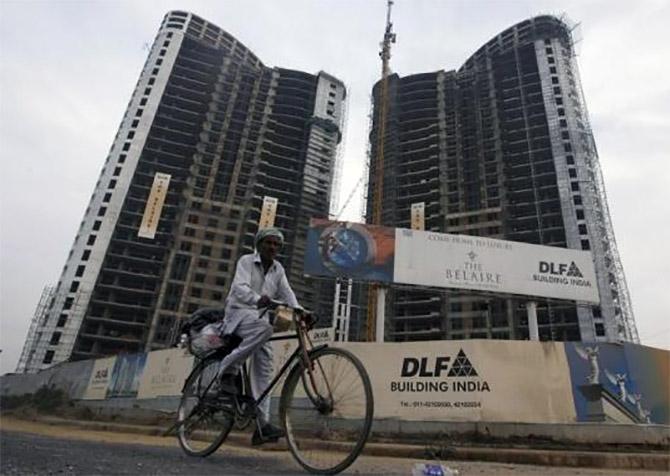 DLF has long been embroiled in a controversy over a deal that brought windfall profits to Robert Vadra, son-in-law of United Progressive Alliance Chairperson Sonia Gandhi.
Stylish Galaxy Alpha: Most attractive phone from Samsung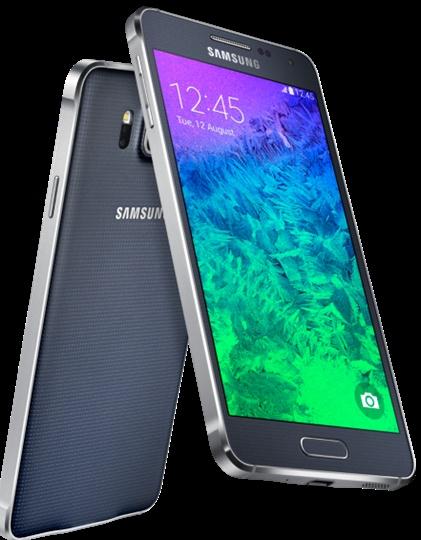 Sleek, classy, elegant and handy, the Alpha scores high on design.
Chandilya's grand plans to make AirAsia top airline in India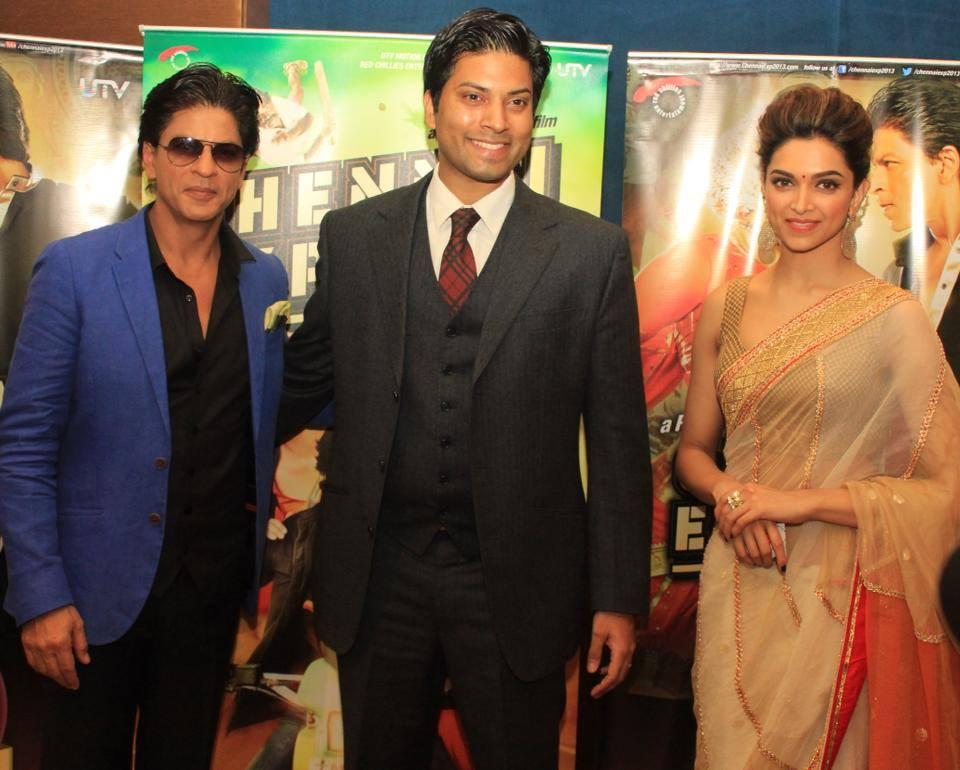 This was good enough for Fernandes to hire Chandilya to lead his India business.
October 18, 2014
This time for iPhone 6, Indians queue up at midnight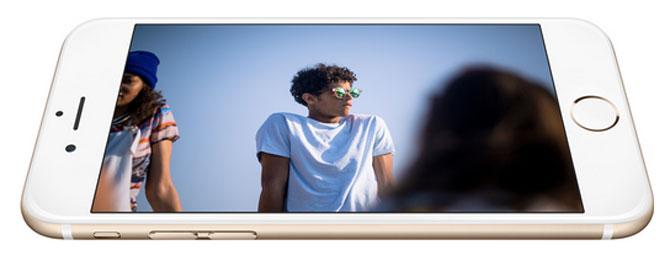 At Gurgaon's Cyberhub, Starbucks had taken special permission to keep its outlet open till late night as consumers queued for the iPhone sale to begin.
October 17, 2014
New Mahindra Scorpio: Best SUV in its segment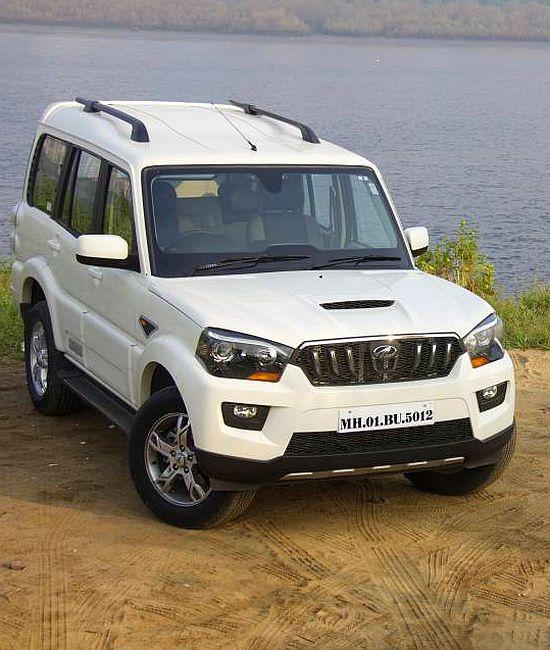 For the price, it is also the best value for money car.
6 airlines that offer the ultimate first-class amenities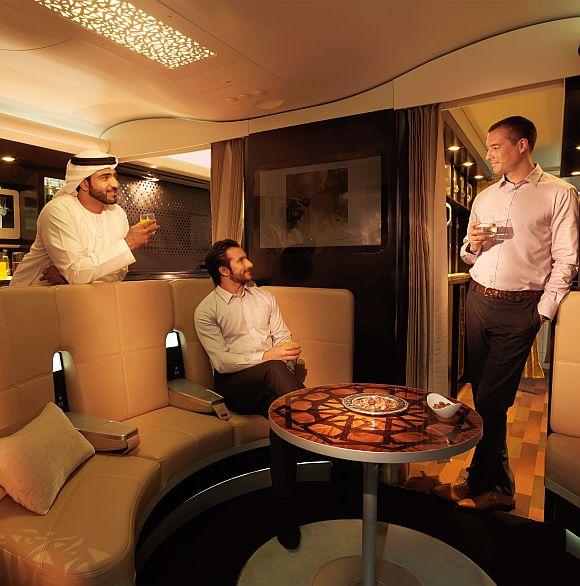 With introduction of double-decked Airbus A380, the whole first class space has undergone transformation.
The story of Kimsuk Krishna Sinha's tough fight against DLF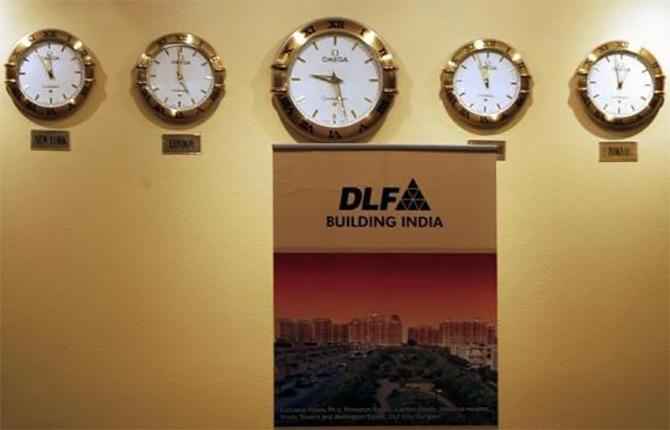 The Sebi order is vindication of Sinha's stand, but it has not brought him much relief as his money is still stuck.
TCS, Infosys back in the game with strong Q2 results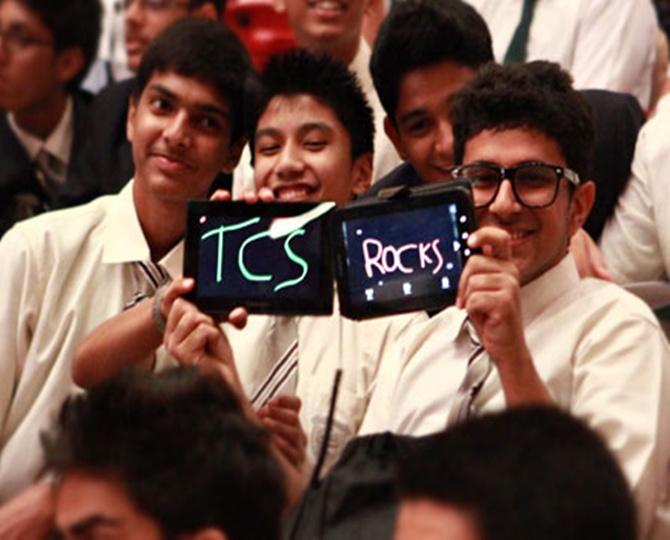 The Ebitda margin, too, was lower than the expected 29.1 per cent.
October spells doom for stock markets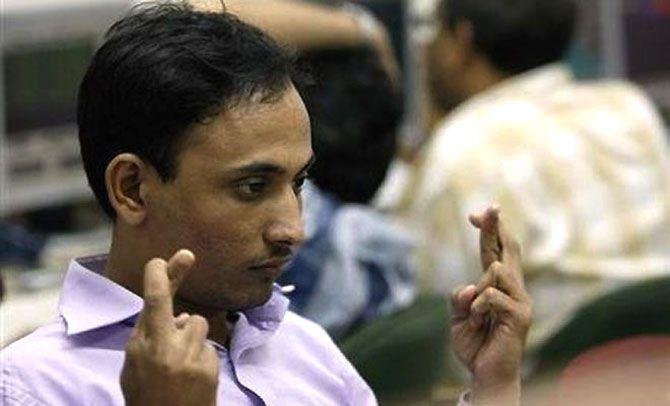 Analysts expect global markets to remain in consolidation mode with a negative bias over the next six months.
Apple's new iPads missing 'wow' factor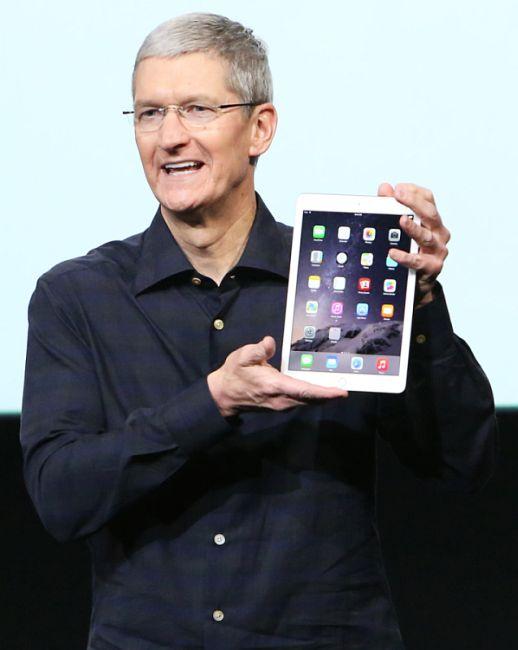 It see modest improvements such as a fingerprint sensor.
October 16, 2014
Over three-fold increase in gold smuggling; airports on alert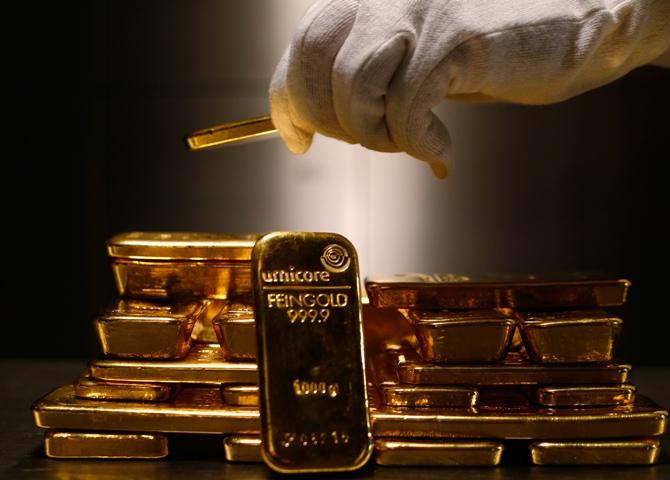 An alert has been issued by the Directorate of Revenue Intelligence, lead agency to check smuggling and customs duty evasion, to all international transit points across the country, official sources said.
Will Kishore Biyani taste success in food business?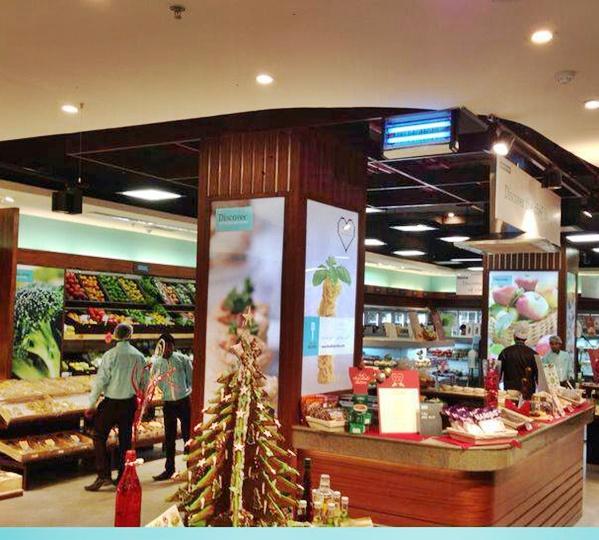 Taking control of manufacturing will help boost profits for the food business, but it could leave the group saddled with huge debt.
Google unveils Nexus 6, 9 to take on iPhone 6, in India by Nov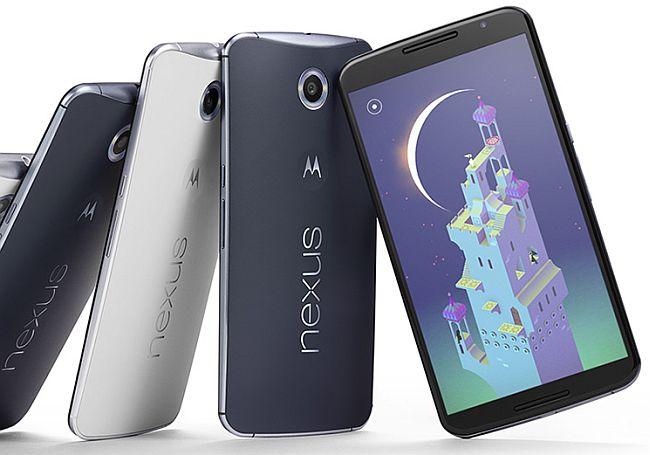 Google had indicated that many more firsts could come from India in the days to come.
AirAsia, Vistara book slots to fly from Delhi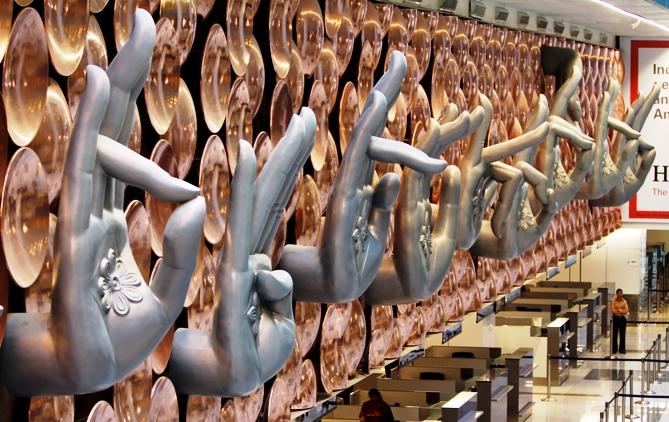 Sources in the know confirmed Vistara, the joint venture between Tata Sons and Singapore Airlines, had booked six slots at the airport in New Delhi, adding it was ready to fly once it secured the government's nod.
Once a hotspot, Tamil Nadu's electronics sector in doldrums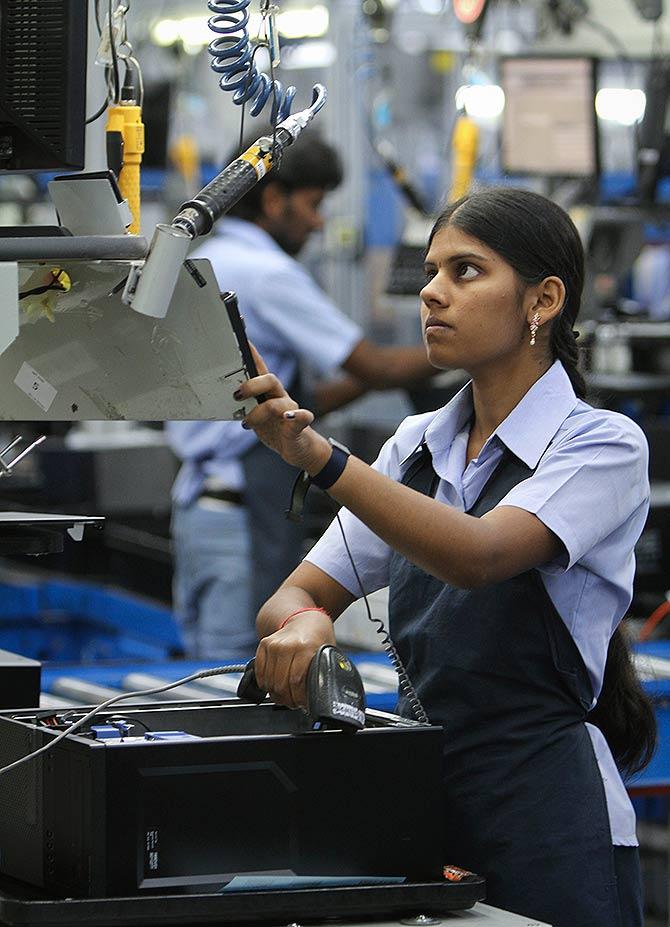 Tax problems and unfavourable WTO agreements are making Tamil Nadu's electronics corridor less attractive to companies.
Here, 1 kilogram carrot costs Rs 1,166!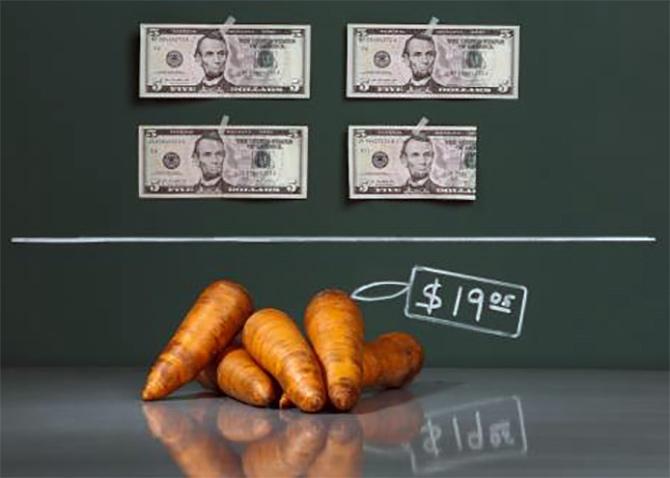 Venezuela's worst recession has led to shocking prices as people continue to face acute shortage of basic commodities.
October 15, 2014
Burj Khalifa opens the world's highest observation deck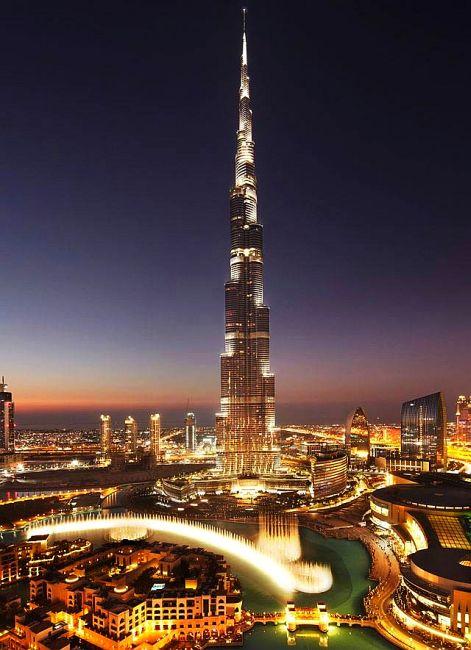 The world's tallest building Burj Khalifa has clinched its newest Guinness World Records title for being the highest man-made vantage point on earth.
Countries with most millionaires: INDIA ranks 11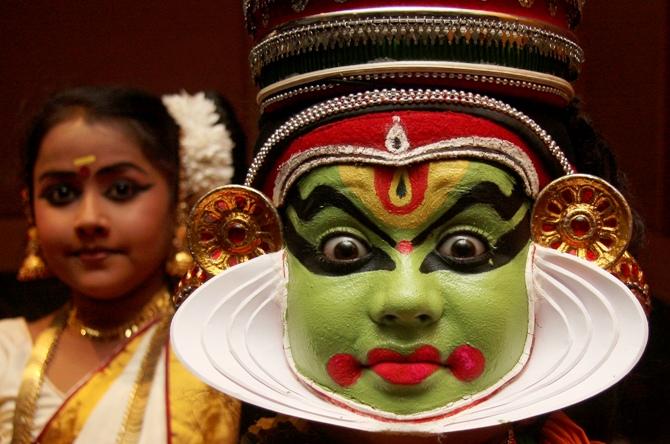 According to the Credit Suisse Global Wealth report, India has 1,800 ultra high net worth individuals -- 11th largest group globally, while the United States tops the chart with 62,800 UHNW adults (equivalent to 49 per cent of the global total).
Quiz: What your car colour SAYS about you?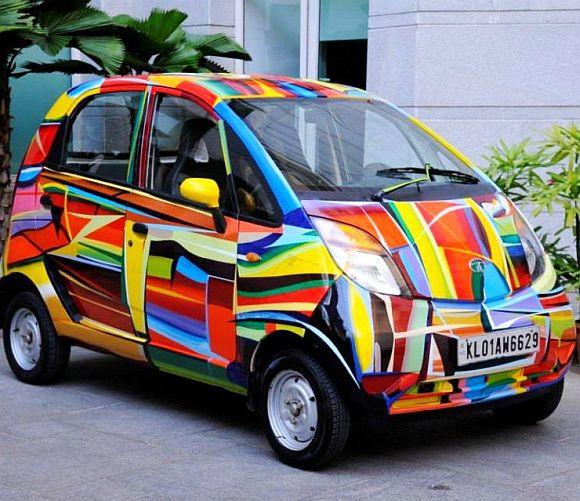 Take this quiz to know the personality traits of cars owners.
What your car REVEALS about your personality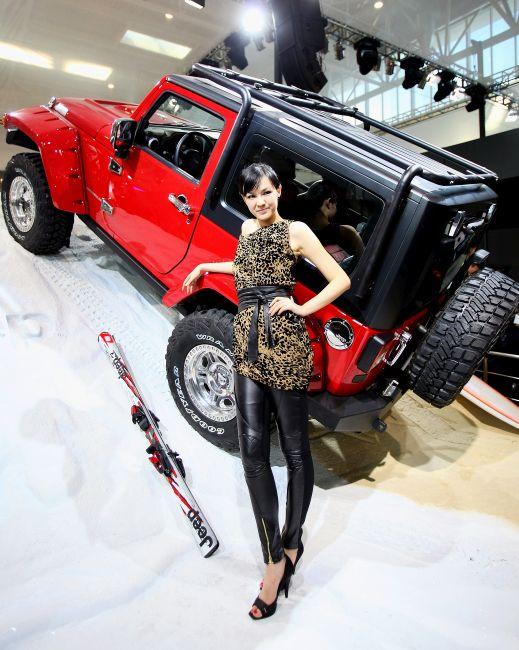 It can give a peek into your personality.
Business hit in retail stores, malls as shoppers go online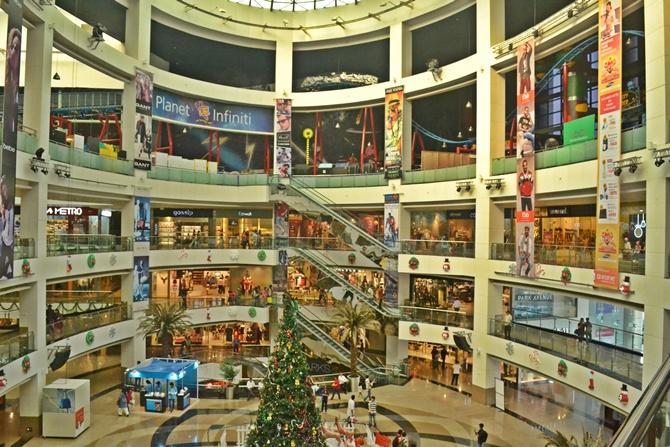 Malls, retail stores are being hit by online sales and are struggling this festive season.
Samsung Galaxy Note 4: S Pen, 16MP camera are big attractions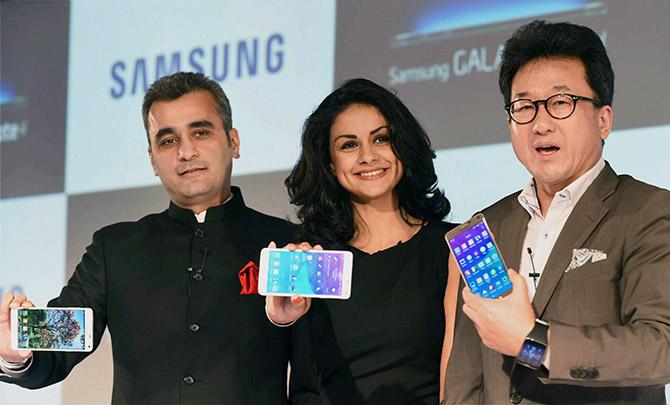 Samsung Electronics on Tuesday launched the Galaxy Note 4 phablet and the Gear S smartwatch in New Delhi for Rs 58,300 and 28,900, respectively.
Food inflation under control, efforts on to tackle price rise: FM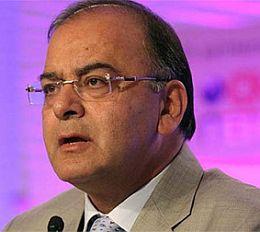 Benchmark 10-year bond yields hit a 13-month peak as bond traders priced in more aggressive monetary easing next year.
2025: India's per capita income at $3,005, China's at $13,000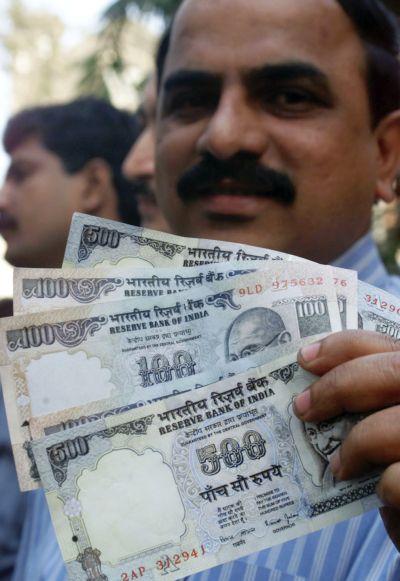 The US is likely to have per capita GDP of $57,455, about 20 times India's, indicative of how far India will stand in about a decade.
Every second car sold in India is white in colour; here's why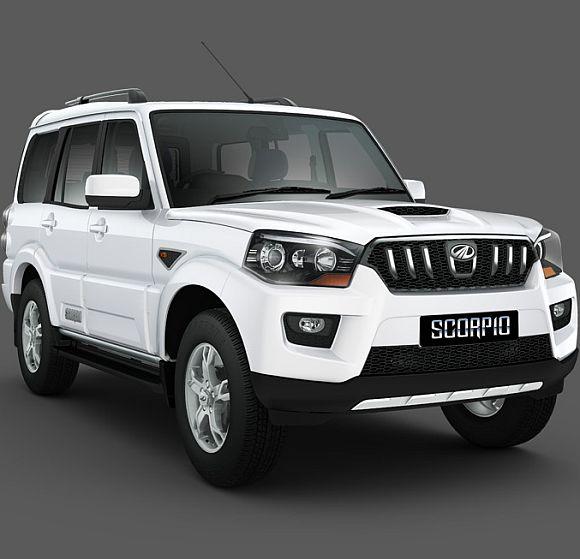 Black is the least opted shade when it comes to buying a four wheeler.
A reality check on Modi's promises and action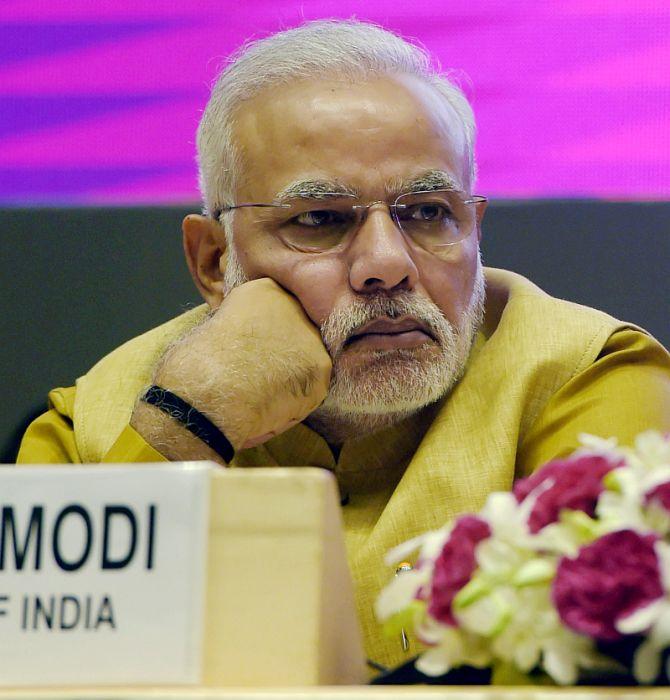 Pushback to Modi govt's policy pronouncements has already started, it now has a very small window of opportunity to bring in reforms.
Cyclone Hudhud: Insurance claims to cross Rs 4,000 cr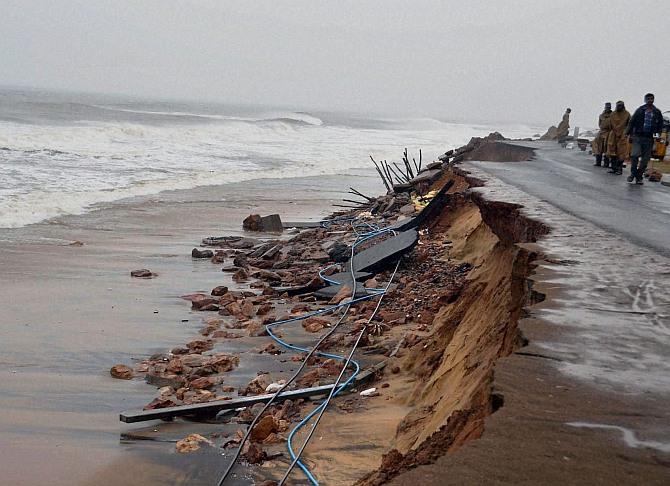 This could impact their books in the third quarter of the current financial year.
India scores badly on Hunger Index, lags behind Nepal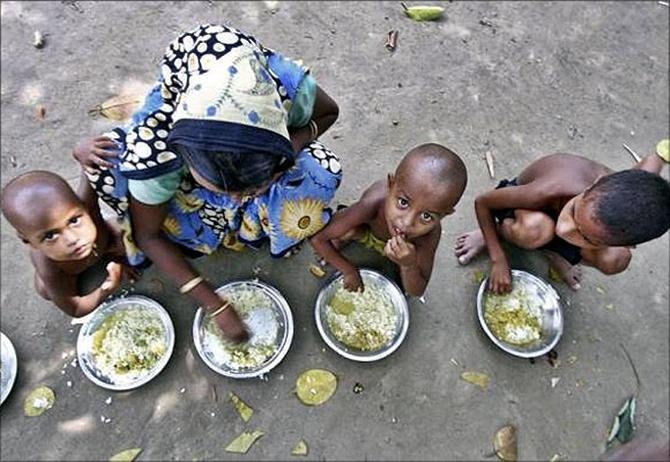 Though hunger levels are not alarming in India, it still fares badly, lagging behind Nepal and Sri Lanka on the Global Hunger Index.
October 14, 2014
LG launches Bello for Rs 18,500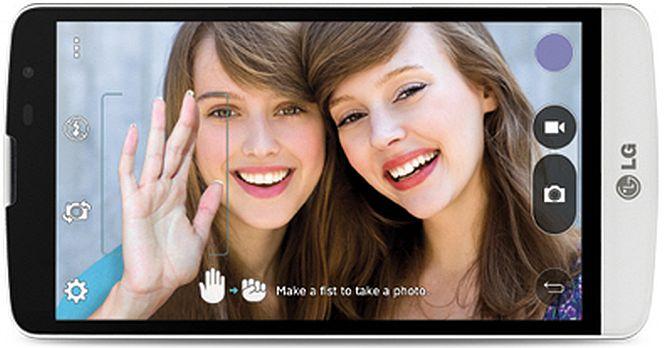 The handset features a 5-inch IPS display with 2,540 mAh battery combined with 1.3 GHz quad core processor.
Twists and turns in M&M's incredible journey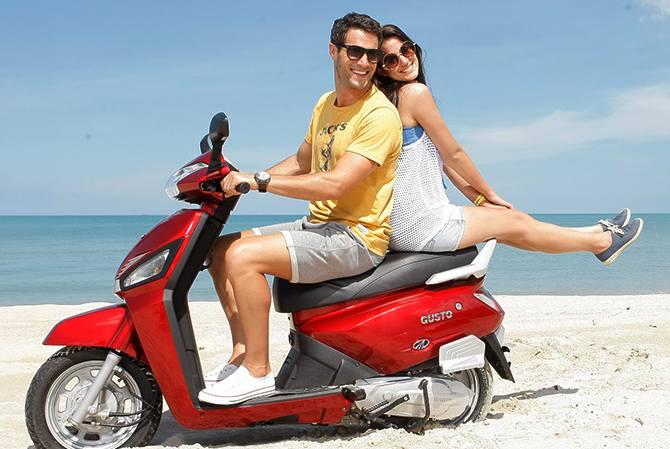 On Reva, Mahindra says electric cars are an innovation that can disrupt the automobile sector.
The men behind Infosys' remarkable success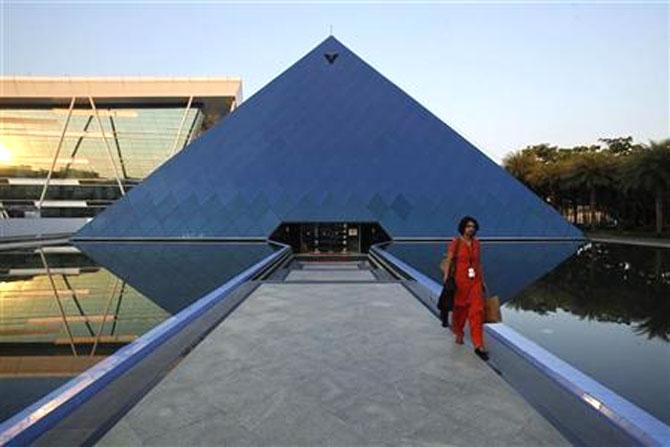 What is perhaps most fascinating is that Infosys was not the first large Indian IT company to raise its head, nor has it been the largest; but it has often shown a remarkable ability to market itself so that it has punched above its weight.
Lumia 530 is affordable, but tad disappointing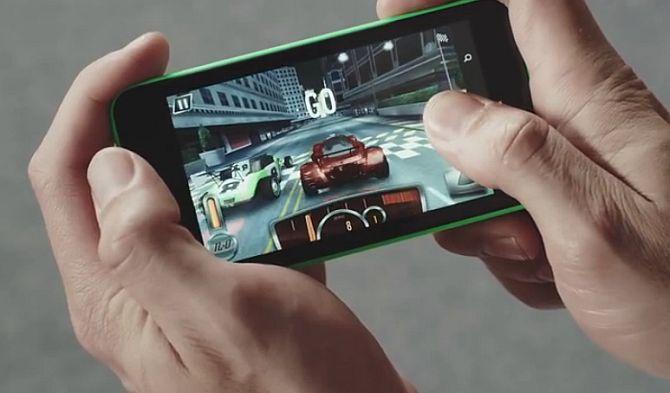 The Lumia 530 runs on Windows Phone 8.1, which brings along with itself, among other things, one swipe notifications, Cortana, the Action Centre and a Word Flow keyboard.
The TOP 5 rivals of Maruti Suzuki Ciaz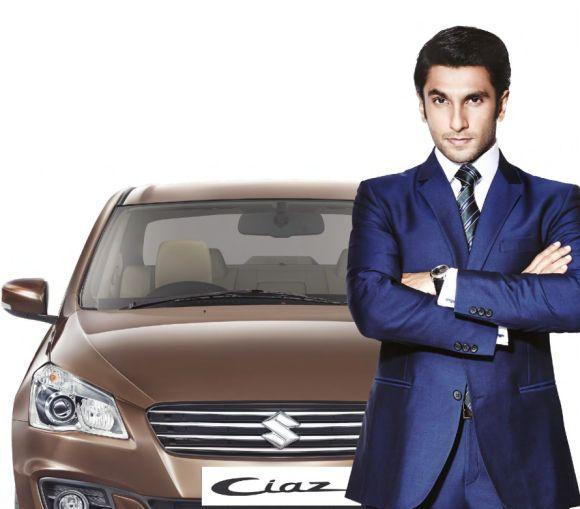 Will you ditch Honda City or Hyundai Verna for Maruti's latest offering?
October 13, 2014
10 nations where people survive on less than $1.25 a day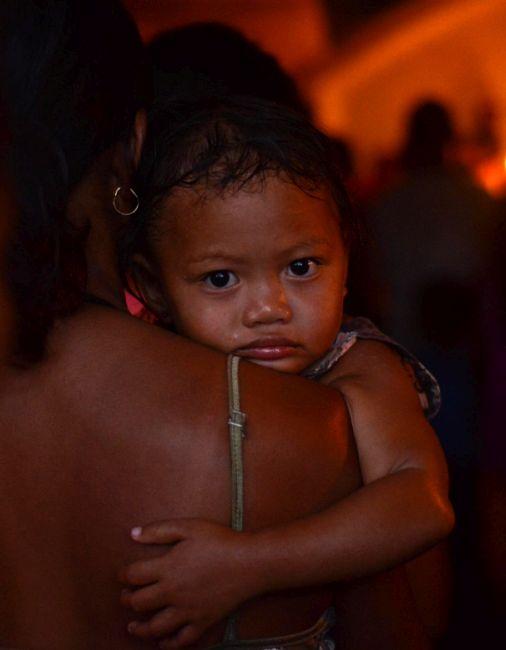 About one-third of the world's poor live in India but there are countries where 88 per cent of population is extremely poor.
Zopper helps you buy the best product at lowest prices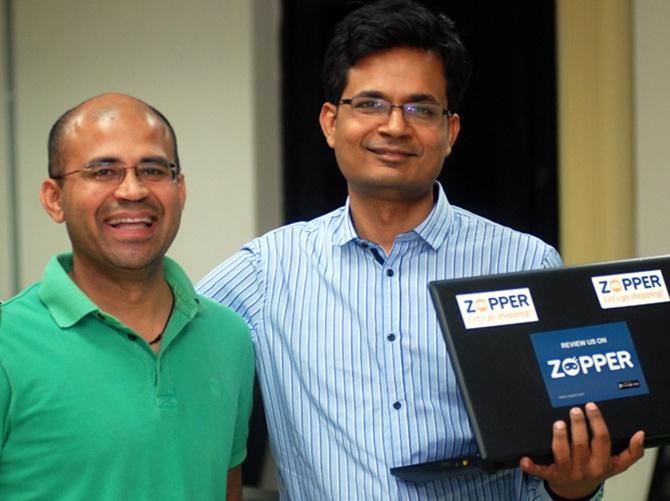 Zopper, a price comparison site, with 2,000 online and 200,000 offline merchants on board, aims to increase user activity 100 times in 3 years.
Nokia Lumia 830: The pros and the cons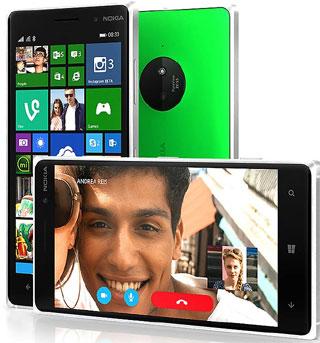 The 830 has a thin bezel and all the keys are on the right edge.
Modi seeks to revive India's 'zombie factories', not abandon them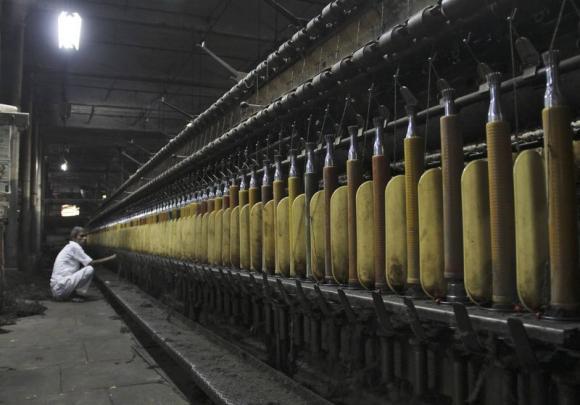 British India Corporation employs about 1,800 people
Is Fiat Punto better than Hyundai Elite and Volkswagen Polo?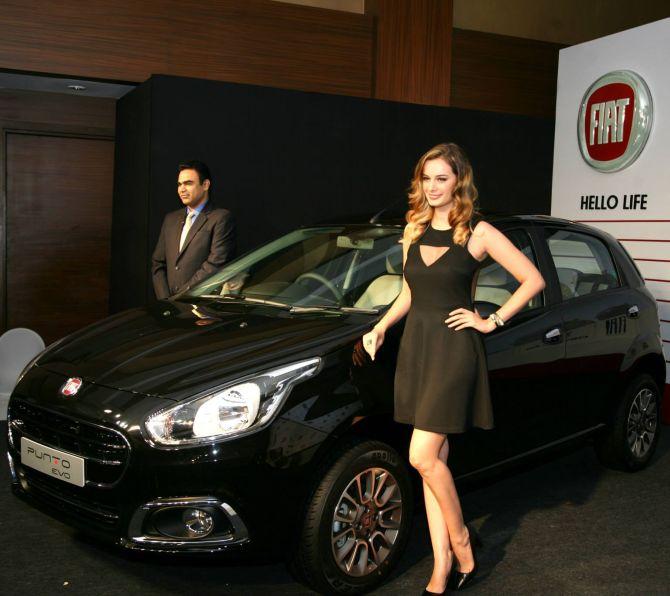 People have embraced these compact cars because they are not only well appointed, but are also more practical, cheaper to own, have higher fuel efficiency, and are easy to park.
October 10, 2014
Mark Zuckerberg meets Modi, plans to bridge digital divide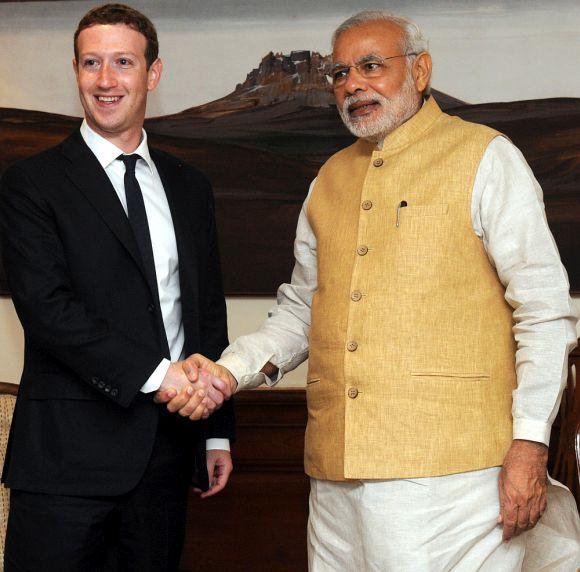 Founder and CEO of Facebook Mark Zuckerberg called on the Prime Minister Narendra Modi on Friday.
Volkswagen to drive in compact sedan; will rival Dzire, Amaze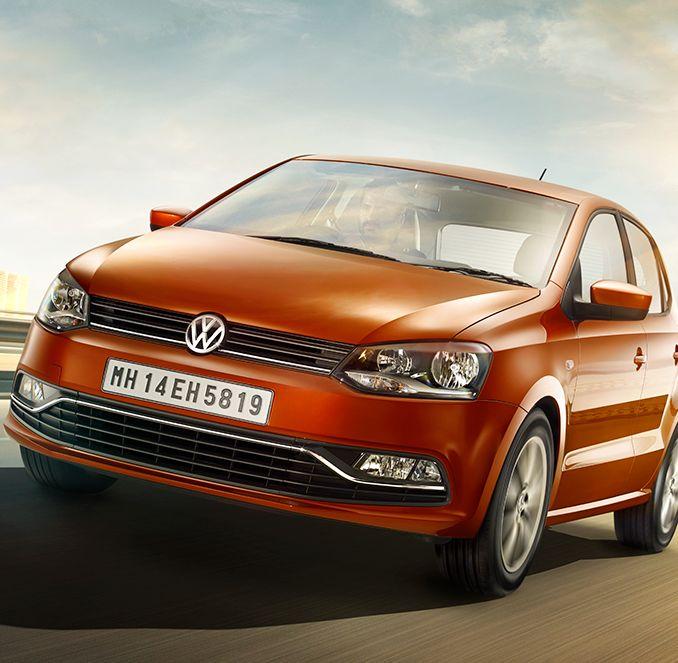 it will share the platform will Polo.
Tesla's new Model S is insanely fast, has 'autopilot' mode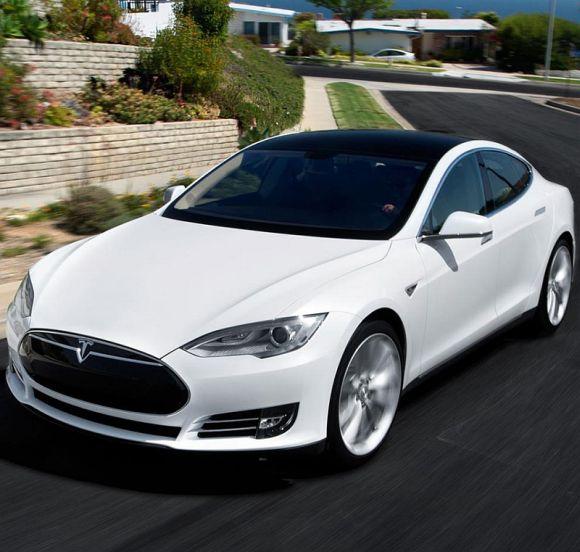 it's the first all-wheel drive electric car.
Brands eye big business from cleanliness drive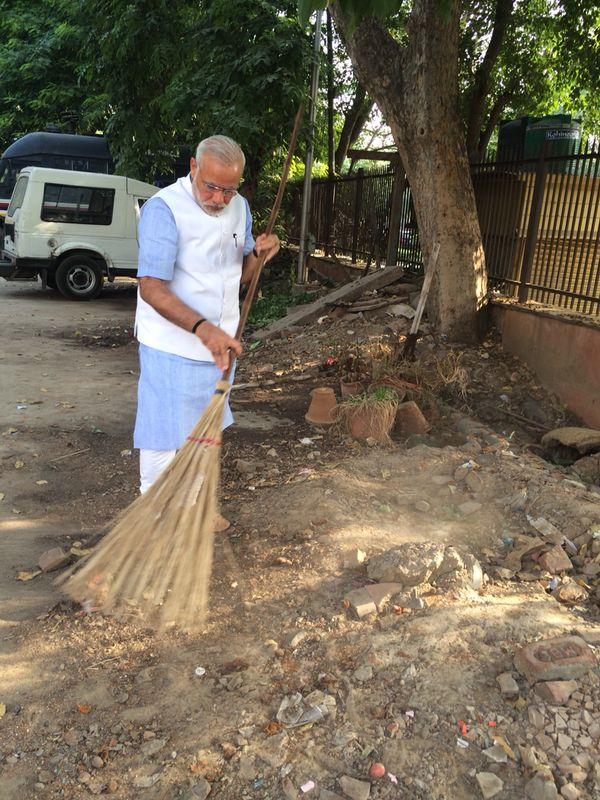 The government's new initiative appears to be timely for health and hygiene players, battling low awareness and the lack of use of branded products.
10 gorgeous cars from Paris Motor Show coming soon to India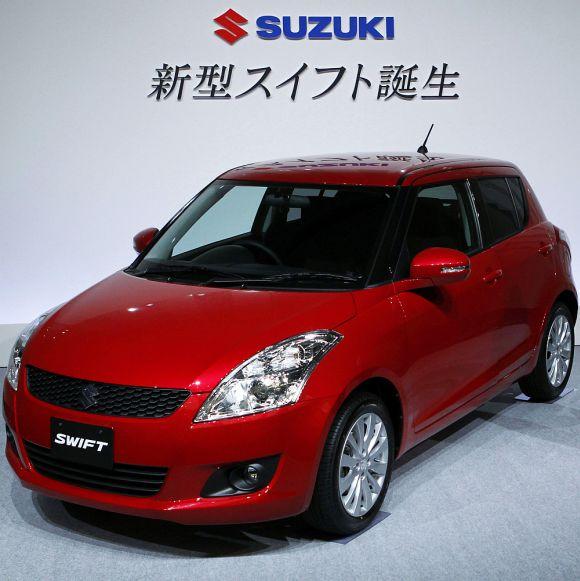 From Maruti to Honda, every big manufacturer has lined up launches in the domestic market.
This plane can fly FASTER than a speeding BULLET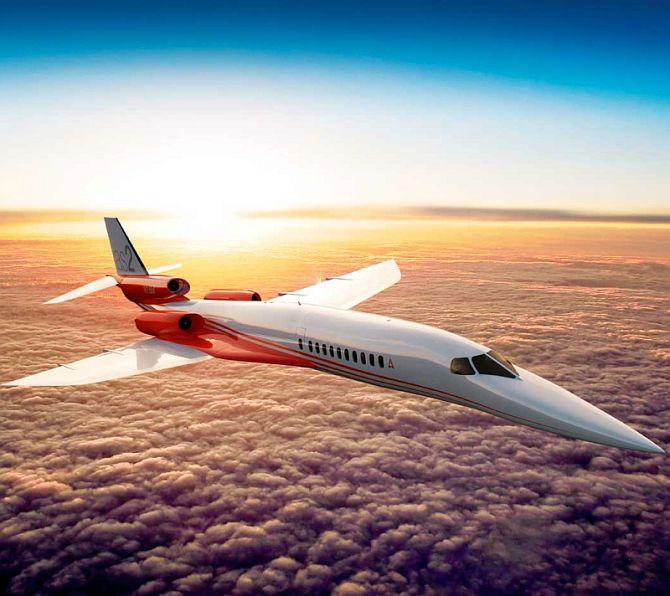 US-based firm is making a supersonic aircraft that is more efficient and practical than Concorde.
4 Indians among Fortune's most powerful people in biz under 40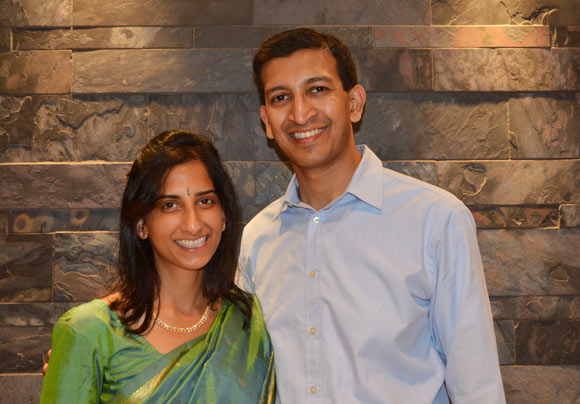 New York Stock Exchange President 38-year-old Tom Farley (ranked 7) and Twitter co-founder and CEO 37-year-old Jack Dorsey.
Daimler unveils an amazing self-driving truck!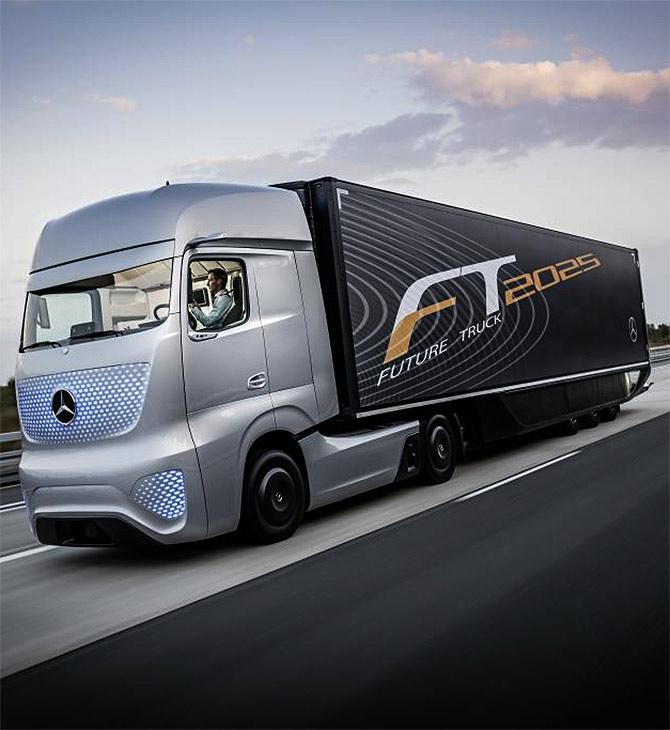 The truck regulates its own speed and automatically finds the best route using a navigation app.
October 09, 2014
AirAsia has tougher battle on home turf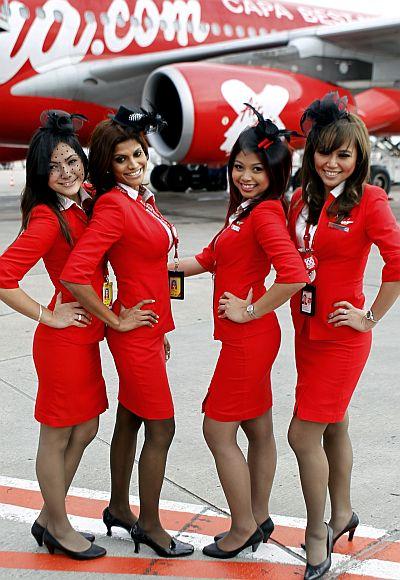 AirAsia's rival airlines in India have kept themselves super-busy in the past few months -- by moving court against the former's launch, adding flights on the routes where AirAsia is operating, and engaging in a price war.
Riding to sunset: A spectacular 4-decade journey of Bajaj scooters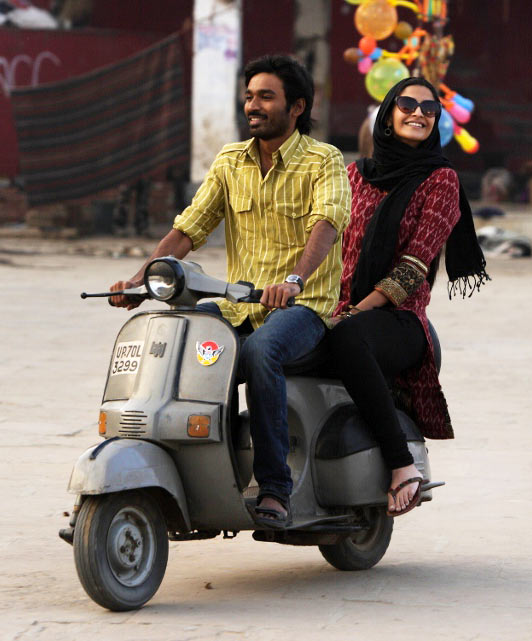 Scooters such as those from Kinetic Motors had become gearless by then and were no more family rides, but peppier individual modes of transport.
Kishore Biyani prepared to take on e-retailers?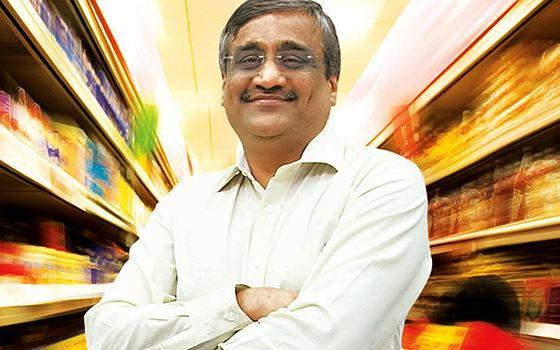 Kishore Biyani met Jeff Bezos, the founder and CEO of Amazon, in Delhi last week and "discussed many things like the macro environment and the prime minister"
All eyes on Infosys Q2 results, Sikka's new growth strategy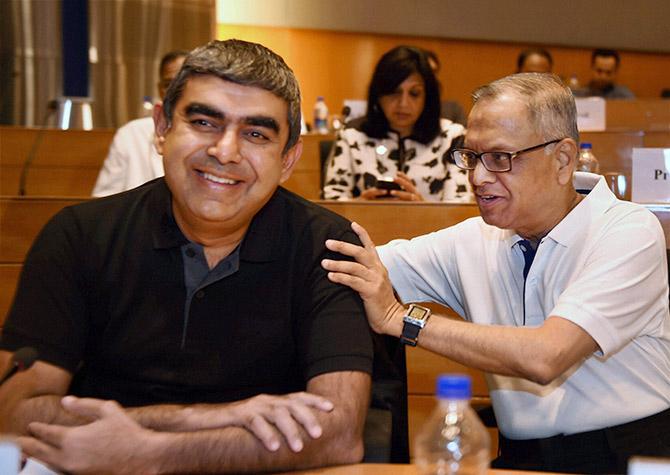 Infosys has been struggling to revive high growth for two years.
The BEST James Bond cars of ALL time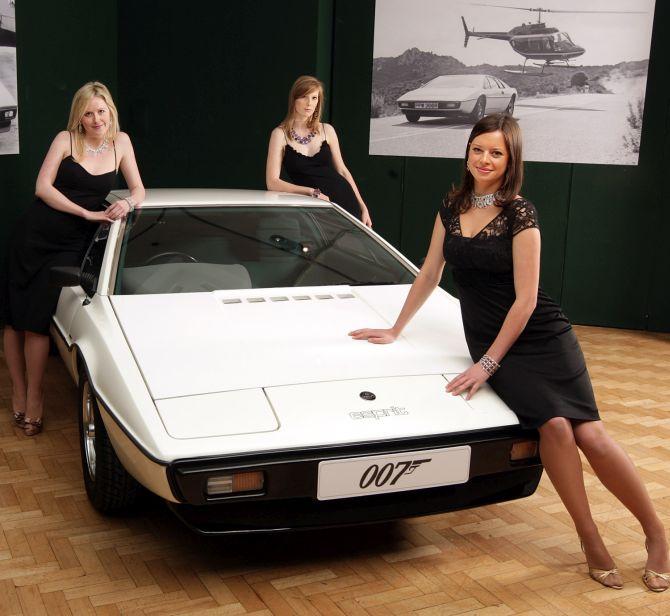 None of James Bond movies are complete without beautiful women, hi-tech gadgets and of course gorgeous four wheels.
Festival appetite inspires gold shipments to shimmer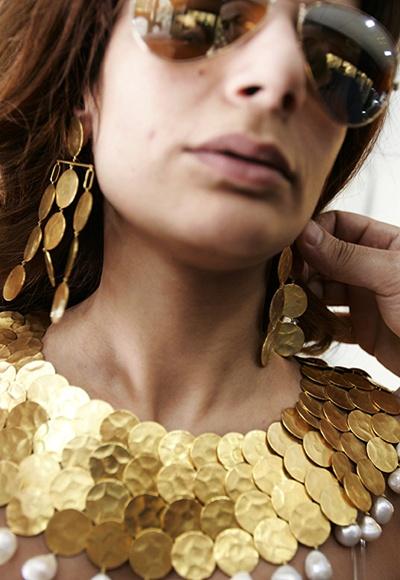 Import bill for September rises to $3.5-4 billion as traders and retailers stock up the precious metal.
October 08, 2014
Infosys co-founder Kris Gopalakrishnan bids FAREWELL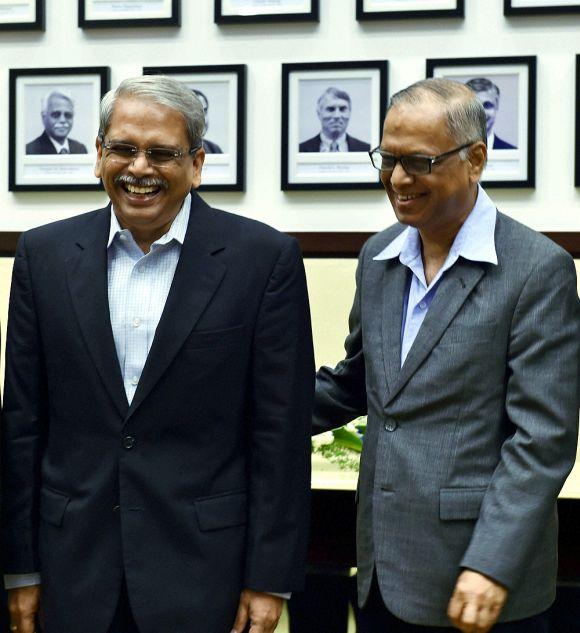 In the 21 years since listing, the company has a compounded annual growth rate of 89 per cent.
Swachh Bharat: The CLEANEST cities in India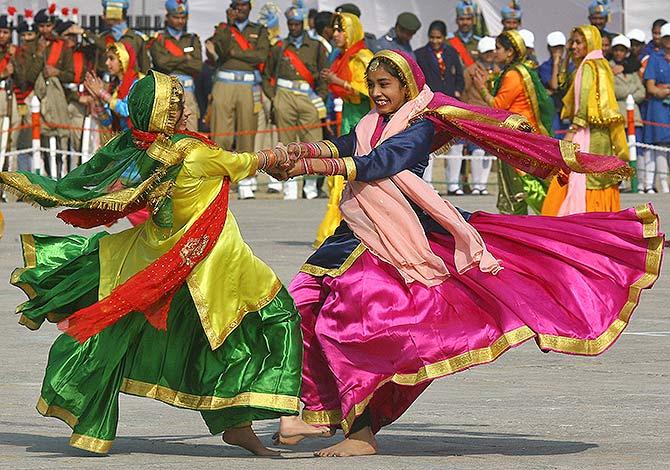 These 10 cities have maintained cleanliness throughout
October 07, 2014
10 stocks that can give you HIGH returns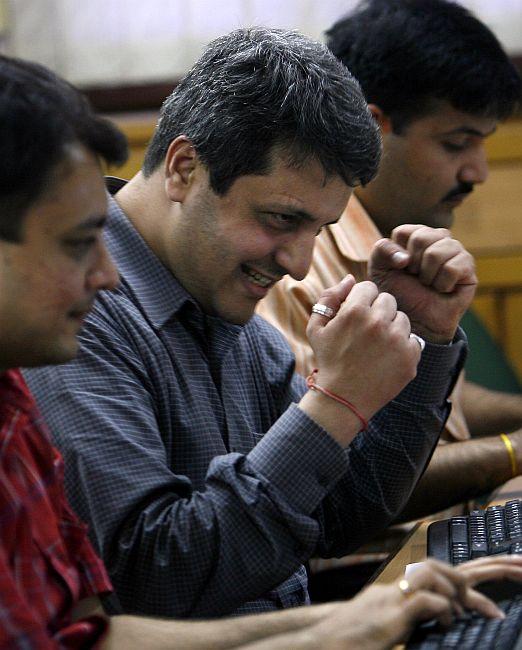 Consolidation is the prime mood of the Indian equity market at the moment.
5 companies that survived biggest bankruptcies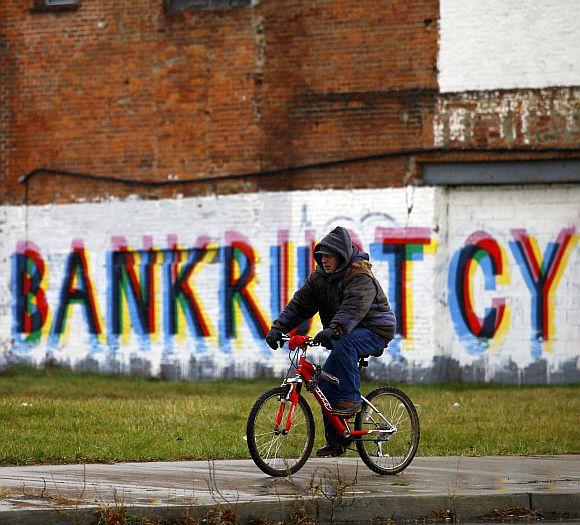 These companies have survived bankruptcies.
Why Gates is impressed by Modi's cleanliness drive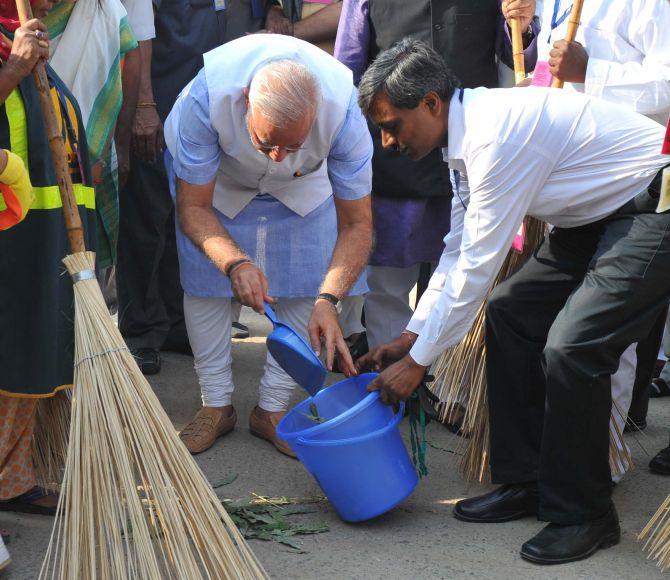 Bill Gates discussed with the Indian leader the opportunity to design 21st century toilets that do not need big sewage systems and water treatment plants.
India to top global remittances with $71 billion this year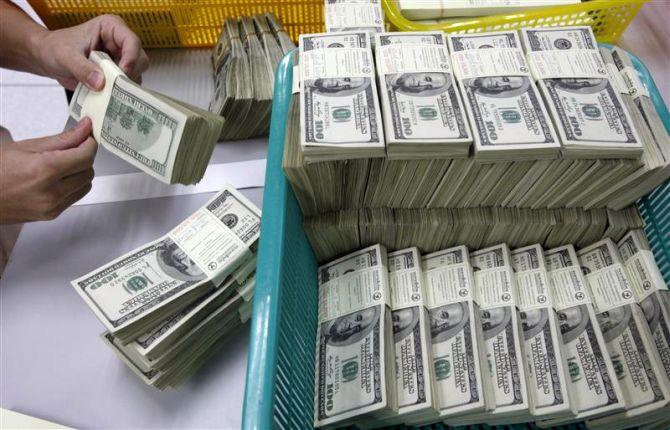 Other large recipients are China ($64 billion), the Philippines ($28 billion), Mexico ($24 billion), Nigeria ($21 billion), Egypt ($18 billion), Pakistan ($17 billion), Bangladesh ($15 billion), Vietnam ($11 billion) and Ukraine ($9 billion).
The new Insurance Bill will breathe life into the ailing sector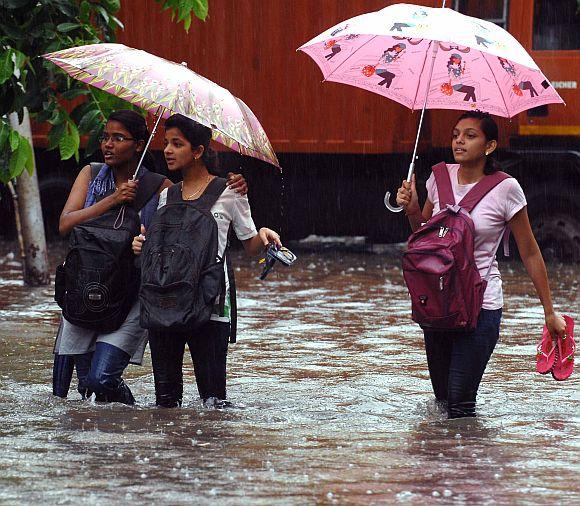 The new Insurance Bill will boost investment in the sector
How Micromax is eating away Samsung's India pie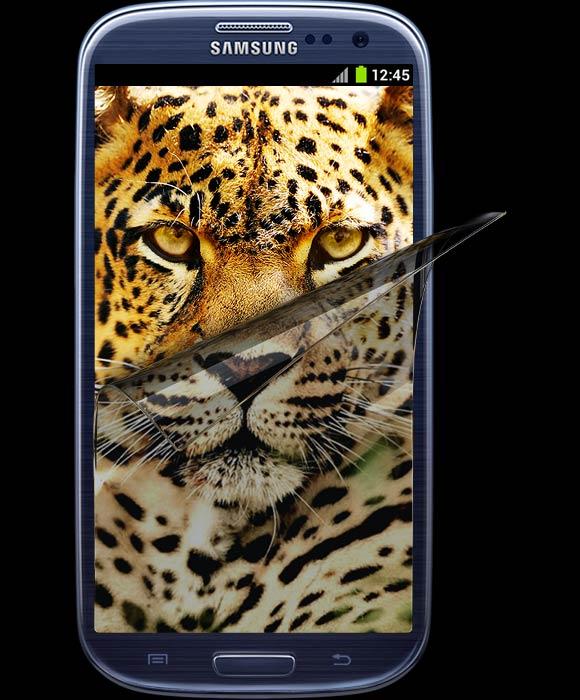 The Canadian smartphone maker is banking on its platform-agnostic security and software products to make incursions in the market.
Maruti to take on Honda, Hyundai sedans with Ciaz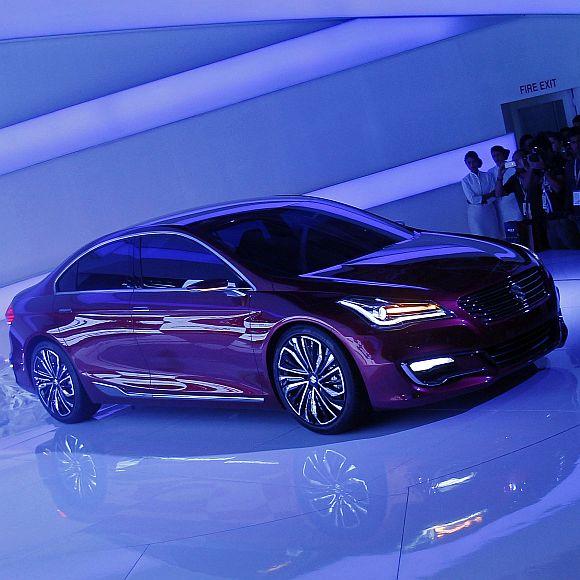 Developed at an investment of Rs 620 crore (Rs 6.2 billion), the most on a car by Maruti Suzuki, the Ciaz will also be exported to West Asia, Europe, Africa and Latin America.
October 06, 2014
Moto X has a brilliant design but lacks removable battery slot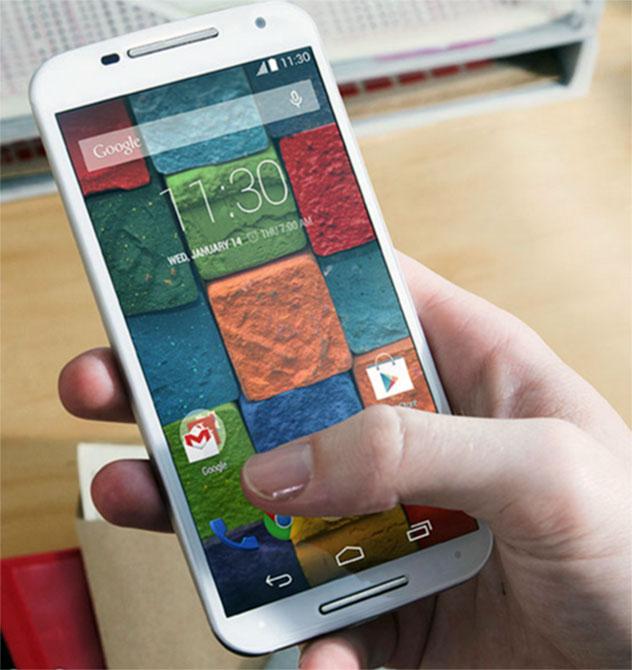 Voice control and motion actions are now under one app called Moto.
Maruti launches its most-awaited car Ciaz at Rs 6.99 lakh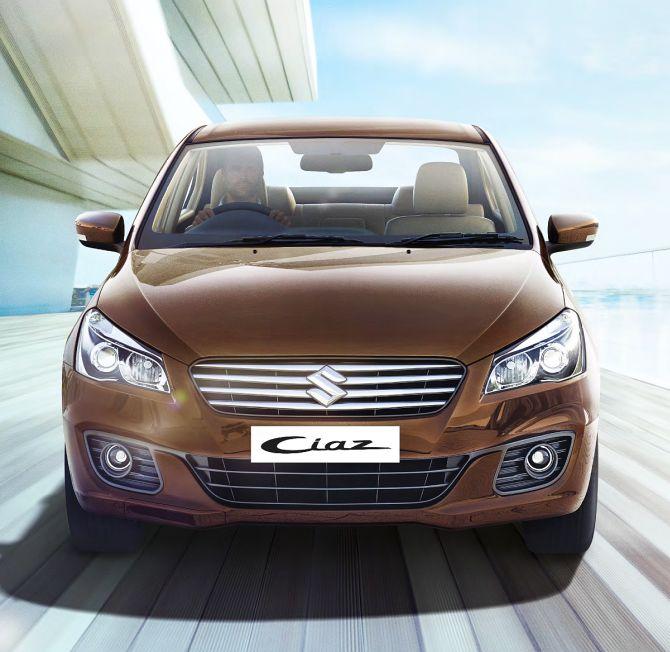 The car will rival Honda City, Hyundai Verna, VW Vento and Skoda Rapid.
Mercedes-Benz GLA: You can't find a BETTER looking SUV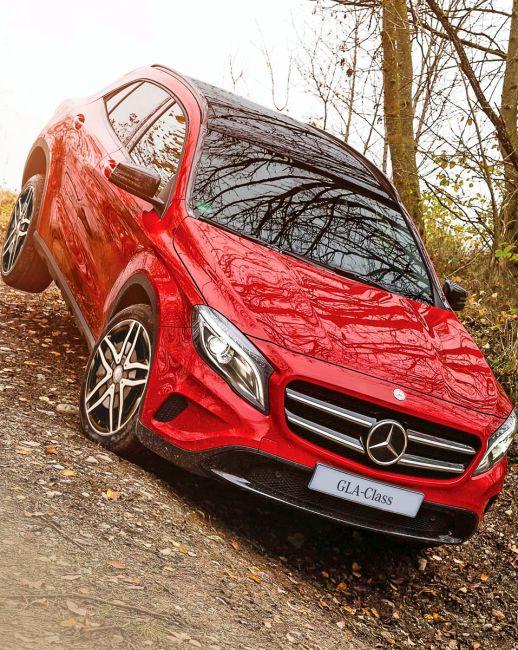 It's in the looks department that Mercedes-Benz's new compact sports utility vehicle, the GLA, scores over its competition in the luxury segment.
iPhone 6 series to sell in India, high-end model costs Rs 80,500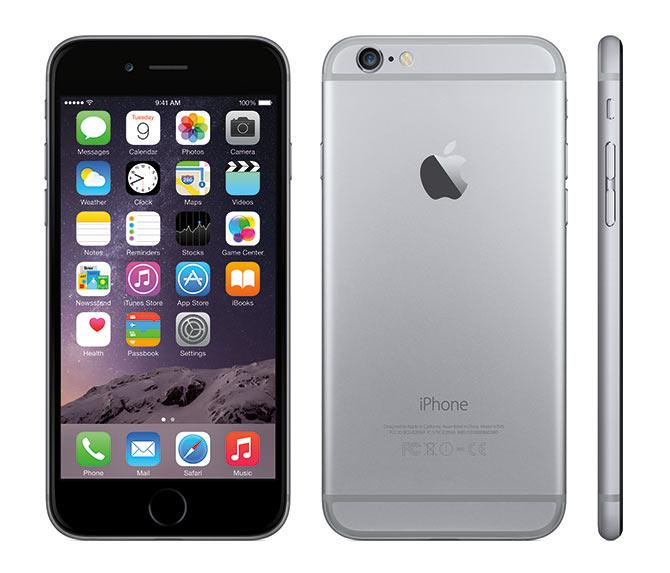 The iPhone 6 and its higher end model iPhone 6 Plus will be available across retail stores from October 17.
The economy is shining but India needs to treat few dark spots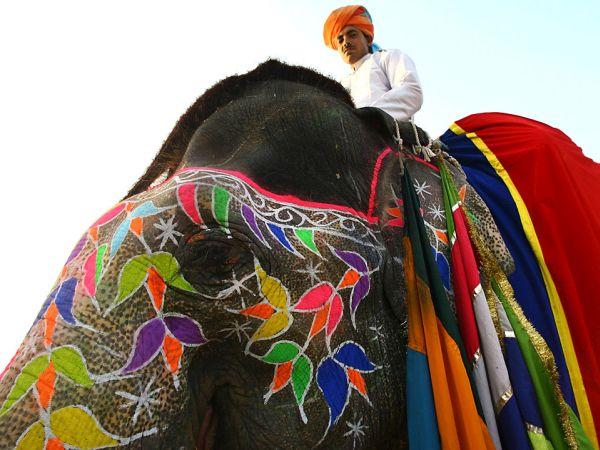 Across the board, demand would appear to be slacker than it should be if we are headed for a healthy recovery.
Luxury car operators gear up for big, fat Indian wedding season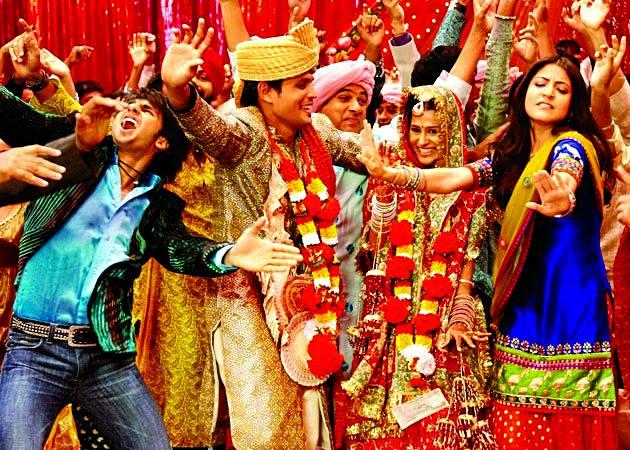 Each year, at least 10 million Indians marry and the market is estimated at nearly $35 billion, growing at about 25 per cent annually.
Big infra push? India must facelift the PPP model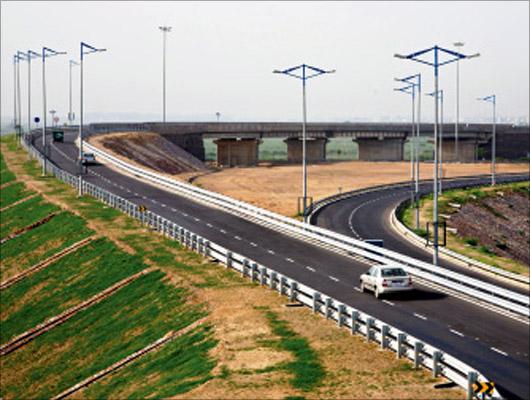 The assumption clearly was that project execution timelines would be adhered to and revenues would flow in as scheduled.
Blackberry Passport can lure corporate customers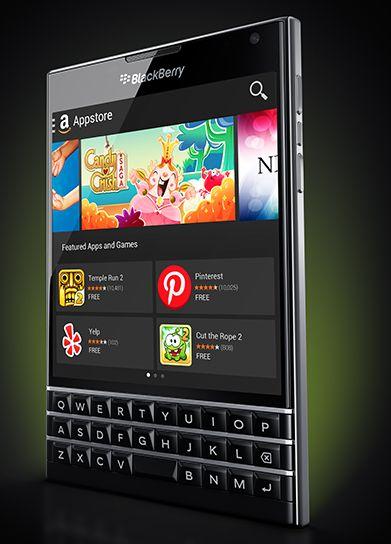 The top flap provides access to the nanoSIM and microSD slots.
Honda, Hyundai put compact sedans in top gear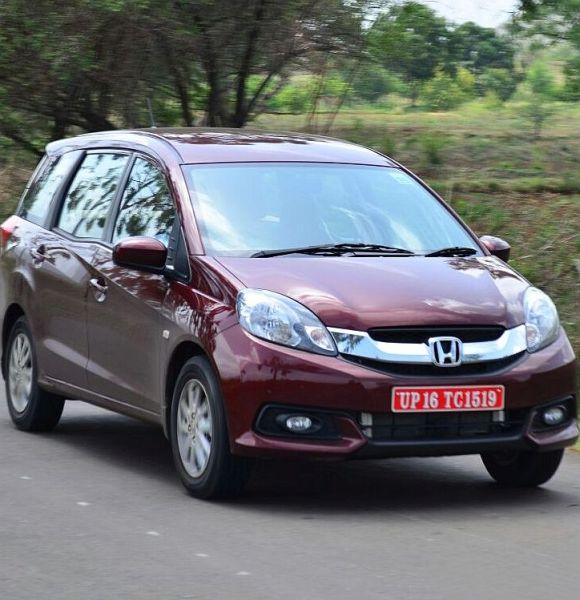 New campaigns rev up their marketing pitch, while new challengers such as Tata Motors with the Zest promise to put up a spirited fight
Bansals strike a personal chord with Flipkart users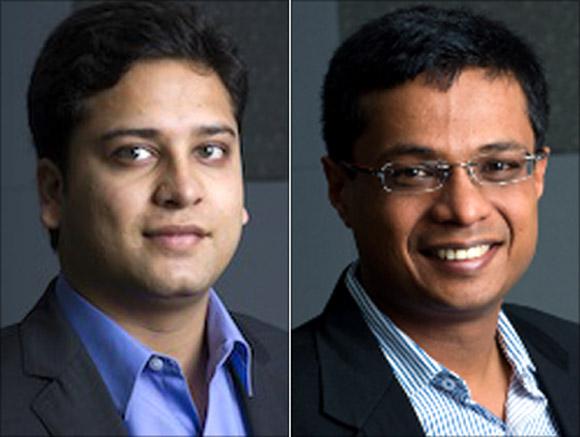 In an email to customers they say 'Big Billion Day' sale today to eclipse all other multi-day festive sales.
October 03, 2014
What lies ahead for TCS, Infosys, HCL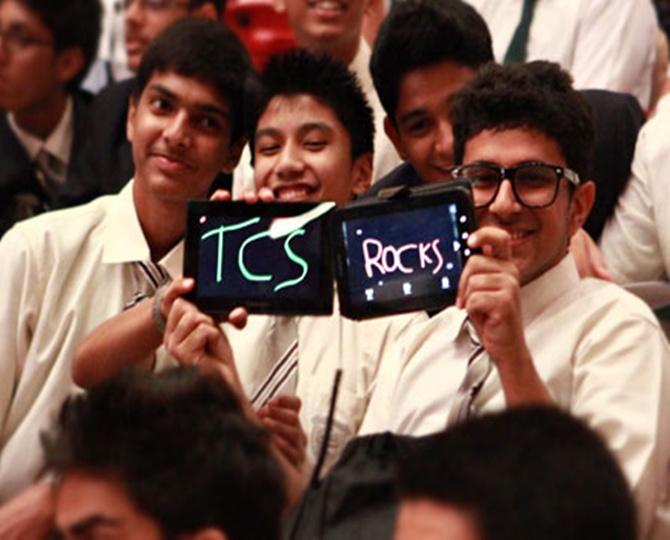 Credit Suisse thinks it possible for the company to narrow its forecast ('guidance') range.
10 mid-cap stocks that can give you attractive returns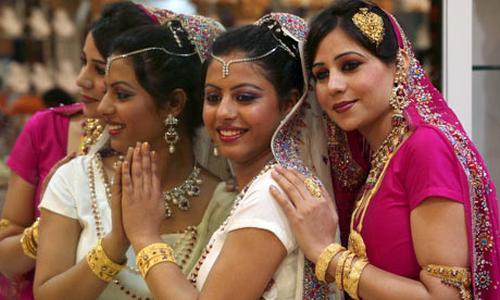 More, many market gurus expect the Sensex to reach 30,000 levels by December and 40,000-45,000 in three to four years.
Motorola to sell smartwatch for Rs 17,999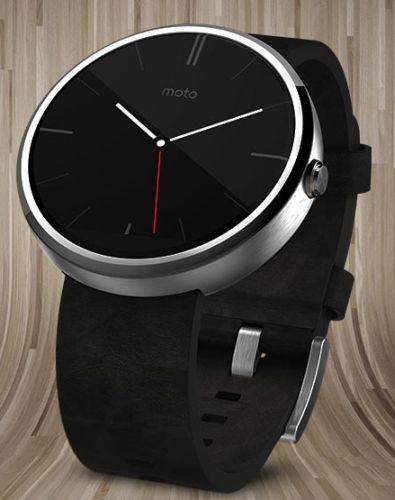 Samsung's Gear Live is available in India for about Rs 15,900, while LG's G Watch is priced at Rs 14,999.
Renault to enter used car biz in India; 2 new models in 2015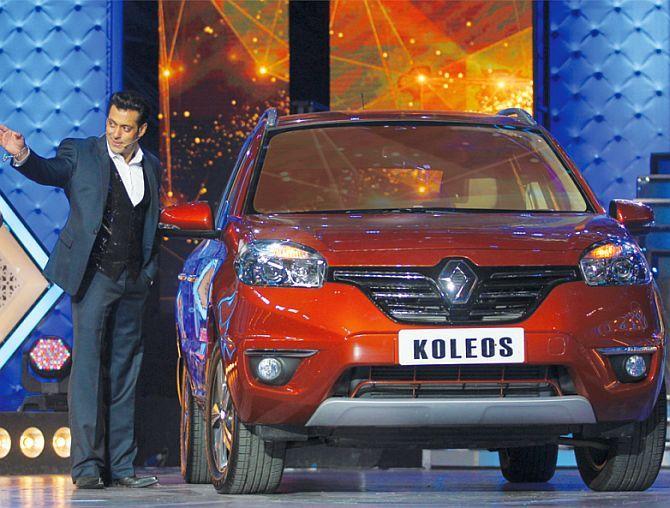 the two segments would be able to push the company's market share in India to over 5 per cent in the next three years.
Car makers to have a smooth ride ahead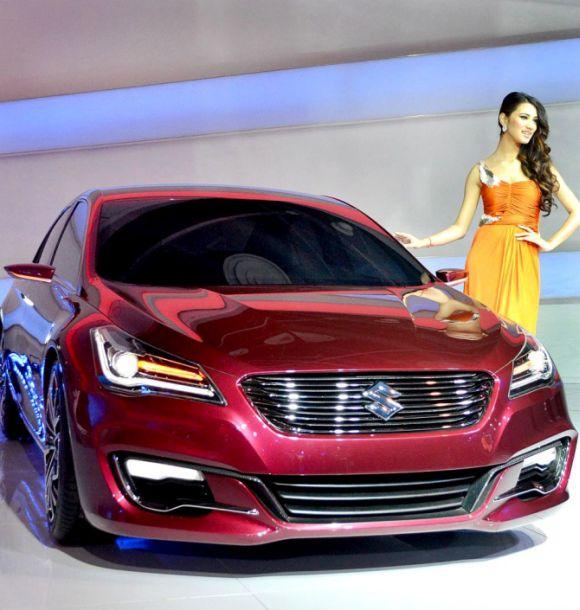 Bajaj Auto's margins are expected to expand 100 basis points, as volumes have recovered.
China's $20 bn investment to transform India?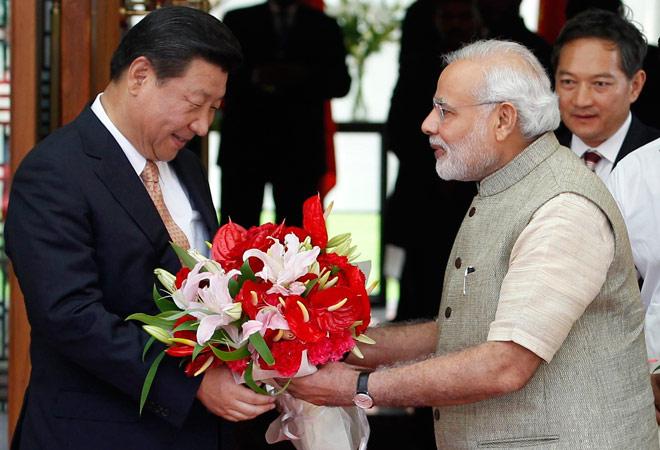 The prejudices the Chinese carry with them mean they are not natural global managers.
October 02, 2014
India set to run out of critical free drug for HIV/AIDS programme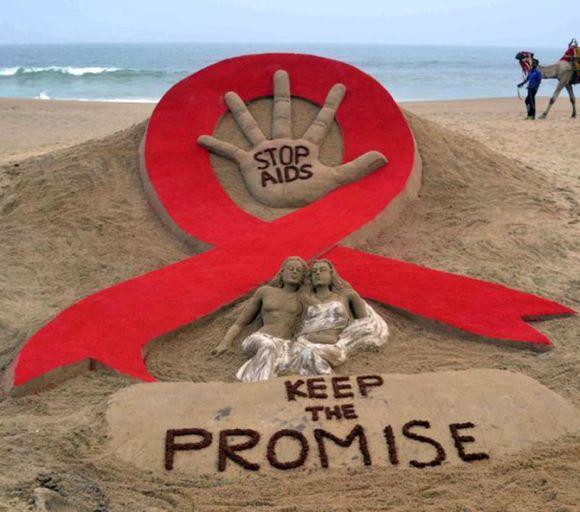 The country had the third-largest number of people living with disease.
Imported iPhone 6 plus sells in India at Rs 77,000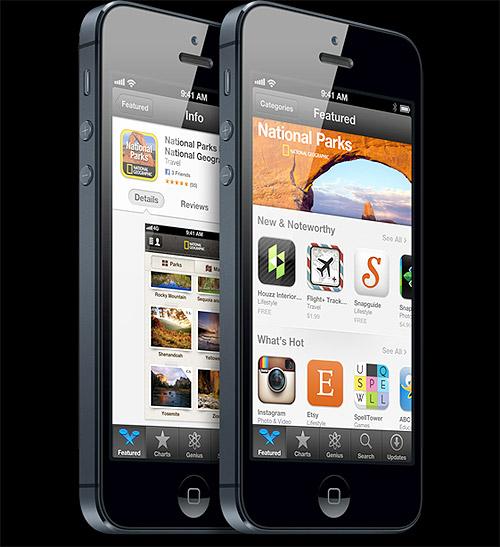 They in three versions in terms of storage: 16 GB, 64 GB and 128 GB.
40 years....and now: How Horlicks grew up with the times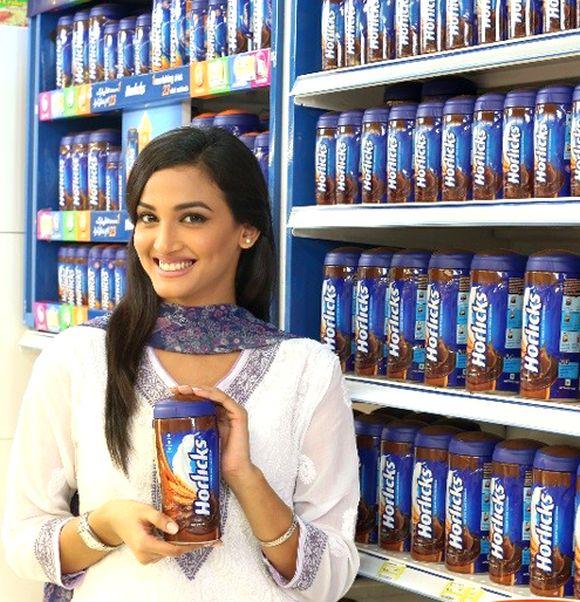 Advertising taglines such as 'Bright in studies, bright in sports' attempted to drive home the message that Bournvita, a chocolate drink, could build a child's mental and physical faculties.
Small stores go out of business as consumers flock online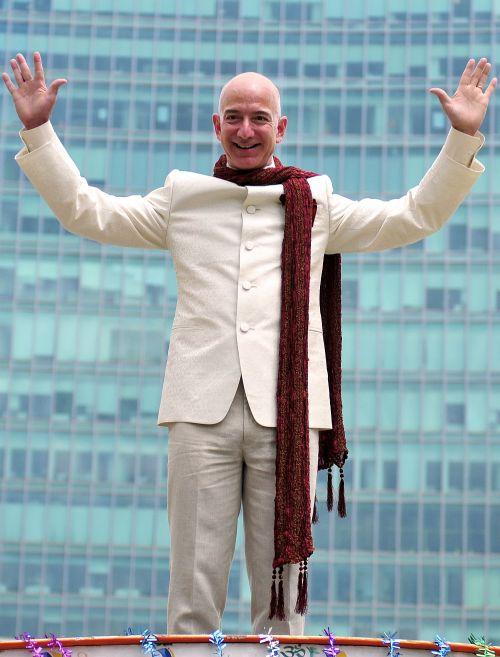 Shopkeepers are losing buyers in droves to e-tailers for everything from fashion to smartphones, and are struggling to find solutions.
Why big infra projects get delayed in India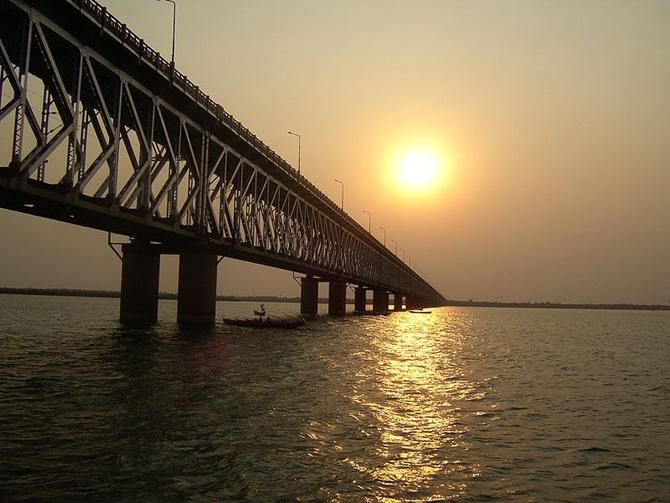 The NHAI says non-availability of funds from private developers and financial institutions is also responsible for major delays.
Jet Airways' brand new strategies to fly in the black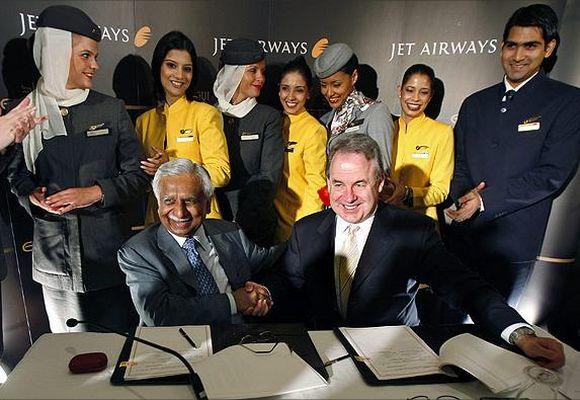 A financial turnaround with the Etihad partnership and debt restructuring has not fully materialised.
Microsoft launches mid-range Lumia series starting at Rs 15,299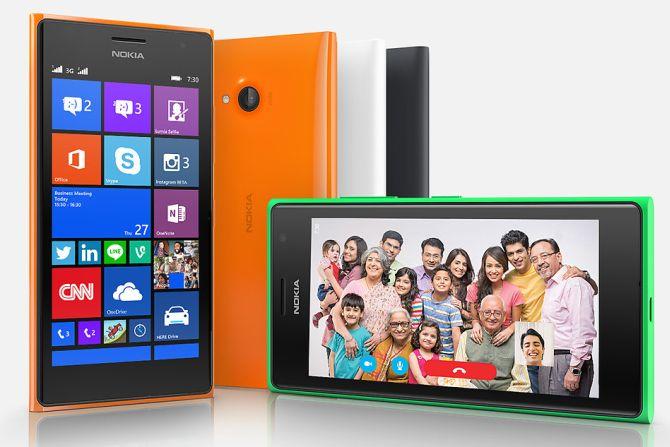 The device is being labelled as the phone for 'selfies and skype'.
October 01, 2014
Big mistakes that crashed Tata Motors' ambitious car dream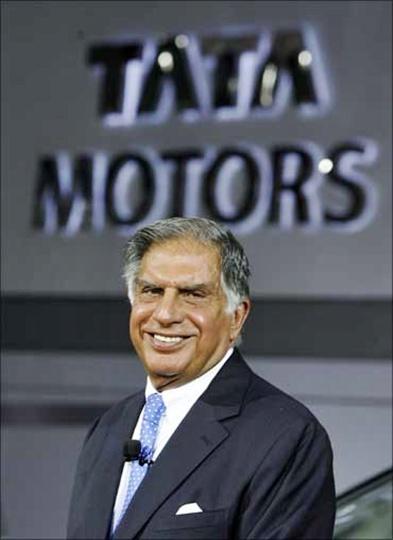 Many say Tata Motors has perhaps paid the price for being too ambitious.
MySmartPrice: A guide to bag the best discounts, deals online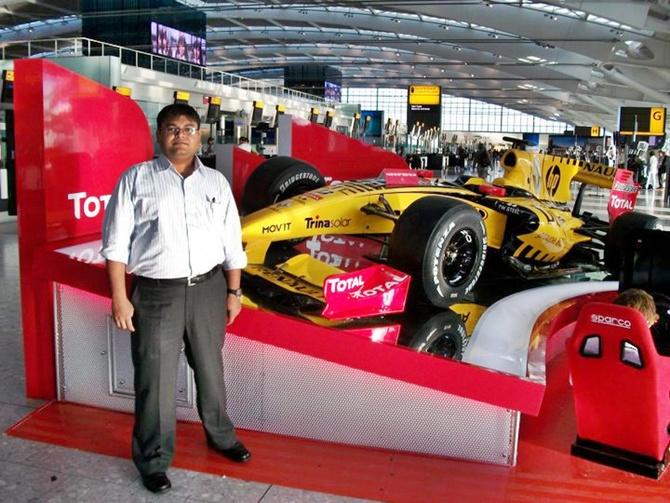 MySmartPrice has been growing about 100 per cent a year and is profitable.
India attracts US CEOs: Now, Mark Zuckerberg to visit India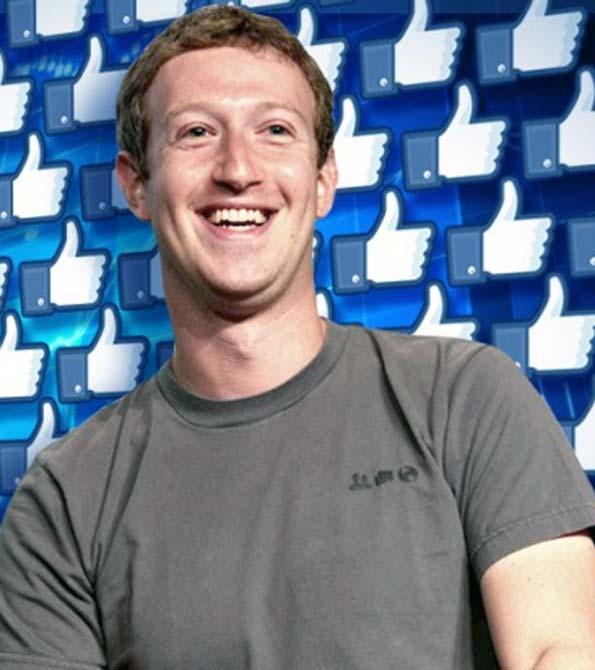 After Sheryl Sandberg, it's now the turn of Facebook founder Mark Zuckerberg to visit India, the second biggest market for the social networking giant, later this month.
Nissan, Honda, Maruti record bumper sales ahead of Diwali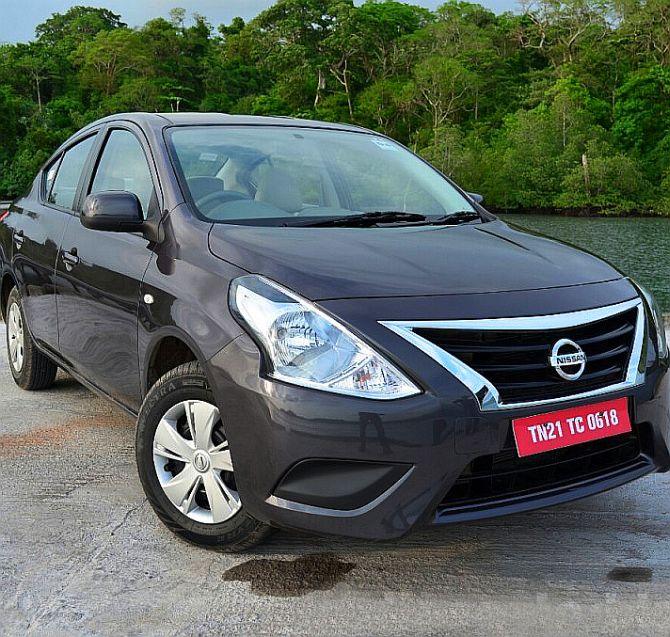 During September, Maruti said it dispatched 1,375 units of the soon-to-be-launched sedan Ciaz.
Indian markets beat global peers, record best performance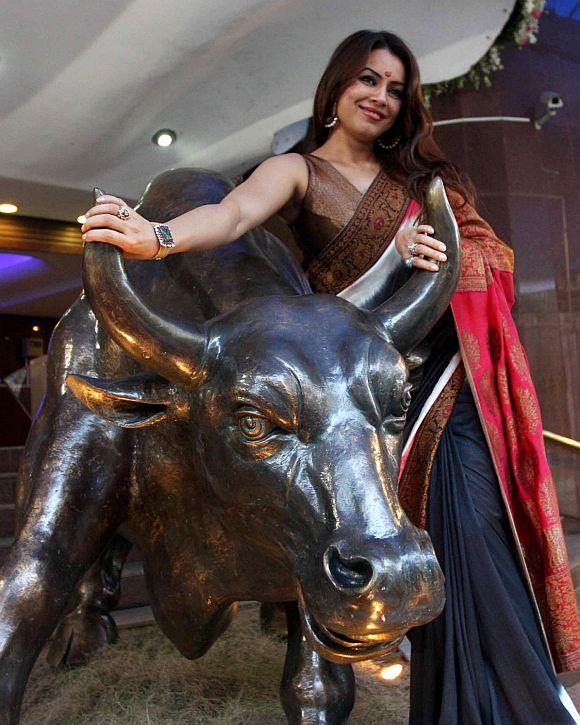 Indian markets rose 19 per cent in the first half of this financial year, the best performance by any market during this period, globally.
How real is Modi's India revival dream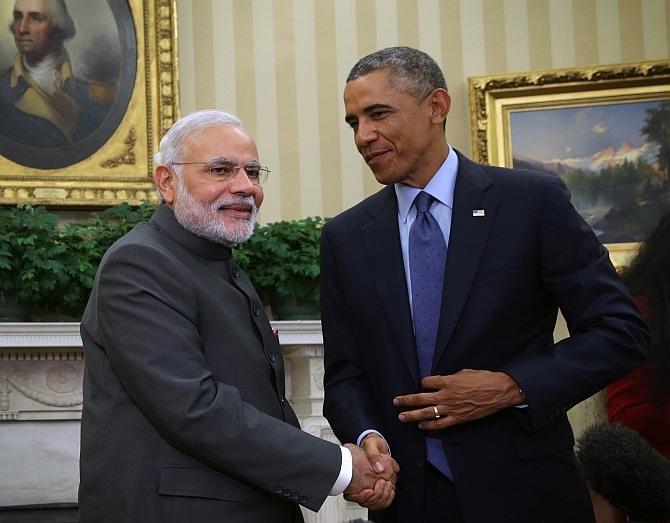 To a lay observer, therefore, India today presents two conflicting realities.
Microsoft unveils next operating system 'Windows 10'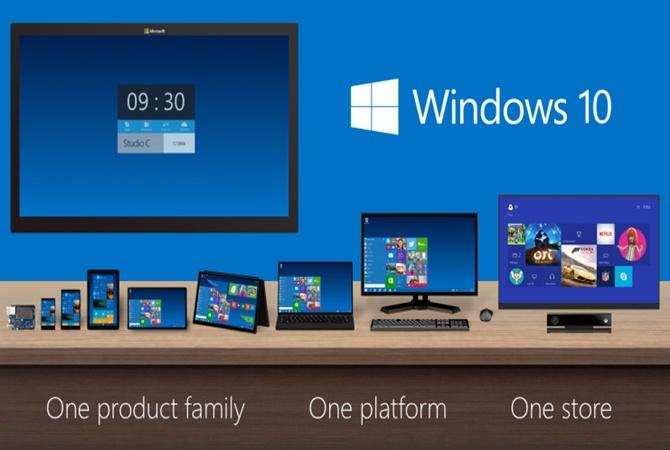 Microsoft Corp announced its 'Windows 10' operating system on Tuesday to replace the largely unpopular Windows 8, skipping a number to mark a leap toward unifying the way people work on tablets, phones and traditional computers.
Mahindra to launch this gorgeous XUV500 Hybrid next year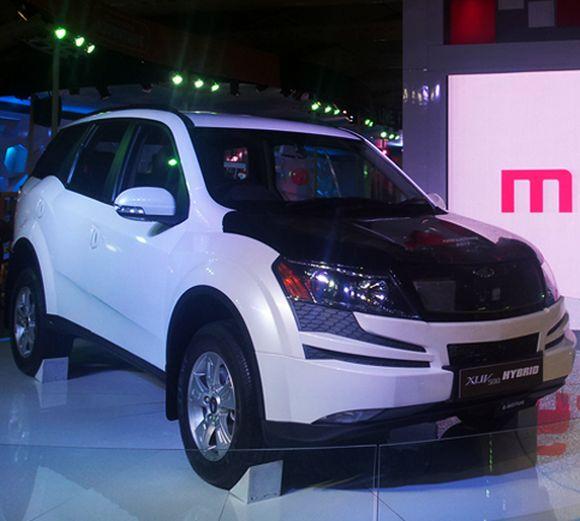 The company is also working on an automatic variant of the car/
Samsung launches 4G-enabled Galaxy Alpha smartphone
The company plans to bring more 4G-enabled devices in near future in a lower price range.
September 30, 2014
Learn as if you were going to live forever: Nadella to students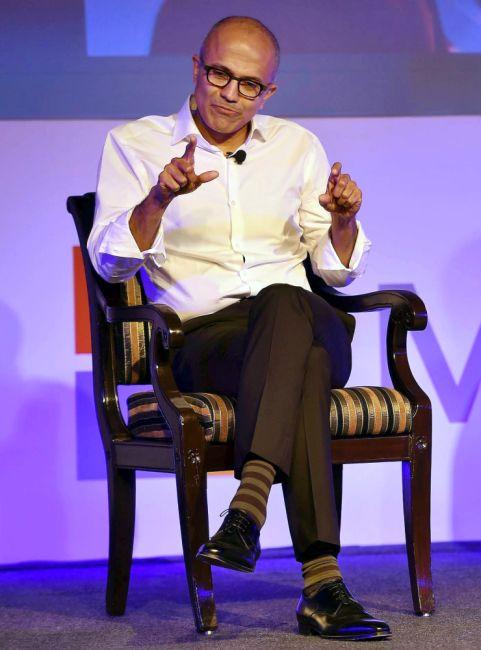 He advised the youth that they should fall in love with what they do. "Then it doesn't feel like work!"
Maruti to recall 69,555 units of Dzire, Swift and Ritz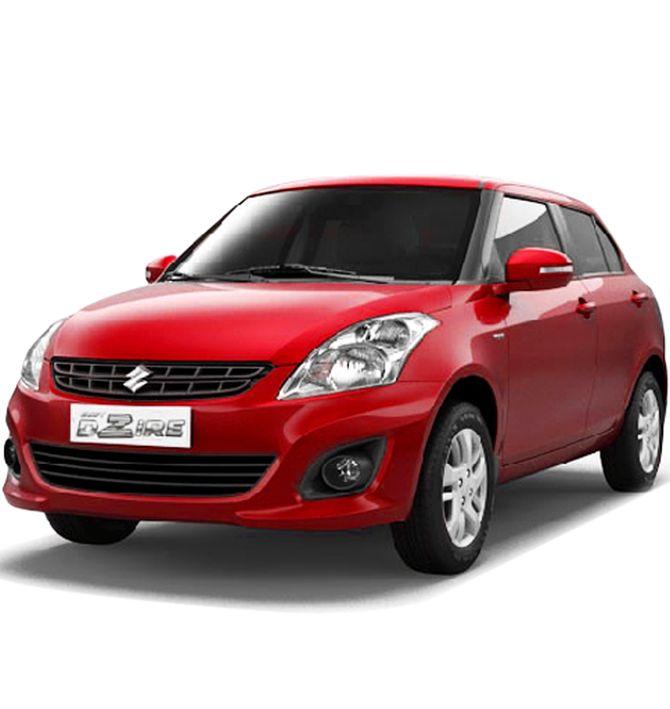 The recall is only for the diesel variants of the three models. Out of the total, 55,938 units are of old Dzire, 12,486 units of old Swift and 1,131 units of Ritz, which were manufactured between March 8, 2010 and August 11, 2013, the company said.
Passport: Best smartphone from Blackberry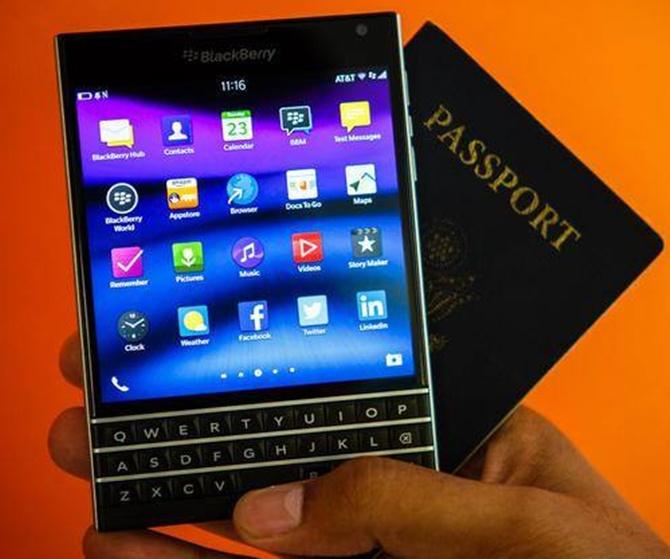 Consumers who pre-order the device will get an Amazon India voucher worth Rs 5,000 and 5000 Jet privilege miles.
Five Indian-Americans in Forbes list of US' richest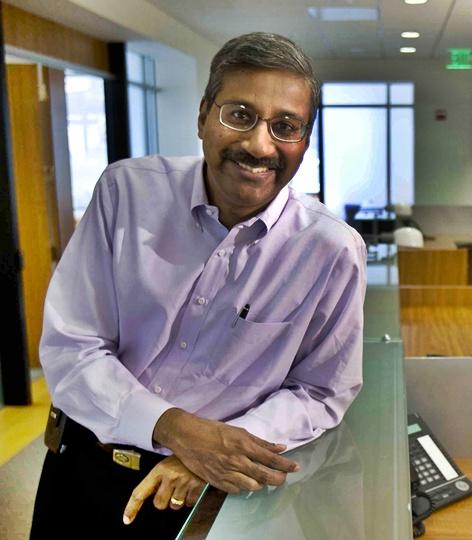 Five Indian-Americans have been named among the 400 richest people in the US by Forbes, a list topped by Microsoft co-founder Bill Gates for the 21st year in a row with a net worth of $81 billion.
These Business Leaders gave away BILLIONS in charity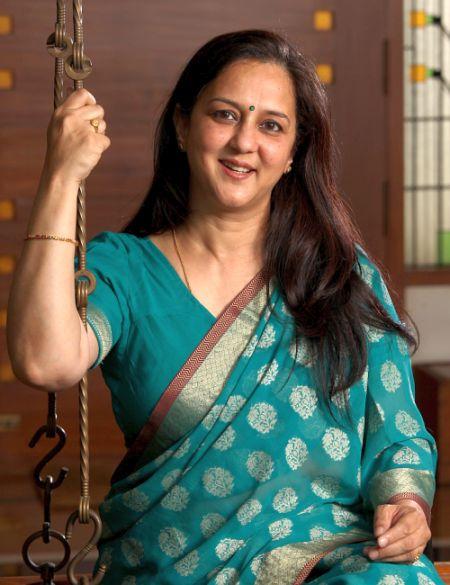 India's billionaires are pledging a decent amount of their wealth for the welfare of society.
Apple gets regulatory approval, can now sell iPhone 6 in China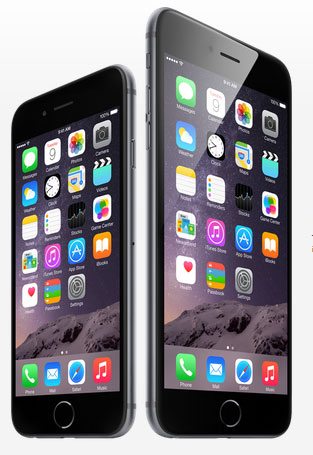 Analysts expect the iPhone 6 and 6 Plus to sell well in China, where many people prefer phones with larger screens.
From Rs 20K to Rs 8,000 crore: Emami's amazing success story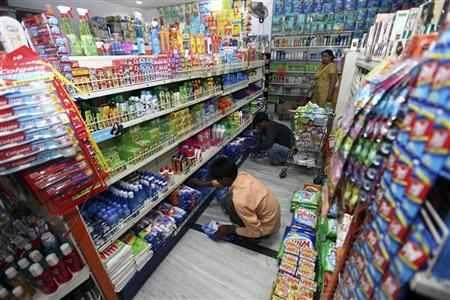 The Zandu business grew rapidly, and we became debt-free within two years of the deal.
Why buying a home online may not be a good idea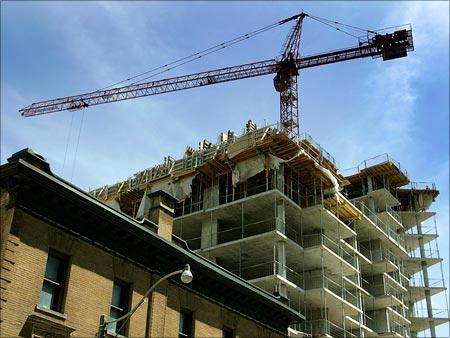 People are not just splurging on clothes, mobiles and household goods through the online route, they are also looking at cars and even houses.
Jeff Bezos reminds Flipkart he is the boss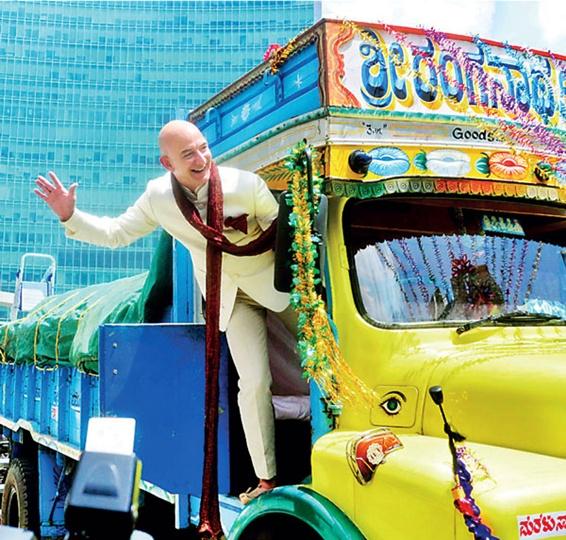 Prominent print advertisements on Monday pitched Amazon's discount strategy against Flipkart's.
September 29, 2014
Boeing bullish on India as Modi promises friendly environment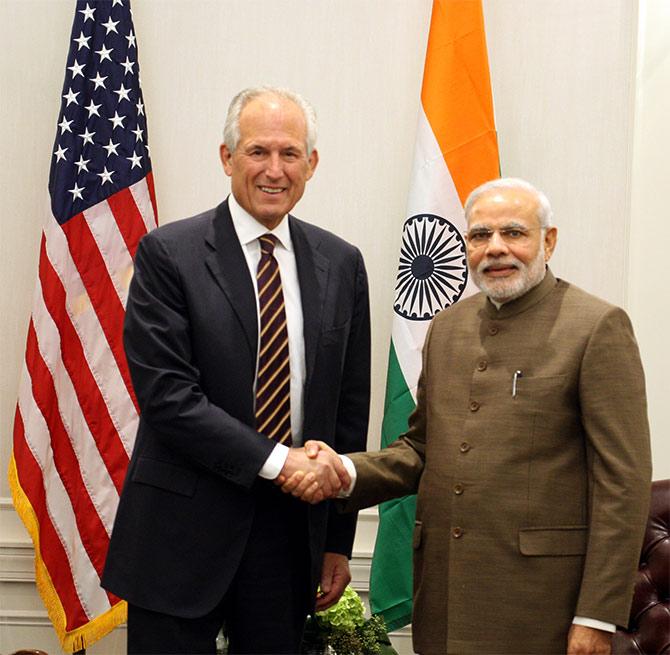 Defence major Boeing on Monday proposed greater business engagement with India, as Prime Minister Narendra Modi promised the US companies to provide friendlier business environment in the country.
Dialling 'home': What your mobile phone may be giving away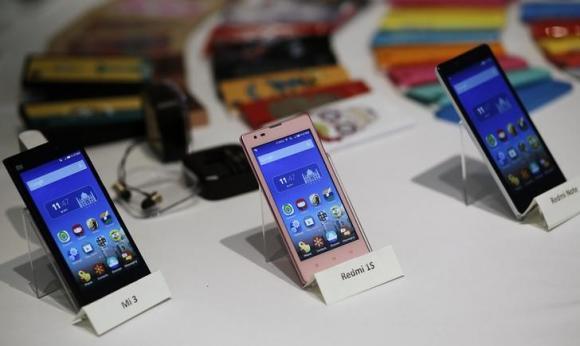 Not only is this hidden from the user, it's often unrelated to the app's purpose.
Rise and fall in Indo-US trade over the years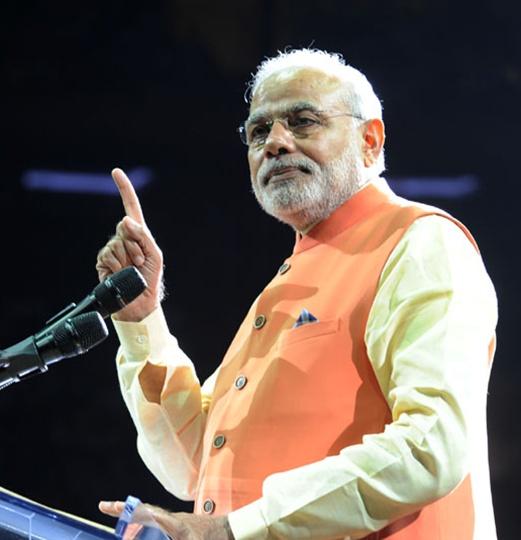 Trade has grown steadily since 2004, before flattening out in the past couple of years.
Virat Kohli looks at business off field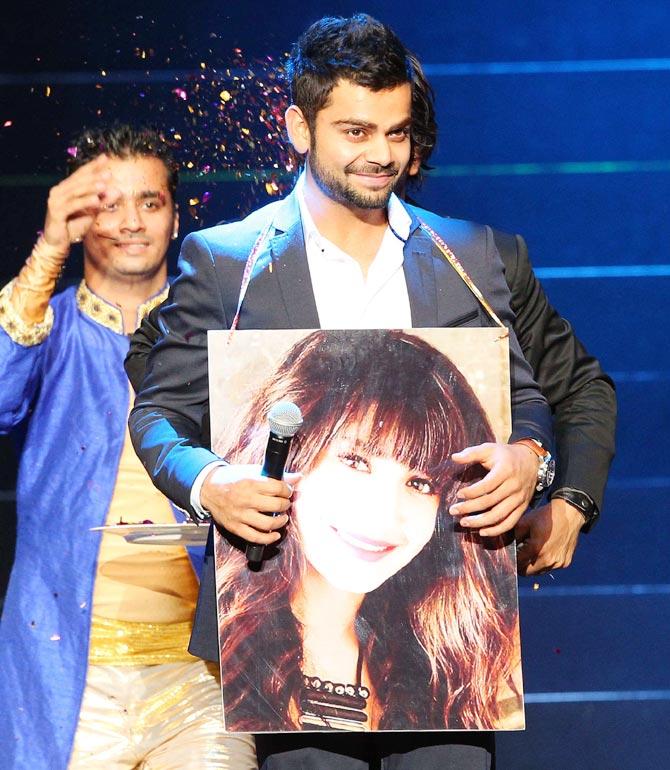 Industry sources peg Kohli's investment in the FC Goa franchise at under Rs 1 crore a year.
6 STUNNING cars Maruti will launch by March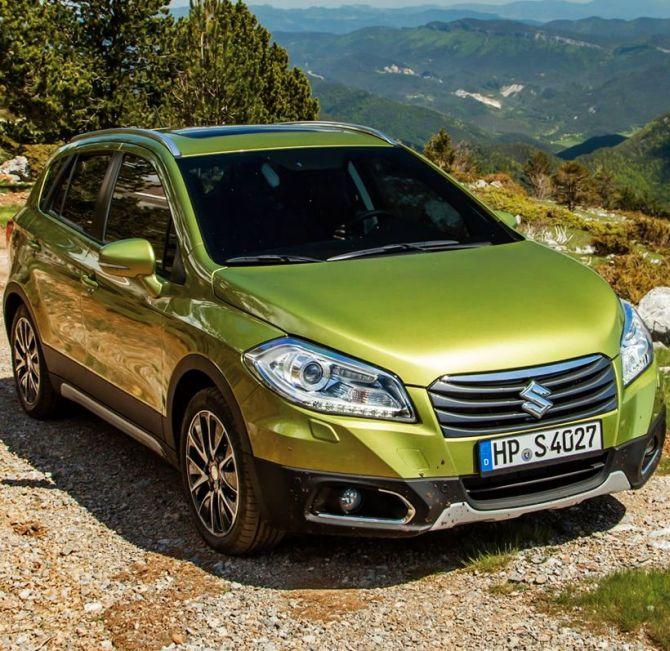 Includes all-new versions of Swift and Swift Dzire.
India is not ready to pay for online content: Raghav Bahl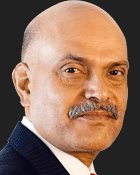 In the digital handheld domain, content is not just a uni-dimensional exercise like it is in legacy media.
Gold: Demand outlook promising on lower prices, seasonality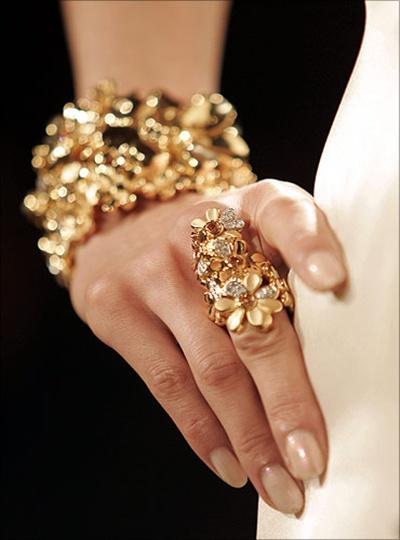 For the year as a whole the price is expected to average $1,270, which compares with the year-to-date average of $1,289.
India reaches Red Planet, but at home red tape binds space firms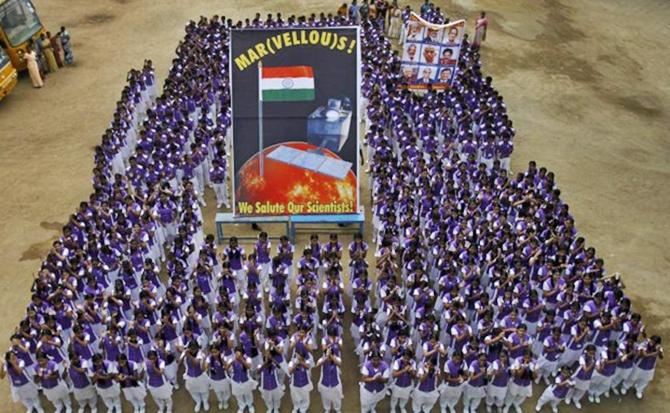 Godrej and some other firms are frustrated at what they say is the slow execution of projects and lack of government support, which are hampering India's efforts to compete with China and Russia as a cheaper option for launching satellites.
Will Blackberry's odd shaped, big-screen Passport work in India?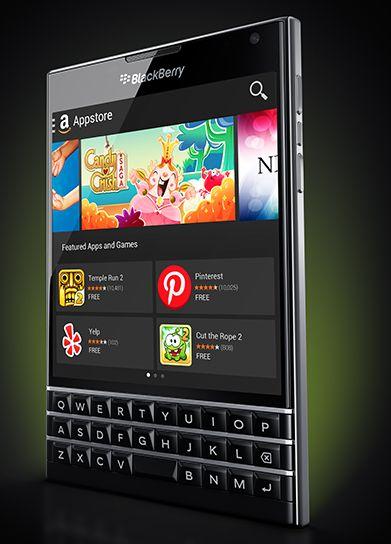 The voice-assistant and intuitive text search are other features which Lalvani says would aid productivity.
Xperia Z3: The best Android smartphone from Sony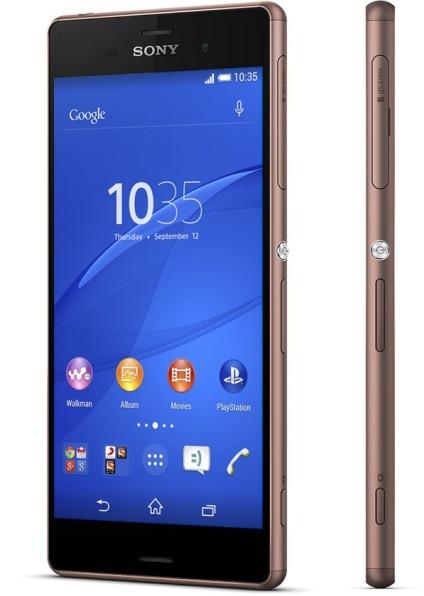 The Z3 promises a lot in terms of entertainment and performance. Let's see if it does justice to the previous two Xperia flagships.
Modi says make in India, but even 'thalis' are from China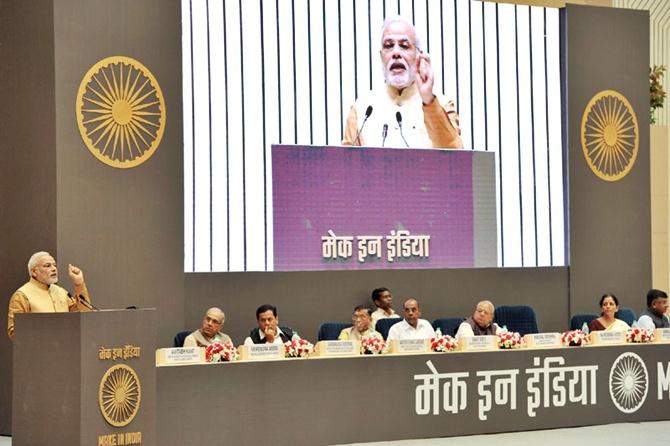 Entrepreneurs, however, say they are unsure when the many obstacles in India will be cleared.
September 28, 2014
Amazon is nervous about Indian e-commerce market: Flipkart CEO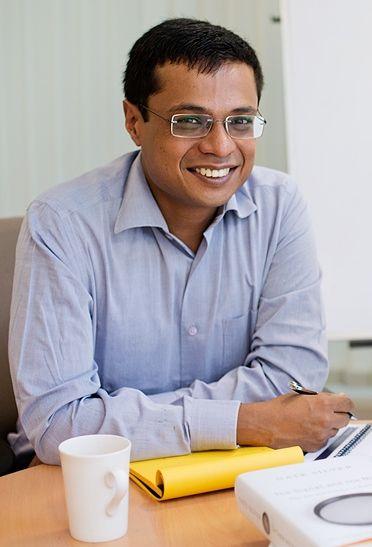 It all started with Flipkart and Amazon trying to outdo each other - after Flipkart announced $1-billion fund-raising in July.
US Inc sing Modi's 'Make in India' tune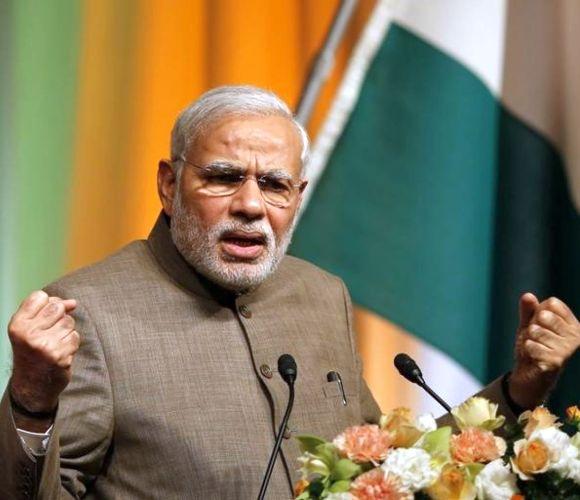 Indian-American business leaders meet to discuss ways to make this initiative a success.
September 26, 2014
Only four women among India's 100 richest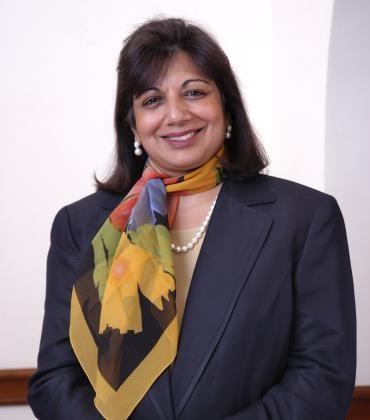 The four women have a collective wealth of $11.3 billion and account for a little more than three per cent of the total net worth of all on the coveted list whose collective wealth amount to $346 billion.
Gold demand will increase, says WGC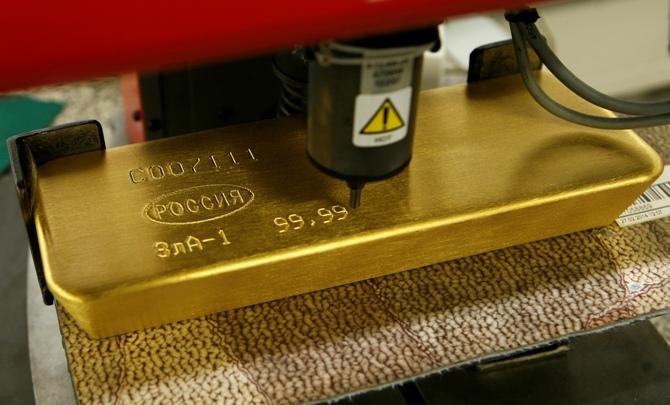 The council is looking at the youth as a segment in the global market and has started the LoveGold on the social media (Facebook and Twitter).
8 shockingly offensive vintage ads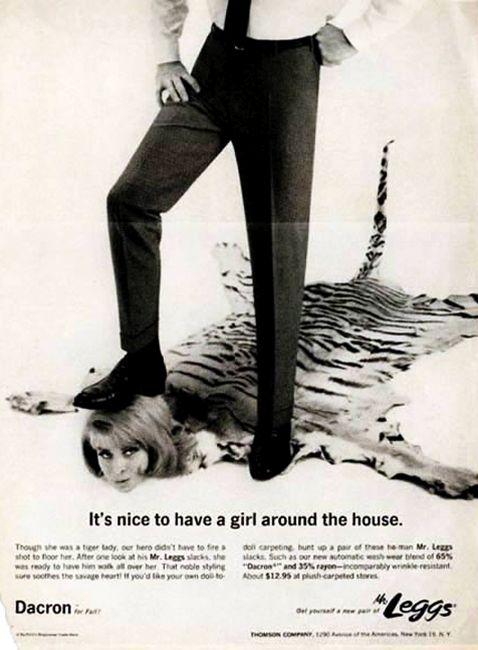 These ads may invoke extreme reactions today but half a century back advertisers got away with such outrageous ads.
A successful entrepreneur like 'Jack Ma' from India? Never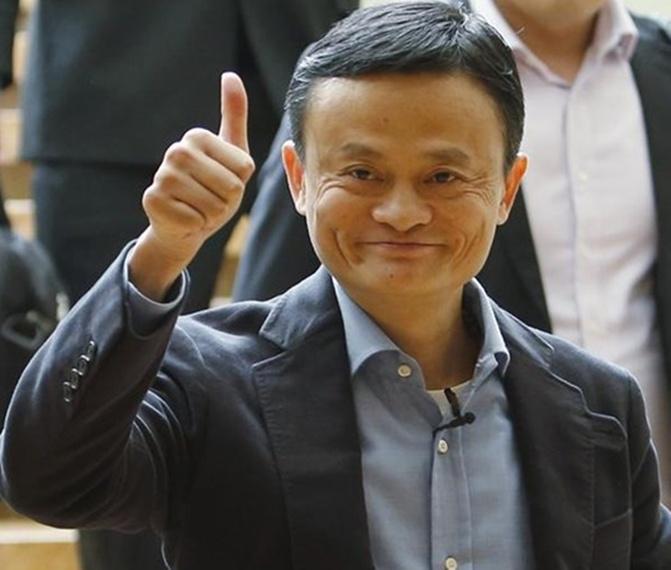 Tax demands and regulatory hassles, coupled with low internet density and sundry other problems, would have kept Mr Ma awfully busy - and small.
Car compare: How Mahindra Scorpio fares against Safari, Duster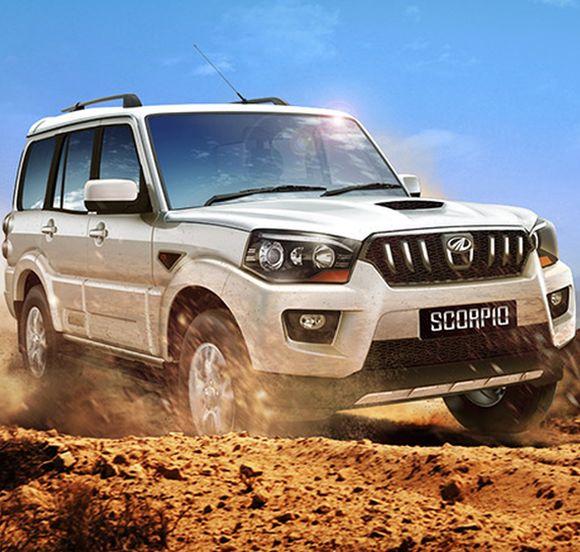 Scorpio's All Wheel Drive variant is the cheapest.
Mumbai cheapest, London most expensive city to live and work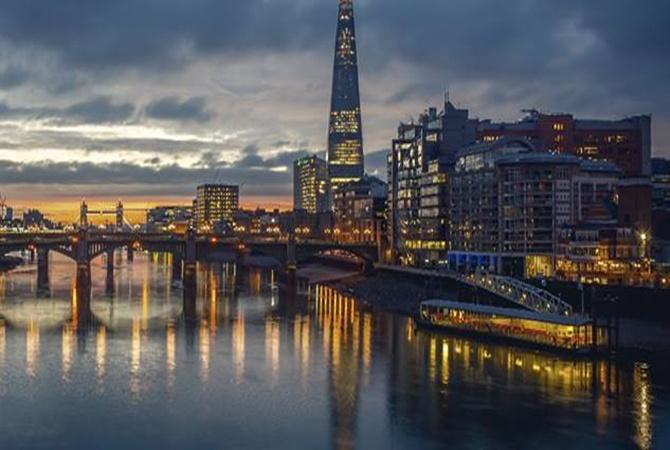 London has become the world's most expensive city to live and work, overtaking Asian hotspot Hong Kong, according to study by real estate adviser, Savills.
3 factors that can make global firms more competitive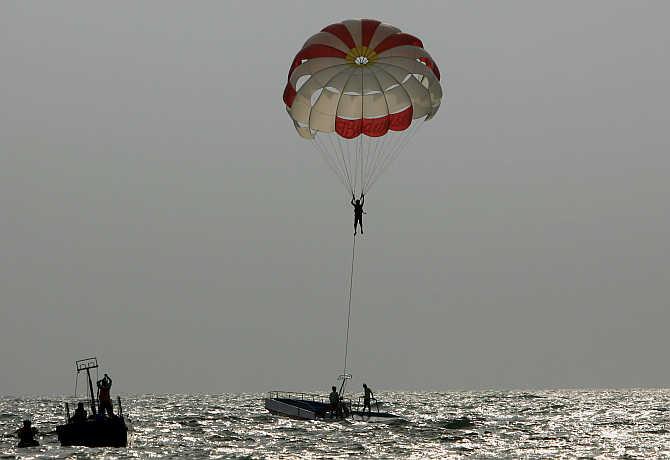 First was the desire to tap the large domestic market while remaining competitive in global markets.
Indian economy back on track; key factors can play truant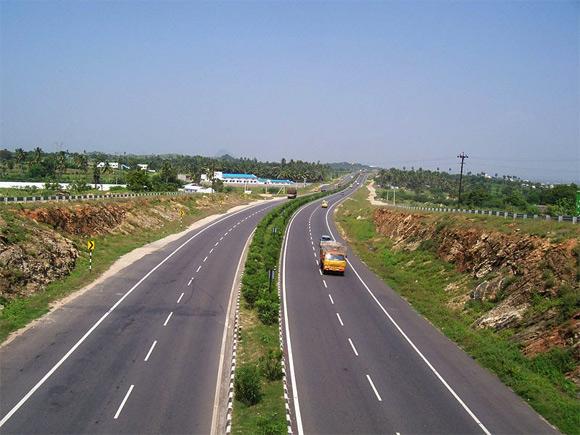 We still have time for this government to take action.
Coalgate verdict: A chance to clean up the mess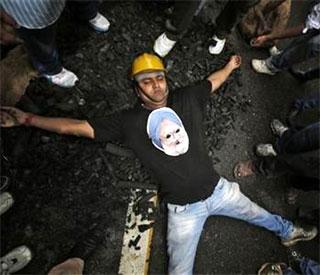 It is hoped that the decision of India's apex court will send a signal to politicians and their cronies from the world of business that the rule of the law does eventually prevail, says .
For India's least-paid CEOs, it's not only about money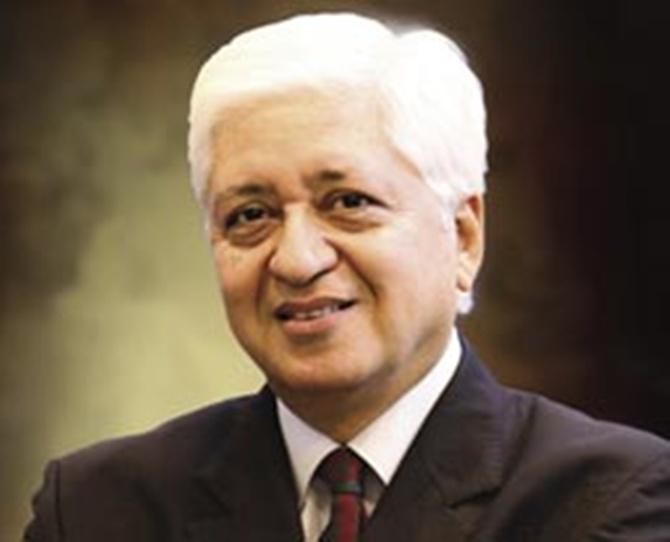 Attractions range from start-up challenges to non-monetary perks; employee stock options also play a role.
4 acquisitions in a year! Zomato founder on a shopping spree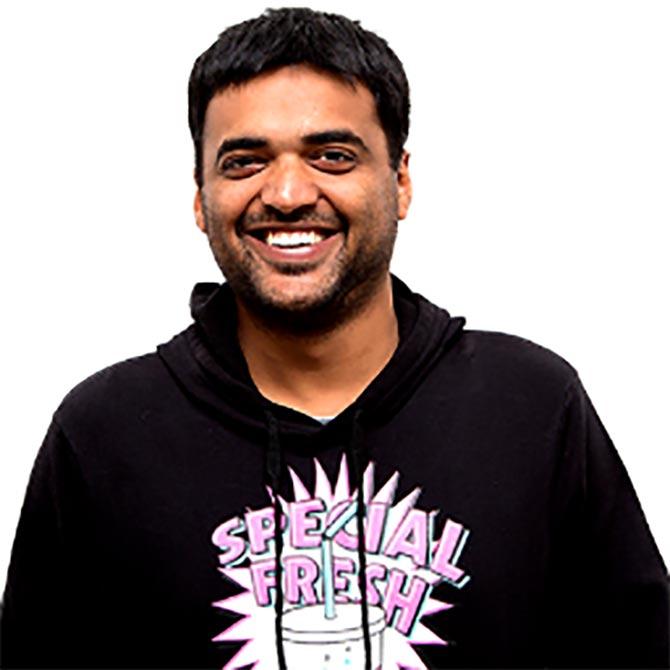 The latest update is on Zomato's fourth acquisition overseas this year.
Skoda launches new Rapid at Rs 7.22 lakh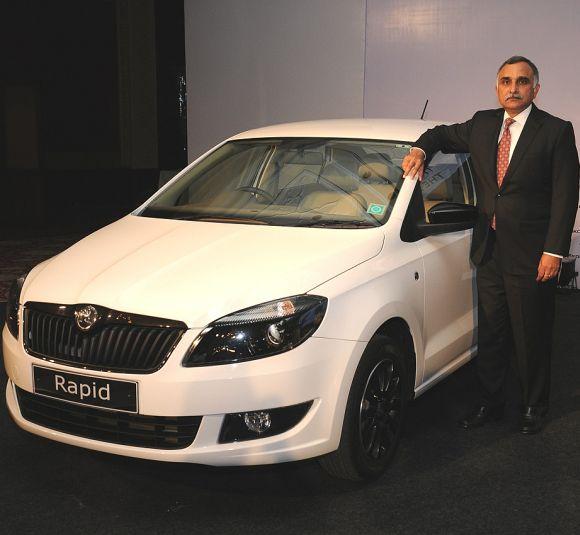 The highlight of the Rapid facelift comes in the form of a new 1.5-litre four-cylinder diesel engine.
Sony India launches stunning Xperia Z3, Z3 Compact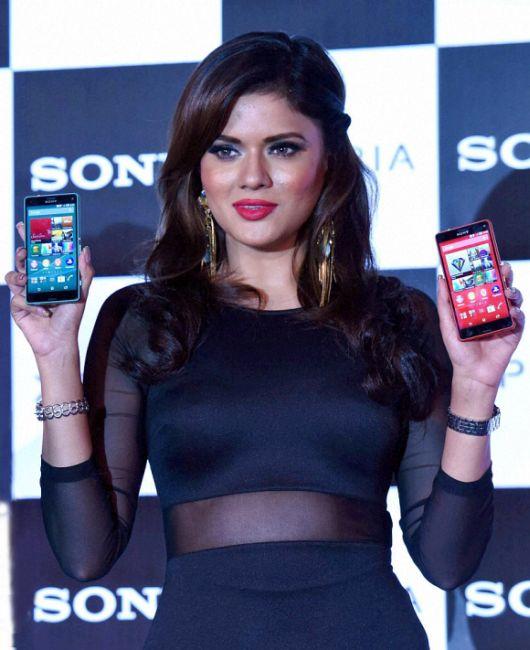 Both the Xperia Z3 and Z3 Compact come with 2.5 GHz quad-core CPU featuring 3 GB RAM.
September 25, 2014
Mahindra launches all-new Scorpio at Rs 7.98 lakh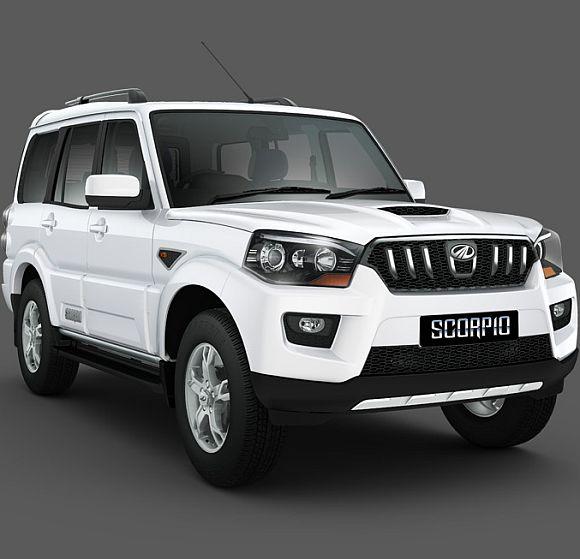 It's built on an all-new platform and comes with contemporary styling.
India's 100 richest are all billionaires; Mukesh Ambani tops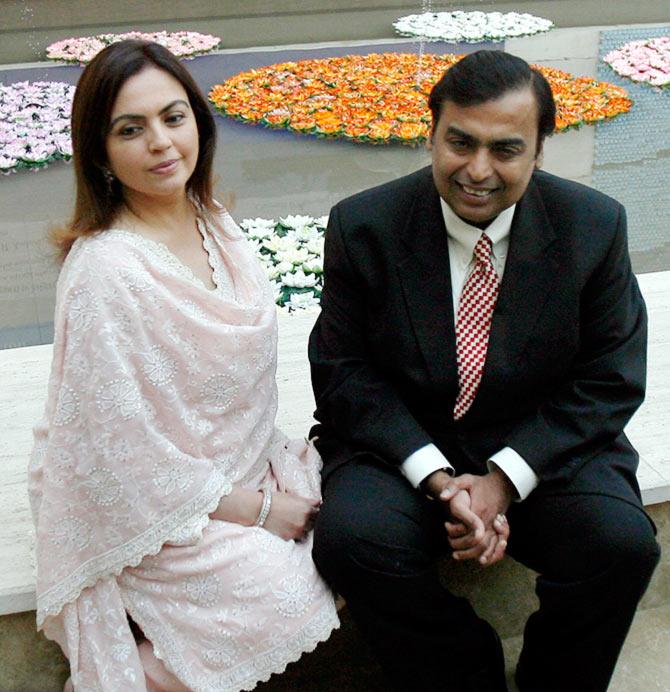 Top ten billionaires in India.
These 18 companies are most dangerous competitors in tech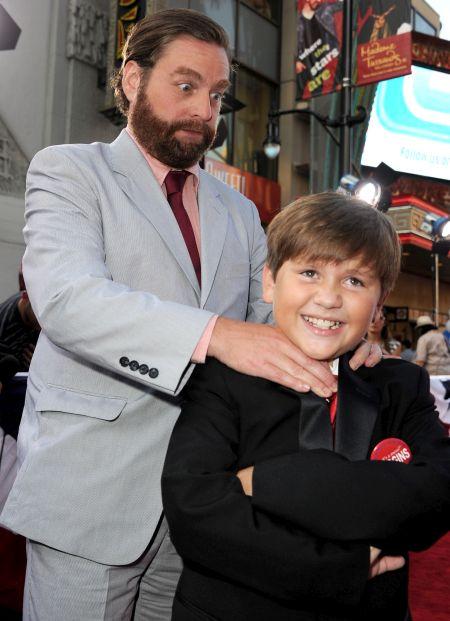 If you have an IT firm, you should avoid encroaching on their turf.
Ambani, Birla, Premji share their vision of 'Make in India'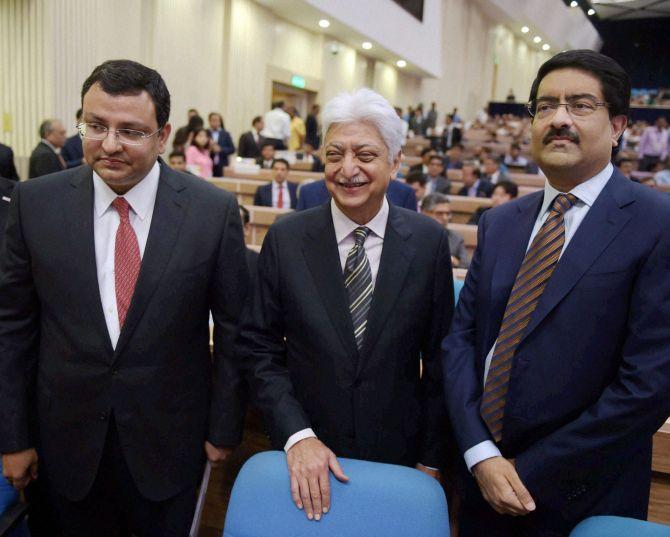 Prime Minister Narendra Modi on Thursday launched the ambitious 'Make in India' campaign to make India a global manufacturing hub, create jobs and boost economic growth.
India has potential to become world's biggest car maker: Maruti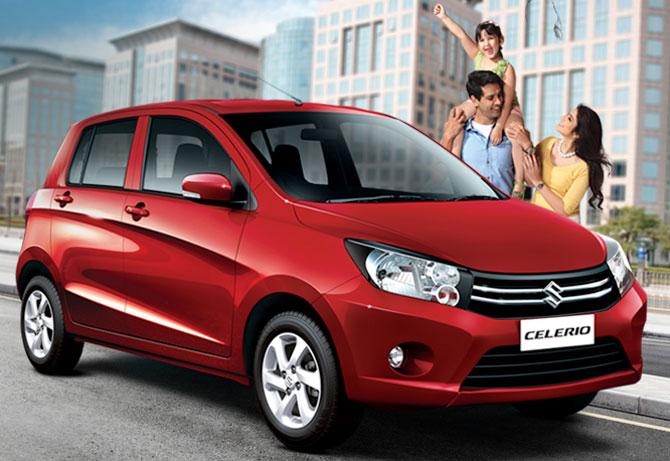 Car exports from India have reached the levels of around six lakh units annually.
BlackBerry launches square-screen Passport to take on iPhone 6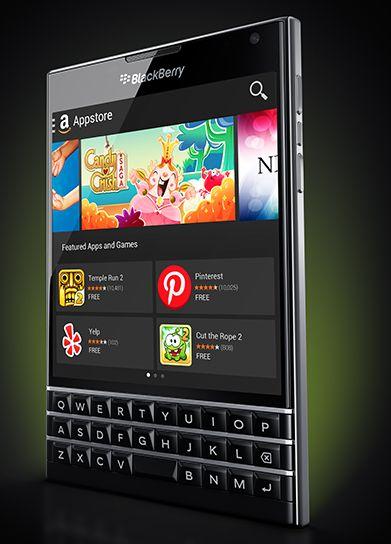 The launch kicks off a busy period for Waterloo, Ontario-based BlackBerry.
Taiwan govt probes Xiaomi on cyber security concerns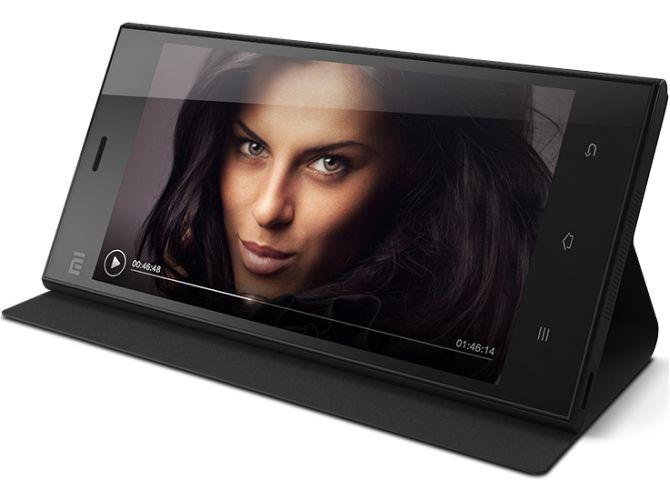 The Taiwanese government is investigating whether Xiaomi Inc, China's leading smartphone company by domestic shipments, is a cyber security threat and will make a decision within three months.
Sahara's The Plaza 2nd most popular hotel for the uber-rich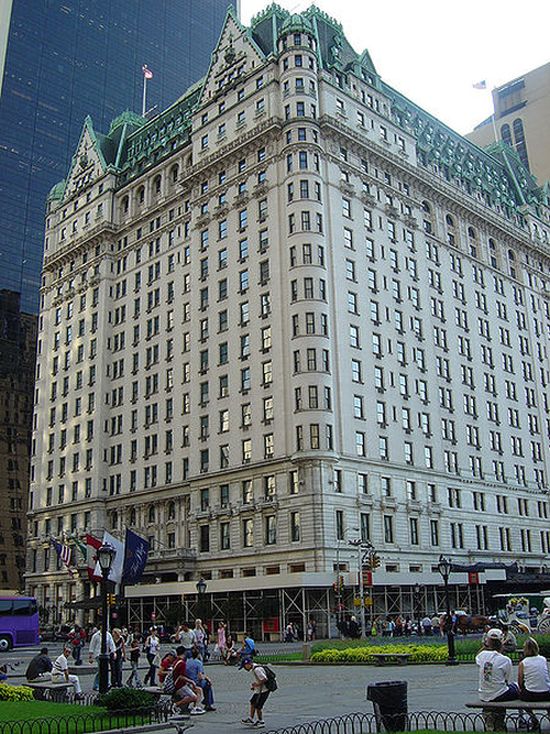 here are around 495,000 multi-millionaires worldwide (as on June 2014).
September 24, 2014
Renault launches Duster All Wheel Drive at Rs 11.89 lakh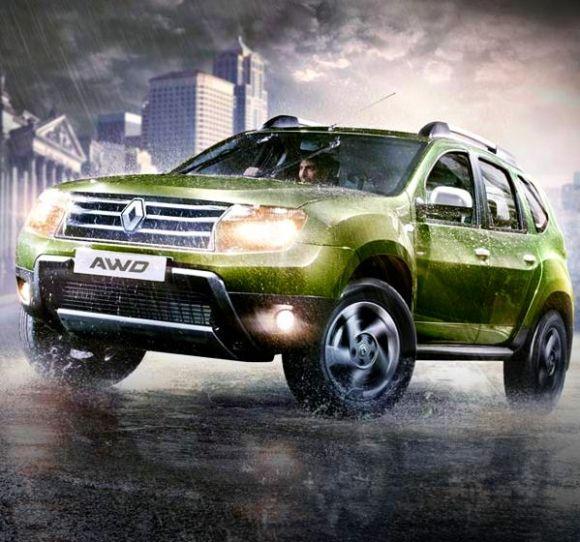 The mileage of the SUV is 19.72 kmpl.
Ten ways to put your old iPhone to work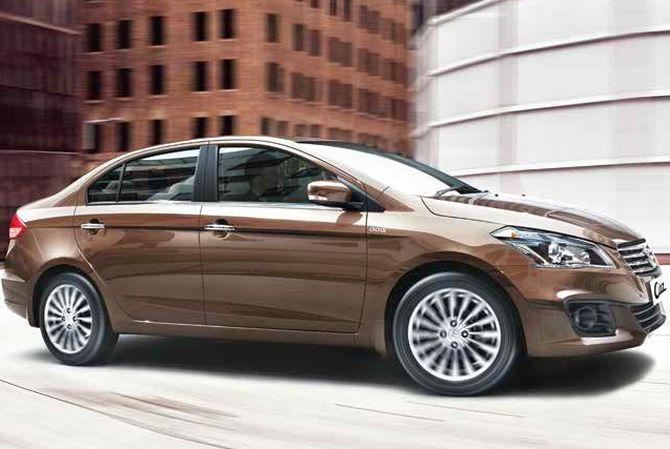 A biology class is turning old iPhones into microscopes.
General Motors launches new Chevrolet Sail sedan and hatchback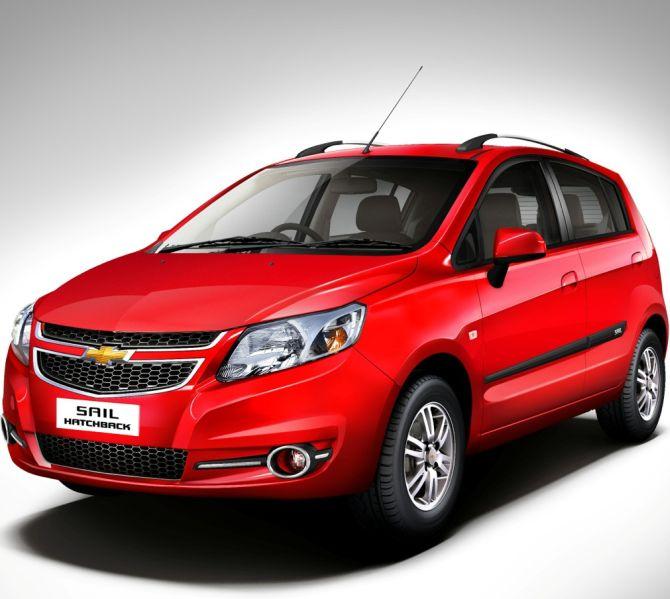 Orice ranges between Rs 4.41 and Rs 7.64 lakh.
All-new VW Vento launched at Rs 7.44 lakh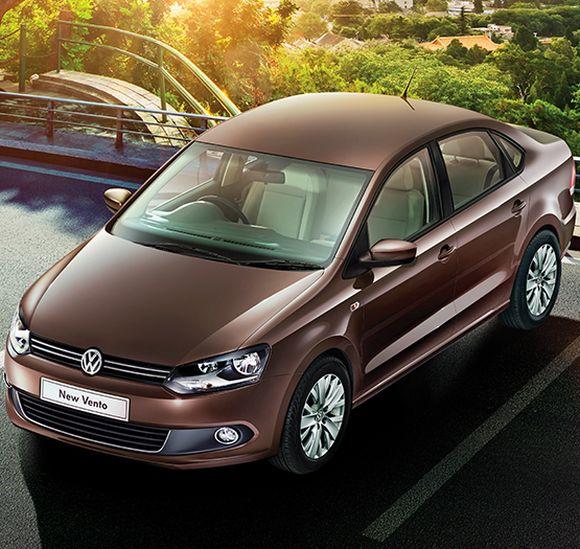 The big feature is the introduction of the 1.5-litre four-cylinder diesel engine.
A walk through time: How HUL climbed the success ladder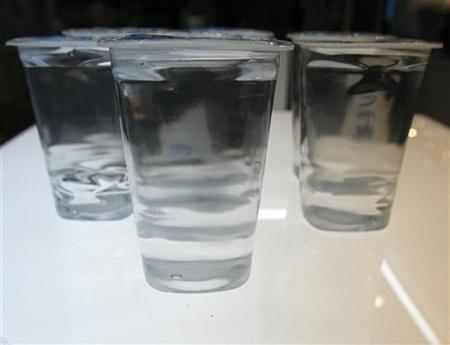 To tackle the resultant inflation, the Indira Gandhi government had imposed price controls on manufactured products, including soaps and vanaspati, in 1973.
Why WTO must reconsider India's subsidy stance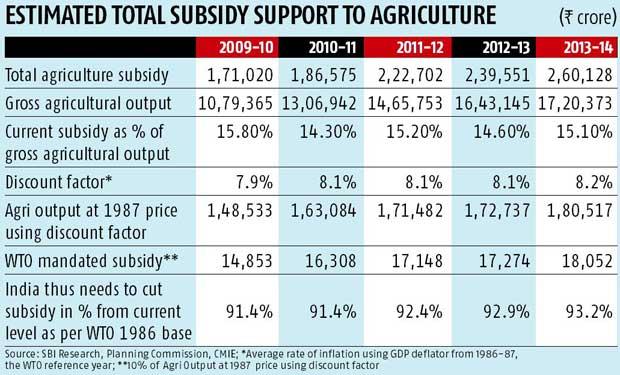 The WTO has fixed an external reference price (ERP) for rice at Rs 3.52 per kg
How Vishal Sikka is trying to retain talent at Infosys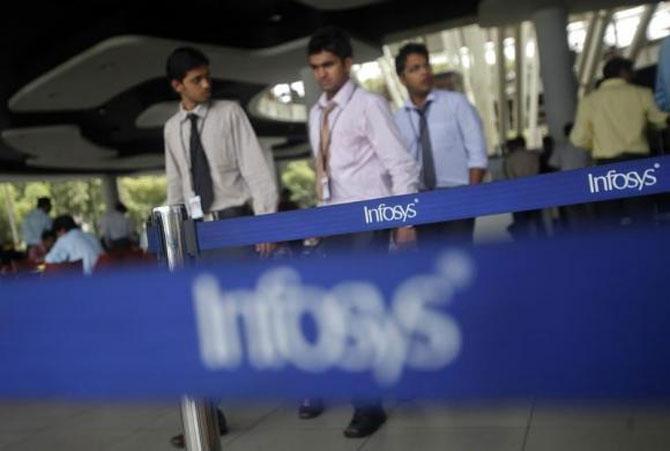 Infosys' new CEO allows staff to use Twitter, Facebook
HTC unveils Desire 816G at Rs 18,990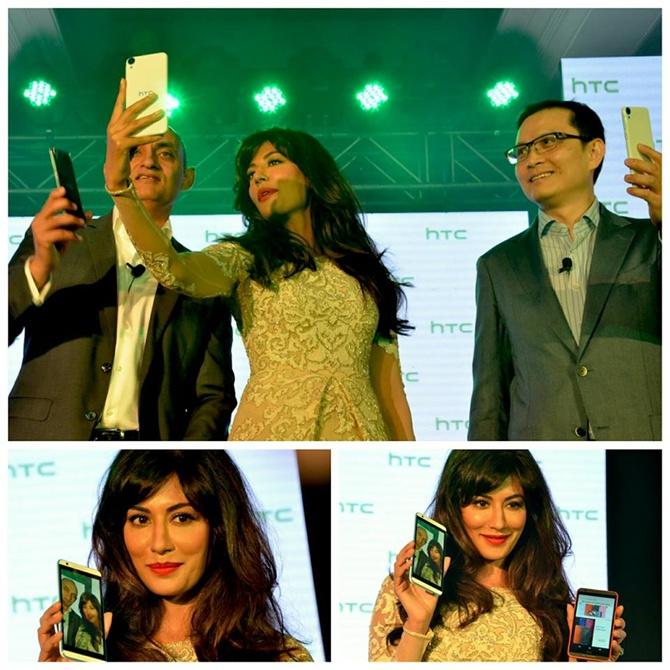 HTC Desire 820 will be available in two variants - with an octa core processor and quad core one.
US or China: Modi should tread cautiously
Instead, increases in foreign-direct-investment levels; and reforms to make labour, land and capital more mobile.
Despite its difficulties, India a valuable market for Vodafone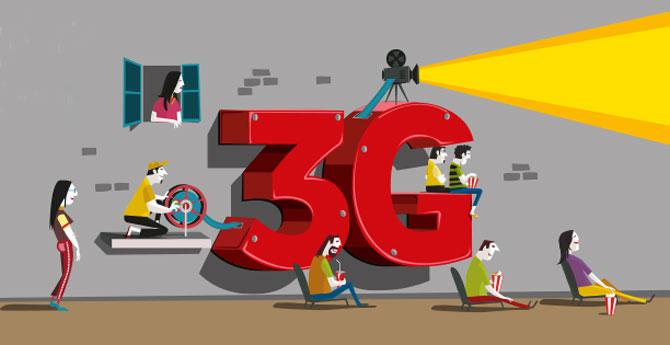 Country accounts for 38% of telco's global user base, 10% of total revenue
iPhone 6 debuts in Indian grey market at Rs 1 lakh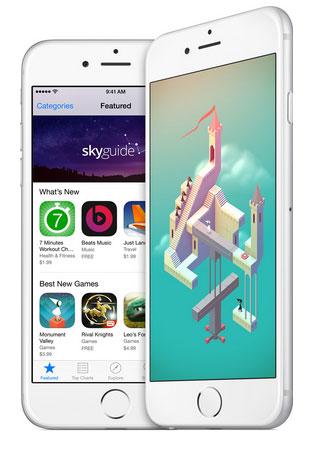 While iPhone 6 and iPhone 6 Plus are being sold at $199-499 (Rs 12,100-30,400) with a two-year contract in the US, buyers in India are purchasing these at the grey market for a whopping Rs 100,000-200,000.
Maruti Ciaz diesel to be India's most fuel-efficient car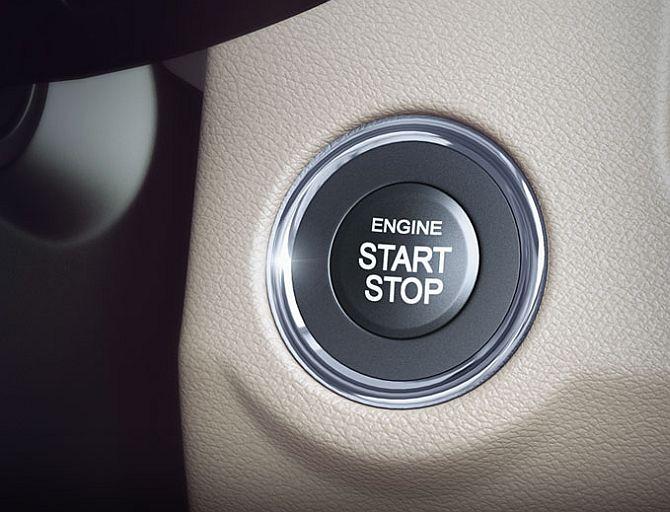 It may not have a bold design but it addresses the needs for comfortable and affordable commuting.
September 23, 2014
Maruti launches special edition Wagon R Krest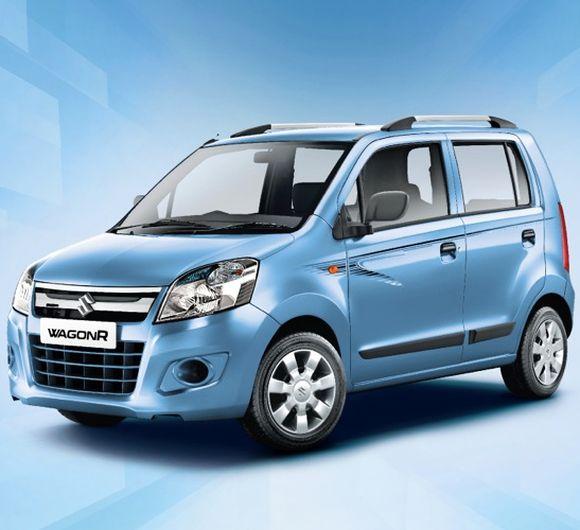 Auto maker is giving extra accessories in the existing model.
Modi to get rock star reception in New York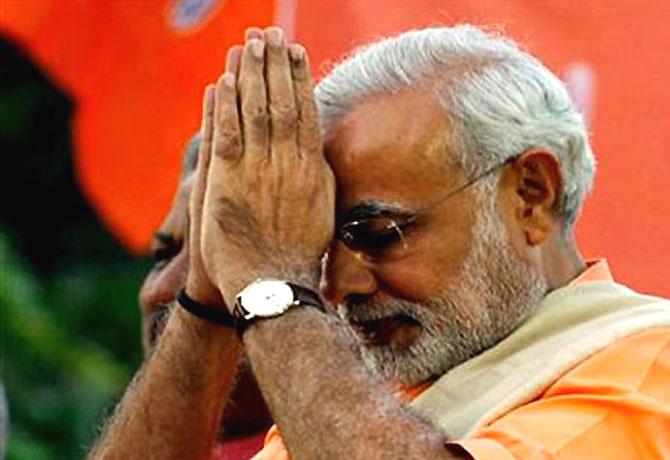 Prime Minister Narendra Modi, on his first trip to New York as leader of the world's most populous democracy, will draw perhaps the largest crowd ever by a foreign leader on US soil when he takes the stage on Sunday in Madison Square Garden before a crowd forecast to total more than 18,000 people.
World's largest cargo aircraft turns 20!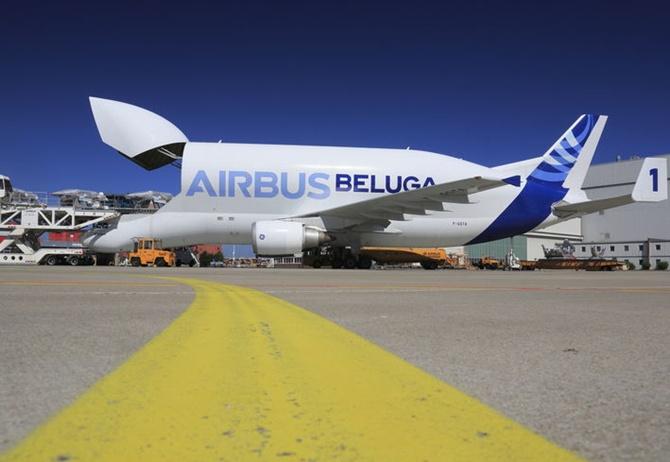 One of the world's largest cargo carriers, A300-600ST aircraft is celebrating its 20th birthday.
Lamborghini Huracan launched in India at Rs 3.43 crore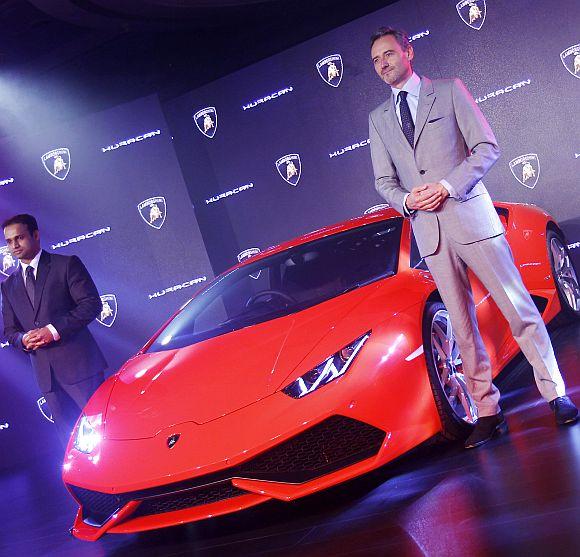 Gallardo successor hits 100 km/h in 3.2 seconds.
6 hot car launches in September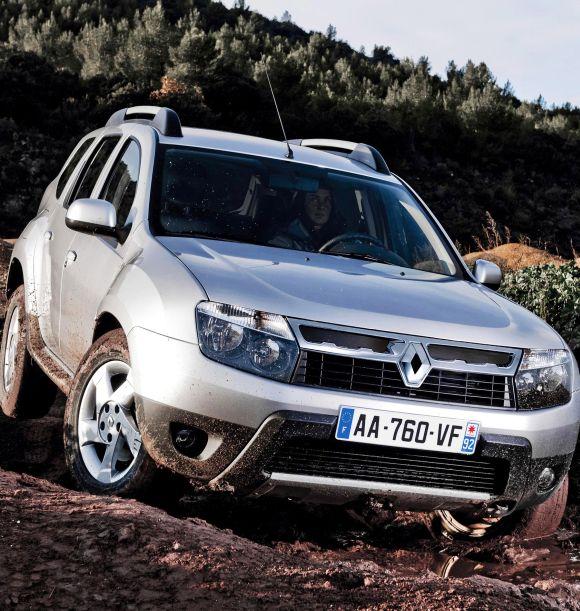 With festive season around the corner, automakers are launching their best cars.
September 22, 2014
The highest selling cars in India; Maruti tops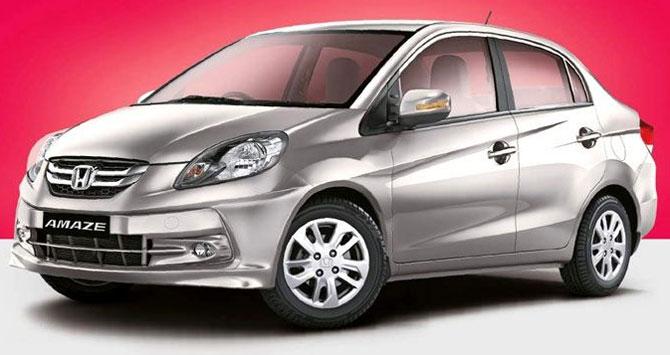 Country's largest car-maker Maruti Suzuki India continues its dominance on the Indian roads, with its four models, led by entry-level small car Alto.
All you need to know about the new Mahindra Scorpio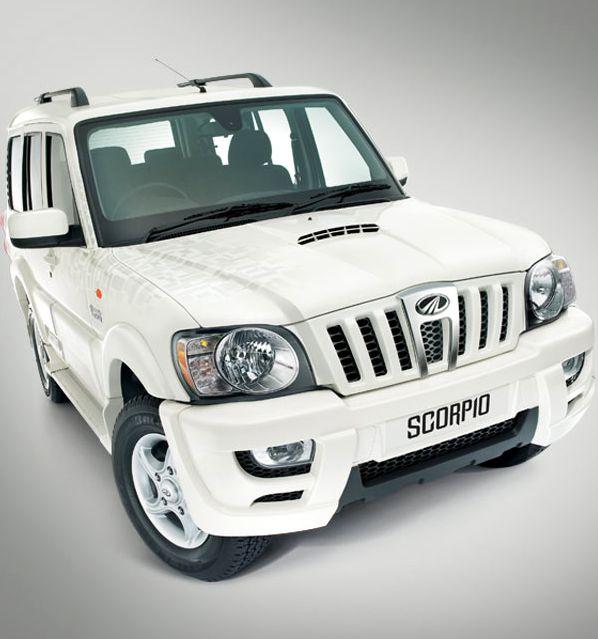 The car will launch on September 25
Gujarat's pride: A remarkable success story in Morbi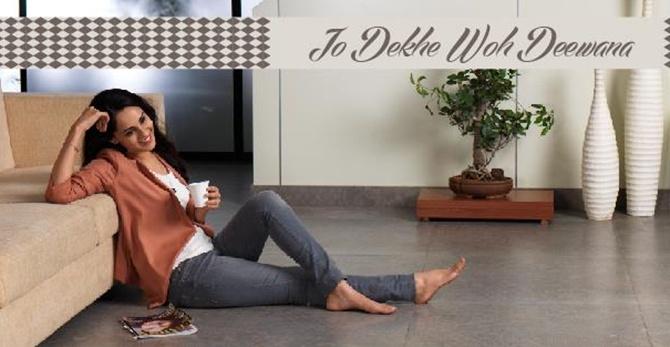 Morbi has evolved from scratch to the second largest tile manufacturing cluster in the world in just 18 years.
Google's Android One phones fail to score on price, quality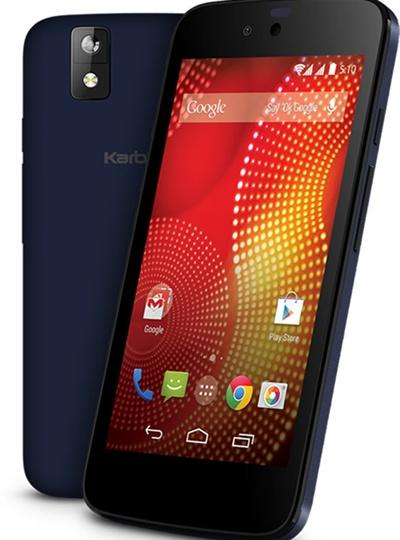 All the Android One phones launched together look identical when it comes to build and design.
September 19, 2014
Car compare: Audi A4 takes on BMW 3 Series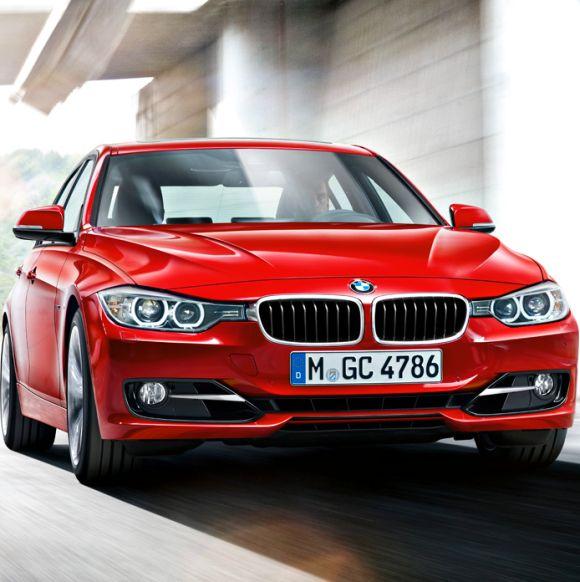 Bimmer loses out when it comes to ride quality.
India Inc beats Chinese peers on valuation ratios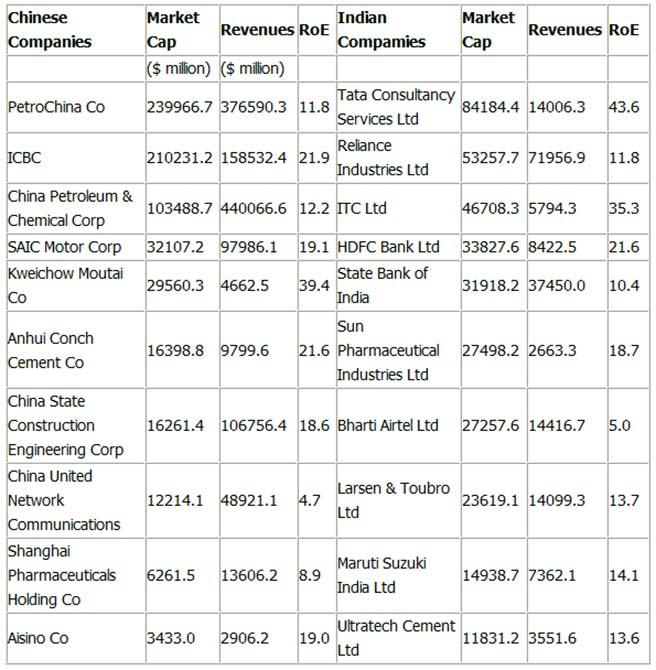 Top companies in China are valued at 7.7 times the trailing 12-month earnings against a P/E ratio of 18.6 times for Nifty 50 companies.
Jivi launches cheapest smartphone at Rs 1,999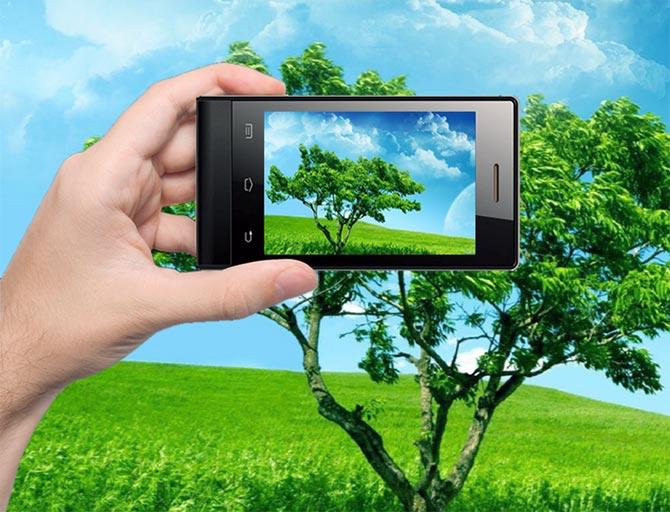 It also sports 128MB RAM, 256MB memory (expandable up to 32GB), 2MP camera and 1350 mAh battery.
India's top airlines: SpiceJet beats Jet Airways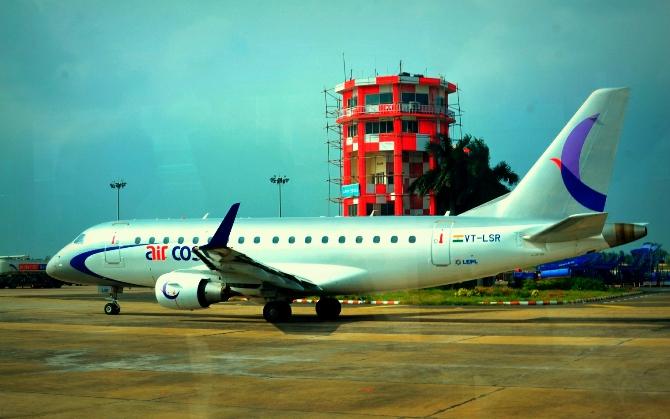 IndiGo continues to fly high as the top airline in India while crisis-hit SpiceJet has some good news.
Sundar Pichai: The genius who could be Google's next CEO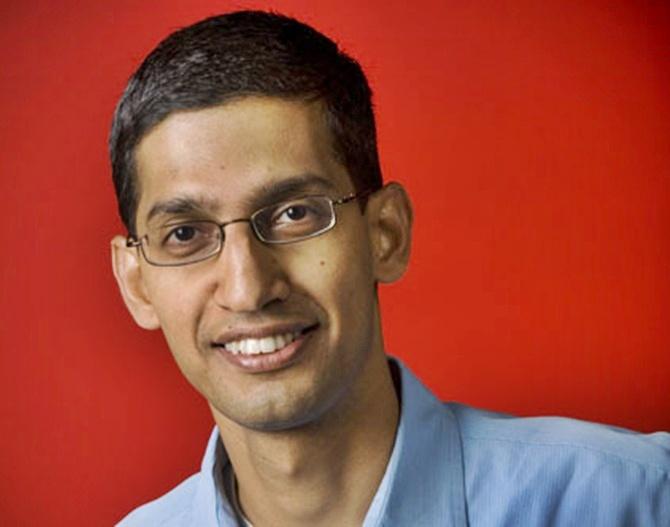 If Android One succeeds, it will only cement Pichai's so-called position as the most powerful man in the mobile world.
Indra Nooyi is world's third most powerful woman in business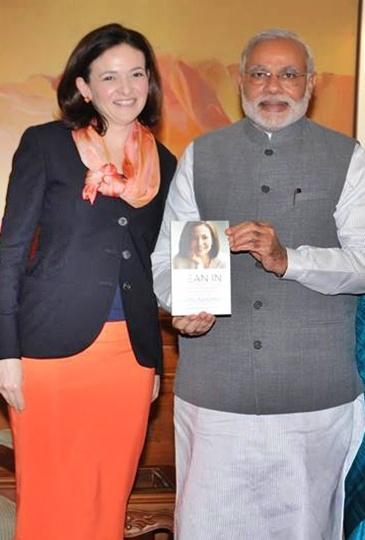 PepsiCo's India-born CEO Indra Nooyi has been ranked third most powerful businesswoman by Fortune, the only Indian-origin woman on the 2014 list topped by IBM Chairman and CEO Ginni Rometty and General Motors CEO Mary Barra.
September 18, 2014
China's gift: High speed trains, modern stations in India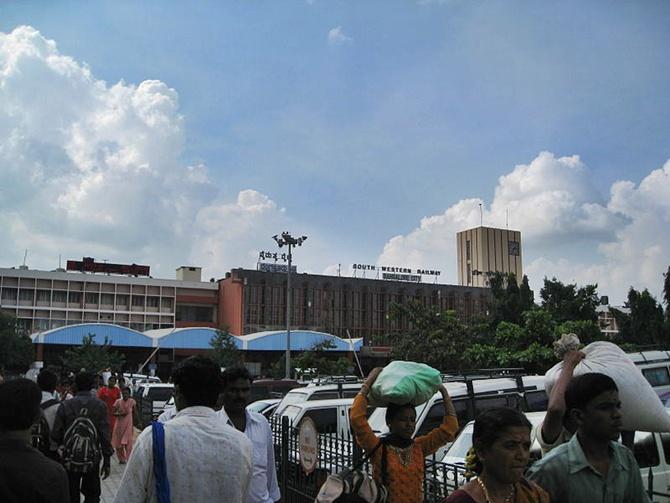 In a significant development, Indian Railways on Thursday joined hands with China to increase speed in its existing rail network, modernise stations and enhance mutual cooperation in the sector in the country.
Tourists too can hitch a ride on Boeing's space taxi!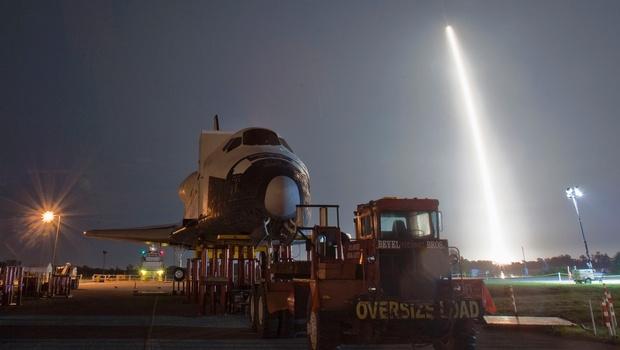 Commercial flights may also help Boeing's bottom line on a rare, fixed-price, government-backed development program.
IITians build unique, affordable solar-powered cold storage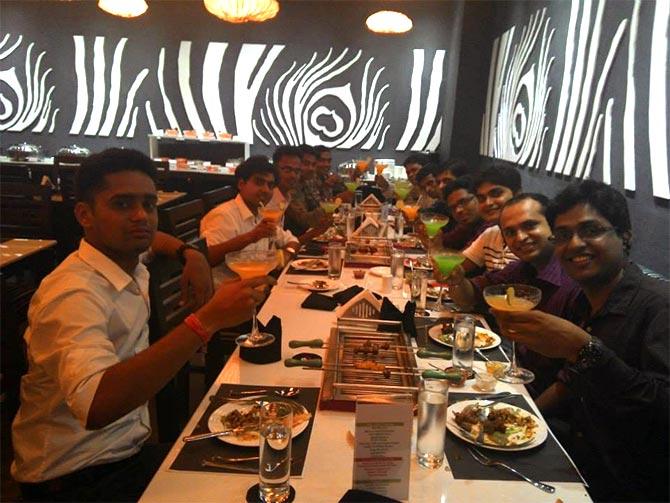 Young IIT engineers have come up with an affordable solution to the wastage of agricultural produce by developing a unique solar-powered cold storage system which works at almost zero running cost.
Android One may not be a success in India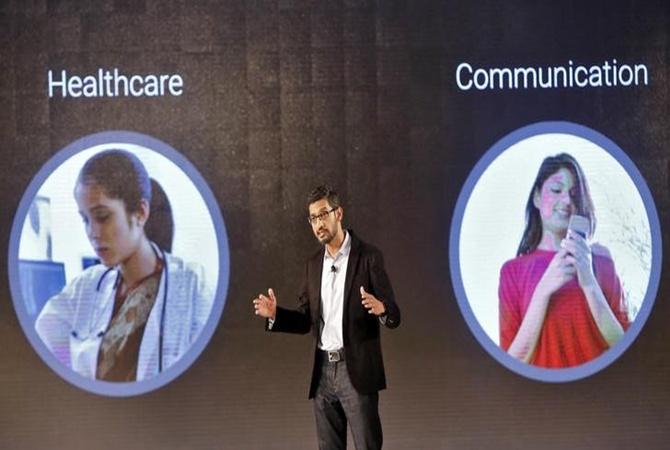 Since most people in this segment might be using internet for the first time on their mobiles, user experience is important.
September 17, 2014
iPhone 6: Terrific features but low battery life disappoints

most believed that Apple could have done more to enhance the battery life of the phones.
5 economic lessons India can learn from China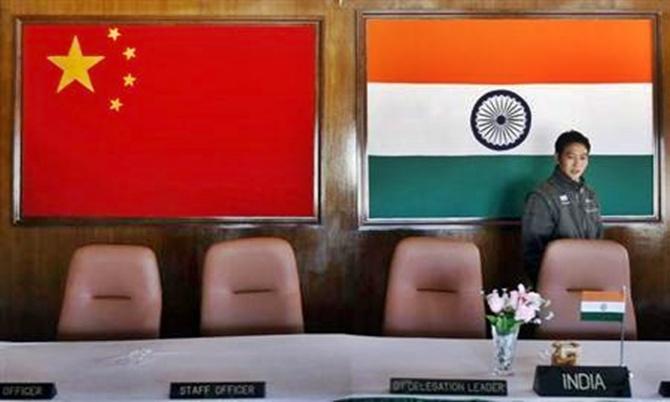 The biggest lesson China can teach India is that when it comes to sustaining a love affair with investors, nothing works better than an undervalued currency and its by-product: a current-account surplus.
India's 10 richest: Mukesh Ambani is No 1, Adani shines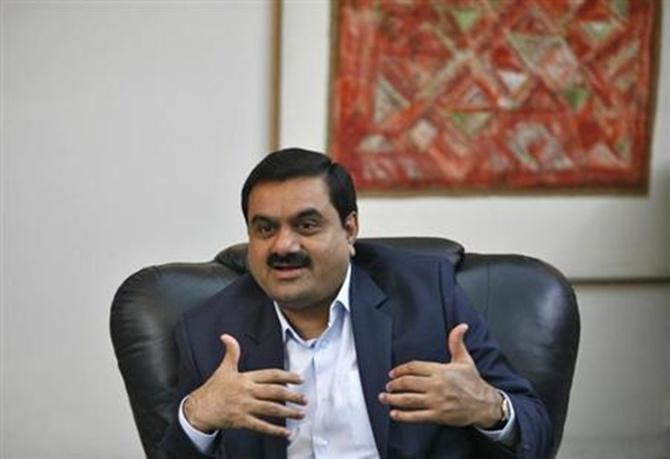 Reliance Industries chairman Mukesh Ambani continues to top India's richest list, according to the Hurun India Rich List 2014.
10 states with the longest highways in India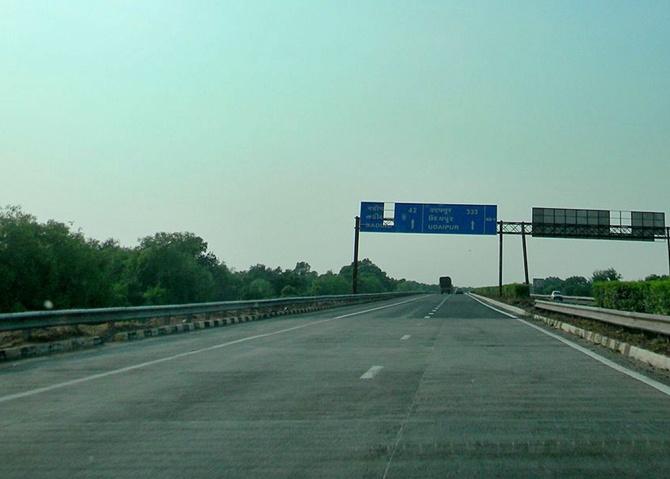 India has world's second largest road network with its National Highways covering a distance of 92,851.07 kms.
7 reasons why Maruti Ciaz is better than other sedans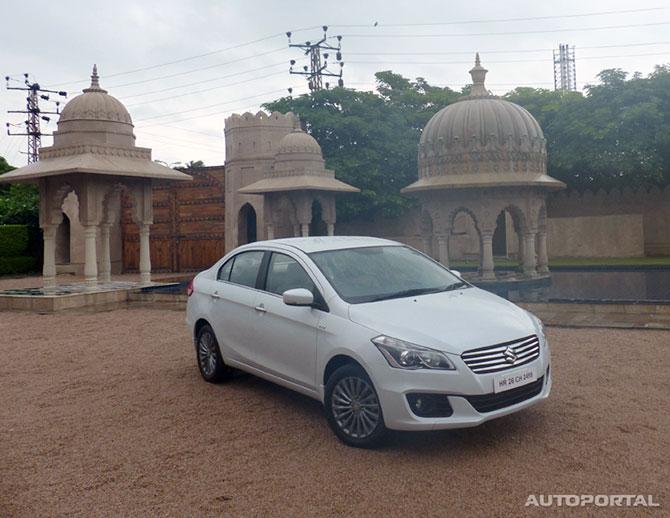 Unlike other Maruti cars that have seen the light of day, the Ciaz has the roomiest cabin till date
IITians' unique plan to help Modi build smart cities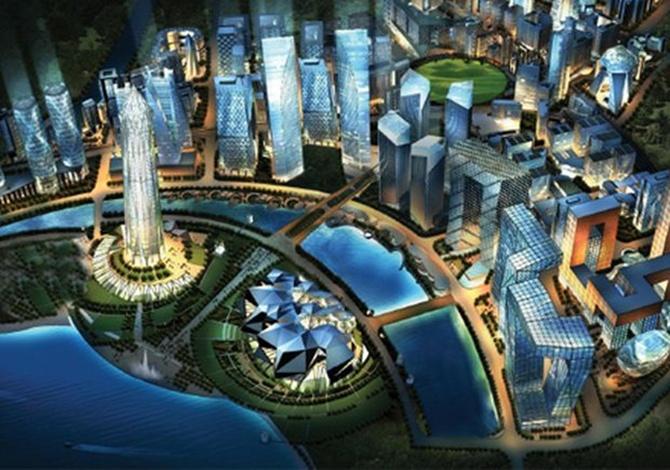 IIT-Bombay invites ideas from students and professionals on how to build smart cities.
September 16, 2014
Made in India! Jaguar XJ launched at Rs 93.24 lakh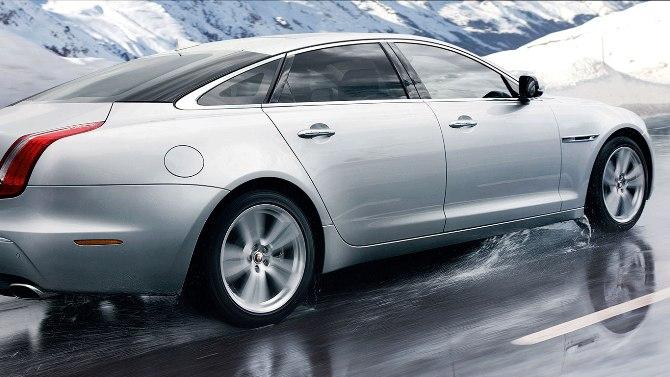 The petrol powered luxury saloon, which is being made at the company' Pune plant, comes after the successful launch of locally produced diesel-powered Jaguar XJ 3.0L earlier this year.
Andhra Pradesh's hot chase for Vijayawada realty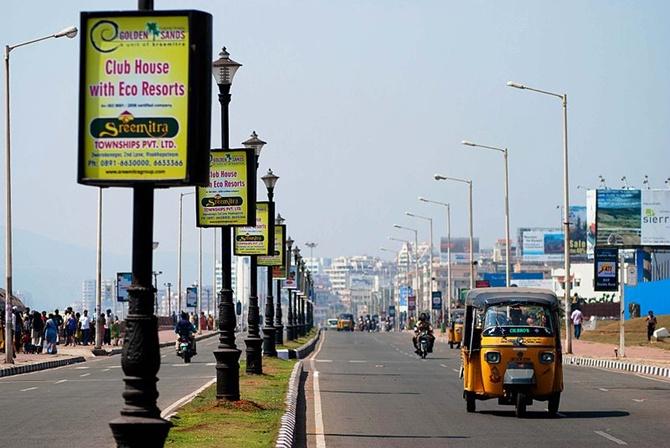 Look at reaping the first-mover advantage by possessing lands in AP's newly-announced capital city.
Will the new Skoda Yeti have buyers in Indian market?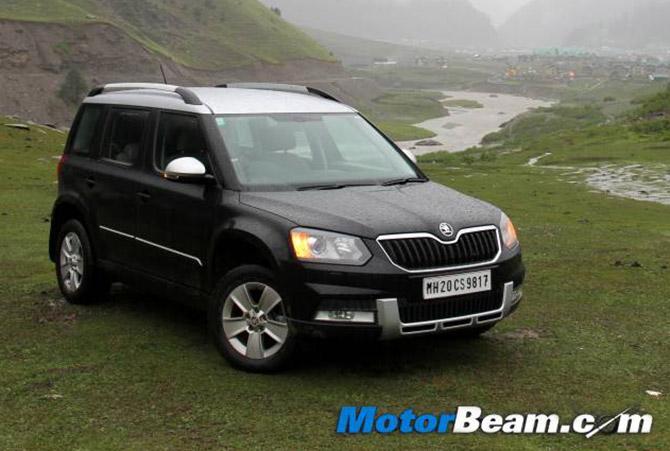 Skoda has made extensive changes to the styling of the Yeti.
At Rs 12,999, the new Moto G is a good buy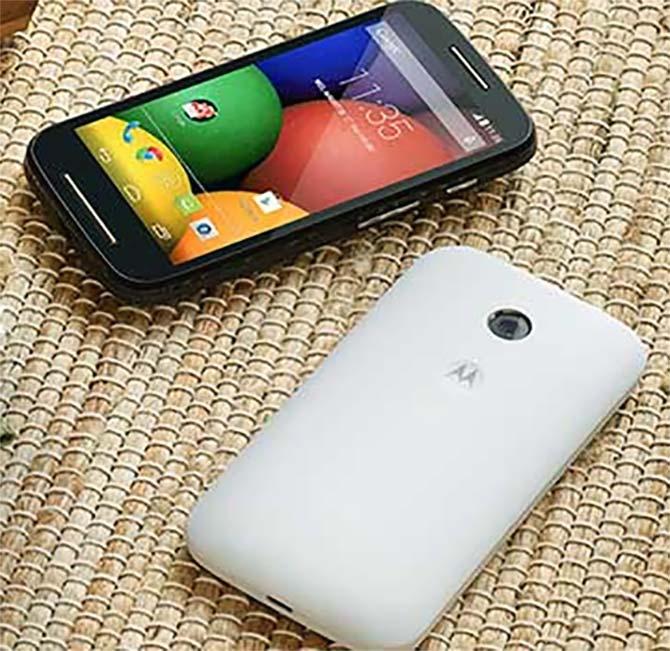 The 4.5-inch screen in the old Moto G makes way for a more crisp and bigger 5-inch display.
Fare wars: It's the best time to fly abroad!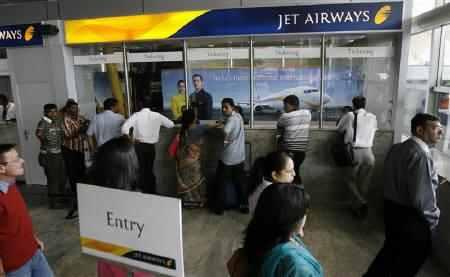 Initiating a fare war on global routes, Qatar Airways and Singaporean budget carrier Tigerair have announced massive limited-period discounts hoping to corner a chunk of the Indian travel market share.
September 15, 2014
'Refreshed' Ford Figo launched @ Rs 3.87 lakh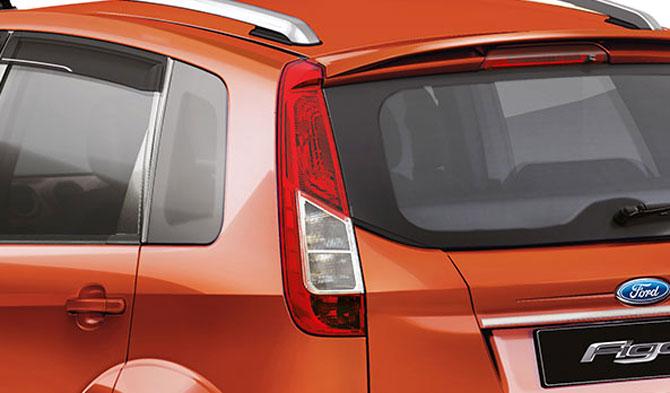 The new look Ford Figo will have smoky stealth finish exterior styling elements, including 14 inch alloy wheels, fog lamp bezels and rear bumper valance.
Inspiring story: 'The Ugly Indian' is cleaning up dirty cities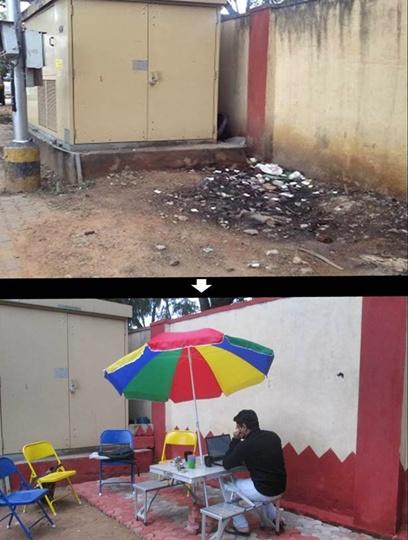 'The Ugly Indian' in Bangalore is inspiring people across India to transform the cities they live in, one mile at a time.
Factors that helped Honda's turnaround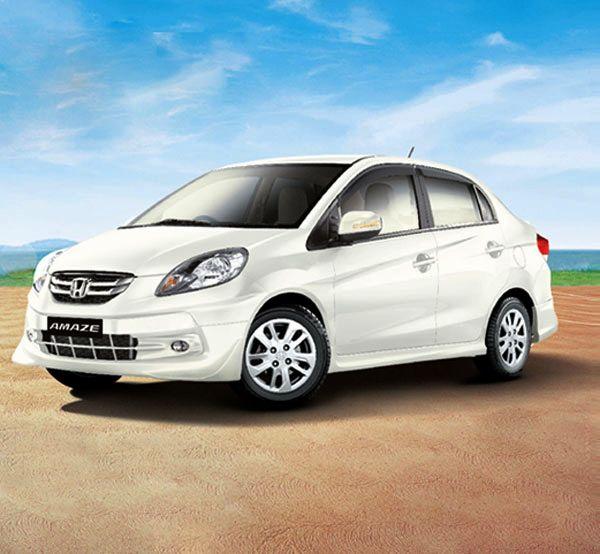 In this industry, a company's strategy needs to be adaptable in order to keep up with the pace of change.
Buying a car? 7 things your dealer may hide from you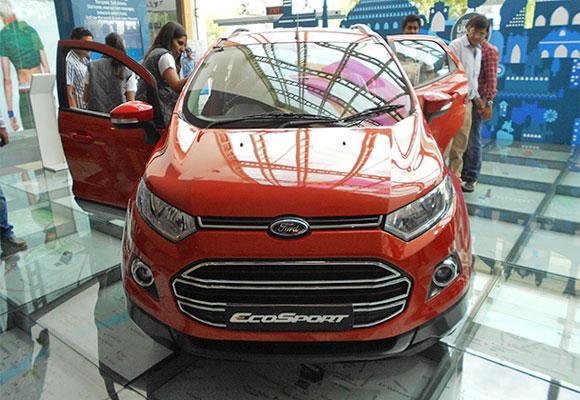 A car buyer must study various offers available while buyinga car
Are realty investments in smaller cities profitable?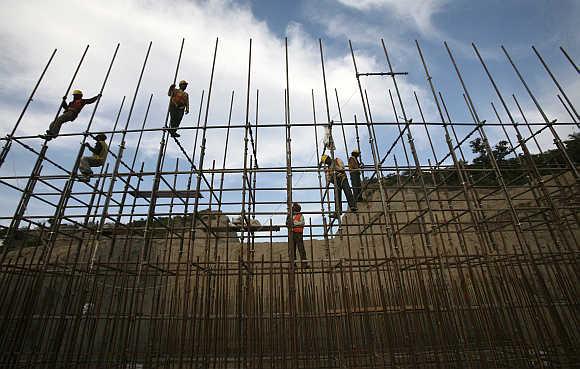 An analysis of the National Housing Bank's Residex shows from 2007 to now, almost all tier-II cities have seen their residential property prices appreciate by 45-120 per cent.
Google unveils low-cost Android One phones from Rs 6,399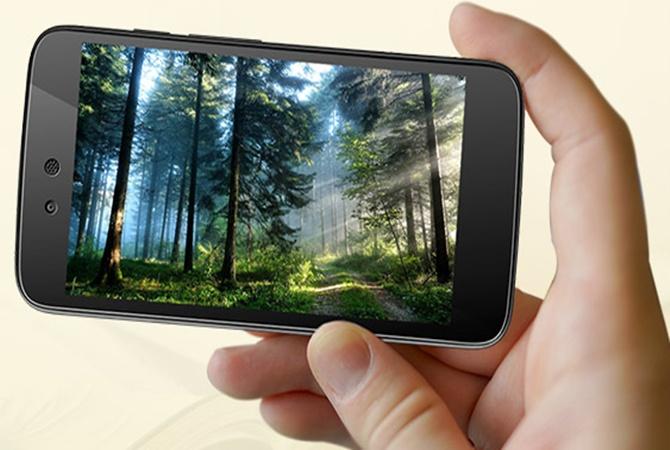 Google Inc on Monday launched the first smartphones powered by its Android One operating system in India, pricing them at around Rs 6,399 ($105) to capture the low-cost segment of the world's fastest growing smartphone market.
Honda Mobilio: For those who want a stylish and spacious MPV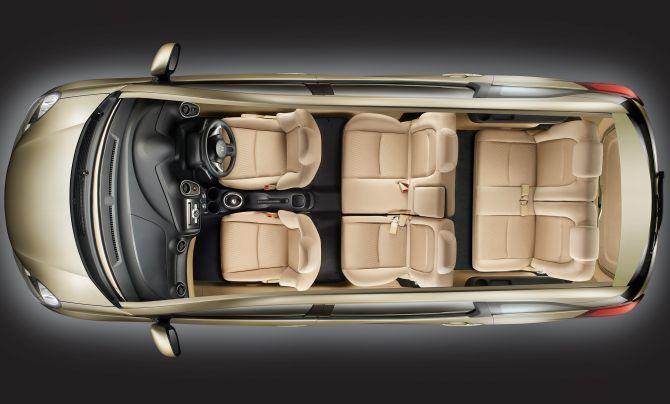 Honda's Mobilio is a multi-purpose vehicle that, while being functional, oozes style.
September 13, 2014
Soon, you can visit Times Square in Mumbai!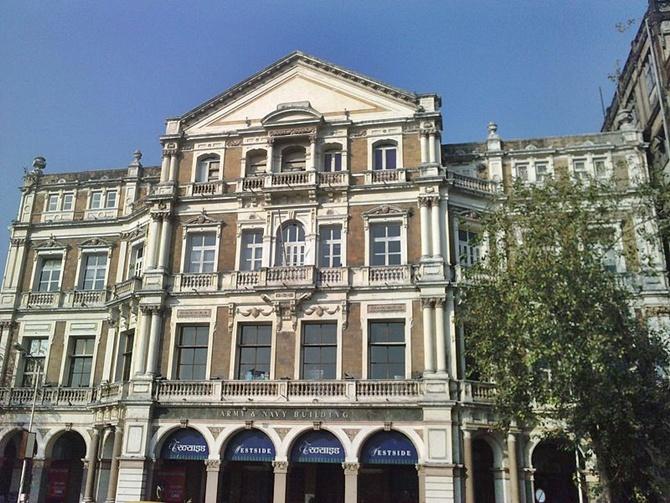 The proposal is divided into multiple phases and for the first phase the Union Ministry of Tourism sanctioned Rs 5 cr.
Car makers eye festive season to revive fortunes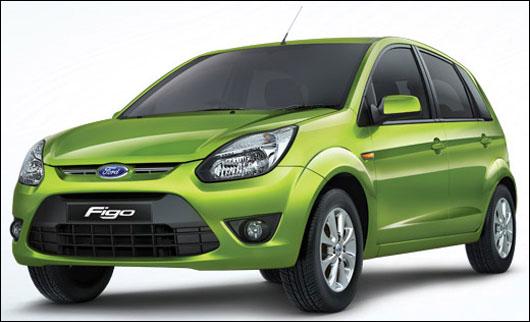 Car makers are cautiously optimistic, even as two-wheeler firms are clearly upbeat.
HMT Watches: An iconic brand bids farewell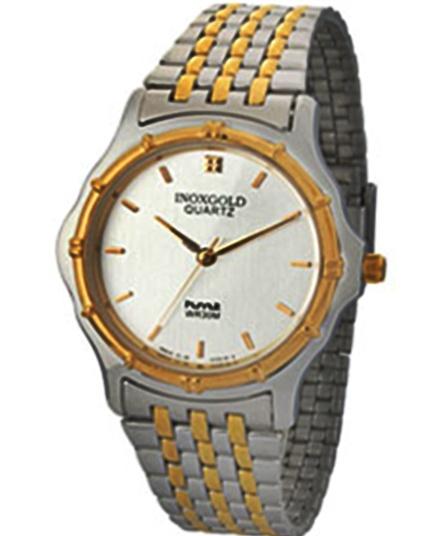 Manufacture will soon be stopped at Bangalore and Tumkur in Karnataka and Ranibagh in Uttarakhand.
iPhone 6 Plus shipments delayed amid record orders

Customers may have to wait three to four weeks to get their hands on Apple Inc's iPhone 6 Plus, after a record number of orders for the company's latest smartphones strained available supply.
September 12, 2014
Now, a spa to pamper your smartphones!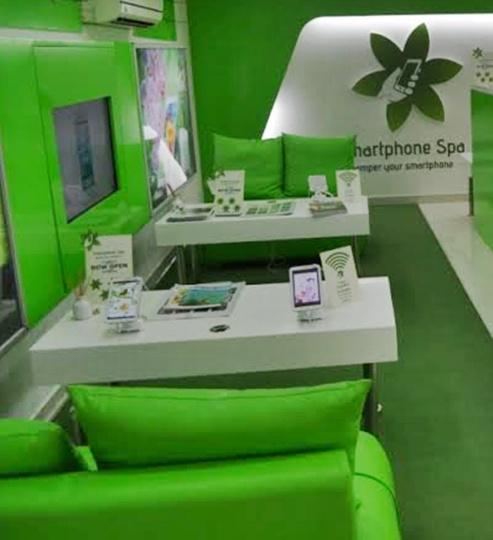 Spice Retail has launched a spa with services for transforming smartphones that range from deep body cleaning, screen guard facial to fresh skin rejuvenation and holistic healing services.
Audi Q3 Dynamic launched at Rs 38.40 lakh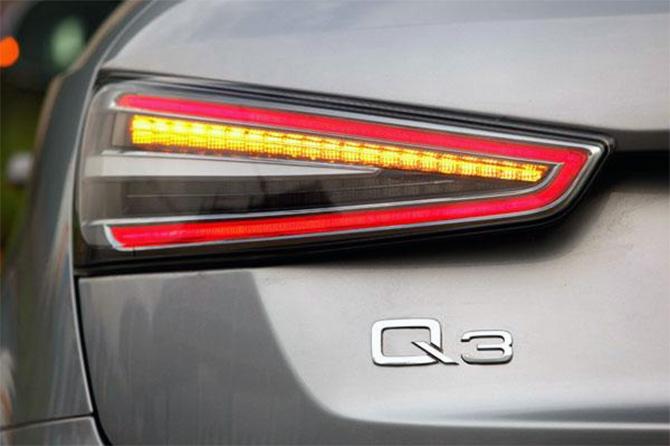 The athletic silhouette with the dynamic flat rear window signalise urban sportiness.
The man who saved billions from starvation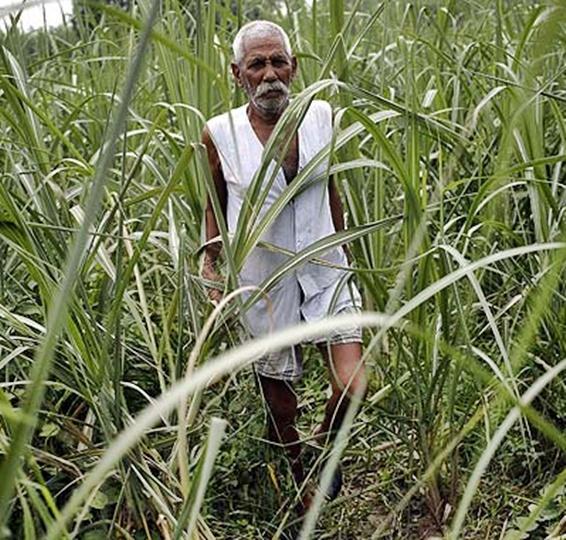 The work of Norman Borlaug, who helped save billions from starvation, is worth recalling, especially as opposition to gene-modified crops mount, says .
Mercedes-Benz launches new E350 at Rs 57.4 lakh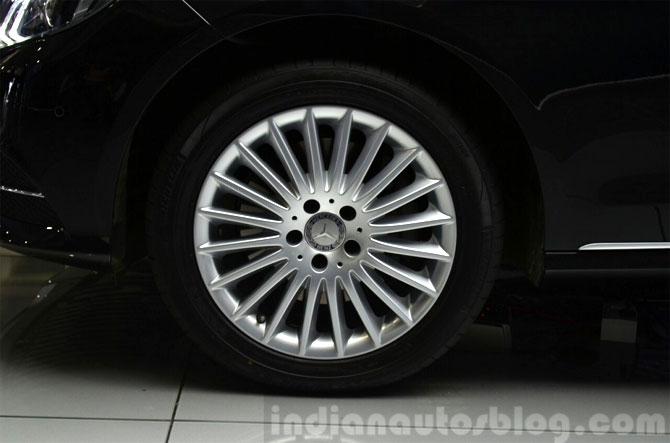 Luxury carmaker Mercedes-Benz launched an upper-end variant of its flagship luxury sedan E-Class in diesel version -- E350 -- making it the eighth of the planned 10 launches this year.
September 11, 2014
iPhone's pay system may not be a game changer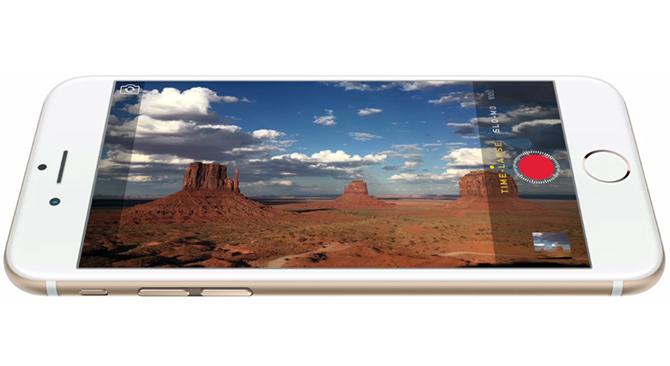 Apple Pay also faces competition from Merchant Customer Exchange (MCX) - a consortium of retailers including Wal-Mart and Best Buy - which is developing its own mobile payment platform.
India's fastest train to run on Delhi-Agra section in November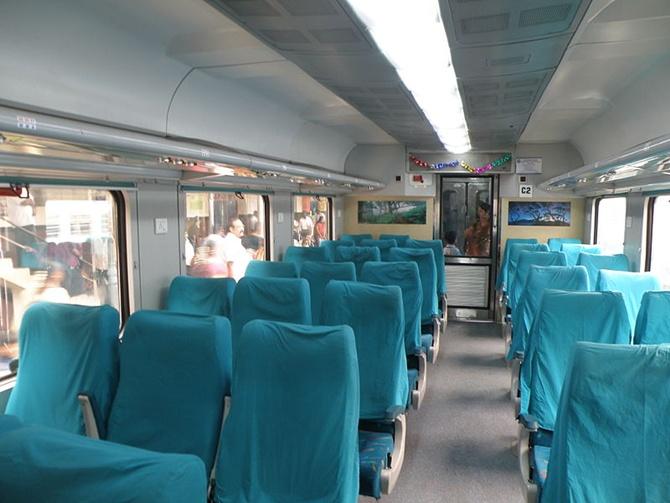 The first high speed train with a speed of 160 kilometer per hour will run on Delhi-Agra section in November this year as Kapurthala Rail Coach Factory (RCF) is all set to roll out first rake of fourteen coaches of the train.
Swiss watch industry sees no threat from Apple Watch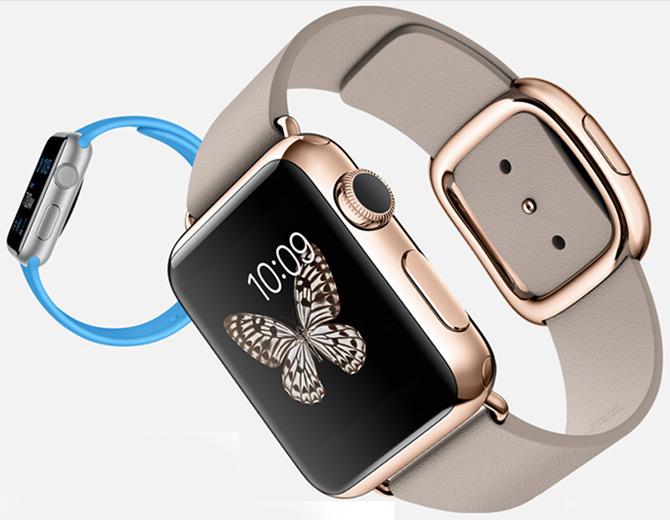 Apple Inc's iPod upended the music industry, and its iPhone knocked Nokia off its smartphone perch, but Swiss watch makers breezily dismissed warnings that the technology giant's new wristwatch gadget could do something similar to them.
Amazing phablets you can buy under Rs 20,000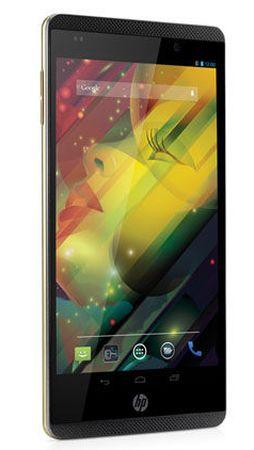 The Zenfone 6 is based on Android 4.3 Jelly Bean operating system but is upgradable to Android 4.4 KitKat version.
You may have to shell out over Rs 53,000 for iPhone 6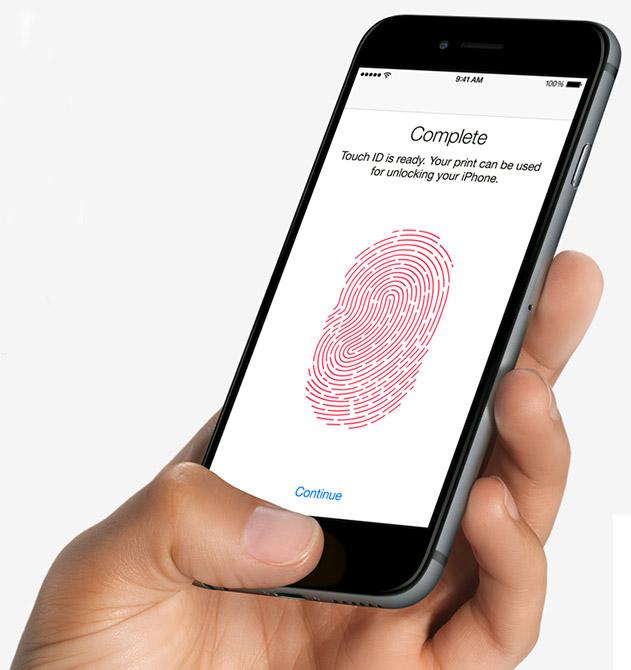 The new iPhone siblings will be available in India about a week before Diwali, the country's biggest festival.
September 10, 2014
Paying bills becomes iPhones' biggest attraction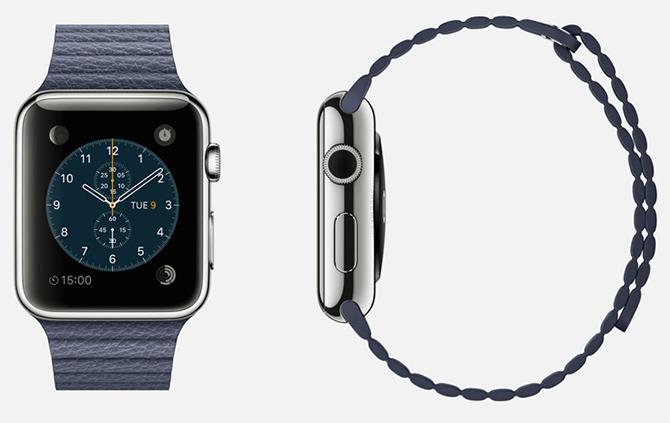 The addition of a mobile payments service to Apple Inc's next iPhone could help to boost sales of the larger-screen phones and claw back market share lost to mobiles running on Google Inc's Android platform.
Audi A3 sedan - Maiden wagon in it's league!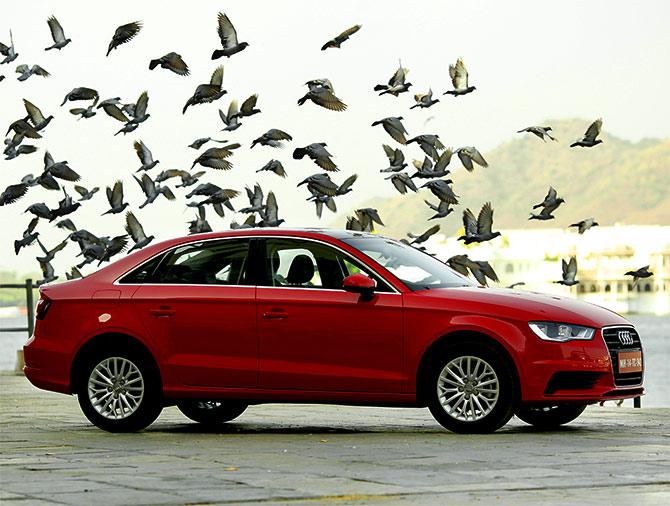 Audi, currently, holds the crown of 'Numero-uno' luxurious automaker in the country and it is, by no means, ready to drop this prestigious title.
Pulling the plug: Apple's Watch a boost for wireless charging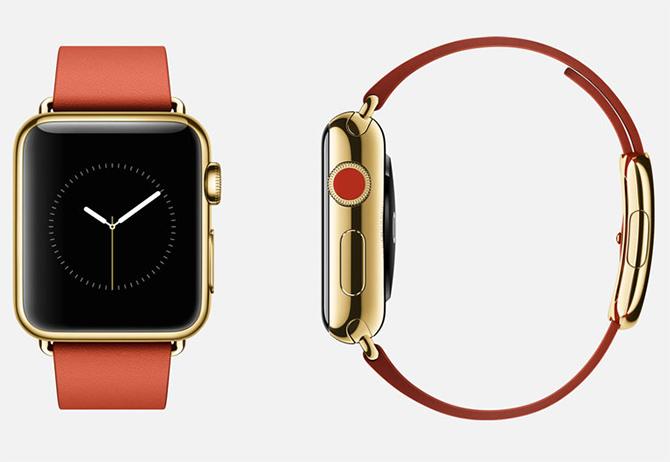 Apple Inc's embrace of wireless charging for its new Watch may be a defining moment for a technology that's languished for years amid competing standards and consumer confusion.
Huawei phones can boast of sapphire covers, but not iPhones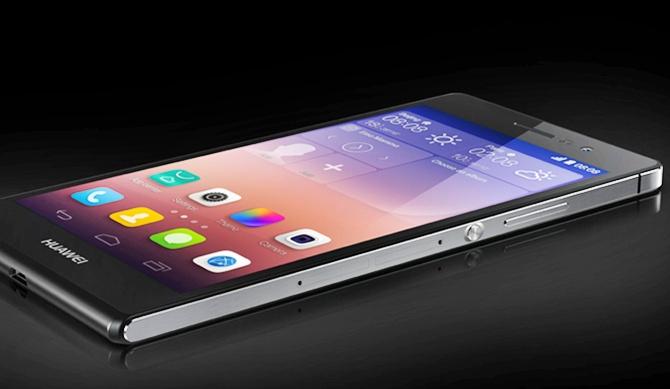 Apple Inc may have disappointed many consumers by not putting sapphire glass covers on its new iPhone, but the scratch-resistant material is gradually making its way into mobile devices despite manufacturing challenges and high costs.
Can Apple beat competitors with iPhone6, watch?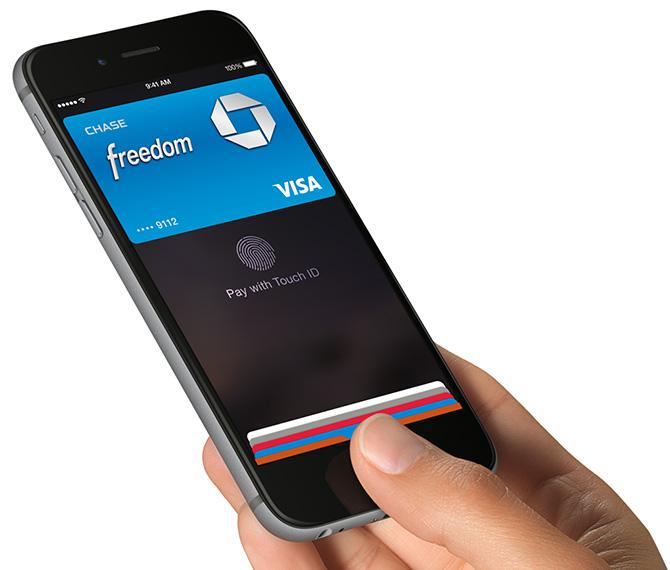 Apple Inc unveiled a watch, two larger iPhones and a mobile payments service on Tuesday as Chief Executive Officer Tim Cook seeks to revive the technology company's reputation as a wellspring of innovation.
Fashion world divided on first look at Apple Watch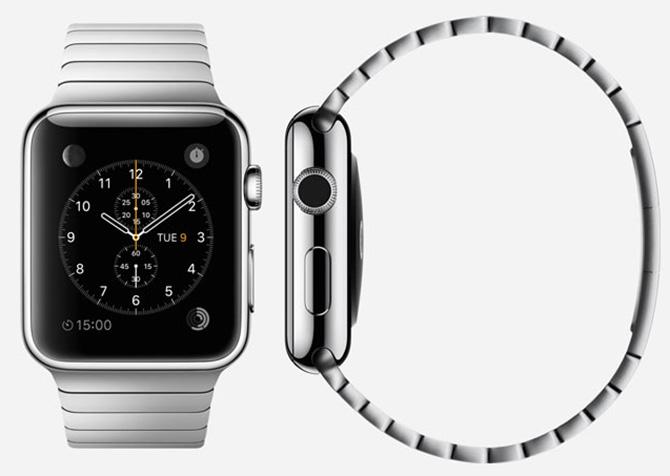 Wrist bands range from leather and stainless steel to sports models in hues from pink to blue.
India's 10 highest paid CEOs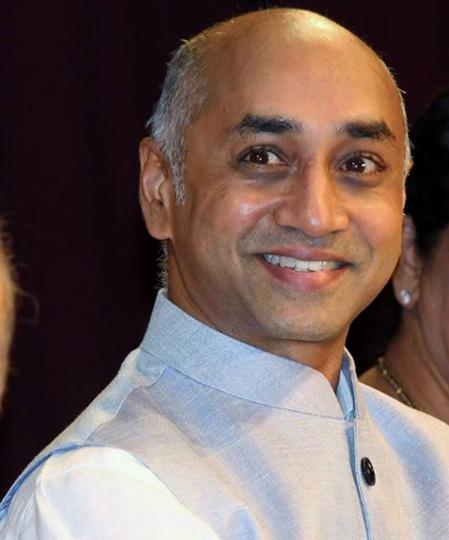 Media tycoon Kalanithi Maran and his wife Kavery Kalanithi have retained the top two slots among the highly paid executives in the country.
September 09, 2014
How to make toll roads user-friendly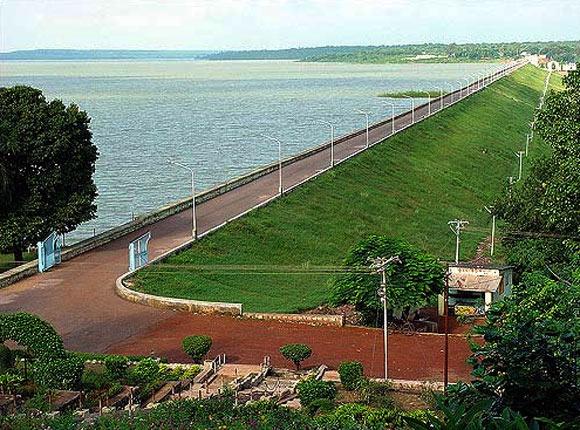 This uncaring attitude is primarily based on the fact that road concessionaires still do not see themselves as "service deliverers", says Vinayak Chatterjee.
A 20-year-old entrepreneur's success story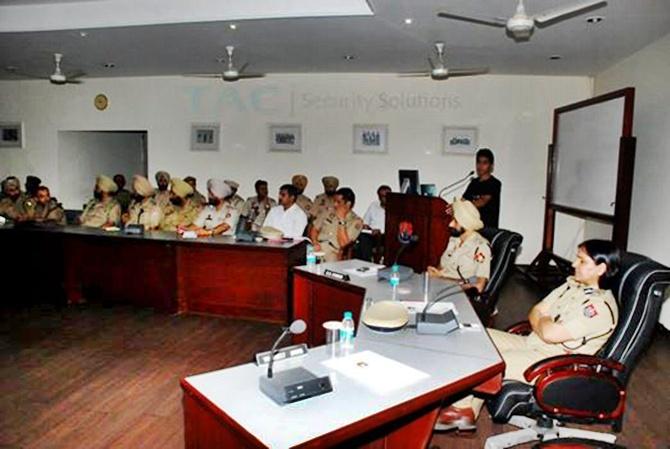 Besides being a successful entrepreneur, he is the world's second youngest writer of books on ethical hacking.
September 08, 2014
Mercedes-Benz SLK 55 AMG: Beauty with a beast's heart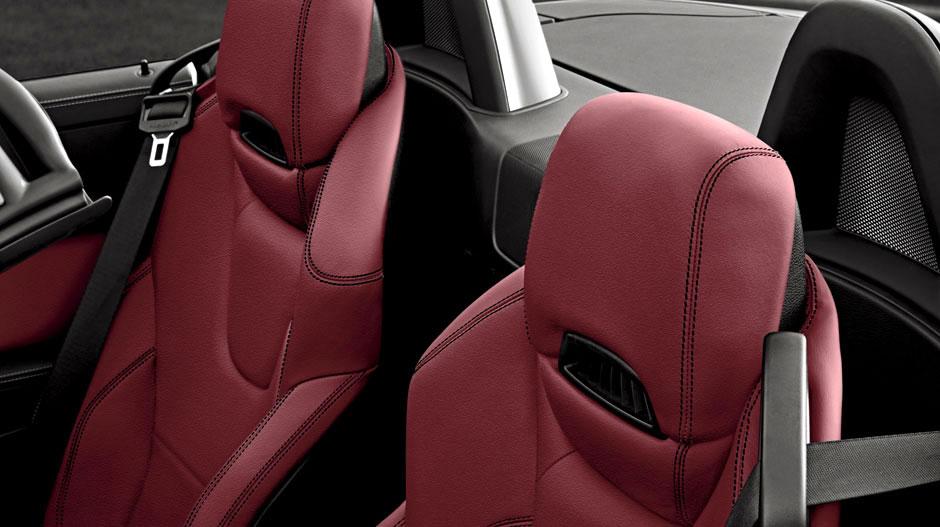 The Mercedes-Benz SLK 55 AMG's biggest strength is that despite its uber luxe branding, it can be a car for your daily drive
Nokia to bring 4G, 3G mobile phones at lower prices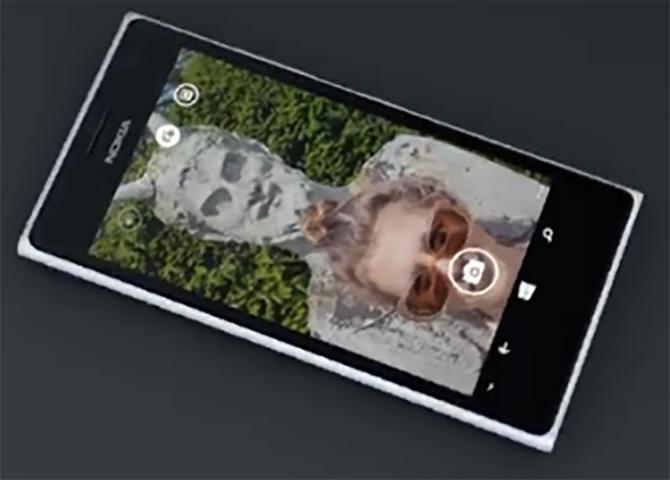 Company has plans to launch its latest 4G enabled phone Lumia 830 priced at around Rs 26,000 before taxes by Oct.
September 05, 2014
Microsoft launches Nokia X2 for Rs 8,699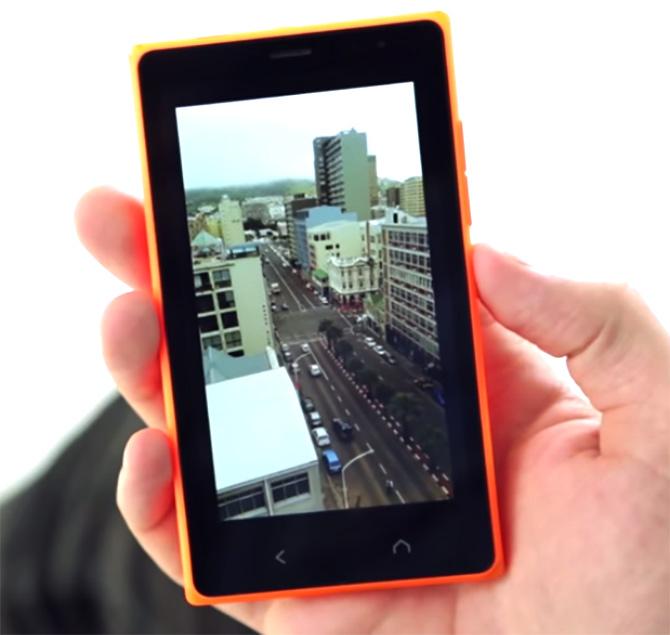 In February this year, Nokia had announced the 'Nokia X' family of affordable smartphones, running Google's Android apps, at the Mobile World Congress in Barcelona.
Toyota's festive bonanza: Innova LE for Rs 12.90 lakh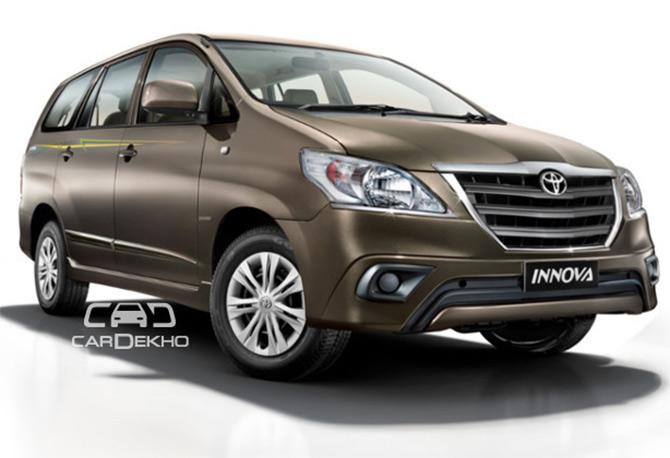 Exteriors of Innova always charm the onlookers but this new version has additional features to impress car lovers.
Motorola launches new Moto G at Rs 12,999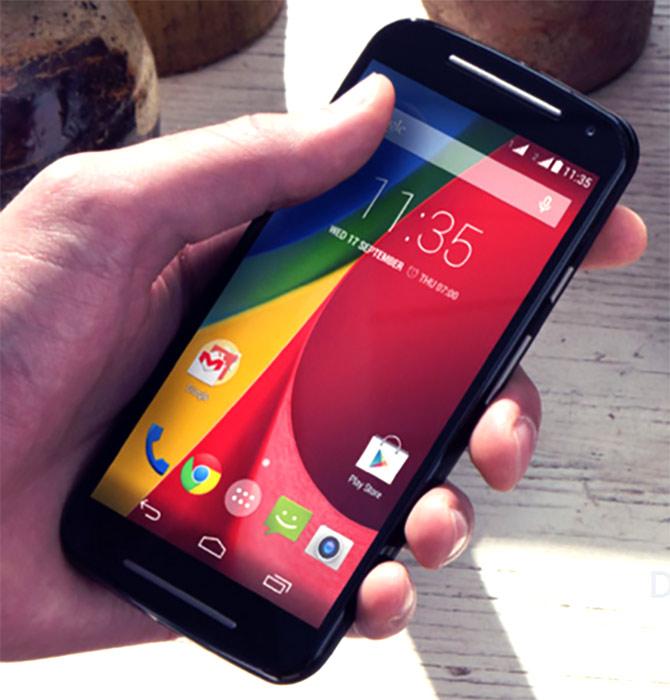 Motorola has launched two new versions of its best selling phones, Moto G and Moto X.
Hyundai Eon, Datsun GO or Alto K10: And the best car is...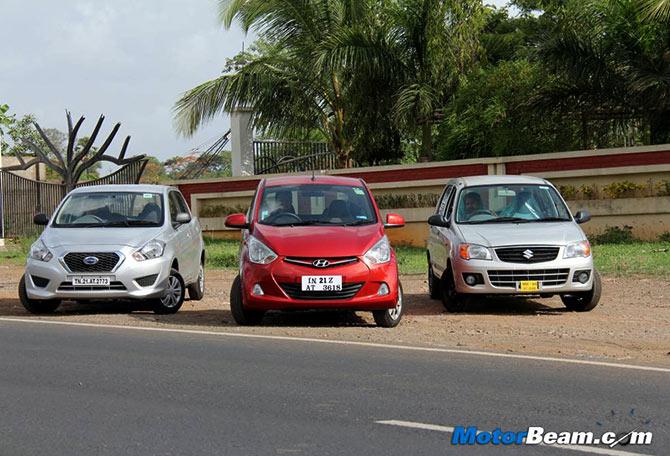 The 1.0-litre Hyundai Eon takes on the Japanese rivals in its segment, the Datsun GO and the Maruti Alto K10.
September 04, 2014
Microsoft launches 3 new smartphones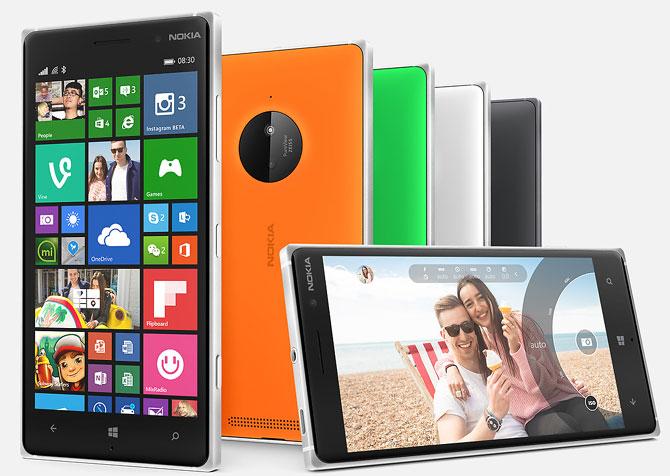 Microsoft has launched the Lumia 830, 735 and 730, priced at 330 euros (about Rs 26,190), 219 euros (about Rs 17,370) and 199 euros (about Rs 15,800), respectively, as it tries to build on its acquisition of Nokia's mobile division earlier this year.
PHOTOS: A handmade Lamborghini Diablo from a Chinese garage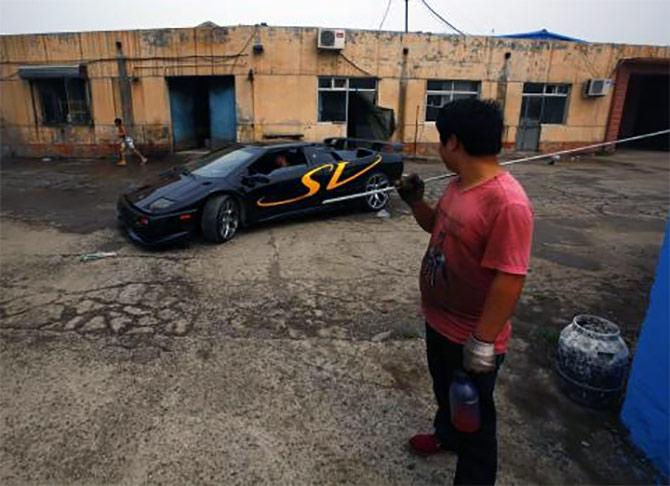 The Chinese can copy and recreate just about anything!
Samsung unveils Galaxy Note 4 to keep pace with iPhone 6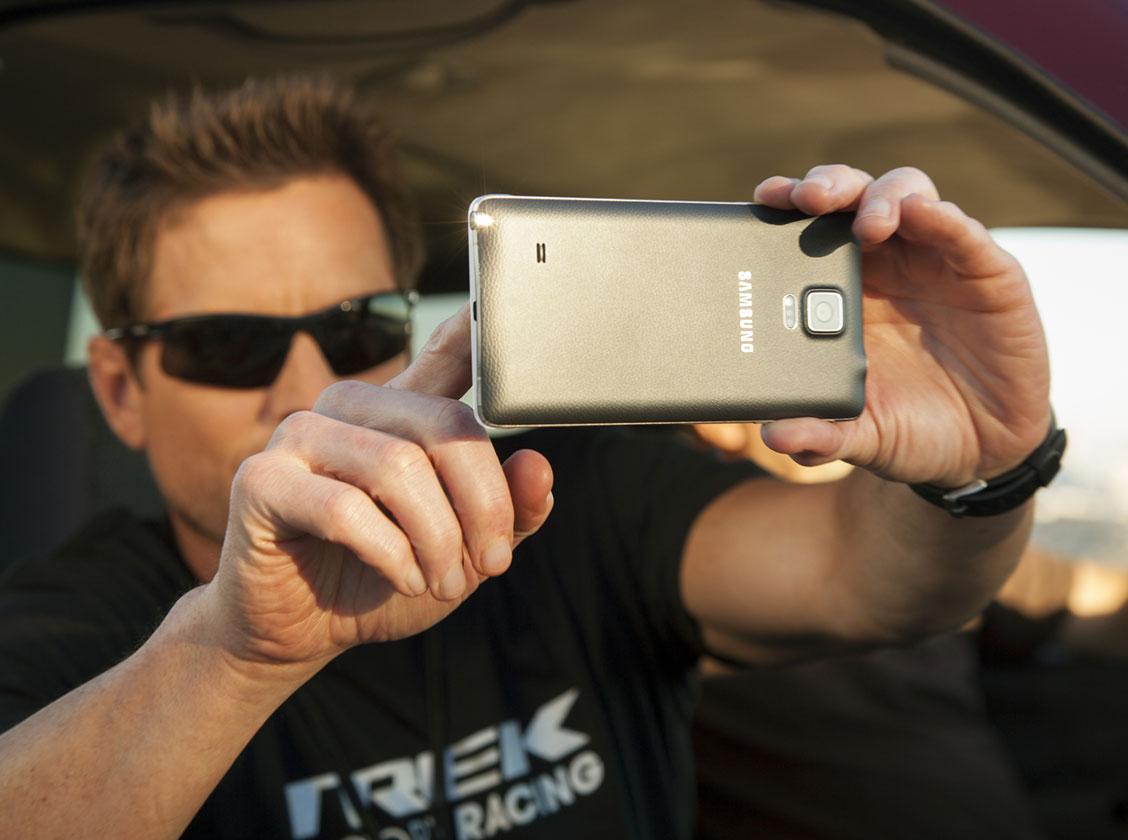 The Korean electronics giant says it will get more aggressive on pricing and focus on a narrower set of products for its mid-to-low tier products.
Amul: Amazing story of India's most successful brand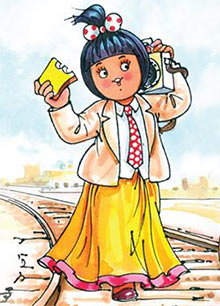 The creation of the Amul brand and its famous mascot gave a rural revolution a durable competitive edge.
September 03, 2014
200 amazing years of rail transport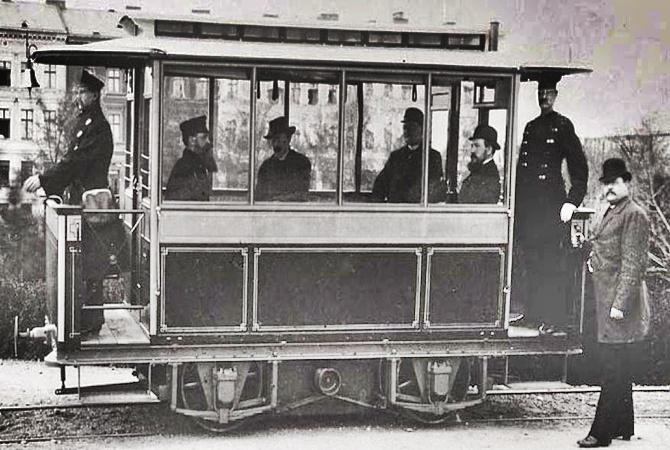 Two hundred years after George Stephenson built the steam-powered Blucher, Open Knowledge pays tribute to 200 years of rail transport.
Maruti eyes top slot in mid-sized sedan segment with Ciaz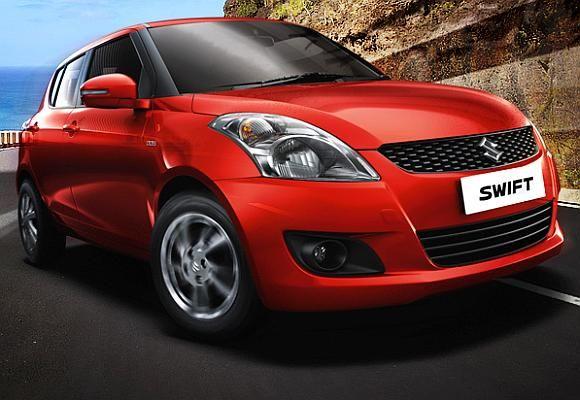 Having learnt lessons from the past with Baleno and SX4 models, the company is preparing to aggressively tap customers who are looking to upgrade, with the Ciaz, on which it has invested Rs 620 crore (Rs 6.2 billion) on development.
Global competitiveness: India's ranking slips to 71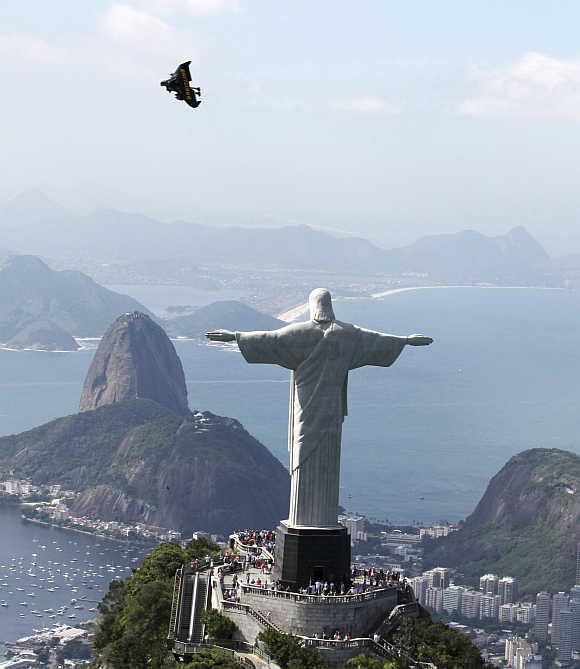 The annual list, released on Wednesday by Geneva-based World Economic Forum, comes at a time when the new Indian government has completed 100 days in power and has promised further steps to revive its economy and the ease of doing business in the country.
20 brands crowd the ring-side of Mary Kom film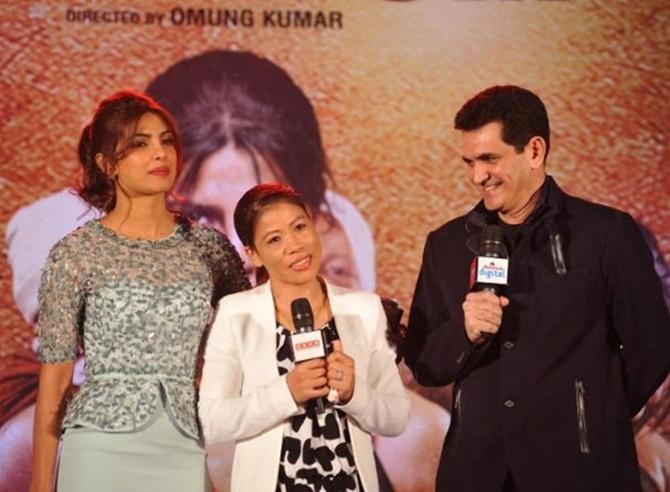 Brand associations have helped Priyanka Chopra-starrer gain traction in traditional and digital media.
September 02, 2014
Maruti to open bookings for Ciaz from Sep 3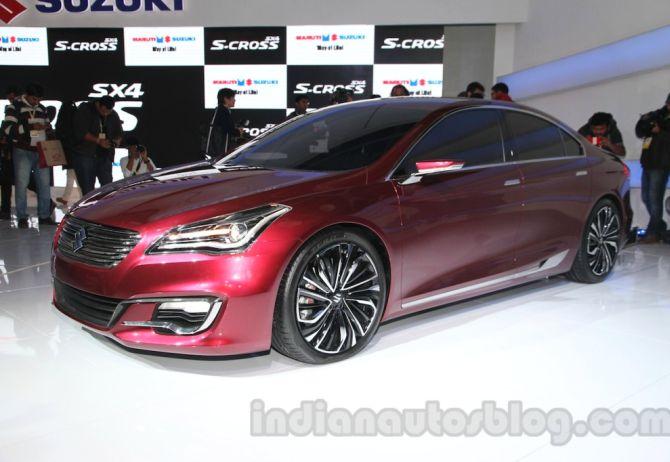 Seeking to make a mark in the big car segment, the country's largest car maker Maruti Suzuki India will open bookings of its upcoming mid-sized sedan Ciaz from Wednesday.
Modi hardsells India as a manufacturing destination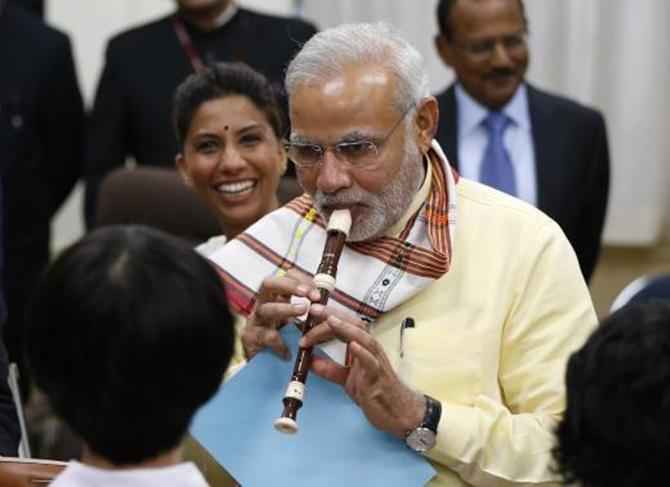 Hardselling India as a manufacturing destination, Prime Minister Narendra Modi on Tuesday invited Japanese investments, saying the era of "red tape" has been replaced by "red carpet" with ease of doing business and liberalisation.
Tablet sales in India: Samsung beats Micromax, Apple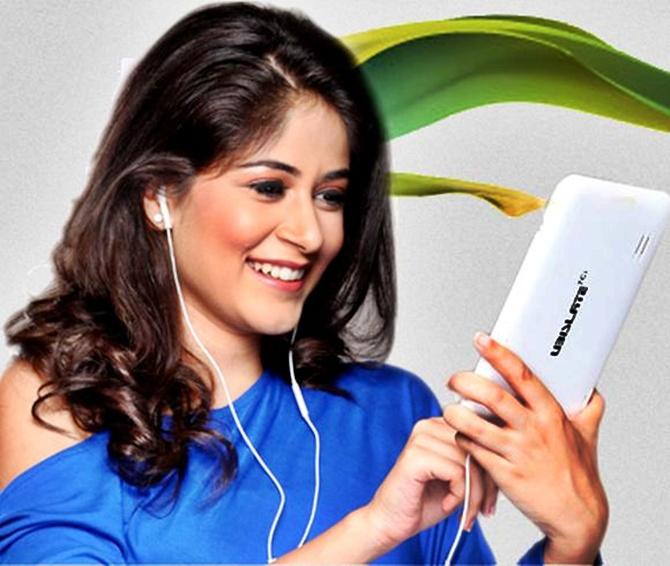 With 19 per cent market share, Samsung rules supreme in India.
12 Indian firms in Forbes' 50 best companies in Asia-Pacific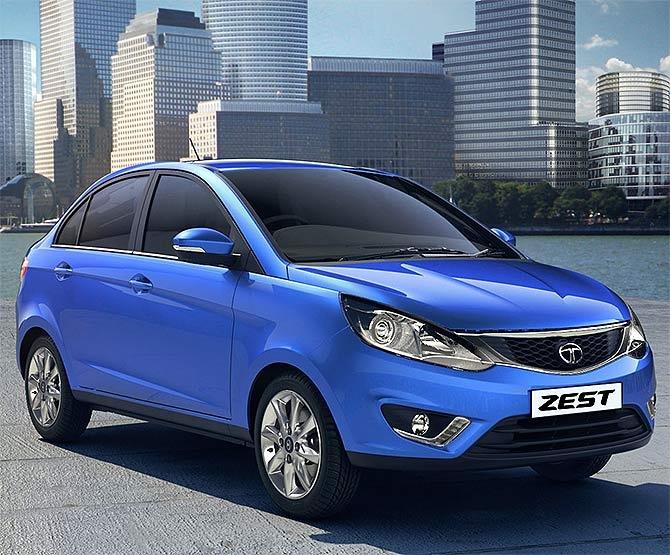 Tata Consultancy Services (TCS), HCL Technologies and HDFC Bank are among the 50 best public companies in Asia-Pacific according to a compilation by Forbes, which ranked India second behind China as home to the "world's next growth engines".
Polaris Slingshot: Part car, part motorcycle, all excitement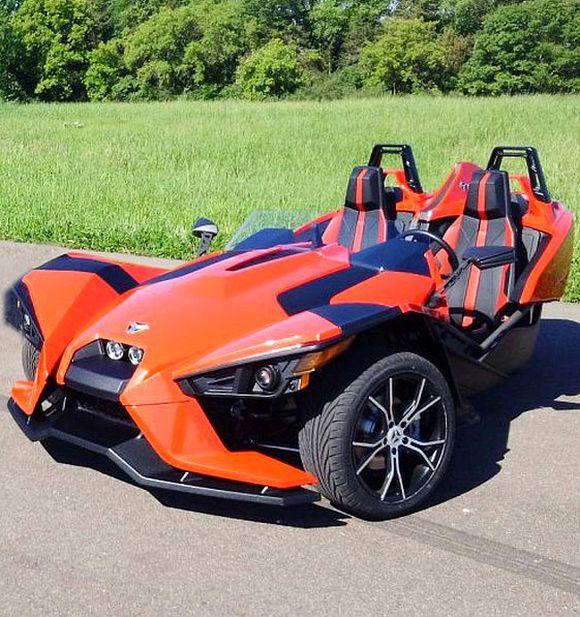 The race car is three wheels of pure awesomeness.
September 01, 2014
Xiaomi Redmi 1S: A blockbuster phone way ahead of its rivals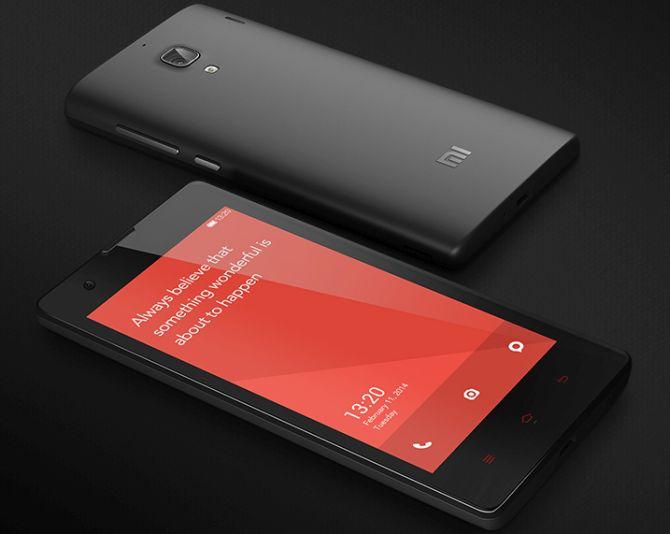 With minimal advertising and superb viral trends the company has created a buzz like no other and Redmi 1s is definitely worth the wait.
August 28, 2014
Modi launches Jan Dhan scheme, 1.5 cr bank accounts opened
Prime Minister Narendra Modi on Thursday launched his government's mega scheme ' Pradhan Mantri Jan Dhan Yojana', declaring that it was aimed at eradicating financial untouchability by providing bank accounts to the poor.
5 hot cars launched in August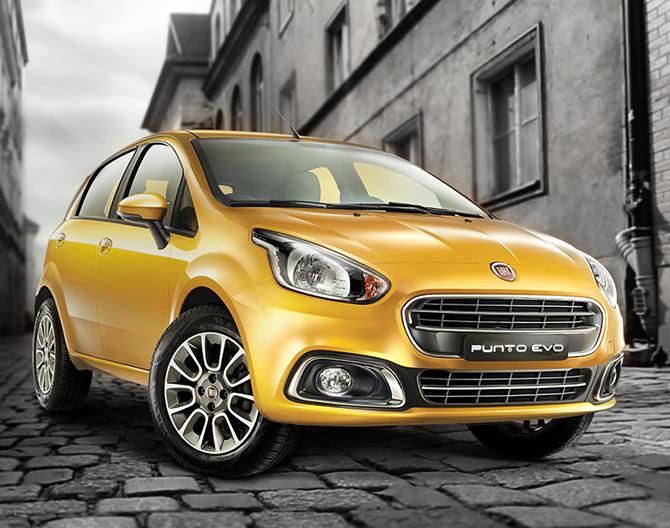 The market for compact cars has become really cut-throat.
BMW launches new X3 at Rs 49.9 lakh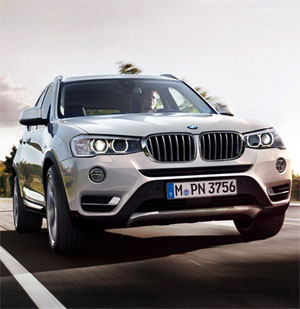 German luxury carmaker BMW on Thursday launched the updated version of its sports utility vehicle X3 priced up to Rs 49.9 lakh (ex-showroom Delhi).
Logo quiz: Can you recognise these brands?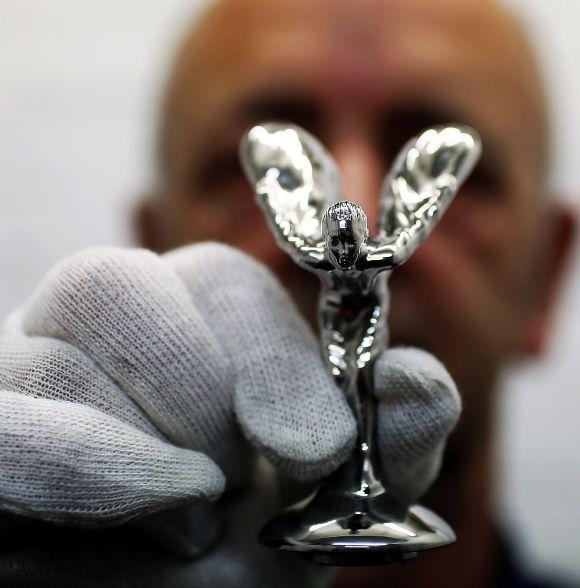 You see the products in every day life.
August 26, 2014
11 countries that can SOON go BANKRUPT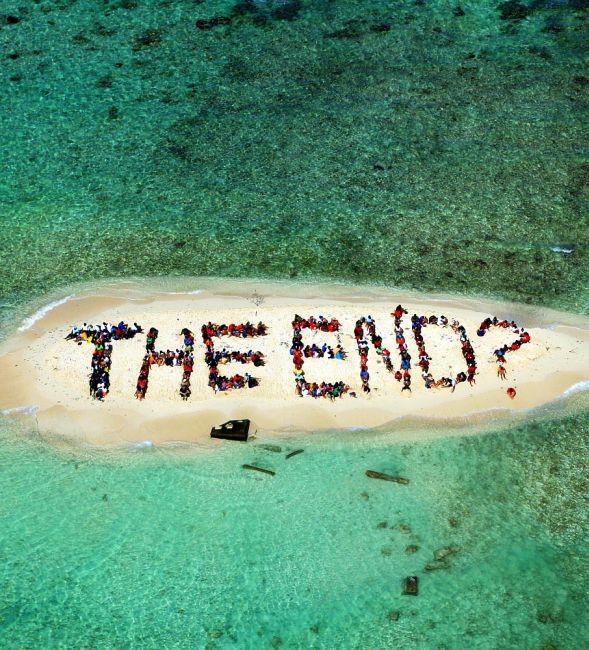 While India is witnessing slowdown, many countries have not yet been able to come off the last decade's financial crisis.
Maruti Ciaz: 6 things you should KNOW about the HOT sedan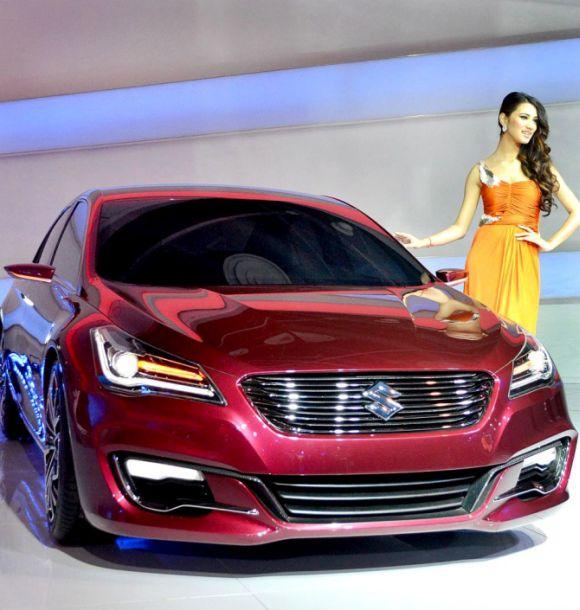 The car maker is betting big on the Honda City rival.
5 BEST SUVs you can buy under Rs 10 lakh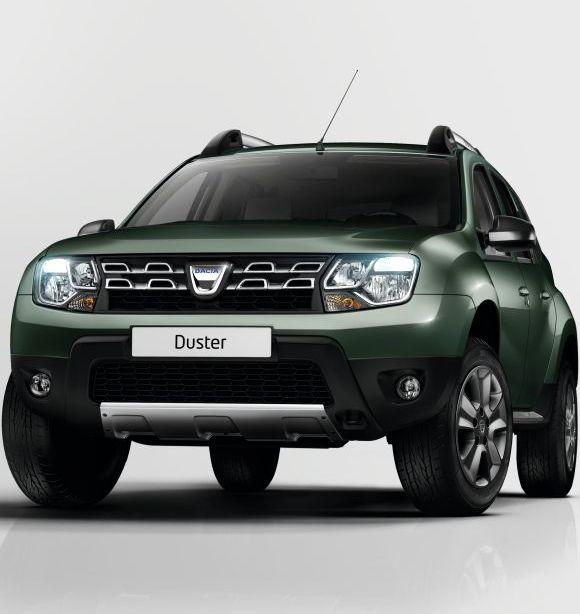 The hottest cars in the most popular segment.
India's e-vehicle dream crashes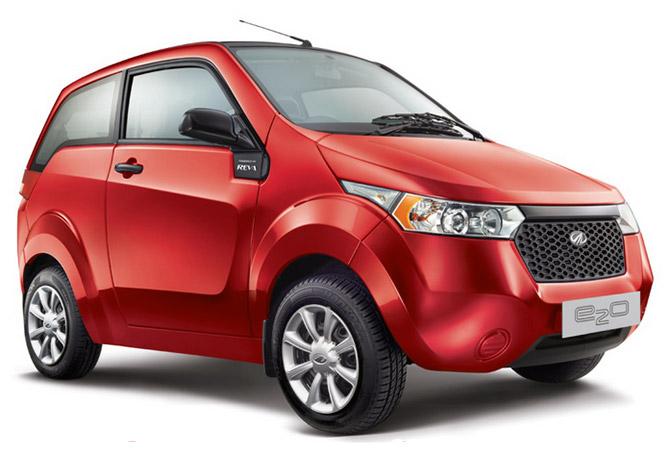 If the drop in sales over the past two years is anything to go by, India's dream of putting seven million electric vehicles on road by the end of this decade has come a cropper.
Modi govt must act swiftly to revive fortunes of Air India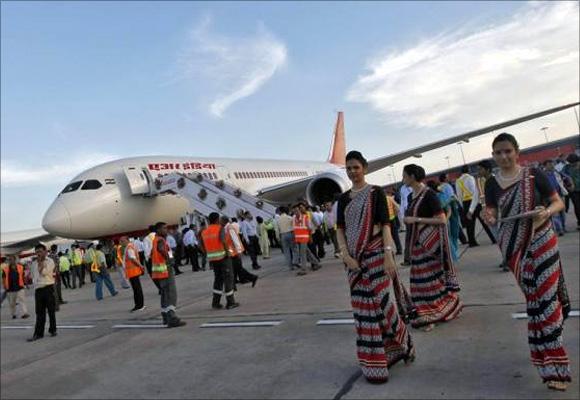 National carrier Air India is running in losses and needs government's attention.
First seaplane service from Mumbai takes off to Lonavala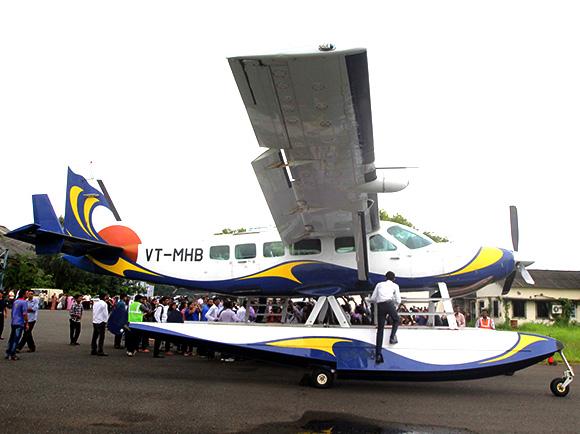 Mumbai-based private operator Maritime Energy Heli Air Services Pvt Ltd (Mehair), in
August 25, 2014
Intex launches world's cheapest smartphone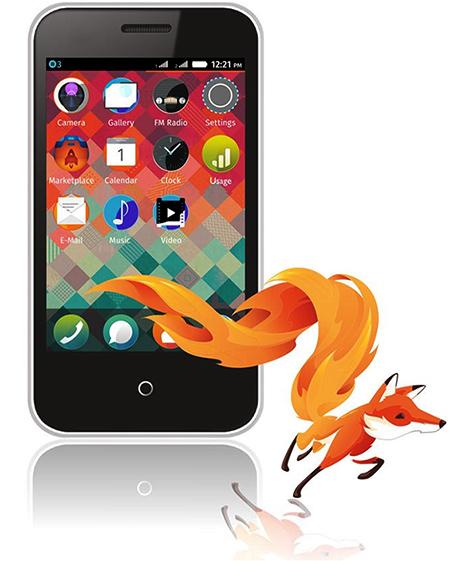 Domestic handset maker Intex has launched India's first Firefox OS based handset for Rs 1,999, targetted at capturing a larger chunk of the booming affordable smartphone market in India.
BSE: Top gainers and losers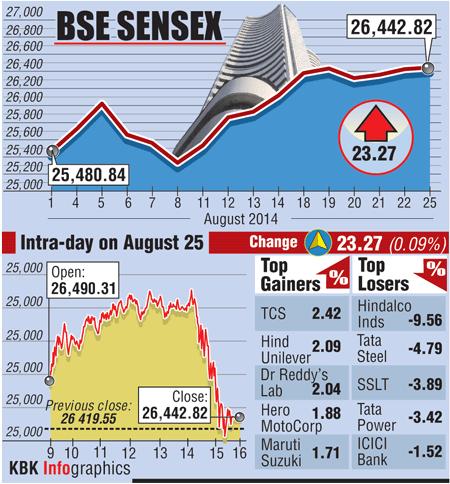 The 30-share Sensex ended at a record closing high up 17 points at 26,437 after hitting a fresh record high of 26,631 and the 50-share Nifty ended down seven points at 7,906 after hitting a fresh record high of 7,968.
The RICHEST countries in the world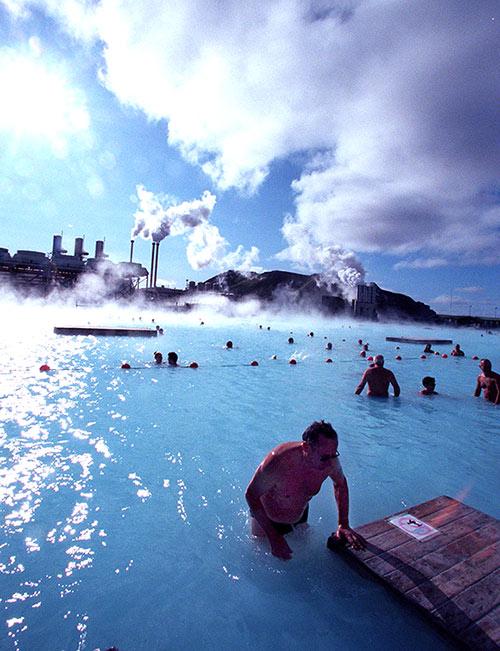 India loses due to population despite being the 10th largest economy.
India once had one of the highest income tax rates in the world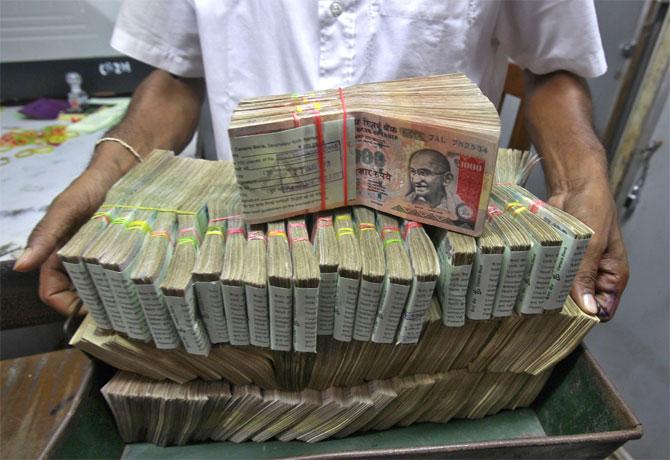 Forty years ago, an individual in the highest tax bracket (above Rs 70,000 per annum) had to pay 70 per cent income tax.
Planning Commission: No successor in sight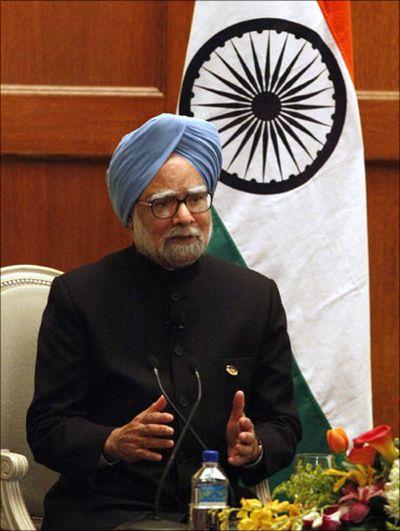 Economists divided, with no clear answer to what could take over its multiple functions more effectively.
Oppo's N1 Mini is attractive but pricey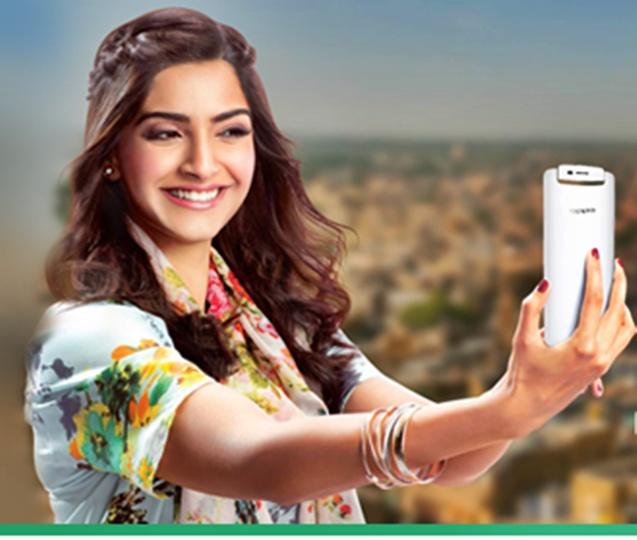 Though the screen resolution has been whittled down from the N1, the display is still well balanced and sharp with good viewing angles.
TCS, RIL, L&T among fastest growing Indian companies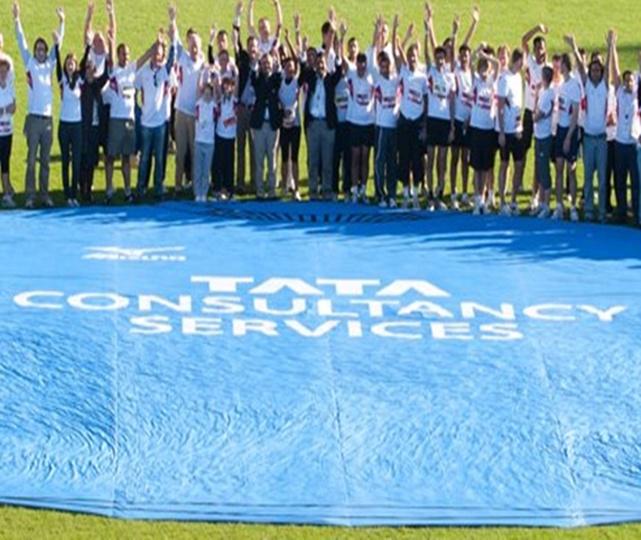 These companies are growing at a fast pace.
Mumbai's richest, famous Ganpati mandals secure bumper insurance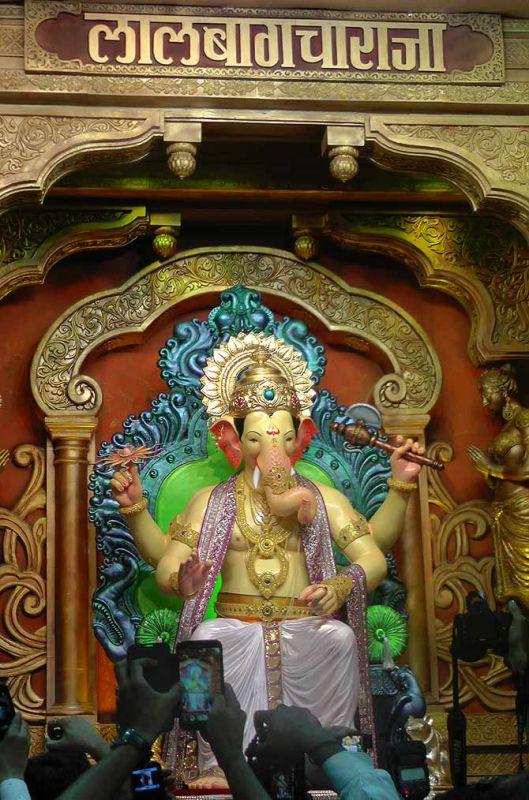 For these insurance policies, the premium can range between a few thousand and several lakhs depending on the size of the coverage.
Will the new Fiat Punto Evo strike the right chord?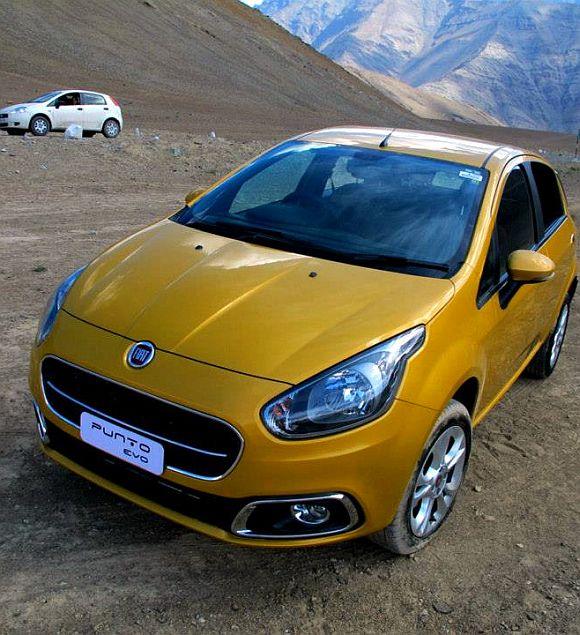 It's 2014 now, and Fiat dares to dream again -- it is on the cusp of launching the facelifted version of the Punto.
August 22, 2014
Spice, Intex to launch Firefox smartphones at Rs 2,299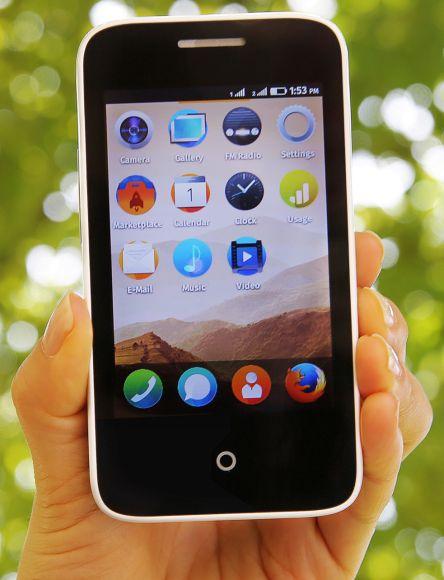 Domestic firms Spice and Intex will launch India's first Firefox operating system-based
13 countries that see the BIGGEST migration in the world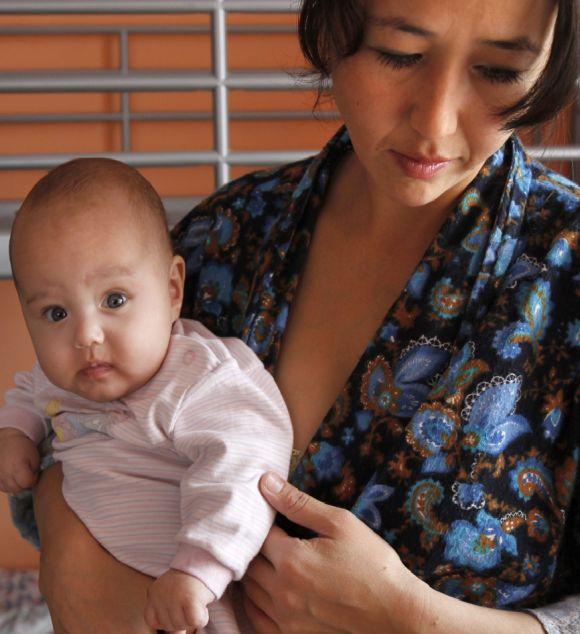 According to World Bank some 3.3 million Bangladeshis are living in India.
Big boost for philanthropic activities from Ratan Tata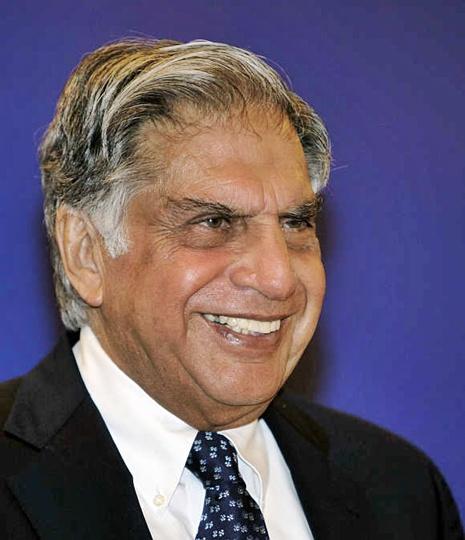 Last month, through Fruition, one of his biggest initiatives, 20 post-graduate research students enrolled at the Tata Centre for Technology & Design at Indian Institute of Technology (IIT) Bombay.
Makeover for Horlicks, again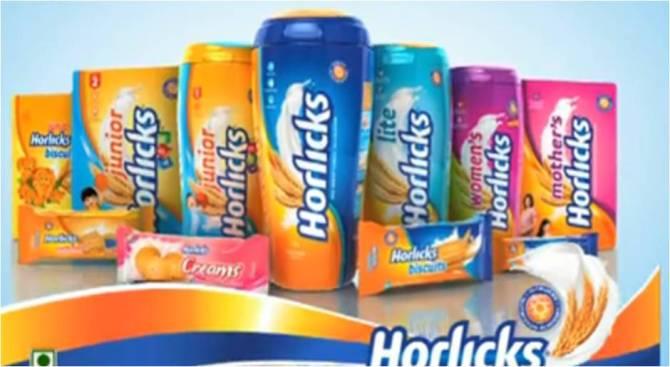 This is the third time in four years that the country's largest milk food drink is being relaunched.
10 most liveable cities in the world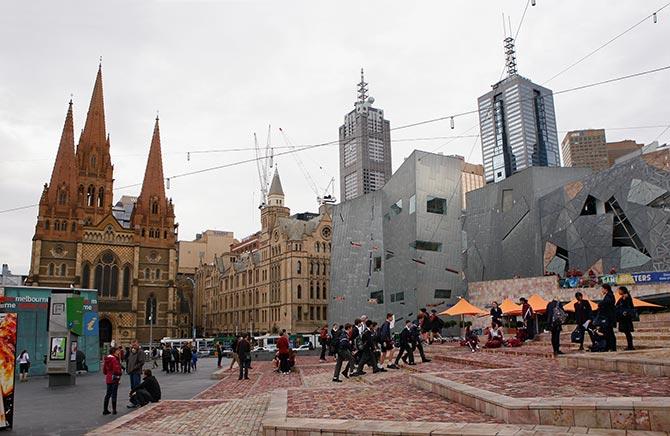 Melbourne is considered to be the most liveable city in the world.
Now, cash on delivery for rail tickets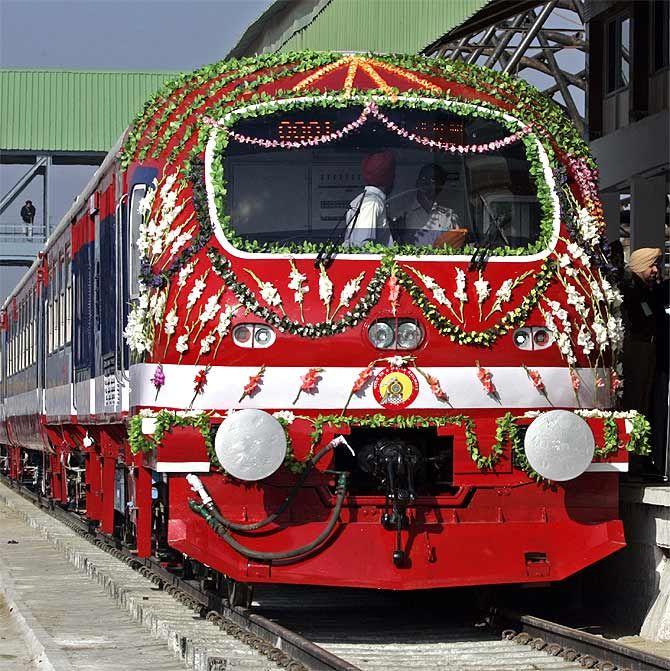 Indian Railway Catering and Tourism Corporation has tied up with a private player for 'e-dakiya' cash on delivery services on a separate portal, bookmytrain.com.
A daily wage labourer who turned multimillionaire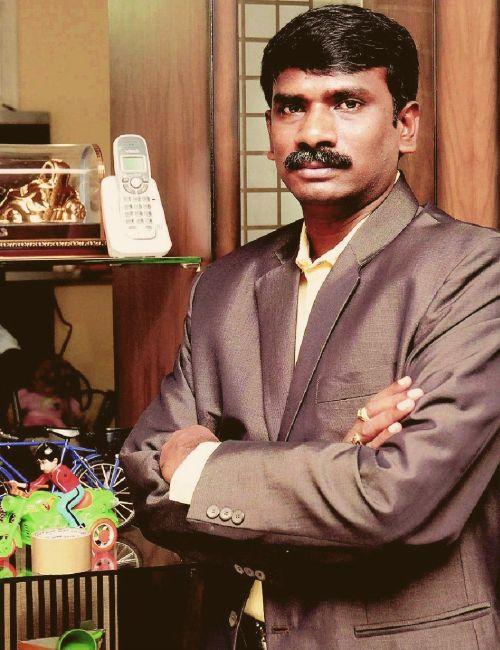 Authors and documentary makers are chasing the entrepreneur.
Toyota Etios Cross: It's spacious and very masculine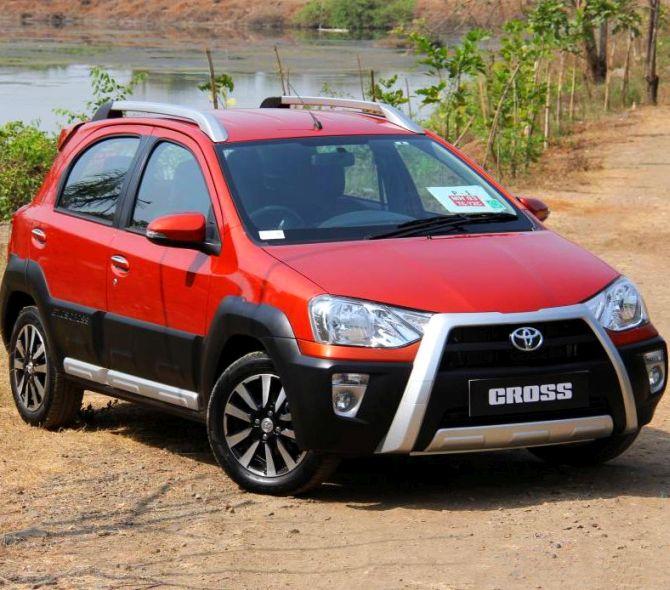 It's also unbelievably smooth to ride.
August 21, 2014
How small entrepreneurs are making it big on Flipkart, Amazon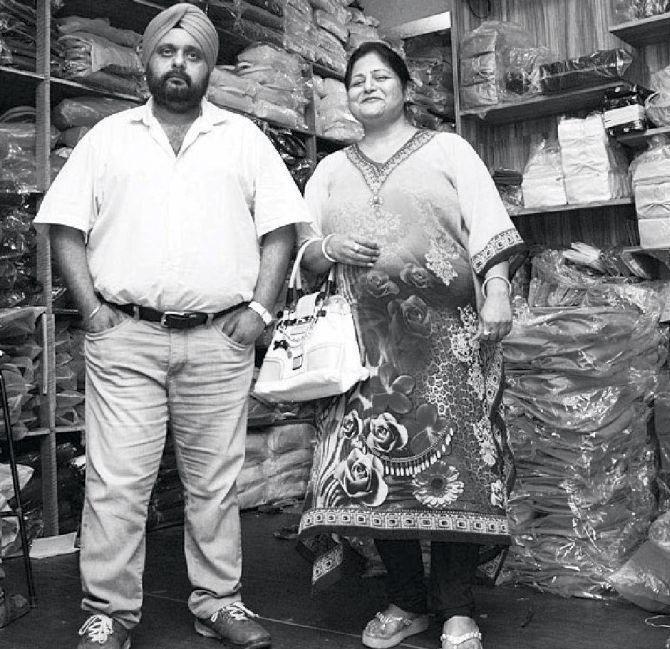 They have struck gold by partnering online retailers.
The curious case of money laundering by Satyam Computers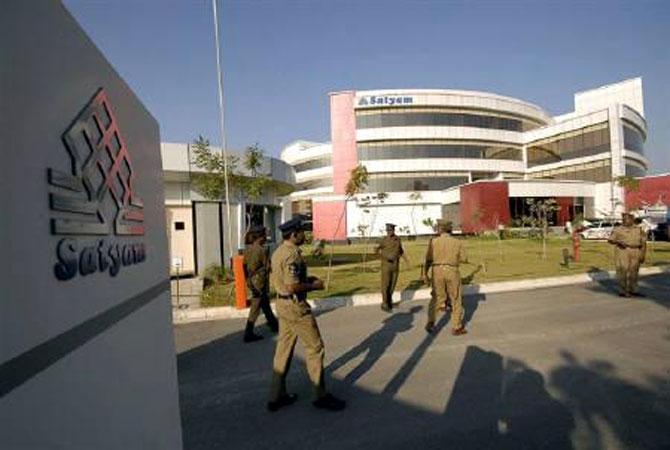 The Satyam case is unprecedented in the sense it highlights how a sluggish judicial process has thwarted the efforts of a government authority to attach financial assets of a scam-tainted corporate entity, says Paranjoy Guha Thakurta.
India's 10 most influential, powerful brands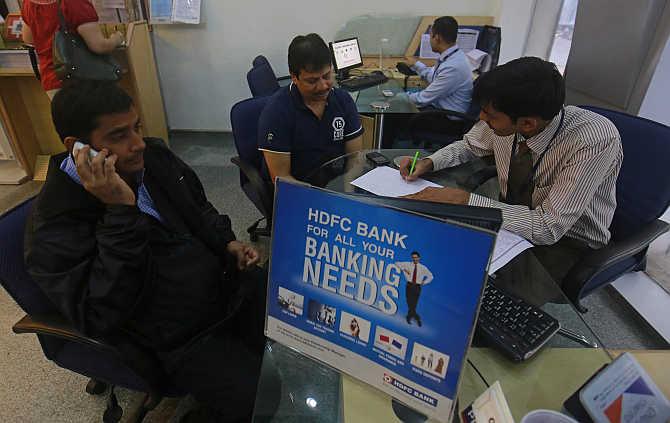 These brands create powerful connections by being meaningful to consumers, and differentiating themselves from others.
5 Indian firms among Forbes' most innovative companies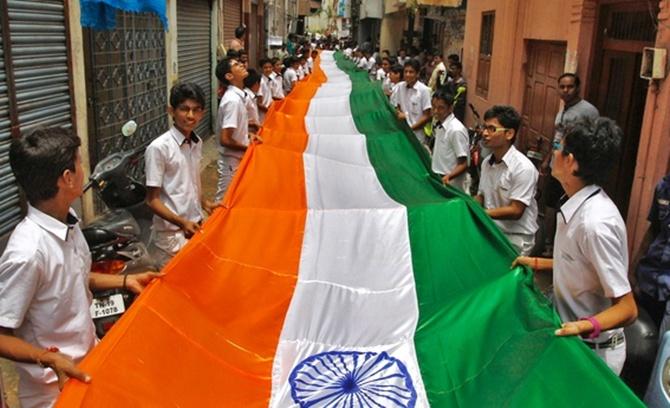 Five Indian companies are among Forbes' list of the world's 100 most innovative companies that investors think are most likely to "generate big, new growth ideas".
5 HOT cars launched in August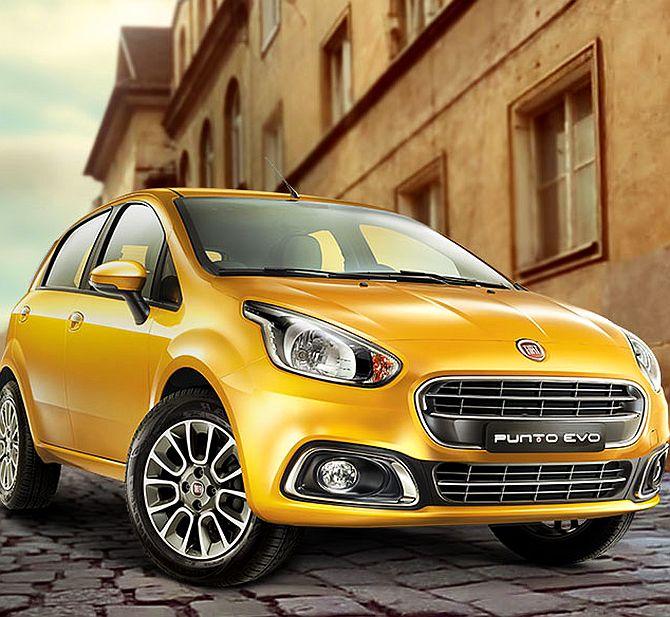 Buyers are now spoiled for choice.
World's most internet addicted countries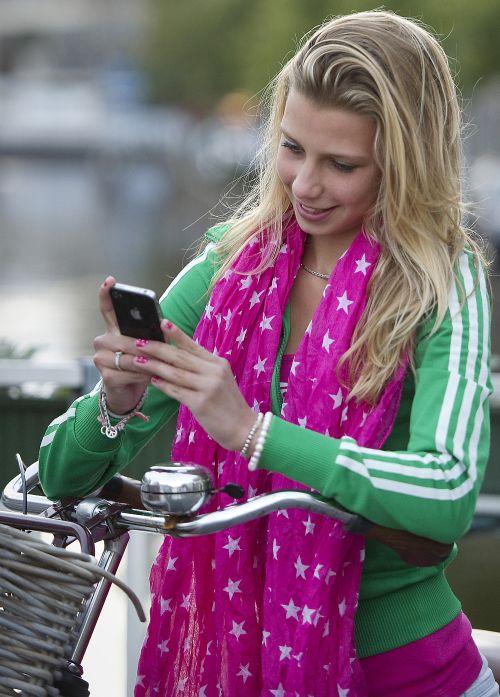 India ranks 162.
What went wrong with Jet Airways' no-frills brand Konnect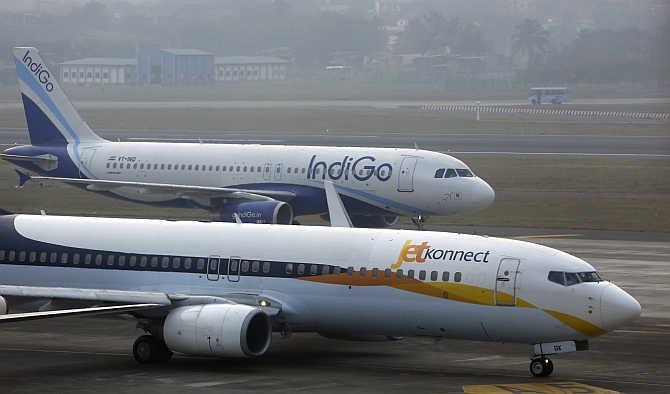 Jet Airways had to shut down its no-frills subsidiary JetKonnect after the latter failed to perform.
158 stocks have zoomed over 50% since poll results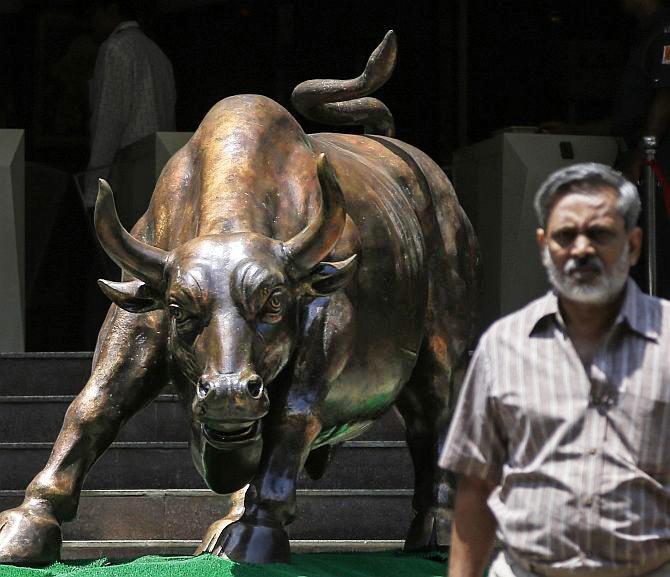 25 stocks have more than doubled their value and 133 have risen between 50 per cent and 100 per cent.
Corporates invest big to clean up India, build toilets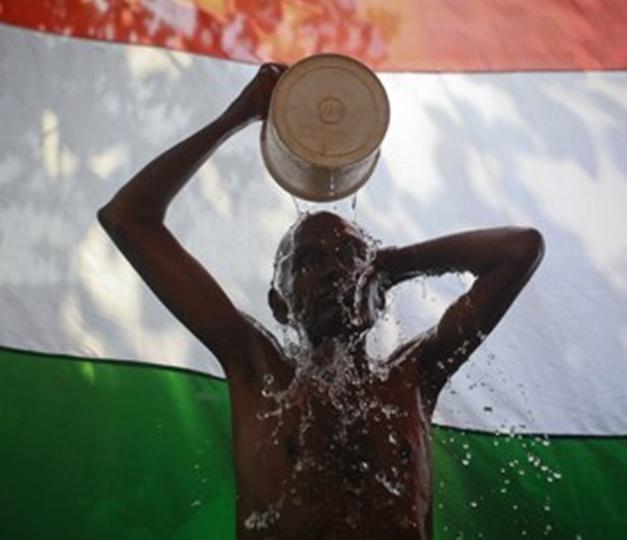 Corporates have promised to invest in building toilets and improve facilities in rural areas.
August 20, 2014
BSE: Top losers and gainers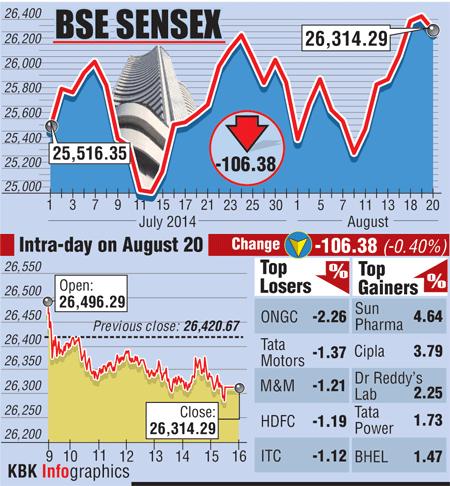 The 30-share Sensex dropped 106 points to close at 26,314 and the 50-share Nifty shed 22 points to end at 7,875.
How e-commerce sites are cashing in on people's devotion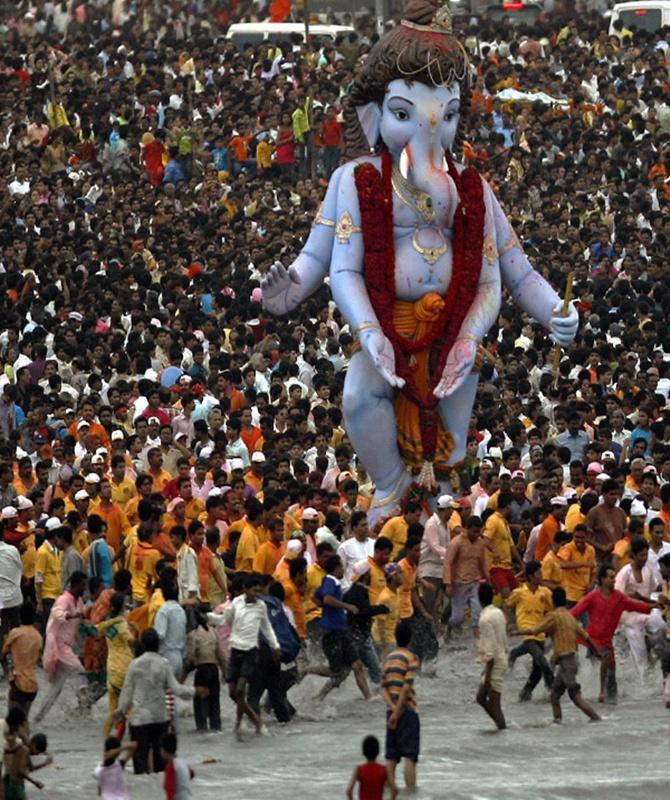 E-commerce sites in the religious segment launch value-added services to rake in the moolah.
Good opportunity for Modi govt to push economic reforms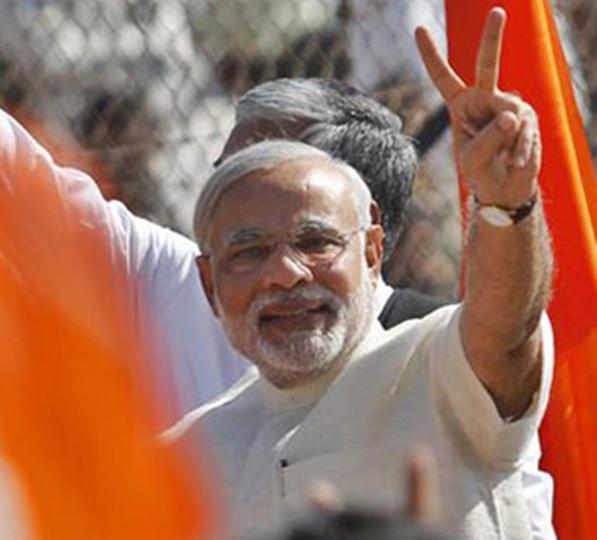 Luck appears to be on the government's side. It needs to take full advantage of it by initiating long overdue economic reforms without delay, says A K Bhattacharya.
10 most INFLUENTIAL cities in the world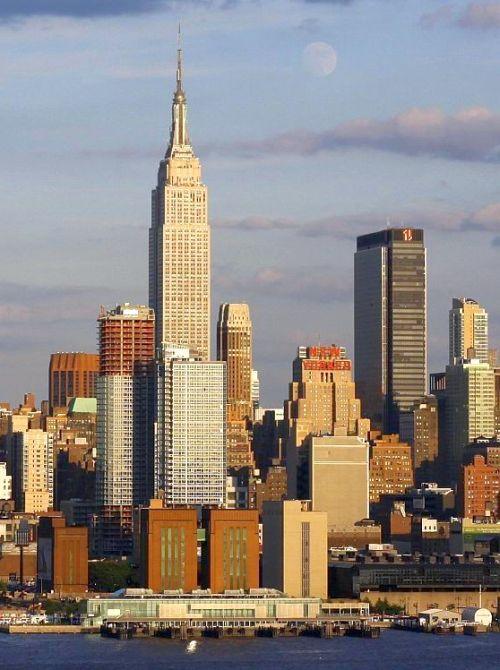 Mumbai and Delhi comes 31st and 34th respectively.
Ford Fiesta: Offers 25.01 kmpl mileage; great driving experience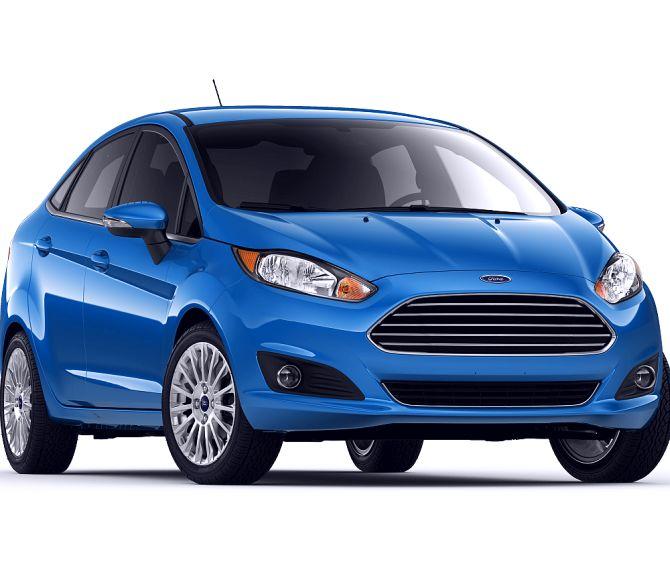 But will it sell?
Anand Mahindra, Chanda Kochhar on why India fails in innovation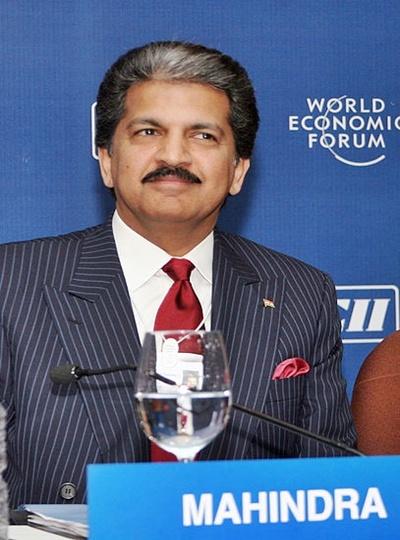 The education system is very examination-oriented but an application of that knowledge is lacking, says Chanda Kochhar.
'Brand India' has taken a hit in past 2-3 years'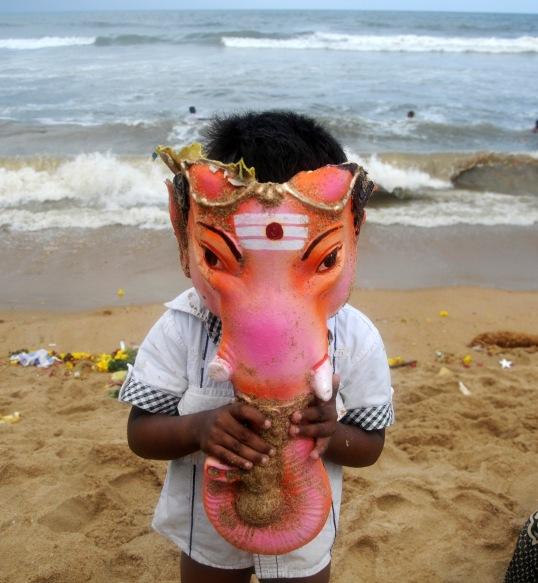 The billionaire businessman said foreign direct investment inflows play a key role in shaping a country's brand image.
August 19, 2014
BSE: Top gainers and losers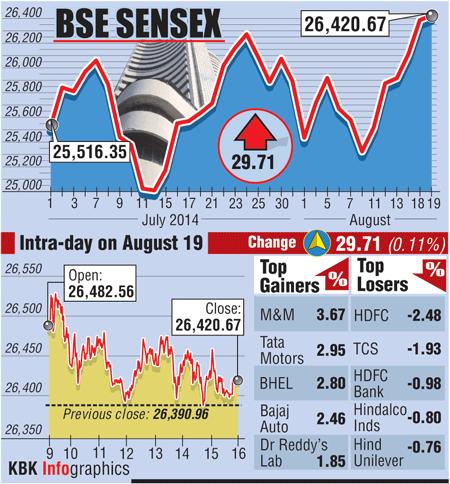 The 30-share Sensex ended up 30 points at 26,421 after hitting a record intra-day high of 26,531 and the 50-share Nifty ended 23 points higher at 7,898.
Construction work on DLF's biggest mall stalled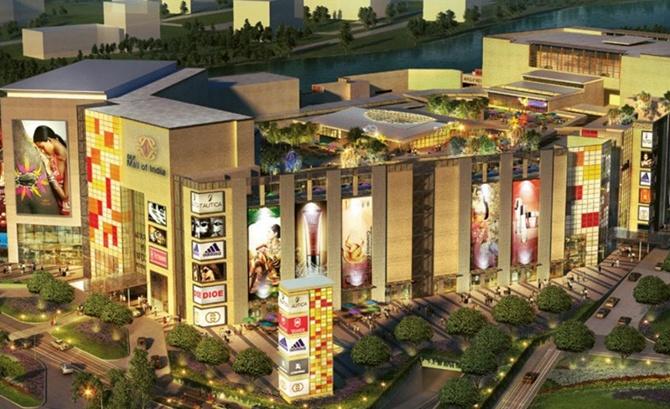 DLF's upcoming project Mall of India in Noida, projected to be one of the largest in the country, has been served a notice to stop all construction activities till a clearance from the National Board for Wildlife is obtained.
Tata Zest is a better car than Maruti Dzire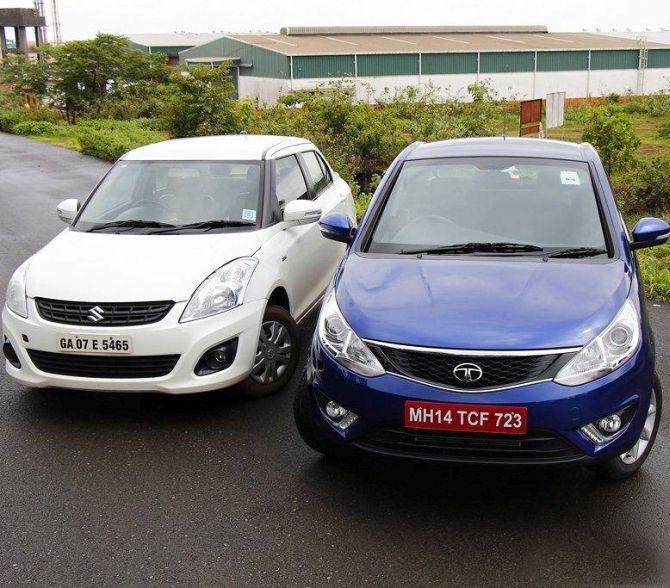 It has better styling, more appealing interiors, higher equipment, much more interior room, class leading ride quality and better drivability.
Planning Commission: From glorious days to an untimely end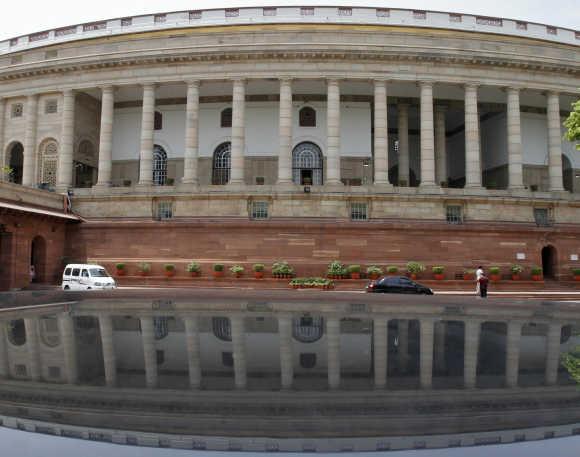 The curtains have come down on the organisation that, for 64 years, was responsible for the country's planned development.
BEST investment advice from 15 legendary investors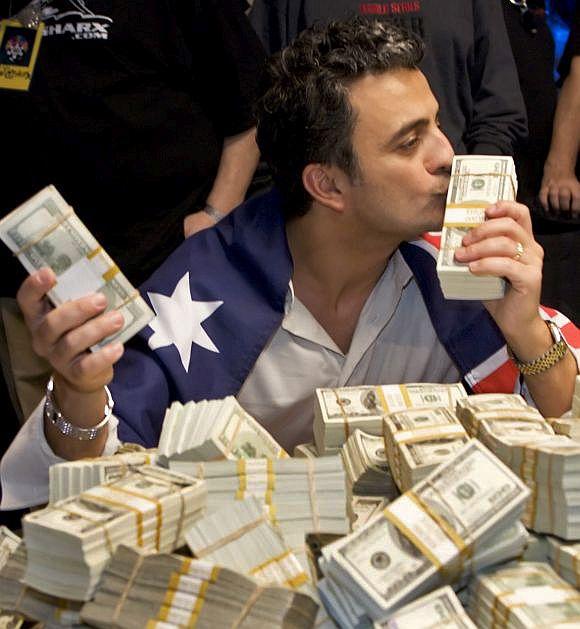 They researched their companies well, didn't believe in the market chatter and advise to stay invested for long term.
To retain talent, IT firms start rewarding best techies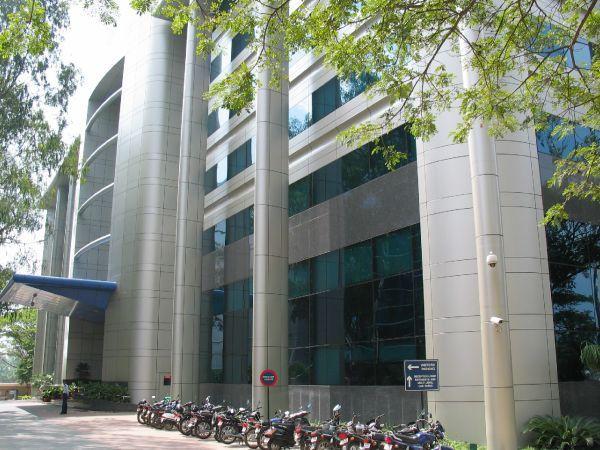 Big shift in the sector towards recognising role of specialists, in tangible ways not seen before.
Should you pay to withdraw your own money?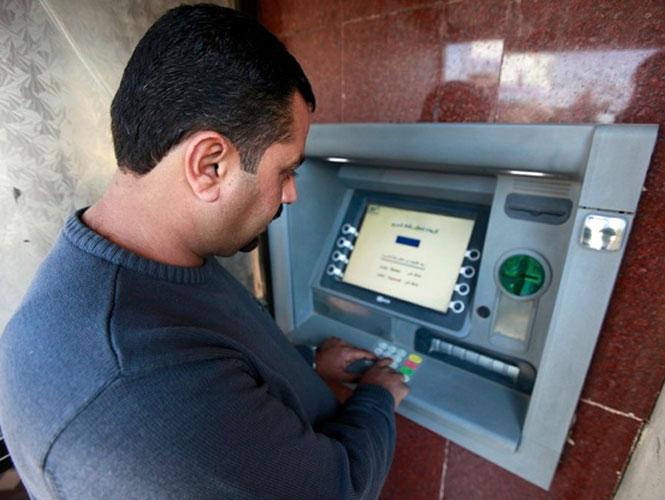 These include all kinds of ATM transactions. In short, you will be allowed eight free transactions, after which there would be a levy, which should suffice for most people.
Vistara offers a ray of hope to full-service carriers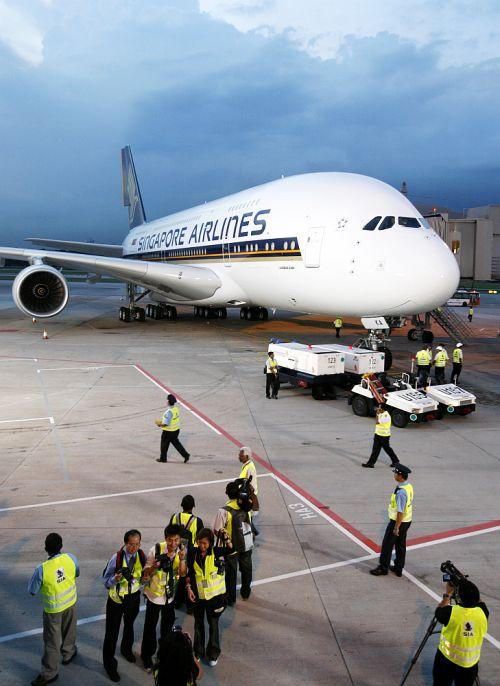 Full-service airlines may have been making huge losses in India, but Tata Sons and Jet Airways are raring to give the model a second chance.
Test drive: A ride in Google's amazing driverless car!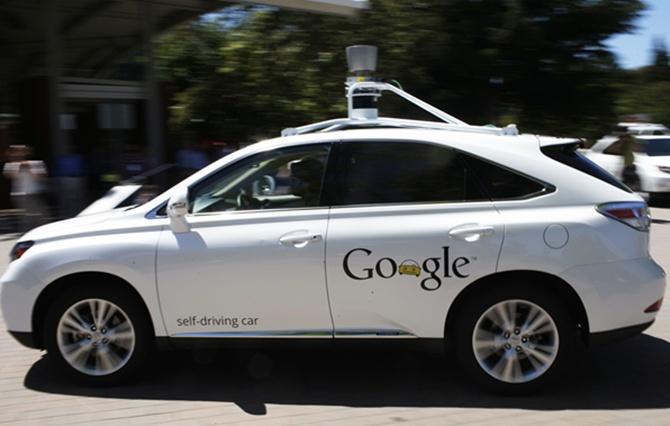 Self-driving cars could appear on roads by the end of this decade.
August 18, 2014
BSE: Top gainers and losers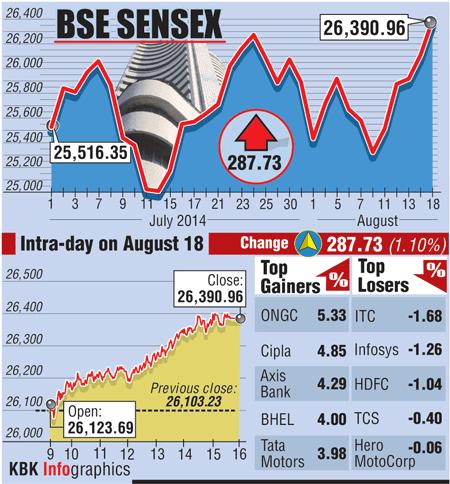 The 30-share Sensex closed at a record high of 26,391 and the Nifty gained 83 points to close at a high of 7,874.
10 awesome mini-SUVs that should come to India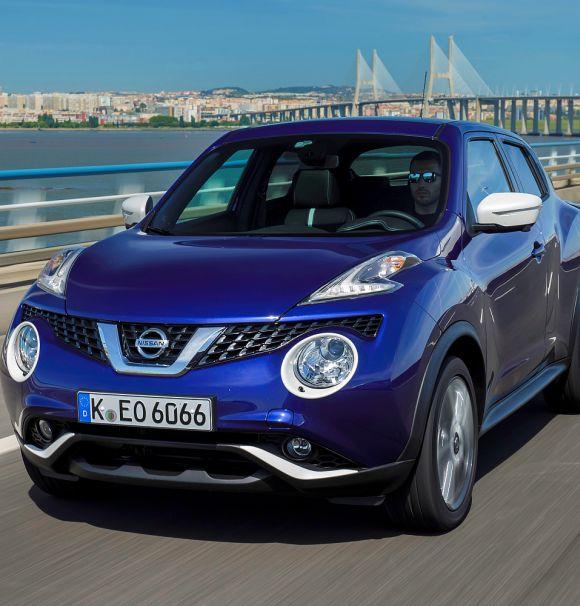 The country has an insatiable hunger for such crossovers.
Cheapest Merc to cost about Rs 27 lakh in India now!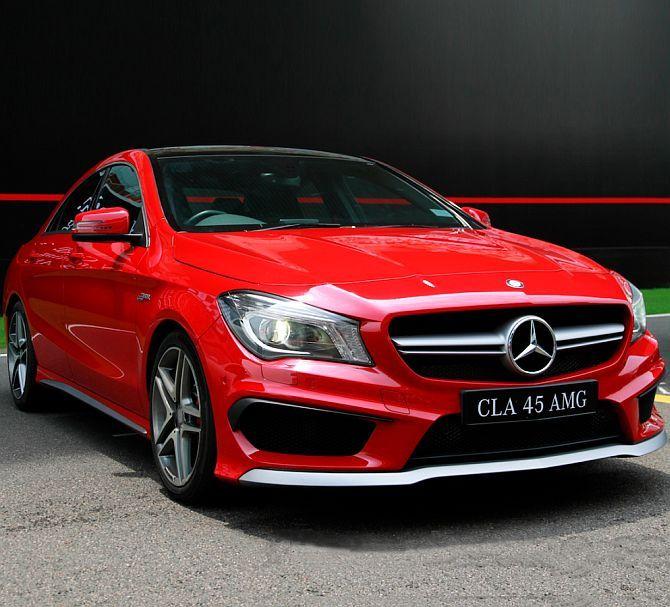 The quantum of price increase would be up to 2.5 per cent depending upon the model range, effective from September 1, Mercedes-Benz India said in a statement.
Made in India! 6 mantras to build successful brands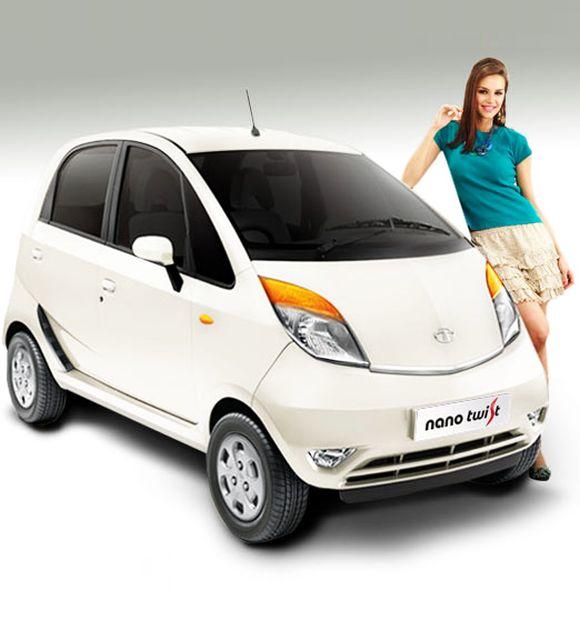 Successful commercial brands with a strong reputation support a positive nation brand.
How India has changed since independence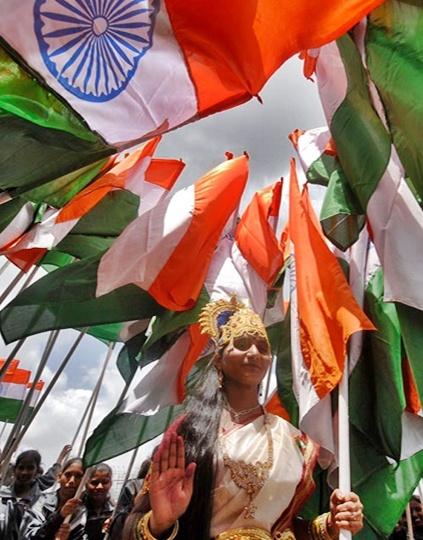 In its 67 years of independence, India has changed considerably.
Why gold is likely to retain glitter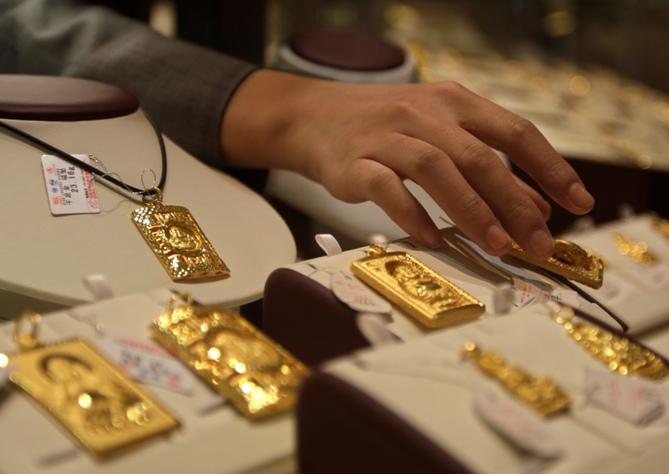 In the Indian markets, along with the international gold prices, the rupee rate and government taxes also play an important role in determining gold prices.
Bhamashah: A scheme to trump Aadhaar in Rajasthan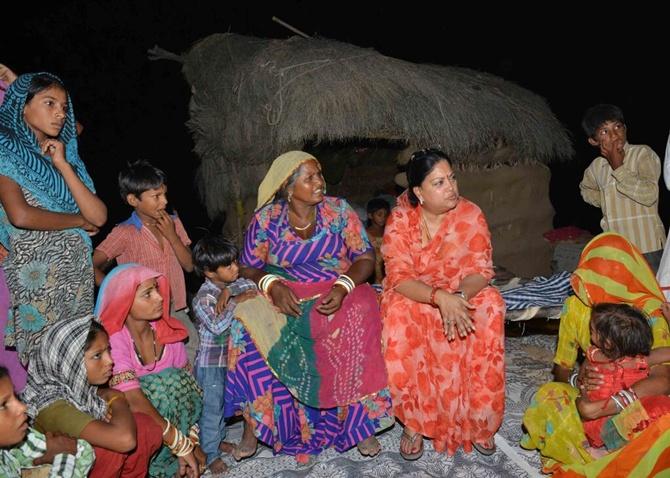 If the Unique Identification Authority of India (UIDAI) plans to give Aadhaar numbers to all Indian residents, the Rajasthan government promises to go a step further with a card for all female heads of households, to empower them financially.
Construction delayed? Builder must return money on demand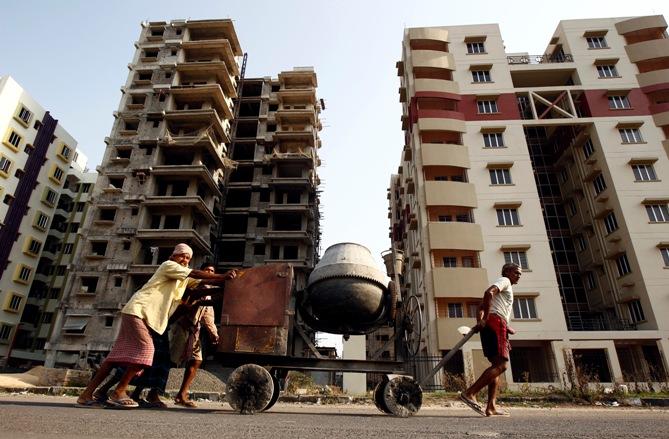 Builders will have to suffer the consequences of illegally holding on to a consumer's money and refusing to refund it.
Auditors cast doubts on SpiceJet's survival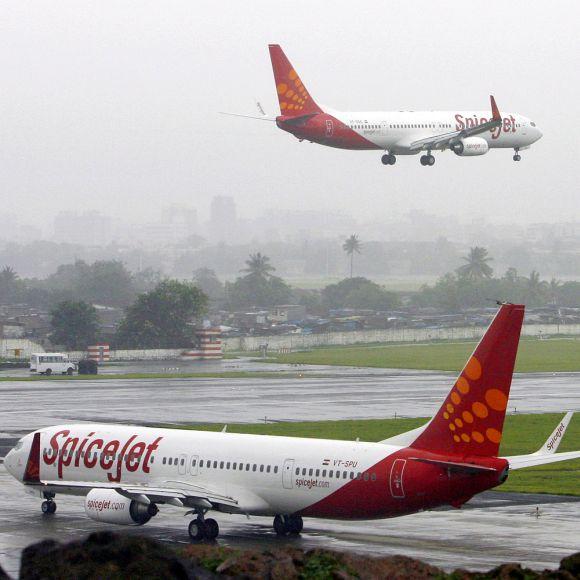 Jet Airways faces similar setback.
Behind the scenes: How Sebi will catch market manipulators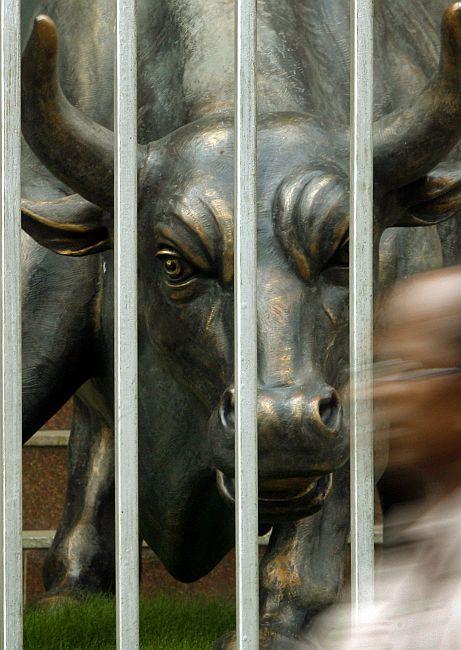 It analyses 50-100 alerts a day.
Diageo's Indian-origin CEO gets pay cut; no hike this year too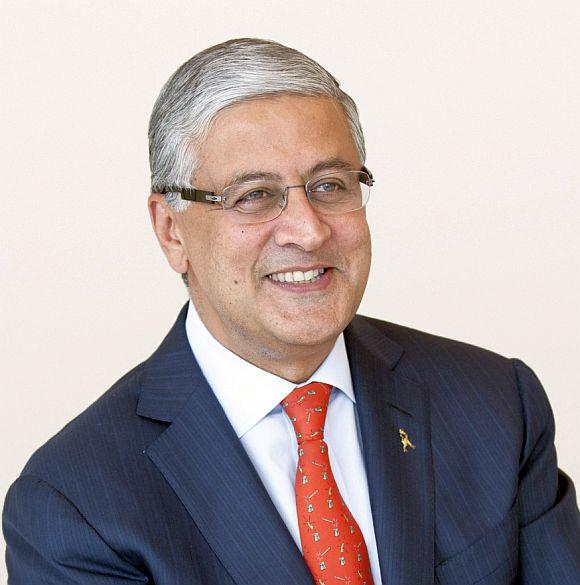 He led the takeover of Vijay Mallya's United Spirits.
'Sultan of Brunei bids for Sahara's luxury hotels'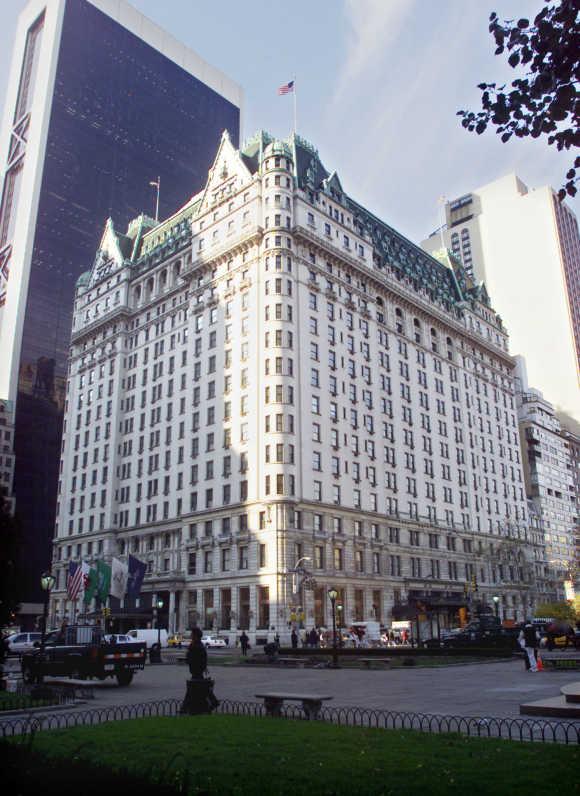 The Sultan of Brunei has made a bid for New York's Plaza Hotel, Dream Hotel and London's Grosvenor House Hotel, the Wall Street Journal's website edition reported on Saturday, citing people familiar with the situation.
August 16, 2014
Differences between Rajan, Finance Ministry rise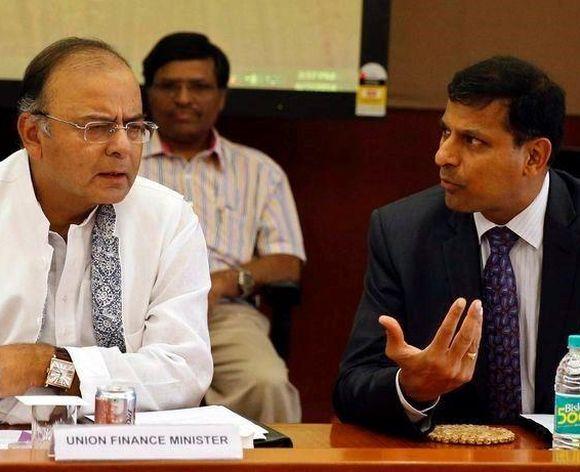 The rank of COO is the latest in a series of decisions that met with internal resistance at Mint Road and now North Block.
August 15, 2014
Why realty tycoon Donald Trump is smitten by India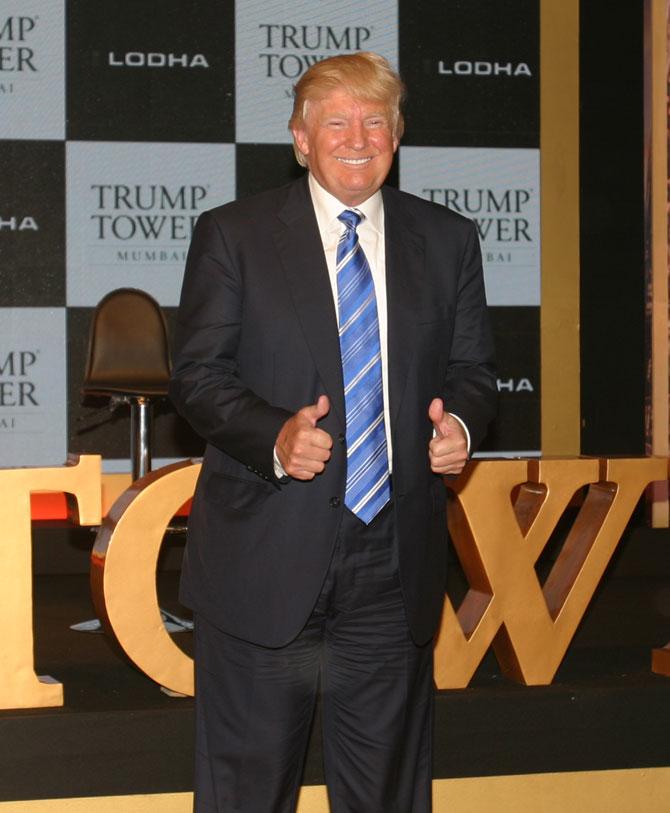 It isn't everyday that Donald Trump comes to Mumbai. Today is that day.
Bandhan, India's newest bank, takes shape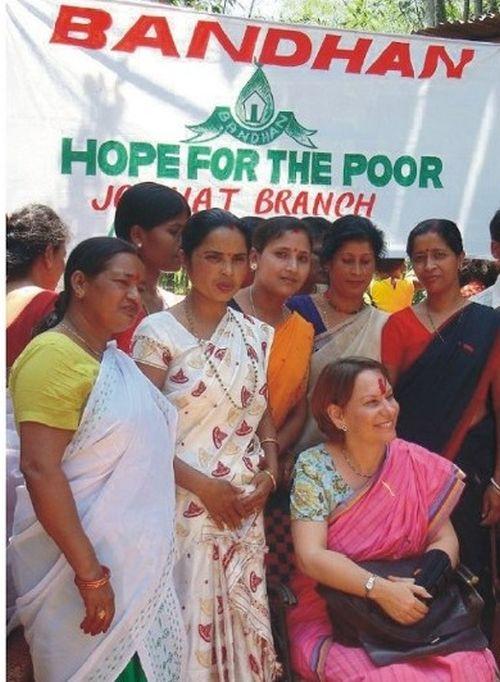 Bandhan plans to stick to its Grameen model, creating a unique hybrid model of banking.
August 14, 2014
BSE: Top gainers and losers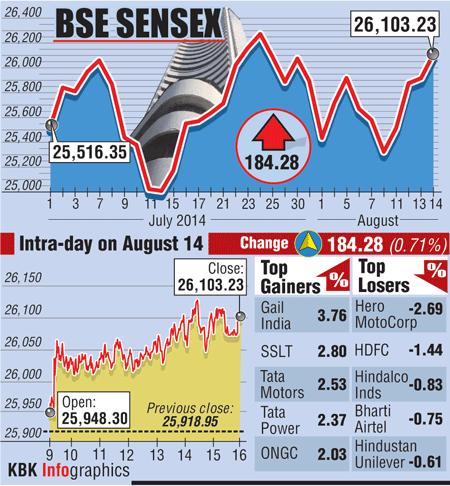 The Sensex advanced 184 points at 26,103 and the Nifty gained 52 points to trade at 7,792.
Police cars around the world that will BLOW your mind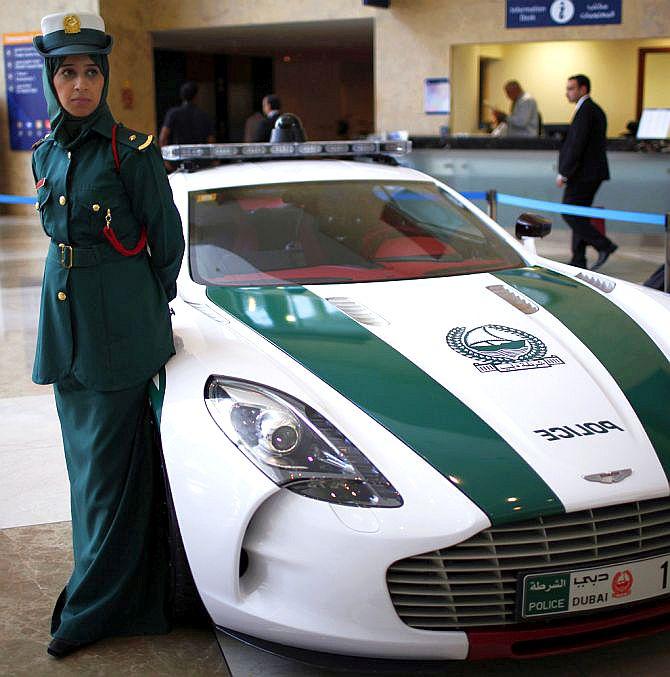 Some police departments are equipped with cars that only billionaires can afford.
Full service vs no-frills: Indian carriers brace for sky wars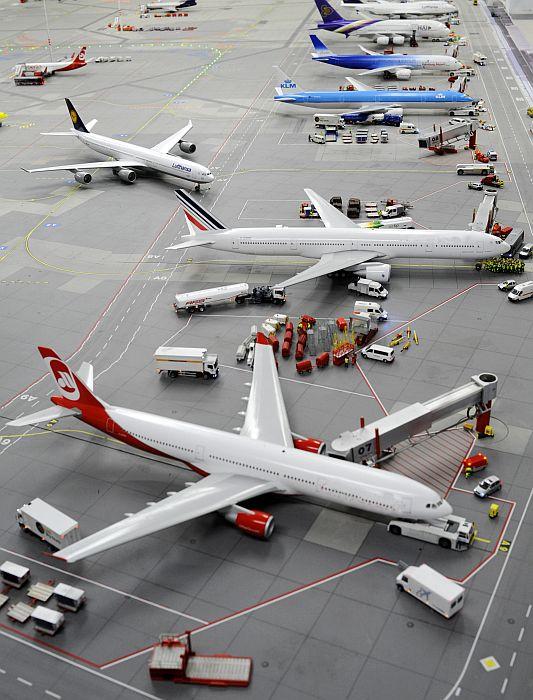 In a market driven by low fares, premium air carriers may have a tough time.
Tata Zest: An affordable sedan with a 6-year warranty!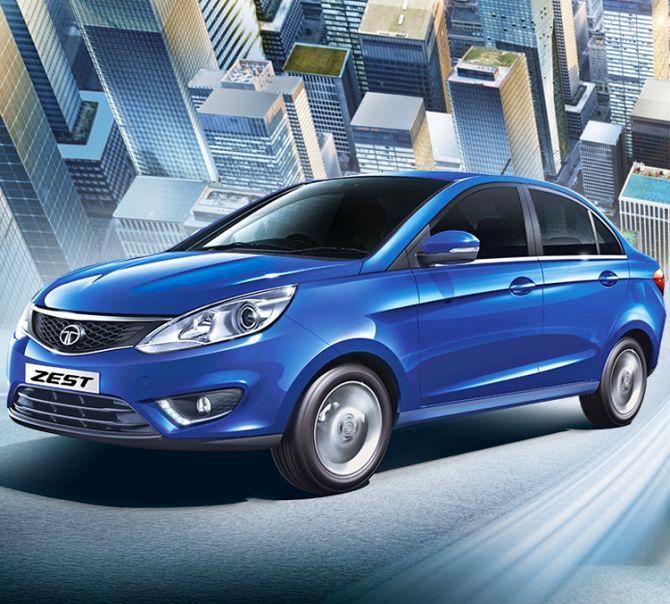 This could be make or break product for the company.
Incredible India! 40 facts to be proud about its economy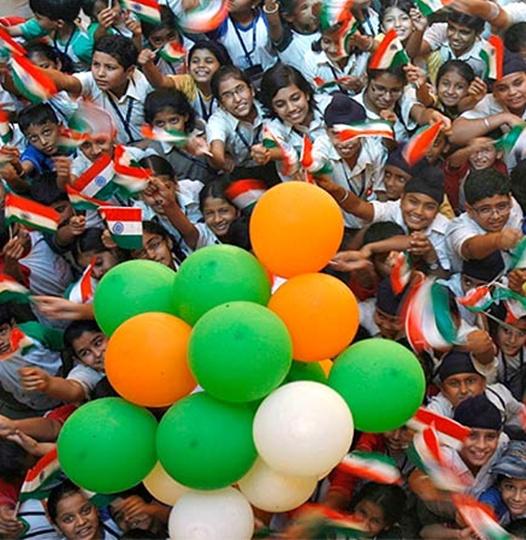 Despite India's weaknesses, the economy has grown to become the world's tenth largest by nominal GDP and the third-largest by purchasing power parity (PPP).
Cities with highest property price rise, Mumbai tops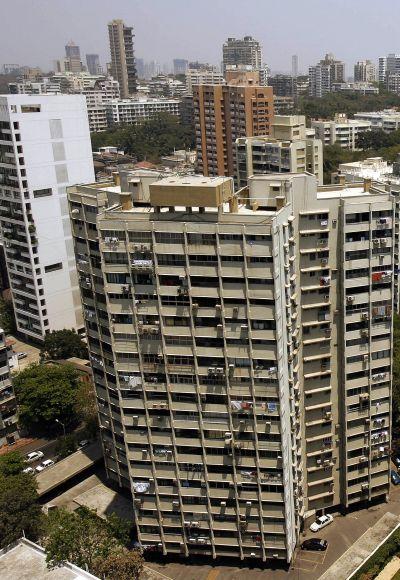 While Delhi logged the least price rise of 4.4%, Mumbai showed record appreciation of 25.27% between June 2012 and May 2014.
August 13, 2014
India slips 10 places in Global Innovation Index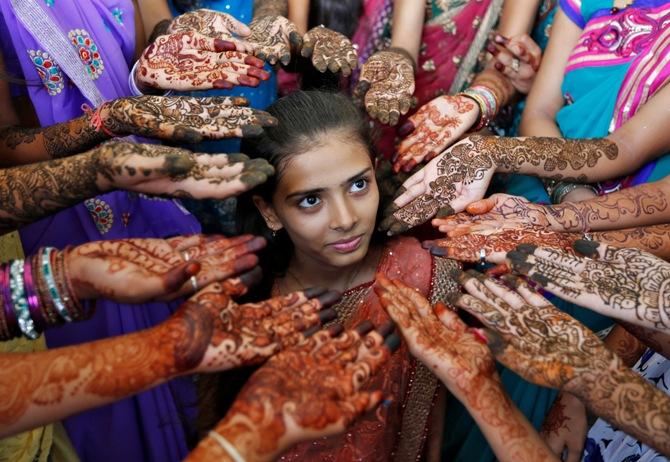 GII measures national innovation performance based on a set of variables to both innovation input and output.
I-Day bonanza: Petrol to be cheaper by Rs 2!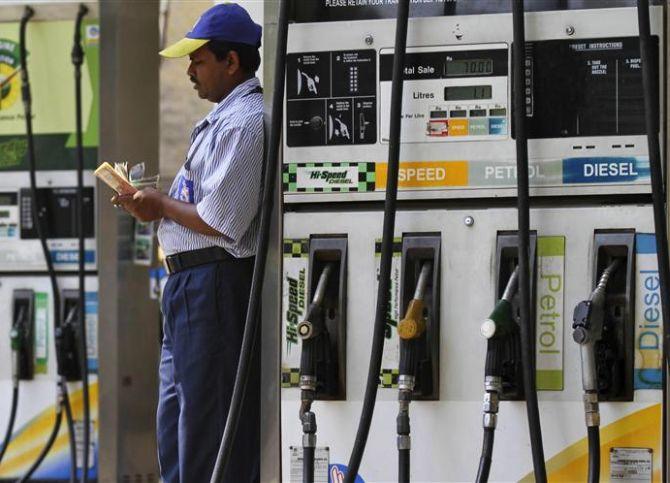 Earlier, the minister faced ire of Opposition members in Rajya Sabha as they accused him of not giving specific replies to questions on Aadhaar-based direct subsidy transfer to domestic cooking gas consumers.
Why some fans are disillusioned with Modi already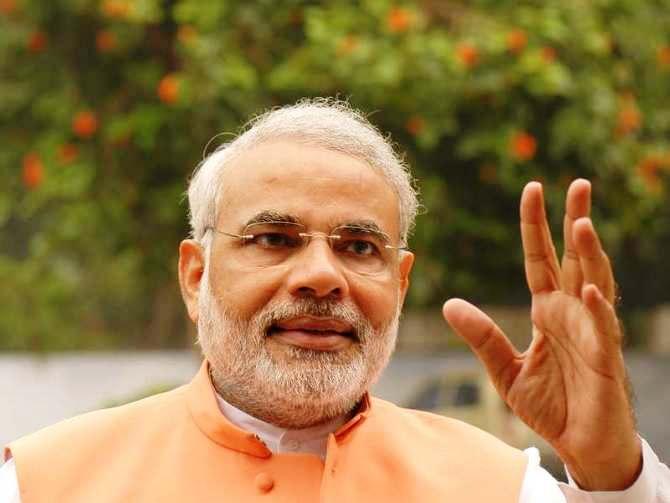 To some of the economists and business leaders who as his campaign cheerleaders dared to dream of a Thatcherite revolution, he seems not to be listening.
Microsoft launches 'most affordable' Lumia smartphone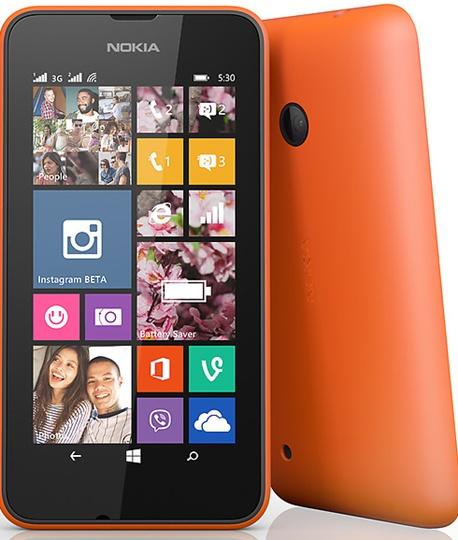 Microsoft Devices on Wednesday announced the launch of "most affordable" Lumia 530 dual SIM smartphone for Rs 7,349 in India.
5 Indians have half of India's billionaire wealth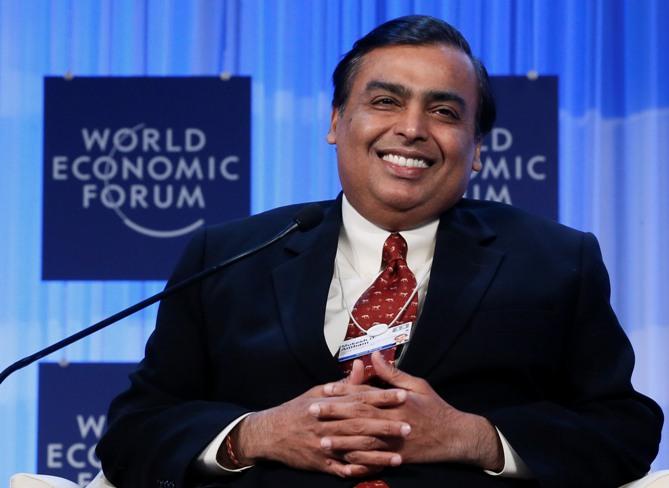 Ambani is followed by steel tycoon Lakshmi Mittal, drugmaker Sun Pharma's Dilip Shanghvi, IT giant Wipro's Azim Premji and Tata Sons' shareholder Pallonji Shapoorji Mistry among the top-five wealthiest individuals from India.
Mobile banking zooms as India gets smarter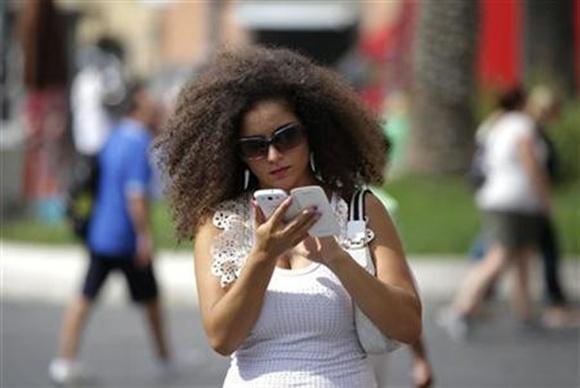 Transactions see 4-fold jump in a year; ICICI Bank tops Rs 1,000 crore (Rs 10 billion) in one month.
Can Tata Zest beat its rivals Maruti Dzire, Honda Amaze?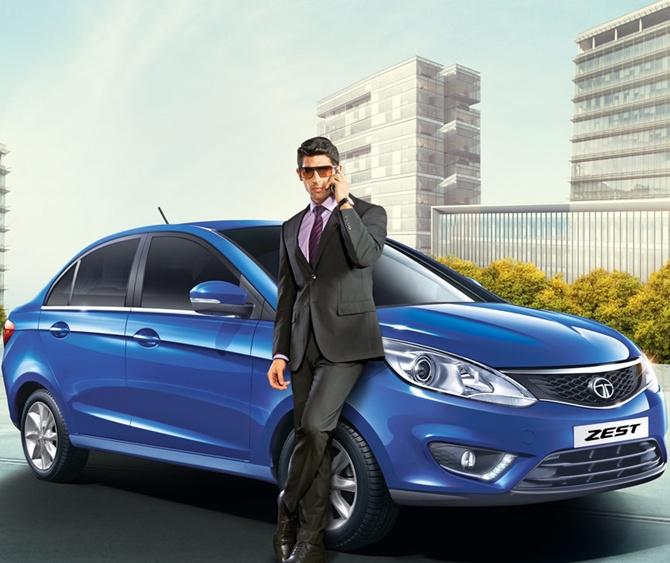 The car, the cheapest in its category, will compete against the Maruti Suzuki Dzire, the Honda Amaze, the Hyundai Xcent and the Tata Motors Indigo CS.
Why Jet Airways is facing a classic Catch-22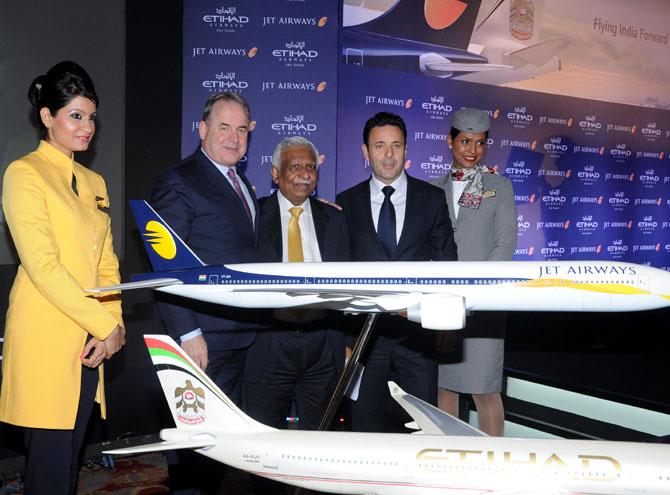 Will Jet Airways benefit by shutting its low-cost carrier in a highly price-conscious market?
August 12, 2014
Trump plans super-luxury skyscraper in 'inexpensive' Mumbai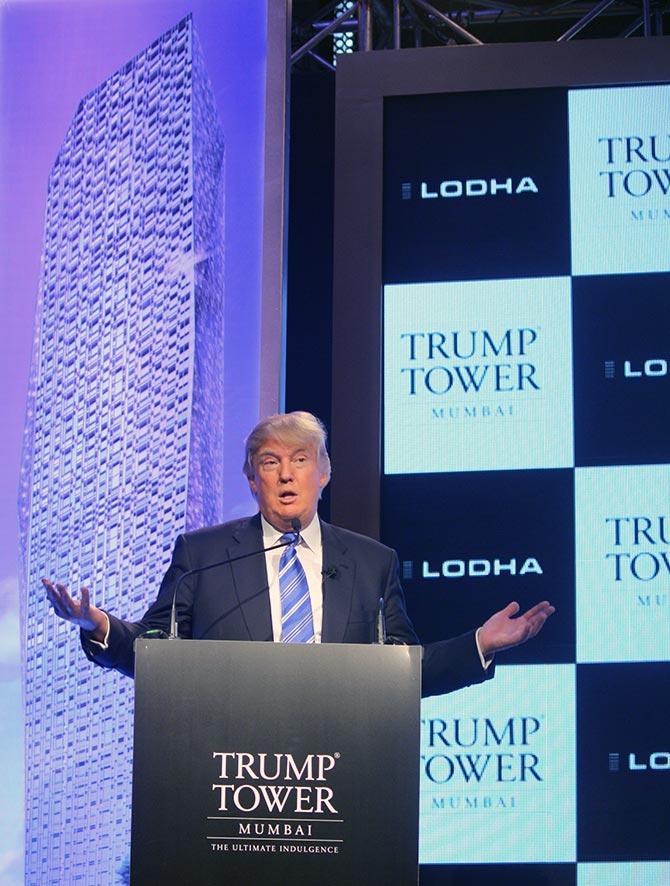 "One of the reasons I like Mumbai is because I find your prices unbelievably low," says Donald Trump.
Tata Motors launches stylish sedan Zest at Rs 4.64 lakh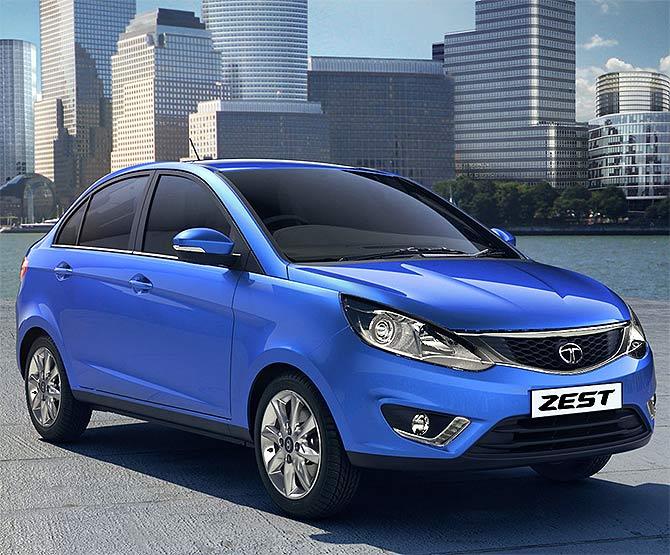 Tata Motors on Tuesday has launched the stylish sedan Zest at a starting price of Rs. 4.64 lakh.
SpiceJet flies into turbulence, tough days ahead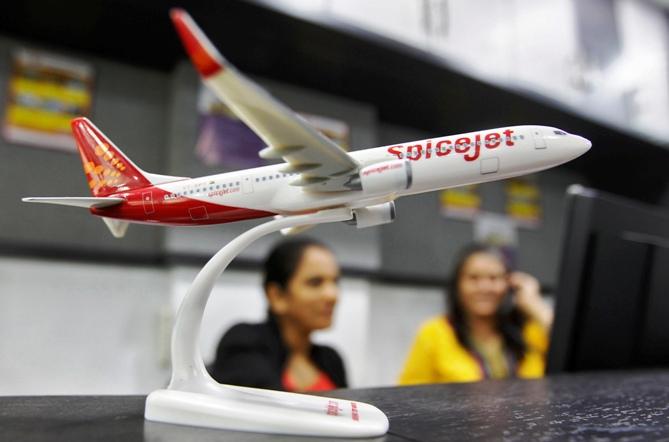 Over the past month, SpiceJet has been hit by a spate of bad news. As the airline's losses mount and troubles pile up, analysts worry about its prospects.
'Naked PCs' lay bare Microsoft's emerging markets problem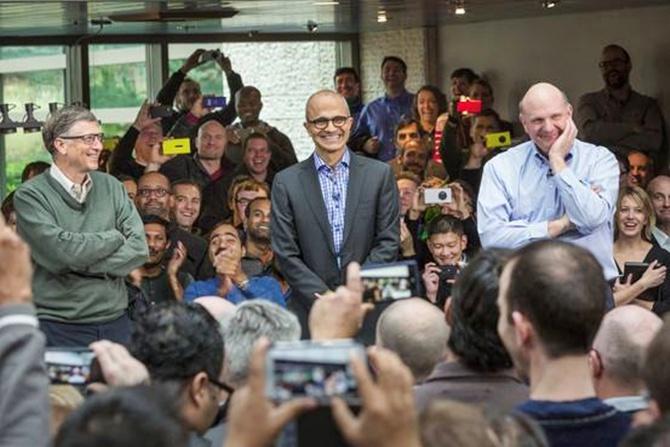 According to StatCounter, a website that tracks what software is loaded on Internet-connected computers, more than 90 per cent of PCs in China -- now the world's biggest market -- are running pre-8 versions of Windows.
Leading tea brands in India have toxic pesticides: Greenpeace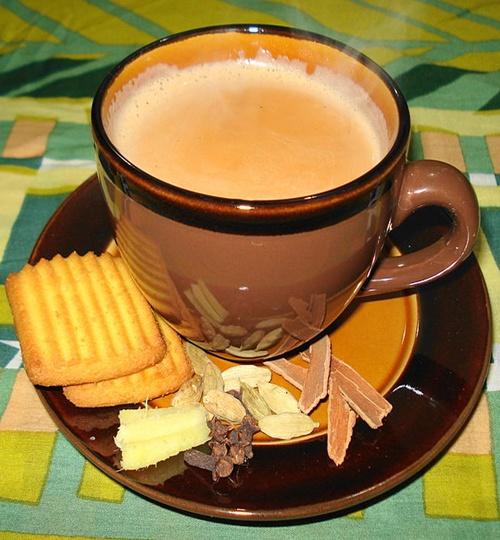 Greenpeace says samples of leading brands tested contain unacceptable levels of dangerous chemicals.
Strange cyber world where no authority can dictate terms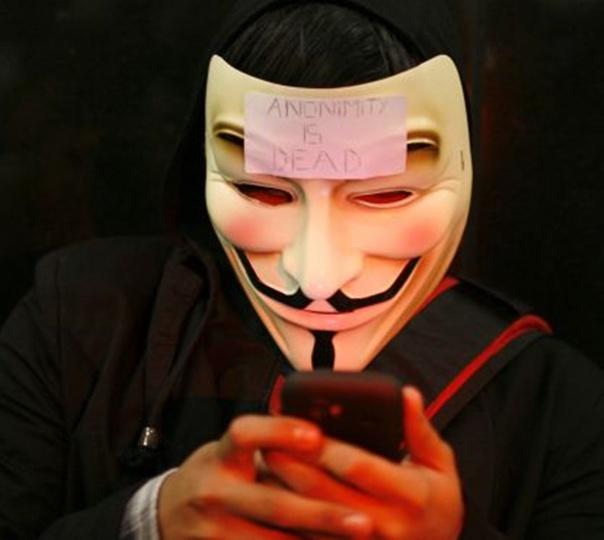 Running beneath the World Wide Web of Facebook, Google and YouTube, the Deep Web is like a vast, dark ocean.
OMG, Micromax has arrived!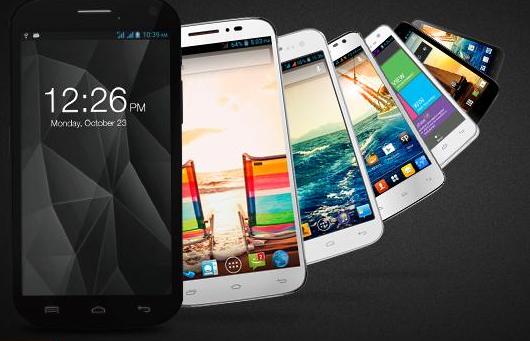 The home-grown company has recently become the largest mobile phone seller in India. Vipul Vivek explains why Micromax devices have caught the fancy of users.
Countries with the WORST drivers in the world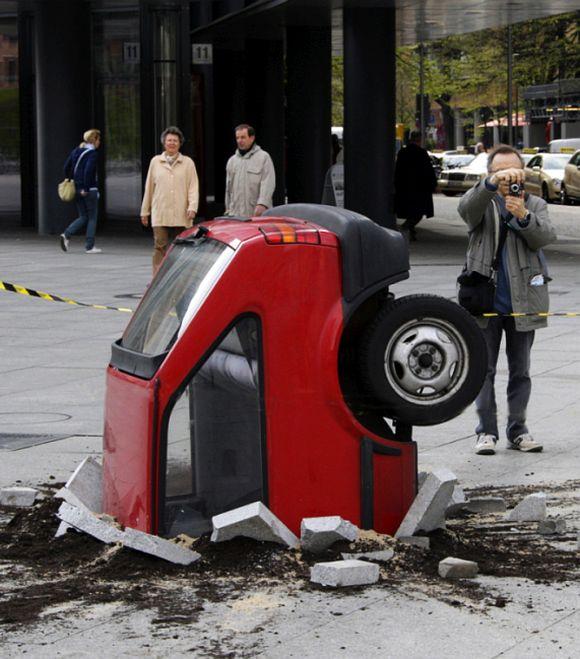 India ranks 76.
Infosys has new app, but can he deliver the numbers?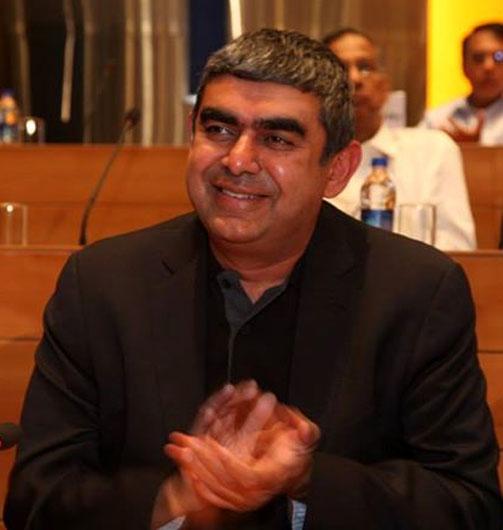 Vishal Sikka, the IT services firm's high-profile 'servant-leader', wants to go fast forward by pressing the innovation key. Will it click?
Rakesh Jhunjhunwala made $1 mn a day in one year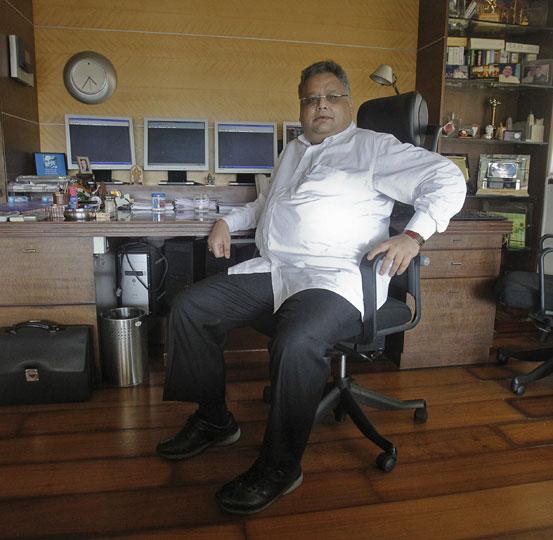 Rakesh Jhunjhunwala became a billionaire in the last bull-run which ended in 2008.
August 11, 2014
BSE: Top gainers and losers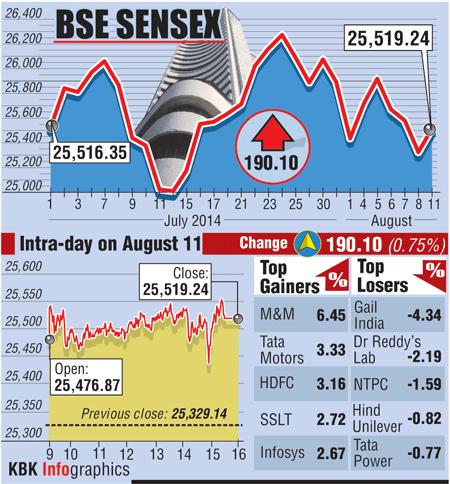 The 30-share Sensex ended up 190 points at 25,519 and the 50-share Nifty climbed 57 points to end at 7,626.
Tata Sons-Singapore Airlines JV 'Vistara' set for Oct launch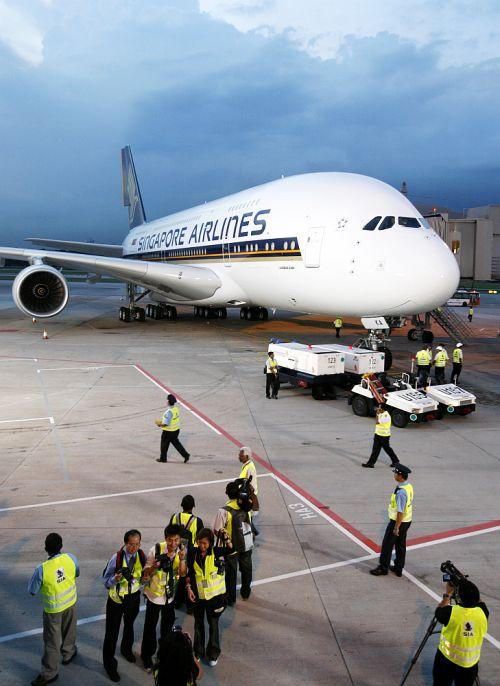 Teh word means expanse.
20 most admired companies in the world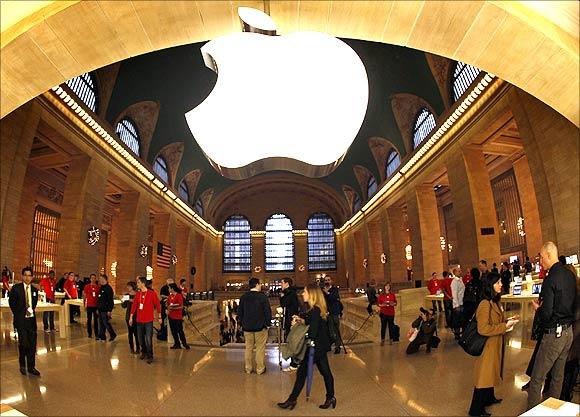 World's most reputed companies have to excel in talent management, financial soundness and work ethics/
Hyundai launches Elite i20; price starts at Rs 4.9 lakh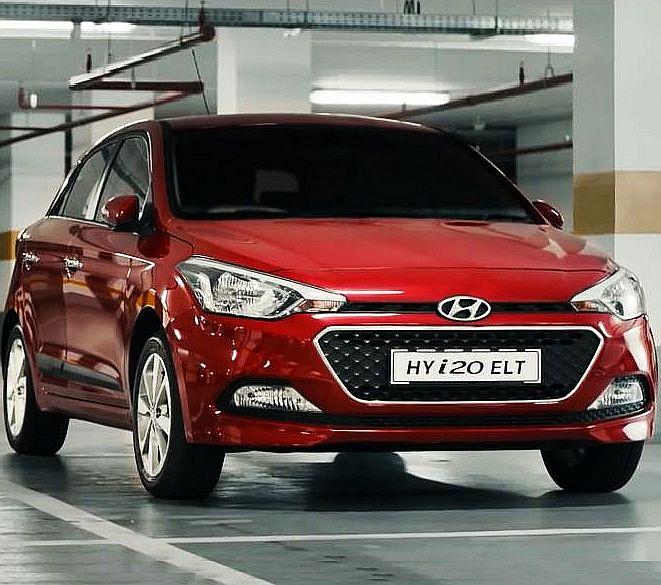 The car made its debut in India.
Fiat Punto Evo is more spacious than VW Polo, Maruti Swift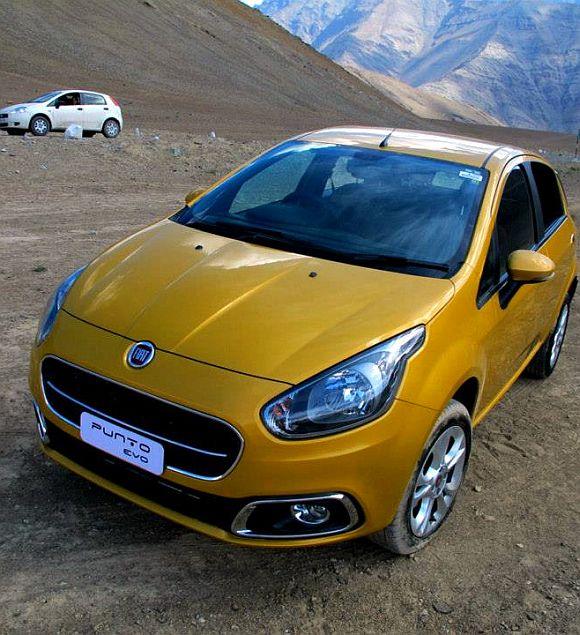 Except for Hyundai i20 Elite, the car gives a tough competition to rivals.
PPF still the best among tax-exempt instruments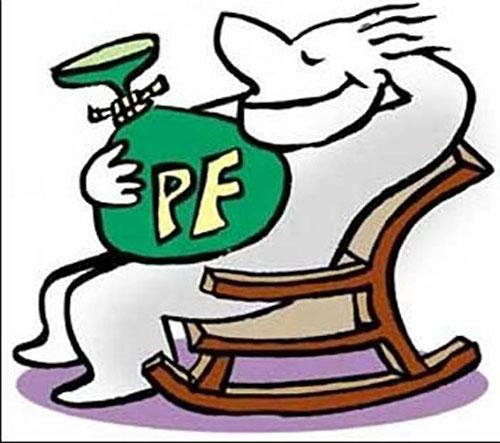 PPF still stands out as one of the best among the instruments giving exempt-exempt-exempt (EEE) benefits, which makes it one of the most popular investment products say financial planners.
Companies that rules the hearts of Indians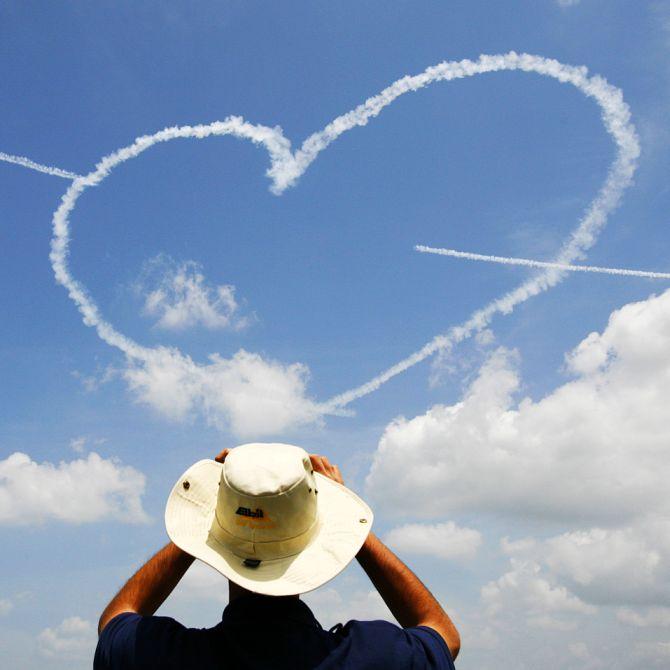 Groups such as Tata, Godrej, HCL, and L&T lead the way
A napkin sketch, $2-bn investment and the grand Amazon plans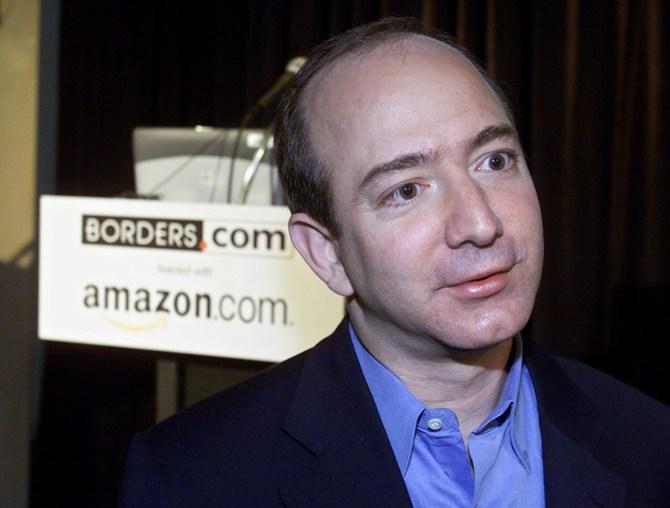 Flipkart co-founders Sachin Bansal and Binny Bansal had worked at Amazon before launching their start-up in 2007.
From Tihar, Roy tries to sell the New York Plaza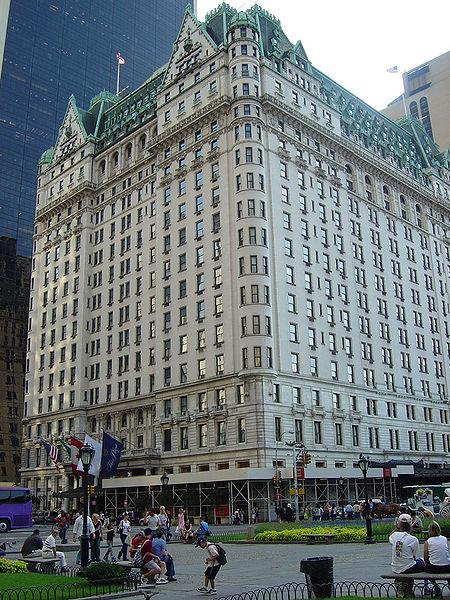 Indian tycoon Subrata Roy is putting up the two trophy properties and another luxury New York hotel for sale to raise $1.6 billion for the bail bond that will get him out of Tihar, a sprawling New Delhi prison complex that houses about 12,000 inmates.
High-profile business wars: Inside story of Bajaj family feud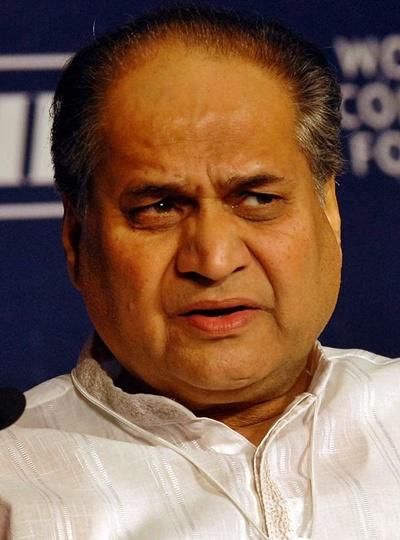 Kushagra publicly crossed swords with his uncle, Rahul Bajaj calling him a 'raja' (king) who does not have the time to meet his 'prajas' (subjects).
Want to save more? Smart tips to make you richer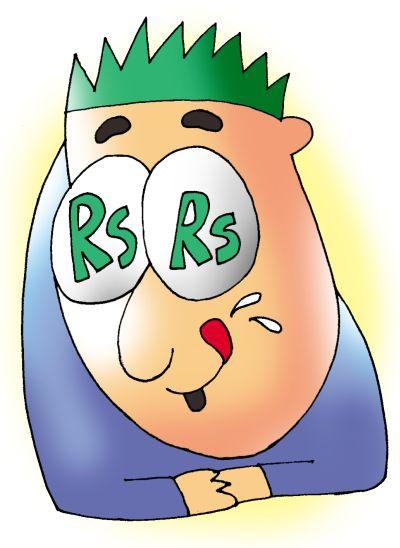 Look at savings as a percentage of income rather than a fixed amount. Both should rise in the same proportion.
Life in turmoil for 1,500 Kingfisher Airlines employees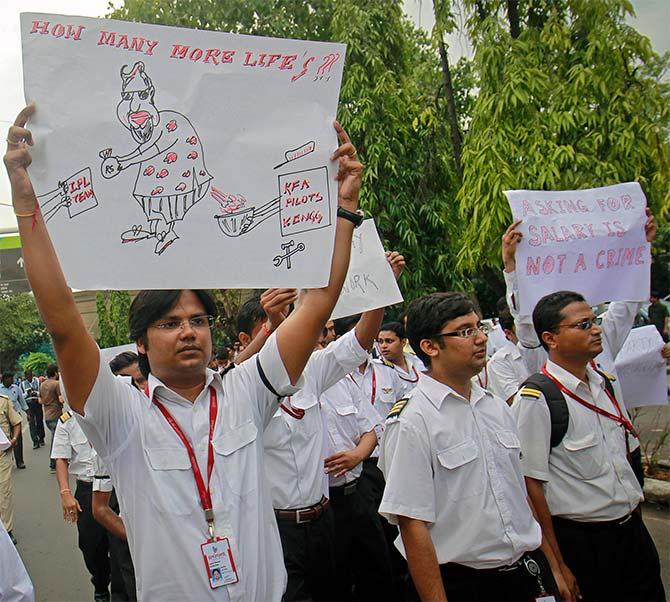 The defunct Kingfisher Airlines still maintains a big employee roster.
August 08, 2014
As Samsung tackles others, Micromax gains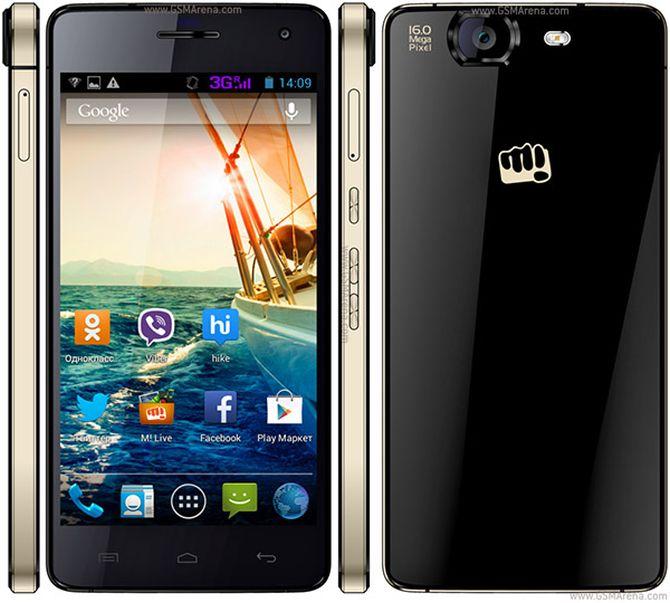 Even three months back, it was trailing Samsung and Nokia in market share in overall handsets.
5 things you need to know about Hyundai Elite i20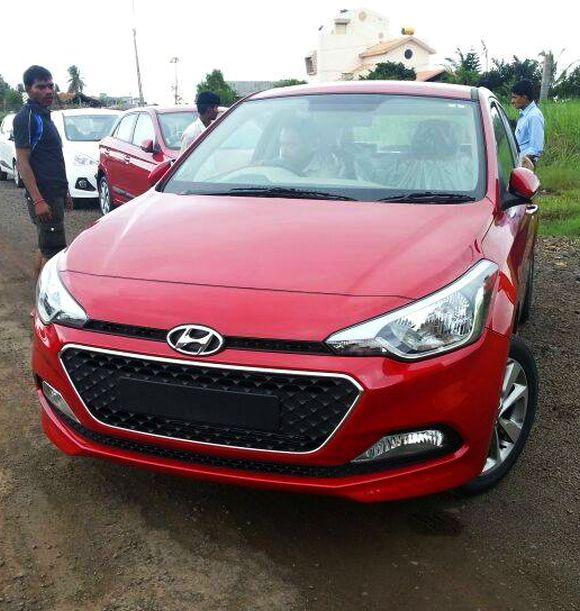 It has refreshing new design and feature rich interior.
Goli Vada Pav: From a modest beginning to 300 outlets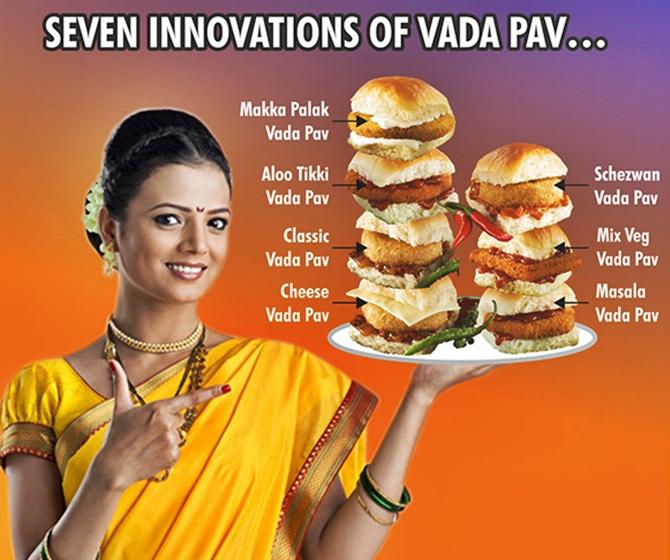 Goli Vada Pav has close to 300 stores in more than 60 cities across 16 states.
Cars celebrities are crazy about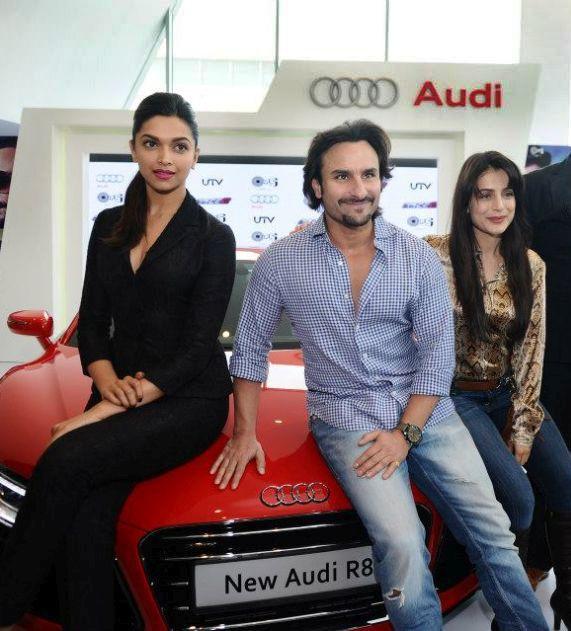 Audi Q7 SUV and Range Rovers are the sought after
It's dangerous to invest all savings to buy a house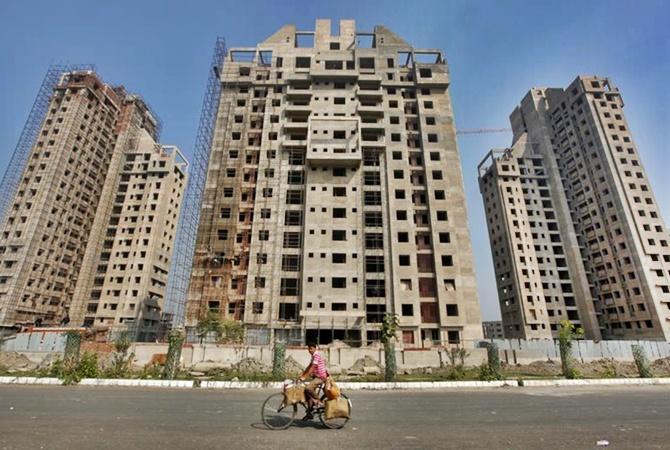 Housing is a highly illiquid and, by definition, high-risk market, and individuals, in general, do not have the skills to manage this risk.
Modi sticks to failed recipe in India's food-inflation fight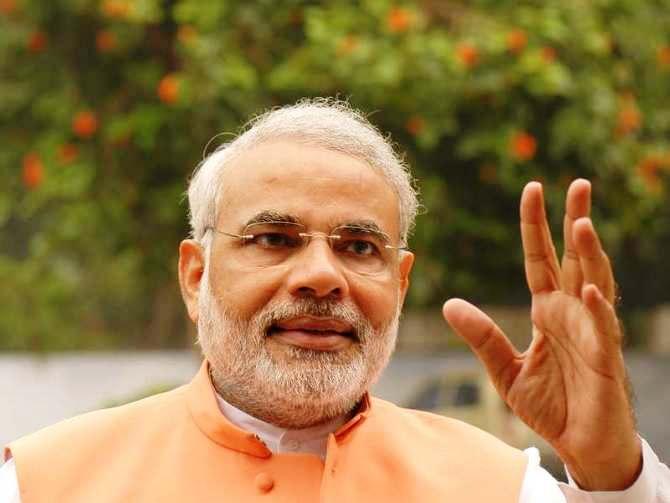 Prime Minister Narendra Modi's election triumph in May had raised hopes of quick action to tackle India's recurring food price shocks.
Good food, new menu in Rajdhani, Shatabdi trains soon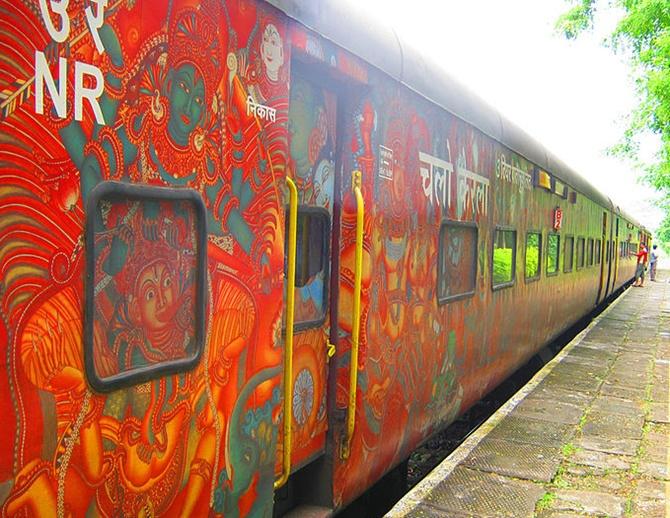 Plagued by complaints over the quality of food being served on trains, railways has decided to change the menu in its premier trains and is also set to introduce third-party audit of the catering service.
August 07, 2014
Even Bangladesh has moved ahead, Modi must act now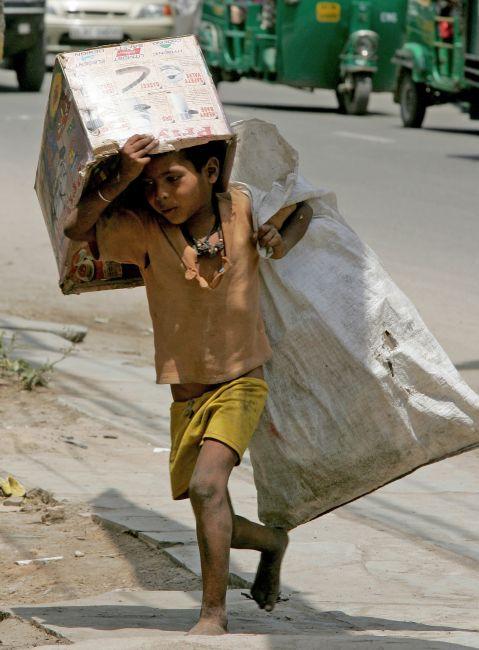 Consider the credentials of our pro-farmer governments: almost half our rural households lack electricity connections, says Rahul Jacob.
Lessons for badly-planned, congested Asian cities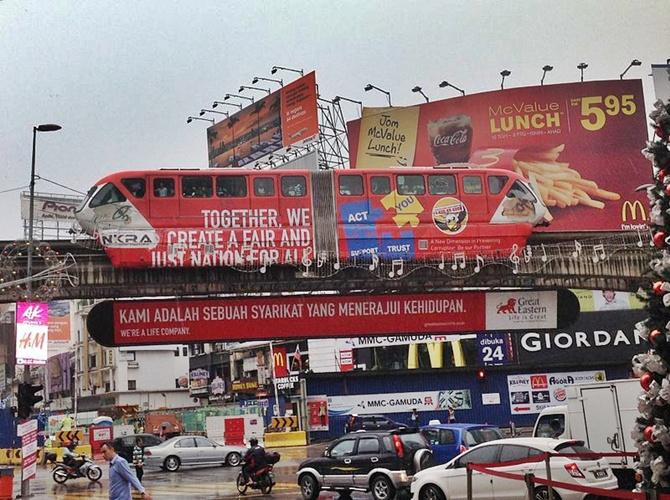 Most of the ill-planned Asian cities need a more creative plan aimed at weaning people away from using personal cars for commuting.
Audi launches A3 sedan@ Rs 22.95 lakh
The company is betting big on the new model to stretch its leadership in the Indian market and is targeting a new segment of the compact luxury sedan besides tapping repeat buyers.
FM to go on marketing drive to sell 'Brand India' abroad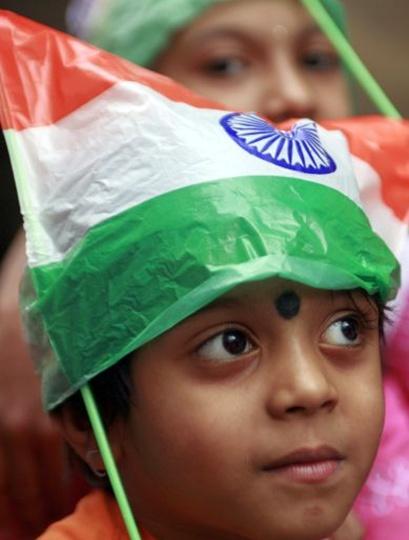 With stake sales to begin in some PSUs & banks, Jaitley and team to trot the globe to get more foreign investors.
E-commerce start-ups face battle with Tatas, Reliance in fray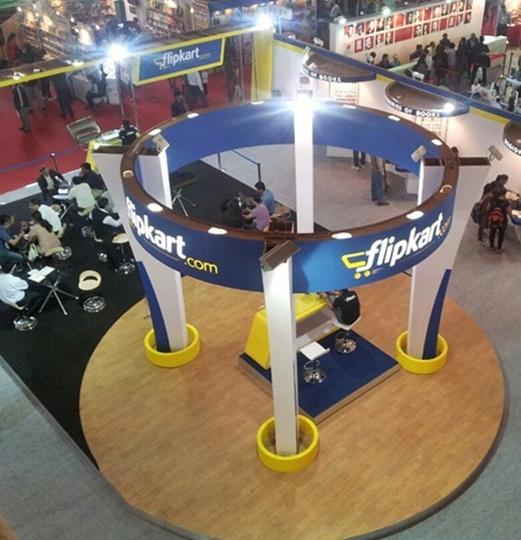 While Flipkart and Amazon go on a fund-raising spree, the real battle will begin once big industrial houses such as the Tatas, Reliance and the Aditya Birla group join the race.
These millionaires' jobs will make you JEALOUS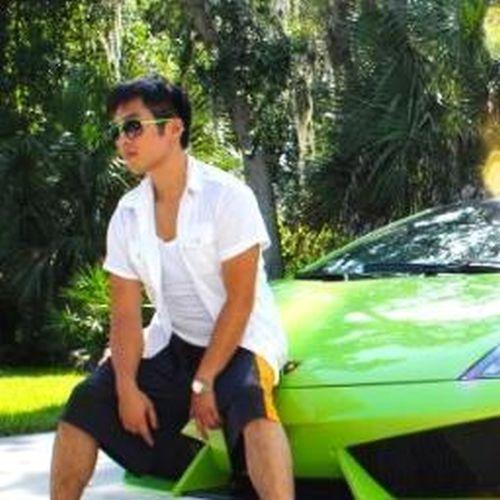 All they used was their creativity, sill and intelligence.
Modi govt in Gujarat favoured Adani for Mundra port: Congress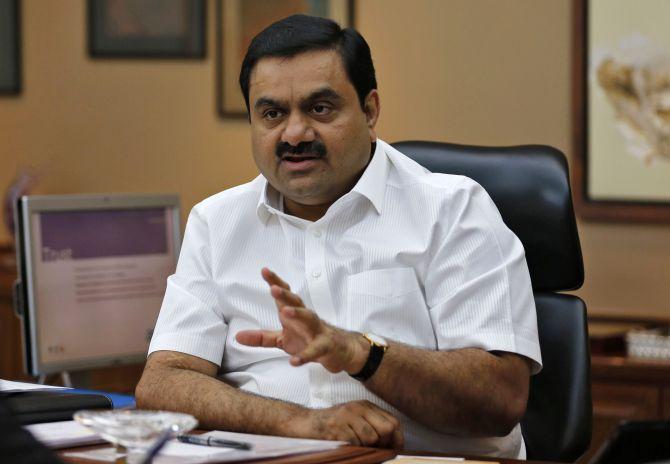 The leader of the opposition in the Gujarat Assembly Shankarsinh Vaghela on Wednesday alleged that Gujarat government, when Narendra Modi was chief minister here, had favoured billionaire Gautam Adani promoted Adani Group to set up private port at Mundra.
Foreign exchange reserves will not buy us immunity: Rajan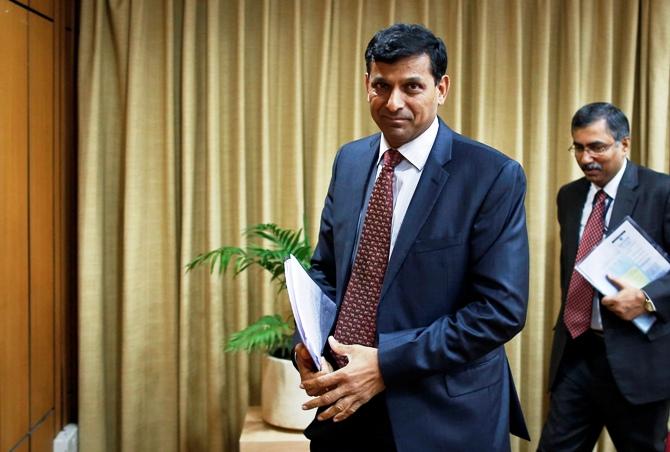 A day after the Reserve Bank of India's monetary policy review, the RBI Governor talked to journalists on related issues.
Top 10 countries with most multi-millionaires, India ranks 8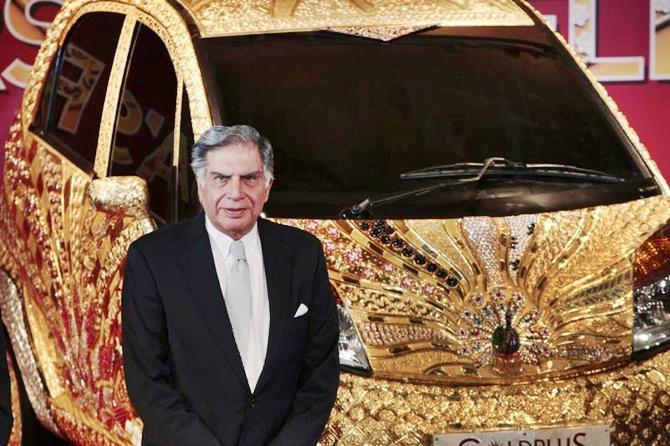 India is home to the eighth largest group of super rich people in the world, as there are
Infosys needs to spell out its strategy: Analysts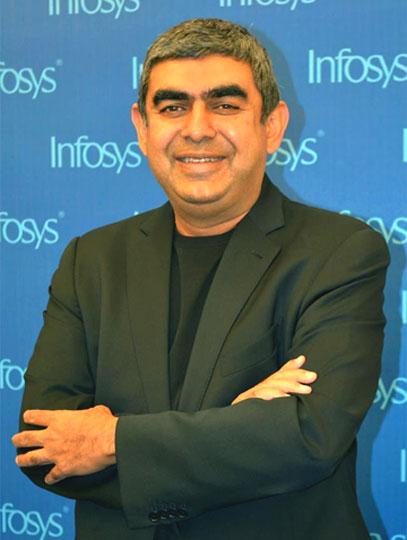 The suggested buyback price of Rs 3,850, which also is the stock's 52-week high, is at 6.7 per cent premium to the Wednesday's intra-day high price.
August 06, 2014
ITC replaces TCS as India's most admired company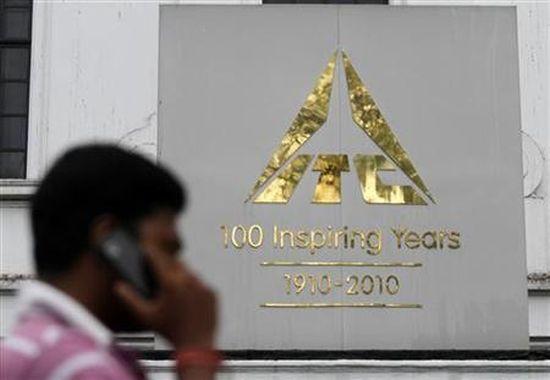 Second-ranked L&T has been rated highest on leadership
Key questions you must ask your agent before buying a policy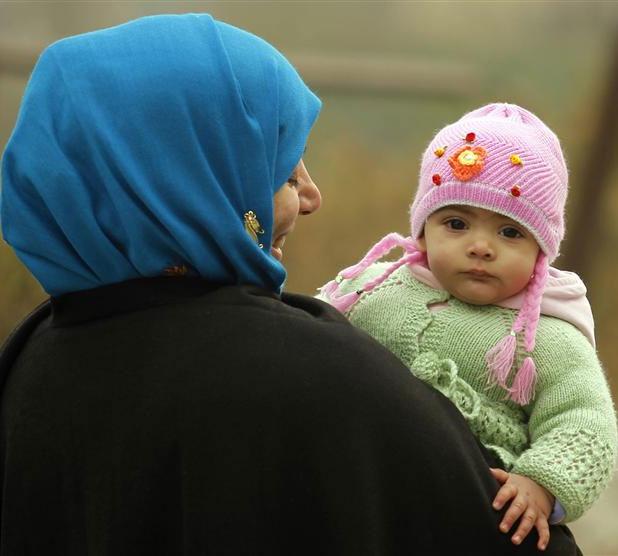 If it is about saving tax and you don't have a policy already, there is a case for buying.
No reliable data available on online media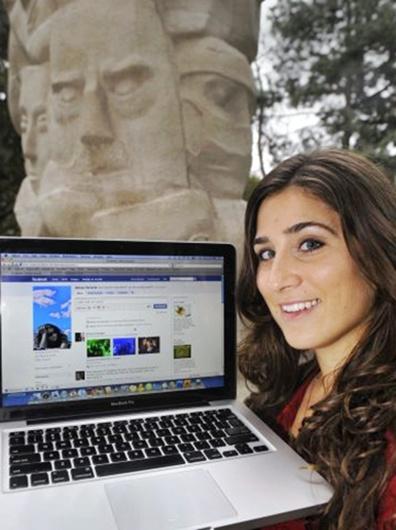 Online media is changing the status quo within the Rs 83,000-crore media and entertainment industry, and becoming critical for growth.
10 stunning SUVs and crossovers coming SOON to India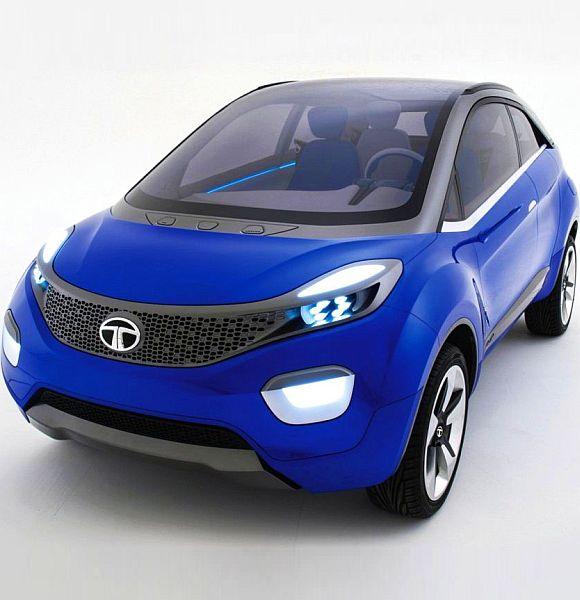 Maruti to launch SX4 S-Cross while Hyundai will drive in ix25.
Vasundhara Raje's 'Rajasthan Model' set to be a success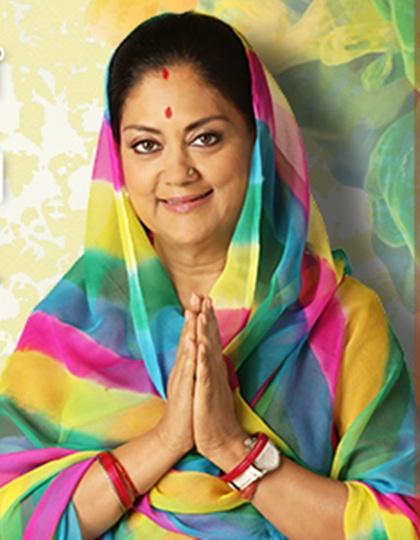 Vasundhara Raje is pioneering the 'Rajasthan Model', which places policy reform at the centre of the development strategy.
RBI shifts inflation goalpost to Jan 2016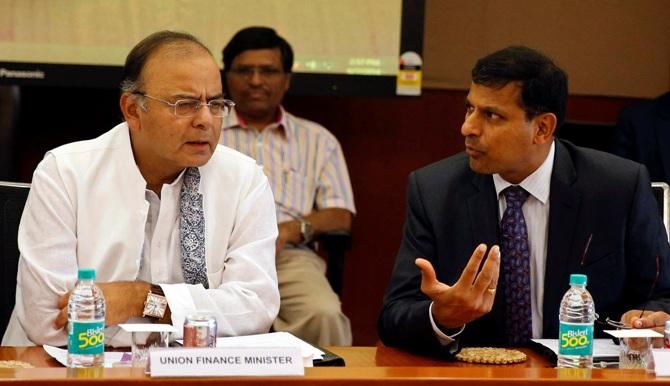 Upside risks to inflation persist from higher growth and expansive govt spending.
Let's fight the anti-inflation battle once and win: Rajan
While achieving an eight per cent retail inflation rate by January 2015 is well within reach, Reserve Bank of India Governor Raghuram Rajan notes there is a second target, of six per cent by 2016.
Infosys founders bet big on start-ups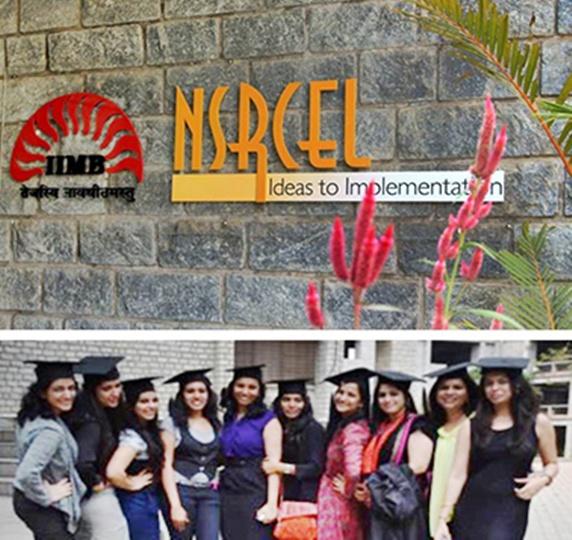 S D Shibulal, former chief executive and managing director of Infosys, has joined the ranks of the company's other founders in nurturing start-ups.
Railways' e-commerce initiative hits a roadblock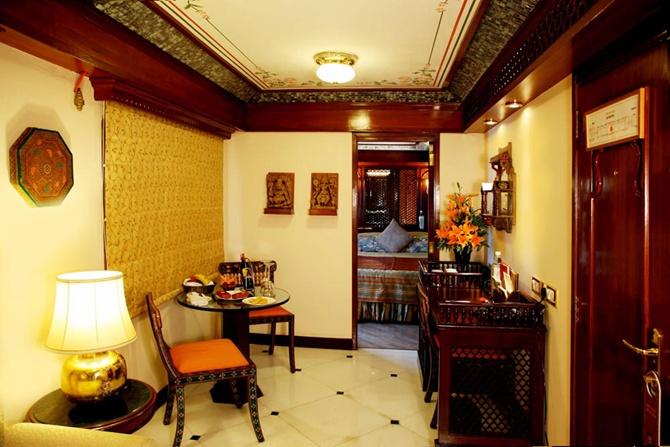 IRCTC and Yebhi's partnership was based on a revenue sharing model where Yebhi held inventory for IRCTC and shared about 2-10 per cent of the revenue.
Subrata Roy starts asset sale talks from Tihar Jail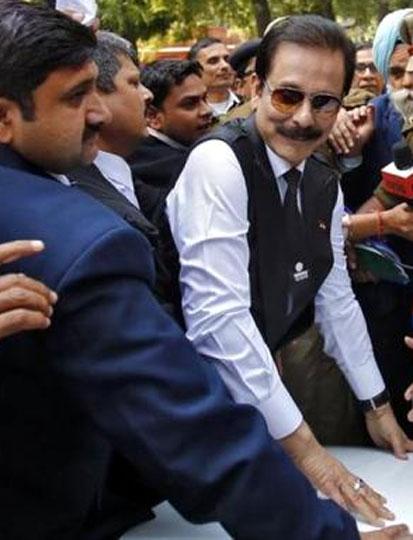 Roy met 3 potential buyers for an hour amid tight security.
Quiz: Can you identify cars that your neighbours drive?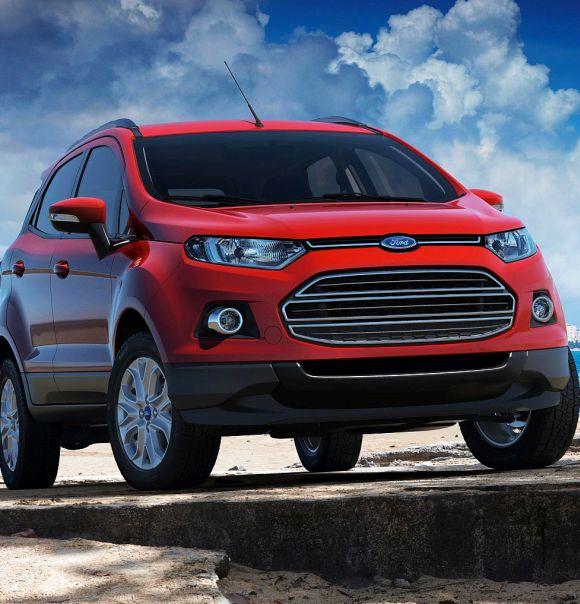 Here are headlights and grills of 15 cars that you see on road regularly. Can you identify them?
Modi govt lacks courage to bring real change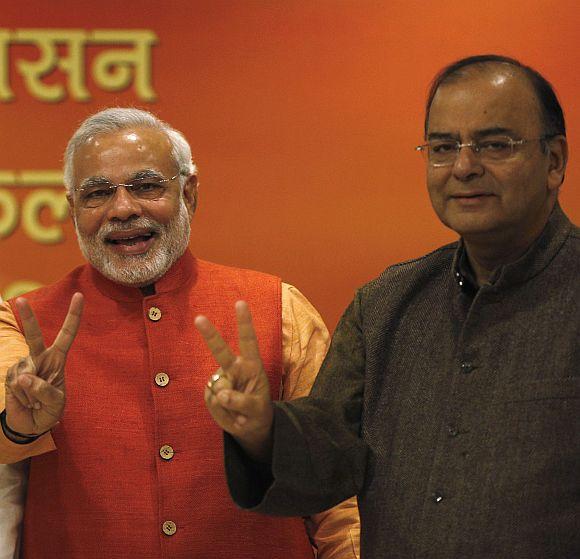 The government has neither the mental model nor the political courage to effect real change, point out Ashoka Mody & Michael Walton.
Infy ex-CFOs demand Rs 11,200-crore share buyback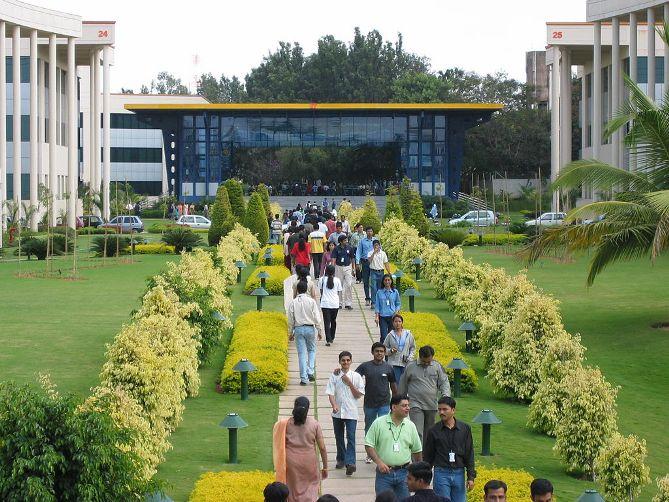 Balakrishnan, Pai write to board, seek correction in 'dramatic valuation disconnect' between shares of Infosys and its peers.
From boom to doom: Dotcoms that went bust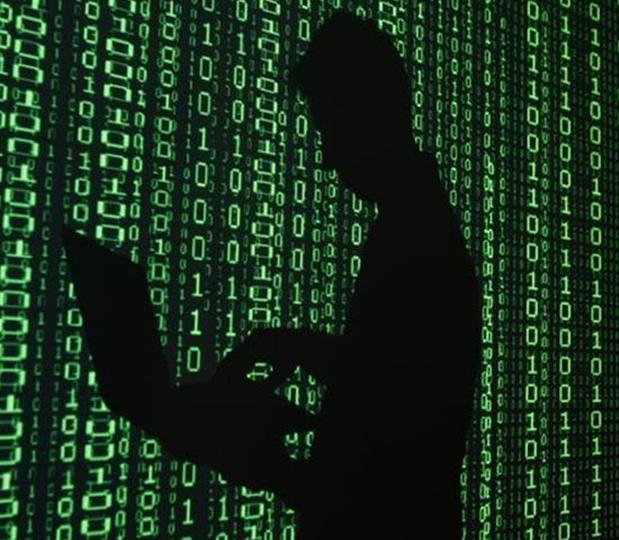 In India, there are several examples of earnings never catching up with the valuations of the eye-popping boom era deals.
Stocks that could be the next big hit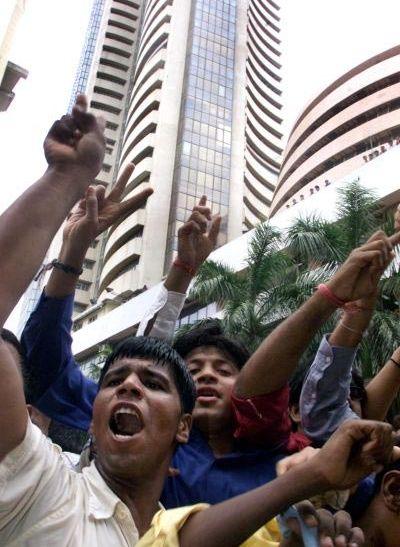 Incremental FII flows will now target quality mid-cap companies, with good earnings visibility.
Battle heats up for a share of the defence pie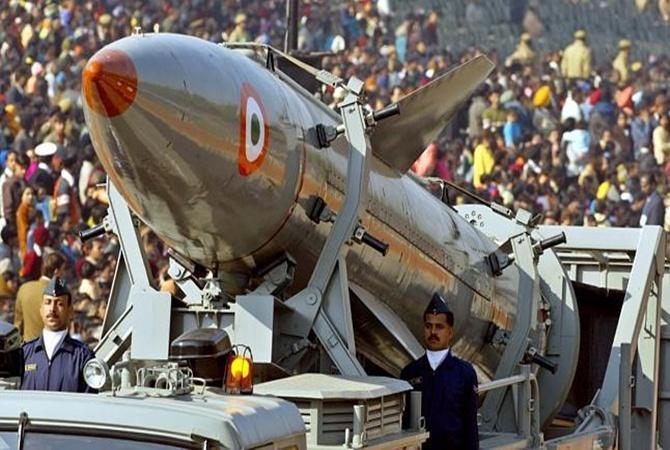 With access to foreign investment becoming easier, a host of Indian companies vie for a share of the $100-billion budget for equipment.
Automakers gear up for ethanol-blended petrol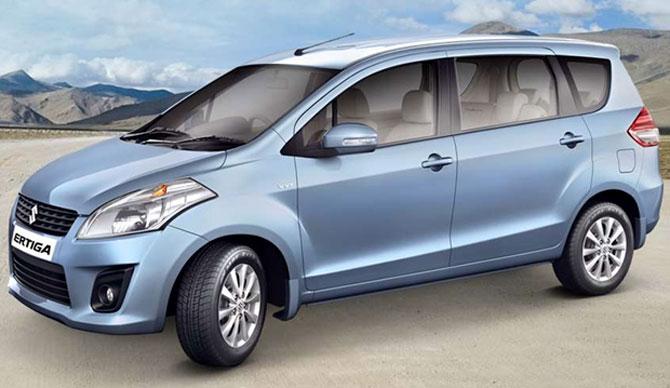 To curb petrol import costs, the NDA government is pushing for a 10% ethanol mix in petrol
5 takeaways from RBI's policy review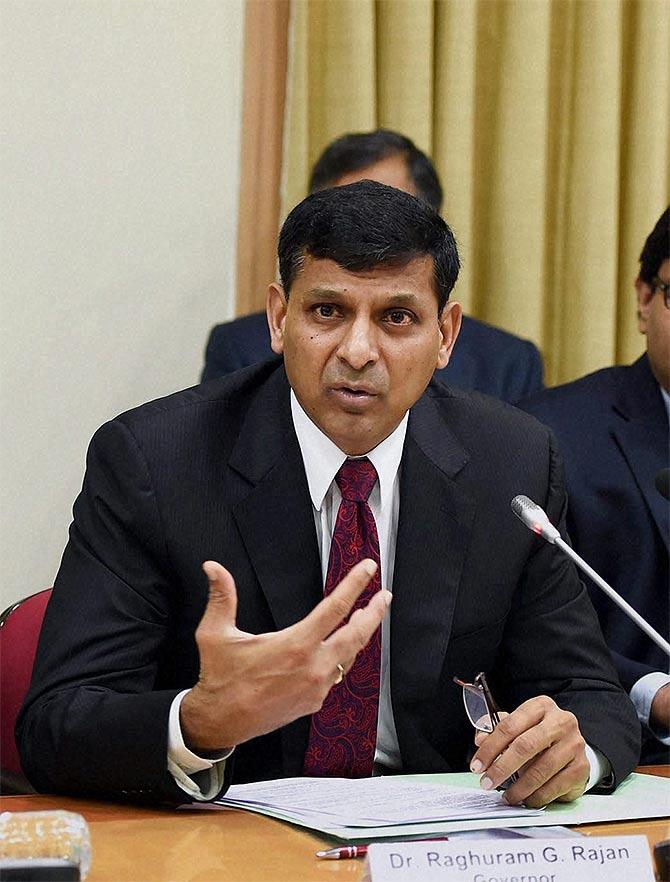 There are however, enough dovish signals in the governor's statement to indicate a pro-growth policy going forward.
August 05, 2014
BSE: Top gainers and losers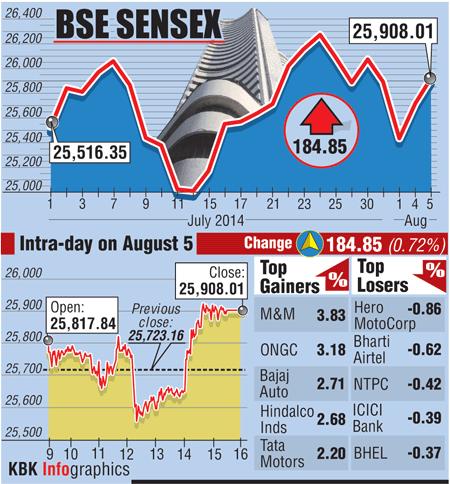 The 30-share Sensex surged 185 points to end at 25,908 and the 50-share Nifty ended up 63 points at 7,747.
ONGC Videsh most internationalised Indian company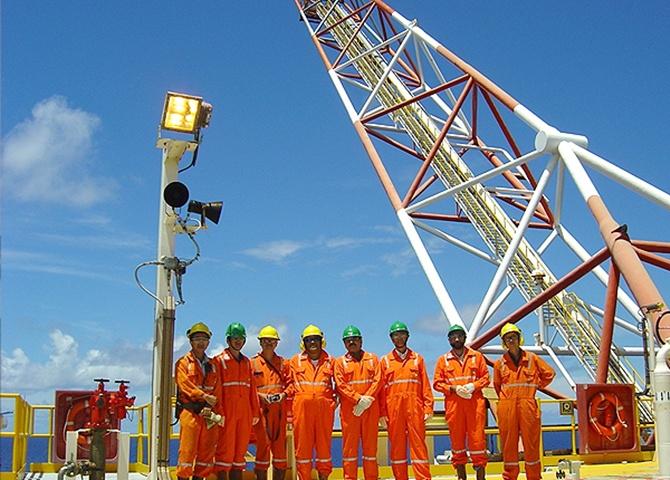 ONGC Videsh Ltd, the overseas arm of state-owned Oil and Natural Gas Corp (ONGC), has emerged as the Indian company having the most international exposure for the second consecutive year, says a survey.
Xiaomi dethrones Samsung to become top smartphone seller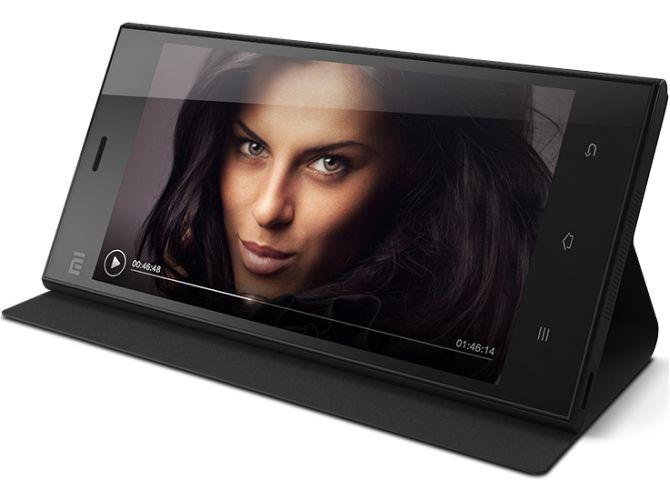 The company is already setting up shop elsewhere in Asia in Malaysia, Singapore and the Philippines.
How many smartphone companies can survive in India? Maximum 6!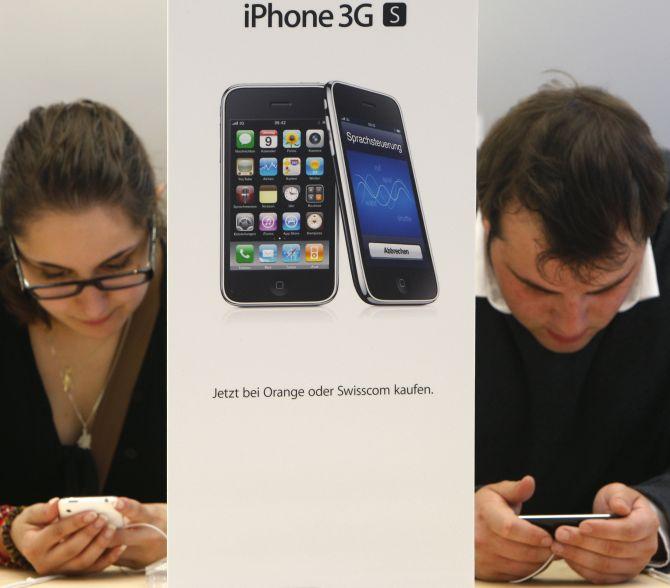 Sculley, who has also served as the President of PepsiCo, said his own firm Obi Mobiles will leverage expertise in marketing and sales to ensure its place in the top six.
Fiat launches compact car Punto Evo @ Rs 4.55 lakh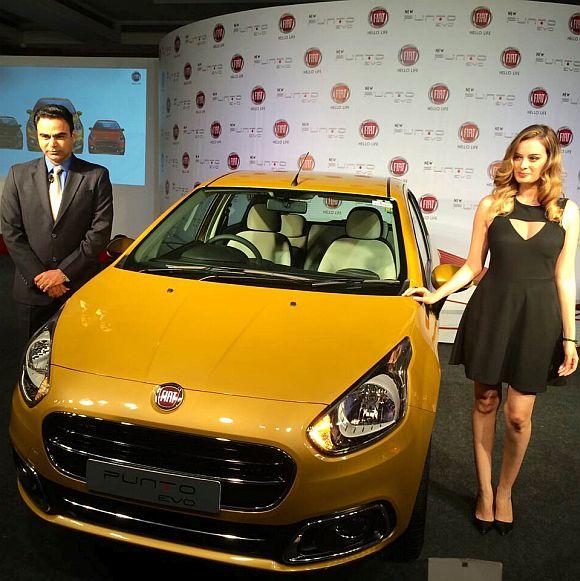 Fiat Group Automobiles India President and Managing Director Nagesh Basavanhalli said the company will continue to expand its presence in the Indian market.
4 Indians in Fortune's list of extraordinary tech czars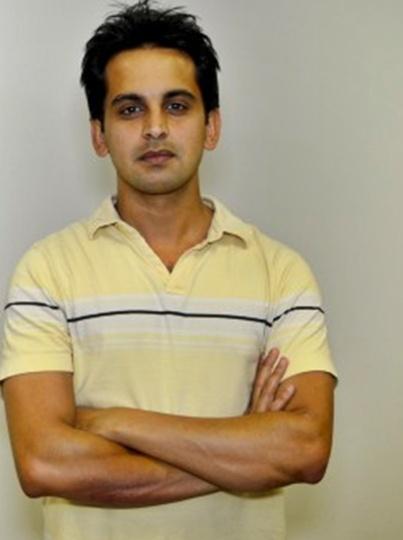 Four Indians are among Fortune magazine's list of 20 "extraordinary" technology czars and young entrepreneurs analysing data and processing big numbers to discover information that will "transform the way businesses operate."
RBI pegs India's growth at 5.5% this fiscal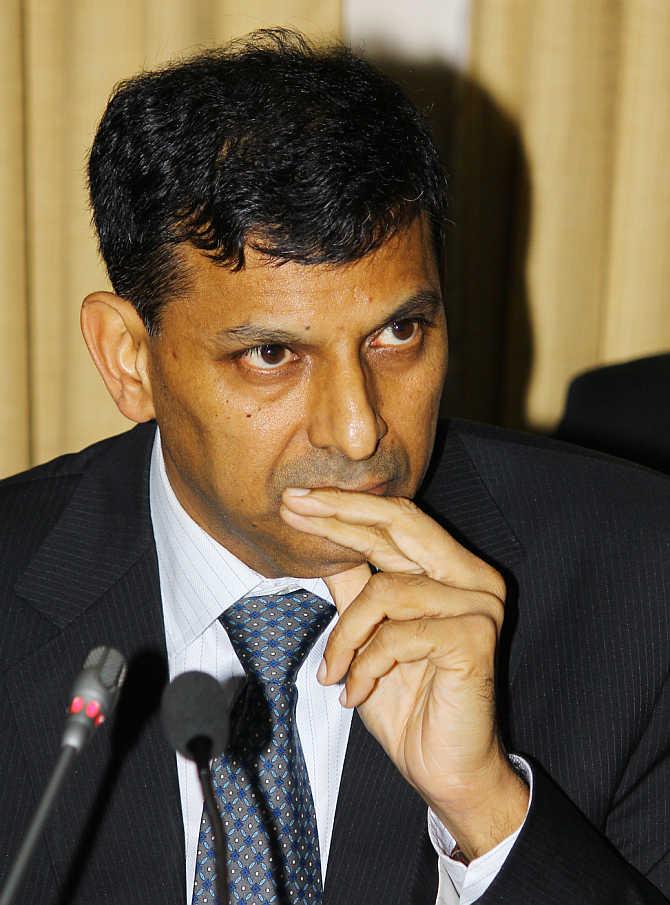 Sentiments on domestic economic activity appear to be reviving, RBI said, adding that there are early signs of modest strengthening of corporate sales and business flows.
Flipkart CEO wanted to be a gamer, Snapdeal chief a food critic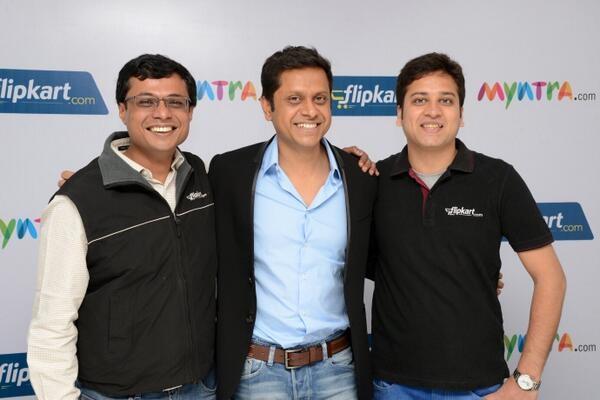 Five founders of e-commerce start-ups, four of them Bansals, say they had alternative ambitions chalked out.
Lessons from China to boost India's telecom sector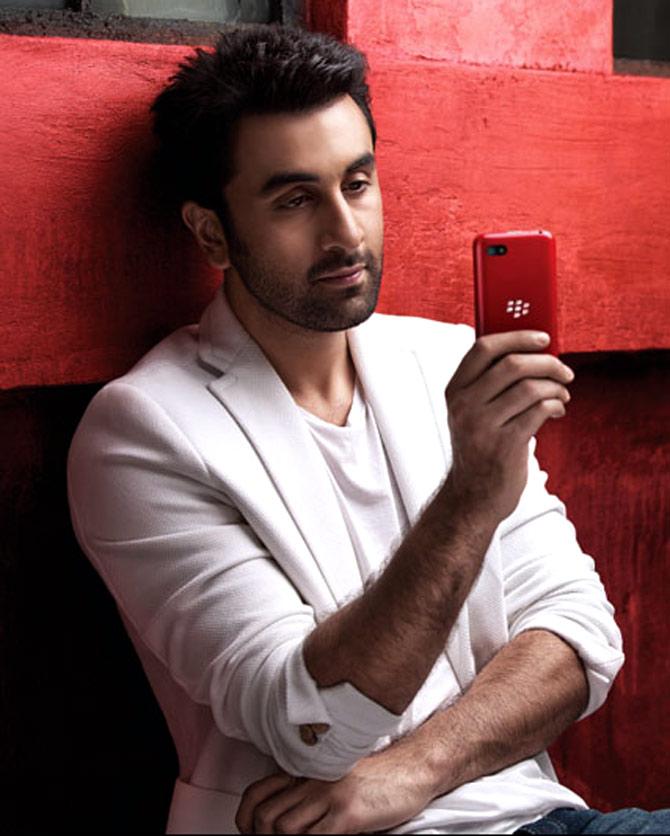 The bulk of this money will, however, be spent on buying imported equipment, mainly from Europe and China.
RBI will not hold rates high, to cut SLR further: Rajan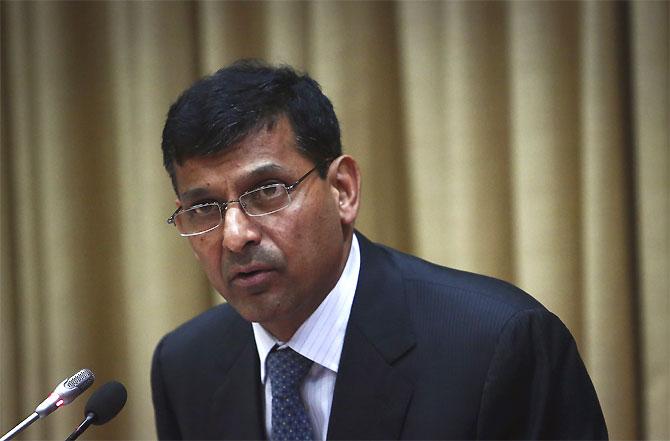 The Centre's fiscal consolidation resolve led to the cut in banks' mandatory SLR for the second time in a row, RBI Governor Raghuram Rajan said on Tuesday, hinting at more such liquidity enhancing steps in tandem with the government's action on fiscal deficit.
RBI keeps rates unchanged as inflation remains a concern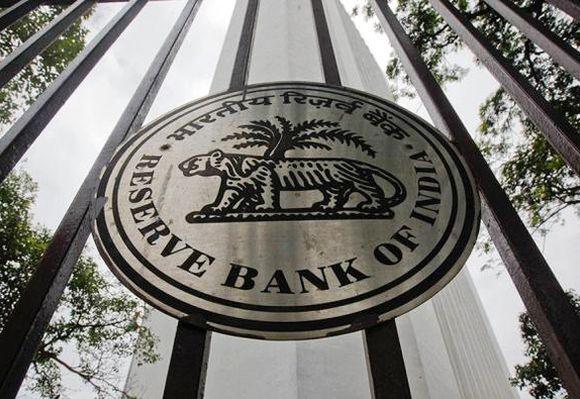 The Reserve Bank of India on Tuesday kept key rates unchanged.
Start-ups that boast of astonishing valuations; Flipkart ranks 7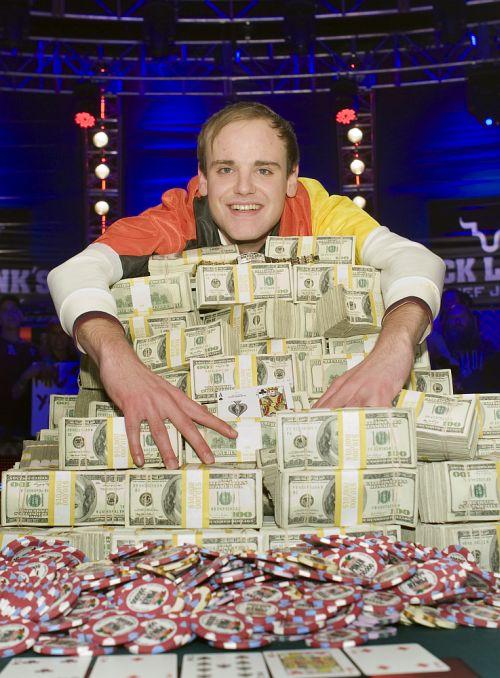 start-ups that beat decades old companies in valuations.
Honda Mobilio bookings cross 10,000 in one week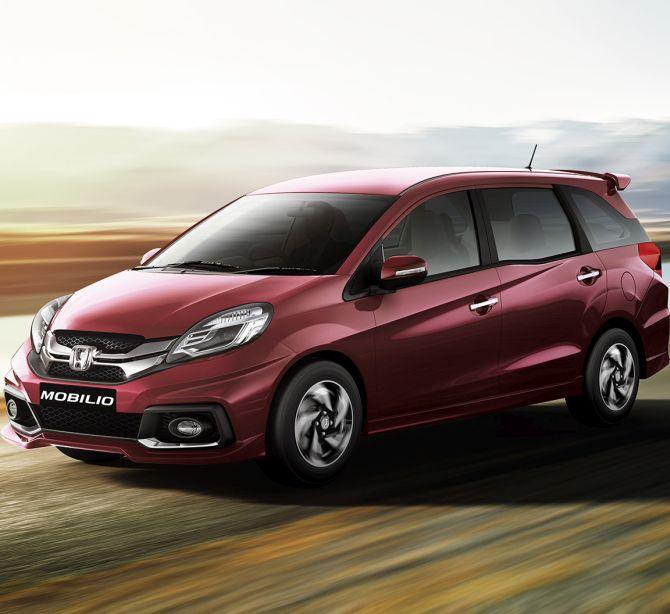 The company said if the bookings kept pouring, it would have to plan a second work shift at its Noida plant to meet the demand.
Micromax topples Samsung as India's top handset maker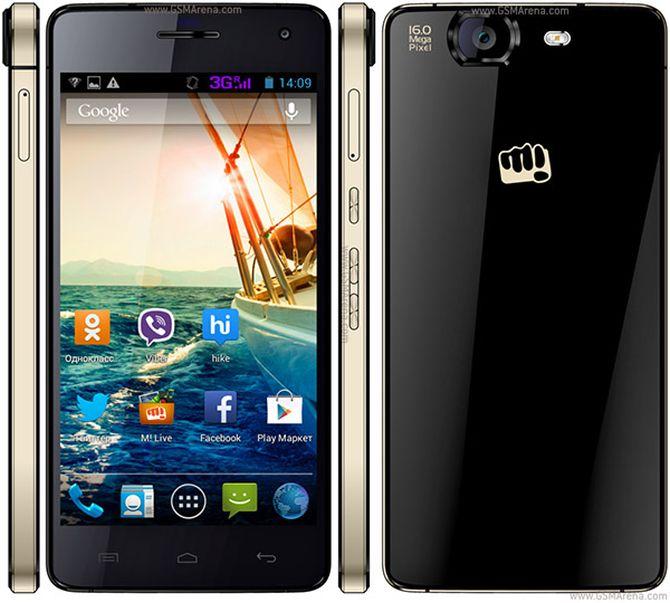 Samsung retains top slot in smartphones but Motorola pips Nokia for 4th position.
India's big mobile broadband revolution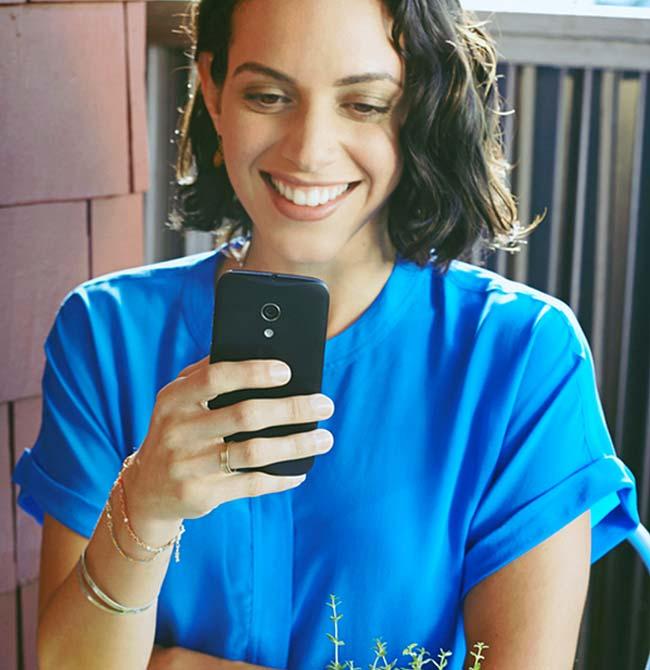 A great smartphone experience is driven by network performance and the app experience.
It's time to invest in stocks, not to withdraw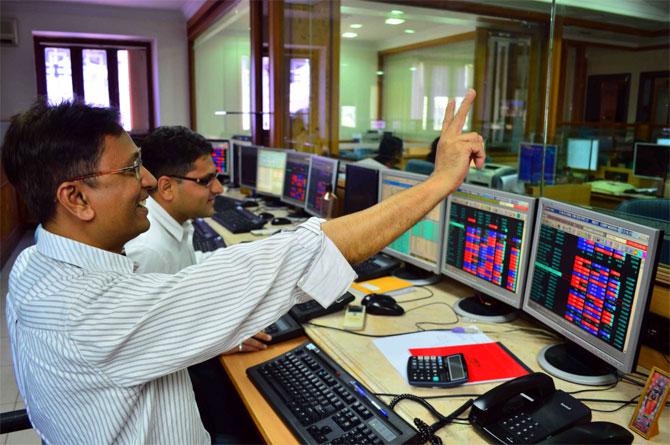 High-frequency macroeconomic data suggests that worst is behind us and the economic cycle is turning.
Modi's $1-bn loan to help Indian infra cos in Nepal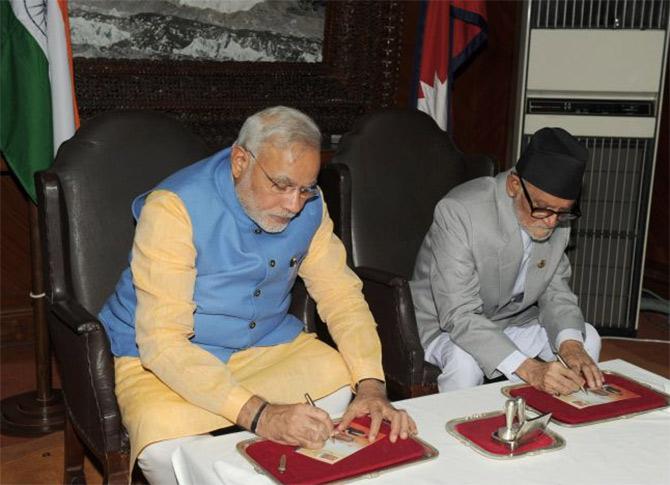 GMR, Tata, Jindal will set up hydro projects in Nepal, sell power to India.
Air India to shut all city offices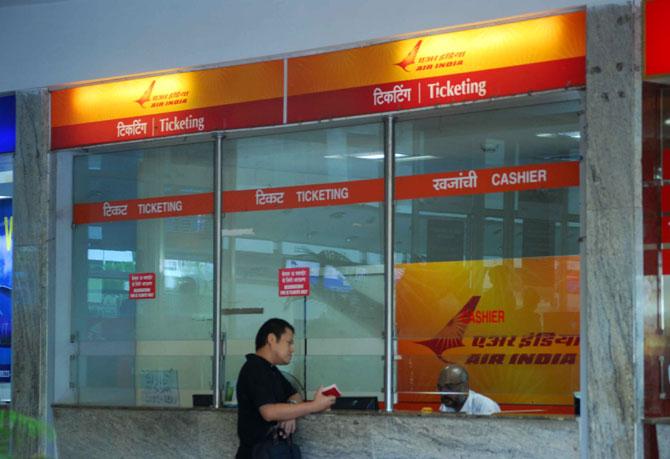 domestic offices under hammer even as review is on to shut another 46 globally
Poll: RBI seen keeping policy rate steady until Q1 2015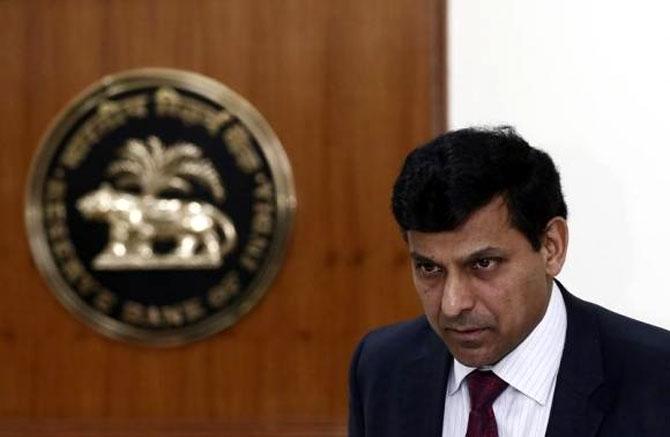 Nearly all the 43 economists surveyed over the past week expect the RBI to leave its key repo rate on hold at 8 per cent.
August 04, 2014
Modi's financial inclusion plan: Rs 75,000-crore loan?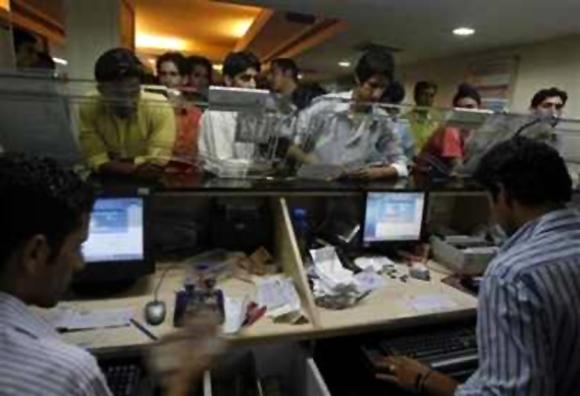 India needs to find Rs 75,000 crore of new money from somewhere to lend to those among the poorest.
The new Mercedes-Benz AMG is a cracker on the road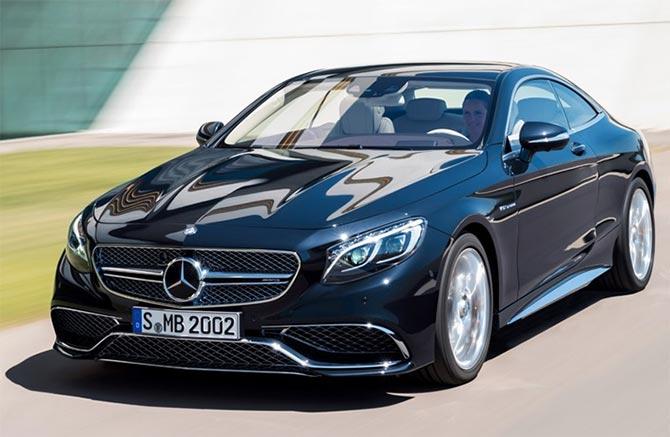 The Mercedes-Benz CLA 45 AMG is easily the most attractive four-door coupe of its generation. It drives hard, but can leave you reaching for the painkiller
Modi's lack of interest to push reforms not puzzling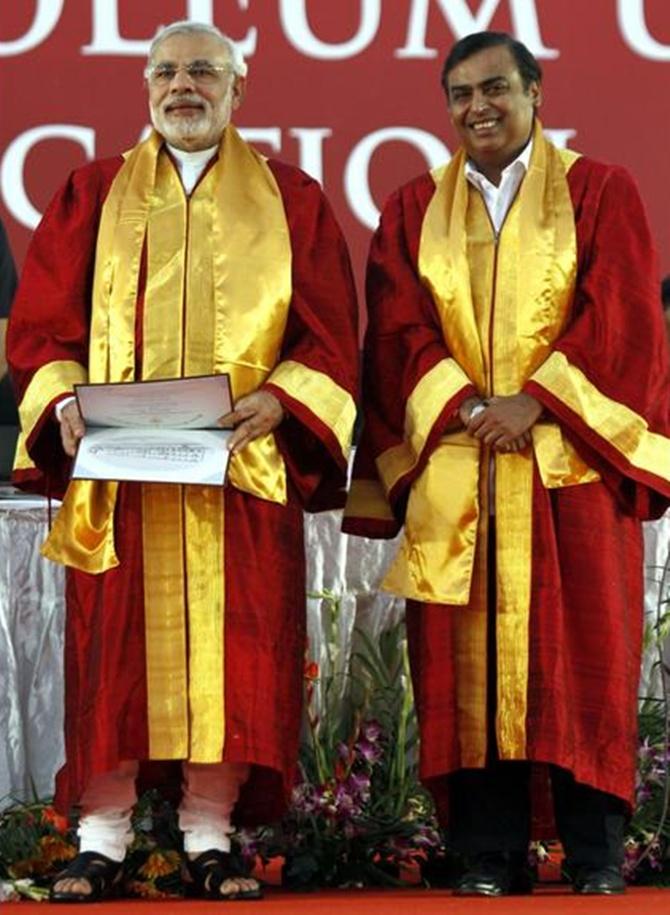 Modi's government has proceeded in a manner exactly predictable from his claims and promises on the campaign trail.
Decoding Flipkart: The real picture on investors, earnings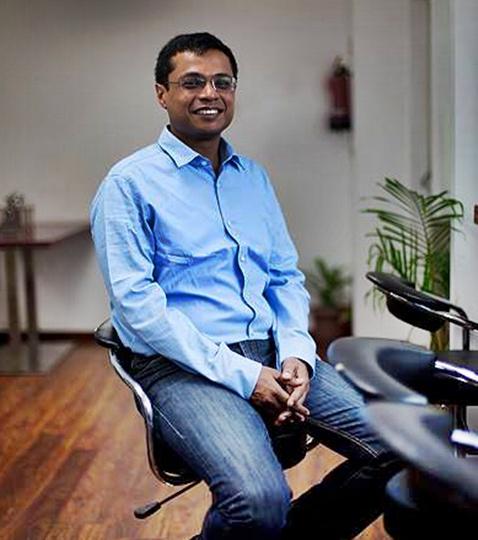 Sachin and Binny Bansal are the faces of the e-commerce sensation but other investors dominate the board.
Paranoid about passwords' privacy? Use Dashlane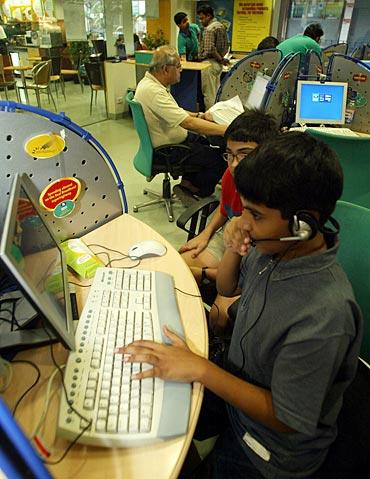 It is a useful app that helps in keeping passwords safe.
Hyundai Elite i20: All you wanted to know about the new car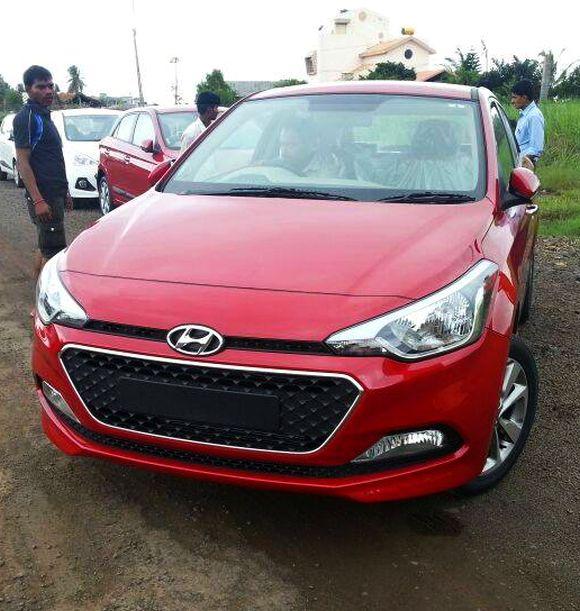 The automaker will have the global debut in India.
What's wrong with India's economic census?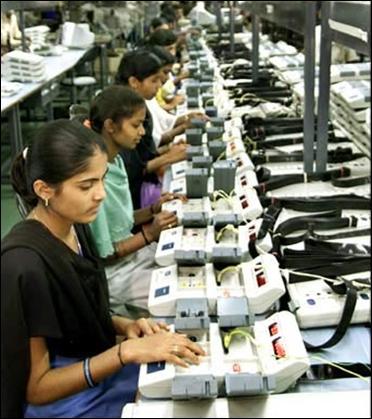 The economic census excludes all farming and plantation work, as well as workers in administration and defence services.
Property mart: Budget brought cheer but difficult times to stay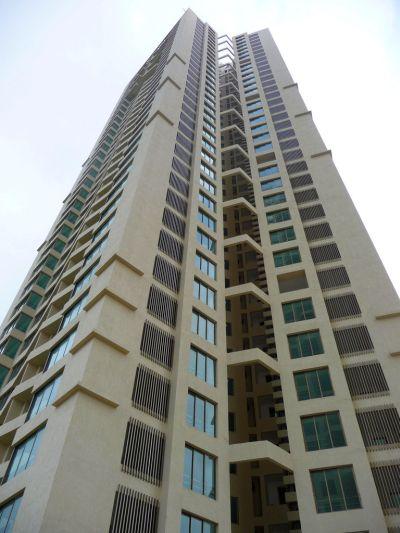 Within five days of the budget, the RBI brought in housing loans below Rs 50 lakh under priority sector lending.
Sikka looks to tap Infy co-founders' expertise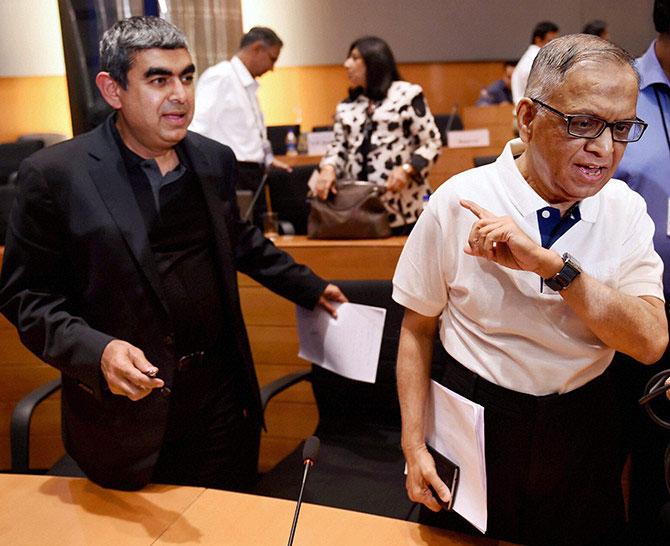 Reaches out to Kris Gopalakrishnan to mentor the company's science and technology initiatives.
A 'servant leader' who promises to turn around Infosys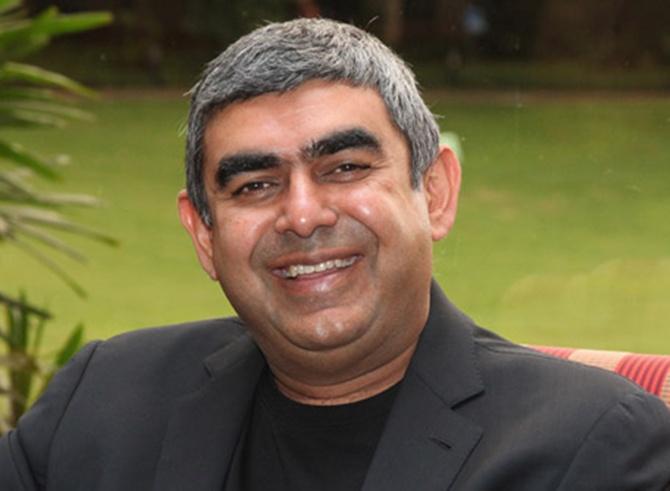 Vishal Sikka's may be a formidable name in the global technology segment, but he isn't your average geek who has time only for technology labs and technical journals.
Honda Mobilio vs Toyota Innova: Which is a better buy?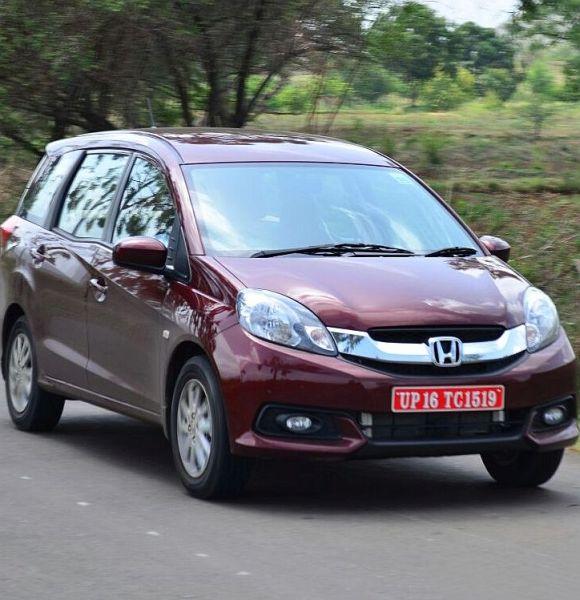 Is Honda Mobilio better than Toyota Innova? Find out...
India's poor may shrink 75% by new World Bank formula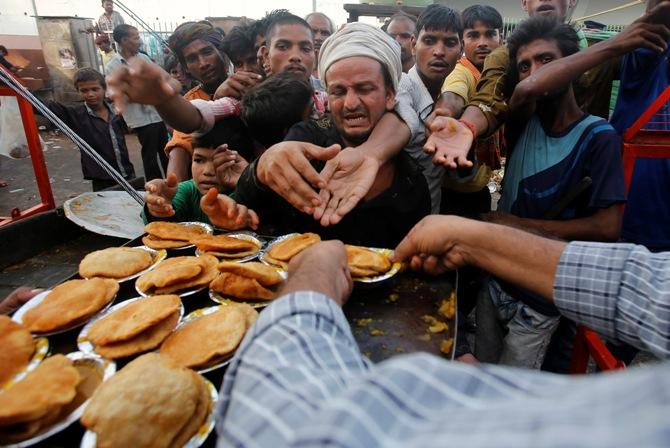 Purchasing power parity revision set to alter poverty estimation; fall won't be so steep once the global poverty line is revised too.
Modi's economic strategy fails to address India's problems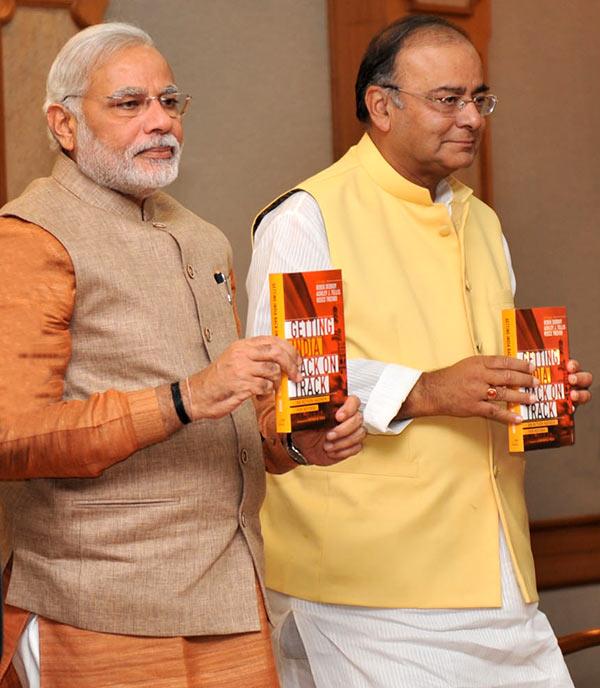 Narendra Modi's strategy in Gujarat was to run the state as a business entity.
Delhi is top destination for online shopping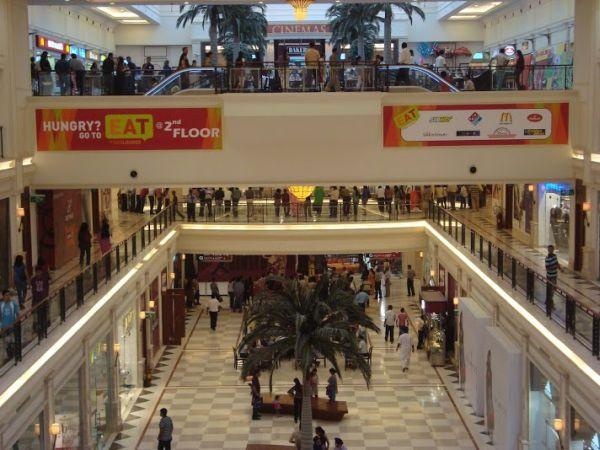 Online shopping is growing exponentially in India.
IN PICTURES: How the growing population is changing India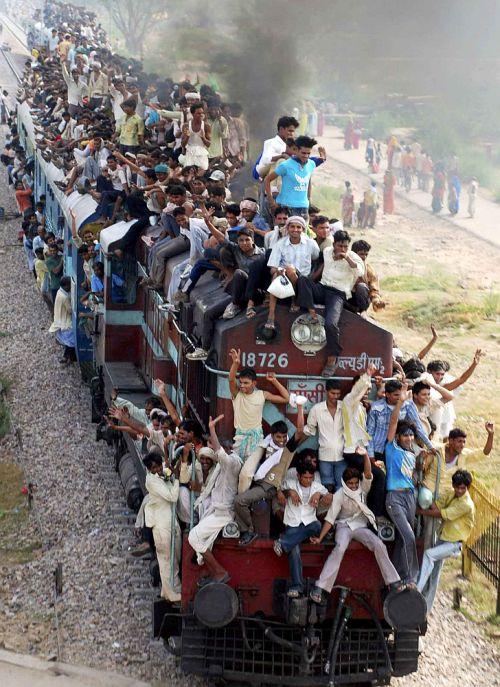 Stabilisation will come only after 2050-2070.
Challenges aplenty for Sikka at Infosys: Analysts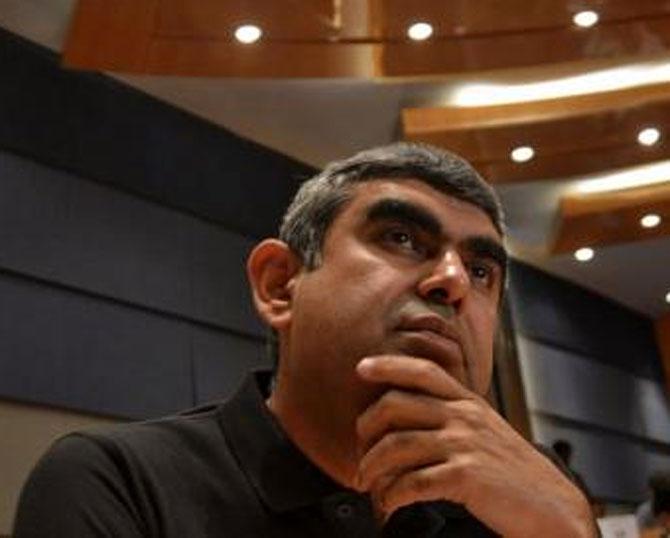 The new CEO will have to move very quickly to first calm the three key stakeholders, employees, customers and the investors: Gartner
Air India board clears union rationalisation drive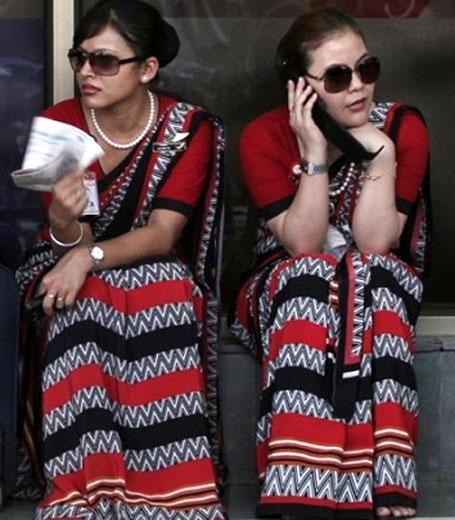 Board has cleared a proposal to rationalise the number of unions in the airline late last month
August 01, 2014
Gen Y employees: A boon or bane for companies?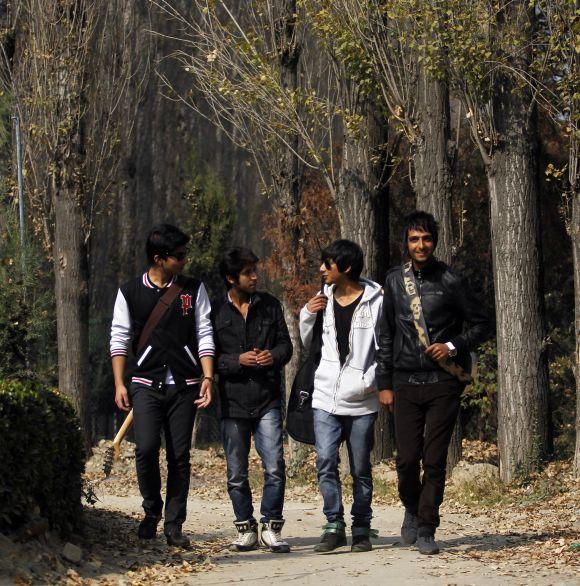 Younger employees no longer ask what they can do for their employers, but what their employers can do for them.
Banks offer cheaper home and car loans to women borrowers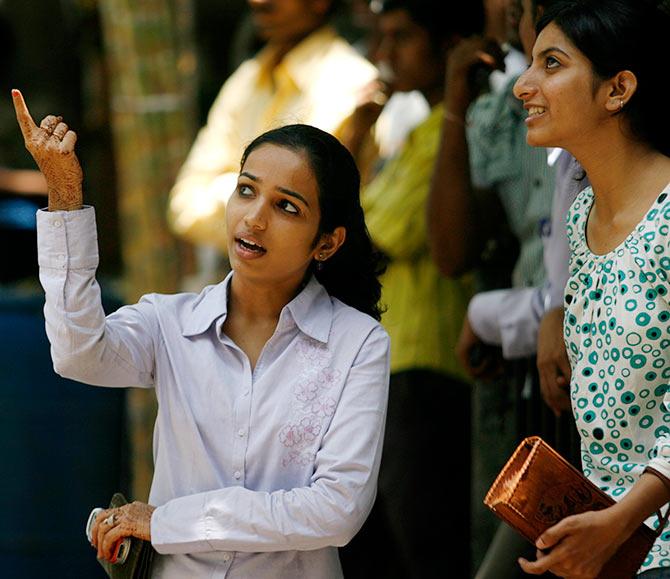 But in the case of a few banks, special savings accounts for women require a higher minimum balance.
Market slide a cause of concern, says Mistry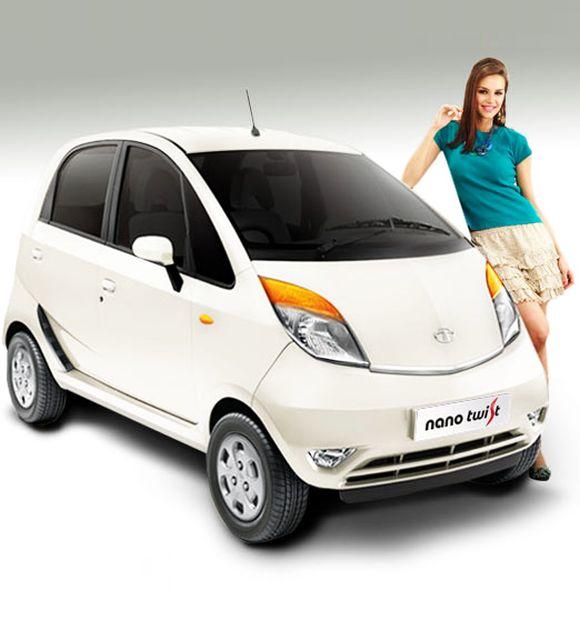 Cyrus Mistry in his second appearance as chairman of Tata Motors tried to reassure shareholders that steps were being taken to regain market share in both cars and trucks.
9 reasons why India's WTO veto shocked the world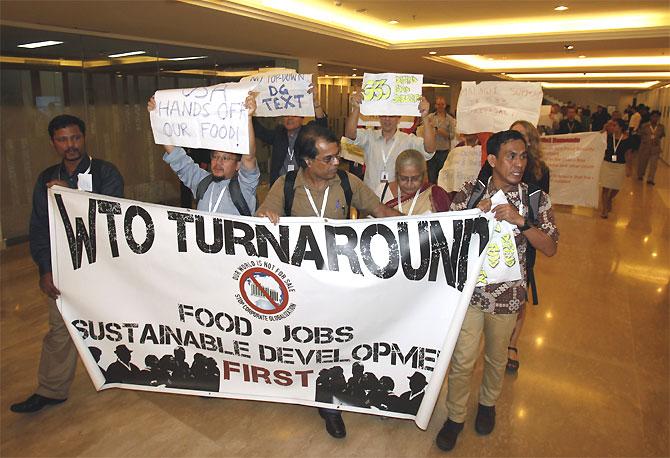 India's tough diplomacy blocked a landmark world trade treaty late on Thursday, despite last-ditch talks to rescue what would have been the first global trade reform since the creation of the World Trade Organization 19 years ago.
14 stunning hotels that you haven't heard of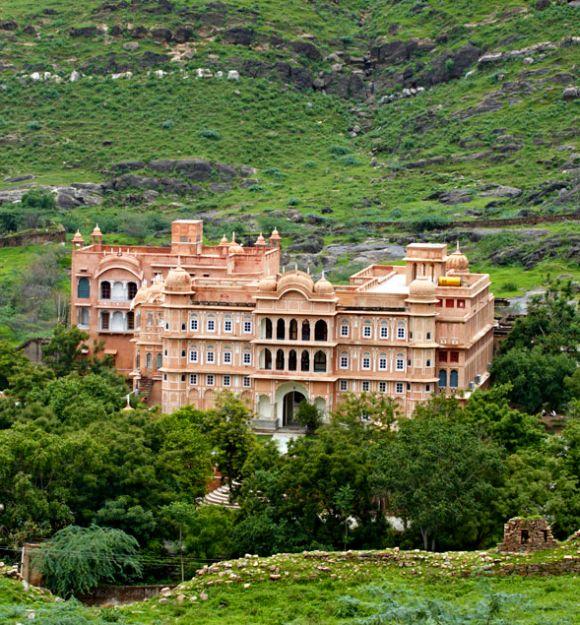 Boutique hotels are not hard to by In India these days and some these alcoves of hospitality are as attractive as their locations.
New Nissan Sunny: A value for money family car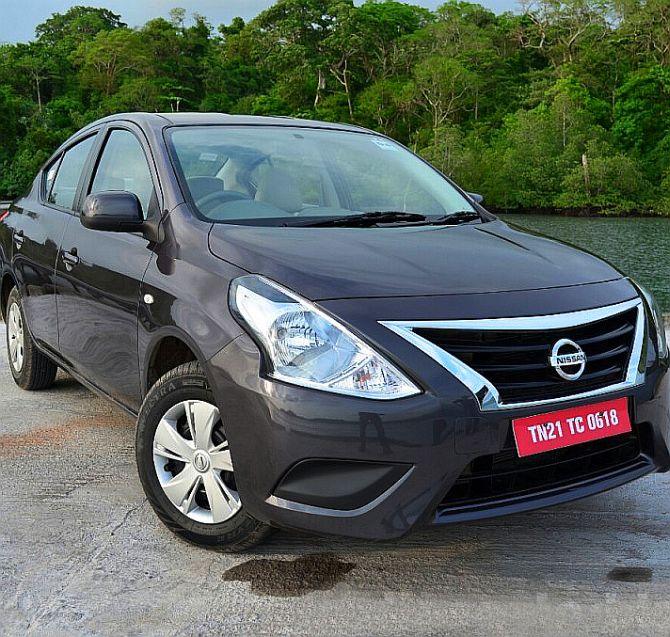 But will it change the carmaker's fortune?
In cat-and-mouse game, India uncovers new gold smuggling route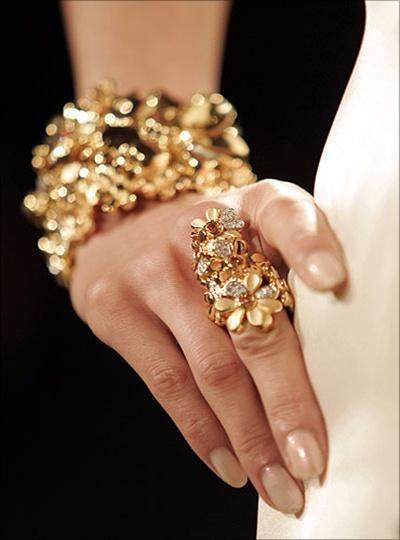 India is scrambling to crack down on a new gold smuggling tactic that it fears could accelerate a flood of illegal imports of the precious metal into the world's second-biggest buyer.
Fiat Punto EVO: It has better ride quality than Swift, Polo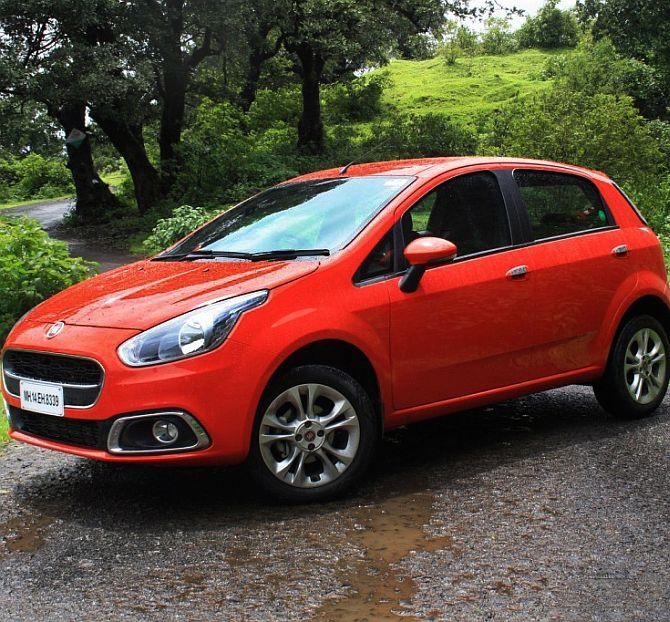 It will be prices between Rs 506,000 and Rs 775,000.
Why gold imports are going downhill?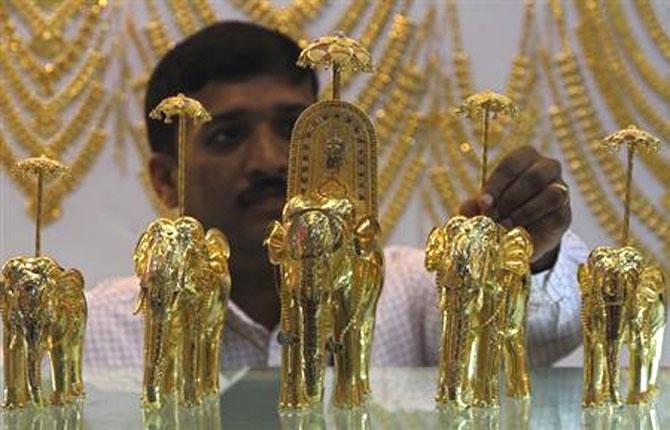 Imports dwindle in July on RBI gold swap deal possibility, apart from monsoon dullness and this being an off-season for demand.
Chinese smartphone makers upset Samsung's apple cart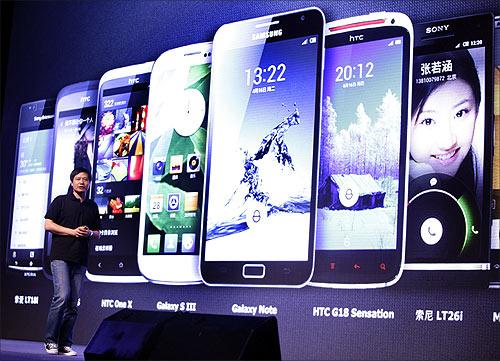 Three of the world's top five smartphone sellers were Chinese manufacturers in the April-June quarter, Strategic Analytics said, as China's low-cost offerings on the Android operating system whittled away Samsung's market share.
Auto sector posts mixed results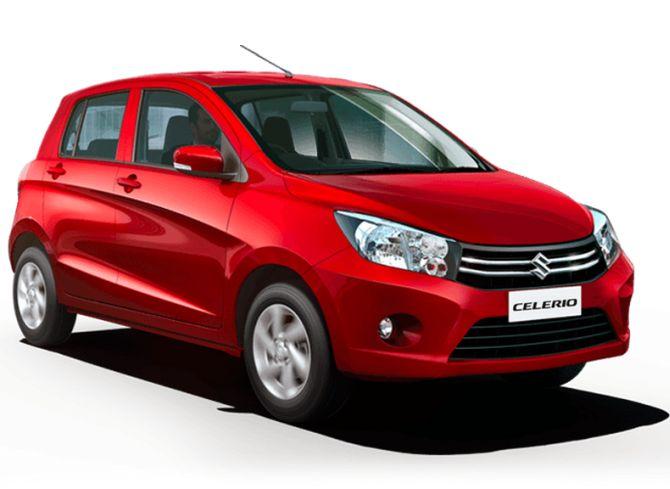 The company said its domestic sales rose 19.9 per cent during the month to 90,093 units as against 75,145 units in July 2013.
World's top 10 oil producers, Saudi Arabia is No 1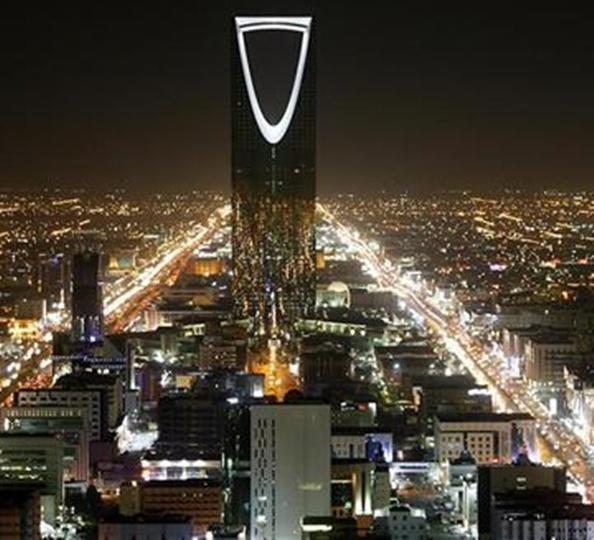 United States rises to number two just behind Saudi Arabia.
Doubts over Flipkart's high valuation will persist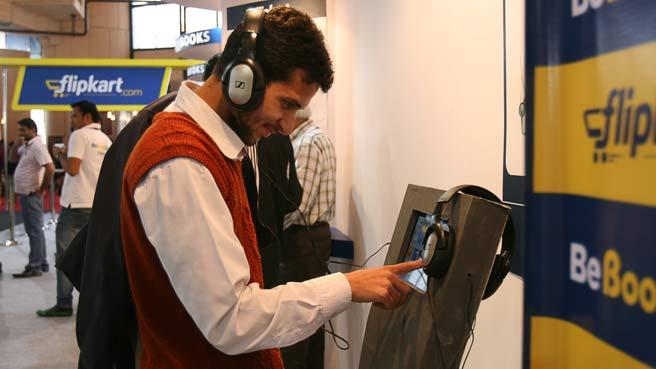 Doubts over Flipkart's valuation will persist.
Mallya could lose more of United Breweries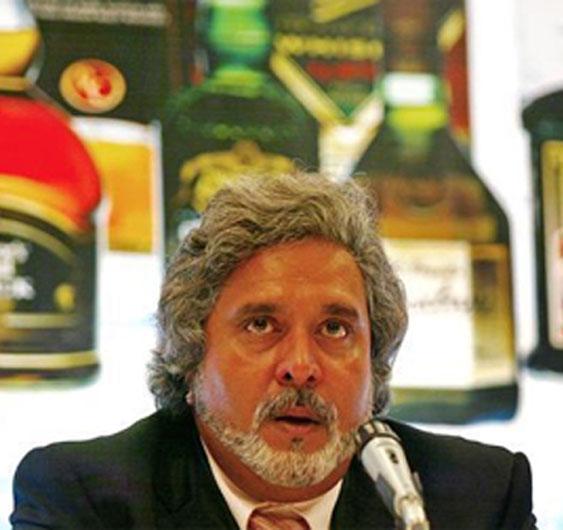 Mallya holds a 32.86 per cent stake in United Breweries, after having ceded control to Dutch brewer Heineken in December last year.
India's 15 best cities to live in, Kolkata tops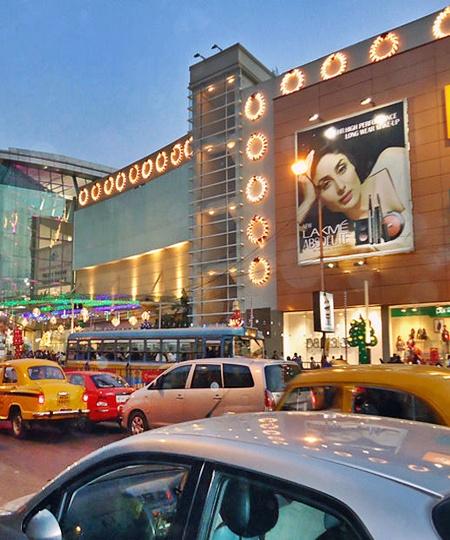 Kolkata has been ranked as India's best city to live in the Annual Survey of India's City-Systems 2014.
Honda Mobilio, Tata Zest can give Maruti a tough challenge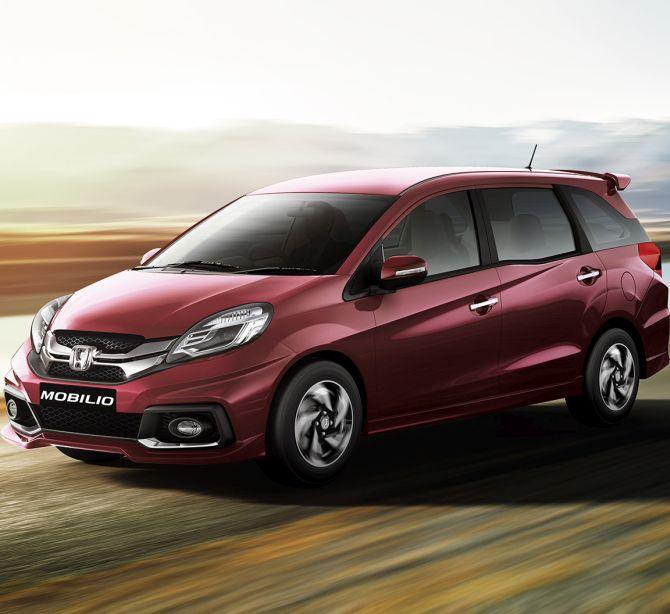 There are signs of Maruti taking Honda Mobilio seriously.
Disappointment, uncertainty after India blocks WTO trade deal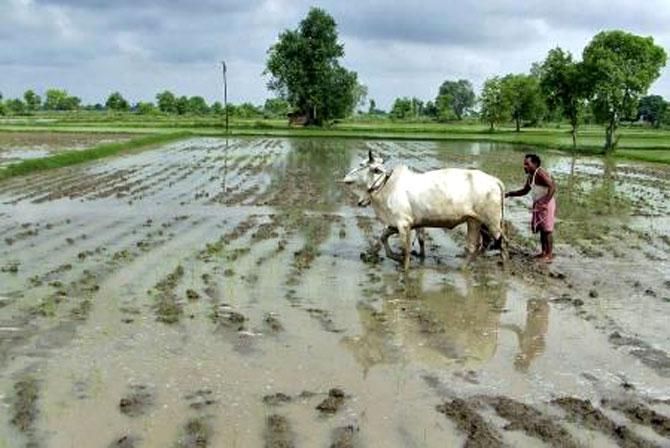 Several member states of the World Trade Organisation voiced frustration after India's demands for concessions on agricultural stockpiling led to the collapse of the first major global trade reform pact in two decades.
US set to tweak visa policy, assures Kerry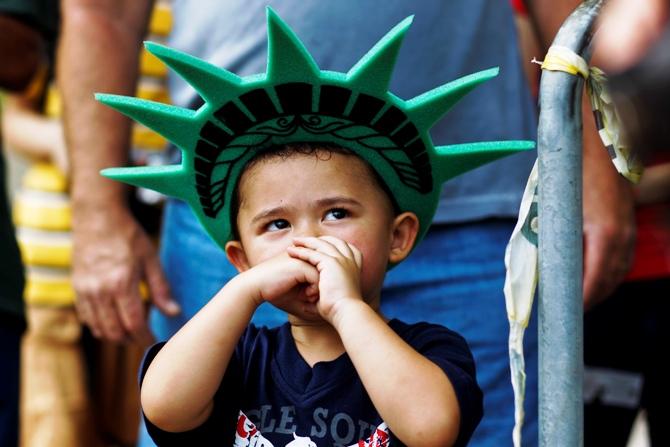 The assurance came as relief for the Indian IT services sector.
Vishal Sikka's era begins at Infosys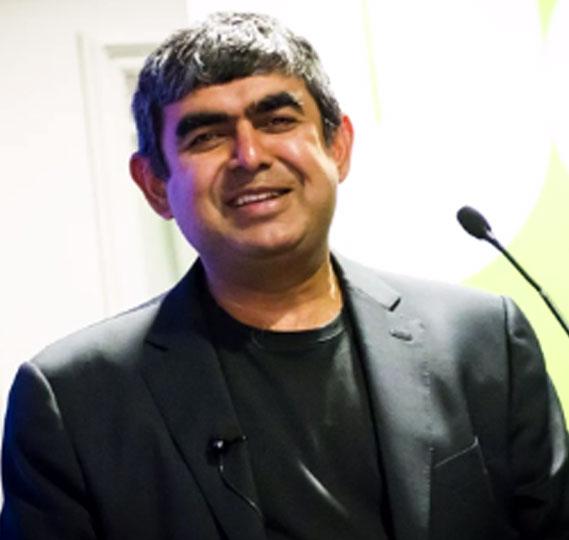 Be it the industry laggard performance or harassment allegations by overseas employees, Infosys has a tough road ahead and investors will look at Sikka to sort out the issues.
Moving jobs? Furnish tax statement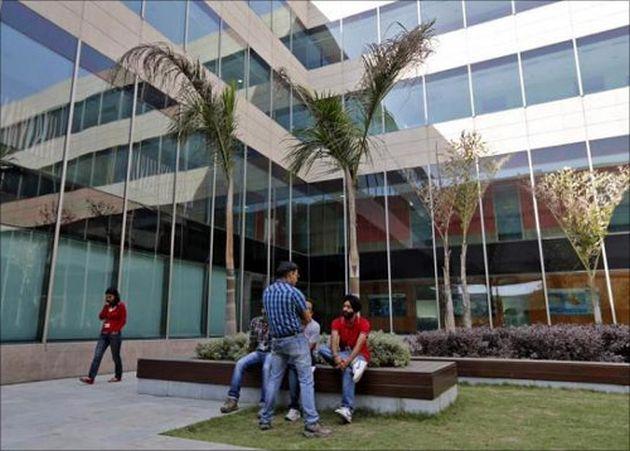 Since employers can't furnish Form 16 in the middle of the year, they give Tax Computation Statement.
Archives
January - July 2014
|
April - December 2013
|
January - March 2013
|
November - December 2012
|
September - October 2012
|
August 2012
|
July 2012
|
June 2012
|
May 2012
|
April 2012
|
March 2012
|
January - February 2012
|
August - December 2011
|
July 2011
|
June 2011
|
May 2011
|
April 2011
|
March 2011
|
February 2011
|
January 2011
|
December 2010
|
November 2010
|
October 2010
|
September 2010
|
August 2010
|
July 2010
|
June 2010
|
May 2010
|
April 2010
|
March 2010
|
February 2010