January 26, 2017
Peugeot drives back to India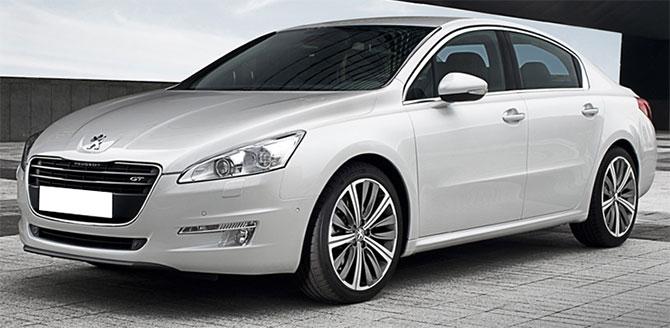 The JV between the French auto major and India's CK Birla group is aiming at production capacity of about 100,000 vehicles a year by 2020.
January 05, 2017
BMW X3 is indeed the 'Ultimate Driving Machine'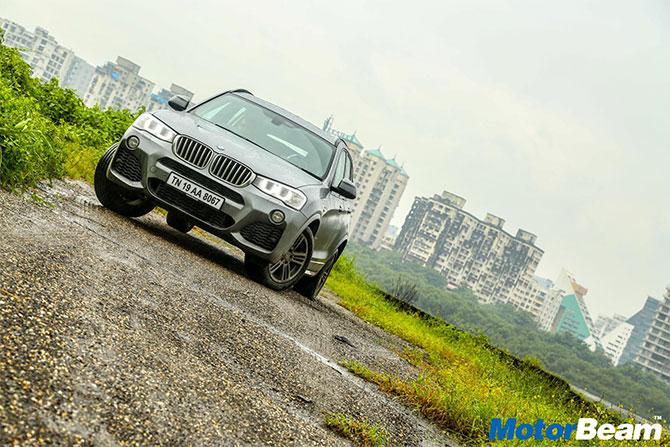 The BMW X3 M-Sport comes across as an incredible package offering the best of all worlds
December 27, 2016
A first in 9 years! M&M scripts a 'new' success story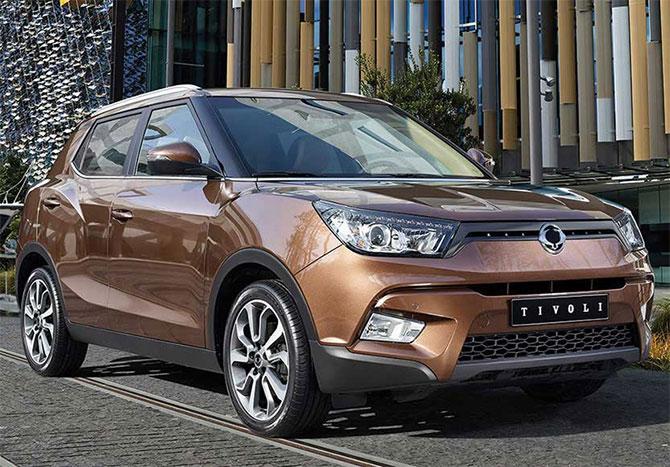 Tivoli has turned out to be the best-selling vehicle from SsangYong in its 62-year history, Ajay Modi reports from New Delhi.
Tata Hexa: Evolution of a new era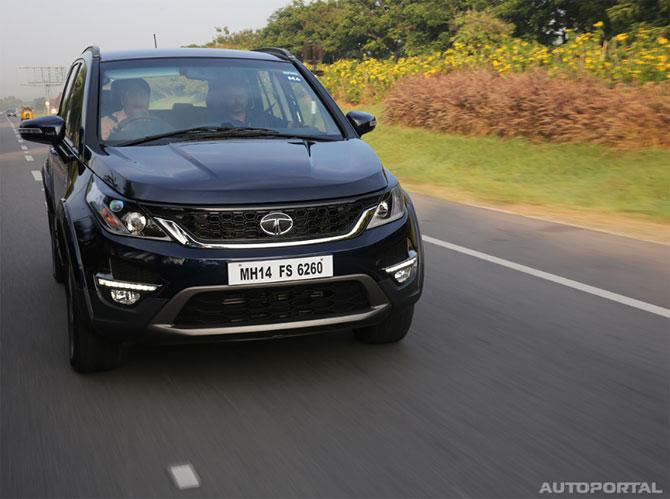 Even with a brief look, one can notice that immense attention is paid to the meticulously crafted interior cabin and features
December 22, 2016
Toyota Fortuner Diesel is more expensive than ever before!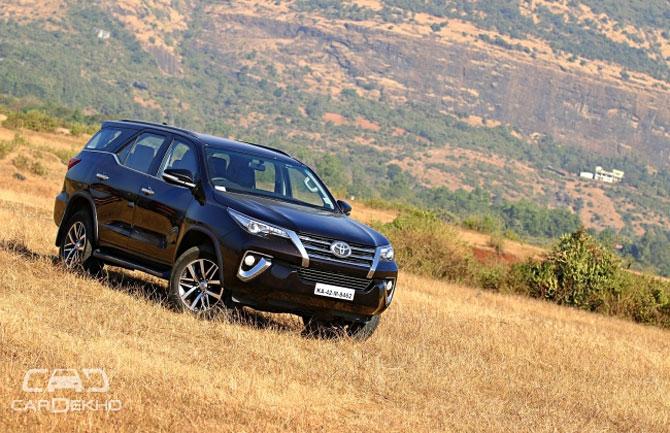 While, on the surface, it seems revolutionarily new, Toyota has essentially plugged in gaps in the Fortuner's package. Tushar Kamath/CarDekho.com drives a Toyota Fortuner 2.8 4x4 AT to find all about it.
December 20, 2016
Want a comfortable cruiser? Then go for Land Rover Discovery Sport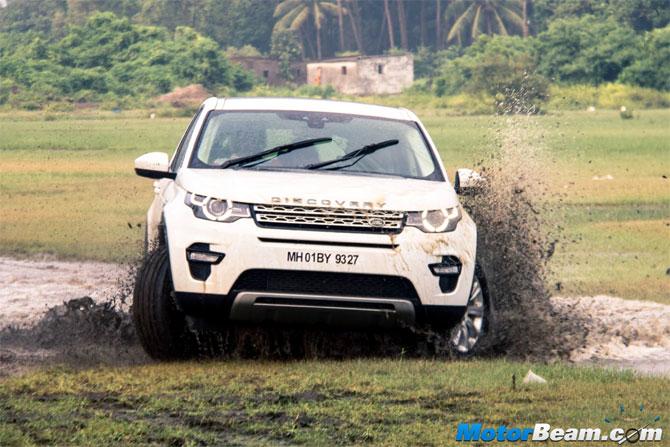 The Discovery Sport is a practical package, a spacious cruiser with good off-roading capabilities says Indian automobile website MotorBeam.com.
2016 Audi A4 excels in most departments
The Audi A4 has improved in leaps and bounds and rivals are all set to wake up and take notice, says Indian automobile website MotorBeam.com.
December 15, 2016
Trump tells tech leaders: 'There's nobody like you in the world'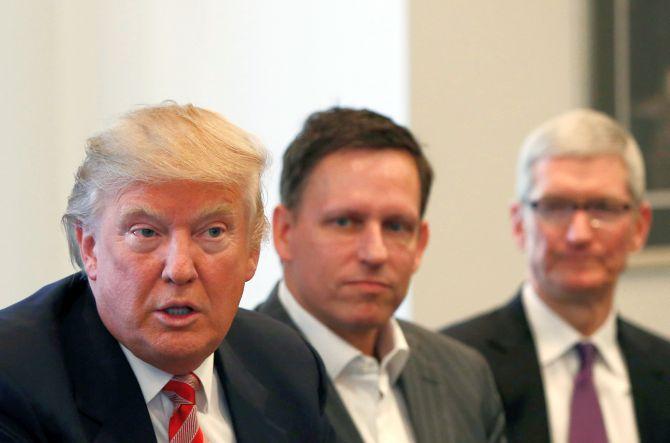 The US president-elect met Silicon Valley's most powerful executives -- CEO of Microsoft Satya Nadella, Jeff Bezos of Amazon, Tim Cook of Apple, Elon Musk from Tesla, Larry Page and Eric Schmidt of Alphabet -- parent company of Google among others.
December 06, 2016
Skoda Rapid Facelift - First Drive Review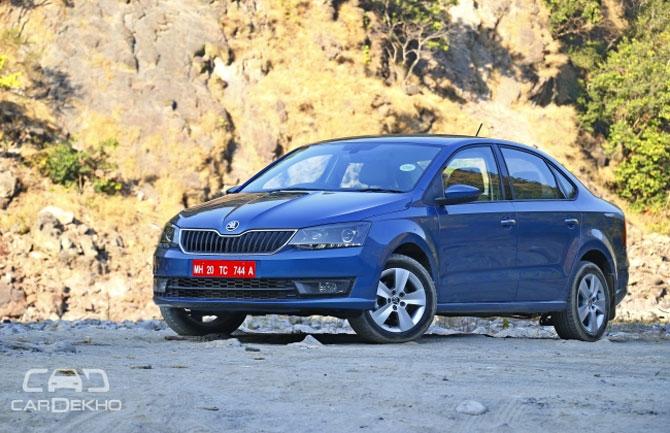 The new Skoda Rapid is based on Skoda's Crystalline design theme that focuses on straight lines and sharp angles, says Jagdev Kalsi/CarDekho.com.
December 02, 2016
Hyundai Elantra is set to re-create a magic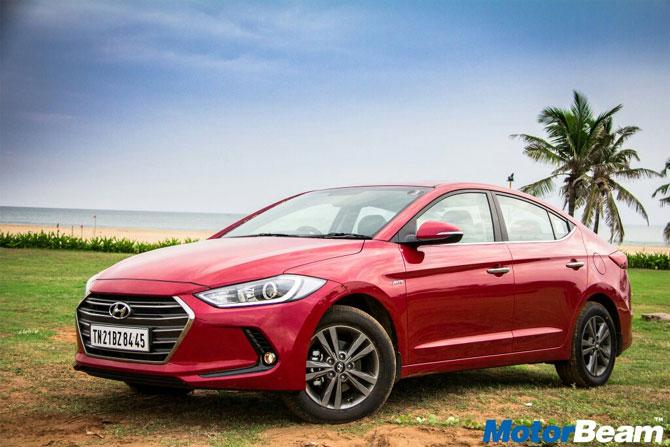 The Hyundai Elantra is a well-known name in India, thanks to the striking design language used both the times it was introduced in the country, i.e. in the year 2000 and later in 2012. Now Hyundai has decided to launch the sixth generation car in India to re-capture the D-segment sedan throne. Indian automotive website MotorBeam.com got its hands on the car and decided to run the classy sedan through its paces.
Maruti, Toyota post double digit growth in November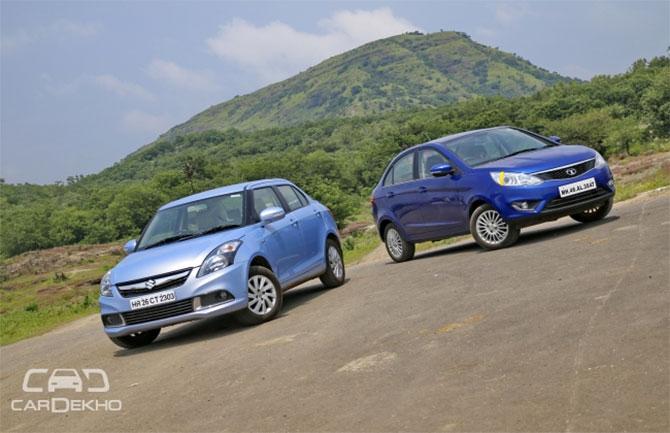 The measures government takes next to push economic growth will be the key for automotive sector
November 30, 2016
Tata Tiago is easily the best car for first time buyers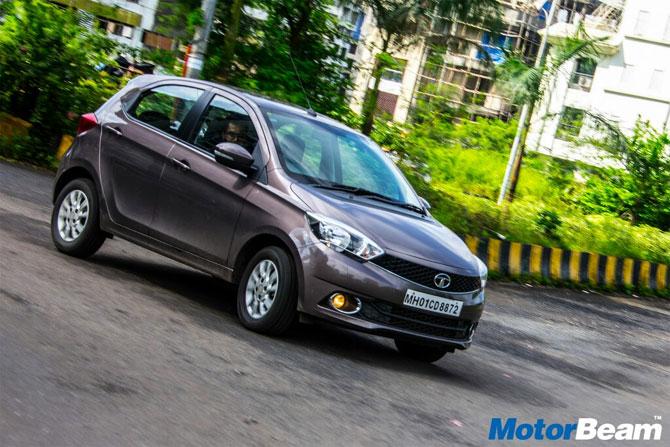 Just like the Zest and Bolt, the Tata Tiago has also got the ride handling balance spot-on. The suspension has a mature set-up and does a fine job on the pothole ridden Mumbai roads
November 16, 2016
Exchanged old notes? Now, flash your inked finger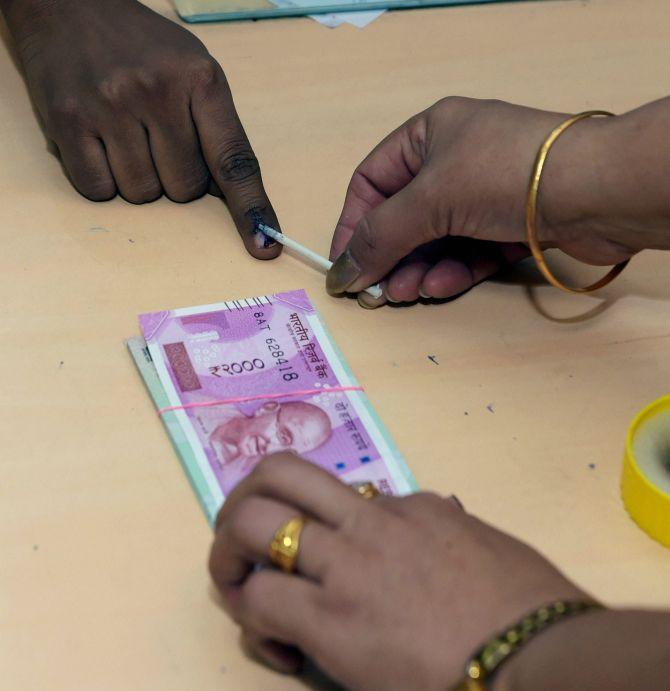 To stop repeat money exchangers thronging banks with invalid currency notes, banks have started applying indelible ink mark on the right hand index finger of customers in the select metro cities.
November 15, 2016
The Rs 76.84-lakh Porsche Macan now in India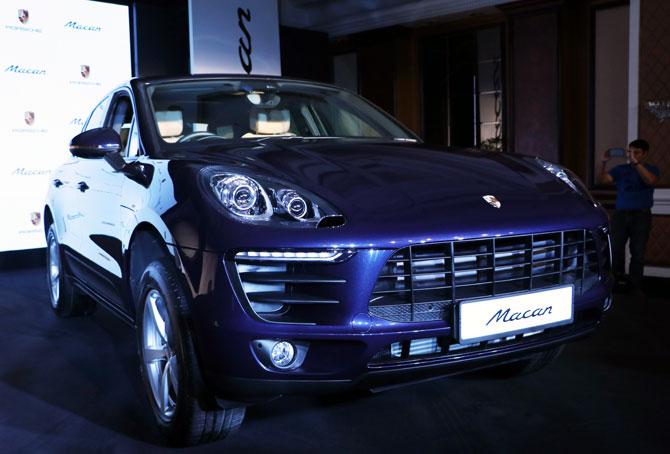 It comes with various features including seven-speed PDK dual-clutch transmission, latest generation Porsche Communication Management and variety of distinctive interior and exterior features
Tata Hexa first drive review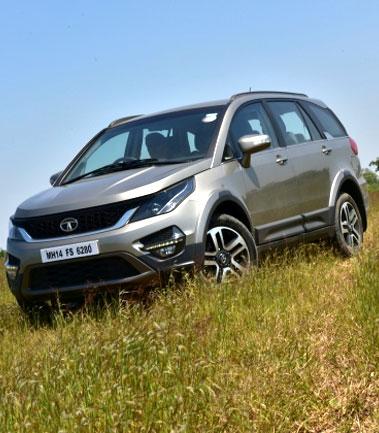 Is the Hexa more than a repackaged Aria? Clearly, yes! The Hexa has been arrived at after thoroughly revamping it from nose to tail, inside and out
Maruti Ciaz SHVS is among the longest and widest cars in its segment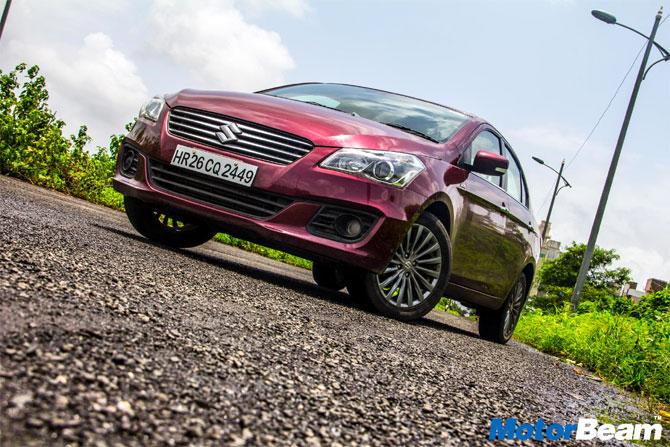 The Maruti Ciaz SHVS is the latest champion of the prestigious million-rupee sedan segment and the new blockbuster from the Indo-Japanese automobile giant. The car has finally given Maruti its first hit in the premium sedan market and thus Indian automobile website MotorBeam.com decided to induct the car into their long term fleet to see how well it does as a member of the family.
November 12, 2016
On Day 3, people 'endlessly wait' outside banks and ATMs for cash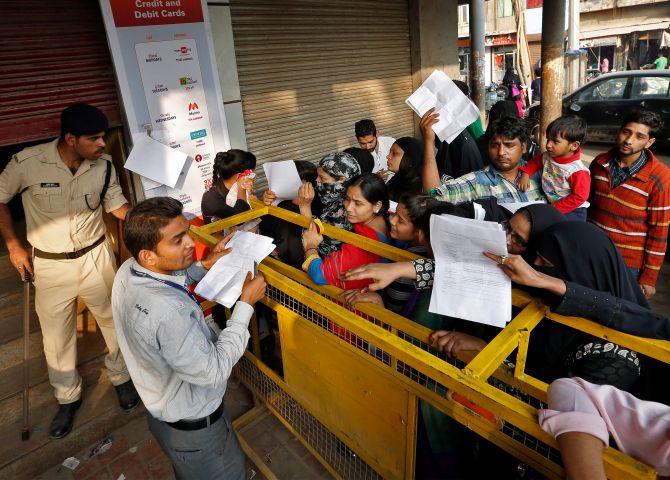 The endless wait to get valid currency notes was also taking a toll on people waiting for hours in long queues as there were reports of many elderly people collapsing out of fatigue.
Currency ban 'biggest swachh abhiyan': PM Modi in Japan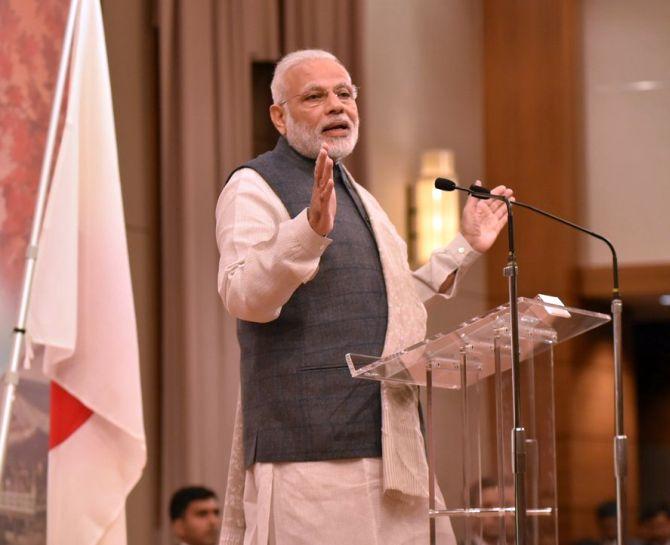 The PM addressing the Indian diaspora in Japan also hinted that there is no "guarantee" that no further steps would be taken after December 30 till when people can deposit the demonetised notes.
November 10, 2016
IN PIX: People throng banks as they reopen on Thursday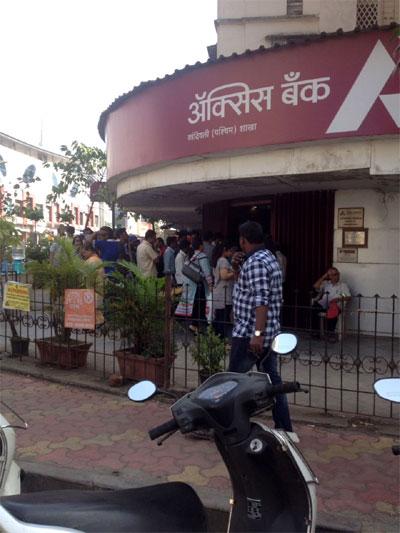 Banks will remain open for the public even on the weekend
November 04, 2016
Finally, Renault Duster gets the much needed facelift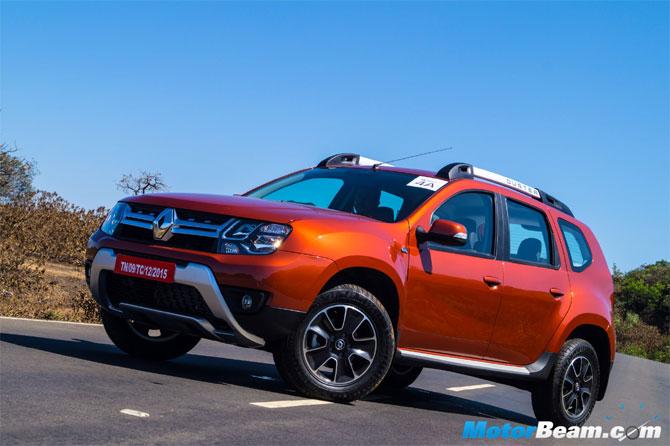 It lacks the finesse of its direct rival, the Hyundai Creta, but otherwise it is fun to drive and power is in abundance too
October 25, 2016
The Rs 37-lakh Honda Accord hybrid now in India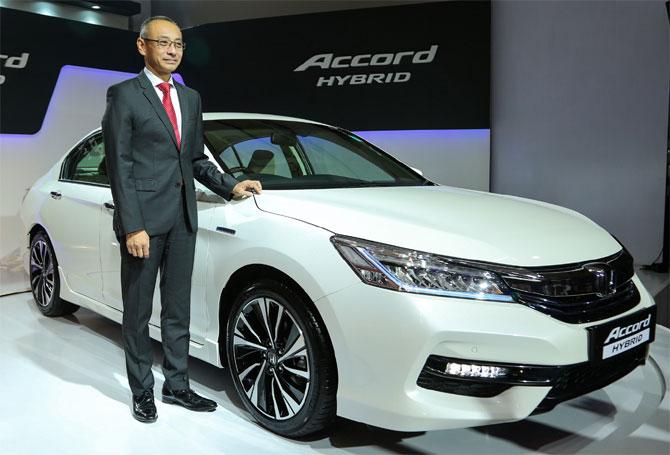 The Accord hybrid has a 2-litre petrol engine combined with two electric motors
October 20, 2016
Maruti Vitara Brezza petrol coming soon!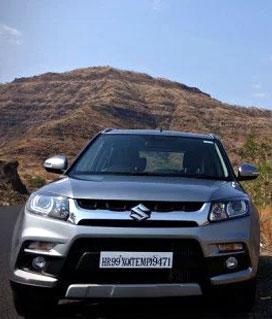 This will compete with Ford Ecosport petrol
October 05, 2016
10 points about Google Pixel that should worry Apple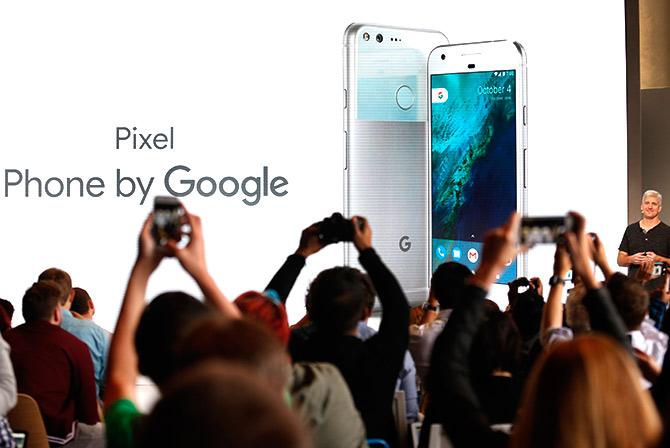 Whether it is Cupertino or Redmond or California, Artificial Intelligence is the new mantra for tech companies, and Google too is betting big on AI for its newest phones Pixel and Pixel XL.
Google Pixel to cost Rs 57K in India, bookings open on Oct 13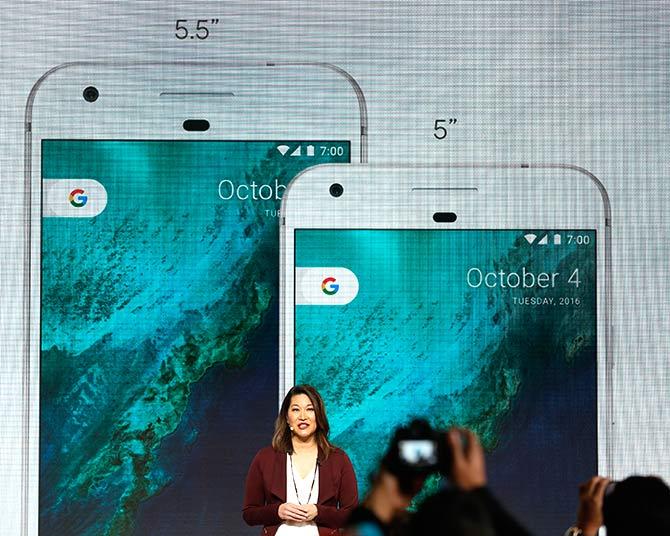 Pixel and Pixel XL will be put up for pre-order from October 13 onwards in India, and will be sold by the end of the month. They will be priced at Rs 57,000 onwards, and will be available in 32GB and 128GB versions.
October 04, 2016
Meet Pixel - the 1st phone designed inside and out by Google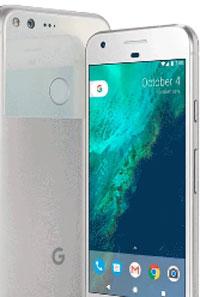 Google is all set to launch its newest line of smartphones and maybe a whole bunch of other hardware products
15 stunning concepts at the Paris auto show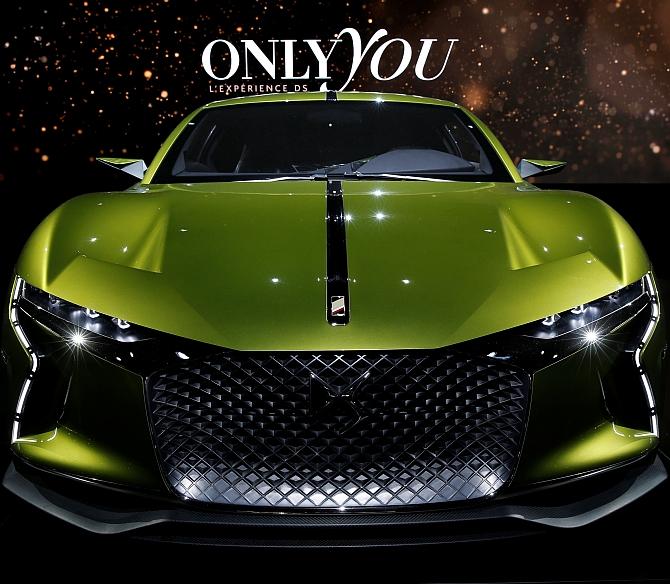 Unlike previous Paris auto shows, where new diesel models took centerstage, much of the buzz this year centred around hybrids and electric vehicles.
September 26, 2016
This start-up helps unemployed youth get jobs easily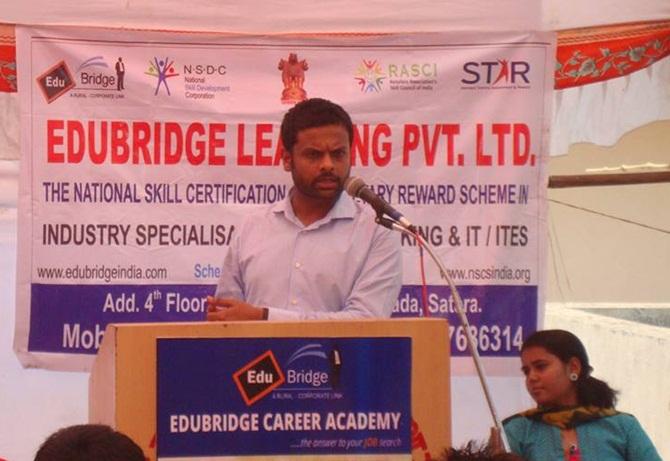 EduBridge is emerging as a strong player in training unemployed youth.
September 23, 2016
How has the Railways fared? Promise vs performance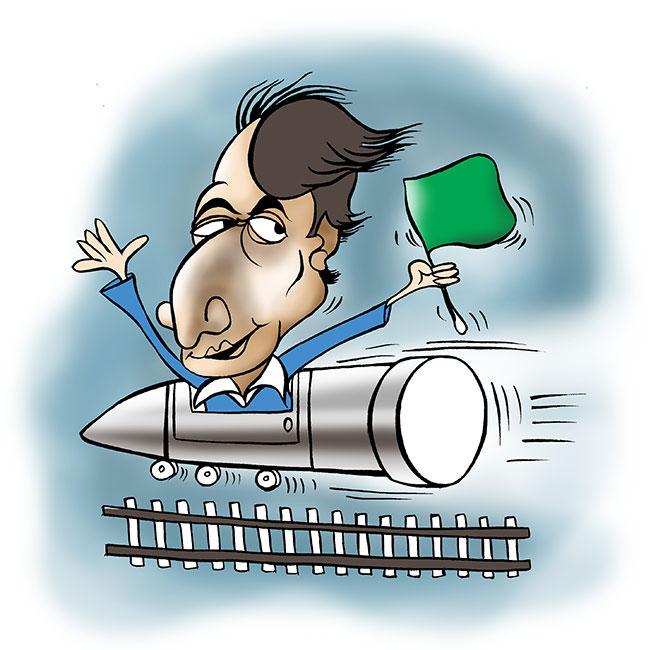 The railways is expecting a revenue of Rs 1,84,820 crore during the current financial year (FY17).
Lexus to launch 3 stunning cars in India
Previous hybrid-only strategy changed ahead of 2017 launch.
September 22, 2016
5 things to know about the Maruti Baleno RS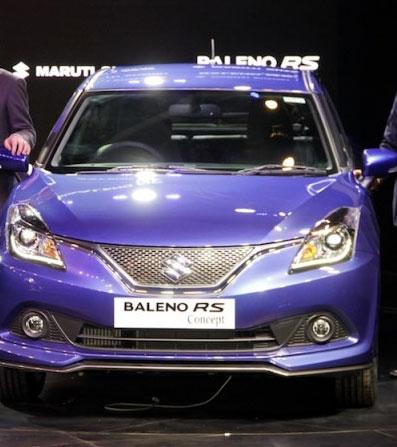 It is likely to be launched around Diwali
5 things we would like to see in the new Honda City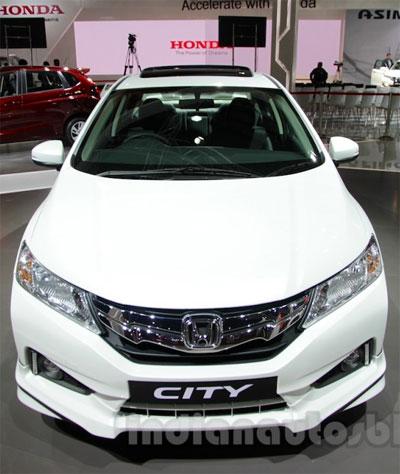 The Honda City facelift is likely to be launched in the early part of 2017
September 21, 2016
How a start-up is saving the lives of cancer patients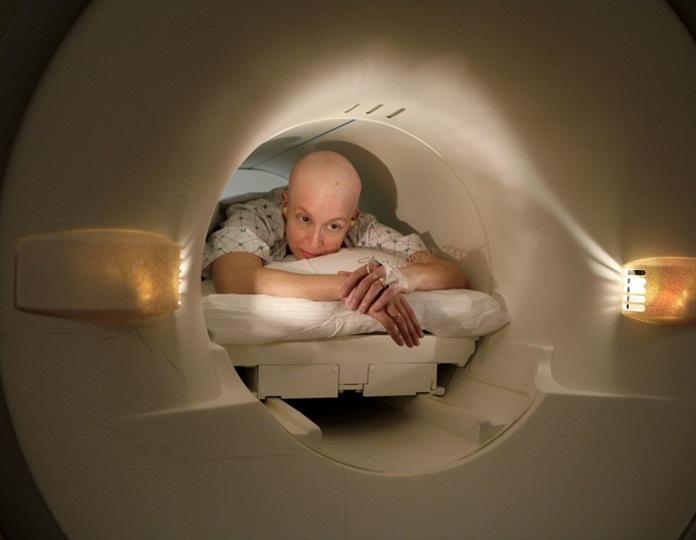 Mitra Biotech's personalised cancer therapy could be a game changer in the field of cancer medicine.
Why 2016 BMW 320 M-Sport is worth buying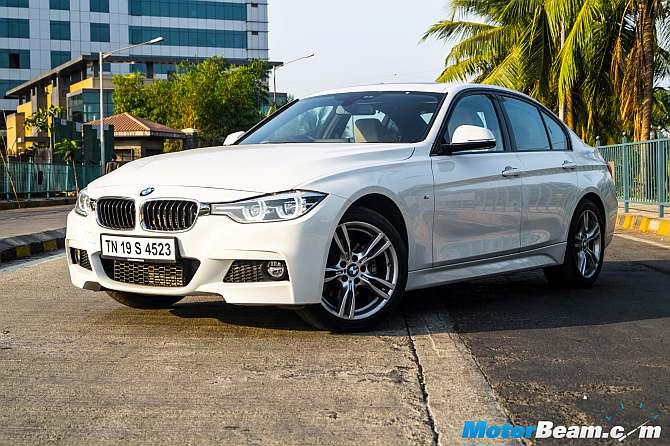 The current generation 3-Series or as the fanboys at the Bimmerpost forums say - the F30 chassis car is a beautiful looking vehicle.
September 20, 2016
Renault Kwid performs poorly in Euro crash test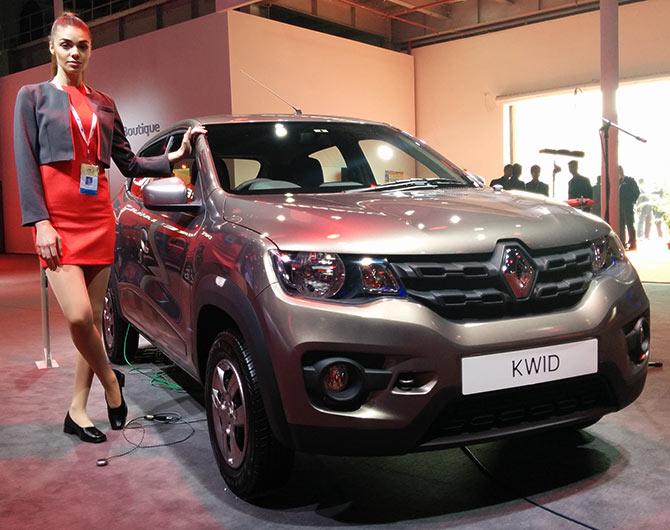 The protection to the driver's chest due to high chest compression was poor and the passenger's chest received weak protection
September 19, 2016
How Samsung is battling a brand crisis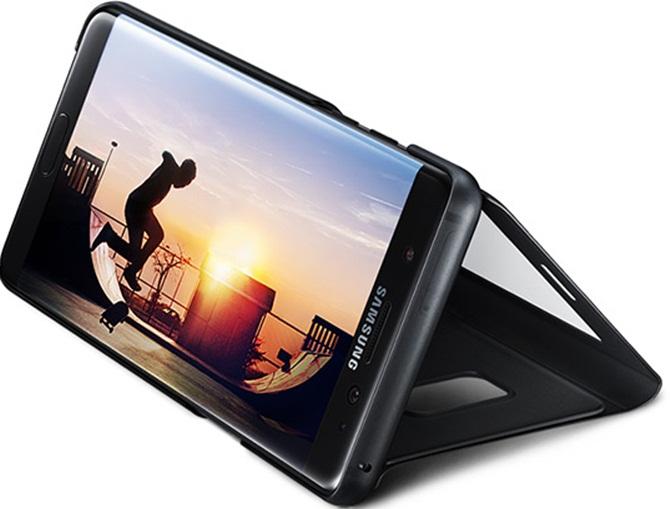 Finding a solution is critical to prevent a crisis from blowing up.
15 stunning cars will be launched in India by Dec 2016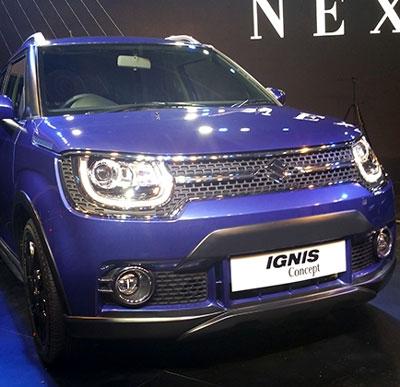 From a Rs 9-lakh Maruti to a Rs 2 crore-Nissan, Indian auto industry packs quite a surprise for car buyers
September 16, 2016
India's 10 richest business tycoons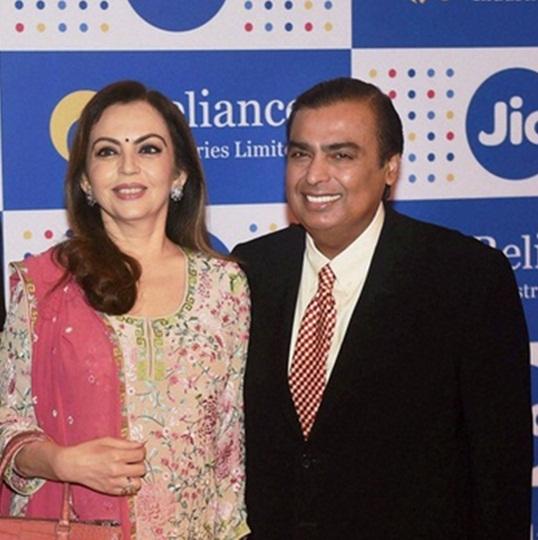 Mukesh Ambani continues to remain the richest man in India.
Humsafar Express: The all new 3-Tier AC train to roll out in Oct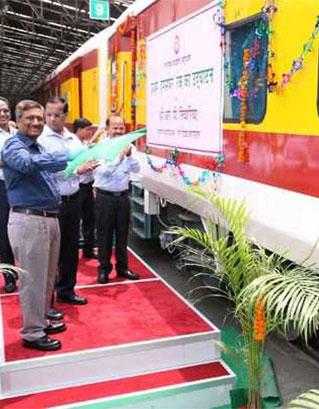 Humsafar will be launched as overnight inter-city service on high-demand routes
Tata Hexa to hit Indian roads by October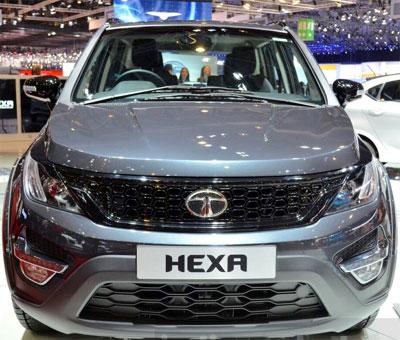 Under the hood will be Tata's 2.2L VARICOR turbo-diesel engine that outputs 156.2 hp and 400 Nm of torque
September 15, 2016
The secret behind Xiaomi's success in India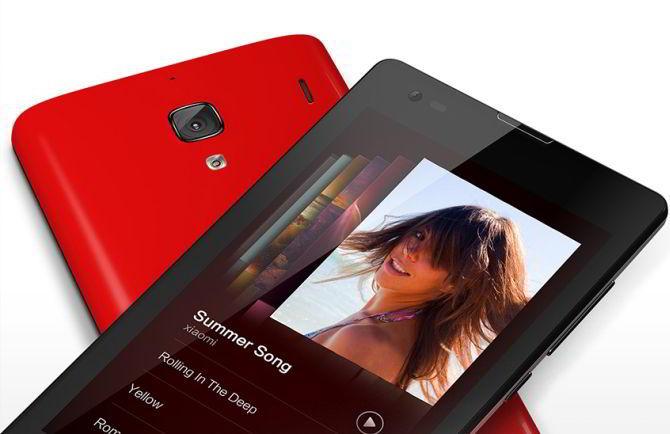 Xiaomi is the third largest smartphone brand in the top 30 cities in India.
Brand building: Why oil companies avoid sports stars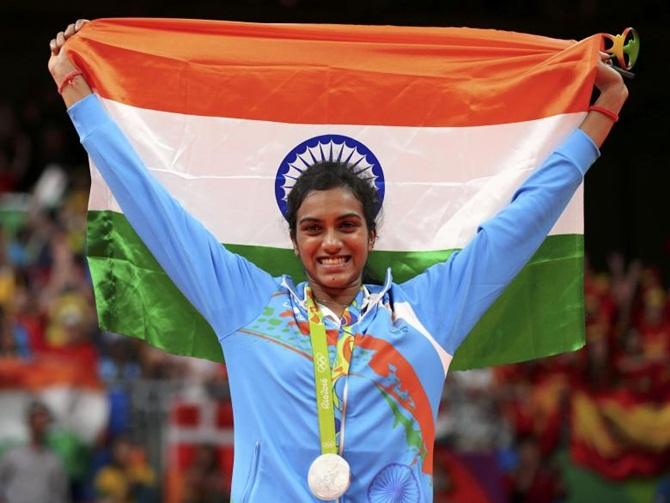 Many believe that marketing budgets could be a hurdle.
2016 Toyota Fortuner to be in India by end-Nov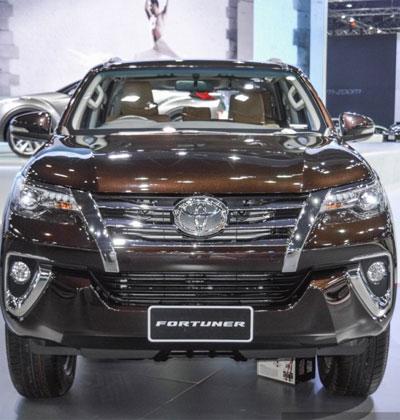 It will borrow Innova Crysta's engine lineup
Ad lines blur as political leaders turn quasi brand ambassadors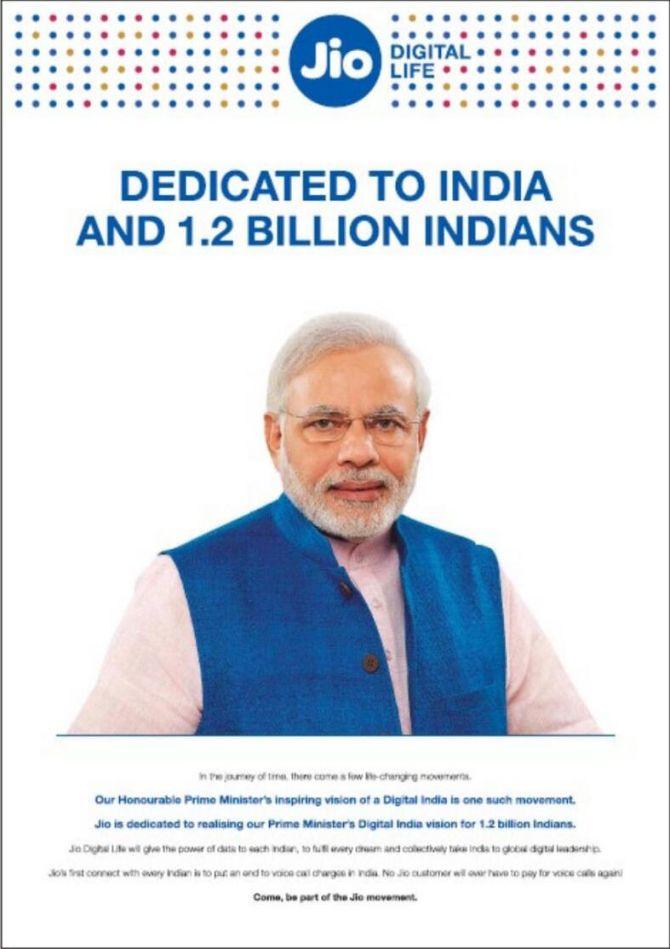 The Prime Minister and and President gracing ads for Reliance Jio and Bandhan Bank have put the spotlight on this trend.
The world's highest bridge is finally complete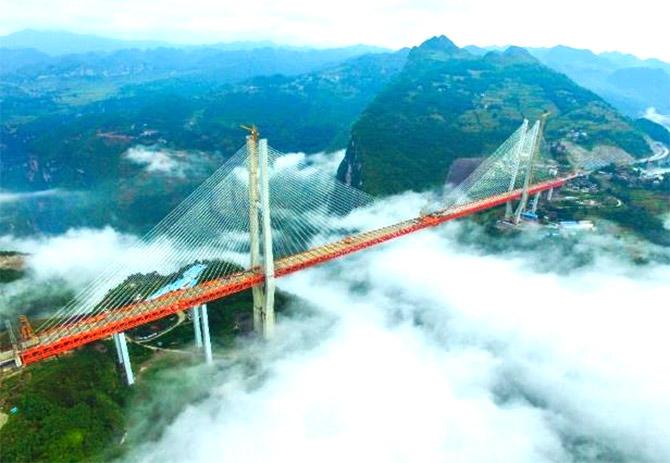 8 out of the world's 10 highest bridges are located in China
Volvo XC90 Excellence PHEV launched at Rs 1.25 crore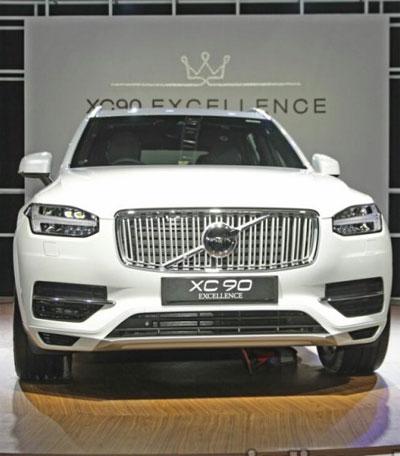 It is powered by the T8 Petrol-Electric Hybrid system
September 13, 2016
Hyundai launches Elite i20 automatic at Rs 9.01 lakh
The new variant comes with 1.4 litre petrol engine with four speed automatic transmission besides additional safety features.
September 09, 2016
Hyundai Elantra is spacious and packed with goodies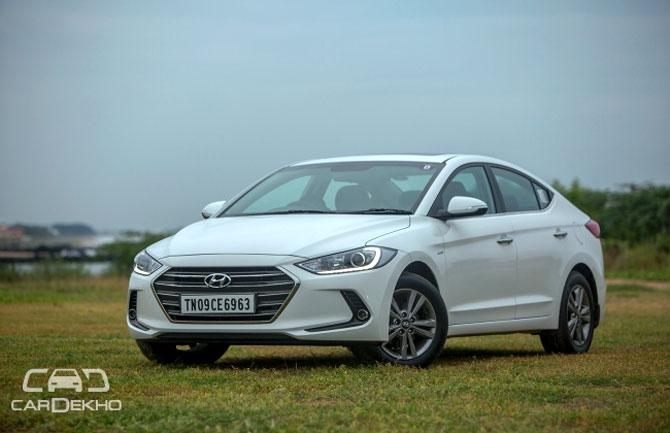 Fit and finish is next to faultless for the price, but we did find a few hard plastics on the steering and a few switches that felt out of place
September 06, 2016
Tata Nexon to hit the roads in 2017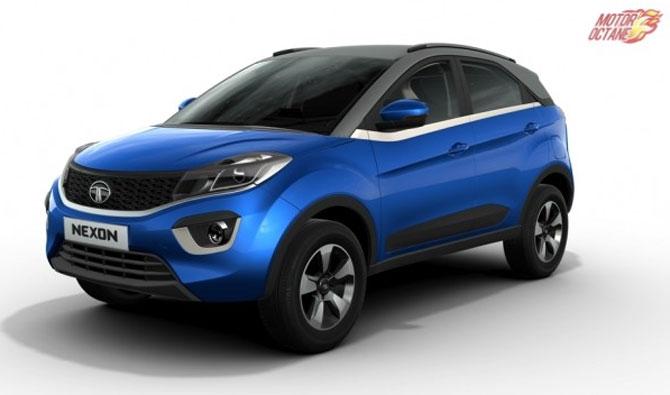 This compact SUV comes packed with the best in class features, variants, power, fuel-efficiency, interiors and even space
September 02, 2016
All about the 2016 Skoda Superb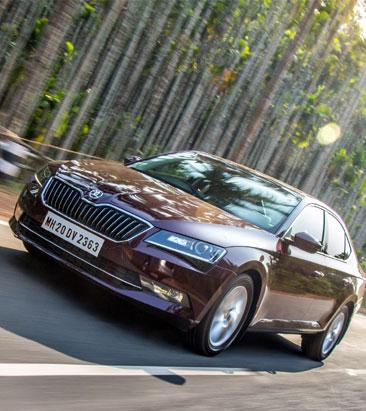 The Skoda Superb is a complete package which ticks all the right boxes to become the most competent and luxurious car without having a German badge.
August 31, 2016
Fiat debuts Jeep Wrangler, Cherokee models in India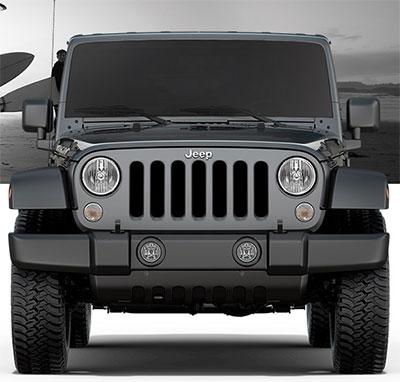 The luxury SUVs will compete against models of Mercedes-Benz, BMW, Audi, Volvo, Porsche and Land Rover
August 30, 2016
Jeep Grand Cherokee launched in India from Rs 93.64 lakh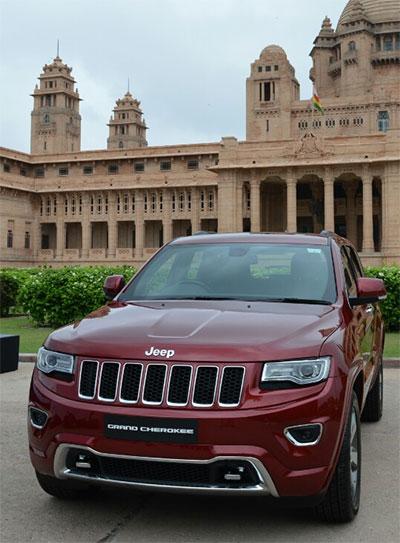 Jeep India's portfolio includes three models
August 29, 2016
Mahindra Scorpio Vs Honda BR-V: Which is the better SUV?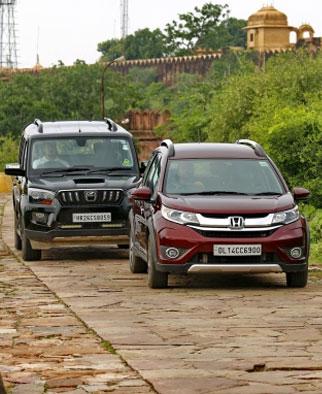 The urban, more sophisticated buyer will favour the BR-V over the Scorpio
August 23, 2016
India is richer than Canada, Australia!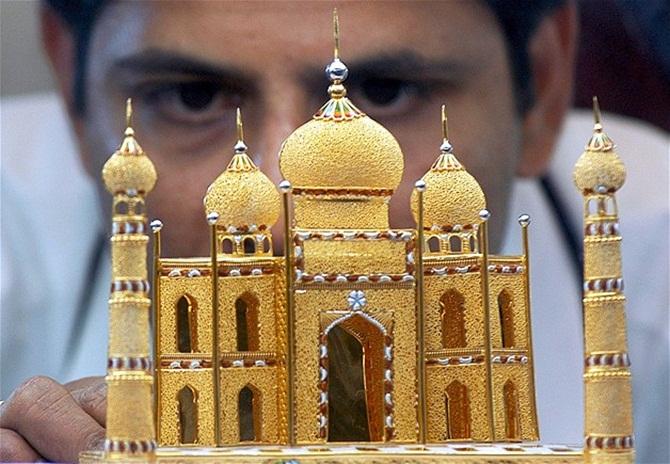 India is ranked among the top 10 wealthiest countries in the world.
The Rs 12.99-lakh 6th gen Hyundai Elantra is here!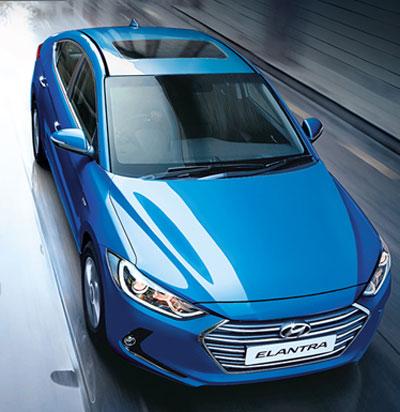 The new Elantra is 40 mm longer and 25 mm wider than the outgoing model
August 22, 2016
BMW X3 M Sport: The most dynamically sound SUV in its class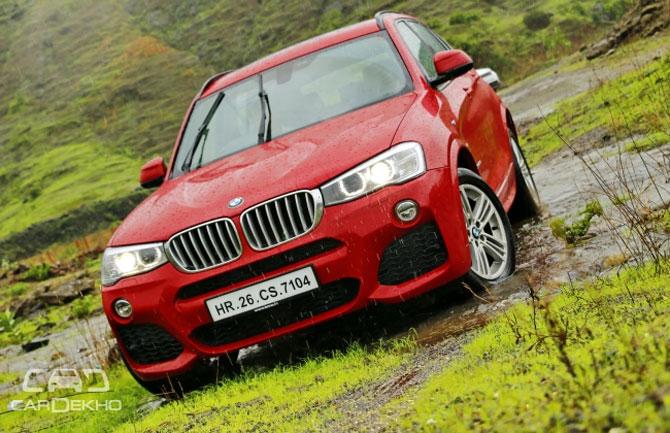 For everyday use, the lower, 20d variant does fairly well, is a lot more efficient, and costs nearly Rs 10 lakh less!
August 18, 2016
Move over Toyota Fortuner, Ford Endeavour 2.2 is here!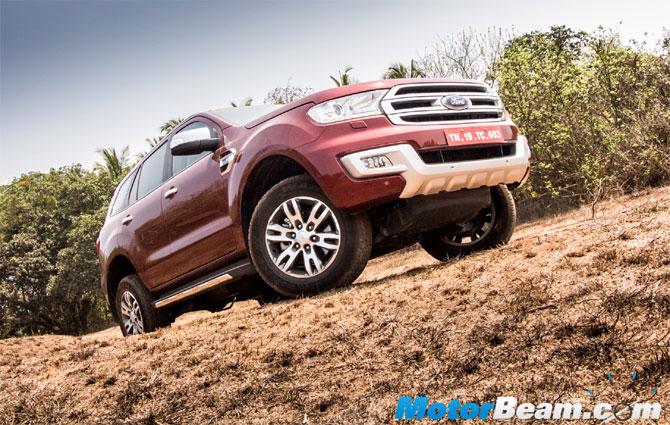 The 2016 Ford Endeavour 2.2 is a beast of a vehicle which though is a bit down on power as compared to its 3.2-litre version but it is a monster in itself nonetheless
August 17, 2016
Check out the amazing Rs 36-lakh Fiat Abarth 595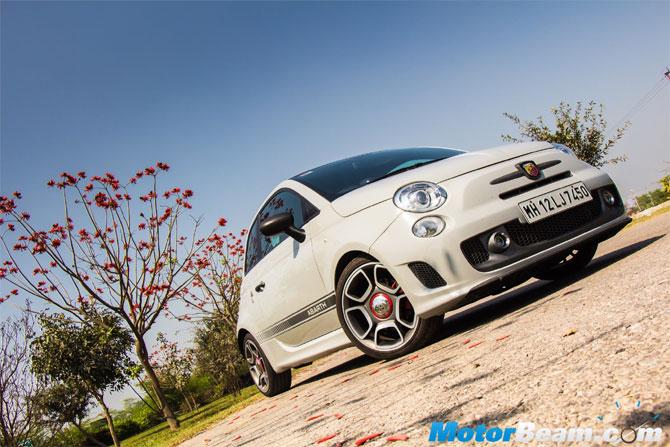 It is in no ways a mass market product as it does not give two-hoots about stuff like fuel efficiency and practicality.
August 12, 2016
If you need a rugged vehicle then go for Nissan Terrano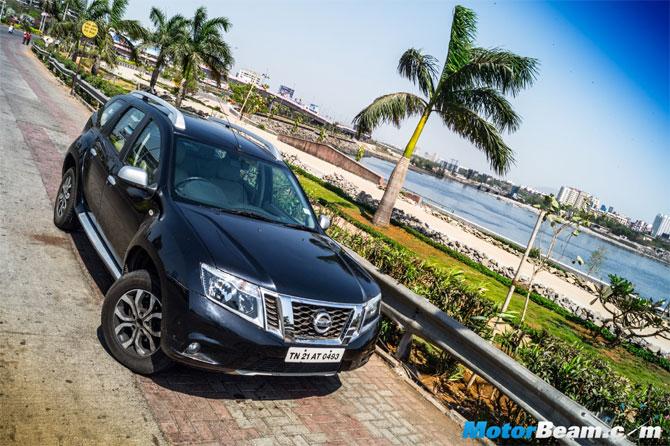 The Nissan Terrano is an upmarket urban SUV which is single-handedly responsible for bringing some much needed footfall to Nissan showrooms
August 11, 2016
Samsung launches Note 7 for Rs 59,900; partners RJio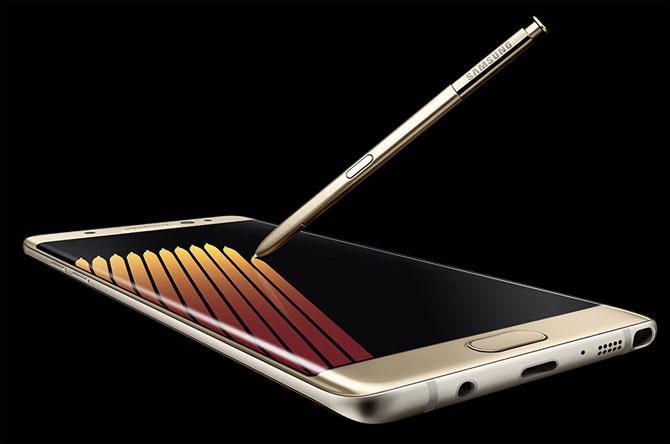 The Note 7 features 5.7-inch display, 12MP rear and 5MP front camera, 64GB onboard memory and 3,500 mAh battery
Volkswagen Ameo vs Maruti Swift Dzire: Which should you buy?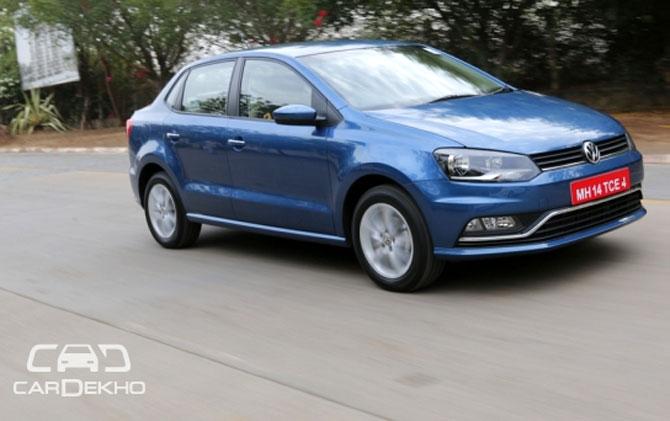 Go for the Dzire if you are looking for easy maintenance and a better driving car. But if you want your compact sedan to make a statement, get the Ameo
August 10, 2016
How Renault put itself back in the game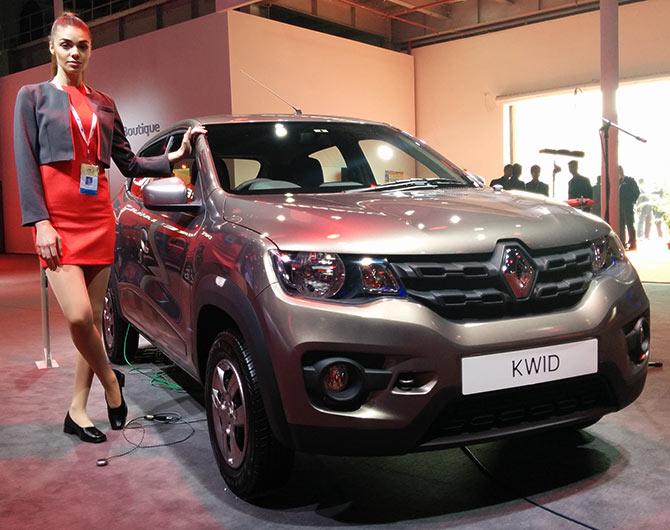 The French car maker has gained a firm footing in the small car segment, and is well on its way to becoming the topmost European car brand in India
August 08, 2016
This start-up ensures quick loans to small businesses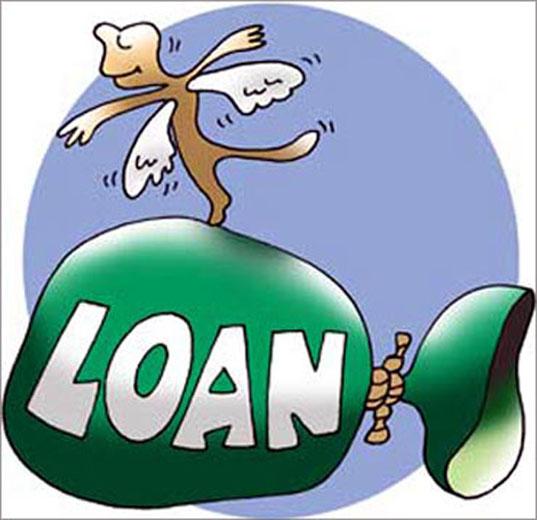 Every 30 seconds its website is connected to an SME for a loan, every five minutes it evaluates a loan, and every 20 minutes it disburses a loan.
Oppo F1S: The best phone for selfie lovers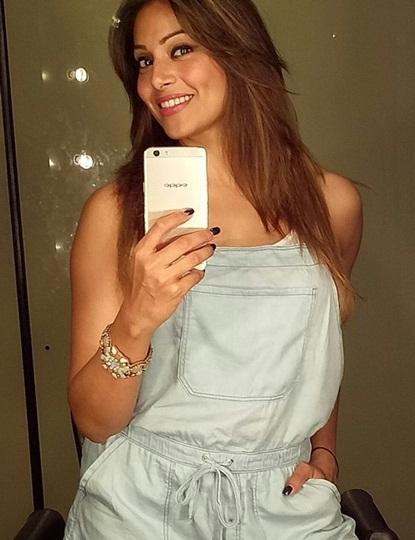 The F1s comes with a powerful 16-megapixel (MP) front camera.
August 05, 2016
An elevated bus that allows cars to drive under it!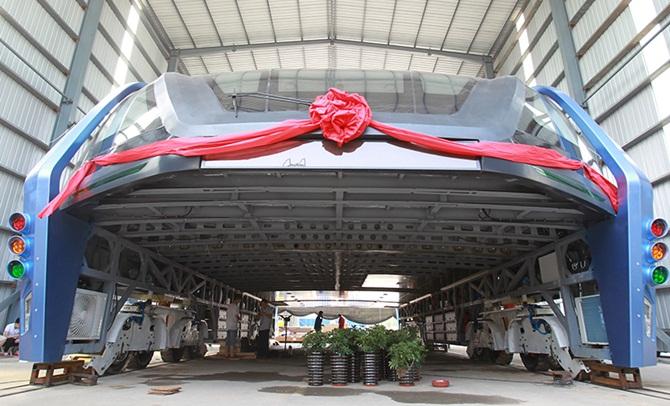 China has found a solution to cut down pollution and traffic woes with a futuristic elevated bus.
Electrifying cars of the future!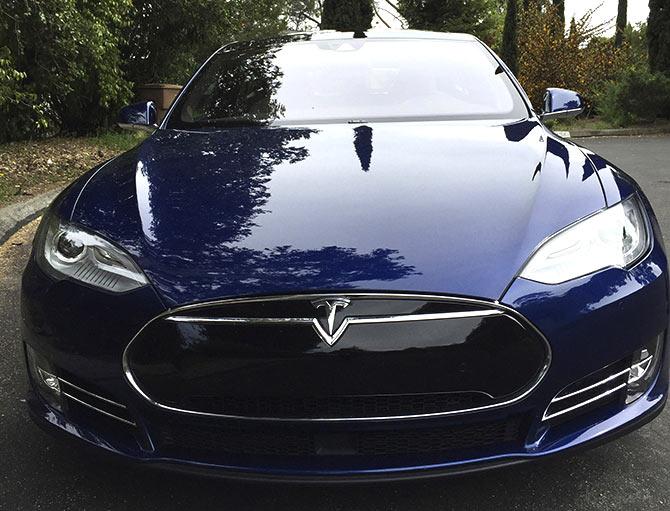 Take a look at these dazzling cars of the future.
Onboard the stunning superfast Talgo trains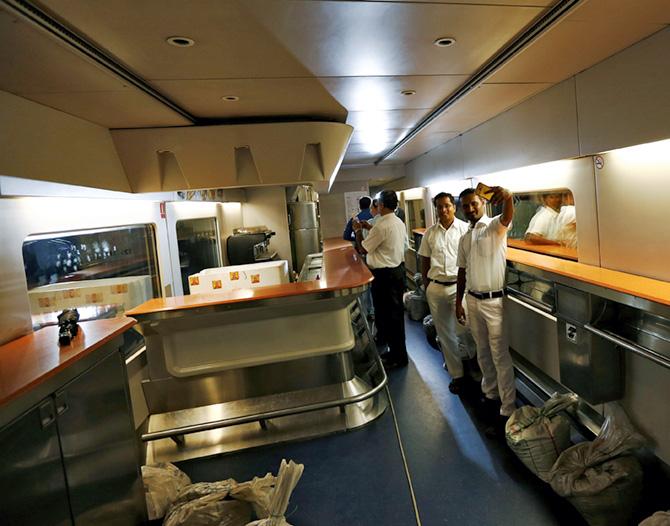 Talgo's arrival in India marks the beginning faster and efficient train services.
August 04, 2016
Top bankers who are back in India after a successful innings abroad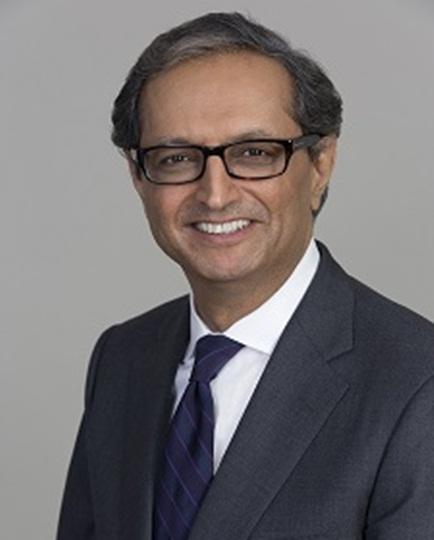 They are small town boys who went on to make it big in global financial powerhouses.
Now, get aircraft-like features on trains!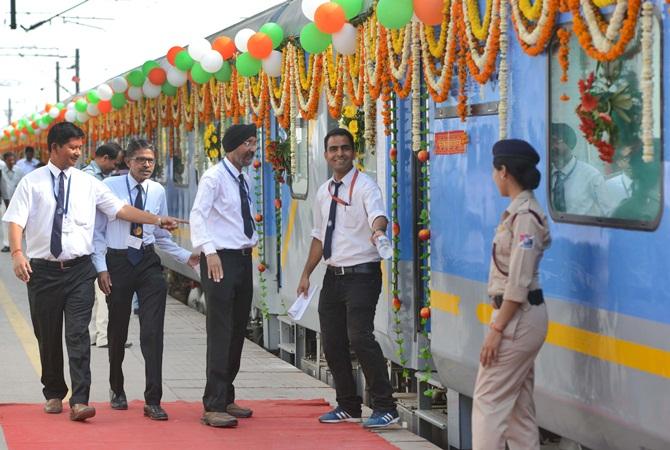 The focus is now on having premium service to give passenger comfort and increasing train speeds.
GST: What will be costlier, cheaper?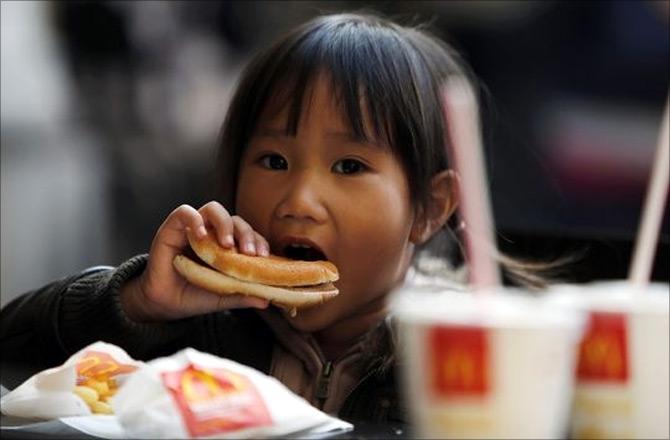 Banking services, insurance premium and investment management are likely to cost more.
August 03, 2016
Take a look at these STUNNING car factories!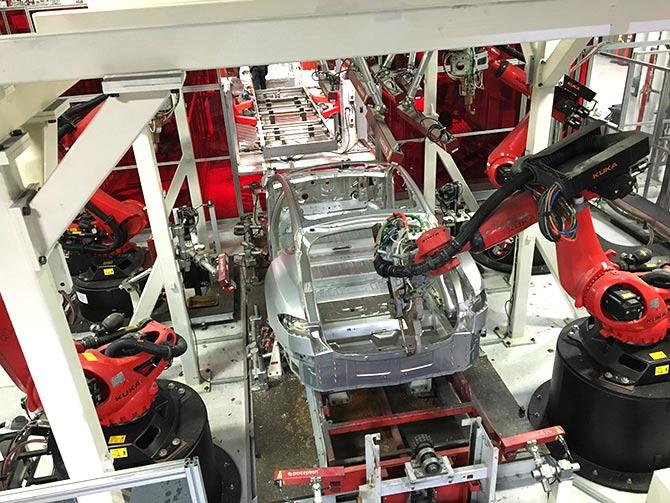 These photographs are sure to take your breath away!
August 02, 2016
High-speed Talgo reaches Mumbai 3 hours late!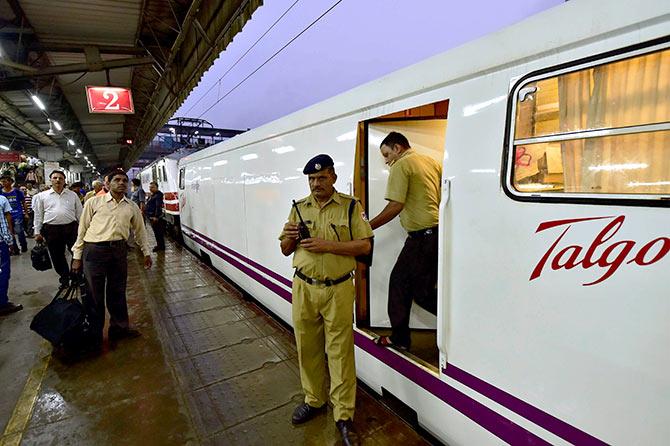 The semi-high-speed train was expected to complete the journey of 1,384 km in 12 hours and 35 minutes.
The IPO scam that changed India's primary market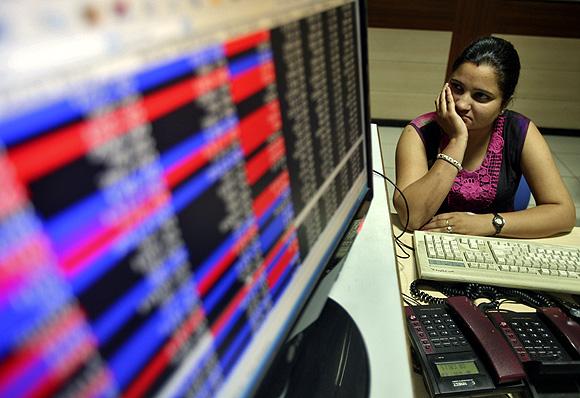 Eleven years on, while 80% of scam-hit investors have been fully compensated, more than 50% of the sum is yet to be distributed.
Mercedes-Benz C-Class Convertible: Neighbour's envy, owner's pride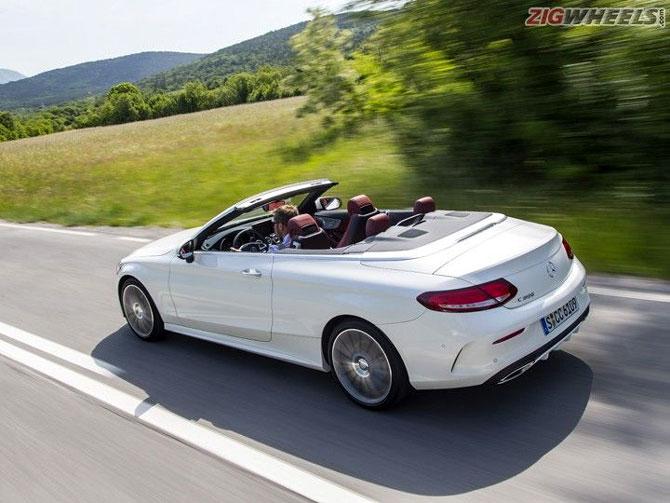 We drove in Italy what will be Mercedes-Benz's most affordable drophead offering in India - the new C-Class Cabriolet!
August 01, 2016
Check out Facebook's cheap 'Internet' delivery drone!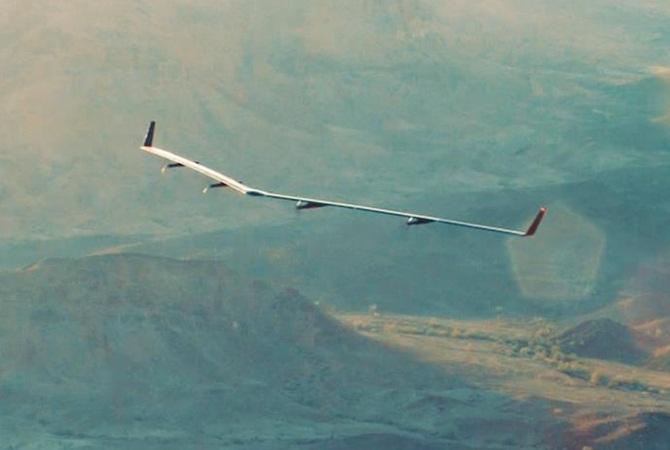 The Aquila drone is being created to widen the range of internet connectivity around the globe.
LG X Screen: A dual screen phone at an affordable price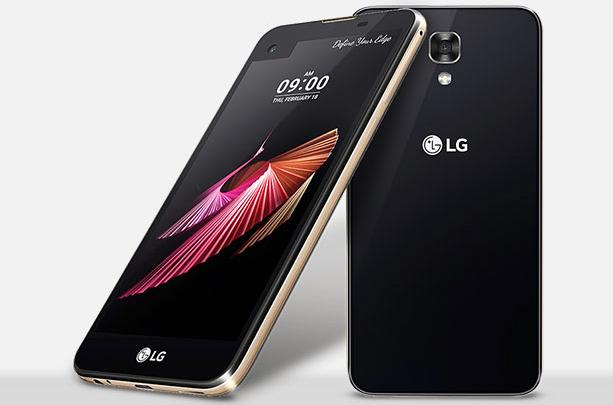 LG X Screen is a pretty device and makes a strong entry at this price point.
Nilekani's start-up Drishti offers affordable eye care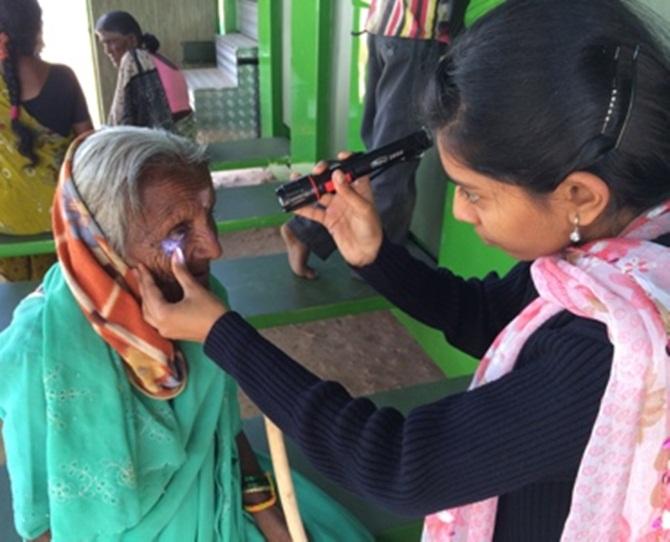 Drishti, an affordable eye care chain has lit up the lives of scores of people in rural areas.
Investing in real estate? These 5 cities offer the best returns!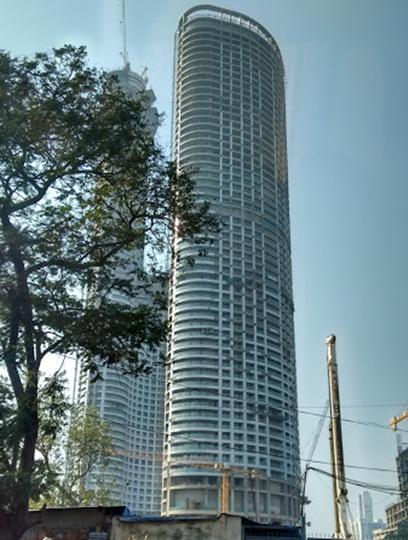 Prices in most areas have been stagnant but some regions are showing reasonable appreciation.
The good, bad and ugly of the 3rd generation Honda Jazz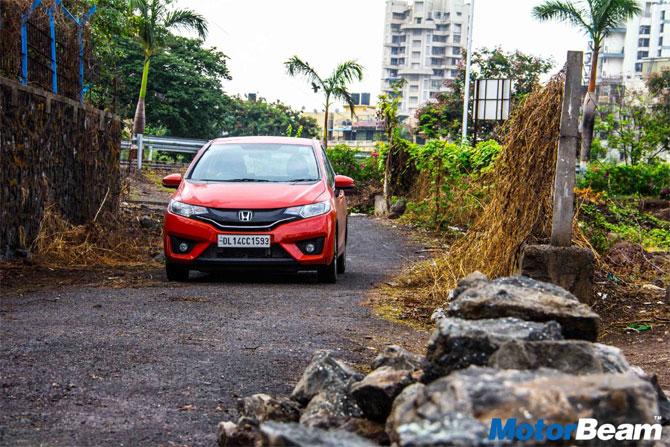 live with the car and you know why 'Nothing else is a Jazz'
July 30, 2016
Secret behind Renault Kwid's success in India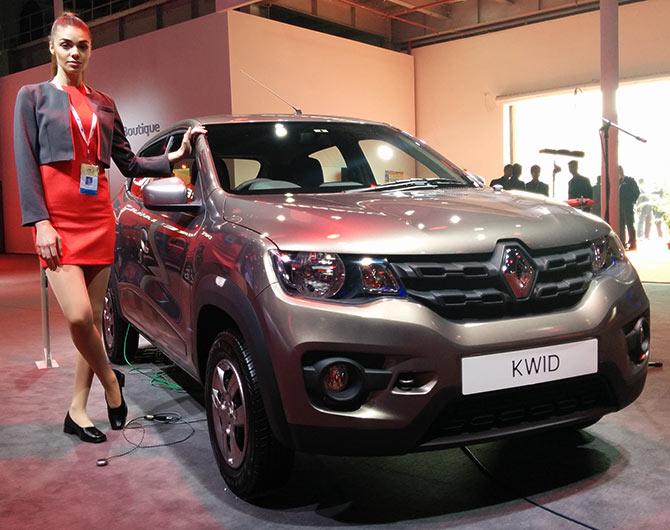 A large part of the credit for the Kwid's success goes to sourcing of local components. This allowed Renault to launch the car at Rs 256,000 in September 2015
Which way out for Vijay Mallya?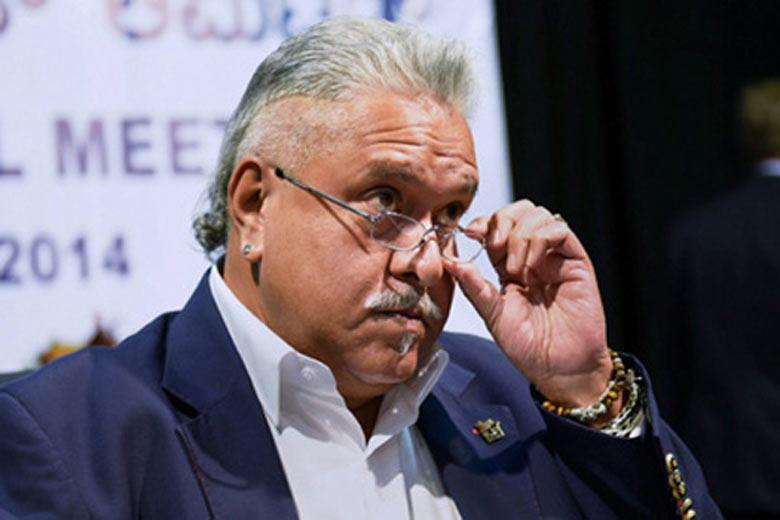 RPG Enterprises Chairman Harsh Goenka thinks aloud about what Vijay Mallya could or should do to get out of the current mess.
July 29, 2016
After a successful comeback, can SpiceJet now beat IndiGo?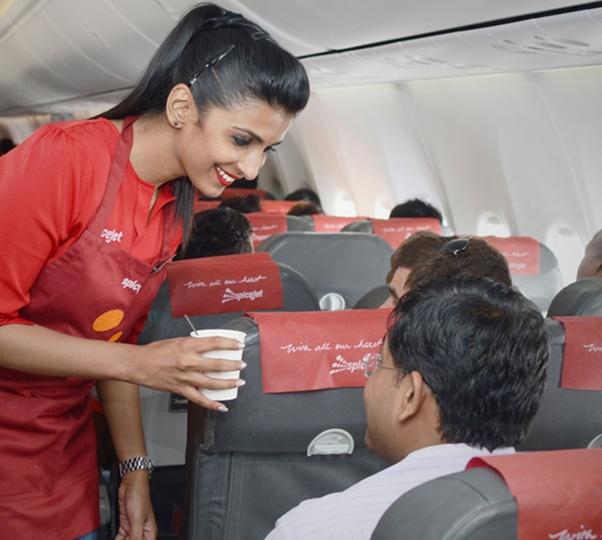 The airline pitches its product and service, keeps silent about price in a new campaign as it looks to win over young business travelers.
July 28, 2016
Honda BR-V: A compact SUV that promises a great drive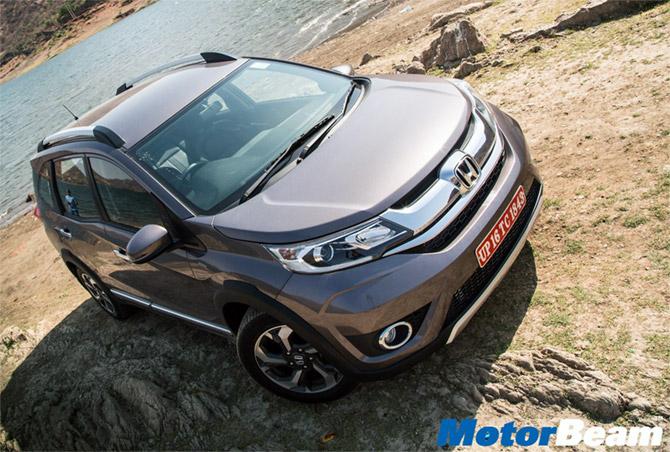 Honda has finally plunged into the fast growing urban crossover segment in India with the newly minted BR-V seven-seater SUV.
When robots turn into surgeons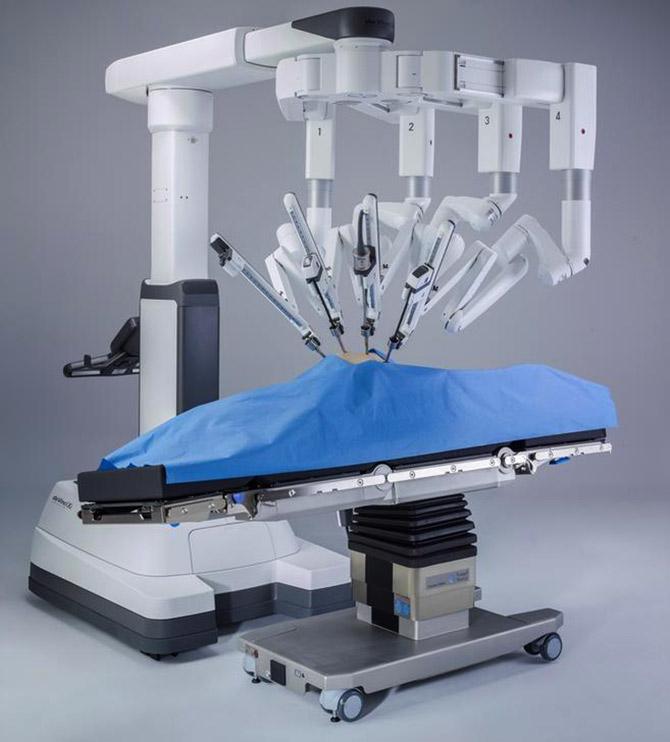 Doctors say robots reduce fatigue and give them greater precision.
PHOTOS: Have you seen these amazing toy factories?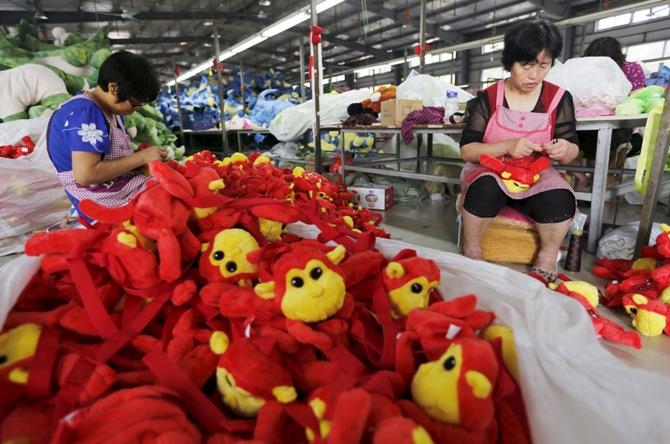 We present here glimpse of toy manufacturing factories from around the globe.
July 26, 2016
After Kohli, Ashwin strikes gold with 8 brands in the bag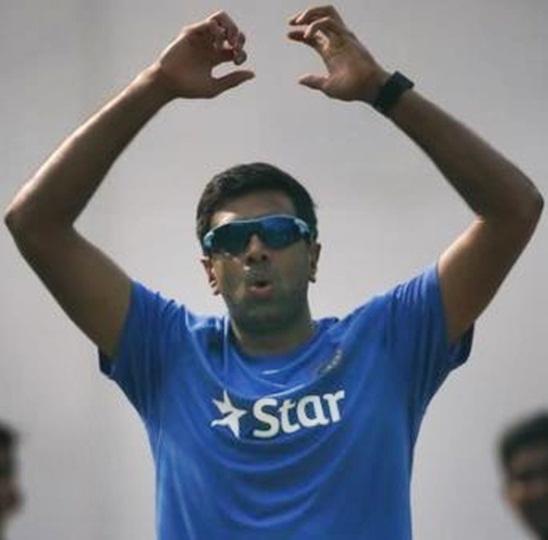 Off-spinner R Ashwin is matching Indian batsmen at their game
Water woes, a threat to Modi's Make in India mission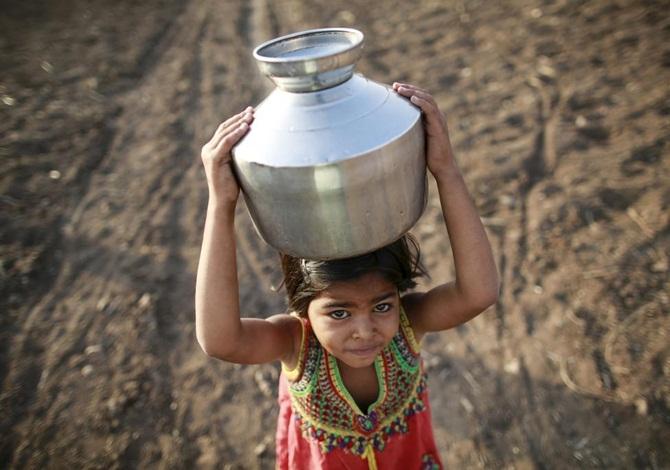 Make in India has big shortcomings when it comes to natural resources.
Solar-powered plane's remarkable flight around the world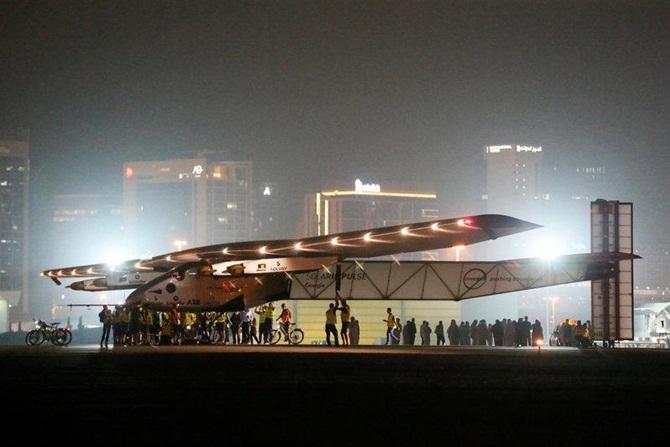 Solar Impulse 2 cruised at altitudes of up to 9,000 metres and at an average speed of between 45 and 90 km per hour.
Adani group takes a gamble on growth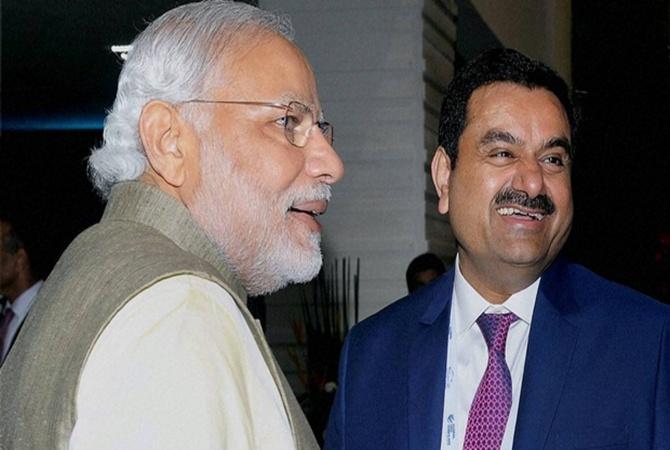 Acquisition of stressed infrastructure assets has pushed its debt to over Rs 1 lakh crore, highlighting concerns about its growth strategy.
July 25, 2016
These 4 cars race past 100,000 bookings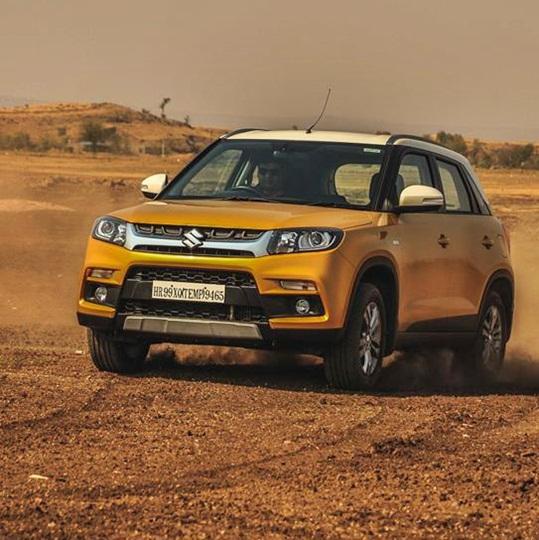 Young buyers willing to frequently replace older models with newer ones are boosting bookings and sales.
Deaf-mute people can now 'talk' with this innovative device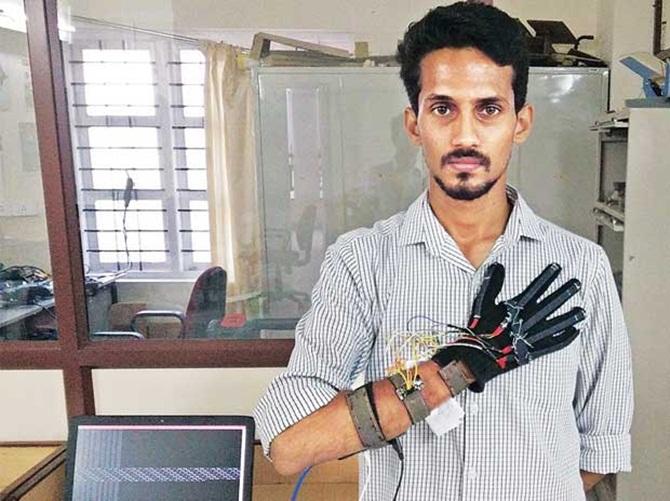 Mudra glove can be worn like any other riding glove.
How safe is it to play Pokemon in India?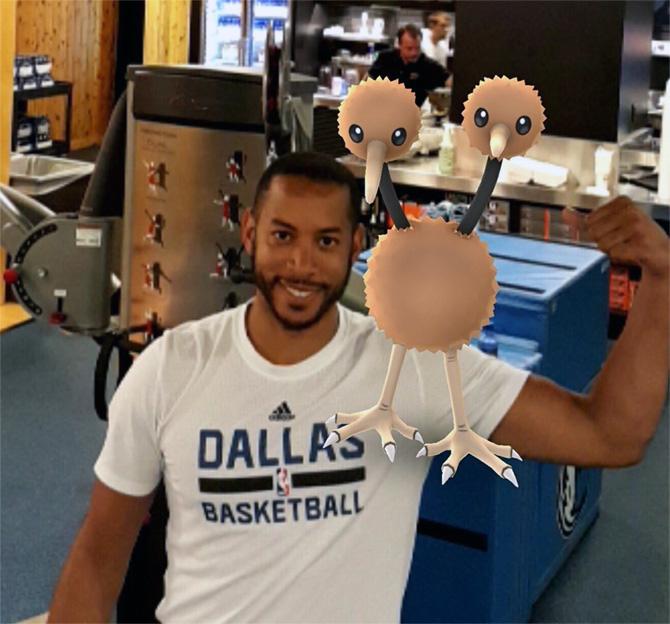 The user cannot expect his or her privacy to be secured.
At Rs 10,999, the Honor 5C is a great bargain!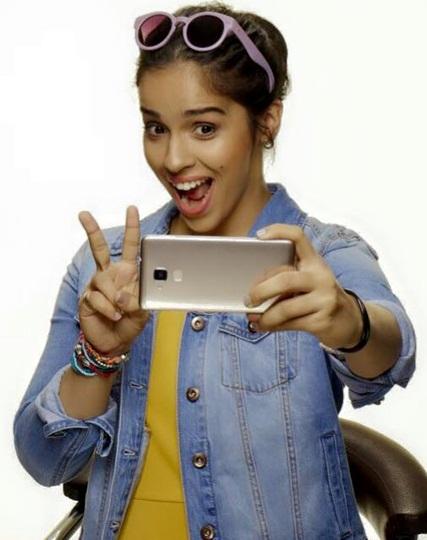 If you're looking for a phone that doesn't pinch your pocket much and is a decent performer, Honor 5C is for you.
REVIEW! The Rs 36.50 lakh MINI Countryman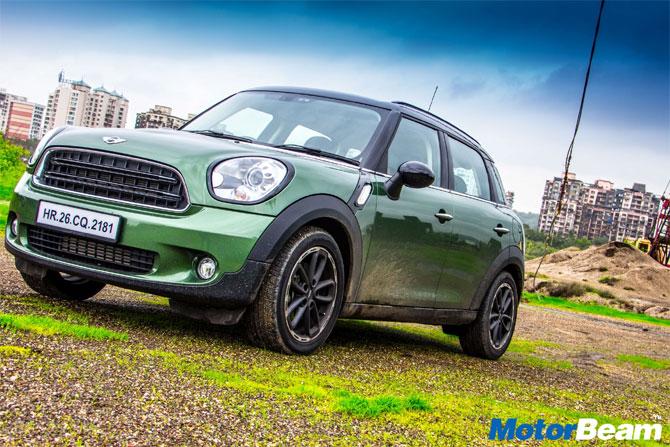 The not-so-mini MINI Countryman is the first 5-door model from the company under BMW ownership and also the only model which isn't manufactured in the UK. Positioned as a crossover SUV, the niche vehicle has garnered a cult following in India as well due to its premium looks and supreme driving dynamics. Thus MotorBeam.com decided to test the latest edition of the car and give their opinion about the British offering.
July 22, 2016
Happiest Minds: Ashok Soota to score big in second innings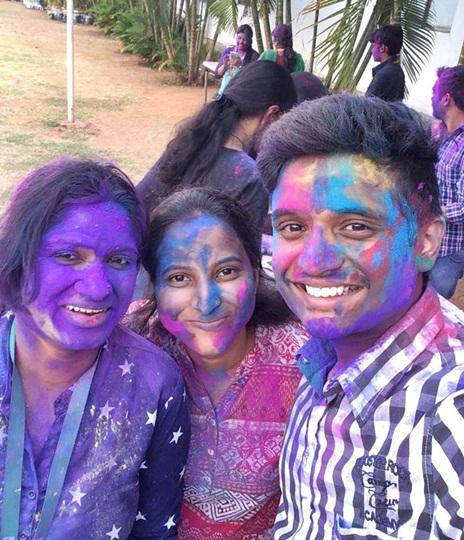 Happiest Minds expects revenue to touch $100 mn in 3 years, the fastest in India's tech services sector.
Sustainable Development index: China 76; India 110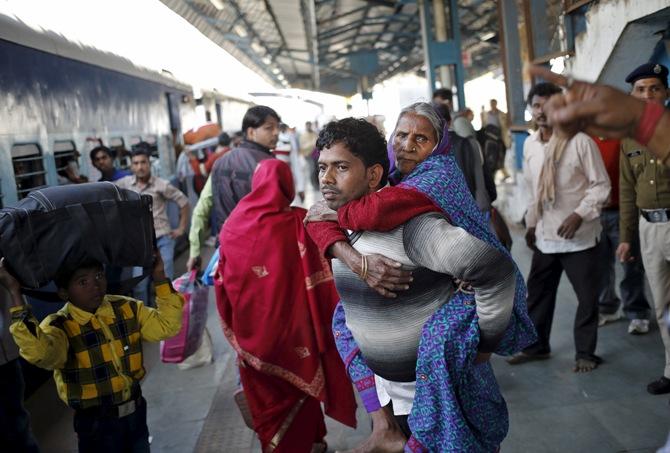 The index collected available data for 149 countries.
Two years of Modi: How the govt has fared in 7 key areas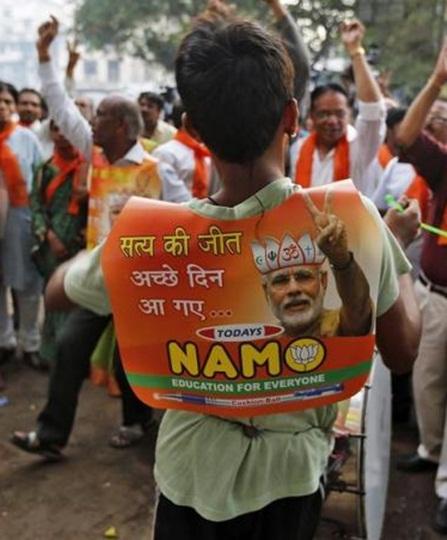 'Success will require political skill, not just economic expertise'
July 21, 2016
7 Indian firms among world's biggest, Rajesh Exports beats ONGC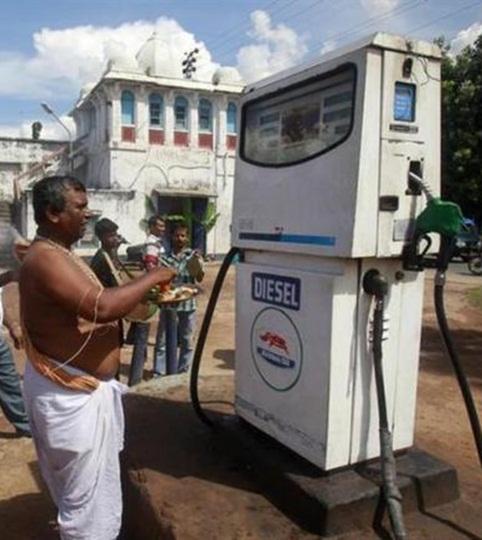 Indian Oil Corp is ranked highest at 161st in the Fortune 500 list.
YUMMY! Stunning images of chocolate shops and factories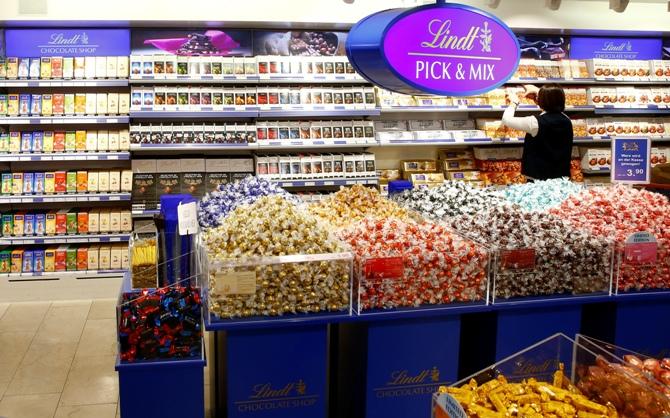 The global chocolate market is expected to grow $98.3 billion in 2016.
From boom to doom: The story of India's start-ups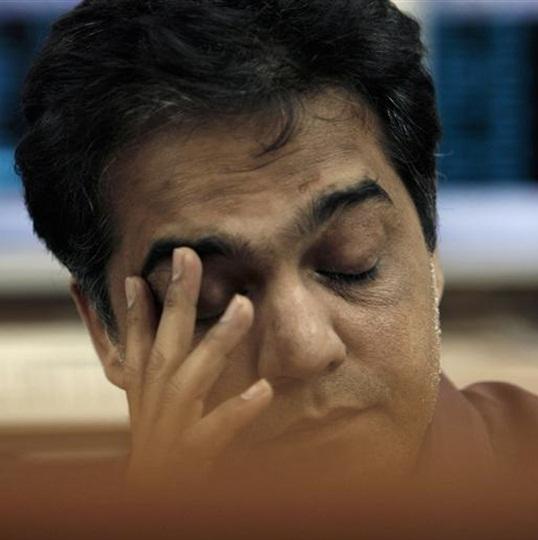 Start-ups that did not have a business model and, hence, could not grow or attract new funding, are shutting shop.
July 20, 2016
Beijing-Shanghai bullet train: World's most profitable high-speed rail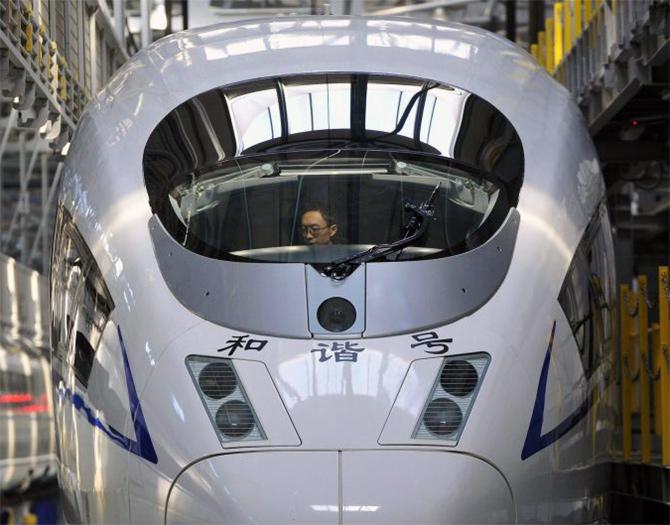 Known as the "the world's most profitable high-speed rail," the Beijing-Shanghai high-speed railway covers more than 1,300 km within five hours.
Made-in India! Altigreen's engine to increase mileage, cut pollution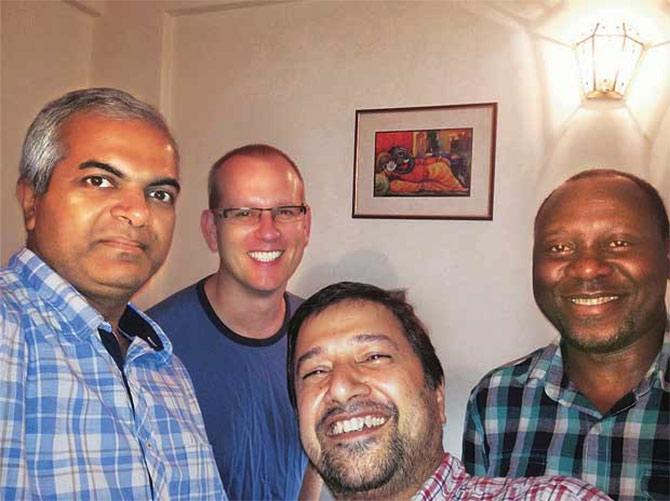 Altigreen's hybrid engine will help make cars more fuel efficient and the air we breathe cleaner.
The big loopholes in India's smart cities plan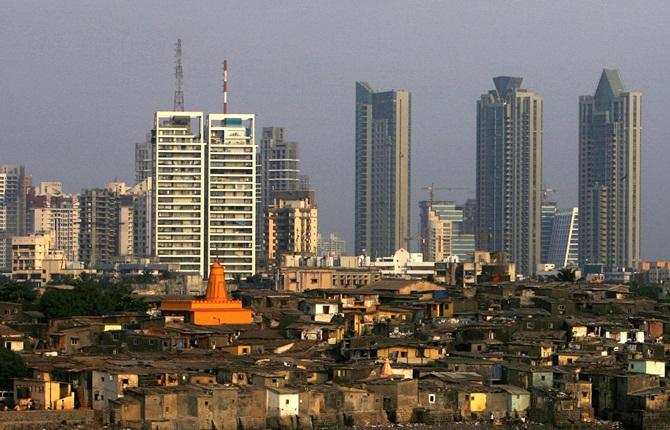 India's cities are bursting at the seams because poor people are migrating to them in search of work.
India's most reputed airline brands, Air India tops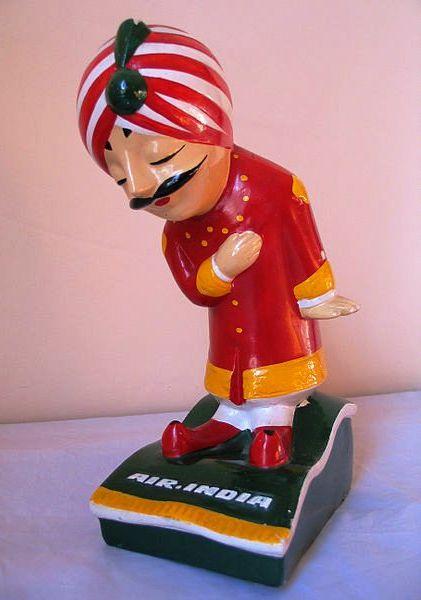 Debt-ridden national carrier Air India tops a brand reputation survey.
MUST SEE: Stunning concept cars!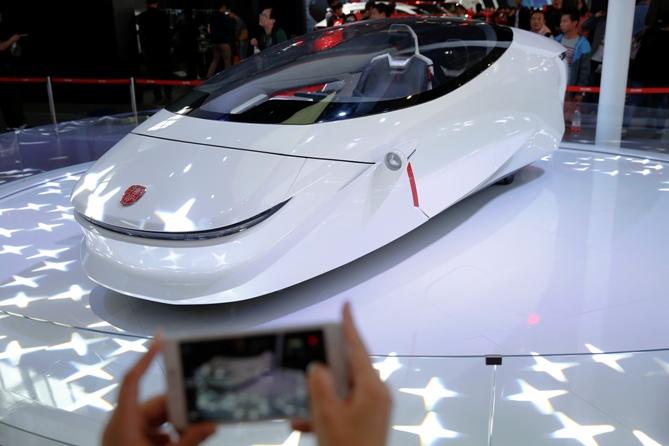 These cars may or may not get produced commerically, although some of them do hit the roads.
July 19, 2016
Modern 'Deen Dayalu' coaches to make travel comfortable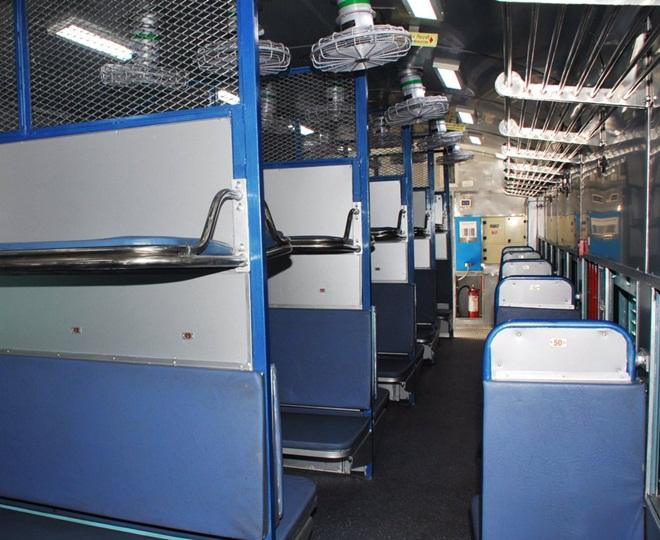 Estimated to cost about Rs 81 lakh per coach, about 700 such modern coaches will be manufactured in the current fiscal.
Is Tiago eating into Nano sales?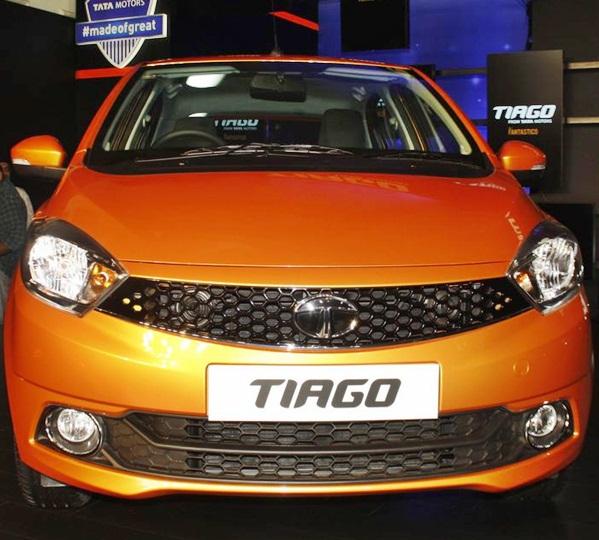 Tata Motors ended the year selling 21,012 Nanos, up from 16,901 in FY15.
In one word, Volvo S90 is brilliant!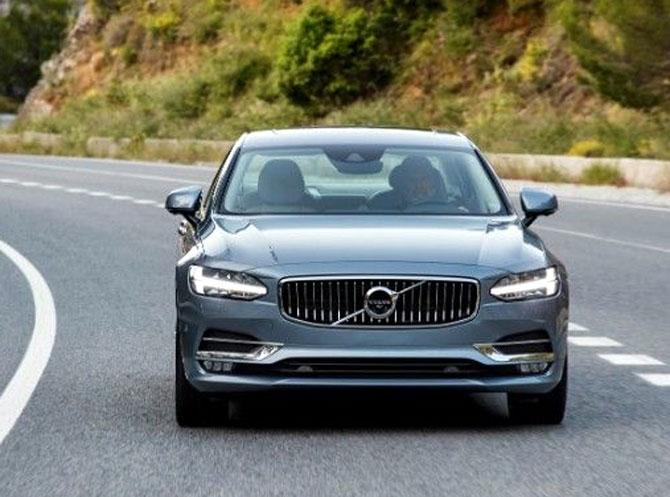 When launched later this year, the Volvo will lock horns with the BMW 5-series, Mercedes-Benz E-Class, Jaguar XF and the Audi A6
July 15, 2016
Vitara Brezza: You will fall in love with this hot SUV!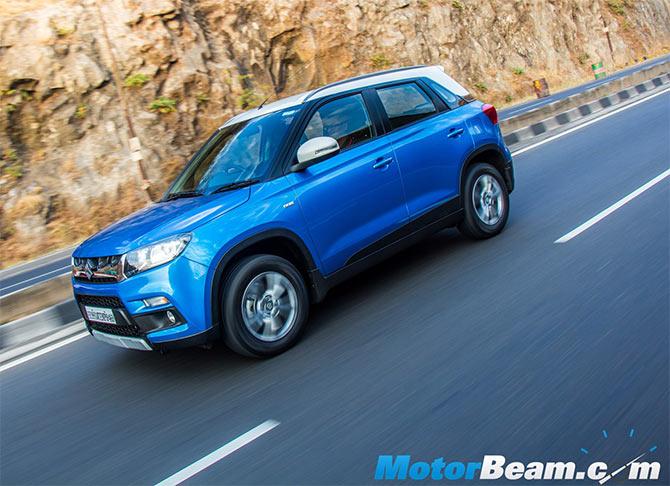 The Maruti Vitara Brezza is a perfect embodiment of being the right product in the right place at the right time.
The story of Ajit Isaac's entrepreneurial success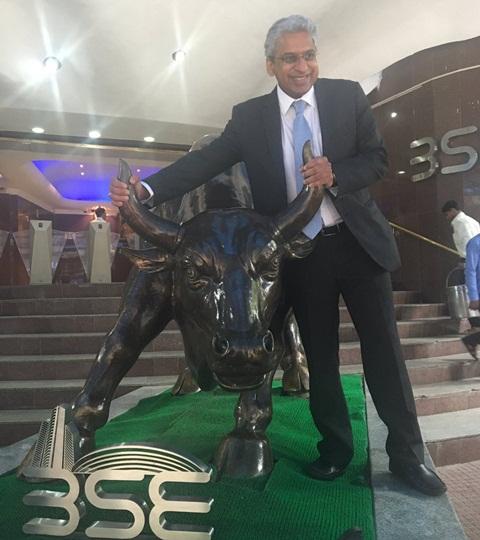 Ajit Issac started as a management trainee at Godrej.
July 14, 2016
Talgo becomes the fastest train in India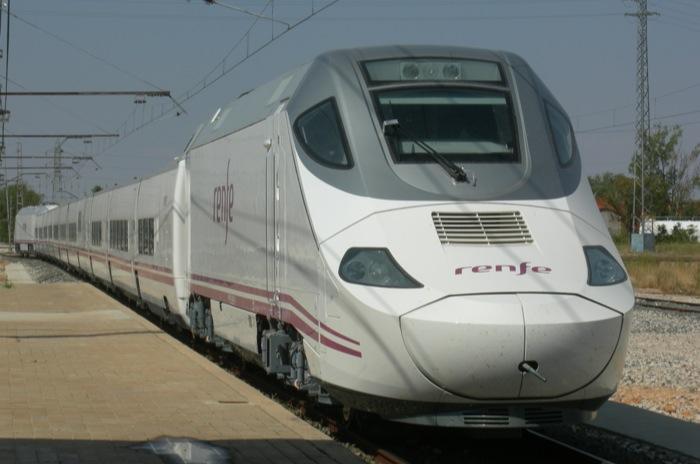 On the fifth day of the trial, the train covered 84 km in 38 minutes between Mathura and Palwal.
World's 10 best airlines, Emirates is No 1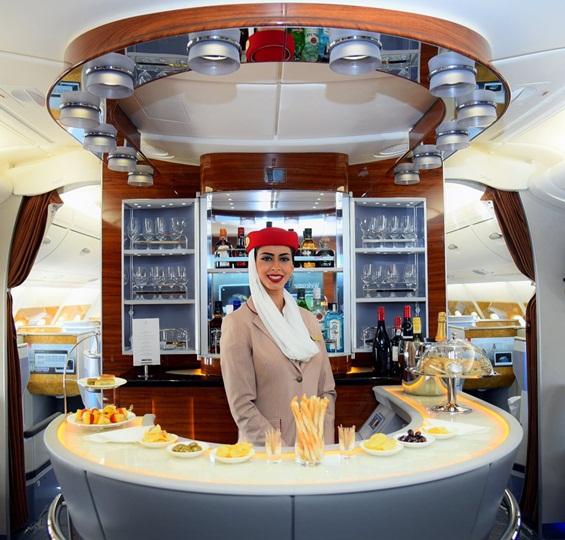 Emirates has been voted as the world's best airline in 2016 by travellers around the world.
July 13, 2016
New Alto 800 is old wine in a new bottle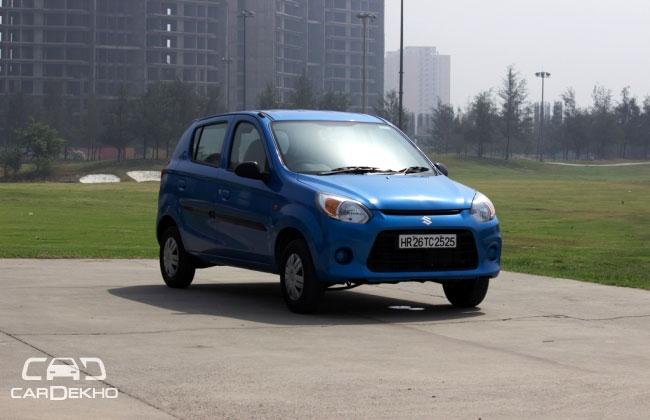 If you like simplicity are don't want to experiment, then the Alto 800 is the right car for you. But if you want a car with bold, striking design and plenty of features, you may want to check out the competition as well
Xiaomi Mi Max: An impressive phone with a better battery life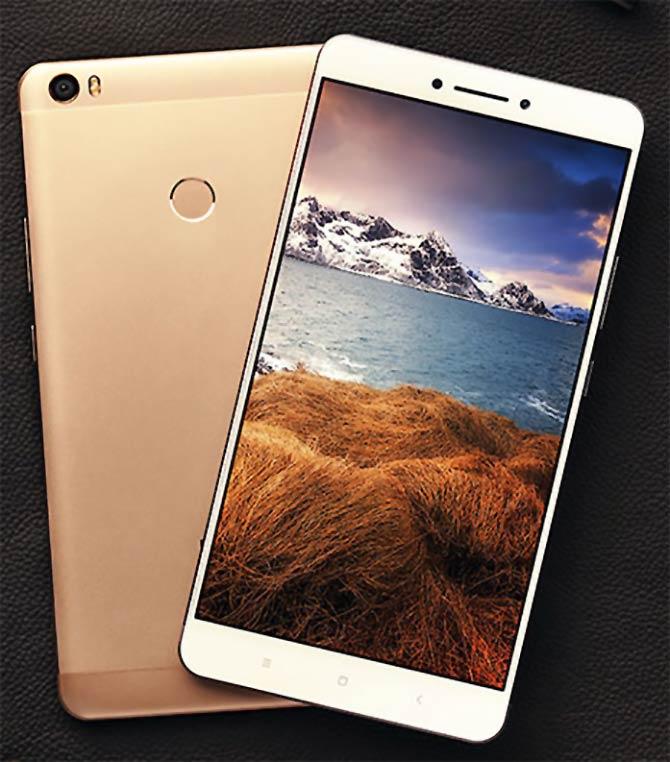 Priced at Rs 14,999, Xiaomi's Mi Max is hard to ignore.
July 12, 2016
Ford Mustang debuts in India at Rs 65 lakh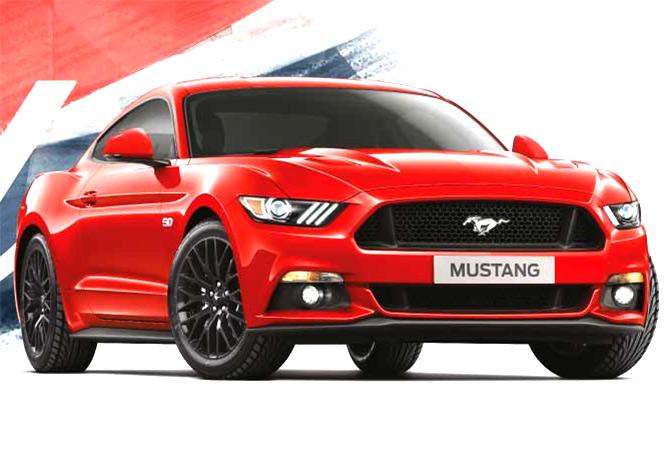 This is the first time in Mustang's 52-year history that the company has launched the model in India.
5 Indians in Forbes Asia's Heroes of Philanthropy list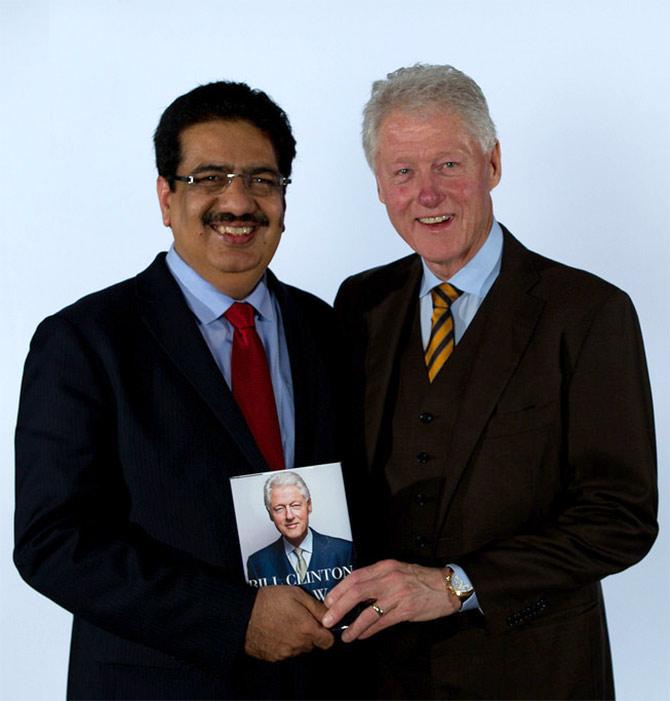 The Sampark Foundation boasts of a $100 million outlay funded entirely by the Nayars and represents more than half of their wealth.
July 07, 2016
Review: Skoda Superb diesel's ride quality is phenomenal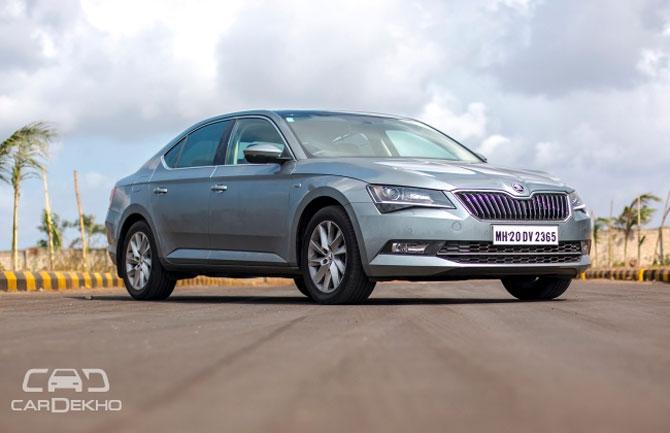 The third-generation model is the most flamboyant Superb that Skoda has ever pulled off
July 04, 2016
Car sales: The top performers in India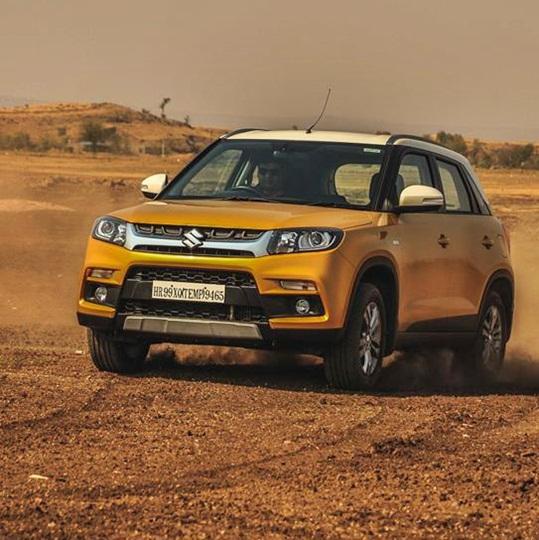 Maruti, Hyundai & Mahindra together had 72.5% market share in year's first half.
HealthifyMe: A start-up that helps people live healthy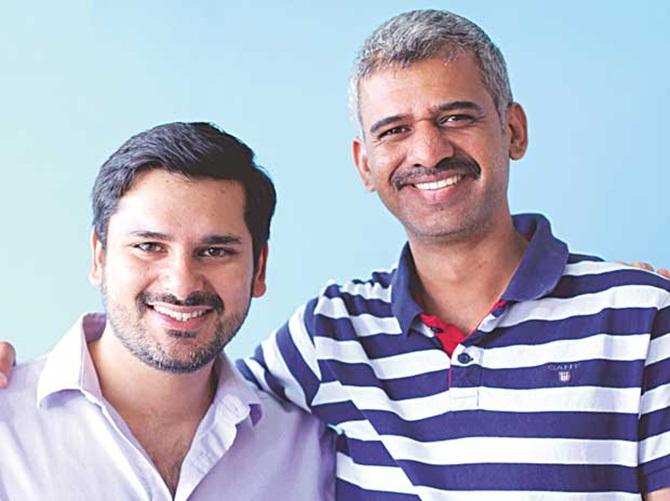 HealthifyMe is an app that connects users to fitness trainers virtually, motivate them on goals.
Moto G4: The best budget smartphone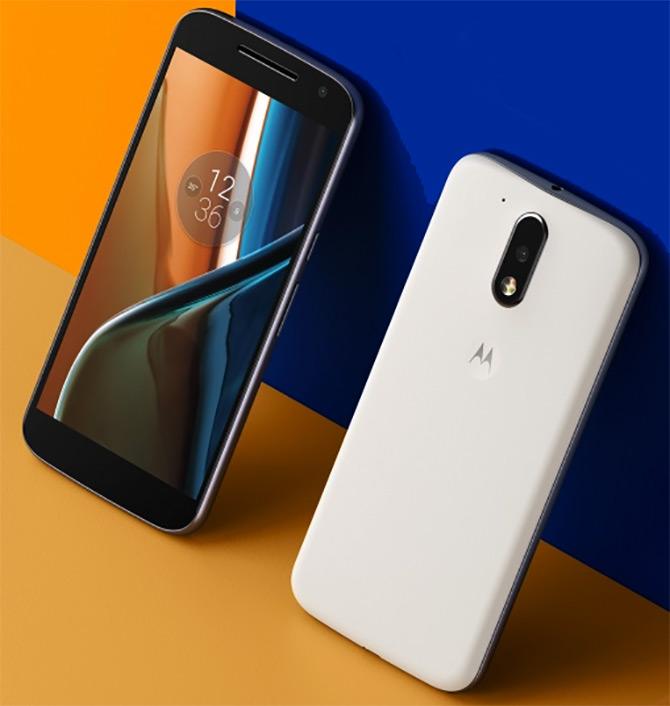 The phone has a big 5.5-inch screen, a great move for those who like watching movies and streaming videos.
Why Audi Q7 is 'better' than Mercedes-Benz GLS and BMW X5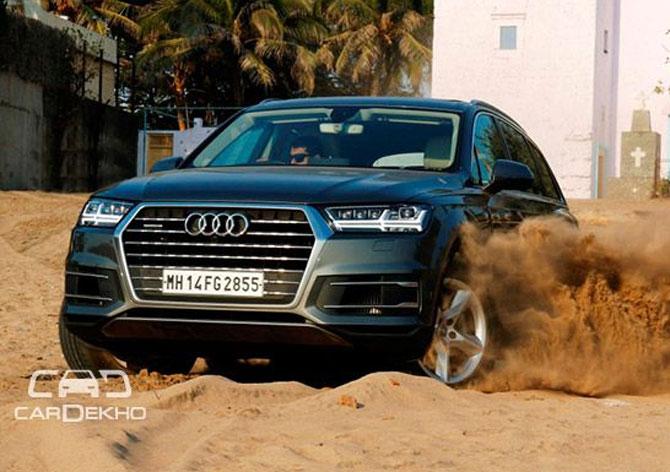 The first-generation Audi Q7 was one of the highest selling vehicles in its class around the world. Now, the comprehensively updated second-gen version is here to fill the shoes and aims to do all that and more!
July 01, 2016
Why Tata Tiago is better than Renault Kwid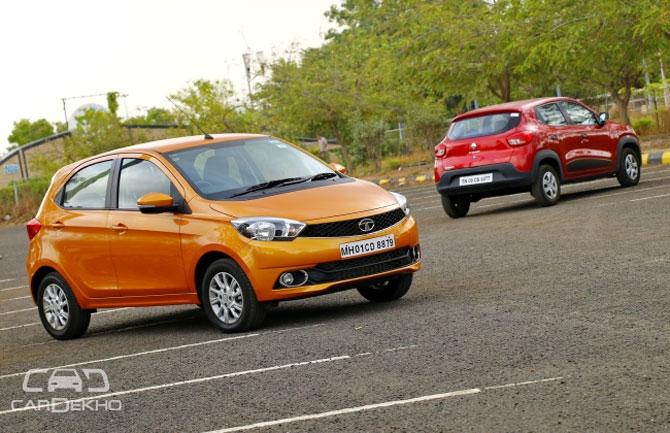 for the slight premium that you'll pay, the Tiago offers more safety tech, bigger engine, space and more creature comfort. Taking into the fact that the 1.0-litre Kwid is around the corner and will be considerably expensive in contrast to its 800cc counterpart, the Tiago makes an even stronger case for itself.
New Honda Amaze is sure to impress you!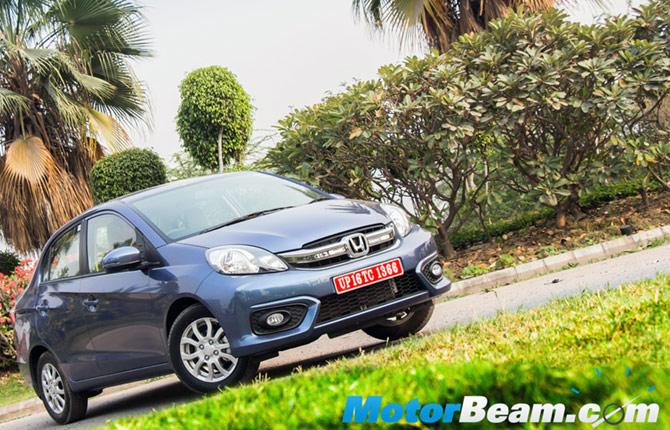 The biggest and most talked about change has come in form of the new interior and dashboard design.
June 29, 2016
Porsche launches new 911 model priced up to Rs 2.66 cr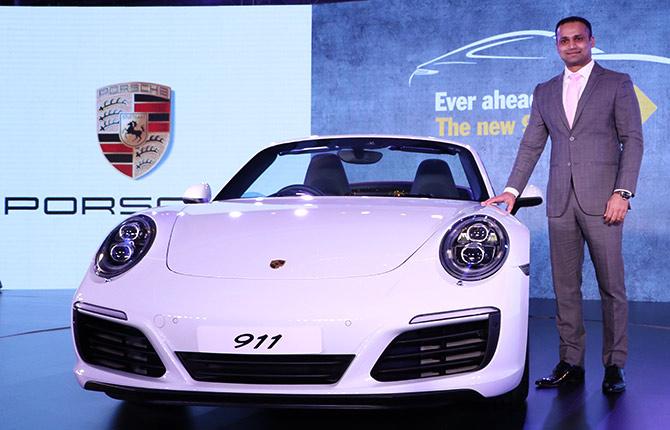 Porsche on Wednesday launched the latest version of its 911 model in India.
Largest uncut diamond may fetch $70 million!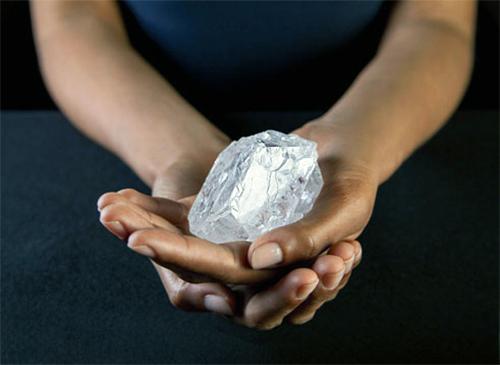 An 1109-carat uncut diamond, the largest to be discovered in over a century, is now set to be auctioned in a stand-alone sale in London.
June 28, 2016
China's first home-made jet makes debut commercial flight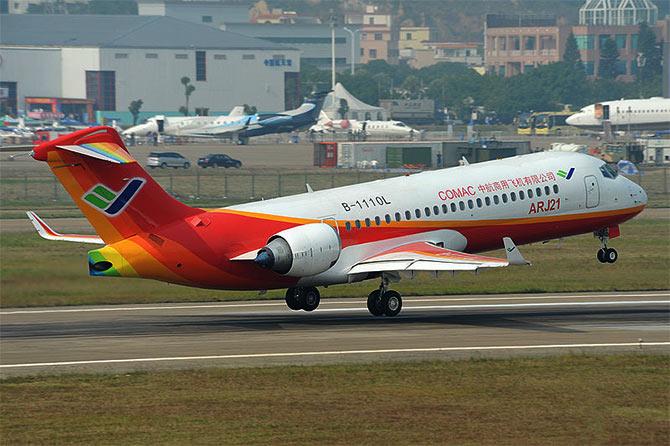 Chengdu Airlines said the ARJ21 has a lower cost per seat than similar models of Airbus and Boeing models.
India at a low 105 on human capital index, Finland tops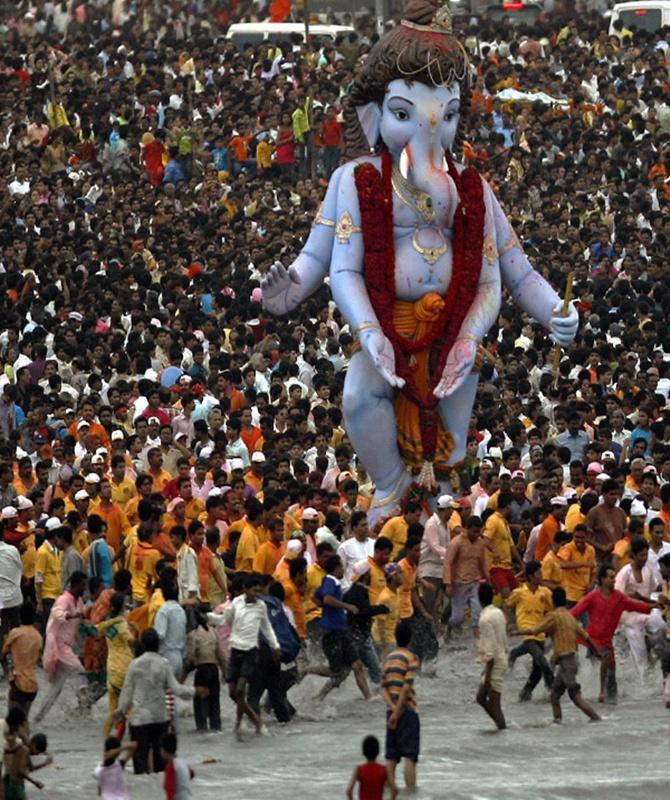 India ranks low at 105th on human capital index, Finland tops
June 24, 2016
Rolls-Royce drives in Dawn at Rs 6.25 crore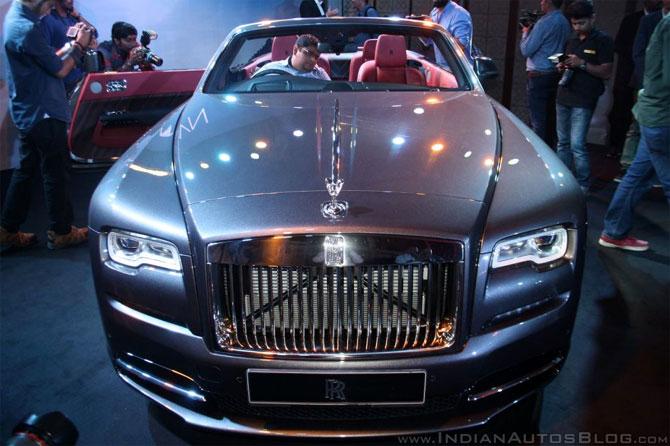 Basically the convertible version of the Rolls Royce Wraith, the Dawn made its public debut at the 2015 Frankfurt Motor Show
Toyota Innova Crysta sports lot of features, space and power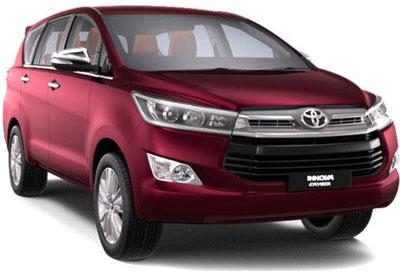 The new Innova is more expensive than the old one, with the top-end model costing over Rs 20 lakh
How Deveshwar transformed ITC into a successful company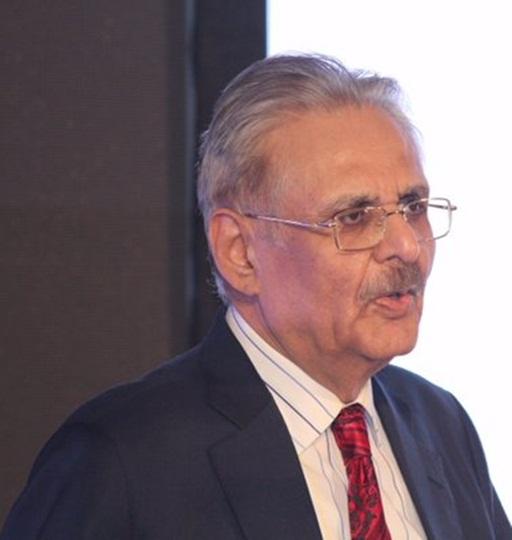 As Deveshwar announces his decision to step down, he has a rich legacy to leave behind.
Vishal Rao's innovation: A cheap voice box for throat cancer patients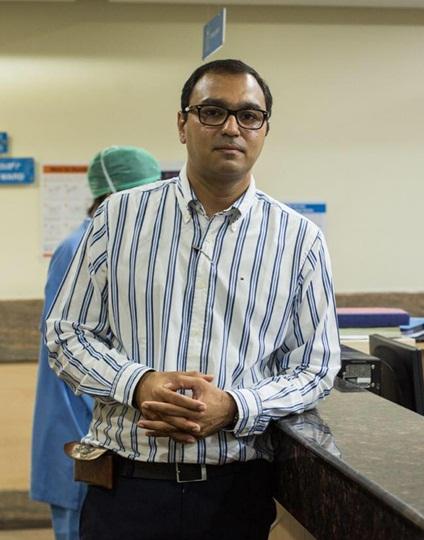 An oncologist, Vishal Rao built an innovative voice prosthesis that costs to help people who've lost their voices.
June 23, 2016
Renault Kwid gives Maruti Alto a run for its money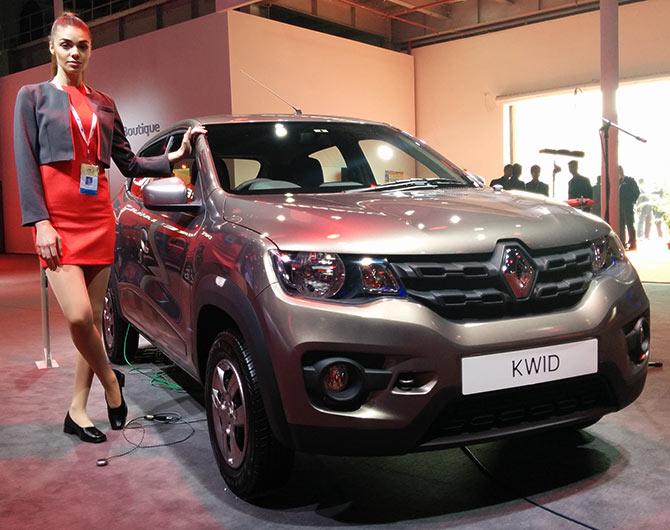 The Kwid was launched in the last week of September.
Ratan Tata's aviation ambitions a step closer as India opens up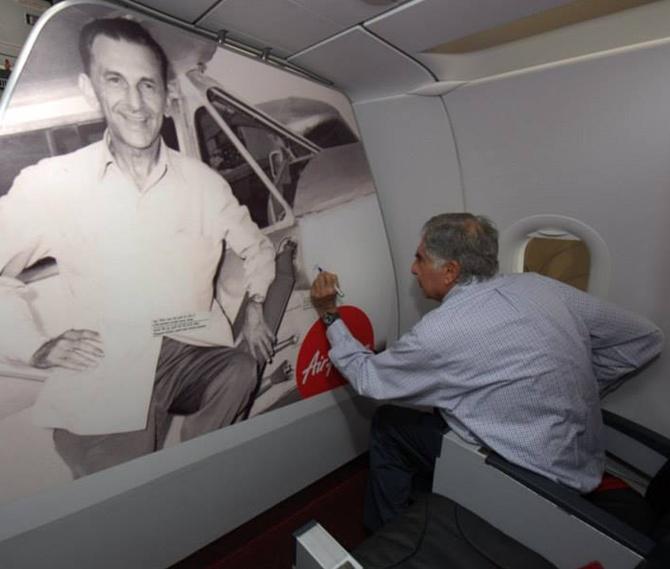 The $100 billion Tata group conglomerate is a major beneficiary of the decision to open up aviation in India.
June 21, 2016
India's first 'smart' city Lavasa failed to take off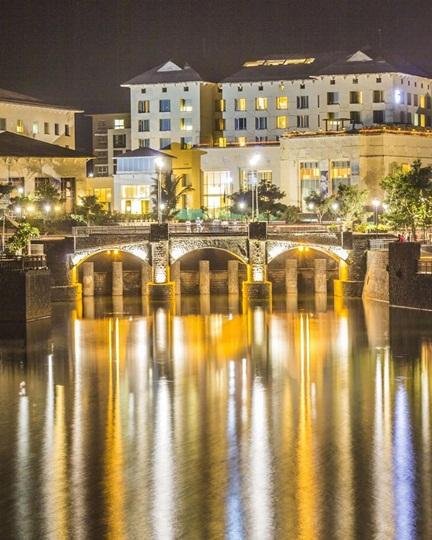 Of the five towns planned, work is progressing in two, Dasve and Mogao.
June 20, 2016
It's your choice: Skoda Superb or Ford Endeavour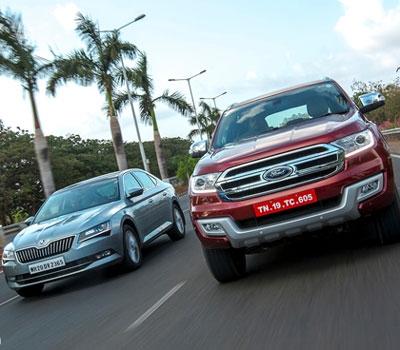 If you don't mind working over weekends and like being in a two-piece suit all day long, pick the Superb. And if you have a penchant for exploring places over the weekend, look no further than the Endeavour which can also carry your gang.
June 17, 2016
Rolls-Royce unveils its futuristic driverless car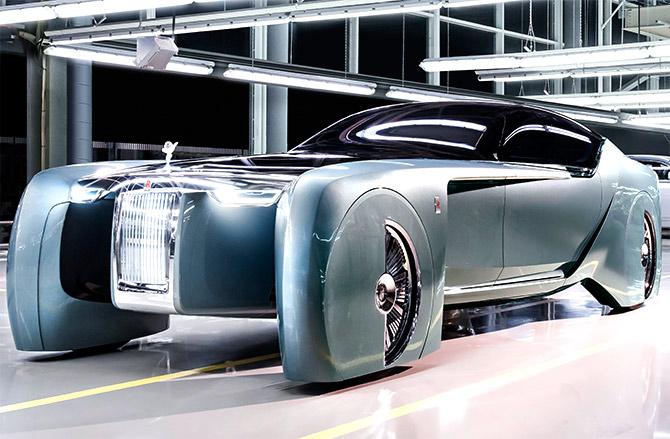 Luxury car maker Rolls-Royce unveiled the car that defines the future of luxury mobility.
After 3 false starts, can Pune transform itself into a smart city?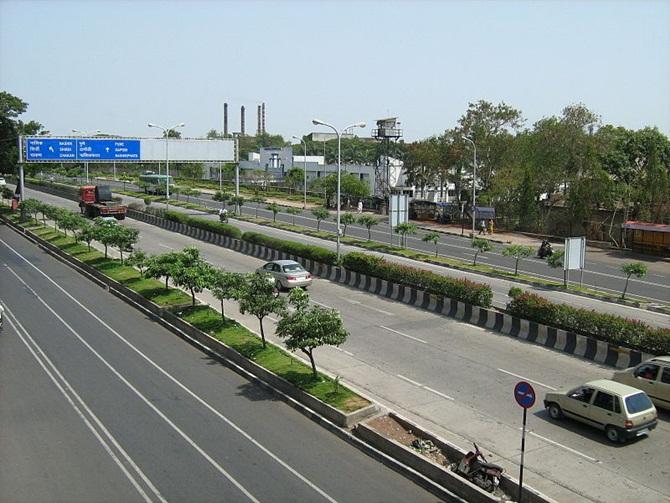 Pune, the city that made it to second spot in the Smart City Challenge competition earlier this year, is not new to the concept.
Onboard the amazing Tiger Express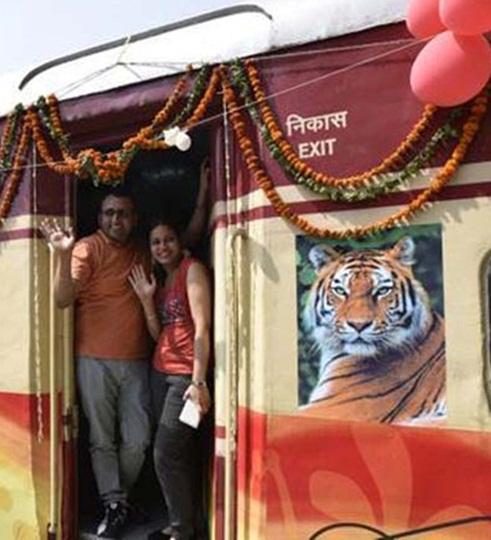 Get ready for a great safari across some of the best national parks in the country, courtesy the Indian Railways.
June 16, 2016
Why small cars will get cheaper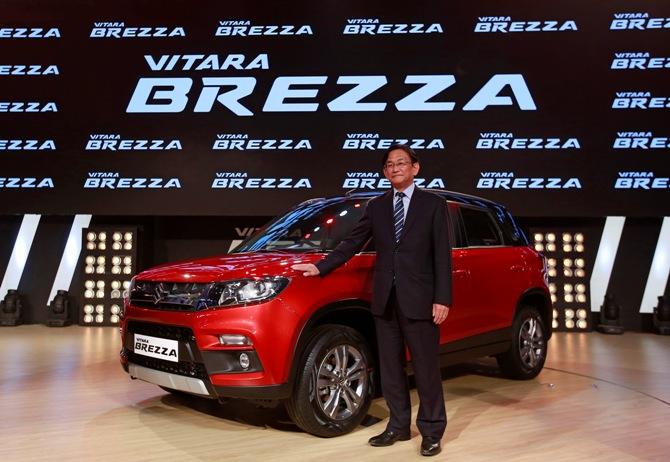 Maruti Suzuki and Hyundai would make the largest gain.
Connaught Place world's 7th most expensive office market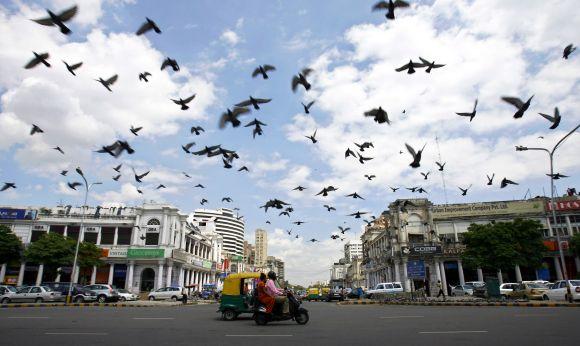 Mumbai's Bandra Kurla Complex moved down from 18th to 19th position.
Finland, home to Nokia and jobless engineers, struggles to fill tech jobs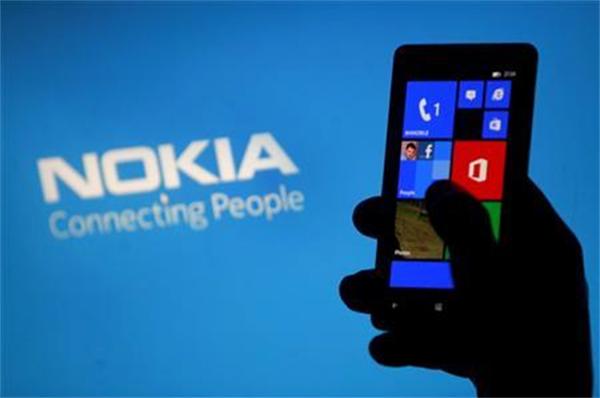 Nokia dominated around 40 percent of the world's mobile phone industry in 2008, but its products were eclipsed by touch-screen smartphones made by Apple and Samsung.
Visakhapatnam dreams to become India's San Francisco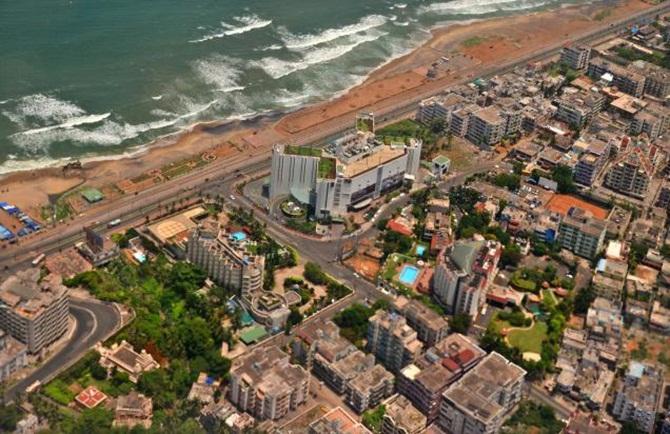 A consortium of three US-based firms - AECOM, KPMG and IBM - was given the task of developing the master plan.
June 15, 2016
World's most expensive car tyres sold for Rs 4 crore!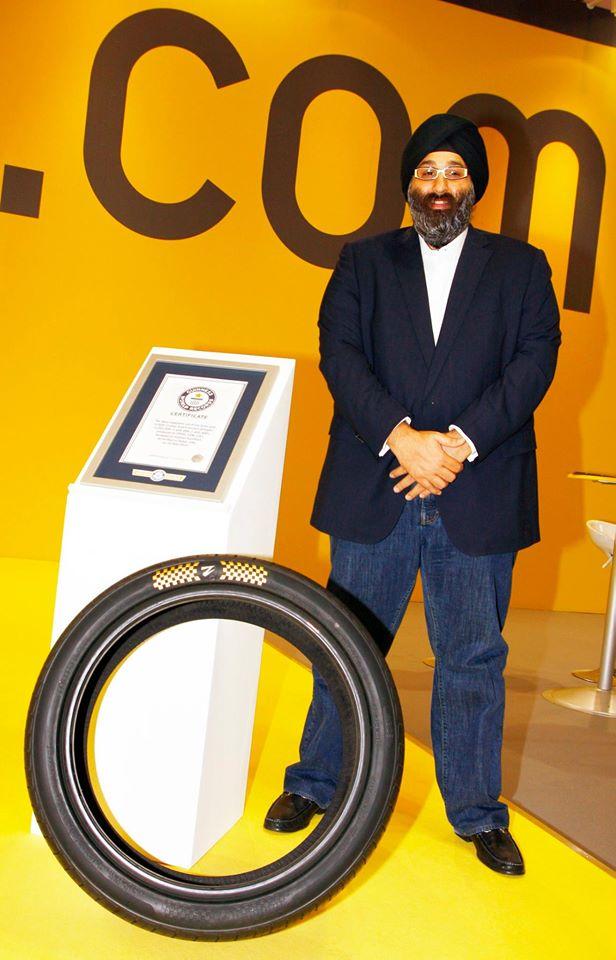 The first and only set of tyres of this kind, the gold-plated tyres were developed by Z Tyres in Dubai.
Audi R8: Intelligent sprinter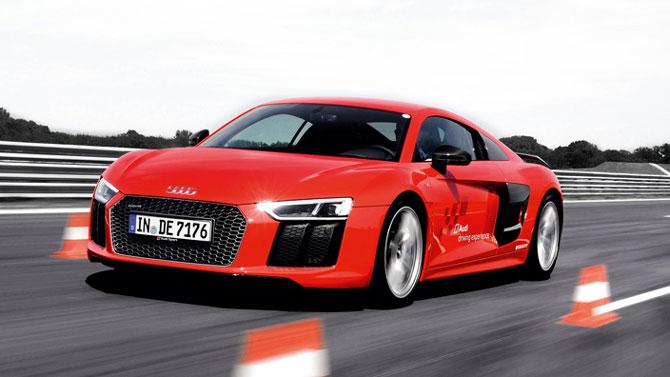 The new Audi R8 V10 is a super-fast car that is also intelligent
How Bhubaneswar will transform into a smart city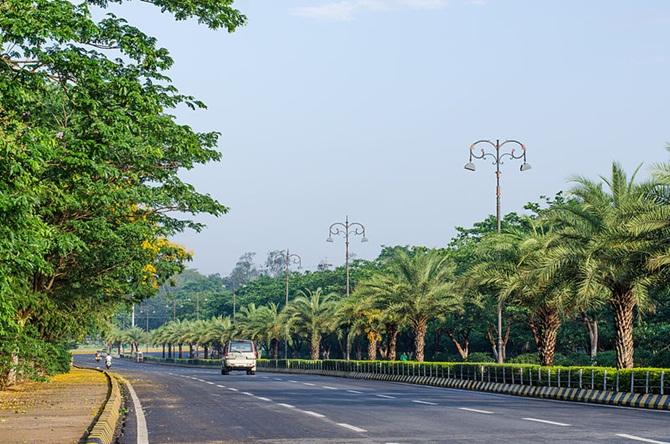 IFC will act as a transaction advisor for the projects to be developed in the public-private partnership mode.
June 14, 2016
Audi R8 V10 plus - Performance redefined!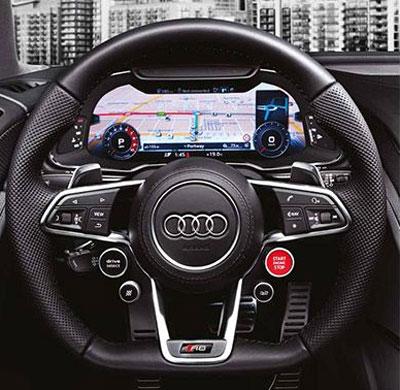 This revamped model is faster, lighter, and meaner than its predecessor
June 13, 2016
World's 10 biggest tech acquisitions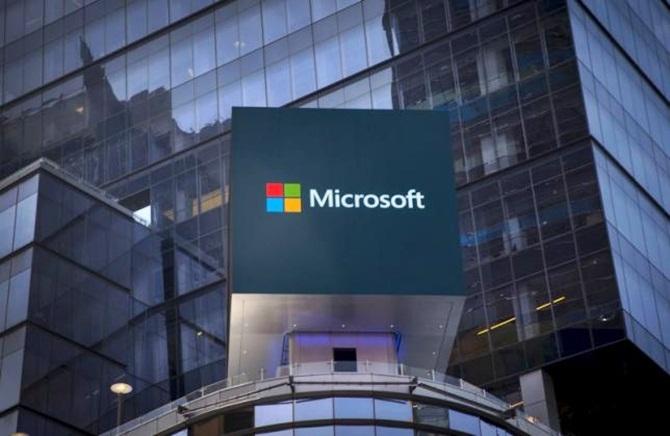 Take a look at the 10 biggest IT deals ever.
Datsun redi-GO or Renault Kwid, which should you buy?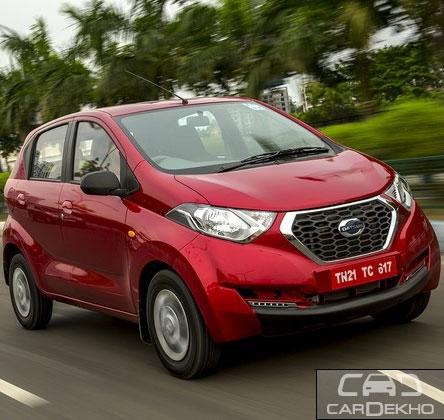 Does the French automaker's insignia help the cleverly packed Kwid to be on the premium side compared to Datsun's humble redi-GO? Both the vehicles underpin the same platform which is pulled by a similar 0.8-litre petrol motor and are made by the same alliance. Read on to find out more!
Smart cities: How Surat will get a grand makeover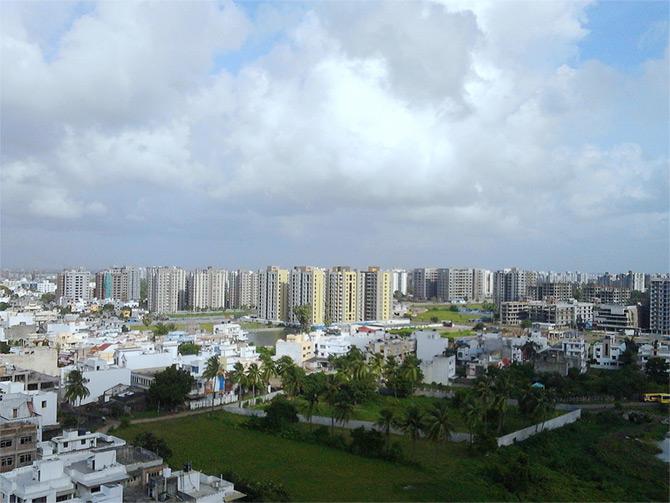 Surat had bagged the fourth rank under the Smart Cities Mission based on its proposal.
June 10, 2016
The secret behind Lenovo's success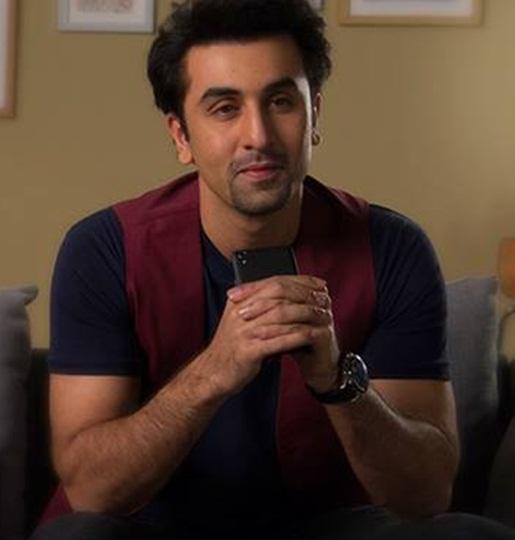 The Chinese phone maker has ensured its two brands - Lenovo and Motorola - do not cannibalise into each other's share.
Volkswagen Ameo: A value-for-money compact sedan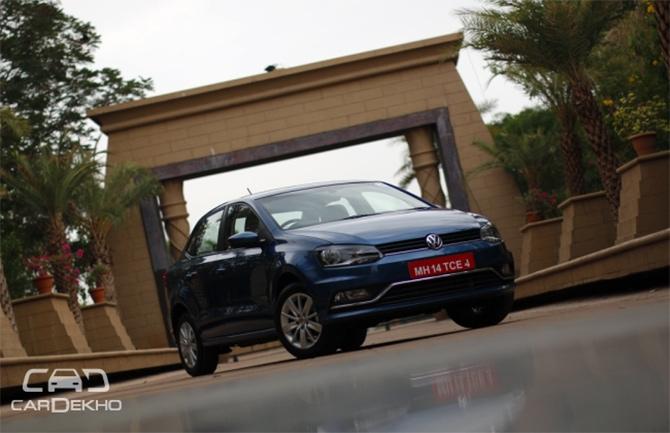 The Ameo brings the best of both worlds in a single package as a value for money purchase for the Indian family at an incredible price point.
June 09, 2016
Celebrity endorsement becomes a risky business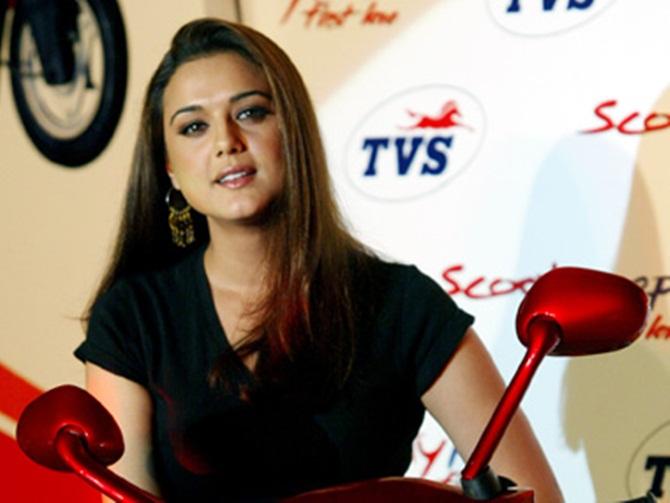 The call to make brand ambassadors accountable has rattled filmstars and sports stars.
June 08, 2016
Audi A3 is luxurious and feature loaded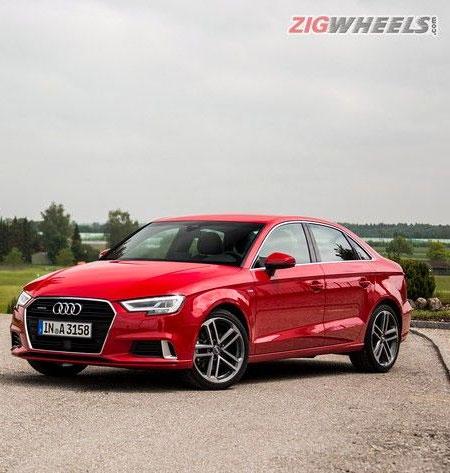 CarDekho team drove the facelifted version of Audi's immensely popular compact luxury sedan - A3 in Germany
June 07, 2016
Datsun redi-GO launched, price starts at Rs 2.38 lakh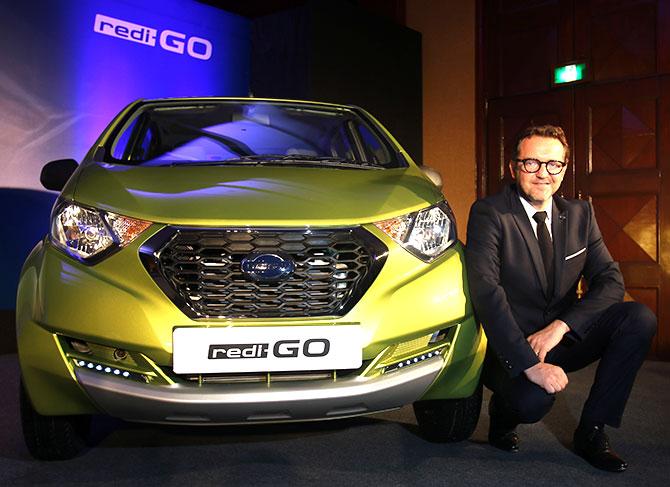 The 800cc five-speed manual transmission comes with a fuel economy of 25.17 kmpl
PAL-V: You can fly or drive this amazing car!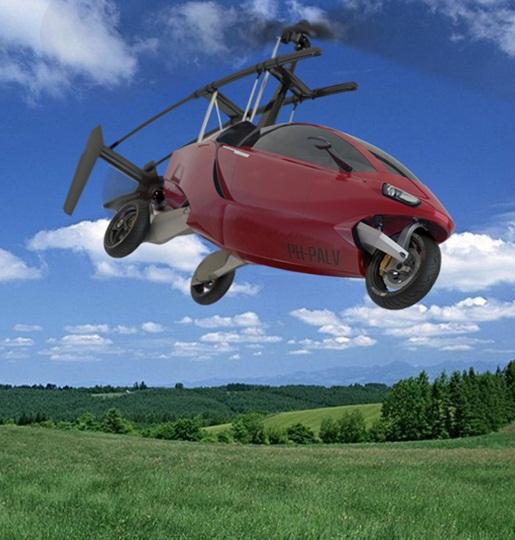 In its flight performance, it can move up to a maximum speed of 180 km/h and minimum speed for level flight at 50 km/h.
Will Mamata's second term mark a fresh start for industry in Bengal?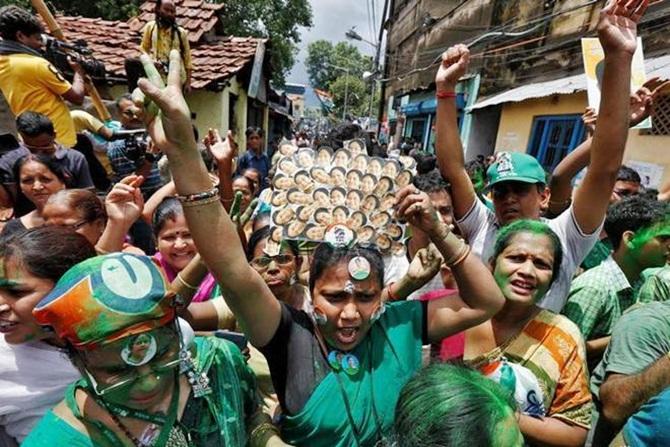 Investors can take heart from the first Cabinet meeting in the second innings.
June 06, 2016
Mahindra NuvoSport is neither refined nor cheap!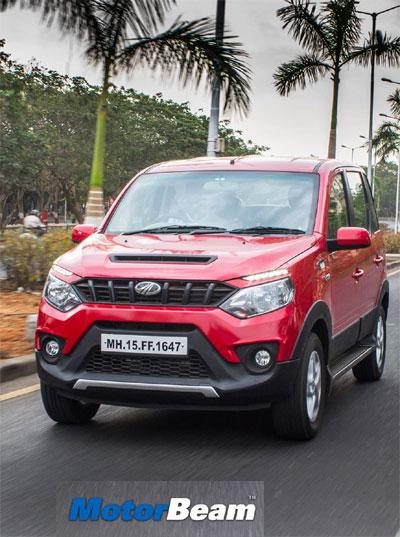 The Mahindra NuvoSport is considered a classic case of lost identity by many experts. It is neither refined enough to play along with the big SUVs nor is it cheaper to buy to make it a mass market product. Thus Indian automobile website MotorBeam.com decided to give the car a fair chance and reviewed it to unravel its nitty-gritty.
June 04, 2016
Datsun's redi-GO revs up low-cost entry to Motown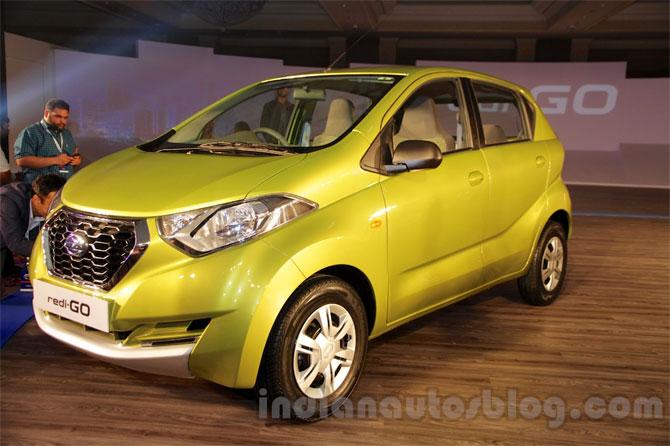 The redi-GO will take on Maruti Suzuki's best-seller Alto, Hyundai's Eon, and Renault's Kwid
June 02, 2016
How Toyota Fortuner 2016 fares against Endeavour and Trailblazer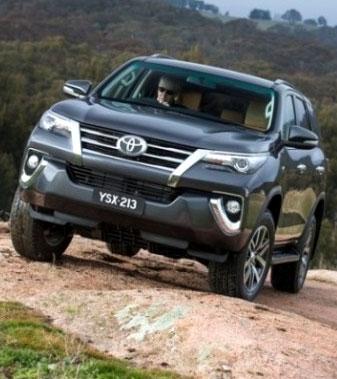 Toyota Fortuner 2016 vs Ford Endeavour vs Chevrolet TrailBlazer InteriorsToyota Fortuner 2017 interior
2 Indian-origin women in Forbes' richest entrepreneurs' list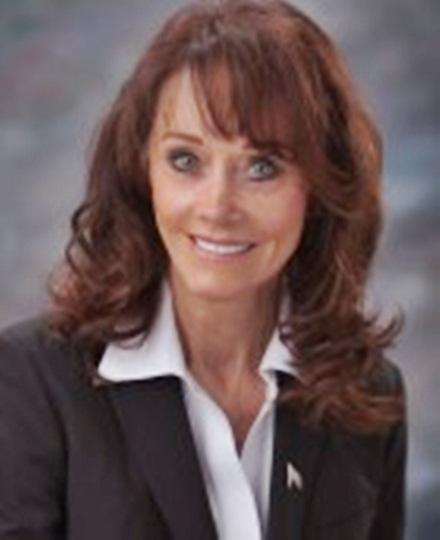 The richest self-made woman in America is Diane Hendricks, the owner of ABC Supply.
June 01, 2016
World's longest and deepest rail tunnel opens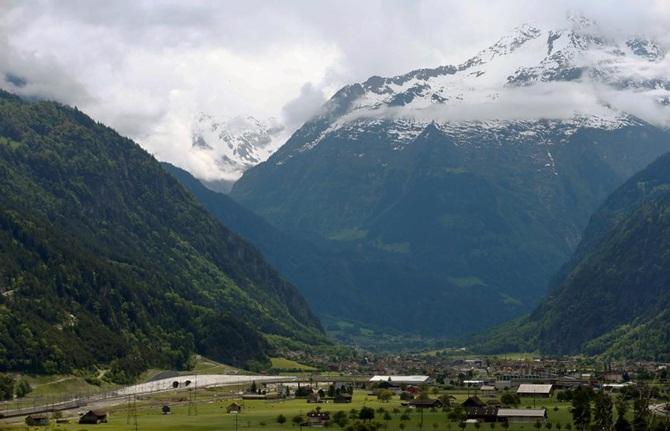 Switzerland has opened the largest and deepest railway tunnel across the Alps.
May 31, 2016
BMW 530d is the spruced up avatar of 5-Series sedan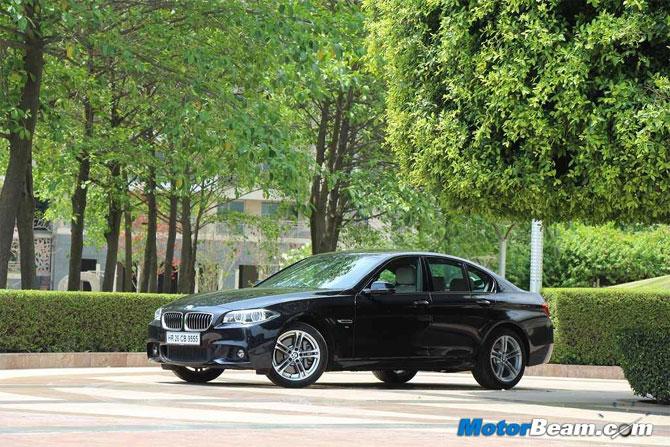 The BMW 5-Series is the ultimate executive luxury sedan which blends excellent driving pleasure with uber luxury that too in a timeless design.The 5-Series F10 model, introduced in India in 2010 updated in 2013, is now available in the 530d M-Sport variant which is a slight departure from the normal 5-Series - as explored by Indian automobile website MotorBeam.com.
May 30, 2016
High-speed Spanish Talgo train hits the tracks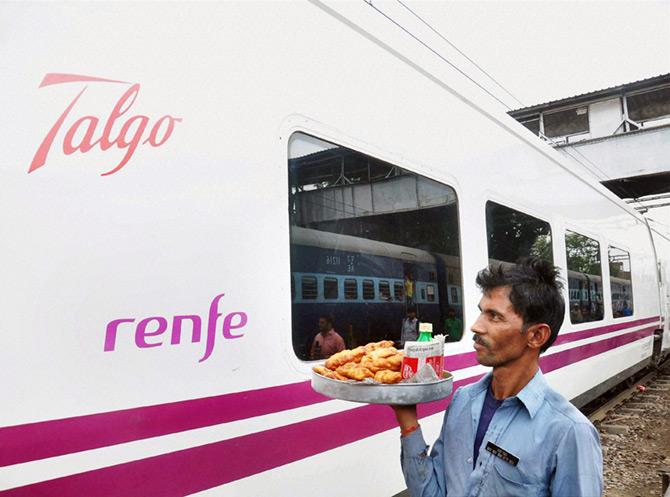 As of now, the Delhi-Mumbai Rajdhani Express runs at an average speed of 85 km per hour.
May 27, 2016
Why Maruti is recalling over 77k Balenos, DZires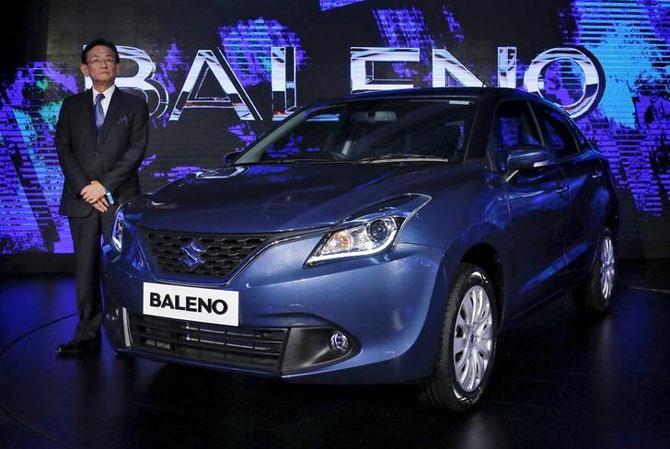 The Baleno cars covered in the recall include 17,231 export units.
May 26, 2016
Honda BR-V vs Hyundai Creta: How the two stack up?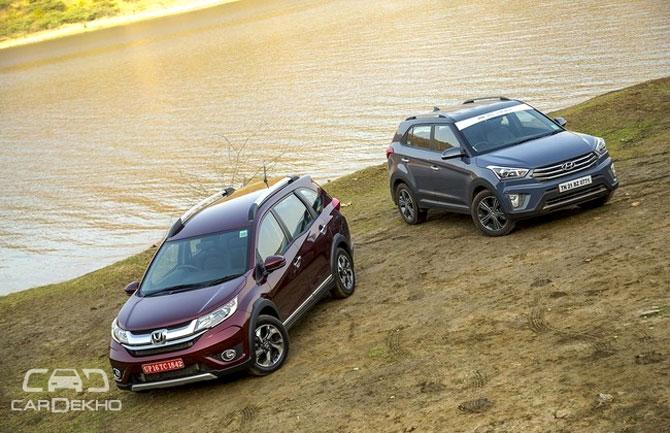 The top end BR-V has been priced at Rs 12.90 lakh as opposed to Rs 14.43 lakh for Creta's top variant
You will fall in love with this Mercedes SUV!
The Mercedes GLA SUV looks spectacular from every angle.
May 25, 2016
Volkswagen rolls out first Ameo from Pune plant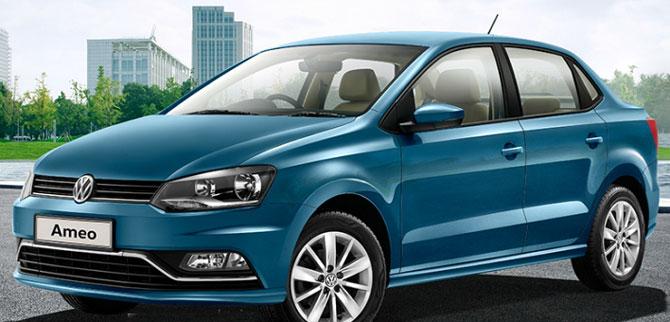 The German company has invested Rs 720 crore to make this sub-4 meter car
Slippery road ahead for car makers in India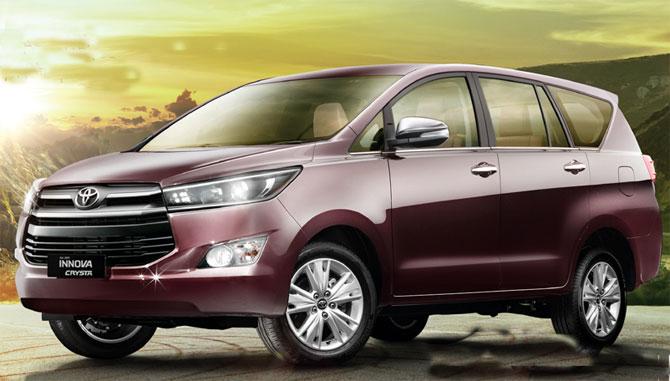 Toyota, M&M and Honda are making tough adjustments to their growth plans as uncertainty over diesel vehicles and fuel emission norms rises
BMW X5 is a worthy competitor to all time best selling Audi Q7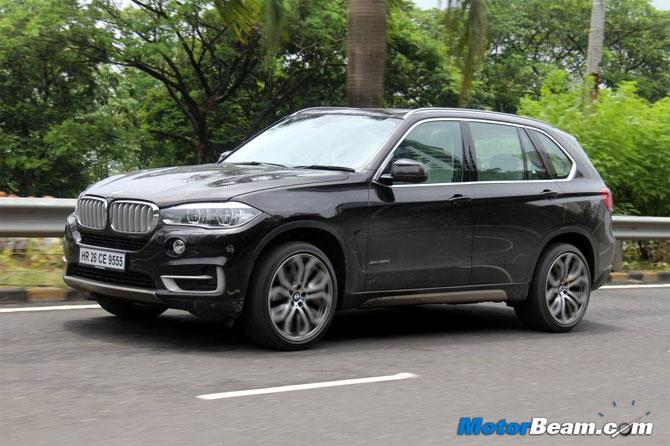 The BMW X5 is the largest SUV one can buy with the famous blue and white logo from Bavaria. The car is the quintessential European luxury SUV with all the creature comforts one finds in the executive sedans of the company. Indian automobile website MotorBeam.comtests the mettle of the big-brawny SUV from BMW.
May 24, 2016
Will these stunning sports cars ever scorch Indian roads?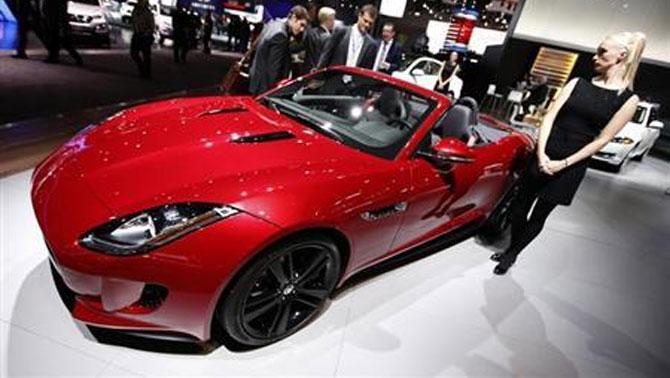 India isn't a very popular sports car market, simply because whatever is on offer in the country is very expensive
May 23, 2016
Nissan gets going with Datsun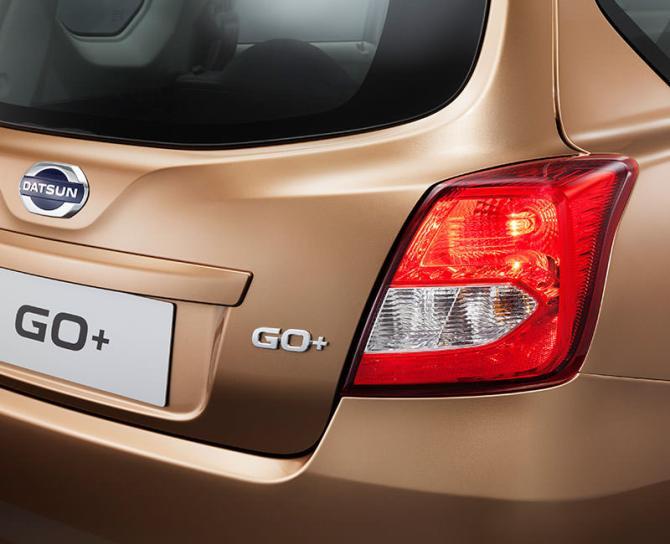 The company's Datsun Go and Go+ ply in the same category.
May 20, 2016
Onboard the world's biggest cruise ship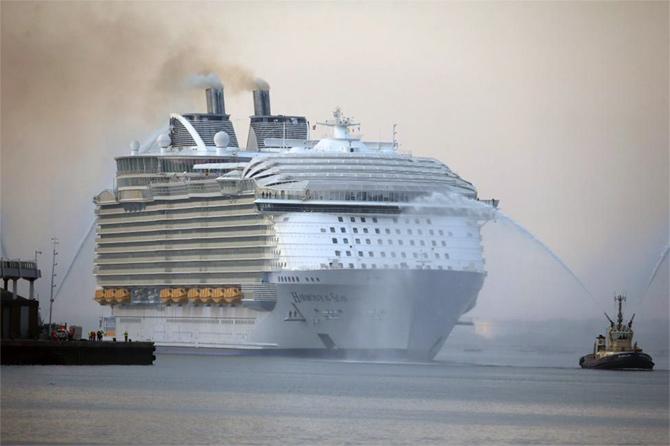 The world's largest cruise ship Harmony of the Seas, is all set for its maiden voyage.
May 19, 2016
Will the new Alto 800 make you happy?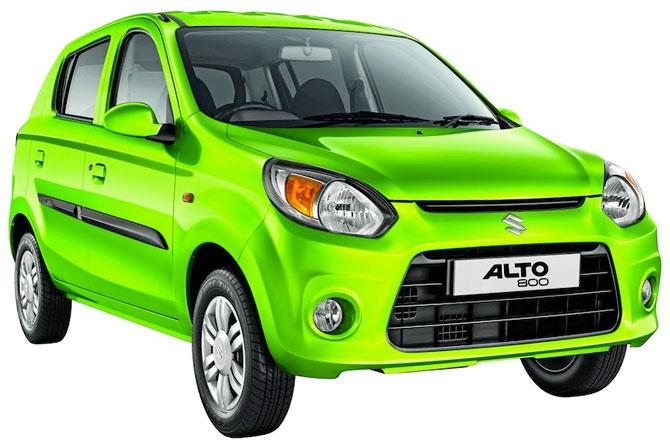 Keeping safety as a priority, the vehicle will have an option of airbags right from the base variant, like all other Maruti vehicles.
Indian builders turn to global icons to trump the slump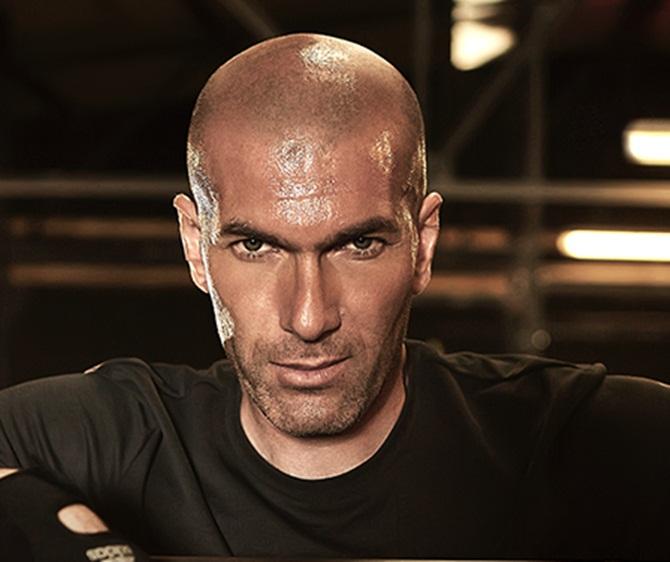 Zinedine Zidane, Donald Trump, Steve Waugh have all lent their name to realty projects in the country.
May 18, 2016
Maruti launches new Alto 800 with better mileage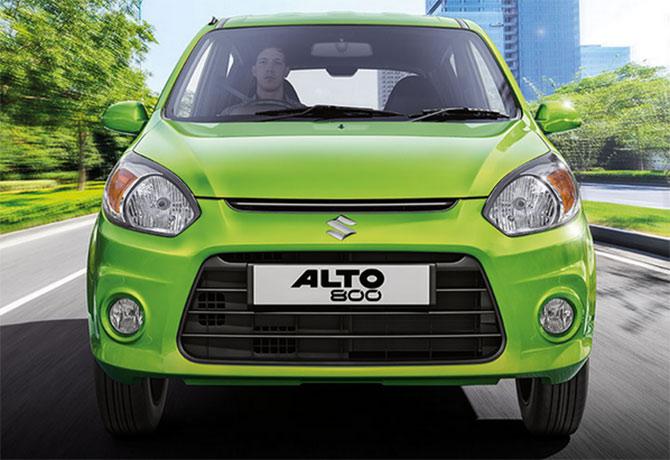 Maruti Suzuki India (MSI) on Wednesday launched an updated variant of its entry level hatchback Alto 800 priced between Rs 2.55 lakh and Rs 3.76 lakh (ex-showroom Delhi).
Audi S5 is a blend of usability and performance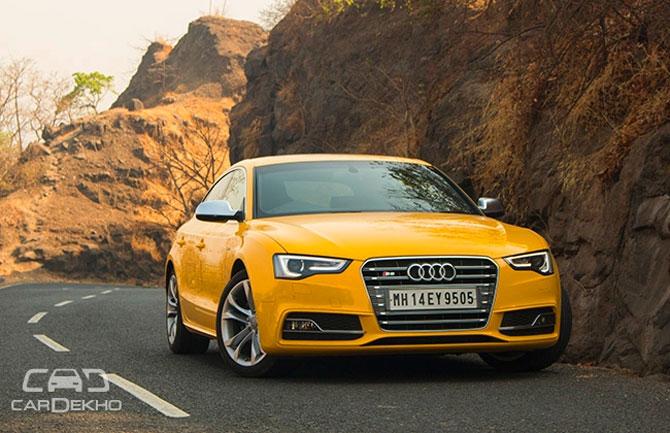 It truly is something you can take to work every day and hit the track on the weekend.
The new Honda BR-V is subtly macho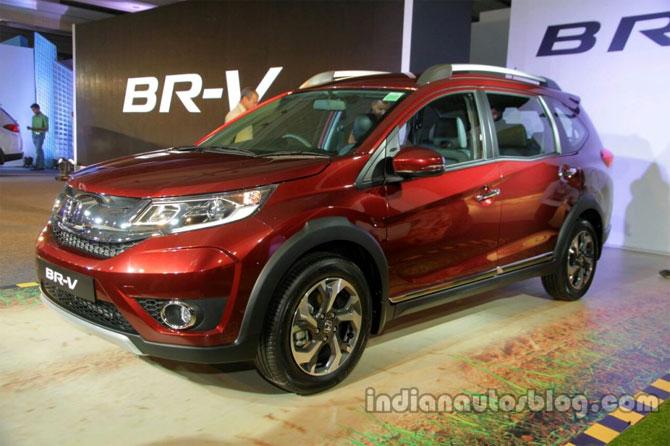 Good looks and smart features in the new Honda BR-V make it ideal for those looking for a dash of thrill
May 16, 2016
Nexus 6P: It has everything an Android lover would want!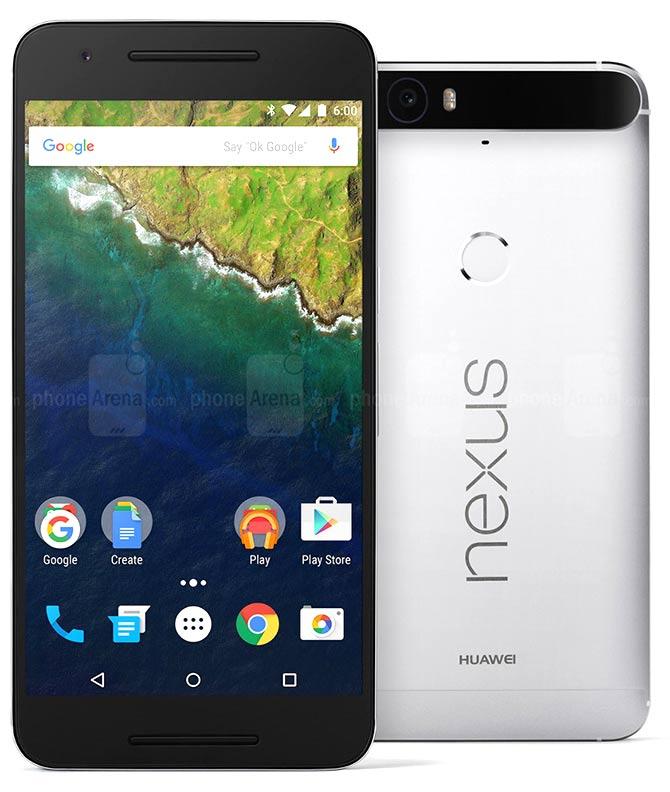 With a full metal unibody design and flat sides, the phone undoubtedly looks like a premium one
Luxury car lovers spoilt for choice in classy rides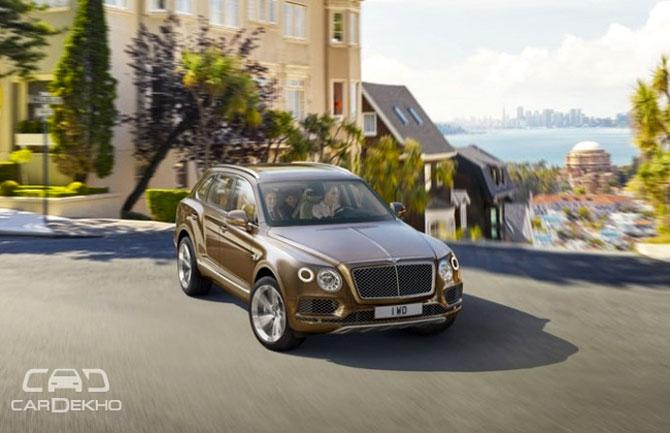 In the past four months, launches of luxury and super luxury cars have sped ahead of non-luxury ones.
May 13, 2016
World's largest cargo aircraft lands in Hyderabad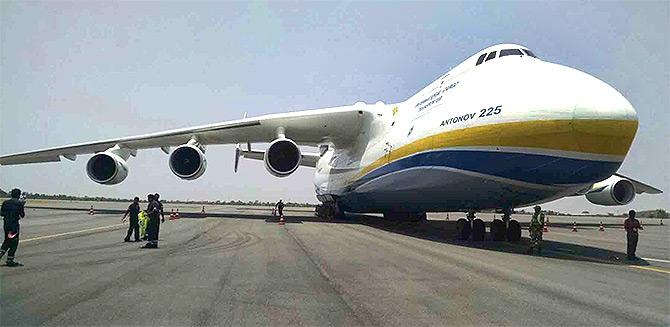 It also has the largest wingspan of any aircraft in operational service.
With 3G speeds good enough, do we need 4G?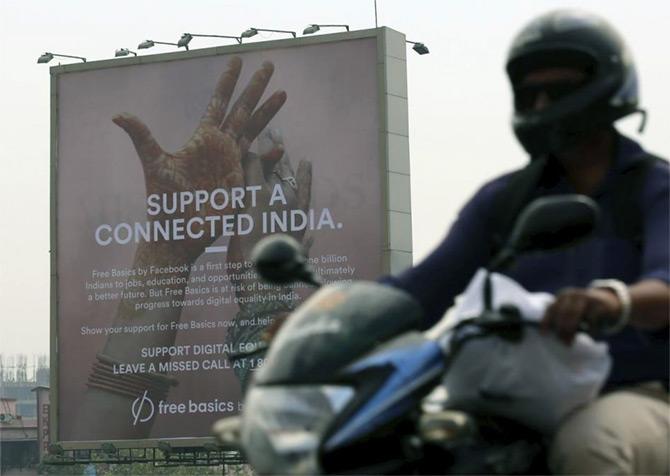 After initial success, data use is stagnating and getting consumers to spend additional money for high-speed internet is proving to be difficult for telcos.
May 12, 2016
10 best selling cars in April, Maruti Alto tops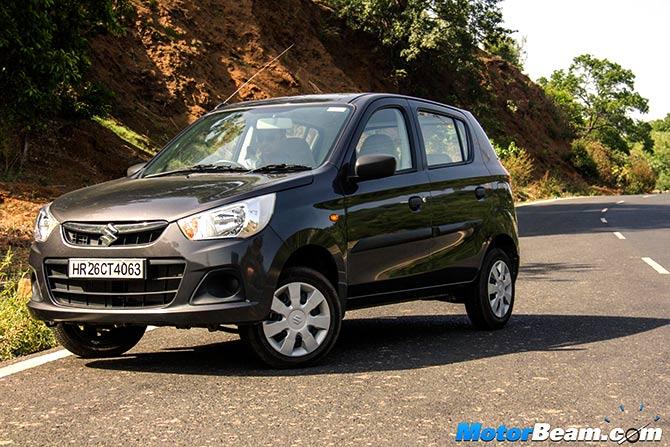 The first month of the new fiscal year saw a slight change in sales trends as market leader Maruti Suzuki saw a decline in sales of its popular models.
Will Mahindra succeed with the NuvoSport?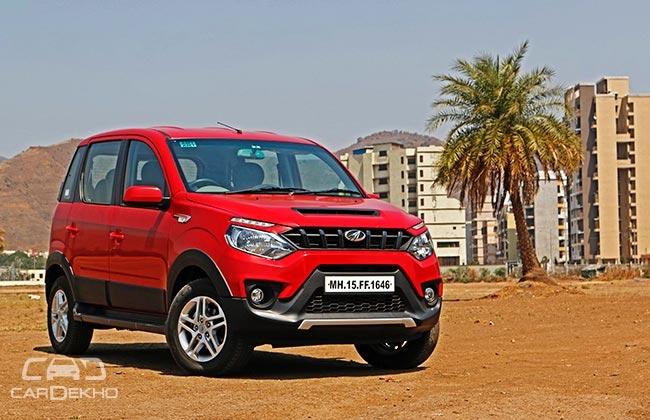 The NuvoSport does a fairly good job of being a seven-seater commuter.
May 11, 2016
BMW India launches petrol 320i sedan @ Rs 36.9 lakh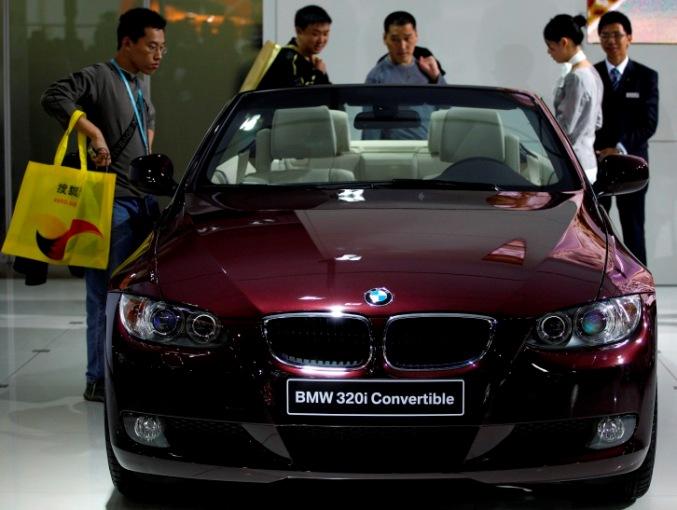 The new vehicle is available at all BMW dealerships.
The brain behind the Creo Mark1 smartphone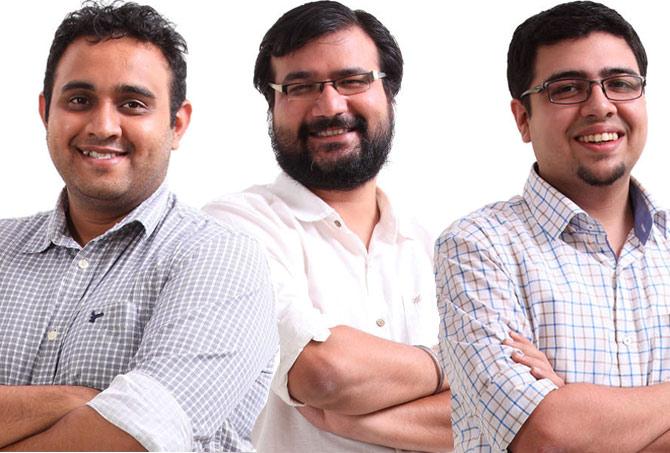 Bengaluru-based Creo offers an operating system that promises unique features and frequent updates.
May 09, 2016
Volvo S 60 Cross country: A luxury sedan with sporty features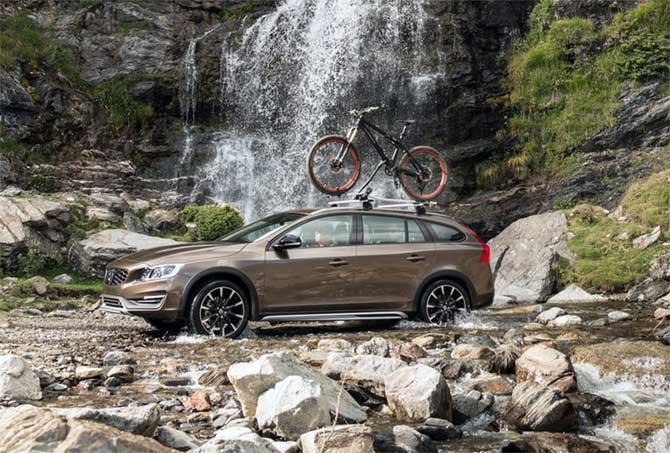 The Volvo S60 Cross Country is a very capable car that can be handled across all weather and terrain conditions, says P Tharyan.
May 05, 2016
Lamborghini rolls out new Huracan Spyder at Rs 3.89 crore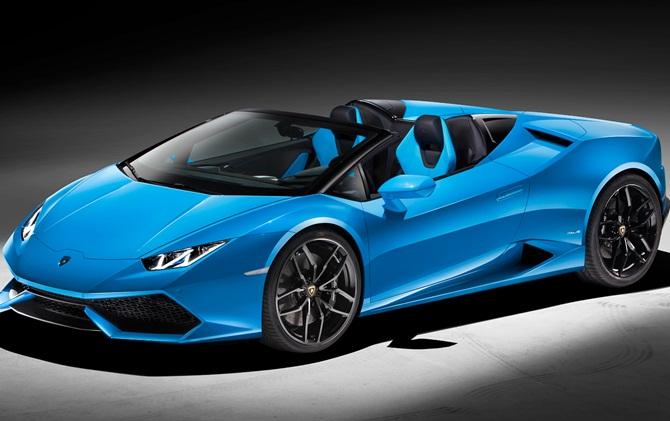 The new Huracan Spyder combines performance of the Huracan Coupe paired with the emotional facet of open air driving.
Honda launches BR-V compact SUV at Rs 8.75 lakh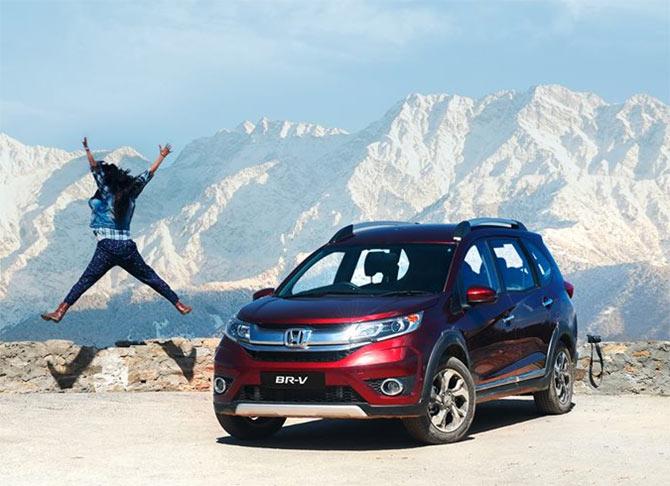 The automatic variant of the SUV is priced at Rs 11.99 lakh
May 04, 2016
7 top automatic hatches in India!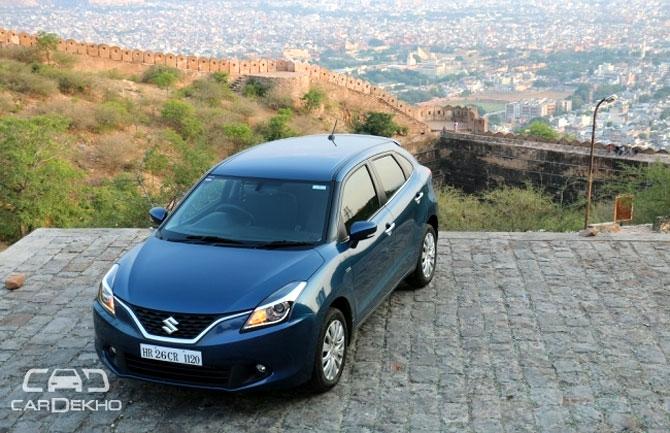 Today, automatic cars are reliable, fuel-efficient and easy to maintain
May 03, 2016
Tata Safari Storme: A great SUV for Rs 15 lakh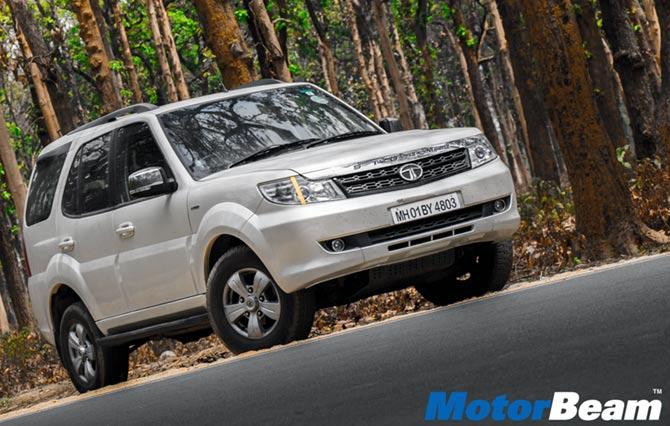 If there is a genuine SUV in the market in the Rs 15 lakh price bracket, it is the Tata Safari Storme that offers every bit of an SUV feel.
May 02, 2016
Toyota launches Innova Crysta at Rs 20.78 lakh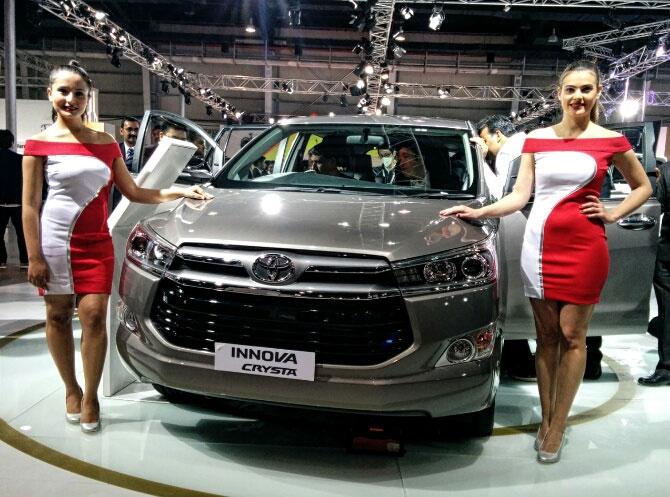 The bookings of the new vehicle, named Innova Crysta opened on Monday and deliveries will begin from May 13, 2016.
Maruti, Hyundai, Mahindra begin new fiscal with robust sales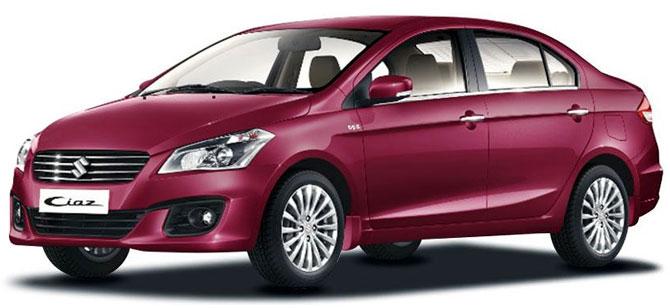 Ford India and Renault too reported good sales growth in April
How Etihad is redefining luxury in the sky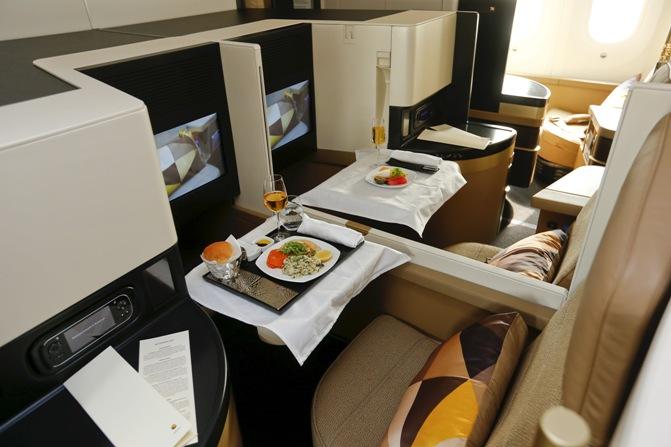 Etihad is the fourth airline to operate the super jumbo aircraft to India.
April 29, 2016
Datsun 'redi-Go' priced at Rs 250,000; bookings open on May 1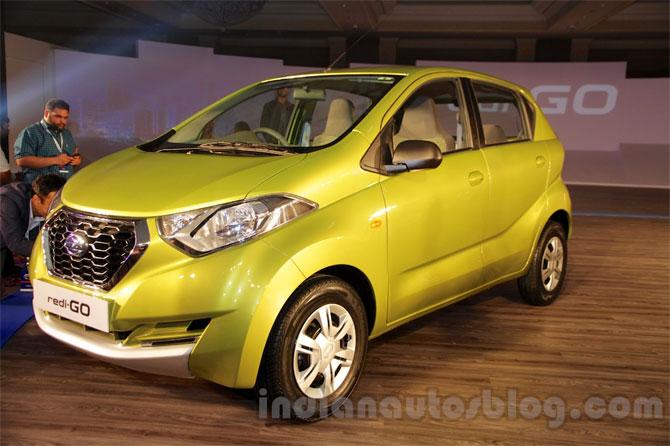 Customers can also book the Datsun redi-GO online through Snapdeal.com
April 28, 2016
Hyundai i20 Active: A good buy in its segment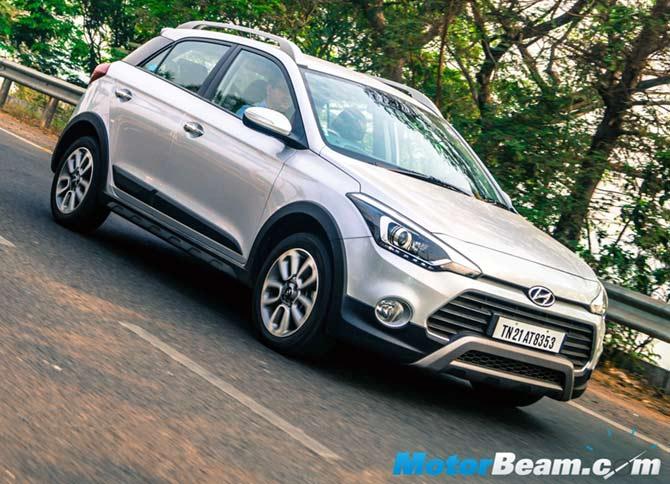 The Hyundai i20 Active is an equipment-loaded car which increases the practicality of a hatchback.
April 27, 2016
Meet Radha Kapoor, the creative entrepreneur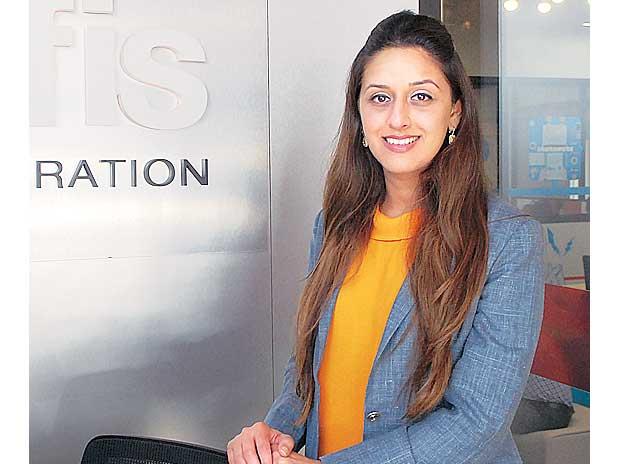 With Awfis, a quirky co-working venture, and other offbeat ideas, Radha Kapoor, the daughter of the Yes Bank CEO, is taking the creative route to entrepreneurship.
Taxi dreams: A tale of two IIT friends who won and lost!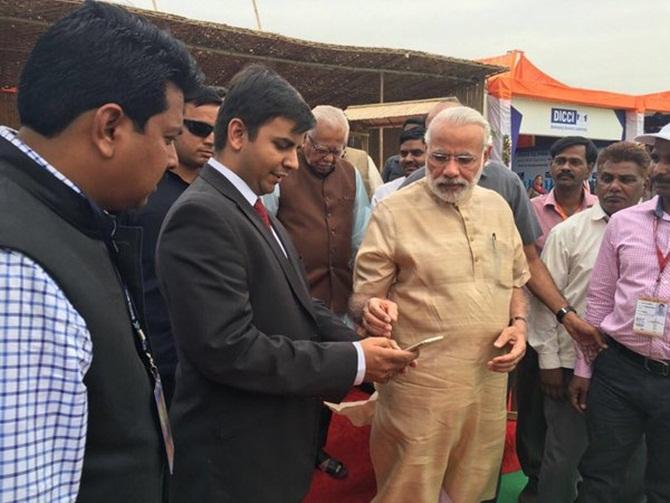 Two IIT-B grads cracked the cab aggregator code, tasted success & failure.
April 26, 2016
Tata Bolt: For a great daily drive in the city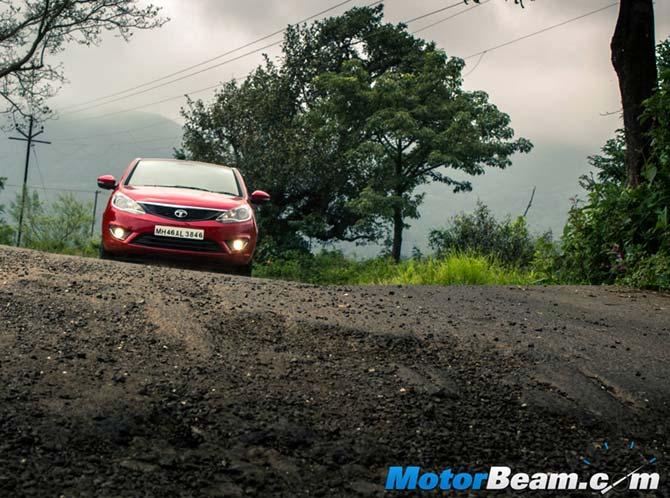 This Tata car is well engineered and makes for a great daily drive in the city.
April 23, 2016
Maruti S-Cross: India's first, true-blue, premium crossover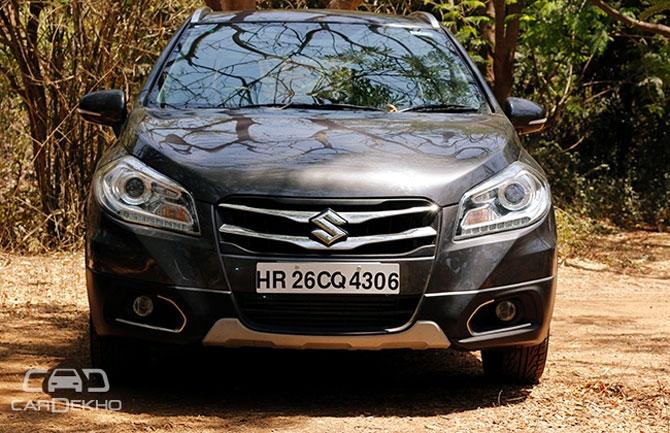 It's a mix of a large hatchback and a compact SUV
April 22, 2016
3 stunning cars to be launched this May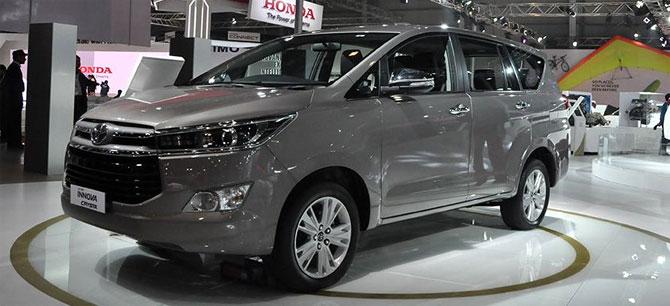 Be it in terms of looks, features or safety, the Indian auto market is growing up
April 21, 2016
Raghuram Rajan, Sundar Pichai in Time's most influential list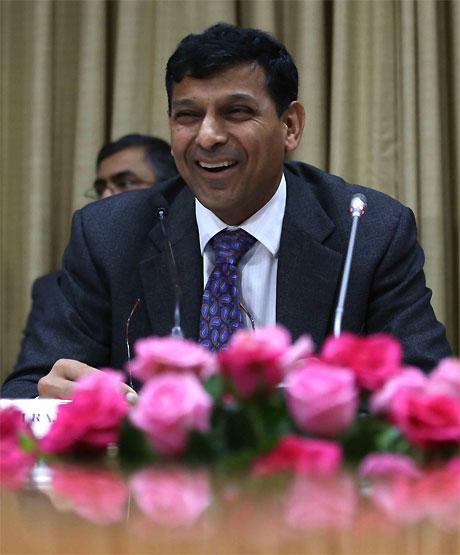 Terming Rajan as "India's prescient banker," Time said he is among a rare breed of "economic seers".
The best sports car you can buy in India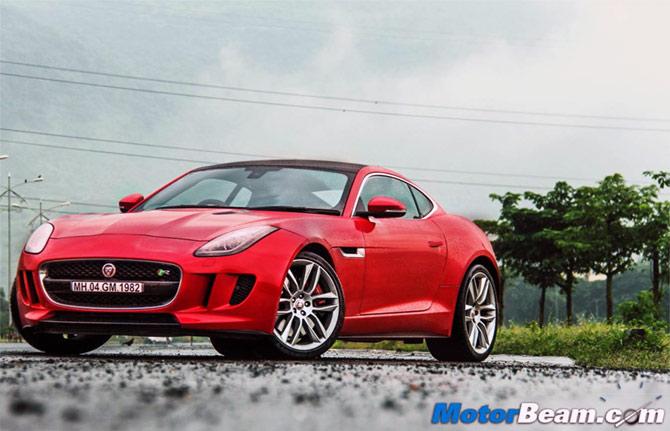 The Jaguar F-Type Coupe is an extremely fun car to play with but at the same time you have to be careful with its tail happy nature.
April 20, 2016
Celerio diesel: An affordable car with good mileage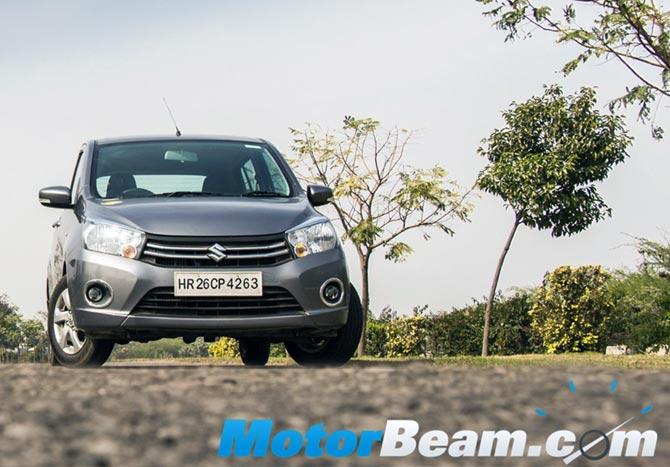 The Celerio diesel has a versatile character and won't disappoint in most of the driving situations.
April 19, 2016
Audi Q7: A premium SUV that's stylish and comfortable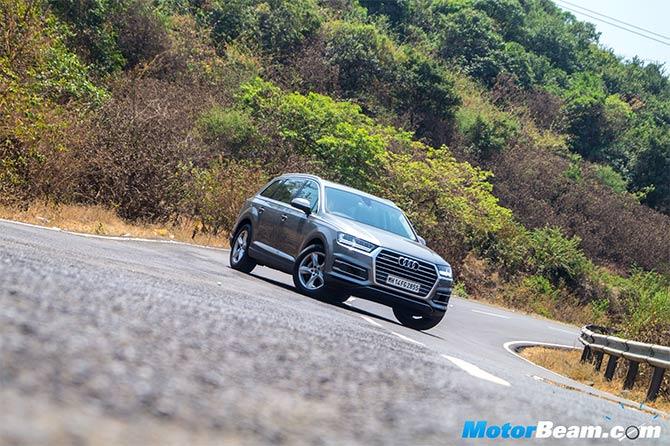 The 2016 Audi Q7 makes perfect sense and turns out to be a very good contender in the premium luxury space in India.
10 best selling cars of 2015-16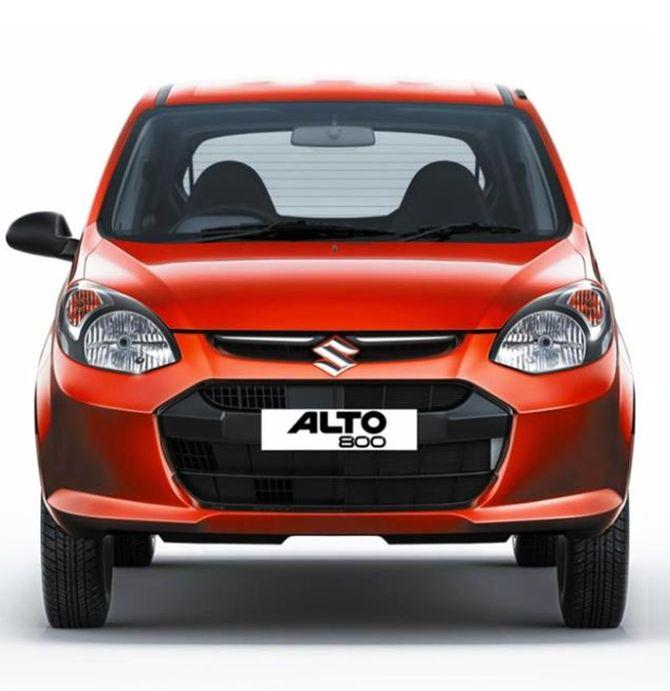 India's largest carmaker Maruti Suzuki India tightened its grip in terms of best selling cars with six of its models featuring in the top-10 list for the just concluded fiscal.
Why Jaitley is upbeat about Sino-Indian ties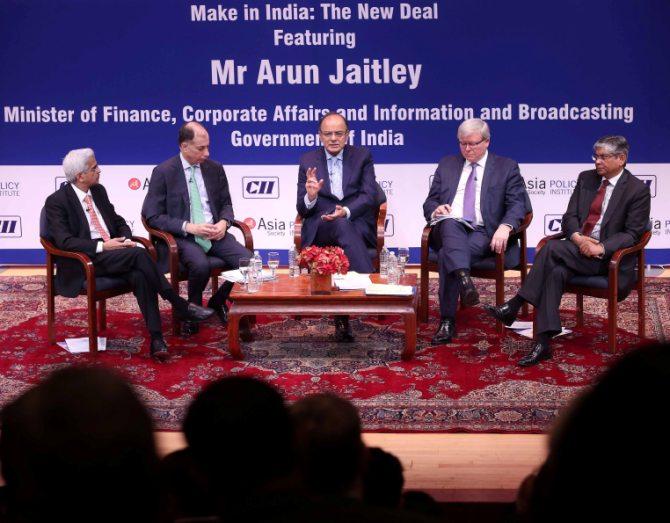 'Economy is leading the way as far as the relationship between the two countries is concerned'.
April 18, 2016
This start-up from IITians helps you find a job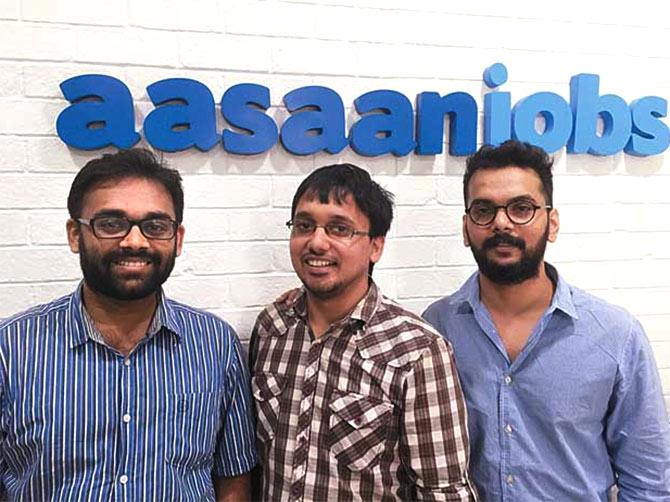 While funds will not be a constraint, the challenge for Aasaanjobs will be to reach out to people with no internet, says M Saraswathy.
April 14, 2016
Nissan unveils redi-Go; to take on Alto, Eon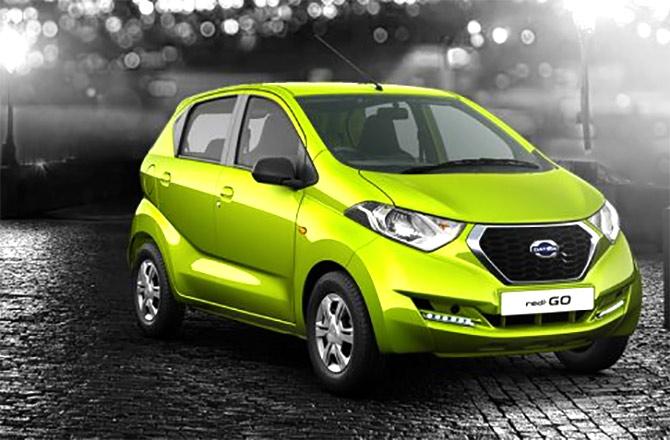 Japanese auto major Nissan unveiled its compact car redi-GO under the Datsun brand that will hit markets in June.
5 used cars you can buy for the price of a Tata Nano!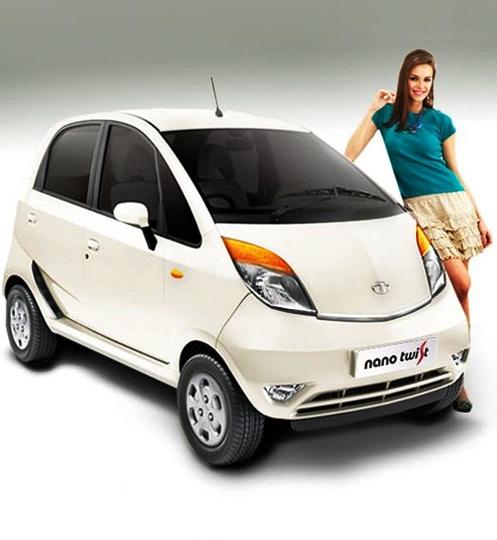 These cars offer the performance of a more expensive car for a quarter of the price.
April 13, 2016
Businessmen who wrote books on prison life!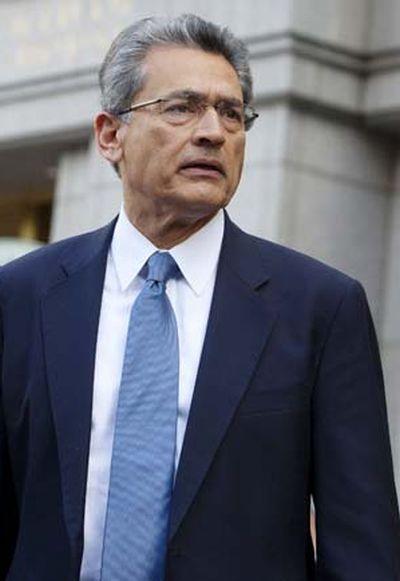 Former head of McKinsey & Co,c, is not alone in writing a book on his life after serving a prison term.
In Tesla, electric car makers find a spark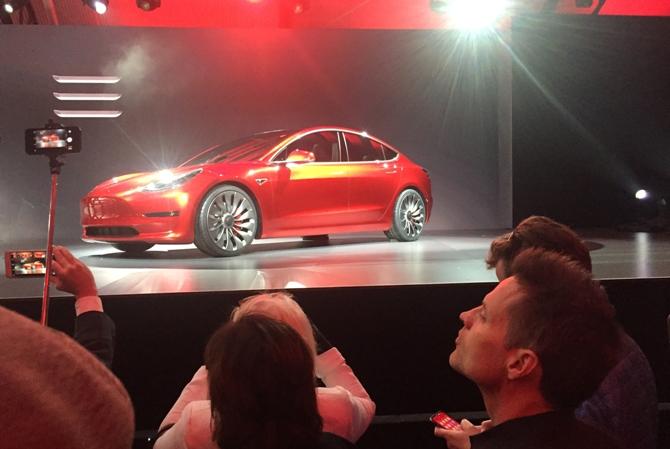 Model 3 received 180,000 orders worldwide.
April 11, 2016
Why Mukesh Ambani's son is setting twitter on fire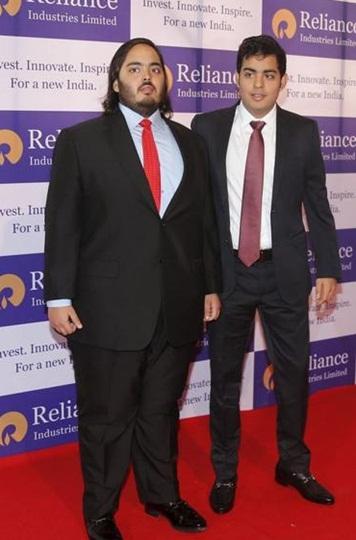 In India, tweets about the scion trended at the second spot for over 85 minutes.
How Hyundai is trying to strike it big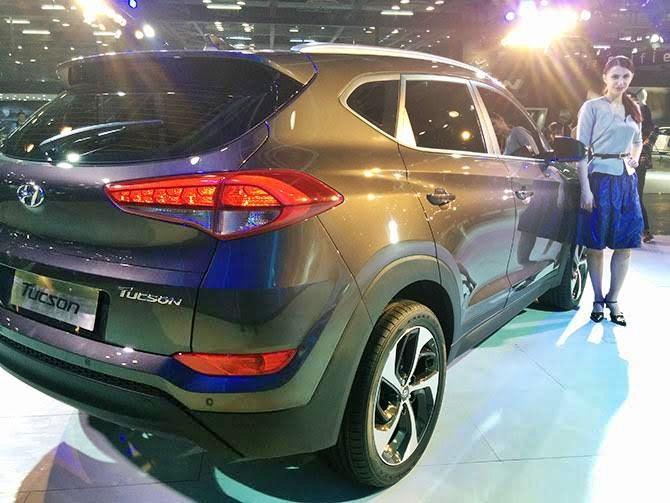 During floods in Kolkata, the roads were strewn with stalled Santros, engines filled up with water.
Xiaomi Mi 5: A flagship phone at half the price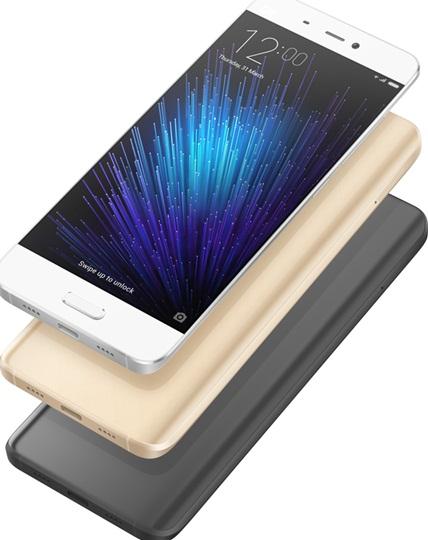 At Rs 24,999, the Xiaomi Mi 5 has a lot going as a flagship.
Will Tesla alter India's view of electric cars?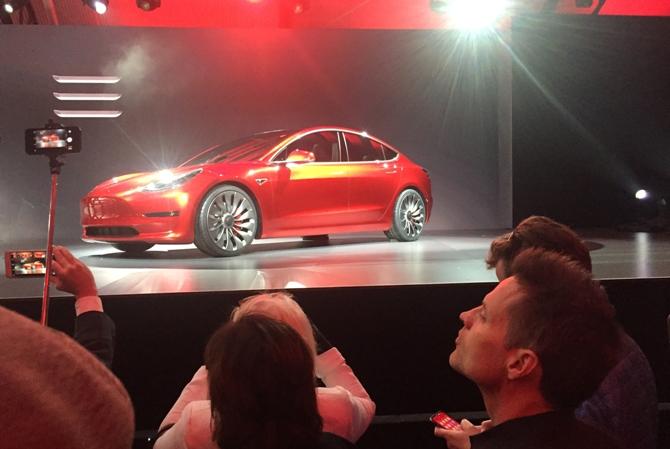 The vehicle will not be available until end-2017, or later.
April 07, 2016
Nita Ambani most powerful businesswoman in Asia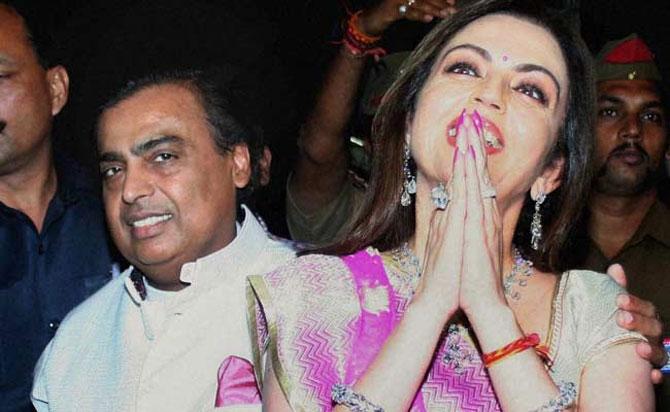 The list acknowledges the 'inroads women are making in the business world'.
April 06, 2016
Tata Motors rolls out Tiago at a killer price of Rs 3.2 lakh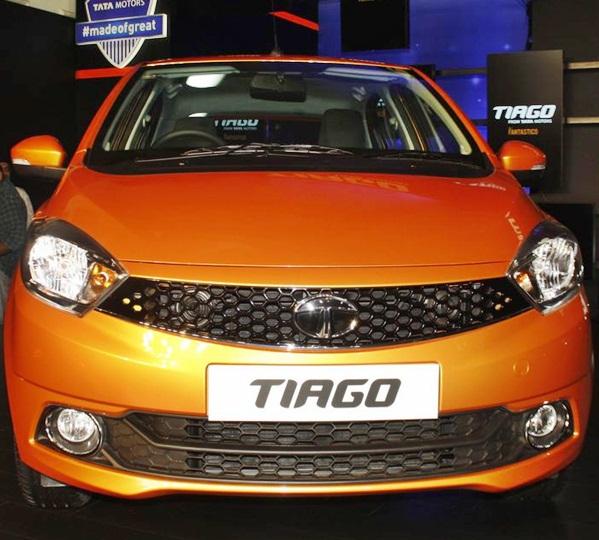 Tiago comes with a good fuel efficiency of 23.84 km/ltr on Revotron 1.2L petrol and 27.28 km/ltr on Revotorq 1.05L diesel.
April 05, 2016
E-commerce firms' new mantra: Trust, convenience and easy returns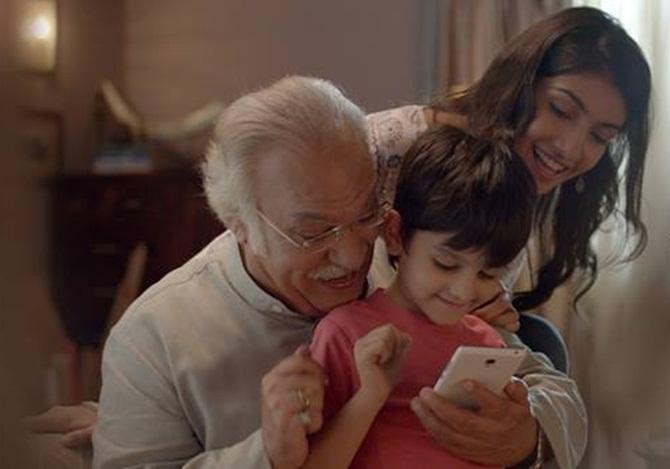 Even as new rules steer e-commerce companies away from discounts, two online giants have been changing their marketing pitch.
Volkswagen Polo: A sporty and stylish car that will excite you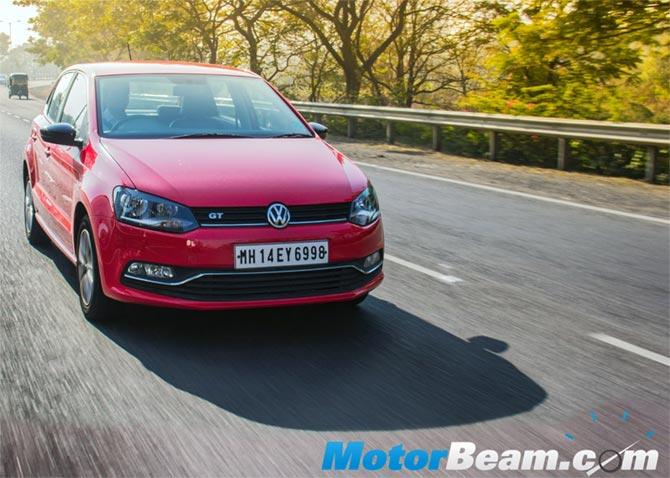 The Volkswagen Polo GT TDI has been one of the most exciting cars.
April 04, 2016
Honor 5X is one of the best phones in its price segment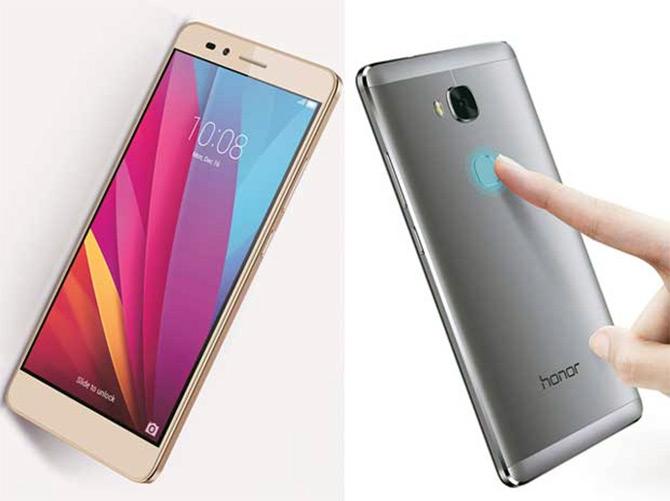 Apart from the noticeable lag, the phone is one of the best in its price segment.
April 01, 2016
This Tesla car is sure to make you drool!
The compact sleek car with no grille features a roof that is a panoramic pane of glass from front to back.
Xiaomi launches Mi5, to take on Apple, Samsung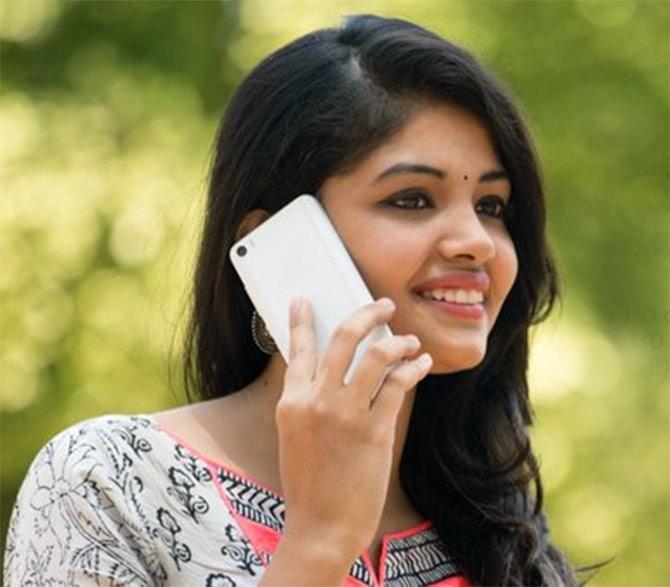 Xiaomi has unveiled its flagship Mi5 handset, priced at Rs 24,999.
March 31, 2016
Automatic XUV500 will keep its owners happy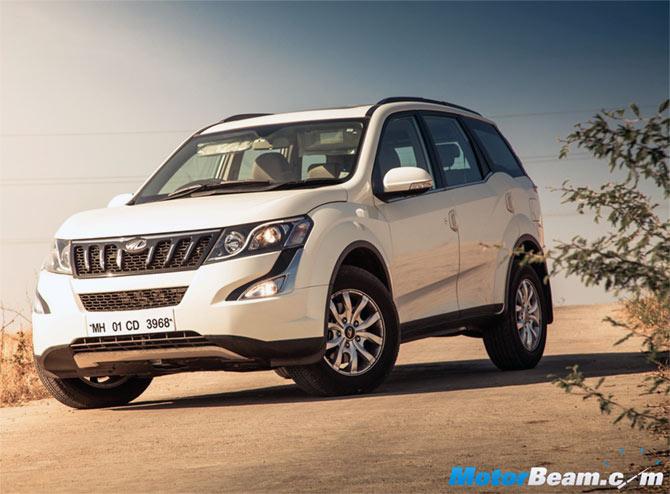 The new transmission fixes a major handicap for the Indian automaker in its best selling crossover.
March 29, 2016
Samsung versus Apple: The battle for supremacy continues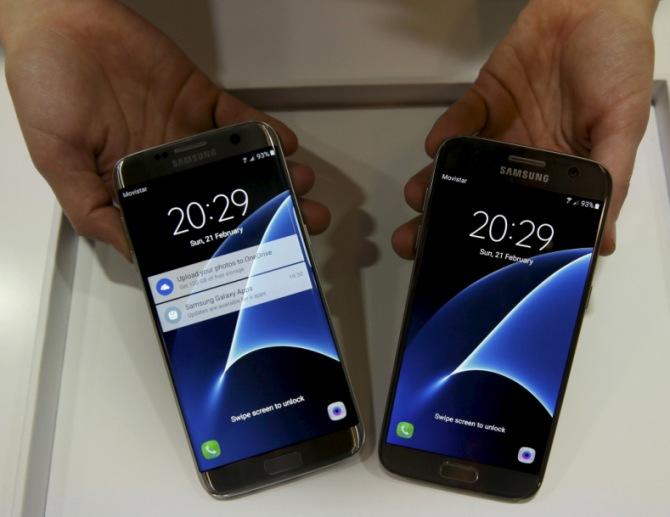 Samsung has reason to be worried.
Mercedes launches S 400 sedan at Rs 1.31 crore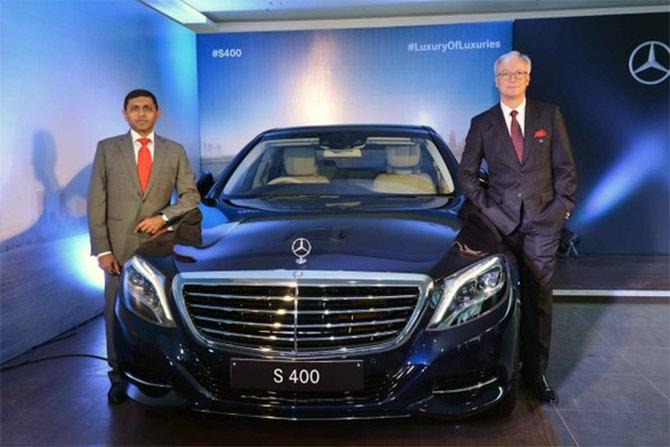 The S 400 has a 3-litre, V6 petrol engine with a maximum torque of 480Nm and power of 324bhp.
March 28, 2016
iPhone SE: Hits and misses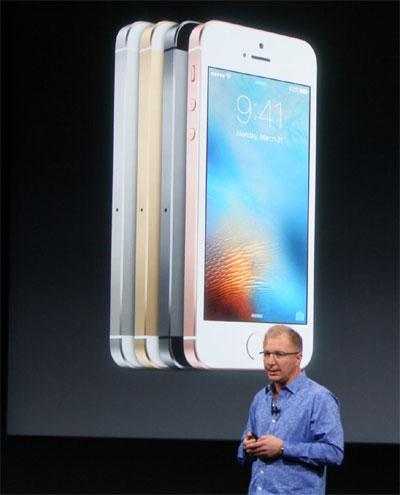 The SE reportedly has 2GB of random-access memory.
March 23, 2016
A start-up that helps you find a home easily in a new city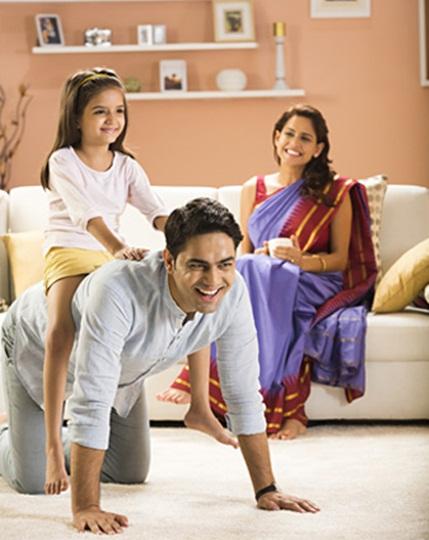 The start-up works with 2,000 owners and hosts 10,000 tenants across four cities - Bengaluru, the National Capital Region, Hyderabad and Pune.
Audi A3 Cabriolet: An attractively-priced convertible you can buy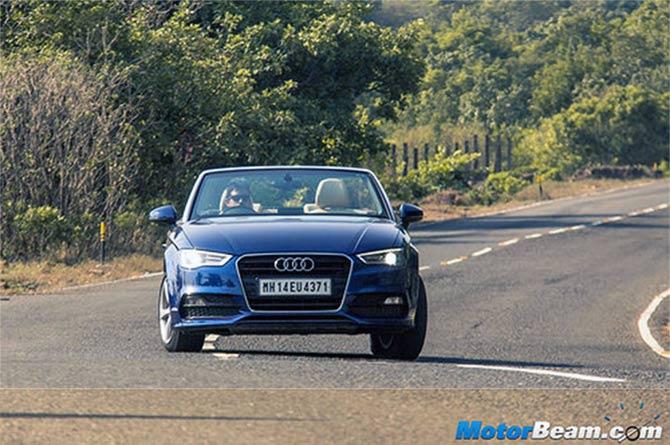 The Audi A3 Cabriolet is a convertible that is reasonably priced and is sure to bring you tons of attention.
March 22, 2016
Apple bets big on feature-rich, cheaper iPhone SE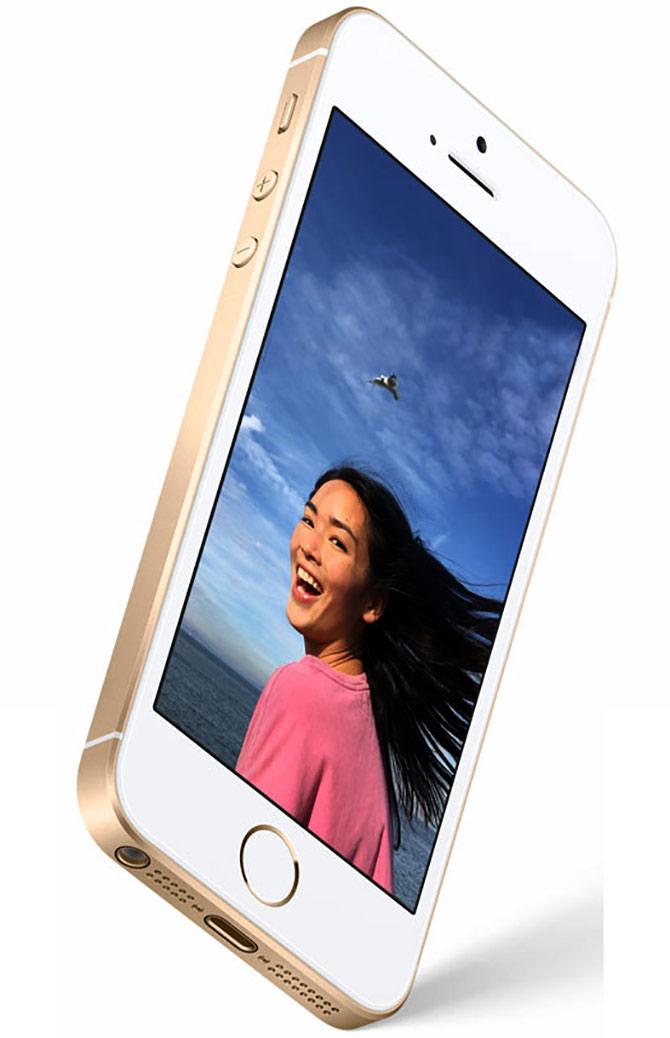 The pricing, along with the features, is for the first time likely to pit Apple directly against phones made by companies such as Oppo, One Plus and Xiaomi.
From an industrial hub to a model village: Nandigram's success story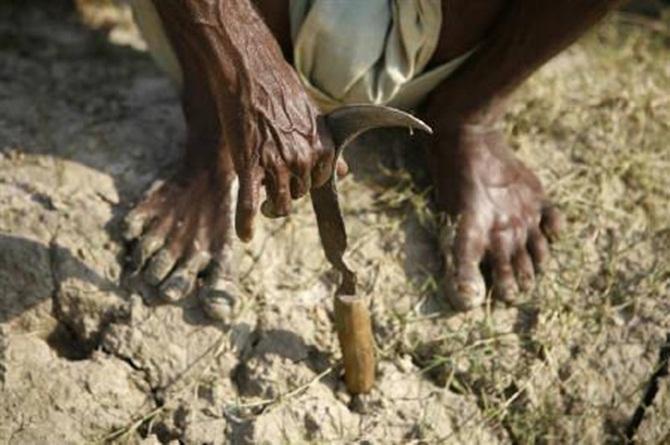 Nandigram today is a conglomeration of model villages fenced by its greenery.
IndiGo vs Vistara: It's a tough battle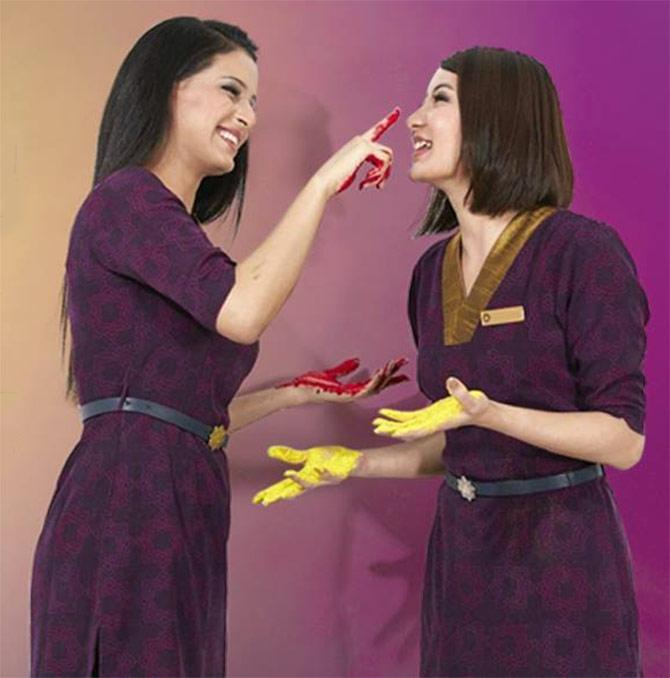 Indigo, the largest player in the domestic aviation space, cannot afford to ignore new entrant Vistara.
March 21, 2016
Good economics is good politics? How 6 states spend cash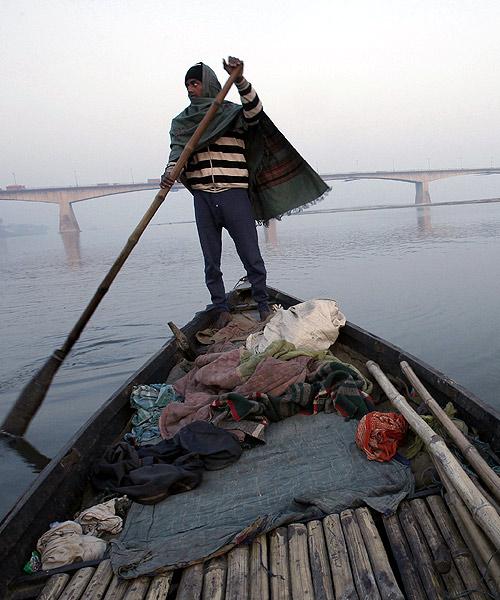 Ishan Bakshi studies the Budgets of six states, their expenditure priorities and outlays to understand the trend.
Redmi Note 3: A great phone at an affordable price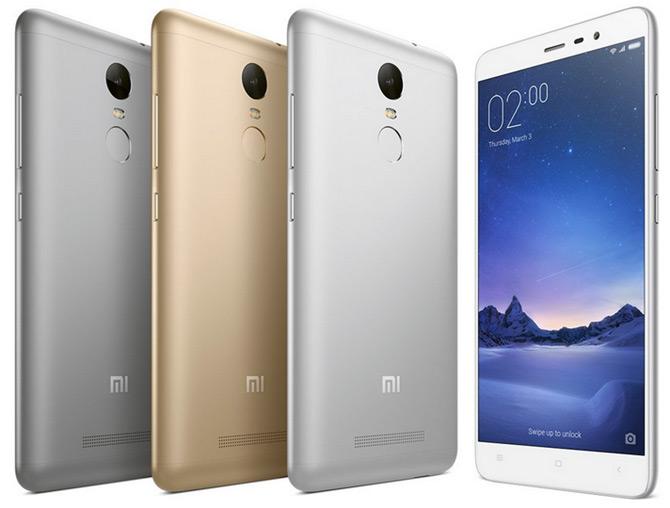 The low price tag makes it a great buy for those who are looking for a performance-centric phone.
March 18, 2016
Best companies to work for in India, Asia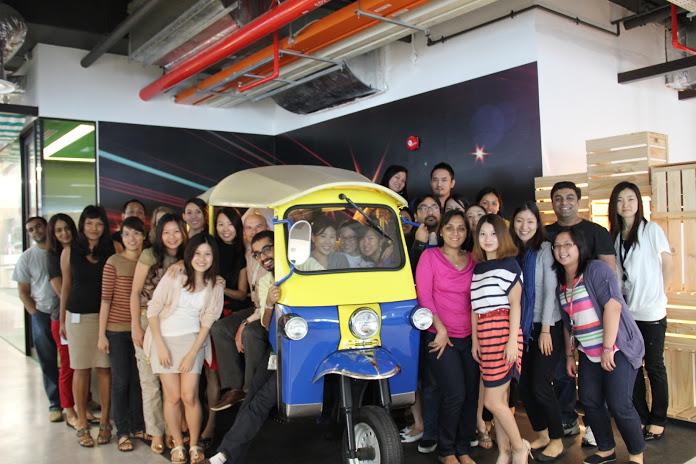 India offices of MNCs like DHL, Google and Marriott ranked among the top workplaces in Asia.
Mini Cooper D: Sporty, stylish and good for daily use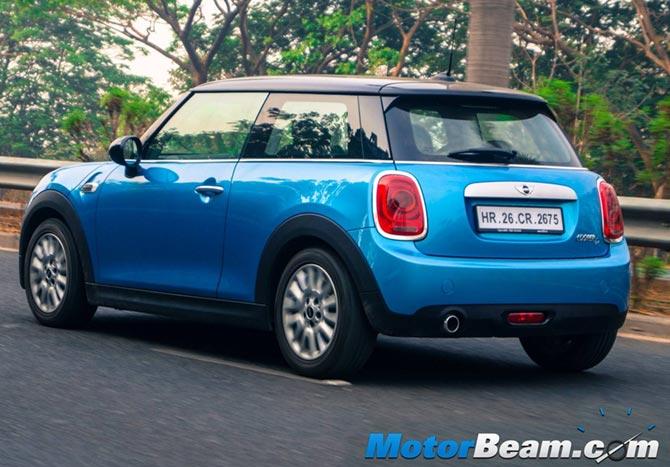 The Mini Cooper D in its latest iteration gets plenty of changes including a diesel engine.
Achhe din? Nah. India ranks a dismal 118 in happiness index!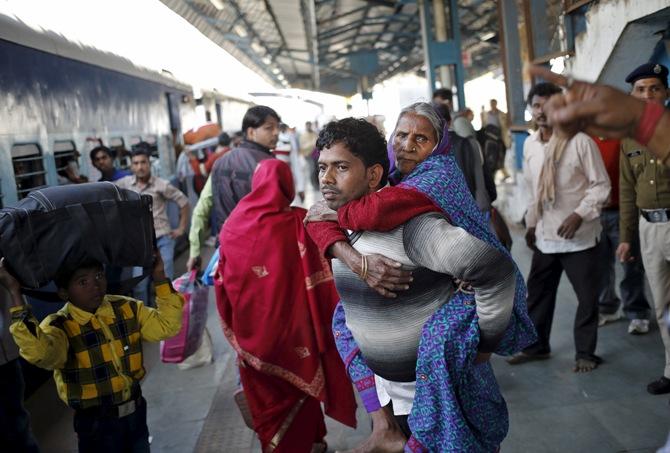 India also comes seventh among the biggest losers of happiness in the last one year.
March 17, 2016
Top 10 buyers of the A320neo aircraft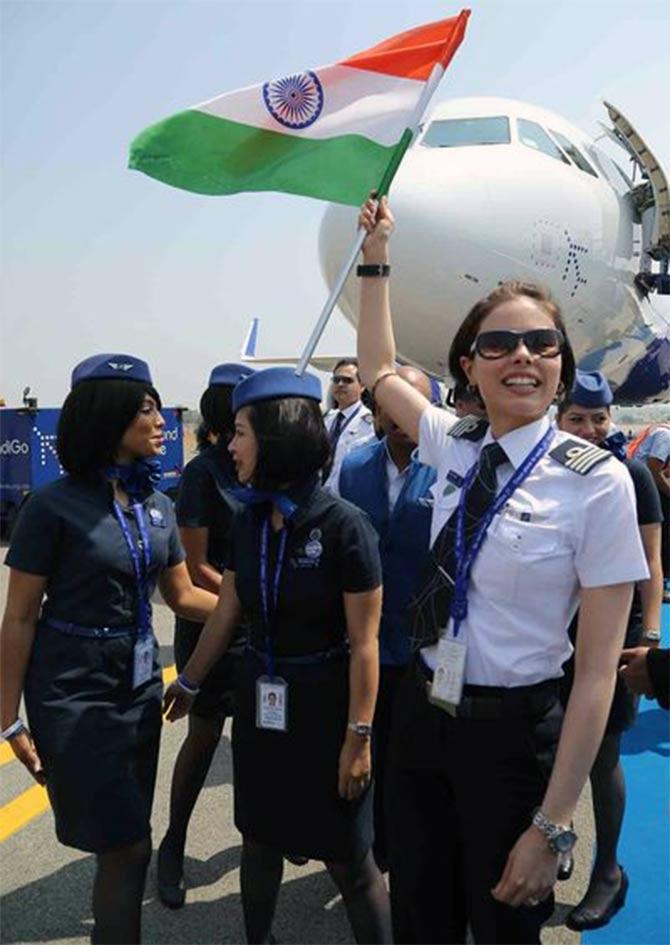 A320neo, the narrow-body, fuel-efficient aircraft from the Airbus stable, is making its debut at the Hyderabad air show.
March 16, 2016
Moto X Force: The unbreakable phone!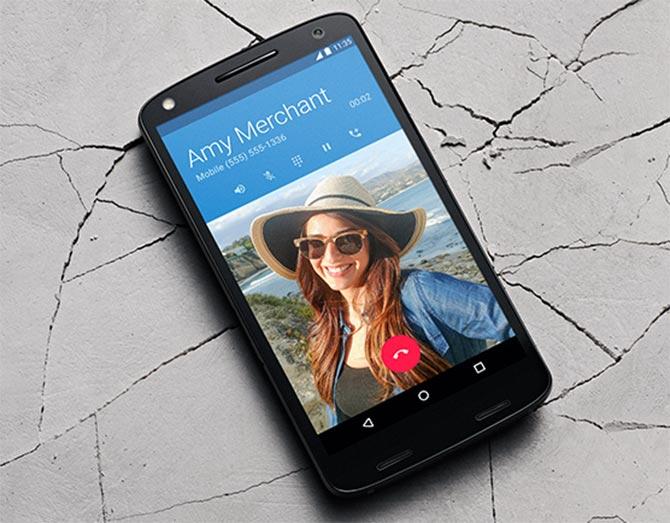 With a shatter-proof display, the Moto X Force is a rugged warrior.
March 15, 2016
Quality of life? Indian cities score badly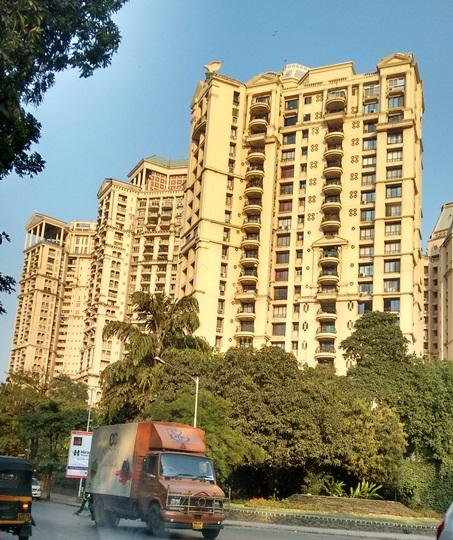 Indian cities fared poorly compared with their global counterparts.
Babas follow Ramdev's footsteps to mint a fortune from FMCG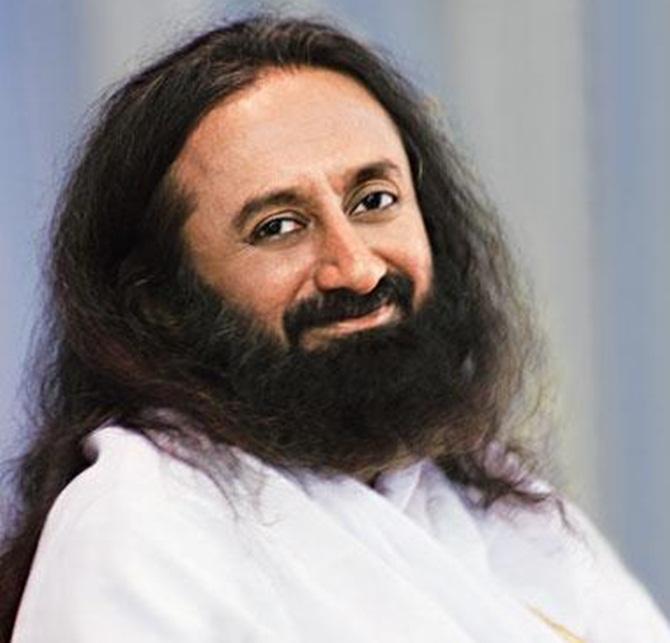 Ravi Shankar mulls taking his products, available at 600 outlets, to 2,500 stores by 2017; others have plans, too.
March 14, 2016
Galaxy S7 edge: A great all-round performer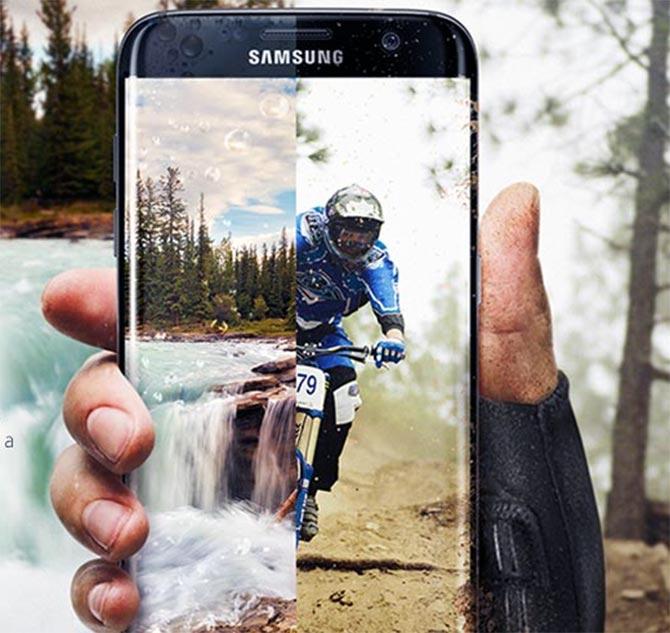 At Rs 56,900, the Samsung handset sets the benchmark for Android phones.
Nothing can kill Mallya's appetite for fun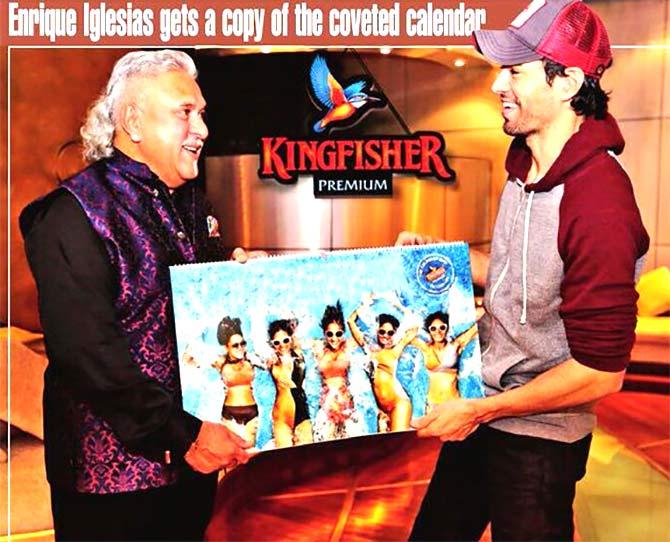 For his 60th birthday in December, which he called his third 20th birthday, Mallya flew in Enrique Iglesias to perform at his villa overlooking the beach in Goa.
March 11, 2016
Controversial endorsers who lost big advertisement deals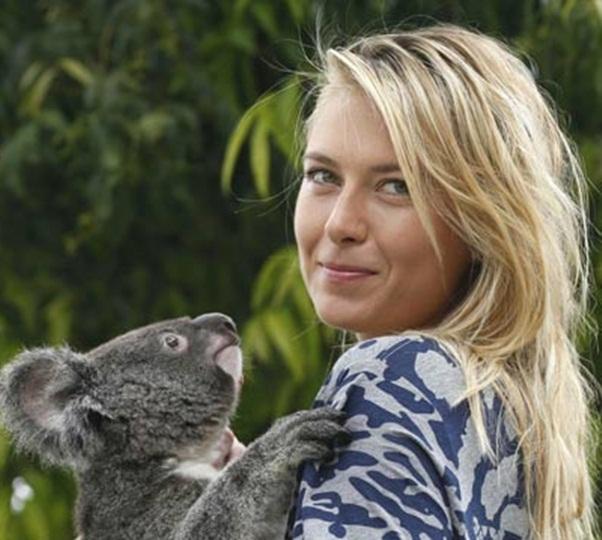 Looking at the response time, brands are proactively snapping ties with celebrities in the face of controversy.
March 08, 2016
Airlines operate all-women crew flight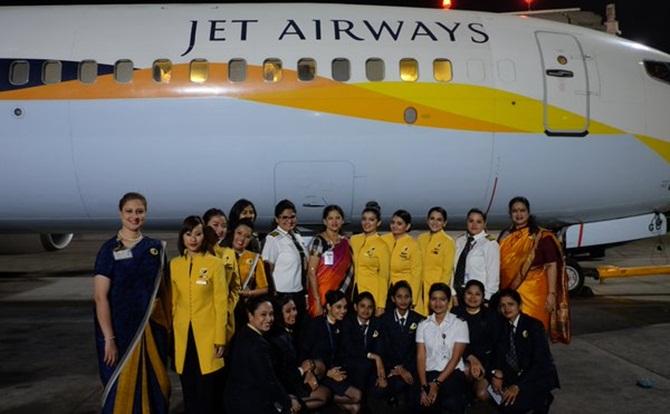 Jet Airways, SpiceJet and Vistara also operated all women crew flights, though on their domestic network.
Samsung unveils Galaxy S7 in India for Rs 48,900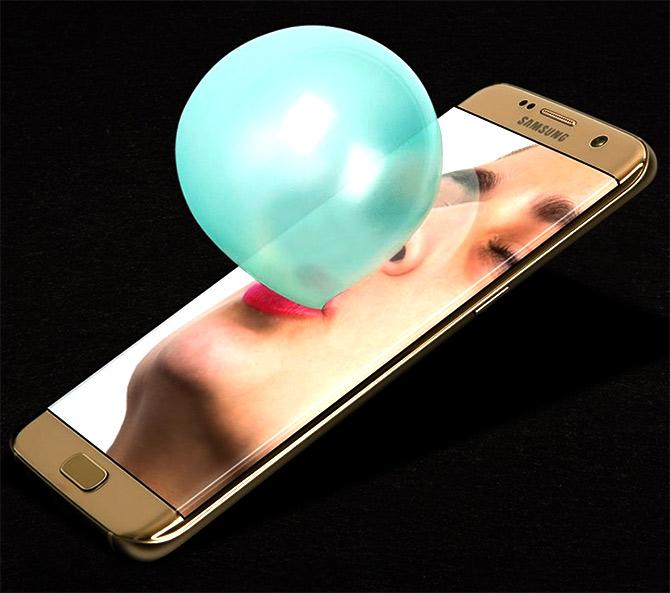 India is an important market for handset makers.
Maruti launches compact SUV Vitara Brezza at Rs 6.99 lakh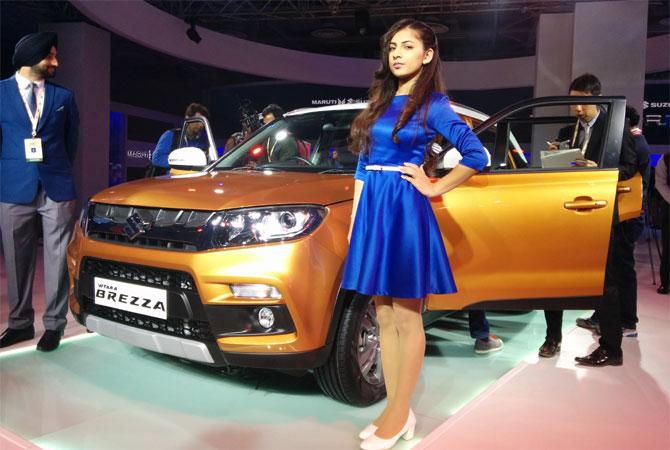 Maruti Suzuki claims the new SUV delivers an outstanding fuel efficiency of 24.3 km per litre.
Guess how much this Maybach costs. A whopping Rs 10.5 crore!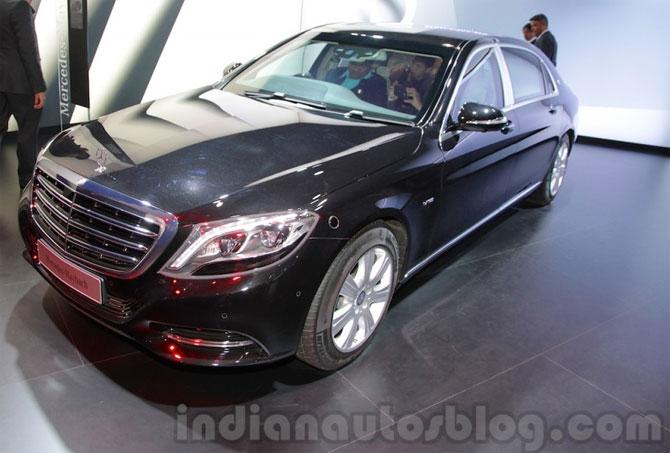 The model is the pinnacle of luxury motoring coupled with the highest level of safety
March 07, 2016
Air India operates 'world's longest all-women flight'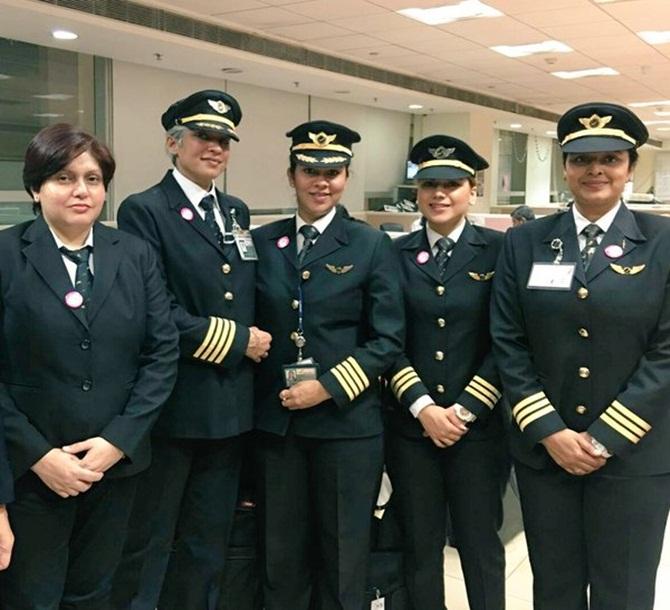 National carrier Air India on Monday said it flew the "world's longest" all-women operated and supported flight from New Delhi to San Francisco.
March 03, 2016
London, world's most expensive city, Mumbai ranked 17th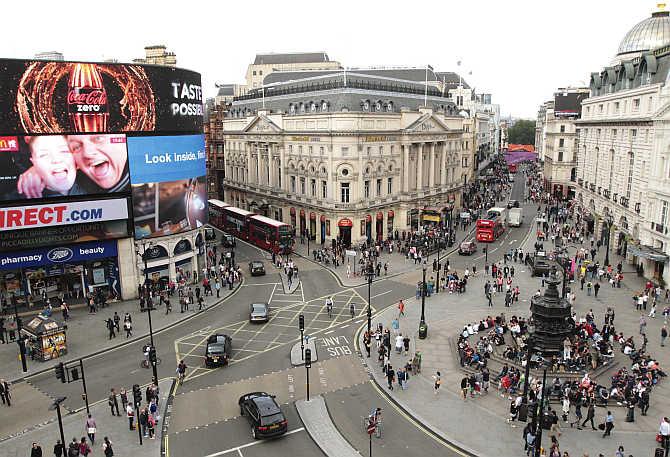 The cost of living in London comes to more than double the cost of other English-speaking cities such as Sydney, Los Angeles and Chicago.
Honda launches new Amaze at Rs 8.19 lakh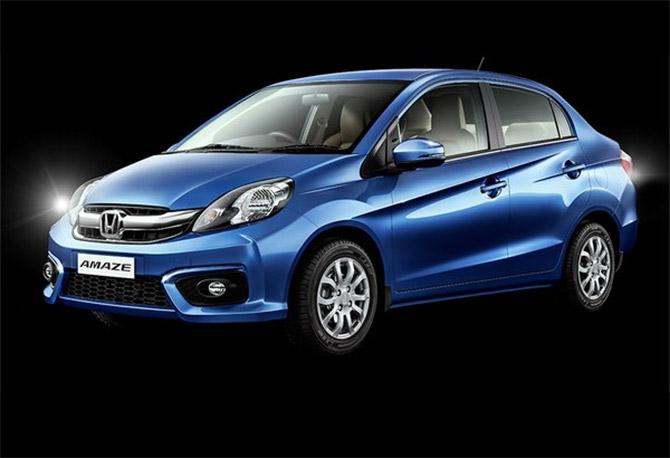 The new Amaze would have a base variant that would come with dual airbags.
World's 10 richest people, Mark Zuckerberg is the biggest gainer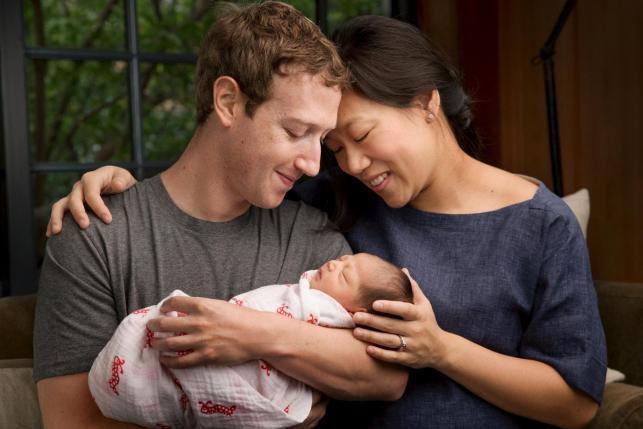 The world's richest people have become poorer.
February 29, 2016
Budget: What's costlier, what's cheaper?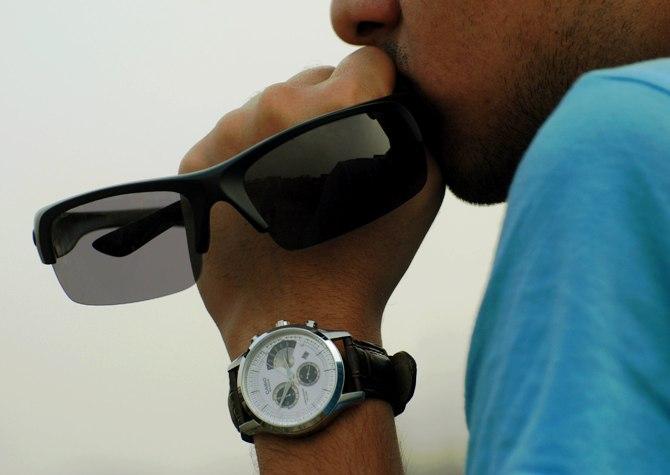 Jaitley increased the excise duty on most tobacco products by 10-15 per cent.
February 22, 2016
How many billionaires understand art?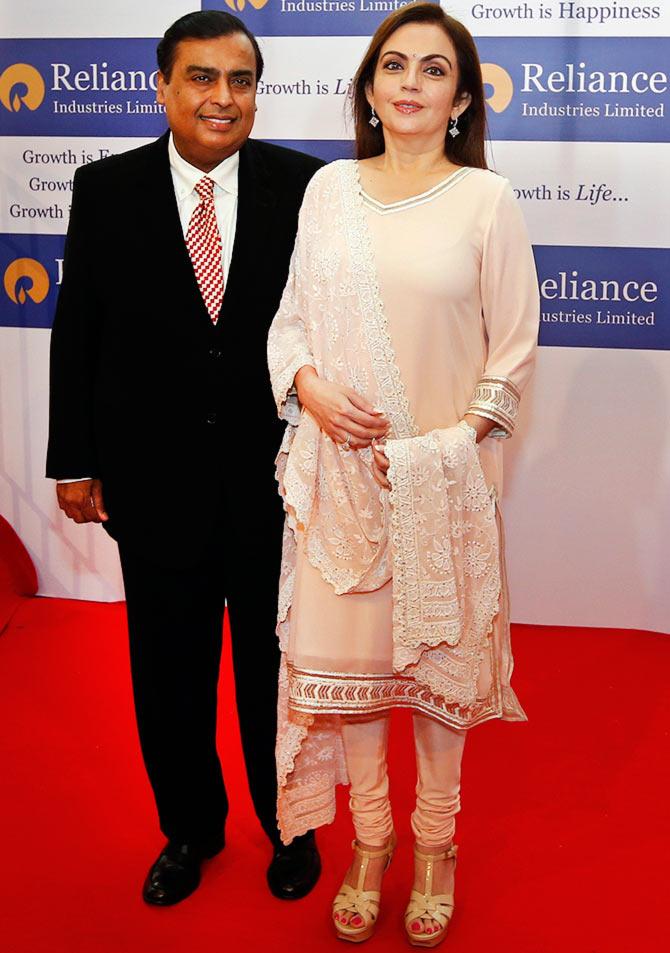 The West has built a culture of art philanthropy.
Do you know these bitcoin billionaires?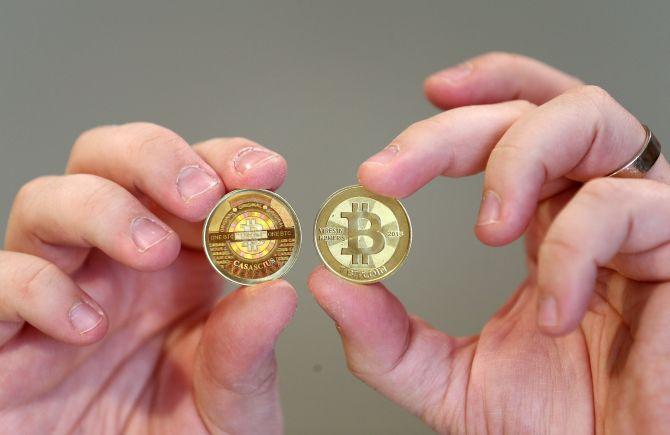 Bitcoin billionaires are well-known in the avenue of criminality.
February 19, 2016
The success story of India's best-selling car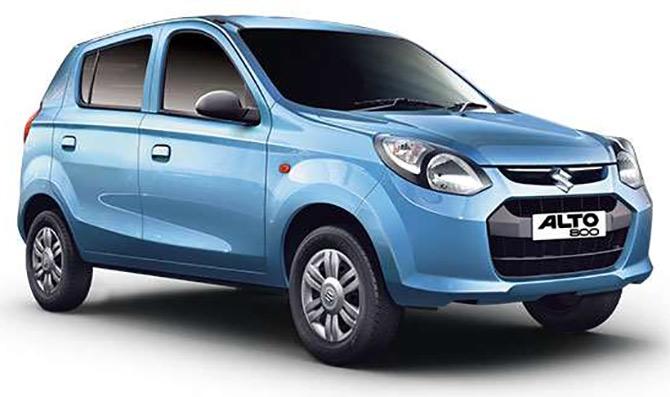 Every three minutes, in some corner of the country, two Altos are being sold.
This is how the rich and famous tie the knot these days!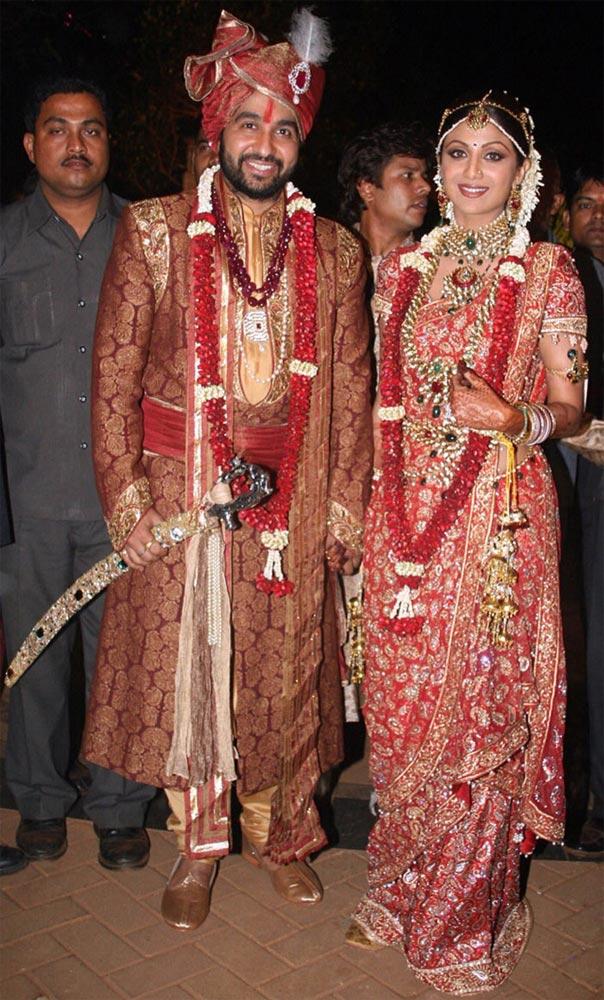 Entertainment has become a huge aspect of weddings.
The secret behind Patanjali's success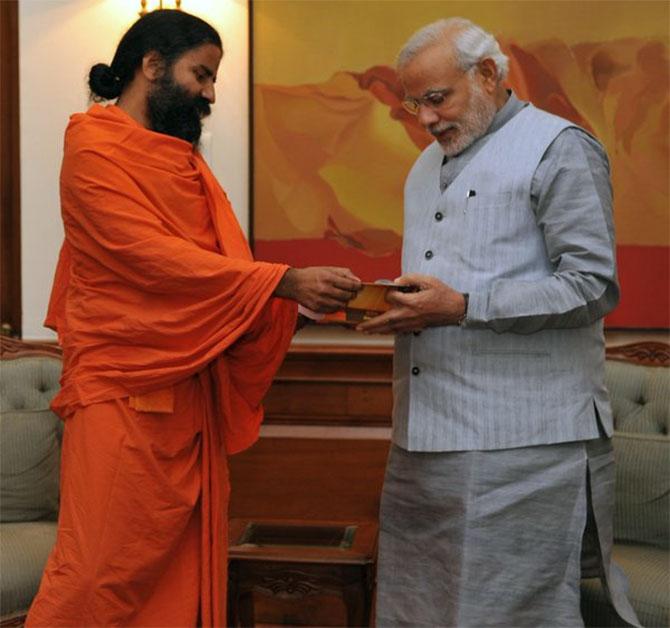 Patanjali doesn't employ any fancy managers with MBA degrees.
February 18, 2016
A day in the lives of a biz tycoon, a startup CEO and a jewellery magnate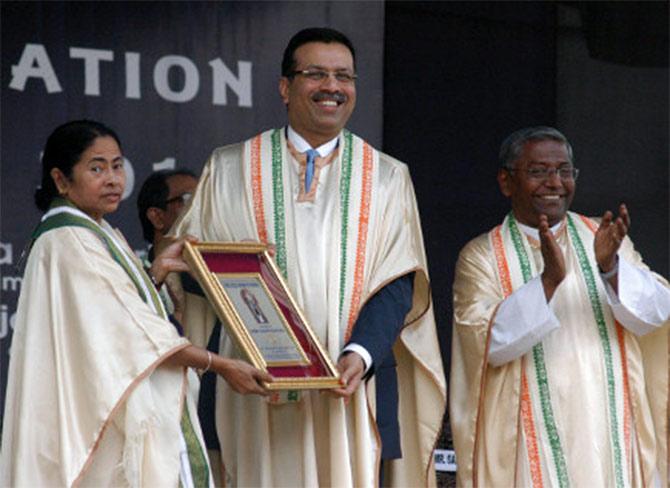 Business should be pleasure, not pressure, believes Thrissur-based T S Kalyanaraman.
February 17, 2016
India's 100 highest-paid CEOs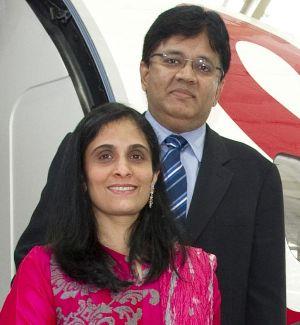 India's richest businessman, Mukesh Ambani is ranked at 33 with a salary of Rs 15 crore (Rs 150 million) annually.
Ferrari launches swanky 488 GTB in India at Rs 3.88 cr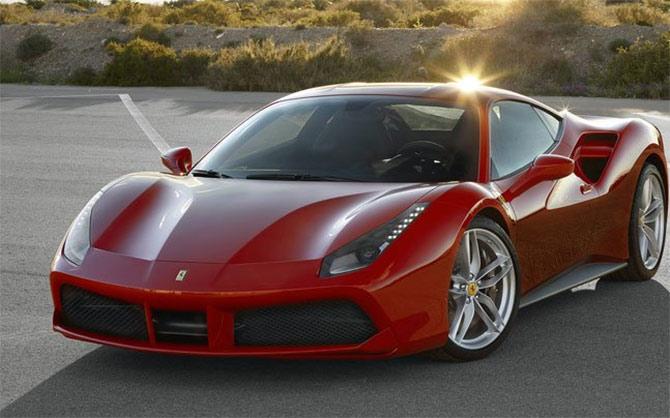 Designed by Ferrari Styling Centre, the 488 GTB can race from zero to 100 km/hr in 3 seconds.
Now get a smartphone @ Rs 251 only!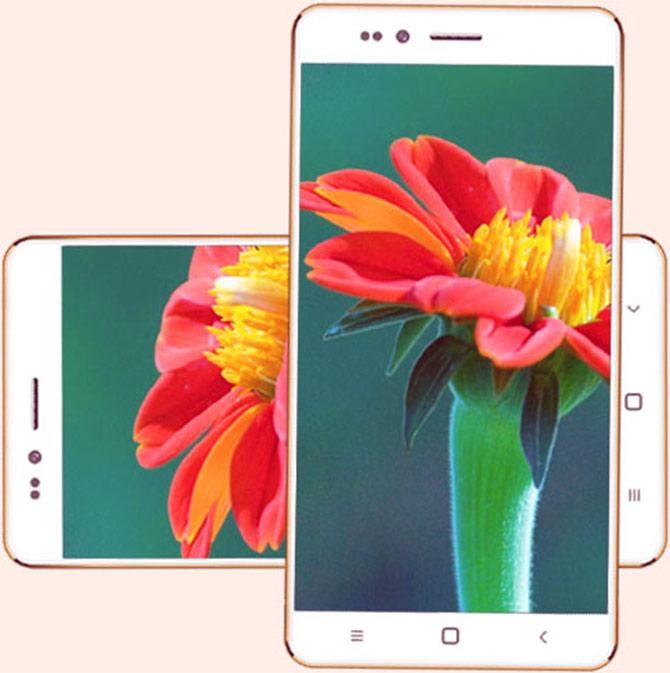 Ringing Bells will start with the assembly of handsets in Phase-I.
Meet India Inc's sporty and adventurous bosses!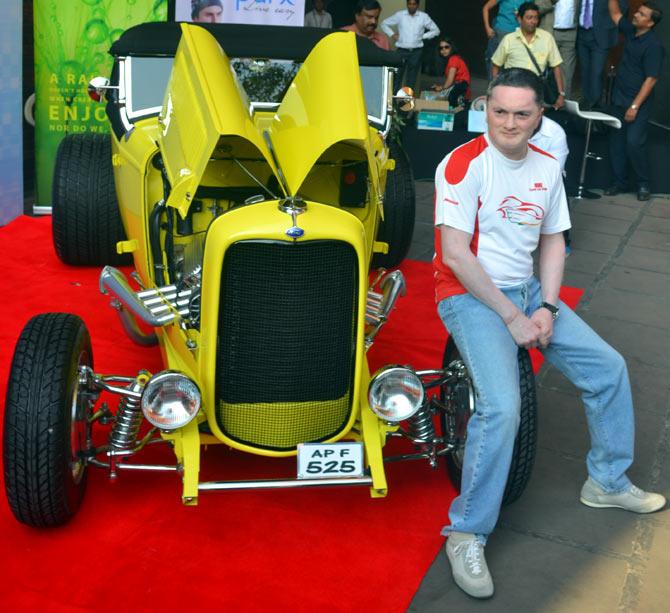 Fast cars, marathons, golfing and shooting - nothing stops these high-power tycoons from pursuing their passion.
February 16, 2016
Billionaire Club: India's 100 richest business tycoons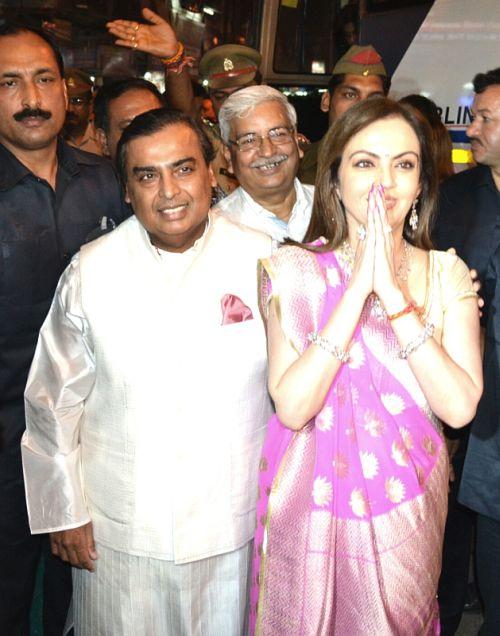 A majority of India's billionaires gained wealth in the last one year in spite of the stock market decline.
Mysuru cleanest; Varanasi among dirtiest Indian cities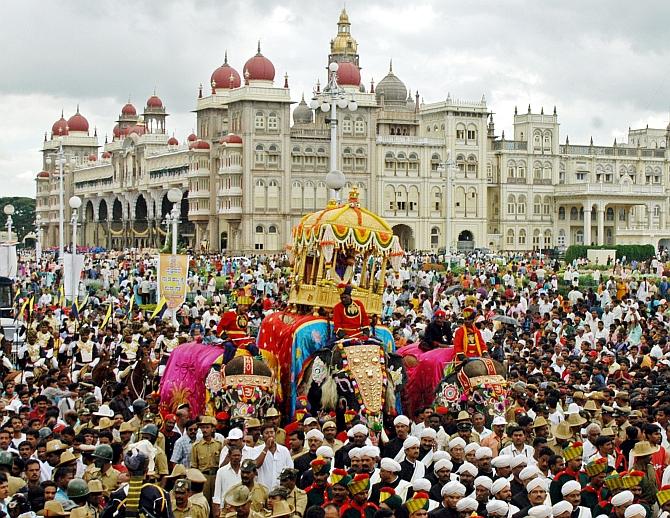 4 cities have improved their ranks to get into the top 10 this year.
February 15, 2016
Delhi's answer to over crowded public transport: The Shuttl!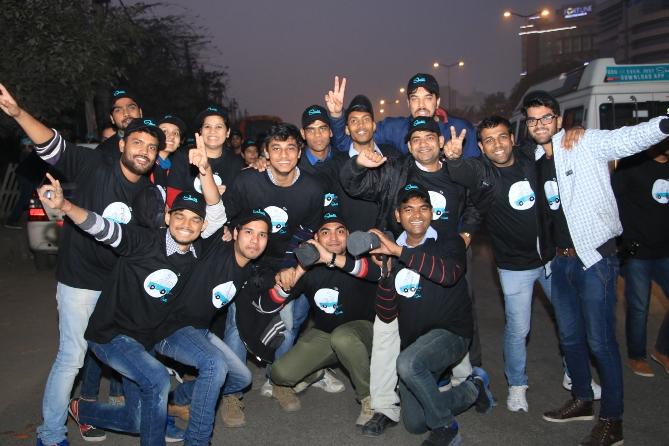 The start-up has tied up with vehicle owners to run air-conditioned minibuses.
February 10, 2016
This IITian's venture is educating poor children in villages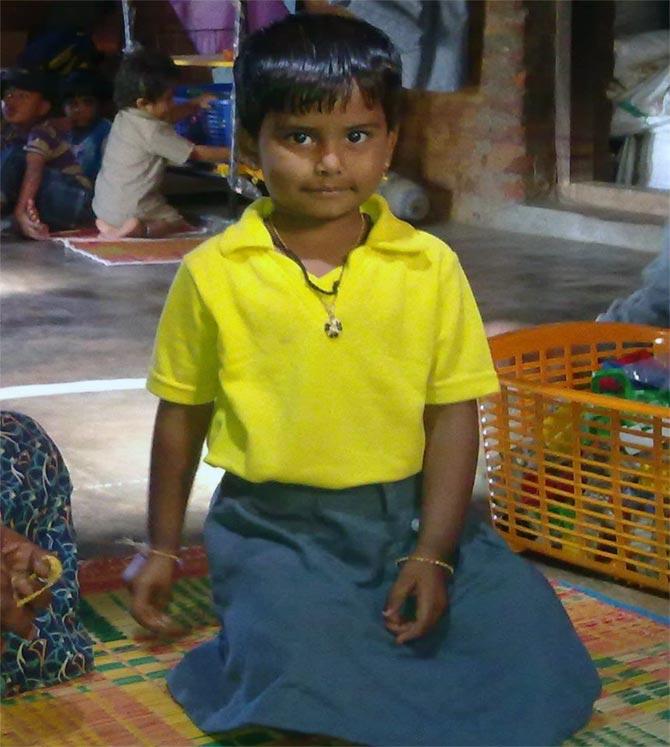 Hippocampus Learning Centres bridges urban-rural gap through affordable, quality pre-schooling for kids.
February 02, 2016
Volkswagen unveils compact sedan Ameo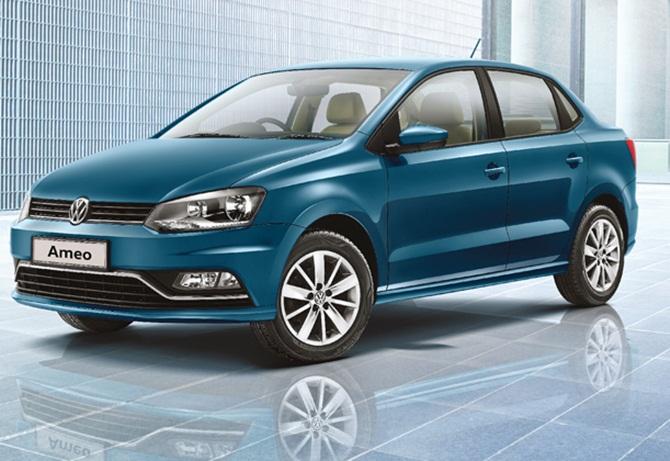 The sub-4 metre sedan will be available with both petrol and diesel engines.
Big launches at Asia's largest auto show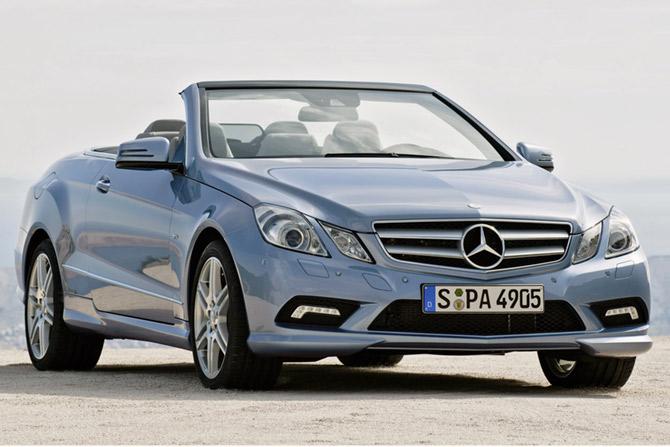 Over 22 passenger and commercial vehicle makers and 18 two- and three-wheeler makers will take part amid proximate security.
February 01, 2016
India's first aircraft carrier, INS Vikrant's new avatar!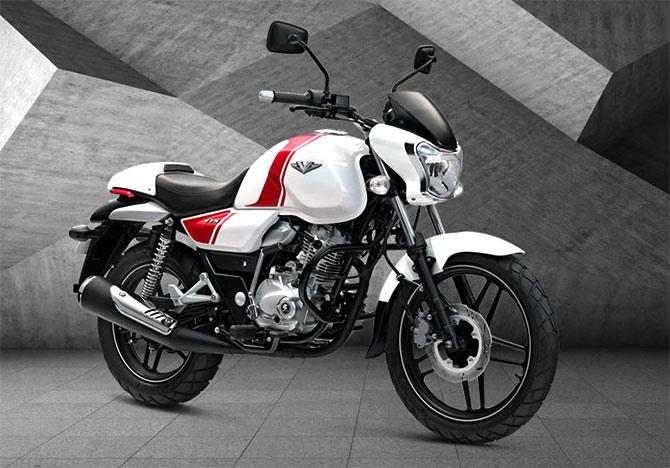 Bajaj Auto on Monday unveiled a 150 cc bike 'V', which contains metal from India's first aircraft carrier INS Vikrant.
Want to live abroad? Best ways to get a citizenship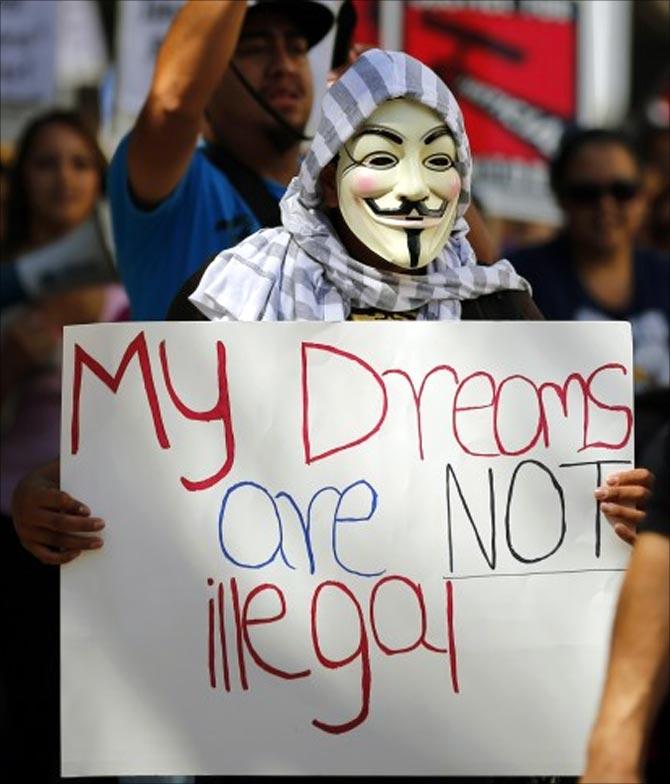 A number of countries allow you to become citizens by investing in government-approved projects or real estate or by buying bonds.
January 28, 2016
JLR's stunning XJ saloon in India at Rs 98.03 lakh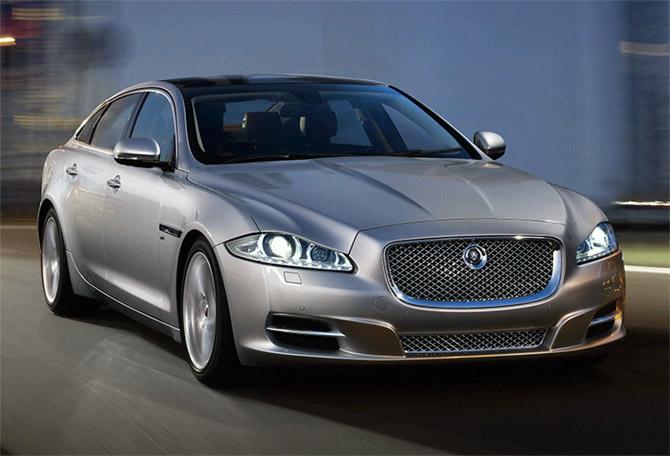 The saloon's interiors, powerful engine and latest technology will enhance the in-car experience of discerning customers by making it even more productive, entertaining and relaxing.
Mukesh Ambani, Azim Premji among world's 50 richest people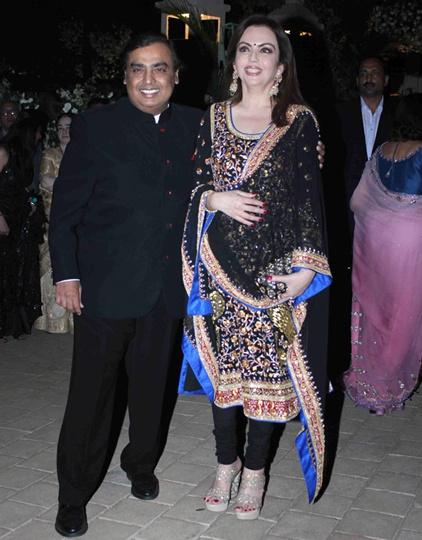 Three Indians - Mukesh Ambani, Azim Premji and Dilip Shanghvi - have made it to a global list of 50 wealthiest people that is topped by Bill Gates.
January 25, 2016
Dhirubhai Ambani, Dilip Shanghvi chosen for Padma awards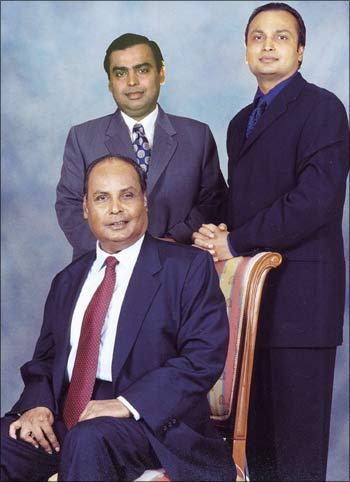 Dhirubhai Ambani lived in a one-room chawl in Mumbai with his wife and children and went on to establish the Reliance Group.
January 22, 2016
We want to make Uber the safest place in the city: Travis Kalanick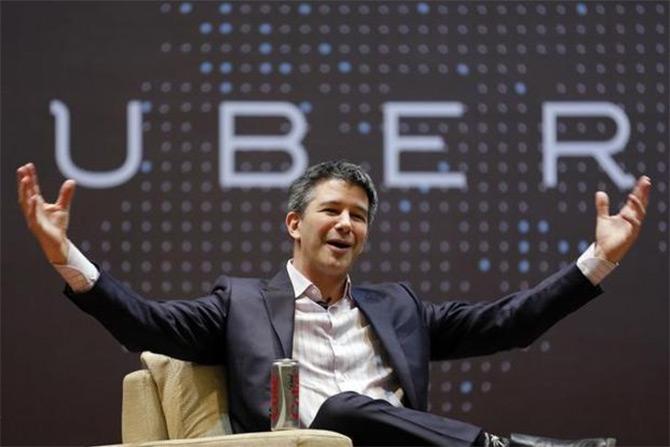 'Competition makes us better. I lose a little bit of sleep because I have competition.'
New Honda City @ Rs 7.63 lakh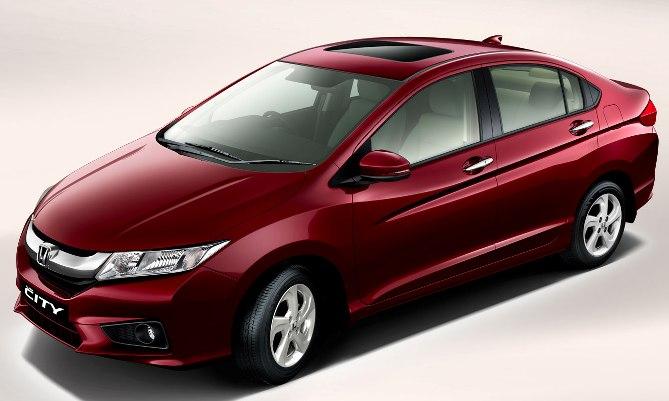 Honda has also introduced new gear for child seats.
The gloomy side of India's cheap car boom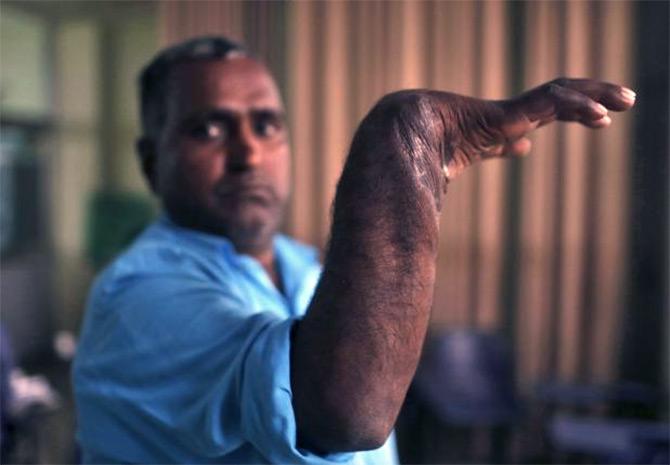 Poor contract workers often have little or no access to safety equipment or health benefits in factories.
Mahindra KUV100 is an attractive compact SUV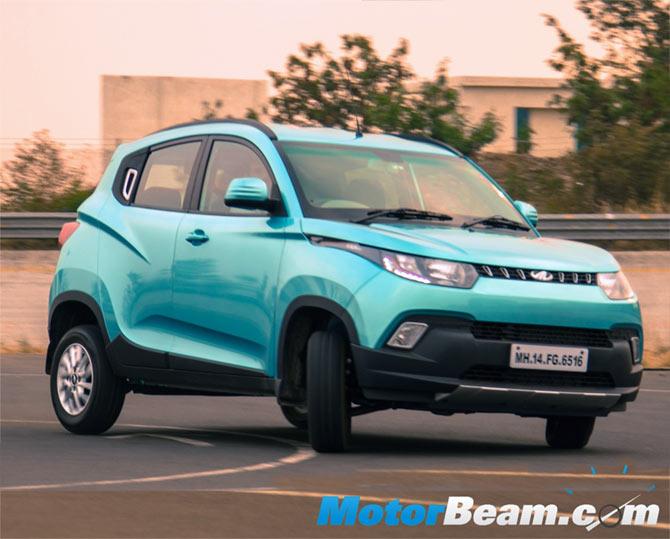 The Mahindra KUV100 offers a young design language with lots of urban appeal at a compelling price tag.
January 21, 2016
All about wilful fraudsters and errant banks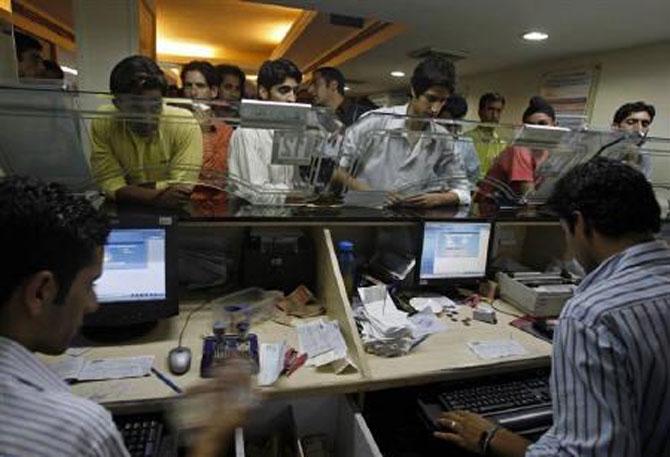 Banks cannot shirk their responsibility in cases of frauds.
January 20, 2016
Economic gloom? Nah! India among top 5 most promising markets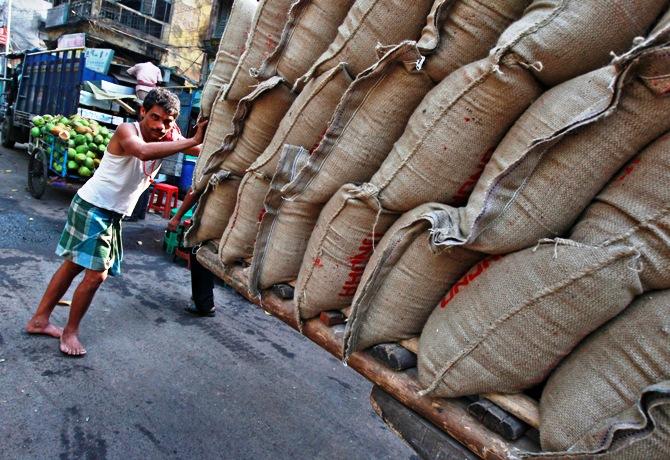 As per the findings, CEOs are less optimistic about prospects this year.
7 lessons on innovation from David Bowie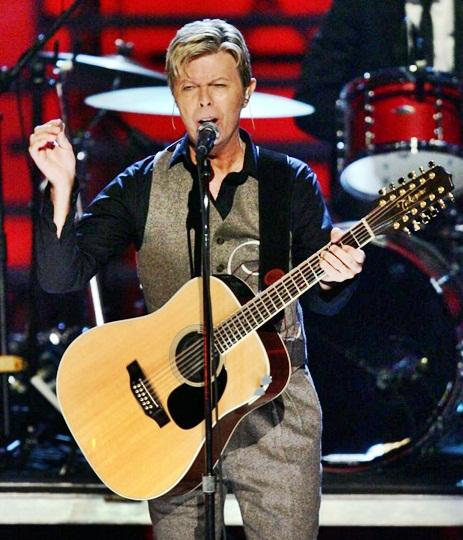 If "innovation" were a person, he or she would have looked like David Bowie.
January 19, 2016
Global talent competitiveness: India ranks a dismal 89!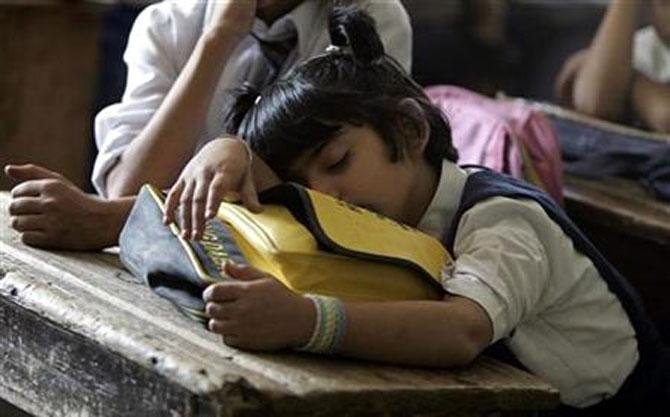 India's ranking is worst among the five BRICS countries
Moto G Turbo: The best smartphone for Rs 15,000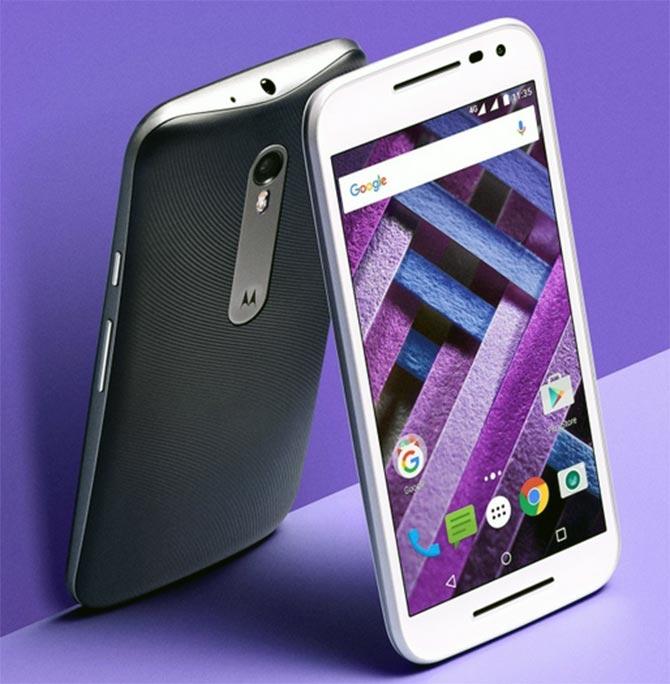 Priced at Rs 14,999, it is probably the best phone in its price segment.
January 15, 2016
Nano still sticks to the slow lane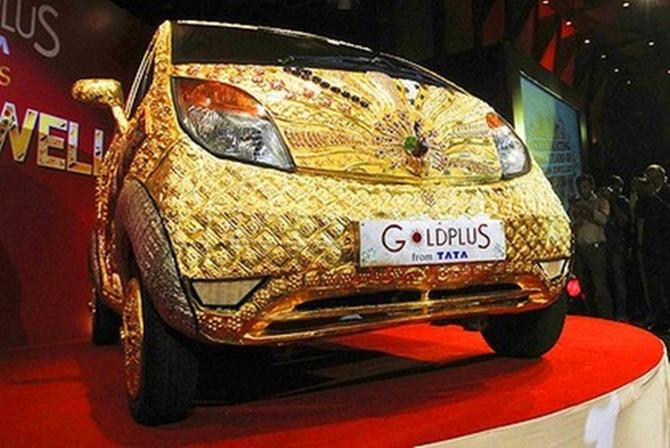 The company is currently selling an average 2,000 units each month.
January 14, 2016
Is it the end of the road for Chevrolet Tavera?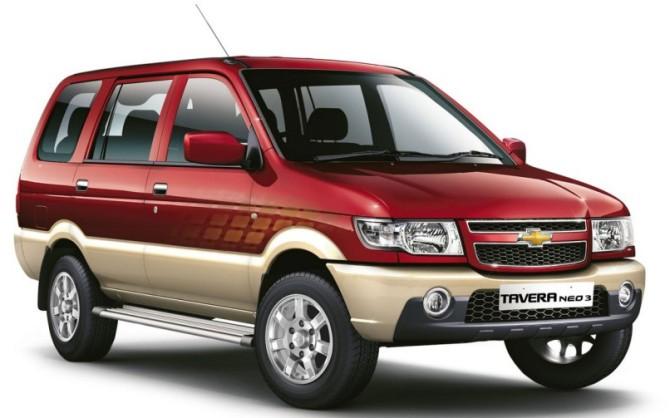 The multi-seater vehicle currently runs on BSIII engines.
January 13, 2016
Will Messi magic win fans for Tata Zica?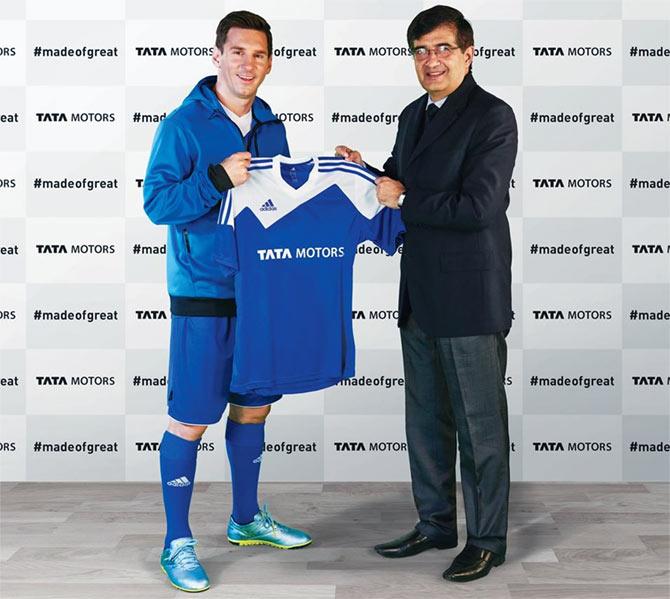 Tata Zica was designed by an international team resulting in a more modern look.
20% of Merc sales hit by diesel ban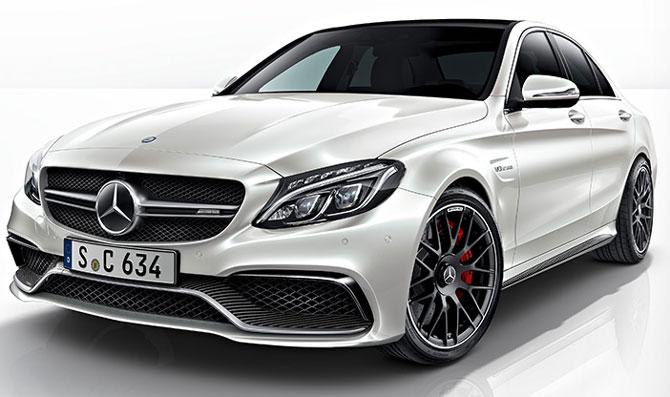 As many as 11 Mercedes models are impacted by the ban.
5 best cars launched in 2015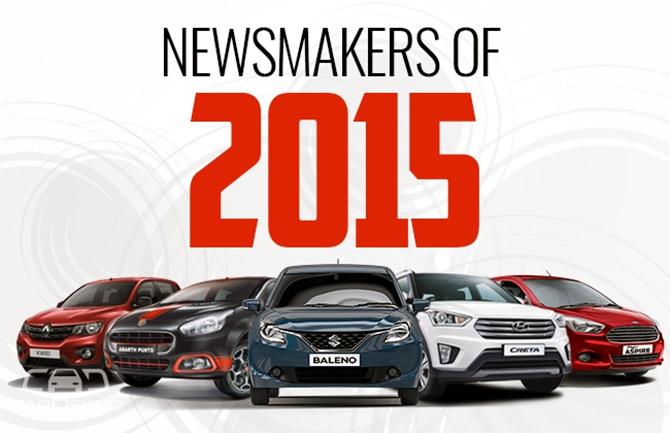 The year 2015 was quite eventful with plenty of automakers making news with either new models or facelifts of their existing models.
January 12, 2016
10 most affordable cities in India to buy a flat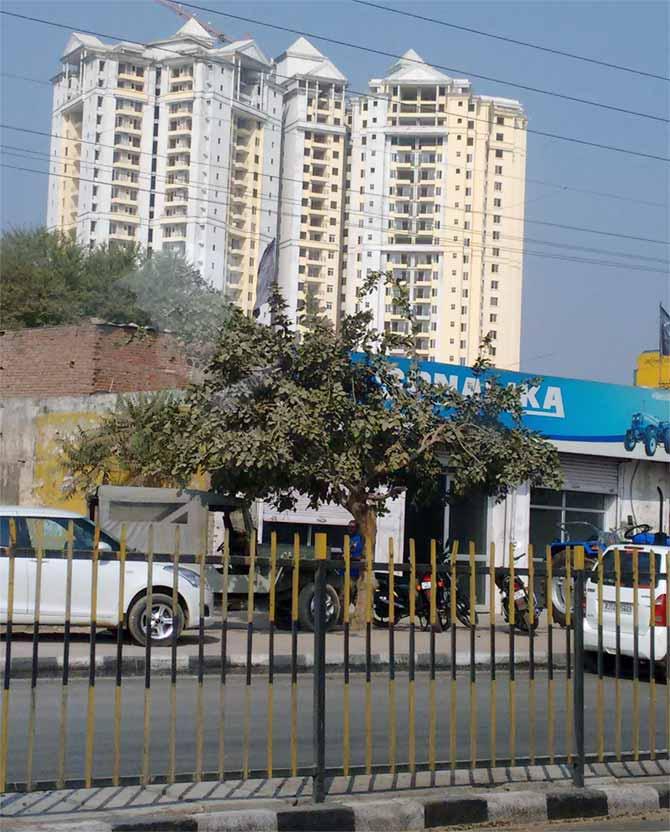 Hyderabad is perhaps one of the most affordable cities among all tier 1 cities of India.
World's 10 attractive BPO destinations, India tops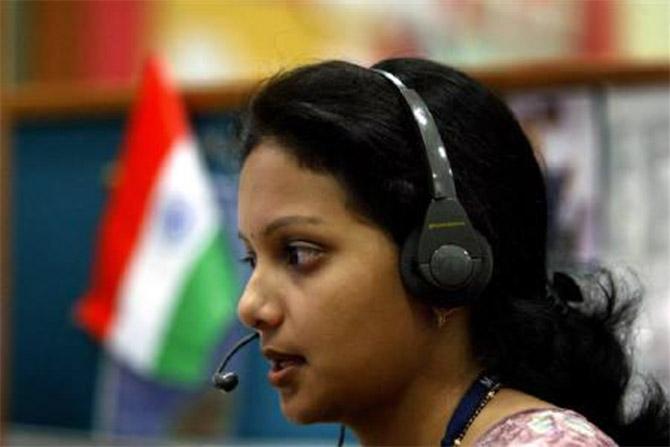 India has been ranked as the world's biggest outsourcing destination.
Mercedes pips Audi to reclaim numero uno spot in India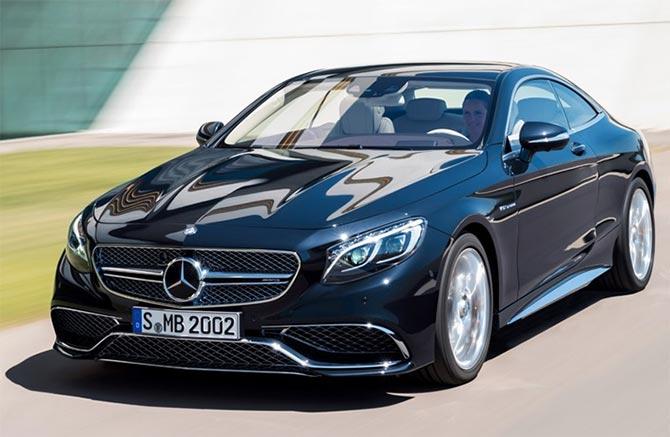 Audi's 2015 sales were three per cent higher than its 2014 sales, which stood at 10,851 units.
January 11, 2016
From plumbers to mehendi artists, local services at your fingertips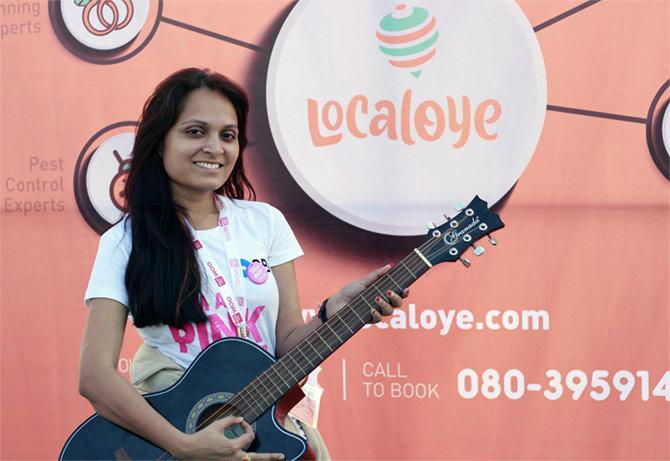 LocalOye is a Bengaluru-based marketplace for local household and personal service providers.
SOON! India's trains will look a lot brighter, run faster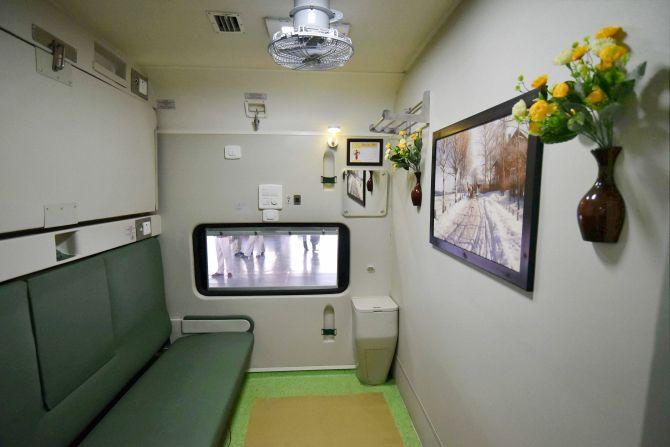 Trial runs of this train are being conducted.
January 08, 2016
Surface Pro 4: Stylish tablet that turns into a laptop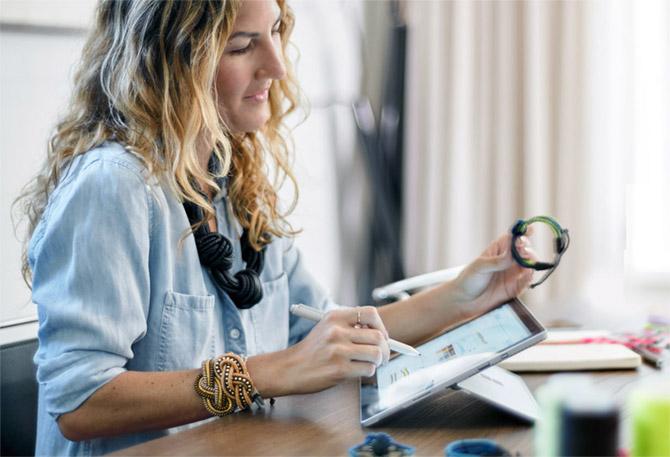 The device is a tablet that can transform into a full-fledged laptop with the blink of an eye.
January 07, 2016
Microsoft brings Surface to India for Rs 89,990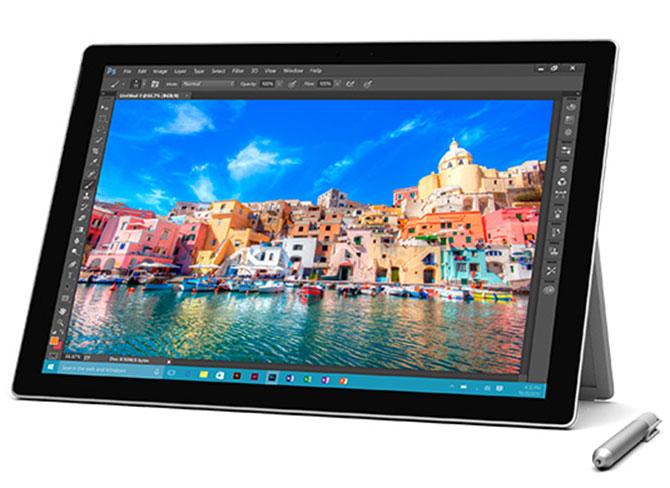 Microsoft Surface Pro 4 comes with a 12.3-inch display and runs on the Windows 10 operating system.
Shikha Sharma: A brilliant banker who scripted Axis Bank's success story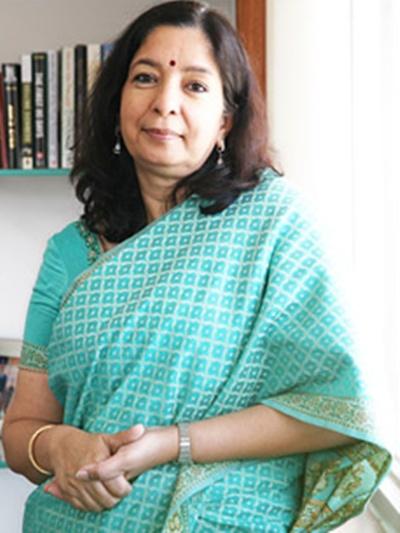 Under Sharma Axis Bank has also taken the lead in focusing on technology, which has now become core to almost every other lender's strategy.
'India to remain a bright spot of the global economy'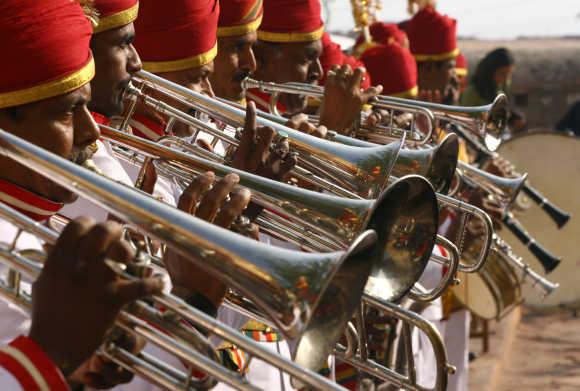 China is estimated to grow at 6.7 per cent in 2016.
Will Hrithik Roshan succeed as an entrepreneur?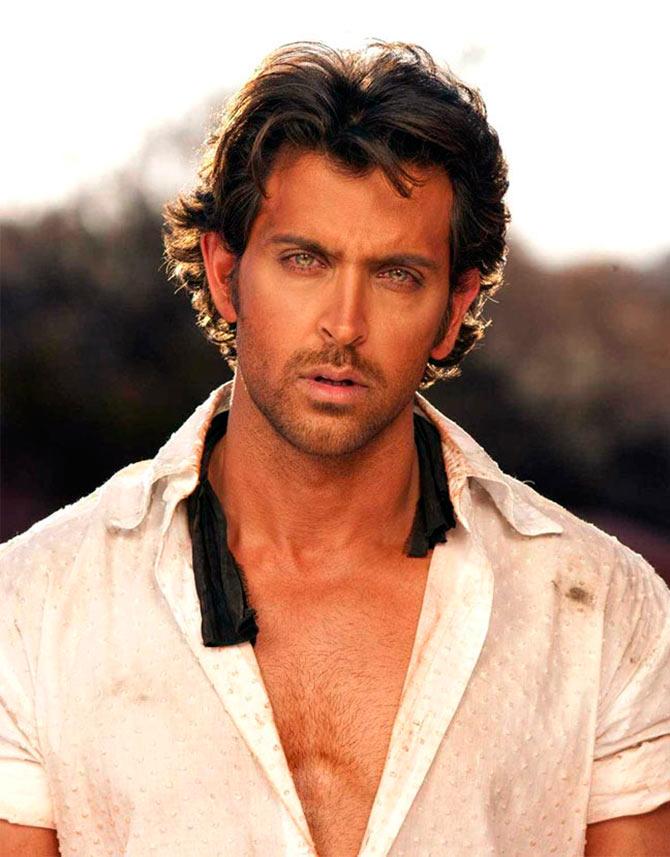 The HRX story will be watched closely by many, for Bollywood stars have rarely made the transition from movies to business.
Archives
August 2014 - December 2015
|
January - July 2014
|
April - December 2013
|
January - March 2013
|
November - December 2012
|
September - October 2012
|
August 2012
|
July 2012
|
June 2012
|
May 2012
|
April 2012
|
March 2012
|
January - February 2012
|
August - December 2011
|
July 2011
|
June 2011
|
May 2011
|
April 2011
|
March 2011
|
February 2011
|
January 2011
|
December 2010
|
November 2010
|
October 2010
|
September 2010
|
August 2010
|
July 2010
|
June 2010
|
May 2010
|
April 2010
|
March 2010
|
February 2010