April 21, 2014
Brands use missed call service to boost consumer experience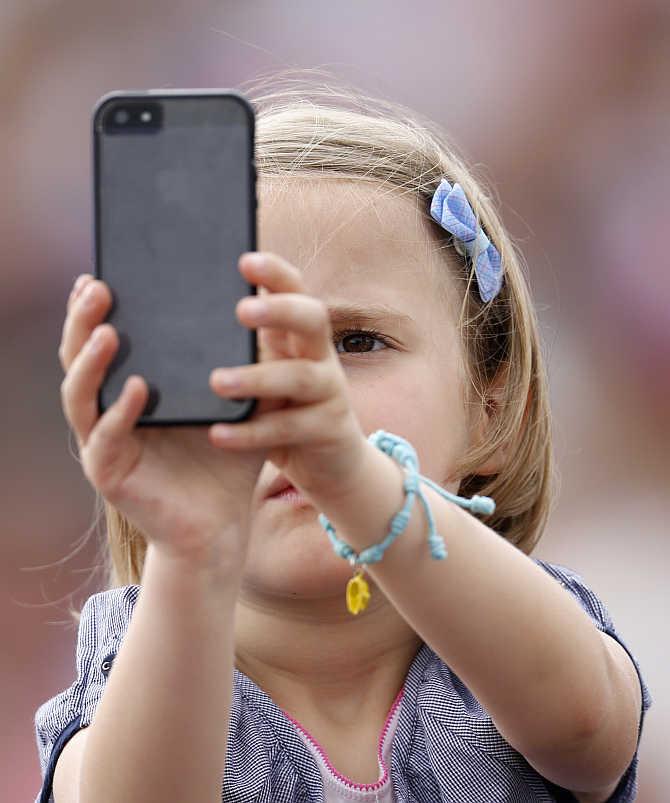 Business houses are using missed called services to improve customer interface.
Skoda Superb: The most efficient car in its segment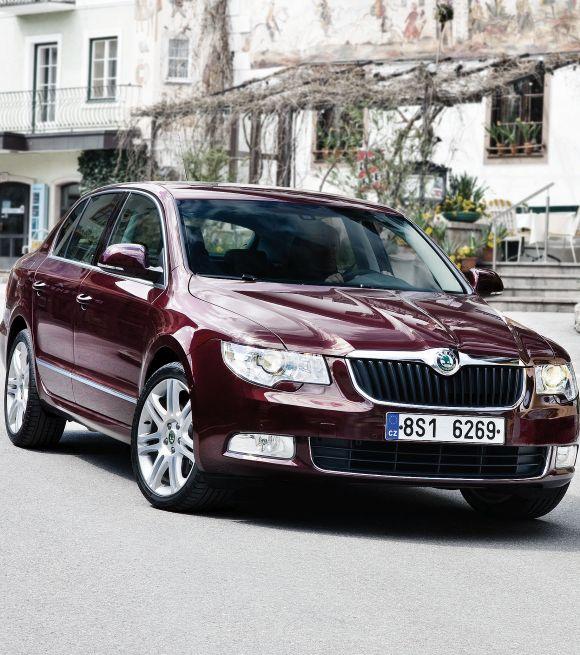 Skoda's revamped Superb comes with few noticeable design changes, but retains all its prowess as a practical vehicle.
Google rolls the camera dice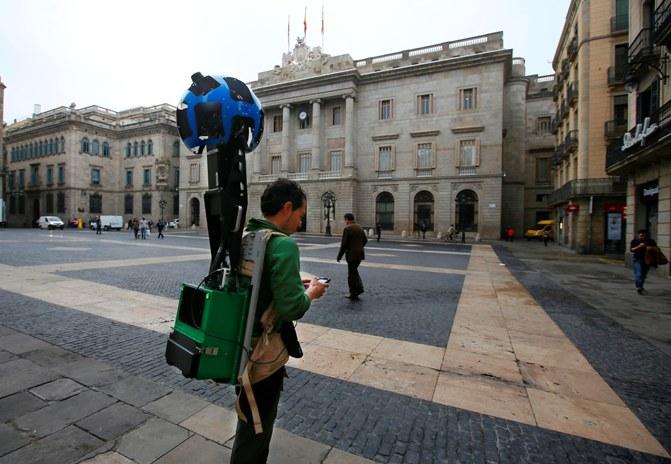 The new stock camera app, Google Camera, brings in a lot of new features. But will the old stuff be missed?
Why India's return to 9% annual growth seems impossible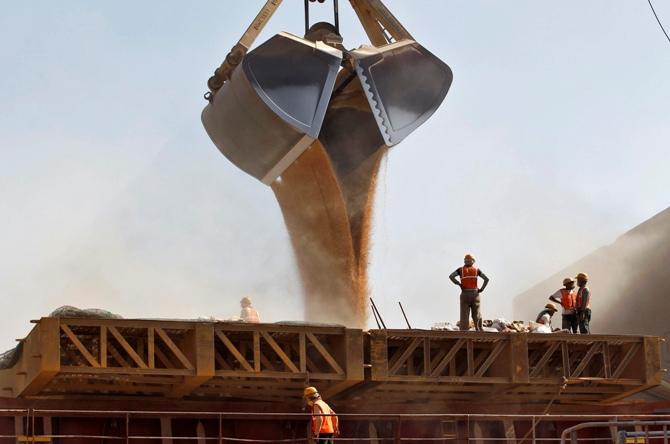 CRISIL predicts no more than 6.5 per cent yearly from now till FY19, and only with a stable and decisive government; predicts problems in job generation, poverty and demand.
Review: Galaxy S5 is among the best smartphones of the year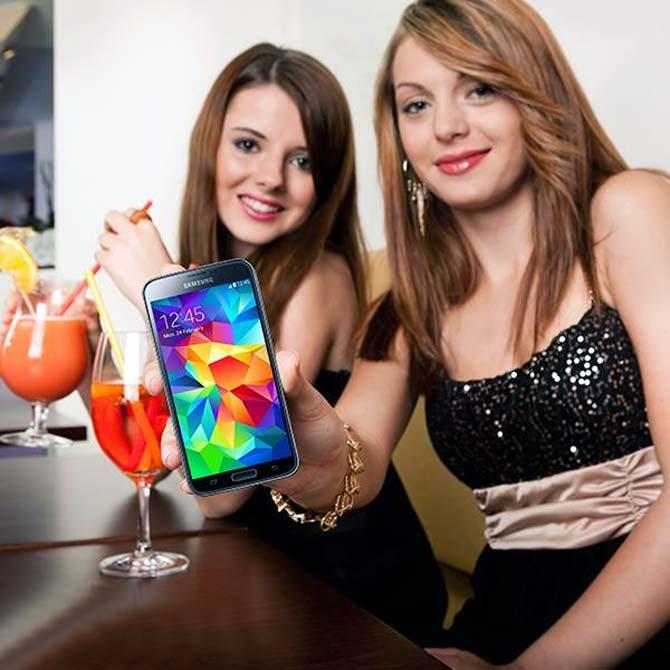 One of the biggest upgrades of the S5 over the S4 has been the introduction of a fingerprint scanner below the Home key.
Infosys, TCS, HCL brace for good times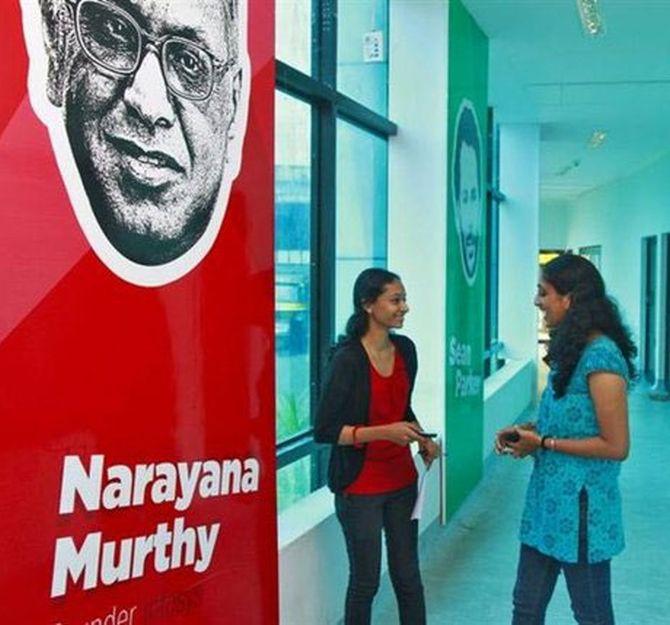 Efficiency gains from technology will be the key weapon for IT firms in FY15.
This is the best time to gain maximum from small-cap stocks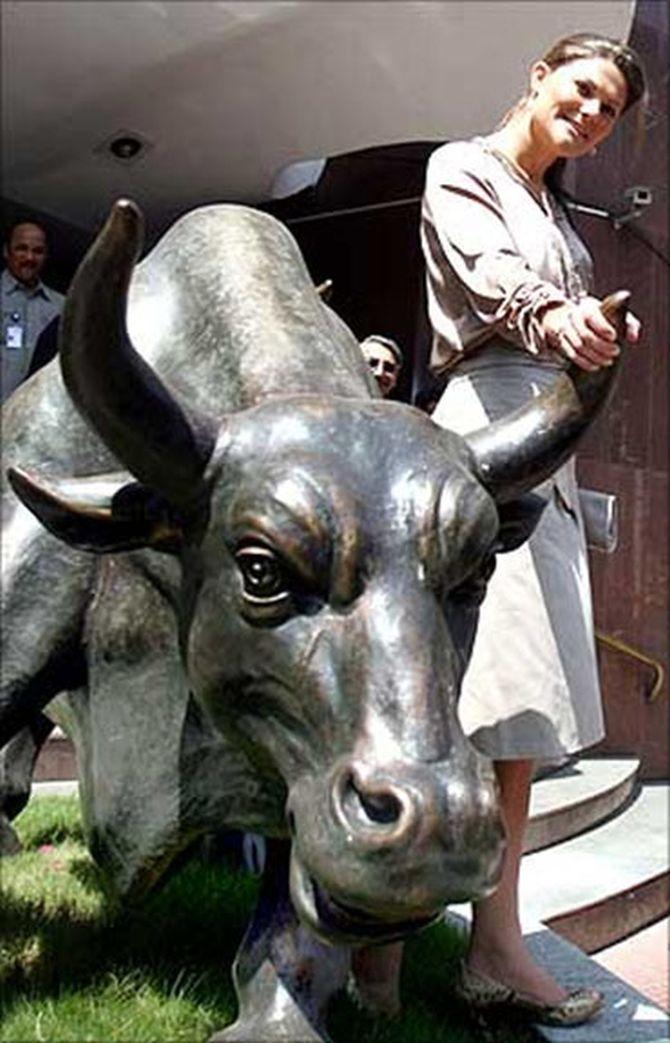 For now, small-caps are still reasonably priced and have lower valuations than large-caps.
Letting out your apartment as hostel or serviced flat? Read this!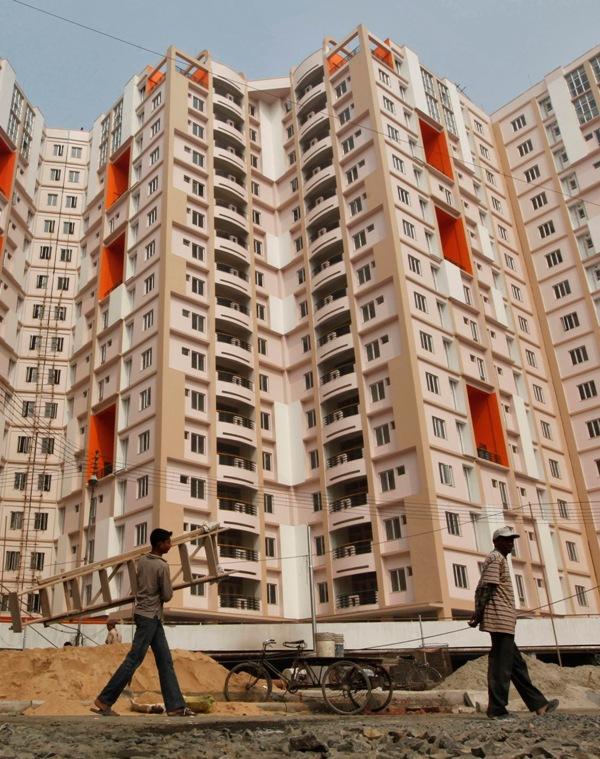 Though you will see a good jump in rent, you have to incur a high cost for providing various facilities and ensuring good maintenance.
Why Toyota Fortuner is the No 1 premium SUV in India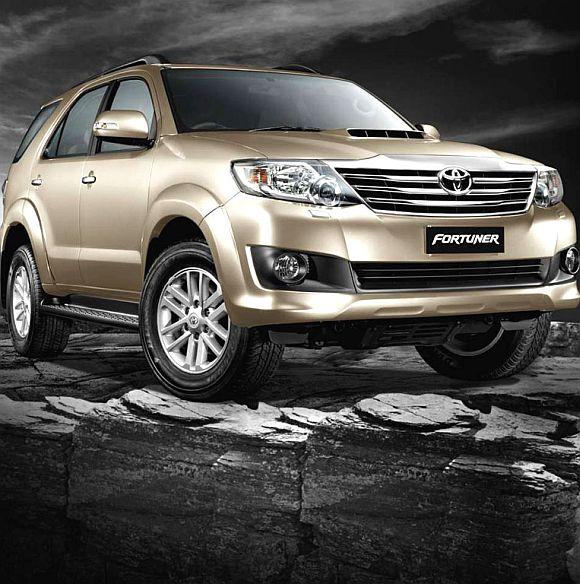 The Japanese major has maintained the lead of its premium SUV despite competition, and has grown its share despite a slump in segment's demand.
Slipping indirect tax collection under scanner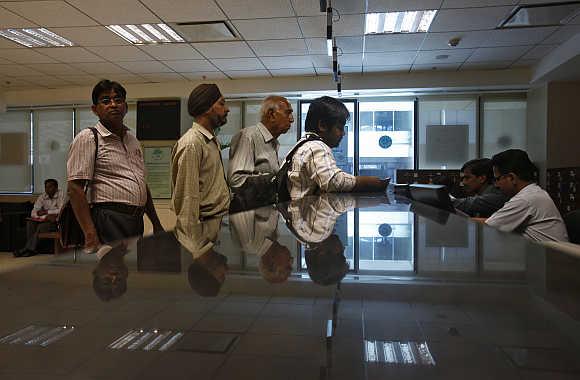 The Central Board of Excise & Customs will develop the process over the next few months.
Short cover could spur market this week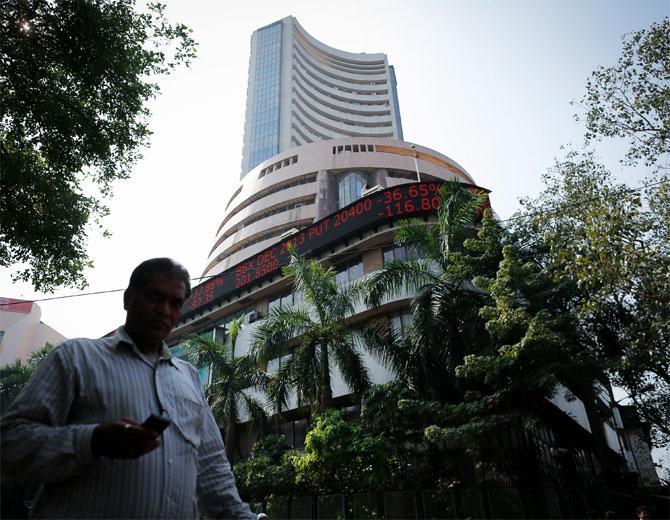 Short covering could take the Nifty above 6,900.
Jet-Etihad yet to tap synergies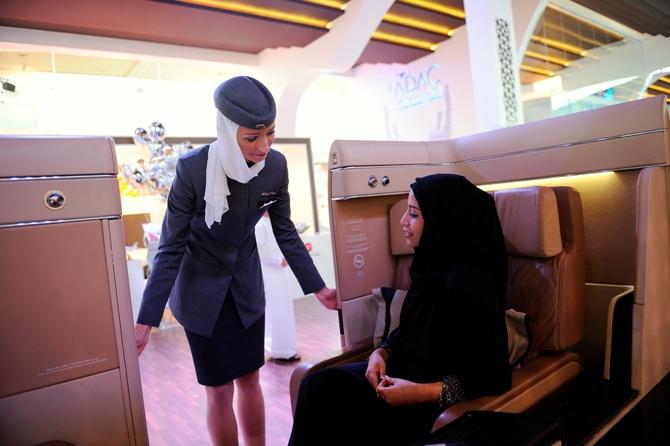 A year on, deal between the two airlines still to gather momentum, partly due to management problems at Jet.
Markets end at record highs amid volatility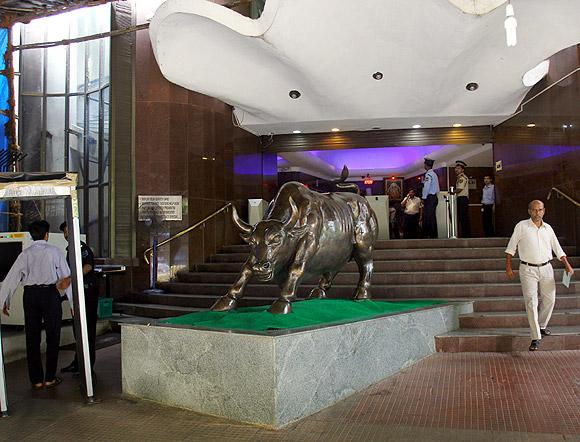 Markets ended at fresh all-time closing highs, led by aggresive buying in capital goods and bank shares.
Is Narendra Modi confused about economic policies?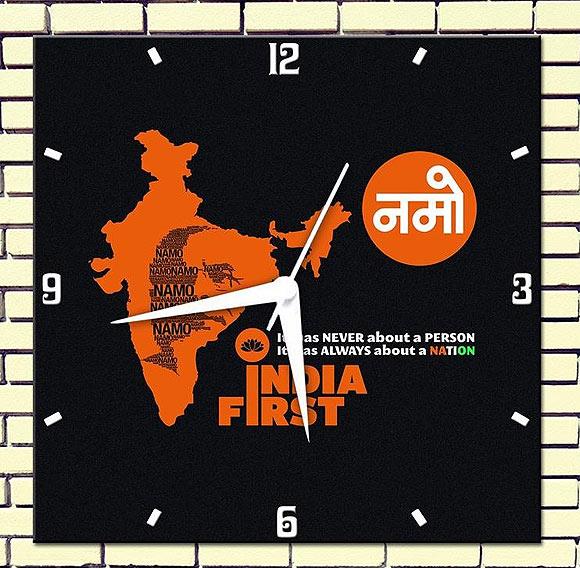 If Mr Modi is not in favour of privatisation, he should outline what alternative strategies he has in mind to revive PSUs whose deteriorating finances have become a drag on central resources.
How Mukesh Ambani turned around Reliance Retail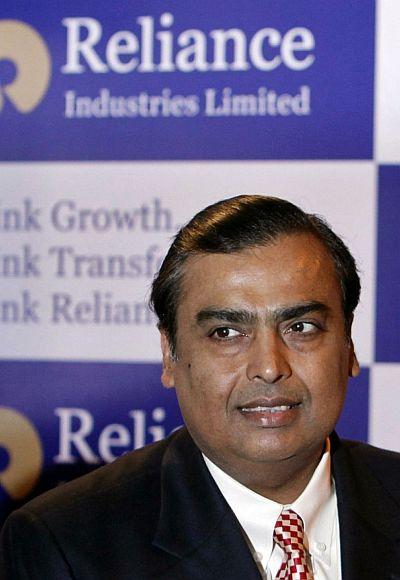 Scale and frugal costing help the giant.
Smart innovations by IIT students now at a shop near you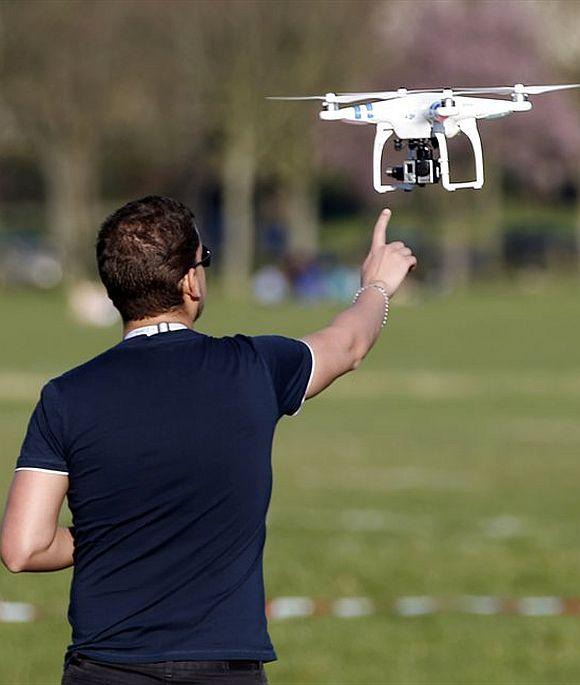 Frugal but quality products are coming out of the country's premier engineering institute.
April 19, 2014
This man is betting on India's unquenchable thirst for whiskey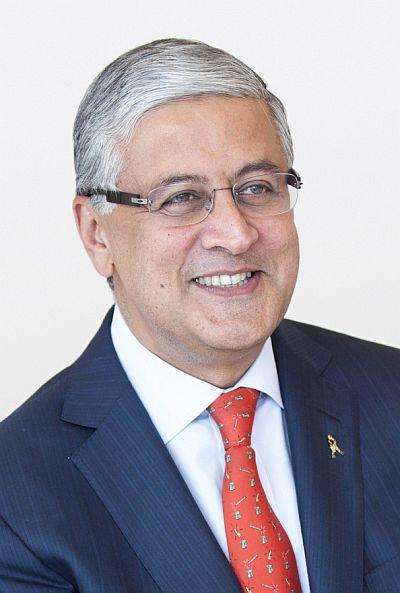 The liquor company is going all out to ensure it captures significant share in the market.
Reliance's retail chain now largest in India: Mukesh Ambani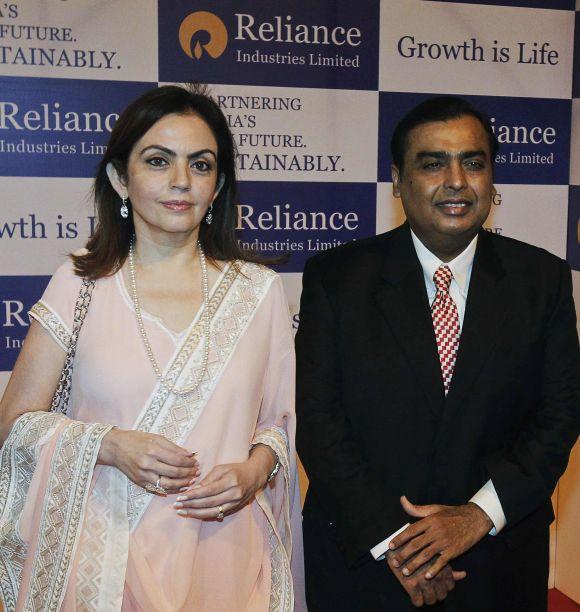 Revenue at Reliance Retail rose 34 per cent to Rs 14,496 crore (Rs 144.96 billion) in 2013-14 from a year earlier.
April 18, 2014
Reliance posts marginal rise in 4Q profit to Rs 5,631 crore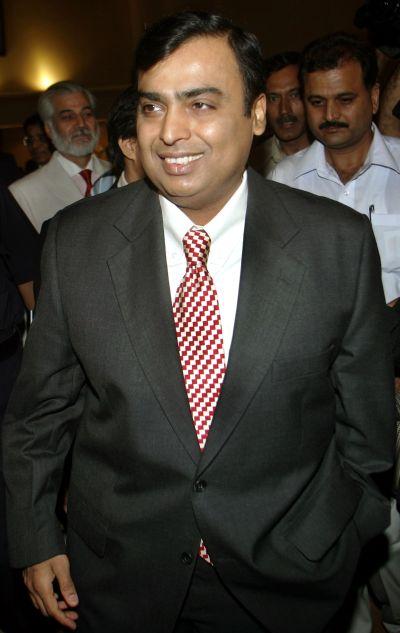 For the full financial year, the company reported a 4.7 per cent increase in net profit.
Can you invest and grow rich like Warren Buffett?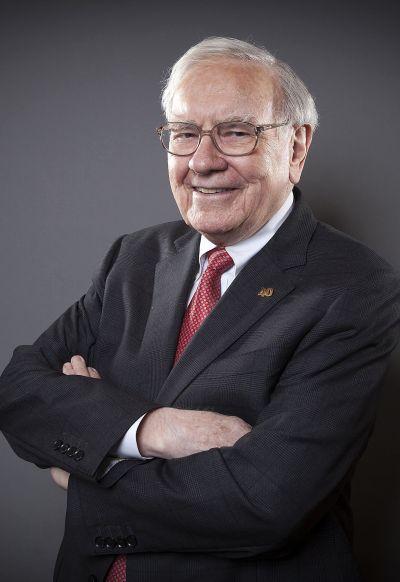 He invests like an owner and keeps himself aware of his own weaknesses.
Market boom: Are stock prices inflated?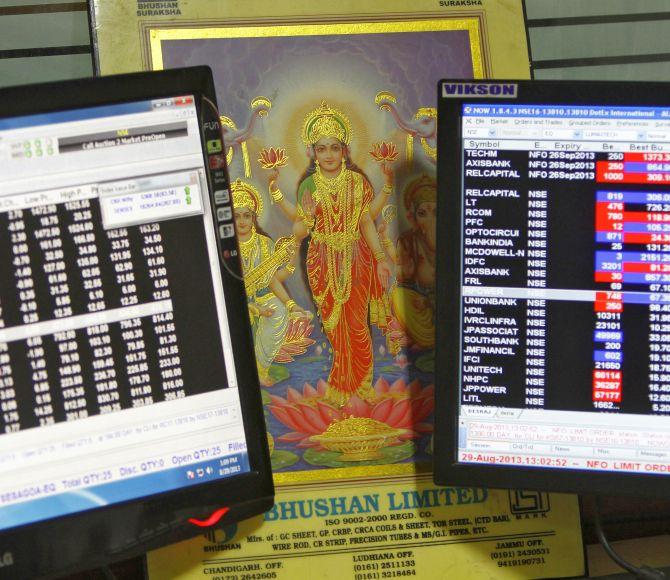 Despite what partisan fund managers are projecting, the rise in the Indian equity market has to be evaluated carefully.
Why TCS is bullish on growth prospects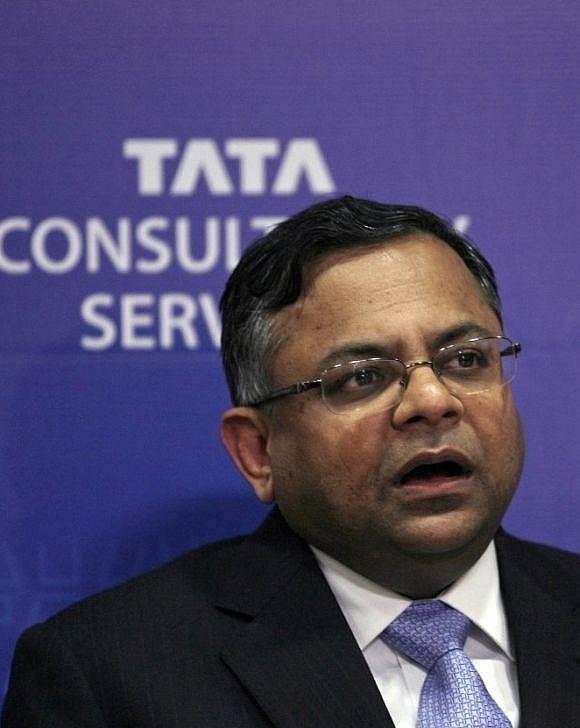 With revenues of $13.4 billion for FY14, Tata Consultancy Services (TCS) has managed to deliver consistent growth for both the fourth quarter and the full year.
Wipro, HCL Tech outshine TCS and Infy in March quarter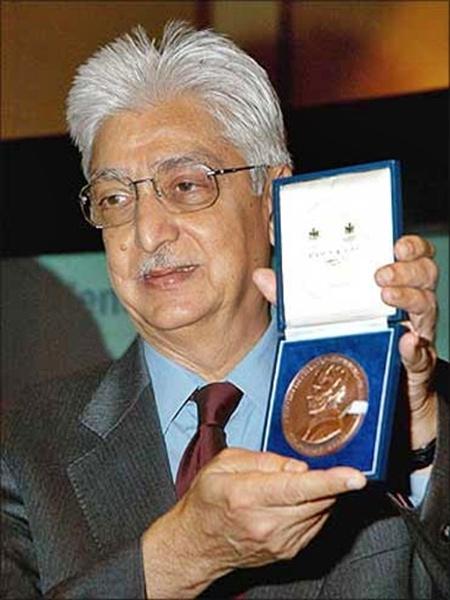 Both firms have broken TCS' streak of industry-leading performance over the past few quarters by posting higher revenue and earnings growth this quarter.
Sahara offers new plan for Subrata Roy's release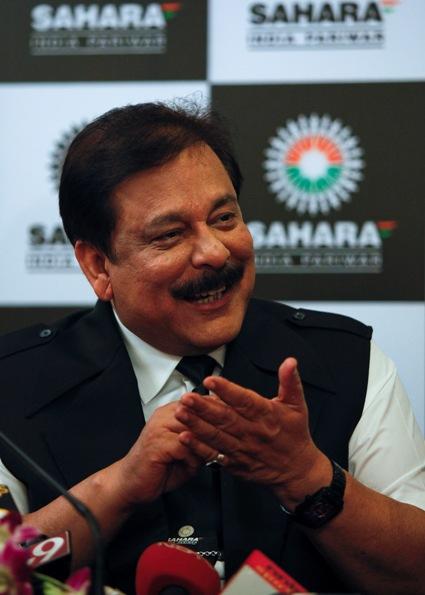 Sahara offers new plan for Subrata Roy's release
Is Ajay Piramal the Warren Buffett of India?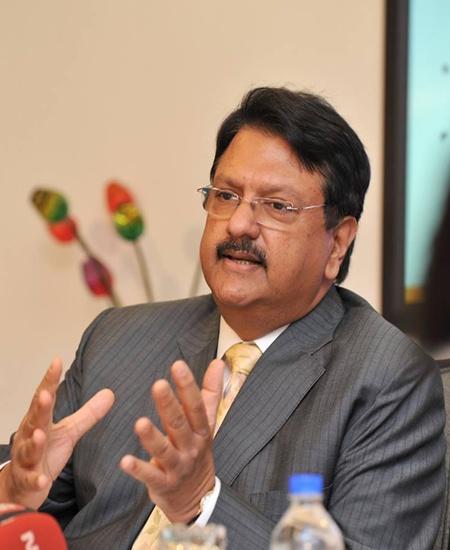 His strategy of acquiring cheap assets and selling at high valuations may not have impressed shareholders, but after the mega deal with Vodafone peers are quick to compare him with the Oracle of Omaha.
How buyers brought Supertech builders to its knees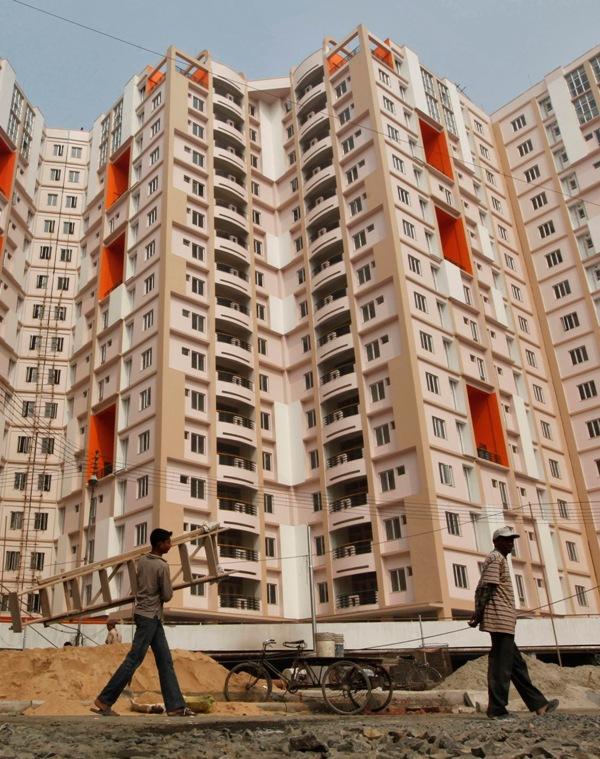 Possession of the flats in Supertech project has already been delayed by over a year.
April 17, 2014
China's economy slowing? It still posts highest growth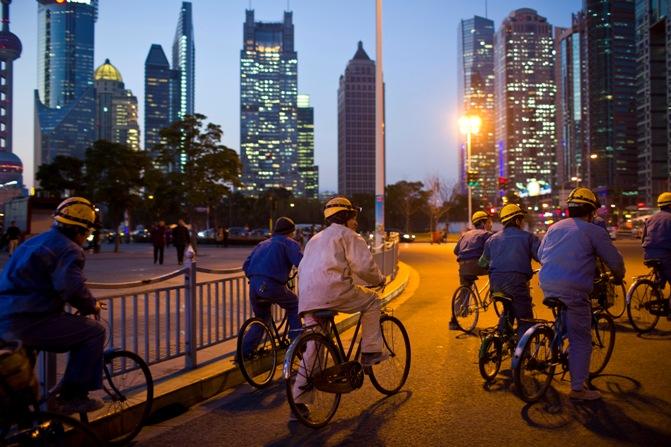 Latest IMF predictions say global economic growth is 3.6 per cent.
Why is the IMF bullish on India's growth story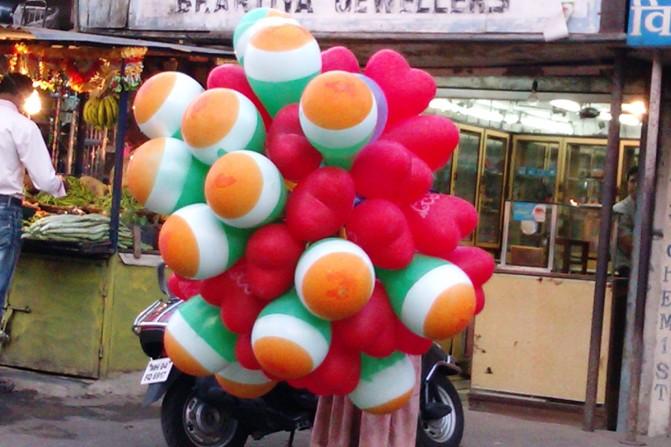 Indian economy is expected to grow at decade low of 4.9 per cent in 2013-14.
Wipro Q4 profit rises 29%, beats estimates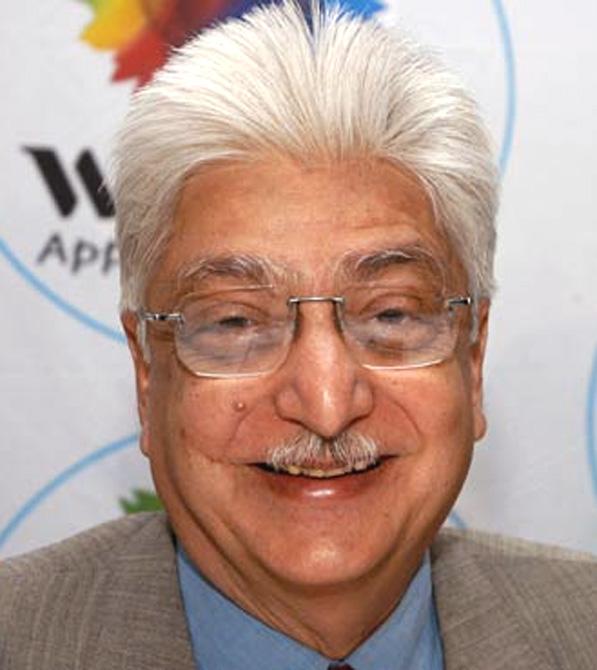 Wipro Q4 results beat estimates.
Soon, Google Glass to assist surgeons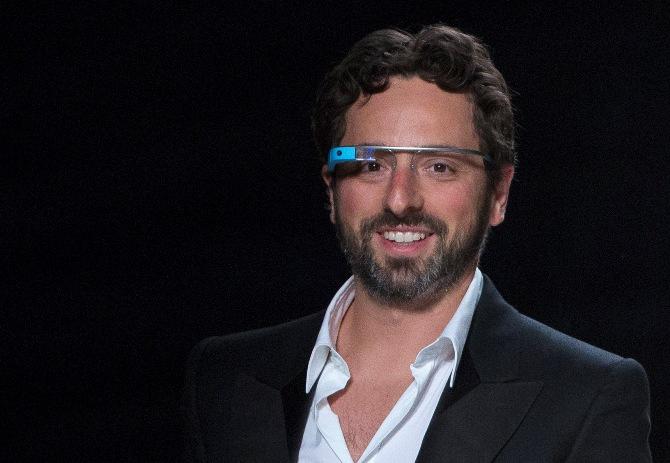 Google Glass is worn like conventional glasses, but that combines a computerised central processing unit, touch-pad, display screen, high-definition camera, microphone, bone-conduction transducer, and wireless connectivity.
15 Steve Jobs quotes that will change your life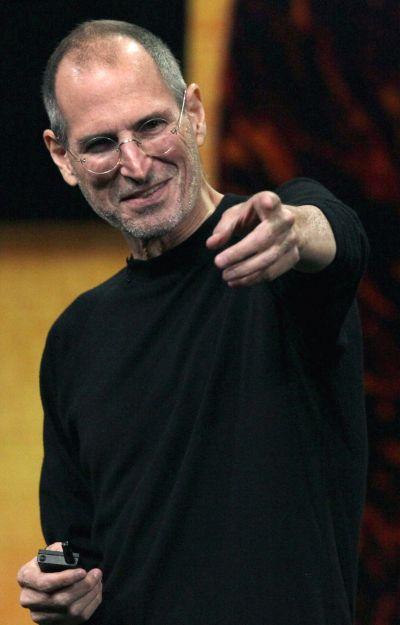 Here's why the world Apple co-founder.
How a mysterious professor made billions from stocks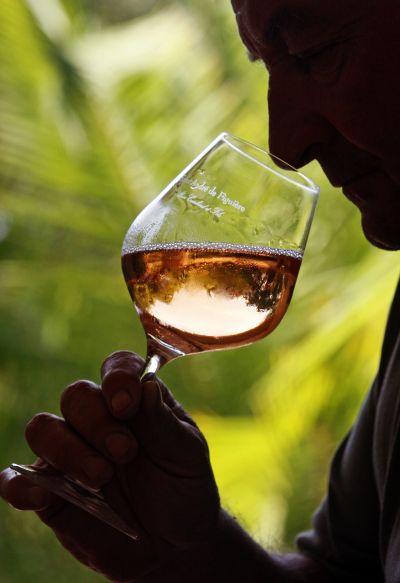 Mankekar has significant stakes in USL, Talwalkars, etc, but the worth of his overall holdings isn't known.
How Jaguar-Land Rover pulled Tata Motors out of local crisis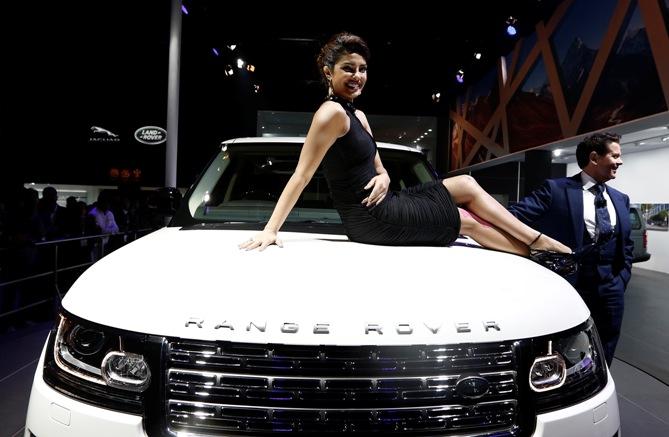 UK-based JLR posted 16 per cent growth in retail sales in the past year, highest in the luxury car segment globally, on the back of launches, output ramp-up and better reach in world markets.
Sensex to hit 40,000 in two years: CLSA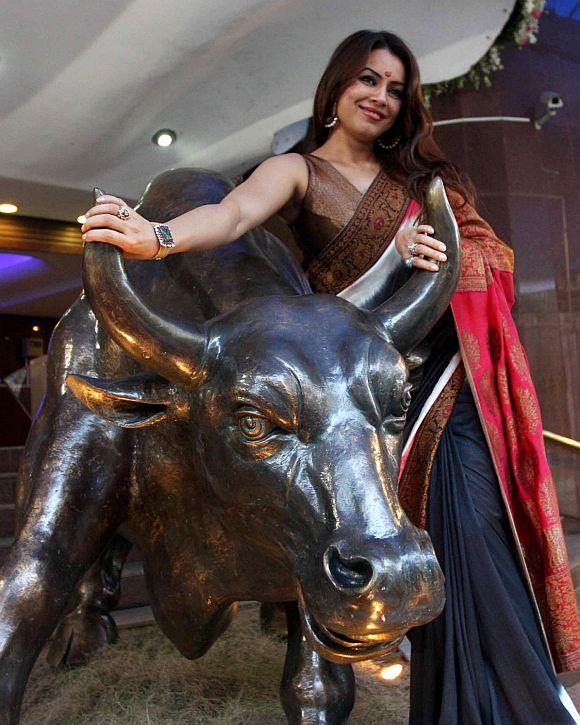 On a fundamental basis, too, CLSA expects Indian markets to do well.
Competition from Germany, China, India a big challenge: Obama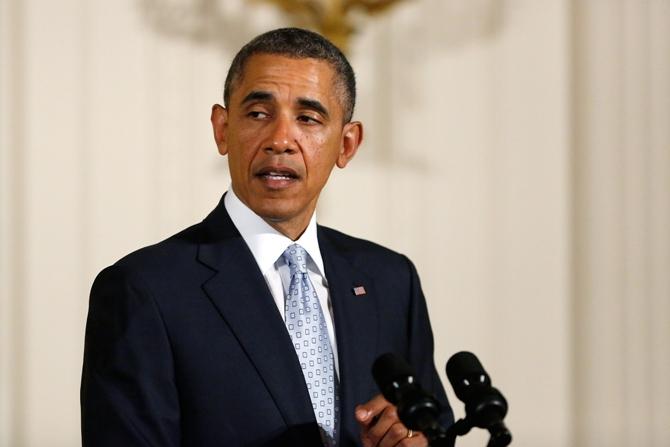 Countries like Germany, China and India are working every day to out-educate kids so they can out-compete American businesses and are making more progress than US, President Barack Obama said.
How to make money once election results are out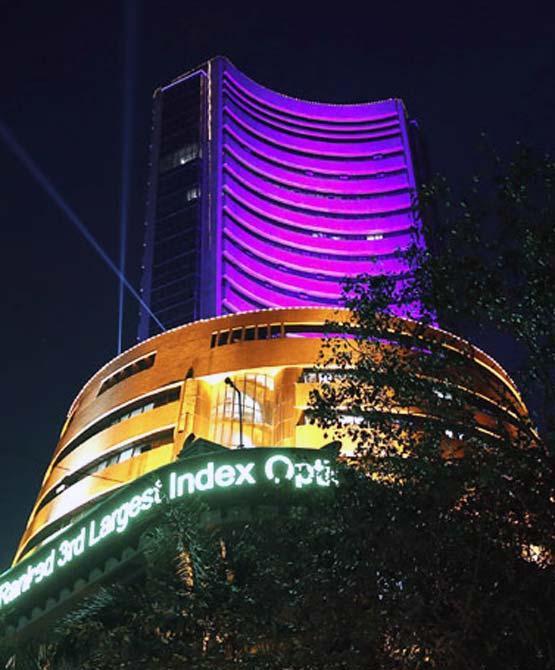 A month from now, once election results are out, prices could move with dizzying rapidity.
Infosys vs TCS: Which company performed better?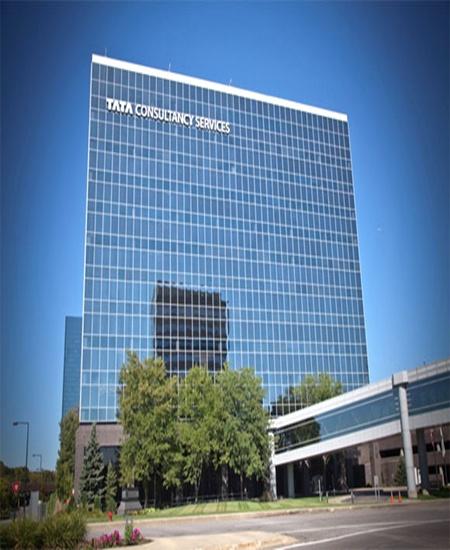 On key parameters, TCS appears to be on a better wicket.
Markets have an upbeat closing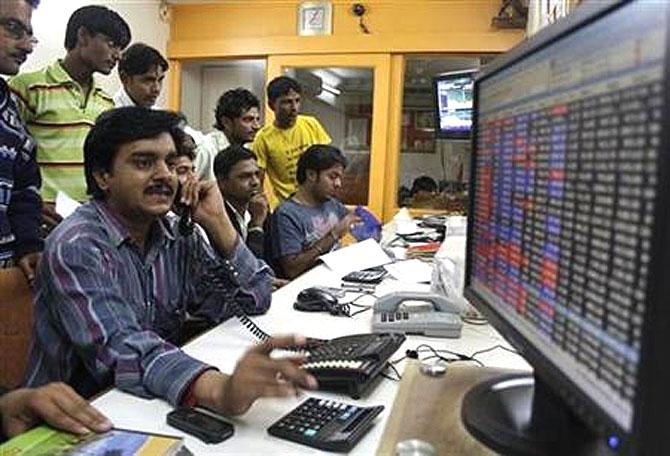 The markets snapped their three-day losing streak due to buying in index heavyweights and a rebound in IT stocks.
Inflation unlikely to moderate significantly this fiscal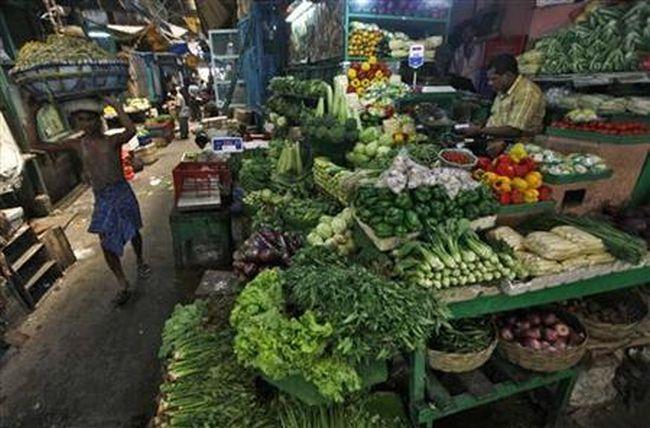 RBI might retain rates at current levels, upside risks to inflation rise.
These holiday apps can make your trips more enjoyable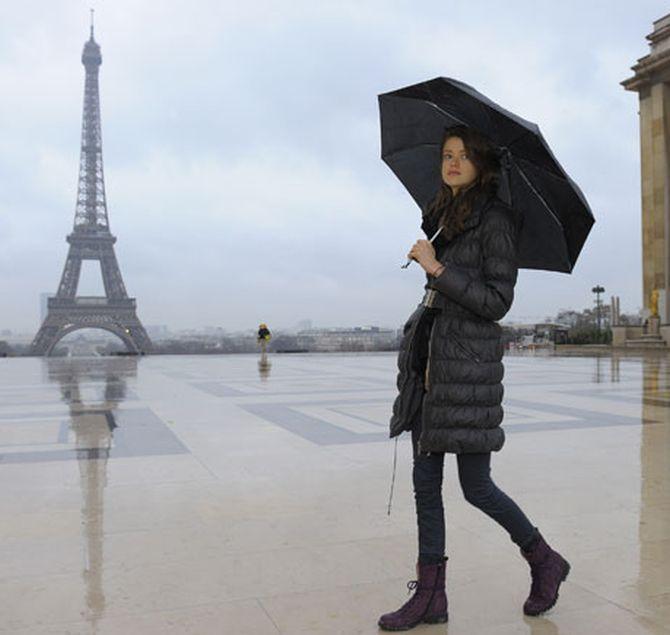 You can also use WorldMate, which offers similar services like TripIt, or dedicated apps like FlightAware to track your flight status.
15 bizarre buildings around the world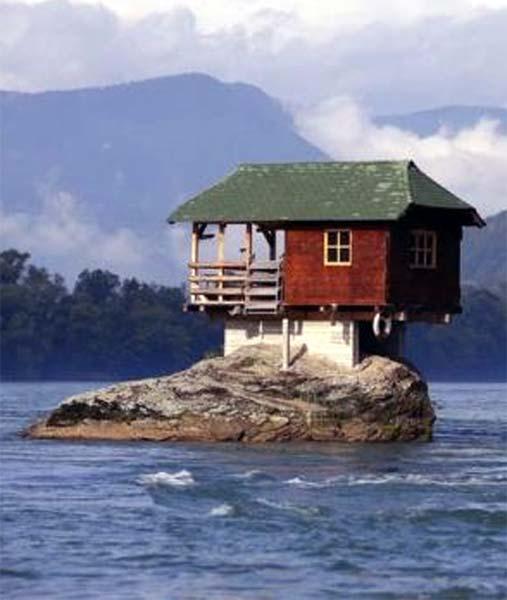 These are the modern architectural wonders of the world.
Microsoft is India's most attractive employer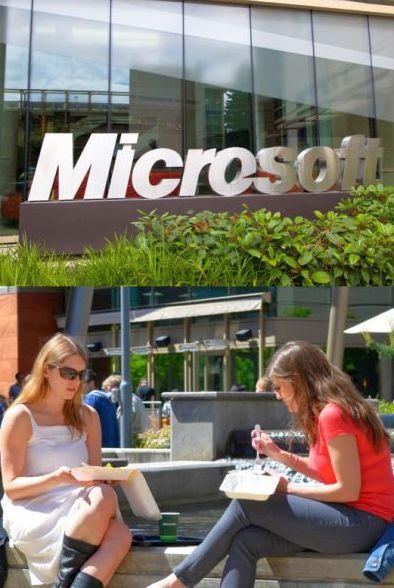 Global software major Microsoft is the 'most attractive employer' in India, while IT, telecom and ITes are the most preferred sectors by the workforce, a survey by HR services firm Randstad said.
A Rs 20.4 lakh watch that can control your car!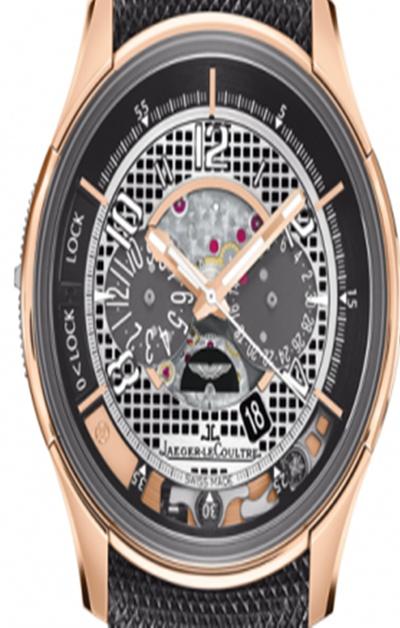 Jaeger-LeCoultre's latest offering will give the exclusive group of Aston Martin owners a Bond film experience.
7 awesome entry-level luxury coming soon to India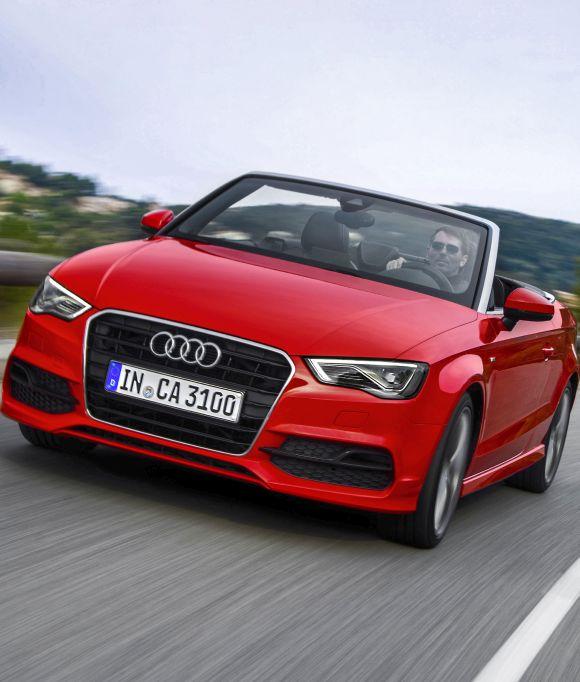 Audi, Mercedes and BMW will soon hot up the market.
Why official gold supply is drying up further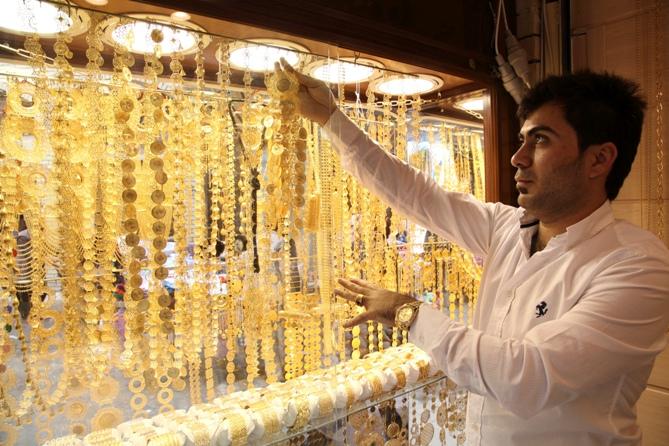 Hawala premium crosses 4 per cent%, as Akshay Tritiya boosts demand; spot delivery premium also doubles.
April 16, 2014
Sahara group apologises for earlier ads against Sebi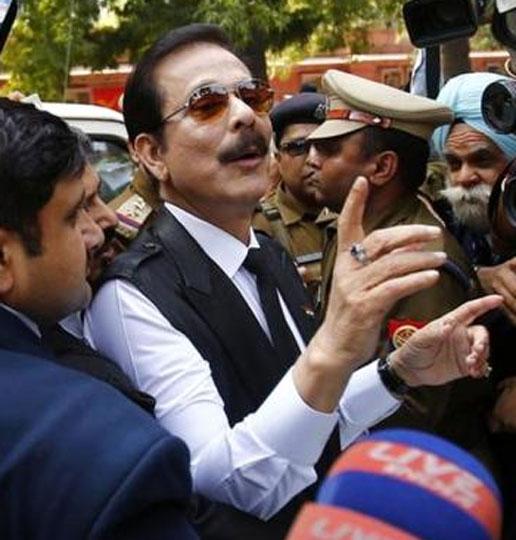 The Sahara group apologised for its earlier advertisements expressing regret for 'unintentional wrongs, disrespectful feelings, hurt and annoyance.'
We are willing to defreeze Sahara's bank accounts: SC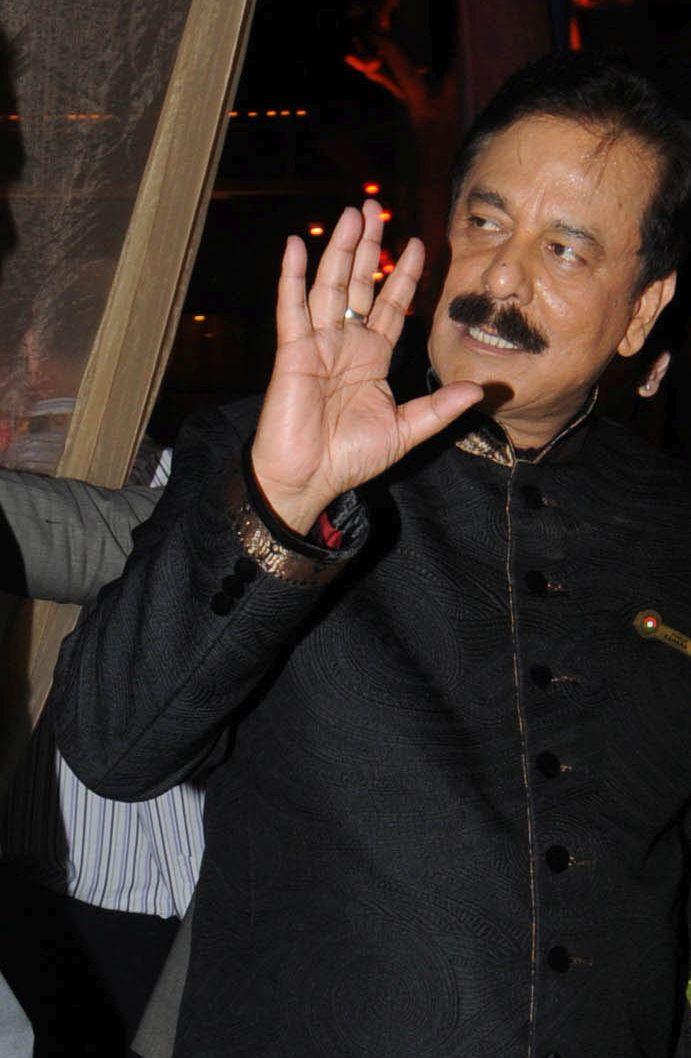 The court had previously rejected Roy's plea to move to a house arrest in its last hearing on April 9 and asked the lawyers to file short written submissions on April 16.
TCS Q4 net profit at Rs 5,358 crore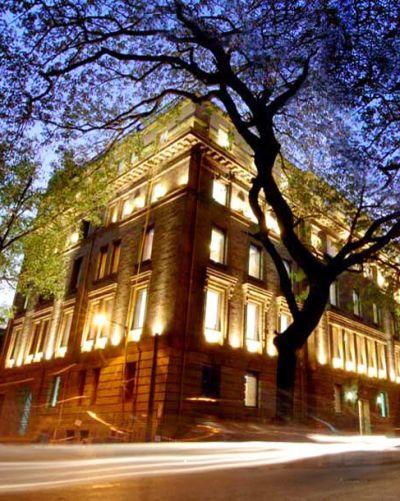 The company's revenue rose 29.87 per cent to Rs 81,809 crore.
BSE: Top losers and gainers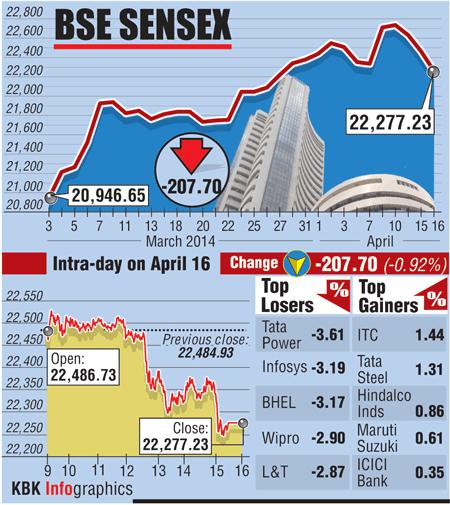 The Sensex ended at 22,277, weaker by 207 points and the Nifty ended at 6675, down 58 points.
India's best selling hatchbacks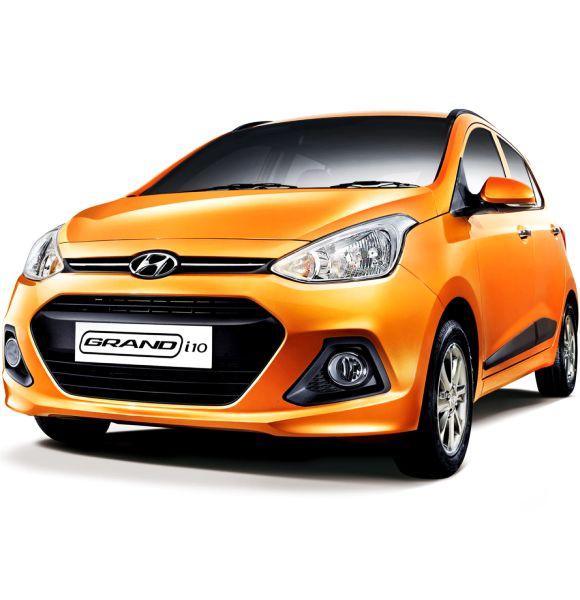 Though Maruti Swift remains on top of the list, Hyundai Grand i10 is catching up Soon.
China shadow on India's jewellery manufacturing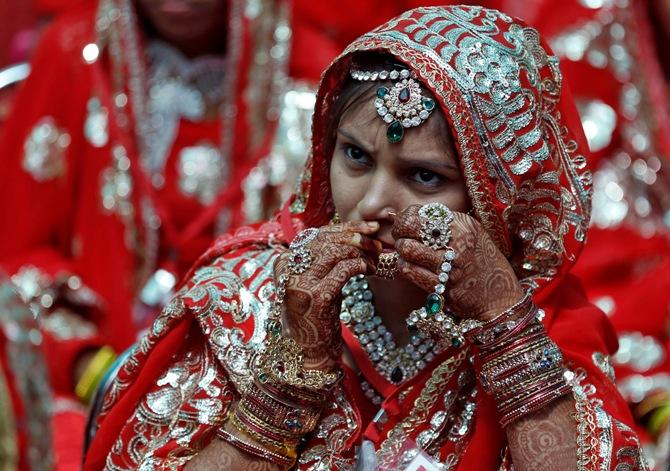 In China, the government regulates the entire jewellery market.
Reliance Industries is a parallel state: Former WB governor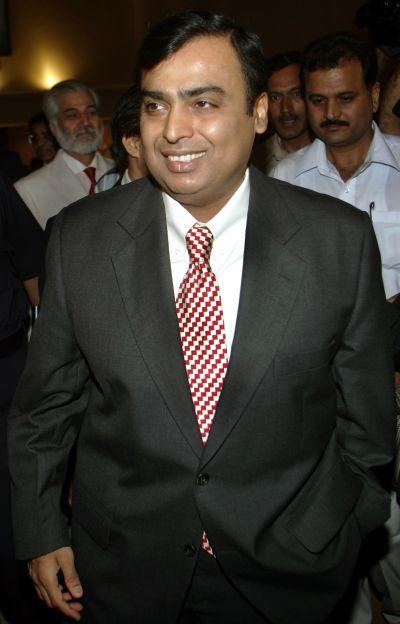 Former West Bengal Governor Gopalkrishna Gandhi dubbed Reliance Industries as a "parallel state" that exercised power "brazenly" over natural and financial resources.
Maruti added Rs 19,000 crore to shareholders' wealth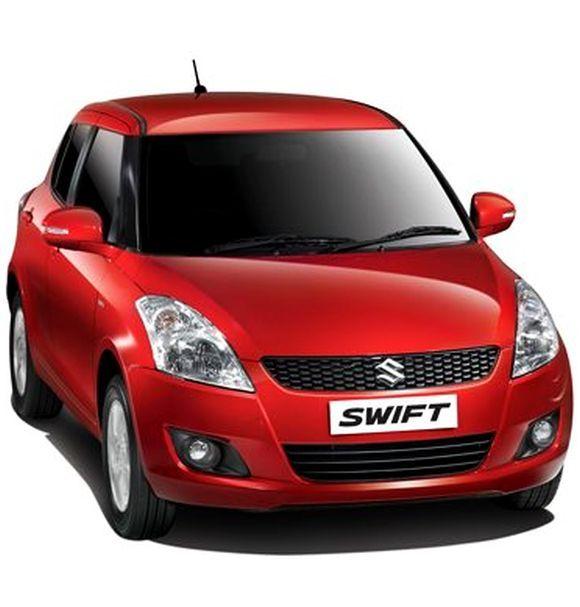 Analysts say in spite of its recent recall of 100,000 Swift, Ertiga and Dzire cars, Maruti's outlook remains stable.
China's economy grows at 7.4% in first quarter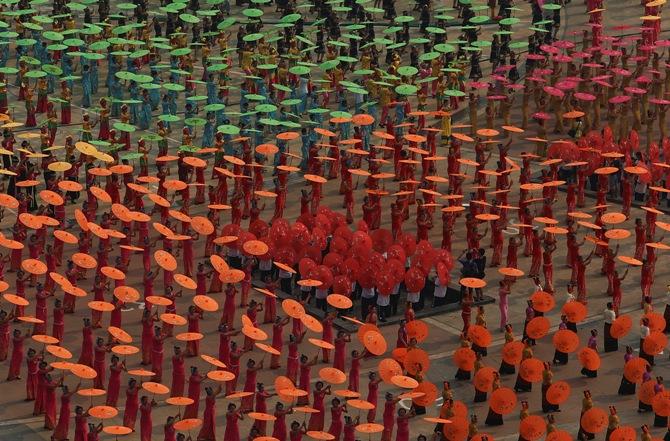 The first-quarter growth exceeded market estimates of 7.3 per cent, China's National Bureau of Statistics said on Wednesday.
Don't portray Steve Jobs as a 'bully', say top tech cos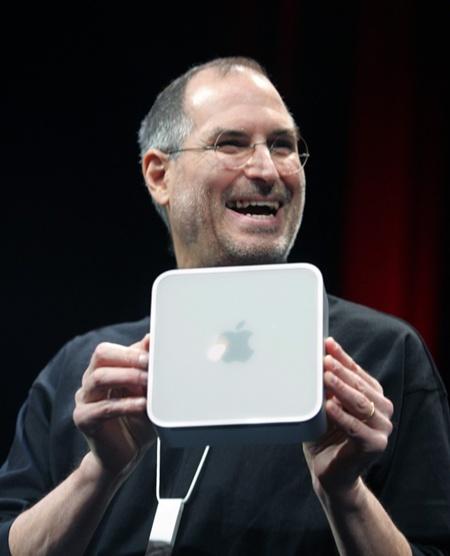 Tech workers filed a class action lawsuit against Apple Inc, Google Inc , Intel Inc and Adobe Systems Inc in 2011, alleging they conspired to avoid competing for each other's employees in order to avert a salary war.
FY14 was tough for Infosys, but co assures growth this fiscal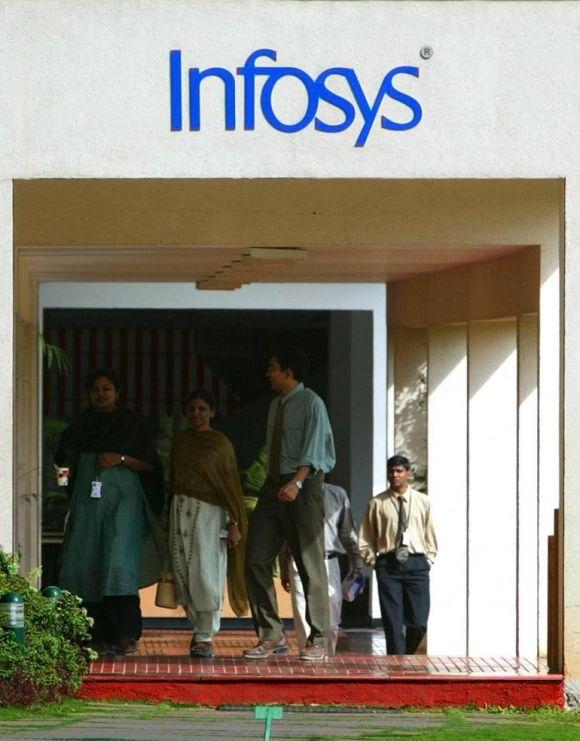 For FY15, Infosys has given a revenue growth outlook of seven-nine per cent.
Bernanke's message to new govt: Ensure RBI's autonomy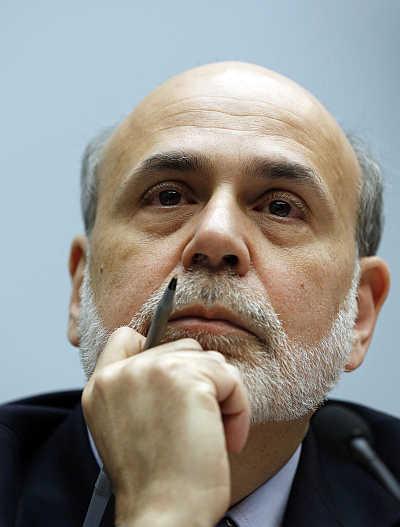 Emerging economies should also be mindful of growth.
Infosys' struggle with growth continues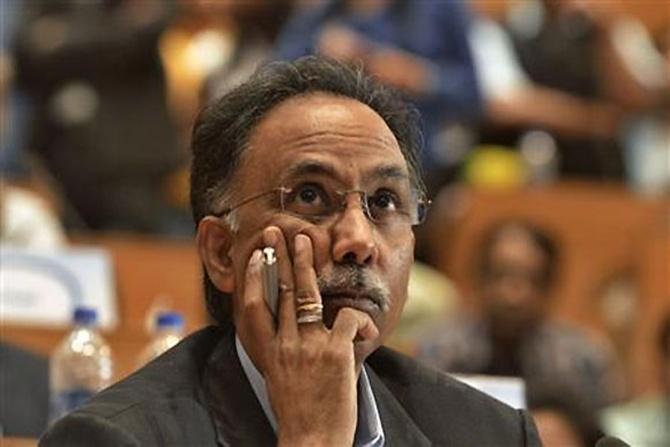 Infosys' commentary suggests its growth pangs are not yet over.
We are much stronger and younger today: Infosys CEO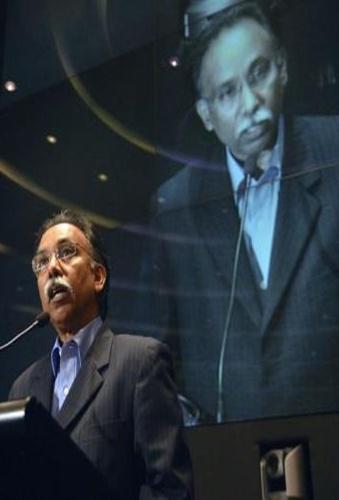 It has always been a high point for me at Infosys, says Shibulal.
Why hope of RBI's rate cut is dashed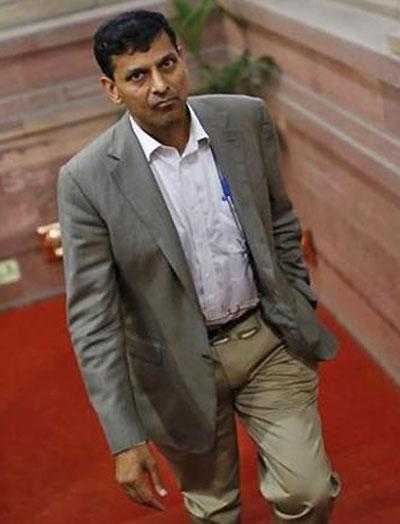 WPI at 3-month high; surge in all broad categories; CPI at 2-month high.
Markets falter on FII sales, inflation woes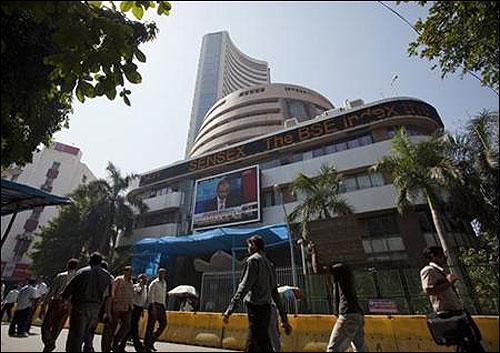 The markets ended lower on FII outflows and concerns over rising inflation.
Why is the inflation northbound again?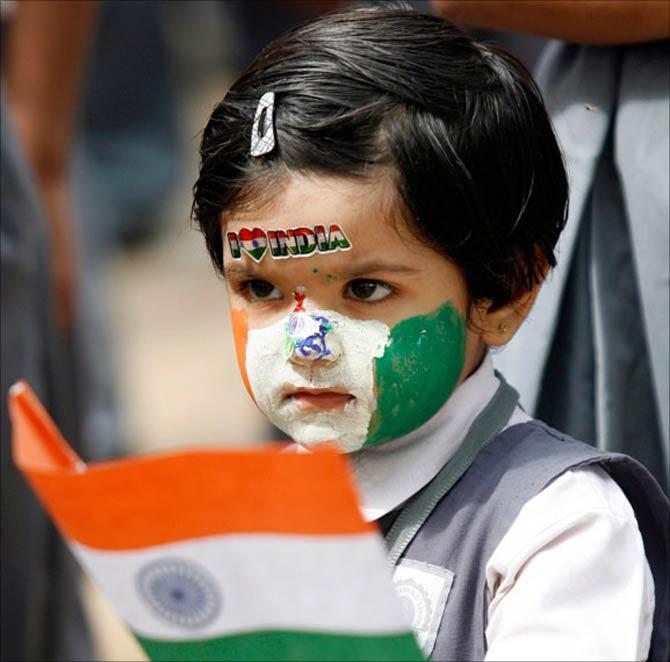 Core inflation, a measure of demand-side pressure on prices also rose sharply in March.
Honda unveils anniversary edition Amaze to take on Xcent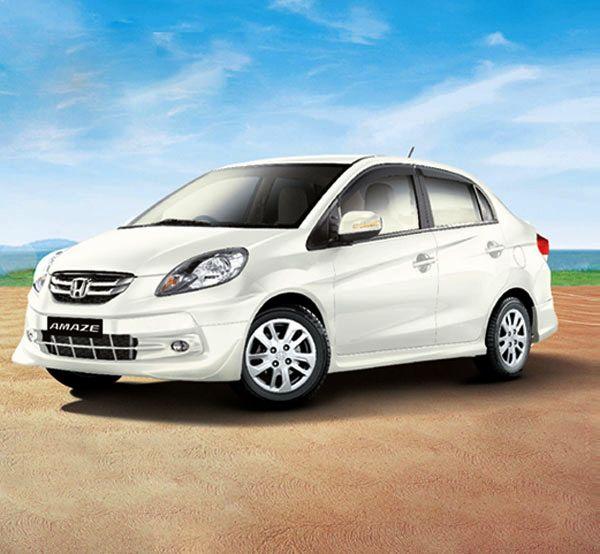 Honda Cars India has launched the special edition of its compact sedan Amaze to mark the first anniversary of the car in the Indian market.
Mercedes launches GL 63 AMG luxury SUV at Rs 1.66 crore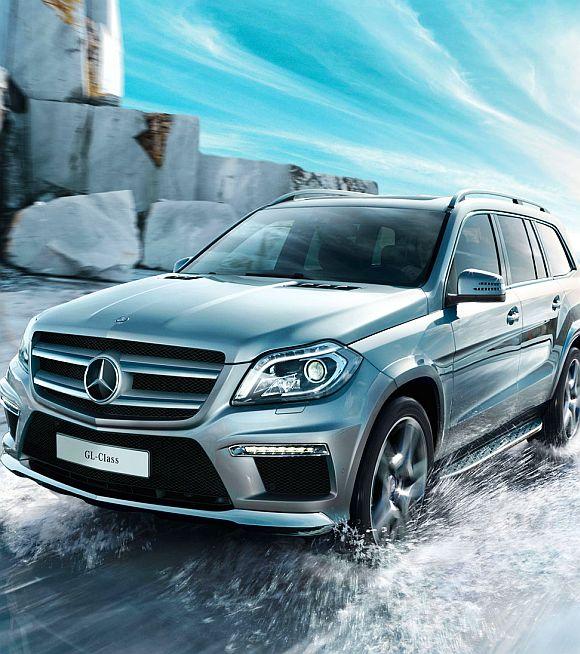 The car can go from 0 to 100 kmp in 4.9 seconds.
Murthy effect: Infosys sees highest staff exodus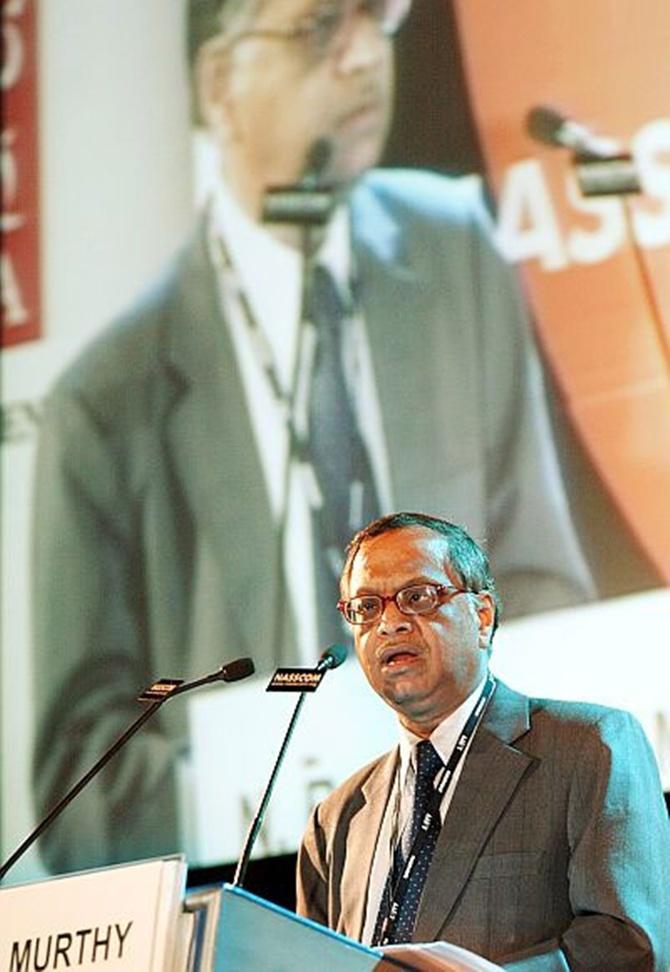 Staff left India's second largest IT services exporter Infosys Ltd at an unprecedented pace in the last quarter, worrying its management and raising investors' concerns about its ability to win lucrative contracts even as it posted a higher-than-expected net profit for the period.
April 15, 2014
Infosys lifts suspense over Rohan Murty's tenure at the firm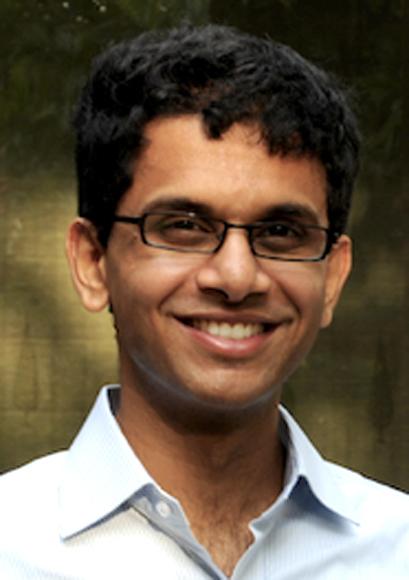 The son is not being groomed for a bigger role in the company as of now.
Petrol price cut by 70 paise/litre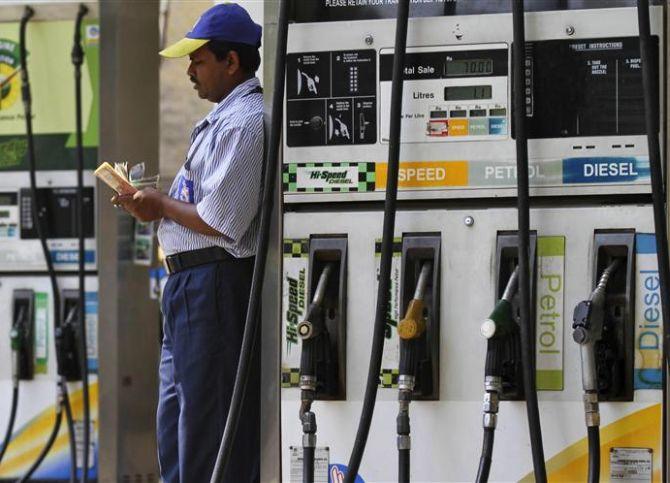 Petrol price has been cut by 70 paise per litre with effect from midnight tonight.
Hyundai Xcent is the most value for money sedan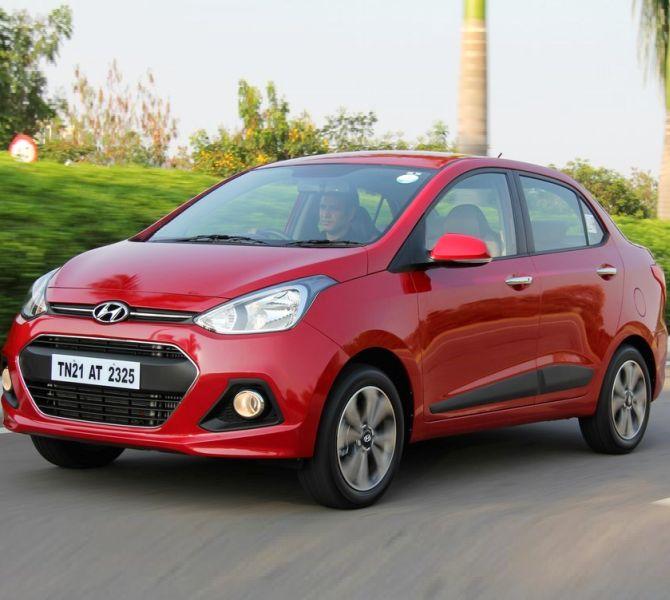 It is cheaper than its competitors and comes loaded with much more features.
10 companies that tried to buy Facebook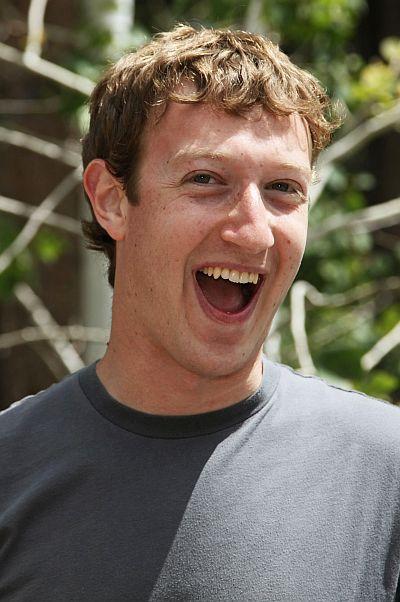 Microsoft came the closest and acquired 1.6 per cent stake in the company for $250 million valuing it at $15 billion.
Can India afford bullet trains? Go for super-fast ones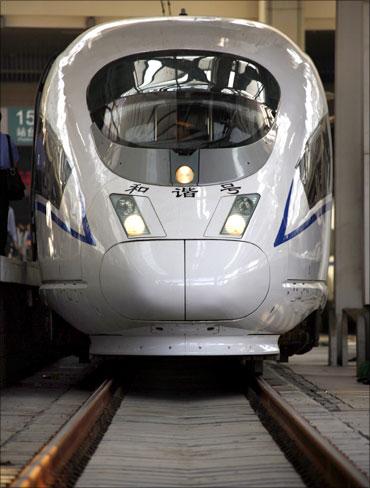 Taking up the speeds of inter-city Shatabdi Express trains from the present average of 70-75 km/hour to about 100 km/hour will cut the Mumbai-Ahmedabad travel time from seven to five hours.
CCI's fine on Google: A wake up call for Indian companies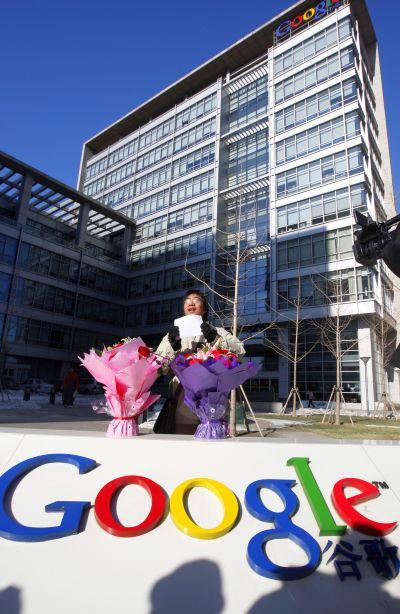 The fair trade body's penalty on the internet giant should be a wake-up call for Indian companies that tend to be lackadaisical towards regulatory investigations.
Costlier food items push inflation higher at 5.7% in March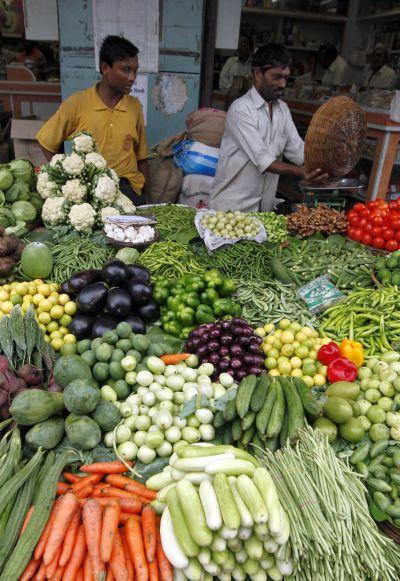 Overall the inflation in vegetable segment was 8.57 per cent as compared to about 4 per cent in February.
Will a foreigner become Infosys' next CEO?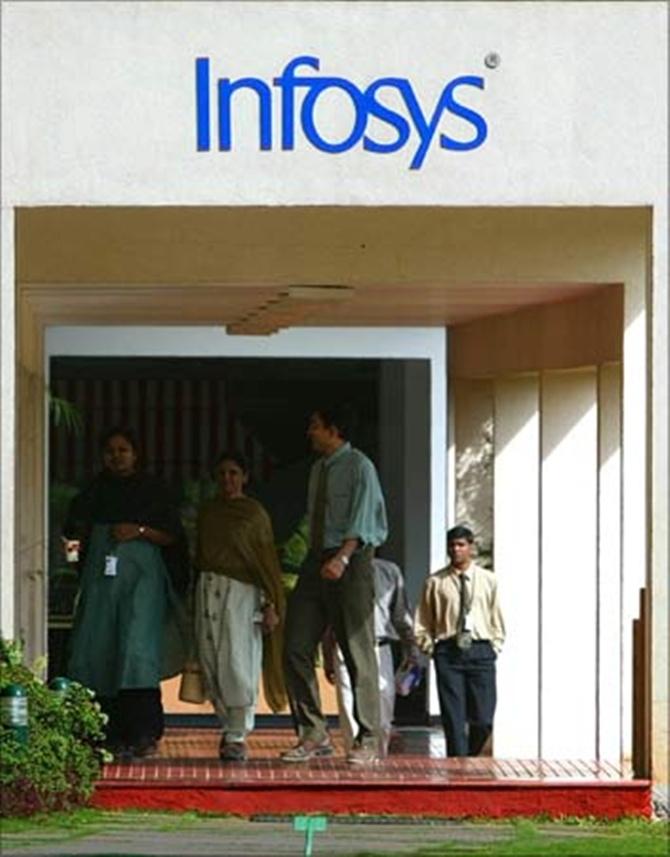 We have initiated the search now to ensure we have a seamless management transition to the next leader, says K V Kamath.
What Infosys must remember before hiring a new CEO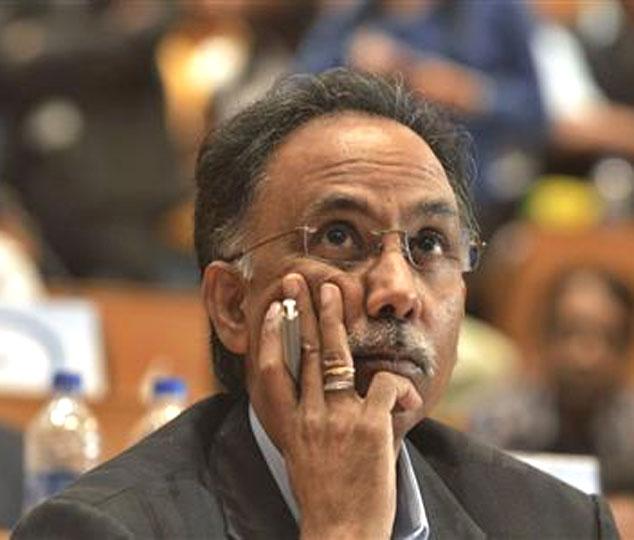 The new Infosys CEO will be the first non-founder to take over the leadership of the company.
Infosys sees up to 9% sales growth in 2014-15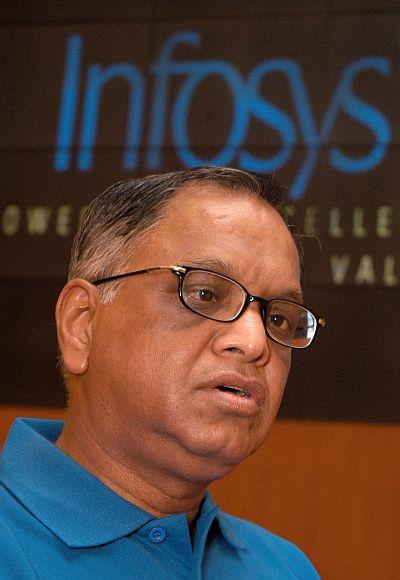 The company sees that IT spending in US and Europe will increase this financial year.
Markets end lower as rate cut hopes fade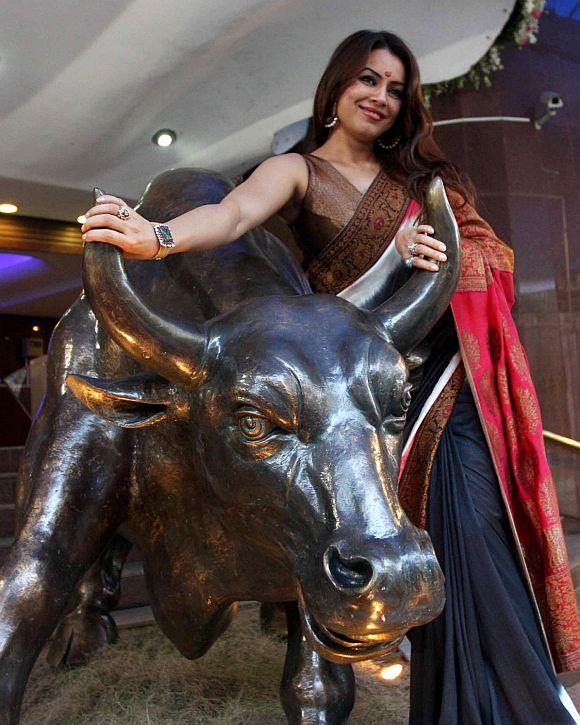 The 30-share Sensex ended down 144 points at 22,485 and the 50-share Nifty ended down 43 points at 6,733.
Infosys Q4 net rises 25% to Rs 2,992 crore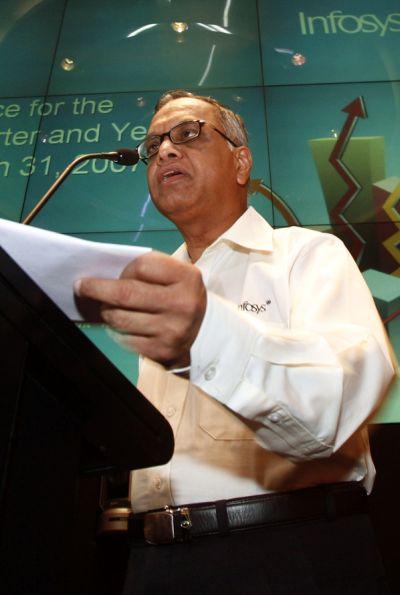 Year-on-year revenues rose 23.2 per cent.
PM gave the nod for controversial GM food crop trials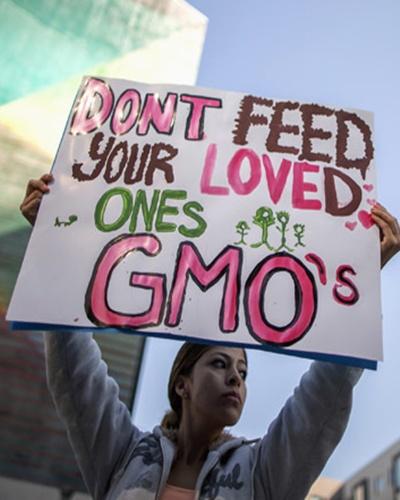 For almost two years, Manmohan Singh and his office have been the moving force behind the decision to go ahead with field trials of GM crops, including food crops, without awaiting regulatory reforms.
How you can get maximum returns from poll rally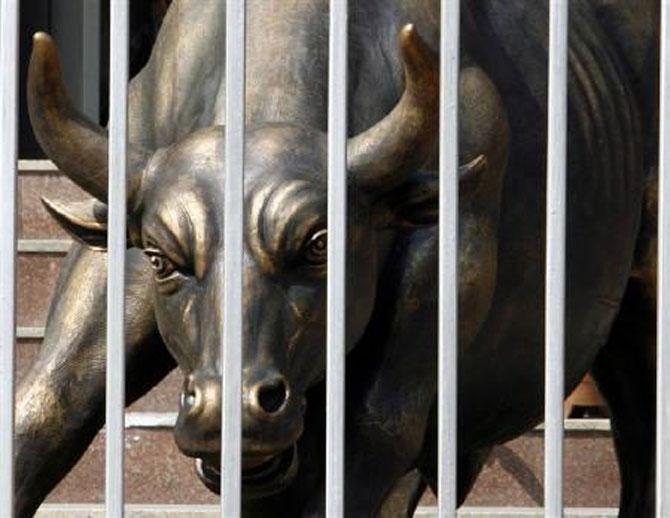 The sensex has reached an all-time high on the election hope rally.
Boom or bubble? Unravelling the mirage that is DUBAI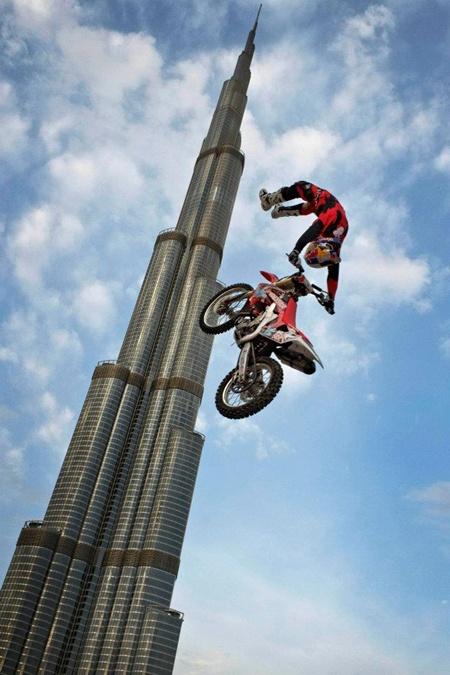 Swanky Ferraris, theme parks with European climes and vanity plates may reflect the Emirate's expensive tastes, but how sustainable are these?
April 14, 2014
5 most notorious car recalls in India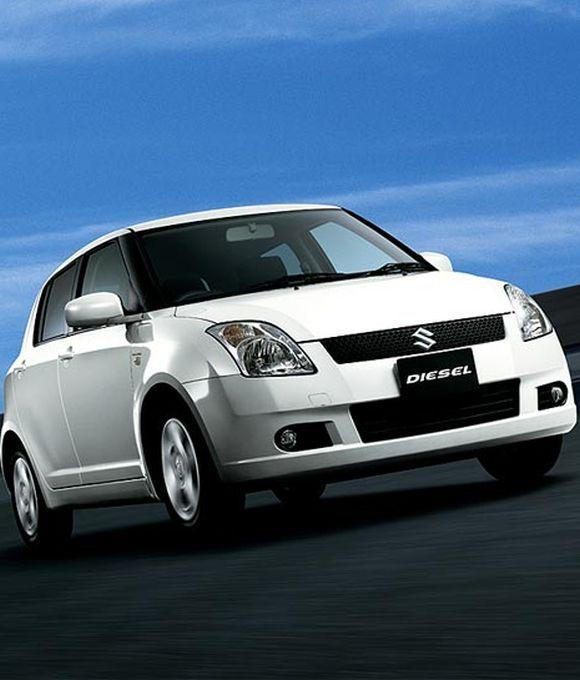 American car makers are know for it but Indian manufacturers are soon catching up with the trend.
Is the Samsung Galaxy Note Pro worth Rs 65,575?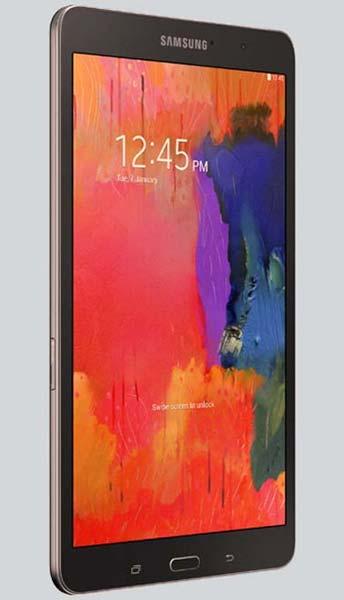 The Samsung Galaxy Note Pro is an ideal partner that will handle your work-related stuff effortlessly.
7 engineering wonders of the world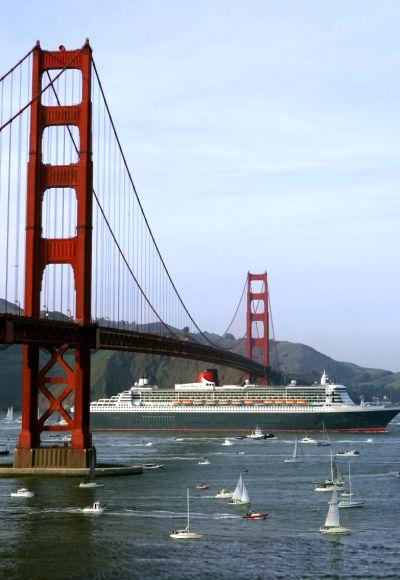 Projects that show nothing is impossible for mankind.
How safe are medicines made in India?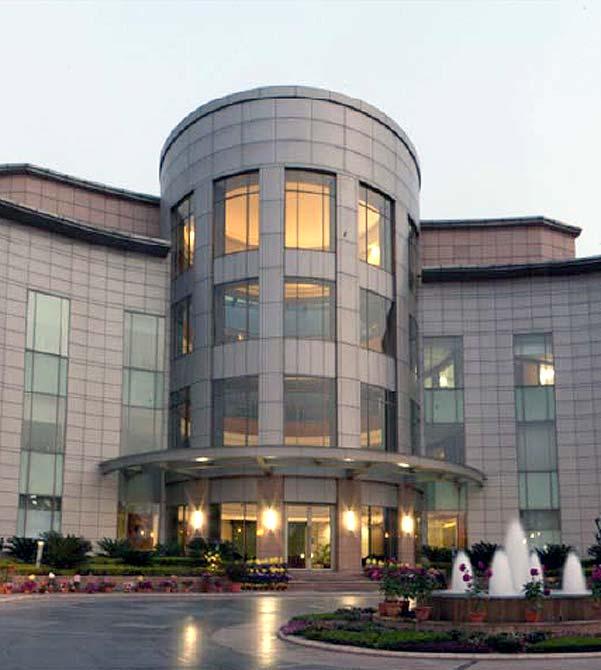 Patients have become wary of India-made drugs after a number of reports highlighted their substandard quality.
Five points that scare India Inc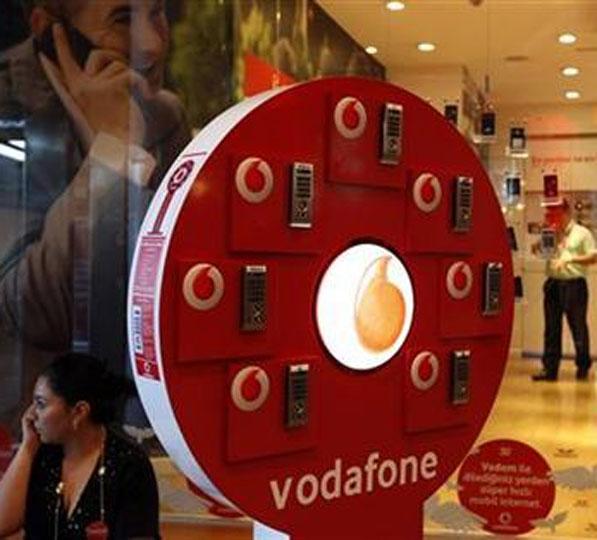 One key provision is the taxation of indirect transfers when shares of foreign entities change hands.
Elections: Chartered flights get costly, Rs 2.85 lakh an hour!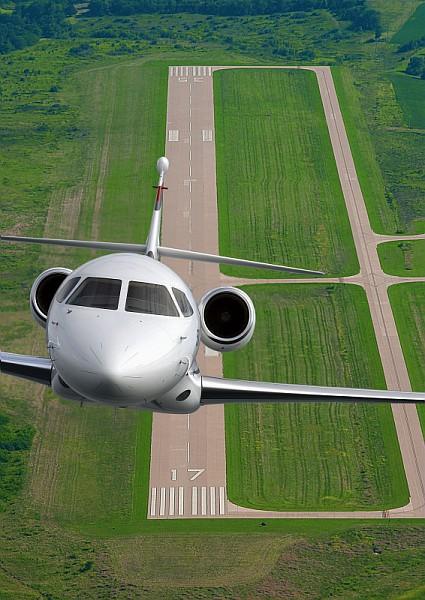 Companies running chartered planes are having a field day.
Guard your tax papers, an identity thief can steal them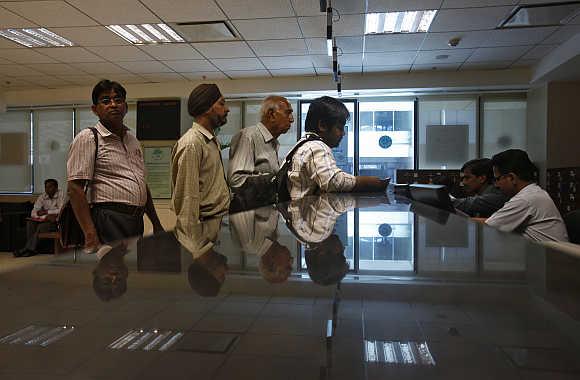 Sensitive information such as PAN data can be misused to claim a fraudulent tax refund or obtain a credit card or a loan.
BJP can't afford to rollback retail FDI policy, says minister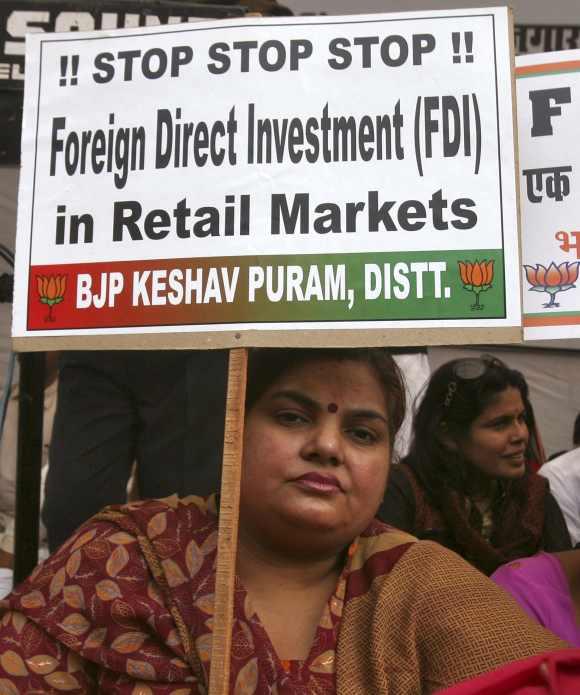 Minister says states have no legal way to revoke decision.
Ranbaxy may have to pay huge fine, again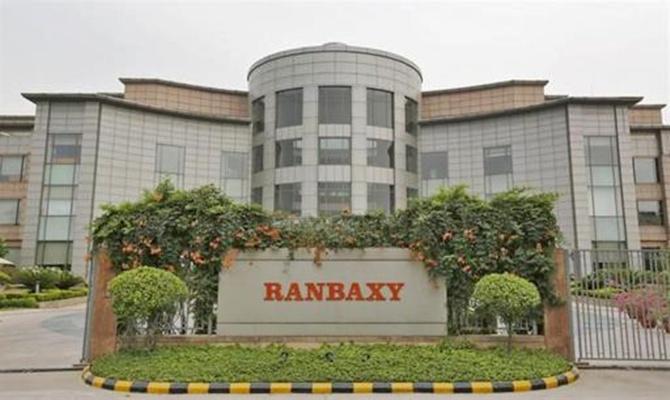 Last year, Ranbaxy had to pay a fine of $500 million to the US authorities after it pleaded guilty to fraudulent activities and misrepresenting data to seek fast approvals.
Modi magic: Market cap of these 13 companies have zoomed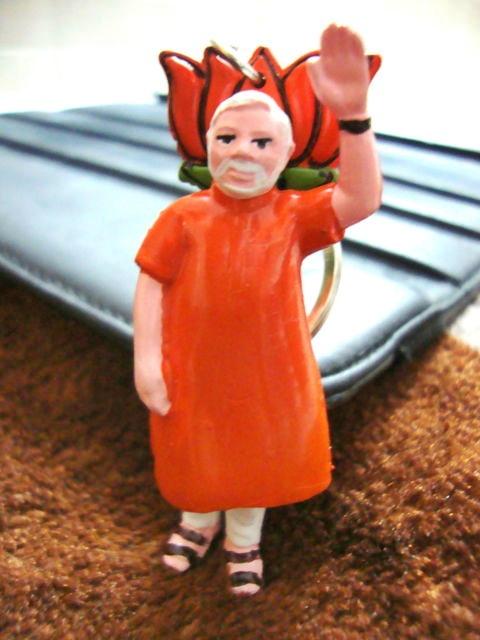 Since September 13, 2013, when the Gujarat chief minister was announced as the party's choice for the country's top job, the Indian markets have rallied over 14 per cent, with Sensex companies adding Rs 4.7 lakh crore in value.
Is Narayana Murthy grooming his son for the top post?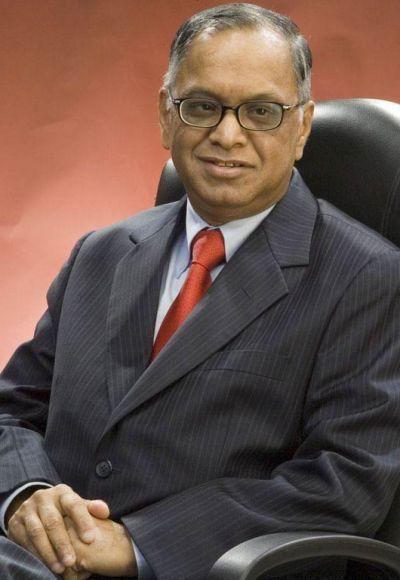 The company requires a change in leadership, says T V Mohandas Pai, former board member and head of HR & administration at Infosys.
April 12, 2014
Who is to be blamed for Infosys' poor performance?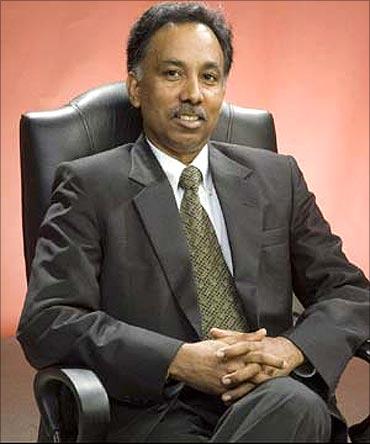 Since August 2011, the company has not only lost out to closest peer Cognizant but also increased the gap with larger competitor TCS.
April 11, 2014
Samsung unveils Galaxy S5 for Rs 51,500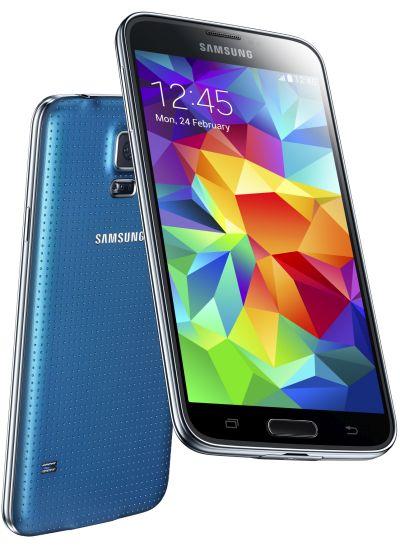 The company said it has sold 3.5 crore Galaxy devices, including smartphones and tablets, in India so far.
Spice launches 3G-enable Android smartphone for Rs 5,199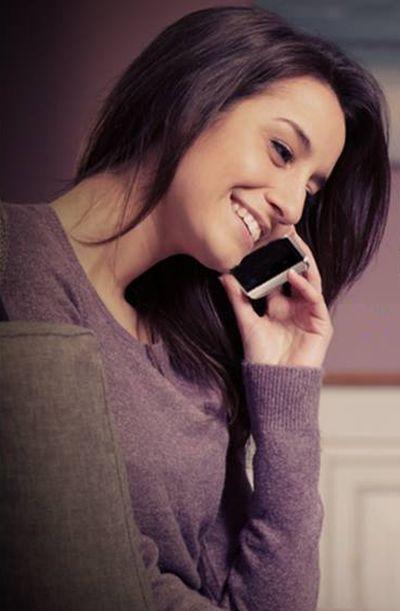 The phone comes with 13.Ghz dual core processor and 512MB RAM.
Rajan's mantra for stable and sustainable growth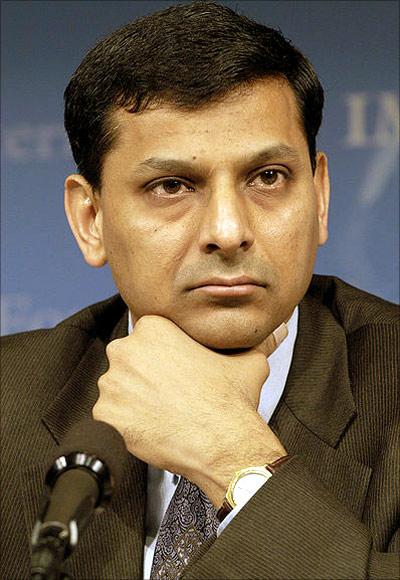 "My remarks are motivated by the desire for a more stable international system, a system that works equally for rich and poor, large and small, and not the specifics of our situation," Raghuram G Rajan, Governor, Reserve Bank of India said at the Brookings Institution on April 10, 2014.
Ratan Tata gets UK's highest civilian award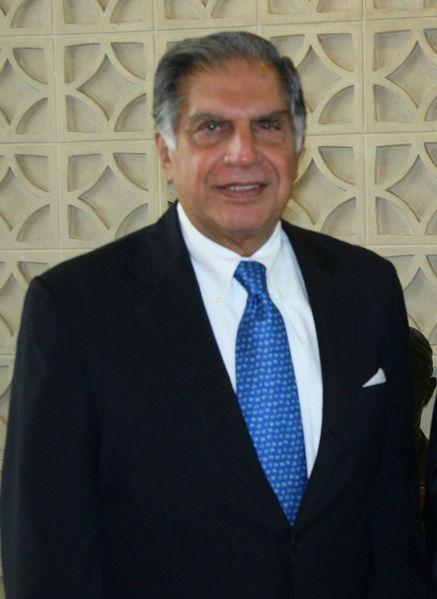 Ratan Tata is the only Indian among five foreigners to be awarded as part of the 'Honorary British Awards to Foreign Nationals' for 2014.
Dilip Shanghvi: Billionaire with Midas touch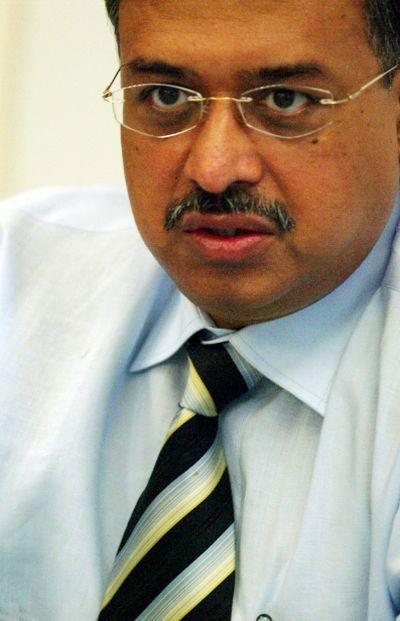 Aespite an enviable track record, Sun Pharma's MD has always been modest about his achievements.
Differences with BJP a media speculation, says Rajan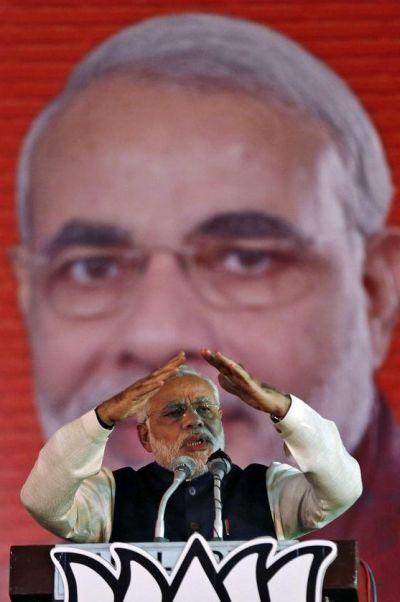 Rajan's comment comes against the backdrop of certain BJP leaders questioning his policies to deal with the current economic woes.
Maruti to recall 103,311 units of Ertiga, Swift, DZire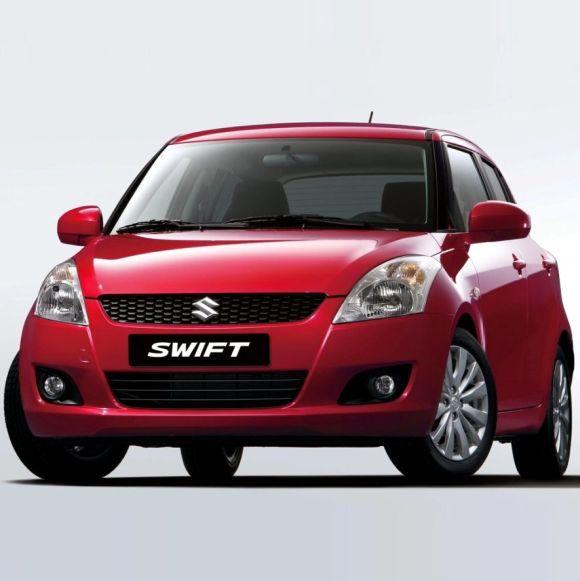 There is a possibility of fuel smell and in extreme condition there may be some fuel leakage.
First in FY14: RBI didn't buy dollars in Feb, sold $530 mn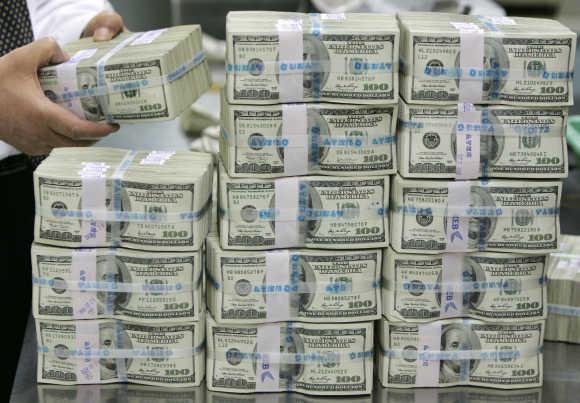 Between October and December of 2013, the central bank net purchased $17.498 billion from the market.
Infosys Board starts search for Shibulal's successor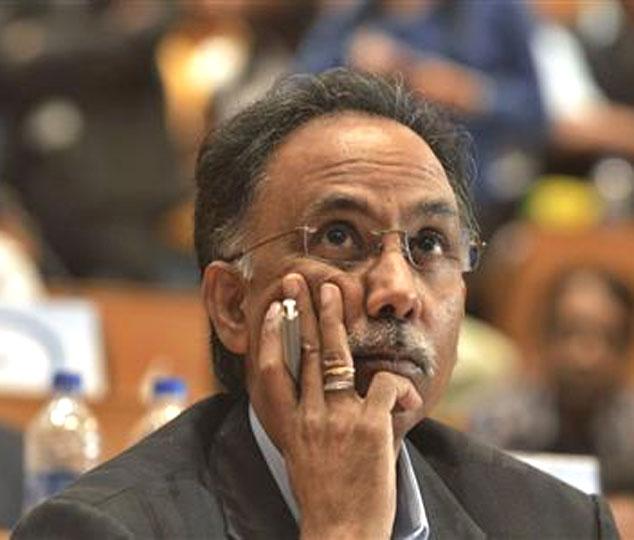 Infosys said the nominations committee will shortlist and evaluate an internal slate of candidates with the assistance of Development Dimensions International, a company
Slowdown: Car sales fall, 1.5 lakh to lose jobs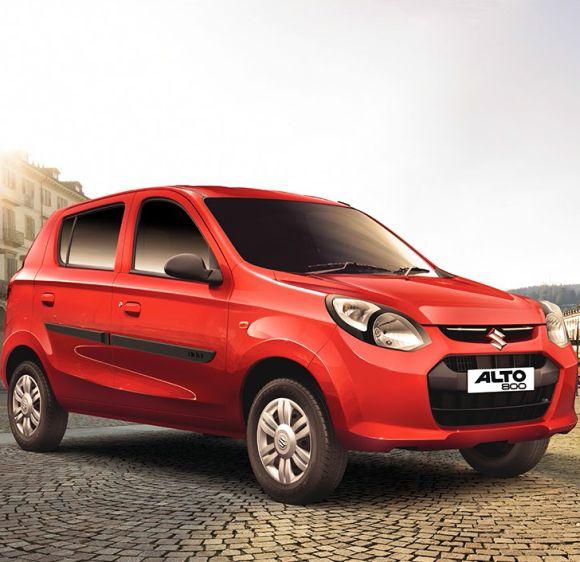 Car sales in India fell for the second consecutive fiscal in 2013-14 with a drop of 4.65 per
Why investors are bullish on Indian markets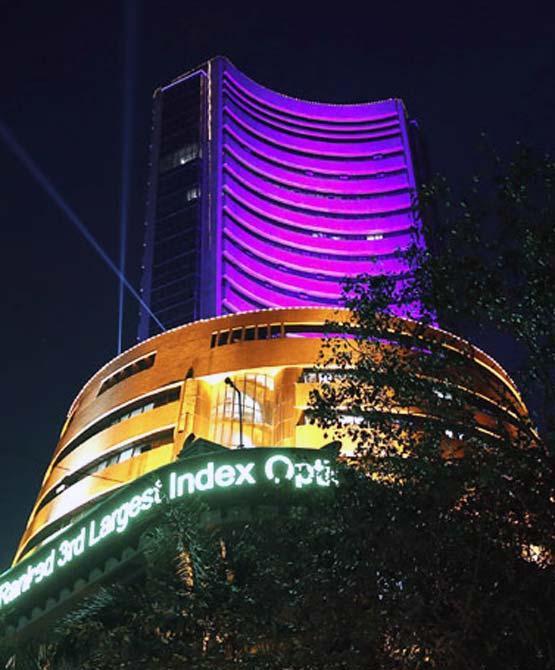 Investors are willing to wait to give a new government a chance.
Sun Pharma has all the reasons to cheer Ranbaxy deal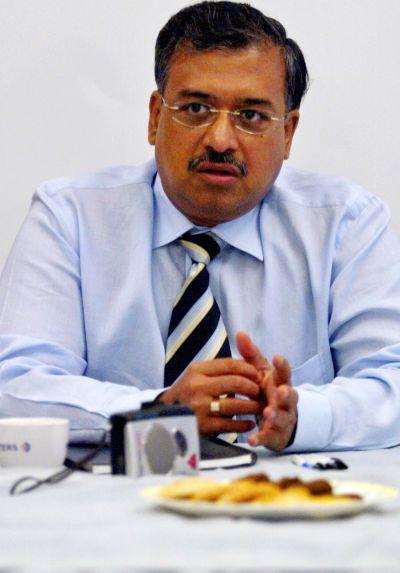 One of the suitors says that Ranbaxy's Indian portfolio alone is worth $2 billion, or approximately Rs 11,900 crore.
SPECIAL: The man who changed the game at Marico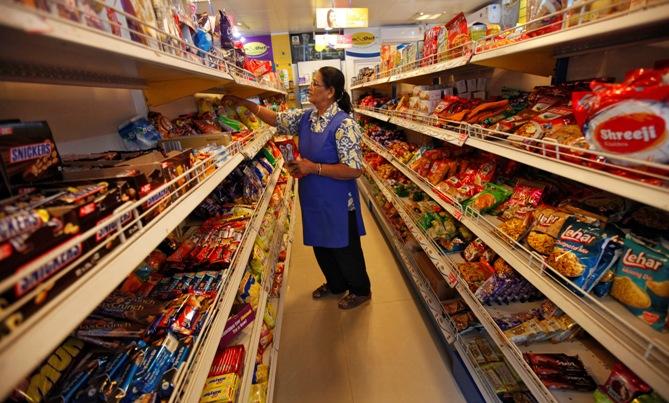 Marico is expected to close 2013-14 with a turnover in excess of Rs 4,700-crore (Rs 47 billion).
No forex reserves large enough to counter external shocks: Rajan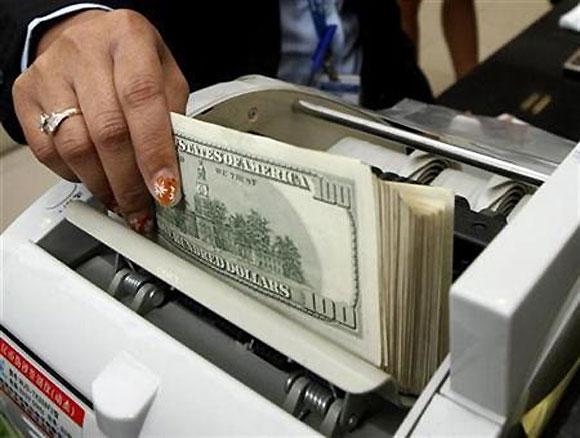 By March 28, the reserves rose by a whopping $5.038 billion to $303.673 billion, the second highest in the fiscal.
5 big infrastructure projects to kick-start the economy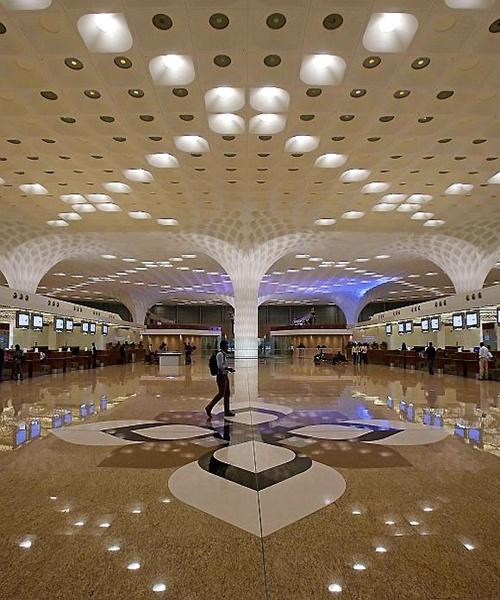 Whatever be the political coalition that comes to power at the Centre after May 16, the new government will have five ongoing projects to kick-start a sluggish economy.
Star performers: Stocks that rallied over 100% since August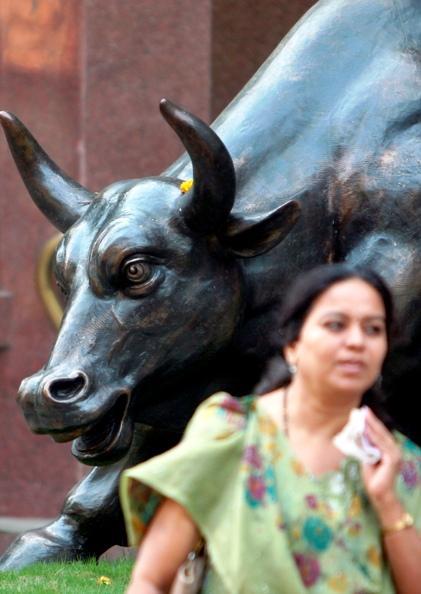 FIIs continue to invest in India, with their net investment since September 2013 standing at about Rs 82,000 crore(Rs 820 billion)
Diamond trade looks towards Russia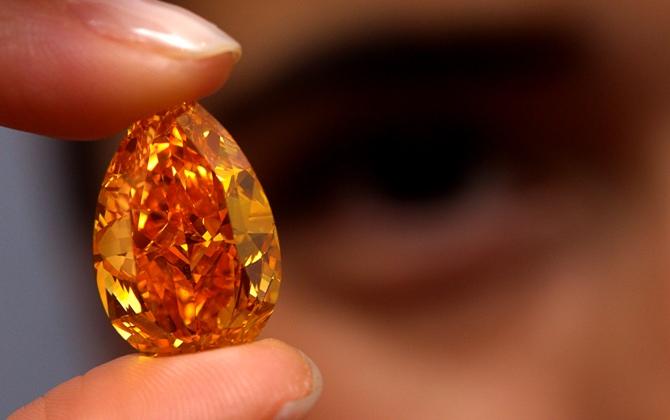 India's direct import of roughs was $767 million from Russia in 2013, a little less than five per cent of India's total import of roughs.
Realty check: Boon for farmers or a stumbling block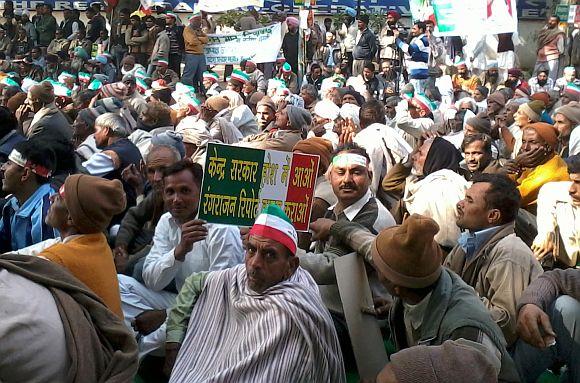 The farmers' agitation, spread over months, had halted construction and delayed supply of thousands of residential units.
Gurgaon, Mumbai see biggest dip in house sales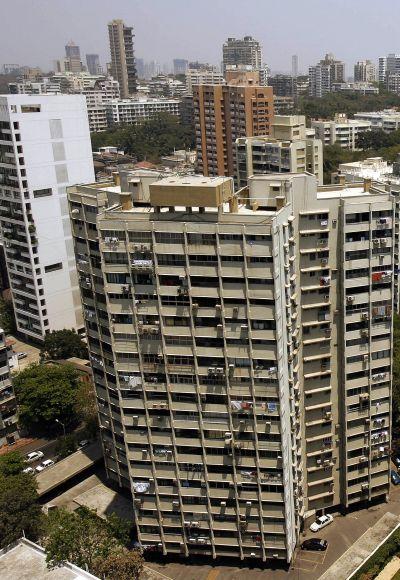 Price escalation seems to be one of the primary reasons for the sales trend.
Markets slip on global cues; IIP data eyed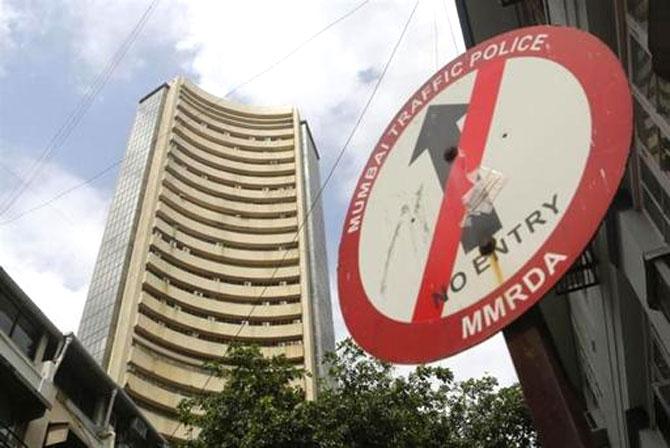 Markets ended lower, amid weak global cues, on profit taking and February IIP data due later today.
RBI issues fresh norms to curb customer discrimination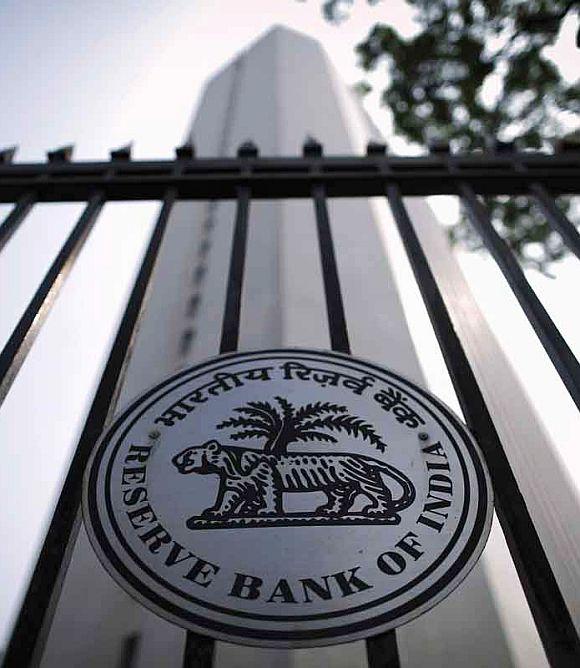 The panel's report, made public on Thursday, has suggested stringent norms to make loan pricing more transparent.
How India's takeover tycoon reaped a fortune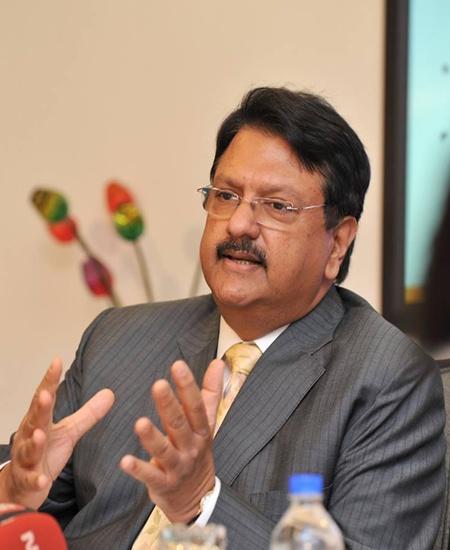 The Vodafone stake yields Piramal 52% return in 2 years.
Fiat to launch 3 stunning cars in India soon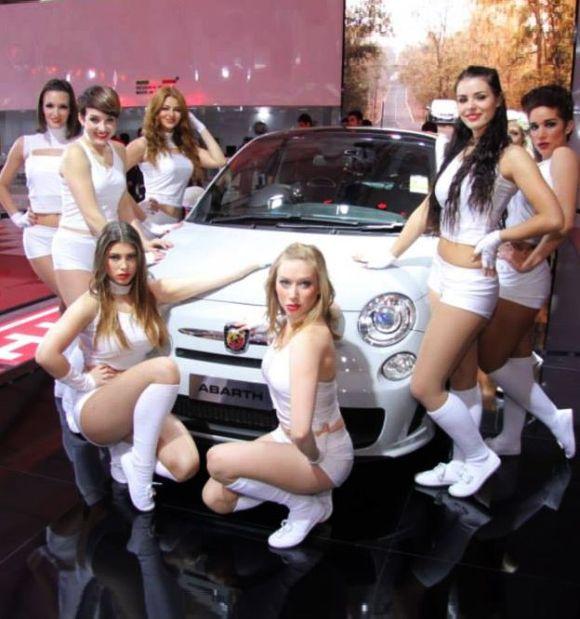 Here's how the carmaker plans to cover lost ground.
April 10, 2014
If Modi becomes PM, Adani could be the next Ambani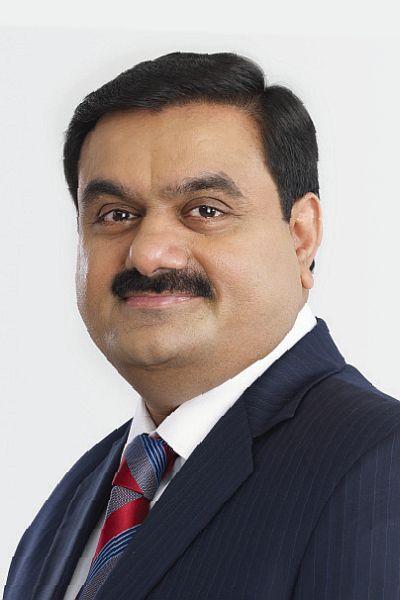 Investors are pouring money in the tycoon's companies hoping he will benefit if BJP comes to power.
Tata Motors launches Aria @ Rs 9.95 lakh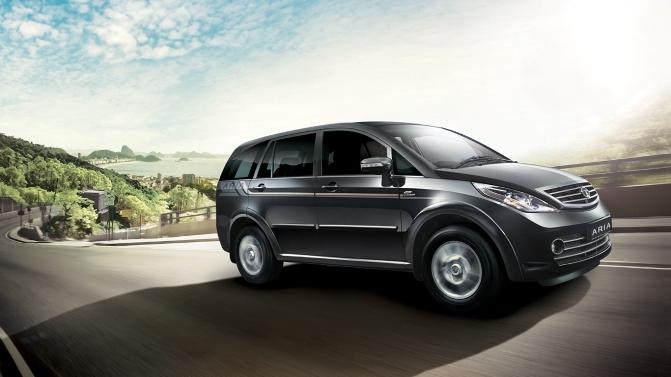 The updated Aria will be available in three variants, with the base model priced at Rs 9.95 lakh (ex-showroom Delhi).
Deadly 'Heartbleed' hits the Internet: Are you safe?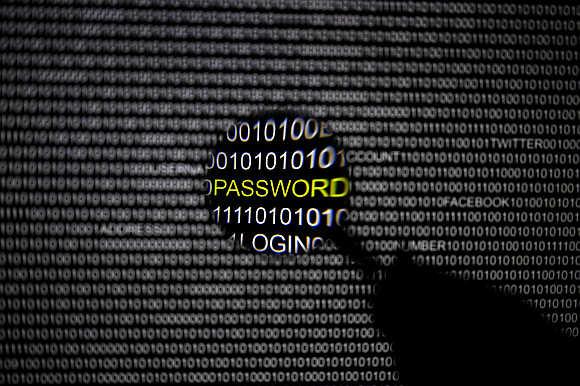 The bug that has been found makes the website vulnerable and the information that you are typing in could land into the hand of a dirty hacker.
Walmart's 'truck of the future' will blow your mind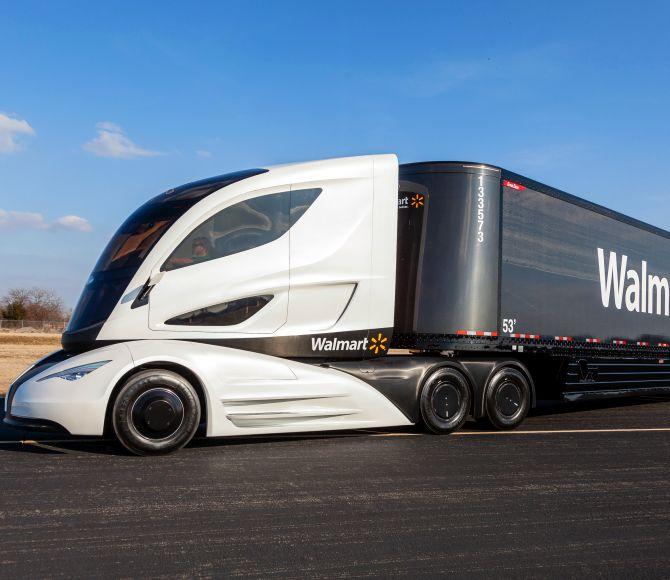 It is fuel neutral, which means it can run on any type of fuel.
From boom to doom: Carmakers face tough times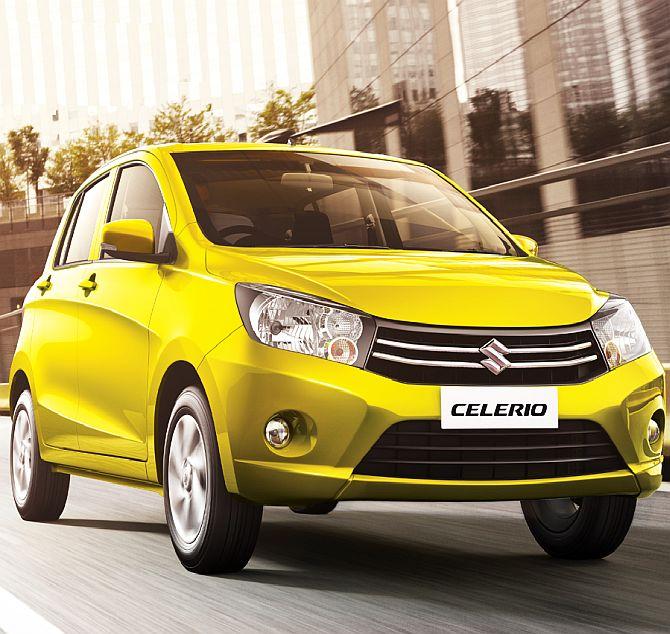 Car sales in terms of numbers in India in the just-concluded financial year (2013-14) have gone down in over a decade, confirming once again the extent of the economic slowdown.
A tough job for India's next finance minister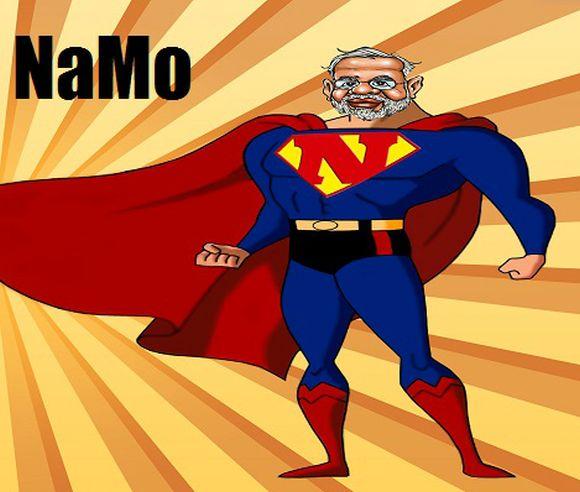 The onus of framing and implementation of reform-oriented policies will be in the Finance Ministry.
How the oil ministry justifies KG gas price rise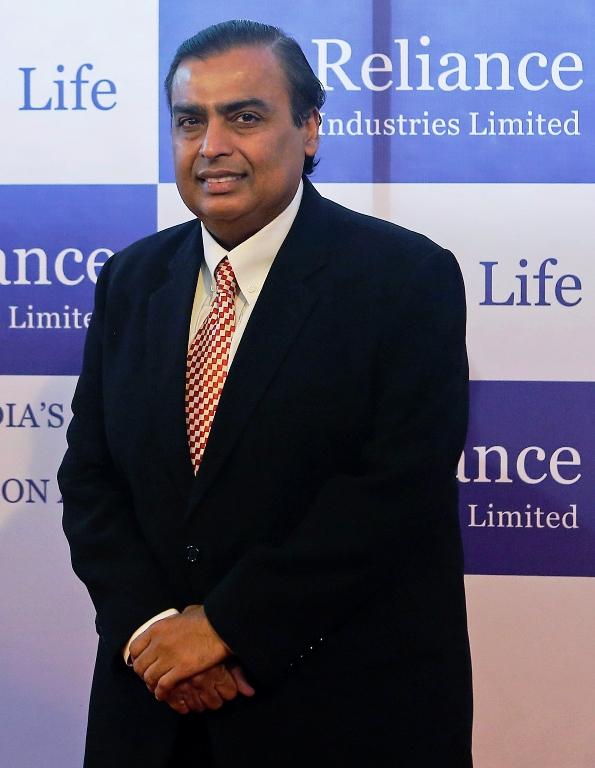 It added this wasn't aimed at benefiting Reliance Industries Ltd alone.
Why foreign investors are bullish on Infosys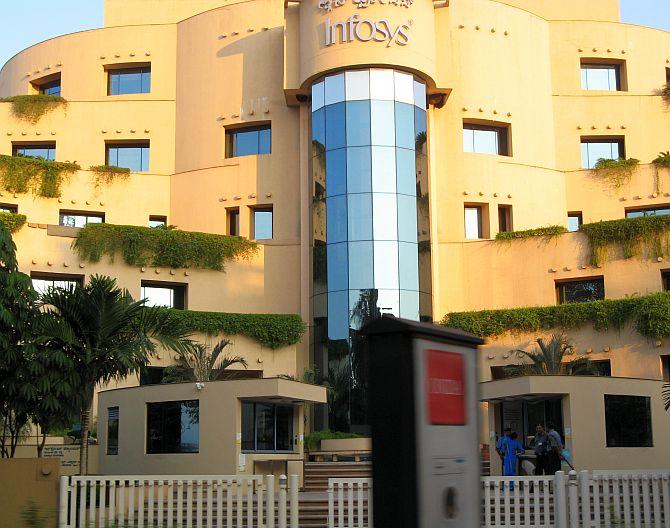 Foreign institutional investors (FIIs) have continued to remain bullish on the Narayana Murthy-led Infosys, taking their holdings to record levels.
How a financial centre turned into a 'skyscraper slum'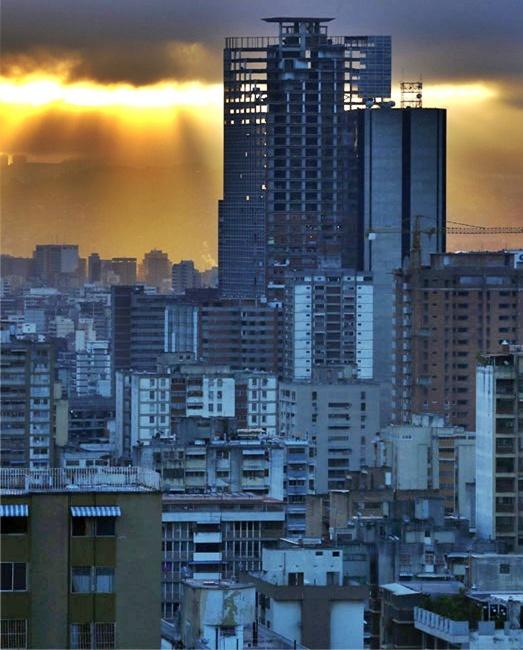 It boasts a helicopter landing pad, glorious views of the Avila mountain range, and large balconies for weekend barbecues.
Digital media drives political advertising to record high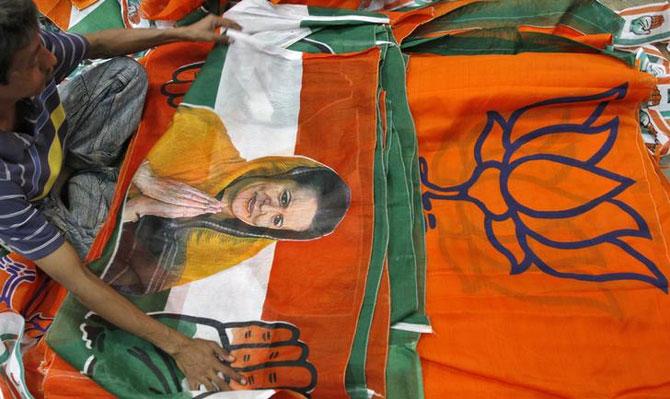 India has over 150 million first-time voters, around 100 million Facebook users, and 30 million Twitter and WhatsApp users.
Elections: How to protect your portfolio from a market crash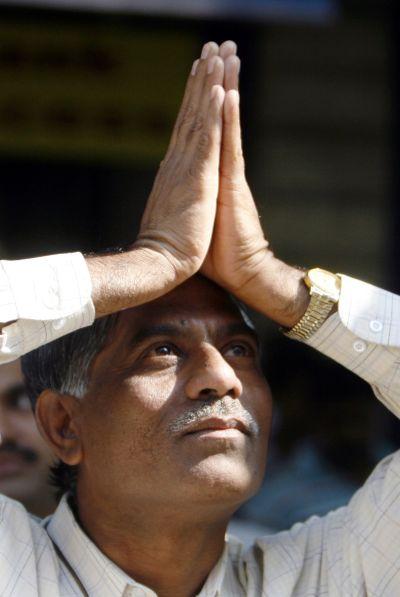 One possibility is to completely ignore the political situation and keep systematically investing in whatever he fancies.
Golden tips to plan tax investment wisely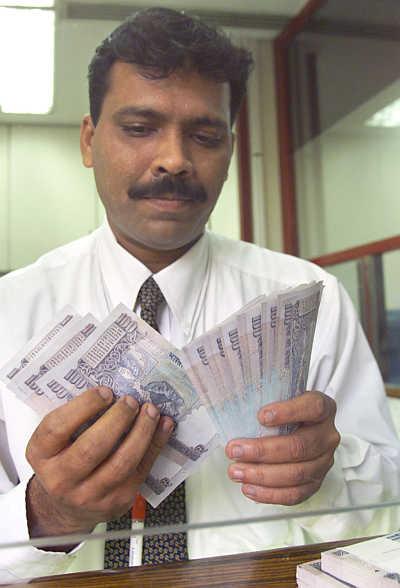 Don't plan investment at the eleventh hour.
Windows XP support ends: Here's how to protect your bank accounts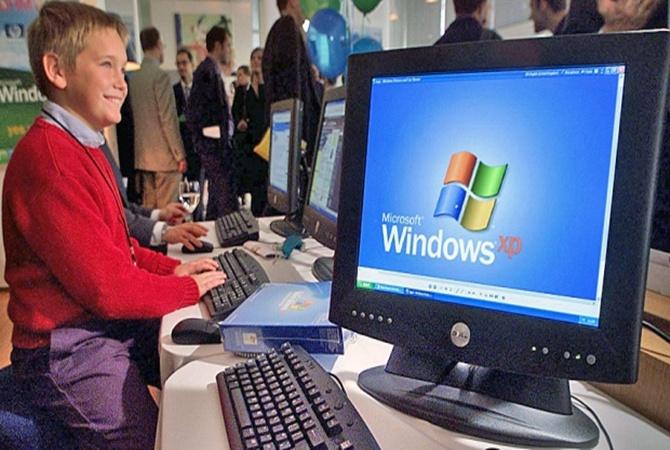 Banking services can be hit as there is expected to be a delay of 30 minutes in every transaction now.
Starting with Rs 2 lakh, he built a Rs 5,000-cr business!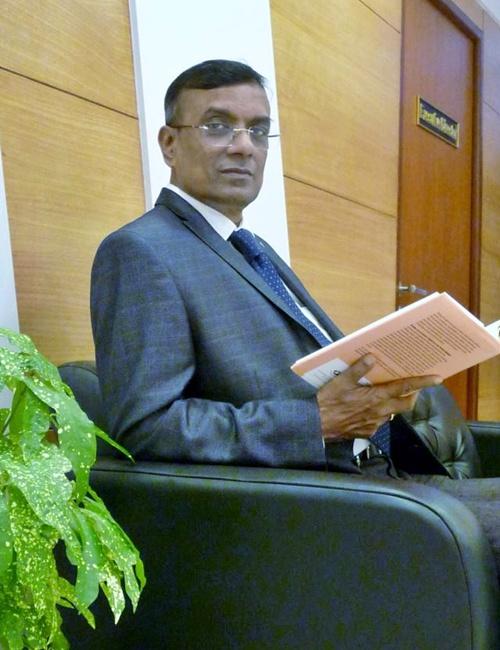 Chandra Shekhar Ghosh started the micro-lending unit Bandhan in 2001 with only two employees in Howrah.
Sensex ends flat; Nifty loses tussle with 6,800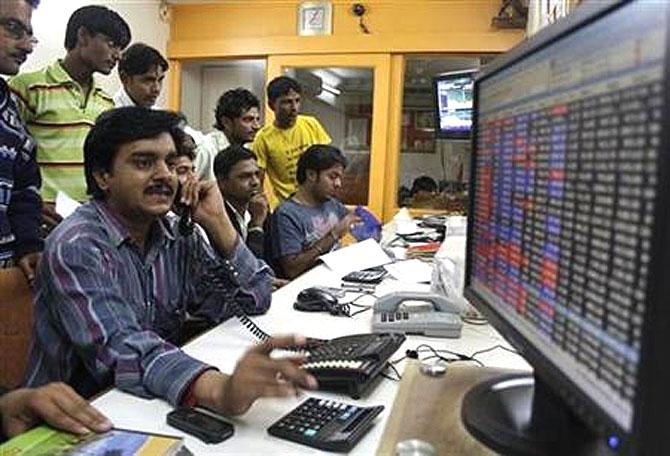 After trading with gains for most of the day, selling pressure in software manufacturer Infosys, cigarette to hotel conglomerate ITC and private lender ICICI Bank pulled the benchmarks lower.
Vote and avail of discounts this poll season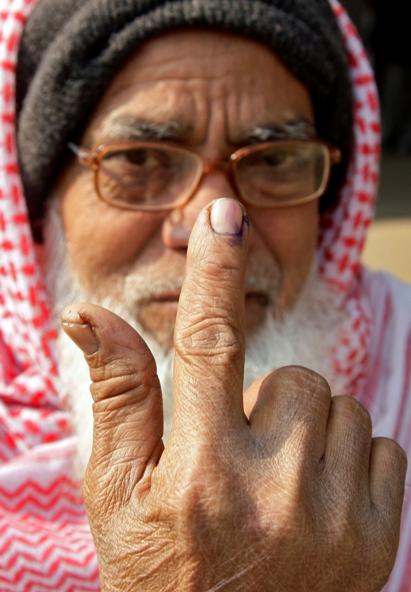 Companies are luring voters with special discounts, offers and freebies.
Pre-election rally: Will the markets bring more cheer?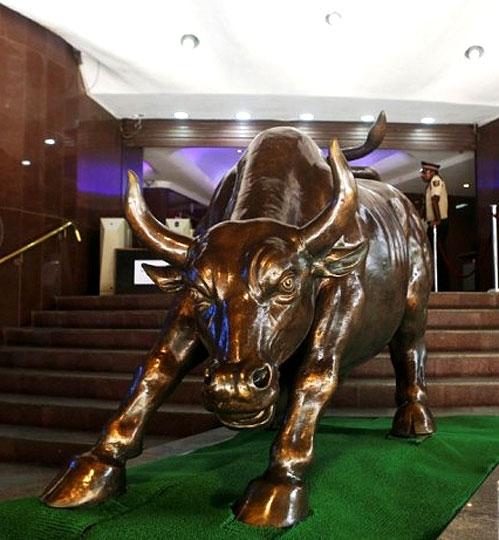 While some argue there is more upside left, others suggest valuations might have run up far ahead of fundamentals.
Cars with the BEST engines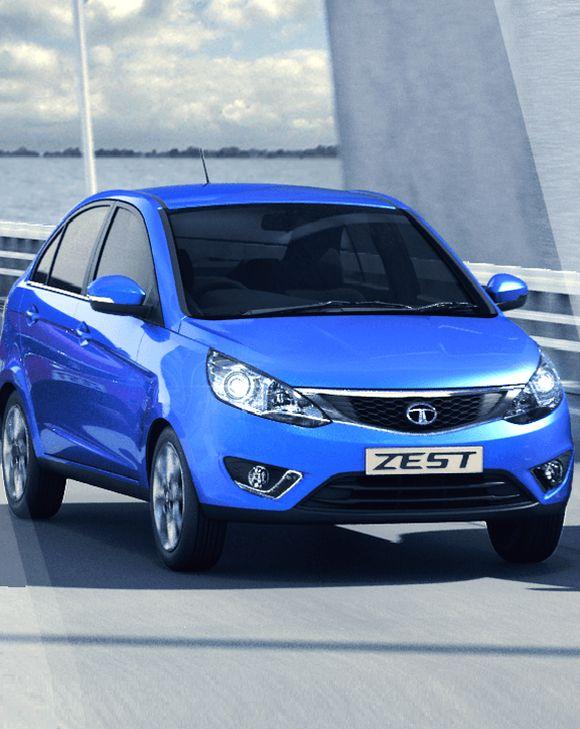 Maruti and Tata are gearing up to fight the onslaught from American giants.
April 09, 2014
Toyota to recall 45,000 units of Innova in India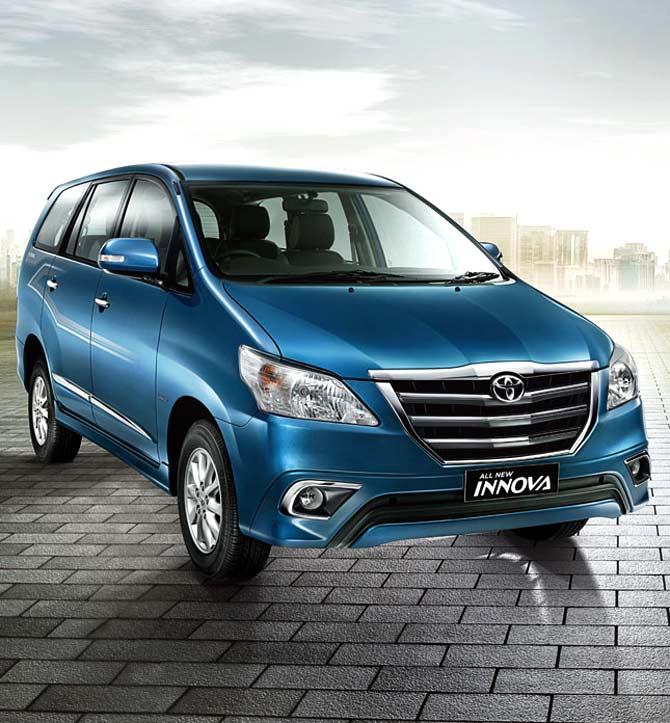 Toyota Kirloskar Motor (TKM) on Wednesday said it will recall 44,989 units of multi-purpose vehicle Innova manufactured between February 2005 and December 2008 in India to rectify a faulty cable on the steering wheel.
Toyota to launch Etios Cross on May 7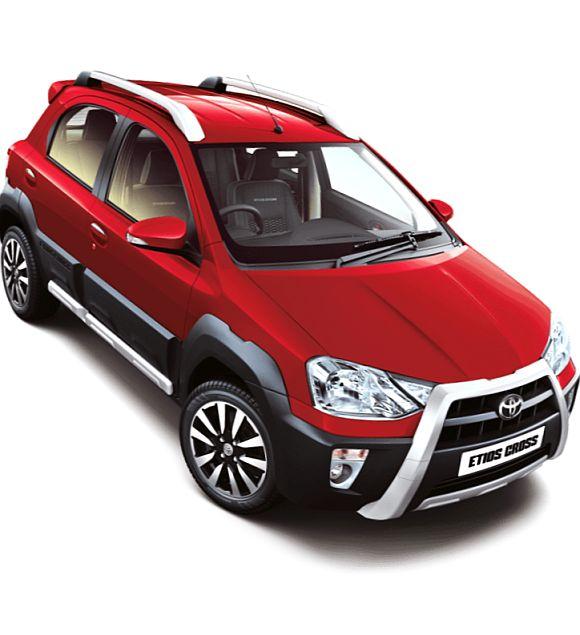 The pre-bookings of the car has already started.
BSE: Top gainers and losers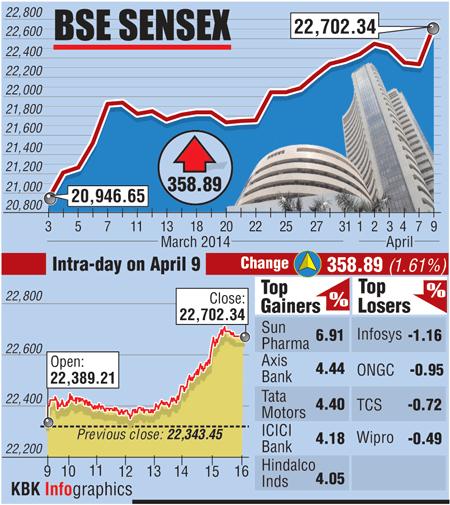 The 30-share Sensex galloped by 370 points or 1.6% at 22,714 points and the 50-share Nifty raced ahead by 101 points at 6,796.
Chinese firms to tap Windows XP market given up by Microsoft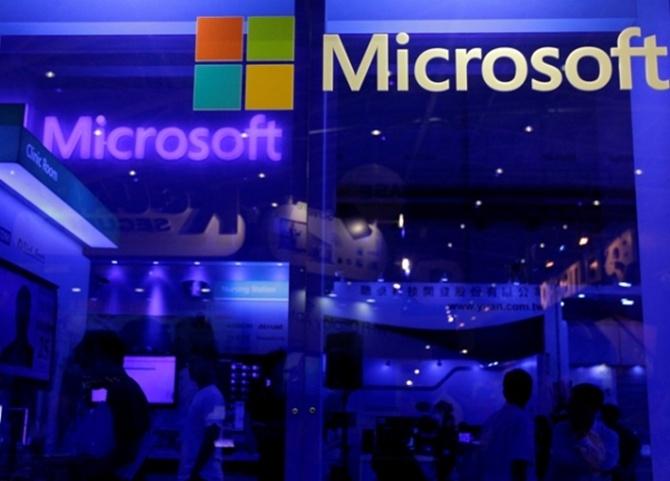 China has about 200 million XP users, 70 per cent of the entire PC market.
10 most amazing ice hotels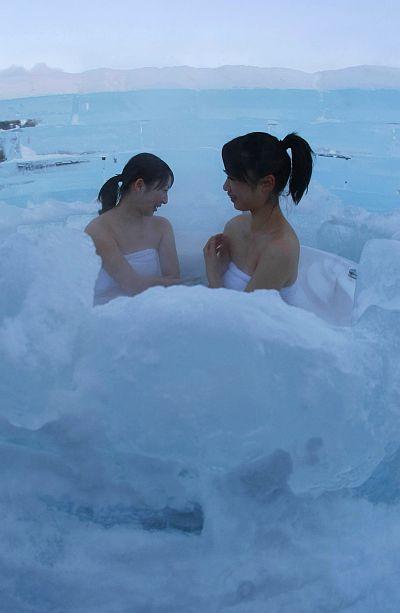 The fancy of ice hotels are catching up with new hotels coming up every year. We present the best from around the world.
Datsun GO: An affordable car made for Indian buyers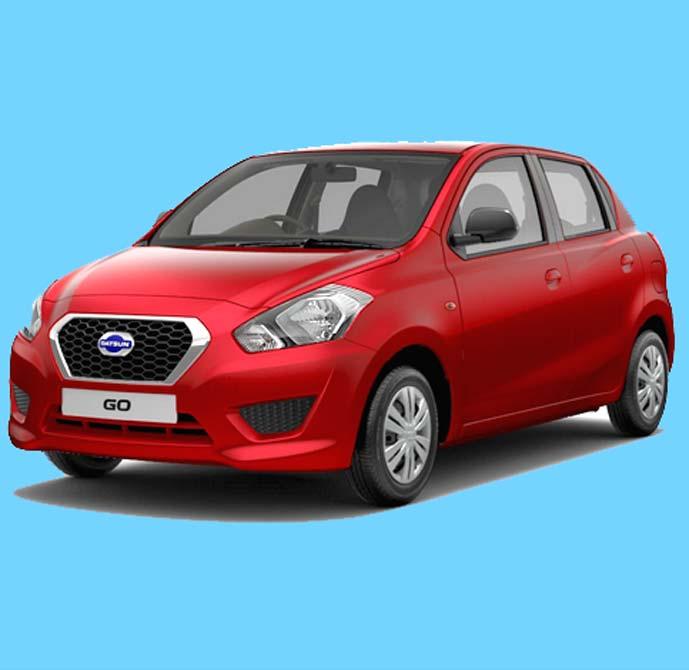 For Nissan, Datsun is something of a legacy brand and the current launch marks its return to the market after nearly three decades.
Microsoft's India start-up point man gets global role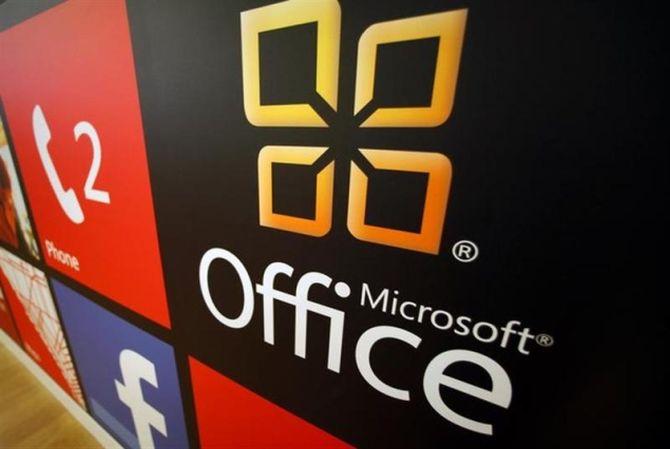 Mukund Mohan, Microsoft Ventures India director, to head US, China, India operations.
Maharajas' Express: Onboard India's most luxurious train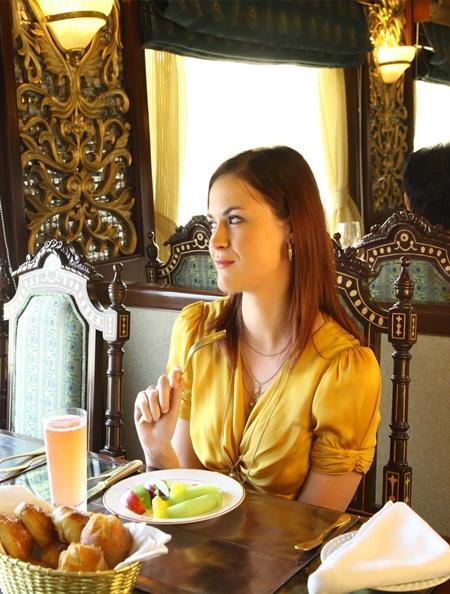 Maharajas' Express is the most luxurious train in India offering 5 journeys covering some of the most beautiful and historic destinations.
SC rejects Sahara's plea for house arrest of Subrata Roy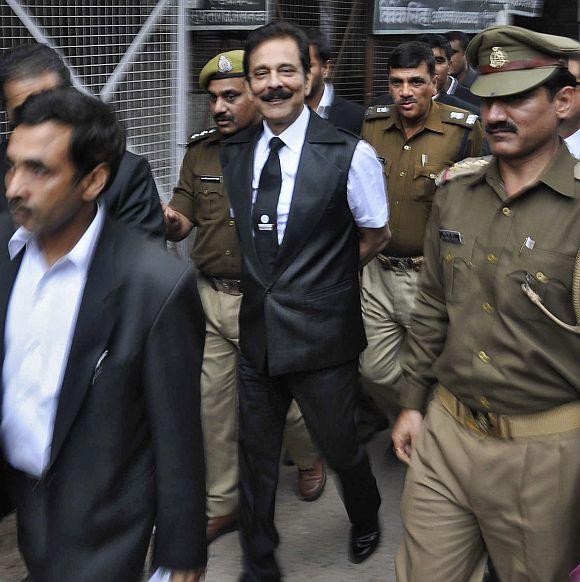 Sahara Group chief Subrata Roy and two directors have been in Tihar Jail since March 4.
Sun Pharma-Ranbaxy deal may come under Sebi lens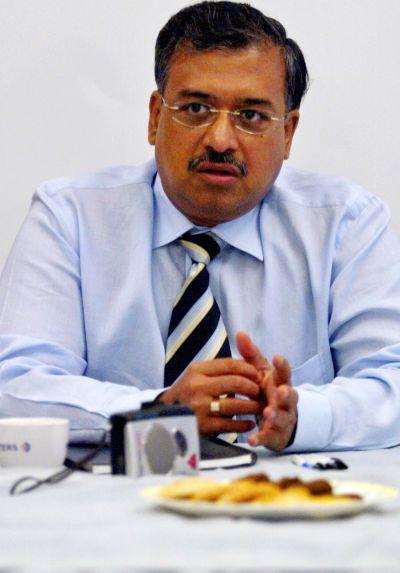 Regulator likely to probe possible violation of insider-trading norms.
DGCA to inspect all scheduled airlines, charter flights
Regulator in action after grounding pilots for allowing passengers into the cockpit.
Bank shares catapult markets to record closing highs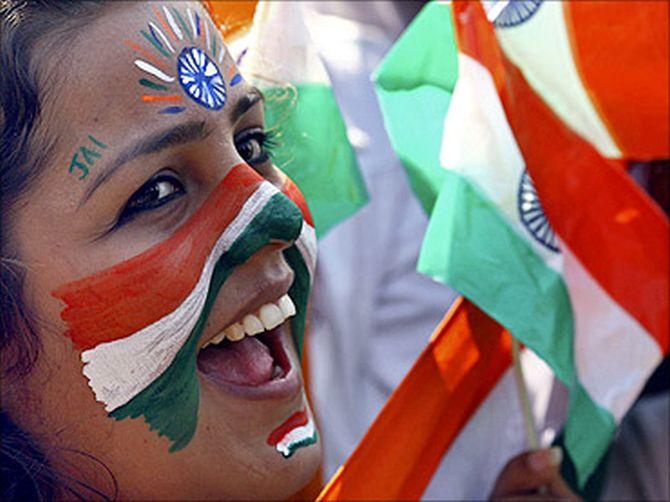 Benchmark indices ended at record closing highs due to strength in banking stocks.
Black money: Swiss in wait-and-watch mode over sharing info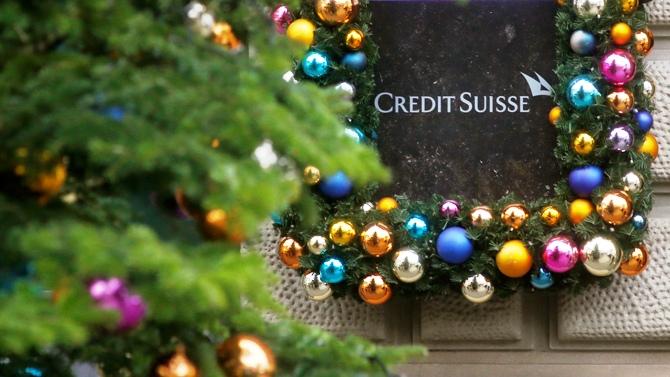 The country is biding time to assess the mood of the next Indian government.
Modi win is blow for Tesco but good for investors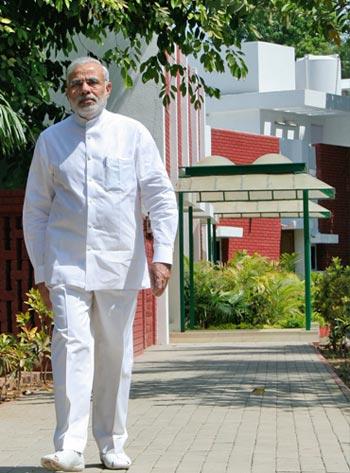 The BJP counts the owners of several million mom-and-pop stores as among its most loyal supporters.
Modi-led govt to boost rupee, lead to stocks rally: Nomura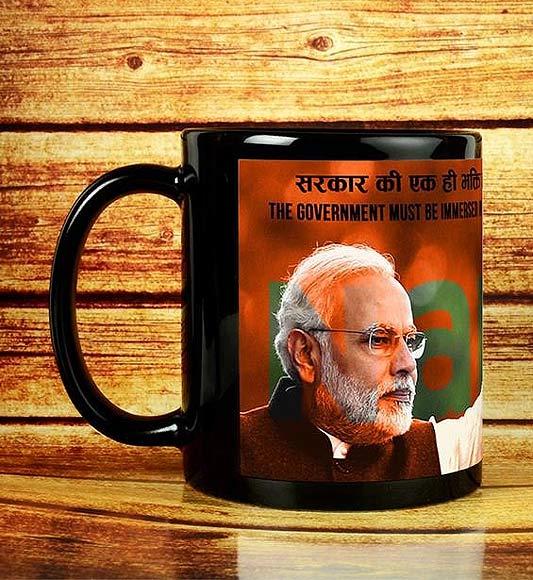 Japanese brokerage Nomura has said a Narendra Modi-led government will help the rupee jump to 58 against the US dollar and trigger up to a 10 per cent rally in the stock market.
April 08, 2014
NSEL settles Rs 330 crore of Rs 5,500 crore dues in 33 weeks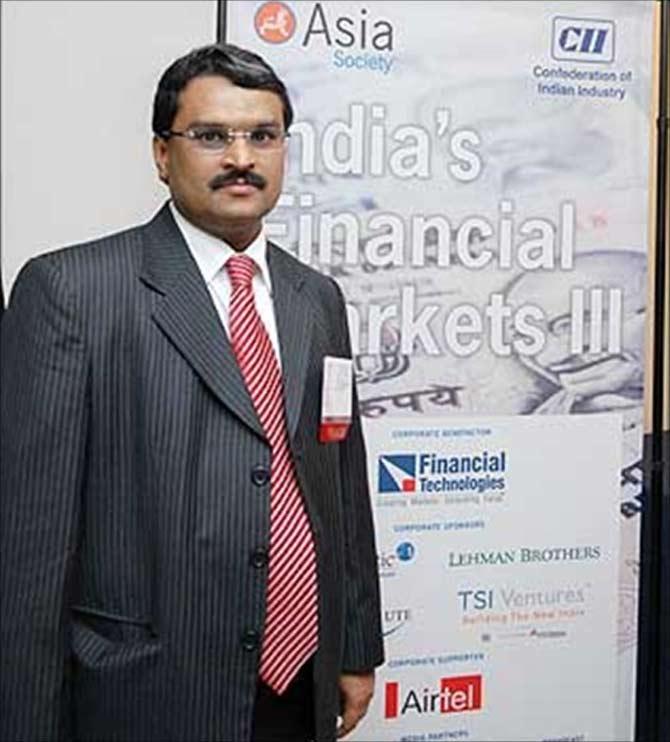 The bourse had proposed to settle all dues amounting to Rs 5,574.31 crore (Rs 55.74 billion) in 30 weeks, according to a settlement schedule issued by NSEL on August 16.
Maruti likely to recall 100,000 Dzire cars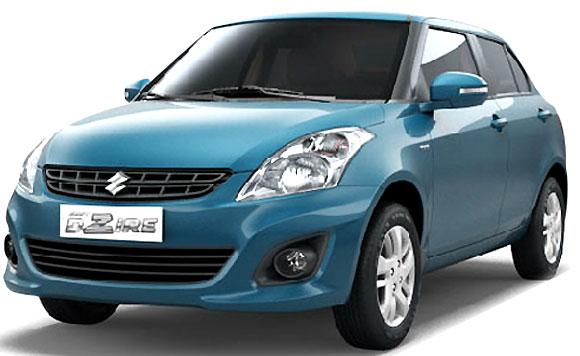 The company sold 1,97,685 units of Dzire in 2013-14 fiscal.
Hyundai Xcent diesel vs Maruti Dzire vs Honda Amaze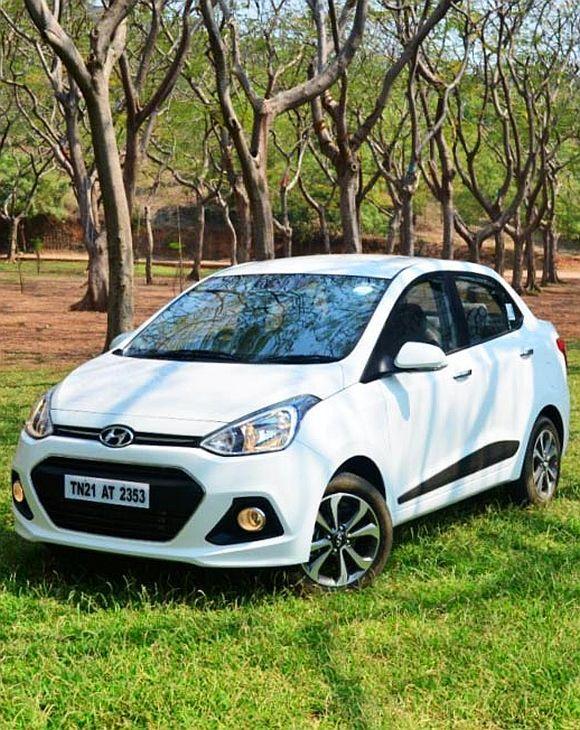 The new entrant beats competition for the features it offers.
Learn from China, transform the Indian Railways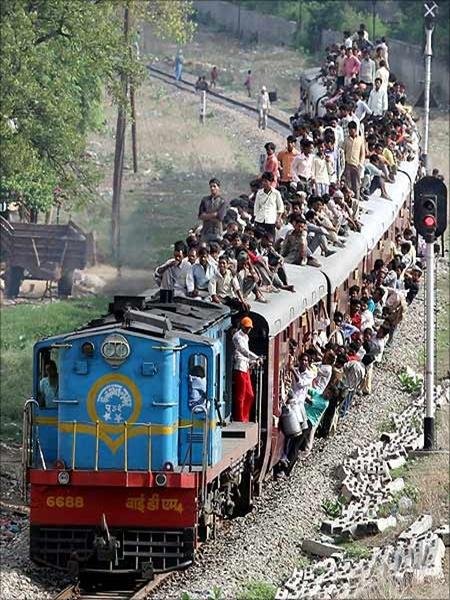 The next government should view Indian Railways as a strategic tool, not legacy problem.
Gupta asks court to rethink order to pay $13.9-mn penalty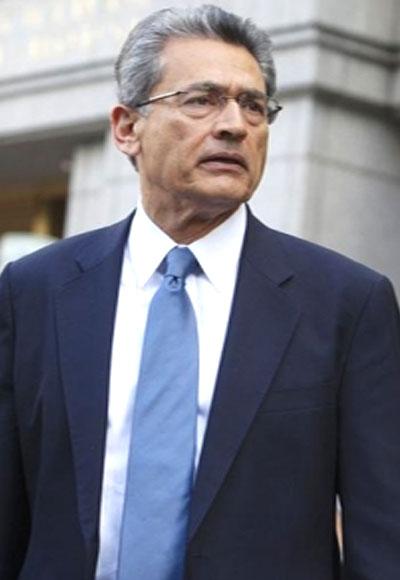 Gupta's lawyers said he did not accrue any 'direct financial benefit' from the insider trading offences and yet he has been ordered to pay a 'heavy price' of two years in prison, a $5 million fine and a separate $6 million in restitution to Goldman Sachs.
US plans to allow H-1B visa holder's spouse to work in America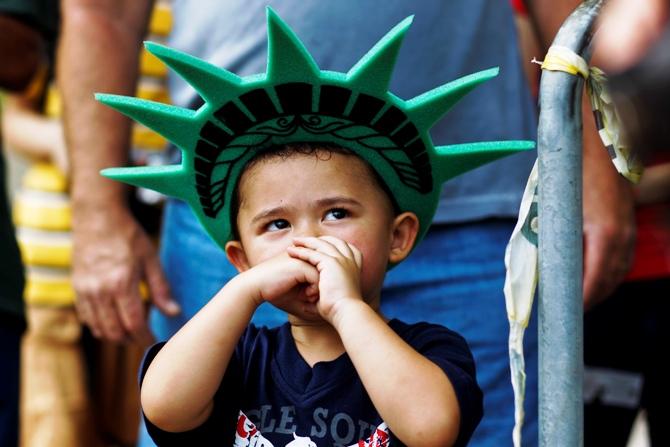 The H-1B work visas for highly skilled professionals have been most beneficial from IT sector professionals from India.
US facing competition from India, China for jobs: Obama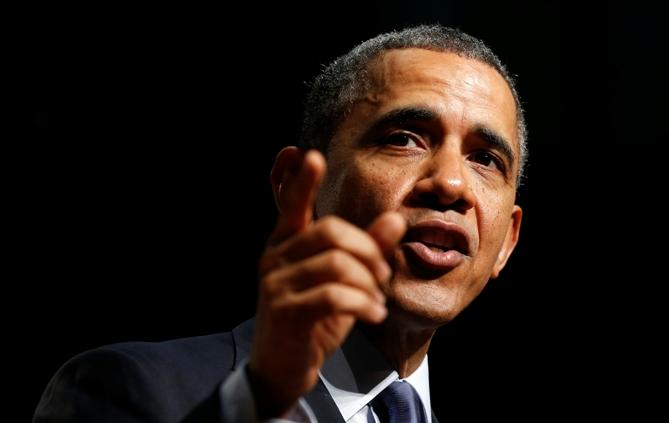 Obama announced to launch a new competition, backed by America's Departments of Education and Labor, to start redesigning some of high schools.
Indian-American is Obama's ambassador for global entrepreneurship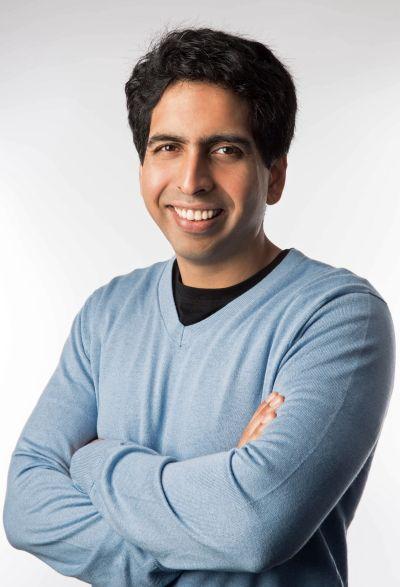 Salman Khan of Khan Academy is changing the way education is imparted.
Nokia X: Better than Android phones in its price band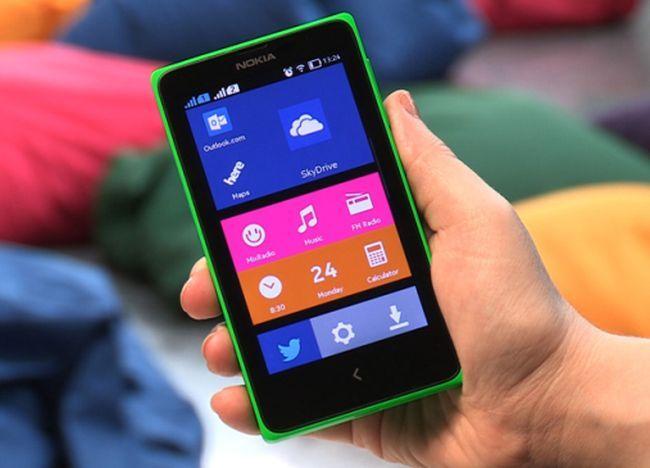 The Nokia X is based on the Lumia- and Asha-like designs.
SPECIAL: Brand Ranbaxy may be axed soon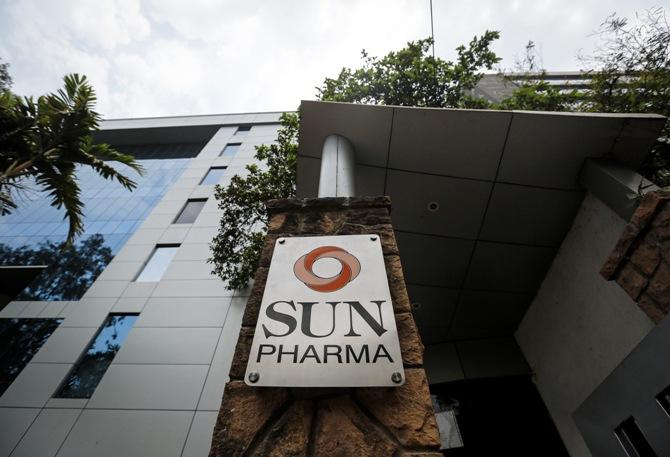 Sun's acquisition of Ranbaxy would create the fifth-largest specialty generics company in the world and the largest Indian pharma company, with an estimated revenue of $4.2 billion.
US H-1B visa cap reached in 5 days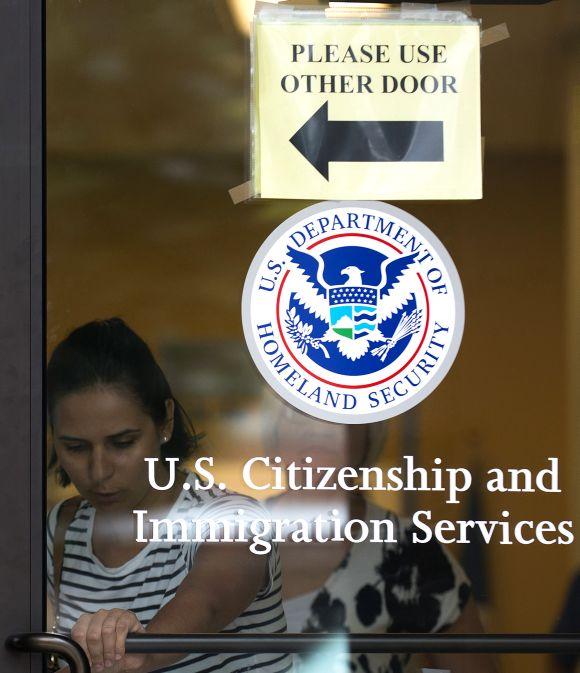 The mandated Congressional cap is of 65,000.
A look at Ranbaxy's interesting and eventful history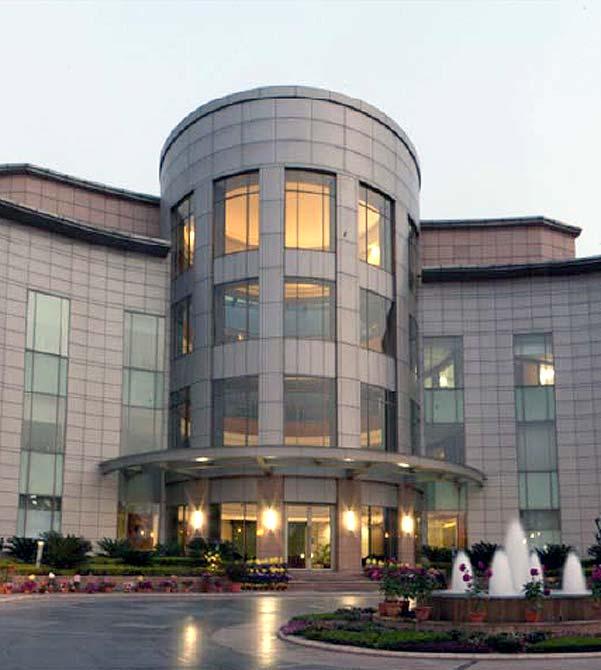 Sun Pharma's acquisition of Ranbaxy has once again revived evaluation of the troubled past of the latter, which had changed hands from the promoters merely five years ago.
5 economic challenges a Modi government would face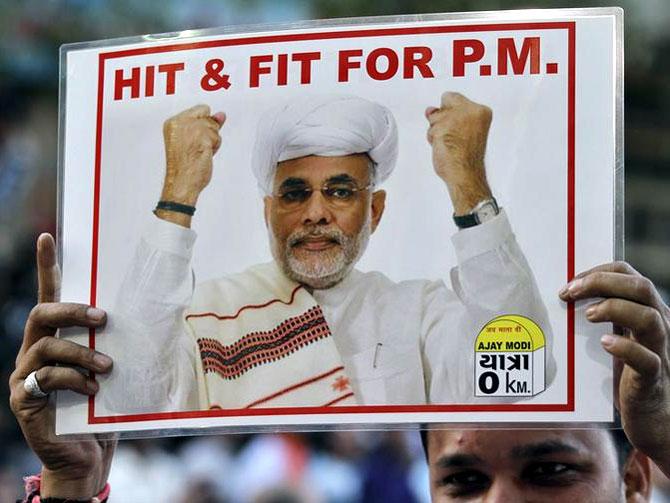 Should Modi win the elections, his government will face its first credibility test with markets when he delivers a budget.
Microsoft Office for iPad: Hit or miss?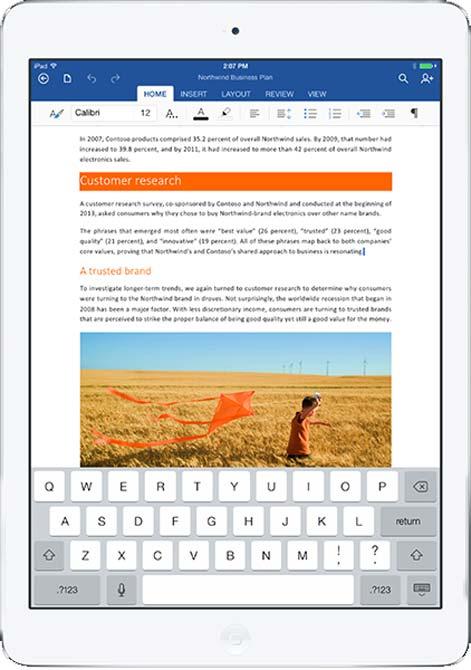 The Office suite for the Apple device has touched users, and desktop users will be glad to shift to the mobile platform.
Big leap for Sun Pharma, Sunshine for Ranbaxy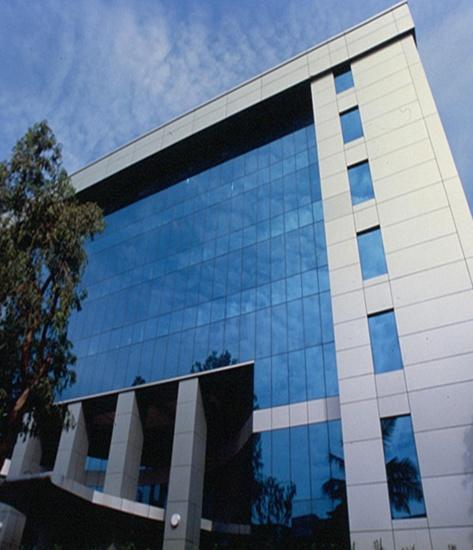 Ranbaxy's troubled plants in India could see a turnaround as Sun Pharma has experience in doing so.
A man who is giving Samsung sleepless nights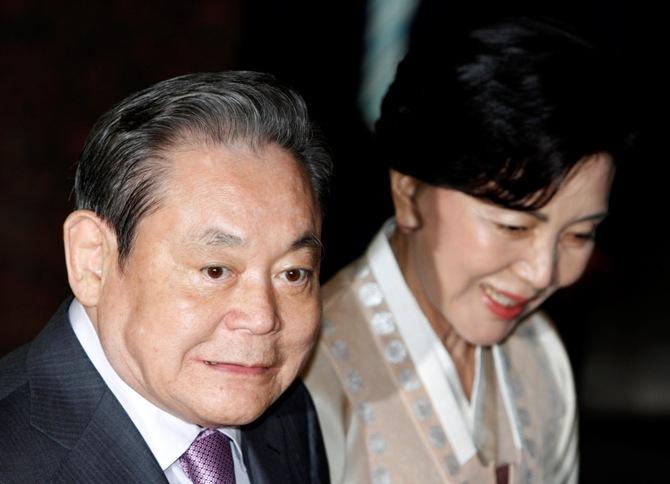 Shaikh Allauddin Pakir Maiddin is giving sleepless nights to the top brass of South Korean consumer electronics maker Samsung and its chairman, Lee Kun-hee.
Make credit card interest payment easier: RBI to banks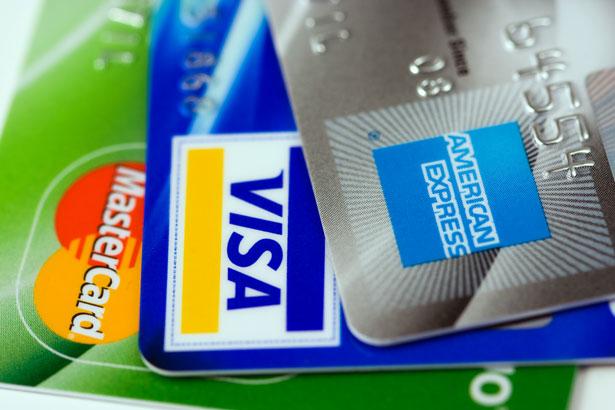 The central bank says interest on card balance should not be levied till next bill.
Hyderabad: An affordable and well-developed realty hotspot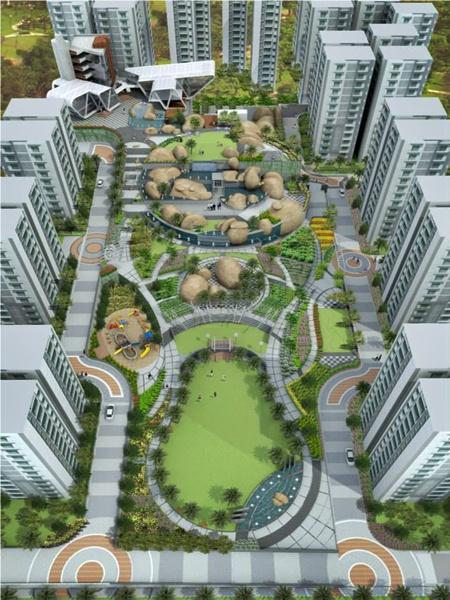 Hyderabad evolved as a preferred investment destination during 2007-2008.
Lenders to sell Kingfisher Airlines' brand to recover dues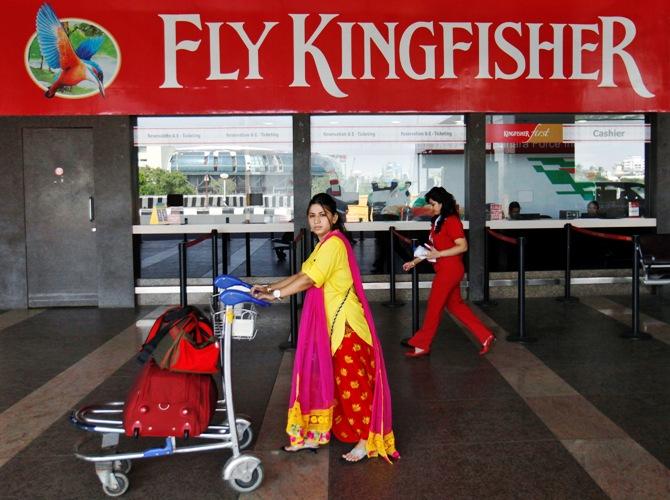 The brand name was pledged to 14 lenders, including State Bank of India (SBI), under a debt recast agreement in which loans valuing Rs 6,500 crore were restructured and converted into equity.
April 07, 2014
Scorpio is India's best selling SUV; beats Duster, EcoSport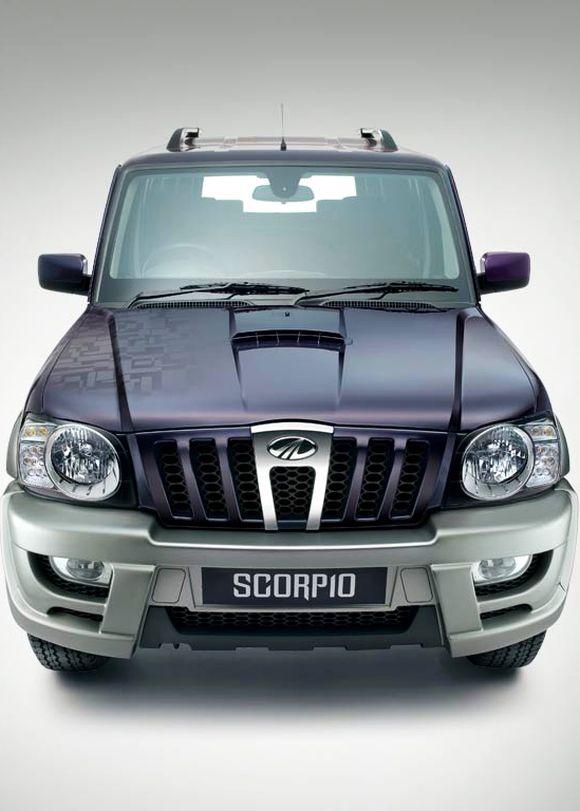 Elections and festival time in north India helped the Indian auto firm to pip its foreign competitors.
BSE: Top losers and gainers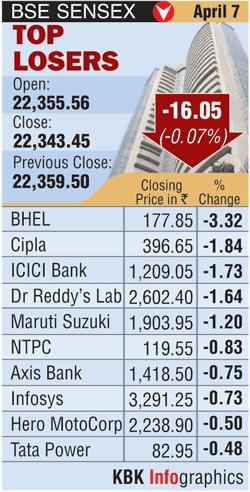 At 1130 hours, the Sensex was up 99 points at 22,260 and the 50-unit Nifty shed 26 points at 6,669 levels.
Fiat lines up 4 new exciting launches this year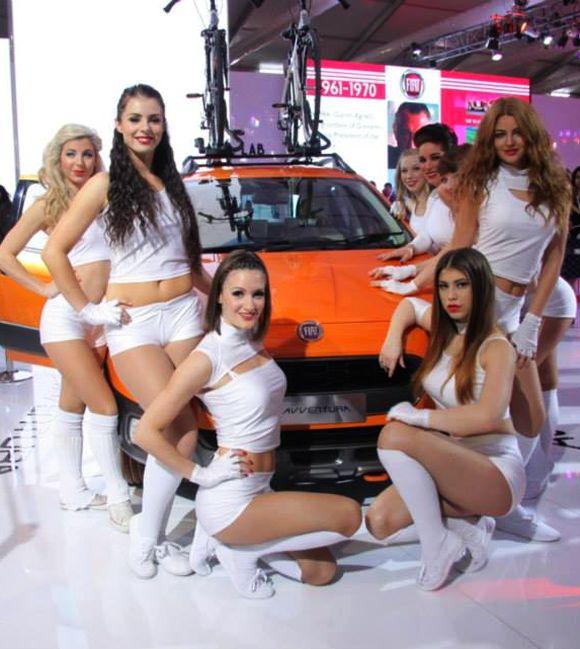 The company will also bring global products such as Abarth.
Superjumbo A-380 to fly to India from May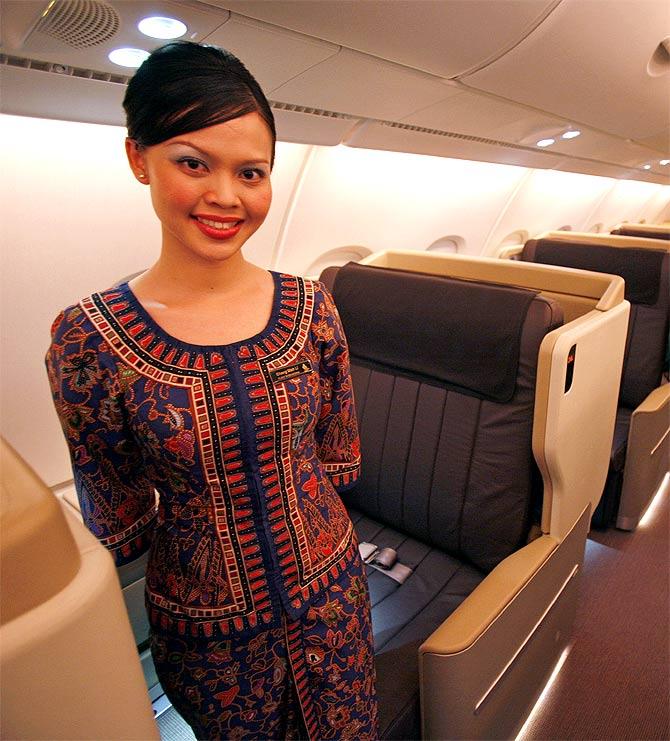 Commercial operations of the largest aircraft, Airbus A-380, will begin in India from May 30, with Singapore Airlines on Monday announcing it would start daily flights of the superjumbo to Mumbai and Delhi from then.
BJP promises bullet trains, 100 new cities, industrial corridors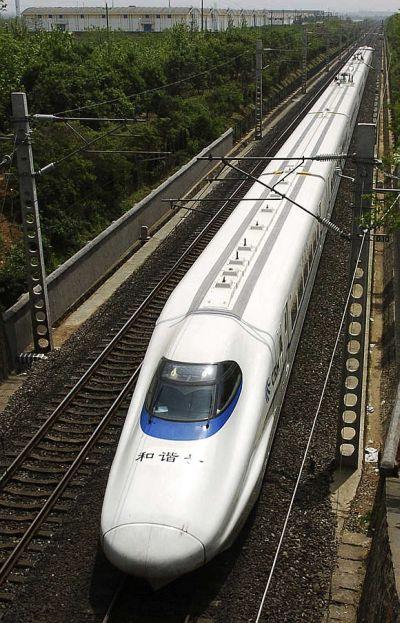 The party wants to focus on urbanisation with newer and eco-friendly technologies.
Moto X: It is the BEST smartphone for Rs 23,999!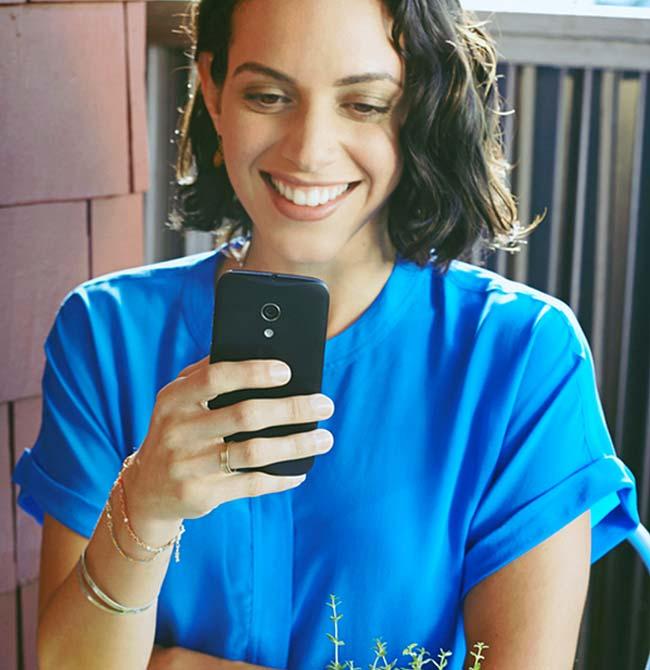 With exciting features and an apt price tag, the Moto X could give flagships a run for their money.
In muscular manifesto, BJP shuns global retailers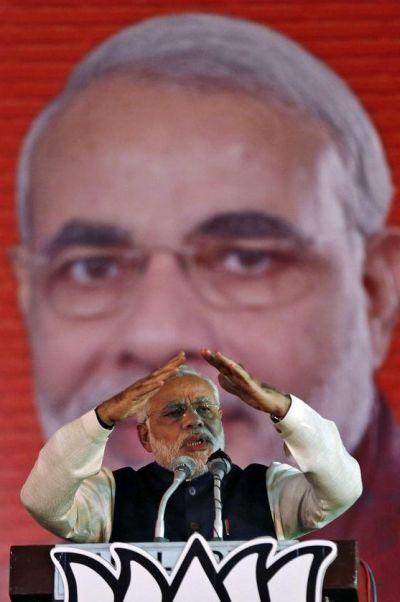 The party promised to contain inflation, pursue tax reforms and promote foreign investments.
Should you play the pre-election rally?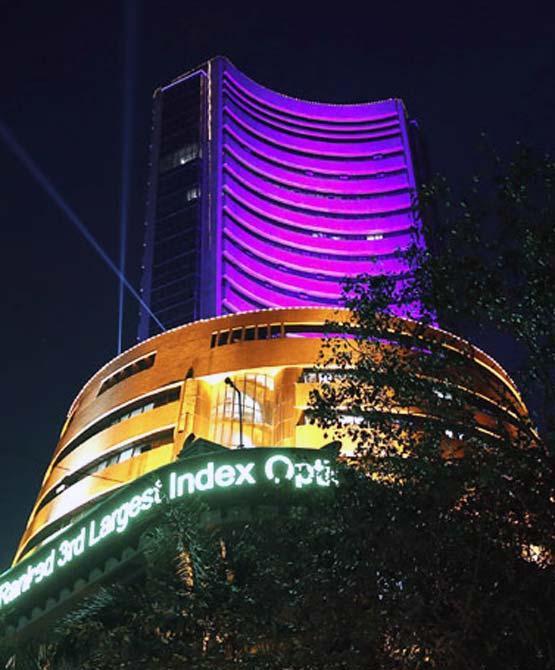 You can start an SIP but don't overhaul the portfolio.
Ranbaxy sale shows risk in Japanese M&A adventures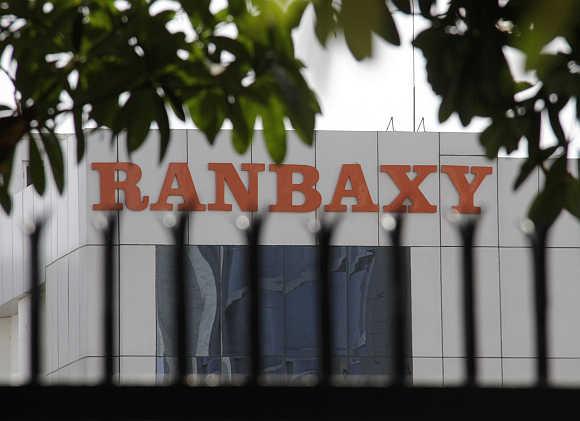 The investment has lost almost 40 percent of its value in six years.
Audi pips Mercedes in Q1 in best-ever India sales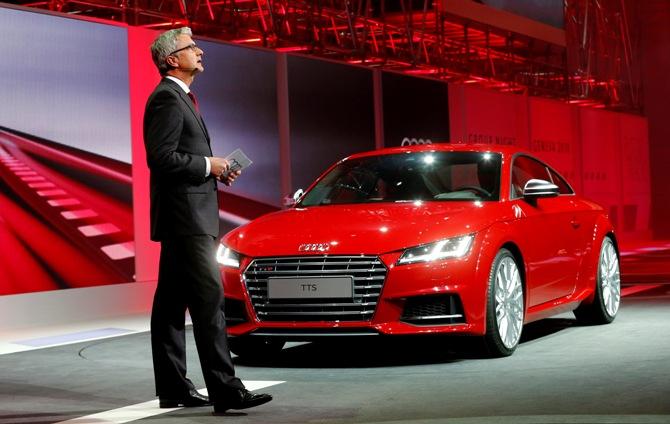 The company retains tag of being India's largest luxury car seller.
Engineering marvels: 15 amazing underwater tunnels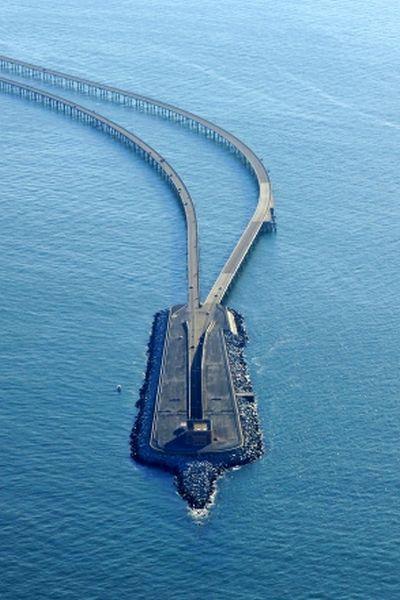 Infrastructure projects that transformed the world.
Election fever has brought enthusiasm back on D-Street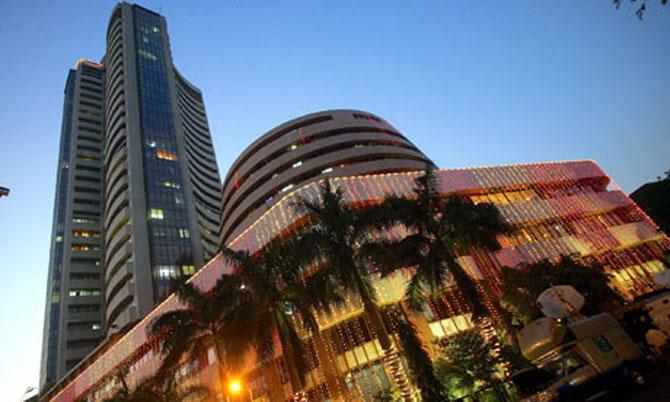 If a BJP-led government does, indeed, perform as well as the opinion polls predict, the 16th Lok Sabha will have fair chances of stability.
Remittances rise as NRIs bet on strong rupee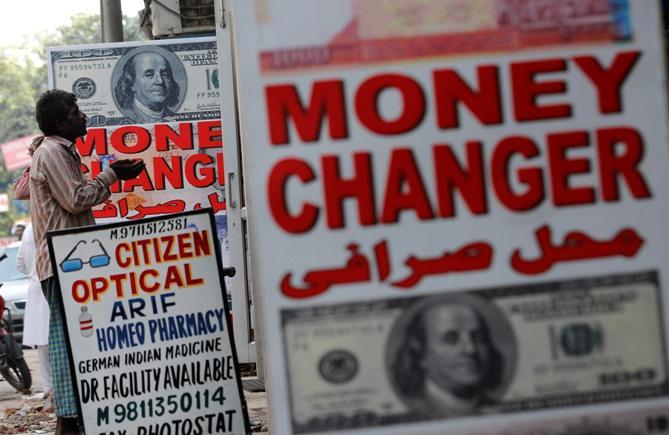 Hopes soar on currency gaining more if Modi becomes the Prime Minister.
Markets ended flat amid a volatile trading session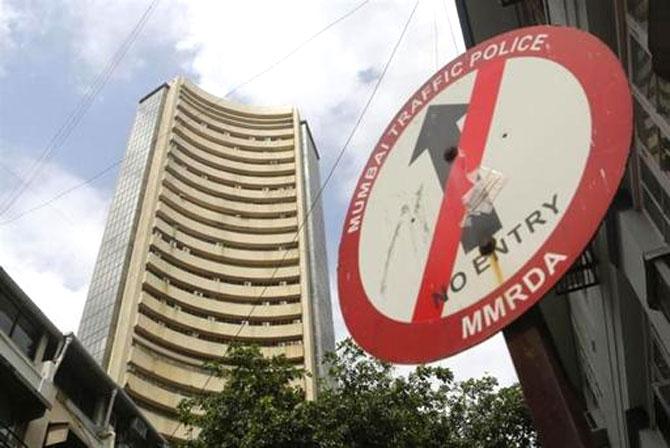 Sun Pharma and Ranbaxy Labs hogged the limelight after Sun Pharma announced the acquisition of Ranbaxy Labs.
Oil and gas pricing: Another episode in UPA's policy flops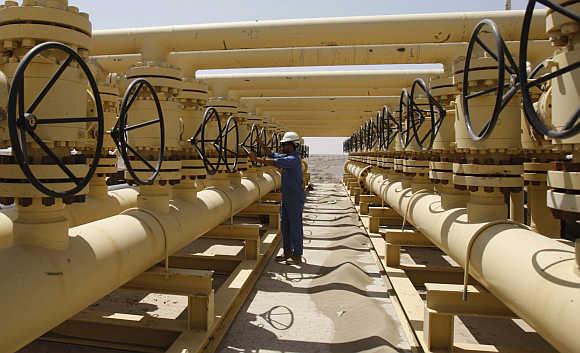 The game changer could have been cash transfers of the cooking gas subsidy.
India's gold imports hit 10-month high in March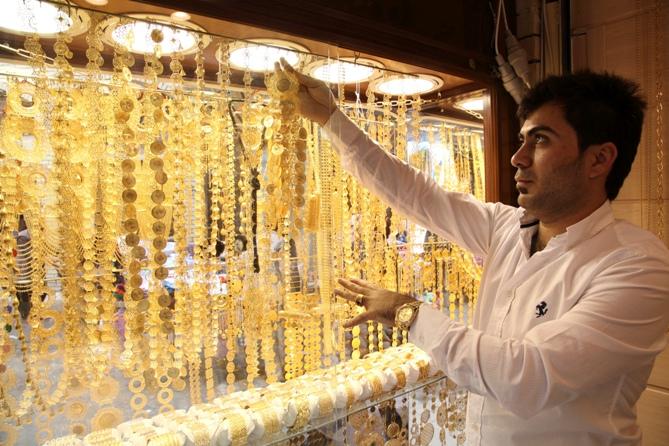 The precious metal is understood to have arrived in large quantities through official channels, including direct import by export-oriented units, in the last week of March.
Sun Pharma to buy Ranbaxy in $3.2-billion deal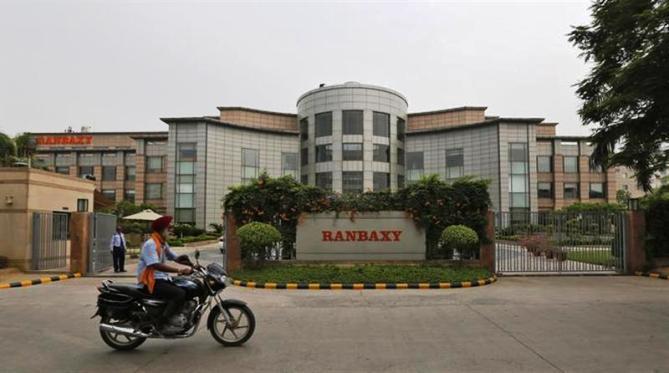 Sun Pharmaceutical said Ranbaxy shareholders will get 0.8 Sun Pharma shares for each Ranbaxy share.
April 05, 2014
Vision 2030: Reforms that can make India a developed nation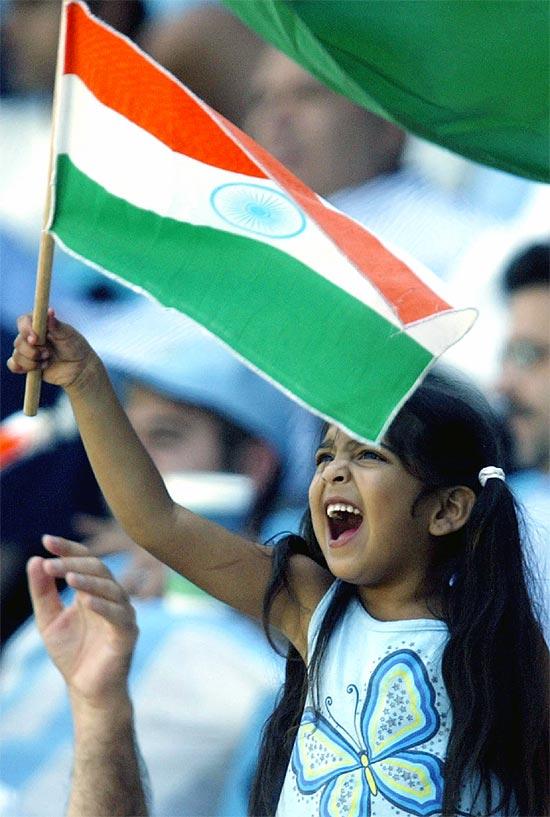 Policy reforms in education, agriculture and infra sectors can push India into developed nations' league.
Debt burden hobbles Indian infra on road to recovery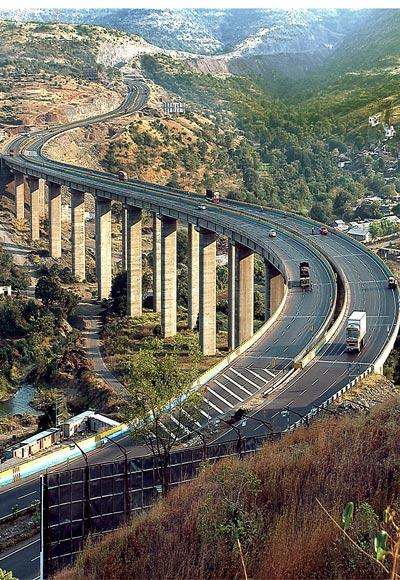 Delays in getting road, rail and power projects approved have eaten into the cashflow of companies burdened by debts that are still rising, slowing capital expenditure to a trickle.
April 04, 2014
BSE: Top losers and gainers
The Sensex gave off 150 points to close at 22,360.
Buying a Toyota car? You will have to wait for 2 months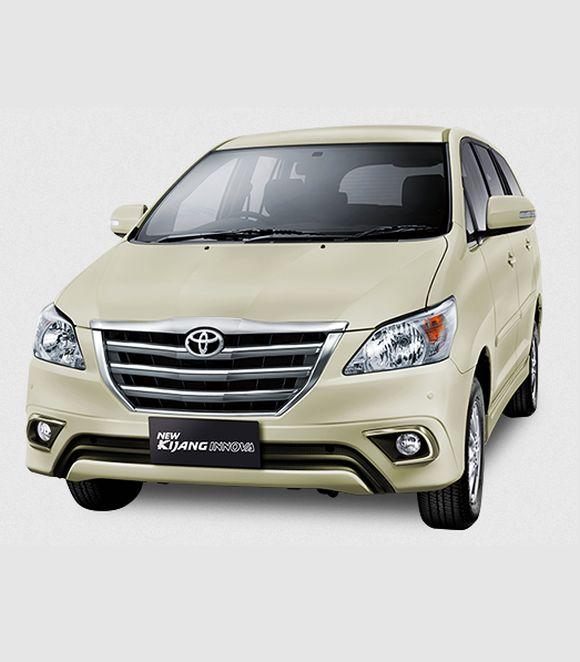 Launch of Etios Cross, upgraded Corolla likely to see delay of at least 2 months.
Keep these factors in mind while buying a property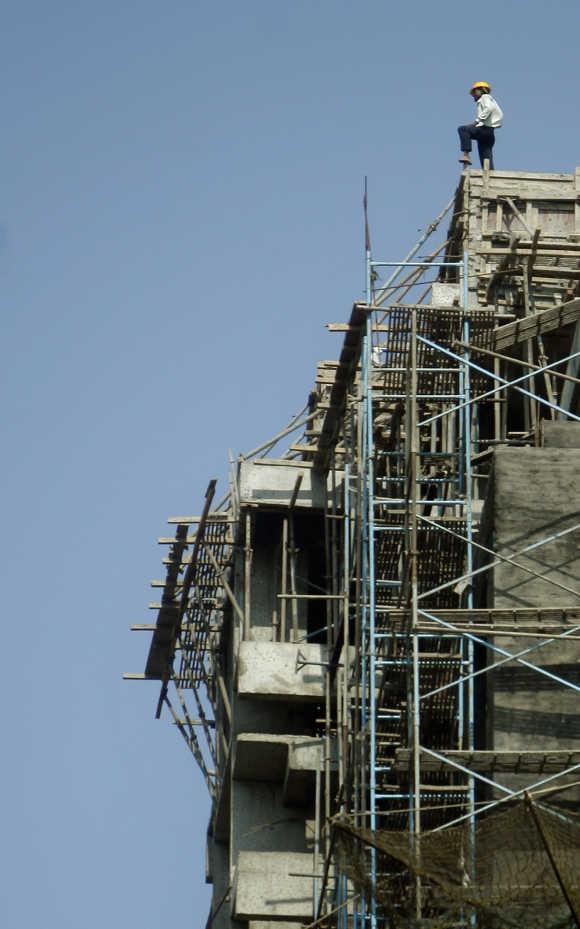 While buying a property do not go by what everyone around says, evalaute the situation as per your requirement.
UPA's decade of growth the highest for India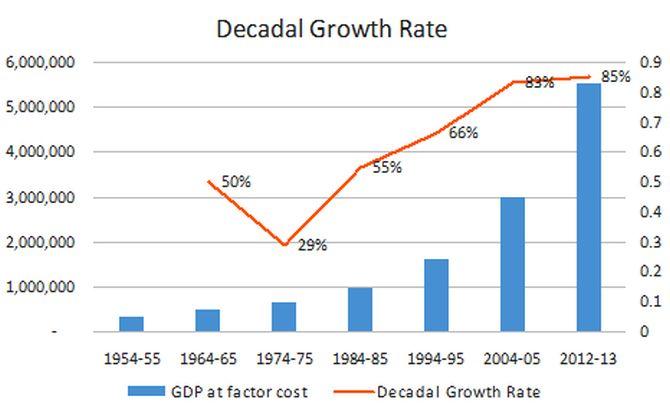 Figures don't lie. And they say the UPA's 10 years of economic growth is slightly better than the previous 10 years of growth. End of debate.
India to get 200 new hotels in 5 years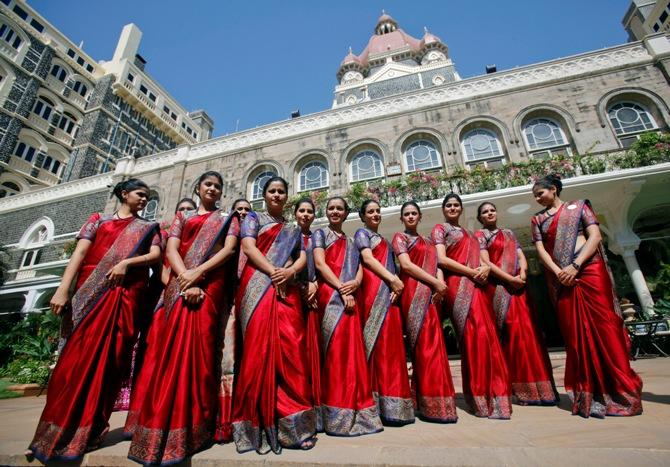 About 52,000 rooms are expected to come on stream by 2017.
The inspiring success story of Bandhan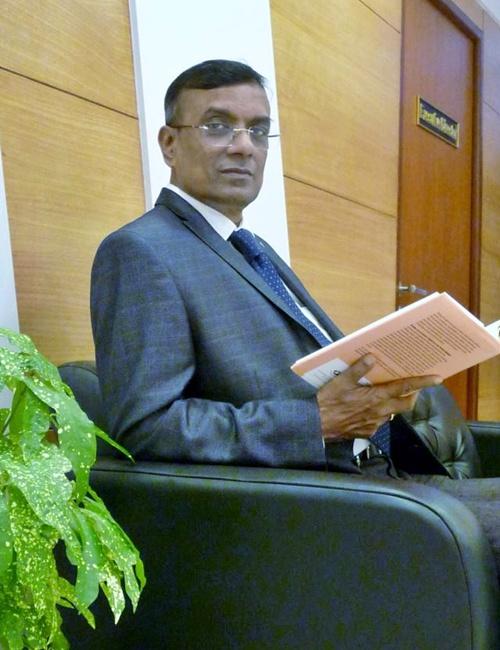 What sets Bandhan apart is the roots it has in the world of the rural poor.
How Amazon is building its India business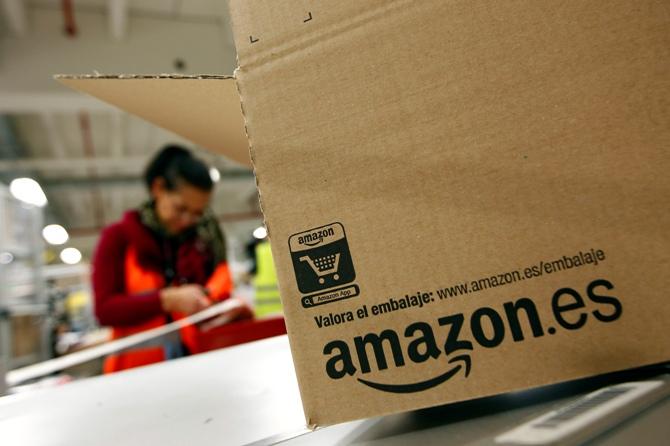 The online retailer offers largest assortment of products.
Windows Phone 8.1: Check out the best features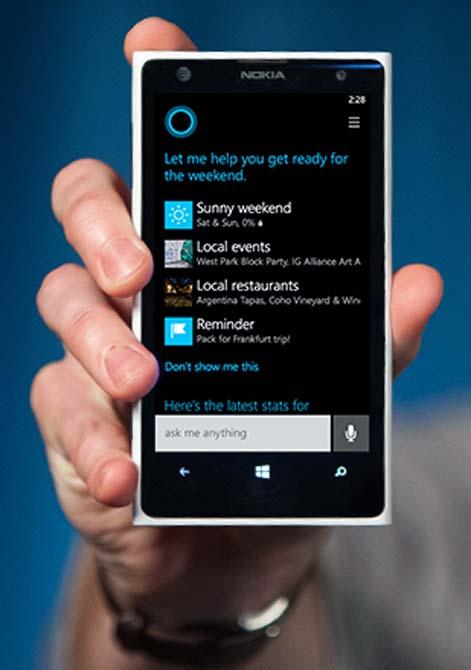 Nokia Lumia 630, 635 and 930 to be the first to have the latest Microsoft's OS.
Soon, medicines to cost a lot!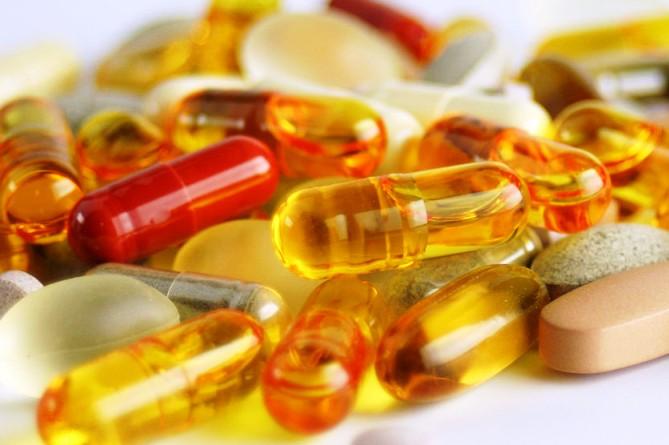 Experts say given the annual inflation, the increase might not be substantial for the industry, which has to deal with rising cost of manufacturing, raw material as well as packaging and logistics.
TiE honours 3 entrepreneurial legends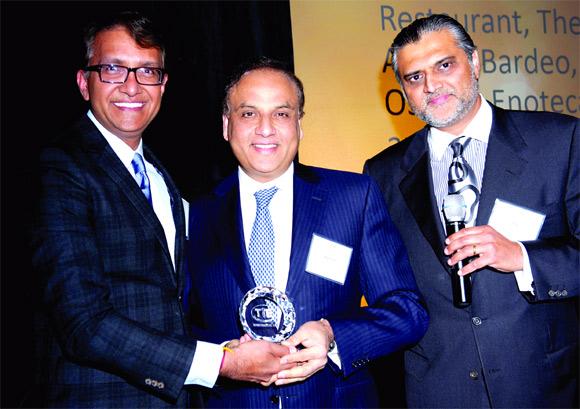 The Washington, DC Chapter of The Indus Entrepreneurs recently honoured three pioneers in information technology, the restaurant business and mobile technology.
SPECIAL: What actually went wrong with Aadhaar?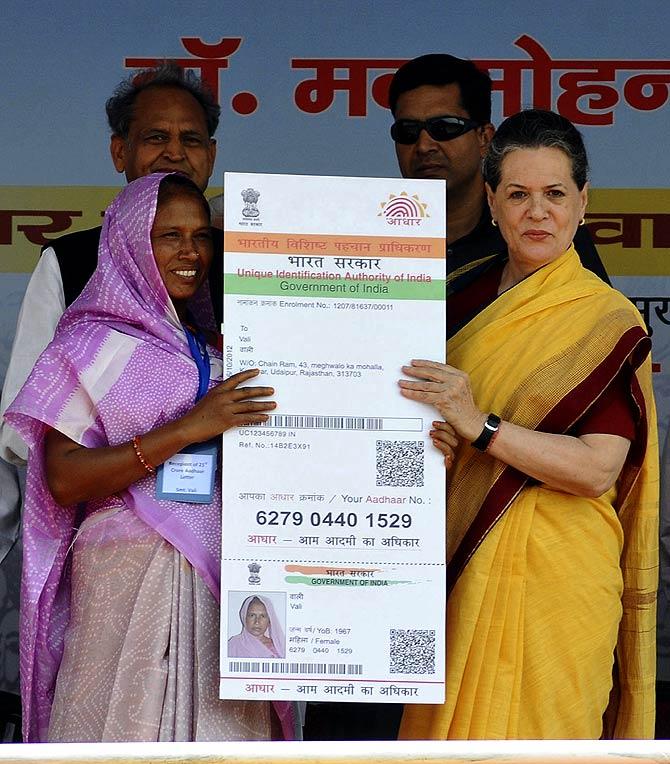 The government hurried through the scheme, which required a complete re-engineering of welfare delivery, severely challenging its implementation.
Markets blink in face of US job data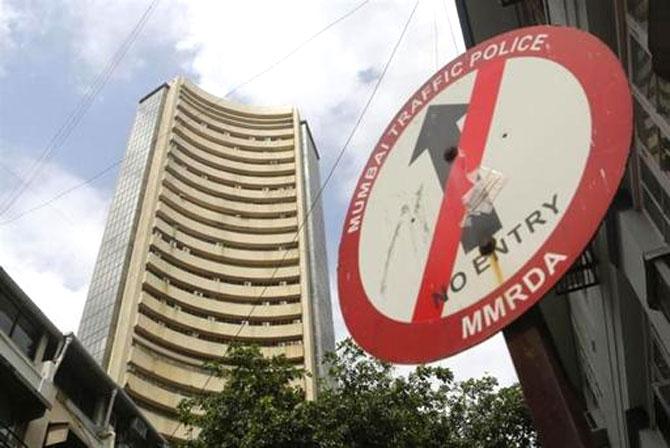 Oil and gas majors, ITC and L&T among the top losers.
Nokia to launch 1st dual-SIM Lumia phone in India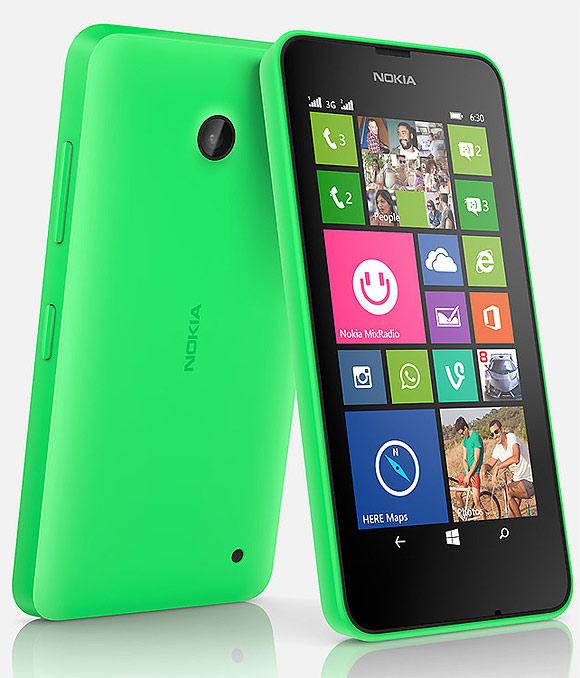 Nokia will launch four Lumia smartphones in India starting with its first dual SIM handset Lumia 630 in May for around Rs 10,000 excluding taxes.
Bonanza for travellers: AI, IndiGo, GoAir offer big discounts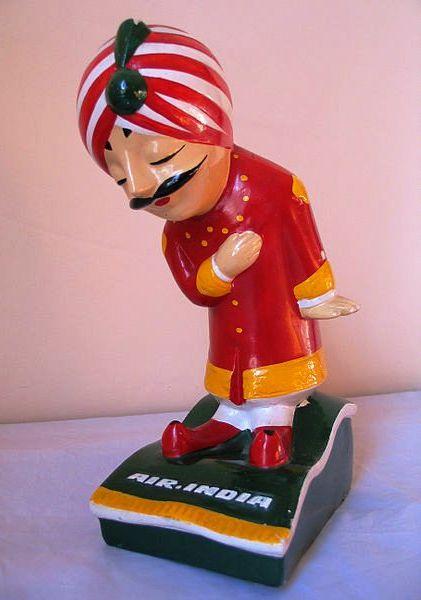 Air India launched a short-term 'Monsoon Bonanza' scheme under which tickets on 40 select domestic sectors can be bought till Saturday for travel till September 30.
Honda has serious plans to take on Mahindra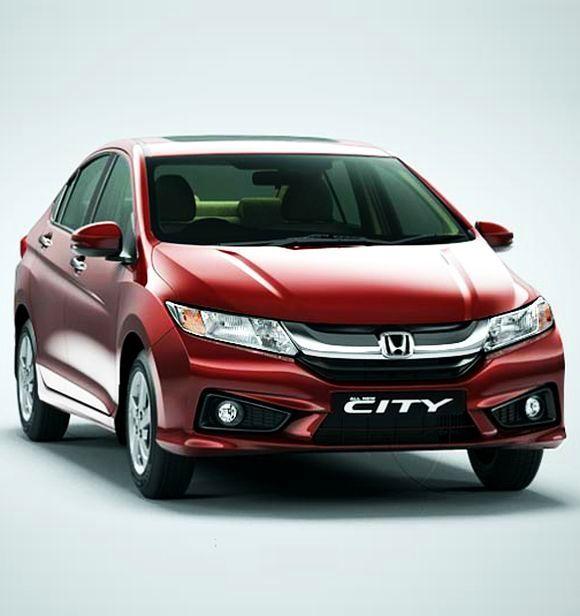 It has lined up formidable product line.
5 stocks that can give you HIGH returns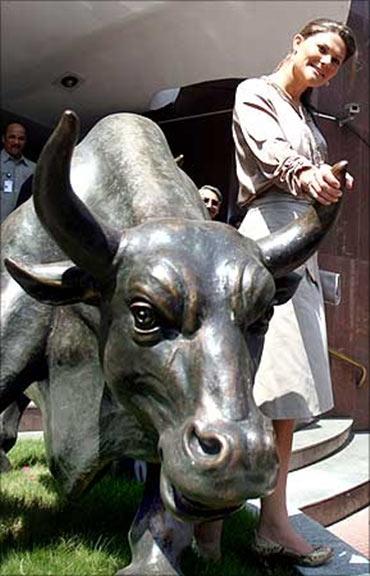 They are large-caps, leaders in their business and have good brand value.
CBI to examine Ratan Tata, Cyrus Mistry in Radia tapes case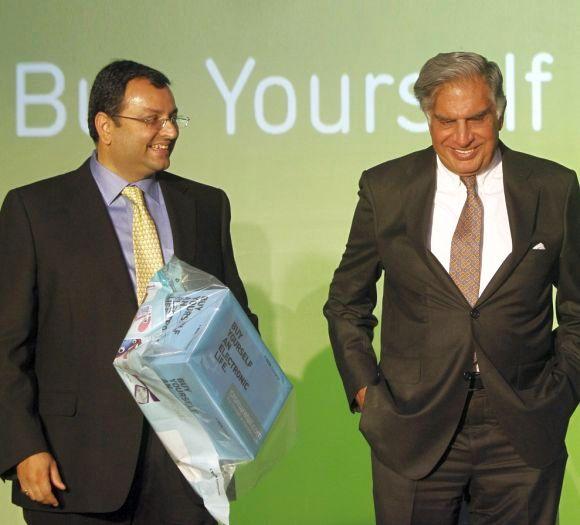 The matter related to supply of low floor buses by Tata Motors to Government of Tamil Nadu.
What helped Bandhan get the banking licence?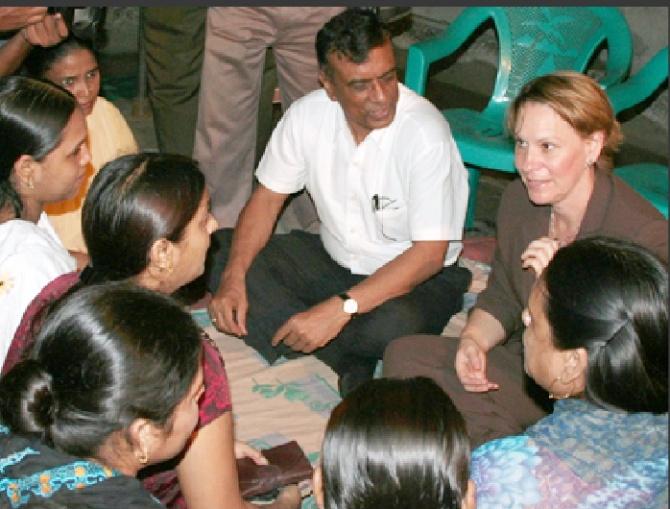 Bandhan has a strong presence in India's under-banked eastern and northeastern regions.
April 03, 2014
Forex reserves below Chinese level not comfortable: Rajan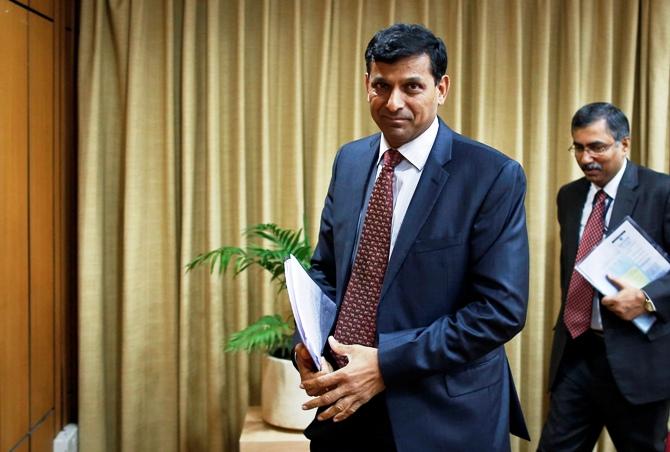 The comments assume importance as the traditional position of the central bank has been not to set a forex reserves target.
Air India to raise Rs 300-crore loan to pay for 3 Dreamliners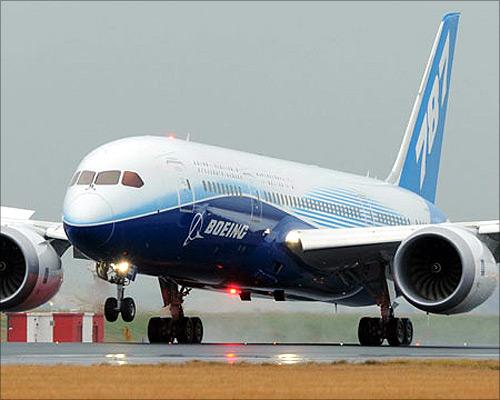 Air India is seeking the loan offer by April 16, it said.
BSE: Top losers and gainers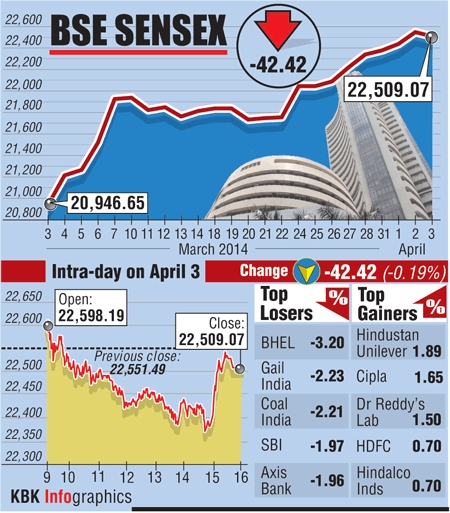 The 30-share BSE Sensex closed 42 points lower at 22,509 levels and NSE Nifty slipped over 16 points at 6,736 levels.
BMW launches M6 Gran Coupe @ Rs 1.75 crore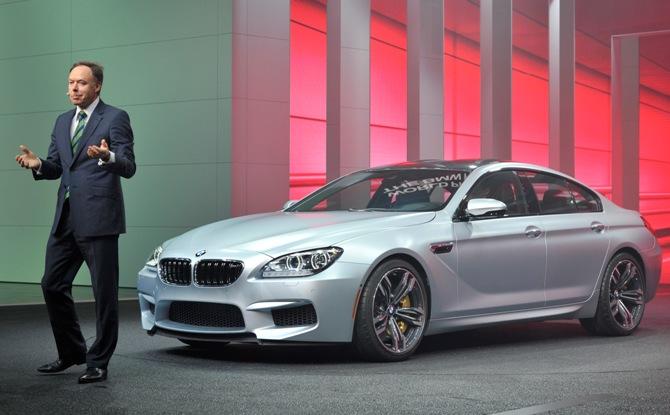 The new M6 Gran Coupe, which comes as a completely built unit, will be available with a 560 HP petrol engine in the country.
Samsung unveils 3 new Galaxy tablets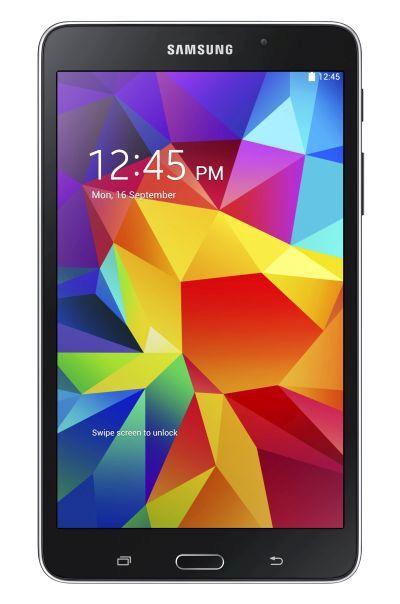 These include 7-inch, 8-inch and 10.1 inch devices.
Maharashra pips Gujarat as best investment destination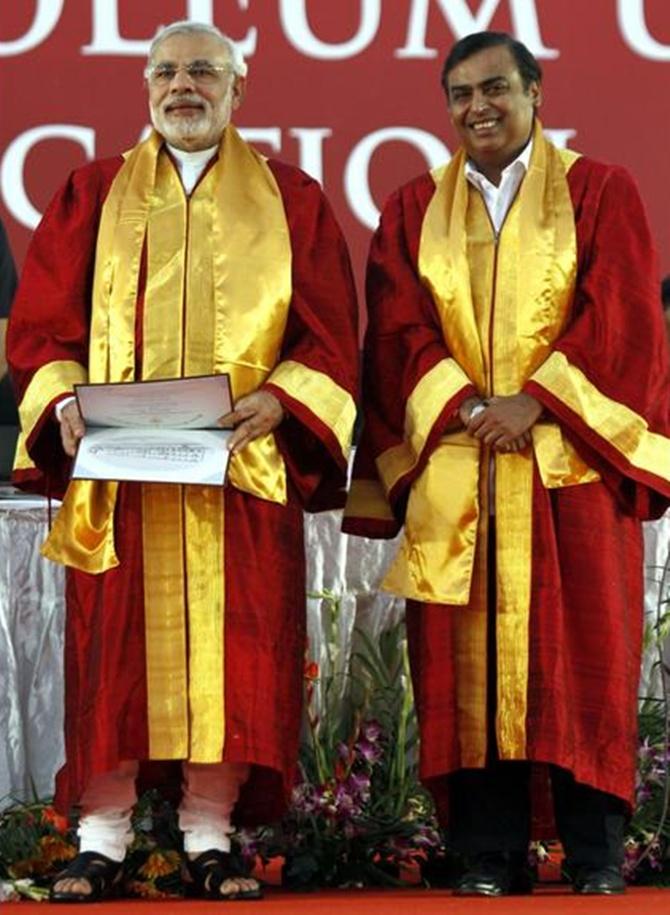 Maharashtra has become the hub for the service and electricity industries which together attracted investment over Rs 67,000 crore (Rs 670 billion) in 2013.
Check these 16 products sold at record-breaking prices!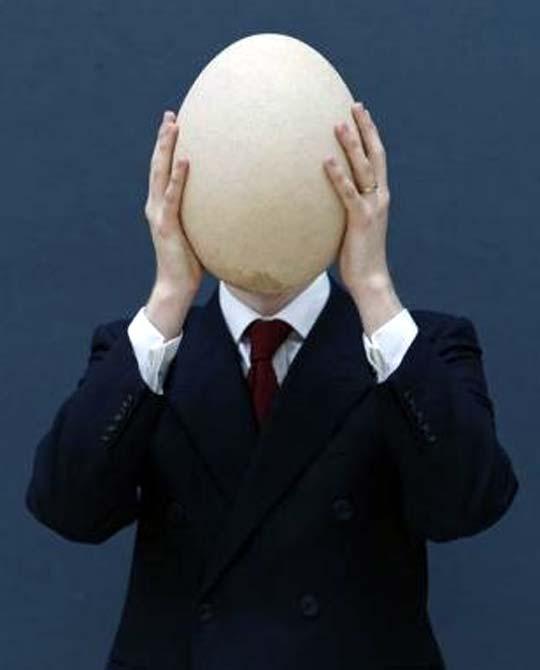 A violin that costs $45 million, a dress that costs $1.27 million are some of the most expensive collectible
5 upcoming competitors to Maruti Swift, Hyundai Grand i10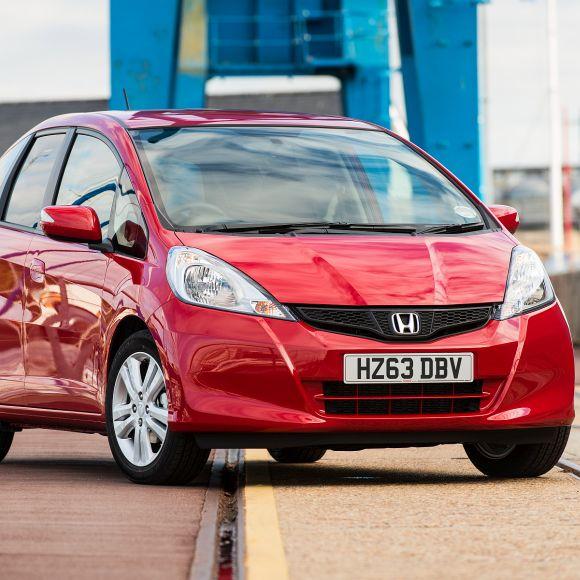 This year you will be spoiled for choice.
How Facebook, Apple, Intel plan to take on Google Glass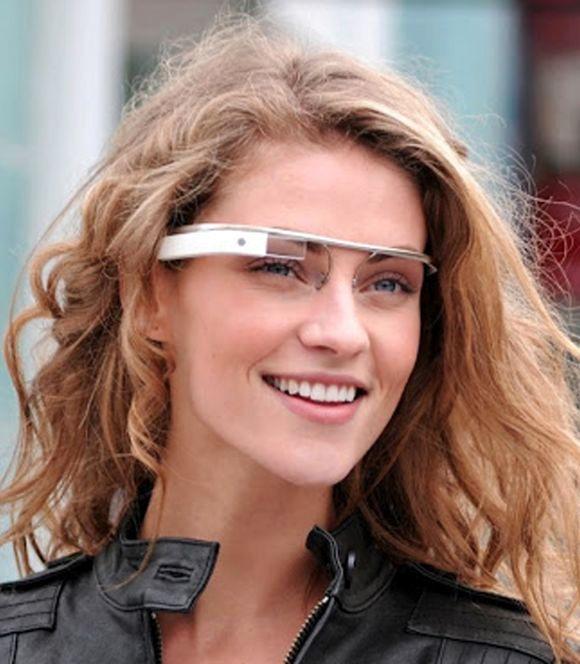 Smart glasses give a new dimension to the way we look at the world around us.
Will Nokia's gamble with Android work wonders?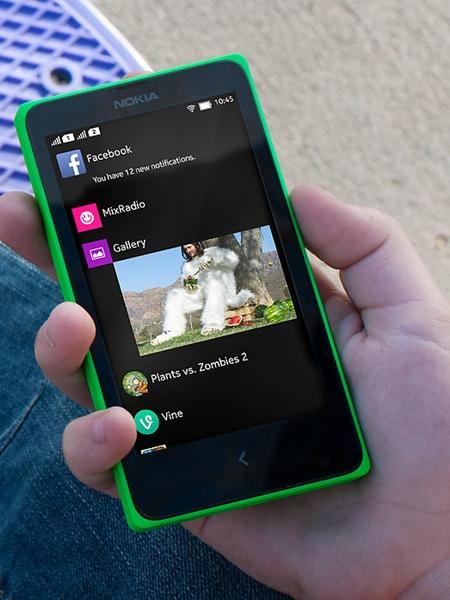 After a long wait, the handset maker adopts the ubiquitous operating system to gain volumes in the smartphone market.
Can't pay Rs 10,000 crore for Roy's bail: Sahara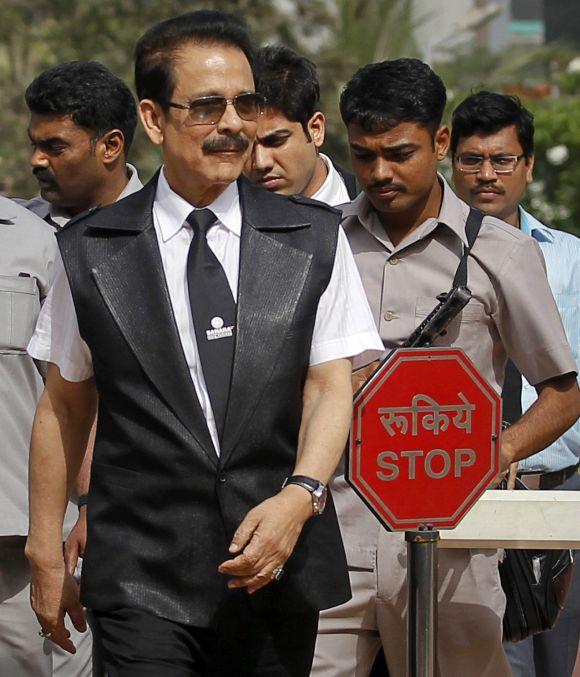 Sahara Chairman Roy was arrested on February 28 and has been held in a Delhi jail since March 4.
Microsoft to offer Windows for free on phones, tablets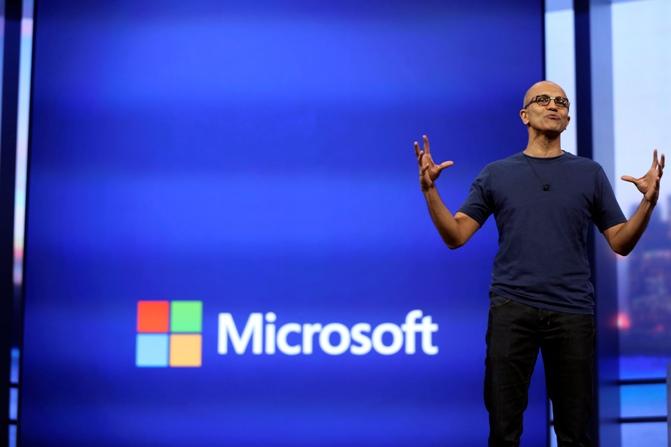 It comes a week after new Chief Executive Satya Nadella unveiled new versions of Word, PowerPoint and Excel applications for Apple Inc's iPad.
Axis Bank offers home loans for below Rs 10,000 earners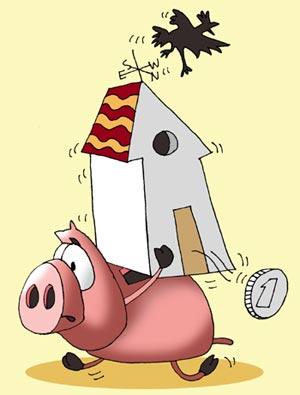 Private sector lender Axis Bank has launched a home loan product for households earning as low as Rs 8,000 a month, targeting disbursals of up to Rs 1,000 crore (Rs 10 billion) in a year's time, a senior bank official said.
Desi brands are outpacing foreign labels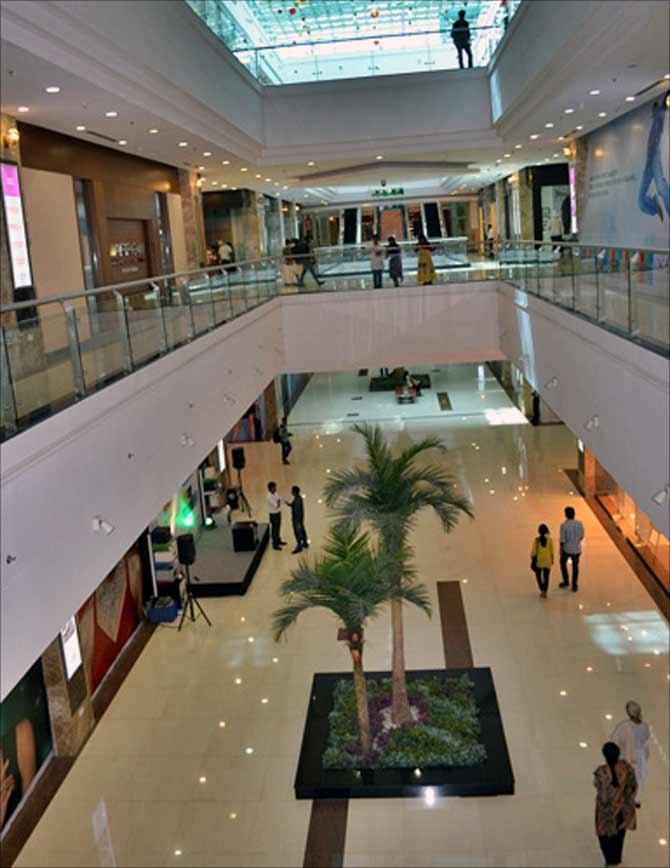 Local brands like Nalli and Kalaniketan are flavour of the season.
Twists and turns in the new bank licence saga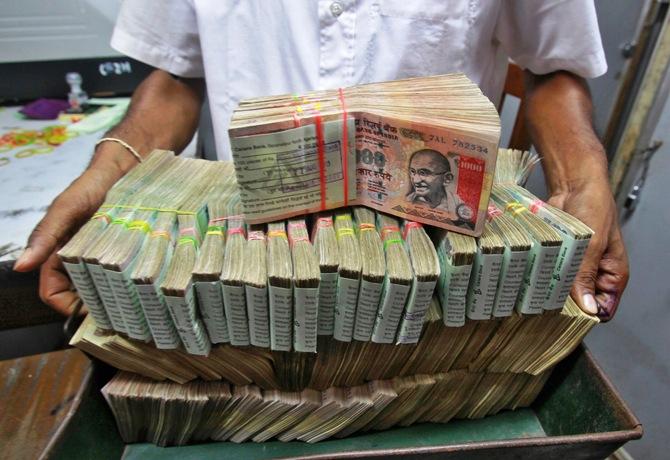 Many experts, including Nobel laureate Joseph Stiglitz, also suggested that industrial groups should not be allowed to do banking business.
Re 1 for a ticket: SpiceJet saw 220,000 bookings on Tuesday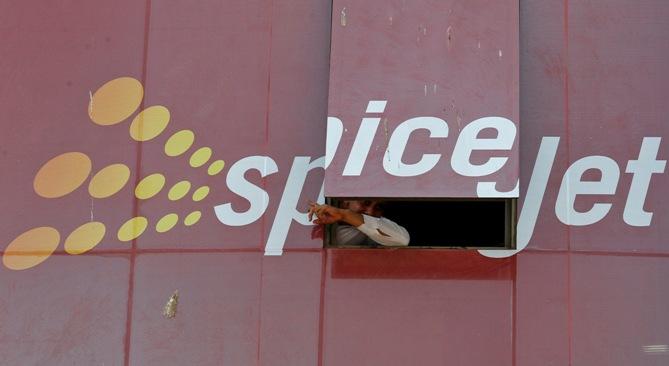 Typically, the airline sells 40,000 seats a day.
MTS' viral ad leads to 10% rise in dongle sales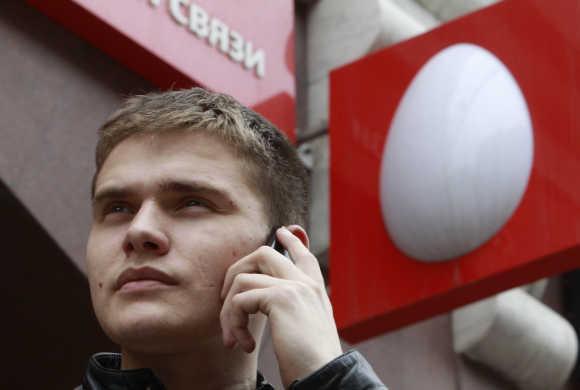 The script was triggered by today's kids who seem so comfortable with gadgets and the Internet right from infancy.
Markets snap 10-day winning streak; Sensex loses 40 points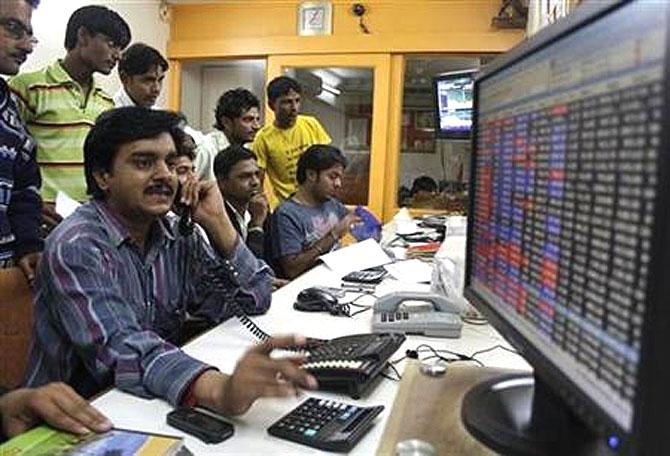 A recovery from lower levels in the last hour of trade led by buying in banking, metals and realty stocks, capped losses.
Rail tickets could cost more at counters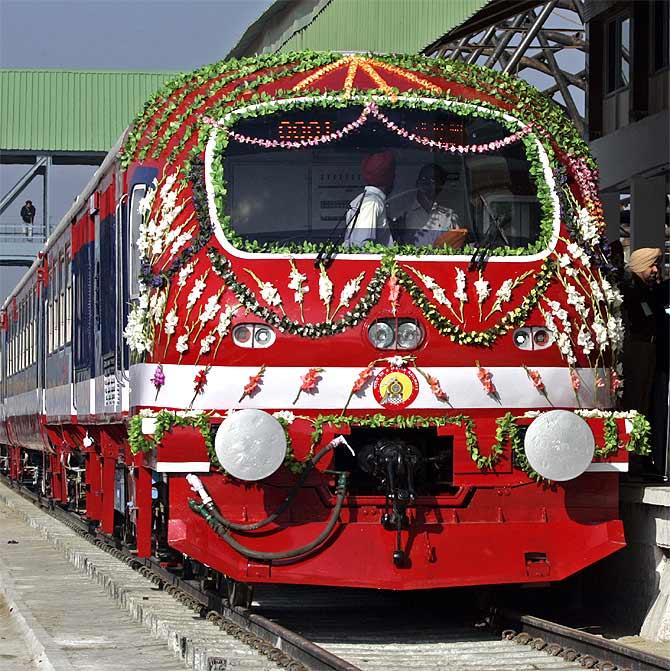 IRCTC is gearing up to promote online sale of tickets.
How Bandhan won the banking licence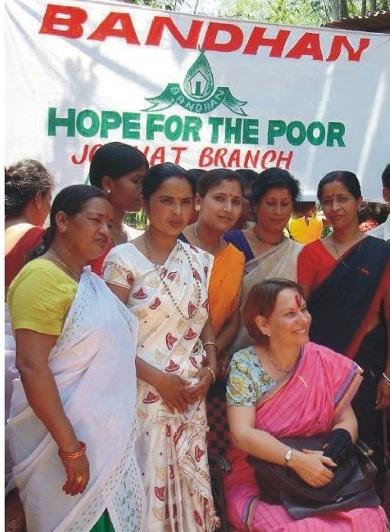 Bandhan Financial Services, the first microfinance institution in the country to win a bank licence, is also one of the youngest entities to be allowed to enter the banking space.
Home loans: How much did Indians borrow in FY14?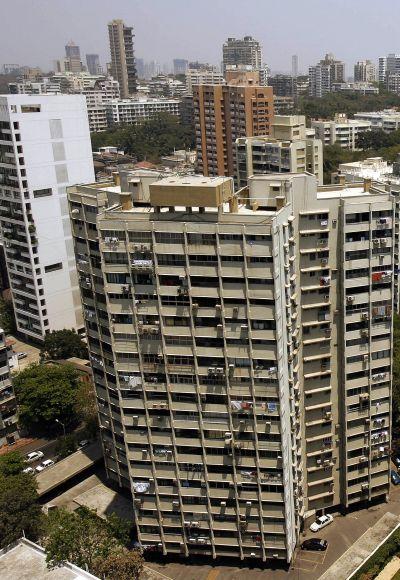 Indians borrowed nearly Rs 1.60 lakh crore in housing loans in 2013-14, helping home finance firms' books move closer to the Rs 10 lakh crore mark.
Bank licence to corporate houses: FinMin proposes, RBI disposes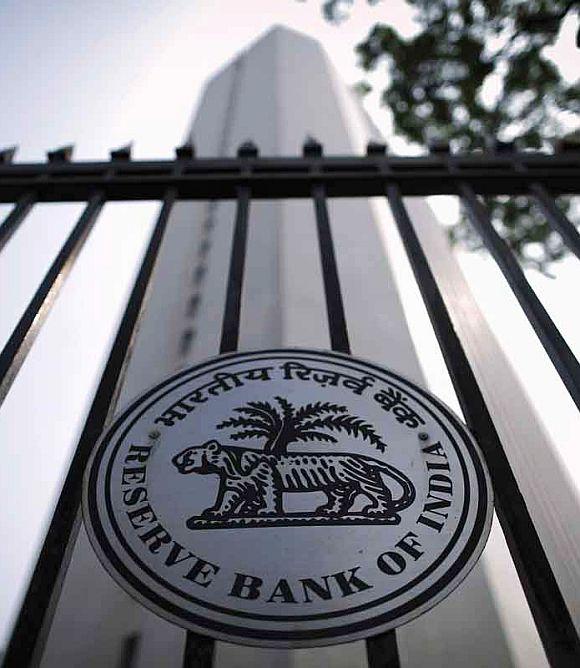 Contrary to the finance ministry's initial idea that some large industrial houses could be given bank licences, the Reserve Bank of India (RBI) did not name any big corporate in the first round of licensing.
April 02, 2014
Why car recalls are NOT a bad thing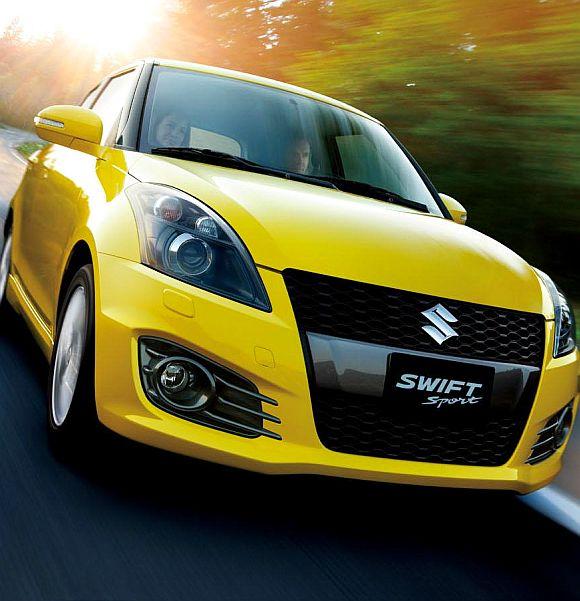 The manufacturer bears cost of replacement and it helps to establish trust with the customer.
Mary Barra calls GM's actions on deadly defect 'unacceptable'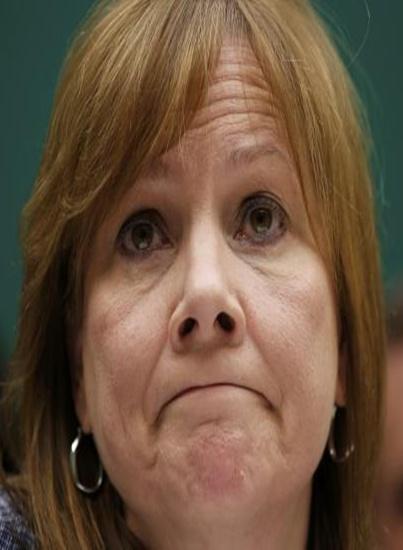 General Motors Co CEO Mary Barra on Tuesday called her company's slow response to faulty ignition switches linked to at least 13 deaths "unacceptable," but could not give U.S. lawmakers many answers as to what went wrong.
IDFC, Bandhan get bank licences, corporate houses left out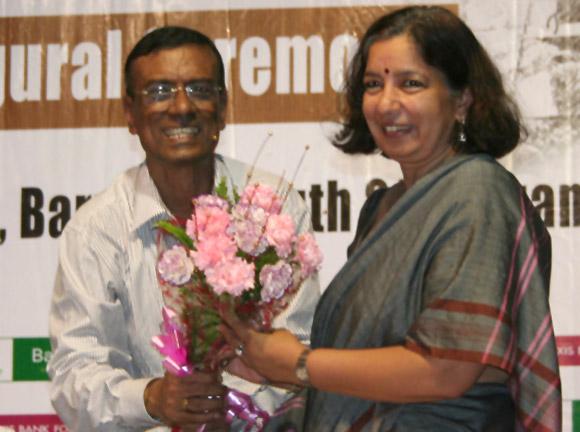 Ending days of suspense, the Reserve Bank on Wednesday granted banking licences to infrastructure financing firm IDFC and microfinance institution Bandhan from among 25 applicants that included corporate heavyweights ADAG Group, Aditya Birla Group and Bajaj Group.
RBI expects new government to be active in restoring growth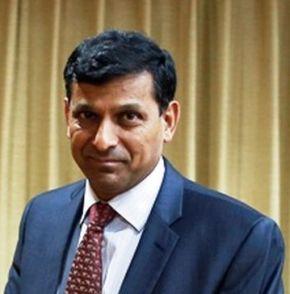 RBI's policy statement highlights the fact that core consumer price inflation remains obdurately high at about eight per cent.
India's apex court summons Samsung Chairman Lee Kun-hee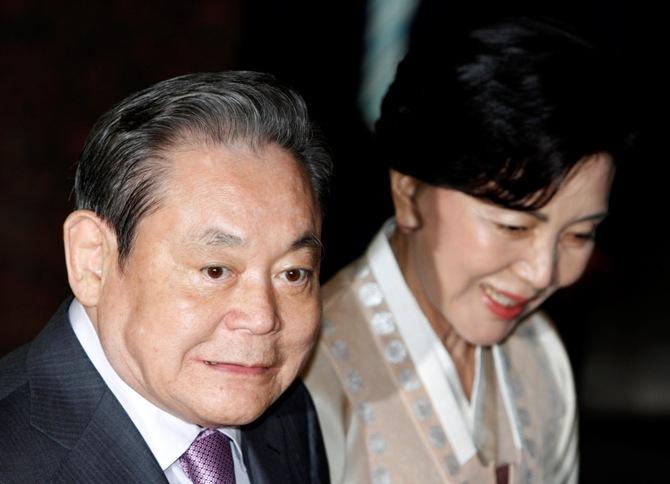 The court made it clear that it was not expressing any opinion on the merit of the case pending before the trial court.
FinMin study to assess quantum of black money complete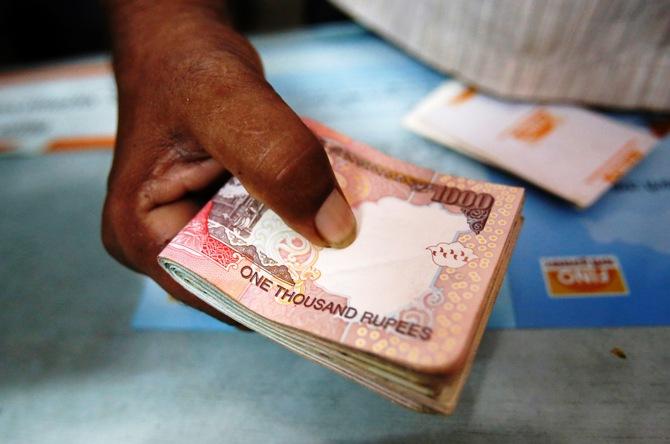 The study was ordered in March 2011 when the nation was debating on the amount of unaccounted income with figures projected by politicians and civil society in crores of
Hyundai Xcent is the best family car; beats Dzire, Amaze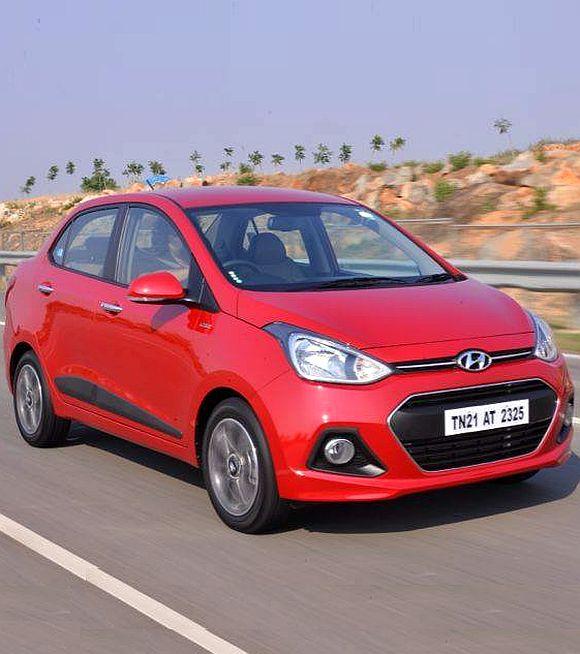 It has a feature rich cabin, well appointed interiors and competitive price tag.
Courtroom battle: Apple was in a 'Holy War' with Google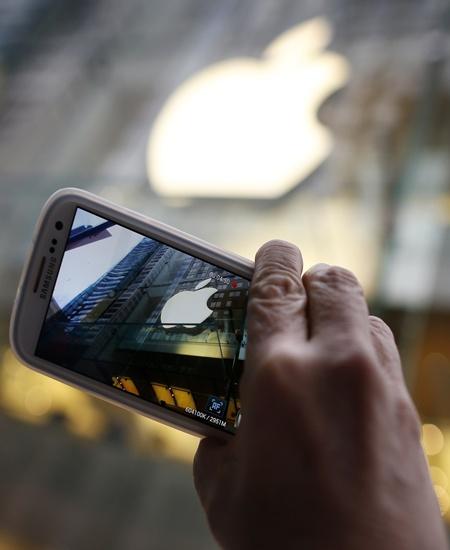 Apple Inc and Samsung faced off once again in their long-running courtroom battle, with the iPhone maker asking jurors to award more than $2 billion for patent violations.
Future gadget: LG's flexible and self-healing smartphone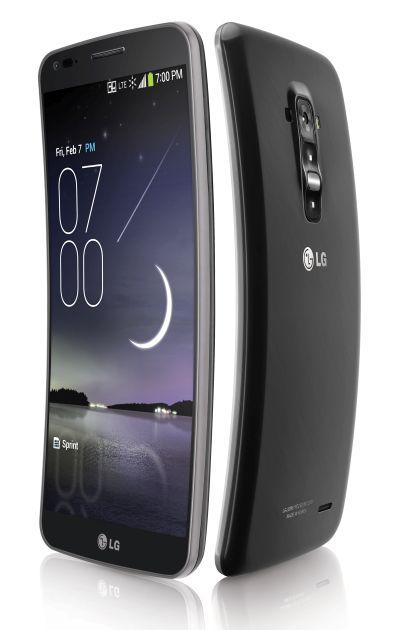 Here's the future of smartphones
Onboard the Airbus' stunning corporate jets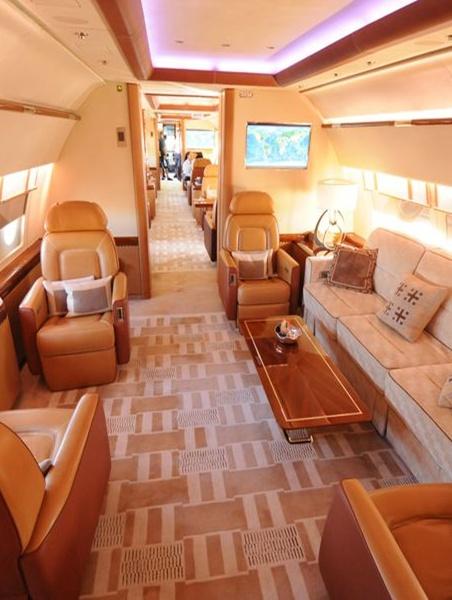 Corporate travel takes a new dimension with these luxurious aircraft.
No favouritism shown towards Reliance in KG Basin: Centre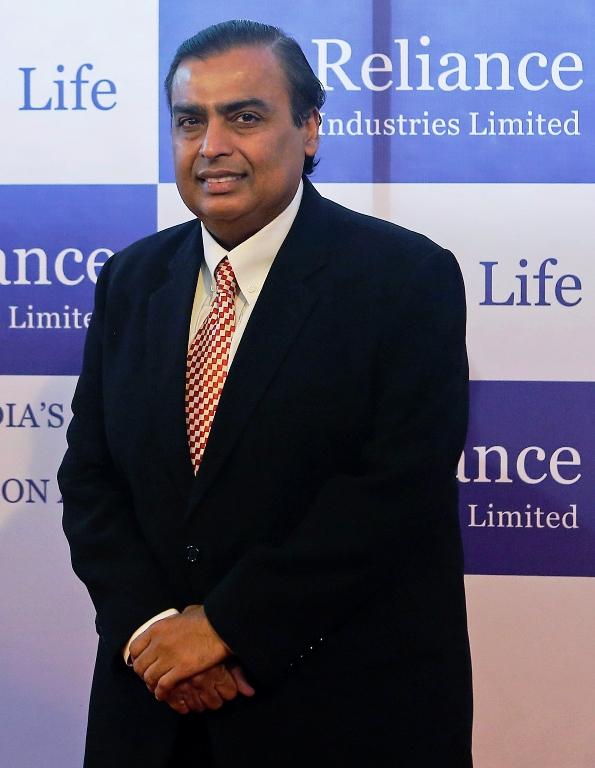 Solicitor General Mohan Parasaran was replying to the charges made by the parliamentarian Gurudas Dasgupta and Common Cause, a public interest organisation
UN's latest climate change report has put India on high alert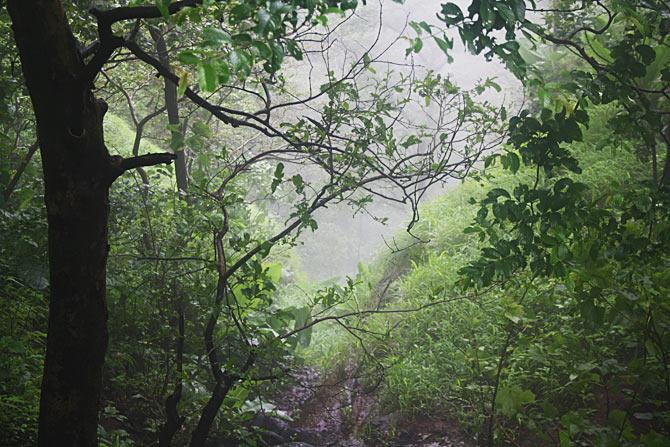 India is among the most vulnerable countries. It could lose 1.7 per cent of its GDP even if the annual mean temperature rises by just a degree.
Senior-level exits spark worries at toy maker Mattel India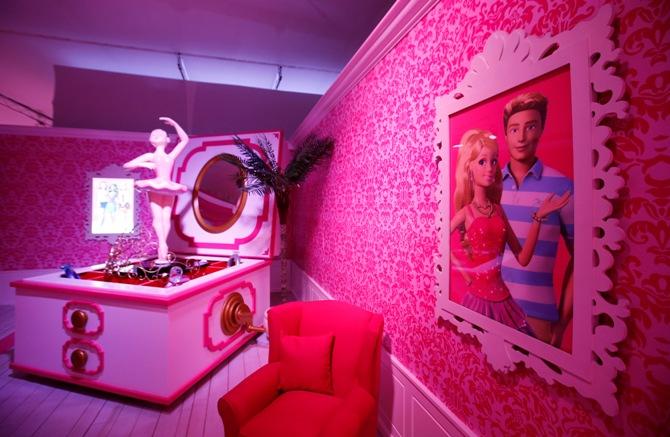 The resignations follow an audit of the Indian operations of Mattel by a well-known audit firm, experts say.
The saga of Subrata Roy: From a flamboyant boss to Tihar inmate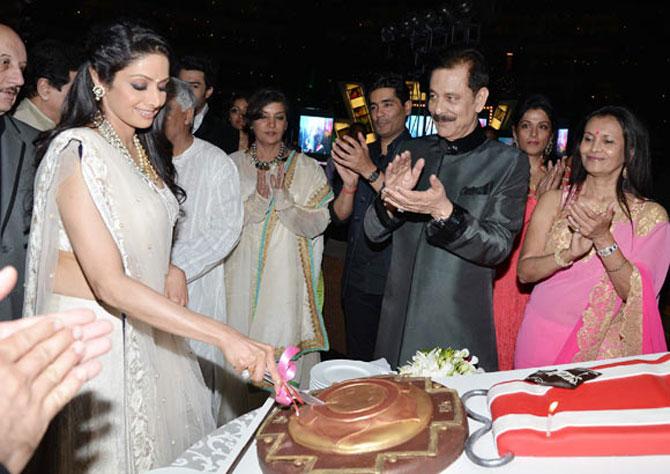 Sahara's propensity to issue full-page advertisements indirectly targeting the court's wisdom every time it suffered a setback could have hardly helped its cause.
What makes this phone worth Rs 4.72 lakh!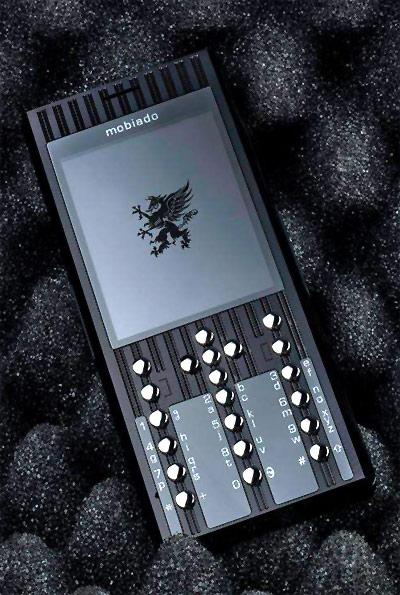 Encrusted with sapphires and replete with features, Mobiado's phones have set out to balance luxury with utility.
Markets: 10 hits in a row; Sensex up over 100 points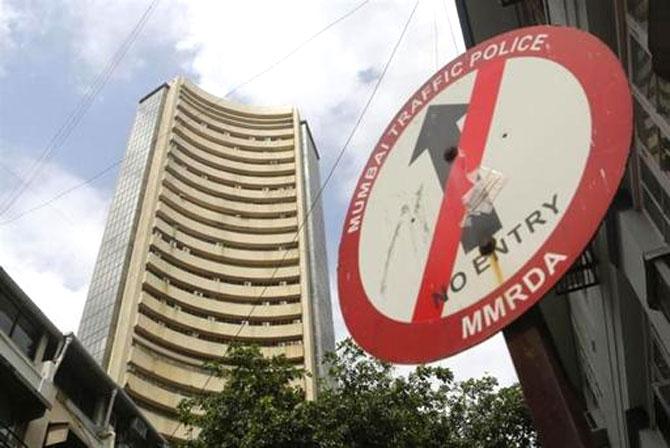 It was the tenth session of consecutive gains as investors lapped up heavyweight oil & gas and auto stocks among others.
With inflation under control, RBI may go easy on rates: Rajan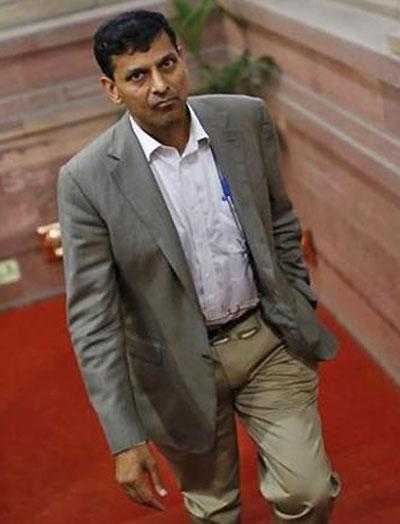 Reserve Bank of India Governor Raghuram Rajan said, in an election year, it is better to be ready for any eventuality.
Elections: Namo, AAP products are selling like hot cakes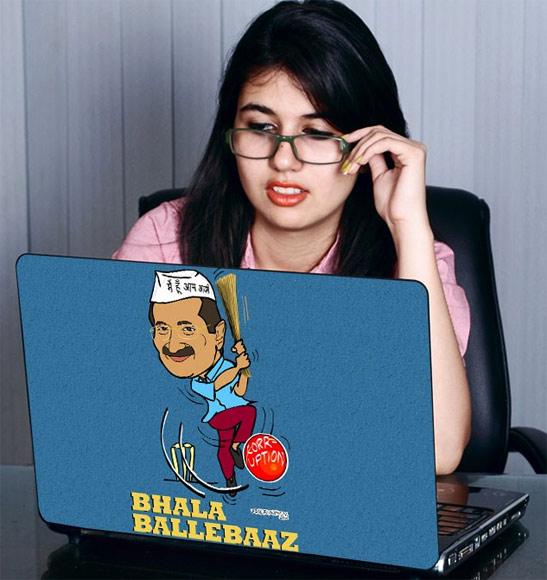 Products like Aam Aadmi Party wall clocks and mobile & tablet covers (both BJP and AAP) are also very popular among online buyers.
April 01, 2014
It was a mixed bag for auto makers in March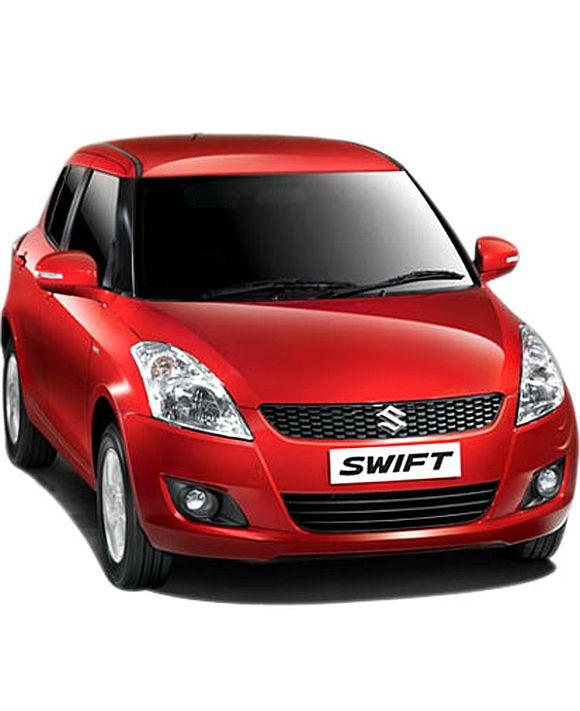 Auto makers are keen to boost sales in ensuing months.
Reserve Bank gets EC approval to grant new bank licences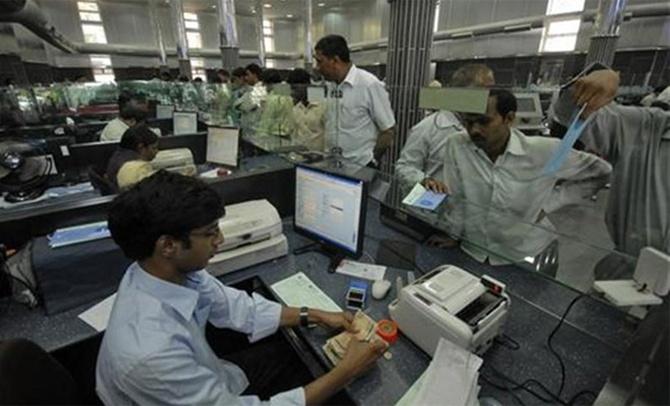 The RBI on March 12 approached the Election Commission seeking its approval for granting bank lincences as the model code of conduct had come in place after the general
BSE: Top losers and gainers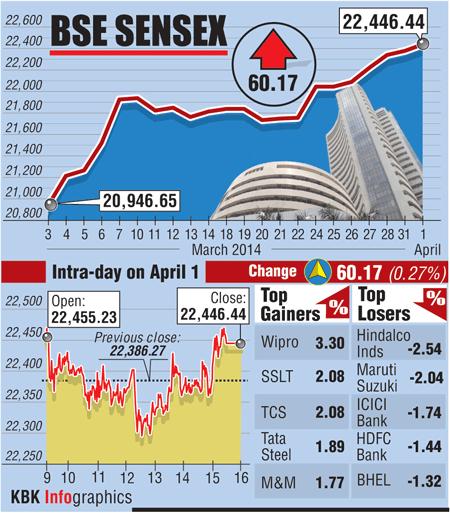 The Sensex was up 60 points at 22,446 and the Nifty added 17 points to close the trade at 6,721.
Here's CII's 100-day agenda for the new government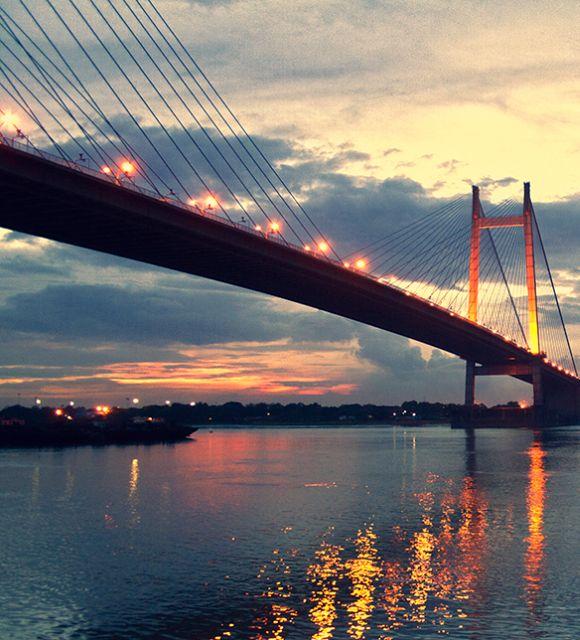 The industry body said a strong inter-ministerial coordination group is required to resolve sticky issues like the 'mining
Flying gets cheaper! SpiceJet offers fares for Re 1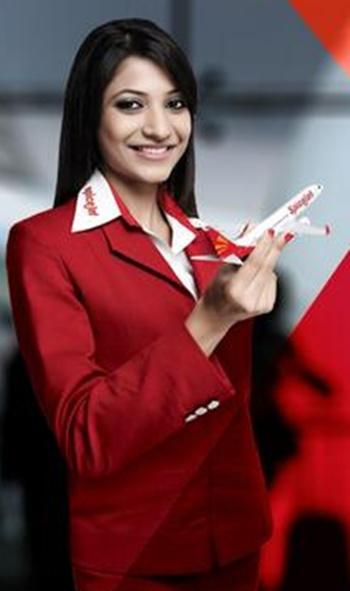 Budget airline SpiceJet has launched the best offer this summer.
Audi RS5: Fast, good-looking, and practical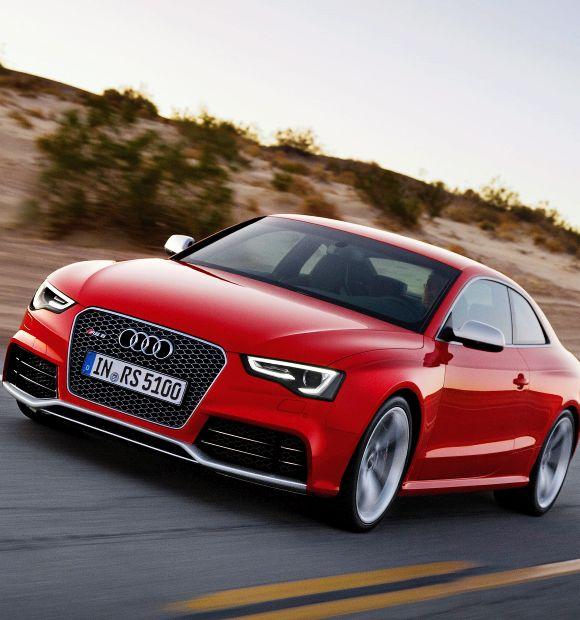 The car is is both powerful and utilitarian.
Granting of new bank licences not a political process: Rajan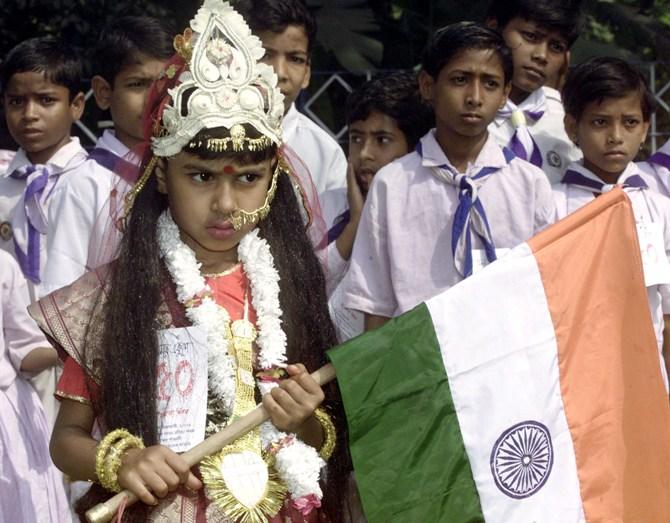 The EC is yet to decide on RBI's request to grant new licences during the election season.
Why Infosys has failed on corporate governance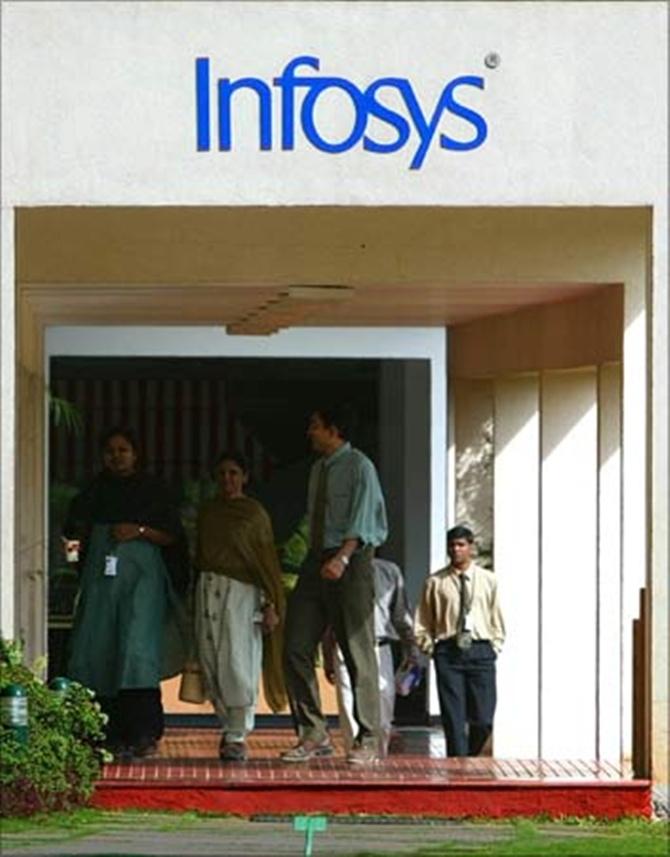 Infosys has has the highest proportion of non-independent directors on its board.
Factors that will impact gold price this year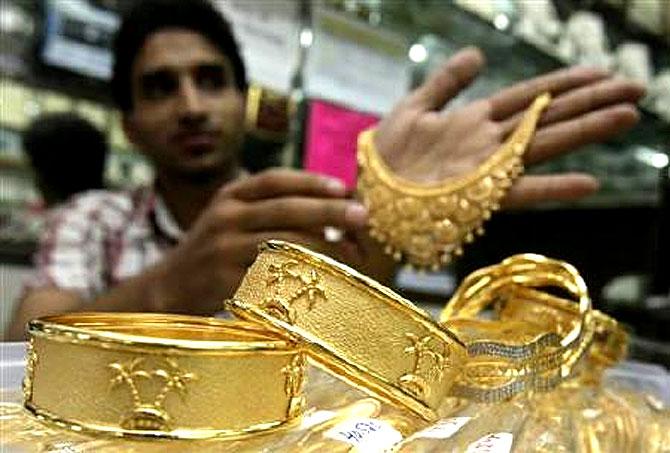 Gold price is likely to remain under pressure due to geopolitical tensions.
Hybrid cars more fuel efficient in India than US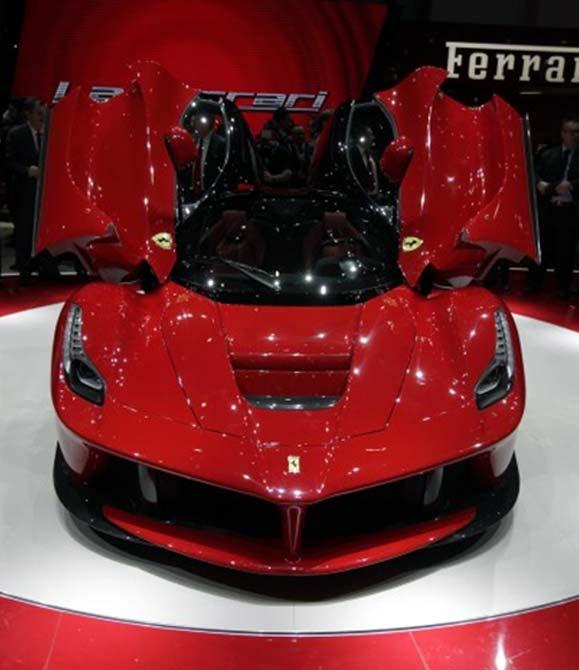 In a pair of studies using real-world driving conditions, researchers found that hybrid cars are significantly more fuel-efficient in India and China than they are in the US.
What makes a manufacturing difficult in India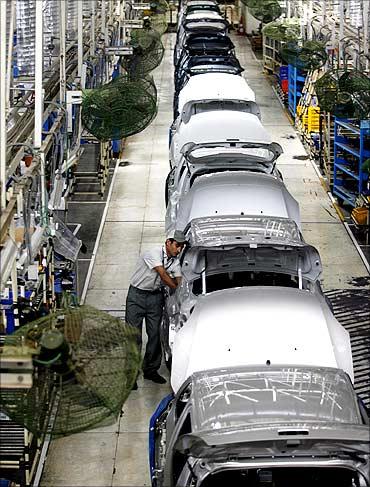 The longer India delays in creating a manufacturing-based middle class, the more difficult it may be to create one.
An economic agenda for the new Prime Minister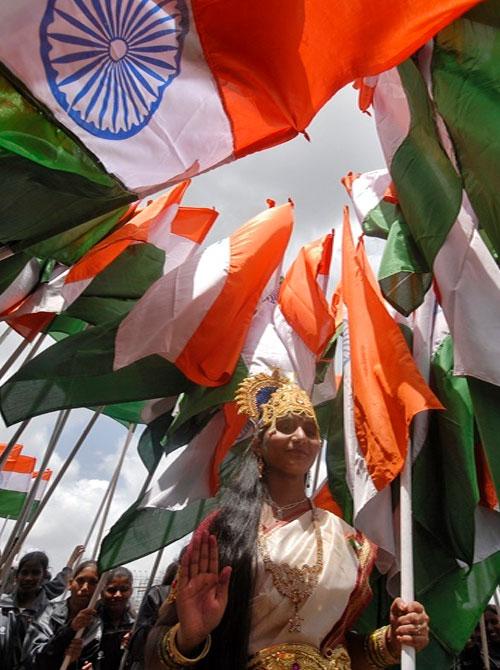 The new prime minister should learn from the mistakes of the current government and pay more attention to inflation.
RBI keeps key rates unchanged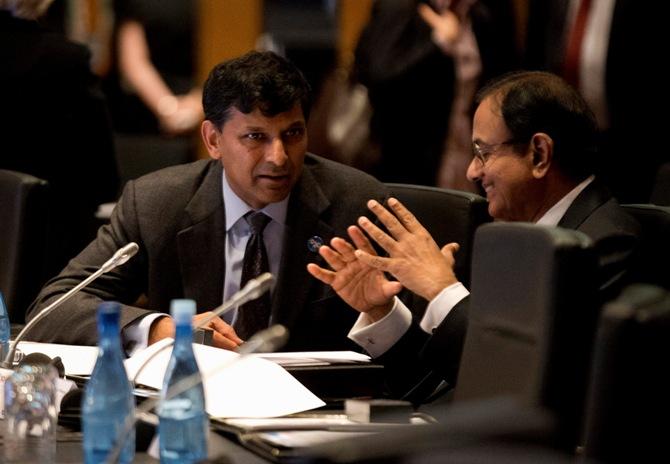 The RBI wants CPI inflation to ease further to 6 per cent by January 2016.
Railways takes down curtains from third AC coaches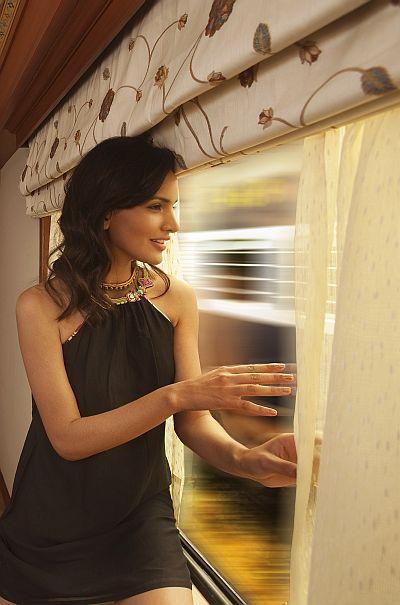 The decision is taken to improve fire safety.
Markets retreat from record highs; IT gains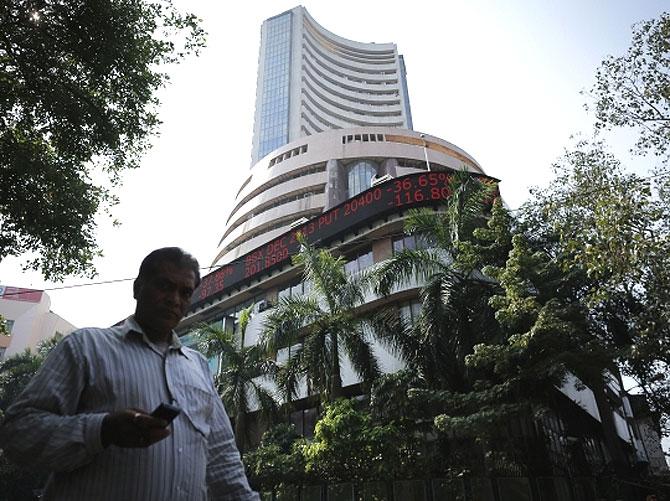 Profit taking in financials weigh on the indices.
March salary for Sahara staff may get delayed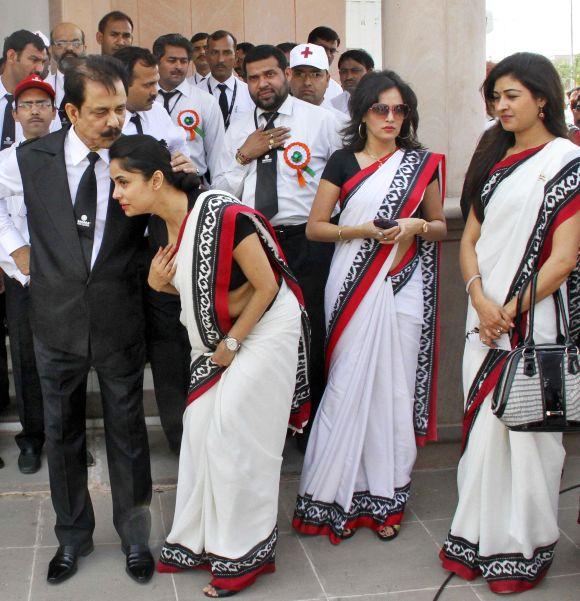 HR head Gaurav Sharma blamed Sebi-imposed restrictions on operating bank accounts for the delay.
Gionee launches world's slimmest phone in India at Rs 22,999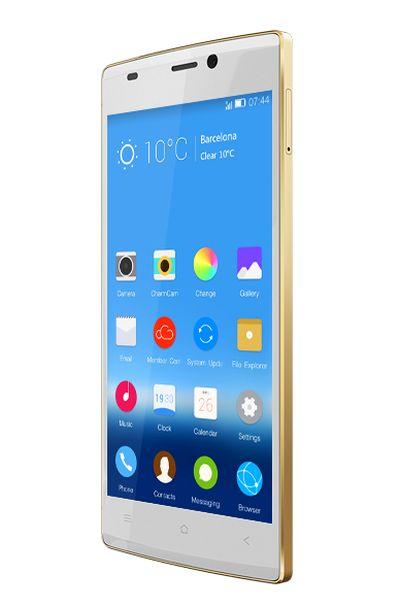 It has an Octa-core 1.7GHz processor and 13 megapixel camera.
Sales of used cars set to rise, new ones to decline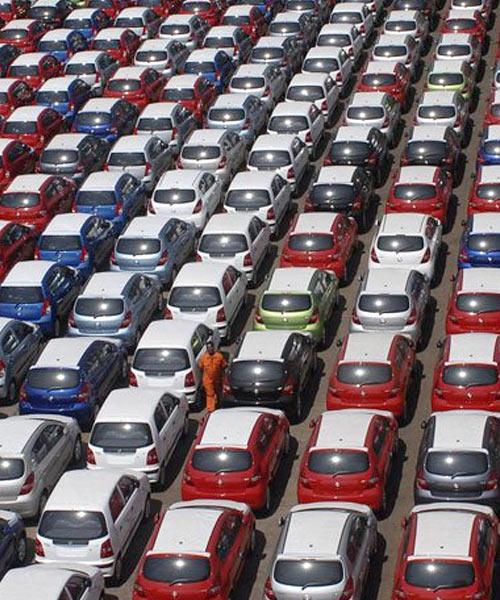 In India, the pre-owned car market is growing at 15-18 per cent; the organised segment is growing 40 per cent annually.
March 31, 2014
Petrol price cut by 75 paise a litre; diesel hike put off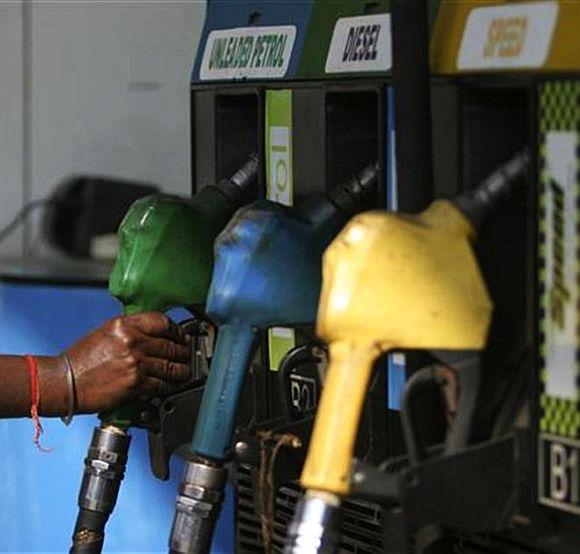 In Mumbai it now costs Rs 80.89 and in Delhi Rs 72.26.
Indians see more L-1B visa application rejections than others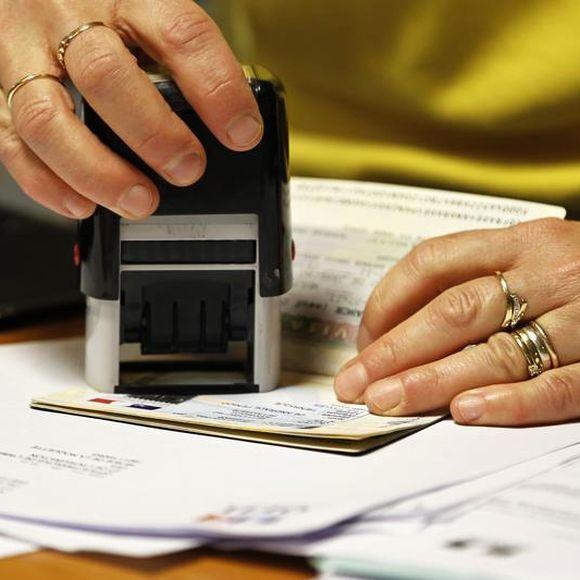 A US think-tank believe that Indians could have been treated unfairly.
Samsung's Shin now EARNS more than Apple's Cook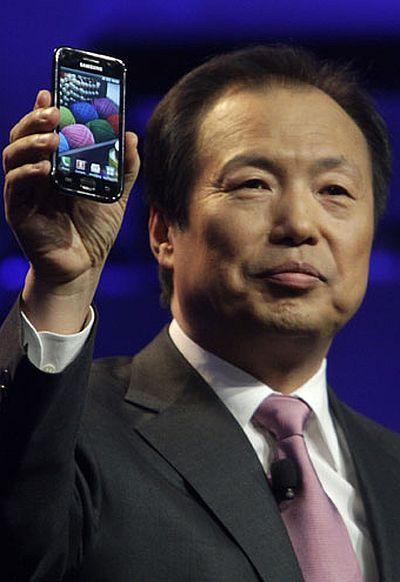 J.K. Shin received a $5.8 million compensation package last year.
The UGLY side of Indian IT companies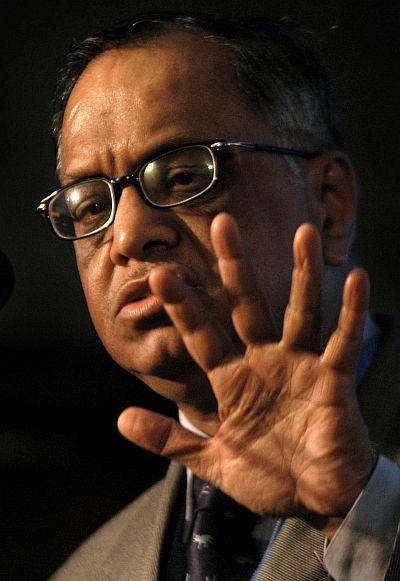 Firms such as Infosys and Tech Mahindra score low on corporate governance, according to Ambit Capital.
When to go for online insurance plans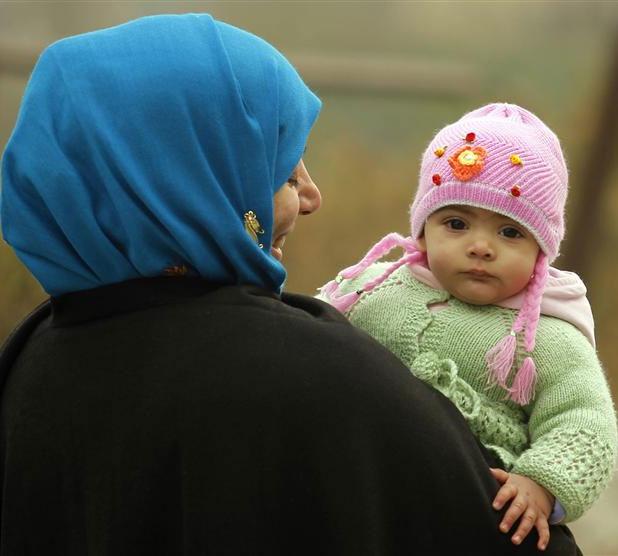 Having an agent can help in the case of older consumers with pre-existing diseases or if there is a break in policy. Otherwise, online is cheaper and there is help, too
Will smartwatches catch the fancy of Swiss companies?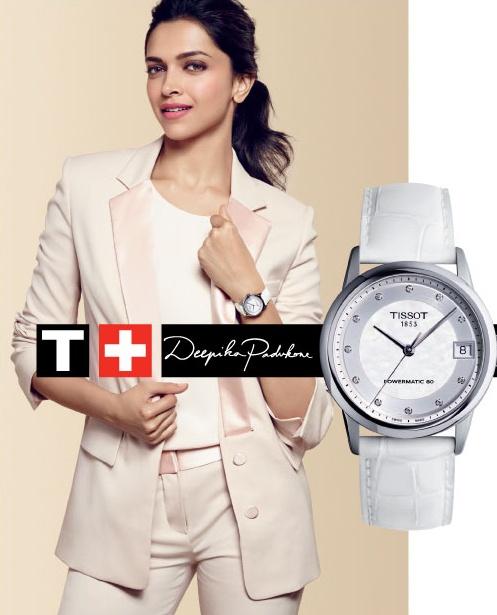 With their hundreds of years of watch making experience, Swiss watchmakers can afford to take a long view of technological fads and fashions.
6 stunning undersea hotels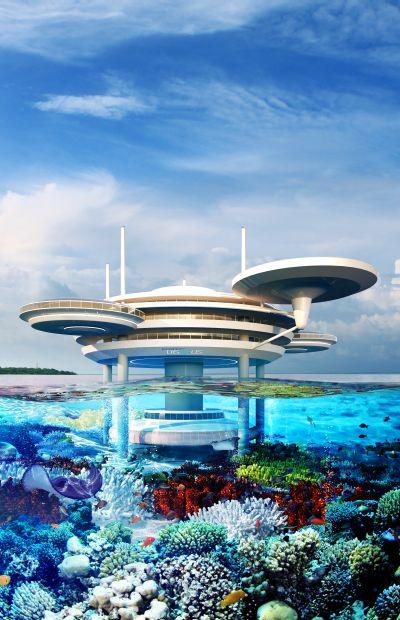 The engineering marvels are once in a lifetime experience.
Preparing for mandate 2014, the Raghuram Rajan way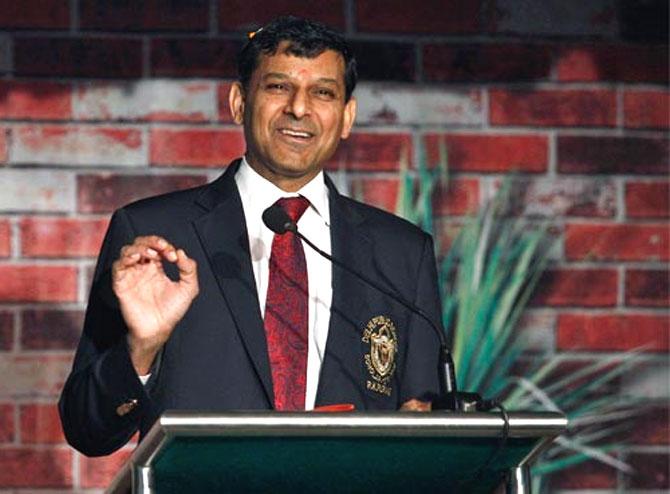 RBI adds $5 bn to forex kitty since mid-March; rupee breaches 60-a-dollar mark but analysts say central bank will cap further gains
Is the Samsung Galaxy S5 a good buy?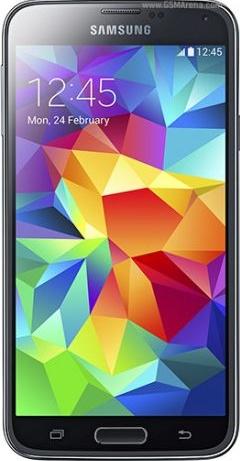 The S5 is bigger than its previous iterations, and design-wise, is similar to the Note 3.
March 30, 2014
RBI likely to maintain status quo on April 1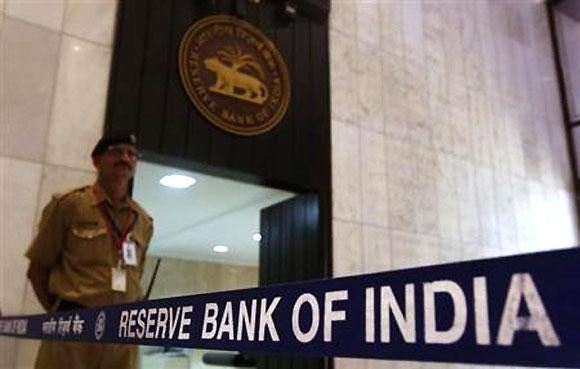 In its third quarter review of monetary policy, the RBI in January raised the key repo
Economy ready to take off, says minister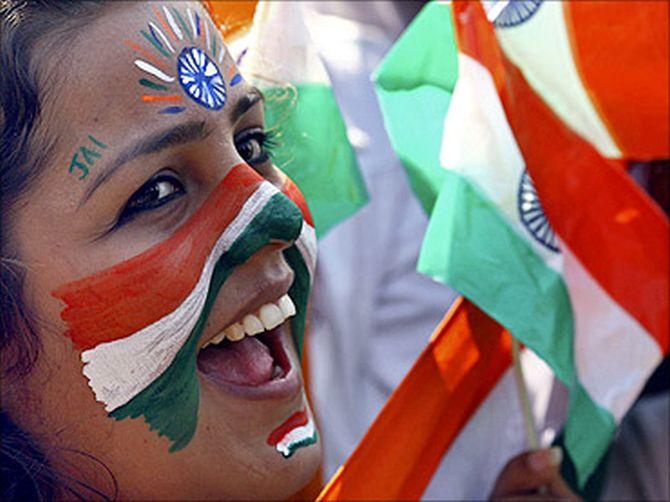 Minister says rupee and market surge caused by current recovery in the external sector, 8% economic growth possible in next three years.
March 28, 2014
Appeal goes out to Sahara Pariwar to shell out Rs 1 lakh each for Roy's bail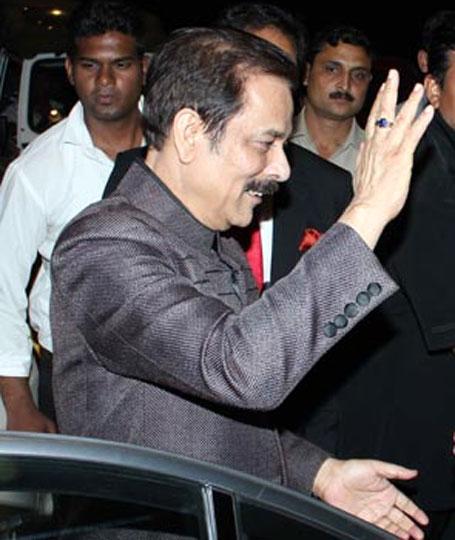 The contribution 'appeal' was made through a one-page letter signed by directors of a hitherto unknown society and 'associates' of the group. Company officials, however, disowned any connection with the appeal.
BSE: Top gainers and losers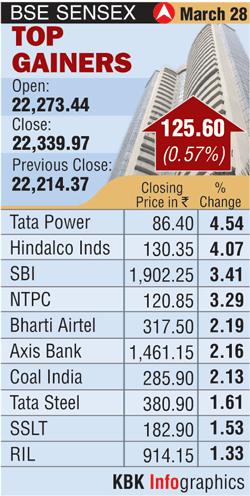 For the day, the Sensex was up 125 points at 22,340 and the Nifty gained 54 points to end at 6,696.
Toyota should know India is a unique market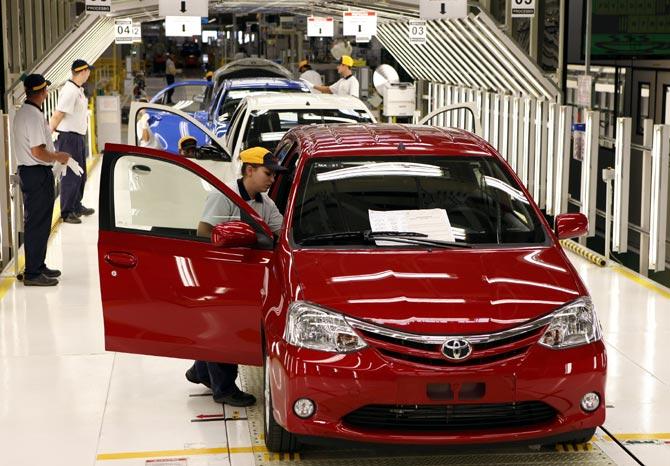 Toyota unions may challenge the management on the legality of the bonds.
Reforms to give India 110 million jobs in 10 years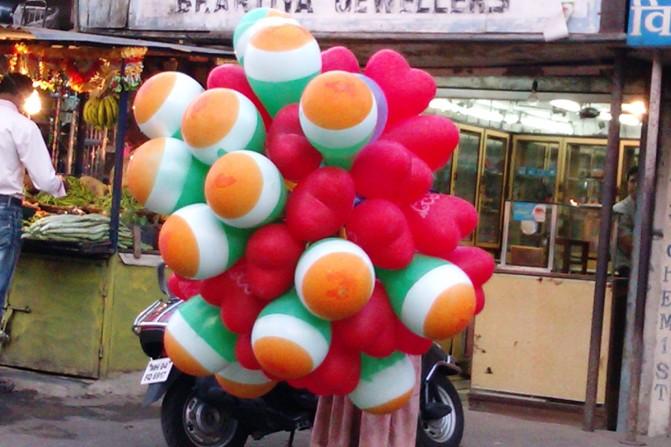 The report said the Gujarat government amended the Industrial Disputes Act in 2004 to allow for greater flexibility in the labour market for special economic zones.
China's Baidu defeats US lawsuit over censored search results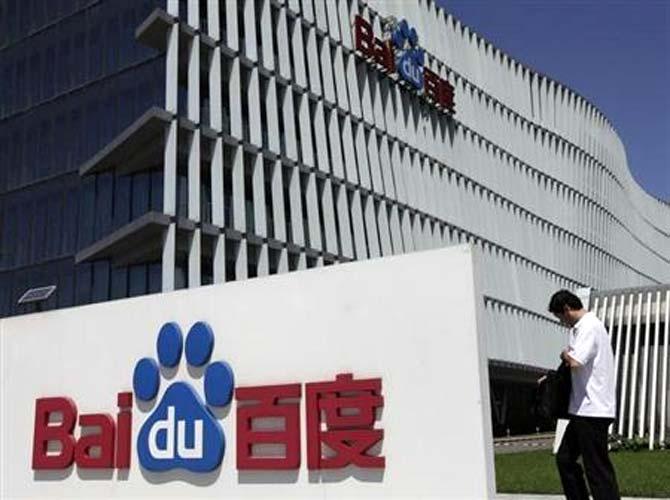 Chinese Internet company Baidu Inc won the dismissal of a US lawsuit by pro-democracy activists who complained that Baidu illegally suppressed political speech on China's most widely used Internet search engine.
Is India's war against multinational corporations justified?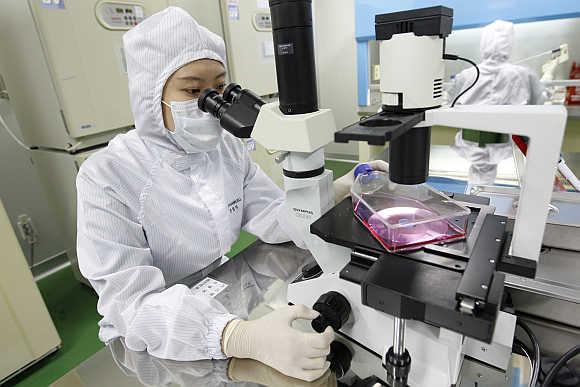 The realisation has struck people that multinationals have been doing all those things that Indian businessmen have long been accused of doing.
Believe in karma, keep doing right things, says new Marico MD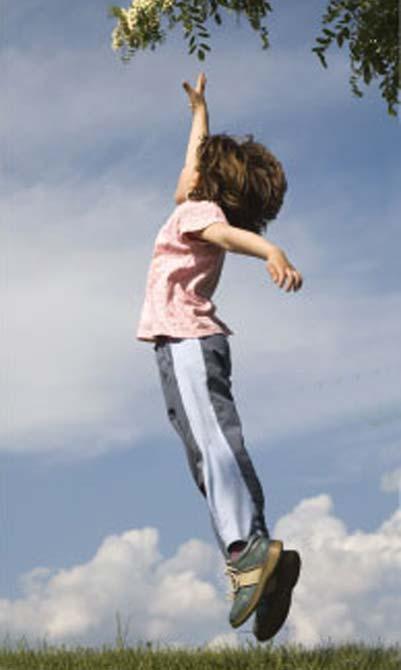 Innovation and quick decision making are key to growth in business.
COLUMN: Why RBI needs to clean up home loan rules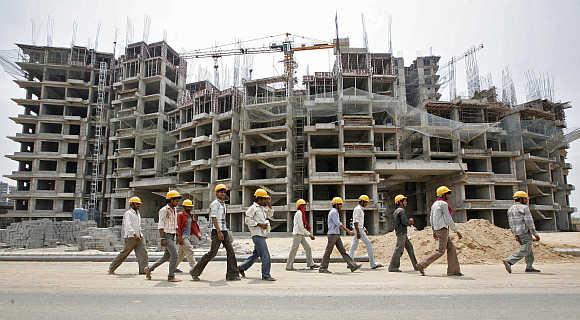 Six public sector banks have been identified as having a particularly problematic housing loan portfolio.
How Facebook plans to offer Internet to people in remote places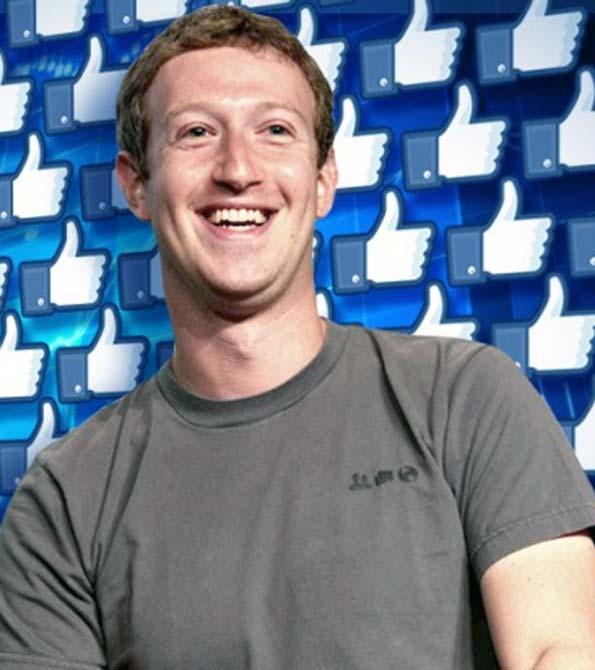 Facebook Inc is harnessing satellite, drone and other technology as part of an ambitious and costly effort to beam Internet connectivity to people in underdeveloped parts of the world.
Wal-Mart sues Visa for $5 billion over card swipe fees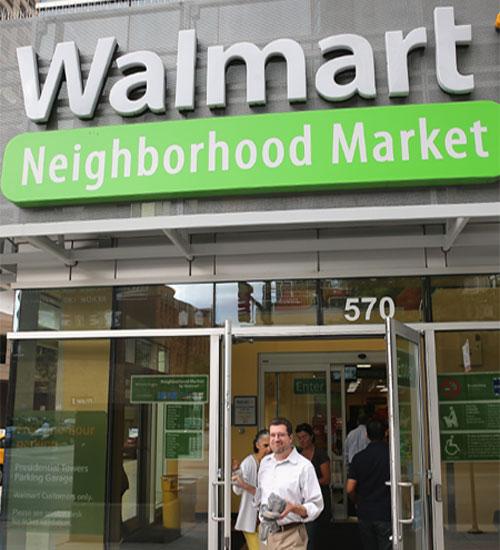 Wal-Mart has accused Visa of excessively high card swipe fees, several months after the retailer opted out of a class action settlement between merchants and Visa and MasterCard Inc.
Splitting stock pays rich dividends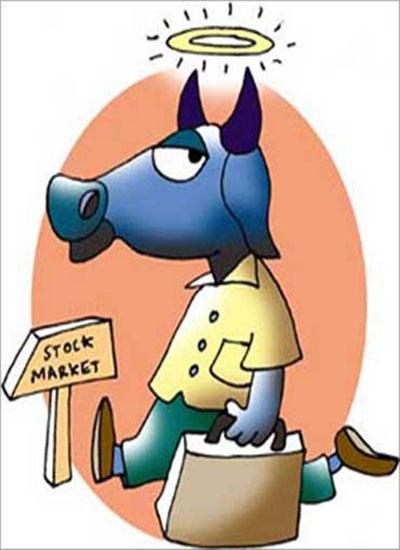 A sub-division in the face value of equity shares -- from a higher to a lower denomination
Satya Nadella signals new course with Office for iPad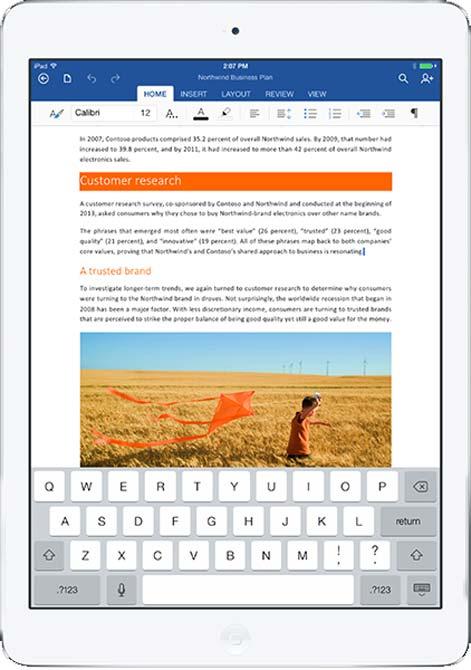 Microsoft Corp's new Chief Executive Officer, Satya Nadella, finally unveiled Office for Apple Inc's iPad in a polished debut.
How India became a high-priority market for PepsiCo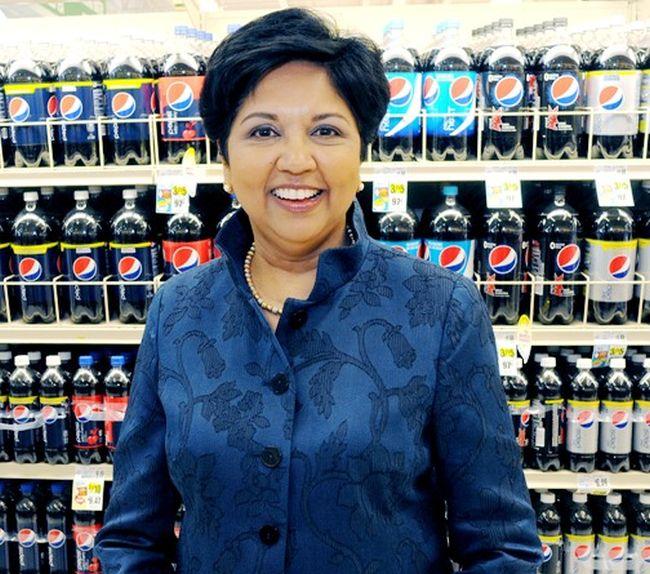 PepsiCo is trying to dislodge Coca-Cola in drinks, though the gap is still large.
Should Reserve Bank of India target inflation?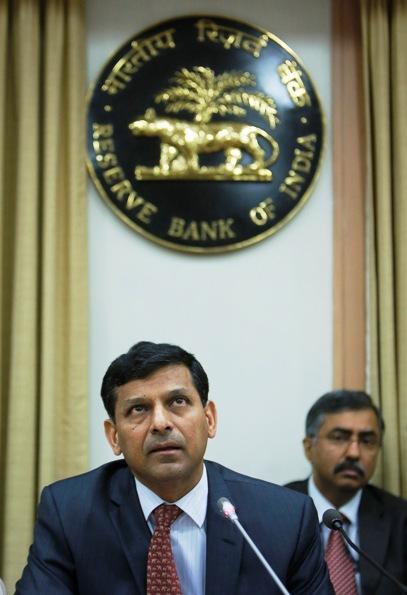 There are respected names arguing both for and against this recommendation of the Urjit Patel committee.
Travellers' paradise: World's 10 best airports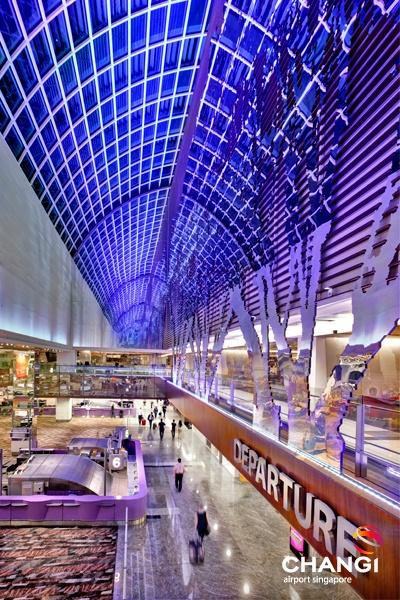 The world's best airports are from Asia and Europe.
SPECIAL: How DGCA plans to sort out aviation mess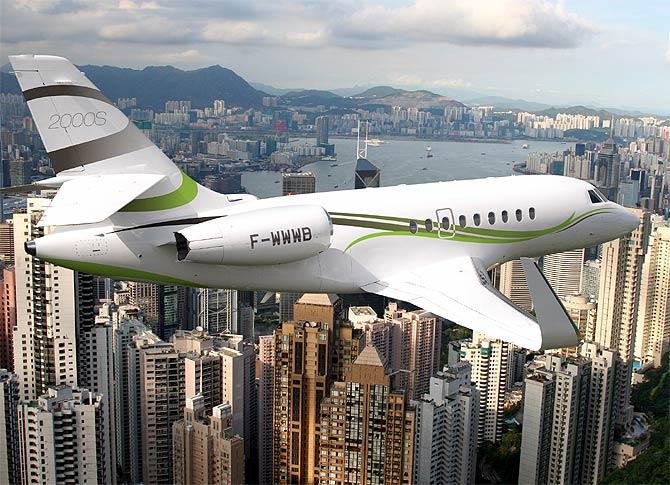 The aviation regulator has taken some good steps lately.
Indian companies generated 81,000 jobs in US in 2013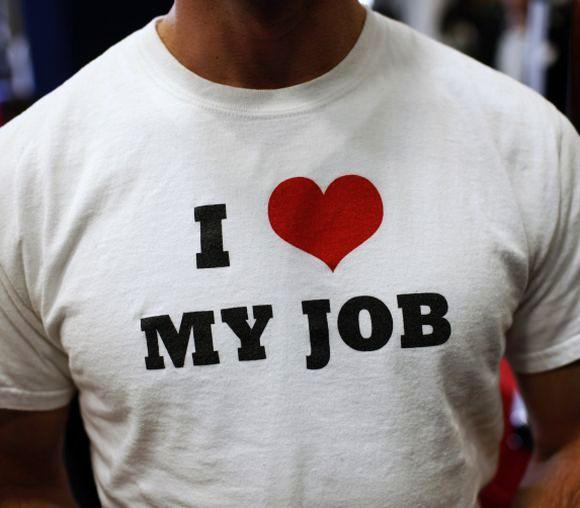 India has emerged as one of the 10 fastest growing sources of foreign direct investment into the US.
Markets end on a strong note; Sensex up 125 points
In intra-day trades, Sensex and Nifty scaled new highs at 22,363 and 6,703 respectively.
8 start-ups that boast of astonishing valuations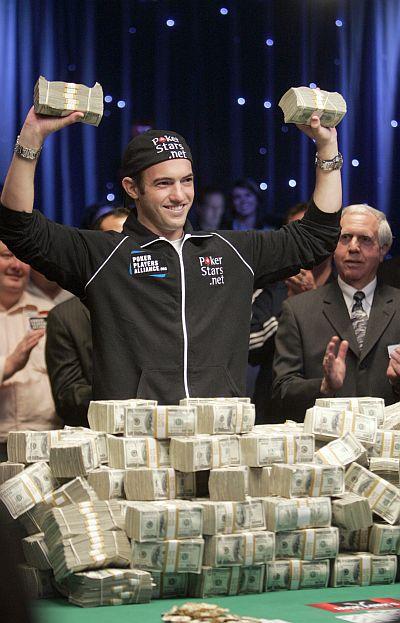 Airbnb, started in 2008, is now a $10 billion company.
Ford may launch new Fiesta in April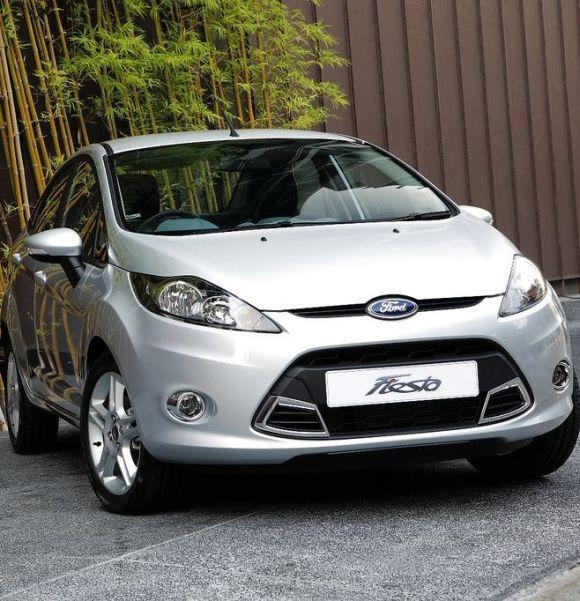 The car will take on Honda City and Hyundai Verna.
Maruti captures 50% market share while others struggle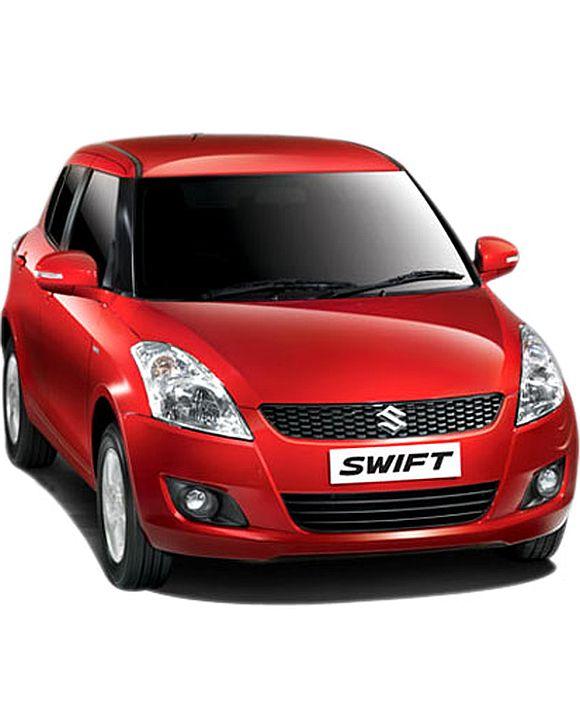 Alto, Swift, and Dzire remained the top selling cars in the country.
Report puts Infosys in the dock over governance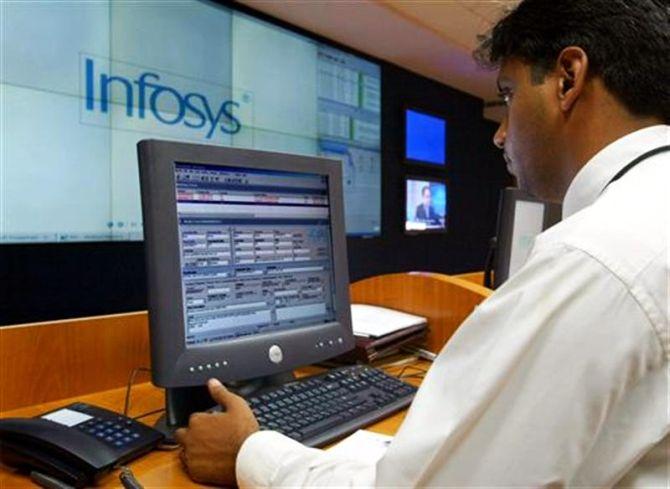 The report, published by brokerage firm Ambit Capital Research, also says the promoters hold disproportionately high board representation with respect to their total shareholding in the Bengaluru-based company.
Samsung to unveil stunning S5 in India at Rs 51,000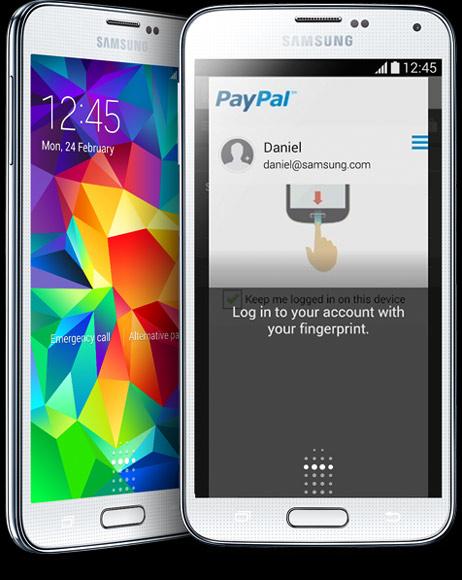 Samsung also launched three wearable devices, Gear 2,priced at Rs 21,900, and the Gear Fit and Gear 2 Neo, costing
Why it makes little sense to buy child plans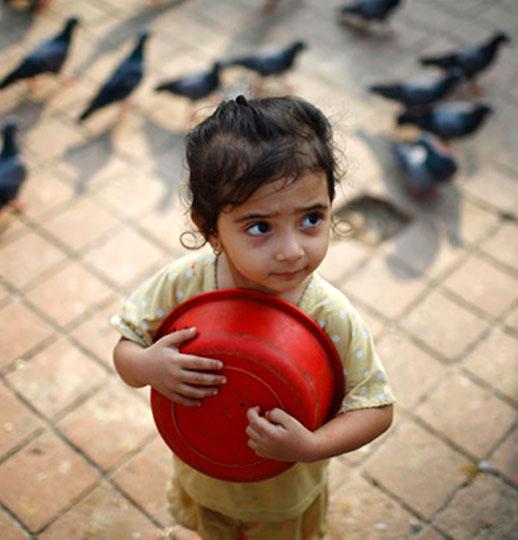 Parents should opt for a combination of mutual funds and fixed deposits.
March 27, 2014
Subrata Roy to remain in jail, Sahara can't afford bail amount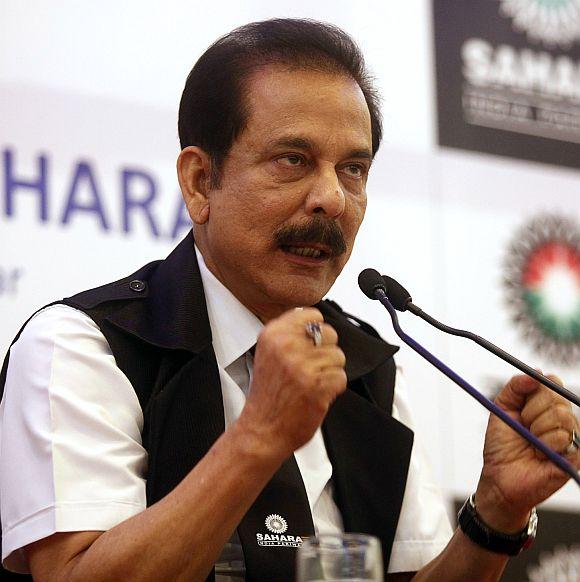 In a setback to Sahara Group chairman Subrata Roy, the company on Thursday informed the Supreme Court that it will not be able to deposit Rs 10,000 crore (Rs 100 billion) to release Subrata Roy from jail.
Meet the best Indian American venture capitalists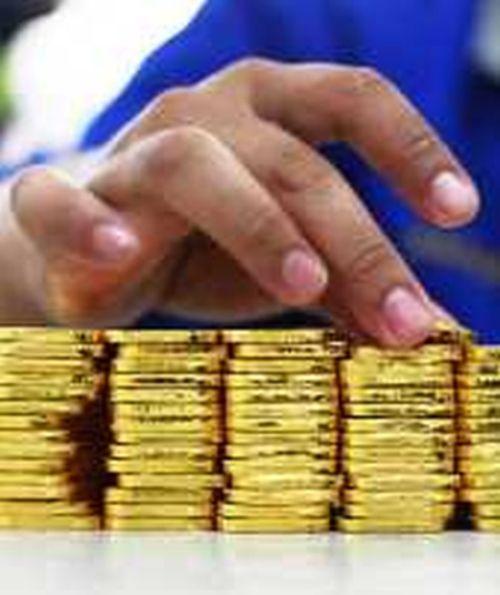 WhatsApp was the biggest acquisition on the Midas list since it is the largest venture-backed private exit ever.
Conserve nature: Measures that can save Western Ghats ecosystem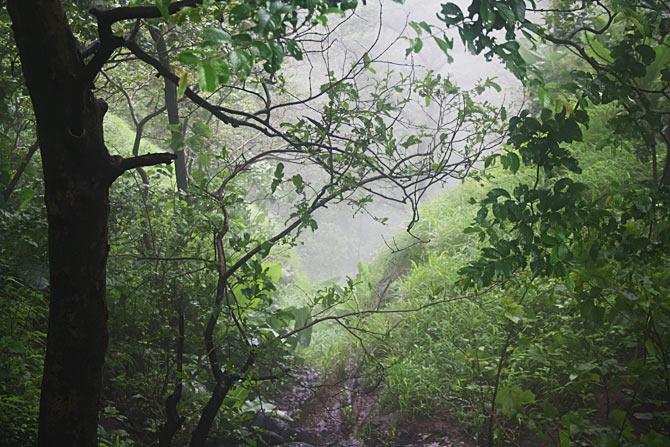 The 1,600-km-long Western Ghats range runs along the country's western coast spanning six states.
Switzerland not sharing info on bank accounts of Indians: FM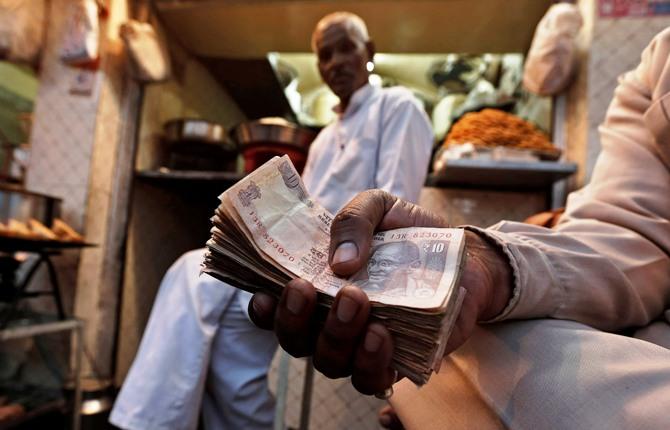 In 2011, the Indian government received the names of 782 Indians who had accounts with HSBC.
What makes the HTC One M8 a spectacular phone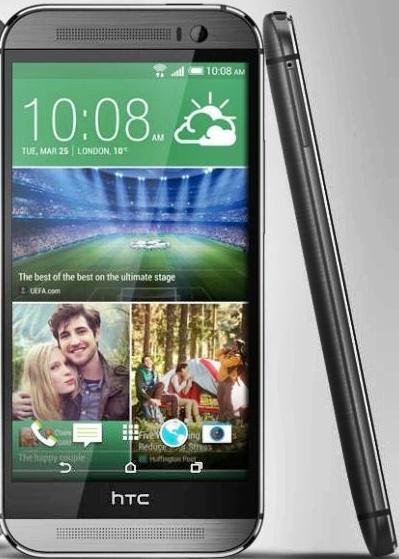 While the main camera is the same 4-ultrapixel resolution as in the One, HTC claims M8's is a notch above and will work in all lighting conditions.
8 awesome SUVs that will soon launch in India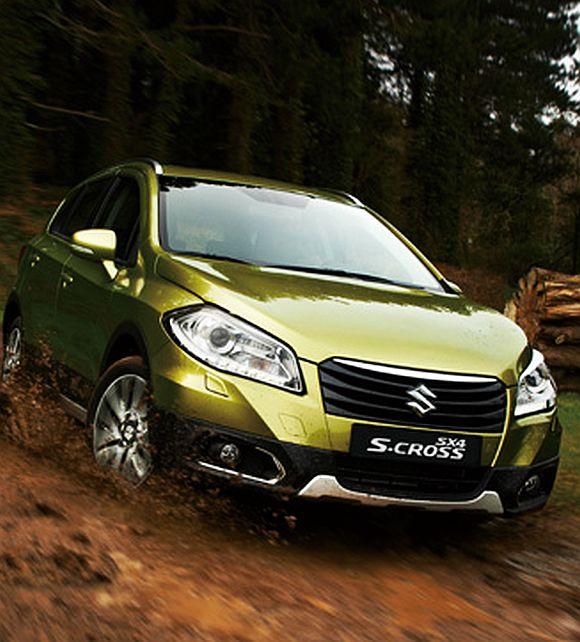 These cars have more rugged appeal, seven seats, and 4X4 option.
Election cash call puts strain on construction, real estate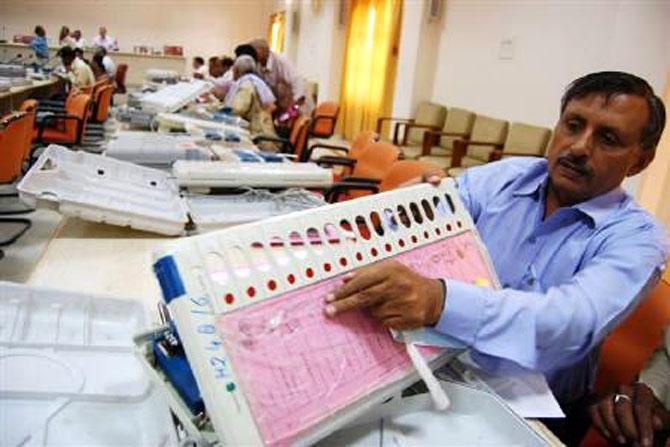 More than other businesses, Indian developers and contractors are particularly reliant on ties with the government to acquire land or win contracts.
IT sector upbeat on future despite TCS, Infosys' weakness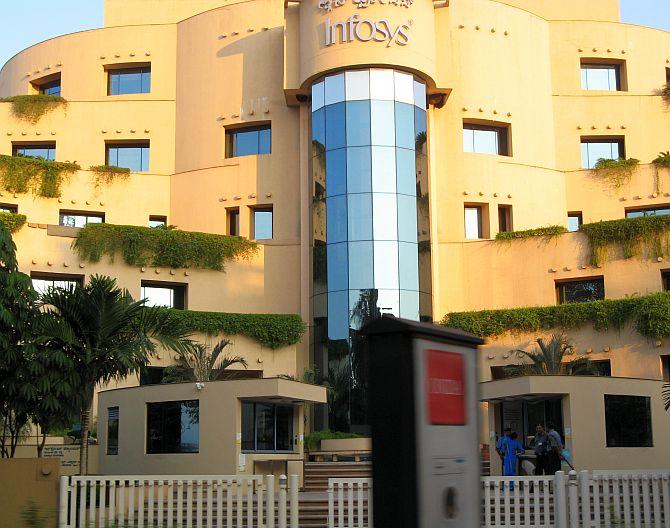 In spite of seasonal weakness which may drag Q4 revenue growth in FY14, the sector is upbeat about future.
RIL money-laundering charges under apex court's scanner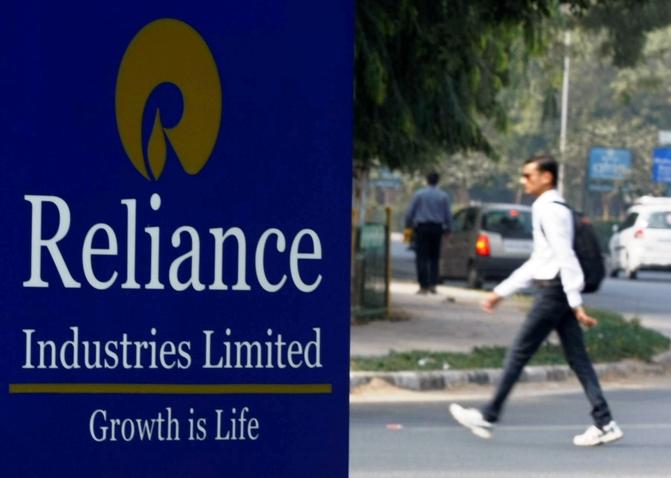 RIL on February 27 rejected the allegations of making foreign direct investments in certain Indian companies through the Singapore-based Biometrix.
Markets end at record highs on March expiry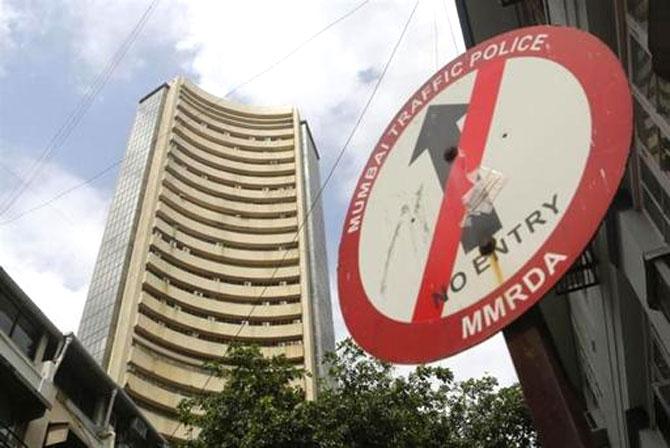 PSU banks and OMCs among the top gainers.
9 billionaires who rule their countries' economies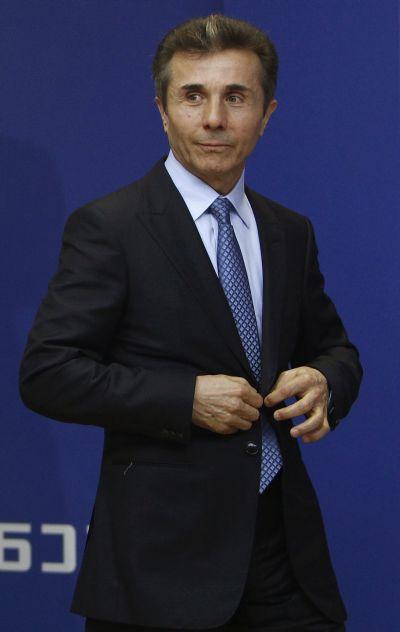 There are billionaires that a country cannot do without. They may not be the Presidents or Prime Ministers of nation but they are considered to be either equally or more important.
LG launches 4G enabled G2 smartphone at Rs 49,000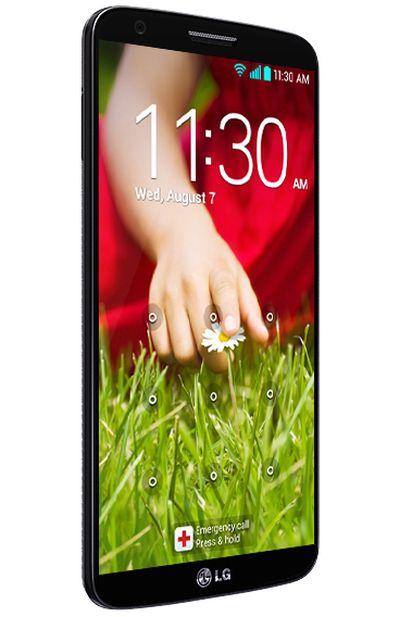 To enjoy 4G on move, customers just need to upgrade to a 4G SIM available at stores.
How will IT companies perform in Q4?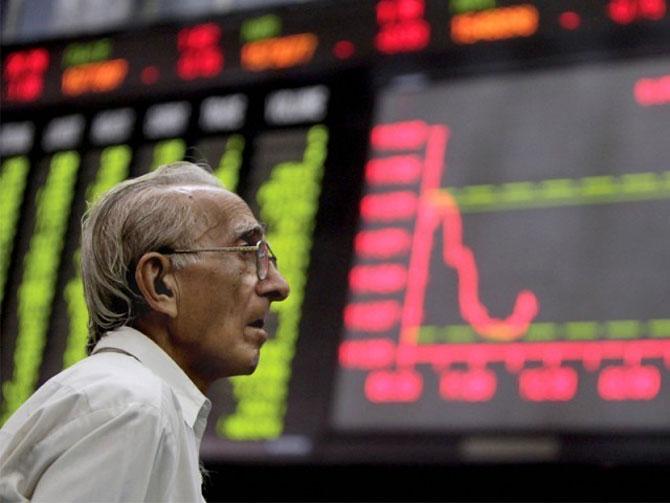 Wipro, TechM and HCL to lead sector growth in Q4, while Infosys to report soft quarter.
Bold steps Satya Nadella will take to change Microsoft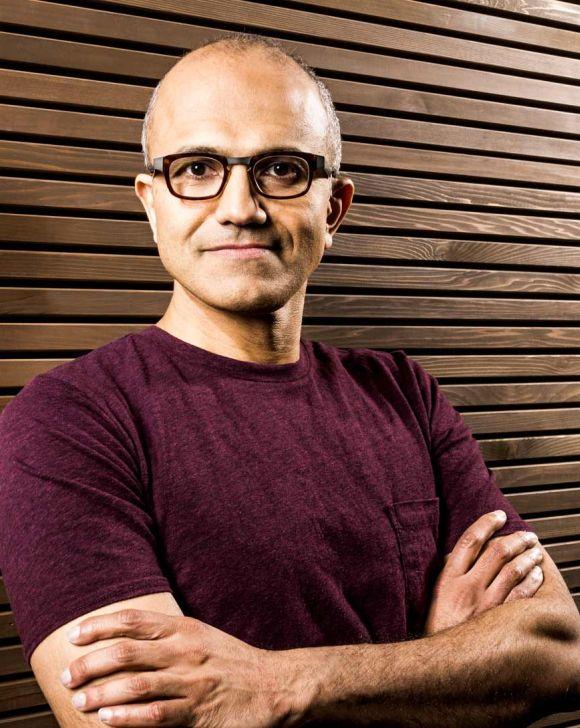 His appointment has helped spur Microsoft shares to $40-plus levels.
Investors keep faith in Sahara, for now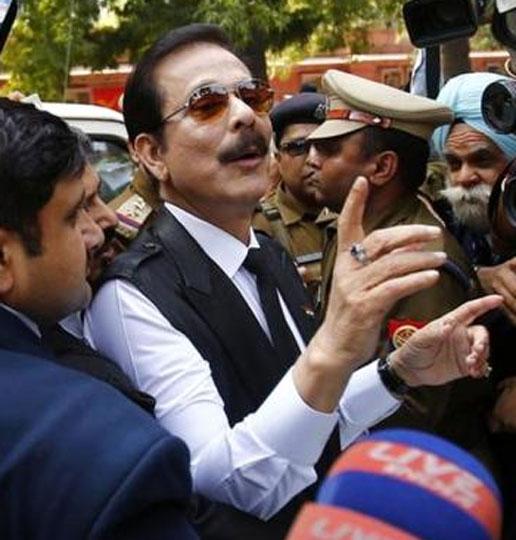 It's business as usual for Sahara in some places, but collection agents fend tough questions from investors.
March 26, 2014
Petrol price to be cut by over Re 1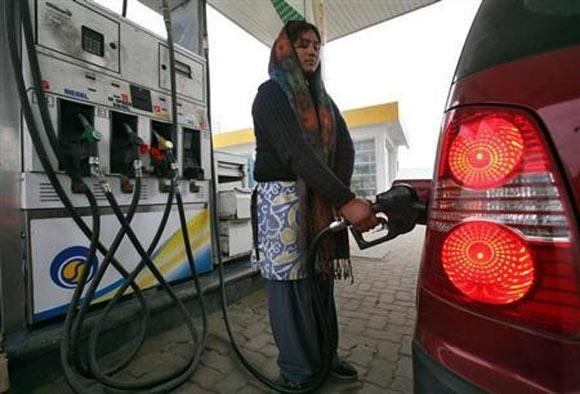 Petrol prices are likely to be cut by over one rupee a litre early next week as appreciation
Bank of America cautions against excessive fear of poll outcome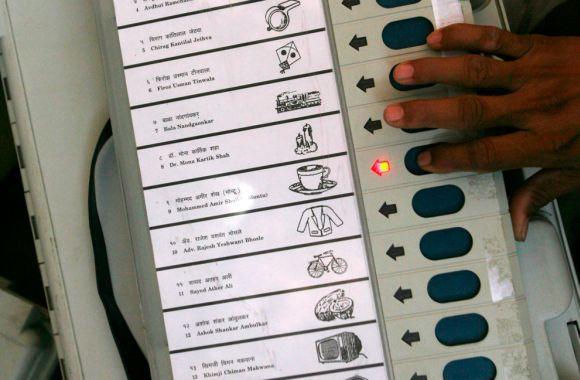 It can be recalled that the market saw a massive 15.9 per cent sell-off in May 2004 after the surprise defeat of the NDA and a 15 per cent sensex rally after the emphatic re-election of the United Progressive Alliance in May 2009.
HTC launches 'world's best' Android smartphone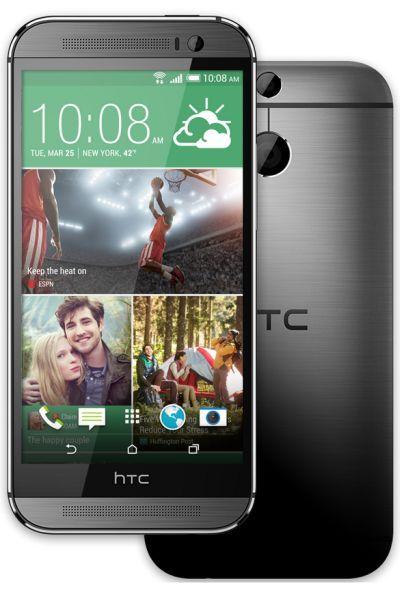 it has a 5-inch display, improved camera technology, and a faster processor.
Beware! 'Dendroid' virus threatens Android phones in India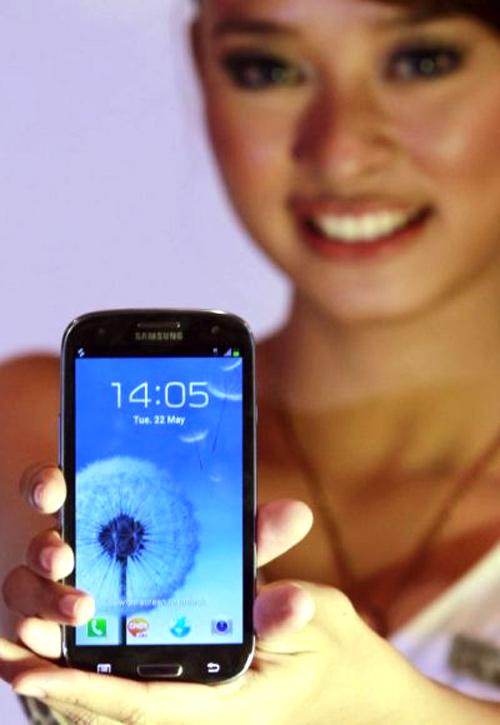 The virus of the deadly 'Trojan' family, once activated, could change the command and control server of a user's personal Android phone and intercept private SMSes coming in
Sahara asked to pay Rs 10,000 cr to release Subrata Roy on bail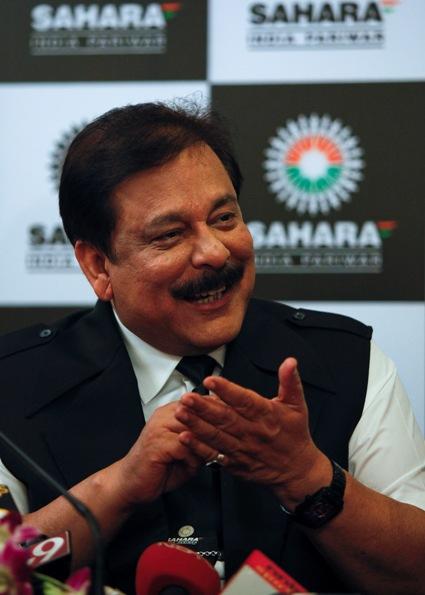 Sahara Group chief Subrata Roy was granted interim bail on Wednesday by the Supreme Court.
PSU stocks surge: Should you buy?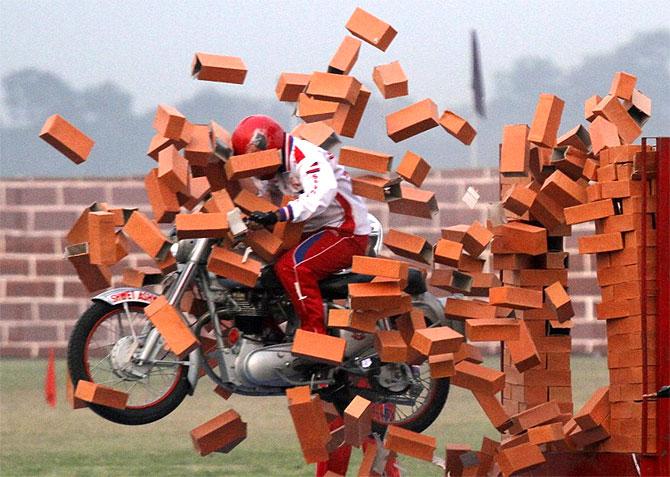 The performance has been a clear contrast to the movement in the first two months of 2014, when the S&P E PSU index massively underperformed the S&P E Sensex (down 0.2 per cent) by slipping nearly seven per cent.
How Ray-Ban maker will make Google Glass fashionable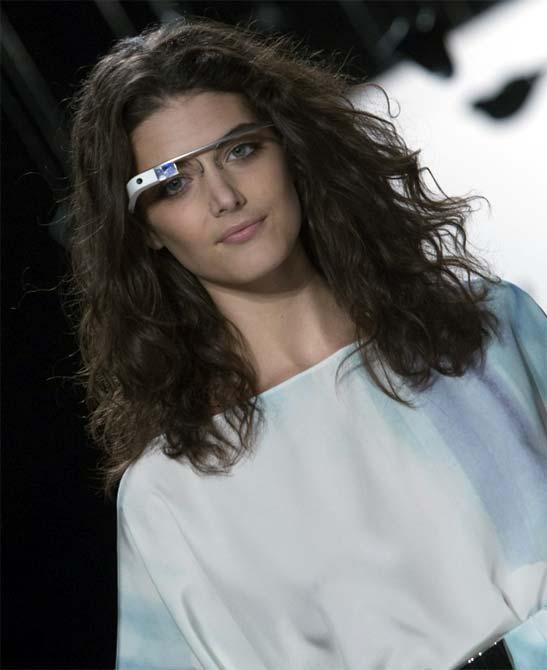 Google has teamed up with Ray-Ban maker Luxottica in a bid to turn its Internet-connected Glass spectacles into a widely-available, stylish consumer product.
Cyber black market is a multi-billion-dollar business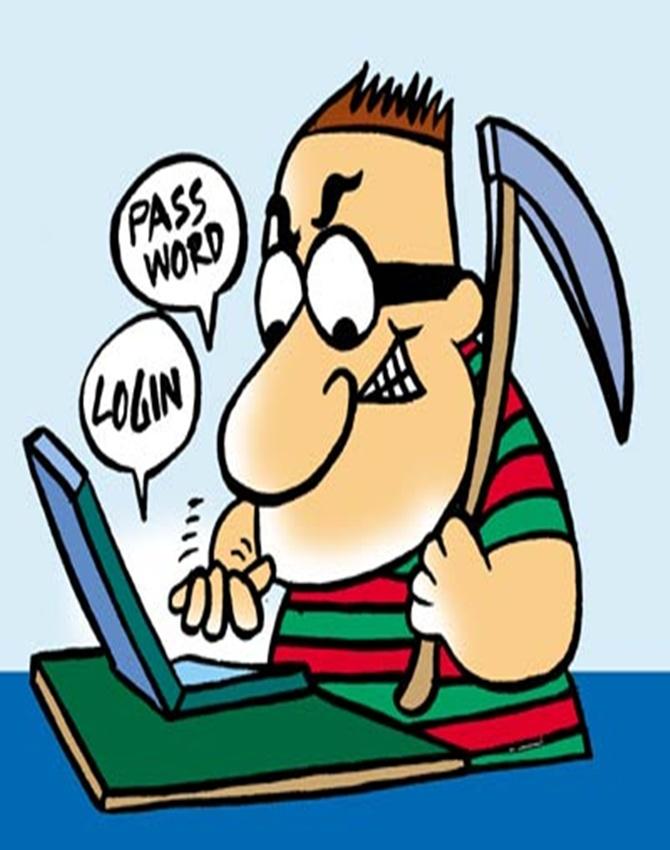 RAND report says the market is replete with buyers, sellers & intermediaries; while rippers abound, they are regularly banned or pushed off the market.
Poll compulsions force diesel price rise rethink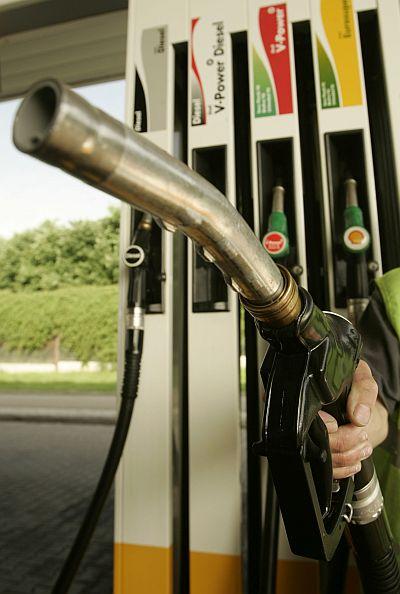 The government will require poll panel's nod if it decides not to effect a price increase.
Facebook to buy virtual reality goggles maker for $2 bn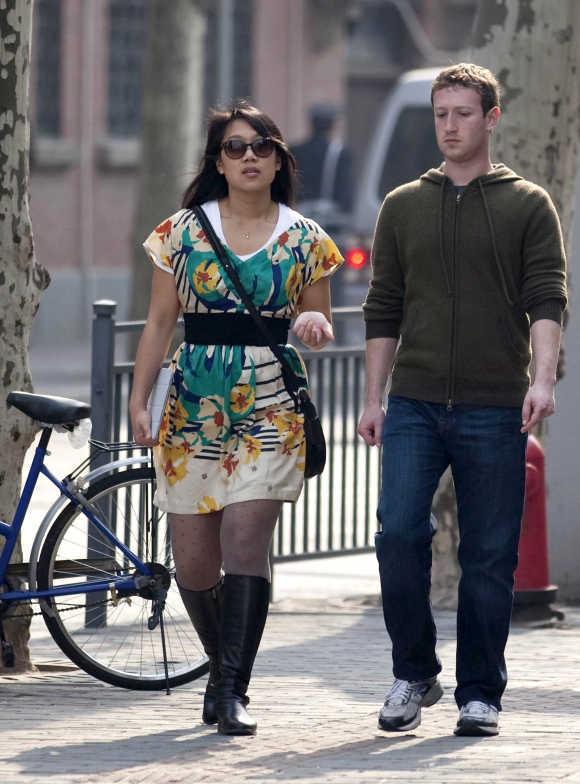 The acquisition, which comes hot on the heels of its $19 billion deal for messaging service WhatsApp, marks a big bet by Facebook.
Inflation targeting: What are banks, market fretting about?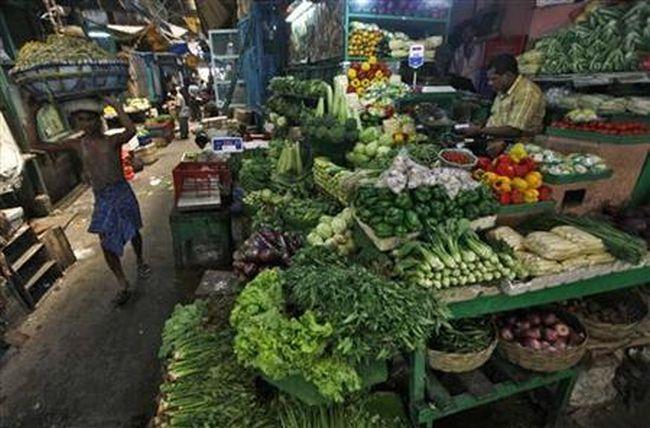 Inflation targeting is not de facto a kind of shock therapy that the RBI wants to administer.
SPECIAL: How India Post is trying to strike it big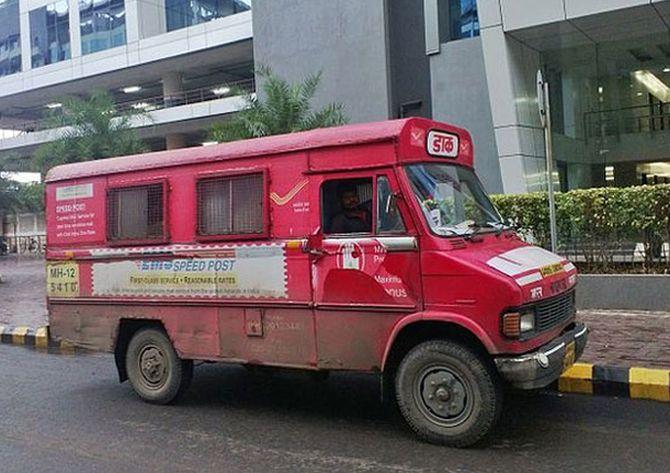 India Post plans to network 25,000 urban post offices by the end of this year and open 2,800 additional ATMs by March 2015.
UPA rule: The poor never had it so good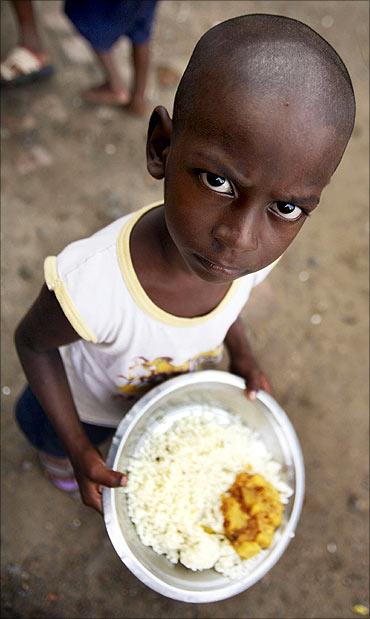 By all accounts, India's poor, mostly in rural areas, can look back to a 10-year period when their lot clearly improved.
Measures to check tax disputes in next Budget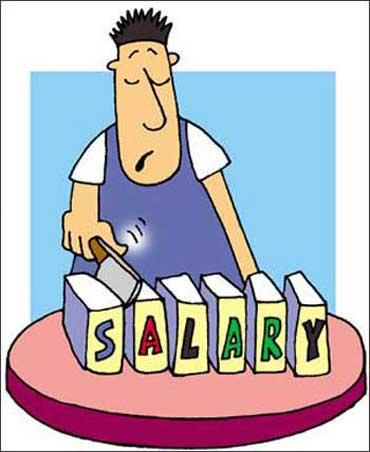 The idea is to introduce in the next Budget a number of safeguards for preventing disputes with taxpayers.
Markets on steroid: Sensex, Nifty at new highs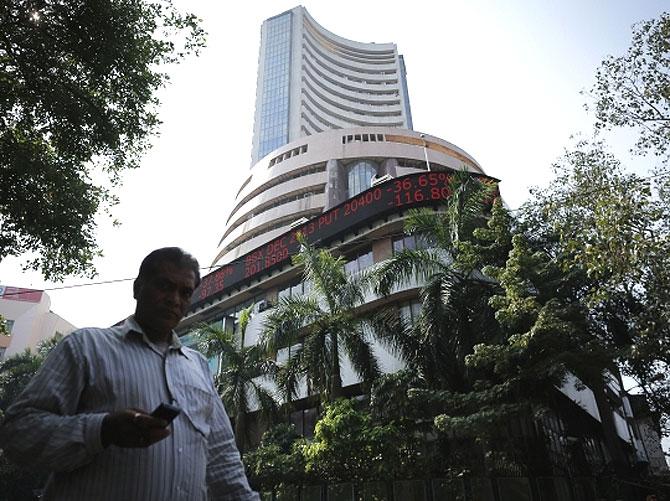 Investors are likely to remain cautious tomorrow on account of March series F&O expiry.
End of Windows XP gives life to a new industry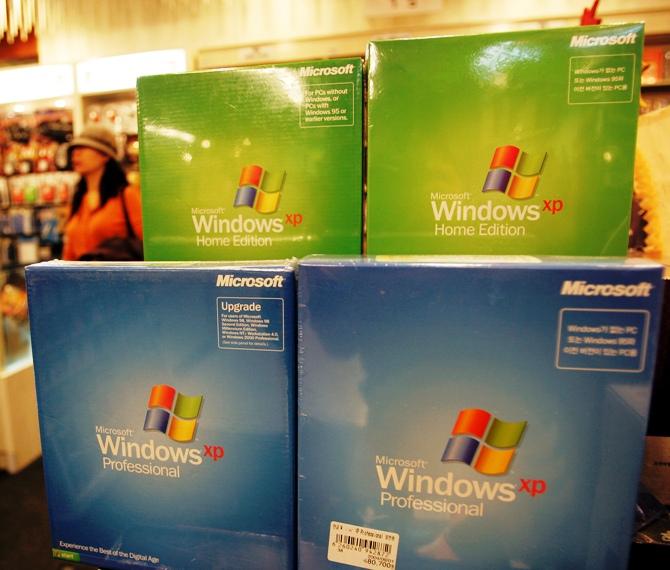 Big security firms and streetside vendors alike are readying updates to protect the operating system against virus attacks and deadly malware.
World's BIGGEST oil consumers; India ranks 4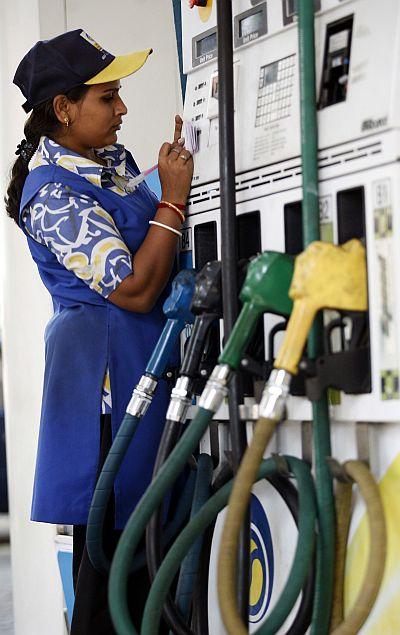 India consumes less than half the oil China does, which comes at second place.
The world's 10 most eligible billionaire bachelors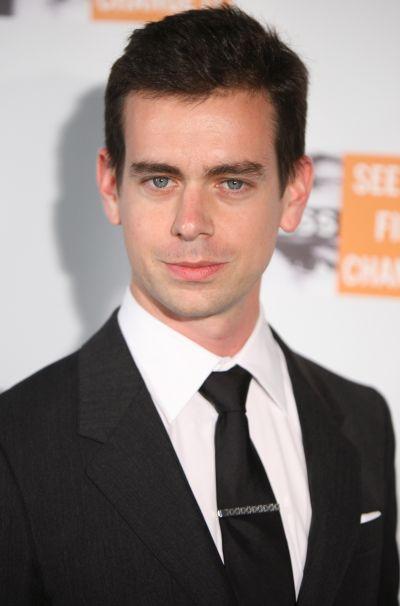 They are straight out of the Mills & Boons novel. Some of them fly their own helicopter, some stay in a castle, and yes, they have all the money in the world.
Now, withdraw money from BoI ATMs without an account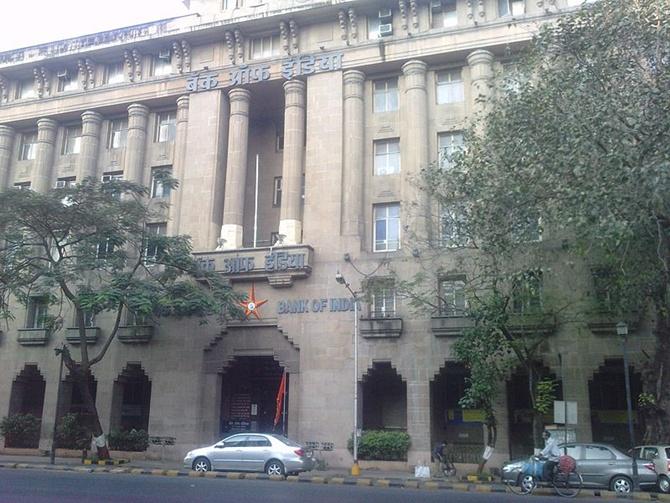 Bank of India has become the first state-run lender to allow withdrawal of funds to individuals from its ATMs without an account in the bank.
March 25, 2014
Sahara makes fresh proposal in SC for refunding Rs 20,000 cr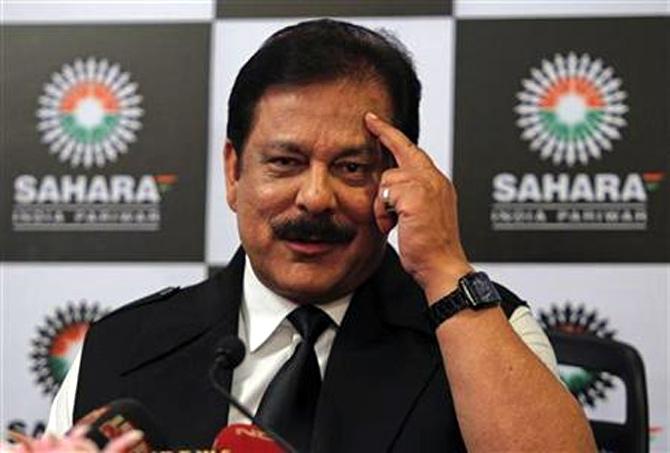 The Sahara group on Tuesday made a fresh proposal before the Supreme Court for depositing Rs 20,000 crore (Rs 200 billion) investors' money with SEBI to secure release of its chief Subrata Roy.
Changes that can make 'Aadhaar' a foolproof identity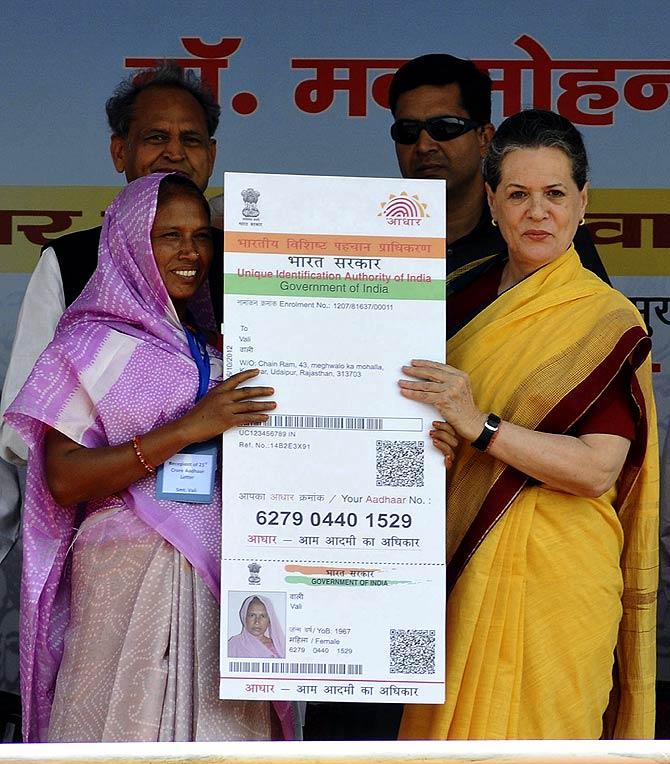 The government has started linking Aadhaar numbers to various social security schemes and bank accounts.
Renault launches refreshed Fluence at Rs 13.99 lakh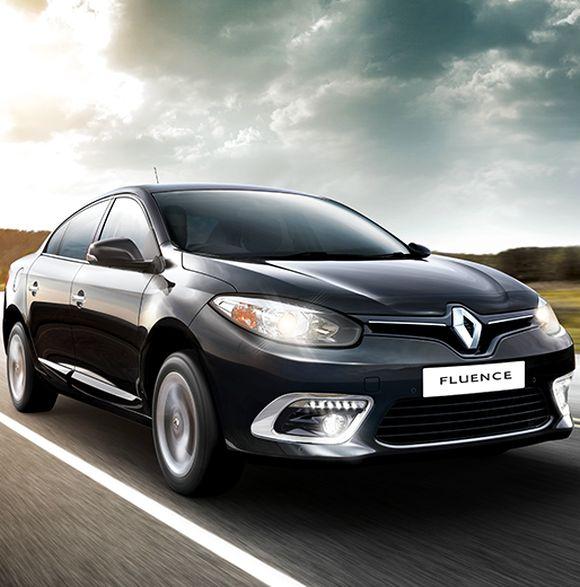 The car comes with various features including a 3D sound system with eight speakers, automatic headlamps and rain sensing wipers.
Chevrolet drives in new Cruze; price starts at Rs 13.7 lakh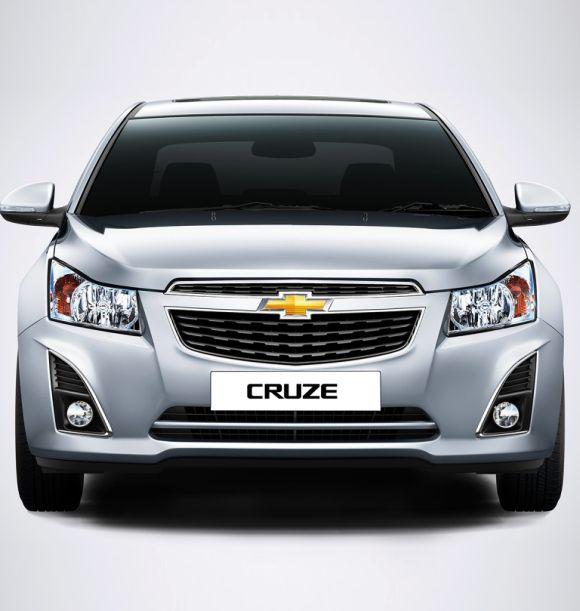 The updated version has new automatic transmission and better mileage.
'Indian carriers tried to block AirAsia's entry'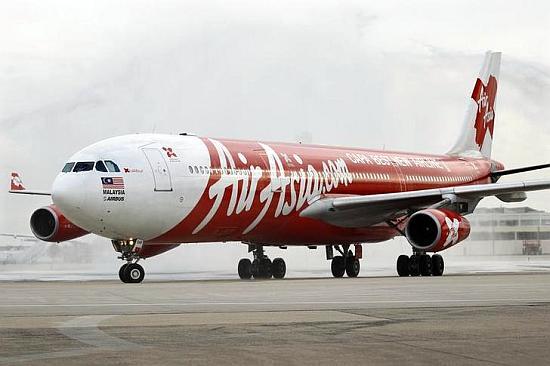 This is the first time that AirAsia chief has raised concerns about the dual airline strategy of the Tata group, his partner.
India shines in De Beers' supplier selection again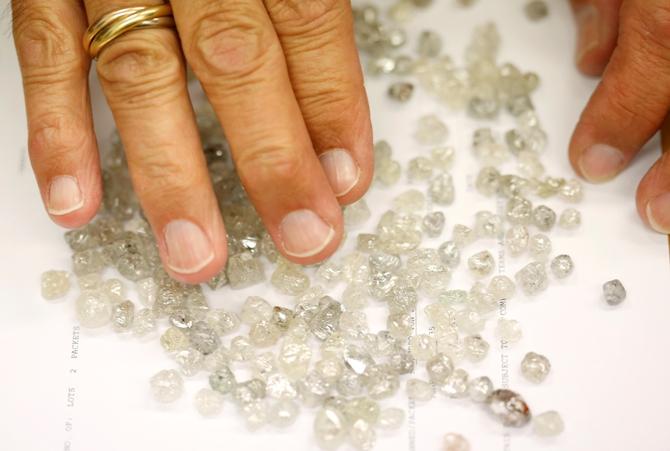 De Beers' will now have 82 sightholders; half are Indian entities.
Bad service: Squash champion Dipika wins case against Axis Bank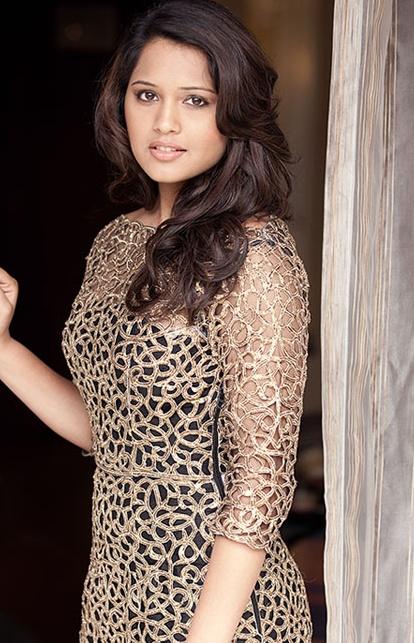 A consumer court in Chennai has directed Axis Bank to pay a compensation of Rs 5 lakh to Dipika Pallikal, squash champion and Arjuna awardee.
Essential medicine likely to get dearer as price revision looms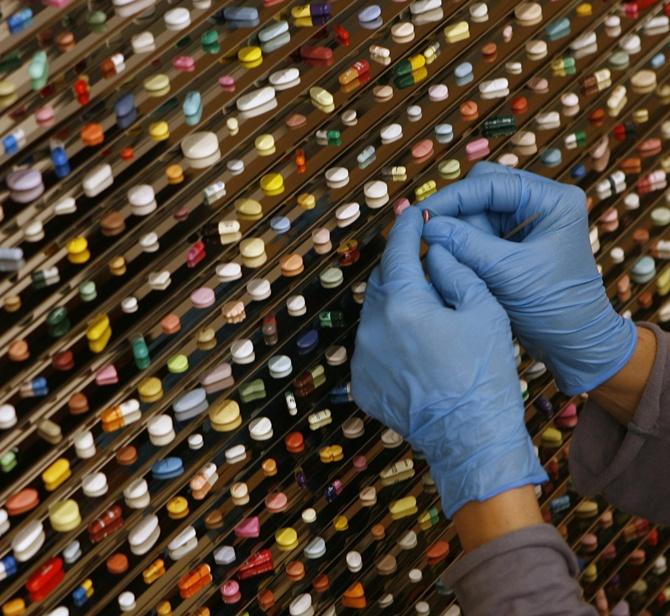 NPPA seeks data from firms to revalidate existing prices.
Biggest health risk: Air pollution killed 7 million in 2012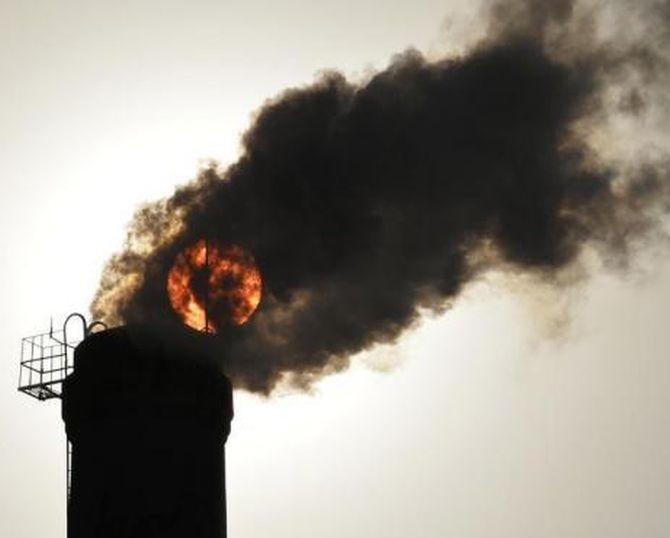 Most deaths are linked to either acute respiratory infections or chronic obstructive pulmonary diseases.
On DGCA radar for violations, business jets face tighter scrutiny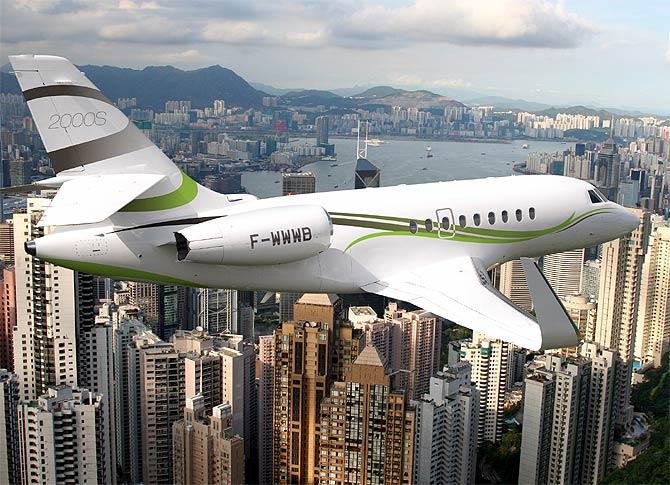 The European Aviation Safety Agency (which represents all EU countries) has also raised the red flag on the issue.
Best performing stocks: Tata Motors, TCS win, RIL falls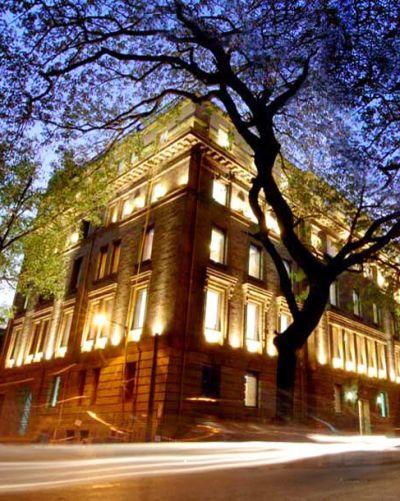 The benchmark Sensex has vaulted 2.7 times in five years.
Galaxy Note 3 Neo: Another winner from Samsung?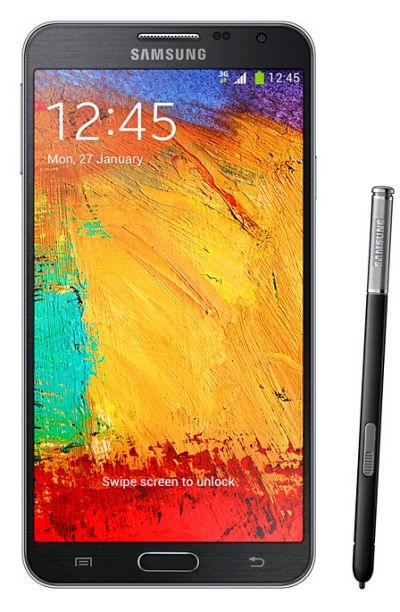 The phone is well endowed but comes at a price of Rs 35,000, which is a dampener.
How govt's welfare schemes turn into big scams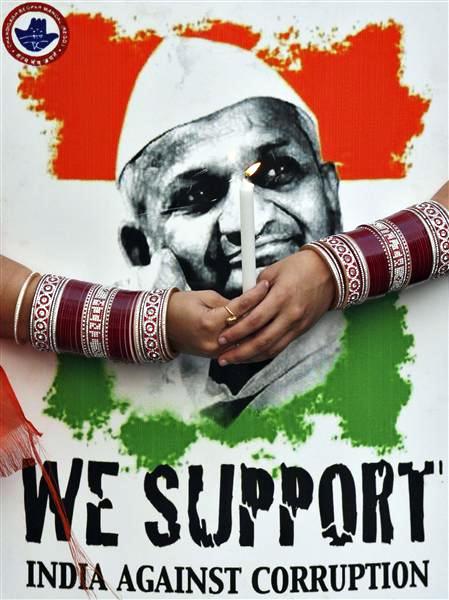 In several states, there were cases of falsification of records and money never reached the poor.
Sensex ends flat; Nifty at all-time high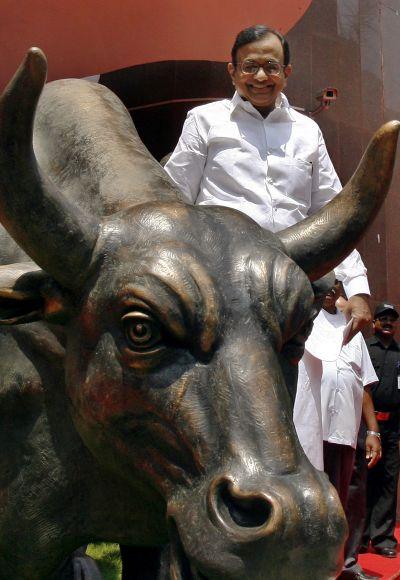 Capital goods, realty and power stocks led from the front while losses in oil & gas heavyweights offset the gains.
6 awesome cars that should come to India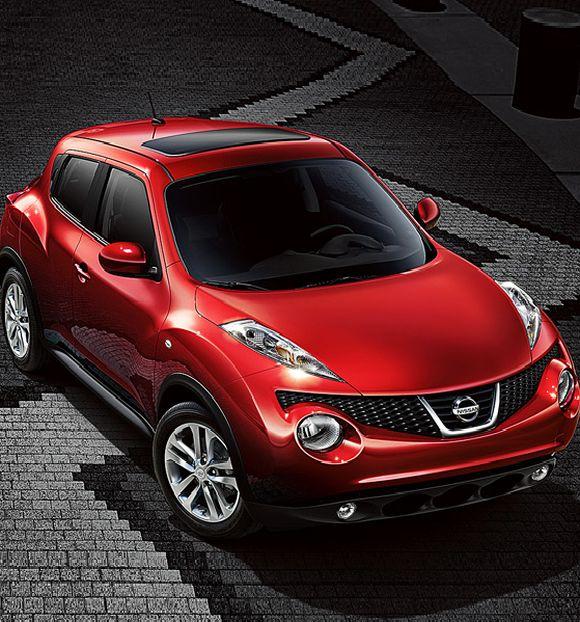 Here are some affordable yet technically advance cars from international markets that Indian consumer should experience.
India's impressive railway stations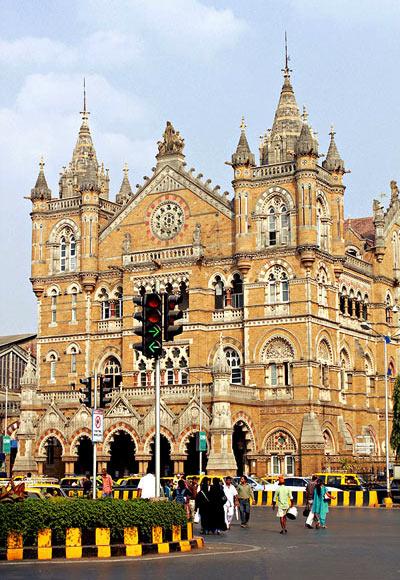 The Indian Railways has one of the busiest and largest railway networks in the world.
TCS ranked fastest growing IT services brand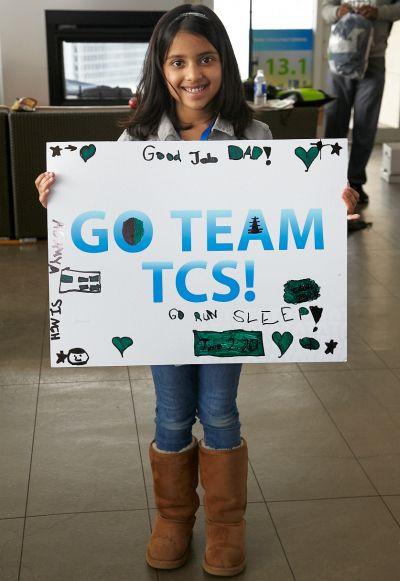 TCS beat tech giants IBM and Hewlett-Packard to become the fastest growing brand within the IT services sector.
These 4 carmakers to hike prices soon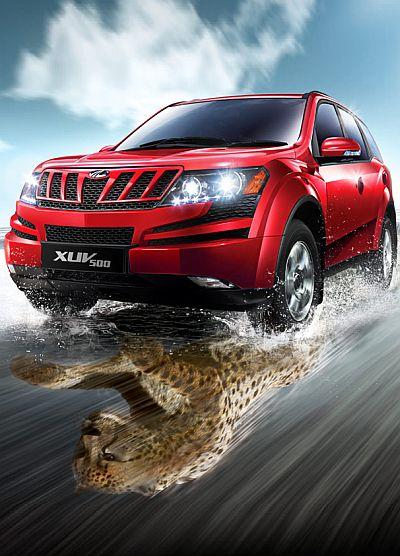 Auto companies are looking to increase prices of their models mainly to offset higher input and operational costs.
March 24, 2014
Buying a home? Beware of builder's pre-launch offers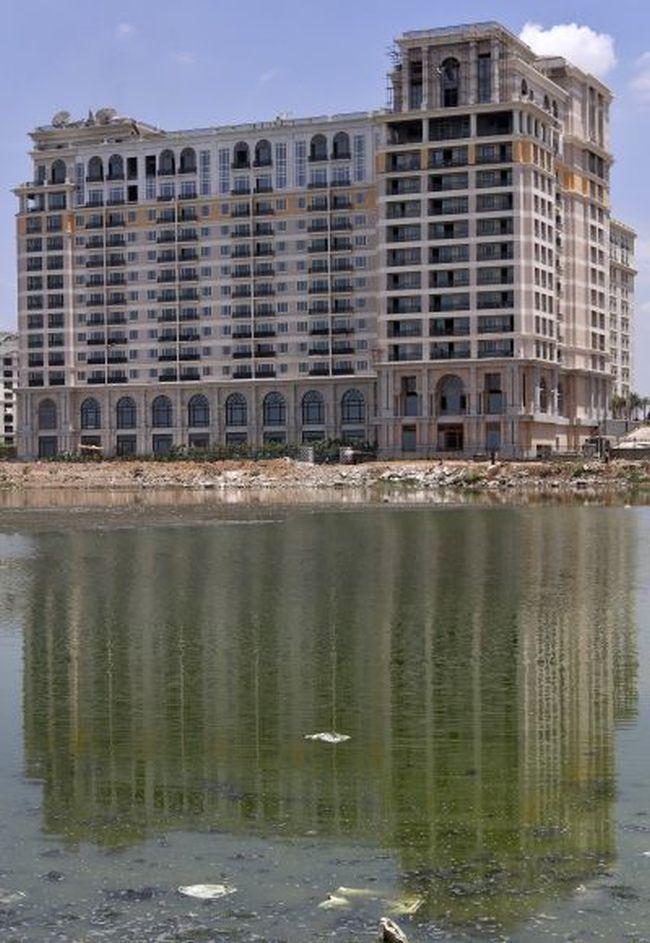 Home seekers should do a reality check before booking flat in a pre-launch offer.
Virender Sehwag starts new innings as an entrepreneur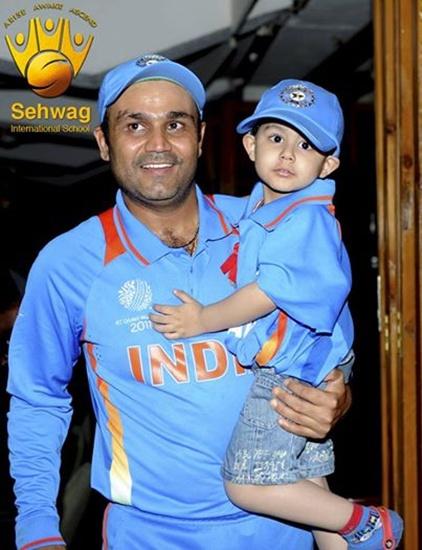 With a sleek new school in Haryana, Virender Sehwag starts his new innings as an education entrepreneur.
Dell Venue: Feature rich tablet at a good price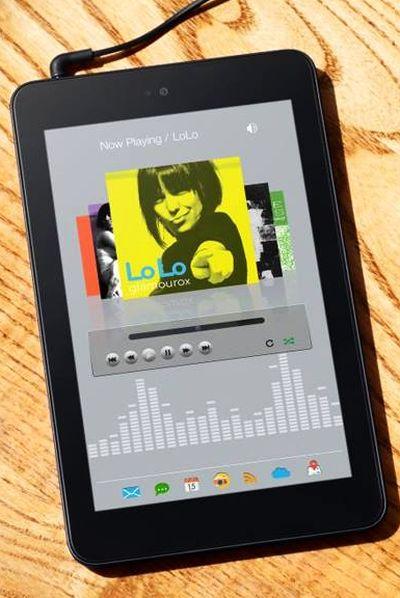 A no non-sense device blessed with regal looks and costs Rs 10,999.
Should you buy the new Google Nexus 7 tablet?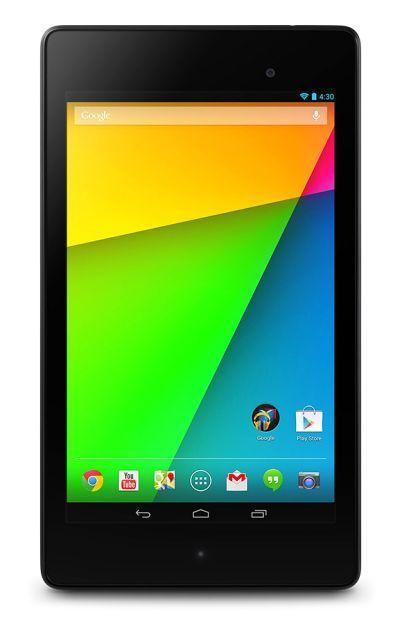 If you have the old Nexus 7 tablet, should you upgrade it to the latest one?
How car pool companies try to lure more passengers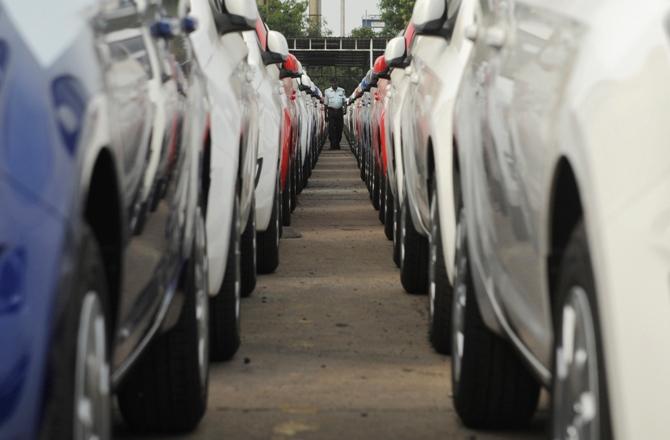 As online travel services pick up in India, car pooling services platforms are trying to keep up and lure more passengers.
How good roads have transformed Uttar Pradesh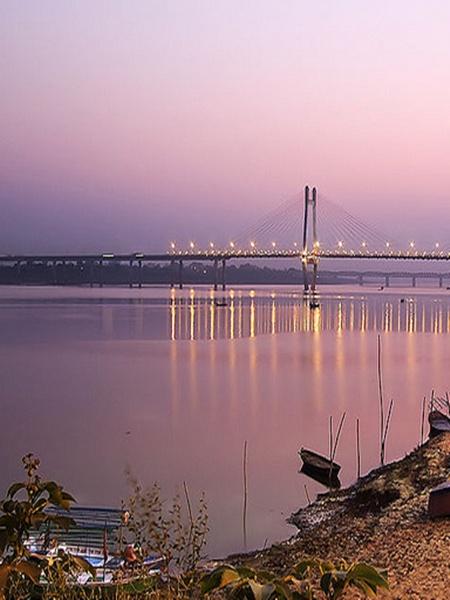 The extraordinary thing about UP is that, quietly, there has been an enormous improvement in the quality of roads.
Why US doctors want Indian drugs to be banned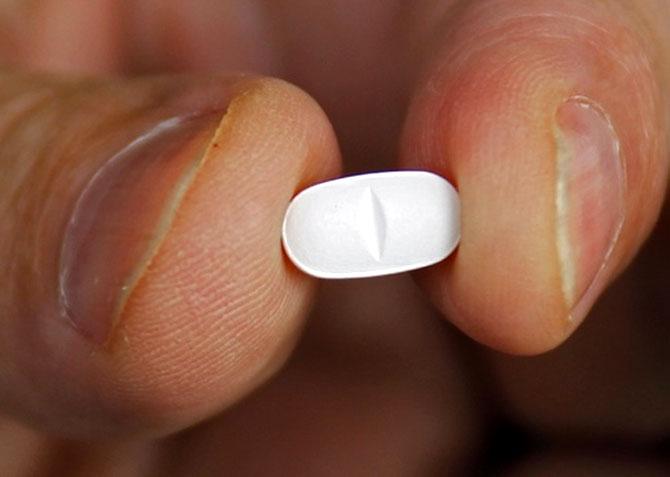 In the final part of a three-part series on America's war on substandard Indian generic drugs, speaks about American doctors' contempt for drugs exported from India and the ineptitude of the US Food and Drug Administration to stop the menace.
Ranchi witnesses a mini white revolution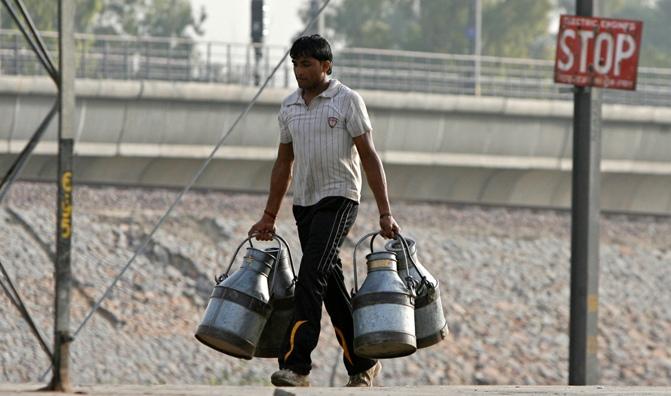 Raya Dairy plans to expand into allied segments but securing a bigger share in the dairy space remains a challenge.
New Honda City diesel is a hit, beats Hyundai Verna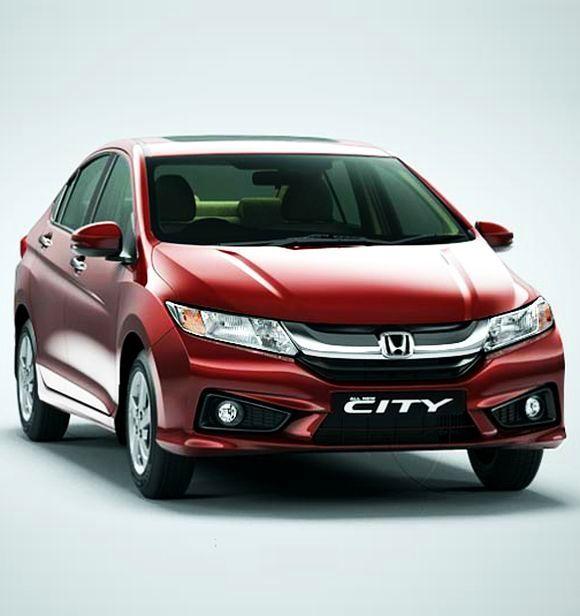 Honda's segment-first features and a competitively-priced diesel engine could help it reclaim its crown.
Markets bank on lenders; end at record high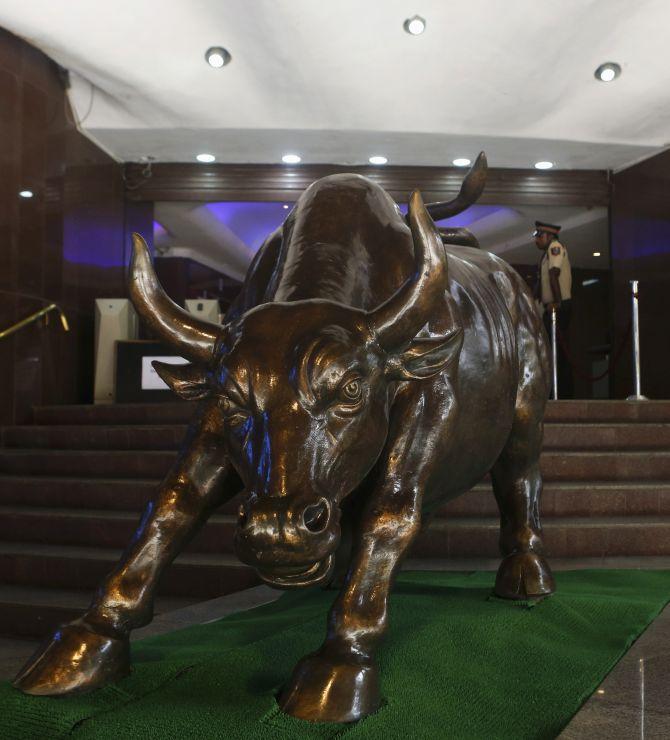 Sensex closed up 300 points at 22,055 and the Nifty gained 89 points to close at 6,584.
US generics benefit from pharma see-saw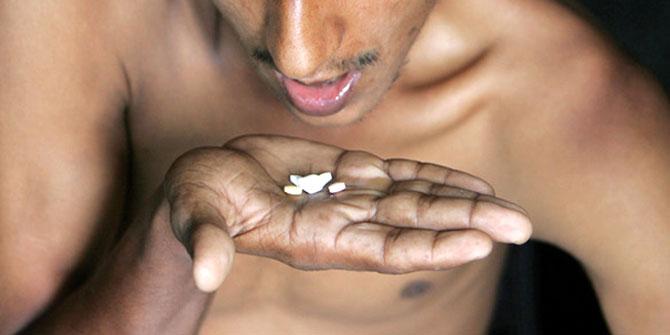 As India's drug majors in this segment increasingly trip on American standards, increasing the scrutiny on their practices, their counterparts look up there.
Which is the UPA govt's worst legacy?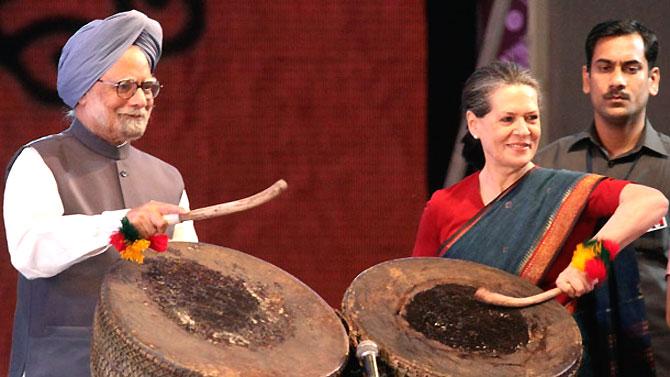 The law may be good politics, but politics without grounding in basic economics is the surest guarantee of economic disaster.
Mumbai Metro likely to start operations soon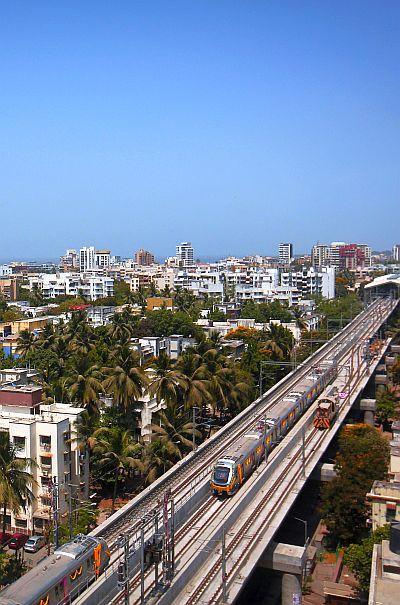 The Railway's research arm RDSO is likely to issue 'speed certificate' to the much-awaited Mumbai Metro this week.
March 22, 2014
Indra Nooyi bagged Rs 113 crore pay package in 2013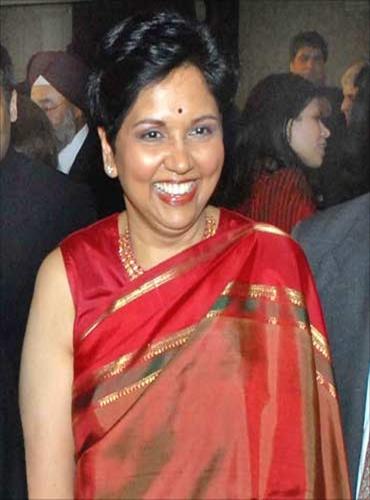 PepsiCo has given its India-born chief Indra Nooyi a pay package of $18.6 million (about Rs 113 crore) for 2013, a 7 per cent hike from the previous year.
Rajat Gupta should pay $13.9 mn penalty: SEC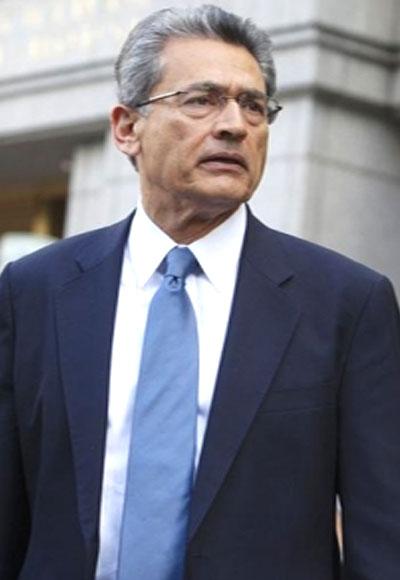 US regulator SEC has asked an appeals court to affirm a district court's decision that India-born former Goldman Sachs director Rajat Gupta pay a $13.9 million penalty and be banned for life from serving as director of a public corporation.
March 21, 2014
India raises $1.4 billion in divestment push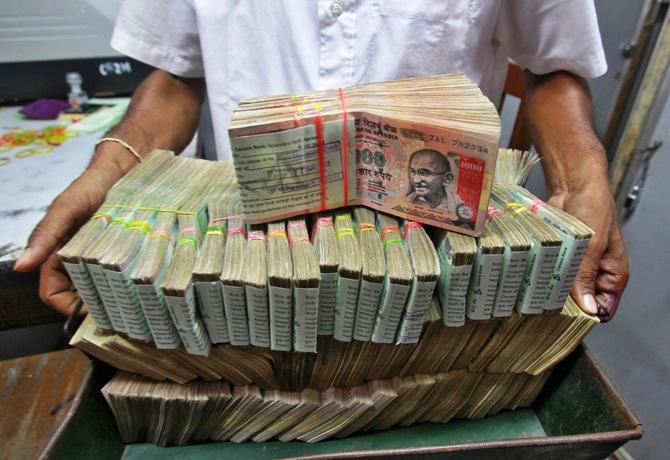 The government on Friday raised as much as $1.4 billion through share sales, in a push to shore up state finances before it heads into a tough parliamentary election next month.
TCS ranked No 1 employer in Europe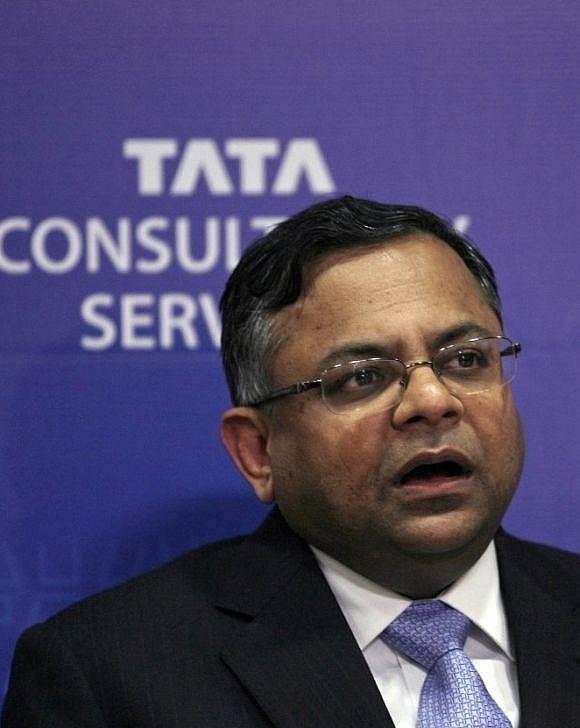 The company was recognised as an exceptional performer across six core human resources areas -- primary conditions, secondary benefits, working conditions, training, career development and company culture.
BSE: Top gainers and losers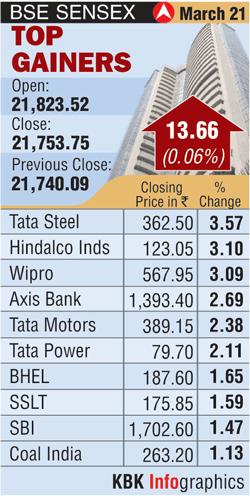 For the day, the Sensex closed 14 points higher at 21,754 while the Nifty slipped below the 6,500 levels to end the session at 6,493, a 10 point gain.
Wipro, Tata Power among world's most ethical companies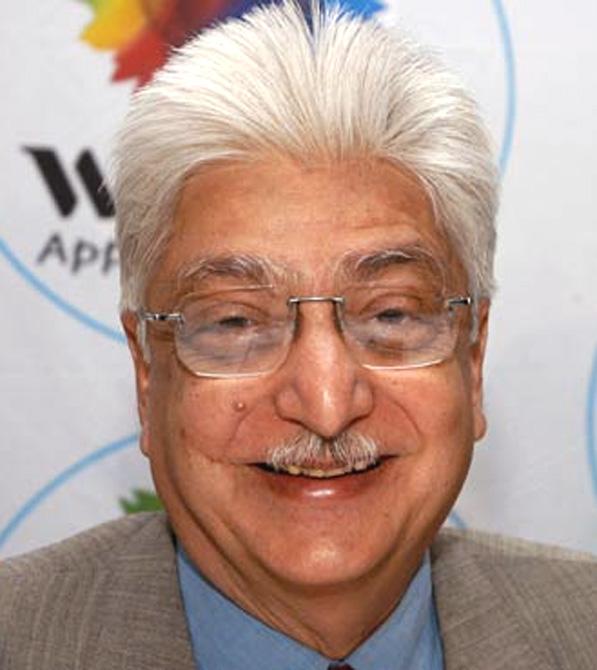 Wipro and Tata Power are among the world's most ethical companies, according to American think tank Ethisphere Institute.
Check out insurance plans designed for working women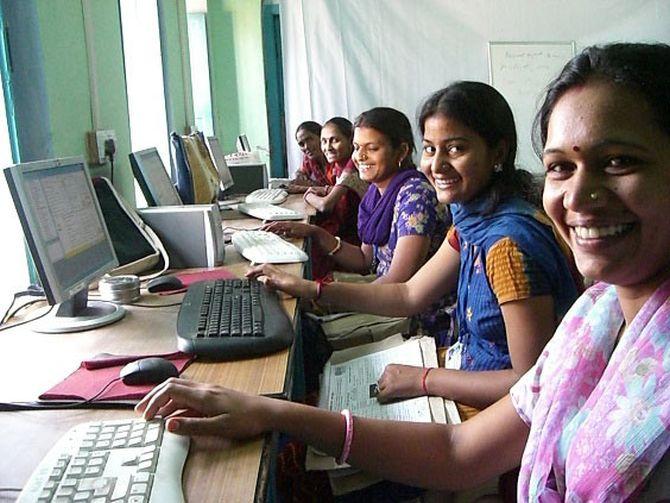 According to a recent survey conducted by Nielsen across a few cities in India showed that over 23 percent of the working women now take their own financial decisions.
India's reaction myopic, irrational, says Ranbaxy whistle-blower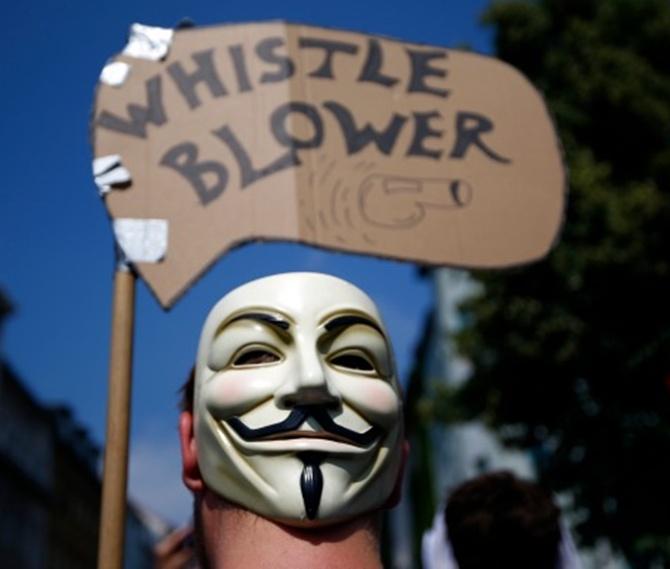 Ranbaxy whistleblower Dinesh Thakur tells that a formal Congress hearing on spurious drugs from India is being sought.
Anand Mahindra, Mittal among world's 50 greatest leaders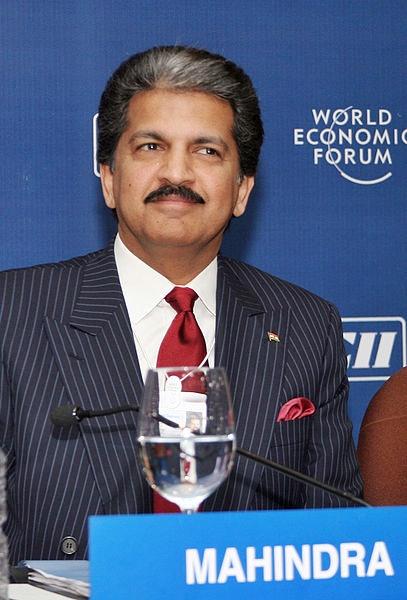 Indian business honchos Anand Mahindra and Lakshmi Mittal are among the world's 50 greatest leaders, according to Fortune magazine.
Rajan yet to firm up anti-inflation steps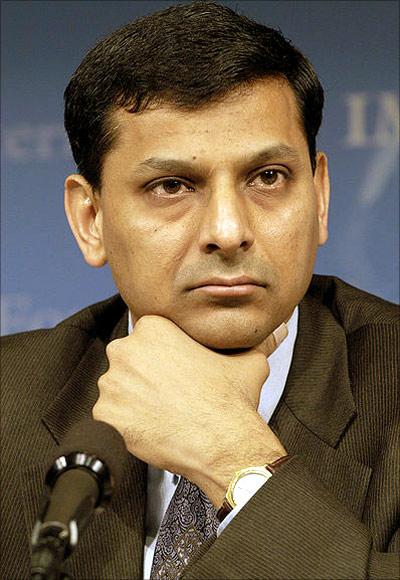 A panel headed by Reserve Bank of India deputy governor Urjit Patel recommended in January moving to an inflation target.
India's dilemma: Raise subsidy or cut fiscal deficit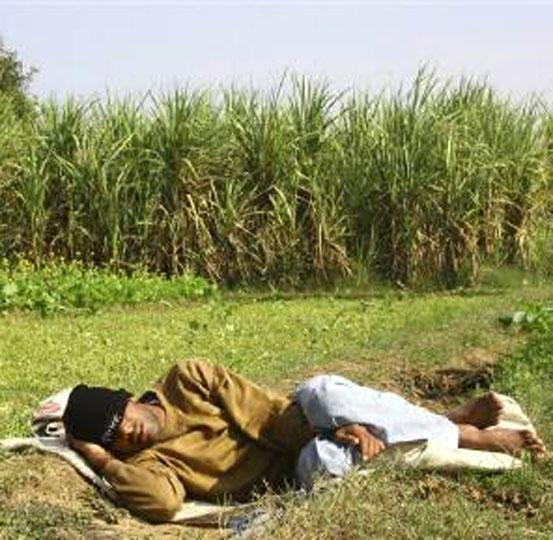 India's plan to double gas prices from April threatens to hit government efforts to cut its fiscal deficit.
Series: 'To revive economy India must focus on agriculture'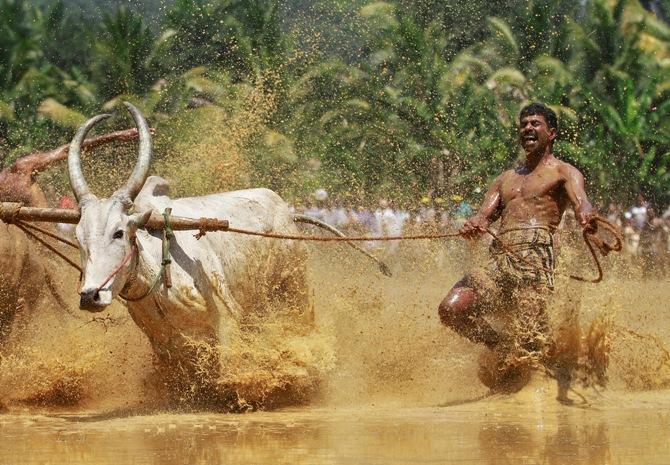 Major problems afflicting the national economy at the moment are unemployment, inflation and corruption, says Asim Dasgupta, former finance minister of Bengal.
Is there remedy to avert rampant corruption in India?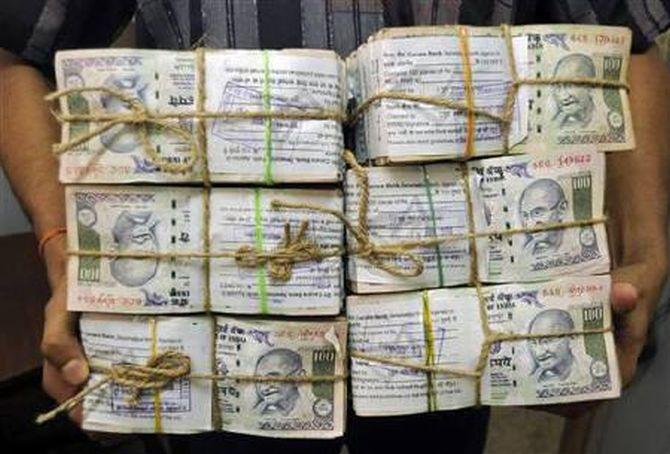 Relatively unnoticed in India is that China is going through its own high-profile battle with corruption.
15 most scenic train journeys in the world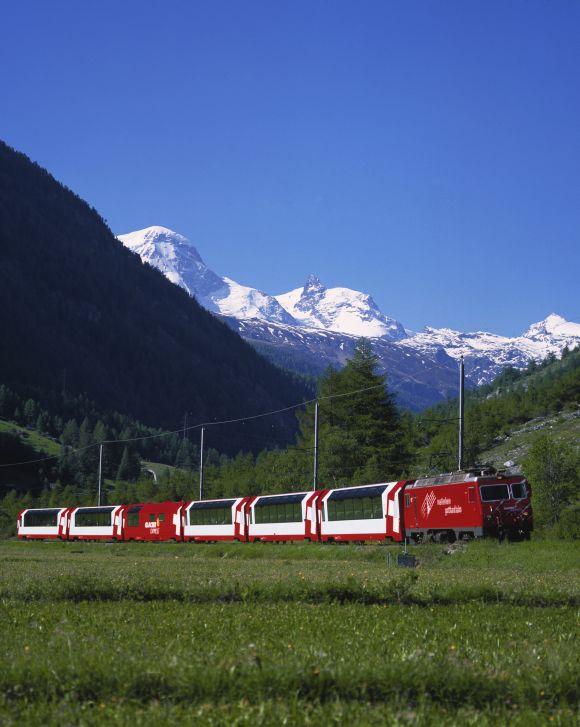 Breathtaking rail rides around the globe.
Now, you can customise Datsun GO at affordable price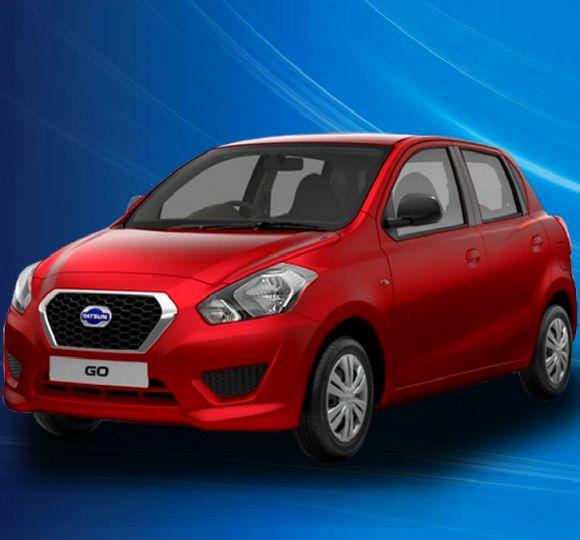 The company has also launched range of accessories starting at Rs 484 and going up to Rs 7,920.
Bullish FII bets help markets close higher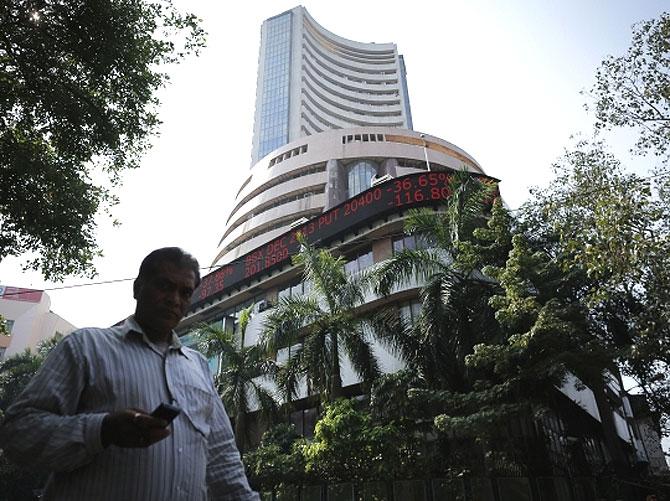 However, weakness in RIL and ONGC dragged Nifty below 6,500.
Modi-led govt may not boost economy, says Credit Suisse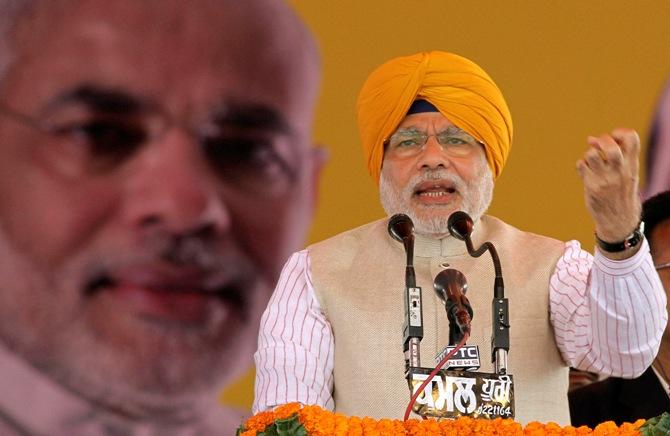 It's hard to revive investment, as a quarter of stalled projects need Centre's nod, says the research firm.
Have a filmy name? You will get a discount on Virgin Atlantic!
Passengers with names such as Simran or Karan, Arjun or Kiran can now book with Virgin Atlantic and claim up to 10% discount.
'No-touch' phones, tablets, TV? Microsoft to power new tech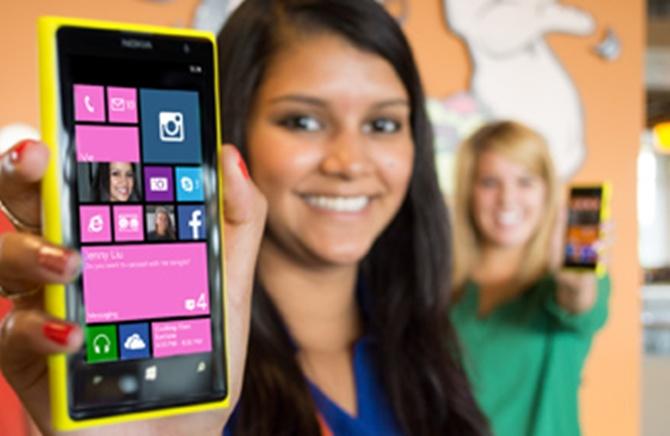 US tech giant Microsoft is working on next generation technology that will enable 'no-touch' phones, tablets and television sets that can be operated from afar, without the need to swipe them.
Reliance uses social media to refute Kejriwal's allegations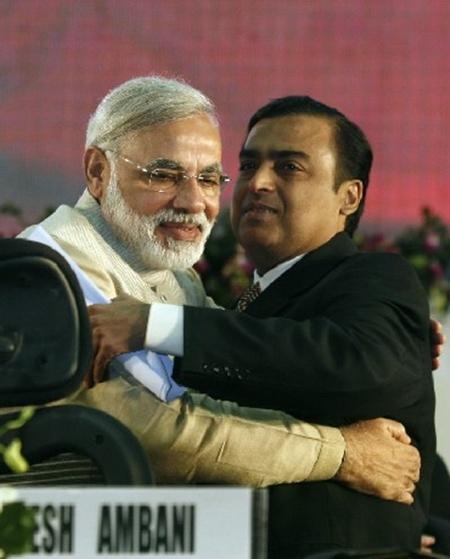 Reliance Industries on Thursday took to social media to refute allegations of receiving favours from a Gujarat minister who is related to company promoter Mukesh Ambani, saying that the allegations are baseless and politically motivated.
Becoming Microsoft CEO was beyond my dreams: Nadella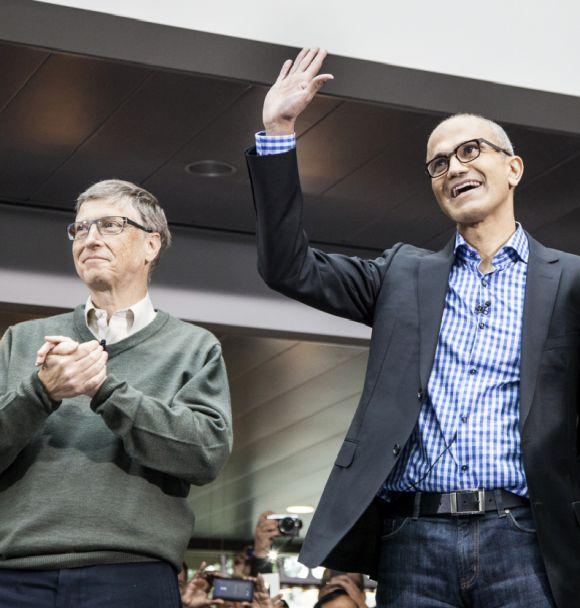 Nadella replaced Steve Ballmer as the CEO of Microsoft in February.
March 20, 2014
9th senior-level exit at Infosys; Chandrashekar Kakal quits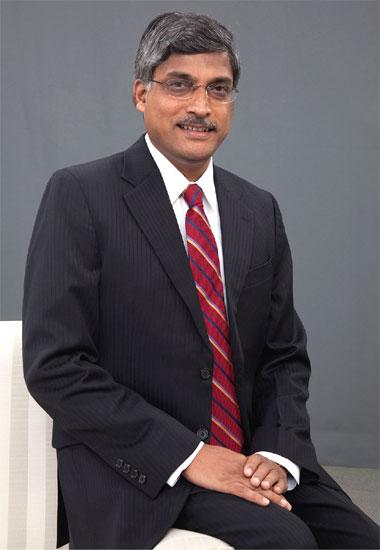 Chandrashekar Kakal was operational head of the India business unit.
Starbucks says India operations fastest growing in its history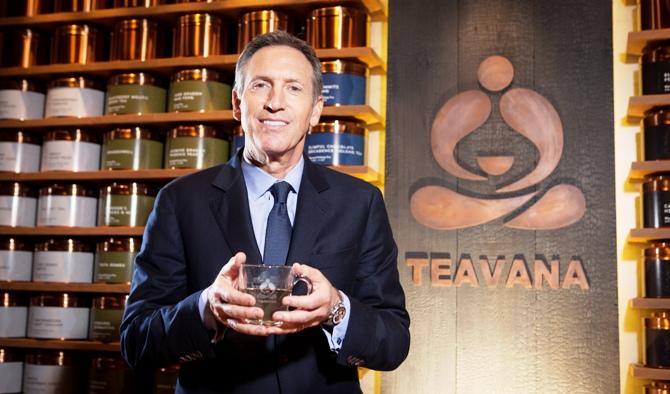 The US-based coffee chain, which had sewed up an equal joint venture with Tata Global Beverages, opened its first outlet in Mumbai in October 2012.
BSE: Top losers and gainers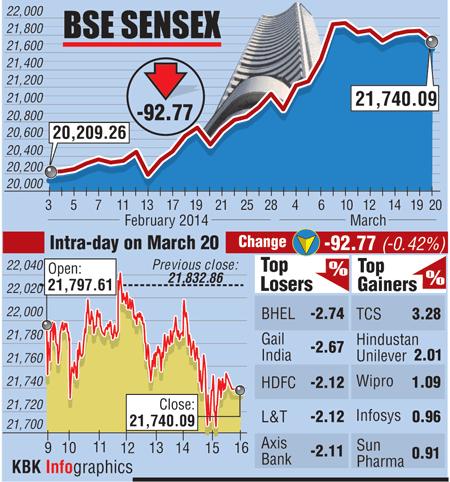 The 30-share Sensex closed 80 points lower at 21,753 levels while the 50-unit NSE Nifty index was down 38 points at 6486 levels. Benchmarks plunged to their lowest levels since March 06, 2014.
Govt halves divestment target, how will it bridge deficit gap?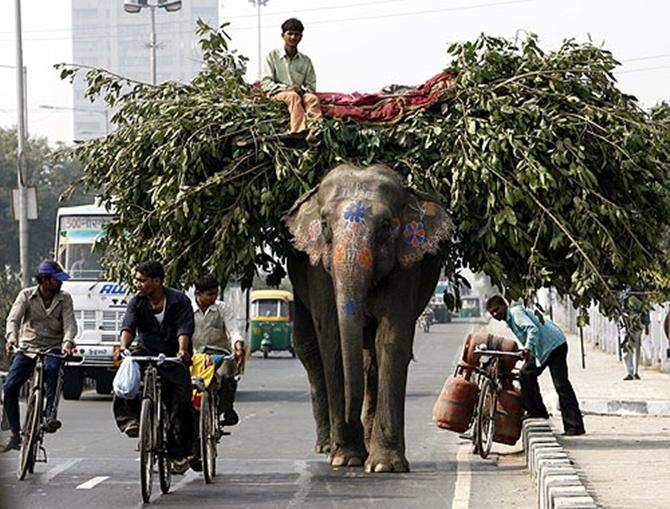 If disinvestment is to remain a sham, then at least the government should move onto real reforms on ownership and pricing in the crucial oil and gas sector.
A robot that blushes and more exciting gadgets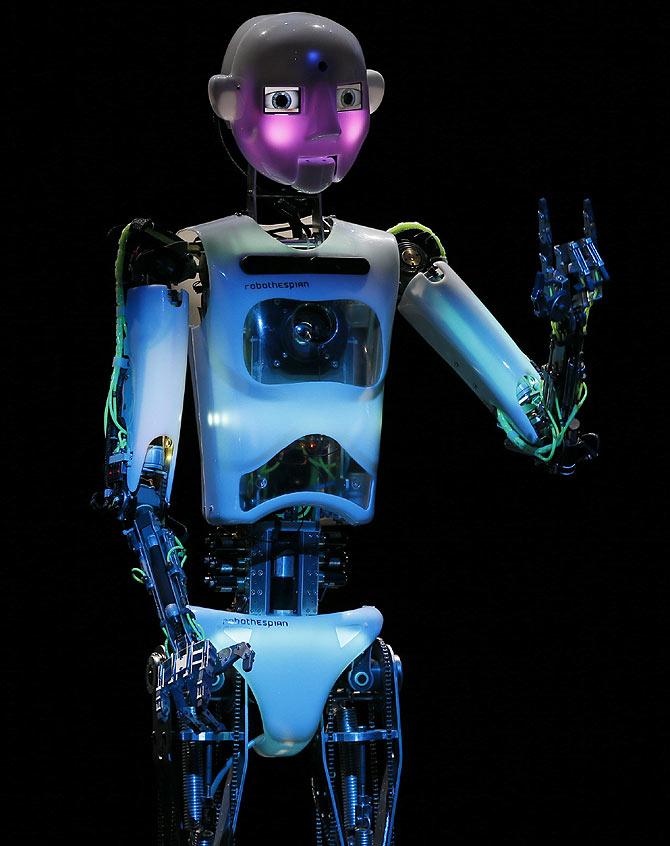 The world's largest technology exhibition, CeBIT held at Hanover annually showcases technology at its best.
War on made-in-India drugs comes to US Capitol Hill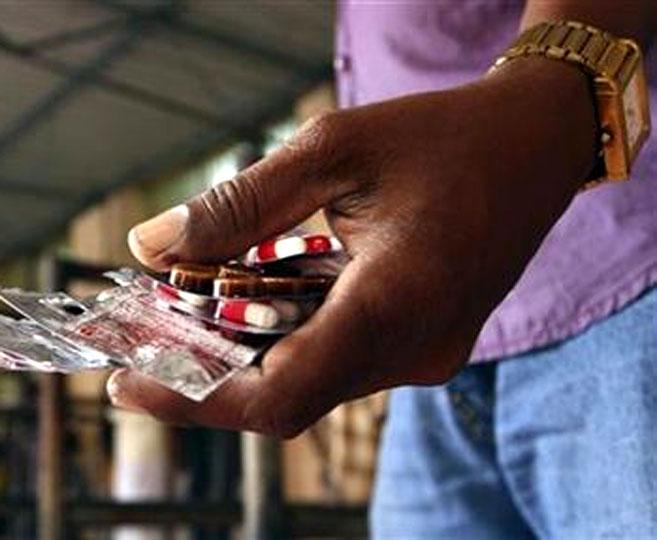 Whistle-blower Dinesh Thakur tells briefing on US Capitol Hill: 'One in five medicines manufactured and distributed in India are spurious.' reports from Washington, DC.
Sensex to zoom if BJP wins elections: Poll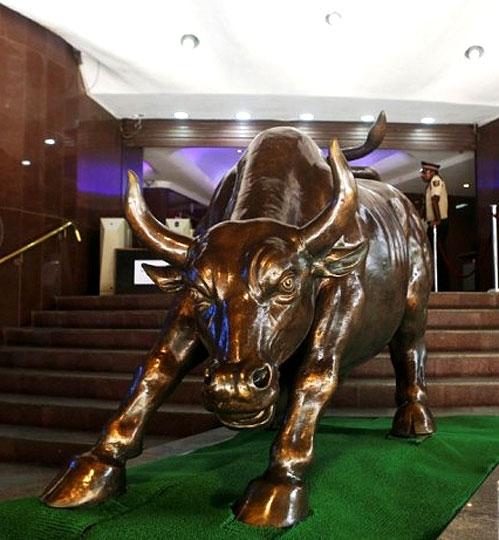 The Sensex is expected to hit 24,500 by the end of 2014.
There seems to be no end to India's mining woes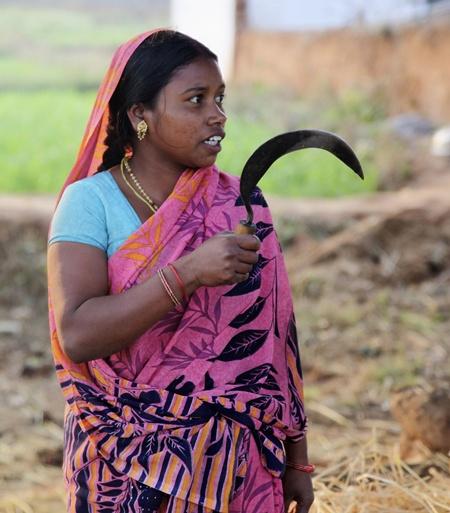 A new forest law gives people a greater say over how natural resources are exploited.
Working women face wage gap, questions on capabilities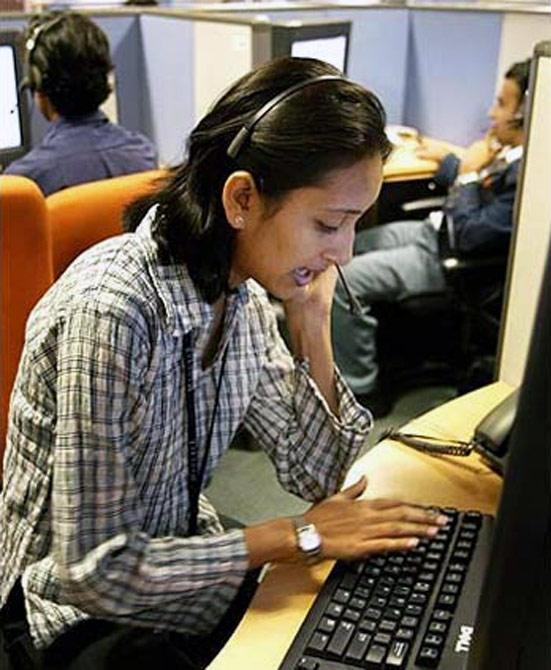 At the entry level, most organisations do well in hiring and training women but the struggle with retention begins when women reach mid-managerial levels.
Air Costa gets ready for growth amid slowdown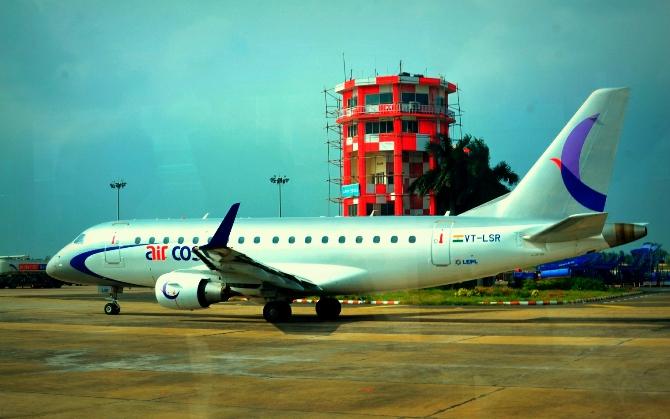 Giving an idea of the scale of its ambitions, the four-month-old airline recently placed an order for 50 aircraft even as the sector is struggling.
UPA's Aadhar: Should next govt take onus of reviving it?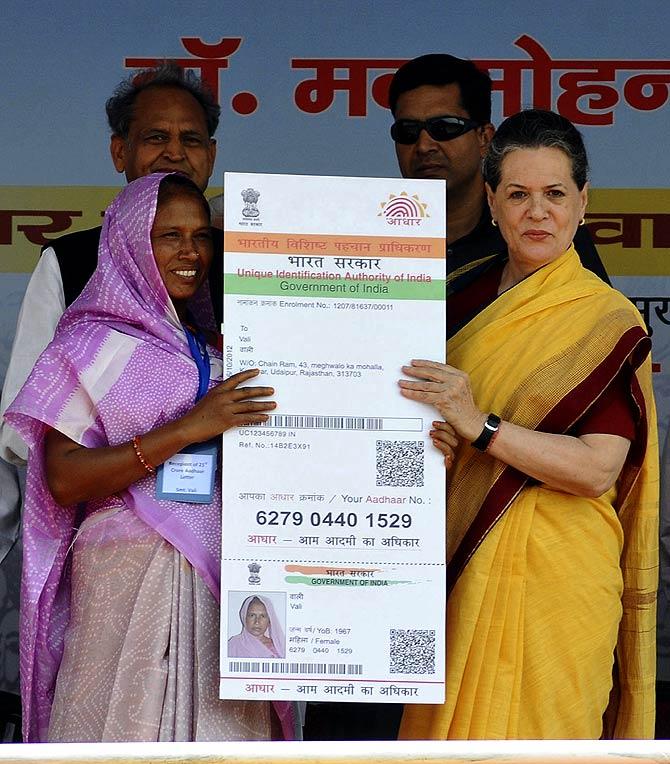 Perhaps the change brought about in the cooking gas economy will not lose its momentum if the next government proves forward-thinking enough to improve on one of the UPA's solid achievements.
The success mantra of Mukesh Ambani's retail foray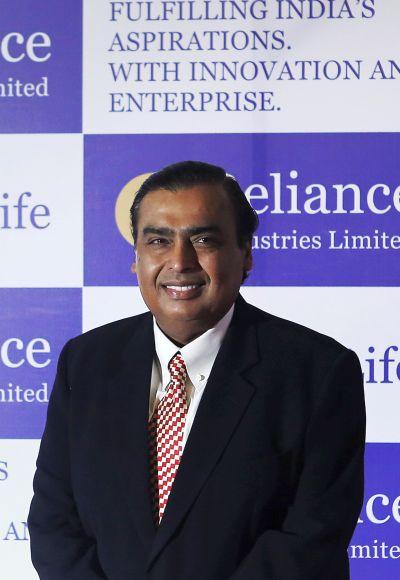 Billionaire Mukesh Ambani's Reliance Retail is poised to perform a rare feat by finally turning profitable.
4 ways the new PM can revive the economy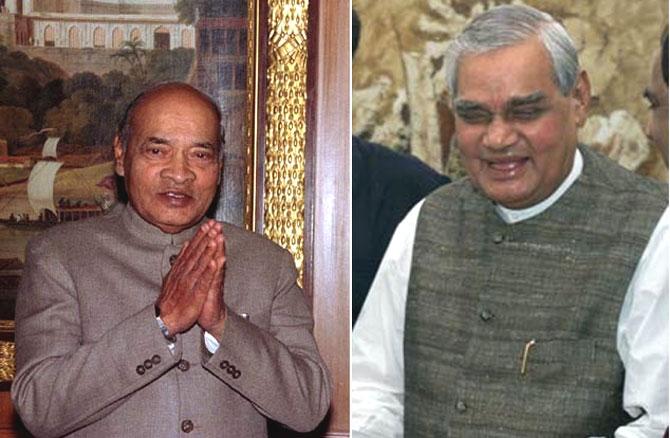 What will it take the next government to revive growth? , Jagdish Bhagwati Professor of Indian Political Economy at Columbia University, and one of the world's leading economists, offers a checklist.
Are IT stocks a good contrarion bet?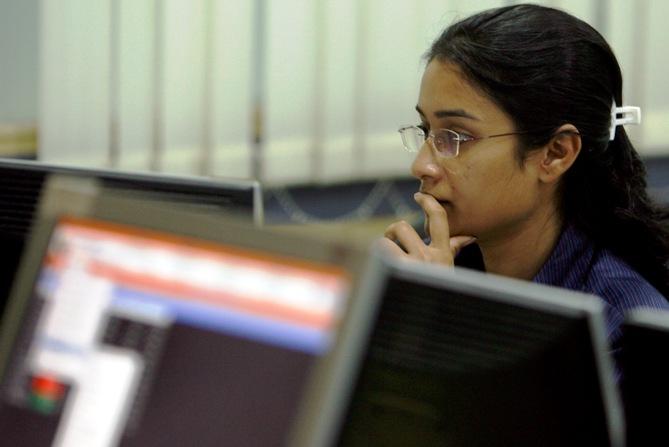 With a change in investor preference to cyclical stocks like those of capital goods, infrastructure and automobile firms, the defensives, especially the IT pack, have taken a back seat.
Nissan rolls out Datsun GO at Rs 3.12 lakh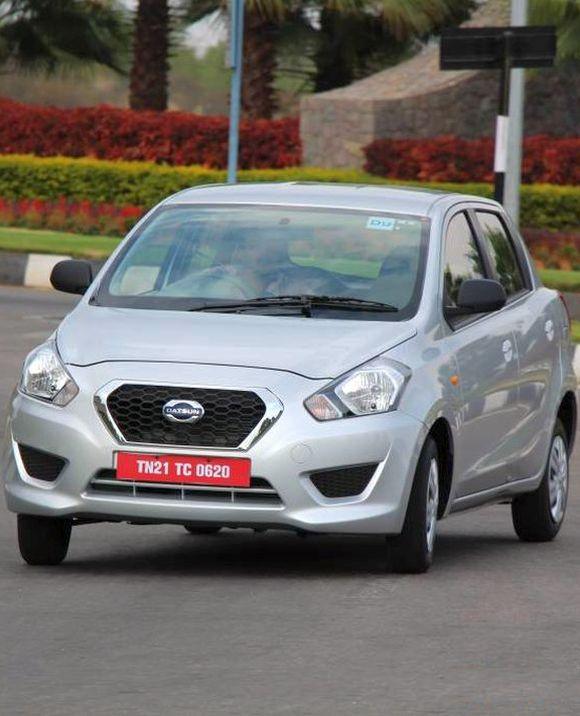 The car holds promise of premium experience at affordable price.
US Fed reduces tapering programme; keeps interest rates low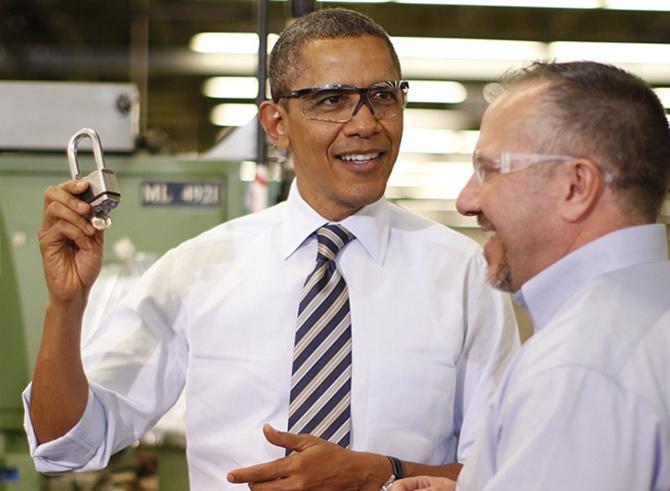 The US Federal Reserve has announced to maintain its bond purchase tapering programme.
SpiceJet puts passengers at risk, celebrates Holi mid-air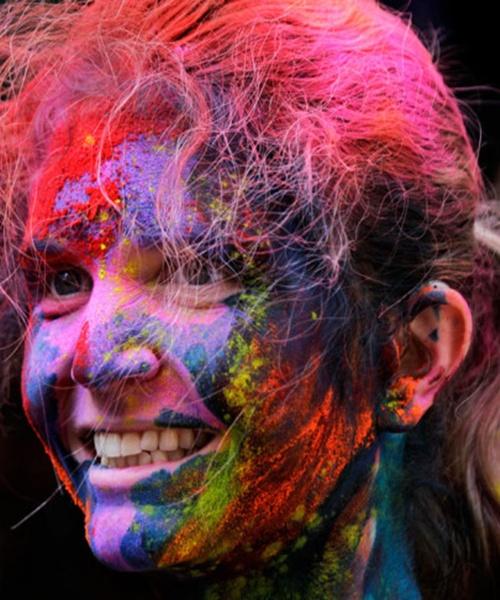 Mid-air Holi celebrations aboard eight flights have cost no-frill carrier SpiceJet heavily.
Sensex plunges to two-week low on global cues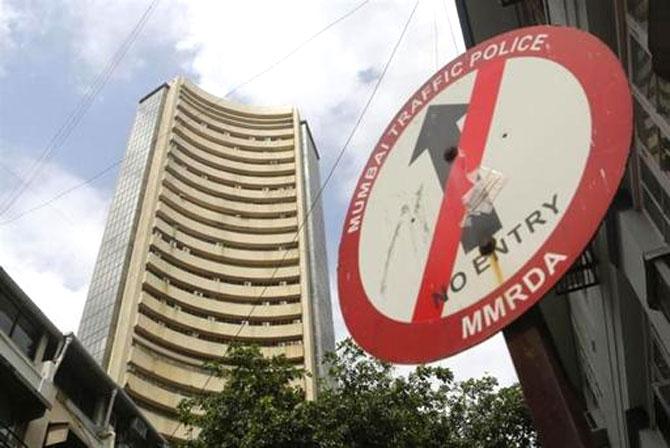 US Federal Reserve Chairper Janet Yellen hinted at raising interest rates sooner than expected, in her first press conference after assuming the top job at US central bank.
World's 10 most dangerous places to work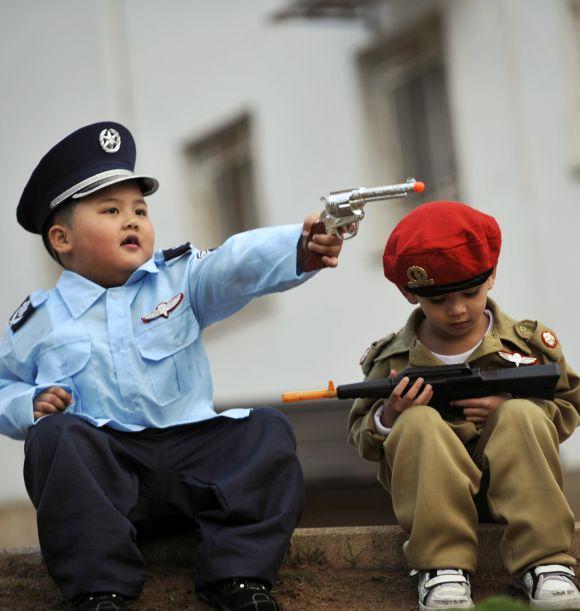 Global working conditions have worsened in 2014.
A fillip for Modi: Gujarat ranked No 1 in economic freedom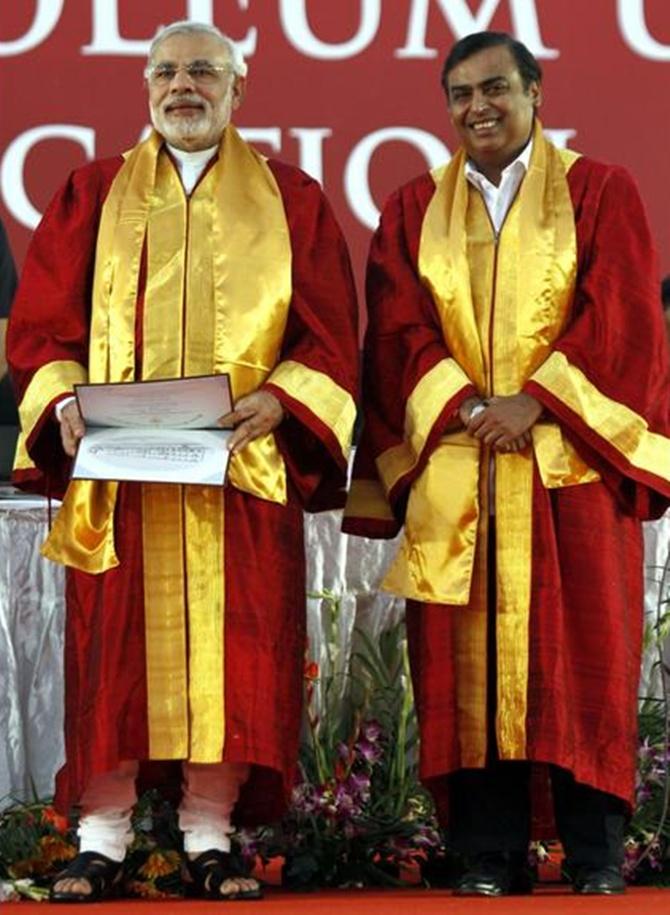 Gujarat tops the list of states in terms of economic freedom, improving its position from the 5th place in 2005.
Boom to doom: TCS warns of weaker Q4 earnings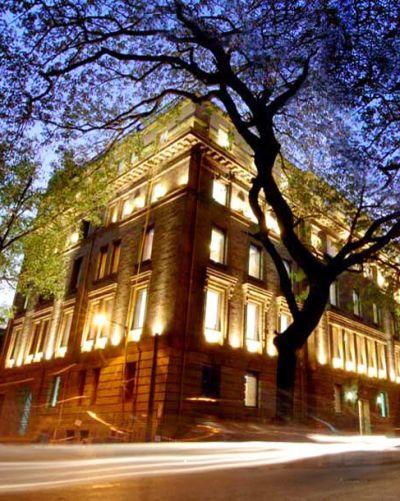 After Infosys, the country's largest software services firm Tata Consultancy Services has
RBI allows more banks to import gold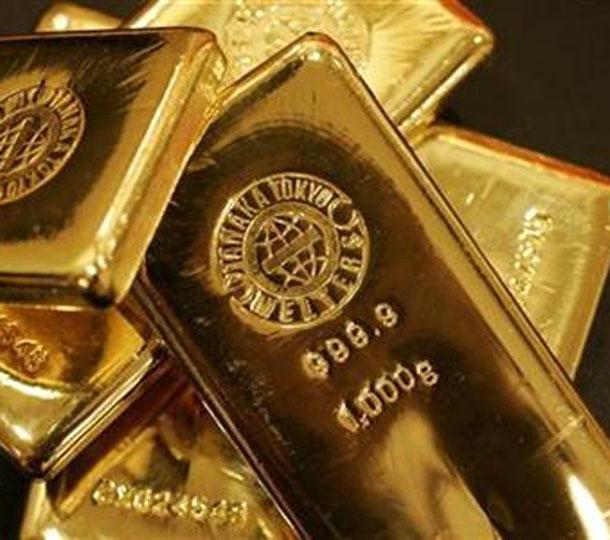 RBI has permitted Axis Bank, Kotak Mahindra Bank, IndusInd Bank and Yes Bank to import gold.
Jignesh Shah's firm not fit and proper to run bourses: Sebi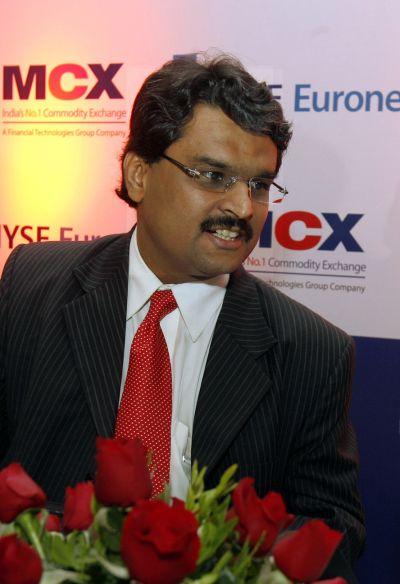 Gives 90 days time to dispose stake in four entities.
March 19, 2014
Why has Malaysian Airlines lost business in India?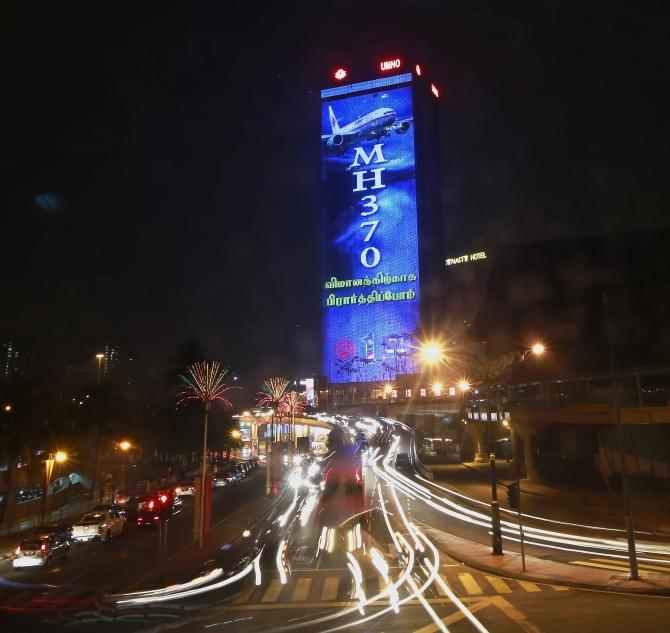 Travel companies are opting for Thai Airways, Singapore Airlines, Sri Lankan Airlines and Air India for holiday-makers.
How tepid realty market is hindering Air India revival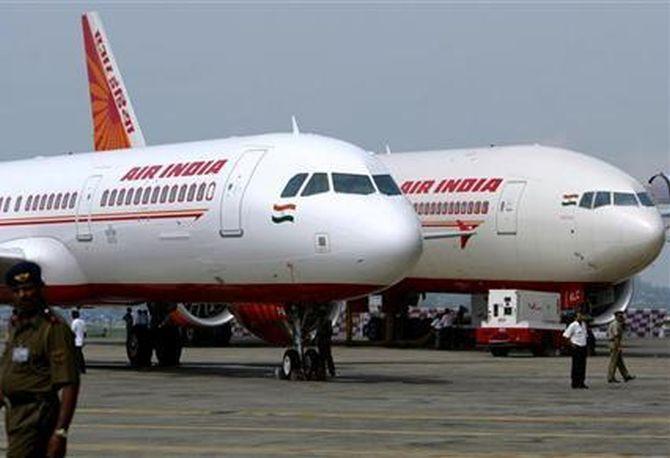 Asset sale plans lag target in both current and next financial years; the airline had a three-year plan to monetise assets worth Rs 5,000 crore (Rs 50 billion) by March 2016.
Coming soon: An Android smartwatch from Google!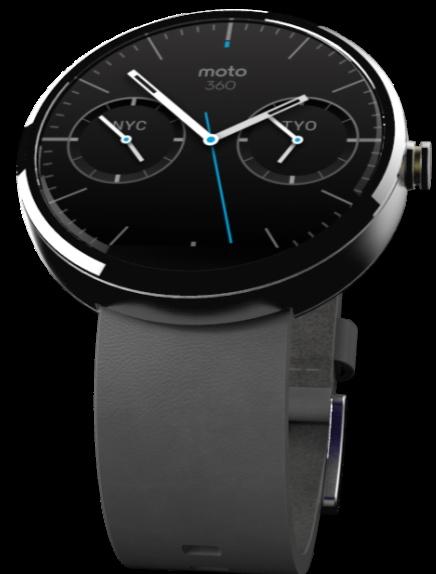 The Android Wear project is open to software makers to create apps for the watches, putting Google at the forefront of efforts to jumpstart the nascent wearable computing market.
We miss these awesome cars that went out of production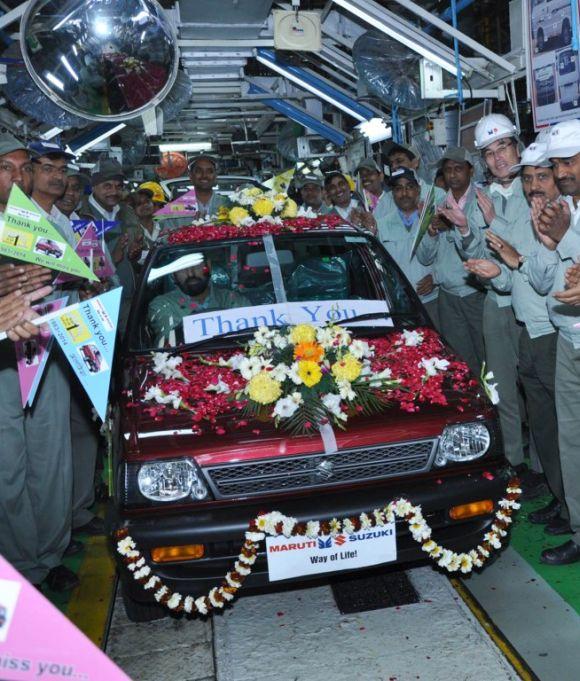 With increasing competition and slowdown, auto firms are shedding old vehicles to make way for new ones.
COLUMN: How Amit Mitra fixed Bengal's finances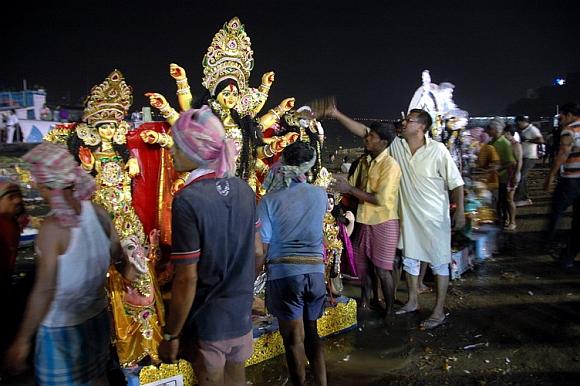 Amit Mitra may have stopped talking about relaxing rules for foreign investment in India, but there is no dilution of his commitment to the cause of fiscal consolidation in West Bengal.
FIFA World Cup: Why are brands looking beyond sponsorships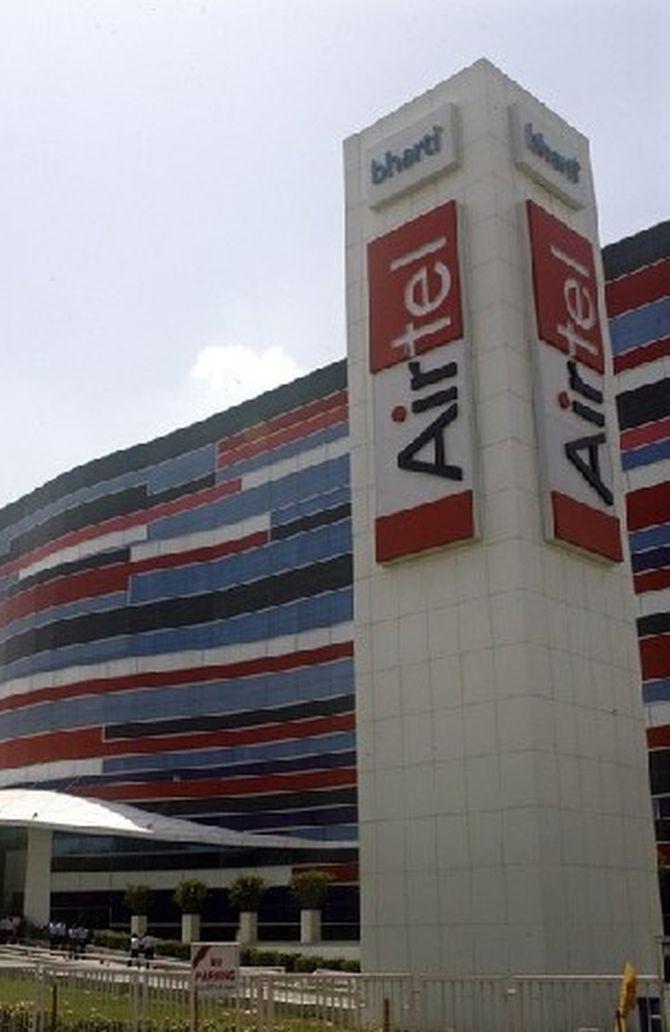 Big brands are getting involved with Football that is fast gaining traction in the nation, at lower investments that cricket.
How Nadella revived the fortunes of Manipal University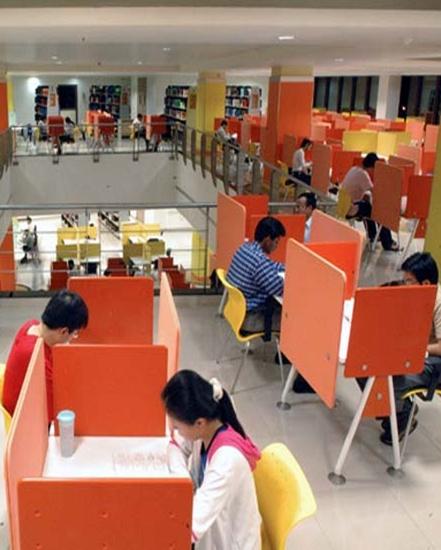 Wall Street might have been lukewarm to Satya Nadella's appointment as the chief executive officer of Microsoft but in India the development has revived the fortunes of Manipal University, his alma mater.
Tribute: Why India must be in eternal debt to F C Kohli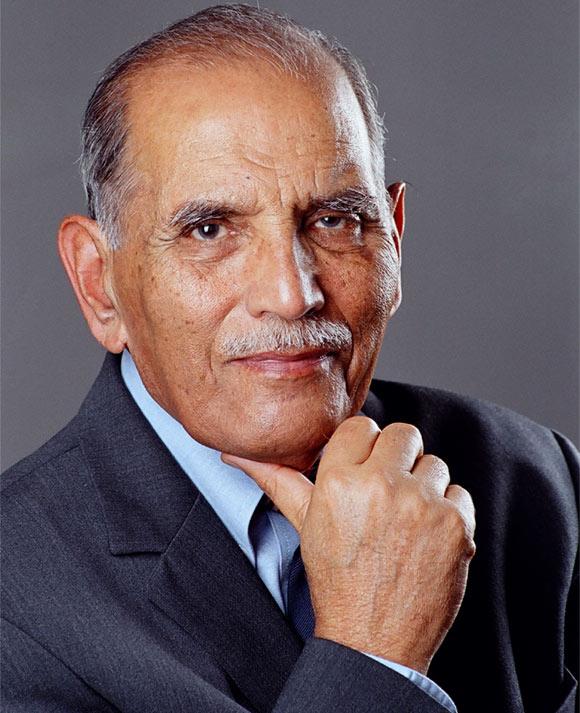 Faqir Chand Kohli, Padma Bhushan, will be 90 on March 19, 2014. It is a day to celebrate for many Indians whose life he has touched directly or indirectly, says , the well-known technology journalist who as vice-president, TCS, has known Mr Kohli for two decades.
MNCs' India honeymoon gets over in UPA-II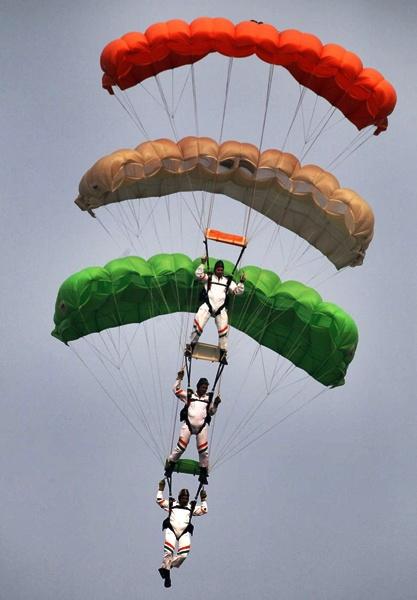 Blame the government's huge tax demand, while domestic investors point to their falling corporate governance standards.
Orient-Express may open a luxury hotel in India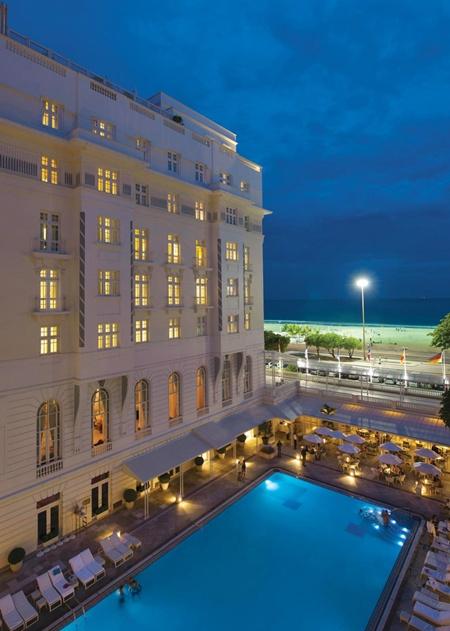 Orient-Express Hotels (OEH), the Bermuda-based owner and operator of luxury hotels, trains, river cruises and restaurants, is open to expanding its global reach, which could include a base in India.
3 Indian airports among the world's best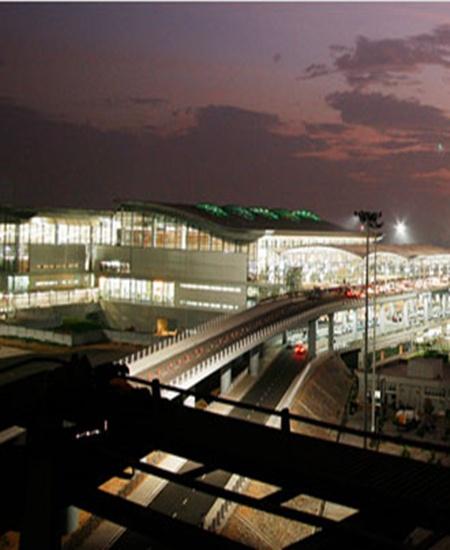 The Rajiv Gandhi International Airport (RGIA) in Hyderabad has retained its second position for the year 2013 in the 5-15 million passengers category.
Behind the scenes: How hackers take control of your life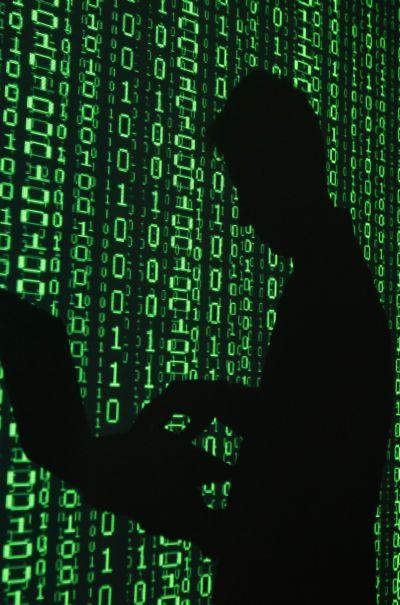 They can spy on you through the webcam, and use it to annoy, bully and blackmail you.
Meet the man who designed the gorgeous Ford EcoSport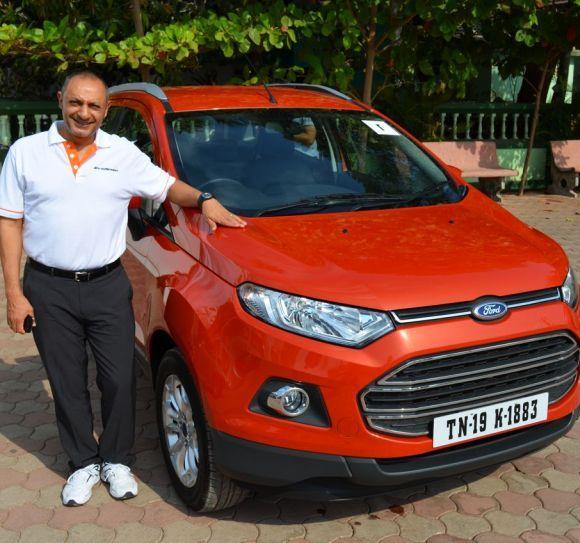 Ehab Kaoud takes you behind the scenes.
American biz body's wishlist to boost Indo-US trade to $500 billion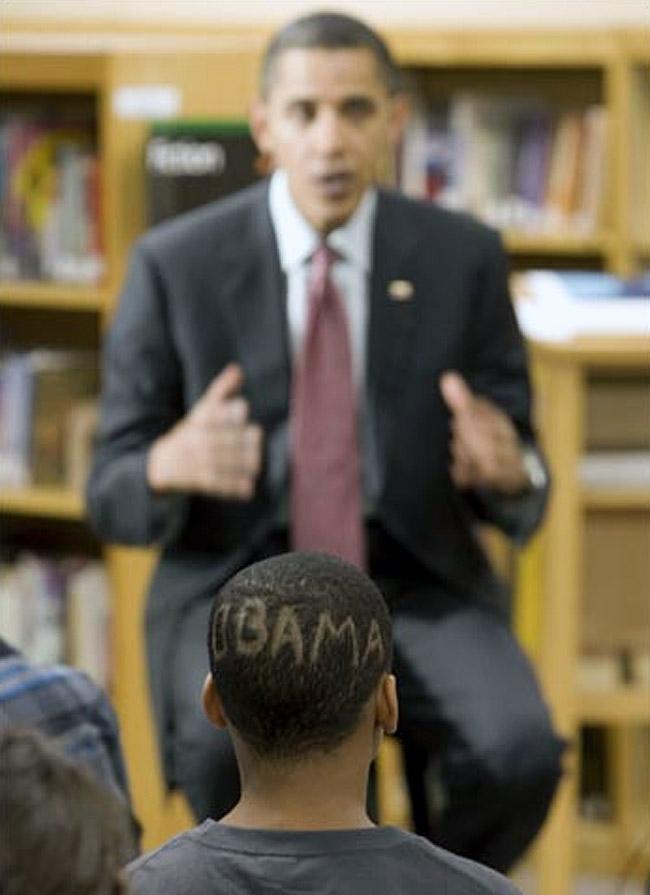 The USIBC calls for legislation and implementation of the plan that provides certainty in India's international tax treaties and investment structures.
Corporate houses in India may not get bank licences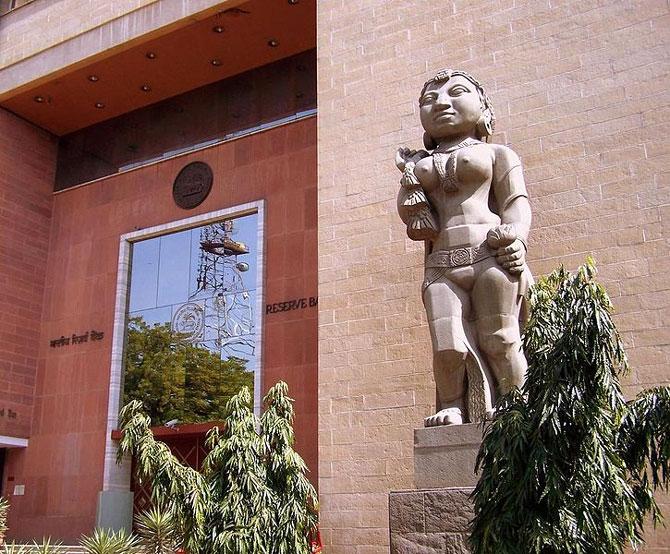 Only 4-5 applicants could make the cut; India Post has little chance.
Bengaluru troubled by industrial unrest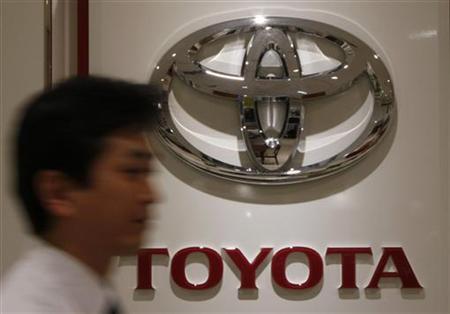 Bengaluru's manufacturing sector has in the past few years witnessed one of its worst phases, thanks to labour unrest in the region's industrial hub.
Markets consolidate ahead of US Fed meet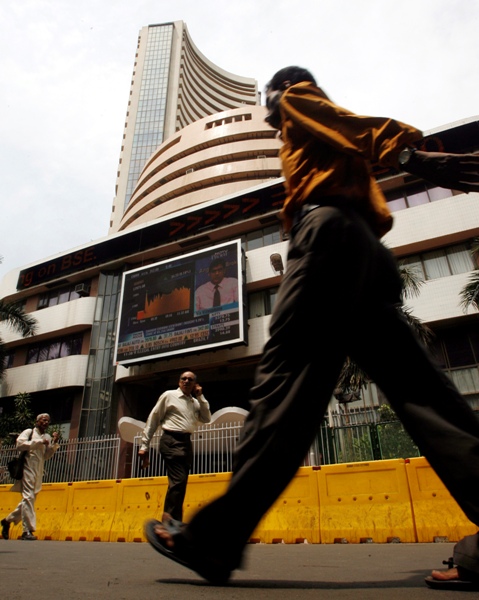 The 30-share Sensex ended flat at 21,833 and 50-share Nifty gained 7 points at 6,524.
'India may become a water-scarce country by 2020'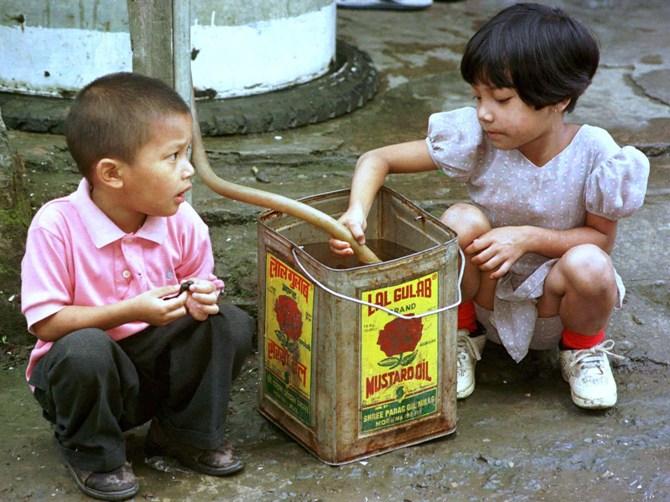 Governments are increasingly putting pressure on industries to adopt best international
Motorola launches Moto X; price starts at Rs 23,999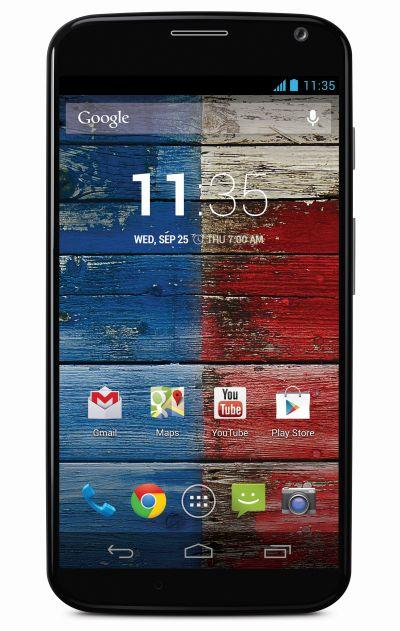 It comes with dual core processor and 2GB RAM.
Apple to replace iPad 2 with upgraded iPad4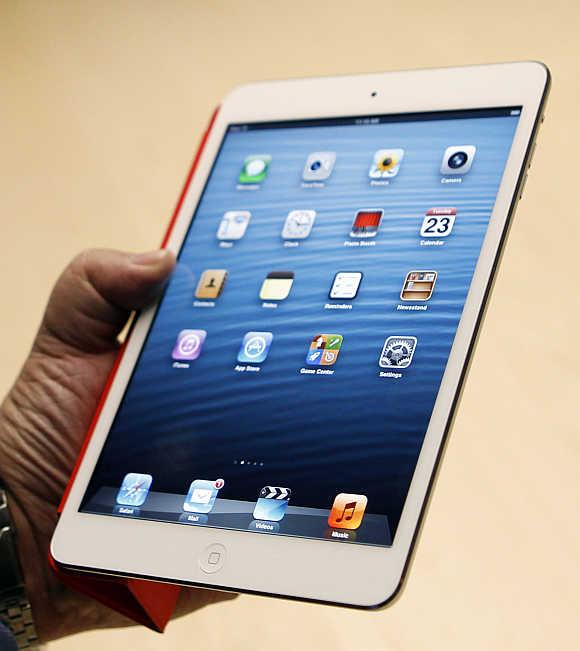 Apple Inc said it would offer an upgraded iPad 4 tablet in place of the mid-range iPad 2 at the same price.
March 18, 2014
BSE: Top gainers and losers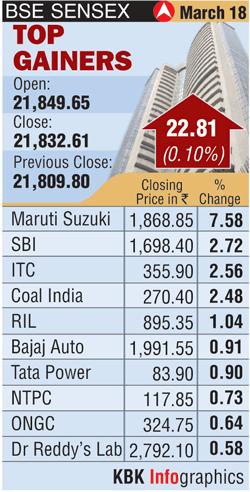 The 30-share Sensex ended up 12 points at 21,822 after touching a fresh intra-day high of 22,040.72 and the 50-share Nifty ended up 12 points at 6,517 after hitting a new intra-day high of 6,574.95.
Want tax benefits? Your relatives can be of help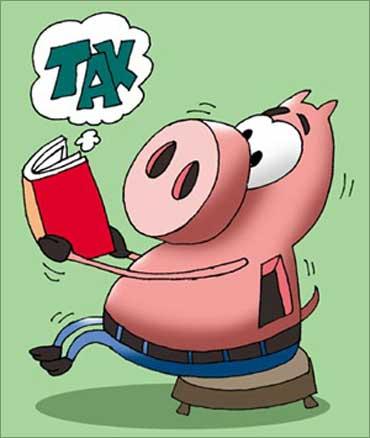 Claim these last-minute tax savers and get better after-tax returns.
Why industrialist Pawan Ruia is cosying up to Narendra Modi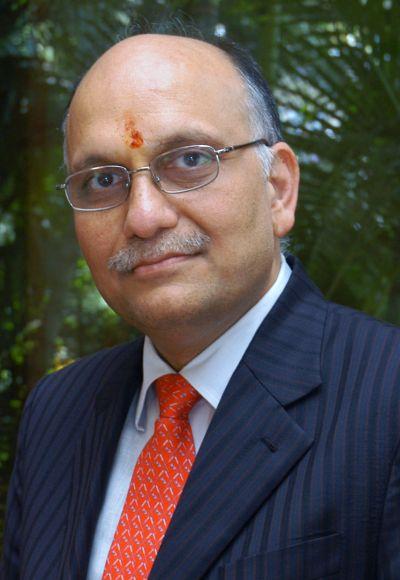 The performance of his business has moved in tandem with his connections to the ruling party.
How you can survive after MS pulls the plug on Windows XP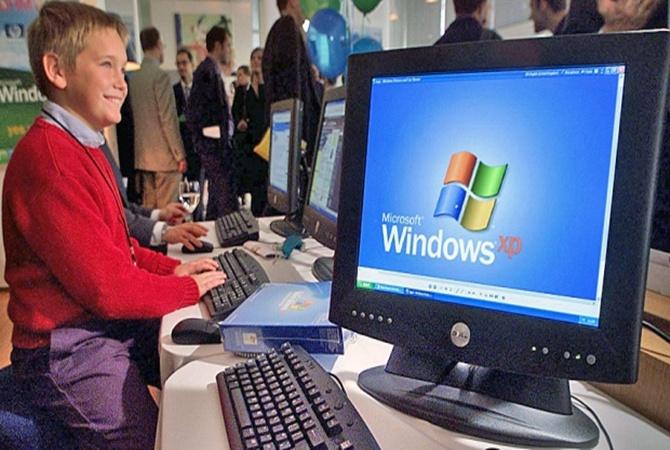 After support ends for Windows XP, Microsoft will stop patching vulnerabilities and updating the operating system (OS).
Are Indian drugs safe? US doctors worried over quality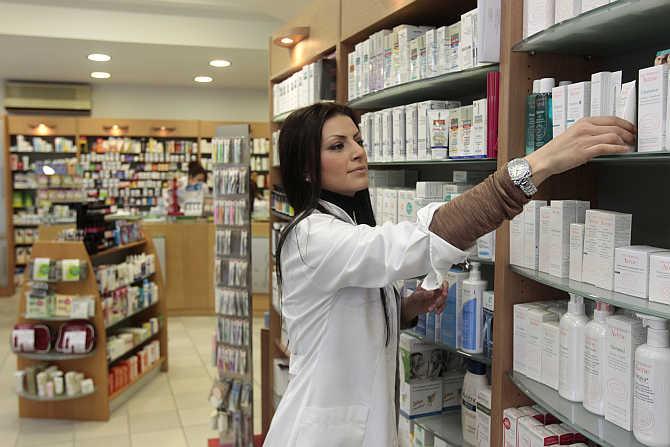 Some US doctors are becoming concerned about the quality of generic drugs supplied by Indian manufacturers following a flurry of recalls and import bans by the Food and Drug Administration.
7 awesome small-cars coming soon to India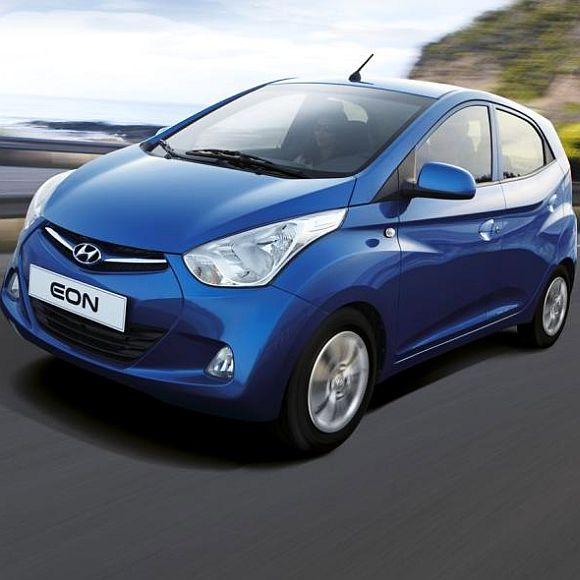 Country to witness spate of small and affordable auto launches in next 18 months.
UPA or BJP: Here's how to invest smartly during elections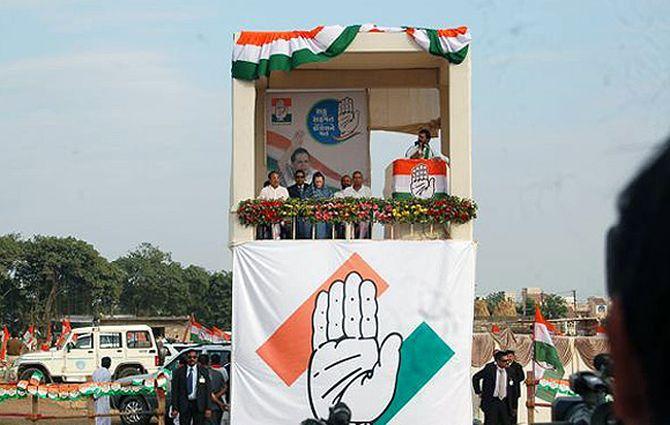 Existing investors should not make any drastic changes in their portfolio at the onset of elections, say experts.
China to beat US in high-tech trade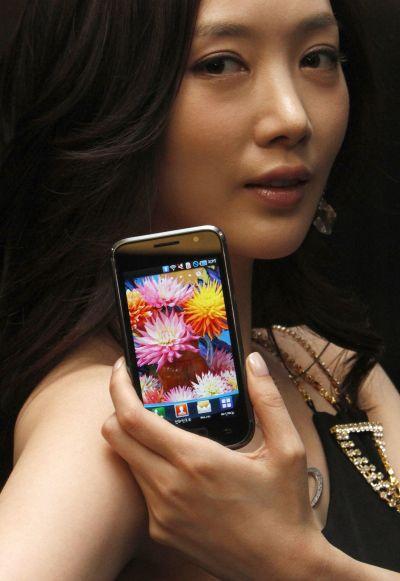 Exports of high-tech products will grow more quickly than exports of other goods over the next 15 years as emerging Asia moves away from being a low-cost production hub for foreign brands and toward developing value-added local products, according to research from HSBC.
Challenges Modi will face to revive the economy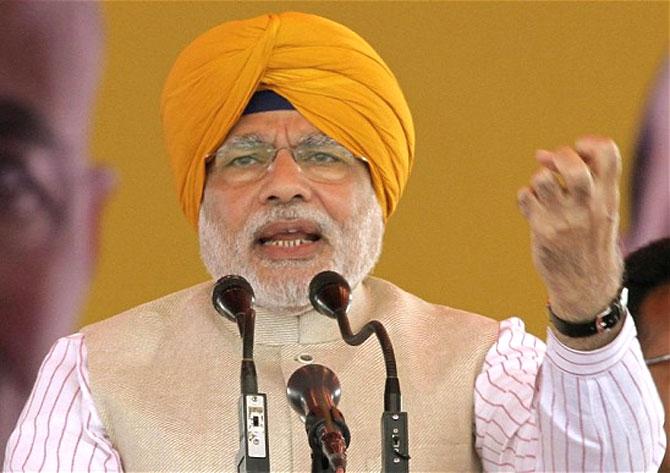 Narendra Modi may be able to fix India's ailing domestic economy, but it's the sorry state of world demand that will pose a bigger and more intractable challenge to the country's prime ministerial hopeful.
A tale of changing corporate colours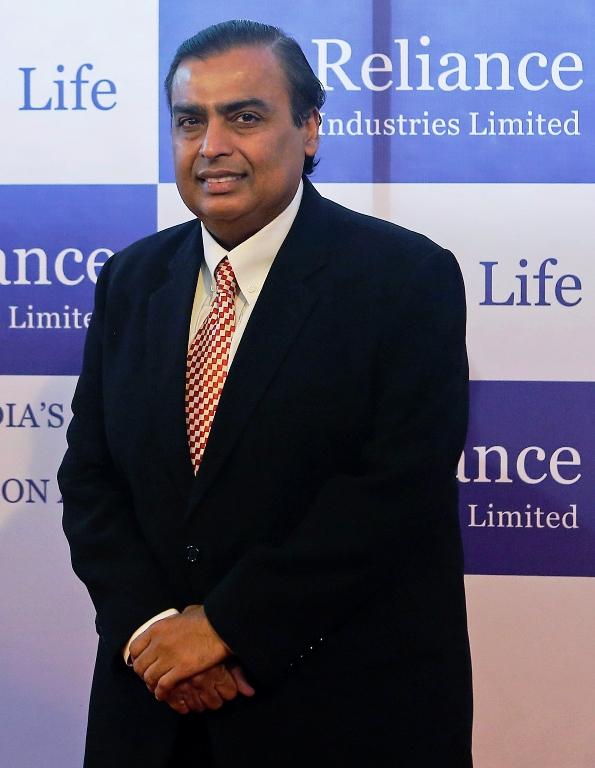 Chances are the logo would get even more colourful as its steps into new areas going forward.
Markets end flat on profit taking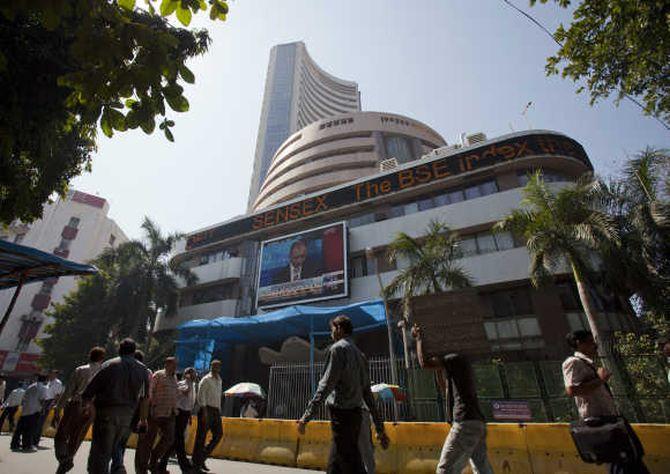 Bench mark share indices ended marginally higher as investors booked profits at higher levels.
Working in govt projects frustrating, says Infosys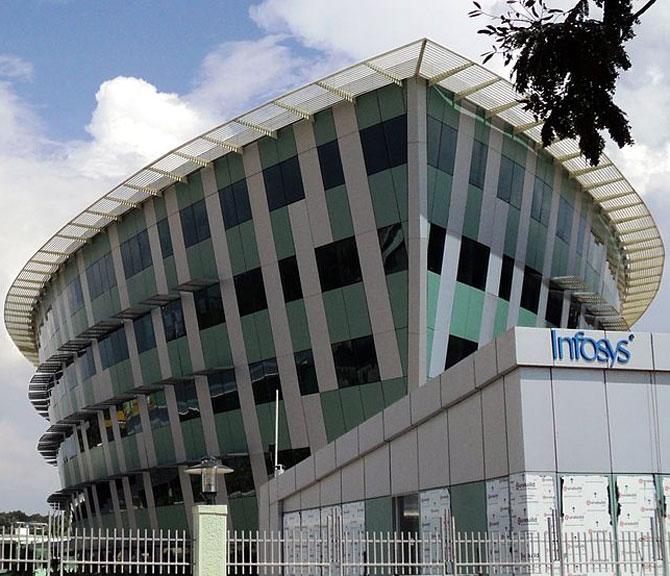 The Bengaluru-based company is currently engaged with around 20 projects in the government sector, including those of central government departments and state governments.
March 17, 2014
India Post's banking dream may not see light of the day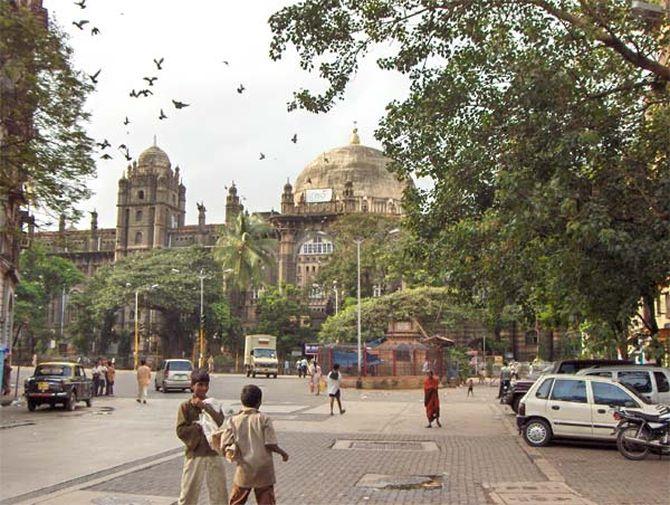 India Post will have to re-align its bloated staff well before getting transformed into a full fledged bank.
Tata Motors to soon reap the hard work put in by Karl Slym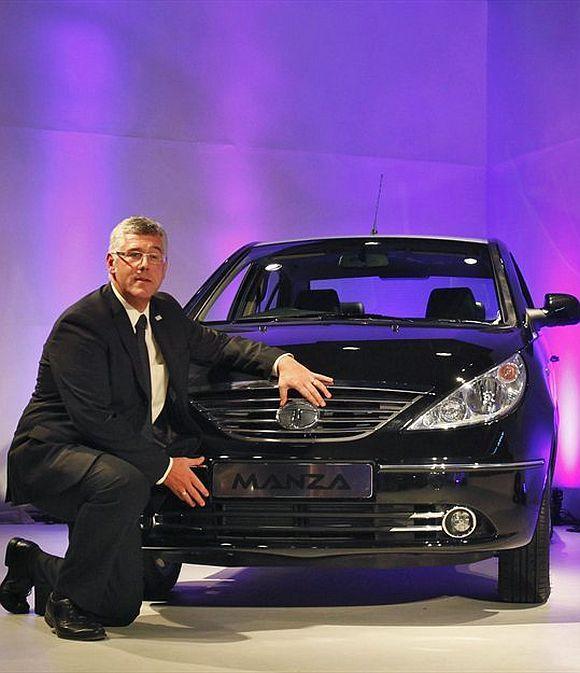 The late leader transformed the company and his work will be reflected in time to come.
Now, Micromax brings its 'knight' in shining armour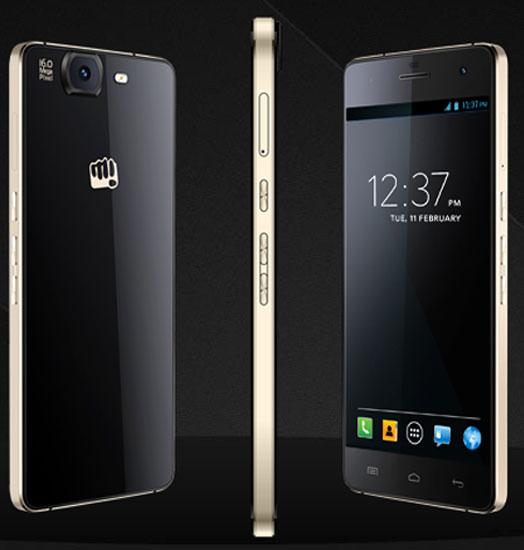 This smartphone is promising in every way and its impressive package might even be the next technology breakthrough
25 cars you would love to drive!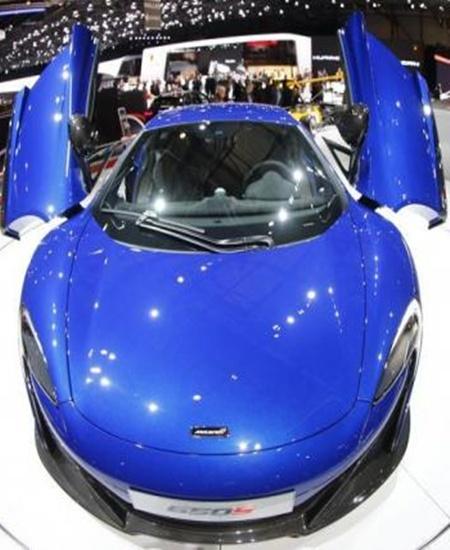 With 100 new car models, the 84th Geneva Motor Show has a lot to offer for car enthusiasts.
King of fruits may not bring good times this year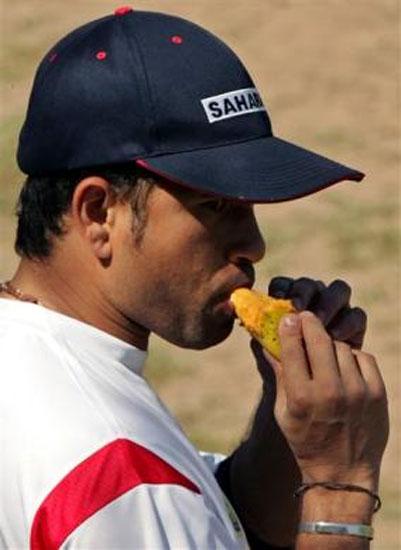 Erratic climate damages crop, could lead to 40% drop in yield from major growing regions
This football field-sized airship can revolutionise travel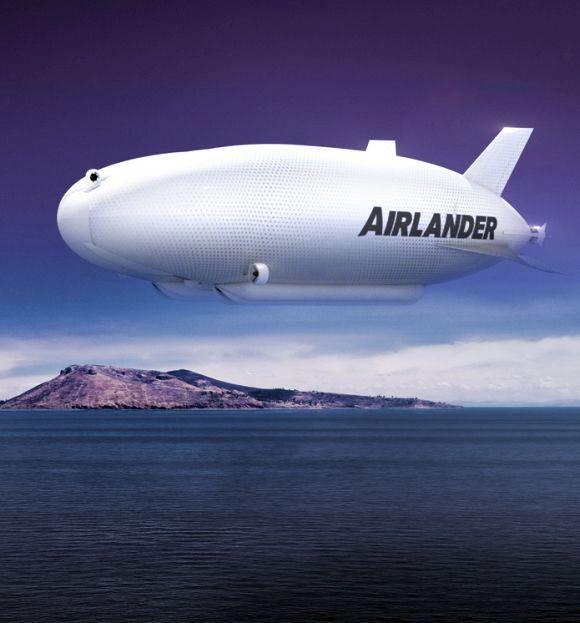 The aircraft can fly non-stop for up to 21 days without refuelling.
Indian CEOs root for Modi as next PM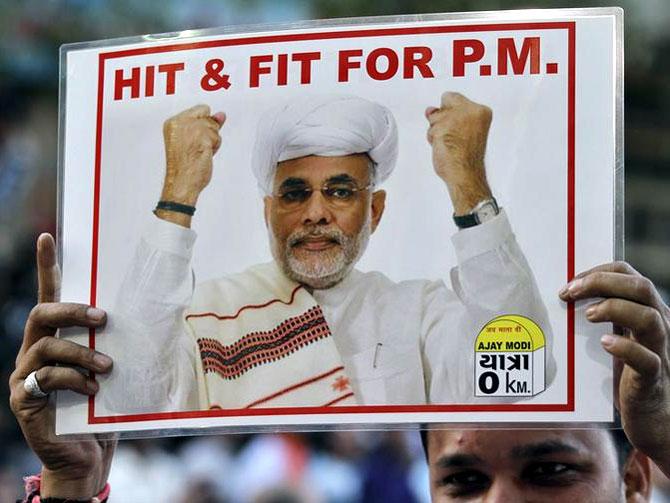 Stalled projects top on priority list.
Heard of poll tourism? Find out what it is all about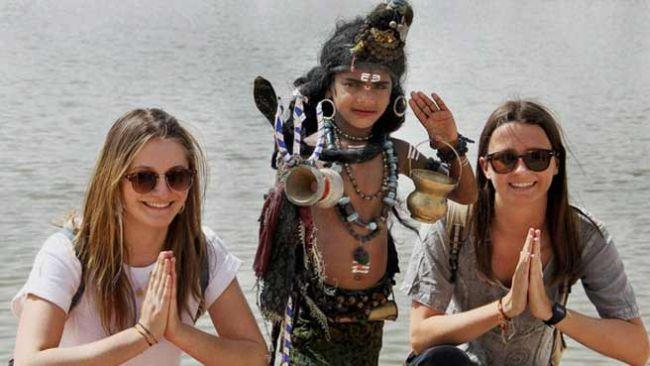 Tour operators have gone a step ahead to introduce poll tourism in a bid to cash in on election fever.
12 ways India can revamp its creaky infrastructure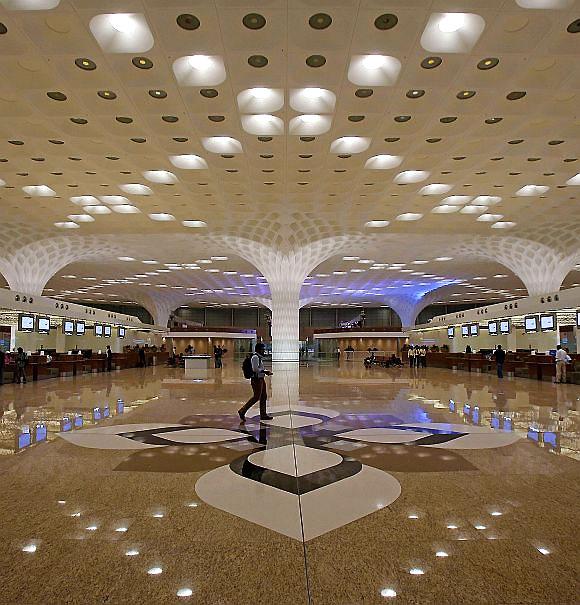 Twelve ways the new government can breathe life into the country's infrastructure agenda.
March 15, 2014
Revealed! Moto X to launch in India by March 20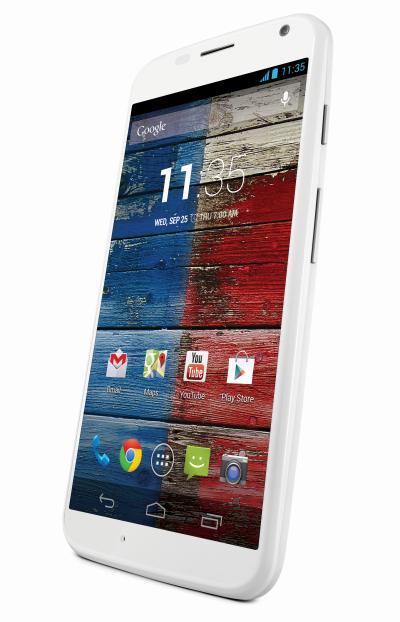 The phone is expected to cost around Rs 25,000.
March 14, 2014
Sahara investors untraceable, but search empties Sebi coffers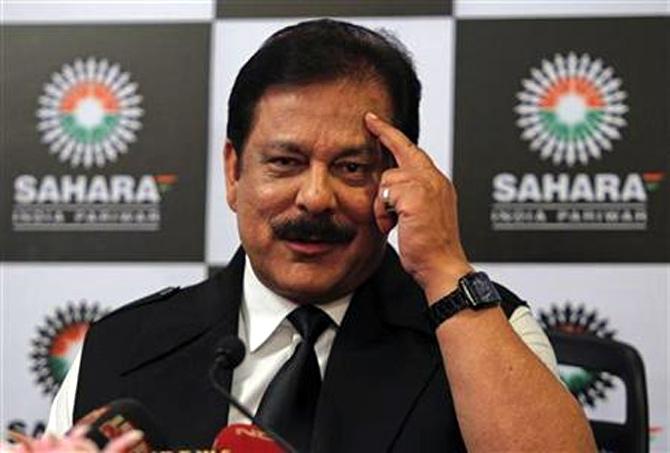 In the high-profile case involving refund of over Rs 24,000 crore (Rs 240 billion) and additional interest of 15 per cent per annum, the Supreme Court had asked Saharas in August 2012 to submit all documents and refund money to Sebi for further repayments
BSE: Top gainers and losers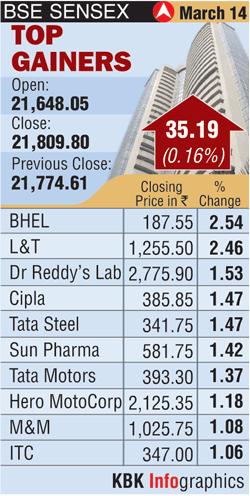 The Sensex closed at 21,810, up 35 points or 0.2% and the Nifty gained 11 points or 0.2% to close above the psychological 6,500 levels at 6,504.
The flu bug bit Google!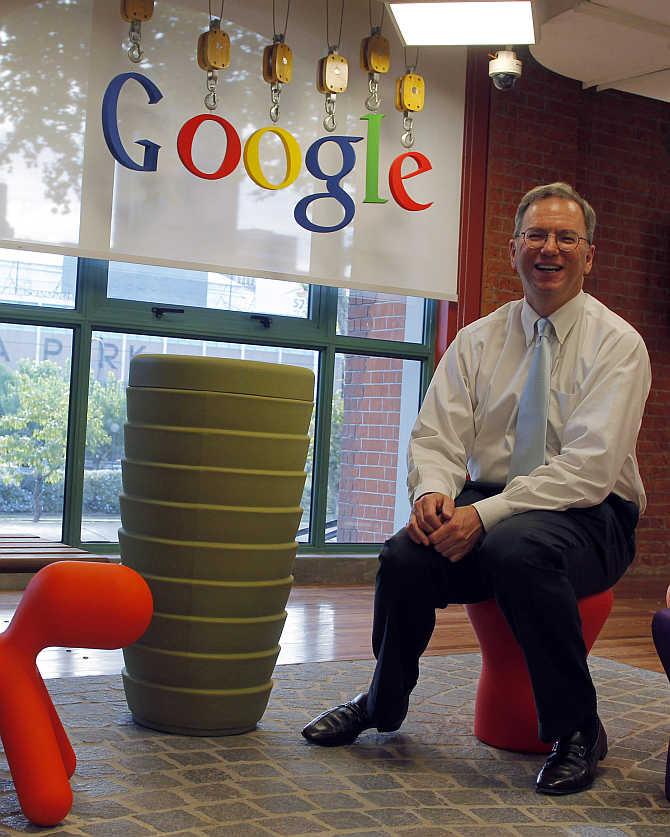 Researchers examined Google Flu Trend, which was designed to provide real-time monitoring of flu cases around the world based on Google searches that matched terms for flu-related activity.
Economy to grow at 5.5% in Q4, says Rangarajan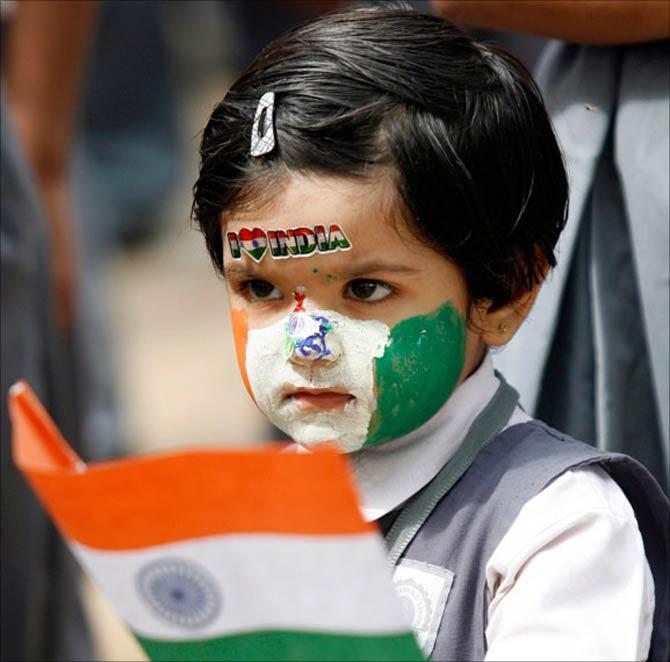 Retail inflation in February has come down to a 25-month low of 8.1 per cent.
India born Rajeev Suri may become Nokia's next CEO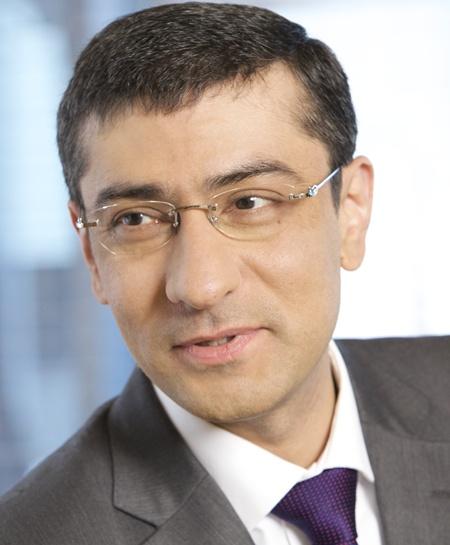 Rajeev Suri, the head of Nokia's telecoms network equipment division, is likely to become the Finnish group's next chief executive following the sale of its handset business to Microsoft.
SC notice to Centre, Ranbaxy on plea for cancelling its licence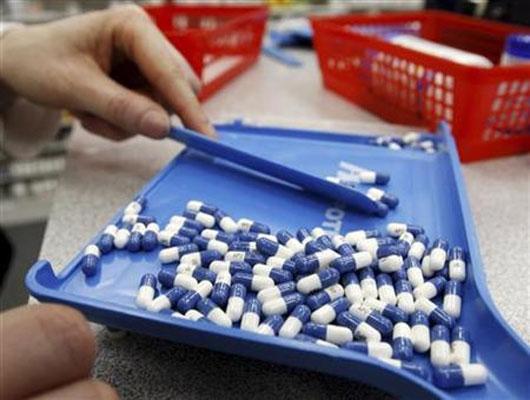 Agreeing to examine the allegations, a bench headed by Chief Justice P Sathasivam, however, refused to pass any interim order for restraining the company from manufacturing drugs.
The man behind Quikr's success story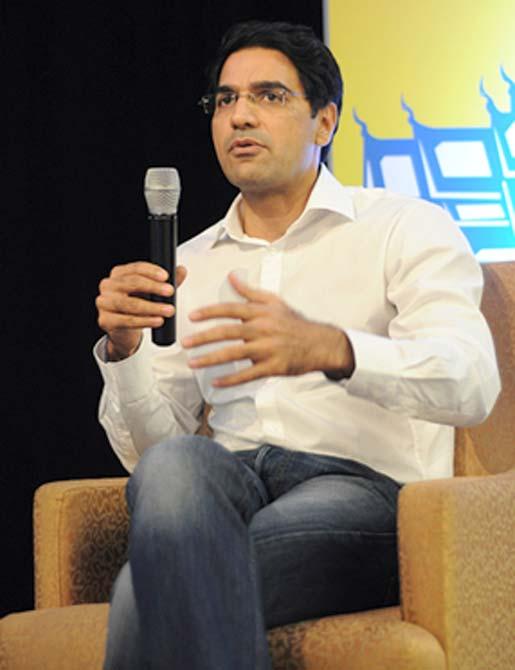 When Quikr.com, a Mumbai-based online and mobile classifieds firm, recently raised Rs 550 crore ($90 million) from foreign investors, the company drew attention like never before.
Lay-offs: When will the tide turn for India Inc's job market?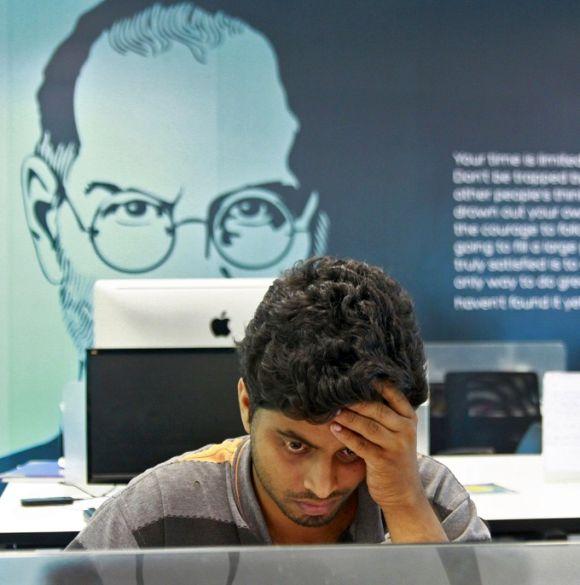 Blue chip Indian companies are letting go human resource to attain cost-efficiencies.
Some respite! Inflation eases to 9-month low of 4.68%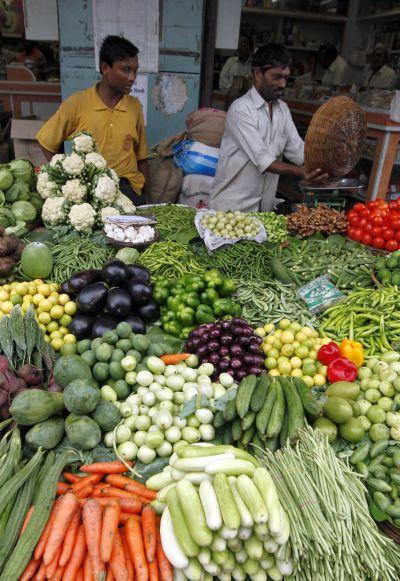 Food prices rose 8.12% year-on-year last month, slower than an annual rise of 8.80% in January.
7 most expensive bungalows sold in Mumbai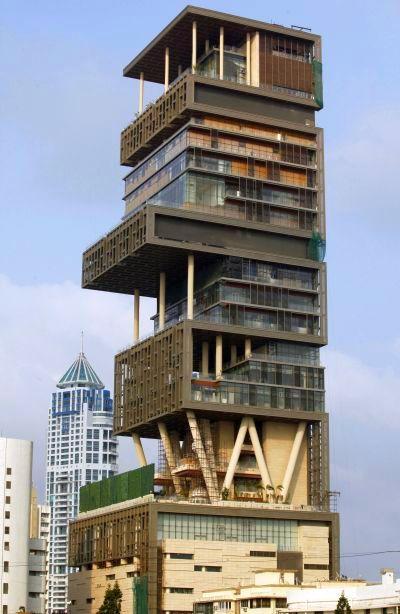 Mumbai's property market stumps you with eye-popping deals on heritage assets.
Visit Kerala's Technopark, the biggest IT hub in India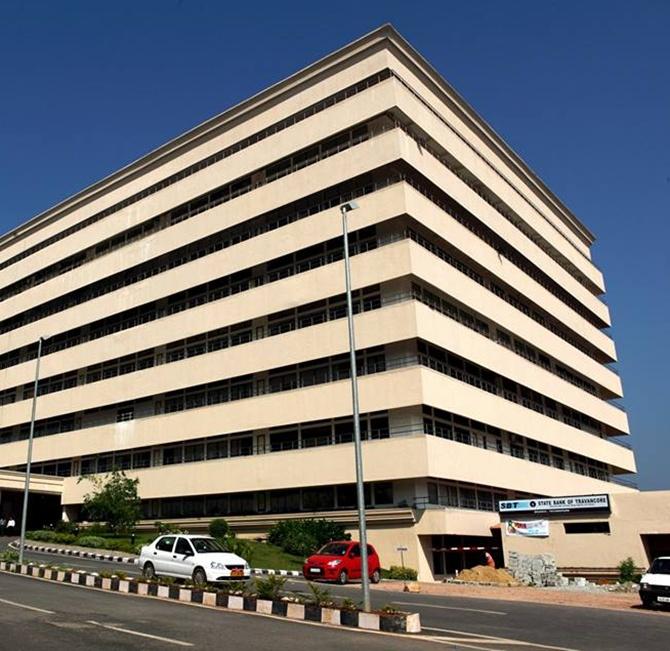 The IT hub, Technopark in the state capital Thiruvananthapuram is now the biggest IT park in India with a total built up area of 7.2 million square feet.
Another controversy haunts the Sahara parivar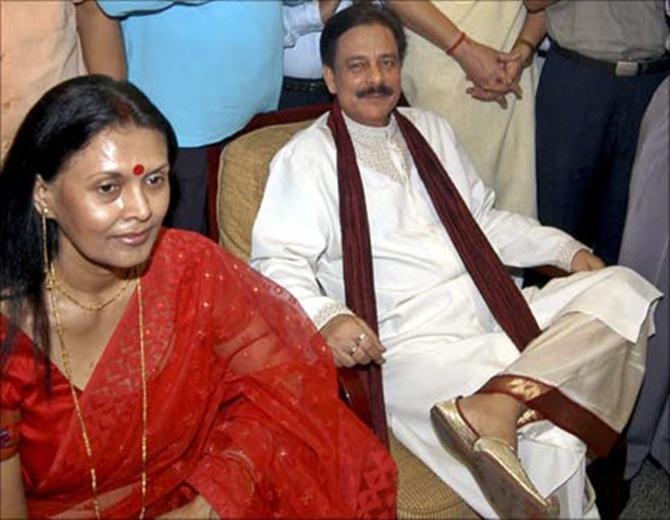 Battling a long-drawn legal tussle with Sebi, conglomerate Saharas claim to have as many as 4,799 establishments under its fold, but its 'Chief Guardian and Managing Worker' Subrata Roy holds board seats on just a handful of registered group companies.
Secretive 24-year-old is world's youngest billionaire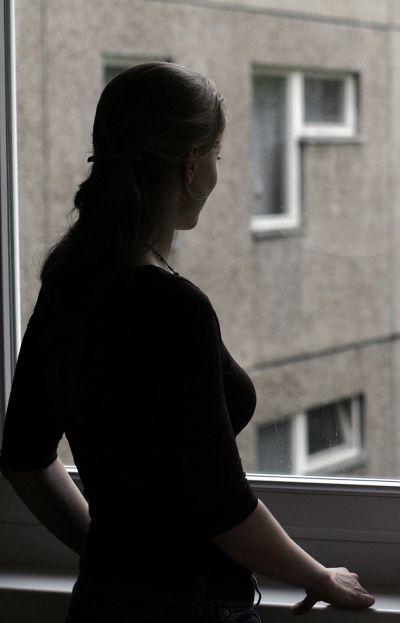 A secretive 24-year-old woman tops the list.
Maruti Alto is the world's best selling small car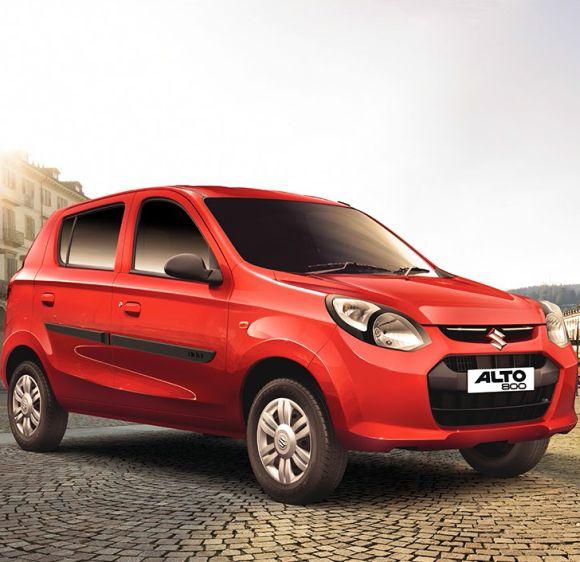 It beats popular cars such as Volkswagen Gold and Toyota Prius.
Tata Global's vision: Aggressive biz models, tie-ups overseas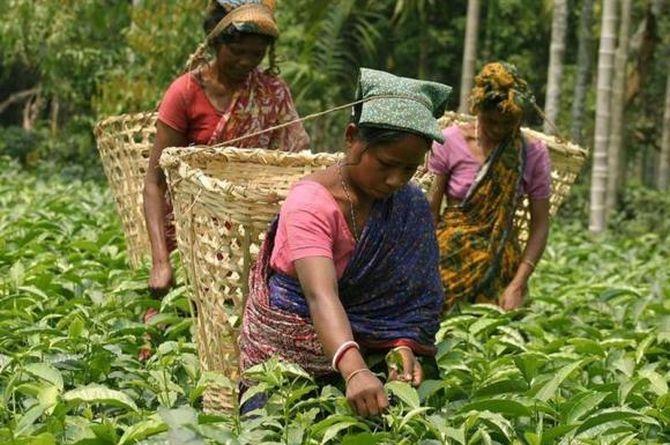 Tata Global Beverages has set out on a journey to become a global leader in branded beverages through innovation, strategic acquisition and organic growth.
4 infra stocks that have become darlings of D-street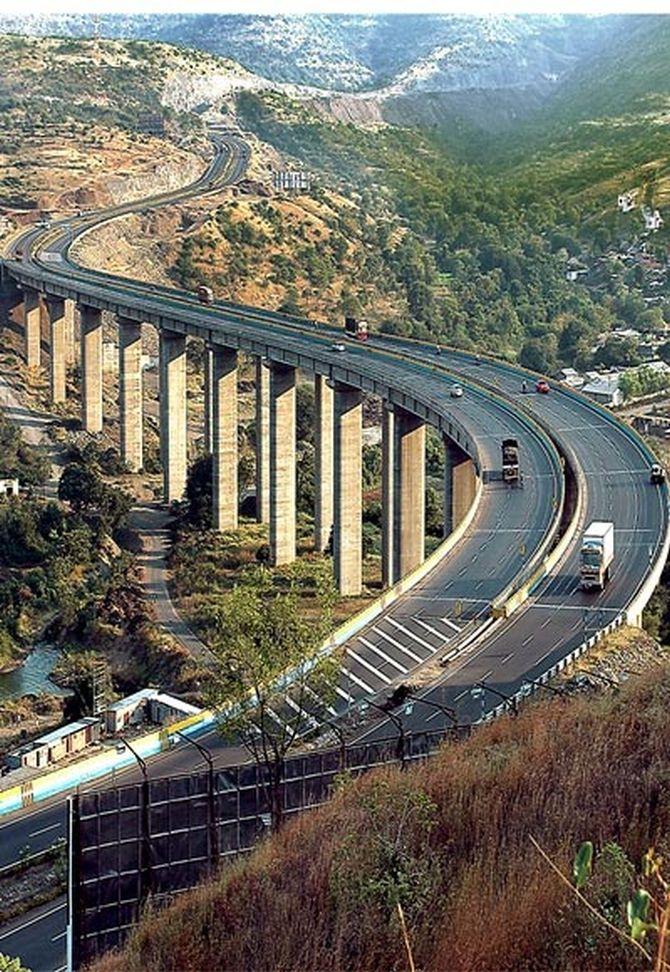 L&T, Engineers India, IRB Infra & VA Tech Wabag have strong balance sheets, beside good earnings visibility. And this makes them a favourite amongst the trader community.
Is employee attrition the biggest challenge for Infosys?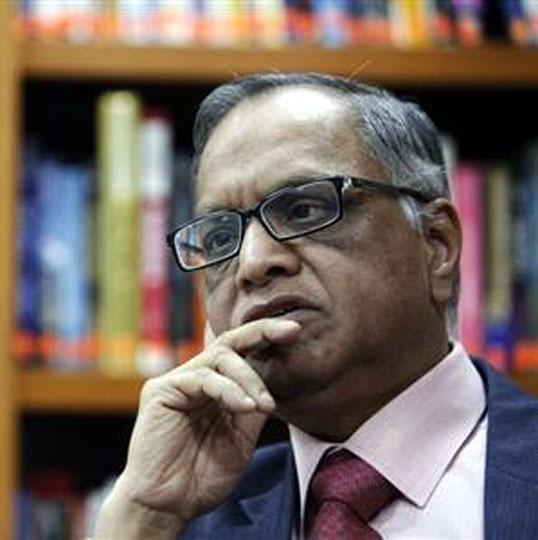 Senior exits and across the board attrition have started affecting the company's ability to grow business
Air India may re-induct 13 sacked flight attendants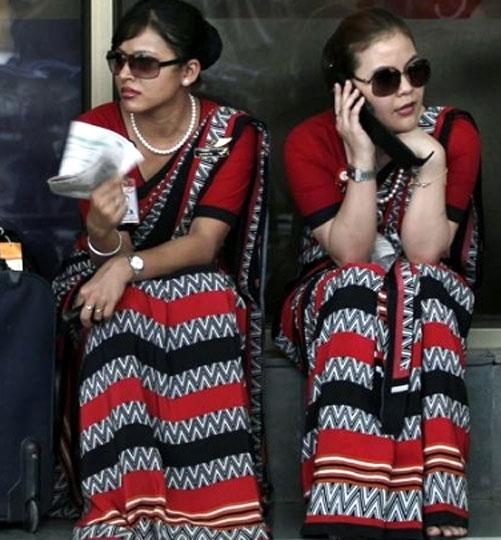 Sacked staff say the were misled, have agreed to all guidelines put forth by the company.
Markets stage recovery; Sensex ends in green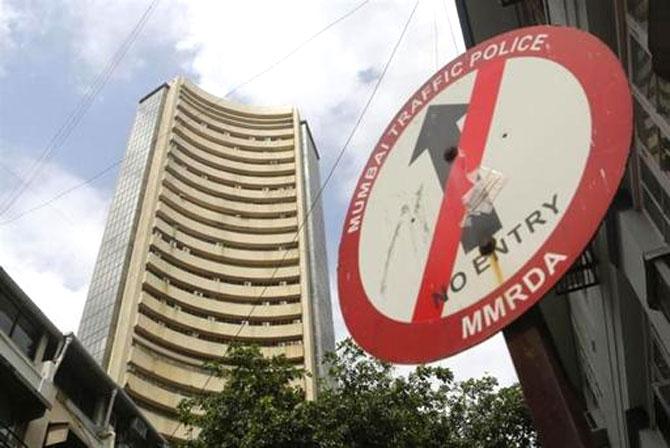 L&T, ITC, Infosys and RIL among the top gainers.
March 13, 2014
Nokia to roll out X+, XL in Q2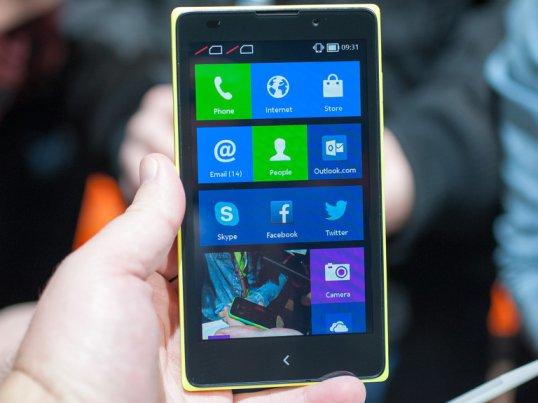 Nokia India on Thursday announced to roll out Android-based smart phone 'X', with a price tag of Rs 8,599.
BSE: Top losers and gainers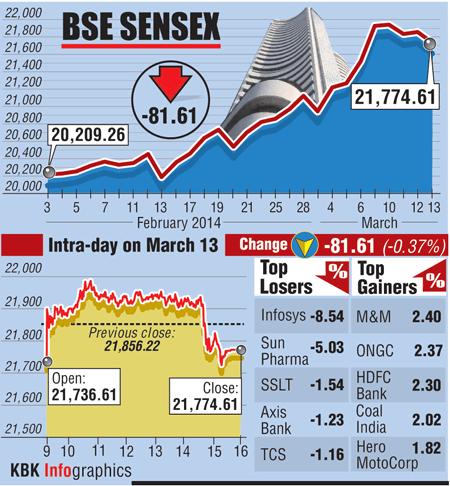 The 30-share Sensex shed 82 points or 0.4% to close at 21,775 levels and the 50-share Nifty was down 24 points or 0.4% at 6,493.10 levels.
Murthy concerned over decline in Infosys' growth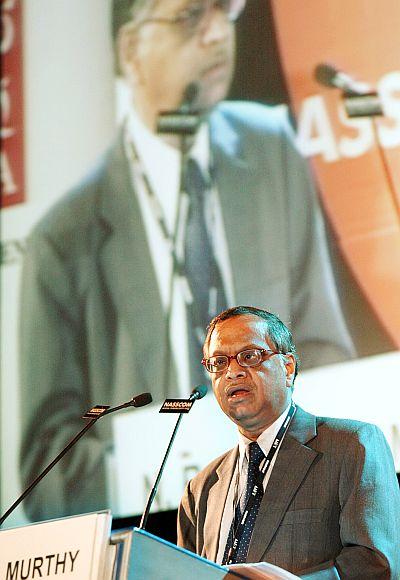 The Infosys co-founder, who was brought back to head the firm in June last year, also expressed unhappiness over the laggard performance in the last two years.
Rajan unlikely to cut rates on April 1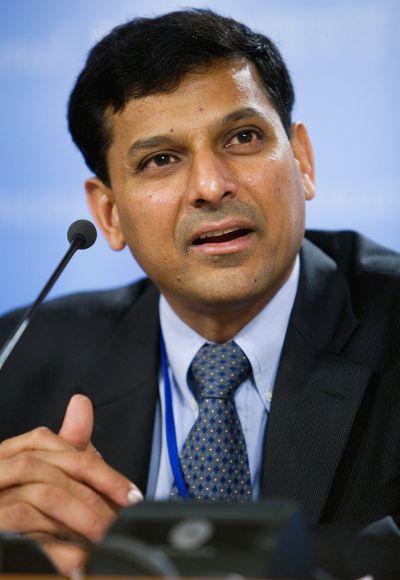 Foreign brokerage HSBC said emergence of pleasing data and the likelihood of RBI holding its key rate on April 1, should not lead to believing that the rate tightening cycle is over.
Boeing in talks with India airlines on 737 MAX jet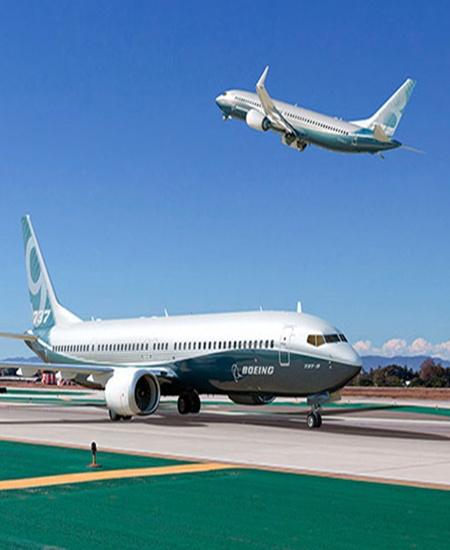 This is an increase from a Boeing forecast last year of 1,450 new airplanes worth $175 billion.
No respite for Subrata Roy as SC denies bail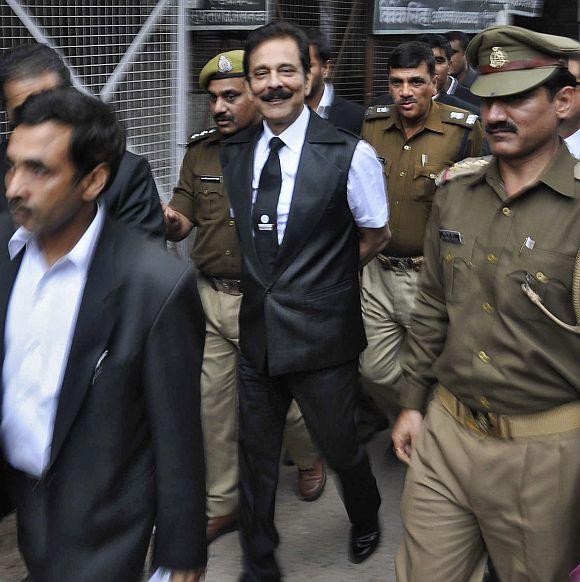 The hearing was adjourned to March 25.
Maruti drives in special edition Swift Dzire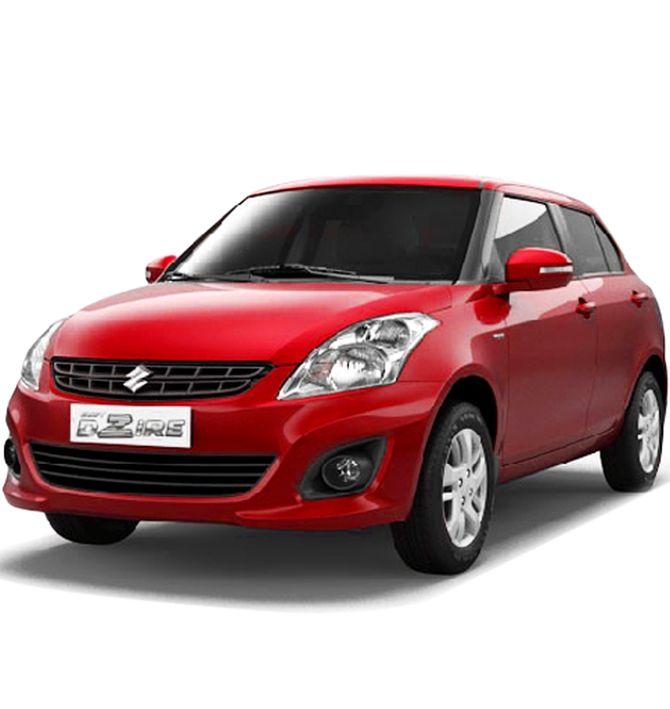 The car is priced at Rs 686,000.
The thorn in India-US business ties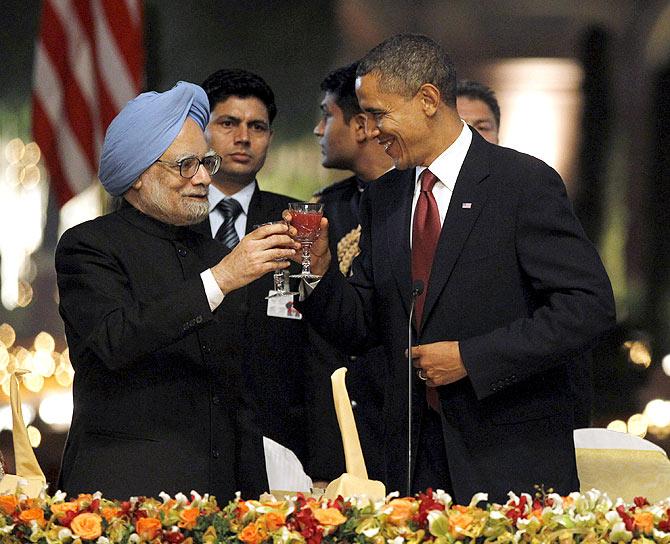 The challenge for India will be to ensure the law does not get out of step with the demands of a country that needs foreign investment and new technologies.
This iconic Mumbai bungalow likely to fetch Rs 280 crore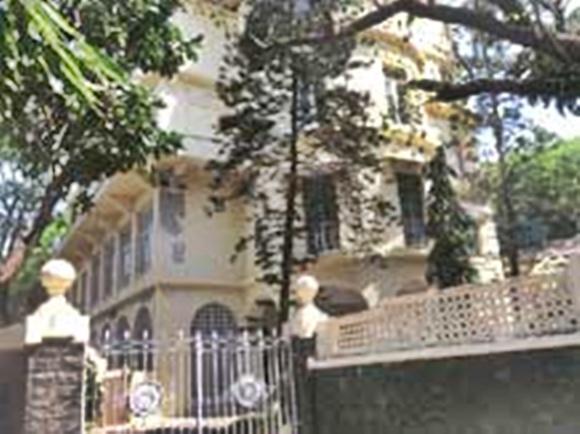 Mumbai may see the most expensive real estate deal mid this year.
Infosys paints gloomy outlook for Q4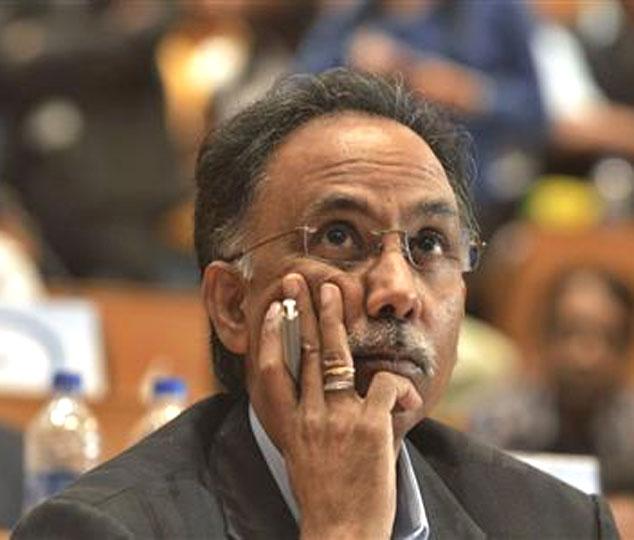 Company's ADR fell 7% on Nasdaq after CEO Shibulal's comments.
Can Modi rescue the Indian economy?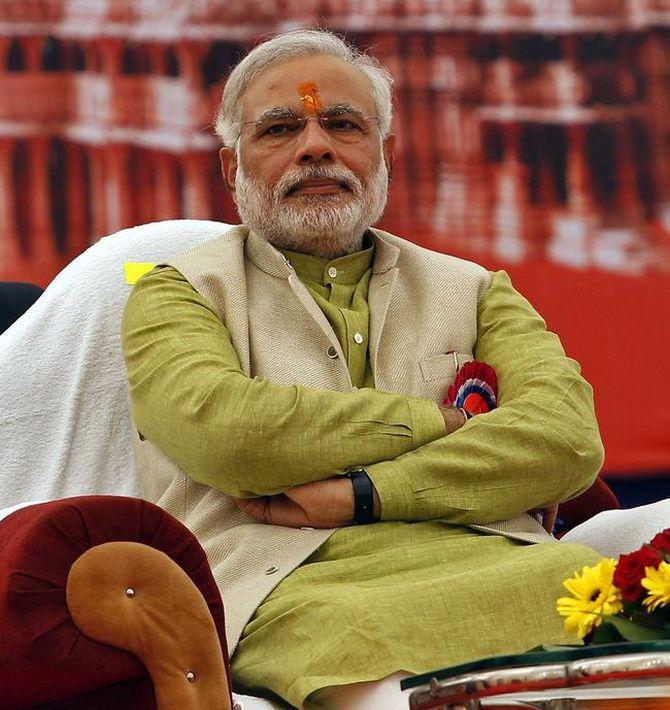 Even if Narendra Modi comes to power, the revival of sustainable growth is far from certain.
Is India better than other fragile economies?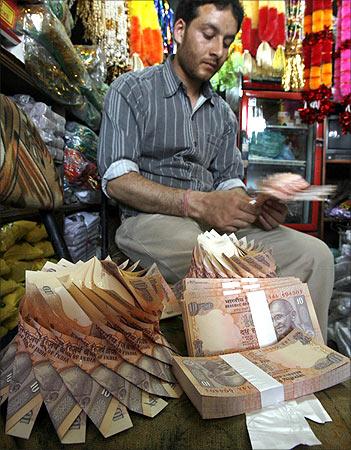 Among the 'Fragile Five' currencies as defined by Morgan Stanley, the rupee has emerged as the biggest gainer since August 28, 2013.
Infosys drags markets; Sensex sheds 82 points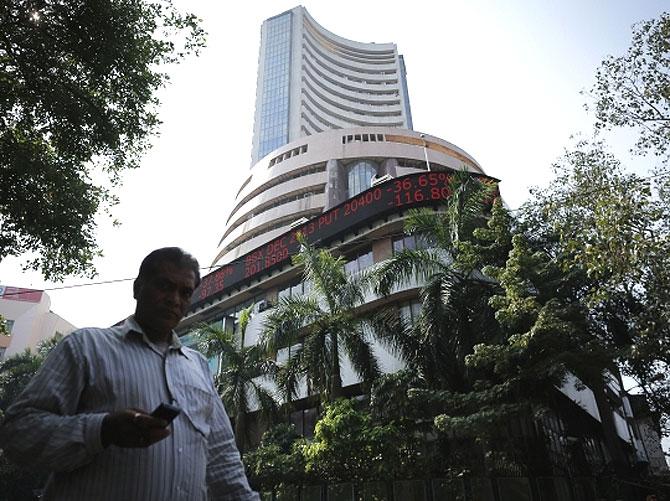 IT major Infosys crashed 8.5 per cent to 3,357.50 on reports that the management expects sluggish growth in January-March quarter in the current financial year.
What went wrong with Tata Motors?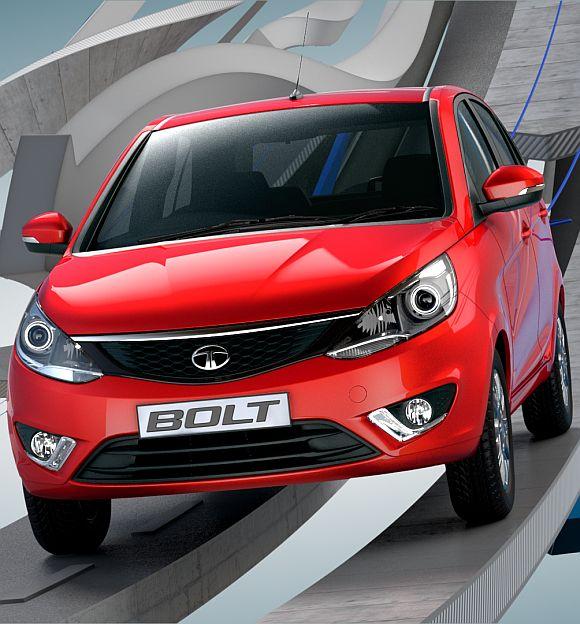 The company whose sales slumped 37 per cent in the nine months to December hopes to stem the tide with a slew of launches starting with the Zest and Bolt.
Why is Dalal steet influenced by upcoming elections?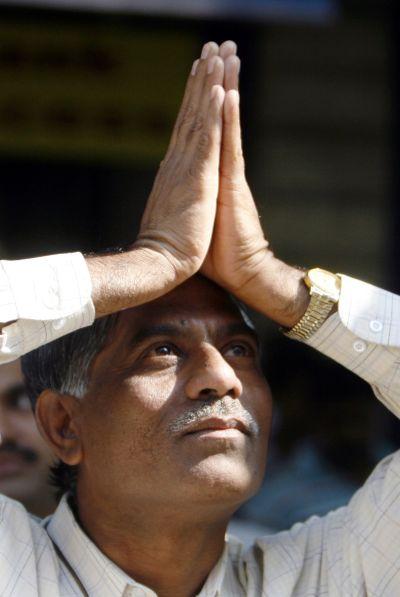 Marketmen want to make the most of volatility caused due to elections.
Why wealthy Indian maharajas don't make it to billionaires' list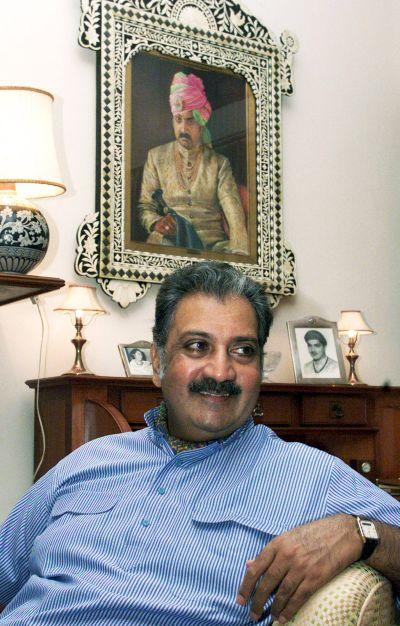 Little-known stories of royal families losing their wealth.
CEO denies Shiv Nadar selling stake in HCL Tech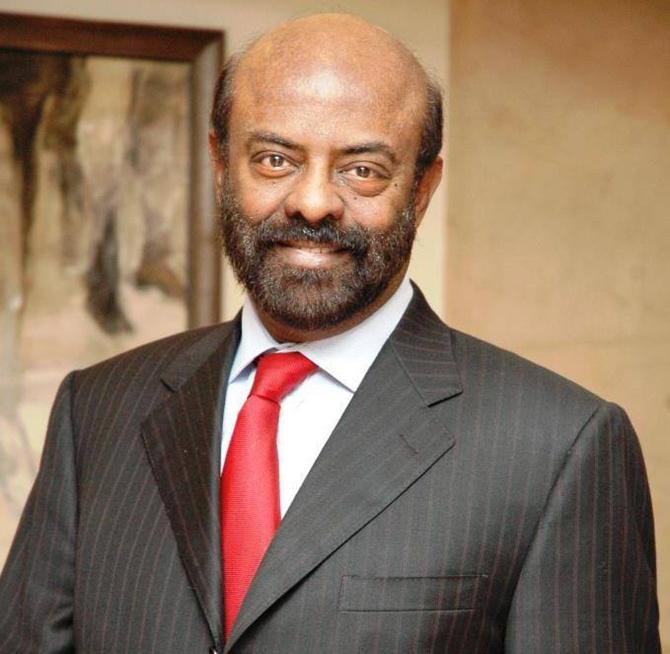 Last month, a Wall Street Journal report said Nadar planned to sell his stake worth $10 billion (or about Rs 61,000 crore, based on Wednesday's stock price of Rs 1,458.95) and was scouting for potential buyers.
Why Indian managers are top draw for global companies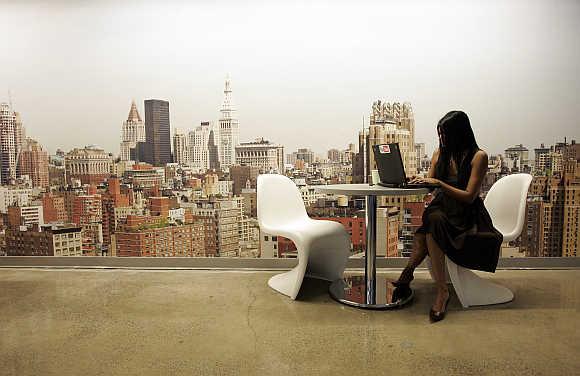 Humble attitude, capacity to adapt to complex situations make Indian managers much sought-after.
India to slash Iran oil imports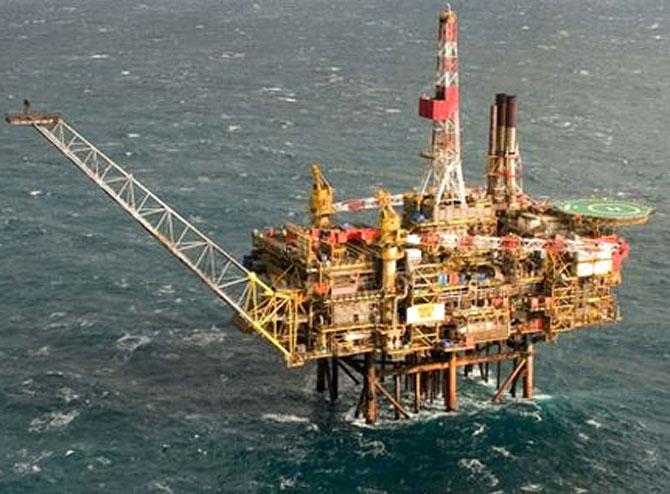 India, with the increases already made in the January-March loading plans from Iran, has to cut its purchases of the crude to about 110,000 barrels per day.
Big Pharma still betting on 'messed up' Indian drugs market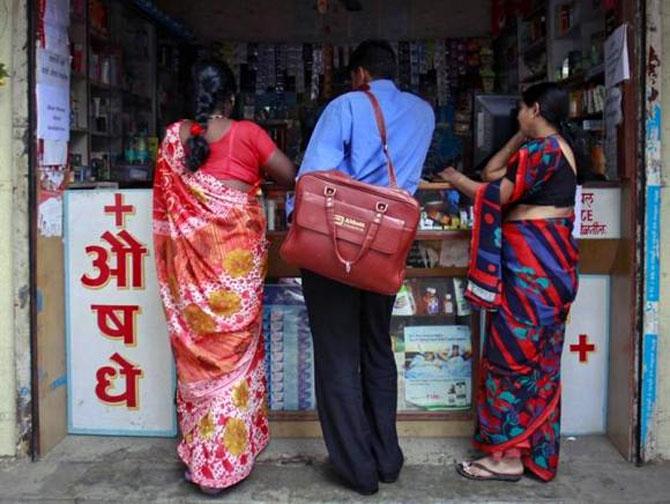 The two top foreign players, Abbott Laboratories and GlaxoSmithKline Plc, are actually stepping up investment into India.
Hyundai Xcent is cheaper than Maruti Dzire, Honda Amaze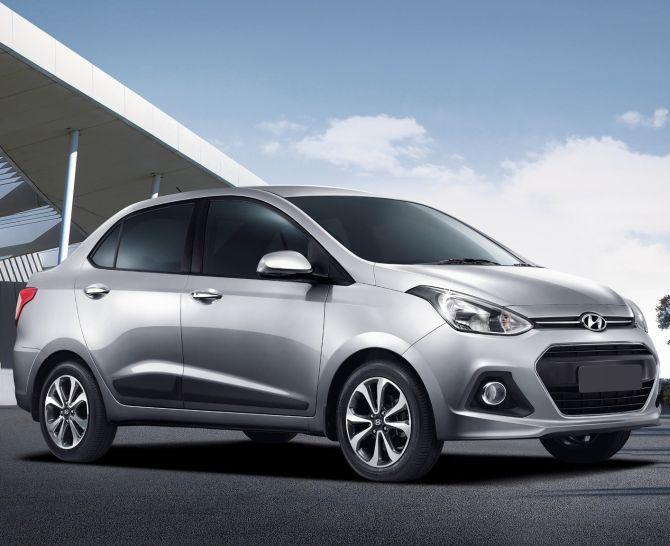 This can spark off a price war.
Series: 'Next goverment's biggest challenge is to create jobs'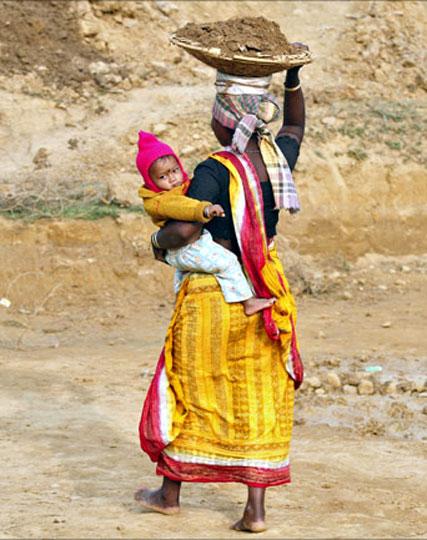 Our ways of working lack innovation and our thinking is bureaucratic. Policy paralysis will continue, Mudit Jain, executive director of DCW, told Rediff.com's in an exclusive interview on the Indian economy.
Many Sahara real estate projects still on drawing board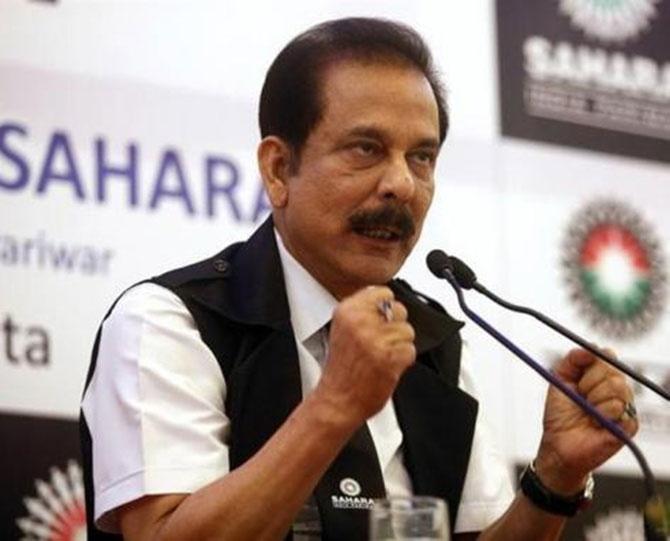 Of the 10 projects under Sahara City Homes, at least four -- in Ahmedabad (Gujarat), Aurangabad and Pune (Maharashtra) and Bareilly (Uttar Pradesh) -- have either not taken off or are stuck.
March 12, 2014
BSE: Top gainers and losers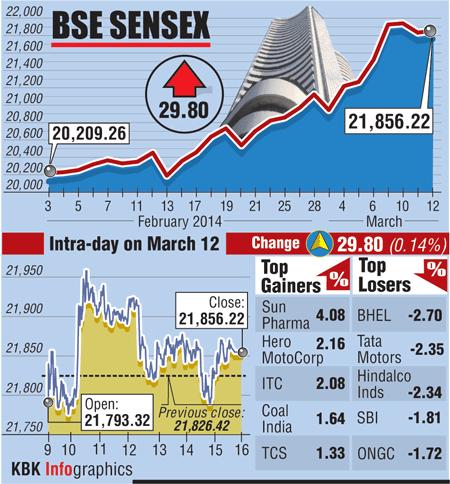 The 30-share Sensex ended 30 points at 21,856 and the 50-share Nifty ended up 5 points at 6,517.
Hyundai launches Xcent sedan at an unbelievable price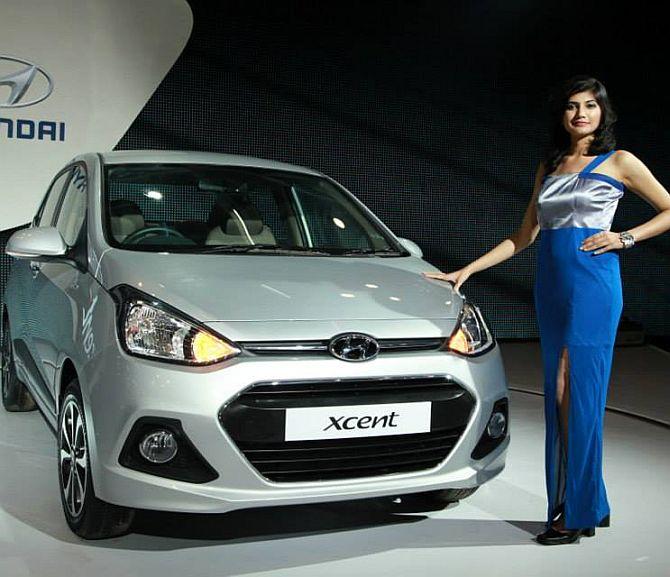 The car starts at Rs 4.66 lakh.
Will this city be Australia's Silicon Valley or its Detroit?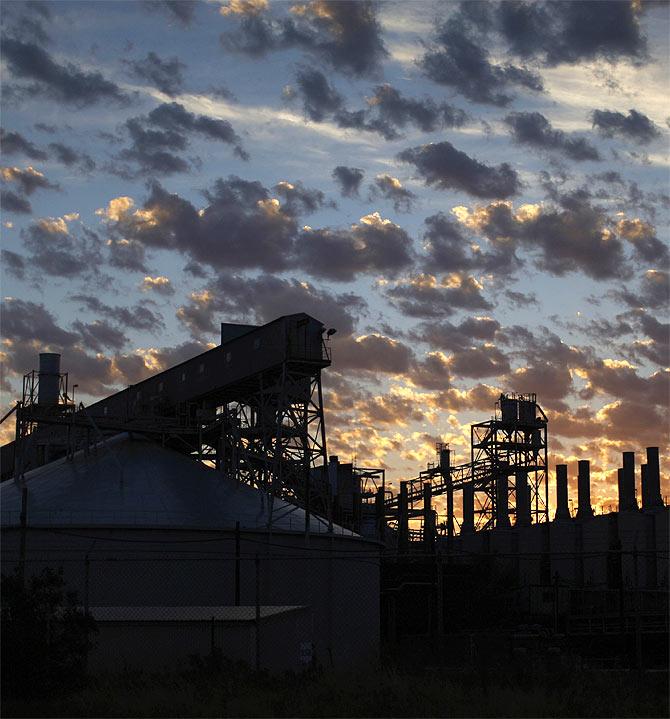 Australia largely avoided the turmoil of the global financial crisis by leveraging Chinese demand for its abundant natural resources.
Sahara gets unsolicited offers for prized hotel assets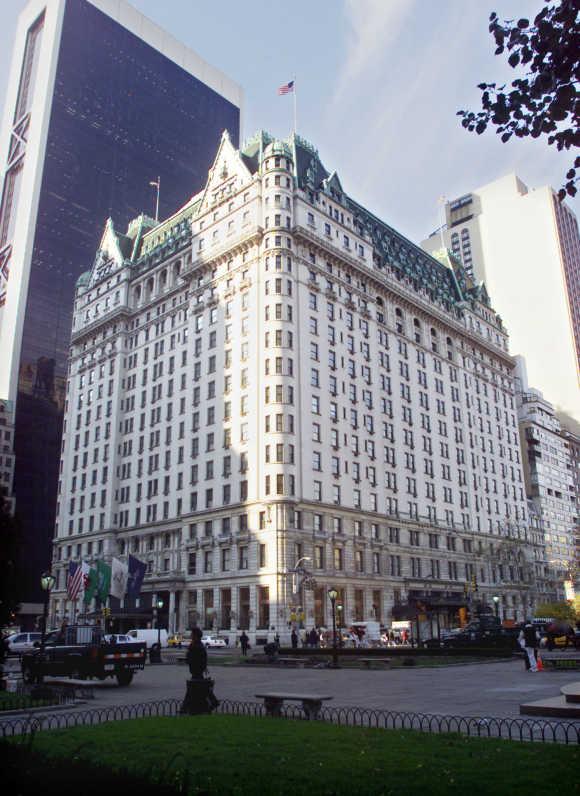 Embroiled in a major crisis back home, Indian conglomerate Sahara has got unsolicited
SPECIAL: How Yash Birla won one of life's toughest battles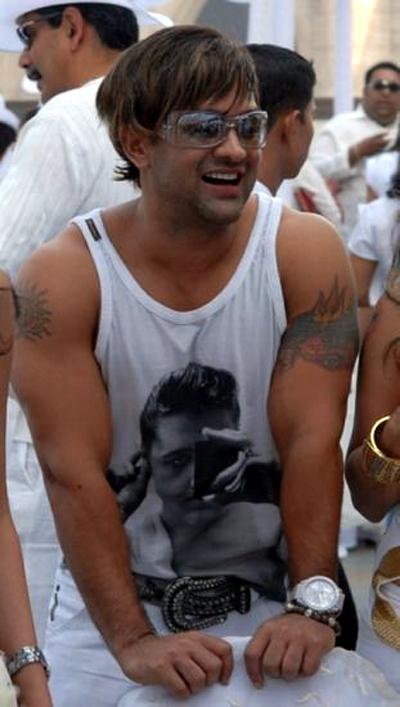 On a Prayer is a book on Birla's journey from a state of oblivion to survival, where his deep belief in spirituality and his faith in true love act as a crutch for him to go on.
Has Subrata Roy's arrest hit sales at Q Shop?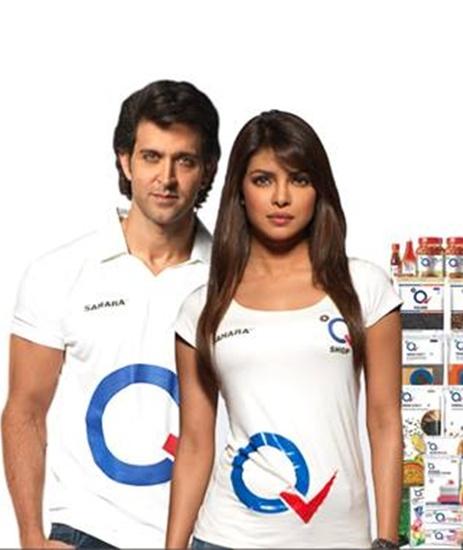 Selling anything from packaged food to home appliances, these kiosk-like shops have sales of Rs 40,000-Rs 50,000 a month in a busy locality, with 25-30 customers a day.
World's 15 richest tech billionaires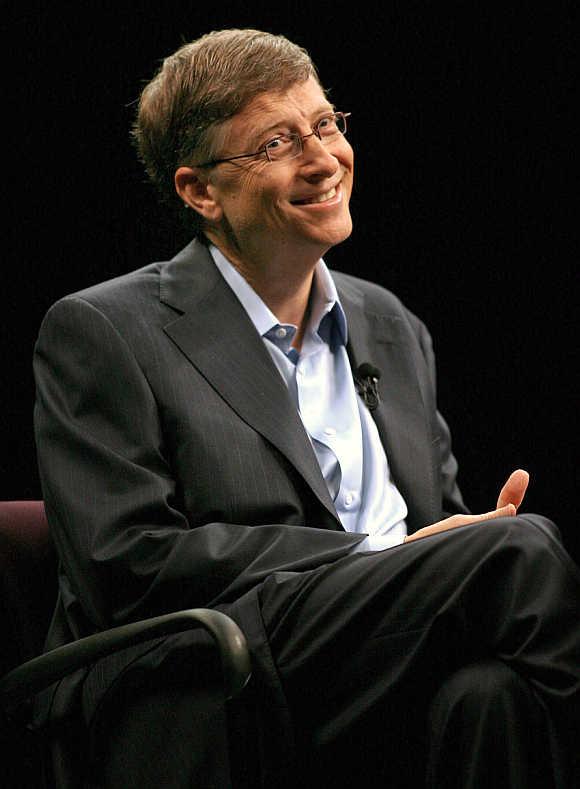 While Bill Gates tops the billionaire charts, Mark Zuckerberg is this year's biggest gainer.
Debunking the Indian economy machine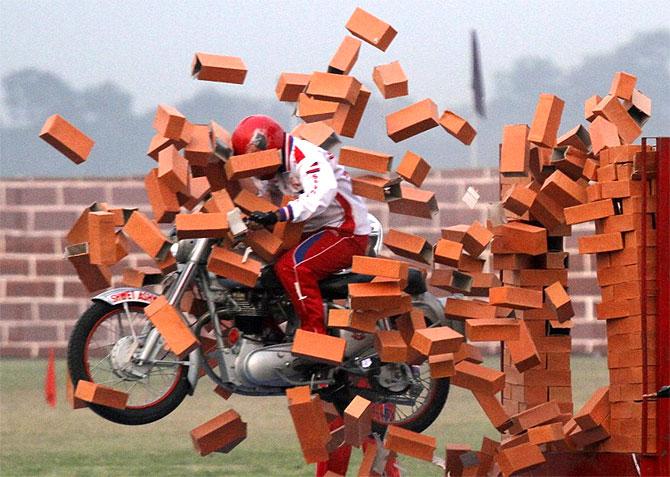 The first of a 4-part article on how the Indian economy functions, and the problems it faces.
Will the Supreme Court release Subrata Roy?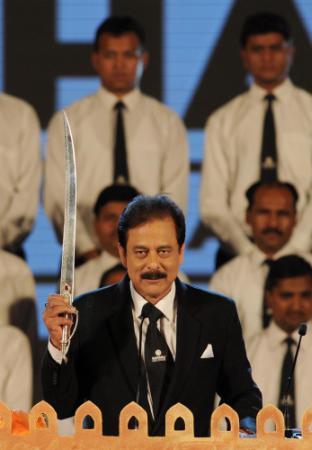 The Supreme Court will hear Subrata Roy's plea against his detention on Thursday.
Gujarat's labour law not industry-friendly: Survey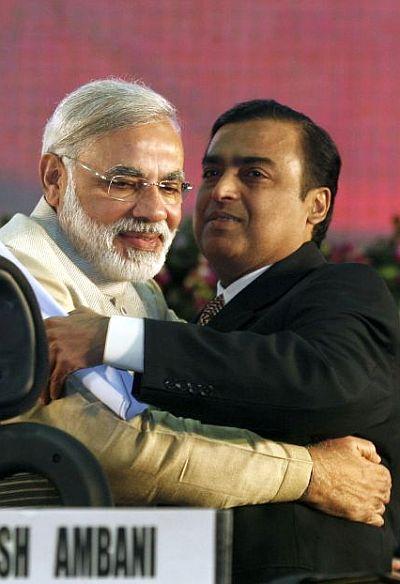 The government of Gujarat has been projecting its industrial growth as a model for other states but it does not appear so industry-friendly in the number of labour laws one needs to comply with, shows a survey.
Deepika Padukone, the highest paid female brand endorser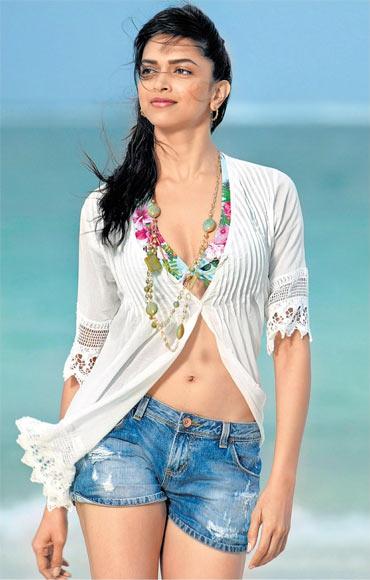 Even after increasing her fees, the daughter of badminton star Prakash Padukone poses a challenge to Kareena Kapoor and Katrina Kaif.
Markets end flat ahead of Jan IIP, Feb CPI data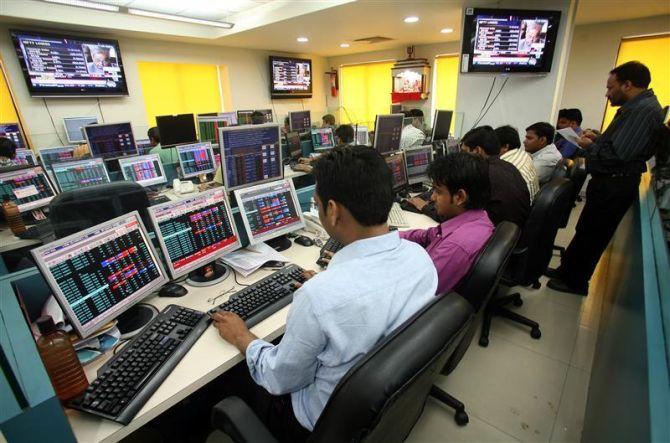 Markets end flat ahead as investors turned cautious and booked profits ahead of Jan IIP, Feb CPI data.
Reasons behind India's poor show in exports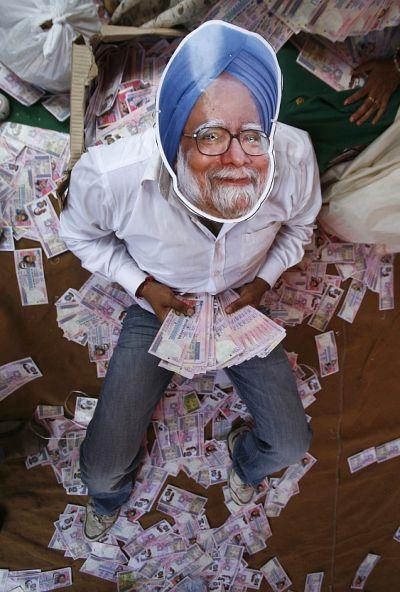 The fall in exports is a product of poor policy from the RBI and laziness from the Centre.
Revealed! Datsun Go to be priced between Rs 3 and 3.8 lakh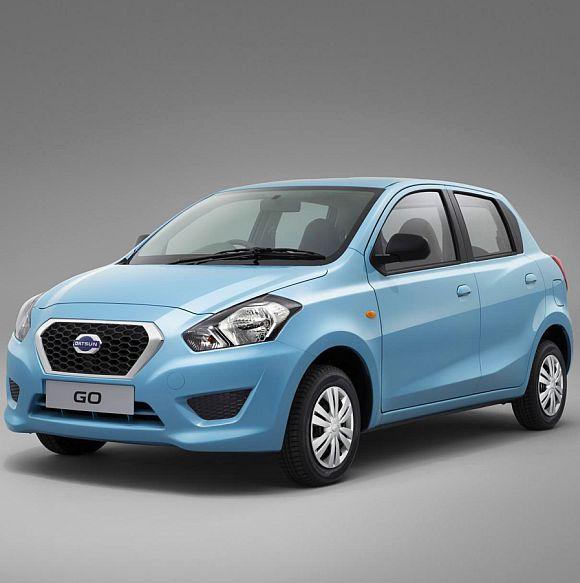 The company had started bookings for the hatch for Rs 11,000.
Fitness trainers who keep Ambanis, Birlas, Piramals in shape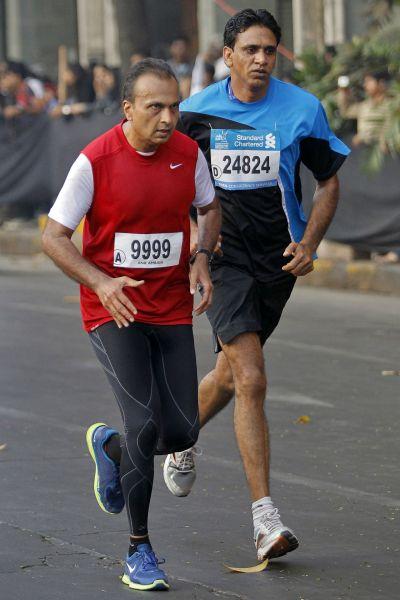 Billionaires pay trainers up to Rs 5,000 per hour to keep them in top physical shape.
14 Indians in WEF's Young Global Leaders class of 2014
Out of the 214 Young Global Leaders who were honoured for leadership and service to society, 109 are women.
Good news! SpiceJet, IndiGo offer huge discounts on tickets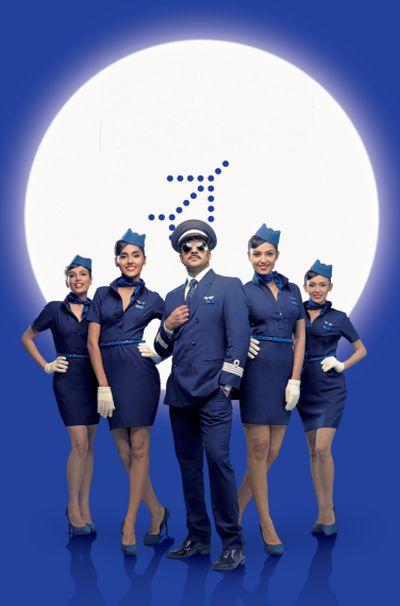 In a bid to cash in on upcoming summer holiday season, low-cost carriers SpiceJet and IndiGo on Tuesday launched the fourth round of price war in the bleeding aviation sector, offering massive discounts on tickets.
NRIs on short trips barred from gold imports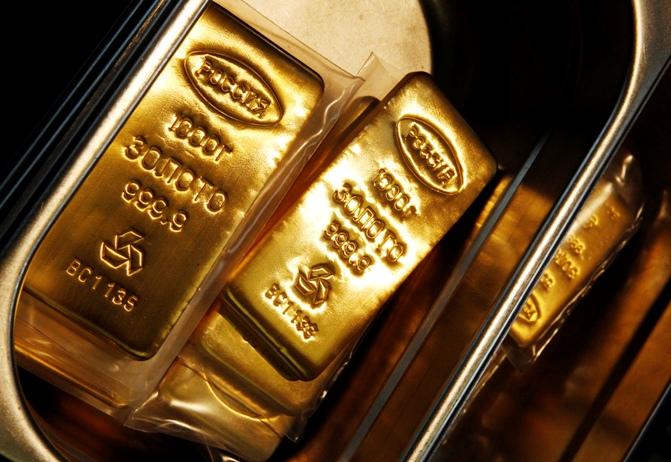 Shipments to take further hit.
What's keeping the FIIs interested in India?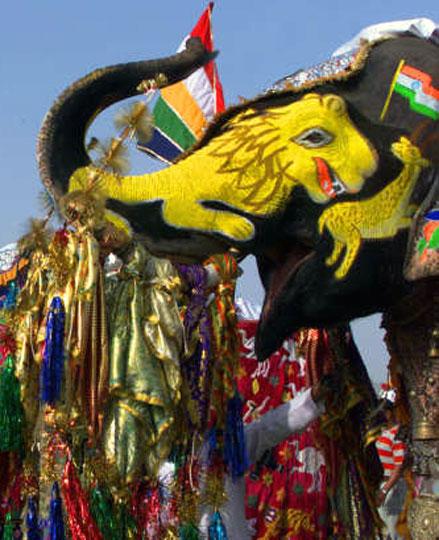 Foreign inflows into the equity market appear to be chasing the prospect of a supposed game-changing BJP election victory, with the party's strong performance in recent state elections boosting these hopes
Now, Sahara seeks truckloads of opinions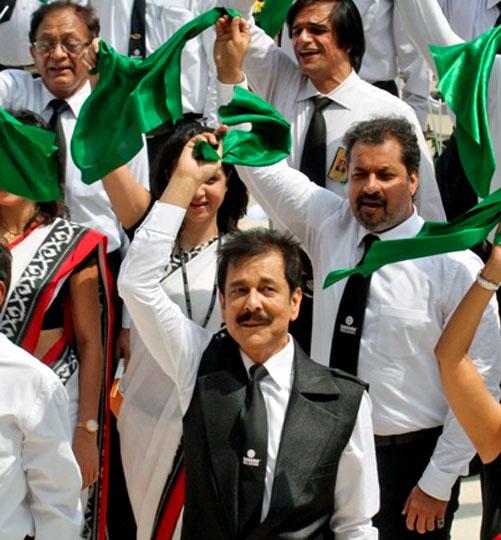 Sahara has asked its employees and associates to reach out to 12 million people and conduct a survey.
March 11, 2014
BSE: Top losers and gainers
The 30-share Sensex shed 108 points or 0.4% to close at 21,826 levels after hitting an intra-day low of 21772 and the 50-share Nifty recovered from its day's low of 6,494 to close at 6,512 levels, down 25 points or 0.4%.
Malaysia Airlines has one of Asia's best safety records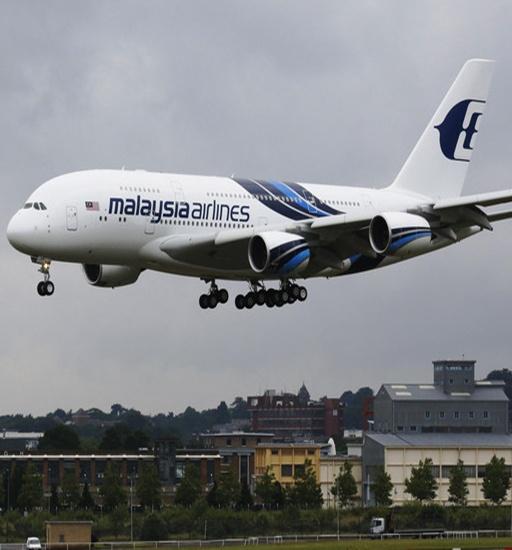 Malaysia Airlines, the operator of Flight MH370 that went missing en route from Kuala Lumpur to Beijing on Saturday, has established a record as one of the Asia-Pacific's best full-service carriers in terms of safety and service.
Investing in stocks? Be smart, be safe!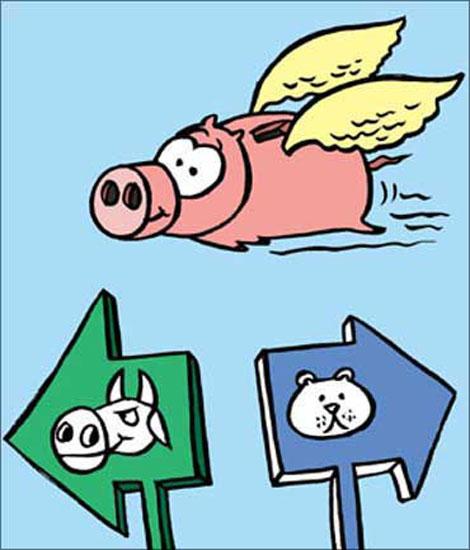 Don't rush to buy or sell aggressively. At best, exit stocks and mutual funds performing badly if there are profits.
All-new Tata Aria launched at Rs 9.95 lakh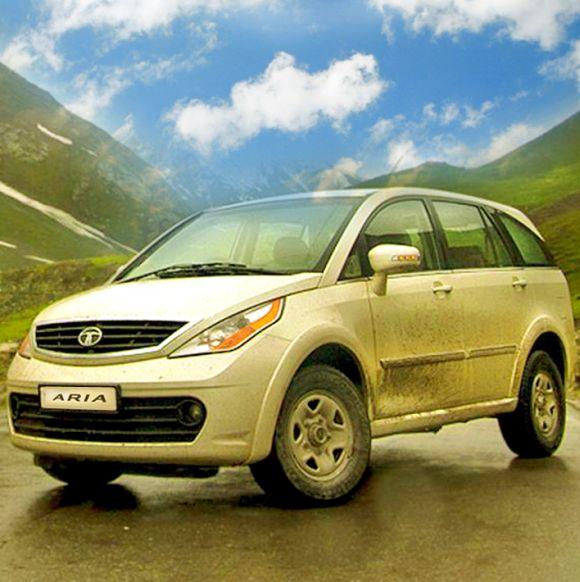 The new model is also more fuel efficient and returns 15.05 kmpl mileage.
Google's Nikesh Arora to get $3.5 mn bonus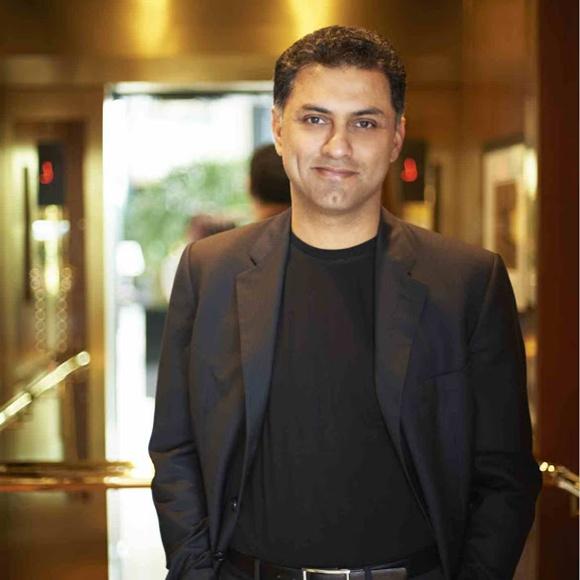 Internet search giant Google's India-born Chief Business Officer Nikesh Arora will receive a bonus of $3.5 million, the highest amount paid to a top executive at the company for performance in fiscal year 2013.
Is the tide turning for cyclical stocks?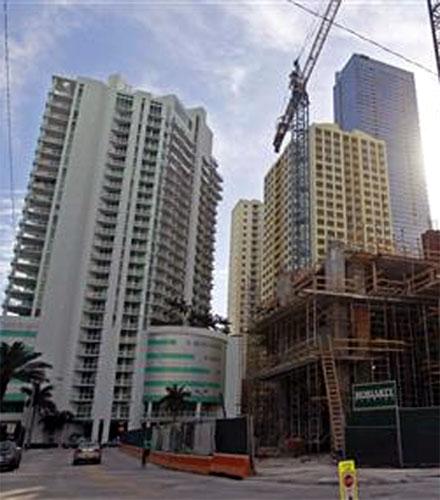 Analysts expect momentum to continue but say a progressive govt will be key
Why 'Post Bank of India' is not a workable idea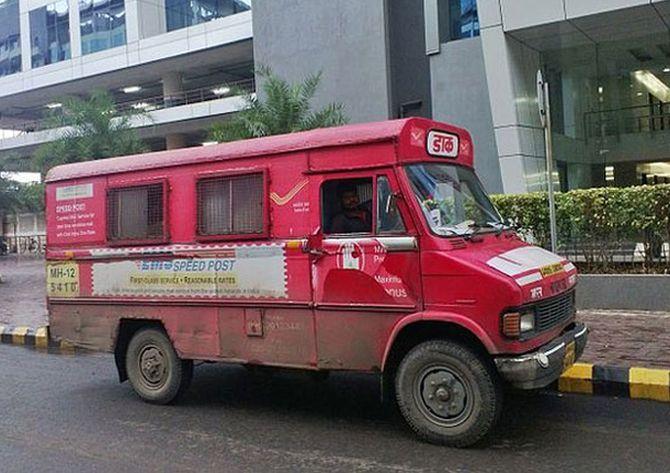 The prospect of India Post turning into a bank sounds like a capital idea, especially since we are talking about inclusive banking.
7 women make it to Fortune India's 40 under 40 list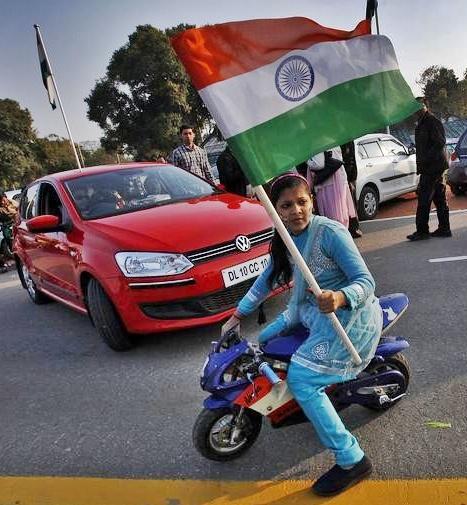 The list comprises entrepreneurs and professionals aged 40 and less as of December 31, 2013.
What do India's Swiss banks do?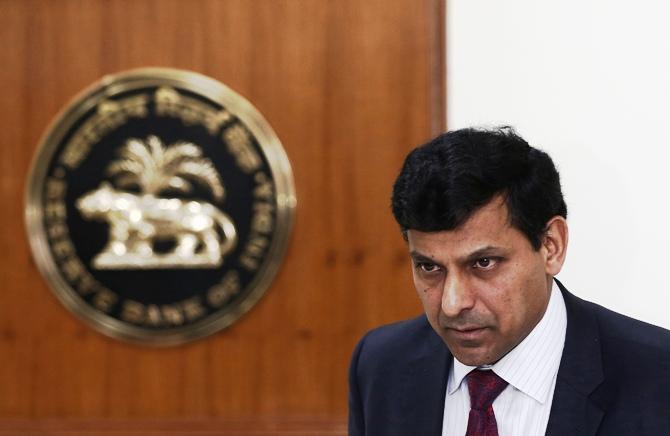 These companies are not registered with RBI or the Securities and Exchange Board of India, the key agencies regulating the financial markets.
The 10 most FUTURISTIC cities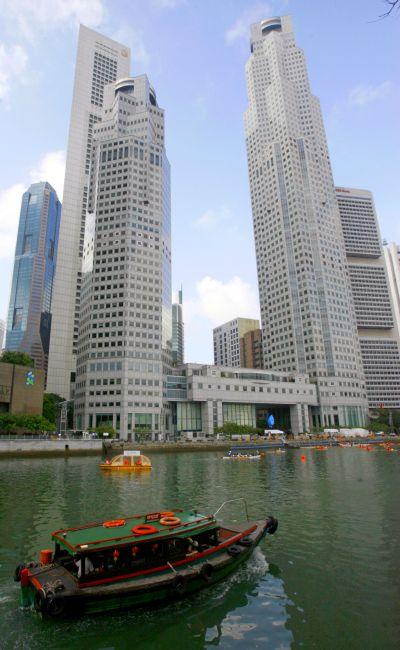 Some cities today are using technology to fight crime by installing systems that can detect gun shots and biological weapons.
Coming soon: WagonR, Alto K10 with automatic gears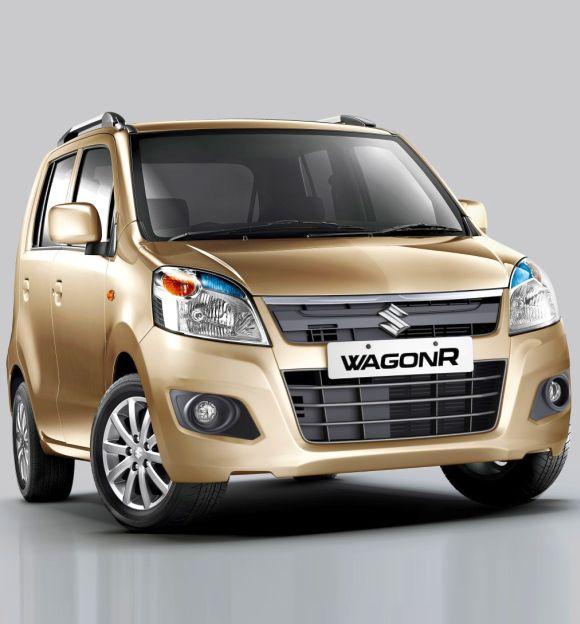 The AMT technology essentially allows a driver to drive both in a fully automatic mode or in a partially-automatic mode.
Is there hope for Maruti's protesting shareholders?
The question in Maruti's relationship with its parent company, Suzuki, is whether the Japanese company intends to treat its minority Indian shareholders fairly.
Indian market costliest among BRICS nations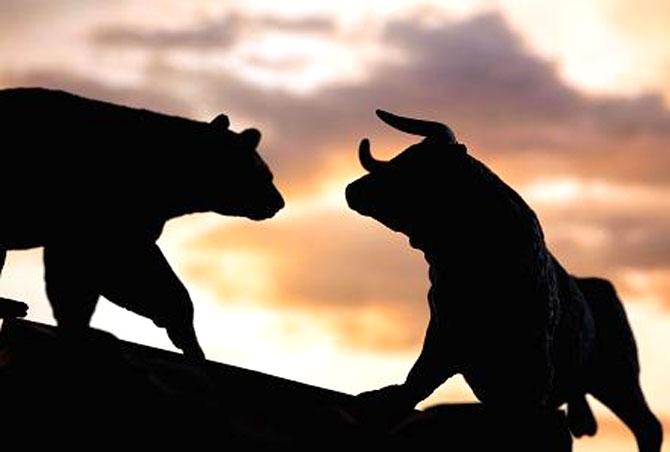 Difference between India and other BRICS nations has increased recently as India heads into elections and investors hope the next five years will bring in growth
Over 50% jump in ticket rates for premium Jammu train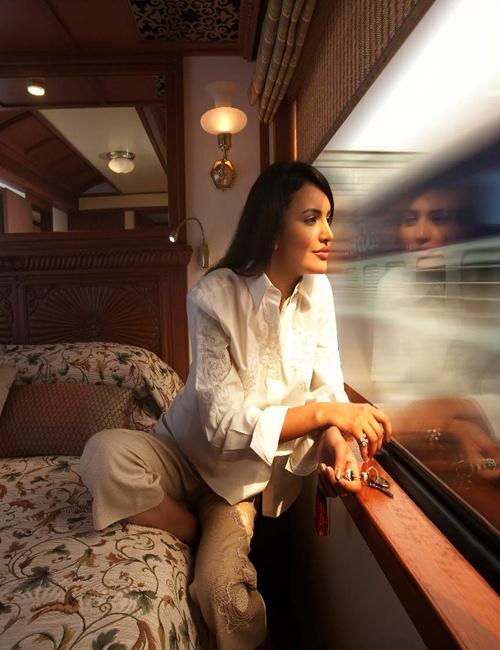 The booking of tickets for the Premium special train for Jammu on Monday drew a good response with the dynamic fare system in place for the same seeing a more than 50 per cent jump in the rates for AC-II and AC-III tickets.
Markets end low as investors book profits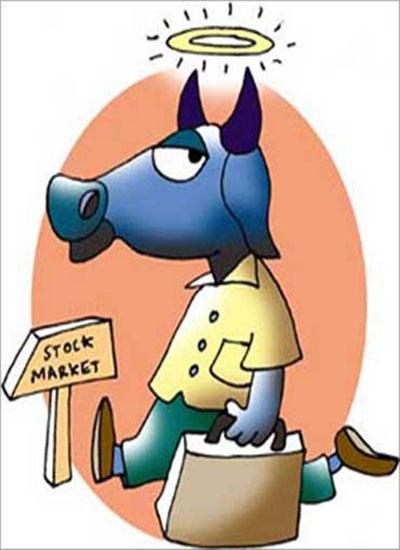 Reliance Industries, HDFC Bank, Tata Steel, Sun Pharma and ITC were the top Sensex dragging the benchmark 93 points lower.
Daughters of India Inc honchos storm the male bastion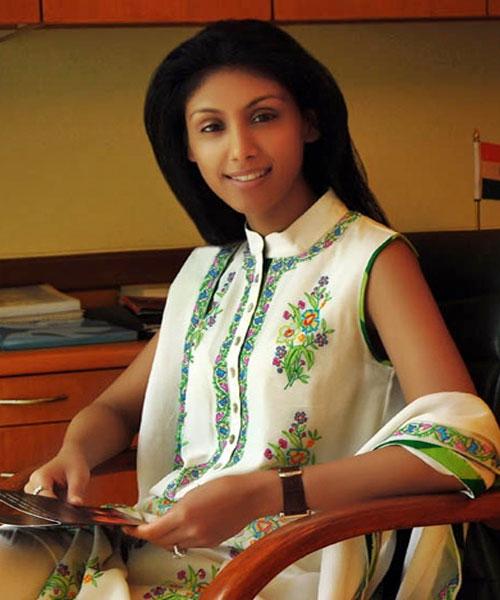 Leading political rallies or taking charge in boardrooms, the next-gen woman is taking it all in her stride.
Narrow escape for Subrata Roy's sons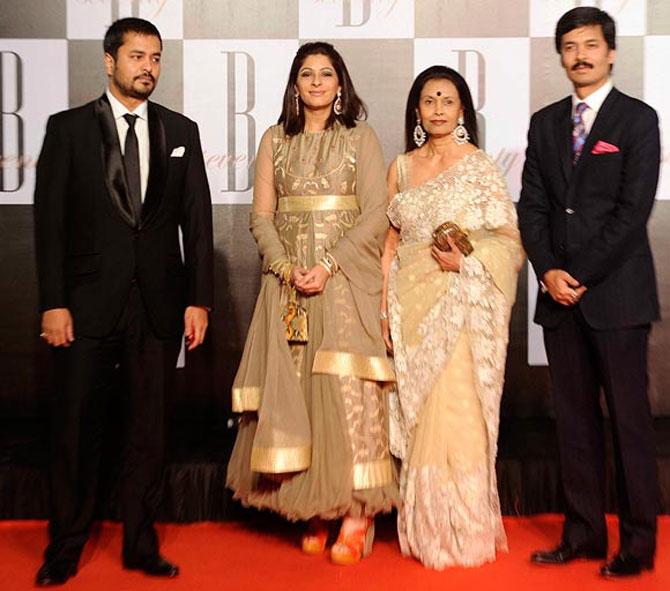 Sushanto Roy and Seemanto Roy quit the board of Sahara India Real Estate Corp in Feb-Mar 2008; firm filed Red Herring Prospectus on March 13, 2008
March 10, 2014
Sahara fallout: Seaplane service to Aamby Valley put off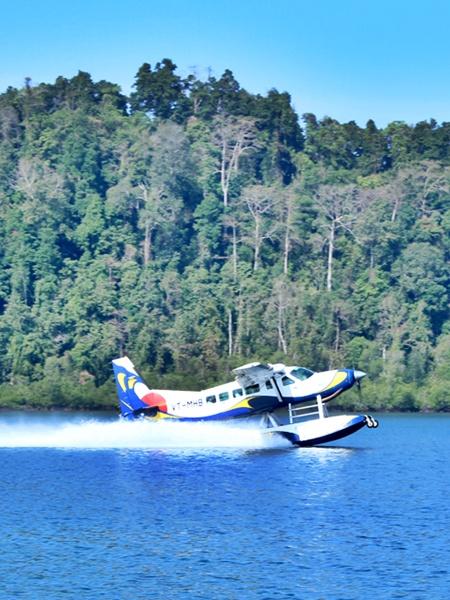 With Sahara India chief Subrata Roy behind bars, the country's first seaplane service from the megapolis to Aamby Valley City, which is run by the Sahara group, was today grounded for the time being.
Will UPA manage to implement Food Bill before elections?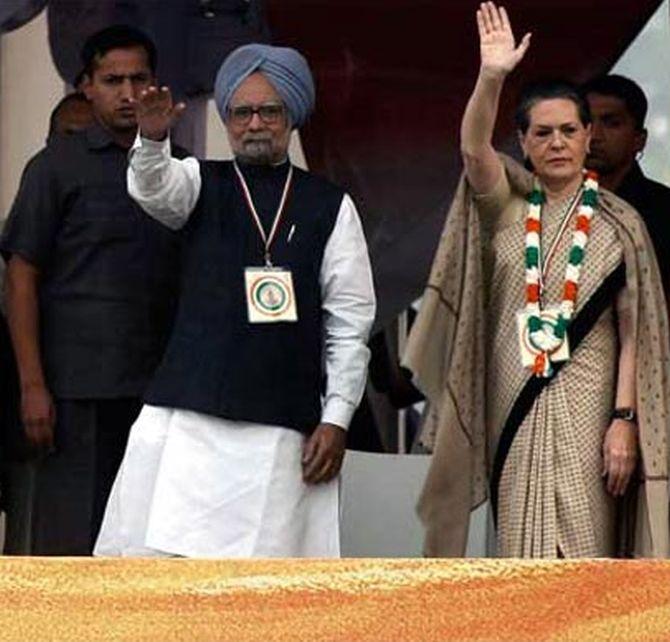 If the government manages to deliver on Congress chief Sonia Gandhi's scheme of providing grains to the needy at nominal rates, it could mean an end malnutrition issues in rural areas.
Airlines to travel agents: Pay on time or face suspension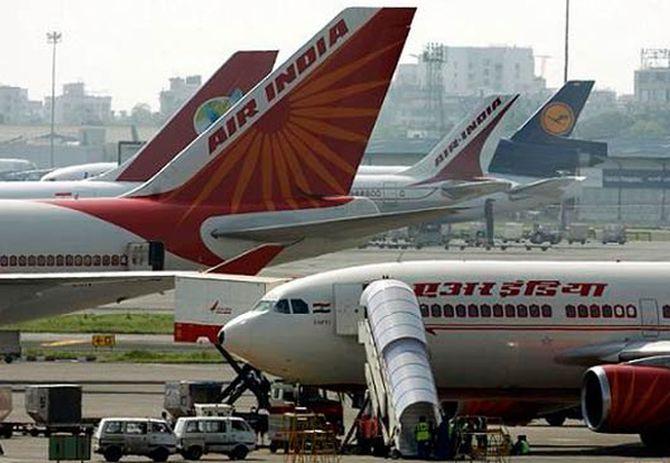 According to the new billing system, travel agents will have to make payment to airlines within seven days.
Nokia launches its first Android phone at Rs 8,599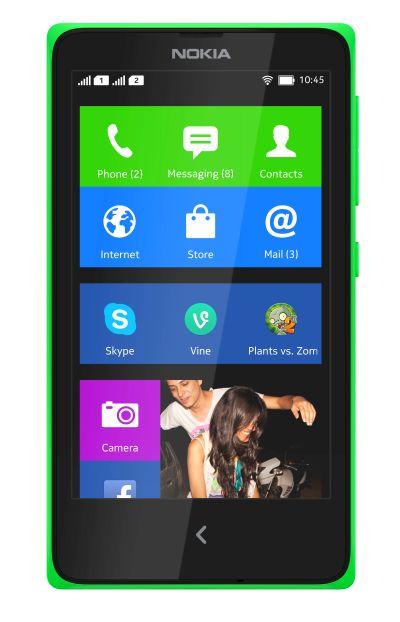 The company will soon bring two more similar devices to the Indian market.
Why FIIs are in love with 'desi' stocks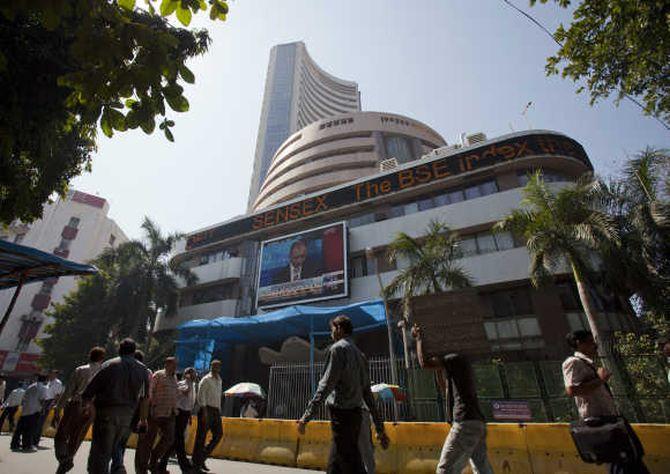 Foreign institutional investors which were net sellers in till Feb have started buying shares in Indian market.
Renting an elephant in Kerala? Pay Rs 4.5 lakh a day!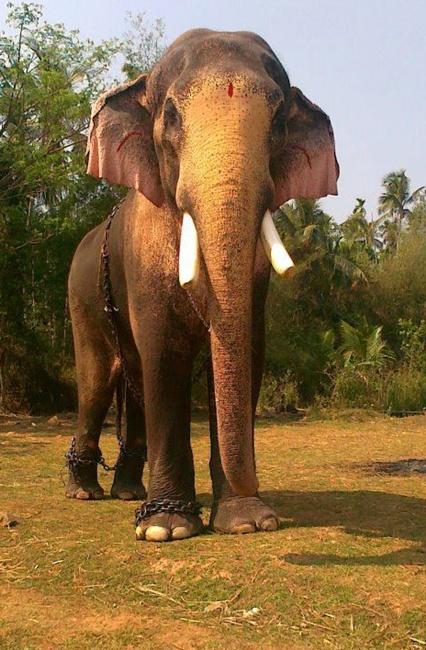 Demand-supply mismatch and diverse govt regulations have sent the price soaring for renting an elephant in Kerala.
Mumbai is the cheapest city in the world, Delhi ranks 3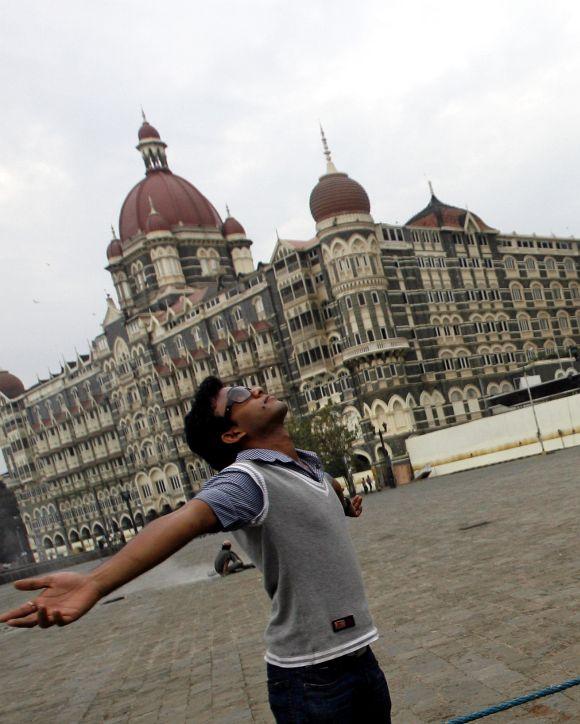 The inequality between the rich and the poor keeps wages and prices low.
Pre-election markets are likely to stay positive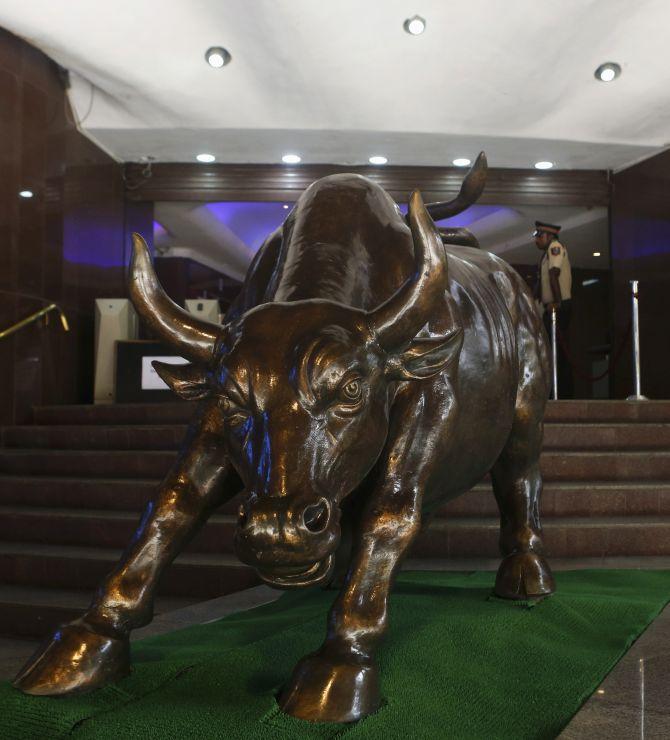 The metal might see-saw between $1,200 and $1,400. A breakout beyond either of these limits could result in a decisive trend.
Domestic car sales rise 1.39% in February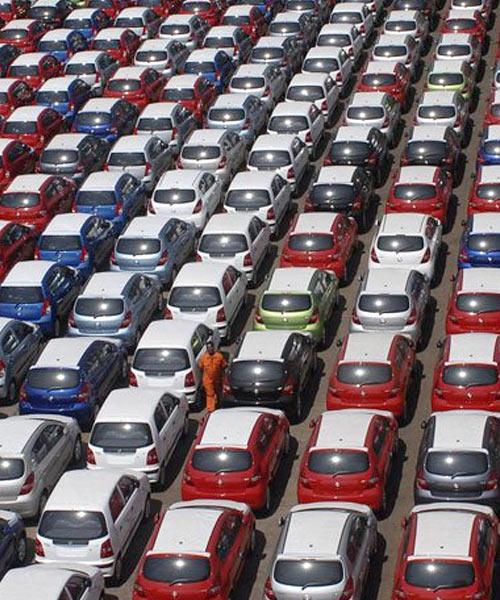 Vehicle sales across categories registered an increase of 4.99 per cent to 15,23,693 units from 14,51,263 units in February 2013.
What India should do to improve its global image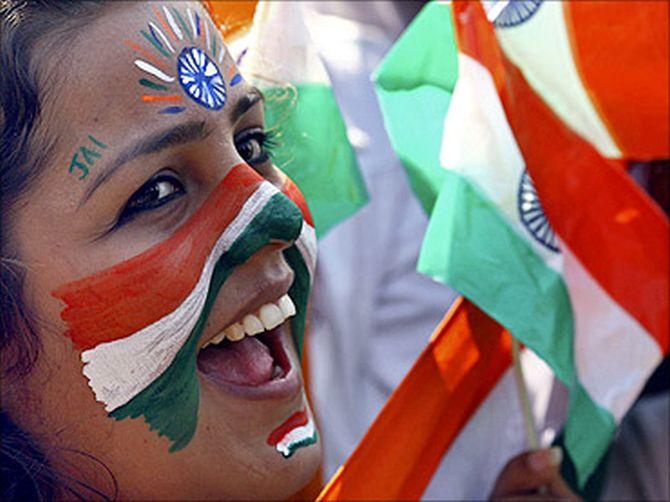 The more globally integrated the economy becomes, the more this inefficiency costs us, in terms of foregone export opportunities because of higher costs and more expensive imports.
Were international gold prices manipulated?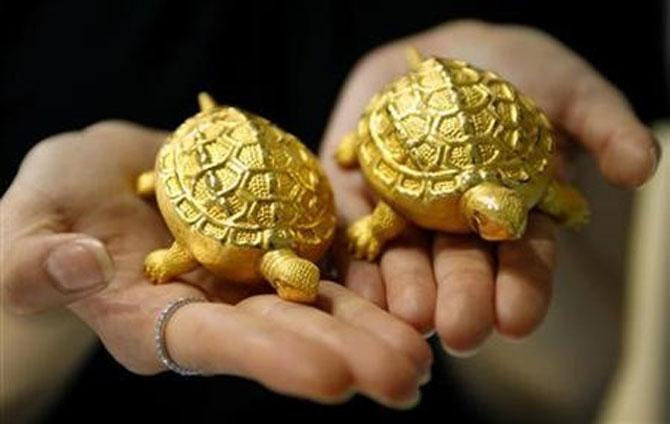 The metal might see-saw between $1,200 and $1,400. A breakout beyond either of these limits could result in a decisive trend.
How a Rs 3,70,00,00,00,000 mountain rose against Sahara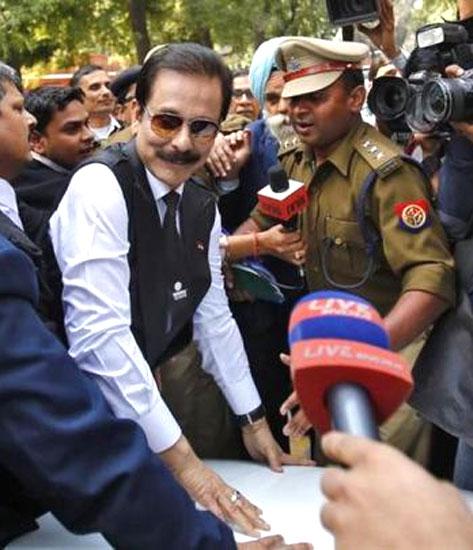 That's the amount payable by the Sahara group firms, according to Sebi's latest statement
Sensex edges to record high, closes at 21,935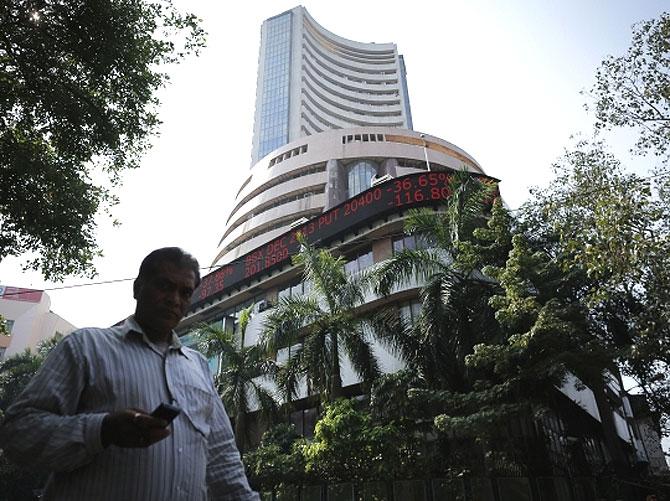 Markets ended flat as gains in cyclicals helped offset losses in defensive sectors.
Mumbai airport plans Rs 1,600-crore upgrade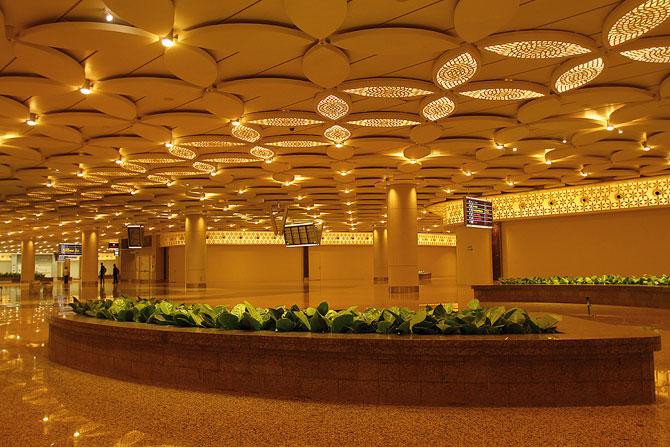 Metro link, T2 terminal expansion, taxiway and underground tunnel proposed.
The 5 FITTEST CEOs in India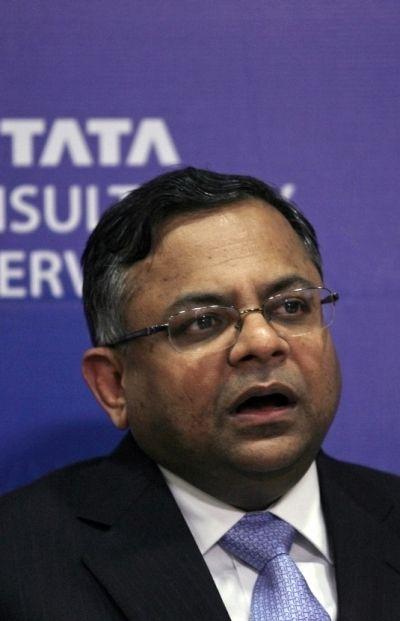 Whether it's running a 42- km marathon or a grinding rally drive, these men take exertions in their stride.
IMAGES: The making of salt in India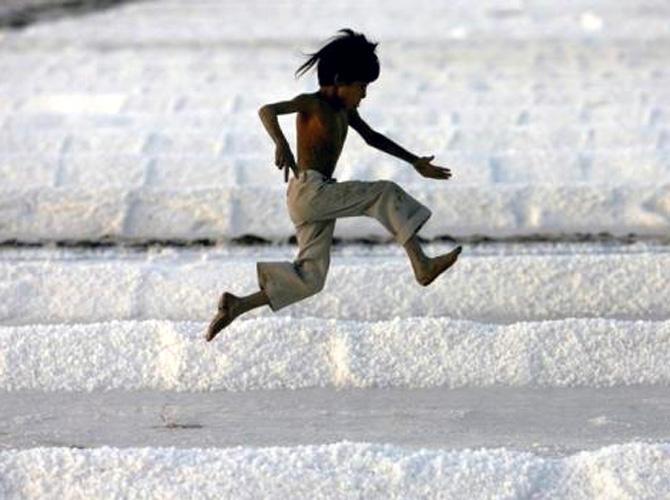 India is the third largest producer of salt in the world after the US and China.
Is this a good time to buy a car?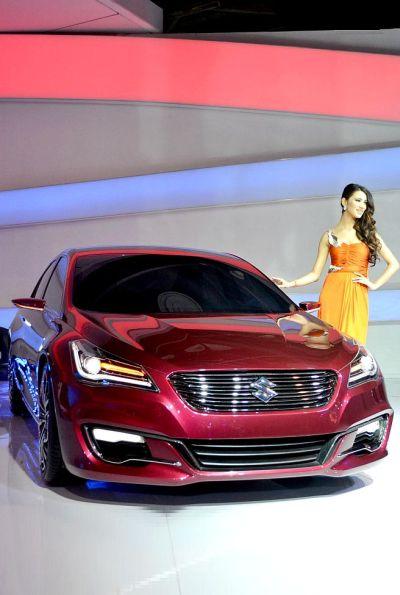 The government seems to have come to the rescue of potential car buyers.
March 09, 2014
Why India Inc needs to be cautious while dealing with China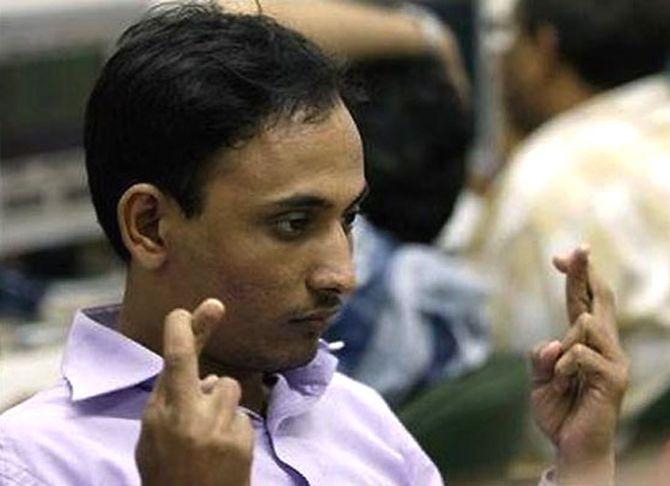 Since 2009, the average volatility of the yuan has been just a bit over one per cent, with a high of under three per cent.
Sahara case: A classic example of slippages by authorities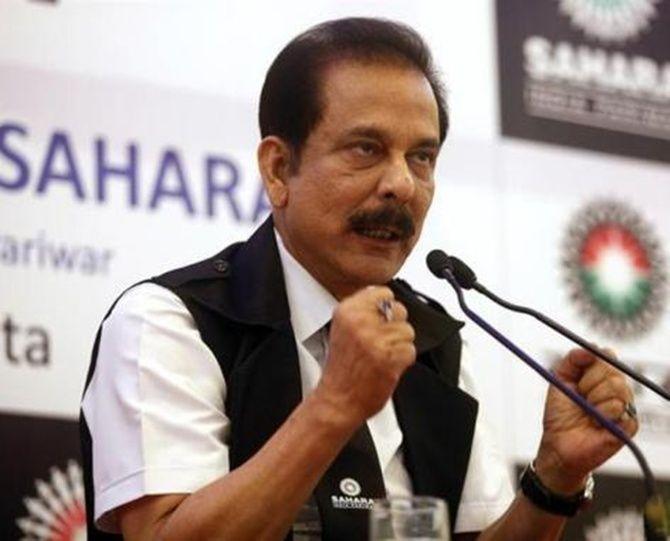 The Sahara case reveals that, in today's environment, court intervention is what makes a major difference.
March 08, 2014
Kejriwal takes aim at Modi's economic model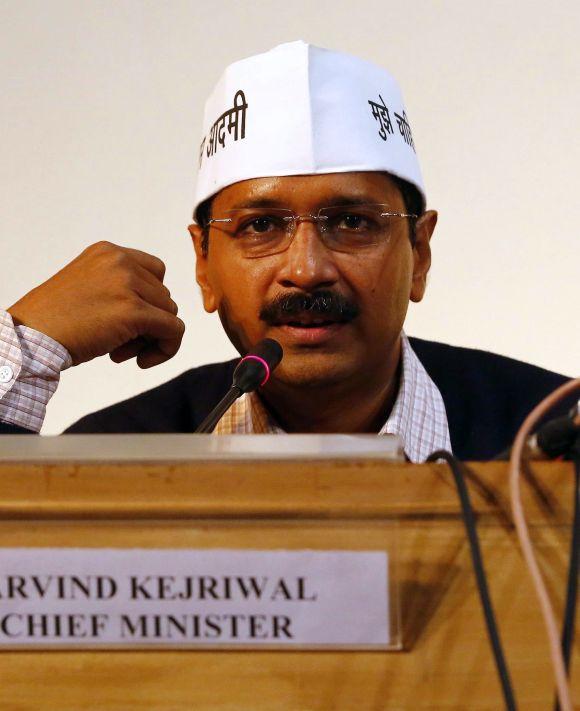 Gujarat CM had denied an audience with AAP chief.
Will Sahara be forced to sell some of its big assets?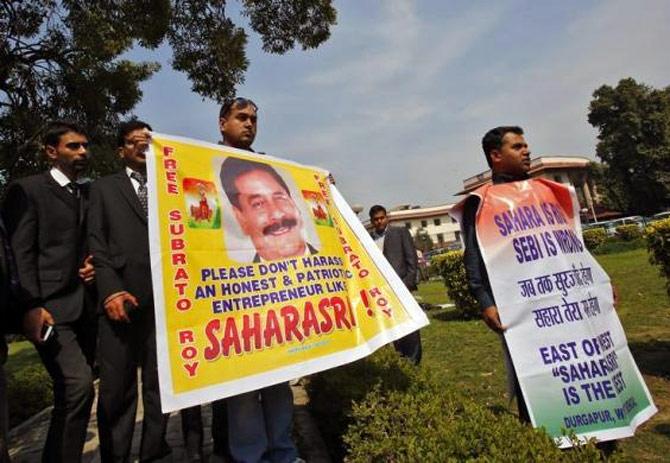 With Sebi insisting on getting cash payment of Rs 20,000 crore and interest, it might have to put some of these assets on sale.
Is he the mystery man behind the controversial Bitcoin currency?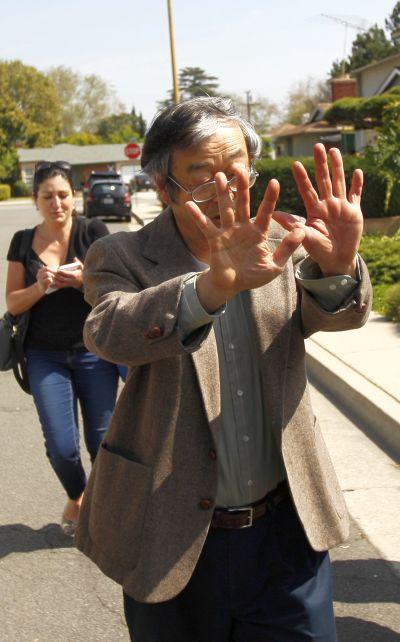 Here's the father of the world's first digital currency.
Indian women hesitate to ask for salary hikes, promotions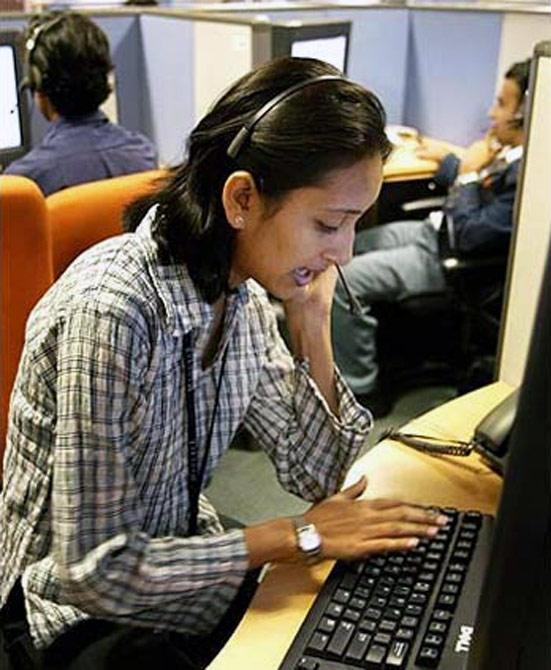 Indian women still hesitate in asking for promotions and pay raises, unlike men,
March 07, 2014
Has Bihar's growth rate halved in past one year?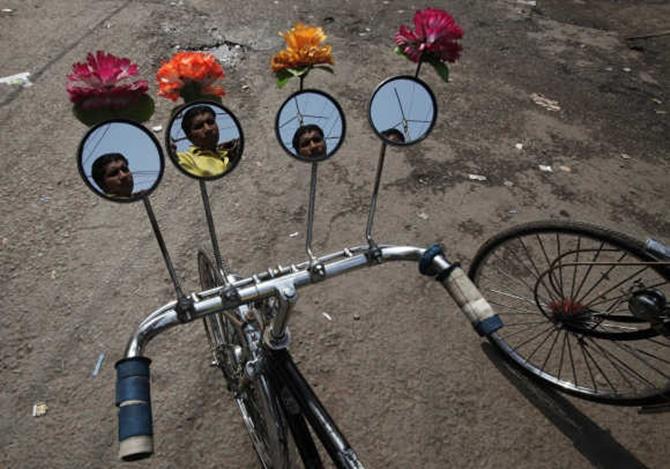 Quoting from the report of Central Statistics Office, the former deputy chief minister Sushil Kumar Modi said that Bihar's growth rate has reduced to half at 8.82 per cent
Women's Day: Jet, GoAir slash prices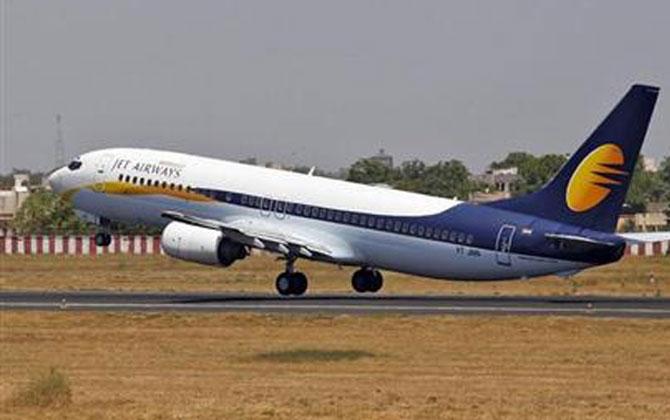 The national carrier Air India is mulling an all-women crew flight.
BSE: Top gainers and losers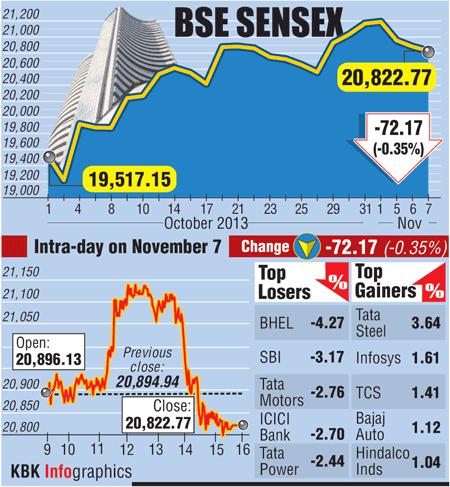 The 30-share Sensex ended up 406 points at 21,924 after touching an intra-day high of 21,919 and the 50-share Nifty ended up 126 points at 6,526 after hitting an intra-day high of 6,538.
Proportion of Indian women in senior rank below global average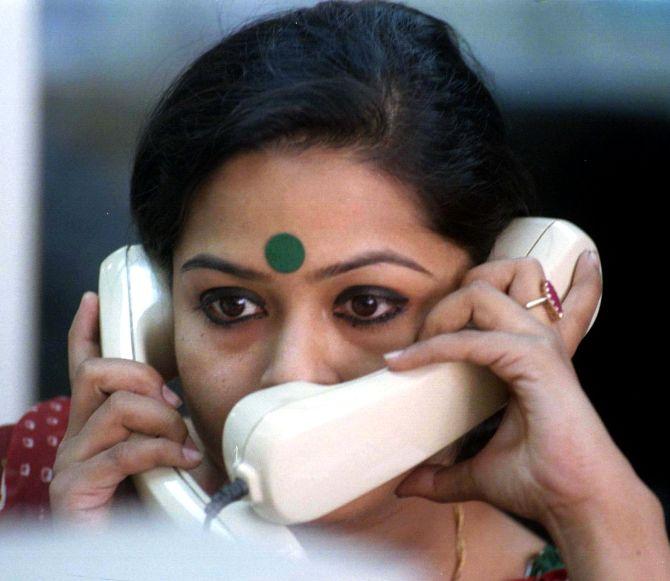 The representation of Indian women in senior company positions remains a cause of concern at 14 per cent, below the global average.
Samsung wins the court battle against Apple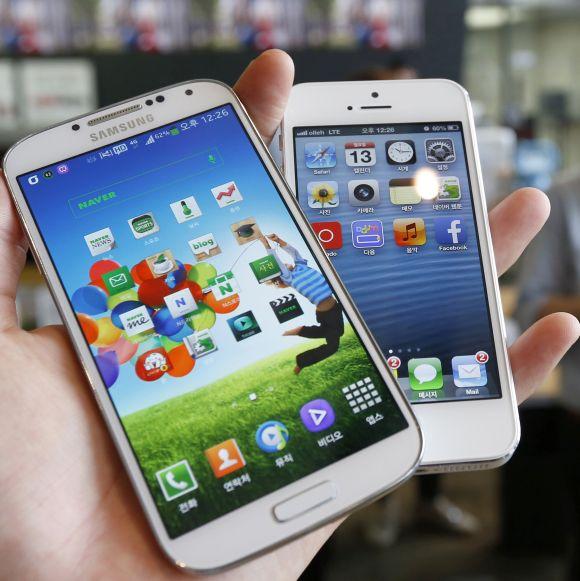 Judge rejected Apple's request for a permanent sales ban in the US against some older Samsung smartphones.
Is the Facebook-WhatsApp deal under threat?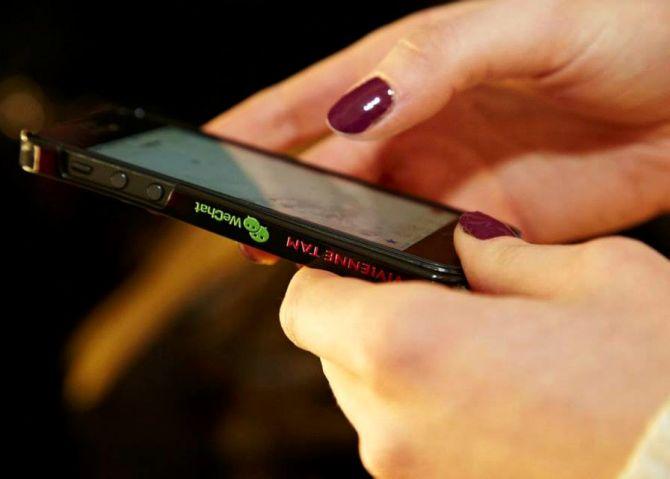 WhatsApp has stated that it does not intend to collect user data for advertising purposes.
Flickr co-founder hits another gold mine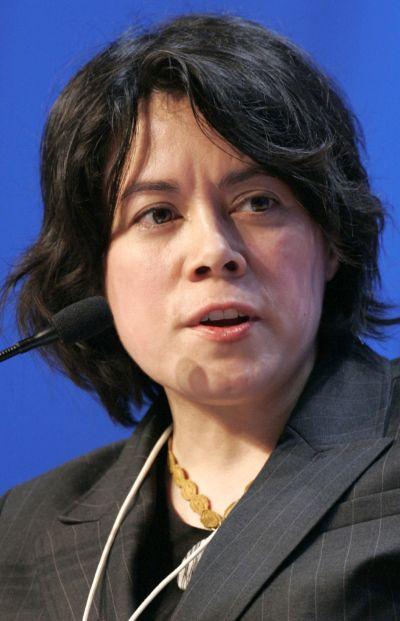 Caterina Fake, the CEO, believes that there is still space for social networking apps.
New bank licences in a few weeks, says Rajan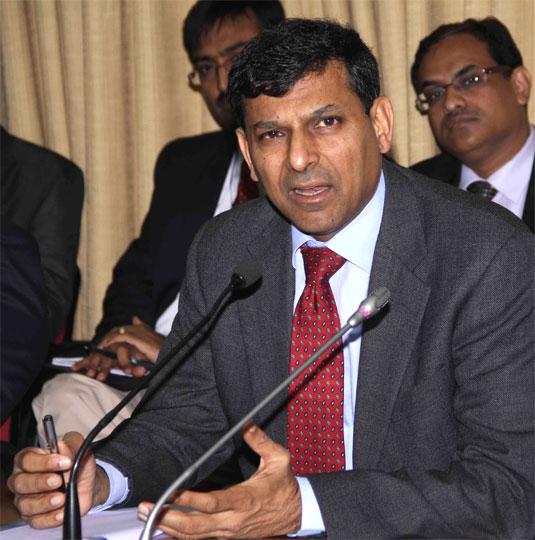 The RBI is expected to issue only a few bank licences after completing due diligence.
Reviving the economy: What the next government should do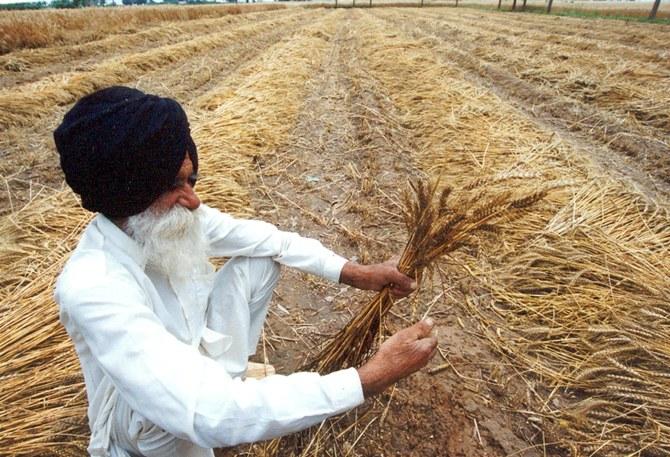 The new government will have to start by addressing some key policy concerns, says , and draws up a checklist.
How Google plans to encourage more women entrepreneurs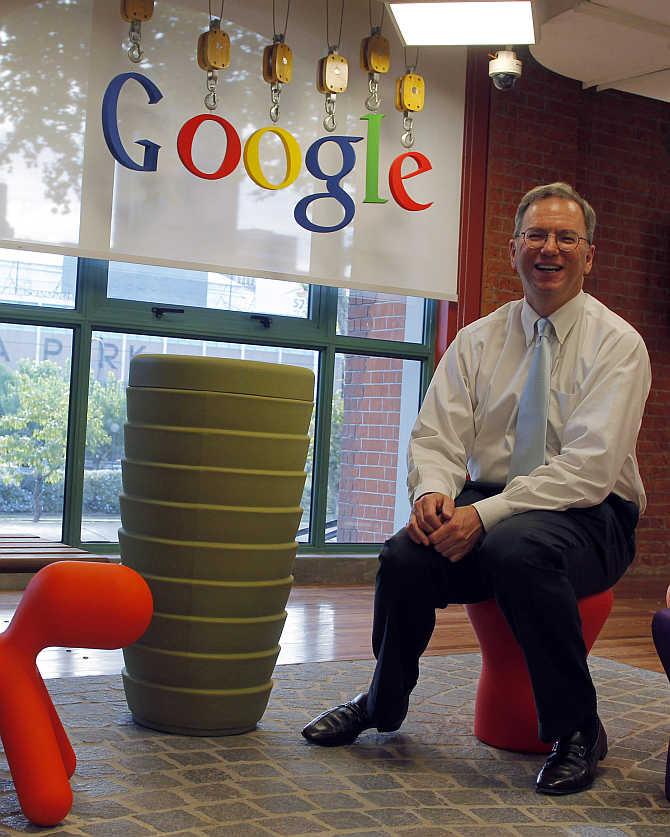 The efforts, a part of '#40 Forward' programme under Google for Entrepreneurs', are aimed at finding new ways to advance female entrepreneurs.
These women CEOs bagged the highest salaries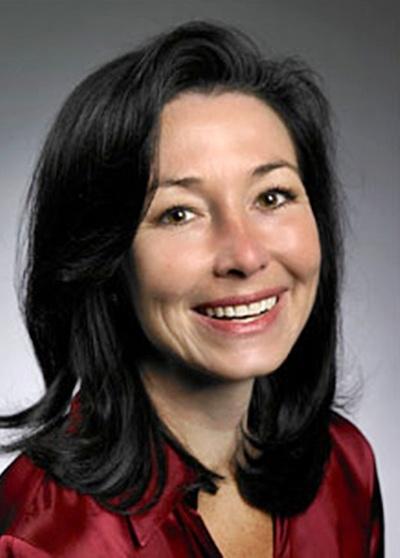 In the male-dominated corporate world, these brilliant women have proved their mettle and made a big difference.
India Inc's pride: Meet 10 powerful women leaders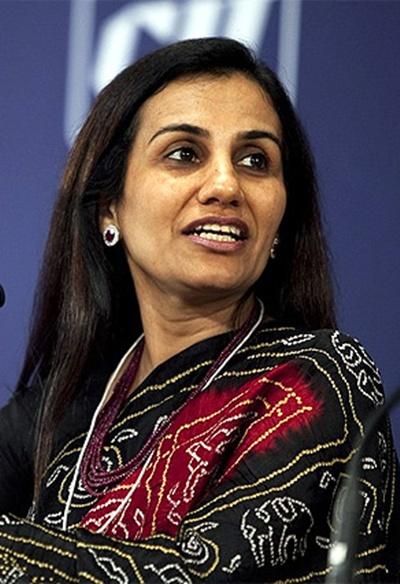 Modern Indian women have come a long way from playing the stereotypical role of a housewife to donning the roles of CEOs in leading Indian and foreign companies.
SC rejects Sahara proposal, Roy to remain in Tihar Jail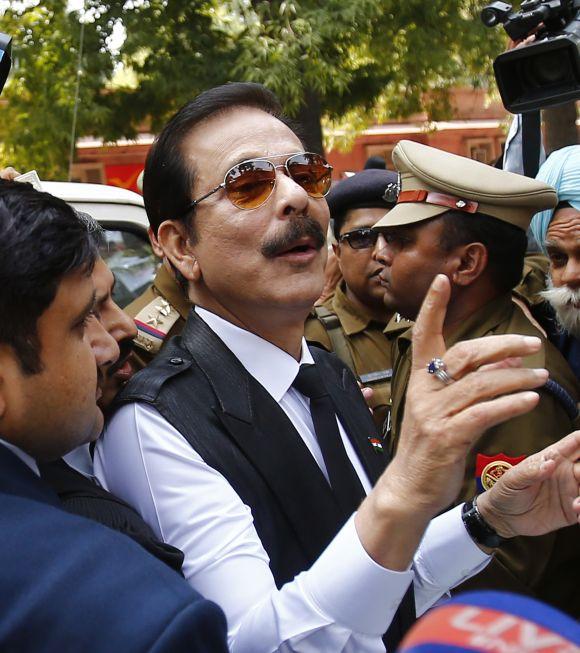 The company wanted to pay off the depositors' money in instalments.
Top 5 Android tablets under Rs 10,000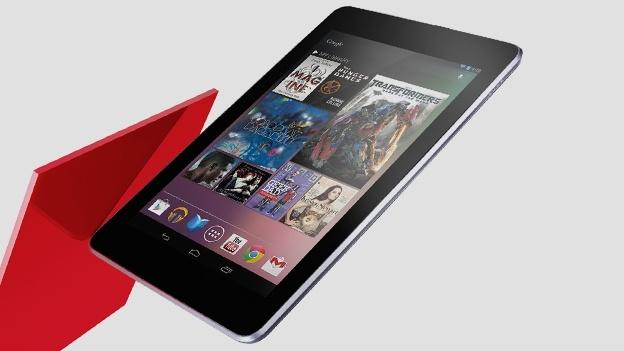 Take a look at the top-five tablets under Rs 10,000.
10 things that even millionaires can't afford to buy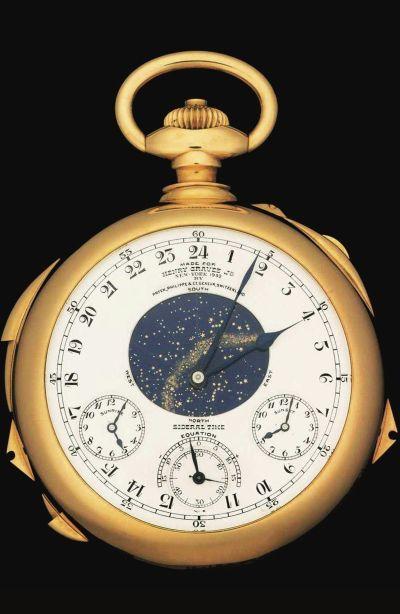 Millionaires would be proud of the money in the bank, but there are a handful of things that are still beyond your reach
FIIs lift markets to new heights, Sensex nearly at 22,000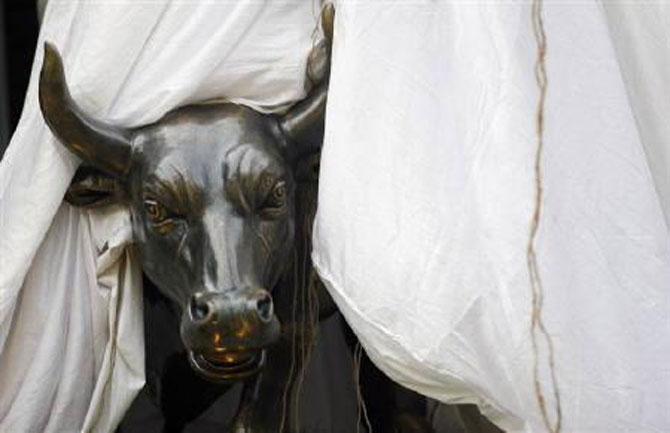 The Sensex and the Nifty ended at fresh closing highs led by banks and index heavyweight RIL.
The 10 most influential women in tech world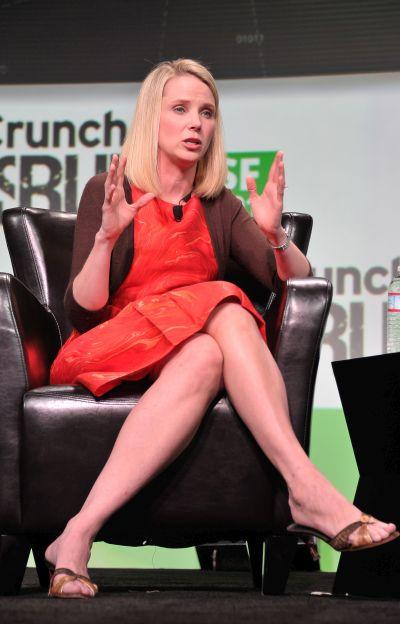 These women may not have founded the current-day tech giants but they surely have made them successful.
Two Indians among world's richest women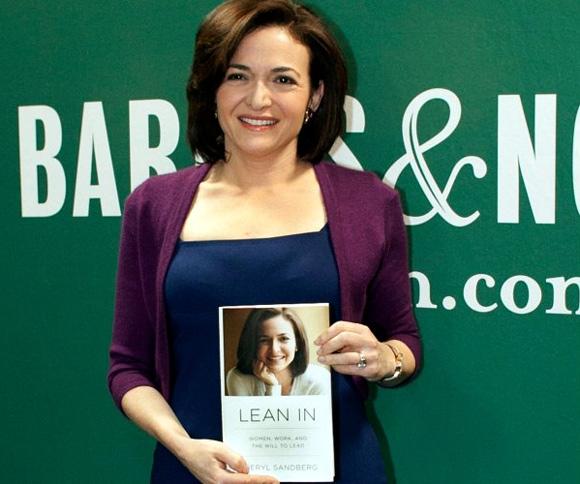 Two Indian women - Savitri Jindal and Indu Jain - have made it to the Forbes list of the world's billionaires that saw a record number of women this year.
India's HIGHEST paid women CEOs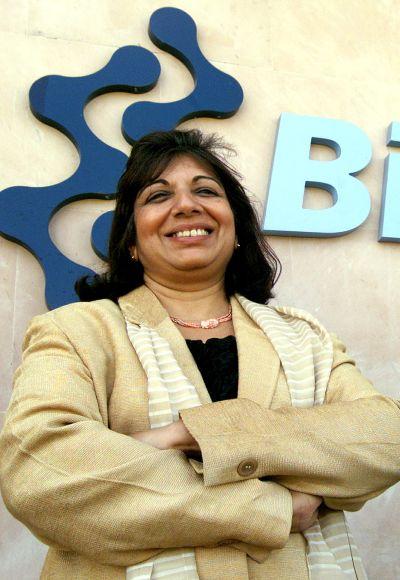 Here's a look at some who have made a name for themselves through sheer grit and hard work.
Datsun GO: Big car at a small price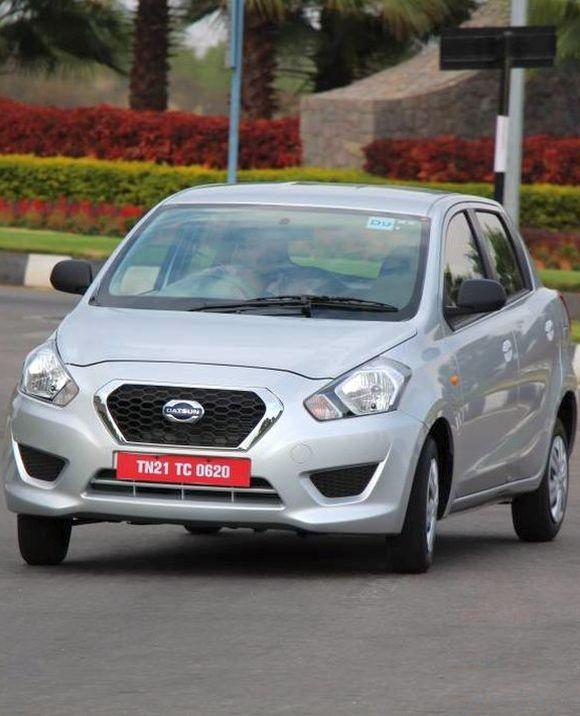 The four-wheeler appears costlier than it is.
March 06, 2014
US seeks 'talk and trade' to rebuild India ties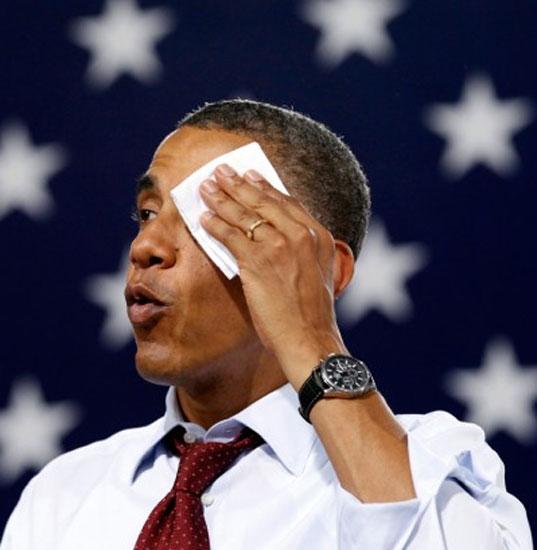 Rows over drug patents, solar panels and software piracy have blighted relations of late.
India to have 4th highest number of billionaires by 2023
India is projected to be home to the fourth highest number of billionaires in the world by 2023.
Loud and clear: Perform or quit, says Air India to staff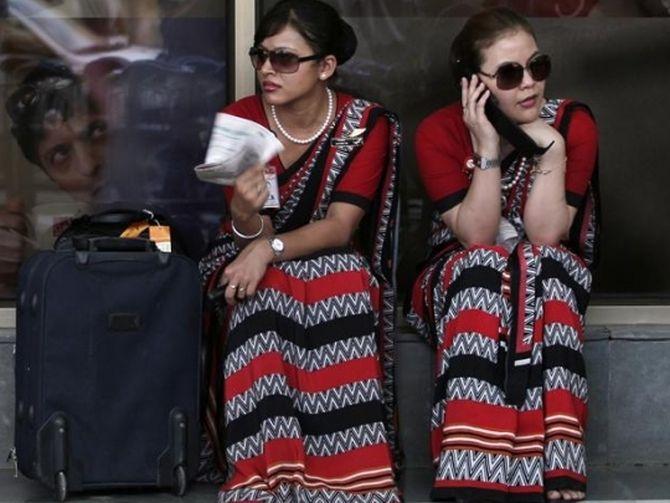 In a bid to lower its staff cost, Air India has started sacking under-performing employees. The civil aviation ministry has made it clear to the national carrier to cut down unwanted expenditure in order to get government's support.
Why India must employ half a million ethical hackers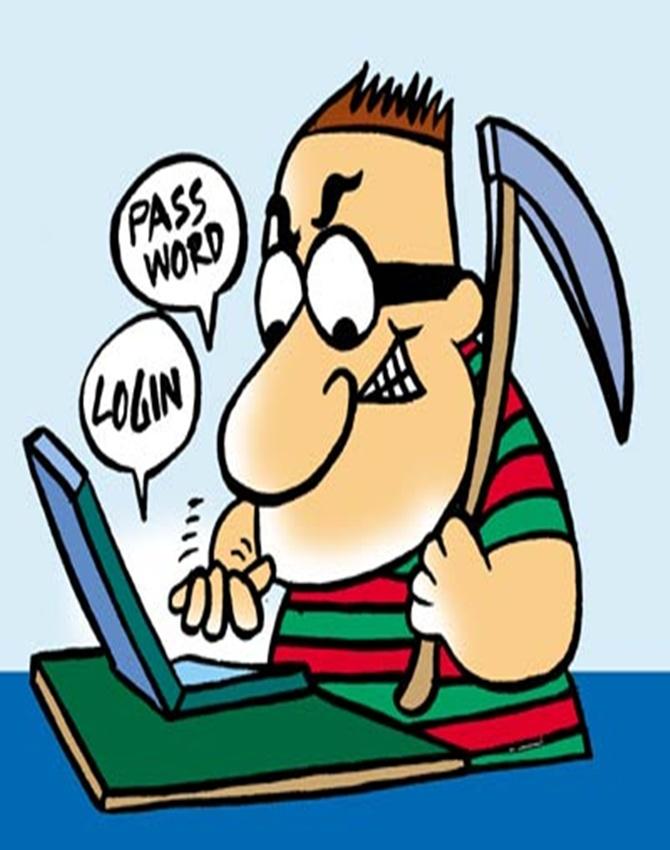 Several organisations have had to repent for not deploying ethical or white hat hackers to test their internal and external technology infrastructure for vulnerabilities which could be exploited.
The 30 HIGHEST paid CEOs in India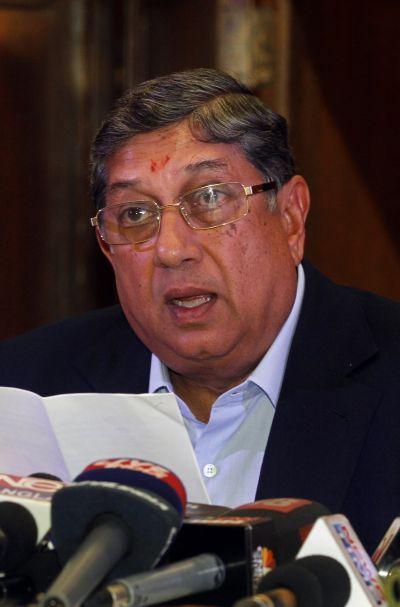 You won't believe the compensation Indian CEOs get!
America's biggest swindler stripped of MBA degree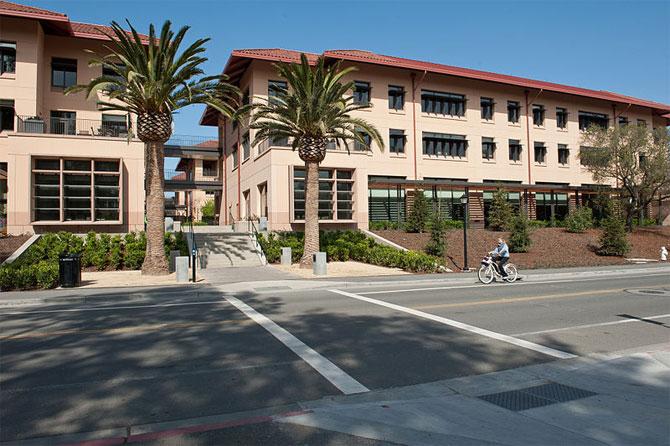 This is the first time the Stanford Graduate School of Business has revoked a graduate's degree.
High charges on spectrum, petroleum: Who benefits from this?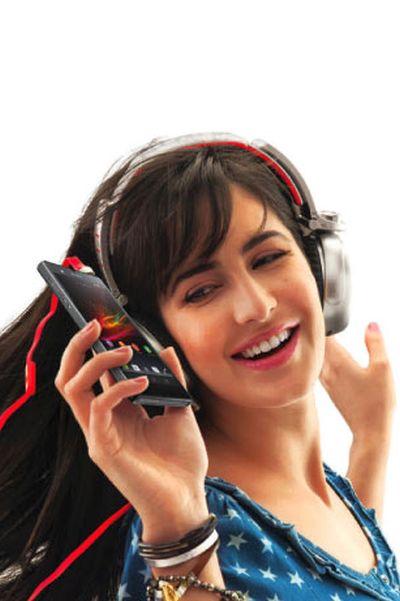 The author examines whether government levies on these critical inputs are beneficial or detrimental.
Buying a home? Beware of fancy claims the agent makes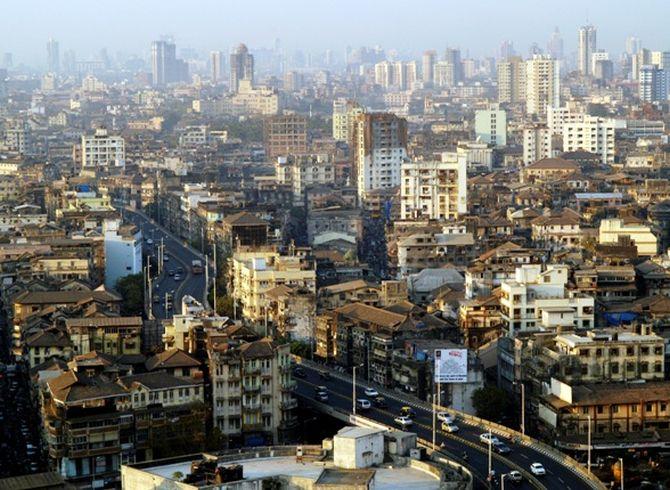 While buying a property, never trust an estate agent fully. Be doubly sure of the amenities before making any down payment.
Coming soon: Nokia's Android phone in India at Rs 8,500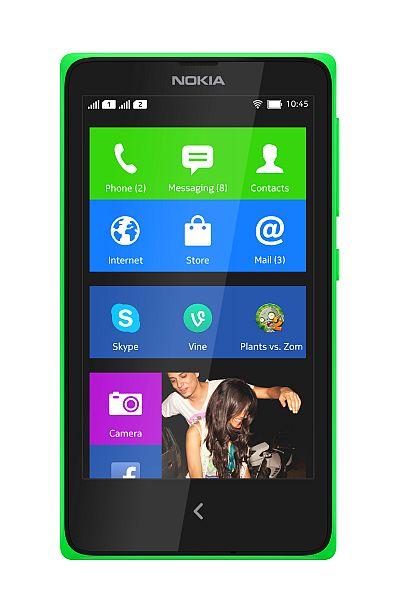 Nokia's much-awaited Android-based 'Nokia X' will be available in India from March 15, as the Finnish firm takes head-on the likes of Samsung and Micromax to grab a share of the burgeoning affordable smartphone market.
Here's a quick fix to resolve RIL's natural gas pricing issue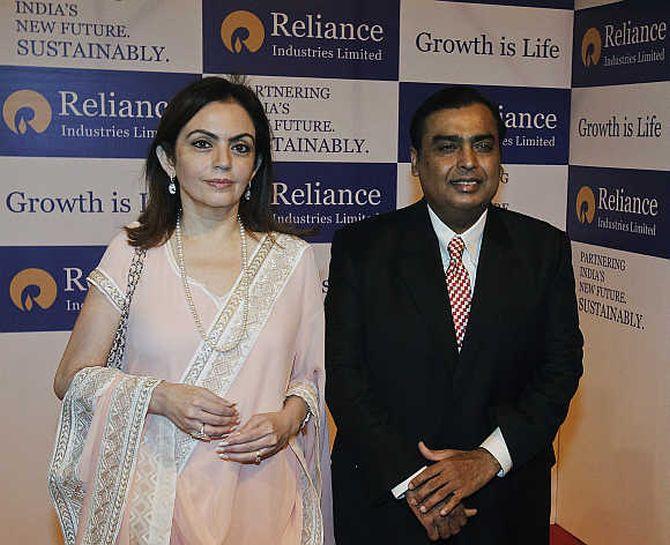 RIL is keen to hike gas price from April 2014 but due to some technical glitches, it may not be able to pass on burden of high production cost to customers.
Sahara urgently tries to free chief in bond case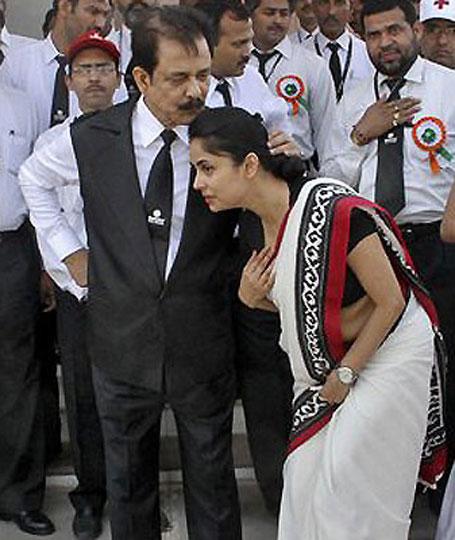 Roy was receiving the same treatment as other inmates, the only privilege being that he gets a bed as he is over 60 years of age.
India is the most difficult country to do business in: Study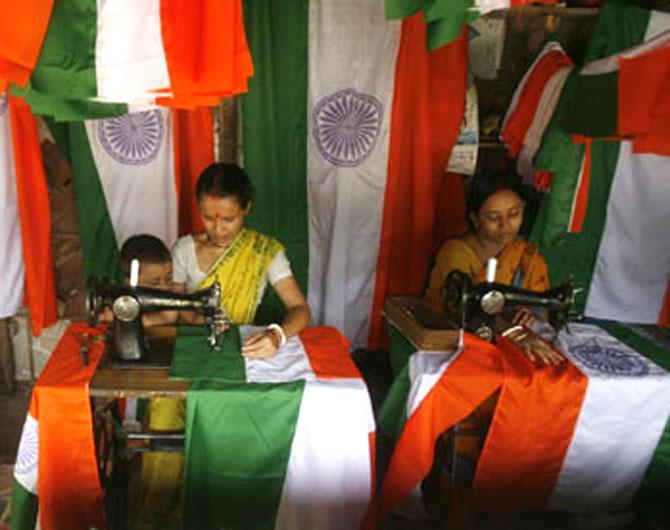 The study also pegs India as the country having highest external political risks.
March 05, 2014
Current account deficit narrows sharply to $4.2 bn in Q3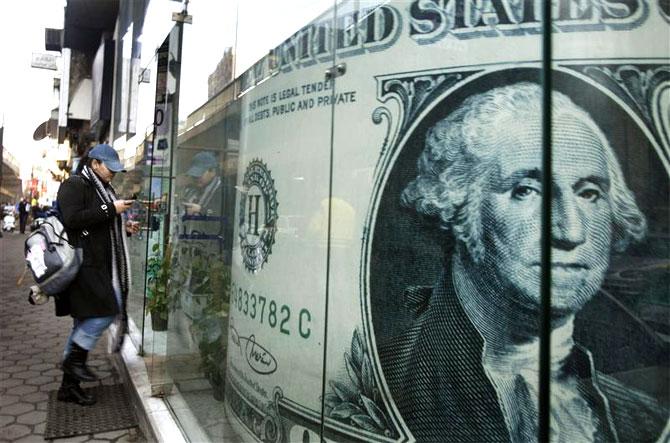 The lower CAD was primarily on account of a decline in the trade deficit.
Advocate who threw ink on Subrata Roy sent to Tihar jail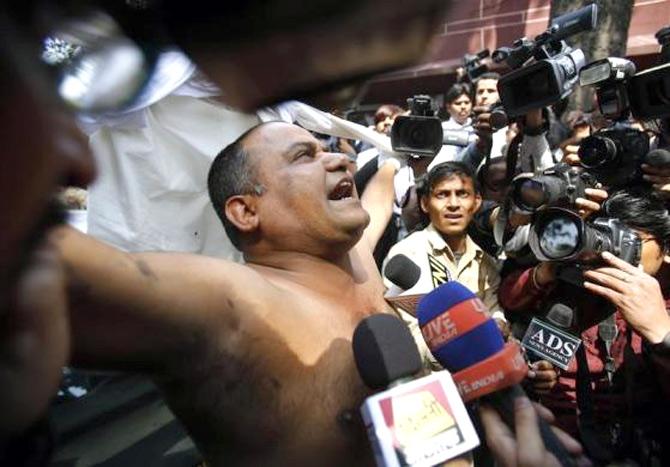 The lawyer, who threw black ink at Sahara Group chief Subrata Roy in the Supreme Court premises on Tuesday, was today sent to Tihar jail by a Delhi court after
Micromax launches octa-core smartphone for Rs 19,999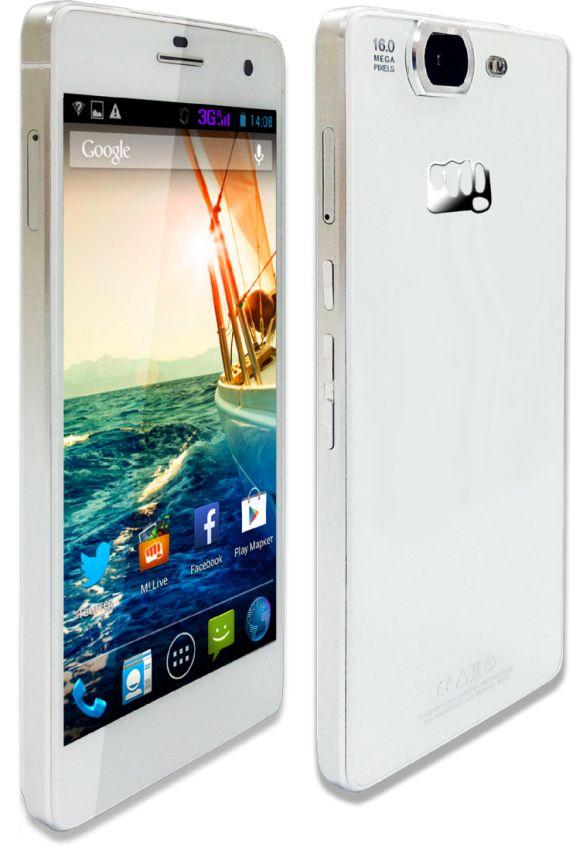 The device has a MediaTek 2GHz tru octa-core processor with 2GB RAM and has a 5-inch full high definition display.
Catch them young: Four money saving habits you should teach your kids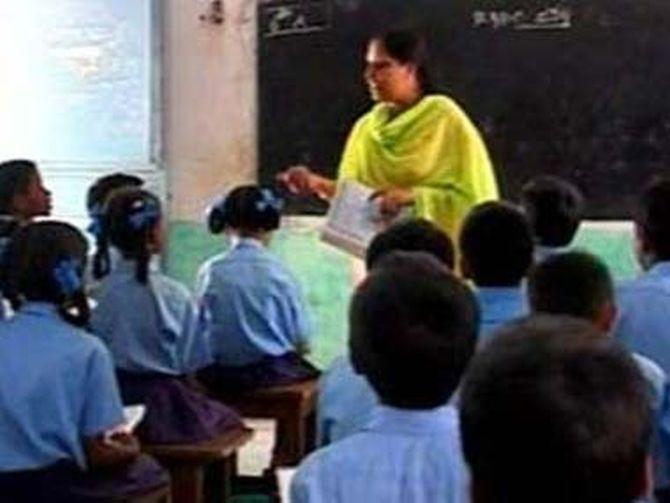 Parents should more often talk about financial planning with their children. This will boost saving habit in them at an early age.
Premji, Murthy among world's tech billionaires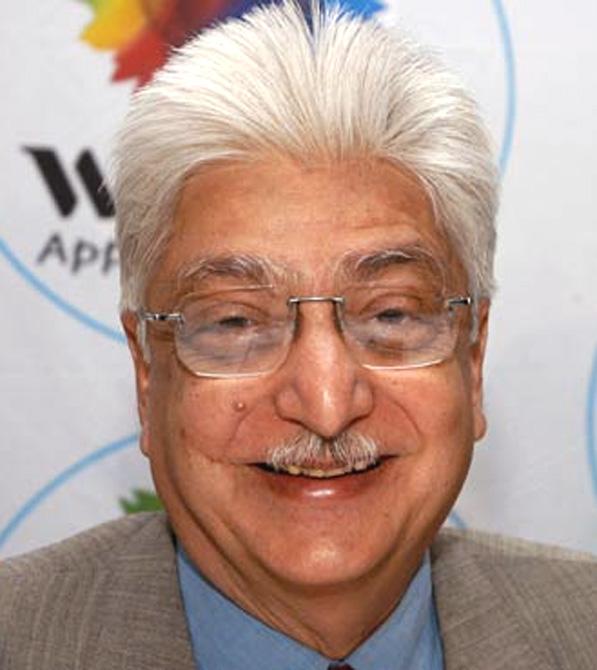 Thanks to the technology boom, the Forbes global rich list has a record 123 billionaires including six Indians who made fortunes from technology ventures.
How India can fire itself back to high growth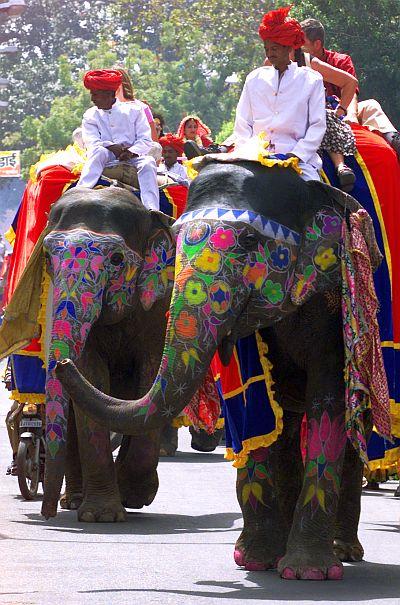 Fix agriculture to target food inflation, create labour-intensive manufacturing to target the current account deficit, and fiscal restructuring can target the infrastructure deficit.
Honda Mobilio: The biggest car launch of this year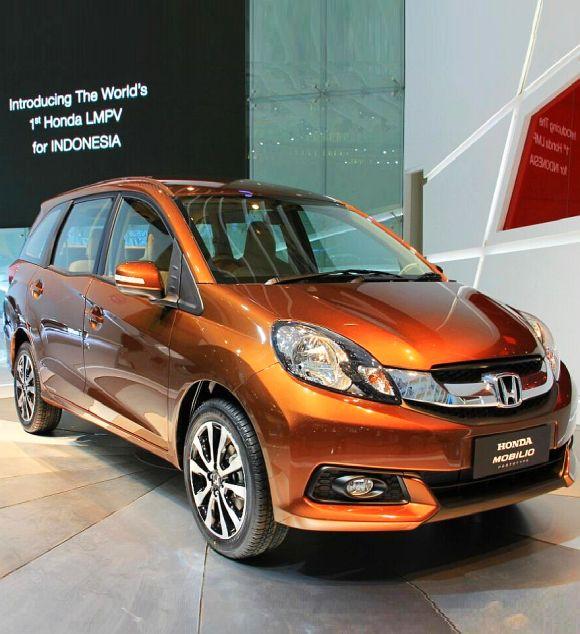 The major rivals of the car include Maruti Ertiga, Chevrolet Enjoy, and Mahindra Xylo.
India must call the US' bluff on patents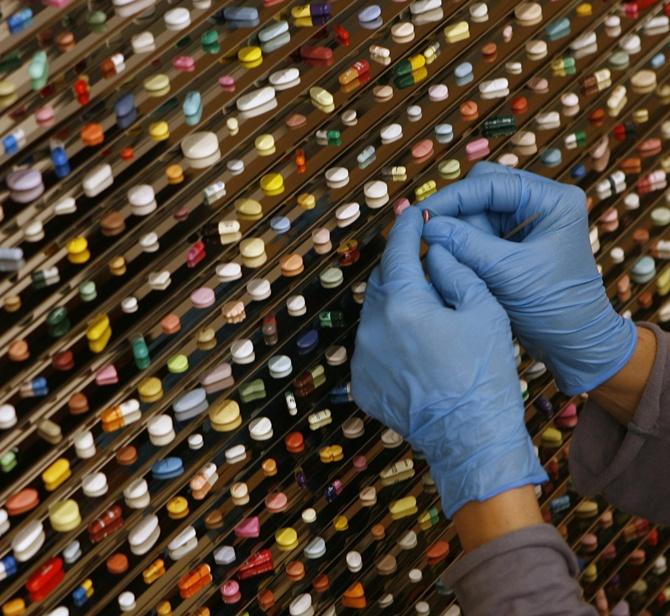 The recent US-India friction over trade is being driven by Big Pharma.
Is Reliance 'stealing' gas from ONGC's block?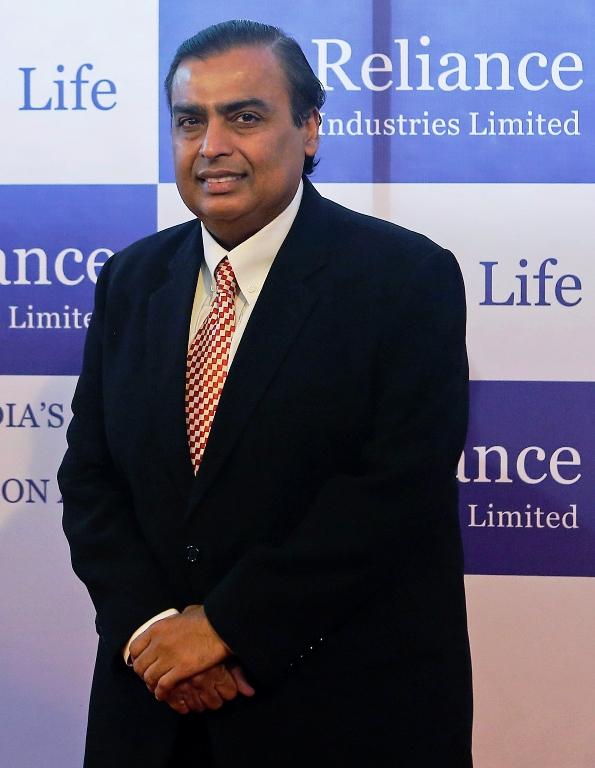 State-owned Oil and Natural Gas Corp (ONGC) has written to the Oil Ministry seeking
7 gorgeous mini-SUVs that will soon hit Indian roads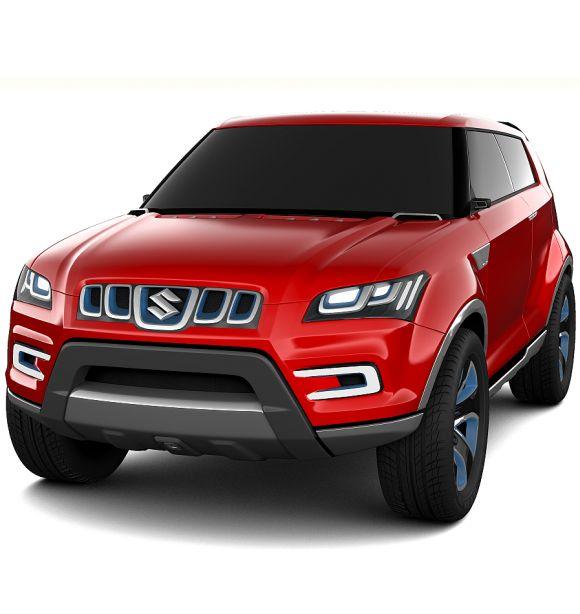 Maruti, Mahindra, Tata are all planning to come up with competitor of Ford Ecosport.
Warren Buffett tells you how to become rich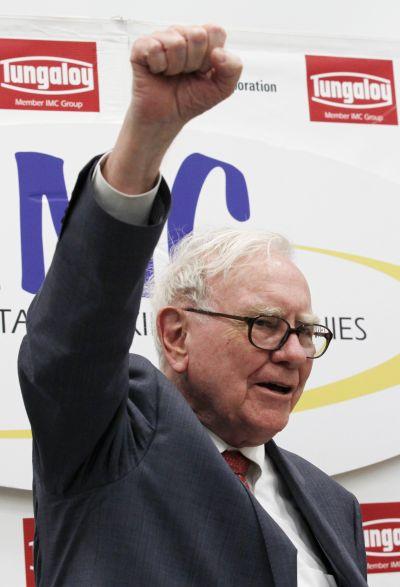 New entrepreneurs and investment gurus can never miss out on Buffet's tips on investment.
Haven't filed tax returns? You still have time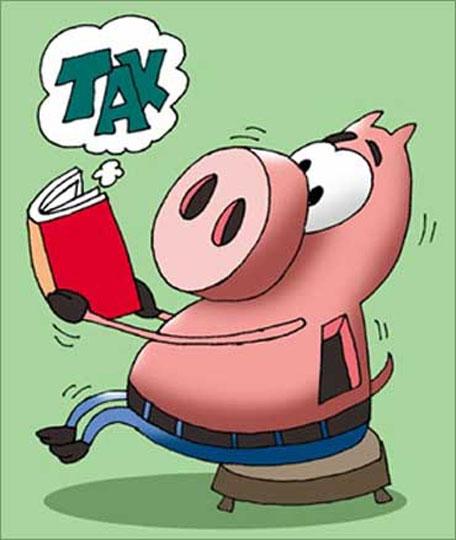 If belated returns are not filed till March 2014 and there is no outstanding tax, you can be charged a penalty of Rs 5,000.
Petrol cars from M&M, Tata soon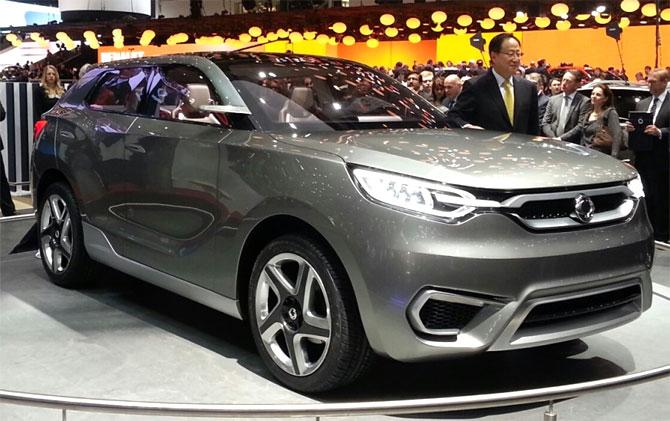 M&M is working on petrol engine while Tata is set to introduce petrol option in Bolt and Zest.
Deutsche sets Sensex target at 24,000 by December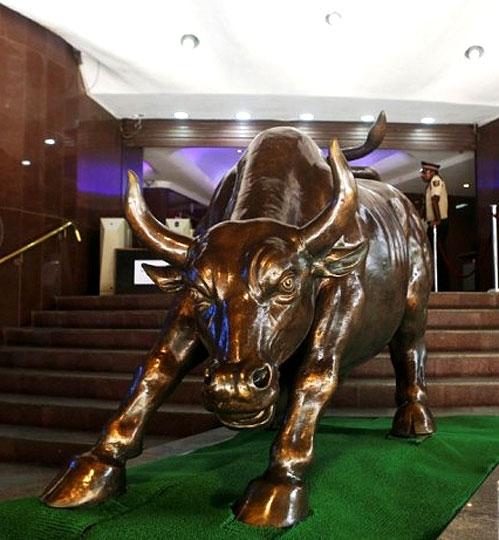 The Sensex is likely to scale 24,000 mark by December-end on receding chances of a fractured verdict in the upcoming Lok Sabha elections, lower inflation and improving global risk appetite, German brokerage Deutsche Securities said on Tuesday.
No goof-up in note printing, says RBI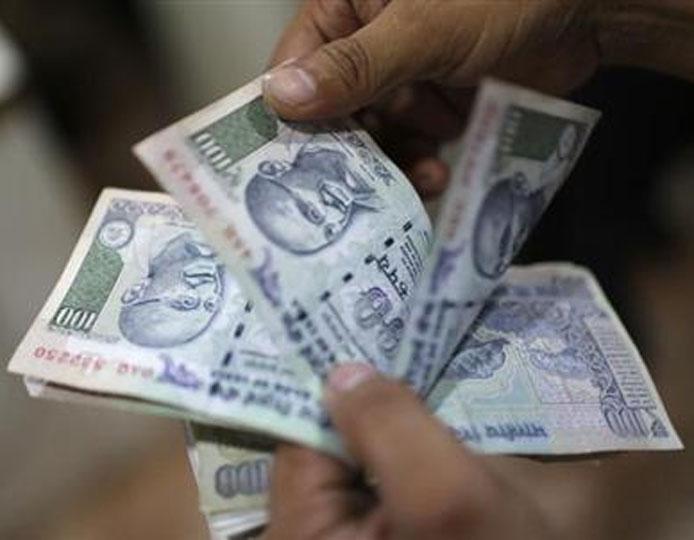 New notes bearing signature of former Governor D Subbarao are legal tender and the process of changing signature is underway
March 04, 2014
Humiliating experience for Subrata Roy at Supreme Court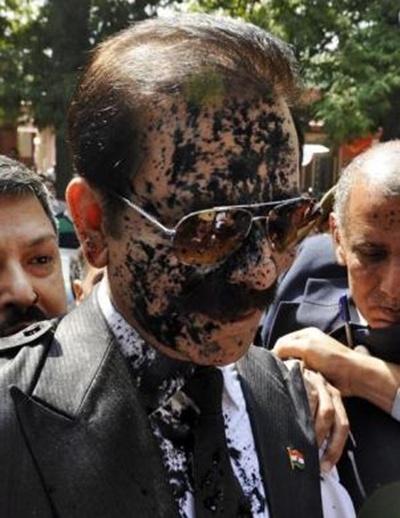 Sahara Chief Subrata Roy was on Tuesday ordered to remain in custody for a week in Delhi by the Supreme Court which was unhappy over the proposal his group on the refund of investors' money as it has not come up with any concrete proposal.
5 pearls of wisdom from Buffett's 2014 letter to investors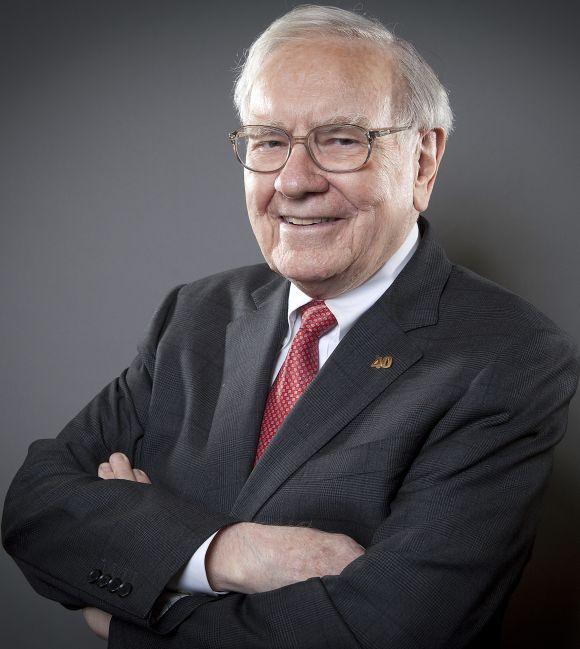 Advice from Oracle of Omaha's to shareholders.
Ink thrown on Subrata Roy's face in SC complex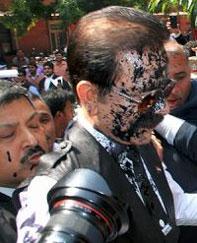 Calling him "chor", a man from
Mukesh Ambani's wealth sinks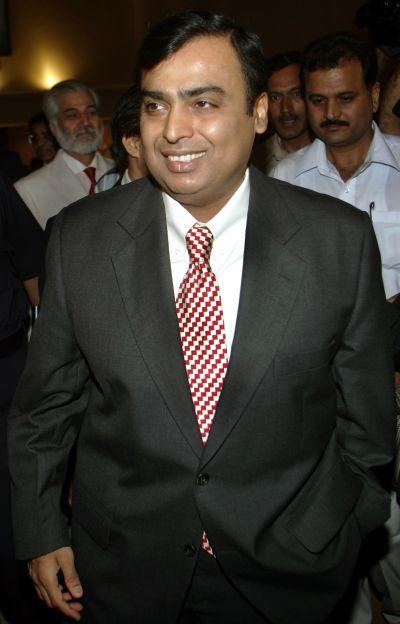 Business tycoon Mukesh Ambani may have retained his title as India's richest person for 7th year in a row, but his place among the world's richest people has dropped to lowest in eight years.
Subrata Roy to sleep on the floor at Tihar, eat jail food

Sahara chief Subrata Roy, who was sent in judicial custody for a week in Delhi by the Supreme Court today, will be kept in high-security Tihar prison where he will sleep on the floor and eat jail food like an ordinary prisoner.
India's richest people, Mukesh Ambani is No 1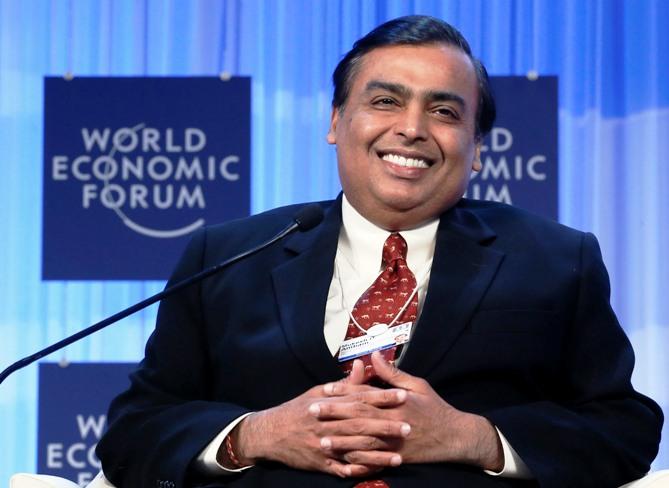 India ranks fifth in the global rich list with 89 billionaires.
Is this the end of the road for Subrata Roy?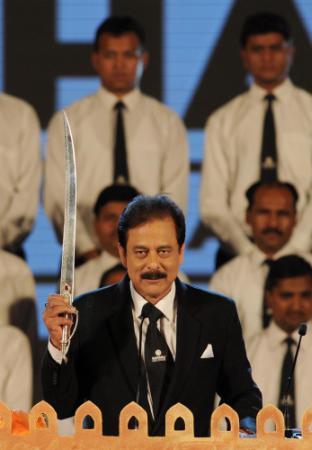 Subrata Roy, the self-styled managing worker of Sahara India Pariwar, India's biggest private-sector employer, will appear before the Supreme Court on Tuesday after spending the weekend in custody at a government nature-reserve guest house.
The rise of new rich and powerful in UP, Bihar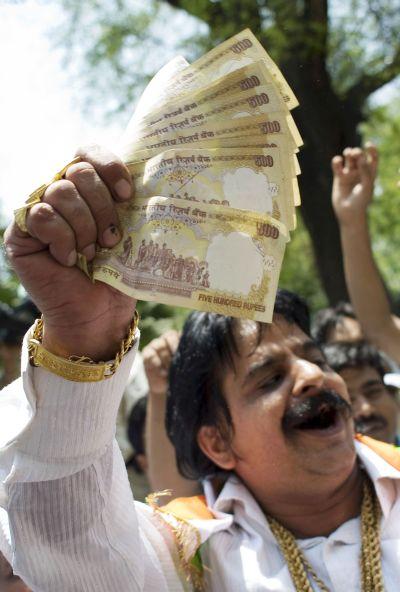 From northern backwaters, a new business elite emerges
Should investors expect optimism on D-Street before elections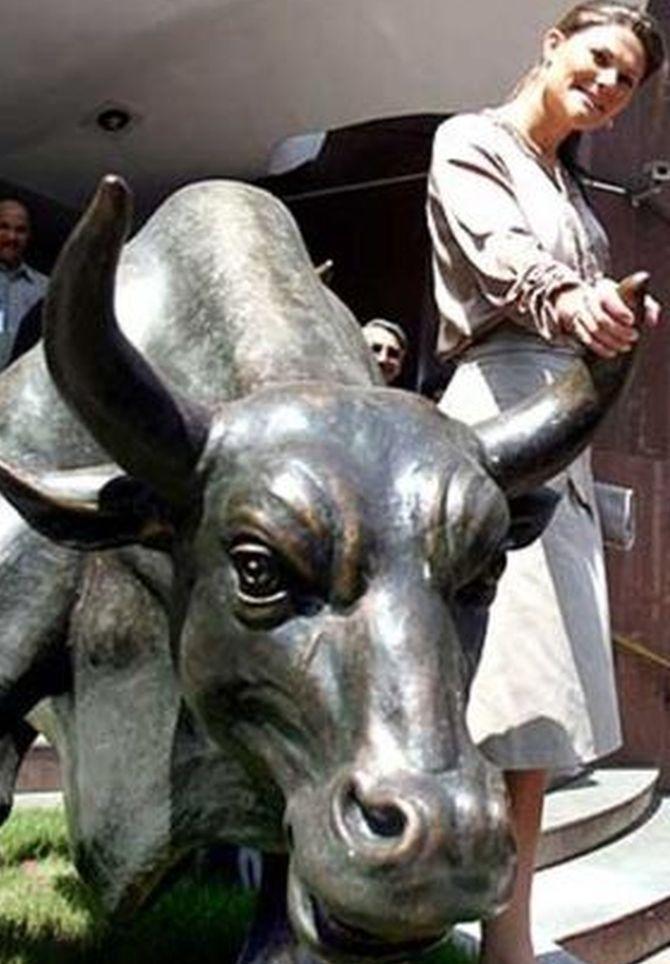 If the outcome of the elections is as expected, markets, which have lost hope on the government, will start discounting a brighter future
Bangalore's pride: India's first electric bus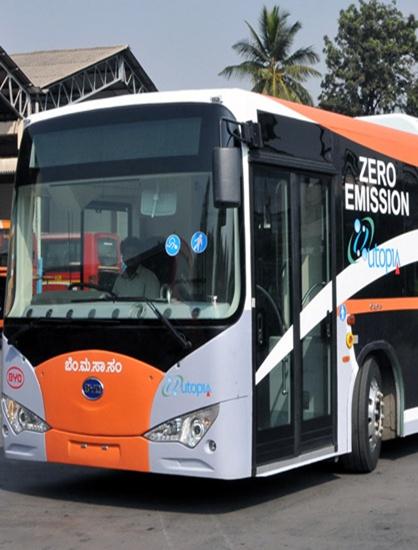 In a move to make Bangalore a greener and cleaner city, the state-run Bangalore Metropolitan Transport Corporation (BMTC) will operate a swanky electric bus on a trial basis for three months.
Mystery shrouds Subrata Roy's movement to Delhi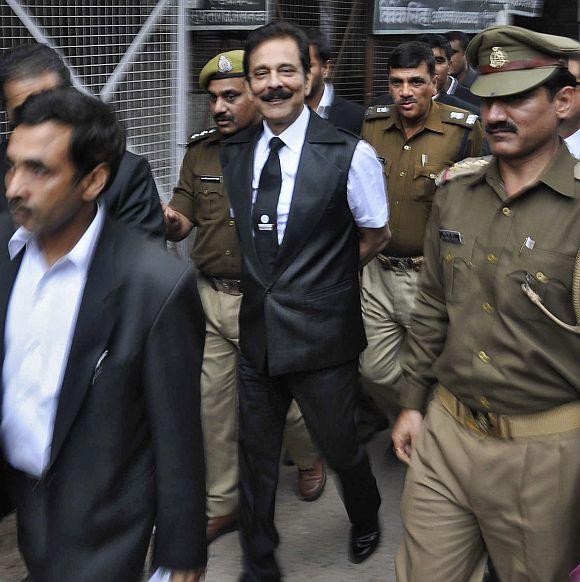 No one knows when and how the powerful corporate giant was actually carted from Lucknow's state forest guest house.
To cut cost, Infy to use more offshore sites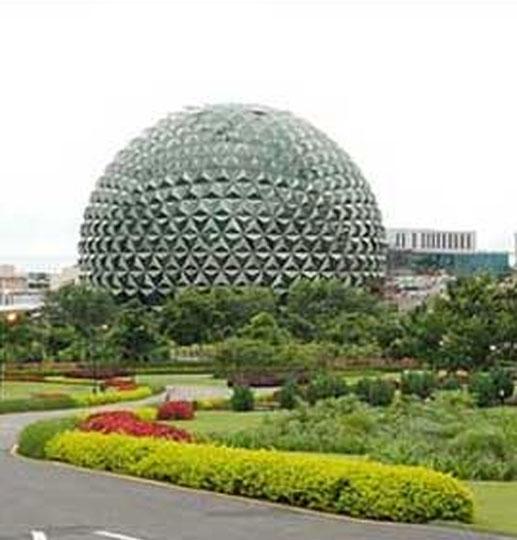 Infosys is now testing with five or six global clients
Bill Gates regains 'world's richest man' title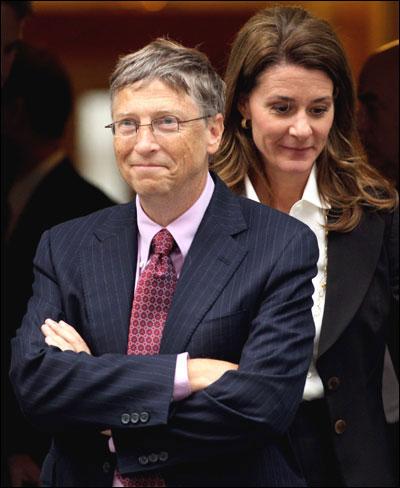 Microsoft co-founder Bill Gates has regained the title of the world's richest man in the Forbes magazine's annual billionaire list.
March 03, 2014
RBI extends deadline for exchanging pre-2005 notes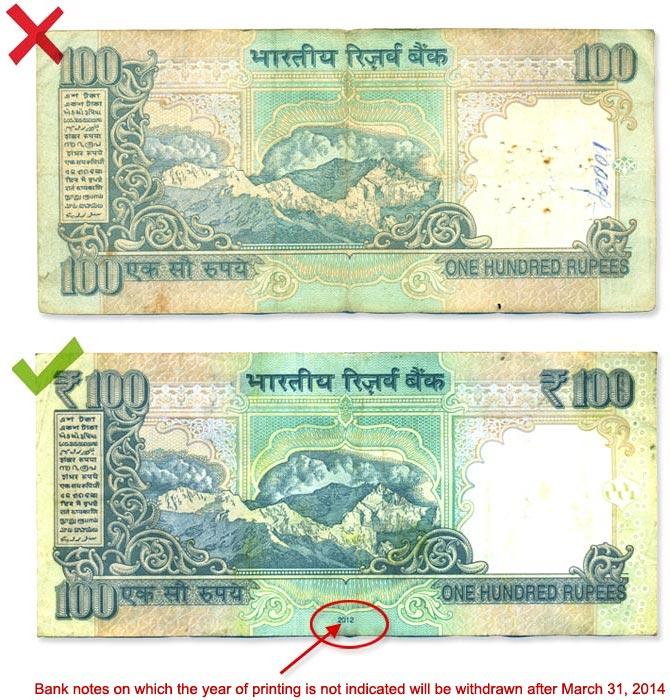 The Reserve Bank granted an additional nine months for the public to exchange currency notes printed before 2005, including Rs 500 and Rs 1,000 denominations.
Maruti chief clarifies on royalty payment to Suzuki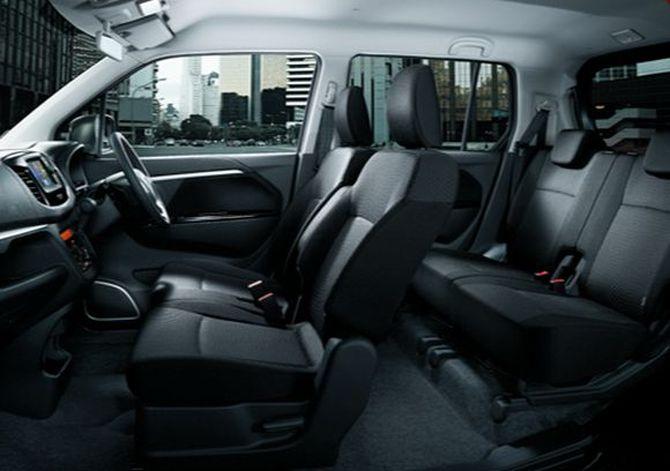 Shares of Maruti Suzuki tanked over 5 percent last week on concerns related to its plant in Gujrat. However, its chairman says, company will deliver good results in ensung quarters.
TCS, Wipro spend crores on US lobbying in 2013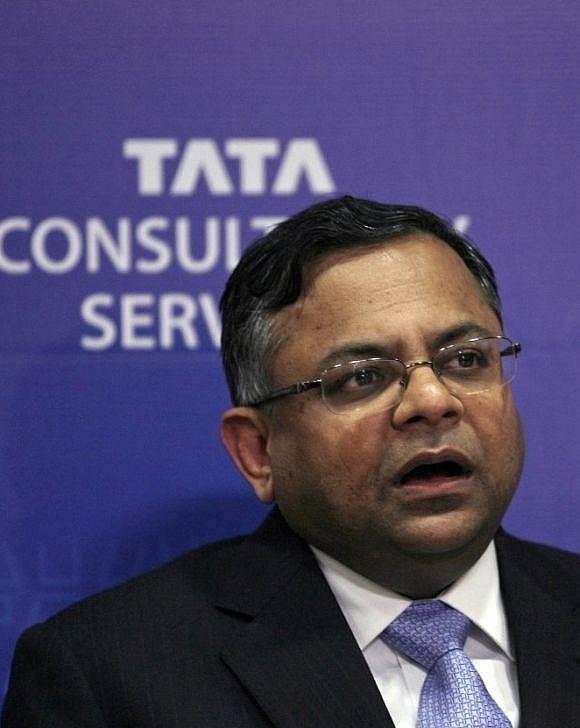 The two company spent about over Rs 3.15 crore.
India tightens checks to curb gold smuggling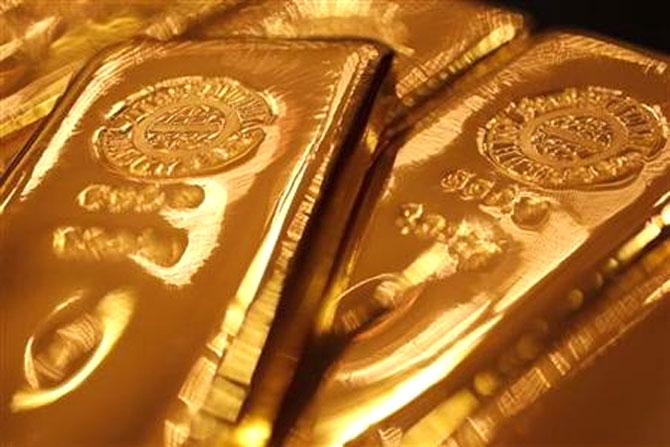 The move could aggravate shortages in the physical market as authorities seize gold without a valid provenance.
Two top execs quit Microsoft after Nadella takes charge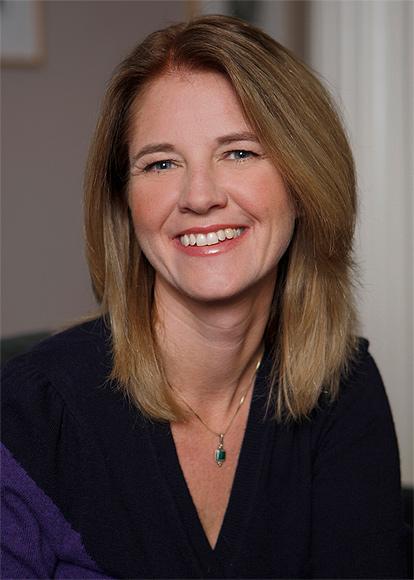 In the biggest management reshuffle at Microsoft Corp since Satya Nadella took over as its chief executive, two top executives, Tony Bates and Tami Reller, will leave the company while a former Clinton family aide will become its chief strategy officer, according to media reports.
These are the benefits of keeping your bank account active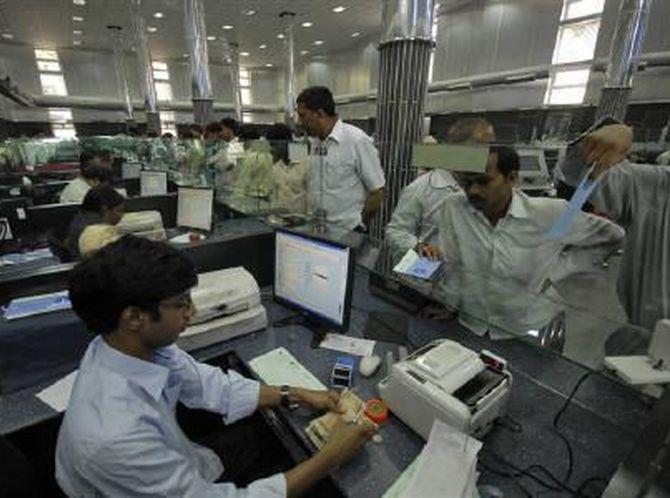 An employee should always keep his bank account active inorder to claim PPF after he joins a new office.
6 upcoming competitors of Maruti Ertiga, Toyota Innova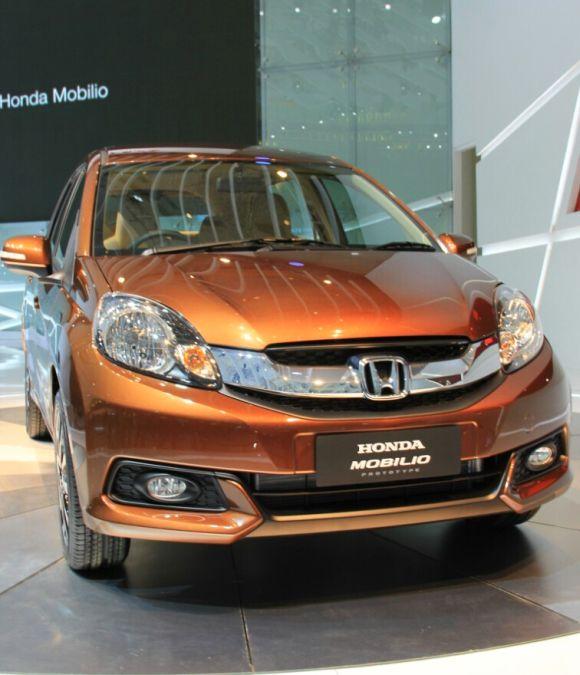 Automakers are betting big on utility vehicles as buyers will soon graduate from small cars to premium ones.
Foxed by ghost investors, Sebi seeks foreign help in Sahara case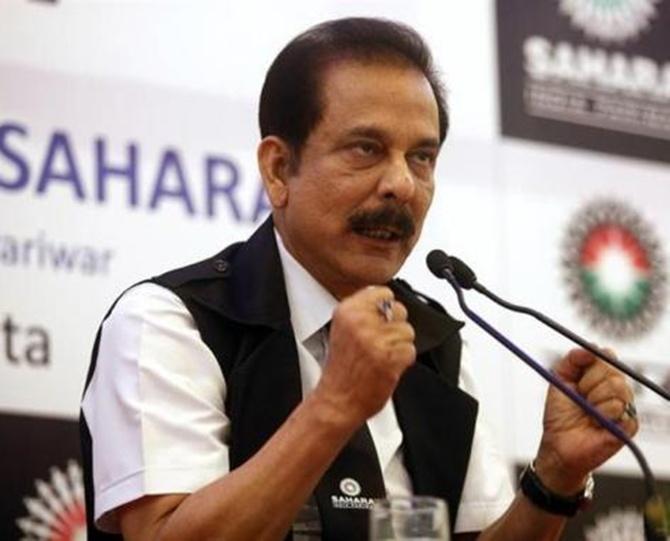 The market regulator is seeking help from its peers in Mauritius, the UK and the US to solve the high-profile money laundering case involving Sahara chief Subrata Roy.
Snapdeal's lessons from eBay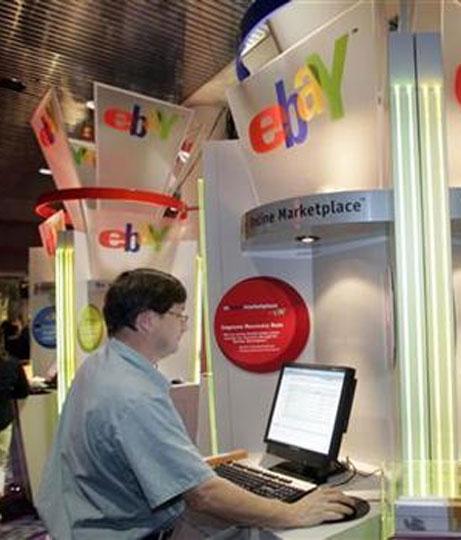 In its race to climb up the charts in e-tailing revenues, it is picking new revenue streams that others are yet to adopt, for example, carrying ads
Cities that saw the highest rise and fall in realty prices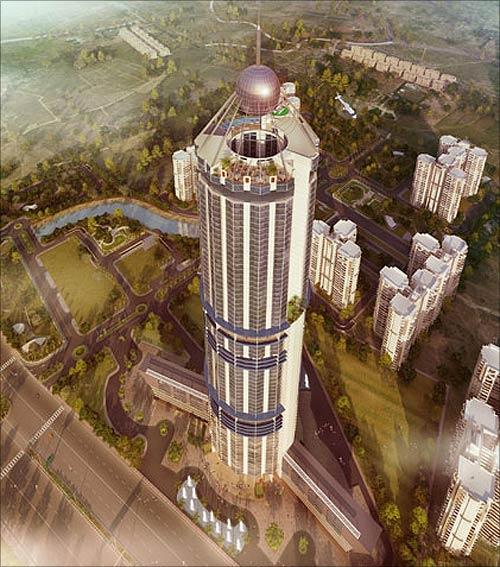 Even as demand in the real estate market remains sluggish, Delhi and Mumbai have recoded property price appreciation of 33.3 per cent and 22.65 per cent, respectively.
Cars that Ambanis, Godrej, Birla, Mallya love to drive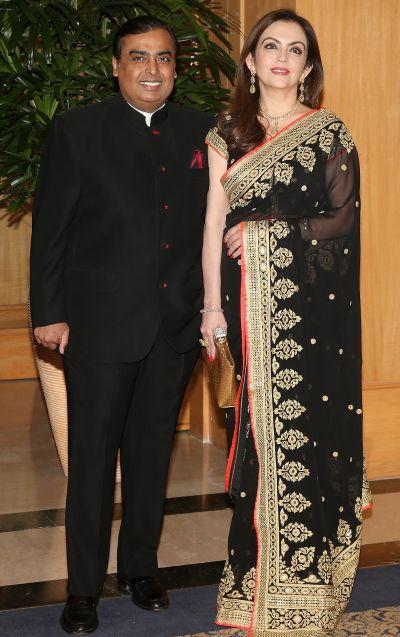 From custom-made luxury sedans to fast and furious supercars, India's billionaires rule the roads
The little big men who made Modi's big day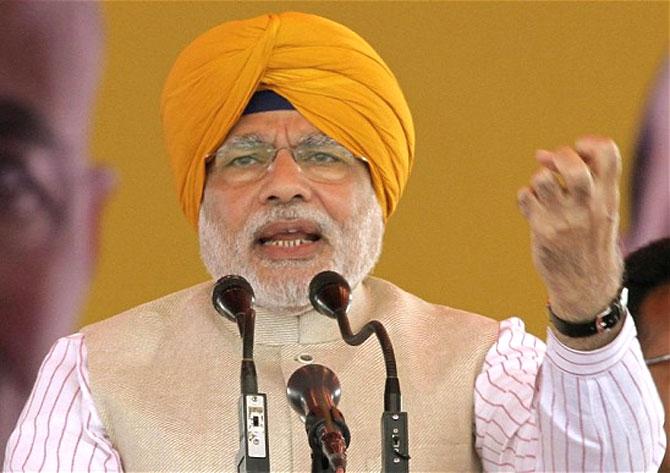 A handful of entities provided the platform for Narendra Modi to unveil his governance agenda.
Think before you go shopping: The taxman is watching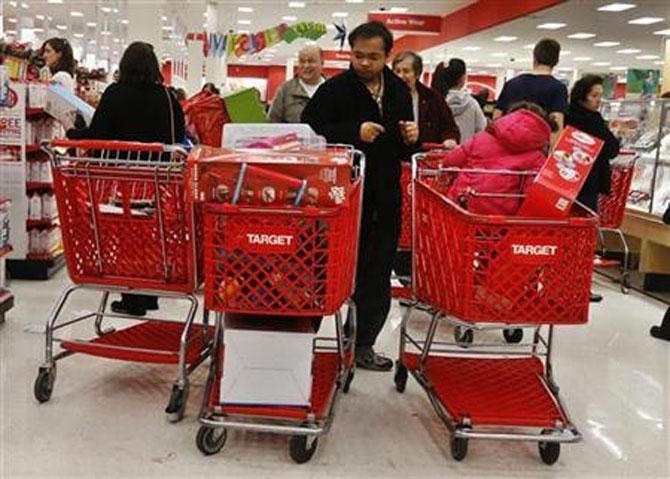 Database planned to capture more individual purchases, reduce tax evasion
March 01, 2014
K M Abraham the man who put Sahara on notice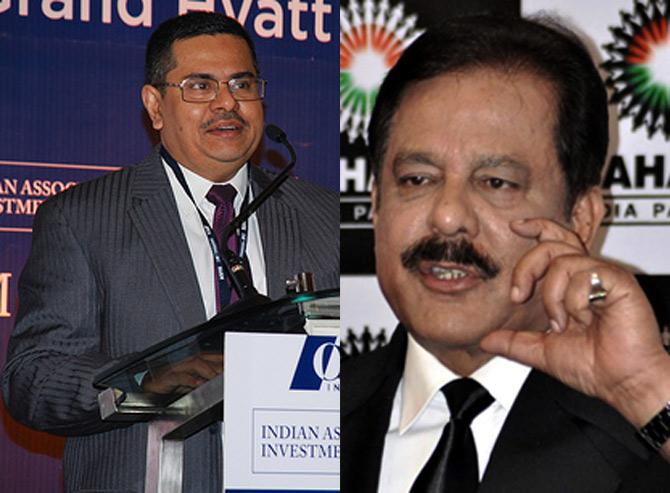 Abraham, a 1982 Kerala cadre IAS officer, investigated Sahara during his tenure as whole-time member at Sebi.
February 28, 2014
Subrata Roy's police custody is more like 'house arrest'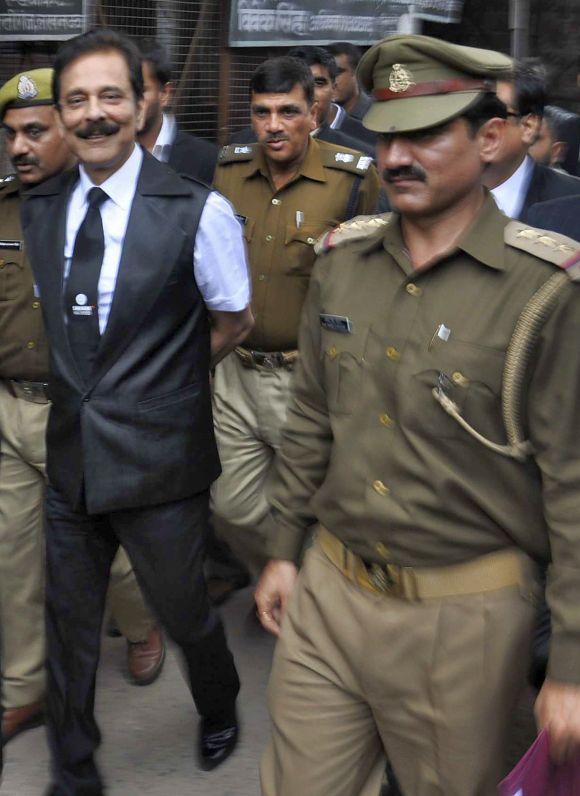 It was tough to say if Roy was in police custody or vice versa.
Petrol, diesel prices hiked again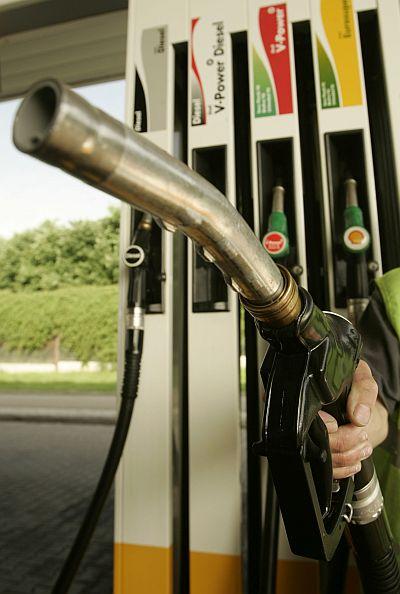 Petrol price hiked by 60 paise per litre, diesel by 50 paise.
Religious heads should educate masses on climate change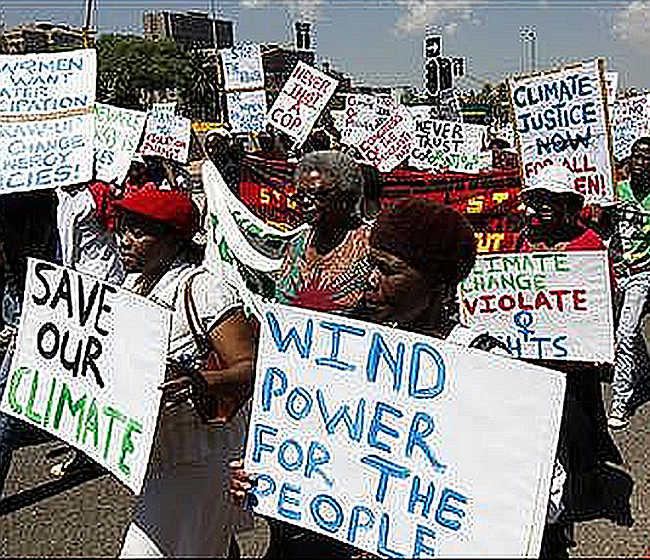 It is difficult to predict whether religious organisations can mobilise enough global public pressure to minimise perils of global warming.
India's GDP disappoints with 4.7% growth in Dec quarter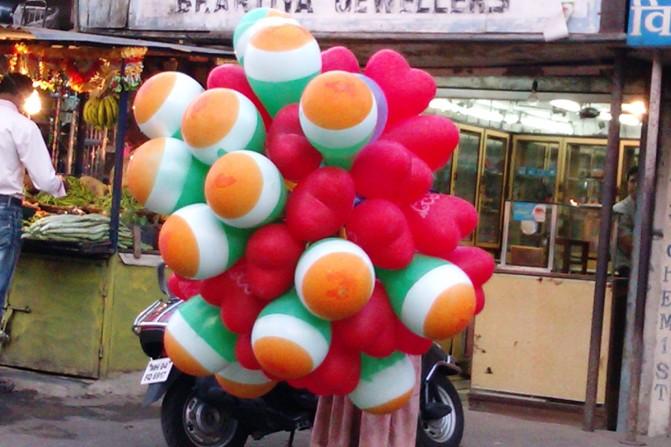 December's figure was the seventh successive quarter of economic growth below 5 per cent.
RBI may not raise rates on April 1 policy review: BNP Paribas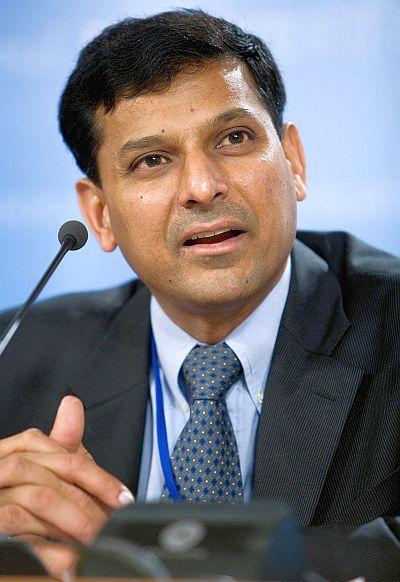 According to the financial services major, the recent decline in inflation, driven largely by food prices, gives the RBI room to pause monetary tightening.
'Long term view on India remains optimistic'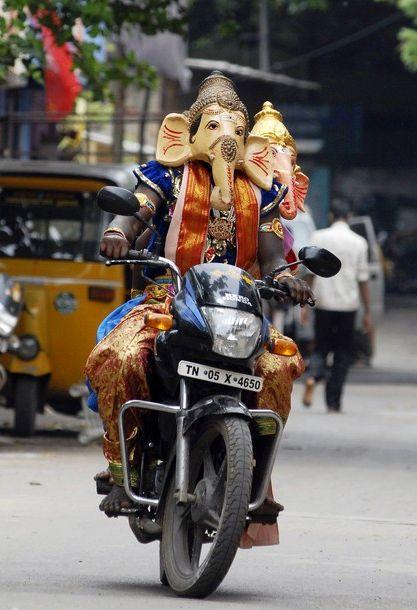 Jain was honoured by the Jewish Museum at its annual high-profile gala here as a tribute to his personal and professional relationships with the city's Jewish community.
AAP's charges over Singapore deals false, defamatory: RIL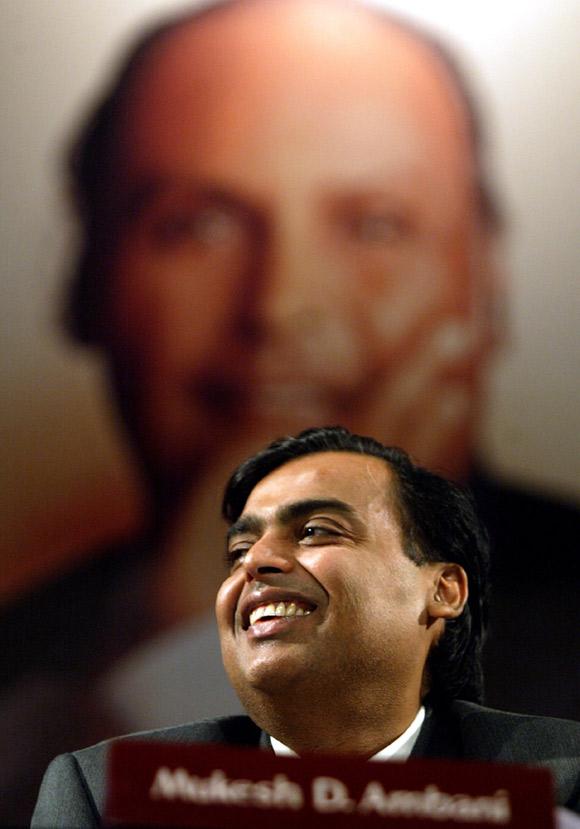 The Aam Aadmi Party (AAP) has sought an investigation into deals in which privately held companies of Reliance Industries Ltd (RIL) Chairman Mukesh Ambani received Rs 6,530 crore (Rs 65.30 billion) through a multi-level transaction routed through two companies in Singapore.
Sebi-Sahara case: A saga of big numbers and innocuous names
The high-profile saga -- which on Friday saw the arrest of flamboyant Sahara group chief Subrata Roy, who calls himself 'Managing Worker' of his business empire -- has seen many dramatic events along the way.
SC declines to recall non-bailable warrant against Subrata Roy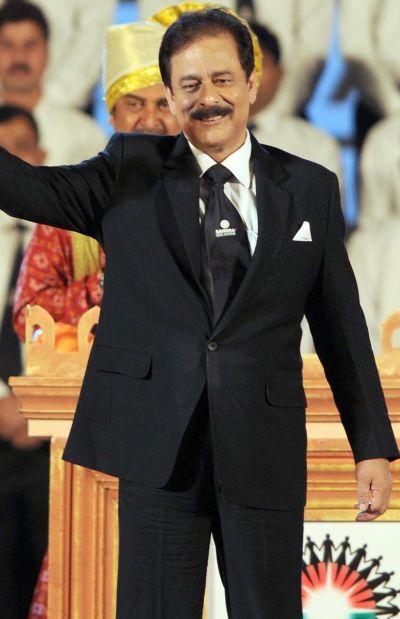 The Supreme Court on Friday declined to hear Sahara chief Subrata Roy's plea for recall of the non-bailable warrant (NBW) issued by it against him in a contempt case.
Govt approves 100% DA, Rs 1,000 minimum monthly pension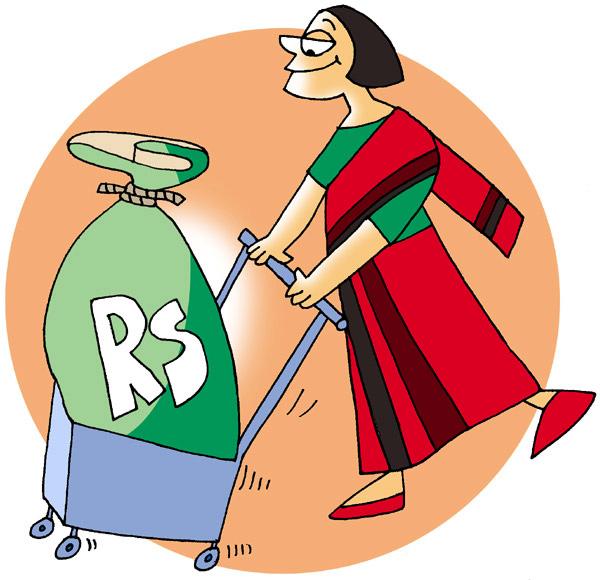 The move will benefit 50 lakh (5 million) employees and 30 lakh (3 million)
How the UPA killed the Indian economy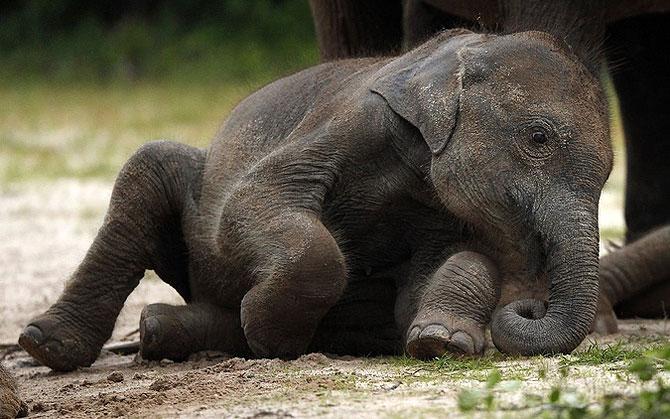 looks back at the tragedy of errors that has landed the once buoyant Indian economy in its worst mess in recent times.
Can dollar come to the rescue of India Inc?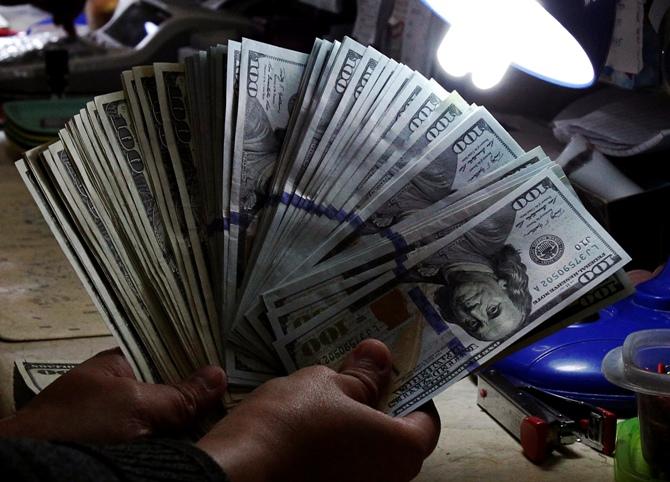 Net profit of FMCG, IT and pharma firms was up 33 per cent in the third quarter, accounting for nearly half of India Inc's profits ex-financials and oil.
How Modi plans to eradicate poverty, push growth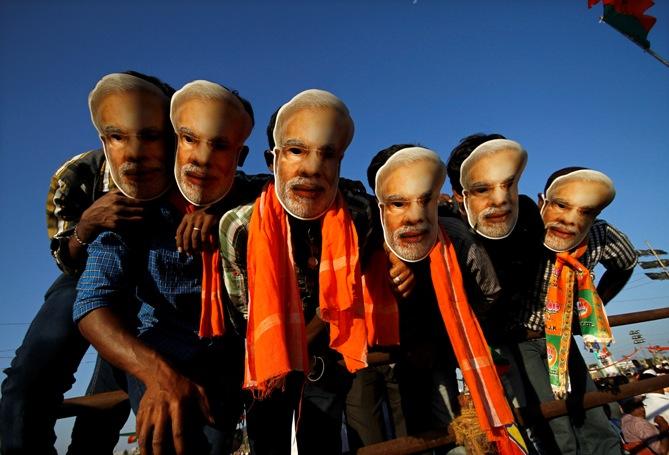 The Gujarat chief minister tells business leaders he will focus on poverty removal, jobs while pushing growth.
Subrata Roy to be in police custody till March 4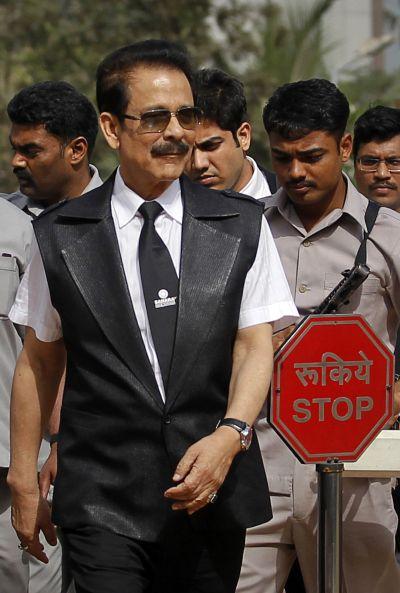 Over seven hours after he was arrested, Sahara Chief Subrata Roy was produced in a court here which directed the UP police to keep him in custody till March 4 when he will be produced before Supreme Court.
Car buyers refuse to bite excise carrot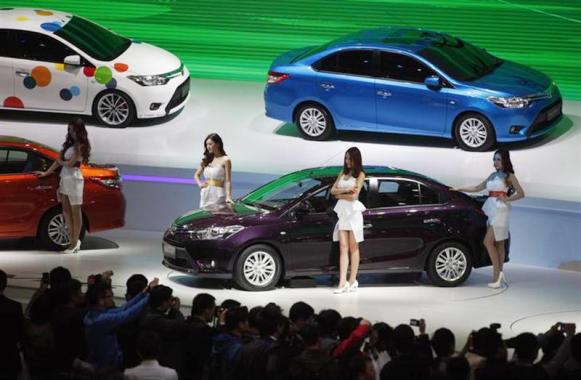 Price reduction by auto buyers leads to only a marginal rise in enquiry level.
Can Subrata Roy escape from being arrested?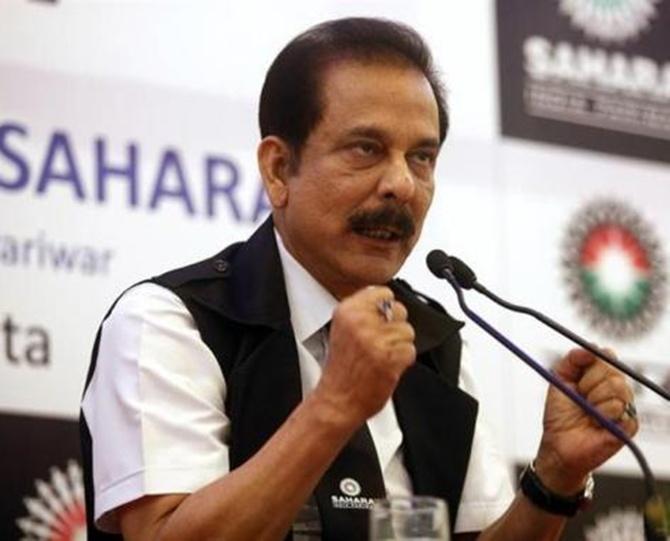 Having offered unconditional apology to SC, Subrata Roy can now try convincing apex court why he failed to appear before it
Markets end at five-week highs ahead of Q3 GDP data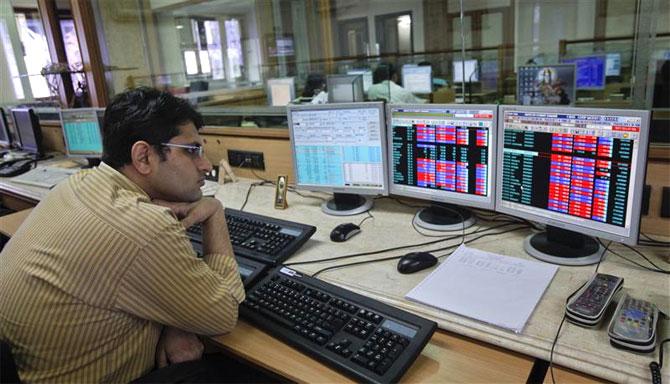 Markets gained for the fifth straight session to end at five-week highs led by TCS, Tata Motors and pharma shares.
I am not absconding; ready to follow SC order: Subrata Roy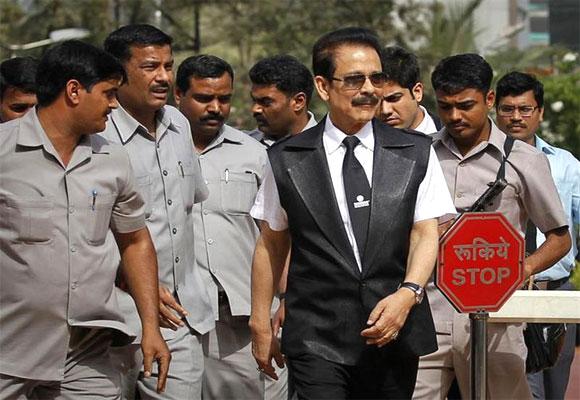 In a dramatic turn of events, Sahara chief Subrata Roy on Friday said he is not absconding from arrest and is ready to "unconditionally follow" whatever direction
IMAGES: How this tribe catches illegal gold miners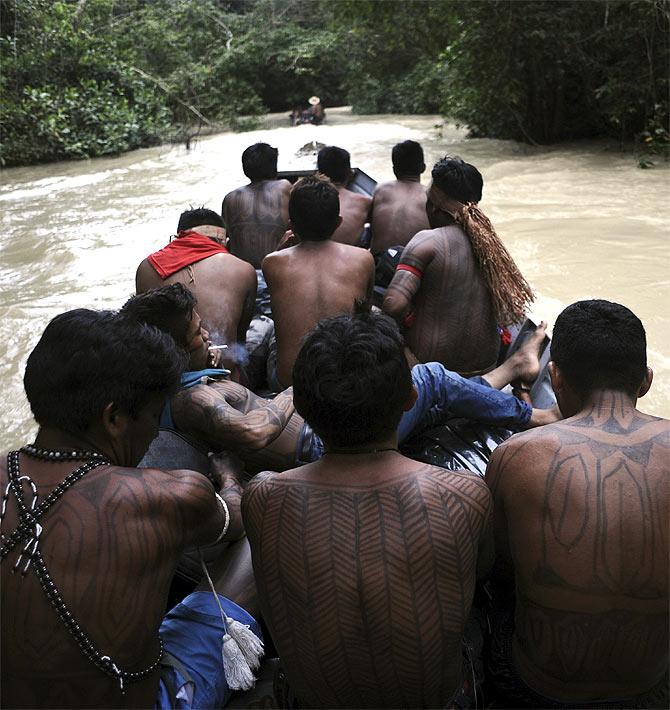 The Munduruku tribe in the Amazon searches for and expels illegal gold miners encroaching on their land.
Next one year is the most crucial for WTO trade talks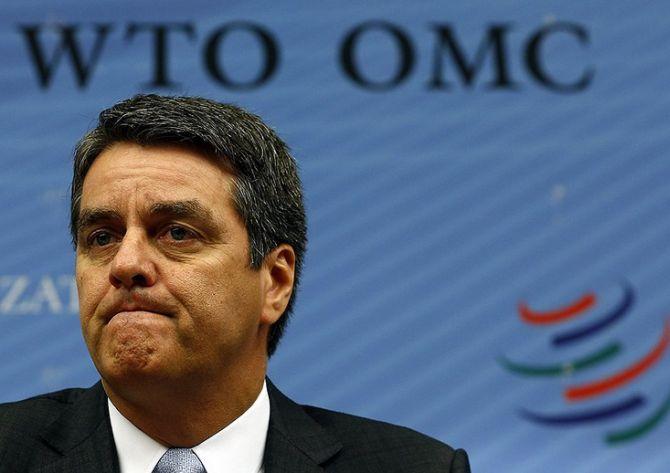 With the Bali deal settled, countries should now focus on long pending issues such as market access and reduction in green goods tariff
Exciting car launches from Maruti this year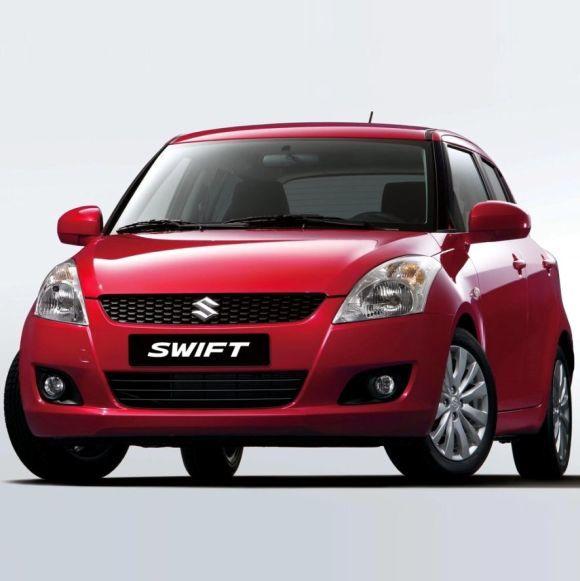 Among these will be all-new Swift and Dzire.
World's 10 best luxury trains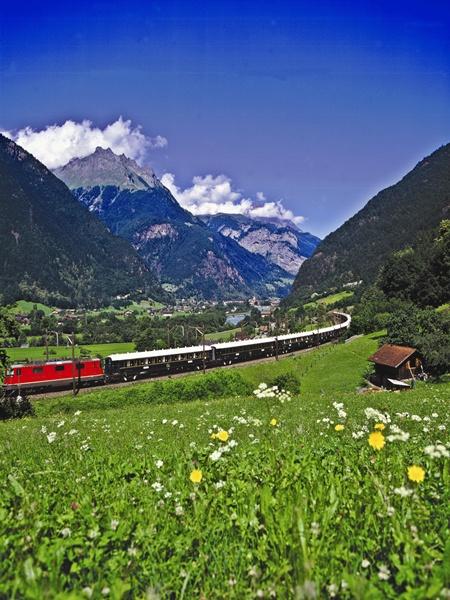 These 10 spectacular trains promise the most exciting and luxurious journeys through historic places, rocky mountains, forests, deserts and even snowcapped landscapes.
Shatabdi speed to go up to 160 km on select routes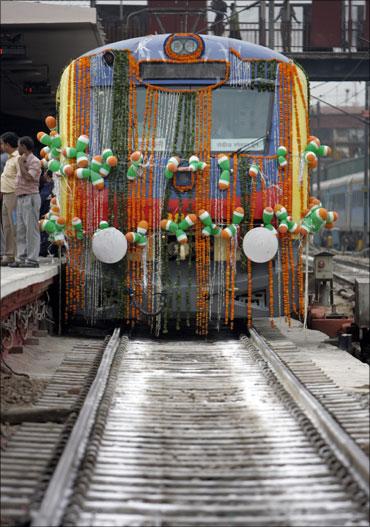 The Railways is gearing up to run Shatabdi Express at 160 km per hour speed to reduce travel time between Delhi-Agra and Delhi-Chandigarh by the year-end.
'Smartphone sales growth to slow down to 8.3% by 2017'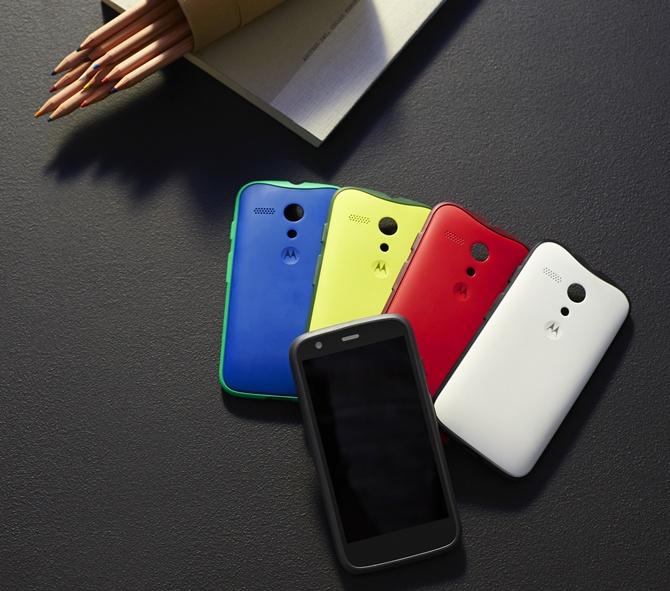 The fall is unlikely to be offset by burgeoning demand for smart devices in emerging countries like India and China, IDC said.
Corruption still widespread in India, says US report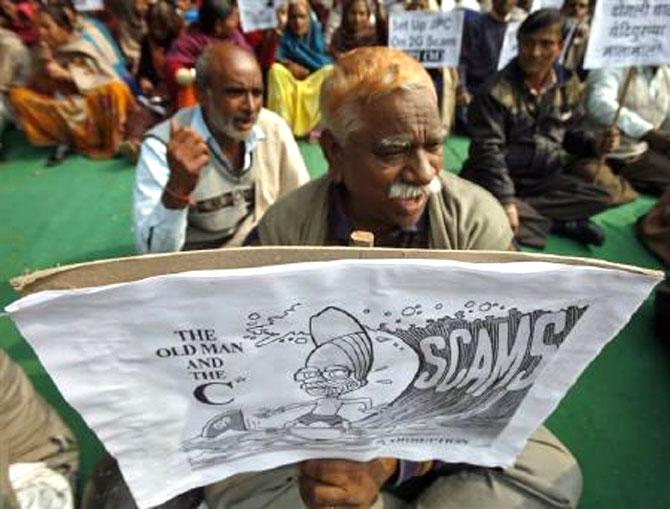 According to the report, though the law provides criminal penalties for official corruption, the Indian government did not implement the law effectively.
Sensex seen touching 22,000 level before elections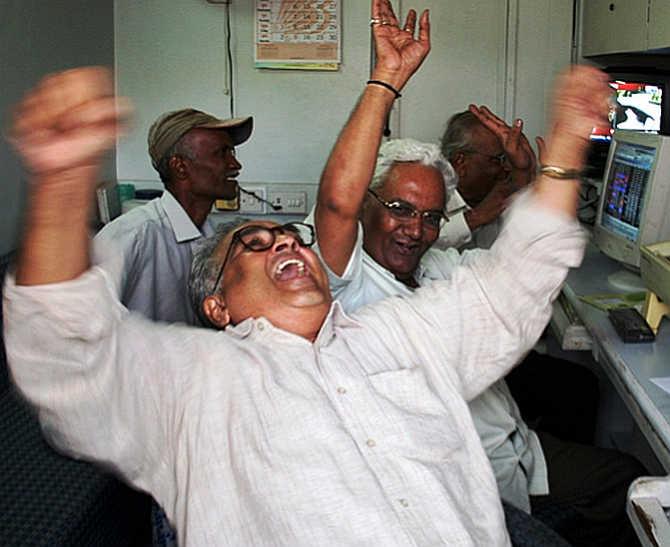 The 30-stock index is 496.75 points away from its all-time peak of 21,483.74 hit on December 9, 2013.
India's growth declined to 4.8% from 8.4% under UPA: Modi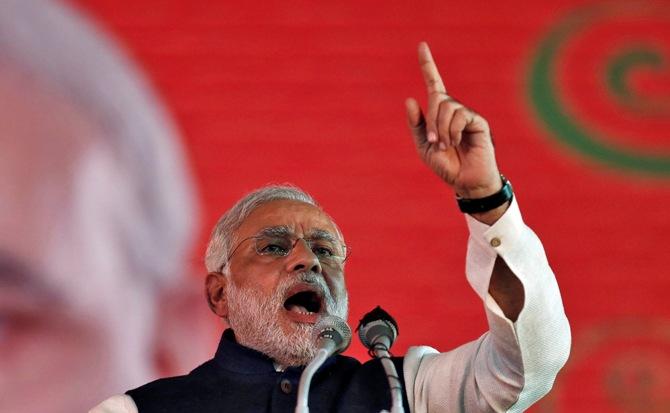 The Gujarat chief minister said economic growth should be inclusive, speedy and yet sustainable.
Sahara employees repose faith in company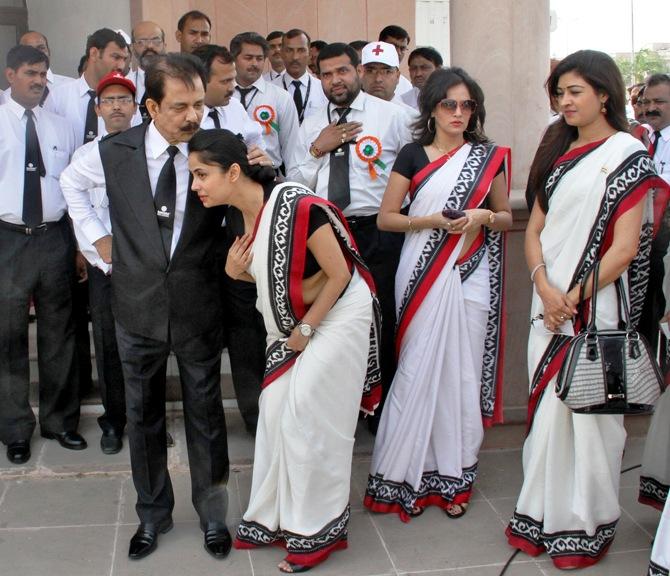 It was business as usual at Sahara Sahar, the sprawling estate in the posh Gomti Nagar area, where Roy's residence and the Group's corporate communication wing are located.
February 27, 2014
Infosys to dole out promotions every quarter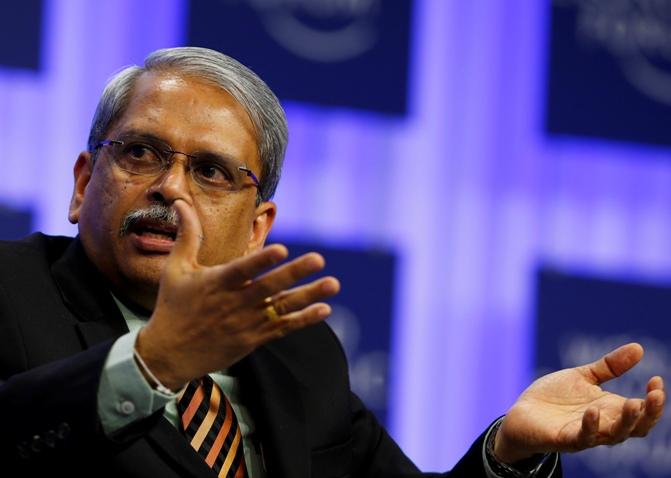 The country's second-largest software services company, which has trailed peers Tata Consultancy Services and Cognizant on growth, is also looking at weeding out non-performers to improve efficiency.
Rural consumers spending more than urban peers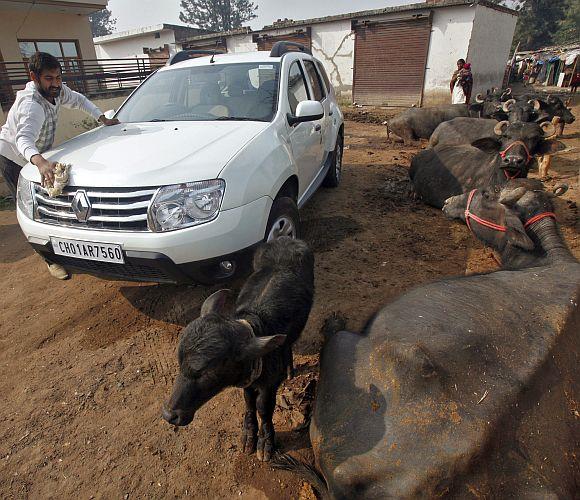 Cities have also see a decline in the savings rate.
Govt spends Rs 3.65 to deliver foodgrain worth Re 1!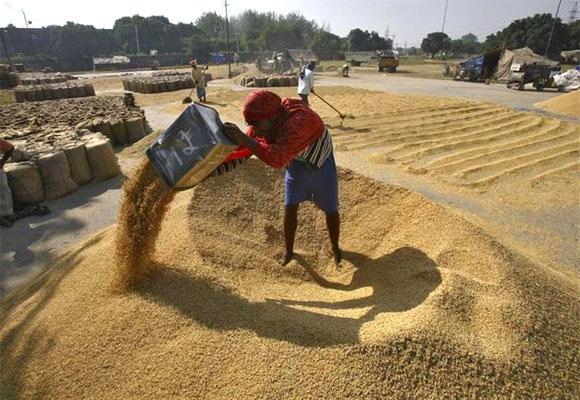 The IEO, which has been entrusted to assess public programmes, has found that 57 per cent of the subsidised foodgrains distributed in Delhi, do not reach the target group
'Instant messaging Apps firms should be regulated'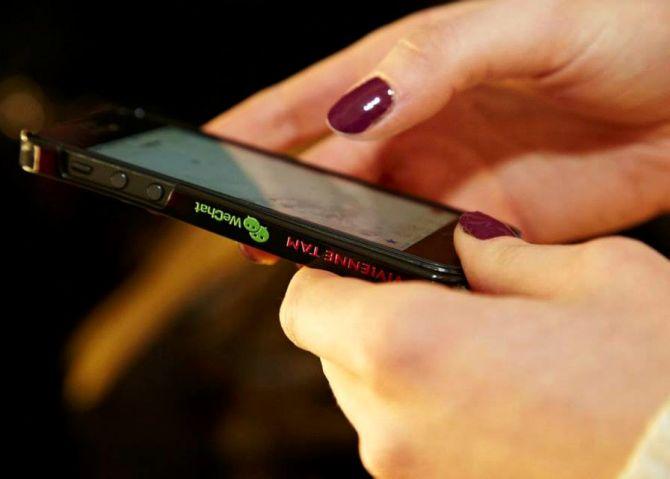 WhatsApp had recently announced that it would start offering voice service by June this year. Social networking site Facebook had already announced acquisition of WhatsApp by $19 billion.
Police raid Sahara chief's home, does not find him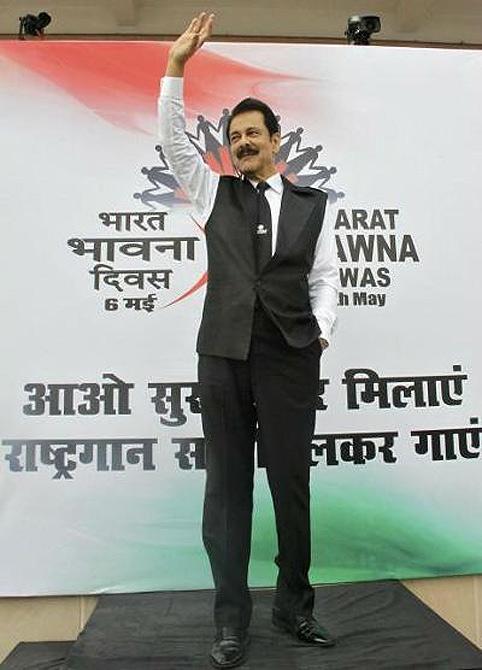 Supreme Court issued non-bailable warrant against Subrata Roy on Wednesday.
Hyundai launches new Verna variants loaded with features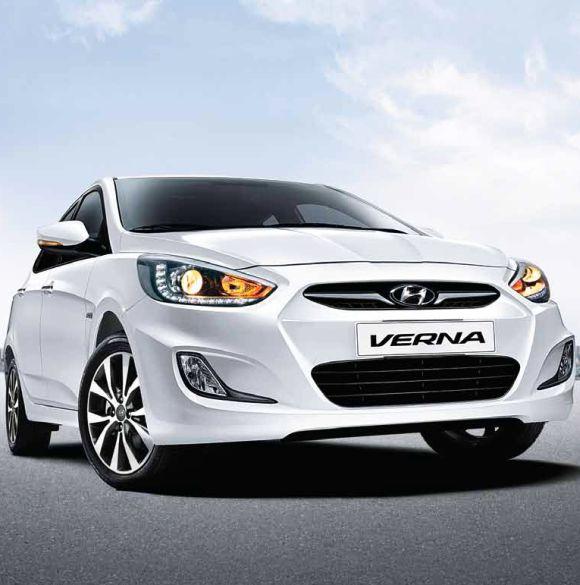 The automatic transmission is now available on the mid-level Verna 1.6 petrol SX AT and the Verna 1.6 diesel SX AT.
Child Restraint System in cars compulsory from Oct 1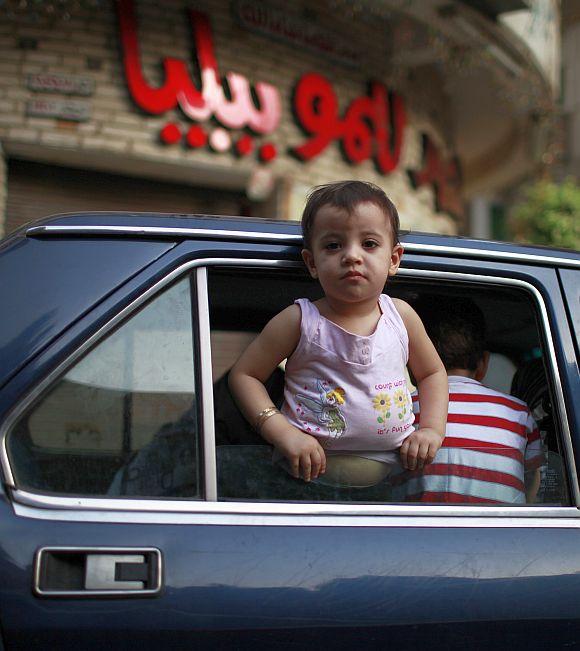 The system is much like a racing harness found in performance oriented cars.
Maruti to drive in the gorgeous Ciaz this Sept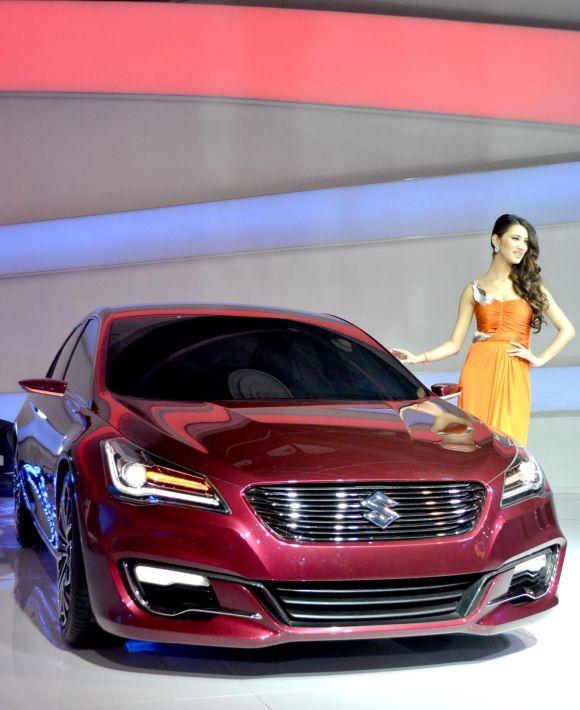 The car will also have automatic transmission.
Modi asks small traders to compete with big retailers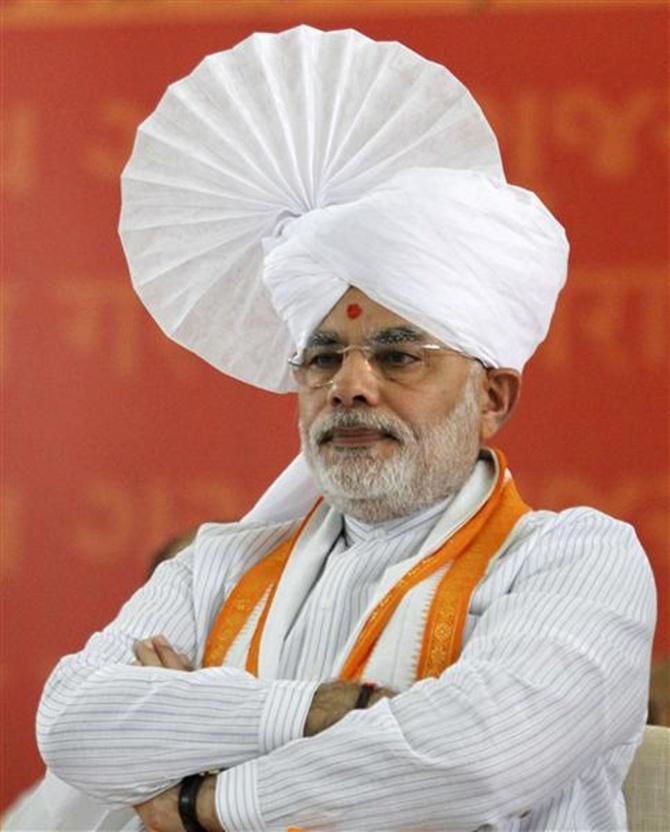 The Opposition party's prime ministerial candidate Narendra Modi on Thursday said India's millions of family-owned traders must learn to work with large modern shops and online retailers, in comments that could signal a shift in thinking.
Buying Life insurance policies to save tax? Read this!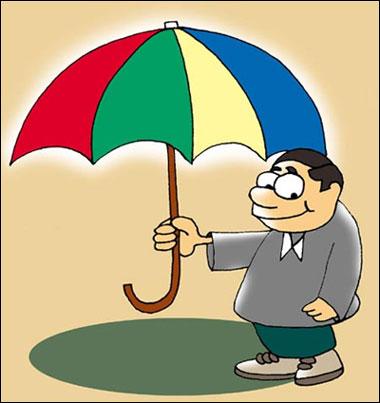 People in their quest to save tax usually end up buying a lot of unwanted insurance products.
Onion price rises 50% in 2 weeks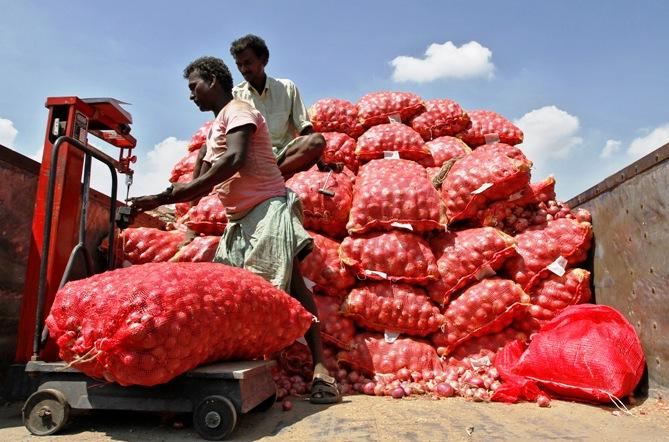 The off-spot prices were Rs 3.50 a kg two weeks before, with farmers planning to dump on the road instead of selling in mandis.
Online card transactions: Top 10 safety tips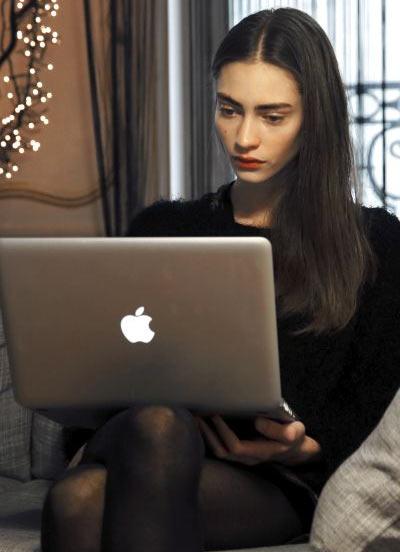 Be it an e-commerce transaction, booking tickets online or availing a service, online transactions has its intrinsic advantages of saving time and convenience.
Maruti seeks to allay investors' fears over Gujarat plant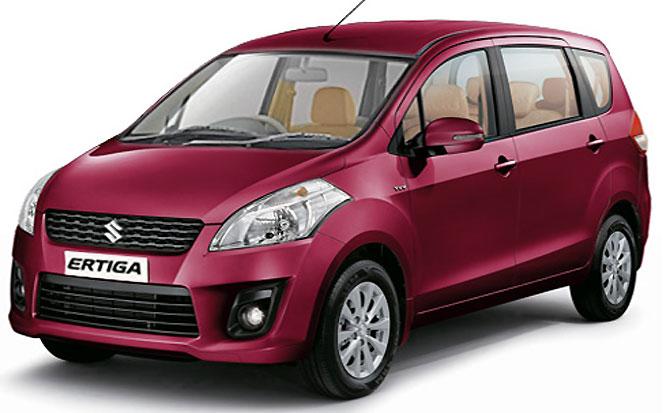 Elaborating on the pricing formula of cars produced by Maruti Suzuki at its facilities in Haryana, the company said it marked up the cost of production of the car to generate profits.
VCs are betting big on radio taxi services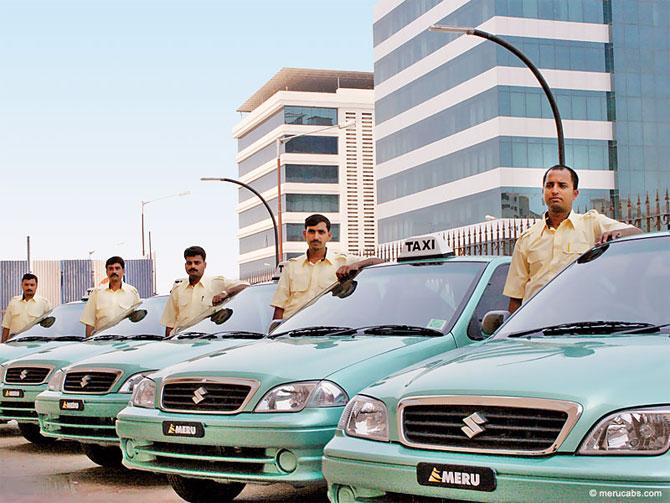 Five deals worth $30 million had taken place in 2013 against $7 million in 2012.
Shiv Nadar biography shelved before publication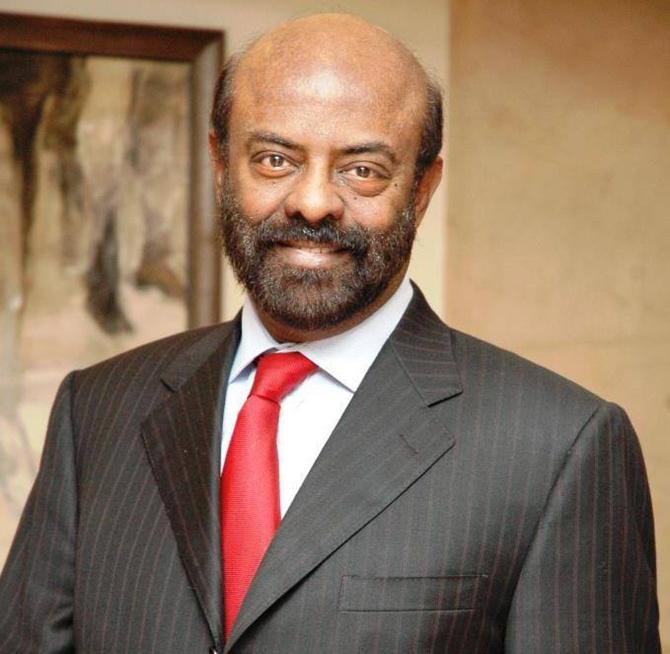 The book was scheduled to hit the stands in October 2013 but has since been aborted.
HSBC taps ex-Homeland Security agent for anti money-laundering role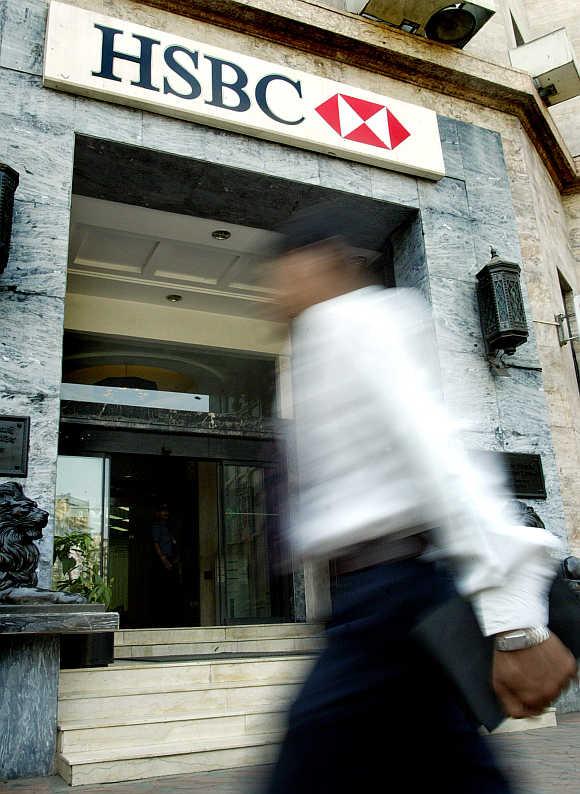 Daniel Wager, who helped investigate HSBC for the federal agency, joined the HSBC's anti-money laundering team last November as a senior vice-president.
India's shame: The nexus between govt and businessmen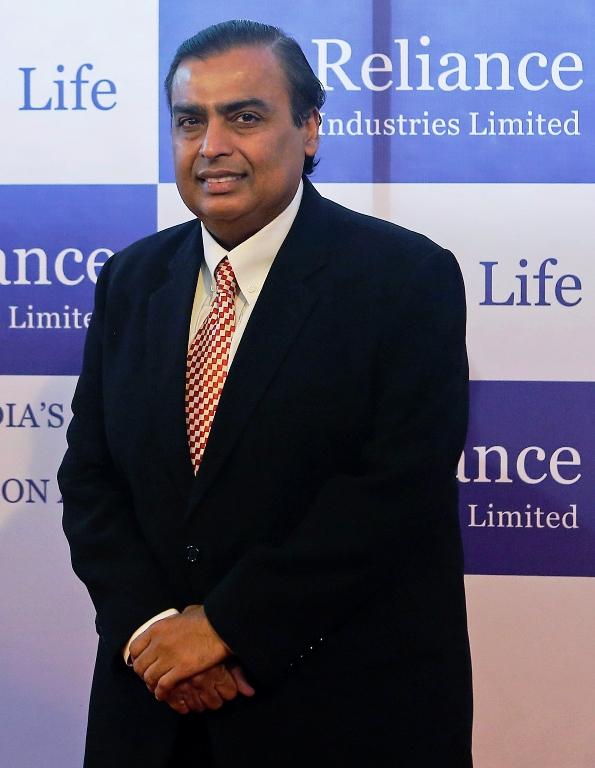 India's government is increasingly for, of and by its biggest businessmen.
Malls want brands to end deep discounts online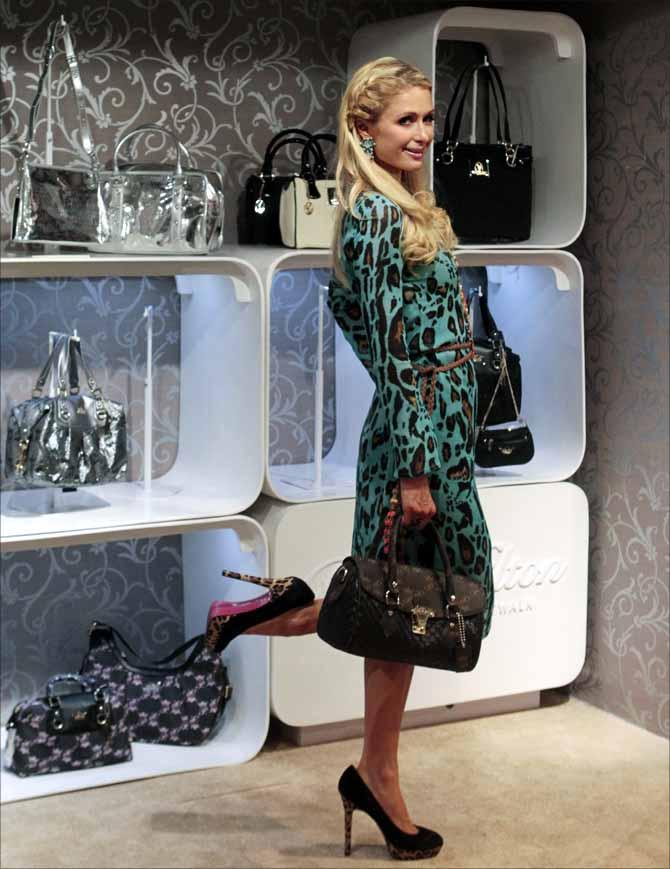 Of the country's total retail market size of $500 billion, the e-commerce industry accounts for $3.1 billion (excluding travel).
Cities where you can live life to the fullest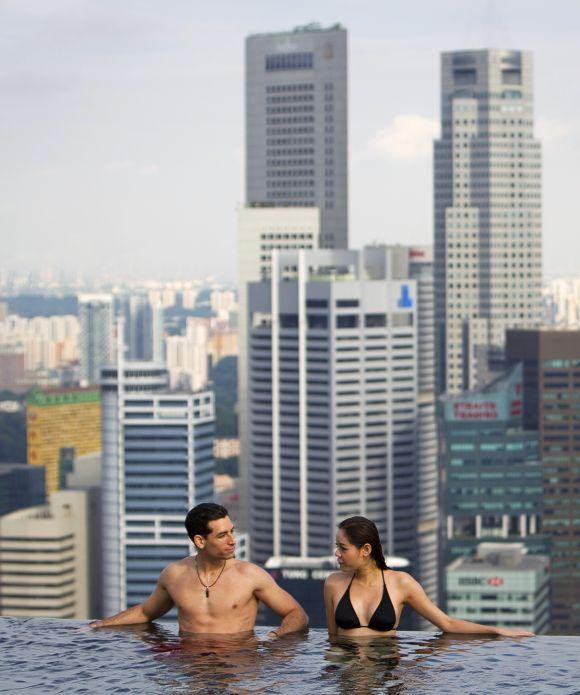 European cities offer the best quality of life.
Now, sea planes to fly from Mumbai to Lonavala!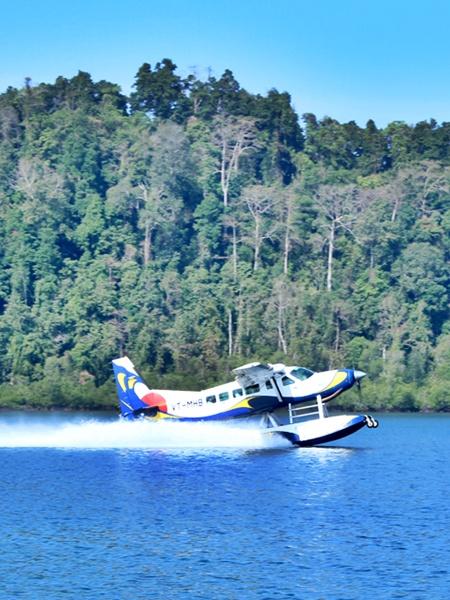 For Mumbai's corporate honchos, who drive up to about 120 km on weekends to enjoy a game of golf in the plush Aamby Valley, near Lonavala, there is now an alternative.
'Beach row' continues, as Vinod Khosla keeps California surfers away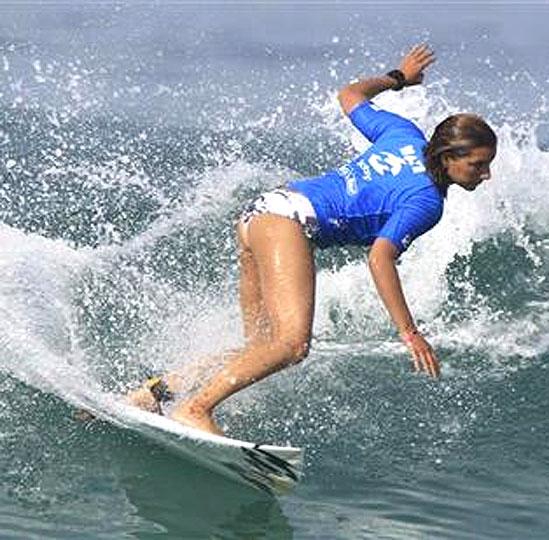 When Vinod Khosla bought the Martin's beach property he put up a gate with a sign that said, 'Beach closed, keep out'. Ritu Jha reports from California.
10 things you need to know about the Sahara row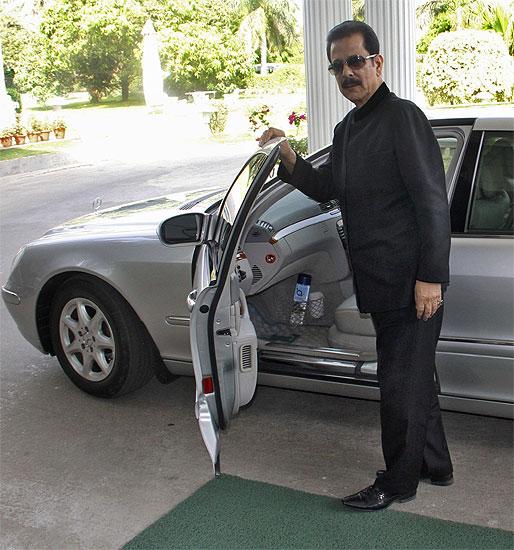 On Feb 26, SC issued an arrest warrant against Subrata Roy after he failed to turn up in court for hearing
Infosys to give 5-7% salary hikes in FY15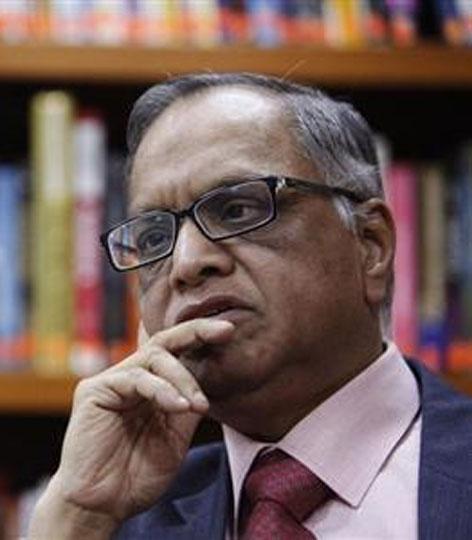 Much below expected 10-12%; experts say attrition might increase.
It's just not Shibu, by 2015 Infy to have a new board of directors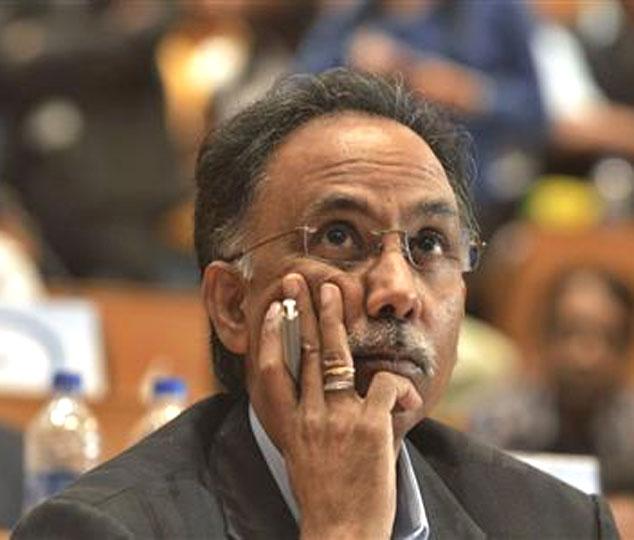 For the first time since its inception over thirty years ago, these exits will lead the company to have a non-founder CEO.
Air India joins fare war, offers up to 30% discount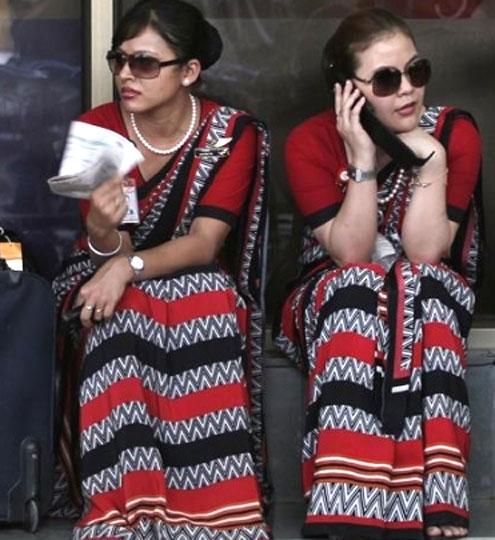 The booking for tickets under the will start from Thursday and would continue till March 1.
February 26, 2014
BSE: Top gainers and losers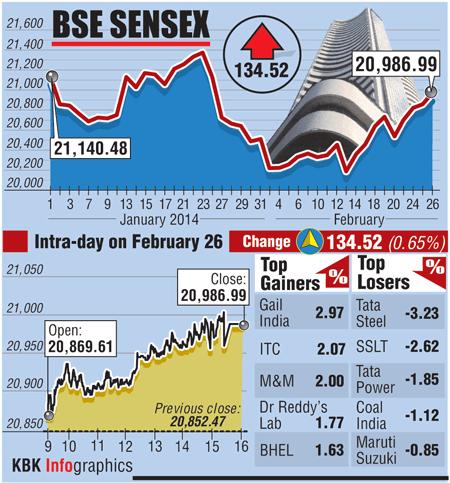 At close on Wednesday, the 30-share Sensex was up 135 points at 20,987, while the Nifty-50 had increased by 39 points at 6,238.80.
Gold imports rise again, reach 38 tonnes in Jan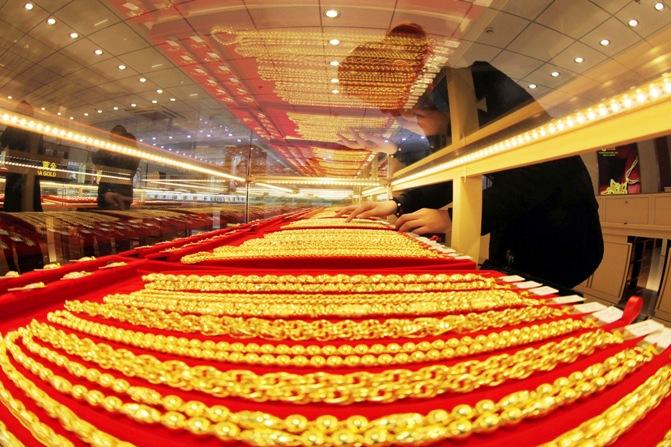 Gold imports rose in December to 25 tonnes, higher than 19 tonnes in the previous month, mainly on account of wrong interpretation of the RBI's 80:20 scheme, sources said.
ED attaches Saradha Group assets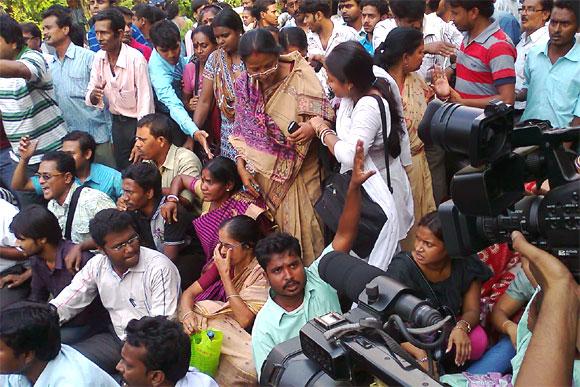 The attached assets included buildings, bank accounts and landed properties held in the name of Saradha group and its directors.
Cong messed with power sector, ushered in the dark age: Modi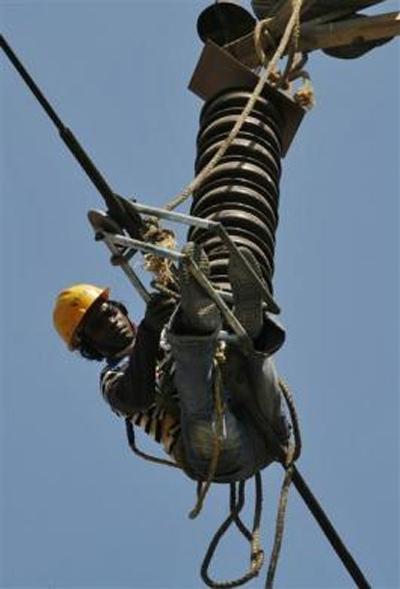 Addressing a rally, Modi alleged that artificial shortage of coal is being created in the country.
Modi win unlikely to boost growth, says Moody's Analytics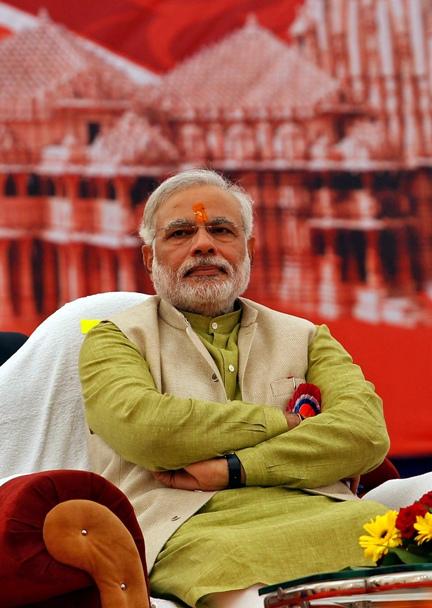 The economy is unlikely to accelerate much in 2014 though the downside risks have receded in recent months with falling inflation and a narrower current account deficit, he said, adding there is no sign of a lift in the real economy.
Pay hike to be 10% this year, lowest since 2009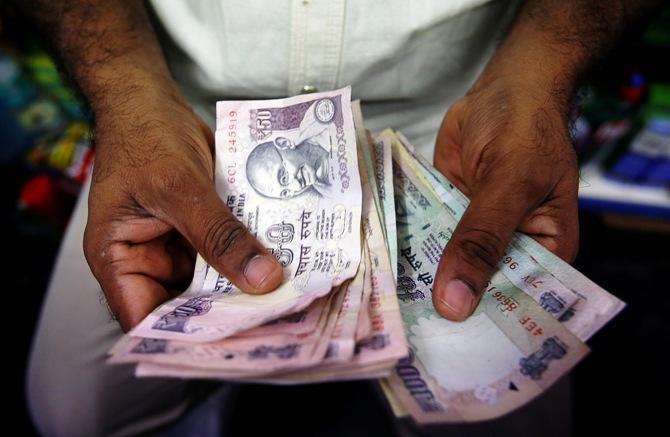 In 2013, the average salary increase was 10.2 per cent while in 2009, it was 6.6 per cent.
India's smartphone sales surge to 44 mn in 2013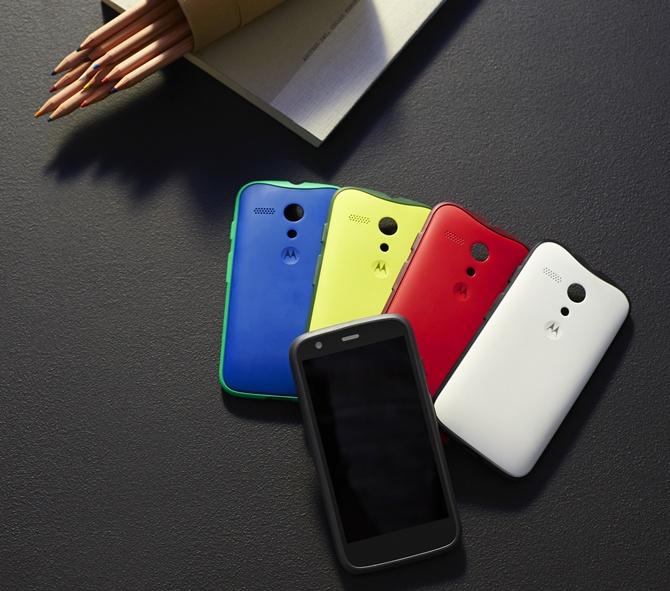 Smartphone shipments stood at 16.2 million in 2012.
Ailing mother stops Subrata from appearing in SC; faces arrest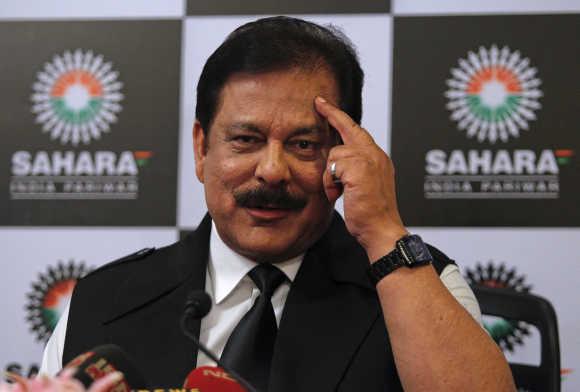 The Supreme Court on Wednesday has issued a non-bailable warrant against Sahara chief Subrata Roy for his failure to appear in court.
What is wrong with Nissan X-trail, 370Z?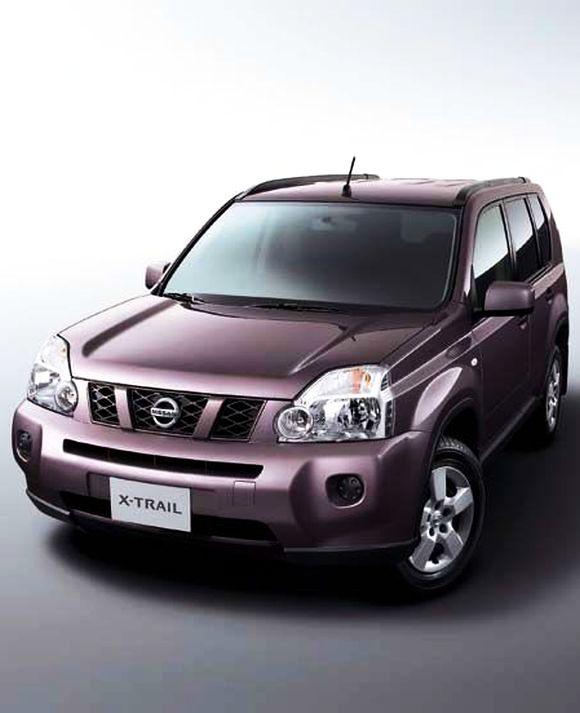 Though the two cars were competitive, the lack of a badge led to their dwindling sales.
Why Indian cities are unlivable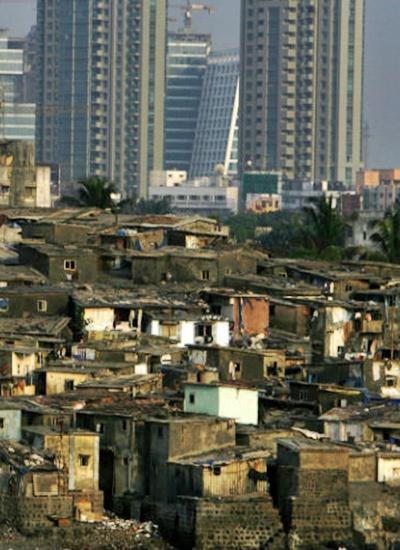 Governance structures have left municipalities uniquely incapable of developing efficient delivery and planning mechanisms.
Recovery? Economy probably grew only 4.9% in Dec quarter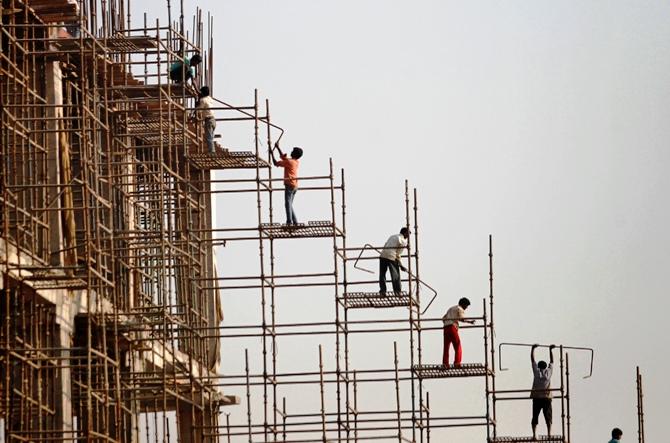 That is a shadow of the close-to-double-digit growth rates in recent years.
30 most powerful cars of all time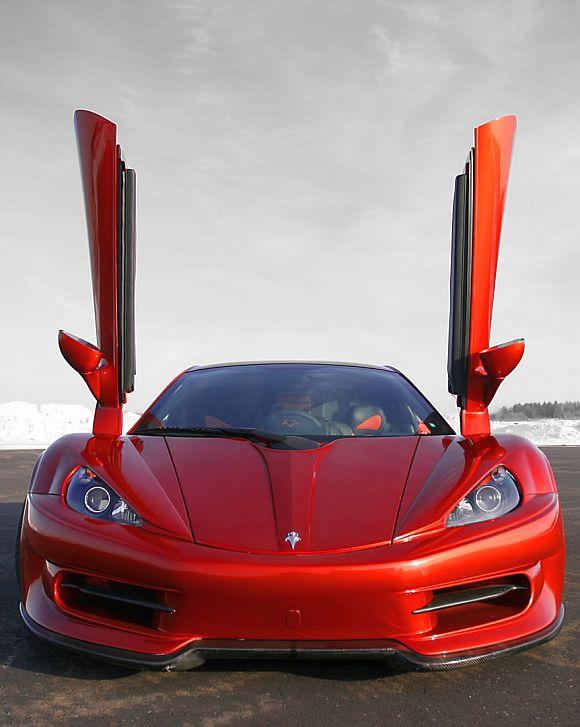 Each of this beast come with at least 690 horsepower.
Why prolonged discounts by retailers backfire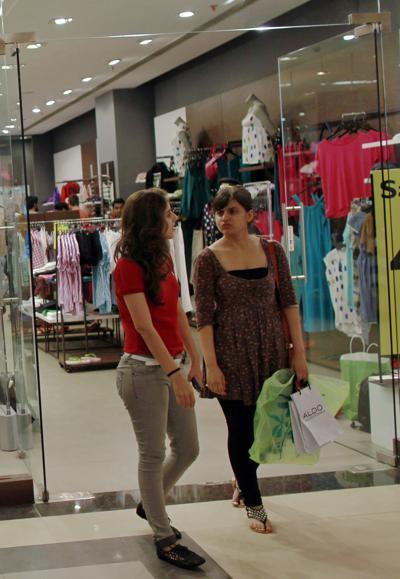 While footfalls have fallen after the long period of discounts, retail chains are being forced to continue selling discounted merchandise, as new stock is yet to arrive.
Obama plans twin manufacturing hubs to create more jobs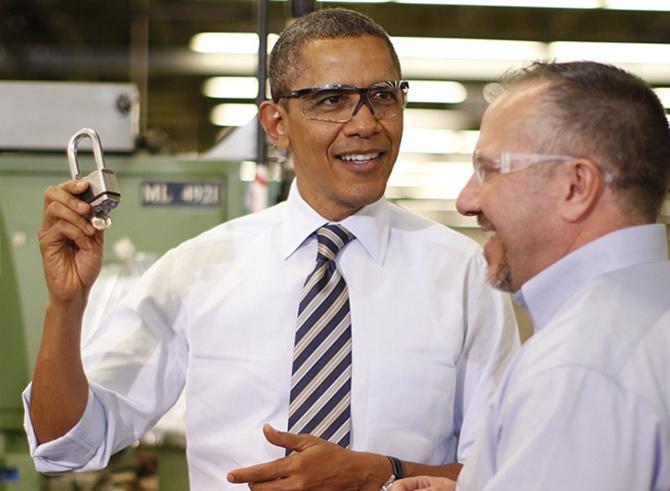 US President Barack Obama has announced setting up of manufacturing hubs in Michigan and Chicago, asserting that he wanted the next big job-creating discovery to be made in America.
US consumers demand higher caratage of gold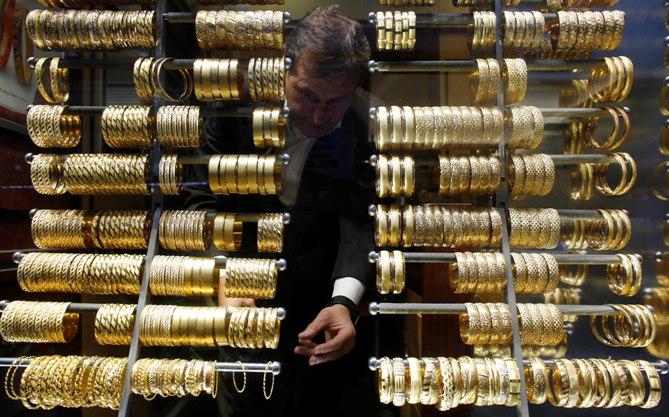 Indian jewellery exporters see a ray of hope as the country opts for more carats.
Brand IPL still rules unchallenged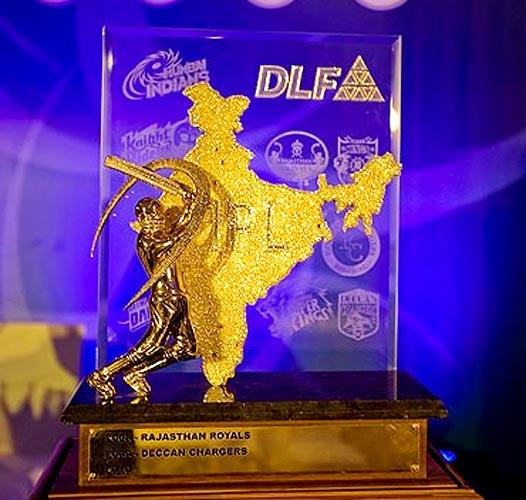 According to the report, published on Tuesday, the event's prize money of $4.2 million is much more than the combined prize money of all other sports leagues in the country.
Sensex ends at one-month high on February F&O expiry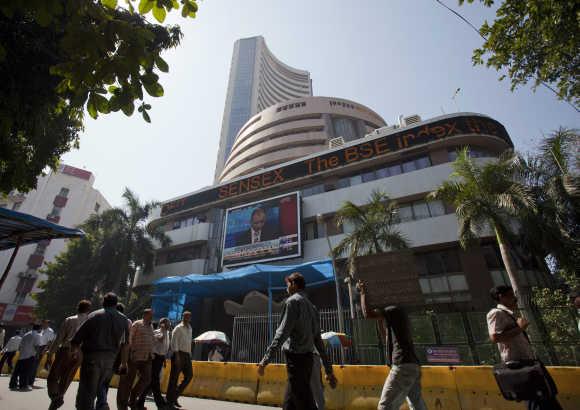 Benchmark indices increased for the fourth consecutive day amidst volatile trading and expiry of the Feb F&O contracts.
UPA's economic legacy: Good, bad or ugly?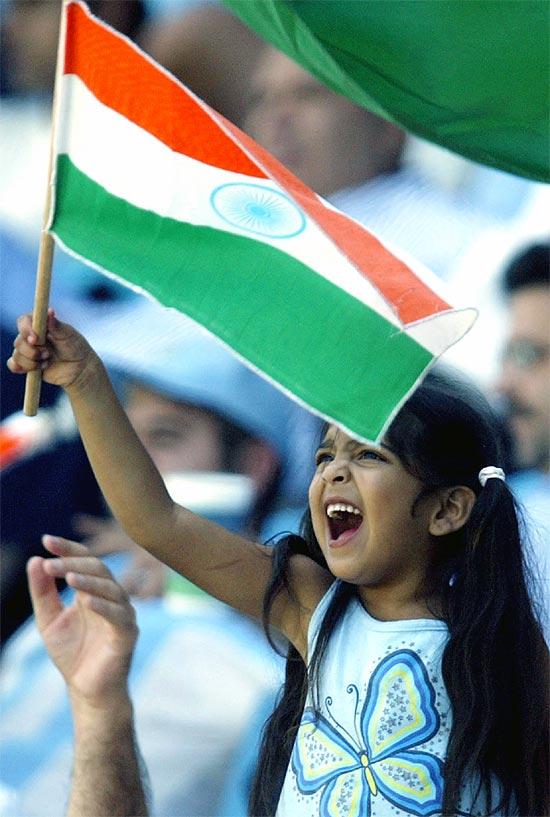 UPA failed to undertake economic, social and administrative reforms to strengthen India's long-term development potential.
For fast-food chains, revenues are a click away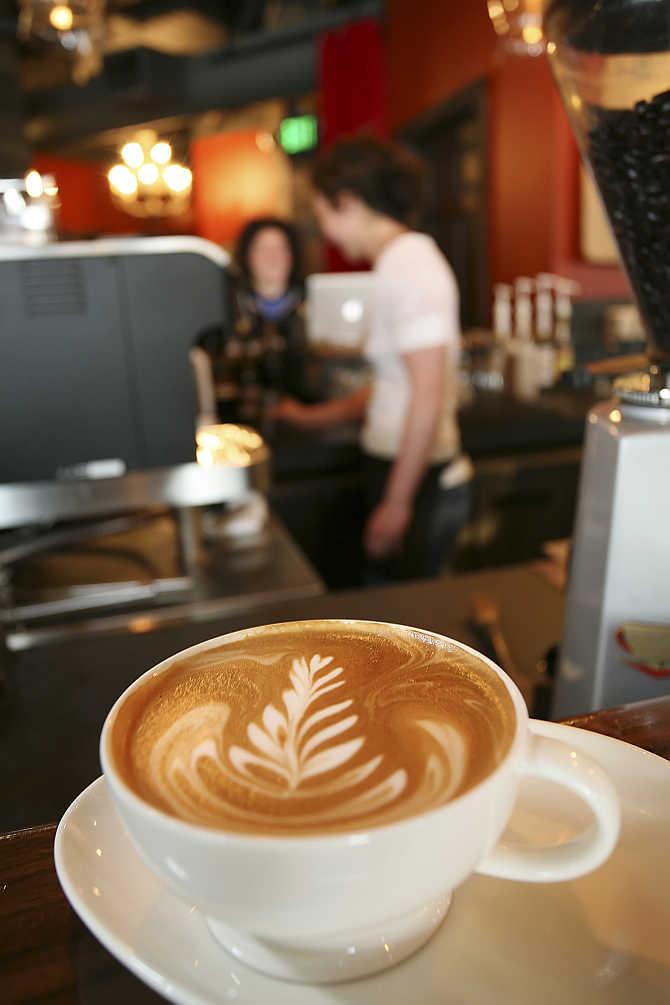 Quick-service restaurants are encouraging orders through apps and sites to benefit both brand and user.
BJP goes digital to spread NaMo chant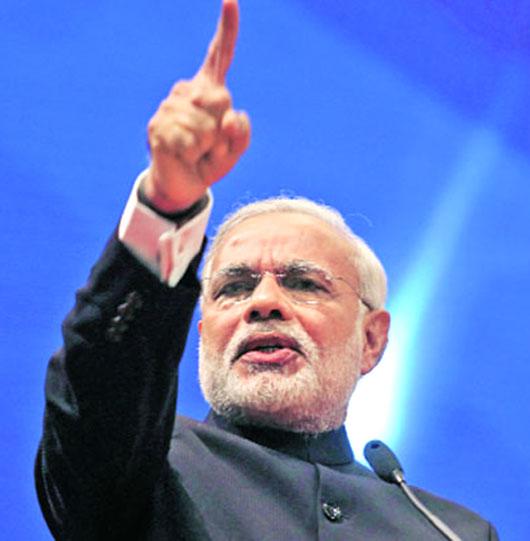 The BJP targets 160 seats for cyber coverage through social media, via multi-tasking volunteers; claims good response.
Be ready to shell out more for better bank services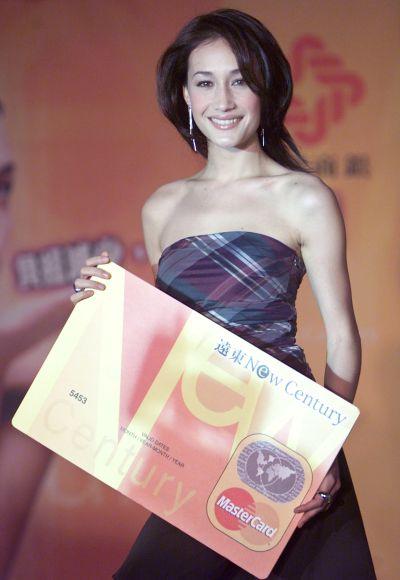 Changes in regulations and the imminent enforcement of some long-standing regulations are pushing up the cost for banks apart from the general cost inflation.
Done for a while, says Zuckerberg on new acquisitions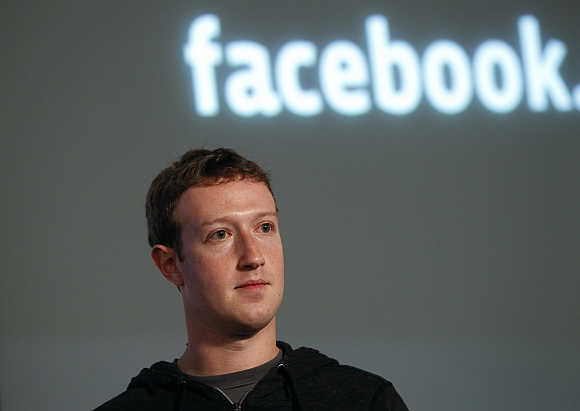 Calling WhatsApp as a great fit in its plans to connect the next five billion, Mark Zuckerberg said the buyout is 'worth more than $19 billion.'
February 25, 2014
AirAsia offers half-a-million free tickets on select routes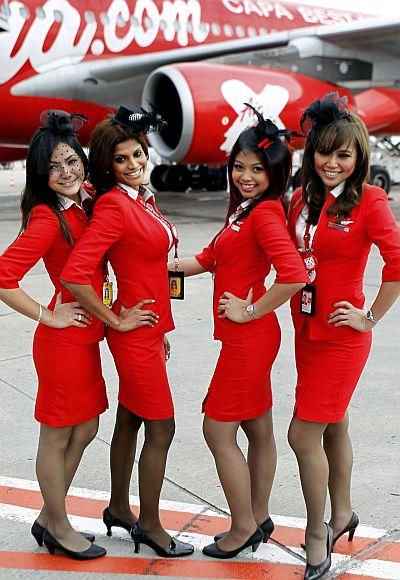 The bookings under the offer, which commenced on Monday, can be made till March 2 and will go on till March 2 for the travel period from October 1 to April 30 next year,
World's fastest car beats Bugatti Veyron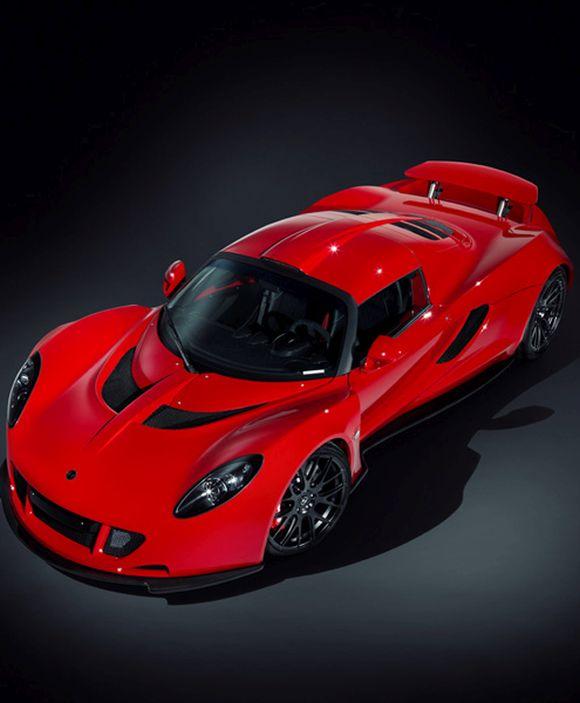 Venom GT is a stretched Lotus Exige with a 7.0-litre, 927kW twin-turbo V8 wedged between its axles.
Maintaining Windows XP after Apr 8 may cost Rs 1,190 crore/year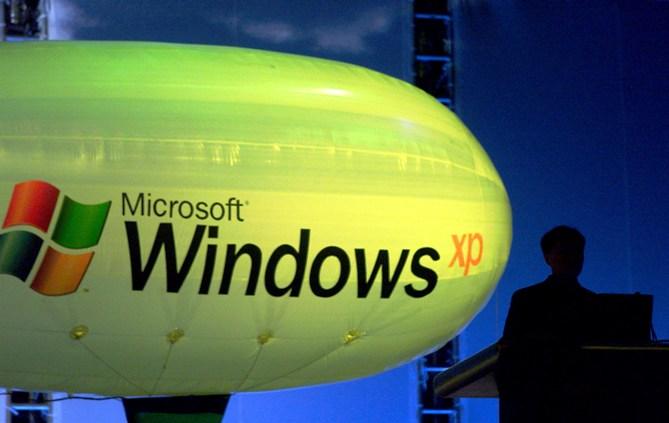 Windows XP -- launched in October 2001 -- is three generations behind the latest operating system Windows 8, that was launched in October 2012.
Sahara Group case opens can of worms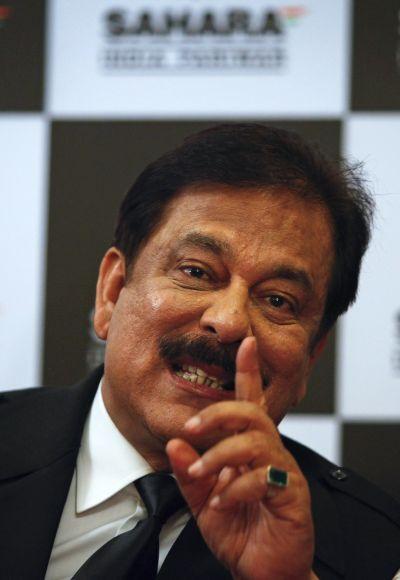 The transactions between entities of Sahara Group show loopholes in regulation that can be exploited to fool investors and launder money.
Series: 'US economy needs to improve for India to turn around'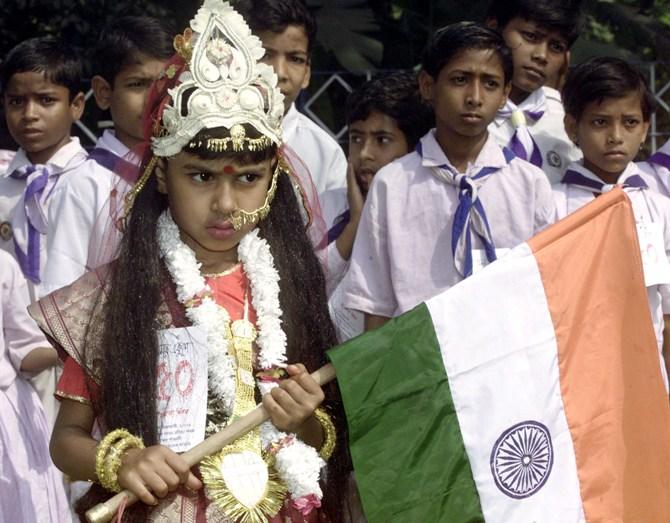 The Indian economy is sinking but everyone's busy leading the high life, no one's worried, says veteran economist Ashok Mitra, in an interview to Rediff.com's Indrani Roy.
There is more to UBI's problems than Infosys' software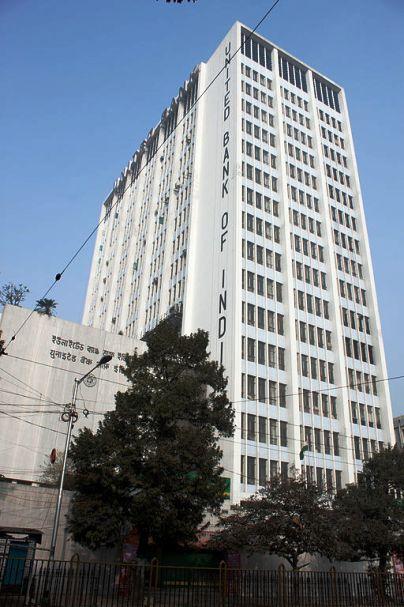 While a serious damage to the banking system and the economy has been averted, the episode brings in front the hollowness of the reporting structure in banking.
Status update: WhatsApp now a chapter in Facebook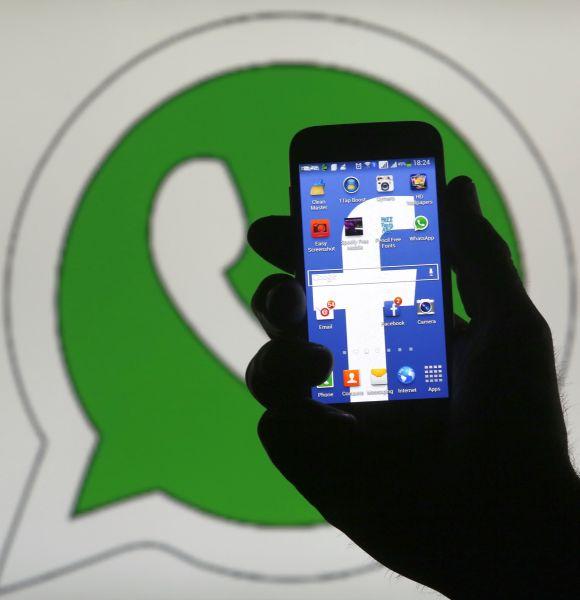 While Facebook and WhatsApp have promised both the entities will not be merged anytime soon and that the latter will remain "independent" and advertisement-free, it is hard to believe there will be no changes to a service that could boost Facebook's mobile numbers immensely.
Hyundai Santa Fe: Gorgeous, powerful and loaded with features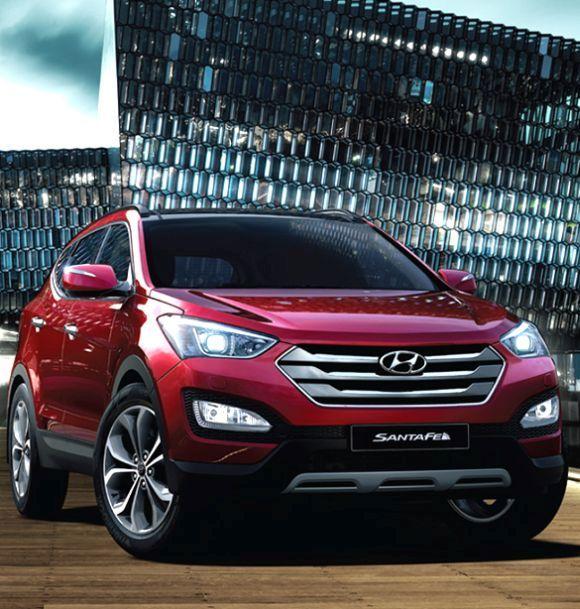 The crossover is not just a good looker - it combines beauty with power.
Samsung launches Galaxy S5 with fingerprint scanner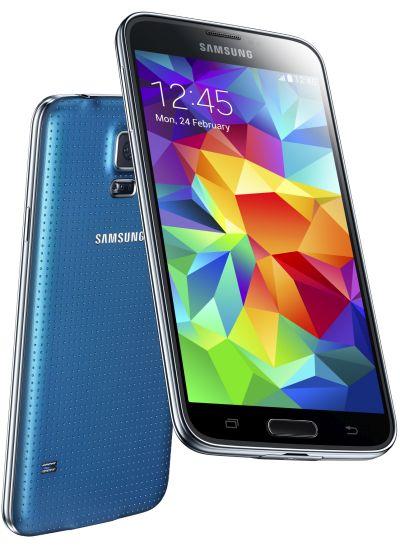 Samsung launches Galaxy S5 with fingerprint scanner.
'Track gold miners' stocks to predict price trends'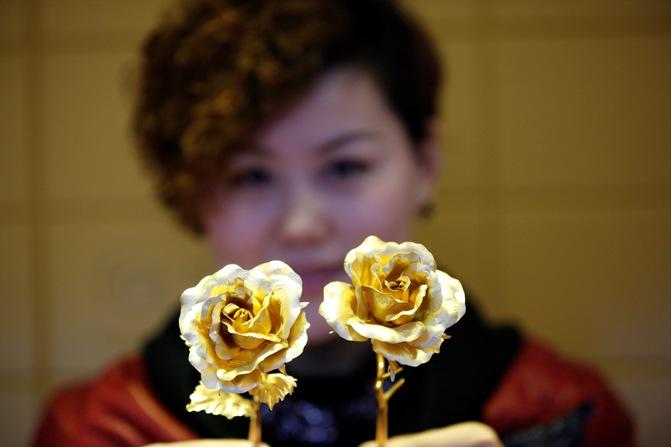 The price of gold has risen 10.63 per cent this year -- from $1,205.65 an ounce at the beginning of the year to $1,333.9 on Monday.
Low-cost airlines start holiday bonanza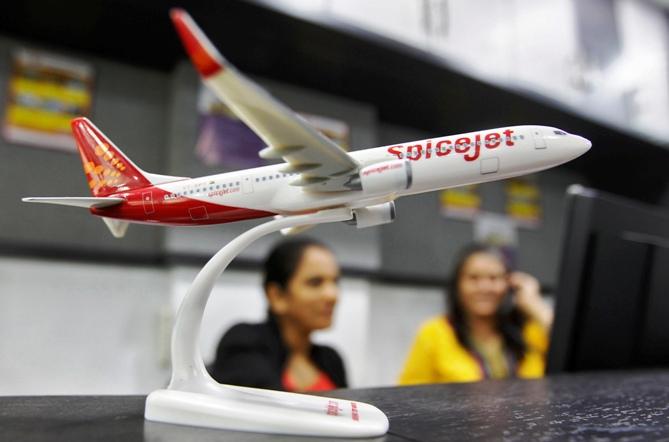 SpiceJet says tickets in three day sale will be 75 per cent lower than last minute purchase fares.
Range Rover Sport: The best off-roader, a really fast sport car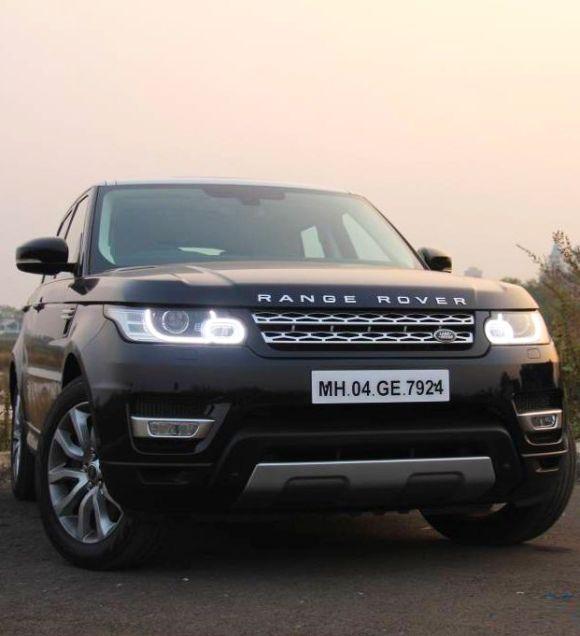 The machine is engineered to perfection.
Must-read: How to protect your handset from hackers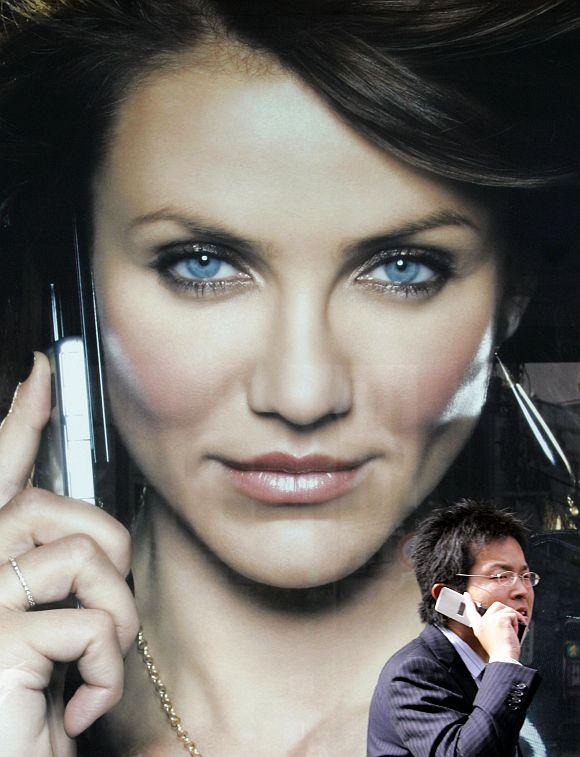 Here are some ways of hacking mobile phones and ways to protect your handset.
Volatile markets end in the positive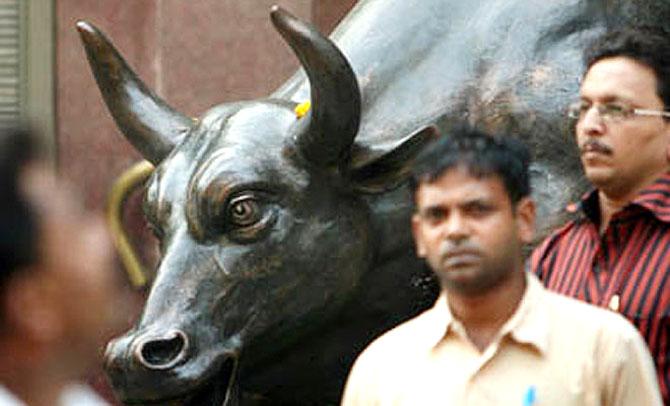 Upmove in IT heavyweights, ITC and HDFC counters aided the gains in today's trade.
Why Powai is a hotspot for IT start-ups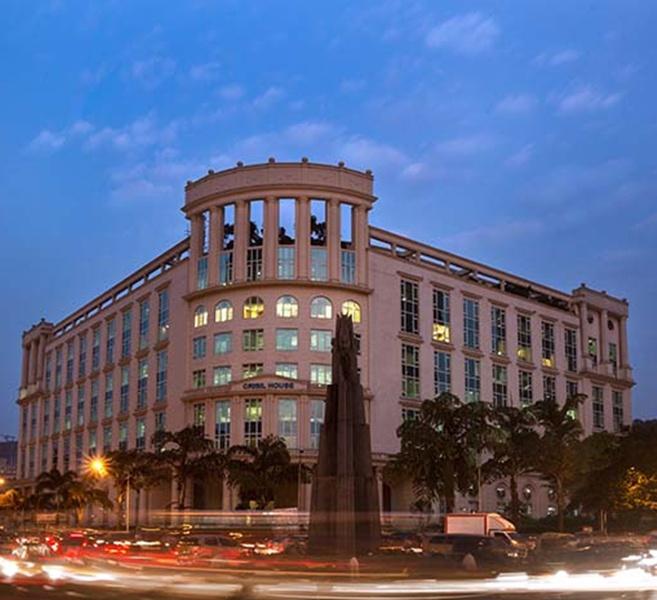 The locality, home to IIT-Bombay and the National Institute of Industrial Engineering (NITIE), is steadily attracting fledgling entrepreneurs for purposes of both work and residence.
Apple wants to open own stores in India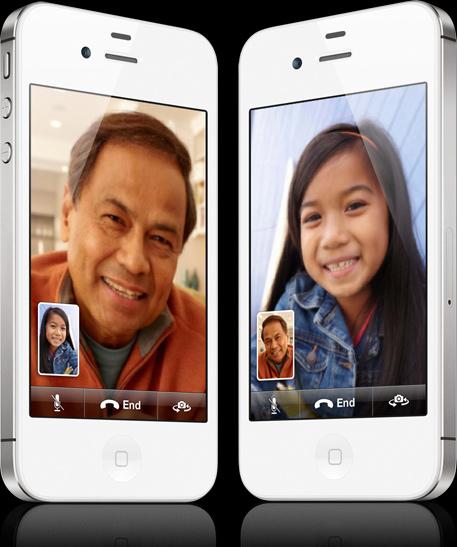 The company seeks easing of sourcing norms for retail FDI; govt unwilling to make exception.
February 24, 2014
Will fight inflation at any cost, says Rajan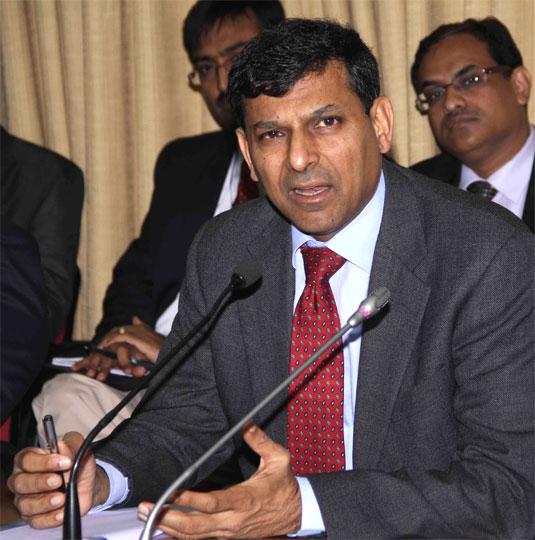 Rajan also expressed hope that a stable government after the Lok Sabha elections will continue the broad fiscal policies of the current regime and India may finally get the
BSE: Top gainers and losers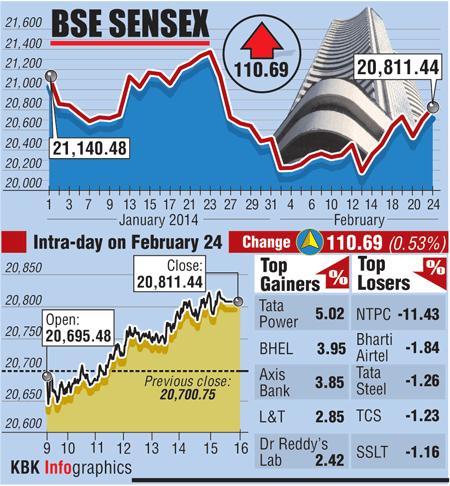 The 30-share Sensex ended up 111 points to end at 20,811 and the 50-share Nifty ended up 31 points at 6,186.
Nissan to discontinue sales of X-Trail SUV and 370Z coupe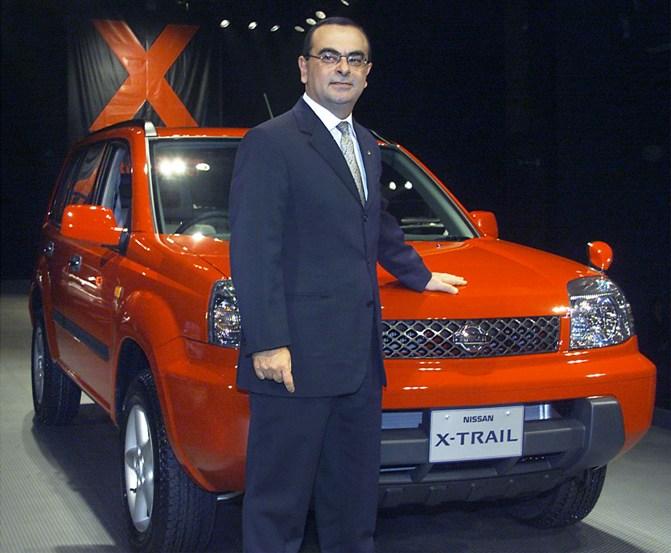 Nissan currently imports X-Trail and 370Z coupe as completely built unit.
Revealed! Nokia's Android smartphones range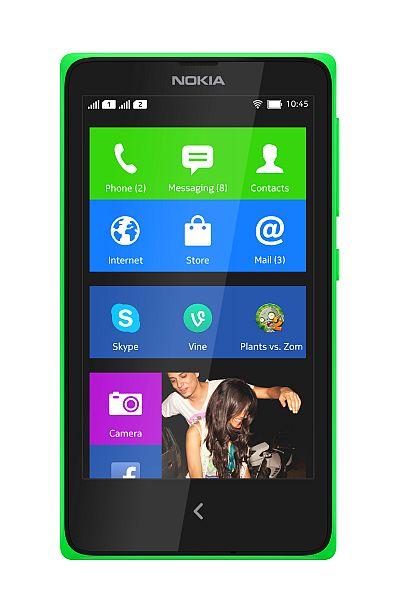 Targeted at fast growing low-cost smartphone markets like India, Nokia launched the much anticipated Android-based smartphones starting at Rs 7,600.
Bajaj to launch four-wheel vehicle but it's not a car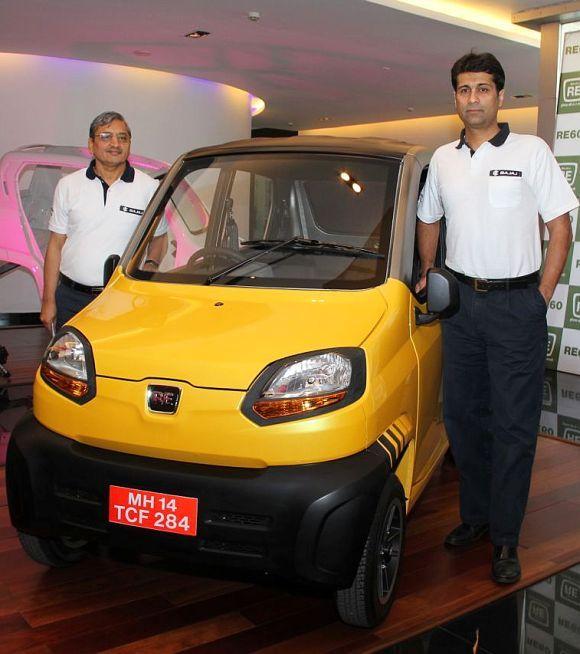 It's got four wheels and seatbelts but the creator of India's first quadricycle would rather not call it a car.
Microsoft wants Karbonn, Xolo to make low-cost Windows phone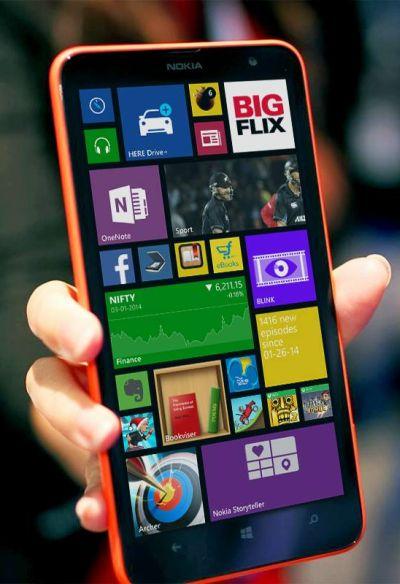 The sub-$100 smartphone market is dominated by Google's Android operating system, which has lower licensing costs, and runs cheaper hardware.
Facebook CEO riding high after WhatsApp deal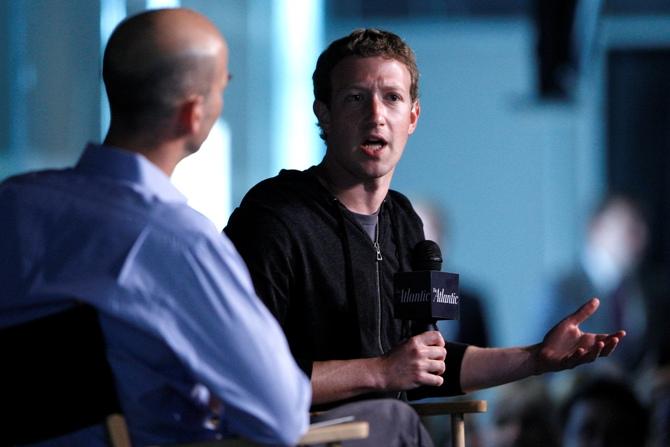 It's a twist that is sure to have some telecom bosses in Barcelona gritting their teeth.
8 exciting mid-size sedans you can soon buy in India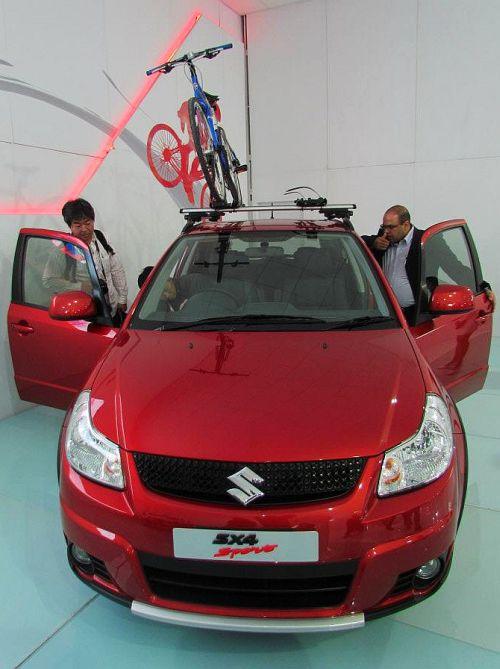 The auto space will soon sizzle with these executive cars.
Meet key members of the Reliance Jio team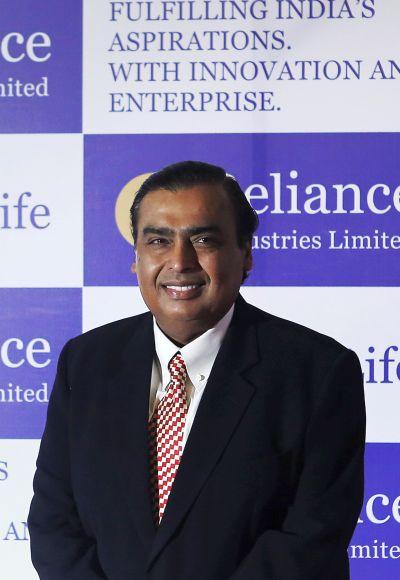 With the latest spectrum acquisition, the telecom venture would be the holder of the largest quantum of liberalised spectrum.
Personal loans: Should you go to banks or NBFCs?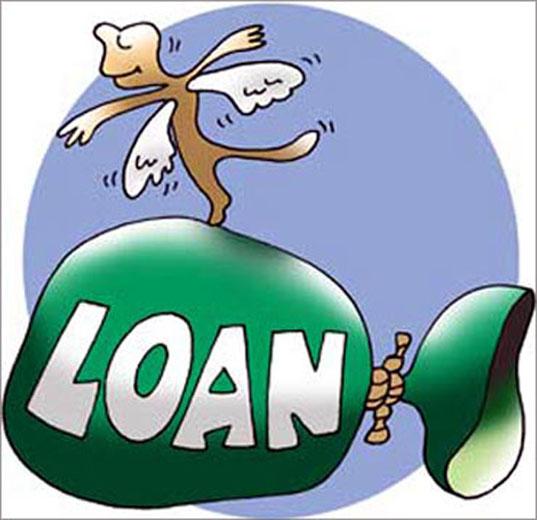 With the difference between lending rates of banks and NBFCs narrowing, base your choice on urgency of requirement.
Facebook spends a fortune to recover younger users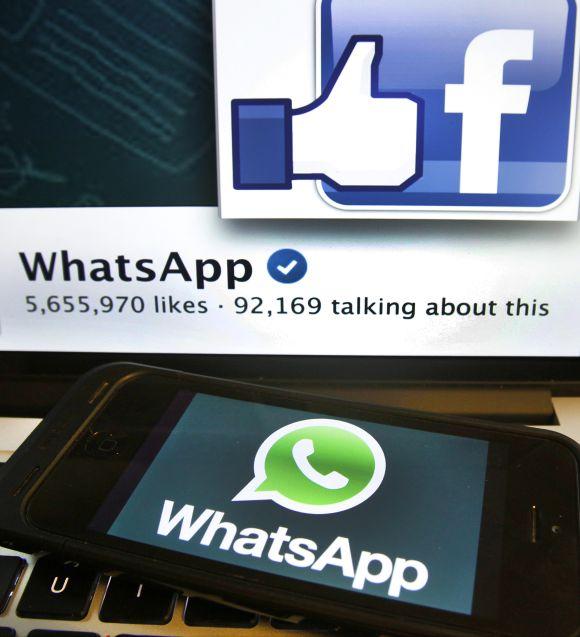 For some time, the behemoth social networking website Facebook has been plagued by reports that it is losing its edge with younger users.
How prudent states helped in curbing India's fiscal deficit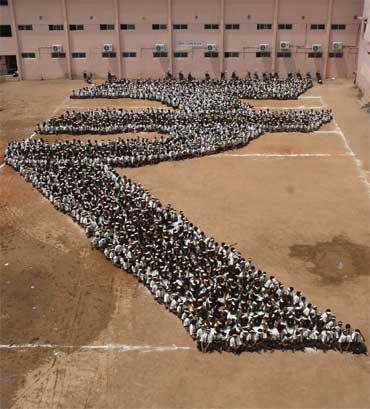 Had the states not fulfilled their commitment on fiscal consolidation, the overall fiscal deficit would have widened.
Good news for air travelers: SpiceJet slashes fares by 75%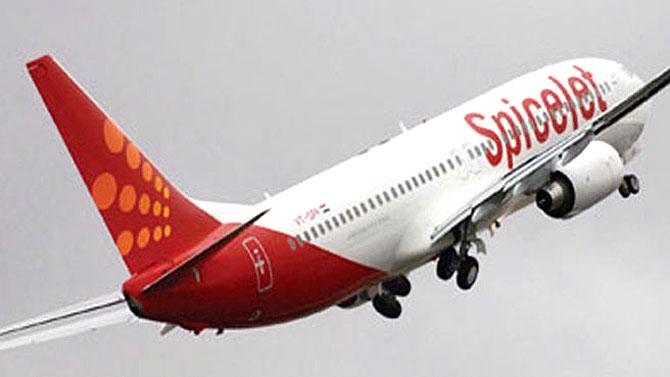 The bookings under the 'Super Summer Sale' offer will remain open till Wednesday mid-night.
Equity outlook: Indian markets set for new highs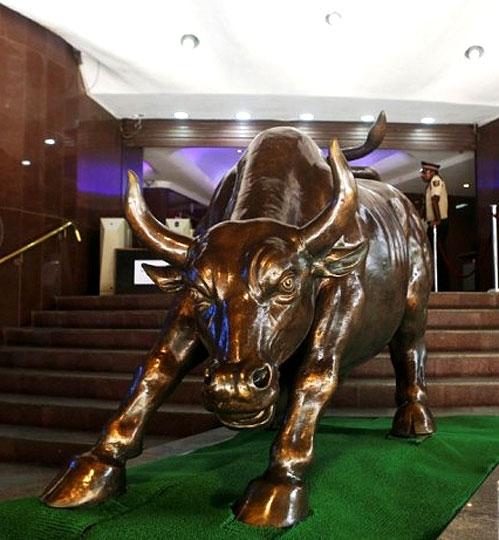 Barring the two events of elections and the Fed taper, the markets are well poised to show gradual improvement.
India's growth: How the 'dream team' failed miserably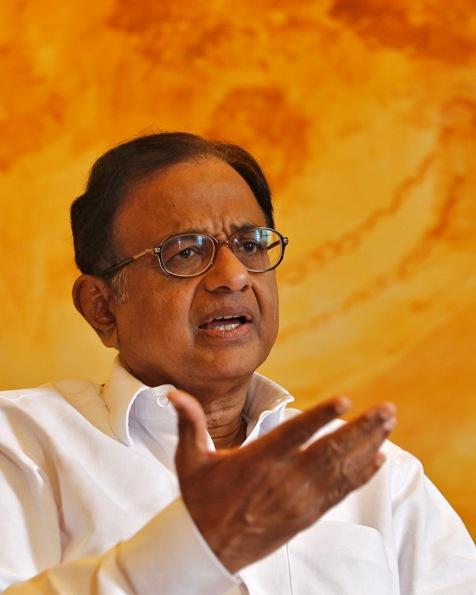 If P Chidambaram's Budget speech was an hour-long attempt at presenting his government's and his own record in a good light - as he is perfectly entitled to do - such a "marketing" effort invites the recounting of an alternative retelling of the record.
Gold likely to touch Rs 31,500 around polls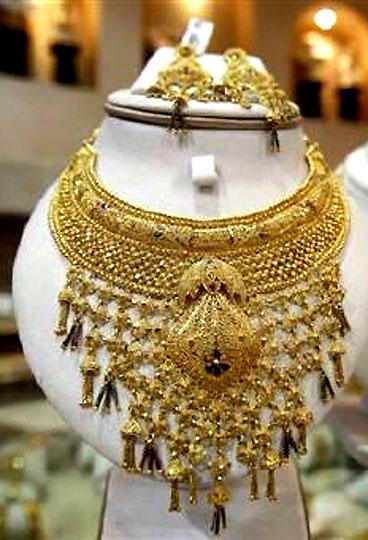 A gold bull market this year or the next is highly unlikely.
Sensex rises 111 points to end at 1-month closing high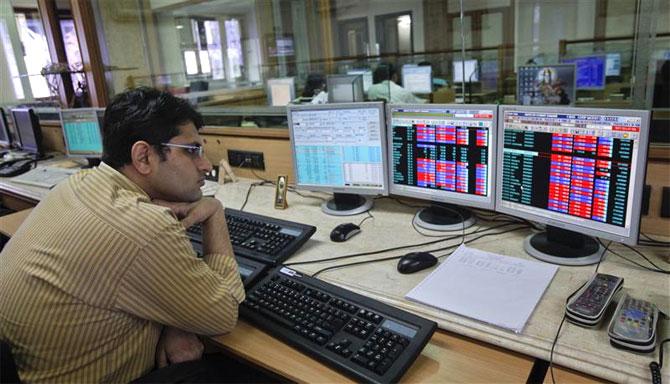 Markets ended near their one-month closing highs with capital goods and financial shares leading the pack.
Now, tour around Taj Mahal sitting in your living room!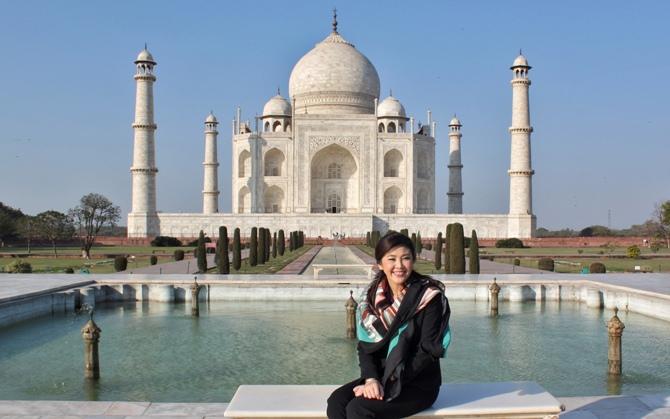 For the first time, Google has brought 360-degree online imagery of iconic Indian heritage sites through the Google Trekker technology.
Daana Paani: Visit this unique food court!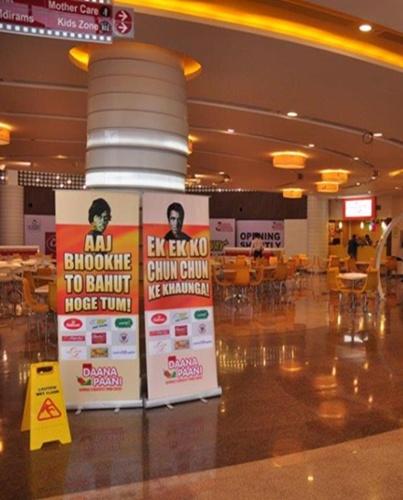 CHD Developers has opened its biggest food court aptly named 'Daana Paani' at their integrated township, CHD City in Karnal, Haryana.
How a Kolkata company mints money from scrap leather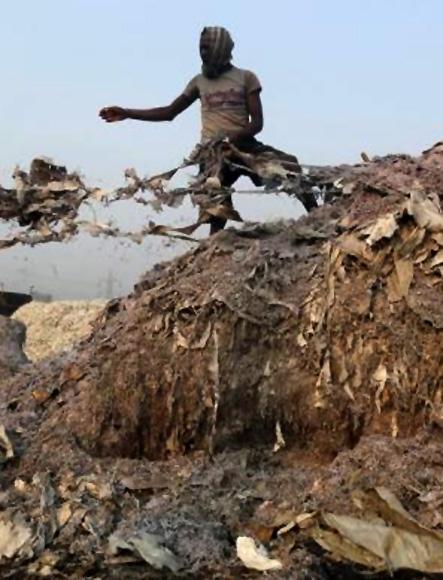 A factory in Kolkata turns scrap leather into nitrogenous fertiliser.
World's largest solar power plant has a Google connection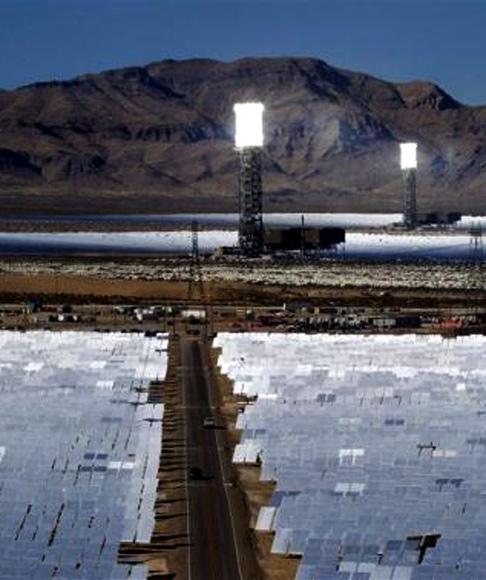 One of the world's largest solar projects, which uses heat from the sun to generate power in California, opened on Thursday but may be the last of its kind in The Golden State.
India's corporate investment at decade's low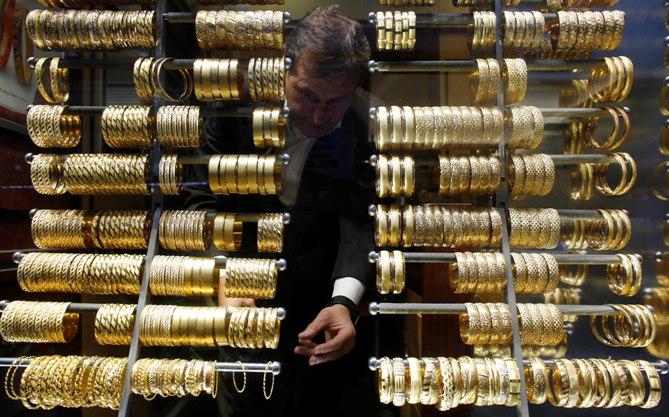 Capital expenditure by private companies halved in FY13 from that in FY08; households put more money into gold, houses.
India set to take on US over probe into IPR laws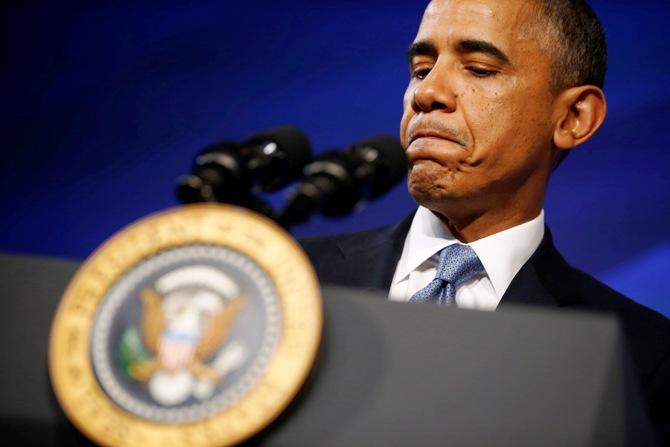 To deny visa to trade officials planning to scrutinise country's trade and industrial practices.
February 21, 2014
Tata Motors cuts prices of all vehicles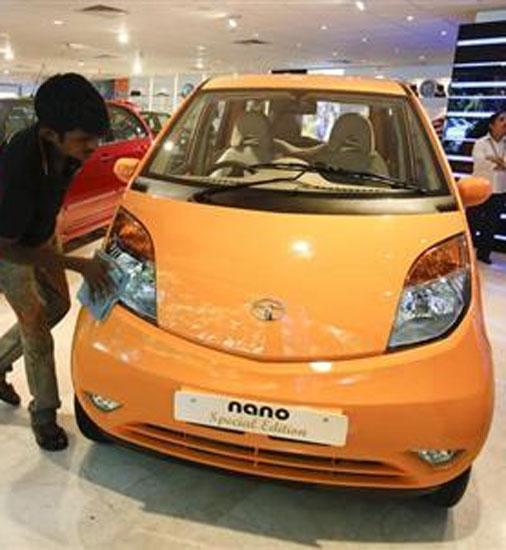 The price reduction across passenger vehicles is in the range of Rs 6,300 to Rs 69,000.
Nadella wants Microsoft to reinvent itself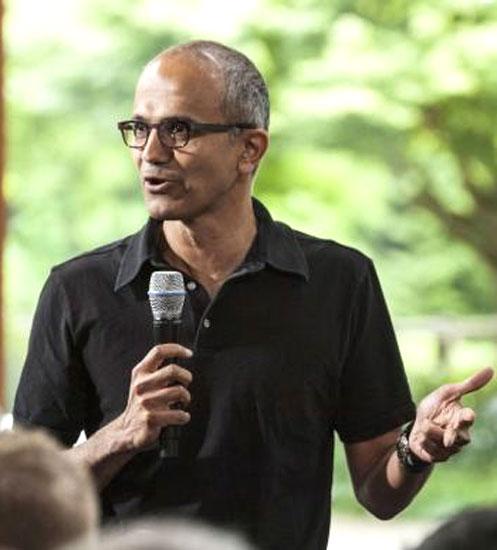 Microsoft needs to become a company where people find deep meaning at work, said Nadella.
Why did Chidambaram shut down New Delhi?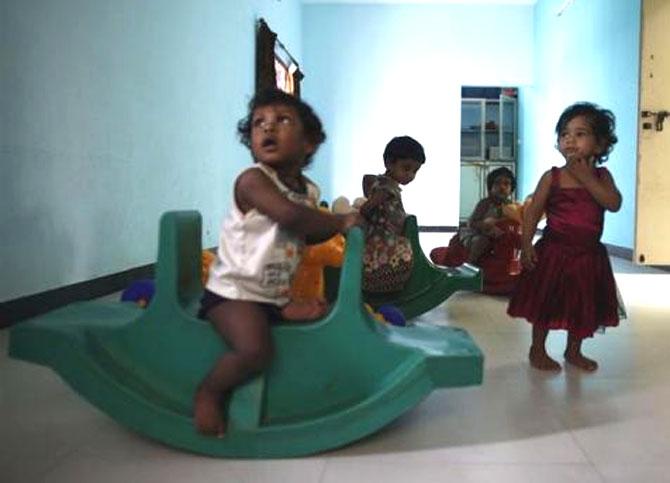 The economic logic - and political reasons - behind the giant shift of spending power to the states
IT, pharma sectors likely to be backbone of Telangana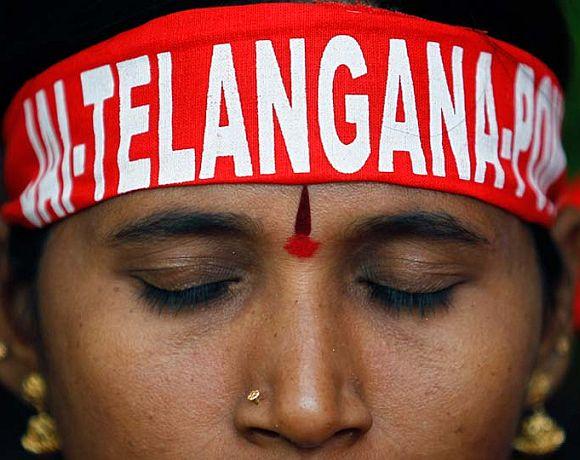 Global IT giants such as FaceBook, Google, IBM and Microsoft have a base in Hyderabad.
Yash Birla's business in deep trouble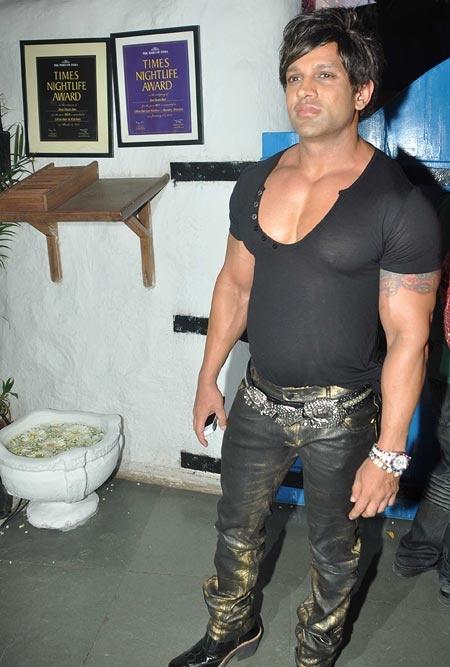 Court cases, investigations, dwindling sales and fall in market capitalisation could make recovery a tough challenge.
World risks era of slow growth, high unemployment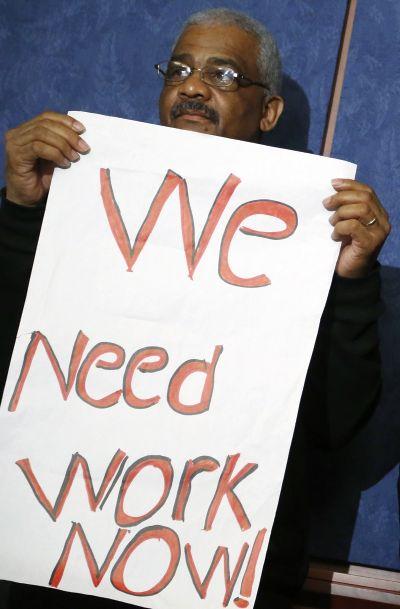 Sweeping reforms are urgently needed to boost productivity and lower barriers to trade if the world is to avoid a new era of slow growth and stubbornly high unemployment.
Ford India cuts prices by up to Rs 1.07 lakh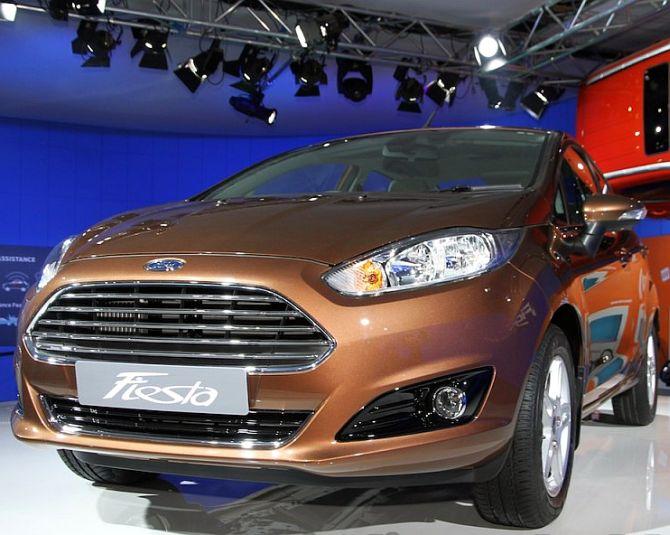 The reductions will be applicable across Ford Figo, Ford Classic, Ford EcoSport, Ford Fiesta and the Ford Endeavour.
SPECIAL: How to make the agriculture growth story sustainable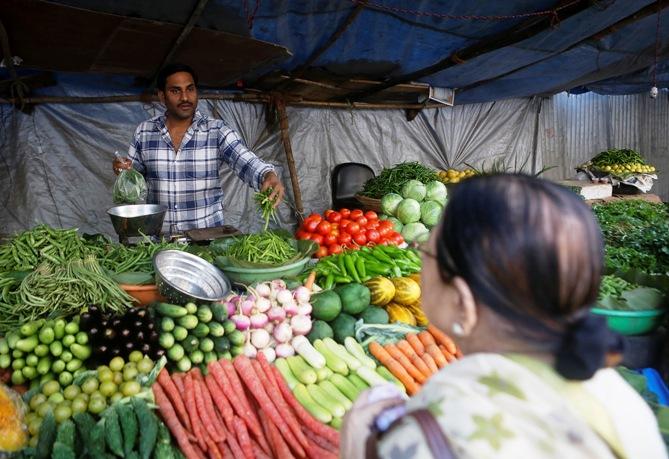 There is no doubt that agricultural gross domestic product may grow by 4.6 per cent this year.
Investors give thumbs up to Facebook for buying WhatsApp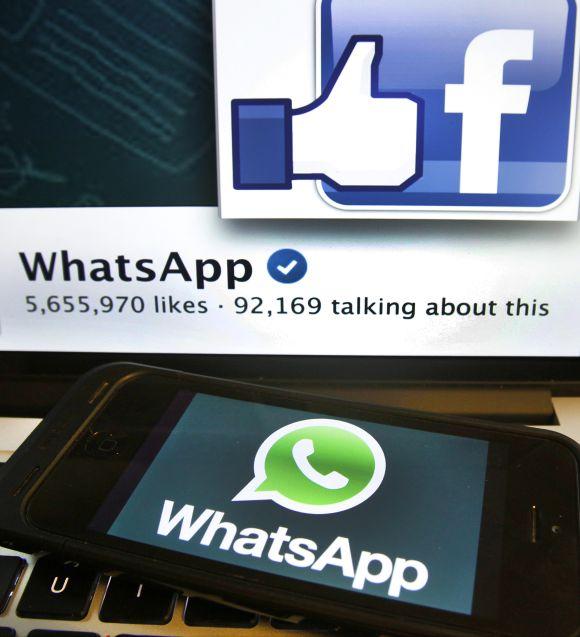 There was more interest in the social networking's stock that closed 2.3 per cent higher.
Indian economy resilient to external shocks, says IMF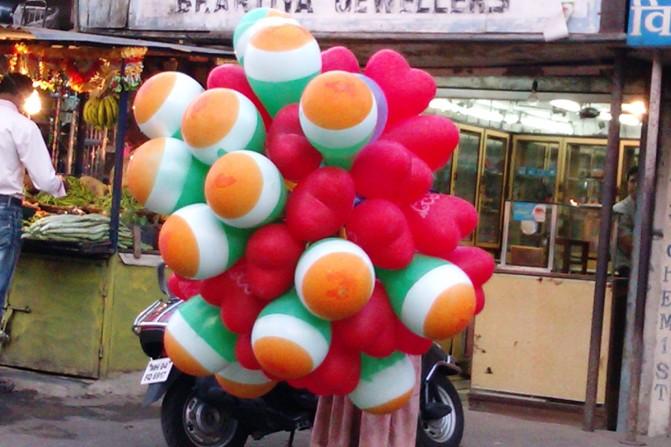 It will take a period of time to recover back to the higher levels that India enjoyed in previous years, IMF director said.
India's defence spend lowest since 1962 war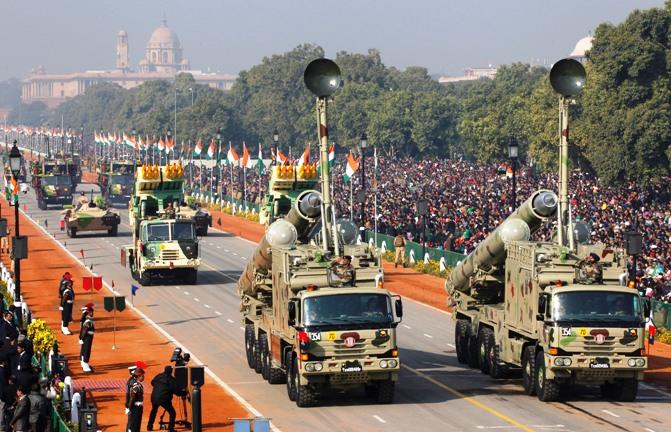 The Air Force will see its funding slashed, endangering its plan to buy 126 French Rafale medium multi-role combat aircraft.
RBI will need to keep raising interest rate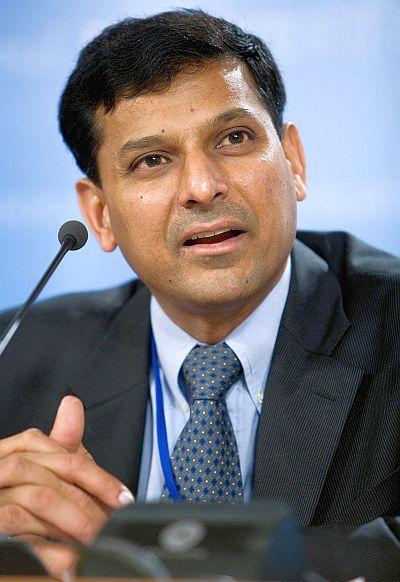 Inflation in India is going to be a persistent problem.
Chevrolet launches all-new Beat at lower prices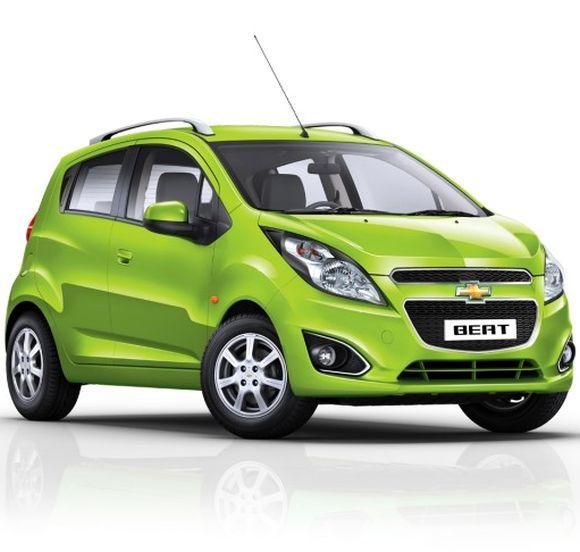 The facelift now begins at Rs 399,000.
Facebook likes WhatsApp: Will the deal work wonders?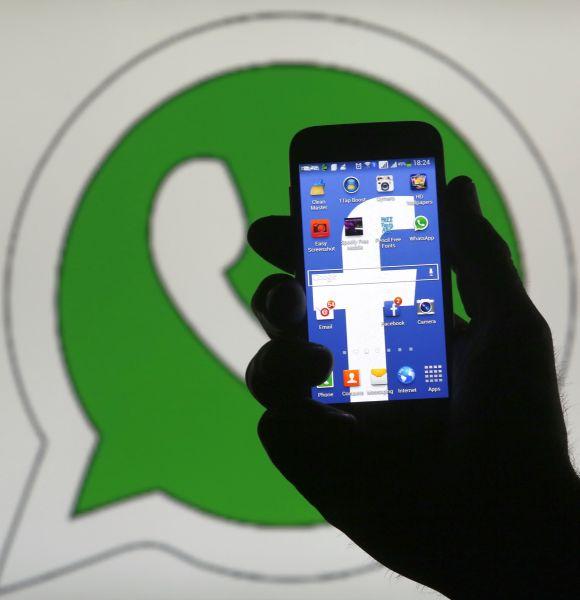 For now, one can only speculate on what led Facebook to its decision, which seems to go well beyond the financials.
This is how iconic bourbon whiskey is made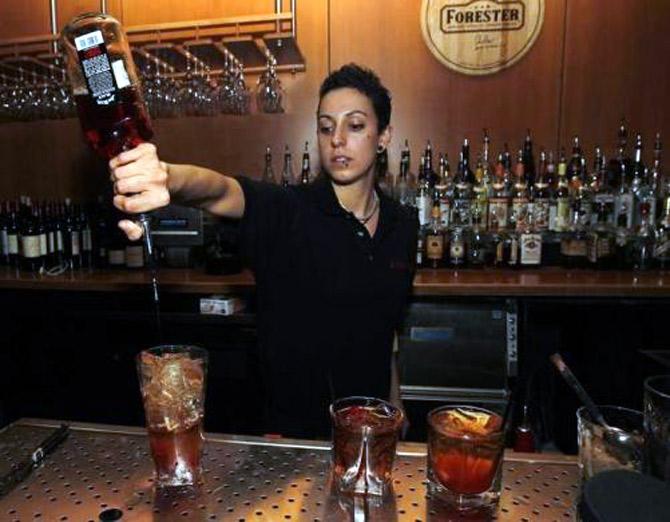 The Blue Grass region of Kentucky is home to the distilleries, which make about 9 out of every 10 bottles of bourbon.
Will Prem Watsa's magic work in India?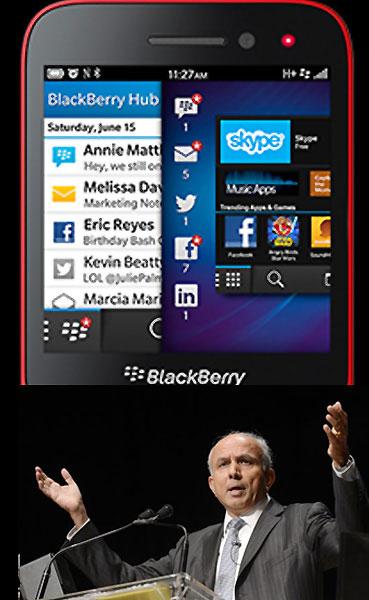 Hyderabad-born Prem Watsa, the founder, chairman and chief executive of Toronto-based Fairfax Financial Holdings, is often called the Warren Buffett of Canada for his ability to spot investment opportunities ahead of others and turn around non-performing enterprises.
Sensex stages pulls back; ends 164 points higher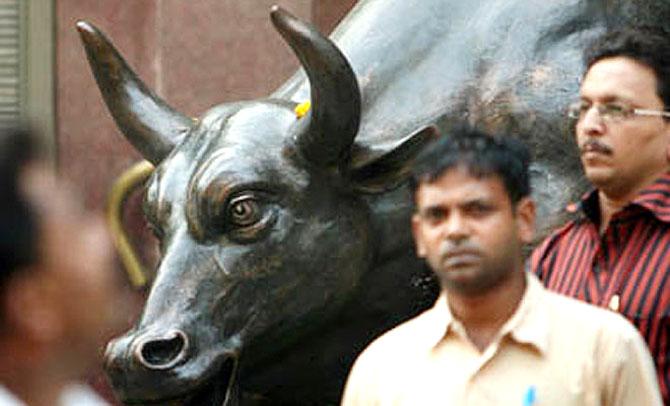 The sentiment got a boost from a survey which indicated a brisk recovery in the US manufacturing activity sparking off a rally in Asian market.
Audi to drive in its cheapest sedan A3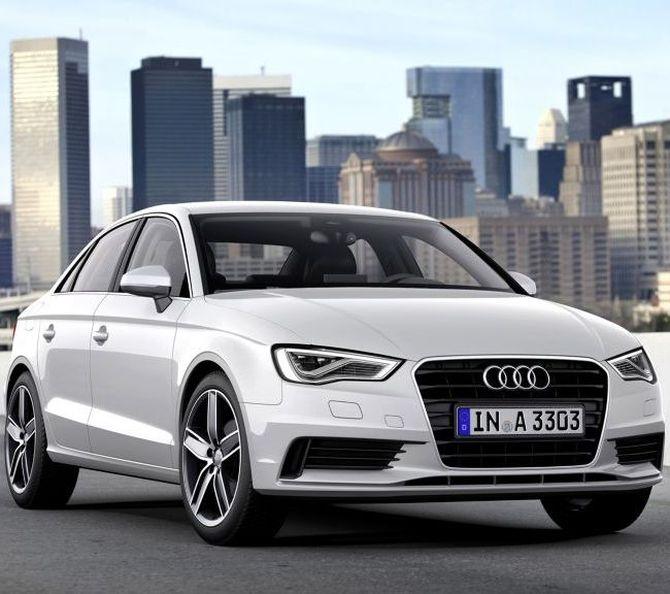 It is expected to be priced around Rs 25 lakh.
5 awesome sedans that will launch in India soon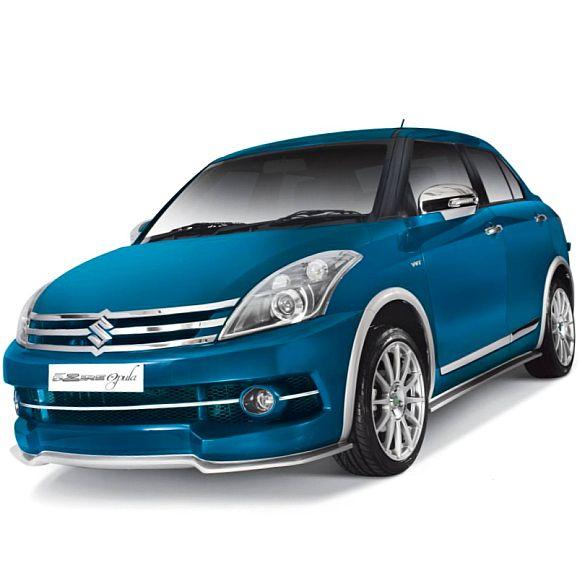 If you planning to buy Swift Dzire or Honda Amaze, postpone your purchase.
IMF punches holes in India's growth revival story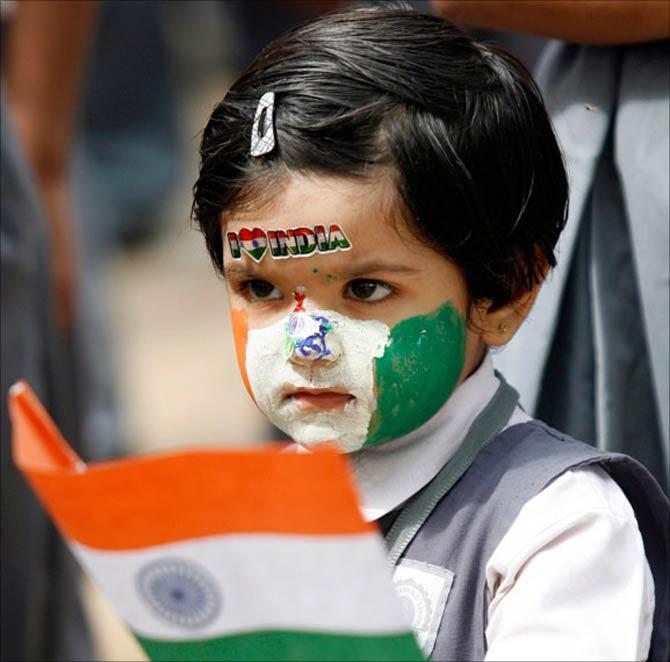 It says RBI may have to continue raising rates; prescribes floating sovereign bonds, going for NRI forex swaps again.
February 20, 2014
BSE: Top losers and gainers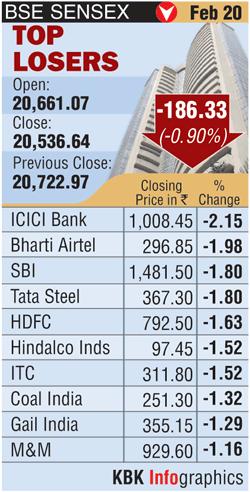 The 30-share BSE Sensex shed 0.9% or 186 points at 20,536 while the 50-unit NSE Nifty was off 1% or 61 points at 6,091.
7,200 km of state roads to be turned into highways soon!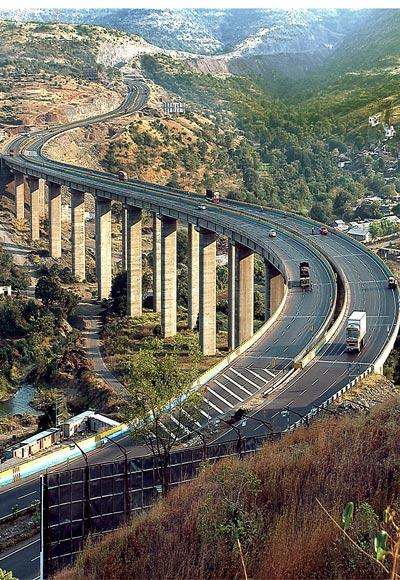 About 10,000 km of state highways were declared national highways during the last 10 years.
Amazing rags-to-riches story of WhatsApp founder Jan Koum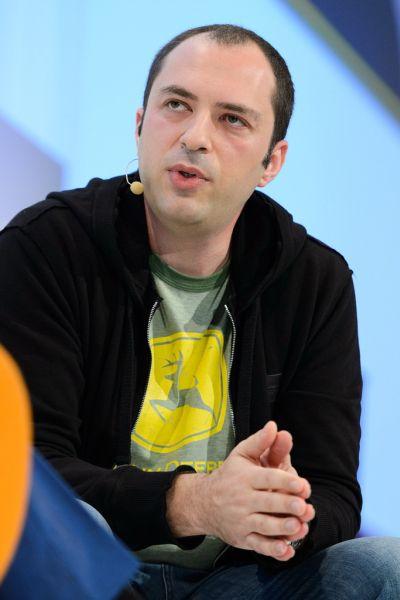 With Facebook acquiring WhatsApp, its co-founders - Jan Koum and Brian Acton - have become billionaires and stars of technology world.
World's best cities for young people; Mumbai ranks 16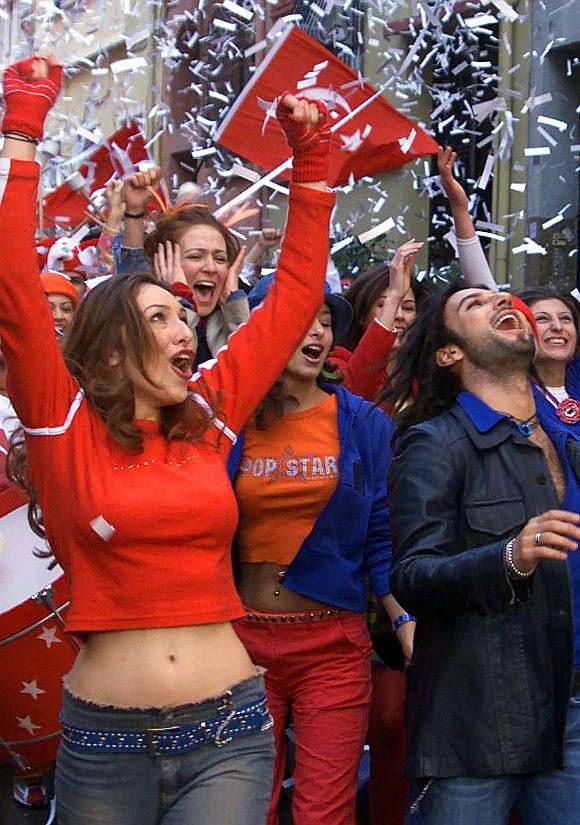 Youth are at the centre of urbanisation. They add energy, vibrancy, creativity and digital age talent to cities.
Airtel gets Mumbai edge with Loop buy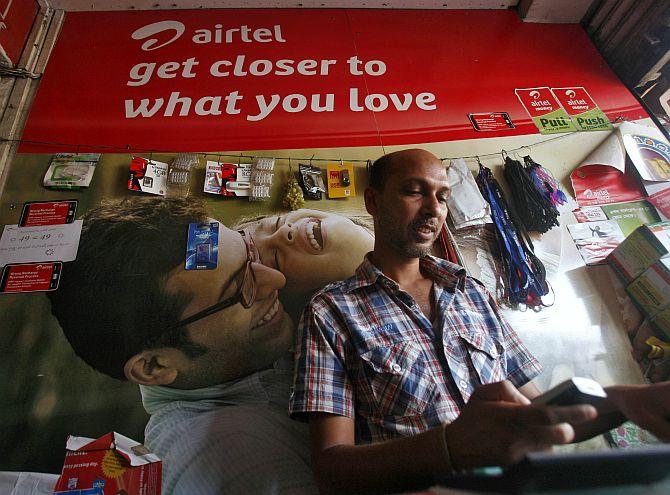 The telco, being one of the first operators in the circle, has a strong base of high-value subscribers; Airtel could leverage that for its top-end services.
Hawala premiums for gold smuggling shoot up to 4%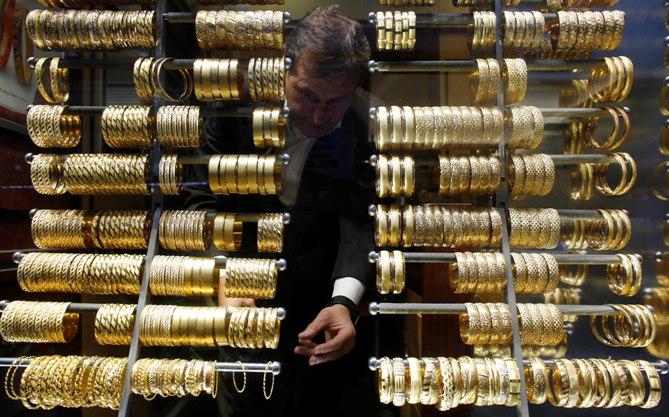 The stringent curbs on gold imports has resulted in a huge flow of smuggled gold, being financed by buying dollars from the hawala market.
Will the Facebook-WhatsApp deal pay off?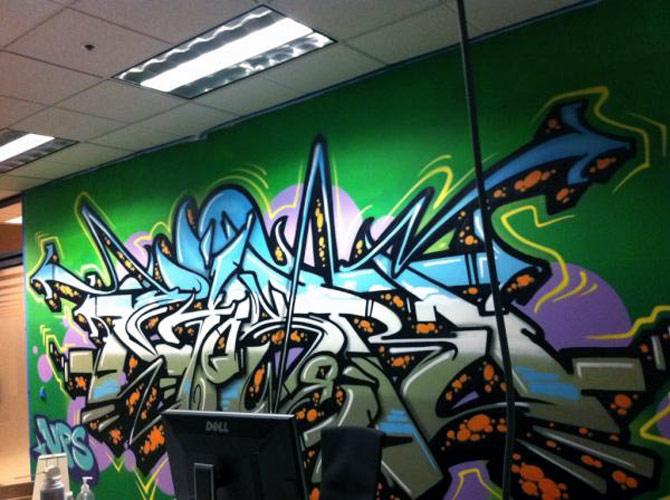 No algorithm based on terrestrial mathematics can make Facebook's WhatsApp deal compute.
Tech brands lock horns with e-com firms over 'predatory' pricing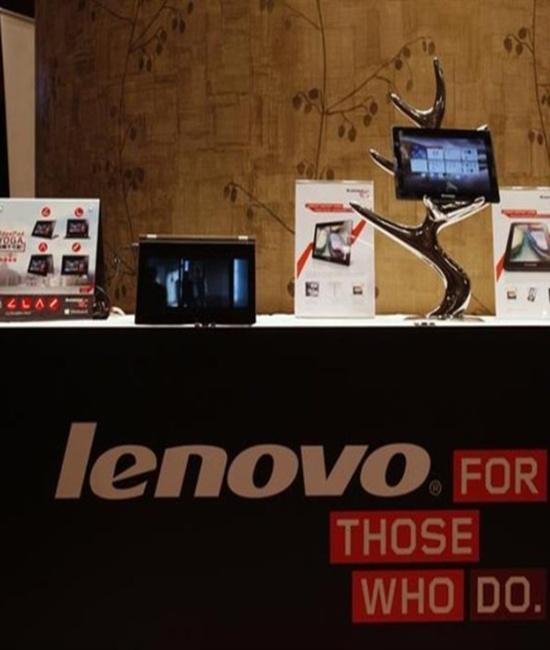 Earlier this month, retail associations across the country held a meeting with the hardware manufacturers industry body -- MAIT -- to raise the issue of undercutting prices.
Bonanza for central govt staff likely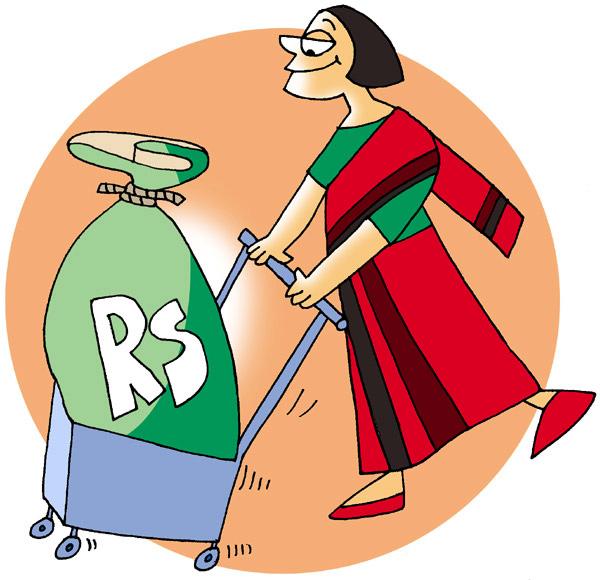 The Centre is expected to increase the dearness allowance by 10% to 100% by the end of February.
China PMI, US Fed minutes drag Sensex 180 points down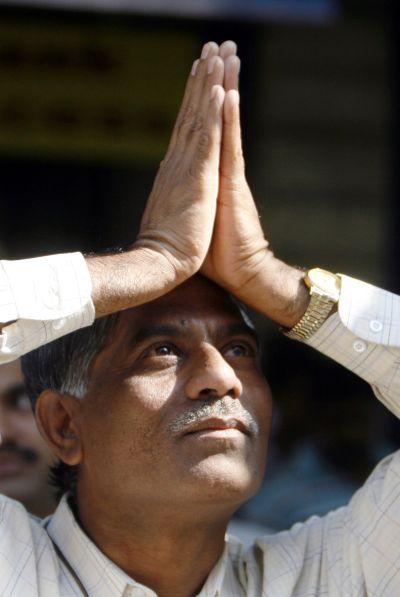 Macro-economic data from China and minutes of the US Federal Reserve's last meeting caused the turmoil as stocks tumbled around the globe.
Architectural marvels: 13 mind blowing skyscrapers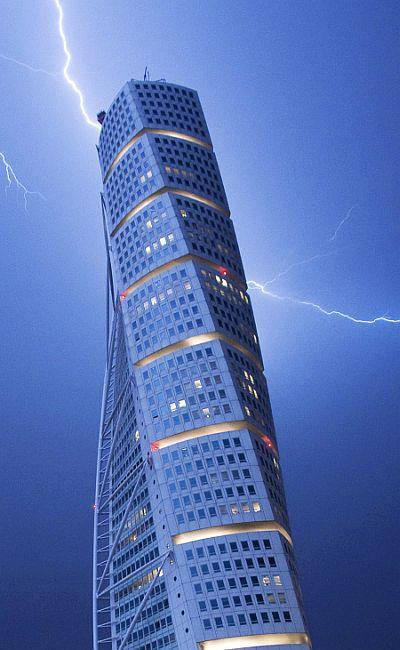 Buildings that are challenging architectural norms.
Interim budget is not a mathematical jugglery: FM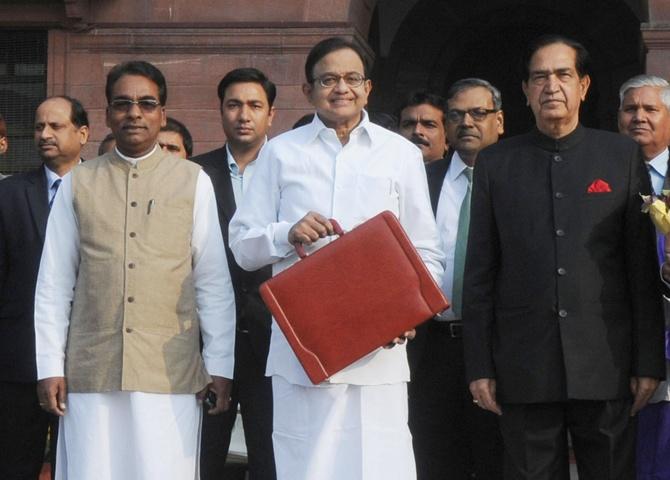 Finance Minister P Chidamabaram has challenged BJP's Prime Ministerial nominee and Gujarat Chief Minister Narendra Modi to face the press with his views on the economy.
Series: It will take three years for economic growth to pick up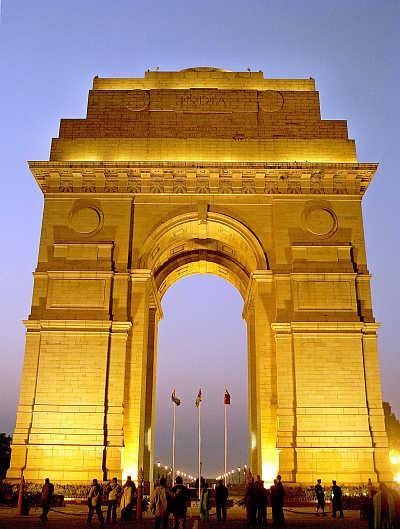 It will take more than three years to restart economic growth provided the new government, in all earnestness, brings in reforms right from the beginning, says . Continuing our series on the state of the Indian economy.
Modi to bat for rejig of welfare schemes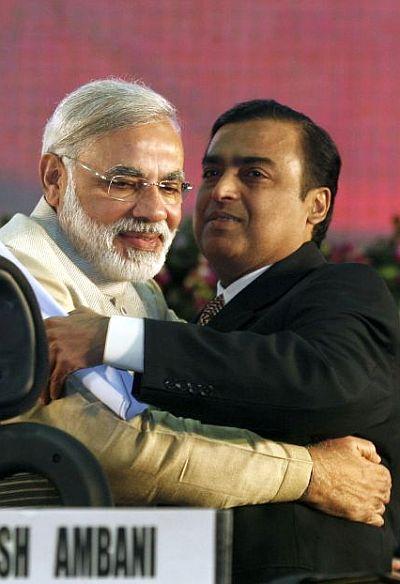 Party leaders claim the focus is going to be 'reviving growth with job creation' and checking inflation.
Narayana Murthy says non-performing staff will have to go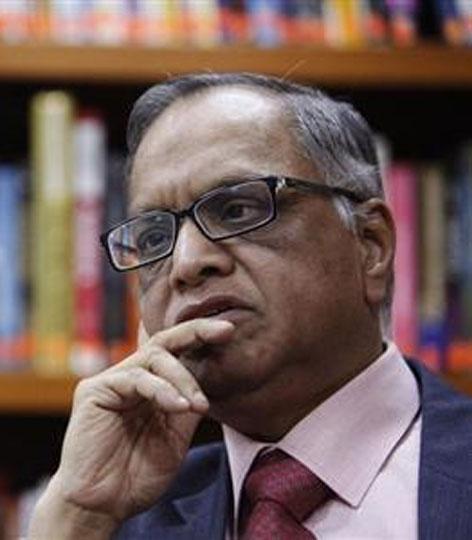 Infosys is currently working on lot of tools and technology that will enhance an individual's productivity, he said.
Facebook to buy WhatsApp for $19 billion in deal shocker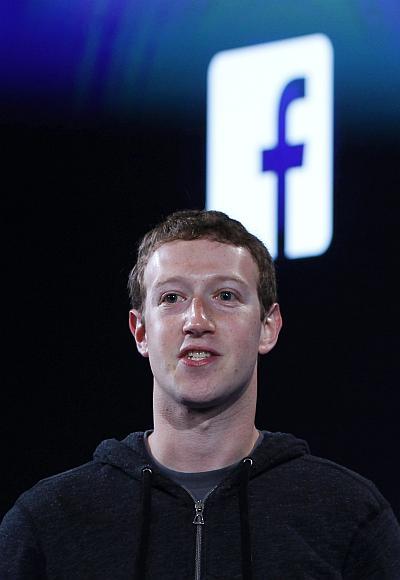 Facebook Inc will buy fast-growing mobile-messaging startup WhatsApp for $19 billion in cash and stock in a landmark deal that places the world's largest social network closer to the heart of mobile communications and may bring younger users into the fold.
February 19, 2014
IMAGES: Swimsuit models visit New York Stock Exchange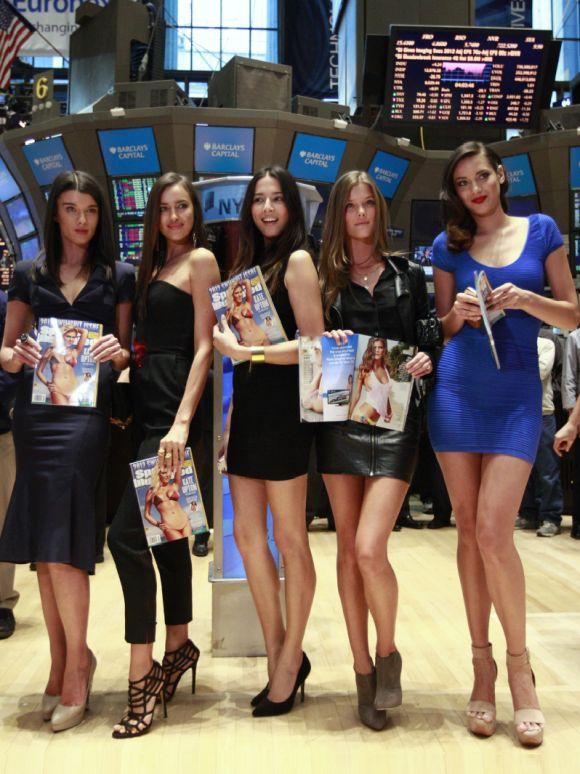 The NYSE had some sensational visitors who set the trading floor on fire.
Maruti, Hyundai too slash prices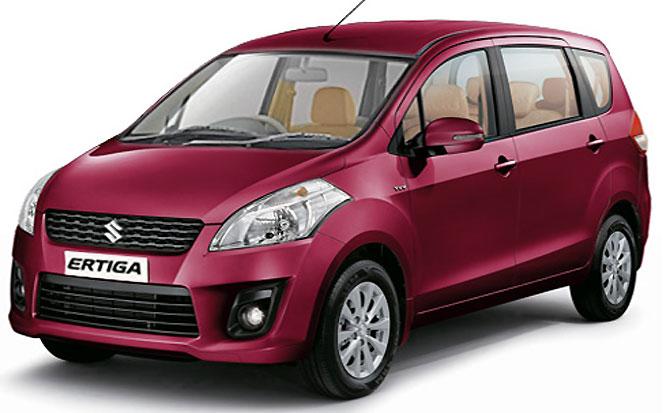 While MSI's price cuts range between Rs 8,502 and Rs 30,984 across its models, Hyundai has slashed prices by between Rs 10,000 and Rs 135,300.
Anil Ambani meets Delhi Lt Governor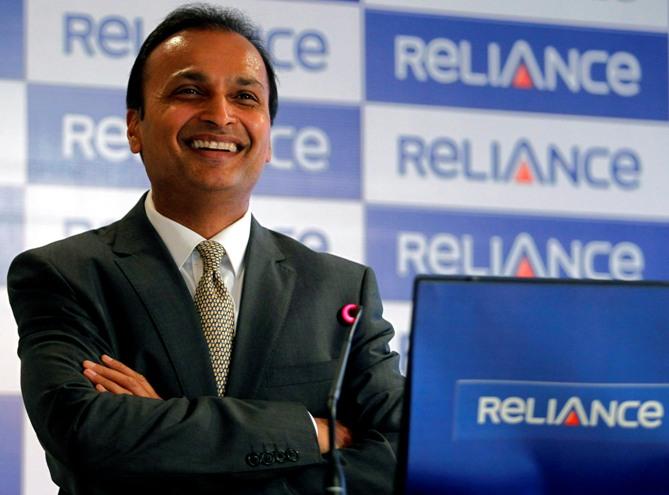 Last month, then Delhi Chief Minister Arvind Kejriwal had ordered a CAG scrutiny of private power distribution companies.
Nissan cars also become cheaper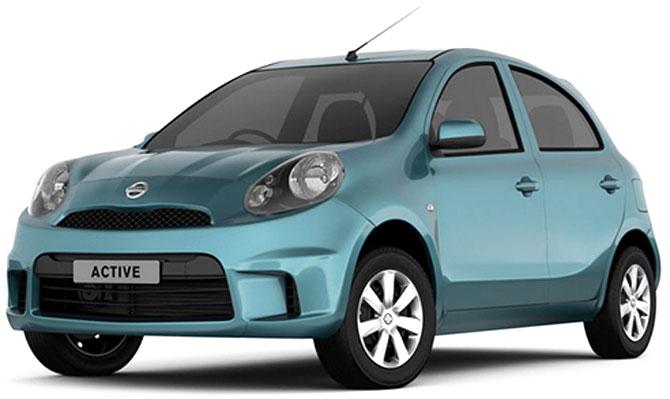 The price reduction by Nissan is in the range of 4 to 6 per cent.
'America has one of the most open economies in world'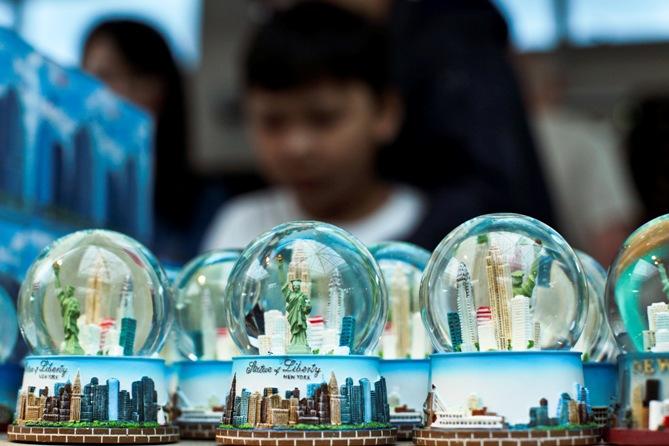 Froman's comments came as the US is pushing countries, including India, Brazil and China to open up their economies for foreign companies.
Child's education: How much should you save every month?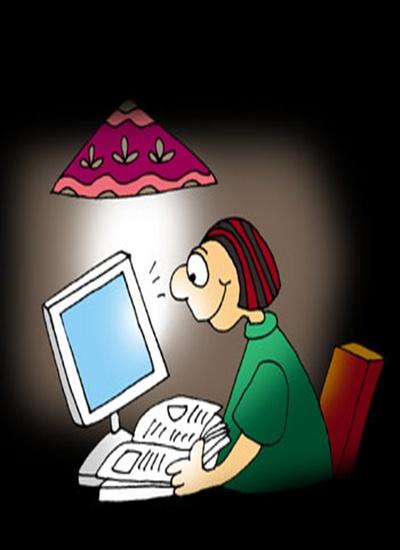 Many of us would agree that parenting is a tricky job. Even trickier is planning for your children's higher education.
What the govt needs to do to cut expenses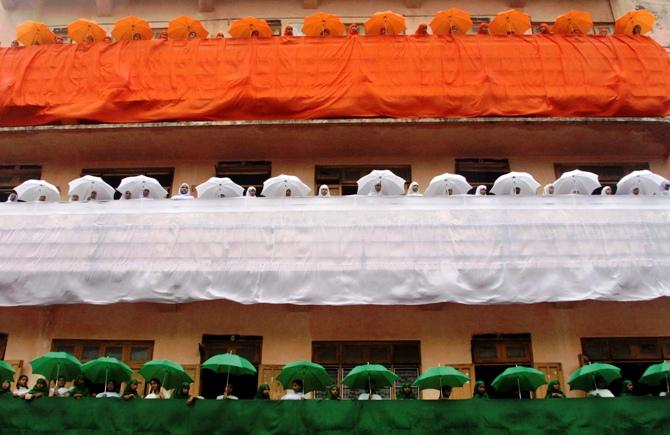 For instance, the size of a central ministry's annual outlay should ideally be a key factor in determining the number of people who need to be employed by it.
How India prevents money laundering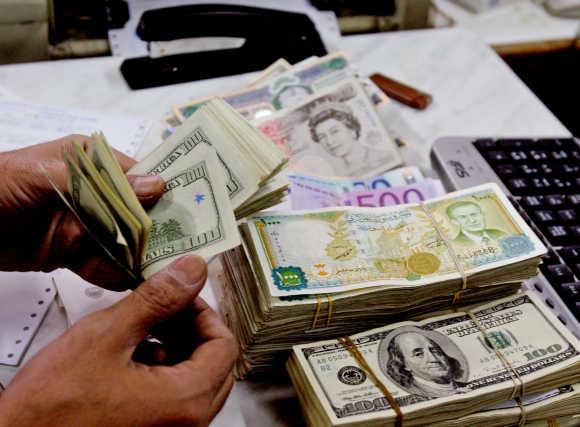 India has been classified as high risk zone in terms of money laundering.
Apple looks at cars, medical devices as iPhone sales fall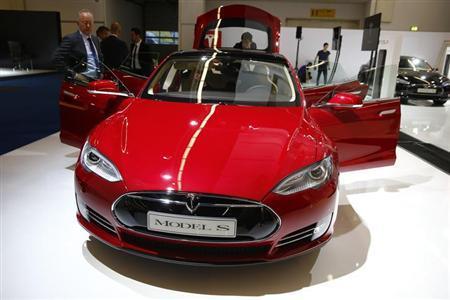 Apple's head of mergers and acquisitions, Adrian Perica, met with Tesla Motors Inc founder Elon Musk at the company's headquarters last year around the same time analysts suggested that Apple acquire the Model S electric car maker, the newspaper reported on Sunday.
Local operations prove a drag on Jet, SpiceJet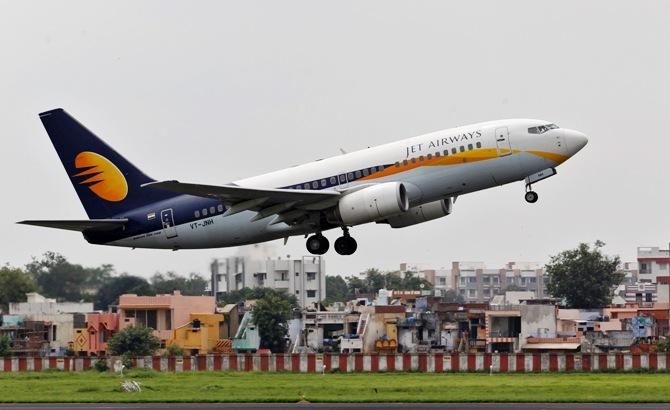 Growth in the domestic market in the second quarter was fuelled by low fares but this has impacted airline profits.
Chidambaram boost pleases car dealers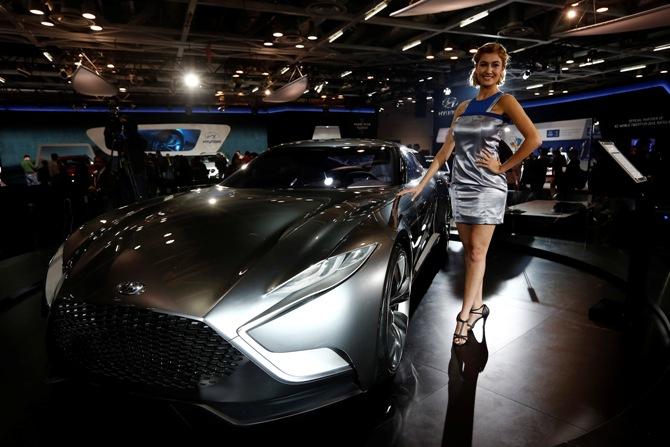 Excise duty cut can halve current inventory in 2 months, with major manufacturers promising to pass on benefit.
Why India's toll plazas are so mismanaged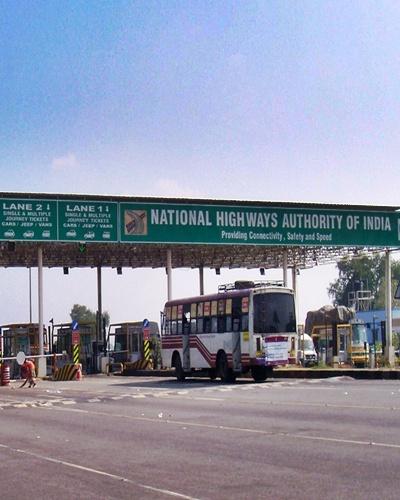 Violence and vandalism at toll plazas point to poor planning. An independent highway regulator would have helped the cause.
Realtors woo customers through buy-back schemes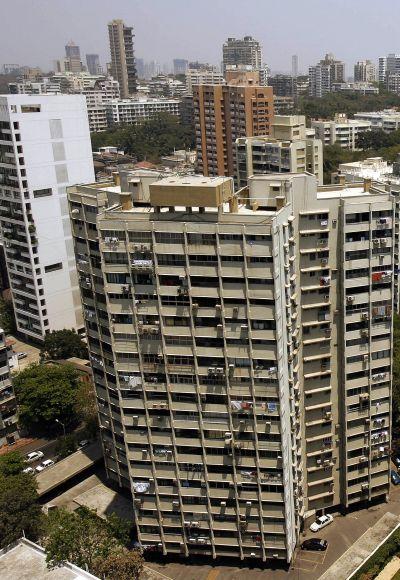 Now, companies are promising to buy back property sold to customers, after factoring in a 30-70 per cent appreciation in value.
Global gold demand fell 15% in 2013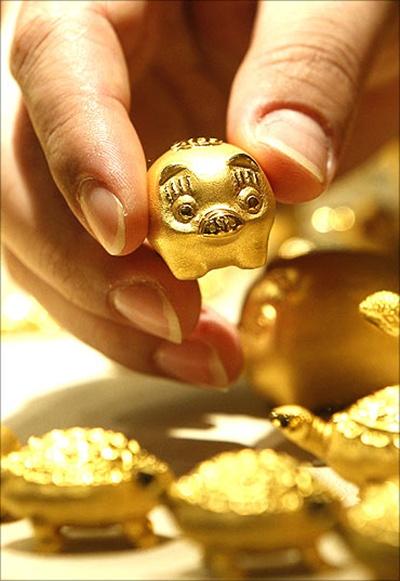 Gold demand fell 15 percent in 2013 as huge outflows from physically backed investment funds outweighed record consumer demand, but that heavy disinvestment is tailing off this year, pointing to a recovery, the World Gold Council said.
Budget: A magic show from Chidambaram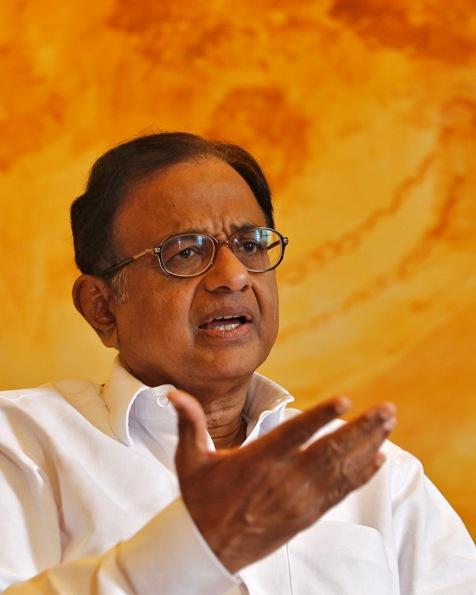 Investors would have much preferred a gritty, honest appraisal of the tough trade-offs.
Half of India's top firms have destroyed shareholder wealth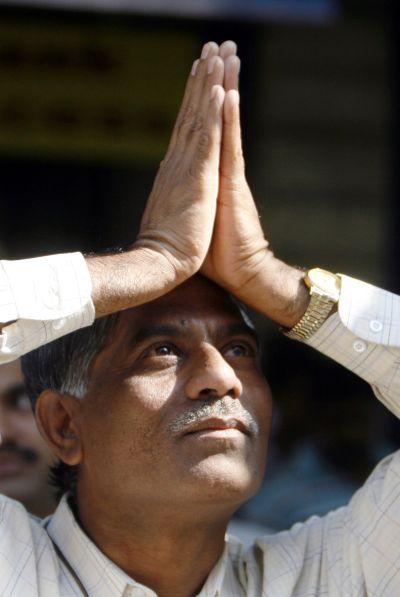 As many as 77 of the 155 E-200 companies (excluding banking and financial ones) have either reported a decline in their market value since March 2008 or the rise in market capitalisation has lagged the increase in capital employed in the business.
Markets end near day's highs led by IT shares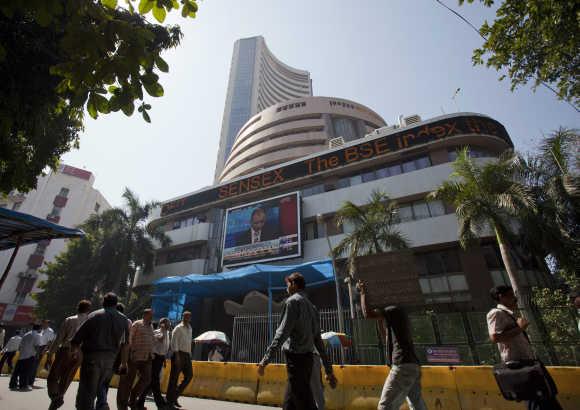 Sensex was up 46 points at 20,680 and the Nifty advanced 13 points to trade at 6,140.
Want to give your Swift this snazzy look? Go to Maruti
Want your car to look snazzy? Get Maruti's own custom kit for Rs 215,000.
5 most STOLEN cars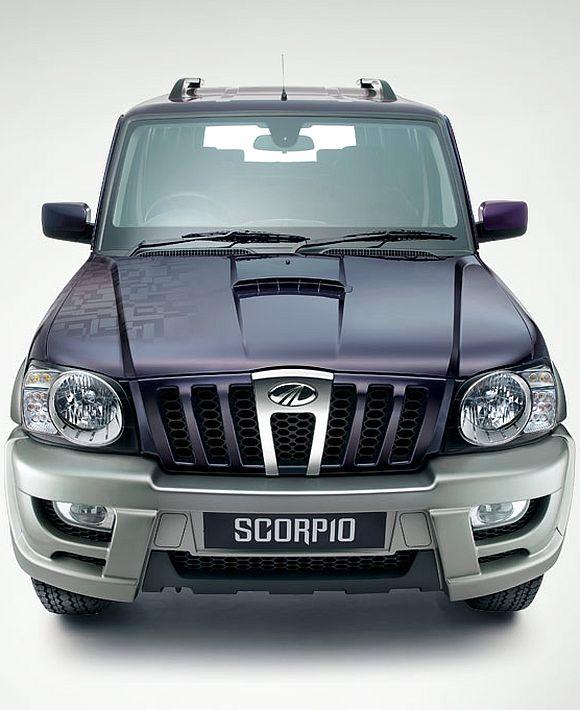 Wonder which cars are targeted by thieves? Among the most stolen cars, majority of them are small cars.
Auspicious days to buy gold in India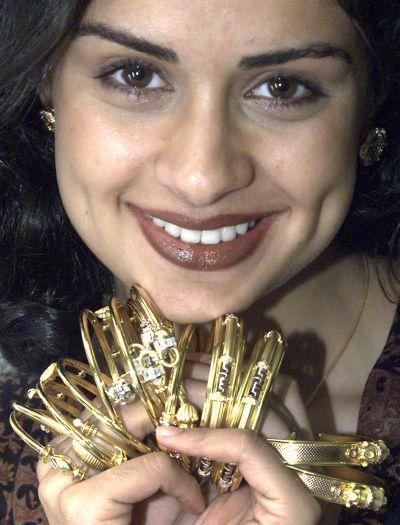 The biggest gold buying festivals are Akshaya Tritiya and Dhanteras.
Toyota to launch Etios Cross in May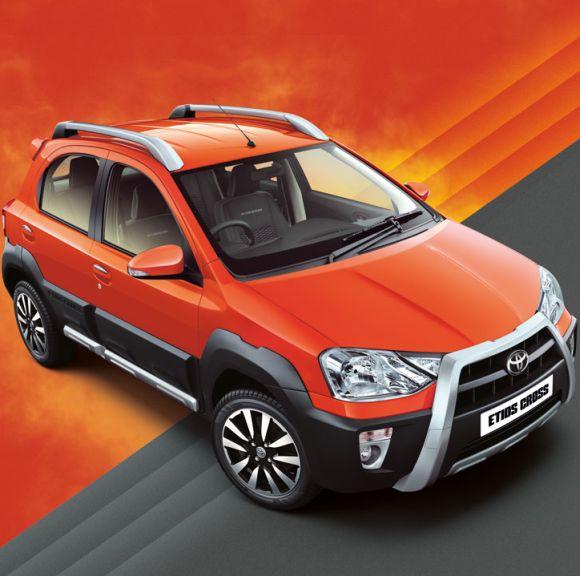 Buyer can book the mini SUV for Rs 50,000.
Tatas ranked India's most valuable brand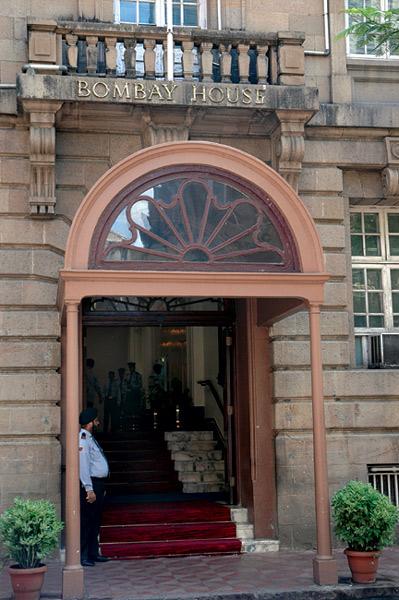 Diversified conglomerate Tata group was on Tuesday declared India's most valuable brand with a value of $21.1 billion, while US-based technology giant Apple has retained its top position globally with about $105 billion.
February 18, 2014
BSE: Top gainers and losers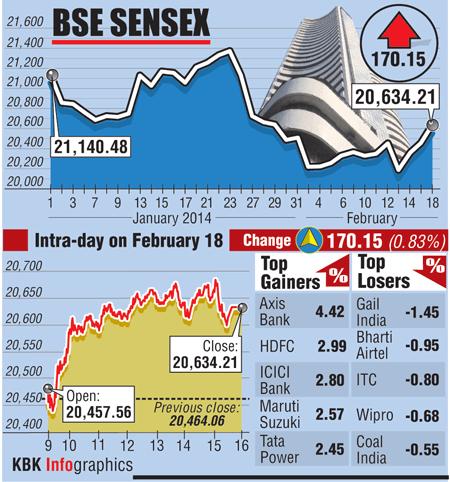 The 30-share Sensex ended up 170 points at 20,634 and the 50-share Nifty ended up 54 points at 6,127.
AAP is mistaken, Ambani doesn't run the govt: Chidambaram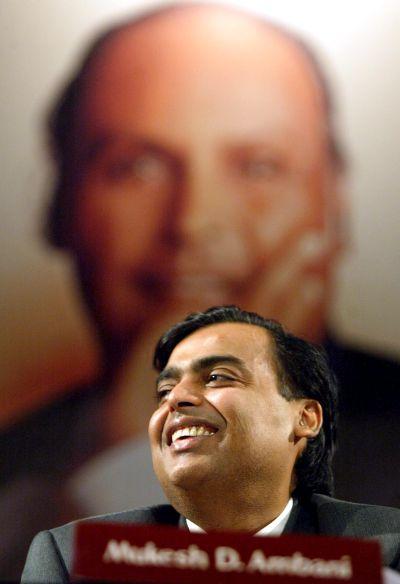 Chidambaram said the government will not go back on its decision to raise gas prices for both public sector and private producers from April 1.
A unique scheme to buy the Reva e2o!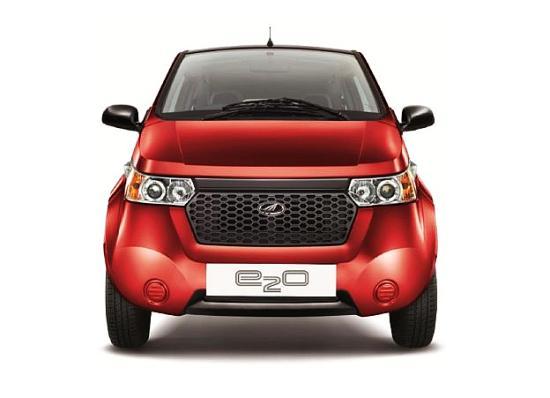 Mahindra Reva Electric Vehicles, a part of the Mahindra Group, on Tuesday slashed the price of its electric car e2o by up to Rs 1.7 lakh by introducing a scheme under which a consumer pays a rental fee for the battery.
Gujarat's pride: Modi inaugurates swanky Vadodara bus terminal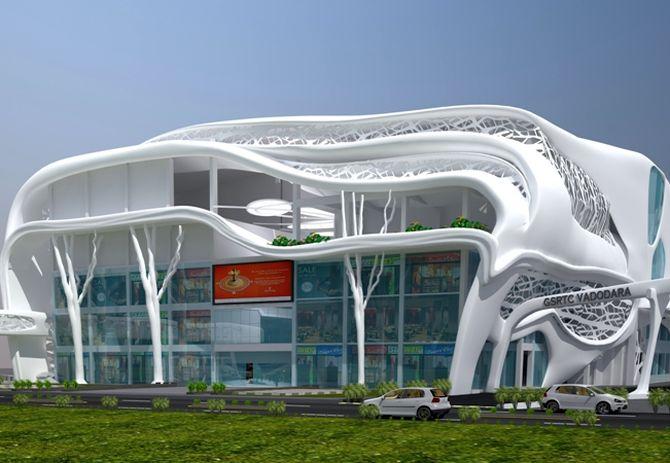 Spread over 2.4 lakh sq ft, the 'airport-like' terminal will see 1,100 buses plying everyday.
Chidambaram slams critics, says have 'pulled back' economy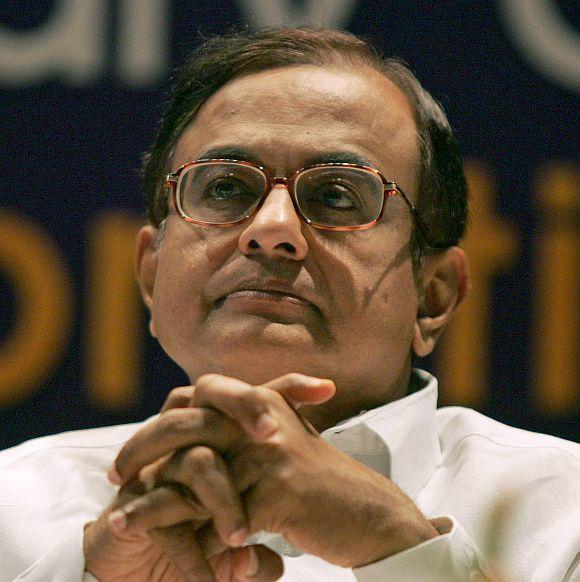 He said the economy has 'clawed back' to 4.4 per cent in Q1, 4.8 per cent in Q2.
India's gold demand up 13% at 975 tonnes in 2013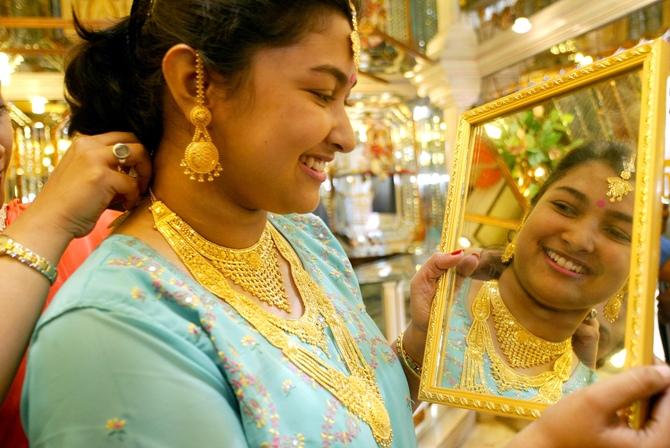 Gold demand in the country was 864 tonnes during 2012, according to data given in WGC 'Gold Demand Trends 2013' report.
Fiscal deficit: The devil is in the detail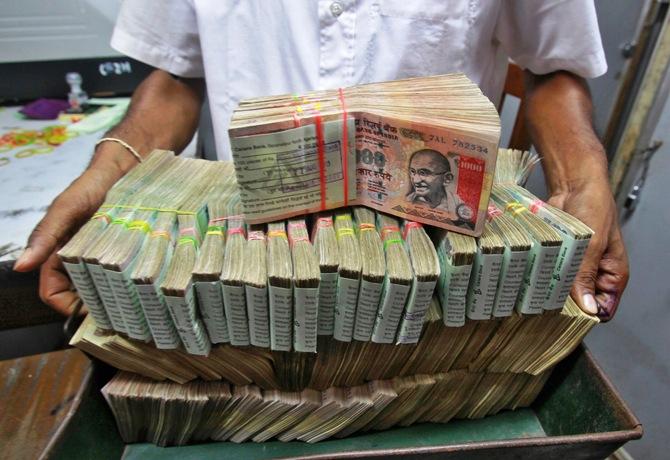 Even to the more jaded India hands inured to the tricks of the country's fiscal trade, an overwhelming element of jugaad - that desperate bid to somehow put the decades-old family Ambassador together for that one final ride - is apparent.
India's fiscal position still quite weak, says Moody's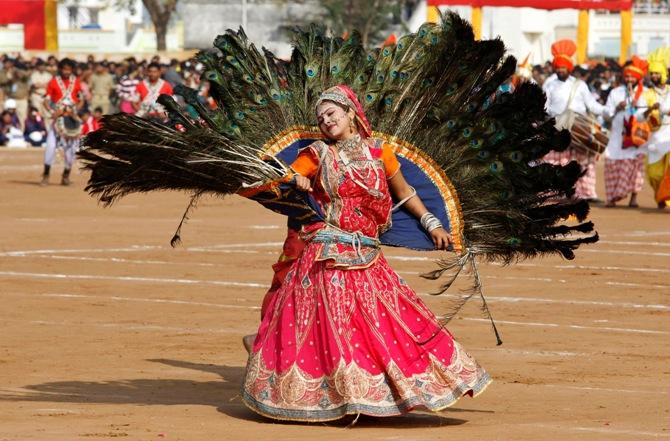 The global rating agency has, however, cautioned that India's fiscal position remains 'weak'.
Interim Budget lists a vision for the future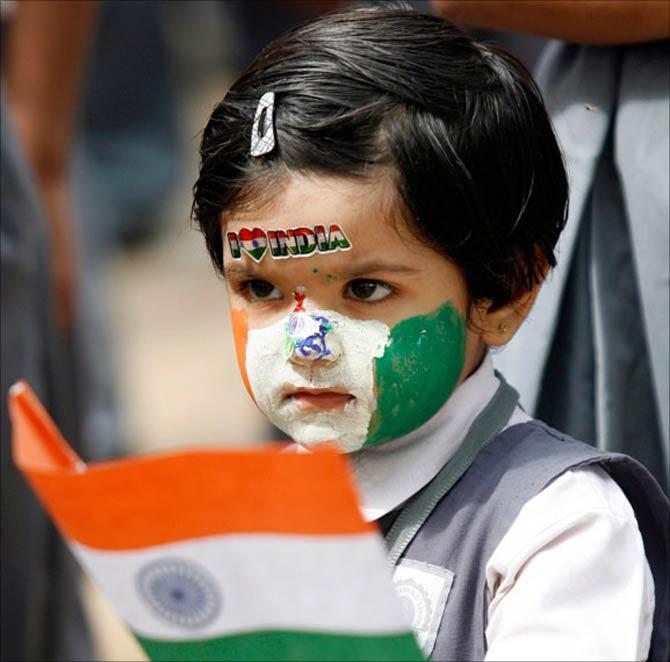 Regardless of who forms the next government, the interim Budget speech lays down a must-do list.
COLUMN: How good was the vote-on-account?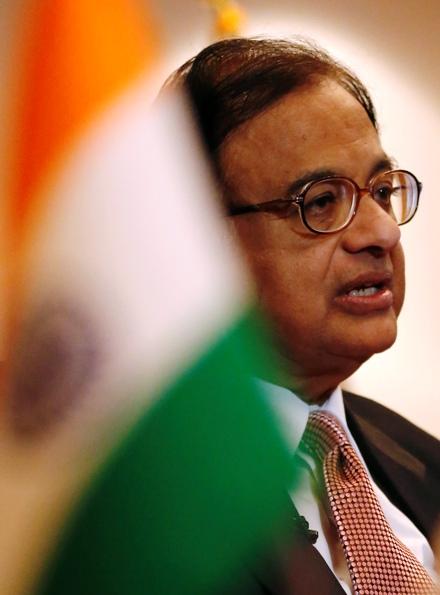 The vote-on-account is essentially a measure to seek Parliament's approval for government expenditure until the full Budget is presented.
Is India's defence budgeting flawed?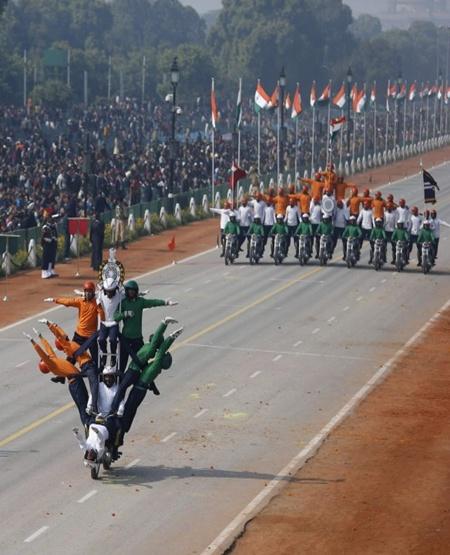 The most worrying aspect of defence budgeting is that the military's long-term equipment planning is based on fundamentally flawed fiscal assumptions.
Budget effect: Audi, Mercedes slash prices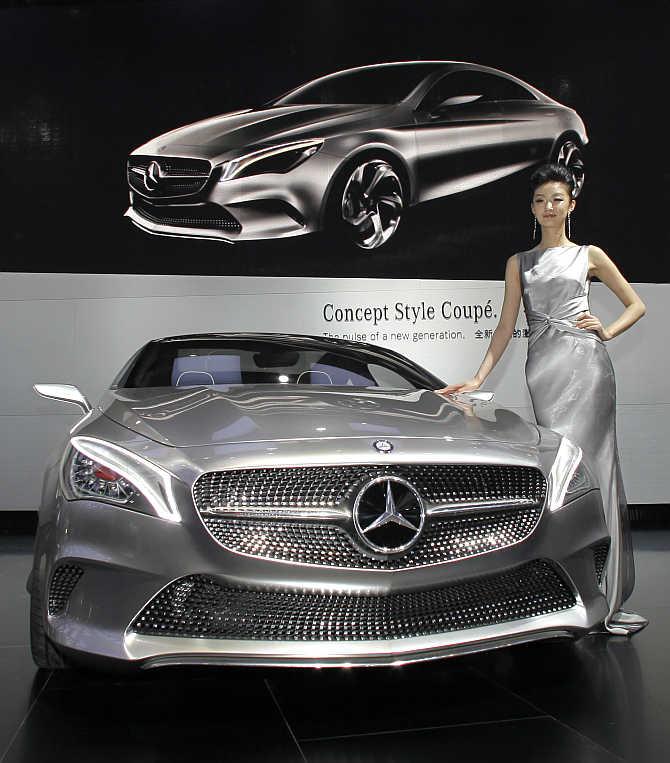 German car makers Audi and Mercedes-Benz on Monday cut prices by up to Rs 3.82 lakh, while Tata Motors and Mahindra & Mahindra announced their intent to follow suit after Finance Minister P Chidambaram reduced excise on automobiles in the Interim Budget for 2014-15.
Markets end at 3-week closing highs, Sensex up 170 points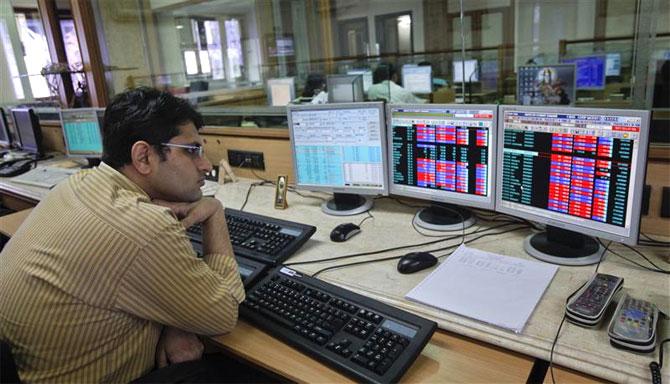 Financial shares and auto stocks among the top gainers for the day
I didn't want to please everyone, says Chidambaram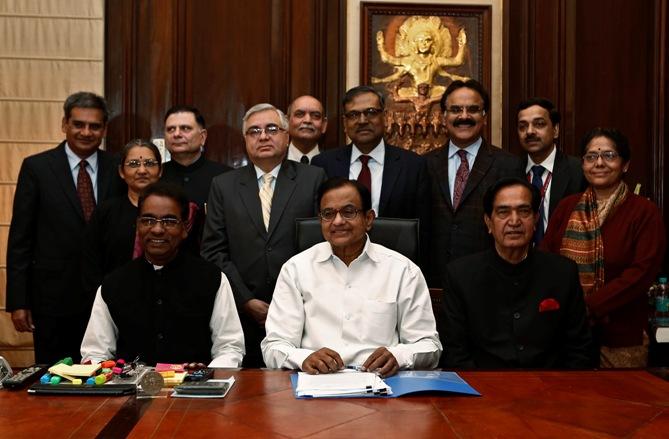 He said he had achieved a fair measure of success in stablising India's economy and aimed to make it the third-biggest after the US and China.
Moto G: The best budget smartphone money can buy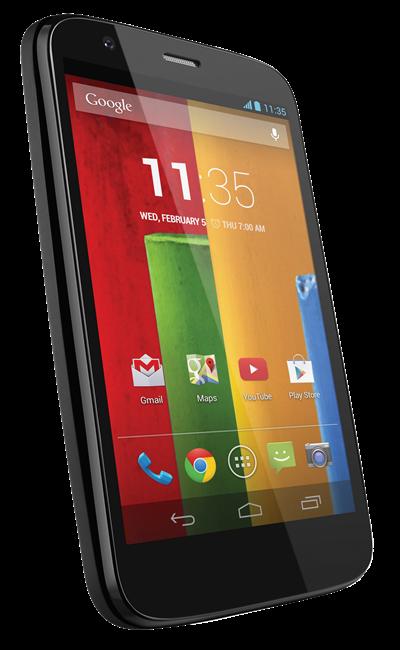 Light, attractive and incredibly powerful, the Moto G could easily be the best buy under 15K.
What is hurting the India growth story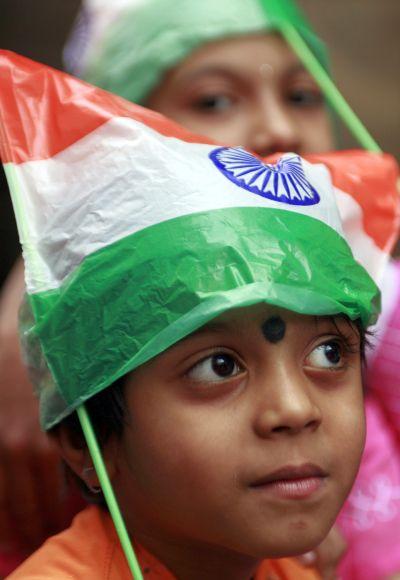 It is unpredictability which is bound to have a very negative spin-off which needs to be avoided, said Trade Minister Anand Sharma.
Aakash 4 to be available for Rs 3,999 soon: Sibal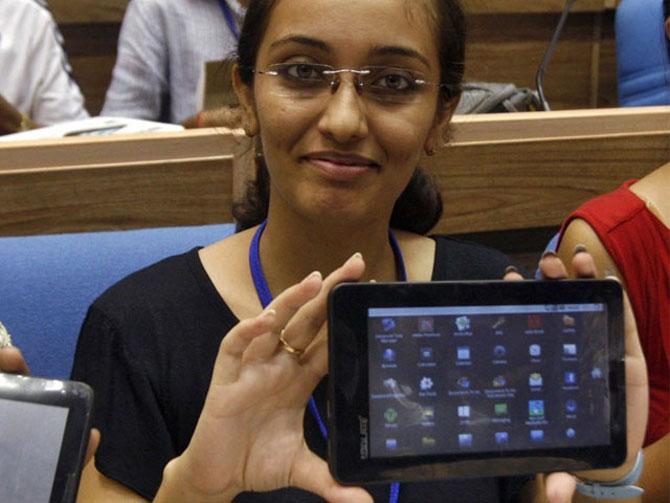 The Aakash project was Sibal's brainchild when he was the HRD minister.
'Nothing concrete would come out of FIR against Mukesh Ambani'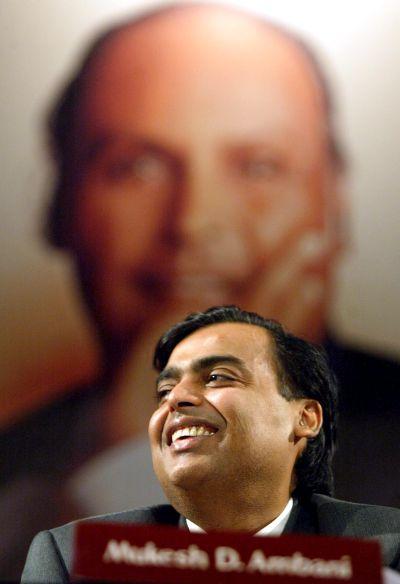 It is only an attempt to sensationalise the issue, RIL director and Supreme Court advocate Y P Trivedi said.
Which countries have budgets bigger than India? Find out...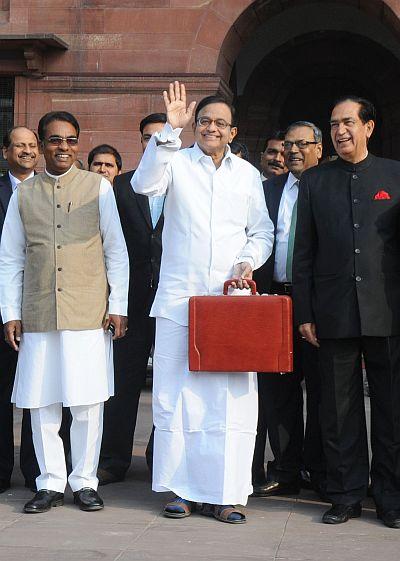 Though India is one of the fastest growing economies, how big is the country's budget compared to other countries in the world?
February 17, 2014
AAP against crony capitalism, not capitalism: Kejriwal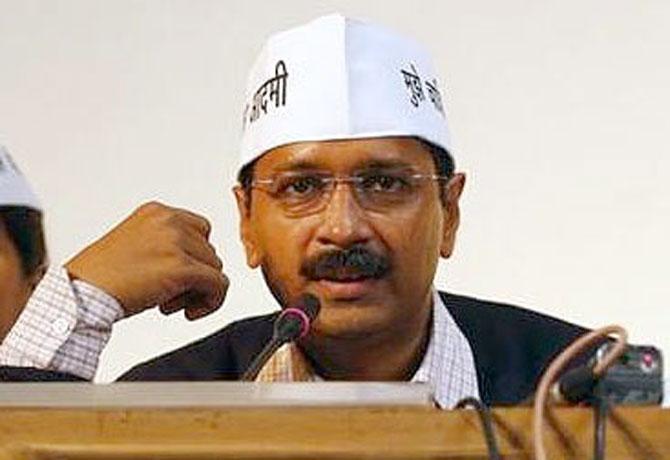 'There is a very small section of industrialists in our country who are not industrialists or businessmen, but they are looting the country.'
Vote-on-account extremely disappointing, says Modi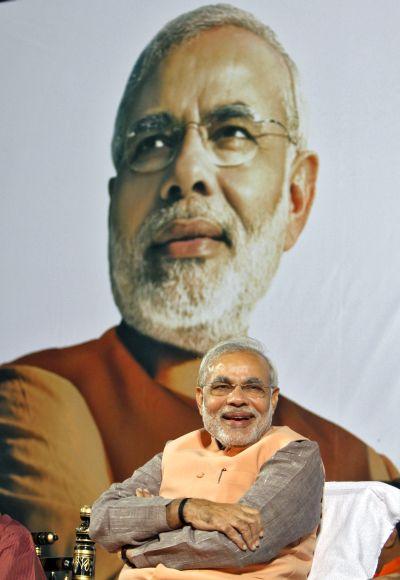 Modi, however, welcomed the announcement of 'one rank-one pension' for defence forces.
FM's mantra to make India the world's 3rd largest economy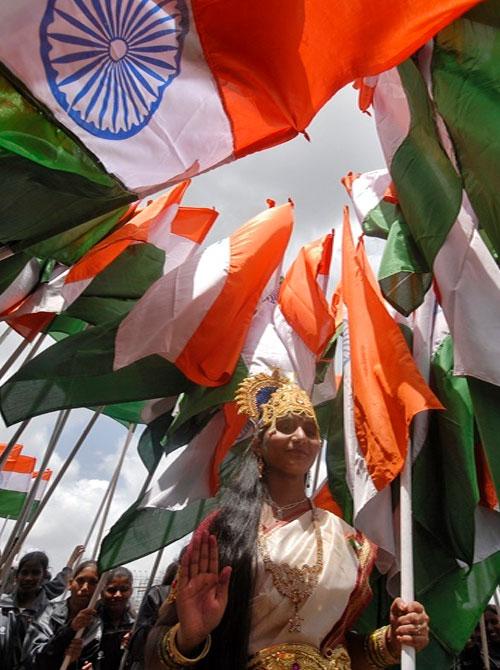 While presenting the Interim Budget 2014-15, the Union Finance Minister P Chidambaram said that in the next three decades India will become the third largest economy behind US and China.
Infographic: Budget Impact on BSE Sensex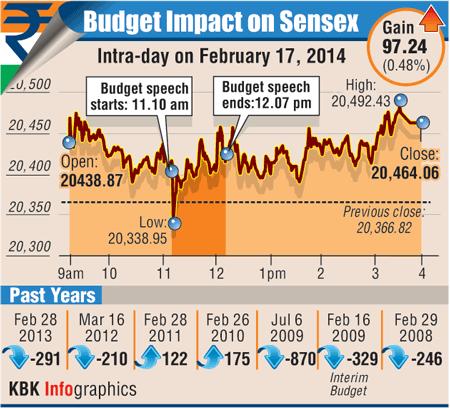 India Inc on Monday said that the Interim Budget was 'absolutely' up to the expectations.
Air India to get equity infusion of Rs 5,500 crore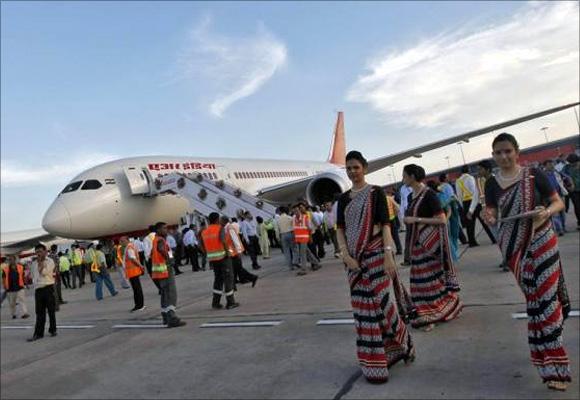 The Bureau of Civil Aviation Security was allocated Rs 40 crore (Rs 400 million) for procurement of security and IT items along with radiological detection equipment.
Infographic: Central Plan outlay by sectors
Finance Minister P Chidambaram on Monday sought to lighten the burden on the middle class by lowering excise duty on cars, SUVs and two-wheelers and proposed no increase in taxes on other products.
Why India Inc hails the Interim Budget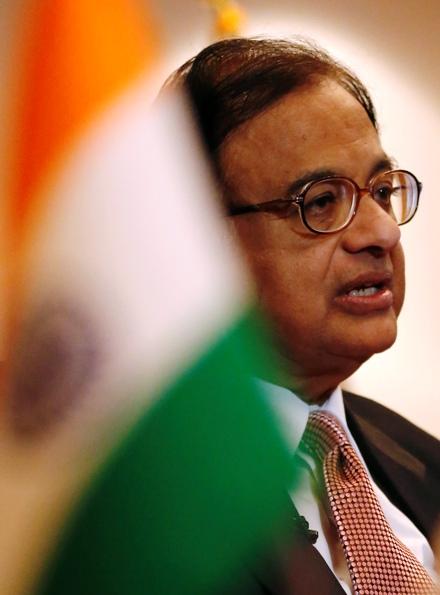 Terming the Interim Budget for 2014-15 fiscal as 'very balanced', the industry on Monday said that it was 'absolutely' up to the expectations.
Budget impact: Tata Motors, General Motors to slash prices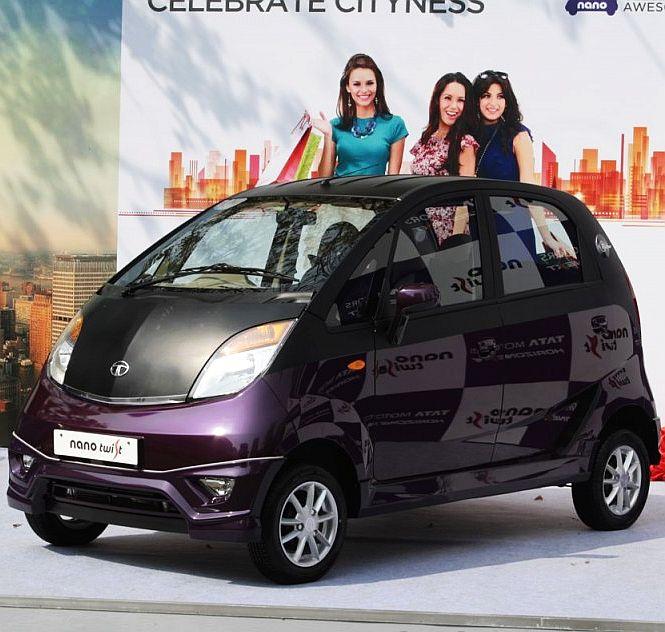 Auto makers Tata Motors and General Motors India on Monday announced they will cut prices of their products after Finance Minister P Chidambaram decided to reduce excise on automobiles in the interim Budget 2014-15.
Government accepts 'one rank, one pension' for defence forces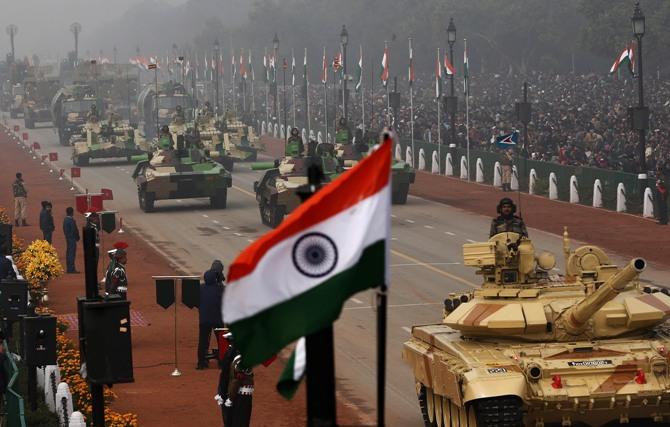 The decision, likely to benefit around three million defence pensioners, will come into effect from 2014-2015.
Chidambaram continues 10% surcharge on super-rich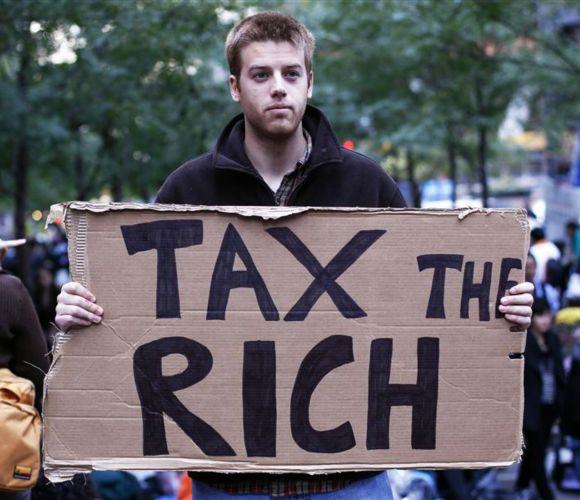 Putting an end to speculation, Finance Minister P Chidambaram on Monday retained the 10 per cent surcharge on those earning over Rs 1 crore annually.
Opposition slams Interim Budget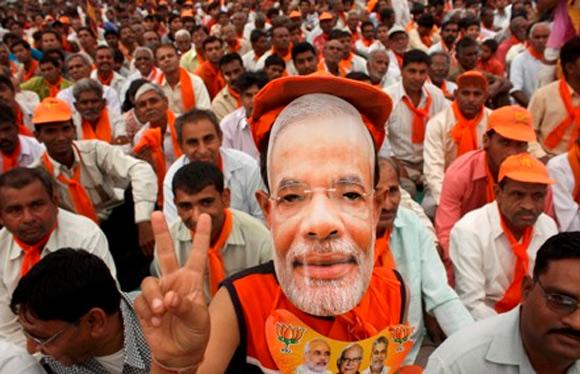 Opposition on Monday trashed the interim budget, terming it as a 'farewell budget' of a
Budget impact: What's cheaper, who will benefit the most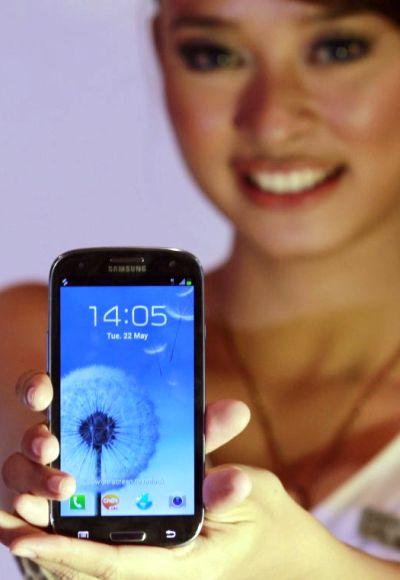 P Chidambaram announced a few sops to bring cheer to consumers and some sectors like automobile and capital goods.
Swift action taken to stop NSEL crisis spillover: FM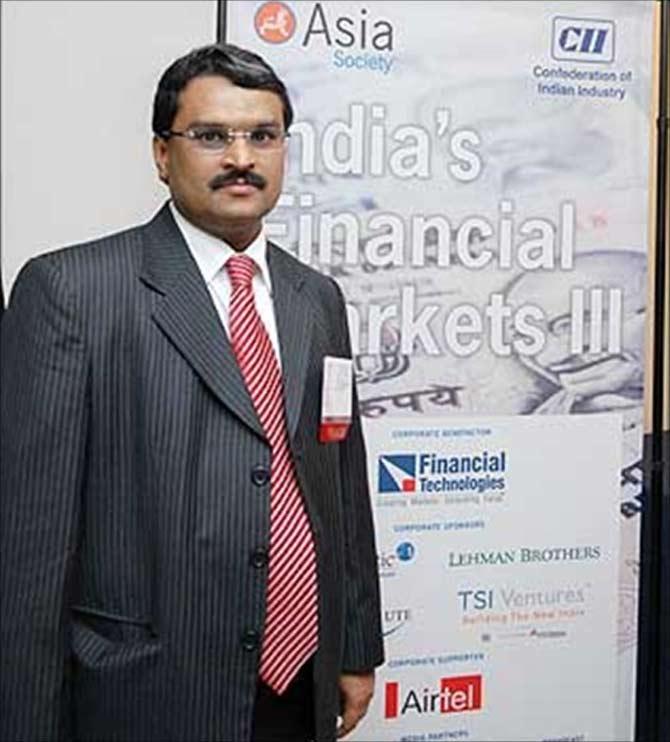 He also said the Forward Contracts (Regulation) Act would be amended to strengthen the regulatory framework of the commodity derivatives market.
Infographic: Interim Budget at a glance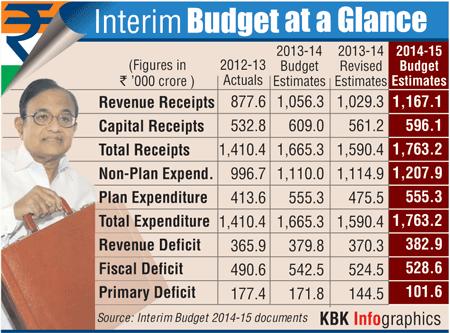 Finance Minister P Chidambaram presented the Interim Budget for 2014-15 on Monday. Income Tax rates were kept unchanged.
Indian markets performed better compared to peers, says FM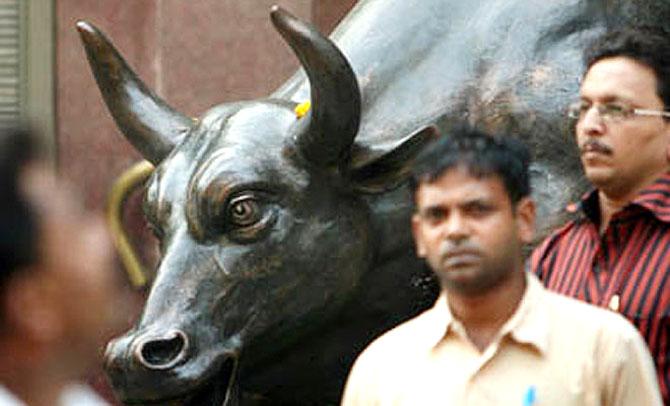 Foreign institutional investors added $20.10 billion in equities while they pulled out $7.97 billion from the debt market, resulting in total net flows of $12.13 billion.
Infographics: How the rupee comes and goes in a budget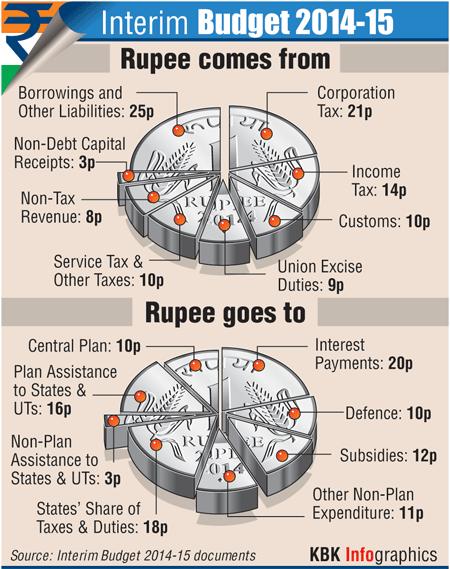 Finance Minister P Chidambaram on Monday slashed excise duty on cars, SUVs and two-wheelers, and capital goods and consumer durables.
Govt cuts disinvestment target to Rs 16,027 cr for FY'14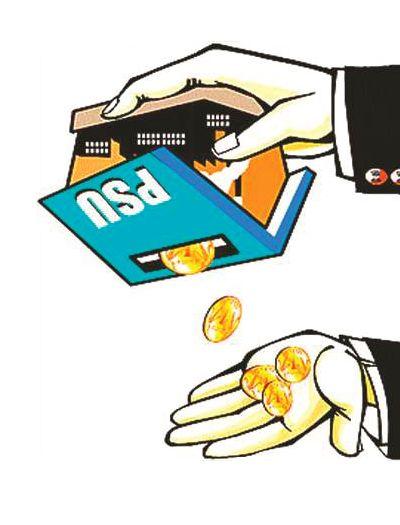 The government cut its disinvestment target by more than half for the current financial year and pegged the proceeds at Rs 36,925 crore for 2014-15.
Govt crackdown on black money continues, says FM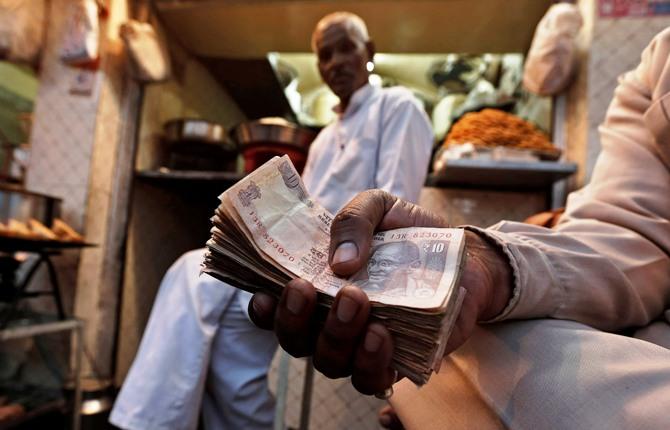 The issue of alleged tax evasion by Indians through banks and other entities in offshore locations, specially Switzerland, has been matter of a political debate in India.
FM did good job of containing fiscal deficit: Experts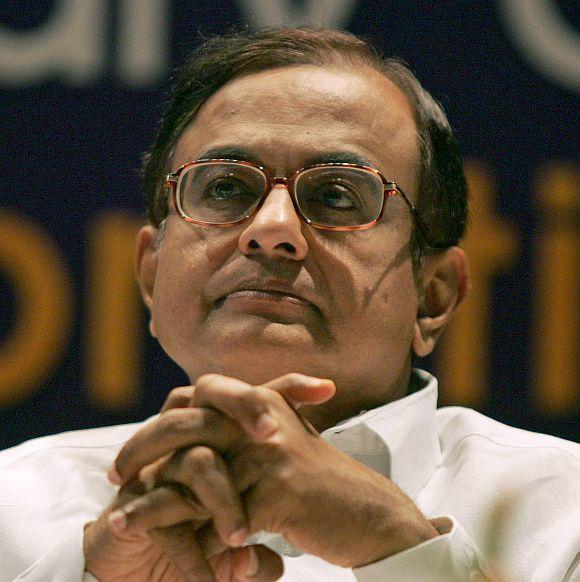 Excise duty cut for auto company is a great boon for the sectors, expert feels.
Budget: Big relief for education loan borrowers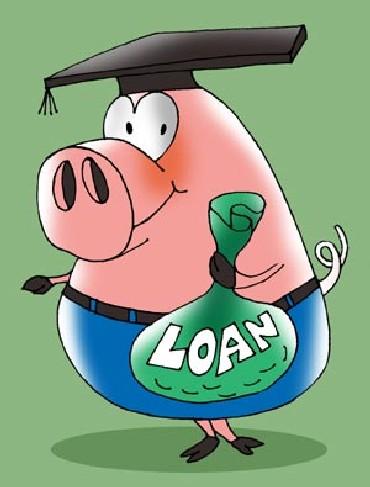 Finance Minister Chidambaram has announced a moratorium period for all education loans taken-up to 31.3.2009 and outstanding on 31.12.2013.
Infographics: Chidambaram's budgets at a glance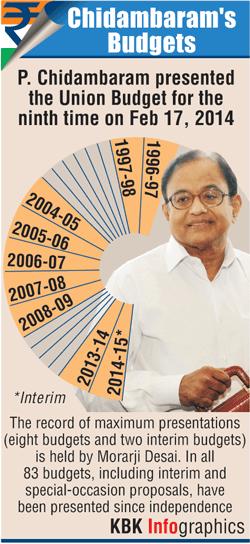 P Chidambaram presented the Budget for the 9th time.
Infographics: Some interesting facts about Union Budget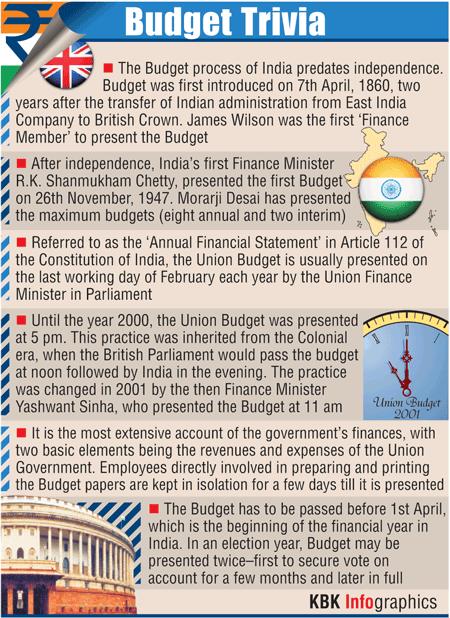 Finance Minister P Chidambaram presented the Interim Budget for 2014-15 on Monday.
Budget: FM slashes excise duty for automobiles, taxes unchanged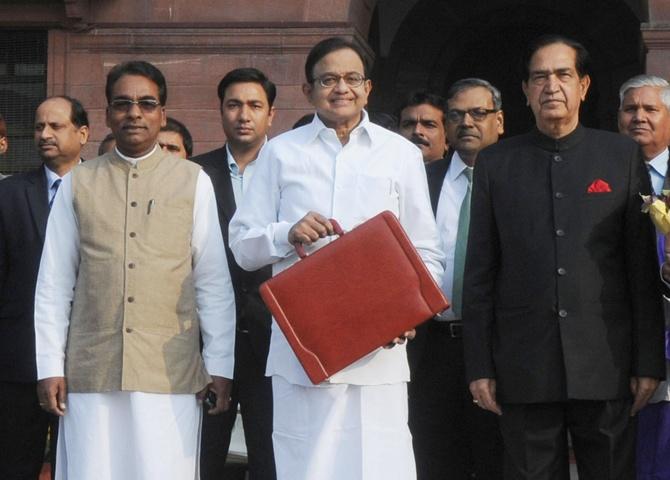 Leaving direct taxes untouched, Finance Minister P Chidambaram today slashed excise duty on cars, SUVs and two-wheelers, and capital goods and consumer durables to boost manufacturing and growth.
No policy paralysis; economy stable: Chidambaram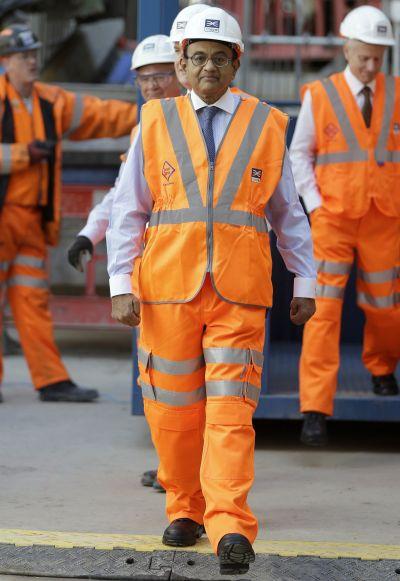 Rejecting arguments of "policy paralysis", Chidambaram said the economy is more stable than what it was two years.
FM defends rupee fall, says it fared well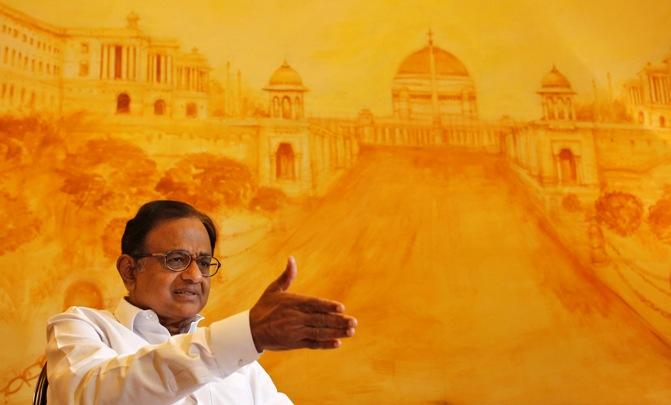 The RBI had opened special swaps windows to attract deposits from non-resident Indians and allow oil-marketing companies to source dollars.
Good news! Cars, SUVs to get cheaper post budget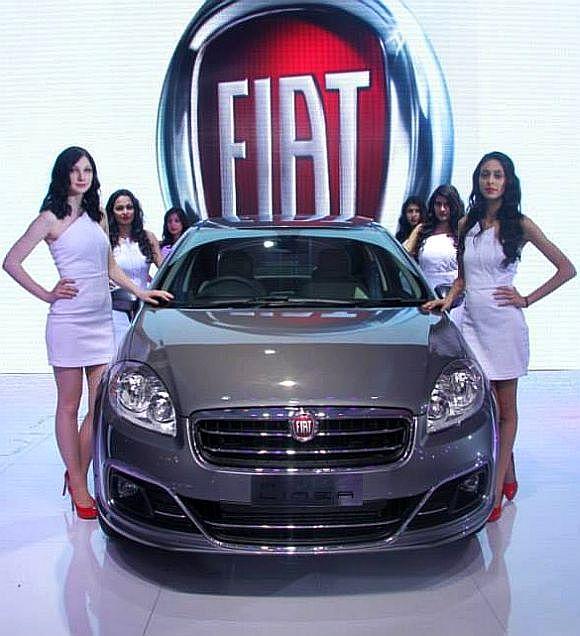 Excise duty on small cars is cut to 8 per cent where as the tax on large- and mid-sized cars has been brought down to 20 per cent.
Food inflation still remains a worry: Chidambaram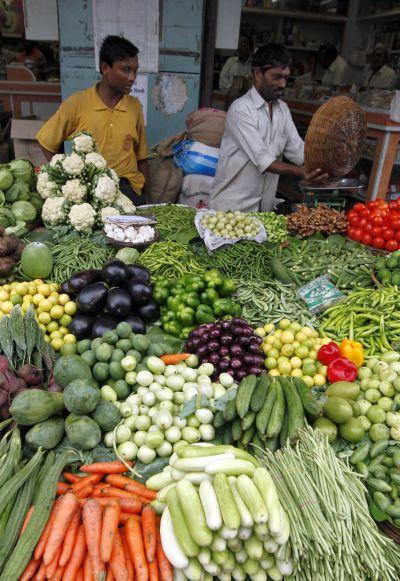 Inflation in food articles category in January stood at 8.8 per cent.
Fiscal deficit will be contained at 4.6% of GDP: Chidambaram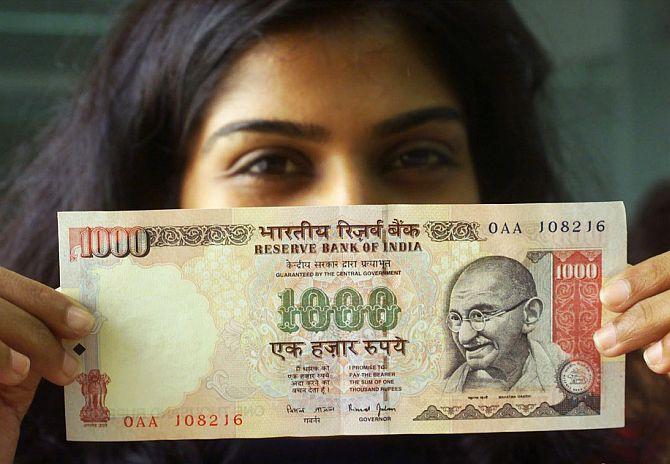 The government on Monday said the fiscal deficit for the current financial year will be contained at 4.6 per cent of GDP.
Highlights of the Interim Budget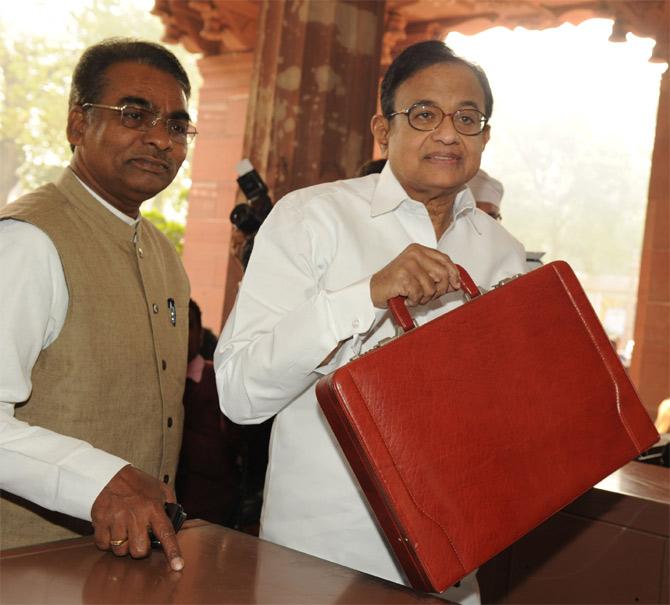 Finance Minister P Chidambaram presented the Interim Budget for 2014-15 on Monday.
Filing income tax returns: What you should know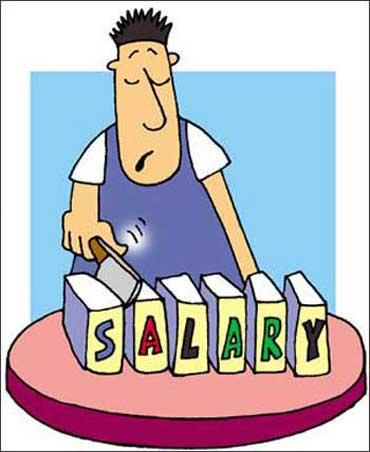 Apart from the many old rules, you need to be aware of a number of new ones to be able to claim your deductions well.
India draws tourists with deep pockets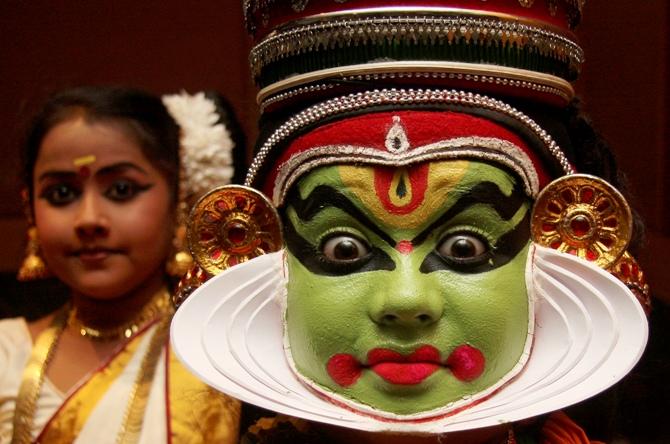 The country ranks 41st in number of tourists received but 1st in per-capita spend by them.
Inflation: What the government needs to do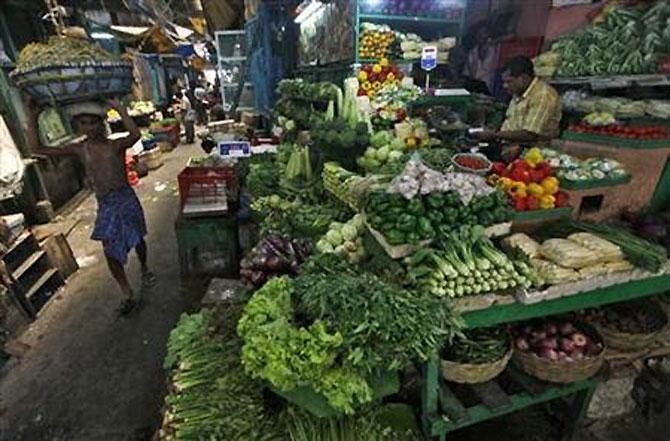 Inflation moderates, but government can and must do more.
Sensex rises 97 points to highest this month on excise duty cuts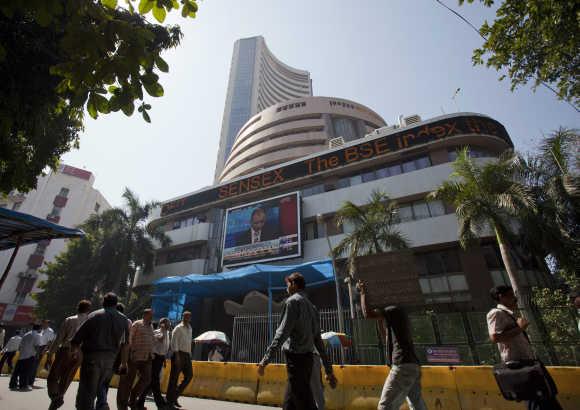 The 50-share NSE index Nifty rose by 24.95 points, or 0.41 per cent, to settle at 6,073.30.
What to expect from the Interim Budget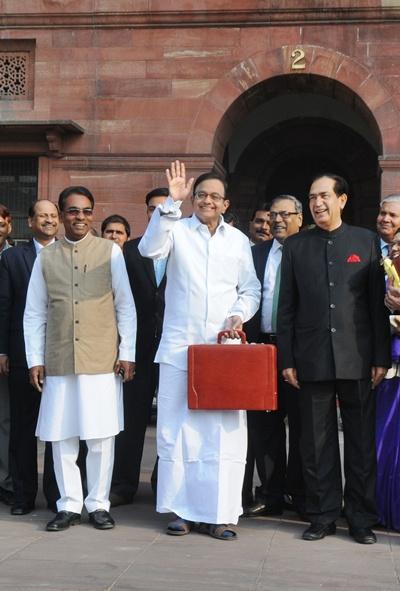 Chidambaram may announce higher fund allocation for the social sector, with focus on education, food, women and rural masses.
From boom to doom: An uphill task to revive the economy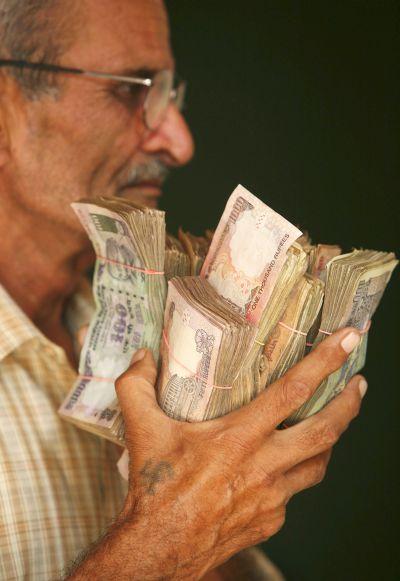 The Indian economy is in deep crisis, and it will take at least two years to recover -- and that if we have a focused government. The challenges are immense as it will take a long while to overcome the policy paralysis of the last few years, says , in the first of our series on what awaits the next government on the economic front
10 best hotel suites in the world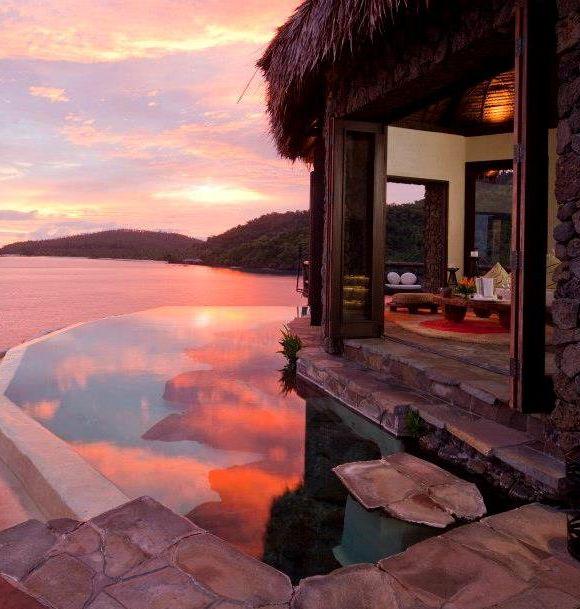 Have more money than you need? Checked out these exclusive abodes of ultra wealthy.
Why Maruti 800 was the biggest attraction for car lovers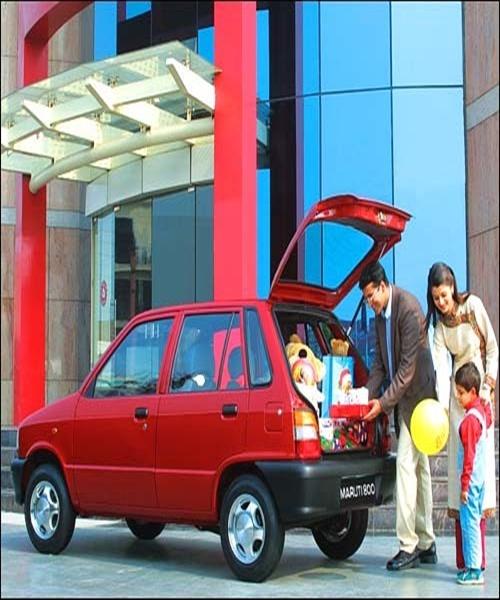 The Maruti 800 changed the way cars were bought, sold and serviced in India, components were made, and industrial enterprises were organised. For the first time, the customer became the focus of manufacturing.
February 16, 2014
The dismal state of India's public sector banks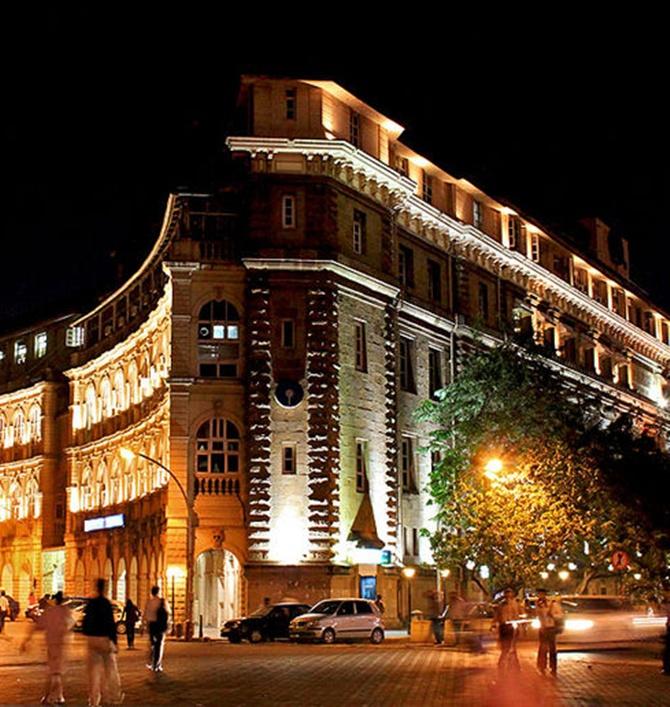 Foreign investors did not lap up the new SBI issue because of deeper worries about public sector banks
February 14, 2014
A Plan B for global business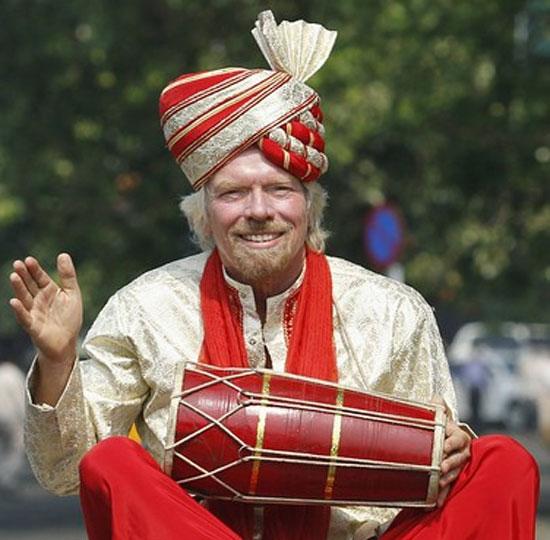 The 'B Team' feels capitalism needs to move to another model which serves people and planet better.
BSE: Top gainers and losers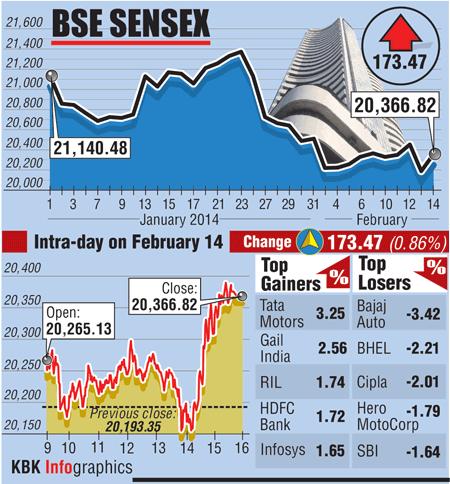 The 30-share Sensex closed 173 points higher at 20,366 and the 50-unit Nifty ended 47 points up at 6,048 levels.
Gas pricing: FIR slams UPA for favouring Reliance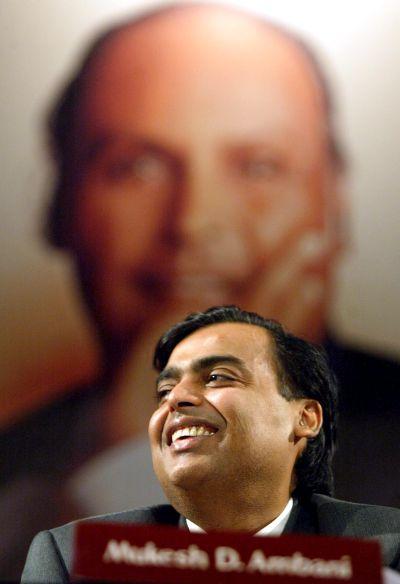 The FIR was lodged under sections 420 (cheating), 120-B (criminal conspiracy) of the IPC and under provisions of the Prevention of Corruption Act.
Finance minister seen walking budget tightrope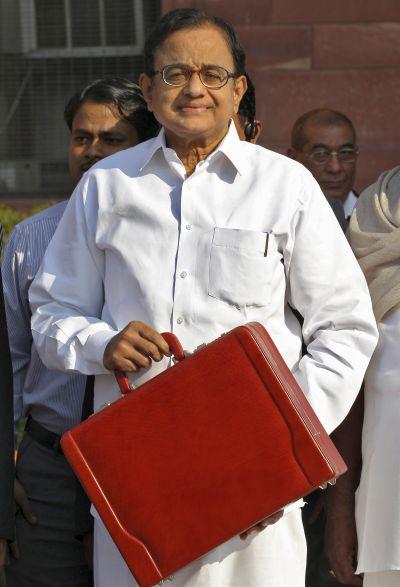 He could be doling out more funds to woo voters and tax cuts to support industry.
HP launches dual-SIM, quad-core voice tabs at Rs 17,300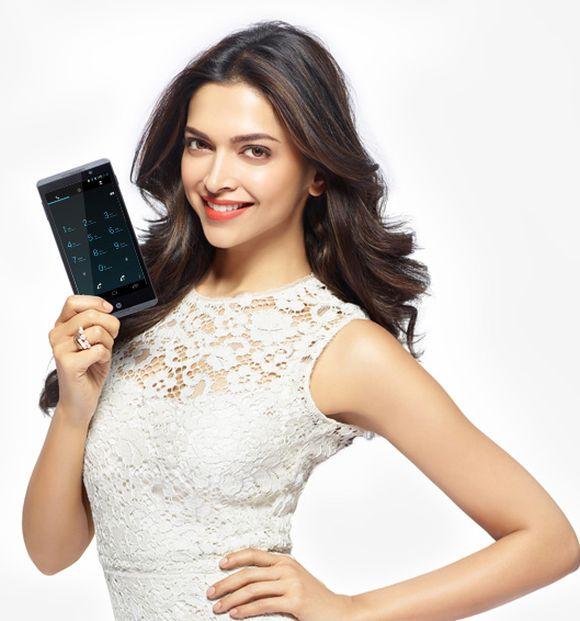 Tech giant Hewlett-Packard has launched two voice-calling tablets and appointed actor Deepika Padukone as brand ambassador in a fresh bid to strengthen its position in the Indian market.
Final Maruti 800 rolls out; spare parts available for 8-10 yrs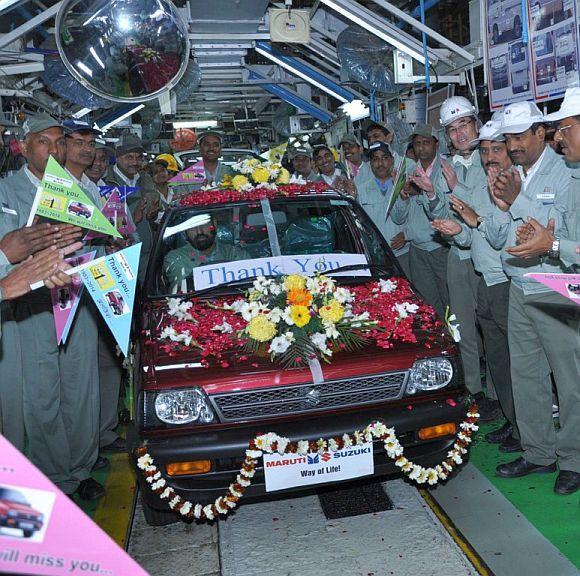 Over 2.5 million units of the icon were sold in its lifetime.
Beer market in India set for new fizz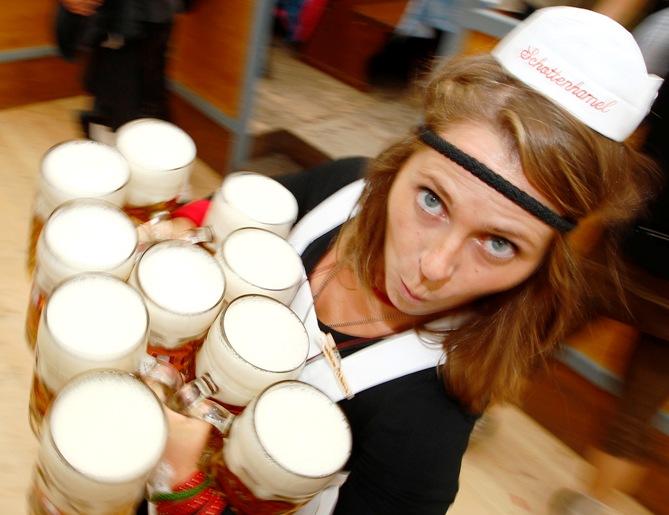 Kaltenberg is set to enter India. It will have premium positioning but will be priced cheaper than imported peers.
Panicked telcos shell out vast sums for spectrum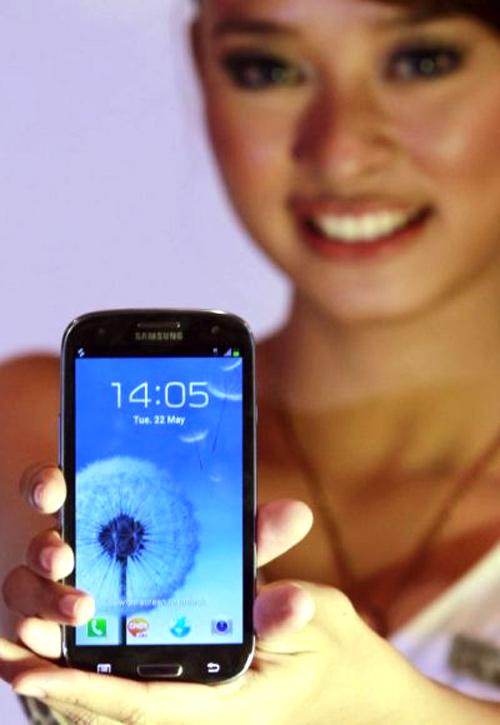 The auctions for spectrum in the 900 MHz and 1800 MHz bands came to an end on Thursday after 10 days of aggressive bidding by the country's major telecom operators.
What Mumbai developers are doing to pep up realty markets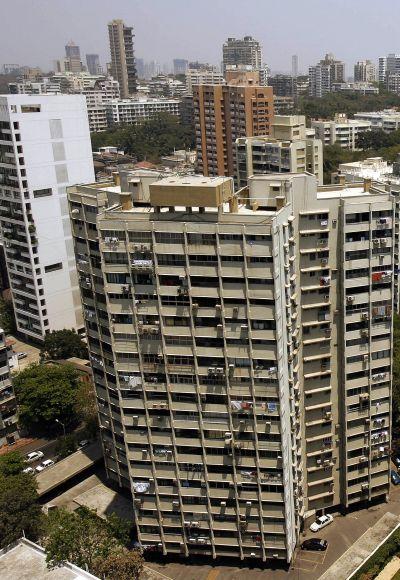 To energise a dull real estate market, Mumbai developers are lining up prelaunches of residential apartments. This is a popular way to raise funds before construction begins.
Super-rich tax may retire this April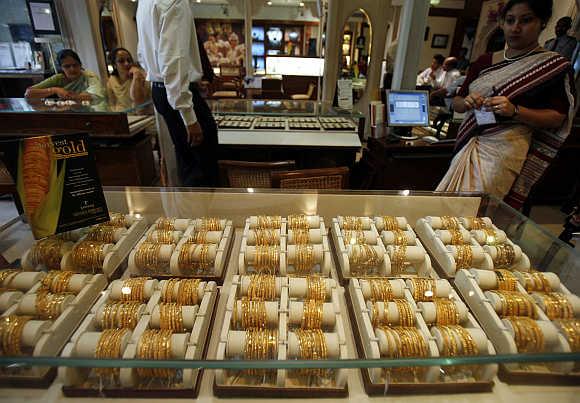 Relief on tax surcharge also likely to be extended to the corporate sector; duty on gold expected to be slashed.
Gujarat develops India's swankiest bus station!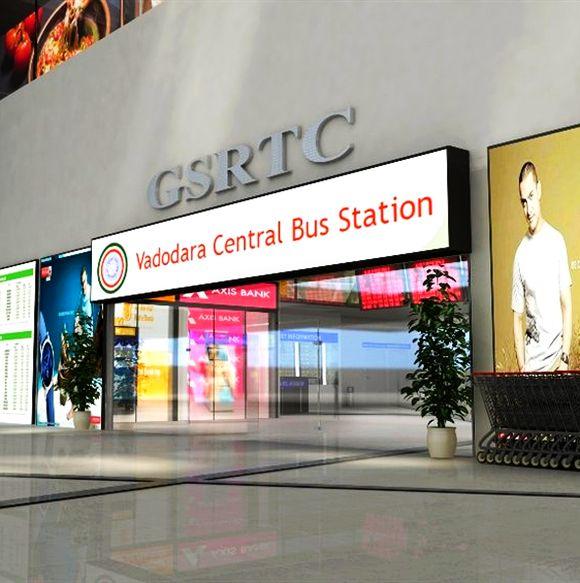 A world-class bus terminal has redrawn the architectural landscape of Vadodara.
5 stunning concept cars from Auto Expo 2014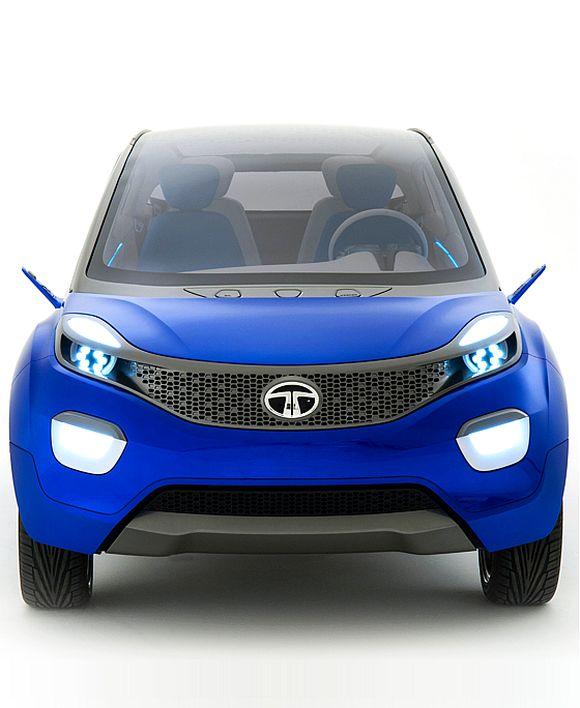 These cars can change the fortune of automakers.
Why slowdown hasn't affected fast-food chains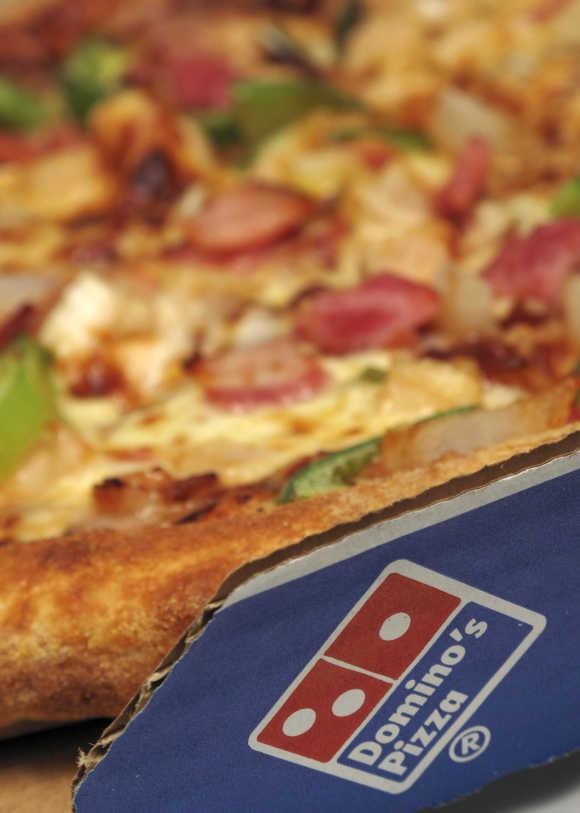 Most chains saw a fall in same-store sales in the December-ended quarter, but that hasn't affected their expansion plans.
Why is Indian IT sector crying for a change?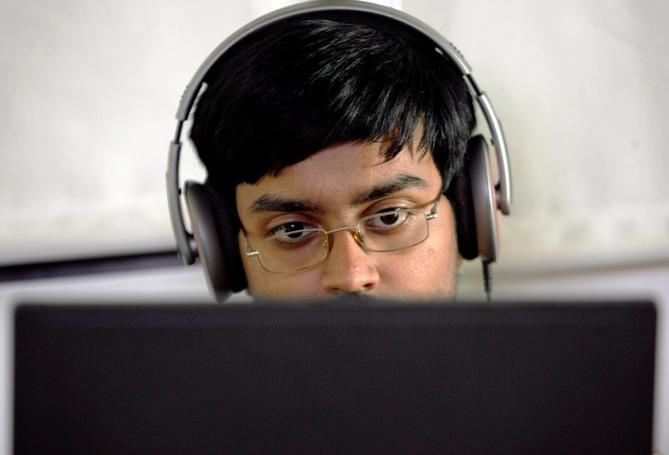 Over $100 bn in revenue but sector battles evolutionary challenges.
Jan WPI plays cupid for market; Sensex up 173 points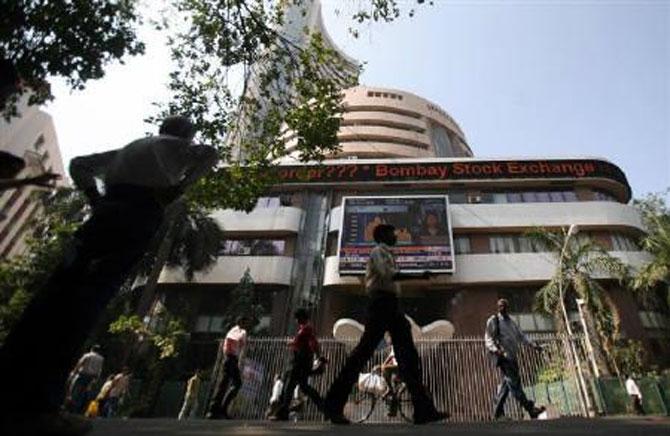 The wholesale price inflation, decelerated faster than expected, to ease to an eight-month low of 5.05 percent in January.
TCS will beat Nasscom's growth guidance: N Chandrasekaran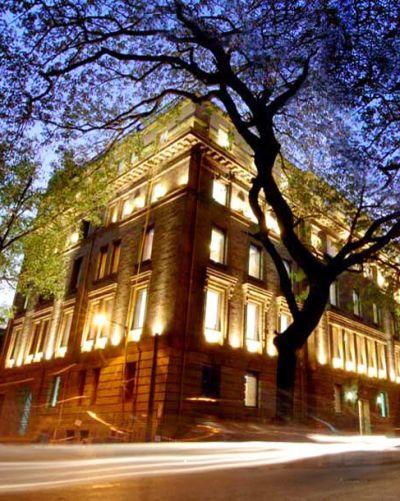 We have created centres of excellence in areas like user interface design, user experience, cyber security - all the things required to bring the solutions to the market, says N Chandrasekaran.
Gift sales to touch Rs 18,000 crore in V-day week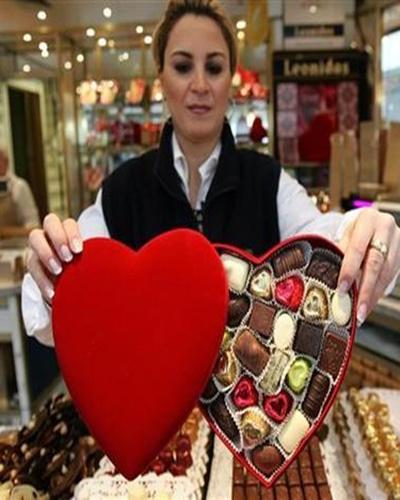 Notwithstanding the lingering economic slowdown, companies are ready to cash in on Valentine's Day celebrations and sales of gifts.
February 13, 2014
LG launches smartphone that rivals Samsung's Note 3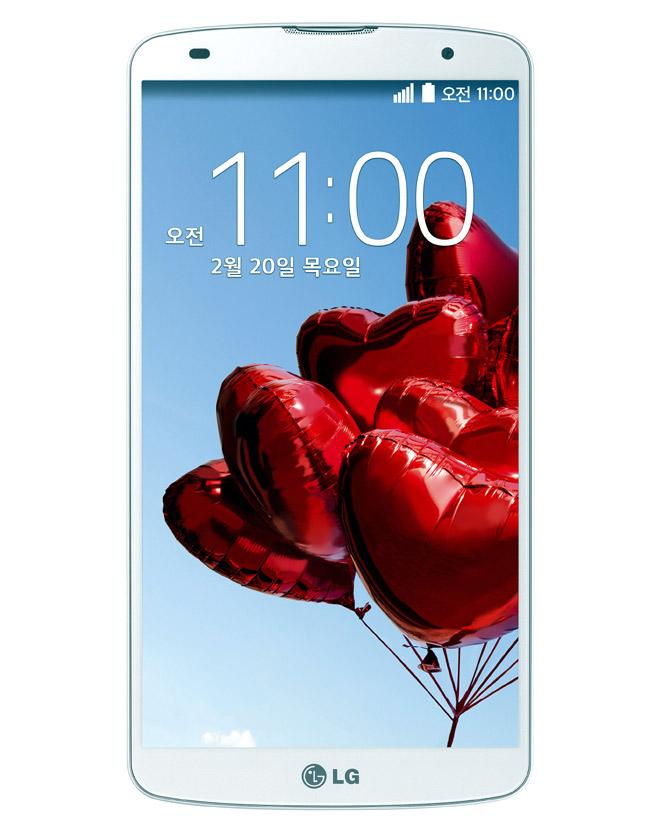 South Korea's LG Electronics unveiled a revamped version of its large-screen smartphone G Pro on Thursday, hoping it will help propel the company to the No. 3 spot in global smartphone sales this year.
Apple may release a large-screen iPhone this year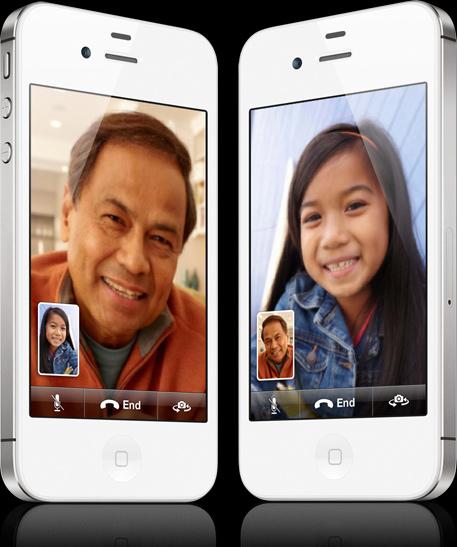 Apple, which posted its lowest growth in handset sales last year, may release a large-screen version of its iconic iPhone in 2014, research firm IDC said.
Kolkata airport new terminal gets award for excellence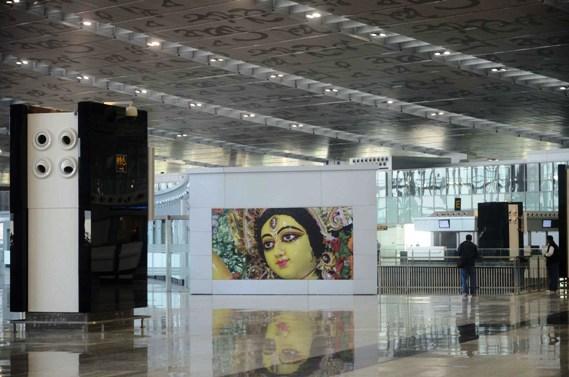 The airport has also won the IBC trophy for the project, a statement by the airport director said in Kolkata on Thursday.
Which variant of Maruti Celerio you should buy?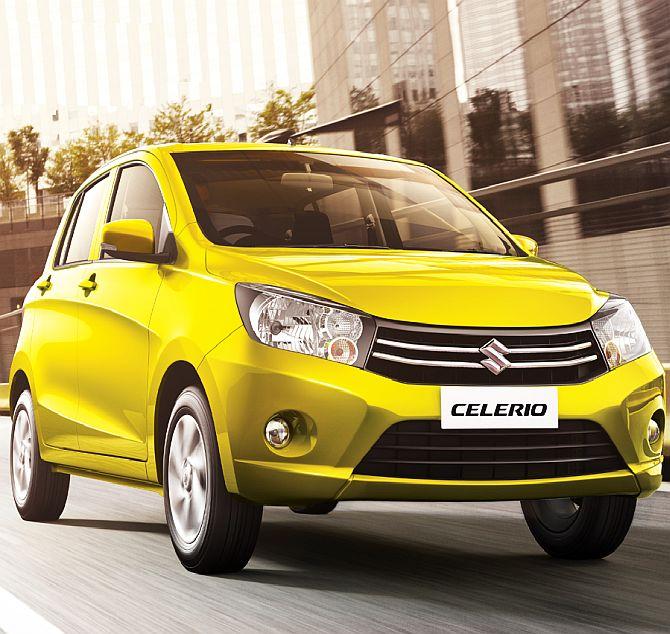 The Celerio VXi AMT priced at Rs 459,000 is a the best deal.
Thousands lose jobs as IBM goes on cost-cutting mode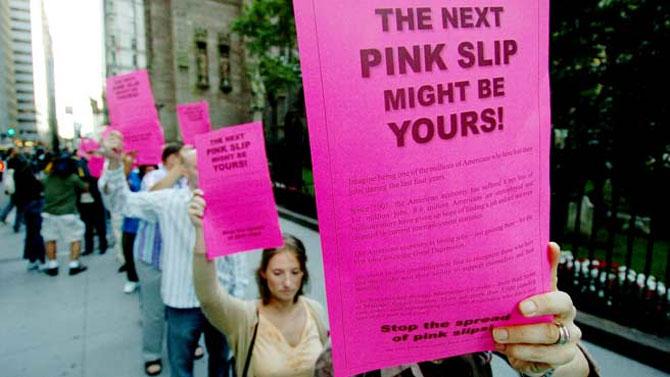 Technology giant IBM's workforce-rebalancing efforts have now hit India, with the company asking several of its employees in its hardware business unit to quit.
Mumbai's T2 terminal puts up a good show on day 1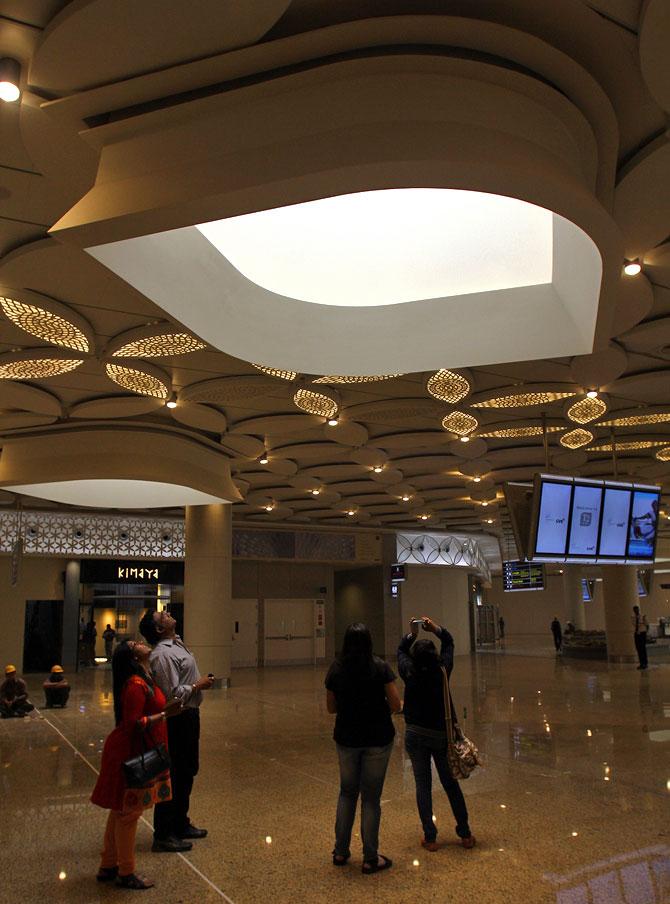 On an average, Mumbai airport handles around 30,000 international passengers and about 190 international flight movements.
5 stunning cars from Honda at the Auto Expo 2014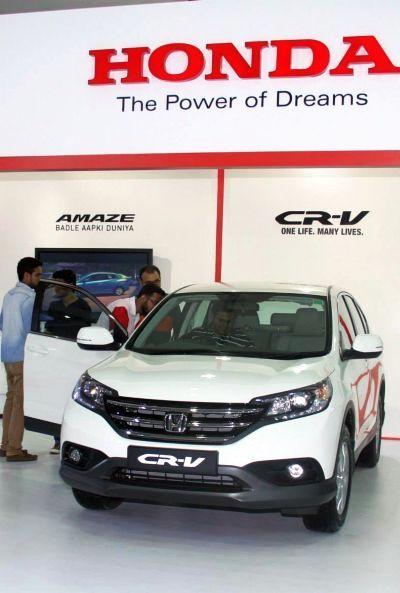 Honda, the Japanese carmaker, made its strong presence felt with the launch of new models and concept cars in the 2014 Auto Expo.
'Obama should create jobs in both Buffalo and Bengaluru'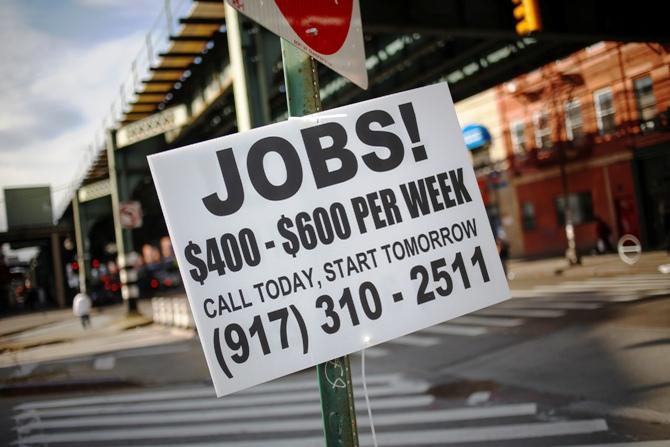 US President Barack Obama should care about creating jobs in both Bengaluru and Buffalo and not only the latter, former Nasscom chairman told an American federal body.
SPECIAL: How good is Narendra Modi's business agenda?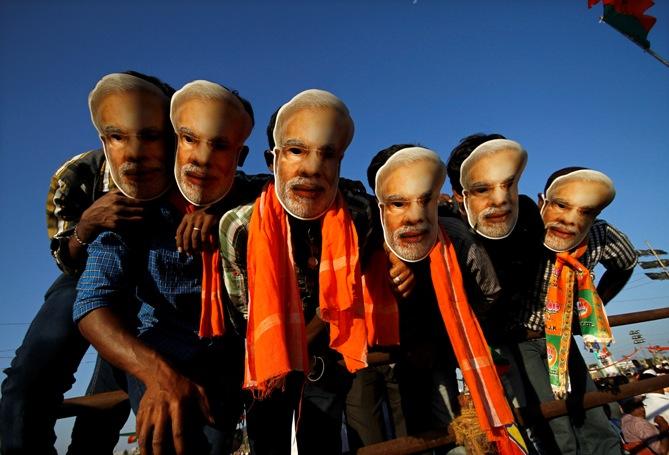 Domestic business endorsement for Mr Modi never wavered, not even after 2002.
How ATMs can come to the rescue of the unbanked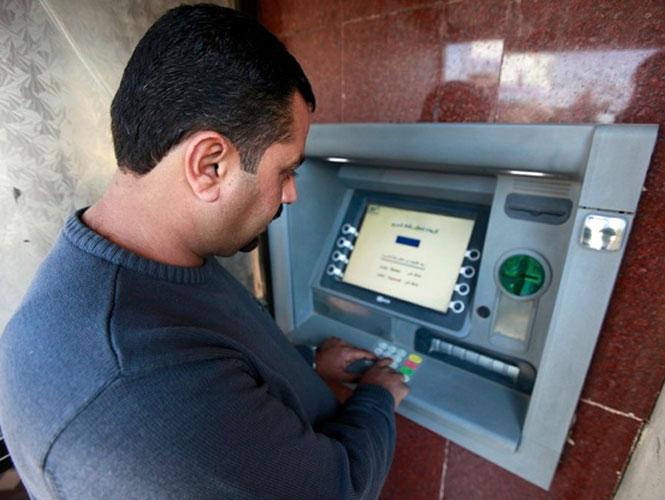 Providing access to unbanked areas in the country has been high on the agenda of RBI, as almost 40 per cent of the population doesn't have a bank account.
Hot days ahead as Delhi government, Reliance wrangle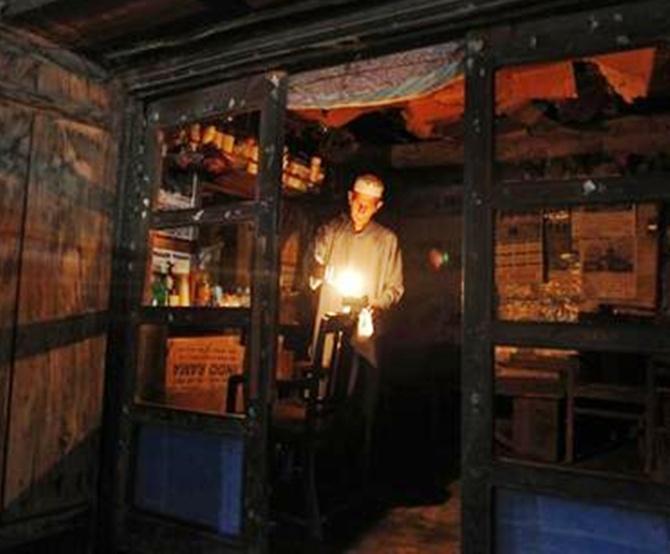 Team Kejriwal should go slow. They should, no doubt, keep putting pressure on the concerned firms to ensure smooth power supply, says .
Markets snap 3-day winning streak; Sensex down 250 points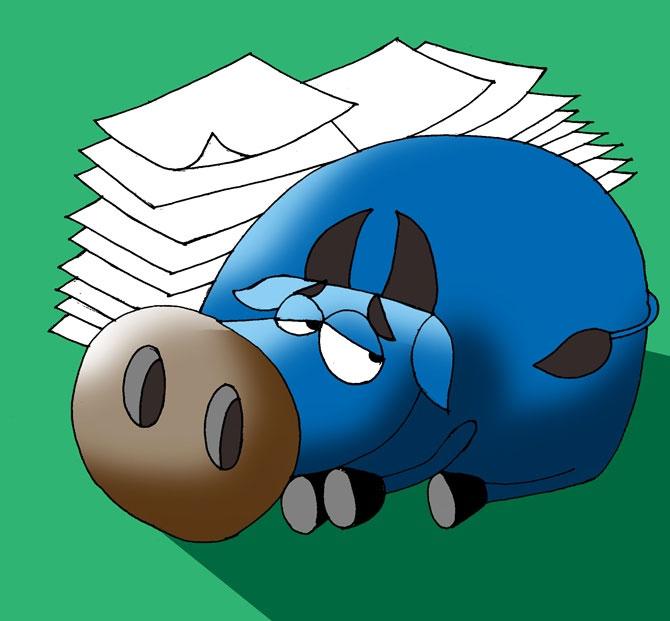 Weakness in Asia and Europe dragged domestic benchmark share indices with banking and financial stocks leading the decline.
Why the Interim Railway Budget fails to impress
It has been another lost year for the Railways despite the intra-year measures to compensate for the rise in fuel costs.
'Railways' financial performance pretty robust'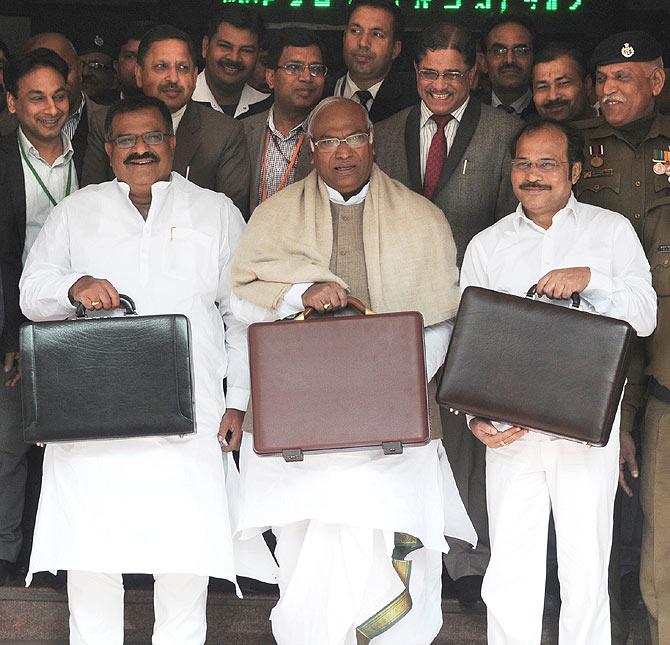 According to railway officials, an operating ratio of 90.8 per cent was encouraging.
Which is the safest among best selling small cars? Find out...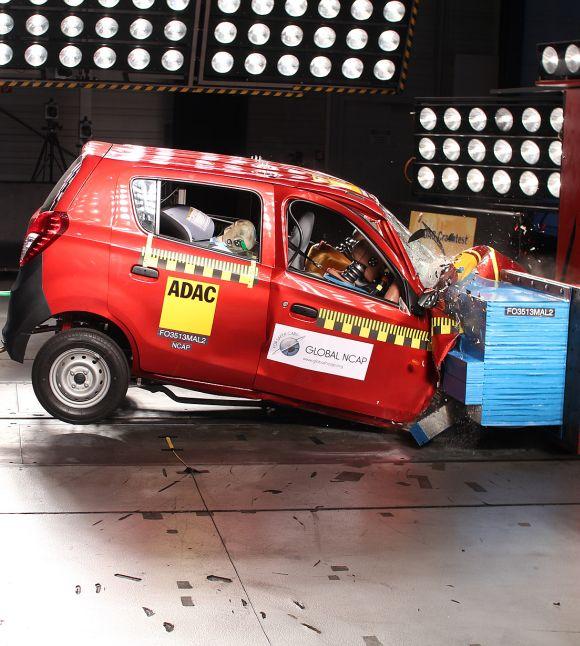 A hatch back made by Volkswagen is the only safe car among best selling four wheeler.
China world's top gold consumer with sales crossing 1,000 ton!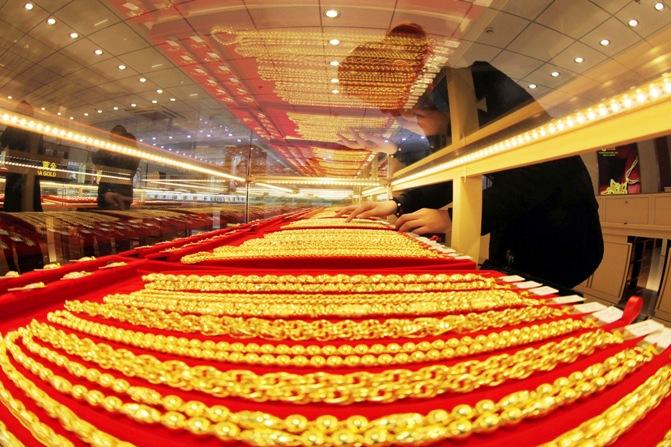 The statistics show although the gold output and consumption in China have been setting new records, the gap between the consumption and output has grown wider and wider,
February 12, 2014
Anti-Corruption Branch names Moily, Ambani, Deora in FIR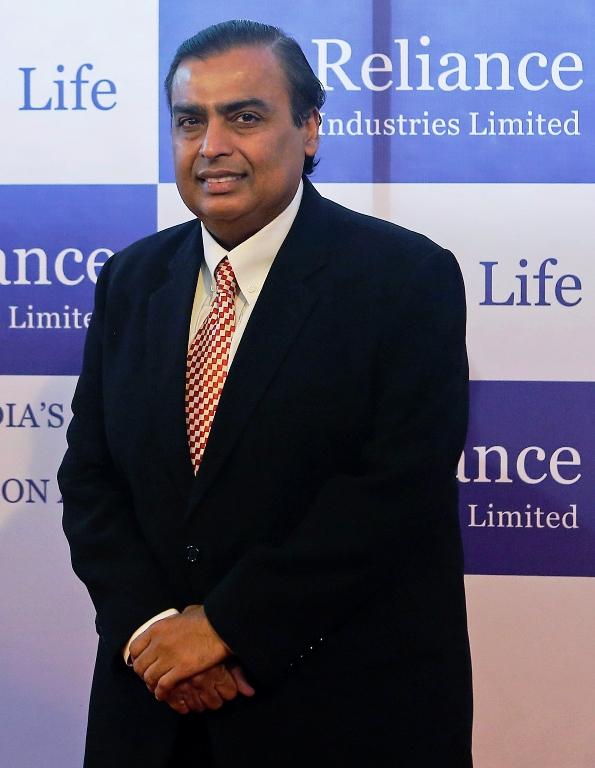 The FIR by the ACB was registered a day after Chief Minister Arvind Kejriwal said the agency has been told to probe their alleged collusion over hike in prices of natural
Why TMC thinks Interim Railway Budget is a 'sham'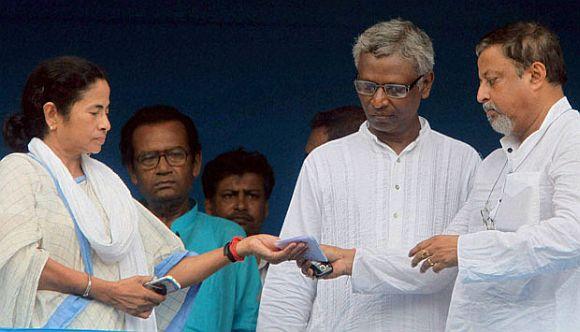 The party's national general secretary, Mukul Roy, said, "This government has no moral or ethical right to place a railway budget."
DC Avanti: India's first sports car reaches production stage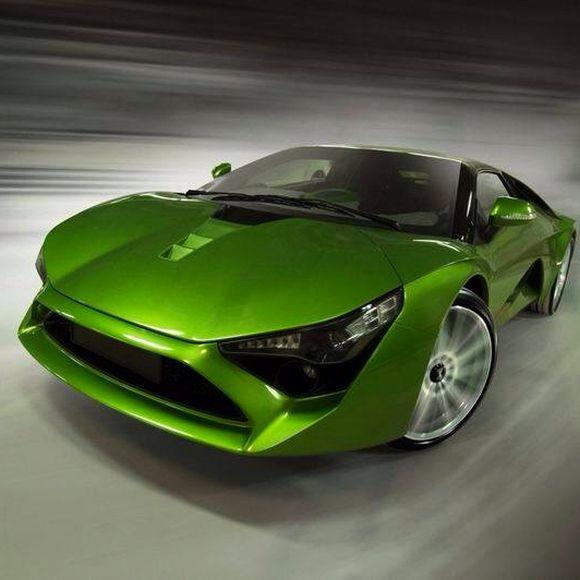 Production is expected to start in the third quarter of the the current year.
Bajaj may soon launch a Tata Nano rival
The light weight vehicle features an automatic gearbox and an air conditioner, and will be developed for performance.
Rail service for Vaishno Devi pilgrims to start soon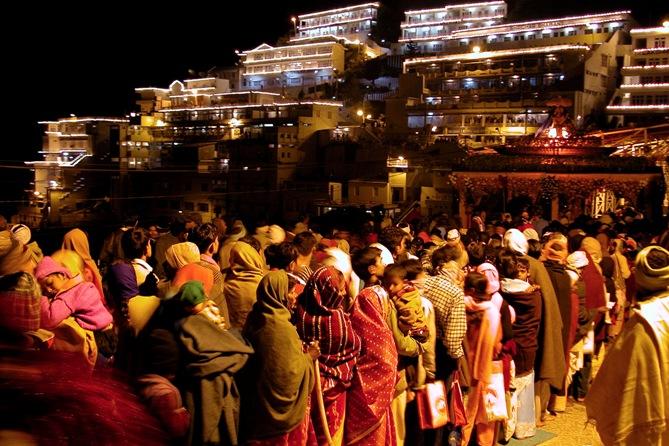 Specially designed coaches for adverse weather conditions have been inducted for rail travel in Kashmir Valley.
Railway Budget at a glance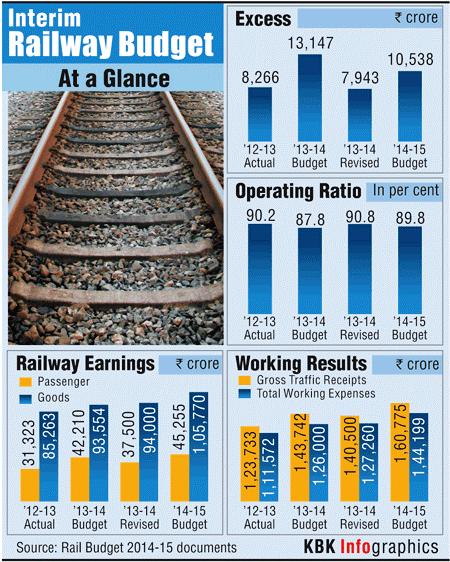 Railway Minister Mallikarjun Kharge on Wednesday announced a slew of measures for improving the services of Indian Railways.
Good news: Railways to run 17 premium AC special trains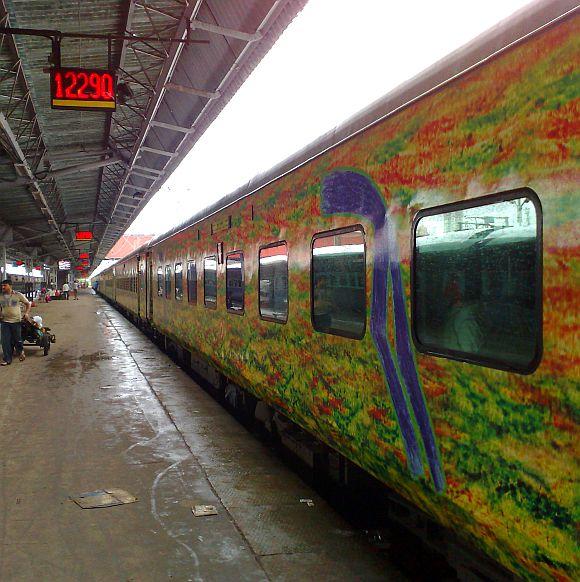 Encouraged by the success of a premium AC special train between Delhi and Mumbai, Railways have decided to run 17 more such trains.
Railway Budget: Will train travel be a lot safer now?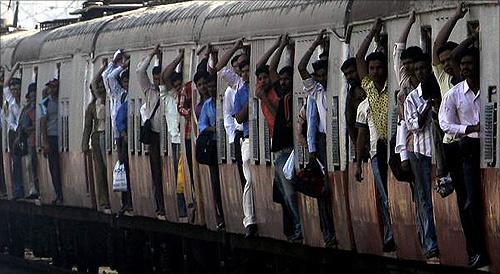 A total of 5,400 unmanned level crossings were eliminated in the last one year.
Mumbai's pride: The stunning T2 terminal opens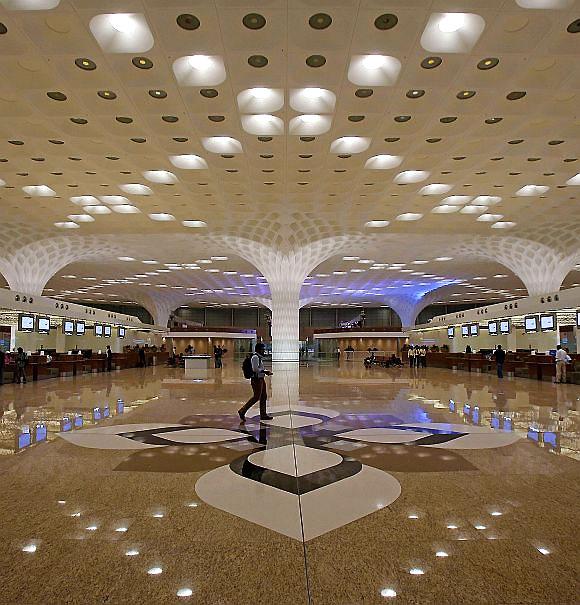 Through these projects we are trying to solve traffic problems of this city: Mumbai CM.
Railway Budget: No hike in passenger fares, freight rates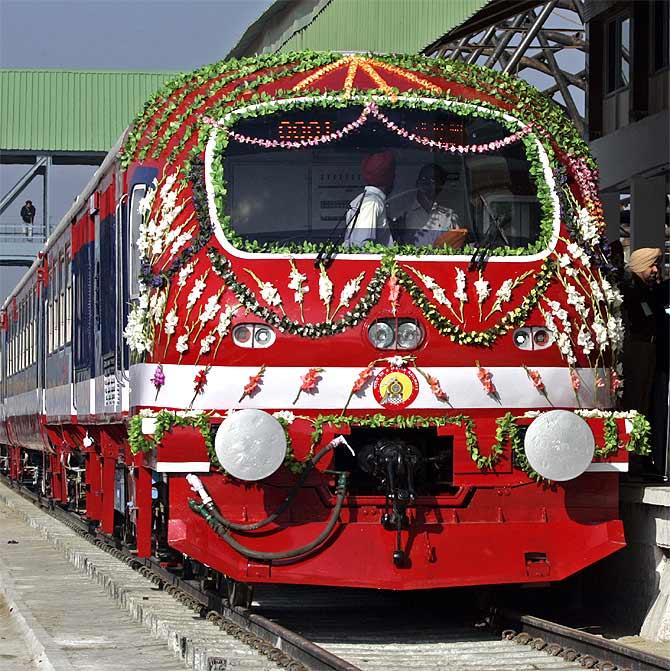 Presenting the Interim Railway Budget for 2014-15, Railway Minister Mallikarjun Kharge on Wednesday announced that new trains will be introduced.
Railways' gift: 17 Premium, 38 Express trains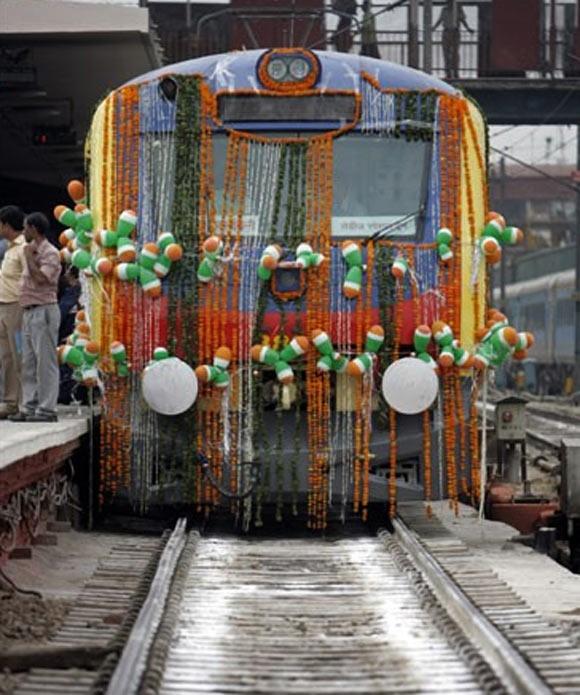 Presenting the Interim Railway Budget for 2014-15, Mallikarjun Kharge announced that new trains will be introduced.
Highlights of the Interim Railway Budget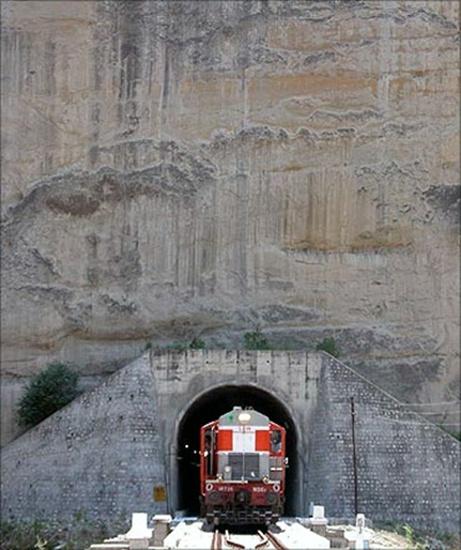 Presenting the Interim Railway Budget for 2014-15, Mallikarjun Kharge on Wednesday announced that new trains will be introduced.
SPECIAL: Luxury hotels swap keys in India's economic slump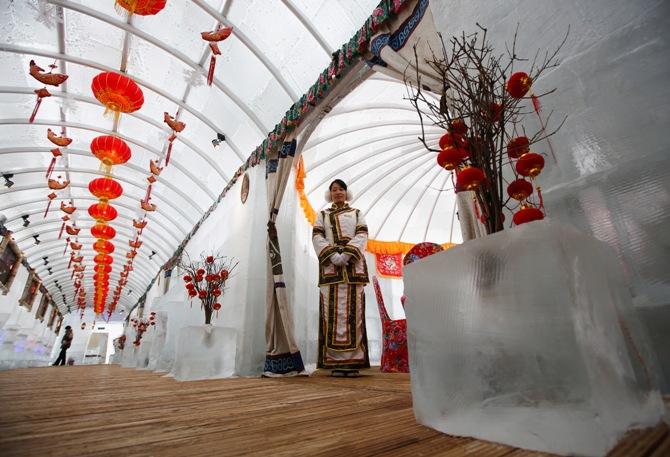 Slowing economic growth and an oversupply of new hotels conceived during the boom years of 2006 and 2007 have led to falling room and occupancy rates in India.
Yellen spurs market to a hat trick of gains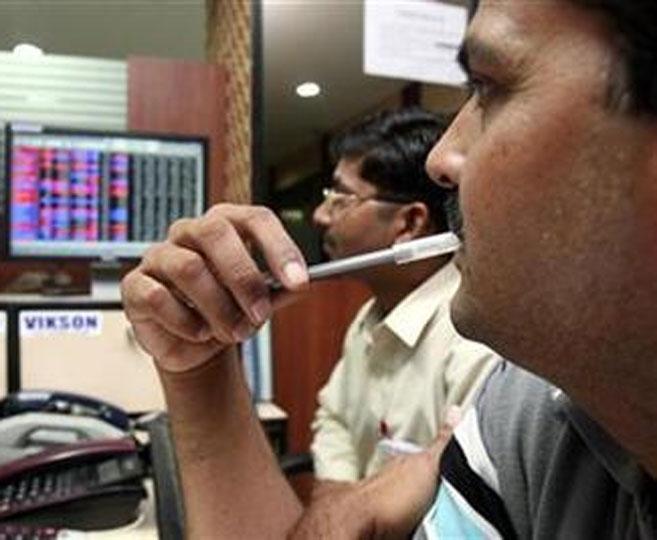 The E mid-cap and small-cap indices ended flat against Sensex's 0.4% up-move.
Rail Budget: Premium trains likely to be the highlight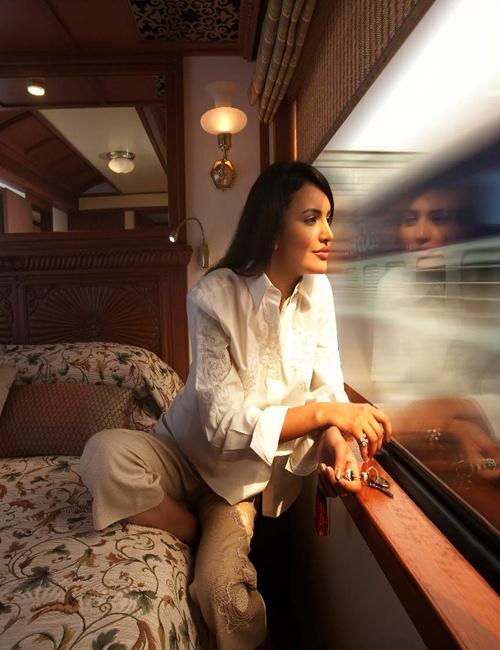 No major announcements or tariff changes for freight or passenger segment likely to be announced.
Life has been full of pleasant surprises, says Rajan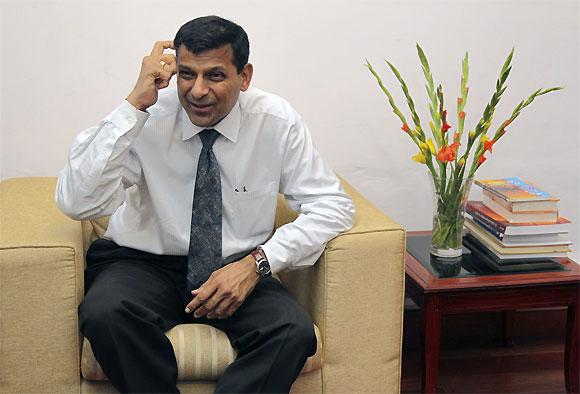 RBI governor highlights the role of fate in his career at a meeting of the IIM-A alumni.
Auto Expo 2014 ends; over 5.61 lakh visitors attend the event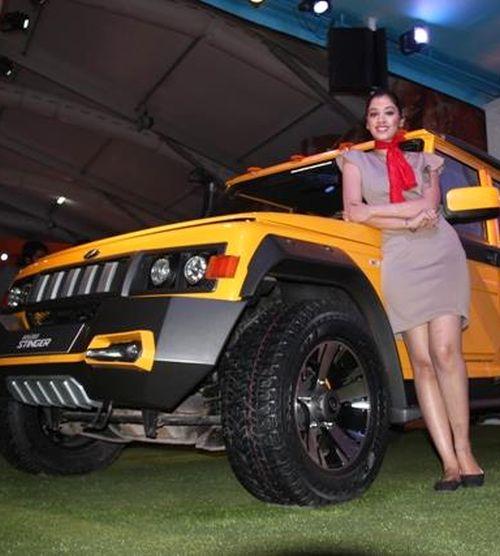 Car makers are happy with the positive response.
February 11, 2014
Gold, silver imports dip 77% to $1.72 bn in Jan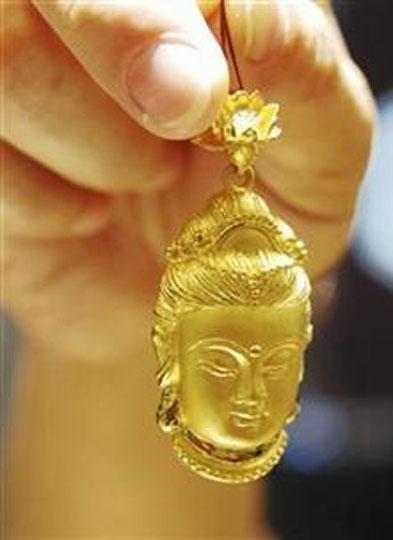 Lower imports has helped narrow trade deficit to $9.92 billion in January from $18.7 billion.
Debate before taxing rich at very high rates: Narayana Murthy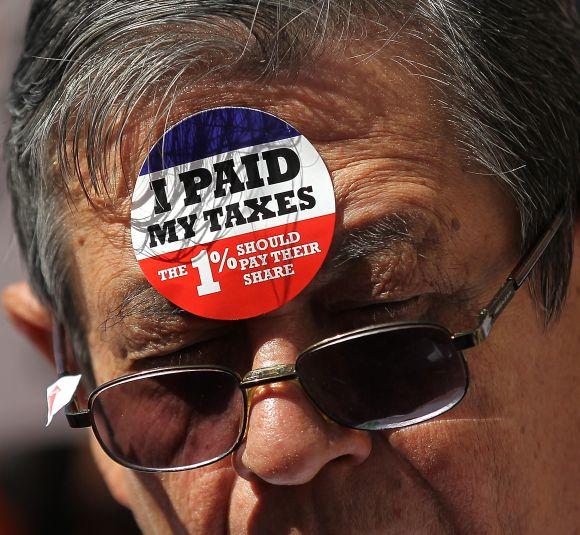 We have to walk a very fine line between our desire to mobilise more and more taxes or having higher percentage of taxes, he says
Vodafone tax case: Govt to collect Rs 20,000 cr as talks fail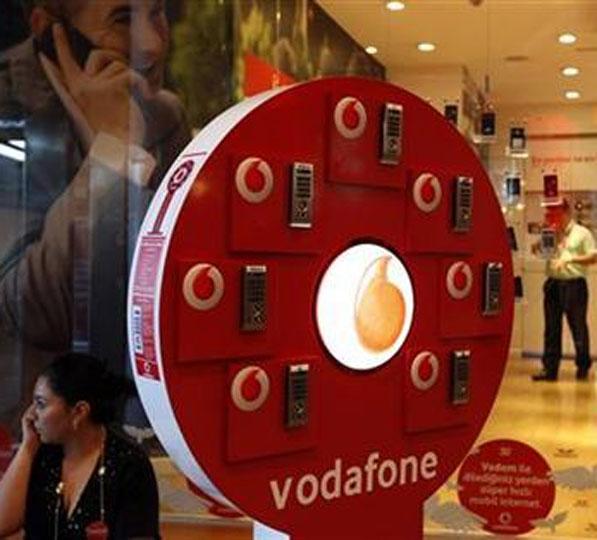 The revenue department, sources said, will pursue the tax demand along with accrued interest and penalty.
Gold smuggling rises in 2013-14: Govt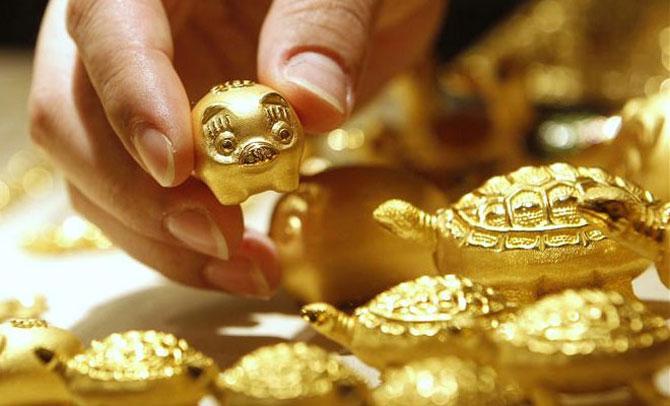 The enforcement agencies during the first nine months of 2013-14 have seized 1,074.41 kg of gold
Auto Expo 2014: Awesome cars, bikes you'll soon see on the road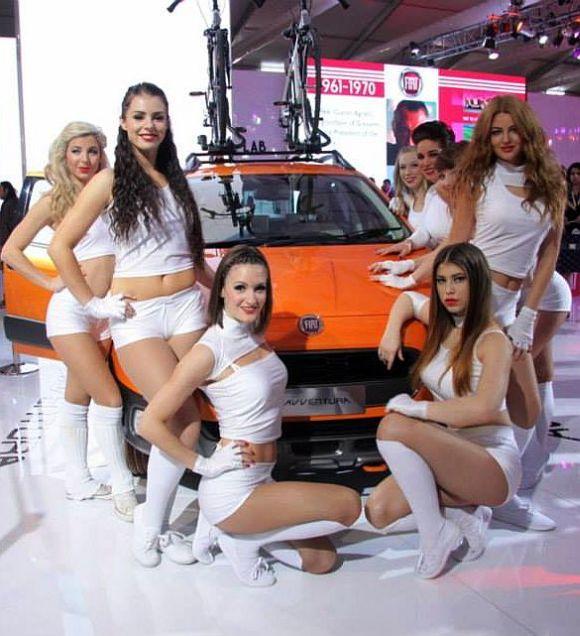 Size-based tax structure has given rise to a unique category of compact sub-4-metre sedans & utility vehicles.
It's raining funds for political parties from corporates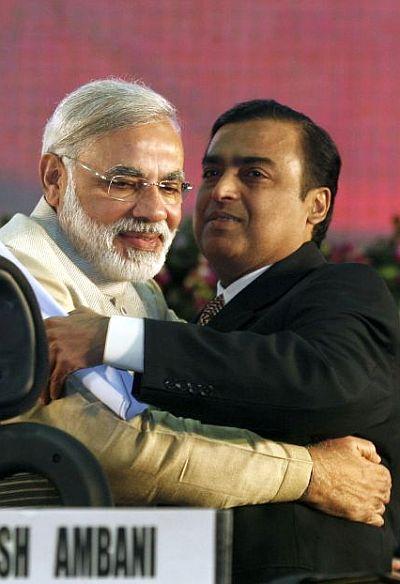 With the Lok Sabha polls drawing near, the count of electoral trusts set up by companies to channelise their political funding is on the rise and at least 10 such entities have been registered, including those by Reliance, Tatas, Mahindras and Birlas.
Quadricycles get final approval, will hit the roads soon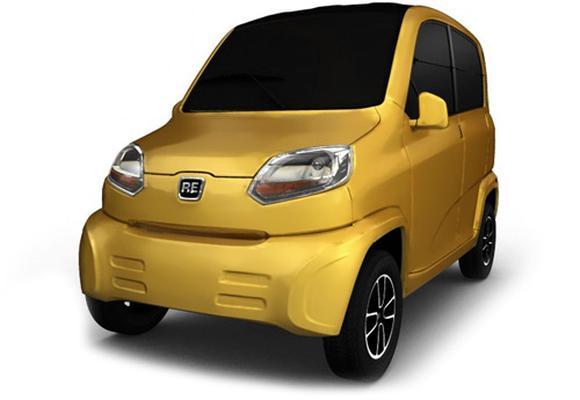 Quadricycles will now be able to ply on the city roads across the country as the Law Ministry has approved the Road Ministry's proposal allowing them to be used as public transport
13 amazing cars on display at Auto Expo 2014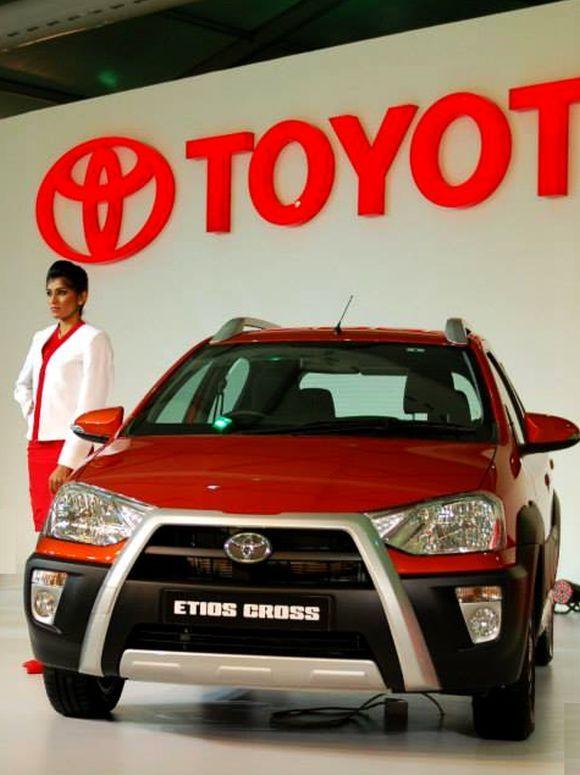 If you haven't had a chance to visit the show, we take you through the best four-wheelers on display at the event.
Nokia to unveil a low-cost smartphone on Android OS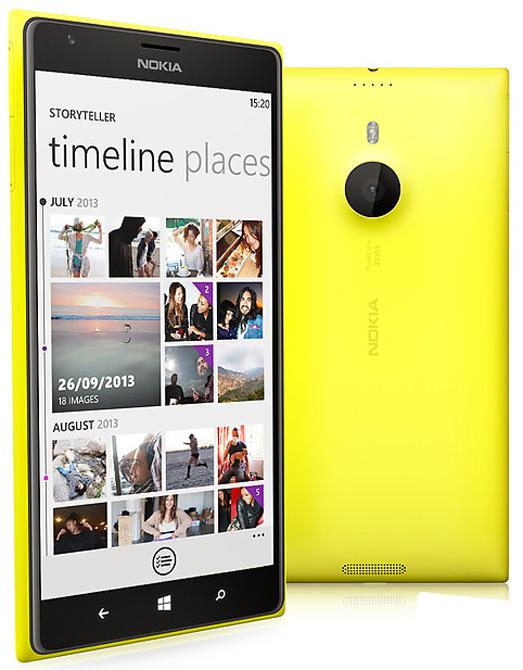 Nokia will unveil a low-cost smartphone running a version of Google Inc's Android operating system, despite the company's close partnership with Microsoft Corp and its competing Windows system, according to a report in The Wall Street Journal.
Mathew Martoma could face 20 years in prison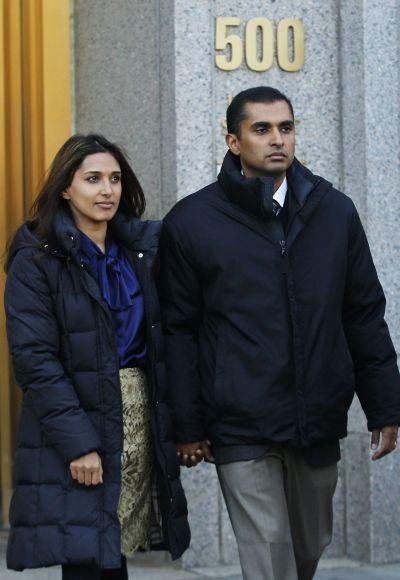 Indian-origin Mathew Martoma, convicted for his role in the most lucrative insider trading scheme in US history involving $275 million, will be sentenced in June and could face about 20 years in prison.
Mumbai's T2 terminal to start flight operations from Feb 12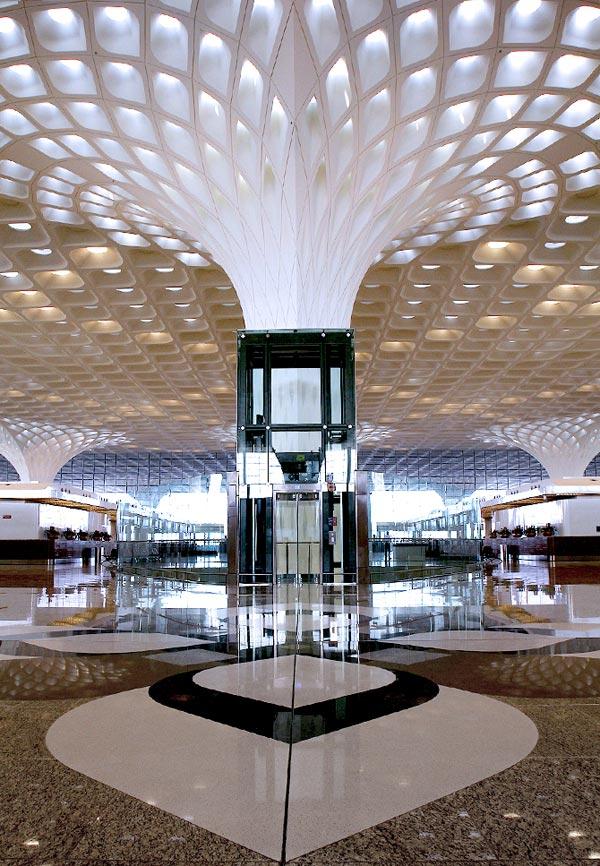 Mumbai Airport said it is all geared up to commence international flight operations from the recently inaugurated T2 (Terminal 2) at the Chhatrapati Shivaji International airport from Wednesday.
Rupee gains as trade gap shrink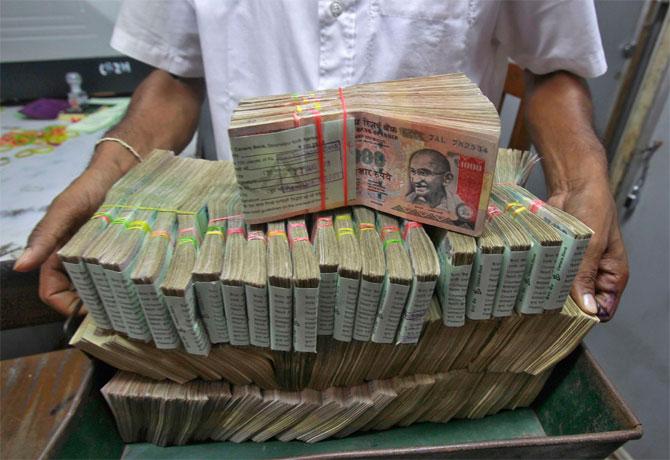 Although dealing rooms were operational, apart from some big banks, most refrained from trading as there were no retail flow
Trade war: US warns India on discriminatory practice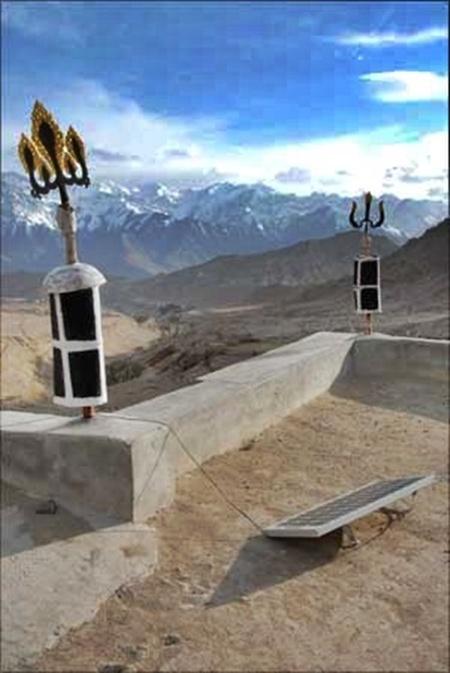 The United States has protested against India's move to discriminate against US exports by requiring solar power developers to use Indian-manufactured equipment instead of US equipment.
Jan inflation seen easing on food, fuel prices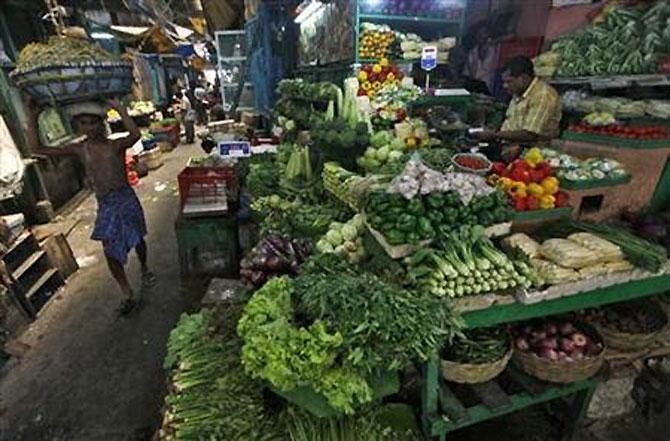 This would signal the third straight month of contraction.
IMAGES: The making of a Boeing 737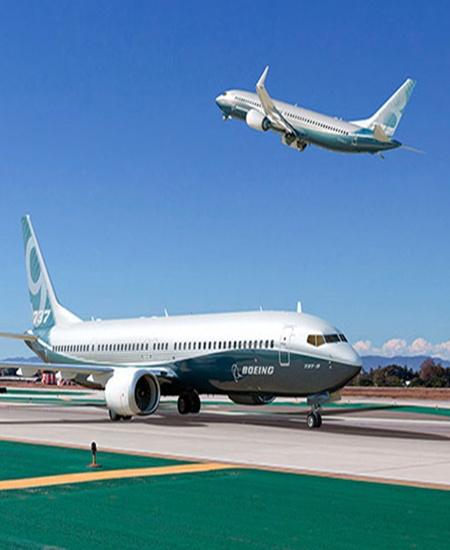 Boeing has started building the first Next-Generation 737 at the increased rate of 42 airplanes per month.
Markets end flat ahead of key economic data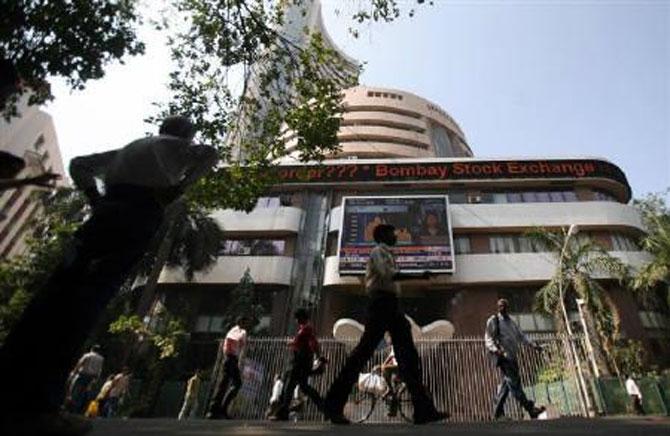 NTPC, Hero MotoCorp and Reliance Industries down 2% each among the top losers
Railway Budget: No cut in fares, new trains likely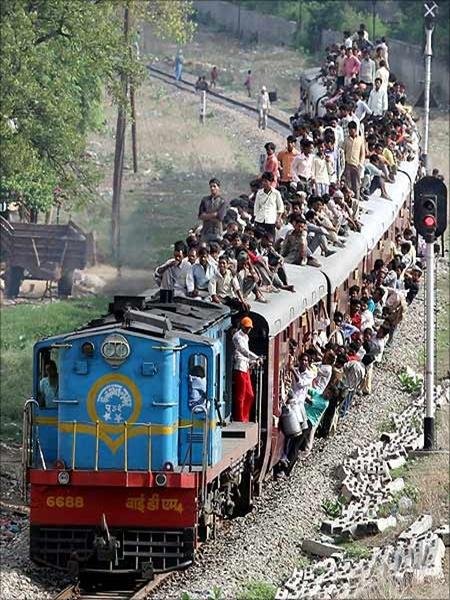 Faced with revenue shortfall, Railway Minister Mallikarjun Kharge is likely to refrain from announcing many populist measures in the interim budget on February 12.
February 10, 2014
Skoda launches new Superb; price starts at Rs 18.87 lakh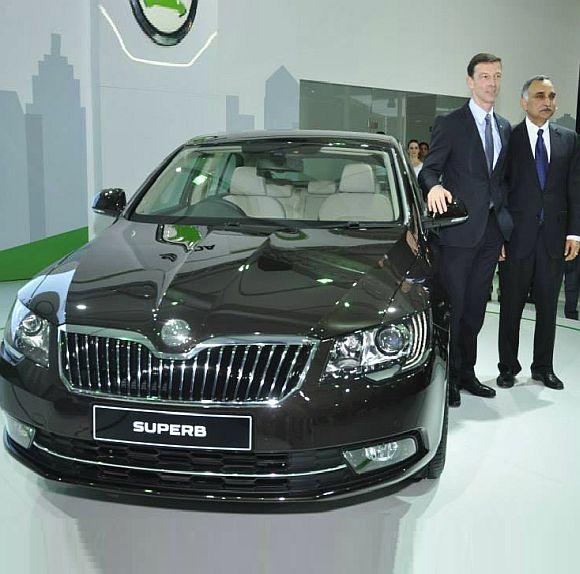 The new Superb gets an updated front end with LED daytime running lights, Skoda's new family grille and a newly designed bumper.
Chevrolet launches all-new Beat at Rs 4.06 lakh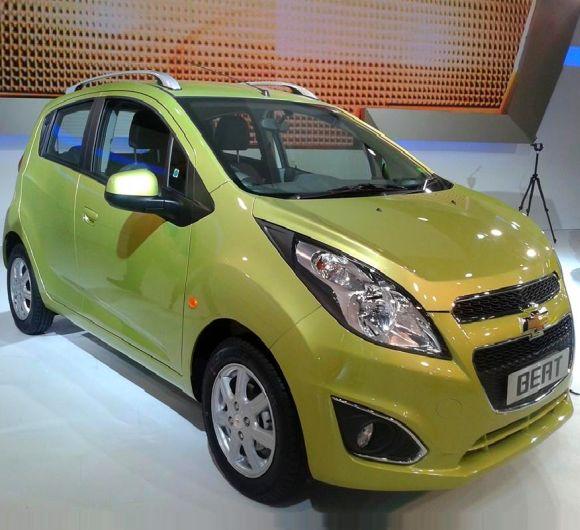 The all-new Beat gets refreshed styling with a new chrome-accentuated grille and an upgraded exterior.
Auto Expo 2014: The BEST cars from Maruti Suzuki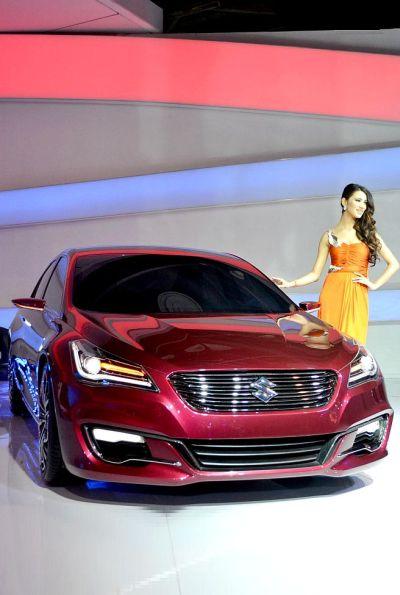 At the auto show, Maruti showcased some of its existing cars in a new avatar. Here are some of them...
How the humble Maruti 800 changed India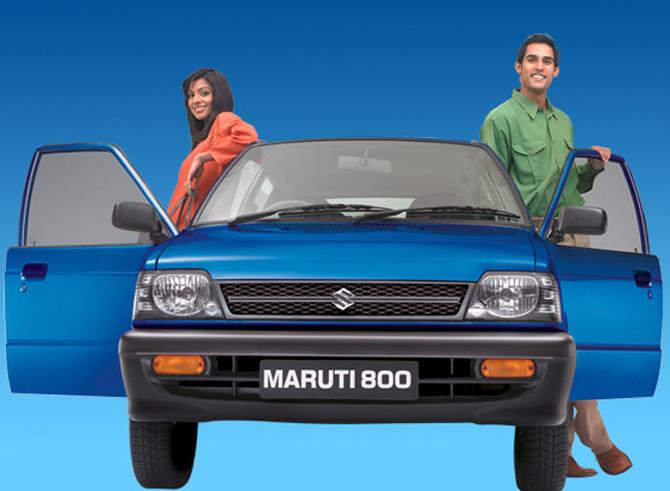 When the first Maruti 800 was introduced in 1983, it was made of almost entirely imported components; in a few years it had been heavily indigenised - although, for years, the older "original" models commanded a premium on the thriving second-hand market.
Why Nokia Lumia 1320 is worth buying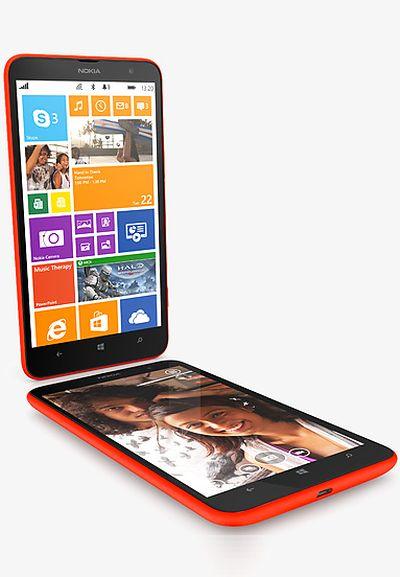 Here's a look at the strategically priced device that has commendable features.
Going to US? Makes sense to fly via Abu Dhabi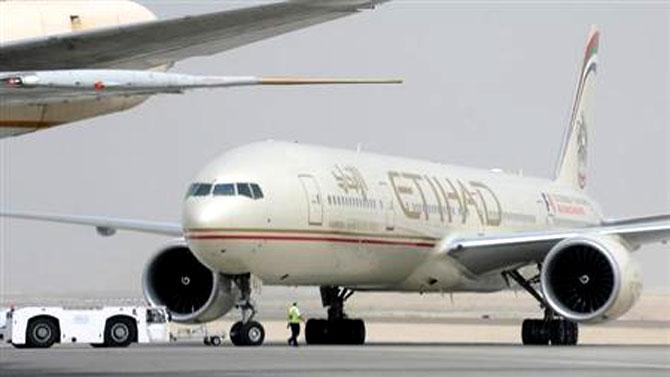 Waiting time for customs, immigration clearance cut drastically; Jet-Etihad alliance to get competitive advantage
Mumbai monorail turns out to be a big hit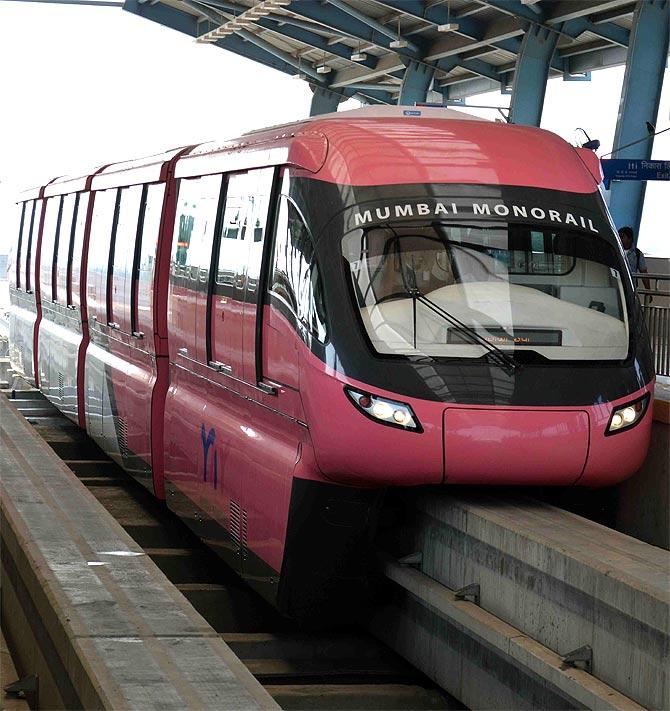 The ticket sale in the first week itself crossed 100,000 and on the whole, the new mode of transport has run to its optimum best.
Tata Motors plotting a comeback with a sense of urgency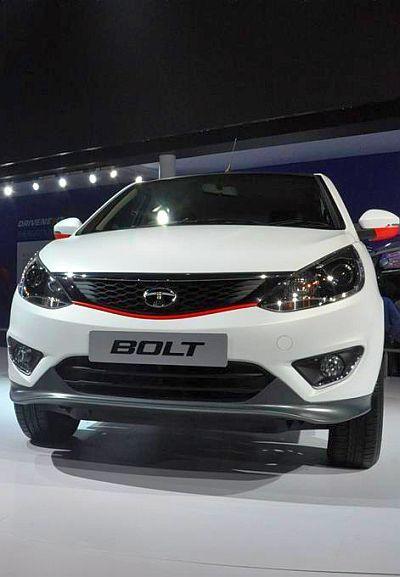 The company will bring a couple of new models every year and admitted that lack of new products has hurt the company.
Lehman impact shakes up India Inc's league table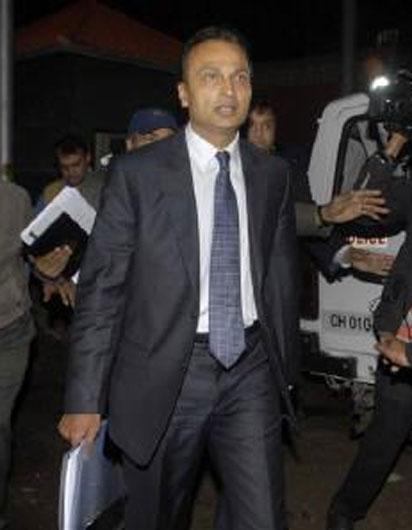 Anil Agarwal breaks into big three; Anil Ambani group out of top 10; Essar, Adani lose out to JSW, Shiv Nadar & Motherson Sumi
Markets end in the red after volatile session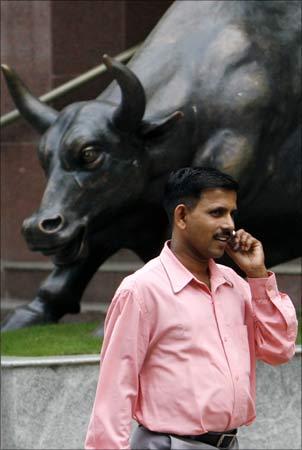 Amidst a volatile trading session and fluctuating levels, benchmark indices ended marginally lower as sales by foreign institutional investors in index heavyweights capped upside gains.
What is spectrum auction all about?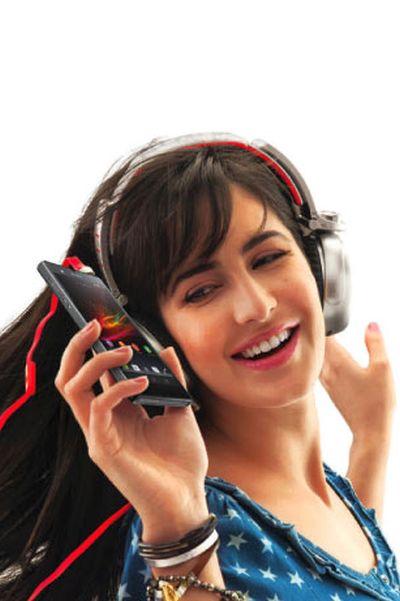 A primer on the ongoing spectrum auction, its process and how it would impact the companies
Auto Expo 2014: Over 1.21 lakh visit the show on Sunday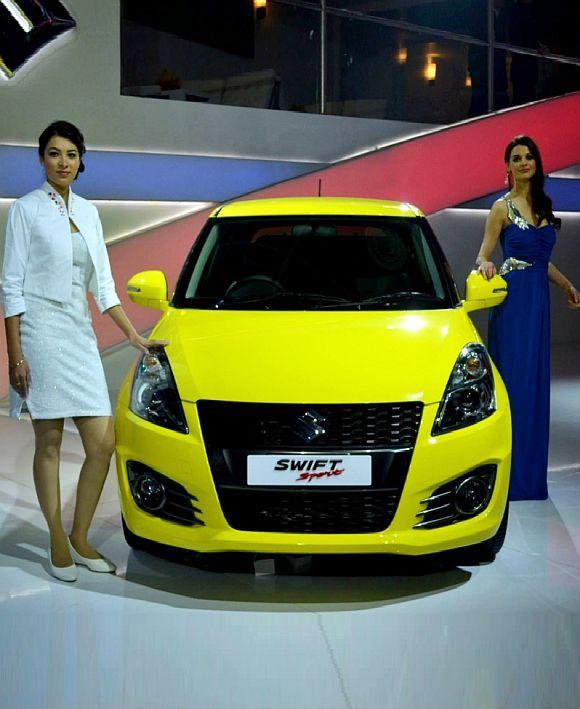 German luxury car makers - Mercedes Benz, Audi and BMW - attracted the maximum crowds during the day.
February 08, 2014
Hardships at home force commercial vehicles to go on a abroad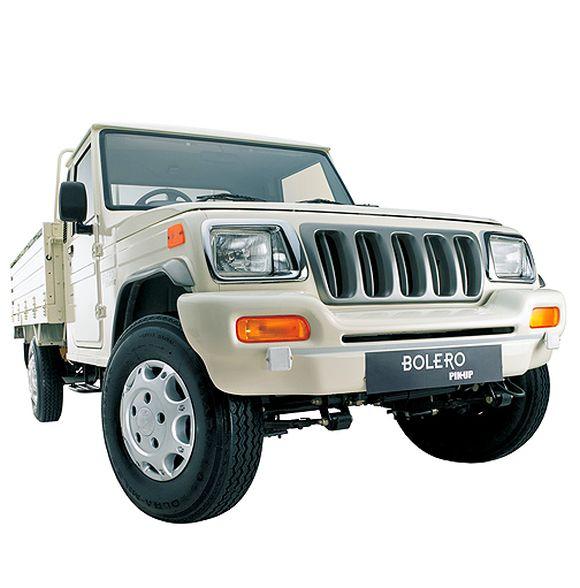 Officials say domestic revival in this segment more difficult, as it doesn't have to do with consumer sentiment.
Auto Expo 2014 turns glamorous with celebrities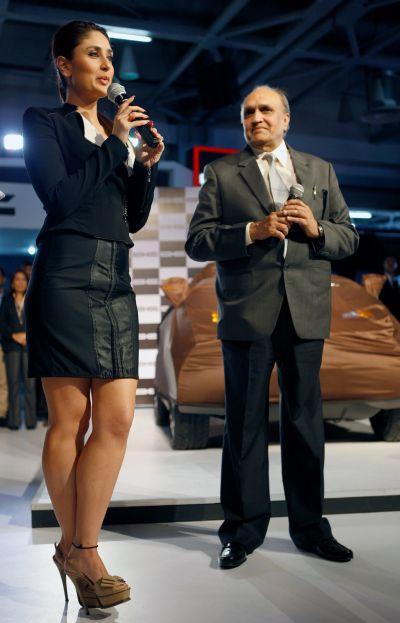 The temperature at the venue went soaring with stars such as Karishma Kapoor, Sameera Reddy and Priyanka Chopra came down to unveil products.
Why Salman Khan, John Abraham are crazy about Giant bicycle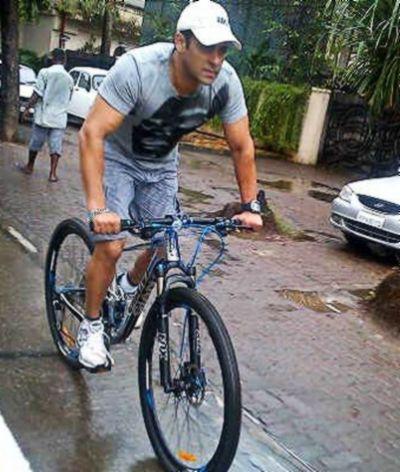 While the most expensive bicycle from the company's stables costs about Rs 11,00,000, in a few weeks, it will launch a bicycle priced at Rs 13,50,000.
It's the end of an era for iconic Maruti 800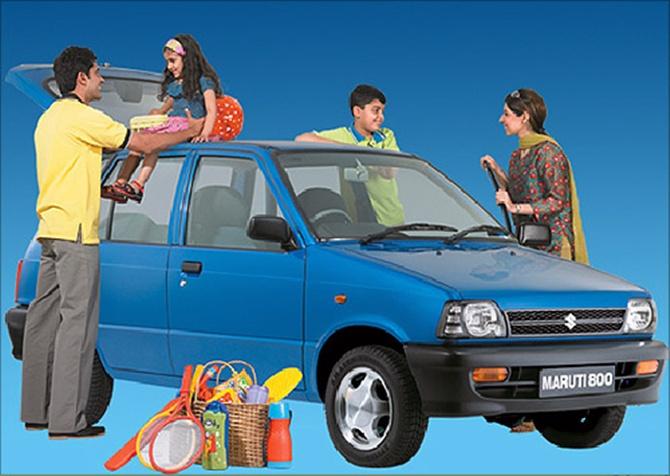 Bringing curtains down on the glorious saga of the Maruti 800 model, Maruti Suzuki India has stopped production of the iconic car brand that had been carrier for millions of Indian middle class families, since last month, said senior official of the auto maker.
February 07, 2014
CNG, cooking gas prices slashed in Delhi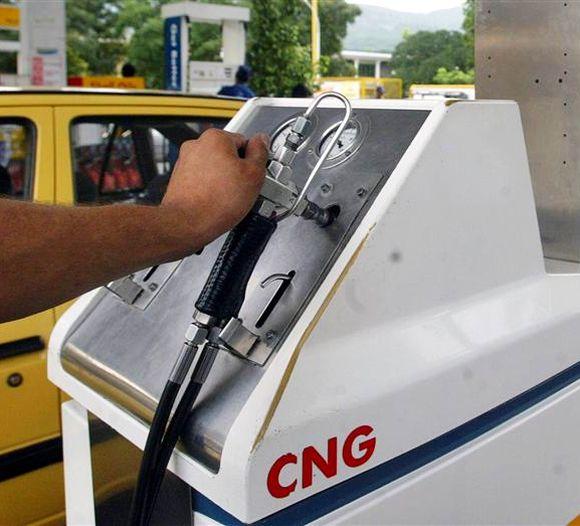 CNG price in the national capital is cut by a steep Rs 14.90 per kg and cooking gas piped into kitchens by Rs 5 per unit with effect from midnight tonight.
India lowers FY14 GDP growth rate to 4.9%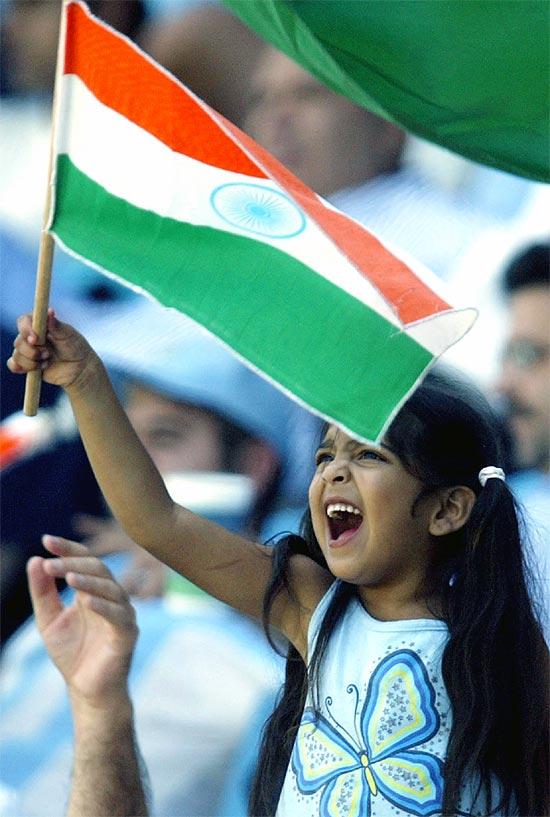 The economy is expected to grow 4.9 percent in 2013/14, marginally lower than the finance ministry's estimate of a 5 percent growth, dragged down by a contraction in the manufacturing sector, a government statement said on Friday.
All you need to know about Mathew Martoma's insider trading case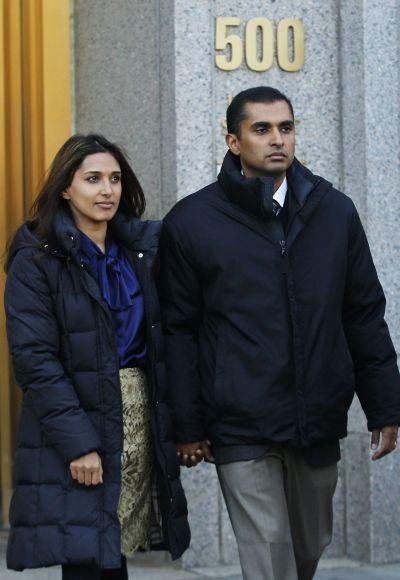 The maximum prison sentence he face is 45 years, but Martoma could be given a lesser prison time under federal sentencing guidelines.
Is Mathew Martoma's conviction justified?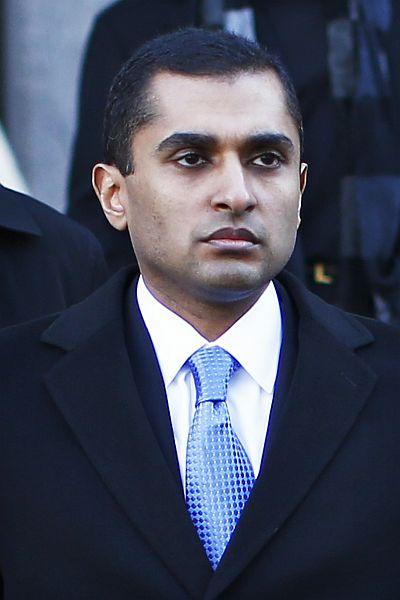 Mathew Martoma helped SAC reap more than $275 million profit.
Indian-origin Mathew Martoma has a history of committing frauds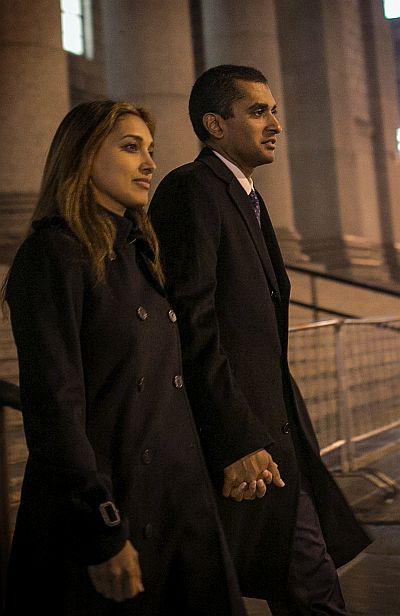 Years before he was accused of insider trading, former SAC Capital Advisors portfolio manager Mathew Martoma forged a Harvard transcript, falsified an email, and created a dummy forensic computing company to try to cover his tracks.
Auto expo 2014: How Triumph beat Harley-Davidson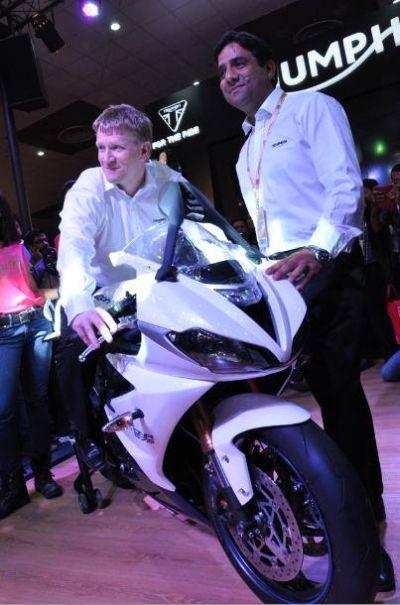 With stalls adjacent to each other, Triumph was louder, with music and a host of heavy-duty cruiser bikes attracting more attention than the competitor.
Nooyi, Kochhar in Fortune's list of 50 powerful businesswomen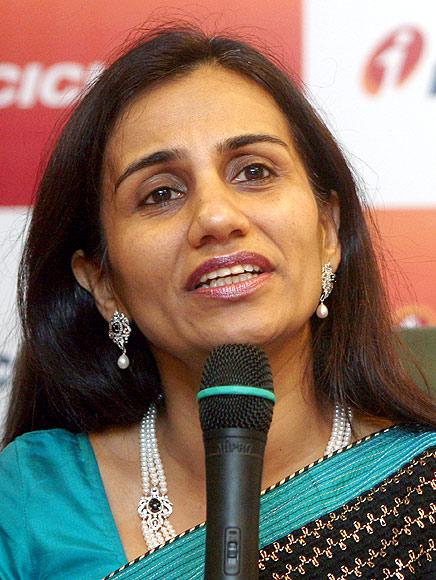 PepsiCo CEO Indra Nooyi and ICICI Bank Managing Director Chanda Kochhar are among Fortune magazine's list of 50 most powerful women in business who are
What Indian CEOs of global firms have in common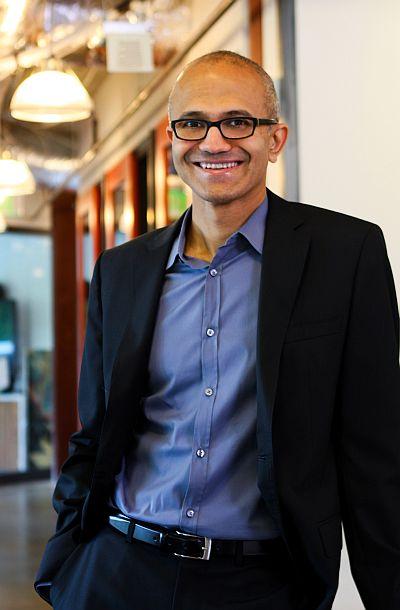 The educational background of global business leaders that India has produced has a striking similarity -- most of them received their Bachelor's in India and got their Master's in Business Administration from premier institutes in the country or the US.
Auto Expo 2014: What was Ratan Tata doing at Bajaj stall?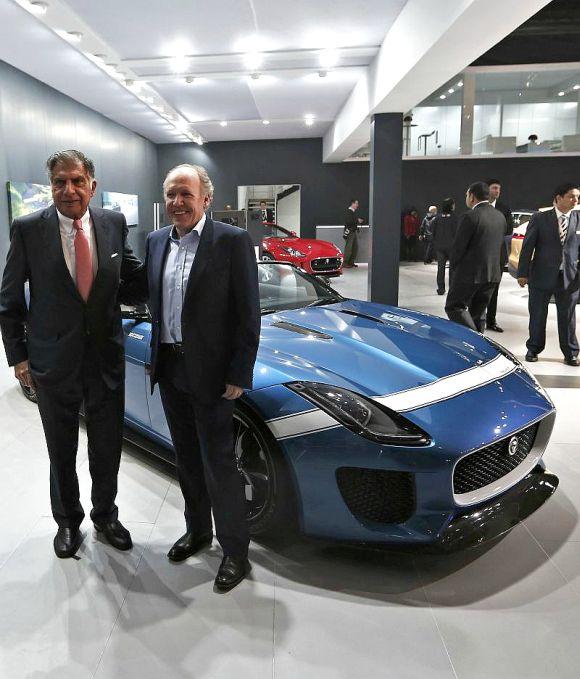 Automakers gauge the competition at the show.
Indian-American jobs at stake over Texas eyebrow threading rule
Beauticians with up to 20 years of experience have been asked to immediately stop eyebrow threading and spend more than $20,000 to undergo courses in government-approved beauty schools.
Pay Rs 170 crore for a posh villa in Delhi!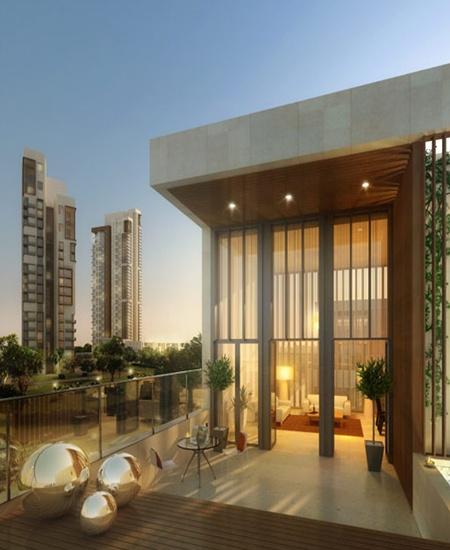 Tata Housing plans the country's most expensive gated villas in Delhi.
Is it the END of the road for Aadhaar?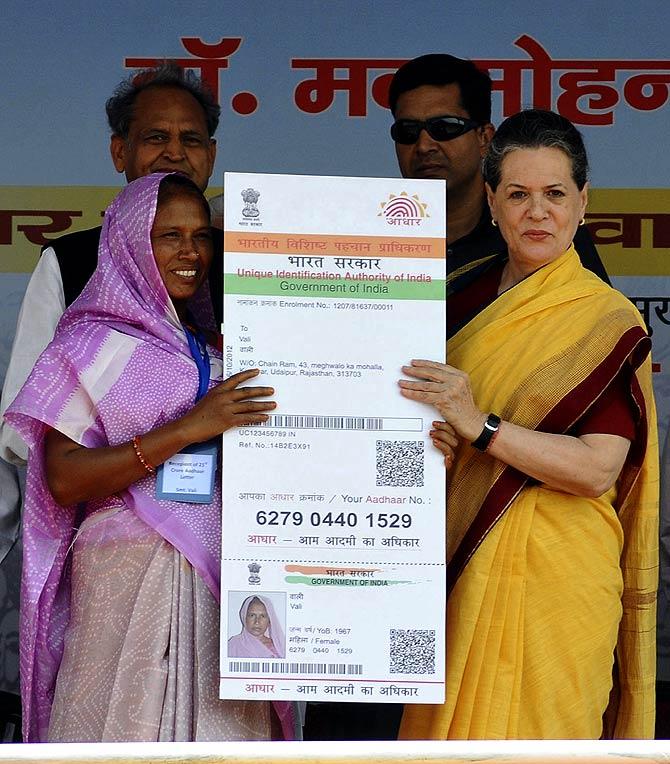 Government's decision to suspend Aadhaar-based cash transfers in LPG has dealt a fresh blow to the project whose utility has always been questioned.
Markets end higher after volatile trade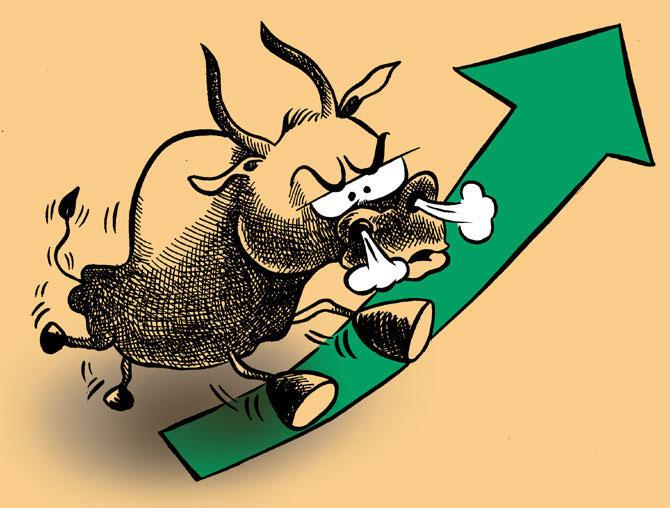 Markets trimmed early gains to end marginally higher on Friday as investors turned cautious ahead of the GDP data for the current fiscal to be released on Friday.
Air India's outstanding debt a whopping Rs 26,033 cr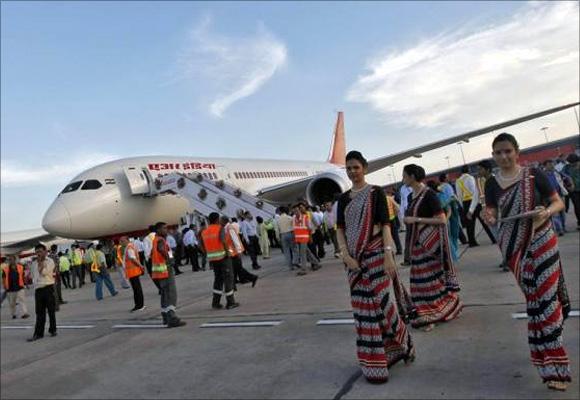 Air India's outstanding debt stood at a whopping Rs 26,033 crore (Rs 260.33 billion) and its working capital loans were over Rs 21,125 crore (Rs 211.25 billion) as on December 31 last year.
Mahindra's electric sports car touches 100 kms in 8 secs
Homegrown auto major Mahindra & Mahindra unveiled its concept electric sports car 'Halo' which it expects to launch commercially in the next three years.
Auto Expo 2014: Best car launches on Day 2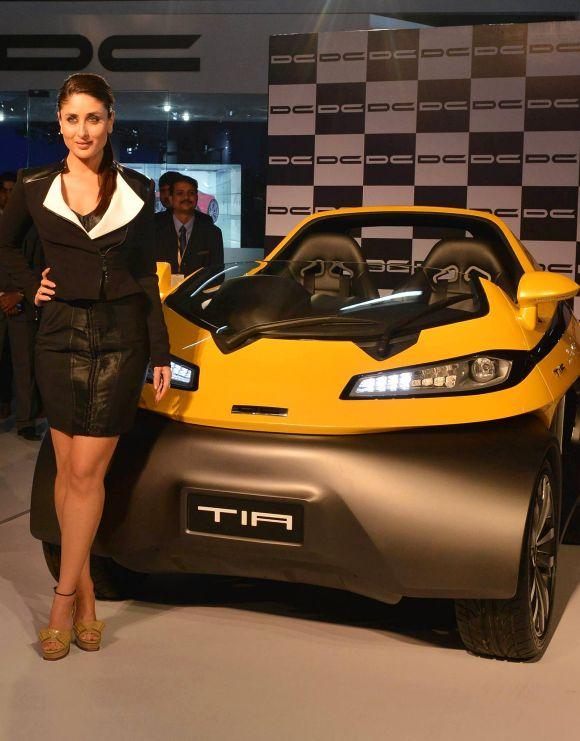 Maruti's small car Celerio was the biggest attraction followed by Mahindra's electric sports vehicle Halo.
February 06, 2014
Sony sells Vaio; to cut 5,000 jobs globally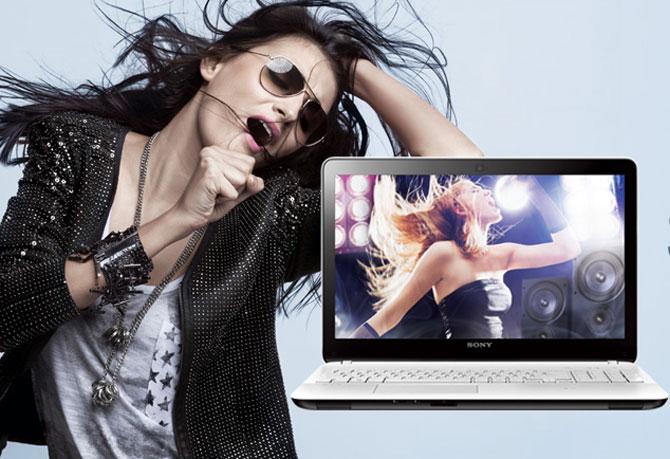 The Japan-headquartered company will also streamline its TV business.
Big Pharma pushes for US action against India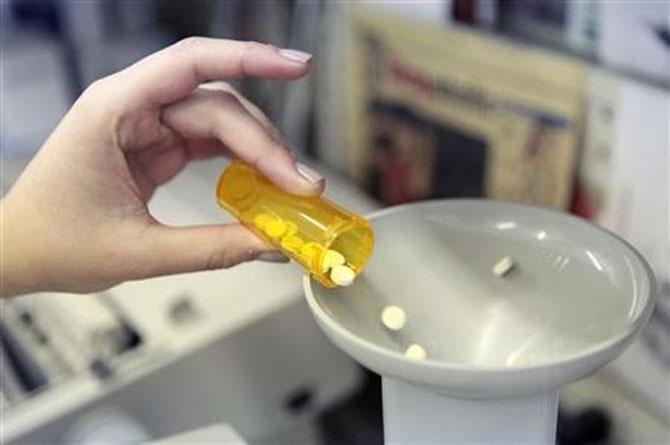 Emerging markets, from South Africa to China and India, are battling to bring down healthcare costs.
Auto Expo 2014: Toyota unveils its first crossover 'Etios Cross'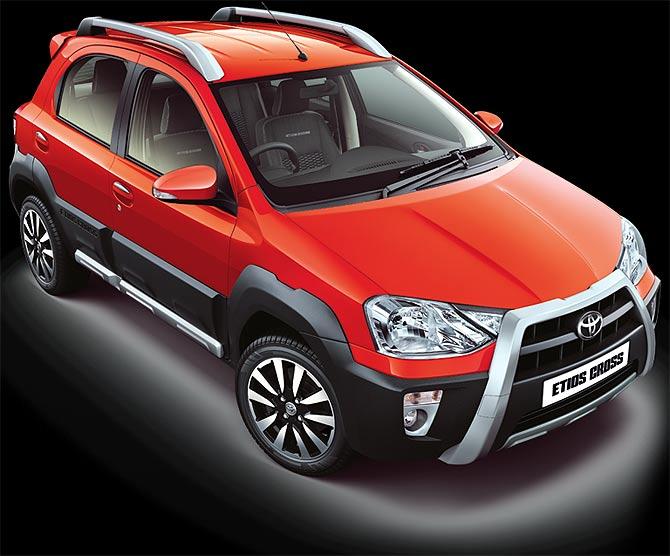 Auto major Toyota Kirloskar Motor on Thursday unveiled its first crossover, 'New Etios Cross', targetting young customers.
Fiat unveils two gorgeous cars for India; launches all-new Linea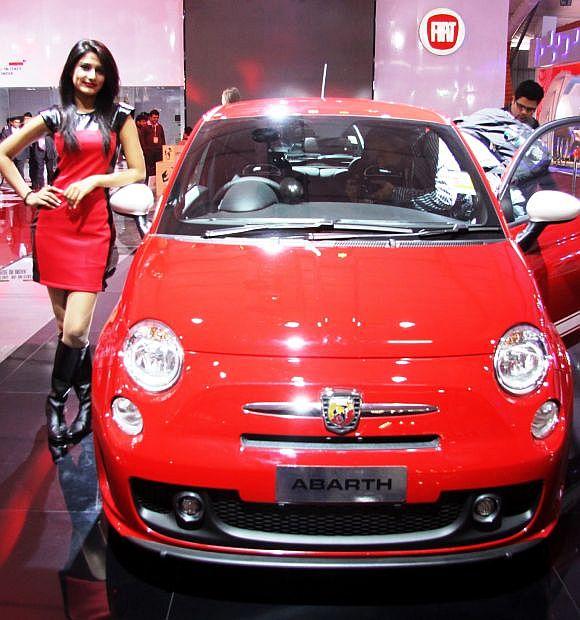 The company unveiled premium sedan Avventura and high-performance Abarth 500
Renault launches new Koleos; Salman Khan gets the first car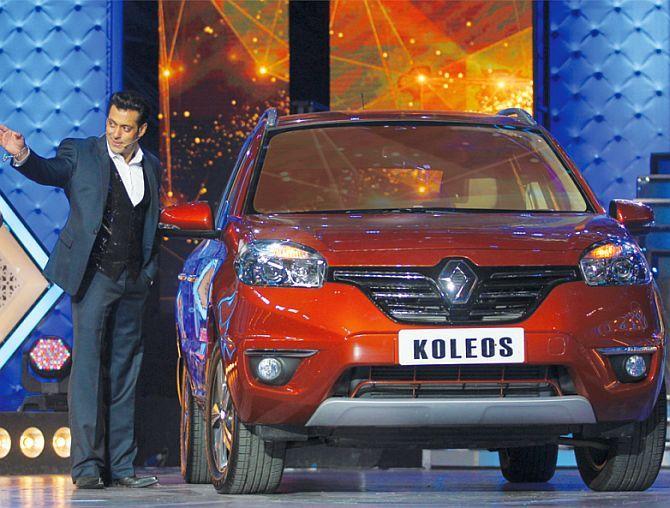 The new Renault Koleos boasts a monstrous 173 PS engine with automatic 4x4, 6-speed transmission.
Airbus A350 XWB: This plane will help airlines save millions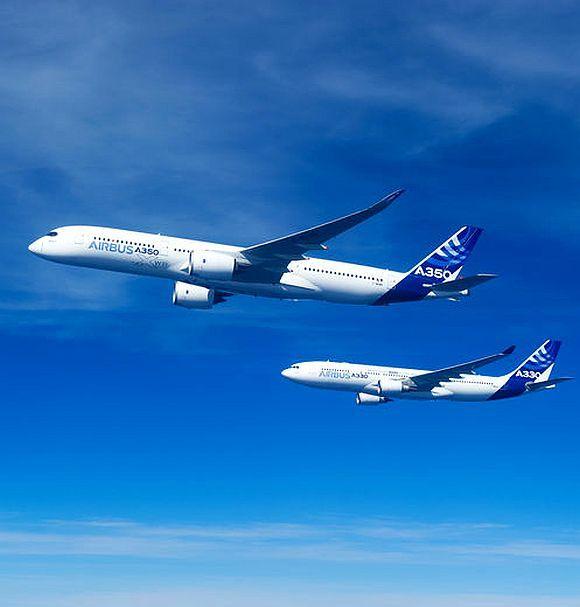 The A350 XWB is a family of mid-sized wide-body airliners designed to enhance fuel, operating costs and environmental efficiencies during medium-to-long haul airline operations.
Auto Expo 2014: Maruti launches 'Celerio' at Rs 4.96 lakh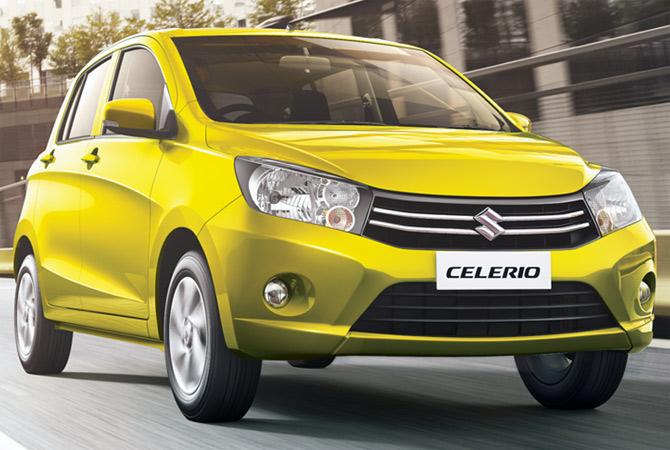 Aimed at strengthening its position in the compact car segment, country's largest car
Priyanka Chopra, Sachin add glitter to the Auto Expo 2014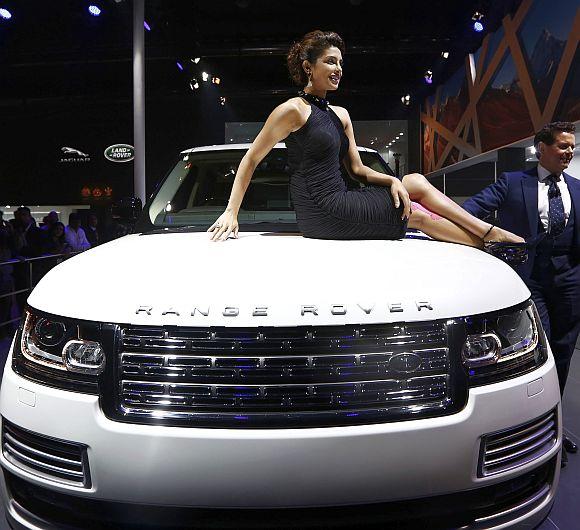 Automobile companies unwrapped concept sedans, crossover utility vehicles and compact SUVs to lure buyers. Let's take a look at some of the cars that are launched at the Indian Auto Expo.
Satya Nadella to bag a pay package of Rs 112 crore!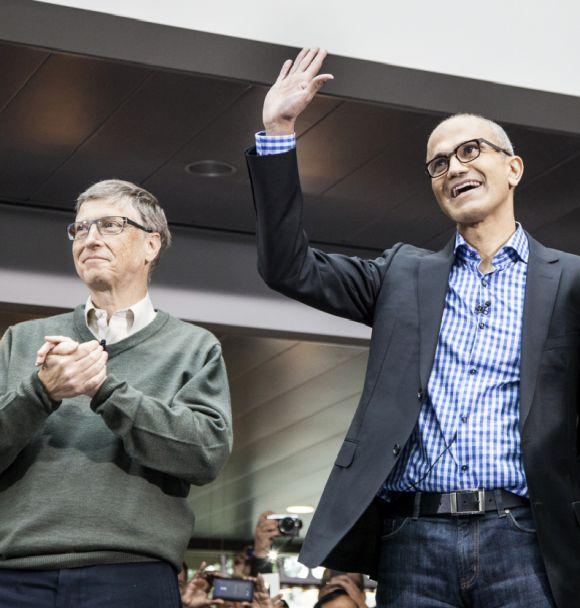 Cricket-loving Satya Nadella will get a base annual salary of $1.2 million as new CEO of
Why Indians are forced to buy unsafe cars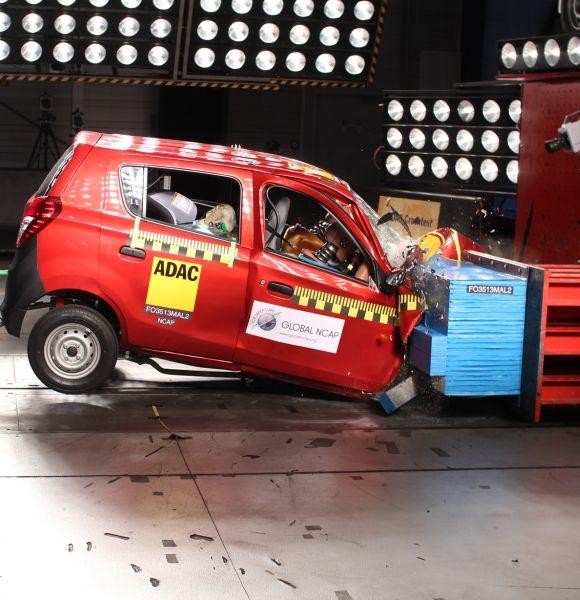 Five small cars in the Indian market failed in the first-ever independent crash tests.
The man you should thank for high-speed WiFi and 4G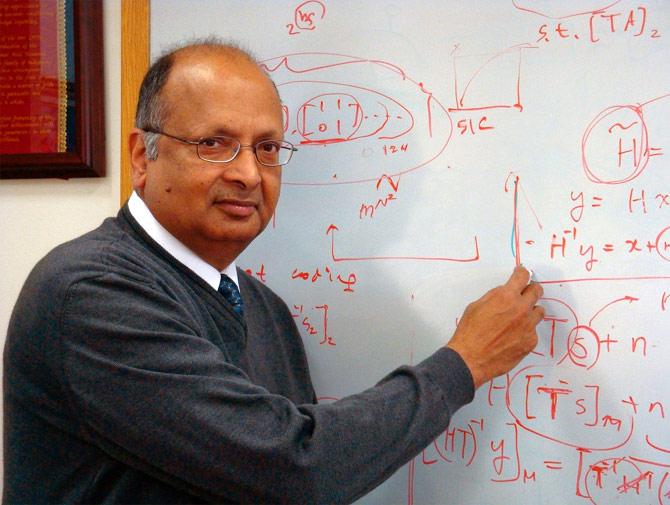 Meet Joseph Paulraj, a pioneer of MIMO wireless communications, a technology breakthrough that has revolutionised high speed wireless delivery of multimedia services for billions of people across the globe.
10 Indian-origin CEOs now manage business worth $350 billion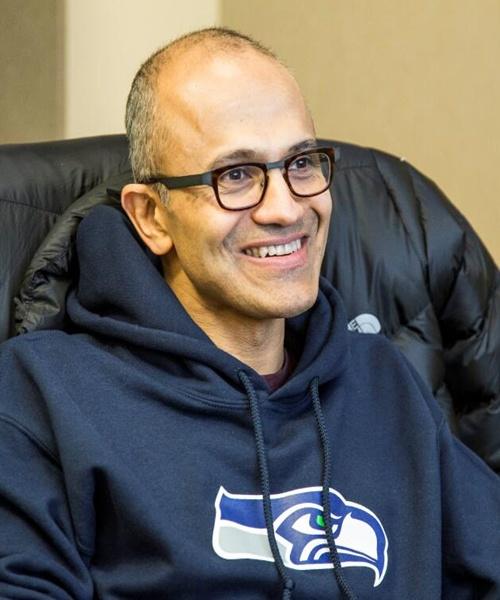 With Satya Nadella becoming CEO at software giant Microsoft, 10 Indian-origin persons holding top posts at global corporations manage businesses worth about $350 billion.
Markets ends higher after a volatile session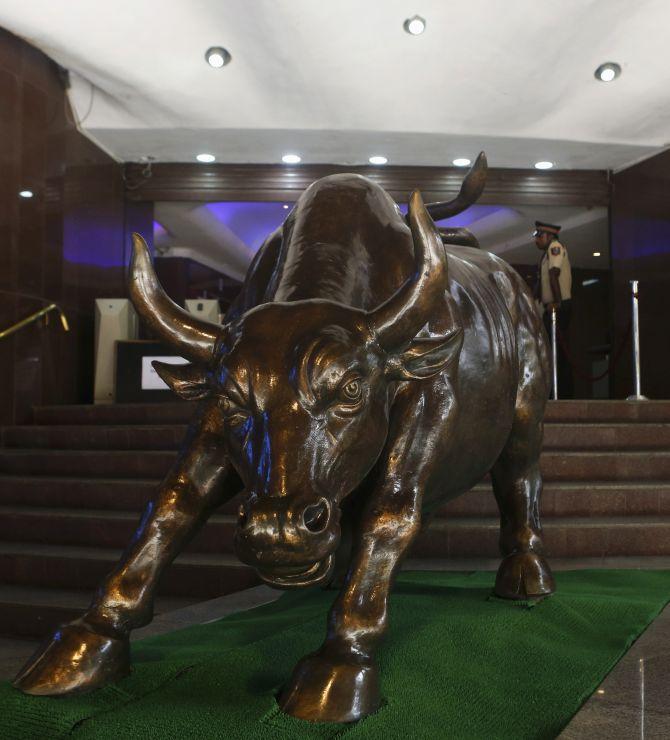 The markets ended marginally higher on Thursday, amid a volatile trading session, led by gains in FMCG majors Hindustan Unilever and ITC.
Auto Expo 2014: Best car launches on the first day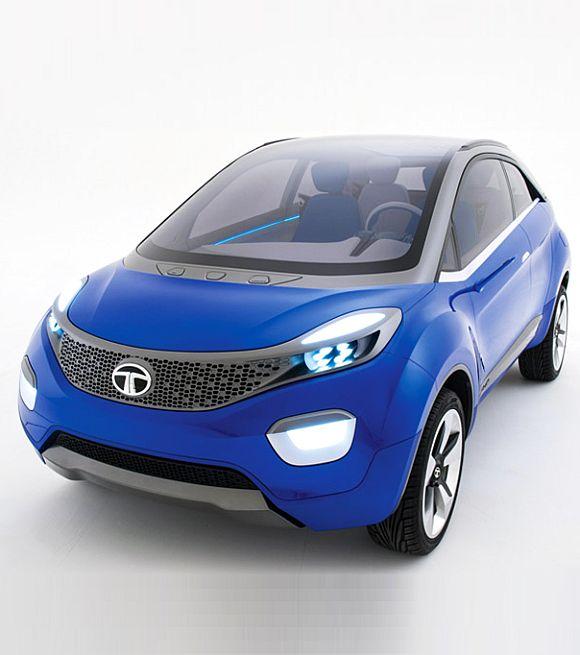 The Day 1 at the 12th Auto Expo started with a bang with some innovative concept cars by manufacturers both domestic and international, amazing designs of facelifts, new models and everything in between.
'Satya Nadella is a Beatles fan'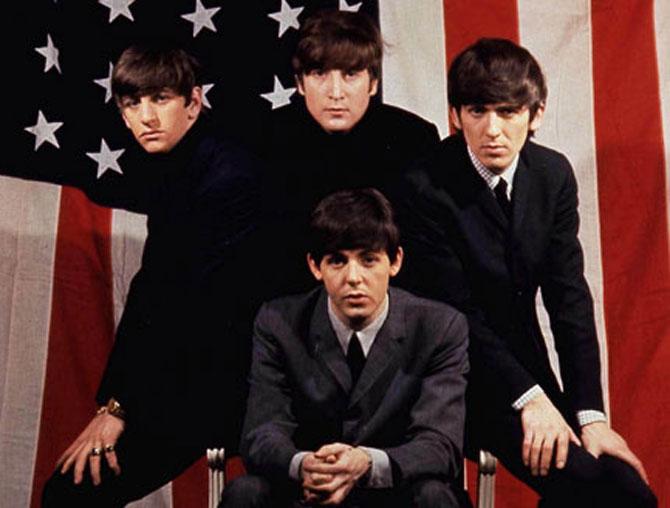 He also participated in horse riding.
February 05, 2014
Nadella becomes a rage in cyber world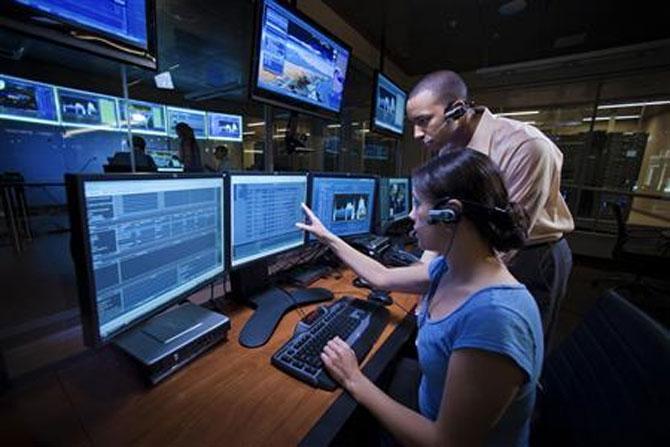 He is only third after US President Barack Obama in the virtual world.
Nissan to roll out two more Datsun models by 2016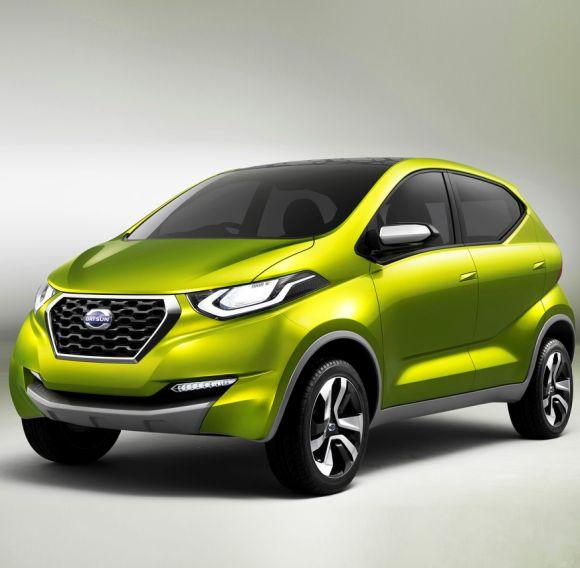 The company wants to corner 10 per cent market share with both the brands, Nissan and Datsun, contributing half of sales by then.
Auto Expo 2014: Tata Motors unveils 2 stunning concept cars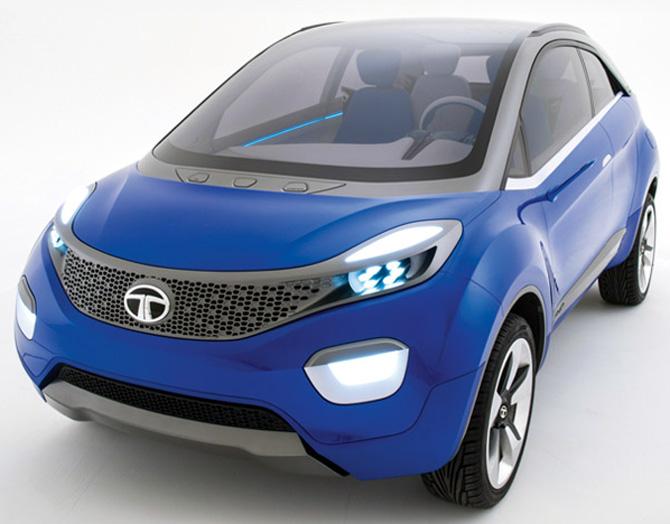 Homegrown auto major Tata Motors on Wednesday unveiled a concept compact sports utility vehicle Nexon along with another concept car ConnectNext.
Renault unveils high-tech concept car KWID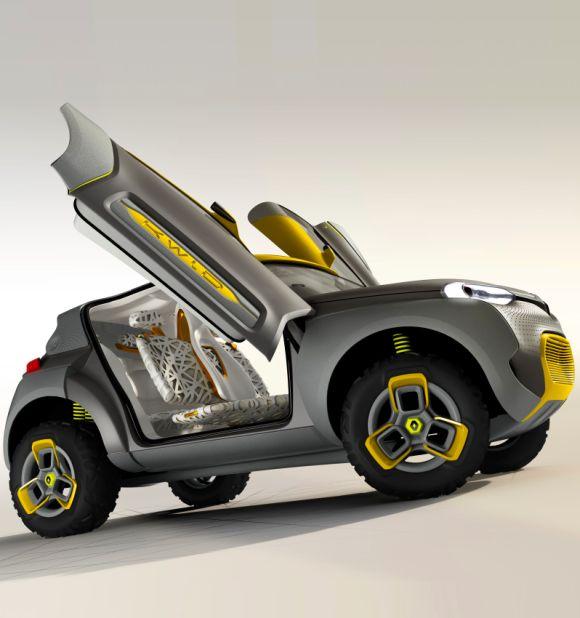 This is the first time the company chose to reveal a concept car outside Europe and this is eloquent sign of it commitment to India.
Maruti Suzuki unveils mini-SUV, SX4 replacement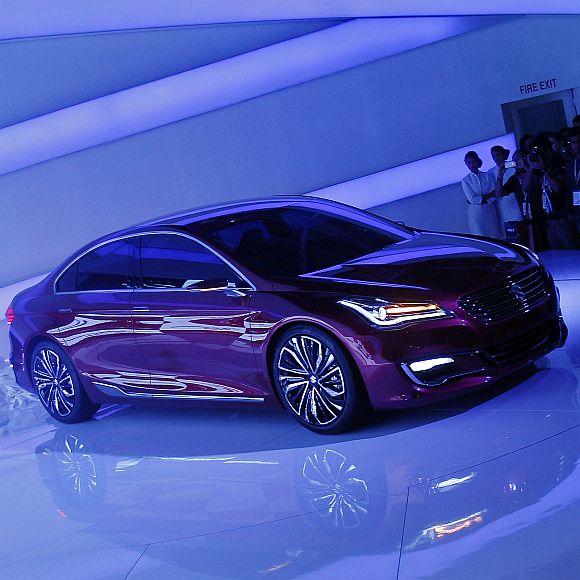 India's car market leader Maruti Suzuki India unveiled two concept models - sedan Ciaz and crossover SX4 S-Cross - as it looks to enhance its position in the bigger sedan segment going forward.
Microsoft still 'very relevant': Satya Nadella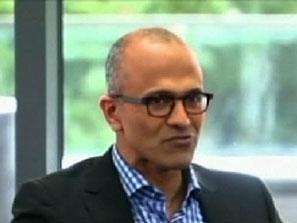 Nadella led the creation of Microsoft's 'cloud' computing services
Isuzu launches D-Max Space Cab pickup truck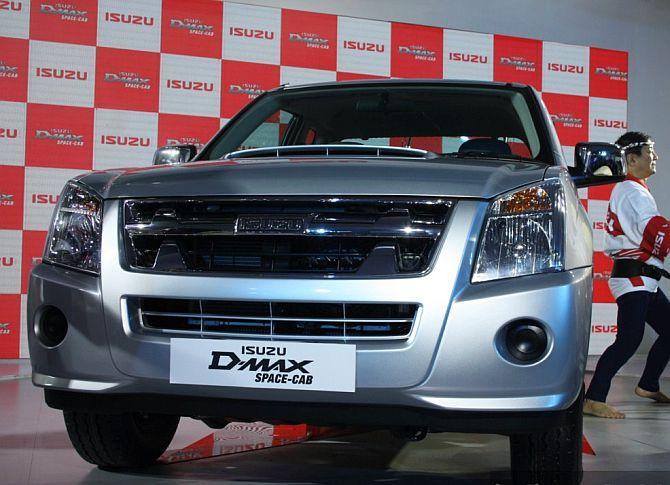 Japanese automaker Isuzu Motors launched a multi-utility pickup truck targeting small and medium entrepreneurs, which will be priced in the range of Rs 7000,000 - 800,000.
Auto Expo 2014: Bajaj ready to roll out quadricycle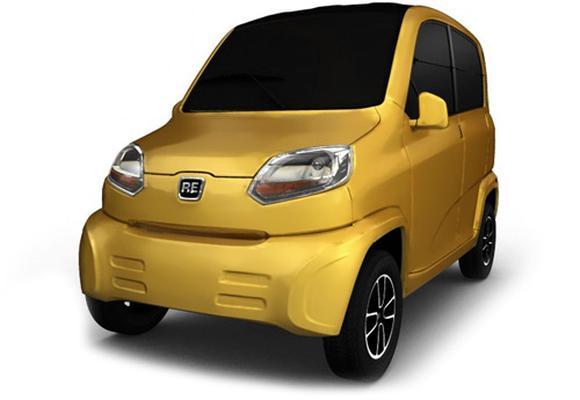 Awaiting a formal notification on quadricycle, Pune-based Bajaj Auto on Wednesday said it is ready to roll out its RE60 model once it gets a go ahead from the government.
Hyundai launches new Santa Fe SUV, costs Rs 26.3 lakh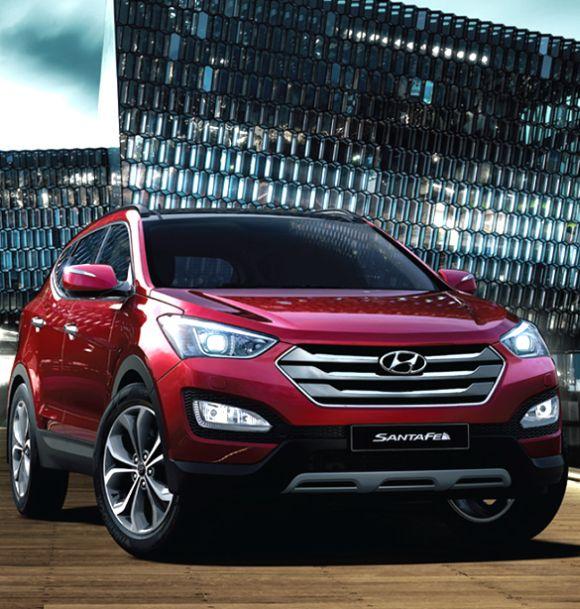 With its Storm Edge design language, the new Santa Fe replaces the older model and competes with the likes of the Toyota Fortuner, Ford Endeavour, Ssangyong Rexton and Chevrolet Captiva.
Ford debuts new Fiesta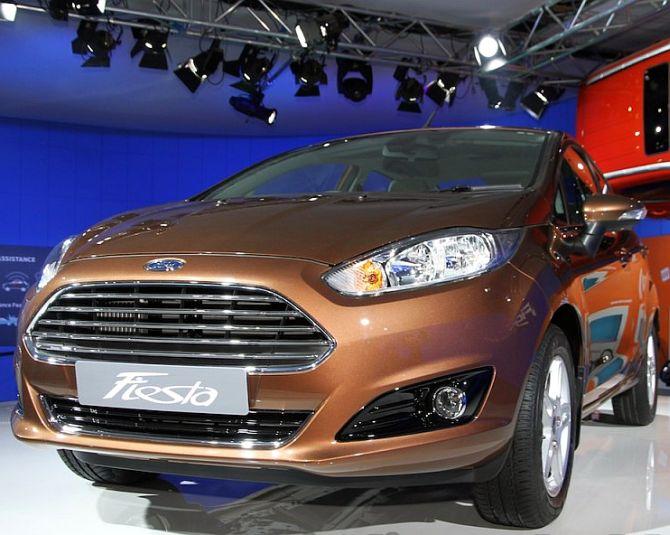 The car is updated with the trapezoidal grille (Aston Martin inspired design touch), laser-cut new headlamps and a different bonnet.
Microsoft hopes Nadella can rekindle the magic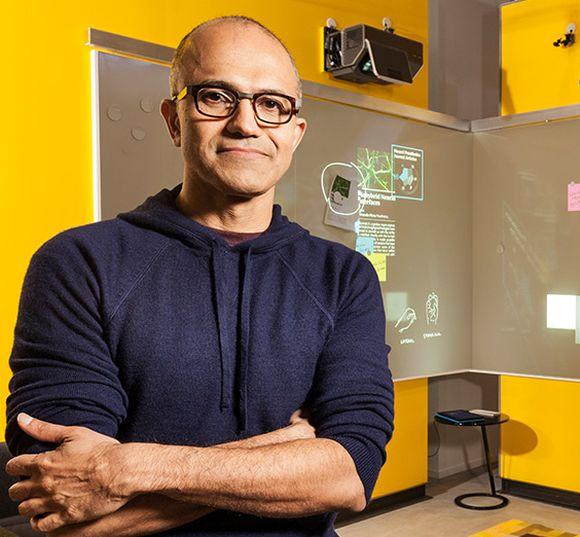 Microsoft Corp is betting a mix of old and young blood will revive the aging technology pioneer, but new Chief Executive Officer Satya Nadella may find it tough to push change with co-founder Bill Gates and former CEO Steve Ballmer breathing down his neck.
'Nadella has all the right attributes to reinvent Microsoft'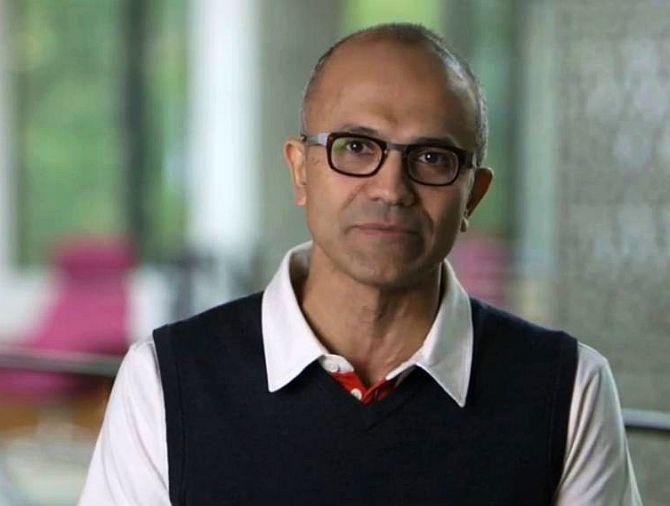 As Satya Nadella takes over as CEO of technology giant Microsoft, it is a thrilling moment for people of Indian origin in America.
Rupee logs first loss in three days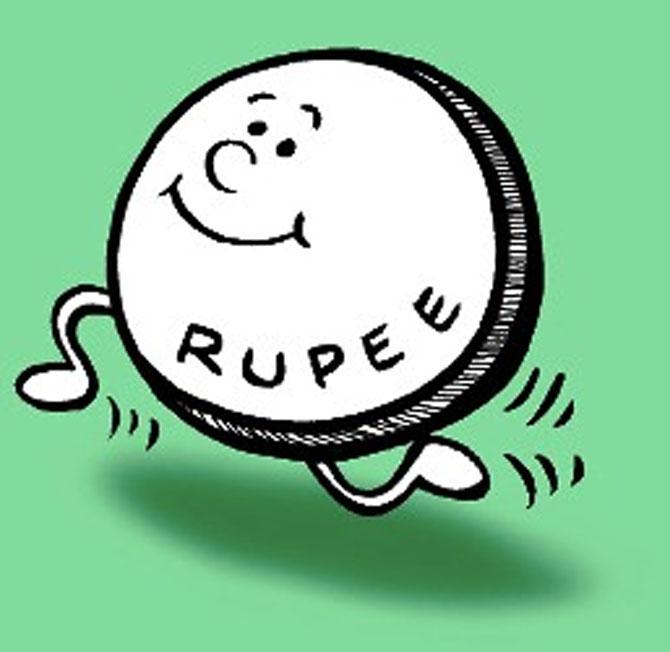 Falling for the first time in three days, the rupee washed out initial gains to end four paise
Auto Expo: About 70 cars to be launched this year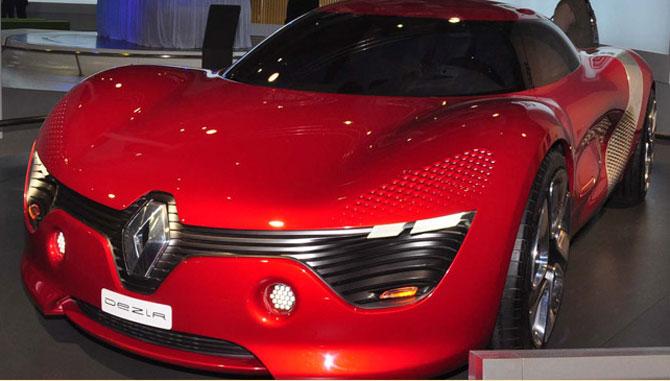 India's Auto Expo is considered to be among the biggest motor shows in the world.
Markets rebound from 4-month lows; Nifty holds 6,000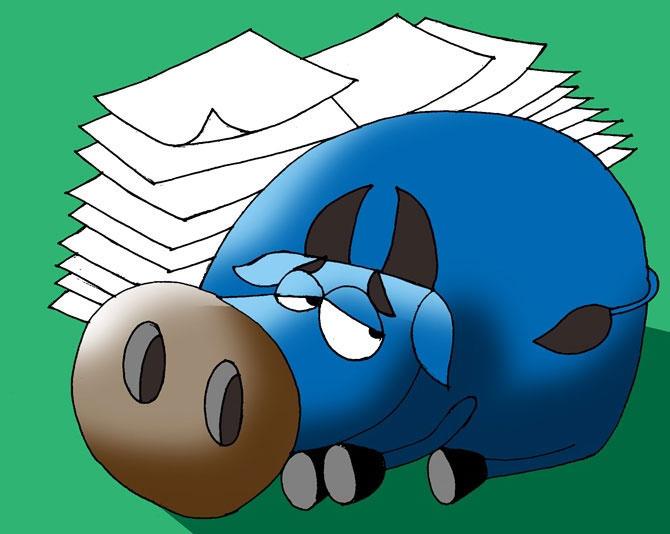 Markets rebounded to end marginally higher on value buying at lower levels.
We have the best platform to change the world: Satya Nadella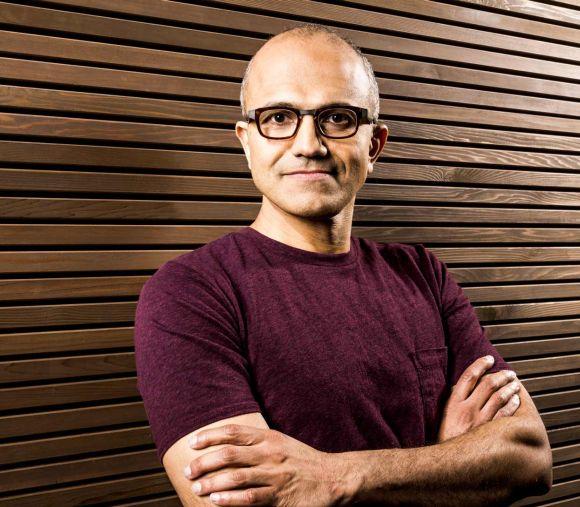 I will focus on things Microsoft can do uniquely. We are the company that enables people to do more - to play, to have more fun, to create more, says Satya Nadella.
Nissan to introduce 3 variants of its small car Datsun GO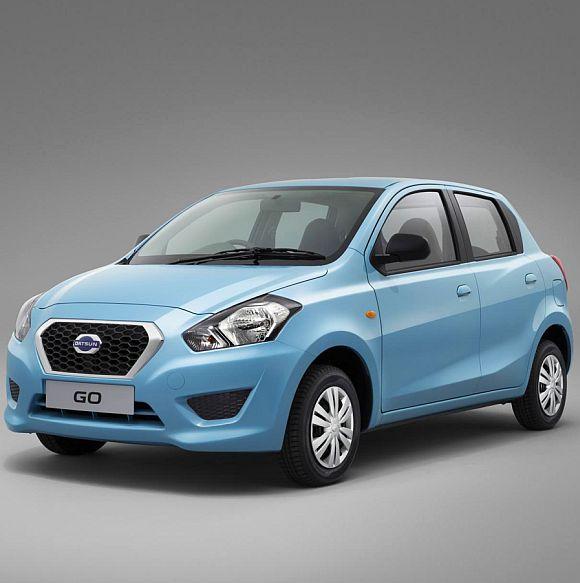 The hatch competes with cars such as Maruti Alto and Hyundai i10.
10 cars that will set Indian auto show on fire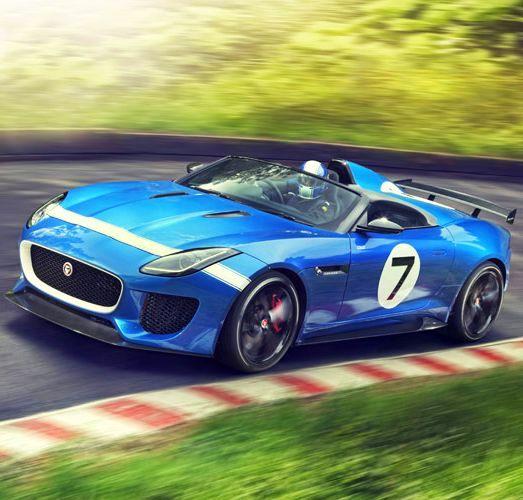 These cars are the future of mobility.
Cricket buff, technocrat, Nadella wears many a hat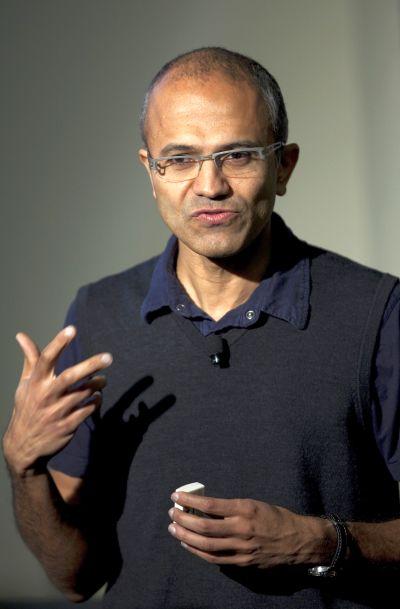 A cricket buff and poetry loving electrical engineer from Hyderabad Satya Nadella is the next occupant of the Microsoft corner office in Redmond from where Bill Gates built his software empire.
February 04, 2014
Friends elated at Satya Nadella's rise as Microsoft CEO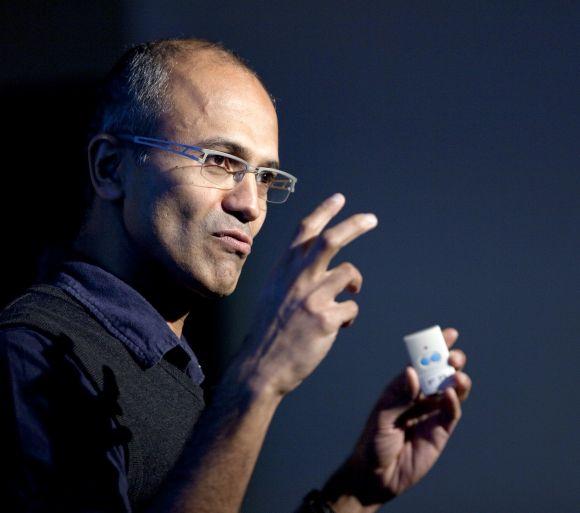 Parents, relatives and friends of Hyderabad-born Satya Nadella are elated after the news of his elevation as Microsoft's CEO broke on Tuesday evening, even as neighbours gathered at Nadella's posh Banjara Hills residence in Hyderabad to congratulate his parents.
Satya Nadella is a proven leader: Ballmer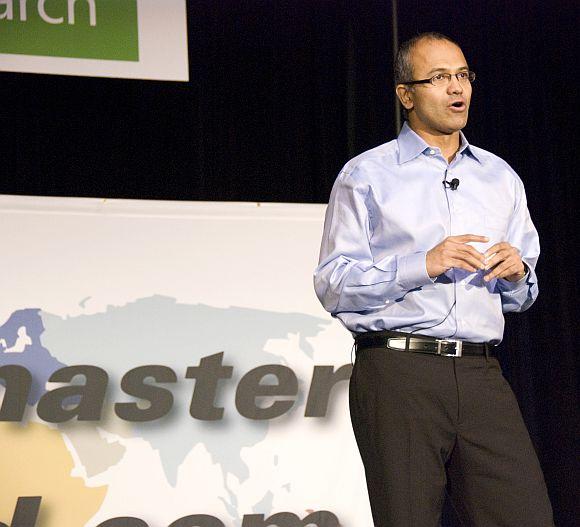 Satya Nadella is a "proven leader" whose "strong technical skills and great business insights" will drive the world's leading technology company, says Microsoft's outgoing CEO Steve Ballmer about his successor.
Cricket taught me teamwork, leadership: Nadella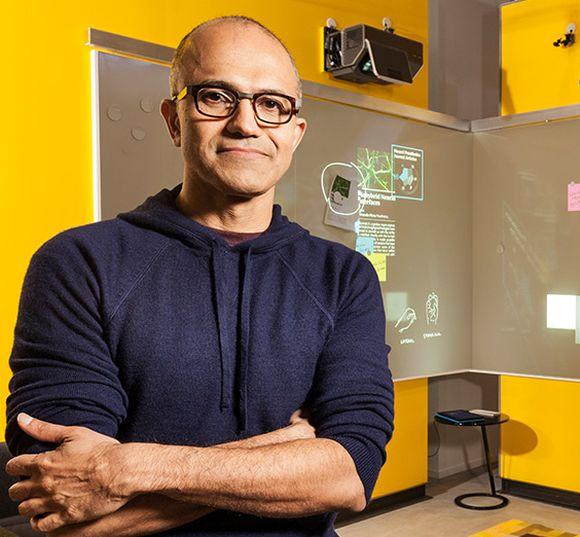 A poetry aficionado and a cricket fan, Microsoft's new CEO India-born Satya Nadella learnt lessons in teamwork and leadership by playing the gentleman's game.
READ: CEO Nadella's first email to Microsoft staff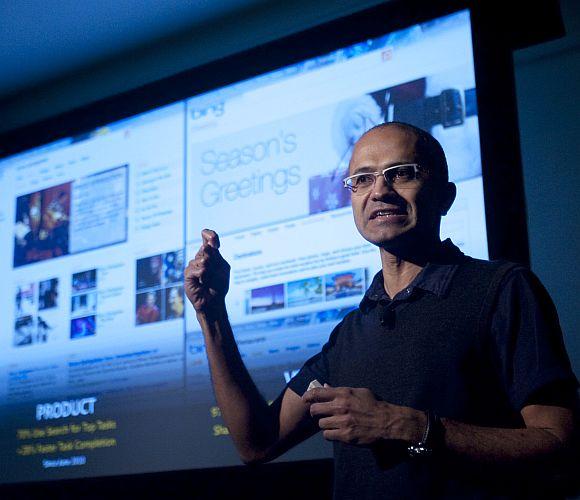 Microsoft Corp named India-born Satya Nadella as its next chief executive officer, ending a longer-than-expected search for a new leader. Nadella is only the third CEO in Microsoft's 39-year history.
Classmates remember Satya Nadella as 'humble', 'ever willing to help'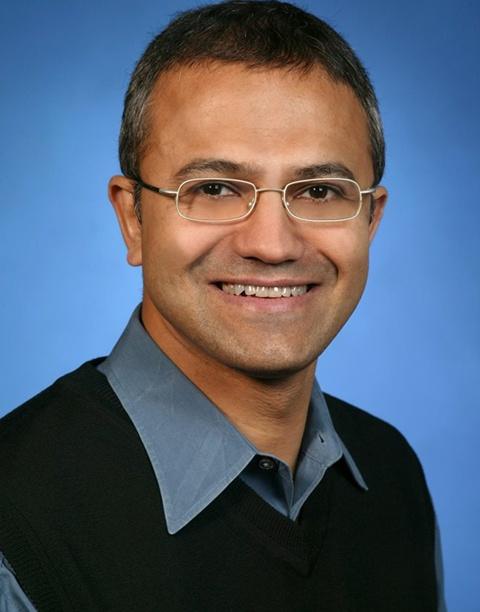 speaks to the new Microsoft CEO's classmates in Manipal and Hyderabad to discover an inquisitive student who still attends the school reunion.
Microsoft names Satya Nadella as next CEO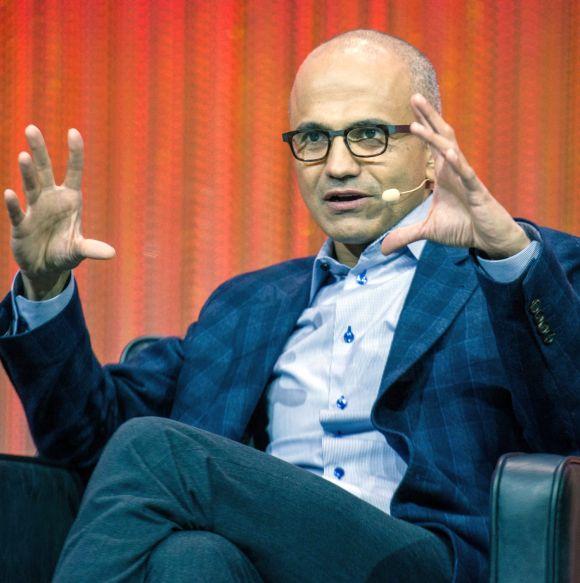 The company ended a longer-than-expected search for a new leader after Steve Ballmer announced his intention to retire in August.
Burj Khalifa's top deck hosted over 1.87 mn visitors in 2013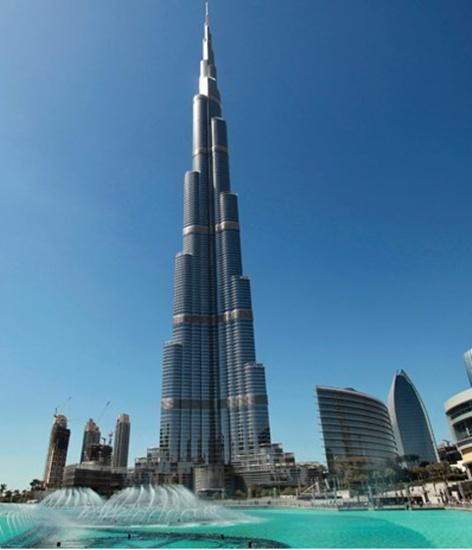 The world's highest observatory deck at Burj Khalifa has defined its credentials as one of Dubai's most popular tourist attractions, welcoming over 1.87 million visitors in 2013.
Hyundai unveils Xcent; watch out Maruti Dzire, Honda Amaze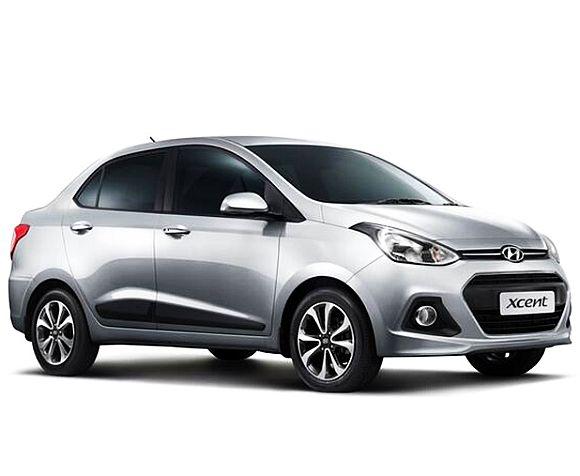 Hyundai's first made for India compact sedan will be available in both petrol and diesel engines.
What to expect from India's biggest auto show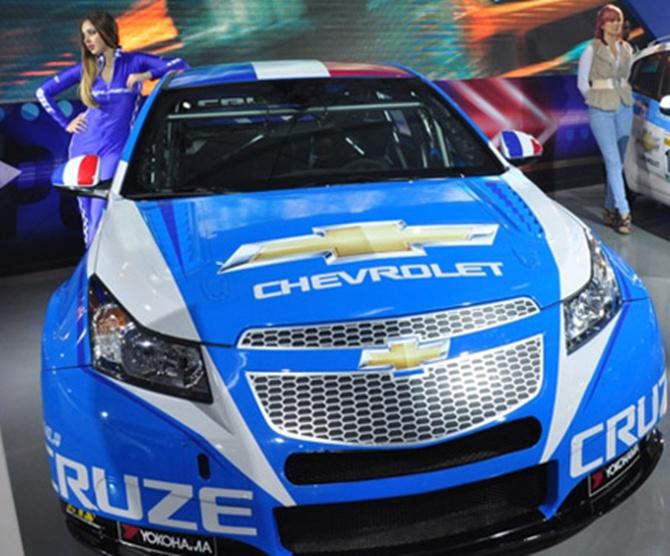 India's flagship automobile show Auto Expo will kick off on Wednesday with companies hoping that new models to be unveiled during the spectacle will help revive demand at a time when the sector is going through a prolonged slump.
How Mukesh Ambani plans to catch up with Vodafone, Airtel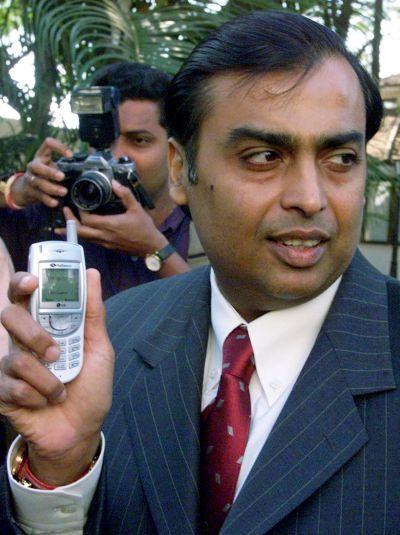 If he bets big, billionaire Mukesh Ambani will emerge from this week's airwave auction armed with spectrum that could make his Reliance Industries Ltd a formidable rival to market leaders Bharti Airtel Ltd and Vodafone Group.
After Mumbai dream run, monorail mania catches Chennai's fancy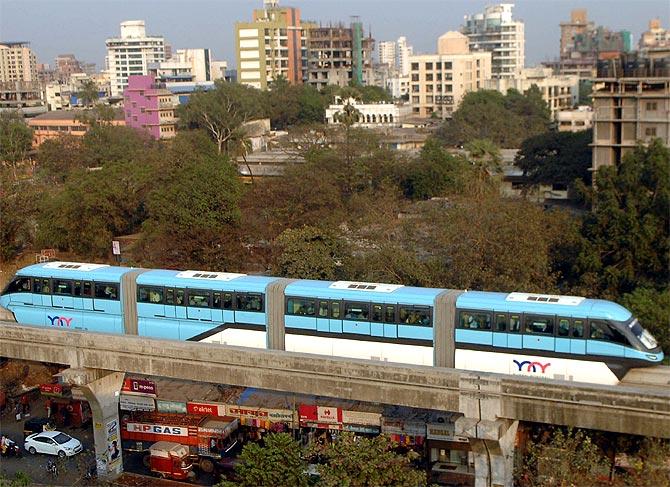 After the successful launch of the monorail project in Mumbai on Sunday, Tamil Nadu is gearing up to implement a similar project in Chennai.
Nissan rolls out 'Datsun GO' from Chennai plant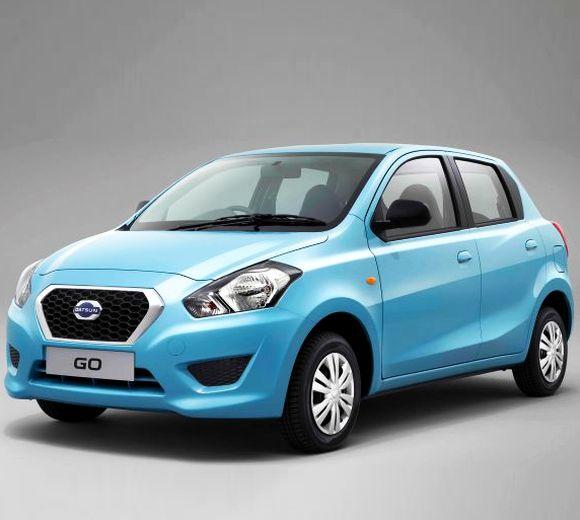 The entry-level car, under the popular Datsun brand, is aimed at tapping the first-time car buyers.
Mumbai monorail rakes in Rs 2 lakh on Day 2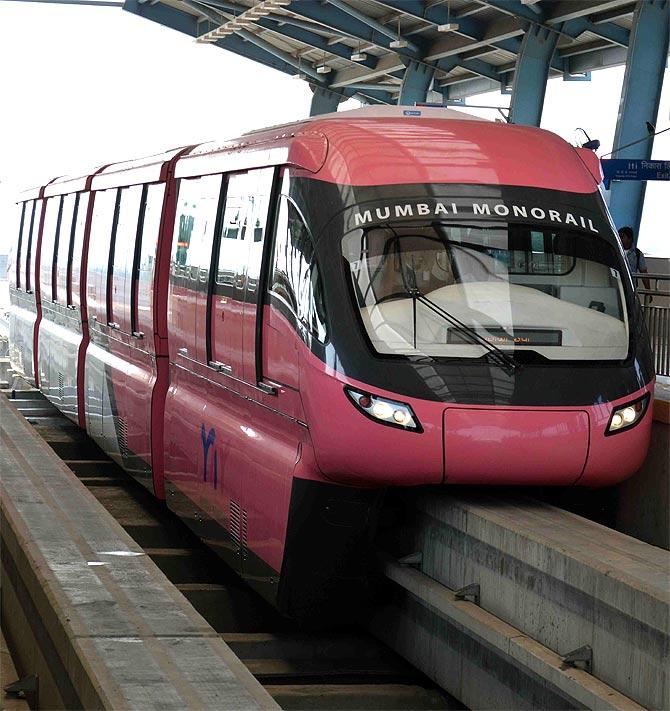 About 19,600 passengers travelled in 64 trips between 7 am and 3.15 pm on the Wadala-Chembur route.
Re ends 3 paise up against dollar; at 62.53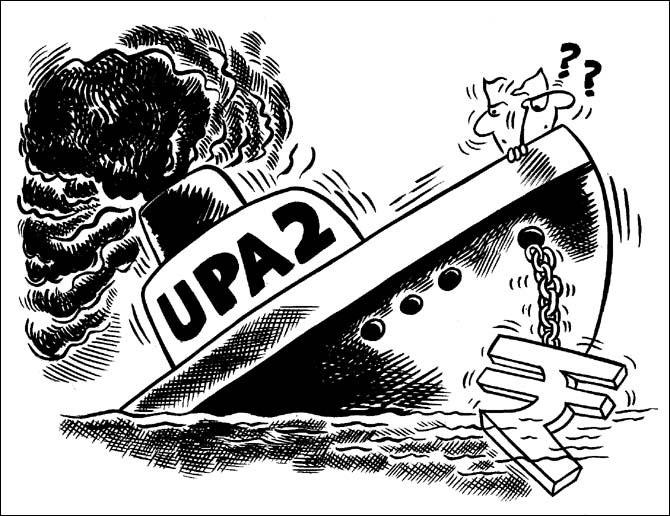 In line with equity market, the rupee trimmed its initial losses but was quoted still lower by 17 paise on dollar demand from banks and importers despite weakness of the US currency overseas.
Maruti Celerio: Will it be the next best-selling car?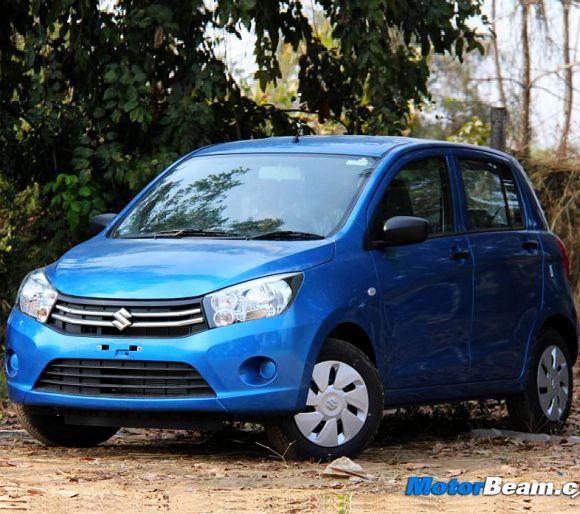 The Maruti Celerio isn't a game changer but an average performer in many areas.
Why Satya Nadella is the right choice to revive Microsoft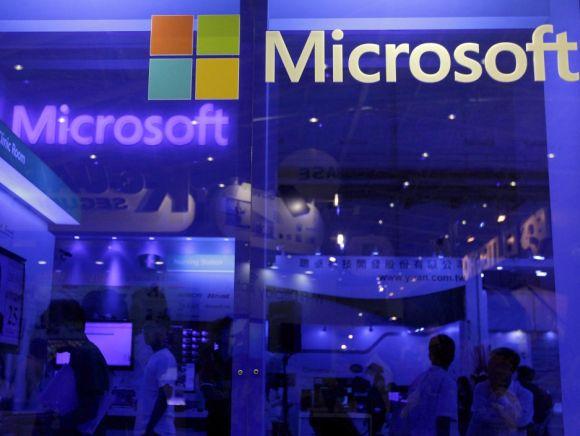 Sramana Mitra, the founder of One Million by One Million, a virtual incubator that aims to help one million entrepreneurs globally cross $1 million in revenue, has seen many companies go through the early growth phase.
Will Micromax, Karbonn survive the Chinese onslaught?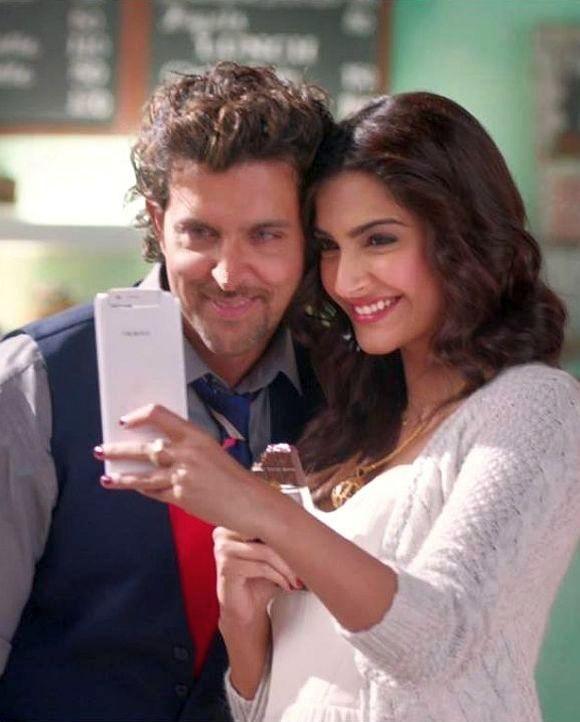 After slaying biggies at home, Chinese smartphone makers bullish on India
Sensex recovers from 4-mth lows on late buying, ends flat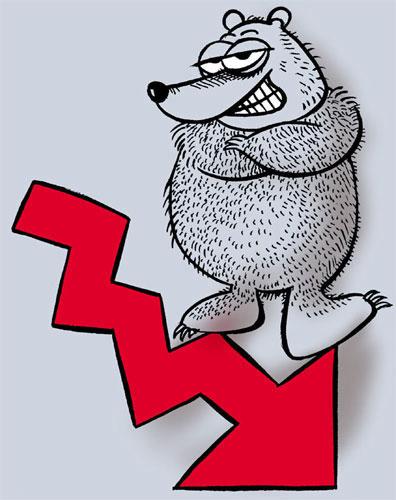 Market recovered after touching 4-month lows on account of short-covering in heavyweights
Corruption in public sector banks: Who pays the price?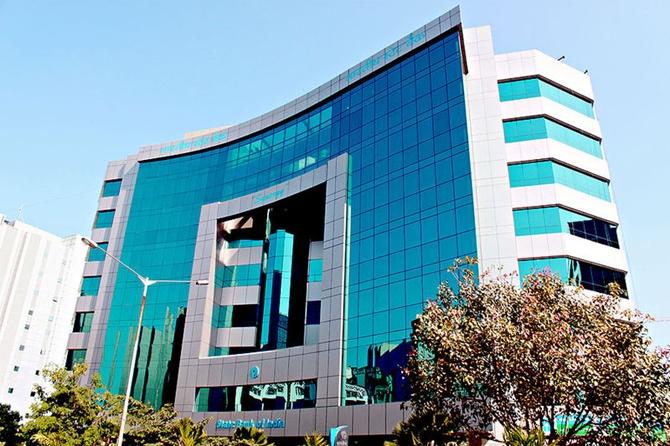 The inefficient public sector with higher costs offers a lobbying cover for the entire sector, which confers even greater benefits on the private sector.
Why more India-born executives will lead tech giants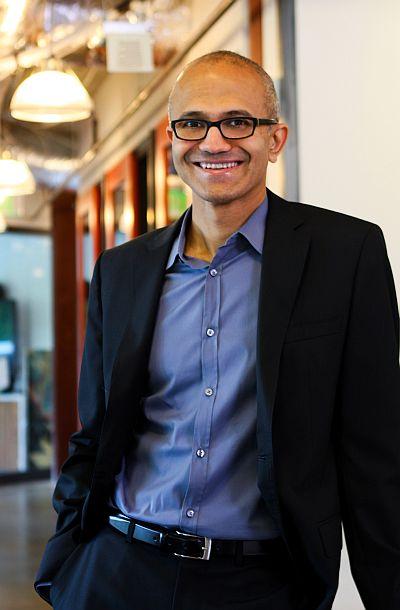 Experts argue that it is a sign of maturity of the industry and of Indian techies working abroad.
February 03, 2014
Govt may tinker with tax rates to boost economy: Chidambaram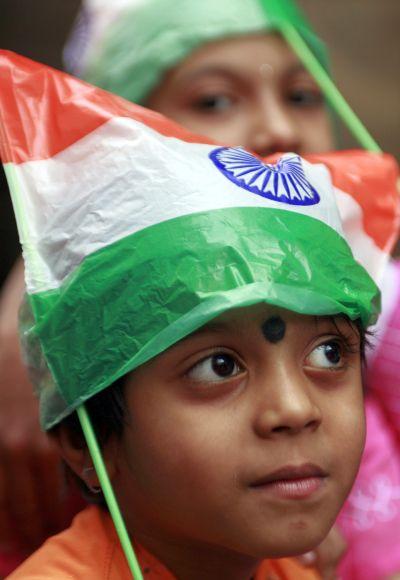 The government on Monday indicated that it may tinker with the excise duties and service tax rates in the interim budget in an apparent bid to boost economy but may not pursue key reforms legislations due to lack of political consensus.
Ford unveils gorgeous Figo Concept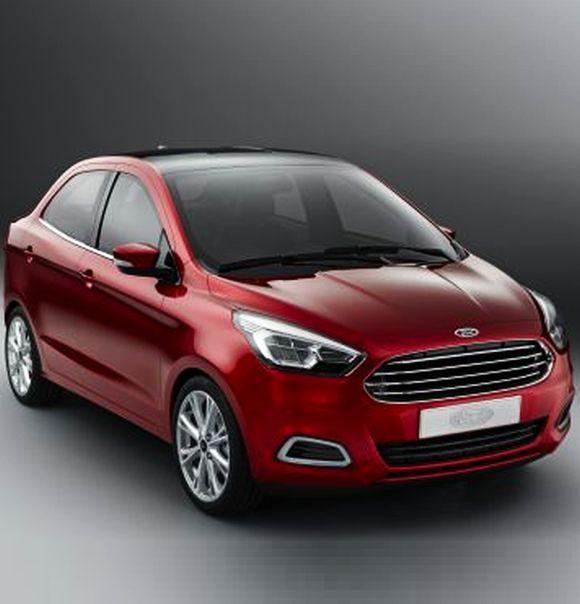 Ford unveiled the global Ford Figo Concept in India, a move aimed at strengthening the company's compact car portfolio.
Facebook at 10: An amazing success story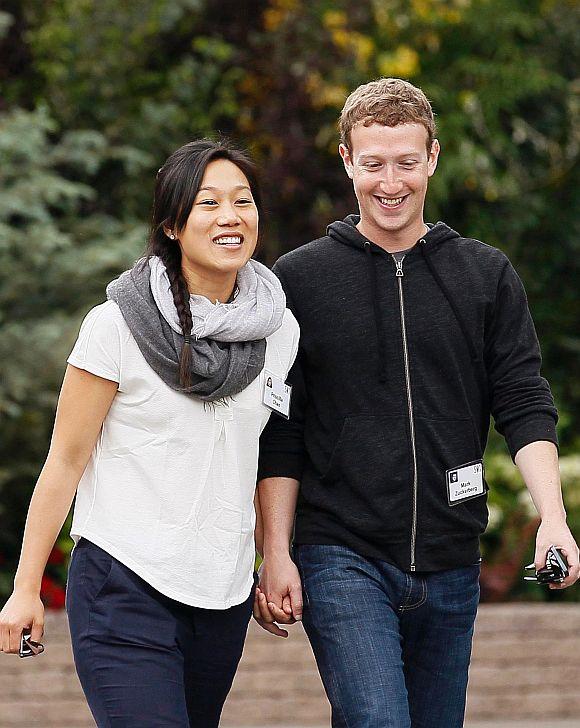 The company was launched by Mark Zuckerberg on February 4, 2004, from Harvard University.
Tallest residential towers in the world; India's World One tops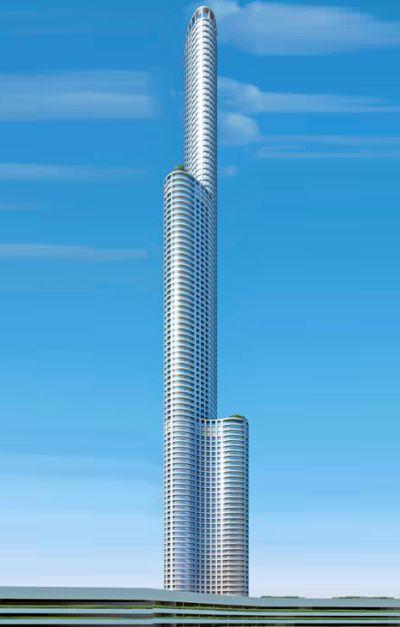 Among the 30 tallest residential buildings in the world, India boasts of five buildings, including World One.
Tata Motors unveils compact sedan Zest and Bolt hatchback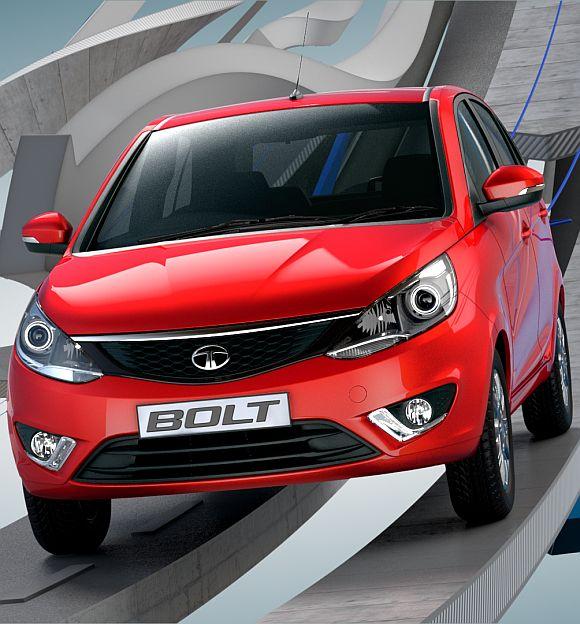 Looking to cover lost ground in the car market, auto major Tata Motors unveiled two new models, which it plans to start selling in the second half of the year.
Economic recovery visible, albeit fragile: CII poll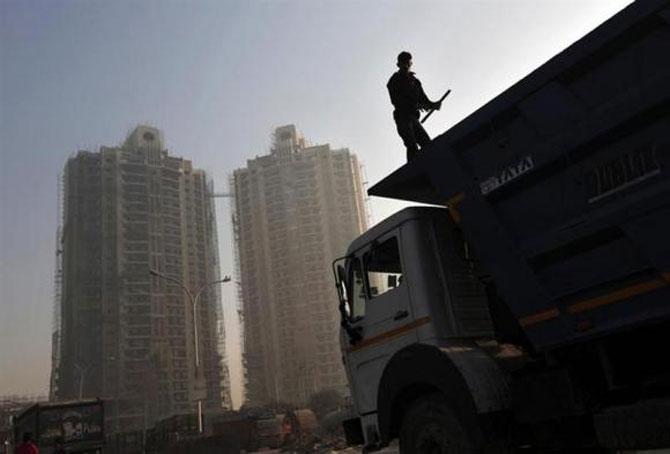 The economy may have already bottomed out in the previous quarter.
Is the Samsung Galaxy Grand 2 worth buying?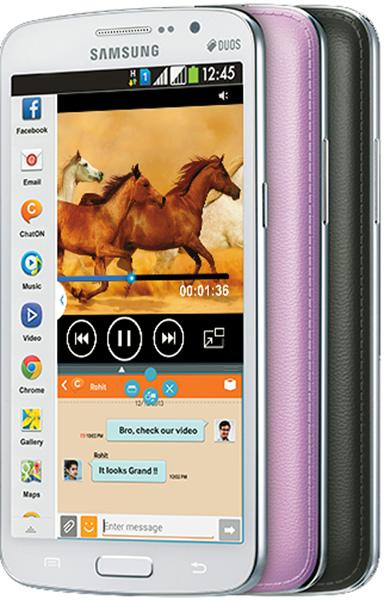 The company hopes to make a splash in the mid-range smartphone market with its Galaxy Grand 2 model.
How to make a will that is tamper-proof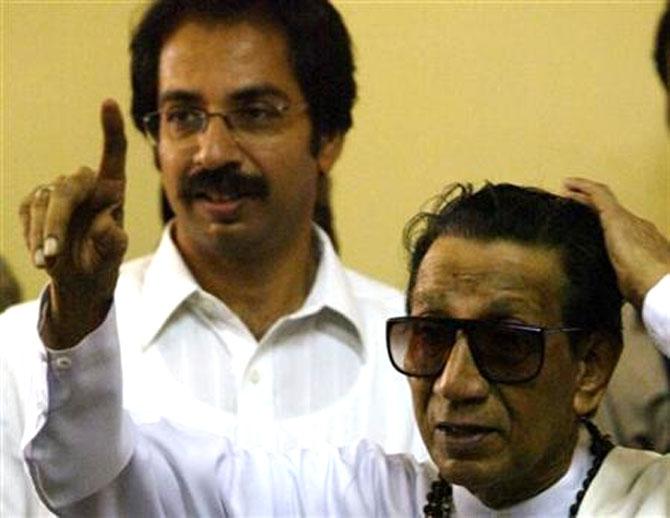 Here are ways to ensure your children and other legal heirs don't tear at each other when you're gone
Can Satya Nadella rescue Microsoft?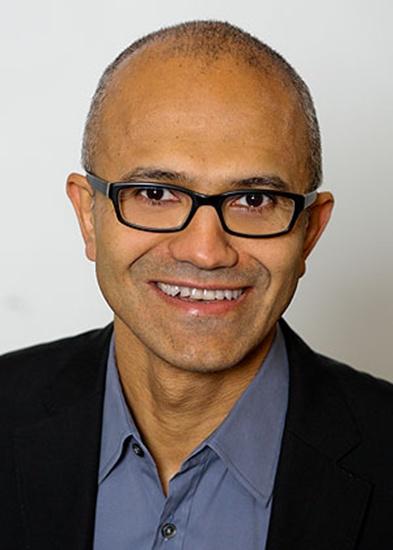 With speculations around the globe that Satya Nadella, 45 a senior executive at Microsoft, will be the next chief executive officer (CEO) of Microsoft, industry analysts welcome the idea but say Nadella has to change the company's business model to succeed.
Dalal Street jittery on pullout of FIIs, wobbly rupee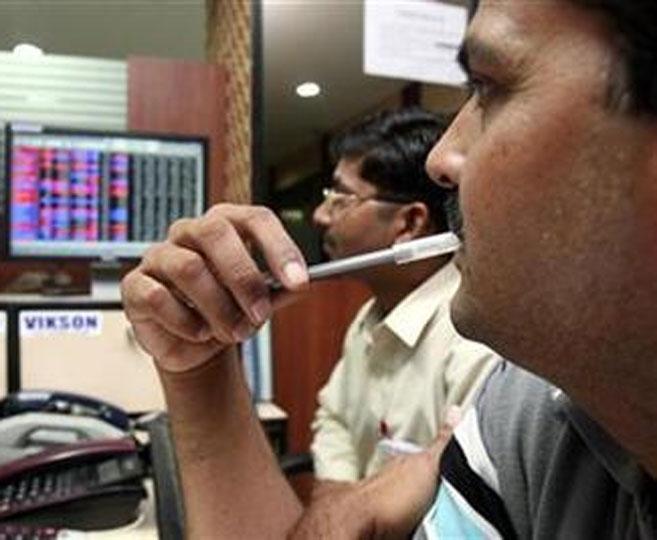 The markets will also keenly eye the HSBC manufacturing and services data.
Rupee logs 1st rise in 3 days, up 12 paise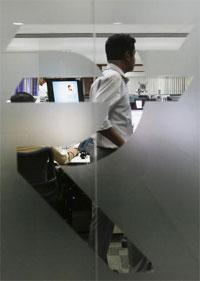 The rupee on Monday gained for the first time in three days and closed up 12 paise to 62.56 against the dollar on fag-end sales of the US currency.
Weak China data wreaks havoc in domestic markets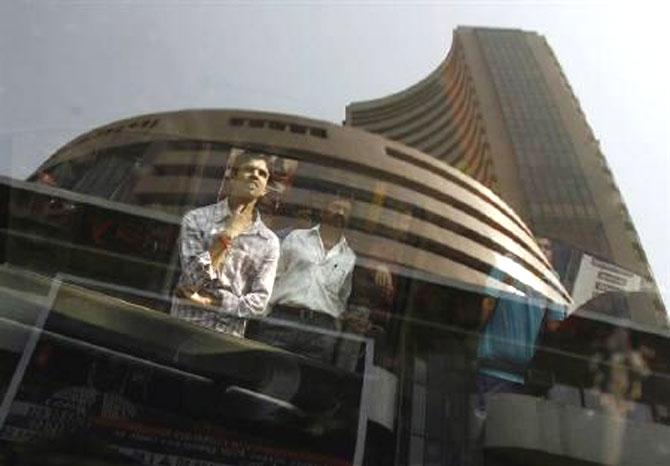 Market breadth ended weak with 1,437 losers and 1,095 gainers on the E.
Meet the most successful global CEOs of Indian origin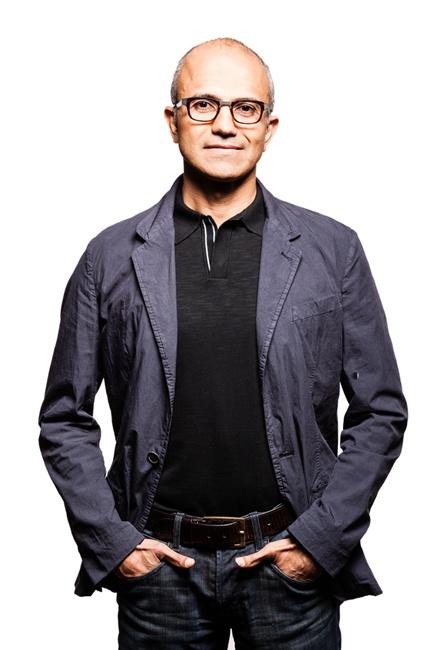 With Satya Nadella set to become Microsoft CEO, more India-trained professionals are taking top positions in the world.
February 02, 2014
Satya Nadella vs Sundar Pichai: Who will be Microsoft's CEO?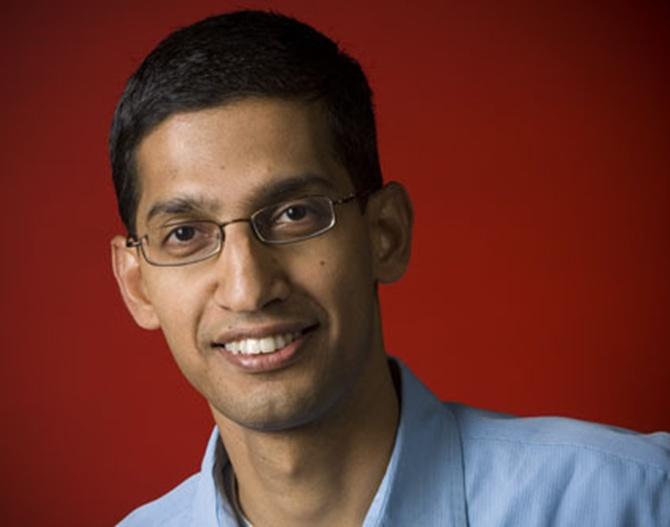 Executive Satya Nadella appears most likely to be named Microsoft's new CEO but the name of another India-born technology executive is doing the rounds as a candidate for the top job, a report said.
February 01, 2014
Car sales: The winners and losers in January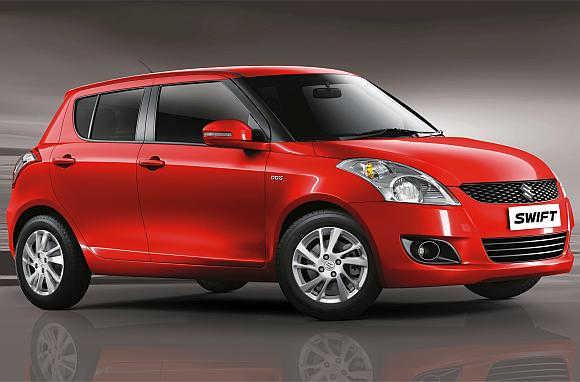 Maruti Suzuki India (MSI) on Saturday reported 10.3 per cent decline in
Why Satya Nadella is good choice as Microsoft CEO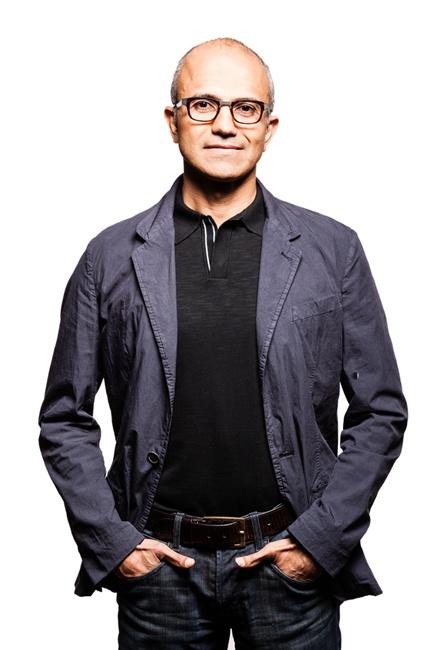 If Nadella wins the day, as expected, it will be for his innovative work on Microsoft's growing server and tools business, which provides online computing and storage for companies, said a source briefed on the search process.
Chidambaram faces mounting deficit in election year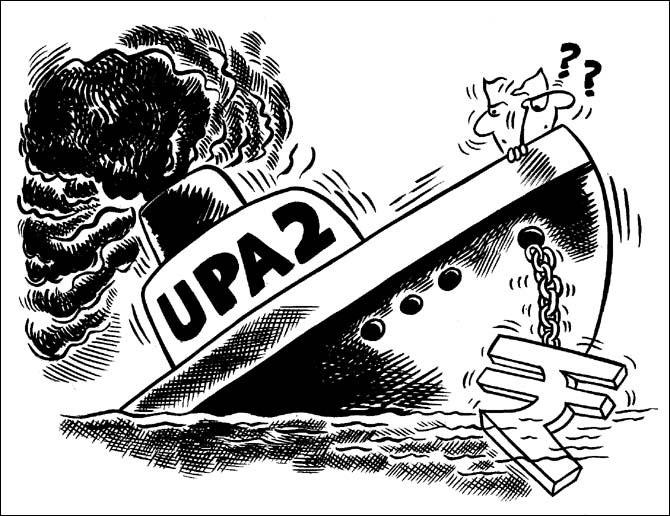 Analysts and the central bank remain concerned about widening oil subsidies.
Have no wonder tool to fight inflation: Rajan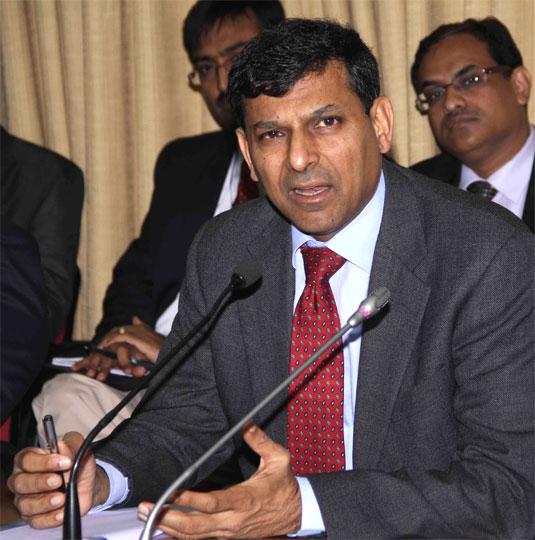 Rajan rules out picking unconventional tools to tame inflation
January 31, 2014
Diesel price hiked by 50 paise per litre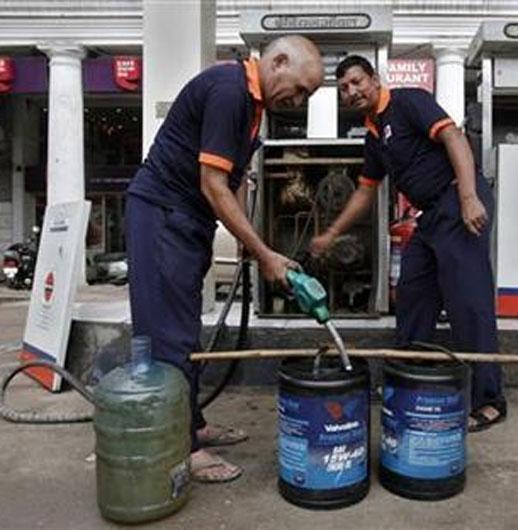 The price of diesel in Delhi will be hiked by 57 paise.
India lowers FY13 GDP growth to 4.5%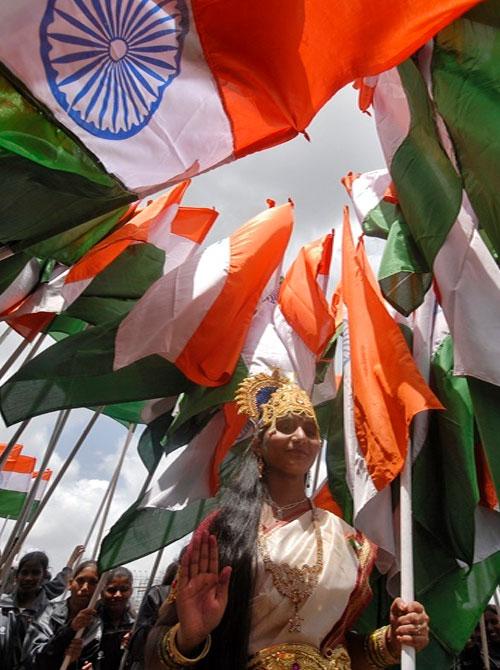 The government on Friday said the economy may have expanded by 4.5 per cent in 2012-13, compared with the earlier estimate of 5 per cent, on account of subdued performance in agriculture, mining and manufacturing.
Best engineers in India are from Delhi, Bihar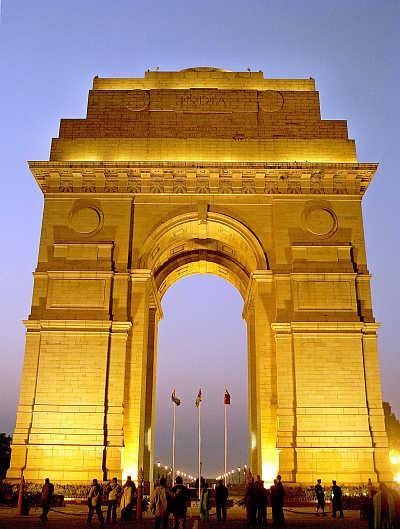 The best talent pool of engineers is in Delhi, Bihar and Jharkhand, while those from Andhra Pradesh and Tamil Nadu are least employable, said a report.
What Suzuki's Gujarat plant means for Maruti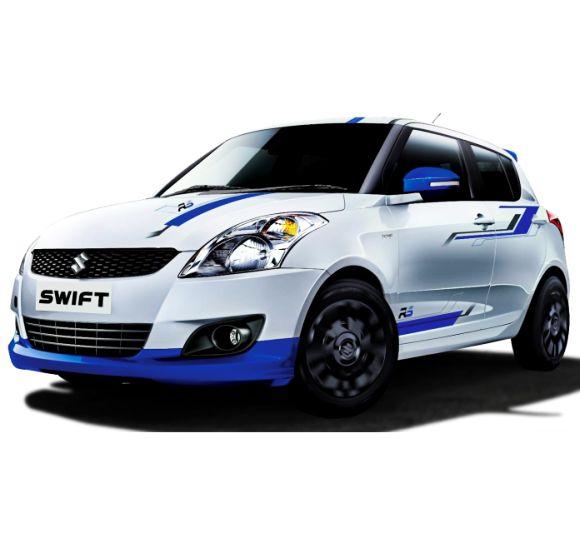 Maruti's decision to give the Gujarat plant to Suzuki may not be the proverbial win-win amid concerns about costly imports and pricing.
The best-selling Indian cars fail safety test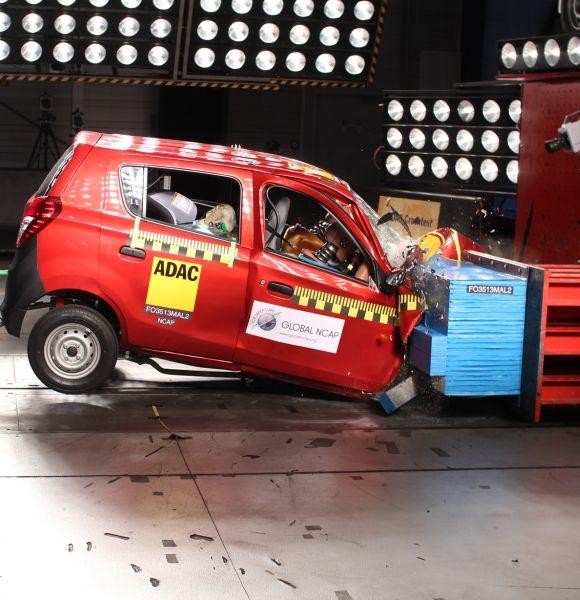 Some of the most popular small cars sold in India, including Maruti Alto 800, Tata Nano, Ford Figo, Hyundai i10 and Volkswagen Polo, have failed crash tests showing high risk of life-threatening injuries in road accidents, according to Global NCAP.
CEO race at Microsoft: Who is Satya Nadella?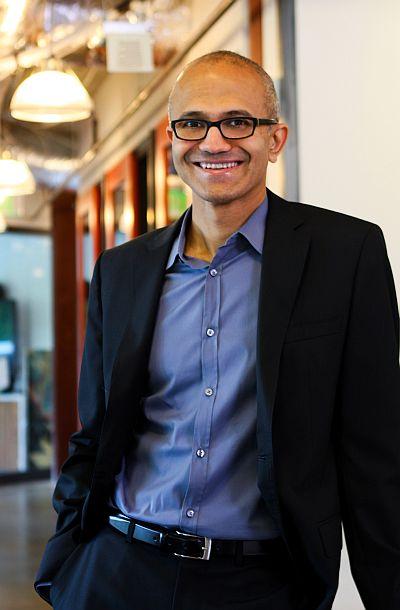 A short profile of the Indian born Satya Nadella who could be the next top boss at Microsoft.
Will Air India buy more Boeing 787 Dreamliners?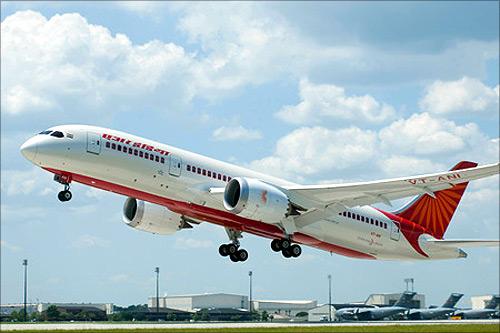 Panel of its and govt officials to scrutinise operational record and decide whether to proceed with inducting more Boeing 787s.
Why Sunil Bharti Mittal loves his new CEO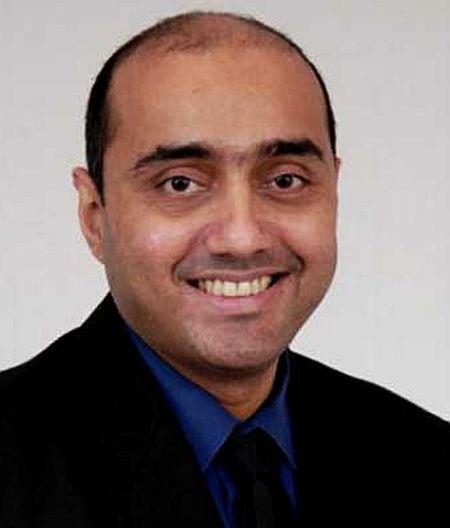 People given to hyperbole would say that Gopal Vittal's rise at Bharti Airtel has been "meteoric". But in his case, superlatives could perhaps be forgiven. Here's why
From dignity to disgrace: What went wrong with Ranbaxy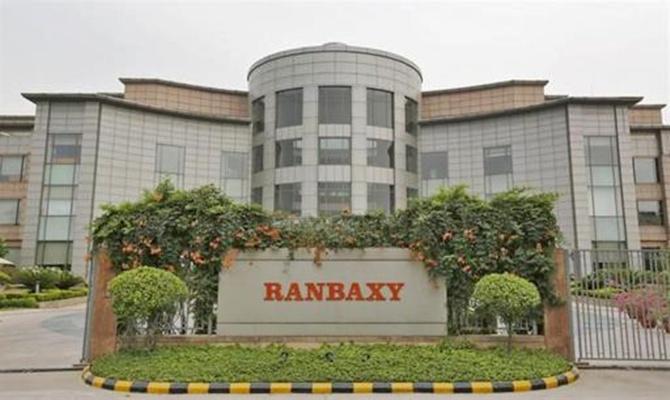 Yet another factory of Ranbaxy, this time in Toansa (Punjab), has been banned from selling in the United States. Once again the company faces charges of unclean manufacturing practices.
Karl Slym's death is a wake up call for Indian companies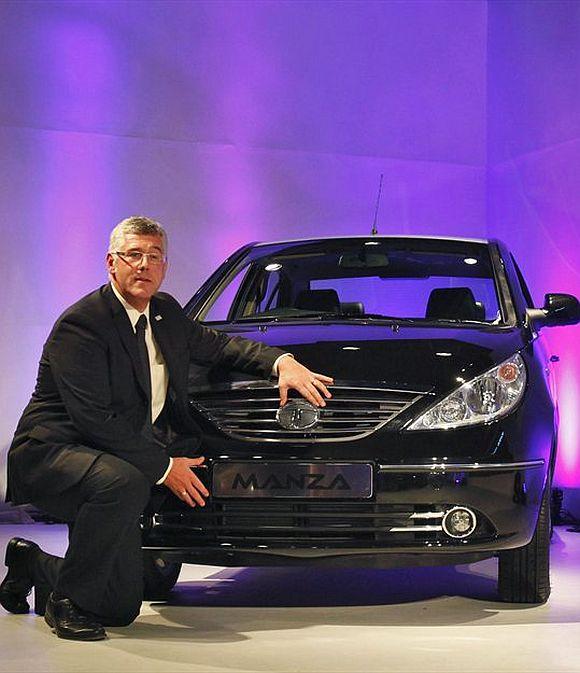 Tata Motors MD sudden death shows it is time companies asked themselves 'What would we do if we lost our CEO tomorrow?'
Market crawls back to life; breaks 5-day fall
The Sensex ends up 16 points to end at 20,514.
India-born Satya Nadella likely to be Microsoft's new CEO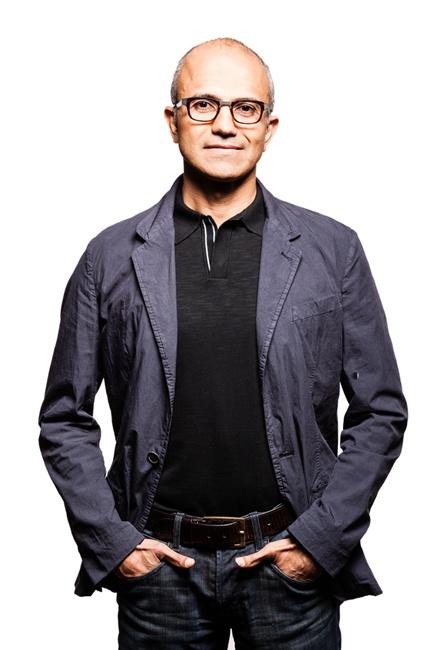 Technology giant Microsoft is likely to name Indian-American top executive Satya Nadella to replace longtime chief Steve Ballmer as the new Chief Executive Officer, capping a five-month search for the only third CEO in the company's history.
20 best companies you would love to work for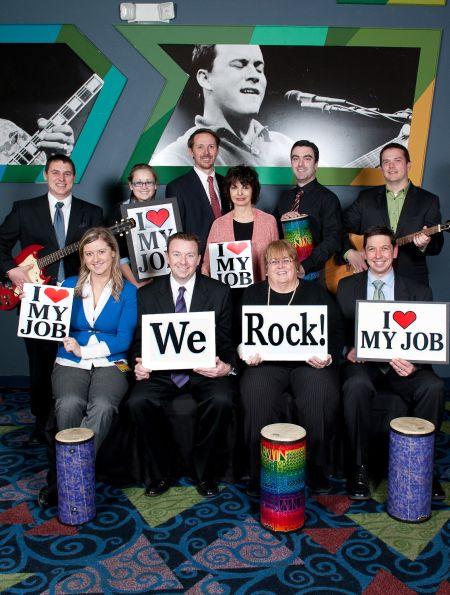 The best companies to work for as ranked by Fortune magazine.
China may not be allowed to invest in India's railway projects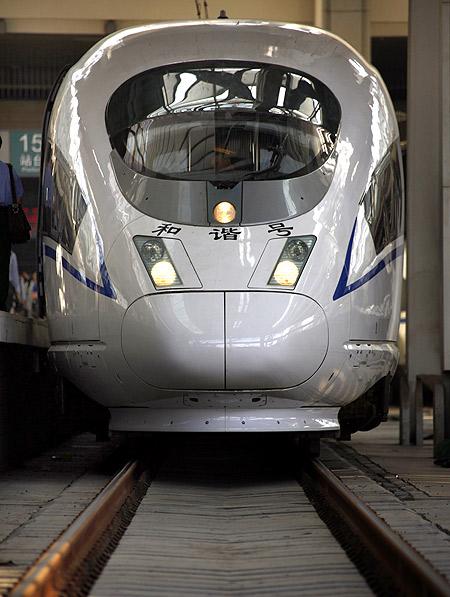 The proposal to allow 100% FDI in the construction and maintenance segments of the railway network was floated in August last year.
Rajan pans raising LPG cap, says it's misdirected subsidy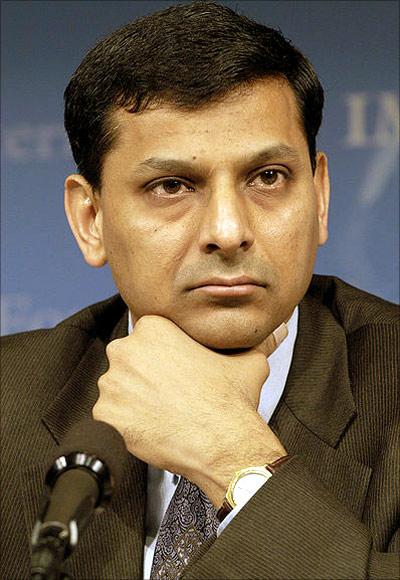 Minutes after the Union Cabinet approved raising the cap on subsidised liquefied petroleum gas (LPG) cylinders from nine to 12 per connection in a year, Reserve Bank of India (RBI) Governor Raghuram Rajan questioned the decision, suggesting it was "misdirected subsidy".
Should salaries be linked to performance?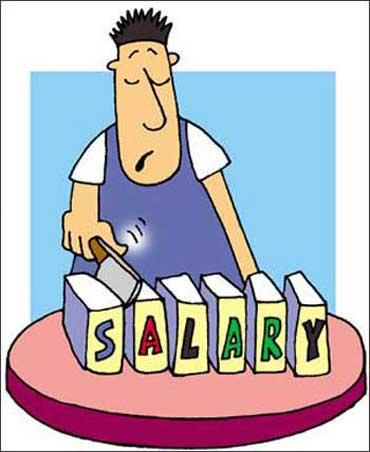 Performance pay as a concept is increasingly gaining importance in emerging markets like India and China, but linking compensation to unquantifiable corporate goals is where the model flounders.
Success story: 10 best banks in India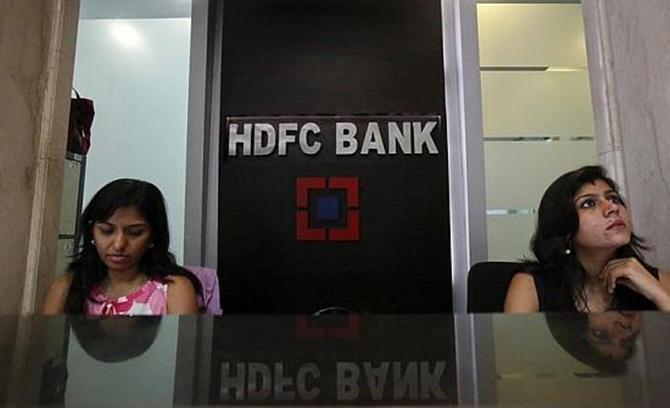 Despite several challenges plaguing the banking sector, HDFC Bank has emerged as the best bank in India.
Lenovo hots up competition after Motorola deal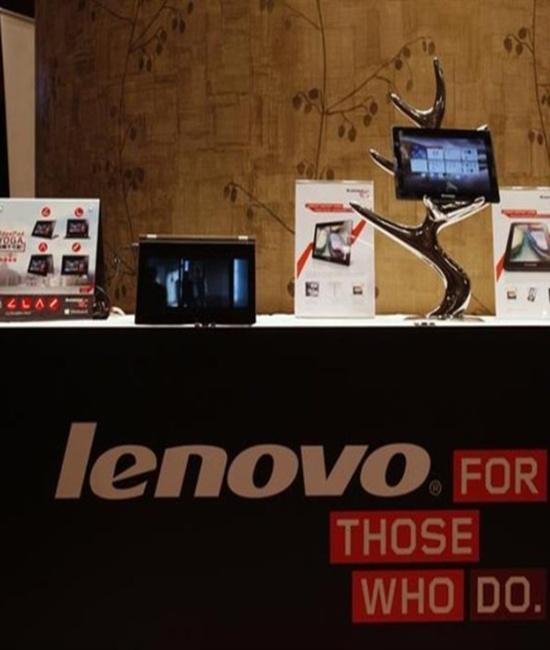 Lenovo Group, the Chinese technology company that earns about 80 percent of its revenue from personal computers, is betting it can also be a challenger to Samsung Electronics Co Ltd and Apple Inc in the smartphone market.
January 30, 2014
Automakers pin hopes on Auto expo to reignite demand, sales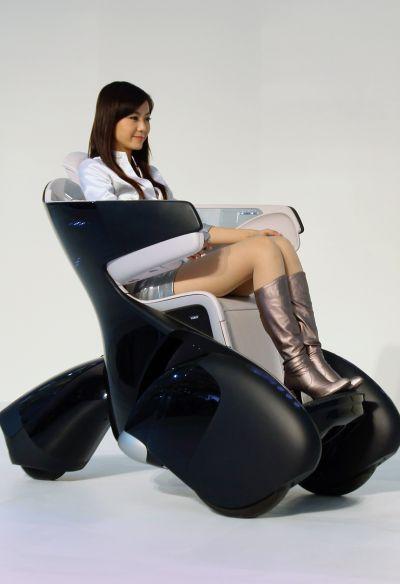 Amid economic slowdown, Auto Expo, the biggest spectacle in the Indian automobile sector, will begin next week with the industry hoping for a reignition of demand through the show, which will see 70 new unveilings.
Mahindra to unveil electric sport car Formula E in Feb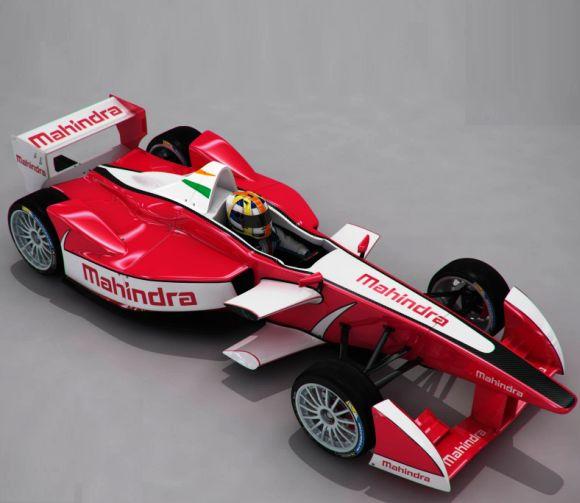 A Mahindra group firm and electric vehicle maker, Mahindra Reva will showcase its Formula E car along with a concept electric sports car at the Auto Expo starting next week.
India's first monorail to roll out in Mumbai on Feb 1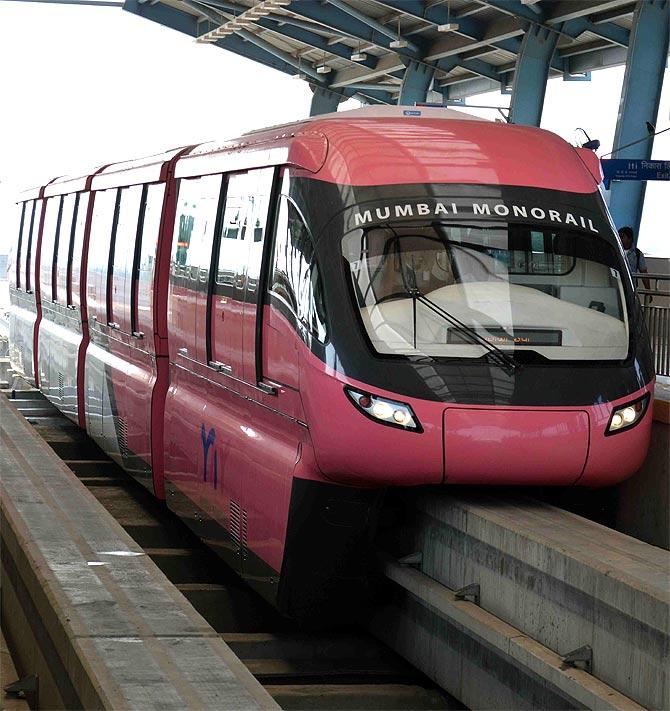 The country's first Monorail service will commence operations next month on the 8.9 km
Govt hikes subsidised LPG cylinder quota to 12 per year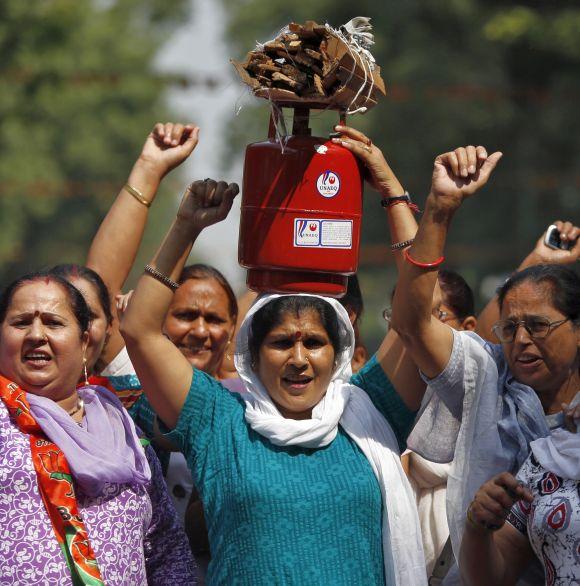 Bowing to party pressure, the government on Thursday raised the quota of subsidised LPG to 12 cylinders per household in a year from nine at present and also put on hold paying users the subsidy into bank accounts using Aadhaar platform.
Are Ranbaxy drugs available in India safe?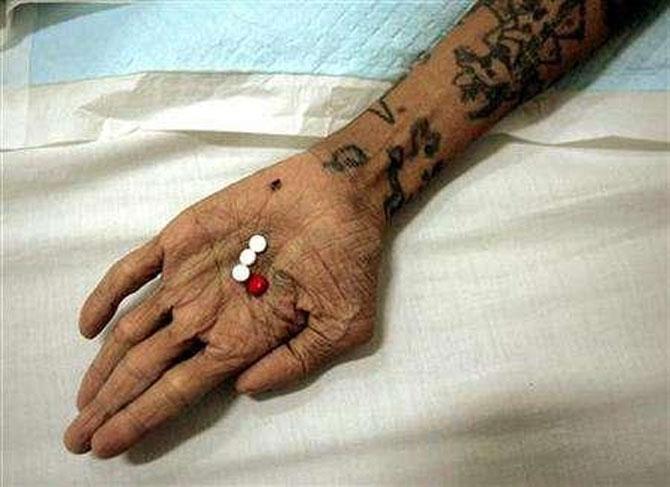 If I follow US standards, I will have to shut almost all drug facilities: G N Singh
Corruption did not get worse during UPA rule: Chidambaram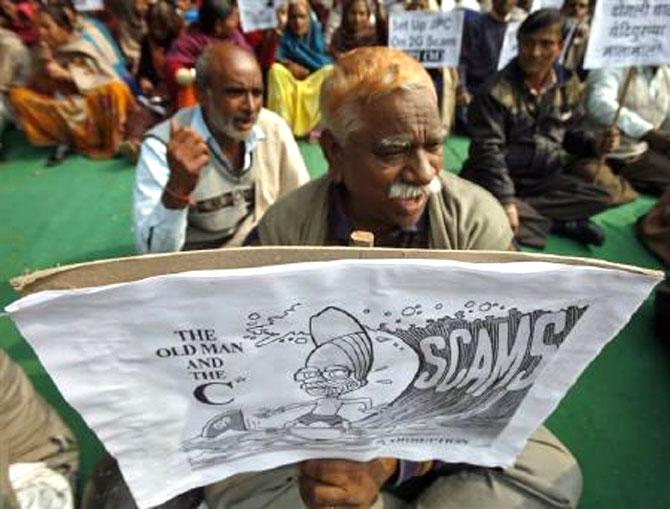 The government, he added, was aware of the problem and was dealing with it.
Rupee seen to move around 63/USD in near term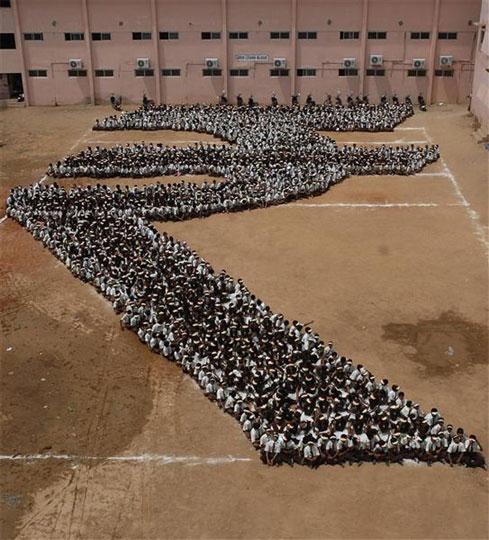 From a credit risk perspective, there does not seem to be immediate danger.
Suzuki issue: Why India must regulate MNCs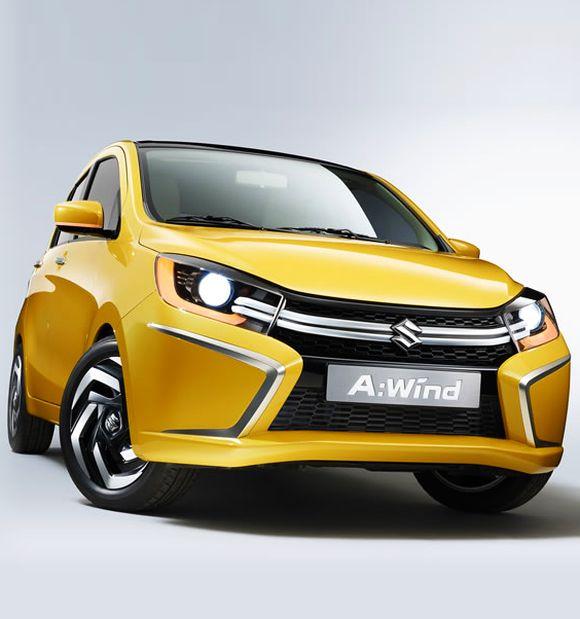 Maruti Suzuki's announcement that a proposed factory in Gujarat will be owned not by it but by a fully-owned subsidiary of Suzuki Motor Corporation gives rise to several questions related to corporate governance - and to larger questions about the regulation of multinationals in India.
'India should be given credit for helping America'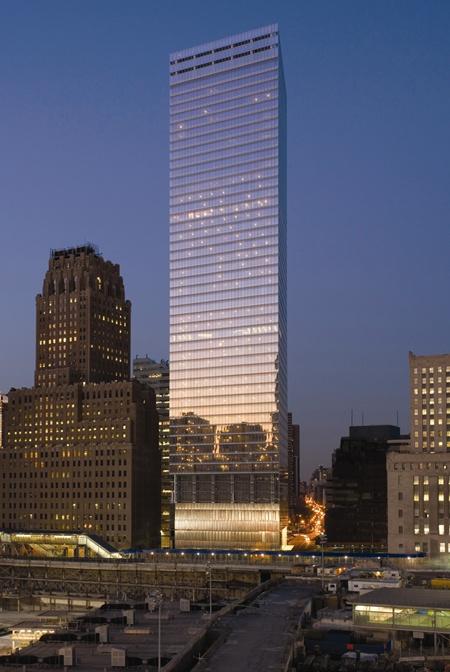 India should be given credit for helping America recover from the economic crisis, says S Jaishankar, India's new Ambassador to the US.
AAP's vision document to outline economic policy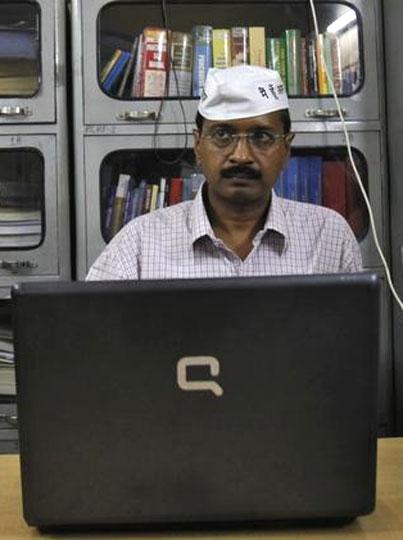 The document includes inputs from various groups such as labour and farmer unions and industry.
Google sells Motorola to Lenovo for $2.91 billion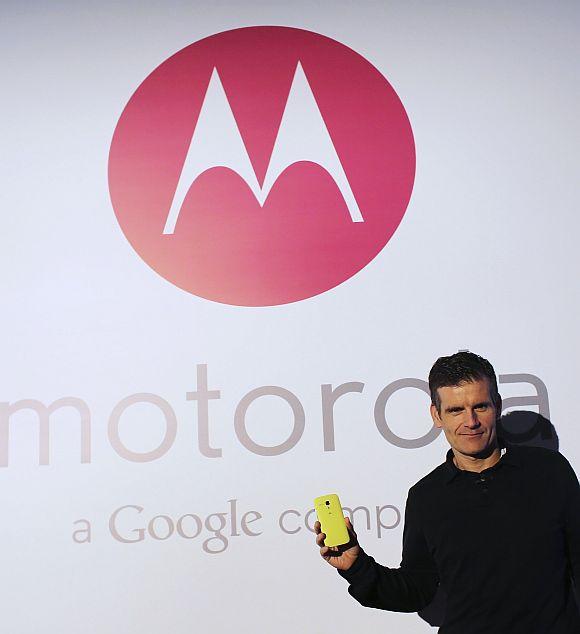 It is Lenovo's second major deal on US soil in a week as the Chinese electronics company angles to get a foothold in major global computing markets. Lenovo last week said it would buy IBM's low-end server business for $2.3 billion.
Rupee retreats from session lows as state banks sell dollars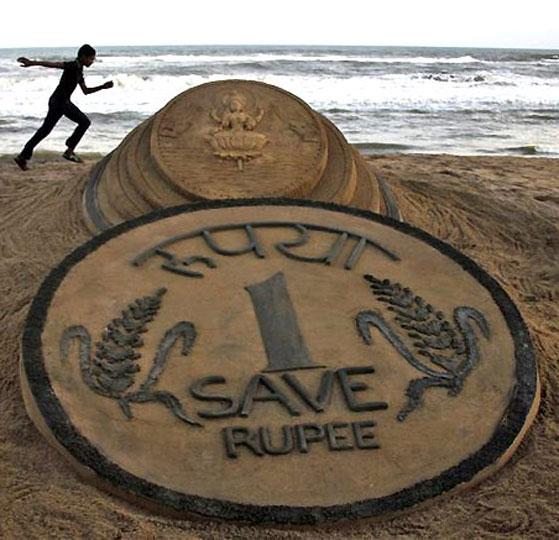 Traders broadly expect the rupee to stay in a 61.50 to 63.50 range over the next three months.
UPA faces a new moment of truth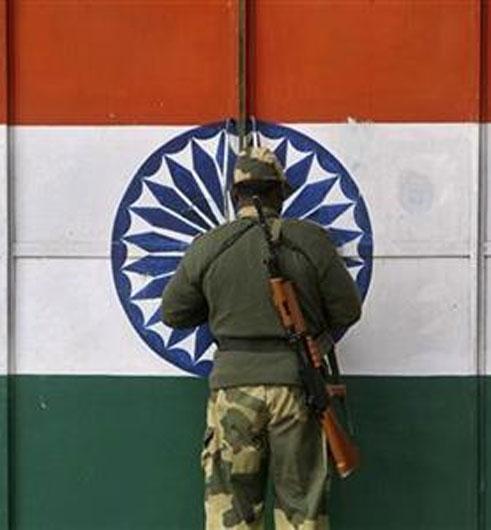 No longer in eye of storm, but uncertainty still abounds over India on several scores.
Railways' pride: 20 superfast trains in India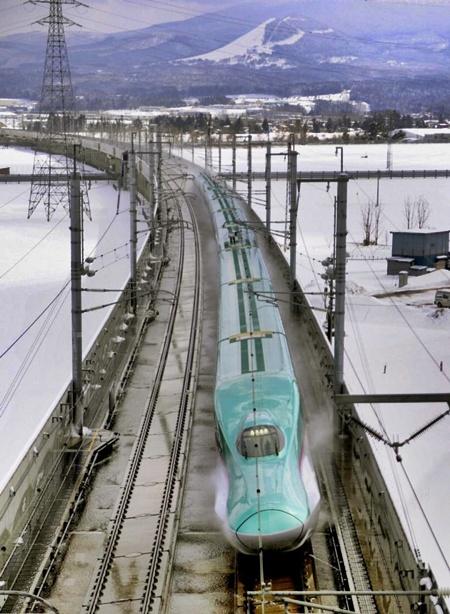 The Indian Railways has an ambitious plan to increase the speed of Rajdhani, Shatabdi and Duronto trains to 160-200 km/hour over the next three years.
US Fed taper knocks down markets to 2-month lows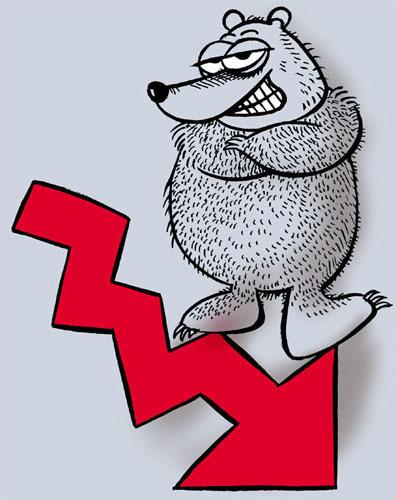 Further tapering by the US Fed led to a sell-off in emerging markets on concerns of slowdown in foreign fund inflows
RBI quietly begins tryst with inflation targeting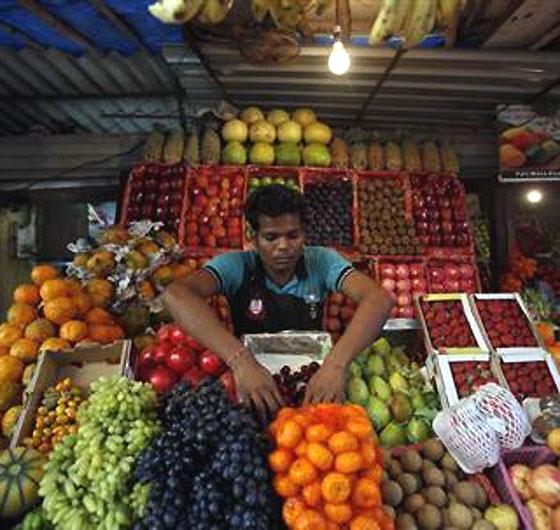 Rates would stay high for longer as CPI inflation now stands at nearly 10 per cent.
January 29, 2014
Poll: Should MPs be treating like 'Maharajs' at the airport?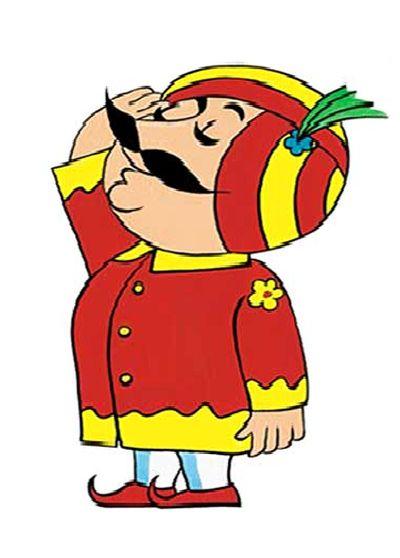 Do you agree with the government's idea of extending benefits to the MPs while you have to pay double the price of everything inside an airport and go through the thorough security check?
Rupee has recovered smartly to about right level: Chidambaram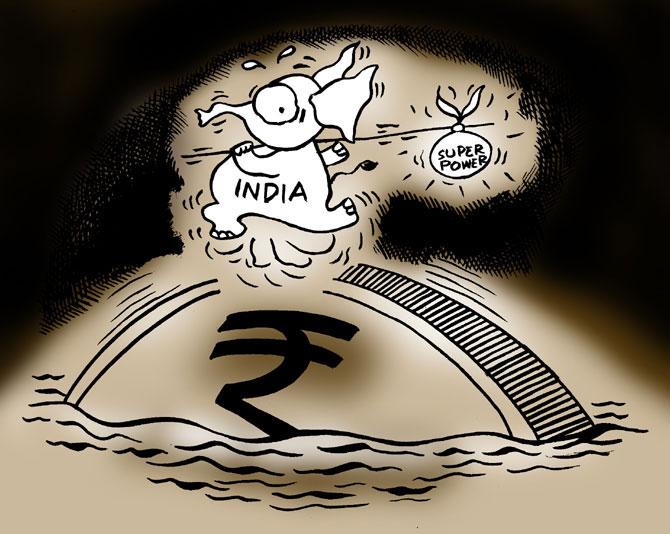 US is not going to do the kind of sequential taper that was hinted in May, said FM.
Web gets new domain addresses like .guru, and .bike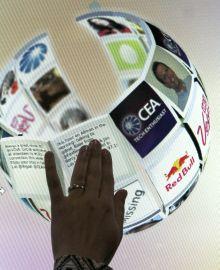 The humble .com is set to receive some competition from a new set of unusual web addresses such as .guru and .singles!
This gorgeous car is Maruti SX4 successor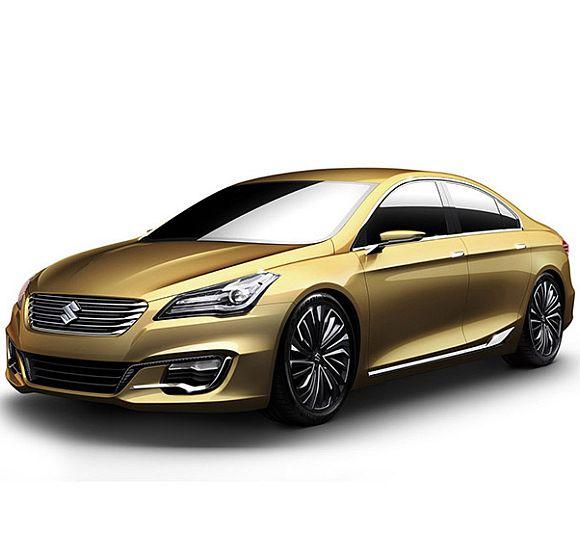 The car will come with a petrol and a diesel engine option.
Pvt airlines told to give special privileges to MPs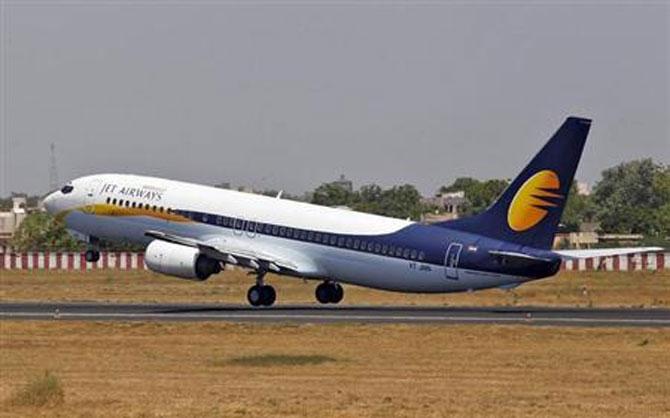 Protocol to accord such services to MPs have been in existence for over three years now.
India ranked at the bottom of Intellectual Property Index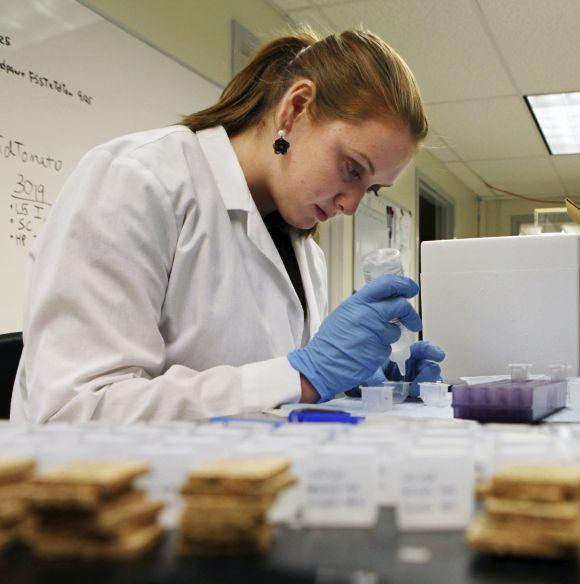 For the second consecutive year, India has been ranked at the bottom of 25 countries in terms of protection and enforcement of intellectual property practices, a US Chamber of Commerce report said on Tuesday.
Slym jumped to death after row with wife, police surmise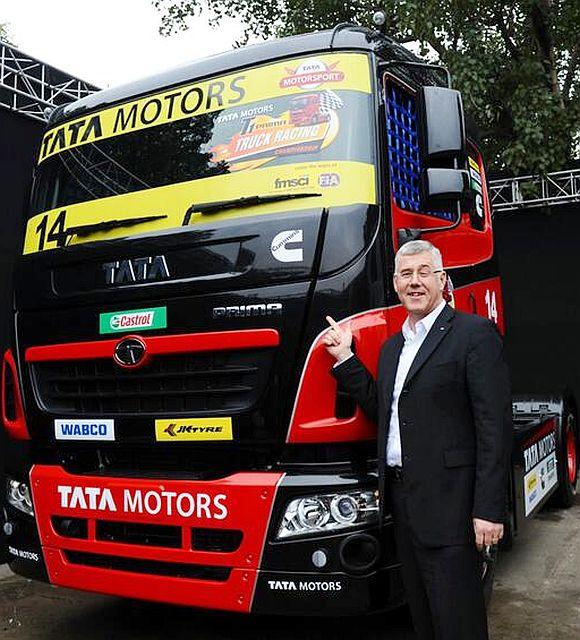 Sally Slym told police they had fought so much that night that she could not talk to her husband any more.
10 safest airlines in the world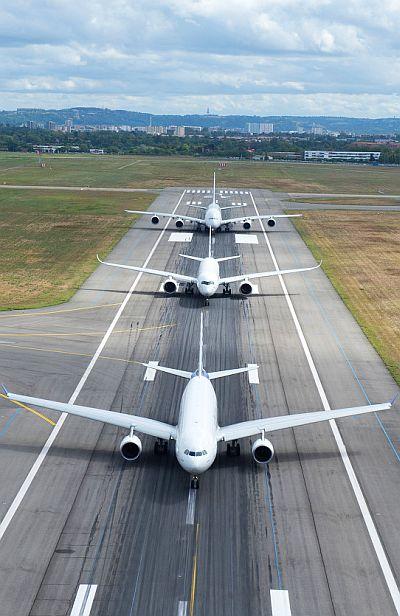 For those who are afraid to fly, here are the airlines that have the best record for safety.
10 amazing post offices from around the world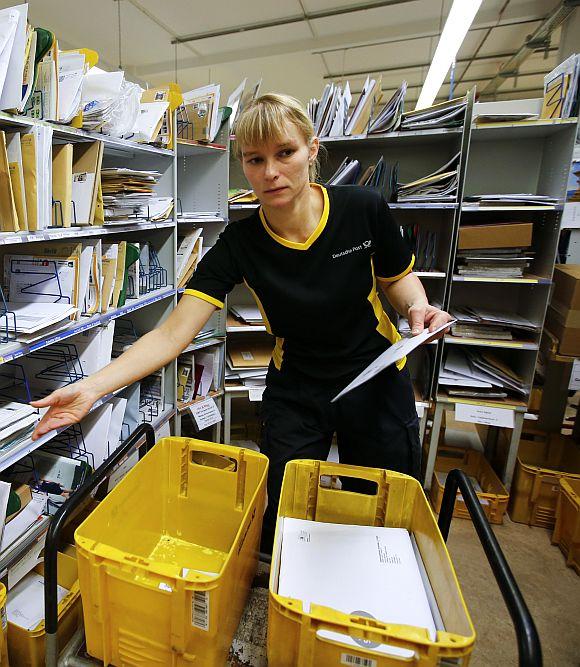 India has the largest postal network in the world with over 1, 55,015 post offices.
Immigration reform is key to America's economic growth: Obama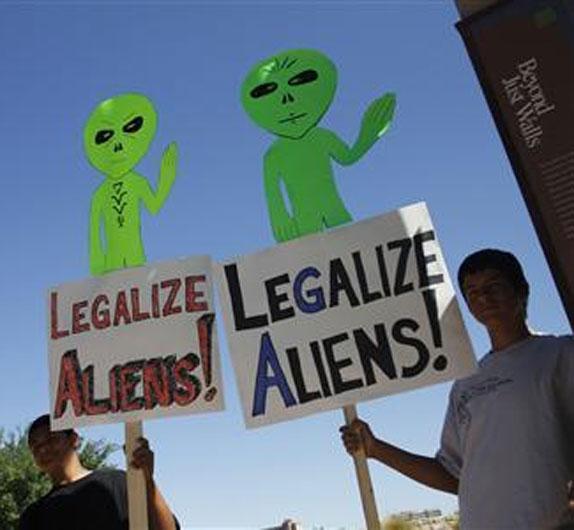 The comprehensive immigration reform if passed by the Congress will provide a path to citizenship to some 11 million undocumented people, including 240,000 Indians.
Rupee ends 10 paise higher at 62.41 vs dollar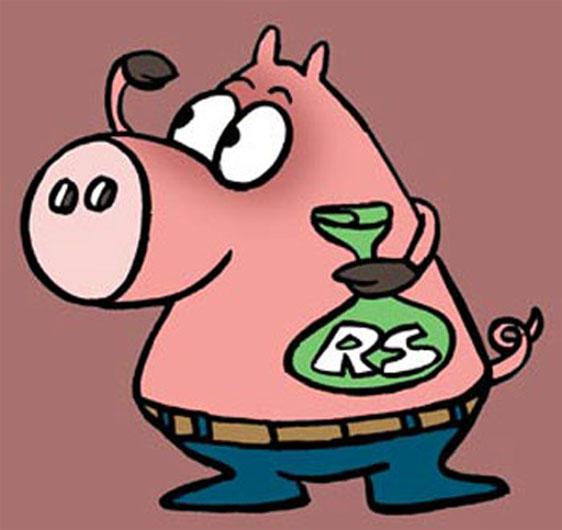 There was sustained selling of the American currency by exporters ahead of a decision of US Federal Reserve on tapering its monetary stimulus.
Once the preserve of youth, IT staffing enters middle age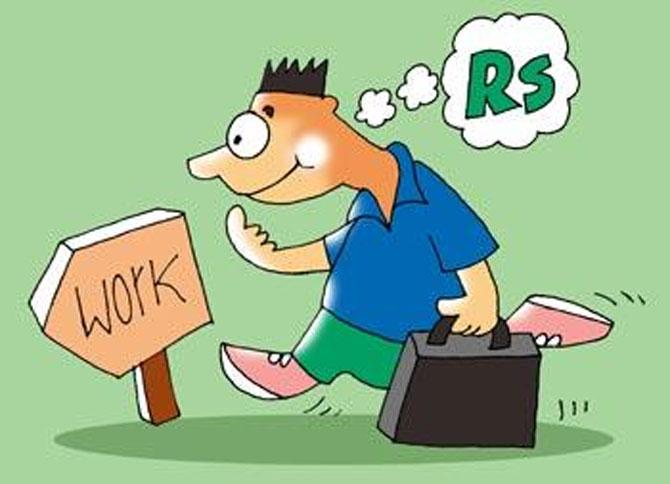 The bright youngsters they recruited years earlier have become earnest family types.
When cheques bounce, banks charge double penalty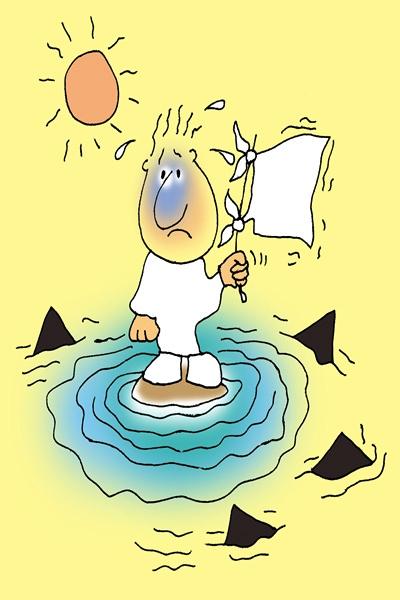 Banks charge double penalty - where the cheque is issued & where it is deposited.
Market ends flat amid volatility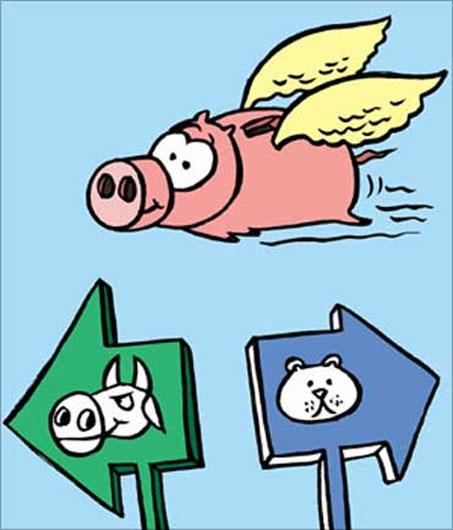 Markets ended flat ahead of January F&O contracts expiry tomorrow. Markets closed flat with a slight negative bias after a volatile session that saw key benchmark indices move in a narrow range.
Suzuki's move to run Gujarat plant faces a storm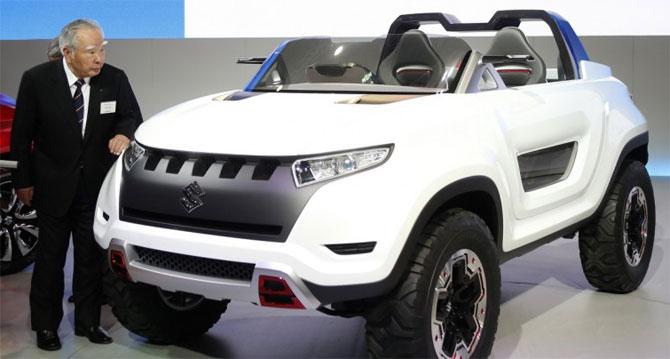 New subsidiary to supply cars to Maruti Suzuki
Why is the govt running its banks so badly?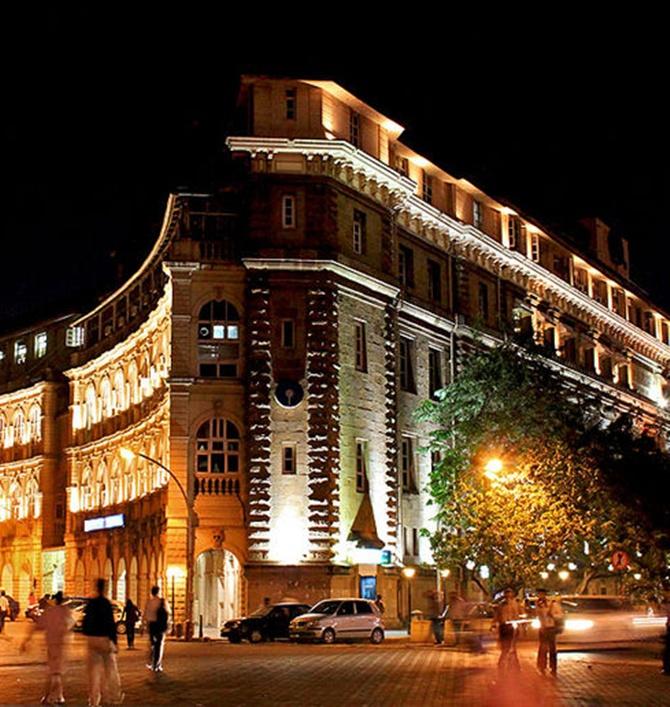 The relatively poor performance of government-owned banks comes at a cost to taxpayers.
January 28, 2014
Mercedes launches C-class Grand Edition at Rs 36.81 lakh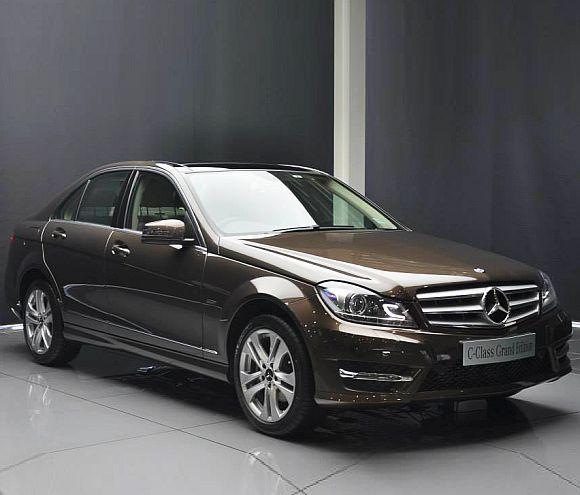 German luxury car maker Mercedes-Benz today launched new C-class Grand Edition, both in petrol and diesel variants, priced at Rs 36.81 lakh and Rs 39.16 lakh respectively in the domestic market.
Karl Slym: A jovial person who won the hearts of many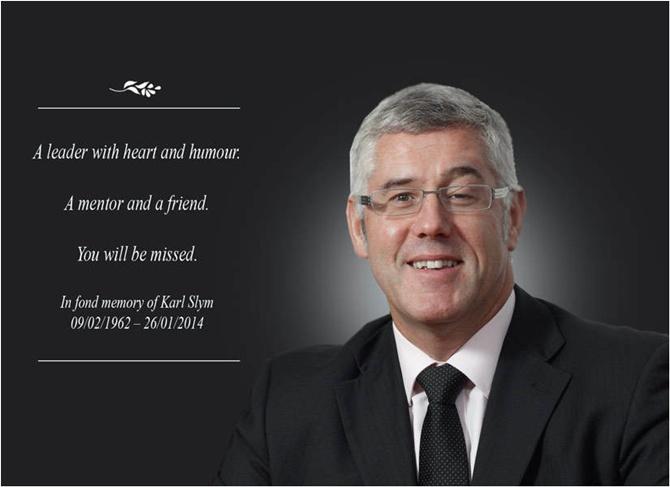 Karl Slym was affable, gregarious and always motivated. Even in moments of crisis, Slym's sense of humour remained intact.
World's top 5 smartphone companies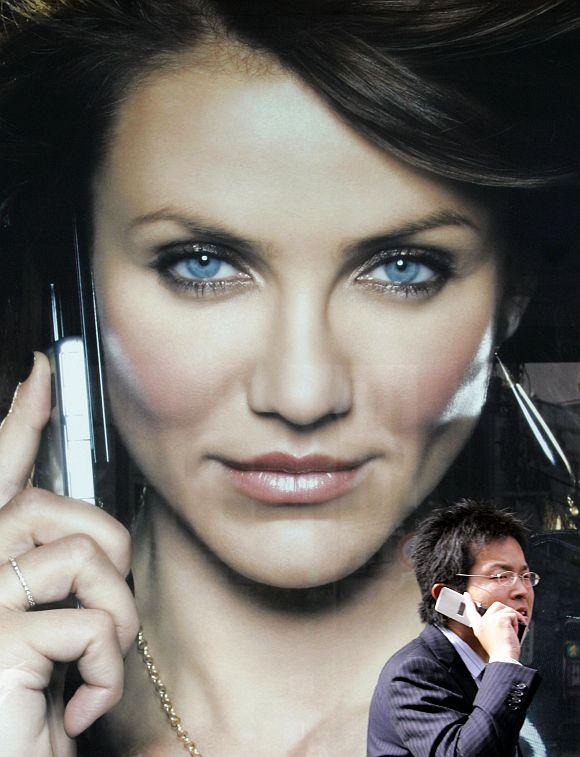 The growth of Chinese manufacturers is shaking up the smartphone industry.
Get ready to pay higher EMIs as RBI hikes rates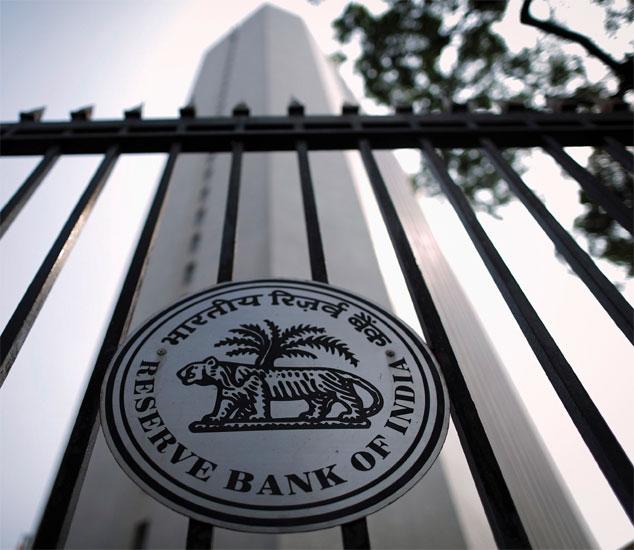 Reserve Bank Governor Raghuram Rajan on Tuesday again surprised the markets and raised the key policy rate by 0.25 per cent to 8 per cent in a bid to curb inflation, a move that may translate into higher EMIs and push up the cost of borrowing for corporates.
Airfare discounts see a boom in tickets sales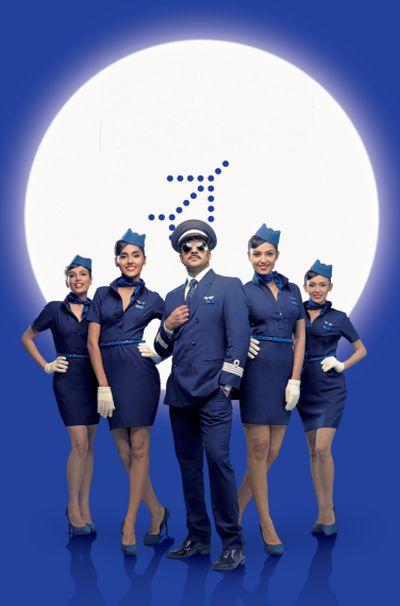 The three-day discount sale launched by domestic airlines have boosted forward bookings of carriers in February and March, a lean season for travel.
Rupee recovers 8 paise, trades at 63.02 vs dollar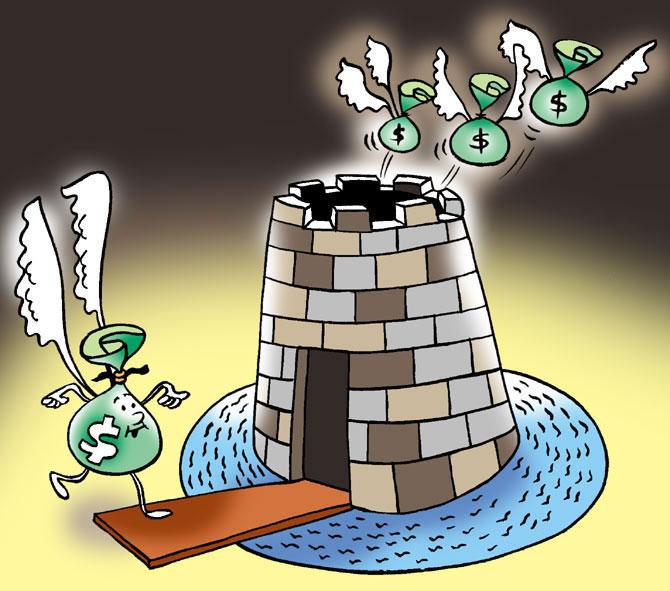 Rupee gained on fresh selling of dollars by banks ahead of the RBI policy meeting.
How postmen may help set India's monetary policy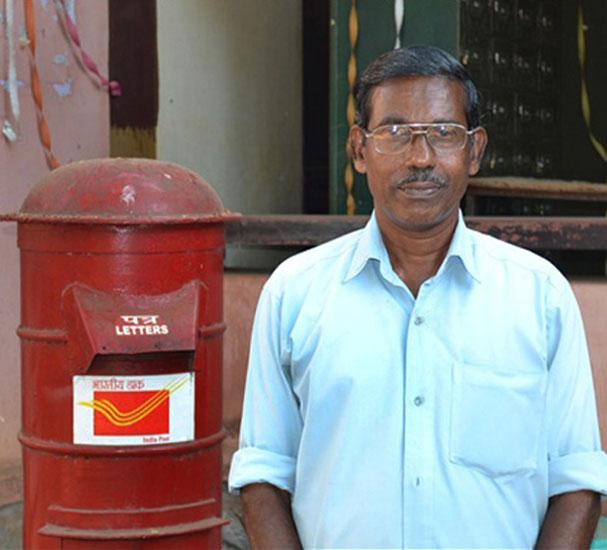 Post workers are collecting data that determines the level of India's consumer price index, which is likely to become RBI's most important tool for setting monetary policy.
Markets end flat; shrugs off repo rate hike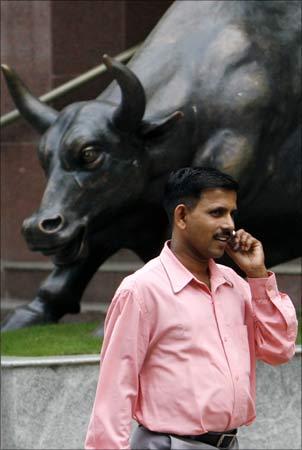 IT majors and Maruti Suzuki down 8% were the top losers among Sensex-30.
A journey in a double-decker train from Delhi to Jaipur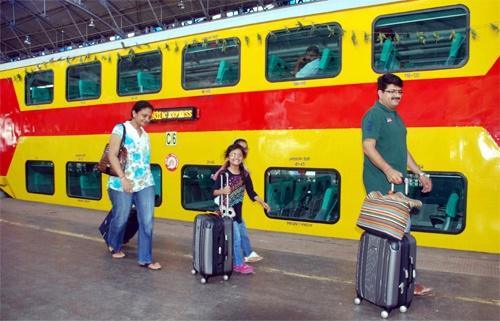 The superfast double-decker train running between Delhi and Jaipur is new and posh, says a friend who has just been on it, up and down.
Things to check before building your house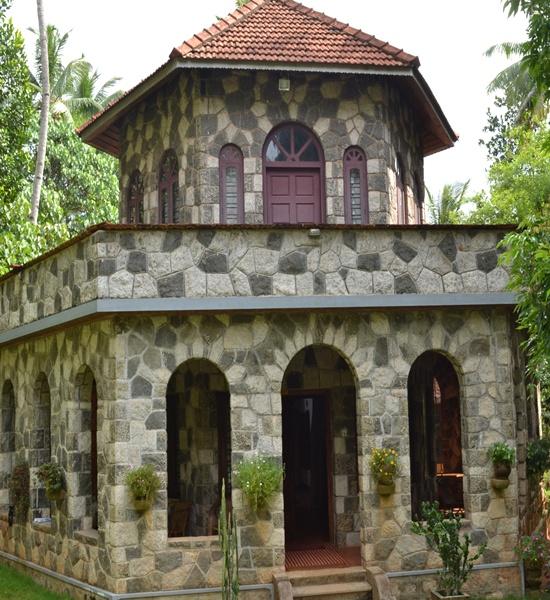 You are likely to face legal problems and cost escalation, if these issues aren't nipped in the bud.
Rupee, worst performer among currencies of emerging markets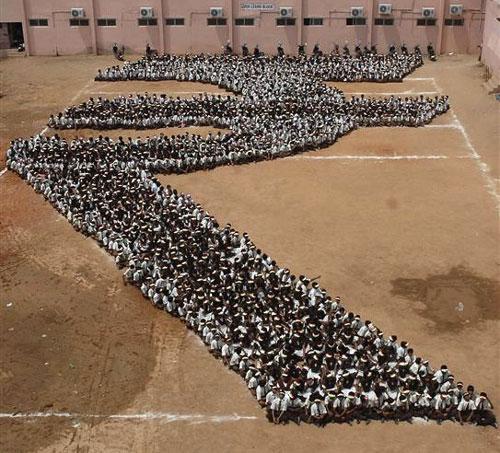 With a global selloff over concerns of the US Federal Reserve's bond-buying tapering impacting the currencies of several emerging markets, the rupee has been the worst performer since Thursday.
5 hot cars that will be unveiled in February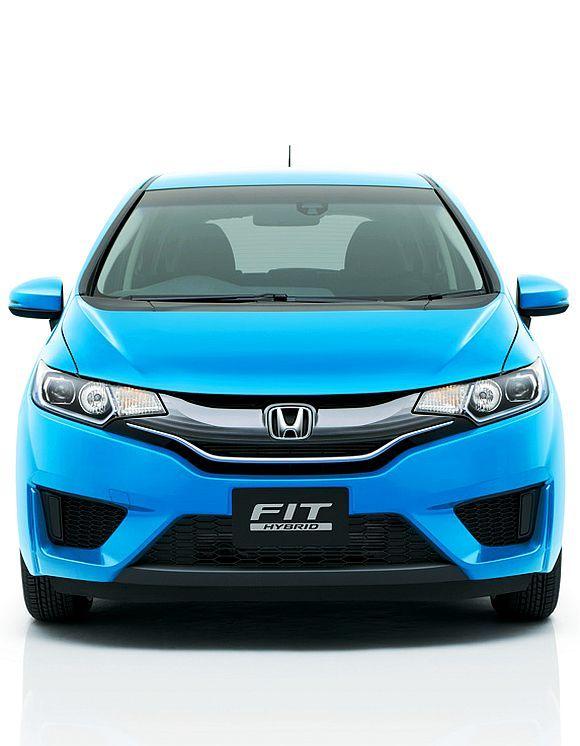 Indian Auto Expo that will start on February 7 will see 70 product launches. We bring the best of it.
Online versus offline trading: What you must know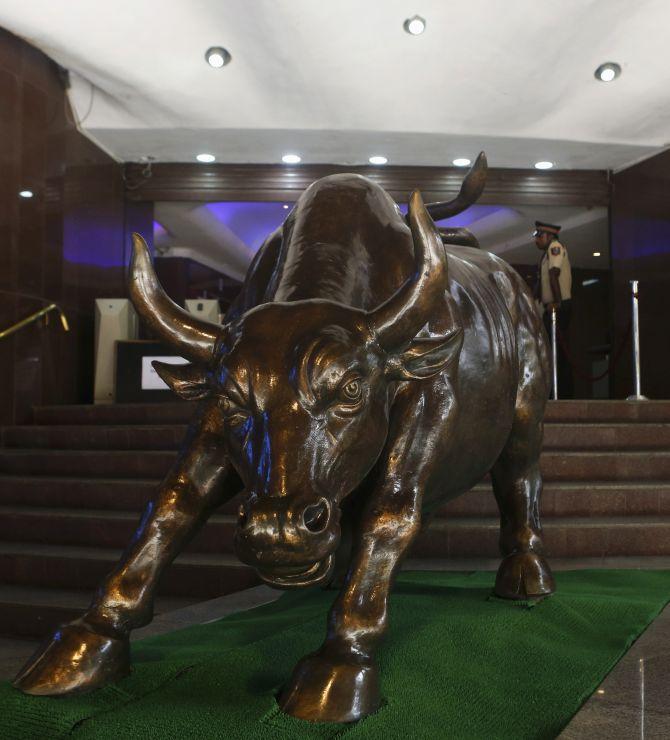 Offline brokers usually incur much higher costs than online brokers.
January 27, 2014
Amazon will now 'read' your mind, and ship products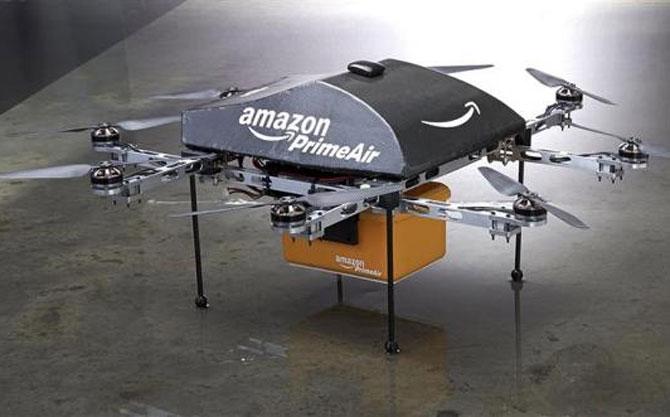 Amazon has filed a patent for the technology called 'anticipatory shipping'.
Top executives may get over 10% pay hike this year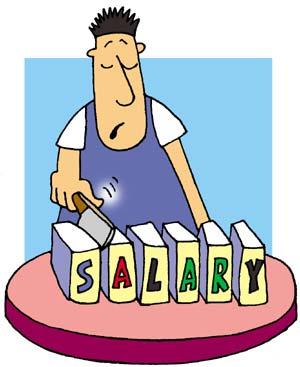 Indian companies are likely to give more than 10 per cent pay hike to their top executives
Affordable smartphones with useful features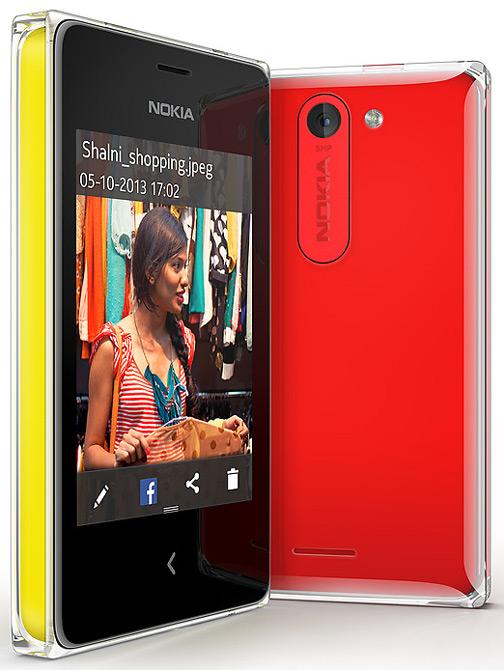 We look at some smartphones that are loaded with useful features and give some punch, and at the same time go easy on your pocket.
Amazing Airbus A-380s will finally fly into India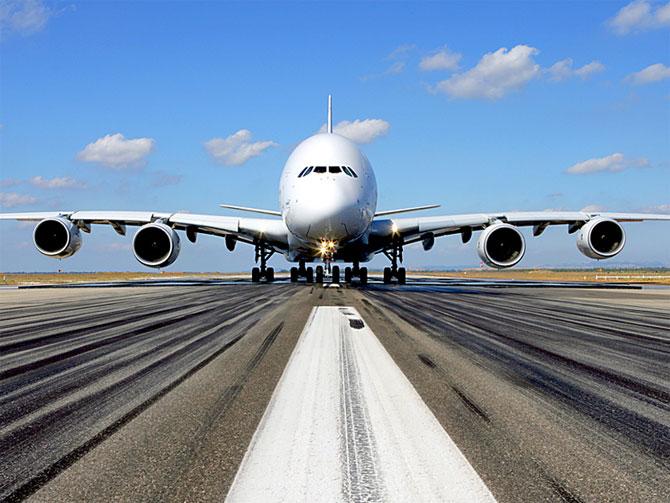 Four Indian airports are currently equipped to handle these super jumbos.
Honda City diesel vs Hyundai Verna diesel: And the winner is...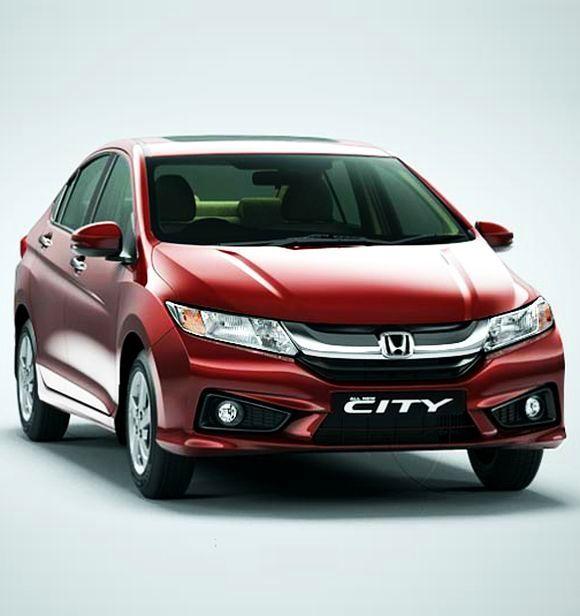 Honda has taken to diesel and come up with its completely new City sedan. Ranged against it is the new version of the erstwhile segment leader, Hyundai's Verna.
How we can clean the highly polluted Ganga river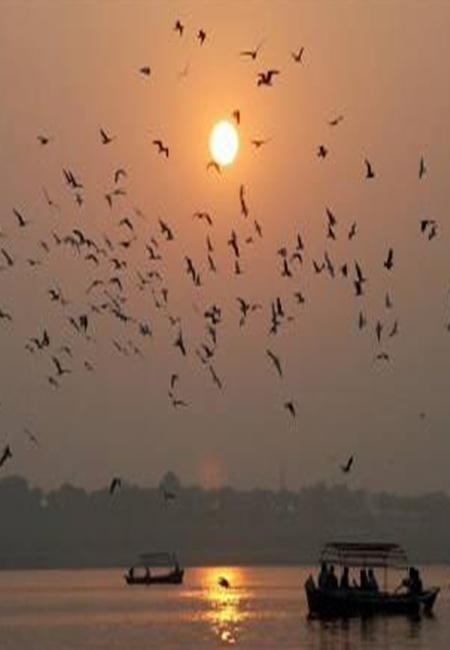 Water is drawn for agriculture, industry and cities, but only waste is returned to the river.
Did Tata Motors MD commit suicide?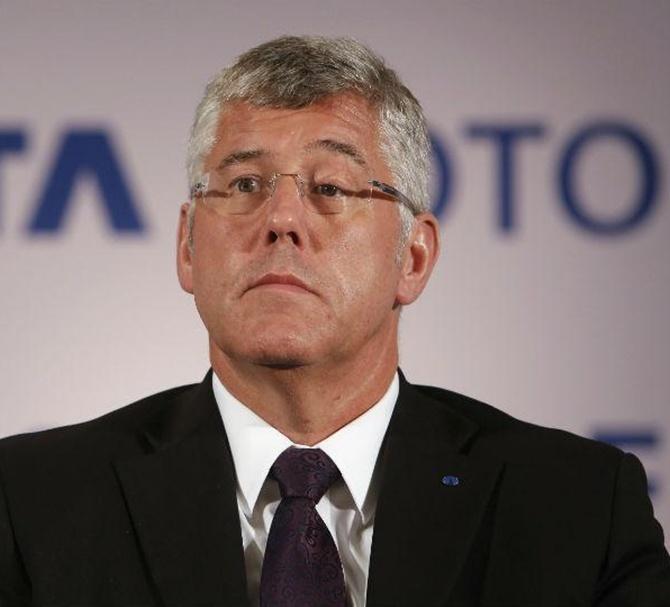 Karl Slym, managing director of India's Tata Motors Ltd, died after falling from a hotel room in Bangkok in what police said on Monday could be possible suicide.
Special: Are PSU stocks worth betting on?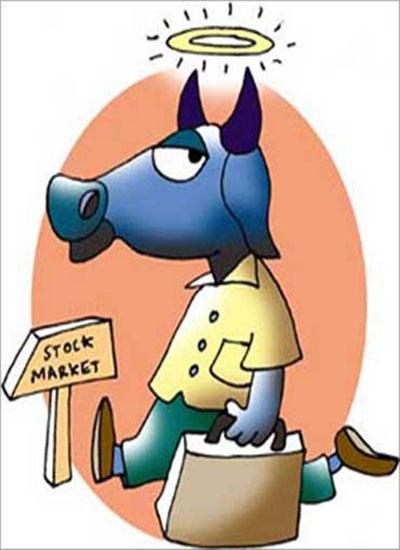 Retail investors should carefully follow recent moves on high dividend payouts or stake sales in state-controlled companies
IMAGES: Amul launches India's first milk ATM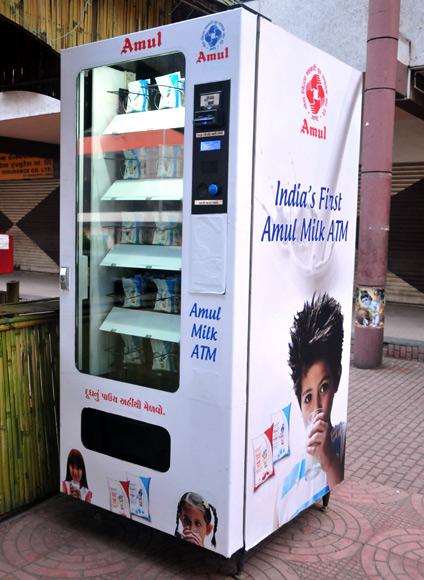 In a pioneering move, Amul has launched India's first milk ATM.
Rupee drops 44 paise to 10-week closing low of 63.10 vs dollar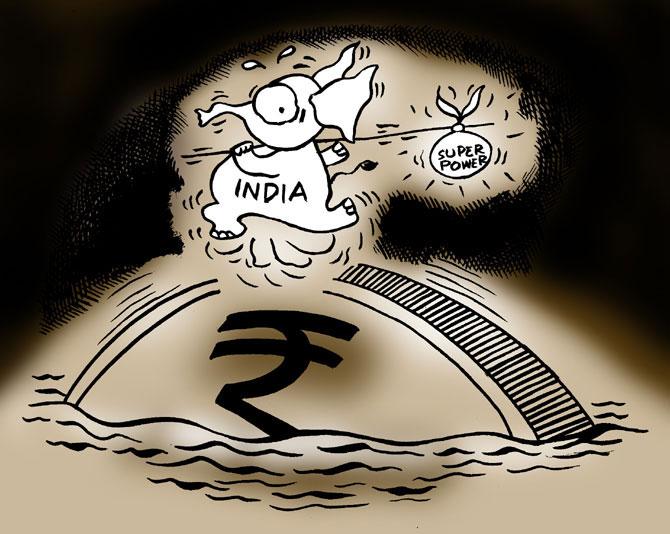 Succumbing to a rout in emerging markets, the rupee slipped past the 63-mark for the first time in ten weeks.
Budget: Will Chidambaram try to please voters?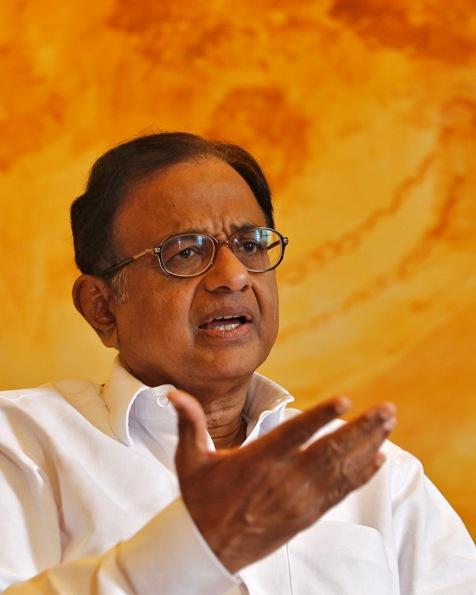 Interim Budgets are usually presented in an election year either just before the general polls or immediately after them.
Sensex down 420 pts; highest percentage fall since Sep 2013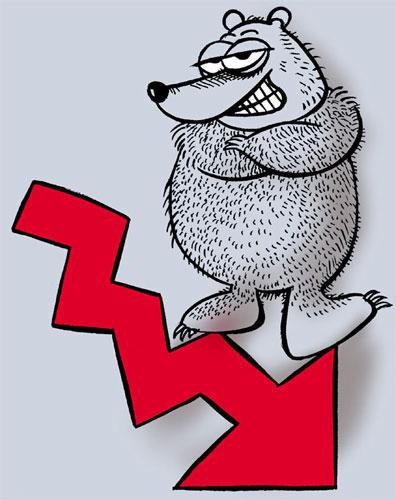 Rate sensitive shares led the decline ahead of RBI monetary policy review tomorrow.
9 amazing man made islands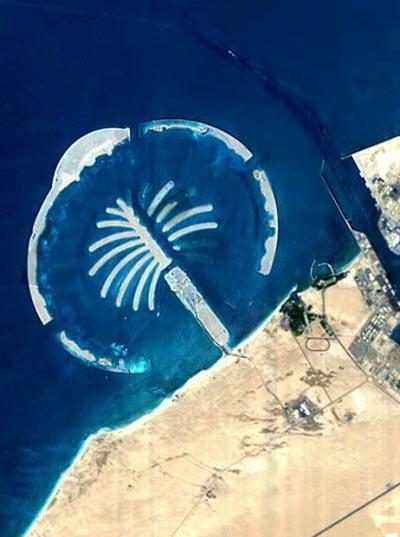 Many countries around the world reclaim land to build airports, housing projects or even develop an entire city. Here are the nine biggest artificial islands made by men.
January 24, 2014
The iconic Apple Macintosh turns 30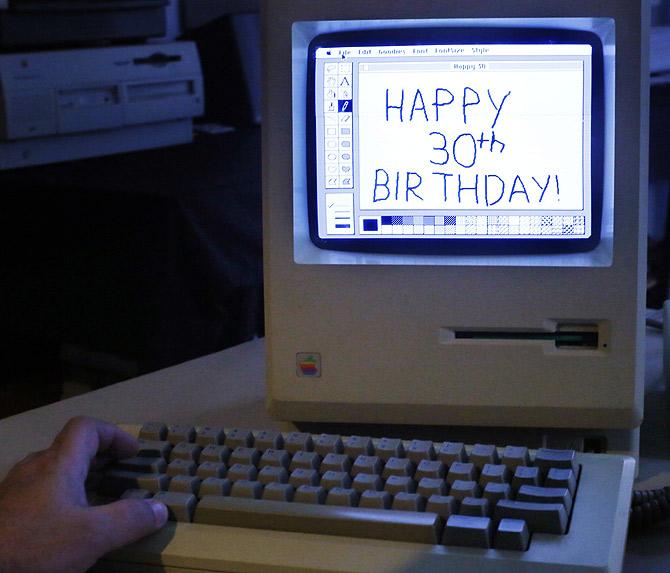 Thirty years ago today, Steve Jobs presented the new Macintosh personal computer to a room of Apple investors. The machine has maintained its impact upon the world ever since.
PepsiCo shifts from 'fun-filled' to healthy products: Nooyi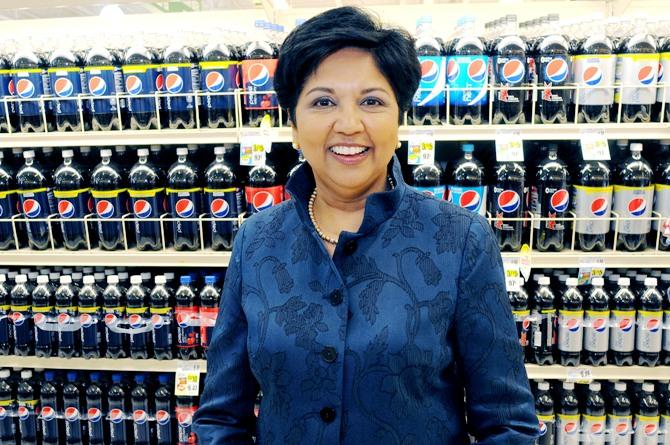 With consumers going the healthy way, PepsiCo decided to transform its portfolio from 'fun-filled' to 'good-filled' products, the beverages major's chief Indra Nooyi, Chairman and CEO of PepsiCo, said on Friday.
Indra Nooyi thanks her mother for her success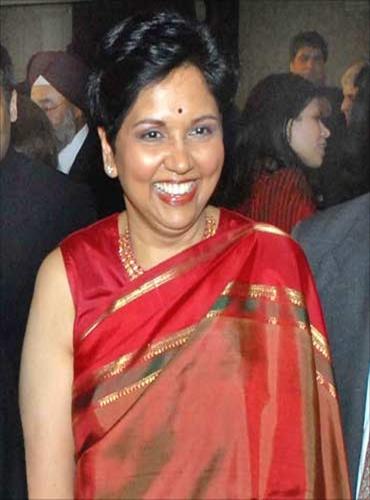 "When friends and relatives came, they all told my mother that she had got a great daughter. But it is not about me, but about my parents who brought me up so well," Nooyi said.
How to get your high-end smartphone insured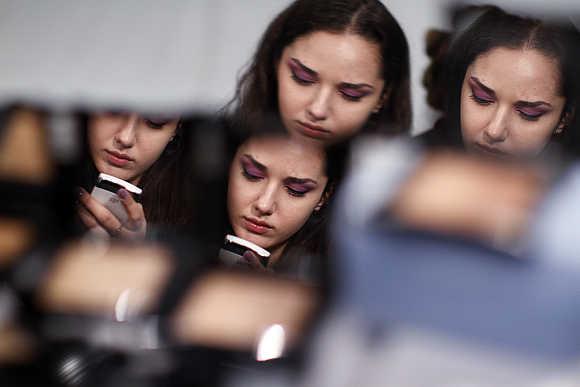 Increasing instances of theft and break downs means you could easily lose expensive items.
8 firms headed by Indian-origin entrepreneurs on Forbes' list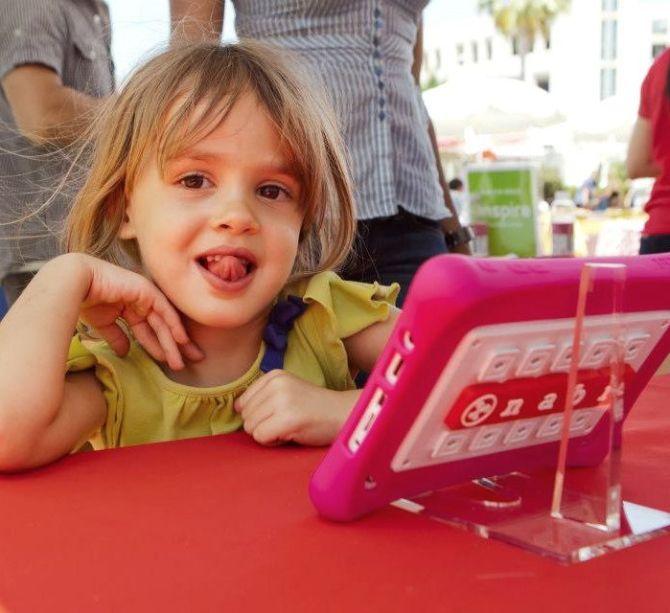 The list is topped by Fuhu, a California-based company that sells the Nabi, an Android-based tablet for kids.
RBI mandate on bank notes make customers anxious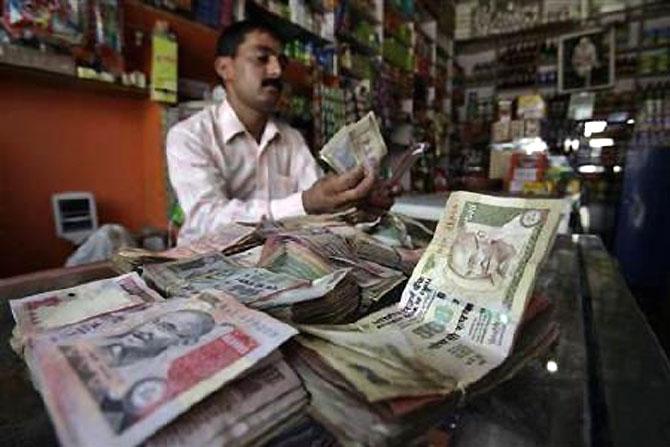 Business people especially worried; banks suggest RBI's April 1 deadline might be too early.
Best selling phones: Lumia 520 outsells Galaxy Note 3, iPhone 5C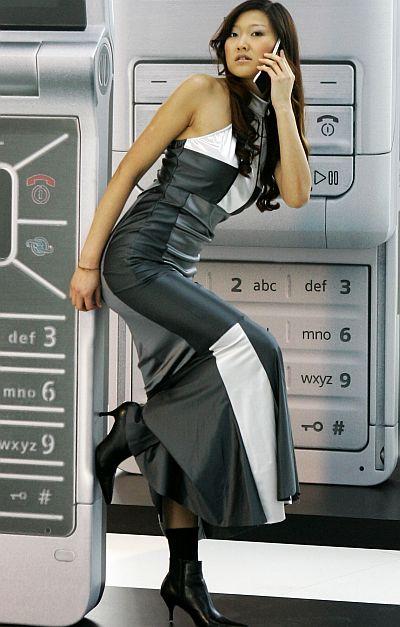 These devices set the trend for the future of smartphones.
Why do brands fret over ratings blackout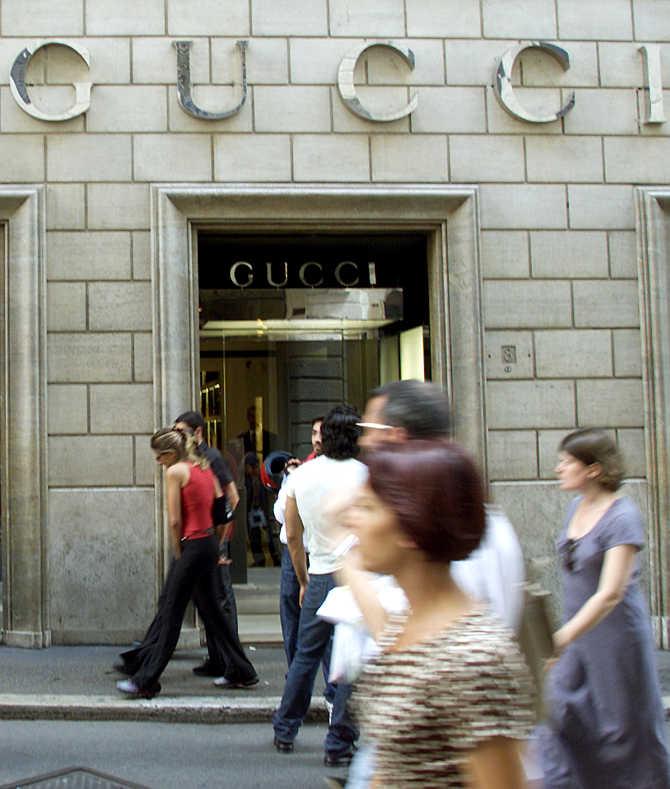 Some like Panasonic, Honda, Coca-Cola will turn to their agencies for help, others like Dabur would look at brand tracks.
8 gorgeous cars to be unveiled in India in Feb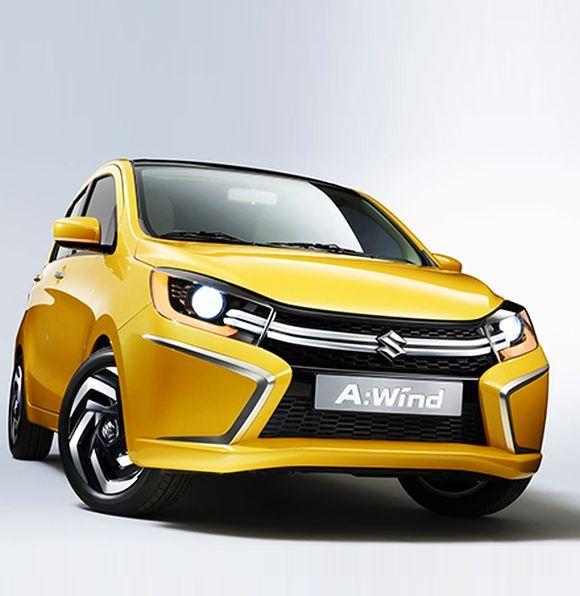 Auto manufacturers are planning for global premiere of 15 cars at the Indian Auto Expo 2014.
Cognizant boss on what makes the company tick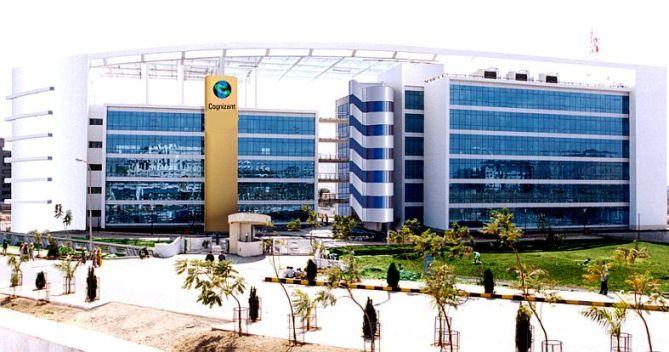 Cognizant India Executive Vice-Chairman R Chandrasekaran talks to Business Standard about the experience and the way forward.
Meet the Indian techies who sold their company to Google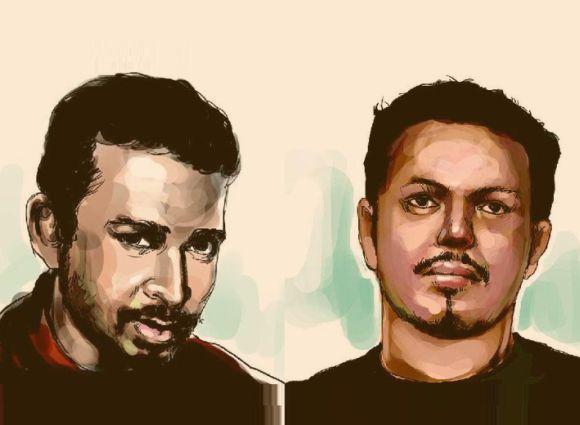 Fraud, spam and misuse are the words one comes across often while looking for information on the professional history of Vishwanath Ramarao and Naveen Jamal, the duo who shot to fame early this week after Google acquired their cyber security firm, Impermium, which they co-founded along with an American Mark Risher.
SPECIAL: Cognizant's amazing success story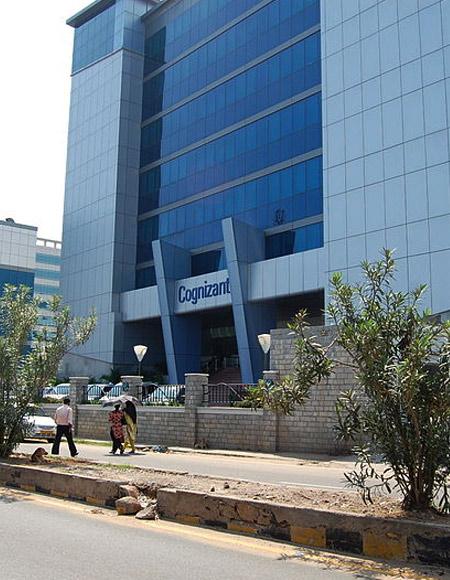 Relative to its competitors such as Infosys, Wipro and TCS, Cognizant's spending on sales and marketing is 50% higher, says an expert.
USFDA bans more products from Ranbaxy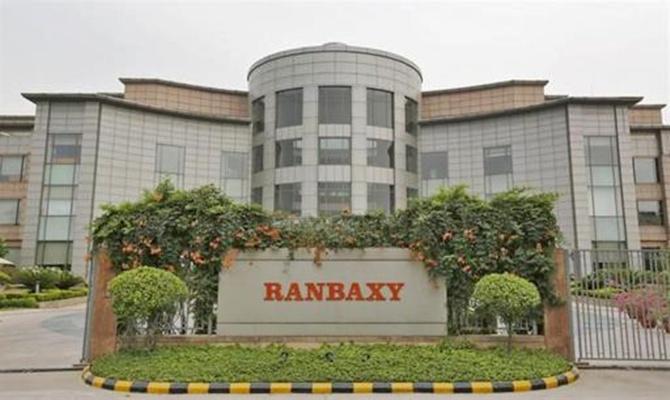 The move follows an FDA inspection of a Ranbaxy facility which identified significant violations of sound manufacturing practices.
10 most expensive streets in the world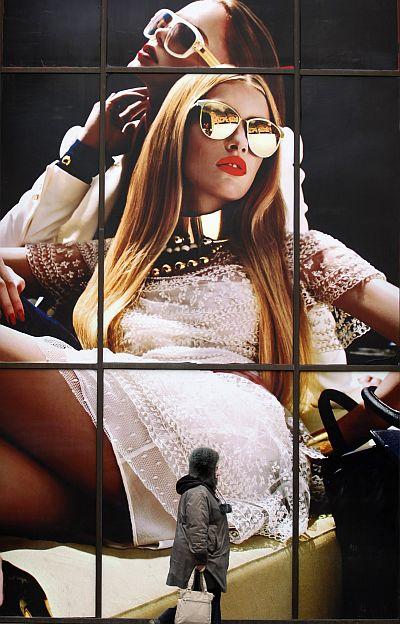 Let's take a look at some of the most expensive streets in the world.
Markets slump as high interest rates may prevail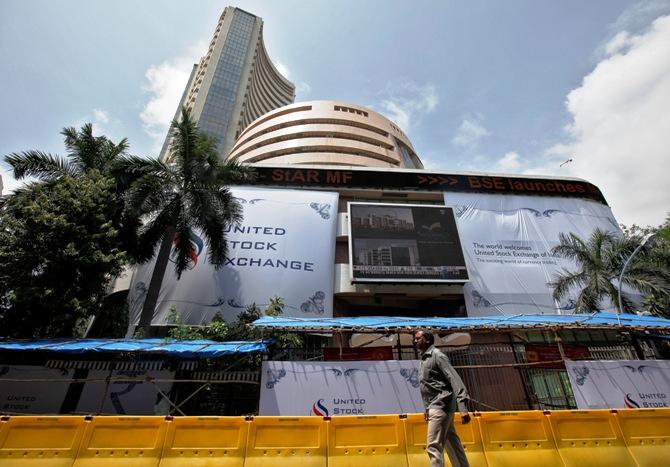 BSE Realty, Capital Goods and Consumer Durables indices were down by 3% each.
Govt banks stare at mid-level crisis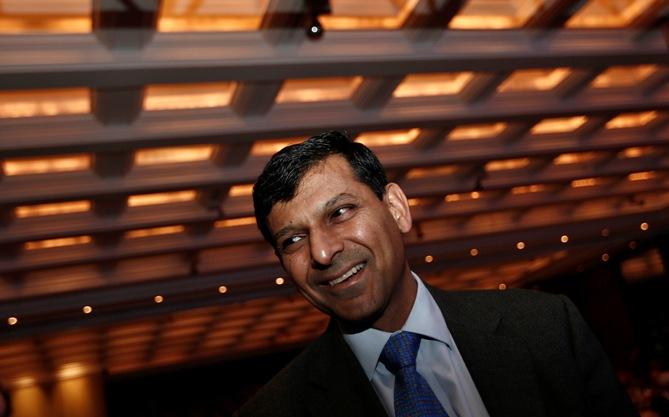 A quarter of managers to retire in 3 years; new private banks also seen as threat.
What stops India from being a superpower? Poor education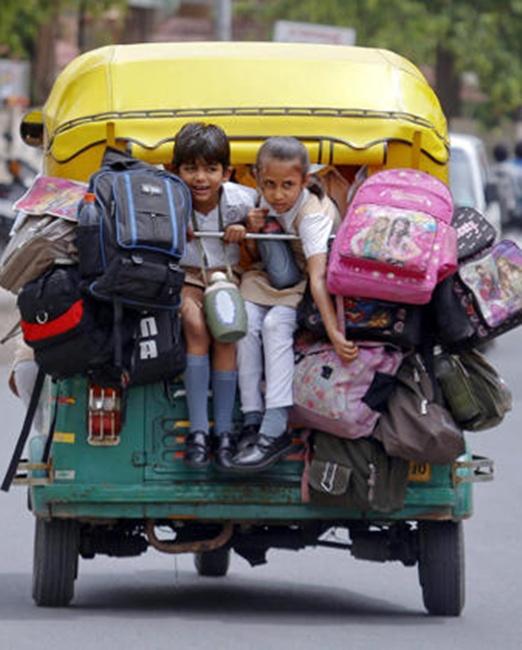 A nation touted at places like the World Economic Forum in Davos a few years ago as an economic superpower in the making is only just beginning to address the problem that only 27 per cent of children in class 5 in its village schools can subtract.
Biocon forced to move clinical trials out of India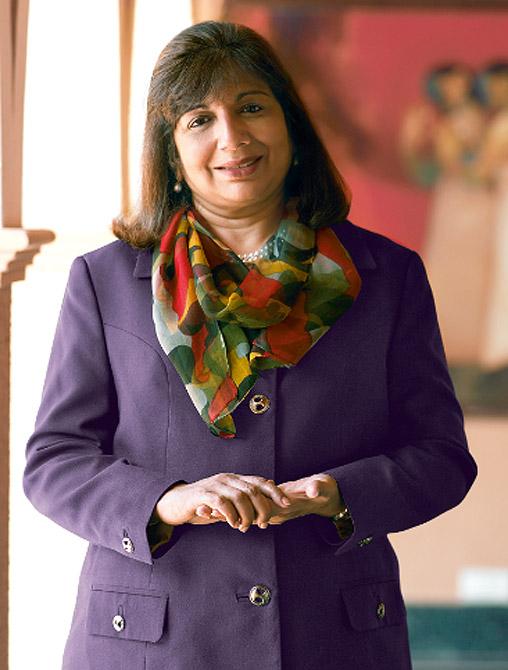 Biocon, which sought to develop drugs for India and other emerging markets from home, is in a quandary.
Top-level exits at Infosys have a silver lining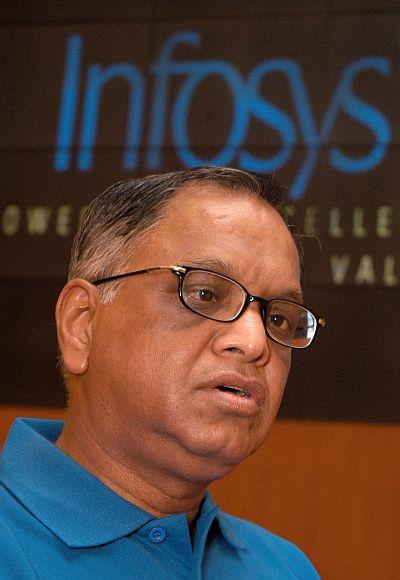 Top-level exits at Bangalore-based Infosys may have led to concern about the company's medium-term growth, but these have contributed to Executive Chairman N R Narayana Murthy's strategy of cost optimisation.
January 23, 2014
CPI-M slams BJP's economic blueprint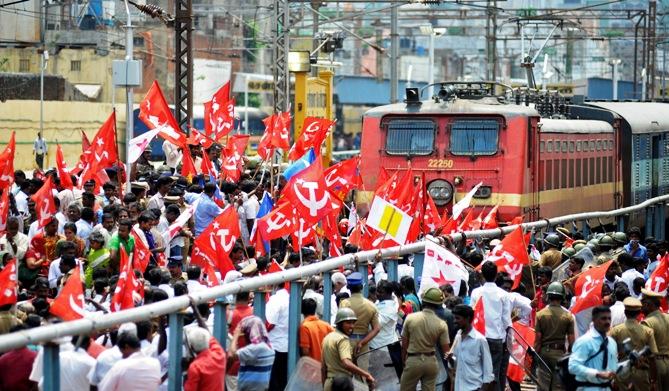 Communist Party of India-Marxist on Thursday trashed Bharatiya Janata Party's economic blueprint as 'semantic verbiage' akin to 'fascist demagoguery.
Jagriti Yatra: Building India through enterprise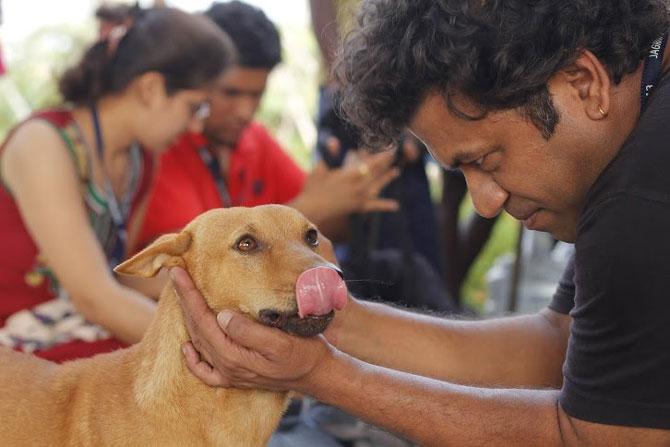 An ambitious endeavour, the Jagriti Yatra is both a promotion of enterprise and itself a manifestation of ingenuity and entrepreneurial spirit.
Indian economy is like a super highway, says Friedman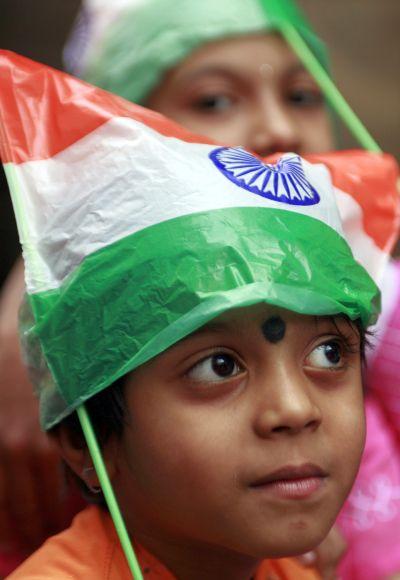 Friedman was participating in a session on India Outlook at the World Economic Forum in Davos on Wednesday where Finance Minister P Chidambaram was present.
'India to create 100 mn jobs in manufacturing sector'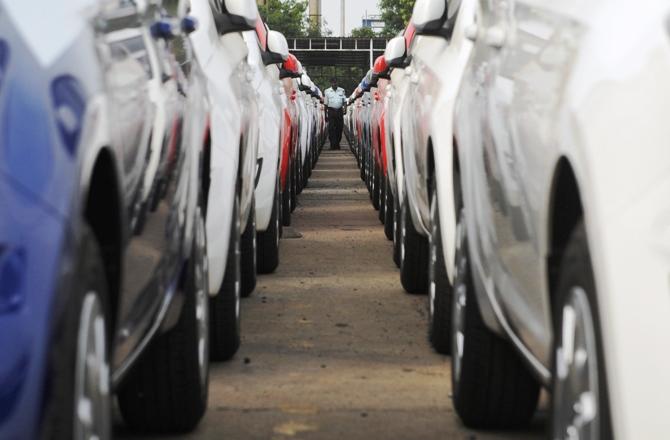 According to the minister, India needs to expand its manufacturing sector to boost exports and ensure sustainability.
No need to ring alarm bells for India, says Montek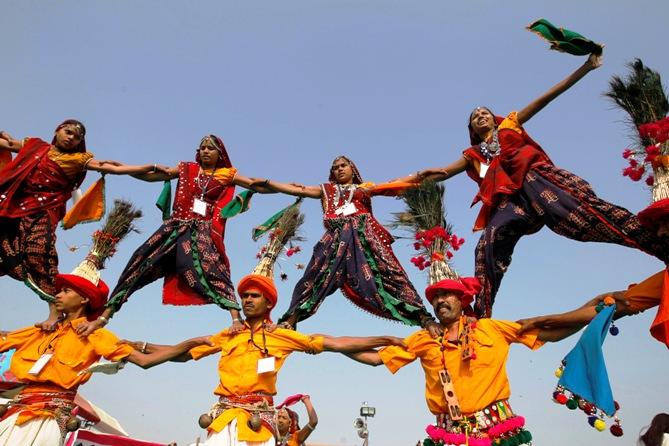 Ahluwalia said that emerging markets would need to focus more on FDI and bonds among other measures to make up for the fall in bank credit.
AirAsia promises low fares in India; expects to launch soon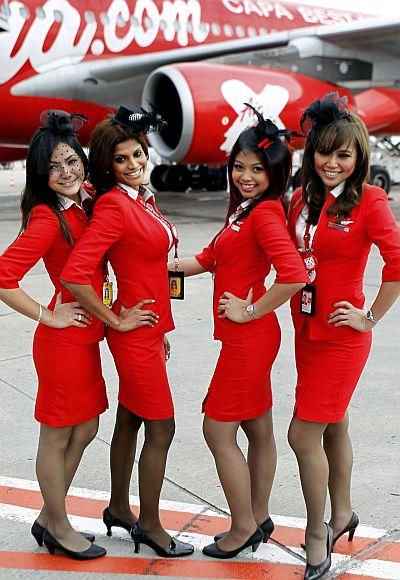 Hopeful of launching flights in India in next 2-3 months, Air Asia chief Tony Fernandes says that the airline would introduce 'dramatically' low fares in the country, which would be cheapest in the market and take air travel to masses.
Tata Motors offers VRS to improve balance sheet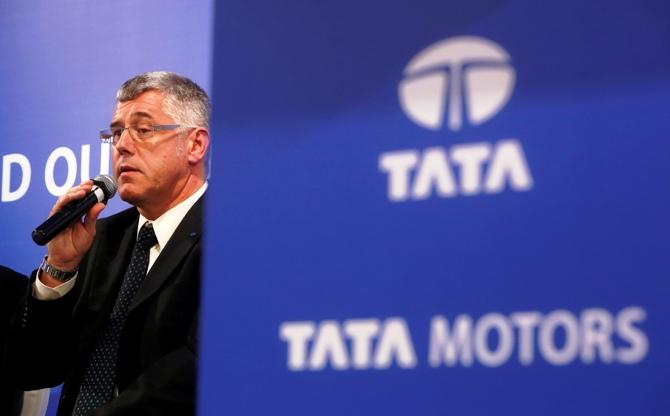 A company spokesperson said VRS is and will be offered to 'white-collar workers only'. Tata Motors employs around 30,000 people.
Indian leaders who gave WEF meet a miss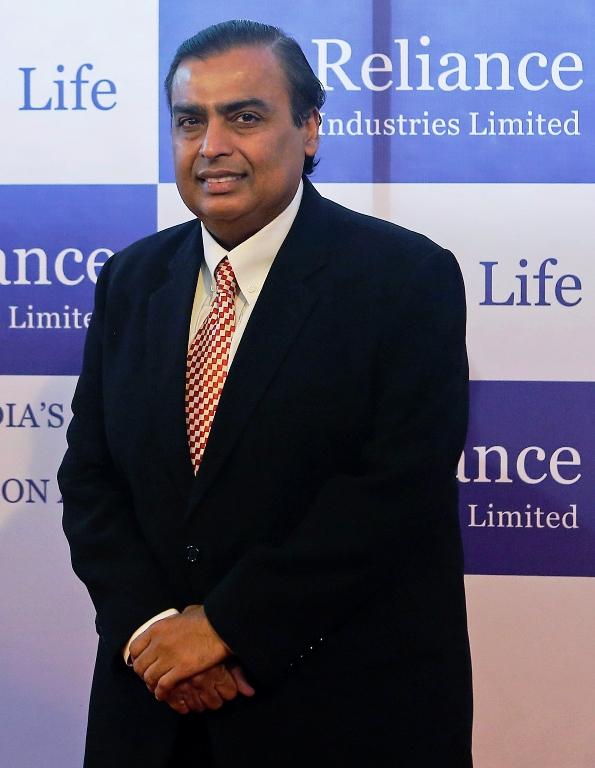 While the rich and famous from across the world have assembled in Davos for their annual talk-fest and networking for business, many top Indian business leaders like
IMAGES: A tour of Moscow Metro's amazing stations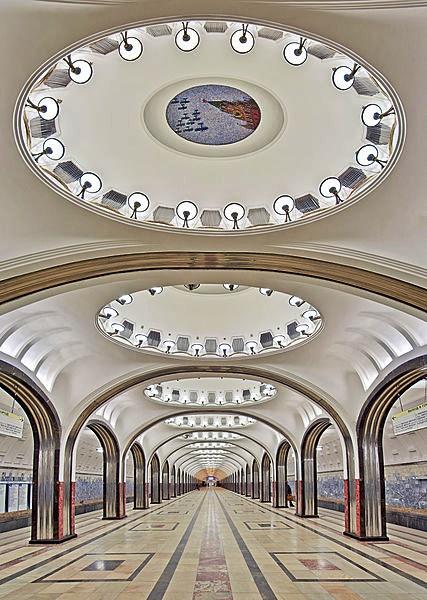 One of the world's oldest and most beautiful metro networks in the world, Moscow Metro has 190 stations.
How to identify if your banknote will be valid after April 1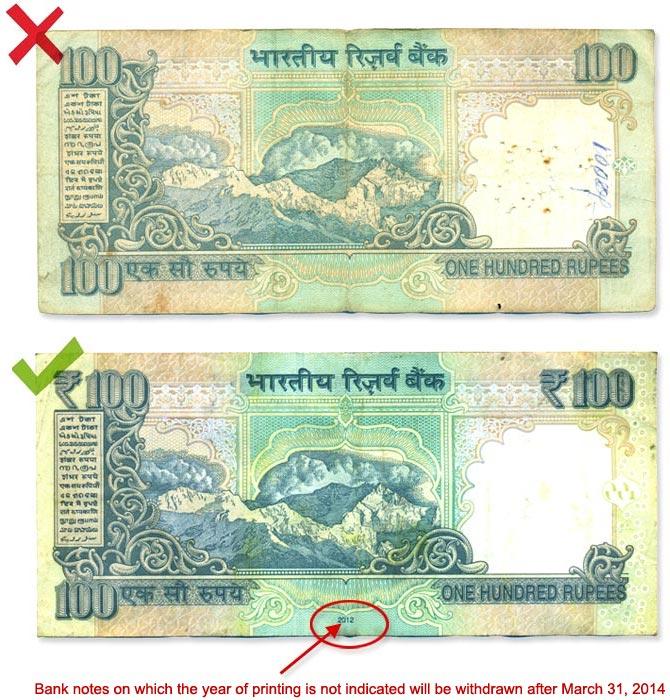 RBI to withdraw pre-2005 notes: Here's how to recognise the new from the old.
SPECIAL: Sony warms up for new game plan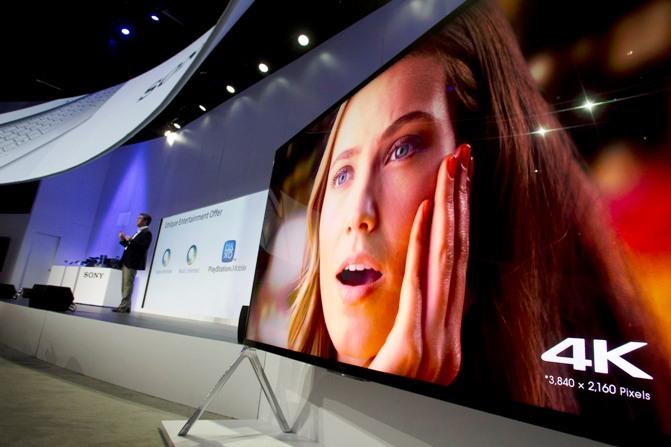 By winning FIFA broadcast rights and focusing on new genres, Sony Six hopes to create a niche.
Can Ford EcoSport beat its competitors in 2014?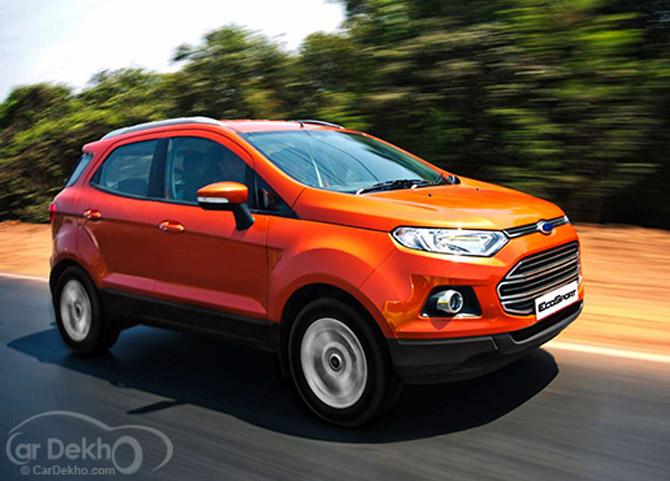 Ford EcoSport is undoubtedly, the most successful launch, the Indian automobile industry has witnessed in 2013.
Bangkok tremors turn tourist tide to India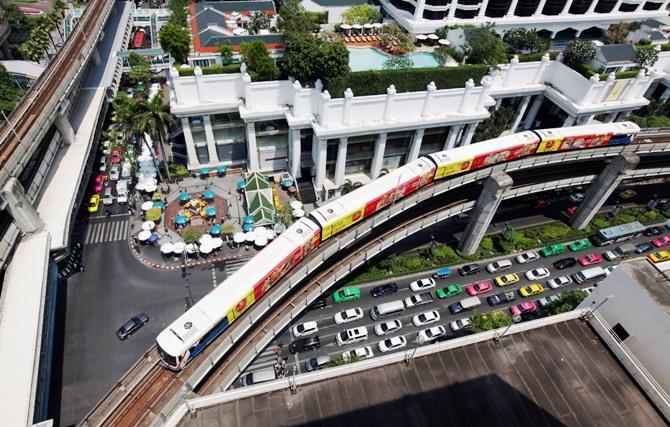 While Bangkok is one of the most popular destinations in Asia, India enjoys the advantage of being a country with a wide range of attractions.
Big hurdles ahead for Posco project in India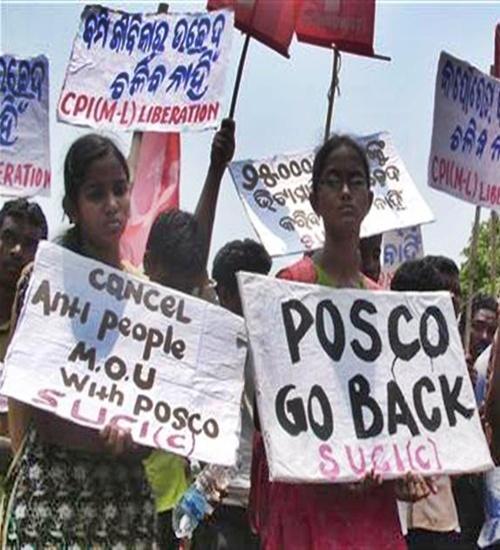 The government's revalidation of the environment clearance for its steel plant in Odisha may not go far and it may still be years before the project takes off.
Sensex ends at all time closing high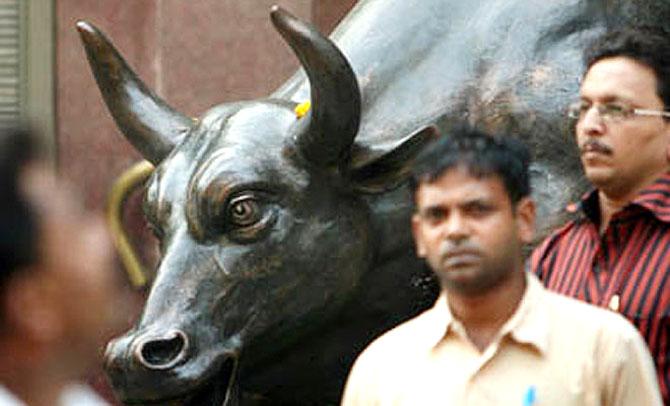 L&T, HDFC, Infosys, Axis Bank among the top gainers.
Want to exchange soiled notes? Don't forget your identity proof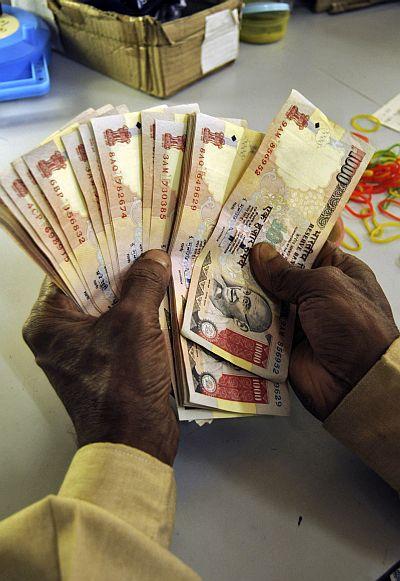 RBI to withdraw all pre-2005 notes; move seen as effort to unearth black money.
Why there is little hope of an RBI rate cut this year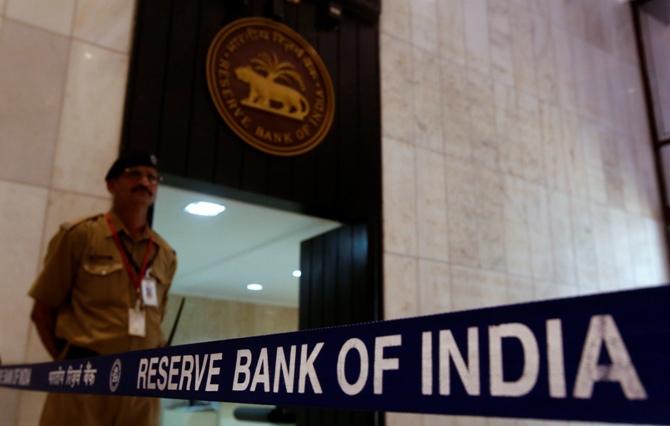 Focus on inflation, higher CPI projection dampen bond market mood.
Modi-led govt better for Indian economy: Moody's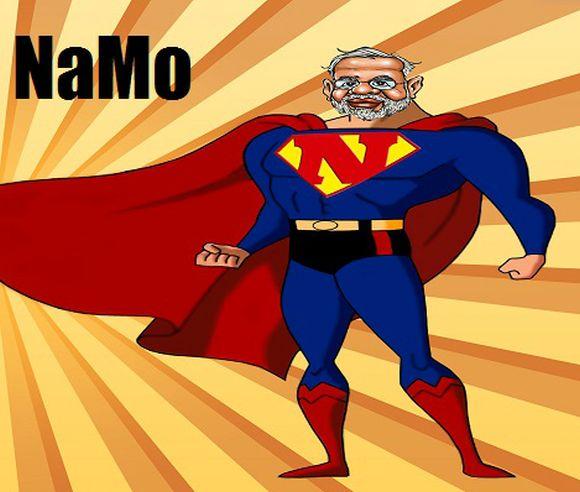 It said early polls suggested the BJP should win the largest number of votes and seats, giving it the opportunity to form a government.
SPECIAL: Rigour and risk in RBI's reform push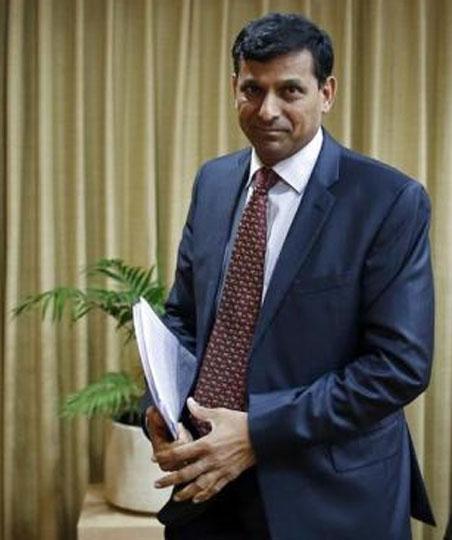 Government incentives to grow rice and wheat as part of a subsidised food programme for the poor also keep prices high.
January 22, 2014
BSE: Top gainers and losers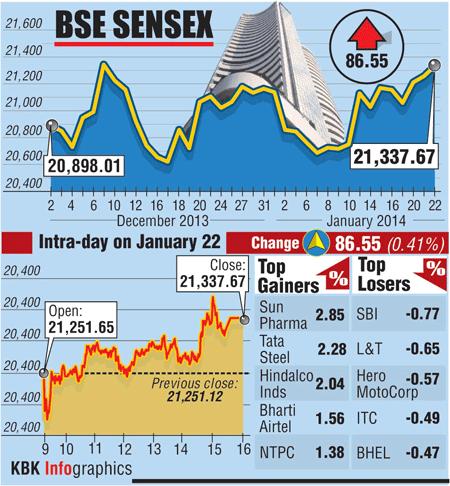 The 30-share Sensex of the Bombay Stock Exchange closed 86.55 points higher at 21,337.67 and the National Stock Exchange Nifty index closed at its highest closing levels in 2014, up 25.15 points at 6,338.95.
Beyond politics: FM wants to edit a newspaper!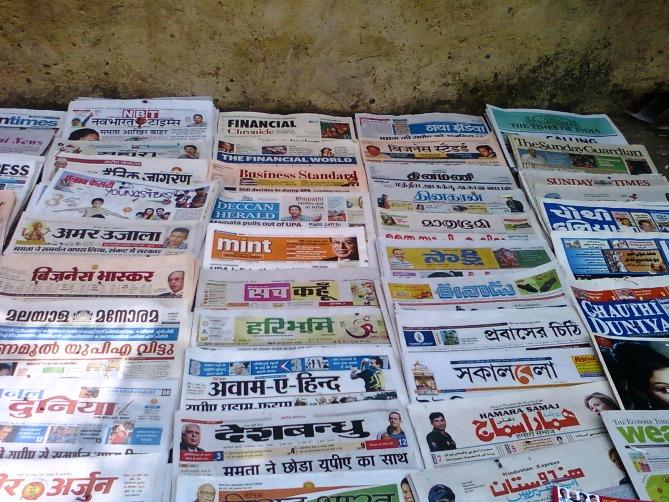 Chidambaram said this when he was asked by Financial Times Editor Lionel Barber on what he would he like to do beyond politics.
Decline in layoffs calms Indian job market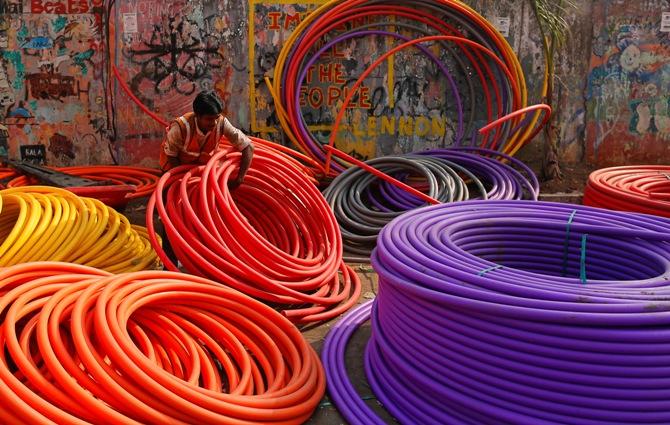 The companies currently hiring in India is 38 per cent, which is a two per cent drop year-on-year and down on predictions made in June 2013.
Kashmir trade stalls as India, Pakistan fight over drugs bust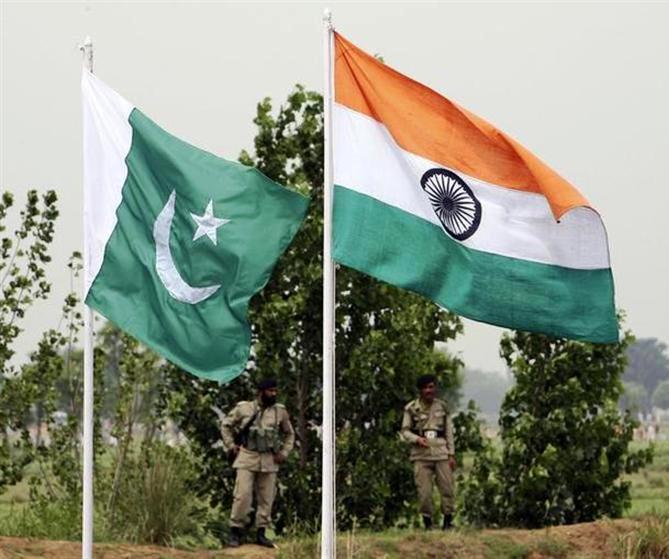 The spat, which comes after the two sides agreed on Saturday to allow round-the-clock movement of trucks and containers through their main border crossing further south in Punjab, underlines the fragility of the peace process.
Why Crisil expects India's growth to improve next year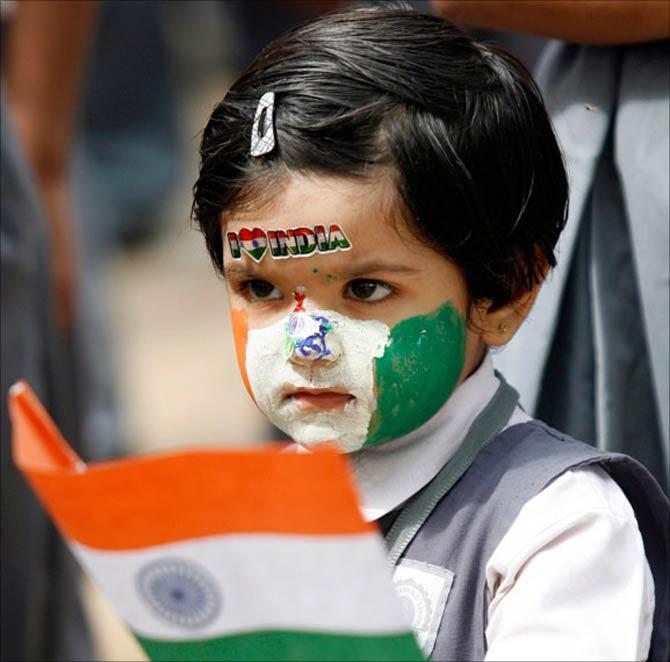 Crisil said the next fiscal could be a year of new leadership and old challenges.
In Asia, workers in Singapore are most unhappy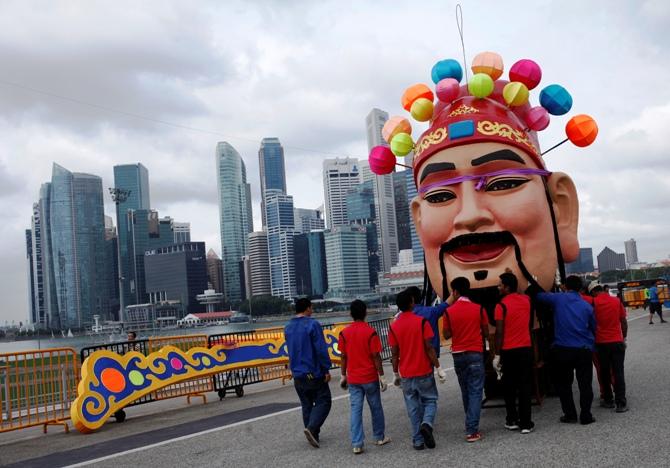 The top reasons for dissatisfaction were an unsuitable corporate culture, difficult bosses and being asked to do more with less.
TCS leads IT upswing, but can it remain investors' darling?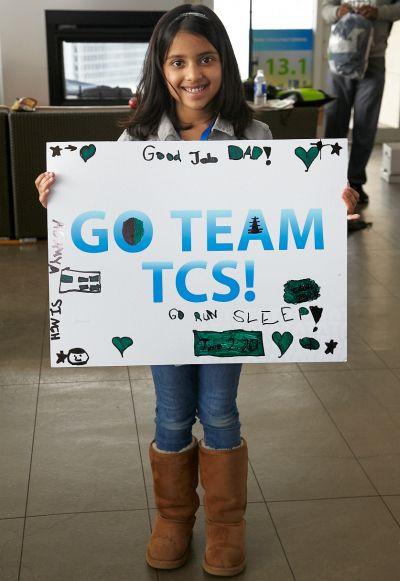 The third-quarter results of information technology (IT) software leaders indicate that the turnaround in the world's developed economies is a rising tide that is lifting virtually all boats.
39% of world CEOs are very confident of growth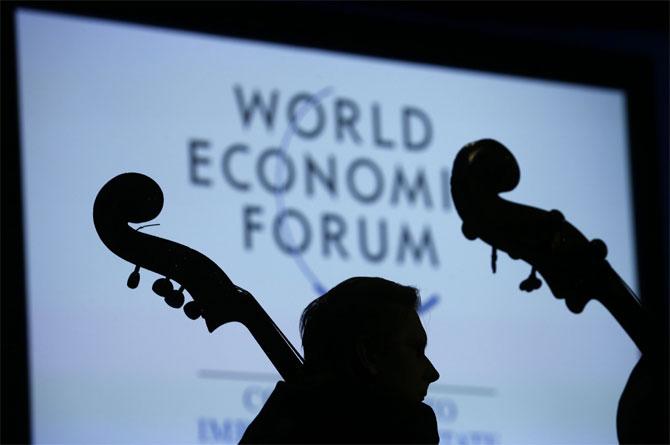 But worries mount over emerging markets and regulation
Loyalty is 'irrelevant', it's performance that matters in Wipro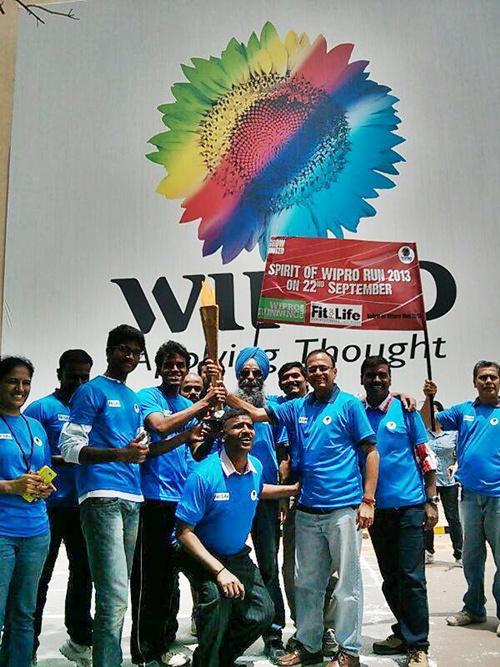 Wipro, India's third-largest software services company is making a shift in its human resources practice.
Revealed! Sketch of new Datsun Concept!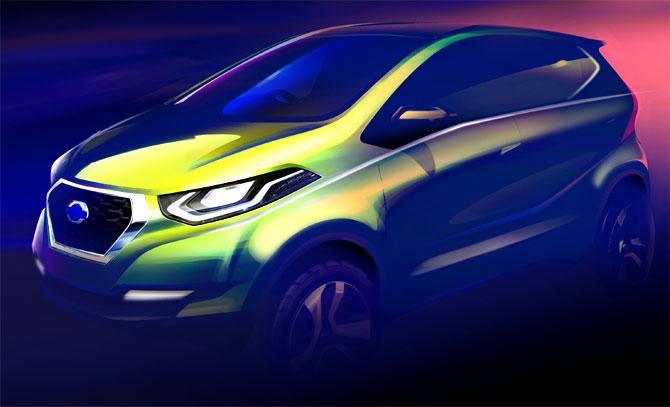 Datsun vehicles will start sales in India, Indonesia, Russia and South Africa from 2014.
RBI expected to ease liquidity in the next policy review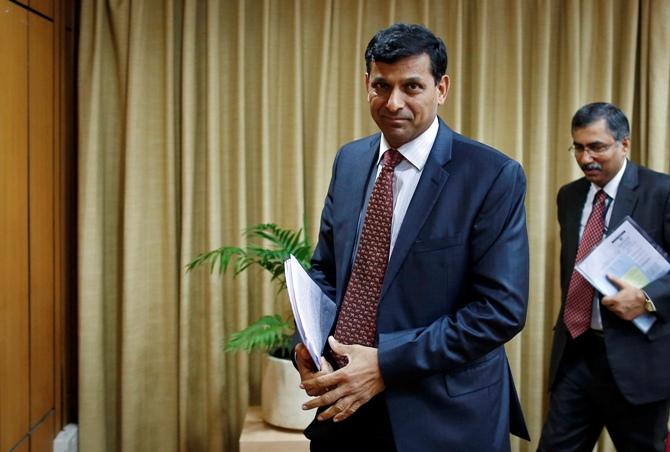 Central bank may raise the limit on repo borrowings or purchase more of govt bonds.
SPECIAL: Why Moily is in a hurry to clear big projects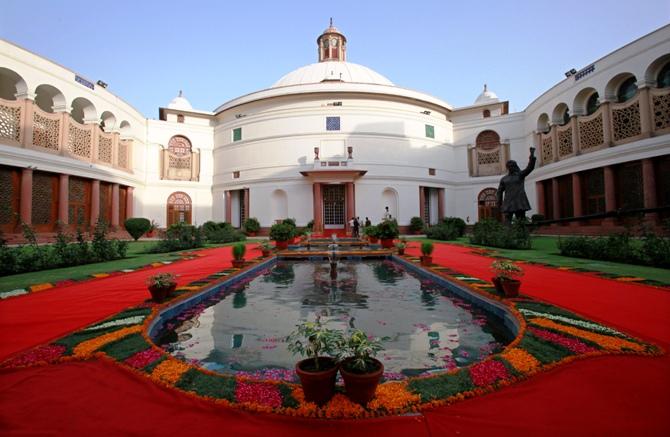 With only months to go for the general elections, the new environment minister has gone into overdrive to clear projects.
16 airports that boast of AMAZING records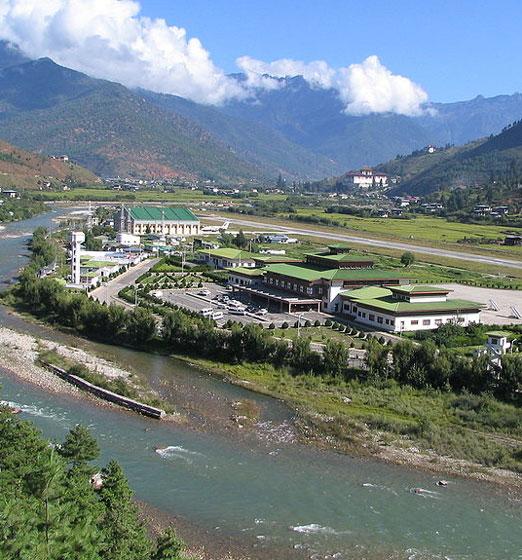 Be ready to be awed by some of the records these airports hold.
IMAGES: World's 10 longest highways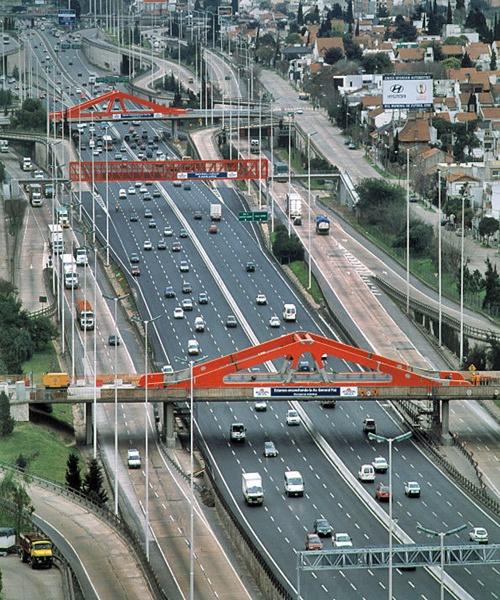 The United States boasts of some of the world's longest highways.
Force One SX vs Mahindra XUV 500: Which is better?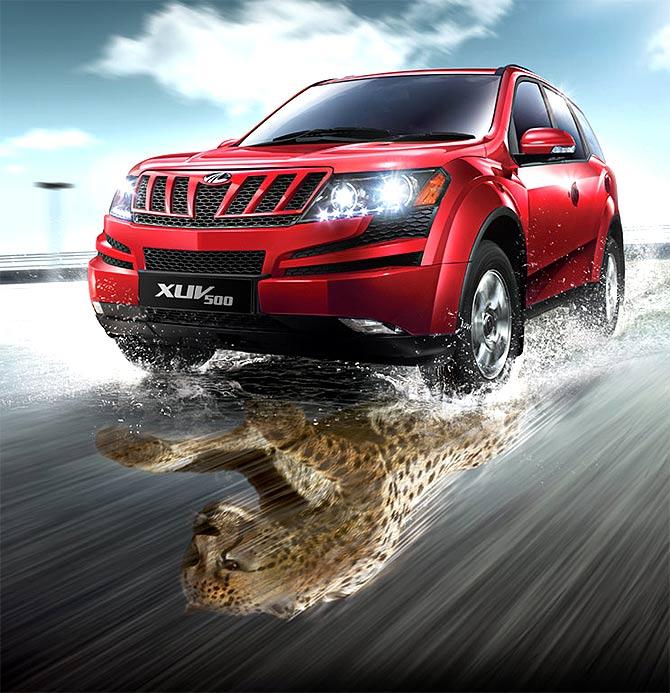 The love story with big, brawny SUVs refuses to end.
An underground tunnel to link Mumbai's domestic airport to T2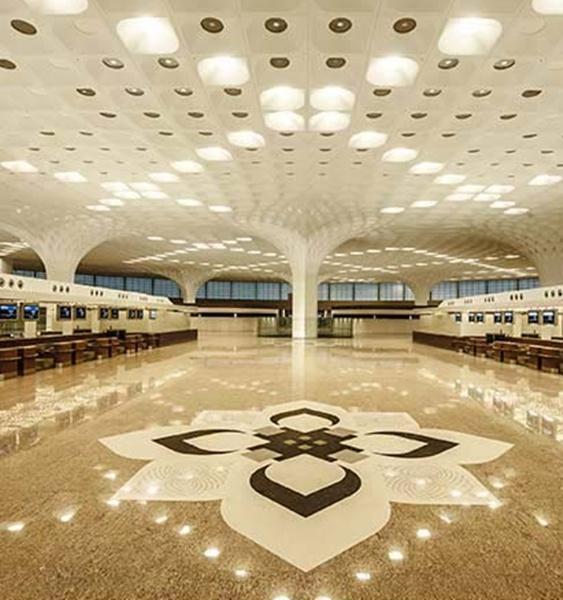 The Mumbai airport is likely to become the first in the country to have an underground tunnel for airside vehicular movement.
No poor countries in the world by 2035, says Bill Gates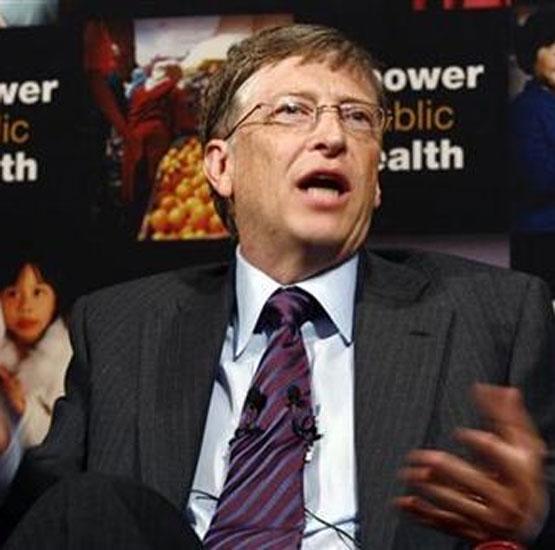 By 2035 most countries will have higher per-capita income than what China has right now.
Reliance Jio's grand plans a worry for telecom sector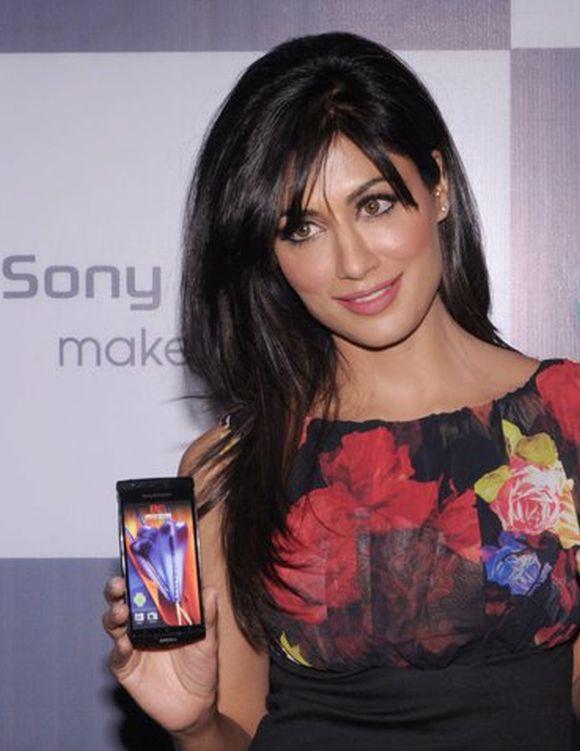 Market expects either a price disruption or differentiated service; combination of both could hurt incumbents.
Equities arrive: Markets end at highest 2014 closing levels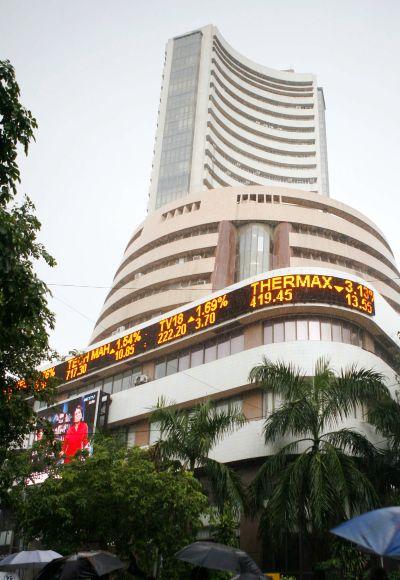 Reliance up 0.94%, Sun Pharma up 2.85, ICICI Bank up 0.76%, Bharti Airtel up 1.56% and Tata Steel up 2.2% were the top Sensex gainers today.
Textiles & IT/BPO push job growth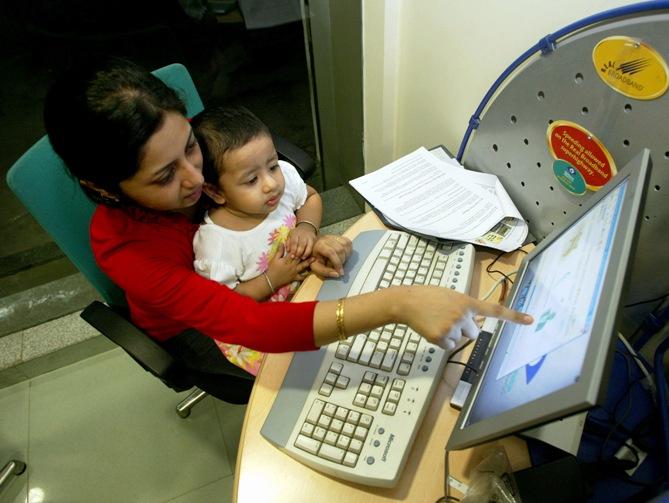 Added bulk of rise in labour-intensive sectors for September quarter; export segments fuel increase across the board
Mega projects in limbo: Praful Patel admits UPA's 'failure'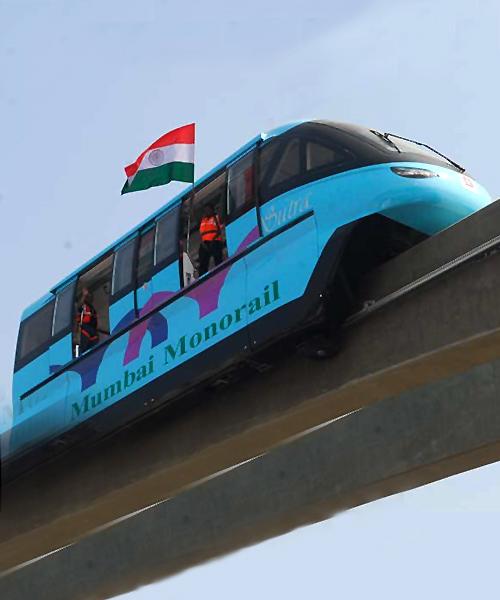 Admitting the "failure" of the UPA government in grounding several mega projects in a time-bound-manner, Union Minister for Heavy Industries and Public Enterprises, Praful Patel blamed it on the environmental "activism within the government".
January 21, 2014
Why are real estate prices still high despite weak demand?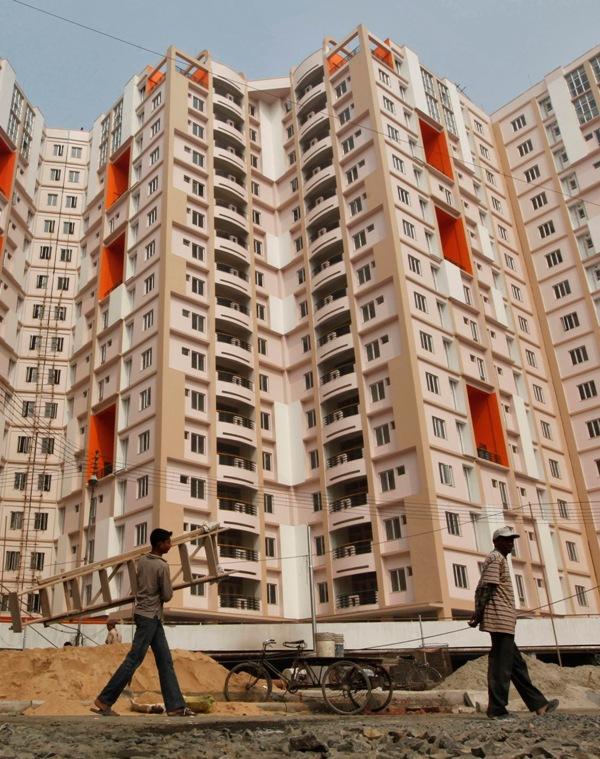 The sale of fresh residential units (in square foot) by listed real estate companies has seen a downward trend in the first half of 2013-14.
LPG cap: Will Cabinet endorse Rahul's views?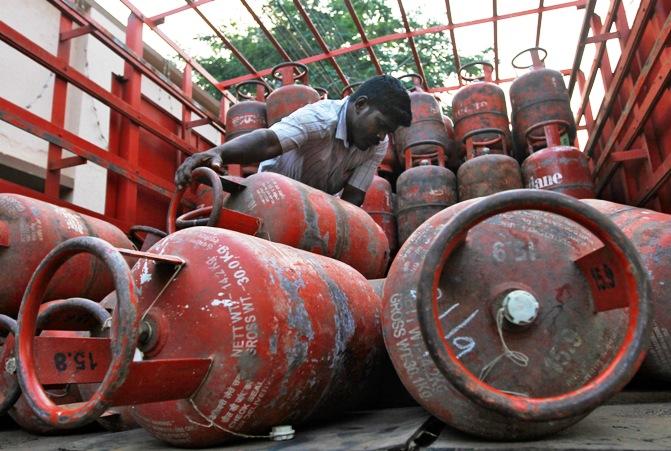 If the quota is raised to 12, about 97 per cent of the LPG consumers would be covered by subsidised LPG.
Thailand tops the chart for Indian travellers!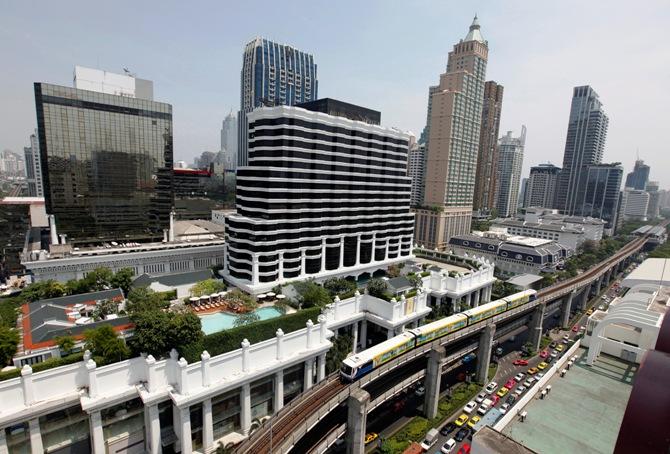 The recent Hotel Price Index report by Hotels.com showed that three Thailand cities -- Bangkok, Phuket and Pattaya -- are in the top 10 destinations explored by Indian travellers in the last two years.
New Tata Vista VX Tech is here @ Rs 5.99 lakh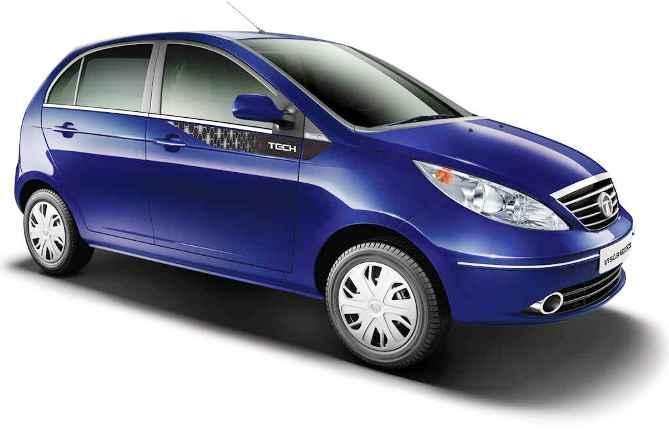 The new top of the line variant -- Vista VX Tech comes with various features such as a touchscreen multimedia system with GPS Navigation.
This is how Swiss banks plan to woo rich clients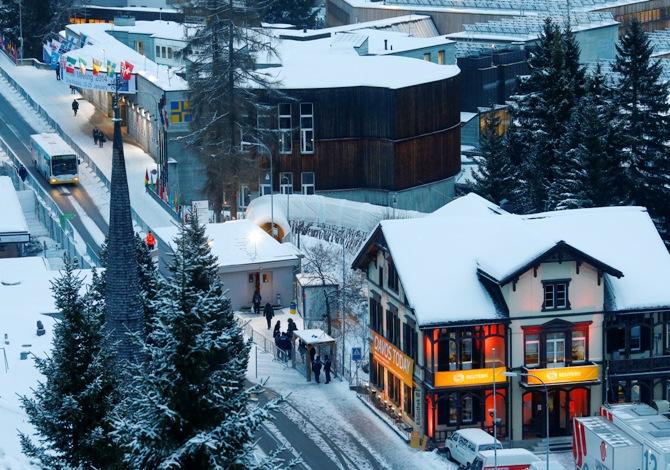 As hundreds of world's rich congregate for the World Economic Forum Annual Meeting in Davos, many of them have also scheduled meetings with Swiss bankers to devise new strategy for their hidden wealth.
Biyani bets big on small lifestyle companies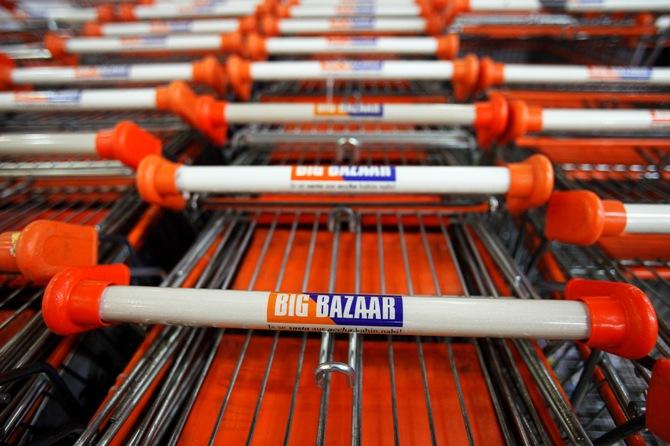 After making handsome profits on Biba and AND, the homegrown retailer plans a string of similar investments.
Crossrail: Building Europe's largest infrastructure project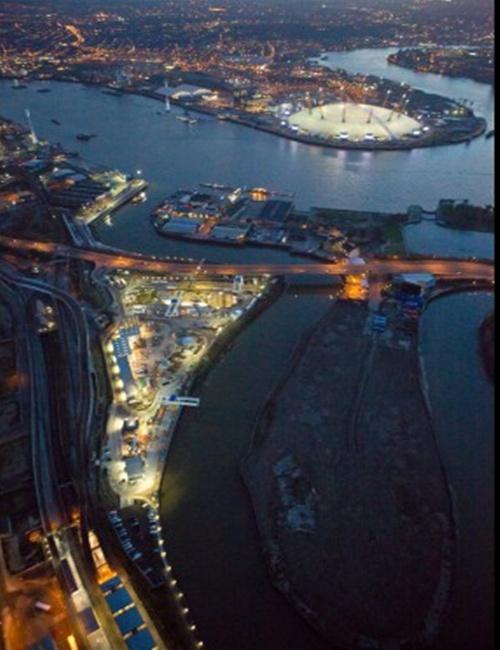 Crossrail, the largest infrastructure project in Europe which will ease the burden on London's crowded underground rail network, has reached the half-way stage.
SPECIAL: 8 reforms political parties should talk about in 2014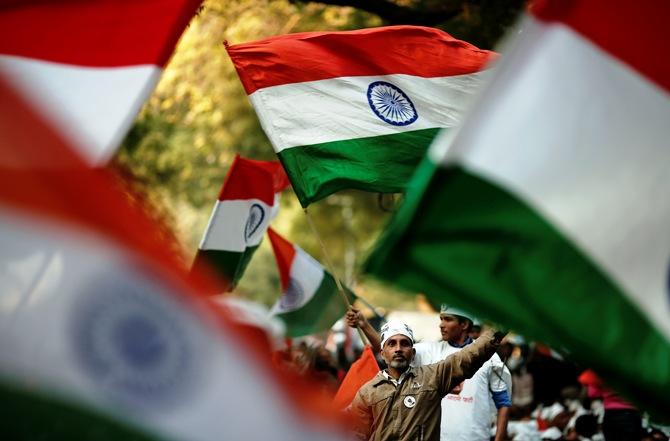 The author suggests eight reforms that all parties competing in this year's general elections should embrace.
Secret gizmos that can help you fight corruption!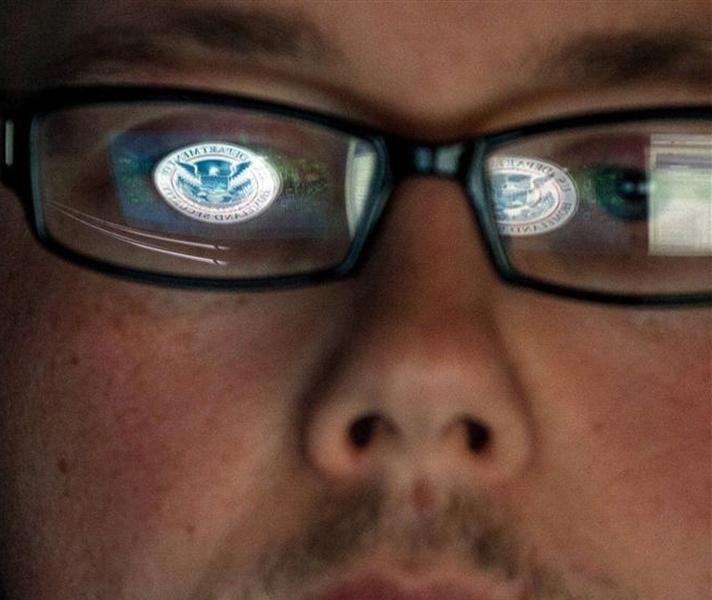 Citizen sleuths need a variety of secret gizmos to carry out the sting operations recommends Arvind Kejriwal.
These small, mid-cap stocks are FIIs' favourites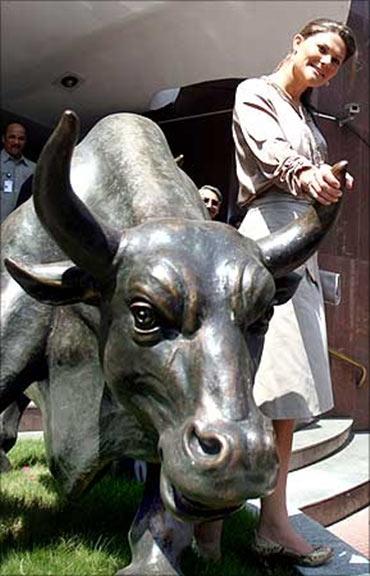 Stakes raised significantly in select companies during Dec quarter, pushing sectoral indices up more than larger peers.
SPECIAL: What Modi didn't say about the economy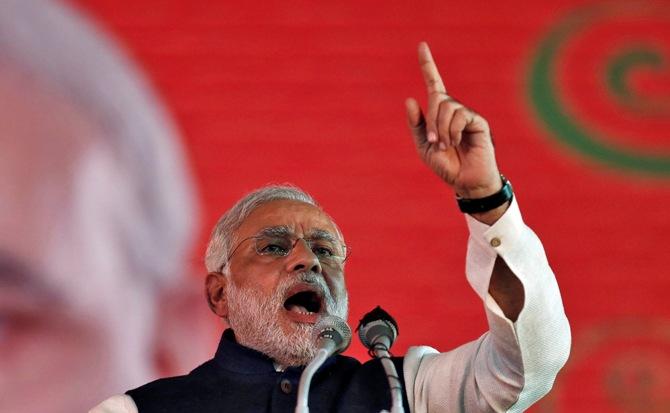 Narendra Modi's speech had surprising omissions about his economics.
Tata Motors unveils its first PETROL engine in 15 years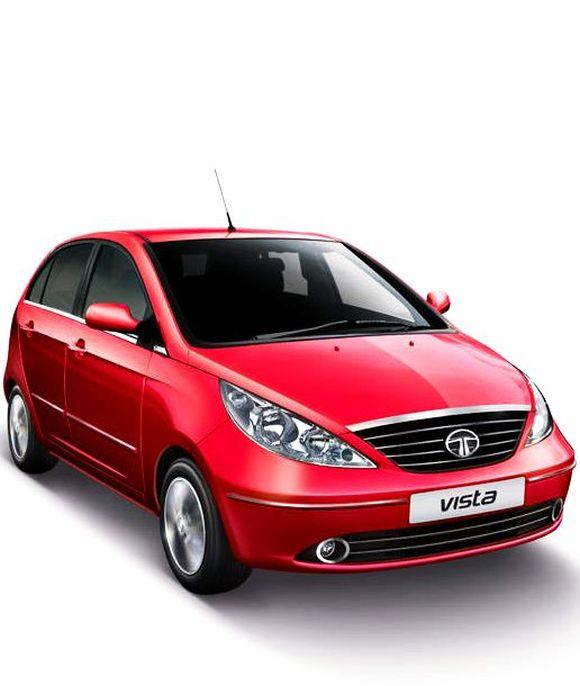 The company will market this new range in petrol engines under the Revotron brand.
Markets end flat; Bank Nifty up 1%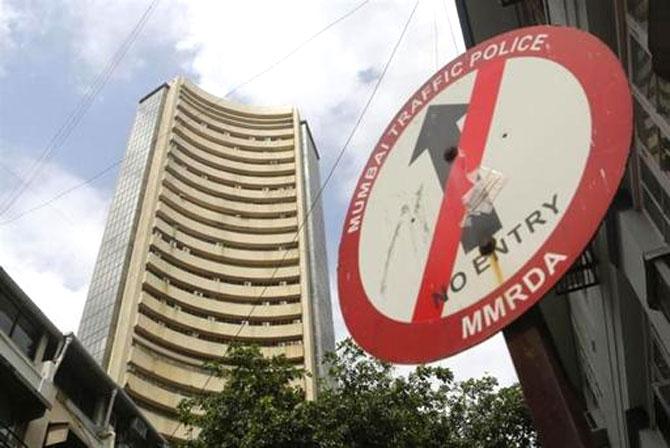 ITC, RIL and TCS among the top losers for the day.
Nissan to unveil some stunning cars at Auto Expo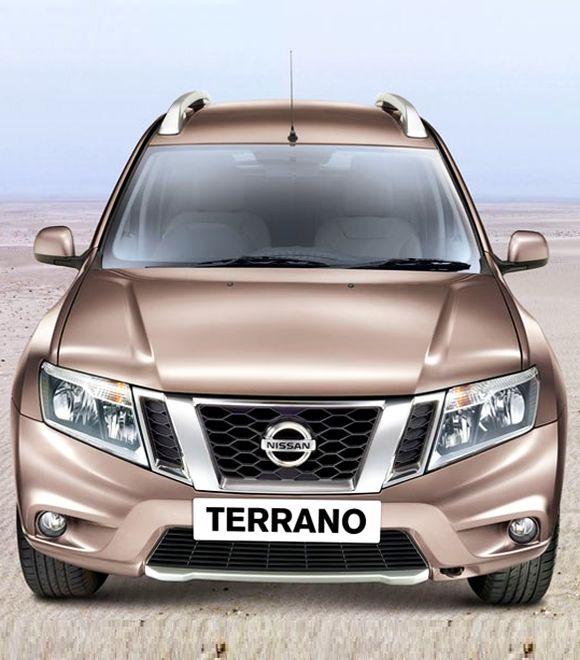 Nissan Motor Company, the renowned global passenger car maker, has been outstanding at the domestic front ever since its arrival.
Mumbai's classy T2 terminal to rival world-class art museums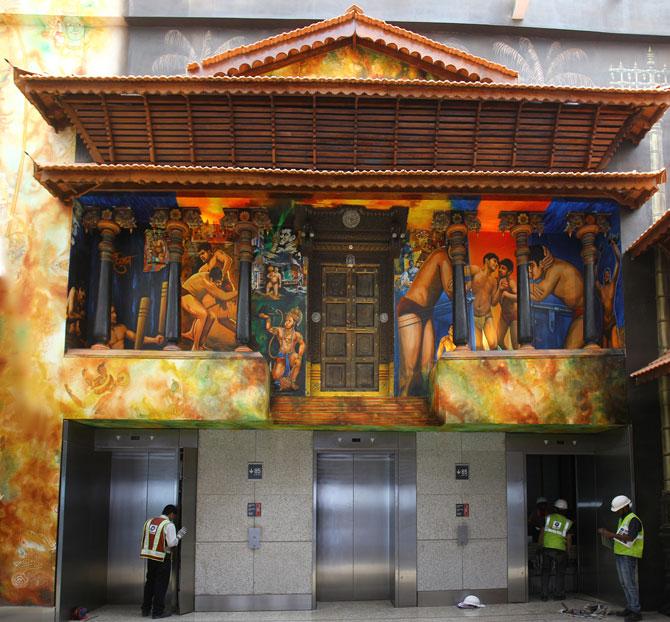 Mumbai International Airport's new T2 terminal has an art collection to rival world-class museums, a miscellany of cultural nuances that embodies India.
How not to lose money in the stock market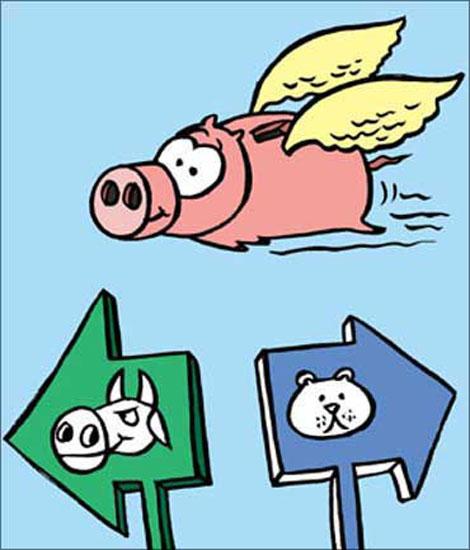 Data show that the chances of loss lessen with more time spent in the market
Railways' plan to mint money: AC tickets at Rs 12,000-Rs 17,000!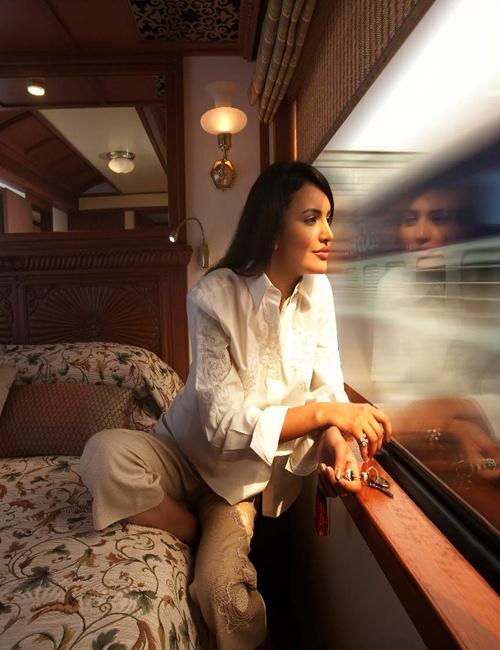 Railways plans to cash in on huge demand to shore up passenger revenues.
Can the UPA claim India is 'shining'?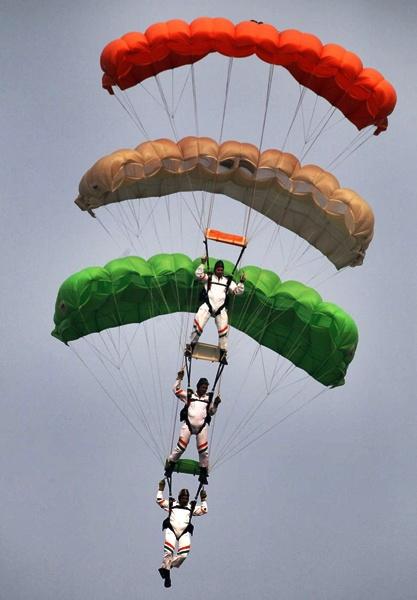 The poor quality of the initial statistics must take some of the blame for the flak that the government has been getting; growth rates have been recorded as plunging more than they may in fact have.
January 20, 2014
Why new flat for your old one needs a lot of homework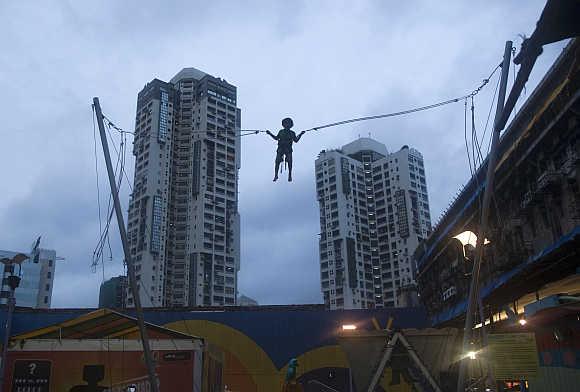 Changes in policies and increase in applicable rates are leading to delays in redevelopment. Residents should know how to avoid the pitfalls
BSE: Top gainers and losers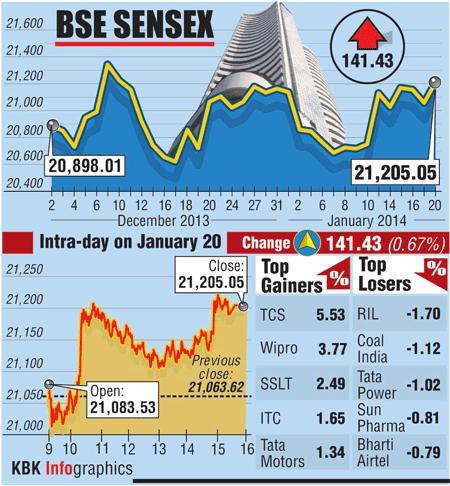 The 30-share Sensex ended up 141 points at 21,205 and the 50-share Nifty gained 42 points to close at 6,304.
World's 85 richest people own half of global wealth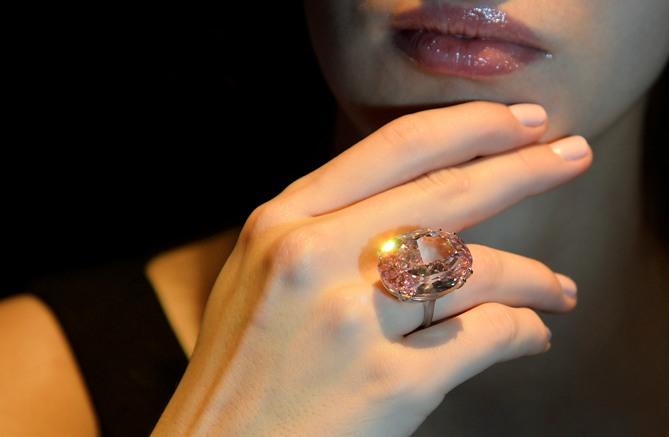 The report by worldwide development organisation Oxfam details the impact that widening inequality is having on the world economy.
UPA's fatal neglect of the direct taxes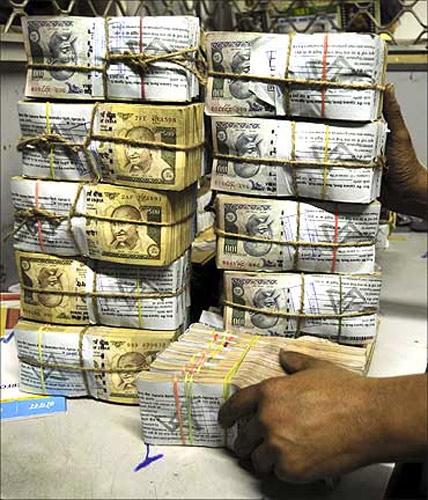 Obsessed with spending, the UPA has ignored the vital task of expanding the direct tax net.
SPECIAL: Toothpaste war intensifies as HUL, P&G gnash their teeth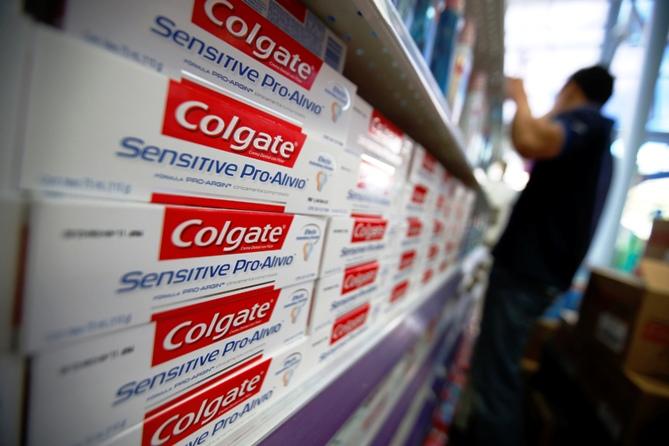 Colgate cries foul over P&G's claim that its Oral-B toothpaste is best in the country.
NSE top-ranked globally for equity trades for 2nd year in 2013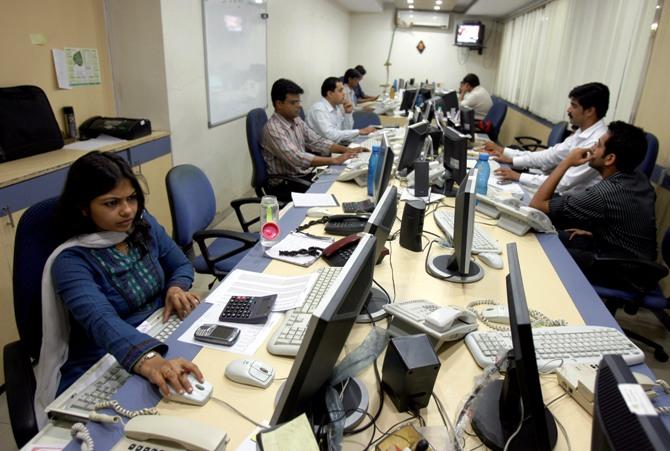 NSE recorded almost 145 crore (1.45 billion) equity trades on its platform last year, a gain of 3 per cent from 2012, making it the biggest among 51 global peers, according to data with the World Federation of Exchanges.
Is Nokia's phablet Lumia 1520 worth the price?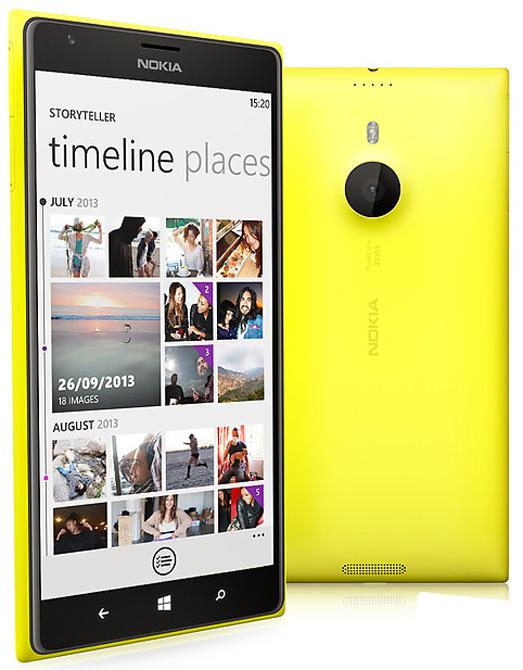 The Lumia 1520 has features to die for, but to be a proud possessor of the smartphone would mean burning a hole in your pocket.
William, Kate and Harry set up firms to protect 'brand'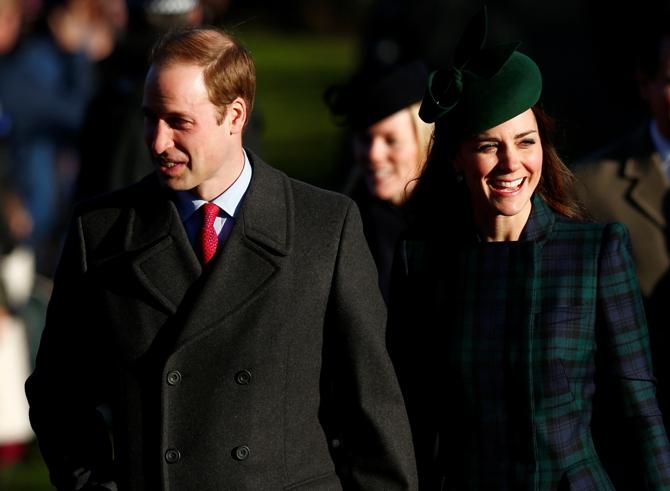 The firms were set up in 2012 on the advice of lawyers, but have been dormant ever since and are not intended to be used for trading, the report said.
Do Indian politicians lack economic vision?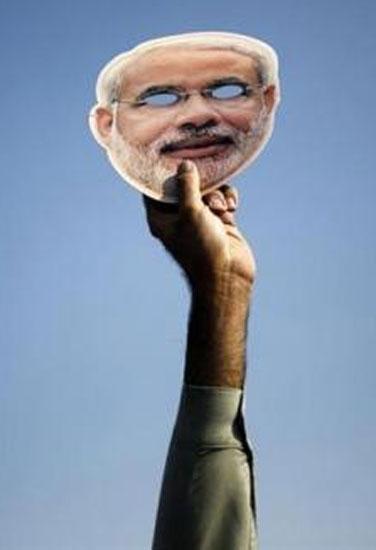 Both BJP and Congress are offering more of the same, without appearing to realise that welfarism can cause bigger economic problems if adequate growth is not ensured.
20 trains with longest routes; 4 from India!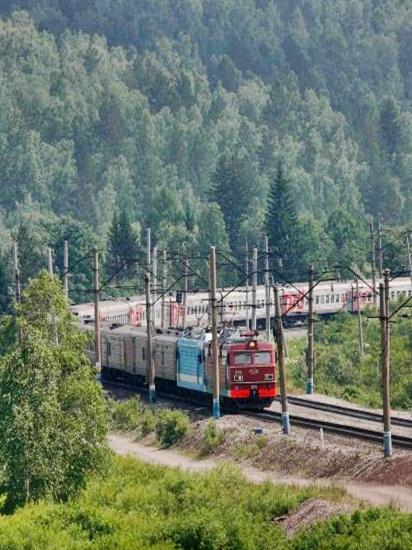 The Trans-Siberian Railway holds the record for maximum number of long distance passenger trains.
IT shares boost markets; Sensex up 141 points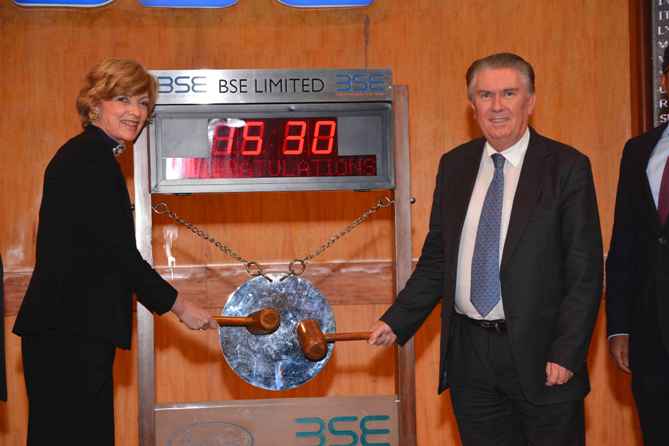 Markets ended higher led by IT majors after they reported better-than-expected third quarter earnings.
Air India in crisis? It doles out free air tickets to staff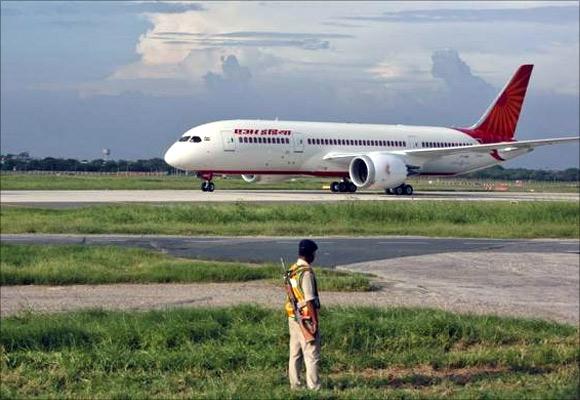 While its top officers like functional directors and joint managing directors are entitled to get 24 free tickets each year, deputy general managers and above get 20 passages under a scheme called Passage Entitlement-Vacation Travel.
Air India, others plan direct flights to top global destinations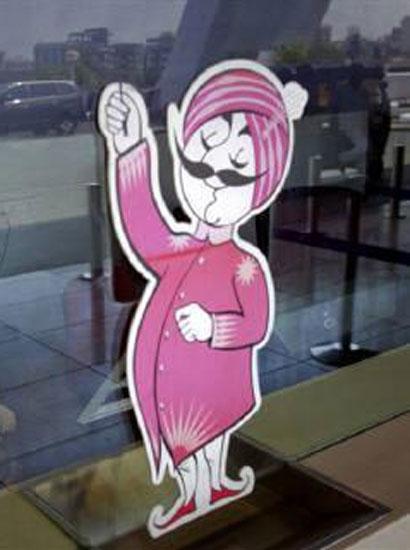 Airlines are in talks with Delhi airport over connectivity on 7 routes.
'Delhi created maximum jobs; overall hiring declined in 2013'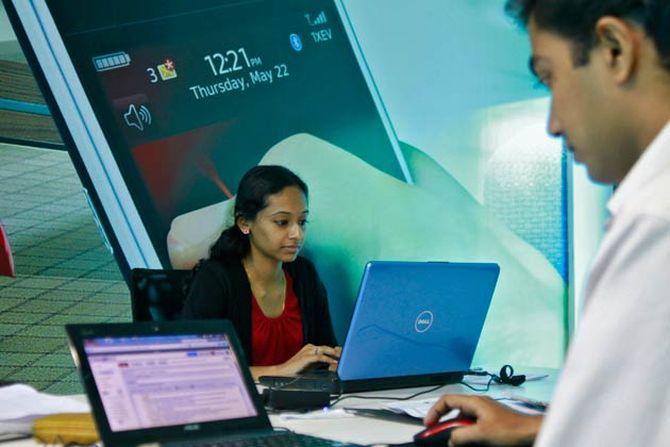 The study also found that new job generation plummeted in most sectors as about 20 out of the total 32 sectors tracked by the study registered a fall in new job generation.
Doing business in India set to become easier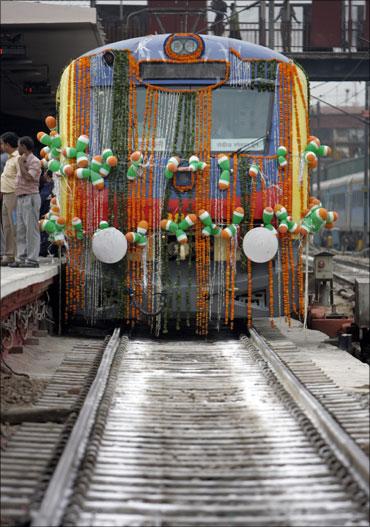 It will provide a single-stop shop for all business licences and permits, eliminate the need for a physical interface with various regulatory authorities at the central, state and local government levels and provide all business-related information 24x7 on a single portal.
Mercedes to unveil CLA45 AMG sedan at the Auto Expo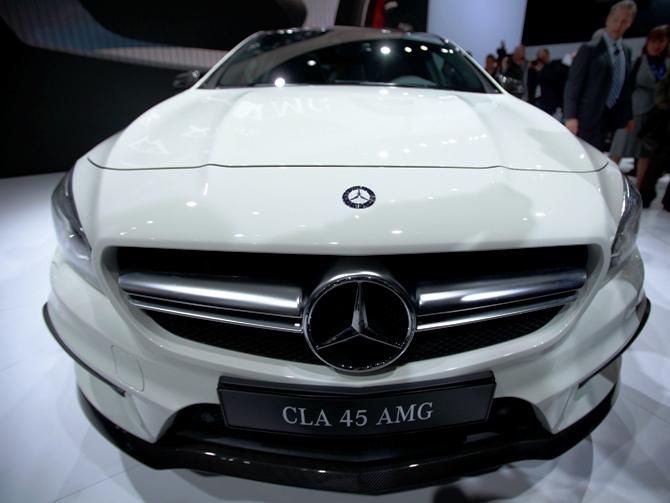 Besides, the company would launch its sports utility vehicle the M Guard during the show.
Six Sensex cos add Rs 32,064 crore in market cap; Infy top gainer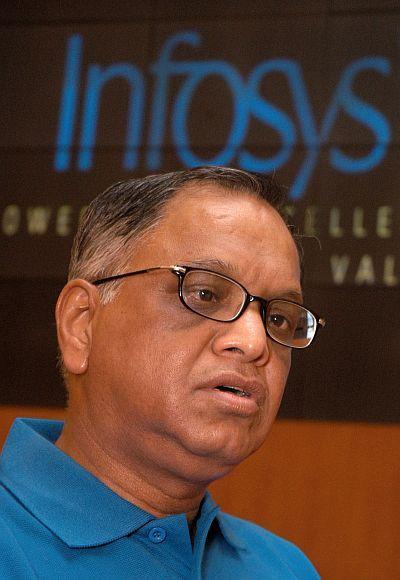 Four companies --TCS, Coal India, Wipro and Bharti Airtel -- saw decline in their market-cap.
IT firms help India Inc bounce back from slowdown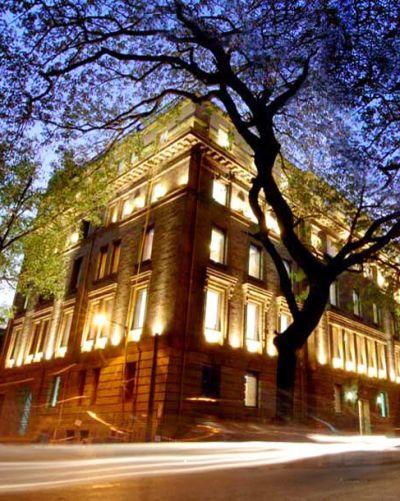 The net profit of 82 firms up 20.2%, but topline growth slows to 14.7% on muted show by manufacturing firms.
January 19, 2014
2 more foreign brands add fizz to India's vodka market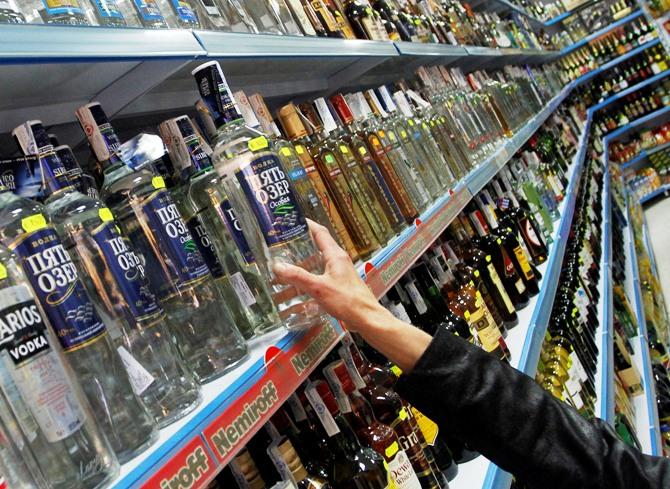 These premium brands are distributed by US-based Russian Spirit Inc, owned by Uzbekistan Jew Roman Tallis.
Unfazed by pact, Bhargava wants AI book to take off in e-space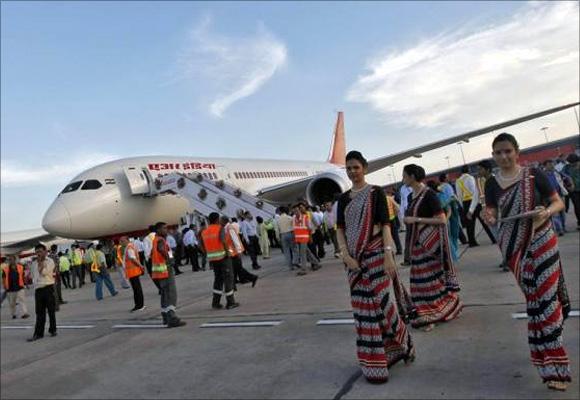 The Descent of Air India chronicles the financial woes of the airline caused by alleged dovernment interference in its functioning.
Income Tax department eyes foreign gold buyers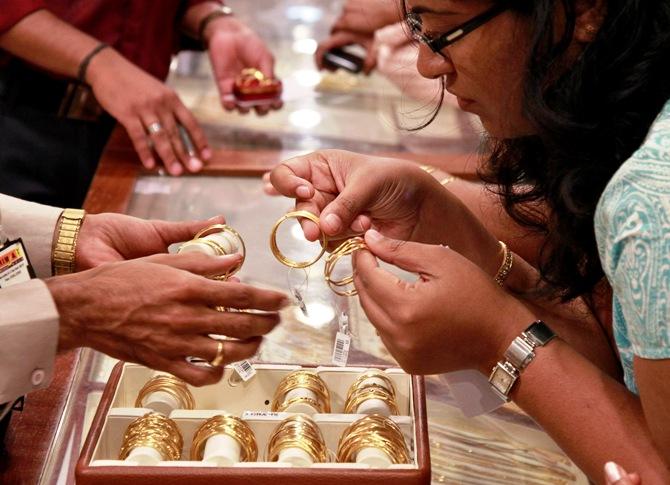 The duty, which is charged at the rate of 10 per cent, is payable in currency of the nation where the gold was bought.
BJP vows to revive manufacturing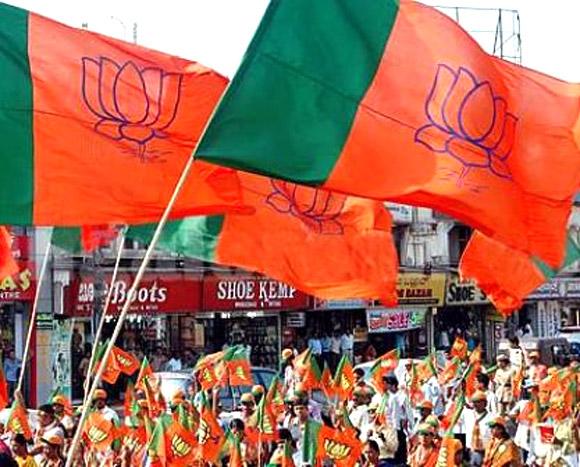 The party pledges to raise share in GDP to 20 per cent if voted to power; promises I-T relief to middle class; job for one member of each family.
January 18, 2014
US prepared to bring back jobs lost to recession: Obama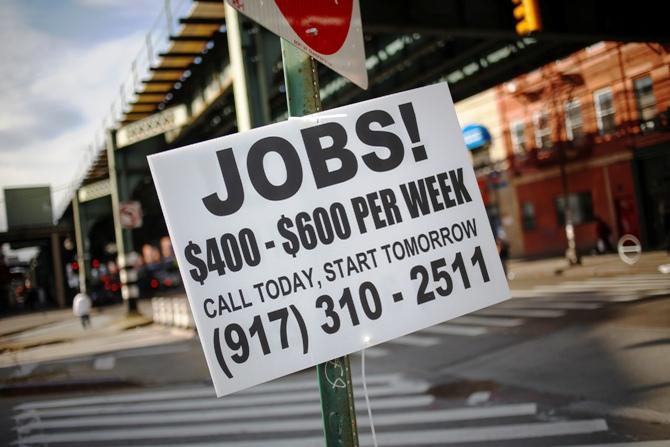 Obama said where Congress is not acting, he will act on his own to put opportunity within reach for anyone who is willing to work for it.
Will the new US bill affect aid to Pakistan?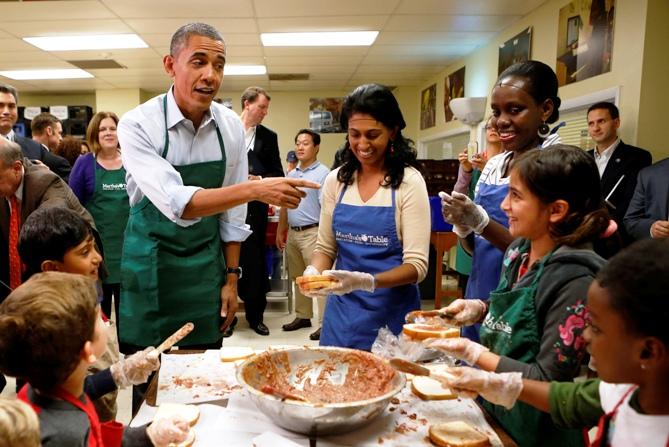 The US Congress has also withheld $33 million assistance until Pakistan releases Shakil Afridi from prison.
LPG subsidy: Rahul's populist punch might pinch OMCs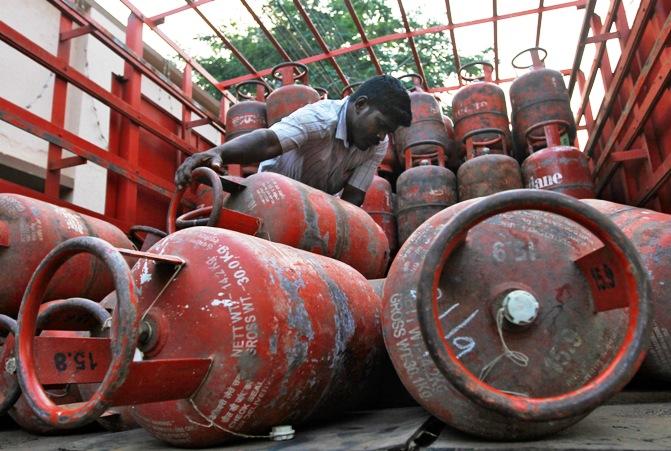 In September 2012, the government had capped the number of LPG cylinders at six to reduce the subsidy burden.
Mamata skips CII meet over Suchitra Sen's demise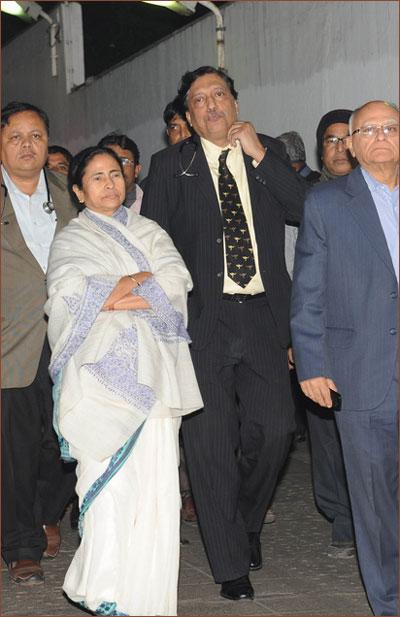 However, the chief minister made up for her absence by addressing the gathering via state Industry and Finance Minister Amit Mitra's mobile phone.
Stability returning to RIL's core businesses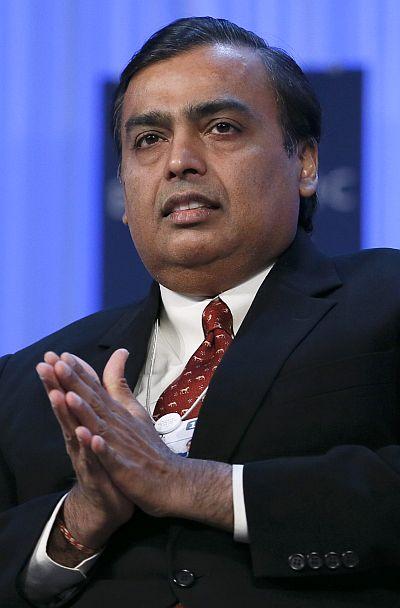 E&P surprises in the quarter; analysts expect the gains from higher output and prices to reflect in coming quarters.
What the tech, telecom leaders want from Modi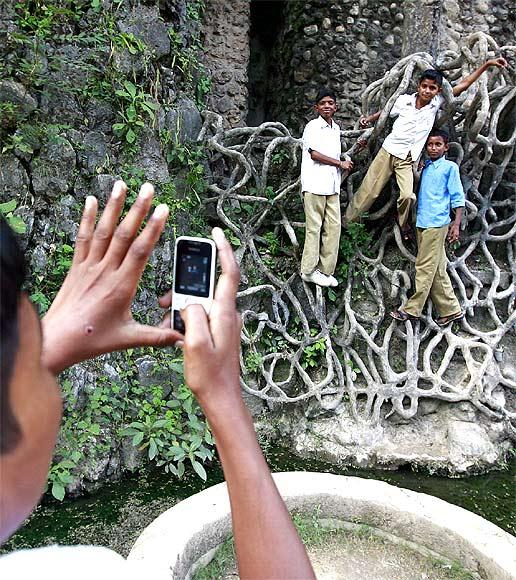 Modi on Friday met industry leaders in New Delhi at a closed-door meeting.
January 17, 2014
Reliance Q3 net flat at Rs 5,511 crore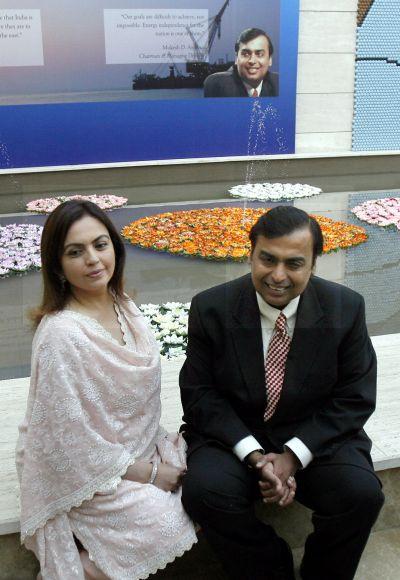 Indian energy conglomerate Reliance Industries reported a nearly flat profit of Rs 5,511 crore ($895 million) for the December quarter but beat analyst estimates, helped by stable margins in its main refining business.
Wipro Q3 net up 27%, beats estimates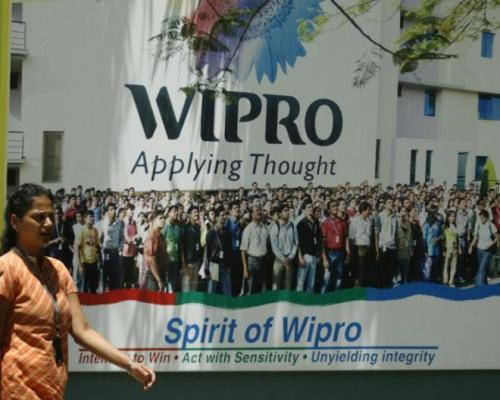 Wipro joined its other information technology peers -- Infosys, Tata Consultancy Services and HCL Technologies in beating estimates.
BSE: Top losers and gainers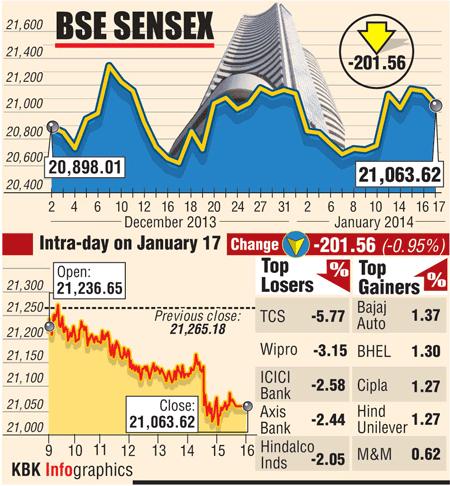 The 30-share Sensex ended lower by 202 points at 21,064 and the 50-share Nifty fell 57 points at 6,262. The Sensex and Nifty touched an intra-day low of 20,016 mark and 6,246 levels, respectively.
The top 10 retirement destinations in the world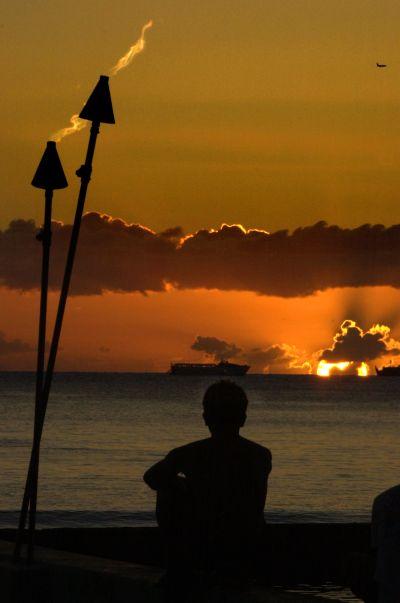 If you are in your sunset years, here are nations that give you the best deal.
Chidambaram tries to hard sell 'growth story' once again!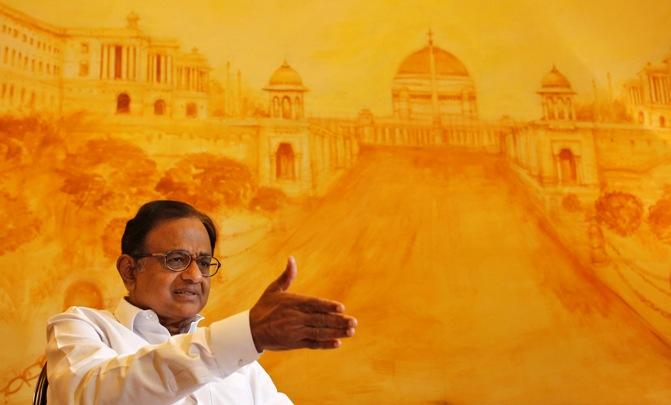 The Congress-led United Progressive Alliance government, in power since 2004, will
Honda to unveil mini SUV Vision XS-1 in India next month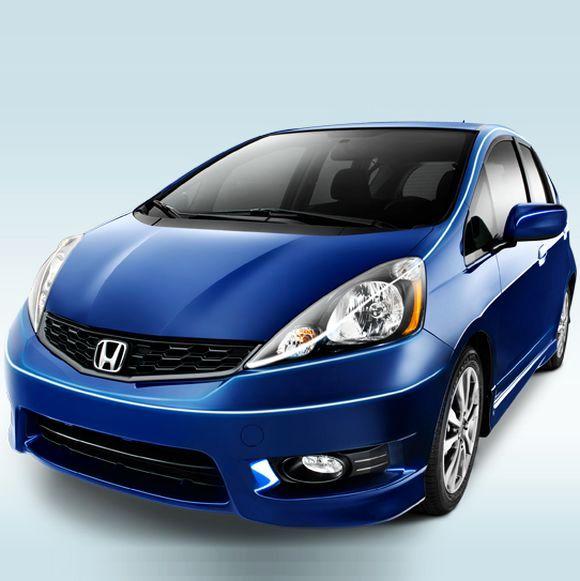 Outlining the company's plans for India's flagship auto show, the firm said in a statement that it will globally unveil a new creative model, the Honda Vision XS-1.
How Akosha turned consumer complaints into a unique business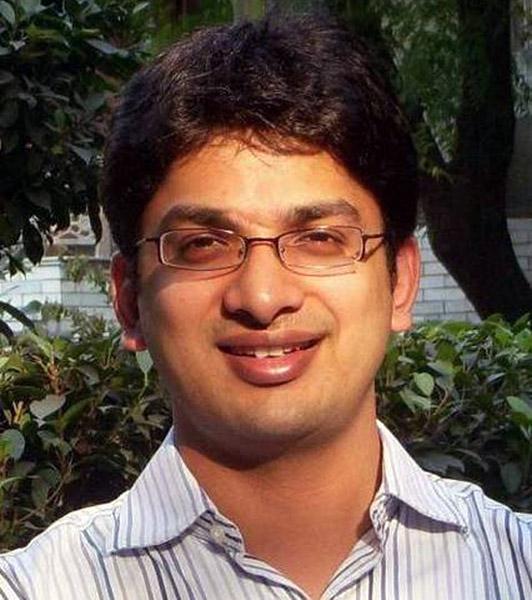 % of the complaints Akosha received in the October-December 2013 quarter were from telecom consumers.
Tata Motors to unveil new petrol engine to power next-gen cars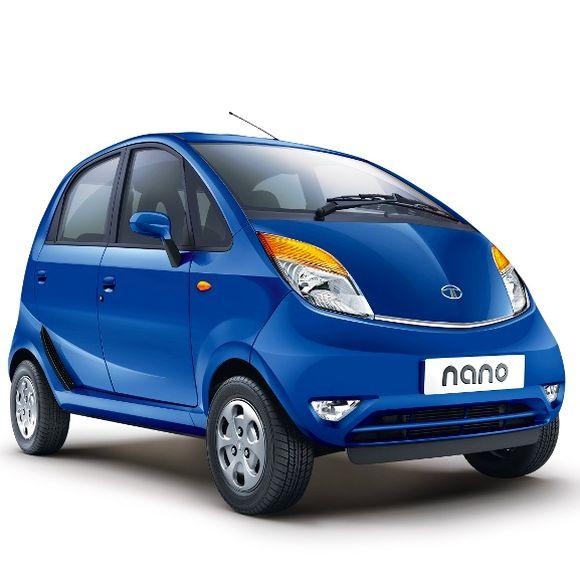 The engine 'is set for a revolution that will change the face of the Indian automobile industry', the company claims.
Diamond jewellery sector lays off 15% of workforce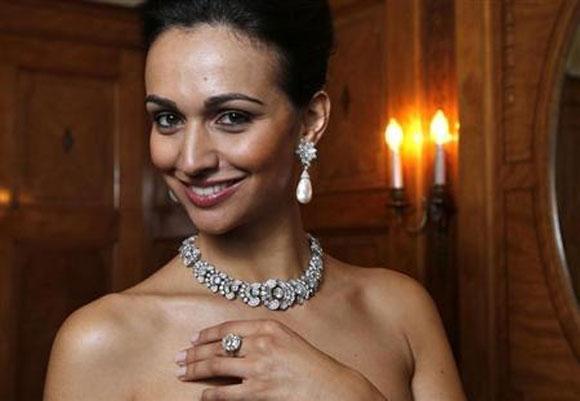 The sector spends substantial sums on training.
Mercedes S-Class: The best car in the world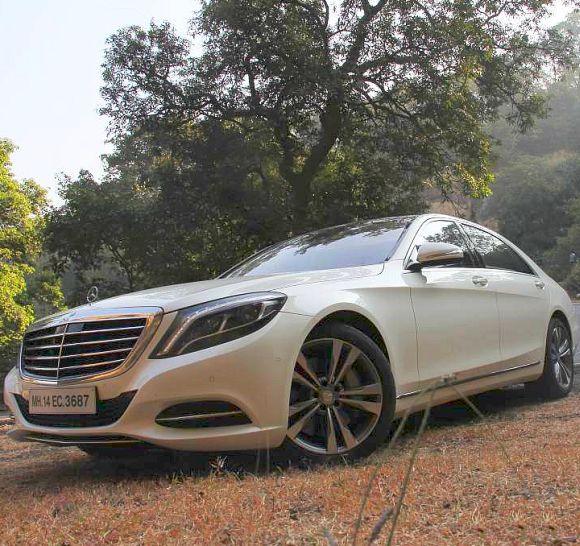 No other car comes close to this engineering marvel.
SPECIAL: What ails the public sector banks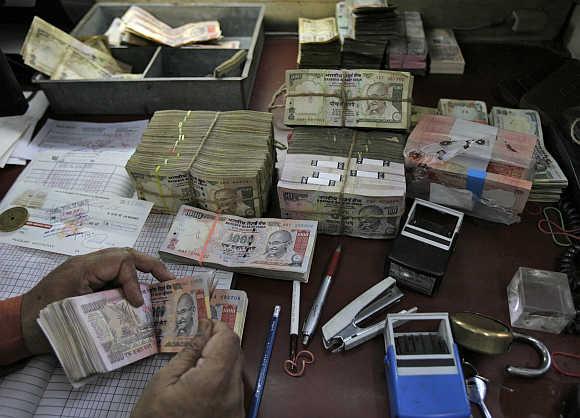 This article examines the call for the government to reduce its majority ownership in public sector banks ostensibly with the objective of improving the functioning of these banks.
Delhi airport set to become a top hub for global flyers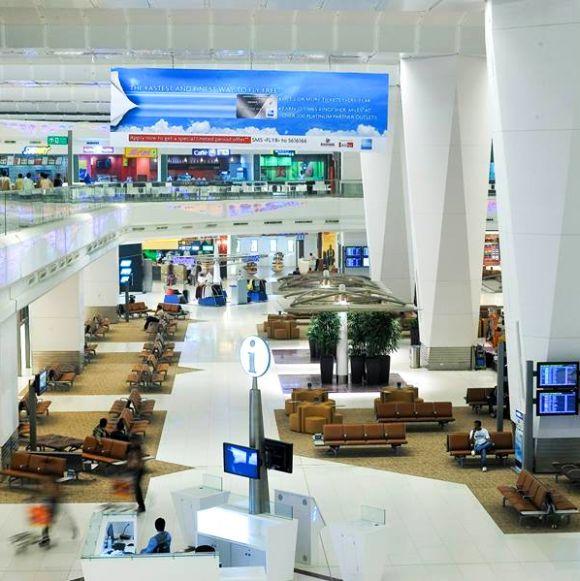 The Delhi airport, with the share of its transit passengers in total annual traffic nearly doubling in three years to about 18 per cent, appears to be transforming itself into an international hub.
Sensex ends below 21,100 mark; Q3 nos disappoint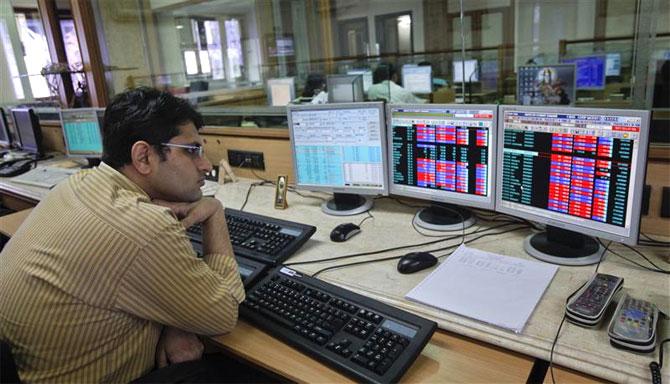 The broader markets underperformed the benchmark indices- E Midcap and Smallcap indices fell between 1-2%.
Reliance Jio goes for the kill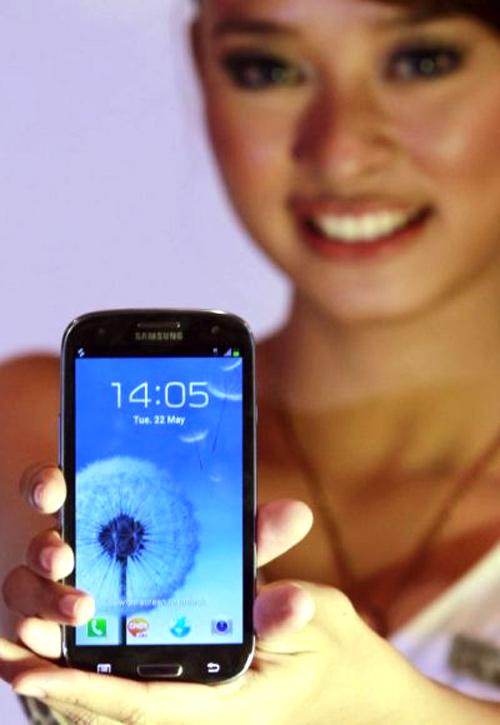 Company now plans to use 1800 MHz band spectrum as the primary wave while the 2300 Mhz wave will be supplementary for enterprise customers.
IT giants beat the Street, bullish on outlook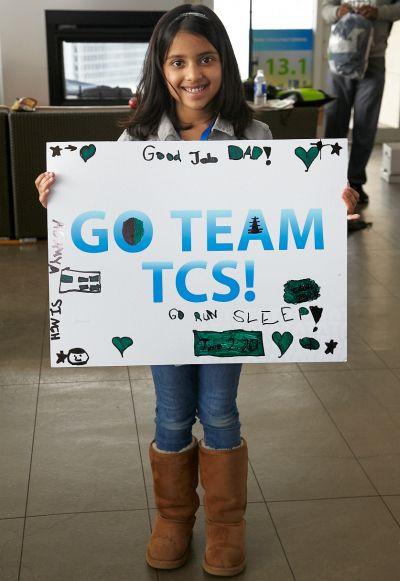 TCS, HCL Tech join Infy in reporting improved earnings, are bullish on outlook.
FDI in retail won't make a country better off: Stiglitz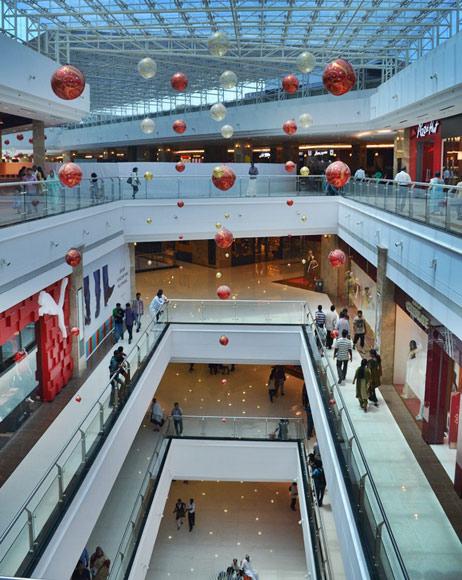 The Aam Aadmi Party's decision to disallow foreign direct investment (FDI) in Delhi's retail sector has a taker of sorts in economics Nobel laureate Joseph Stiglitz.
January 16, 2014
Microsoft considers Ericsson CEO for top job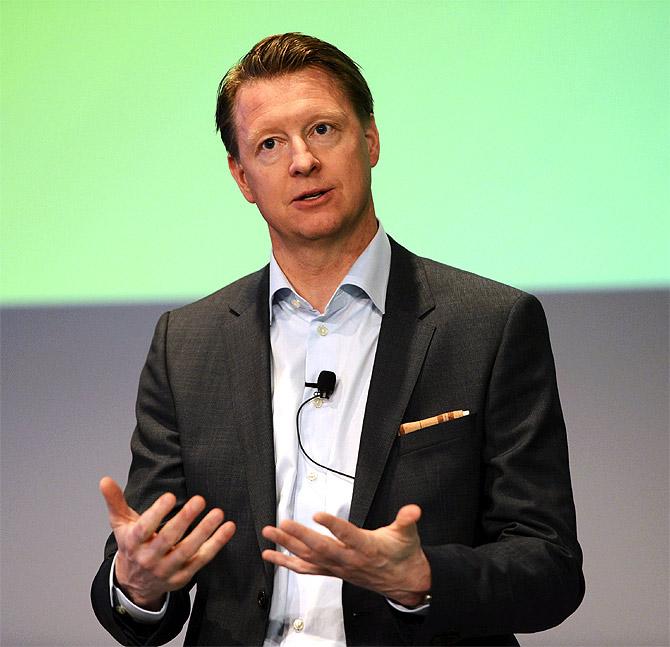 Microsoft Corp is considering Ericsson Chief Executive Hans Vestberg as a possible successor to outgoing CEO Steve Ballmer.
48% Indian households expect economy to worsen in 2014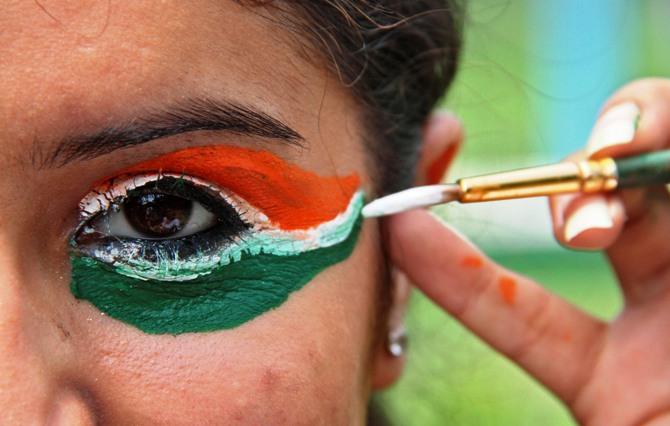 The study was conducted along with its research partner -- Nielsen Company in the last quarter of 2013.
TCS Q3 profit surges 50%, beats estimates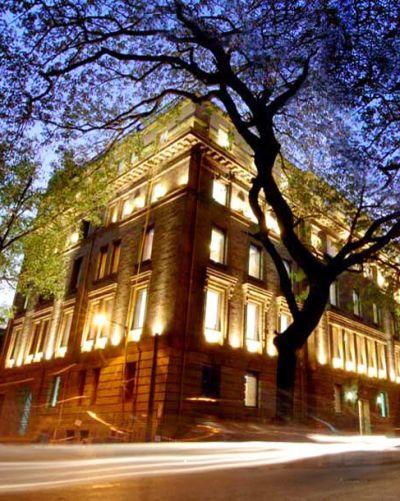 Tata Consultancy Services said quarterly consolidated net profit surged 49.6 percent, its fastest pace of increase in at least two-and-half years, helped by increasing demand for outsourcing services in the United States and Europe.
BSE: Top losers and gainers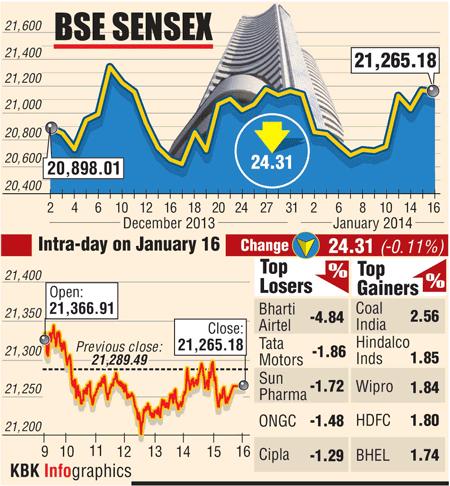 At close, the Sensex was down 24 points at 21,265 and the Nifty was flat at 6,319.
Honda launches new variant of Amaze; priced at Rs 6.22 lakh
The SX variant sits right between the mid-level S and top of the line VX variant.
Murthy magic has started to show on Infosys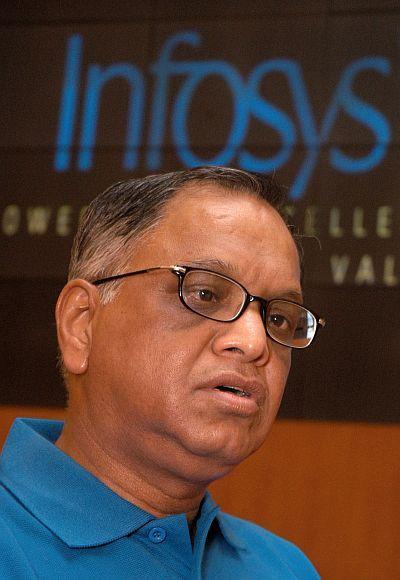 Cost cutting has begun to deliver; analysts say the real turnaround will come when Murthy's impact is evident on sales and delivery.
Election results could impact growth, says Moody's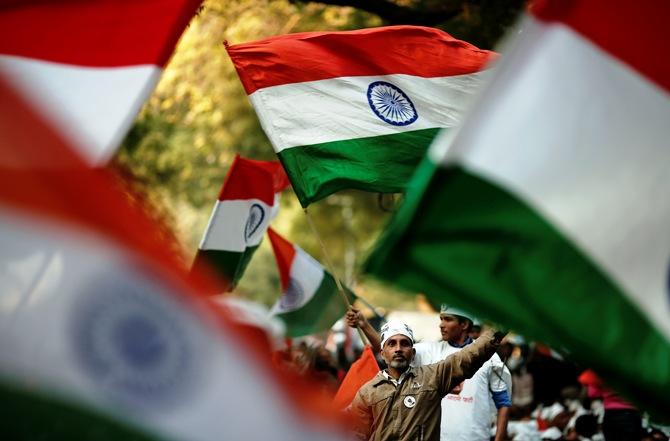 The World Bank has projected that India's economy will grow at over 6 per cent in 2014-15 and 7.1 per cent by 2016-17 as global demand recovers and domestic investment increases.
Beware! Fairness creams, lipsticks contain banned chemicals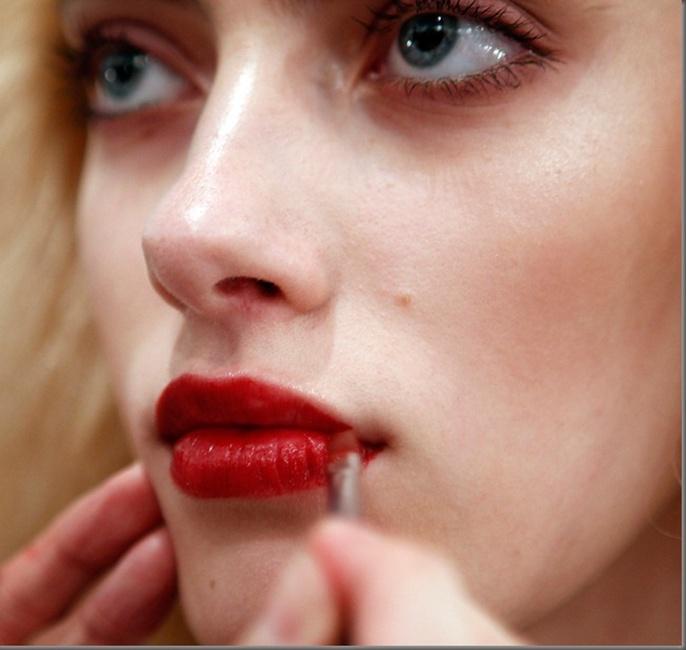 A study conducted by a leading green NGO has found high amount of heavy metals including mercury in fairness products of reputed companies being endorsed by big Bollywood names.
Amazon to launch its best selling e-reader in India
Global online retailer Amazon will launch its e-reader Kindle Paperwhite in India next
Biggest billionaire controversies in the past one year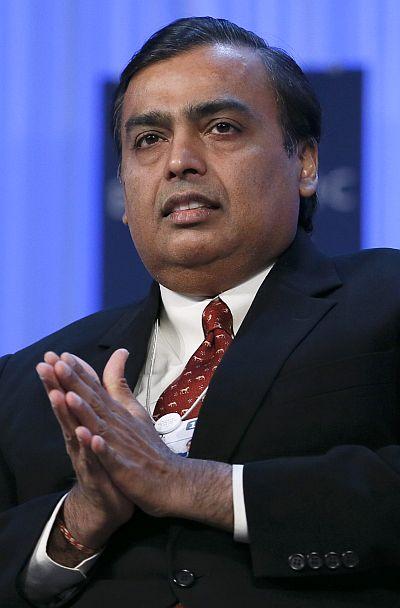 Past one year has been a rollercoaster ride for India's billionaires. While some were allegedly involved in scams, some got in tussle with government. Let's look at the biggest controversies Indian billionaires courted in the past one year.
Kejriwal's move, a blow to the crisis-hit power industry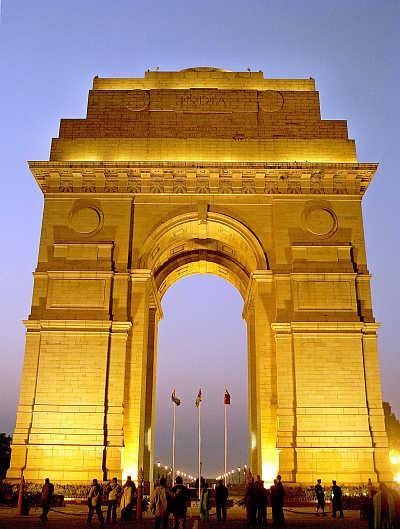 After Delhi's move to slash its electricity tariff by half, other states are calling for similar concessions, dimming the prospects for electricity reforms.
Why do AAP's electoral promises make little financial sense?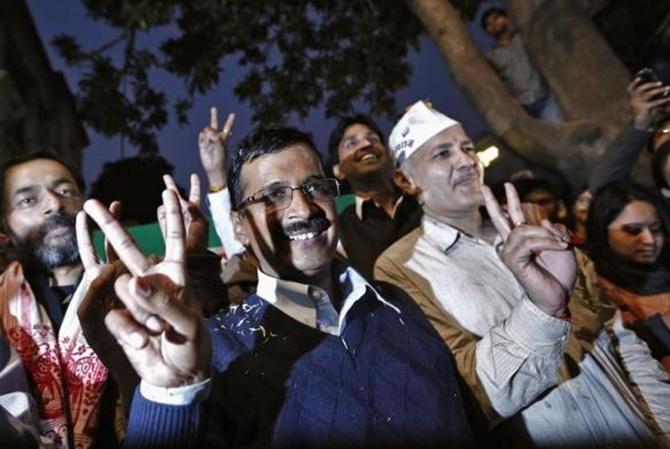 The author looks at what can be discerned of citizens' troubles from the new political party's platform.
EXCLUSIVE images: INSIDE Mumbai's NEW airport terminal, T2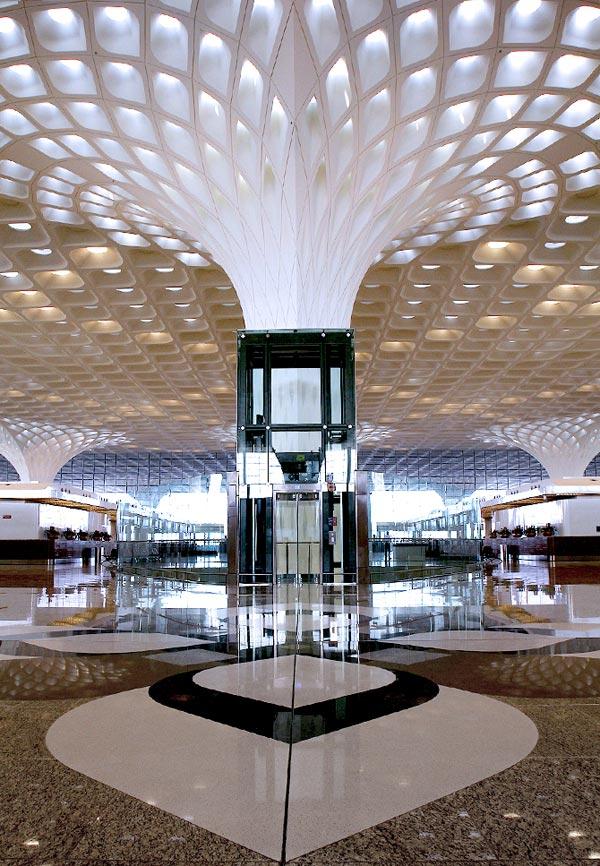 , who was allowed exclusive access to Mumbai's new airport terminal, T2, tells its story in pictures.
RBI seen softening stand on policy rate as inflation cools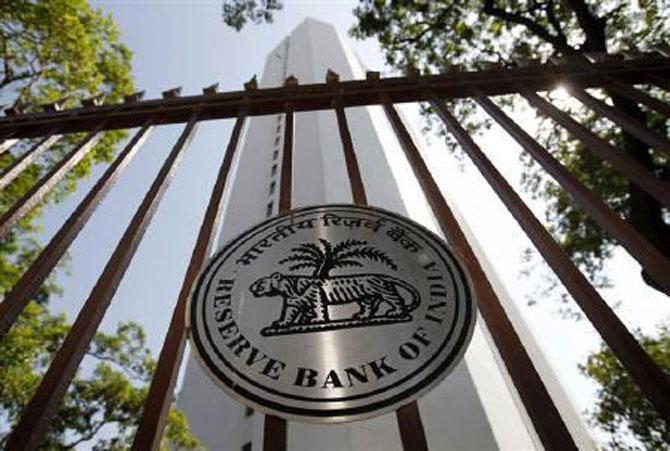 WPI-based inflation falls to 5-month low of 6.16%.
Markets consolidate; telecom slumps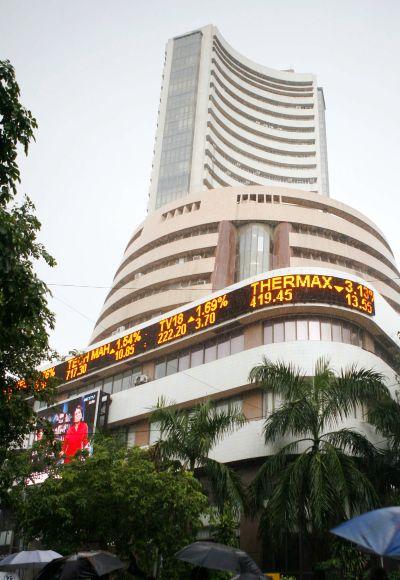 Bharti Airtel, HDFC Bank, Tata Motors and ITC among the top losers for the day.
Modi pleases India Inc with tax talk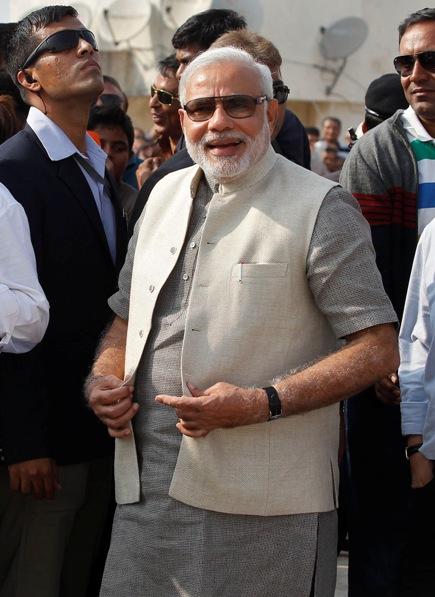 At the Ficci meet, the Gujarat chief minister says 'tax terrorism' in the country is inherently venal; calls for discussion on economic reforms.
January 15, 2014
BSE: Top gainers and losers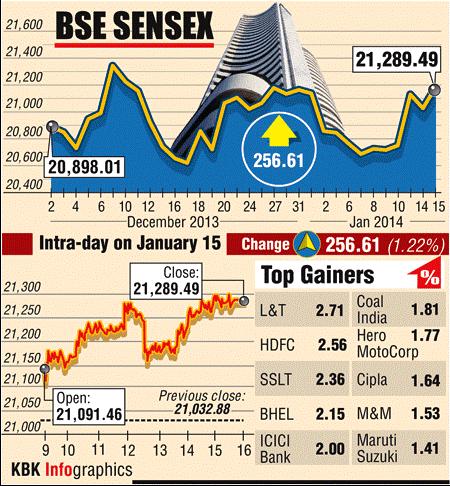 The 30-share Sensex ended up 257 points or 1.2% at 21,289 and the 50-share Nifty ended up 79 points or 1.3% at 6,321.
Sony unveils budget smartphone Xperia E1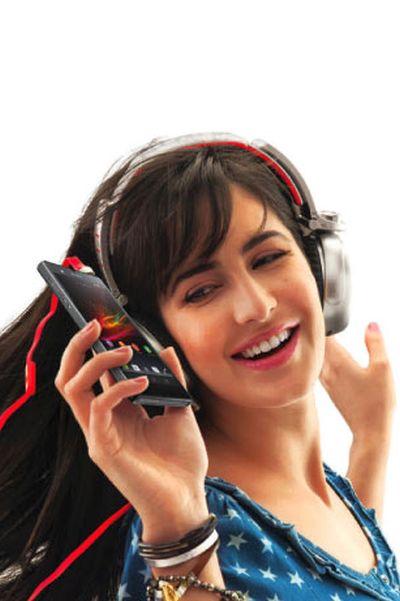 Sony soon plans to launch Xperia E, a budget Android phone with special focus on music. The phone is a successor to Xperia E launched last year.
How politicians are using social networks to woo voters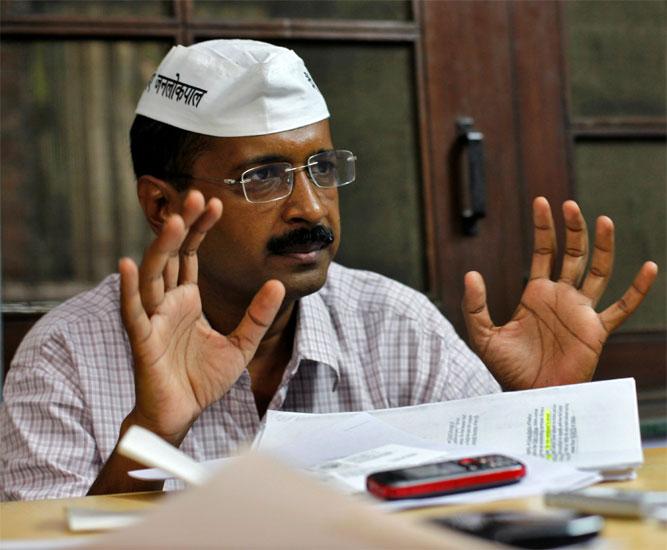 Social media is the new advertising tool for today's politicians and political parties
Beware! The Chinese (yuan) are coming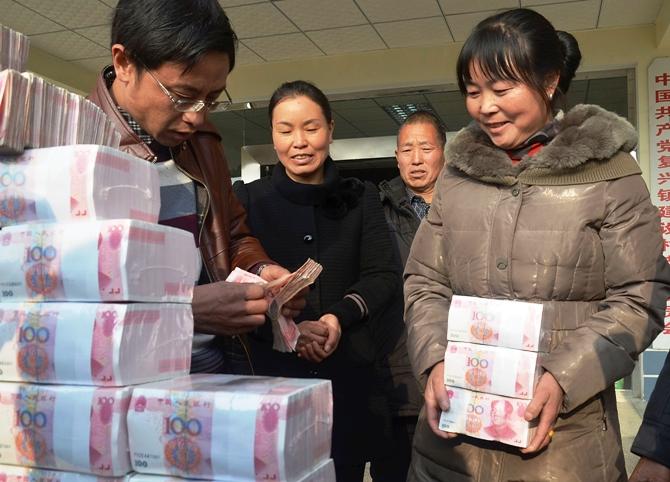 Beijing is aggressively pushing, with some success, the internationalisation of its currency.
India has become a country of under-achievers: Modi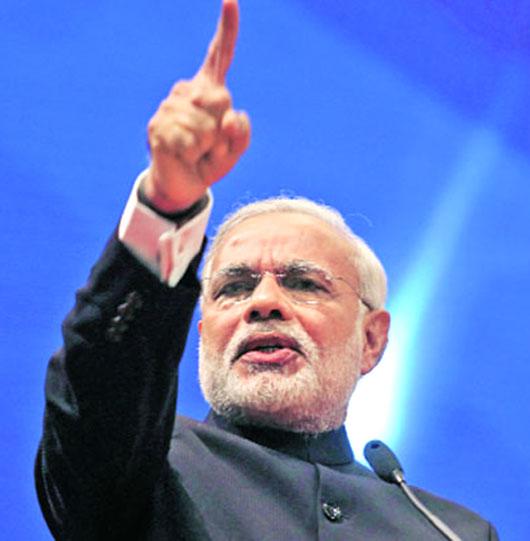 Launching an attack on the economic policies of the UPA government, Narendra Modi on Wednesday said the main reason behind the "despair" prevailing in the country was that nobody takes responsibility.
Time Warner to sell its NY headquarters for $1.3 billion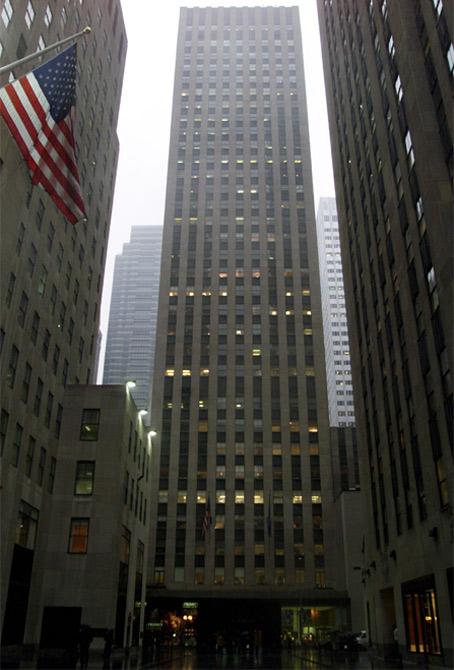 Time Warner, one of the world's largest media companies, is in the final stages to sell its New York headquarters in a whooping $1.3 billion, a media report said on Wednesday.
Revealed! The new Tata Vista that will replace Vista D90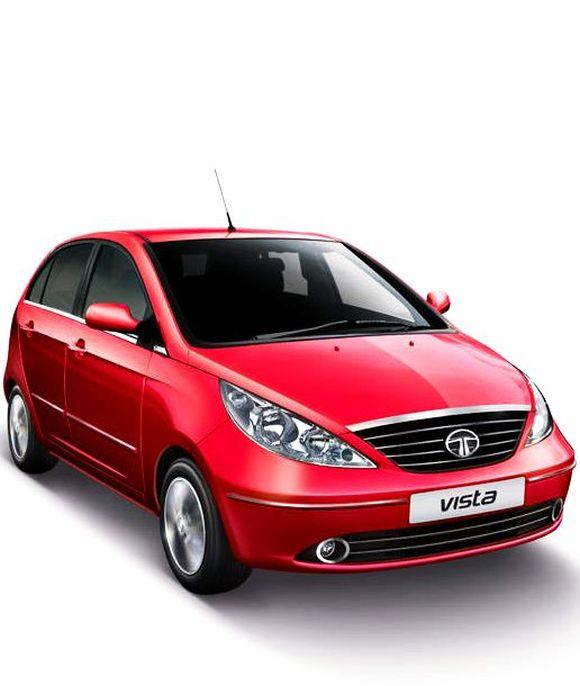 The top-end Vista Tech VX will get features such as ABS with EBD, touchscreen multimedia system with satellite navigation, keyless entry and steering integrated audio controls.
World Bank projects India's growth at over 6% in 2014-15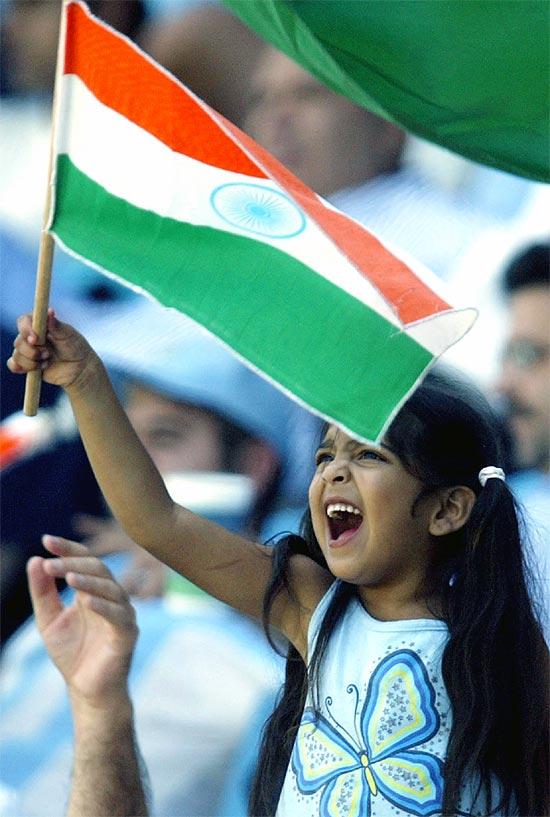 According to the report, the global economy is projected to strengthen this year, with growth picking up in developing countries.
BJP wants to do away with Income Tax; is it practical?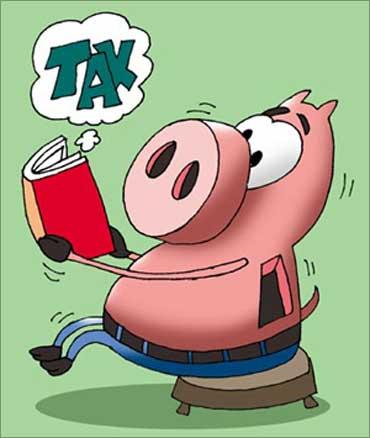 The Bharatiya Janata Party's proposed banking transaction tax is ill-conceived and inadvisable but it is disruptive enough to raise questions about the perverse nature of India's current tax regime and the need to reinvent it.
Foreign investors bet big on IT stocks in Dec quarter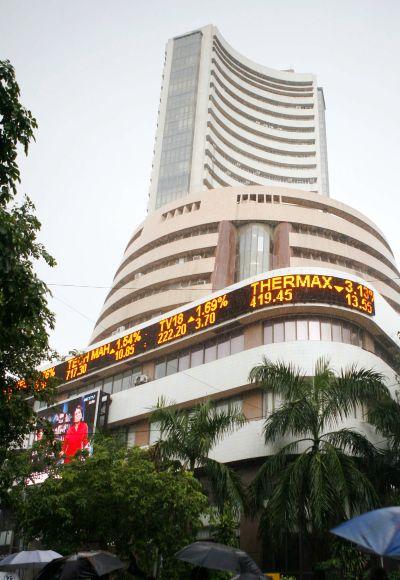 During the quarter ended December, foreign investors aggressively raised their shareholding in Indian information technology (IT) companies, especially mid- and small-sized ones, according to shareholding data.
FM's solution to fiscal deficit: Earn now, spend next year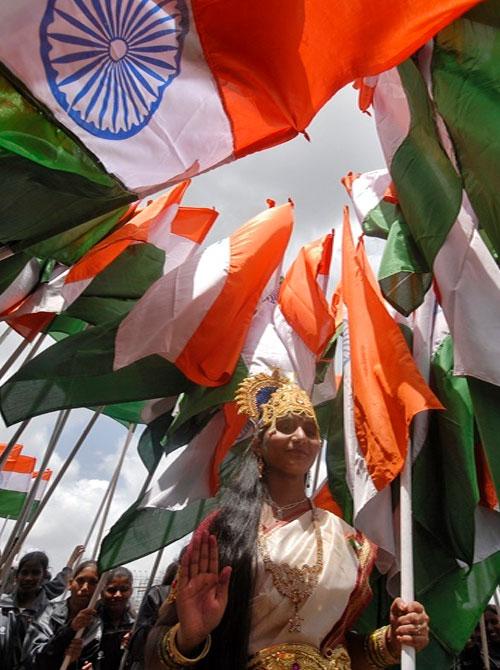 Finmin wants higher advance tax from India Inc, interim dividend from PSUs.
Pathetic state of Railways: Blame the political leadership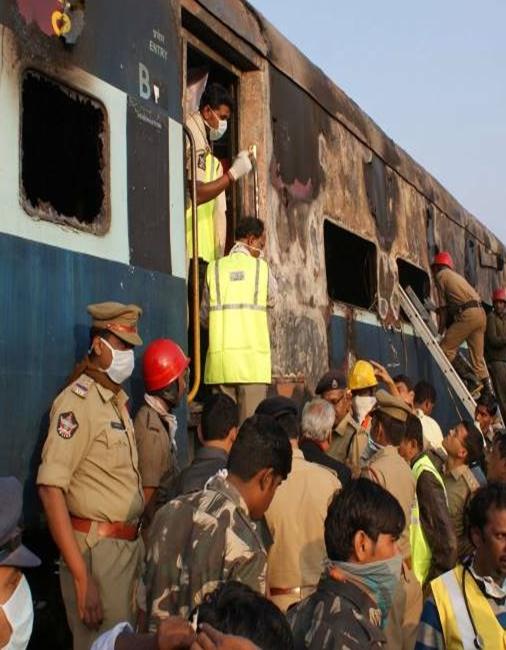 The work and management culture in the Railways needs to be severely shaken up, but the conventional political leadership of the country is unable to do it.
AAP's stand on retail FDI presents intriguing possibilities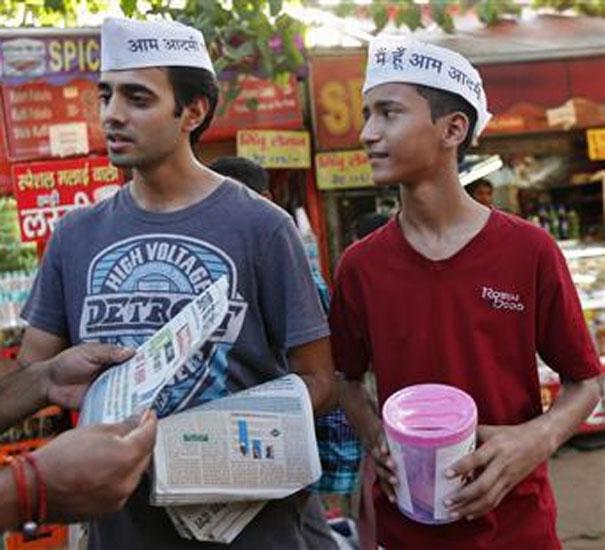 On the retail FDI issue, a possibility being talked about in the corridors of power is the Congress might withdraw its support to AAP in Delhi.
Markets surge as Dec WPI eases to 5-month low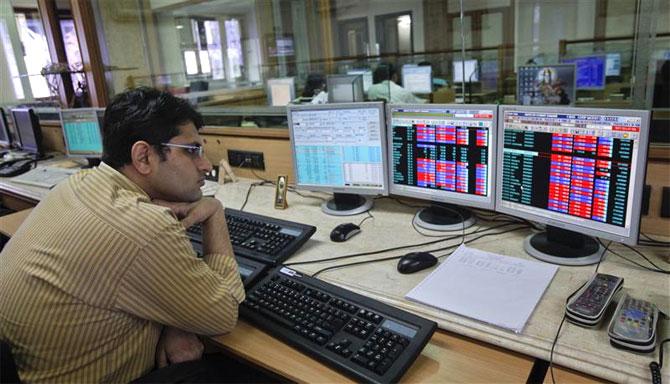 Markets surged after Dec WPI which eased to 5-month low raised hopes of a neutral stance by the RBI at its policy meet end-January.
Why Narendra Modi is wrong on taxation reforms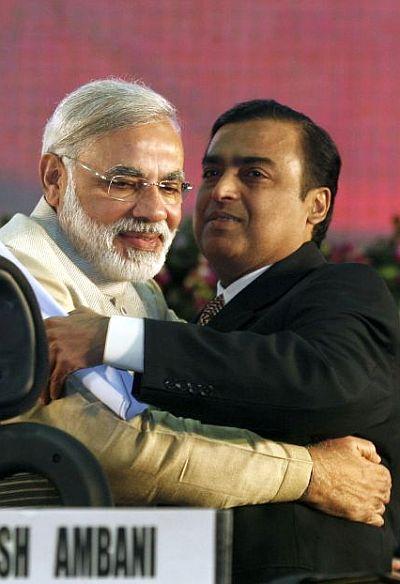 The post-1991 economic boom was accompanied by a reduction in indirect taxes and rise in the share of direct taxes, and vice versa in the current slowing
How Delhi, Mumbai airports turned into money spinners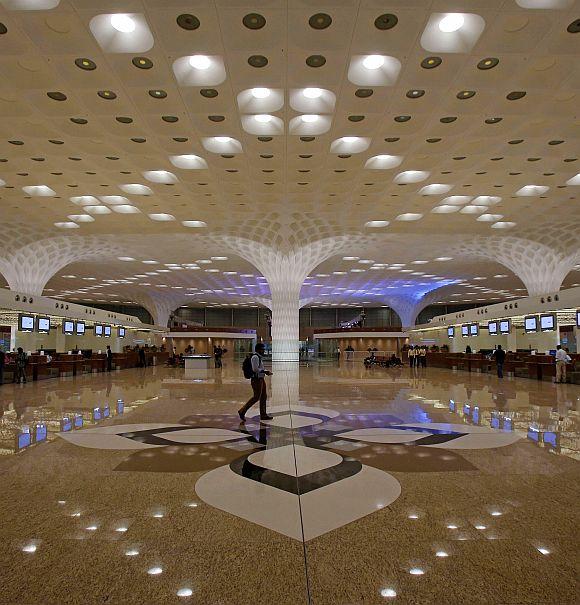 The airports run by leading private operators GMR and GVK, especially those in Delhi and Mumbai, are turning out to be cash cows for the government.
Skoda to soon launch all-new Superb in India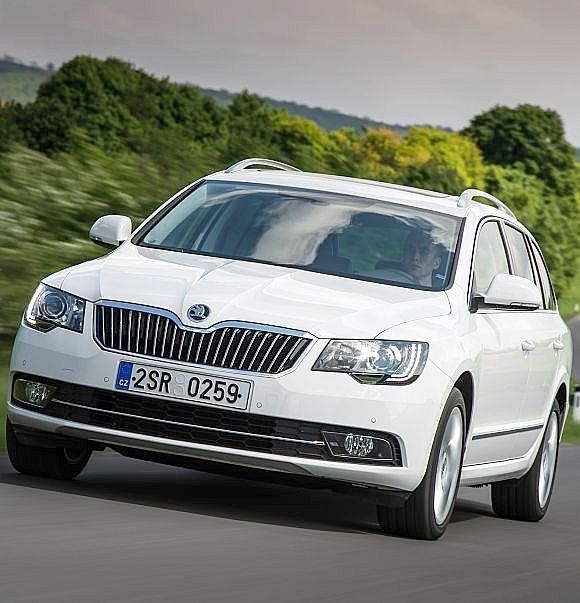 The company is expected to announce the detail in the India Auto Expo.
January 14, 2014
Switzerland ready to discuss tax info-exchange with India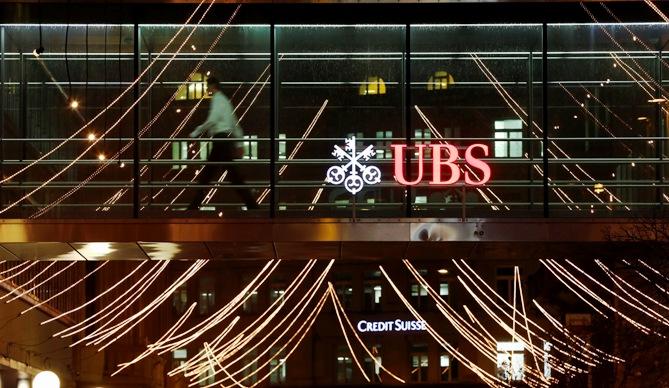 There have been concerns in India about limited flow of tax information from Switzerland about Indian citizens, who have allegedly stashed away unaccounted money in Swiss banks.
Why India needs a vibrant manufacturing sector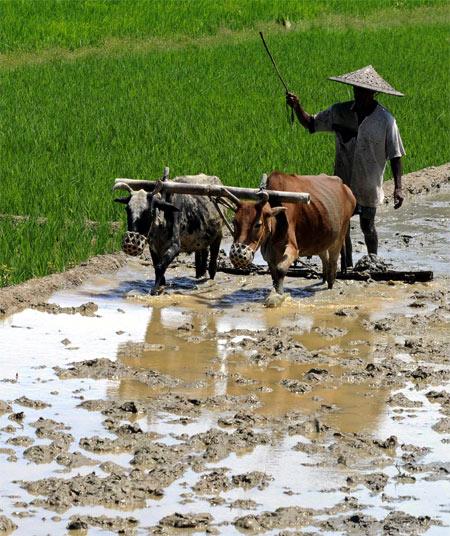 The specific characteristics of the Indian growth slowdown are poised, according to some observers, to stall a major structural change to the Indian economy.
Nano Twist a better value-for-money car than Alto, EON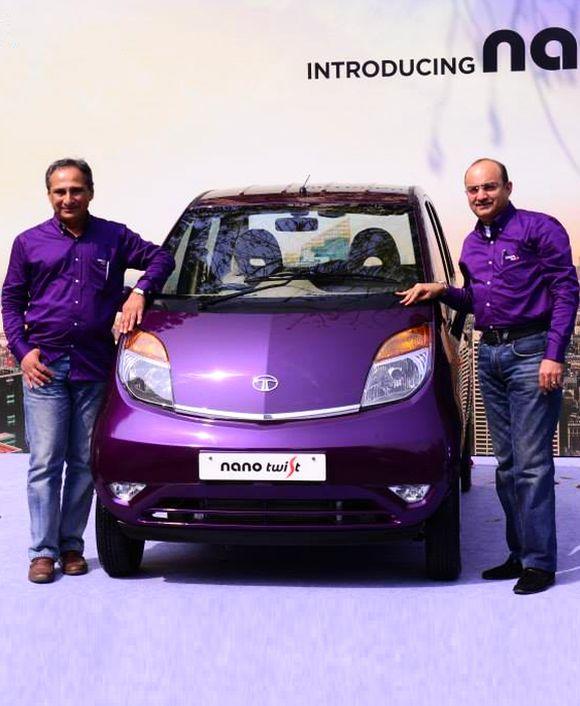 The cheap-car tag fades with every new variant, Tata Motors inches towards taking on other city cars.
How Airbus beat Boeing to regain top position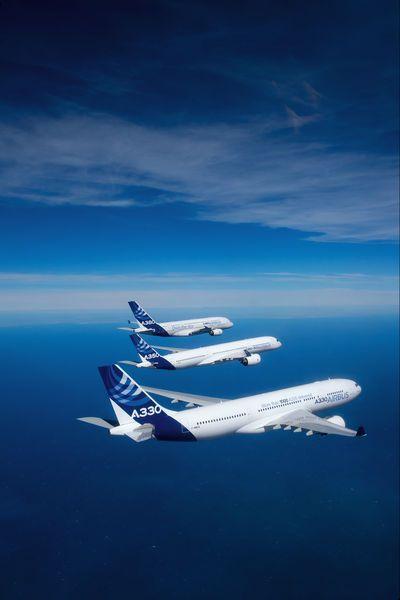 Airbus stands ready to increase output after winning an industry peak of 1,619 new airplane orders in 2013, as it seeks to turn a record backlog of almost nine years of plane production into hard profit.
India falls in economic freedom, ranked at 120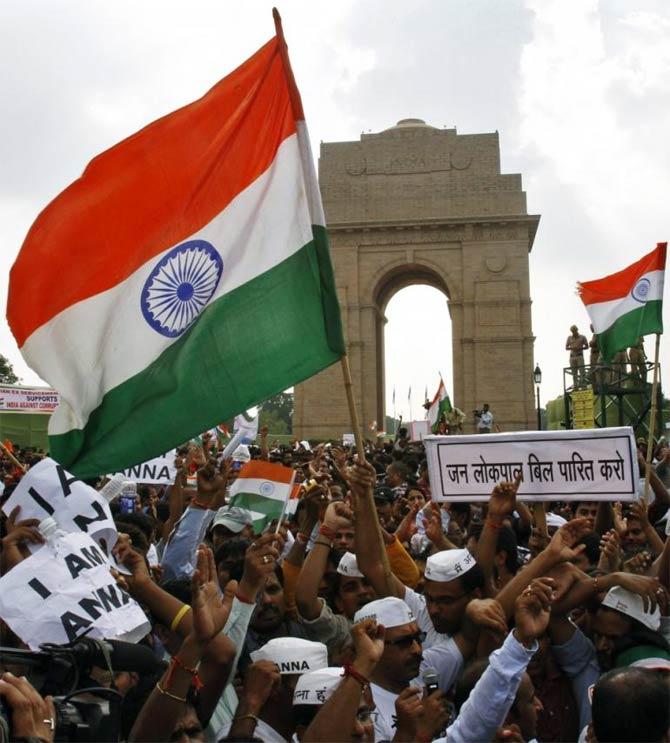 Noting that India continues to suffer from low, but improving, levels of economic freedom, the latest Index of Economic Freedom ranks the nation 120th
Is US recovery a positive sign for Indian markets?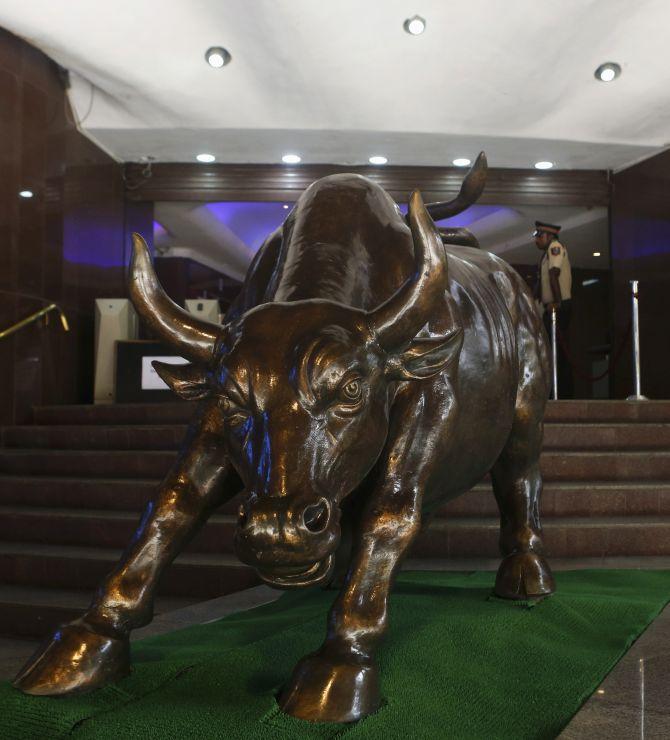 The developed world's recovery, particularly that of the US, is not necessarily a positive for the Indian market.
Is it time to raise your contribution to EPF?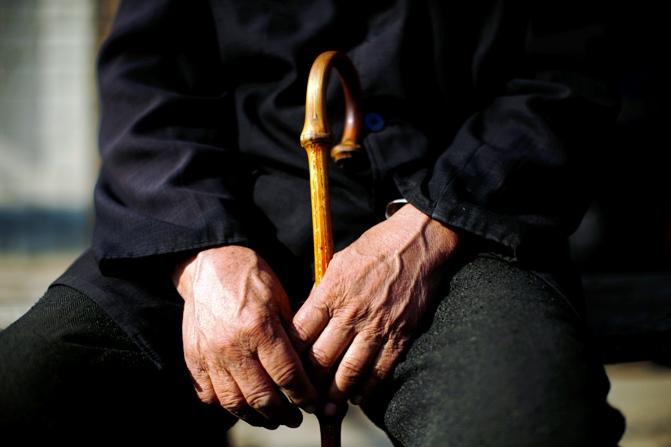 As long as a provident fund continues to be exempt from tax at all stages, it is the best option to build a retirement corpus.
Sensex down 100 points; software shares slump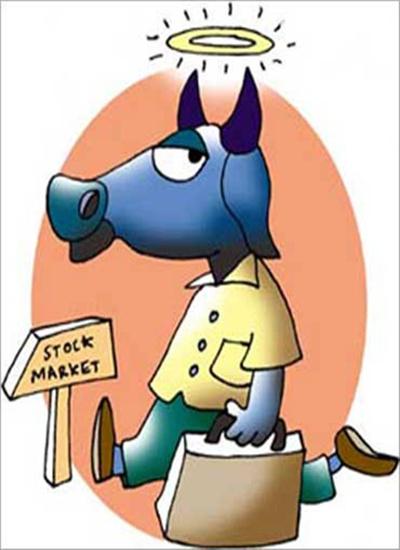 TCS, ICICI Bank, Tata Motors and Tata Steel among the top losers for the day.
Why cancellation of Vedanta's Niyamgiri project is worrying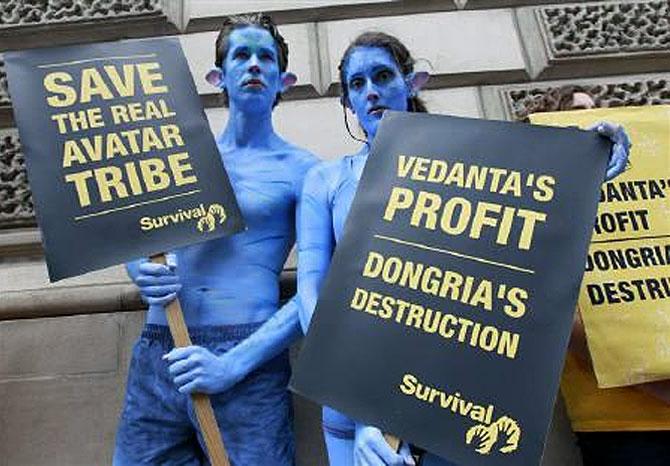 The government of Odisha is likely to appeal to the Supreme Court against the decision by the central government in New Delhi to halt the bauxite mining project being undertaken by Vedanta Resources in the Niyamgiri area of the state.
Volvo S60 vs Mercedes Edition C: The winner is...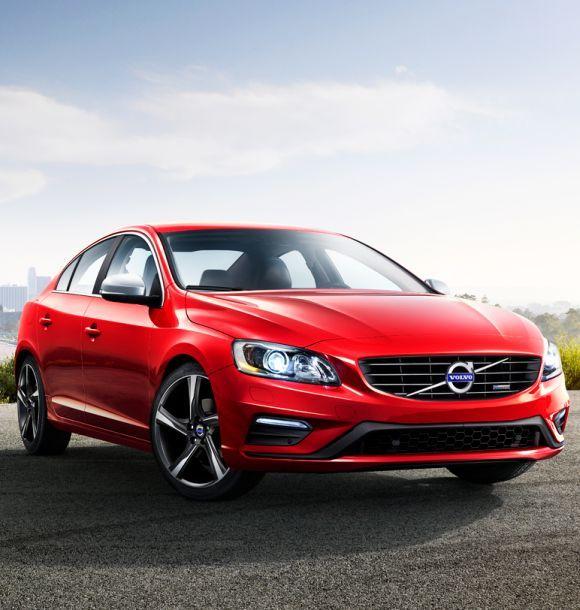 Is the Volvo S60, the new feature-laden beauty, better than the Mercedes-Benz Edition C?
How Google has made the smartphone more intelligent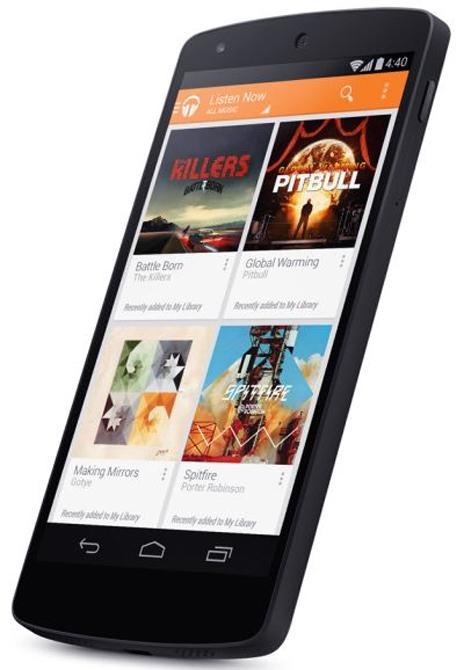 A peek at Google Now's features that help users in their daily tasks.
January 13, 2014
Markets record highest one-day gain in 7 weeks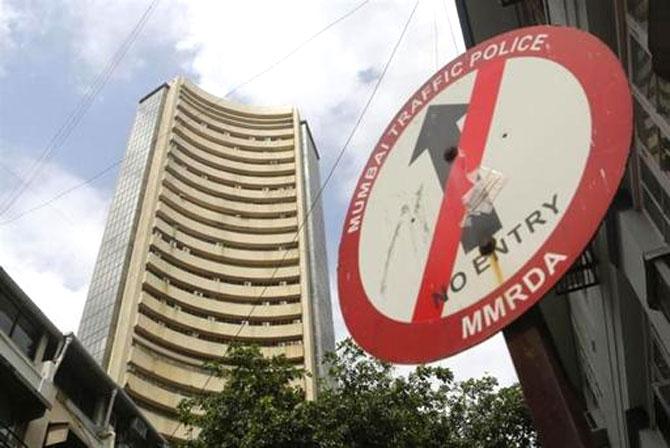 Markets surged nearly 2% led by IT majors on better-than-expected Q3 earnings from Infosys and hopes that RBI would continue to maintain status quo on key policy rates.
Mercedes Benz India to launch 8 new cars this year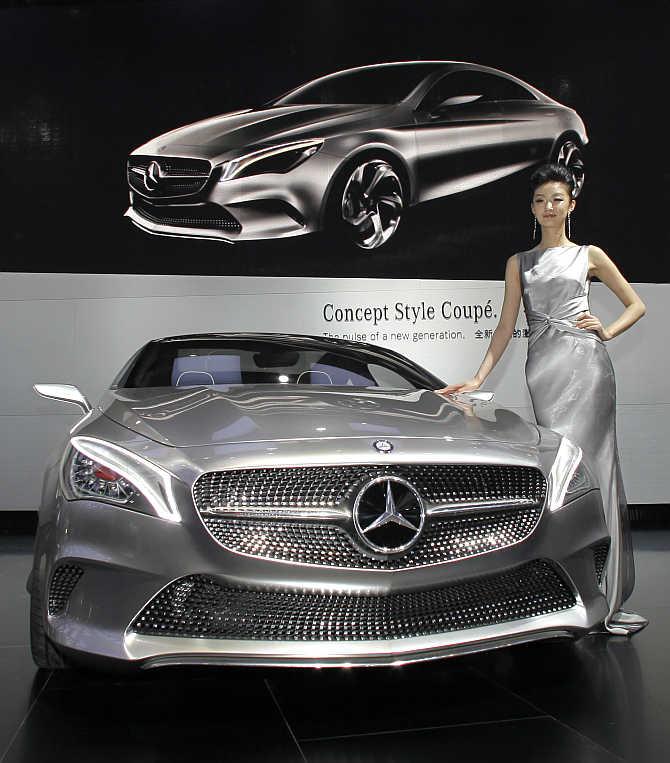 German luxury carmaker Mercedes Benz plans to launch about eight new products in India this year as part of plans to continue with the double digit growth that it witnessed last year.
BSE: Top gainers and losers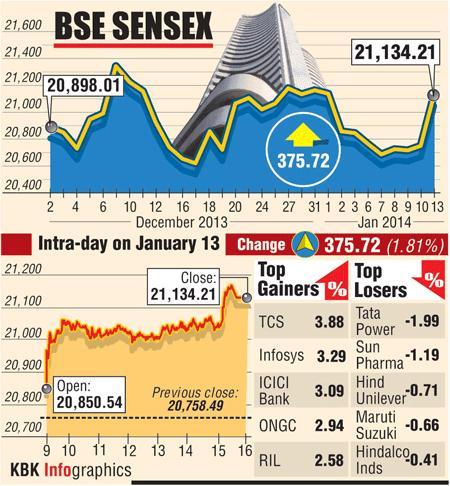 The 30-share Sensex ended up 376 points at 21,134 and the 50-share Nifty ended up 101 points at 6,272.
India's economic woes far from over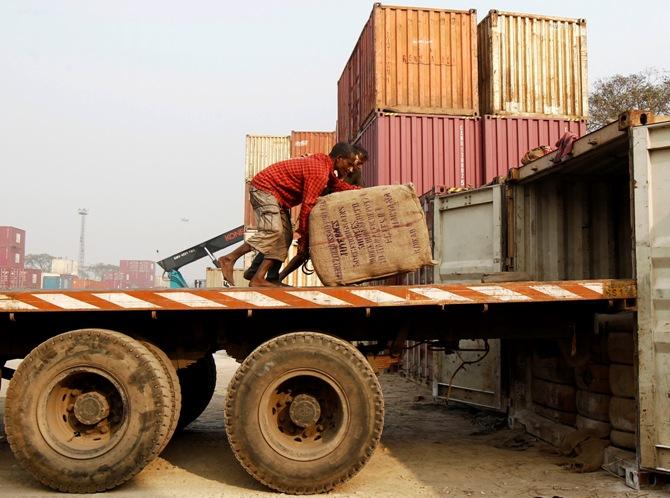 The current account deficit, the difference between outflow and inflow of foreign exchange, would be about 2.3 per cent of gross domestic product because of the fall in gold and non-essential imports, the financial services major said in a report.
How travel has become a nightmare in Indian Railways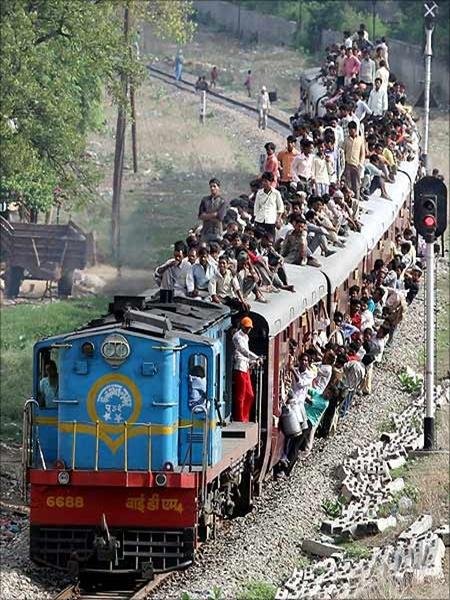 Indian Railways is one of the biggest and busiest rail networks in the world, operating 9,000 passenger trains and transporting up to 20 million passengers every day.
Tata launches Nano Twist at Rs 2.36 lakh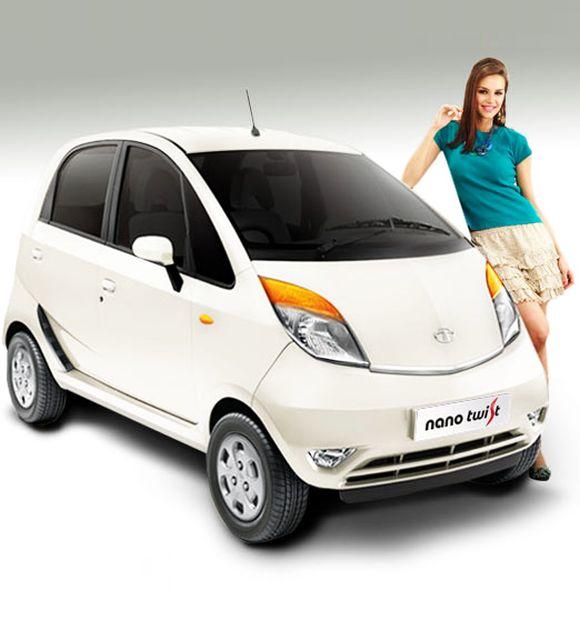 Tata Motors have launched the Nano Twist in Mumbai. The Nano Twist, is the power steering variant of the Nano.
Political parties promise the moon; will you fall for them?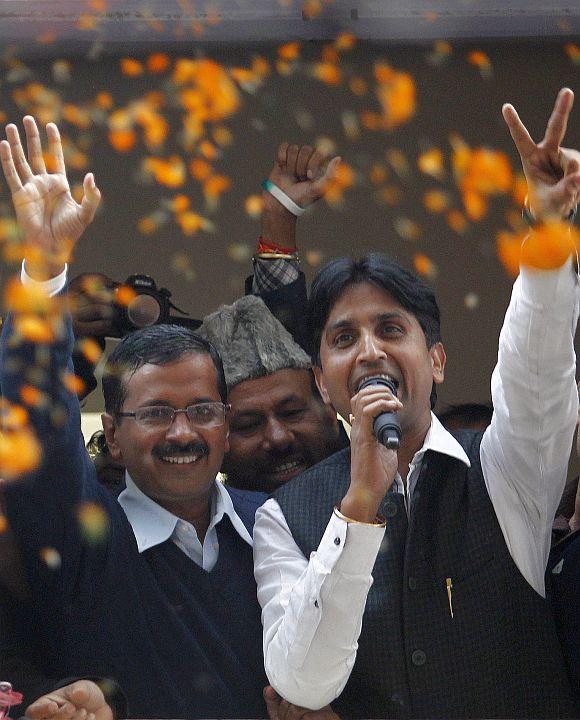 As the election season approaches, bad ideas seem to gain currency. Here's analysis of promises election parties have made.
The Murthy effect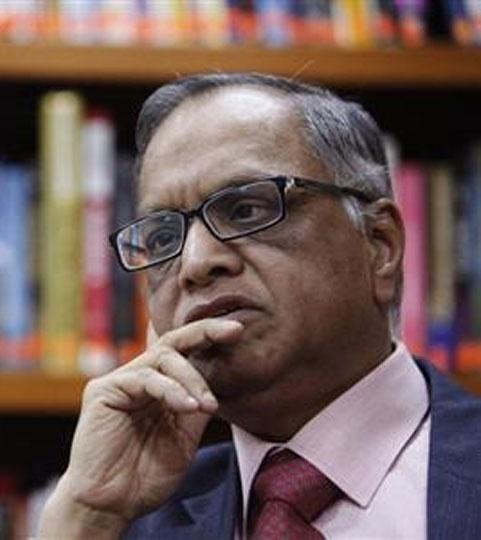 Global recovery and internal shake-up at Infosys have worked in tandem.
EPFO nods raising Provident Fund interest rate to 8.75%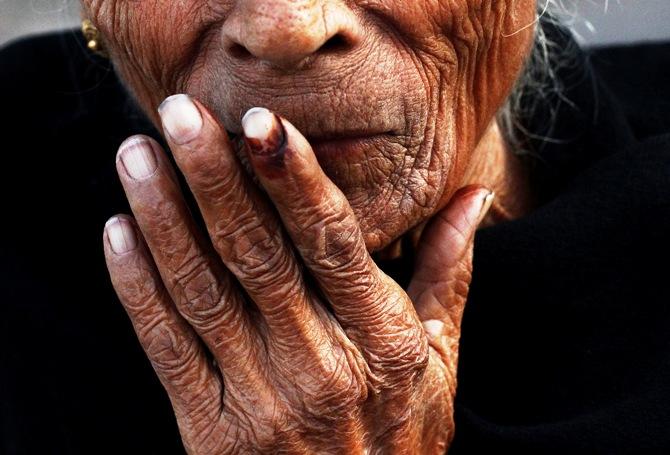 The Central Board of Trustees, which is the apex decision-making body of the Employees' Provident Fund Organisation, met on Monday and approved the interest rate.
Nokia Lumia 525 or HTC Desire 700: Which is better?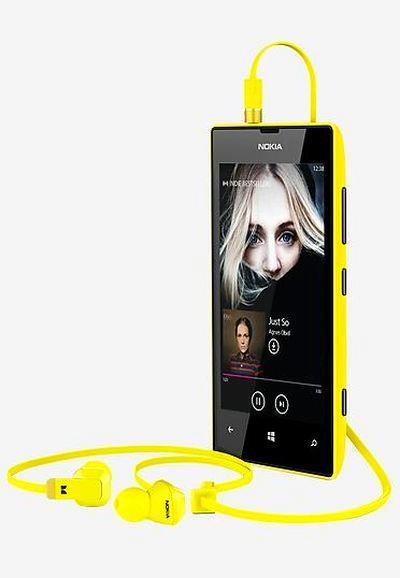 With a plethora of smartphones in the market to choose from, you are spoilt for choice.
Iconic IMAGES capture the beauty of BMW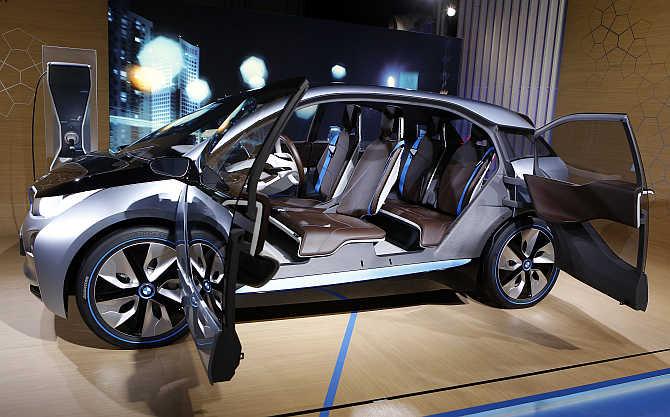 Let's take a look at some of the BMW models that have graced the roads.
He is reinventing nine yards of silk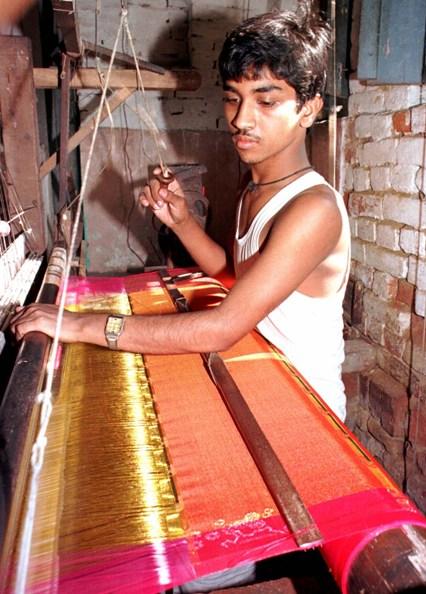 The 89-year old, Chennai-based silk saree and apparel major, RmKV, is re-inventing the saree.
Micromax to launch tablet that works on Android, Win 8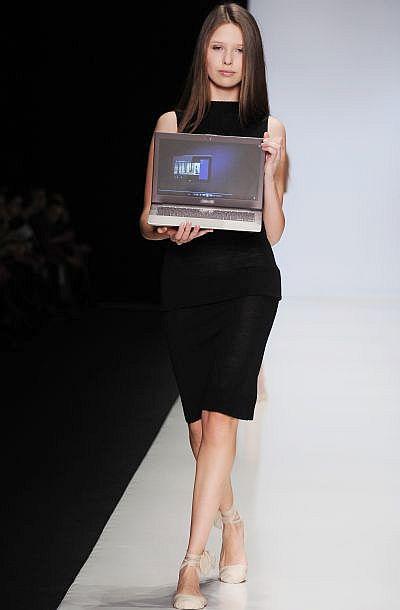 Indian smartphone maker Micromax's dual-operating system tablet Laptab will be priced under $500 (about Rs 30,000) and will be available in the domestic market next month.
Wear a full-fledged computer on your wrist!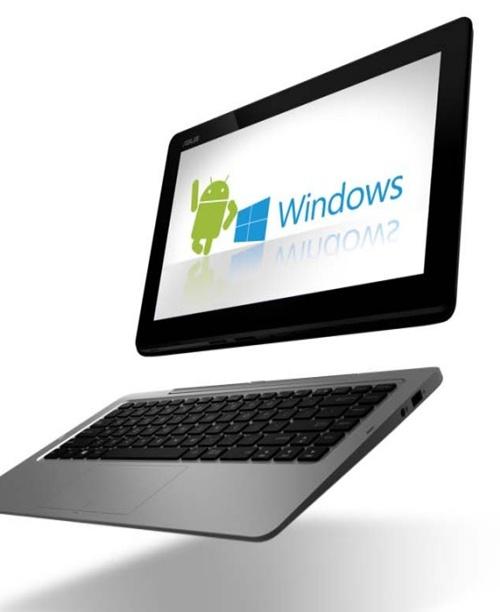 Here's our pick from CES 2014, which, we feel, you should be excited about.
January 11, 2014
25 countries that drink most beer, wine, spirits in the world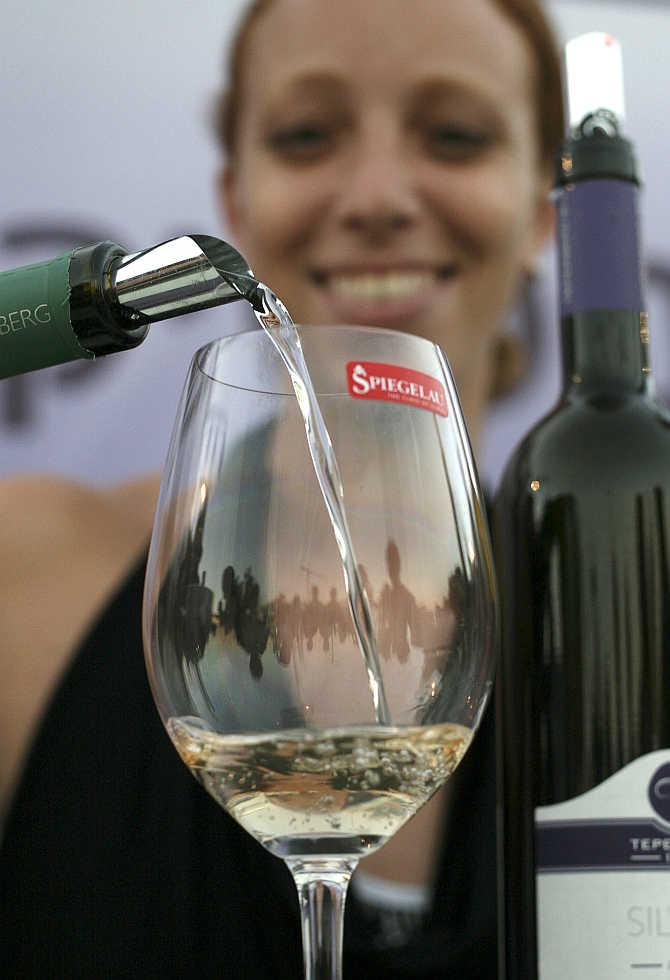 Let's take a look at some countries that consume most beer, wine and spirits in the world.
T2 will not make Mumbai airport expensive: Sanjay Reddy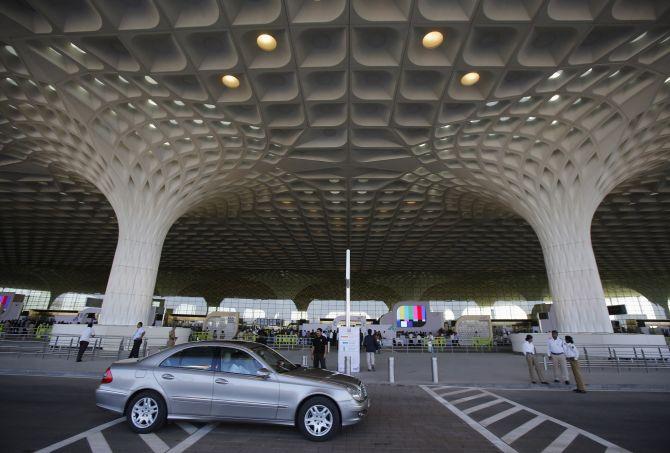 GVK group Vice-Chairman Sanjay Reddy said the launch of a new integrated terminal would not make flying out of Mumbai expensive.
January 10, 2014
PM inaugurates Mumbai airport's swanky T2 terminal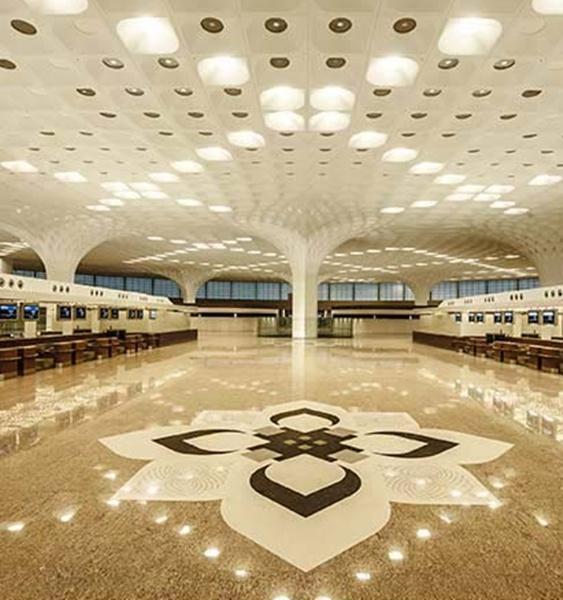 Prime Minister Manmohan Singh on Friday inaugurated Mumbai airport's integrated terminal, T2, which will boost the airport capacity to 40 million.
Nachiket Mor: A banker who is never short of ideas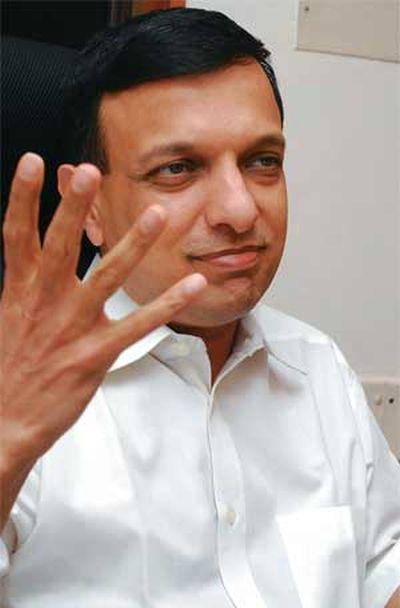 Nachiket Mor is a man of ideas. He is so passionate about his projects that sometimes he overpromises and fails to live up to expectations.
Best of luck to those who LEFT Infosys: Murthy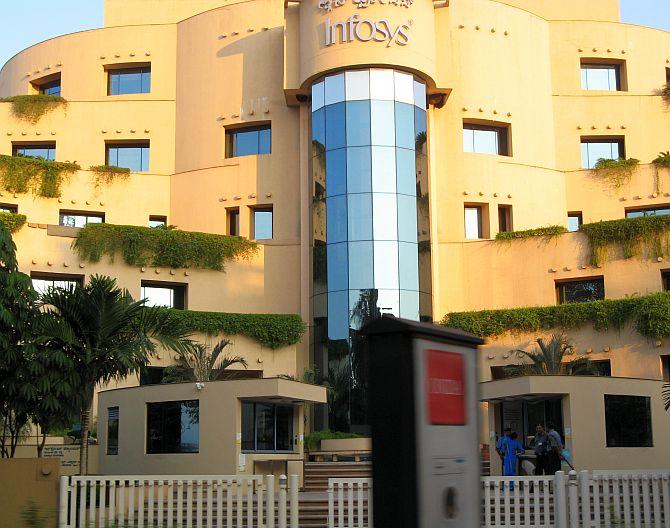 Unfazed by the exodus of top executives, Infosys co-founder and Executive Chairman N R Narayana Murthy on Friday said he wished luck to those who quit the firm and said the company has a strong cadre of leaders and that its future will not be "compromised".
Why Taj and Leela are selling their hotels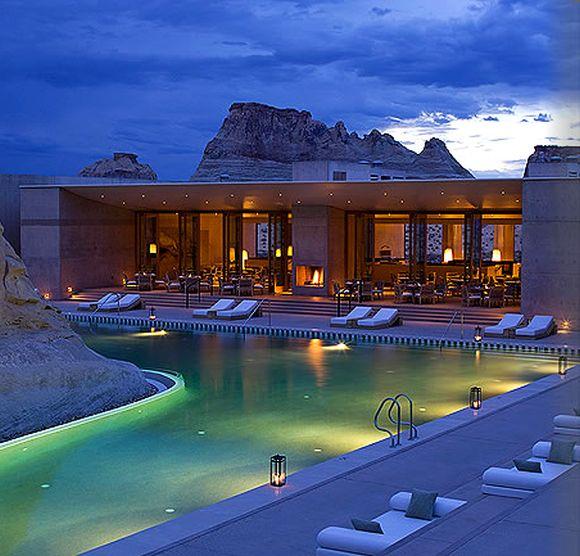 Burdened by debt from their rapid expansion in the last few years and the shrinking economy, many hotel chains are now casting around for buyers to sell their assets.
BJP questions cost escalation of Mumbai Metro project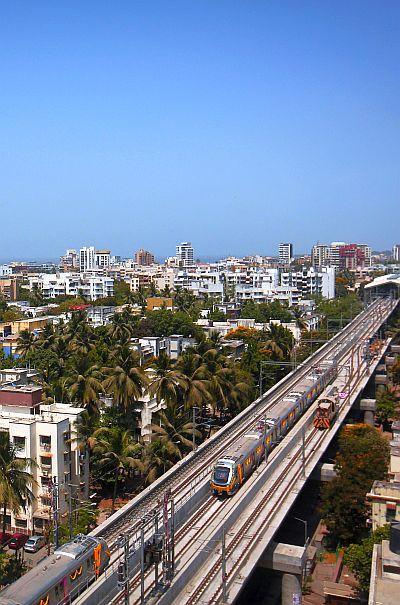 Alleging that there has been an enormous cost escalation in the Mumbai Metro Rail project, Bharatiya Janata Party (BJP) has demanded that Maharashtra government should conduct a special audit to find out the `real cost'.
75 exciting vehicles to launch at India's biggest auto show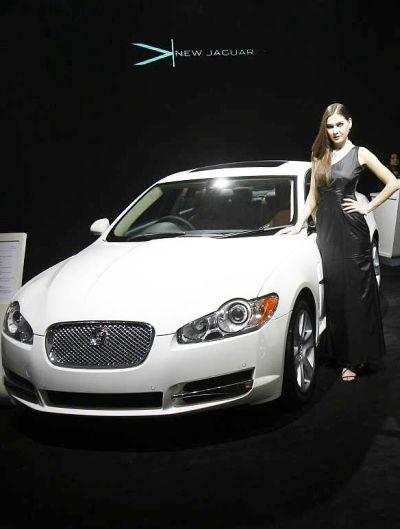 Rising from a slowdown continuing for the past several quarters, Indian automobile makers are set to launch a record number of vehicles at the 12th edition of the Auto Expo from February 5.
Despite early chill, 2014 to be hot year for stock markets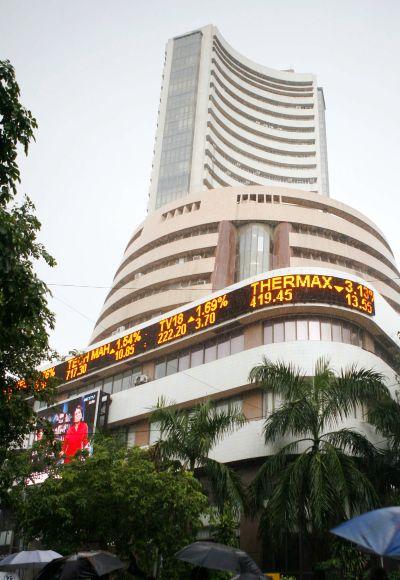 Notwithstanding the stock market in 2014 logging one of the worst New Year starts since 1996, the year heralds the beginning of a bull cycle in India and the Sensex may scale the 24,000 peak by December, Deutsche Equities said.
Top 5 free messaging apps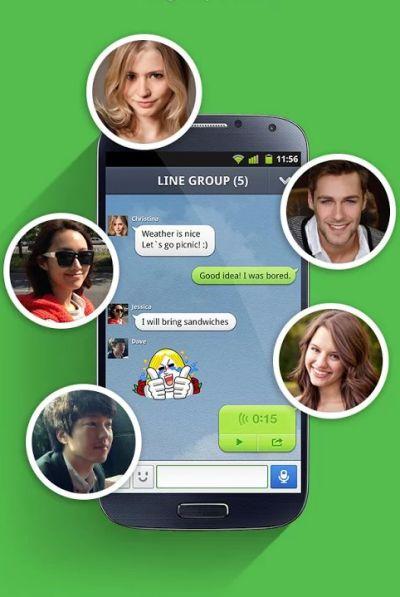 WhatsApp and BlackBerry Messenger are the two prominent Android instant messaging applications. However, there are several messaging apps that are worth trying.
India slips from top to 8th spot in business optimism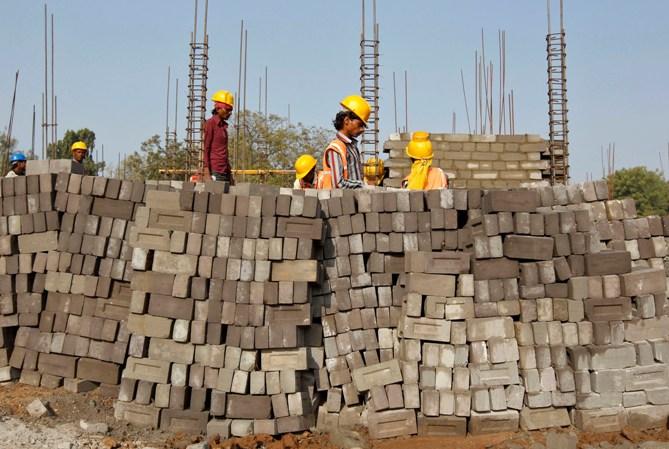 The data was drawn from interviews with 3,500 senior executives across industry sectors and was conducted between November and December 2013.
Infosys is out of rehab, looking lean and hungry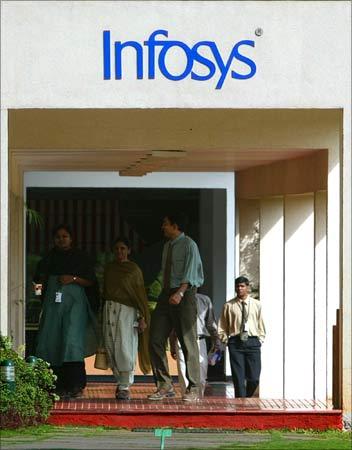 Founder Narayana Murthy has lost eight top executives since returning to the outsourcing company.
Is market's love affair with the BJP justified?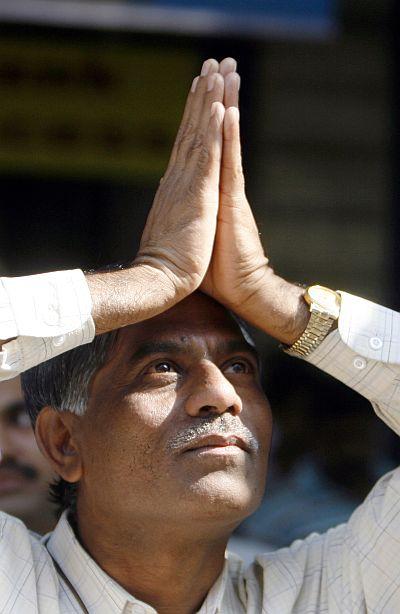 Akash Prakash argues the changes needed to revive growth will happen, whether the BJP or anyone else comes to power in 2014.
Microsoft succession speculation focuses on internal candidates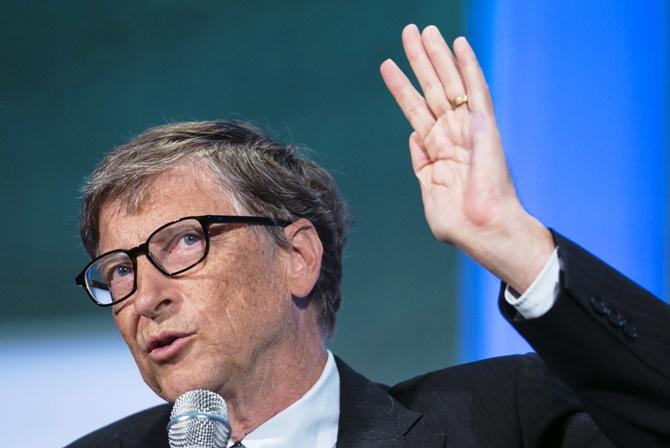 A source close to the company said no appointment was likely until the last week of January or in February.
Markets end tad higher ahead of the November IIP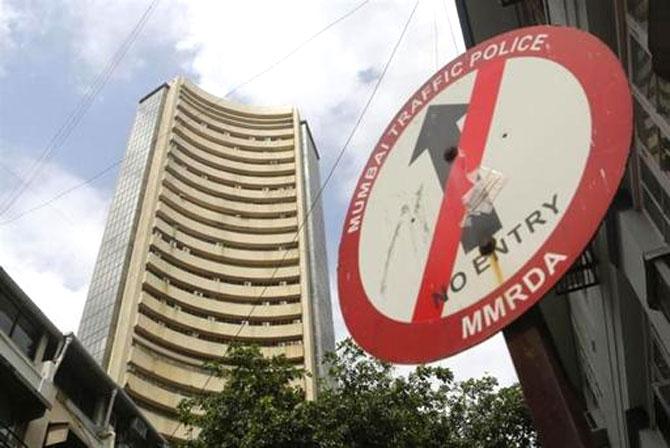 Markets end marginally higher supported by IT shares as Infosys's Q3FY14 results boosted sentiment.
20 gadgets to look forward to this year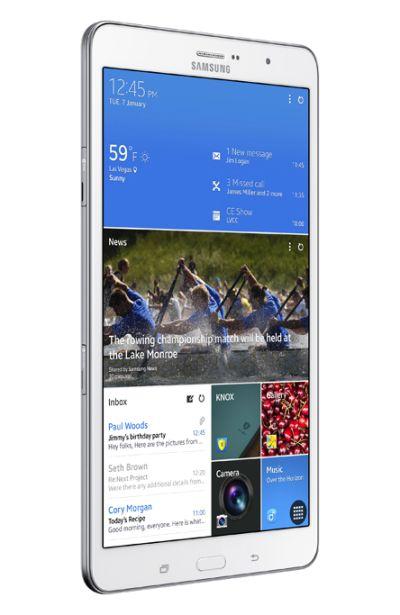 Consumer Electronics Show gives a preview of the amazing gadgets that will come out in the market in the future, as most leading technology companies announce their products in the trade show. Here are 20 products that stand out from this year's event.
Infosys q-o-q profit up 19.4%; revenue growth forecast raised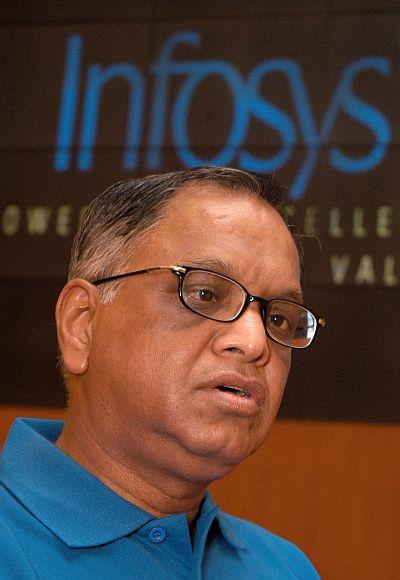 Infosys Ltd, India's second-largest software services exporter, posted a 21 per cent rise in quarterly net profit, beating estimates, as stronger economic growth in Europe and the United States revived demand for outsourcing services.
January 09, 2014
Little Eye Labs founders are great deal makers: Rajesh Sawhney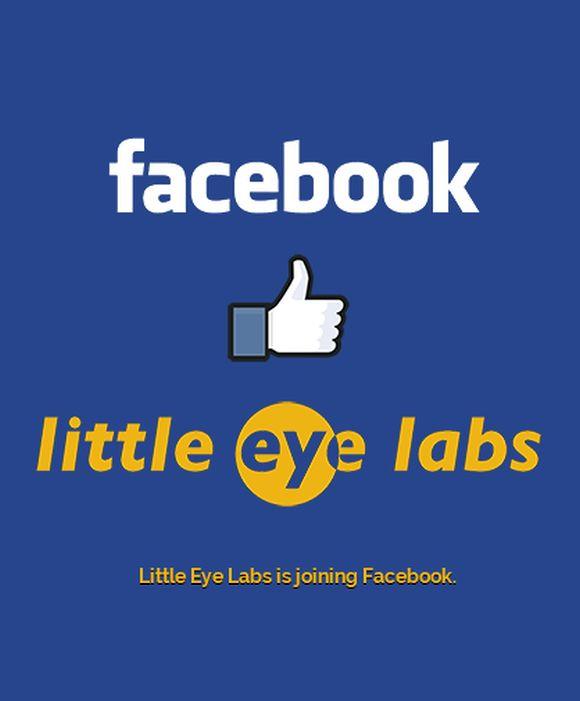 Rajesh Sawhney's Twitter account is flooded with congratulatory messages. His GSF Accelerator funded Little Eye Labs, bought by Facebook on Wednesday.
Stocks that have a high upside potential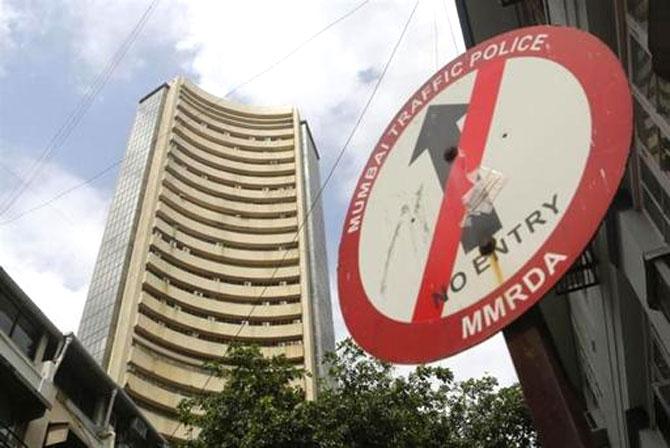 Their businesses are expected to do well this year and the scrips' downside risks are limited, as the valuations are reasonable.
Why the Indian economy will continue to suffer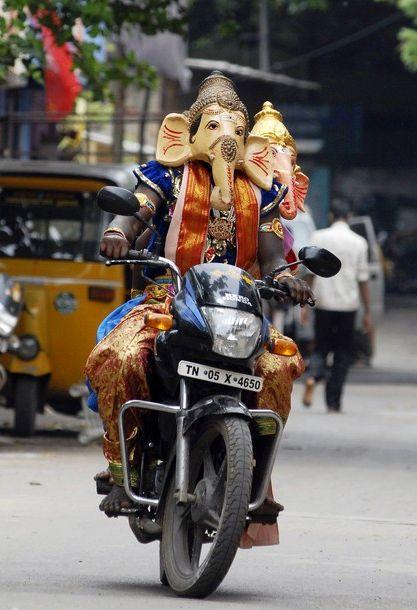 The overhang of corporate debt is the primary straitjacket that ties our firms down, not the bottlenecks created by our alternately slothful and interventionist courts and bureaucrats.
Annual auto sales witness first decline in 11 years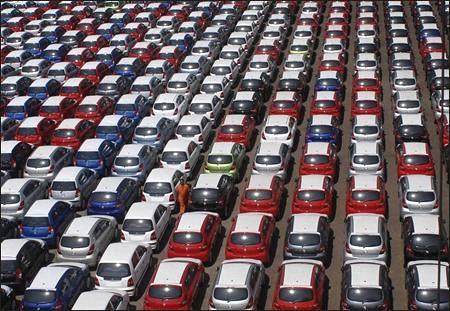 According to the Society of Indian Automobile Industry, domestic car sales last year fell to 18,07,011 units from 19,98,703 units in the previous year.
Biggest airport projects that will change the face of India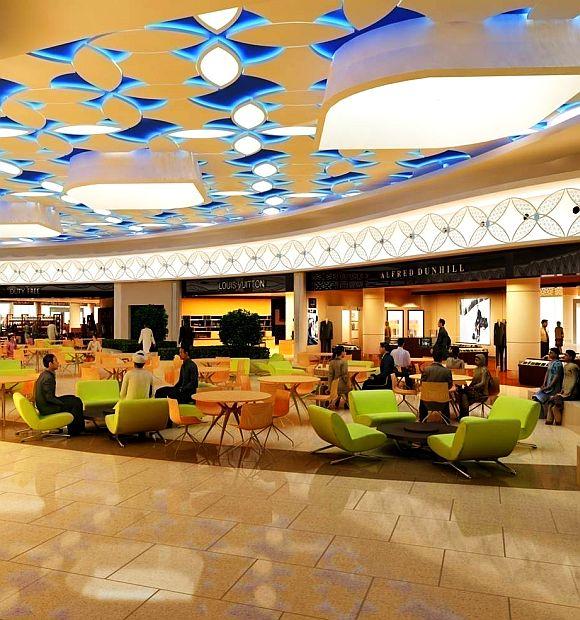 The GMR group-run Delhi and Hyderabad airports have not only been gleaming examples of successful public-private partnerships, but they are also among the country's favourites.
'Inflation to moderate in coming months'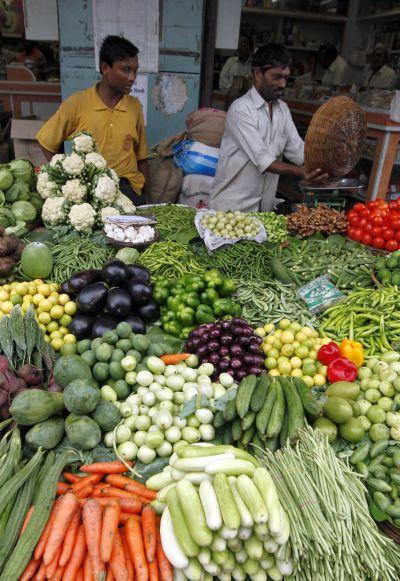 WPI inflation rose to a 14-month high of 7.52 per cent, while the retail inflation was in double digits at 11.24 per cent in November.
In Pix: This 1932 Ford can rival India's best super cars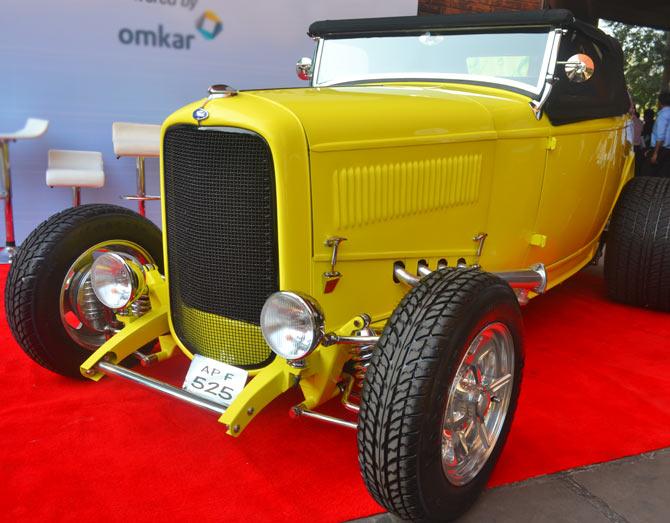 The car rebuilt with a V8 Chrysler engine and it produces 500 BHP. It can attain a top speed of 200 kmph.
28 oldest banks in the world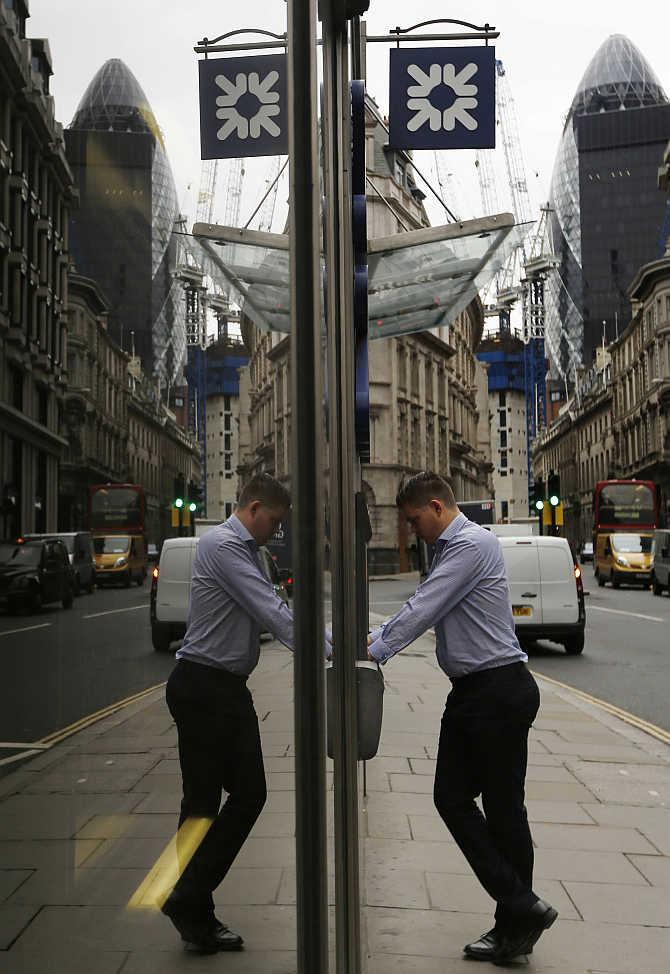 Let's take a look at some of the oldest banks in the world.
Good time to sell out of D-Street's white elephants?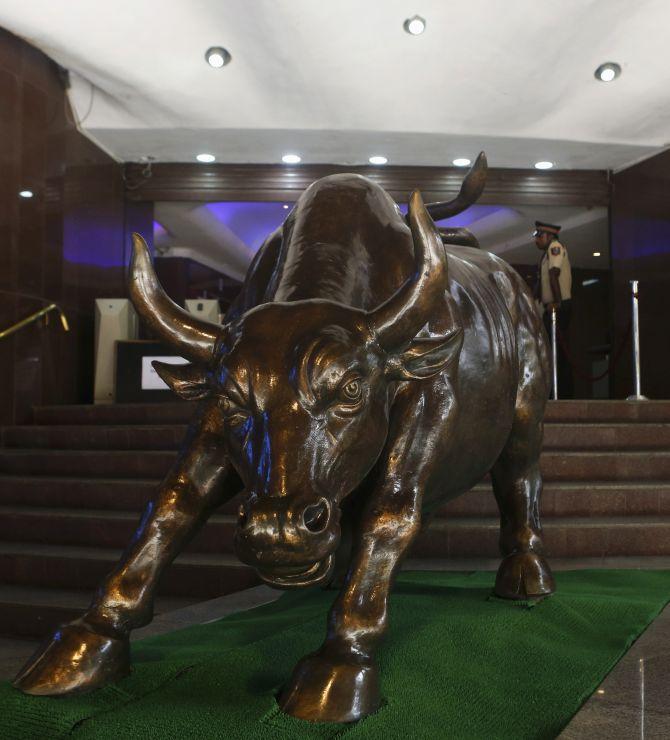 From September 3 till date, mid- and small-cap shares have outperformed benchmark indices.
Infosys results: Lower expectation for Dec quarter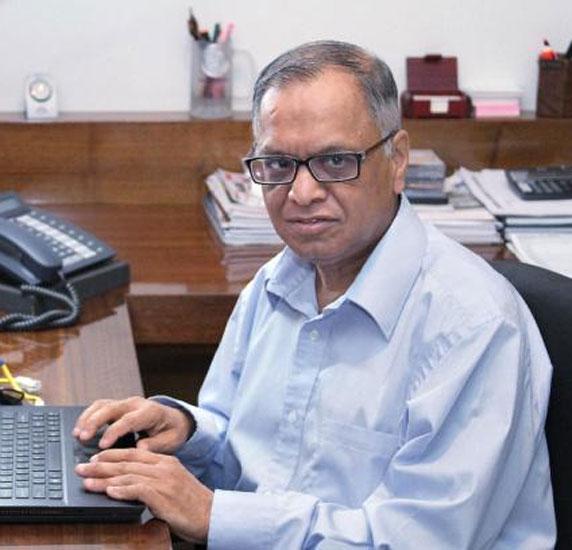 Comments awaited on top exits, management rejig, products business demerger, apart from FY14 revenue forecast
Aam Aadmi Party: Good politics but bad economics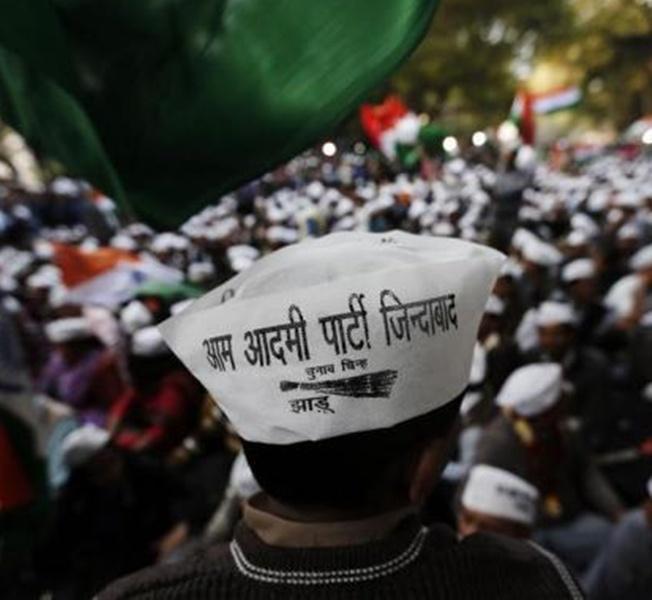 Arvind Kejriwal has got his politics right. Now, he needs to rethink his party's economic policies.
Markets end choppy session on a flat note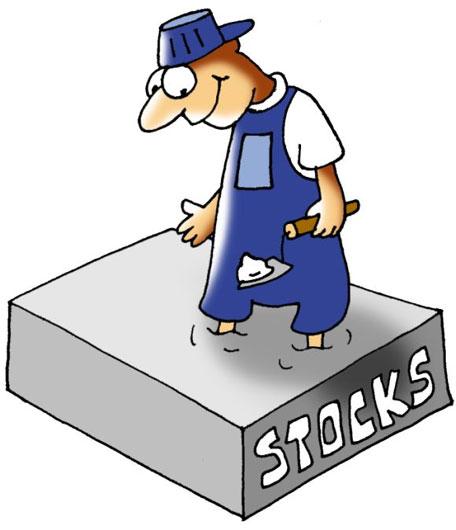 L&T, Axis Bank and Hindalco down 2% each were the top losers for the day.
Gold loans: Some easing, some stiffening by RBI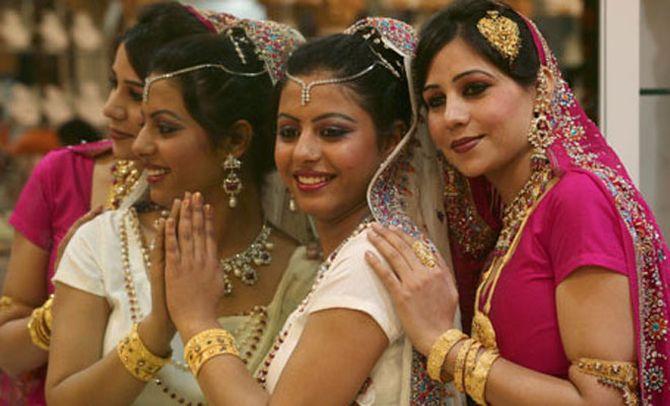 Now, non-banking finance companies can give a loan up to 75 per cent of the gold value; the previous limit was 60 per cent.
Should 'Reliance Metro' be renamed Mumbai Metro?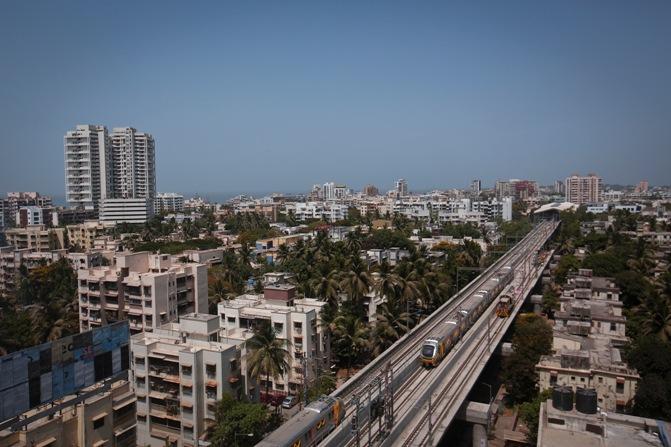 Republican Party of India (Athawale) on Wednesday objected to naming of the city metro service as 'Reliance Metro' and demanded it should be renamed as 'Mumbai
Women's group seeks LIMIT on gold given at weddings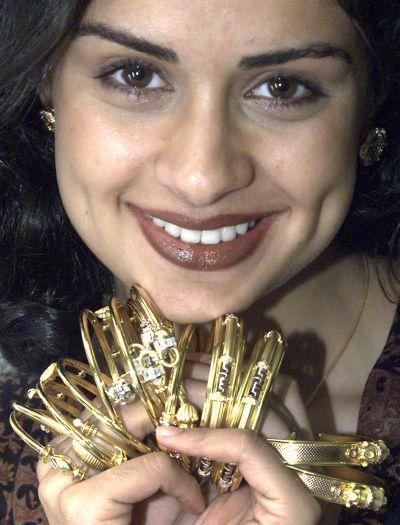 The women's commission in Kerala is seeking to limit the amount of gold given at weddings to no more than 80 grams to reduce the burden on families and help ease India's trade deficit.
BSE: Top losers and gainers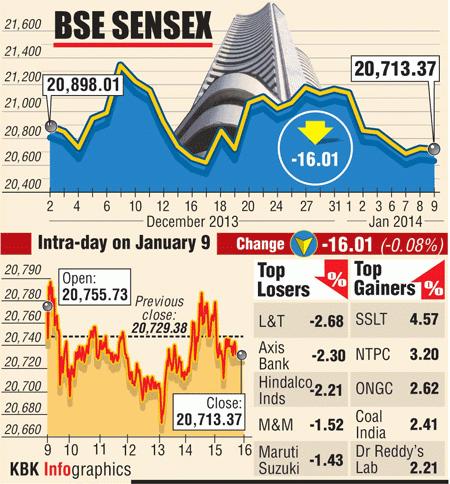 At close, the Sensex was down 16 points at 20,713 and the Nifty was down six points to close at 6,168.
Raju's wife, kin among 19 directors convicted for evading Income Tax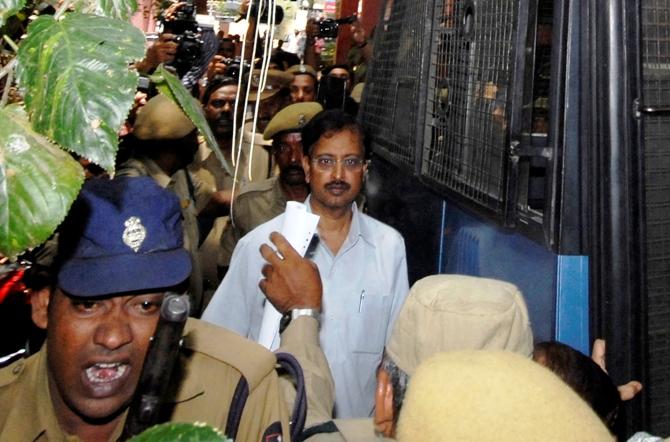 Raju and nine others accused, including his two brothers, are currently on bail in a case related to fudging of Satyam accounts in 2009.
Indian Railways to get a new life with foreign investment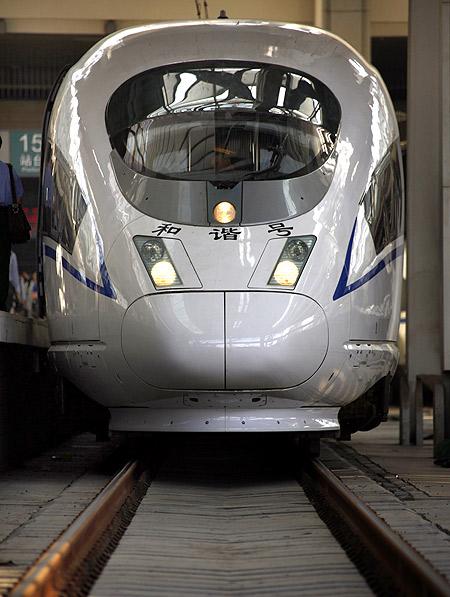 India will soon invite foreign businesses to help expand its once-mighty but now outdated railways, government sources said, in a move that would mark the opening up of one of the country's last great state-controlled industries.
Singapore Airlines-Tata Indian JV orders Airbus A320s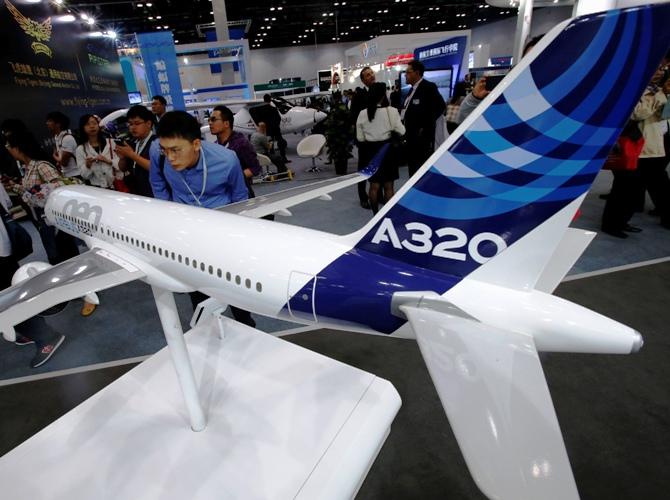 The new airline has begun recruiting pilots and is close to confirming its top executives, including a Singapore Airlines executive as its chief executive officer.
January 08, 2014
Honda drives in new City; can it take on rivals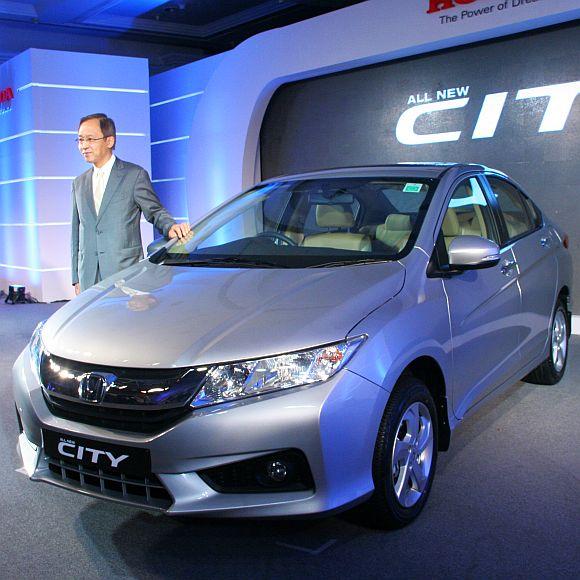 The petrol variant has a starting price of Rs 742,000 and the diesel one starts at Rs 862,000.
Mercedes launches latest version of S-Class at Rs 1.57 crore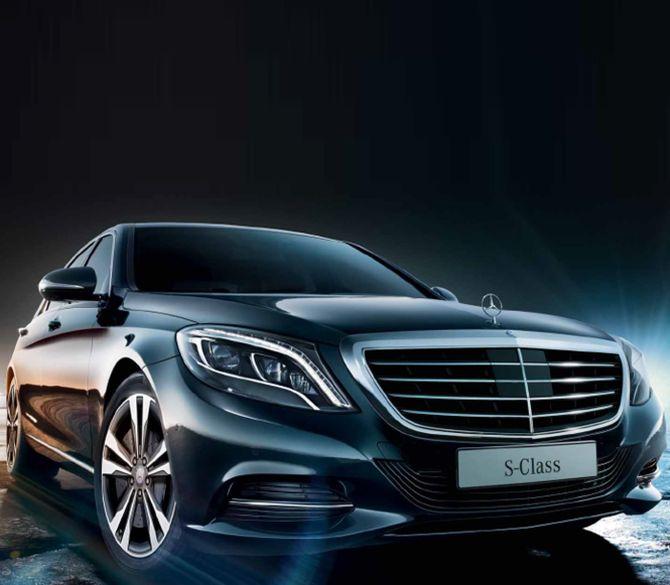 German carmaker Mercedes-Benz
Tablets spell death knell for PCs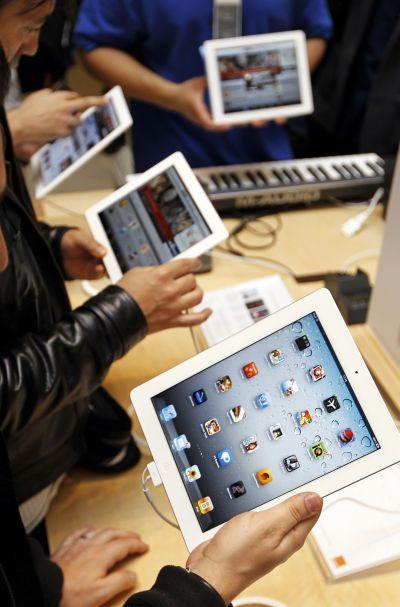 Demand for PCs has been affected by tablets, forcing Indian companies to stop making computers. But they may find solace in the fact that the tablet market is fast maturing.
Nokia launches its first phablet and a budget Lumia phone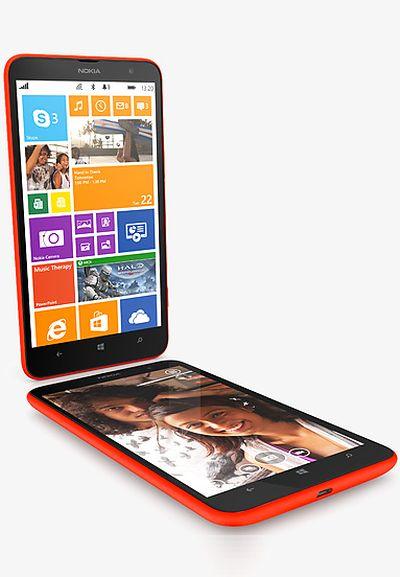 Nokia has expanded the range of its smartphones with the launch of two new devices - Lumia 1320 and Lumia 525.
No worries, India to grow at 5% in FY14, says PM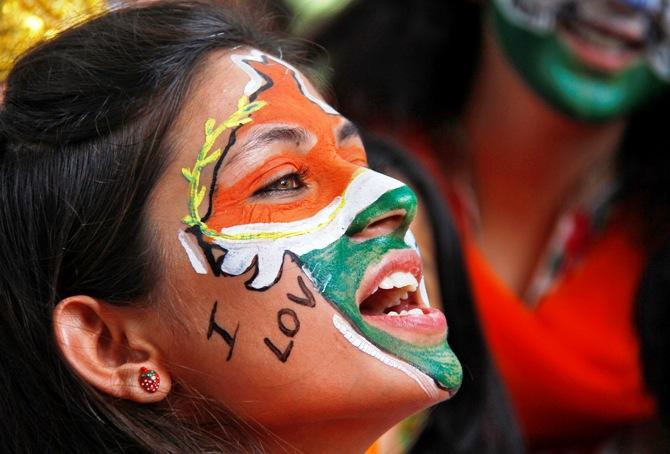 He also said that regardless of the outcome of the next elections, they will once again demonstrate the strength of India's democracy and its institutions.
When will Mumbai airport's T2 terminal be ready for operations?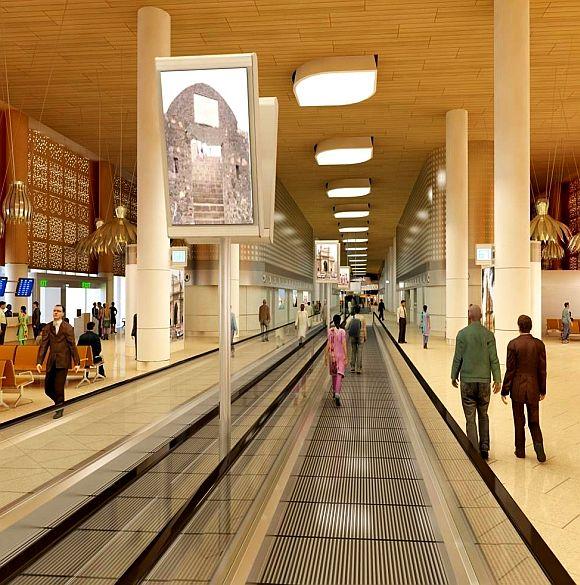 The plan to open T2 for operations next Wednesday is unlikely because of pending work.
India Inc happy with AAP's anti-graft plank, but...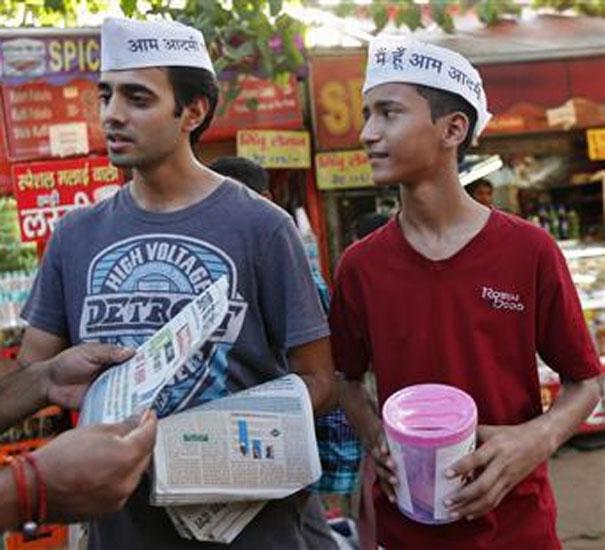 A survey of CEOs shows corporate India is unsure about the party's ideology, with some feeling its left-of-the-centre politics can be detrimental in the long run.
Realty investment drops 6% in 20 states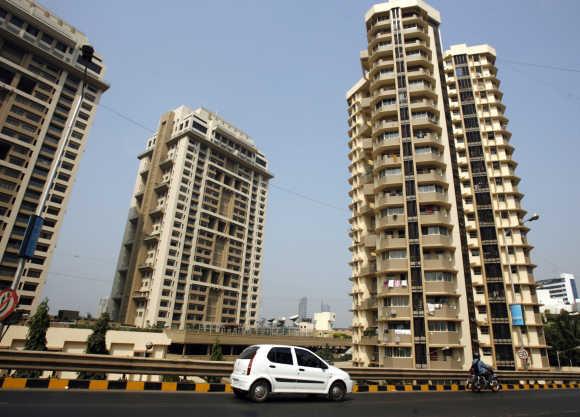 Assocham report cites economic slowdown, liquidity crunch, labour shortage etc as reasons.
Winter crops cool vegetable prices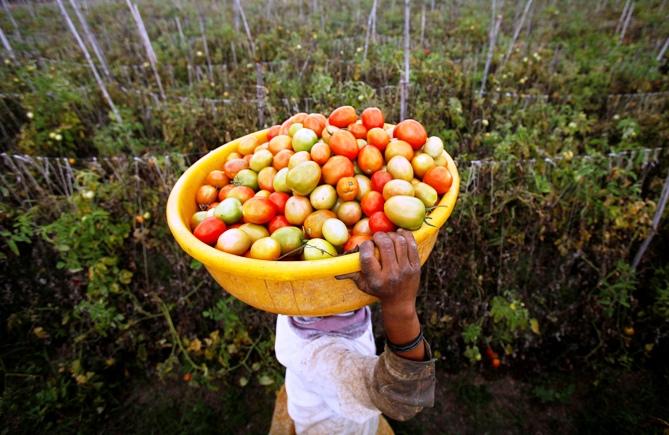 High vegetable prices were seen as one of the key reasons for the debacle the ruling Congress party faced in four of the five Assembly elections concluded last month.
After a 5-day losing streak, markets end higher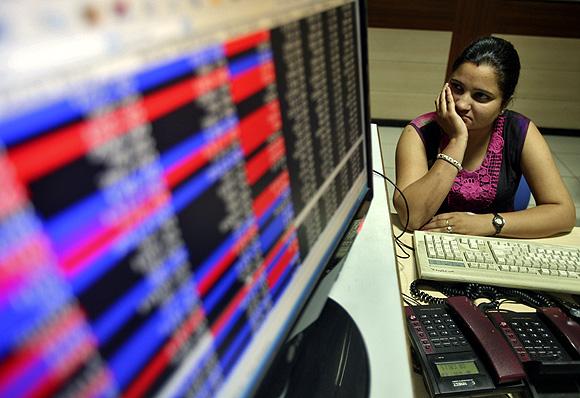 Markets gained for the first time in 2014, amid a range bound trading session, snapping a five-day losing streak led by Reliance Industries and IT major TCS.
India's 20 biggest companies, IOC beats Reliance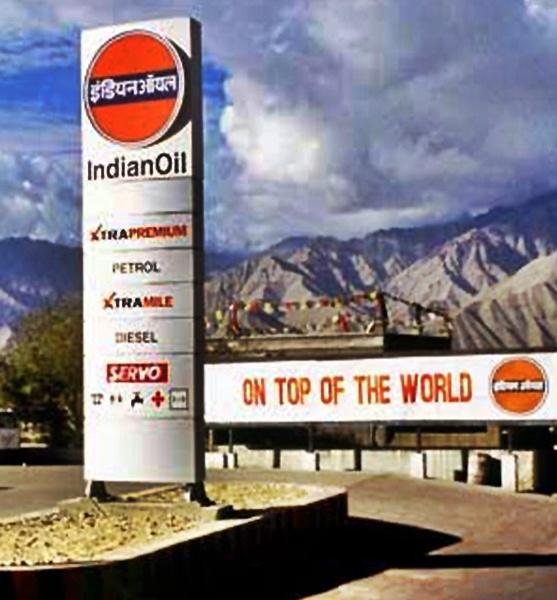 Indian Oil Corp has emerged as India's biggest company in terms of annual revenue.
Kejriwal's election plans worry foreign investors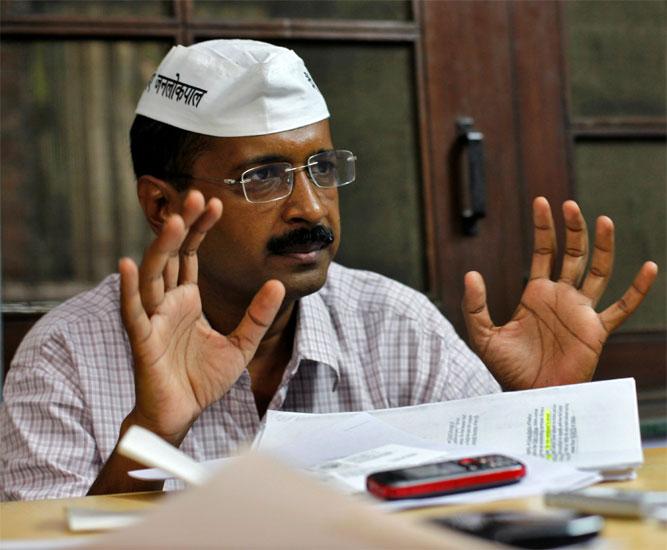 Indices rallied almost 16 per cent from September till end of 2013 partly on expectations that the BJP-led NDA would form the government in 2014.
JP Morgan Chase to pay $1.7 bn in penalties for Madoff ties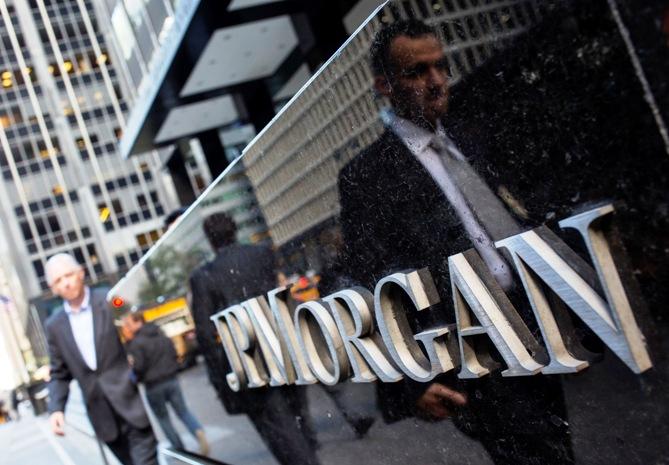 The bank is facing a slew of government legal actions.
Hottest property prices around the world
Let's see some of the hottest property prices around the world.
28 countries with best fixed and mobile Internet reach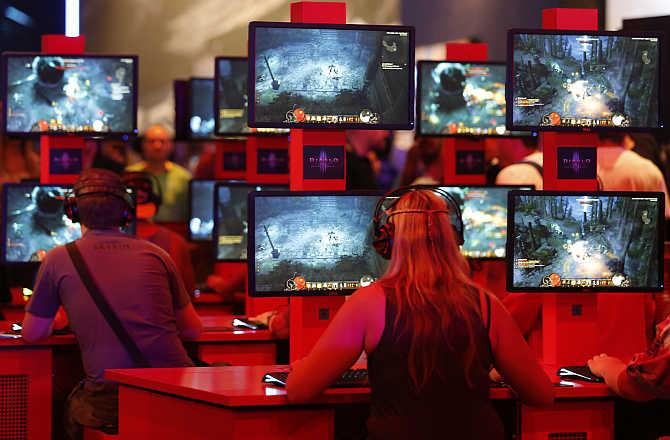 Let's take a look at nations that have most extensive fixed and mobile Internet connections.
January 07, 2014
Re among 25 currencies that saw biggest change against $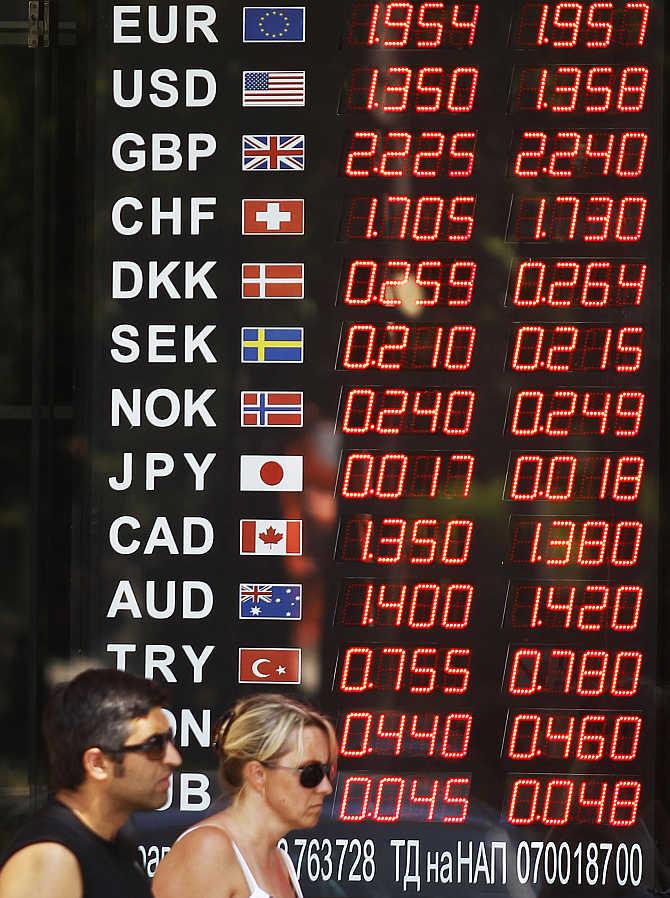 Let's take a look at how some of the top currencies performed against the dollar.
Audi launches stunning RS 7 Sportback at Rs 1.3 crore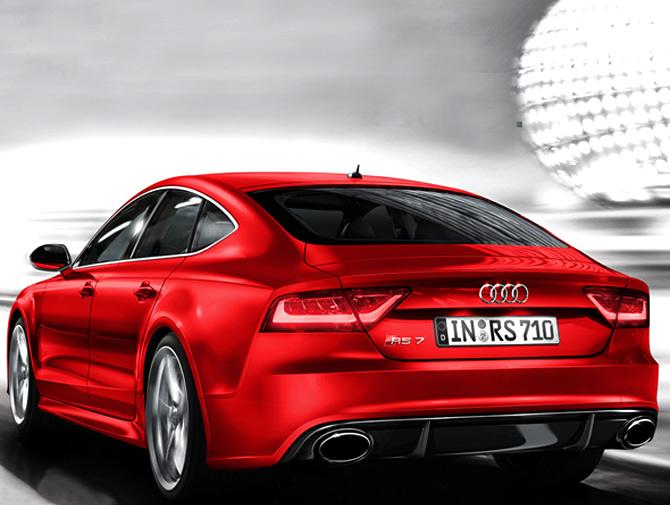 Luxury car-maker Audi on Monday expanded its product range in the country by introducing the RS 7 Sportback, priced at Rs 1.28 crore.
Every adult should have a bank account by Jan 1 2016: RBI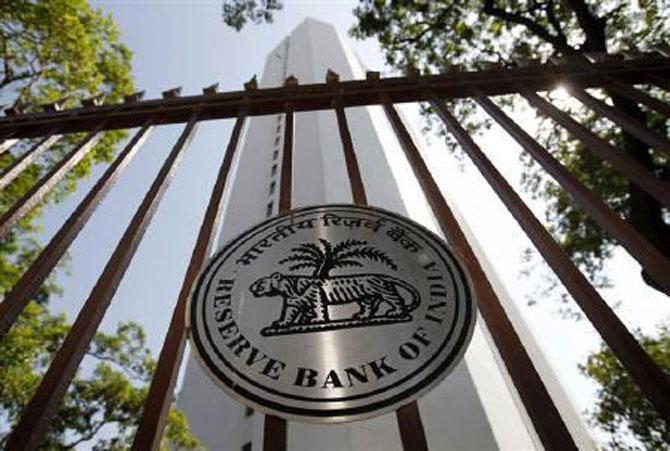 The panel also recommended unified Financial Redress Agency under Finance Ministry for customer grievances.
BSE: Top losers and gainers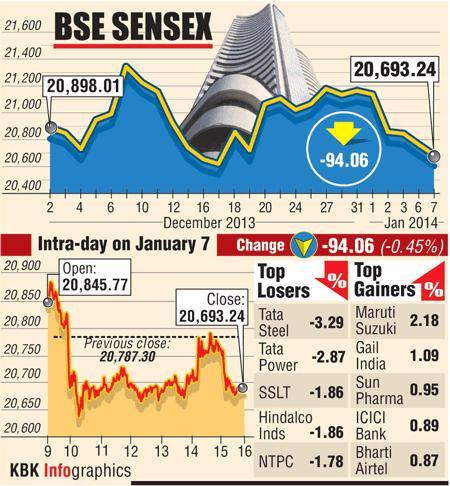 The Sensex ended down 94 points or 0.5% at 20,693 and the Nifty gave off 29 points to end the day at 6,162.
Curbs on gold imports to stay, at least till March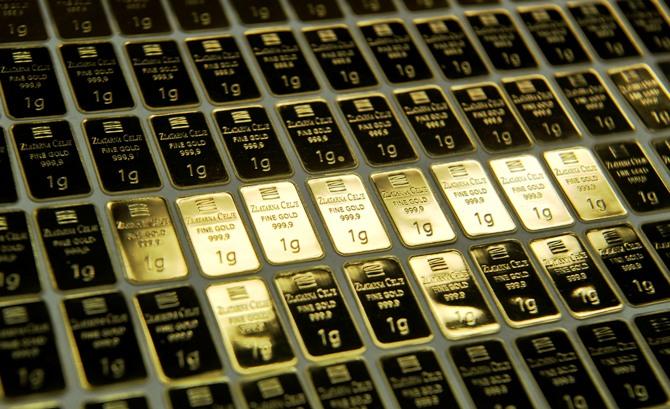 Gold imports fell to 19.3 tonnes in November from a high of 162 tonnes in May in the wake of a series of curbs by both the government and the Reserve Bank of India.
Samsung unveils curved UHD TVs, tablets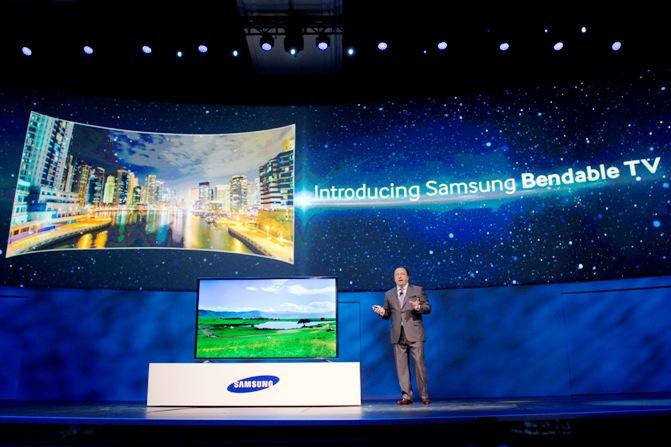 The company unveiled a 105-inch screen UHD TV, which it claims is the world's largest curved UHD TV.
Honda launches 2014 City; price starts at Rs 7.42 lakh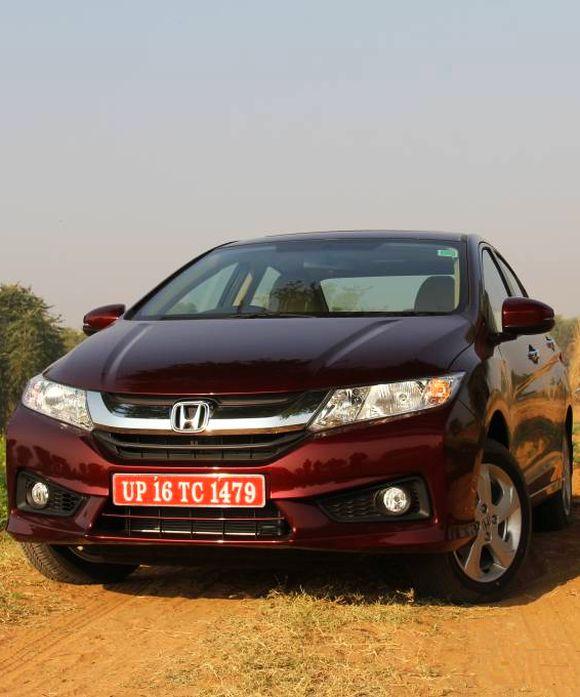 The fourth generation Honda City is vastly improved thereby appealing to a wider set of buyers.
Lessons for investors from the Satyam scam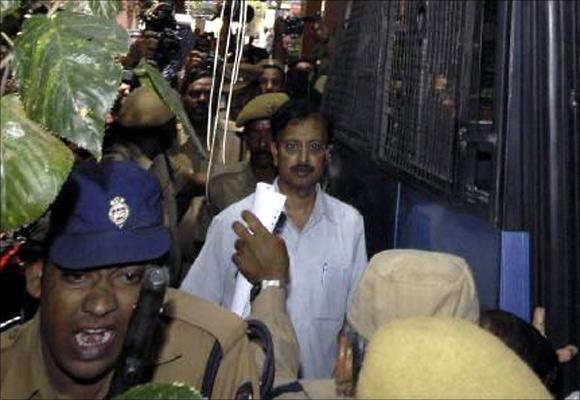 Get worried when a company proposes something unusual and exit if you are not sure.
10 train journeys that cost thousands of dollars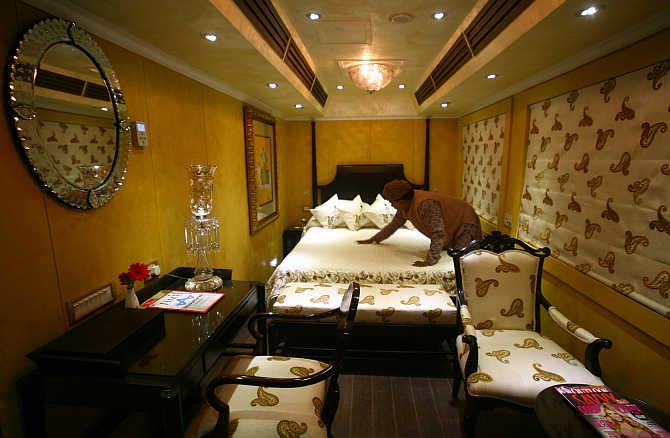 Let's take a look at some of the most expensive train journeys in the world.
15 truly inspiring rags-to-riches stories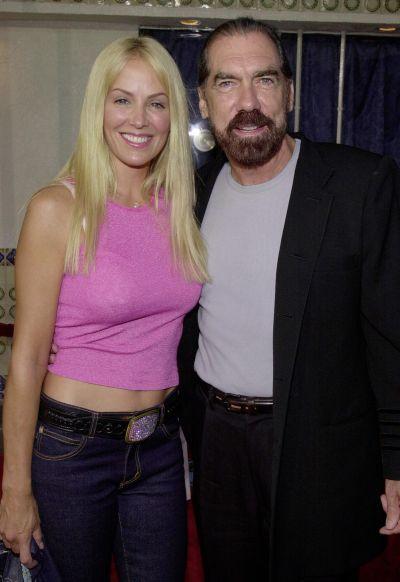 Let's look at inspiring stories of billionaires who were dirt poor once.
2014: Five business women to watch in the corporate world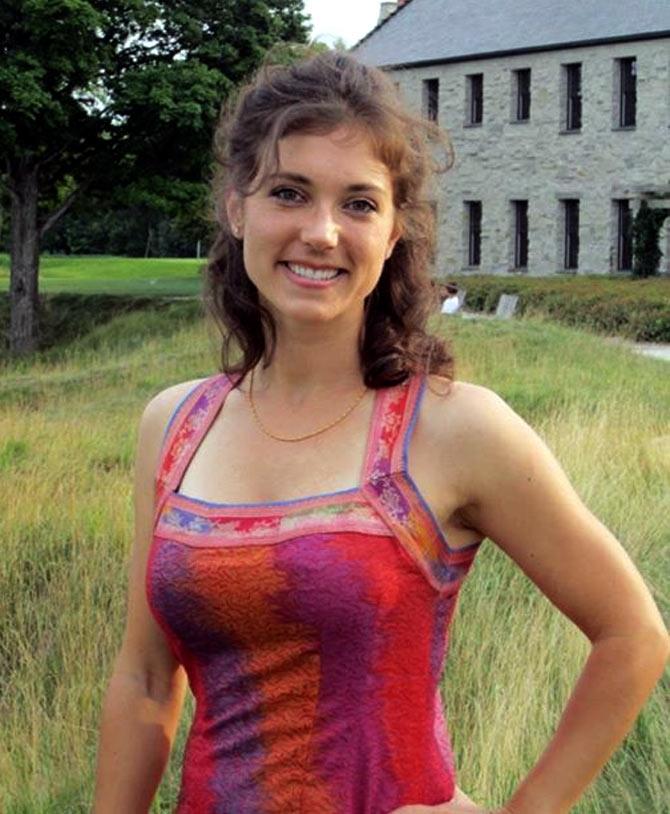 Five people you're sure to want to watch as 2014 unfolds.
Employees seek FIR against Mallya for non-payment of salary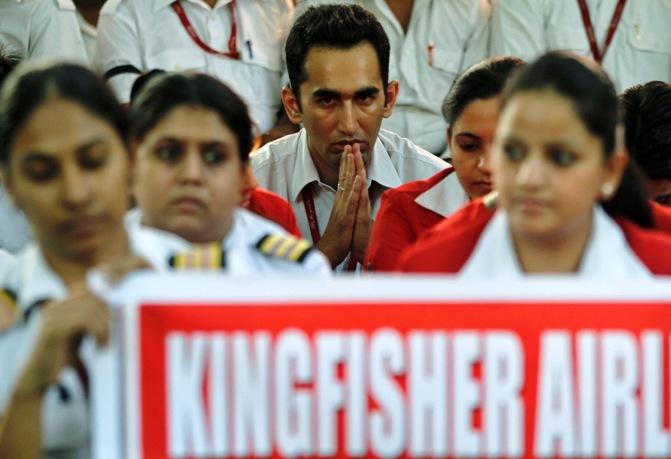 The employees in Delhi on Monday spearheaded an indefinite hunger strike and called on colleagues nationwide to join in the protests with their families at Jantar Mantar.
5 years after Satyam scam: Raju's baby reborn & growing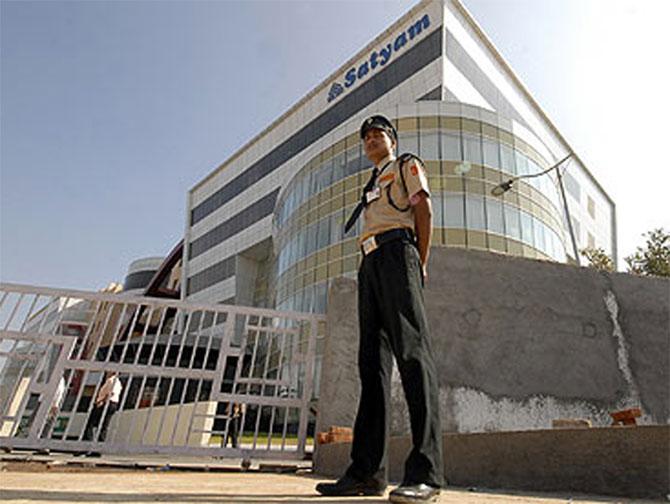 Mahindra Satyam merged with Tech Mahindra, creating a new entity with revenues of $2.7 billion.
Markets decline amid growth concerns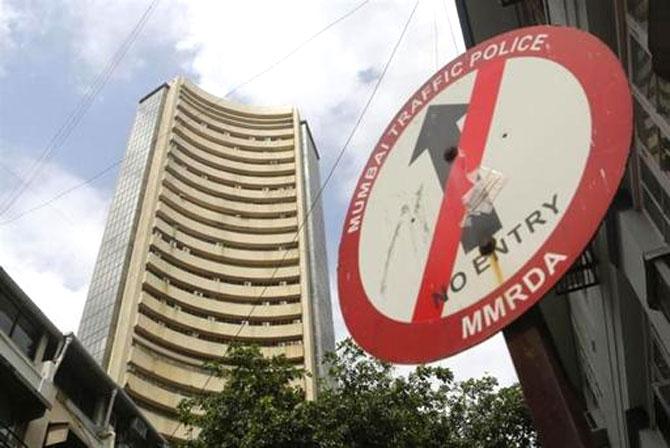 Markets fall the most in first five trading sessions of a year since 2011.
How banks plan to take on card fraudsters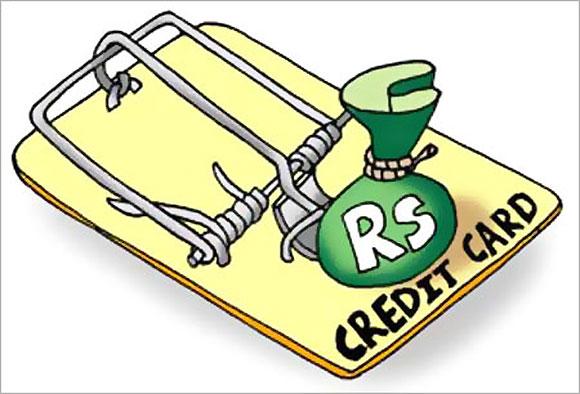 New guidelines by RBI on card usage will make it difficult for swindlers to dupe cardholders, but customers say security has come at the cost of convenience.
January 06, 2014
BSE: Top losers and gainers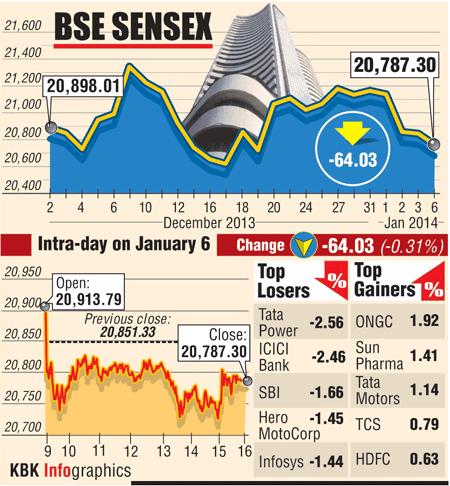 The 30-share Sensex ended down 64 points at 20,787 and the 50-share Nifty ended down 20 points at 6,192.
Are these cheap smartphones worth buying?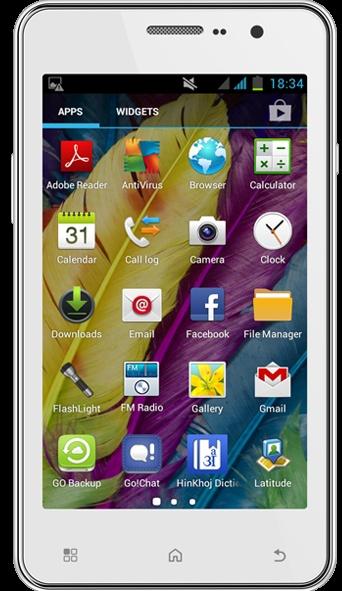 See whether these smartphones live up to their claims of a smart experience without burning a hole in your pocket.
BlackBerry slashes Q5 price by 20% to Rs 19,990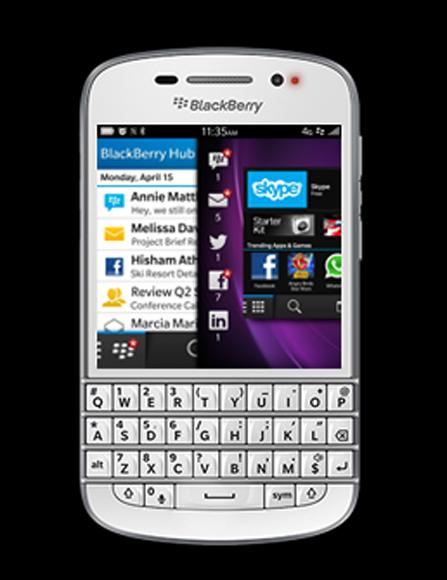 The device with a QWERTY keypad was earlier priced at Rs 24,990.
Toyota to launch a mini SUV based on Etios platform in India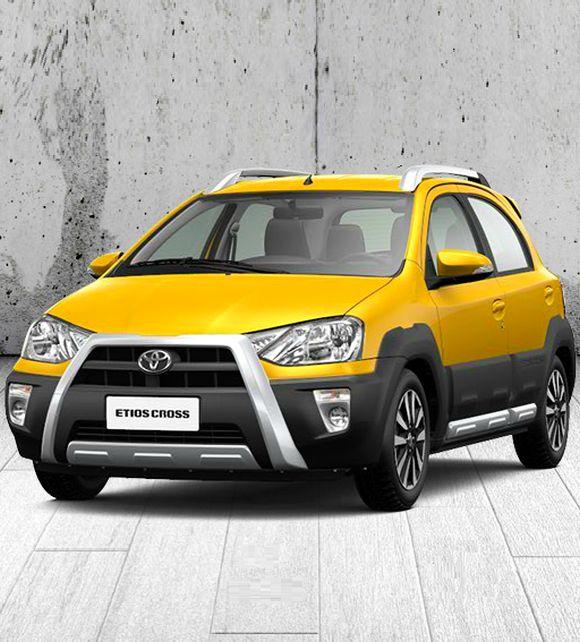 Mechanically, the car is based on the Liva and sports the same running gear. However, the visuals of the hatchback have been tweaked to give it a rugged appearance.
How the govt can revive India's economic growth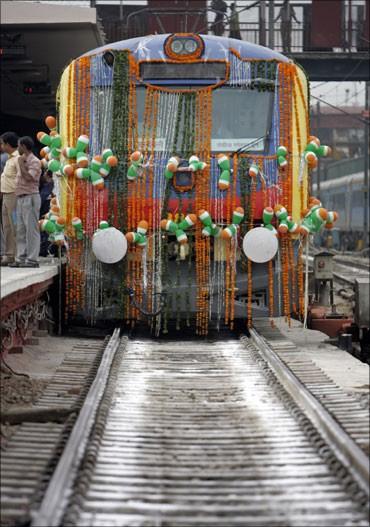 13 will go down as an "annus horriblis" for the Indian economy. Instead of a growth rate over 10 per cent and inflation under 5 per cent we have the reverse.
'Bengal is in dire need of industrial development'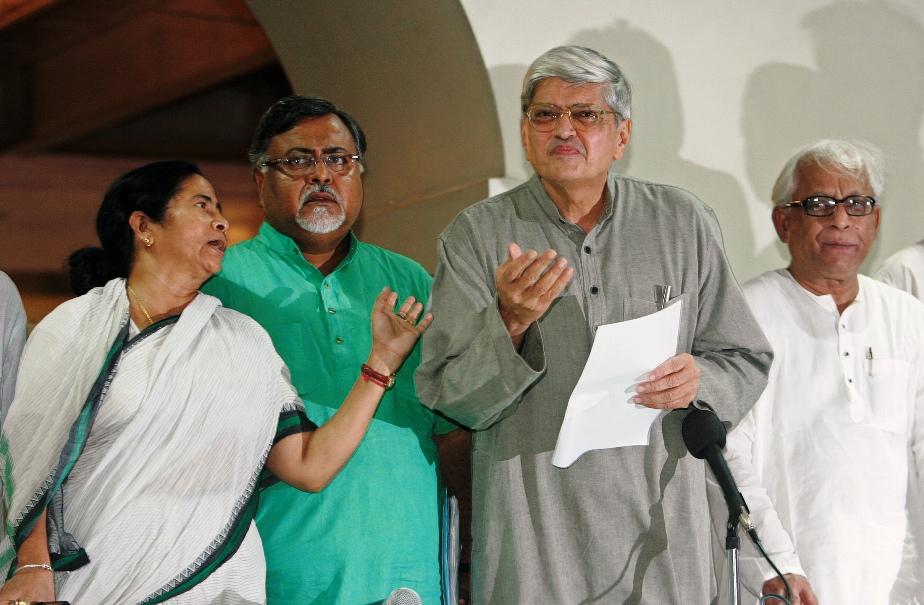 Partha Chatterjee, former West Bengal industry minister, says it is a gross misconception that the government's policy is anti-industry.
Mumbai's pride: Swanky T2 terminal set for a flying start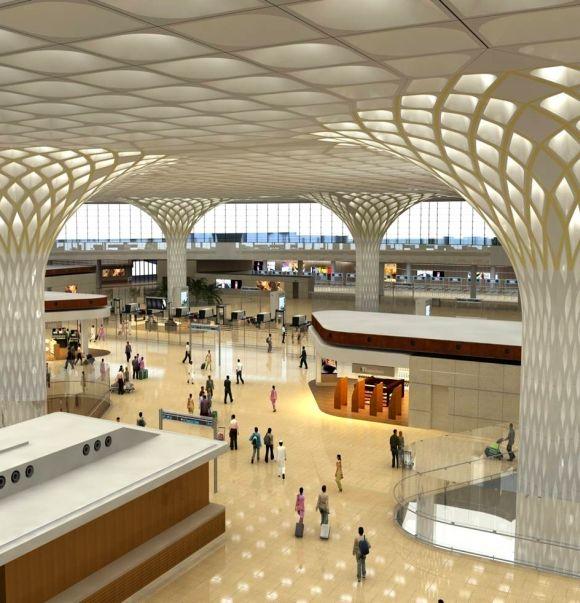 Apart from handling 40 mn flyers a year in an area of just 1,400 acres, the new airport terminal will showcase a 3-km-long art wall & peacock-inspired design.
Air India drags Kingfisher to court over Rs 39-crore dues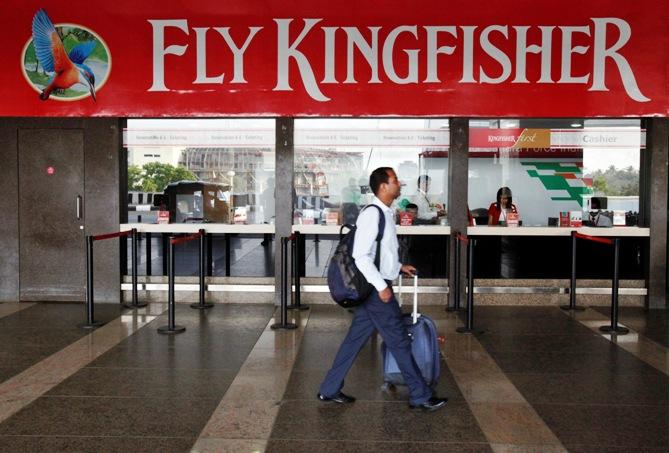 Kingfisher Airlines' conciliation meeting with Air India recently ended without any result.
India's 20 BEST cities to live in, Mumbai beats Delhi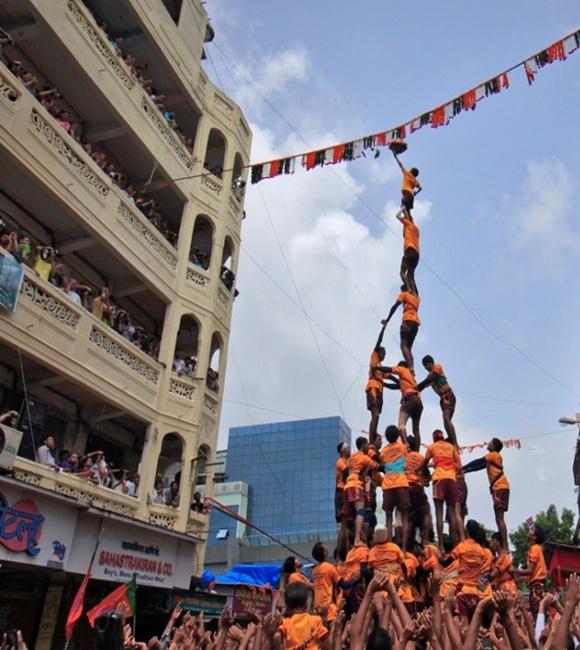 Mumbai has been ranked as the most livable city in India.
Markets dip on weak December services PMI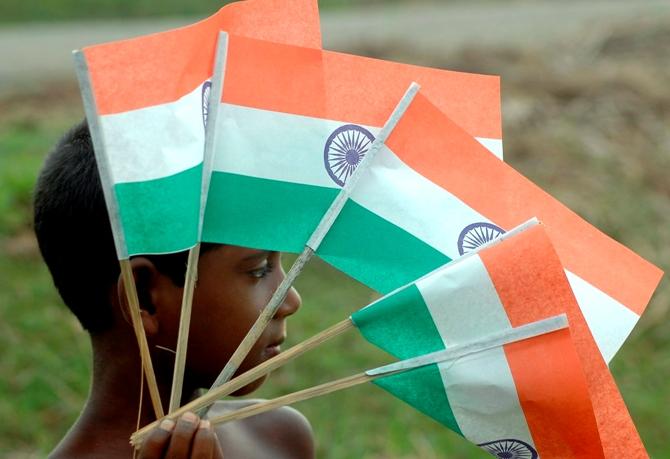 After sharp contraction in December, services PMI dashed hopes of a recovery in the second half of the year.
Soon Tata Motors, Mahindra cars will ply on foreign roads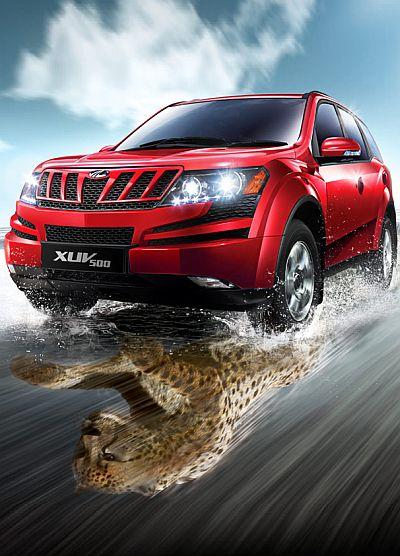 Don't be surprised if you see cars from the two manufacturer in a foreign land. The carmakers are supplying their vehicle in over 11 countries.
Pepsi to uncork TV channel with MTV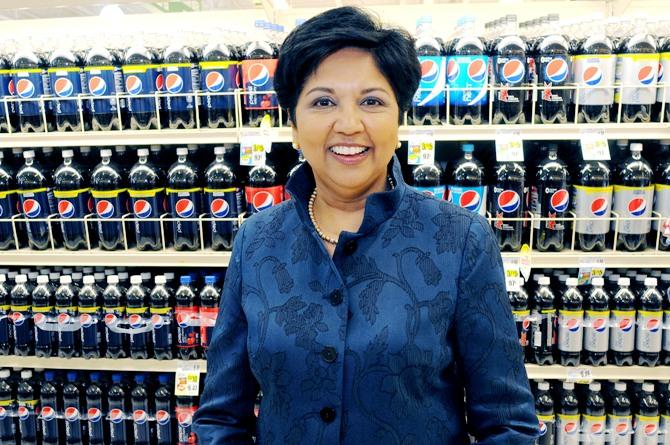 Deal pegged at Rs 7-10 crore (Rs 70-100 million) a year.
Meet the new contenders for CEO at Infosys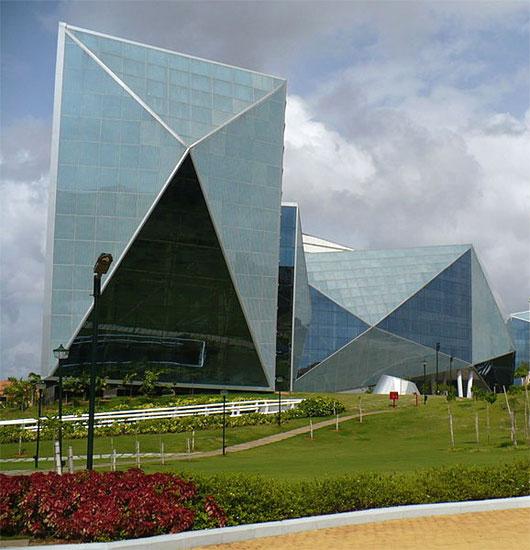 Having lost some key personnel, the IT company is sticking to its formula of scouting internally
January 03, 2014
Petrol, diesel to cost more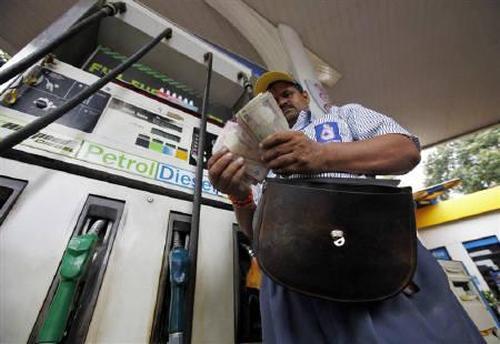 Petrol price was on Friday hiked by 75 paisa a litre and diesel by 50
Are firms ready for the smarter next generation employees?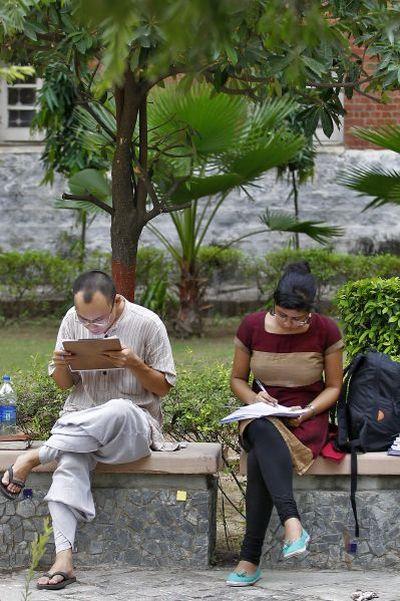 It's time for employers to get ready for a generation - born in the digital age - that will be a lot smarter than its predecessors.
Economy is all set to enter a much better phase: PM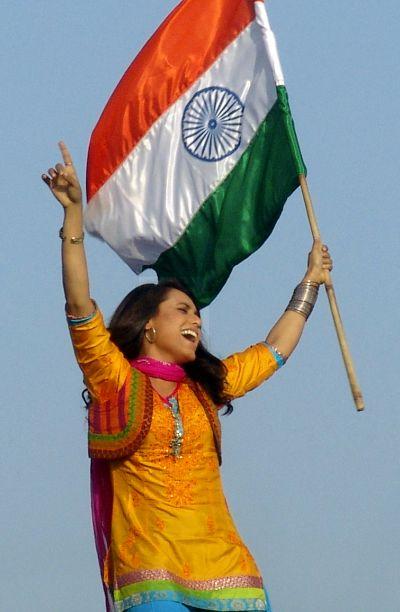 Prime Minister Manmohan Singh said India is looking at a much better economic phase.
3 Indian projects among the biggest planned cities in the world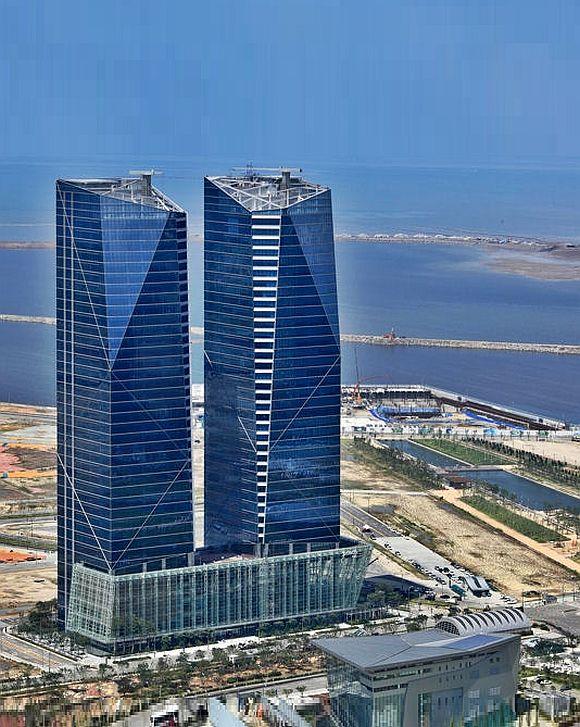 Middle East is undertaking some of the biggest planned cities in the world. While some of these developments are exotic, there are few that are setting example of how the future cities need to be.
Modi's claim goes bust; Gujarat's industrial growth slows down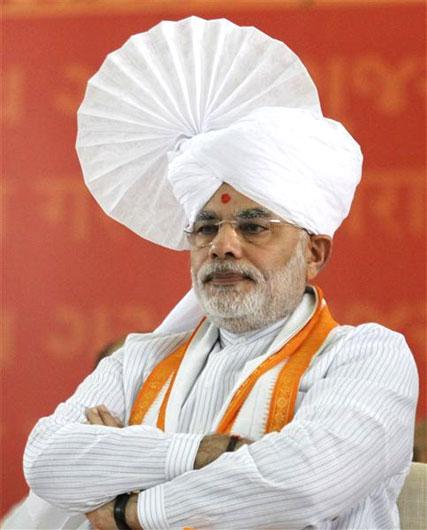 Gujarat was the sixth-worst during the year, according to the Annual Survey of Industries data.
It's time to log into infrastructure funds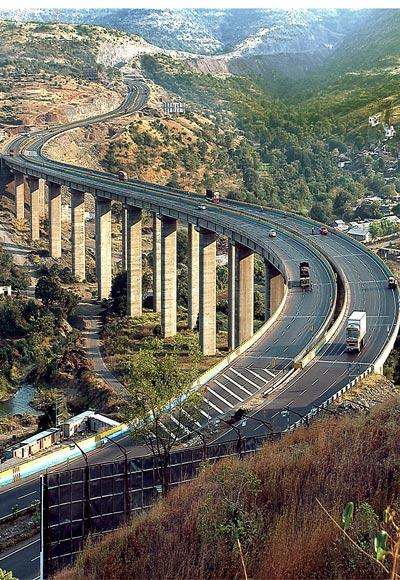 14 promises to be a lot better as capex cycle could see an improvement.
Key stocks to pick for great returns in 2014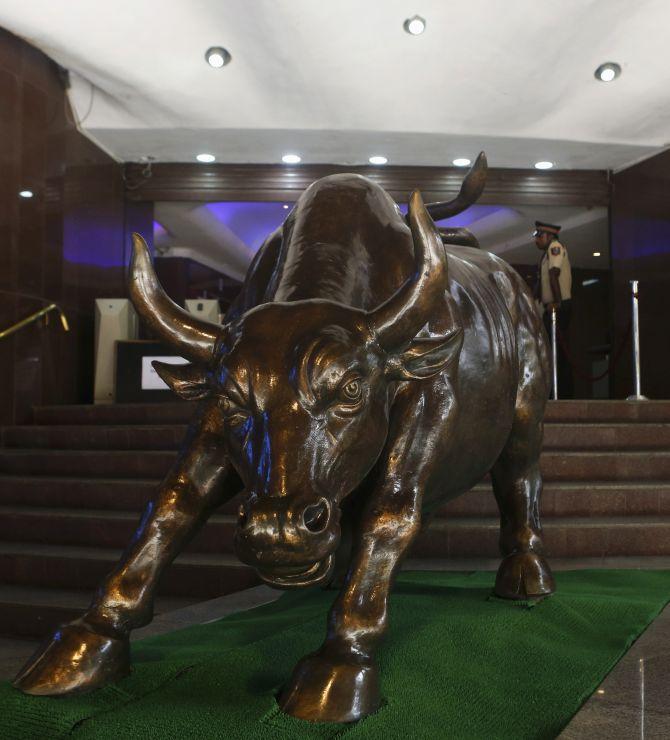 Two major events, the general elections and the impact of US tapering, will dictate the direction of the Indian markets.
2014 may not see interest rate reversal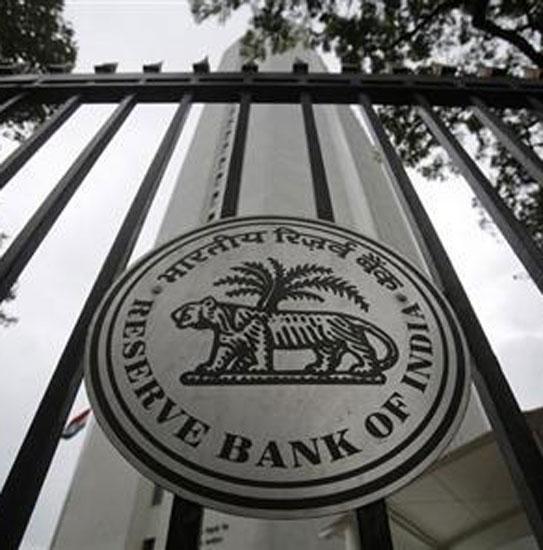 The CPI and WPI data for December 2013 holds the key for the third-quarter monetary policy review to be announced later this month.
Markets end flat amid volatility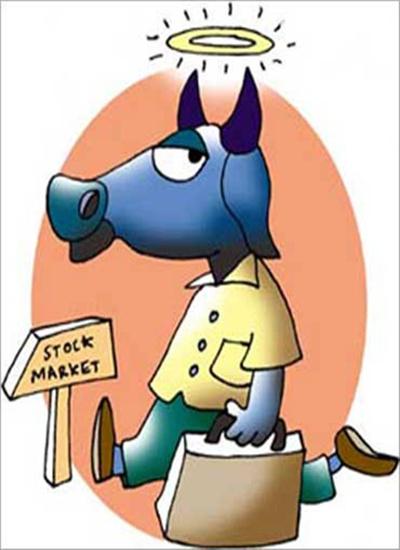 Markets ended flat amid volatile trade after short covering in late trades.
Seasonally weak quarter likely for IT giants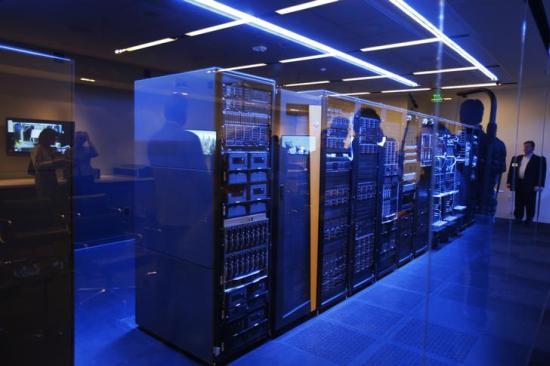 Fewer working days and a stronger rupee may impact December quarter performance; rise in overall demand a positive factor.
The secret behind Britannia's success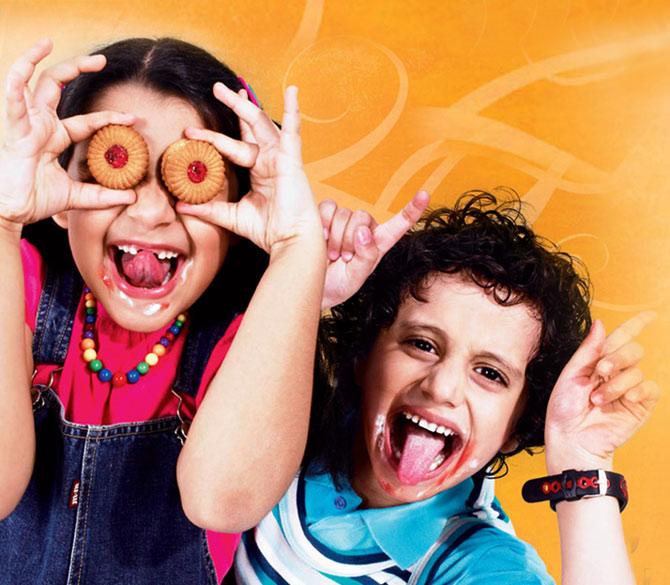 The mantra for the biscuit maker is simple: Run a tight ship and make prudent investments in manufacturing and distribution.
'Made in Italy'? It's actually made by illegal Chinese workers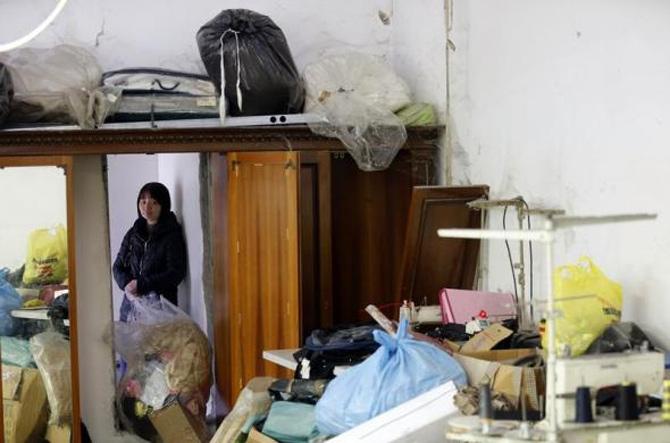 Prato, which lies 25 km from the Renaissance jewel of Florence, is also a thriving hub of illegality committed by both Italians and Chinese, a byproduct of globalization gone wrong.
Nariman Point among prime spots that saw biggest fall in prices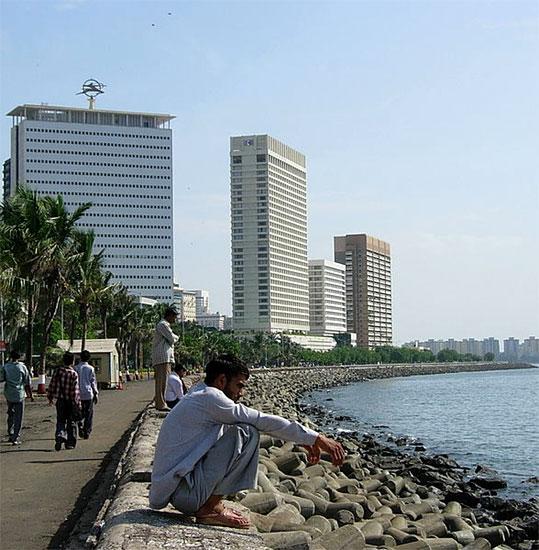 Let's take a look at some main spots that reported fall in rental prices.
PHOTOS: 10 coolest cars set to hit the roads soon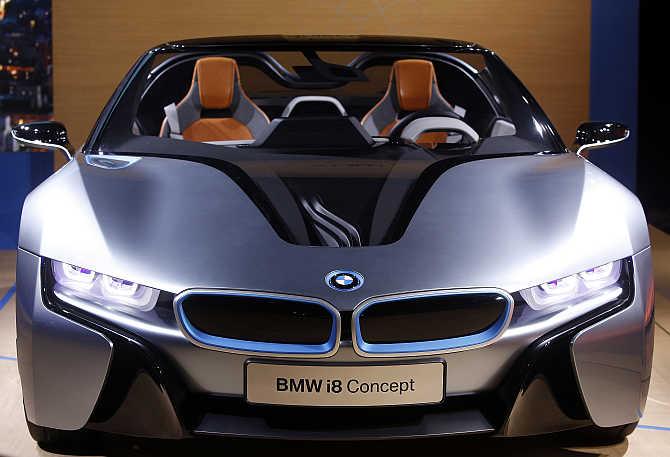 Let's take a look at cars that will not only be a pleasure to drive but will also not cost a fortune.
IndiGo to bring back transaction fee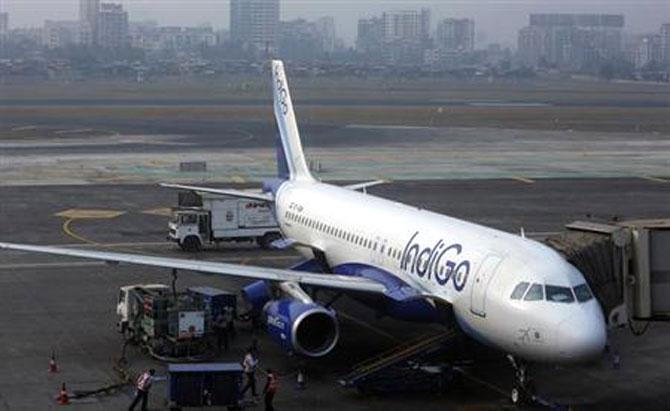 This will make buying tickets on airlines' websites cheaper as it will not include the transaction fee.
The smartphone investor connects with the D-Street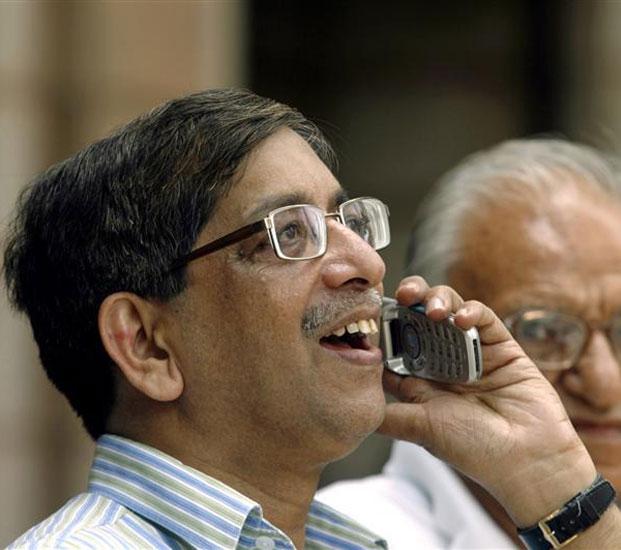 Stock market transactions through mobile phones doubled in 2013
January 02, 2014
Govt lowers tariff value on imported gold, silver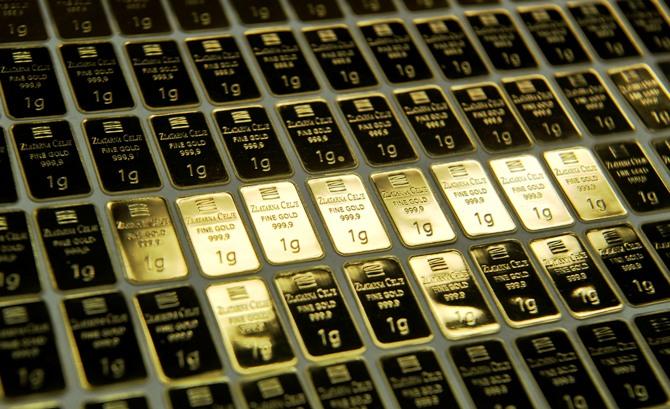 The tariff value on imported gold earlier stood at $398 per 10 grams, while on silver at $643 per kg.
Subrata Roy moves SC seeking permission to go abroad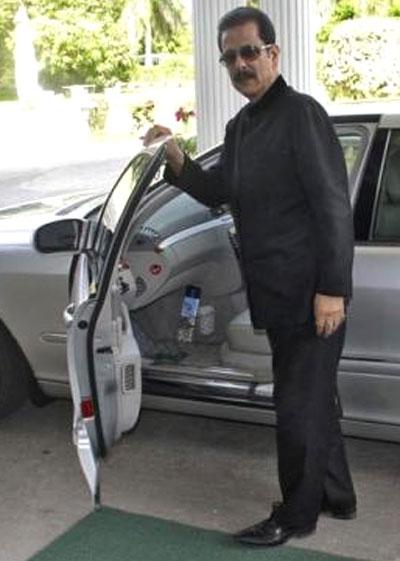 Senior advocate C A Sundaram, appearing for Roy, submitted that his client has some business overseas and he is needed there.
How Indian cities can be successful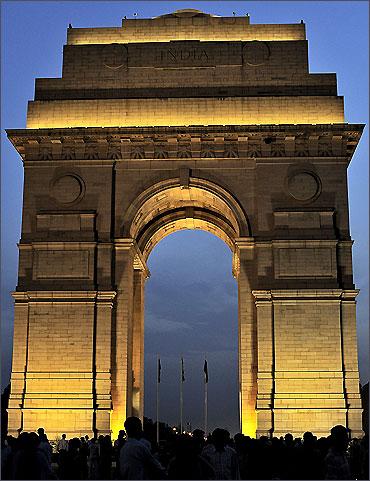 Indian cities need a new intellectual underpinning.
I would still lose sleep on US Immigration Bill: Nasscom chief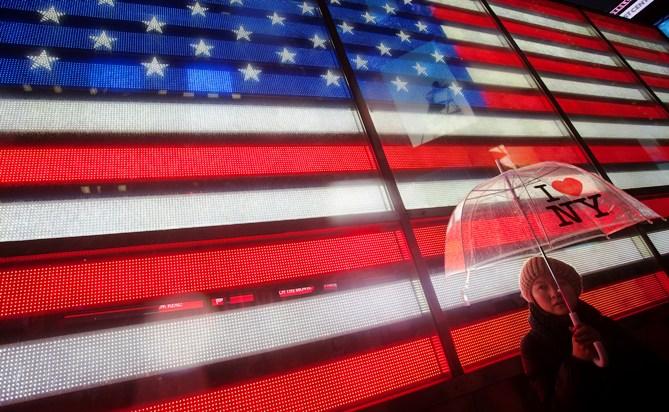 Last year, Nasscom hired influential lobbyist, public relation and law firms to plead the case of Indian firms with Congressmen.
Cars that changed Indian auto industry in 2013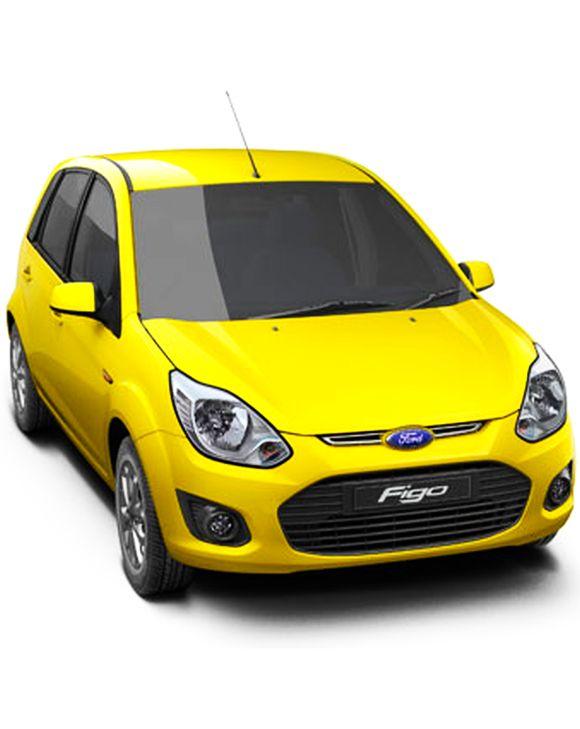 Despite of reoccurring crisis in 2013, there were many auto-giants that did well in sales due to some of their impeccable mean machines. Here are some of the top gainers of 2013.
Wages, unemployment issues kept Labour Ministry busy in 2013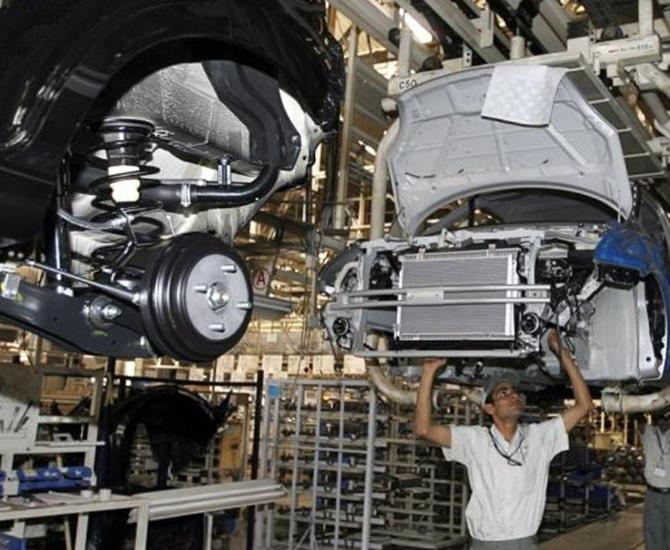 The country came to a virtual stand-still when trade unions called a two-day general strike on February 20 pressing for implementation of their 10-point charter of demands.
Will the New Year bring cheer for the realty sector?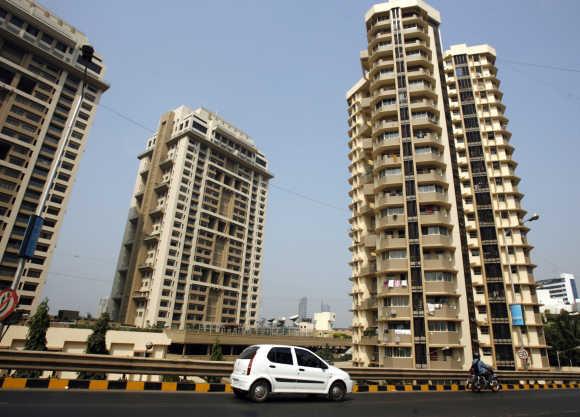 Jones Lang LaSalle India says growth was skewed towards suburban and emerging locations as opposed to city sub-markets in 2013.
How India's ultra-rich spend their money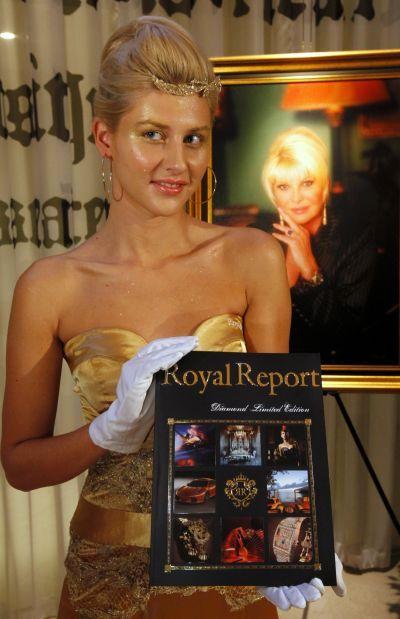 Let's take a look at how India's millionaires and billionaires spend their money.
What to expect from the telecom sector in 2014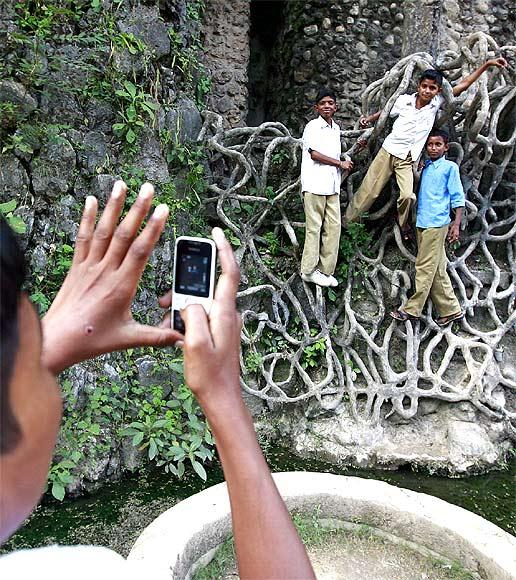 With reduced uncertainty and clarity on the spectrum-pricing and sharing front, industry set to see positive growth and stability in the new year.
Discounts fail to boost car sales in December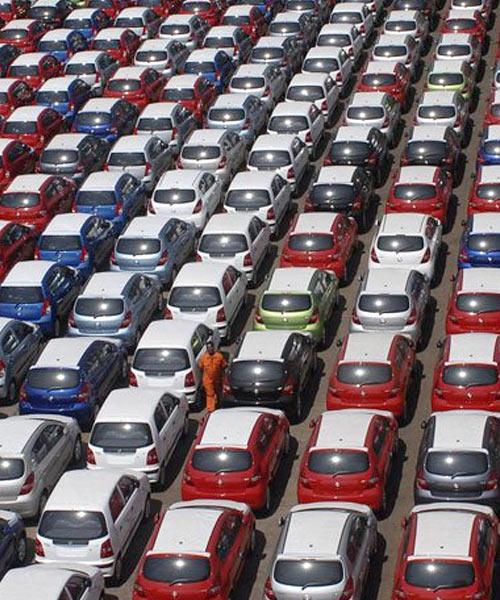 Maruti and Hyundai see marginal rise in demand for entry-level hatchbacks.
IMAGES: Lamborghini set to unleash a new storm with Huracan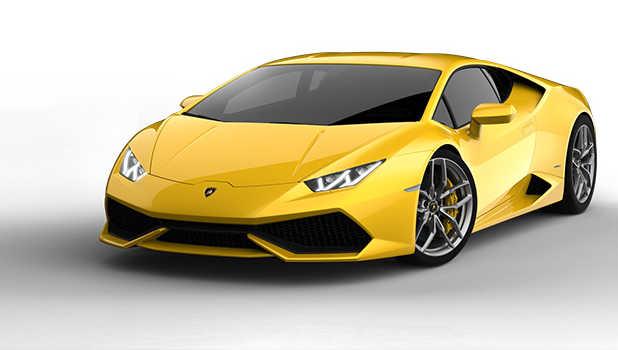 Huracan, which is named after a fighting bull, has been designed as a successor to Gallardo.
Sensex falls the most in 45 days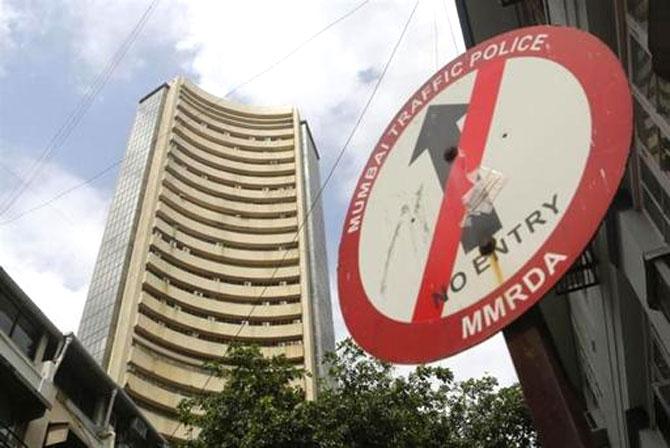 ITC, L&T, Reliance Industries and ICICI Bank weighed on the indices.
SPECIAL: Now, NaMo on your dinner table!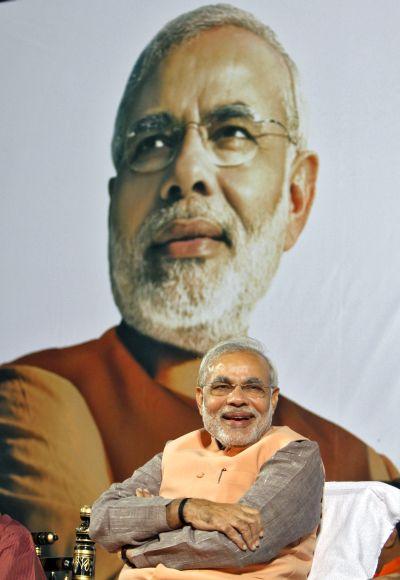 From stainless steel plates to sweets to T-shirts, brand Modi is going places
January 01, 2014
2014: A year of change or anticlimax?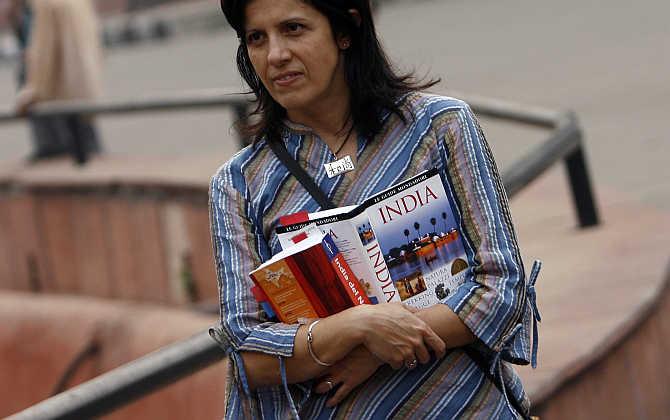 It could be a year that will change everything, as it's simply unaffordable for things to stay same.
Retail: One big investment, a break-up and long wait for change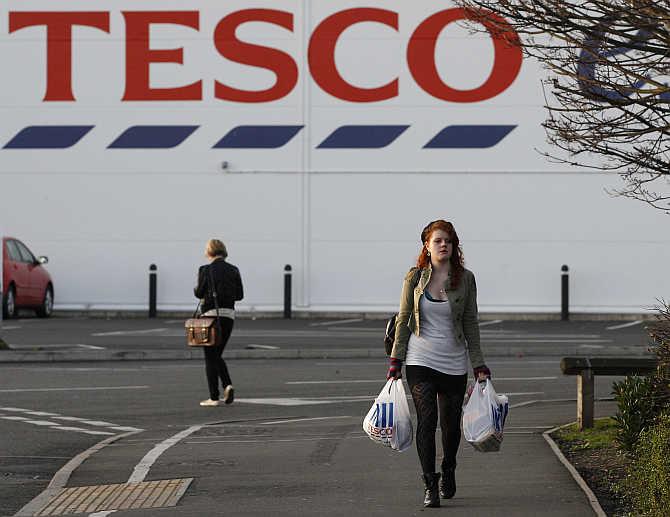 International biggies might see a renewed interest in the country after Tesco's move to enter India.
Car makers line up launches - and pray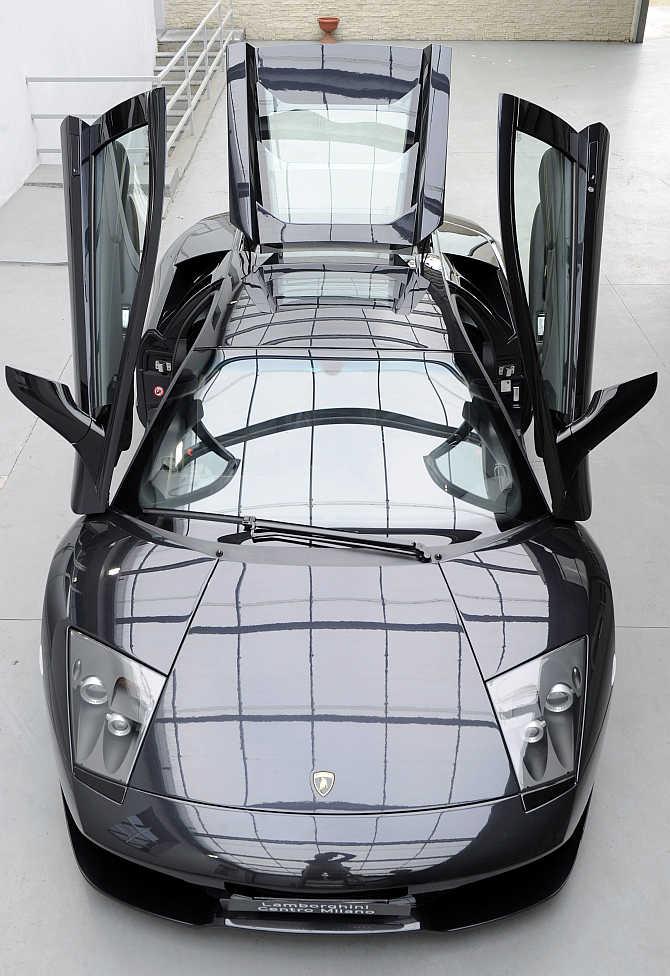 Product development and launches are expected to lift the buying mood.
Three themes that will dominate Indian media's landscape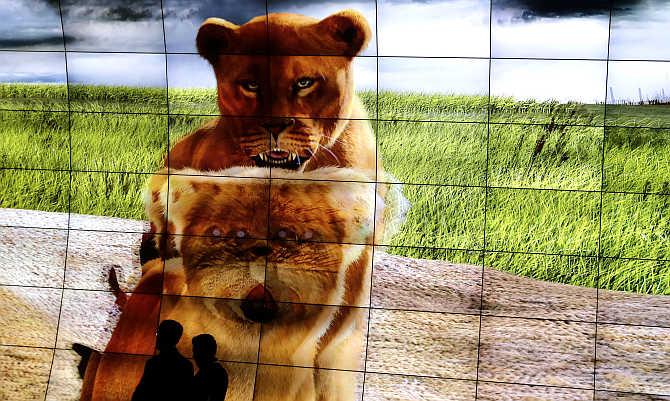 Explosion in video consumption is the single-most important trend in the online media world.
Airlines look for ways to heal fuel burn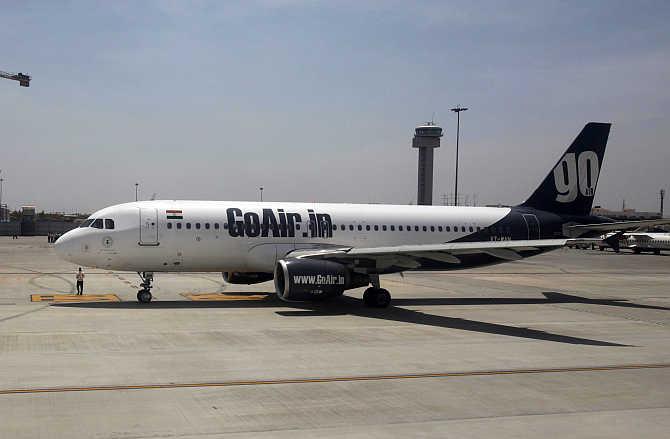 Fuel accounts for around 40 per cent of costs for domestic airlines.
Third worst year for rupee in a decade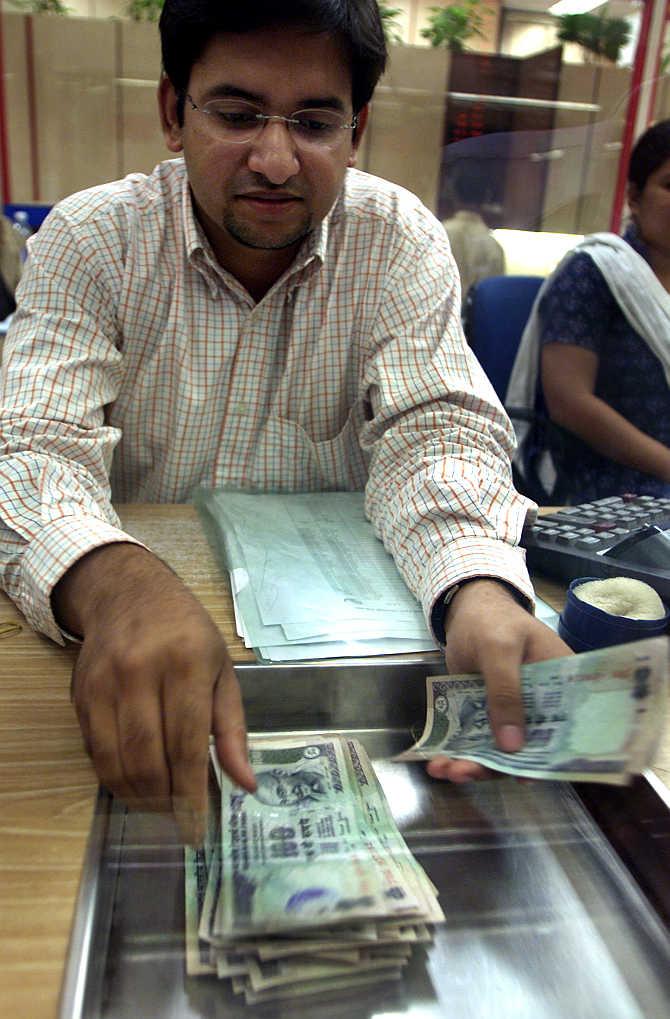 The year 2013 marks the third worst year for the rupee against the dollar in 10 years.
Job prospects in 2014 better than 2013 but below pre-2008 level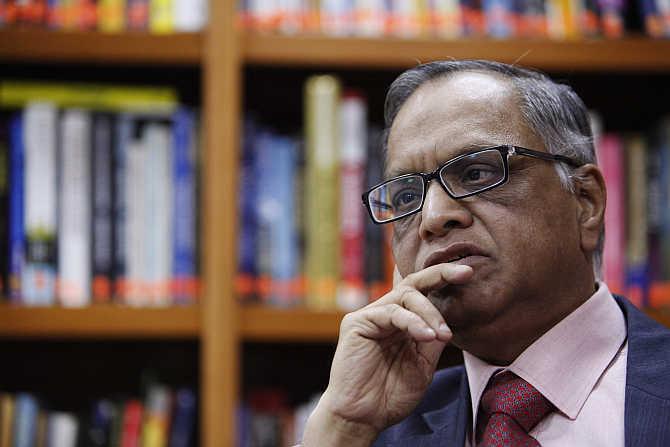 Companies are expected to firm up their business plans for the second half of the year.
Vijay Mallya's maze gets trickier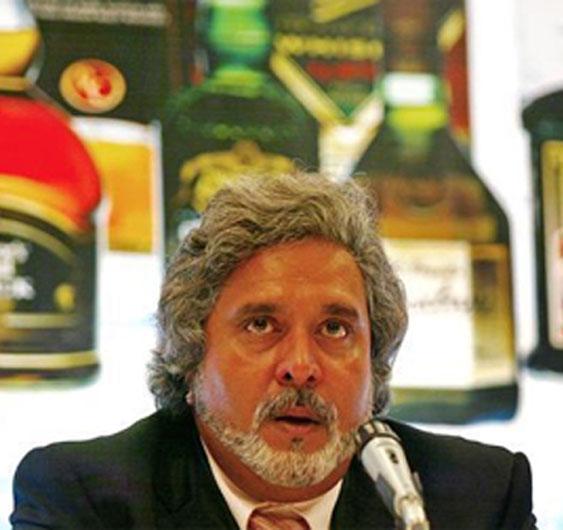 Karnataka HC seeks probe into fund diversion by United Spirits.
Many blue-chip stocks fail the inflation test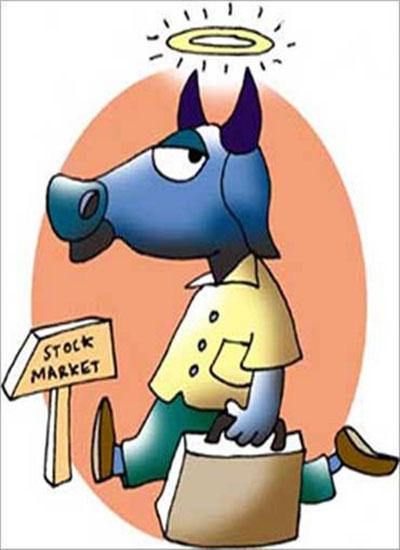 The marquee names include Hindalco, three Tata group companies and Colgate.
Cyrus Mistry's wishlist for 2014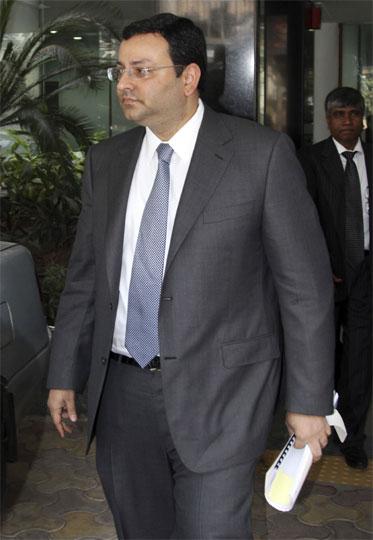 Mistry exhorted the employees to carry forward the legacy of the group's founder Jamsetji Tata.
Archives
April - December 2013
|
January - March 2013
|
November - December 2012
|
September - October 2012
|
August 2012
|
July 2012
|
June 2012
|
May 2012
|
April 2012
|
March 2012
|
January - February 2012
|
August - December 2011
|
July 2011
|
June 2011
|
May 2011
|
April 2011
|
March 2011
|
February 2011
|
January 2011
|
December 2010
|
November 2010
|
October 2010
|
September 2010
|
August 2010
|
July 2010
|
June 2010
|
May 2010
|
April 2010
|
March 2010
|
February 2010