May 24, 2016
Will these stunning sports cars ever scorch Indian roads?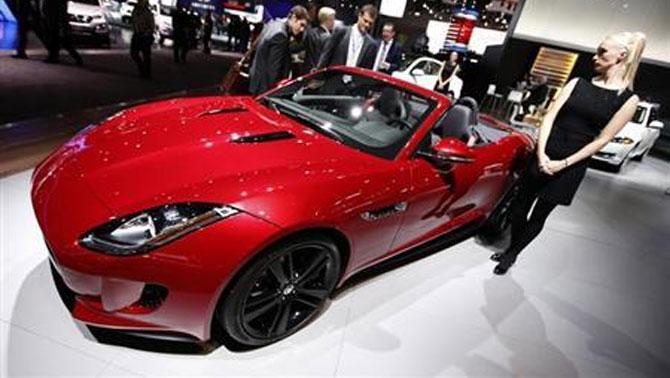 India isn't a very popular sports car market, simply because whatever is on offer in the country is very expensive
May 23, 2016
Nissan gets going with Datsun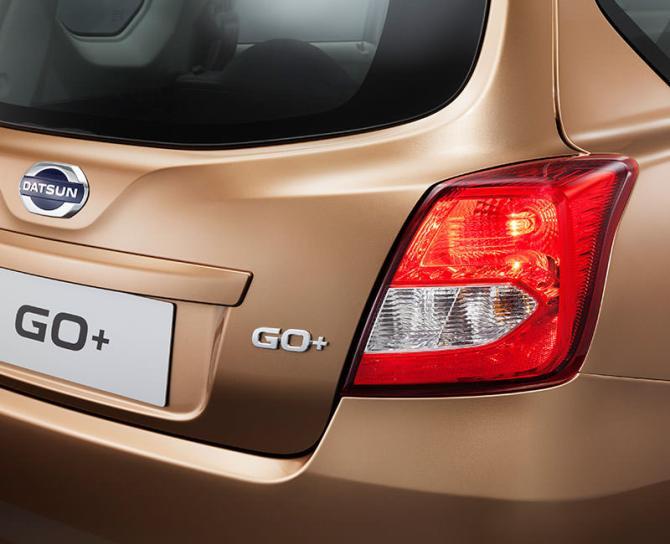 The company's Datsun Go and Go+ ply in the same category.
May 20, 2016
Onboard the world's biggest cruise ship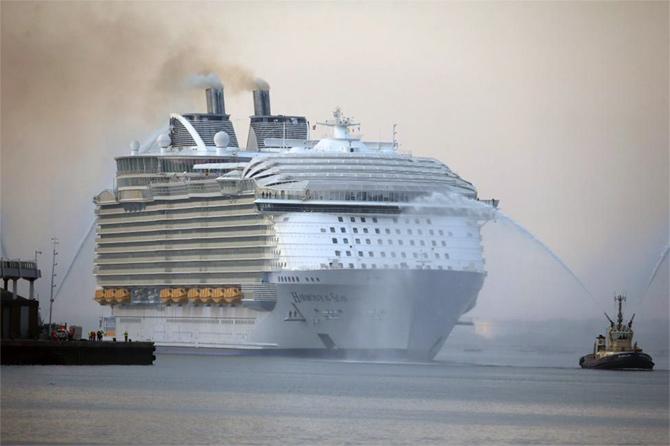 The world's largest cruise ship Harmony of the Seas, is all set for its maiden voyage.
May 19, 2016
Will the new Alto 800 make you happy?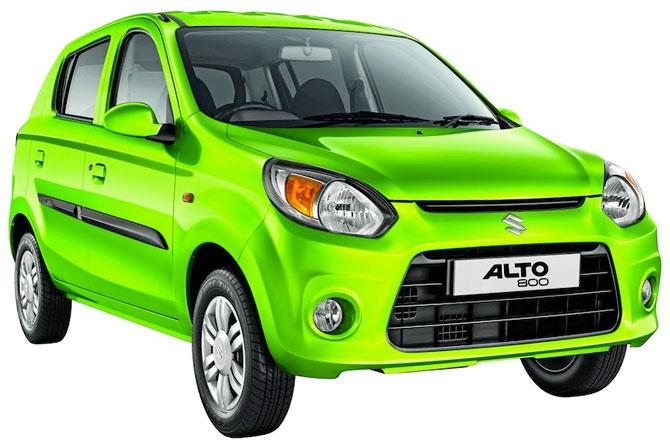 Keeping safety as a priority, the vehicle will have an option of airbags right from the base variant, like all other Maruti vehicles.
Indian builders turn to global icons to trump the slump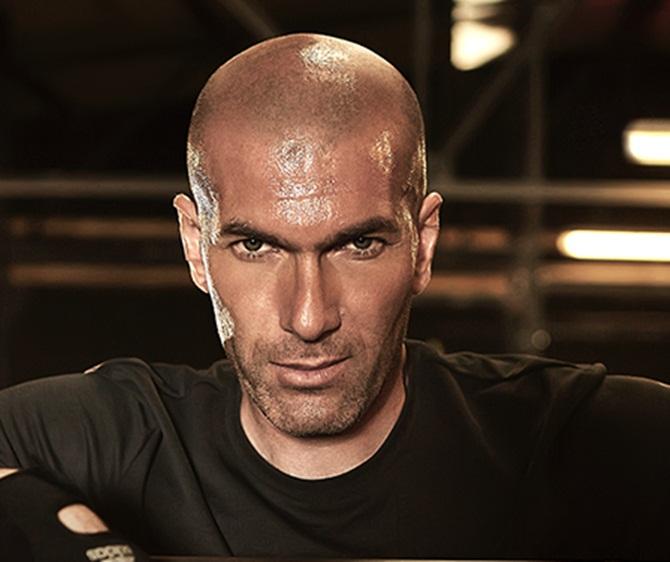 Zinedine Zidane, Donald Trump, Steve Waugh have all lent their name to realty projects in the country.
May 18, 2016
Maruti launches new Alto 800 with better mileage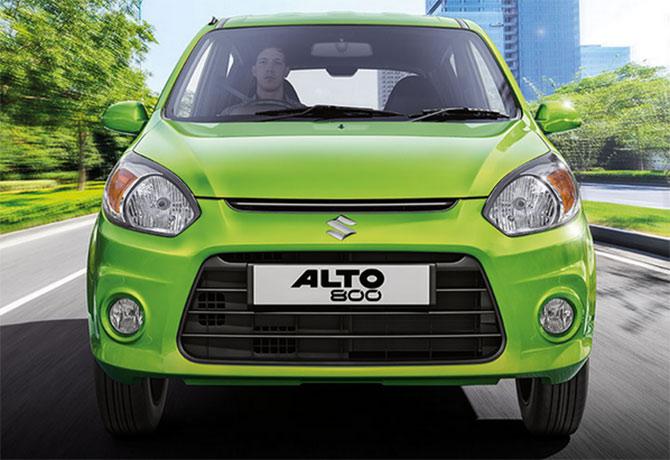 Maruti Suzuki India (MSI) on Wednesday launched an updated variant of its entry level hatchback Alto 800 priced between Rs 2.55 lakh and Rs 3.76 lakh (ex-showroom Delhi).
Audi S5 is a blend of usability and performance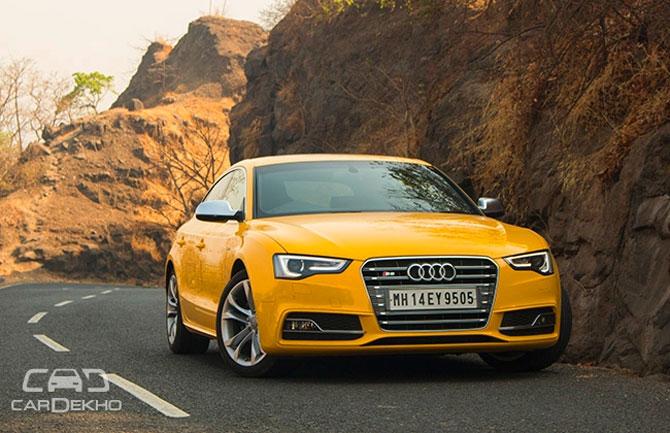 It truly is something you can take to work every day and hit the track on the weekend.
The new Honda BR-V is subtly macho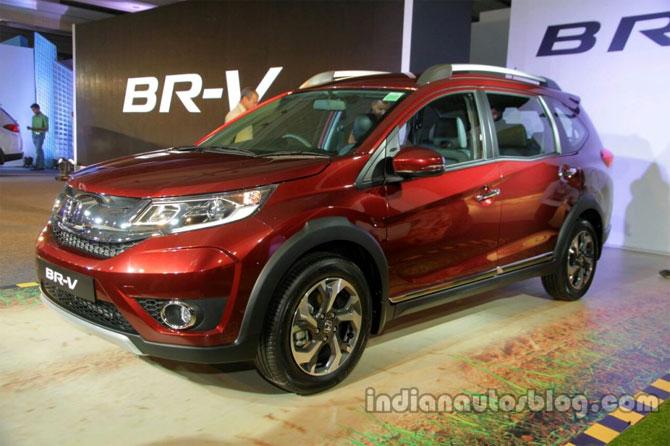 Good looks and smart features in the new Honda BR-V make it ideal for those looking for a dash of thrill
May 16, 2016
Nexus 6P: It has everything an Android lover would want!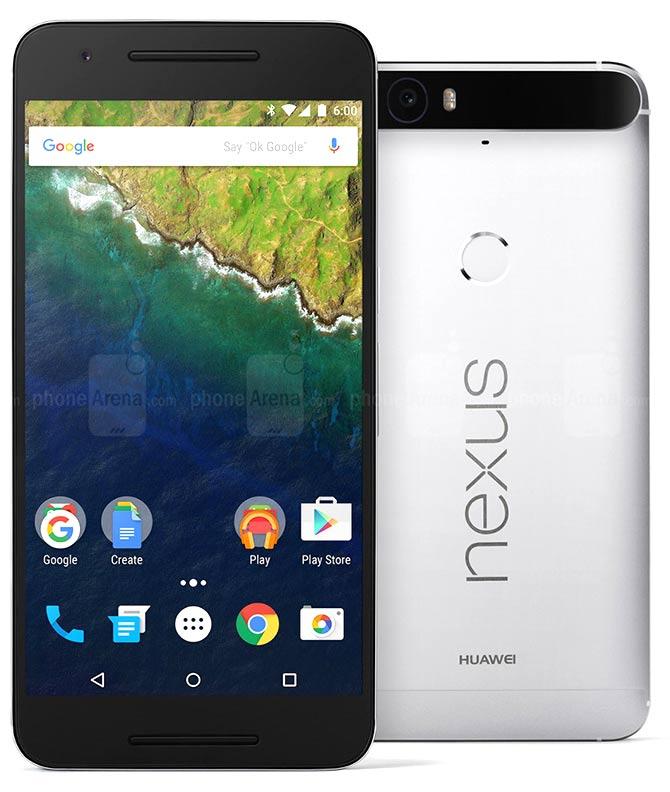 With a full metal unibody design and flat sides, the phone undoubtedly looks like a premium one
Luxury car lovers spoilt for choice in classy rides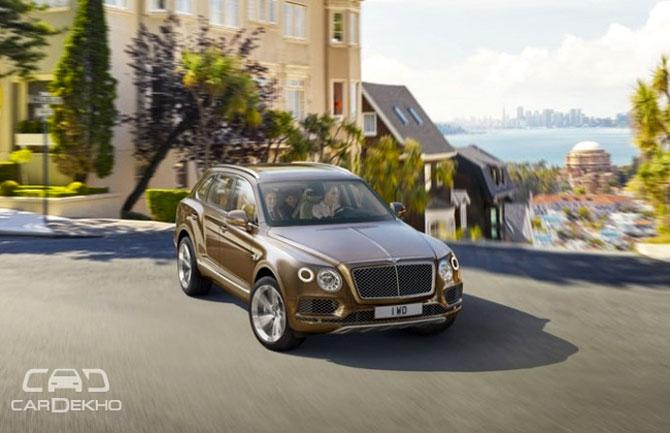 In the past four months, launches of luxury and super luxury cars have sped ahead of non-luxury ones.
May 13, 2016
World's largest cargo aircraft lands in Hyderabad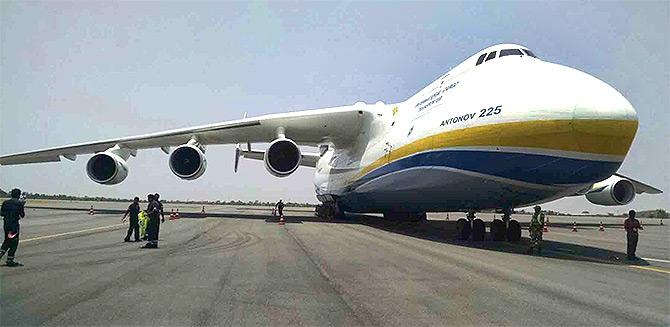 It also has the largest wingspan of any aircraft in operational service.
With 3G speeds good enough, do we need 4G?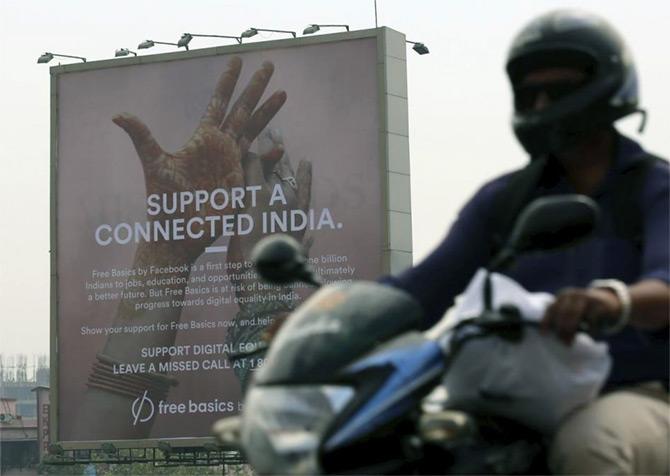 After initial success, data use is stagnating and getting consumers to spend additional money for high-speed internet is proving to be difficult for telcos.
May 12, 2016
10 best selling cars in April, Maruti Alto tops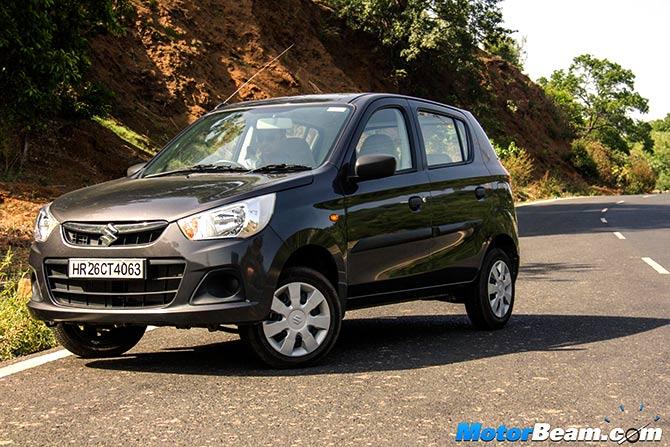 The first month of the new fiscal year saw a slight change in sales trends as market leader Maruti Suzuki saw a decline in sales of its popular models.
Will Mahindra succeed with the NuvoSport?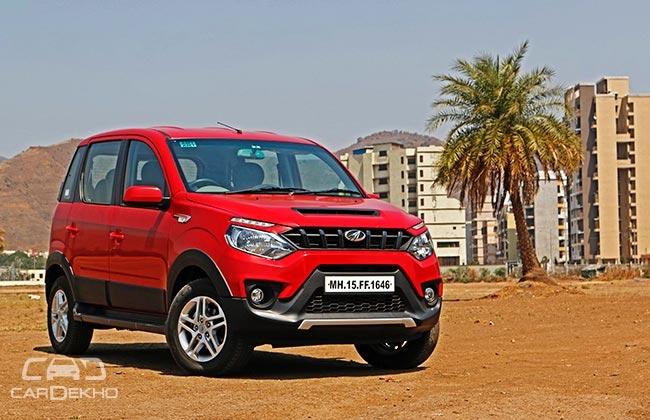 The NuvoSport does a fairly good job of being a seven-seater commuter.
May 11, 2016
BMW India launches petrol 320i sedan @ Rs 36.9 lakh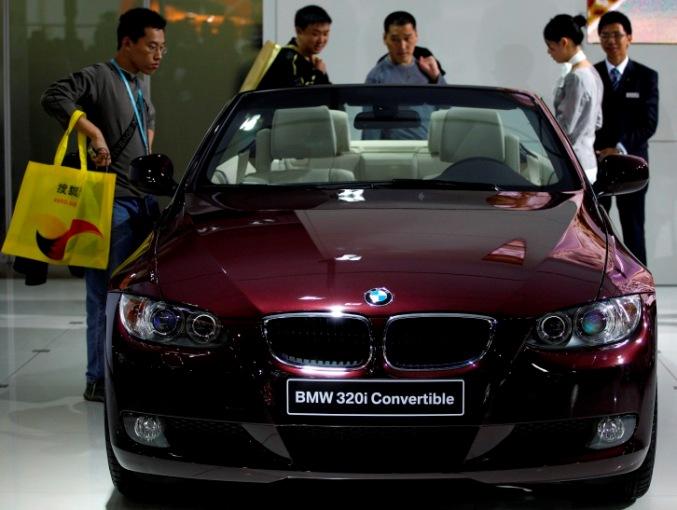 The new vehicle is available at all BMW dealerships.
The brain behind the Creo Mark1 smartphone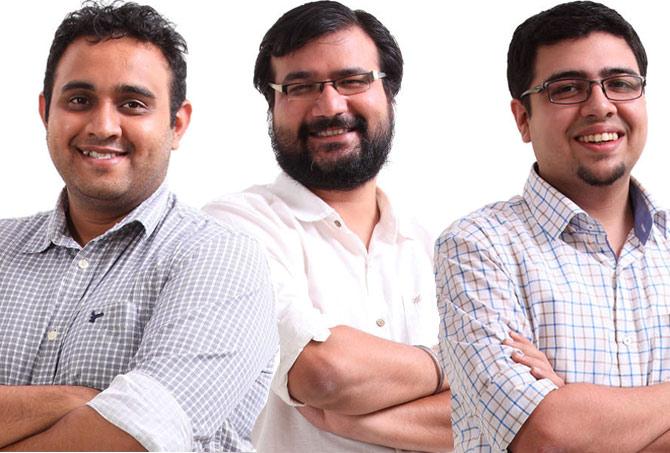 Bengaluru-based Creo offers an operating system that promises unique features and frequent updates.
May 09, 2016
Volvo S 60 Cross country: A luxury sedan with sporty features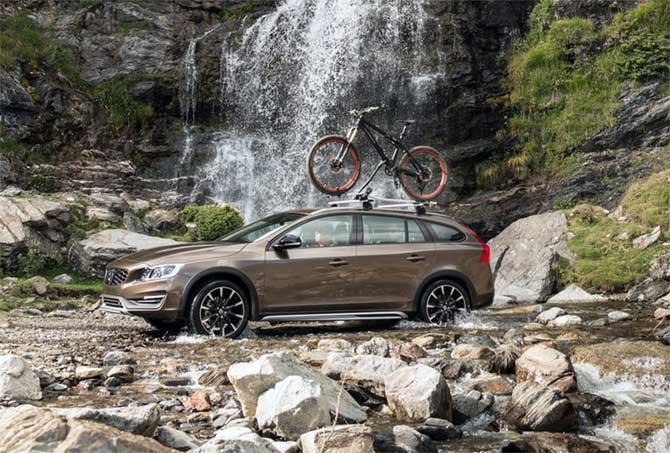 The Volvo S60 Cross Country is a very capable car that can be handled across all weather and terrain conditions, says P Tharyan.
May 05, 2016
Lamborghini rolls out new Huracan Spyder at Rs 3.89 crore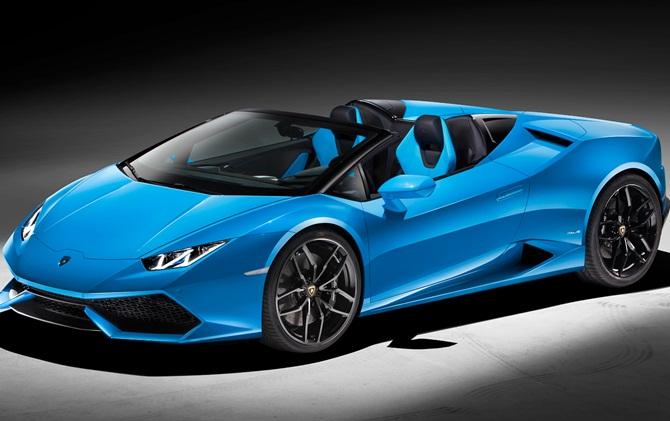 The new Huracan Spyder combines performance of the Huracan Coupe paired with the emotional facet of open air driving.
Honda launches BR-V compact SUV at Rs 8.75 lakh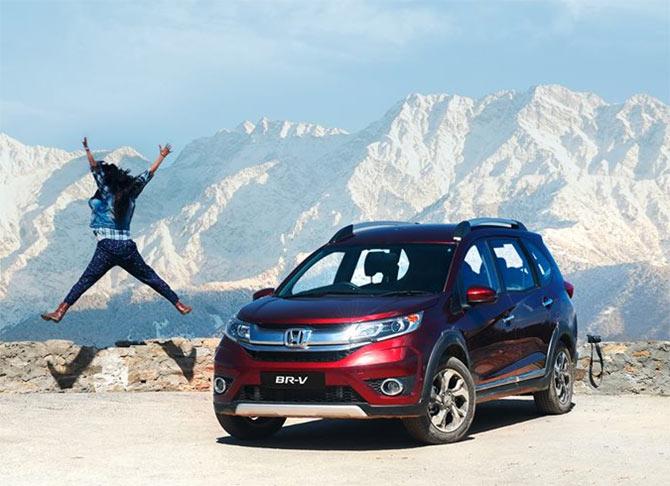 The automatic variant of the SUV is priced at Rs 11.99 lakh
May 04, 2016
7 top automatic hatches in India!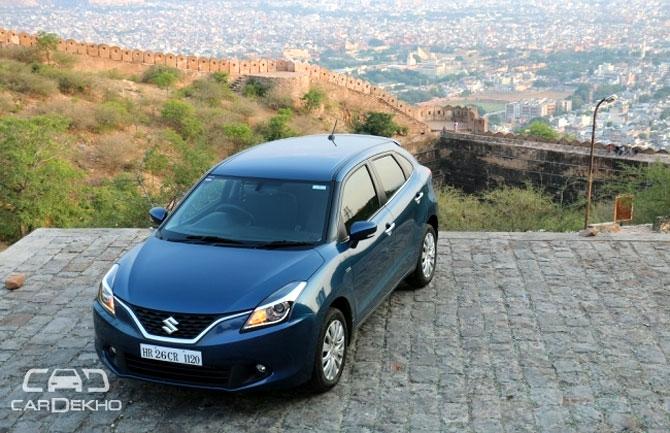 Today, automatic cars are reliable, fuel-efficient and easy to maintain
May 03, 2016
Tata Safari Storme: A great SUV for Rs 15 lakh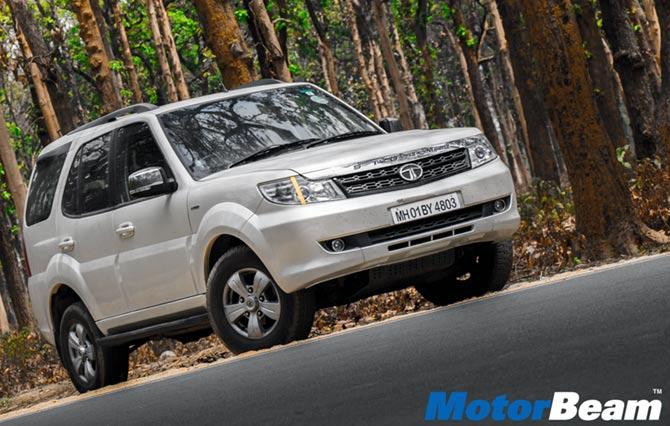 If there is a genuine SUV in the market in the Rs 15 lakh price bracket, it is the Tata Safari Storme that offers every bit of an SUV feel.
May 02, 2016
Toyota launches Innova Crysta at Rs 20.78 lakh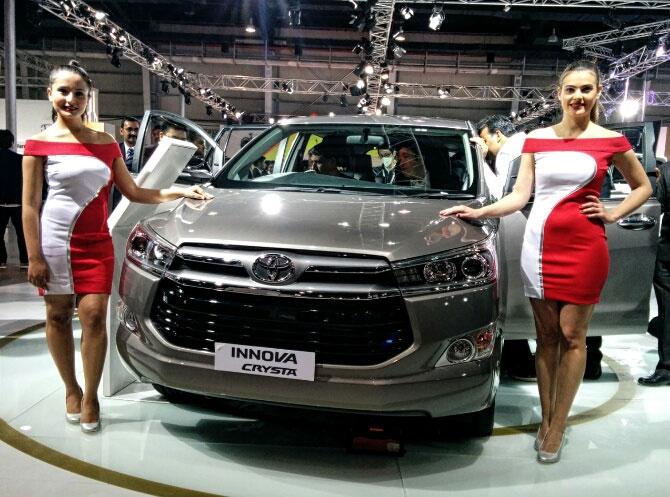 The bookings of the new vehicle, named Innova Crysta opened on Monday and deliveries will begin from May 13, 2016.
Maruti, Hyundai, Mahindra begin new fiscal with robust sales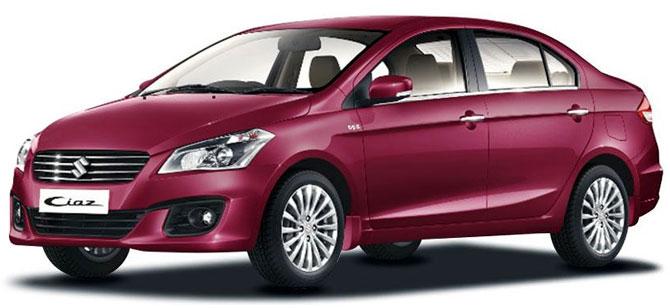 Ford India and Renault too reported good sales growth in April
How Etihad is redefining luxury in the sky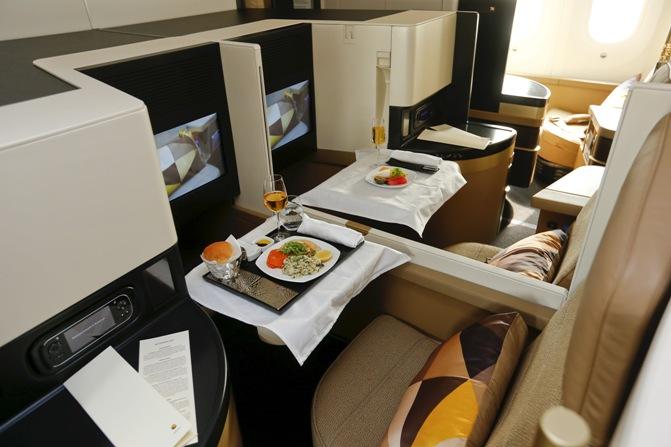 Etihad is the fourth airline to operate the super jumbo aircraft to India.
April 29, 2016
Datsun 'redi-Go' priced at Rs 250,000; bookings open on May 1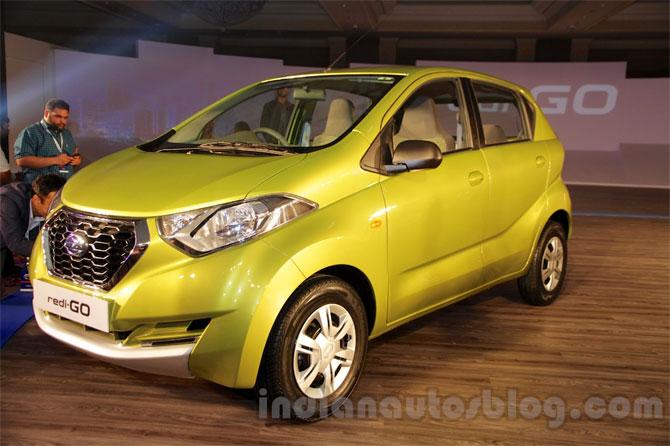 Customers can also book the Datsun redi-GO online through Snapdeal.com
April 28, 2016
Hyundai i20 Active: A good buy in its segment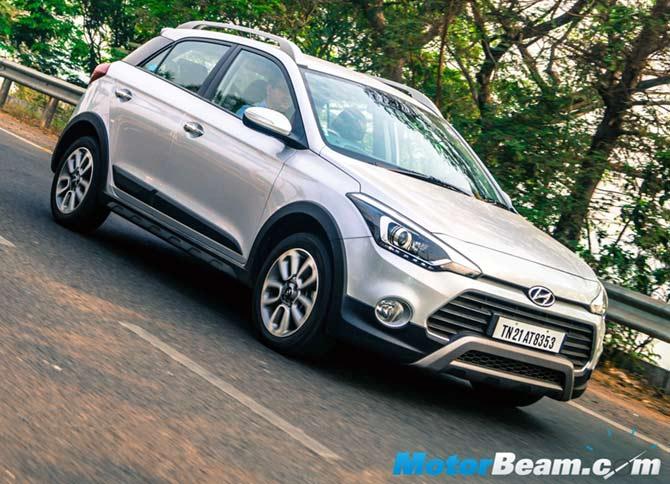 The Hyundai i20 Active is an equipment-loaded car which increases the practicality of a hatchback.
April 27, 2016
Meet Radha Kapoor, the creative entrepreneur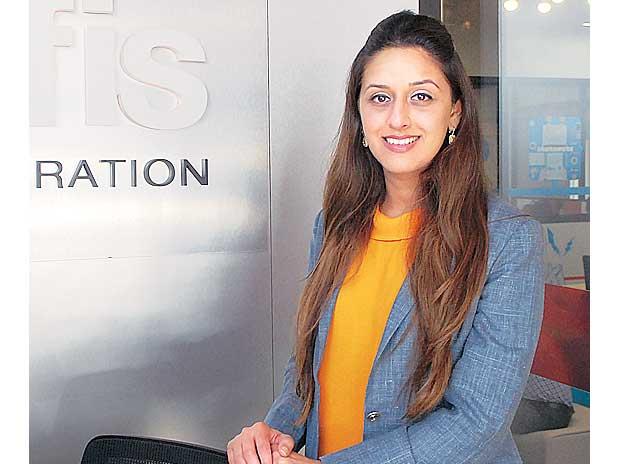 With Awfis, a quirky co-working venture, and other offbeat ideas, Radha Kapoor, the daughter of the Yes Bank CEO, is taking the creative route to entrepreneurship.
Taxi dreams: A tale of two IIT friends who won and lost!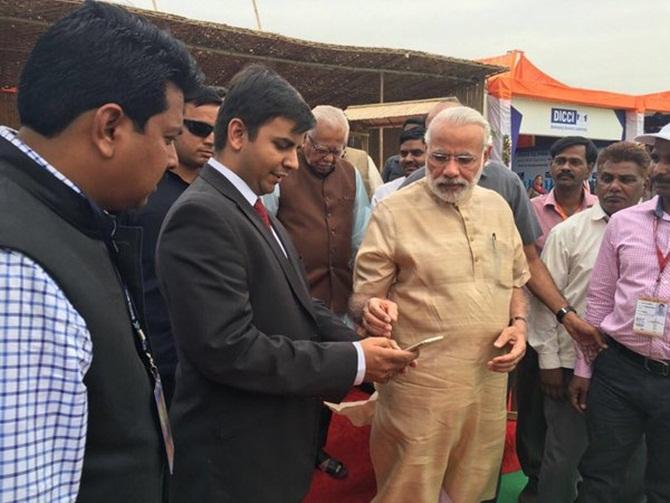 Two IIT-B grads cracked the cab aggregator code, tasted success & failure.
April 26, 2016
Tata Bolt: For a great daily drive in the city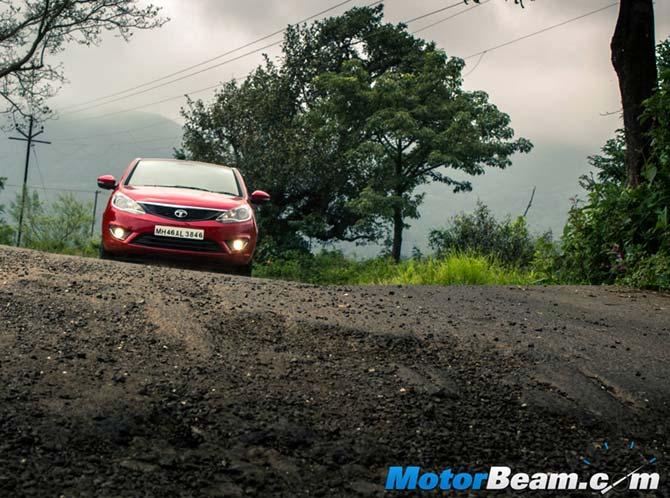 This Tata car is well engineered and makes for a great daily drive in the city.
April 23, 2016
Maruti S-Cross: India's first, true-blue, premium crossover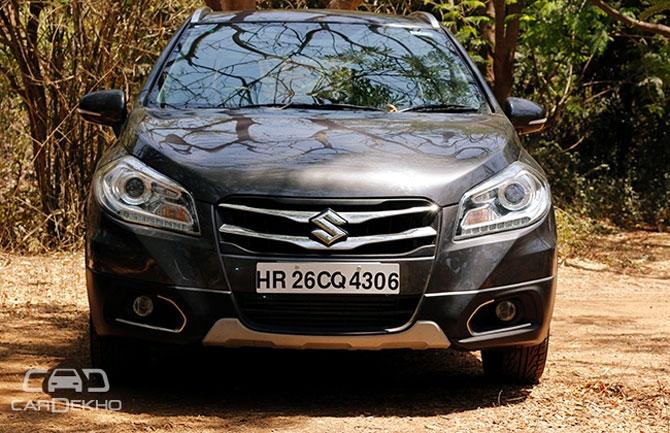 It's a mix of a large hatchback and a compact SUV
April 22, 2016
3 stunning cars to be launched this May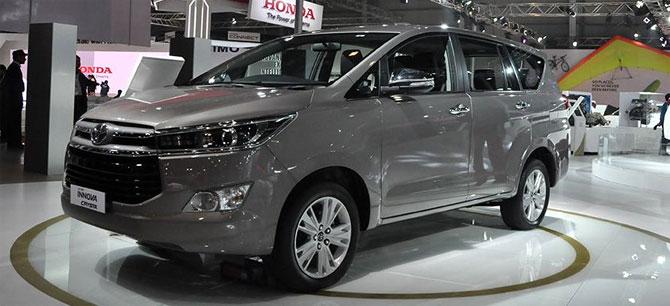 Be it in terms of looks, features or safety, the Indian auto market is growing up
April 21, 2016
Raghuram Rajan, Sundar Pichai in Time's most influential list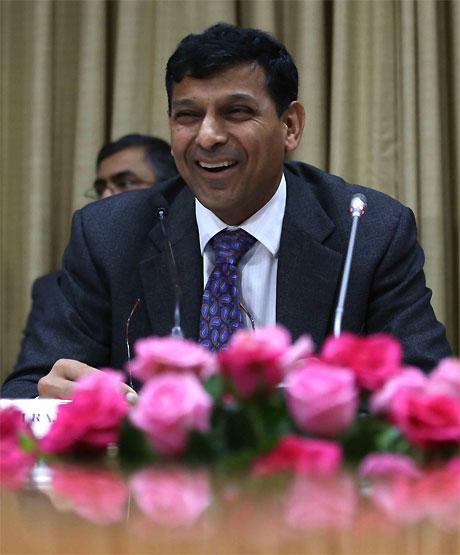 Terming Rajan as "India's prescient banker," Time said he is among a rare breed of "economic seers".
The best sports car you can buy in India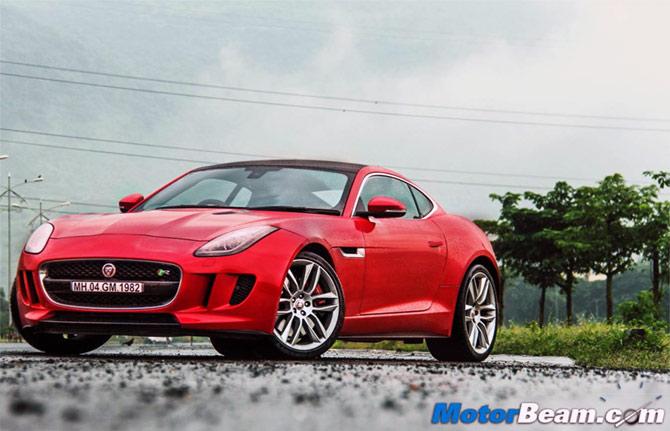 The Jaguar F-Type Coupe is an extremely fun car to play with but at the same time you have to be careful with its tail happy nature.
April 20, 2016
Celerio diesel: An affordable car with good mileage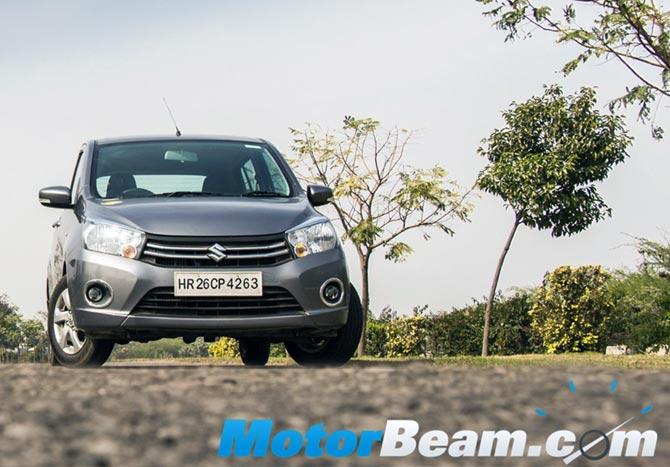 The Celerio diesel has a versatile character and won't disappoint in most of the driving situations.
April 19, 2016
Audi Q7: A premium SUV that's stylish and comfortable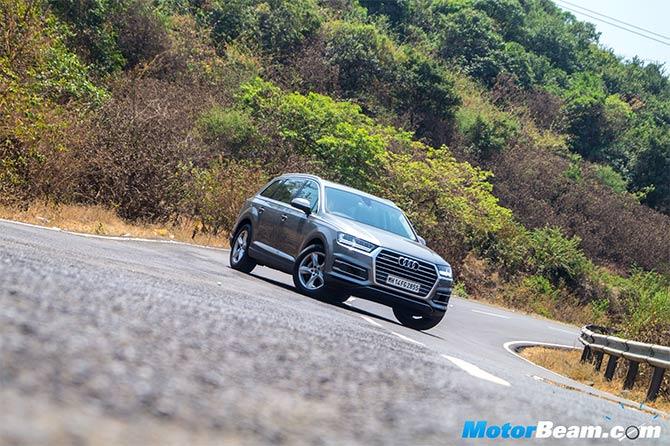 The 2016 Audi Q7 makes perfect sense and turns out to be a very good contender in the premium luxury space in India.
10 best selling cars of 2015-16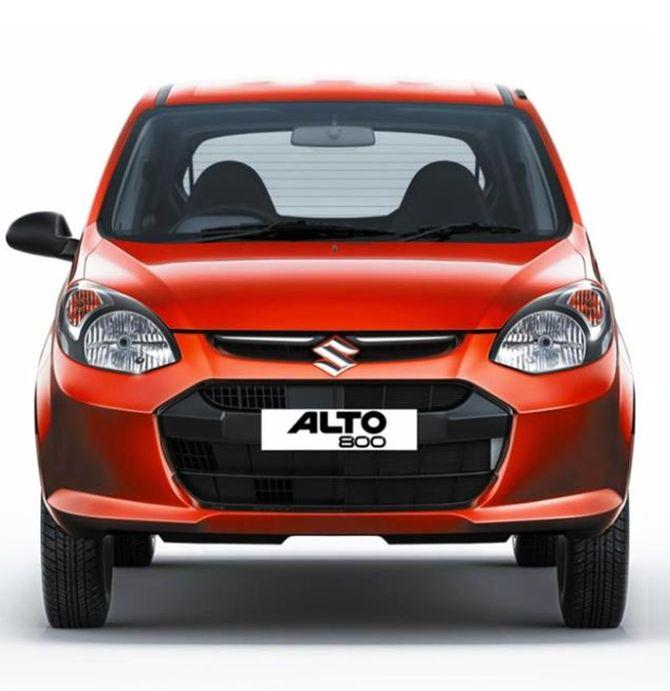 India's largest carmaker Maruti Suzuki India tightened its grip in terms of best selling cars with six of its models featuring in the top-10 list for the just concluded fiscal.
Why Jaitley is upbeat about Sino-Indian ties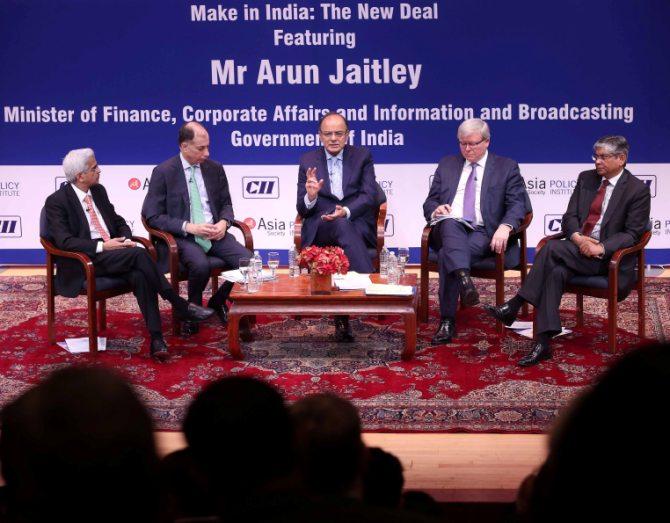 'Economy is leading the way as far as the relationship between the two countries is concerned'.
April 18, 2016
This start-up from IITians helps you find a job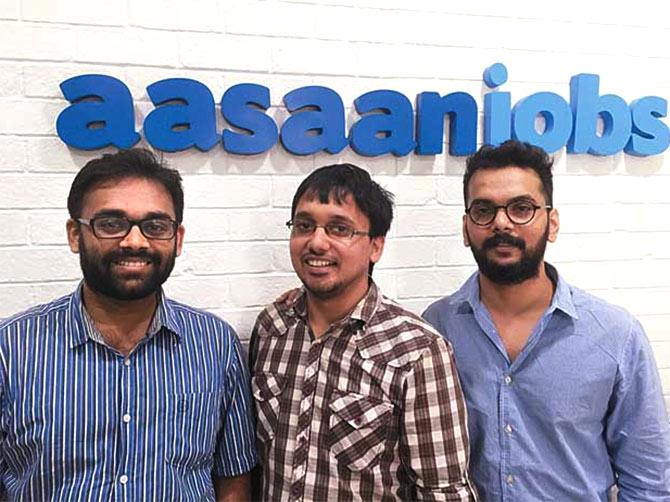 While funds will not be a constraint, the challenge for Aasaanjobs will be to reach out to people with no internet, says M Saraswathy.
April 14, 2016
Nissan unveils redi-Go; to take on Alto, Eon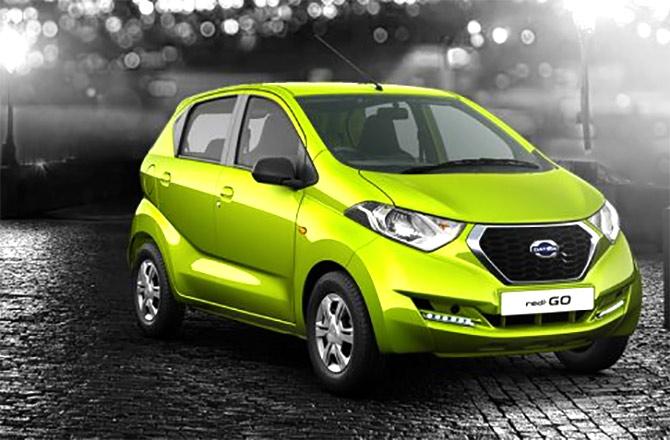 Japanese auto major Nissan unveiled its compact car redi-GO under the Datsun brand that will hit markets in June.
5 used cars you can buy for the price of a Tata Nano!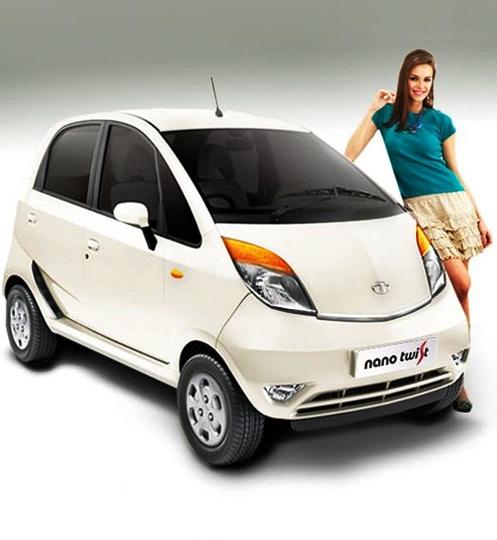 These cars offer the performance of a more expensive car for a quarter of the price.
April 13, 2016
Businessmen who wrote books on prison life!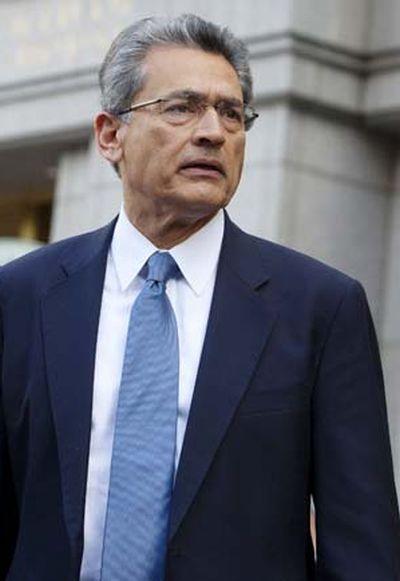 Former head of McKinsey & Co,c, is not alone in writing a book on his life after serving a prison term.
In Tesla, electric car makers find a spark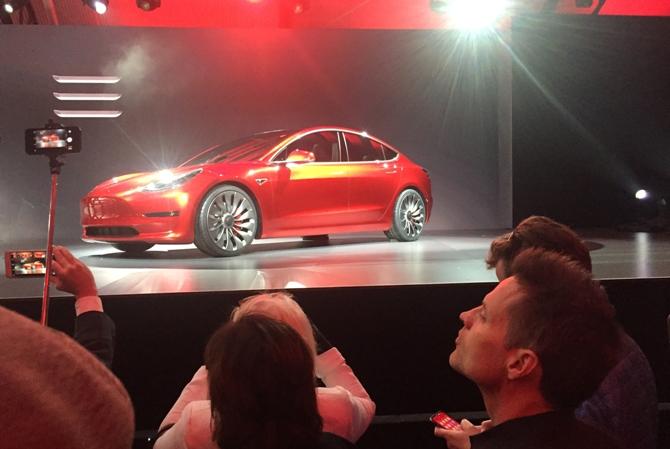 Model 3 received 180,000 orders worldwide.
April 11, 2016
Why Mukesh Ambani's son is setting twitter on fire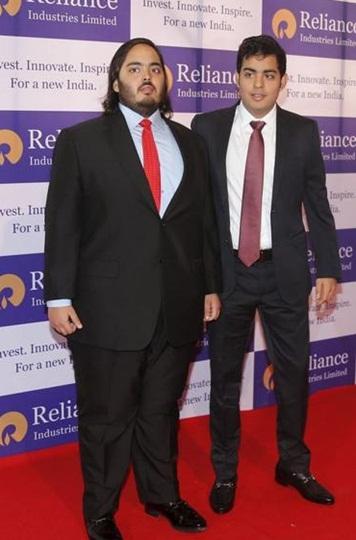 In India, tweets about the scion trended at the second spot for over 85 minutes.
How Hyundai is trying to strike it big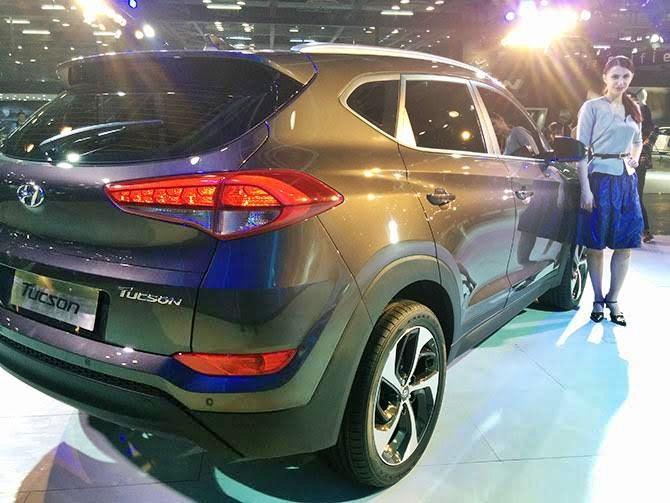 During floods in Kolkata, the roads were strewn with stalled Santros, engines filled up with water.
Xiaomi Mi 5: A flagship phone at half the price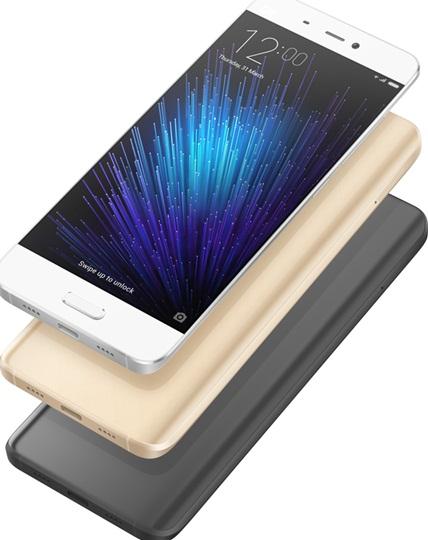 At Rs 24,999, the Xiaomi Mi 5 has a lot going as a flagship.
Will Tesla alter India's view of electric cars?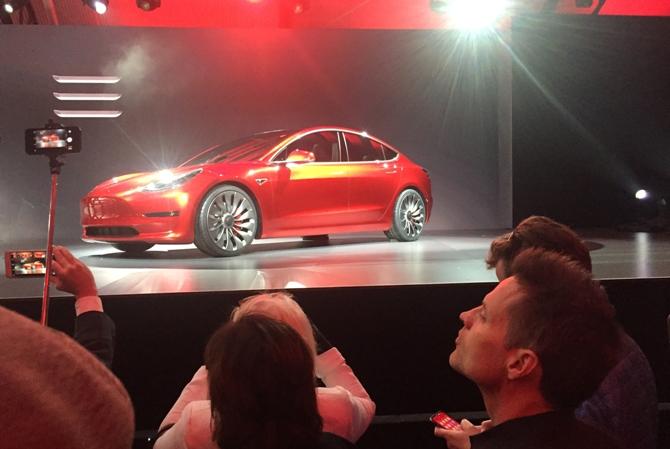 The vehicle will not be available until end-2017, or later.
April 07, 2016
Nita Ambani most powerful businesswoman in Asia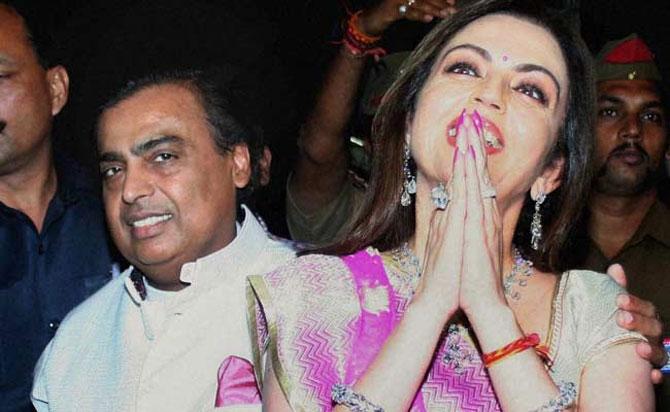 The list acknowledges the 'inroads women are making in the business world'.
April 06, 2016
Tata Motors rolls out Tiago at a killer price of Rs 3.2 lakh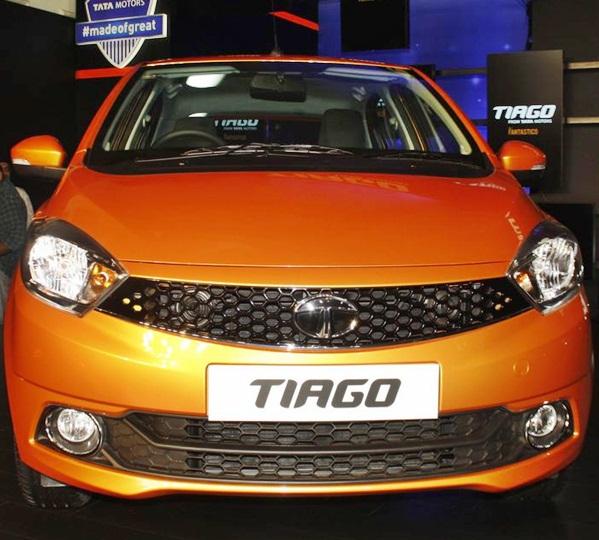 Tiago comes with a good fuel efficiency of 23.84 km/ltr on Revotron 1.2L petrol and 27.28 km/ltr on Revotorq 1.05L diesel.
April 05, 2016
E-commerce firms' new mantra: Trust, convenience and easy returns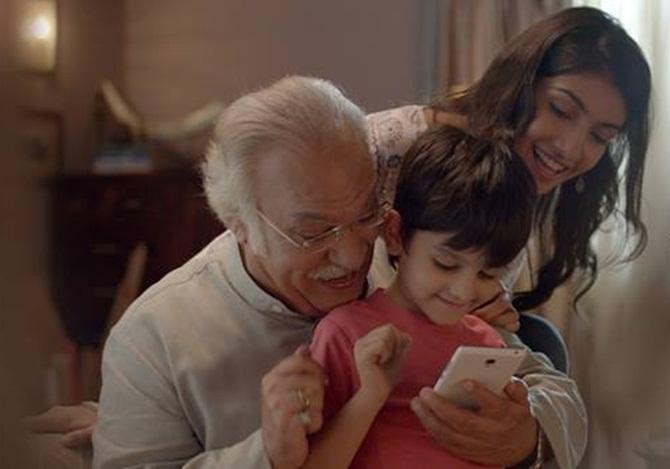 Even as new rules steer e-commerce companies away from discounts, two online giants have been changing their marketing pitch.
Volkswagen Polo: A sporty and stylish car that will excite you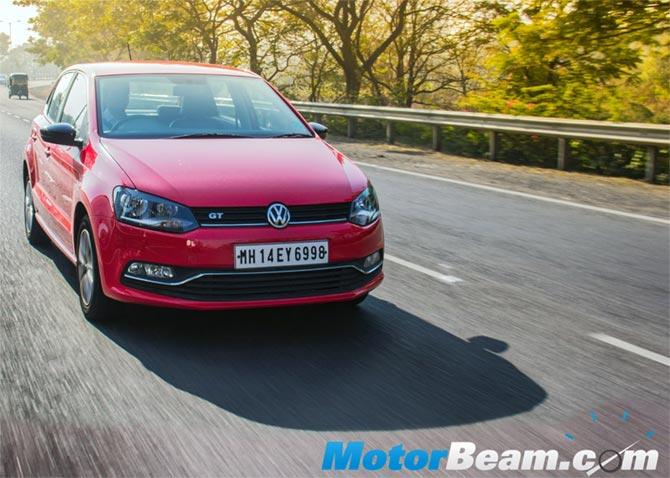 The Volkswagen Polo GT TDI has been one of the most exciting cars.
April 04, 2016
Honor 5X is one of the best phones in its price segment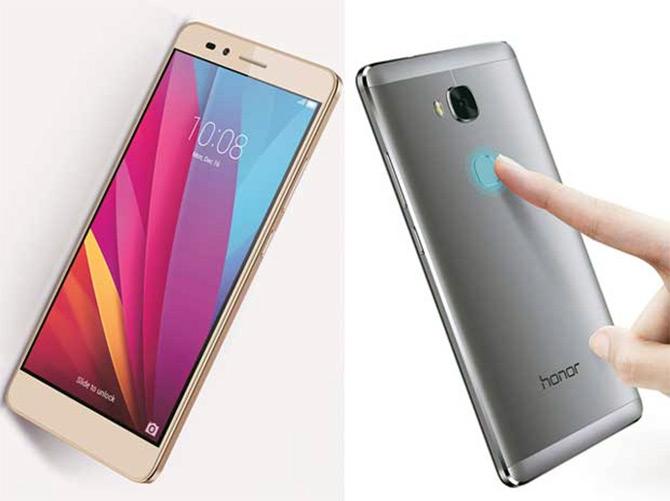 Apart from the noticeable lag, the phone is one of the best in its price segment.
April 01, 2016
This Tesla car is sure to make you drool!
The compact sleek car with no grille features a roof that is a panoramic pane of glass from front to back.
Xiaomi launches Mi5, to take on Apple, Samsung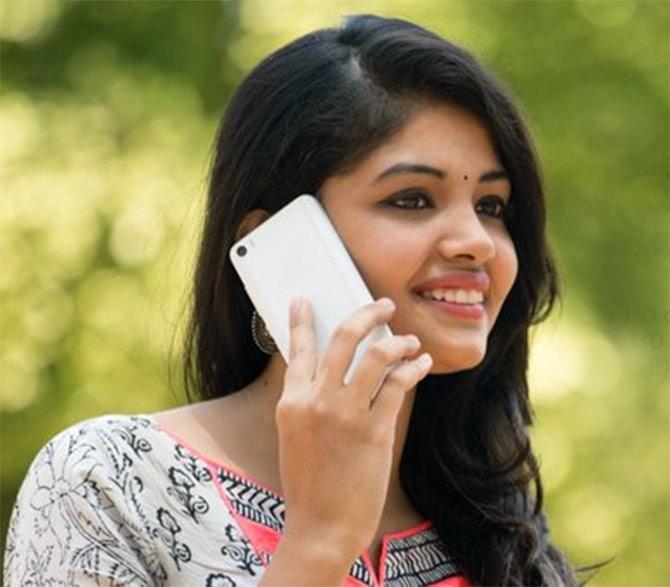 Xiaomi has unveiled its flagship Mi5 handset, priced at Rs 24,999.
March 31, 2016
Automatic XUV500 will keep its owners happy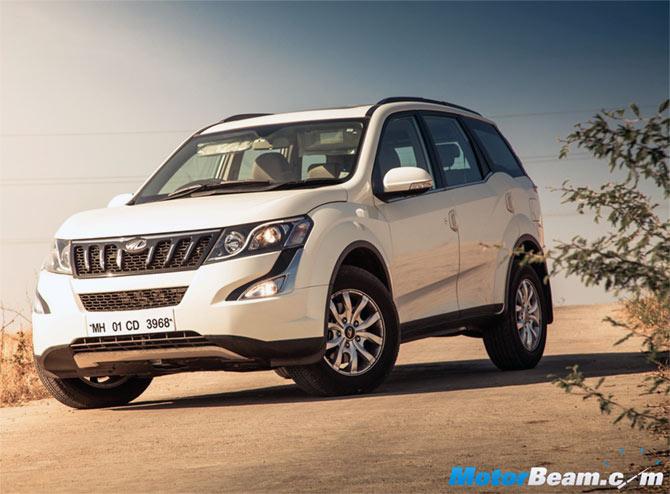 The new transmission fixes a major handicap for the Indian automaker in its best selling crossover.
March 29, 2016
Samsung versus Apple: The battle for supremacy continues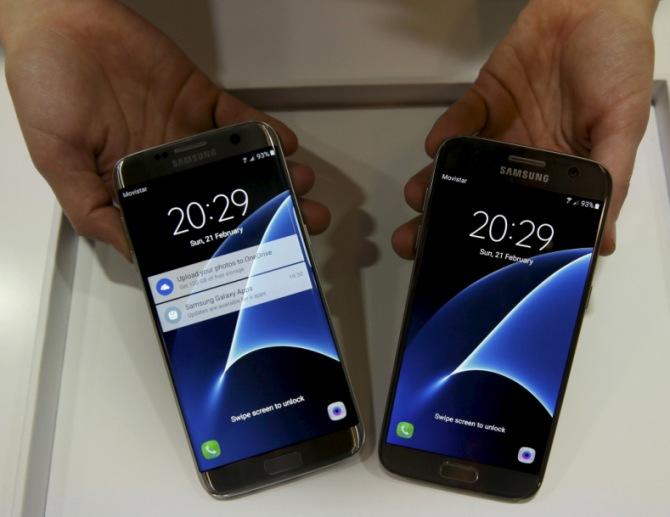 Samsung has reason to be worried.
Mercedes launches S 400 sedan at Rs 1.31 crore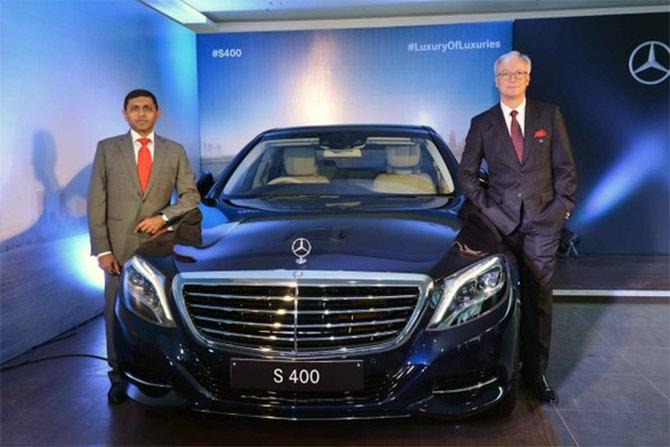 The S 400 has a 3-litre, V6 petrol engine with a maximum torque of 480Nm and power of 324bhp.
March 28, 2016
iPhone SE: Hits and misses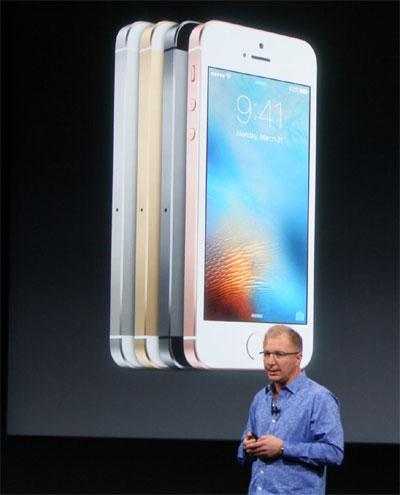 The SE reportedly has 2GB of random-access memory.
March 23, 2016
A start-up that helps you find a home easily in a new city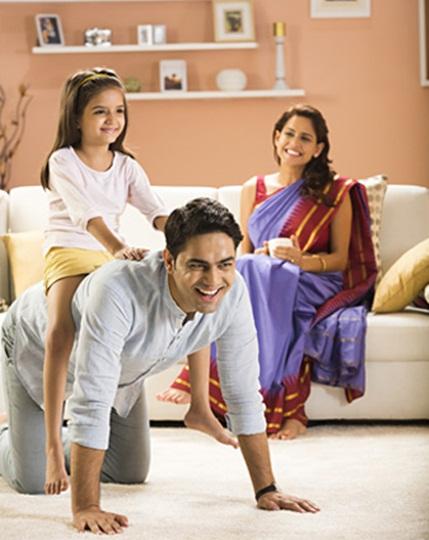 The start-up works with 2,000 owners and hosts 10,000 tenants across four cities - Bengaluru, the National Capital Region, Hyderabad and Pune.
Audi A3 Cabriolet: An attractively-priced convertible you can buy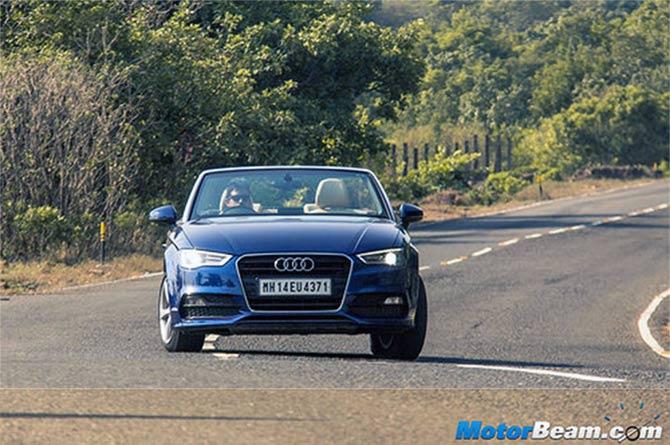 The Audi A3 Cabriolet is a convertible that is reasonably priced and is sure to bring you tons of attention.
March 22, 2016
Apple bets big on feature-rich, cheaper iPhone SE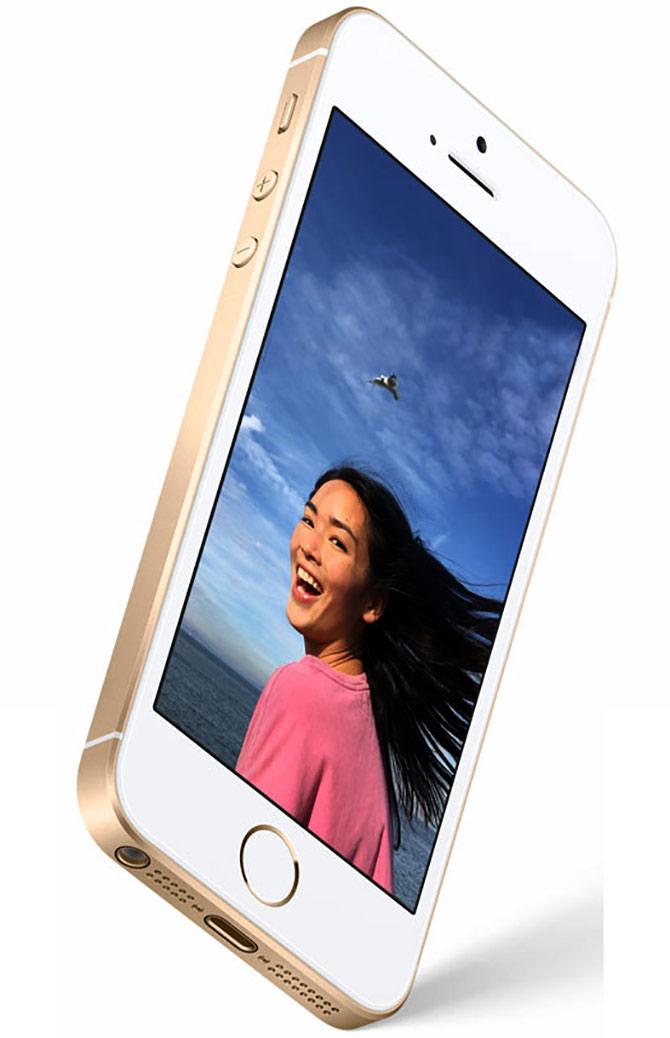 The pricing, along with the features, is for the first time likely to pit Apple directly against phones made by companies such as Oppo, One Plus and Xiaomi.
From an industrial hub to a model village: Nandigram's success story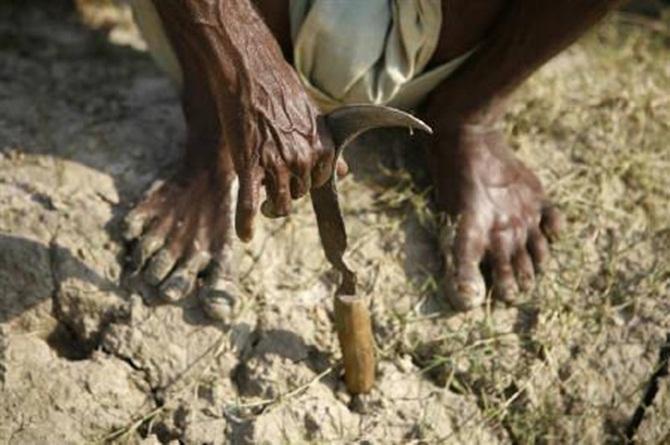 Nandigram today is a conglomeration of model villages fenced by its greenery.
IndiGo vs Vistara: It's a tough battle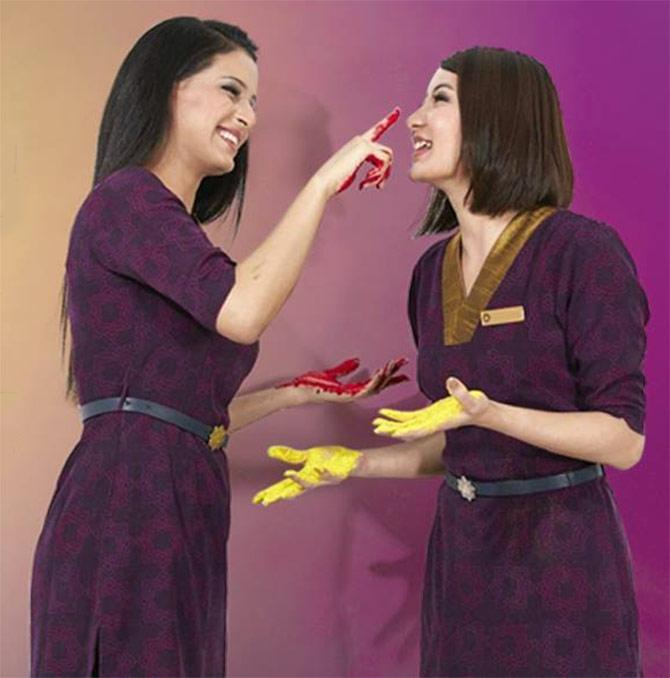 Indigo, the largest player in the domestic aviation space, cannot afford to ignore new entrant Vistara.
March 21, 2016
Good economics is good politics? How 6 states spend cash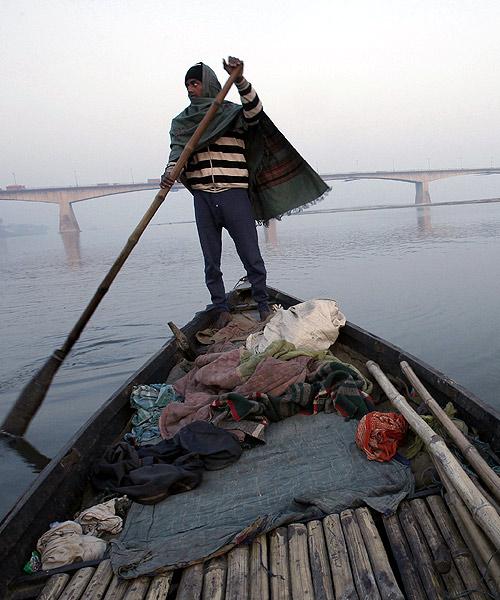 Ishan Bakshi studies the Budgets of six states, their expenditure priorities and outlays to understand the trend.
Redmi Note 3: A great phone at an affordable price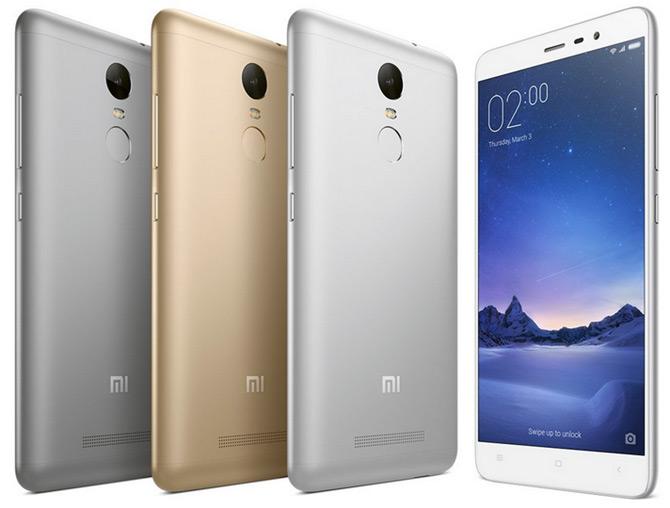 The low price tag makes it a great buy for those who are looking for a performance-centric phone.
March 18, 2016
Best companies to work for in India, Asia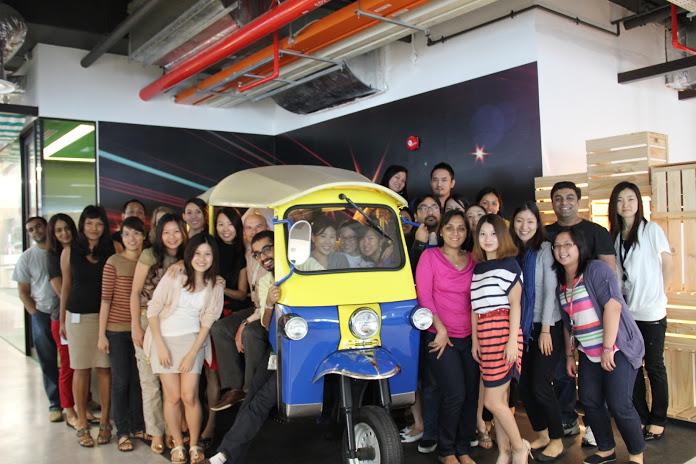 India offices of MNCs like DHL, Google and Marriott ranked among the top workplaces in Asia.
Mini Cooper D: Sporty, stylish and good for daily use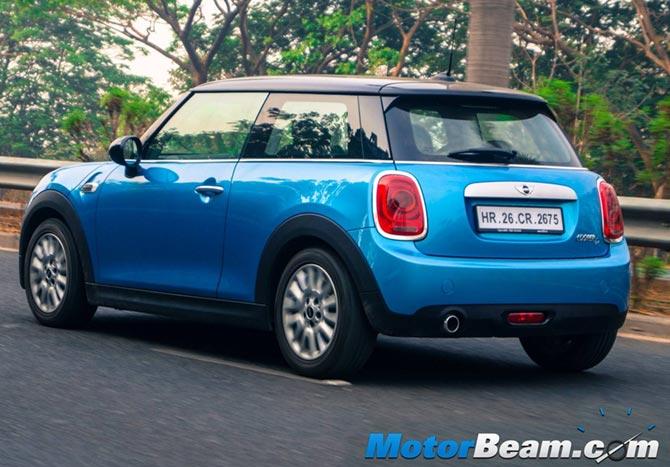 The Mini Cooper D in its latest iteration gets plenty of changes including a diesel engine.
Achhe din? Nah. India ranks a dismal 118 in happiness index!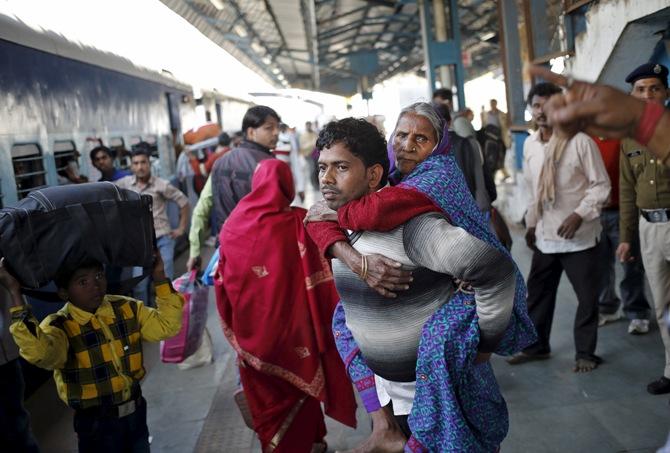 India also comes seventh among the biggest losers of happiness in the last one year.
March 17, 2016
Top 10 buyers of the A320neo aircraft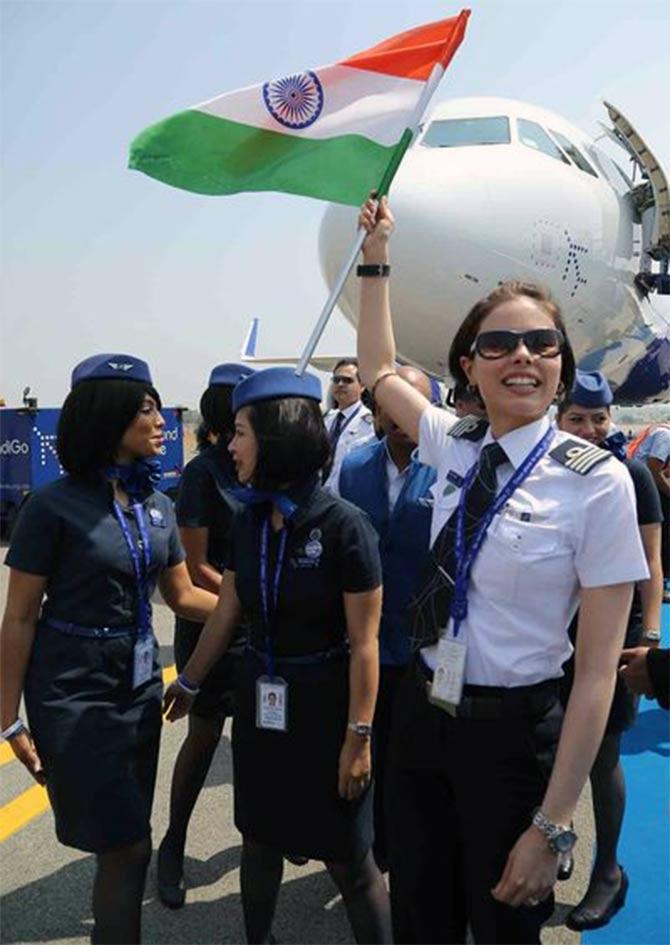 A320neo, the narrow-body, fuel-efficient aircraft from the Airbus stable, is making its debut at the Hyderabad air show.
March 16, 2016
Moto X Force: The unbreakable phone!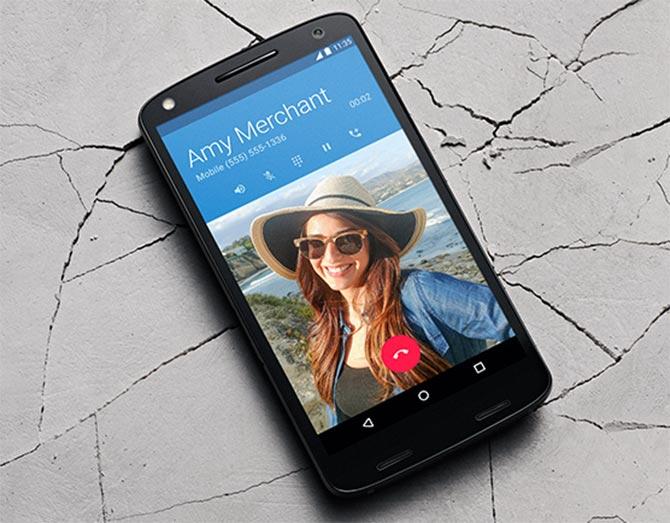 With a shatter-proof display, the Moto X Force is a rugged warrior.
March 15, 2016
Quality of life? Indian cities score badly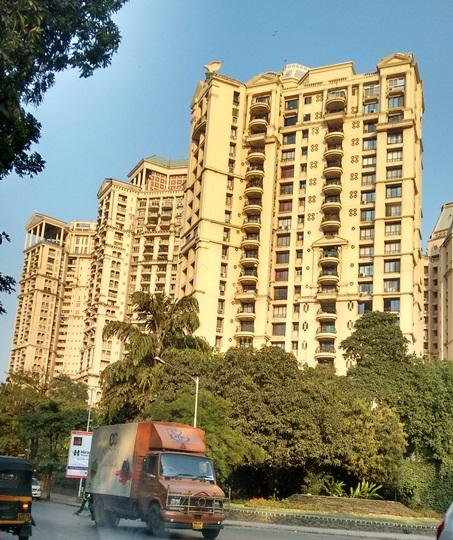 Indian cities fared poorly compared with their global counterparts.
Babas follow Ramdev's footsteps to mint a fortune from FMCG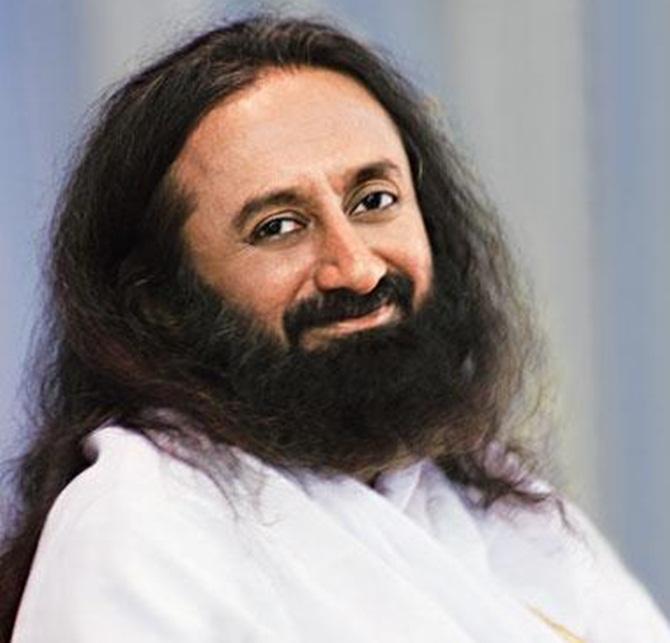 Ravi Shankar mulls taking his products, available at 600 outlets, to 2,500 stores by 2017; others have plans, too.
March 14, 2016
Galaxy S7 edge: A great all-round performer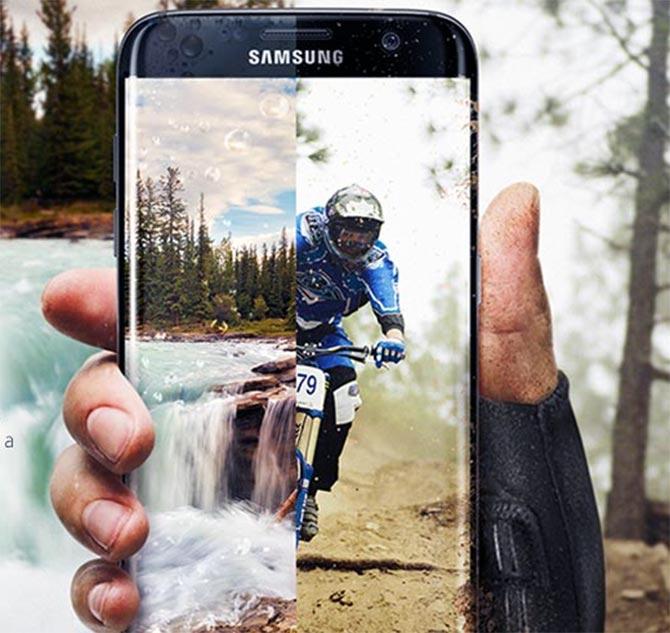 At Rs 56,900, the Samsung handset sets the benchmark for Android phones.
Nothing can kill Mallya's appetite for fun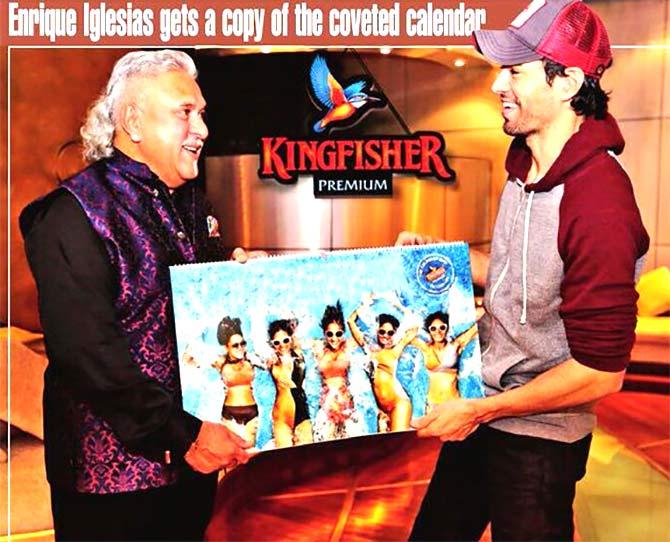 For his 60th birthday in December, which he called his third 20th birthday, Mallya flew in Enrique Iglesias to perform at his villa overlooking the beach in Goa.
March 11, 2016
Controversial endorsers who lost big advertisement deals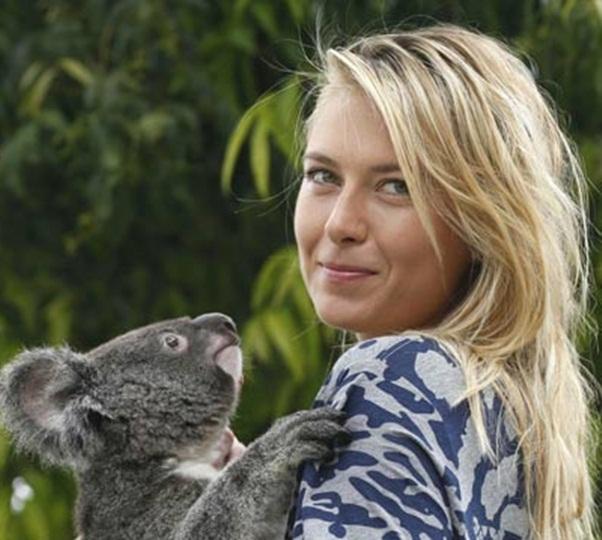 Looking at the response time, brands are proactively snapping ties with celebrities in the face of controversy.
March 08, 2016
Airlines operate all-women crew flight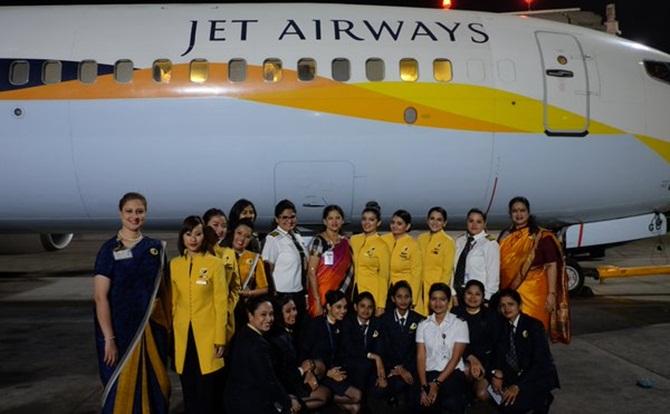 Jet Airways, SpiceJet and Vistara also operated all women crew flights, though on their domestic network.
Samsung unveils Galaxy S7 in India for Rs 48,900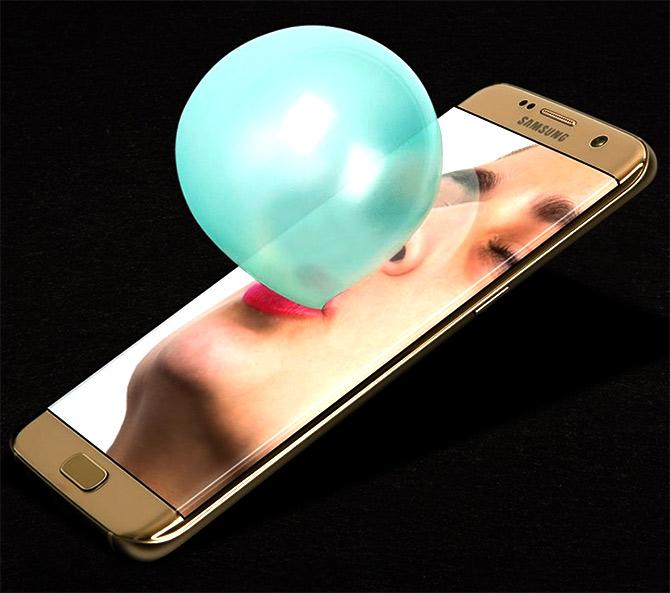 India is an important market for handset makers.
Maruti launches compact SUV Vitara Brezza at Rs 6.99 lakh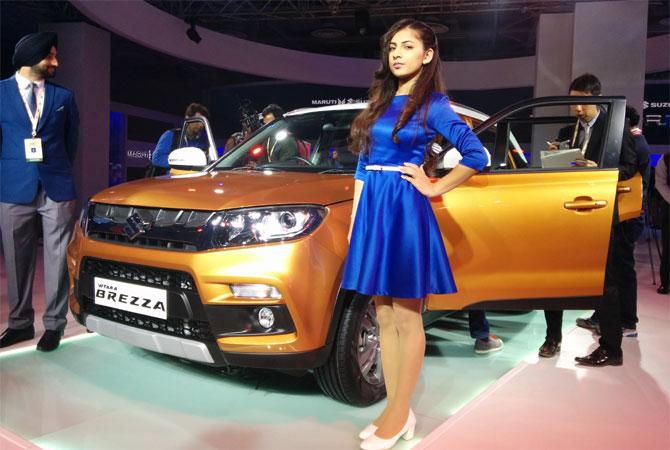 Maruti Suzuki claims the new SUV delivers an outstanding fuel efficiency of 24.3 km per litre.
Guess how much this Maybach costs. A whopping Rs 10.5 crore!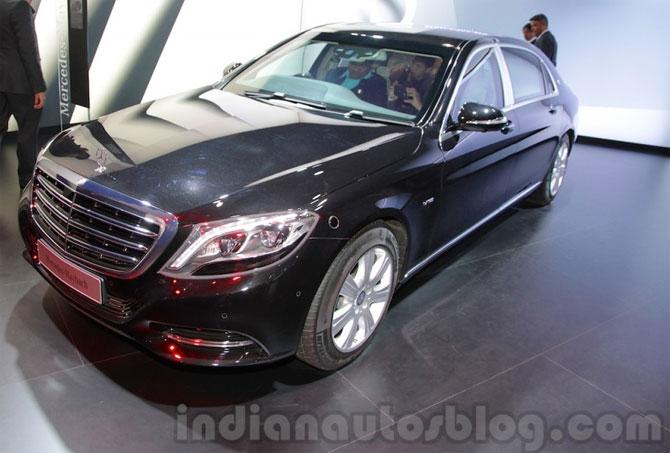 The model is the pinnacle of luxury motoring coupled with the highest level of safety
March 07, 2016
Air India operates 'world's longest all-women flight'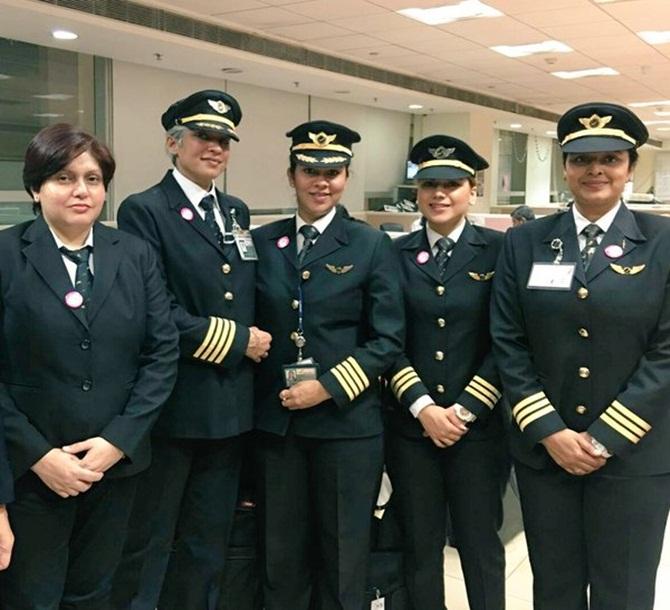 National carrier Air India on Monday said it flew the "world's longest" all-women operated and supported flight from New Delhi to San Francisco.
March 03, 2016
London, world's most expensive city, Mumbai ranked 17th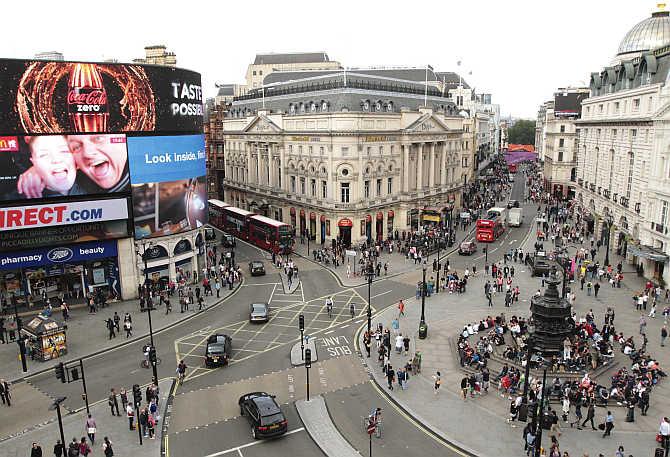 The cost of living in London comes to more than double the cost of other English-speaking cities such as Sydney, Los Angeles and Chicago.
Honda launches new Amaze at Rs 8.19 lakh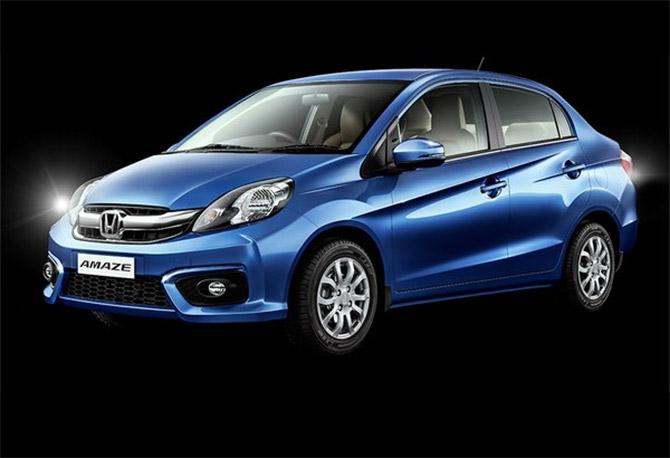 The new Amaze would have a base variant that would come with dual airbags.
World's 10 richest people, Mark Zuckerberg is the biggest gainer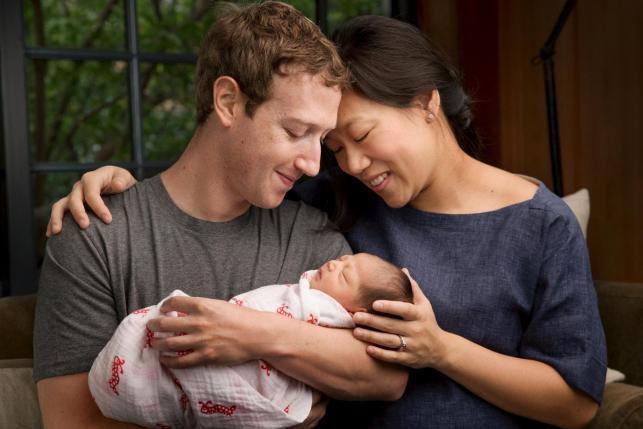 The world's richest people have become poorer.
February 29, 2016
Budget: What's costlier, what's cheaper?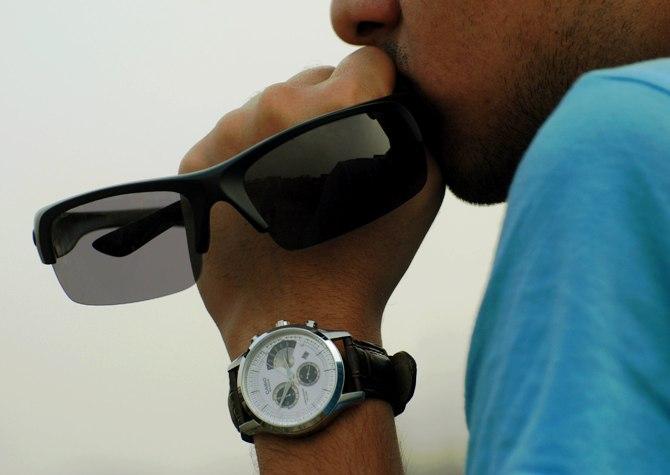 Jaitley increased the excise duty on most tobacco products by 10-15 per cent.
February 22, 2016
How many billionaires understand art?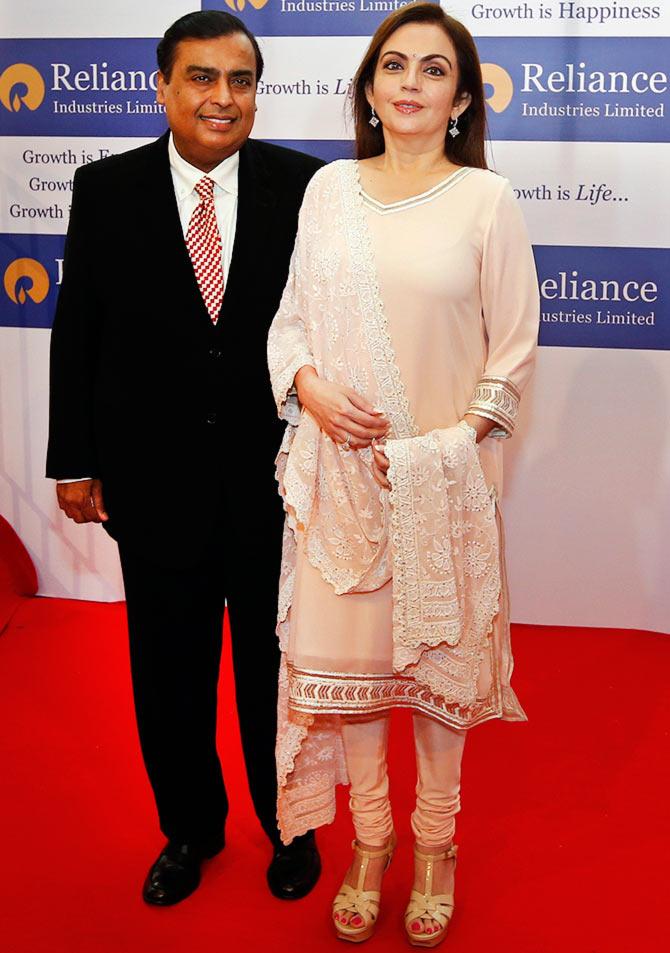 The West has built a culture of art philanthropy.
Do you know these bitcoin billionaires?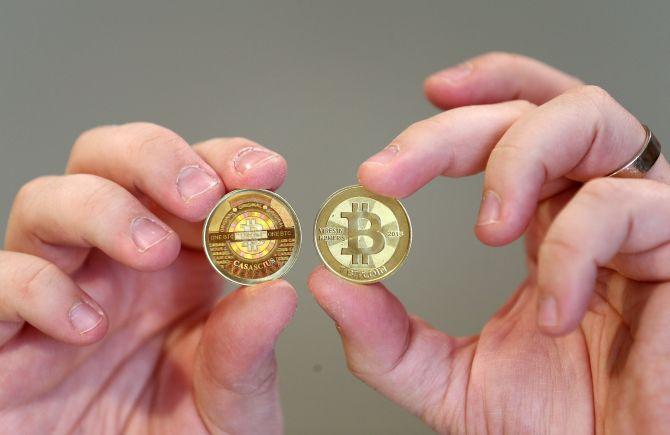 Bitcoin billionaires are well-known in the avenue of criminality.
February 19, 2016
The success story of India's best-selling car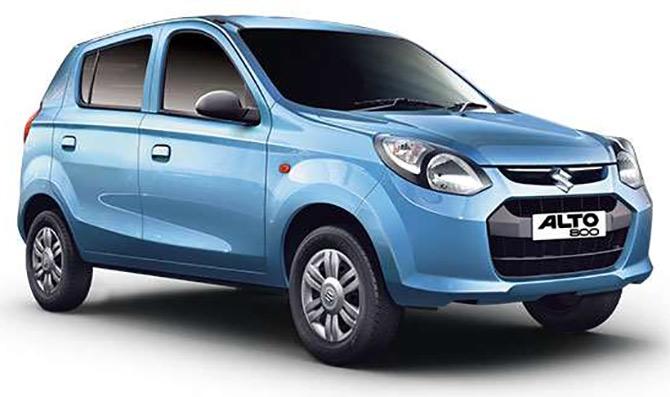 Every three minutes, in some corner of the country, two Altos are being sold.
This is how the rich and famous tie the knot these days!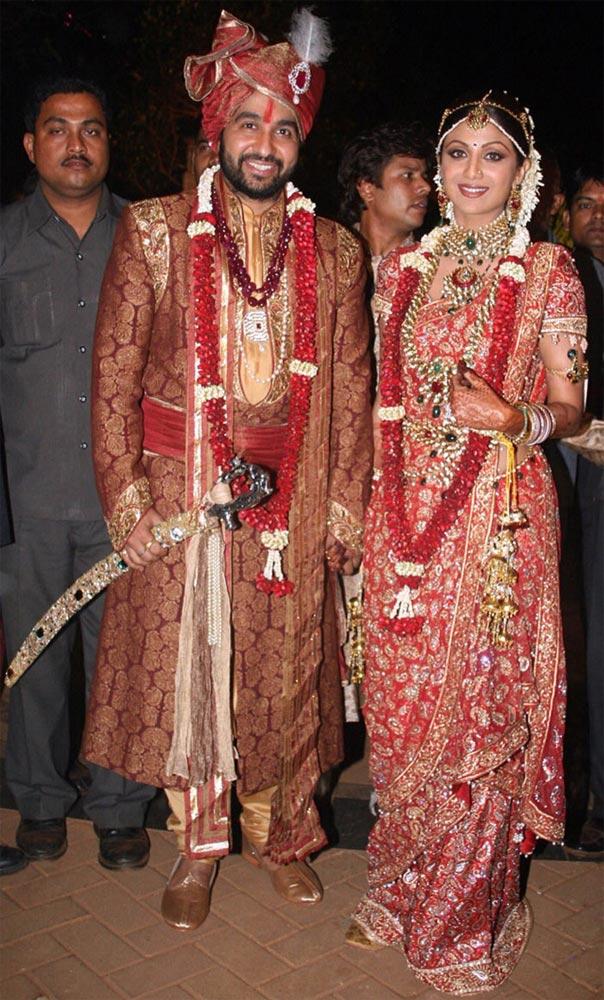 Entertainment has become a huge aspect of weddings.
The secret behind Patanjali's success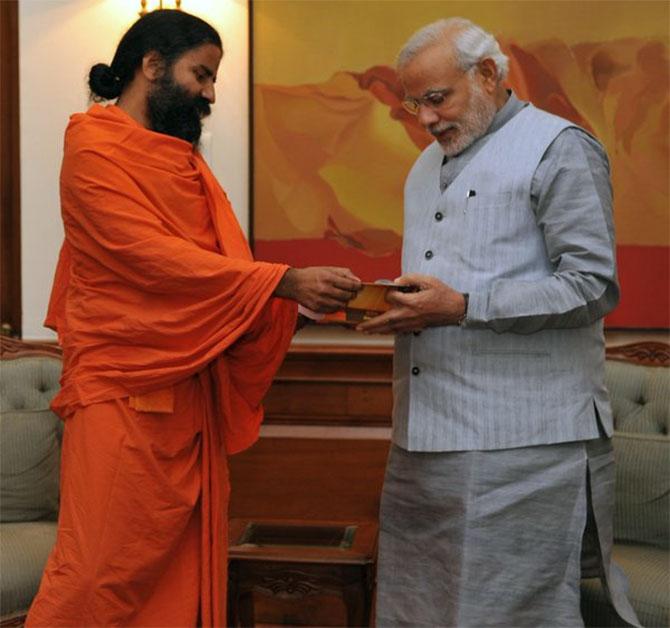 Patanjali doesn't employ any fancy managers with MBA degrees.
February 18, 2016
A day in the lives of a biz tycoon, a startup CEO and a jewellery magnate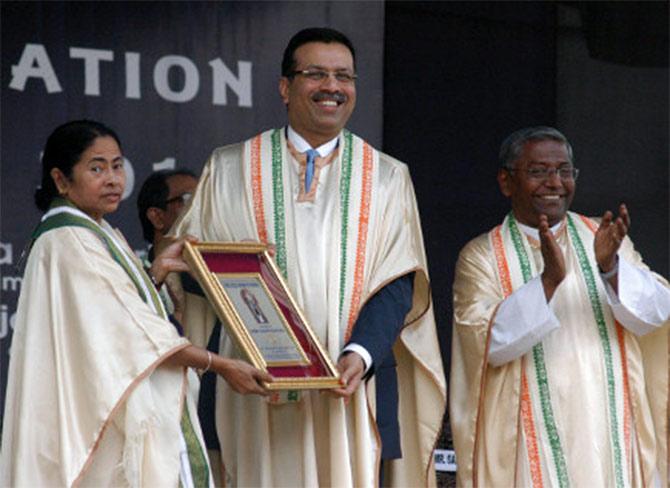 Business should be pleasure, not pressure, believes Thrissur-based T S Kalyanaraman.
February 17, 2016
India's 100 highest-paid CEOs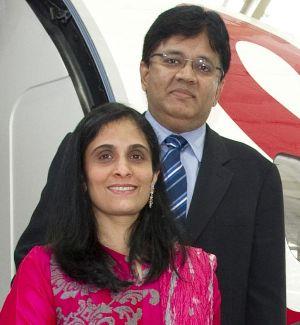 India's richest businessman, Mukesh Ambani is ranked at 33 with a salary of Rs 15 crore (Rs 150 million) annually.
Ferrari launches swanky 488 GTB in India at Rs 3.88 cr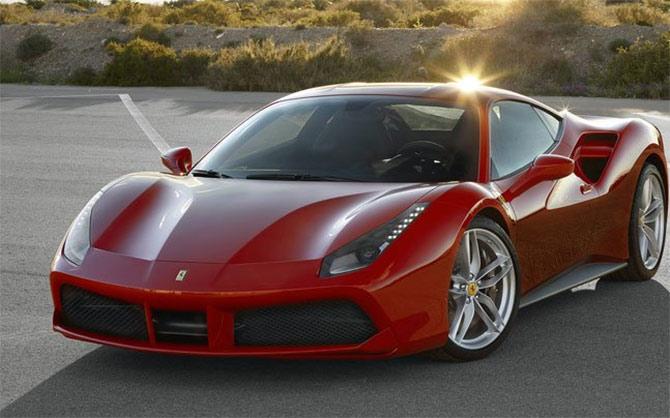 Designed by Ferrari Styling Centre, the 488 GTB can race from zero to 100 km/hr in 3 seconds.
Now get a smartphone @ Rs 251 only!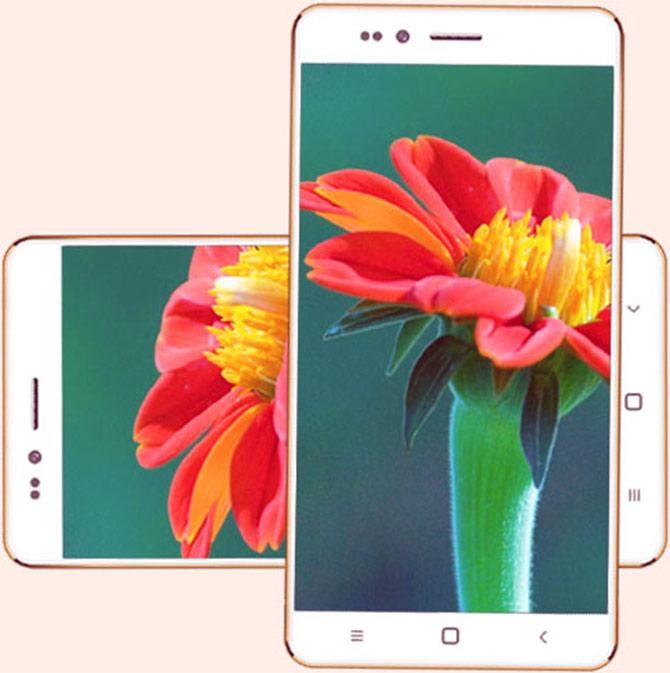 Ringing Bells will start with the assembly of handsets in Phase-I.
Meet India Inc's sporty and adventurous bosses!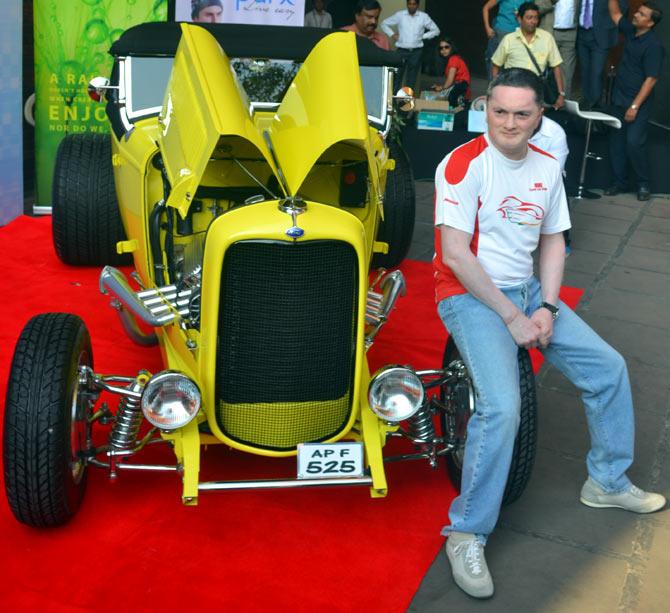 Fast cars, marathons, golfing and shooting - nothing stops these high-power tycoons from pursuing their passion.
February 16, 2016
Billionaire Club: India's 100 richest business tycoons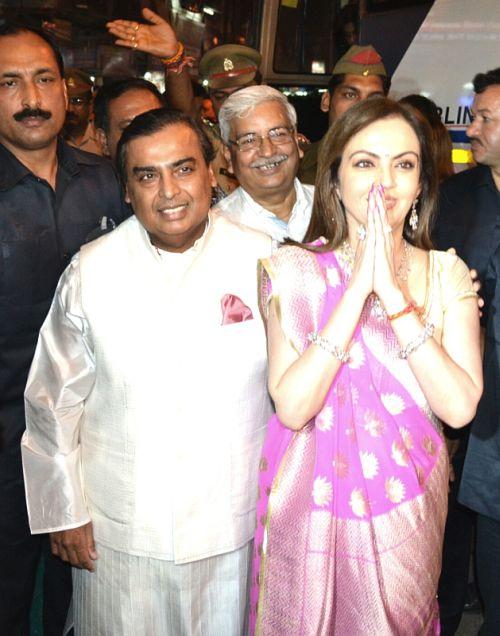 A majority of India's billionaires gained wealth in the last one year in spite of the stock market decline.
Mysuru cleanest; Varanasi among dirtiest Indian cities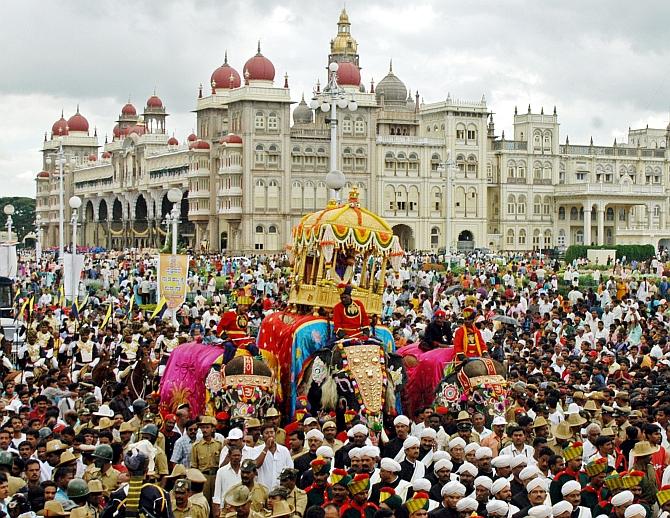 4 cities have improved their ranks to get into the top 10 this year.
February 15, 2016
Delhi's answer to over crowded public transport: The Shuttl!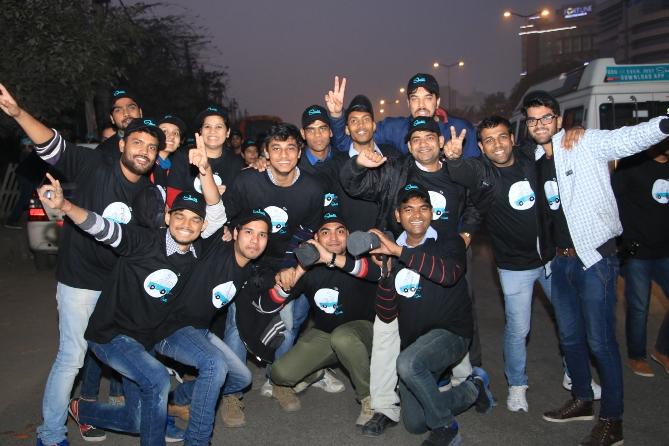 The start-up has tied up with vehicle owners to run air-conditioned minibuses.
February 10, 2016
This IITian's venture is educating poor children in villages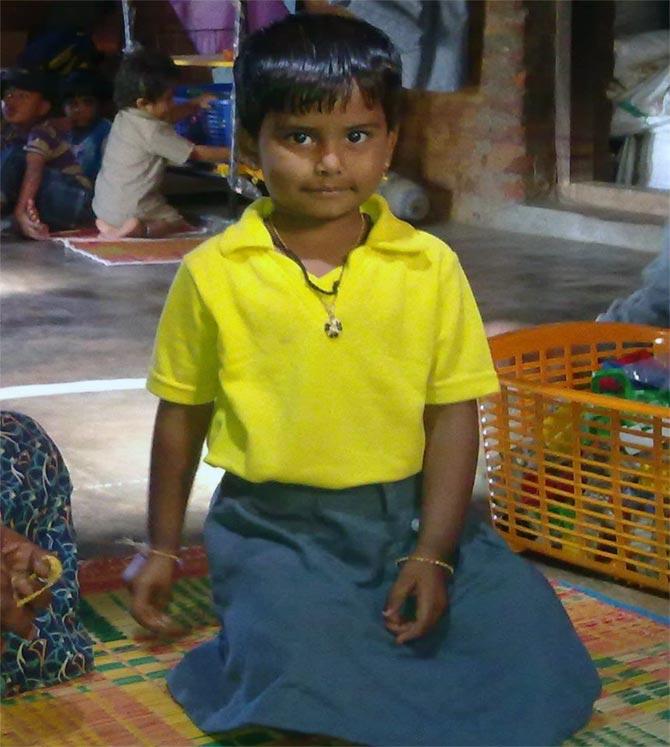 Hippocampus Learning Centres bridges urban-rural gap through affordable, quality pre-schooling for kids.
February 02, 2016
Volkswagen unveils compact sedan Ameo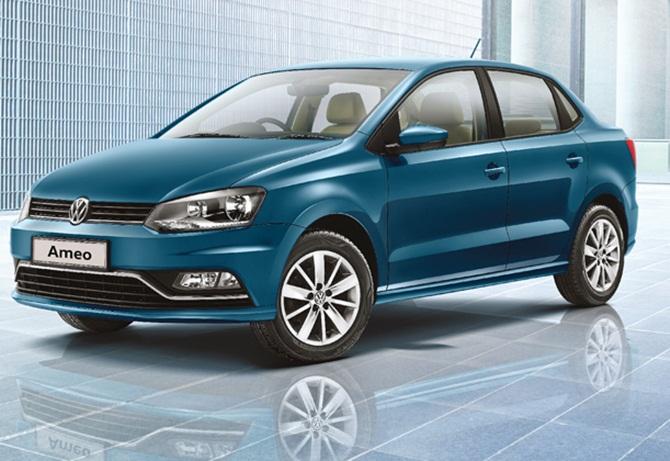 The sub-4 metre sedan will be available with both petrol and diesel engines.
Big launches at Asia's largest auto show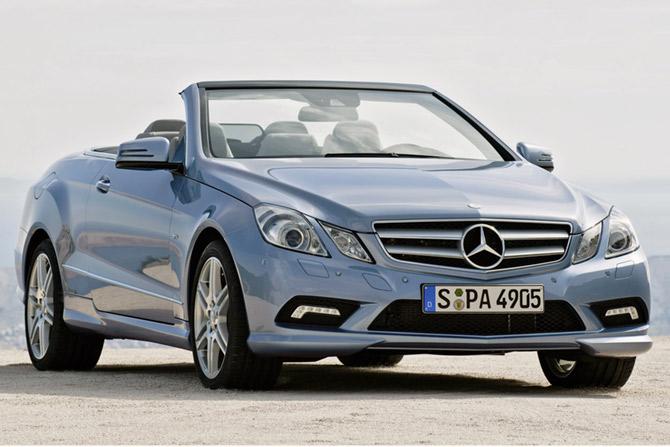 Over 22 passenger and commercial vehicle makers and 18 two- and three-wheeler makers will take part amid proximate security.
February 01, 2016
India's first aircraft carrier, INS Vikrant's new avatar!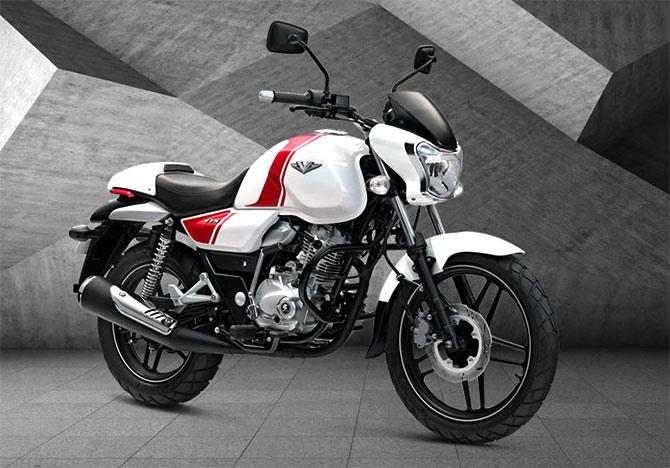 Bajaj Auto on Monday unveiled a 150 cc bike 'V', which contains metal from India's first aircraft carrier INS Vikrant.
Want to live abroad? Best ways to get a citizenship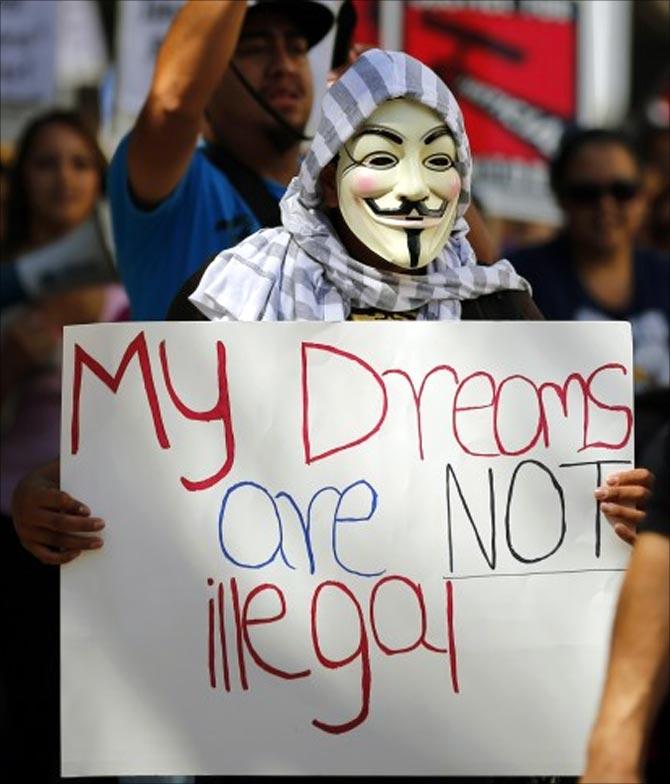 A number of countries allow you to become citizens by investing in government-approved projects or real estate or by buying bonds.
January 28, 2016
JLR's stunning XJ saloon in India at Rs 98.03 lakh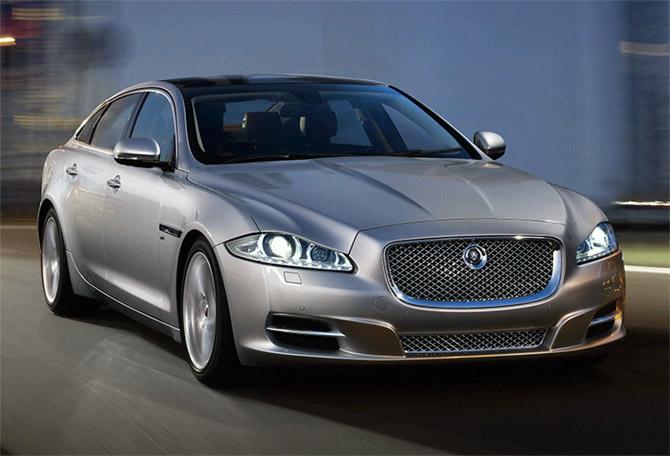 The saloon's interiors, powerful engine and latest technology will enhance the in-car experience of discerning customers by making it even more productive, entertaining and relaxing.
Mukesh Ambani, Azim Premji among world's 50 richest people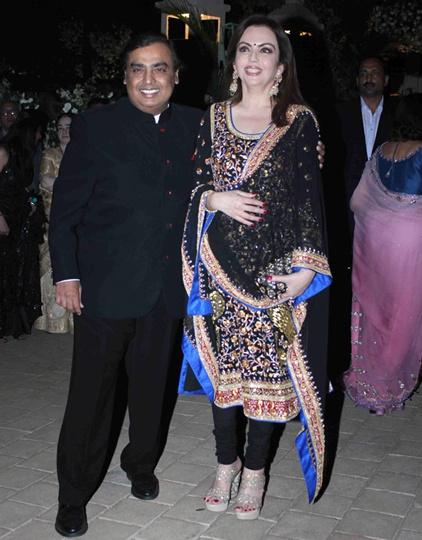 Three Indians - Mukesh Ambani, Azim Premji and Dilip Shanghvi - have made it to a global list of 50 wealthiest people that is topped by Bill Gates.
January 25, 2016
Dhirubhai Ambani, Dilip Shanghvi chosen for Padma awards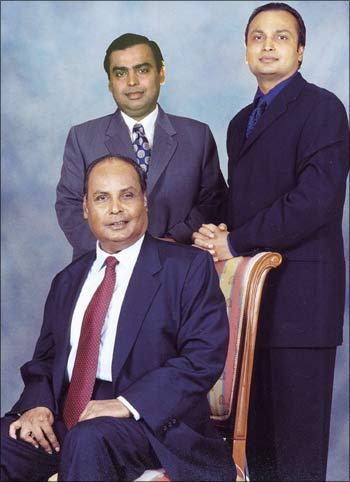 Dhirubhai Ambani lived in a one-room chawl in Mumbai with his wife and children and went on to establish the Reliance Group.
January 22, 2016
We want to make Uber the safest place in the city: Travis Kalanick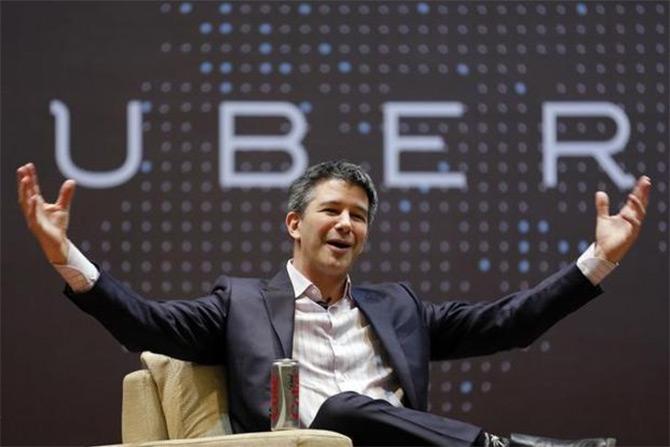 'Competition makes us better. I lose a little bit of sleep because I have competition.'
New Honda City @ Rs 7.63 lakh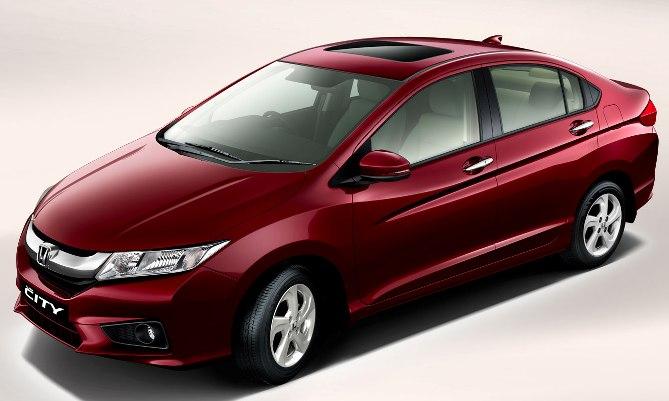 Honda has also introduced new gear for child seats.
The gloomy side of India's cheap car boom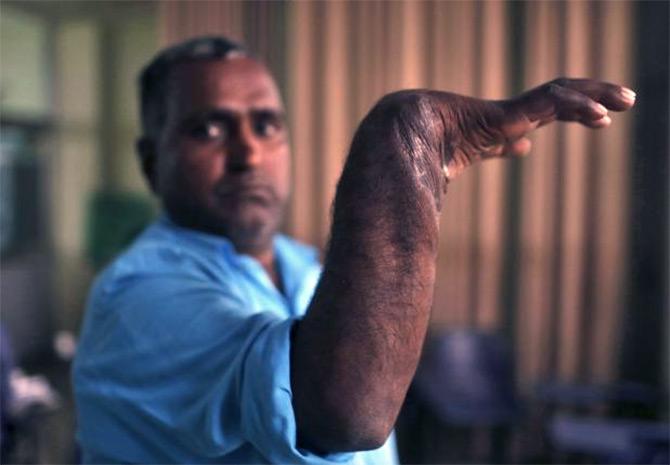 Poor contract workers often have little or no access to safety equipment or health benefits in factories.
Mahindra KUV100 is an attractive compact SUV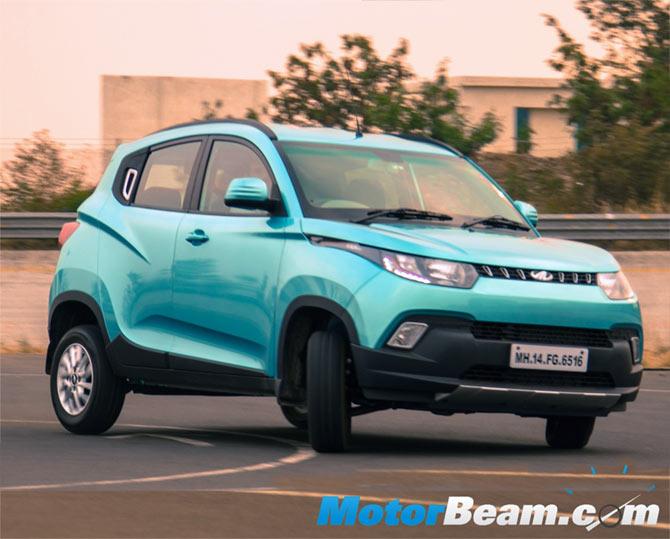 The Mahindra KUV100 offers a young design language with lots of urban appeal at a compelling price tag.
January 21, 2016
All about wilful fraudsters and errant banks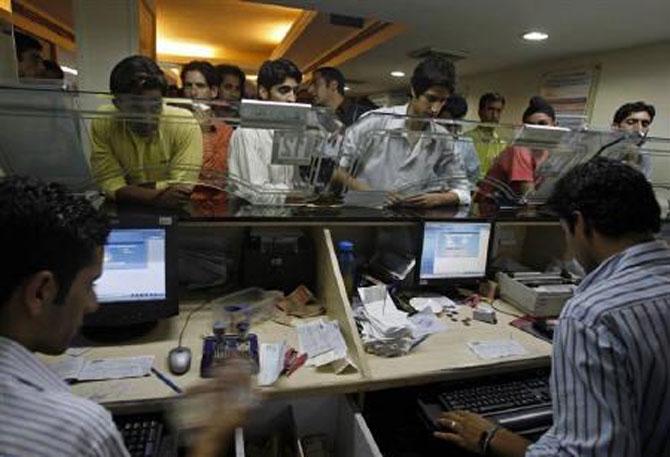 Banks cannot shirk their responsibility in cases of frauds.
January 20, 2016
Economic gloom? Nah! India among top 5 most promising markets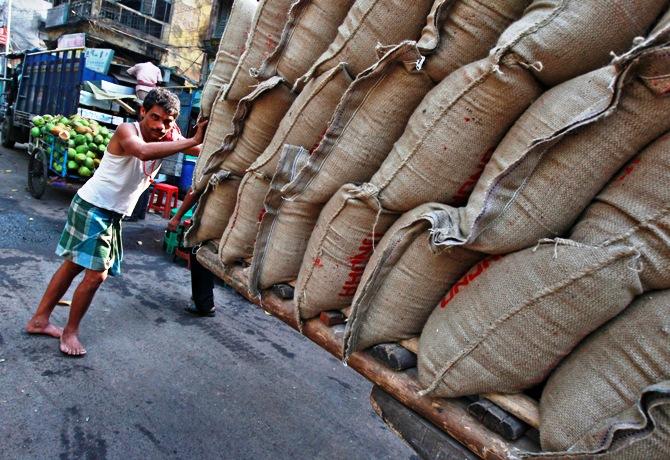 As per the findings, CEOs are less optimistic about prospects this year.
7 lessons on innovation from David Bowie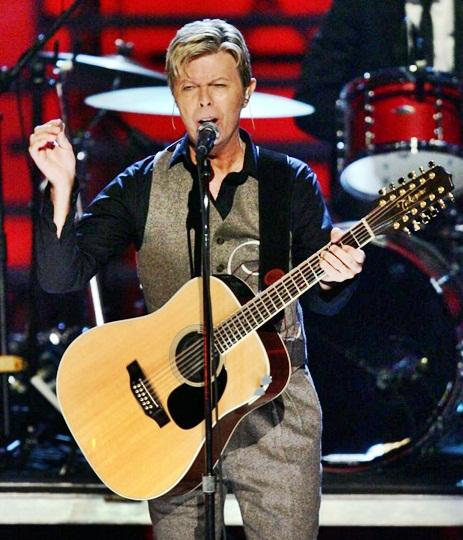 If "innovation" were a person, he or she would have looked like David Bowie.
January 19, 2016
Global talent competitiveness: India ranks a dismal 89!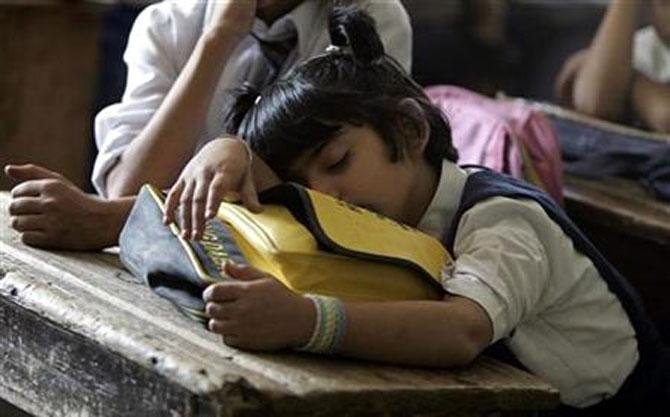 India's ranking is worst among the five BRICS countries
Moto G Turbo: The best smartphone for Rs 15,000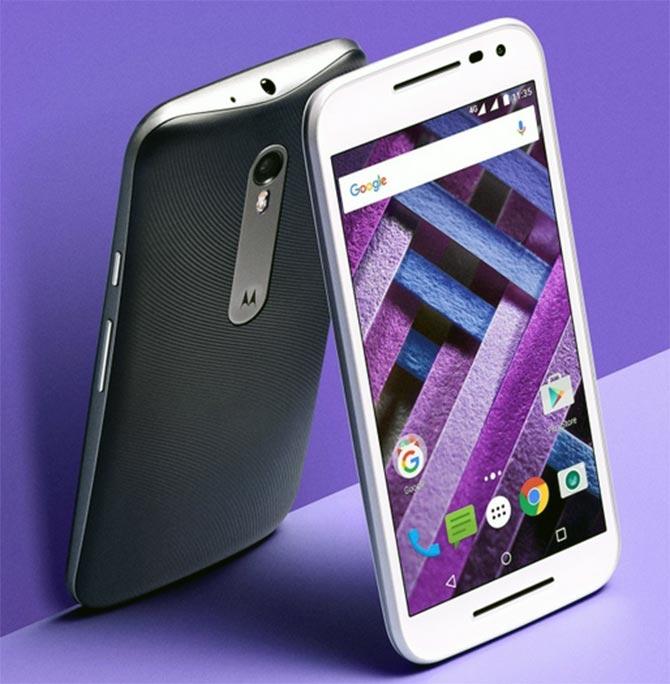 Priced at Rs 14,999, it is probably the best phone in its price segment.
January 15, 2016
Nano still sticks to the slow lane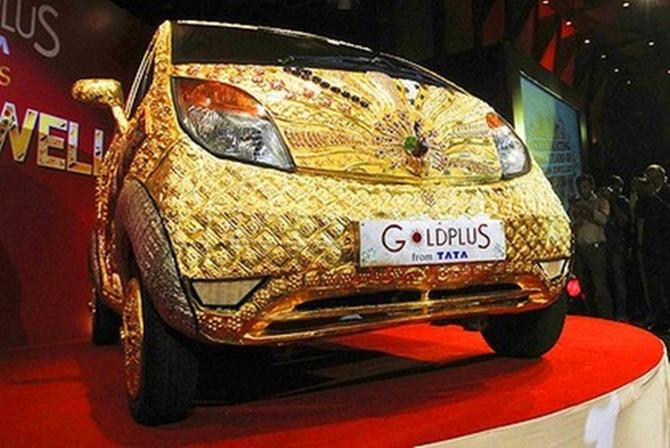 The company is currently selling an average 2,000 units each month.
January 14, 2016
Is it the end of the road for Chevrolet Tavera?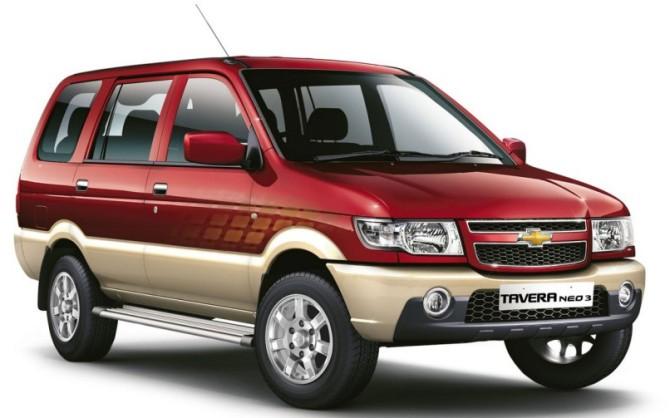 The multi-seater vehicle currently runs on BSIII engines.
January 13, 2016
Will Messi magic win fans for Tata Zica?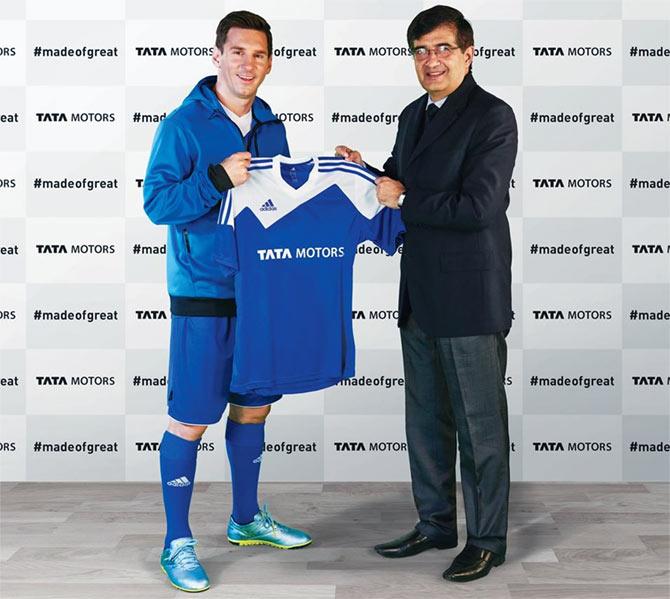 Tata Zica was designed by an international team resulting in a more modern look.
20% of Merc sales hit by diesel ban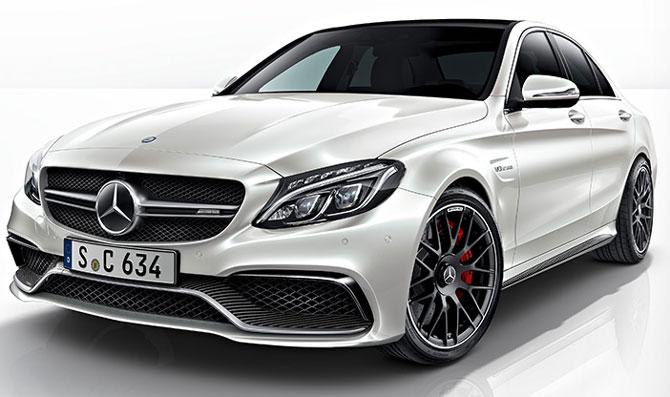 As many as 11 Mercedes models are impacted by the ban.
5 best cars launched in 2015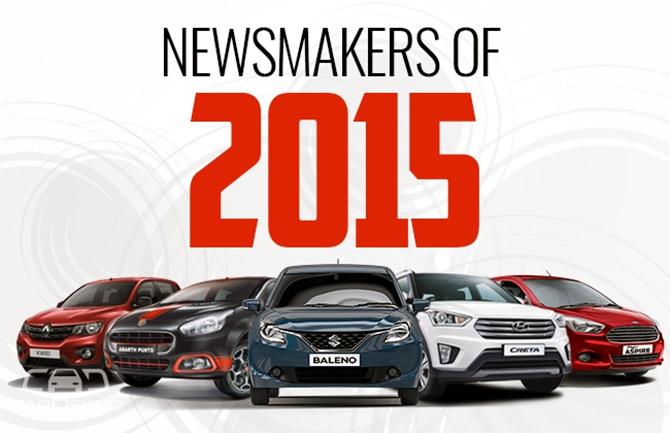 The year 2015 was quite eventful with plenty of automakers making news with either new models or facelifts of their existing models.
January 12, 2016
10 most affordable cities in India to buy a flat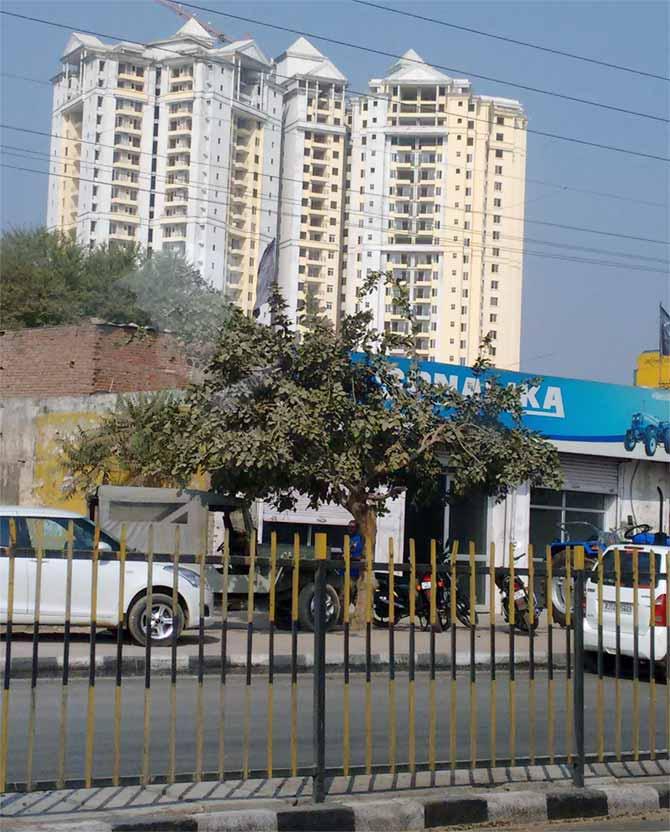 Hyderabad is perhaps one of the most affordable cities among all tier 1 cities of India.
World's 10 attractive BPO destinations, India tops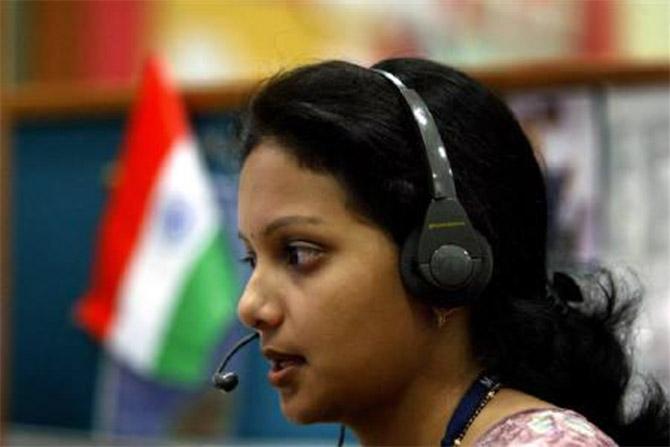 India has been ranked as the world's biggest outsourcing destination.
Mercedes pips Audi to reclaim numero uno spot in India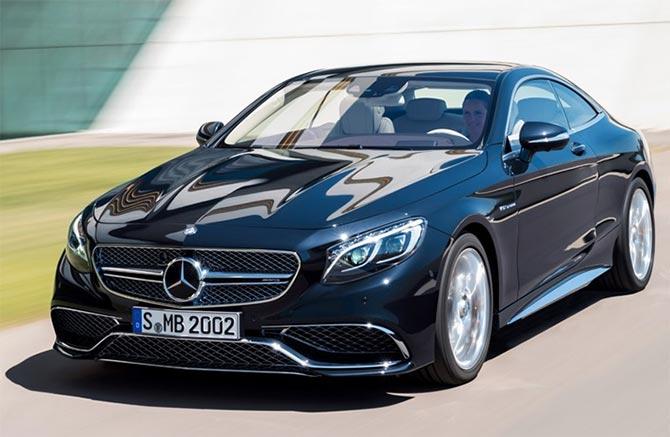 Audi's 2015 sales were three per cent higher than its 2014 sales, which stood at 10,851 units.
January 11, 2016
From plumbers to mehendi artists, local services at your fingertips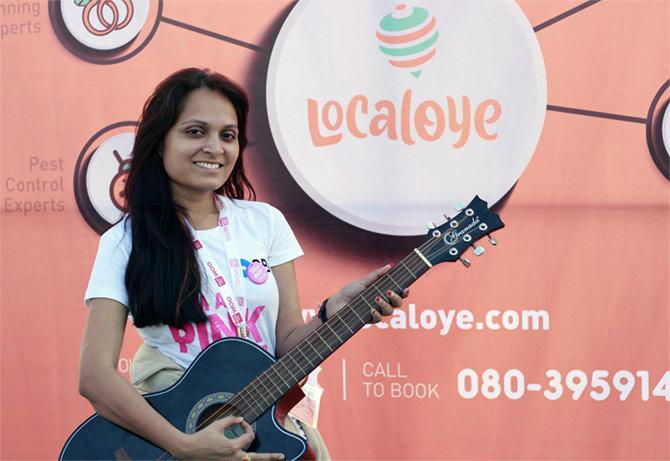 LocalOye is a Bengaluru-based marketplace for local household and personal service providers.
SOON! India's trains will look a lot brighter, run faster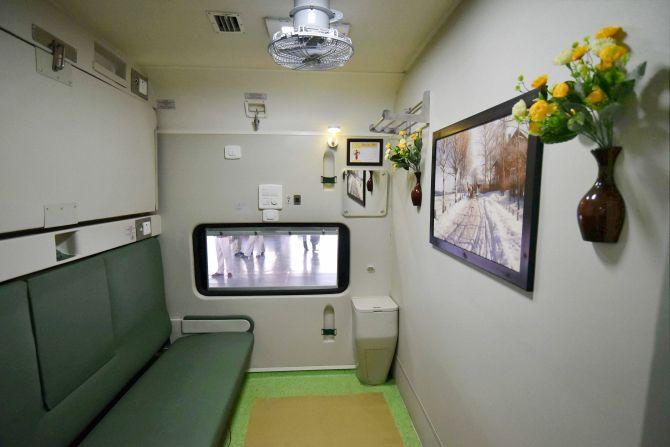 Trial runs of this train are being conducted.
January 08, 2016
Surface Pro 4: Stylish tablet that turns into a laptop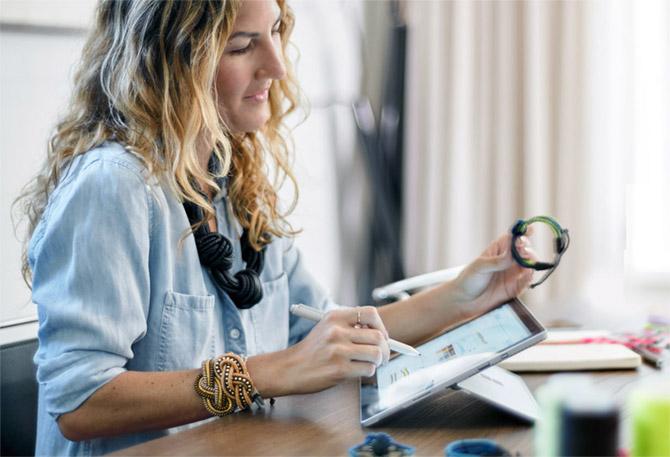 The device is a tablet that can transform into a full-fledged laptop with the blink of an eye.
January 07, 2016
Microsoft brings Surface to India for Rs 89,990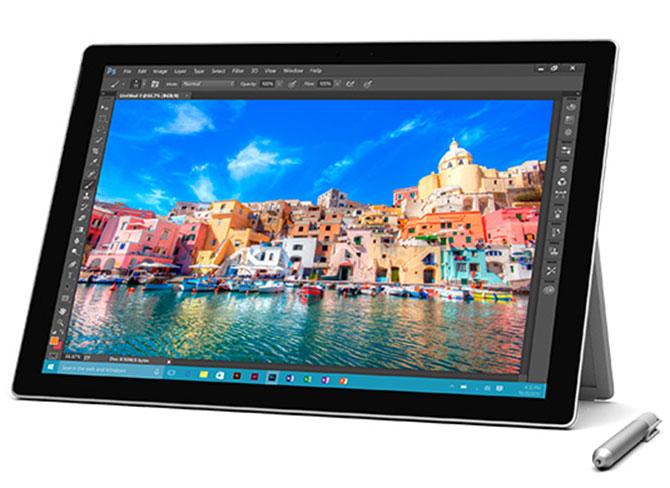 Microsoft Surface Pro 4 comes with a 12.3-inch display and runs on the Windows 10 operating system.
Shikha Sharma: A brilliant banker who scripted Axis Bank's success story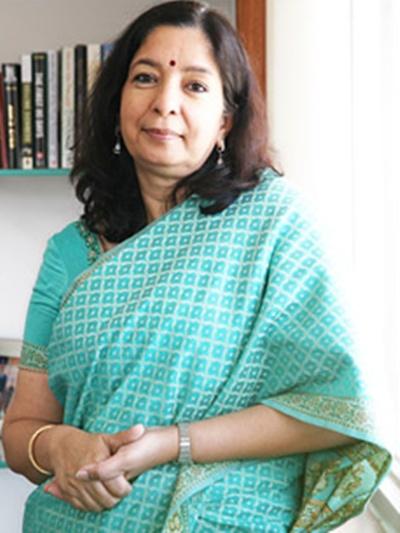 Under Sharma Axis Bank has also taken the lead in focusing on technology, which has now become core to almost every other lender's strategy.
'India to remain a bright spot of the global economy'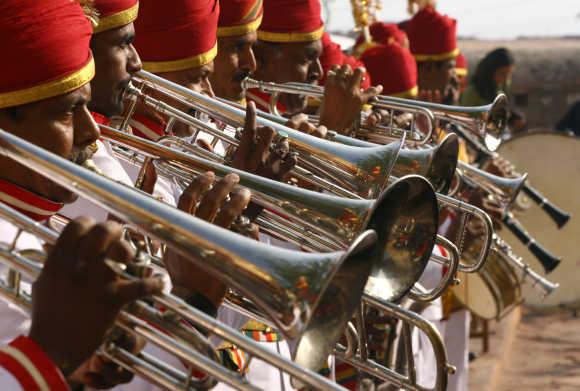 China is estimated to grow at 6.7 per cent in 2016.
Will Hrithik Roshan succeed as an entrepreneur?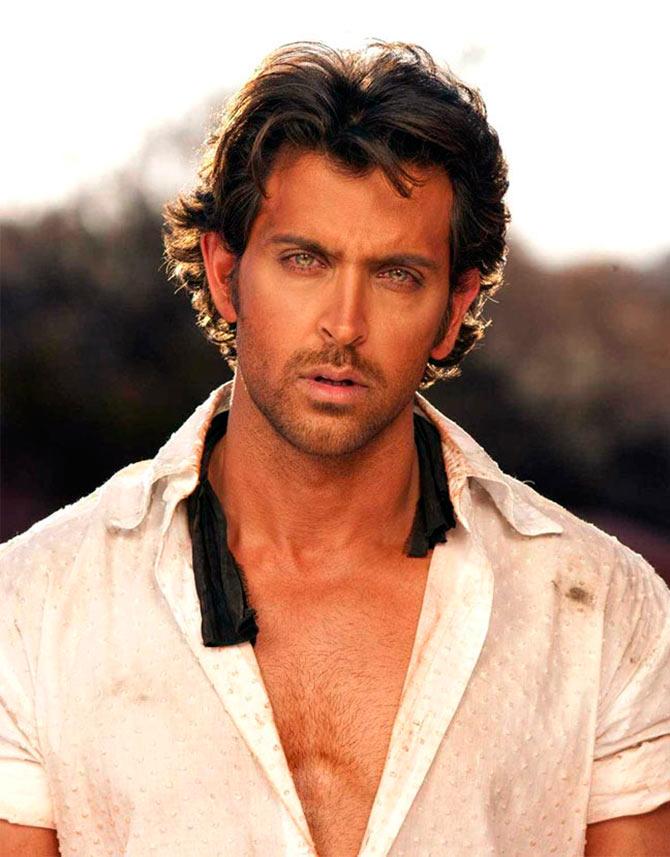 The HRX story will be watched closely by many, for Bollywood stars have rarely made the transition from movies to business.
Archives
August 2014 - December 2015
|
January - July 2014
|
April - December 2013
|
January - March 2013
|
November - December 2012
|
September - October 2012
|
August 2012
|
July 2012
|
June 2012
|
May 2012
|
April 2012
|
March 2012
|
January - February 2012
|
August - December 2011
|
July 2011
|
June 2011
|
May 2011
|
April 2011
|
March 2011
|
February 2011
|
January 2011
|
December 2010
|
November 2010
|
October 2010
|
September 2010
|
August 2010
|
July 2010
|
June 2010
|
May 2010
|
April 2010
|
March 2010
|
February 2010