September 19, 2014
Car compare: Audi A4 takes on BMW 3 Series

Bimmer loses out when it comes to ride quality.
India Inc beats Chinese peers on valuation ratios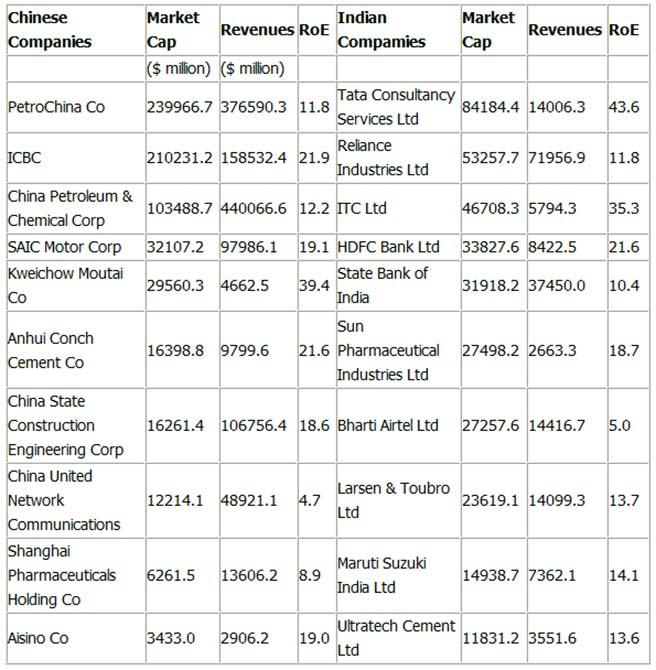 Top companies in China are valued at 7.7 times the trailing 12-month earnings against a P/E ratio of 18.6 times for Nifty 50 companies.
Jivi launches cheapest smartphone at Rs 1,999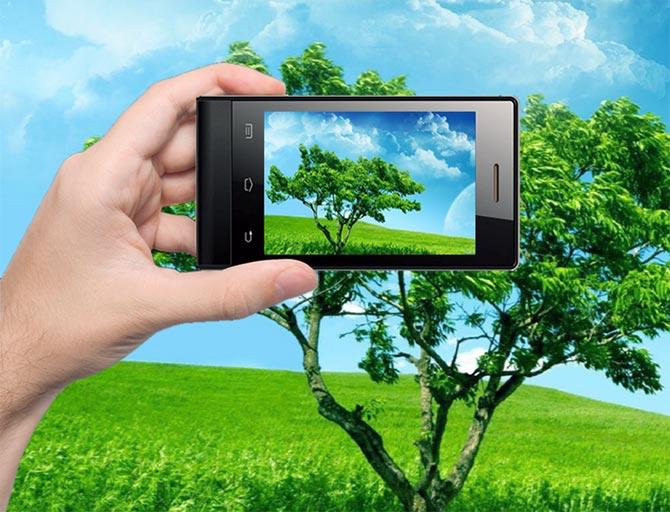 It also sports 128MB RAM, 256MB memory (expandable up to 32GB), 2MP camera and 1350 mAh battery.
India's top airlines: SpiceJet beats Jet Airways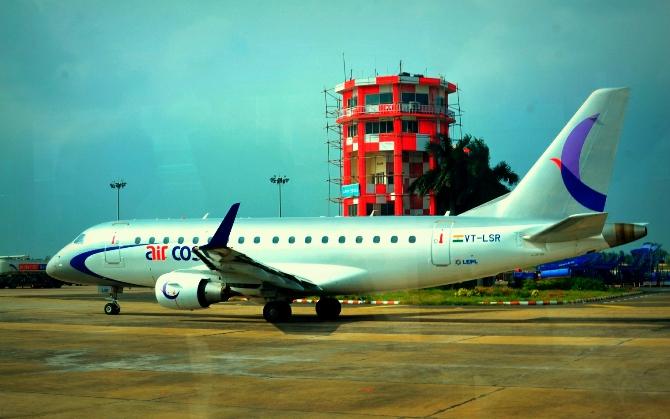 IndiGo continues to fly high as the top airline in India while crisis-hit SpiceJet has some good news.
Sundar Pichai: The genius who could be Google's next CEO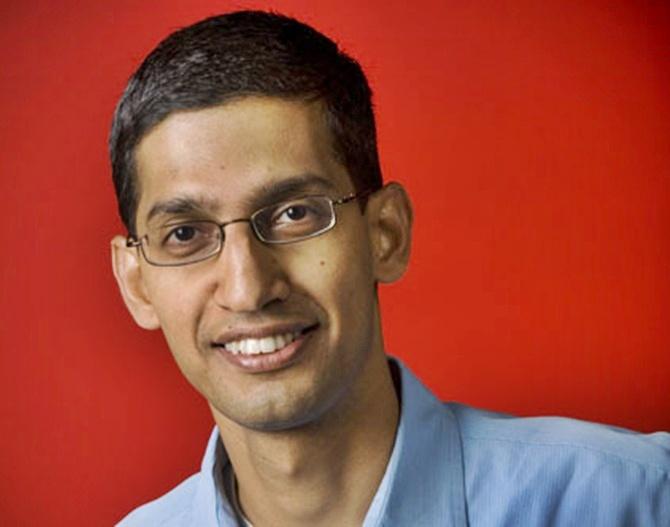 If Android One succeeds, it will only cement Pichai's so-called position as the most powerful man in the mobile world.
Indra Nooyi is world's third most powerful woman in business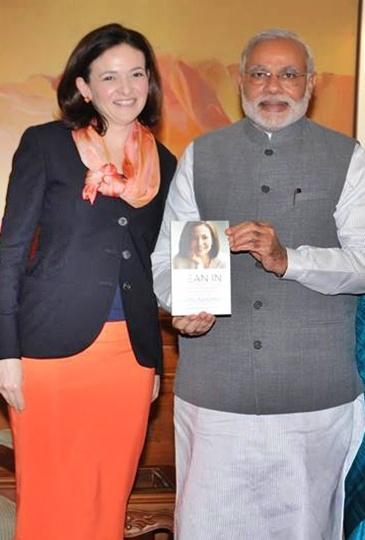 PepsiCo's India-born CEO Indra Nooyi has been ranked third most powerful businesswoman by Fortune, the only Indian-origin woman on the 2014 list topped by IBM Chairman and CEO Ginni Rometty and General Motors CEO Mary Barra.
September 18, 2014
China's gift: High speed trains, modern stations in India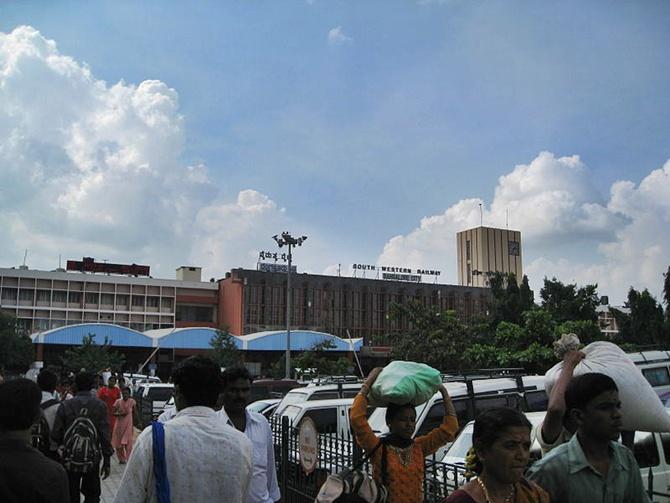 In a significant development, Indian Railways on Thursday joined hands with China to increase speed in its existing rail network, modernise stations and enhance mutual cooperation in the sector in the country.
Tourists too can hitch a ride on Boeing's space taxi!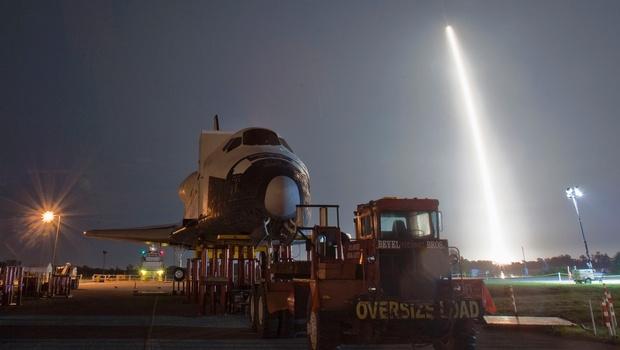 Commercial flights may also help Boeing's bottom line on a rare, fixed-price, government-backed development program.
IITians build unique, affordable solar-powered cold storage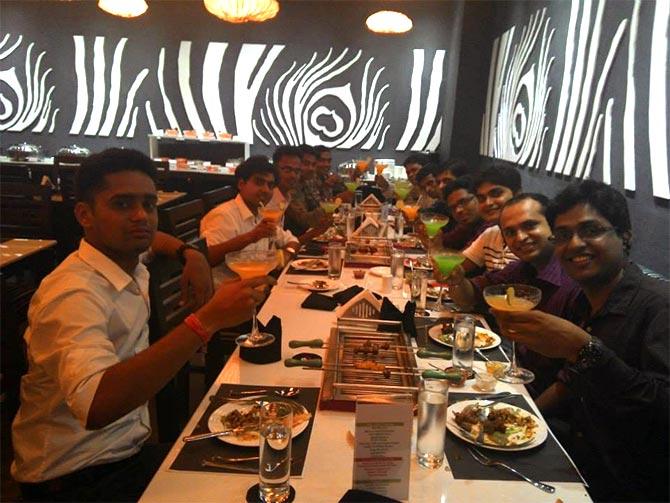 Young IIT engineers have come up with an affordable solution to the wastage of agricultural produce by developing a unique solar-powered cold storage system which works at almost zero running cost.
Android One may not be a success in India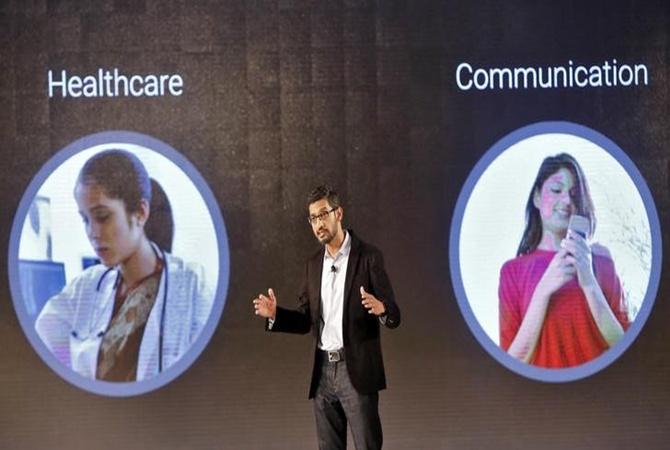 Since most people in this segment might be using internet for the first time on their mobiles, user experience is important.
September 17, 2014
iPhone 6: Terrific features but low battery life disappoints

most believed that Apple could have done more to enhance the battery life of the phones.
5 economic lessons India can learn from China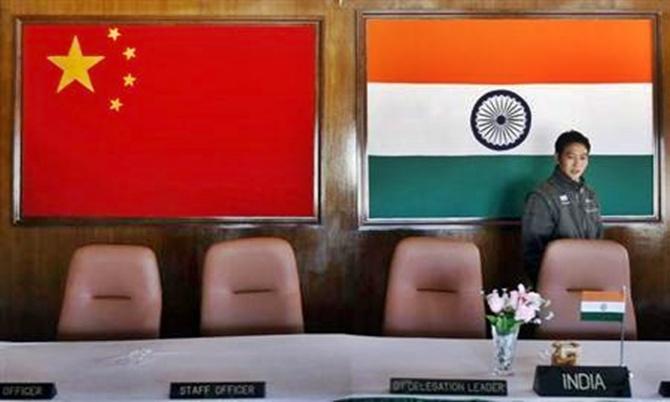 The biggest lesson China can teach India is that when it comes to sustaining a love affair with investors, nothing works better than an undervalued currency and its by-product: a current-account surplus.
India's 10 richest: Mukesh Ambani is No 1, Adani shines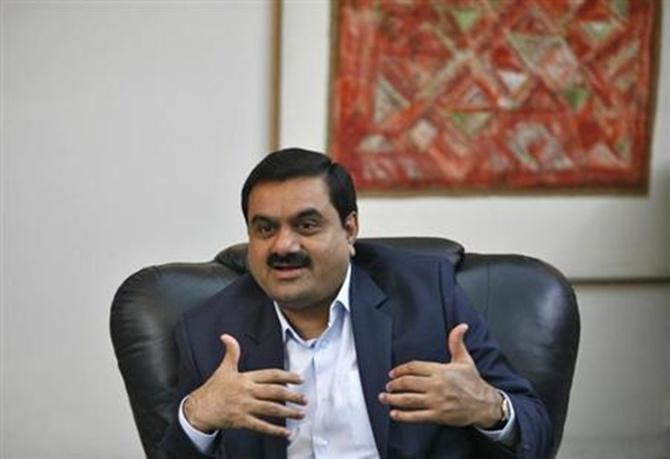 Reliance Industries chairman Mukesh Ambani continues to top India's richest list, according to the Hurun India Rich List 2014.
10 states with the longest highways in India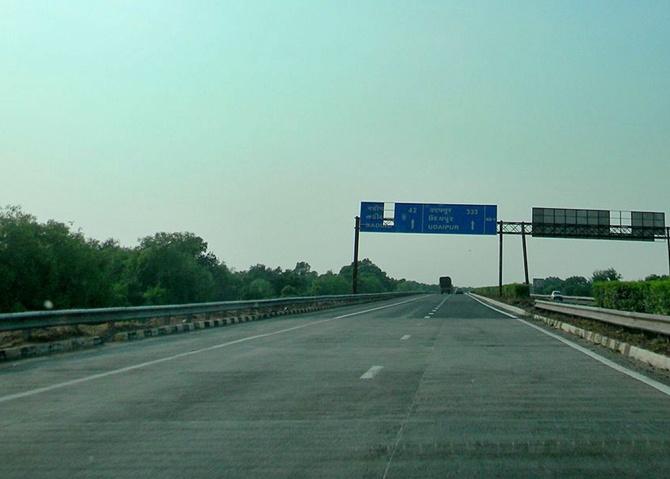 India has world's second largest road network with its National Highways covering a distance of 92,851.07 kms.
7 reasons why Maruti Ciaz is better than other sedans

Unlike other Maruti cars that have seen the light of day, the Ciaz has the roomiest cabin till date
IITians' unique plan to help Modi build smart cities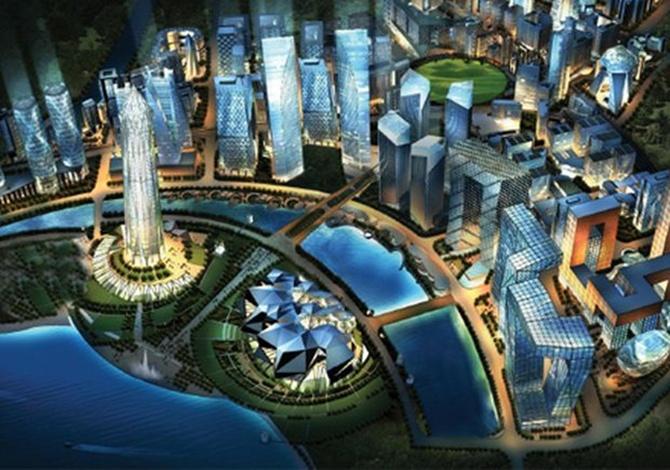 IIT-Bombay invites ideas from students and professionals on how to build smart cities.
September 16, 2014
Made in India! Jaguar XJ launched at Rs 93.24 lakh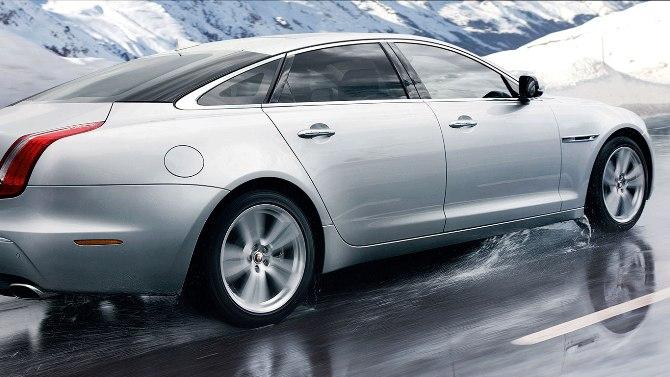 The petrol powered luxury saloon, which is being made at the company' Pune plant, comes after the successful launch of locally produced diesel-powered Jaguar XJ 3.0L earlier this year.
Andhra Pradesh's hot chase for Vijayawada realty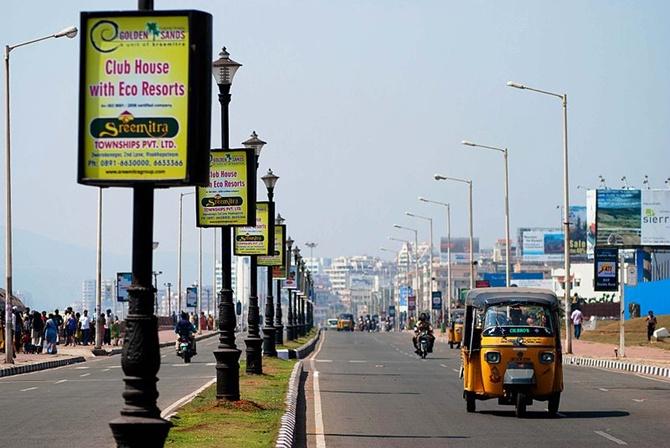 Look at reaping the first-mover advantage by possessing lands in AP's newly-announced capital city.
Will the new Skoda Yeti have buyers in Indian market?

Skoda has made extensive changes to the styling of the Yeti.
At Rs 12,999, the new Moto G is a good buy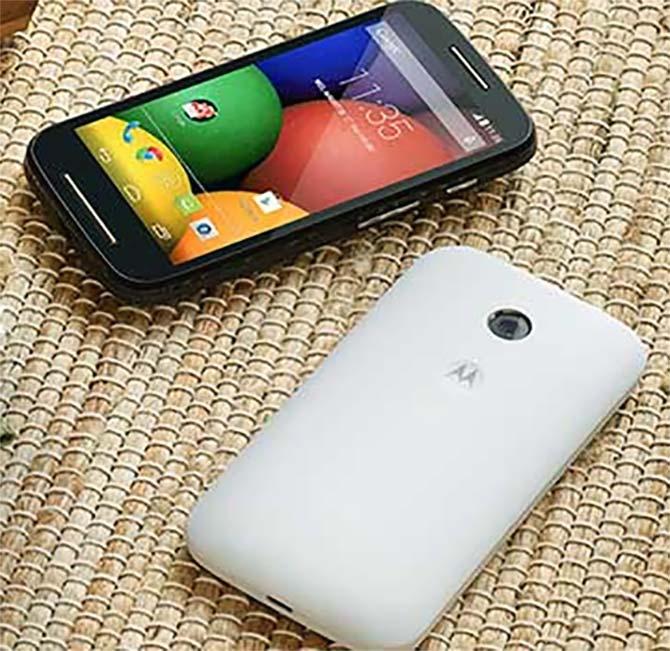 The 4.5-inch screen in the old Moto G makes way for a more crisp and bigger 5-inch display.
Fare wars: It's the best time to fly abroad!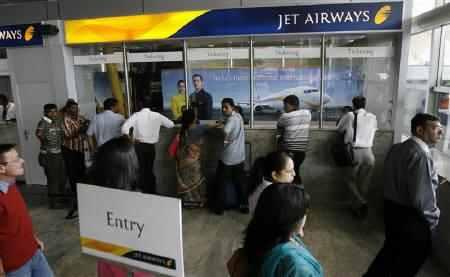 Initiating a fare war on global routes, Qatar Airways and Singaporean budget carrier Tigerair have announced massive limited-period discounts hoping to corner a chunk of the Indian travel market share.
September 15, 2014
'Refreshed' Ford Figo launched @ Rs 3.87 lakh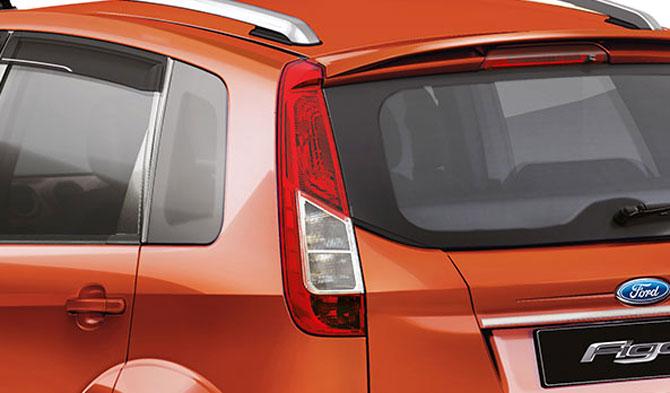 The new look Ford Figo will have smoky stealth finish exterior styling elements, including 14 inch alloy wheels, fog lamp bezels and rear bumper valance.
Inspiring story: 'The Ugly Indian' is cleaning up dirty cities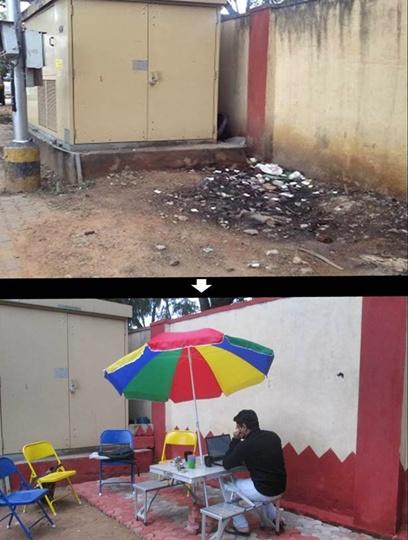 'The Ugly Indian' in Bangalore is inspiring people across India to transform the cities they live in, one mile at a time.
Factors that helped Honda's turnaround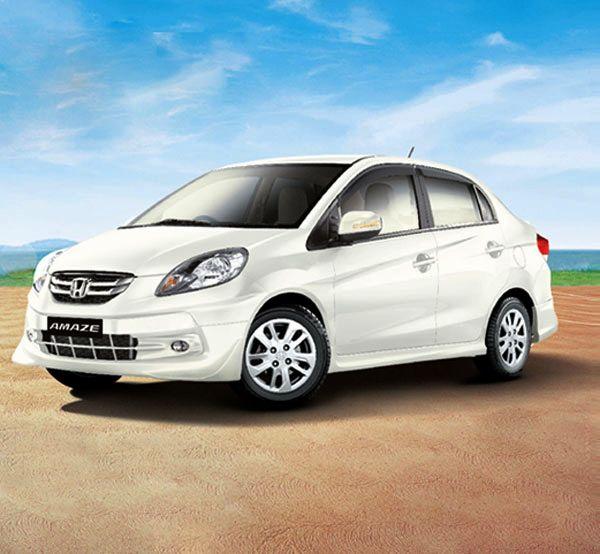 In this industry, a company's strategy needs to be adaptable in order to keep up with the pace of change.
Buying a car? 7 things your dealer may hide from you

A car buyer must study various offers available while buyinga car
Are realty investments in smaller cities profitable?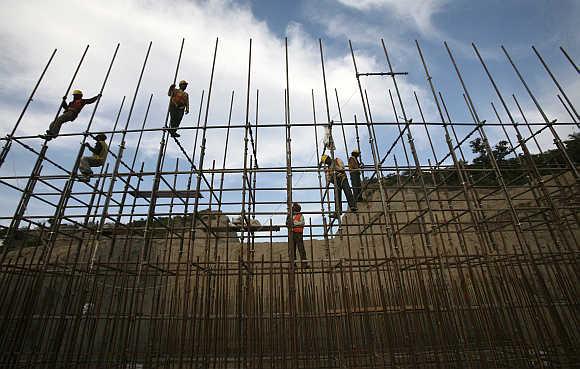 An analysis of the National Housing Bank's Residex shows from 2007 to now, almost all tier-II cities have seen their residential property prices appreciate by 45-120 per cent.
Google unveils low-cost Android One phones from Rs 6,399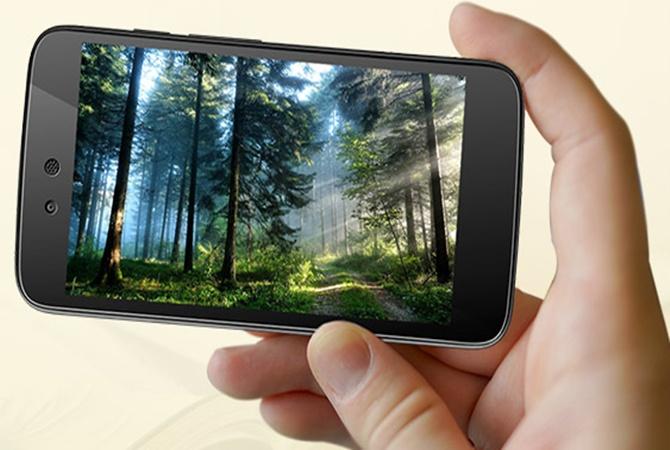 Google Inc on Monday launched the first smartphones powered by its Android One operating system in India, pricing them at around Rs 6,399 ($105) to capture the low-cost segment of the world's fastest growing smartphone market.
Honda Mobilio: For those who want a stylish and spacious MPV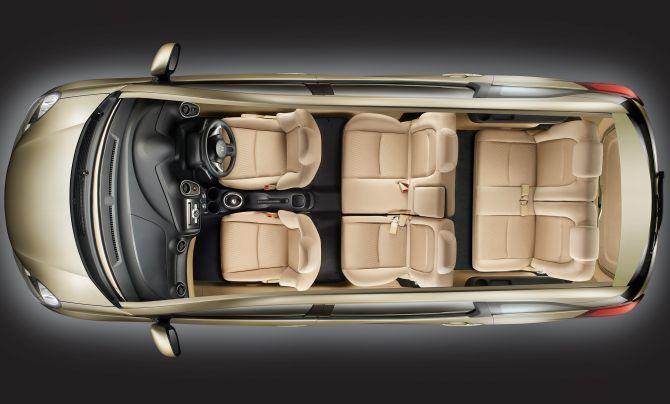 Honda's Mobilio is a multi-purpose vehicle that, while being functional, oozes style.
September 13, 2014
Soon, you can visit Times Square in Mumbai!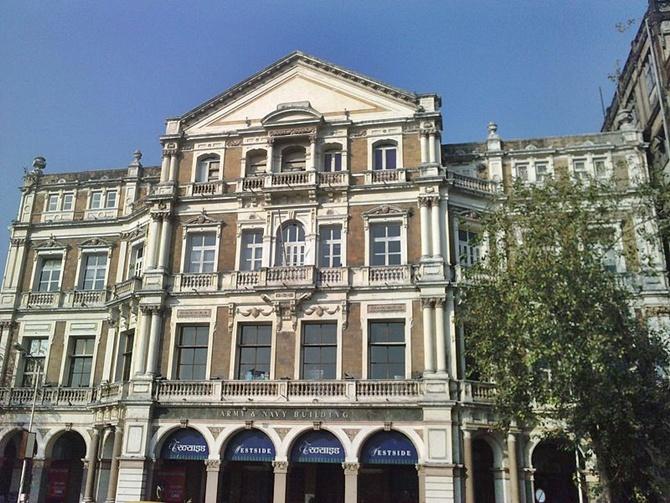 The proposal is divided into multiple phases and for the first phase the Union Ministry of Tourism sanctioned Rs 5 cr.
Car makers eye festive season to revive fortunes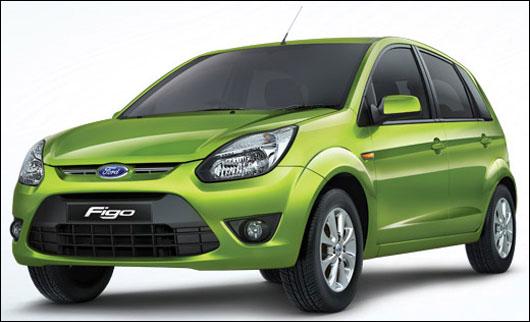 Car makers are cautiously optimistic, even as two-wheeler firms are clearly upbeat.
HMT Watches: An iconic brand bids farewell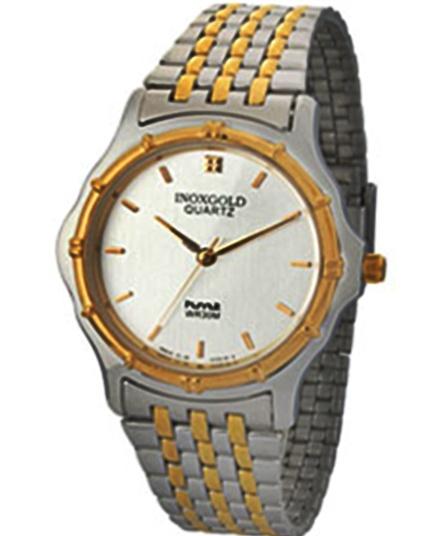 Manufacture will soon be stopped at Bangalore and Tumkur in Karnataka and Ranibagh in Uttarakhand.
iPhone 6 Plus shipments delayed amid record orders

Customers may have to wait three to four weeks to get their hands on Apple Inc's iPhone 6 Plus, after a record number of orders for the company's latest smartphones strained available supply.
September 12, 2014
Now, a spa to pamper your smartphones!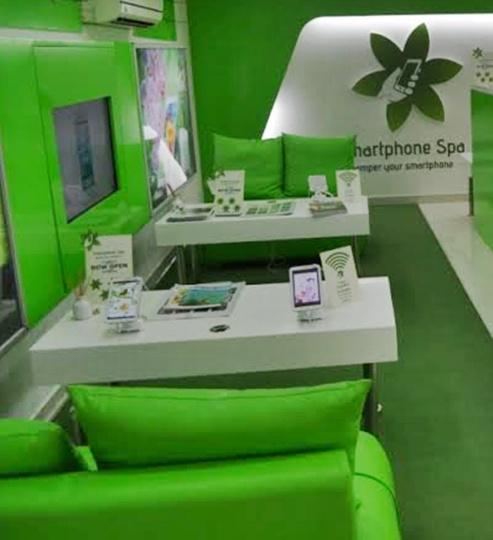 Spice Retail has launched a spa with services for transforming smartphones that range from deep body cleaning, screen guard facial to fresh skin rejuvenation and holistic healing services.
Audi Q3 Dynamic launched at Rs 38.40 lakh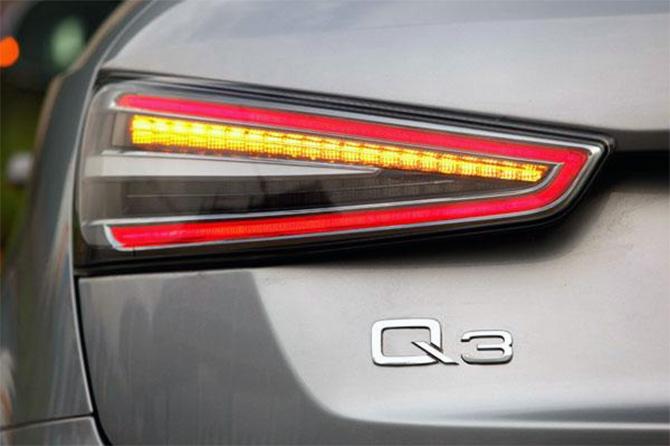 The athletic silhouette with the dynamic flat rear window signalise urban sportiness.
The man who saved billions from starvation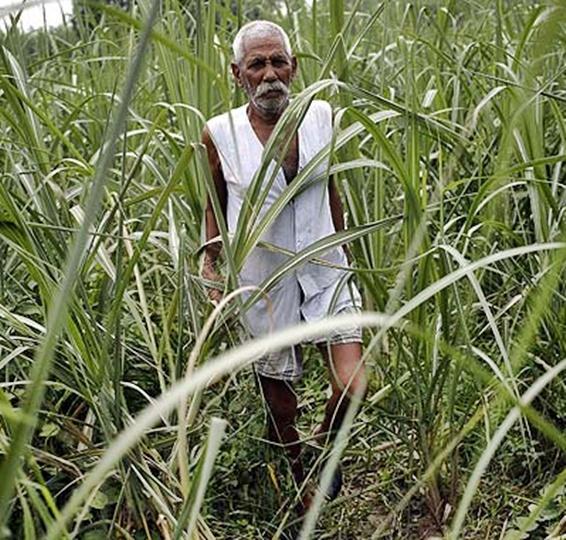 The work of Norman Borlaug, who helped save billions from starvation, is worth recalling, especially as opposition to gene-modified crops mount, says .
Mercedes-Benz launches new E350 at Rs 57.4 lakh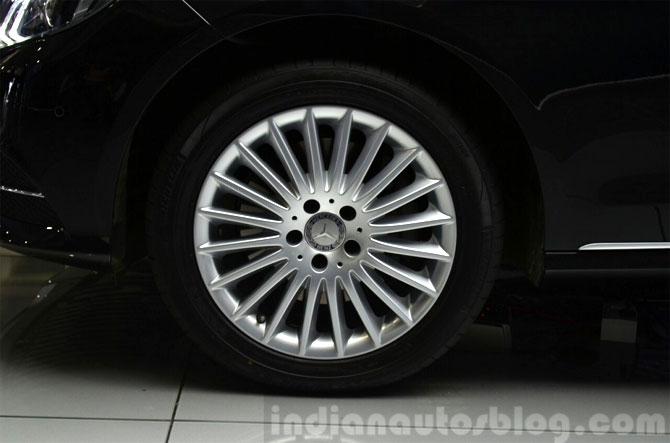 Luxury carmaker Mercedes-Benz launched an upper-end variant of its flagship luxury sedan E-Class in diesel version -- E350 -- making it the eighth of the planned 10 launches this year.
September 11, 2014
iPhone's pay system may not be a game changer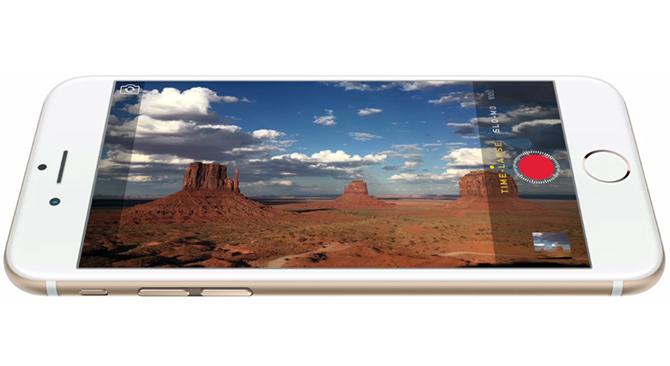 Apple Pay also faces competition from Merchant Customer Exchange (MCX) - a consortium of retailers including Wal-Mart and Best Buy - which is developing its own mobile payment platform.
India's fastest train to run on Delhi-Agra section in November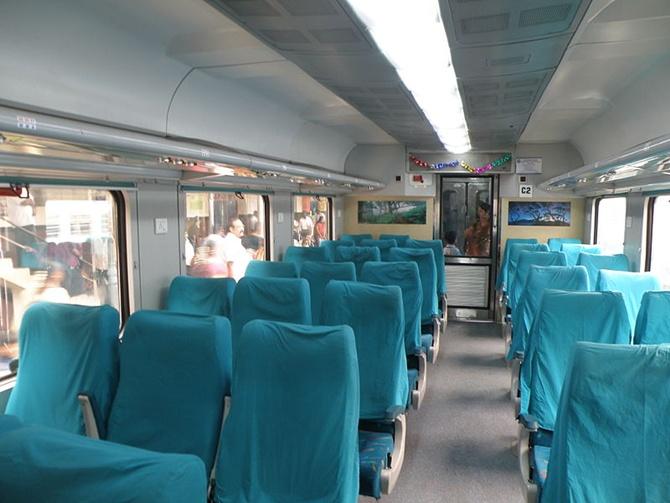 The first high speed train with a speed of 160 kilometer per hour will run on Delhi-Agra section in November this year as Kapurthala Rail Coach Factory (RCF) is all set to roll out first rake of fourteen coaches of the train.
Swiss watch industry sees no threat from Apple Watch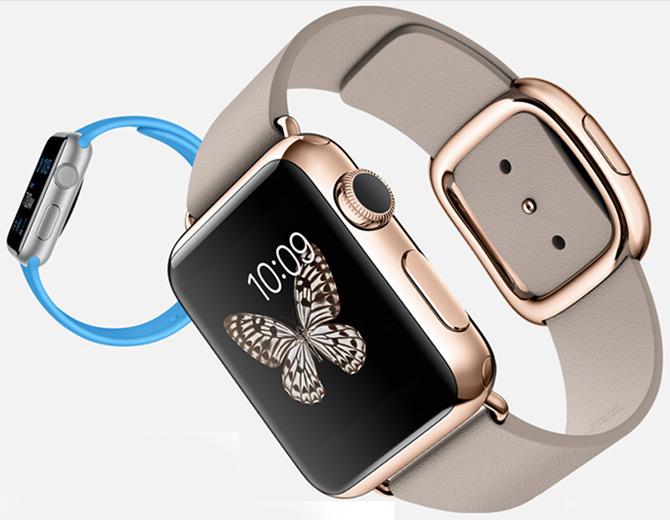 Apple Inc's iPod upended the music industry, and its iPhone knocked Nokia off its smartphone perch, but Swiss watch makers breezily dismissed warnings that the technology giant's new wristwatch gadget could do something similar to them.
Amazing phablets you can buy under Rs 20,000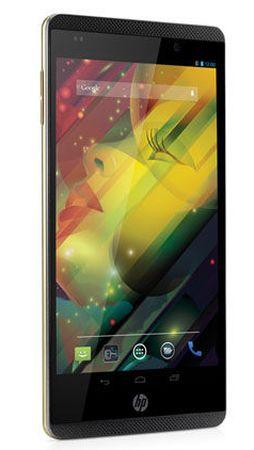 The Zenfone 6 is based on Android 4.3 Jelly Bean operating system but is upgradable to Android 4.4 KitKat version.
You may have to shell out over Rs 53,000 for iPhone 6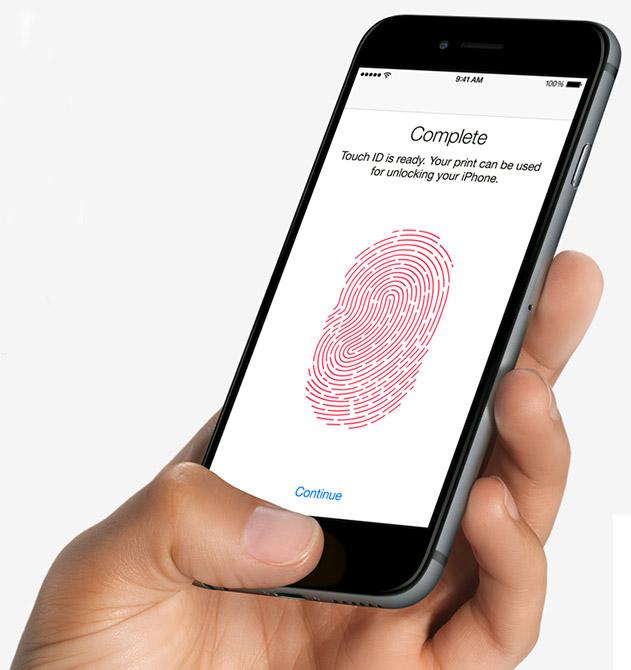 The new iPhone siblings will be available in India about a week before Diwali, the country's biggest festival.
September 10, 2014
Paying bills becomes iPhones' biggest attraction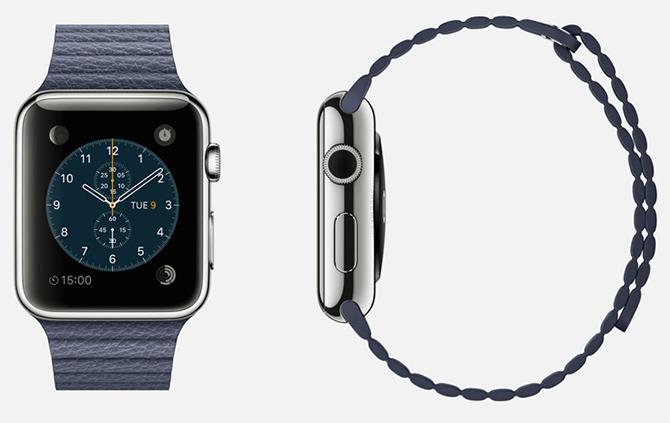 The addition of a mobile payments service to Apple Inc's next iPhone could help to boost sales of the larger-screen phones and claw back market share lost to mobiles running on Google Inc's Android platform.
Audi A3 sedan - Maiden wagon in it's league!

Audi, currently, holds the crown of 'Numero-uno' luxurious automaker in the country and it is, by no means, ready to drop this prestigious title.
Pulling the plug: Apple's Watch a boost for wireless charging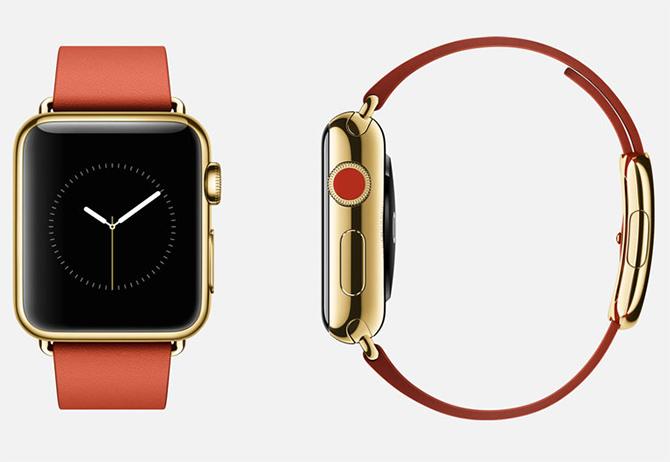 Apple Inc's embrace of wireless charging for its new Watch may be a defining moment for a technology that's languished for years amid competing standards and consumer confusion.
Huawei phones can boast of sapphire covers, but not iPhones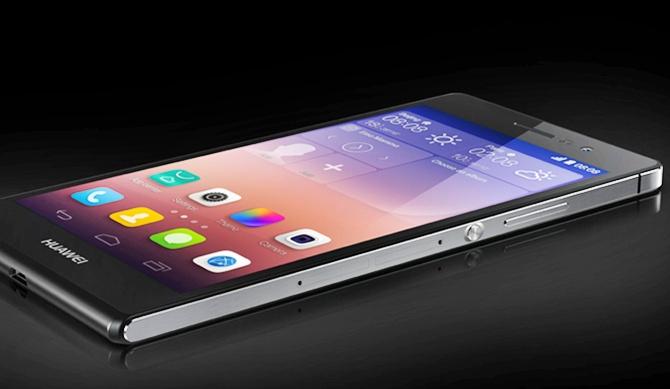 Apple Inc may have disappointed many consumers by not putting sapphire glass covers on its new iPhone, but the scratch-resistant material is gradually making its way into mobile devices despite manufacturing challenges and high costs.
Can Apple beat competitors with iPhone6, watch?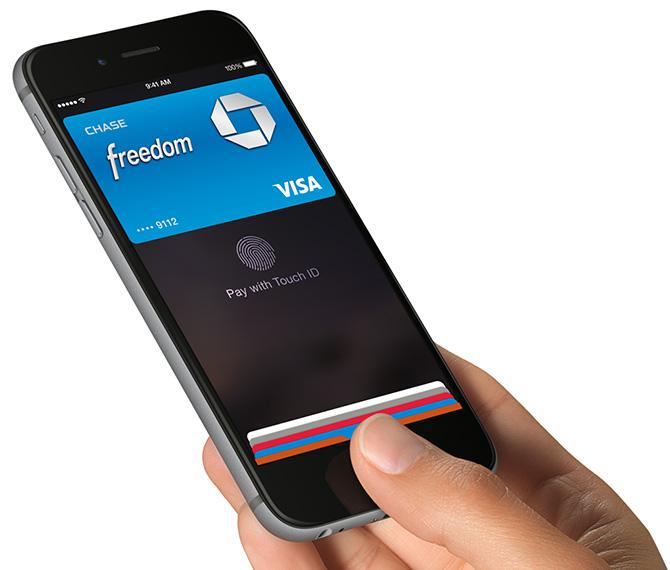 Apple Inc unveiled a watch, two larger iPhones and a mobile payments service on Tuesday as Chief Executive Officer Tim Cook seeks to revive the technology company's reputation as a wellspring of innovation.
Fashion world divided on first look at Apple Watch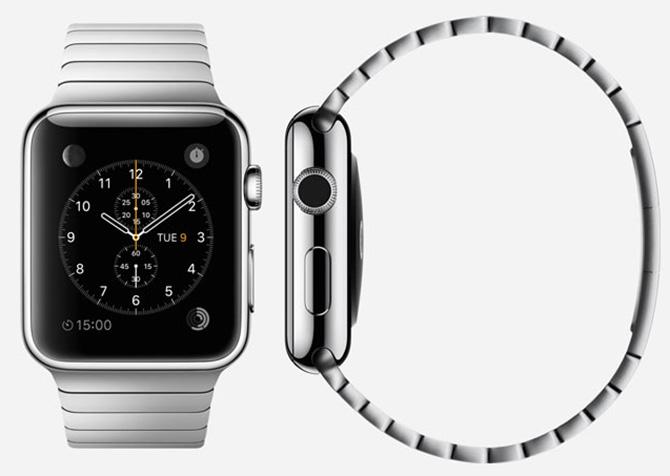 Wrist bands range from leather and stainless steel to sports models in hues from pink to blue.
India's 10 highest paid CEOs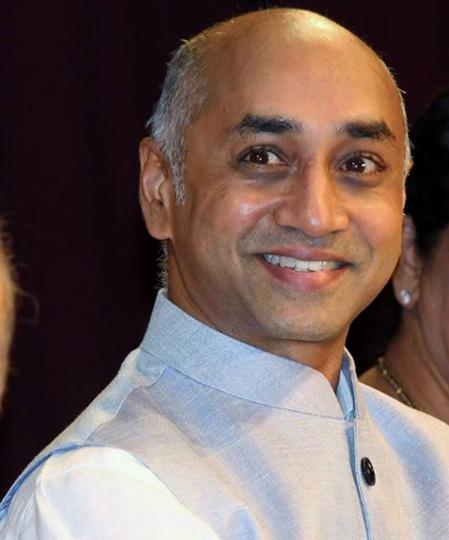 Media tycoon Kalanithi Maran and his wife Kavery Kalanithi have retained the top two slots among the highly paid executives in the country.
September 09, 2014
How to make toll roads user-friendly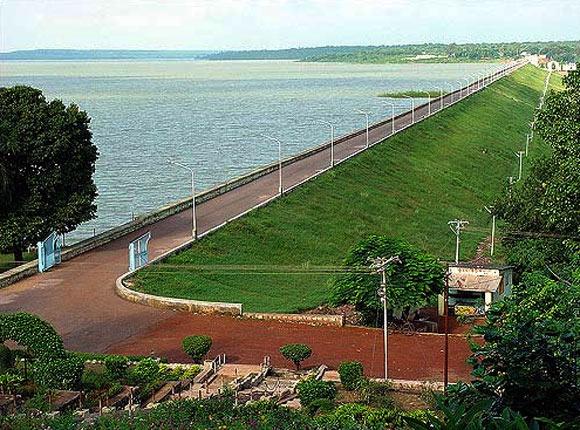 This uncaring attitude is primarily based on the fact that road concessionaires still do not see themselves as "service deliverers", says Vinayak Chatterjee.
A 20-year-old entrepreneur's success story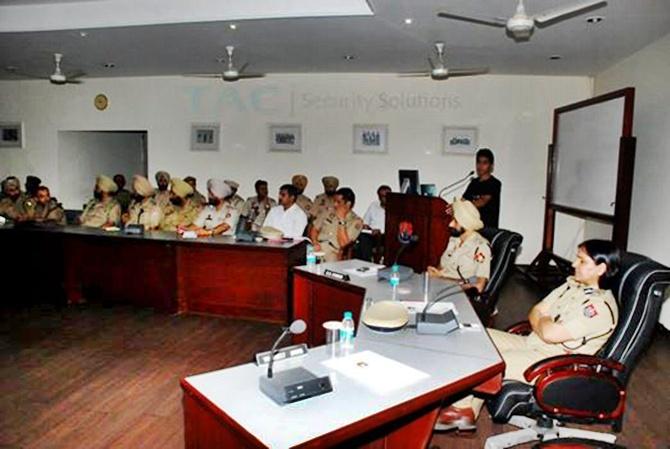 Besides being a successful entrepreneur, he is the world's second youngest writer of books on ethical hacking.
September 08, 2014
Mercedes-Benz SLK 55 AMG: Beauty with a beast's heart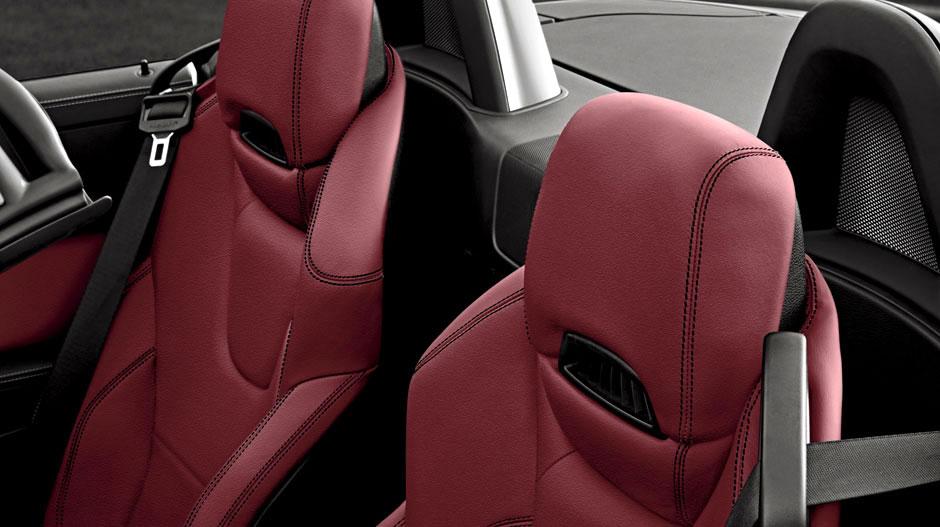 The Mercedes-Benz SLK 55 AMG's biggest strength is that despite its uber luxe branding, it can be a car for your daily drive
Nokia to bring 4G, 3G mobile phones at lower prices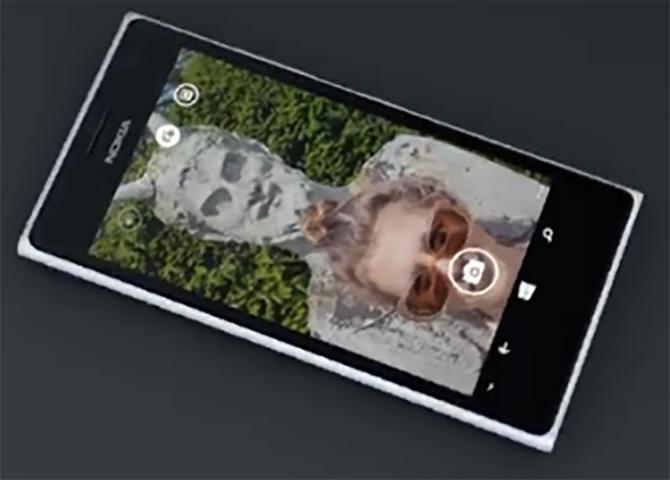 Company has plans to launch its latest 4G enabled phone Lumia 830 priced at around Rs 26,000 before taxes by Oct.
September 05, 2014
Microsoft launches Nokia X2 for Rs 8,699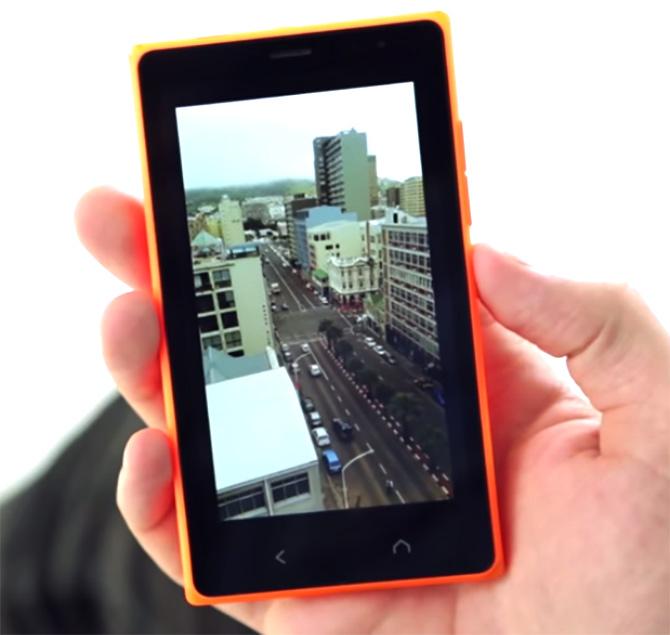 In February this year, Nokia had announced the 'Nokia X' family of affordable smartphones, running Google's Android apps, at the Mobile World Congress in Barcelona.
Toyota's festive bonanza: Innova LE for Rs 12.90 lakh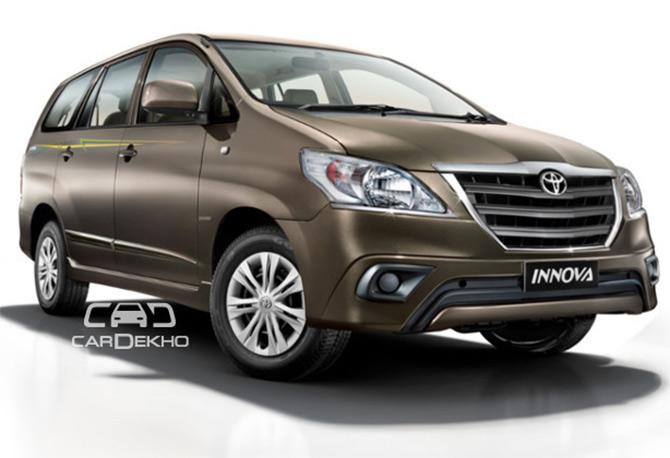 Exteriors of Innova always charm the onlookers but this new version has additional features to impress car lovers.
Motorola launches new Moto G at Rs 12,999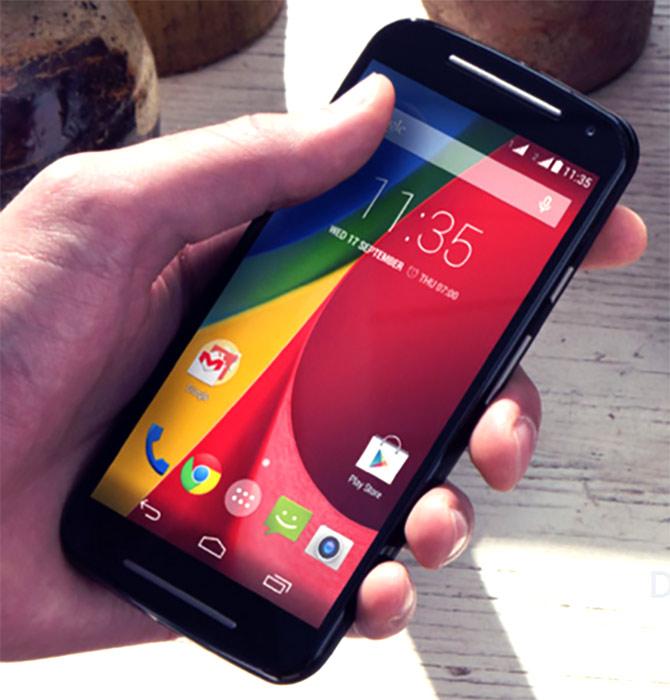 Motorola has launched two new versions of its best selling phones, Moto G and Moto X.
Hyundai Eon, Datsun GO or Alto K10: And the best car is...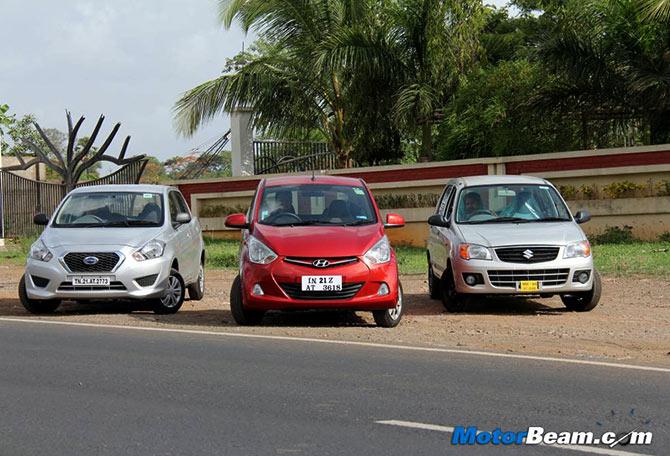 The 1.0-litre Hyundai Eon takes on the Japanese rivals in its segment, the Datsun GO and the Maruti Alto K10.
September 04, 2014
Microsoft launches 3 new smartphones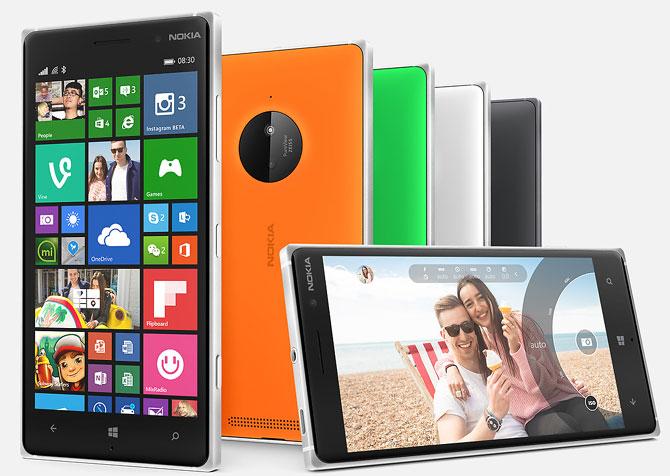 Microsoft has launched the Lumia 830, 735 and 730, priced at 330 euros (about Rs 26,190), 219 euros (about Rs 17,370) and 199 euros (about Rs 15,800), respectively, as it tries to build on its acquisition of Nokia's mobile division earlier this year.
PHOTOS: A handmade Lamborghini Diablo from a Chinese garage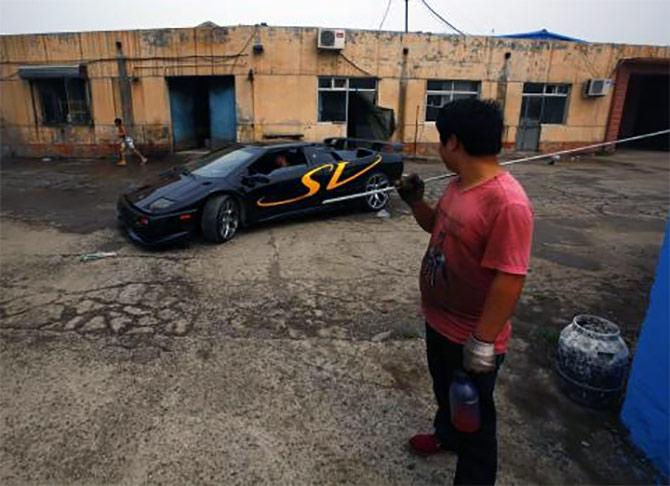 The Chinese can copy and recreate just about anything!
Samsung unveils Galaxy Note 4 to keep pace with iPhone 6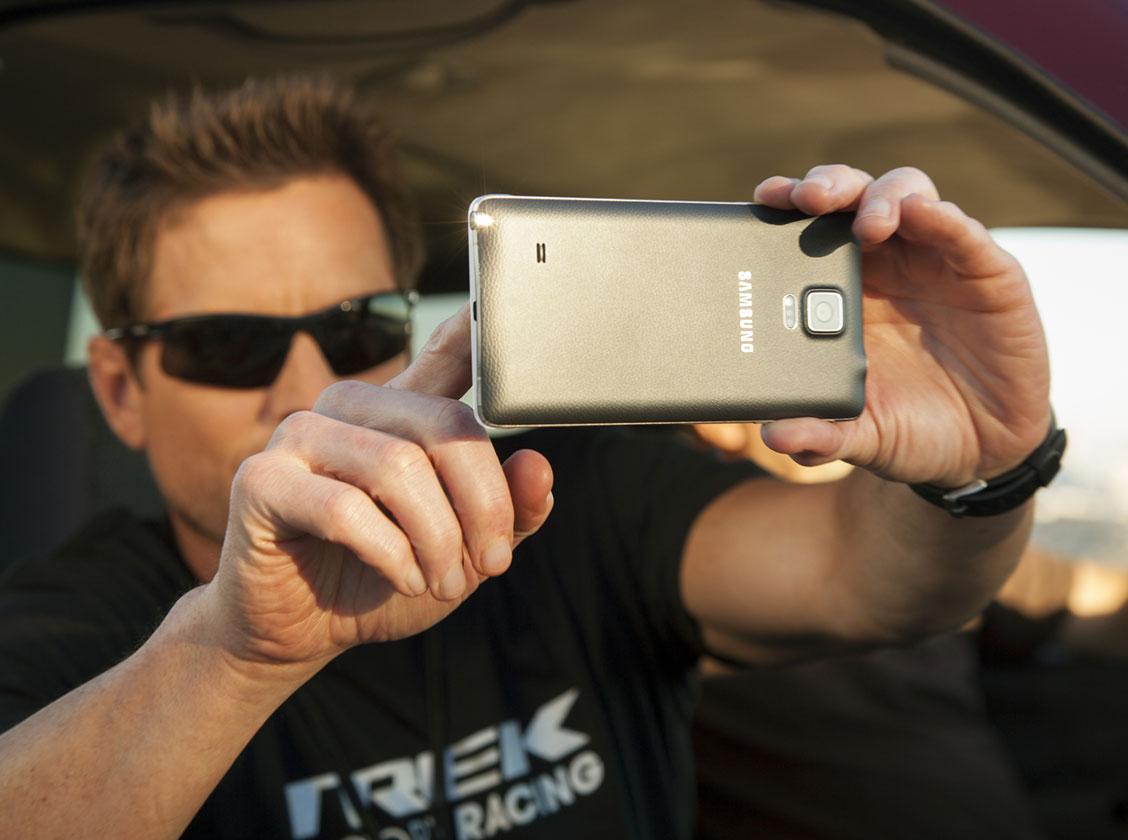 The Korean electronics giant says it will get more aggressive on pricing and focus on a narrower set of products for its mid-to-low tier products.
Amul: Amazing story of India's most successful brand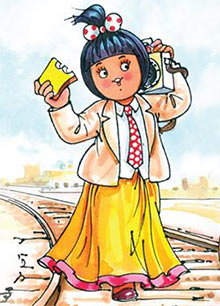 The creation of the Amul brand and its famous mascot gave a rural revolution a durable competitive edge.
September 03, 2014
200 amazing years of rail transport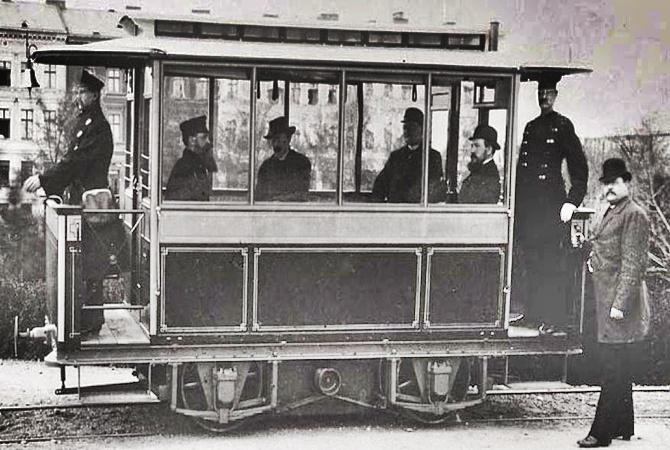 Two hundred years after George Stephenson built the steam-powered Blucher, Open Knowledge pays tribute to 200 years of rail transport.
Maruti eyes top slot in mid-sized sedan segment with Ciaz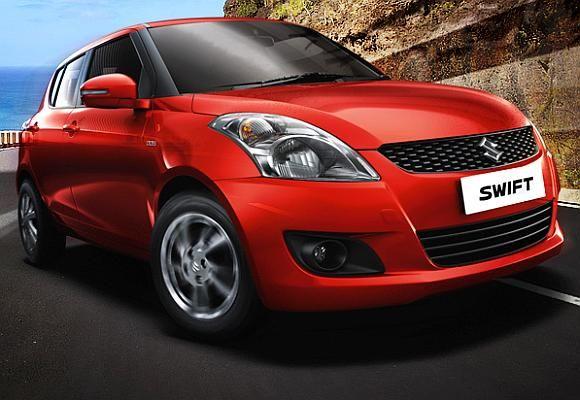 Having learnt lessons from the past with Baleno and SX4 models, the company is preparing to aggressively tap customers who are looking to upgrade, with the Ciaz, on which it has invested Rs 620 crore (Rs 6.2 billion) on development.
Global competitiveness: India's ranking slips to 71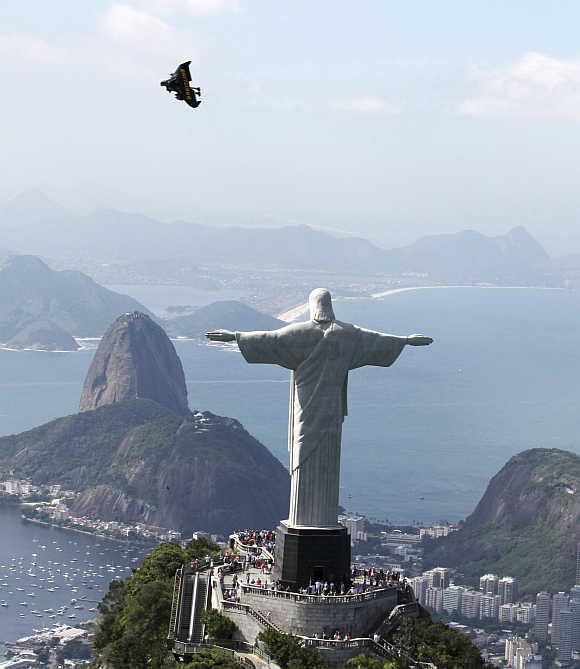 The annual list, released on Wednesday by Geneva-based World Economic Forum, comes at a time when the new Indian government has completed 100 days in power and has promised further steps to revive its economy and the ease of doing business in the country.
20 brands crowd the ring-side of Mary Kom film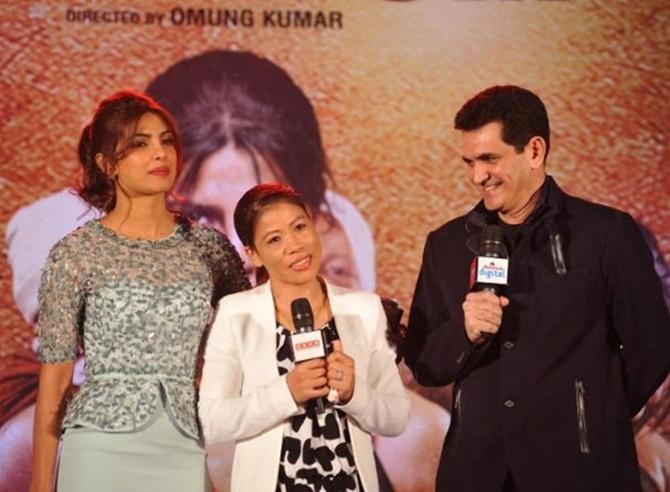 Brand associations have helped Priyanka Chopra-starrer gain traction in traditional and digital media.
September 02, 2014
Maruti to open bookings for Ciaz from Sep 3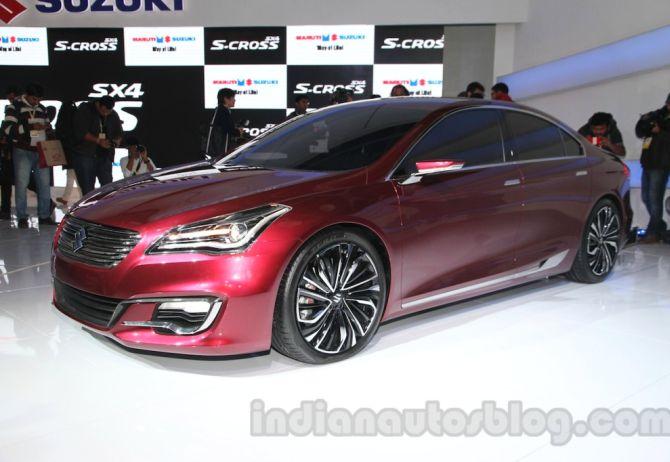 Seeking to make a mark in the big car segment, the country's largest car maker Maruti Suzuki India will open bookings of its upcoming mid-sized sedan Ciaz from Wednesday.
Modi hardsells India as a manufacturing destination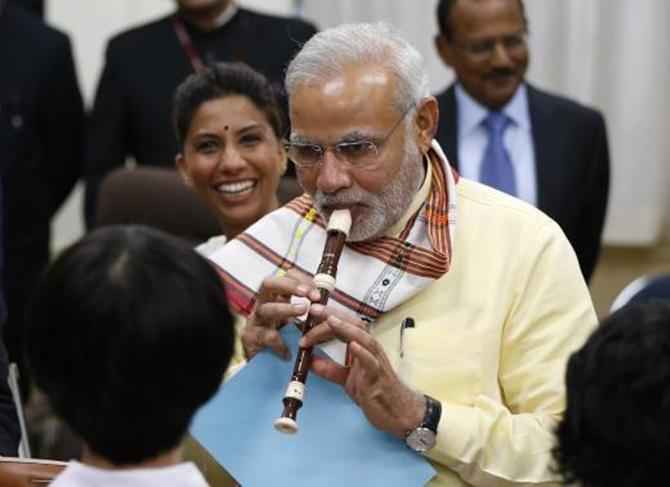 Hardselling India as a manufacturing destination, Prime Minister Narendra Modi on Tuesday invited Japanese investments, saying the era of "red tape" has been replaced by "red carpet" with ease of doing business and liberalisation.
Tablet sales in India: Samsung beats Micromax, Apple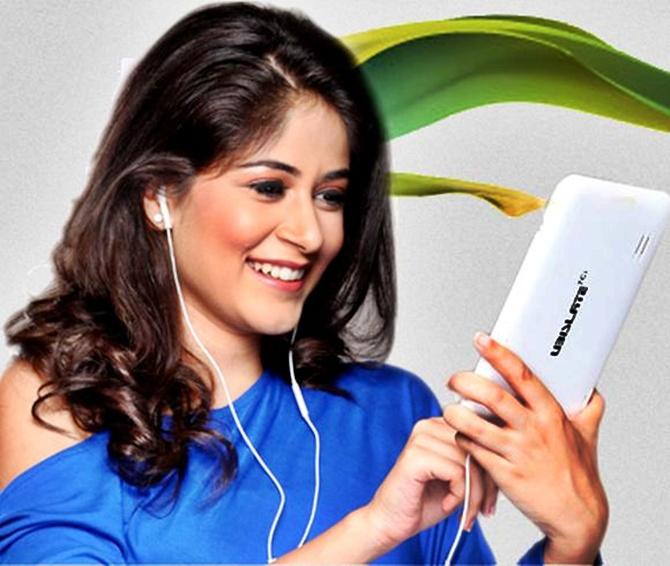 With 19 per cent market share, Samsung rules supreme in India.
12 Indian firms in Forbes' 50 best companies in Asia-Pacific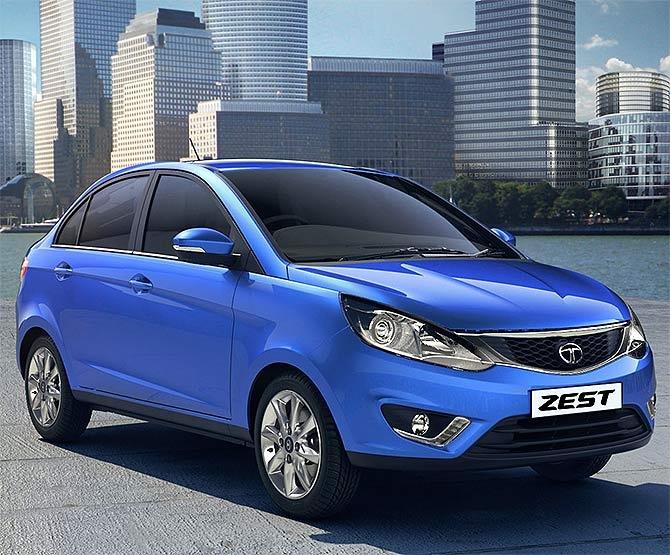 Tata Consultancy Services (TCS), HCL Technologies and HDFC Bank are among the 50 best public companies in Asia-Pacific according to a compilation by Forbes, which ranked India second behind China as home to the "world's next growth engines".
Polaris Slingshot: Part car, part motorcycle, all excitement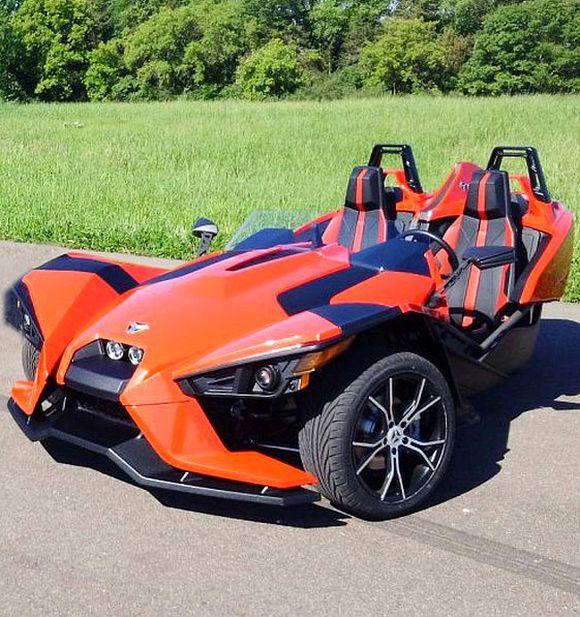 The race car is three wheels of pure awesomeness.
September 01, 2014
Xiaomi Redmi 1S: A blockbuster phone way ahead of its rivals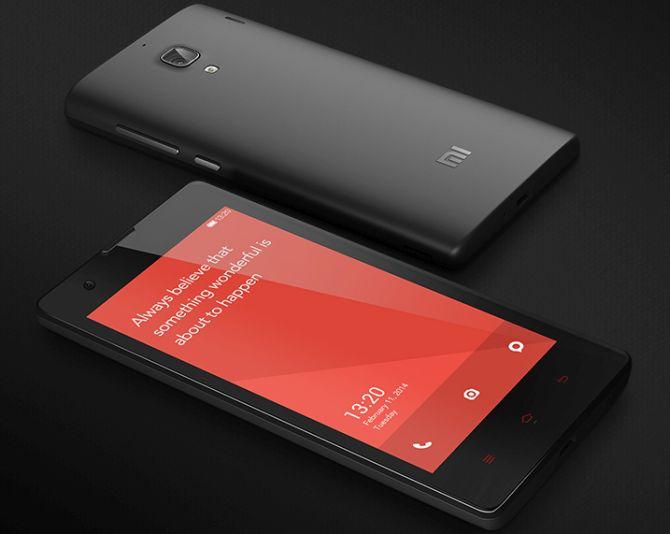 With minimal advertising and superb viral trends the company has created a buzz like no other and Redmi 1s is definitely worth the wait.
August 28, 2014
Modi launches Jan Dhan scheme, 1.5 cr bank accounts opened
Prime Minister Narendra Modi on Thursday launched his government's mega scheme ' Pradhan Mantri Jan Dhan Yojana', declaring that it was aimed at eradicating financial untouchability by providing bank accounts to the poor.
5 hot cars launched in August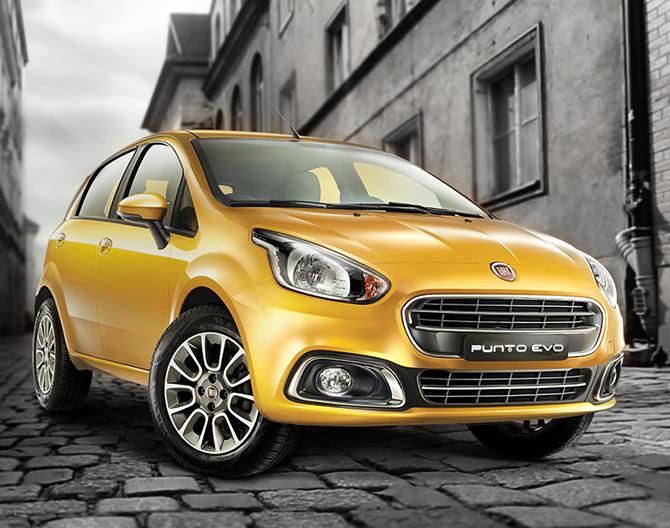 The market for compact cars has become really cut-throat.
BMW launches new X3 at Rs 49.9 lakh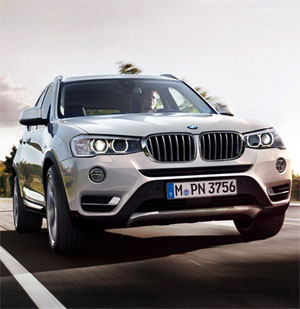 German luxury carmaker BMW on Thursday launched the updated version of its sports utility vehicle X3 priced up to Rs 49.9 lakh (ex-showroom Delhi).
Logo quiz: Can you recognise these brands?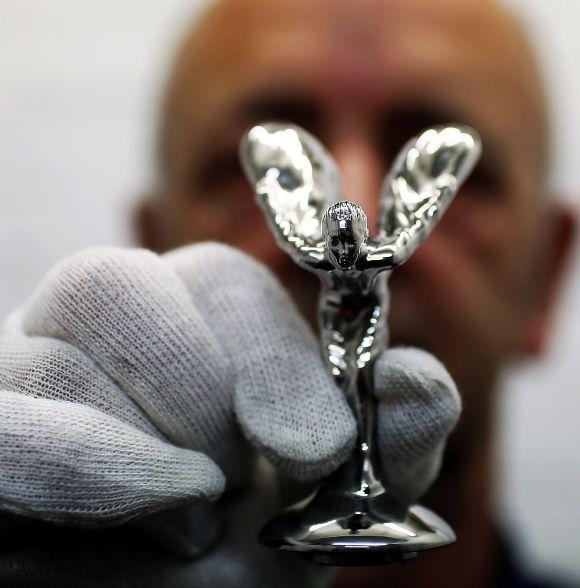 You see the products in every day life.
August 26, 2014
11 countries that can SOON go BANKRUPT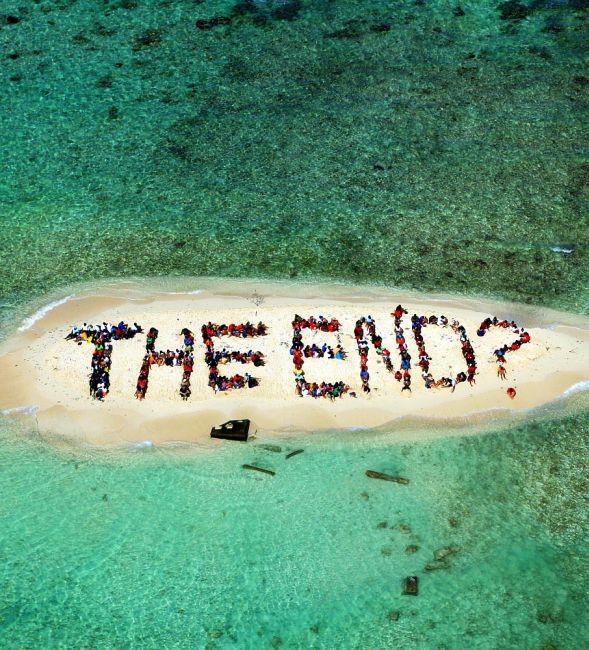 While India is witnessing slowdown, many countries have not yet been able to come off the last decade's financial crisis.
Maruti Ciaz: 6 things you should KNOW about the HOT sedan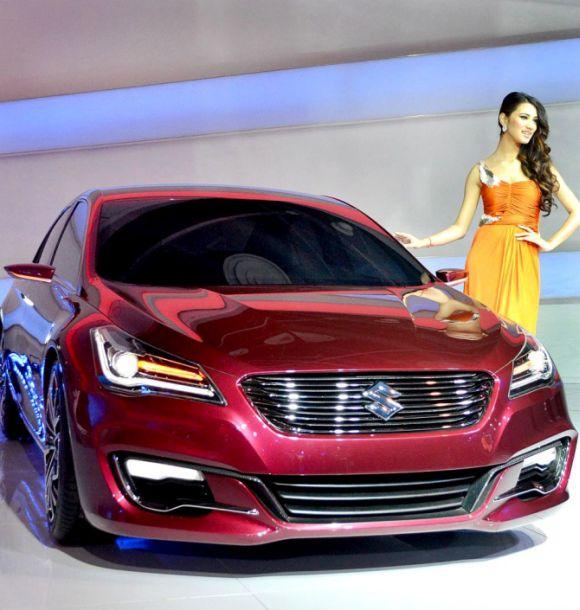 The car maker is betting big on the Honda City rival.
5 BEST SUVs you can buy under Rs 10 lakh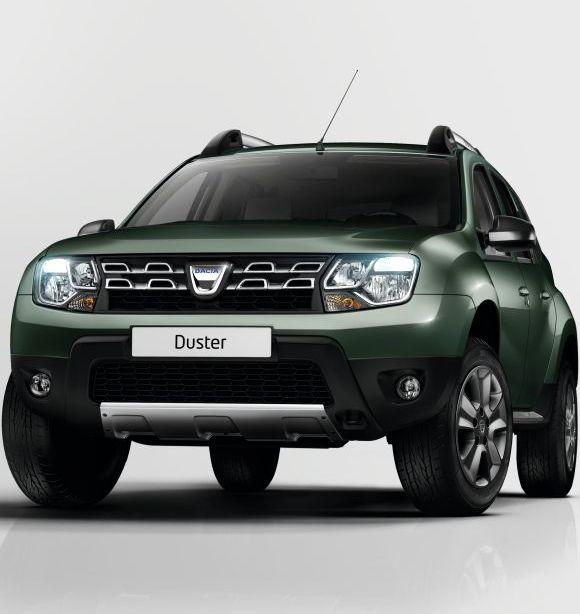 The hottest cars in the most popular segment.
India's e-vehicle dream crashes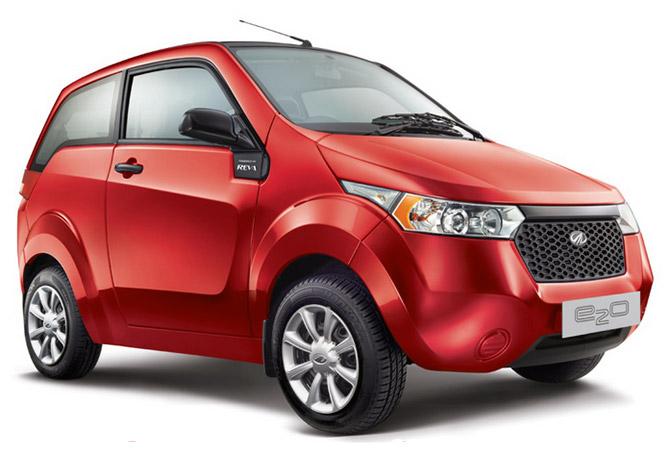 If the drop in sales over the past two years is anything to go by, India's dream of putting seven million electric vehicles on road by the end of this decade has come a cropper.
Modi govt must act swiftly to revive fortunes of Air India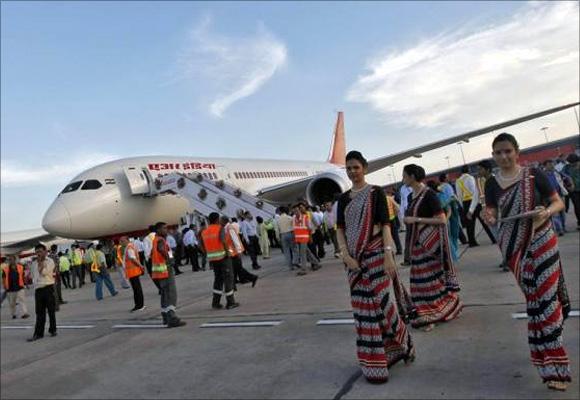 National carrier Air India is running in losses and needs government's attention.
First seaplane service from Mumbai takes off to Lonavala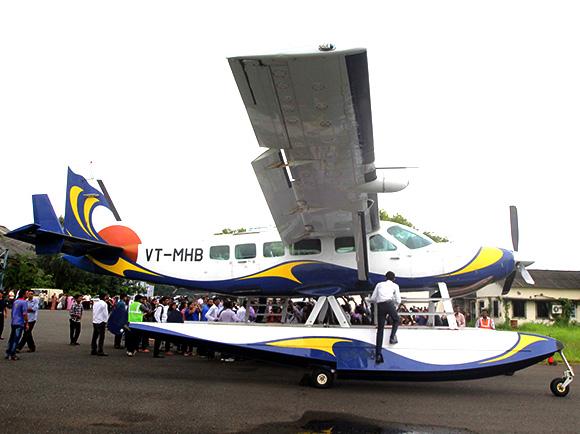 Mumbai-based private operator Maritime Energy Heli Air Services Pvt Ltd (Mehair), in
August 25, 2014
Intex launches world's cheapest smartphone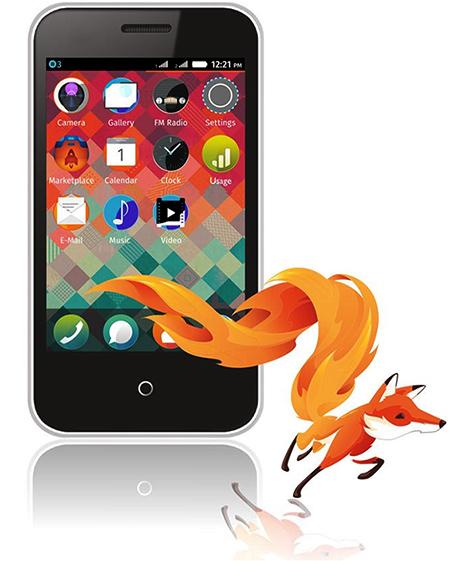 Domestic handset maker Intex has launched India's first Firefox OS based handset for Rs 1,999, targetted at capturing a larger chunk of the booming affordable smartphone market in India.
BSE: Top gainers and losers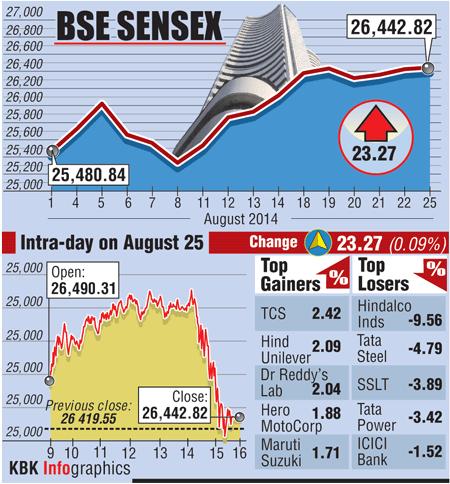 The 30-share Sensex ended at a record closing high up 17 points at 26,437 after hitting a fresh record high of 26,631 and the 50-share Nifty ended down seven points at 7,906 after hitting a fresh record high of 7,968.
The RICHEST countries in the world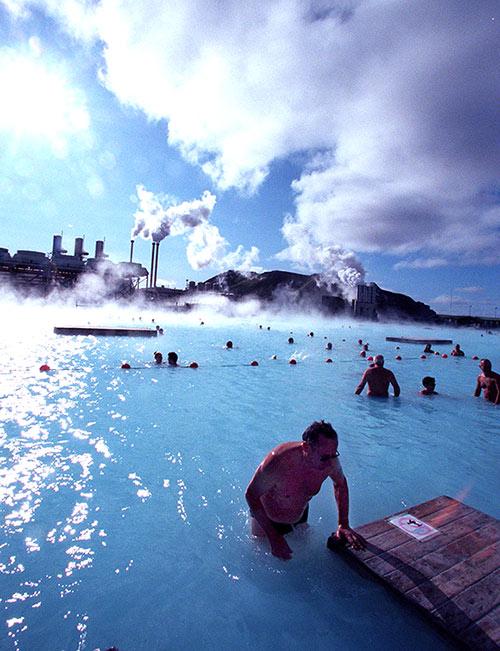 India loses due to population despite being the 10th largest economy.
India once had one of the highest income tax rates in the world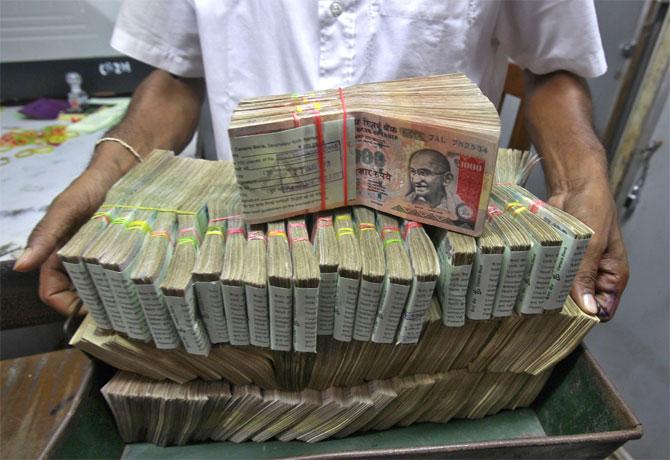 Forty years ago, an individual in the highest tax bracket (above Rs 70,000 per annum) had to pay 70 per cent income tax.
Planning Commission: No successor in sight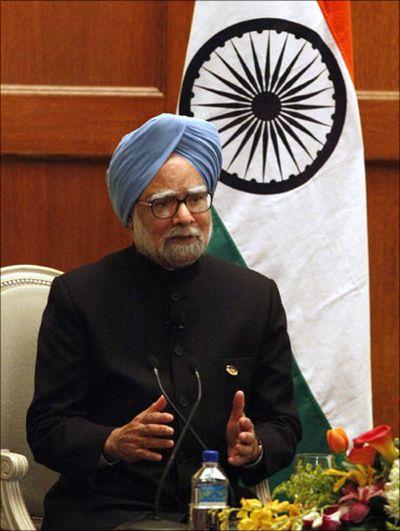 Economists divided, with no clear answer to what could take over its multiple functions more effectively.
Oppo's N1 Mini is attractive but pricey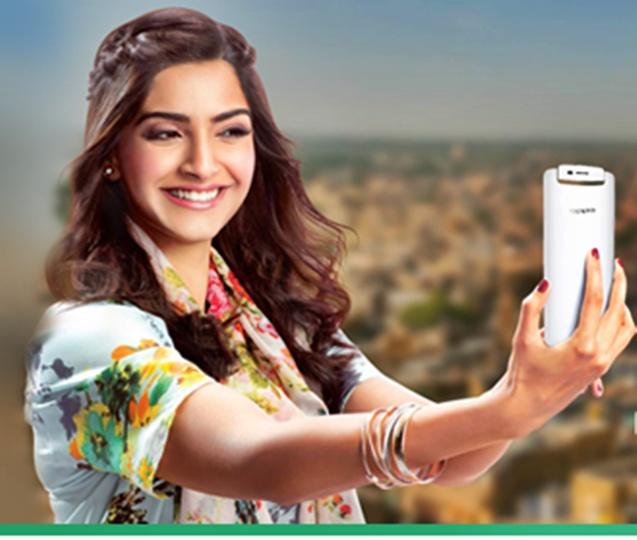 Though the screen resolution has been whittled down from the N1, the display is still well balanced and sharp with good viewing angles.
TCS, RIL, L&T among fastest growing Indian companies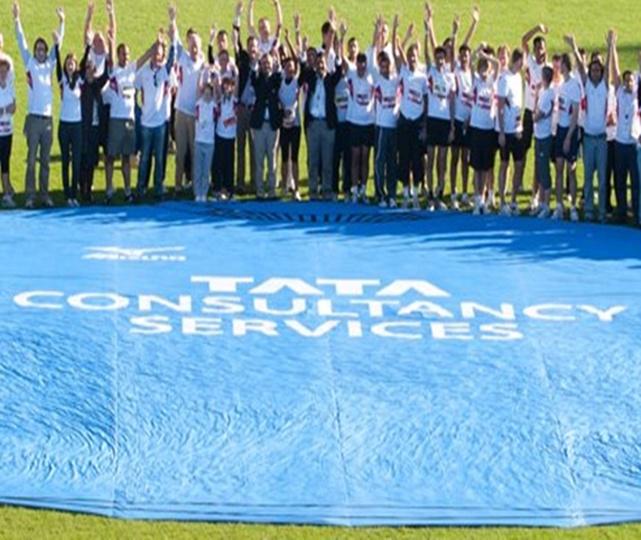 These companies are growing at a fast pace.
Mumbai's richest, famous Ganpati mandals secure bumper insurance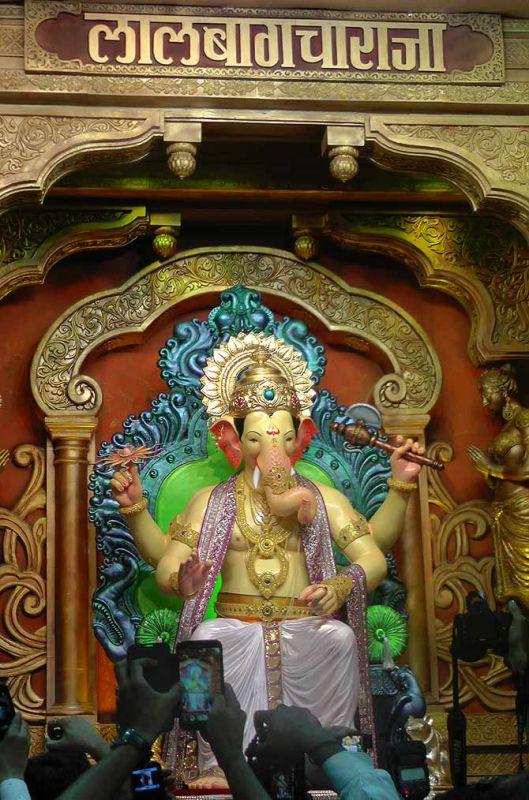 For these insurance policies, the premium can range between a few thousand and several lakhs depending on the size of the coverage.
Will the new Fiat Punto Evo strike the right chord?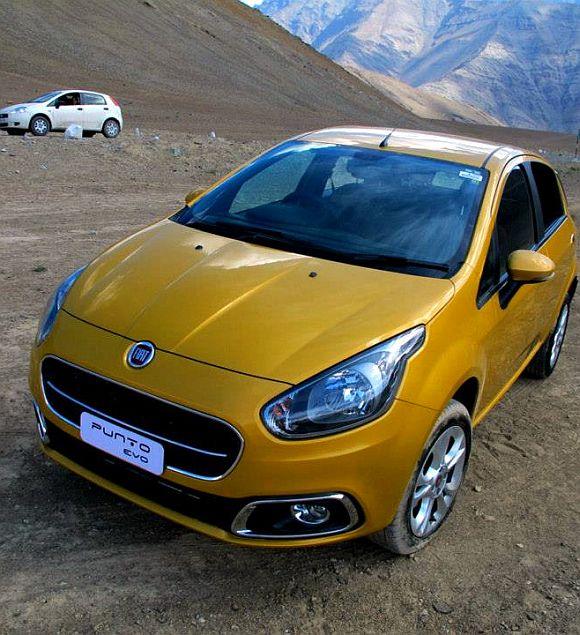 It's 2014 now, and Fiat dares to dream again -- it is on the cusp of launching the facelifted version of the Punto.
August 22, 2014
Spice, Intex to launch Firefox smartphones at Rs 2,299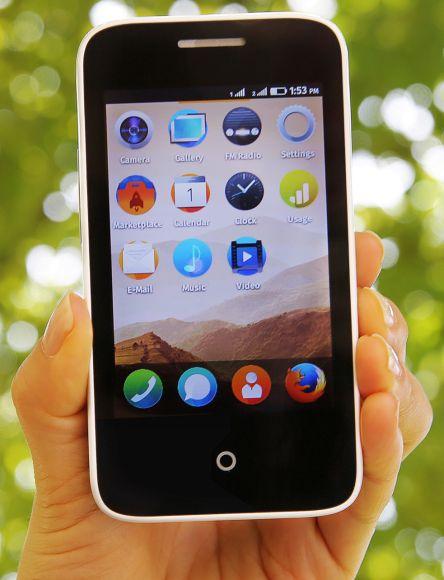 Domestic firms Spice and Intex will launch India's first Firefox operating system-based
13 countries that see the BIGGEST migration in the world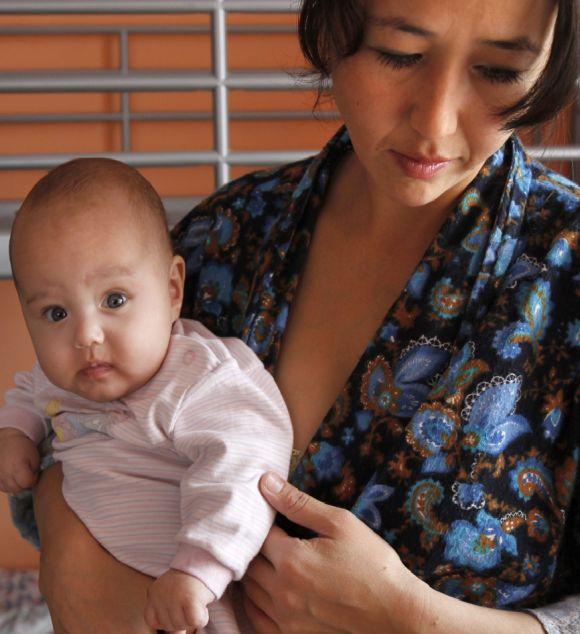 According to World Bank some 3.3 million Bangladeshis are living in India.
Big boost for philanthropic activities from Ratan Tata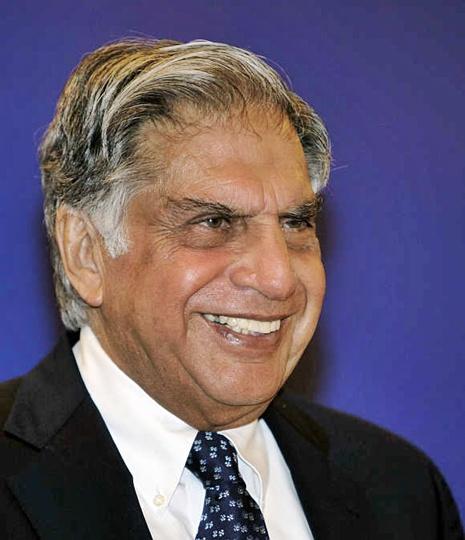 Last month, through Fruition, one of his biggest initiatives, 20 post-graduate research students enrolled at the Tata Centre for Technology & Design at Indian Institute of Technology (IIT) Bombay.
Makeover for Horlicks, again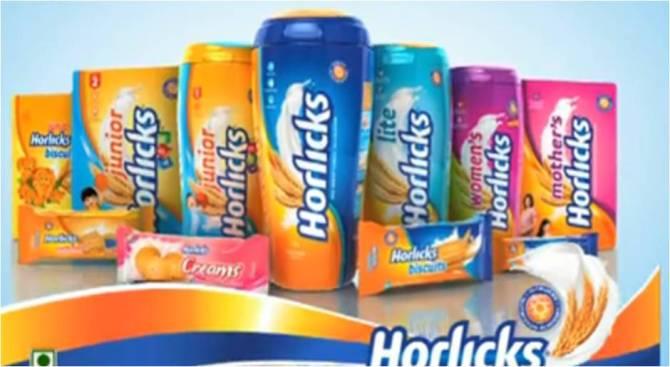 This is the third time in four years that the country's largest milk food drink is being relaunched.
10 most liveable cities in the world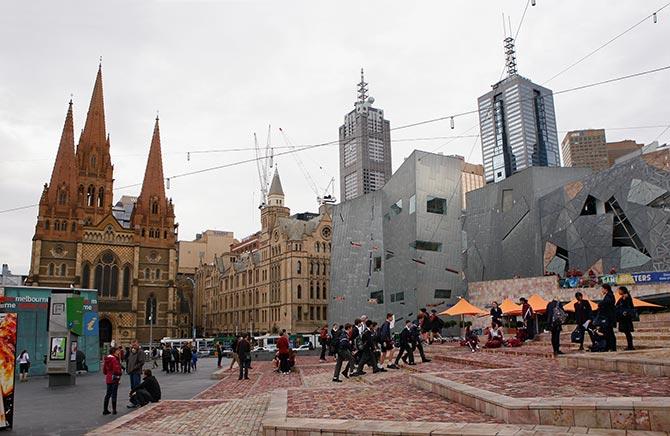 Melbourne is considered to be the most liveable city in the world.
Now, cash on delivery for rail tickets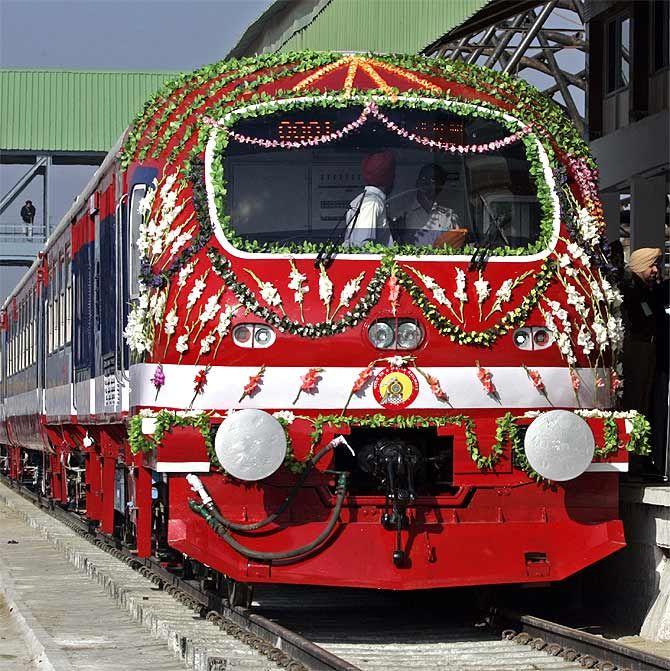 Indian Railway Catering and Tourism Corporation has tied up with a private player for 'e-dakiya' cash on delivery services on a separate portal, bookmytrain.com.
A daily wage labourer who turned multimillionaire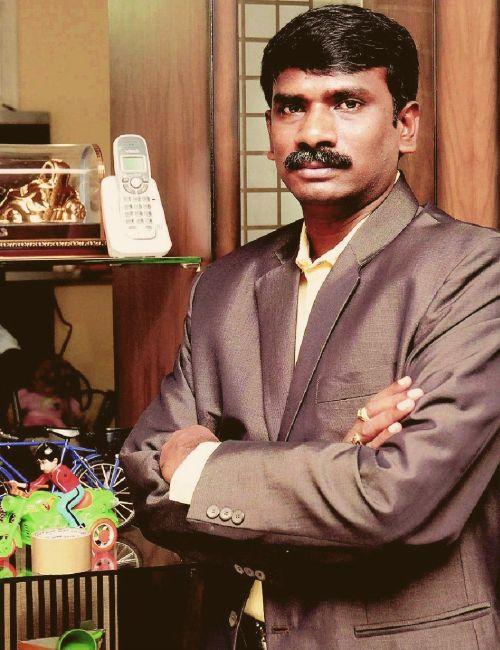 Authors and documentary makers are chasing the entrepreneur.
Toyota Etios Cross: It's spacious and very masculine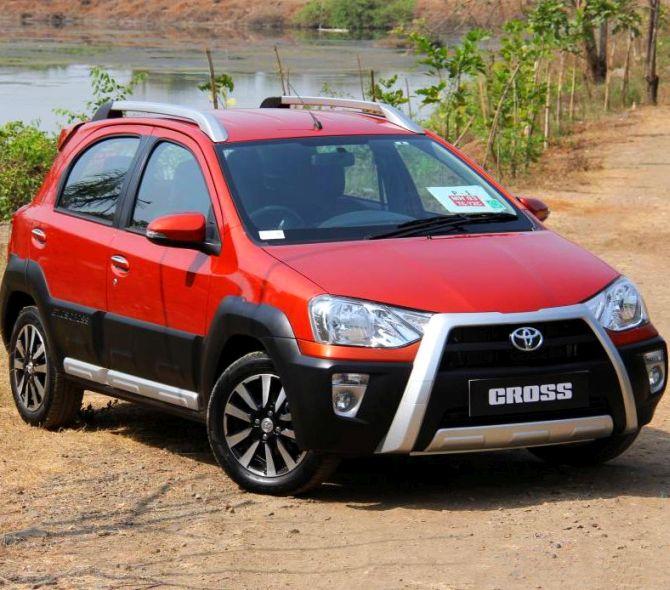 It's also unbelievably smooth to ride.
August 21, 2014
How small entrepreneurs are making it big on Flipkart, Amazon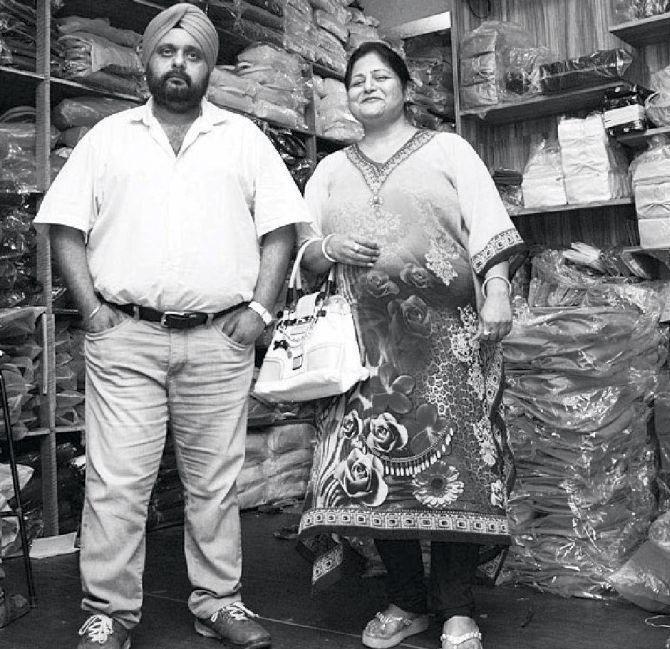 They have struck gold by partnering online retailers.
The curious case of money laundering by Satyam Computers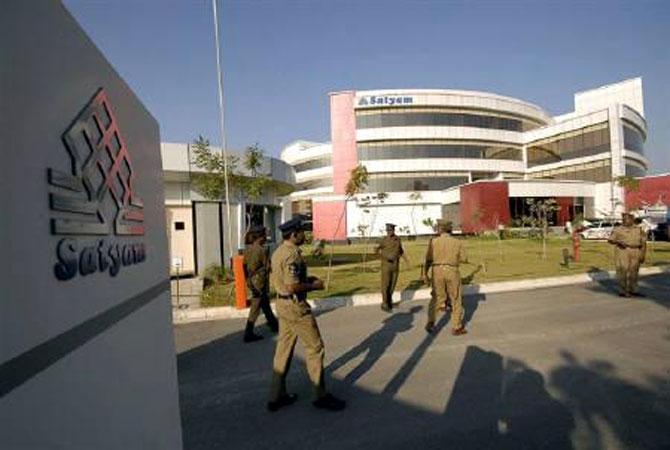 The Satyam case is unprecedented in the sense it highlights how a sluggish judicial process has thwarted the efforts of a government authority to attach financial assets of a scam-tainted corporate entity, says Paranjoy Guha Thakurta.
India's 10 most influential, powerful brands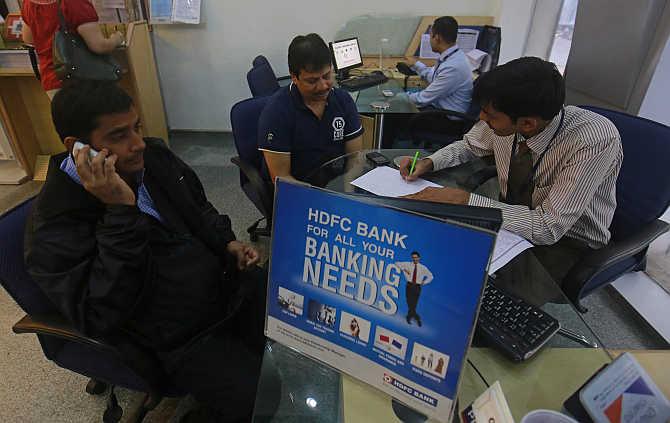 These brands create powerful connections by being meaningful to consumers, and differentiating themselves from others.
5 Indian firms among Forbes' most innovative companies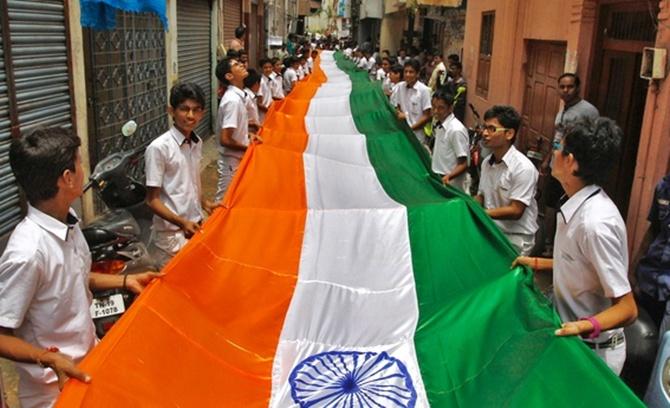 Five Indian companies are among Forbes' list of the world's 100 most innovative companies that investors think are most likely to "generate big, new growth ideas".
5 HOT cars launched in August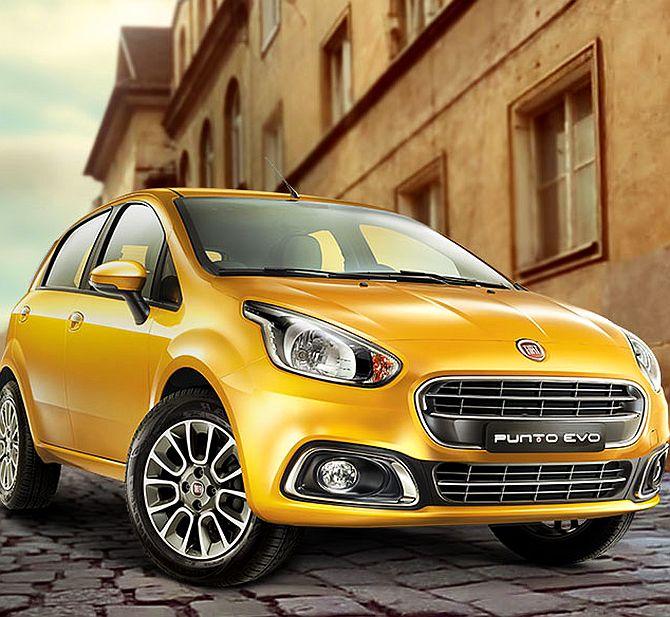 Buyers are now spoiled for choice.
World's most internet addicted countries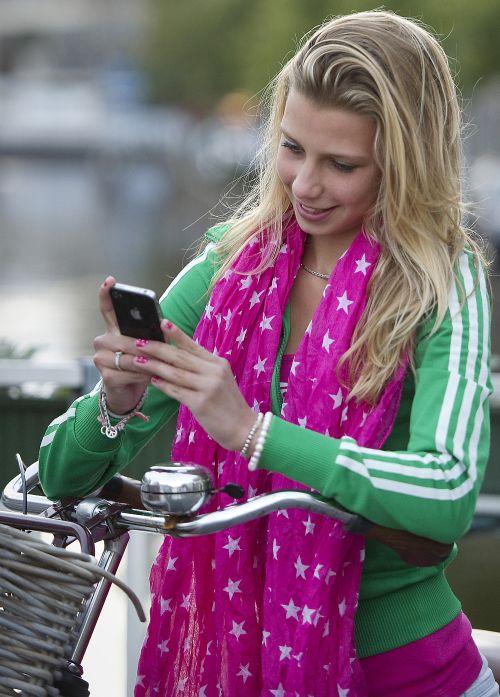 India ranks 162.
What went wrong with Jet Airways' no-frills brand Konnect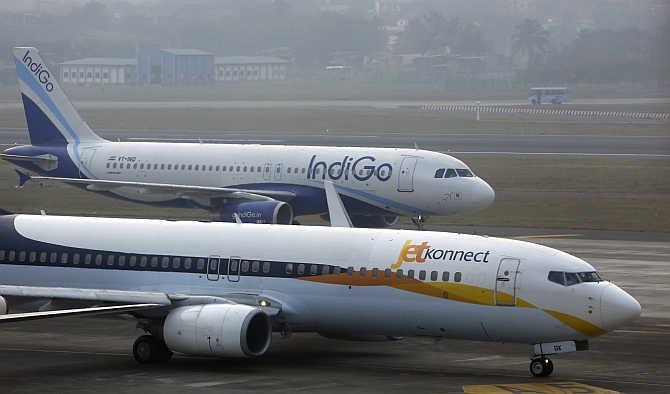 Jet Airways had to shut down its no-frills subsidiary JetKonnect after the latter failed to perform.
158 stocks have zoomed over 50% since poll results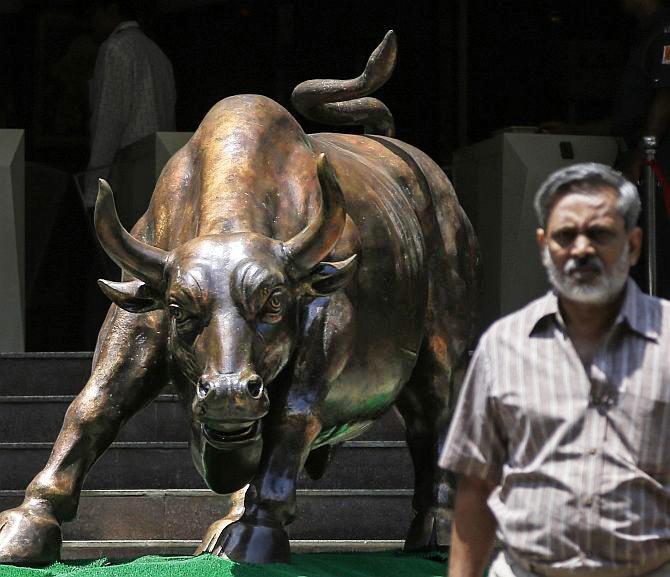 25 stocks have more than doubled their value and 133 have risen between 50 per cent and 100 per cent.
Corporates invest big to clean up India, build toilets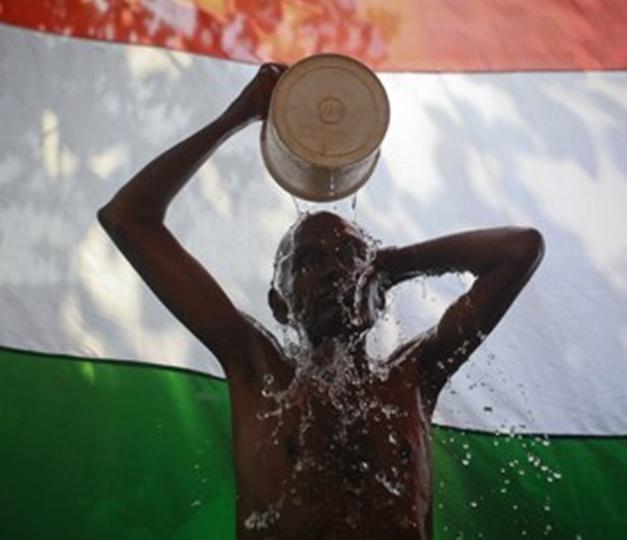 Corporates have promised to invest in building toilets and improve facilities in rural areas.
August 20, 2014
BSE: Top losers and gainers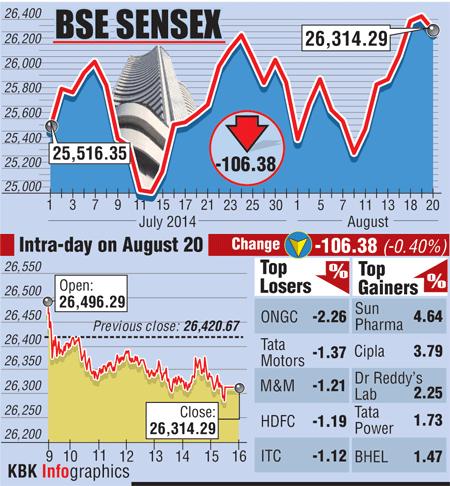 The 30-share Sensex dropped 106 points to close at 26,314 and the 50-share Nifty shed 22 points to end at 7,875.
How e-commerce sites are cashing in on people's devotion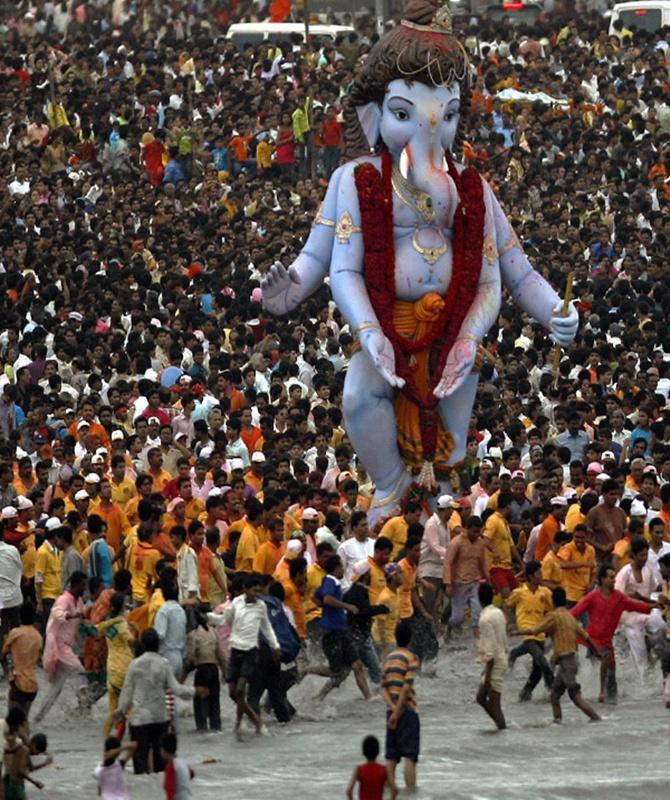 E-commerce sites in the religious segment launch value-added services to rake in the moolah.
Good opportunity for Modi govt to push economic reforms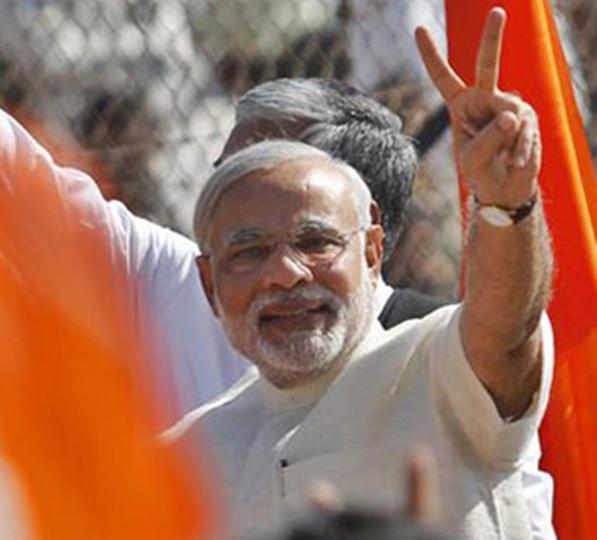 Luck appears to be on the government's side. It needs to take full advantage of it by initiating long overdue economic reforms without delay, says A K Bhattacharya.
10 most INFLUENTIAL cities in the world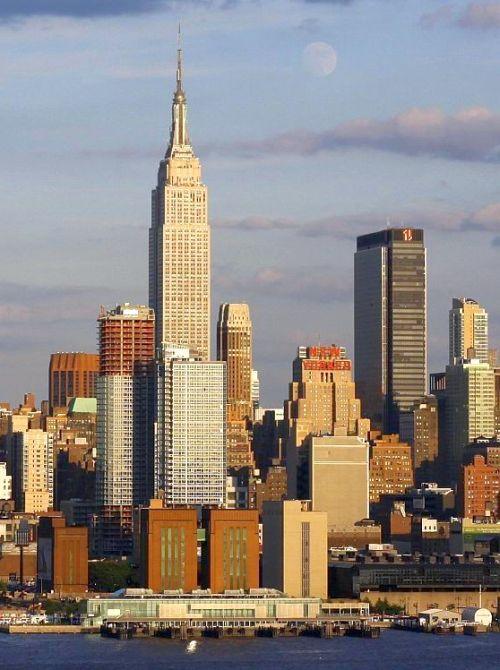 Mumbai and Delhi comes 31st and 34th respectively.
Ford Fiesta: Offers 25.01 kmpl mileage; great driving experience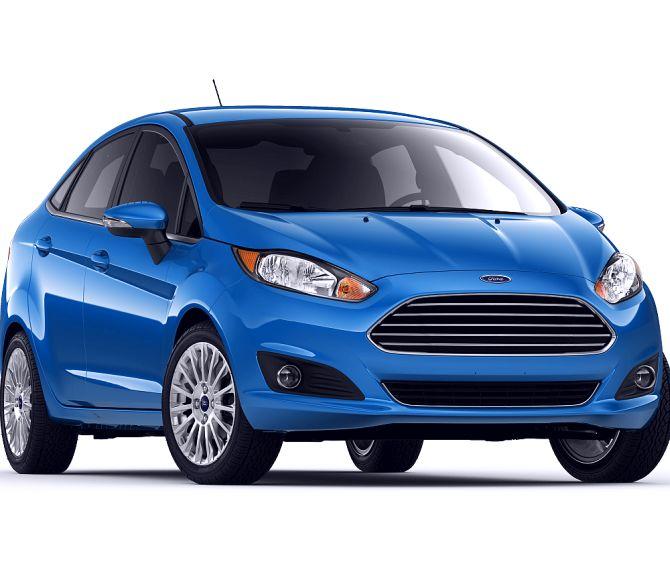 But will it sell?
Anand Mahindra, Chanda Kochhar on why India fails in innovation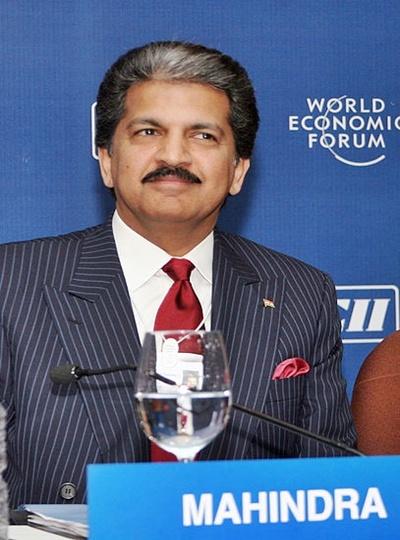 The education system is very examination-oriented but an application of that knowledge is lacking, says Chanda Kochhar.
'Brand India' has taken a hit in past 2-3 years'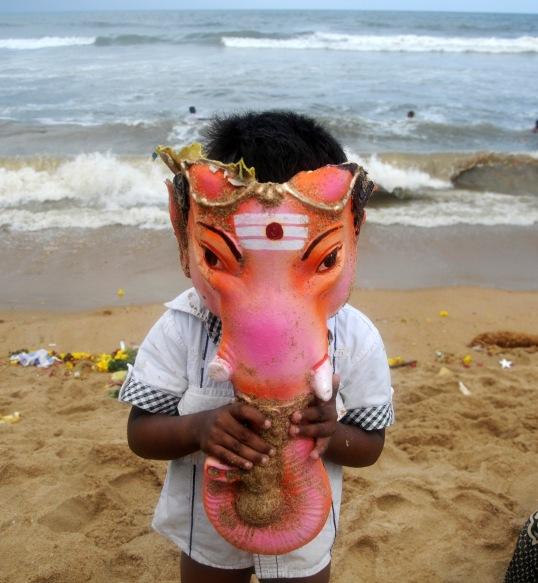 The billionaire businessman said foreign direct investment inflows play a key role in shaping a country's brand image.
August 19, 2014
BSE: Top gainers and losers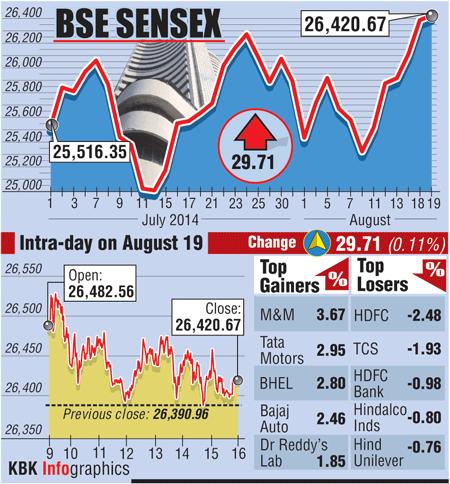 The 30-share Sensex ended up 30 points at 26,421 after hitting a record intra-day high of 26,531 and the 50-share Nifty ended 23 points higher at 7,898.
Construction work on DLF's biggest mall stalled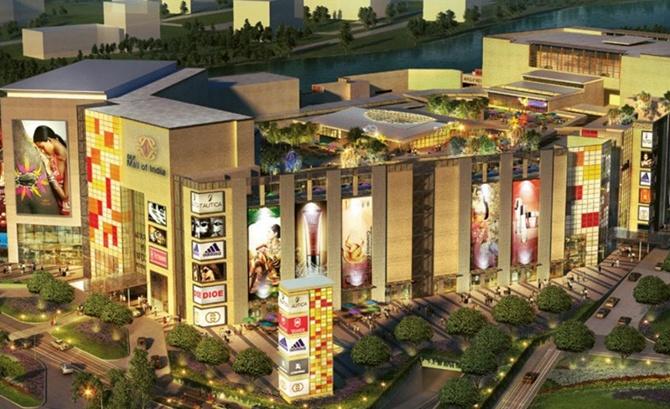 DLF's upcoming project Mall of India in Noida, projected to be one of the largest in the country, has been served a notice to stop all construction activities till a clearance from the National Board for Wildlife is obtained.
Tata Zest is a better car than Maruti Dzire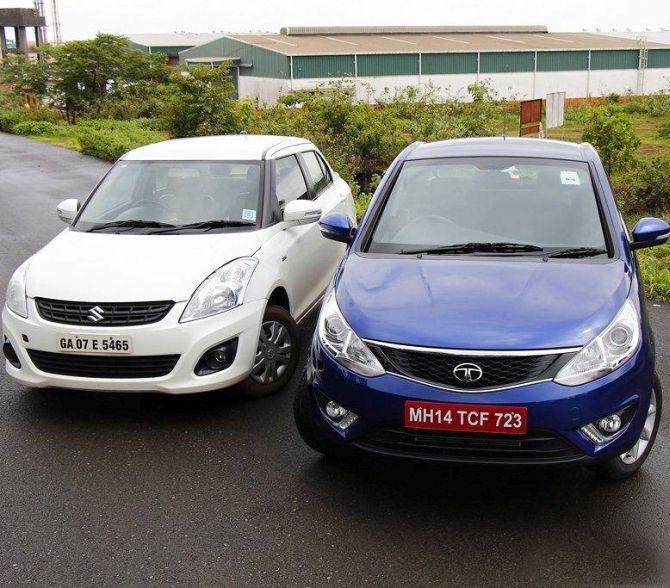 It has better styling, more appealing interiors, higher equipment, much more interior room, class leading ride quality and better drivability.
Planning Commission: From glorious days to an untimely end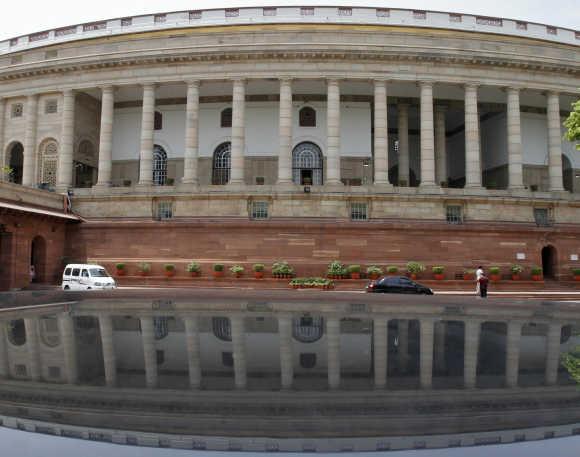 The curtains have come down on the organisation that, for 64 years, was responsible for the country's planned development.
BEST investment advice from 15 legendary investors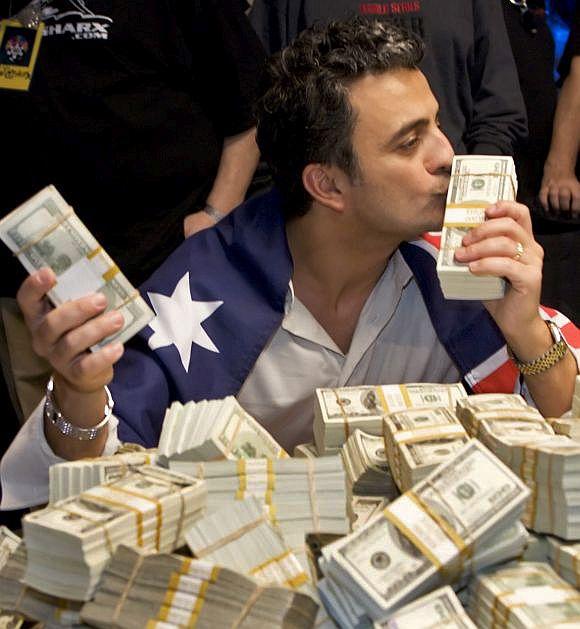 They researched their companies well, didn't believe in the market chatter and advise to stay invested for long term.
To retain talent, IT firms start rewarding best techies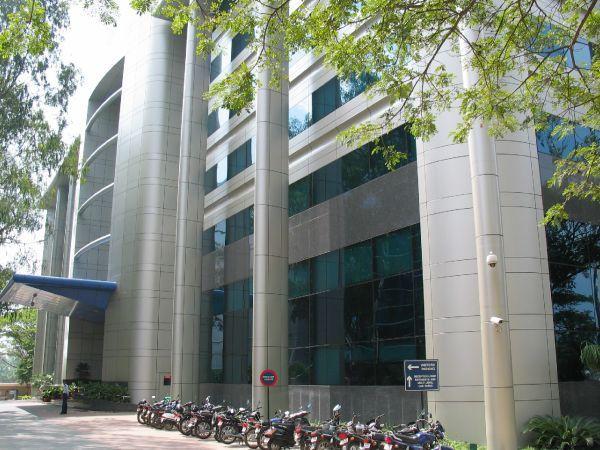 Big shift in the sector towards recognising role of specialists, in tangible ways not seen before.
Should you pay to withdraw your own money?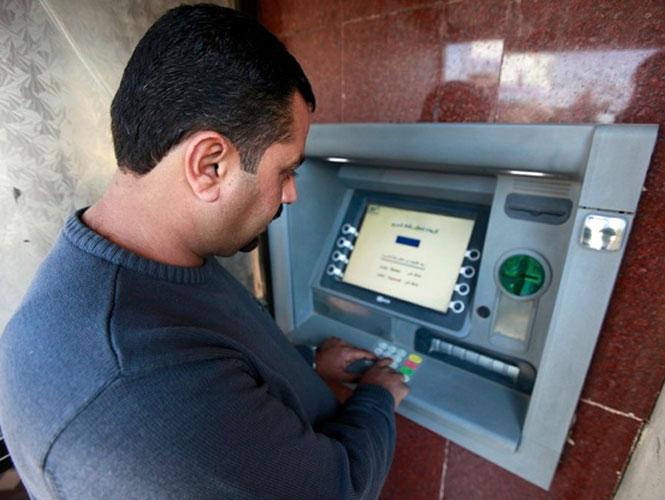 These include all kinds of ATM transactions. In short, you will be allowed eight free transactions, after which there would be a levy, which should suffice for most people.
Vistara offers a ray of hope to full-service carriers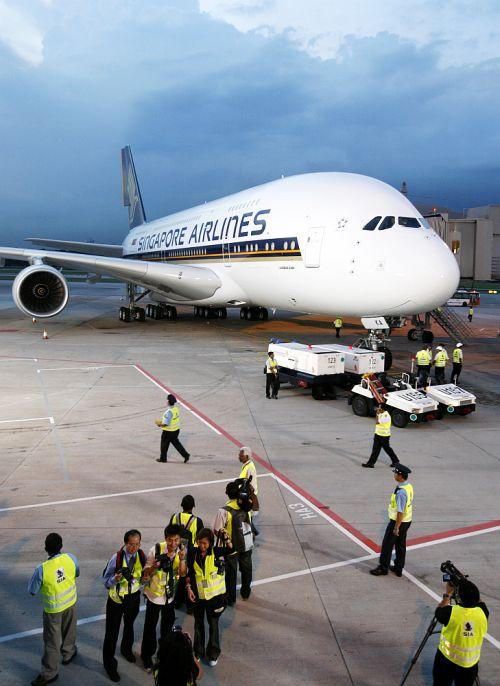 Full-service airlines may have been making huge losses in India, but Tata Sons and Jet Airways are raring to give the model a second chance.
Test drive: A ride in Google's amazing driverless car!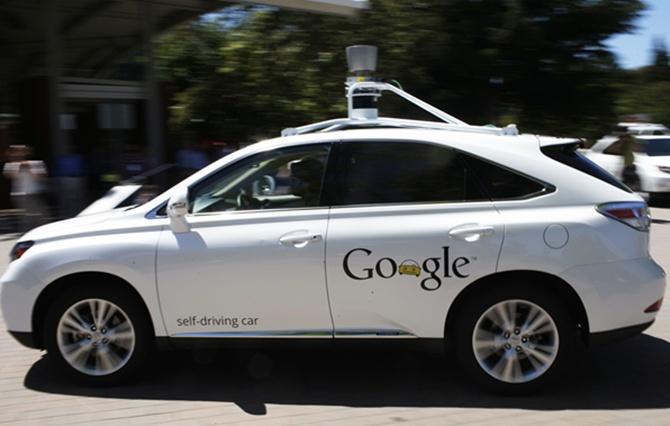 Self-driving cars could appear on roads by the end of this decade.
August 18, 2014
BSE: Top gainers and losers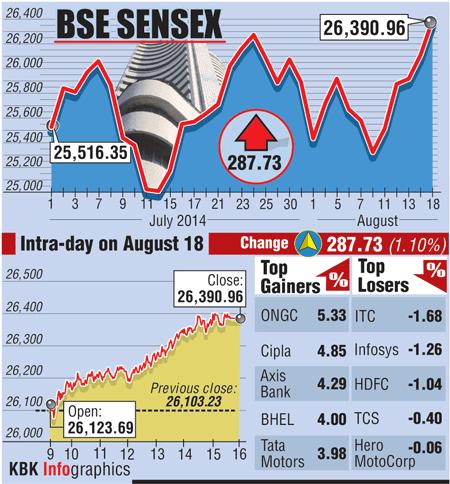 The 30-share Sensex closed at a record high of 26,391 and the Nifty gained 83 points to close at a high of 7,874.
10 awesome mini-SUVs that should come to India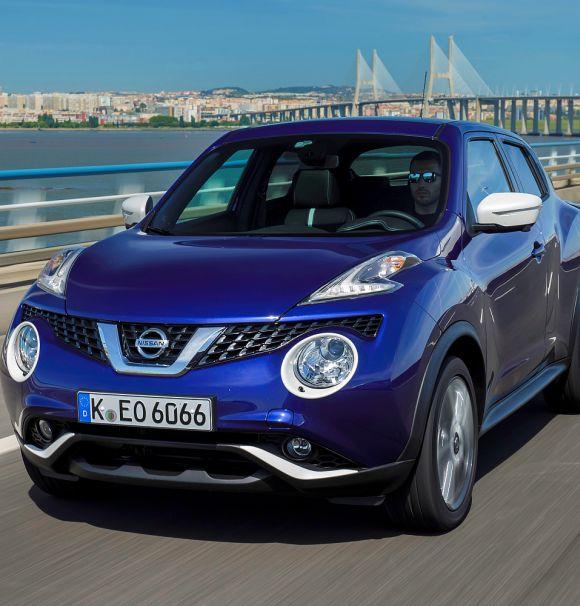 The country has an insatiable hunger for such crossovers.
Cheapest Merc to cost about Rs 27 lakh in India now!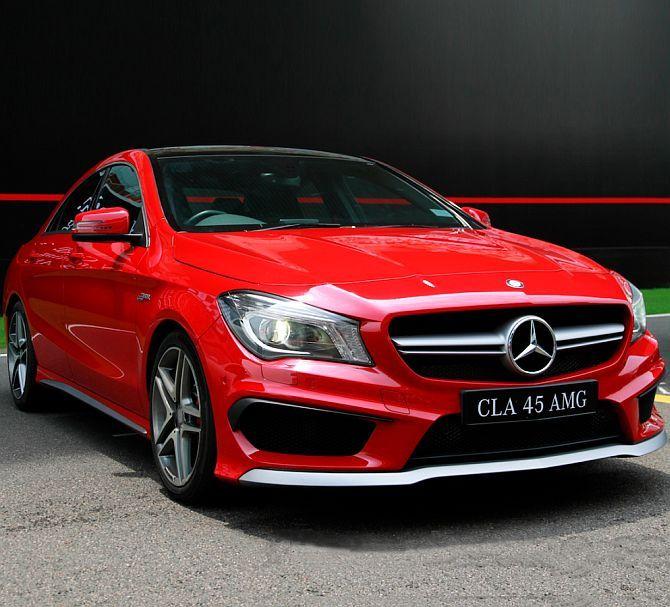 The quantum of price increase would be up to 2.5 per cent depending upon the model range, effective from September 1, Mercedes-Benz India said in a statement.
Made in India! 6 mantras to build successful brands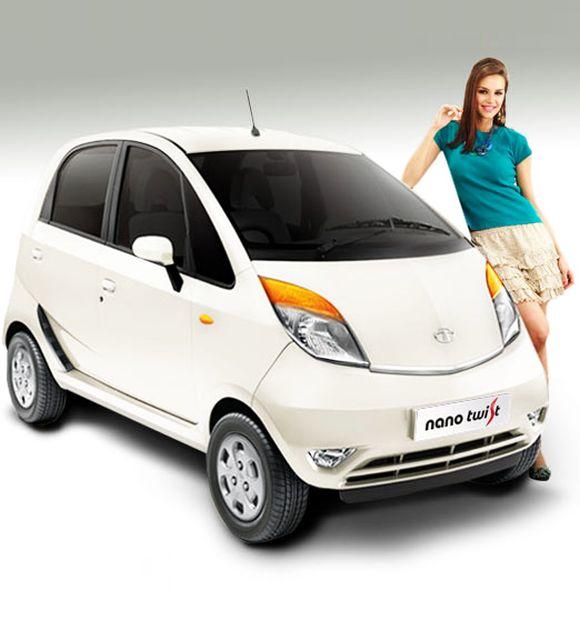 Successful commercial brands with a strong reputation support a positive nation brand.
How India has changed since independence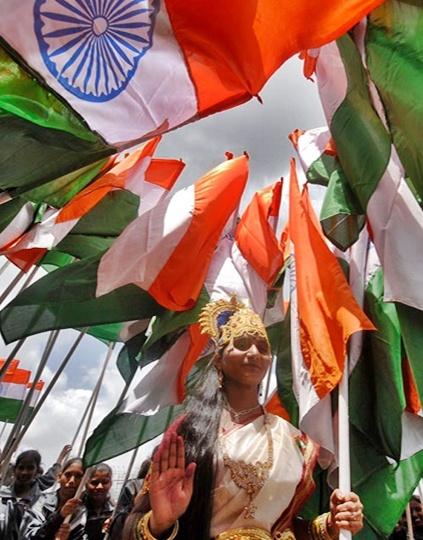 In its 67 years of independence, India has changed considerably.
Why gold is likely to retain glitter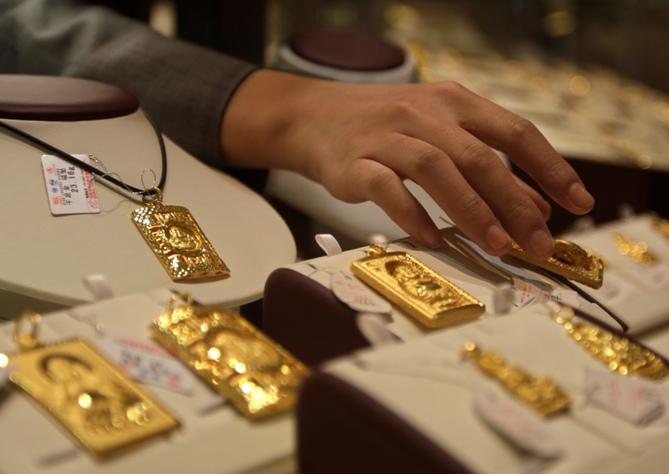 In the Indian markets, along with the international gold prices, the rupee rate and government taxes also play an important role in determining gold prices.
Bhamashah: A scheme to trump Aadhaar in Rajasthan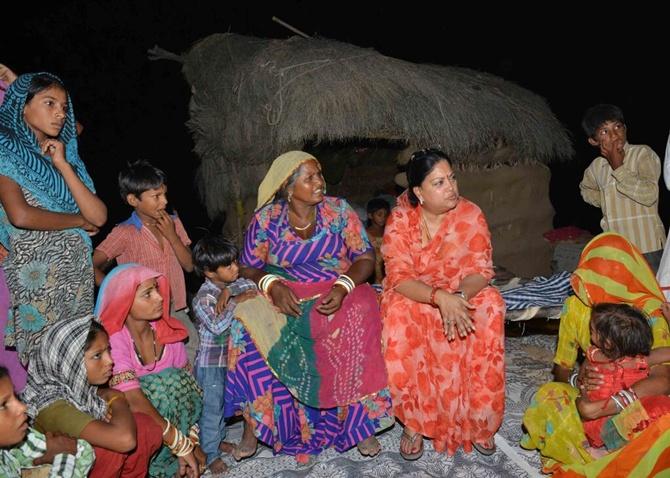 If the Unique Identification Authority of India (UIDAI) plans to give Aadhaar numbers to all Indian residents, the Rajasthan government promises to go a step further with a card for all female heads of households, to empower them financially.
Construction delayed? Builder must return money on demand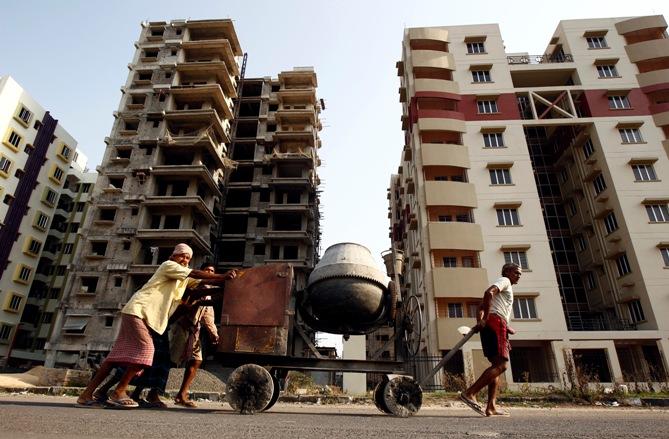 Builders will have to suffer the consequences of illegally holding on to a consumer's money and refusing to refund it.
Auditors cast doubts on SpiceJet's survival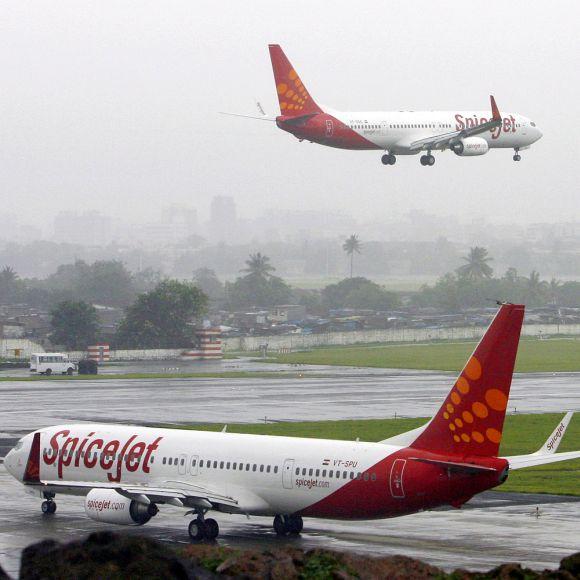 Jet Airways faces similar setback.
Behind the scenes: How Sebi will catch market manipulators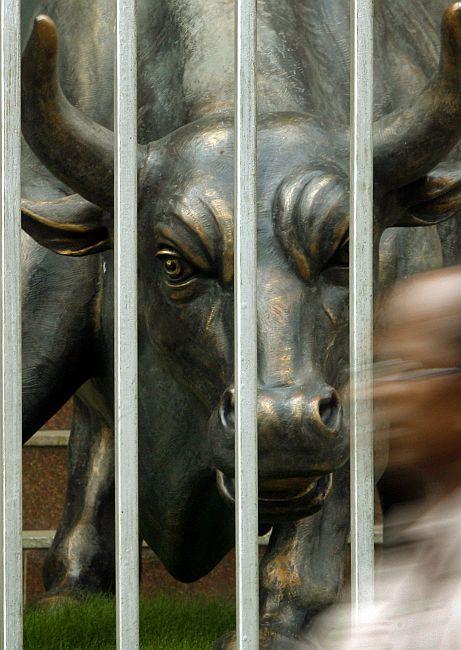 It analyses 50-100 alerts a day.
Diageo's Indian-origin CEO gets pay cut; no hike this year too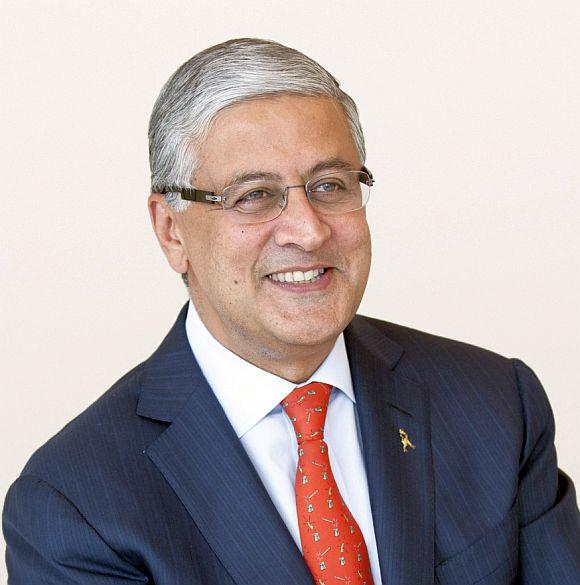 He led the takeover of Vijay Mallya's United Spirits.
'Sultan of Brunei bids for Sahara's luxury hotels'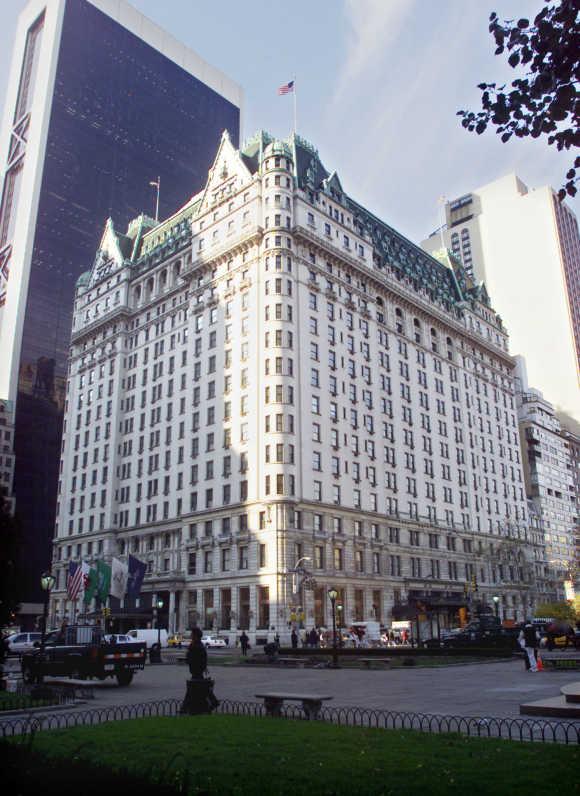 The Sultan of Brunei has made a bid for New York's Plaza Hotel, Dream Hotel and London's Grosvenor House Hotel, the Wall Street Journal's website edition reported on Saturday, citing people familiar with the situation.
August 16, 2014
Differences between Rajan, Finance Ministry rise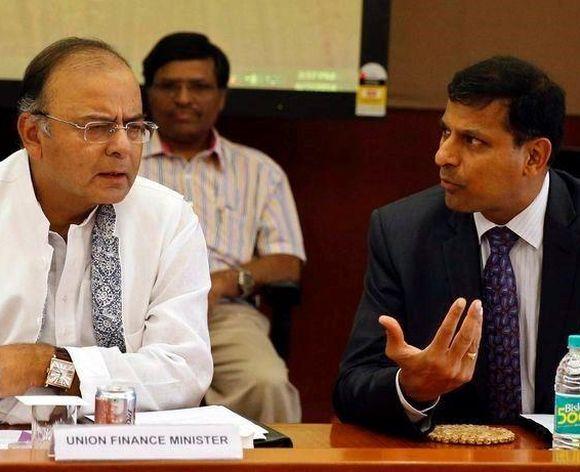 The rank of COO is the latest in a series of decisions that met with internal resistance at Mint Road and now North Block.
August 15, 2014
Why realty tycoon Donald Trump is smitten by India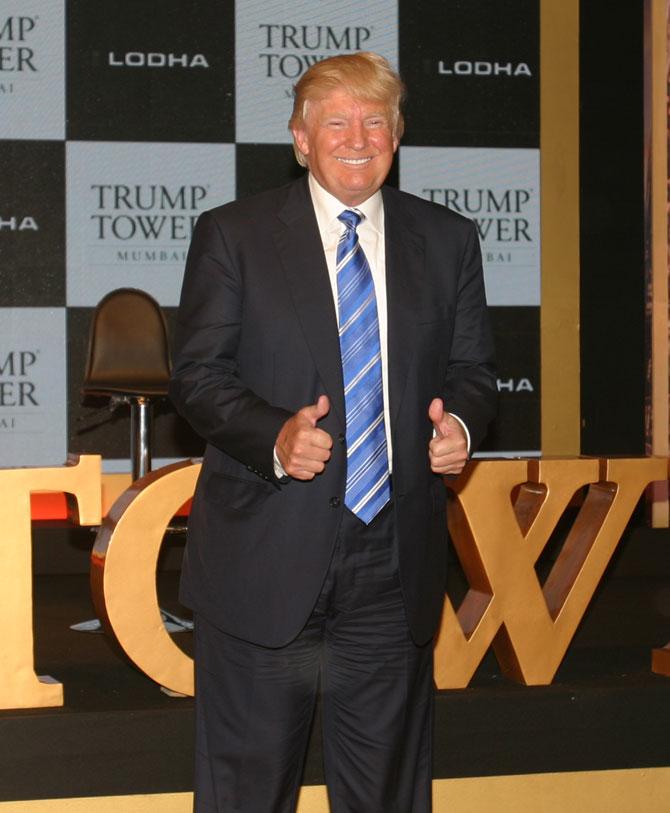 It isn't everyday that Donald Trump comes to Mumbai. Today is that day.
Bandhan, India's newest bank, takes shape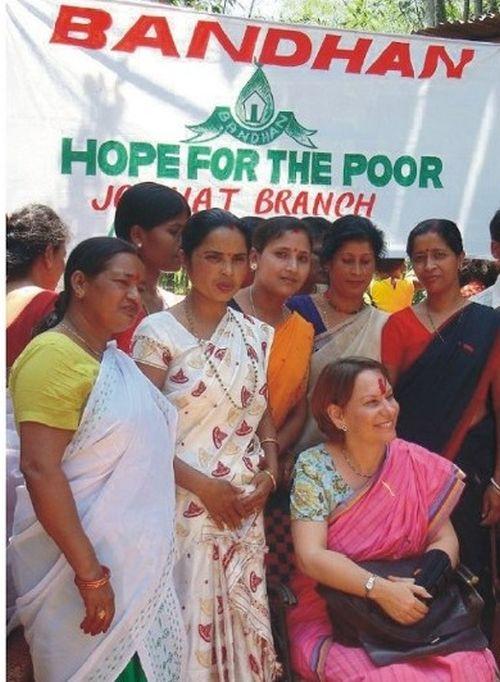 Bandhan plans to stick to its Grameen model, creating a unique hybrid model of banking.
August 14, 2014
BSE: Top gainers and losers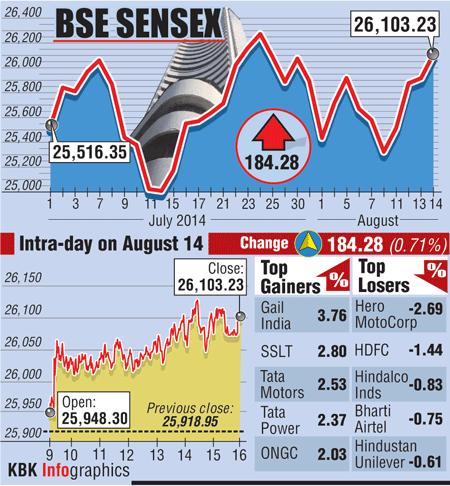 The Sensex advanced 184 points at 26,103 and the Nifty gained 52 points to trade at 7,792.
Police cars around the world that will BLOW your mind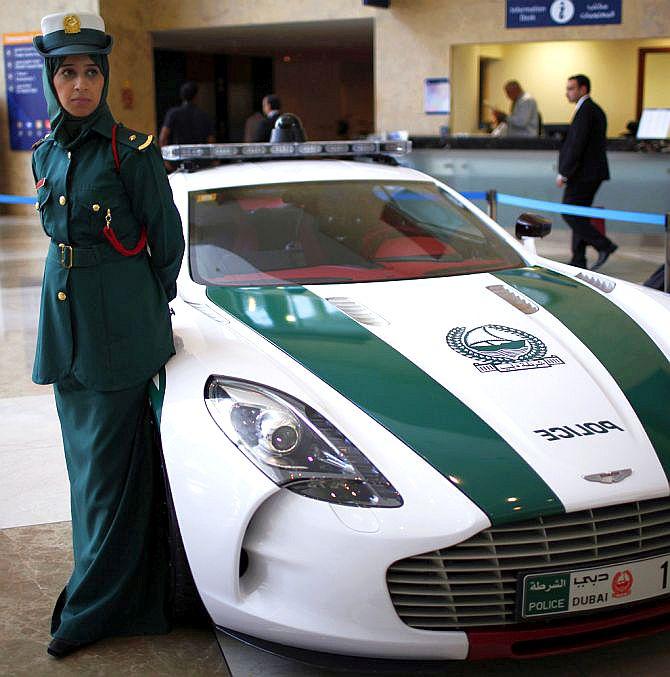 Some police departments are equipped with cars that only billionaires can afford.
Full service vs no-frills: Indian carriers brace for sky wars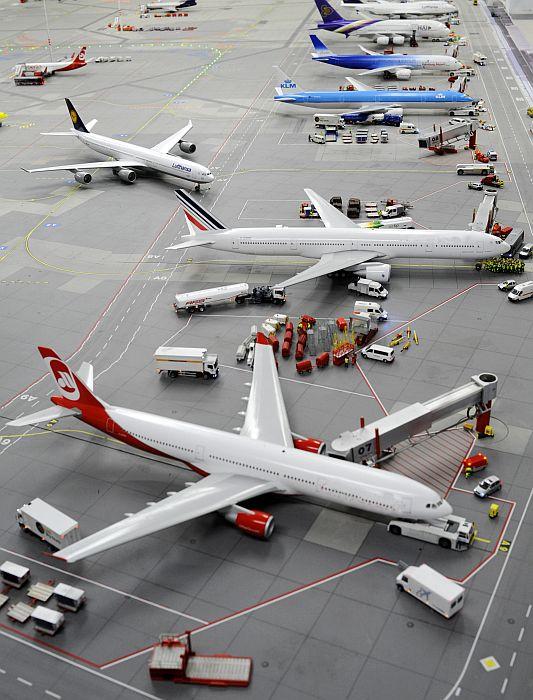 In a market driven by low fares, premium air carriers may have a tough time.
Tata Zest: An affordable sedan with a 6-year warranty!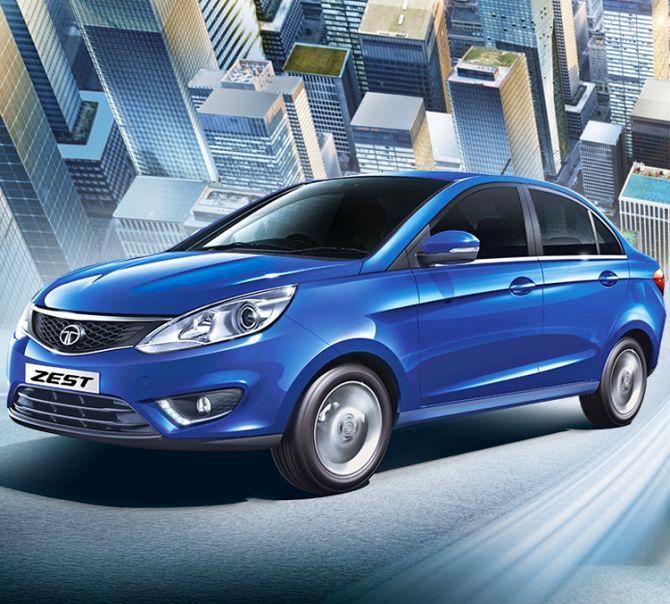 This could be make or break product for the company.
Incredible India! 40 facts to be proud about its economy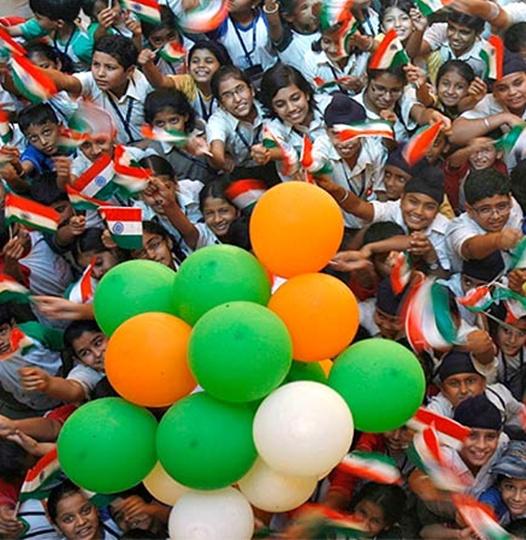 Despite India's weaknesses, the economy has grown to become the world's tenth largest by nominal GDP and the third-largest by purchasing power parity (PPP).
Cities with highest property price rise, Mumbai tops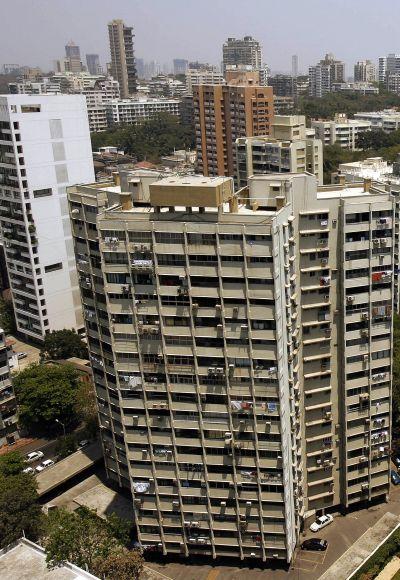 While Delhi logged the least price rise of 4.4%, Mumbai showed record appreciation of 25.27% between June 2012 and May 2014.
August 13, 2014
India slips 10 places in Global Innovation Index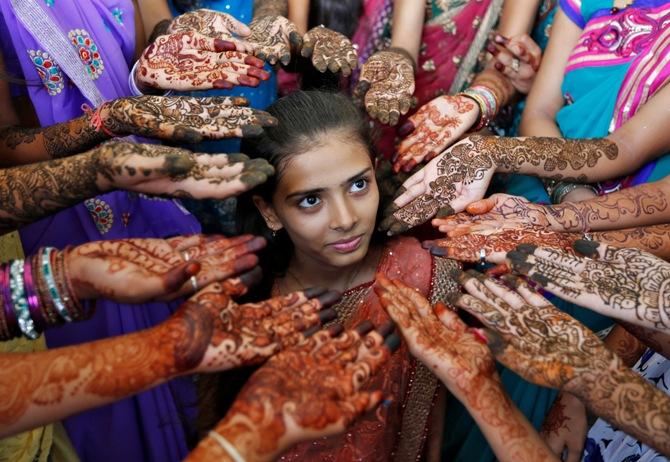 GII measures national innovation performance based on a set of variables to both innovation input and output.
I-Day bonanza: Petrol to be cheaper by Rs 2!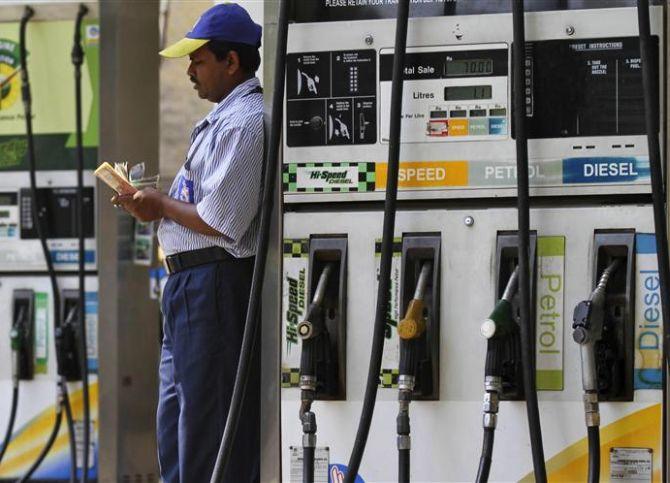 Earlier, the minister faced ire of Opposition members in Rajya Sabha as they accused him of not giving specific replies to questions on Aadhaar-based direct subsidy transfer to domestic cooking gas consumers.
Why some fans are disillusioned with Modi already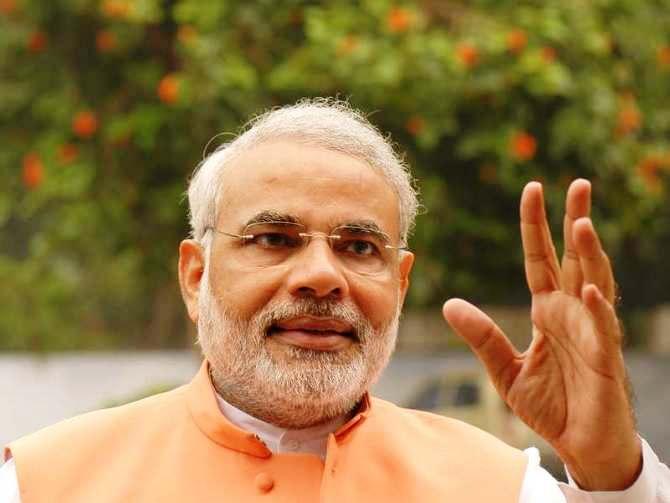 To some of the economists and business leaders who as his campaign cheerleaders dared to dream of a Thatcherite revolution, he seems not to be listening.
Microsoft launches 'most affordable' Lumia smartphone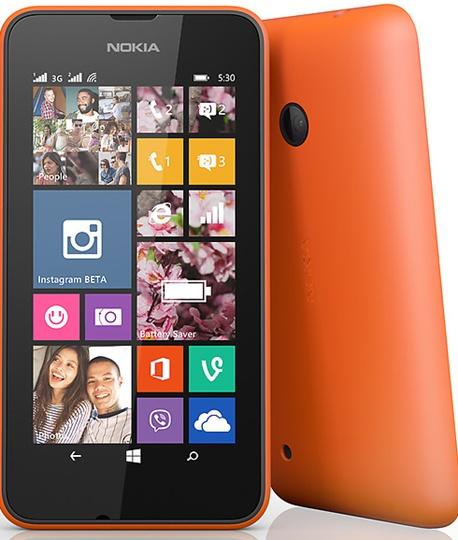 Microsoft Devices on Wednesday announced the launch of "most affordable" Lumia 530 dual SIM smartphone for Rs 7,349 in India.
5 Indians have half of India's billionaire wealth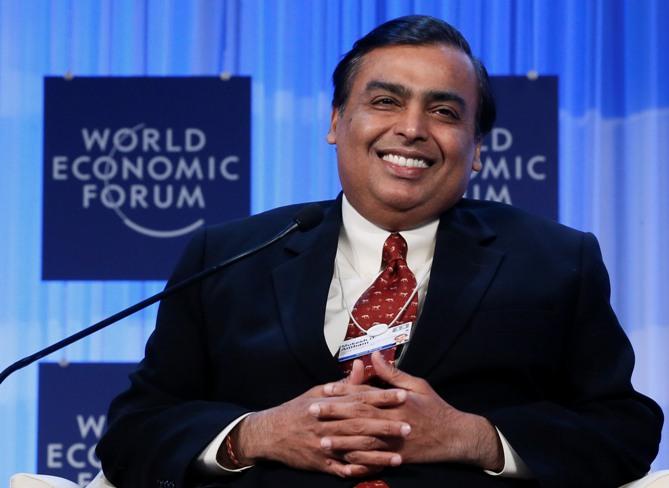 Ambani is followed by steel tycoon Lakshmi Mittal, drugmaker Sun Pharma's Dilip Shanghvi, IT giant Wipro's Azim Premji and Tata Sons' shareholder Pallonji Shapoorji Mistry among the top-five wealthiest individuals from India.
Mobile banking zooms as India gets smarter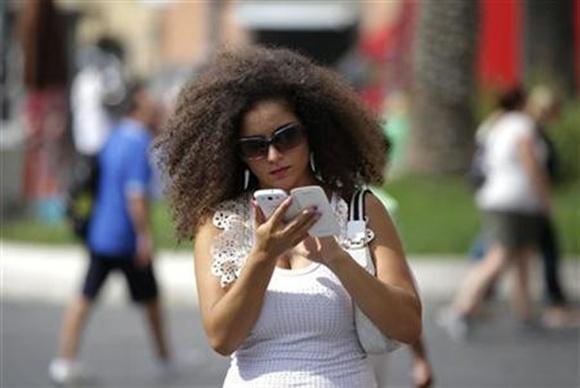 Transactions see 4-fold jump in a year; ICICI Bank tops Rs 1,000 crore (Rs 10 billion) in one month.
Can Tata Zest beat its rivals Maruti Dzire, Honda Amaze?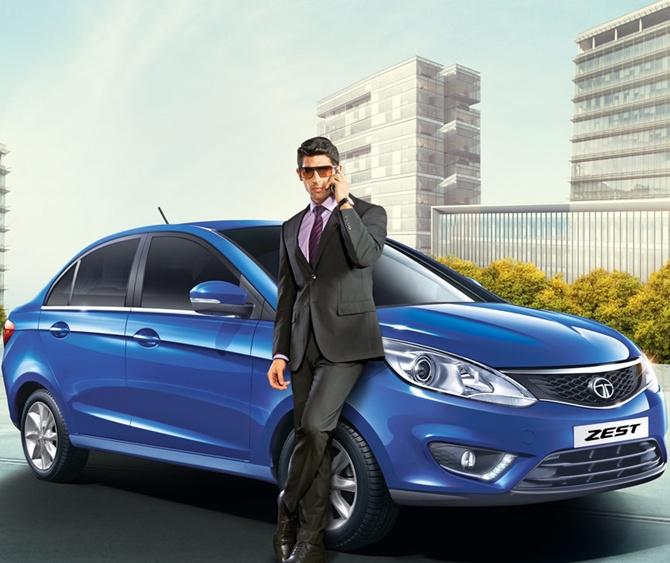 The car, the cheapest in its category, will compete against the Maruti Suzuki Dzire, the Honda Amaze, the Hyundai Xcent and the Tata Motors Indigo CS.
Why Jet Airways is facing a classic Catch-22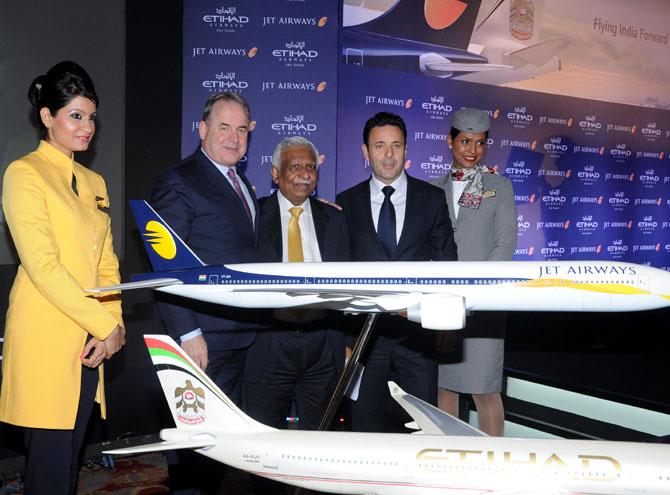 Will Jet Airways benefit by shutting its low-cost carrier in a highly price-conscious market?
August 12, 2014
Trump plans super-luxury skyscraper in 'inexpensive' Mumbai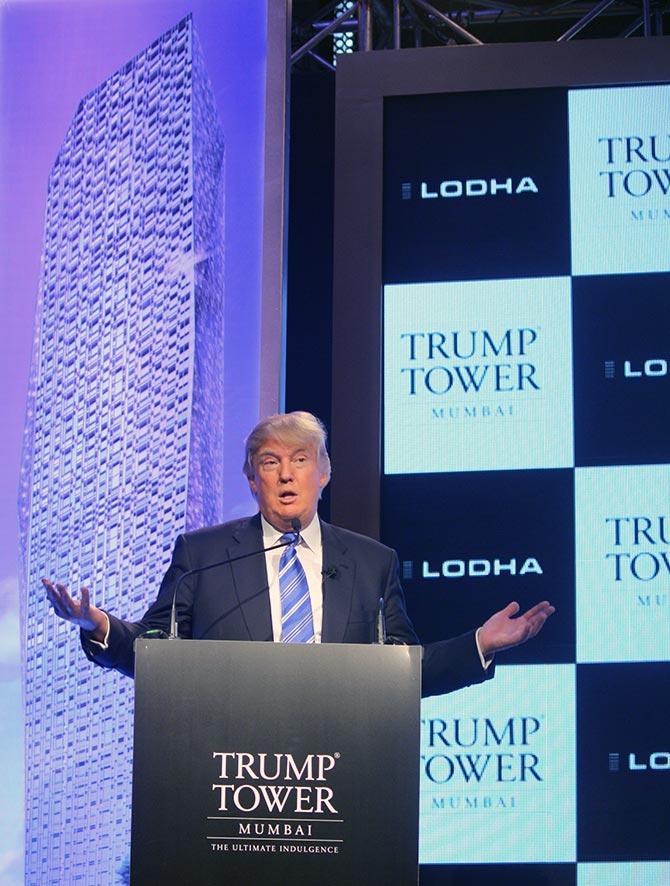 "One of the reasons I like Mumbai is because I find your prices unbelievably low," says Donald Trump.
Tata Motors launches stylish sedan Zest at Rs 4.64 lakh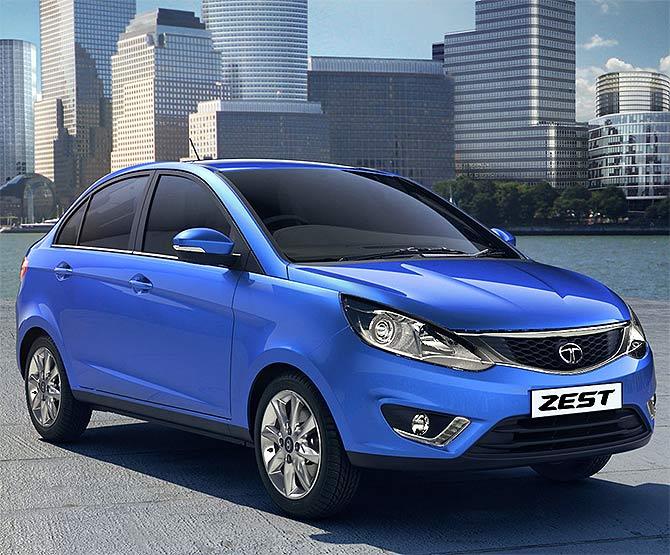 Tata Motors on Tuesday has launched the stylish sedan Zest at a starting price of Rs. 4.64 lakh.
SpiceJet flies into turbulence, tough days ahead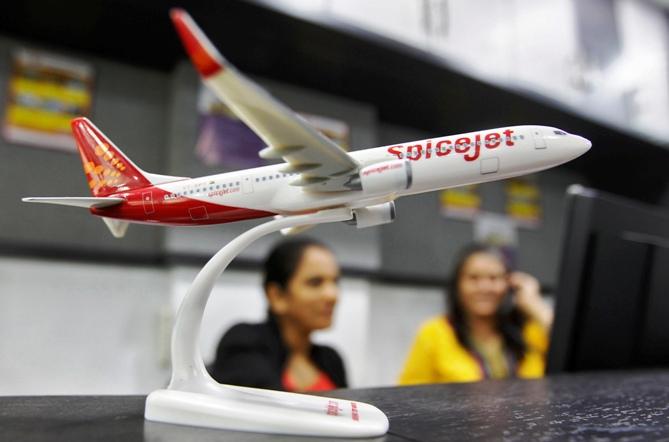 Over the past month, SpiceJet has been hit by a spate of bad news. As the airline's losses mount and troubles pile up, analysts worry about its prospects.
'Naked PCs' lay bare Microsoft's emerging markets problem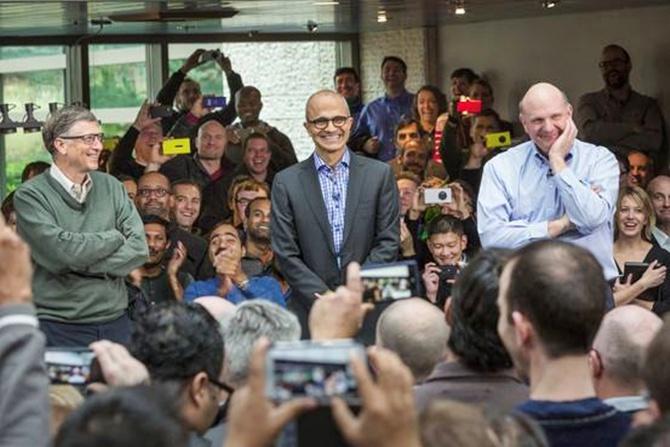 According to StatCounter, a website that tracks what software is loaded on Internet-connected computers, more than 90 per cent of PCs in China -- now the world's biggest market -- are running pre-8 versions of Windows.
Leading tea brands in India have toxic pesticides: Greenpeace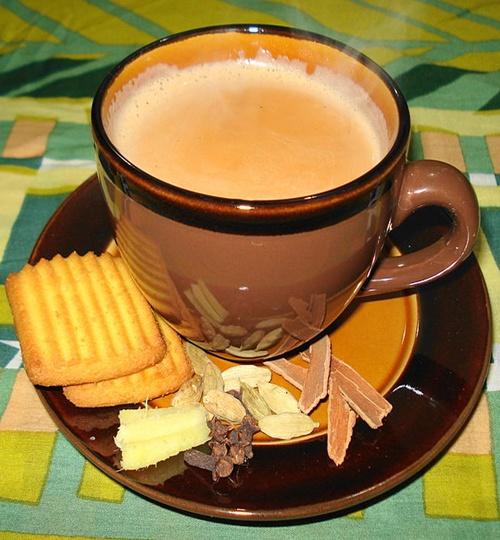 Greenpeace says samples of leading brands tested contain unacceptable levels of dangerous chemicals.
Strange cyber world where no authority can dictate terms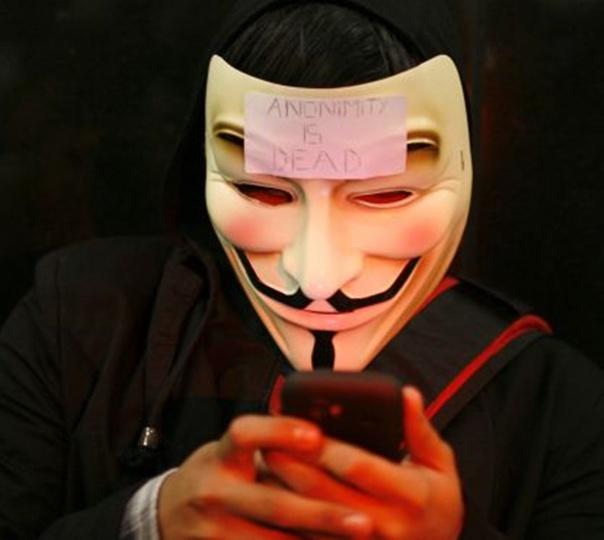 Running beneath the World Wide Web of Facebook, Google and YouTube, the Deep Web is like a vast, dark ocean.
OMG, Micromax has arrived!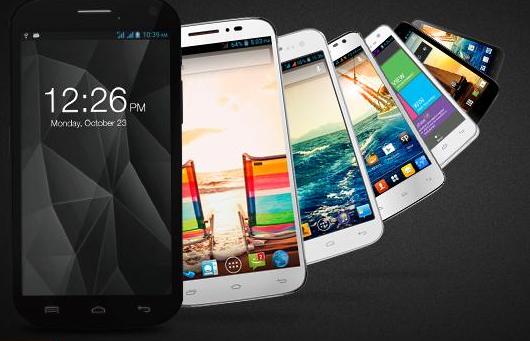 The home-grown company has recently become the largest mobile phone seller in India. Vipul Vivek explains why Micromax devices have caught the fancy of users.
Countries with the WORST drivers in the world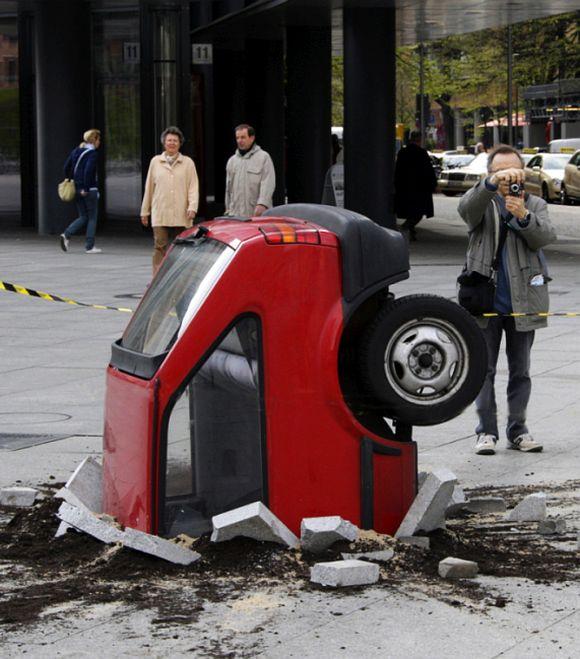 India ranks 76.
Infosys has new app, but can he deliver the numbers?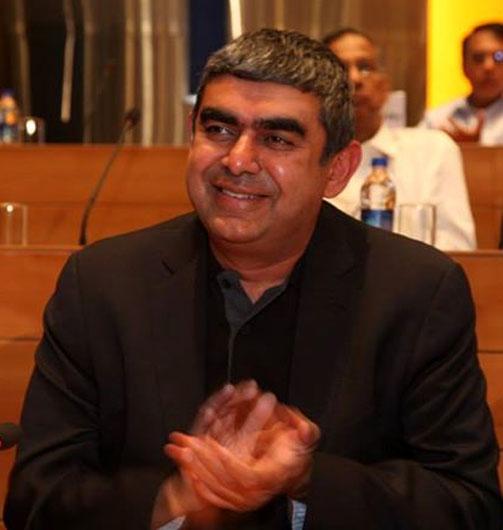 Vishal Sikka, the IT services firm's high-profile 'servant-leader', wants to go fast forward by pressing the innovation key. Will it click?
Rakesh Jhunjhunwala made $1 mn a day in one year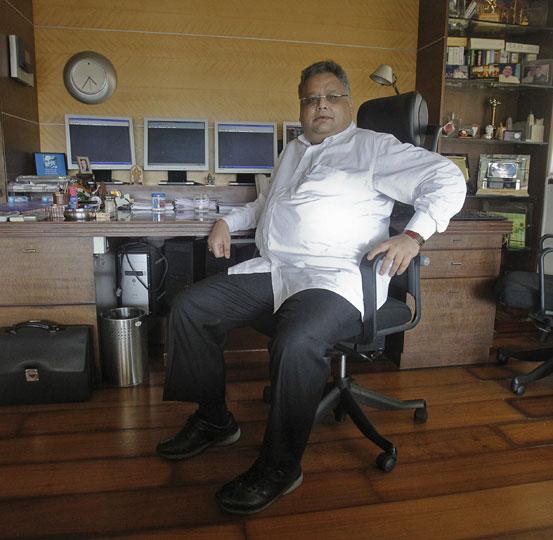 Rakesh Jhunjhunwala became a billionaire in the last bull-run which ended in 2008.
August 11, 2014
BSE: Top gainers and losers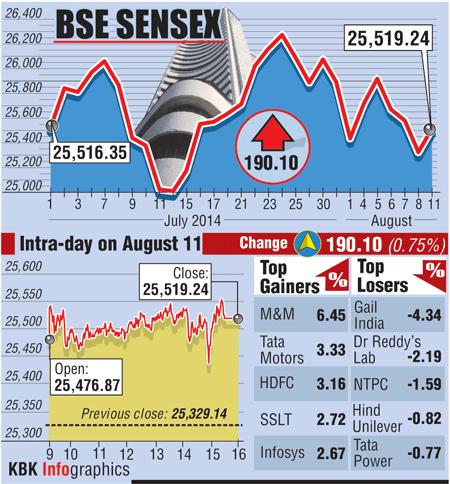 The 30-share Sensex ended up 190 points at 25,519 and the 50-share Nifty climbed 57 points to end at 7,626.
Tata Sons-Singapore Airlines JV 'Vistara' set for Oct launch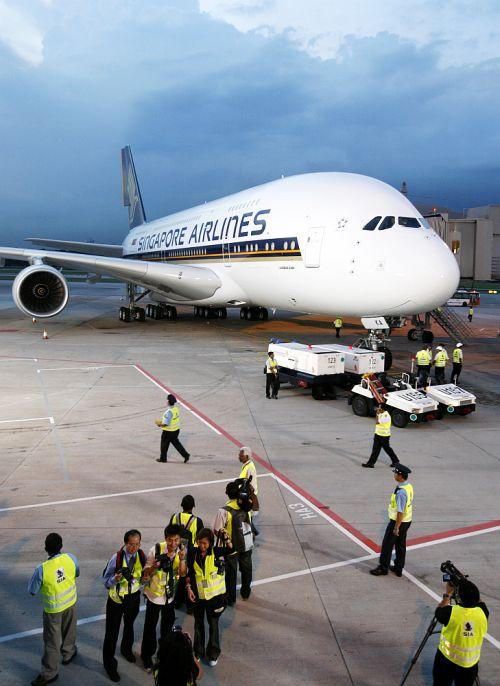 Teh word means expanse.
20 most admired companies in the world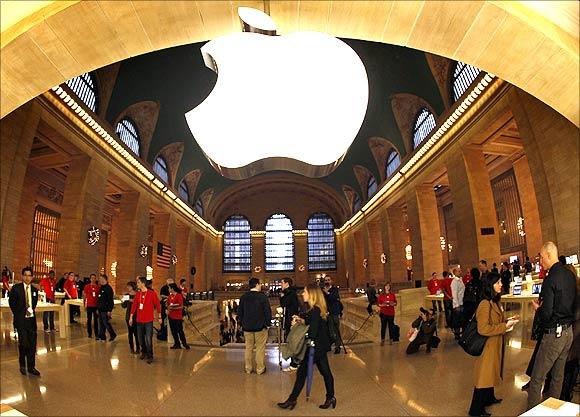 World's most reputed companies have to excel in talent management, financial soundness and work ethics/
Hyundai launches Elite i20; price starts at Rs 4.9 lakh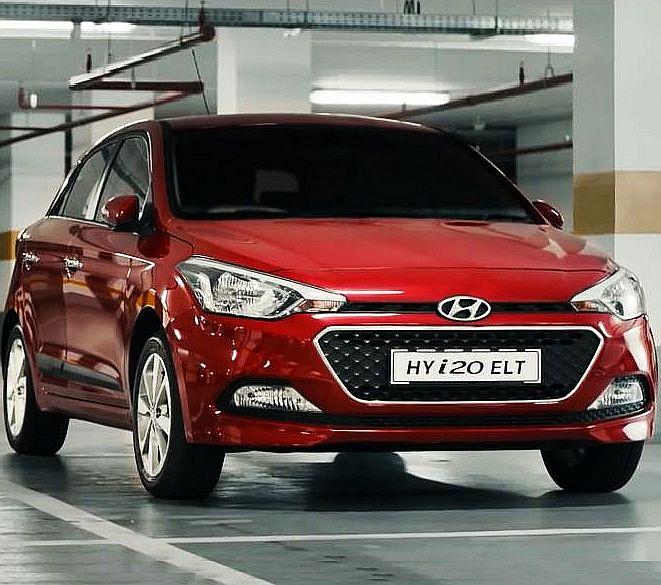 The car made its debut in India.
Fiat Punto Evo is more spacious than VW Polo, Maruti Swift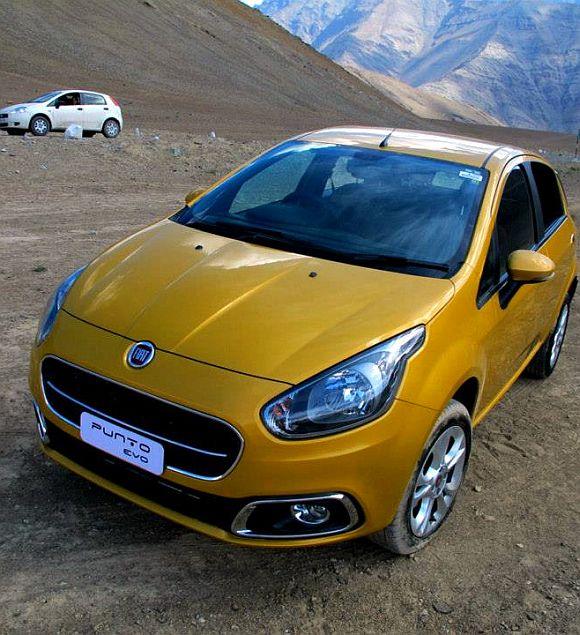 Except for Hyundai i20 Elite, the car gives a tough competition to rivals.
PPF still the best among tax-exempt instruments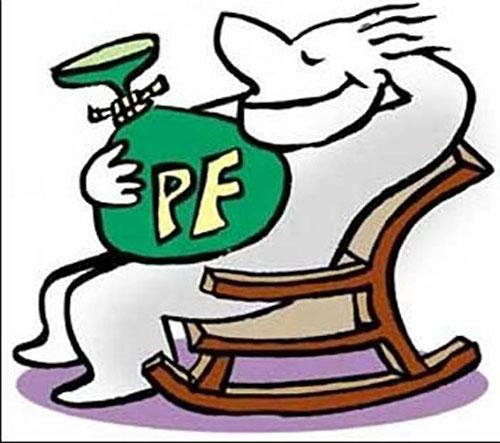 PPF still stands out as one of the best among the instruments giving exempt-exempt-exempt (EEE) benefits, which makes it one of the most popular investment products say financial planners.
Companies that rules the hearts of Indians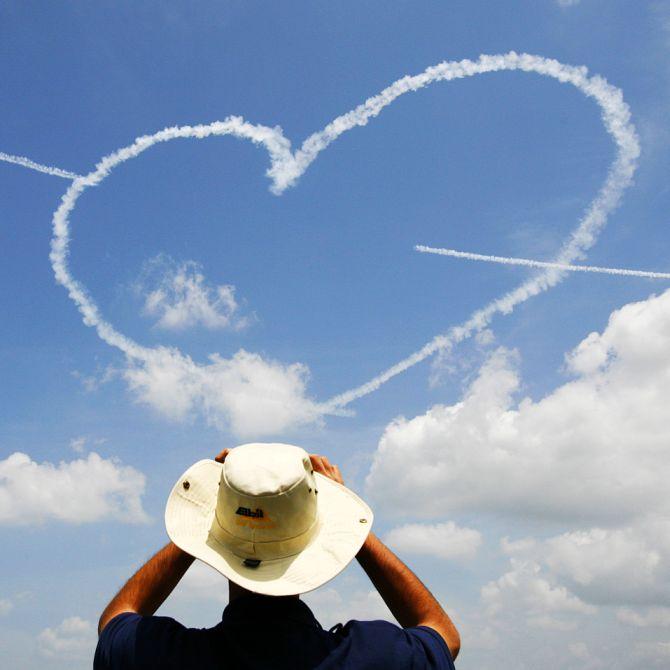 Groups such as Tata, Godrej, HCL, and L&T lead the way
A napkin sketch, $2-bn investment and the grand Amazon plans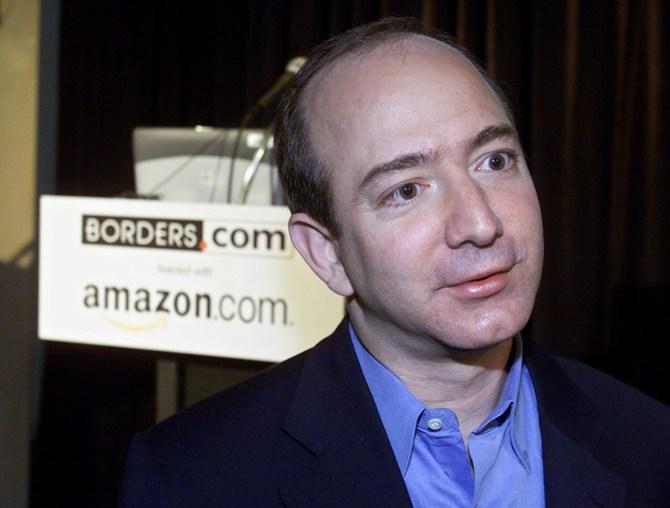 Flipkart co-founders Sachin Bansal and Binny Bansal had worked at Amazon before launching their start-up in 2007.
From Tihar, Roy tries to sell the New York Plaza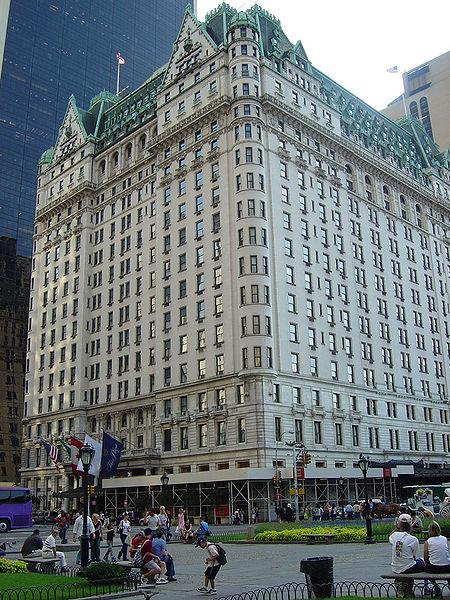 Indian tycoon Subrata Roy is putting up the two trophy properties and another luxury New York hotel for sale to raise $1.6 billion for the bail bond that will get him out of Tihar, a sprawling New Delhi prison complex that houses about 12,000 inmates.
High-profile business wars: Inside story of Bajaj family feud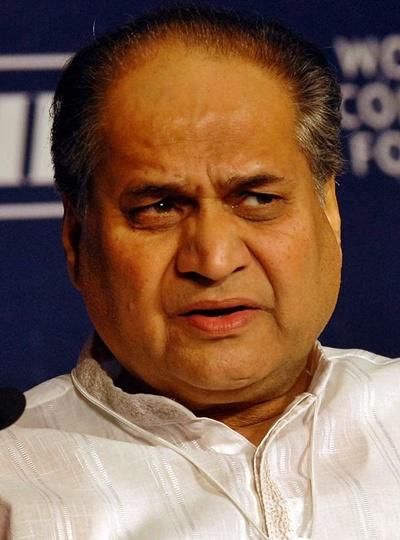 Kushagra publicly crossed swords with his uncle, Rahul Bajaj calling him a 'raja' (king) who does not have the time to meet his 'prajas' (subjects).
Want to save more? Smart tips to make you richer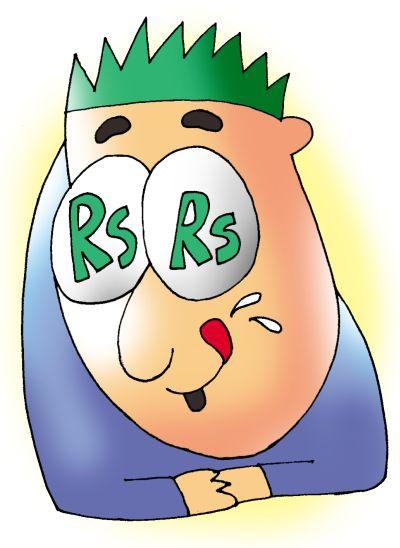 Look at savings as a percentage of income rather than a fixed amount. Both should rise in the same proportion.
Life in turmoil for 1,500 Kingfisher Airlines employees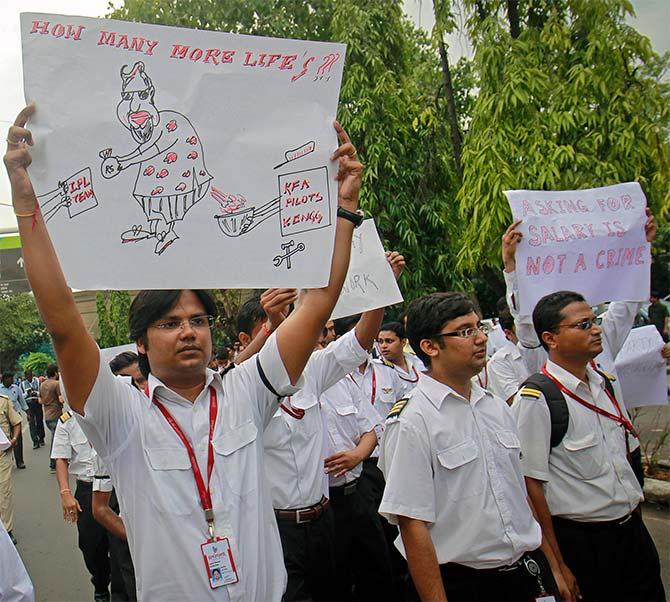 The defunct Kingfisher Airlines still maintains a big employee roster.
August 08, 2014
As Samsung tackles others, Micromax gains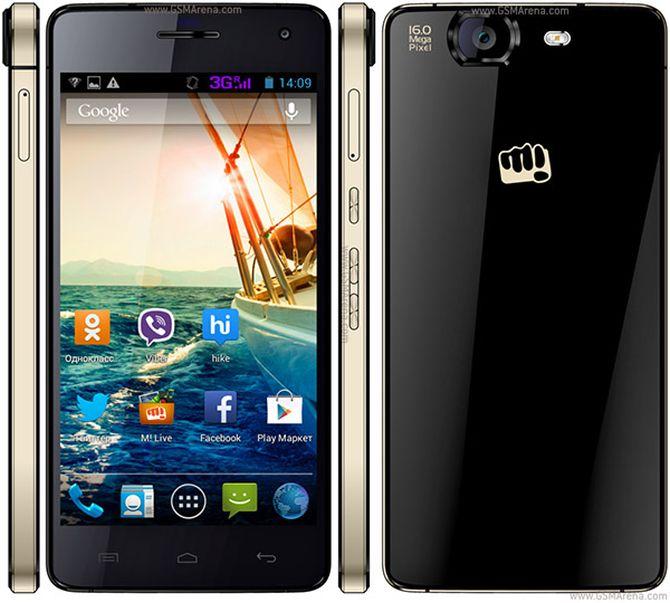 Even three months back, it was trailing Samsung and Nokia in market share in overall handsets.
5 things you need to know about Hyundai Elite i20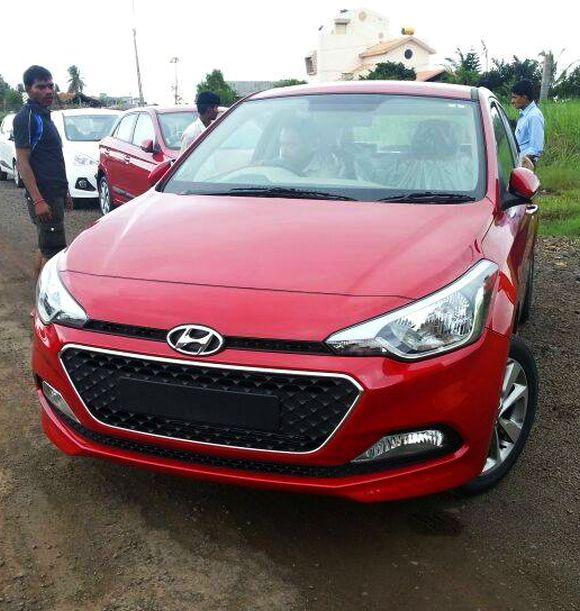 It has refreshing new design and feature rich interior.
Goli Vada Pav: From a modest beginning to 300 outlets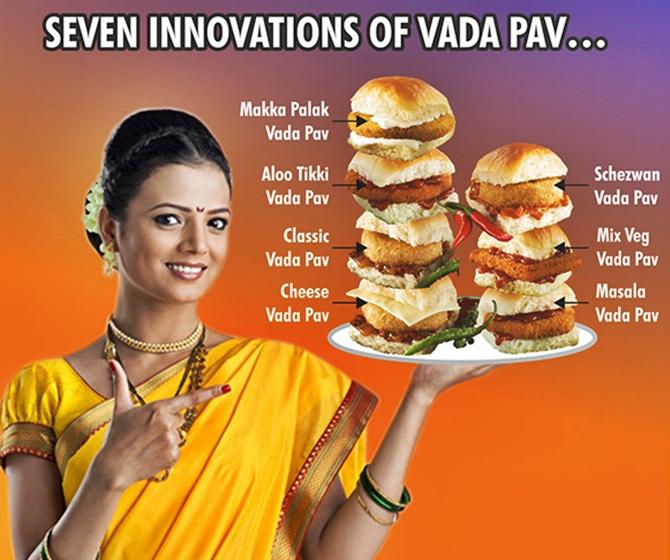 Goli Vada Pav has close to 300 stores in more than 60 cities across 16 states.
Cars celebrities are crazy about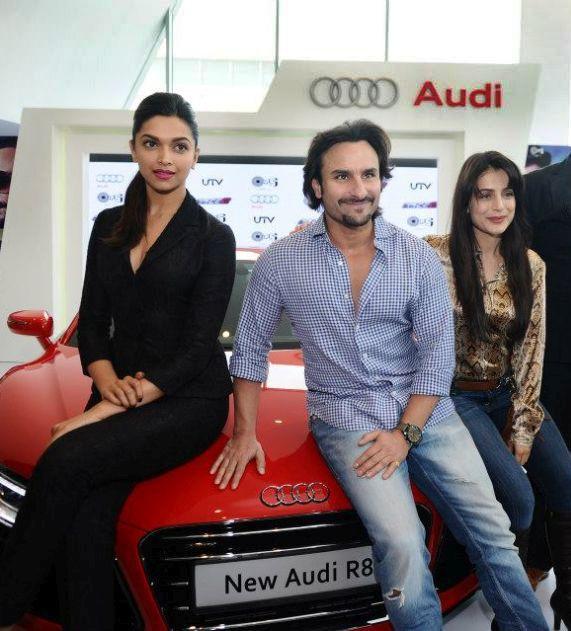 Audi Q7 SUV and Range Rovers are the sought after
It's dangerous to invest all savings to buy a house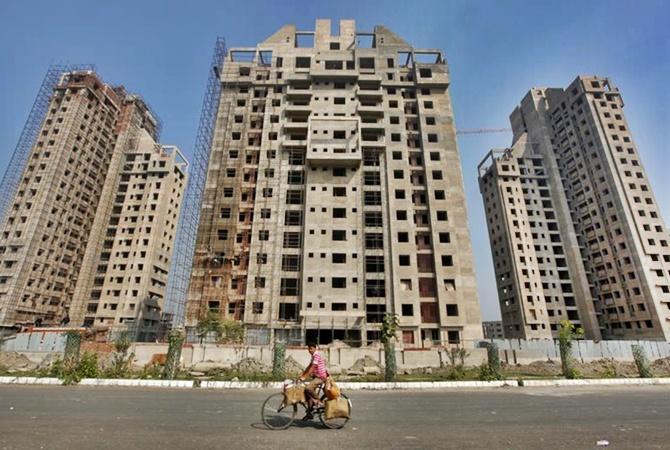 Housing is a highly illiquid and, by definition, high-risk market, and individuals, in general, do not have the skills to manage this risk.
Modi sticks to failed recipe in India's food-inflation fight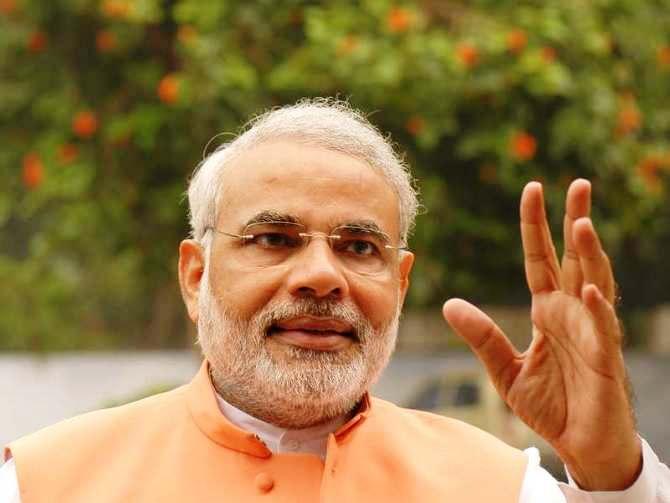 Prime Minister Narendra Modi's election triumph in May had raised hopes of quick action to tackle India's recurring food price shocks.
Good food, new menu in Rajdhani, Shatabdi trains soon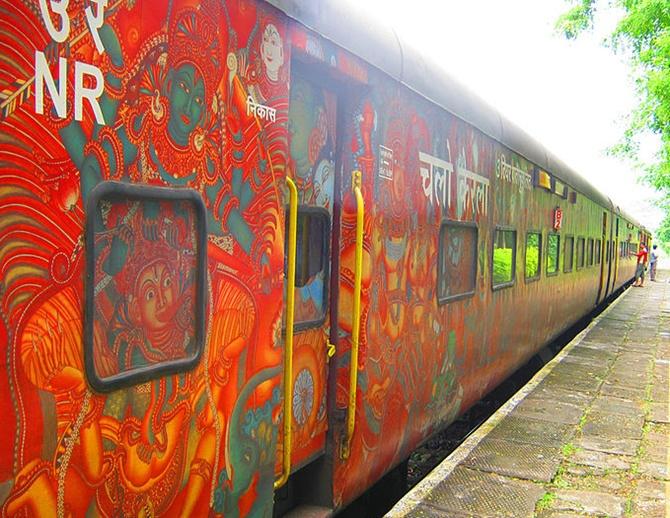 Plagued by complaints over the quality of food being served on trains, railways has decided to change the menu in its premier trains and is also set to introduce third-party audit of the catering service.
August 07, 2014
Even Bangladesh has moved ahead, Modi must act now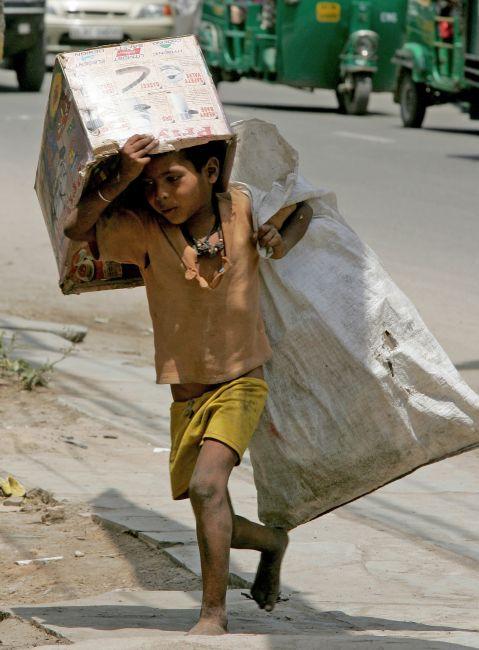 Consider the credentials of our pro-farmer governments: almost half our rural households lack electricity connections, says Rahul Jacob.
Lessons for badly-planned, congested Asian cities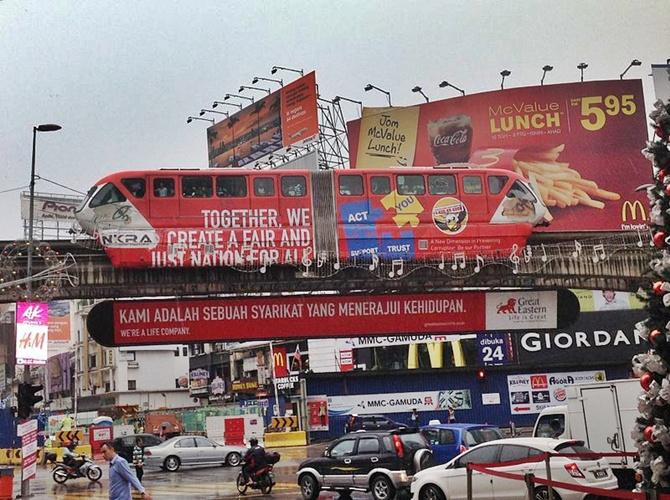 Most of the ill-planned Asian cities need a more creative plan aimed at weaning people away from using personal cars for commuting.
Audi launches A3 sedan@ Rs 22.95 lakh
The company is betting big on the new model to stretch its leadership in the Indian market and is targeting a new segment of the compact luxury sedan besides tapping repeat buyers.
FM to go on marketing drive to sell 'Brand India' abroad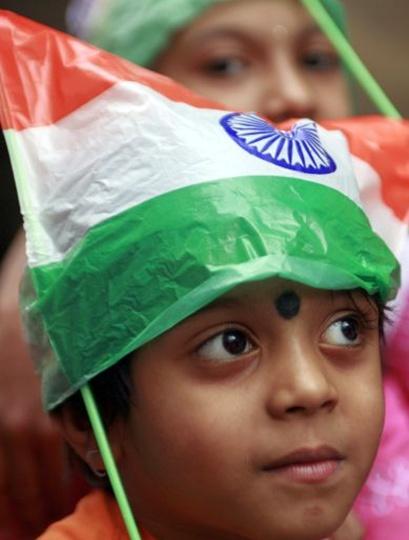 With stake sales to begin in some PSUs & banks, Jaitley and team to trot the globe to get more foreign investors.
E-commerce start-ups face battle with Tatas, Reliance in fray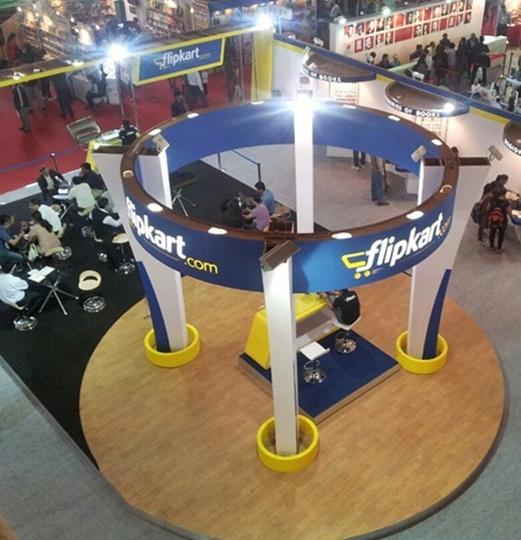 While Flipkart and Amazon go on a fund-raising spree, the real battle will begin once big industrial houses such as the Tatas, Reliance and the Aditya Birla group join the race.
These millionaires' jobs will make you JEALOUS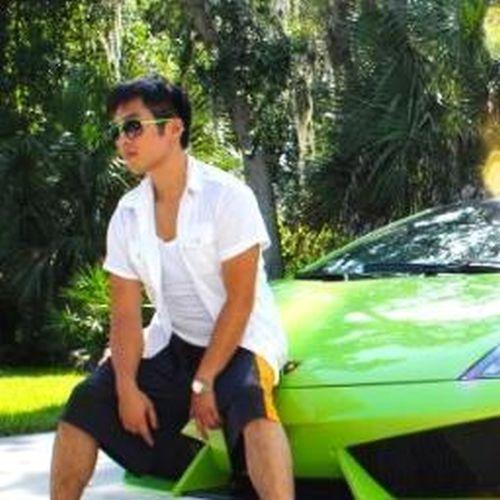 All they used was their creativity, sill and intelligence.
Modi govt in Gujarat favoured Adani for Mundra port: Congress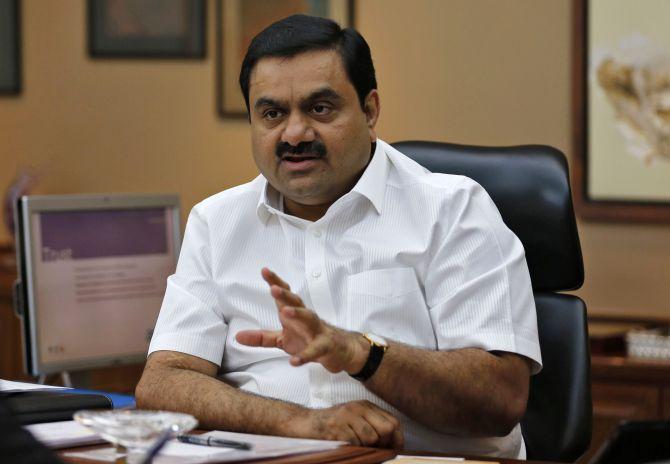 The leader of the opposition in the Gujarat Assembly Shankarsinh Vaghela on Wednesday alleged that Gujarat government, when Narendra Modi was chief minister here, had favoured billionaire Gautam Adani promoted Adani Group to set up private port at Mundra.
Foreign exchange reserves will not buy us immunity: Rajan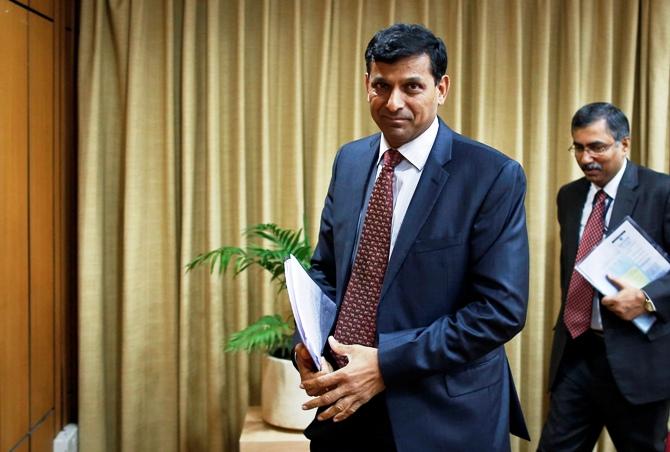 A day after the Reserve Bank of India's monetary policy review, the RBI Governor talked to journalists on related issues.
Top 10 countries with most multi-millionaires, India ranks 8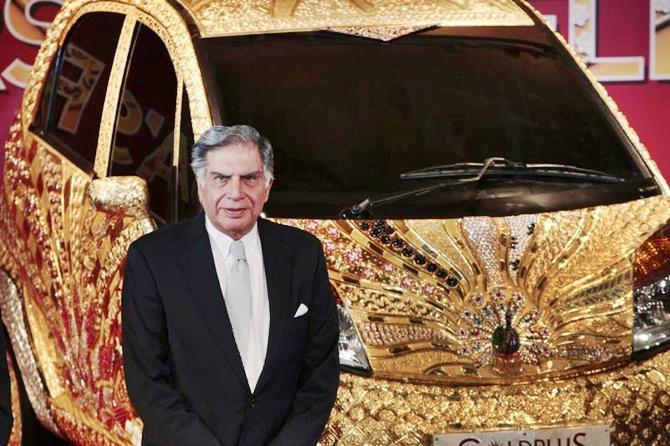 India is home to the eighth largest group of super rich people in the world, as there are
Infosys needs to spell out its strategy: Analysts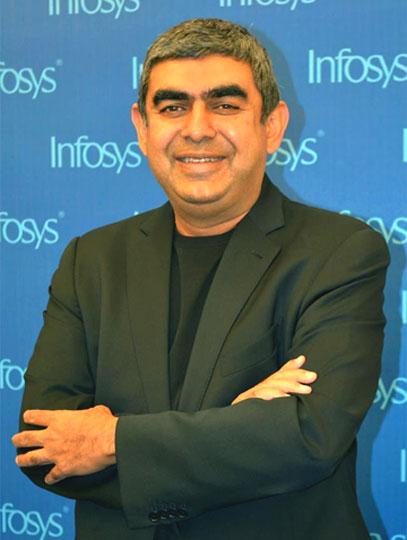 The suggested buyback price of Rs 3,850, which also is the stock's 52-week high, is at 6.7 per cent premium to the Wednesday's intra-day high price.
August 06, 2014
ITC replaces TCS as India's most admired company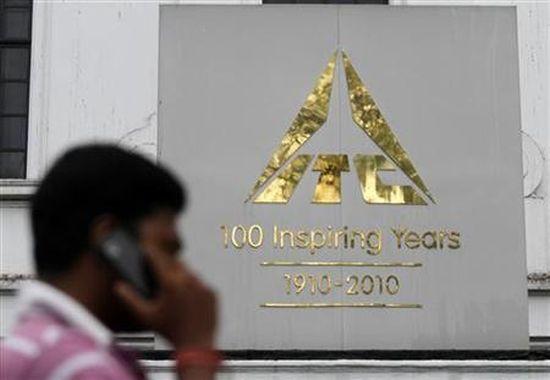 Second-ranked L&T has been rated highest on leadership
Key questions you must ask your agent before buying a policy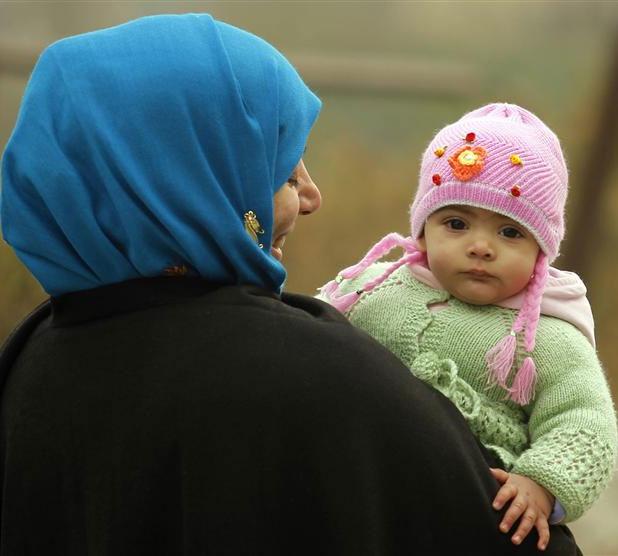 If it is about saving tax and you don't have a policy already, there is a case for buying.
No reliable data available on online media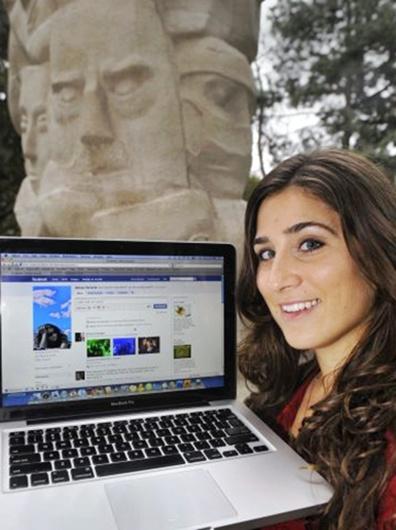 Online media is changing the status quo within the Rs 83,000-crore media and entertainment industry, and becoming critical for growth.
10 stunning SUVs and crossovers coming SOON to India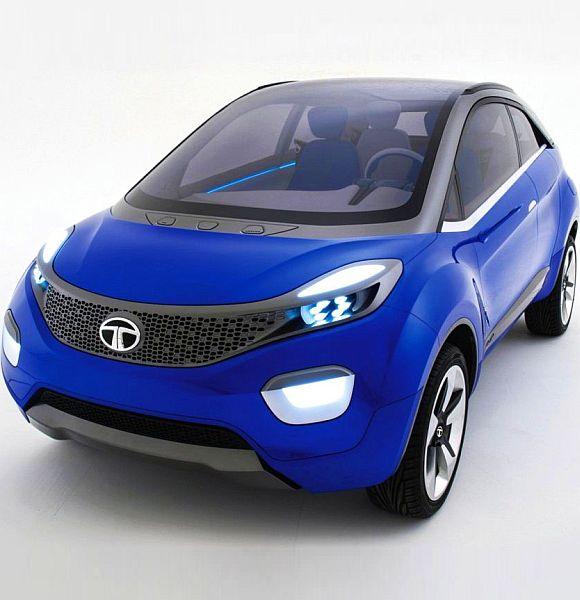 Maruti to launch SX4 S-Cross while Hyundai will drive in ix25.
Vasundhara Raje's 'Rajasthan Model' set to be a success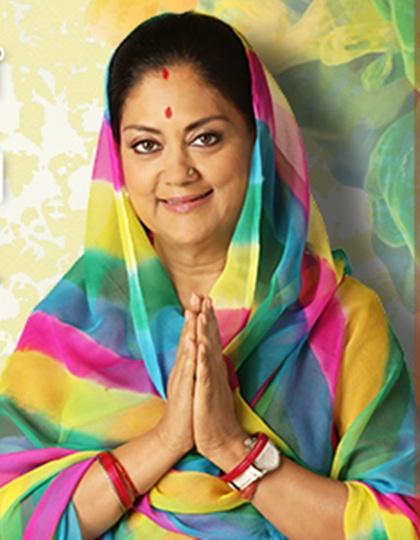 Vasundhara Raje is pioneering the 'Rajasthan Model', which places policy reform at the centre of the development strategy.
RBI shifts inflation goalpost to Jan 2016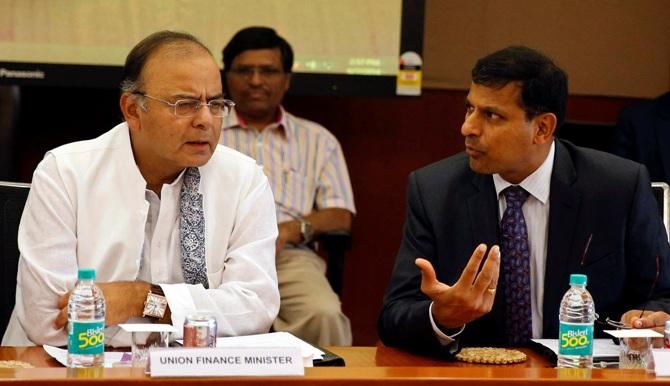 Upside risks to inflation persist from higher growth and expansive govt spending.
Let's fight the anti-inflation battle once and win: Rajan
While achieving an eight per cent retail inflation rate by January 2015 is well within reach, Reserve Bank of India Governor Raghuram Rajan notes there is a second target, of six per cent by 2016.
Infosys founders bet big on start-ups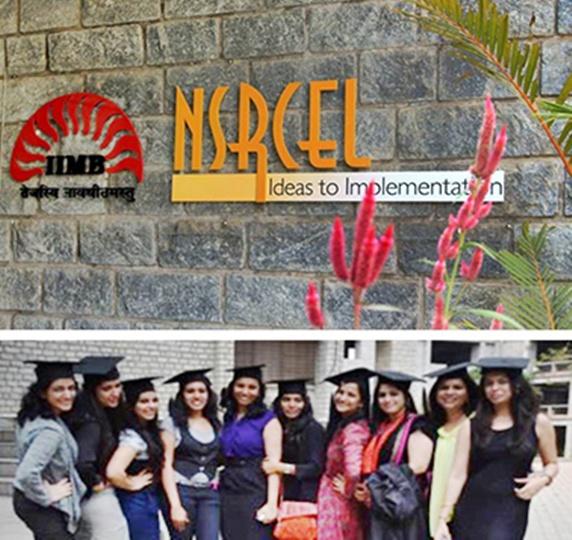 S D Shibulal, former chief executive and managing director of Infosys, has joined the ranks of the company's other founders in nurturing start-ups.
Railways' e-commerce initiative hits a roadblock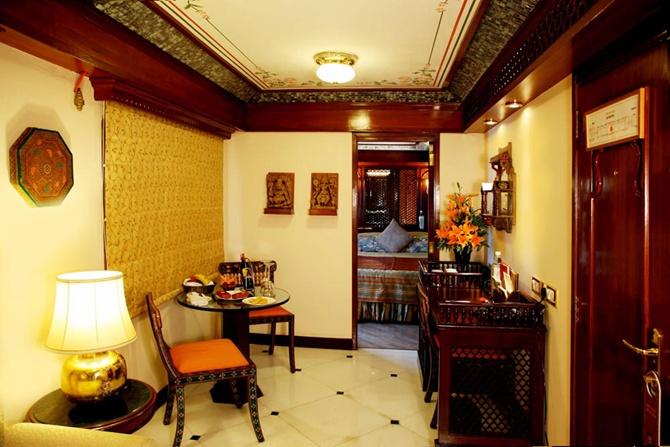 IRCTC and Yebhi's partnership was based on a revenue sharing model where Yebhi held inventory for IRCTC and shared about 2-10 per cent of the revenue.
Subrata Roy starts asset sale talks from Tihar Jail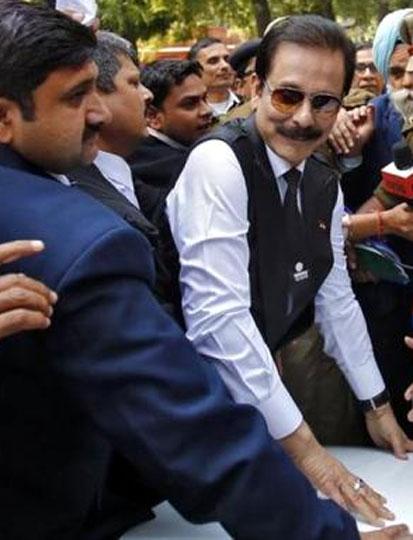 Roy met 3 potential buyers for an hour amid tight security.
Quiz: Can you identify cars that your neighbours drive?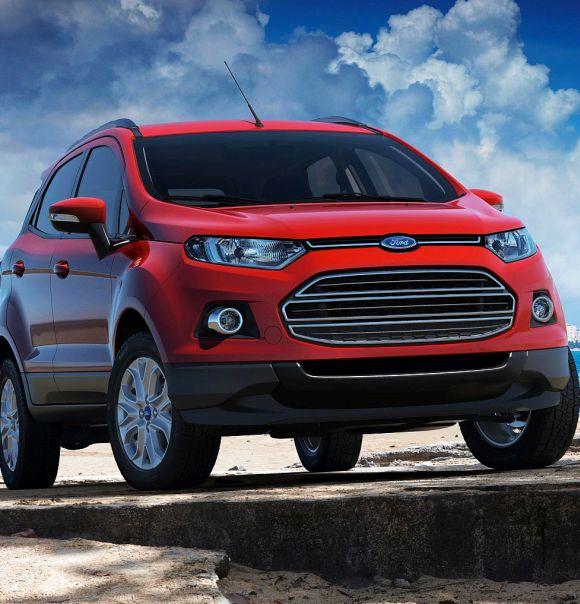 Here are headlights and grills of 15 cars that you see on road regularly. Can you identify them?
Modi govt lacks courage to bring real change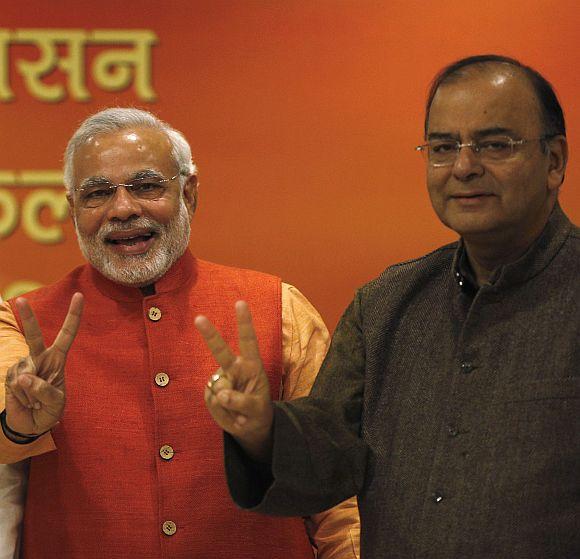 The government has neither the mental model nor the political courage to effect real change, point out Ashoka Mody & Michael Walton.
Infy ex-CFOs demand Rs 11,200-crore share buyback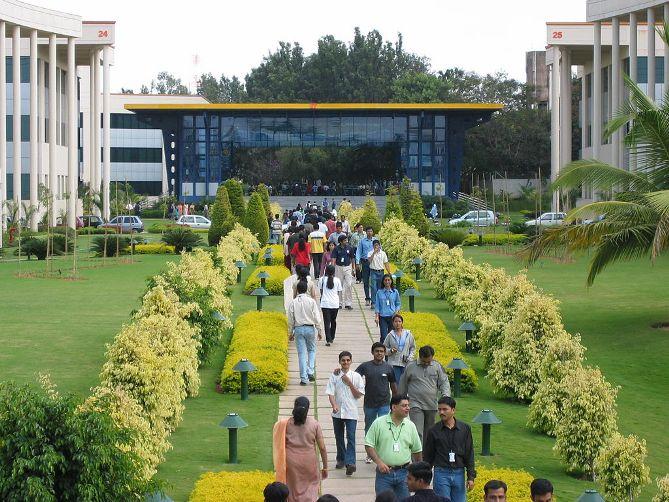 Balakrishnan, Pai write to board, seek correction in 'dramatic valuation disconnect' between shares of Infosys and its peers.
From boom to doom: Dotcoms that went bust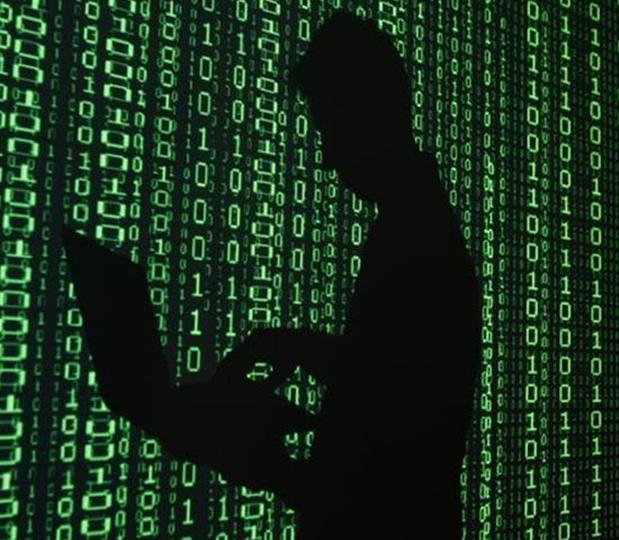 In India, there are several examples of earnings never catching up with the valuations of the eye-popping boom era deals.
Stocks that could be the next big hit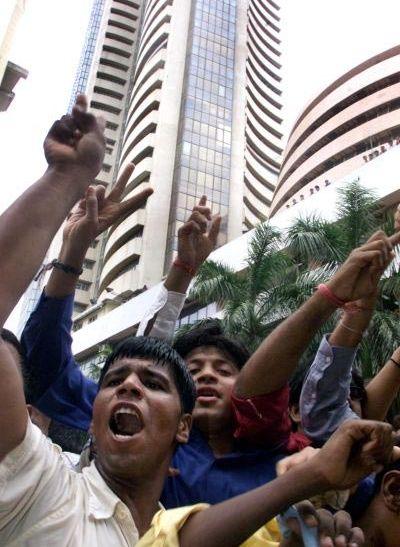 Incremental FII flows will now target quality mid-cap companies, with good earnings visibility.
Battle heats up for a share of the defence pie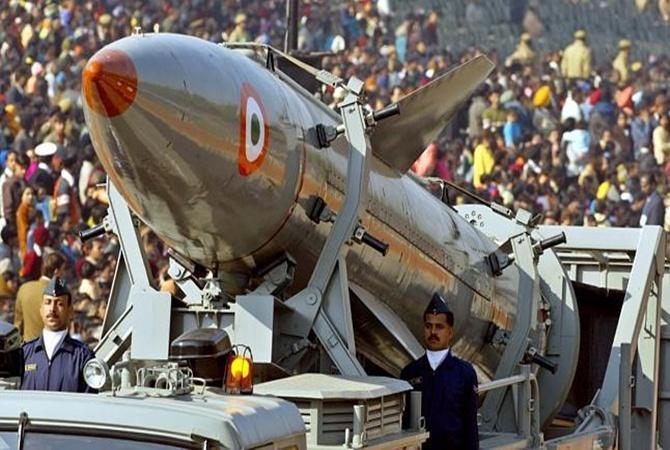 With access to foreign investment becoming easier, a host of Indian companies vie for a share of the $100-billion budget for equipment.
Automakers gear up for ethanol-blended petrol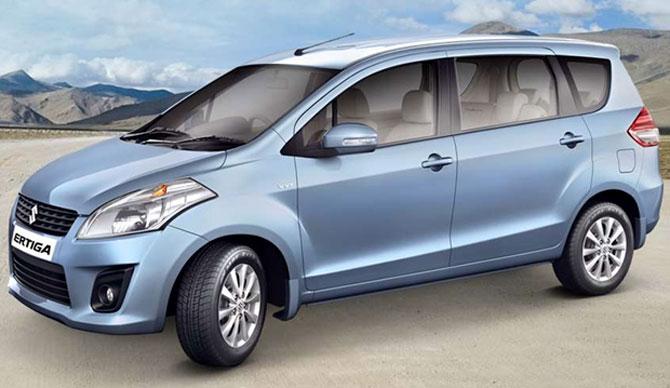 To curb petrol import costs, the NDA government is pushing for a 10% ethanol mix in petrol
5 takeaways from RBI's policy review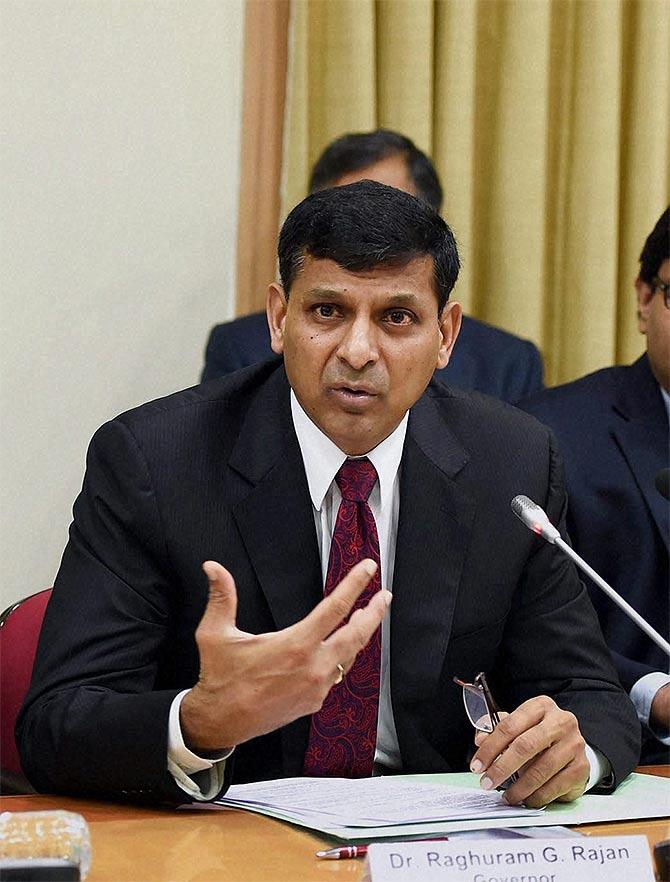 There are however, enough dovish signals in the governor's statement to indicate a pro-growth policy going forward.
August 05, 2014
BSE: Top gainers and losers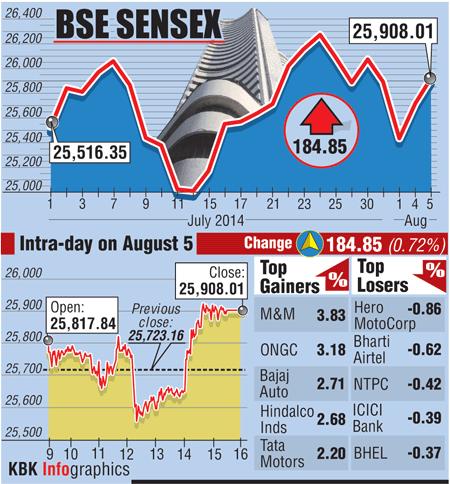 The 30-share Sensex surged 185 points to end at 25,908 and the 50-share Nifty ended up 63 points at 7,747.
ONGC Videsh most internationalised Indian company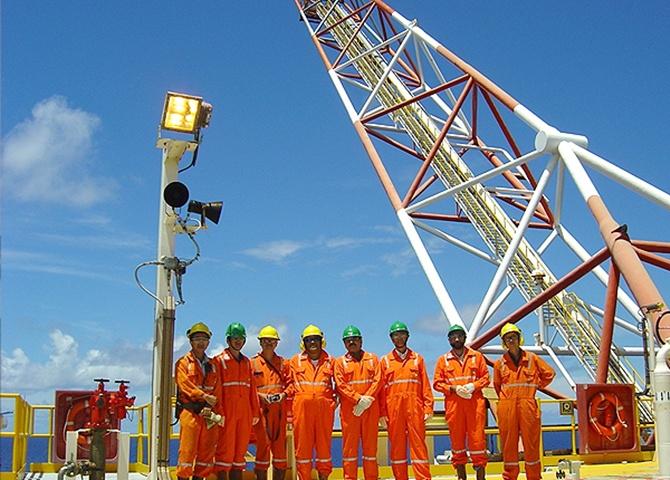 ONGC Videsh Ltd, the overseas arm of state-owned Oil and Natural Gas Corp (ONGC), has emerged as the Indian company having the most international exposure for the second consecutive year, says a survey.
Xiaomi dethrones Samsung to become top smartphone seller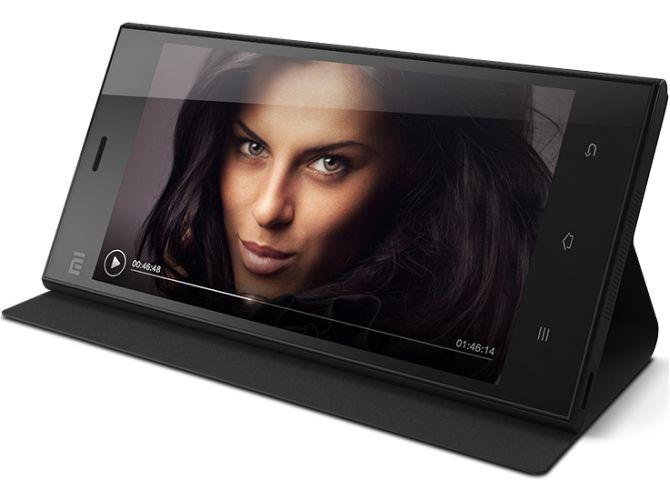 The company is already setting up shop elsewhere in Asia in Malaysia, Singapore and the Philippines.
How many smartphone companies can survive in India? Maximum 6!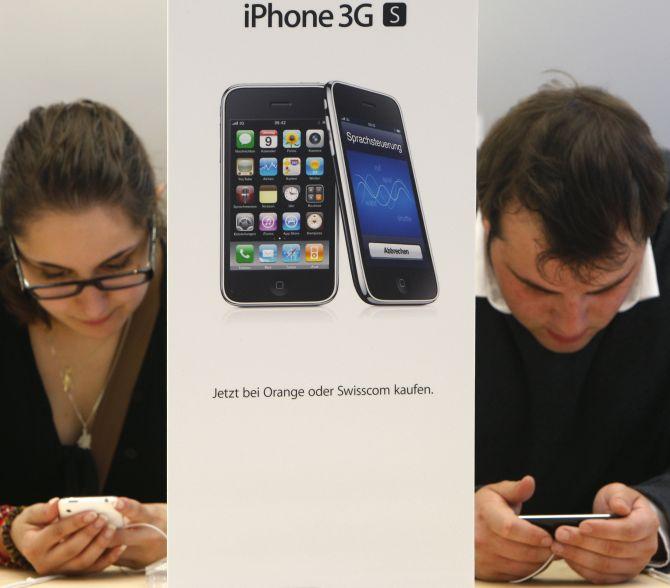 Sculley, who has also served as the President of PepsiCo, said his own firm Obi Mobiles will leverage expertise in marketing and sales to ensure its place in the top six.
Fiat launches compact car Punto Evo @ Rs 4.55 lakh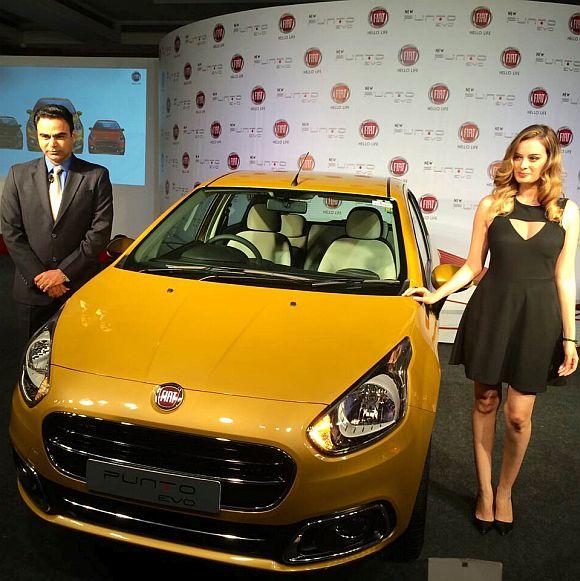 Fiat Group Automobiles India President and Managing Director Nagesh Basavanhalli said the company will continue to expand its presence in the Indian market.
4 Indians in Fortune's list of extraordinary tech czars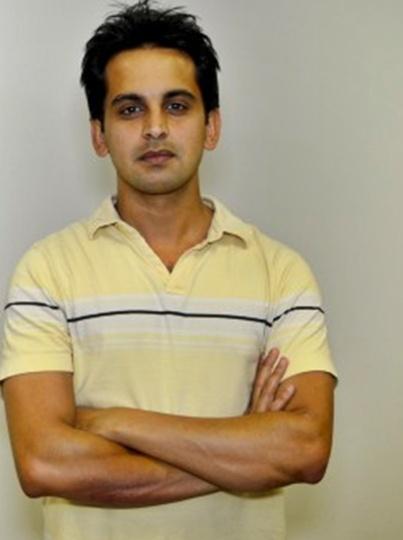 Four Indians are among Fortune magazine's list of 20 "extraordinary" technology czars and young entrepreneurs analysing data and processing big numbers to discover information that will "transform the way businesses operate."
RBI pegs India's growth at 5.5% this fiscal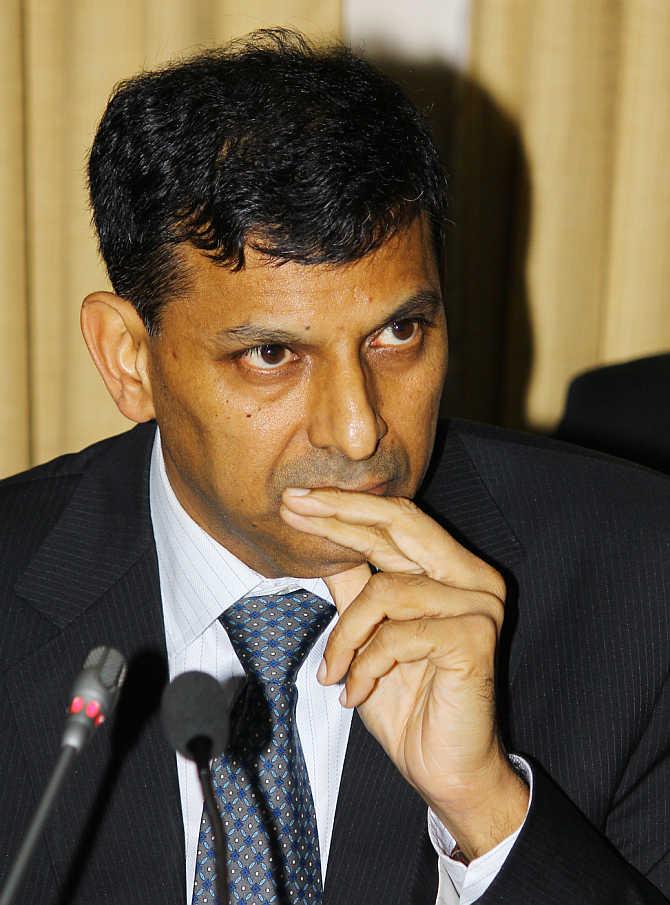 Sentiments on domestic economic activity appear to be reviving, RBI said, adding that there are early signs of modest strengthening of corporate sales and business flows.
Flipkart CEO wanted to be a gamer, Snapdeal chief a food critic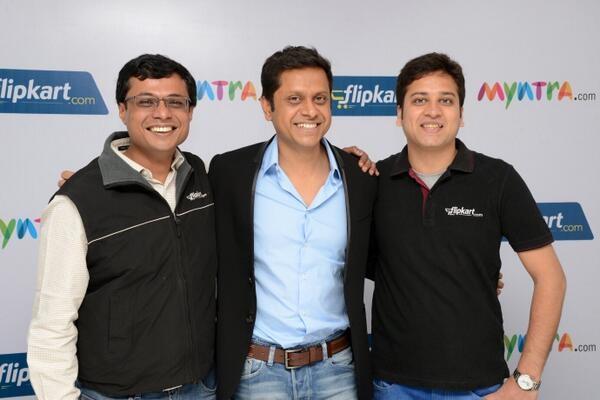 Five founders of e-commerce start-ups, four of them Bansals, say they had alternative ambitions chalked out.
Lessons from China to boost India's telecom sector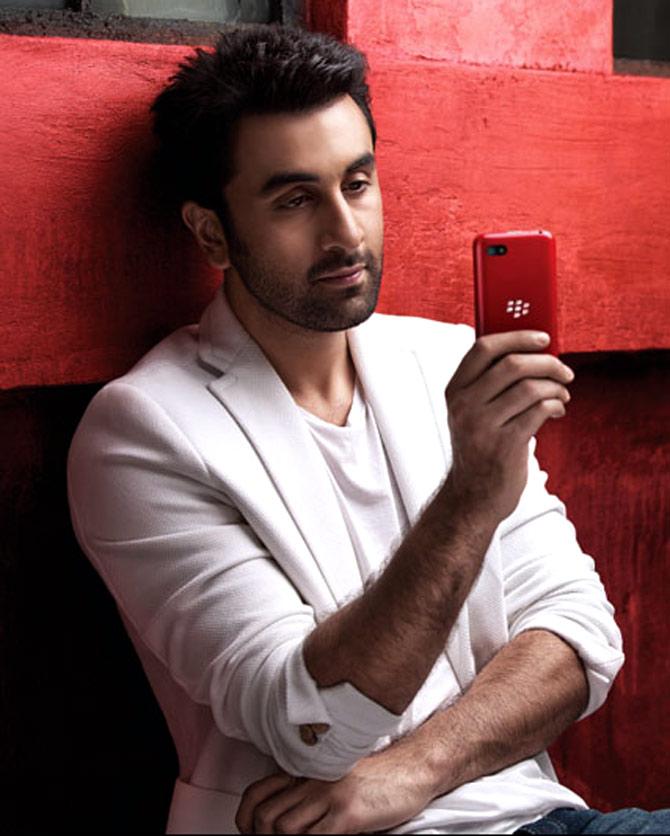 The bulk of this money will, however, be spent on buying imported equipment, mainly from Europe and China.
RBI will not hold rates high, to cut SLR further: Rajan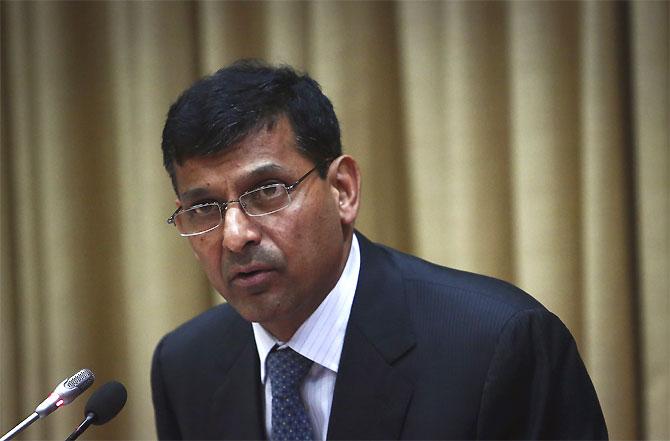 The Centre's fiscal consolidation resolve led to the cut in banks' mandatory SLR for the second time in a row, RBI Governor Raghuram Rajan said on Tuesday, hinting at more such liquidity enhancing steps in tandem with the government's action on fiscal deficit.
RBI keeps rates unchanged as inflation remains a concern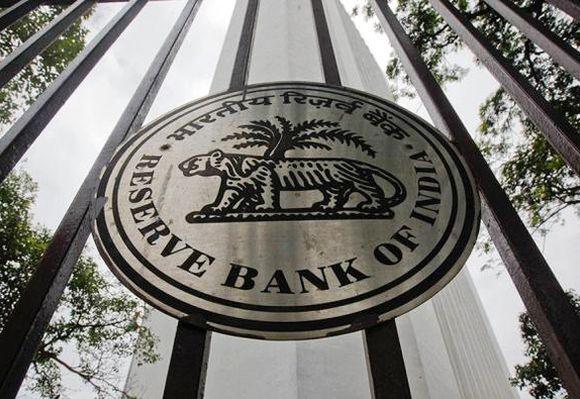 The Reserve Bank of India on Tuesday kept key rates unchanged.
Start-ups that boast of astonishing valuations; Flipkart ranks 7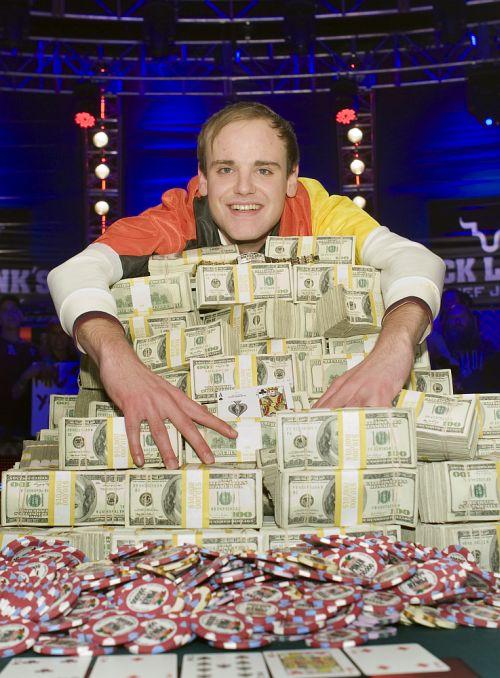 start-ups that beat decades old companies in valuations.
Honda Mobilio bookings cross 10,000 in one week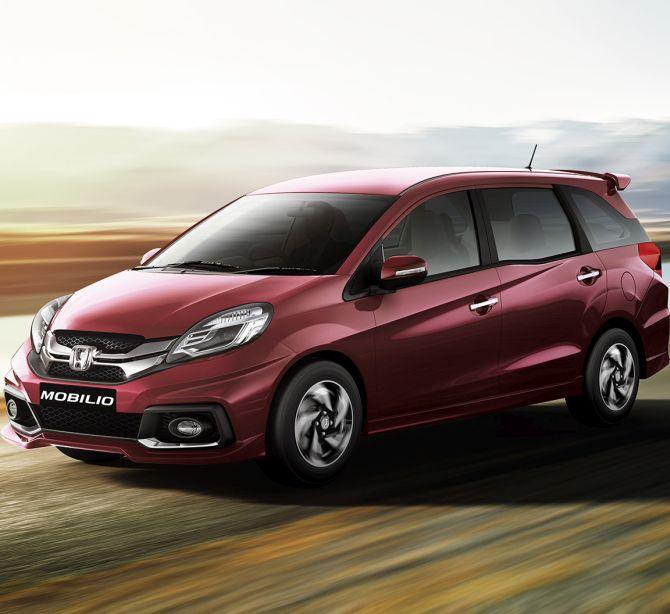 The company said if the bookings kept pouring, it would have to plan a second work shift at its Noida plant to meet the demand.
Micromax topples Samsung as India's top handset maker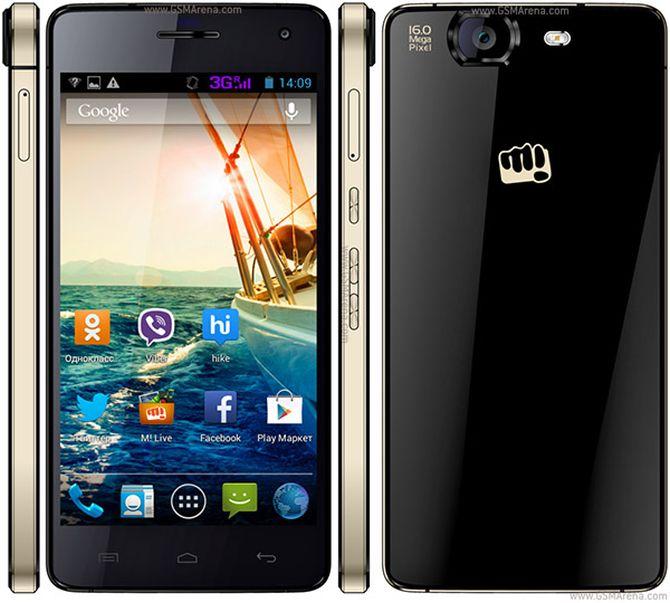 Samsung retains top slot in smartphones but Motorola pips Nokia for 4th position.
India's big mobile broadband revolution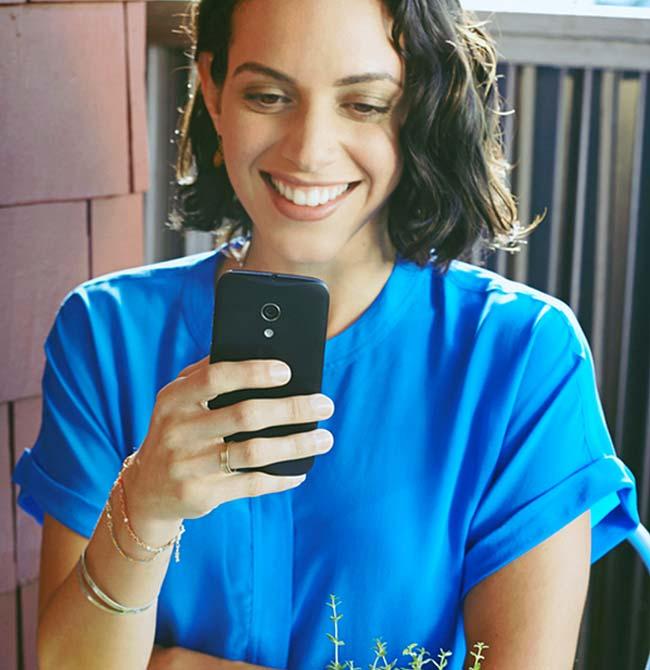 A great smartphone experience is driven by network performance and the app experience.
It's time to invest in stocks, not to withdraw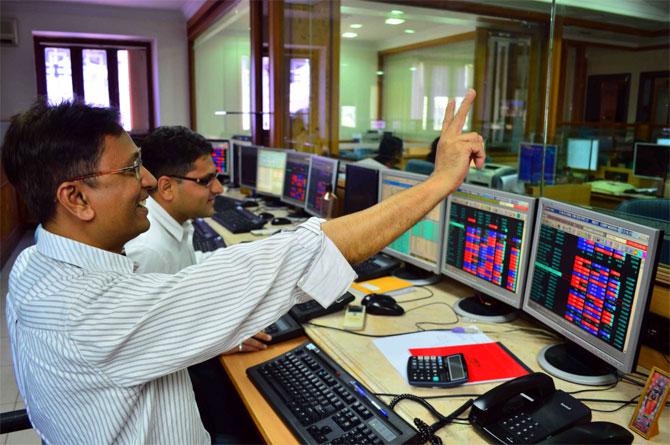 High-frequency macroeconomic data suggests that worst is behind us and the economic cycle is turning.
Modi's $1-bn loan to help Indian infra cos in Nepal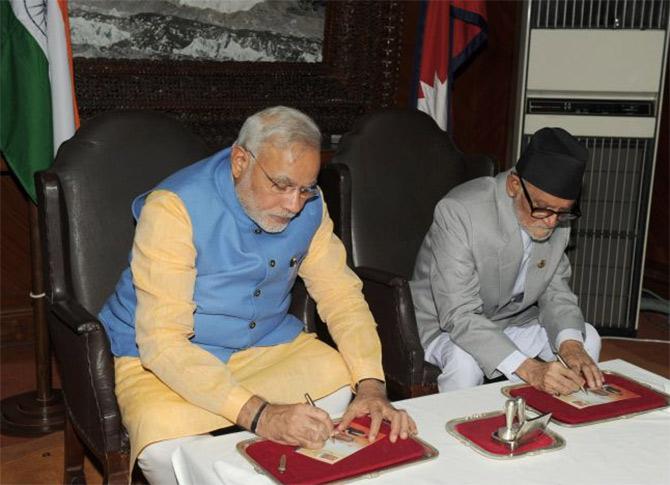 GMR, Tata, Jindal will set up hydro projects in Nepal, sell power to India.
Air India to shut all city offices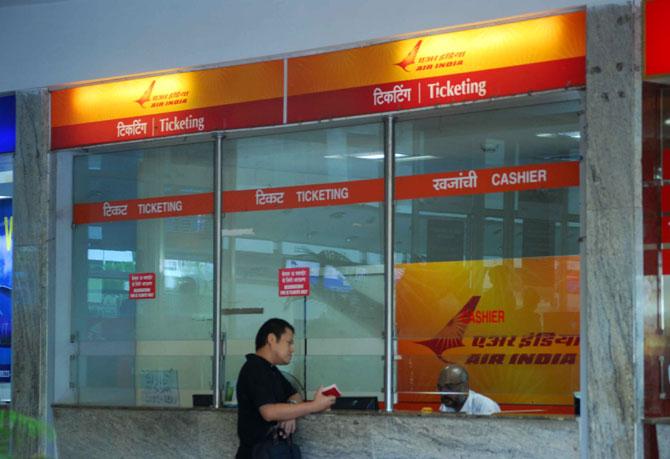 domestic offices under hammer even as review is on to shut another 46 globally
Poll: RBI seen keeping policy rate steady until Q1 2015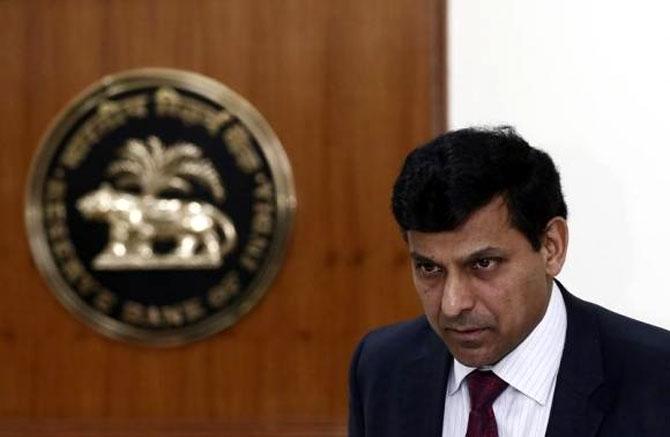 Nearly all the 43 economists surveyed over the past week expect the RBI to leave its key repo rate on hold at 8 per cent.
August 04, 2014
Modi's financial inclusion plan: Rs 75,000-crore loan?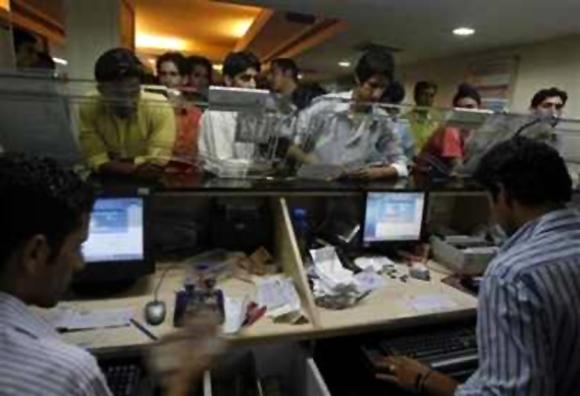 India needs to find Rs 75,000 crore of new money from somewhere to lend to those among the poorest.
The new Mercedes-Benz AMG is a cracker on the road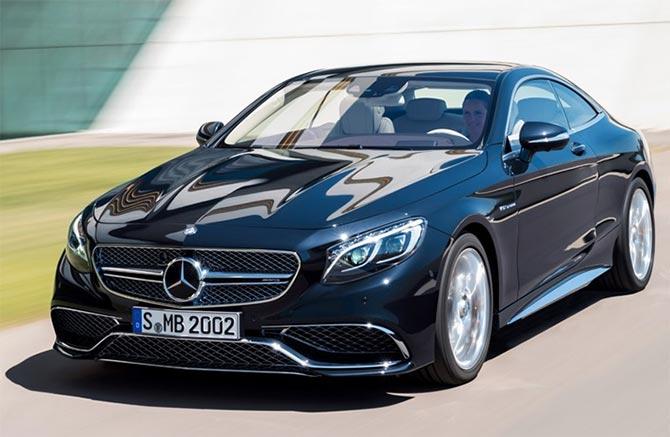 The Mercedes-Benz CLA 45 AMG is easily the most attractive four-door coupe of its generation. It drives hard, but can leave you reaching for the painkiller
Modi's lack of interest to push reforms not puzzling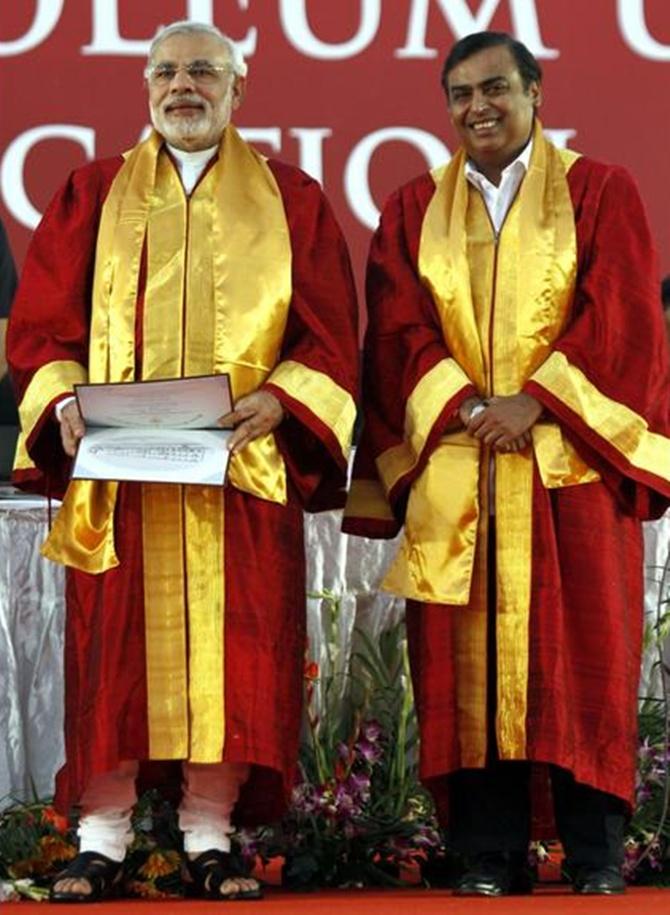 Modi's government has proceeded in a manner exactly predictable from his claims and promises on the campaign trail.
Decoding Flipkart: The real picture on investors, earnings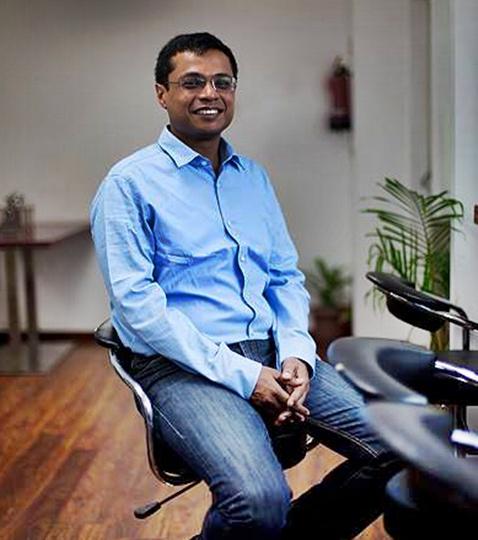 Sachin and Binny Bansal are the faces of the e-commerce sensation but other investors dominate the board.
Paranoid about passwords' privacy? Use Dashlane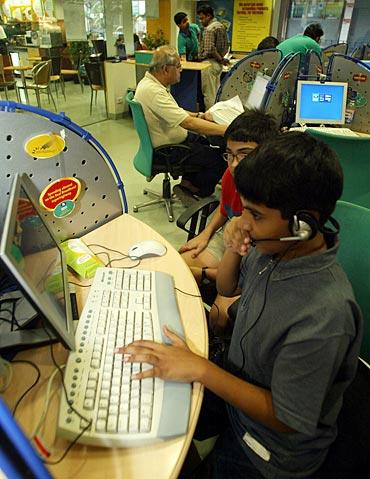 It is a useful app that helps in keeping passwords safe.
Hyundai Elite i20: All you wanted to know about the new car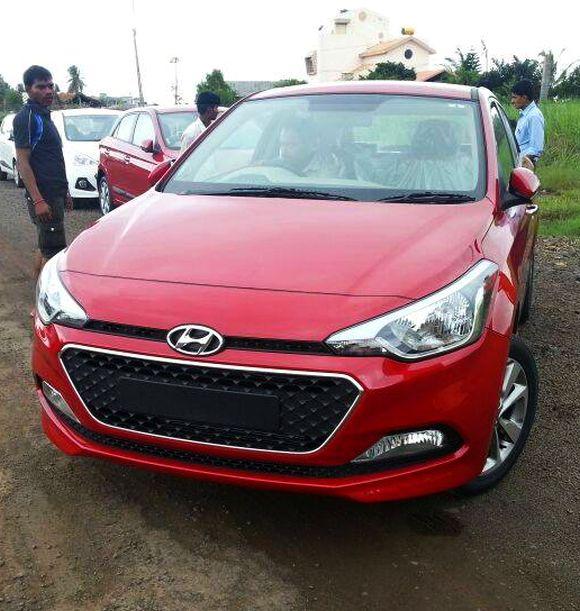 The automaker will have the global debut in India.
What's wrong with India's economic census?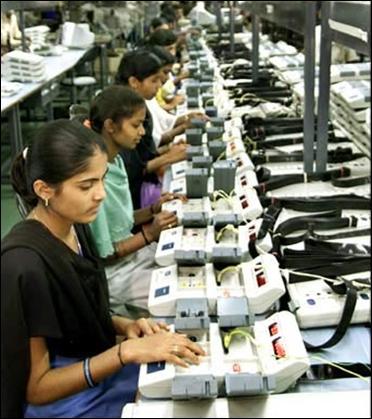 The economic census excludes all farming and plantation work, as well as workers in administration and defence services.
Property mart: Budget brought cheer but difficult times to stay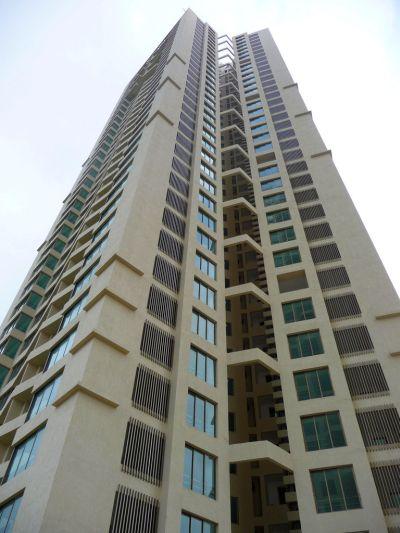 Within five days of the budget, the RBI brought in housing loans below Rs 50 lakh under priority sector lending.
Sikka looks to tap Infy co-founders' expertise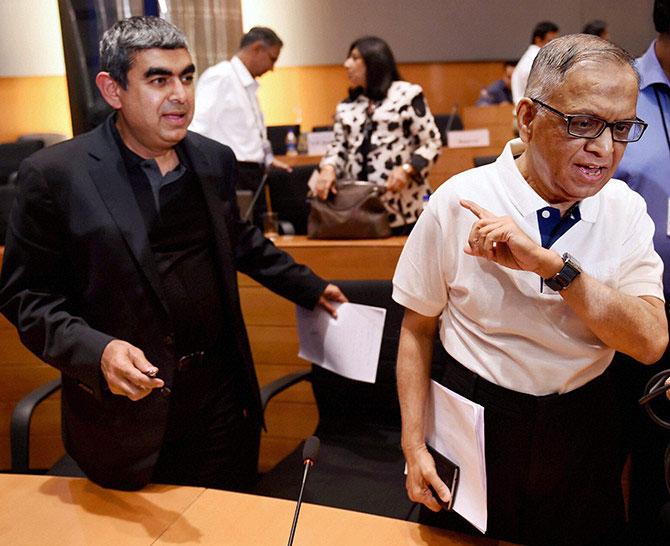 Reaches out to Kris Gopalakrishnan to mentor the company's science and technology initiatives.
A 'servant leader' who promises to turn around Infosys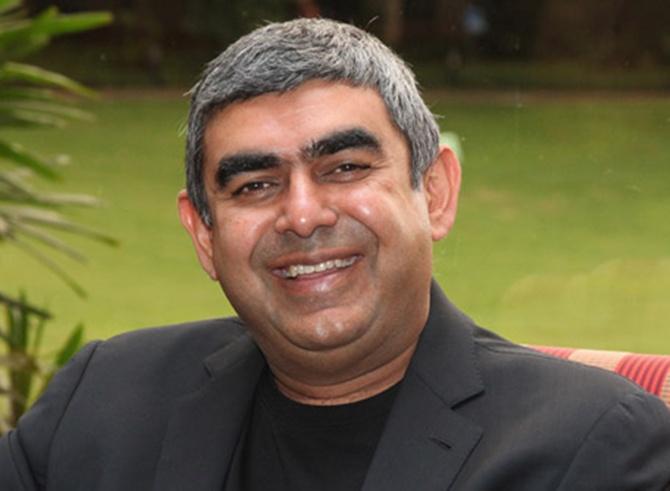 Vishal Sikka's may be a formidable name in the global technology segment, but he isn't your average geek who has time only for technology labs and technical journals.
Honda Mobilio vs Toyota Innova: Which is a better buy?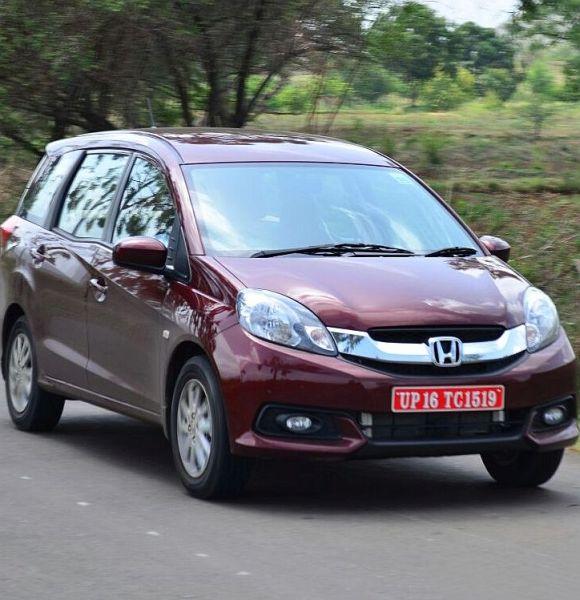 Is Honda Mobilio better than Toyota Innova? Find out...
India's poor may shrink 75% by new World Bank formula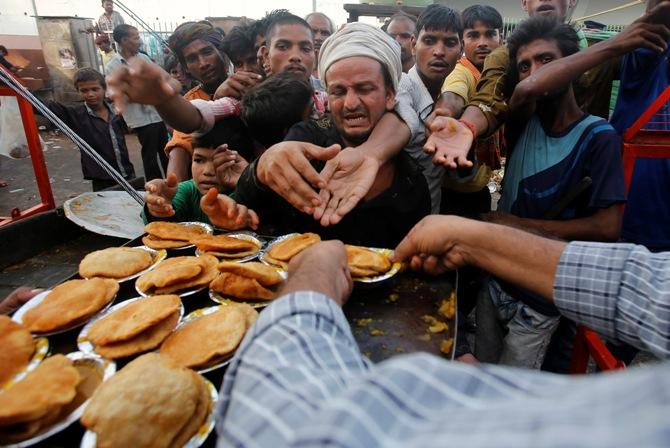 Purchasing power parity revision set to alter poverty estimation; fall won't be so steep once the global poverty line is revised too.
Modi's economic strategy fails to address India's problems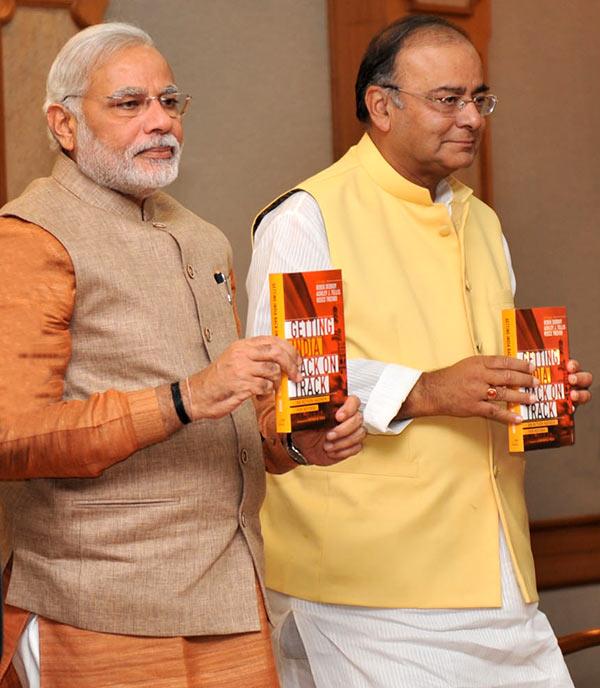 Narendra Modi's strategy in Gujarat was to run the state as a business entity.
Delhi is top destination for online shopping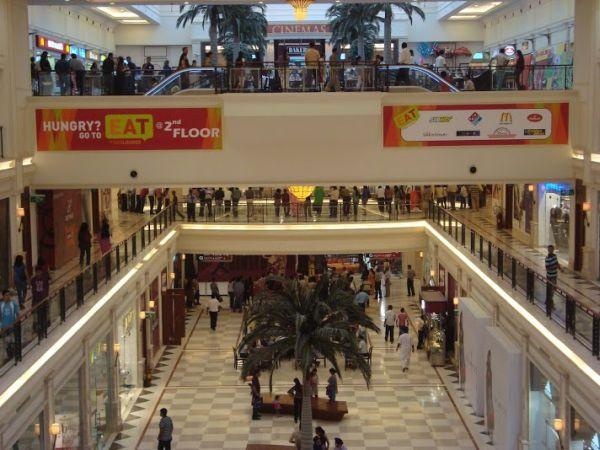 Online shopping is growing exponentially in India.
IN PICTURES: How the growing population is changing India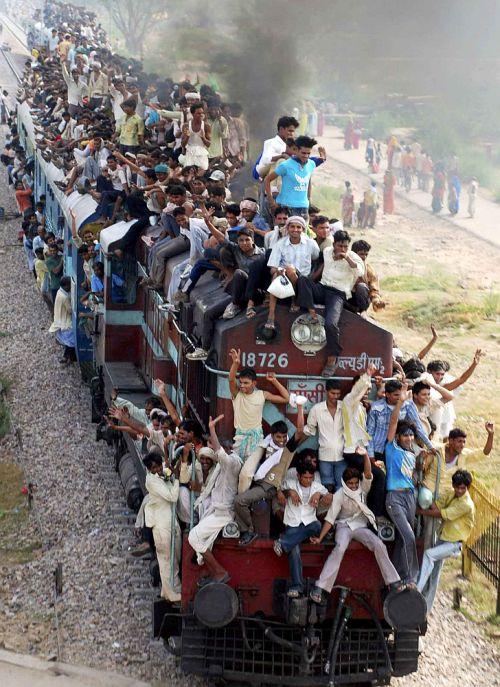 Stabilisation will come only after 2050-2070.
Challenges aplenty for Sikka at Infosys: Analysts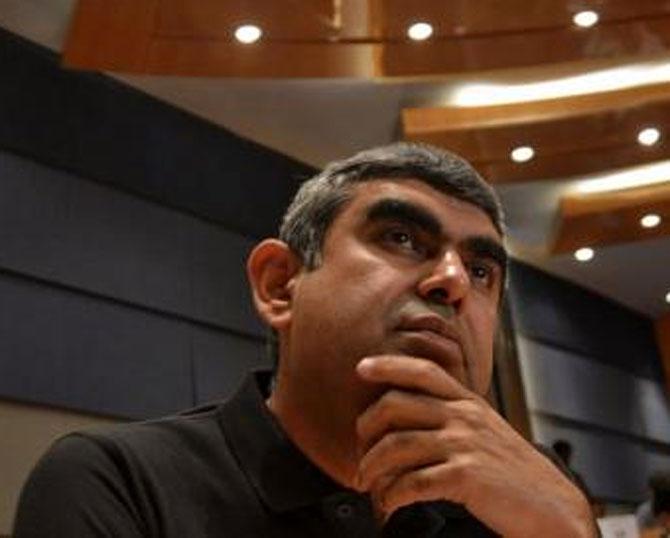 The new CEO will have to move very quickly to first calm the three key stakeholders, employees, customers and the investors: Gartner
Air India board clears union rationalisation drive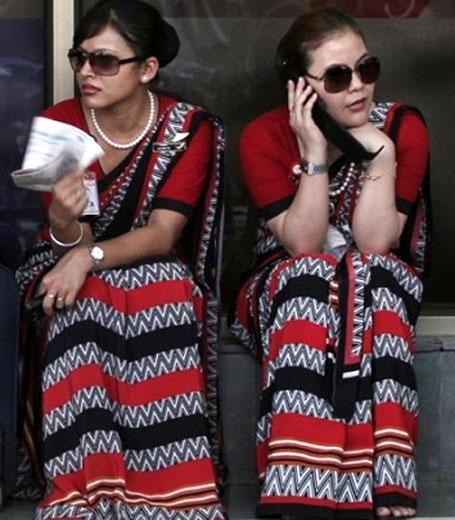 Board has cleared a proposal to rationalise the number of unions in the airline late last month
August 01, 2014
Gen Y employees: A boon or bane for companies?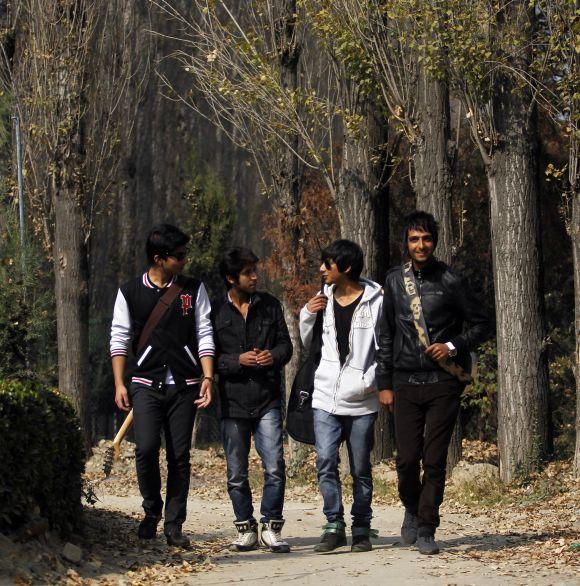 Younger employees no longer ask what they can do for their employers, but what their employers can do for them.
Banks offer cheaper home and car loans to women borrowers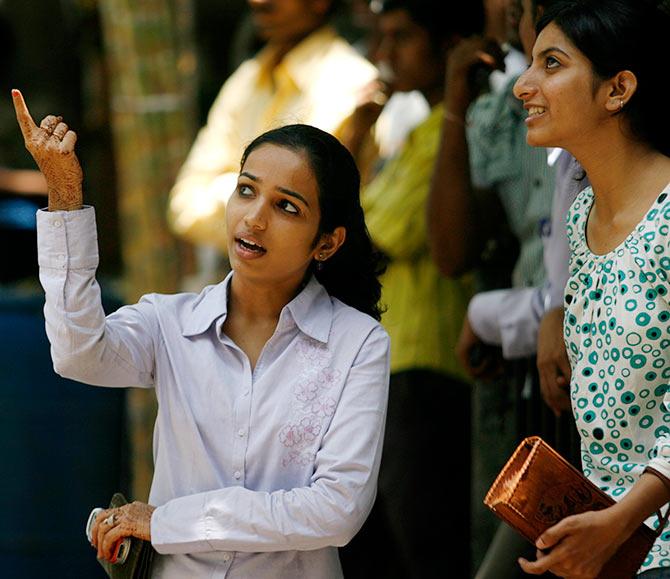 But in the case of a few banks, special savings accounts for women require a higher minimum balance.
Market slide a cause of concern, says Mistry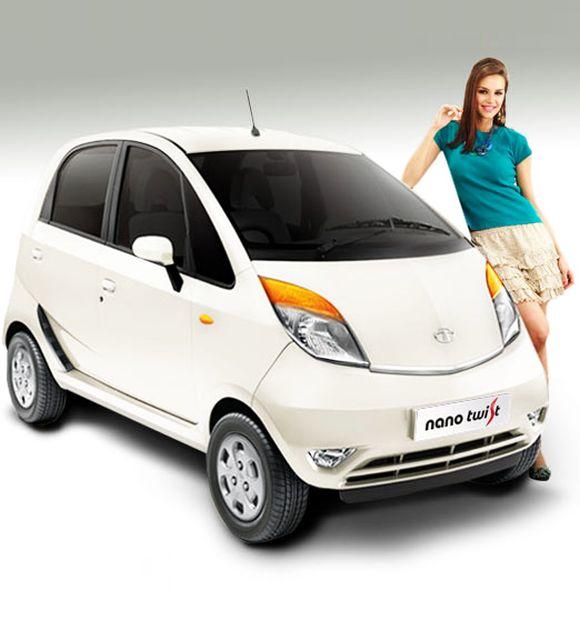 Cyrus Mistry in his second appearance as chairman of Tata Motors tried to reassure shareholders that steps were being taken to regain market share in both cars and trucks.
9 reasons why India's WTO veto shocked the world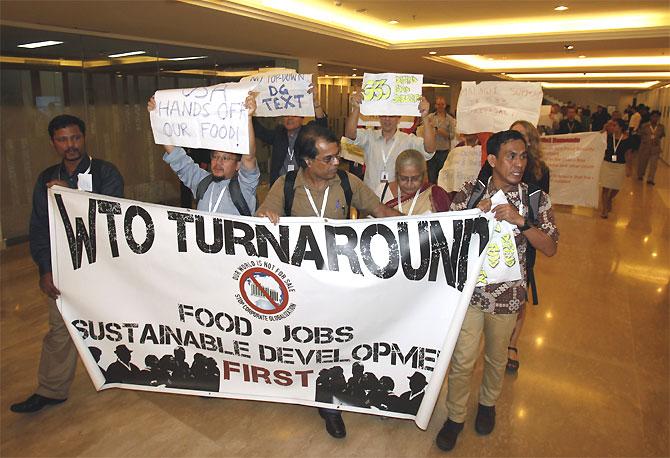 India's tough diplomacy blocked a landmark world trade treaty late on Thursday, despite last-ditch talks to rescue what would have been the first global trade reform since the creation of the World Trade Organization 19 years ago.
14 stunning hotels that you haven't heard of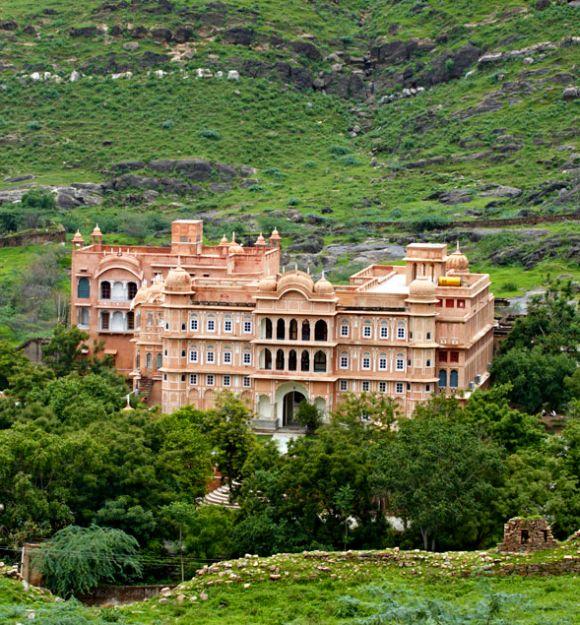 Boutique hotels are not hard to by In India these days and some these alcoves of hospitality are as attractive as their locations.
New Nissan Sunny: A value for money family car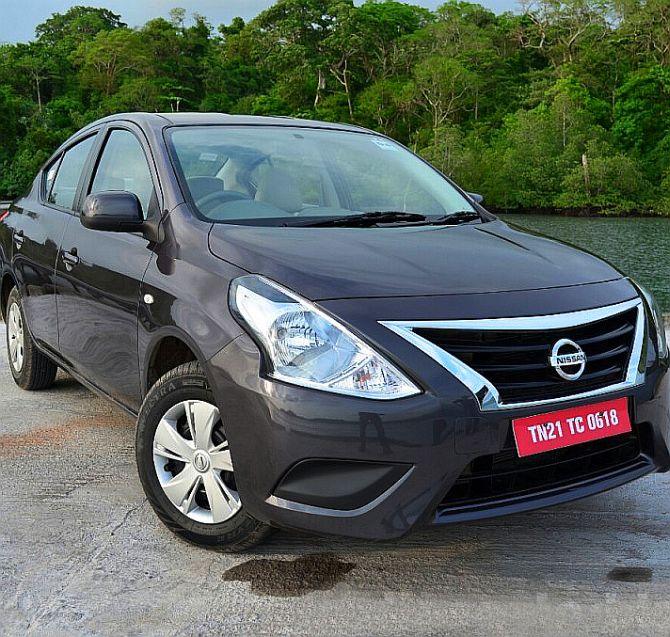 But will it change the carmaker's fortune?
In cat-and-mouse game, India uncovers new gold smuggling route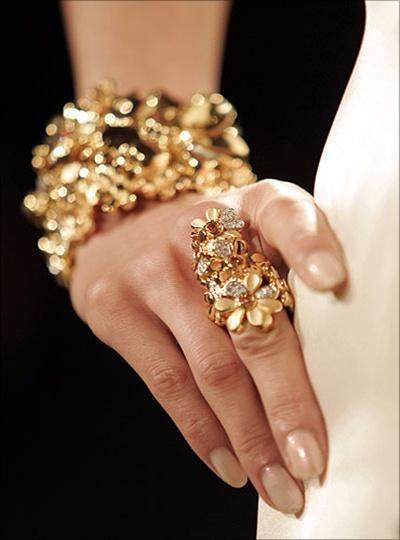 India is scrambling to crack down on a new gold smuggling tactic that it fears could accelerate a flood of illegal imports of the precious metal into the world's second-biggest buyer.
Fiat Punto EVO: It has better ride quality than Swift, Polo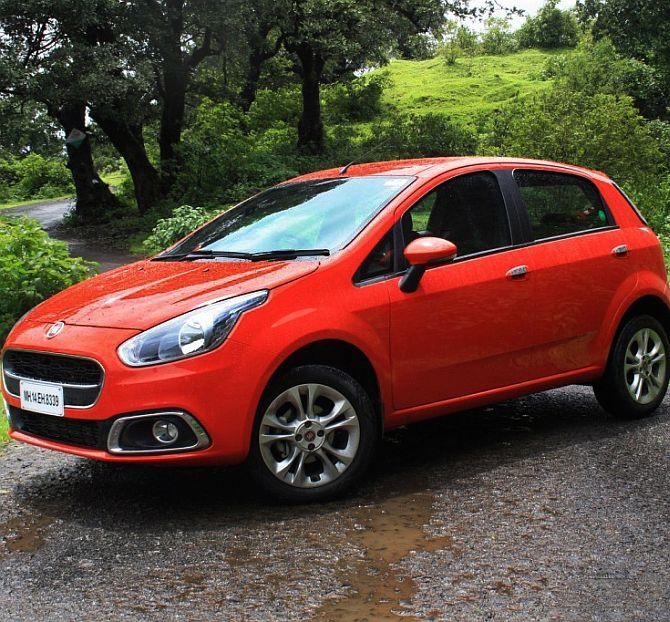 It will be prices between Rs 506,000 and Rs 775,000.
Why gold imports are going downhill?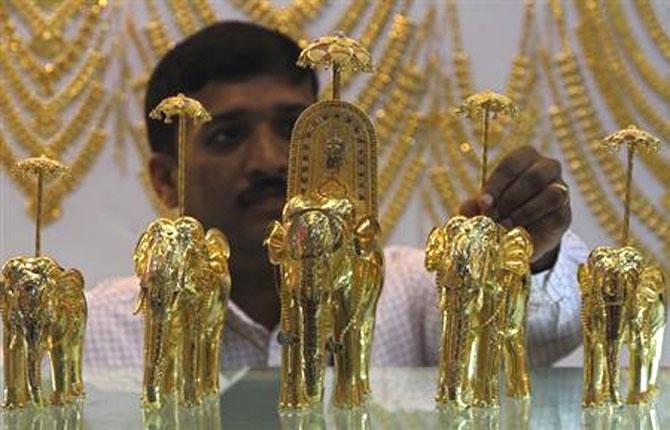 Imports dwindle in July on RBI gold swap deal possibility, apart from monsoon dullness and this being an off-season for demand.
Chinese smartphone makers upset Samsung's apple cart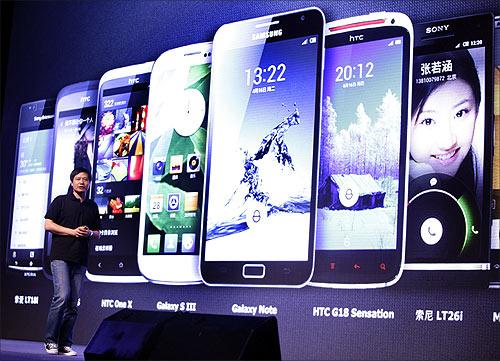 Three of the world's top five smartphone sellers were Chinese manufacturers in the April-June quarter, Strategic Analytics said, as China's low-cost offerings on the Android operating system whittled away Samsung's market share.
Auto sector posts mixed results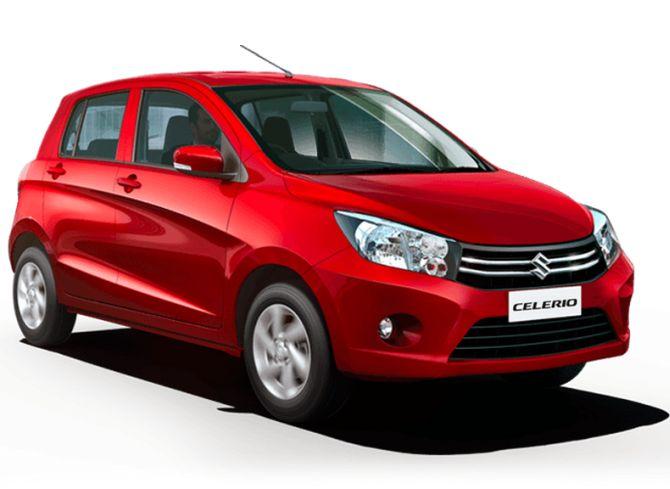 The company said its domestic sales rose 19.9 per cent during the month to 90,093 units as against 75,145 units in July 2013.
World's top 10 oil producers, Saudi Arabia is No 1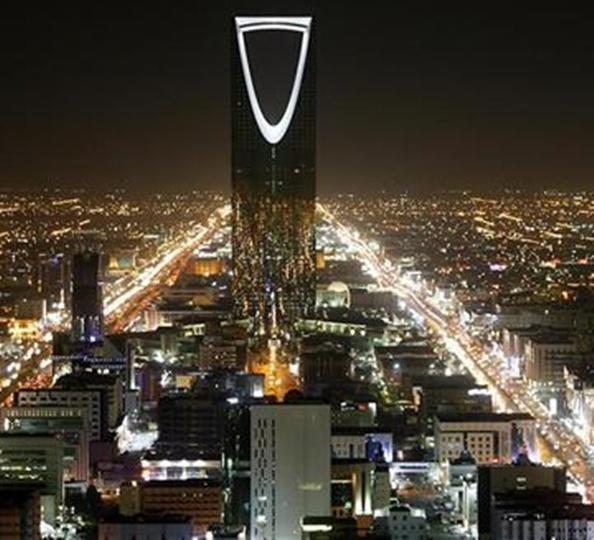 United States rises to number two just behind Saudi Arabia.
Doubts over Flipkart's high valuation will persist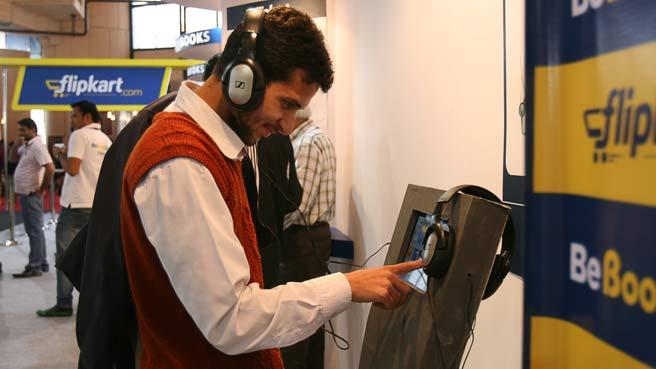 Doubts over Flipkart's valuation will persist.
Mallya could lose more of United Breweries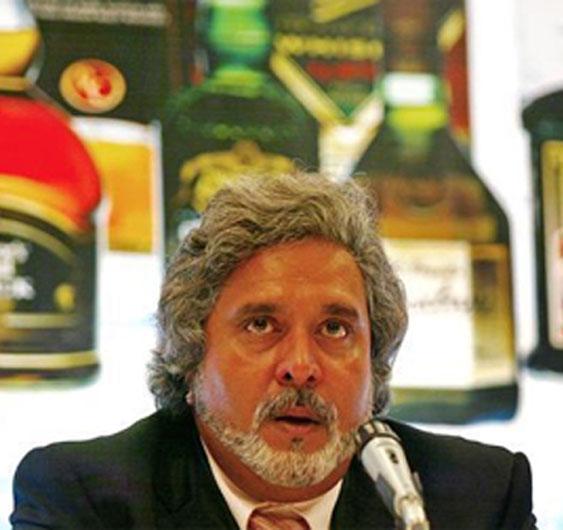 Mallya holds a 32.86 per cent stake in United Breweries, after having ceded control to Dutch brewer Heineken in December last year.
India's 15 best cities to live in, Kolkata tops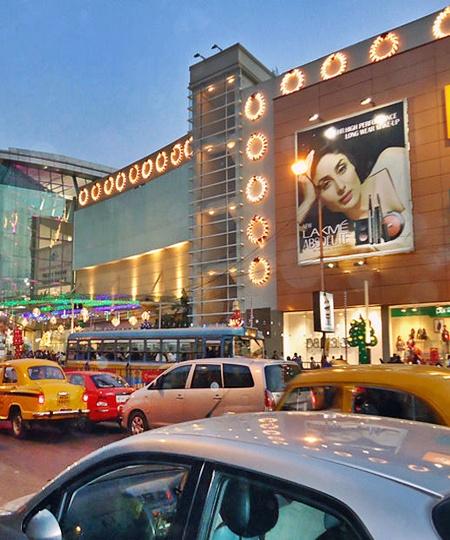 Kolkata has been ranked as India's best city to live in the Annual Survey of India's City-Systems 2014.
Honda Mobilio, Tata Zest can give Maruti a tough challenge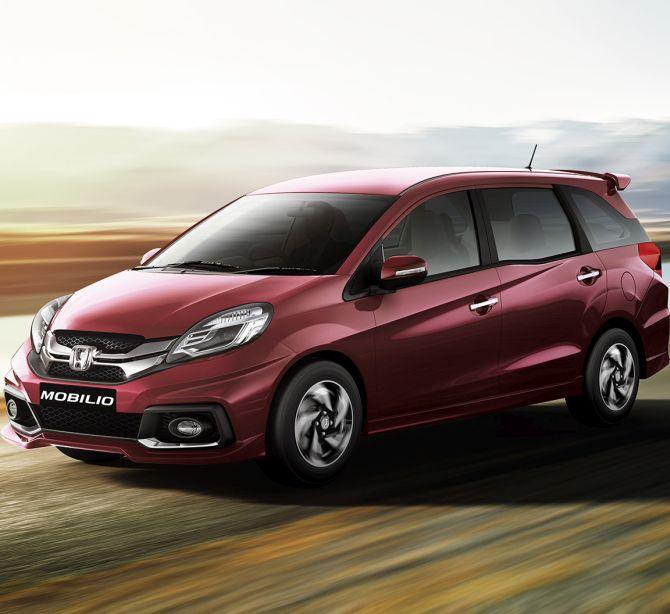 There are signs of Maruti taking Honda Mobilio seriously.
Disappointment, uncertainty after India blocks WTO trade deal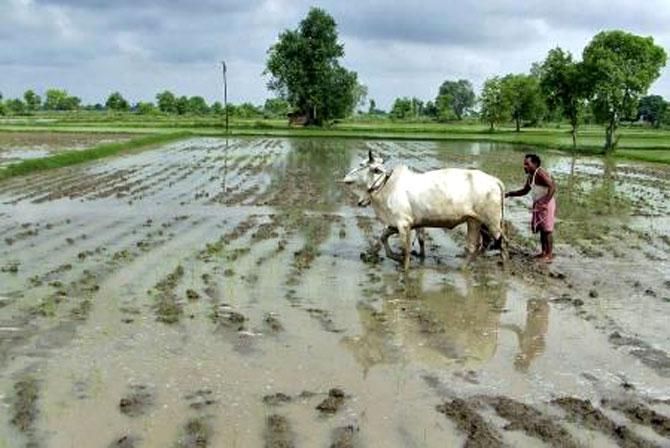 Several member states of the World Trade Organisation voiced frustration after India's demands for concessions on agricultural stockpiling led to the collapse of the first major global trade reform pact in two decades.
US set to tweak visa policy, assures Kerry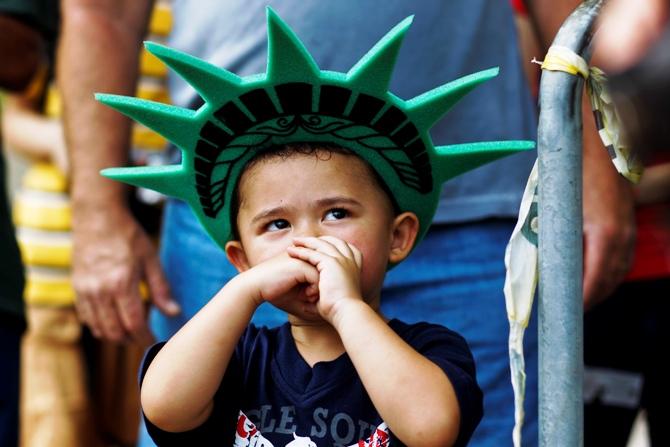 The assurance came as relief for the Indian IT services sector.
Vishal Sikka's era begins at Infosys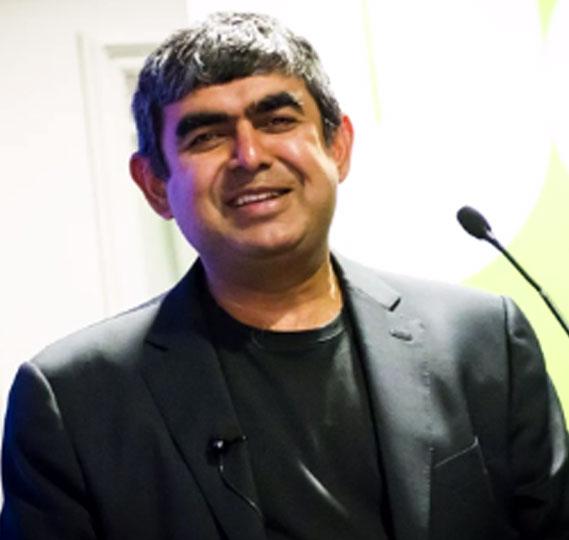 Be it the industry laggard performance or harassment allegations by overseas employees, Infosys has a tough road ahead and investors will look at Sikka to sort out the issues.
Moving jobs? Furnish tax statement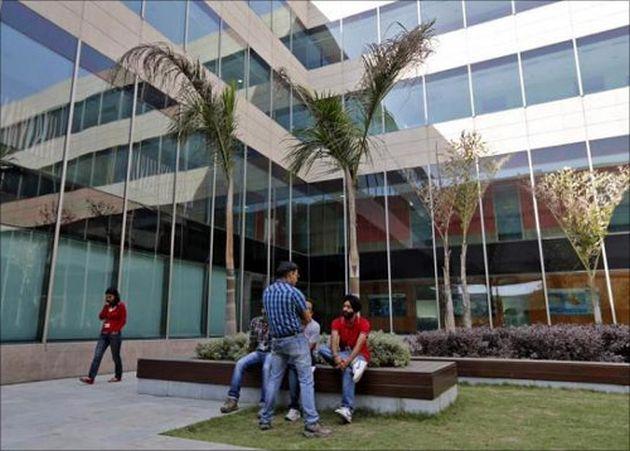 Since employers can't furnish Form 16 in the middle of the year, they give Tax Computation Statement.
Archives
January - July 2014
|
April - December 2013
|
January - March 2013
|
November - December 2012
|
September - October 2012
|
August 2012
|
July 2012
|
June 2012
|
May 2012
|
April 2012
|
March 2012
|
January - February 2012
|
August - December 2011
|
July 2011
|
June 2011
|
May 2011
|
April 2011
|
March 2011
|
February 2011
|
January 2011
|
December 2010
|
November 2010
|
October 2010
|
September 2010
|
August 2010
|
July 2010
|
June 2010
|
May 2010
|
April 2010
|
March 2010
|
February 2010