Is it an old SUV in a new body? Or a new SUV in old body?
Rajesh Karkera test-drives the next-gen Tata Safari aka Gravitas and comes away impressed.
So it came as a total surprise when Tata Motors announced that the Tata Safari will be back in a new avatar.
Then came the reality check, that it was not the Tata Safari we all knew and loved but actually the Gravitas which has been rebranded as the all-new Safari.
Naturally the fandom was left wondering if they were being let down, if another SUV was being passed off as the next-gen Safari.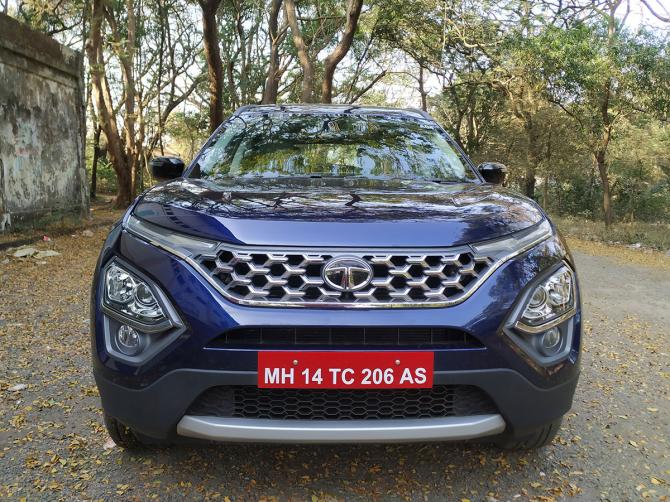 But then I remembered my own words while I was driving the Tata Harrier. "I missed the Tata safari feel for a long time and THIS is what it is giving me"....
No wonder the 7-seater has been named the Tata Safari, for drive is definitely like it.
A more modern version of it, if you will.
But does the Buzzard, no, the Gravitas, no, a bigger Harrier stand up to the icon that The Tata Safari was?
Check out the video below for answers!
And let me leave with you with some photographs of the next-gen Tata Safari.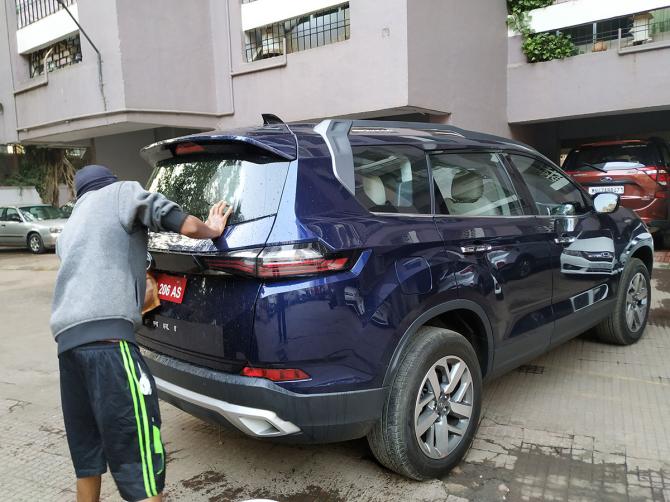 They need to look sparkling before being showcased for you.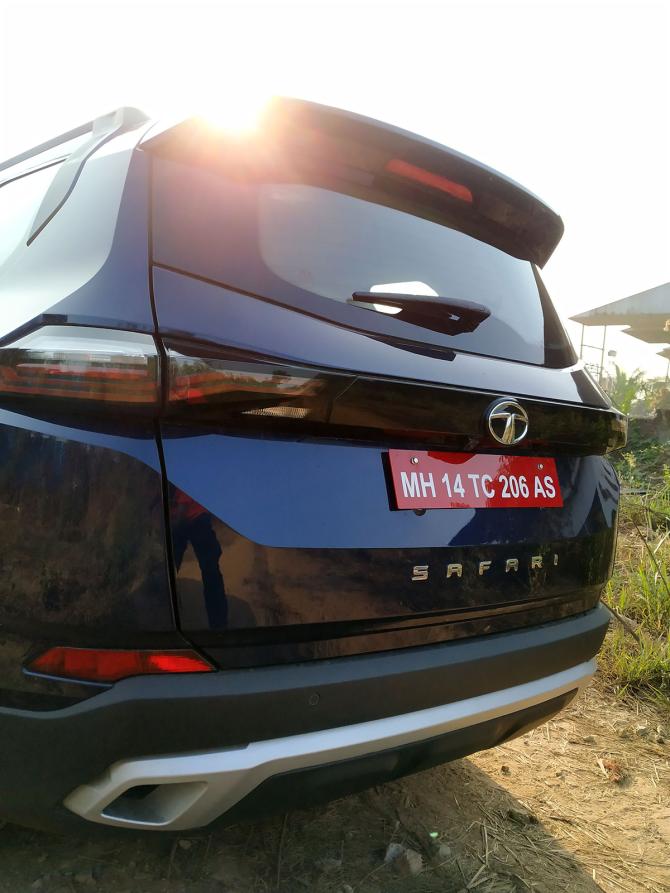 The new Tata Safari makes its mark visually by its badging at the rear.
Put on the taillights and you will easily think it to be similar to the Land Rover Discovery.
Which, if you ask me, is not a bad thing at all.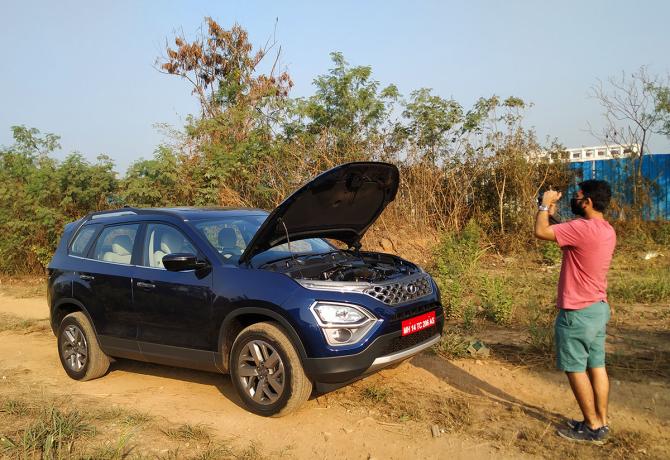 IMAGE: And that's the man to car ratio. Quite a stunning colour, I must say. Photograph: Rajesh Karkera/Rediff.com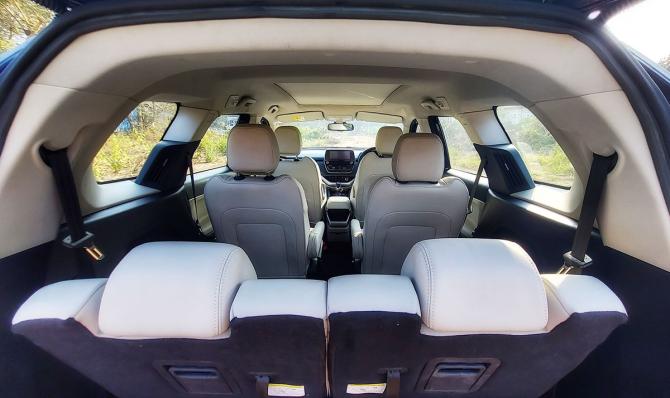 The biggest change is in the interiors of the Safari. Seen above is the 3rd row, which boasts of giving more legroom than any other car in its segment.
And we agree. Simply put up the headrest and enjoy the world of difference to seating comfort in the last row.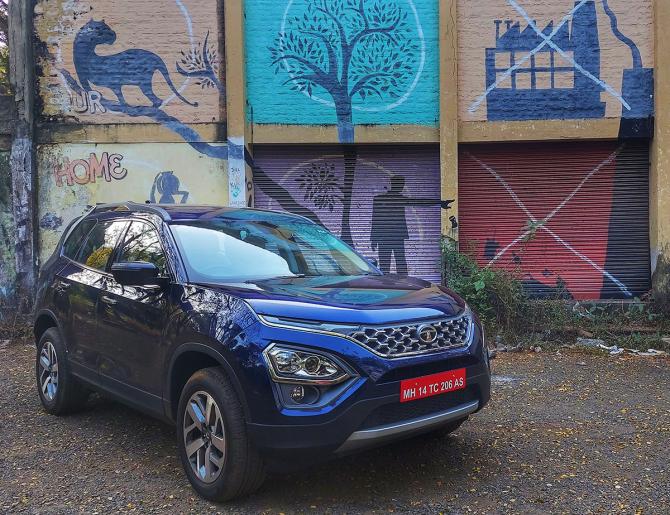 While 4-wheel drive would make this a more Safari-esque vehicle, we might have to wait longer for it.
But, what does make sense though is that not many buyers will really use that option, really. A 4x4 will actually take the cost higher by Rs 1 lakh at least, which would keep most of us off this multi-drive mode beast.
The muti-drive mode takes care of all your terrain needs, just like the Harrier did.
The bookings for the all-new Tata Safari have already commenced, though the price of the car itself has not been revealed yet.