In India, many players are in the throes of chaos and pain but at least one partnership -- Air Asia India -- that was fraying even before the pandemic now finds itself at breaking point, says Anjuli Bhargava.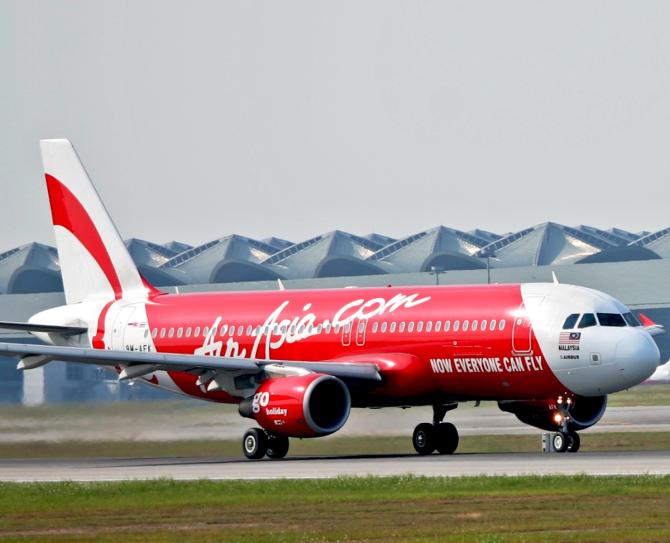 As Covid-19 tightens its grip on the world's aviation industry, fault lines are beginning to appear.
In India, many players are in the throes of chaos and pain but at least one partnership -- Air Asia India -- that was fraying even before the pandemic now finds itself at breaking point.
In the last few weeks, conflicting news reports have appeared across media on how the Tatas want to sell their stake and exit, followed closely by reports that the Malaysian partner Air Asia Berhard wants to bow out.
The truth of the matter is that Air Asia India today is a failure -- although neither side is openly acknowledging the fact -- and is a bit like an unwanted child, with neither parent keen to take full responsibility.
In 2014, Air Asia Berhard chairman Tony Fernandes might have sold a dream to then Tata Sons chairman Ratan Tata but over six years, the dream has effectively unravelled.
More recently, this newspaper carried a report claiming a valuation of Rs 550 crore for Air Asia Berhard's 49 per cent stake, a figure almost everyone in the industry laughed off.
Most argued that they would pay nothing -- not even Rs 2, as Ajay Singh famously did for Kalanithi Maran's stake in SpiceJet back in 2014 -- because the joint venture has accumulated losses, many liabilities and requires large doses of capital injection to stay relevant.
All this when aviation is at one of its lowest points in history and airline economics is likely to be grimmer than ever.
"If someone is willing to pay Fernandes Rs 550 crore for his 49 per cent in today's scenario, he should simply grab it," said one industry player.
He says finding adoptive parents for this child in today's environment seems close to impossible and he wouldn't take it on even if it were handed to him free on a platter.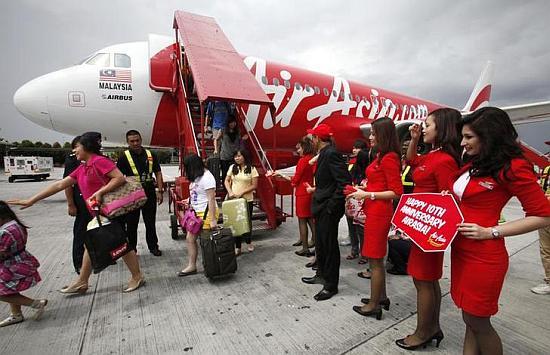 A point worth reflecting is why Air Asia Berhard -- with its wealth of experience and expertise -- failed to replicate its success in Malaysia and Thailand, in India.
Barring these two countries, none of Air Asia India's forays in the region can be called unequivocal successes.
One, comparisons with Malaysia don't hold much water since that was home territory for Fernandes and he was able to manage government policy and the environment -- a bit like Jet Airways founder Naresh Goyal in India -- to his advantage, besides being an early entrant.
When Air Asia Berhard got going, serious competition was virtually non-existent in Malaysia and Fernandes, who famously bought the loss-making airline from its Malaysian owner for a token one ringitt in 2001, was able to offer a new product at the right price point to capture a chunk of the market.
It was young and nimble. Moreover, Malaysian Airlines -- the national carrier -- was beset with all the usual problems flag carriers suffer and far stodgier and relatively unsteady. "It was a bit like Jet Airways taking on Indian Airlines in the early days," says an industry analyst.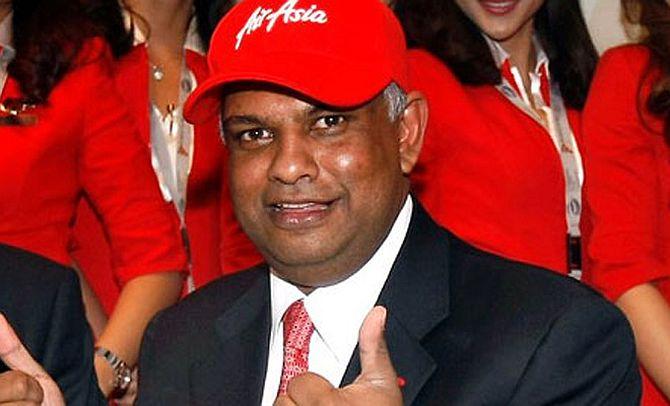 In Thailand, a very early entry (2004) was one of the major factors that helped Air Asia succeed.
It was able to quickly occupy an empty space (the country's first low-cost airline) and a strong partner (then prime minister Thaksin Shinawatra) helped.
Competition was virtually non-existent with only the State-owned Thai Airways and a very small, boutique although well-managed Bangkok Airways in the fray.
Thai Air Asia was able to find its niche, and is now one of the dominant players in the country. It has contributed significantly to its parent's profitability over the years.
But in Indonesia (where Lion Air is the largest player) and in Philippines (CEBU Pacific is dominant), Air Asia Berhard remains relatively insignificant.
Lion Air, in fact, has taken on Air Asia Berhard in its home country with its subsidiary Malindo and more recently in Thailand with Thai Lion.
In Indonesia, Air Asia Indonesia is in a position similar to what Air Asia India is to IndiGo in India -- more an annoying fly to swat at than something to take notice of.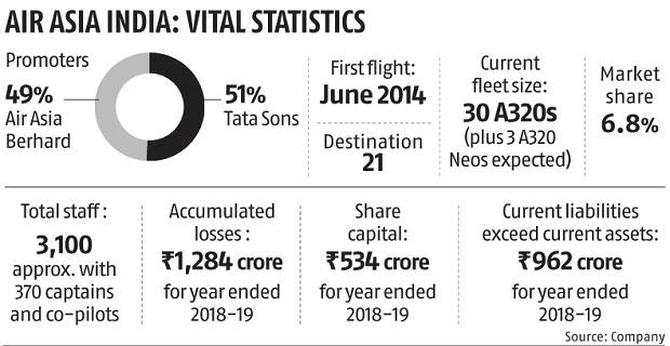 Similar attempts to replicate its success in Malaysia and Thailand in China and Japan have not worked either for a variety of reasons.
"Other than its own home base, it's only Thailand where it had a first mover advantage that Air Asia Berhard has been successful. In all other markets, its performance has been lacklustre," says an industry source familiar with the region.
In India too, Air Asia India entered in 2014 when competition was already intense and the opportunity to manage the environment limited despite a powerful partner.
This combined with a series of poor decisions, from choice of CEOs to routes that failed to deliver, landed the airline in the abyss it finds itself today. Controversies also dogged the venture from the word go.
Aviation industry analysts and observers are divided on how this unhappy saga will play out but almost everyone is convinced that we are seeing the beginning of the end.
Tony Fernandes and Ratan Tata are faced with the sad prospect of watching their joint dream unravel.
Feature Presentation: Rajesh Alva/Rediff.com.