Making a debut in India with an SUV, Citroen's products in the next couple of years will clearly chart and define its destiny in what has become both a vibrant but also a daunting market for foreign entrants, says Pavan Lall.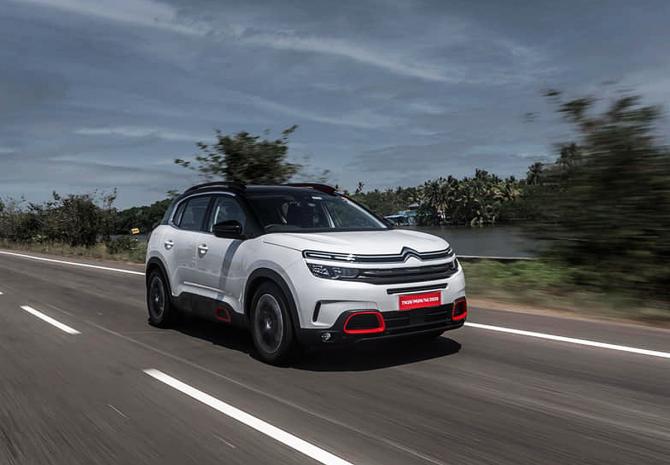 On August 22, 1962, President Charles de Gaulle of France was travelling on a rain-slicked road when he became the target of an assassination attempt.
Over hundred bullets peppered his motorcade. The Citroen was shredded.
Gunfire blew out at least two of its tyres but his carriage, a sleek, aerodynamic Citroen called the DS 19, aka "La Deesse" (The Goddess), had secret tech that would have made James Bond envious.
Its self-levelling hydropneumatic suspension quickly adjusted wheel position to the flattened tyres and kept rubber in contact with the road.
The driver regained control and accelerated to safety. Amazingly, de Gaulle was unharmed, and the DS earned itself a reputation for the ages.
PCA Automobiles India, makers of the Citroen brand in the country, have opened bookings for the C5 Aircross.
Priced between Rs 28 lakh and Rs 30 lakh, that's the very first product to be rolled out in India, and it's a sports utility vehicle.
While it demonstrates that the European company clearly studied what is driving demand in the subcontinent, the kinds of products that it follows up with in the next couple of years will clearly chart and define its destiny in what has become both a vibrant, but also a daunting market for foreign entrants.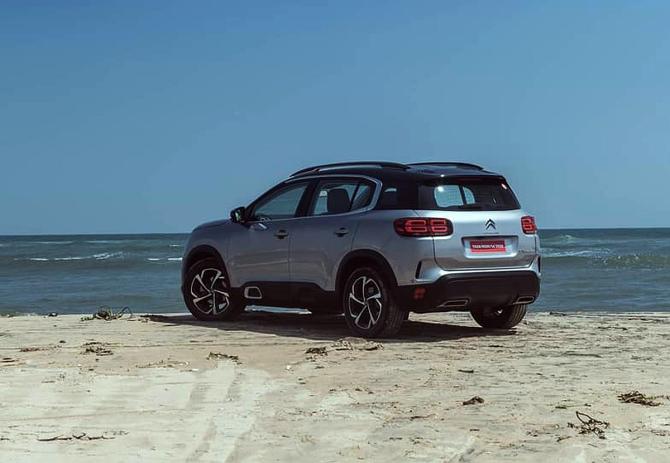 That's because the last few years have seen foreign players enter with exuberance and exit in exasperation.
Case in point: Fiat, which had partnered with Tata Motors. It started with gusto and then hit the brakes.
General Motors shut its operations here and left the country after failing to generate significant volumes.
Harley-Davidson Motorcycles has thrown in the towel and decided to partner with Hero MotoCorp in a bid to survive and most recently Ford Motor announced that its tie-up with local manufacturer Mahindra & Mahindra, which was expected to bolster the fortunes of both players, was being scrapped.
That leaves the Volkswagen Group, which is attempting to make a go of its various brands (Audi, Skoda, Porsche).
While the jury is still out on them, Renault, which is the only other French brand in the country, has a performance that has seen very small volumes despite competent products that were well-designed (Duster, Kwid) and the fact that it timed as well as read the market better than the rest.
Kaushik Madhavan, vice-president, mobility, for Frost & Sullivan, said the upside for Citroen is the manner in which it has planned its entry.
So far it's the first to take the nomadic concept of a phygital showroom to their customers.
Phygital (physical plus digital) is a marketing term that describes blending digital experiences with physical ones. Also, expect the company to offer shared ownership and subscription models of buying cars.
According to company announcements, in the last couple of years, Citroen had the strongest growth among the top 12 best-selling brands in Europe, increasing its market shares in the main markets.
Its performance was notably driven by the C5 Aircross SUV, launched in January 2019, which is also available in a plug-in hybrid version.
Groupe PSA (now Stellantis), which owns the Citroen brand, started the production of transmissions in India (in Hosur), with its partner AVTEC Ltd (a CK Birla Group company) and is expected to launch new and disruptive Citroen models designed locally in the next couple of years.
Differentiations in marketing will be pivotal for its success. "The future will be about the brand story and how it can differentiate from the rest of the field. In this case, it's been about the suspension and ride quality for the Aircross," Madhavan said, adding that the way in which the company has gone about entering the market has been novel so far.
For example, there's even a buzz amongst car collectors that they picked Ahmedabad as their first launch pad for the Aircross and not Mumbai or New Delhi because the dealer they appointed there is a die-hard Citroen collector.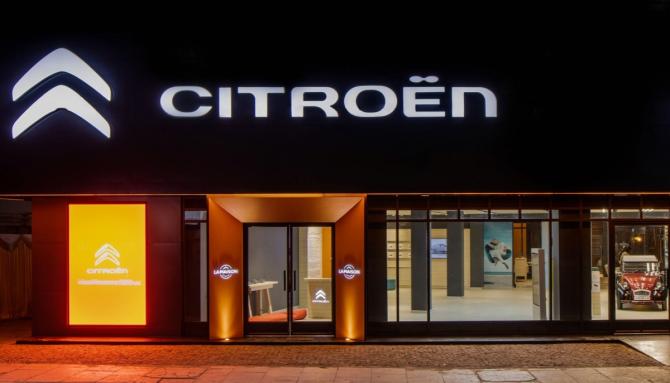 Looking at how most brands operate, Suraj Ghosh, principal analyst-South Asia Powertrain Forecasts, IHS Markit, said the entry for Citroen is strengthened by the fact that it has not embarked on its journey here with a watered down or cheapened product and passing it off as an India-specific vehicle.
"Instead, it is bringing in a one hundred per cent international car touting comfort as a differentiator which is also unique," Ghosh said.
"It remains to be seen how customers will react but what is refreshing is that the focus is on the same features that are aspirational abroad as well and not only on the ones that are specific to this country, such as mileage, fuel efficiency and costs of ownership."
The other plus for Citroen so far is that it hasn't entered the country with over-the-top fanfare, such as heavy-duty marketing, and advertising, roping in celebrities to push their products and so on.
"Sustainability will be the challenge," Ghosh said. "Citroen will need at least five to six cars in the next couple of years for customer interest to continue in a market that is as competitive as here."
Gautam Sen, Paris-based automotive author, said that Citroen essentially makes vehicles on the forefront of technology.
"The Aircross is doing very well in Europe, and Citroen is growing faster than Peugeot and has always been known as a marque that's on the cutting edge of technology and very advanced, but also costs a lot of money to make."
The big challenge for Citroen, said an analyst, will be to manage the temptation to pick being profitable without compromising on building the car's image.
"There will need to be a smaller sub-four-metre car, the right cost-volume positioning, and the precise amount of localisation," he said, adding that the company can't afford to delay any further.
That's something Emmanuel Delay, chairman, head of PSA for India (Peugeot and Citroen), would be prioritising high on his list of things to do.
Feature Presentation: Rajesh Alva/Rediff.com