Apps are improving the earnings of thousands of truckers by using data science and a host of technologies such as telematics, artificial intelligence, machine learning and Internet of Things. Peerzada Abrar reports.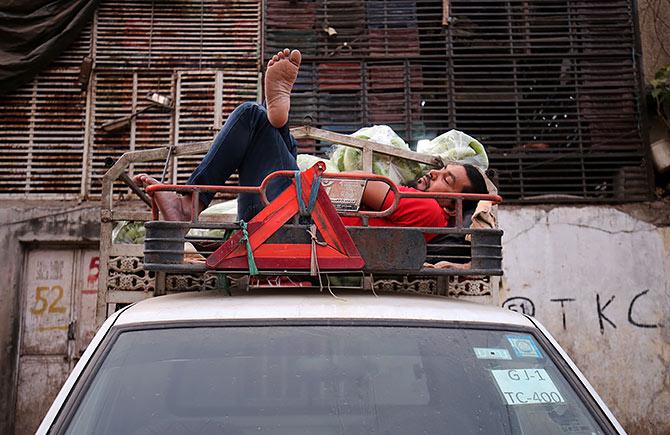 Rahad Khan, a truck driver from Bulandshahr in Uttar Pradesh, is a happy man.
Until a few months ago, Khan, who has a family of four, had a measly monthly income of about Rs 15,000 to Rs 18,000. Today, his earnings have more than doubled to Rs 42,000 per month.
Earlier he had to wait for a couple of days before getting his next shipment but now gets it even before he has finished unloading. Khan now takes more than four trips, running over 9,000 km every month, whereas previously, he was barely able to complete three each month.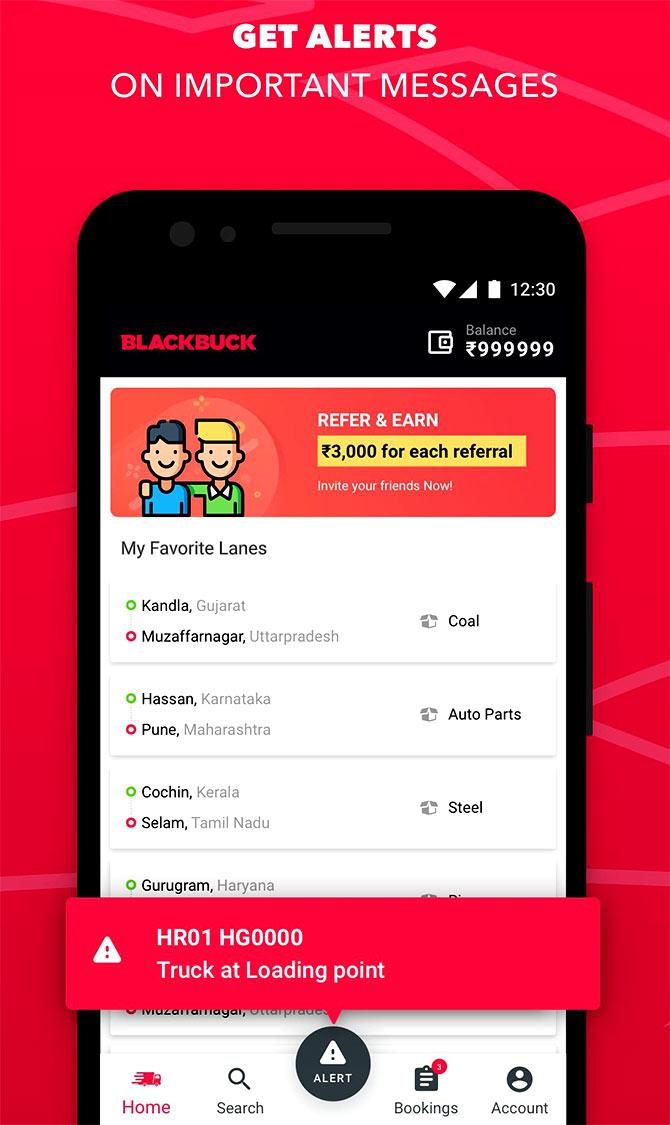 The dramatic change in Khan's fortunes took place after his fleet owner introduced him to a voice-assisted multilingual trucking app for drivers made by Bengaluru-based logistics firm, BlackBuck. The app, called BlackBuck Inaam, is improving the earnings of thousands of truckers by using data science and a host of technologies such as telematics, artificial intelligence, machine learning and Internet of Things.

In India, trucks have an average utilisation of just 33 per cent, with most of them standing without load or travelling empty or partially loaded.
In contrast, a BlackBuck driver is given load assurance across multiple lanes and commodities to improve efficiency. For example, the driver is provided Google Maps with trucking context which helps him take the most optimal route and tells him about all fuel stations, toll gates and rest areas on the way.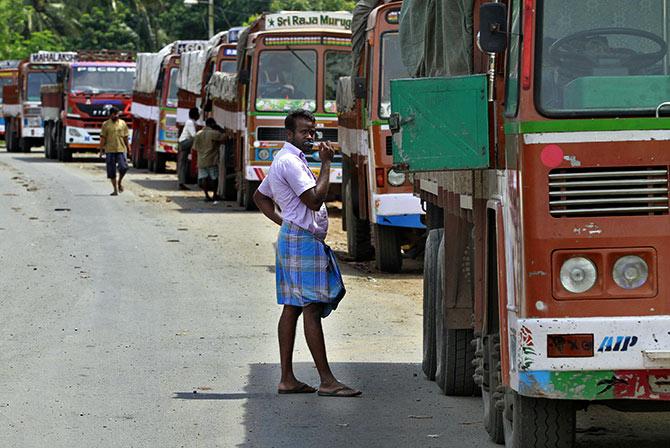 BlackBuck's onboard tracking devices, including global positioning system units, constantly feed data to the backend system which predicts when a driver will finish unloading and recommends a load nearby even before he finishes unloading. This consistent demand mapping has optimised the running of trucks and led to higher earnings for drivers.

The telematics system, powered by big data and analytics, helps match the trucker with a shipper in real time, enabling higher truck utilisation, better shipper service, and efficient pricing. BlackBuck also facilitates services around trucking by providing fleet cards, tyres, insurance and working capital credit to truckers.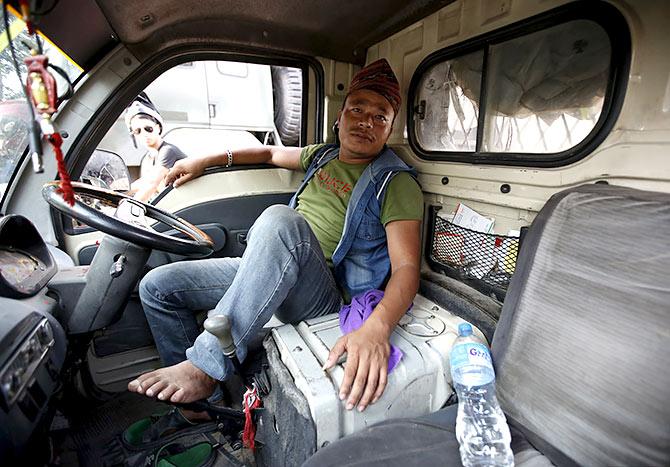 "We are building an ecosystem from freight services to insurance. We are helping trucks move 30 to 40 per cent km more in a month," says Rajesh Yabaji, chief executive and co-founder of BlackBuck.
"The problem we are solving is all about data (science) like where to take the next load, figure out the price and get the faster route. This is all data science and driven by machine learning algorithms," says Yabaji, an IIT-Kharagpur alumnus who wants to build the world's largest trucking network.

Another major concern of fleet owners is road mishap. BlackBuck addresses this with its onboard "dashcam", which continuously monitors a driver. It captures the driver's image and relays it to the command centres which decipher the implications of those images using algorithms.

The algorithm detects if the driver is drowsy, looking at his phone, accelerating too fast, driving rashly or taking sharp turns. In case, it is any of the above, the driver immediately gets an alert instructing him to be attentive. If there is no change in the driver's action, the fleet owner is notified so that he can take charge of the situation.

A fleet owner can also monitor, assess and compare the performance of all his drivers and take action accordingly. The hardware installed detects trends related to acceleration and braking which can lead to accidents or the truck toppling. "The system can help reduce accident rates by 50 per cent," claims Yabaji.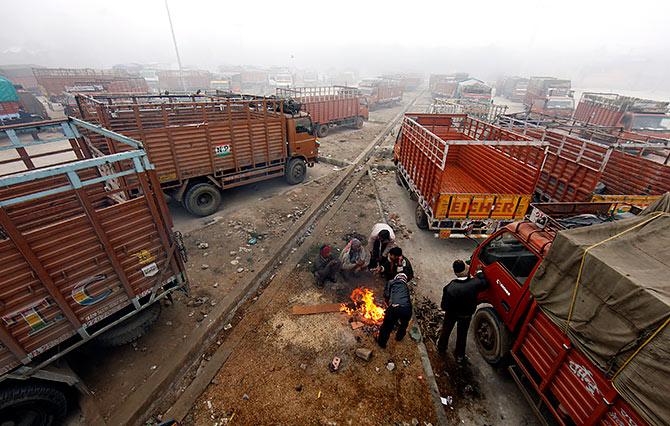 Ramratan Singhi, a Gurugram-based fleet owner who uses multiple BlackBuck fleet services, says that he has much better control of his trucks now.
"Drivers have become more careful and acknowledge that safe driving is in their best interest." Singhi is using several technologies such as fuel cards, FASTags, tracking and telematics devices, fuel sensors and dashcams in his fleet.

BlackBuck currently manages over 300,000 trucks belonging to around 60,000 fleet owners on its platform. Backed by marquee investors such as Goldman Sachs, Accel Partners, among others, it is investing heavily into product development and data sciences, which are the core of its marketplace approach.
Yabaji, who co-founded BlackBuck with his junior at college -- Chanakya Hridaya -- and Ramasubramanian B, says his company is going after the $250 billion-market for trucking and allied services in the country.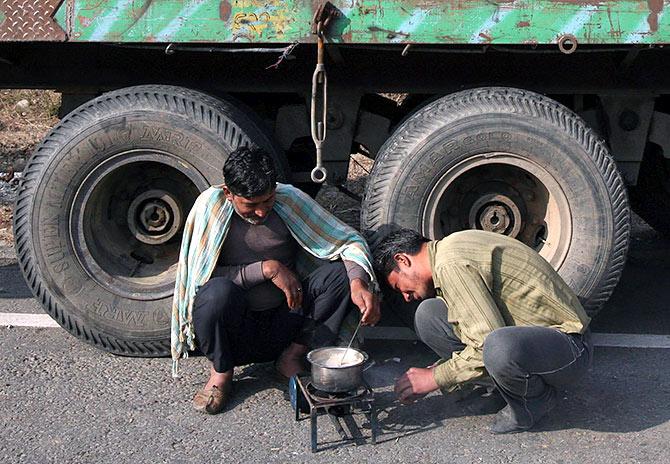 Aryaman Tandon, director at management consulting firm Praxis Global Alliance, says the players in the transportation and logistics ecosystem have a huge untapped opportunity that they can capture using sophisticated technologies. "This includes better driver management and tracking and understanding of fleet performance, improving fuel efficiency and reducing the downtime of vehicles," says Tandon.

As per the Economic Survey 2017-18, the Indian logistics sector provides a livelihood to more than 22 million people. Improving the sector will facilitate a 10 per cent decrease in indirect logistics costs, leading to a growth of 5 to 8 per cent in exports.
Further, the Survey estimates that the worth of the Indian logistics market would be around $215 billion in the next two years compared to about $160 billion currently.

Gurugram-based logistics firm Rivigo is also leveraging big data, IoT and advanced analytics to solve real-time demand-supply matching, create traffic maps and enable efficient utilisation of resources.
Last month, the company launched the National Freight Index to infuse greater speed and transparency to what has largely been an unorganised sector. NFI is a first-of-its-kind barometer of freight rates and trends in India that takes the data from the Rivigo rate exchange and provides unrestricted access to all industry players.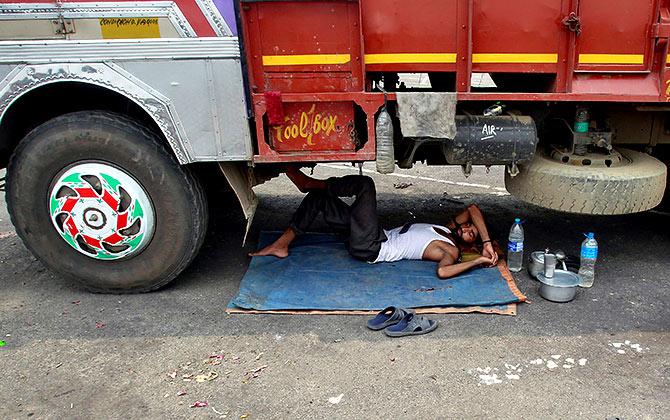 About 90 per cent of road logistics industry in India operates on cash. Through technology, Rivigo has been able to streamline a lot of these transactions on its freight platform. This is done by mapping actual transactions and computing millions of data points to predict rates for the market on the RRE.
India has about 230 of micro truck markets where rates are negotiated offline, but those using RRE are able to check out live rates.

Seeing the opportunity, a number of digital trucking startups have emerged to tap this industry. One such is Mavyn, which began its operations in 2017.
Founded by Sachin Haritash of the Chetak Group, which is a pioneer in logistics and supply chain solutions, Mavyn's aim is to benefit all stakeholders of the trucking industry by providing the lowest freight rates at a minimal operational cost.
The company counts e-commerce giant Flipkart, fast-moving consumer goods major Hindustan Unilever and beverage maker PepsiCo among its customers.