While the latest, fourth-generation Swift makes no pretence of being a performance car or the last word in luxury, what it does stand for is amply evident, notes Pavan Lall.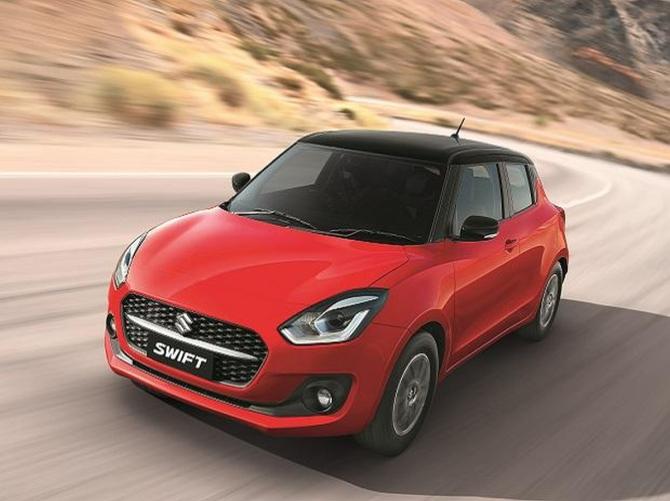 While managers at every car company in India now have regular boardroom discussion on what their new SUV rollout is going to be, the one segment that has remained consistently resilient -- through economic downturns or pandemic-induced slowdowns -- is the small car or the hatchback.
This is also a segment that is as competitive as it is popular with cars such as the Volkswagen Polo, Tata Tiago, Renault Kwid, Honda Jazz, Hyundai i20, among others, vying for attention (see chart below).
For the country's largest carmaker Maruti Suzuki, the Swift has been more than just a volume driver and "hero product".
Since its launch in 2005, it has become part of India's automotive history -- a car that has seen multiple iterations and one that everyone is familiar with now.
Case in point: The Swift sold some 20,000 units month after month even in 2020, which was a hugely challenging year for the automotive sector.
While the latest, fourth-generation Swift makes no pretence of being a performance car or the last word in luxury, what it does stand for is amply evident.
Which is, a practical, affordable, well-designed hat­ch­back that can seat four people with ease, has all the requisite bells and whistles, and one that comes with the underpinnings of Japanese relia­bility, long-term durability and low cost of ownership.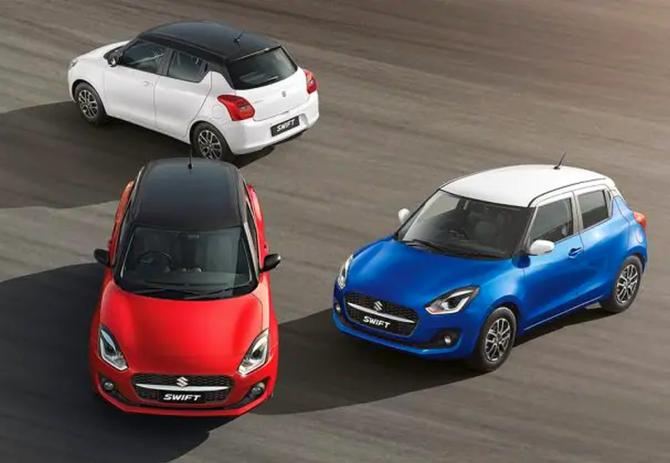 At the local Maruti dealership, where I have come to pick up the latest BSVI ready top-end Swift, is parked an eye-catching two-tone red-and-black hatchback.
My co-passenger in my carriage of arrival exclaims: "Is that the latest Swift? How cute!"
A closer look leaves no room for disagreement on the new design scoops and curves that this car-for-the-city has been infused with.
Maruti's design language has clearly evolved over the years to become more modern, trendy and in line with a competitive landscape where design and performance are judged by global benchmarks.
In the front, the grill features a chrome bar. The rest remains unchanged and the car retains up-swept headlamps that incorporate LED projectors.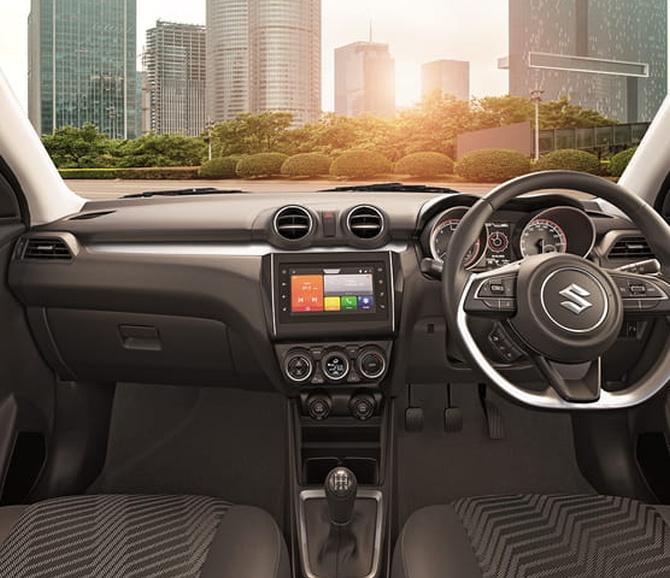 Suitably impressed, I hop inside and start up the car's 1.2-litre petrol engine with the start-stop ignition button.
That's something neither my Ford nor my Volkswagen has, I note.
The seating is comfortable and well-centered with the dashboard featuring a nice-sized entertainment system, and the drivetrain hooked up to an automatic manual transmission system.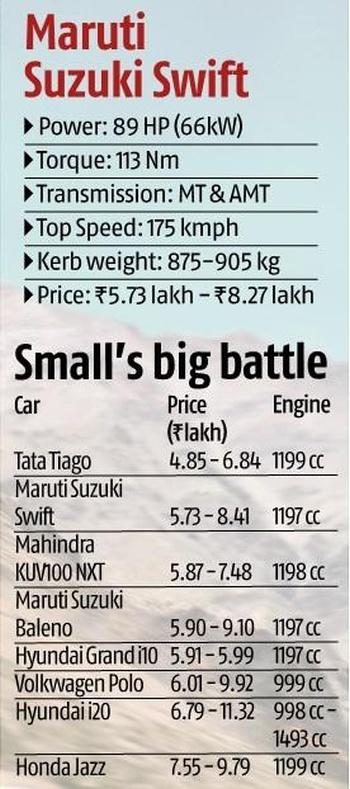 The cabin is spacious but in line with the overall value proposition that Maruti stands for, so don't expect high-end fabrics, aircon vents and plastics of the sort that go into the Volkswagen Polo or a Honda.
Started up and on the road, the latest Swift is easy to manoeuvre and well-planted with its squat stance and short wheelbase.
This means you can squeeze into gaps in traffic and work your way out of bends and turns effortlessly.
The steering wheel, which has a flat end and feels both sporty and well-connected to the car, makes driving fun.
While acceleration with an AMT transmission can be a little lumpy, that's something one gets used to fast enough.
In the rear, the car has competent seating with sufficient legroom for most.
The Swift comes with two airbags, anti-lock braking system and electronic brake force distribution system.
Step out of the car and the doors close with a soft whoosh usually reminiscent of high-end rides.
With a claimed fuel efficiency of around 20-plus km per litre, the new Swift is pocket friendly, cute as a button and reliable.
These three characteristics would make it a car worth one's while.
Feature Presentation: Rajesh Alva/Rediff.com