The Body Shop has a compelling ethical message behind the branding of its products, and its new piece of communication in India -- the first ever television commercial shot in any country -- takes that strategy forward, reports T E Narasimhan.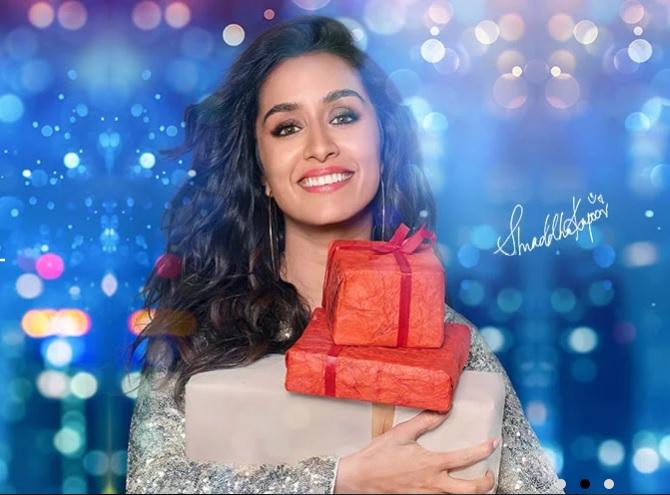 The world over, consumers say they are becoming more concerned about the impact brands have on the planet. But studies show there is a huge gap between what consumers are saying and what they are really buying. So how can brands bridge that gap?
Experts say brands need to tell better stories during the shopping experience to get consumers to make more ethical choices.
One brand that has consistently tried to do that is The Body Shop -- it has a compelling ethical message behind the branding of its products.
Its new piece of communication in India -- the first ever television commercial shot in any country -- takes that strategy forward.
The television campaign features popular Bollywood star Shraddha Kapoor and centres on its best selling British Rose range of body care products. "The Body Shop is founded on the principle that businesses can be a force for good and activism has always been in our DNA.
"In India, much like in other global markets, we have stood out for our values and for changing mindsets to create positive change," says Shriti Malhotra, CEO, The Body Shop India.
The company says Kapoor is "the natural choice for The Body Shop -- she is a natural beauty, she is loved by millions for her authenticity, hard work and talent".
Her active advocacy of animal rights and environmental sustainability is in perfect sync with the message of The Body Shop, Malhotra adds.
The brand claims that it has successfully changed consumer perception about what to look for in beauty products globally. It has pioneered 100 per cent vegetarian, cruelty-free products through ethical sourcing with the help of its bespoke community trade programme.
"As a brand created by a woman for women, we remain staunchly feminist, advocating the rights of women and girls across the globe," she says.
The company has an R&D division that works with vegetables to come up with newer products.
For instance, it has been engaged in research on beauty enhancement using carrots, ginger and some other vegetables.
But what is the need for this sudden burst of communication in the country?
Reports quoting Euromonitor shows the beauty and personal care market in India stood at Rs 97,100 crore last year. This included colour cosmetics at Rs 8,000 crore and skincare products at around Rs 12,500 crore.
The balance was made up of grooming and styling products and by the services business. Overall, the market for beauty and personal care products is growing at 10 per cent, and the services business is growing faster, at 25 per cent, a rate higher than even the US or some European markets.
The company says 50 per cent of its consumers are below 25 and to woo that age cohort it has had to adopt a multi-channel strategy.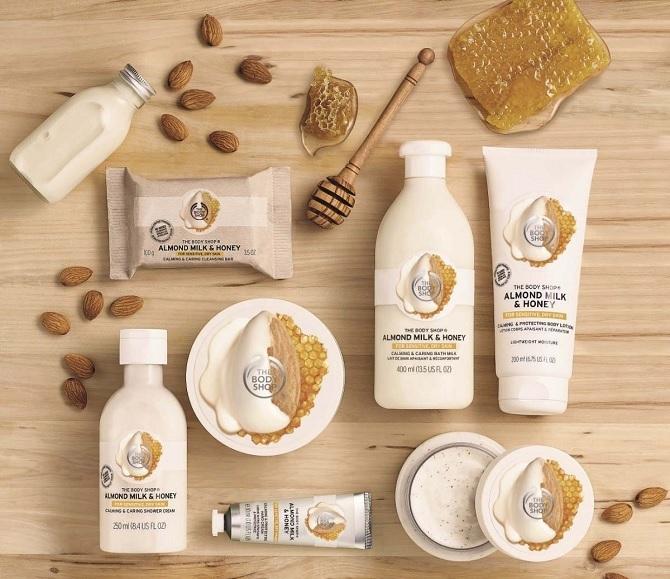 The Body Shop entered India in 2006 and in these years it has become the largest international beauty retailer in the country with over 185 stores in 70 cities across the country.
The brand e-commerce site reaches over 2,000 towns and cities.
"We plan to hit the 200 store mark in 2020. We are confident that our unique brand voice, unrelenting advocacy of our planet and its people as well as our sharp focus on consumer experience will continue to fuel growth in India," said Malhotra.
The Indian beauty market has witnessed a sea change over the past few years, she says. Consumers are exploring social media, they're aware of global trends, how a product has been reviewed -- indeed they are very well informed.
One reason for this is also India's deep internet penetration. Thanks to that, more women are online than ever before and the aspiration for beauty, especially in Tier II and III cities and smaller towns, is at an all-time high.
Brands themselves are feeding onto this trend. Things like Look-of-the-Day posts by brands, and consumer search for beauty hacks and reviews online is common these says.
The burgeoning community of Indian beauty influencers has also spurred brand discovery and sales of grooming products in the country. All this means a big opportunity for The Body Shop or any brand for that matter.
That said, the Indian market can be a tough nut to crack. Every region in the country has its own set of trends and product demands. Plus Indian consumers are known to be notoriously price-sensitive. So if The Body Shop has to get a bigger share of the pie it must understand this diversity and cater to it, say experts.
Adds Sandeep Goyal, chairman of marketing and communication agency Mogae Media, "In India, we are still not very sensitive to a lot of what The Body Shop stands for, and differentiates itself on. So the brand and Shraddha Kapoor, its Indian face, will have a tough time communicating the essential difference between The Body Shop and others. My personal view is that The Body Shop needs more PR build-up for its values than mass media advertising using a celebrity."