This SUV will look as cool in 2030 as it might have in 2010 and ultimately that's what drives the core appeal of Mercedes-Benz and its products -- being classic, says Pavan Lall.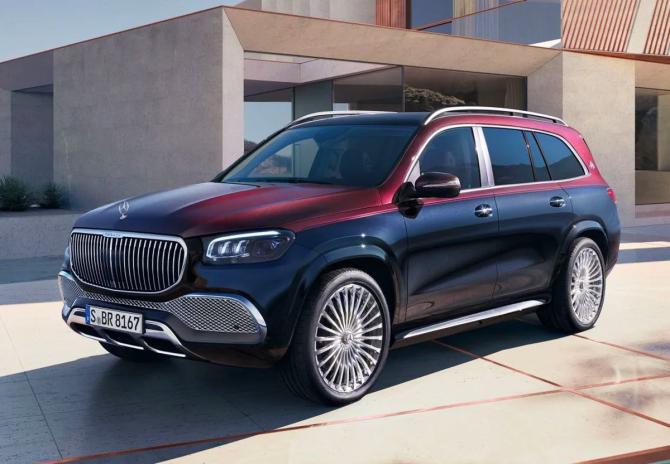 If Rolls-Royce can launch an SUV called the Cullinan and get away with it, what's to stop Mercedes-Benz from attempting the same? Well, absolutely nothing.
This is why the tri-pointed star from Stuttgart has launched its luxury SUV GLS 600 Maybach in India, aiming to replicate what Daimler pulled off with the Maybach.
The result is manifested in a super luxe sedan geared towards celebrities, billionaires, tycoons and high rollers.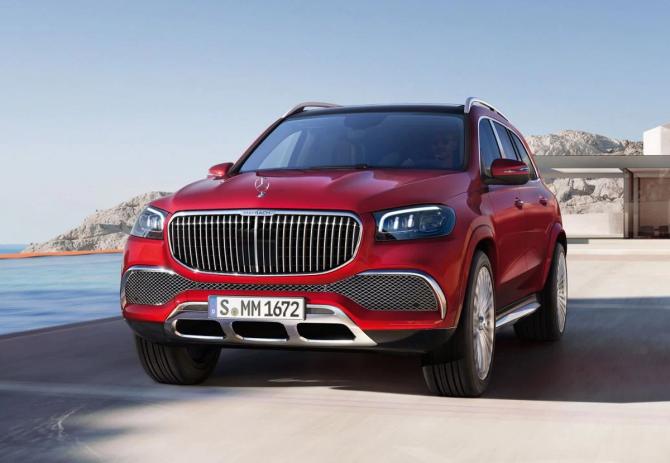 Loaded with all the accents of the Maybach S-Class sedan that is the foremost choice of the captains of industry, the Maybach SUV is large, imposing and ultra-comfortable by any standards.
It's also highly customisable and out of stock so buyers looking to snag one will be on a waitlist.
In the dark, the GLS 600 doesn't look different from any other luxe SUV.
But it's in the daylight that its Maybach badging signature grill and 22-inch rims tell you this is no ordinary SUV.
Punch the door open button and before you even jump in there's a side step that swivels out on automatic sensors alerting the car that you're about to step into it.
Some call it a "ladder" and may say that it's not the best way to expect a woman to get into a car if she's wearing a cocktail gown or a flowing dress, but that's a different discussion.
Inside the cockpit of the GLS 600, the cabin is plush, to say the least.
The microsuede interiors, burled wood, chrome, and leather trims on the dashboard, and seats, control knobs and instrument clusters all make for an ultra -premium experience.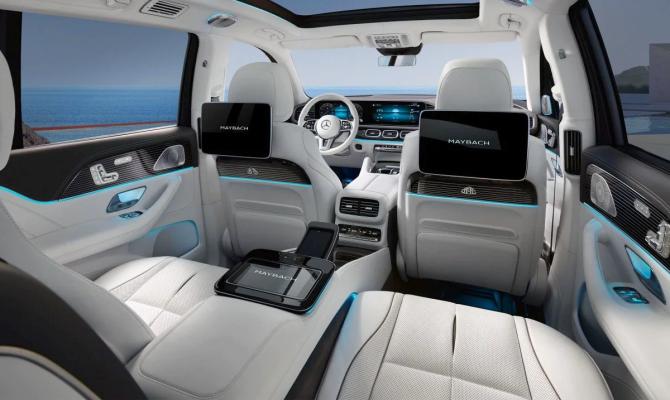 There is no Mercedes-Benz that has an unrefined engine, be it petrol, diesel or electric and across hatches, sedans and SUVs.
That rings true for the Maybach, which is powered by a four-litre V8 turbo petrol generator that can slingshot the car from zero to 100 kmph in under 5 seconds on a straight road.
I never tried that given how local police have started cracking down on lawbreakers, but I did get stopped and pulled over a couple times amidst appreciative stares with queries about what car I was driving.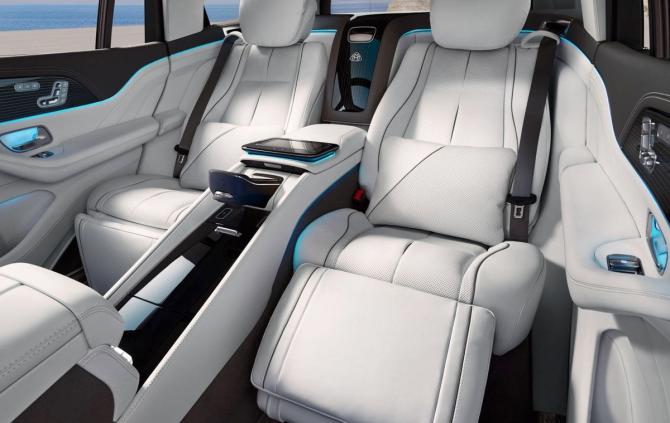 Up on the tollways the Maybach GLS powers along on a ride that's as smooth as honey on buttered toast.
Its imposing size and weight (around 3 tonnes) make it impossible to miss even in a crowded city where large premium SUVs are in plenty.
If there's an area where the Maybach can be seen as a liability, it's that it is a large vehicle for small roads and alleys.
That can make parking and manoeuvring contentious.
However, anyone who's picked up a vehicle that costs as much as this will no doubt have security staff, a valet at the office and most certainly a chauffeur or two and thus looking after it is going to be lower down on the list of worries.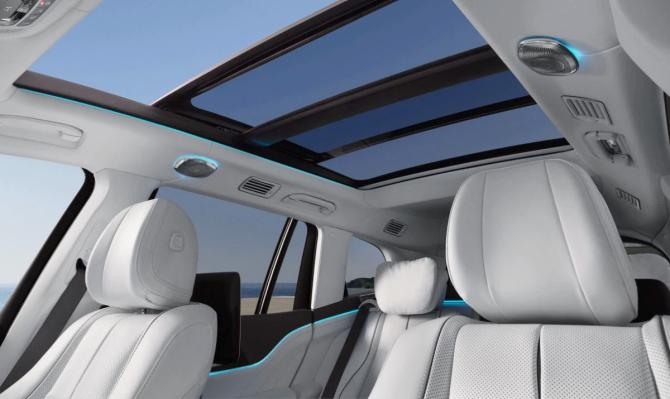 The huge pluses include being able to handle conference calls and talk business in a stable soundproof environment that can transition seamlessly to the Taj Chambers or the Oberoi's Belvedere, and a design sensibility that gives the GLS 600 a timeless appeal.
This SUV will look as cool in 2030 as it might have in 2010 and ultimately that's what drives the core appeal of Mercedes-Benz and its products -- being classic.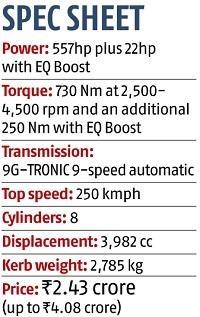 This is one of the flashiest, swankiest SUVs that Merc has ever made and is exactly the kind of car you want when you pull into a red carpet event.
That's probably why Bollywood actors Kriti Sanon and Arjun Kapoor have recently picked it up.
The automatic footstep evokes a smile each time it swivels open and large chairs that recline and let you feel like you're in a gentlemen's club are part of the comforts that the GLS 600 offers.
Other extras include rear seat TVs, high-end audio systems and driver assistance packages for those unpredictable moments.
If Maybach earlier meant safety, comfort and ultimate luxury, it now means all that from a higher perch.
Feature Presentation: Rajesh Alva/Rediff.com