At Rs 12.18 lakh for the base Style petrol manual and Rs 16.88 lakh for the top-spec Hector Sharp diesel manual, the MG Hector offers fantastic value for money and is indeed a gamble worth taking.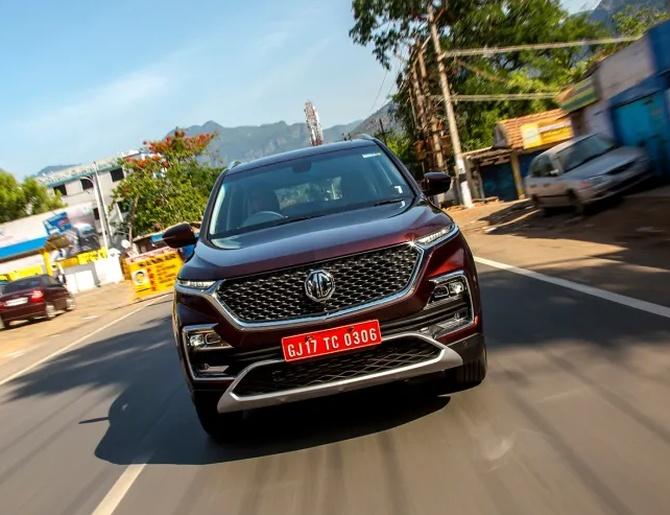 The MG Hector has grabbed a lot of attention and interest, especially for its segment-above technologies.
But does it score well on the core aspects of a family SUV?
And with well established and proven alternatives like the Jeep Compass, Tata Harrier and Hyundai Creta already here, is buying this new SUV from a new brand (at least in India) a gamble worth taking?
Exterior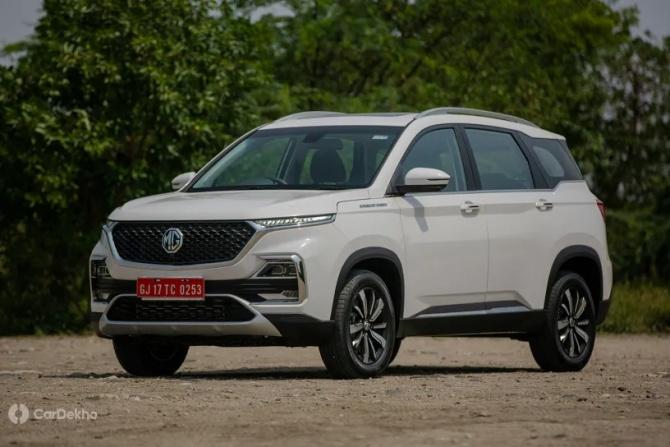 If you enjoy making your neighbours jealous, the MG Hector does that job convincingly.
For one, it has size on its side. At 4655mm in length with a height of 1760mm, it does have a big edge over already large rivals like the Tata Harrier and Jeep Compass.
It also has a longer, 2750mm long wheelbase. Combine this size with the standard skid plates and roof rails, and the Hector clearly flexes its presence on the road.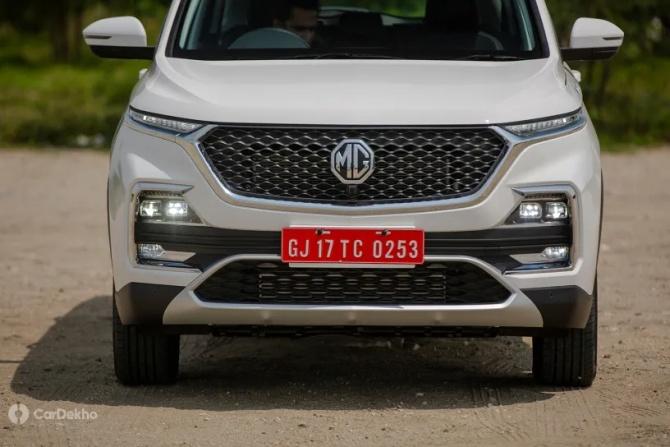 But its charm isn't linked so much to the size than it is to the luxury car styling.
The now popular trend of DRLs on top with headlights in the bumper make the Hector look distinctive.
The wow factor, though, comes from the all-LED exterior lighting and the heavy yet tasteful use of chrome.
That said, while the doors have the sense of solidity you'd want in a premium SUV, there are some odd panel gaps that aren't easy to miss.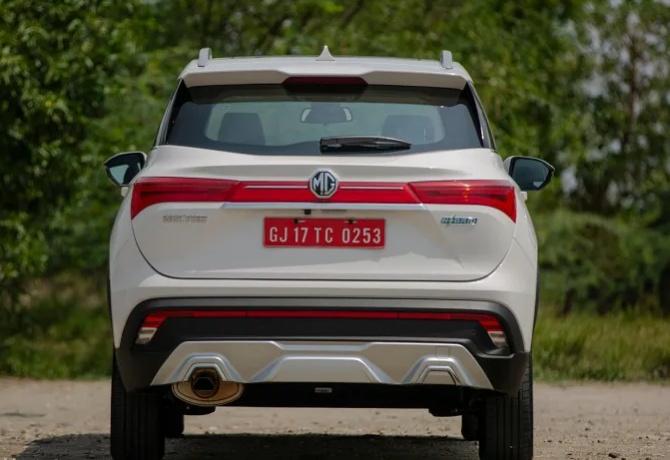 It's also a quirky and for some, polarisingly styled SUV, which looks like a completely different car from different angles.
The rear end can have you wondering if this is an Audi Q5, while the front looks serious and menacing like some American SUVs.
The side profile isn't as flattering as the other angles though.
The 17-inch wheels are certainly size appropriate for India but under an SUV as tall as the Hector, they look a little small, especially when you see the large wheel well gaps.
Even the overhangs bulge out at either end, lending an MPV element to this SUV.
The question remains, though: do the large size and luxury car exterior translate to a spacious and luxurious experience inside?
Interior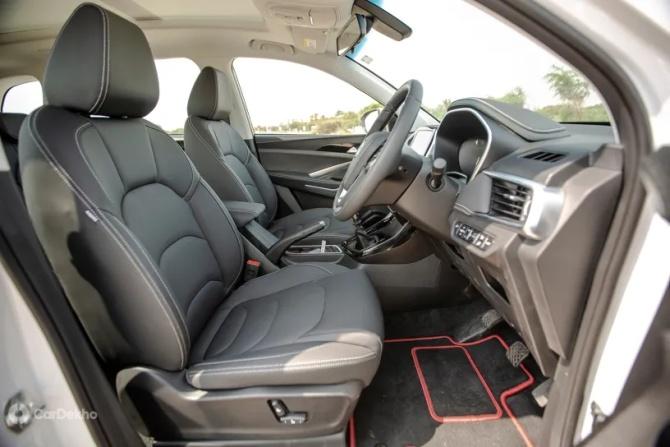 Well, yes and no. Let's address the good first. The Hector puts its size to good use.
The cabin is easily one of the most spacious ones you can get for an SUV that will cost around Rs 15 lakh-20 lakh on road.
With the driver's seat set for someone who's 6.5ft tall, there's still a good amount of knee room to spare.
You also get good headroom for tall users and adequate space to tuck your feet in under the front seats.
The only exception to the latter is in the petrol hybrid variant.
Since the hybrid battery is placed below the front passenger's seat, there's no place for the 2nd row occupant's feet.
This is also why even the fully-loaded petrol hybrid does not get a powered co-driver's seat, since there's no room for the mechanism.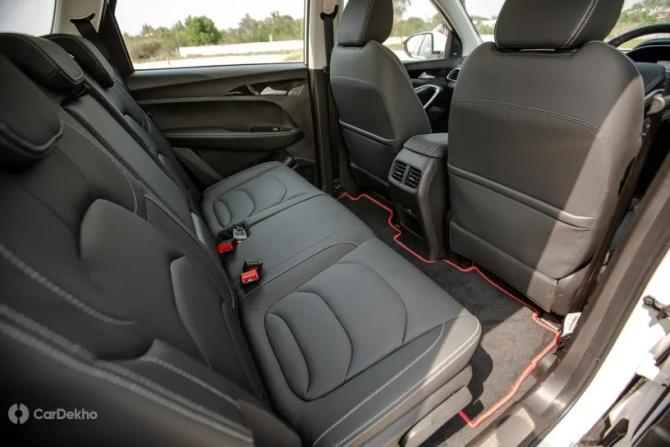 It's also wide enough to accommodate three lean-medium sized adults in the rear seat, especially thanks to the completely flat floor.
Additionally, the rear seat reclines to a good degree, adding a nice touch of versatility. A big bonus is the almost shockingly large glass area.
Forget the sunroof, the general glass area lets in so much light that there's no chance you'd ever feel claustrophobic even with the all black interior.
We do, however, recommend adding sunblinds for privacy and to keep the sunlight entering the cabin in check. A large glass area+black interior can see the cabin getting toasty quickly.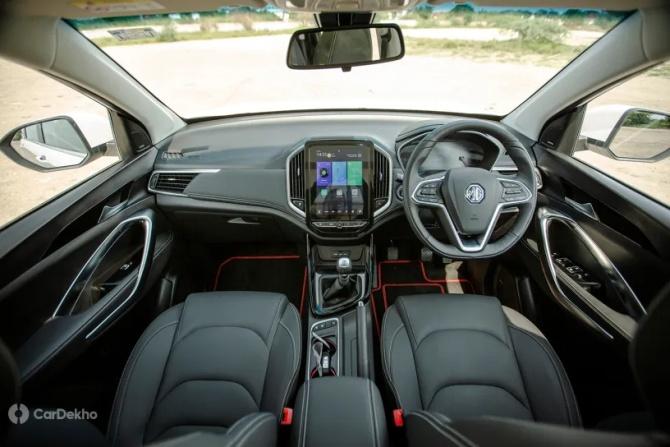 It's also a practically laid out place with good storage space in the door pockets and underneath the front armrest.
At 587 litres, even the boot space is more than enough for a weekend's load of luggage or airport hauls.
It easily accommodated 2 backpacks, 2 large camera bags and a trolley bag on our drive.
If you need more, the rear seat splits 60:40 & folds completely flat.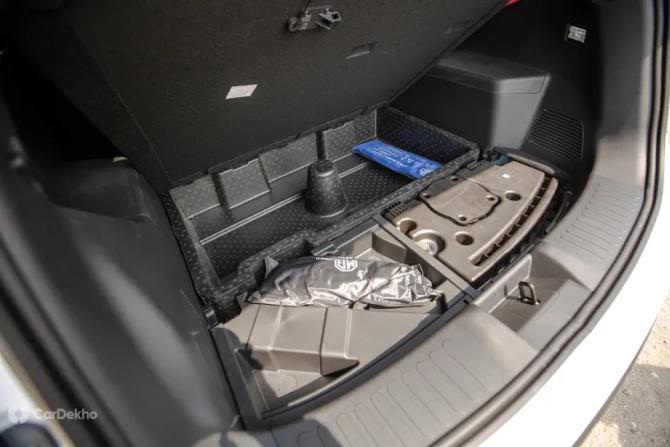 There's a big gap to find underneath the boot floor and this is where we expected the spare tyre, but that actually sits in the undercarriage.
Instead, you get a storage space below the boot floor which shares its home with the tyre removal kit and the subwoofer.
It's a spot big enough to hold a car cover, car cleaning kit or tyre inflator i.e. items you'd want to keep separate from your actual bags/groceries.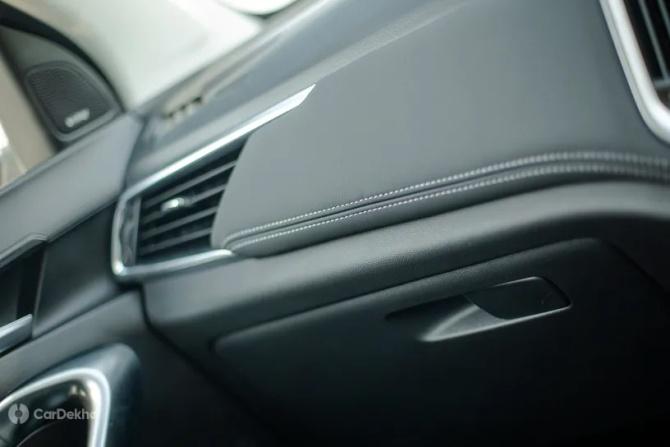 So where's the room for improvement? Well, the upholstery and trim quality could've been richer.
There are no glaring rough edges like in some parts of the Tata Harrier, but quality doesn't set any new benchmarks.
The feel good factor falls slightly short of what you'd get in a similarly priced Skoda, VW or Hyundai car.
Some more soft touch plastics or contrast coloured trim would've given the Hector a greater sense of occasion.
Simply put, if you took out the 10.4-inch touchscreen, the interior wouldn't look as opulent.
But it does get that touchscreen and a whole lot more with it!
Technology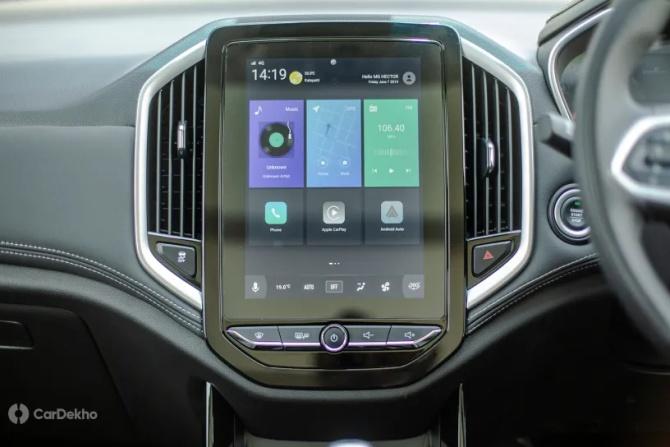 The highlight of the Hector is its tech pack and several other features that come with it, including some segment-firsts.
Of course, that touchscreen sits on top of the list.
At 10.4-inches, it's larger than what any rivals offer but before we dive into that, let's run through the gizmos beyond it.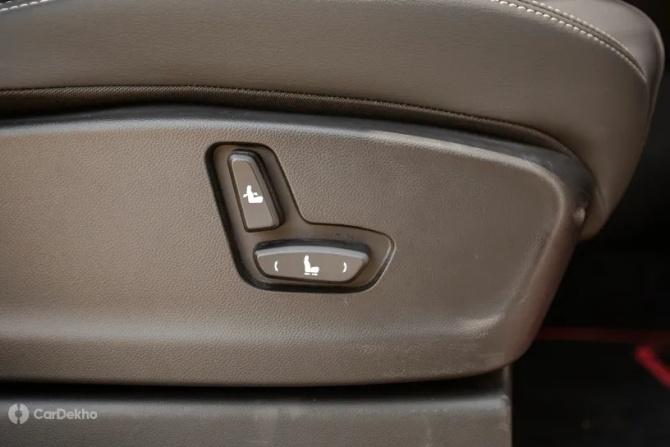 Both front occupants get powered seats, there's auto AC with rear AC vents, ambient lighting and passive keyless entry with push button start.
The convenience factor gets a bump up with tilt and telescopic steering, cruise control, a huge panoramic sunroof, cooled glovebox and even a 360-degree camera.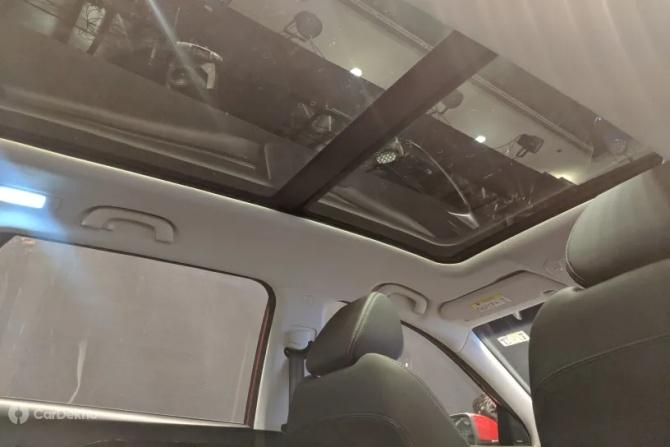 Now, the 10.4-inch touchscreen itself gets a host of functions linked to it.
For one, there are the voice commands (96 of them!) that can be used to control the music system (next track, next song, volume up/down), screen brightness, TomTom navigation, sunroof, driver window, AC, navigation and phone calls.
Just say "Hello, MG&" followed by a command like "I want to see the sky/Open the sunroof&" or "Set fan speed to maximum.&"
The system occasionally has some hiccups in understanding you but works well most of the time.
The screen also comes with Apple CarPlay & Android Auto (we personally vouch for Google Maps over TomTom when it comes to ease of use and responsiveness) along with a Gaana premium music streaming account and live weather updates from AccuWeather.
It even comes with preloaded music videos that can be played on the screen, of course, with the car stationary and the handbrake engaged.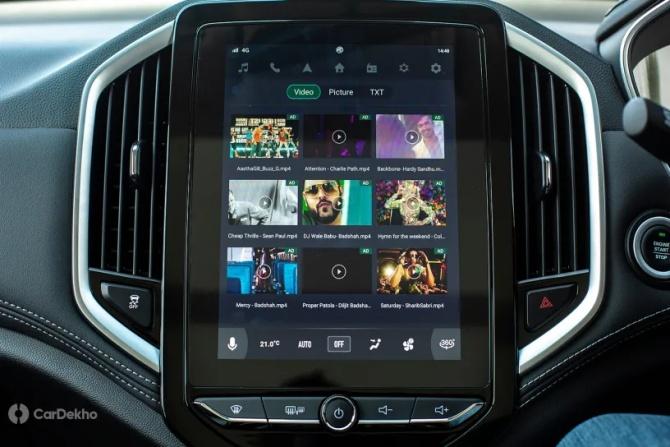 Note: The system doesn't play these videos very smoothly and the frame rate made them more or less unwatchable.
These videos will be one of many things that can be refreshed and added to via the operating system's over the air (OTA) capability.
All these internet-linked features are possible thanks to the embedded Airtel 5G-ready SIM card that comes free with the Hector and offers an unlimited data subscription valid for at least 2 years.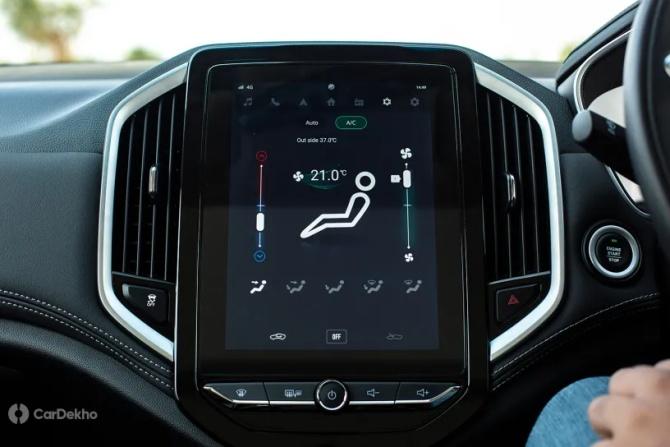 The internet connectivity is also what facilitates the iSmart app and its functions including remote operation of the door locks, powered tailgate, sunroof -- and in the case of the Hector AT, the engine starter and AC as well.
Each command is followed by a password request for security, so that's well thought of.
While a 4-speaker sound system comes as standard, the top-spec gets an 8-speaker Infiniti music system, plus a subwoofer that offers serious punch.
We enjoyed the sound quality and if you like your music loud, well, let's just say the Hector can play DJ for outdoor parties.
Is everything perfect tech-wise then? Not exactly.
The touchscreen itself isn't as responsive as the head units we've seen in new Hyundai, Ford and Skoda cars and even the iSmart app has some glitches and lag.
For example, the commands were often met with failure messaged as the app couldn't connect with the car.
Also, while using the app, we managed to lock ourselves out of the Hector with the keys still inside, following which the app wouldn't unlock the car again.
Fortunately, it did let us open the tailgate, and we unlocked the car from inside. Some teething issues to bear in mind then.
Performance & Driveability
Two counts where the Hector scores well.
We managed to get our hands on the petrol hybrid manual and diesel manual, and both engines proved to be good for almost any kind of usage.
What would we choose? For daily city usage, it's the petrol hybrid.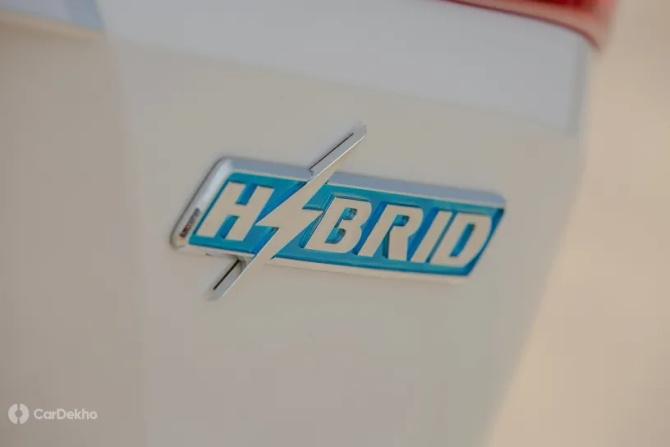 This powertrain offers relaxed driving and usable performance at all times.
The throttle response is predictable and thanks to the 48V mild-hybrid system's torque boost, all you need for city commutes is light throttle inputs.
Yes, even with a full passenger load.
The 6-speed manual gearbox is also set up tall. In simple terms, it offers adequate driveability and doesn't start knocking even if you upshift early.
We reaped the benefits of the low-rev performance while driving behind a slow truck on the ghats section approaching Ooty in 3rd gear at 35kmph.
So while the 1.5-litre turbo-petrol engine's output of 143PS/250Nm isn't a lot, there's always usable performance available.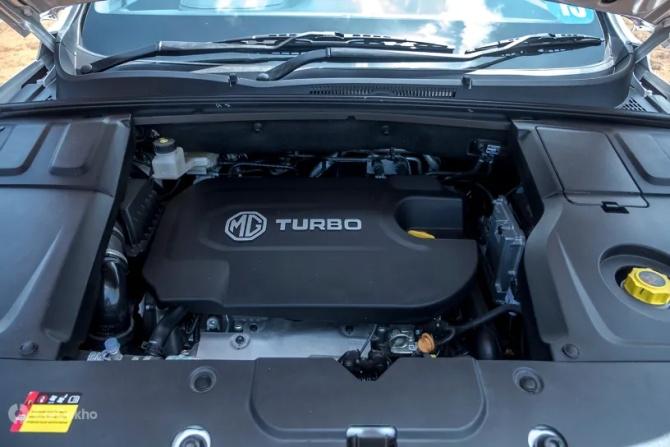 It also does very well as a highway cruiser, sitting below 2,000rpm in top gear while cruising at highway speeds of 80-100kmph.
High speed overtakes will require a downshift but you can do without aggressive throttle after changing gear.
We also enjoyed the refinement the engine offers. At slow-medium speeds it's smooth and silent, and while the engine will get loud when revved hard, vibrations never become an experience dampener.
So why get the diesel? Well, first, obviously, fuel efficiency.
The diesel engine, which is shared with the Jeep Compass & Tata Harrier, delivers a claimed 17.4kmpl, slightly more than the Harrier (16.79kmpl) & Compass (17.1kmpl).
It's also more than the petrol hybrid's 15.8kmpl.
Second, the diesel engine, as we've experienced in the Compass, offers stronger mid-range punch, which makes highway overtakes easier.
Remember the aforementioned example of driving behind a truck on the ghats?
Well, while the petrol hybrid can drive at that speed in 3rd gear, the diesel can also manage overtakes in the same gear, while the petrol would need a downshift.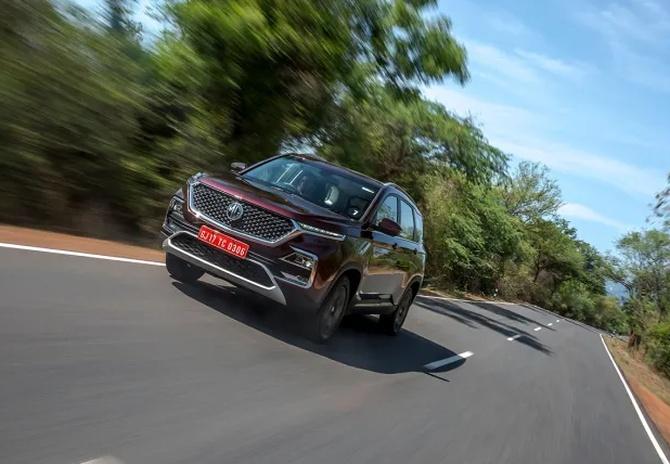 It's also a better choice for extensive highway usage. It feels more relaxing to drive past 100kmph, while offering more grunt for overtakes and better efficiency.
Where it trails the petrol hybrid is refinement.
The engine noise is more audible and there are some vibes even at idle.
Then the throttle response isn't as progressive and there is a sudden surge of performance when the turbocharger engages.
While it offers more excitement, it doesn't build power as progressively as the petrol. Finally, the clutch action isn't as smooth as the petrol.
Not only is it heavier, the bite is also jerky while moving from a standstill and you can stall the transmission if you aren't careful.
Thereafter, though, the diesel too offers good driveability in the city and on the highway.
Ride & Handling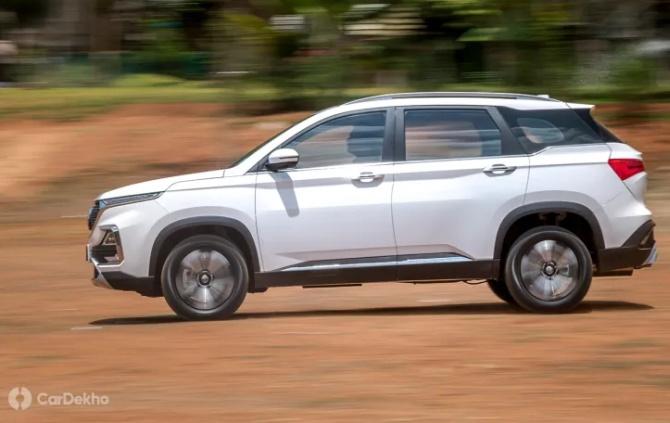 The Hector's ride quality is comfort-biased. It manages bad roads quite well and even broken patches don't unsettle the cabin.
There is some vertical movement over highway undulations but it settles quickly and prevents any bounciness.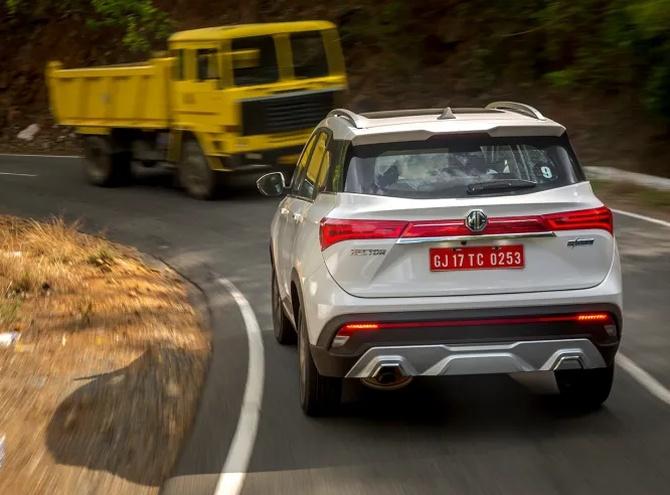 However, there is body roll through curves and corners. The MG Hector doesn't feel like a big car to drive in regular conditions but you will be aware that this is a tall SUV if you go corner carving.
The steering is also super light and predictable to use in city or on the highway, but offers no feel or feedback to tell you what the front wheels are upto through sharp corners.
So if it's the enthusiast's pick you're after, the Jeep Compass will serve you better with its more engaging steering and sharper chassis.
Safety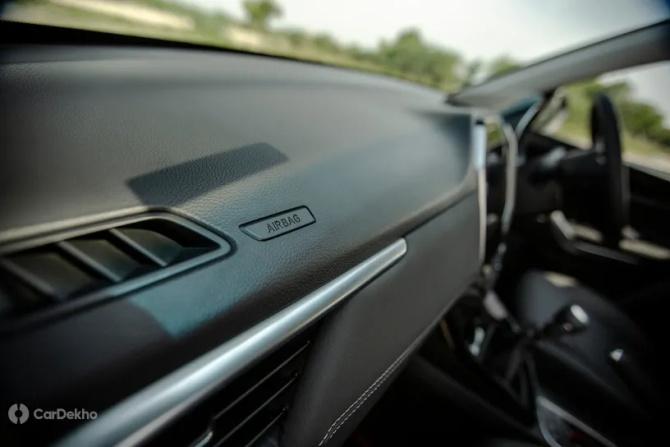 Fortunately, the features list isn't limited to comfort, convenience and cool tech. Dual front airbags, ABS with EBD, ISOFIX, rear parking sensors, all wheel disc brakes, traction control, hill-hold and electronic stability control all come as standard!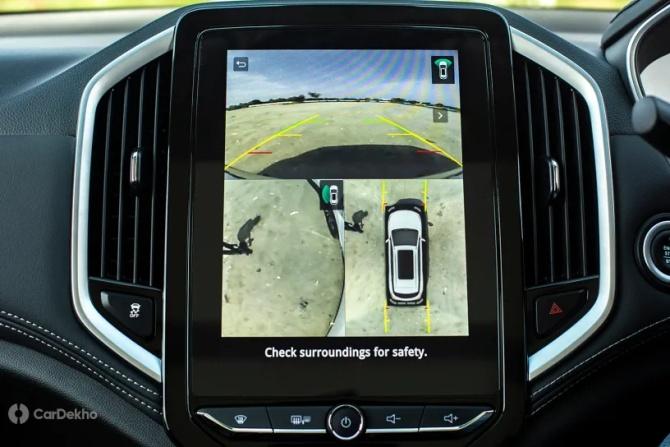 The top-spec Hector Sharp gets 6 airbags, front parking sensors, a 360-degree camera, front fog lights with cornering assist and tyre pressure monitoring with tyre temperature readings.
It even gets auto headlamps and auto wipers. The only odd miss is an auto-dimming IRVM.
Verdict
First, let's identifying who the Hector isn't ideal for. If backseat comfort is your number one priority, we'd recommend the Tata Harrier instead.
The Hector offers fantastic cabin space but falls short on seat comfort. If you want the richest cabin and want the most fun to drive pick, that'd be the Jeep Compass.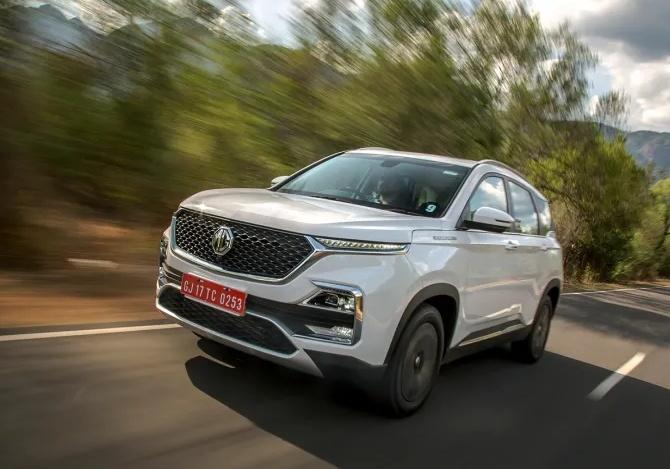 The Hector, though, strikes a healthy middle ground. It offers an unmatched technology package with no real compromise on daily usability or practicality.
Additionally, while the interior quality isn't as luxurious as we'd hoped, it's still well made and tastefully designed.
It's also important to note that even the base variant is well-equipped with no silly compromises to get a namesake starting price.
And, yet, the MG Hector is priced very aggressively.
At Rs 12.18 lakh for the base Style petrol manual and Rs 16.88 lakh for the top-spec Hector Sharp diesel manual, the MG Hector offers fantastic value for money and is indeed a gamble worth taking.

CarDekho.com
offers the best platform in India to research cars online. Make better car buying decisions using features like car research, reviews, car comparisons, discounts, on-road prices etc. on CarDekho.com.
Photographs: Courtesy, CarDekho