October 02, 2014
This BPO employs differently abled people. And they rock!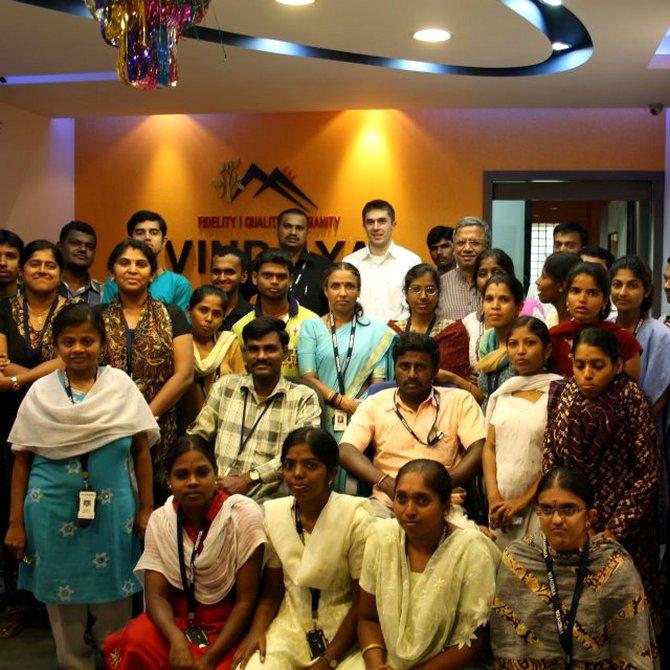 All of 22 and straight out of college, Pavithra YS (pictured below) decided to make a difference and look what she's achieved!
October 01, 2014
From Boston to UP's badlands: She came back to change India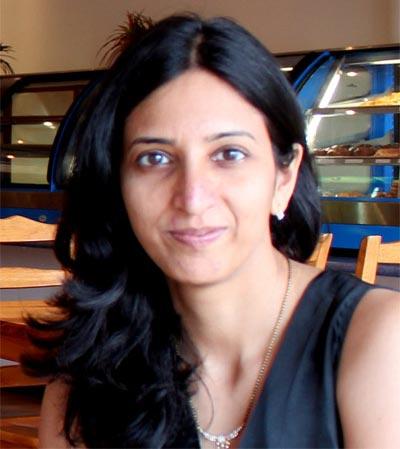 Nandita Shetty left an exclusive job in Boston behind and moved back to India to participate in the growth story of this country.
September 30, 2014
This IT engineer is urging people to sell waste online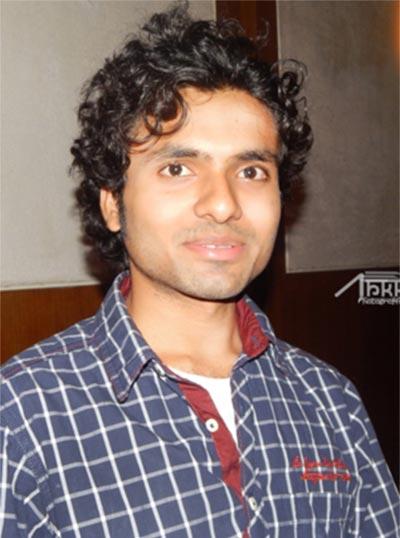 It all started the day when Anurag Asati was asked to get a kabadiwala home to collect some newspapers.
September 29, 2014
Super 30 founder Anand Kumar to speak at MIT and Harvard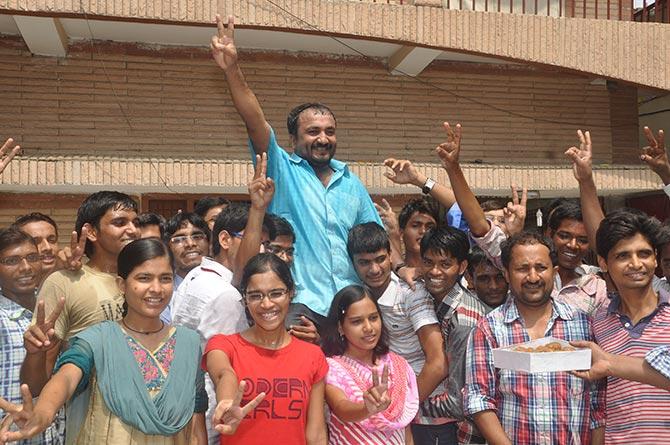 Indian mathematician and founder of Super 30, Anand Kumar, has been invited by the prestigious Massachusetts Institute of Technology (MIT) and Harvard University to speak on his globally acclaimed effort to mentor students from the underprivileged sections for admission to the prestigious IITs.
What makes this girl from Mumbai's red light district so different?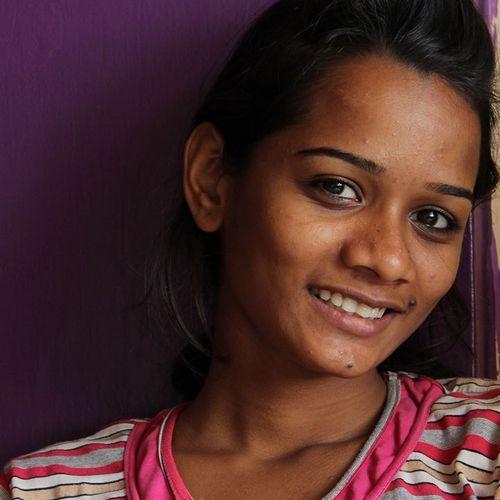 Twenty-year-old Sheetal Jain is the daughter of a bar dancer and grew up in Mumbai's red light district. She is now in the US pursuing a course in drumming
September 26, 2014
This Goa model just made India proud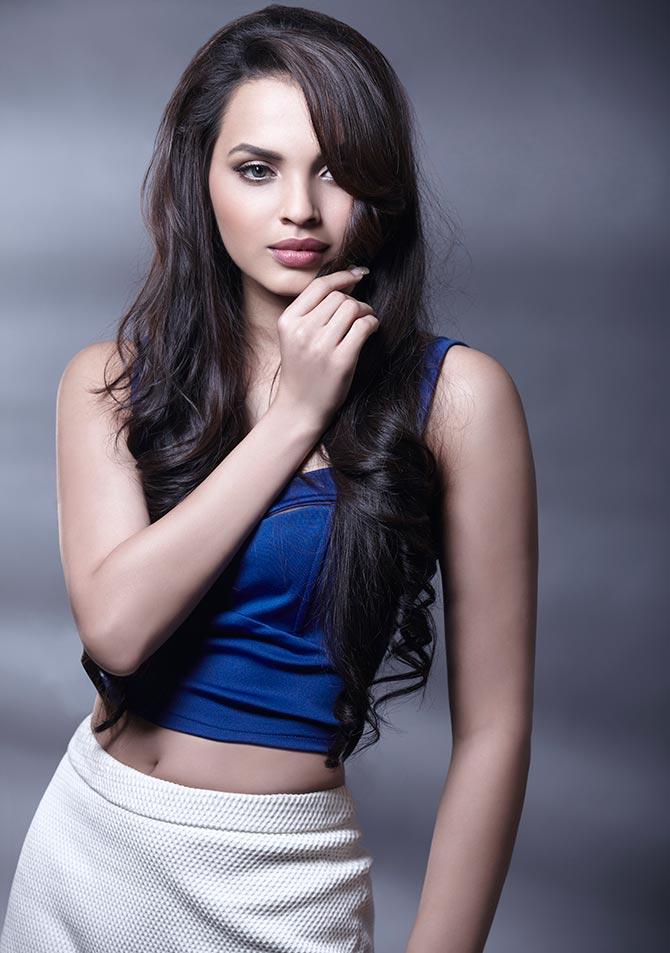 Goan beauty Gail Nicole Da Silva, first runner up Miss United Continent 2014 tells us how her personal success has inspired several others to believe in their dreams.
September 24, 2014
These Indian teenagers won Google Science Fair 2014 Awards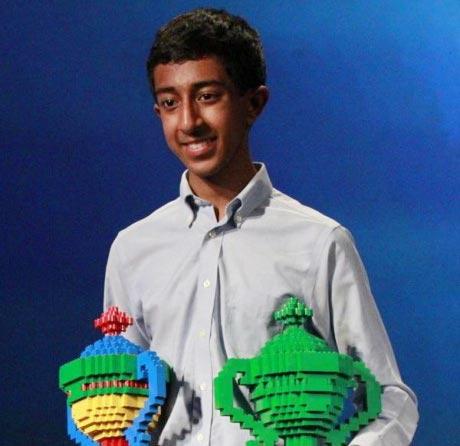 Two Indians, Arsh Dilbagi and Mihir Garimella, were among the winners of Google Science Fair 2014, held on September 22, 2014 at the Fox Theatre, Redwood City, California.
Creating tomorrow's leaders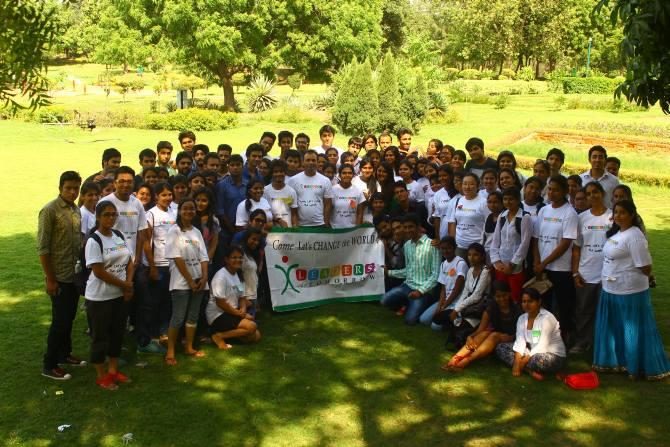 The Leaders for Tomorrow programme teaches leadership skills for social action on college campuses.
September 17, 2014
Malvika Iyer's amazing story of grit!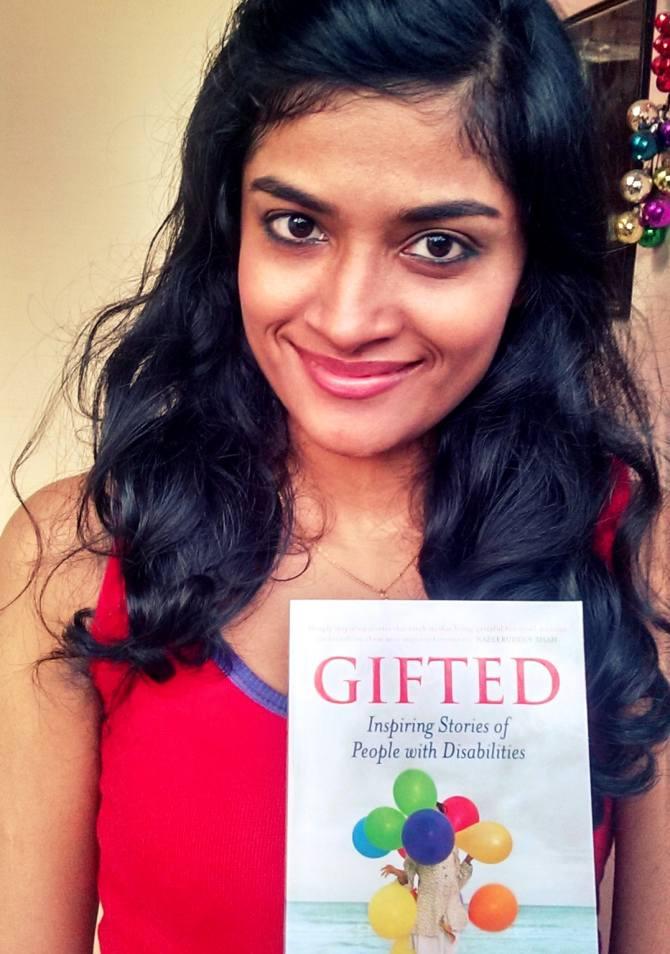 In 2002, at 13 she lost both her hands and severely damaged her legs in a freak accident. Today she is a dedicated social worker, a motivational speaker and model for accessible clothing in India.
September 15, 2014
The MBA grad who's changing the lives of the underprivileged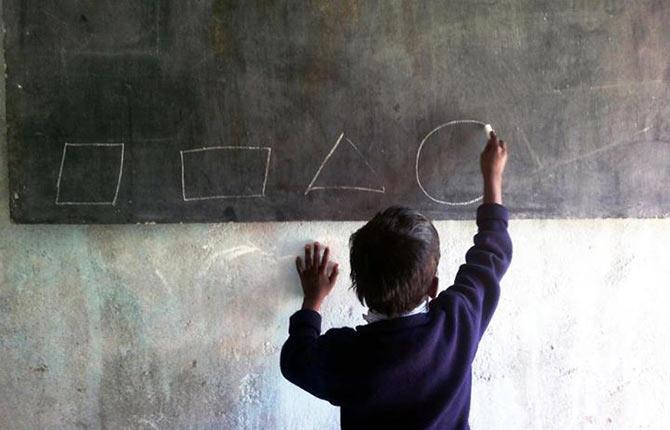 Instead of taking up a plush corporate job, Shadab Hassan chose to start a school for underprivileged children.
September 12, 2014
'Culture and connection are more than a memory'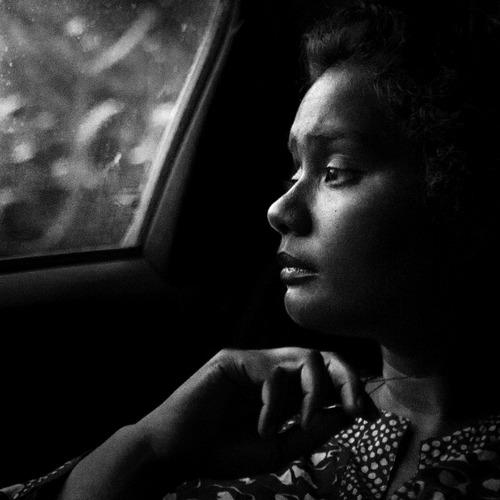 Thenmozhi Soundararajan works to break the shackles of caste for Dalits.
September 11, 2014
This NRI kid came to India and nothing was ever the same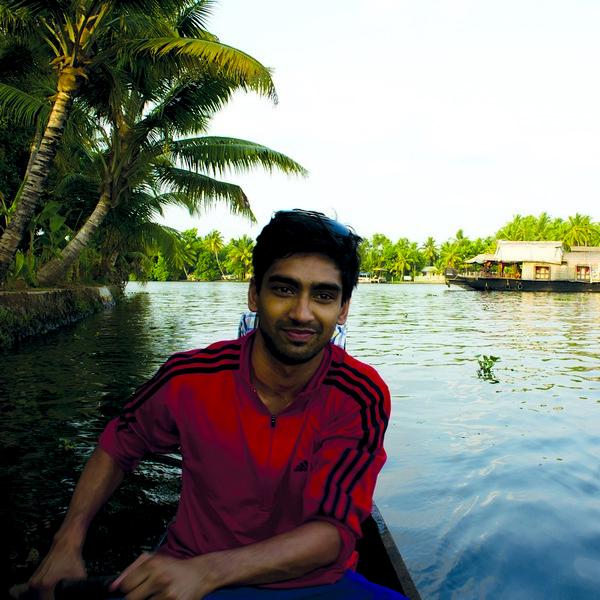 Pradyumna Nadakaduty didn't even know he was getting into social impact work when he applied for a job at Acumen Fund. Then something wonderful happened.
September 10, 2014
Dialysis at Rs 100? He made it happen!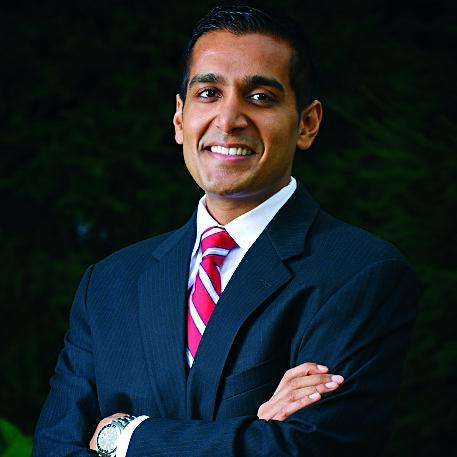 Indian American Harvard Medical School student Sachin Jain looks beyond boundaries of direct service.
September 09, 2014
Making students stress free without medicines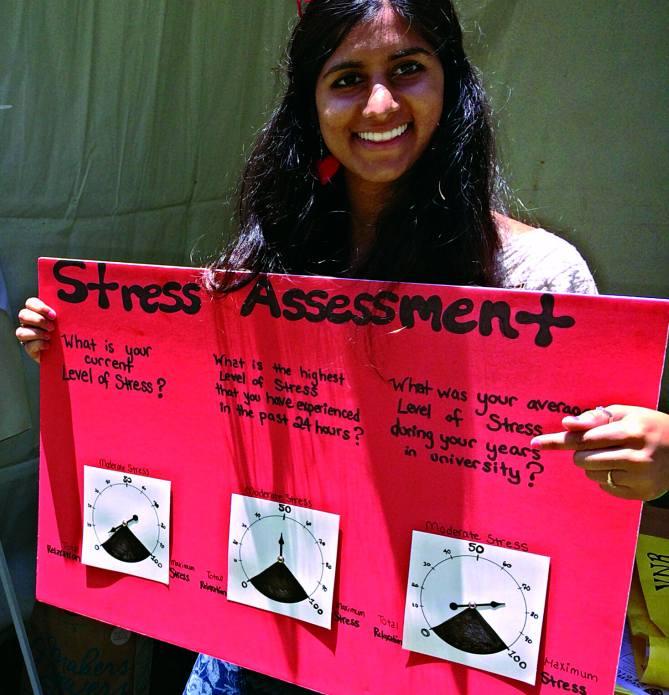 Stanford student Nitya Kanuri believes that a phone-based, anxiety assessment app built in the US can help Indian students manage their stress levels better.
September 08, 2014
She quit a lucrative US job to help India's underprivileged girls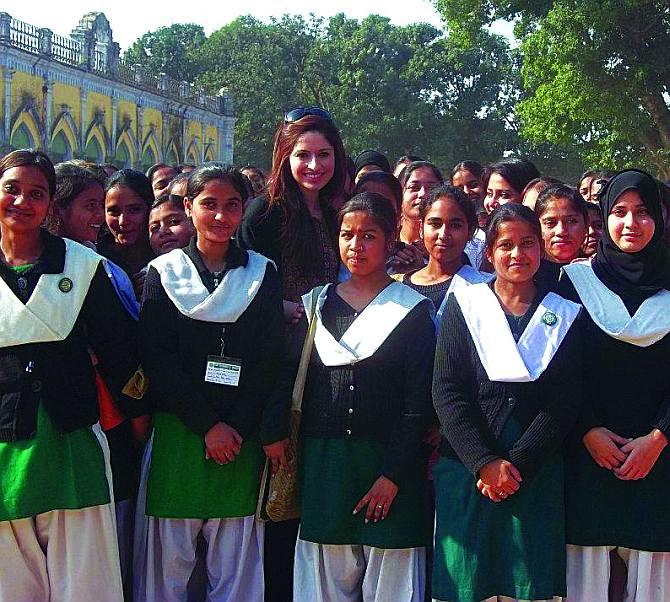 Saima Hasan, founder and chief executive officer of Roshni Academy that works to empower girls from government schools in New Delhi and surrounding areas to achieve their full potential in college, jobs and life in general, tells what drew her to help poor girls.
September 07, 2014
Giving a second chance to delinquents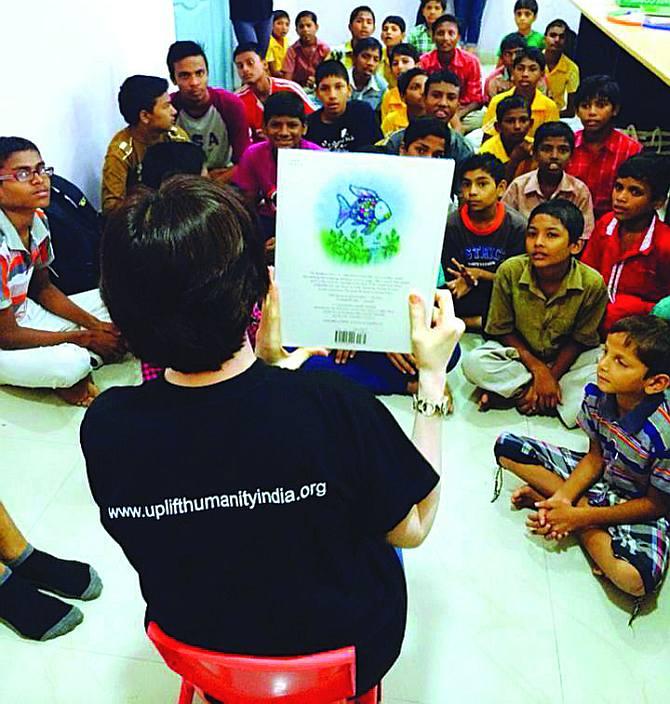 Riya Shah, a New York teenager, who had been to Baroda to volunteer with an NGO that works for upliftment of orphans and delinquents, shares her learnings with .
September 06, 2014
The doctor who reclaims stolen lives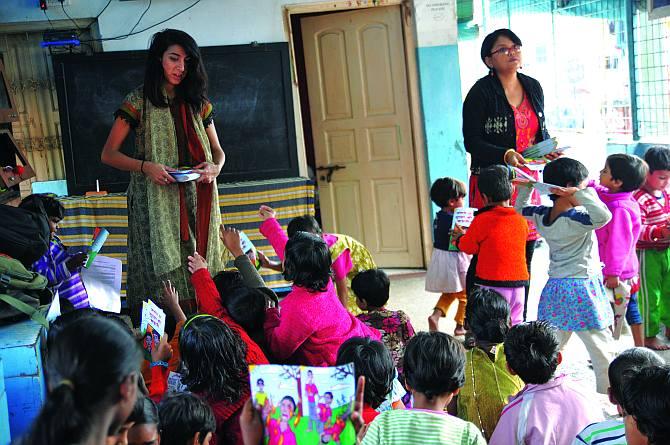 Anup Patel tells that he is bound by a sense of duty to help the country of his birth fight the menace of human trafficking
September 05, 2014
'A lot still needs to be done for the 400 million illiterate Indians'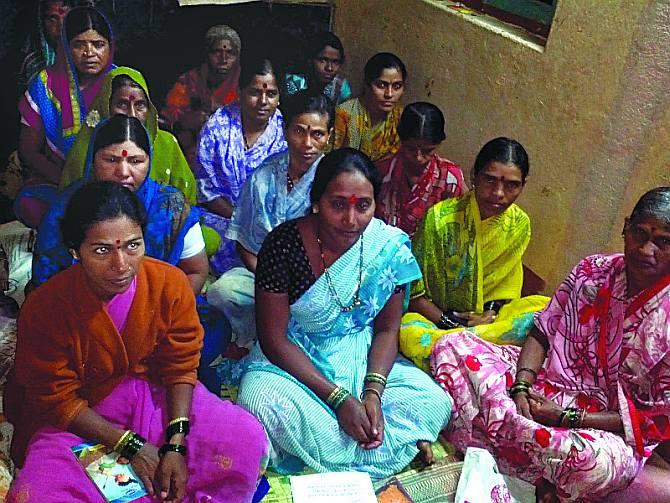 Anjuli Pandit wants to use her skills to educate more and more Indians, says Chaya Babu
These teachers are changing the world. Have you heard of them?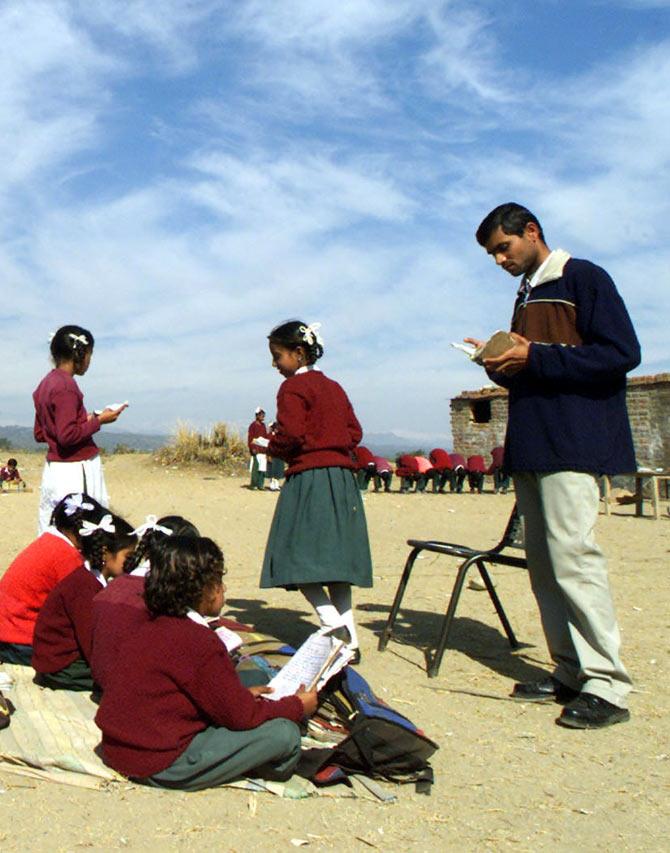 This Teacher's Day, we chronicle the stories of such amazing teachers who inspire by example. Some of them you have perhaps heard of. Others are much more obscure.
Numero Uno: This Indian has won the math Nobel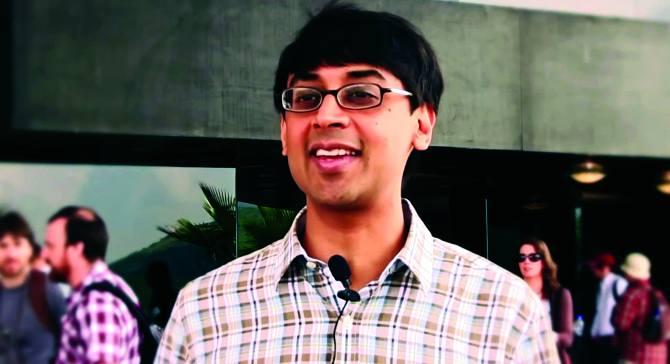 Dr Manjul Bhargava speaks to about winning the Fields Medal, math's biggest global honour.
September 04, 2014
'Math research is not considered a reasonable career option'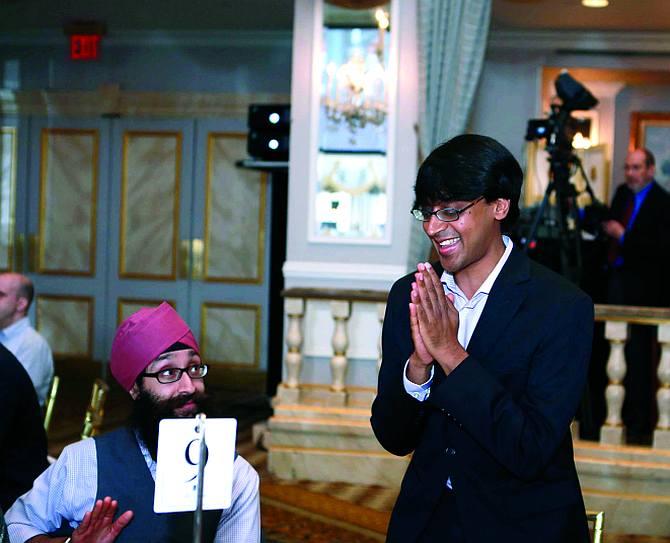 Manjul Bhargava, who was recently awarded Fields Medal, Math's biggest global honour, tells that society's attitude towards the subject is changing slowly
He shoots hoops for hope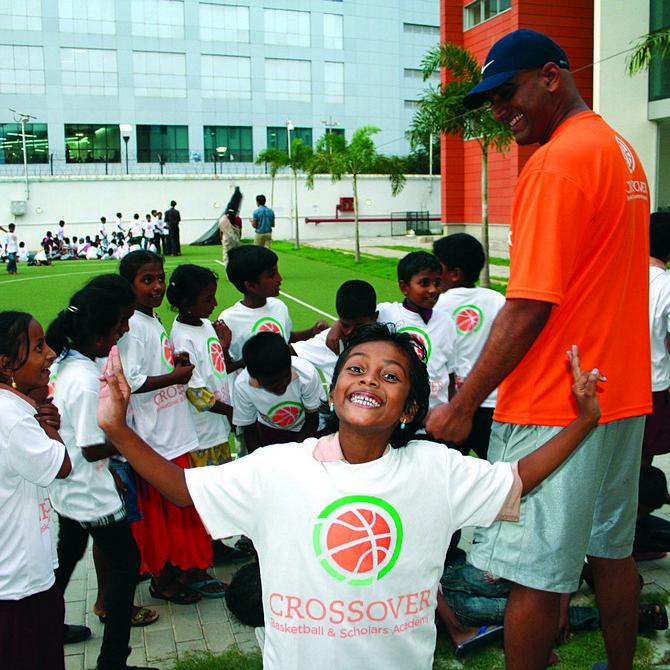 In the second of a special series on second generation Indian Americans giving back to India, Shaun Jayachandran tells Arthur J Pais how he is using basketball to get the young in India to build their educational skills and career goals.
September 03, 2014
Bringing relief to India, one vaccine at a time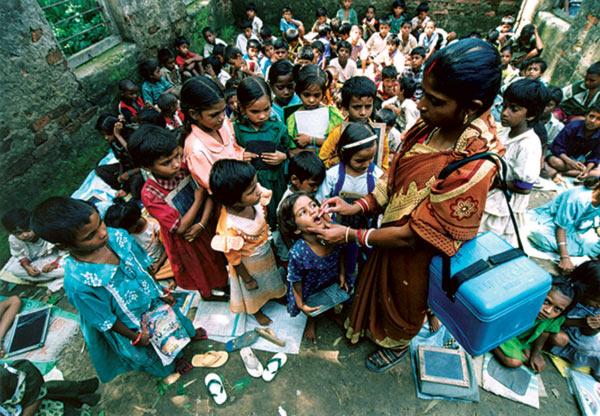 In a first of a special series on second generation Indian Americans giving back to India, we begin with Meghana Sreevatsava's story.
August 28, 2014
Need trustworthy reviews? Who you gonna call?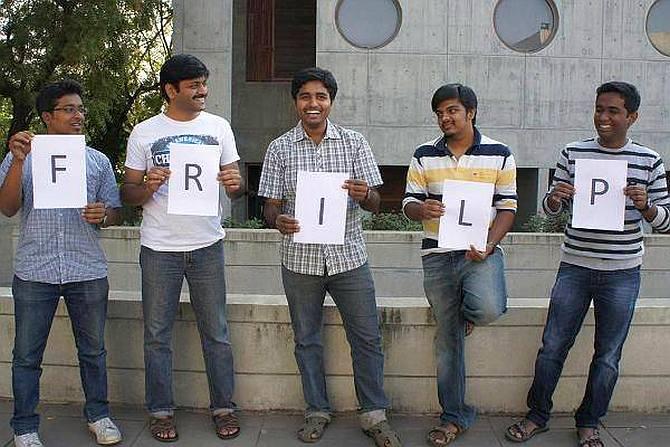 Frilp will help you discover and share valuable information through word-of-mouth recommendations.
August 27, 2014
How Anusha Swamy became a YouTube sensation!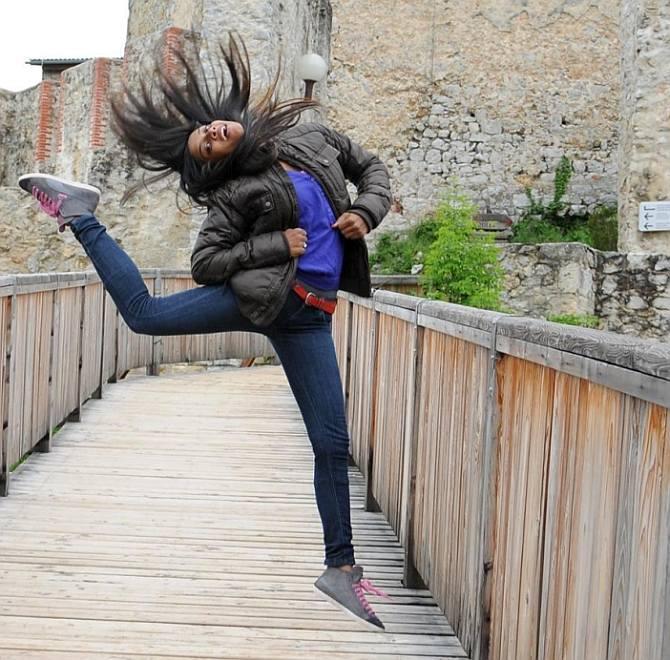 Offbeat videos loaded with quirky humour and satire have made the country's youngest choreographer, Anusha Swamy, all the rage online
August 26, 2014
Meet India's first professional female surfer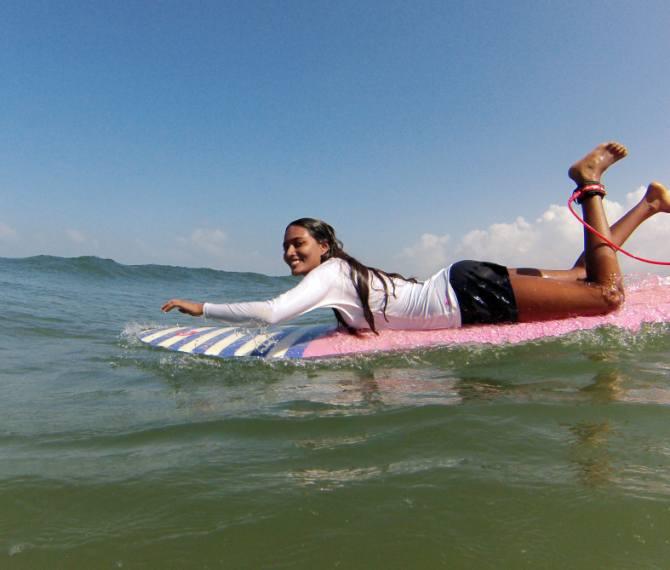 She first surfed at 17 and has been doing it for the past seven years. Ishita Malaviya on the challenges she faces as a surfer and the challenges she faces as a female surfer. She also spoke about the risks involved in surfing and how to tackle them.
August 19, 2014
He will turn your bike into a work of art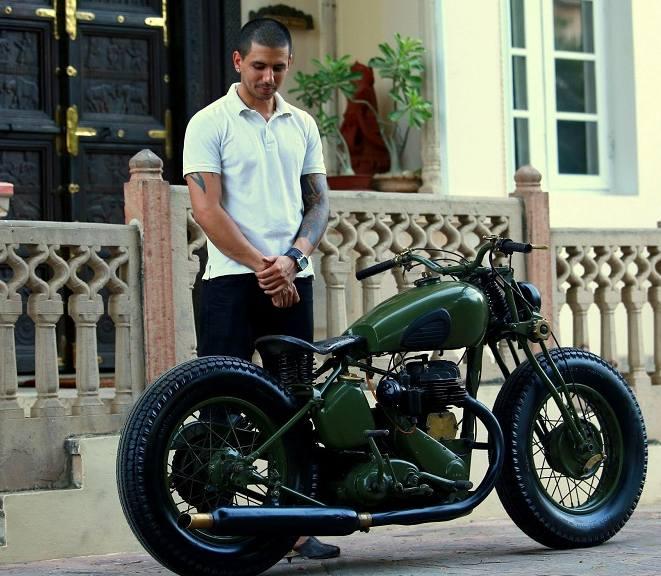 Vijay Singh Ajairajpura of Rajputana Custom Motorcycles follows his passion and does nothing else but improvise. However, the path was tough and he and his team have conquered the problems with their hard work.
August 13, 2014
Caring for the caregivers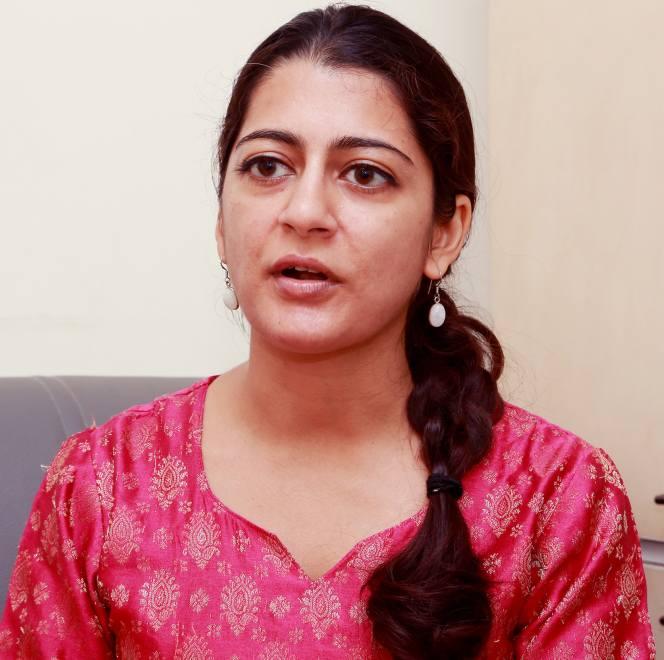 Rama Murali's CARE 3 -- care, connect and community - aims to build a strong caregiver community. Shobha Warrier meets Murali, the woman behind the enterprise.
August 11, 2014
The traditional idli gets a makeover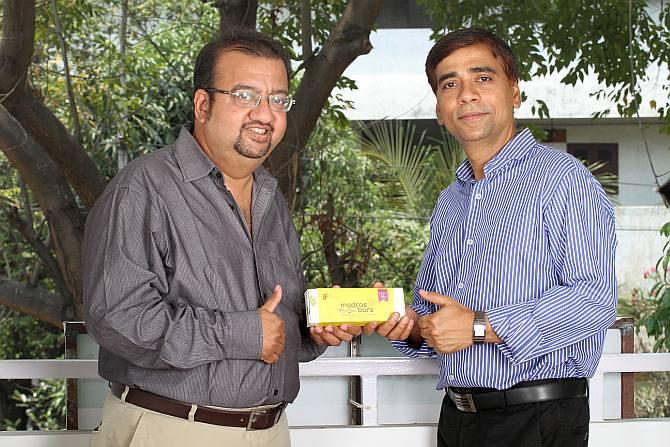 meets the duo behind a start-up called Idli Factory, in Chennai
August 07, 2014
UPSC topper: Civil Services are not the end of the world...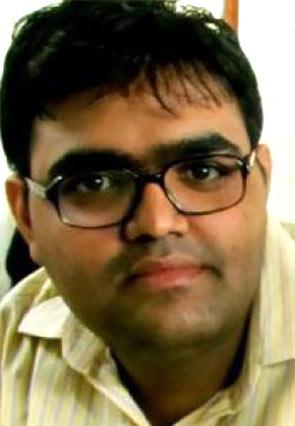 UPSC Civil Services Exam 2013 All India Rank 2 Munish Sharma who cracked the prestigious exam in his second attempt tells us how he did it.
August 06, 2014
Inspiring story of a poor farmer's son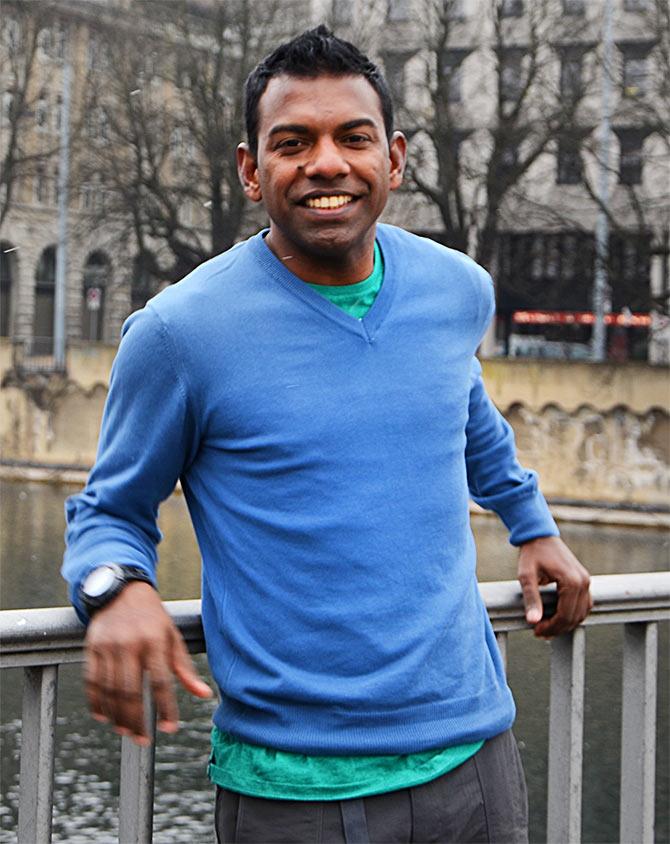 He fought poverty. He fought racism. He sacrificed his football career for his family. Today, Varun Chandran, from a small Kerala village, is the CEO of his own IT company and a dollar millionaire.
July 28, 2014
Whoa! This 75-yr-old mami has a cooking app to her name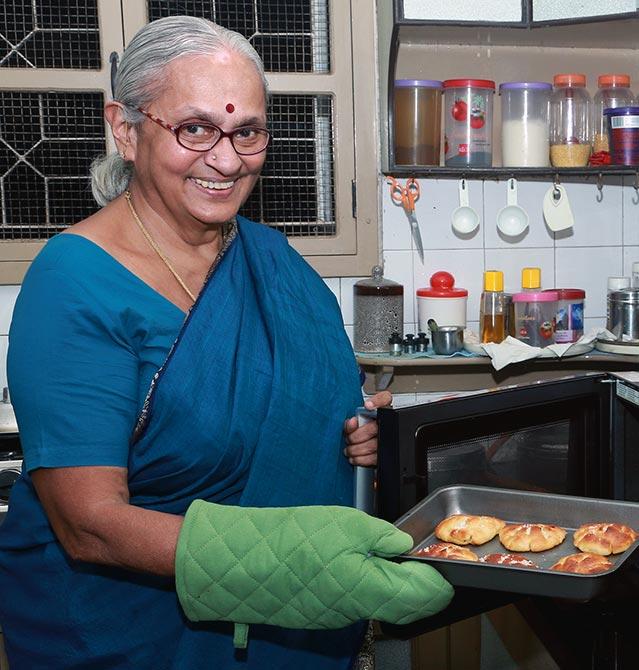 Chitra Viswanathan is not any 75-year-old mami. She's Chitvish, columnist and head of the cookery section of a website, and a well-known food blogger who shares her recipes and culinary expertise on the Internet.
July 18, 2014
Success mantras from Kotak Mahindra's president
Shanti Ekambaram, president of consumer banking at Kotak Mahindra Bank, talks about her success mantras, career and money management lessons she learnt, work-life balance for working moms and what India's youth should aspire for.
July 17, 2014
16-year-old earns 3 college degrees and a perfect SAT score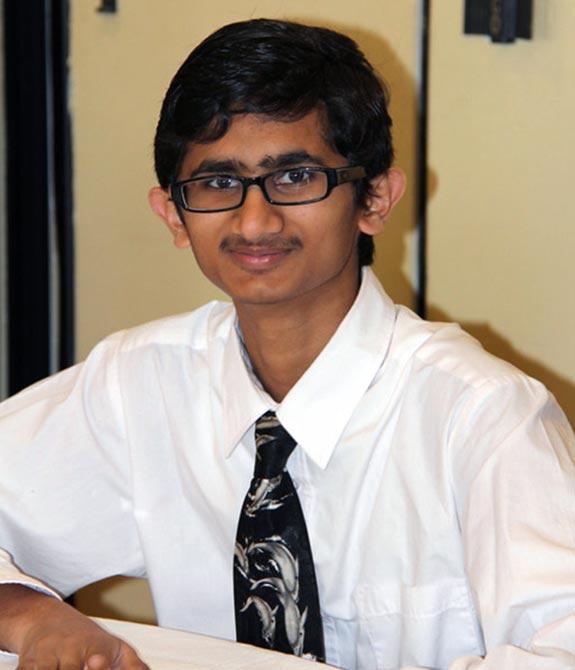 Maadhav Shah, 16, holds three Associates degrees and has earned full 2400 SAT score for college admissions.
July 11, 2014
Desis rock! Indian solves complex mathematical problem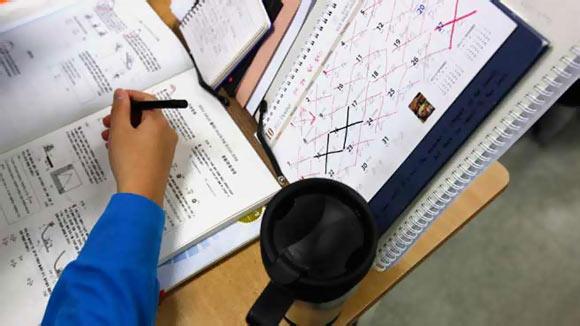 Indian mathematician Nikhil Srivastava has been named joint winner of George Polya Prize after finding a solution to a problem that had eluded mathematicians for more than 50 years.
July 04, 2014
V-I-C-T-O-R-Y: 14-year-old Indian wins Spelling Bee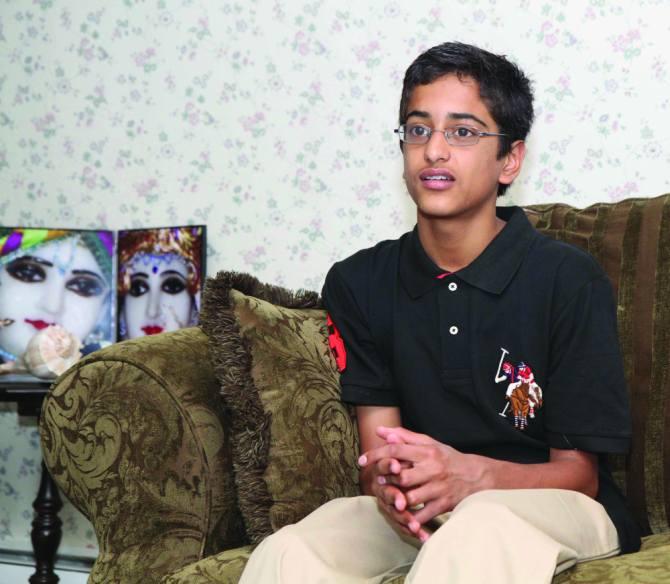 Winner of 2014 Scripps National Spelling Bee Sriram Hathwar in conversation with on the challenges of winning the competition.
July 03, 2014
Meet Boy Wonder Tanishq Abraham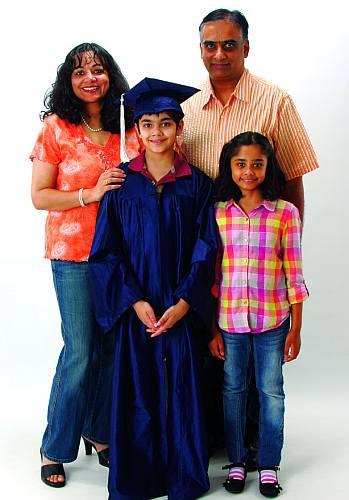 Admission into high-IQ Mensa society at 4, college at 7, high school diploma at 10, currently a medical correspondent for the CBS talk show The Doctors and if all goes well a PhD in the near future, Tanishq Abraham is all set for academic glory, reports .
They quit high-paying jobs in the US to fix India's garbage problem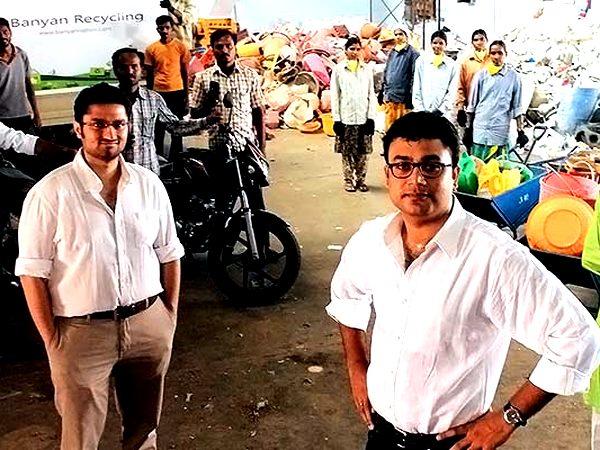 Mani Vajipey and Raj Madangopal quit high-paying jobs in the US and returned to their home town to fix India's mounting garbage crisis.
June 27, 2014
She catches snakes to save them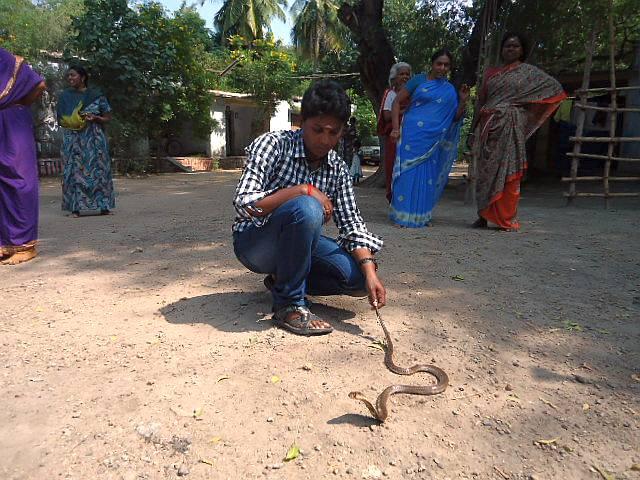 P Manimegalai catches snakes in the city of Madurai and releases them in the forest.
June 21, 2014
Her bones were broken, her dreams are not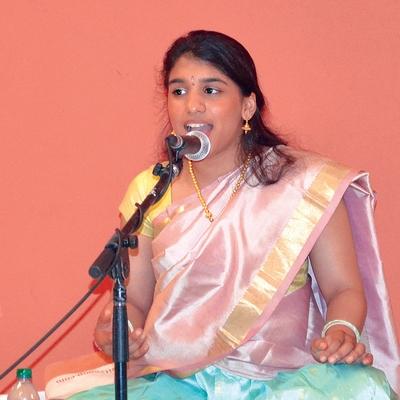 In the final part of a series on Presidential Scholars, profiles Maya Lakshmi Srinivasan who recovered from her shattered dreams of being a national gymnast.
June 20, 2014
Meet Chitraang Murdia, the IIT-JEE topper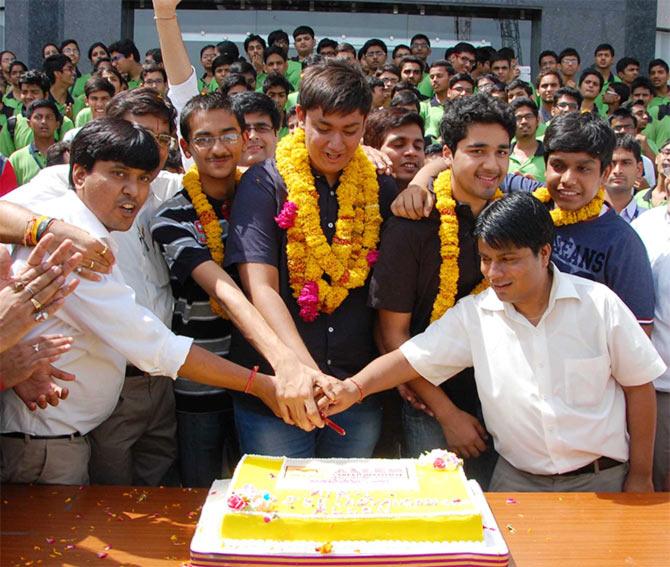 He has also also cleared the Olympiads in Physics, Chemistry, Mathematics and Astronomy.
Like Steve Jobs, a trip to India changed his life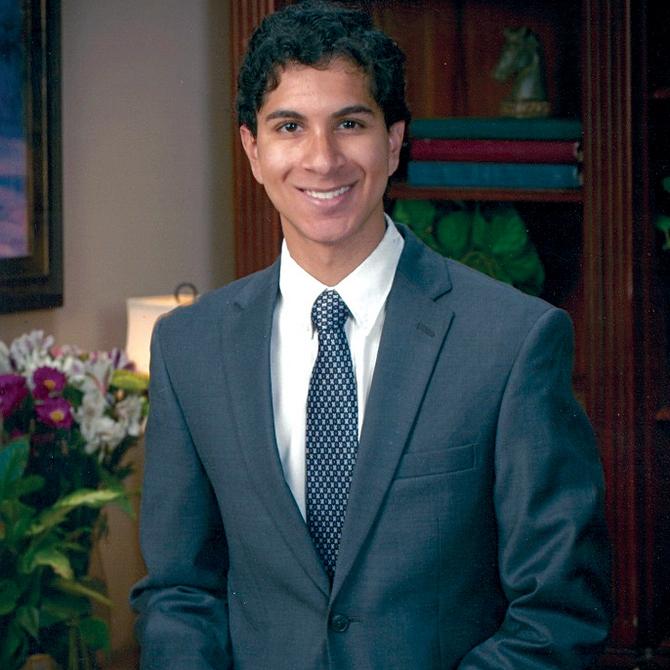 In the twelfth part of a series on Presidential Scholars, Arthur J Pais profiles Sathvik Namburar whose ten-week stint at a Tamil Nadu hospital made him realise the vast need for health care across the globe.
June 19, 2014
JEE Advanced: Super 30 stars set to storm into the IITs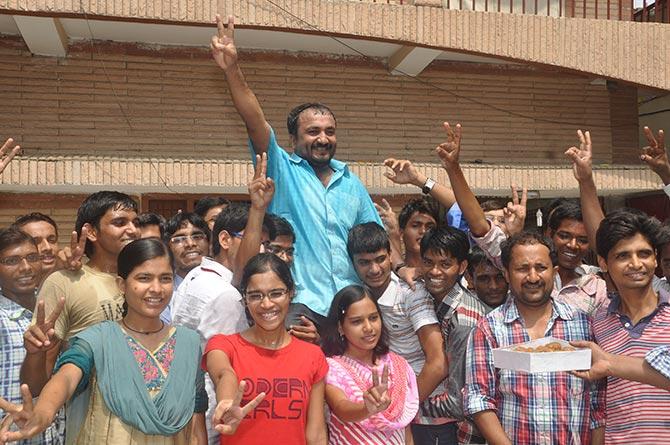 The son of cobbler, a daily-wage labourer, a landless farmer and nearly two dozen other students from poverty-stricken families have cracked the IIT entrance examination in Bihar.
He is helping young Americans eat healthy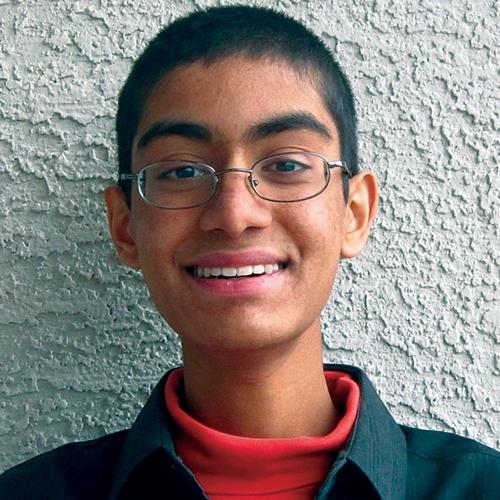 In the eleventh part of a series on Presidential Scholars, profiles Karthik W Rohatgi who is helping low-income children to eat more fruits and vegetables AND promoting small-scale farmers.
June 18, 2014
He brings warmth and smiles... one quilt at a time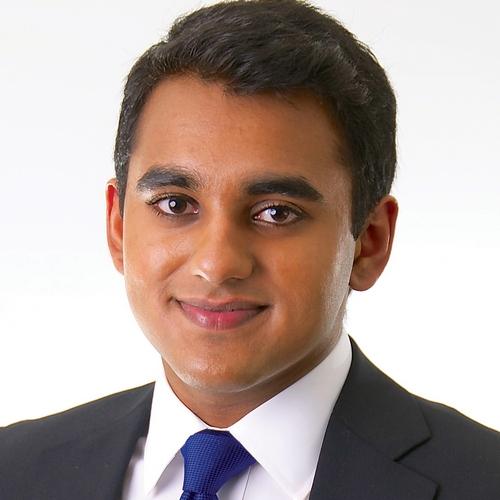 In the tenth part of a series on Presidential Scholars, Arthur J Pais profiles Siddharth Gupta whose Quilt for Cure movement is giving cancer patients some much-needed warmth.
June 17, 2014
Be it music or golf, she plays for a better tomorrow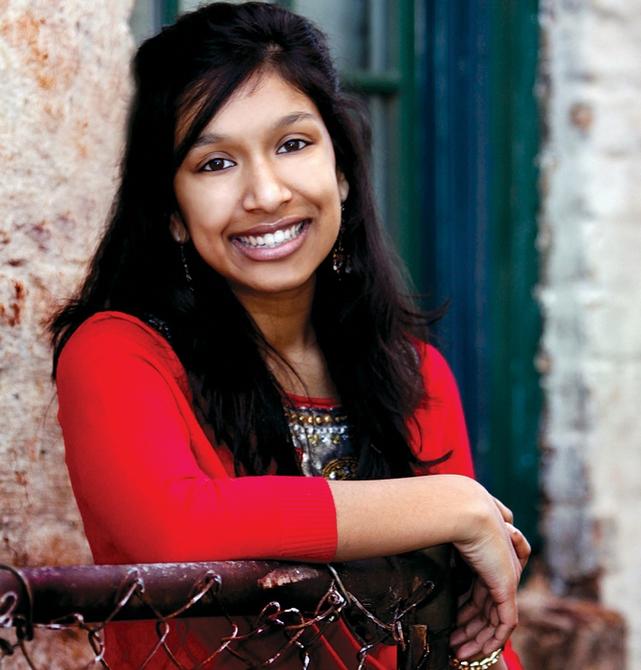 In the ninth part of a series on Presidential Scholars, profiles Nina Srivastava who is breaking barriers in the deeply conservative American state of South Carolina.
June 16, 2014
He is teaching a bankrupt city the value of money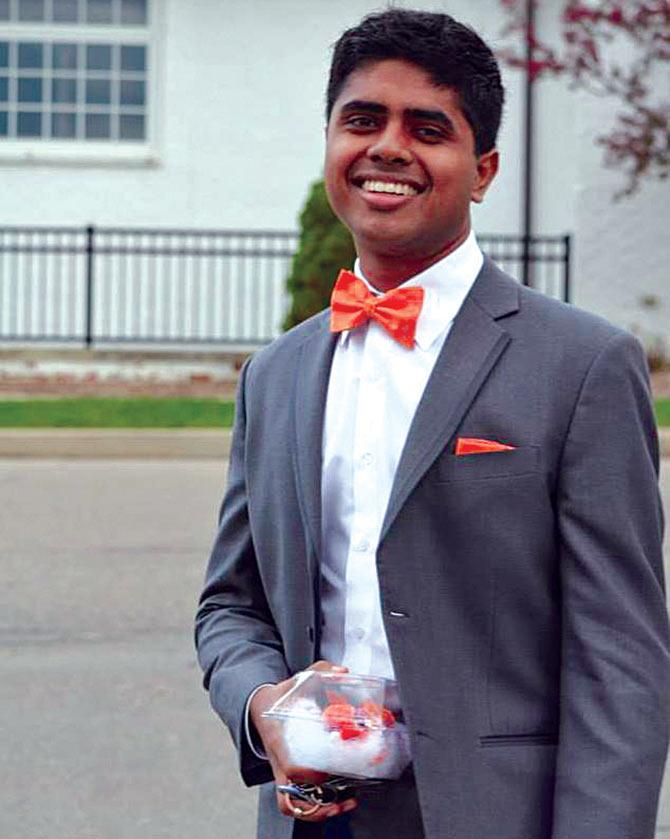 Rohan Sinha has founded MoneyOne to help teenagers in and around Detroit. This is his story.
June 14, 2014
Fighter for a world free of sexual assault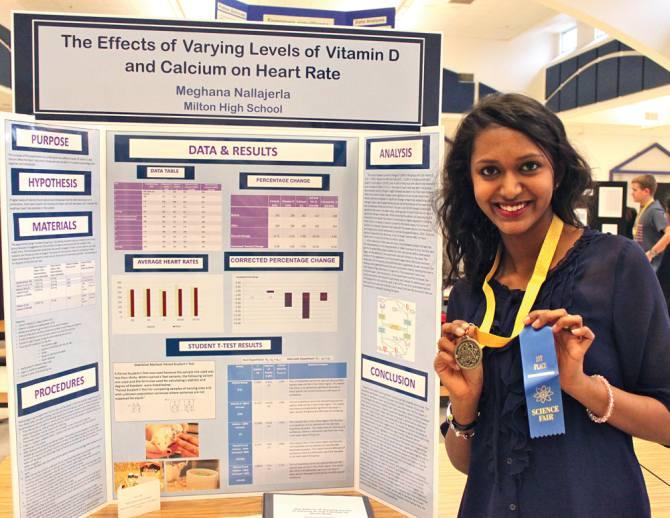 In the seventh part of the series on Presidential Scholars, profiles the multi-faceted Meghana Nallajerla.
June 13, 2014
All-India IAS topper's fairytale story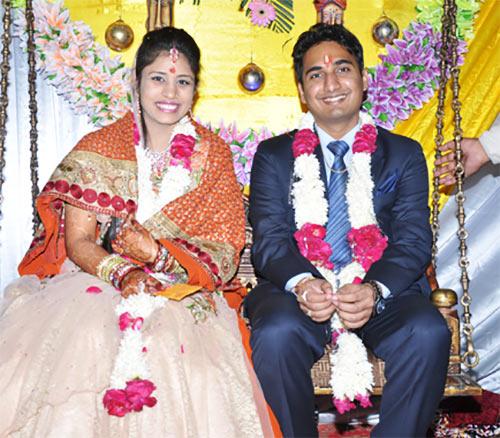 He quit a lucrative investment banking job in Hong Kong for the love of his country. Now, after acing one of India's most competitive exams, Jaipur boy Gaurav Agrawal is all set to serve his motherland.
This champ wants to create revolutionary medical solutions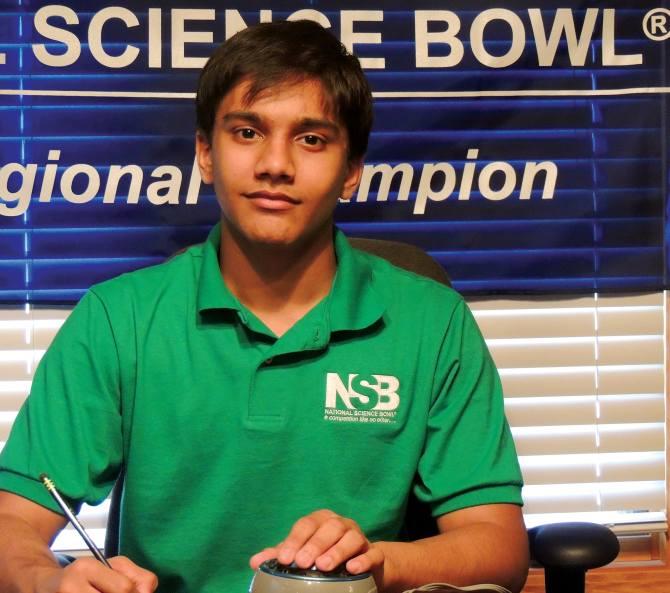 Continuing with the sixth issue of our series on Presidential Scholars, profiles 17-year-old Akshay Rajagopal.
June 12, 2014
He wants to heal the world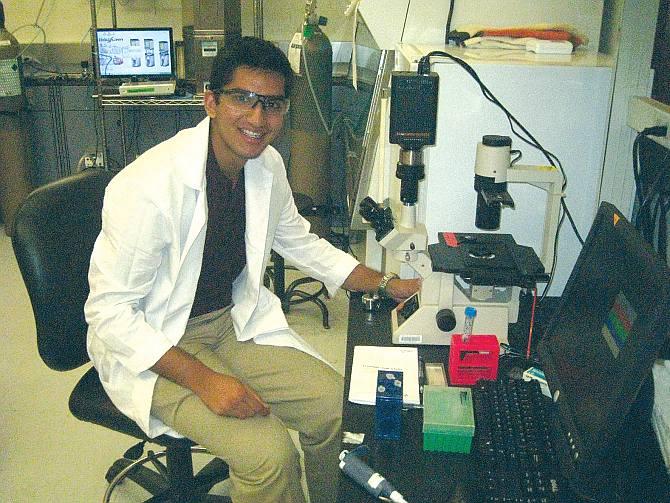 In the fifth part of a series on Presidential Scholars, profiles Rajet Vatsa
10-yr-old Indian prodigy graduates high school in the US!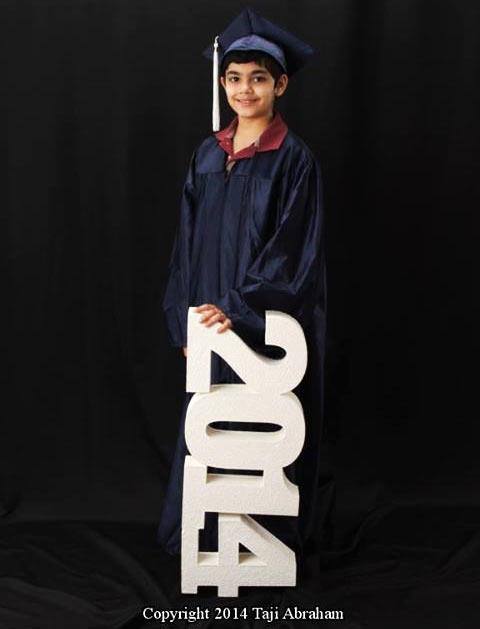 Indian-American Tanishq Abraham who received his high school diploma on Sunday is the youngest ever in the US to graduate out of high school.
June 11, 2014
Writer, dancer, fighter, thinker: Meet Surabhi Beriwal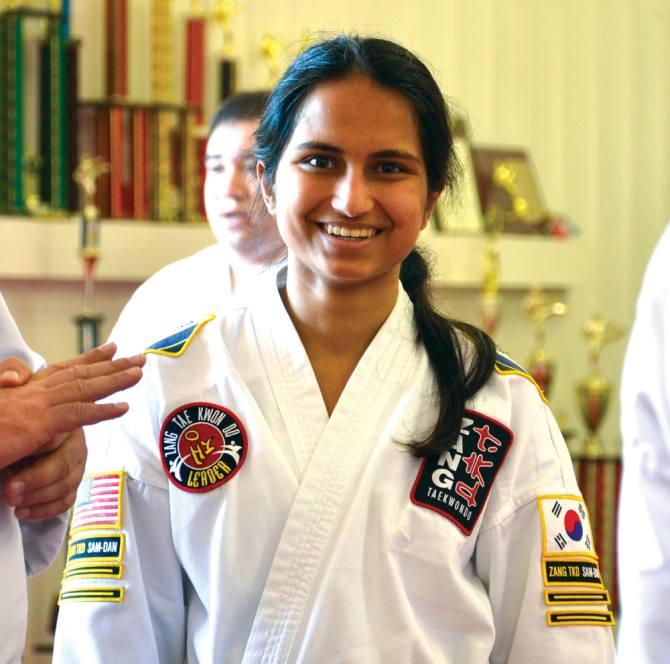 In the fourth part of a series profiling Presidential Scholars, speaks with 15-year-old Surabhi Beriwal
How a filmmaker is trying to change India's healthcare system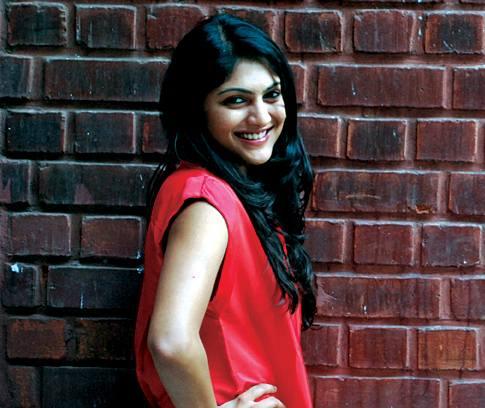 Filmmaker Pavitra Chalam tells how her documentary on a poor girl suffering from a birth defect can help people partner with grassroots organisations to deliver better healthcare to India's poor.
June 10, 2014
This 'princess' strives to make a difference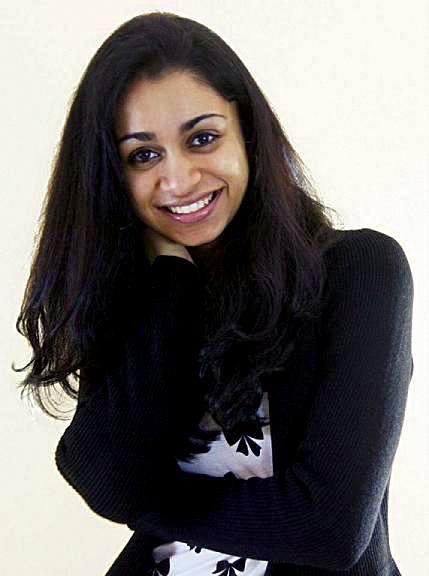 In the third part of a series profiling Presidential Scholars, meets Pranita Basulu who uses her earnings to help children and train women for self-defence.
June 09, 2014
Fighting for diversity: A physician inspires social change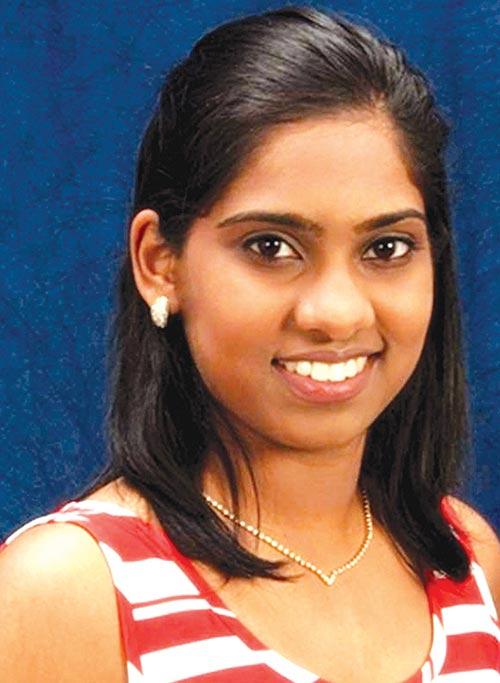 Presidential scholar and physicist Abhilasha Gokulan shares her journey.
June 06, 2014
This Presidential Scholar knows her words' worth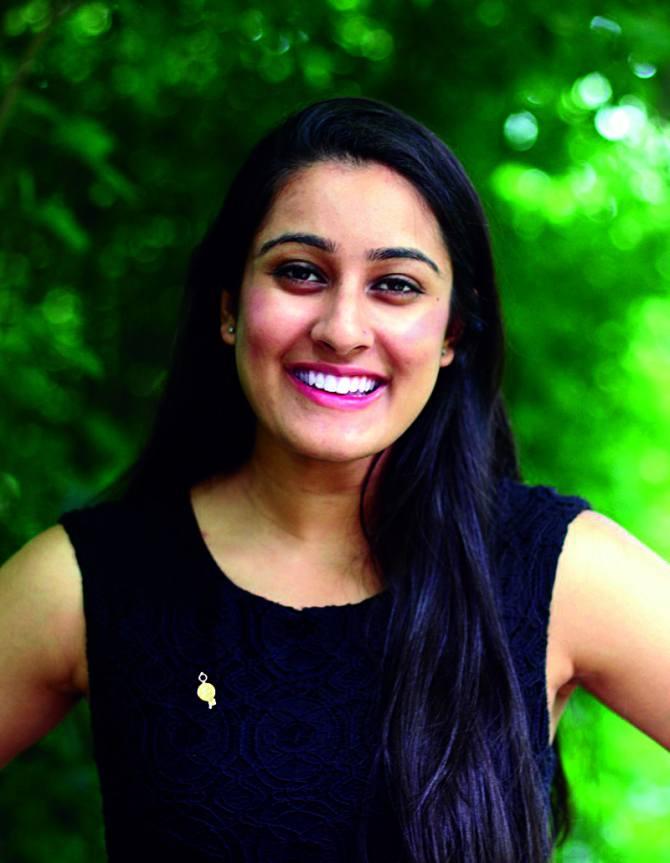 profiles playwright and poet Hanel Baweja, one of the 141 Presidential Scholars this year
June 05, 2014
The world at his fingertips: Meet the Geographic Bee champ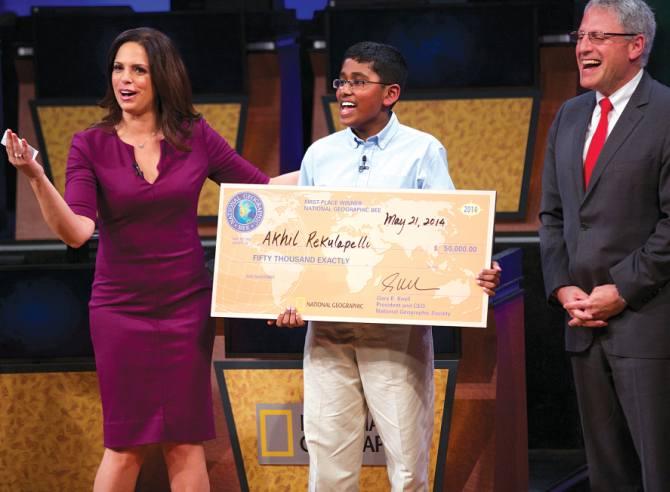 Akhil Rekulapelli, 13, winner of National Geographic Bee 2014 spoke with about his preparation and future plans
June 04, 2014
This girl wants you to 'Dial Kashmir'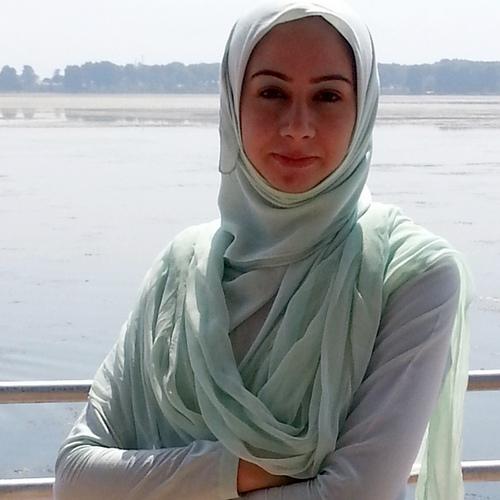 Meet Mehvish Mushtaq, the first Kashmiri girl to develop an Android app dedicated to the state of Jammu & Kashmir.
May 27, 2014
Rescued from a dustbin, preparing to be an IAS officer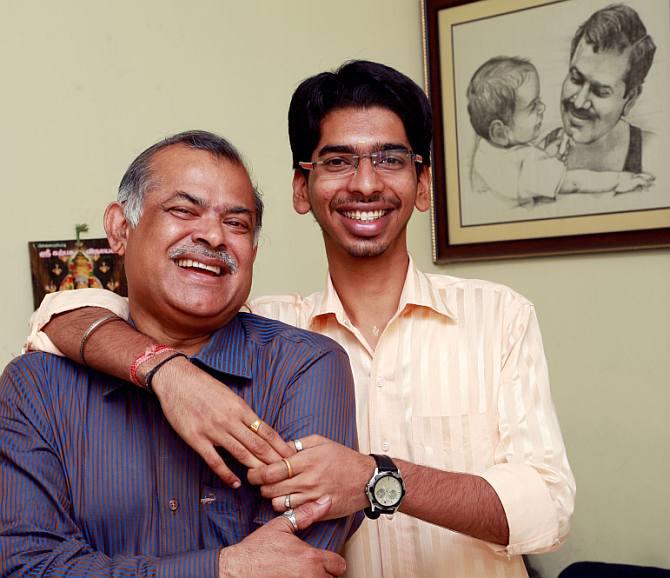 Amazing story of two Indians -- the saviour and the saved - who are an example of how to face adversity and emerge victorious
May 19, 2014
What this MIT reject did in his break year will surprise you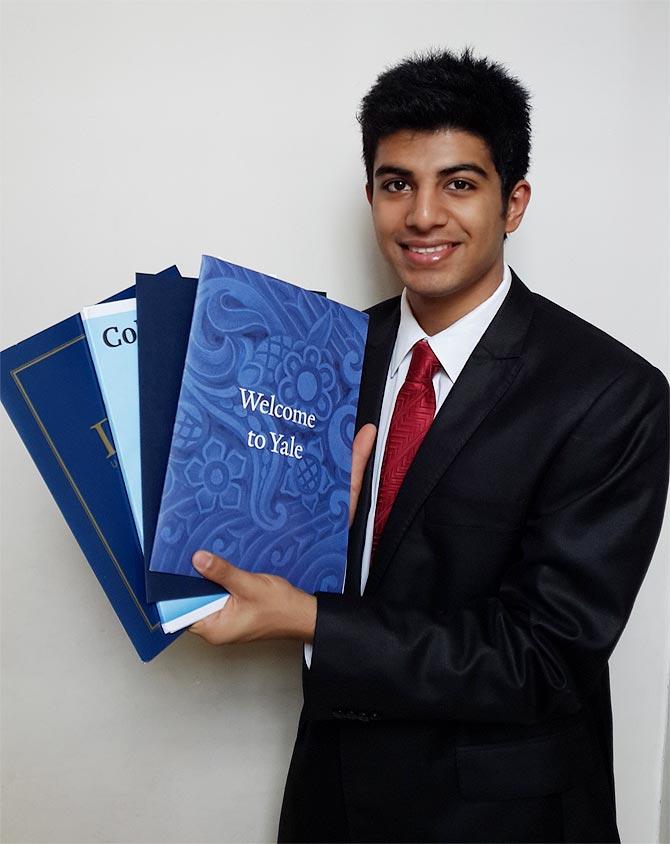 Meet Sudhanshu Mishra, 17-year-old who turned rejection to his advantage.
May 14, 2014
A dishwasher's daughter could soon be an IITian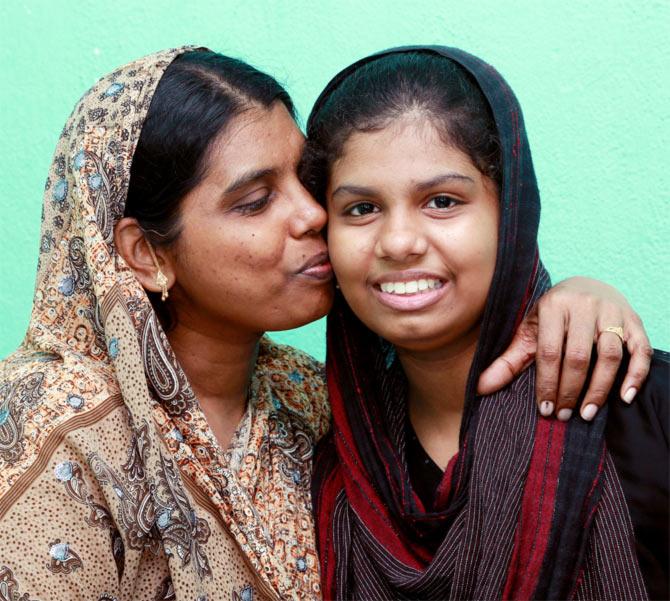 Meet Fathima Shabana who's cleared her JEE (Main) and wants to study computer science from an IIT.
May 13, 2014
At 10, she is the world's youngest scuba diver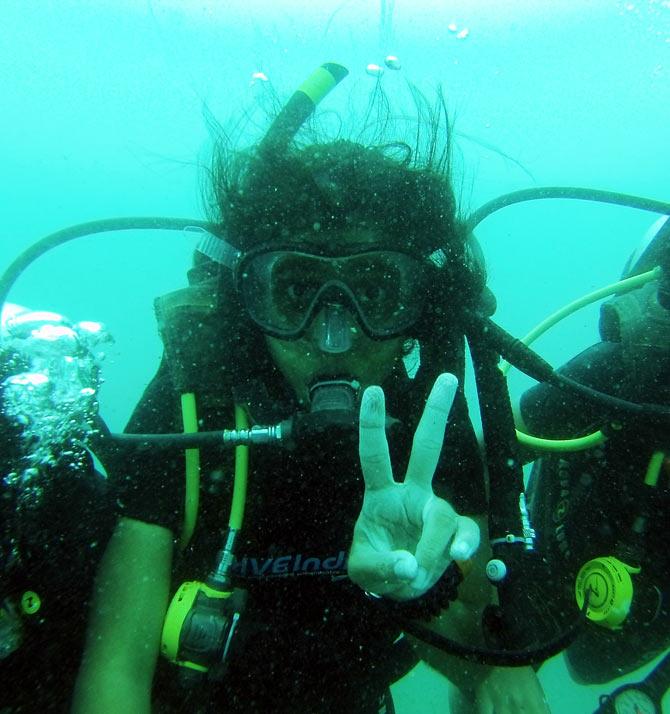 It took Tamanna only two days to ace the scuba diving world record.
May 09, 2014
One man's battle against rote learning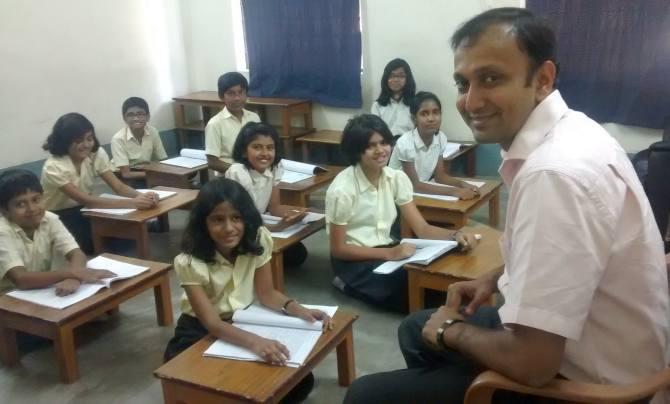 Arghya Banerjee, founder of The Levelfield School in Suri, West Bengal, on why he quit a high-flying job to teach India's young.
April 25, 2014
Meet Sana Raoof: Harvard student, star debater, Soros scholar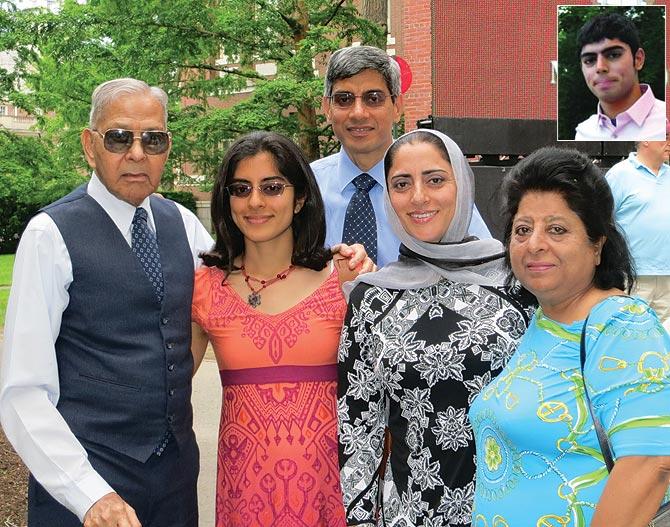 Star debater, trailblazing athlete and Harvard medical student. Sana Raoof learnt from her immigrant family to be the best in whatever she does. finds what inspires this newly minted Soros Fellow.
April 15, 2014
From an Indian village to one of the world's top surgeons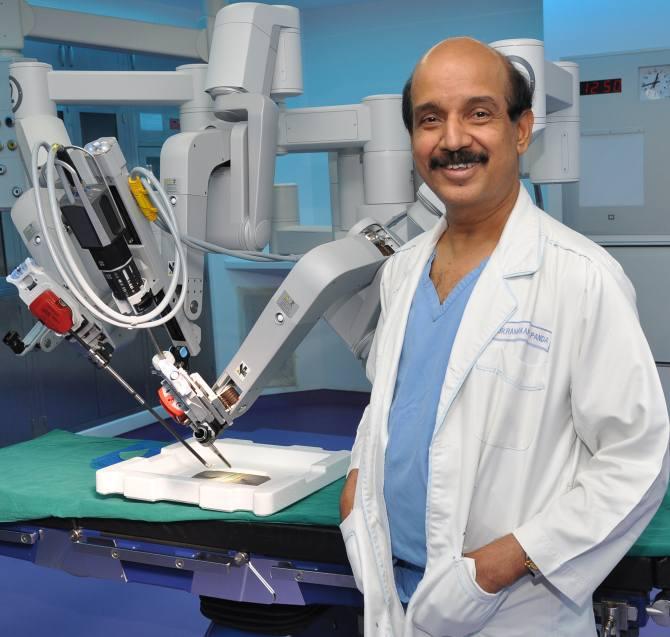 He was born in a village in Odisha. Today, Dr Ramakant Panda -- who has performed more than 18,000 heart operations including one on the prime minister and built a world-class hospital -- is considered one of the best cardiac surgeons in the world.
April 06, 2014
From 5K to 5 crore: A college dropout's amazing journey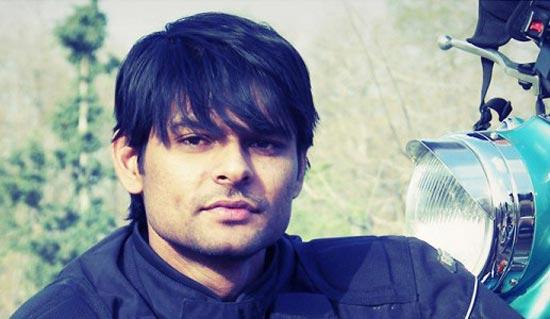 Shashank Chourey dropped out of engineering college in the second year to pursue his passion for computers
April 02, 2014
A mother goes back to school, for her daughters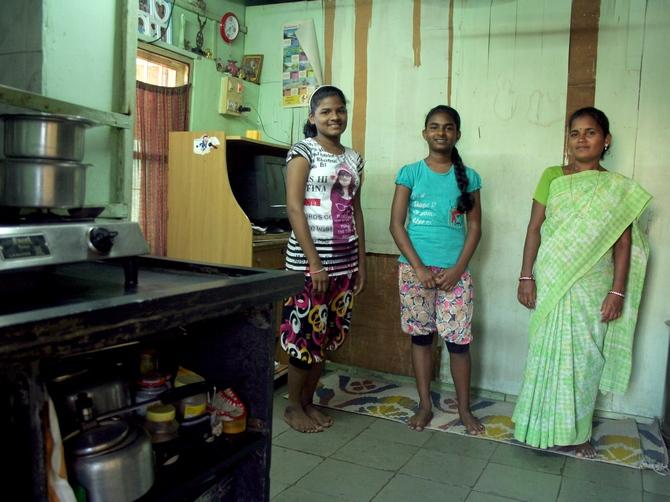 Jayashree Kanam is waiting for the Class X board examination results. But her story is far from ordinary.
March 26, 2014
This desi playwright is making waves in the US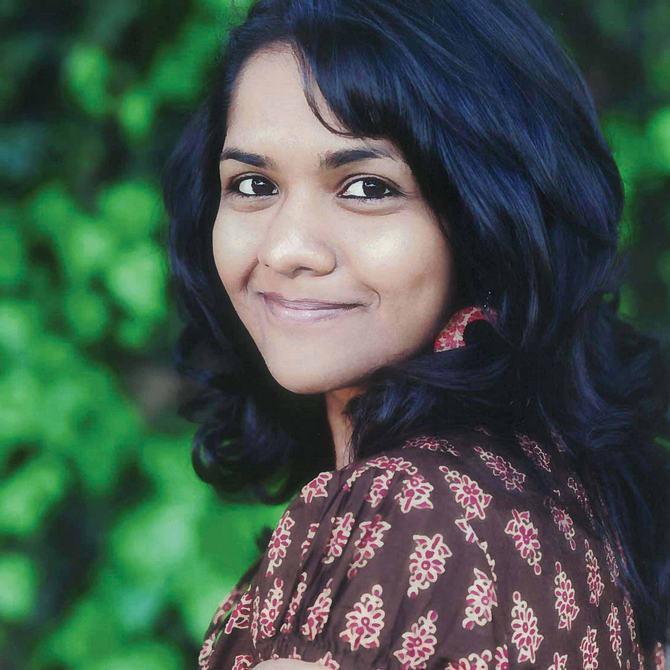 Playwright Madhuri Shekar speaks to Chaya Babu about landing in the spotlight
'You don't need a godfather to make it big'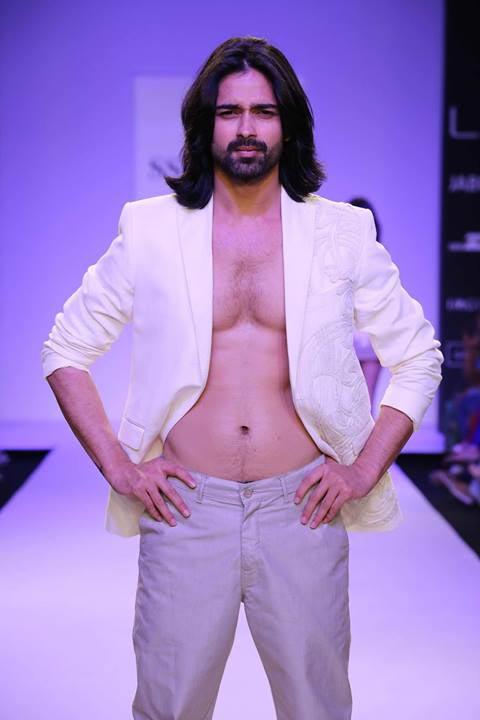 'When I started my career, I was told that if you don't have a godfather, it's difficult to survive in the industry. Now that I have spent a fair amount of years in this profession, I can tell you that it's not the case.' Top model Amit Ranjan's lessons to make it in the fashion industry.
March 18, 2014
12-year-old develops a Braille printer for $350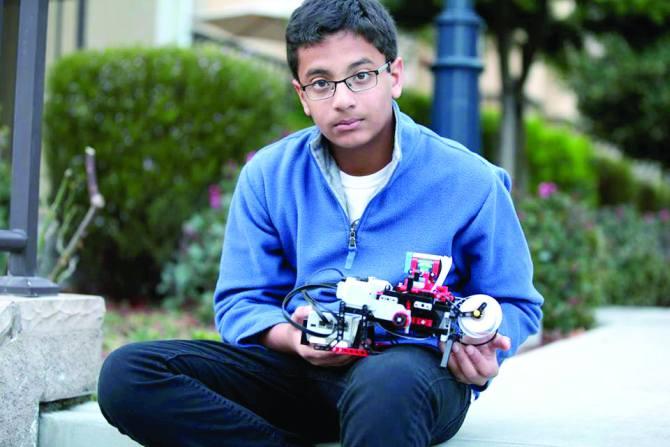 Shubham Banerjee's school science fair project has led to the development of a Braille printer prototype that costs one-fifth of what is available in the market today, reports
March 05, 2014
The 23 year old who is transforming lives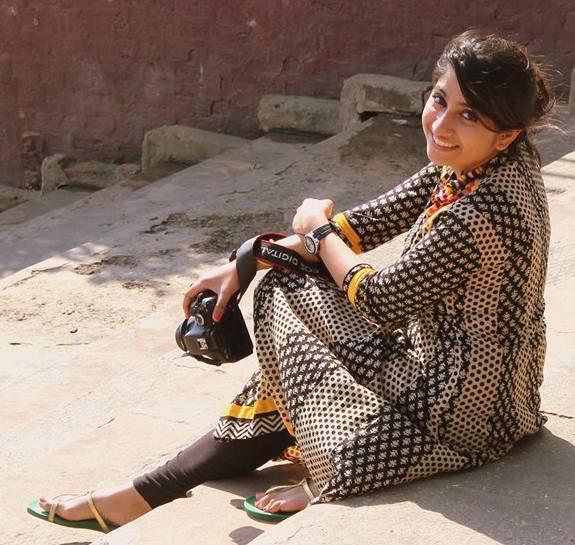 'Never give up on your dreams. It's important for people our age to dream and follow our heart. That's the only thing that can move us forward. It's our duty to give something back to the community. This will give you so much happiness that you cannot imagine.' Meet Smriti Nagpal, 23, CEO and founder, Atulyakala, a for-profit social enterprise, that is creating opportunities for deaf artists to grow, learn, share and live a life of dignity and pride.
March 03, 2014
'There is a stigma attached to children with disabilities in rural India'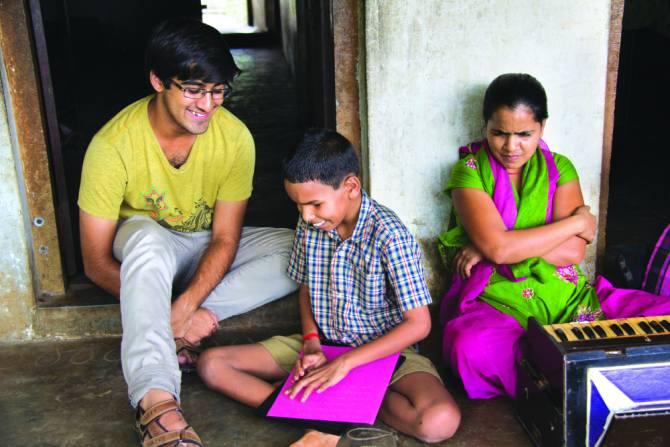 Param Shah, 18, who helps disabled Indian children bloom talks to about the challenges and joys of his job.
February 25, 2014
Indian techie's $300 Super Bowl ad wins a million-dollar prize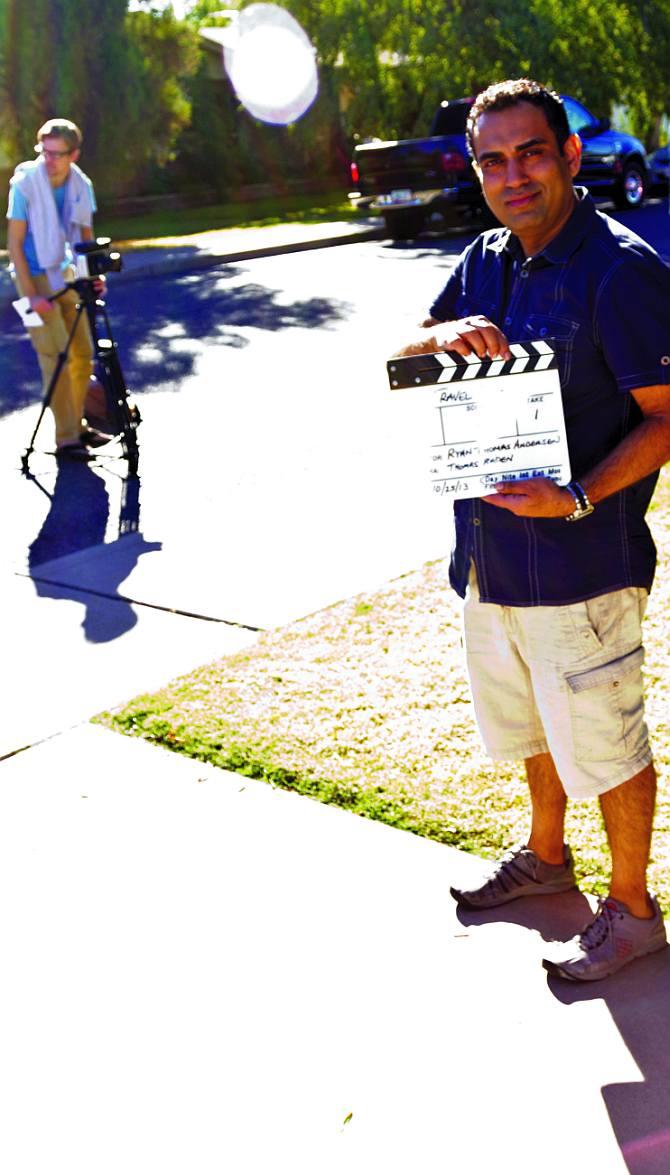 Raj Suri, producer of the now famous Super Bowl Doritos commercial, speaks to about being stretched thin between a day job and his passion and the big win that makes it all worth it
February 24, 2014
Bringing Carnatic music to underprivileged kids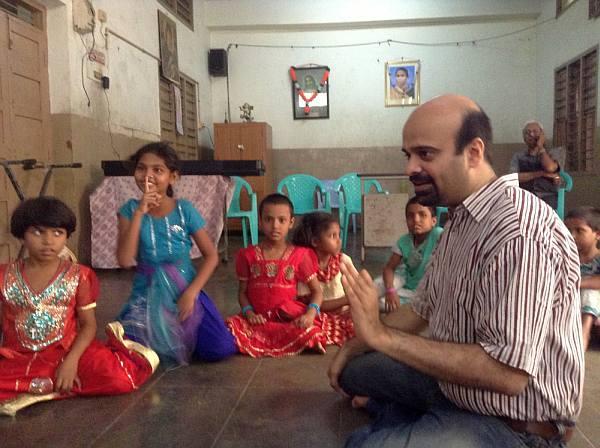 Anil Srinivasan, who started Rhapsody Music Foundation to help underprivileged children learn music, narrates how he became a classical pianist after doing a Master's in Business Management in the US
February 18, 2014
Nisarg Patel's start-up aims at a healthier world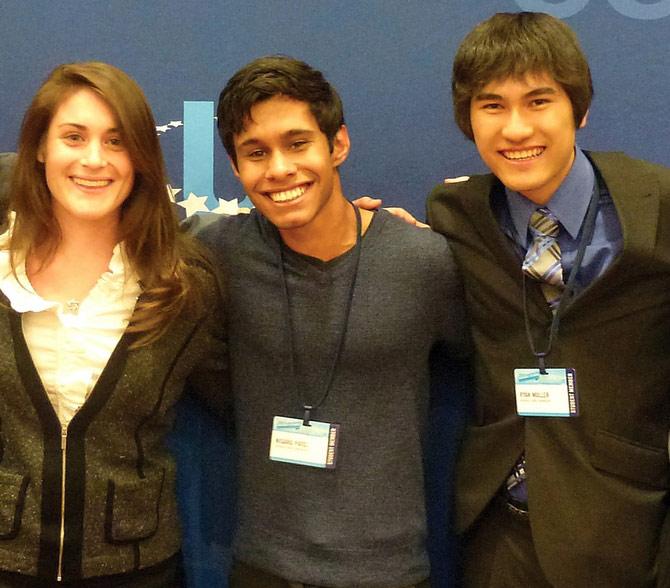 He's created soluble protein biosensors to detect bacteria in water!
February 17, 2014
Thank him if you're reading eBooks in your native language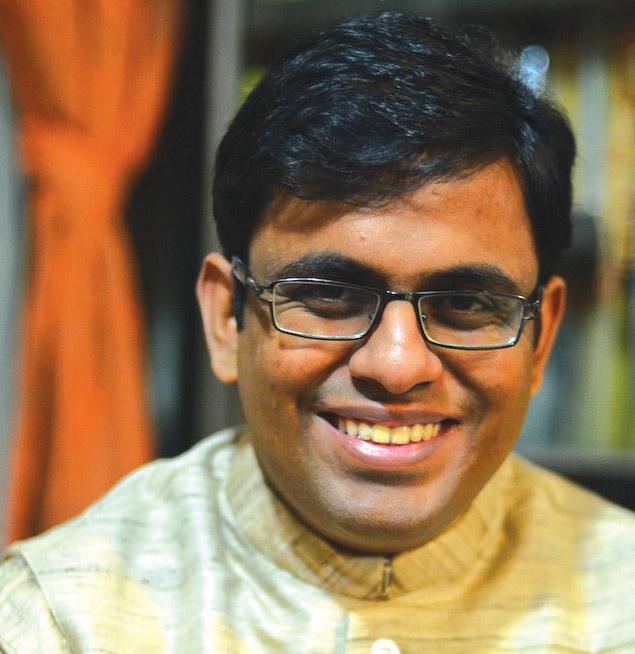 Meet Sayamindu Dasgupta!
February 07, 2014
'We don't make UAVs just to earn money and fame'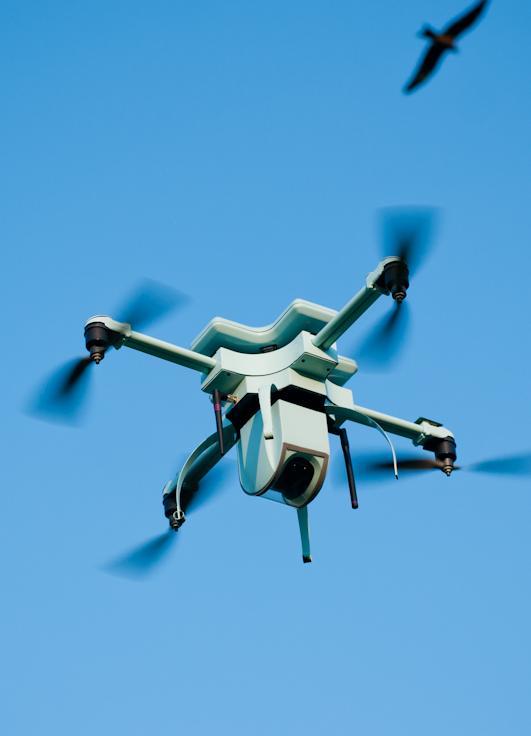 'One of our proudest moments was when our system was displayed on the DRDO tableau on Republic Day this year,' says Ankit Mehta, CEO of Ideaforge, a company that is the topmost maker of unmanned aerial vehicles in India.
February 06, 2014
'Choose music only if you cannot live without it'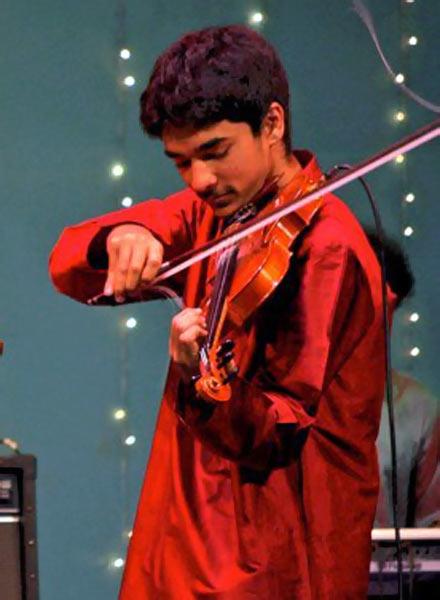 Ambi Subramaniam, the 22-year-old son of legendary violinist Dr L Subramaniam, talks about his inspiration and why he thinks classical music is popular among young audiences across the world.
January 24, 2014
'We revolutionised online lingerie buying in India'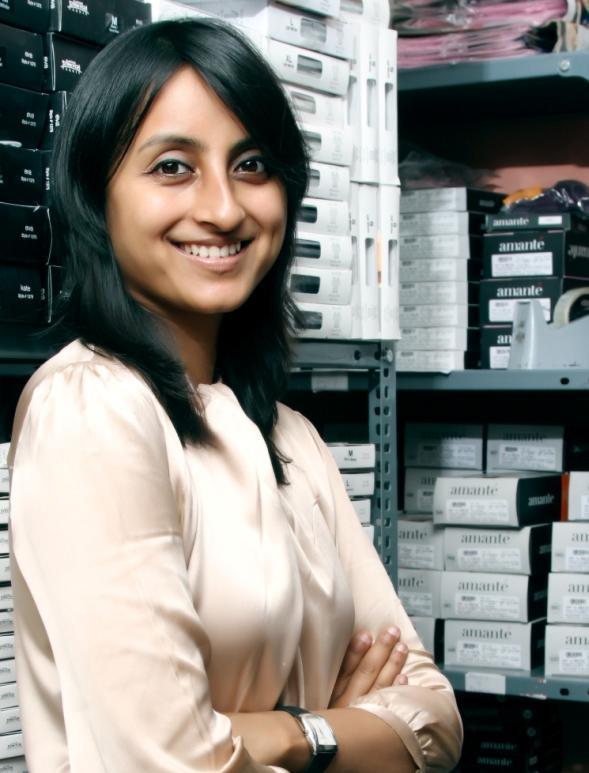 Richa Kar of Zivame, an online portal for buying lingerie, talks about the challenges of being an entrepreneur, and what it takes to make a business succeed.
January 22, 2014
'For young Indians today there is no risk of failure'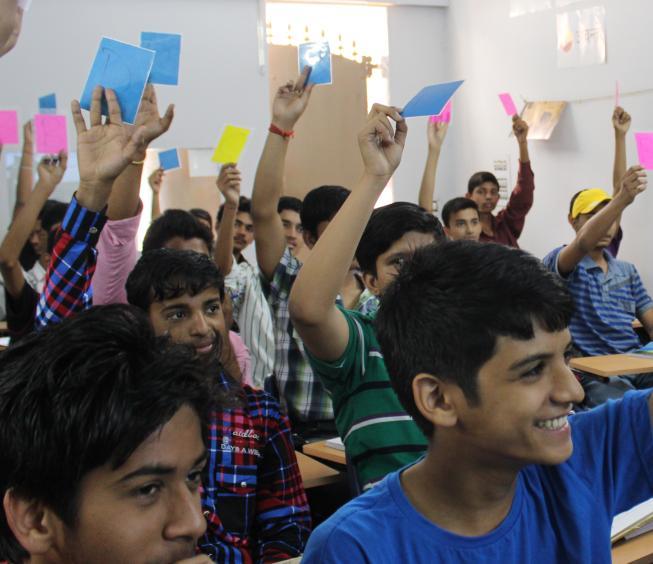 'If you are a young Indian today instead of just going with the flow it is the right time to sincerely think what your passions are, and pursue it for a few years... we are the first generation in India for whom the risk of doing anything we are passionate about is almost zero,' believe two young IITians who have quit their cushioned jobs to help India's underprivileged get quality education at affordable price points.
January 16, 2014
Meet Ladakh's first female tourist guide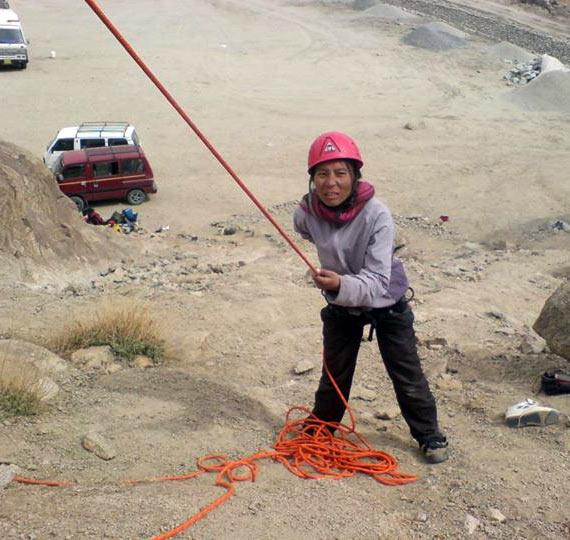 She began her career as Ladakh's first woman guide, but now runs her own, all-women tourist company and won an award recently for rural entrepreneurship.
January 09, 2014
Facebook now has a Little Eye in India!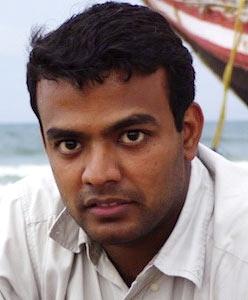 Kumar Rangarajan of Little Eye Labs, the first Indian tech company to be taken over by Facebook, reveals what got them the social networking giant's attention.
January 07, 2014
'99 per cent women have faced some kind of abuse or harassment'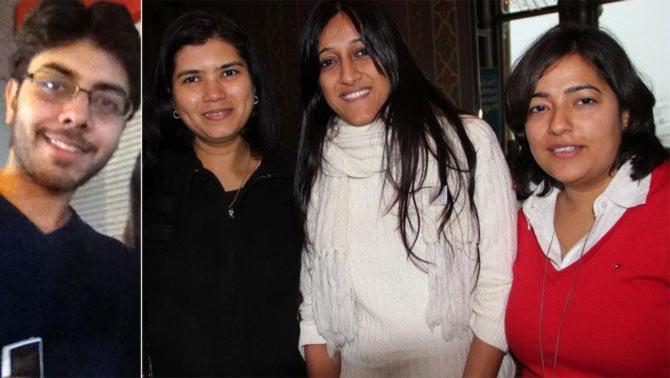 Shocking details of physical abuse and harassment of women in India.
December 23, 2013
'I came to Mumbai to pursue my food media dream'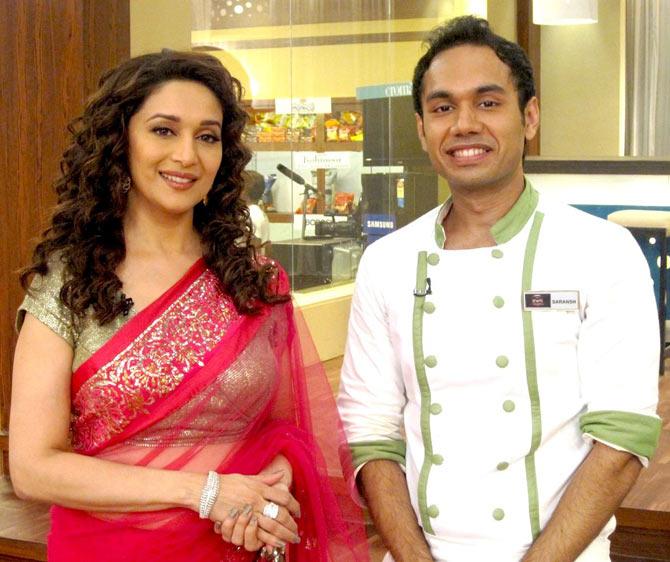 Celebrity chef Saransh Goila, who is also an aspiring actor, talks about his passion for cooking and passes on some handy kitchen tips.
December 19, 2013
Meet the voice of global change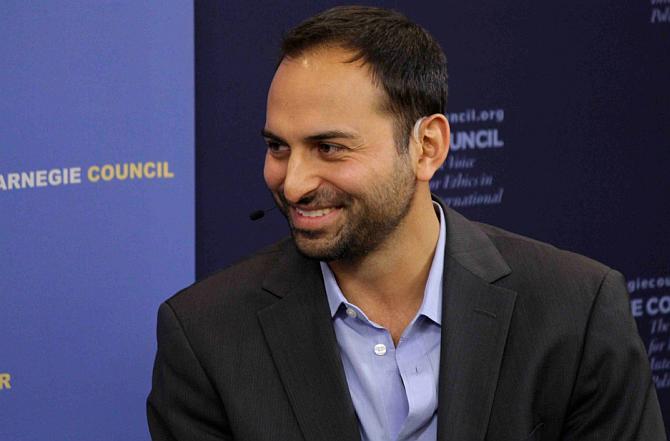 'It is astonishing how many Indian politicians have been convicted of sexual assault and of various types of crimes against women.' Ricken Patel, founder of the world's largest online activist site Avaaz, on his work in India and how technology is revolutionising the fight for a more just world. Rediff.com's reports from New York.
December 17, 2013
'Everyone suffers from some handicap... You have to surge on'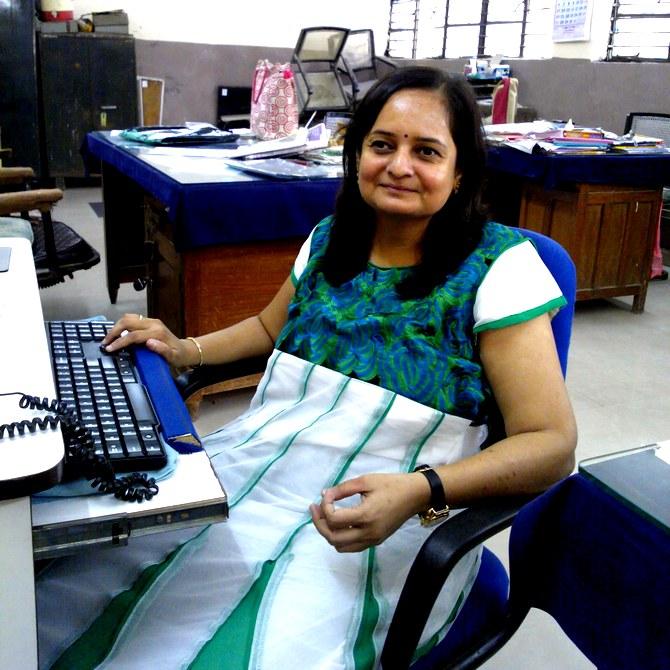 When she was 14, Sonal Mehta was diagnosed with retinitis pigmentosa. By 15 she had lost all her vision.
December 05, 2013
'I didn't want to be be a personal barber to the stars'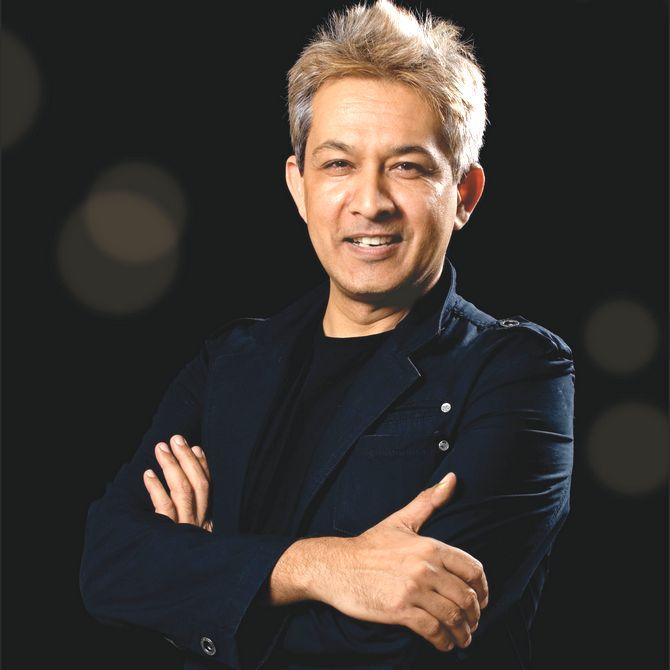 Jawed Habib runs 340 salons and 47 academies around the world and is perhaps the most well-known hairdresser in the country. Even so, the flashy entrepreneur has had humble beginnings.
December 03, 2013
Desi teen bags award for his revolutionary nanotech innovation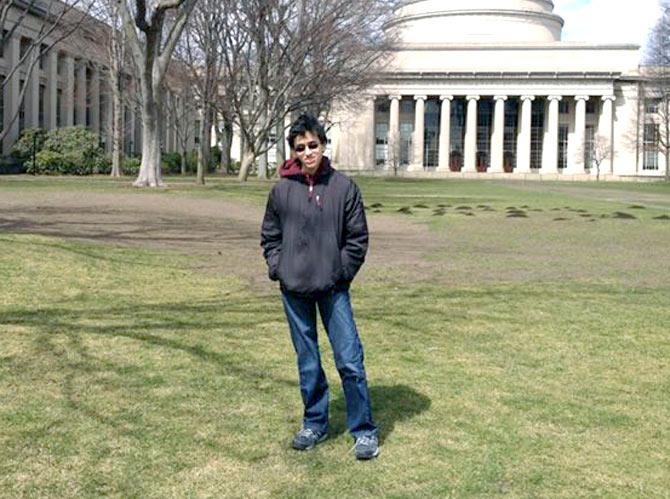 MIT freshman Saumil Bandyopadhyay's invention has the potential to reduce car crashes and may also help spy and detect hidden land mines and monitor global warming.
December 02, 2013
Educating the youth to 'cast an informed vote'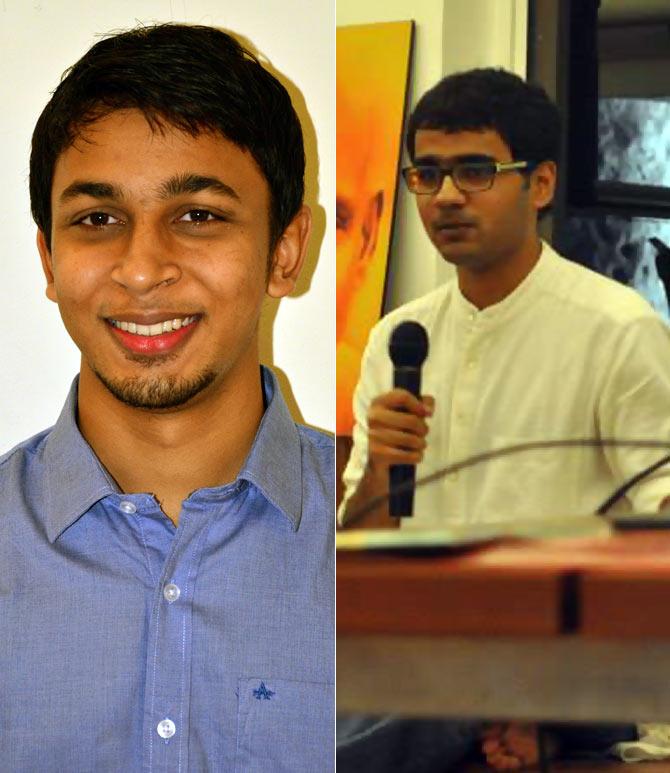 Anirudh Belle and Vineeth Samdaria, both 21, want to change the way urban youths vote.
November 28, 2013
Five powerful women tech CEOs in India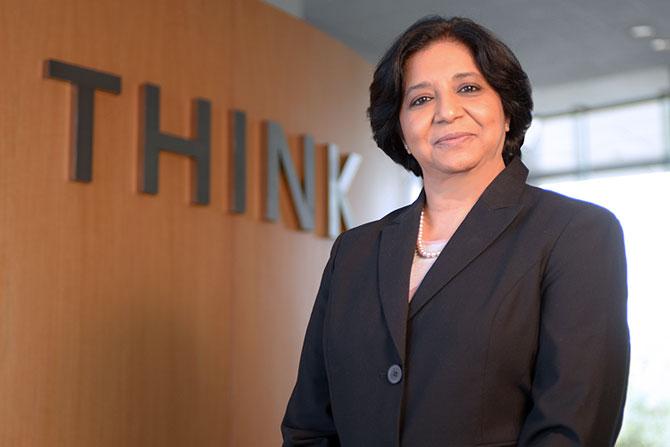 The new breed of female tech CEO is here to stay and only bound to grow in number!
November 21, 2013
This man wants YOU to quit your job!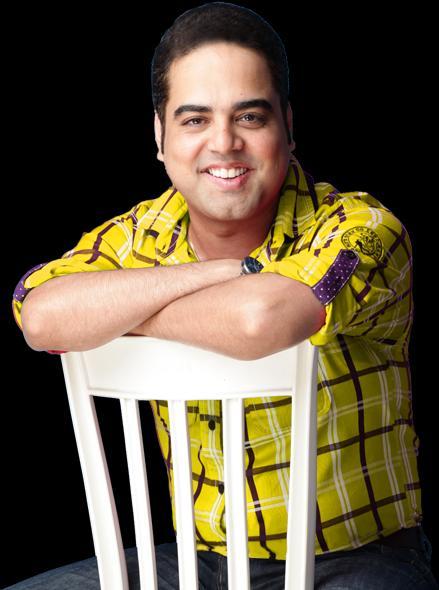 Vineet Bajpai, successful entrepreneur and author, encourages Indians to move out their stable jobs and opt for the ups and downs of starting on their own. Here's why!
November 18, 2013
Indian Army Major scales Mt Everest. Twice!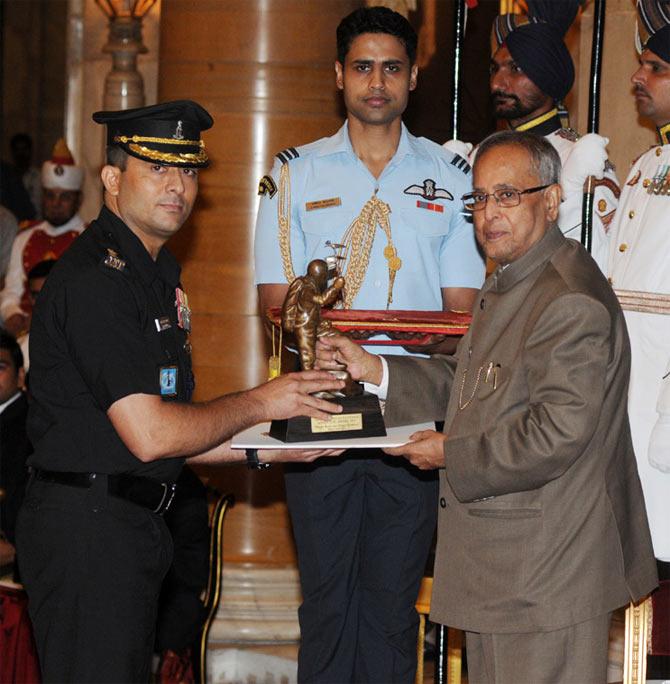 Most scale it once in a lifetime. Major Ranveer Singh Jamwal summited the Everest two times over in one year.
November 14, 2013
Indian child prodigies we should be proud of!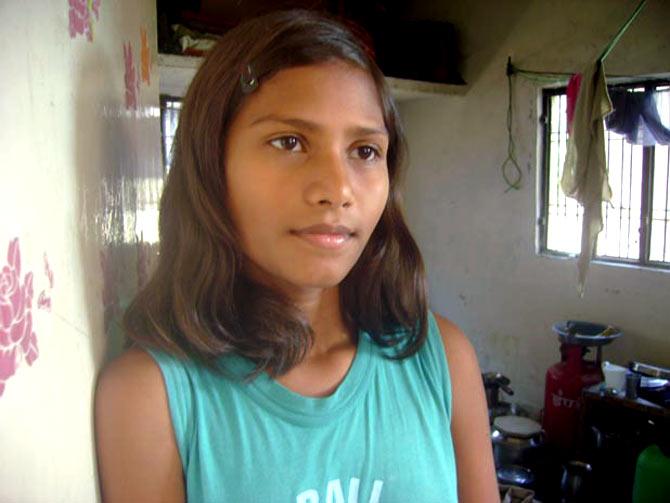 As we celebrate the spirit of childhood, here are some children who've made India proud.
November 07, 2013
He beat cerebral palsy to help tigers with music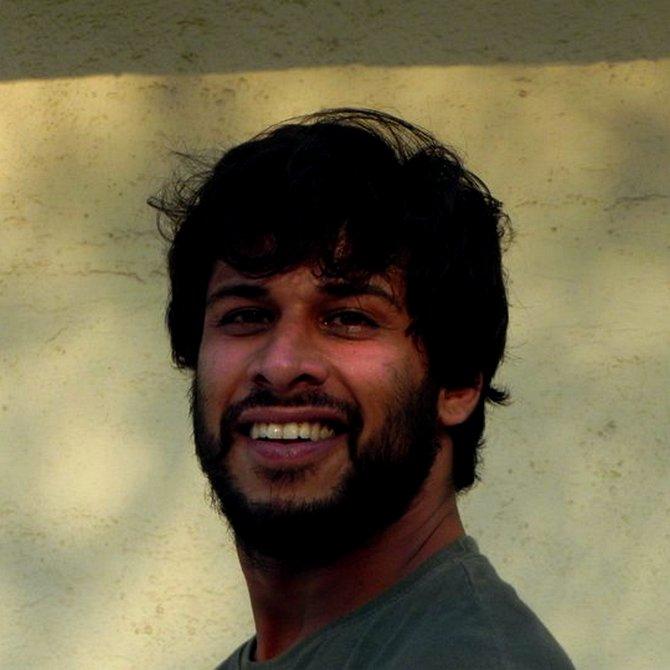 Hans Dalal overcame the limitations his condition posed to become a successful sound engineer. Then he fell in love with tigers, and decided to merge his passions. digs deeper.
November 05, 2013
All of 13 and pursuing MSc in Microbiology! Meet Sushma Verma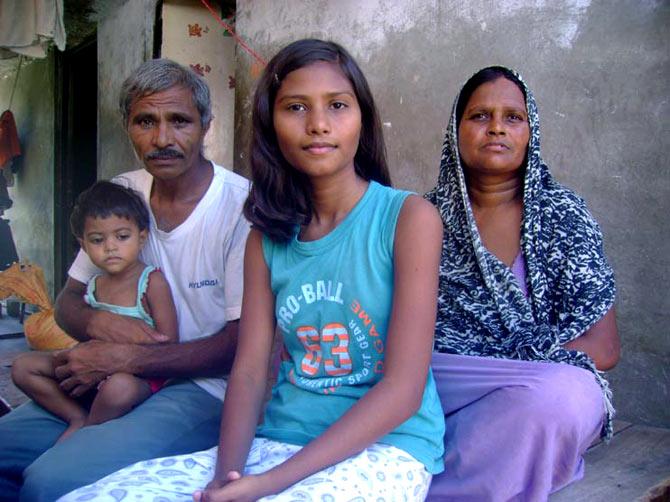 An inspiring story of a young girl from Lucknow who is determined to wait for the right time so that she can chase her childhood dream.
October 29, 2013
How this 19-year old eco-innovator wants to save the world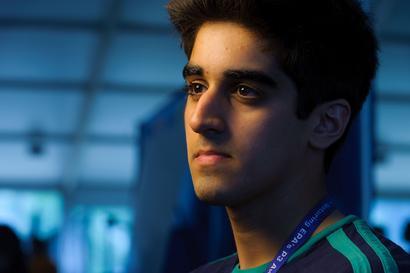 Param Jaggi, a US-based inventor has big plans to save the planet through his eco-friendly, affordable and easy to use inventions.
October 25, 2013
'I have seen both heaven and hell'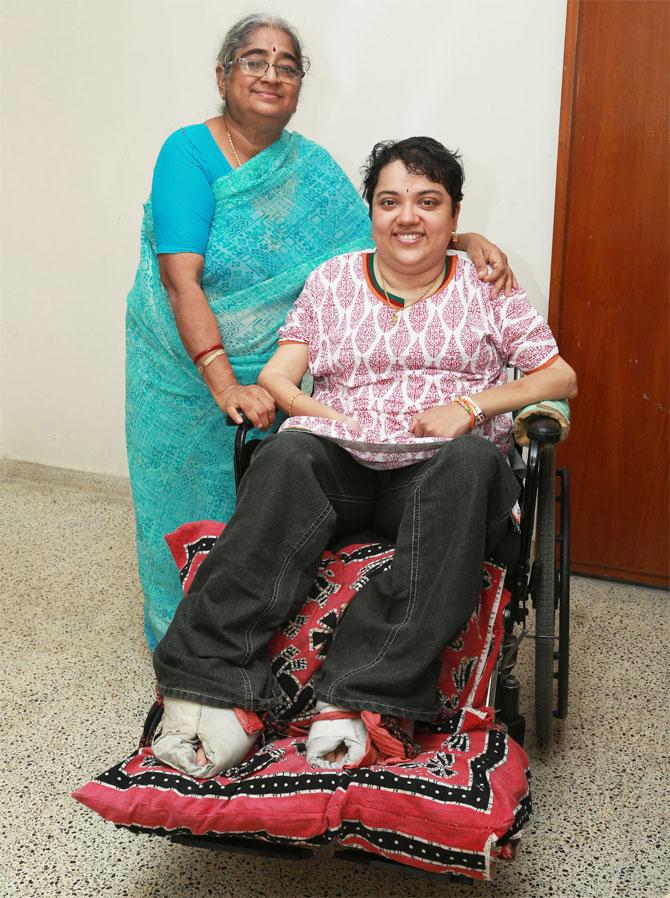 Former cricket champ Preethi Srinivasan was denied admission into the University of Madras for a distance education course after an unfortunate accident left her quadriplegic for life. This is her story.
October 23, 2013
Indian-American elected top national academician in the US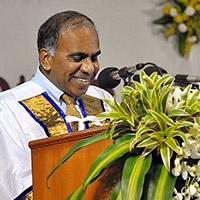 Subra Suresh is one of the only 16 living Americans to be elected to all three national academies, the IOM, the National Academy of Sciences and the National Academy of Engineering.
October 22, 2013
This Indian teen's photo beat 43,000 others to win $1600 prize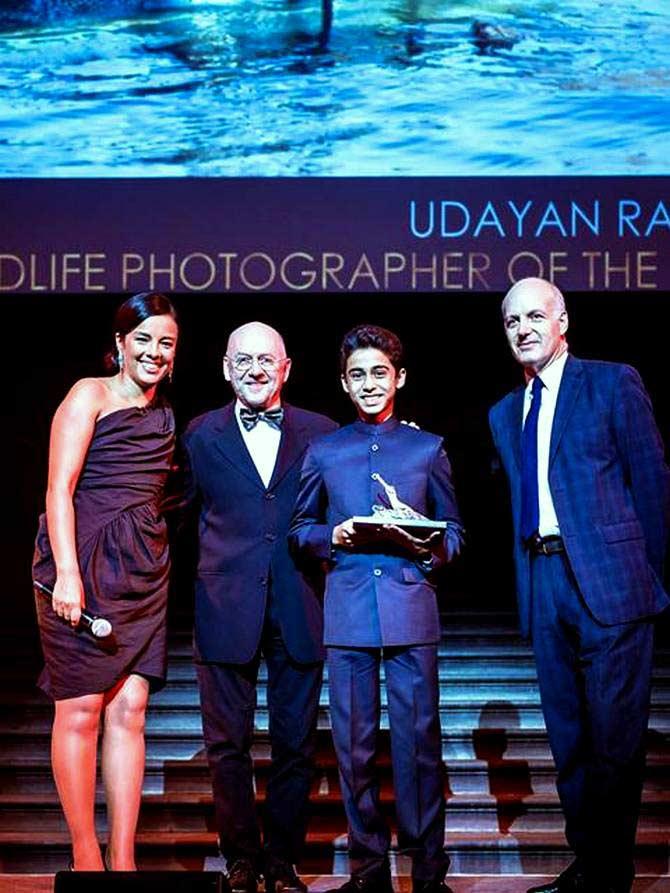 Britain's Natural History Museum and BBC Wildlife magazine names 14-year-old Udayan Rao Pawar the Young Wildlife Photographer of the Year.
October 18, 2013
Indian teen bags photography award with Chambal gharial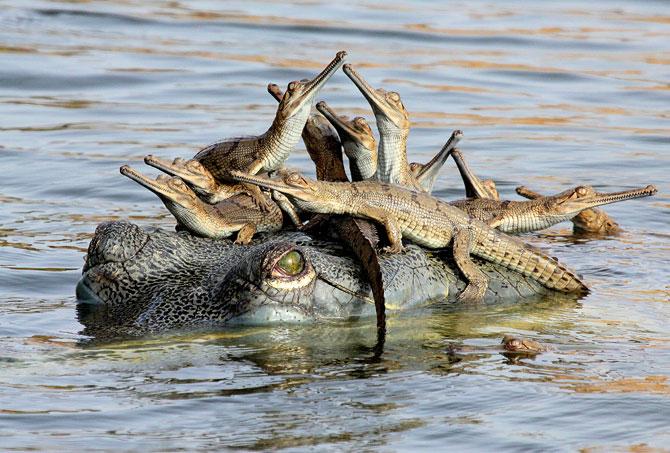 Natural History Museum and BBC Wildlife names Udayan Rao Pawar Young Wildlife Photographer of the Year
October 17, 2013
'Indian entrepreneurs are really, really driven'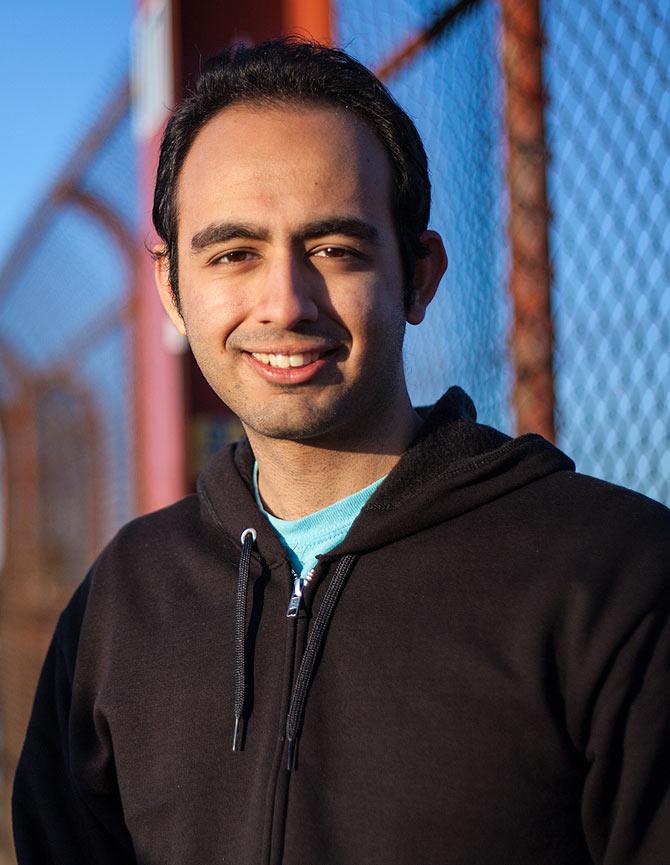 'I love the fire in Indian entrepreneurs's eyes. I just hate how Indian society does not believe that entrepreneurship is a means to earn a living or create change. That limits us from doing or thinking beyond the ordinary.' A winner of the prestigious ITU Young Innovators Award, Varun Arora tells Rediff.com's Prasanna D Zore how he plans to change the way the world gets its education.
October 11, 2013
From cabin to cockpit: How Apurva Gilche became a pilot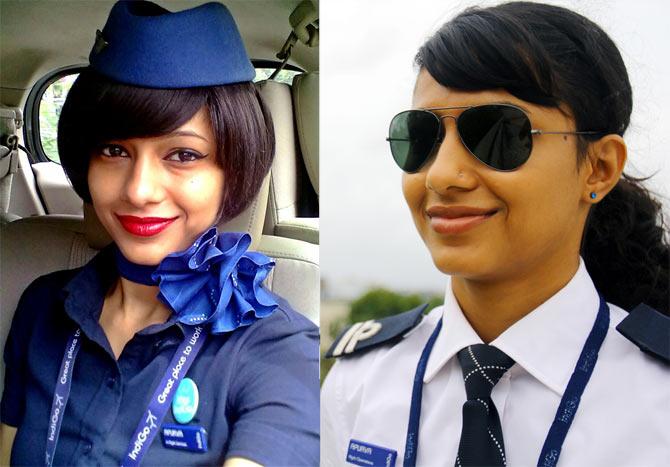 The story of a Pune girl who followed her dreams in the face of overwhelming odds.
October 10, 2013
'Women make it big despite the sacrifices and challenges'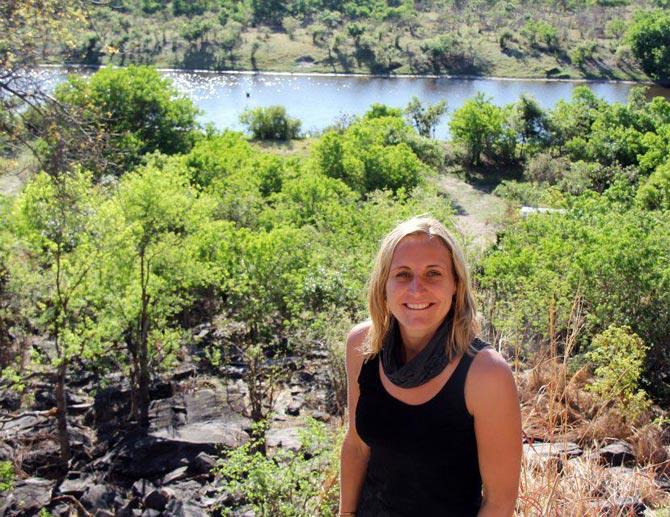 I'd like to see more women at the top help other women climb the ranks says Paula Parkes, head of marketing in the APAC region for Adobe.
September 30, 2013
A young girl's inspiring journey from Ambernath to New York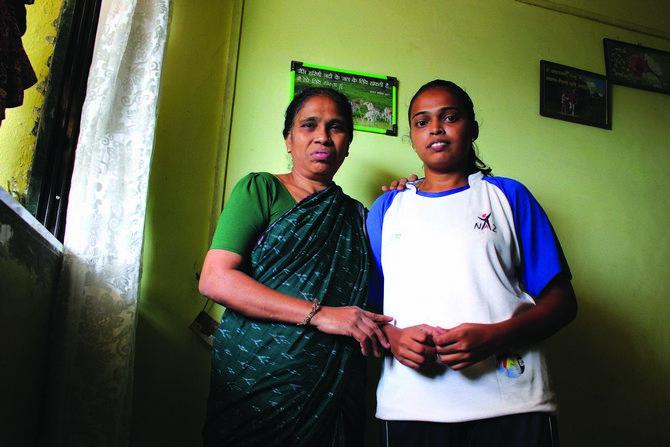 The amazing story of a young girl's sojourn from Mumbai's fringes to the glitz and glamour of New York.
September 27, 2013
Meet the Indian-American photographer demystifying the Arctic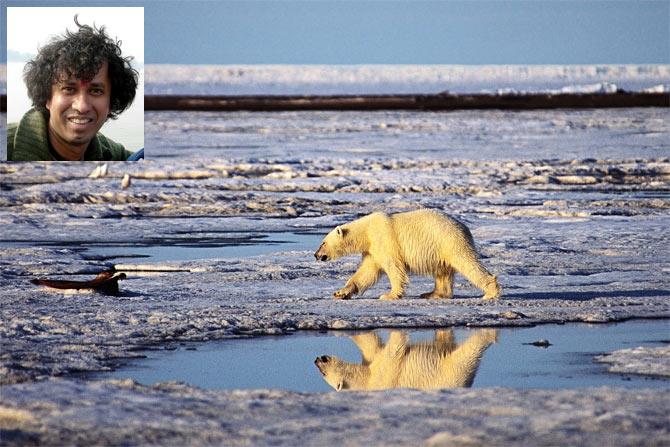 Fighting environmental and political odds, engineer-physicist-photographer Subhankar Banerjee endeavours to bring out the untold truth about the Arctic.
September 26, 2013
Why giving is better than receiving. A farmer's son explains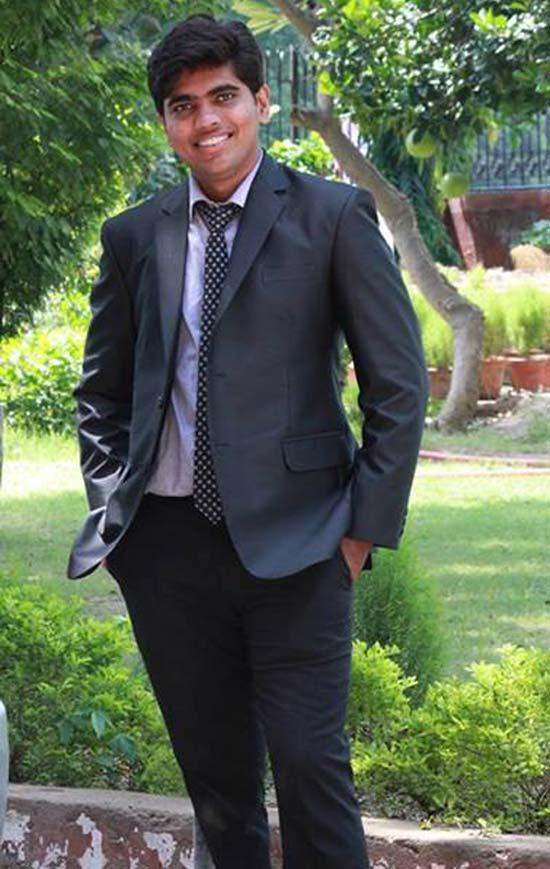 The fascinating story of Gopi Reddy who will give away his award money to two promising school students.
September 13, 2013
'How I came out alive is a miracle'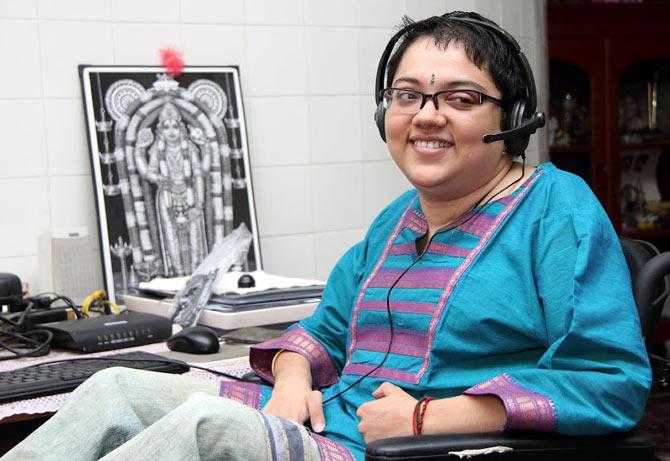 In an online chat with readers former state cricker player Preeti Srinivasan who is now quadruplegic discussed her every day challenges and appealed to support people like her.
September 11, 2013
The brainchild behind India's first magazine for the blind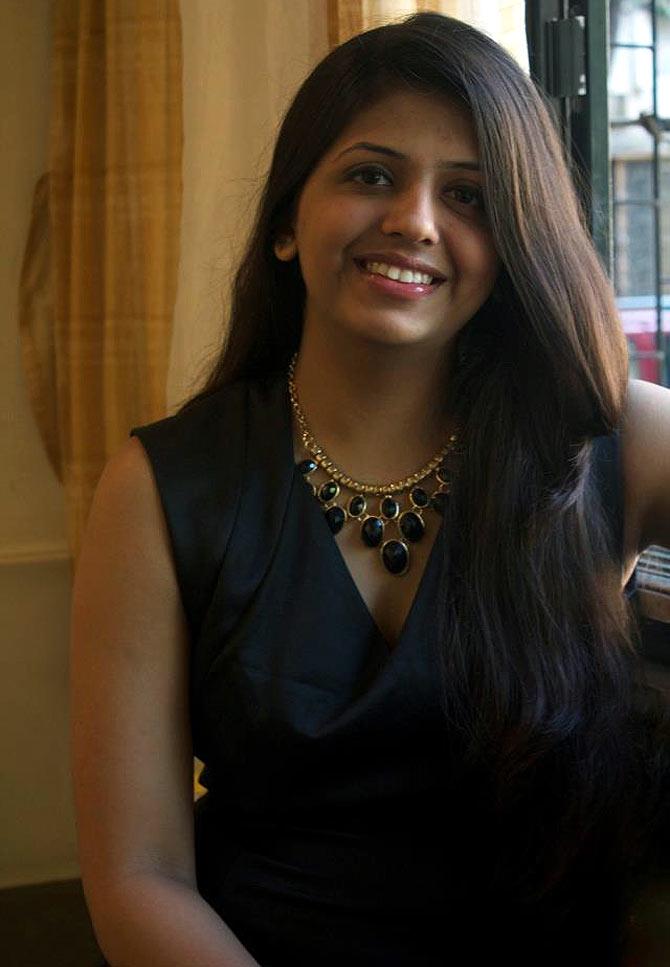 How 24-year-old Upasana Mataki came about launching the country's first lifestyle magazine in English for the blind.
September 10, 2013
CHAT: The former sports champ who's taken on Madras University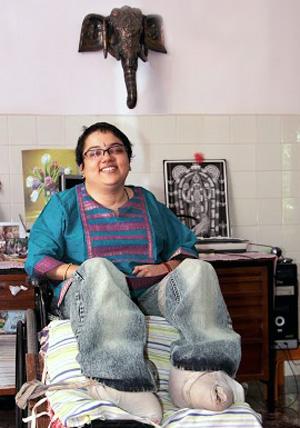 Preethi Srinivasan is a former state level cricket player who has been denied admission into the University of Madras for a distance education course after an unfortunate accident left her quadriplegic for life. Join us for a chat with her on Wednesday, September 11, between 1 and 2 pm IST.
September 09, 2013
Want to be an entrepreneur? Jump off the plane!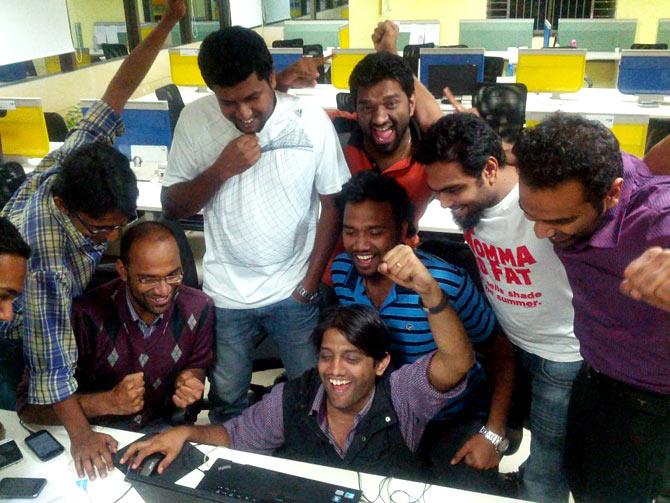 Narayan Babu, co-founder of Dexetra, a digital applications' company talks about his entrepreneurial journey.
September 04, 2013
He quit his IT career to start a dairy farm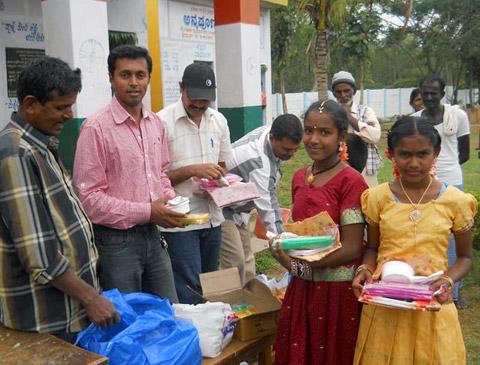 Santosh Singh quit a cushy corporate job to start a dairy farm in Bangalore.
August 22, 2013
The youngest and first Indian to swim across 10 seas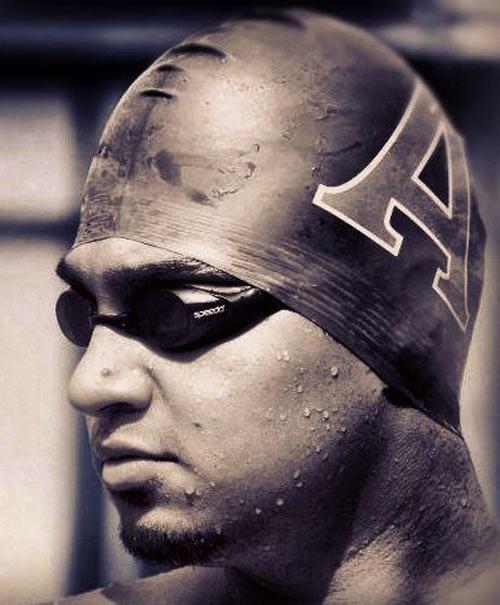 Sufyan Shaikh, the first Indian to complete swimming in ten seas takes us through the spectacular moments that defined his life and career.
August 21, 2013
'My father sold his land and utensils for our education'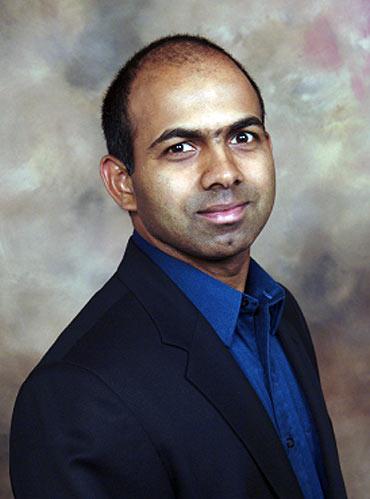 Arun Narasani, co-founder, Brain League talks about the challenges his family faced and how it inspired him to succeed and set up an enterprise.
August 19, 2013
MBA schools have grown faster than there are jobs: Nachiket Mor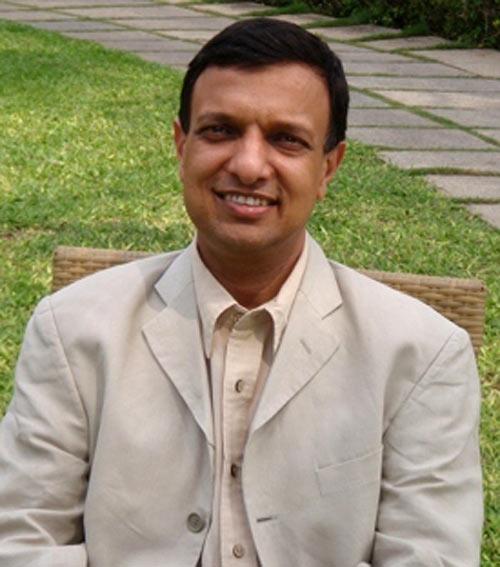 Don't worry about negative feedback. Ask if you are learning something: Dr Nachiket Mor's advice to India's young students about the career they choose.
August 18, 2013
How she is inspiring change through films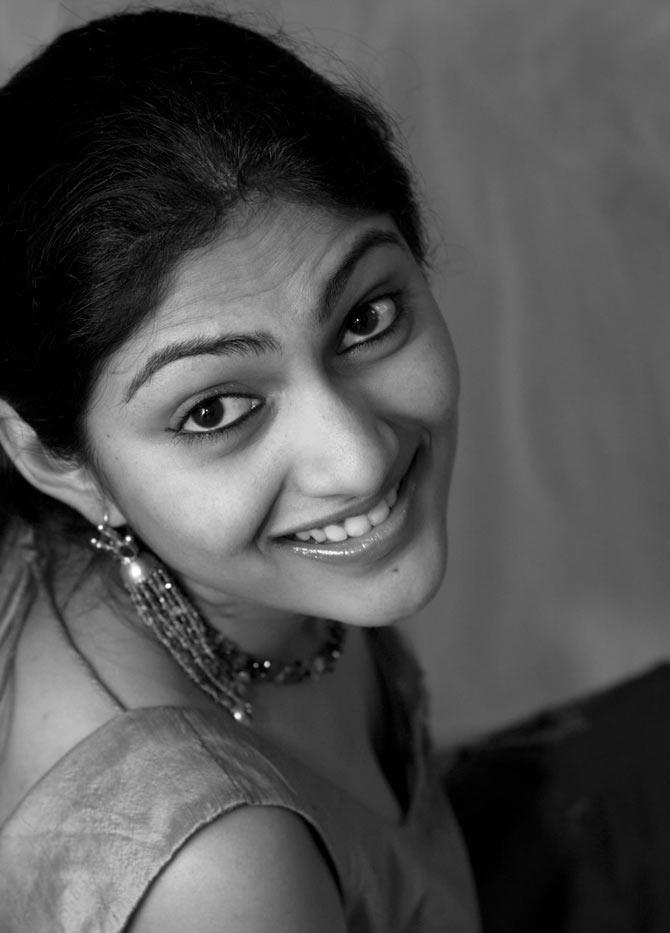 Independent filmmaker Pavitra Chalam talks about founding her company CurleyStreet Media and how she's making a difference through films.
August 16, 2013
India's first and ONLY woman superbike racer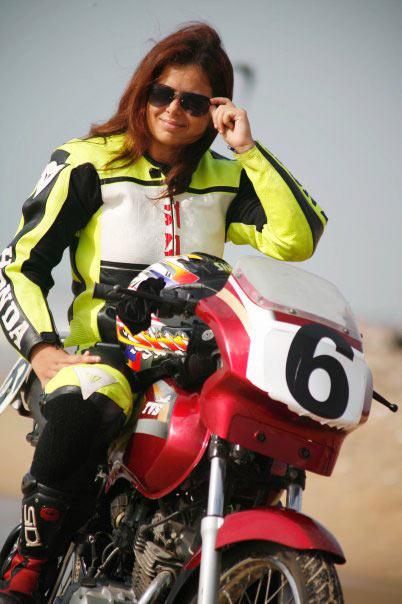 Alisha Abdullah who took to racing at age nine, takes us through the moments that defined her life and career.
August 14, 2013
Rags to riches: From a cargo loader to a CEO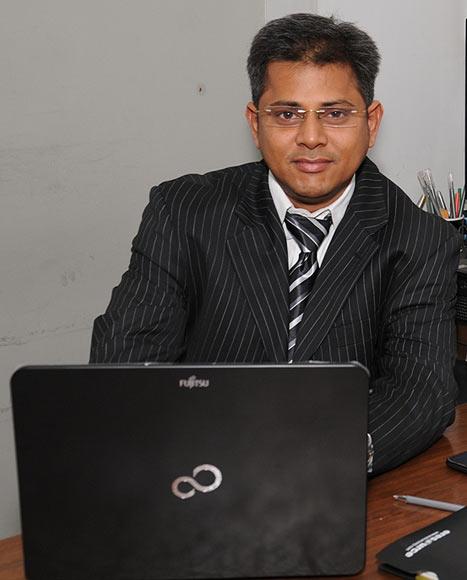 The inspiring story of Sudheer Nair who dropped out of high school at age 16 and is currently operating Eresource Infotech whose annual turnover is Rs 8.1 crore.
August 07, 2013
The pastry chef who chose macarons over law books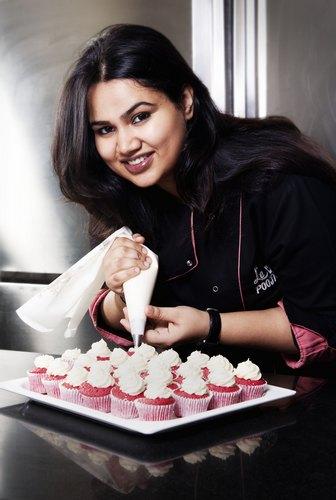 Pooja Dhingra started Le15 Patisserie when she was 23. In three years, her business has grown 200 per cent. This is her story.
August 02, 2013
Now, a tablet phone from Kerala for Rs 7,999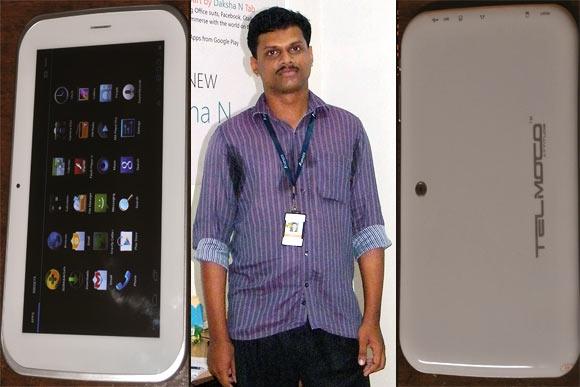 Three engineers in their mid-20s, from start-up company Telmoco Development Labs in Trivandrum's consumer electronics incubator Technopark, who developed this Android phone want to make their product company as successful as Infosys is as a services company.
August 01, 2013
Meet India's only African-Indian model co-ordinator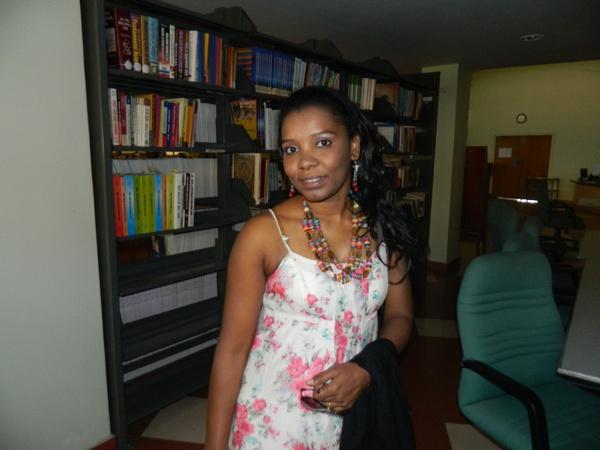 Juliana Harnodkar hails from the tiny Siddi community that has its roots in Africa. When she failed to get a regular day job, Harnodkar began sourcing models of African origin. Today, she remains the only one from the community to do so.
The first South Asian student to win a $1000 Jane Austen prize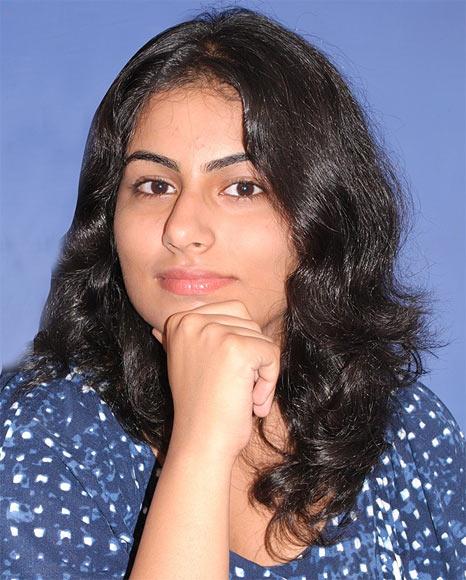 Delhi University student Prashansa Taneja tells us how she fought through her failure in an English aptitude test and what it means to win the prestigious North American award for her essay...
July 30, 2013
From a rented cellar in Trivandrum to Silicon Valley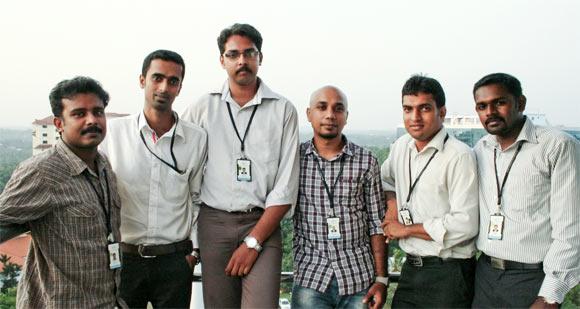 The success story of six young engineering graduates who came together to build a unique product.
July 23, 2013
Visually-impaired girl to pursue dream course at DU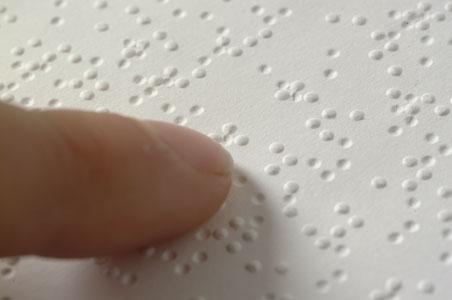 Eighteen-year-old Sana Samad is the second student after Kartik Sawnhey to have been allowed to pursue mathematics after Class 12 at the Delhi University.
July 18, 2013
The inspiring story of a BPO in Rajasthan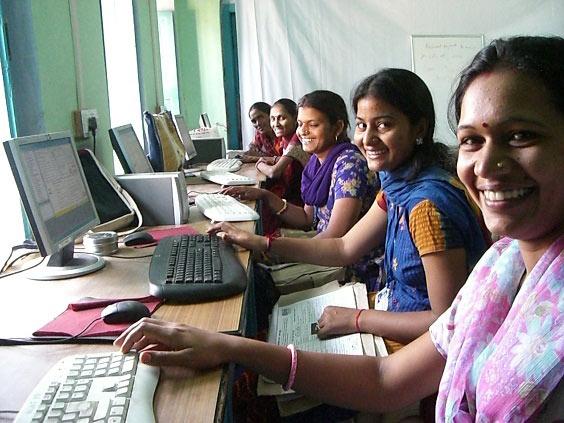 Shrot Katewa from Jhunjhunu district of Rajasthan started 'Source for Change'- a rural BPO to empower the women of his village through professional training activities leading to employment. This is his story.
July 16, 2013
Meet Ritu Beri, India's first designer to head a French label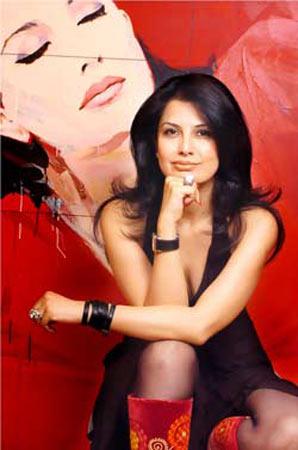 Her love for taking risks and following her heart always helped Ritu Beri achieve success. The international fashion designer shares the inspiration behind her career decisions.
July 11, 2013
Fighting the odds to save the Ganga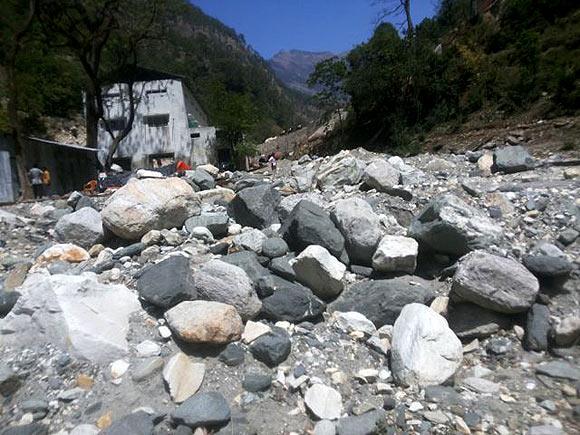 Siblings Marthand Bindana and Valli Bindana are on a mission to save the river through Return of the Ganga Project. This is their story
July 05, 2013
How MasterChef India changed his life!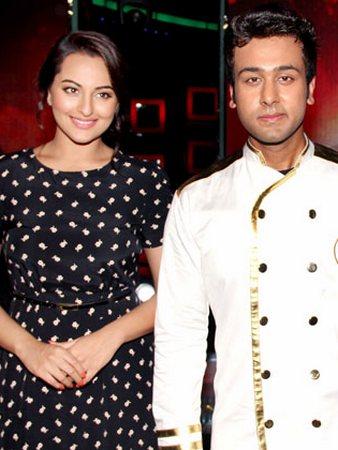 Somewhere in the middle of cooking Makki Di Roti Da Pizza and Chicken Mast-Kalandar, Ripu Daman Handa discovered his goal.
July 02, 2013
He lives to keep the environment alive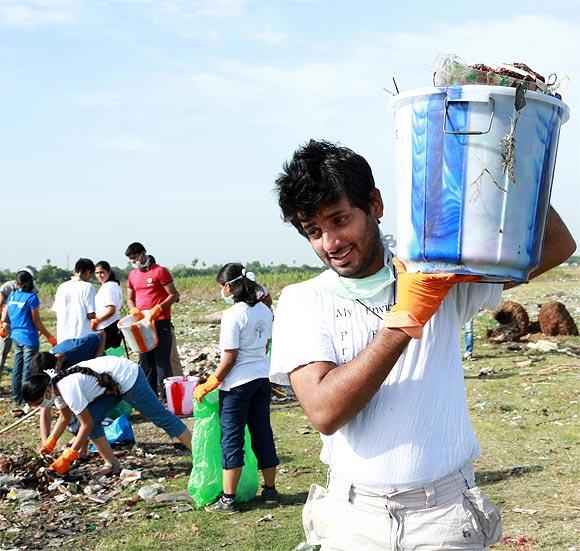 Arun Krishnanmurthy has just one purpose in his life: to save the environment, animals, wild life and lakes.
July 01, 2013
The fastest biker to cover the Golden Quadrilateral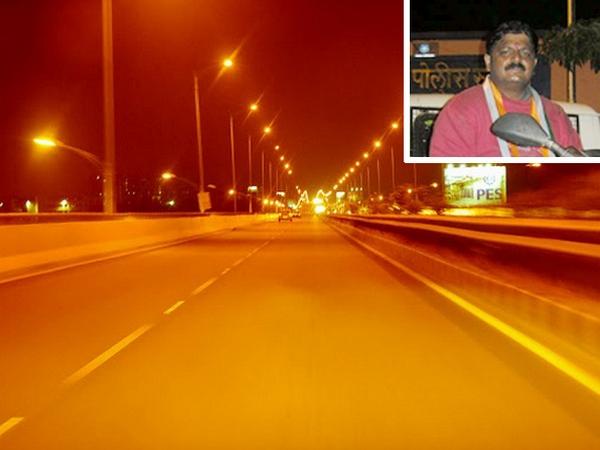 Meet Mohit Sabnis who holds the record for riding around the GQ in 116.5 hours.
June 28, 2013
This professor wants to help solve food security issues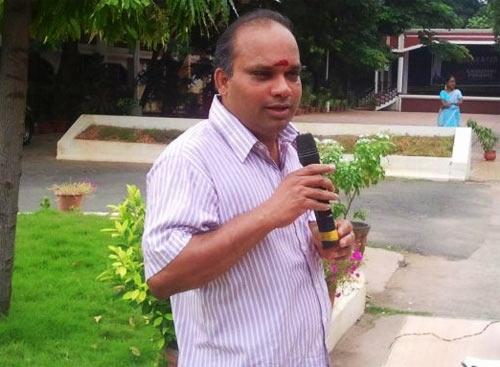 Alagu Perumal Ramasamy from Chennai has plans to supplement the diets of a substantially large population in a limited way by raising fruit-bearing saplings.
June 25, 2013
He chucked campus placement to become a dance entrepreneur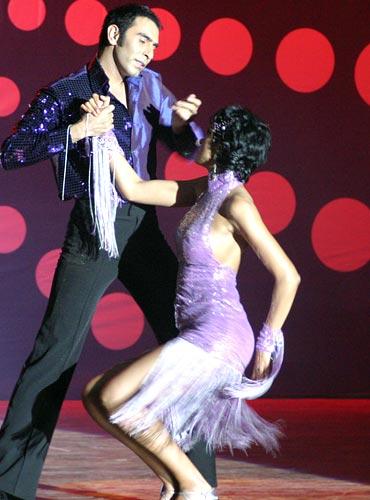 Sandip Soparrkar shares the inspiration behind his career decision and the lessons he learnt.
June 24, 2013
'I had no money for school fees, but my son is going to IIT'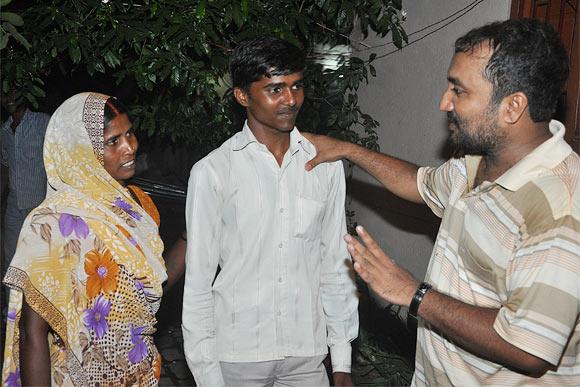 Students from underprivileged families crack the IIT-JEE Advanced thanks to Anand Kumar's Super 30 educational programme.
June 20, 2013
'I want to become one of India's most renowned rappers'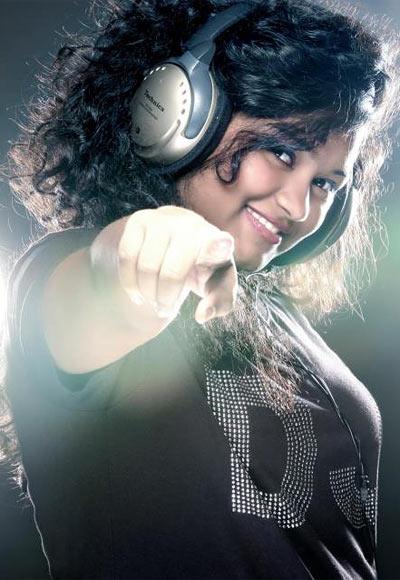 Deane Sequeira, India's youngest female rapper, talks about her career and aspirations.
June 11, 2013
Meet Utsav Lal, India's youngest raga pianist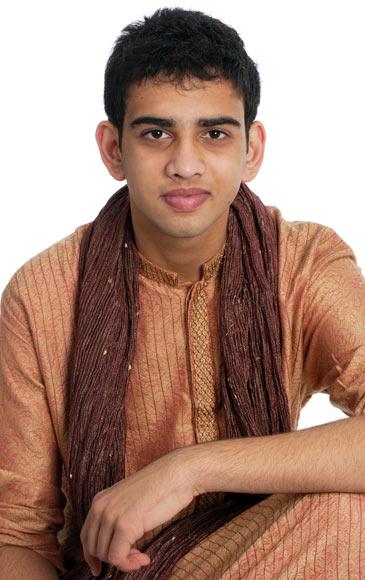 The 20-year-old has been performing Indian classical music on the piano for 13 years with incorporation of jazz and western classical into his music.
June 06, 2013
Blind Indian rejected by IITs will now study at Stanford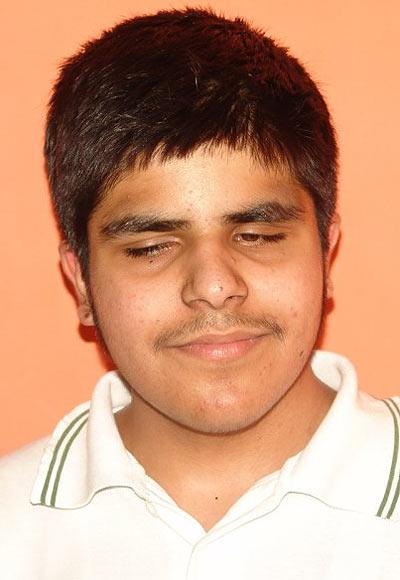 Visually impaired Kartik Sawhney has been awarded a full scholarship to pursue engineering at Stanford University in the US.
June 04, 2013
India's ONLY female rider to cover 1600 km in 24 hrs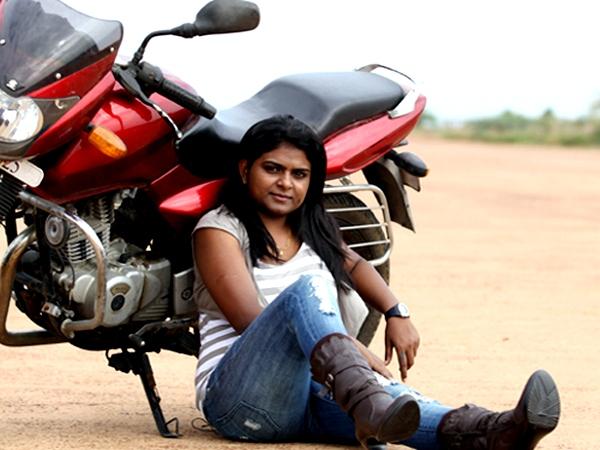 Meet Chithra Priya, the only Indian female rider to have completed the Saddle Sore endurance ride.
May 27, 2013
Meet the 16-year-old who climbed Mount Everest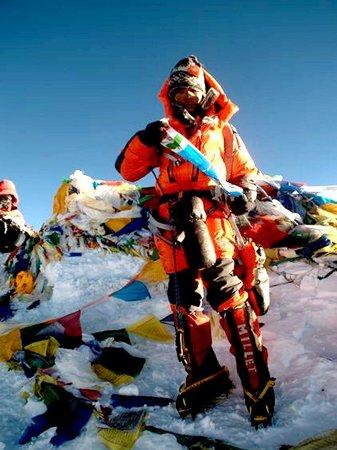 On May 18 at 5 am IST, Nameirakpam Chingkheinganba became the youngest Indian ever to have climbed Mount Everest. This is his story.
May 25, 2013
Why this doctor OPTED to be an IAS officer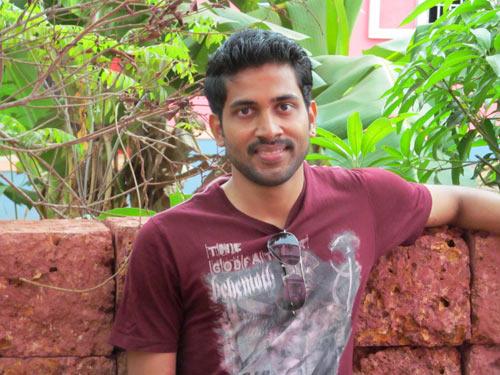 Dr Vineeth Sukumaran Pillai, who cleared the UPSC exam in his third attempt this year, reveals how he cracked one of the nation's most competitive tests.
May 23, 2013
Visually impaired girl tops MP board exams
Shrishti Tiwari, from Damoh has topped the Madhya Pradesh Higher Secondary examination in Arts stream.
May 22, 2013
The Harvard grad who's committed to making a difference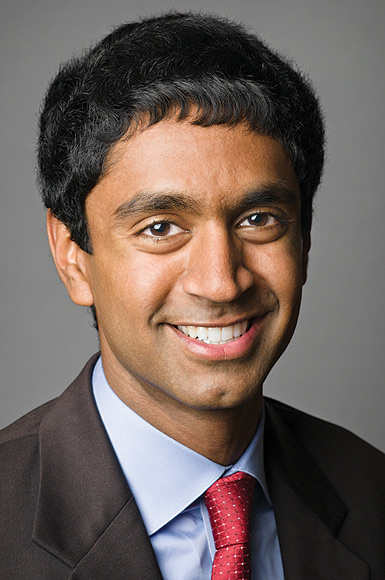 Soros scholar Vivek Viswanathan shares his journey
The medical student who received her degree in the ICU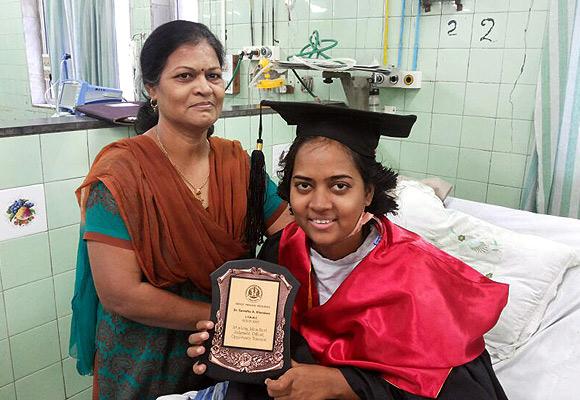 Though Samidha Khandare has a slim chance of survival her family, who cannot afford her mounting medical expenses, is hoping for a miracle and financial help.
May 21, 2013
An Indian American's quest to reclaim his identity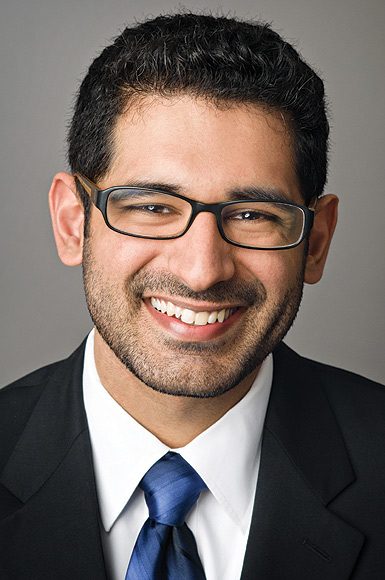 In the second part of a series on Indian-Americans who have won the Paul and Daisy Soros Fellowships this year, profiles Columbia University graduate Nishant Batsha, who shares his experiences as a second-generation Indian-American and how he intends to use the scholarship opportunity.
Indian American teen invents 20-second charger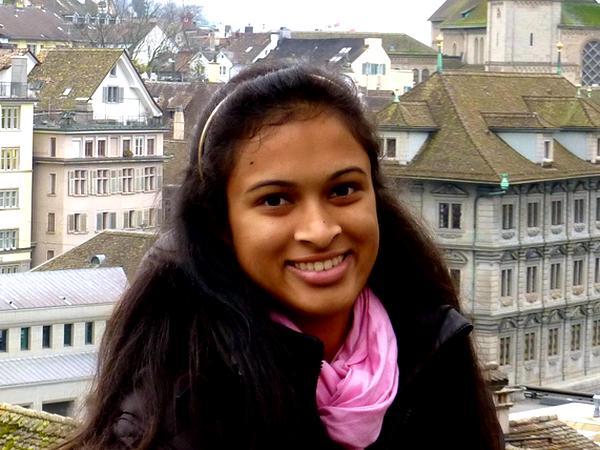 The inventor, Eesha Khare, has been awarded USD 50,000 for further developing the tiny device.
May 20, 2013
Harvard grad, activist, Soros Fellow: Meet Amar Bakshi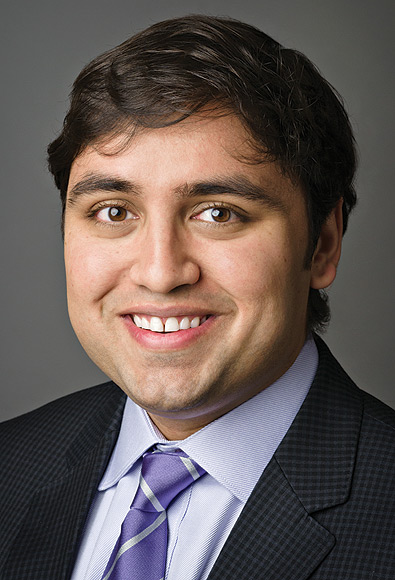 In a three-part series commencing today, profiles some of the winners of the Paul and Daisy Soros Fellowships for New Americans. First up is Amar Bakshi, who fought and won a legal battle to uphold the freedom of the press in Zimbabwe and has studied at Harvard, John Hopkins and now Yale.
May 14, 2013
This Jaipur boy emerged a topper despite renal failure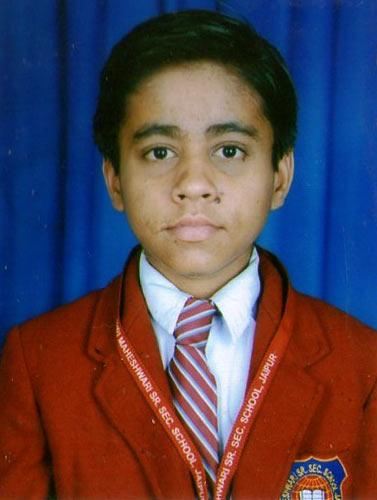 The amazing story of 17-year-old Prakhar Deroliya, who despite losing both his kidneys when he was just 15, made it to the Rajasthan Board merit list.
May 13, 2013
Indian teen is century's youngest California Univ topper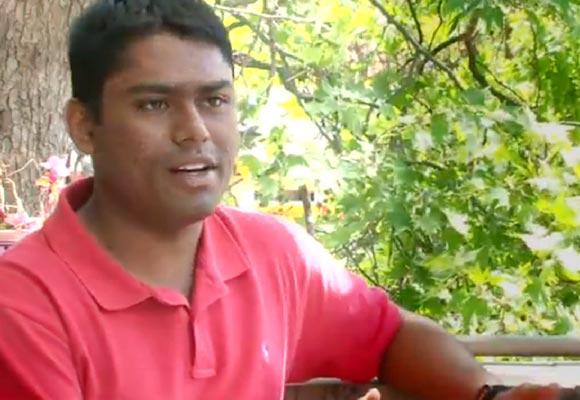 An 18-year-old Indian-American has become the youngest graduate topper of the prestigious University of California in more than a century.
May 10, 2013
Corruption can't be erased in one day: IAS topper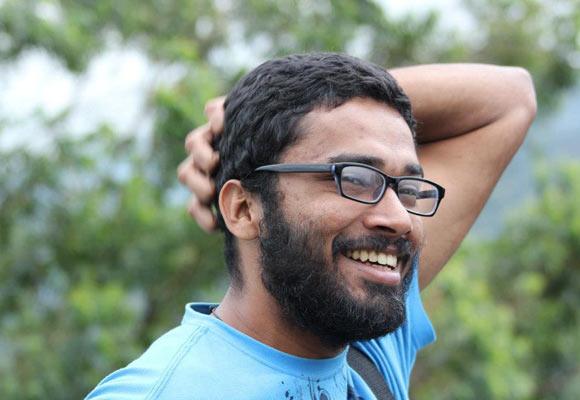 Cuttack-based medical graduate Sriram Venkitaraman, who came second in this year's Union Public Services Commission examination says he has "realistic expectations" of his IAS career.
May 09, 2013
Meet Kashmir's first Muslim woman UPSC achiever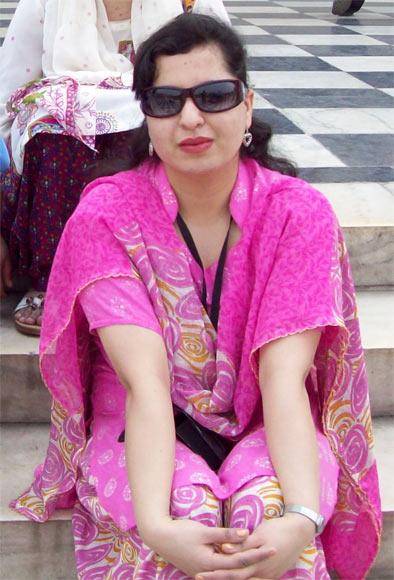 'It's all about conviction and a burning desire inside you,' says Dr Ruveda Salam, the Kashmir valley's first Muslim woman to crack the UPSC exam.
May 07, 2013
From 179th to IAS topper: Haritha Kumar's amazing story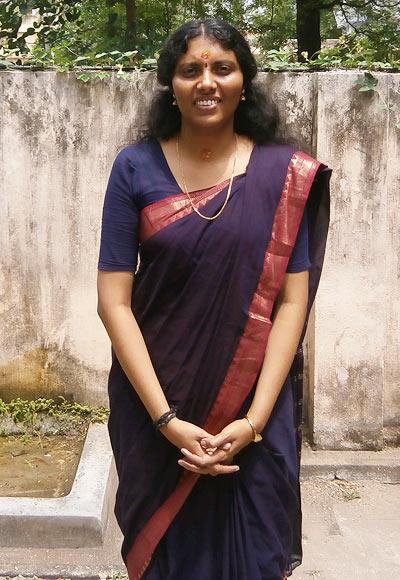 'One of my friends called to say I had topped the exam. I thought it was a prank. Later, he brought me a printout of the UPSC Web site displaying the results. My name was right on top!' Kerala's first UPSC topper in 22 years shares her awesome story.
May 06, 2013
Top designer, Amazon creative director, bottle-seller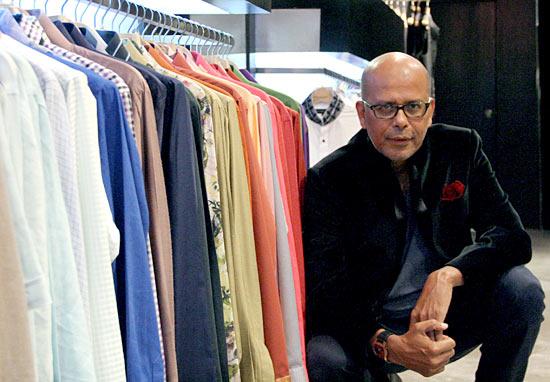 The extraordinary life of Narendra Kumar Ahmed.
April 24, 2013
The CFO whose career kicked off with two pounds sterling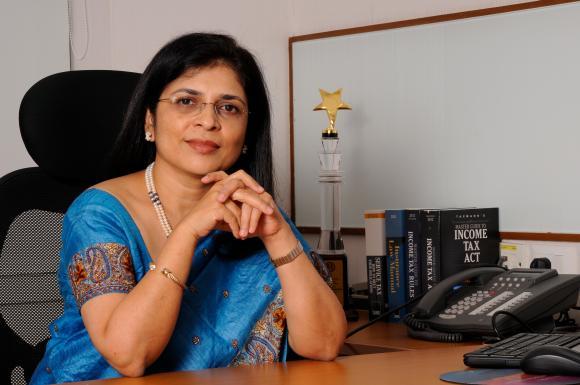 HDFC Standard Life's CFO and ED Vibha Padalkar shares her success mantras.
April 23, 2013
'To get up, you have to fail once in a while'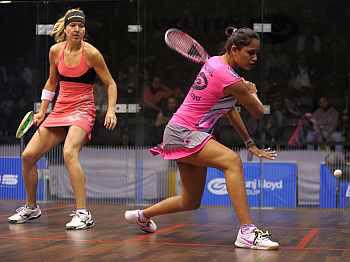 Dipika Pallikal, the first indian to break into the top 10 of women's squash world rankings, tells us about her journey so far and plans for the future
April 22, 2013
The scholar who grew up in Mumbai's red light area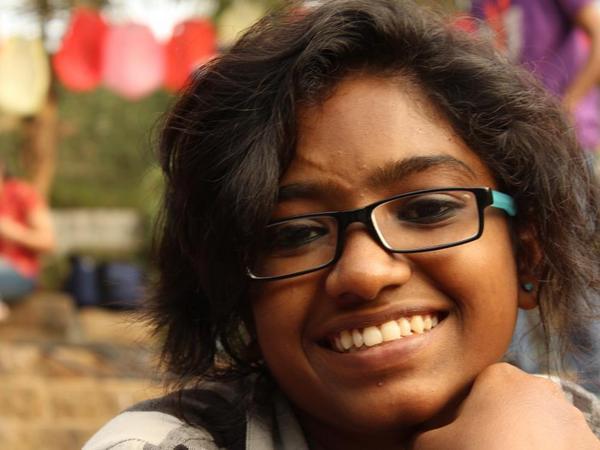 Born in Mumbai's infamous red-light district, Shweta Katti has won a scholarship to the Bard College, New York. This is her story.
April 17, 2013
Meet Raj Chetty, the 'Baby Nobel' winner this year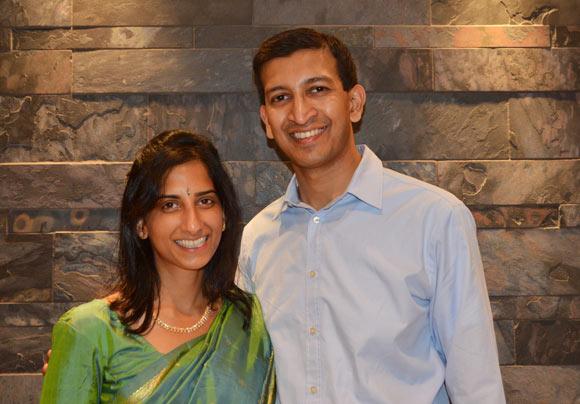 A 360-degree view of the man, his family and his pioneering work on education.
The GRE topper who scored a perfect 340!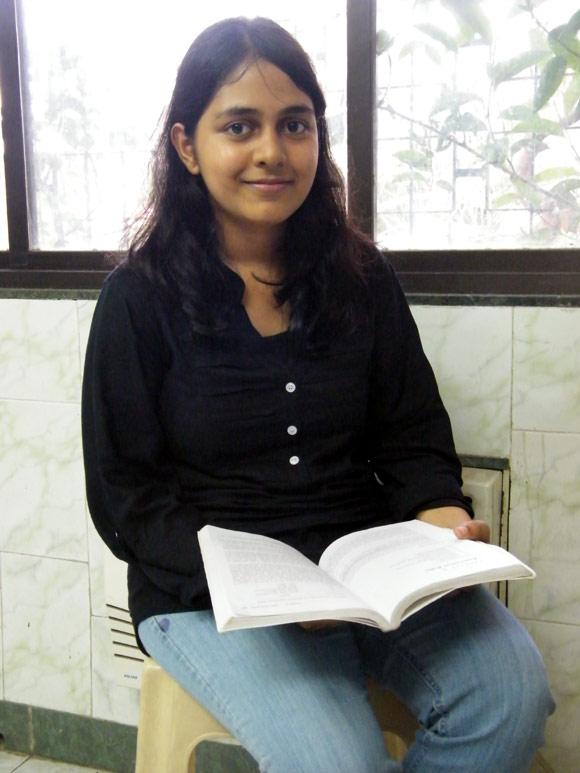 Mumbai's Ashwini Nene on how she achieved the impossible
April 15, 2013
Meet the 6-year-old girl who is a millionaire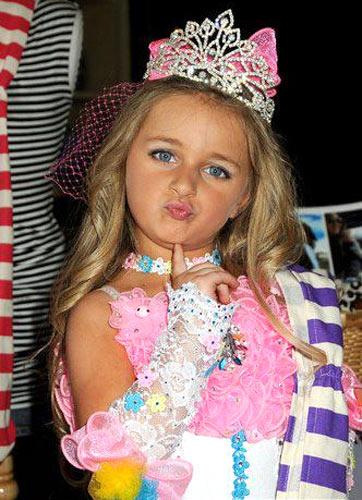 At the tender age of six, Isabella Barrett is a millionaire, who has already developed a taste for the finer things in life.
April 12, 2013
Taking jobs to the doorstep of rural youth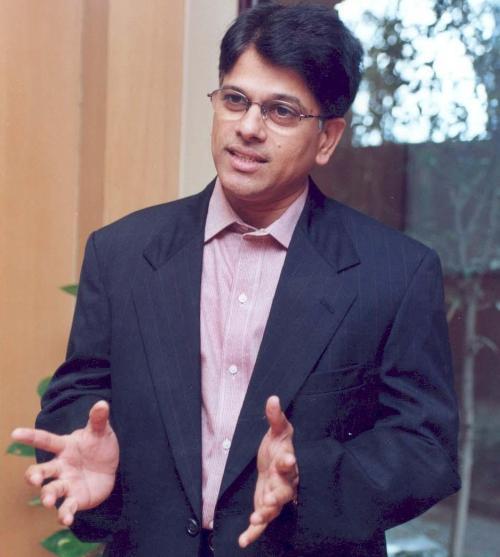 Five social entrepreneurs are changing the way employment is generated in rural India
April 08, 2013
'Discipline and self study key to sucess'

Three toppers who cracked the CS professional level exam in the first attempt reveal their time management and stress relief mantras for sheer success. Read on
April 04, 2013
TOP 5: Meet the youngest tech millionaires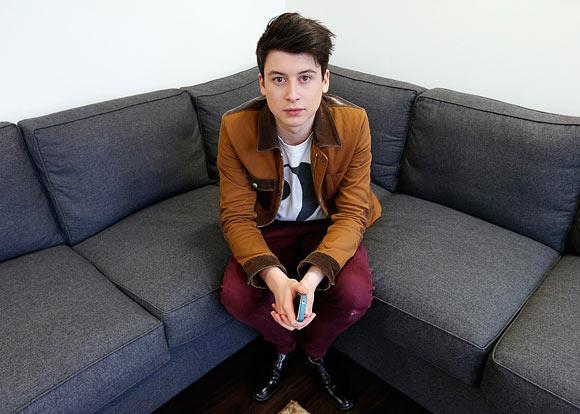 They've made their millions much before they completed school! Here are five really, really wealthy techies.
April 01, 2013
'I want to help India's youth find their inner calling'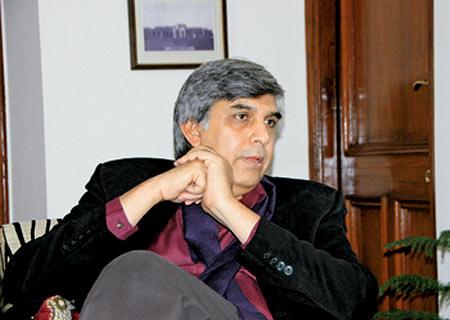 Dinesh Singh, vice chancellor, Delhi University feels that Indian universities must redefine themselves. We must not become irrelevant. Knowledge must connect with the needs of the society. Read on
March 20, 2013
Start-up: He wanted to print dosas like the printer does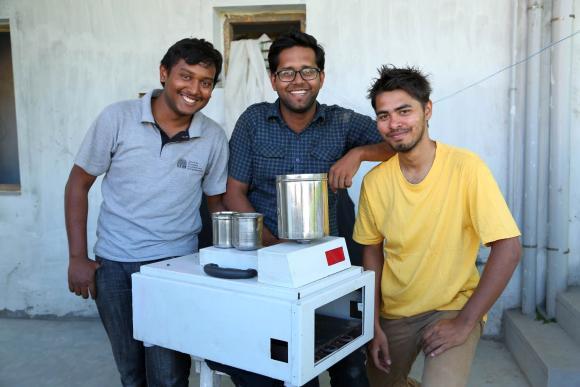 Eshwar K Vikas, who has made a dosa machine and patented it speaks with about the odds he faced in his entrepreneurial journey and the road ahead.
March 19, 2013
'Finding one's own balance in this world is a challenge'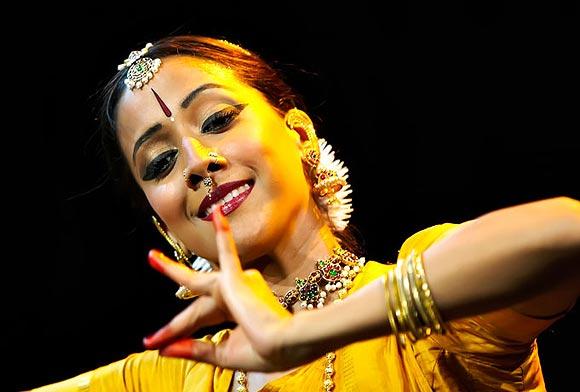 Mythili Prakash started practicing Bharatanatyam at the age of eight and performed for the President of India when she was nine. Now 30, she talks about growing up in California, learning dance under her mother and pursuing a full-time career in dance.
March 13, 2013
They bring hope to mentally ill homeless women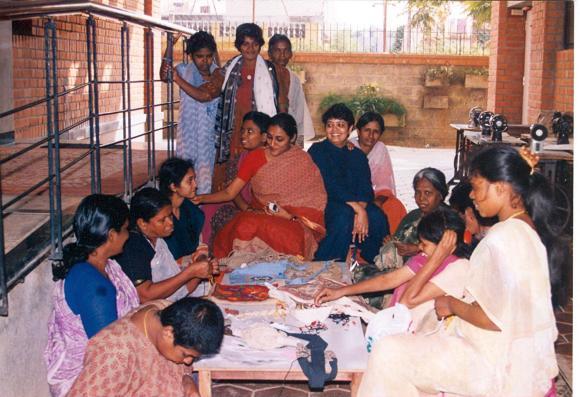 The amazing story of how two young women set up a home for mentally ill homeless women.
March 08, 2013
'The bechara attitude in women must go'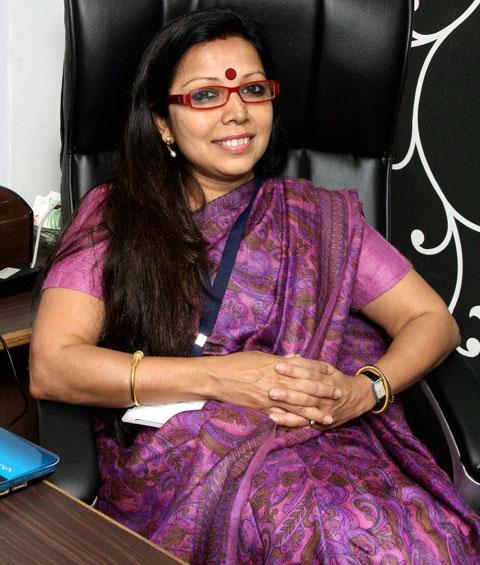 Women need to stop feeling victimised and helpless all the time, says founder of India's first all-women taxi service, Revathi Roy. For those who are willing to risk, and move ahead of the challenges, the sky is the limit, she beckons.
March 07, 2013
Why he QUIT Apple to join an Indian start-up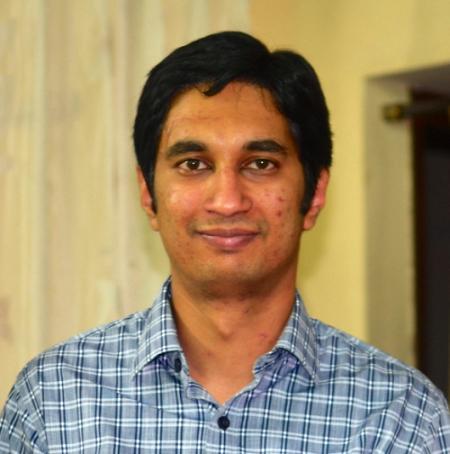 Only love and passion can drive a person to quit a company like Apple and take the leap into the world of start-ups.
March 06, 2013
Shiamak Davar: 'I found strength from humiliation'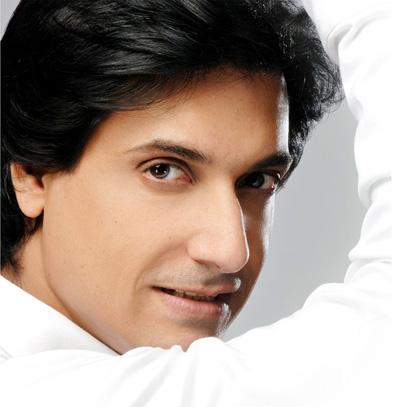 This contemporary dance choreographer is renowned for calling thousands of Indians to contemporary jazz and other western dance forms.
February 19, 2013
Meet Aditya, the 24-yr-old racing champ!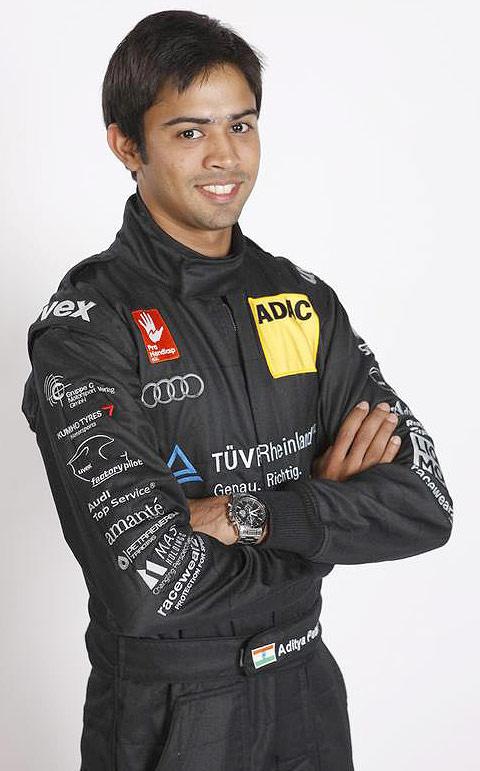 The first Indian to win an international race at the Buddh International Circuit in Noida.
February 08, 2013
'Accept me for my talent and not the way I dress'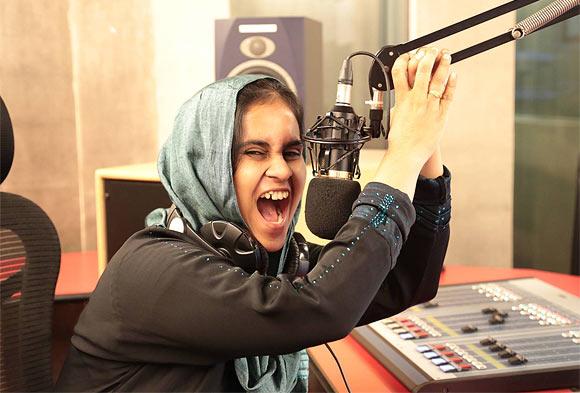 Sanobar Sultana, a multi-talented, burkha-clad radio jockey, tells why she prefers to wear a burkha and why people shouldn't judge her by what she wears.
February 01, 2013
10 Indian-Americans among 40 Intel science finalists
The finalists will present their research findings across 16 branches of science between March 7 and 13 this year.
January 24, 2013
CA Topper: Proud to say I am my father's daughter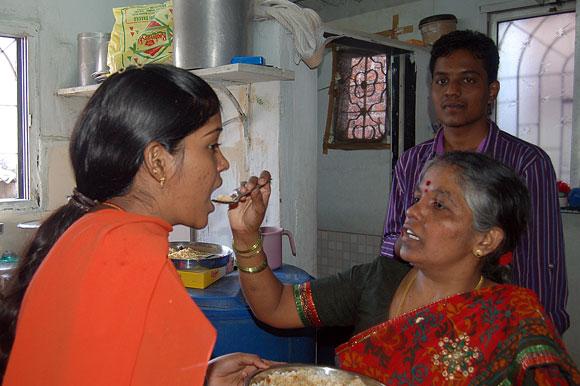 All-India CA topper Prema Jayakumar, whose father Jayakumar Perumal drives an autorickshaw to make ends meet, shares her success.
January 23, 2013
The mridangam prodigy who set the stage on fire at 9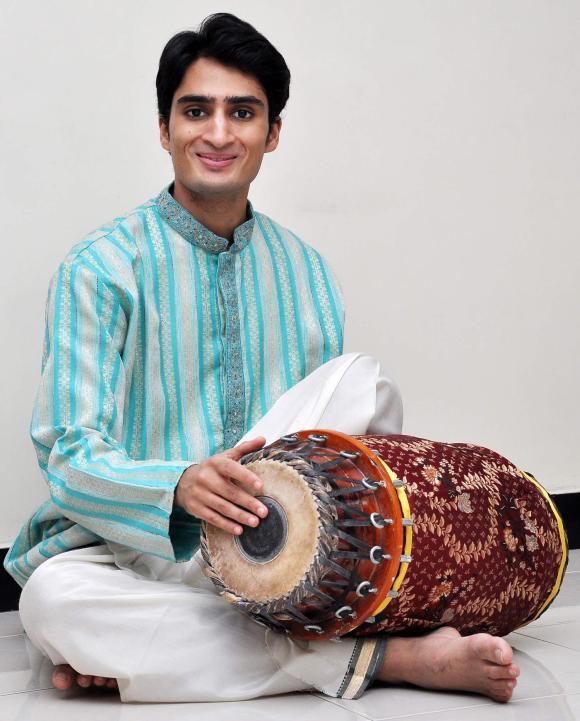 It was not expected of a young boy growing up in a small town in America to pick up an instrument like the Mridangam to play but then that was what Rohan Krishnamurthy did when he was an 8 year old. Here he discusses his journey as a musician with .
January 21, 2013
'There's no success without respect, loyalty'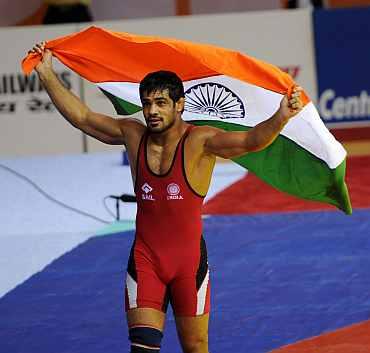 The bronze award winning Olympian strongly feels that there is a lot of talent in the country, and we need to ensure that it is spotted and harnessed properly.
January 11, 2013
He cracked CAT 2012 in the first attempt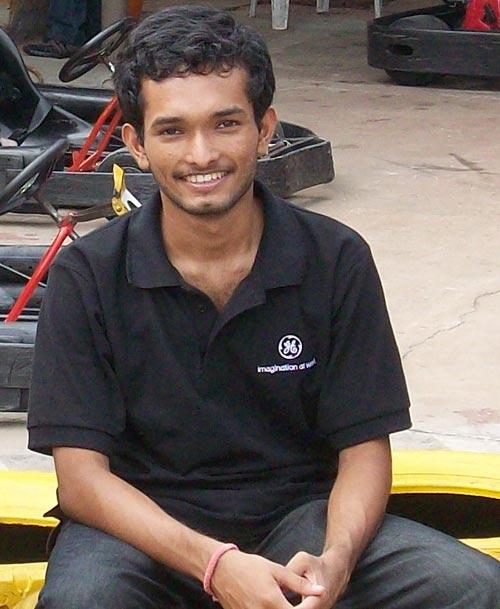 This 21-year-old mechanical engineering student from Pune credits his success to a modest upbringing and family support.
January 07, 2013
Top 10 Indian role models in the start-up domain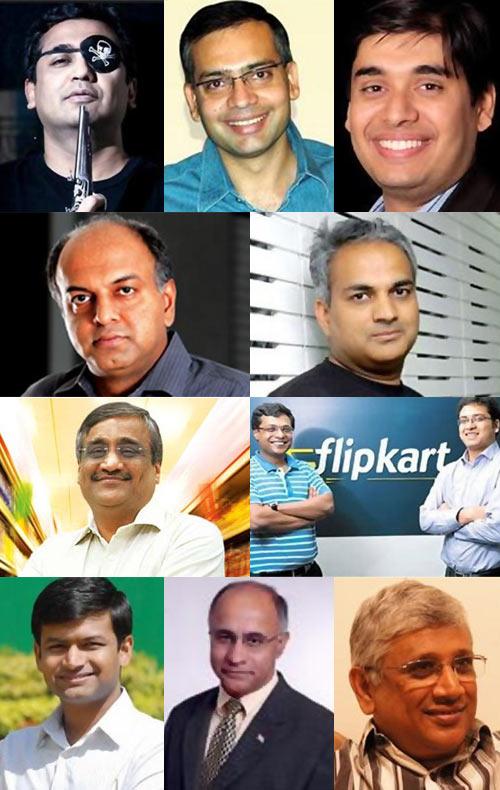 Read on to know why and how these Indian entrepreneurs inspired readers and young start-ups.
January 03, 2013
Success mantra of a young hard rock musician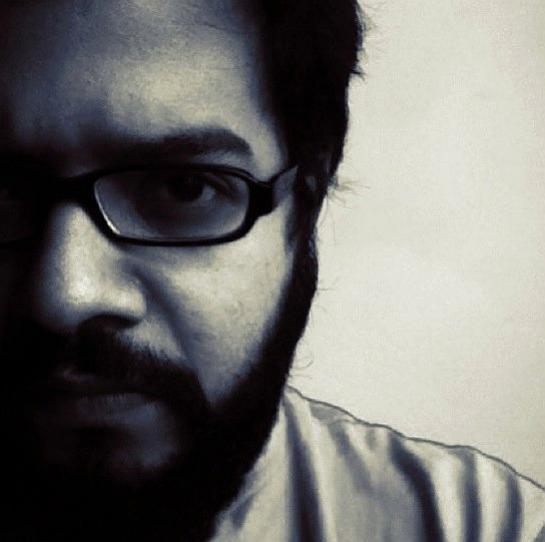 Lead vocalist of music band Scribe, Vishwesh Krishnamoorthy shares his exciting journey as a young Indian musician.
Archives
January - December 2012
|
January - December 2011
|
April - December 2010
|
February - March 2010