May 22, 2013
The Harvard grad who's committed to making a difference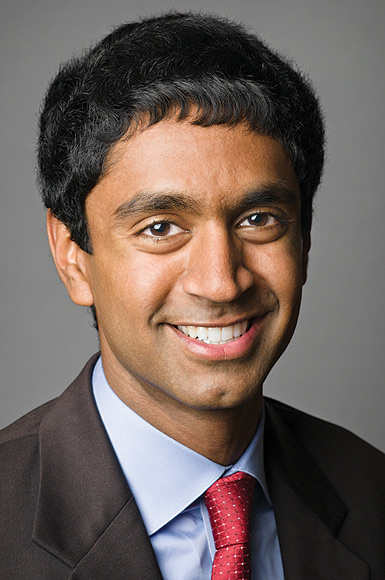 Soros scholar Vivek Viswanathan shares his journey
The medical student who received her degree in the ICU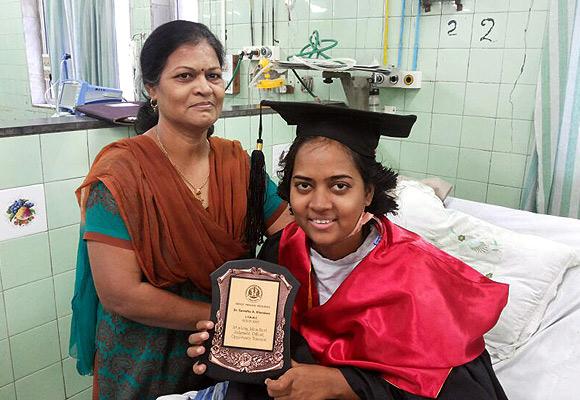 Though Samidha Khandare has a slim chance of survival her family, who cannot afford her mounting medical expenses, is hoping for a miracle and financial help.
May 21, 2013
An Indian American's quest to reclaim his identity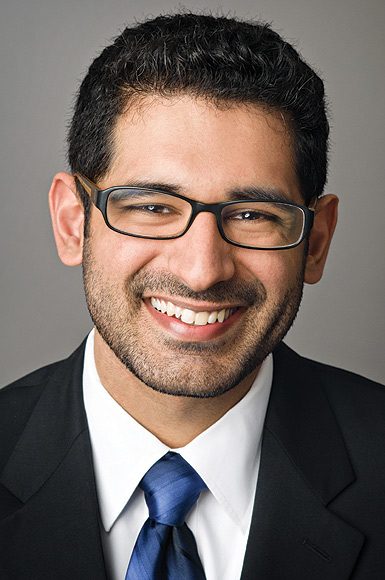 In the second part of a series on Indian-Americans who have won the Paul and Daisy Soros Fellowships this year, profiles Columbia University graduate Nishant Batsha, who shares his experiences as a second-generation Indian-American and how he intends to use the scholarship opportunity.
Indian American teen invents 20-second charger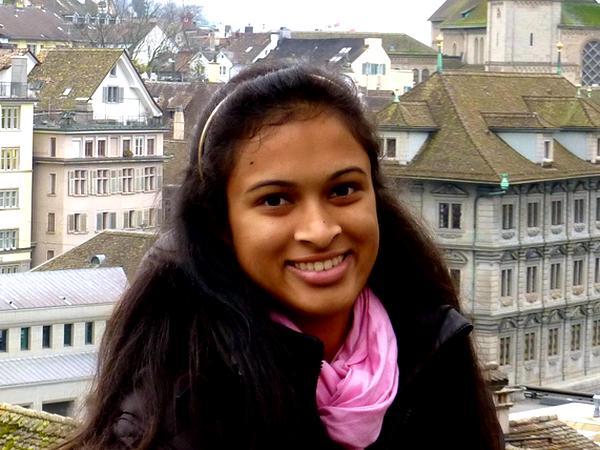 The inventor, Eesha Khare, has been awarded USD 50,000 for further developing the tiny device.
May 20, 2013
Harvard grad, activist, Soros Fellow: Meet Amar Bakshi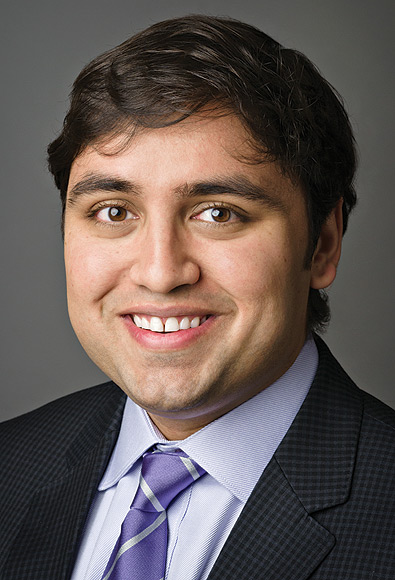 In a three-part series commencing today, profiles some of the winners of the Paul and Daisy Soros Fellowships for New Americans. First up is Amar Bakshi, who fought and won a legal battle to uphold the freedom of the press in Zimbabwe and has studied at Harvard, John Hopkins and now Yale.
May 14, 2013
This Jaipur boy emerged a topper despite renal failure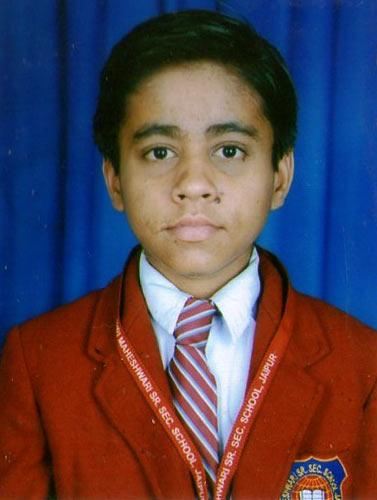 The amazing story of 17-year-old Prakhar Deroliya, who despite losing both his kidneys when he was just 15, made it to the Rajasthan Board merit list.
May 13, 2013
Indian teen is century's youngest California Univ topper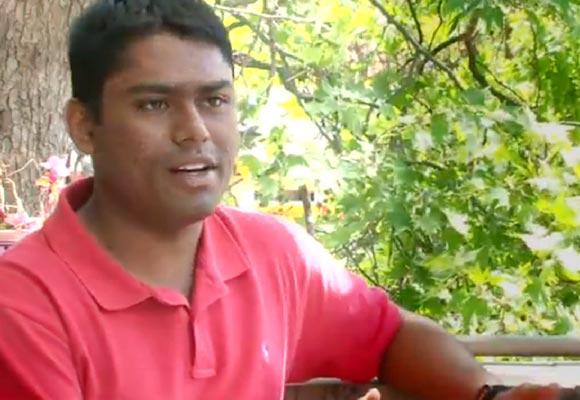 An 18-year-old Indian-American has become the youngest graduate topper of the prestigious University of California in more than a century.
May 10, 2013
Corruption can't be erased in one day: IAS topper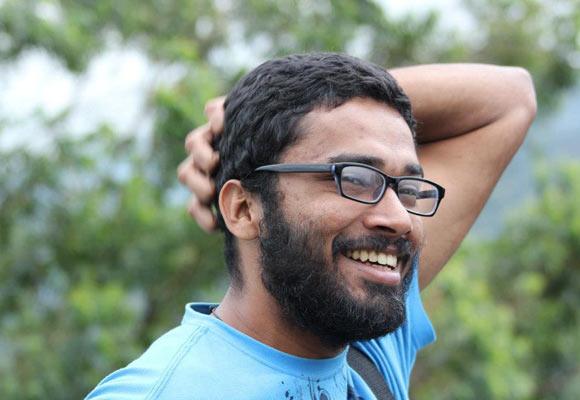 Cuttack-based medical graduate Sriram Venkitaraman, who came second in this year's Union Public Services Commission examination says he has "realistic expectations" of his IAS career.
May 09, 2013
Meet Kashmir's first Muslim woman UPSC achiever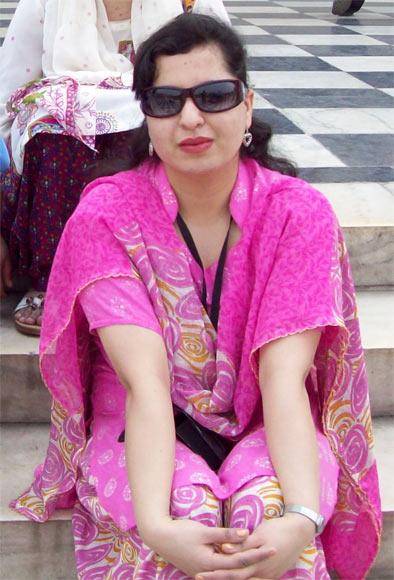 'It's all about conviction and a burning desire inside you,' says Dr Ruveda Salam, the Kashmir valley's first Muslim woman to crack the UPSC exam.
May 07, 2013
From 179th to IAS topper: Haritha Kumar's amazing story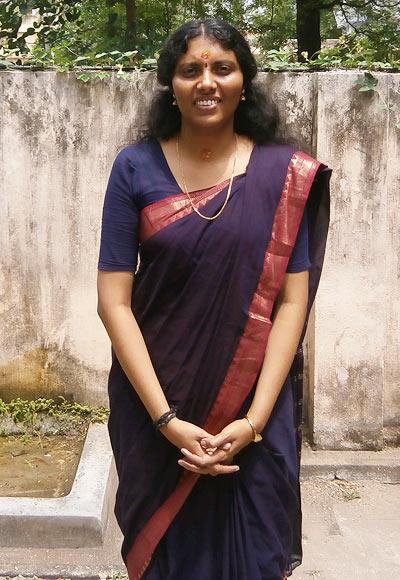 'One of my friends called to say I had topped the exam. I thought it was a prank. Later, he brought me a printout of the UPSC Web site displaying the results. My name was right on top!' Kerala's first UPSC topper in 22 years shares her awesome story.
May 06, 2013
Top designer, Amazon creative director, bottle-seller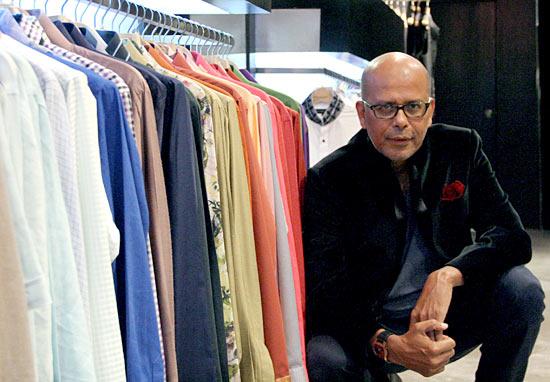 The extraordinary life of Narendra Kumar Ahmed.
April 24, 2013
The CFO whose career kicked off with two pounds sterling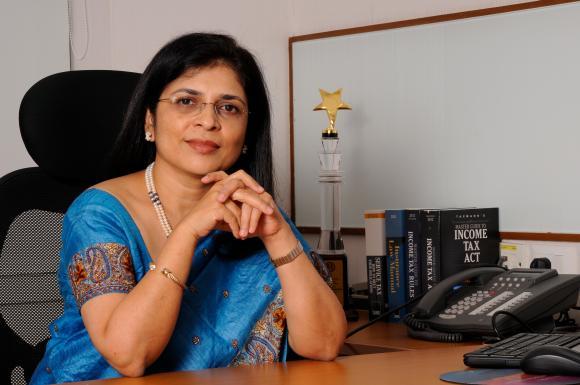 HDFC Standard Life's CFO and ED Vibha Padalkar shares her success mantras.
April 23, 2013
'To get up, you have to fail once in a while'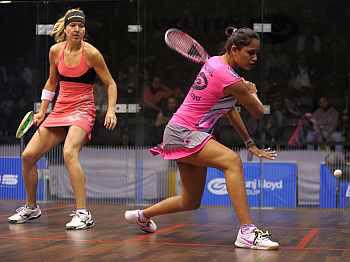 Dipika Pallikal, the first indian to break into the top 10 of women's squash world rankings, tells us about her journey so far and plans for the future
April 22, 2013
The scholar who grew up in Mumbai's red light area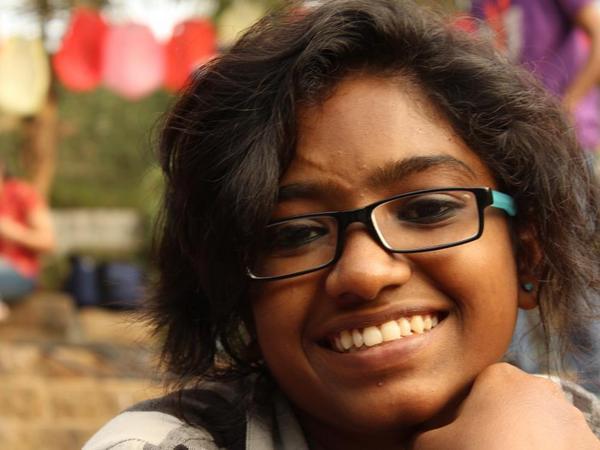 Born in Mumbai's infamous red-light district, Shweta Katti has won a scholarship to the Bard College, New York. This is her story.
April 17, 2013
Meet Raj Chetty, the 'Baby Nobel' winner this year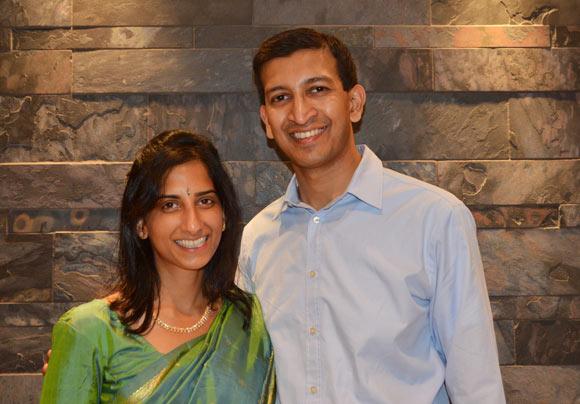 A 360-degree view of the man, his family and his pioneering work on education.
The GRE topper who scored a perfect 340!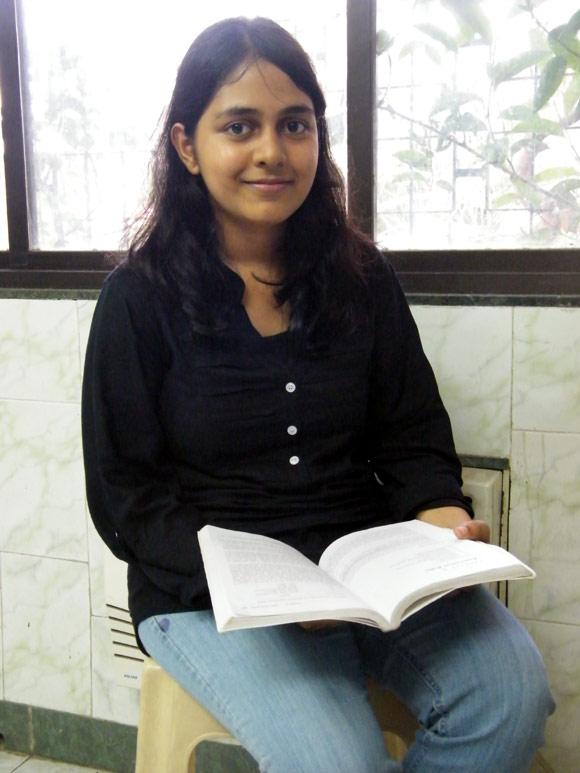 Mumbai's Ashwini Nene on how she achieved the impossible
April 15, 2013
Meet the 6-year-old girl who is a millionaire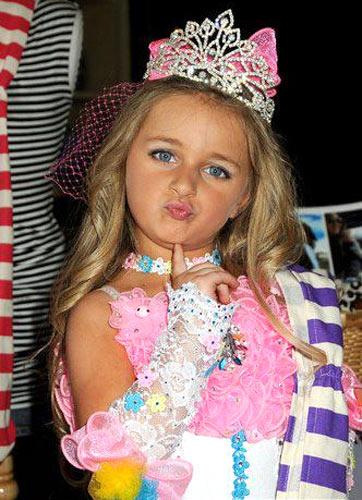 At the tender age of six, Isabella Barrett is a millionaire, who has already developed a taste for the finer things in life.
April 12, 2013
Taking jobs to the doorstep of rural youth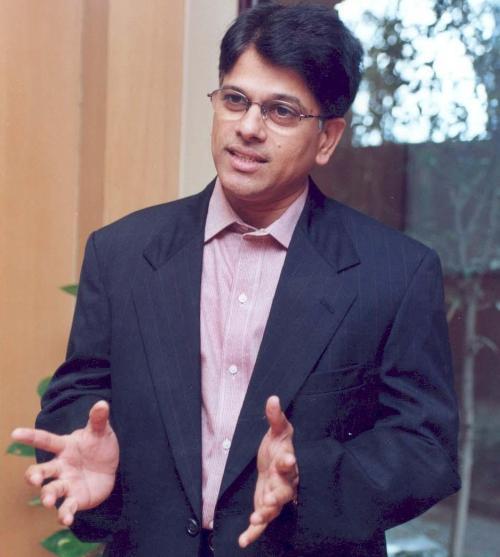 Five social entrepreneurs are changing the way employment is generated in rural India
April 08, 2013
'Discipline and self study key to sucess'

Three toppers who cracked the CS professional level exam in the first attempt reveal their time management and stress relief mantras for sheer success. Read on
April 04, 2013
TOP 5: Meet the youngest tech millionaires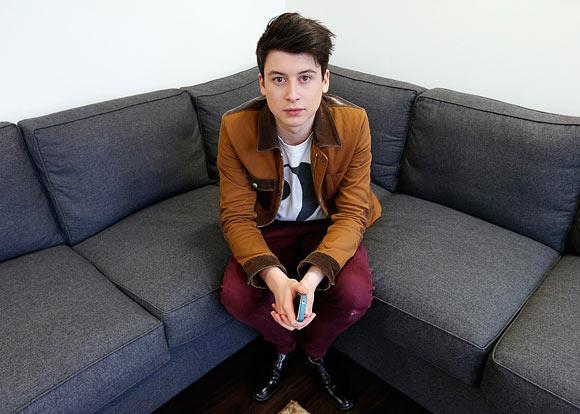 They've made their millions much before they completed school! Here are five really, really wealthy techies.
April 01, 2013
'I want to help India's youth find their inner calling'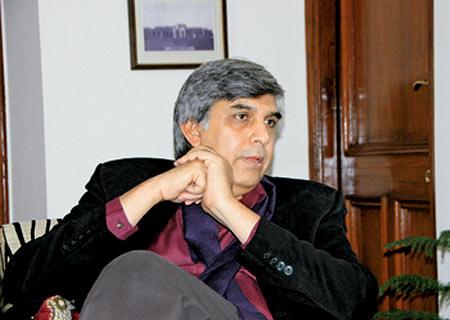 Dinesh Singh, vice chancellor, Delhi University feels that Indian universities must redefine themselves. We must not become irrelevant. Knowledge must connect with the needs of the society. Read on
March 20, 2013
Start-up: He wanted to print dosas like the printer does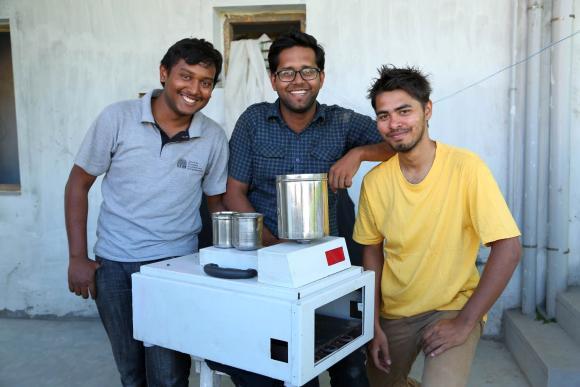 Eshwar K Vikas, who has made a dosa machine and patented it speaks with about the odds he faced in his entrepreneurial journey and the road ahead.
March 19, 2013
'Finding one's own balance in this world is a challenge'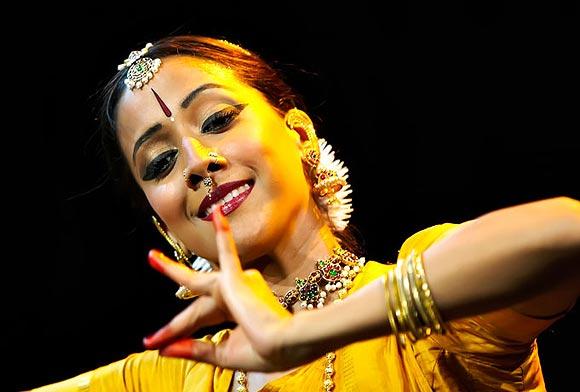 Mythili Prakash started practicing Bharatanatyam at the age of eight and performed for the President of India when she was nine. Now 30, she talks about growing up in California, learning dance under her mother and pursuing a full-time career in dance.
March 13, 2013
They bring hope to mentally ill homeless women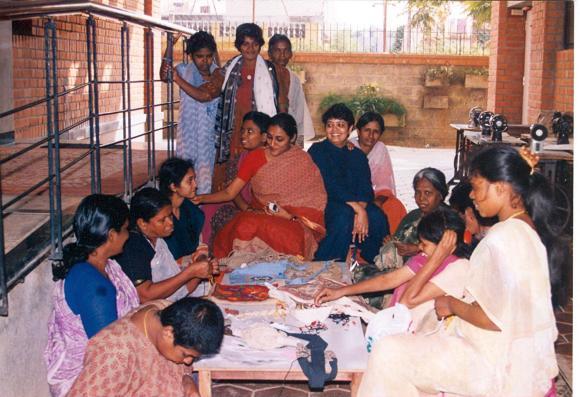 The amazing story of how two young women set up a home for mentally ill homeless women.
March 08, 2013
'The bechara attitude in women must go'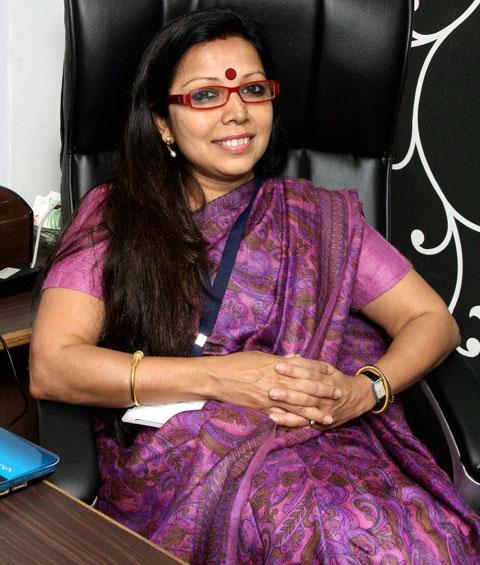 Women need to stop feeling victimised and helpless all the time, says founder of India's first all-women taxi service, Revathi Roy. For those who are willing to risk, and move ahead of the challenges, the sky is the limit, she beckons.
March 07, 2013
Why he QUIT Apple to join an Indian start-up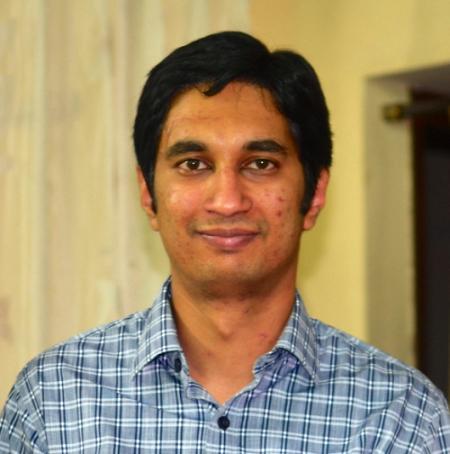 Only love and passion can drive a person to quit a company like Apple and take the leap into the world of start-ups.
March 06, 2013
Shiamak Davar: 'I found strength from humiliation'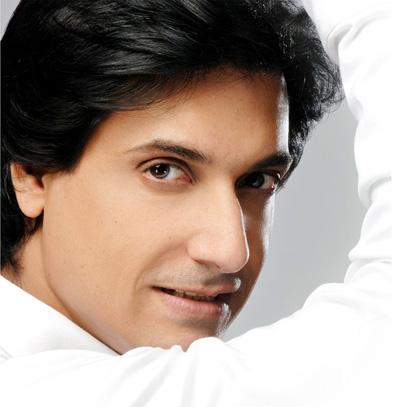 This contemporary dance choreographer is renowned for calling thousands of Indians to contemporary jazz and other western dance forms.
February 19, 2013
Meet Aditya, the 24-yr-old racing champ!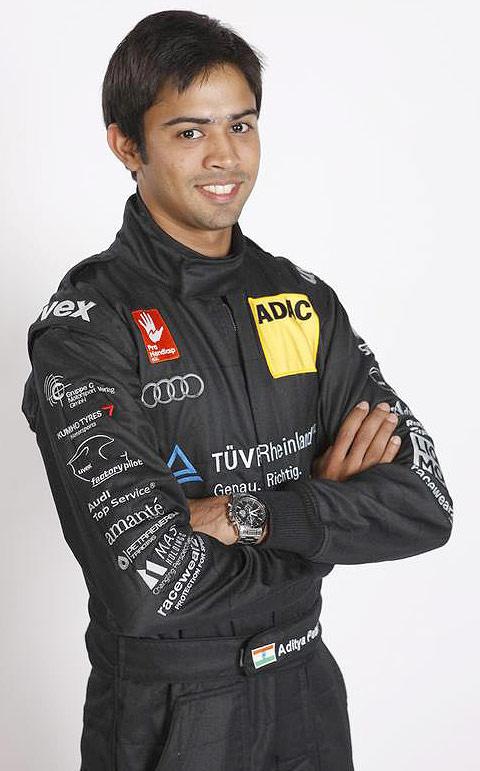 The first Indian to win an international race at the Buddh International Circuit in Noida.
February 08, 2013
'Accept me for my talent and not the way I dress'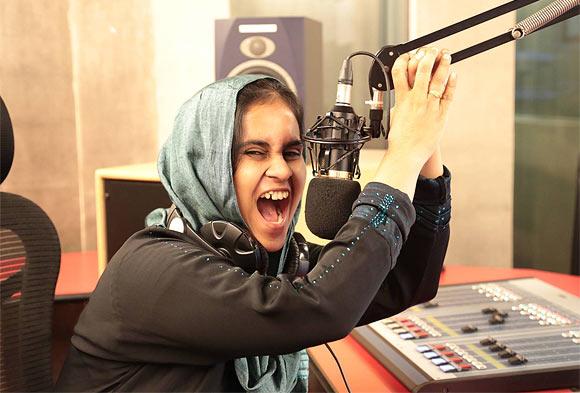 Sanobar Sultana, a multi-talented, burkha-clad radio jockey, tells why she prefers to wear a burkha and why people shouldn't judge her by what she wears.
February 01, 2013
10 Indian-Americans among 40 Intel science finalists
The finalists will present their research findings across 16 branches of science between March 7 and 13 this year.
January 24, 2013
CA Topper: Proud to say I am my father's daughter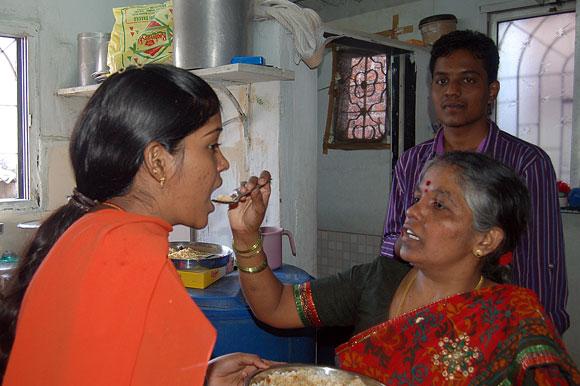 All-India CA topper Prema Jayakumar, whose father Jayakumar Perumal drives an autorickshaw to make ends meet, shares her success.
January 23, 2013
The mridangam prodigy who set the stage on fire at 9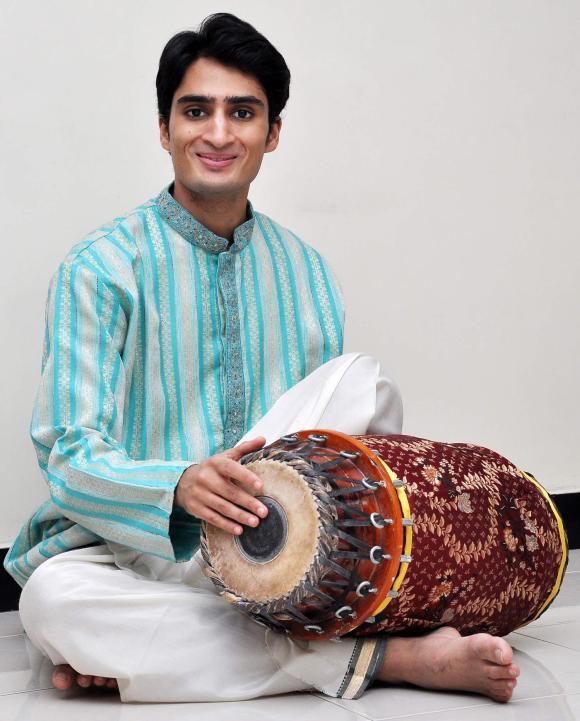 It was not expected of a young boy growing up in a small town in America to pick up an instrument like the Mridangam to play but then that was what Rohan Krishnamurthy did when he was an 8 year old. Here he discusses his journey as a musician with .
January 21, 2013
'There's no success without respect, loyalty'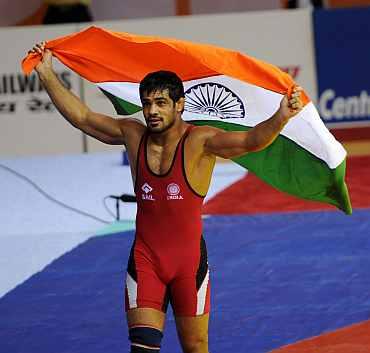 The bronze award winning Olympian strongly feels that there is a lot of talent in the country, and we need to ensure that it is spotted and harnessed properly.
January 11, 2013
He cracked CAT 2012 in the first attempt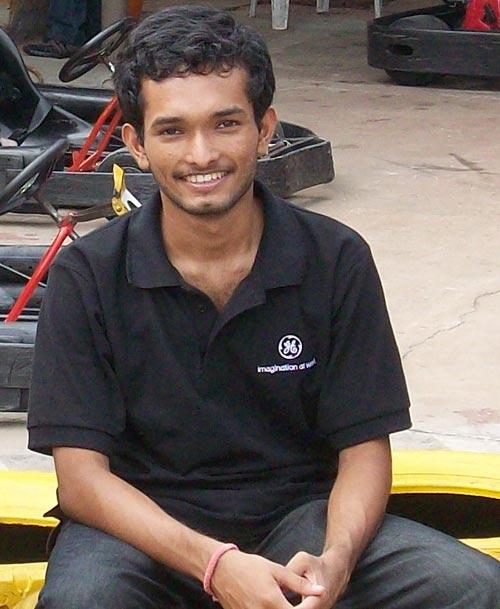 This 21-year-old mechanical engineering student from Pune credits his success to a modest upbringing and family support.
January 07, 2013
Top 10 Indian role models in the start-up domain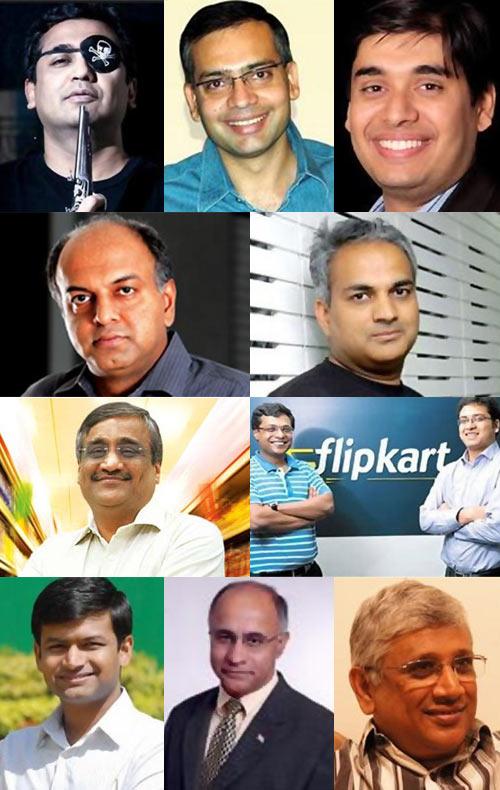 Read on to know why and how these Indian entrepreneurs inspired readers and young start-ups.
January 03, 2013
Success mantra of a young hard rock musician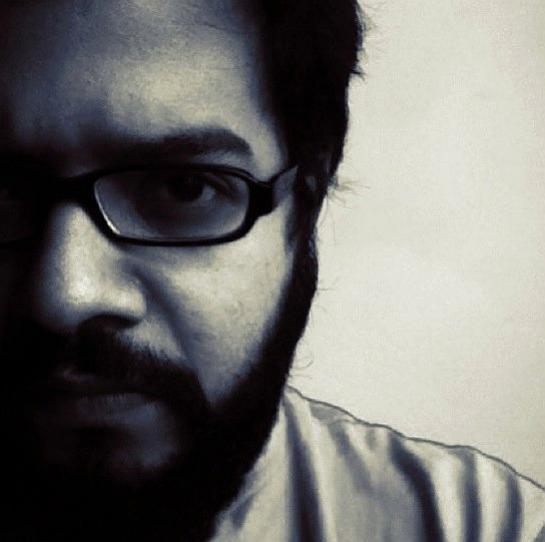 Lead vocalist of music band Scribe, Vishwesh Krishnamoorthy shares his exciting journey as a young Indian musician.
December 21, 2012
This aspiring doctor wants to cure mental disorders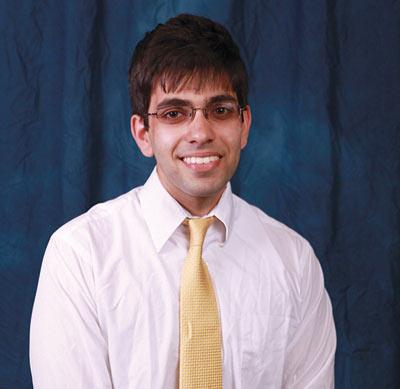 In the fourth and final part of a series on Indian Americans who have won the George Marshall Scholarship in 2012, profiles microbiology student Paras Minhas, who wants to pursue a doctorate at the University College of London and treat mental disorders.
December 20, 2012
He'll be using his education to combat cancer, strokes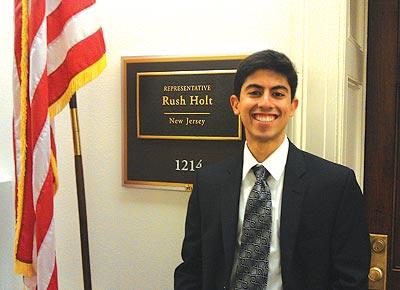 In the third part of a series on Indian Americans who have won the George Marshall Scholarship in 2012, profiles Rahul Rekhi, a biomedical engineering graduate who wants to revolutionise healthcare and find ways to tackle diseases like cancer and stroke.
December 19, 2012
This Harvard graduate is working to uplift the poor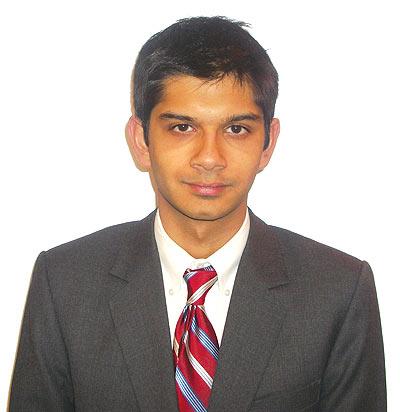 In the second part of a series on Indian Americans who have won George Marshall Scholarships in 2012, profiles Harvard alumnus Aditya Balasubramaniam, who has worked in the slums of New Delhi and discusses what this academic opportunity means to him.
Kailash Kher: I didn't have the money to buy a bus ticket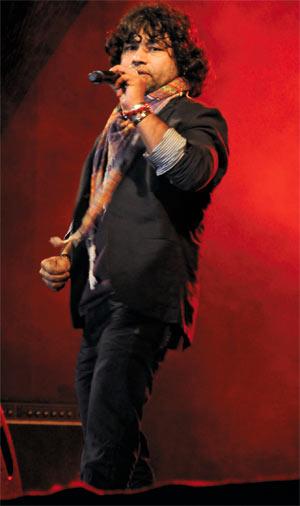 Kailash Kher shot to fame in 2004 with the song Allah Ke Bande. But the route to success wasn't a cakewalk.
December 18, 2012
He won a scholarship for his HIV activism in the US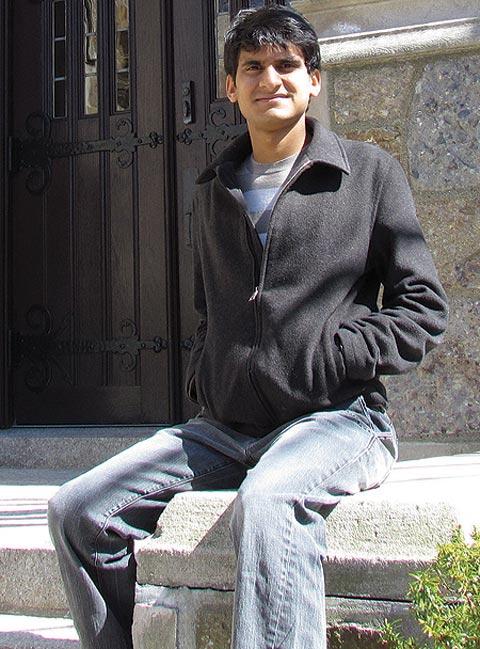 In a four-part series commencing today, profiles the winners of the 2012 George Marshall Scholarships, a prestigious programme which finances up to forty young Americans annually to study for a degree in the United Kingdom. First up in this series is Aditya Ashok, who aims to make the US healthcare system work for the largest number of Americans.
December 17, 2012
Meet India's youngest chess grandmaster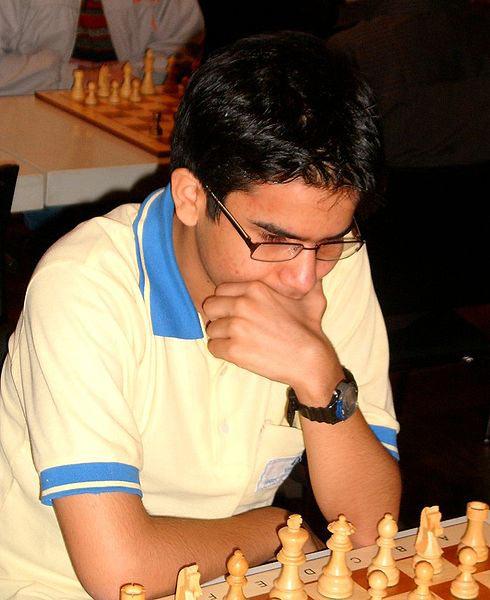 Parimarjan Negi was only 13, when he became the second-youngest grandmaster. With a World Chess Federation rating of 2641, he recently replaced Andhra Pradesh's Pendyala Harikrishna (25) to become the country's youngest grandmaster.
December 12, 2012
At 16, she's performed with Zakir Hussain, Nitin Sawhney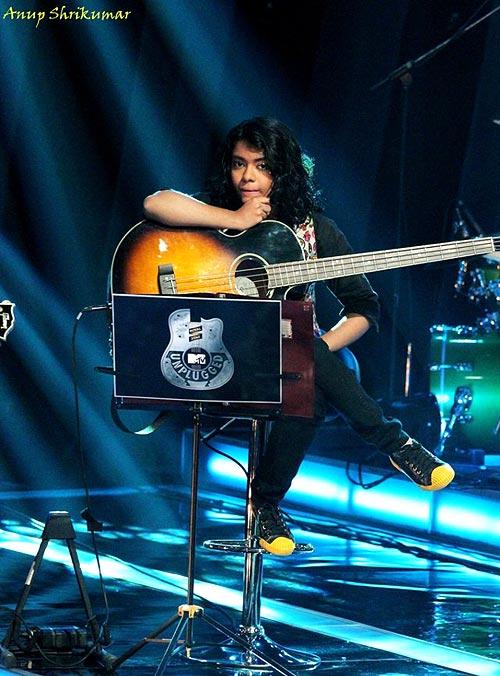 Mohini Dey can't vote yet, but she has already performed with greats like Ustad Zakir Hussain and British Indian producer Nitin Sawhney. The young bassist from Mumbai is being seen as India's answer to Tal Wilkenfeld, and the next big thing in music. This is her story.
December 06, 2012
'80 per cent of women still wear the wrong sized bra'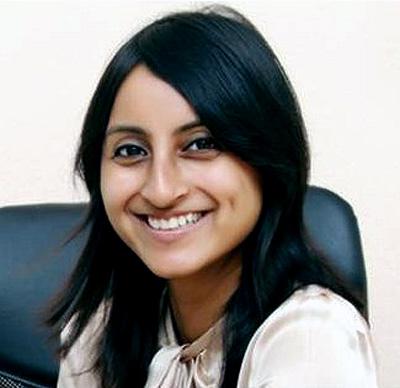 Richa Kar's story is one of the rare entrepreneurial success stories in India. To set up a business in an industry as personal as lingerie and disrupt it, is a commendable feat. Read on to know why she succeeds in inspiring many more women to take up the entrepreneurial route.
November 29, 2012
Meet the world's youngest director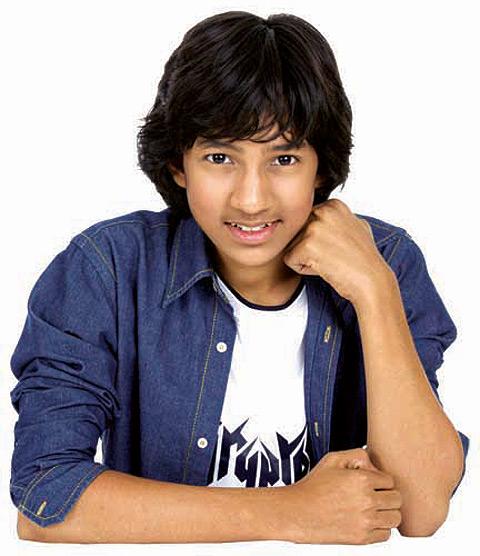 Guinness World Record holder Kishan Shrikanth directed his first feature film at the age of 9! Now, at 15, Kishan has big plans for the future.
November 28, 2012
Indian entrepreneurs win Intel Global Challenge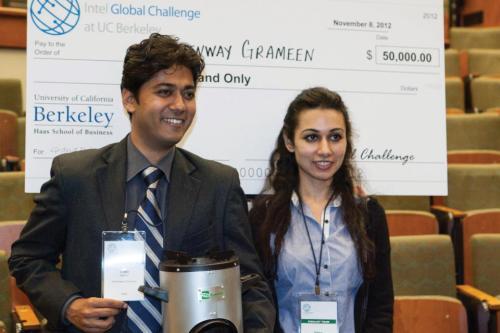 Two young entrepreneurs discuss their winning idea and how they plan to scale their business with .
'Knowledge is not necessarily always good'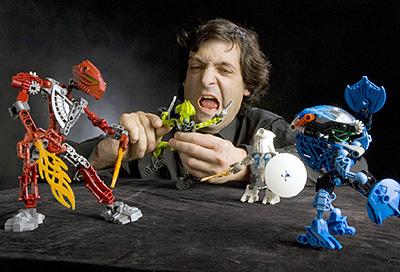 The Israeli American professor talks about why managers need to think differently and be humble enough to doubt their own intuition.
November 26, 2012
The man who said no to Google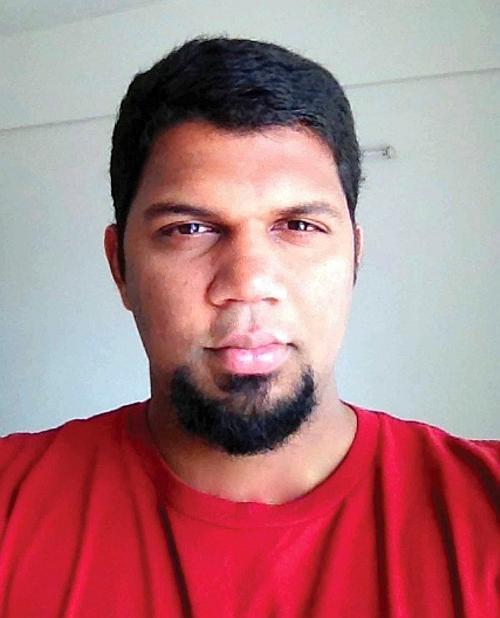 meets Vineet Devaiah, the founder of TeliportMe that he believes will give tough competition to Google Street View
November 23, 2012
24 amazing innovations from young Indians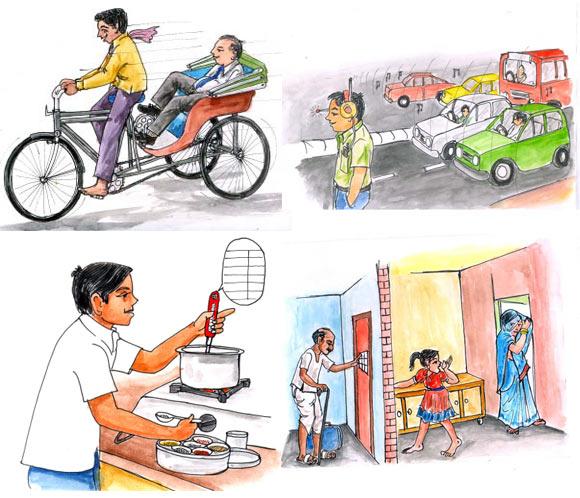 Student winners of IGNITE 2012 share their innovative ideas that aim to make the world a a better place to live in.
November 16, 2012
Wendell Rodricks: Rejection makes you stubborn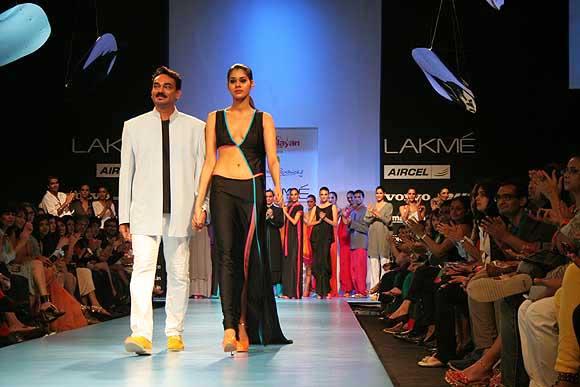 Designer Wendell Rodricks who began his career in hotel management is hailed as one of India's best fashion designers today. Here's what he learnt from rejection in the early days of his career.
November 14, 2012
Indian wins $500,000 WISE prize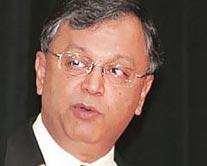 An Indian scholar has been awarded the USD 500,000 WISE prize for innovation in the field of education, for his relentless work of providing low cost education to children in Mumbai slums.
October 31, 2012
The 9-year-old Indian attending college in the US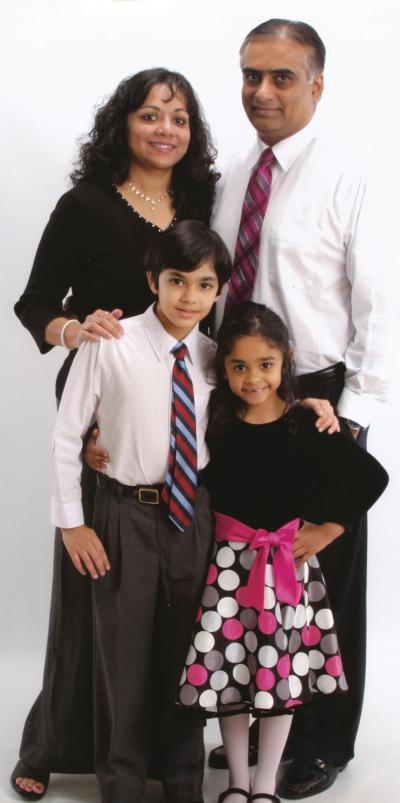 This child prodigy tells George Joseph that he wants to be a scientist; discover something big.
Meet the best young speaker from Asia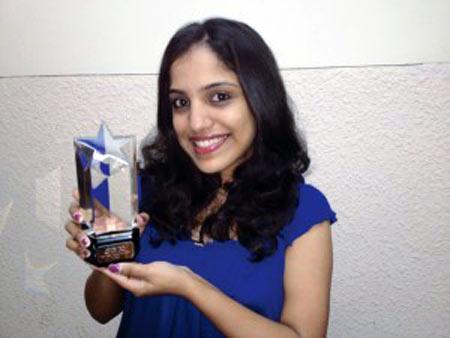 Sruthi Vijayachandran who was awarded the 'Best Young Speaker From Asia', shares her amazing experience at the competition, the honour to represent India and reflects upon the entire year-long journey
October 30, 2012
Meet Kalki: India's first transgender entrepreneur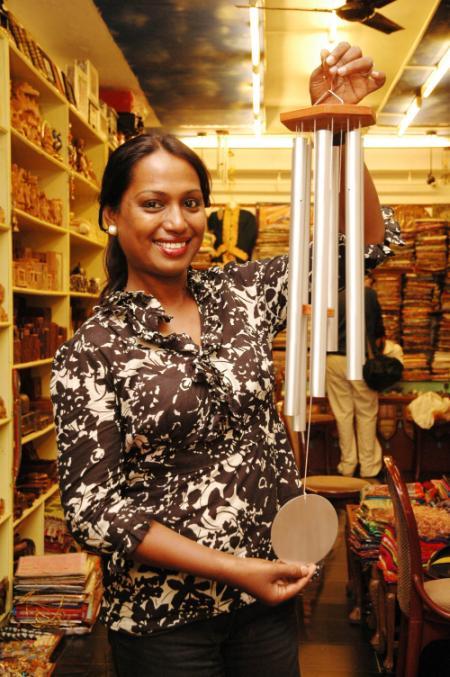 Kalki Subramaniam talks about her journey from being a harassed child in school to a successful social activist and an entrepreneur.
October 17, 2012
Agam: The band making Carnatic music rock
Bangalore based band Agam is creating waves in the Carnatic Progressive Rock genre. They tell us how they came about forming a band and becoming so popular.
October 15, 2012
Top 5: Most PROMISING designers at the WLIFW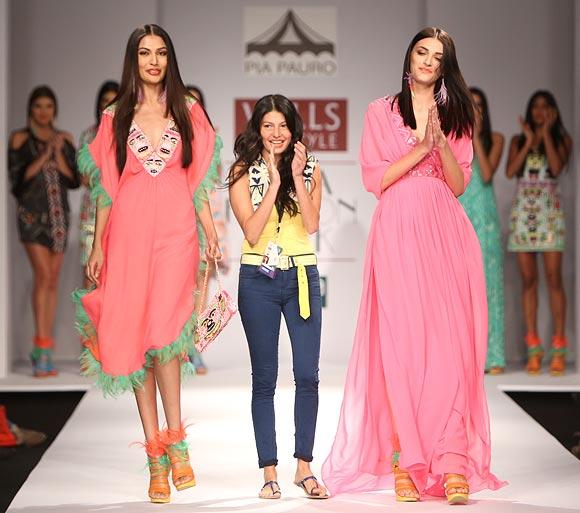 Meet the designers who experimented with vivid colours and bold new looks at Delhi's recently concluded Wills Lifestyle India Fashion Week.
October 14, 2012
The heart of a genius: 'I somehow impressed her enough!'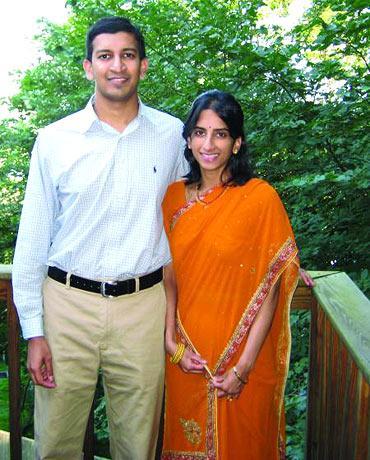 In the last of a four-part series profiling economist Raj Chetty, winner of the MacArthur Foundation Fellowship, we bring you the inspiring speech the 'genius' gave on his wedding day, offering an insight into his family life.
October 13, 2012
A biologist wife on her 'genius' husband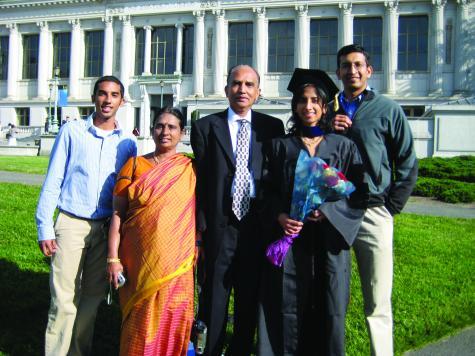 In the third of a four-part series profiling economist Raj Chetty, winner of the MacArthur Foundation Fellowship, Arthur J Pais interviews his wife Sundari Chetty about being married to a 'genius'.
October 12, 2012
'I was amazed and disturbed by the poverty around the Taj'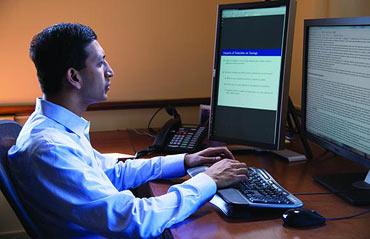 In the second of a four-part series, Arthur J Pais profiles economist Raj Chetty, winner of the MacArthur Foundation Fellowship, nicknamed the 'genius grant'. In this interview, he emphasises how the presence of high value-added teachers in school can go a long way in shaping their pupils' destiny.
October 11, 2012
A professor at 23, he has won a $500,000 'genius grant'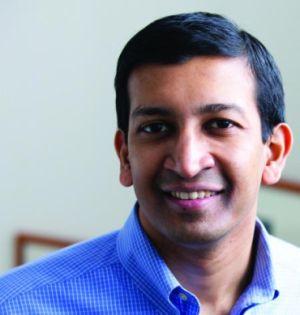 In a four-part series beginning today, Arthur J Pais profiles economist Raj Chetty, winner of the MacArthur Foundation Fellowship, nicknamed the 'genius grant'. Chetty says he hopes his research will help lower income children in India and the United States of America.
A job fair for the disabled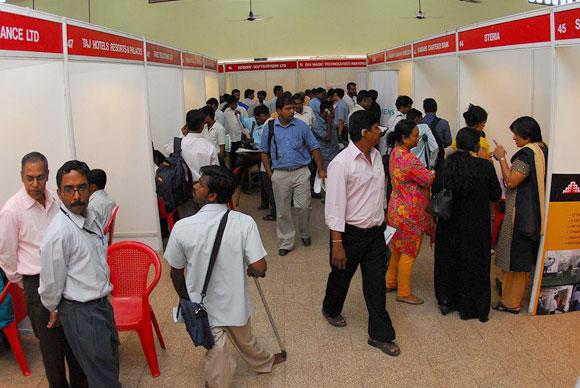 Jayshree Raveendran, a disabled herself, is quietly changing the way our society looks at those with disability by helping them find employment.
October 09, 2012
This 22-yr-old plans to connect his village with the world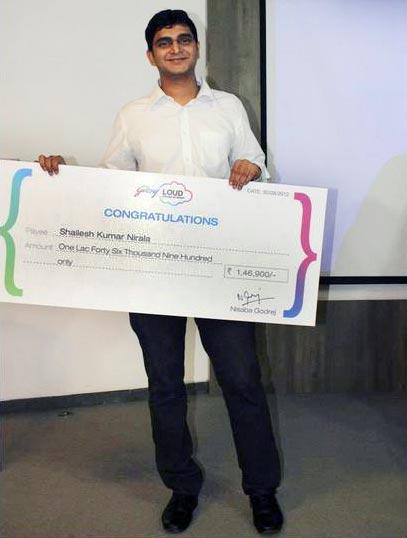 Dhuska village will soon be able to reap the benefits of modern technology thanks to the efforts of Shailesh Nirala.
September 12, 2012
Right now I am on a career high: Masaba Gupta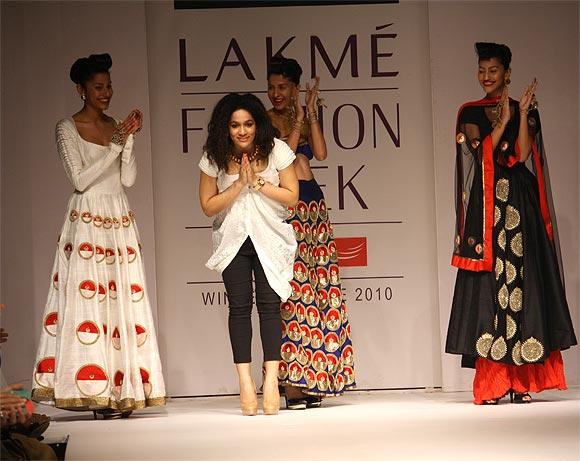 Fashion designer Masaba Gupta discusses her success mantras and what it means to be a young and successful fashion designer.
September 08, 2012
He's beaten cancer, but Yuvraj plans to keep fighting it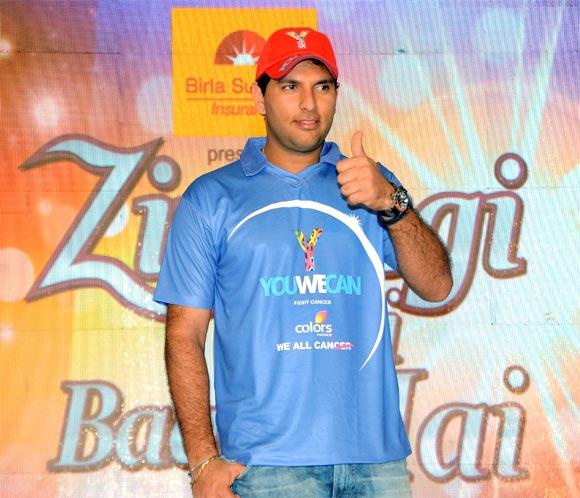 India's star batsman Yuvraj Singh, who was diagnosed with lung cancer earlier this year before making a remarkable recovery, is now looking at creating awareness for the fatal disease in India. spoke with the dashing left-hander to find out more about his plans.
September 03, 2012
'We knew we'd make more money than the corporates'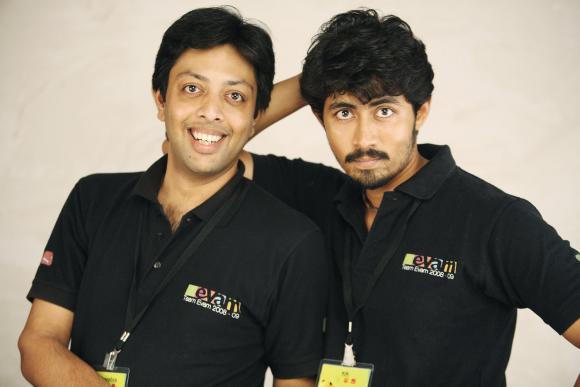 In ten years Karthik Kumar and Sunil Vishnu have built a profitable theatre company claiming that theirs is the only company that has theatre as a business venture.
August 30, 2012
My first salary was Rs 900: Sakshi Tanwar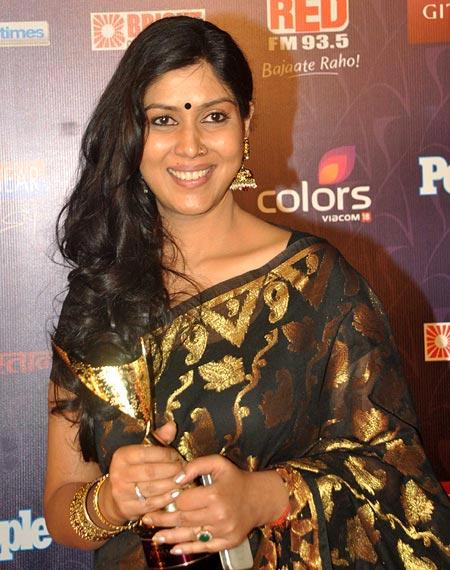 In an interview with , the actress discusses how she worked towards success in her profession and gives youngsters career advice.
August 29, 2012
Harvard's Professor of Business Admin has advice for YOU!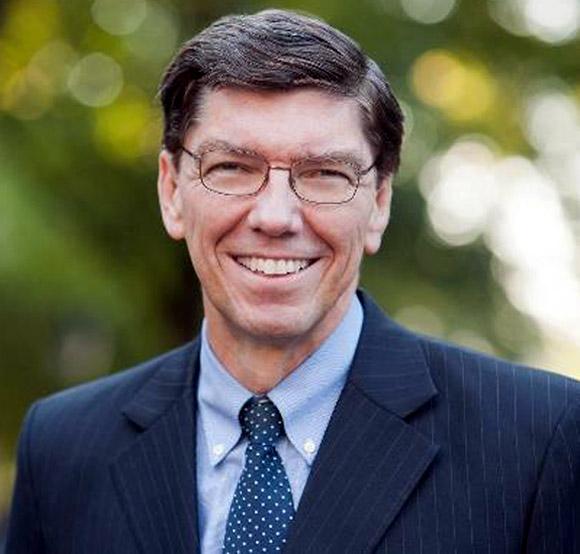 You have to take risks and do something different to be a successful innovator, says global innovation expert and Harvard Business School's Prof Clayton Christensen.
August 27, 2012
'We dare to be powerful beyond measure'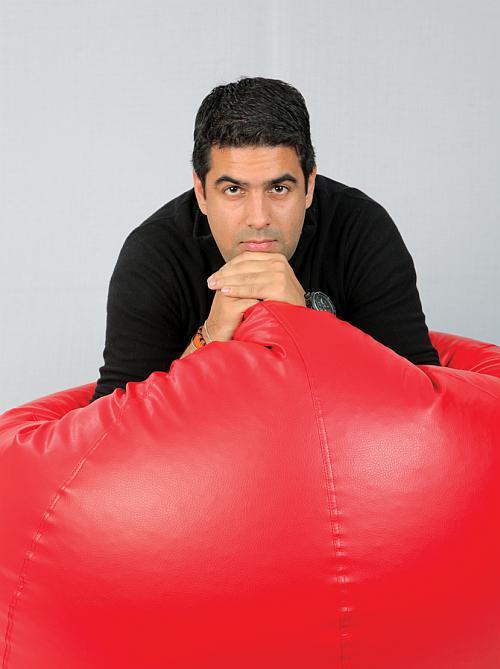 Youth Inc catches up Sachin Dev Duggal, the young CEO of cloud-based computing company nivio, and discusses with him his exciting entrepreneurial journey.
August 17, 2012
'An Indian woman's sexuality lies in her eyes'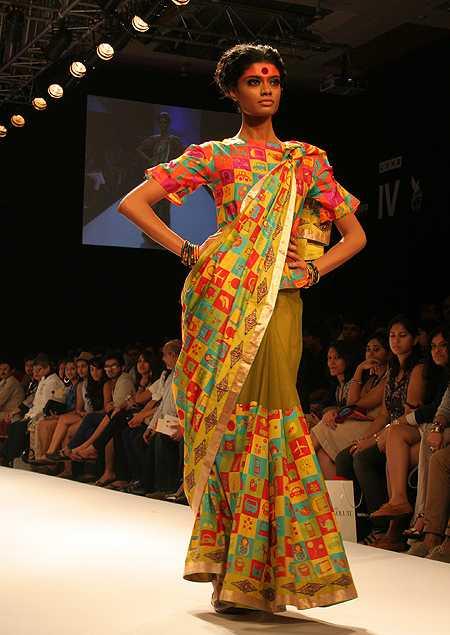 Fashion designer Deepika Govind discusses why the sexuality of Indian women lie in her eyes, how she would dress up Anna Hazare and of course her success mantras and words of wisdom for young and aspiring Indian fashion designers.
August 14, 2012
Chennai schoolgirls revive an Indian martial art form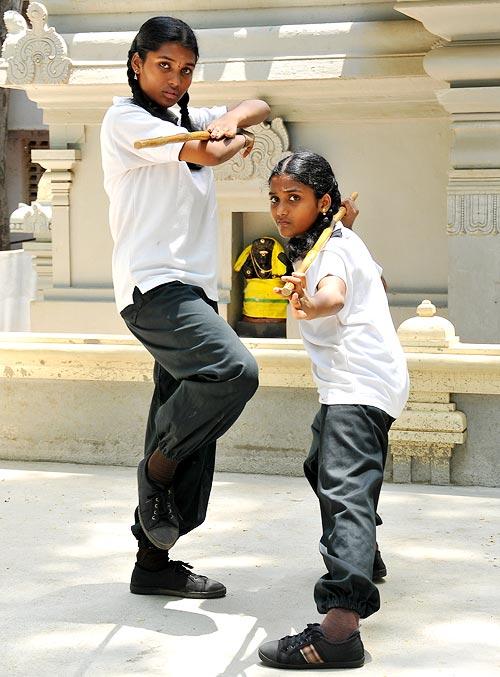 met up with international Silambam champions N Nagabhavani and N Lakshmi Soujanya and their coach in Korattur, Chennai. Here's what she learned about the two young experts and the dying sport.
August 10, 2012
Delhi boy Prafull Sharma discovers a NEW COMET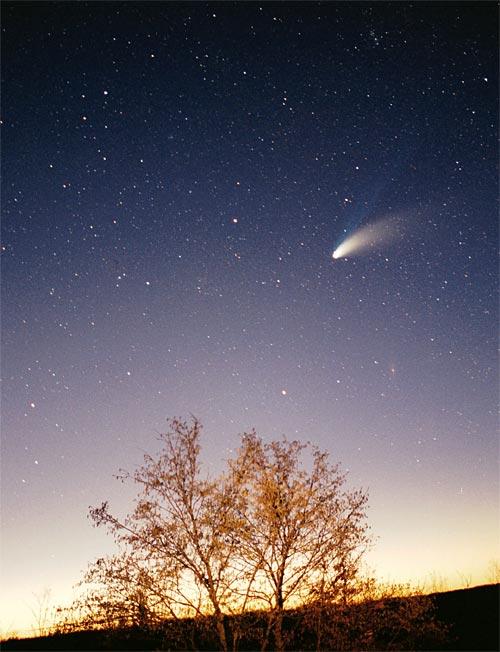 A Delhi boy has discovered a new comet using data from NASA and European Space Agency's spacecraft-based observatory SOHO that studies the Sun.
Brinda Karat: Students must join people-based politics
She shares her views on higher education and what it takes to build a career in politics.
August 03, 2012
How this rickshaw driver's daughter made it to law school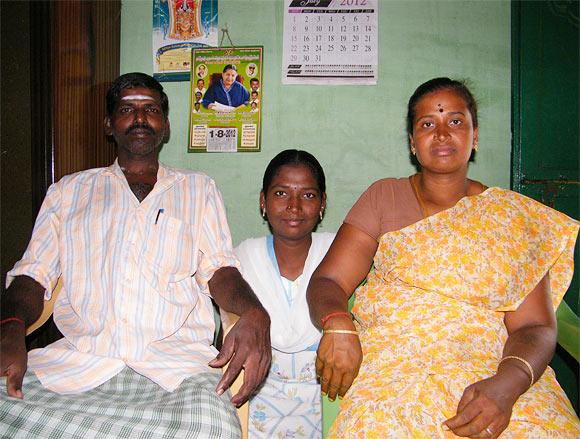 Coimbatore's Menaga Murugan is the daughter of a rickshaw driver who struggles to make ends meet -- but that did not deter this 18-year-old from pursuing her dream of becoming a top lawyer. Successfully securing an undergraduate seat at the city's Government Law College, she's set an example for underprivileged youth across the country.
August 01, 2012
Neeta Lulla: I research a lot before doing period films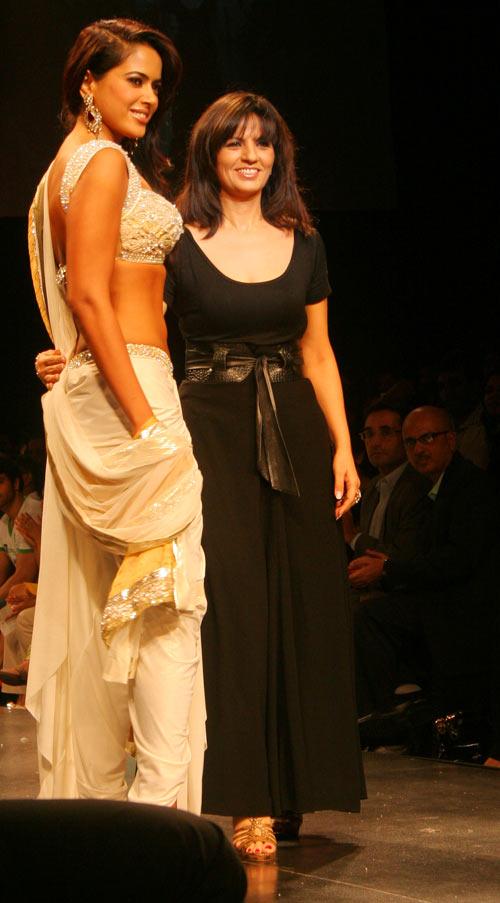 Costume design is based on the director's perception, fashion design on the designer's perception of fashion trends, says Neeta.
July 30, 2012
We prefer speed over perfection: Kavin Bharti Mittal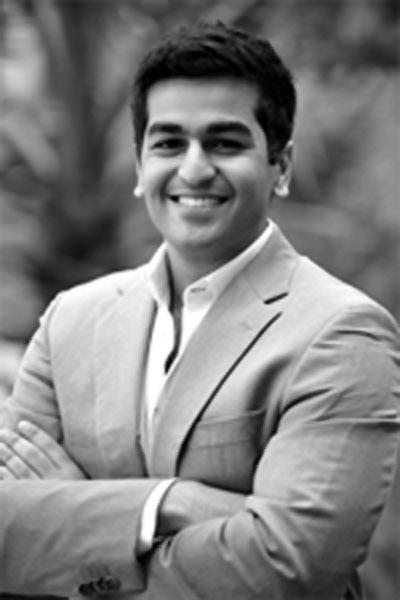 Kavin Bharti Mittal, son of Airtel's Sunil Mittal, speaks about why he came back to India from the UK, his new business venture, paying for mobile apps and the need for co-founder support.
July 25, 2012
At 30, this Indian-American is a trailblazer
Indian American student Dr Sandeep Kishore, who was conferred with the 2012 Raymond W Sarber Awards, tells Aziz Haniffa what the award means to him and how he endeavours to bridge the gap between public sciences and public health.
How he turned his passion into a Rs 13-crore business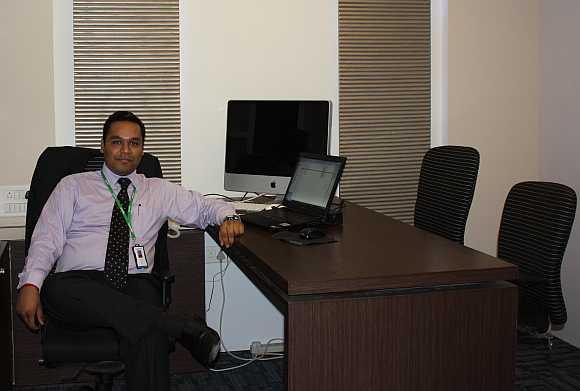 Rohit Gadia, who built a Rs 13-crore company in four years, speaks about how he converted his passion into a profitable business venture.
July 23, 2012
She is the youngest editor in Bollywood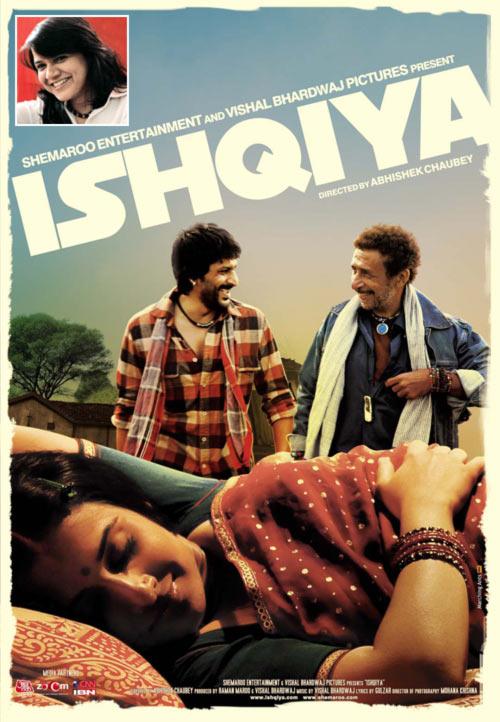 Meet Namrata Rao who has edited some of the finest films in recent years
July 18, 2012
'These days, there are too many 'young entrepreneurs''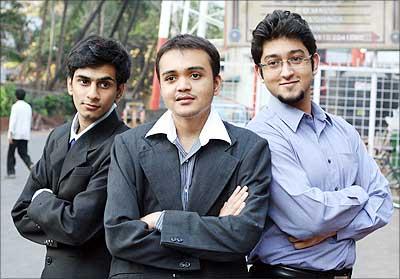 This young CEO believes that one needs to think differently in order to succeed.
July 16, 2012
AMAZING: Meet the Indian engineer with 98 INNOVATIONS!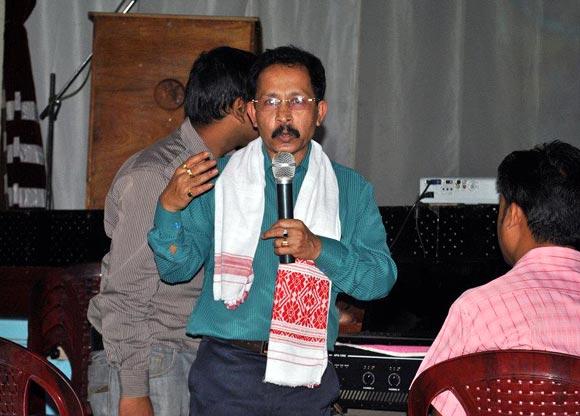 Assam-born mechanical engineer Uddhab Bharali dropped out of college in 1987 because of acute poverty. Called 'useless' by his family and labelled a lunatic for his desire to invent things the likes of which the world has never seen, today he has been shortlisted by NASA for a breakthrough innovation.
July 10, 2012
He battled 95% burns, coma and 54 surgeries to get his MBA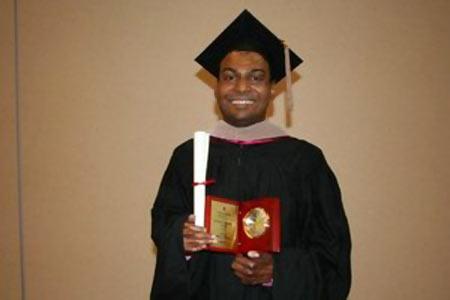 Manoj Rana who went to the US on an exchange programme was a victim of a fire accident in 2005. However, the determined young man survived the extreme situations in his life to chase his dream and is finally an MBA today.
July 05, 2012
He's cycling around the world to bring light to Africa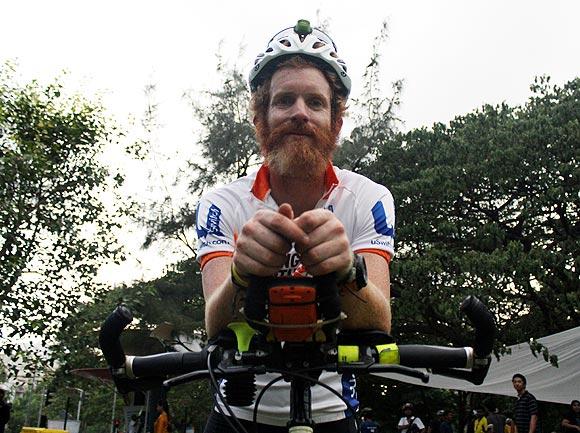 A freelance photographer by profession, Sean Conway embarked on a world tour in February this year on his bicycle. He aims to raise funds and bring solar power to several poor families in Africa.
July 02, 2012
Preparing the deaf for jobs and life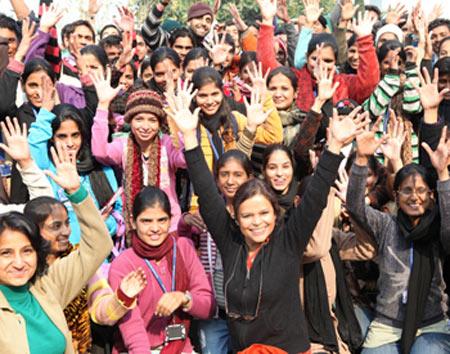 Educator Ruma Roka speaks about training hearing impaired adults, the challenges and the successes.
June 29, 2012
This CEO sold mojris at traffic signals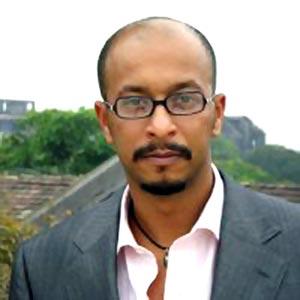 You only need to believe in yourself to achieve what you want, says Gautam Shiknis, author, founder of Palador Films and World Movies, and CEO of mChek.
June 28, 2012
'Advertising's become a cut-throat, dog-eat-dog biz'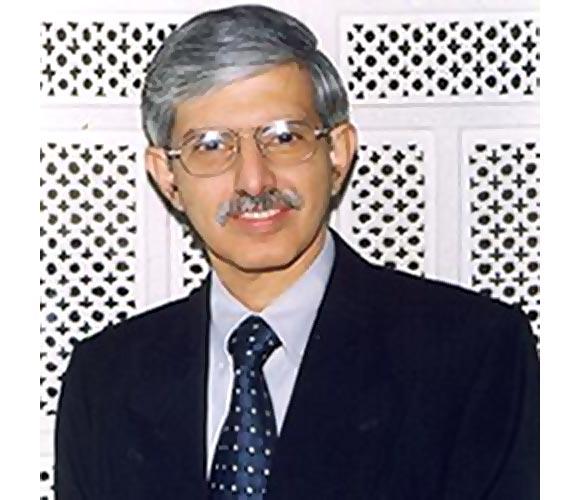 For those students who want an exciting, challenging and creative career, Sam Balsara, the doyen of advertising advises them to not look at remuneration alone.
June 27, 2012
Masterchef Vikas Khanna learnt cooking from grandma!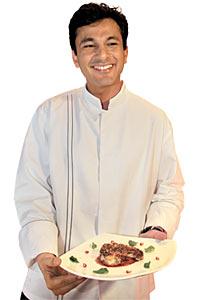 The chef who dons many hats -- food writer, filmmaker and humanitarian shares his culinary journey.
June 26, 2012
'Your birthplace, background don't determine your success'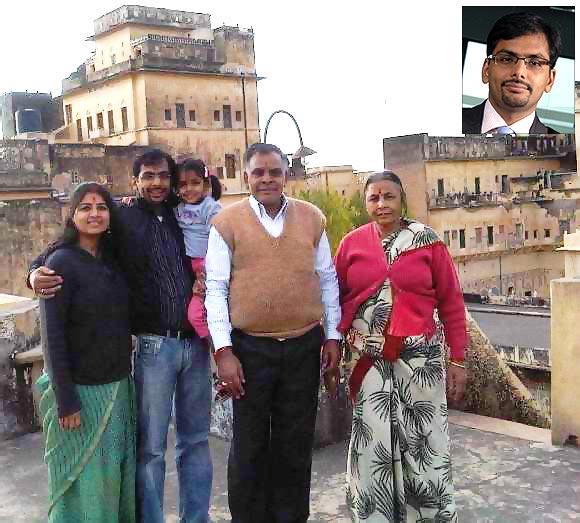 From somebody who could not speak good English to becoming the president of Edelweiss Securities, Vikas Khemani speaks about the qualities that make leaders and achievers.
June 25, 2012
Harsha Bhogle: We FAIL when we FEAR failure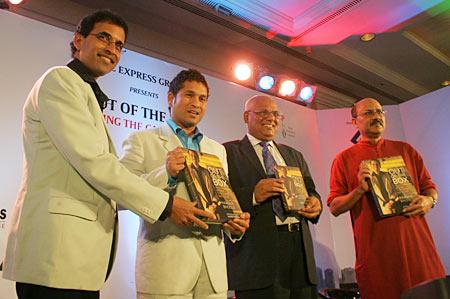 The TV anchor and cricket commentator writes about his life, struggles and the reality of learning and perseverance.
June 22, 2012
'Working with SRK and Salman was a dream come true'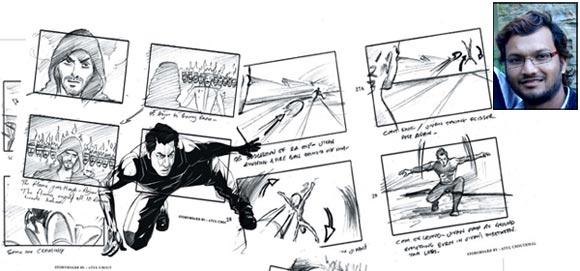 Atul Chouthmal who has worked with top Bollywood actors tells us about his life and career as a storyboard artist.
June 11, 2012
TN board topper: Never let success get to your head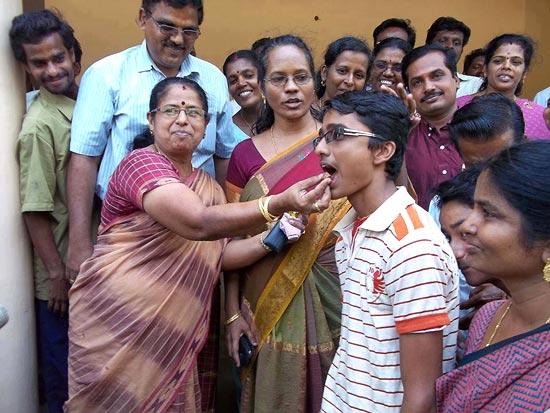 Venkatanathan Srinath who topped the Tamil Nadu SSLC class 10 examination this year lauds the state's new examination system and tells us how it will end the succeed-by-cramming generation of student achievers.
June 05, 2012
Meet the only Indian to win Europe's biggest scholarship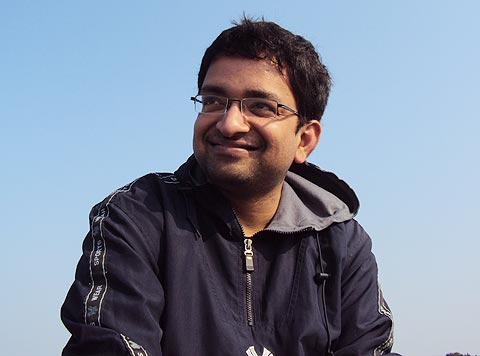 Alok Arun, who is currently working on his PhD at the Station Biologique de Roscoff in France after winning the Erasmus Mundus -- Europe's biggest scholarship -- is also the only Indian to be part of a global genome project that he says will influence the life cycle of an organism.
May 30, 2012
Poverty, surgery, power cuts: He still topped the CBSE
All-India Central Board Secondary Examination Class XII topper Mohammad Ismat battled the odds to score a stunning 99.6 percent this year.
May 26, 2012
From the brink of suicide to a two million hit website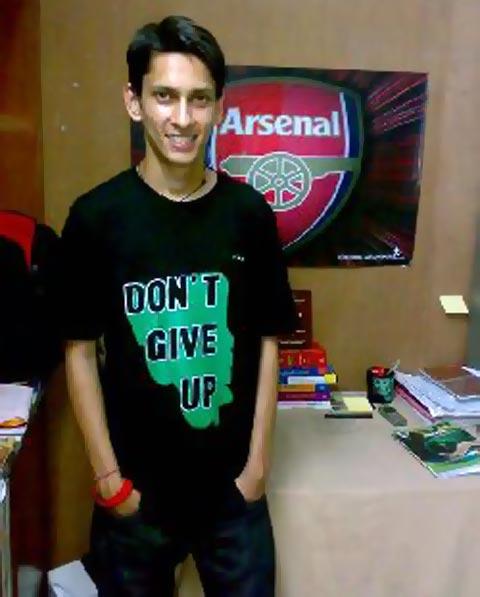 From fainting during a Class 12 exam to failing the NDA thrice, Arun Pandit would easily have succumbed to his suicidal urges, had it not been for a friend whose motivational SMS changed his life forever.
May 22, 2012
ICSE TOPPER: Comparison makes you feel inferior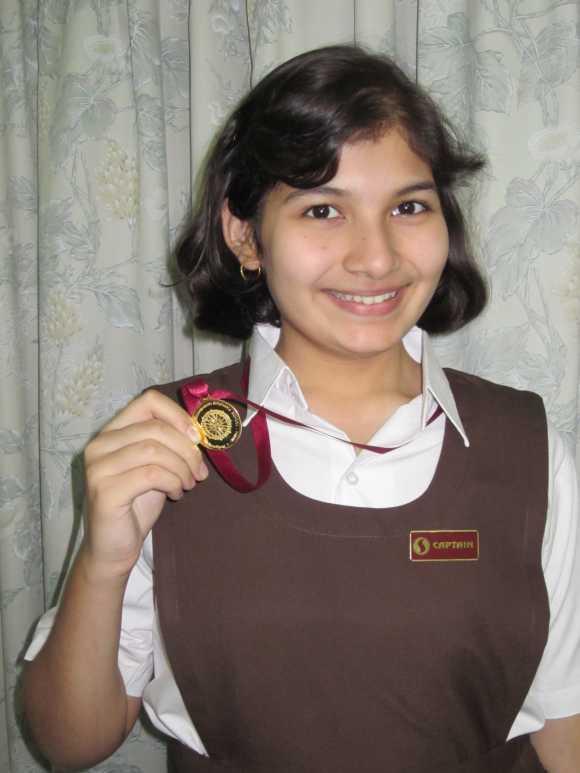 Shalaka Kulkarni from Thane, who topped the Class 10 ICSE exam stresses on the importance of time management and insists that self-study is the best way to prepare.
May 21, 2012
'I observed Dadu's dharma to heal the suffering'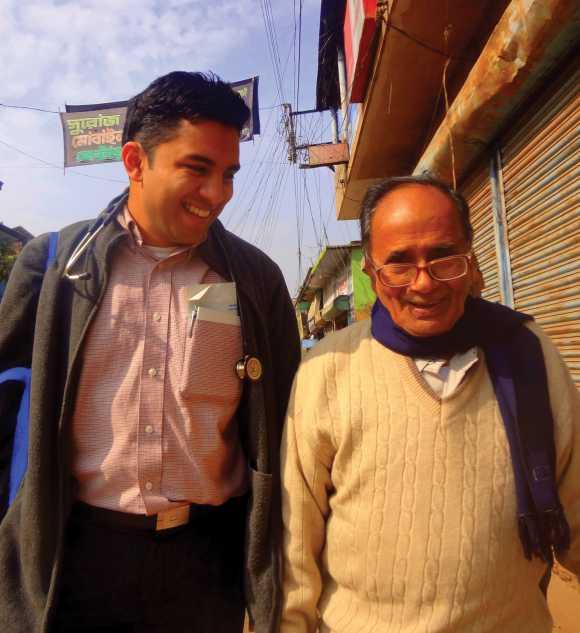 Meet Soros Fellow Victor Roy, whose grandfather's dedication to healing the poor and ailing for over six decades has set him on the same path.
Competition can breed jealousy: All-India JEE topper

While Arpit Aggarwal never attended a social gathering for two years, he says it is important to manage your time and take short breaks while preparing for a competitive exam.
May 18, 2012
Ushering the children of mechanics and labourers into IIT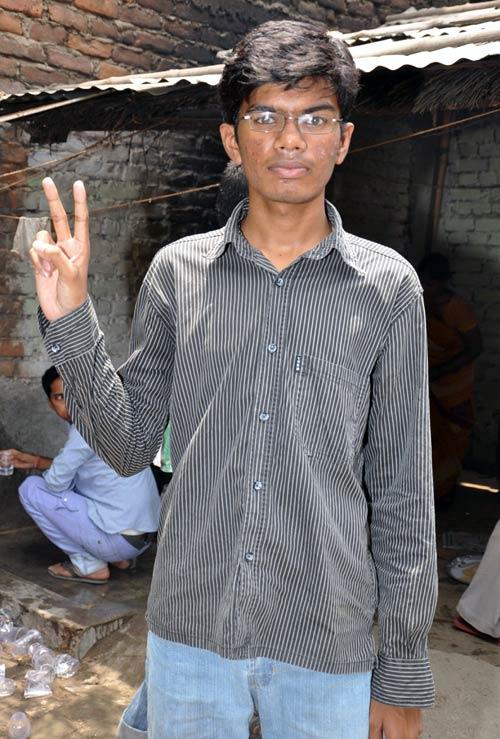 Free coaching centre in Bihar Super 30, which helps economically backward youngsters crack the IIT-JEE, saw 27 of their 30 students clear the competitive exam.
From advising Bobby Jindal to law, been there done that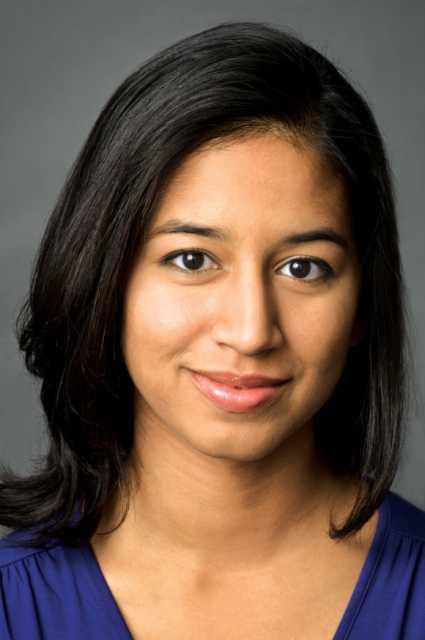 In the fifth part of the series on Indian Americans who won the Paul and Daisy Soros Fellowships, profiles Rina Thomas, daughter of Indian immigrant doctors settled in New Orleans.
May 17, 2012
I experienced intense racism, bullying: An achiever speaks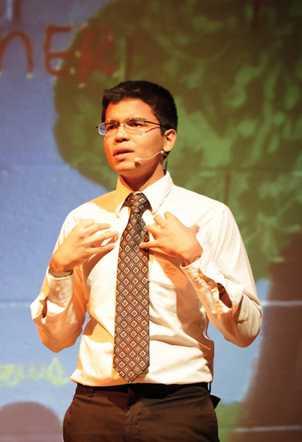 In the fourth part of the series on Indian Americans who won Paul and Daisy Soros Fellowships, profiles Vineet Singal, who is doing his to make this world a healthier place.
May 16, 2012
'I am a proud Sikh, proud American'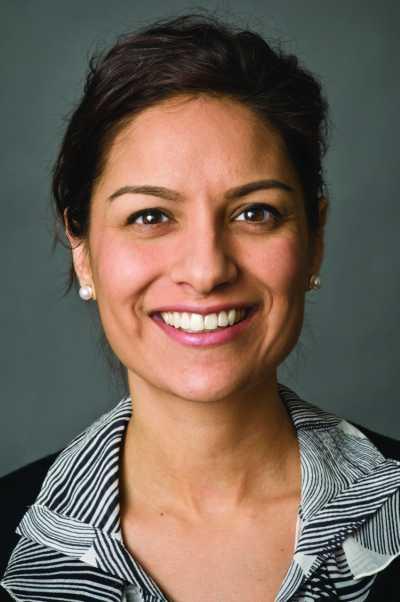 In the third part of the series on Indian Americans who won Paul and Daisy Soros Fellowships, tells the story of Jasmeet Kaur Ahuja, a Sikh American with roots in Punjab.
May 15, 2012
Waking up everybody, from Palestine to America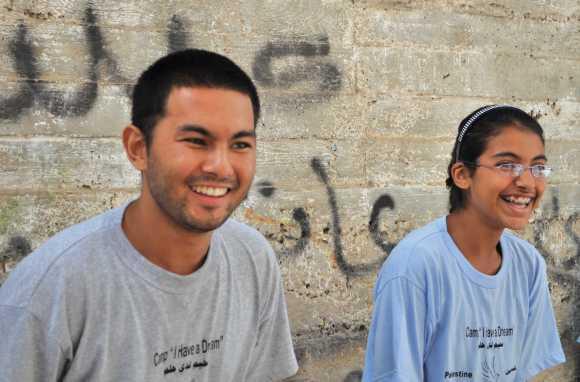 In the second part of the series on Indian-Americans who won the Paul and Daisy Soros Fellowships for New Americans, profiles Indra Sen, who through his own programme is waking up Americans to the plight of Palestinian children in refugee camps.
May 14, 2012
This blind man fought for 3 yrs to become an IAS officer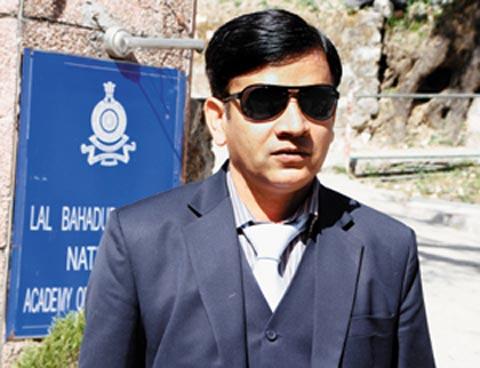 Professor-turned-IAS aspirant Ajit Kumar fought a 3-year battle to claim his rightful place in the Civil Services.
May 11, 2012
Actors who inspire: Take a cue from their careers!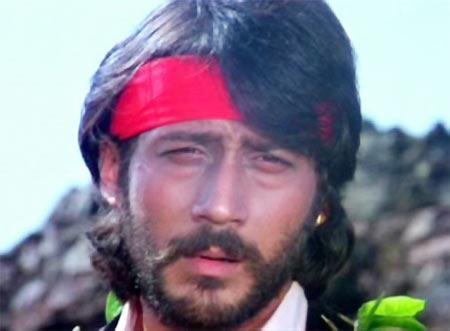 Some of the greatest actors and films of our times were initially written off by critics, directors and audiences as flops. But just when one thought their fate had been sealed, they came back with a bang...
May 10, 2012
The IAS topper who failed Class VI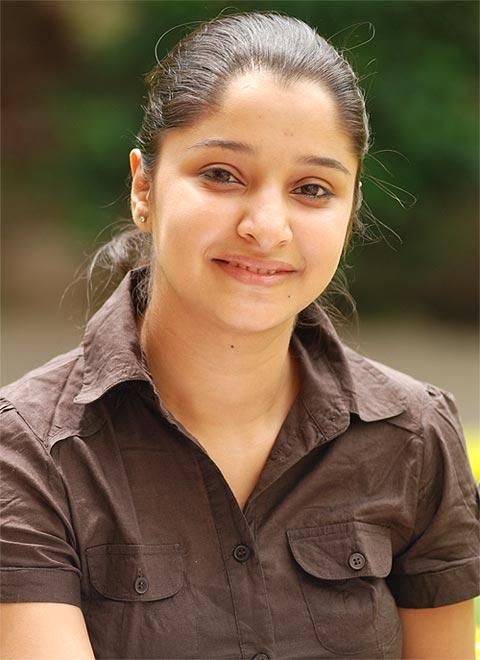 UPSC all-India second topper Rukmani Riar did not believe in coaching and cracked the exam in her first attempt. She tells us how she did it.
May 09, 2012
Meet Arjun Agrawal, the 8-year-old Mozart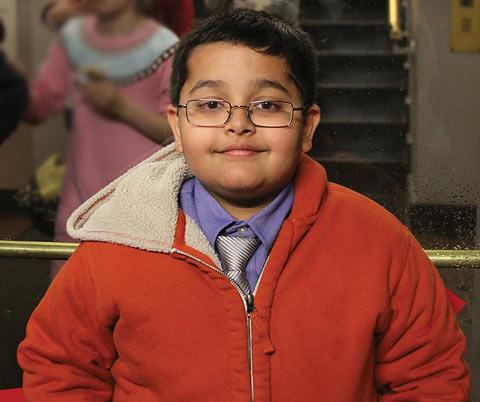 A student of Julia Reina of the Reina School of Piano Somerville, New Jersey, Arjun stunned audiences with his performance at Carnegie Hall after winning the first prize at The Little Mozart's Crescendo.
May 08, 2012
A young scientist's organic remedy to harmful fertilisers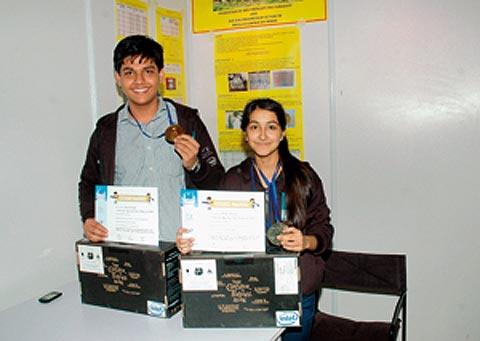 A curious, inventive school student is among the 1200 international students whose science project has made the cut for an international science competition, the grand prize for which is a trip to the Nobel Prize Ceremony in Stockholm.
May 02, 2012
Shiv Khera on how YOU can be successful too!
# This back bencher was forced into taking Science. As a result he flunked and repeated the class. But now he feeds his mind with positive thoughts.
April 30, 2012
This 12-year-old delivers lectures at Harvard and Yale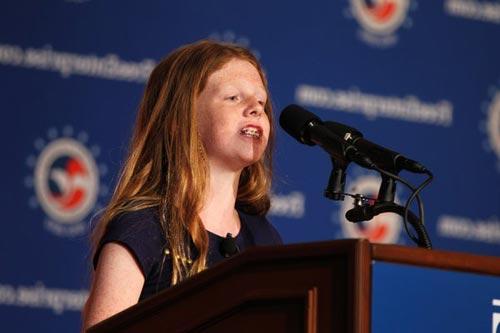 Blake Kernen has already co-authored a book with her father and delivers guest lectures at the Harvard Business School and Yale School of Management.
April 27, 2012
Inspiring cricket comebacks: Yuvraj, Dravid and more!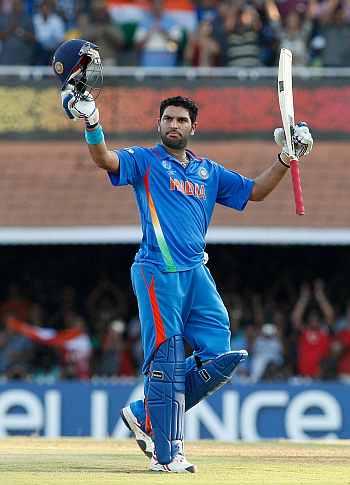 A great leveller, games bring out the best in a human beings, and cricket has plenty of stories of grit and commitment. Chronicles of a quartet.
April 24, 2012
This Dalit lawyer wants to educate and empower women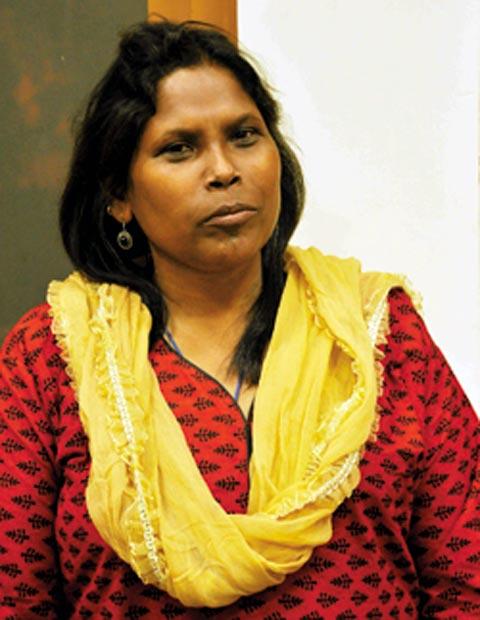 For someone born with both social and physiological disabilities, this lawyer-turned-social activist has come out with flying colours
April 23, 2012
The inspiring story of a polio victim's quest for mobility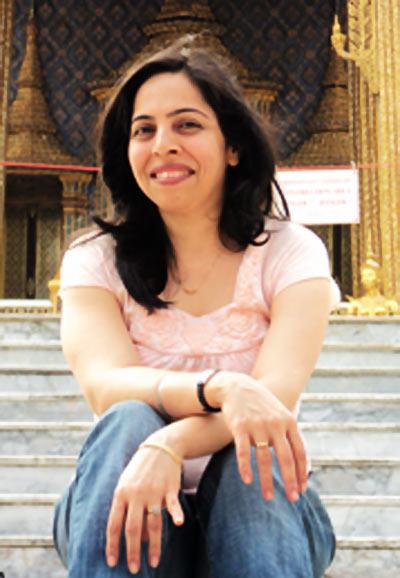 Meenu Bhambani, a polio victim who was poor in studies cracked the Rajasthan Public Service exam, got an IFP fellowship for a US university and holds a prominent job in the corporate world.
April 20, 2012
He ran away from home to become a successful doctor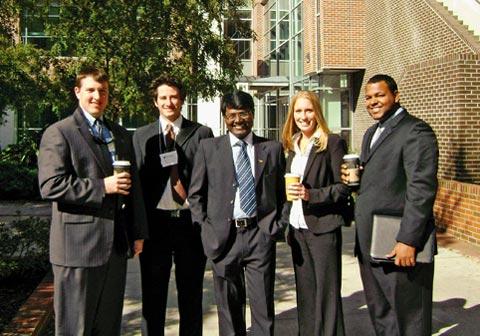 Dr Surya Bali ran away from home, did odds and ends. But he never waivered in his goal to become a doctor and ended up becoming much more than a physician.
April 19, 2012
The Indian hockey player who was rejected 13 times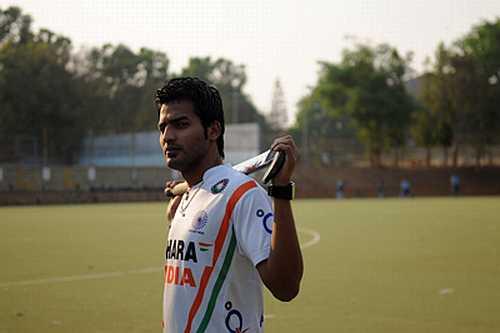 Yuvraj Walmiki was rejected by junior hockey camp 13 times. But nothing could dent his resolve to go on playing the game. His next goal is playing at the London Olympics 2012.
April 17, 2012
From stage fright to rejection, this VC has seen it all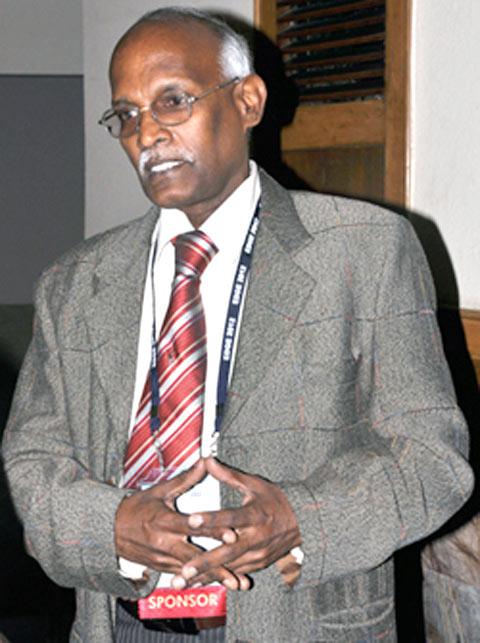 Dr Anand Samuel, Pro Vice Chancellor, VIT University shares how he overcame stage fear, job dissatisfaction and more
April 16, 2012
IITian rejected by IIM A: What he learned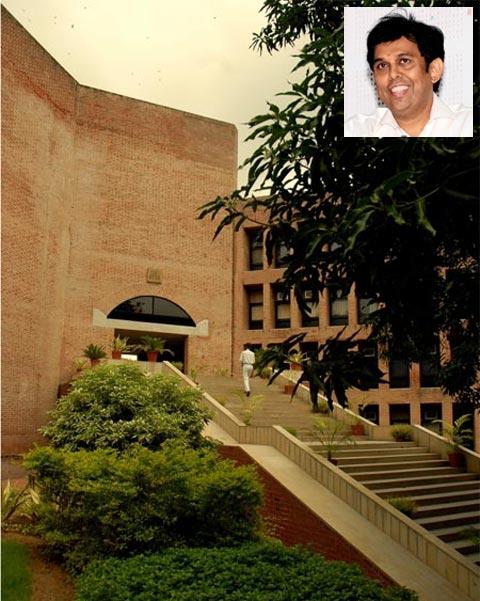 However bright you are, rejection always hurts. But if one can understand the causes, then it could also be a great lesson, says the Secretary, Sports and Youth Affairs, Govt of Rajasthan, India
April 13, 2012
14-hour power cuts didn't dim his IAS dream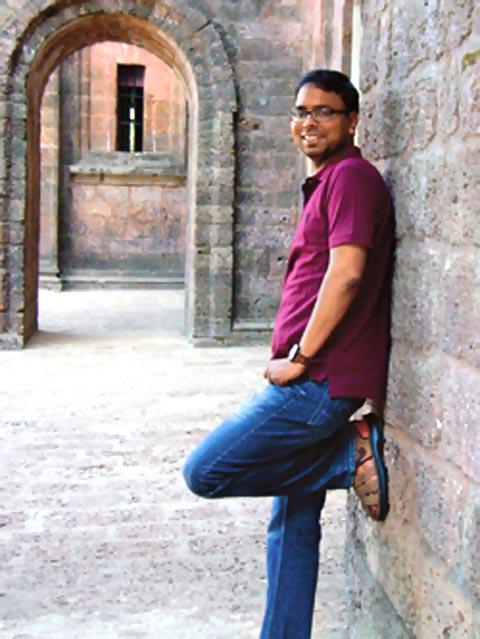 This son of a rickshaw puller, who graduated in Mathematics chose entirely new subjects in Civils because he could not afford coaching. Here is his story
March 29, 2012
'Entrepreneurs think in terms of changing the world'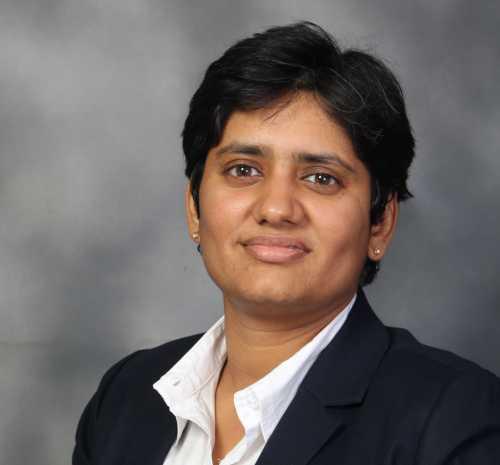 Nidhi Saxena, founder of Karmic Lifesciences, a contract research organisation that was born in the bleak days of mid-2008, reveals what made her venture a success in four years.
March 28, 2012
The amazing success story of INSEAD dean Dr Dipak Jain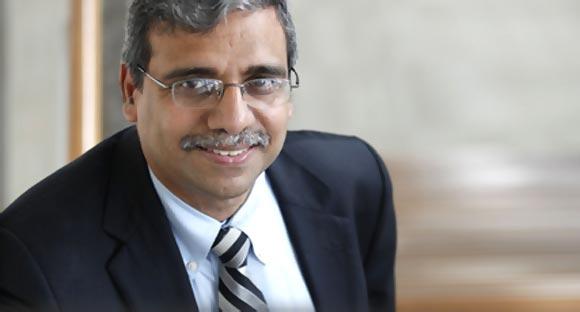 Dr Dipak Jain, dean of INSEAD, France and Singapore writes his name as Dipak and not Deepak because the first time he wrote his name in English he was not sure how to spell it.
March 21, 2012
Guess what? America's top teen scientist is INDIAN!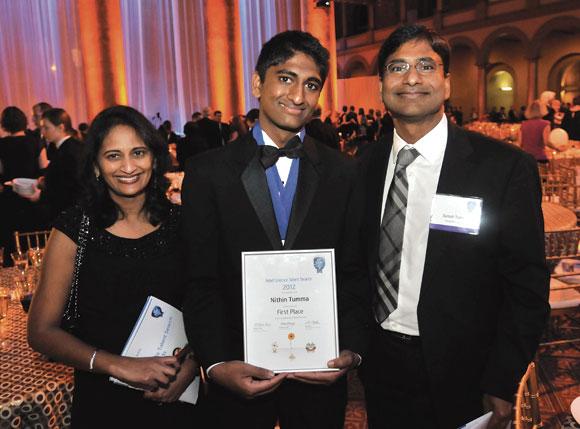 Indian American Nitin Tumma, 17, won the 2012 Intel Science Talent Search, the nation's oldest and most prestigious high school research competition.
March 15, 2012
Are YOU single? Here's a new lonely hearts club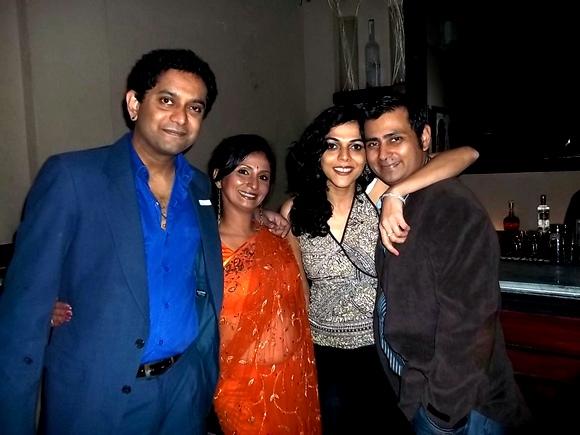 A unique singles club for people over 27 years has been making heads turn in Mumbai. explores the dynamics behind running this unique enterprise.
March 14, 2012
Why her jewellery's worth watching out for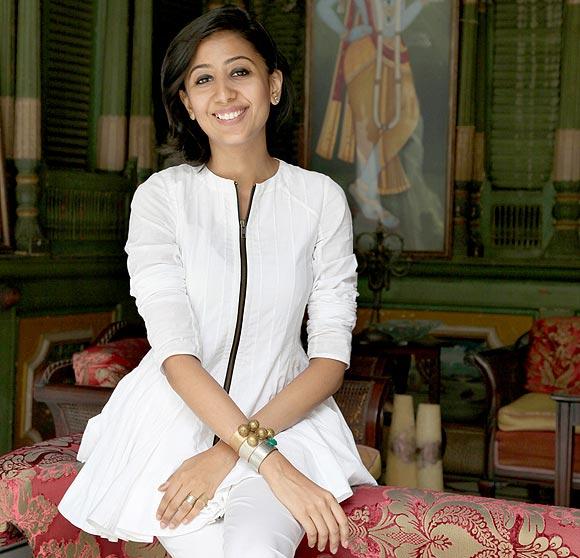 The World Gold Council recently listed Suhani Pittie as one of the top ten inventive and ingenious jewellery designers in the world. Pittie who showed at the recently concluded Lakme Fashion Week talks about how she made it.
February 09, 2012
The Arctic Challenge winner who wants to save the planet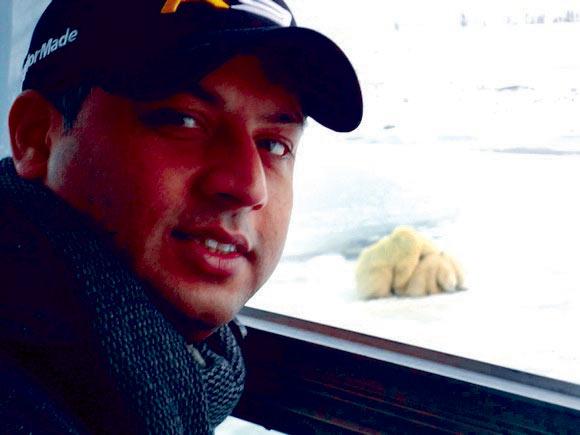 Prashant Singh, Winner of the Arctic Challenge tells about the expedition.
The Indian who wants to revolutionise web telephony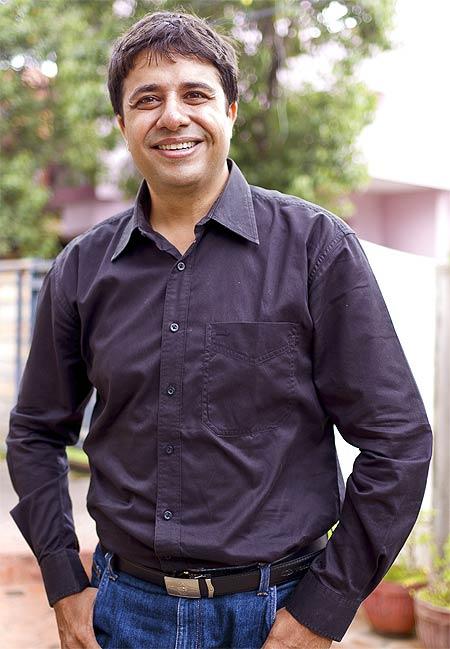 In May 2007, Yusuf Motiwala, an Indian software engineer started TringMe, a global communication service company to offer browser-based connectivity to users. Today, it has over 15 million subscribers from 80 countries. He tells us how he did it.
February 07, 2012
Indian team wins Arctic challenge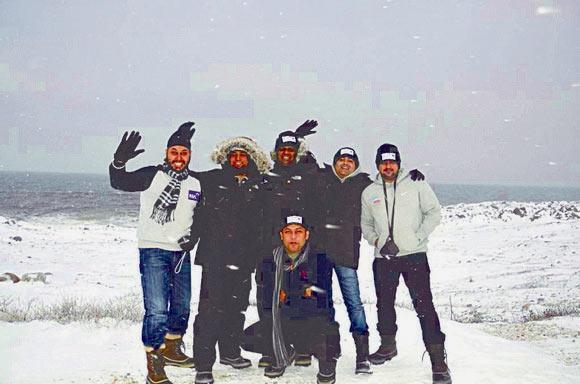 A five-member Indian team was that won competitions organised by London-based company Royal and Sun Alliance insurance and the World Wildlife Fund visited the Arctic to witness the effects of climate change.
January 17, 2012
DON'T MISS: India's first Ironman is a woman!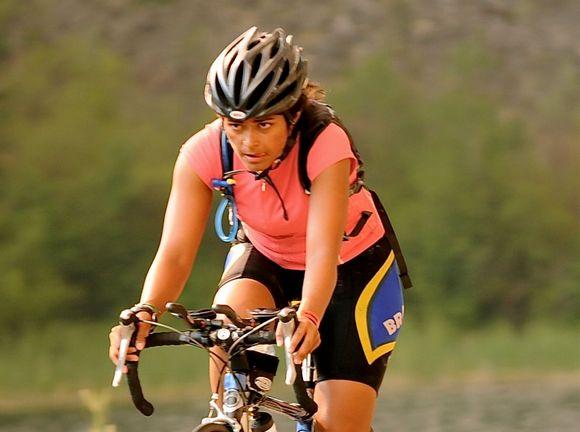 Anuradha Vaidyanathan is India first Ironman athlete. The multi-tasking 30-year-old PhD holder and entrepreneur tells us about the challenges she's had to face and how she made it.
December 15, 2011
AMAZING tales of nine real-life Indian heroes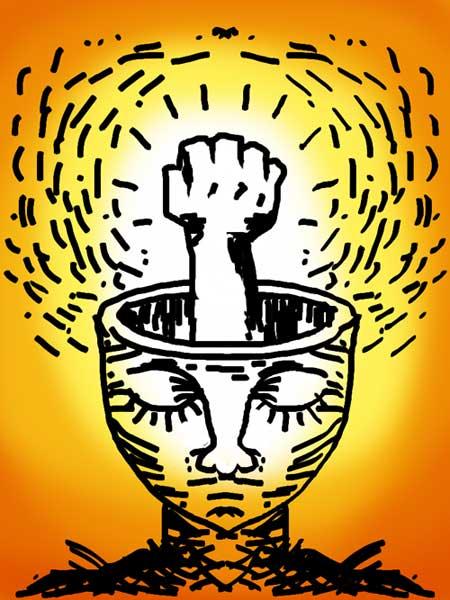 Each year for 20 years now Godfrey Phillips has been giving out awards for various acts of bravery. These are the winners of the Maharashtra-Chhattisgarh-Goa zone.
December 13, 2011
From a small town in Bihar to being a Rhodes scholar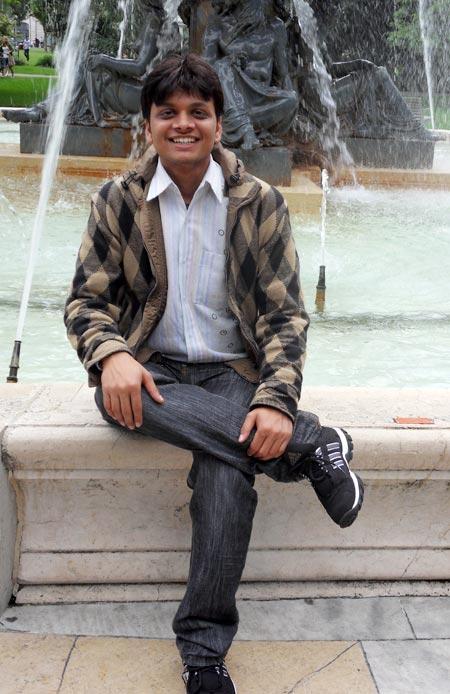 Amit Kumar, who won the prestigious Rhodes scholarship for 2012, says he wants to develop a revolutionary technology that will help replace the combustible fuel source in automobiles with fuel cells. He shares his journey with us.
December 09, 2011
Must read: She bagged a Rs 65 lakh job offer from Facebook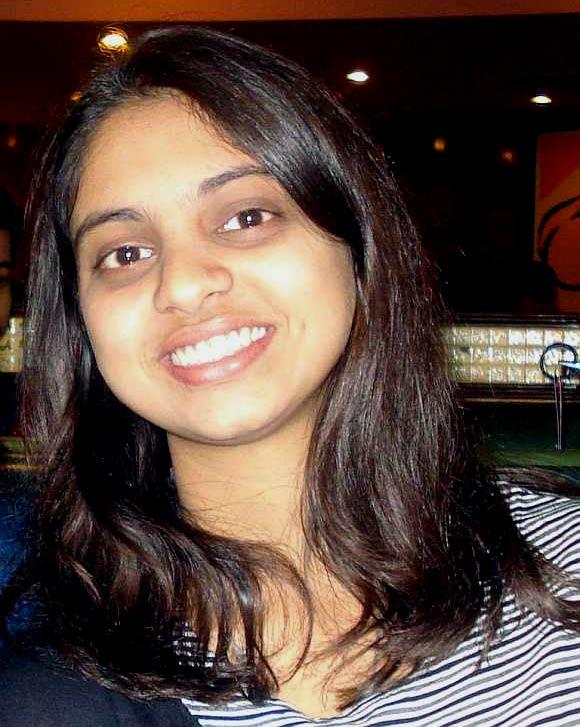 Radhika Mittal, a final year student of computer science and engineering at IIT-Kharagpur recently bagged a Rs 65 lakh job offer from Facebook. Read on to find out how she managed to get this dream job.
A unique story of the boy who keeps a day job AND helps people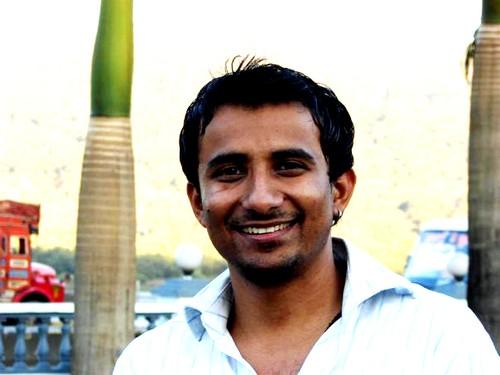 Dipesh Tank runs an NGO called Youth for People that runs to the rescue of citizens in need of help. Everyone in the NGO keeps a day job and yet manages to reach out to people across the country. He tells us how he does it and the challenges he faces.
December 08, 2011
'Being a CEO does not make you successful'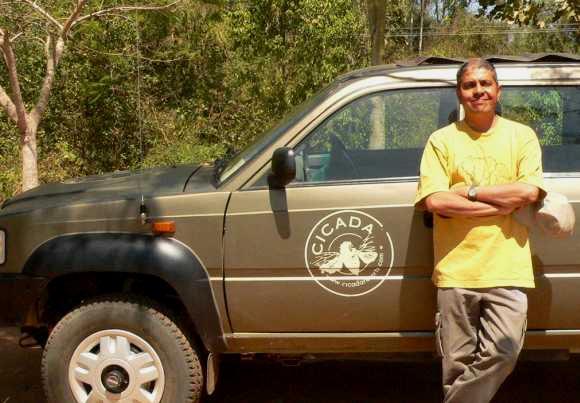 Tiger Ramesh, CEO of CSS Corp, talks about his life as a serial entrepreneur, how he progressed in his long career, his success mantras, dos and don'ts for start-ups, why he sold out of his wildlife resorts venture and why he chose to head CSS instead of joining one of the top three Indian IT behemoths at senior management level.
December 05, 2011
Super 30 founder Anand Kumar in list of world's top 20 teachers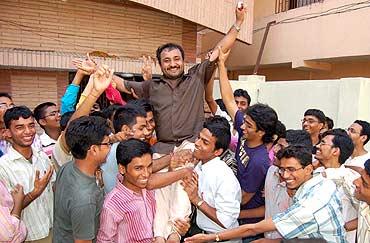 Anand Kumar, founder of Super 30, a free coaching centre in Bihar which helps economically backward students crack the IIT-JEE, has been selected by UK based magazine Monocle among the list of 20 pioneering teachers of the world.
December 02, 2011
The success story of an Indian who won the Rhodes scholarship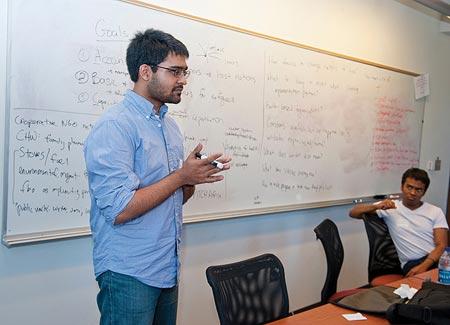 Mohit Agrawal had previously turned down the final Rhodes interview previously and vied for the Mitchell scholarship, the Irish version of Rhodes because he thought studying in Ireland would be more exciting than being in the United Kingdom on a Rhodes Scholarship. Here's his journey.
December 01, 2011
This Rhodes scholar worked as a grocery store checker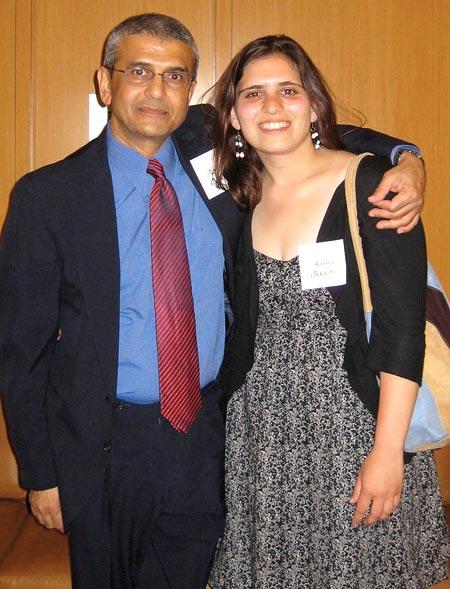 Meet Indian-American Aysha Bagchi who is perhaps the most traveled of the 32 Rhodes Scholars for 2012. She shares her journey here.
November 30, 2011
The journey of an Indian Rhodes Scholar from Mexico to Haiti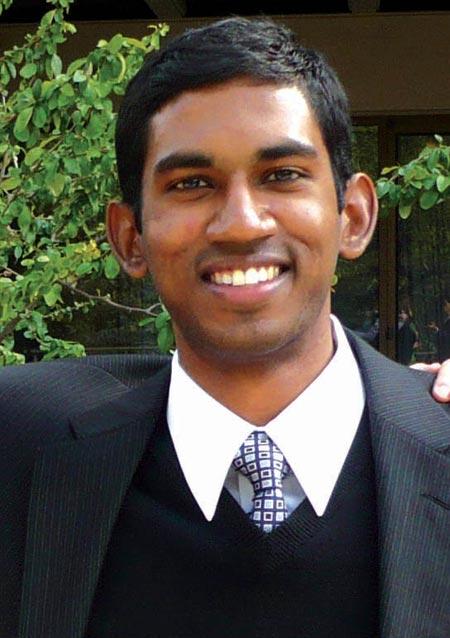 This year's Rhodes scholar Anand Habib volunteered for a halfway house for immigrants who had risked their lives to come to America through the Mexican border during his high school days. He shares his journey here.
November 08, 2011
These IIM grads take on the mafia to seek justice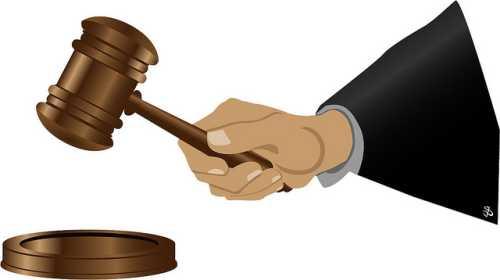 Two IIM graduates Anjali Mullati and H Jaishankar have been fighting for a cause apart from running their own business venture. Anjali speaks about their gutsy journey.
November 04, 2011
'As a country we are not very start-up friendly'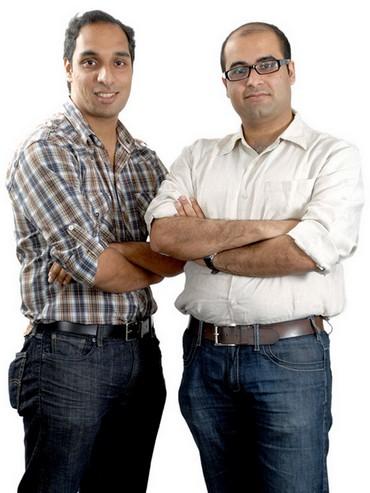 Meet IITians Aneesh Reddy and Krishna Mehra whose company Capillary Technologies has grown from a garage start-up to a 150-member strong company with operations across India and in the UK, Middle East and South Africa.
November 03, 2011
She skied 550 km to fund an orphanage!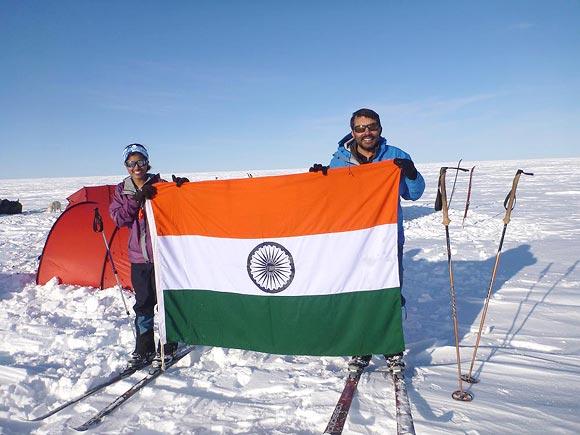 Meet Deeya Suzannah Bajaj, a 17-year-old from Delhi who participated in the Trans- Greenland Ski Expedition this year to become the youngest Indian to have achieved the feat.
November 02, 2011
This startup doesn't want to make big profits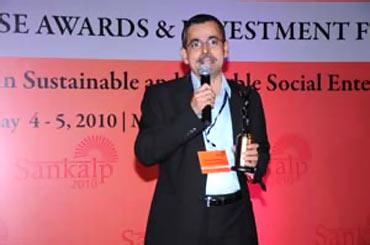 The story of an amazing individual who has turned conventional start-up logic on its head. Meet Santosh Parulekar of Pipal Tree ventures, whose objective is to create social good instead of maximizing profit.
October 31, 2011
'The matchmaking business is worth Rs 5,000 crores'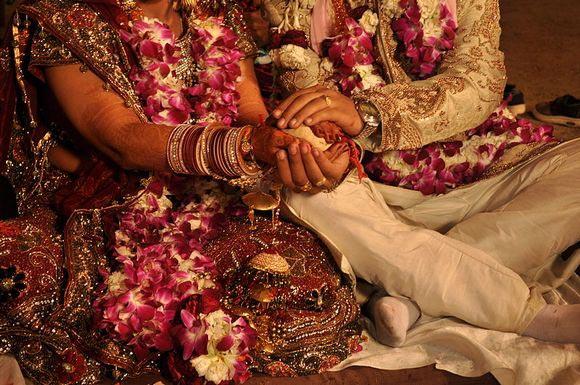 Anupam Mittal started India's first matrimonial website at a time when most Indians didn't know what the Internet was. Today as the company turned 15, Mittal looks back and talks about his success story.
October 28, 2011
Zoya Akhtar: Do what you love, money will come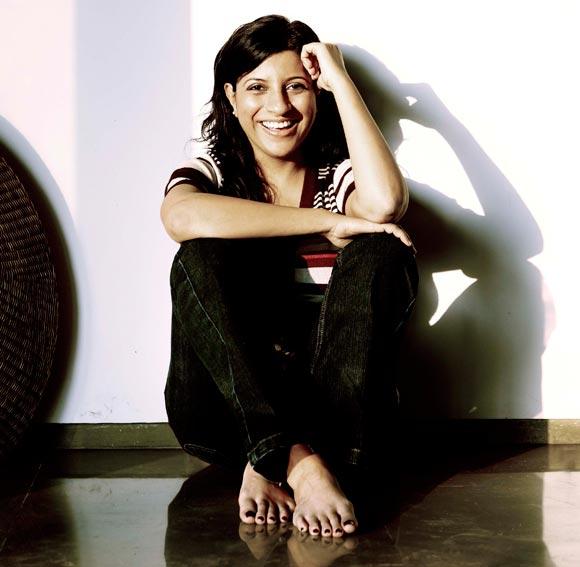 The director of Zindagi Na Milegi Dobara shares her take on life and career.
She mortgaged her house to jump off a cliff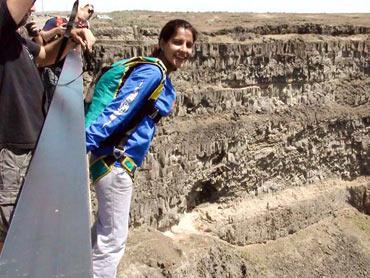 Meet Archana Sardana, India's first woman BASE jumper and what it cost her to get there
October 21, 2011
Start-up story: 'We want to be the best network for singles'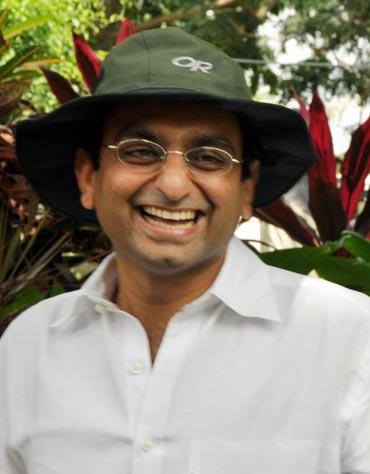 Serial start-up entrepreneur Siddharth Mangharam talks about his success mantras and start-up dos and don'ts.
October 20, 2011
Start-up story: 'We want to be the best network for singles'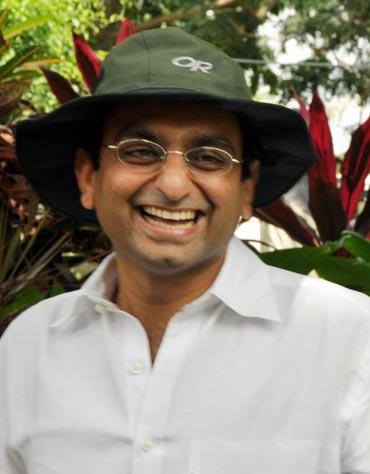 Serial start-up entrepreneur Siddharth Mangharam talks about his success mantras and start-up dos and don'ts.
October 14, 2011
'Small town people have the proverbial fire in their belly'
Meet Stuti Jalan who hails from an industrial town in Orissa and runs a successful public relations company today.
October 06, 2011
Anjum Chopra: 'I have no mentors!'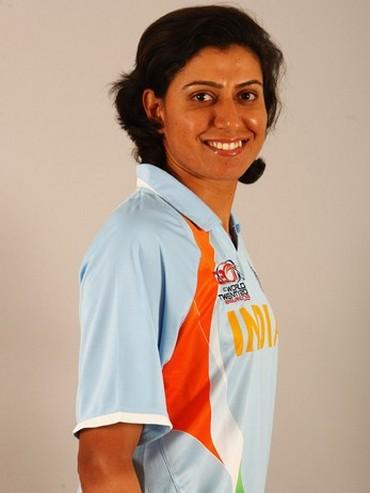 She is smart, she is stylish! Meet Anjum Chopra, the most elegant batswoman India has ever produced.
October 03, 2011
Here's how you can walk, shop and save energy!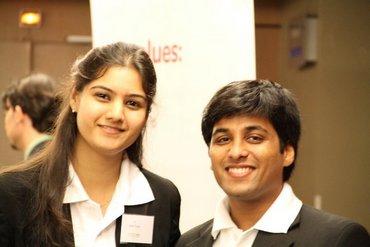 Meet Shubhi Gupta and Prateek Goel, two passionate students who proved their mettle in a college competition when pitted against 25 finalists from around the world!
Archives
January - September 2011
|
April - December 2010
|
February - March 2010