The girl from the north east who now walks for the best names in international fashion today was content wearing hand-me-downs from cousins those days.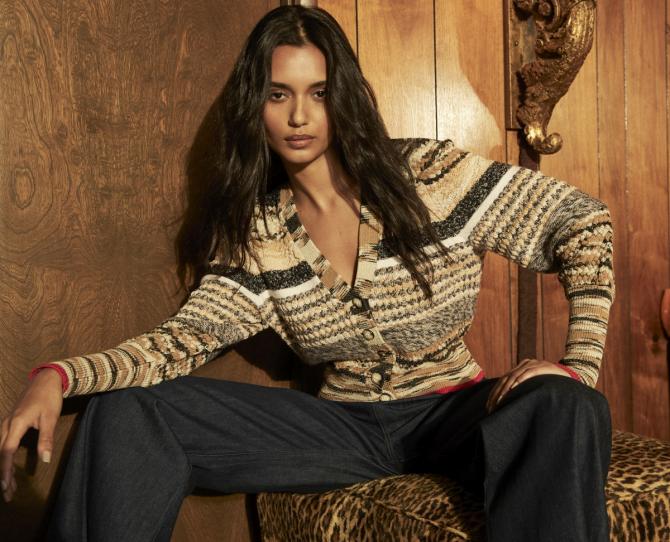 The 23 year old from Assam is often mistaken in New York for a Brazilian supermodel with a funny accent.
Madhulika Sharma graces the covers of magazines and is associated with brands like Ralph Lauren, Abercrombie & Fitch, Saks Fifth Avenue, American Eagle and MAC.
Now based in New York, she was born in Assam and raised in Arunachal Pradesh, where her father was posted as a manager at the State Bank of India.
Her mother runs Yarn Glory, a company selling handspun sarees and stoles.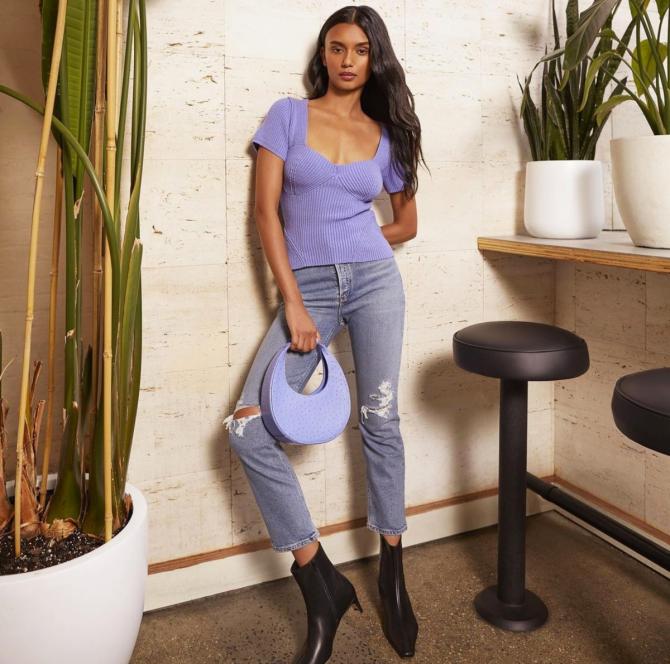 Growing up in the lap of nature in the north east, Madhulika had no inkling or desire to be associated with fashion or modeling.
Her childhood was spent finding joy in the smaller things in life -- making rag dolls, picking fruits, and gardening.
She learned to play the piano and is classically trained from the Trinity College of London.
The girl from the north east who now walks for the best names in international fashion today was content wearing hand-me-downs from cousins those days.
While at Miranda House in New Delhi, pursuing a degree in political science, life took an unusual turn to point her in the direction of modeling.
"My friend was trying to get into the National Institute of Design and had to submit a profile along with his application. So he asked me to model for his pictures -- holding an orange and a few more portraits," she recalls in a conversation with Rediff.com US Contributor Abhijit Masih.
"Those rather unprofessionally shot images, I posted on my social media and suddenly there was an outpour of messages. People started asking if I was managed by an agency and where I was from, and that was the beginning."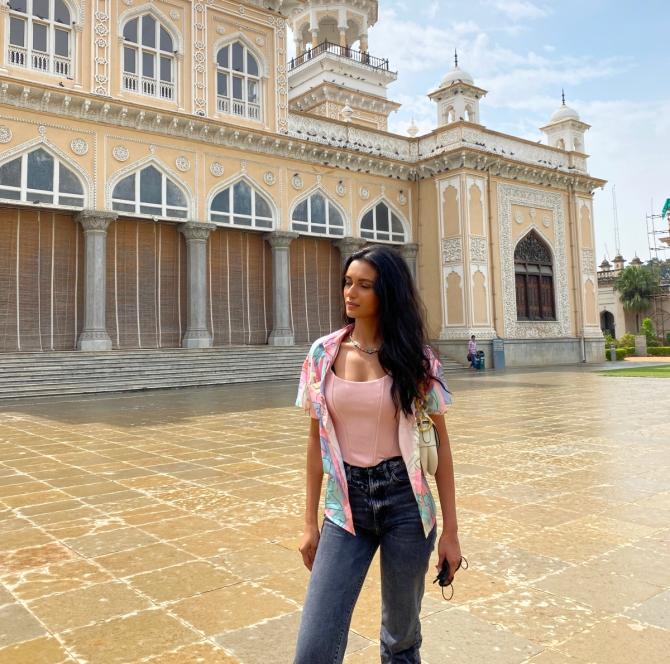 Madhulika consulted her mother and both of them decided to take a trip to Mumbai to meet the people and agencies that were showing so much interest in her.
Within a couple of days, Madhulika was signed on for some big-ticket designers and bagged a major campaign for Fab India.
Soon, she was on the cover of Cosmopolitan, Vogue, Elle and Harper's Bazaar and walking for the biggest names in the fashion industry.
Madhulika still deftly juggled her modeling assignments and secured her degree. She would finish shoots in Mumbai, fly back to Delhi to attend class, and then jet back to finish a shoot or a show.
She remembers carrying her homework backstage at the Lakme Fashion Week and Amazon Fashion Week and fly back to Delhi to attend a lecture in the morning.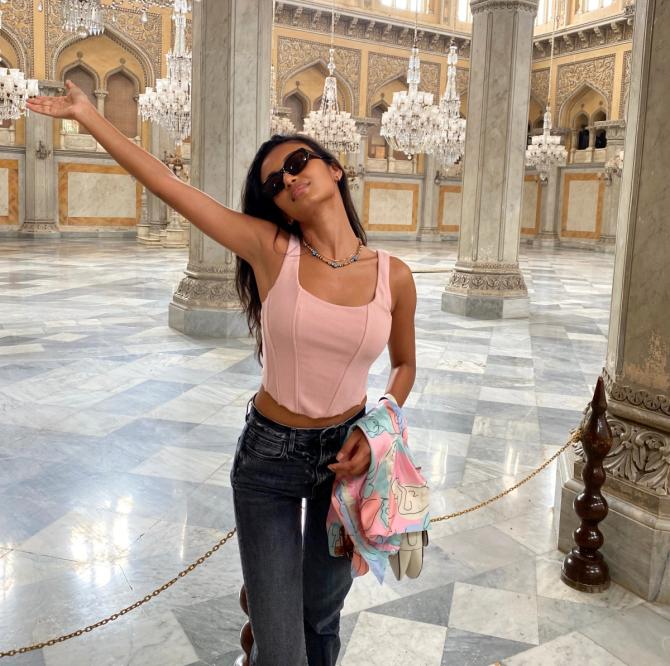 Graduation completed, Madhulika moved to New York on June 27, 2019, a day before her mother's birthday.
The move was a result of her signing with Muse Management, an agency based in New York.
Living on a couch at a relative's home in the beginning, Madhulika spent the initial months in New York finding cheap housing options in Queens and the Bronx while doing auditions for work.
Within a month of her landing in the US, she was cast for New York Fashion Week and in September of 2019, she got her biggest break -- the worldwide debut for Sies Marjan, Zimmerman, Brock Collection, and Ralph and Russo.
Her unique blend of Indian skin colour and Eastern features made a definitive mark on the international modeling scene and she was quickly signed on by brands trying to display inclusiveness and diversity.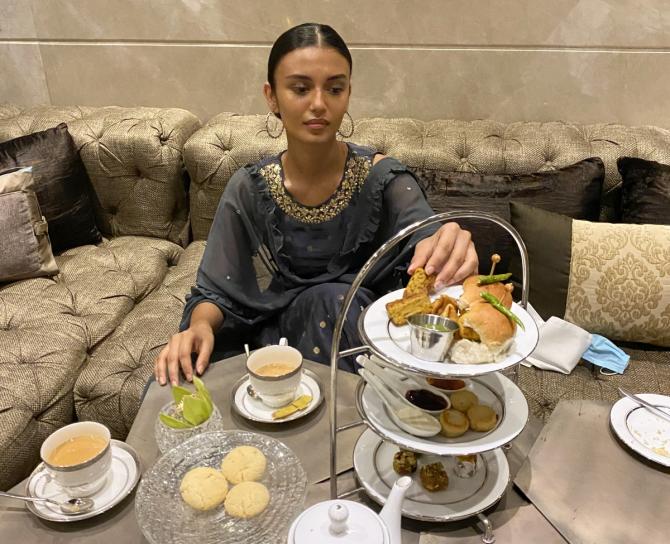 Madhulika continued to work for brands in India and the US during the pandemic, learning production and taking on the role of the photographer herself.
Though she lives in New York, she is never ever in her apartment, except perhaps on Sundays.
After two years of continuous work and partly also due to the travel restrictions due to Covid, Madhulika headed home recently to celebrate the holidays with her parents in Guwahati.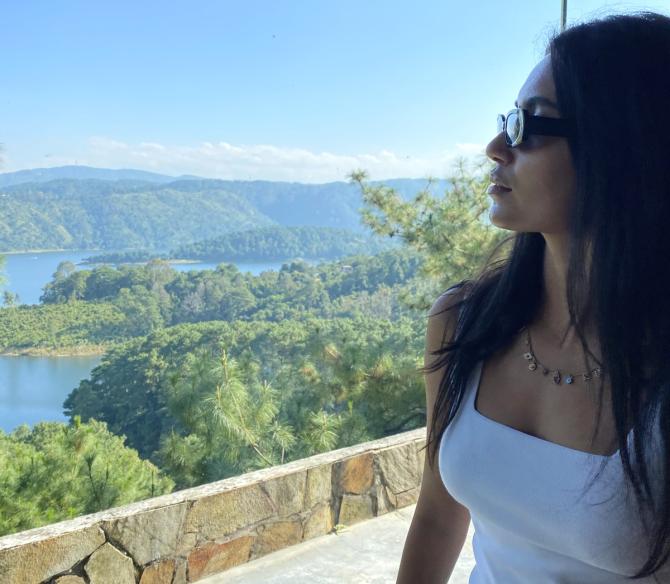 She recalls her days spent in Guwahati as "days spent potting and plucking vegetables, sunbathing on the rooftop with a good book and playing Mozart and Schubert on the piano. I was raised in a simple environment where my parents really encouraged learning by doing."
"I miss the Assamese evening high tea the most. It's a true celebration of our lahe lahe (slow and steady) lifestyle. Freshly brewed tea, a plethora of snacks, and endless conversations around the dining table," she adds.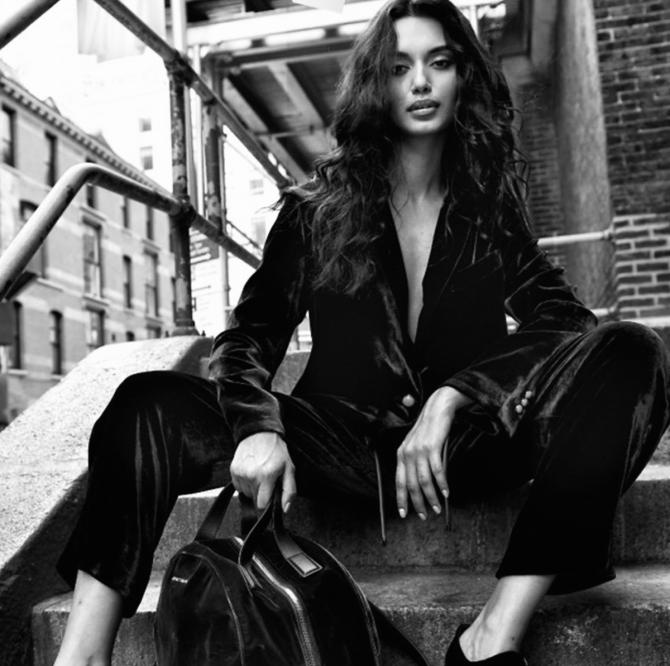 Basking in the winter sun in Assam is a sharp contrast to Madhulika's life in New York where a moment of stillness is difficult to manage.
Surrounded by the mad pace of Manhattan, she has managed to create a zen sanctuary in her apartment.
She gives a peek into her apartment: "Within this open layout style home, you will find crystals and candles. Books from around the world and my gaming console, and a very rare but lucky find in NYC: Sunlight pouring in through my windows at all times."
She is back in her New York apartment after spending an extended holiday with her family in Guwahati.
While in India, she worked closely with an NGO called Earth Angels Welfare Foundation, which is involved with addressing hunger and poverty in rural India.
She also helped Yarn Glory, her mother's social business which is involved in the production of sustainable silk.
For now, Madhulika is excitedly hoping for global travel to resume and looking forward to cool campaigns which will be released soon and also in pursuit of some new feather to be added to her dazzling cap. Stay tuned!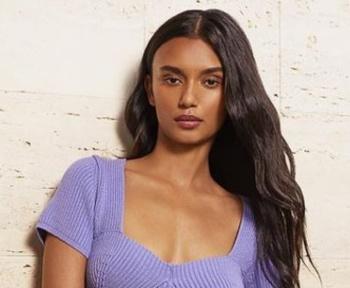 Feature Presentation: Rajesh Alva/Rediff.com