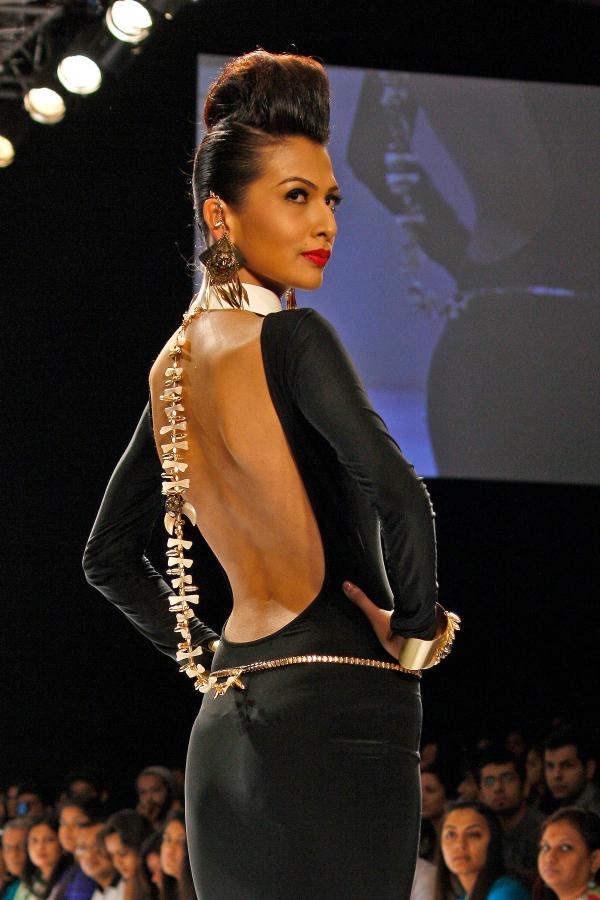 At 6 ft 1 in, Sanea Sheikh was one of the tallest models when she began her modelling career in India; the average height requirement for Indian models being 5 ft 5 in.
Growing up in Riyadh, Saudi Arabia, and Amman, Jordan, Sanea remembers being teased at school for her being incredibly taller than her peers.
'Giraffe', 'lamp post'...were some of the abuses hurled at her.
All that gradually changed after she moved to Mumbai when she was a teen.
In 2004, a young Sanea made her television debut as a contestant on Channel[V]'s Get Gorgeous Season 1.
She was spotted by fashion choreographer Marc Robinson who was looking for tall models to wear Valentino gowns at a show in Delhi.
Now 34, Sanea has worked with leading designers and fashion labels in the country, walked at fashion weeks in India and internationally including Singapore Fashion Week and Milan Fashion Week.
Once mocked for being tall, Sanea learned how to find her strength and carved out a successful journey as a model in these years.
Since the pandemic began, she says work has been slow.
"It was a super tough time for all of us...The fashion fraternity was affected," she tells Rediff.com's Rajesh Karkera on the sidelines of the FDCI x Lakme Fashion Week in Mumbai.
Sanea, who walked for designers like Abraham and Thakore this year, explains the pandemic has brought a major shift in the way the industry functions.
"We (the fashion industry) are more inclusive. There are more characteristic faces, and we are opening to all shapes and sizes..." she points out.
As far as her personal style is concerned, Sanea says a lot has changed in the last one year.
The leggy beauty who once loved quirky fashion, says "I haven't worn denims in a while."
Sanea has moved to embrace more comfortable clothes.
"My style is more comfort and convenience...letting your skin breathe. So basically, a lot of dressing down," she adds.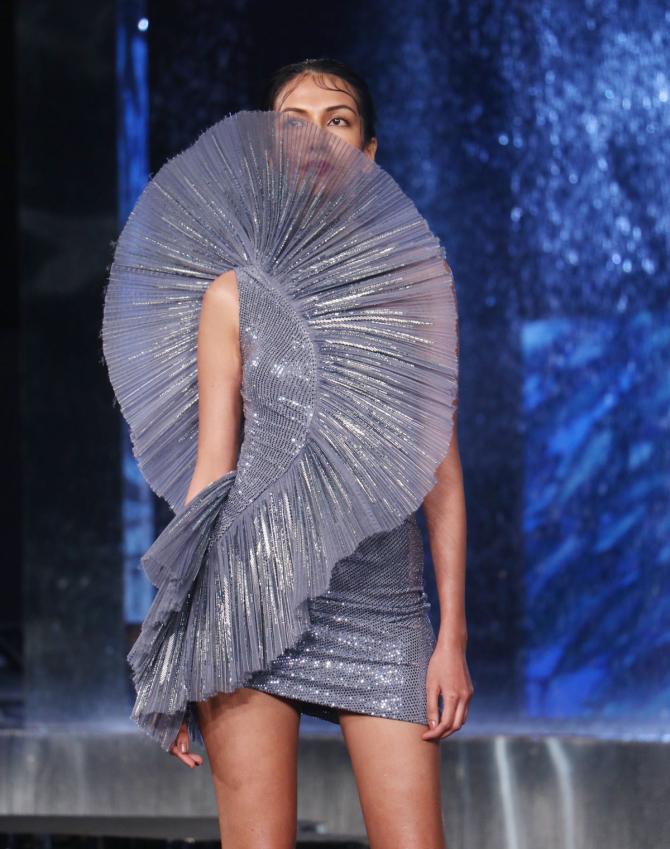 With the upcoming festive and wedding season, Sanea believes that the use of colours like neons, pinks and green really help you brighten your overall mood and look.
Want to know who Sanea (who has a private social media account) would like to stalk on Instagram?
Or what she likes the most about fashion weeks in India?