'When I told Mr Narayana Murthy, he said it was great that I was following my dream.'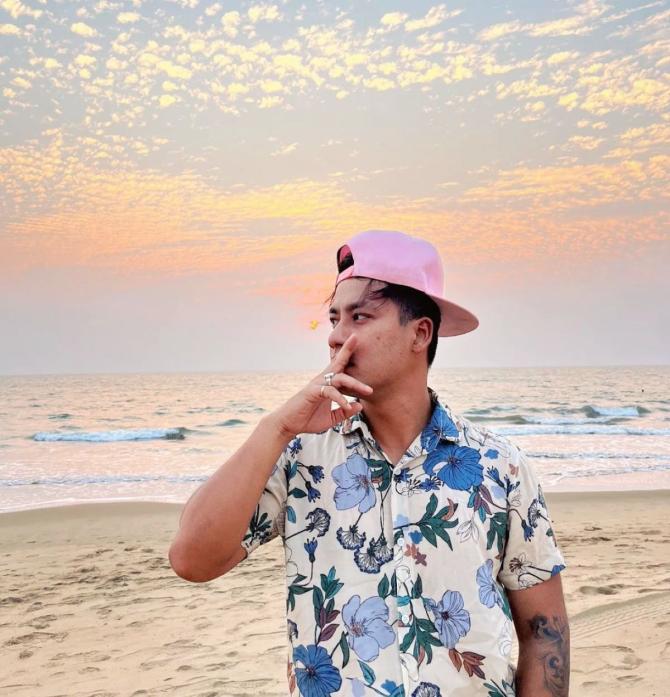 "I had a very interesting childhood," confesses Samir Mohanty aka Rapper Big Deal. "My mom's Japanese and my dad's Indian."
After finishing his schooling in Puri -- where he was born -- and later in Darjeeling, he completed his bachelor of computer applications from Bengaluru.
A Bollywood fan since childhood, he knew he wanted to do something with music.
His rap songs are proof of his love for Lord Jagannath and the culture he has grown up in.
Rapper Big Deal's journey took a pivotal turn when he was discovered by the Collective Artists Networks' innovative platform, Big Bang Social, which empowers creators with the resources and opportunities they need to flourish.
An ardent A R Rahman fan, Big Deal is making waves with his latest song in collaboration with Pepsi, Uthi Ja, Dhana!
Big Deal's Early Years
I was raised by my uncle and aunt; my mother was very ill after I was born.
In fact, till my eighth grade, I thought my aunt and uncle were my real parents.
I had an identity crisis while growing up as I looked different from the other kids in school.
It was difficult for me to fit in; I would get called different names like Chinese, Japanese, etc.
The Bollywood Dream
As a kid, I was a huge Bollywood fan and dreamt of becoming a Bollywood singer.
Then, puberty hit, my voice cracked, as did my dream.
My uncle, who I used to call Dad, would bring me cassettes that I played on music decks my real Mom would get from Japan.
I always knew I wanted to do something with music.
Enter, Rap
I didn't know what rap music was until I went to St Paul's boarding school in Darjeeling where Main Hoon Na was shot.
In our school, they would show us movies every Saturday; once, they played 8 Mile. That movie changed everything for me. I became an Eminem fanboy.
I found my escape through rap music; my friends thought I was cool as I could rap Eminem's Lose Yourself. Soon, I started creating my own rap songs.
I wouldn't be rapping today if it wasn't for Eminem. There was a time when I knew all his songs.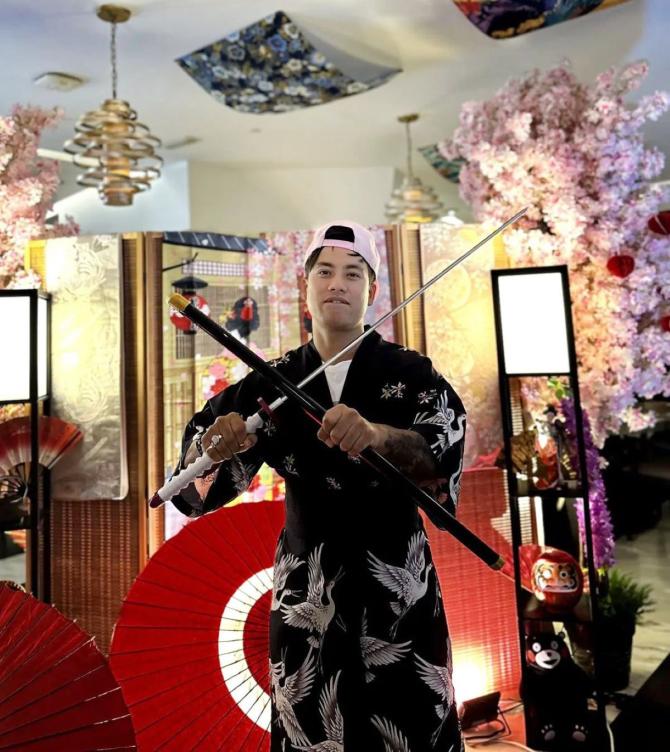 Enter, Big Bang Social
They have taken me in like a family; they push me to another level.
As artists, we go through a lot of stress so when you can rely on someone not monetarily and emotionally, it's a huge relief and a huge blessing.
Pepsi And Uthi Ja, Dhana!
For a brand like Pepsi to believe in me is amazing.
Everybody talks to me differently after my association with Pepsi.
Below: Big Deal Sings Uthi Ja, Dhana! For You
Enter, Or Nearly Enter, Infosys
Yes (smiles), I didn't join Infosys because I knew that would end my rap career.
What's interesting is that I met Mr (N R) Narayana Murthy (co-founder, Infosys) at a gig in Bengaluru; the club owner introduced us.
I told him about my decision and he said it was great that I was following my dream.
The Open Stadium Versus The Studio
I've performed at the hockey Men's World Cup this year and at MTV Hustle.
Both experiences -- one in an open stadium and one in a studio -- were amazing.
But I prefer performing live as you get to experience the energy of the audience as well. You can hear them scream and sing your songs and that has a different feel to it.
When you perform in a studio, you may not get an instant reaction but you get to see the reactions online about what you said and how you performed.
Watch Big Deal Sing Sabu Sarsa
The Big Dream
I don't want to do things like anybody else. I want to do things my way.
I want to be the number one regional musician.
I'm a half-Japanese, half-Odia guy who's an ardent believer of Lord Jagannath and loves roshogullas. This is my identity.
I'm going to say things that are authentic to me and my people are going to love me.
See: Big Deal Talks About His Devotion To Lord Jagannath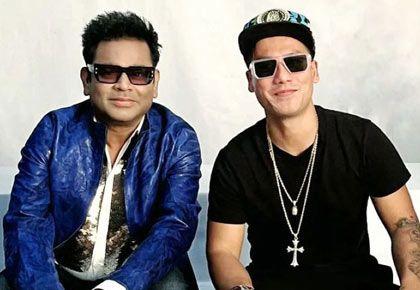 Feature Presentation: Rajesh Alva/Rediff.com