Born with no hands and with only one leg, Francesca Cesarini, 15, always wanted to be an acrobatic pole dancer.
The only athlete to compete in the disability category at the International Pole Sports Federation's virtual world pole and aerial championship 2021, she was awarded the gold medal.
Please click on the images for a better look at Amazing Francesca.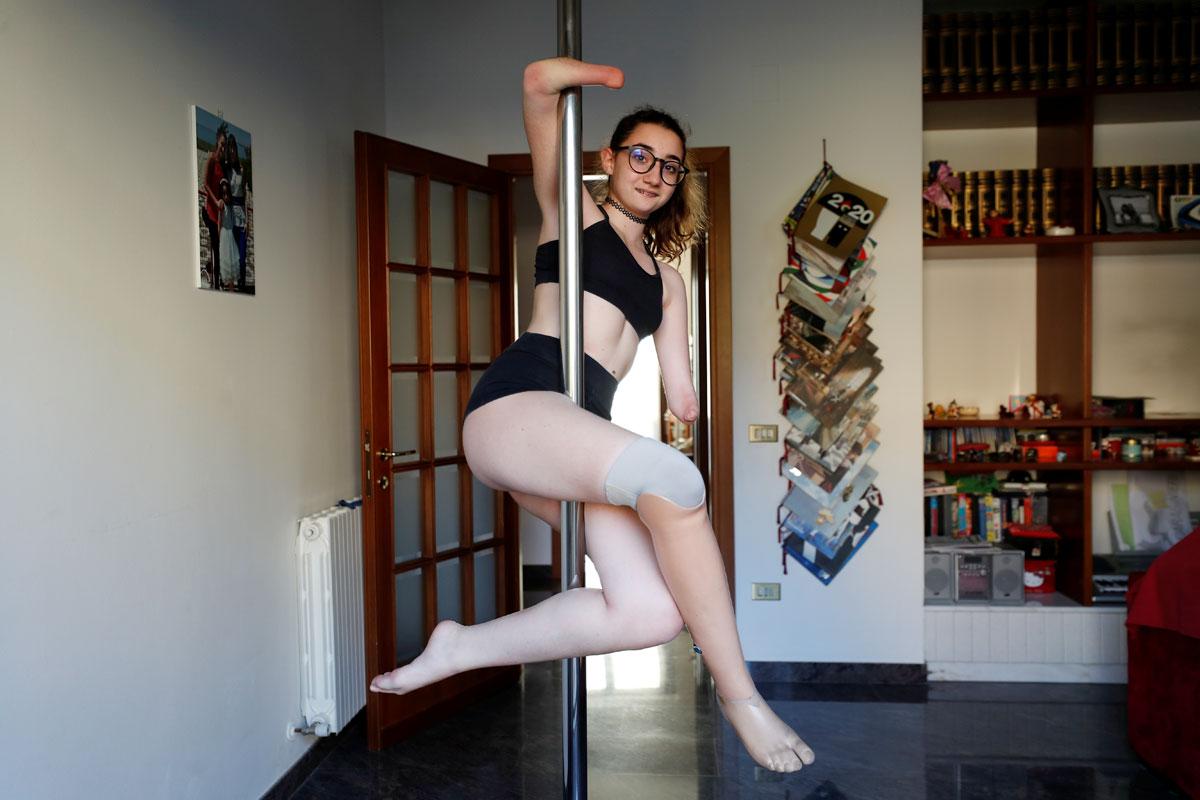 IMAGE: Francesca Cesarini practices pole dancing at home in Magione.
Like many girls her age, she likes to go to McDonalds, sing the latest pop songs while walking with her friends and loves all things Harry Potter.
All photographs: Yara Nardi/Reuters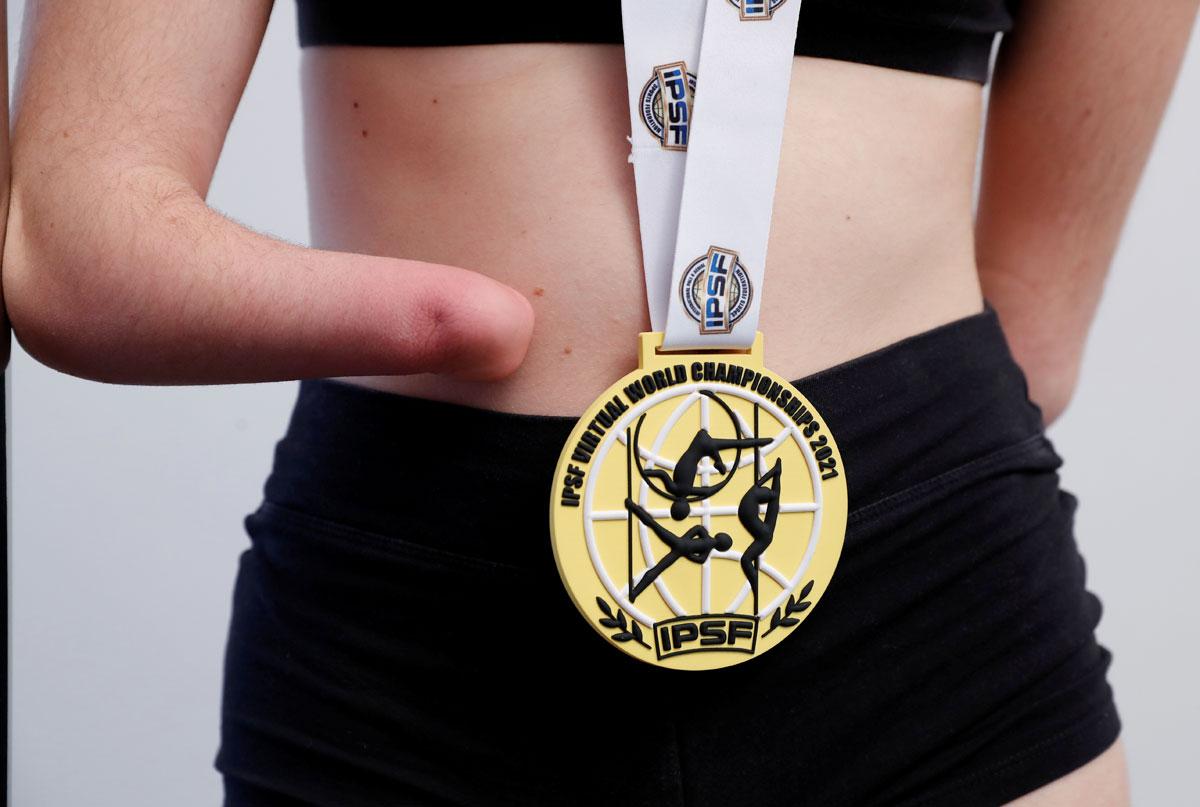 IMAGE: Francesca poses with the gold medal she won in the disability category at the the Virtual International Pole Sports Federation World Pole and Aerial Championship 2021.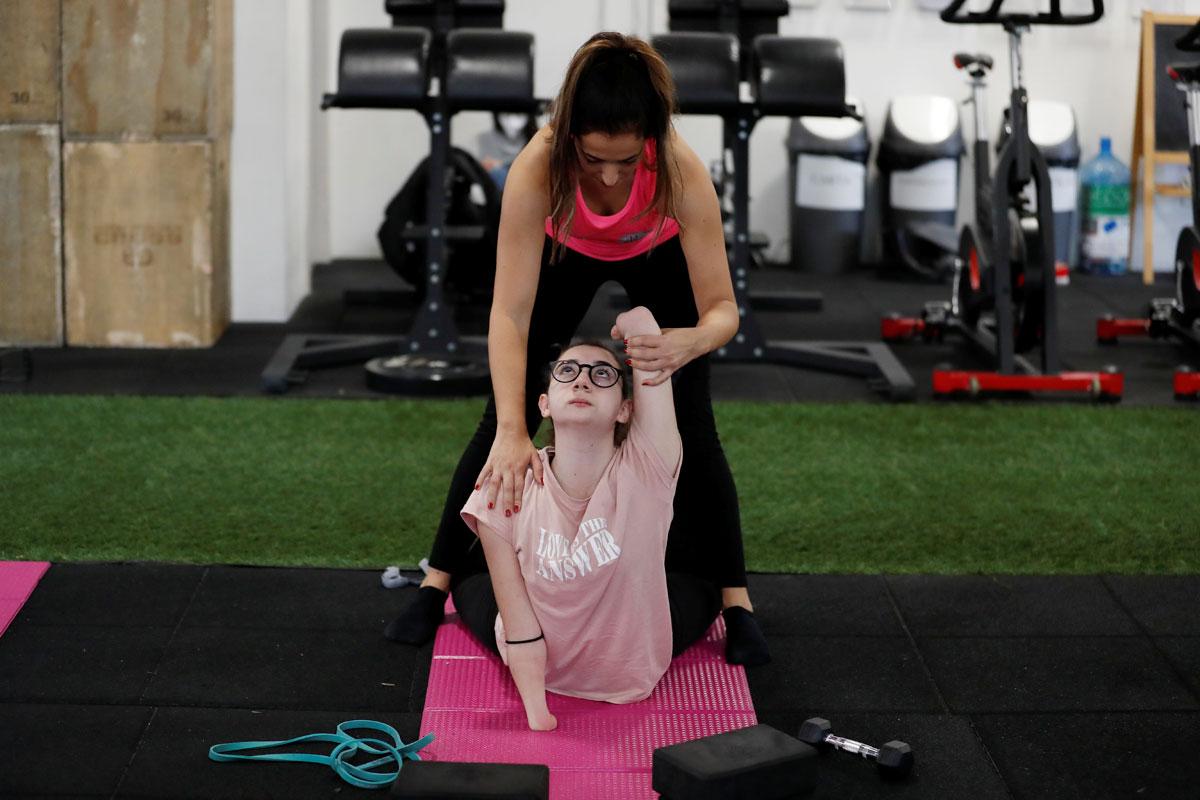 IMAGE: Training with the help of team-mate Marta Persichini, 28, at the ASD Plume Academy in Perugia, Italy.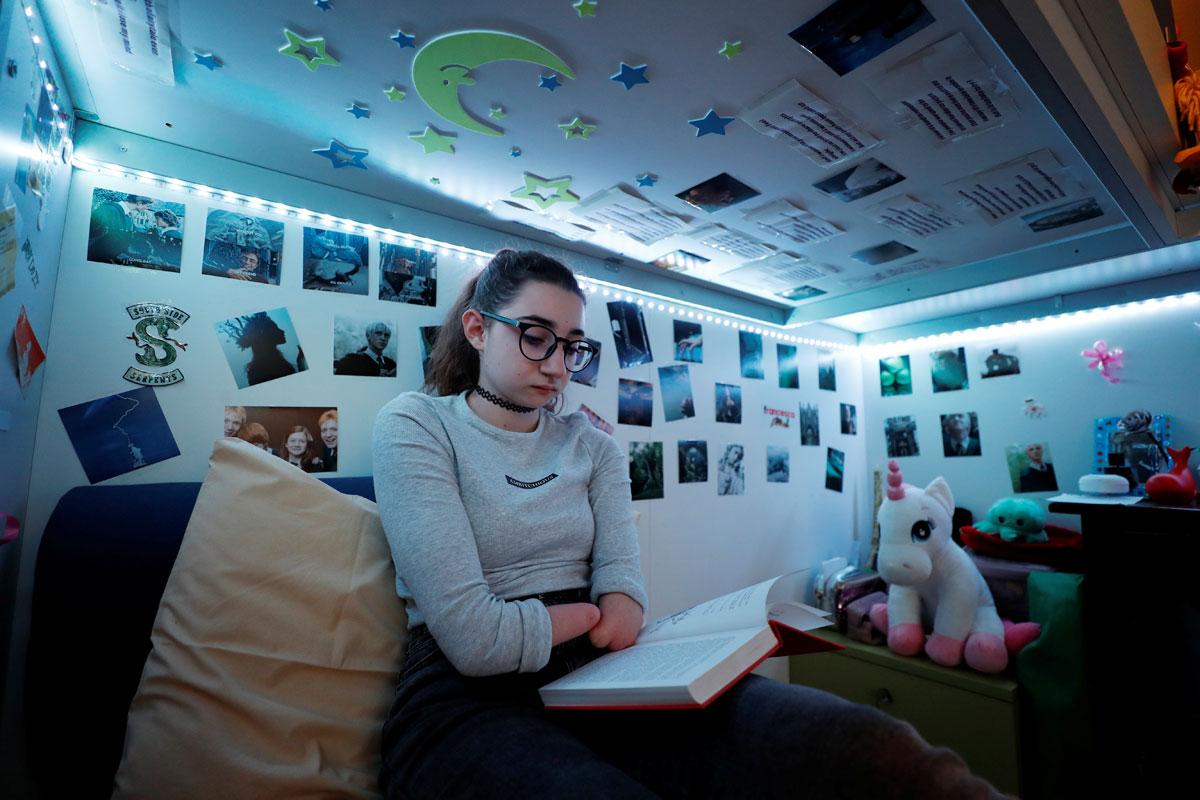 IMAGE: Reading Harry Potter and the Chamber of Secrets in her bedroom.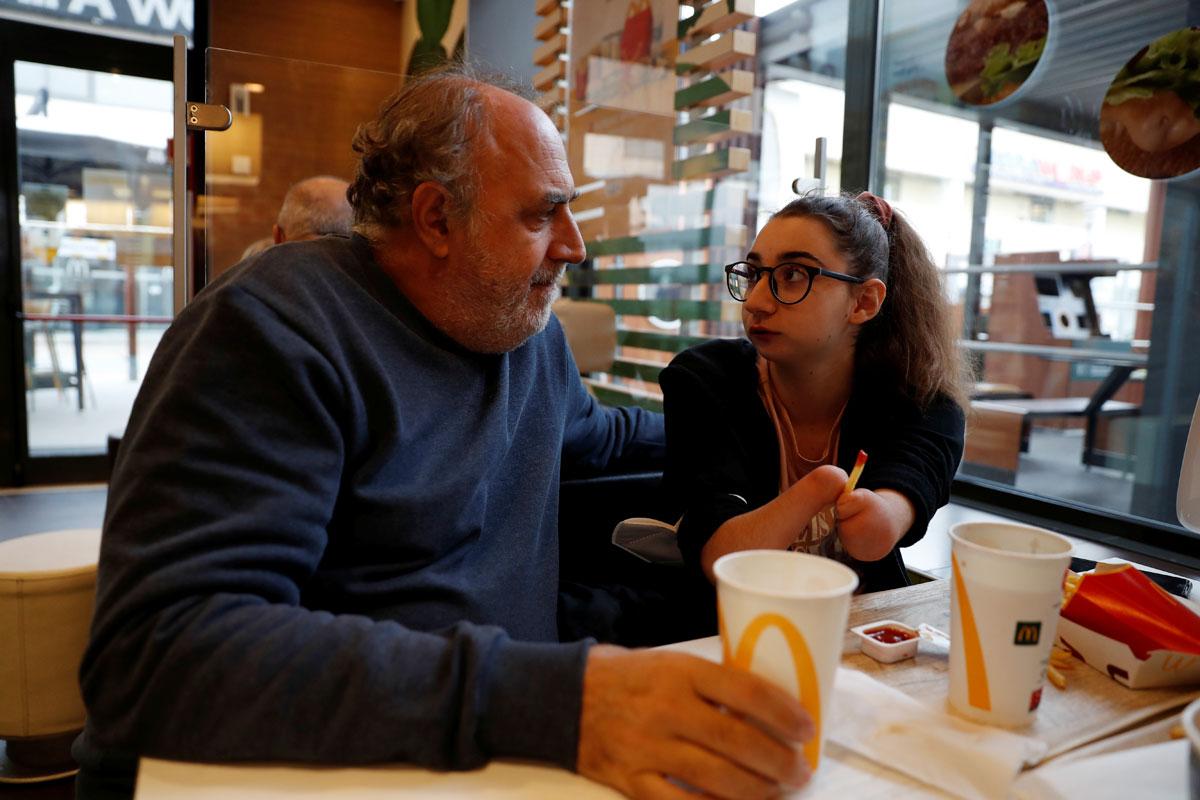 IMAGE: According to her father Marco, 'Francesca is a girl who knows what she wants. She has never had that limb or hands, and so she does everything with what she has.'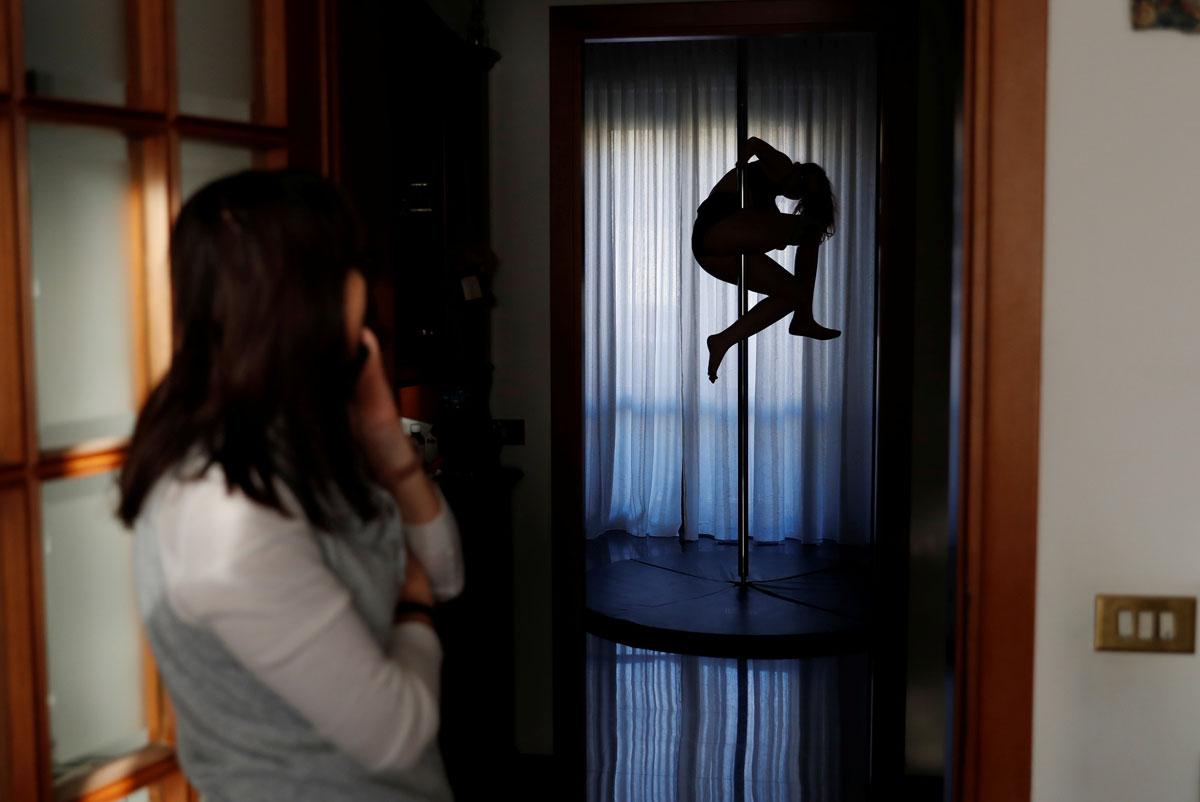 IMAGE: Francesca practices pole dancing at home while her mother Valeria Mencaroni watches.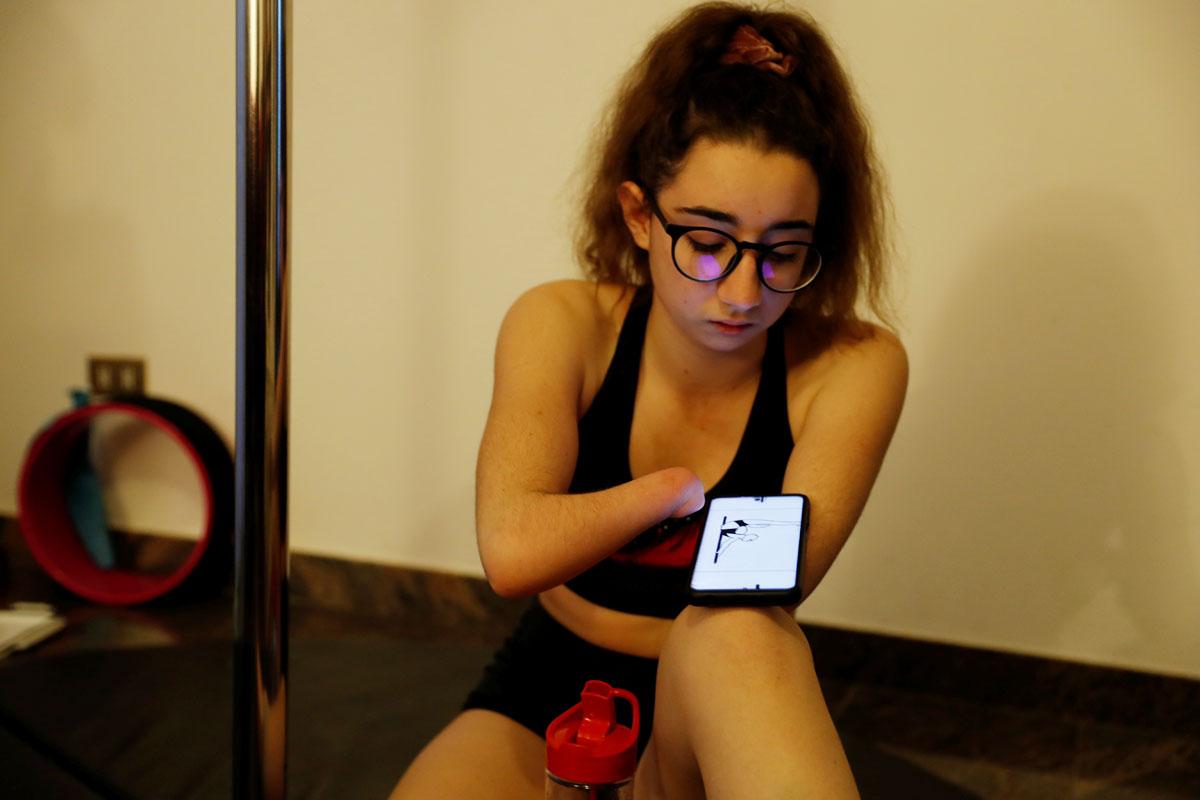 IMAGE: Francesca has a prosthetic leg. When she was about eight years old she decided to stop using artificial forearms because she found them inhibiting.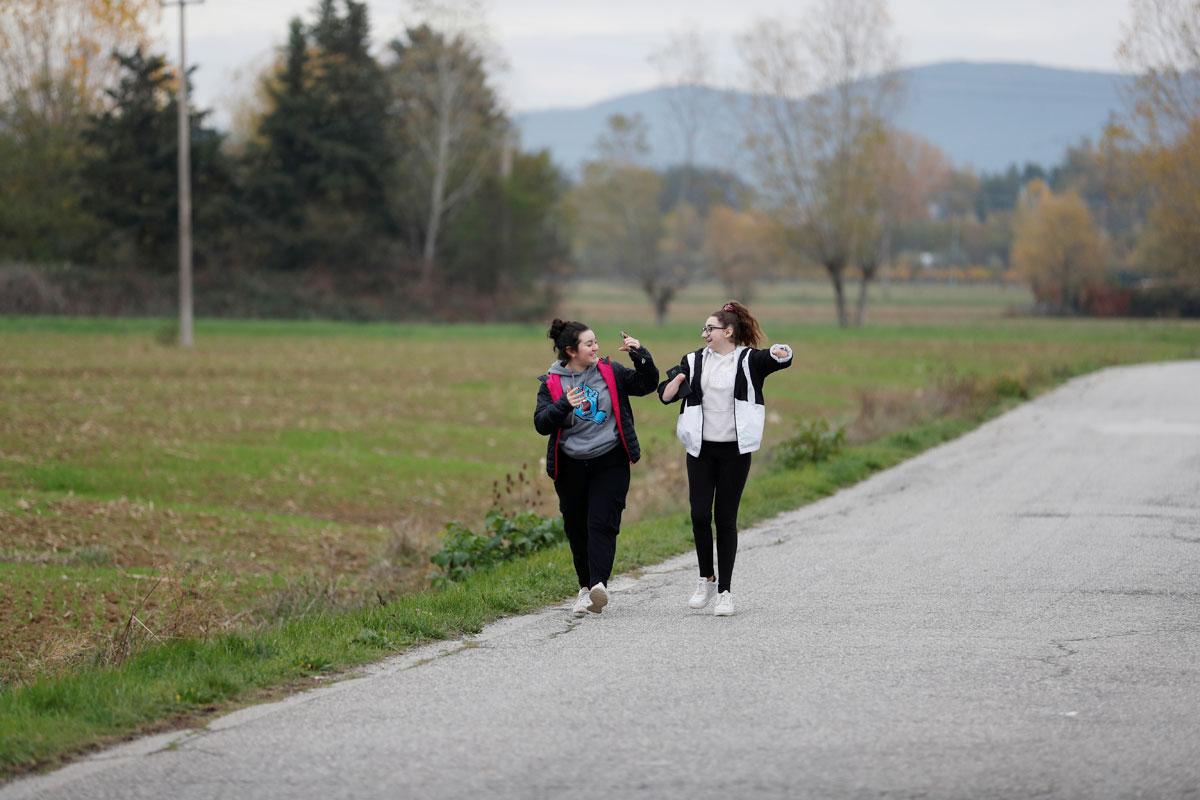 IMAGE: Francesca sings and dances with her cousin, Anna, 14, as they walk along the street in Magione.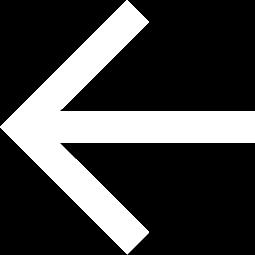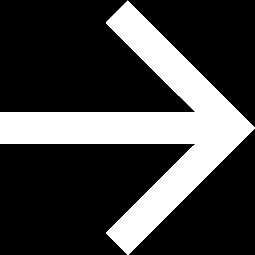 X