'Working with patients is a noble job. It will always be my plan B.'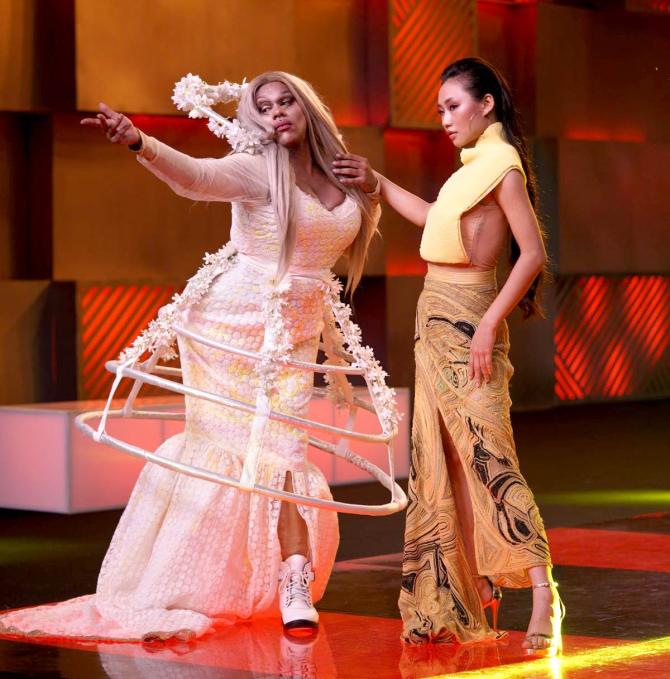 When Roshni Dada won MTV Supermodel of the Year 2, she was setting a positive example for several young girls like her to look beyond their adversities and chase their dreams.
The 22-year-old beauty hails from Jeju Dada village in Arunachal Pradesh where, she says, there is little exposure to fashion.
She braved the odds, convinced her parents and made her mark as a model.
In the introductory episode on the show, Roshni mentioned how the lack of support and encouragement from family members can influence one's aspirations and why it is important for people to inspire, encourage and respect each other.
"Even my family and close friends think that modelling is something you can do when you are young and have free time. They still think modelling is temporary and education is for the long run," Roshni tells Rediff.com Senior Contributor Rajul Hegde.
Your views on the condition of women in your state did not go down well with a certain section of the audience.
Most of the men here (Arunachal Pradesh) don't even watch these kinds of shows (fashion shows) and they don't know much about modelling.
After my introductory episode went viral, other people's opinions became their opinion even though they themselves had not watched the show. They did not get my point.
Some of them who understood what I was trying to say supported me.
I spoke from my perspective -- we don't get the freedom to choose professions like modelling, fashion and acting.
Even some of my family members and friends's brothers have stopped their sisters from trying to enter these fields.
What I said was based on my experience, so I had to clarify that.
Yes, even my family and close friends think modelling is something you can do when you are young and have free time.
They still think it is temporary and education is for the long run.
If I have to go back in time and redo my introduction, I would not change a thing. It was not the first time I was speaking about it.
I have always been vocal about it, but it was my first show on national television so a lot of people watched it. It was hard to see people sending negative messages. They were calling me names like names like 'freedom fighter' and 'male hater'.
My family and friends were sending positive messages and lots of love.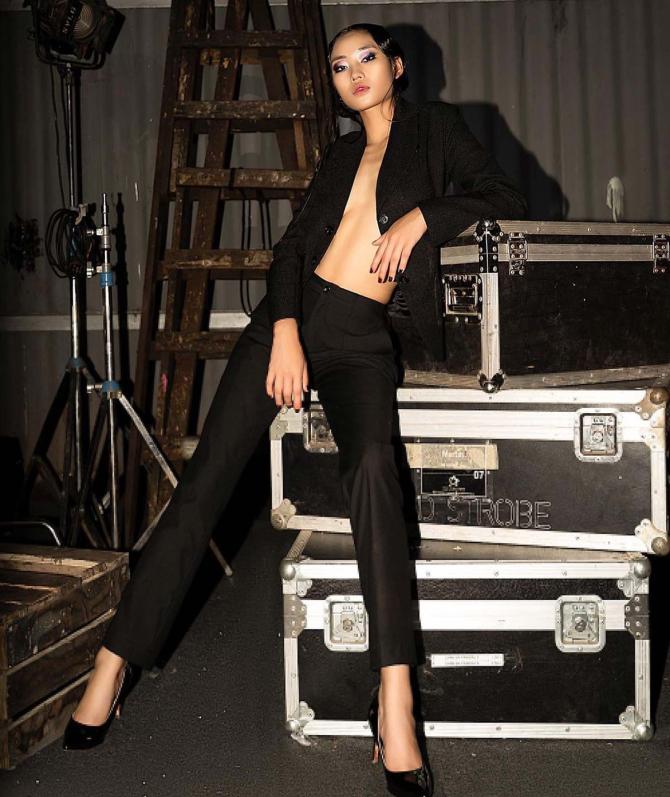 How did you convince your parents since they were particular about your graduation?
People (in Arunachal Pradesh) watch reality shows, but don't have the courage to go out and try out new things. It was the same for me as well.
I never thought I would participate and win the title.
My parents also told me to focus on my education.
Initially, they thought I was auditioning for these pageants as a hobby. But after I won Miss Arunachal and went to Miss India, they really got worried because I had to be in Mumbai for 45 days.
But when I did well in my studies too, they realised I can manage both. It was hard, but I convinced them.
What is your most memorable moment from the show?
The most memorable moment for me would be the one where I walked with Milind Soman Sir.
And why not? He is hot and I really respect him.
One lesson you learned as a model?
People think modelling is only about wearing good clothes, make up and looking glamourous; it's much more than that.
Modelling is also about expressions; how you carry designer clothes, your walk and your attitude is equally important. It's not easy.
A basic workout is a must, which will be useful for your body and strength. It will help you in your walk and posture.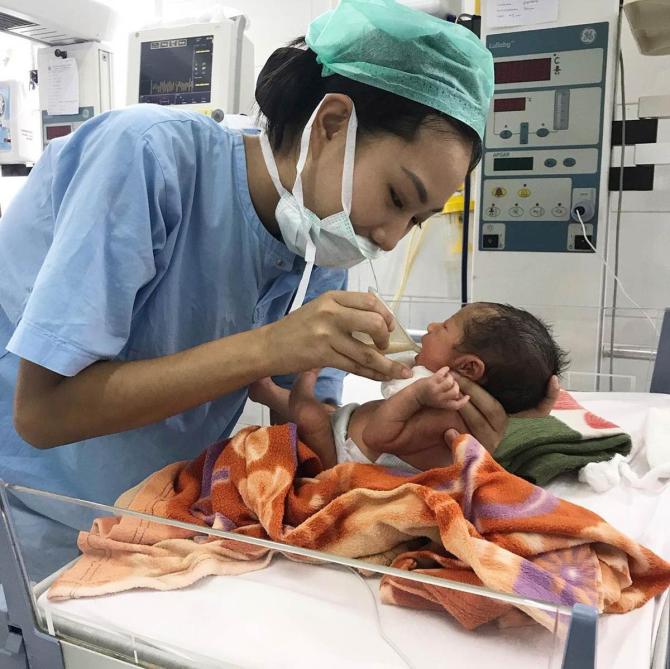 What's next?
I am in the final year of nursing. After training in the hospital I will become a registered nurse.
Modelling is my passion. I would like to go with the flow.
I am getting calls from agencies and offers for modelling.
After I am done with my hospital training, I will go to Mumbai and see what the future holds for me.
Given a chance, I would like to try acting too.
I don't really watch movies, but I like Ranveer Singh.
Working with patients is a noble job. It will always be my plan B.