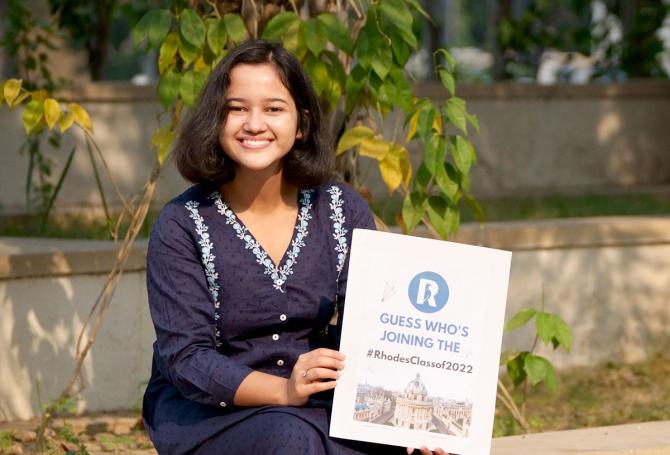 It's not every day that an undergraduate from India wins a scholarship to study at one of the prestigious universities in the world.
Ritika Mukherji, a final year BSc Zoology student from Miranda House, New Delhi, was just 19 when she was selected by the Rhodes Trust for a fully funded scholarship to pursue post graduate research at Oxford University in 2022.
Born in Kolkata and raised in Delhi, Ritika is one of the five winners from India and the youngest from the country this year to receive the funding grant from Rhodes Trust.
"I am interested in sleep physiology and the metabolic level studies of sleep patterns and related states," the young achiever tells Divya Nair/Rediff.com.
Ritika is currently engaged in a project that "studies sleep patterns of Northern elephant seals that come to breed on the beaches of California" for which she is remotely working with a team at the University of California in Santacruz.
Ritika is trained in Indian classical music and electronic keyboards and has been roller skating since she was five. Ritika's parents are journalists -- her late father Kingshuk Mukherji was the editor of The Times of India, Delhi edition; her mother Subhra Priyadarshini is the editor, Nature India magazine.
How did you apply for the scholarship?
In January 2021, I made a list of scholarships and entrance exams I'd apply for the year.
In August 2021, when the Rhodes window open, I applied for it.
One of my seniors from St Stephens who went to Oxford last year had told me that if I submit my application and clear the first round, I'd have clarity about my written application and letter.
This experience should help me in the future if I were to apply to any university in the world.
So I took great care to draft and present my application.
During the lockdown I had signed up for a bunch of cool remote projects (which would have been impossible in a non-pandemic situation) which also helped me back my application.
Honestly, I wasn't expecting to clear it. But I am glad and happy I have this opportunity now.
How did you prepare for the Rhodes process?
Preparing for the scholarship application and interview process was essentially an exercise in introspection.
This might sound funny, but I actually made a presentation about 'me.' This helped me break down my CV and systematically jot down the 'why' behind all my academic, professional, and extra-curricular interests.
I had long dinner-table discussions with my mother and phone calls with my mentors to talk about the various components of my application. This really helped me weigh each component by its level of significance, to ultimately be able to tell my story within the allotted word limit of written statements.
However, I believe that the real preparation for the Rhodes Scholarship begins much before one even thinks of applying.
My family always encouraged me to find my own way and look beyond just academics.
My early involvement in reading, roller sports, music and an urge to do well academically primed me with some of the basic qualities that this scholarship demands.
It was through my love of reading that I later discovered my interest in researching sleep.
Further, a set of excellent and supportive teachers at Miranda House and some very kind seniors and mentors under whom I did my online research internships, equipped me with not just academic tools but also made me cognisant of a professional work ethic.
I also feel that a vital part of the preparation for this scholarship, or for that matter any other, is to inherently possess some basic qualities of a good human, such as politeness, gratitude, honesty and humility -- things that we are taught right from kindergarten but may often forget in the din and hustle of a competitive academic career.
What were some of the interesting questions they asked you?
There were four rounds -- a written round, followed by three rounds of virtual interviews.
In the written round, which began in August 2021, applicants were asked to submit some personal details, official transcript/s, a proposed course of study, a personal statement/essay, an academic statement, and a CV.
We were also required to provide contact details of four referees who had agreed to submit letters of recommendation.
This was followed by the first interview round, where the focus was mainly on testing our academic, professional, and technical background and to gauge the motivation behind our work so far.
The penultimate interview round was a discussion with a multi-disciplinary panel.
In my case, the panelists urged me to paint a bigger picture about how my aspirations to study sleep in animals fit into the larger scheme of things.
For instance, I was asked that if I were the principal scientific advisor to the prime minister of India, what suggestions would I give to the government for improving sleep quality in school-going children.
The discussion spanned from laboratory-level to policy-level implications of my proposed area of scientific inquiry.
I was also asked why I -- an undergraduate student with little laboratory experience (owing to the pandemic) -- was a good candidate for this scholarship, over other more experienced, postgraduate students.
The final interview round was held in mid-November (of 2021), and was on similar lines.
Here, in addition to a more in-depth inquiry of the previously mentioned themes, I spoke about my other interests like sports, music, books, movies, birding and organisational activities.
Before the final interview round I got a chance to participate in a Zoom call with all the 11 other national finalists. This was an invaluable experience since I got to interact with some of the coolest young people of the country.
In essence, the whole application process coaxed me to realise what makes me unique and how and why my work matters in this world.
I must also add that the application process, although completely online, was beautifully orchestrated and a lot of fun.
All the interviewers, organisers and technology support volunteers made the process seamless and made sure that the applicants were comfortable throughout.
The preparation material and alternative resources provided at each step made sure that each candidate had a fair chance to prepare for what was to come.
A Question and Answer session with some past Rhodes Scholars and an informal online discussion forum also helped immensely.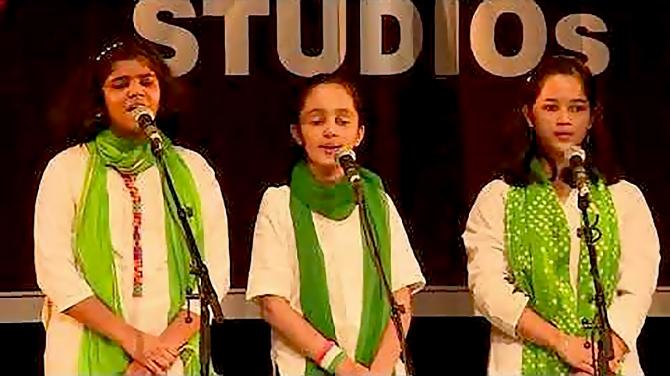 What was the most challenging part of the scholarship?
Efficient communication has always been a 'work in progress' for me.
I used to be a very shy kid and never wanted to speak up at all.
As I grew up, I gradually opened up and liked meeting new people but always found it challenging to express my thoughts in an organised and crisp manner.
Answering questions during the interviews required just this, and I was initially very worried.
I had to first calm myself down and unwind. My experience in writing and public speaking, and those dinner-table discussions with my mother (which, I now realise were almost like mock interviews) helped me face my fears.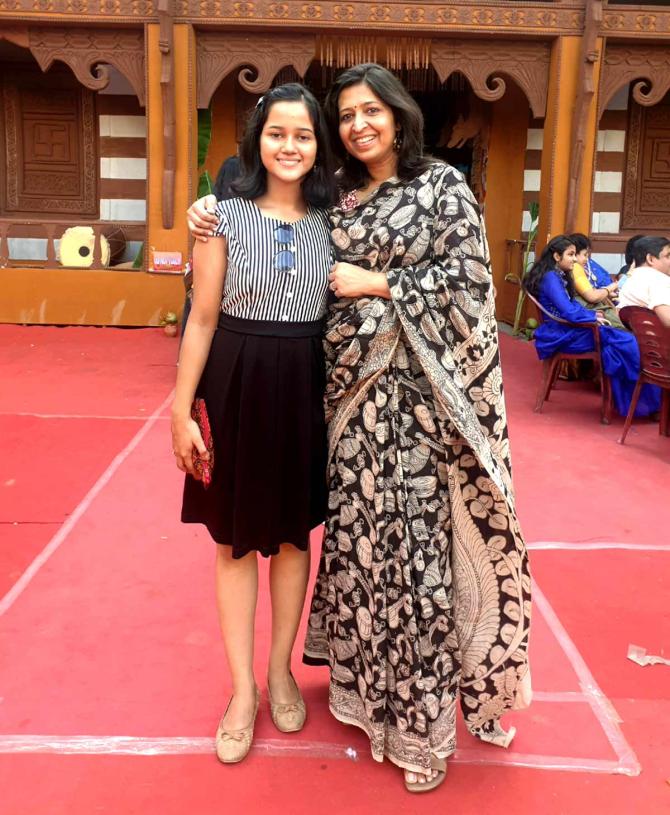 What factors do you think that helped you win this scholarship?
I had a pretty clear idea of who my potential supervisors at Oxford could be, and I had had some discussion with them about what projects we could do together.
This prior planning and ideation, I think, made my application stand out.
I think the Rhodes panel is looking for self-aware individuals who try to make maximum use of their energy, have some leadership qualities, and fare well in academics.
Why Oxford?
When I started reading about sleep science, a lot of the research that interested me was being done in labs at Oxford, or in some universities in the USA.
The potential supervisors at Oxford, with whom I interacted, were very welcoming and I seemed to fit well into their laboratories given my background and interests.
I explored laboratories in India that conducted the kind of sleep research I was interested in but found very few. However, I had previously met one of the pioneers of sleep research in India and had a discussion with them about my research interests, and they, very generously, offered to guide me in my postgraduate education, in case my other applications failed.
What course will you be taking up and what are its applications?
Although my exact course at Oxford is yet to be decided, I hope to get into the interdisciplinary biosciences doctoral training partnership programme, or the DPhil in physiology, anatomy, genetics, or the MSc + DPhil in neuroscience.
All these courses align well with my interests. My research, if all goes well, will revolve around exploring the molecular mechanisms of phenomena like sleep and torpor in animals.
Since the Rhodes Scholarship is also an opportunity to meet people from such diverse backgrounds, I will definitely try to make many friends, learn about diverse cultures and continue pursuing at least one extra-curricular activity. I am also super excited about spending a lot of time in the beautiful libraries of Oxford.
Any suggestions for students applying for the Rhodes Scholarship this year?
Some general points that come to my mind:
Keep your essays/statements simple, avoid sounding verbose.
Be honest about your achievements, don't overstate them.
Realise that quality matters over quantity.
Have discussions with your peers/teachers/mentors, or have mock interviews.
Try to map your answers, take a moment to think before you speak.
If you don't know the answer to a question, acknowledge it. Try to make inferences from a related topic if possible, but make it clear that you are doing so.
Think about the different tangents one strand of conversation could take, prepare accordingly.
Don't try to mug up too many things at once, especially in the week leading up to the interview.
For online interviews, make sure you follow all the guidelines, keep backup internet connections ready.
Most importantly, keep calm and enjoy the opportunity to have a nice discussion with a bunch of really cool and accomplished people, who just want to talk to you, about you.
What next?
I would first want to do my best at Oxford. Never in my wildest dreams had I thought that I would get such an opportunity.
I want to keep studying sleep and would ultimately want to come back to India. I would like to continue focusing on studying inter-species variation in sleep.
I would love to work on different kinds of model organisms and contribute to the development of tools and techniques to study these animals in a way, as minimally invasive as possible.
I aspire that whatever research I engage in also has implications that fuel animal conservation efforts.
I dream (no pun intended) of creating a visual database in the form of an interactive website, where all the sleep research on different animal species can be easily accessible not just to researchers but to anyone interested.
Through my initiative -- InVolMEnt (Internships, Volunteering, Mentorship, Entrepreneurship) -- I want to help make work experience opportunities more accessible for Indian students, especially undergraduates.