Harnaaz Sandhu beat contestants from 80 countries to win Miss Universe 2021.
She's the first Indian to win the title after 21 years -- Lara Dutta was crowned Miss Universe in 2000 and Sushmita Sen in 1994.
A Chandigarh-based model, Harnaaz is pursuing her master's degree in public administration.
Paraguay's Nadia Ferreira, 22, finished second, and South Africa's Lalela Mswane, 24, came third.
'I am immensely grateful to the Almighty, my parents, and the Miss India Organization for guiding and supporting me throughout.
'Loads of love to everyone who prayed and wished the crown for me.
'Bringing the glorious crown back after 21 years to India is a moment of greatest pride,' Sandhu said after winning the title.
Her answer during the final round won hearts. When asked what advice she'd give young women on dealing with the pressure they face, she replied, 'The biggest pressure the youth of today is facing is to believe in themselves, to know that you are unique and that's what makes you beautiful.
'Stop comparing yourselves with others and let's talk about more important things that's happening worldwide.
'This is what you need to understand. Come out, speak for yourselves because you are the leader of your life, you are the voice of your own.
'I believed in myself and that's why I am standing here today.'
Please click on the images for a better look at Harnaaz's pics from the beauty pageant.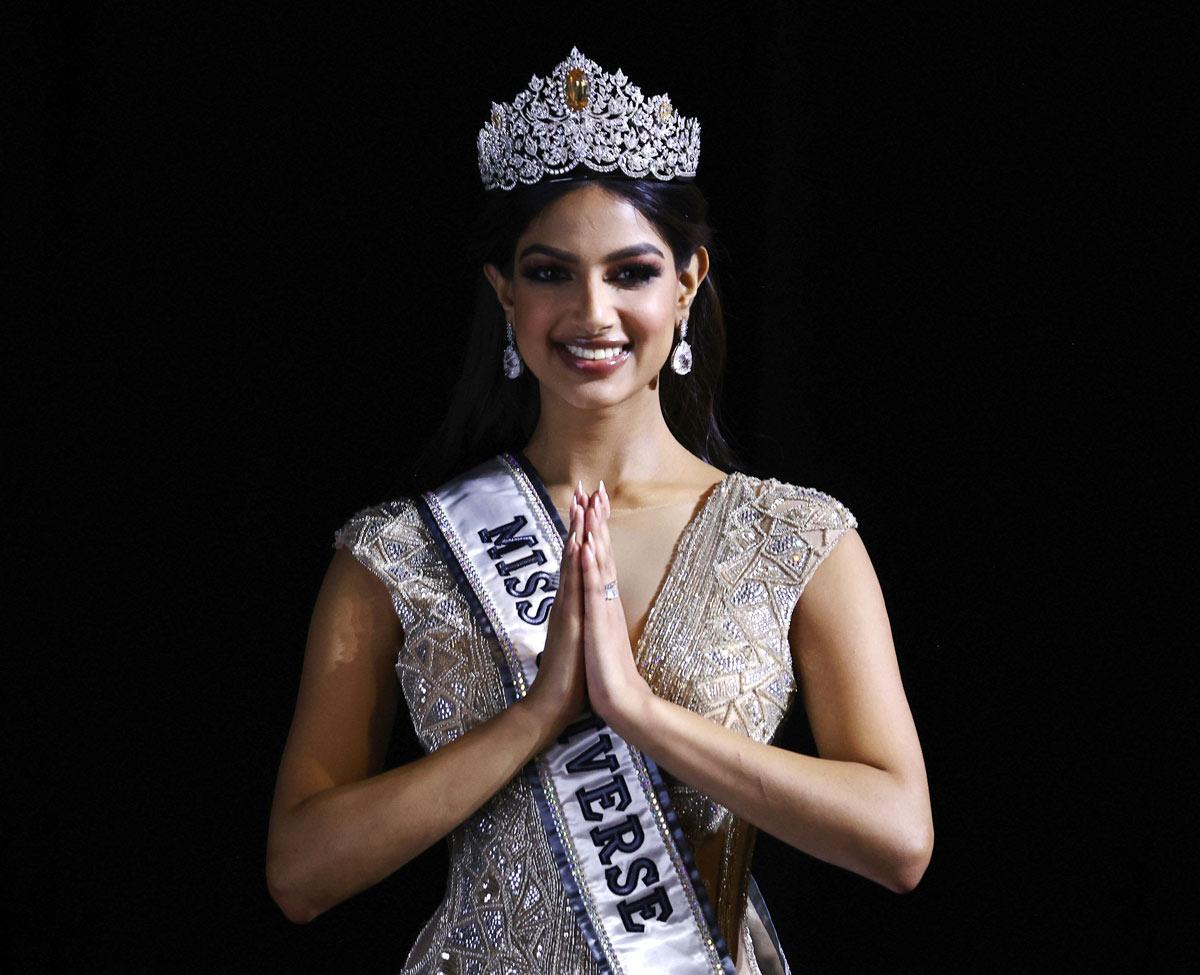 IMAGE: Meet Miss Universe 2021 Harnaaz Sandhu.
All photographs: Ronen Zvulun/Reuters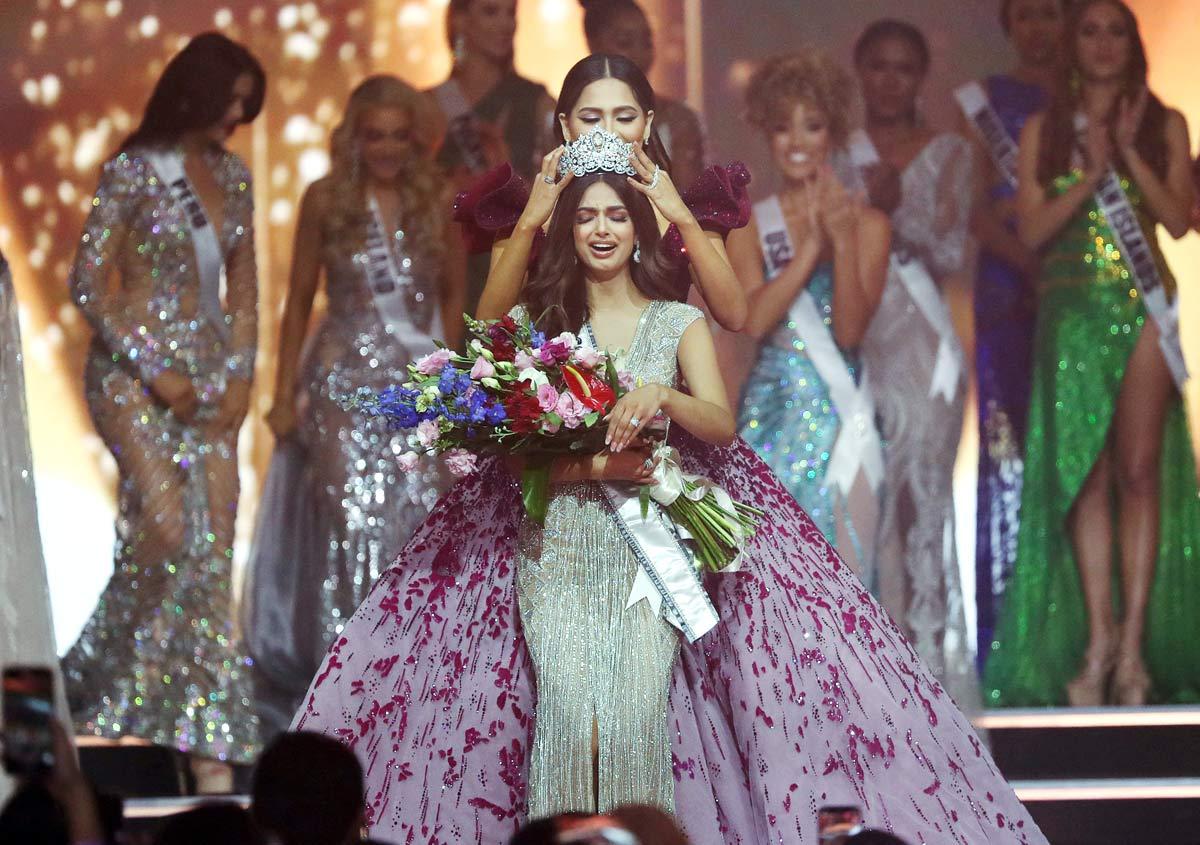 IMAGE: The crowning moment! Outgoing Miss Universe Andrea Meza of Mexico crowns Harnaaz.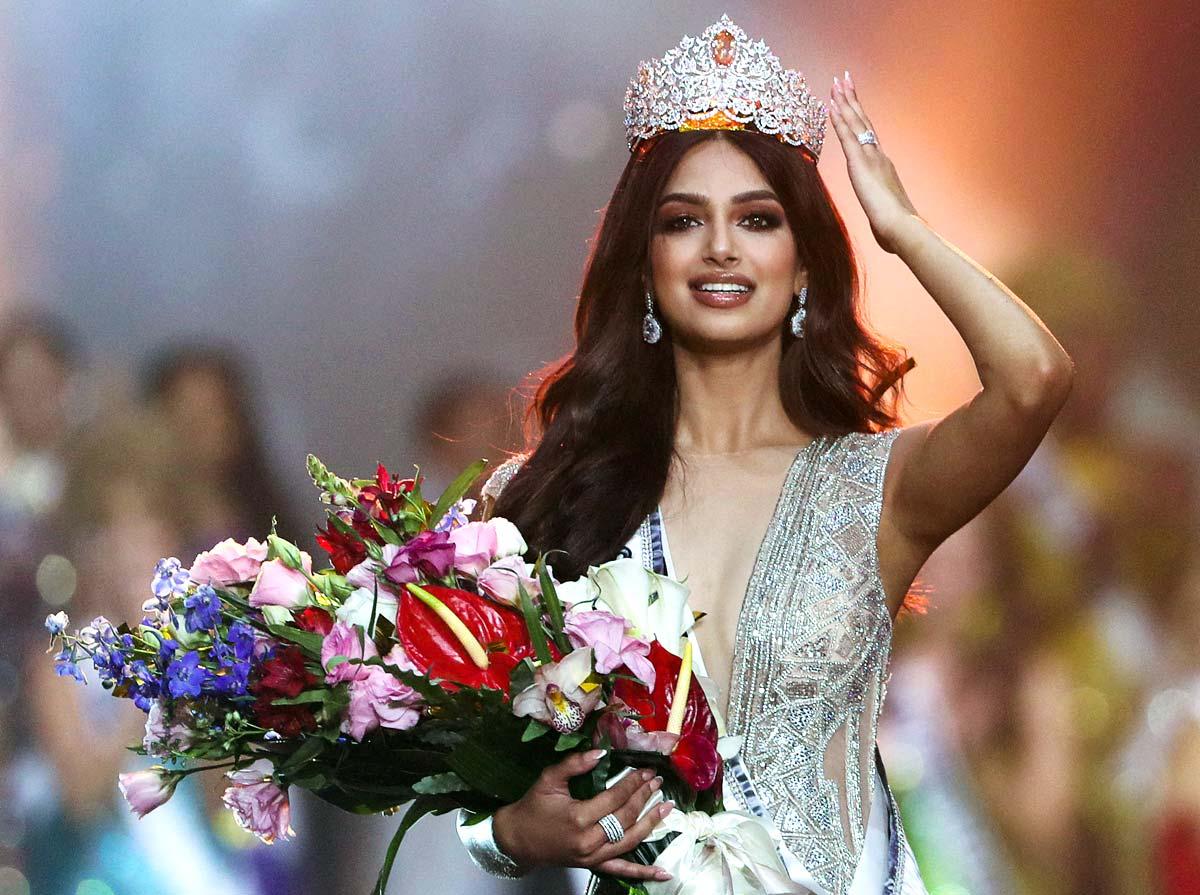 IMAGE: Harnaaz takes a walk on the Miss Universe ramp after being crowned.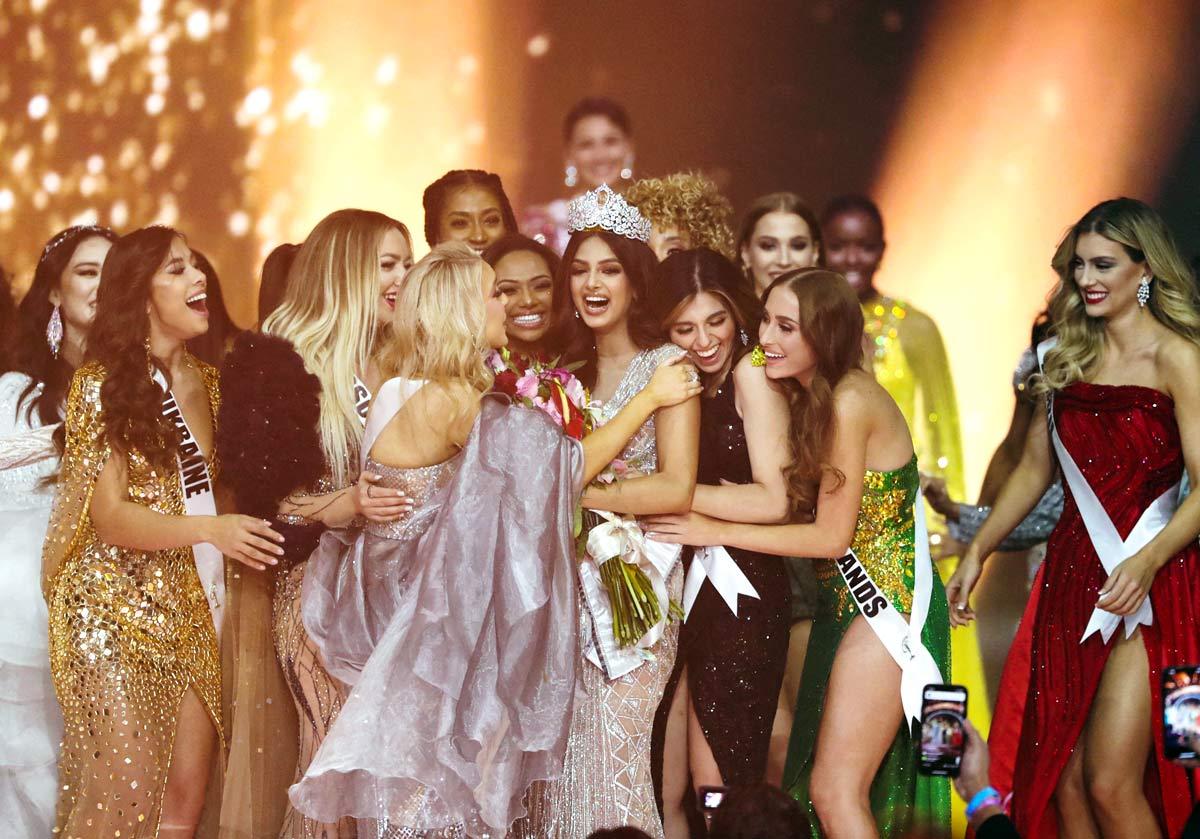 IMAGE: Excited contestants gather around the new Miss Universe 2021 to congratulate her.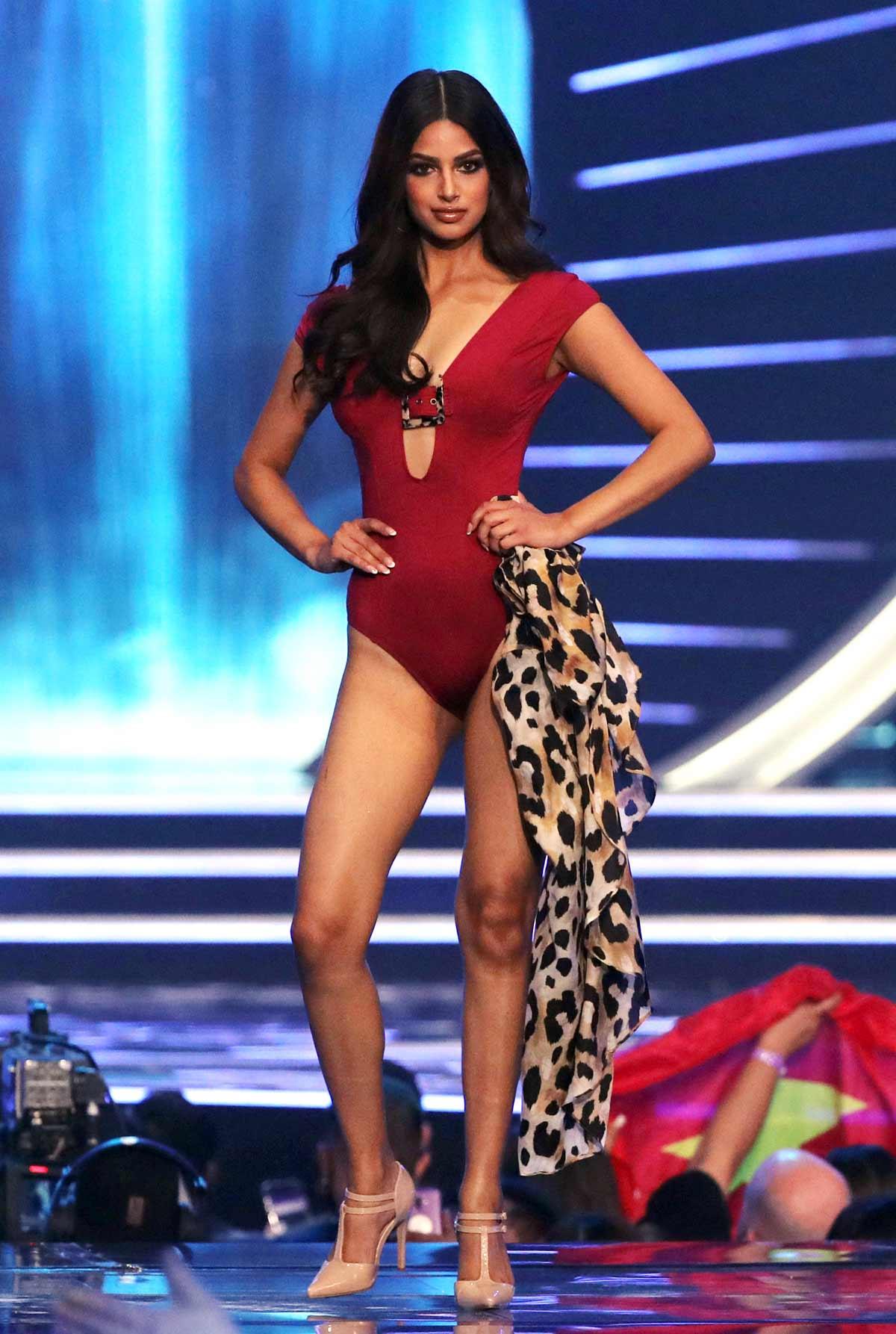 IMAGE: Harnaaz poses in a bathing suit at the pageant.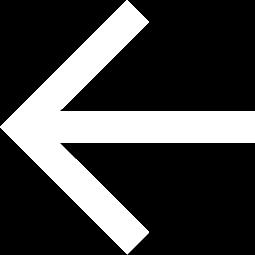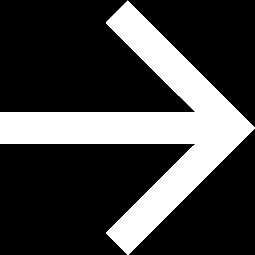 X