Rathika Ramaswamy's love affair with wildlife photography began in 2003, when she took pictures of birds at Bharatpur. That love affair -- captured in her lens -- bloomed! And how!
Please click on the images for a look at Rathika Ramaswamy's amazing images.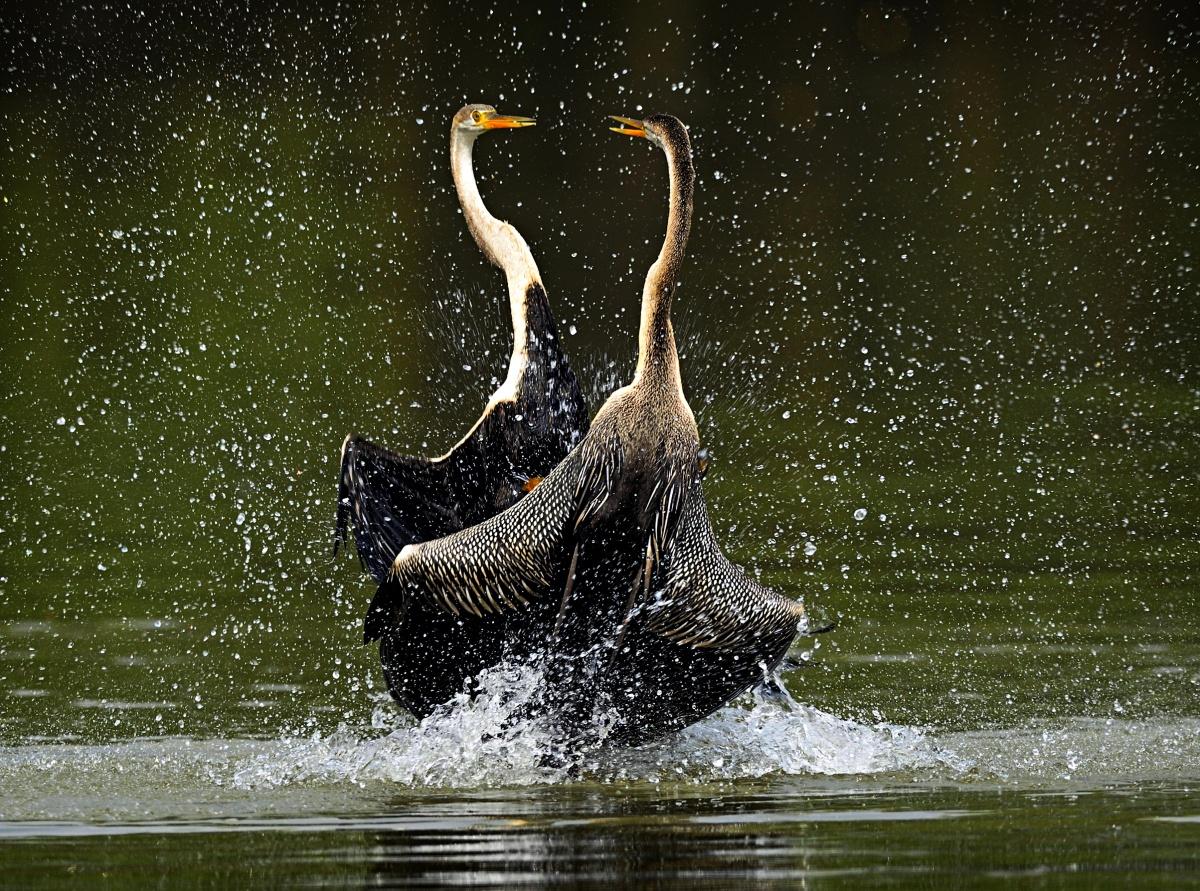 All photographs: Kind courtesy Rathika Ramasamy
Rathika Ramaswamy was just 15 when she took her first picture of a bird.
Birds were -- and still are, by far -- her favourite creatures.
That picture, shot on a Minolta point-and-shoot camera gifted by her father, was the first step she took towards a career dominated by men.
Only, she didn't know that. Not then.
Today, Rathika is India's first woman wildlife photographer.
She has made a name for herself internationally because of the brilliance of her craft. Her amazing photographs celebrate avian beauty and diversity by combining technical virtuosity with enchanting stories.
"Birds inspired me to become a wildlife photographer. I am an outdoor person and I like being amid Nature, watching animals and birds.
"Incidentally, no one in my family is a photographer," reveals the lenswoman, who has been part of international juries for three of this year's prestigious photography events -- the BigPicture: Natural World Photography Competition, USA, the Bird Photographer of the Year and the Nature in Focus Photography contest.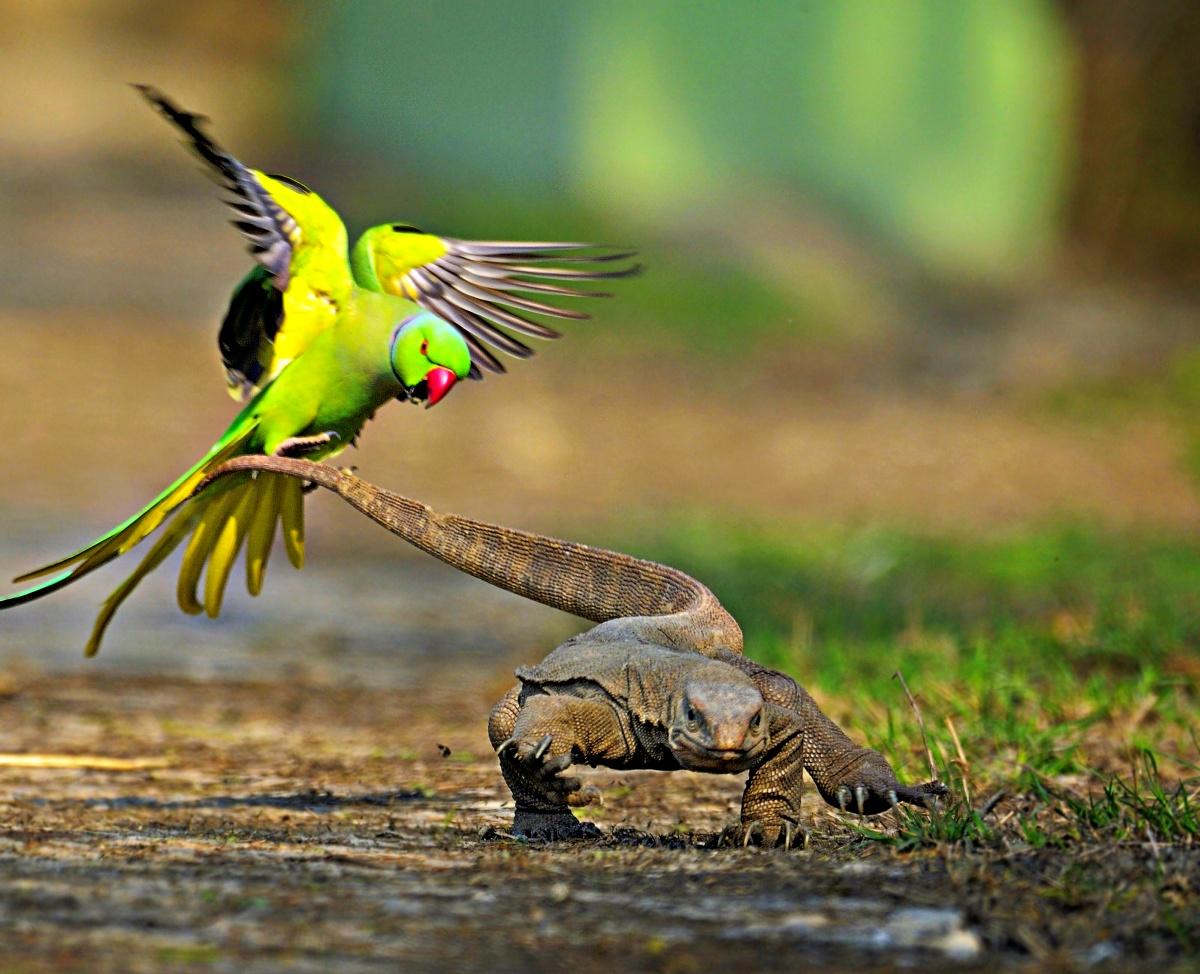 Born and schooled in Theni, a little hillock town in Tamil Nadu, Rathika is a double graduate with degrees in computer engineering and business administration, both of which she earned in Chennai.
Even though a lucrative career awaited her in the software industry, her heart knew her future lay amid wildlife -- especially birds -- and cameras and lenses.
That thought grew stronger in 2003, when she took her first tentative steps in wildlife photography during a visit to Rajasthan's Bharatpur Bird Sanctuary, which is a UNESCO World Heritage site.
The birds that she captured in her camera there flew straight into her heart.
Her long stay in Delhi -- which is encircled by many bird sanctuaries and national parks and is an important route for migratory birds -- cemented her decision.
"Delhi gave me enormous opportunities to shoot birds and specialise in bird photography," says Rathika, who was acknowledged as the best-known woman photographer across the world on the Internet in 2018.
Rathika has fascinating experiences to share about her shoots.
"The courtship display dance of the Sarus crane (the tallest flying bird in the world) is unforgettable. It is the most beautiful and elegant dance I have ever seen among birds. Cranes have a fascinating mating ritual, starting with a trumpet-like call followed by an elaborate courtship dance which symbolises their celebration of love."
She also vividly remembers lion cubs dozing on a tree -- a sight she captured at the Serengeti National Park in Tanzania, the world's largest wildlife reserve.
"I have never seen so many of them sleeping; that was one of my most memorable shoots.
"Then there were two Indian darters fighting in the Bharatpur Bird Sanctuary. Watching them fighting like WWF fighters was a visual treat; I felt like they were doing a water salsa."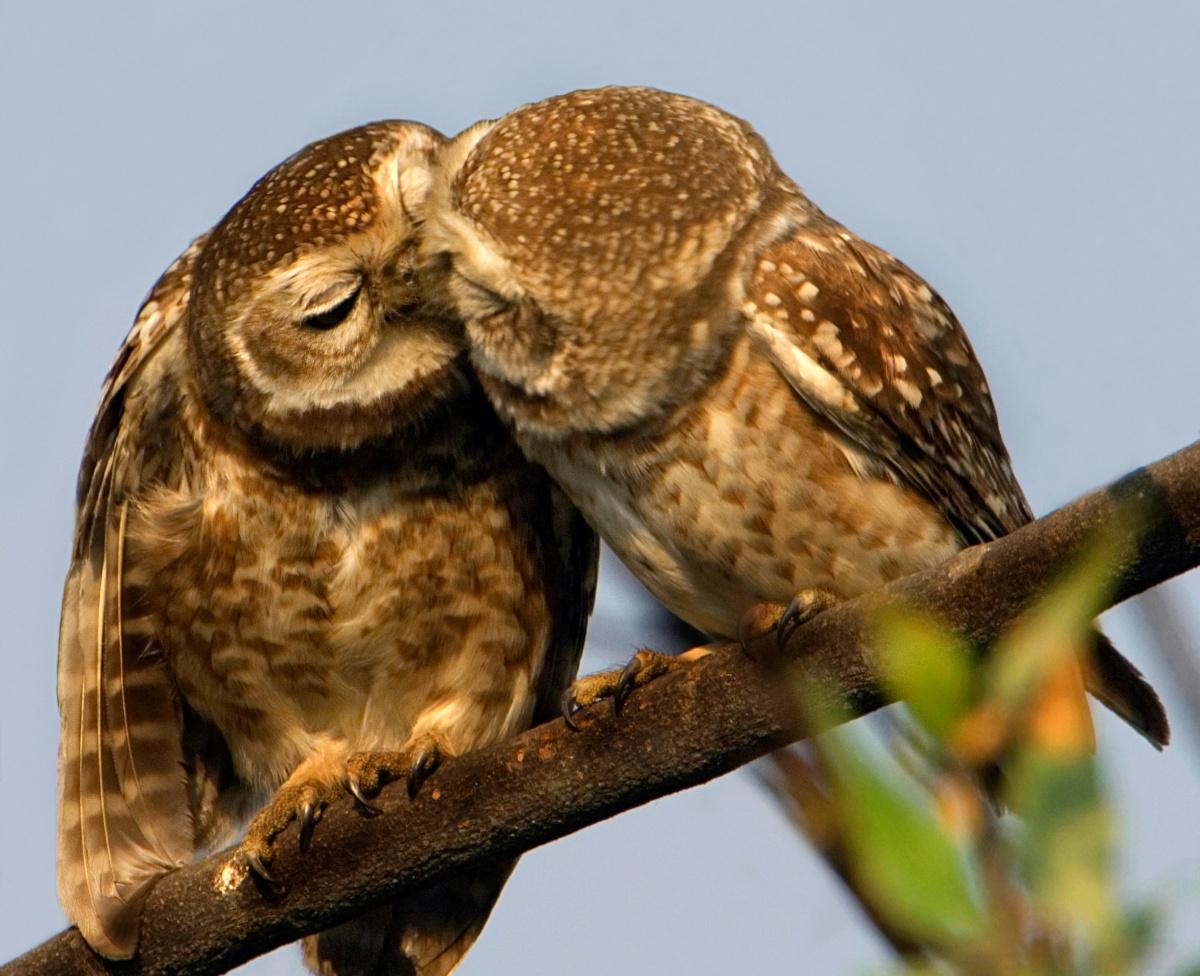 While Rathika, who published her first book, Bird Photography, in 2010, likes to shoot both birds and animals, she is particularly fond of the former, among whom she has a great affinity for the kingfisher.
When it comes to animals, she finds the tiger and the elephant most photogenic.
The Nikon D5 (full-frame DSLR) and Nikon Z7II (mirror-less) are her favourite cameras.
When shooting pictures of birds, she uses the AF-S NIKKOR 800MM F/5.6E FL ED VR lens; while capturing mammals with her lens, it is the AF VR Zoom-NIKKOR 80-400mm f/4.5-5.6D ED that she prefers.
Rathika considers being India's first woman wildlife photographer an unexpected achievement.
"In fact, the thought that wildlife photography was male-dominated did not occur to me initially. It was only later that I realised I was the first woman to venture into this field in India."
For her, photography is both a passion and an art form; it, she says, is like painting with light.
"Everything is already painted in Nature; a photographer has just to capture it in image form with his/her own visualisation, style and artistic expression. The bottom line is: You need to understand the vocabulary of the wildlife and learn its intricate nuances," she says.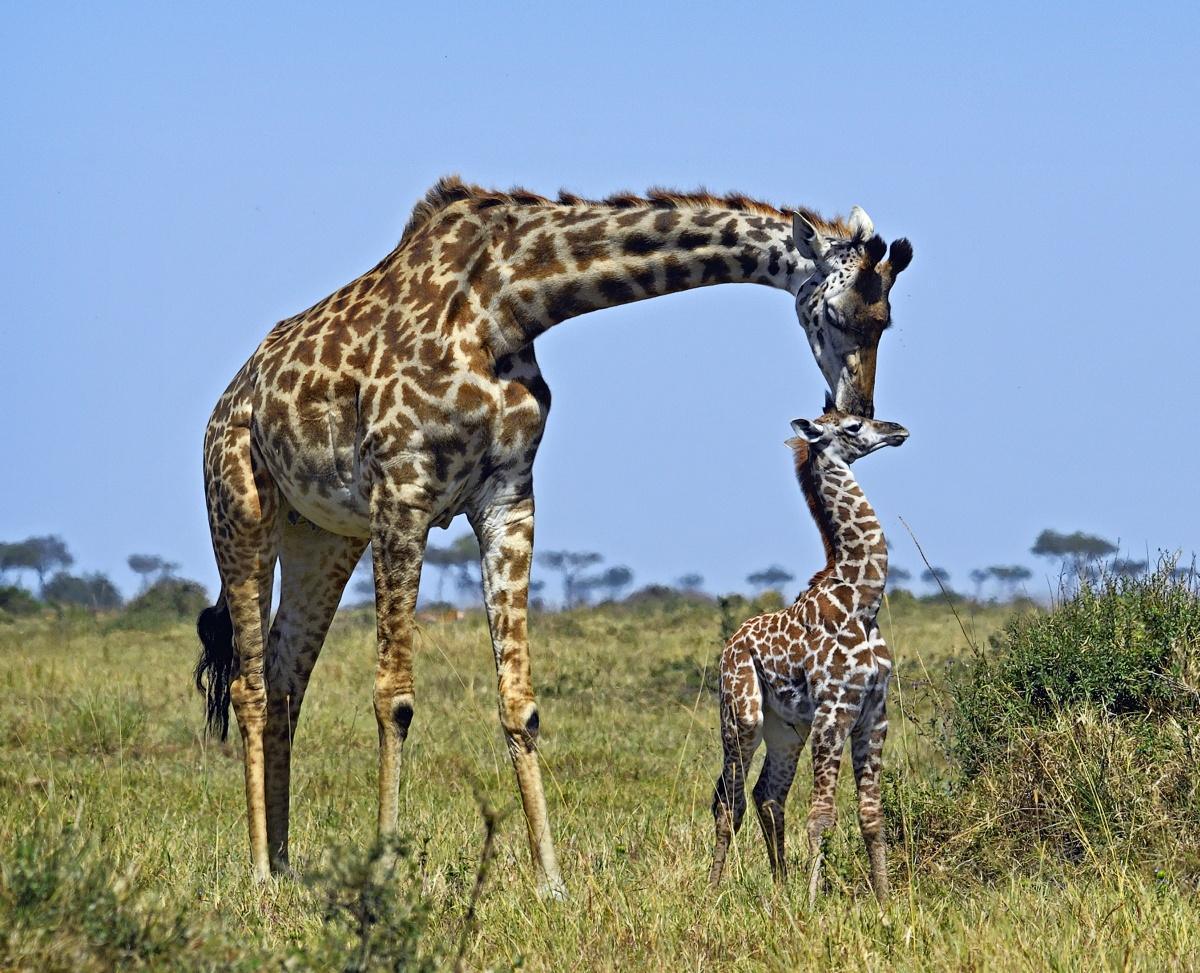 She dwells at length on the important requisites that a good wildlife photographer must possess.
In-depth knowledge about animals and birds, their habitats and behaviour patterns are a must. A degree in biodiversity and conservation is an advantage.
"A wildlife photographer must make thorough preparations and do research and planning before embarking on an assignment.
"If I am visiting a bird sanctuary for the first time, I start with exploring the place and looking for good vantage points from where I can shoot my pictures. I look for places where bushes and tree branches do not obstruct my camera and where the lighting would be effective.
"Also, when you go to the same location frequently, the birds get used to your presence.
"You also need to have enormous patience and passion for wildlife. It is a competitive field and only hard and unique work pays," says Rathika.
She also has sobering and cautionary advice for those who are considering a career in wildlife photography.
"Wildlife photography may appear glamorous but it is actually a tough pursuit and an exacting art," says Rathika, who lugs a minimum of 10 kgs with her on every trip -- this includes her cameras, lenses, laptop, extra batteries, memory cards and basic medicines.
She is careful not to use deodorants, perfume or oil, as such products reveal her presence to the animals.
She is also emphatic about the role wildlife photographers can play in wildlife and ecological conservation.
"Photographs of wildlife convey much more than words. They connect people with Nature and can help them understand how deforestation and poaching wreak havoc on natural habitats and wildlife. It is particularly important to spread this awareness among youth and children," says Rathika.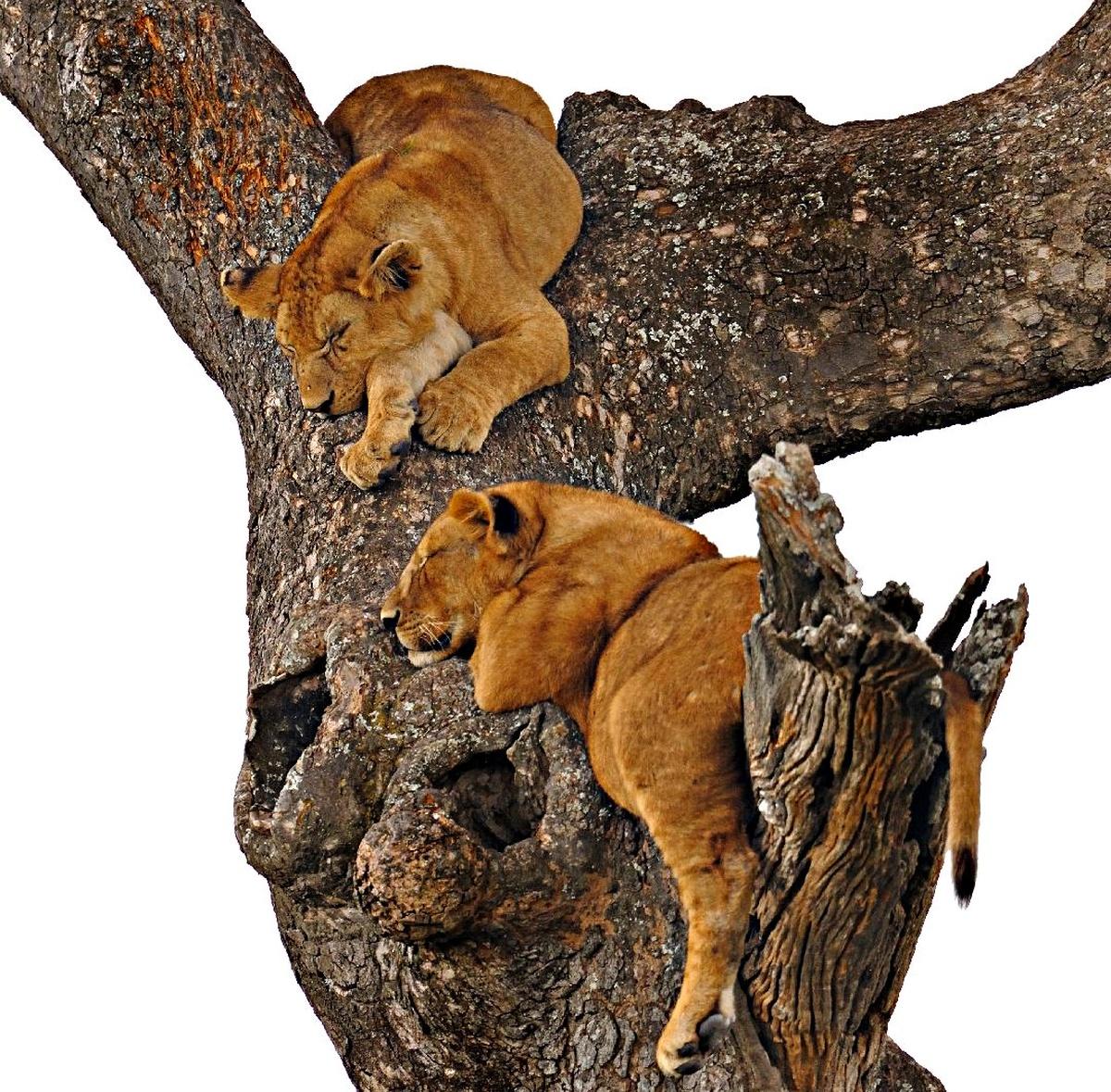 She counts Arthur Morris for bird photography, Moose Peterson for wildlife photography and Steve McCurry for his documentary photographs among the people whose work she is inspired by.
"His (Morris) photographs are not just about documenting birds; he also captures fine action shots of birds with great aesthetic composition. Peterson is among the earliest wildlife photographers to use a digital camera."
Rathika feels digital cameras have changed the world of photography.
"It's not only about the film or manual camera; even the technique of photography has changed.
"With manual cameras, seeing the result after developing the film and waiting for the images to reveal themselves was a slow but beautiful process. But it was also a costly pursuit.
"Now, with a DSLR/mirrorless camera, we get instant results. The process has become easier, faster and more affordable so many people are pursuing photography as a hobby or a profession.
"With mobile cameras, everyone has become an amateur photographer. But it is always the person behind the camera, whether manual or digital, who plays an important role in creating images."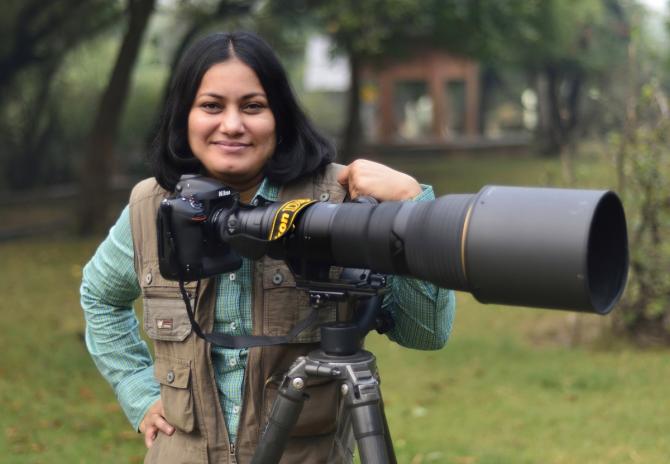 Rathika's eventful career is chockfull of enviable accomplishments.
An influencer with more than 1.2 million followers on social media, her work has been appreciated and featured in top national and international publications and exhibitions such as Sanctuary Asia; National Geographic Traveller India; BBC Wildlife Magazine; Conde Nast Traveller; WWF's wall calendar (2012 and 2017), and the Festival of Owls in Italy (2014).
She has also served on the jury panel for photography competitions such as the Wiki Loves Earth Contest, Siena International Photo Awards and URBAN 2018 Photo Awards, Italy.
She was featured as the best bird photographer in Asia by Uccelli in Natura, an Italian magazine on birds.
Her Sarus crane dance image was the cover of the Helm Dictionary of Scientific Bird Names in 2009.
She was conferred the International Camera Fair Award for her outstanding achievements in wildlife photography in 2015.
A founder-member of the Wildlife Conservation of India and Photography Arts Association of India, she regularly conducts wildlife photography masterclasses.
She has held workshops at IIT-Madras, IIT-Kanpur, BITS Pilani, Assam's Kaziranga National Park and the Bharatpur Wildlife Sanctuary.
During the COVID pandemic, she has been holding wildlife photography sessions, organised by the WCI, on Zoom.
When the world becomes safer, Rathika looks forward to ticking off one more item from her bucket list -- a shoot in Borneo, Indonesia.
Feature Presentation: Rajesh Alva/Rediff.com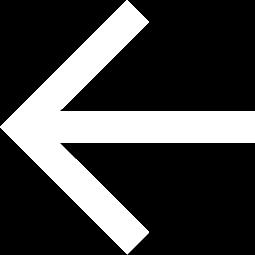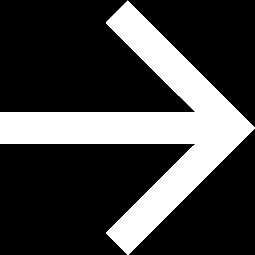 X