April 29, 2016
9 reasons India's rising credit card debt should worry you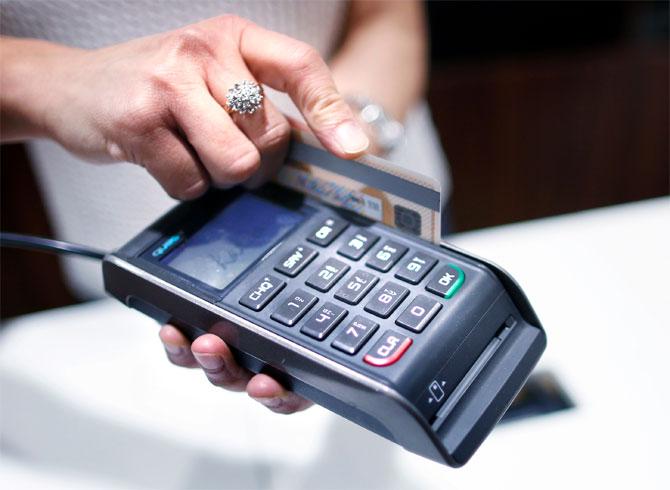 Next time you swipe, ask yourself, do you really need it or do you just want it?
Bad loans of state banks = defence + education + roads + health spends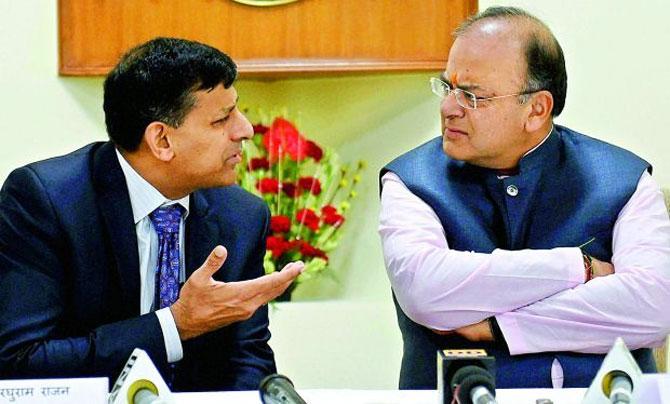 The crisis in Indian banking has now reached a point where the NPAs of many public-sector banks are higher than their net worth
April 25, 2016
Why gold refinery consolidation is the need of the hour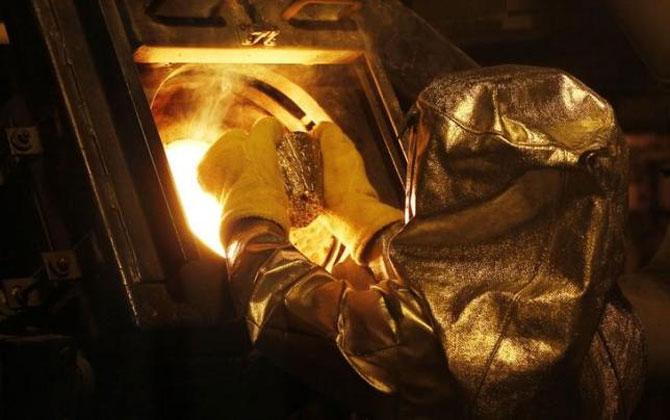 Finance Minister Arun Jaitley's decision to cut arbitrage may ensure that the standards of purity of the refined gold in the Indian market meet the global benchmark
How Virat Kohli cracked the Rs 100-crore league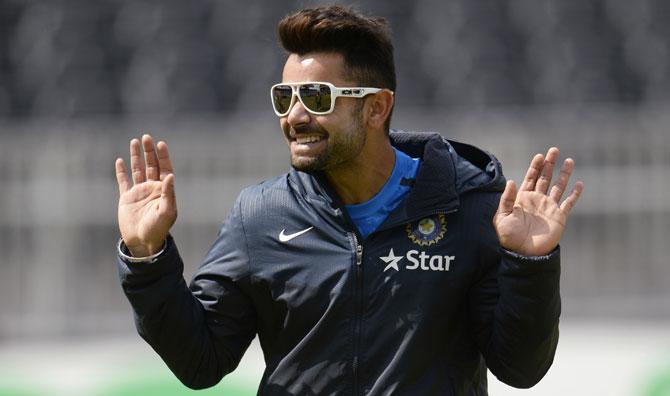 Kohli is rated very high on being distinctive, stylish and prestigious.
April 23, 2016
How life insurance companies get celebrities on a small budget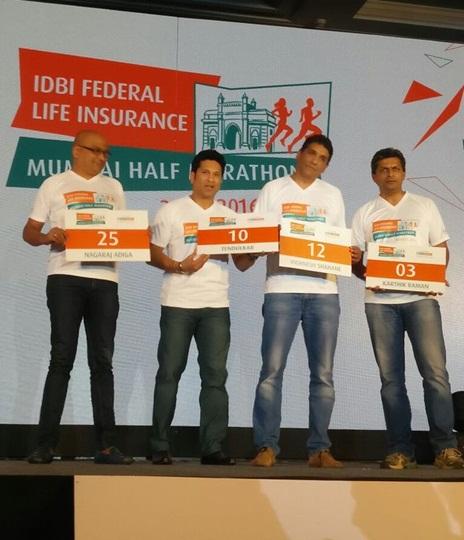 Life insurance companies are balancing the increasing use of celebrity endorsers by limiting the association to short, event-led campaigns.
April 22, 2016
Oswal vs Oswal: Another murky business family feud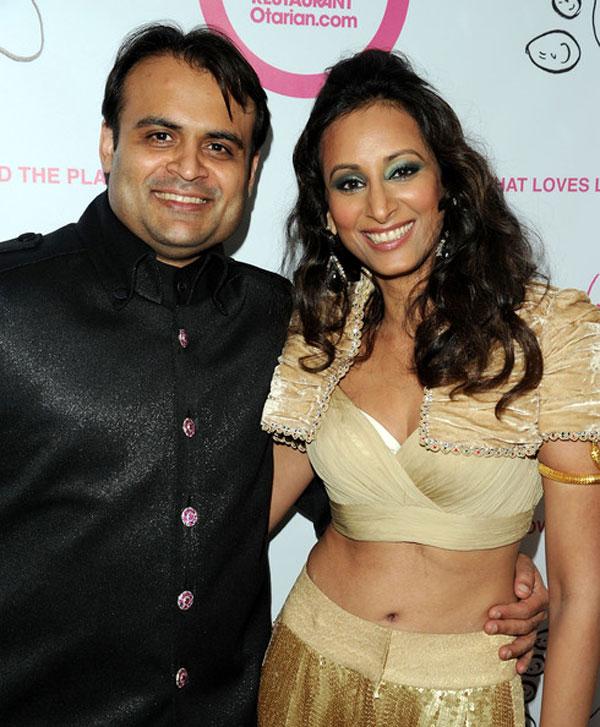 This is the first time the fight is between mother and son.
April 19, 2016
The man who's driving Uber in India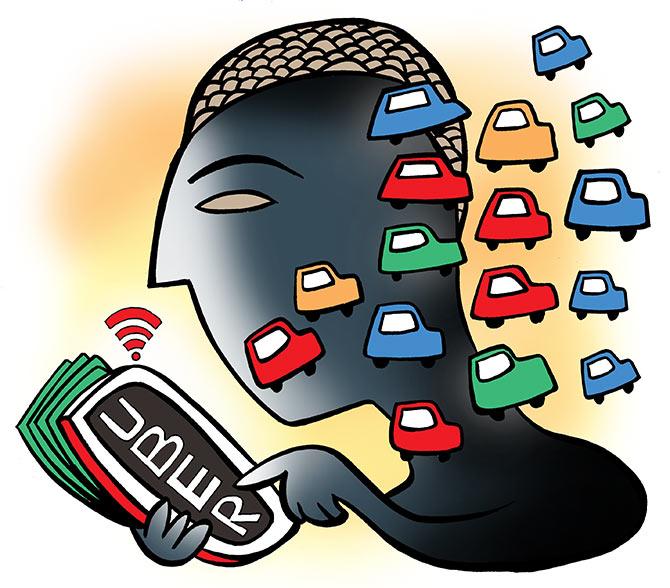 Amit Jain tells Shyamal Majumdar about his dream to make Uber the 'safest place in the city'
India's biggest farm reform is 91.6% behind target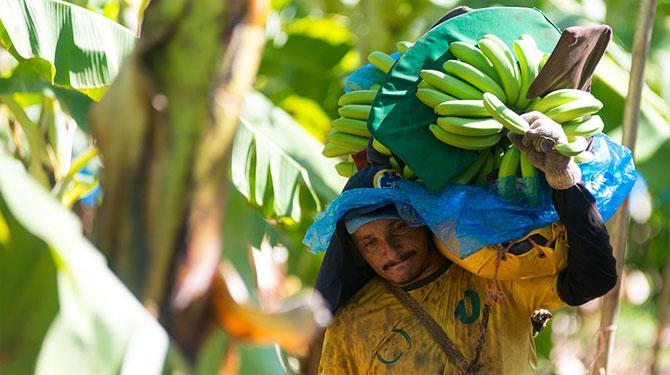 The Agricultural Produce Marketing Committee Act of a state regulates the purchase of agricultural products, such as cereals, pulses, fruits and vegetables for that region. It hobbles farmers, imposing multiple levies on produce and disallows direct sales to private companies.
April 18, 2016
Indian garment companies help Bangla tiger roar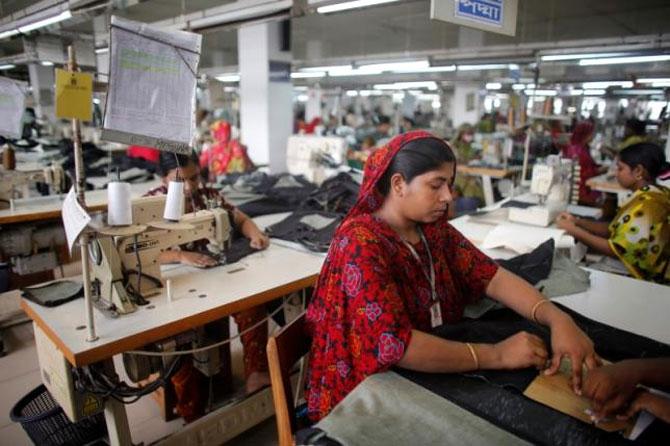 More than Indian exporters, it is Indian business families based in Sri Lanka and Hong Kong which have exploited the Bangladesh advantage
April 12, 2016
Baba Ramdev, Sri Sri and India's skewed corporate laws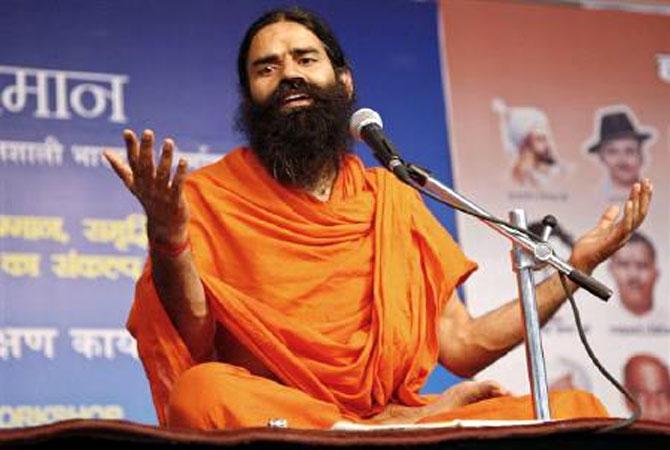 The strategies that the gurus adopted to build their successful business empires over the past two decades could hardly be adopted by businesses that openly claim to be businesses, points out Somasekhar Sundaresan.
Had farmers paid taxes, India could have earned Rs 50,000 cr more!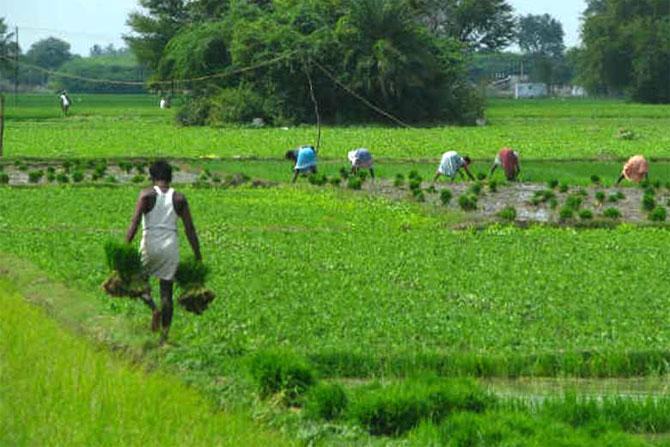 Agricultural incomes can be taxed without hurting farmers, as a substantial section - the small and marginal ones - will remain outside the tax net simply because their incomes are likely to be below the basic exemption limit of Rs 250,000 per annum that is extended to all taxpayers in India, finds out Ishan Bakshi.
April 08, 2016
Leave IPL alone; water-guzzling sugarcane is the real culprit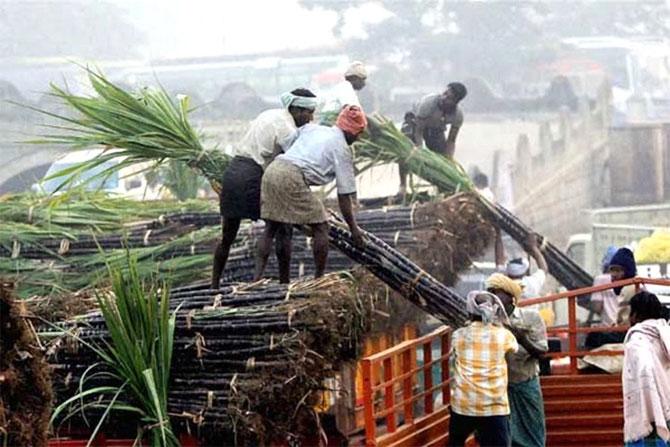 Of 650 billion cubic metres of water available for irrigation nationwide, 15 per cent, or 100 BCM of water, is used by sugarcane , which is planted on no more than 2.5 per cent of India's farmland
When Indian dreams turned sour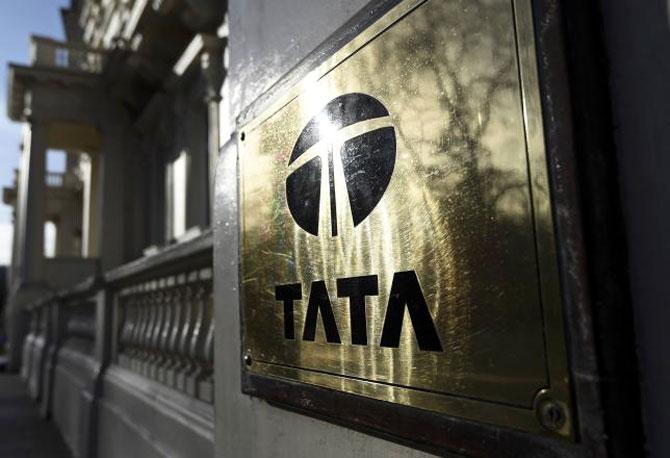 Only a handful of overseas acquisitions by Indian firms have survived the bloodbath, says Bhupesh Bhandari.
The Indian tycoon who is the white knight of UK's steel plants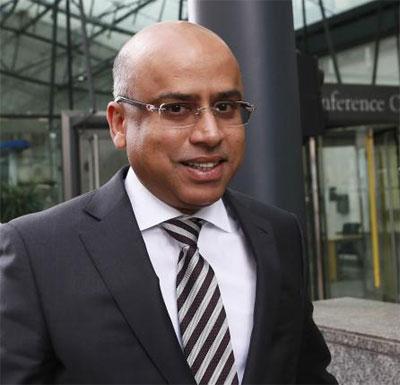 Gupta has expressed an intent to buy Port Talbot, Britain's biggest steelworks
April 05, 2016
Why Sri Sri is laughing all the way to the bank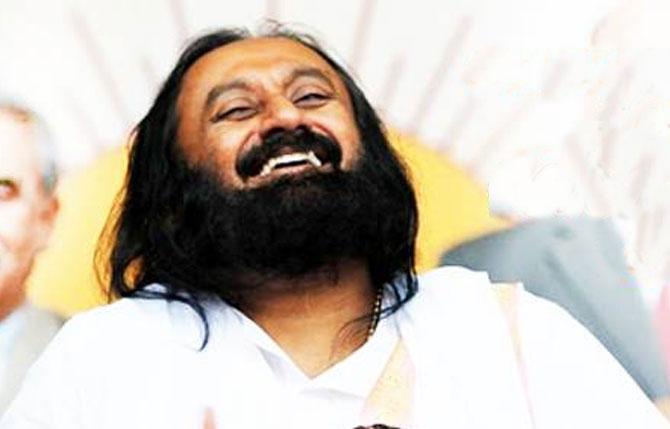 Yoga, wellness, meditation, Ayurveda, software and ... toothpaste - Sri Sri Ravi Shankar has successfully merged business with spirituality
April 04, 2016
Renault Duster just got smarter, safer and automatic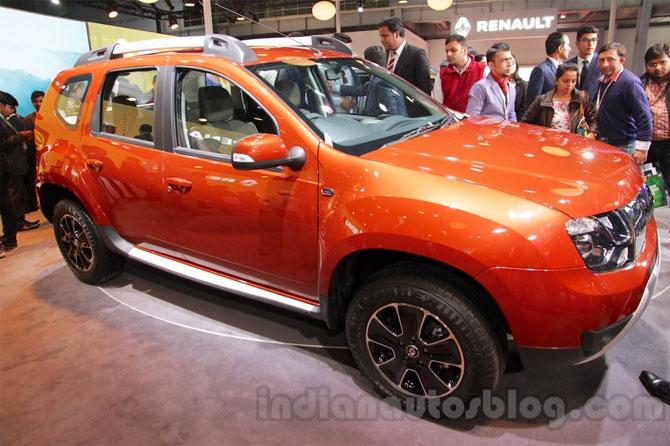 The AMT variant comes with a turbo charged diesel engine which produces 108.5bhp@4000 rpm and a peak torque of 245Nm@1750rpm
He is 24, blind, and CEO of a Rs 10-crore company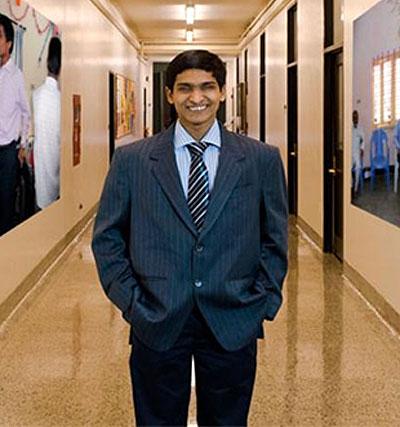 Srikanth Bolla, CEO of Bollant Industries, has set his sights on changing lives
March 26, 2016
How 'gurunomics' is fueling India's consumer boom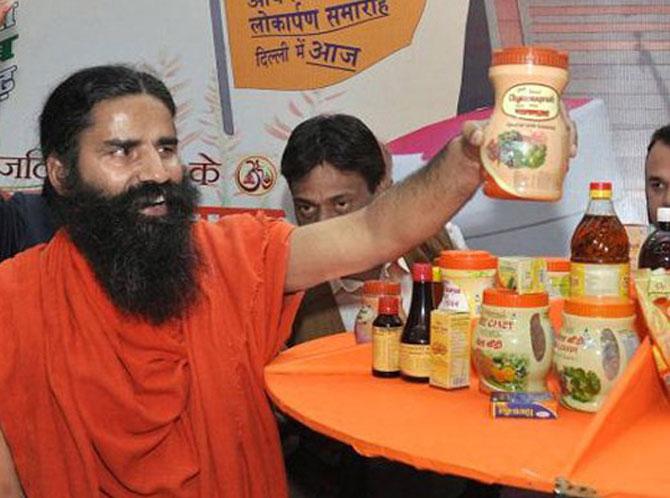 Be it consumer products, lifestyle or entertainment, spiritual gurus are stepping into business and are finding success
March 25, 2016
A different migration: From small villages to big ones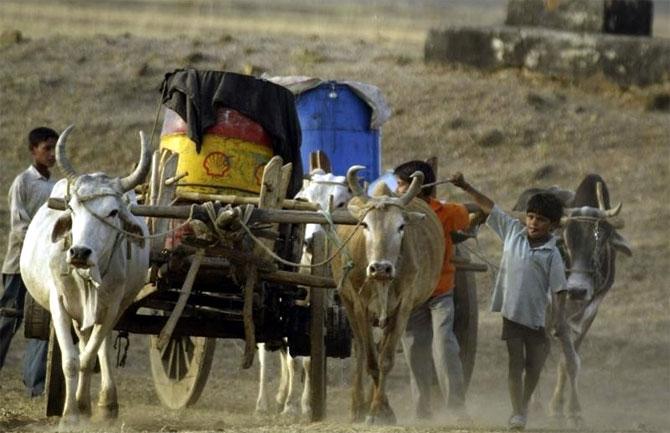 Between 2001 and 2011, the number of rural habitations with population of less than 1,000 has declined sharply
March 24, 2016
When terror strikes, markets go bulletproof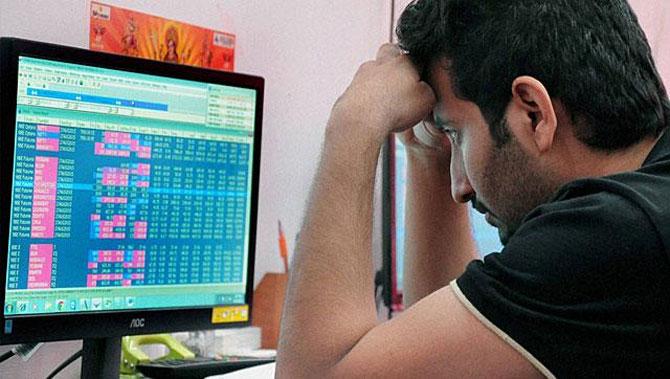 In most cases, they dodged bullets and, in some, recovered the same day
March 22, 2016
Why over 50,000 profitable firms pay no tax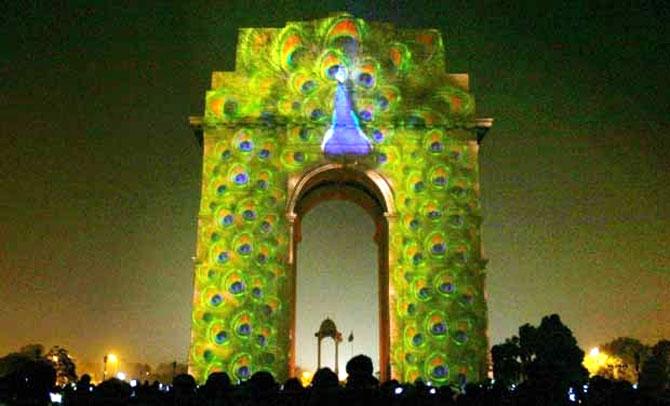 Companies making larger profits are now paying a lower rate of effective tax because of concessions
On World Water Day, India faces worst water crisis in decade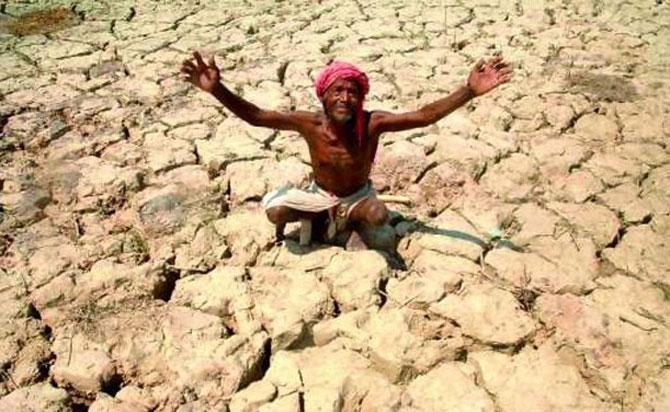 Andhra Pradesh, Uttarakhand, Maharashtra and Tamil Nadu likely to be India's most water-scarce states this summer
March 21, 2016
Achhe din: When will it come?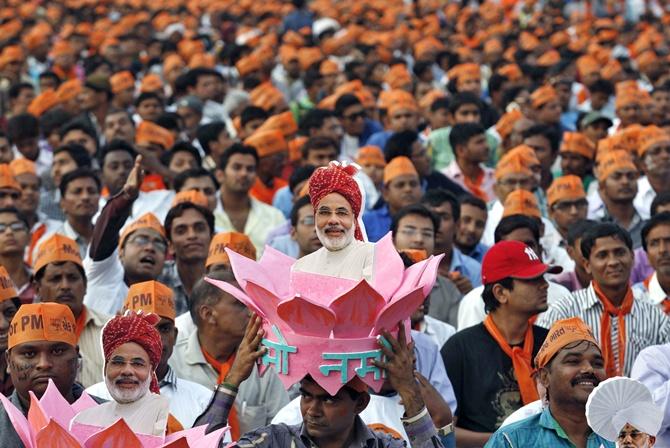 Instead of condemning all businessmen, the PM may like to listen to some of them.
March 18, 2016
5,275 wilful defaulters (+ Mallya) owe banks Rs 56,621 crore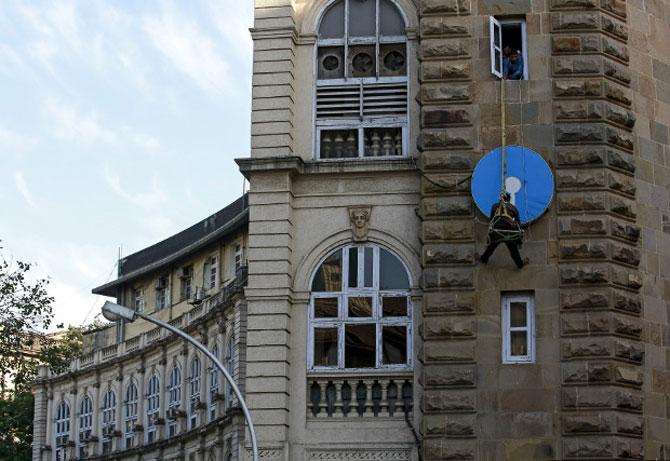 India's five leading wilful defaulters are Winsome Diamonds & Jewellery Ltd and associate Forever Precious Jewellery & Diamonds, Zoom Developers, Kingfisher Airlines, Beta Naphthol and Raza Textiles
Why Modi cannot use the 'Money Bill' option every time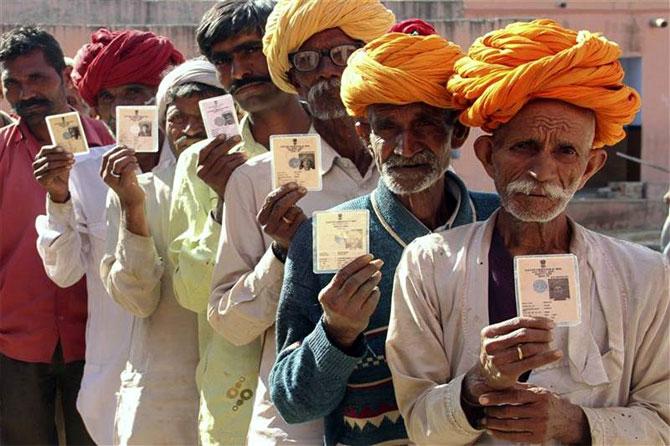 The Centre needs to have dialogue with the Opposition instead of letting politics come in the way; it needs to stoop to conquer, says Aditi Phadnis.
March 17, 2016
This investment banker has Mumbai bhel for lunch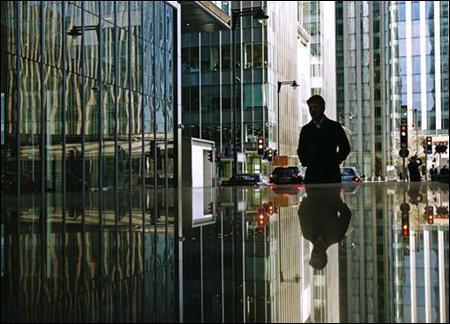 Gaurav Deepak has raised funds for about 100 new-age entrepreneurs.
March 16, 2016
Modi's new growth recipe - Just add water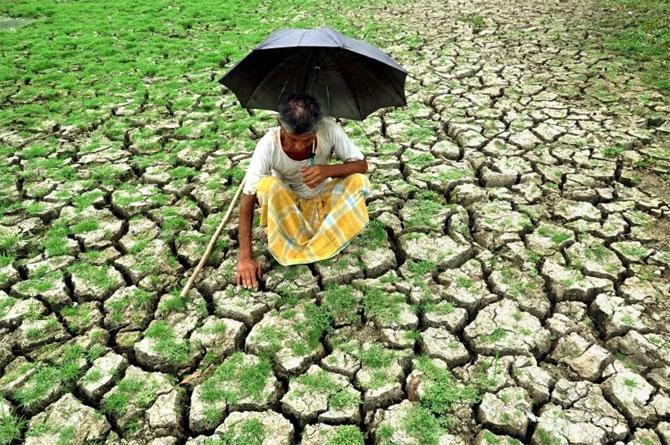 Modi's irrigation push in the Budget is aimed at scoring on the political front along with achieving growth targets
Why is the government reacting in fits and starts to Paris pact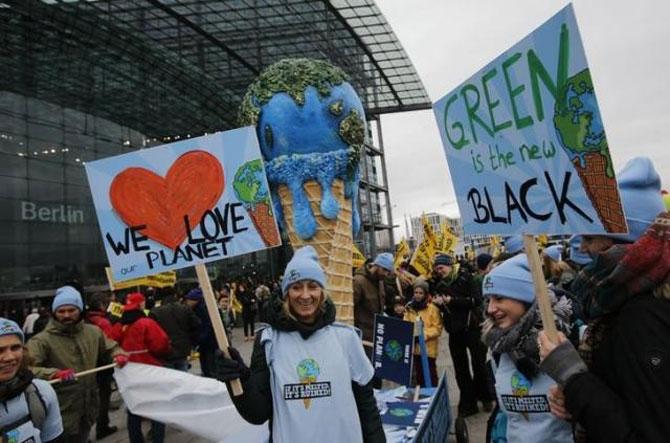 The Niti Aayog has finalised the first draft of a new national energy policy.
Not just rich farmers, even agri cos with Rs 215 cr profit pay no tax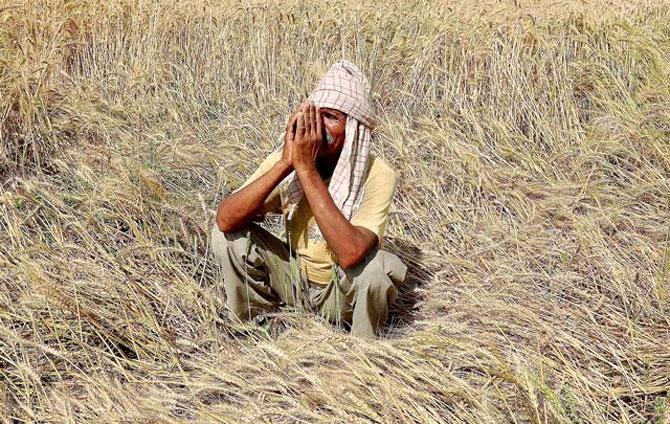 A large number of rich farmers, who earn more than salaried employees in the cities, get away with paying no tax at all in view of the government's lack of will to consider an agricultural income tax
March 15, 2016
In India, exactly who benefits from government 'dole'?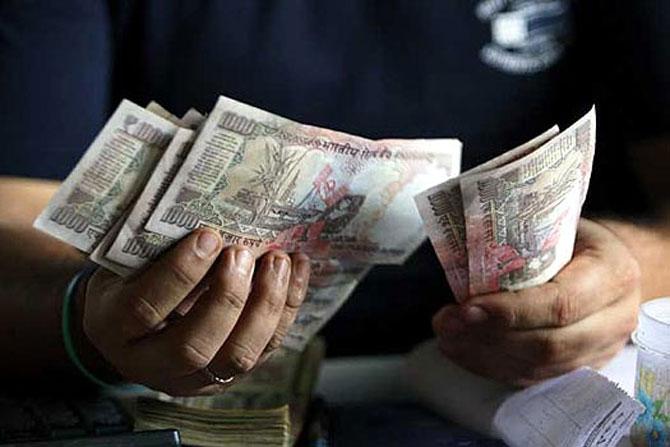 'According to the government's Economic Survey, the Indian state's generosity is not restricted to its poorest citizens. In fact, in many cases, the beneficiaries are disproportionately the well-off.'
March 14, 2016
Maggi Noodles: Reclaiming faith in an instant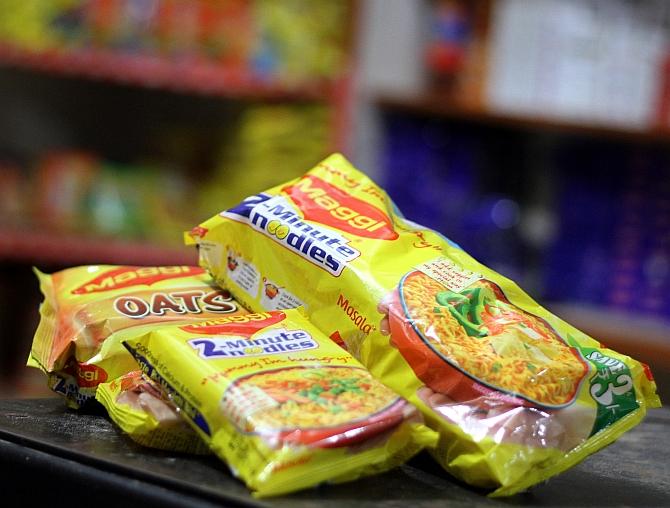 'Maggi noodles belong to the consumers.'
March 10, 2016
Why swift action in the Vijay Mallya case is important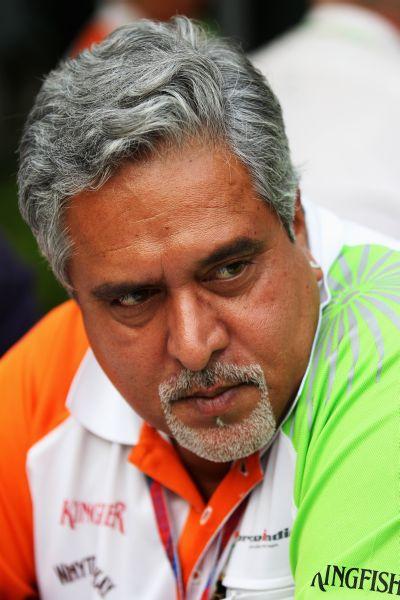 Several of his lenders have a lot to answer for.
March 09, 2016
5 key lessons about women and work in India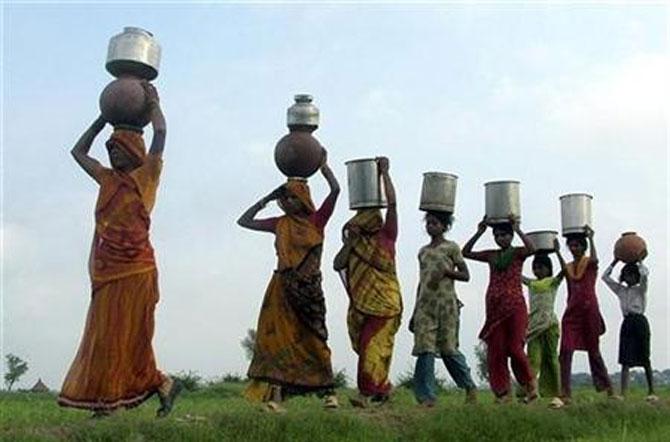 With India poised to become the largest economy in the world by 2030, it cannot afford to leave half of its workforce behind.
March 08, 2016
How Maruti Suzuki is putting S-Cross back on track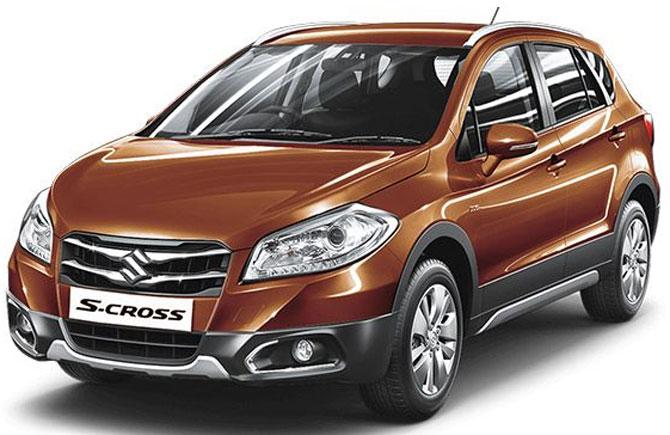 High price, combined with the decision to go only for diesel and position it as a crossover, resulted in its limited success
Is the worst over for the Indian markets?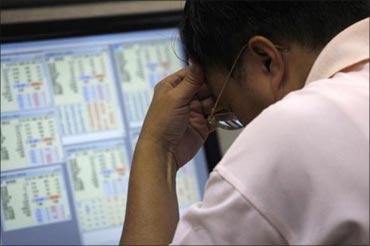 The markets gained nearly 7 per cent in the 4 trading sessions of March.
Vijay Mallya: The reluctant poster boy of bad debt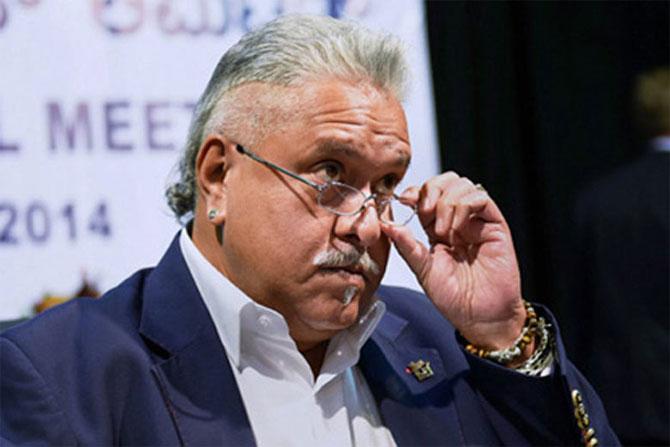 Mallya failed to repay loans worth Rs 7,200 cr, did not pay salaries, did not deposit PF, and did not pay income tax. It is still a mystery why banks continued to pour money into the airline when it was on life support
March 04, 2016
Films, books that inspire corporate head honchos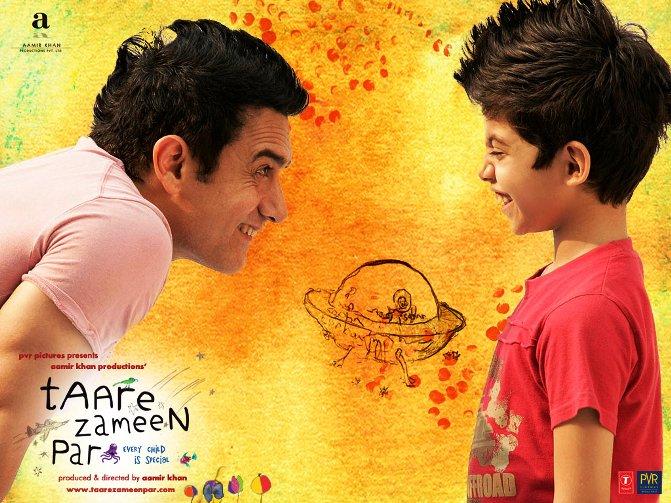 Here's a list of the favourites of the billionaires.
March 02, 2016
10 laws that Jaitley wants to change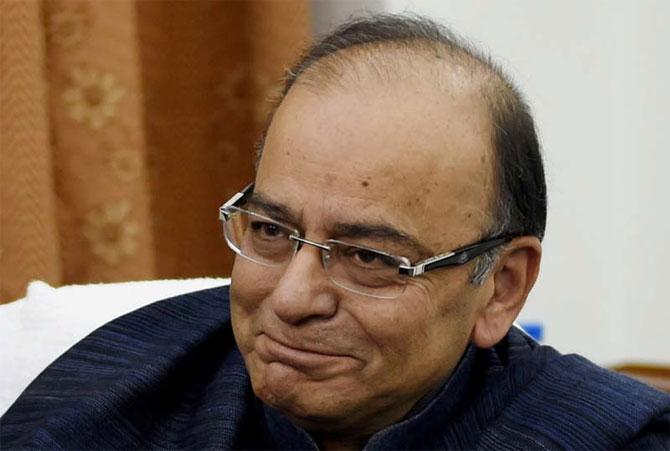 Priorities include the amendments of the Companies Act and the Motor Vehicle Act
March 01, 2016
Thankfully, Mr Jaitley delivers!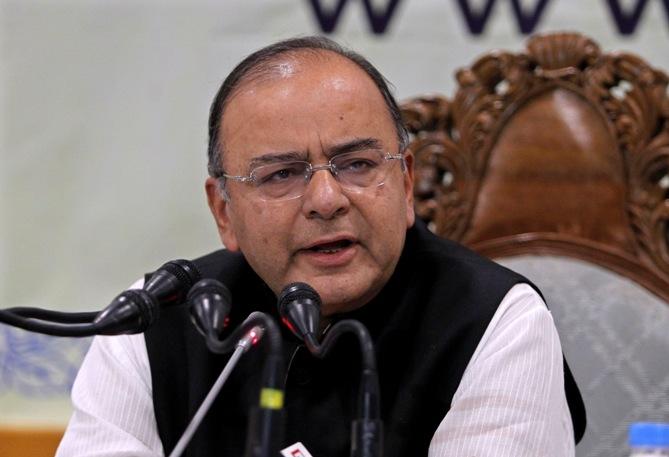 Jaitley has managed the difficult feat of sticking to the fiscal correction.
Budget 2016: A view from the visitor's gallery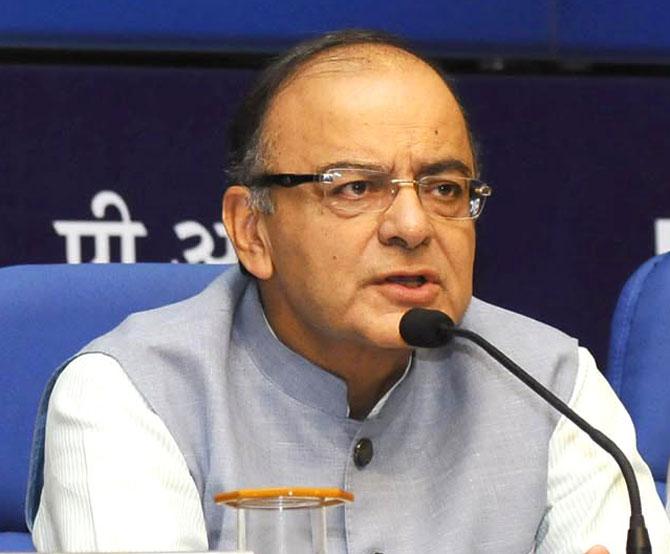 Aditi Phadnis brings us a ringside view of the reactions Jaitley's speech generated in Parliament
Budget 2016: Bets are on Bharat rather than India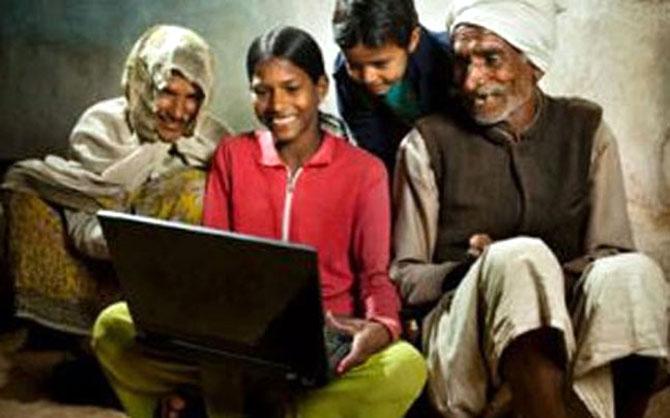 Budget has laid emphasis on enhancing expenditure in farm & rural, and social sector including healthcare, education, skill development, job creation and infrastructure
February 26, 2016
Uttam's Take: 10 cheers for rail travellers!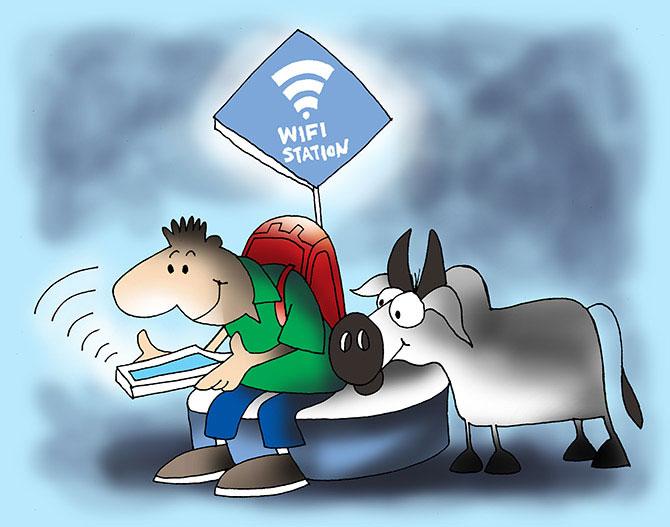 Uttam Ghosh on how rail passengers will benefit from the Railway Budget.
February 24, 2016
A tax notice that affected India's credibility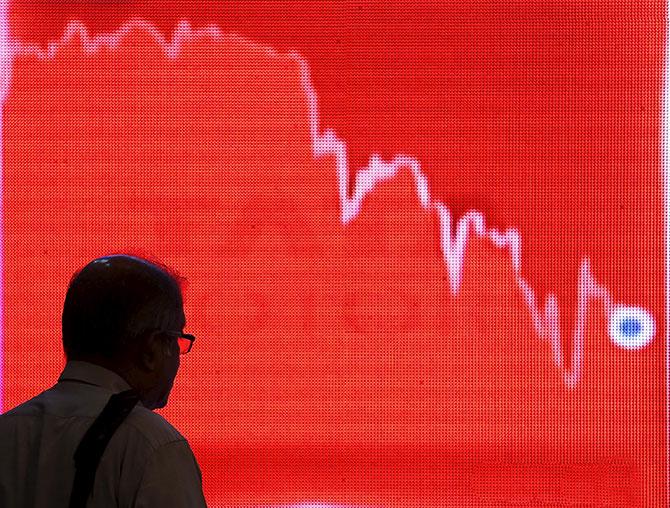 The retrospective tax decision reversing the January 2012 Supreme Court verdict in the Vodafone case has often been cited as the reason for foreign investors losing confidence in India as an investment destination.
Cheaper, faster way to Make in India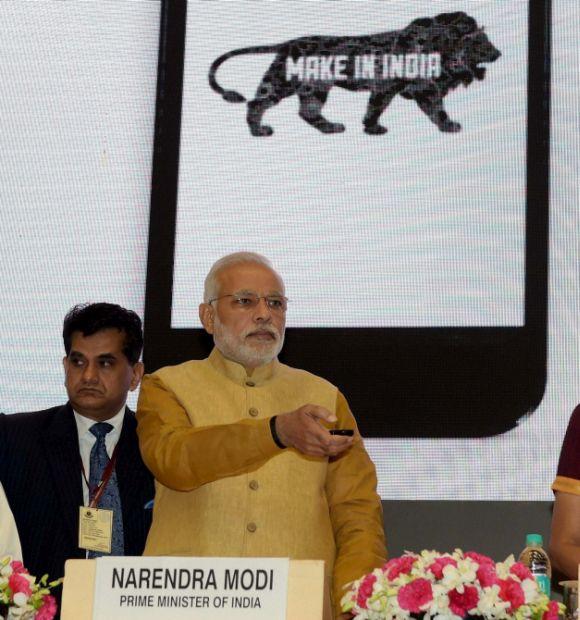 At present, less than one per cent of manufacturing GDP comes from automation in India.
February 22, 2016
A garment shop that rings a bell called Freedom 251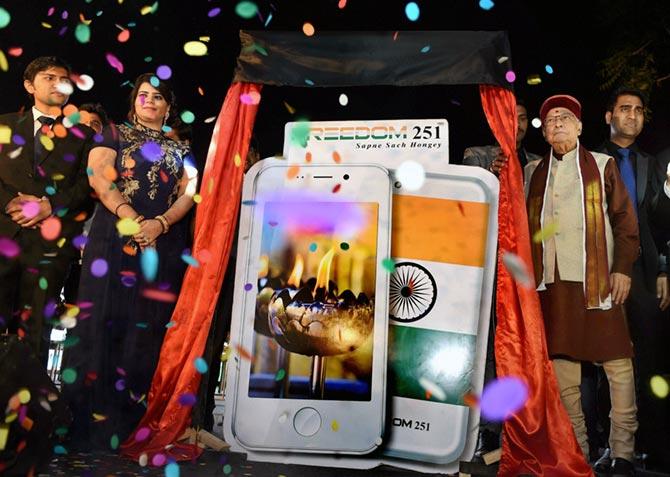 The share capital of the company is Rs 1 crore (Rs 10 million).
February 19, 2016
Make In India: Expect Rs 12,92,000 cr in actual investment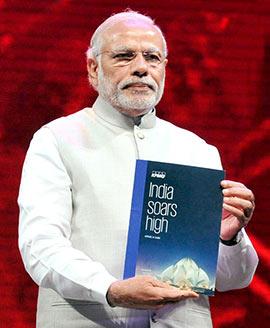 It rained investments on India as the Make In India programme, envisioned by Prime Minister Narendra Modi with a focus on the manufacturing sector, raked in Rs 15,20,000 crore in committed investments.
February 16, 2016
What 'Make In India' means to these Indians!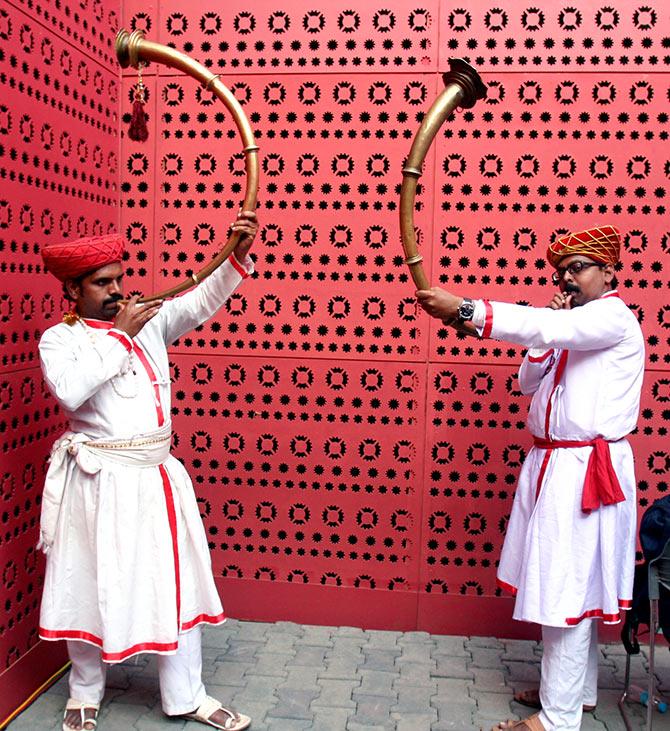 Amid all the multi-billion dollar investment announcements and flurry of MoUs at the Make In India event four artists give you a fleeting glimpse into their lives.
BEWARE! 1 in 7 Indian medicines revealed as substandard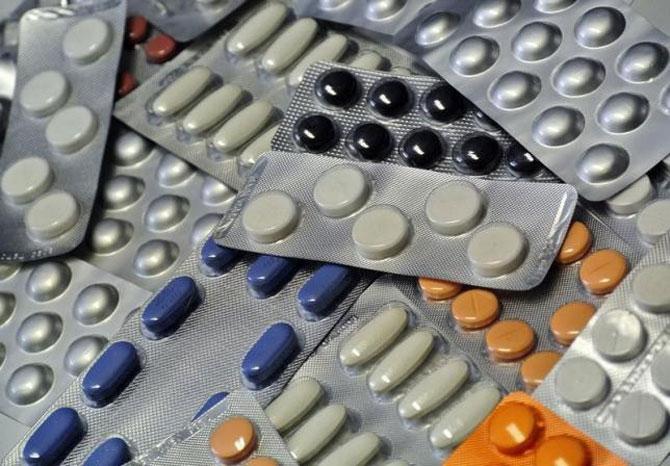 More lucrative routinely prescribed drugs are at higher risk of failing quality standards
Inside 'Magnetic Maharashtra'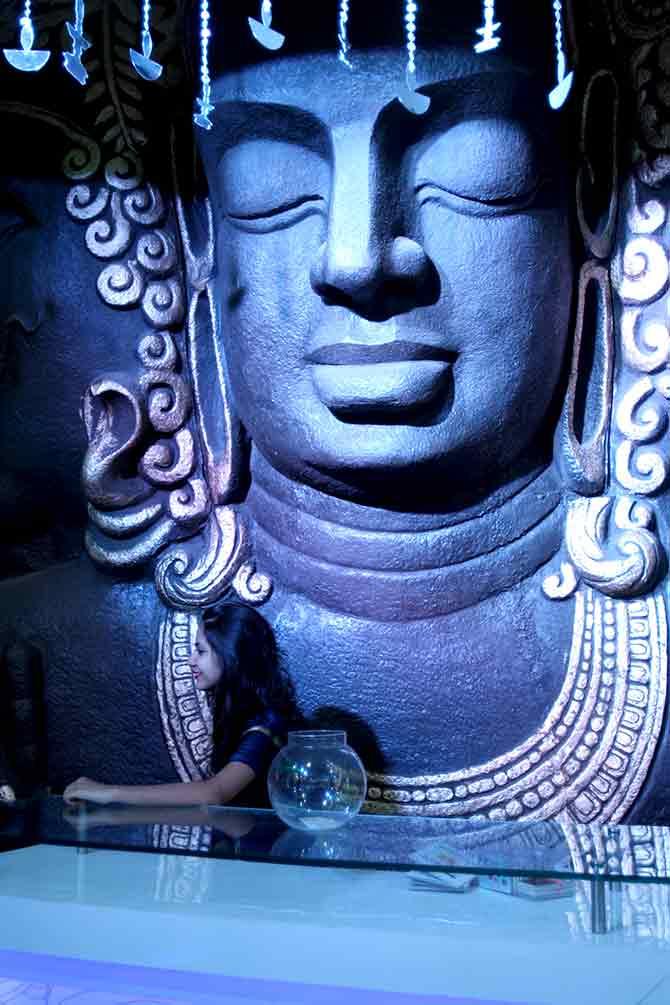 What does Maharashtra have that others don't?
February 15, 2016
'Our choices will shape the markets'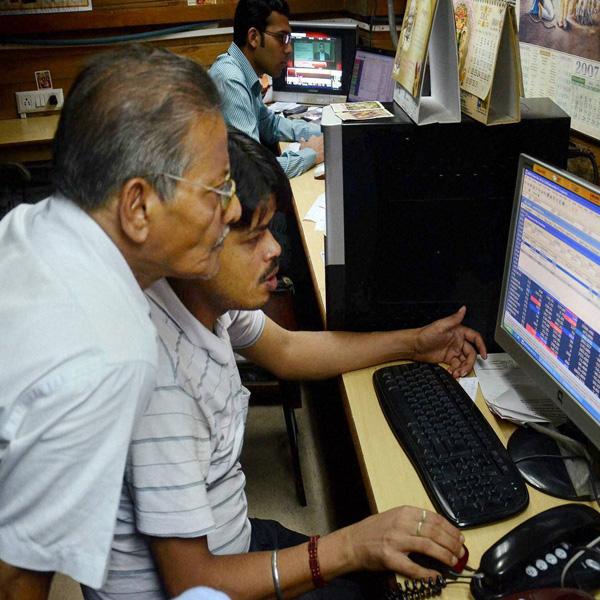 The Budget has to provide for capex on roads, railways, defence and other infrastructure sectors.
The united colours of Make In India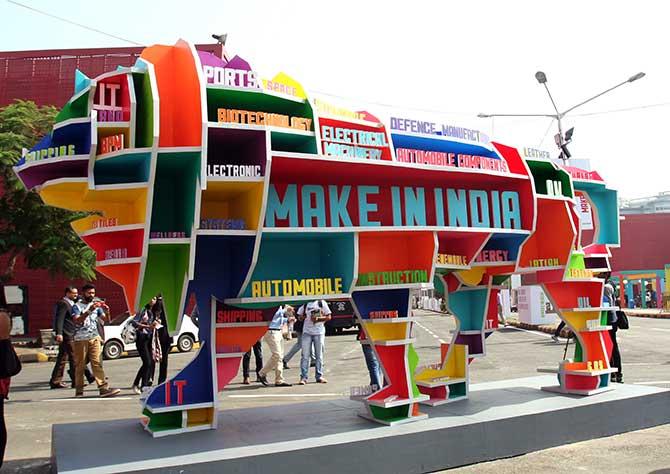 From home-made Dhanush howitzers to mine-protected vehicle to rock bands to folk dances to foreigners posing with Indian artistes to gigantic dumping trucks to families having a gala time, Rediff.com brings you all the action on Day Two of the Make In India Week.
February 14, 2016
Modi@Make In India: No time for incremental change. We want a quantum jump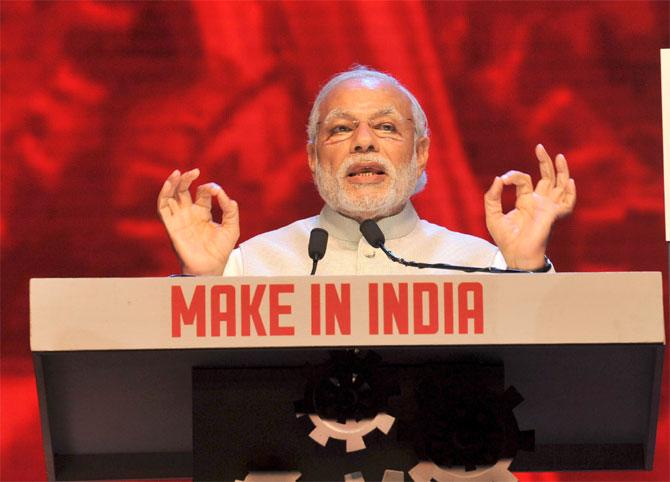 Indian Prime Minister Narendra Modi who envisioned Make In India last September was at his eloquent best as he made a fervent plea to global businesses to come Make In India.
February 11, 2016
How PM Modi can ensure the success of 'Make in India'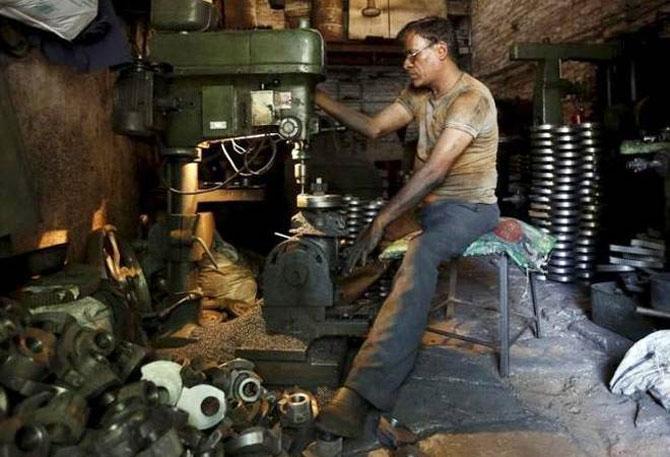 It has been clear for a while that India needs manufacturing - and it may be true that global manufacturing needs India as well. Time to strike while the iron is hot, say Rajat Dhawan, Anu Madgavkar and Sree Ramaswamy.
February 10, 2016
Now, Patanjali is giving toothache to Colgate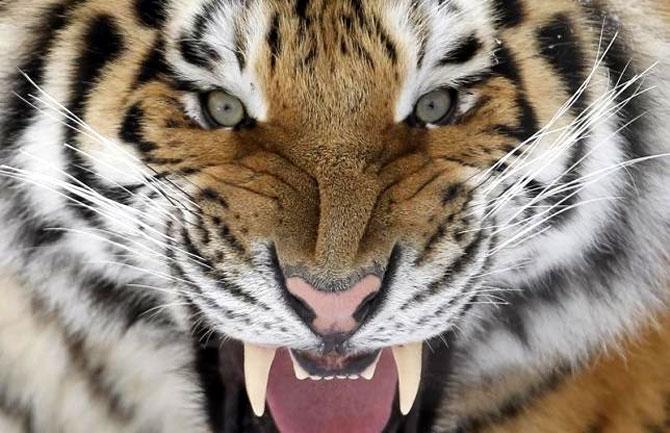 Both competitive intensity and environmental factors are contributing to the leading oral care brand's pain points
Half full, half empty: 10 years of UPA's rural job scheme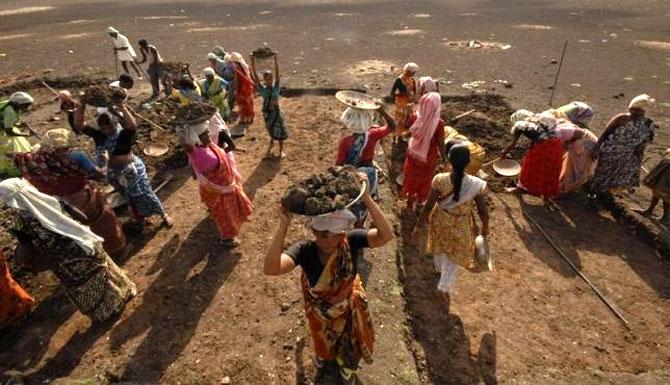 At its peak five years ago, it was a lifeline for 5.5 crore, or one in every three rural homes
February 08, 2016
PHOTOS: Welcome to India's biggest junkyard mela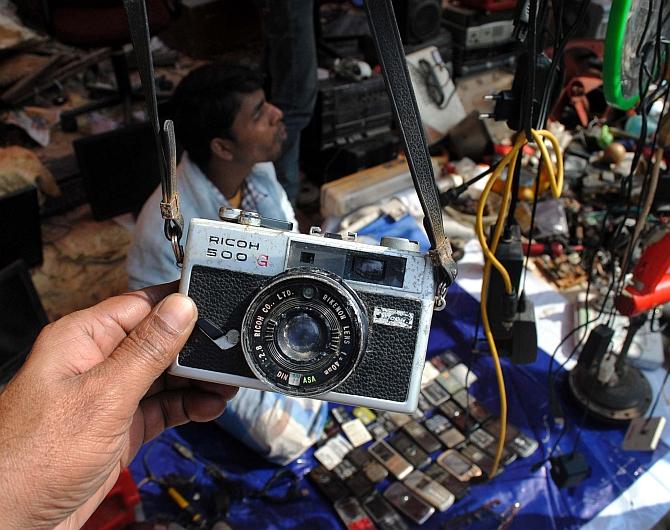 Images from the Bhanga Mela, India's only e-waste market.
February 02, 2016
Story of a Bengaluru-based company's long road to 'Make in India'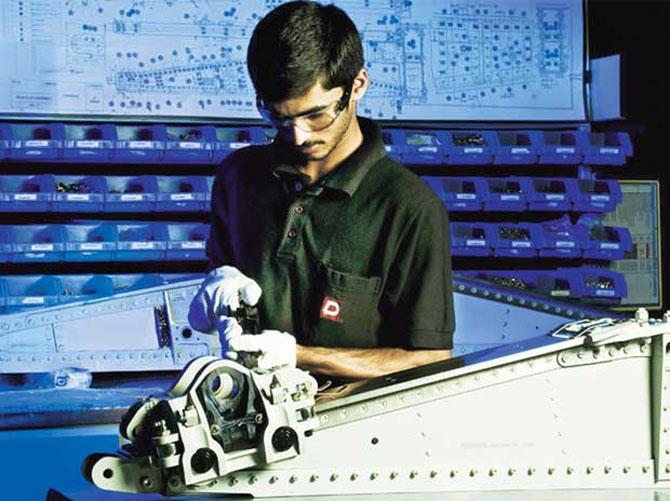 Starting as a maker of hydraulic pumps, the Bengaluru-based company graduated to components for automakers like BMW and Audi, and then Airbus and Boeing
February 01, 2016
Sahara uses small savers to keep hill resort afloat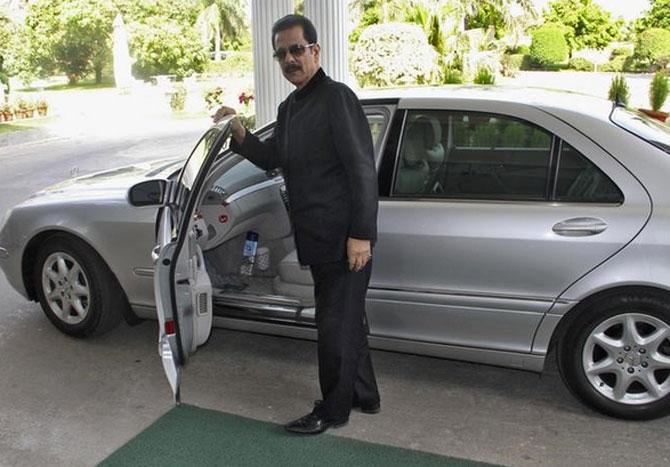 Sahara has ploughed at least Rs 1,500 crore from two of its credit cooperatives into the Aamby Valley resort project
January 30, 2016
Nandan Nilekani: GSTN, the solution to India's tax problems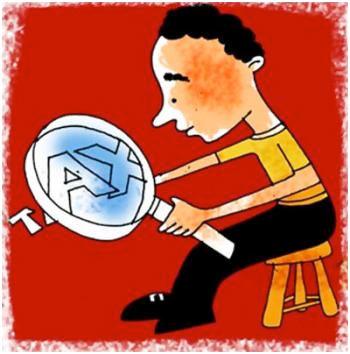 'Through the use of technology, the GSTN will tip the balance in favour of compliance rather than tax evasion, lowering the barriers for entry into the tax payment system while making it much harder to cheat on payments,' says Nandan Nilekani.
January 29, 2016
China's richest man owns 125 shopping plazas and 68 five-star hotels!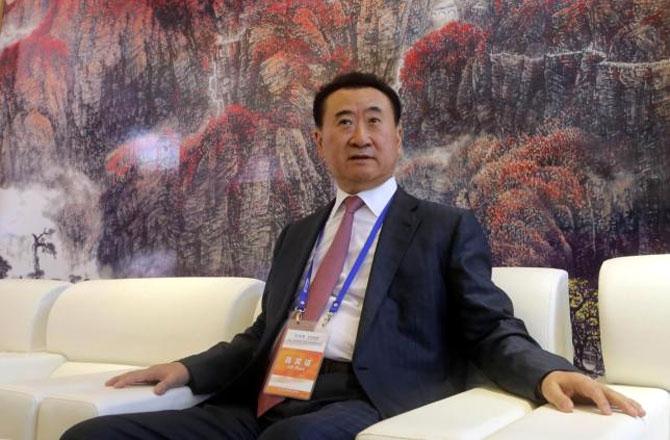 He is widely admired for maintaining an almost military like discipline and is not known to smoke or drink
January 25, 2016
Beyond the start-up hype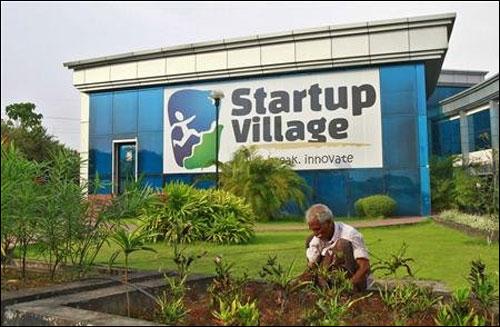 Budget 2016 may hold some answers to start-up cooncerns.
January 19, 2016
Falling oil prices may lead to regime change in Saudi, Russia
'As matters stand, Russia and Saudi Arabia, two of the world's biggest oil producers, are set for a hard landing as they didn't diversify their economies as much as they should have when the oil prices were booming.'
January 18, 2016
REVEALED! 62 people in the world have same wealth as 3.5 billion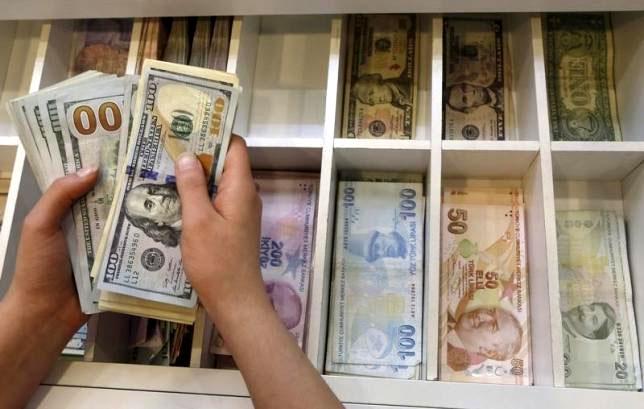 Wealth of the richest 62 people has risen 44% in the five years since 2010, while that of the bottom half fell by 41%
January 15, 2016
Disaster risks grow, as India's cities flounder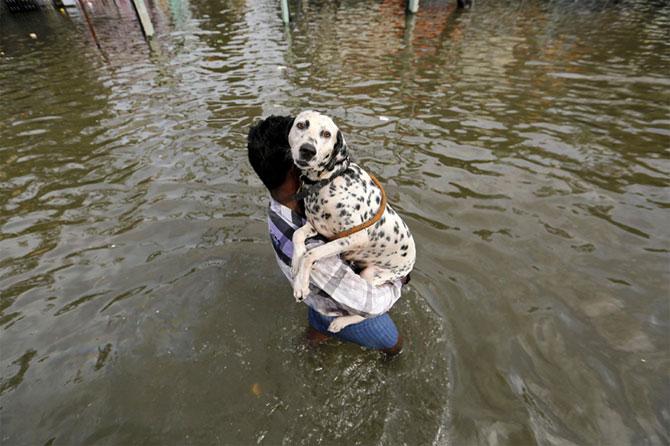 Poor land-use planning, indiscriminate approvals of building plans and the absence of disaster-risk assessment in urban design have resulted in what experts term concentrated concretization, predisposing cities to disaster risks
What the odd-even scheme achieved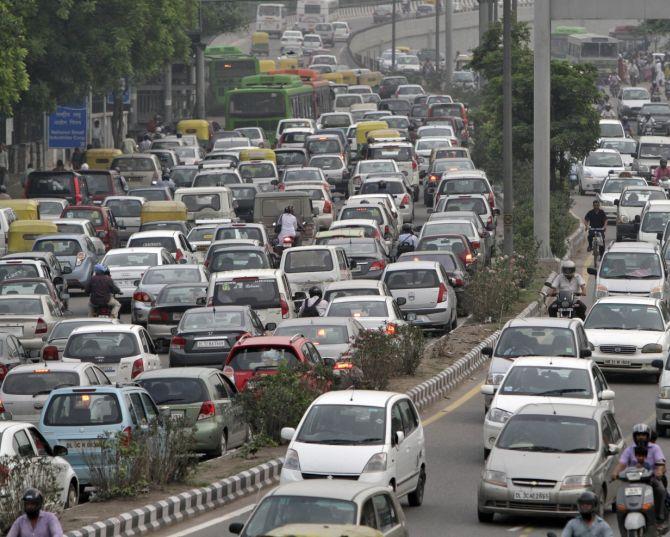 Load of particulates and nitrous oxides from cars reduced by about 40%.
How cities find new ways to travel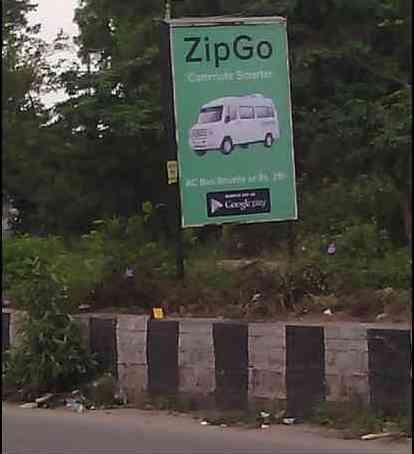 The newest concept is motorcycle taxis.
January 12, 2016
Patent delays threaten Modi's 'Make in India' dream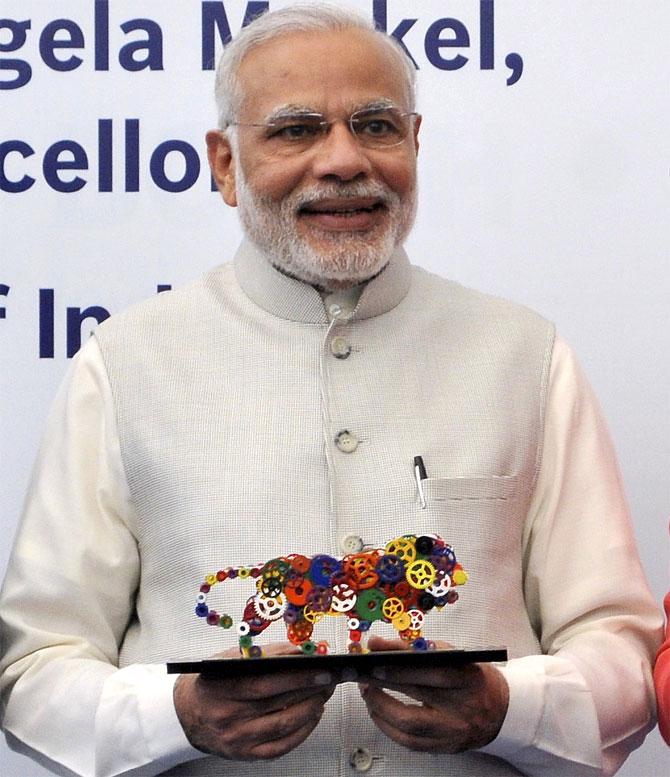 Indian companies need not just make in India, but invent in India too
January 11, 2016
Will Netflix shake up global digital content markets?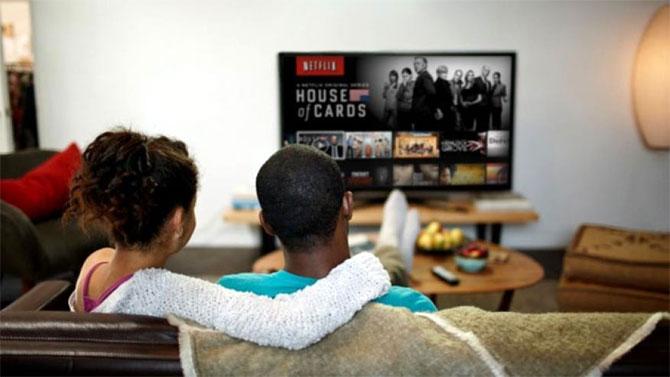 Netflix is offering a freebie of one month's free service.
January 08, 2016
4 things that could change India in 2016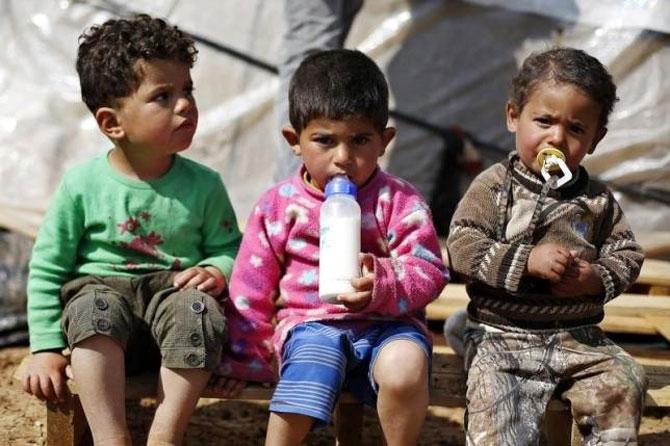 More people will be literate, on the Internet, linked to the national identification scheme and likely to receive electricity, especially from alternative-energy sources.
January 06, 2016
The corporate story of 2015: When minnows humbled the giants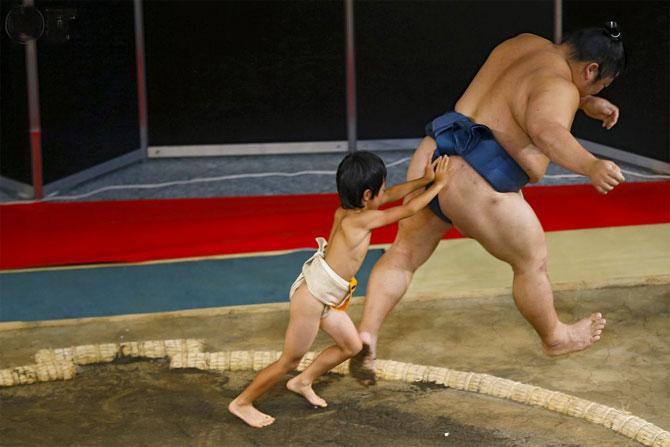 T N Ninan lists a few David-Goliath encounters in the Indian markets, all of which make life interesting, though difficult if you are an investor looking for the next multi-bagger.
January 04, 2016
What lies in store for start-ups in 2016?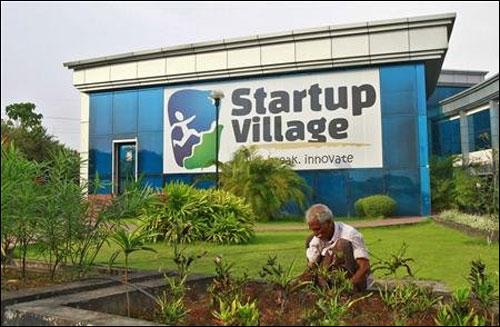 Every start-up's dream is to become a unicorn.
January 02, 2016
Intriguing tale of Pak PM Nawaz Sharif's business empire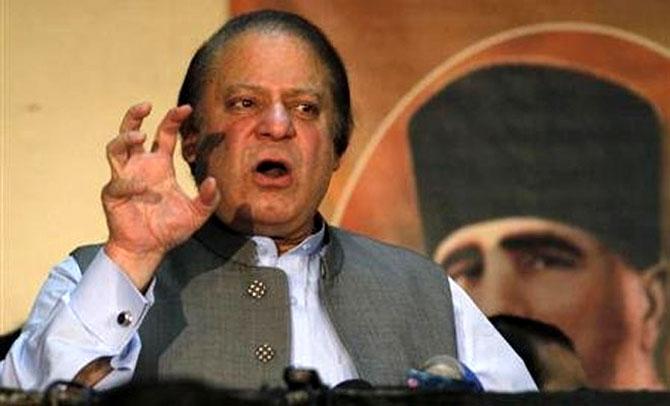 The Sharif group's website claims they are worth $300 million in business and $100 million in real estate holdings
Archives
April 2013 - December 2015
|
January - March 2013
|
September - December 2012
|
May - August 2012
|
January - April 2012
|
August - December 2011
|
January - July 2011
|
August - December 2010
|
April - July 2010
|
February -March 2010