March 13, 2014
Maruti drives in special edition Swift Dzire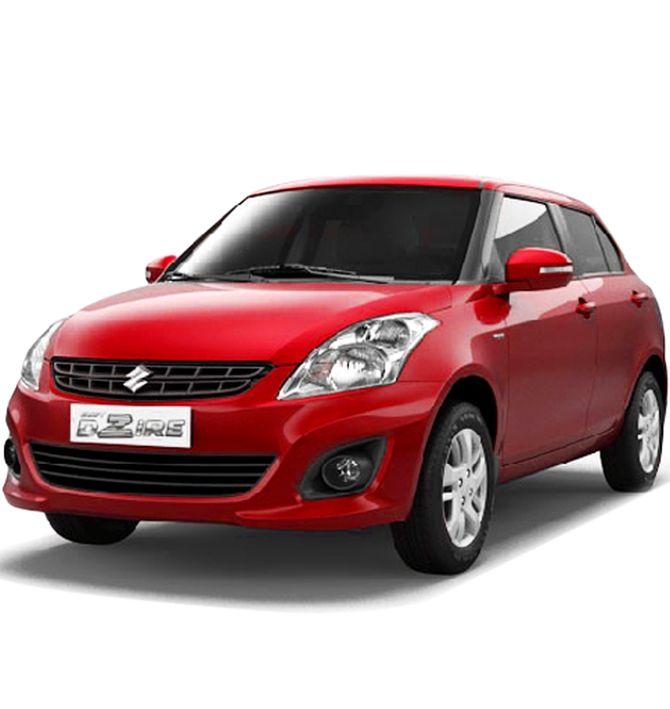 The car is priced at Rs 686,000.
Is India better than other fragile economies?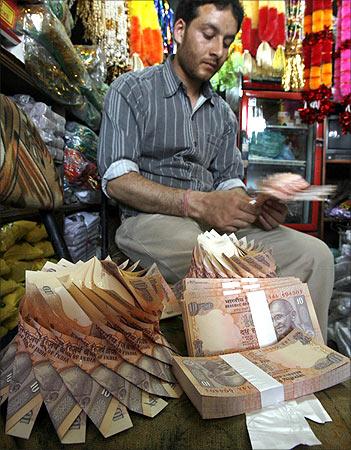 Among the 'Fragile Five' currencies as defined by Morgan Stanley, the rupee has emerged as the biggest gainer since August 28, 2013.
What went wrong with Tata Motors?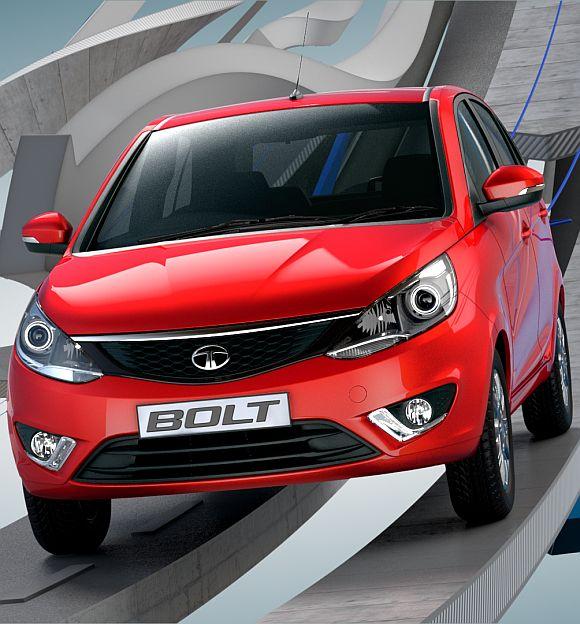 The company whose sales slumped 37 per cent in the nine months to December hopes to stem the tide with a slew of launches starting with the Zest and Bolt.
Why wealthy Indian maharajas don't make it to billionaires' list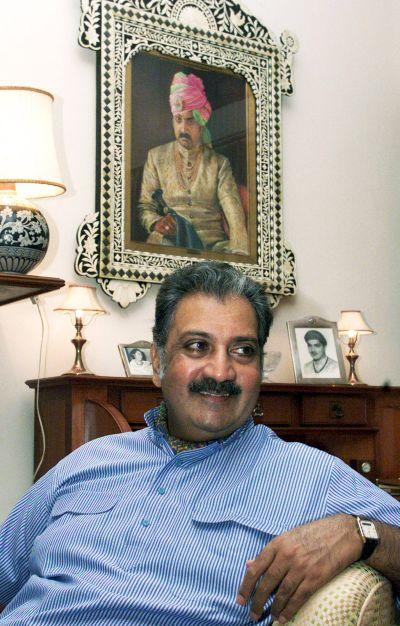 Little-known stories of royal families losing their wealth.
March 12, 2014
SPECIAL: How Yash Birla won one of life's toughest battles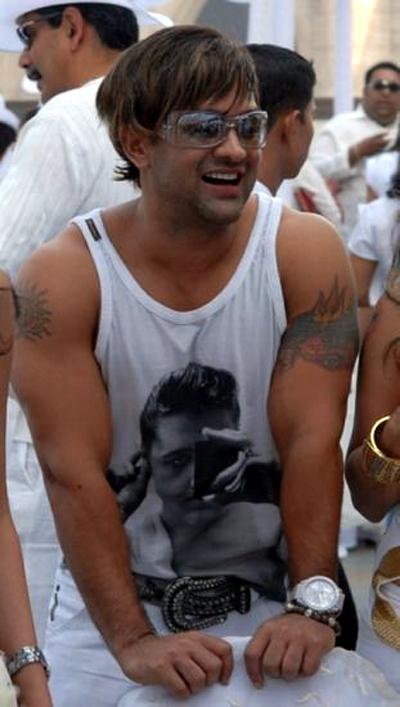 On a Prayer is a book on Birla's journey from a state of oblivion to survival, where his deep belief in spirituality and his faith in true love act as a crutch for him to go on.
World's 15 richest tech billionaires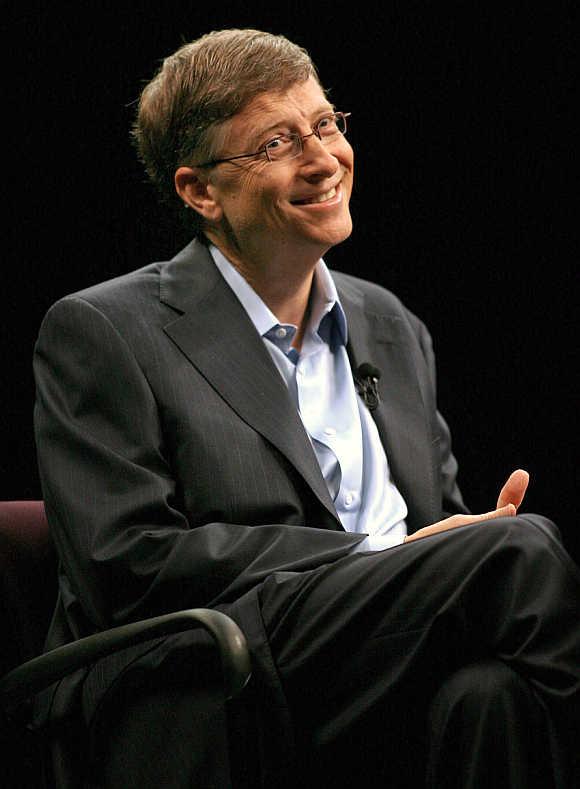 While Bill Gates tops the billionaire charts, Mark Zuckerberg is this year's biggest gainer.
Debunking the Indian economy machine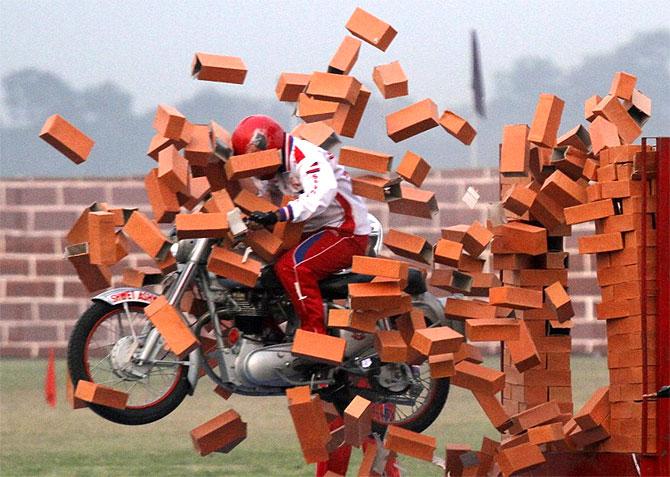 The first of a 4-part article on how the Indian economy functions, and the problems it faces.
Reasons behind India's poor show in exports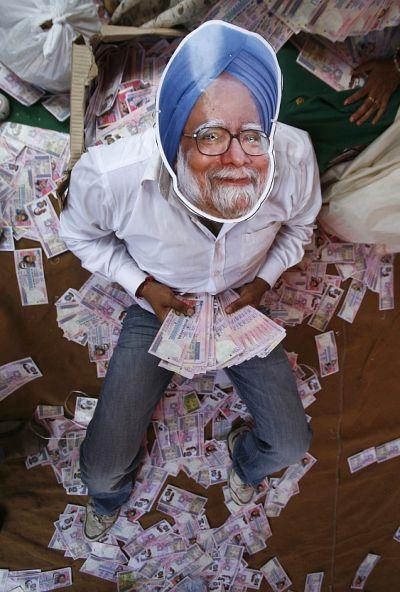 The fall in exports is a product of poor policy from the RBI and laziness from the Centre.
March 11, 2014
Why 'Post Bank of India' is not a workable idea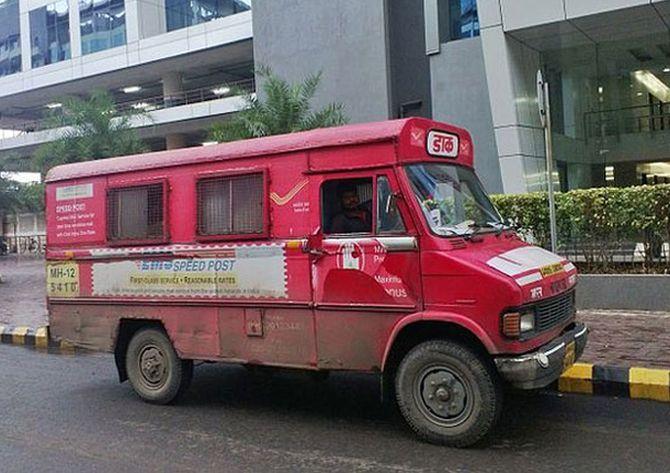 The prospect of India Post turning into a bank sounds like a capital idea, especially since we are talking about inclusive banking.
The 10 most FUTURISTIC cities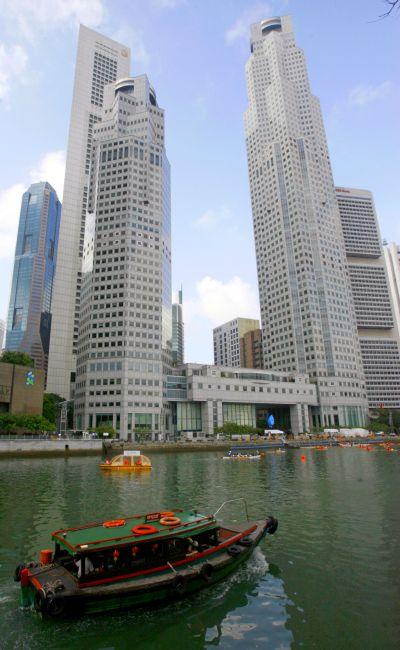 Some cities today are using technology to fight crime by installing systems that can detect gun shots and biological weapons.
March 10, 2014
How a Rs 3,70,00,00,00,000 mountain rose against Sahara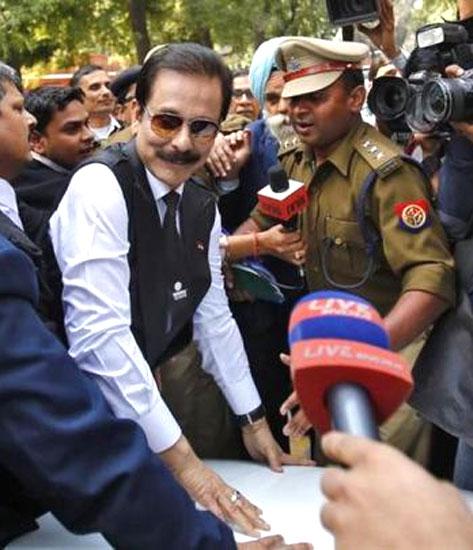 That's the amount payable by the Sahara group firms, according to Sebi's latest statement
The 5 FITTEST CEOs in India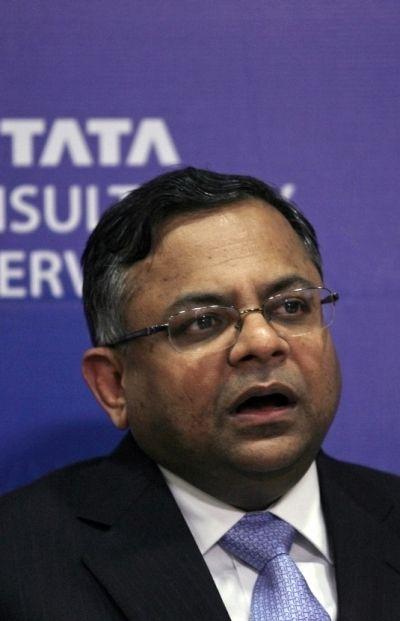 Whether it's running a 42- km marathon or a grinding rally drive, these men take exertions in their stride.
March 07, 2014
Women's Day: Jet, GoAir slash prices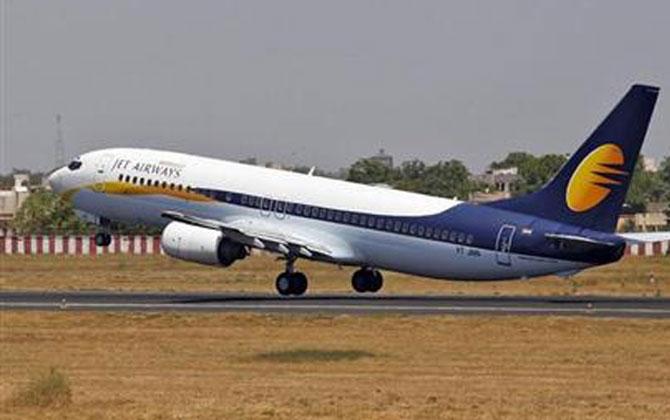 The national carrier Air India is mulling an all-women crew flight.
Reviving the economy: What the next government should do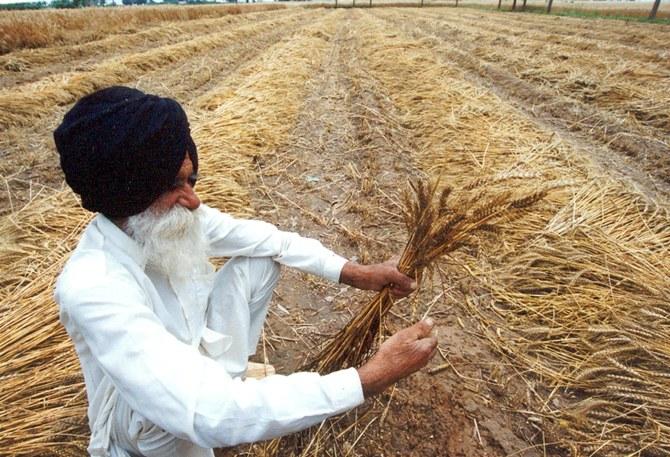 The new government will have to start by addressing some key policy concerns, says , and draws up a checklist.
How Google plans to encourage more women entrepreneurs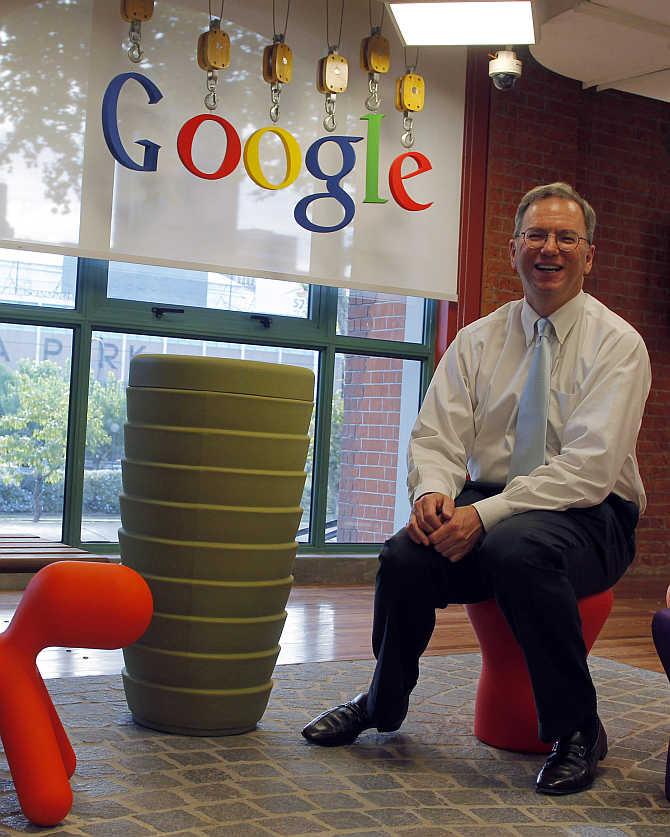 The efforts, a part of '#40 Forward' programme under Google for Entrepreneurs', are aimed at finding new ways to advance female entrepreneurs.
These women CEOs bagged the highest salaries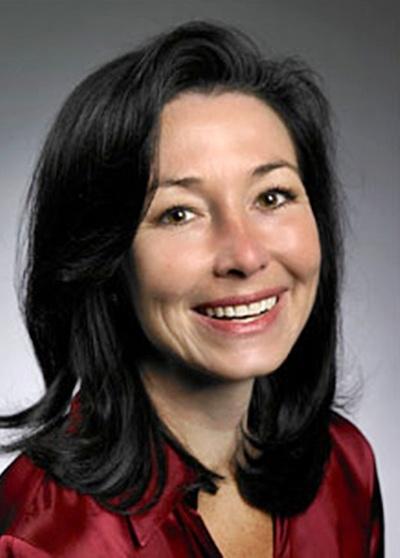 In the male-dominated corporate world, these brilliant women have proved their mettle and made a big difference.
India Inc's pride: Meet 10 powerful women leaders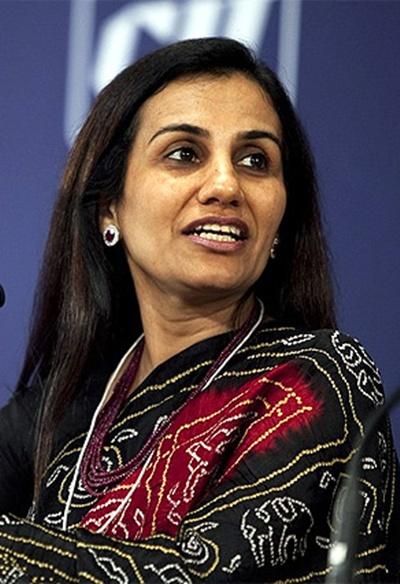 Modern Indian women have come a long way from playing the stereotypical role of a housewife to donning the roles of CEOs in leading Indian and foreign companies.
10 things that even millionaires can't afford to buy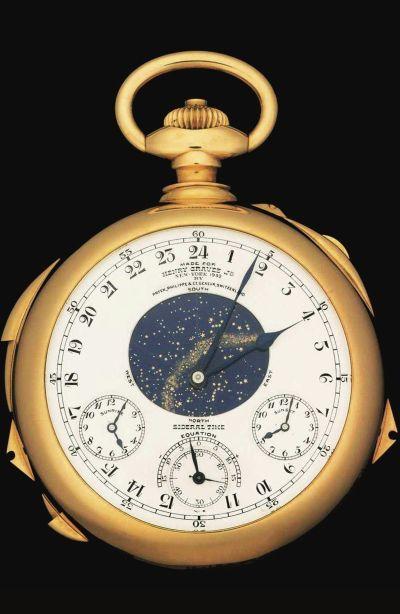 Millionaires would be proud of the money in the bank, but there are a handful of things that are still beyond your reach
The 10 most influential women in tech world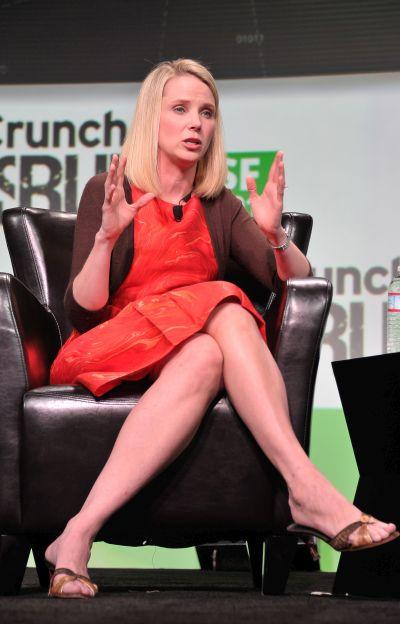 These women may not have founded the current-day tech giants but they surely have made them successful.
Two Indians among world's richest women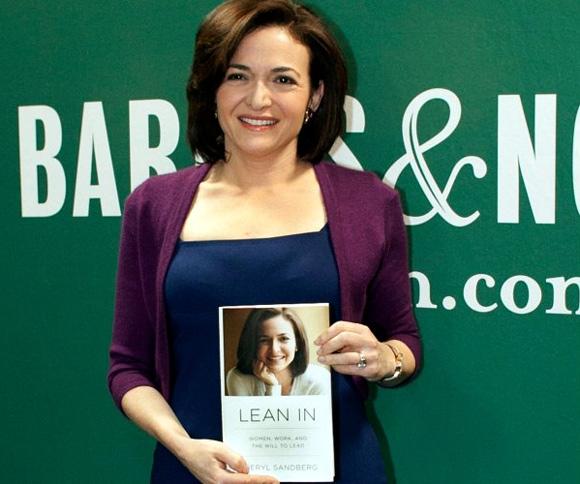 Two Indian women - Savitri Jindal and Indu Jain - have made it to the Forbes list of the world's billionaires that saw a record number of women this year.
India's HIGHEST paid women CEOs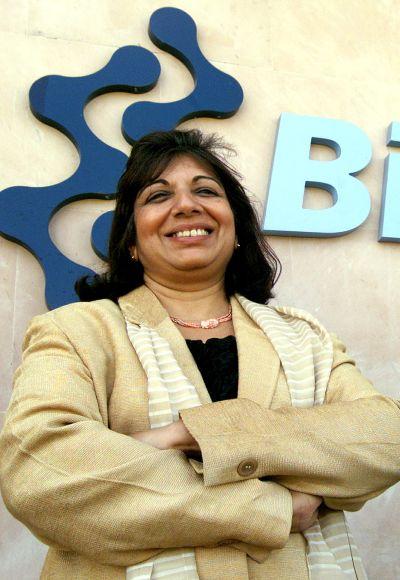 Here's a look at some who have made a name for themselves through sheer grit and hard work.
March 06, 2014
Here's a quick fix to resolve RIL's natural gas pricing issue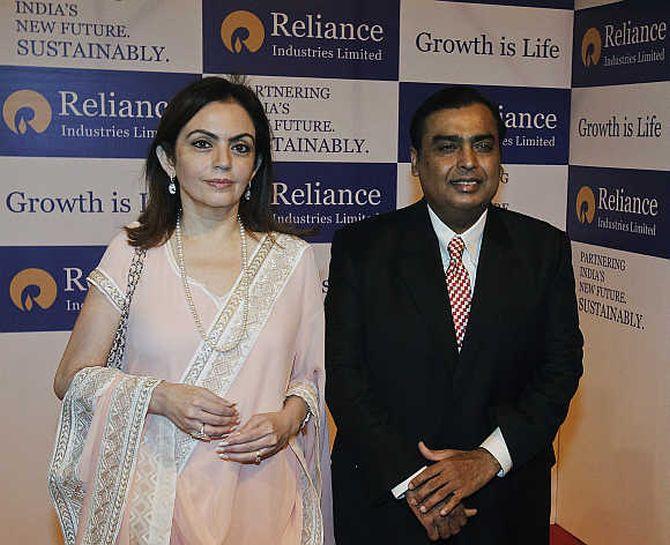 RIL is keen to hike gas price from April 2014 but due to some technical glitches, it may not be able to pass on burden of high production cost to customers.
March 05, 2014
Warren Buffett tells you how to become rich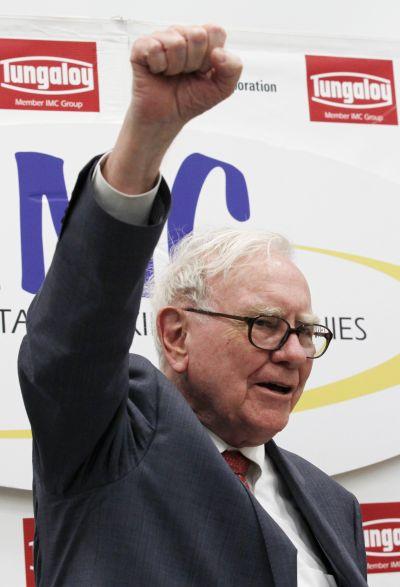 New entrepreneurs and investment gurus can never miss out on Buffet's tips on investment.
February 25, 2014
Why Powai is a hotspot for IT start-ups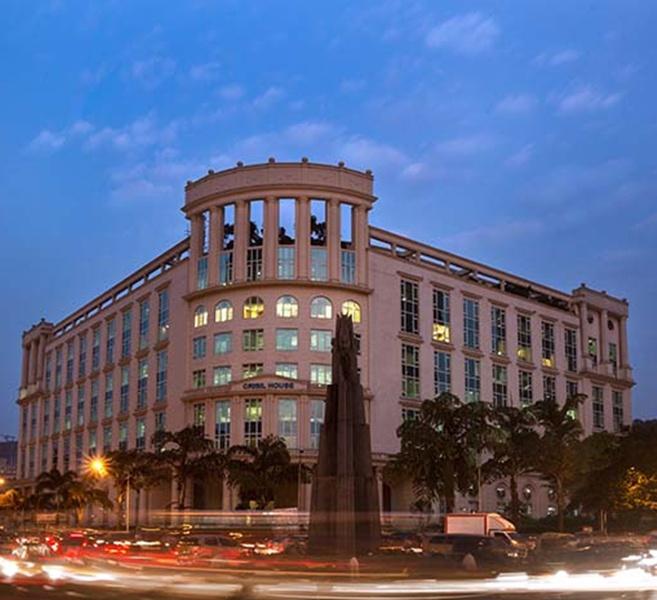 The locality, home to IIT-Bombay and the National Institute of Industrial Engineering (NITIE), is steadily attracting fledgling entrepreneurs for purposes of both work and residence.
February 24, 2014
Find out how rural craftsmen can reach out to wider market.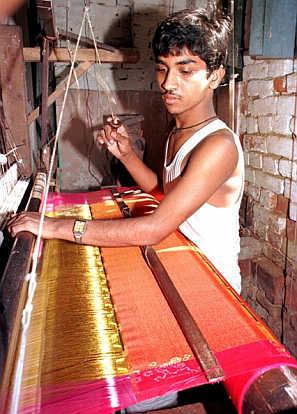 Cooperatives which earlier found it difficult to sell their wares have now found an online market via several e-commerce websites.
Equity outlook: Indian markets set for new highs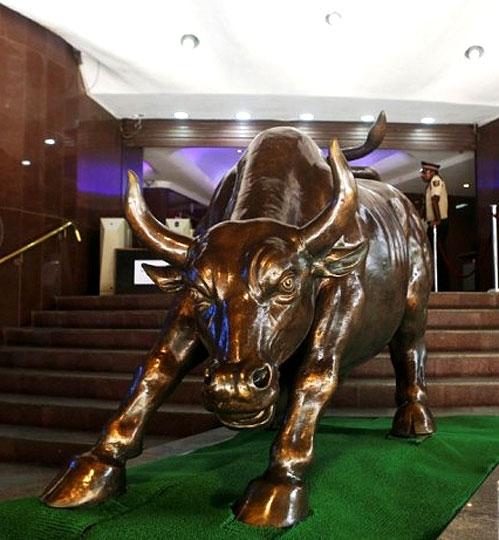 Barring the two events of elections and the Fed taper, the markets are well poised to show gradual improvement.
World's largest solar power plant has a Google connection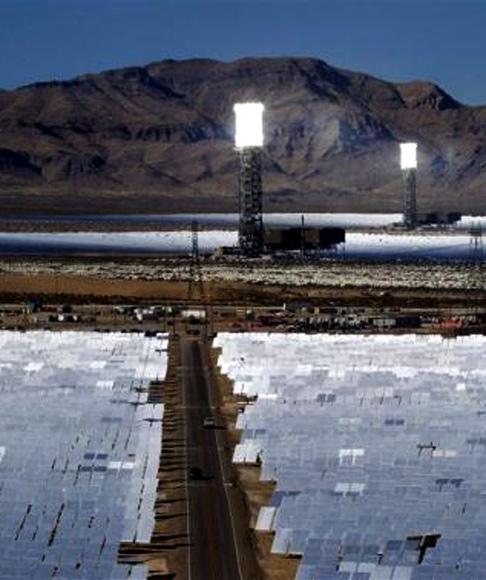 One of the world's largest solar projects, which uses heat from the sun to generate power in California, opened on Thursday but may be the last of its kind in The Golden State.
February 21, 2014
Yash Birla's business in deep trouble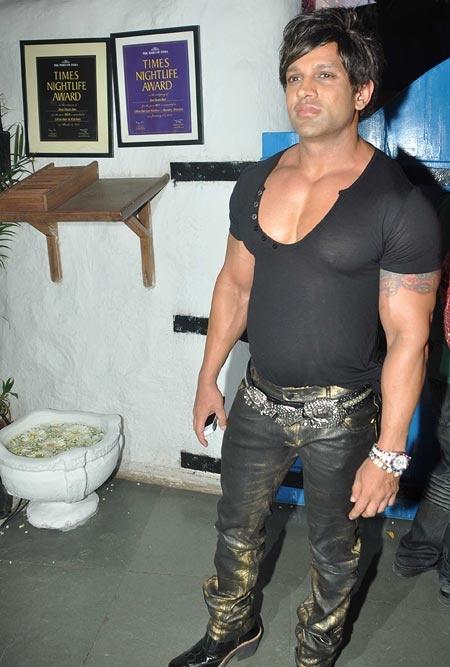 Court cases, investigations, dwindling sales and fall in market capitalisation could make recovery a tough challenge.
SPECIAL: How to make the agriculture growth story sustainable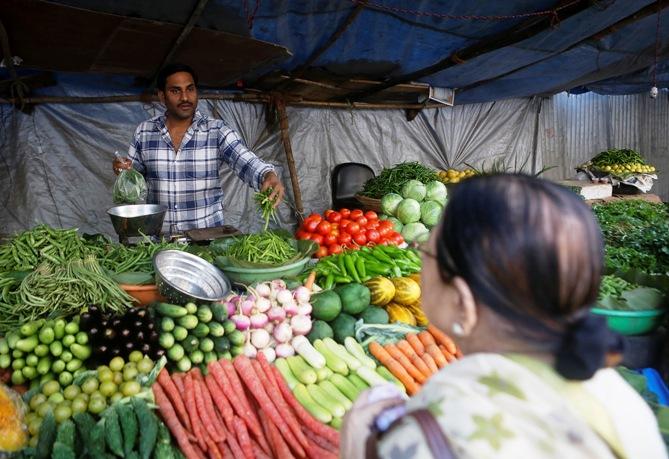 There is no doubt that agricultural gross domestic product may grow by 4.6 per cent this year.
This is how iconic bourbon whiskey is made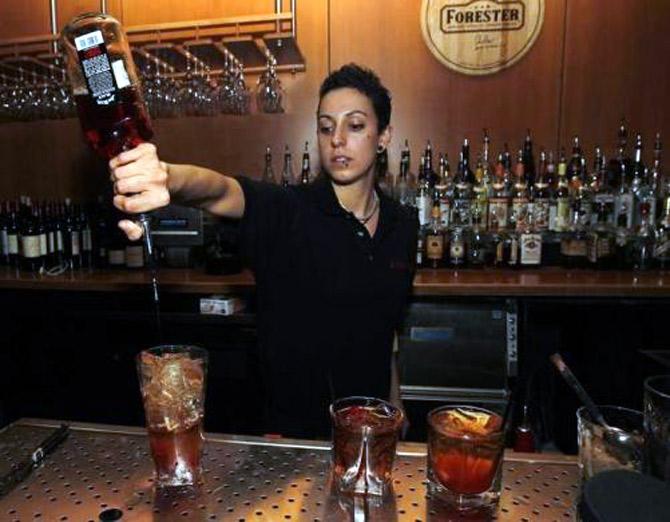 The Blue Grass region of Kentucky is home to the distilleries, which make about 9 out of every 10 bottles of bourbon.
Will Prem Watsa's magic work in India?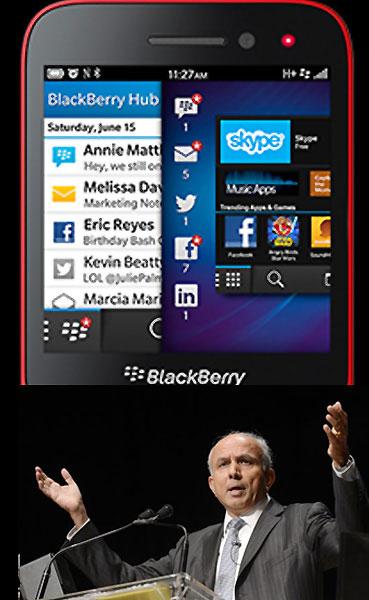 Hyderabad-born Prem Watsa, the founder, chairman and chief executive of Toronto-based Fairfax Financial Holdings, is often called the Warren Buffett of Canada for his ability to spot investment opportunities ahead of others and turn around non-performing enterprises.
February 20, 2014
Amazing rags-to-riches story of WhatsApp founder Jan Koum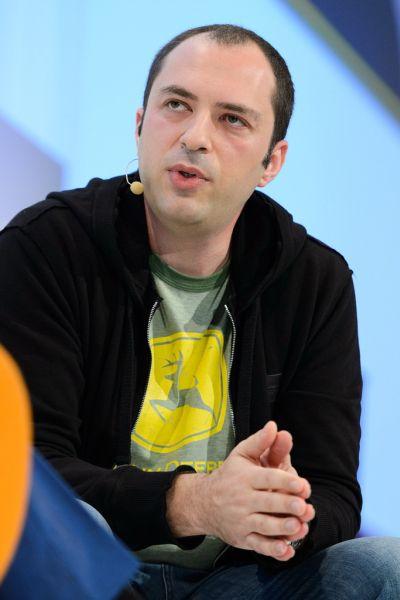 With Facebook acquiring WhatsApp, its co-founders - Jan Koum and Brian Acton - have become billionaires and stars of technology world.
World's best cities for young people; Mumbai ranks 16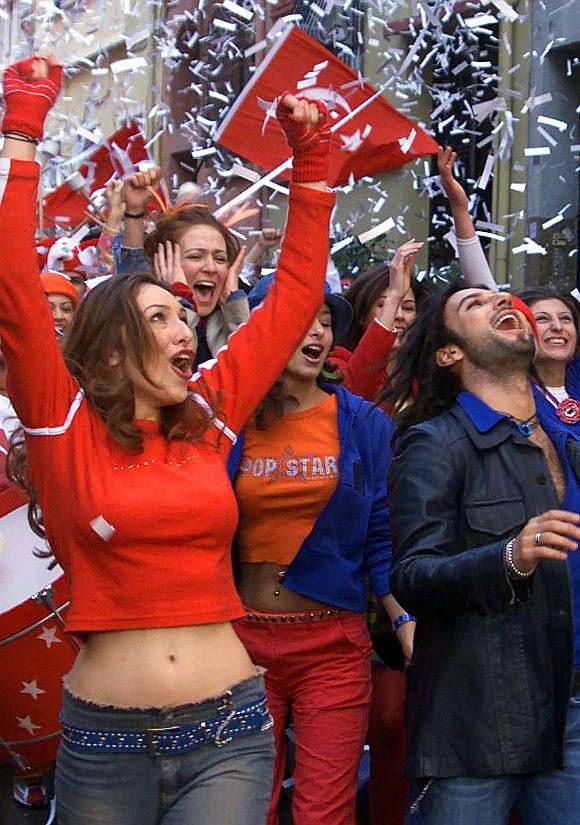 Youth are at the centre of urbanisation. They add energy, vibrancy, creativity and digital age talent to cities.
Architectural marvels: 13 mind blowing skyscrapers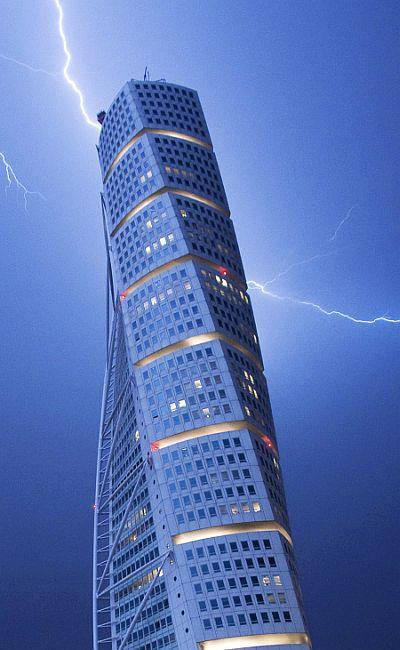 Buildings that are challenging architectural norms.
February 19, 2014
Auspicious days to buy gold in India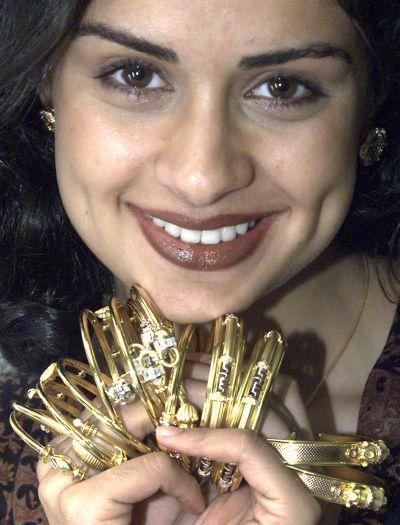 The biggest gold buying festivals are Akshaya Tritiya and Dhanteras.
February 17, 2014
10 best hotel suites in the world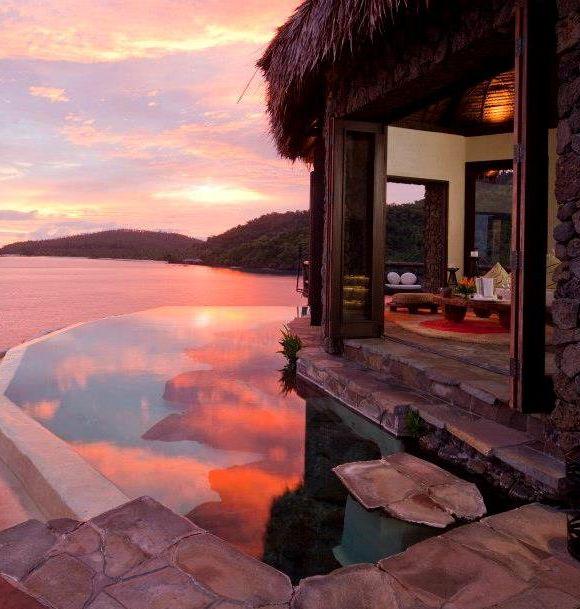 Have more money than you need? Checked out these exclusive abodes of ultra wealthy.
February 13, 2014
SPECIAL: How good is Narendra Modi's business agenda?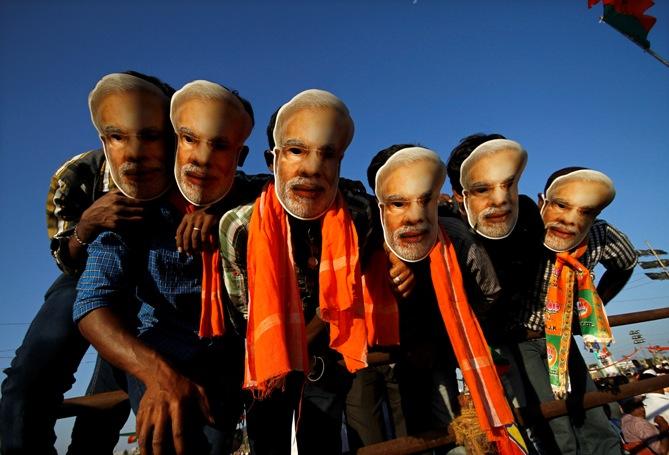 Domestic business endorsement for Mr Modi never wavered, not even after 2002.
February 12, 2014
Good news: Railways to run 17 premium AC special trains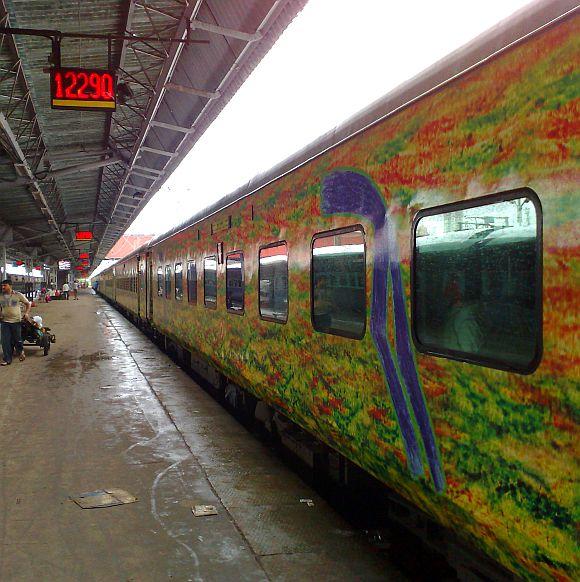 Encouraged by the success of a premium AC special train between Delhi and Mumbai, Railways have decided to run 17 more such trains.
SPECIAL: Luxury hotels swap keys in India's economic slump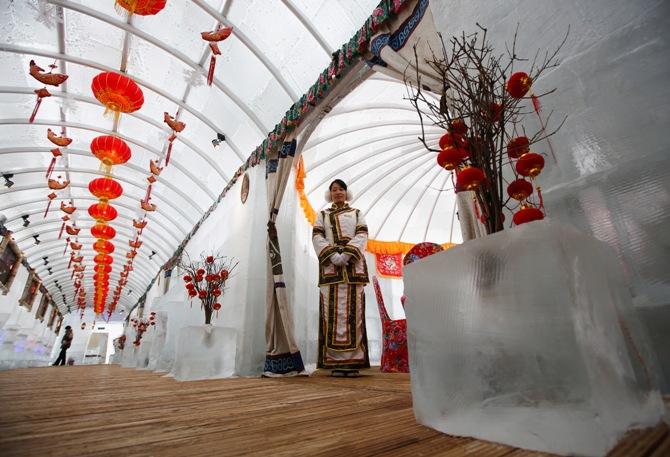 Slowing economic growth and an oversupply of new hotels conceived during the boom years of 2006 and 2007 have led to falling room and occupancy rates in India.
February 11, 2014
IMAGES: The making of a Boeing 737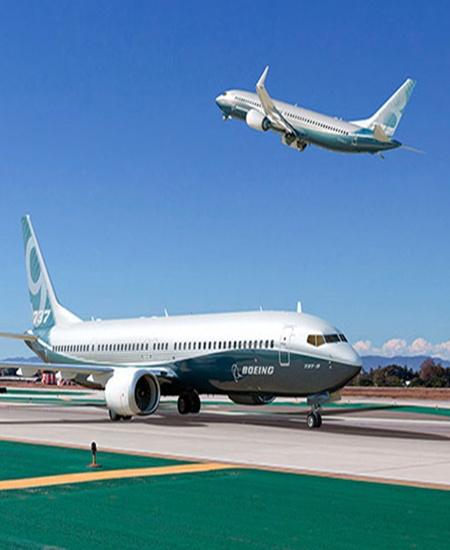 Boeing has started building the first Next-Generation 737 at the increased rate of 42 airplanes per month.
February 10, 2014
What is spectrum auction all about?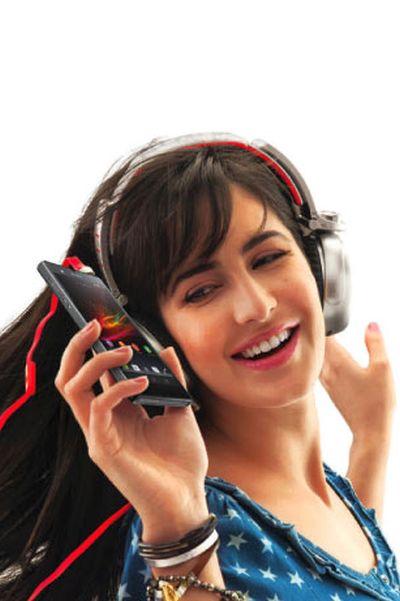 A primer on the ongoing spectrum auction, its process and how it would impact the companies
February 07, 2014
Is it the END of the road for Aadhaar?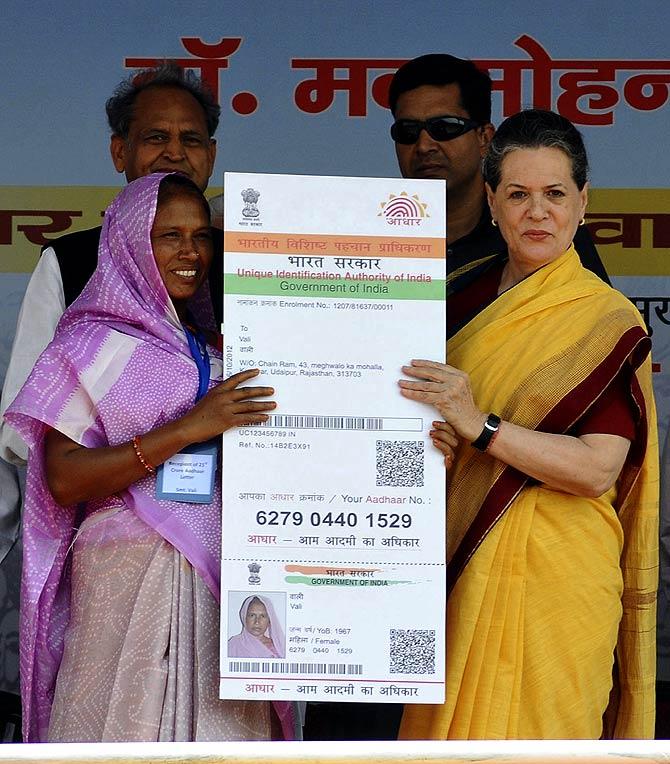 Government's decision to suspend Aadhaar-based cash transfers in LPG has dealt a fresh blow to the project whose utility has always been questioned.
February 03, 2014
Tallest residential towers in the world; India's World One tops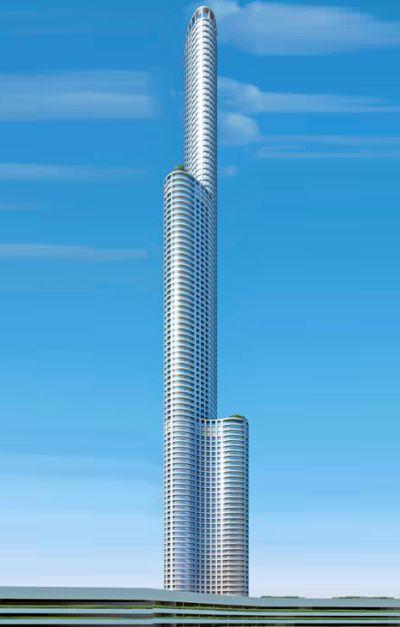 Among the 30 tallest residential buildings in the world, India boasts of five buildings, including World One.
Meet the most successful global CEOs of Indian origin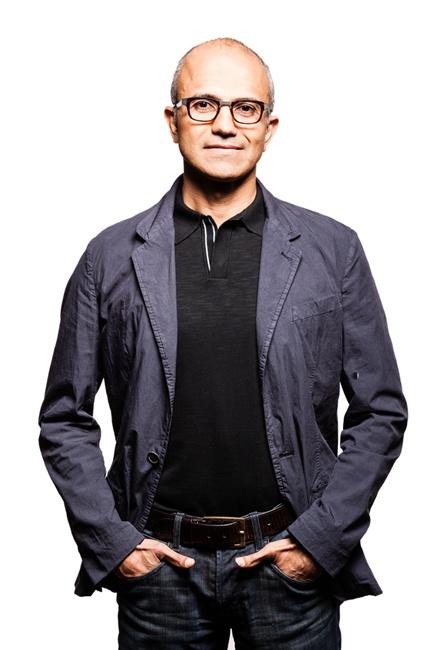 With Satya Nadella set to become Microsoft CEO, more India-trained professionals are taking top positions in the world.
January 31, 2014
20 best companies you would love to work for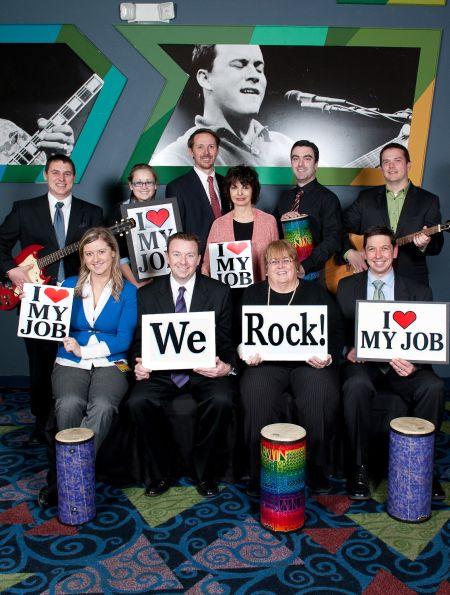 The best companies to work for as ranked by Fortune magazine.
January 30, 2014
UPA faces a new moment of truth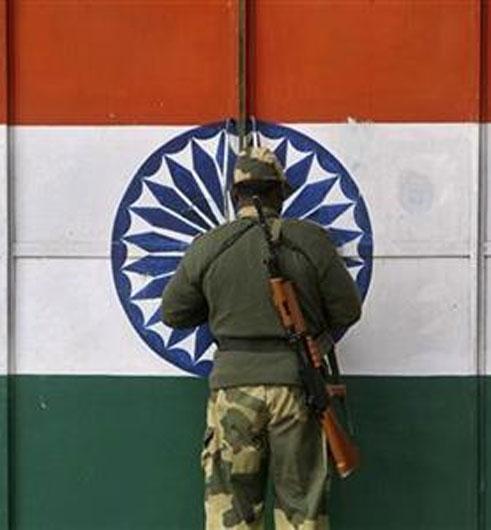 No longer in eye of storm, but uncertainty still abounds over India on several scores.
January 29, 2014
Pvt airlines told to give special privileges to MPs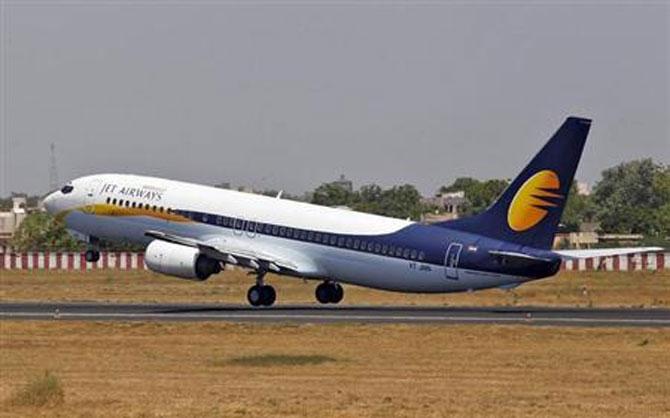 Protocol to accord such services to MPs have been in existence for over three years now.
Once the preserve of youth, IT staffing enters middle age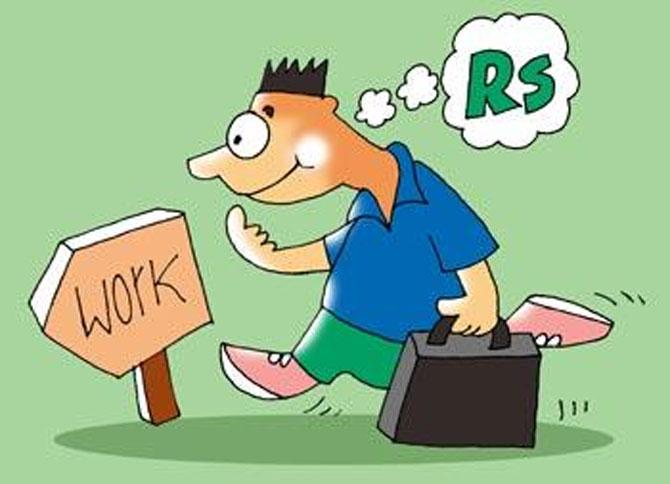 The bright youngsters they recruited years earlier have become earnest family types.
January 28, 2014
Karl Slym: A jovial person who won the hearts of many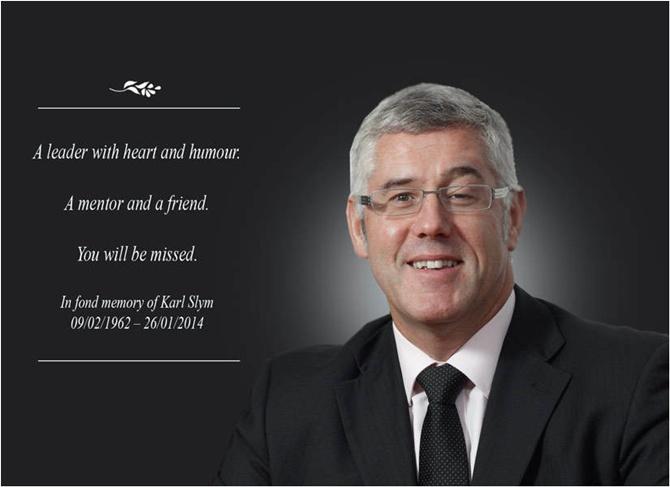 Karl Slym was affable, gregarious and always motivated. Even in moments of crisis, Slym's sense of humour remained intact.
How postmen may help set India's monetary policy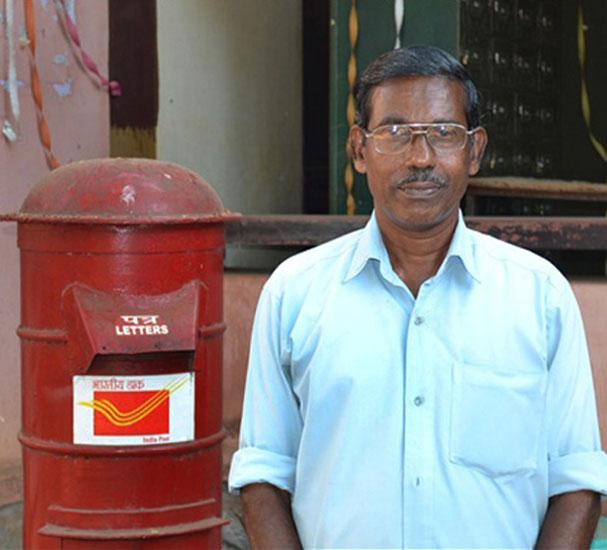 Post workers are collecting data that determines the level of India's consumer price index, which is likely to become RBI's most important tool for setting monetary policy.
January 27, 2014
Special: Are PSU stocks worth betting on?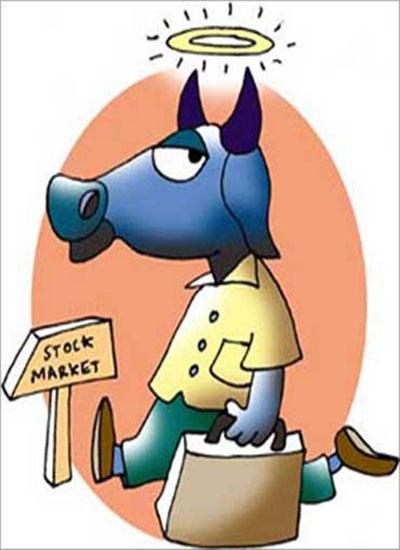 Retail investors should carefully follow recent moves on high dividend payouts or stake sales in state-controlled companies
January 24, 2014
SPECIAL: Cognizant's amazing success story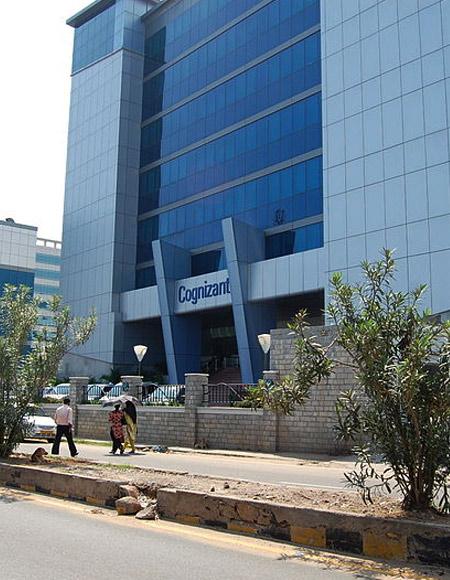 Relative to its competitors such as Infosys, Wipro and TCS, Cognizant's spending on sales and marketing is 50% higher, says an expert.
January 23, 2014
SPECIAL: Sony warms up for new game plan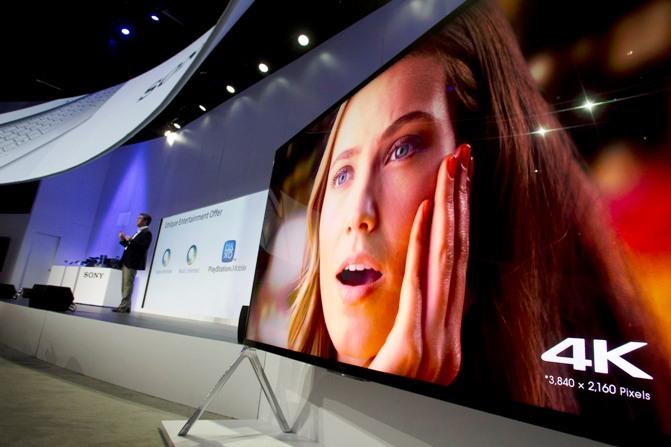 By winning FIFA broadcast rights and focusing on new genres, Sony Six hopes to create a niche.
Big hurdles ahead for Posco project in India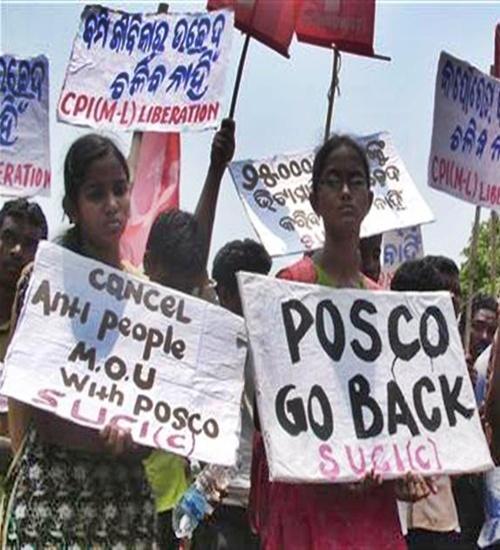 The government's revalidation of the environment clearance for its steel plant in Odisha may not go far and it may still be years before the project takes off.
SPECIAL: Rigour and risk in RBI's reform push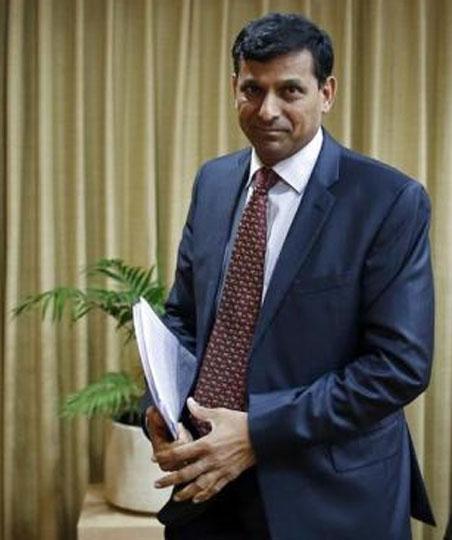 Government incentives to grow rice and wheat as part of a subsidised food programme for the poor also keep prices high.
January 22, 2014
SPECIAL: Why Moily is in a hurry to clear big projects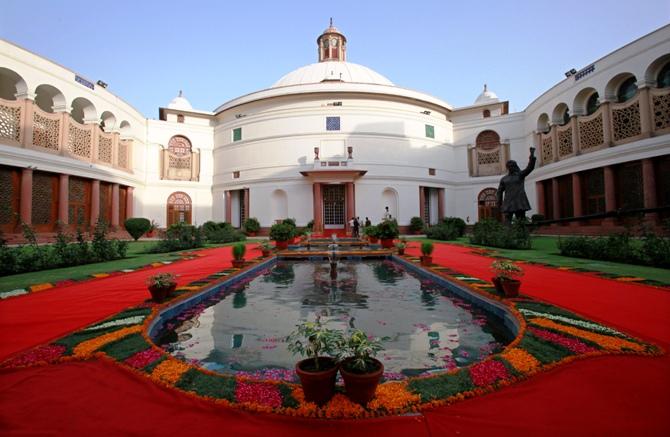 With only months to go for the general elections, the new environment minister has gone into overdrive to clear projects.
January 21, 2014
SPECIAL: 8 reforms political parties should talk about in 2014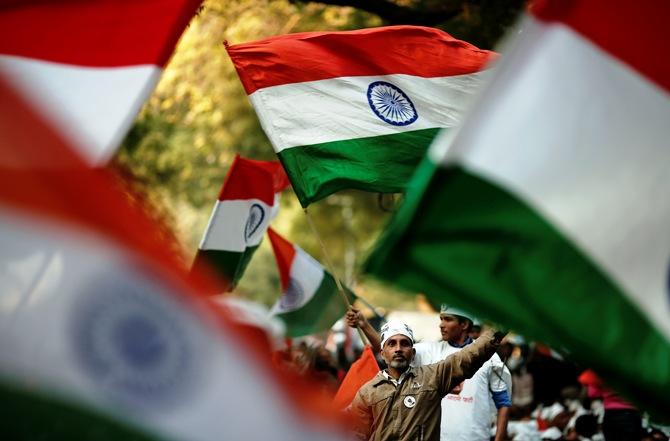 The author suggests eight reforms that all parties competing in this year's general elections should embrace.
SPECIAL: What Modi didn't say about the economy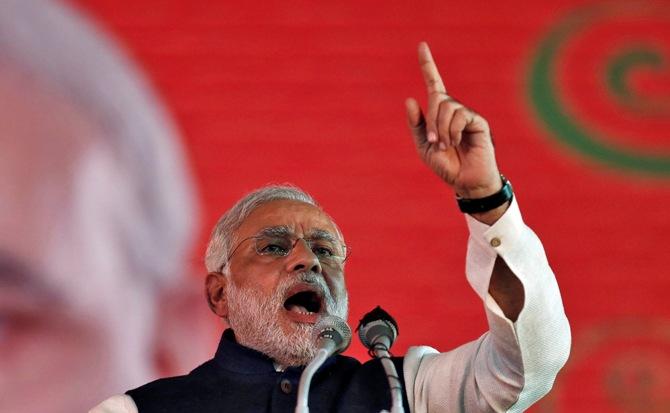 Narendra Modi's speech had surprising omissions about his economics.
Mumbai's classy T2 terminal to rival world-class art museums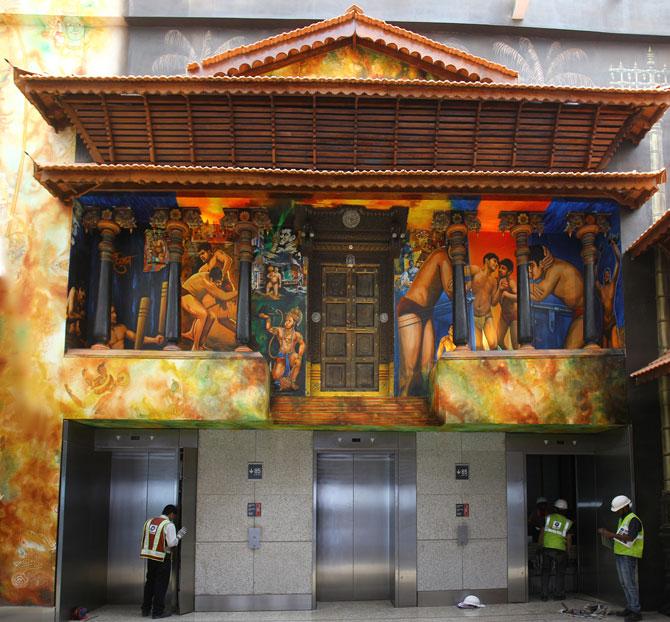 Mumbai International Airport's new T2 terminal has an art collection to rival world-class museums, a miscellany of cultural nuances that embodies India.
January 20, 2014
SPECIAL: Toothpaste war intensifies as HUL, P&G gnash their teeth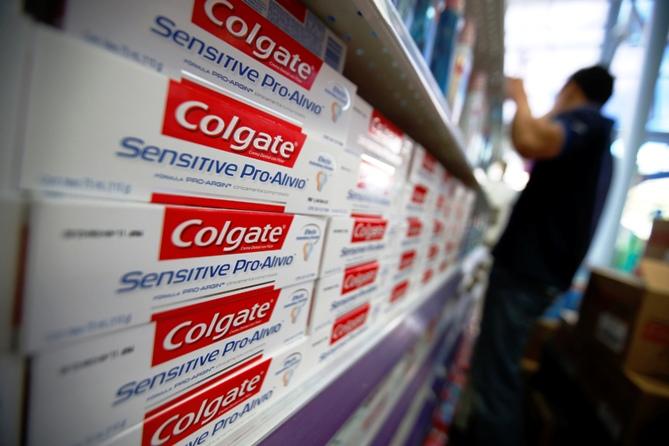 Colgate cries foul over P&G's claim that its Oral-B toothpaste is best in the country.
January 17, 2014
The top 10 retirement destinations in the world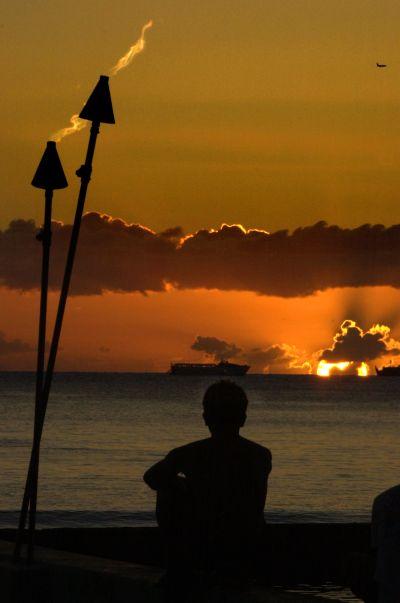 If you are in your sunset years, here are nations that give you the best deal.
How Akosha turned consumer complaints into a unique business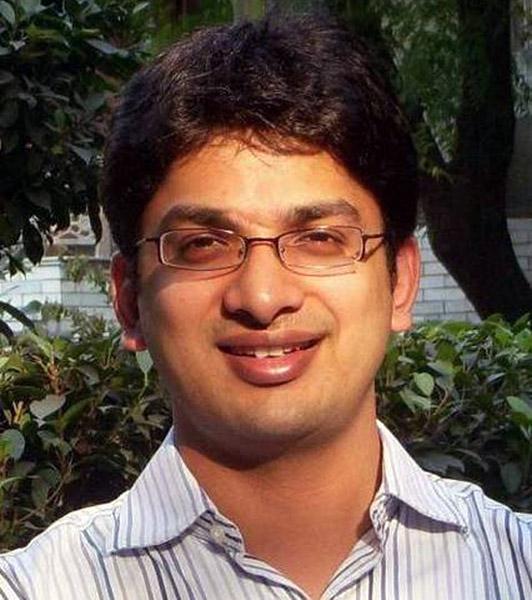 % of the complaints Akosha received in the October-December 2013 quarter were from telecom consumers.
SPECIAL: What ails the public sector banks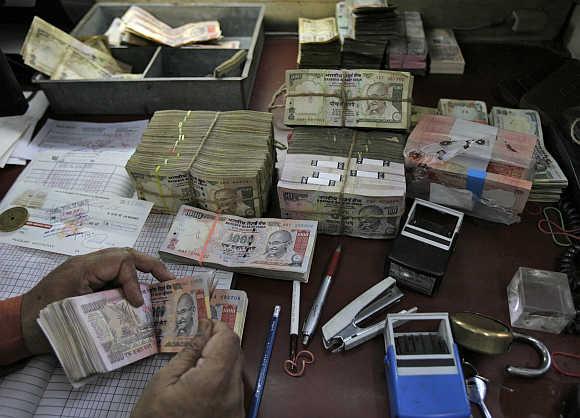 This article examines the call for the government to reduce its majority ownership in public sector banks ostensibly with the objective of improving the functioning of these banks.
January 16, 2014
Biggest billionaire controversies in the past one year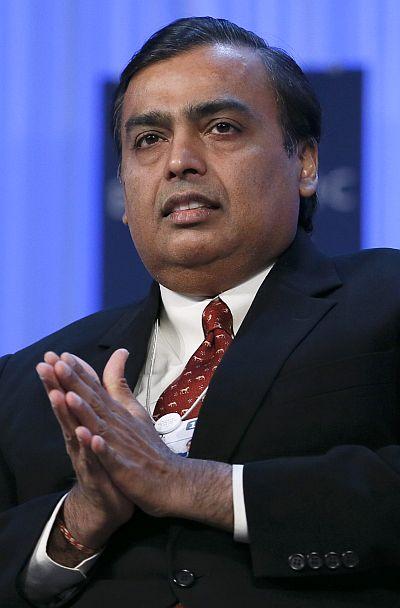 Past one year has been a rollercoaster ride for India's billionaires. While some were allegedly involved in scams, some got in tussle with government. Let's look at the biggest controversies Indian billionaires courted in the past one year.
January 14, 2014
SPECIAL: Why romance turned sour for Apollo and Cooper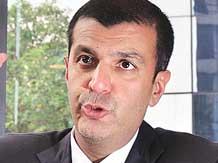 Apollo and Cooper are yet to make the customary rounds of courts to settle termination charges and break-up fees, but the mood already is buoyant among institutional investors who had red-flagged the highly leveraged transaction agreed upon by the Indian company.
January 11, 2014
Murthy allays fears of leadership crisis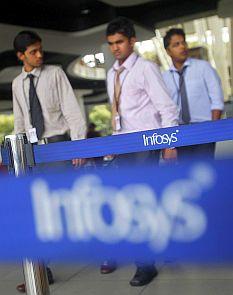 At a time when speculation was rife about its course after the organisational rejig last week, Infosys on Friday validated the changes, exuding strong faith in its leadership pipeline and gave a clear signal that the company was unperturbed by the slew of senior exits in the recent past.
January 10, 2014
Why Taj and Leela are selling their hotels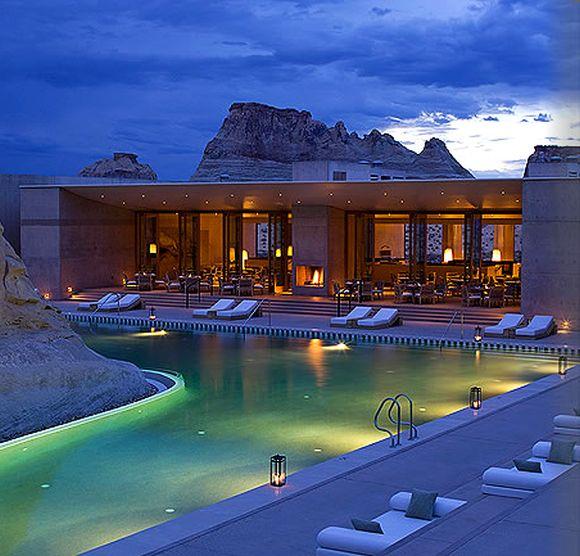 Burdened by debt from their rapid expansion in the last few years and the shrinking economy, many hotel chains are now casting around for buyers to sell their assets.
January 09, 2014
28 oldest banks in the world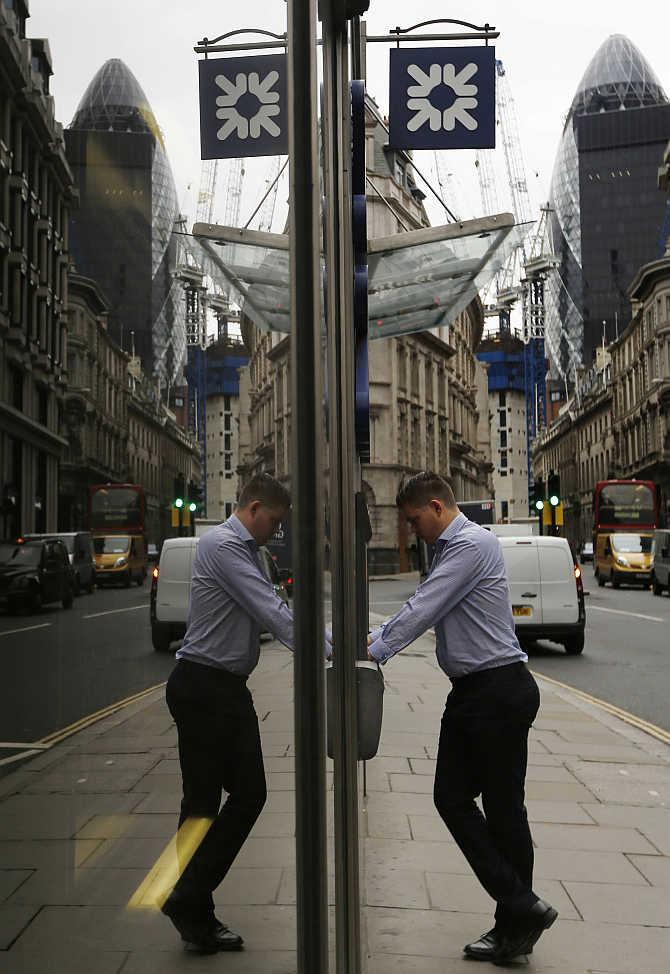 Let's take a look at some of the oldest banks in the world.
Indian Railways to get a new life with foreign investment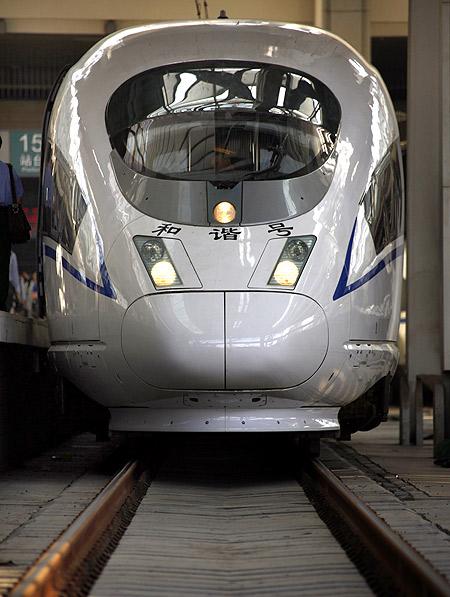 India will soon invite foreign businesses to help expand its once-mighty but now outdated railways, government sources said, in a move that would mark the opening up of one of the country's last great state-controlled industries.
January 08, 2014
India's 20 biggest companies, IOC beats Reliance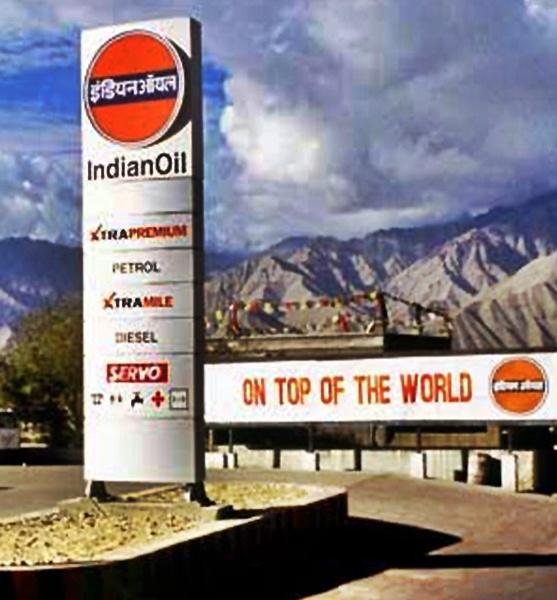 Indian Oil Corp has emerged as India's biggest company in terms of annual revenue.
January 07, 2014
Re among 25 currencies that saw biggest change against $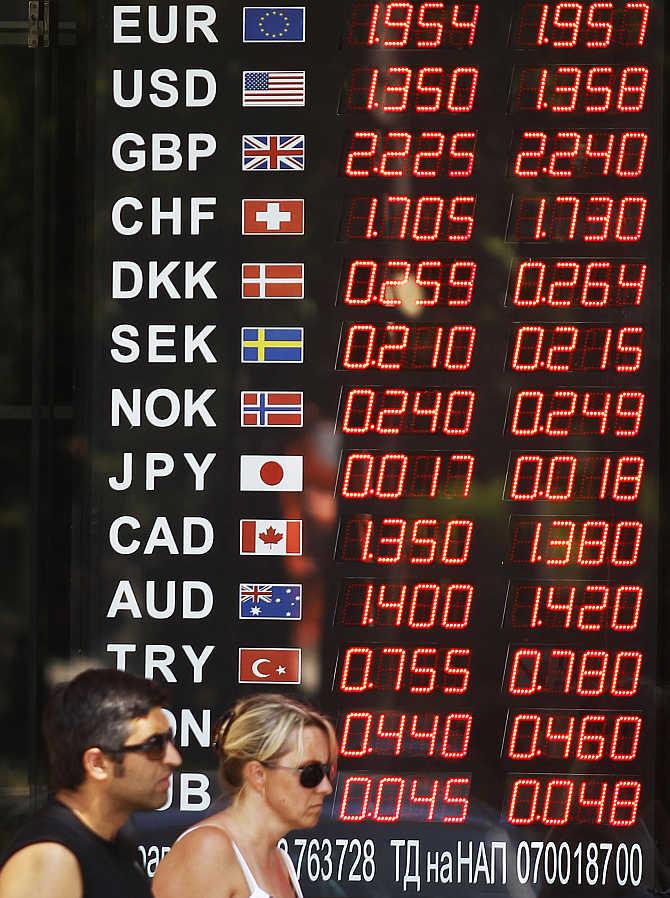 Let's take a look at how some of the top currencies performed against the dollar.
5 years after Satyam scam: Raju's baby reborn & growing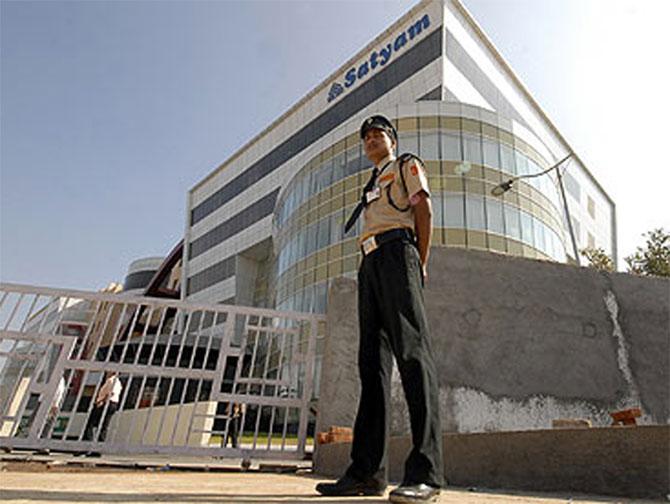 Mahindra Satyam merged with Tech Mahindra, creating a new entity with revenues of $2.7 billion.
January 06, 2014
Mumbai's pride: Swanky T2 terminal set for a flying start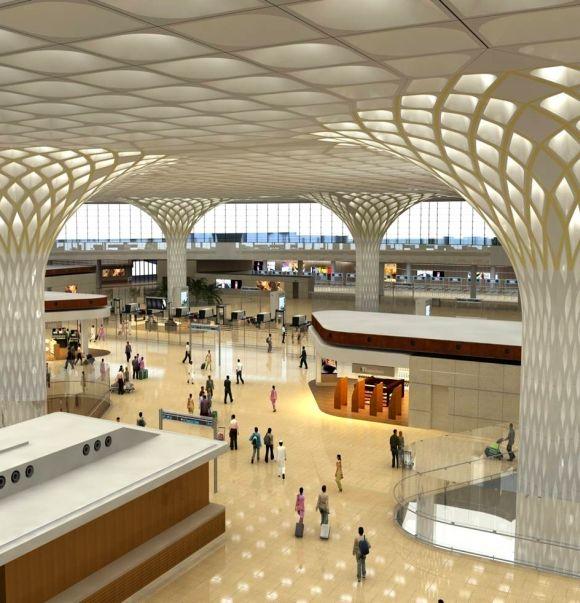 Apart from handling 40 mn flyers a year in an area of just 1,400 acres, the new airport terminal will showcase a 3-km-long art wall & peacock-inspired design.
India's 20 BEST cities to live in, Mumbai beats Delhi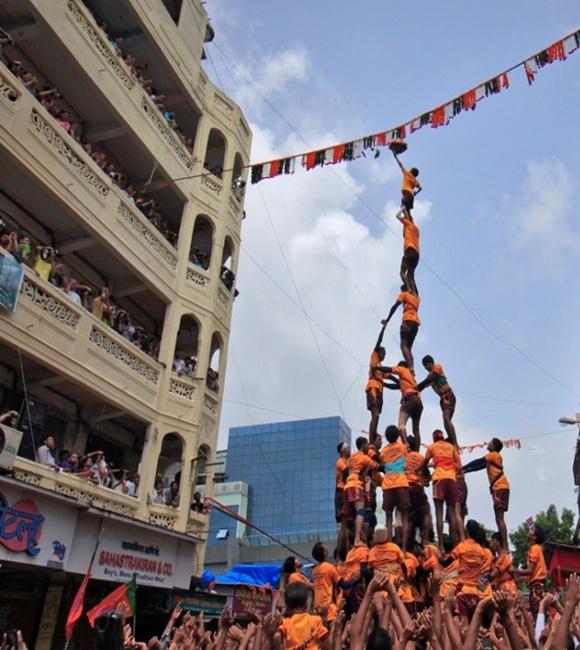 Mumbai has been ranked as the most livable city in India.
January 03, 2014
3 Indian projects among the biggest planned cities in the world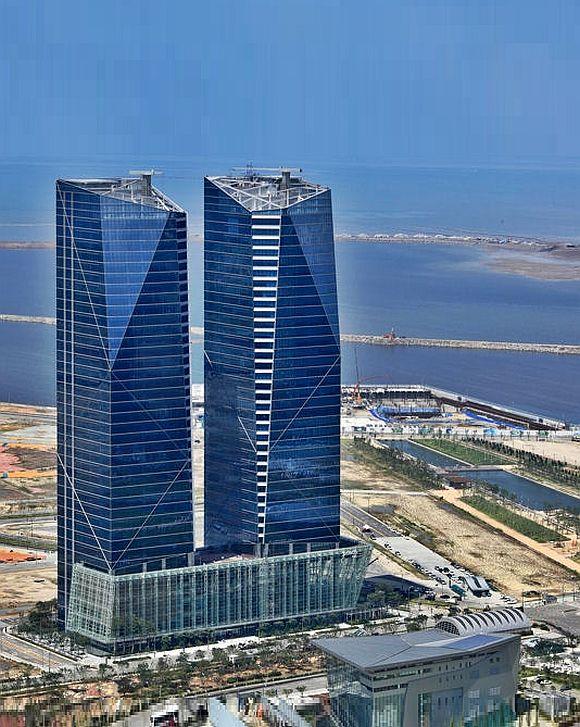 Middle East is undertaking some of the biggest planned cities in the world. While some of these developments are exotic, there are few that are setting example of how the future cities need to be.
The secret behind Britannia's success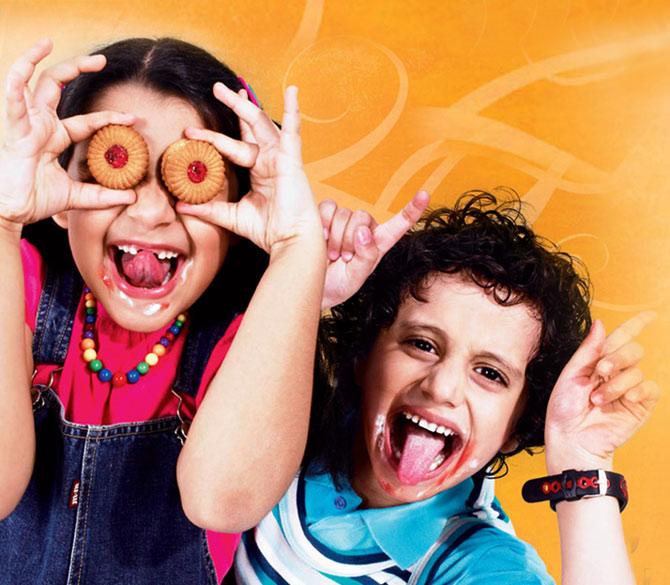 The mantra for the biscuit maker is simple: Run a tight ship and make prudent investments in manufacturing and distribution.
'Made in Italy'? It's actually made by illegal Chinese workers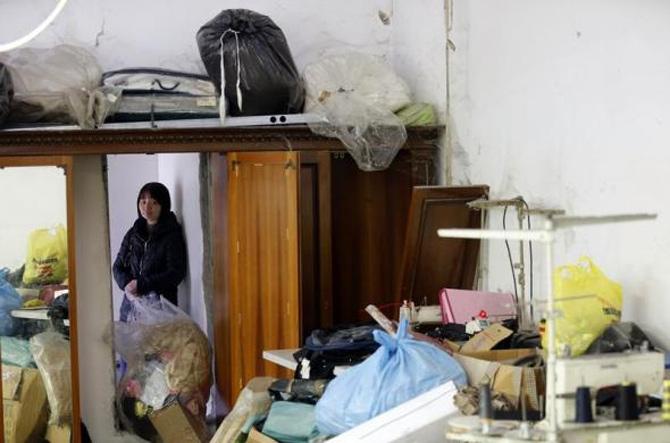 Prato, which lies 25 km from the Renaissance jewel of Florence, is also a thriving hub of illegality committed by both Italians and Chinese, a byproduct of globalization gone wrong.
Nariman Point among prime spots that saw biggest fall in prices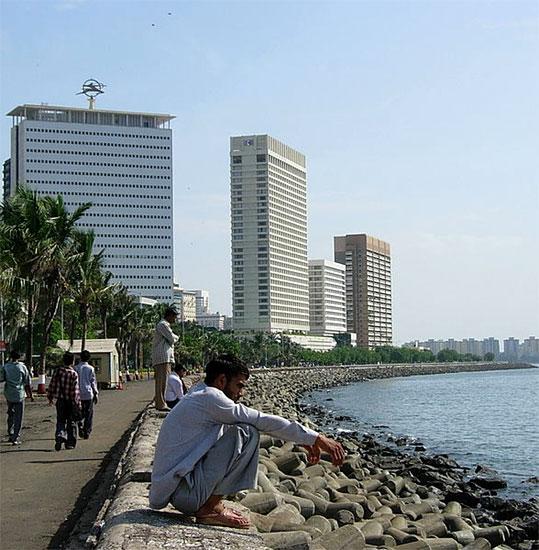 Let's take a look at some main spots that reported fall in rental prices.
January 02, 2014
Will the New Year bring cheer for the realty sector?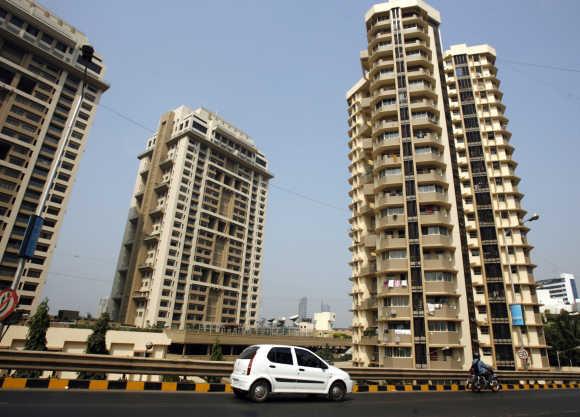 Jones Lang LaSalle India says growth was skewed towards suburban and emerging locations as opposed to city sub-markets in 2013.
SPECIAL: Now, NaMo on your dinner table!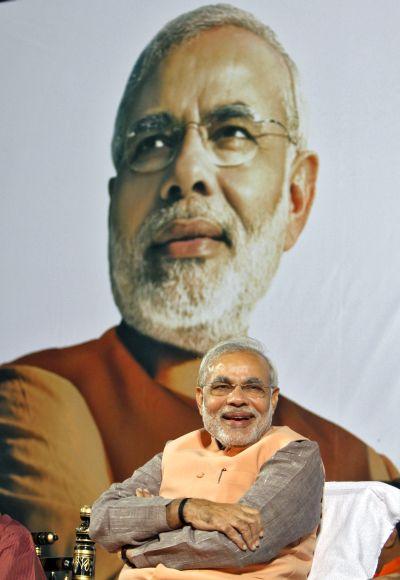 From stainless steel plates to sweets to T-shirts, brand Modi is going places
December 31, 2013
Year-end special: Key RBI policy rates in 2013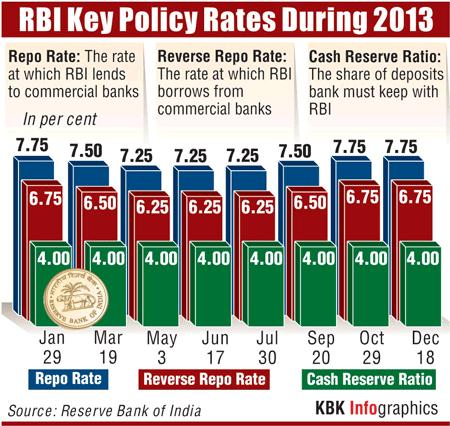 A graphic on key policy decisions taken by the Reserve Bank of India in 2013.
Year-end special: Why the economy is expected to improve in '14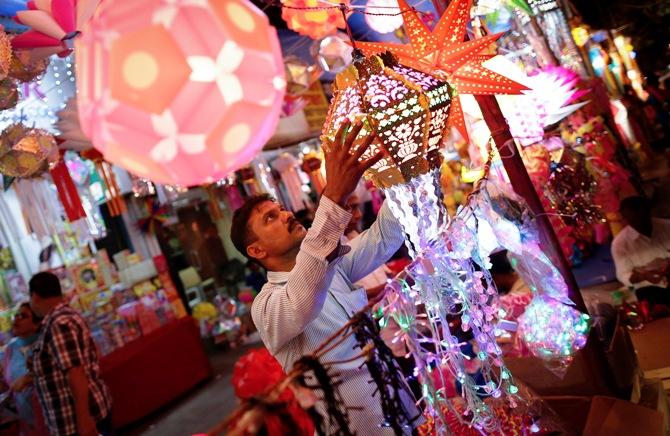 Slowing growth and rising inflation marked 2013 which the country's economic managers would like to forget quickly in the hope that the new year will bring in new government and some good news.
How RBI is helping banks to realign their finances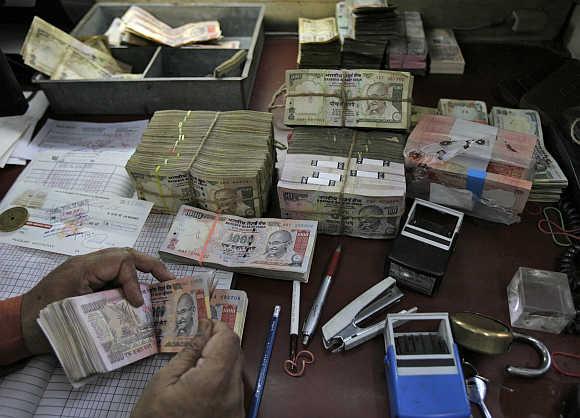 As their non-performing assets have risen sharply even as loans have remained stagnant, RBI steps in with stringent loan-management measures.
Year-end special: Events that shaped India's corporate world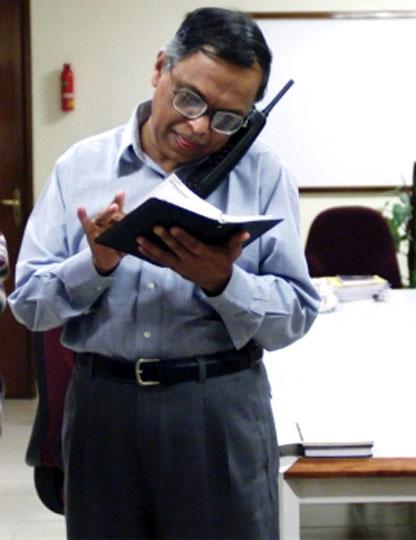 India's corporate sector sees big ticket deals in 2013.
December 30, 2013
Year-end special: Why food prices are staying up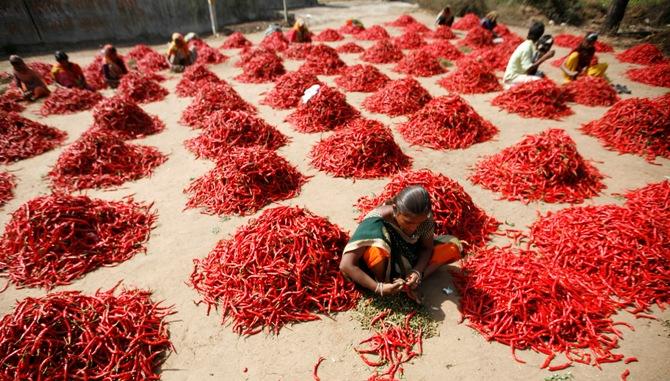 The Agricultural Produce Marketing Committee law allows mandis to remain in the grip of a middlemen cartel, with clear links to politicians who run the governments.
SPECIAL: Who will be the star of the Indian economy in 2014?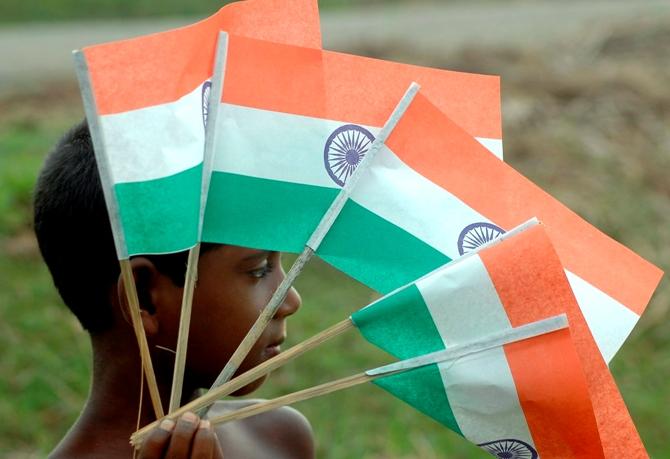 RBI governor and new FM could hog all the limelight.
December 27, 2013
From boss to worker: TN's top business community fights back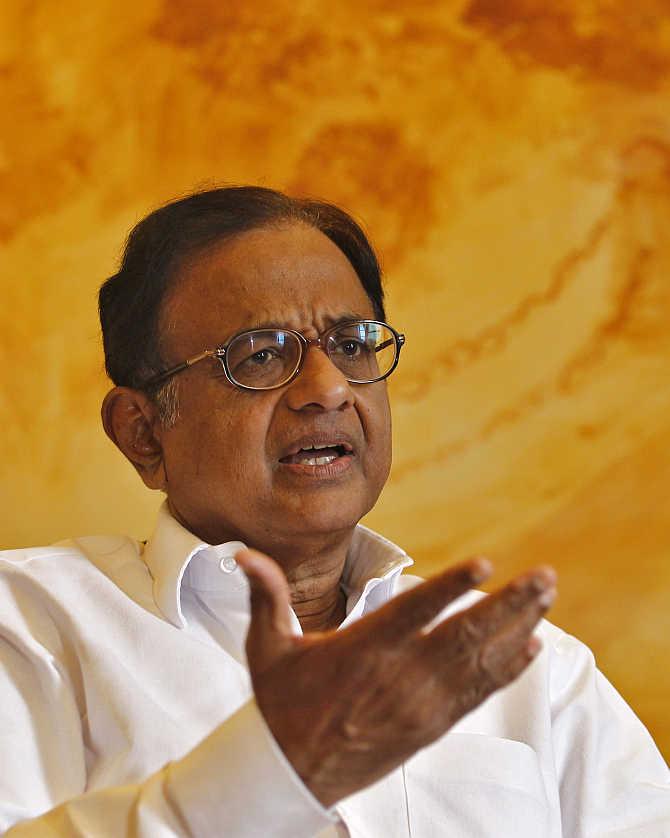 Nagarathars are threatened by dwindling interest in entrepreneurship among its younger members.
Year-end special: Exiting bumpy patch, road sector to have smooth ride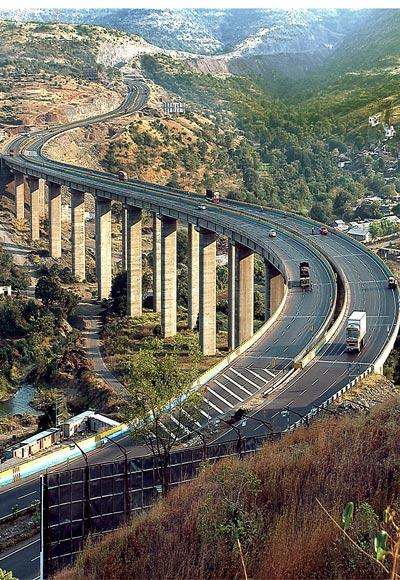 The year began with major infrastructure players like GVK, GMR exiting out of mega road contracts on account of problems such as delays in receiving the green nod, funding crunch and regulatory hurdles.
The crown prince of HDFC Bank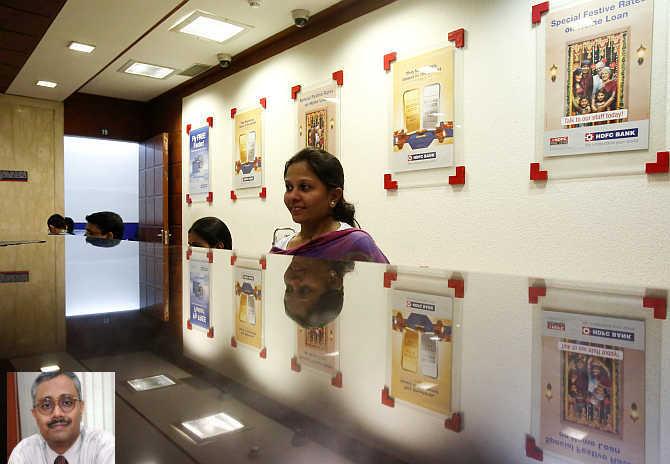 Paresh Sukthankar, the heir apparent to Aditya Puri, prefers an approach that is in sharp contrast to Puri's.
December 26, 2013
Year-end special: Companies hoping for the tide to turn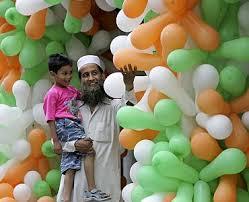 Year 2013 saw business leaders facing the ire of hostile investigative agencies.
How to make best use of OPD insurance cover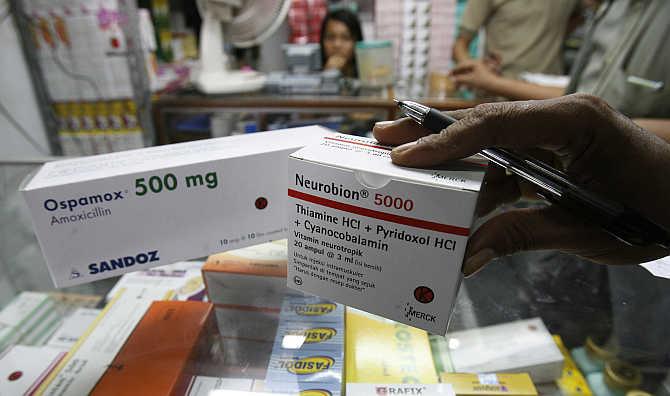 Most people do not know how to use it. At best, it provides tax benefit.
Year-end special: Foreign money floods big telecom operators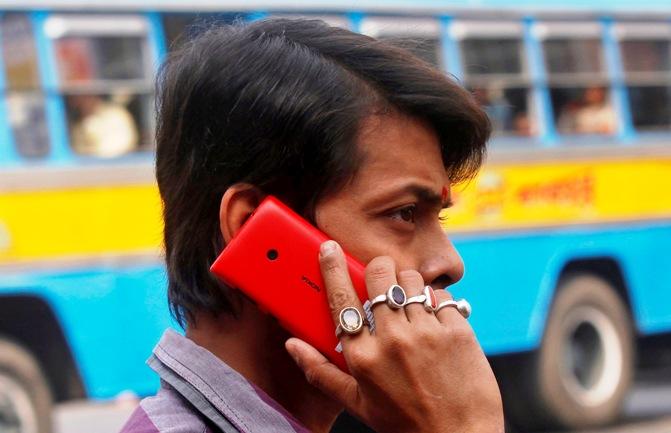 Doha-based Qatar Foundation Endowment has bought five per cent stake for $1.18 billion in Bharti Airtel.
December 24, 2013
Year-end special: Inflation remained a big challenge in 2013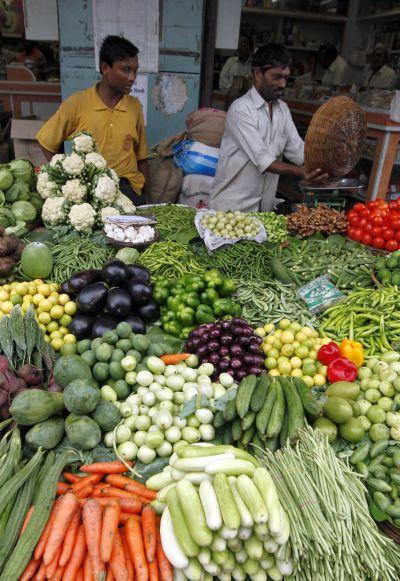 The retail inflation, which is a better gauge of price rise and measured by Consumer price index, ruled in double digit for most months of the year with the latest November
December 23, 2013
Year-end special: Exports weather slowdown, to do better in '14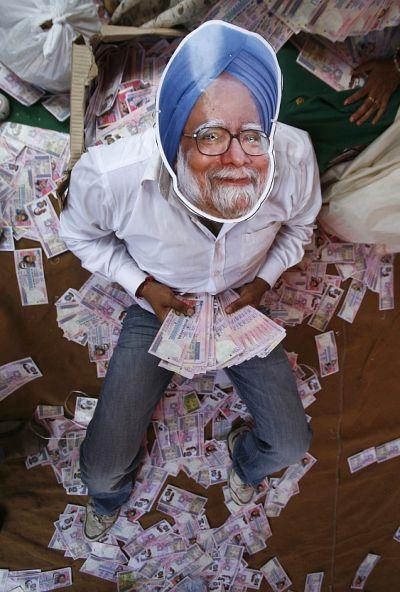 The US and Europe account for about one-third of India's exports.
Year-end special: Sting operations, bad loans hit banks in 2013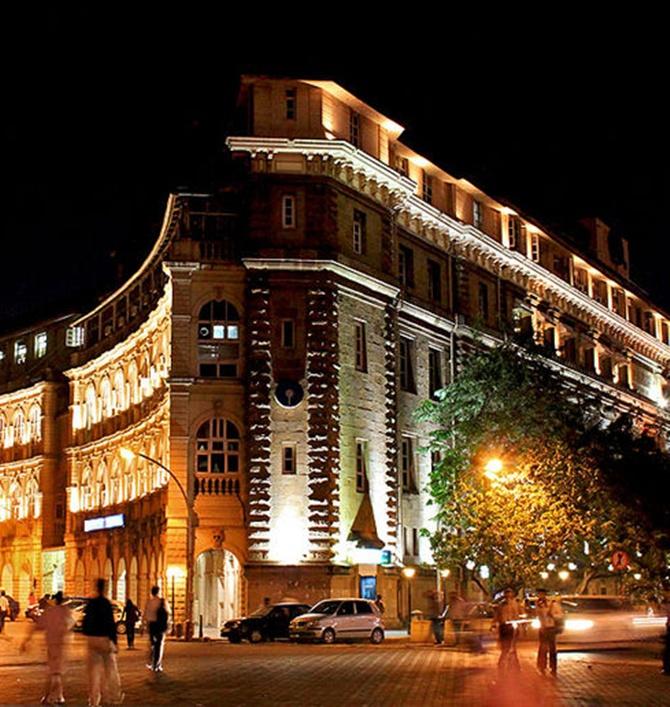 The year 2013 saw the Reserve Bank of India nudge banks to not only improve customer services and reduce bad loans but also look at plugging loopholes in the regulatory
Is your city among India's 28 most competitive?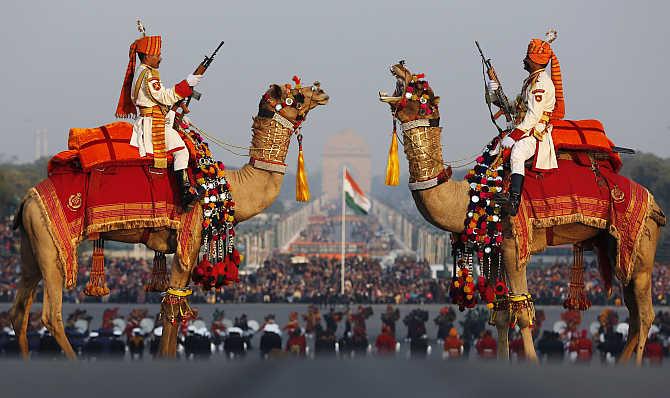 Let's take a look at 28 most competitive cities in India.
Year-end special: Sensex, Nifty hit new highs in 2013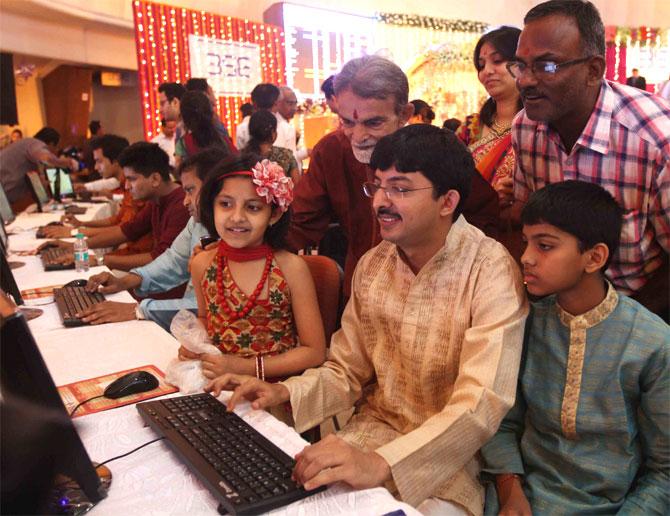 If 2012 was a year that saw Indian bourses scripting a dramatic turnaround after the meltdown, 2013 was marked by consolidation in the first half and a new found optimism by market participants in the second half.
Equity outlook: Twelve-month Sensex target is 24,600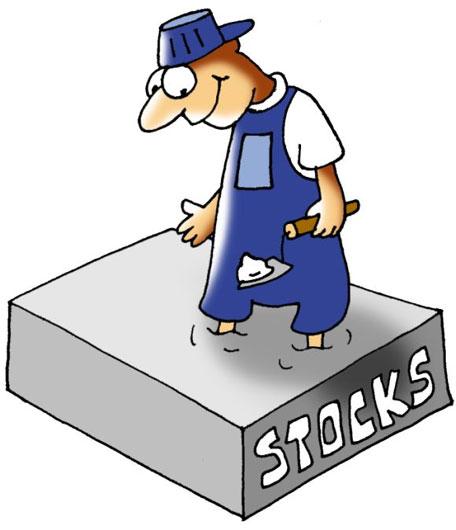 The robust export performance, coupled with a compression of imports led by gold, has led to a substantial narrowing in the current account deficit to comfortable levels.
December 20, 2013
Why bosses should not shut out voices that disagree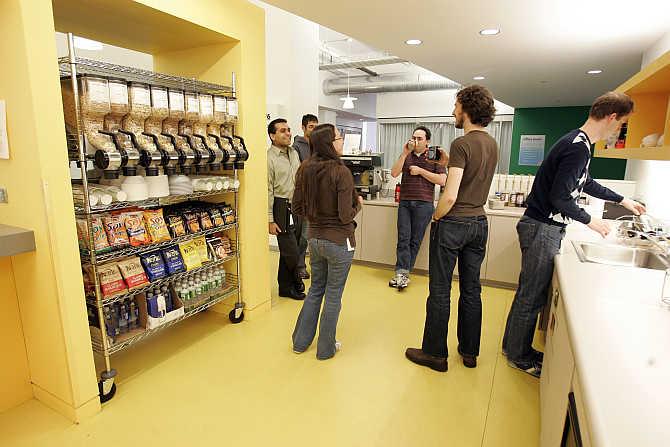 Why yes-men are good for ego but bad for business.
SPECIAL: Lessons from the NSEL fiasco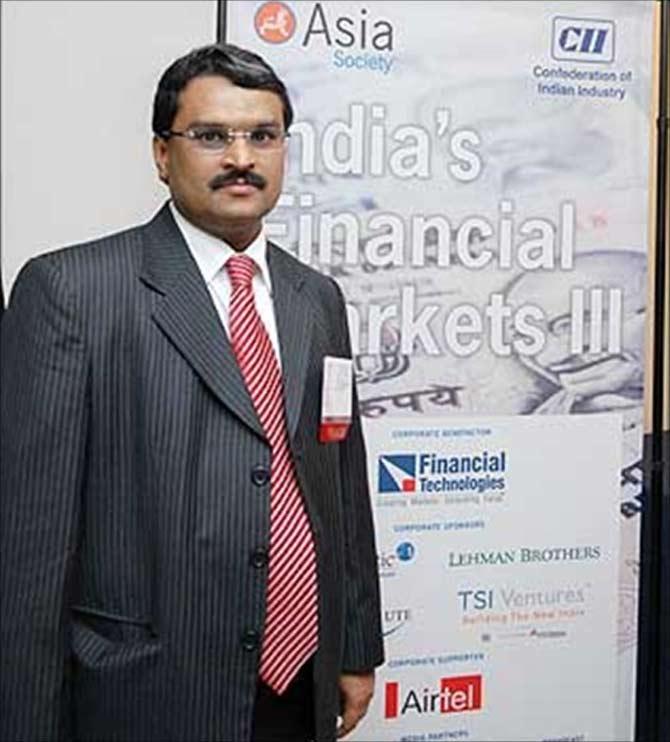 This article reviews what happened at NSEL, according to information available in the public domain, and reiterates what could be done to reduce the risk of similar scams.
December 19, 2013
Murthy brings Infosys back to the starting line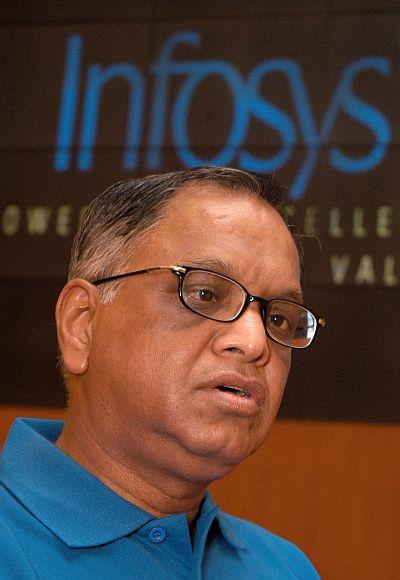 The company is reaping the benefits of change as focus shifts back to traditionally-profitable businesses and deal volumes.
December 17, 2013
Can Anil Agarwal tide over the crisis in India?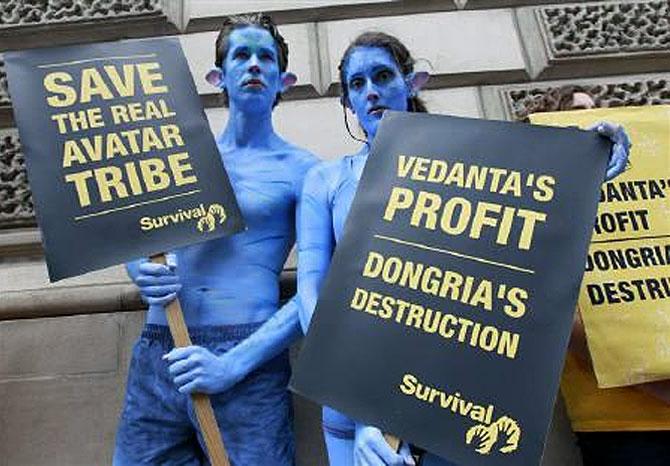 From raw material shortage to environmental activists and high debt, Vedanta Resources is up against a lot.
What 'PM Modi' should do to save India's economy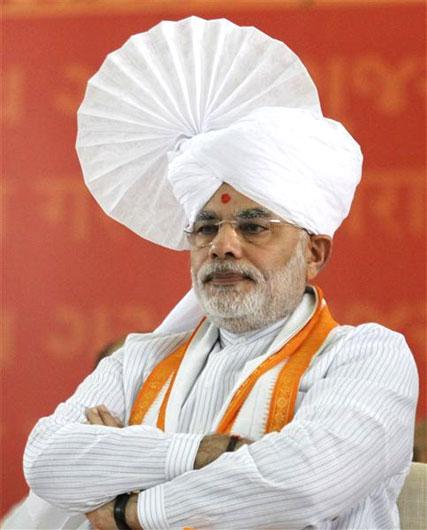 A hurried reform agenda will be either too squeamish or too ambitious and impractical.
India's 20 biggest wealth creators, TCS is No 1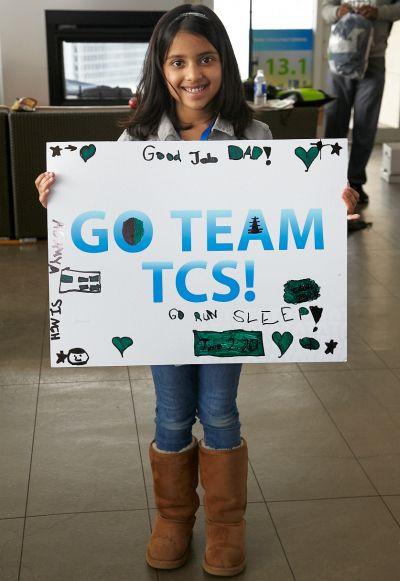 Tata Consultancy Services (TCS) has emerged as the biggest wealth creator over the past five years.
December 16, 2013
Recession? Shareholders hardly felt the pain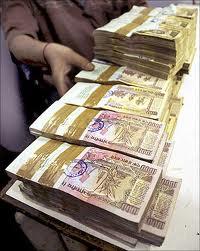 Dividend payouts seem recession-proof.
December 13, 2013
Telecom dreams bring Ambani close to rivals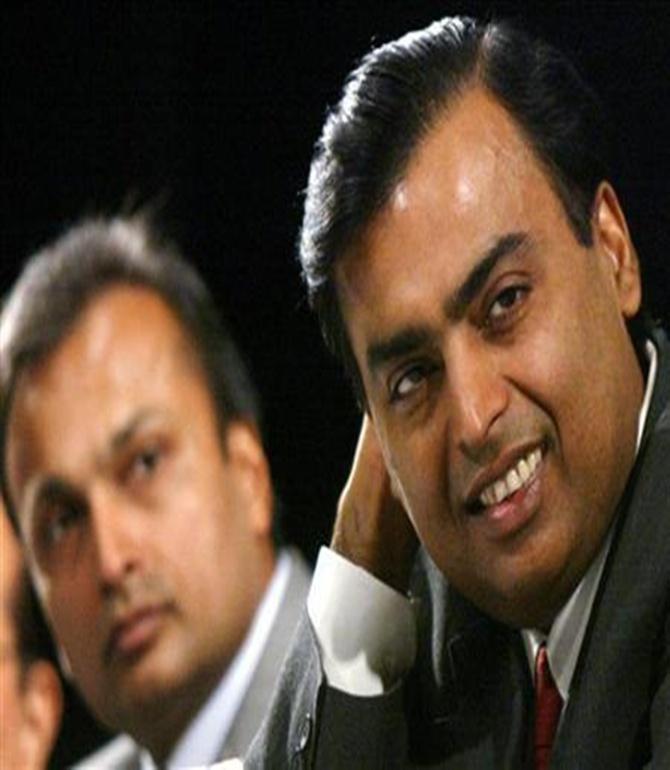 Six months after an infrastructure deal with brother Anil Ambani, Mukesh Ambani has now joined hands with Sunil Mittal.
December 11, 2013
Kiran Mazumdar-Shaw's mission: To make Bangalore a global city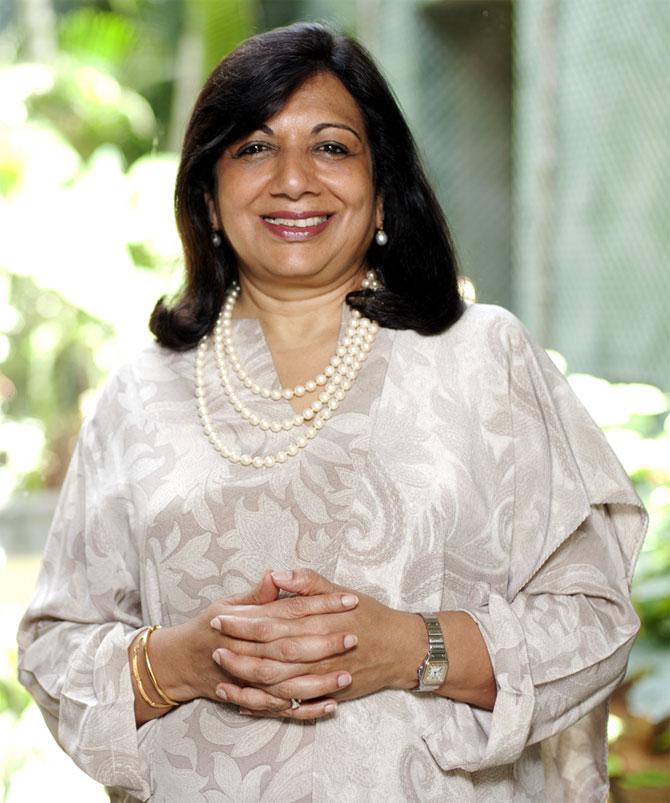 Beyond her avatar as the head of a multi-crore biotech company, Kiran Mazumdar-Shaw is a powerful voice of change for the city she lives in.
The gaping holes in India's Internet growth story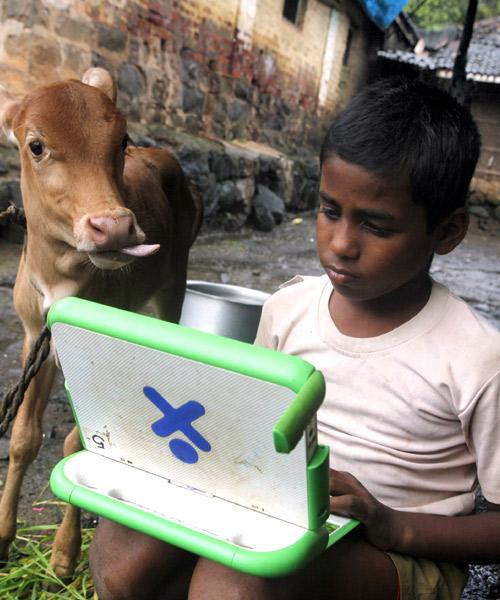 By June 2014, India's Internet user numbers will be staggering - ahead of the US and only a little behind China - but there are gaping holes in this growth story.
December 10, 2013
Lodha group's amazing success story amid the gloom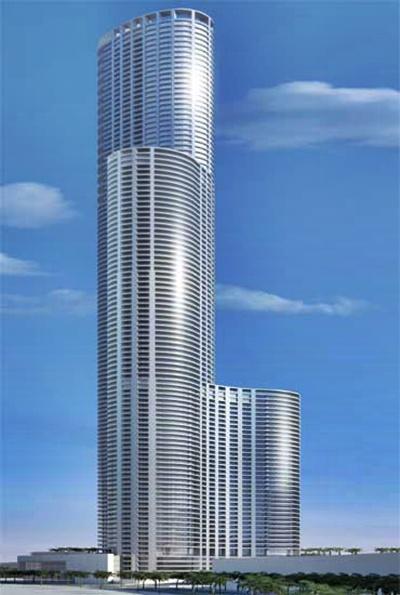 The real estate developer may have deferred its IPO and realty may be in the dumps, but that hasn't stopped it from making acquisitions worth Rs 12,000 crore.
Marketing mantra: Know the story of 'two Indias'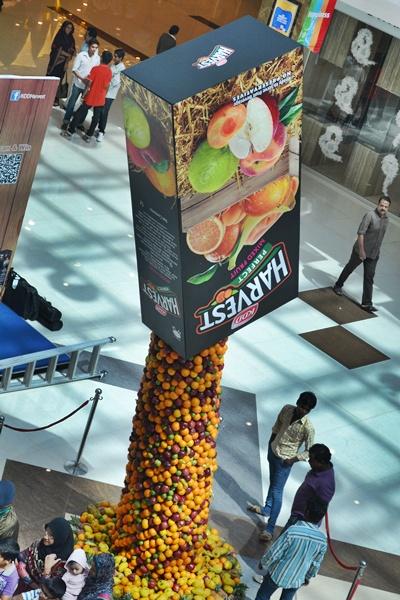 Forget urban vs rural, marketers need to start thinking about North and South.
December 09, 2013
I am not minister for Air India: Ajit Singh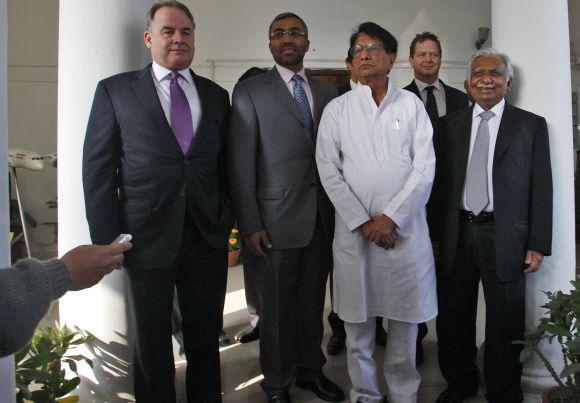 Civil Aviation Minister Ajit Singh tells Kavita Chowdhury that he is focused on passenger comfort and not on favouring private airlines, as many have alleged.
December 06, 2013
Meet the Indian techies who sold their firm to Apple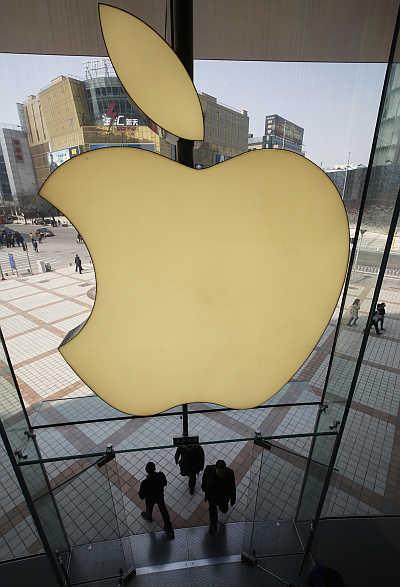 In one clean sweep, the deal catapulted the co-founders of the US-based company into the league of successful Indian-American tech entrepreneurs, making yet another pair of new faces of India's software talent.
Equity outlook: We are likely headed for a long-term bull cycle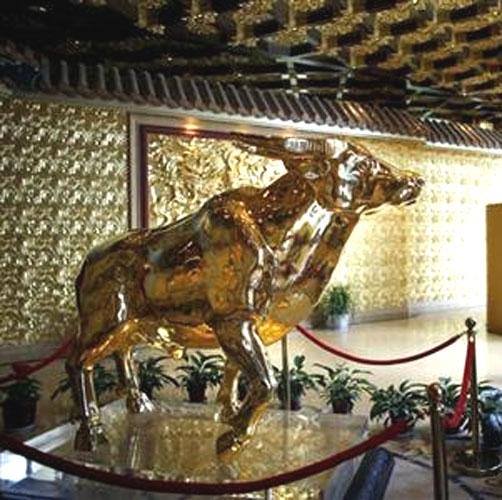 While the macroeconomic parameters remain weak, we believe the worst is behind us. The markets remain largely driven by liquidity
December 03, 2013
How to trade in stocks during elections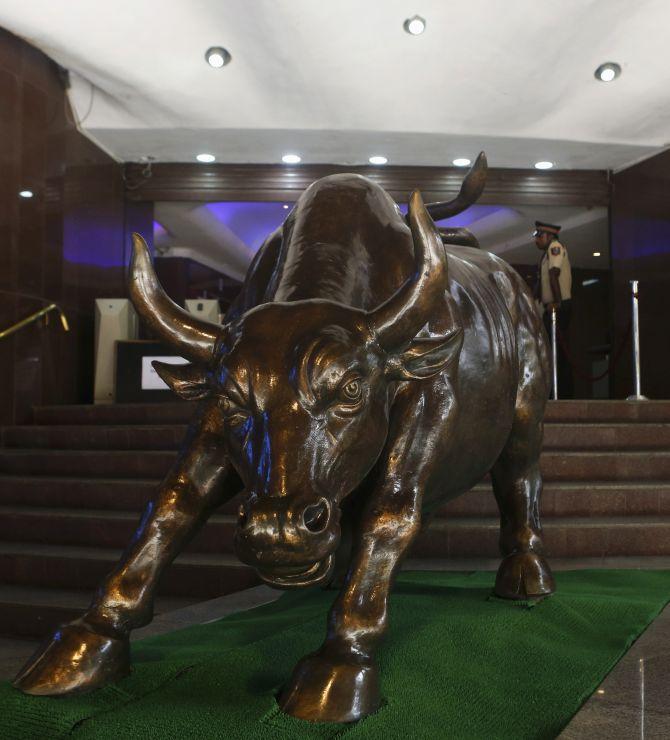 Elections can have surprising outcomes, a normal stop-loss could be 'gapped' with the trader forced to cover an adverse position at well beyond his preferred levels.
November 29, 2013
Countries that have the best workforce; India ranks 83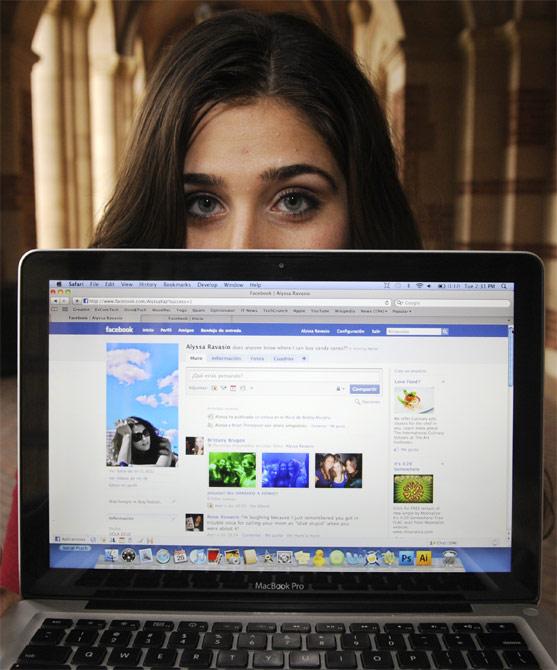 With an acute shortage of skilled workforce, India has been ranked 83rd globally in terms of talent competitiveness of its human capital.
November 28, 2013
Where did Tarun Tejpal get all the money from?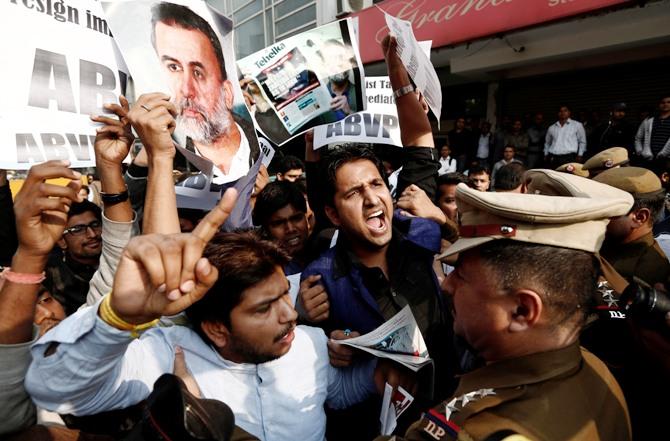 The alleged sexual assault by Tehelka Editor-in-chief Tarun Tejpal on a young journalist, who has now resigned from the magazine, has brought the well-known journalist's business under the scanner.
November 27, 2013
Are special perks for VIPs in India justified?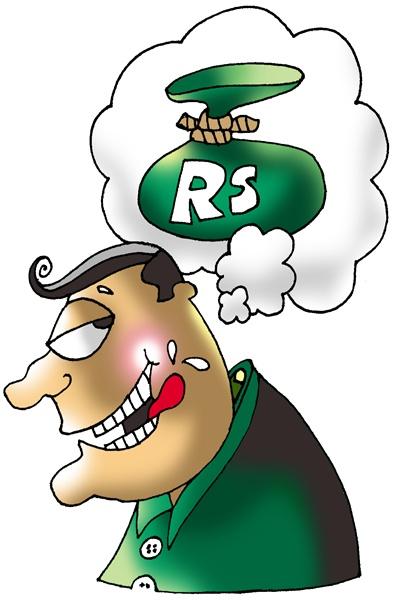 The race for VIP perks has pernicious consequences and is undermining the elite's authority.
Why Daiichi is taking Malvinder Singh to court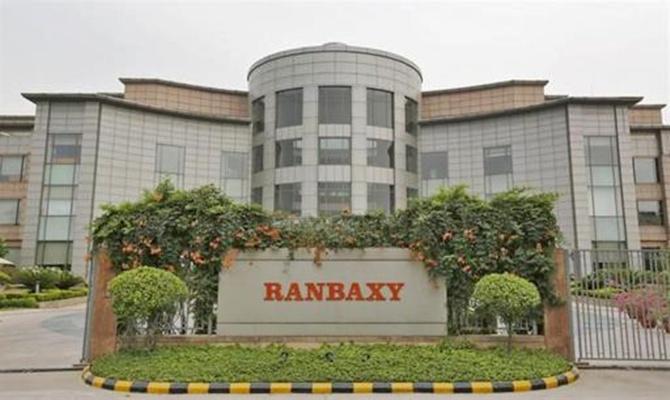 The Japanese company alleges the earlier Ranbaxy promoters withheld crucial information when they sold the company in 2008.
November 25, 2013
Virtual tour: India's largest casino to open in 2014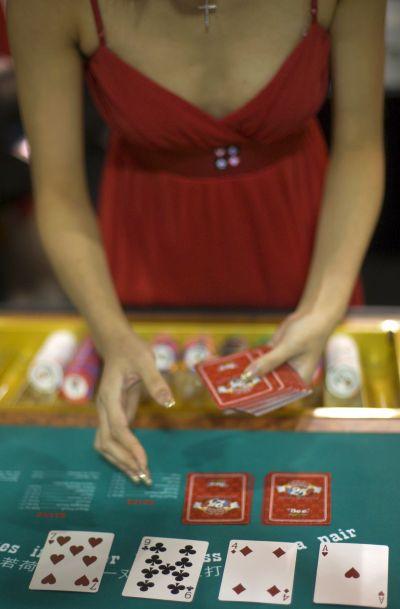 India's largest integrated casino resort in Daman, spread over 10 acres with 60,000 square feet gaming space, is likely to become operational from early next year.
Is India the most globalised economy in the world?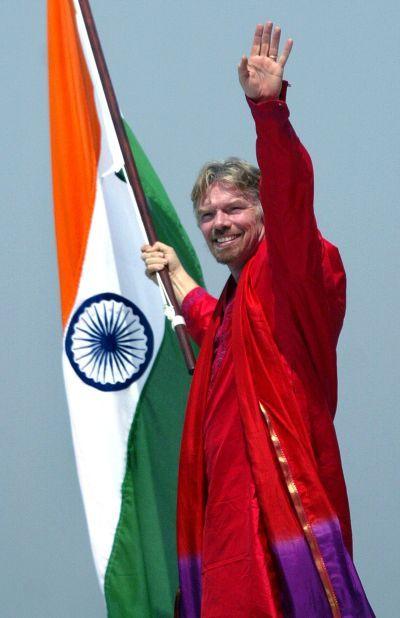 Let's take a look at some of the most globalised economies in the world.
Is India Inc geared up to deal with sexual harassment cases?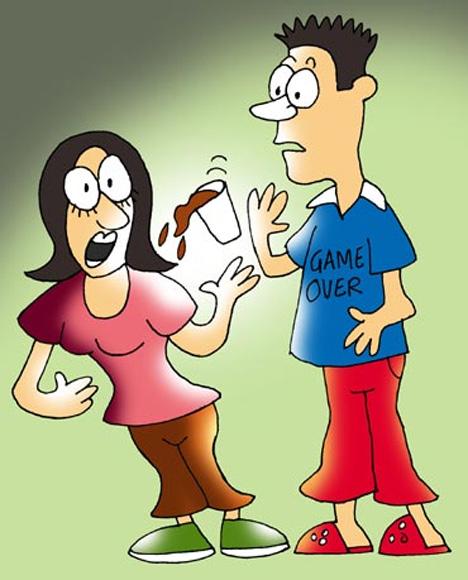 The Delhi rape-murder incident brought stricter provisions in Indian Penal Code, recognising sexual harassment as a criminal offence.
November 22, 2013
How the glitzy Sahara Parivar slipped into deep crisis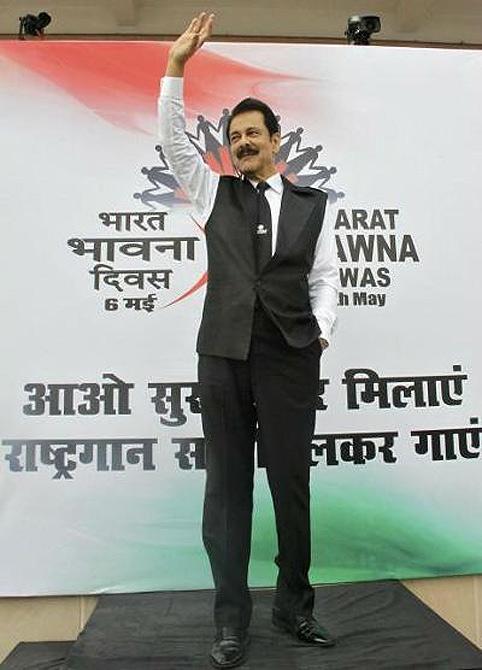 To continue fighting and growing, it has to first deposit cash of Rs 20,000 crore or title deeds of properties of similar worth in the next few days.
November 19, 2013
Fare wars land airlines in a mess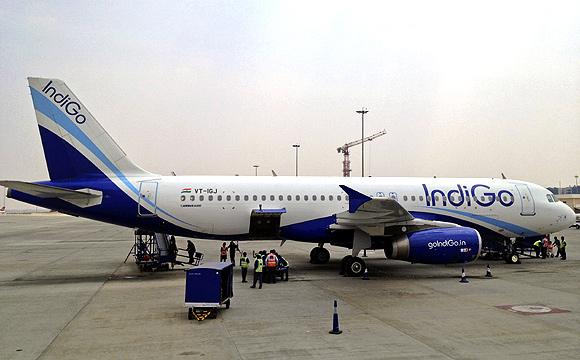 Recent attempts to salvage the situation might not be enough thanks to the rise in jet fuel prices and depreciation of the rupee.
15 countries that have highest household debt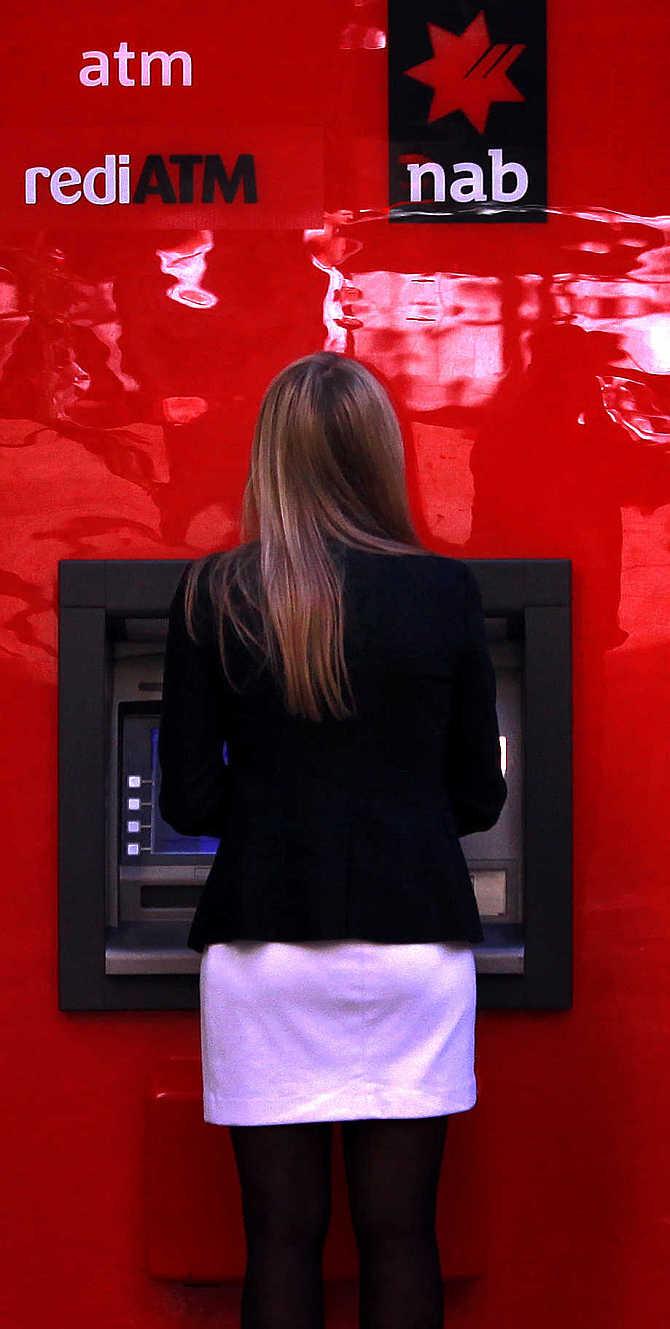 Let's take a look at 15 economies that have highest household debt in the world.
November 18, 2013
Why Wockhardt's Waluj facility is under lens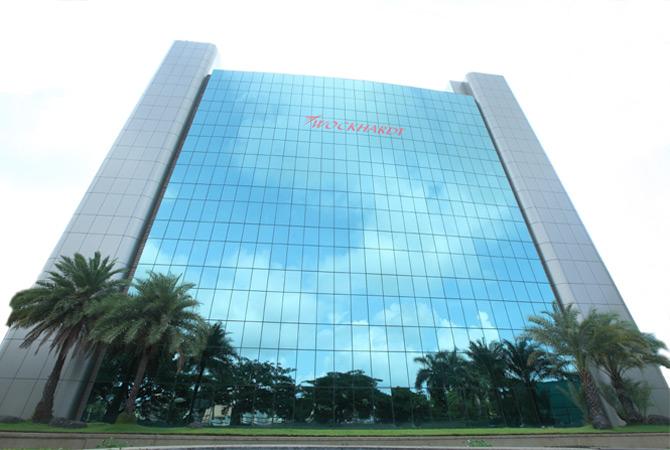 After recovering from issues such as defaults on foreign currency convertible bonds and piling debts, pharmaceutical major Wockhardt has been on the slow lane through the last six months, following warnings from global regulators such as the US Food and Drug Administration (FDA) and the UK Medicines and Healthcare Products Regulatory Agency.
Financial numbers: How correct are they?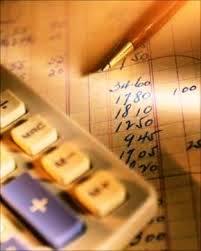 Financial numbers can sometimes paint a rosy picture because of changes in the accounting policy or a one-time income.
25 banks sitting on biggest pile of money in the world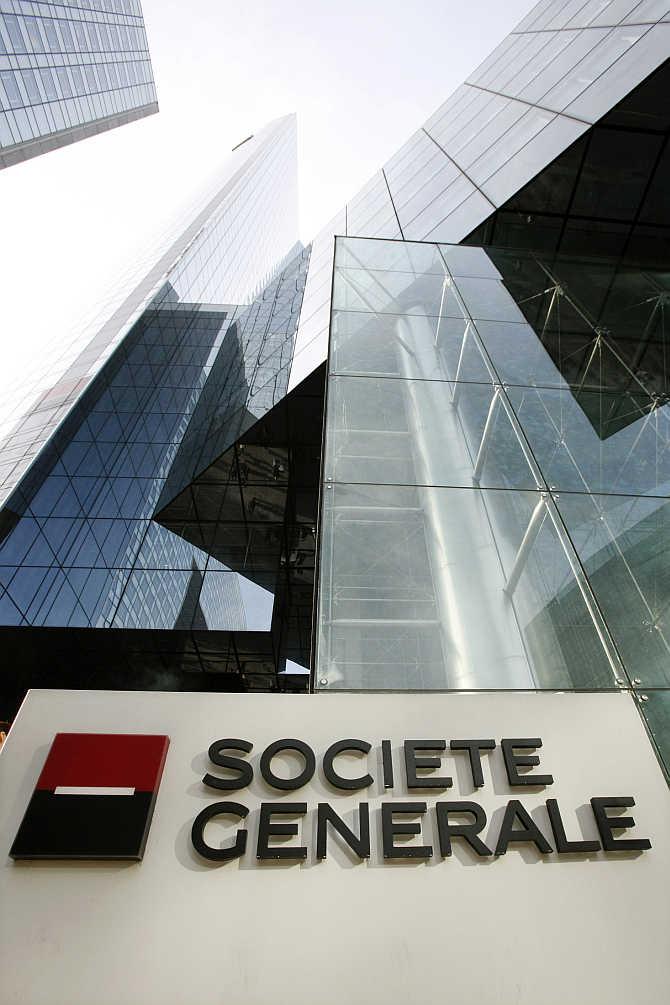 Let's take a look at banks that have most assets in the world.
November 15, 2013
Chidambaram hopes RBI gives license to specialised banks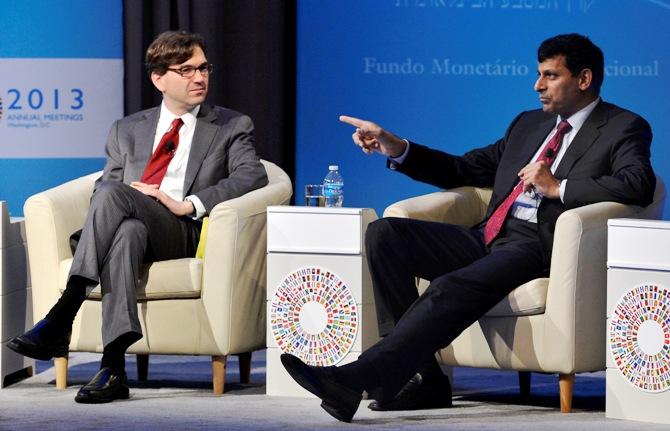 The RBI had issued guidelines for Licensing of New Banks in the Private Sector on February 22 and came out with clarifications in the first week of June.
10 cities in the world seeing biggest increase in low-cost carriers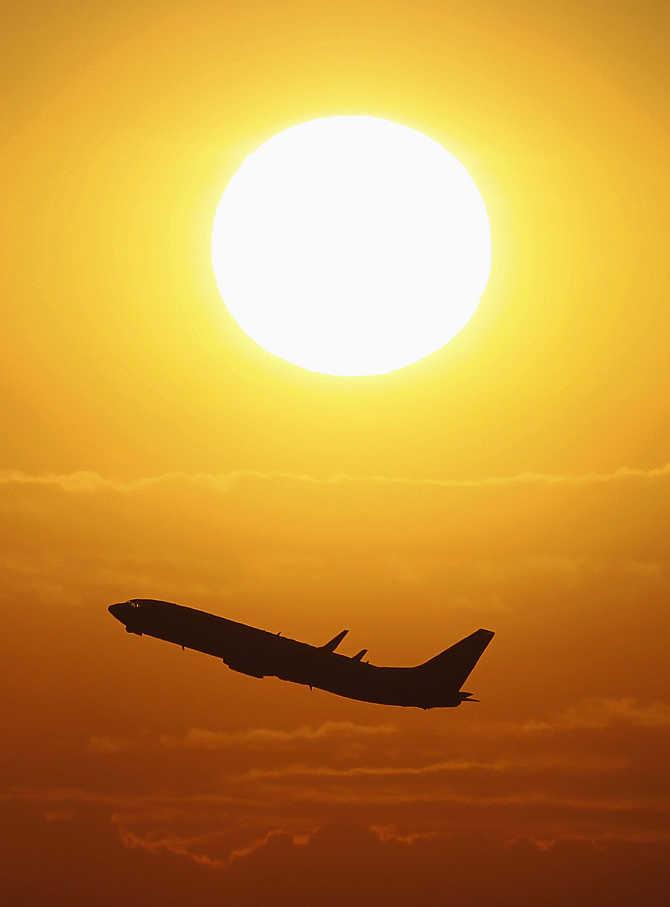 Let's take a look at cities that are seeing biggest increase in low-cost airlines's seat capacity.
10 countries that saw biggest decline in gold stockpile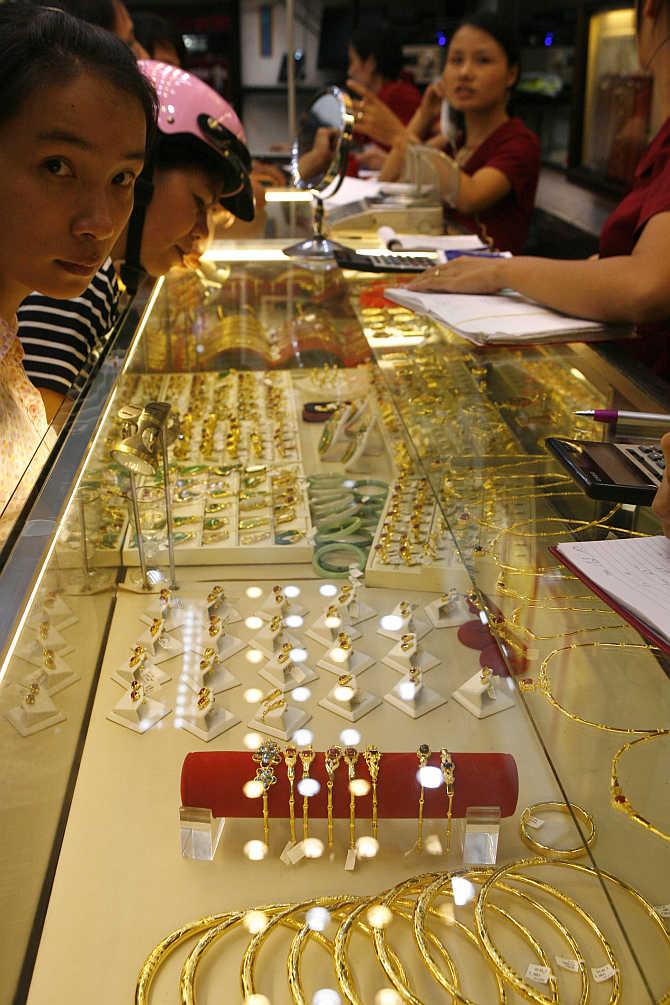 Let's take a look at nations that saw biggest drop in gold stockpiles.
November 14, 2013
SPECIAL: Why gold demand in India is hit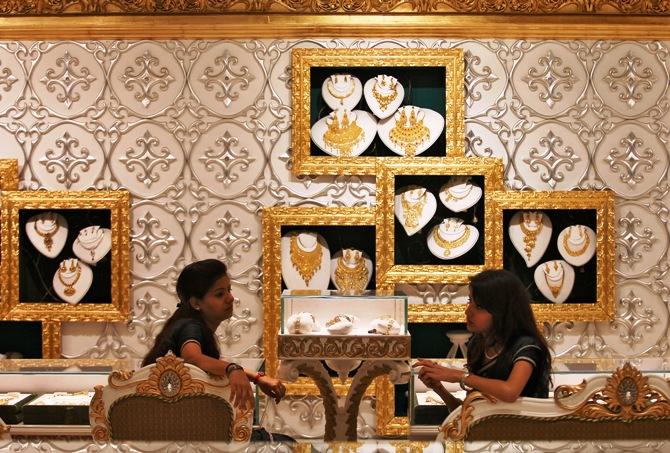 Global appetite for gold fell 21 per cent in the third quarter as outflows from physical bullion funds and the drop in buying from India offset firmer jewellery, coin and bar sales, a quarterly report from the WGC showed on Thursday.
20 best Internet broadband providers in the world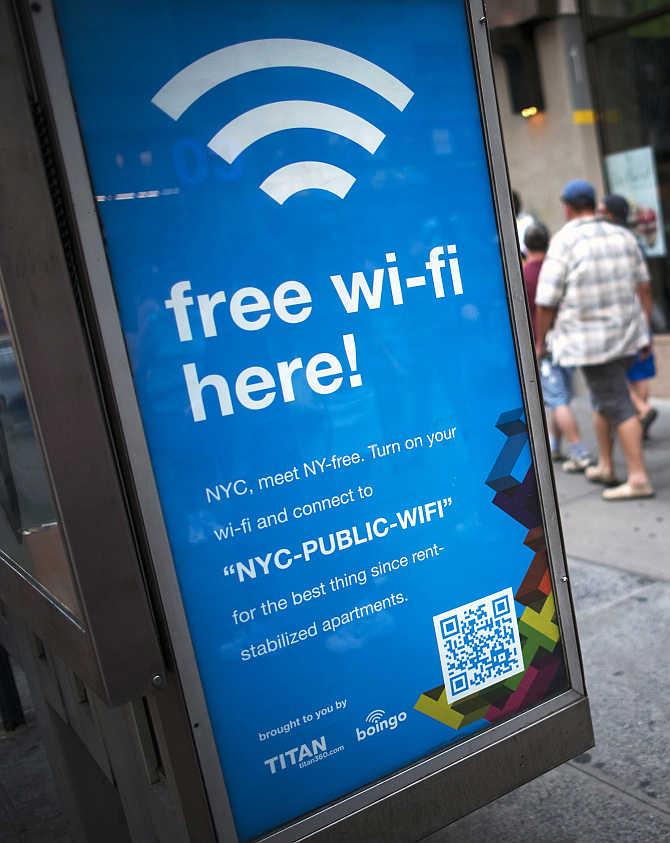 Let's take a look at 20 top Internet service providers in the world.
10 incredible structures made from recycled materials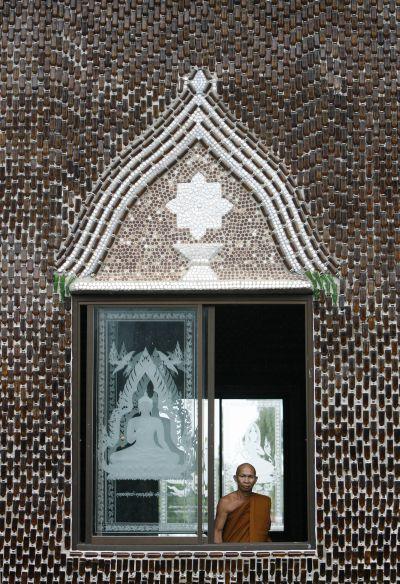 As our resources deplete, some environmentally conscious people around the world are using trash and converting it to treasure.
November 12, 2013
SPECIAL: A few facts about the potato crisis in Bengal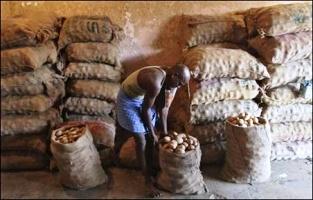 Lessons of Bengal's ill-advised restriction on potato trade.
How India can curb gold SMUGGLING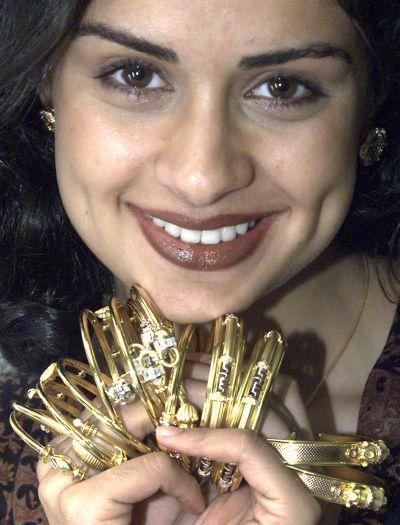 Recent regulations may have caused official gold imports to fall dramatically but evidence of smuggling is rising.
November 11, 2013
10 MOST polluted places in the world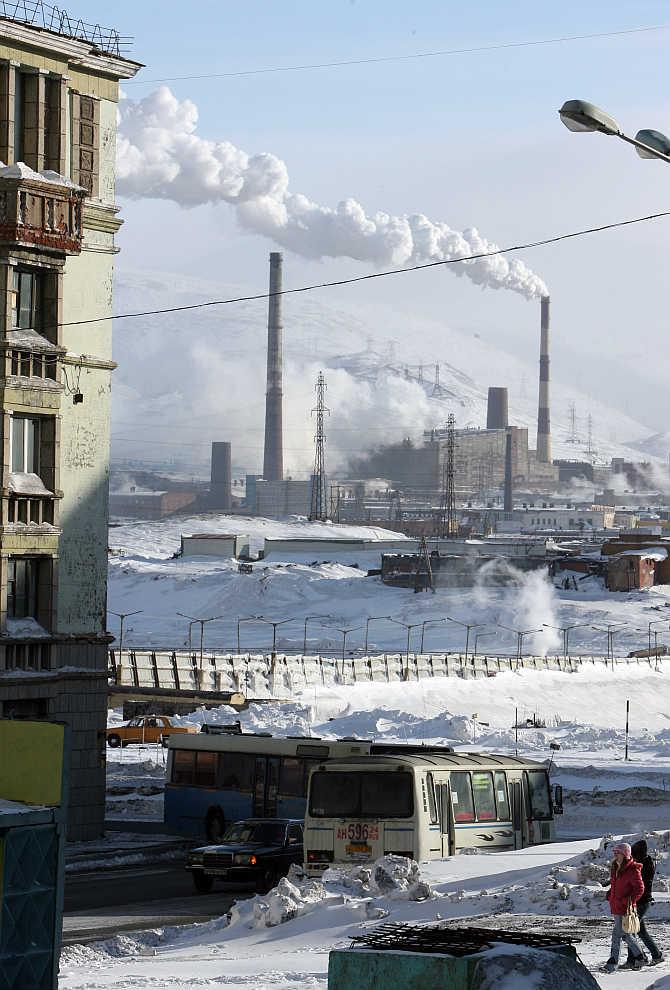 Let's take a look at some of the most polluted places in the world.
The MISTAKES that proved costly for Nokia, Infosys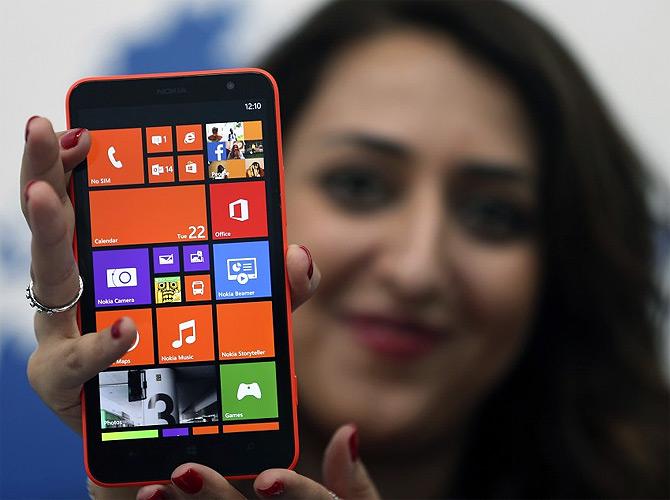 Their experiences have serious lessons for decision makers in many other industries.
November 08, 2013
SPECIAL: Big Mac gets a king-sized threat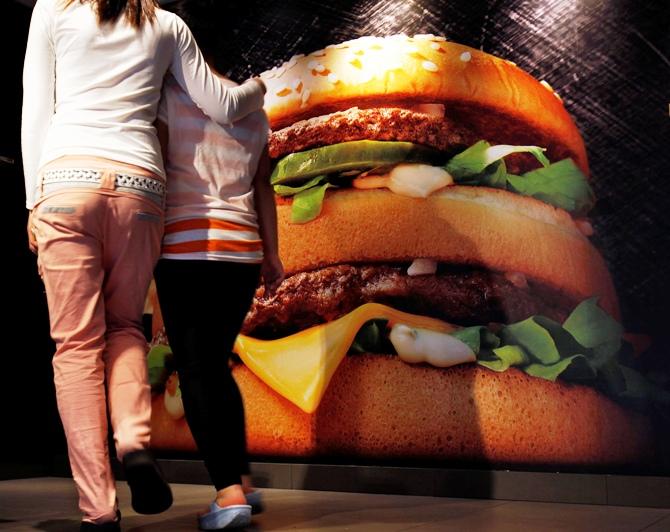 The world's largest burger chain, McDonald's, has had a smooth run in India till now.
20 countries seeing biggest increase in oil production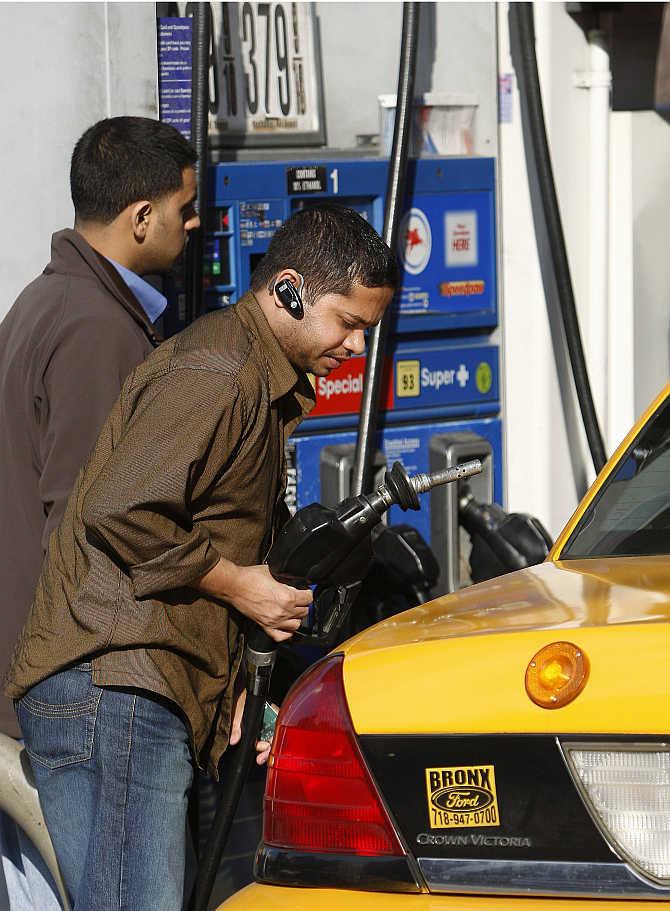 Let's take a look at some nations that are witnessing biggest gain in oil production.
November 07, 2013
SPECIAL: Is private banks' golden era over?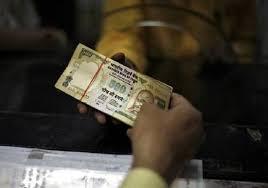 These have always been pro-cyclical bets but new banks could erode RoEs.
24 economies that are most transparent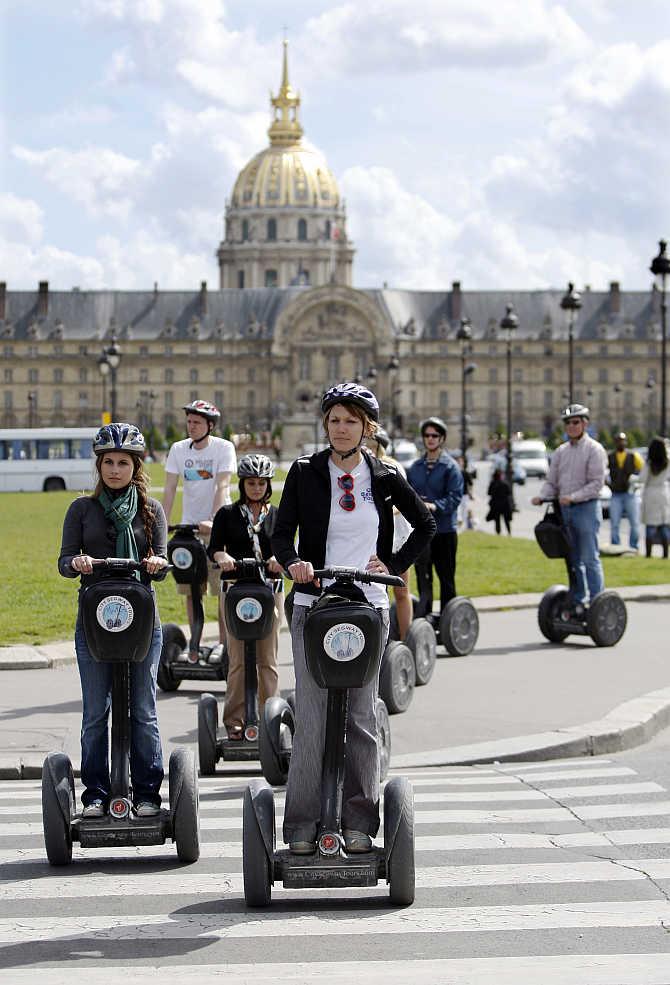 Let's take a look at 24 most open economies in the world.
After the financial crisis, India has a ray of hope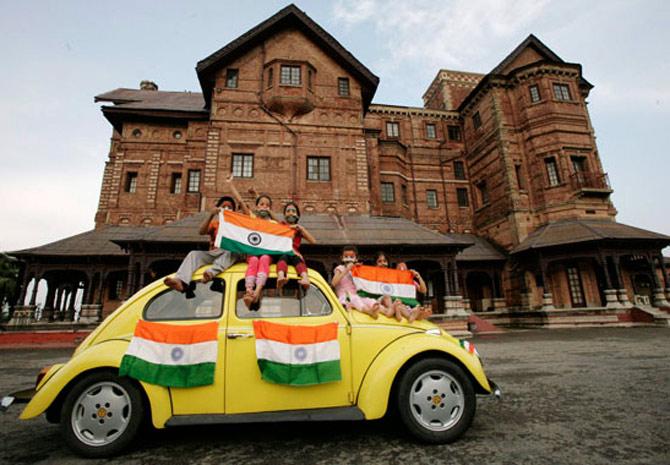 Five years after the 2008 global financial crisis plunged the world into the Great Recession, there is a ray of hope that may lead the world into quicker recovery than what has happened till now.
November 06, 2013
IMAGES: Inside India's tallest Air Traffic Control tower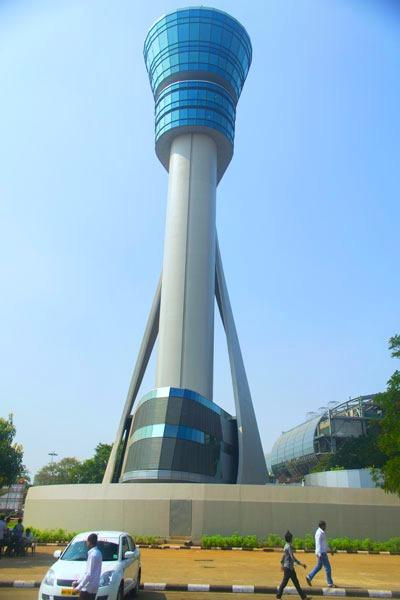 Constructed at a cost of about Rs 100 crore, the tower stands at a height of 83.3 metre.
November 05, 2013
Are banks wrongly branding people as defaulters?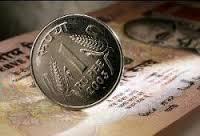 Credit bureaus have become a weapon banks wield even against a consumer who deserves much better.
Modi-Rahul rivalry behind Amul RIFT?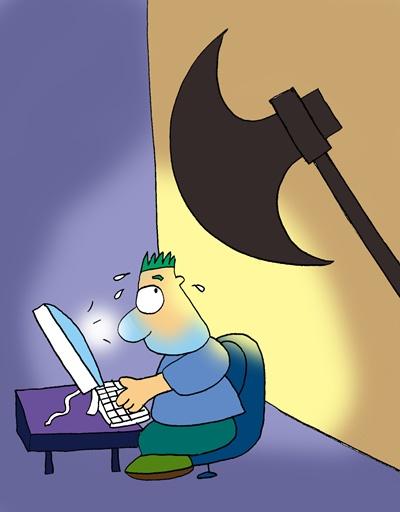 Boardroom disputes have marked the tenure of pretty much every chairman of the co- operative - from its founder Verghese Kurien to Chaudhary's predecessor, Parthi Bhatol.
November 01, 2013
Farewell to MCX: From Jignesh Shah to Shah Jahan?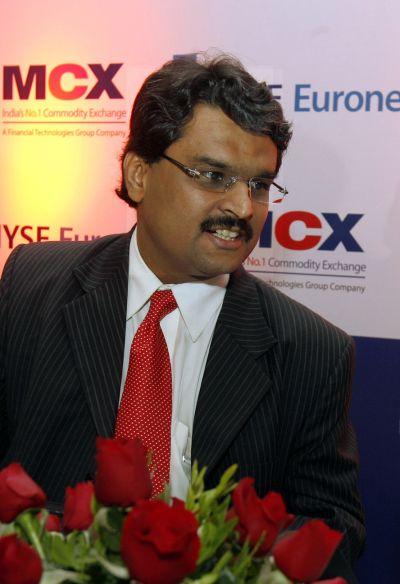 Shah's emotional statement indicates he has bid farewell to MCX; but is he stooping to hit back?
SPECIAL: All about Sachin Tendulkar, the brand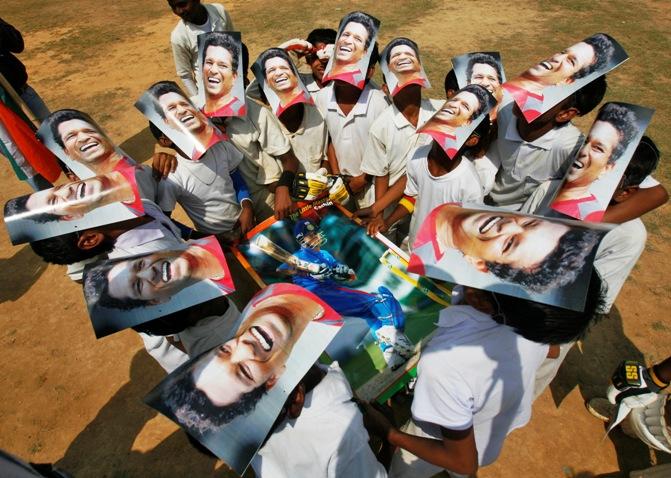 What corporate India can learn about consistency, challenges and teamwork from India's greatest sporting icon.
October 31, 2013
Where does India rank in global prosperity? Find out...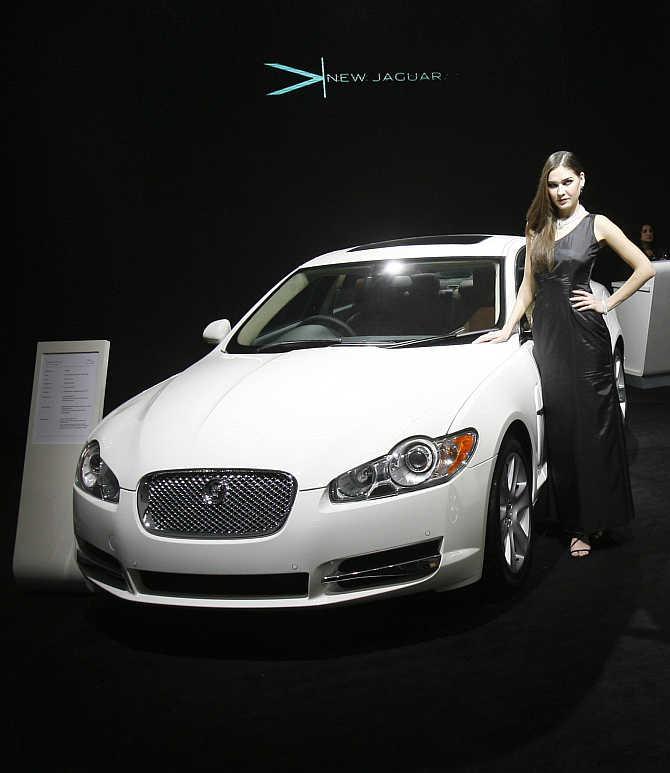 Let's take a look at some of the most prosperous countries in the world.
October 30, 2013
Rich farmers are helping India Inc mint money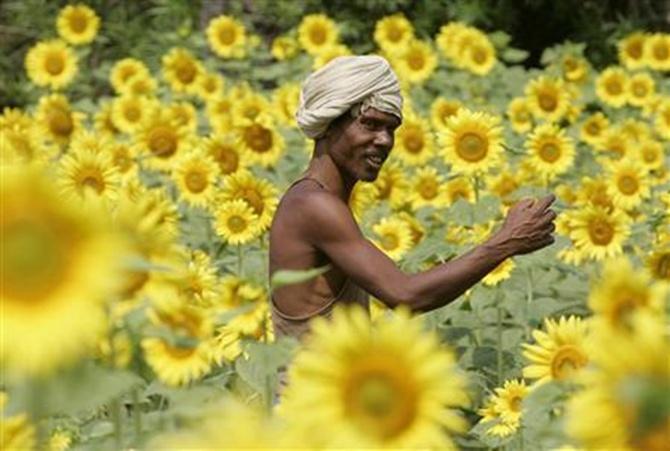 An extraordinarily good monsoon has left farmers with extra money in their pockets.
25 countries where women get the BEST deal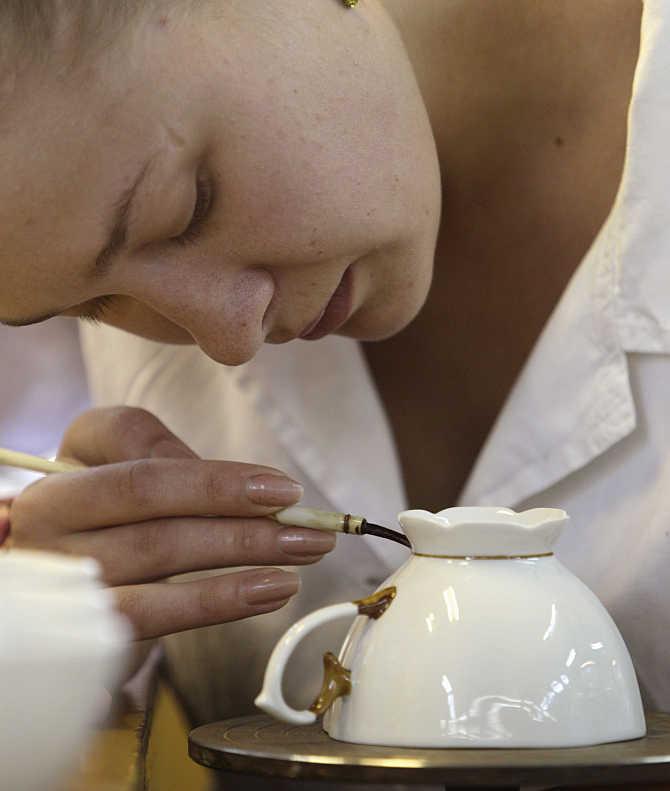 Let's take a look at countries where women get a comparatively fair deal.
October 29, 2013
25 countries that will see biggest job changes in 10 years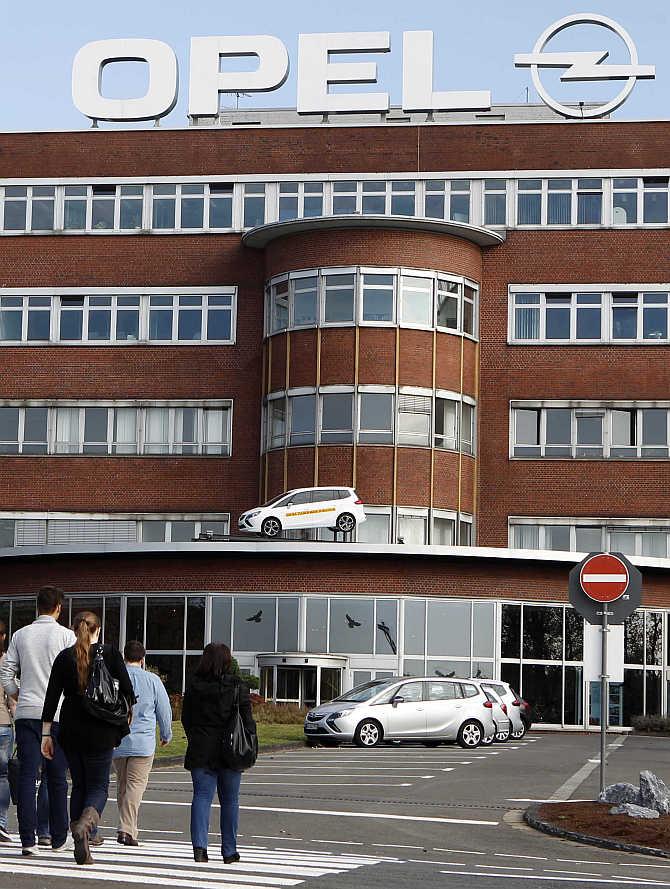 Let's take a look at nations that will see biggest employment changes in 10 years.
Five banks slapped with biggest fines in the world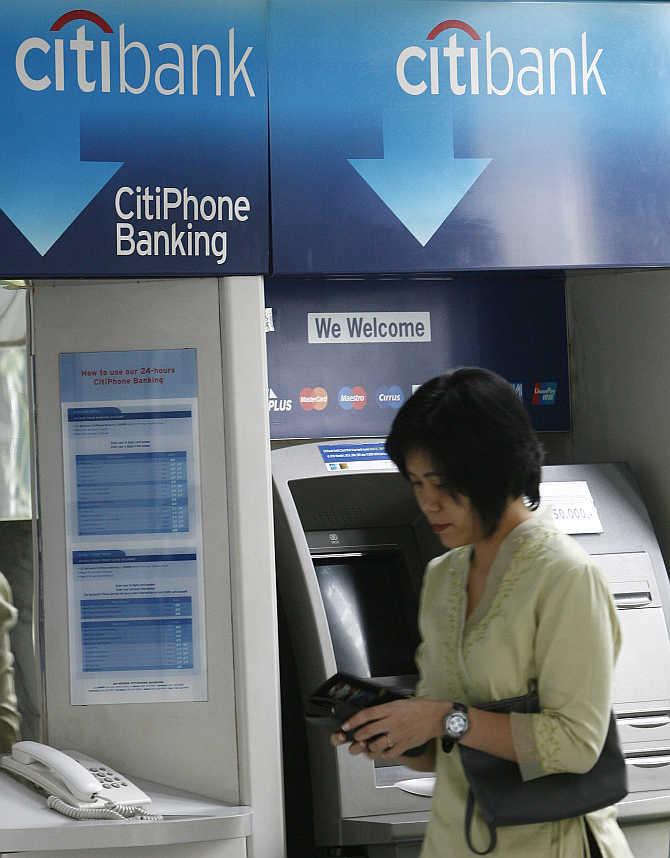 Let's take a look at five banks that have been slapped with biggest fines related to mortgage activities in the United States.
October 28, 2013
Superman or not, Raghuram Rajan has indeed made a difference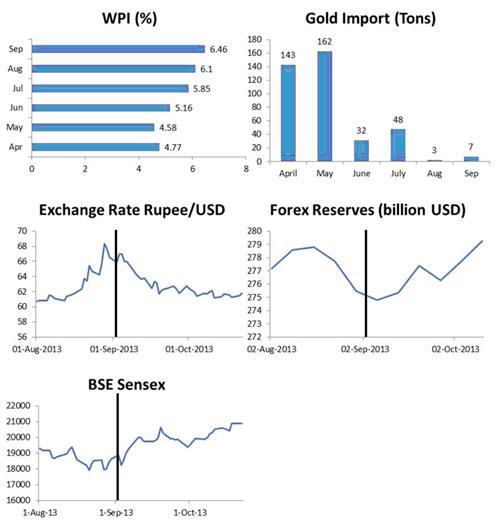 He endorsed transparency and financial stability in addition to issues related to inclusive growth and development, write .
SPECIAL: Nanny apps for tiny tots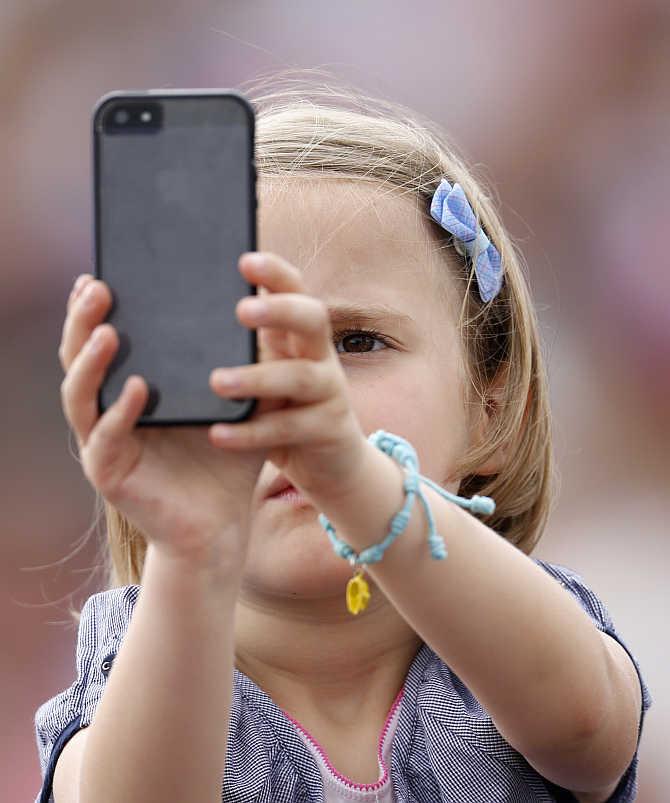 There are many apps that can help organise your routine and entertain toddlers, while teaching a thing or two; there are apps that can track your children when you are not around.
Odisha govt strongly favoured Hindalco for coal blocks: PM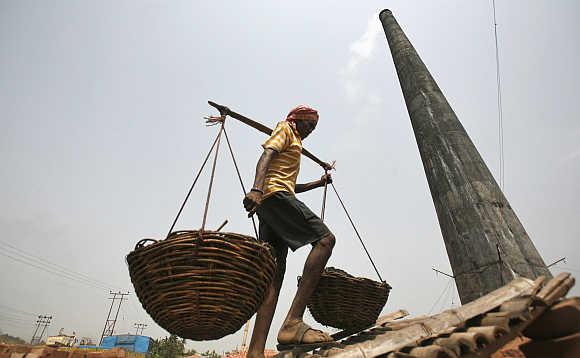 The chief minister of Odisha had reiterated this position assigning topmost priority to the allocation of Talabira-II in favour of Hindalco.
Biz vs politics: Are corporate honchos victimised in India?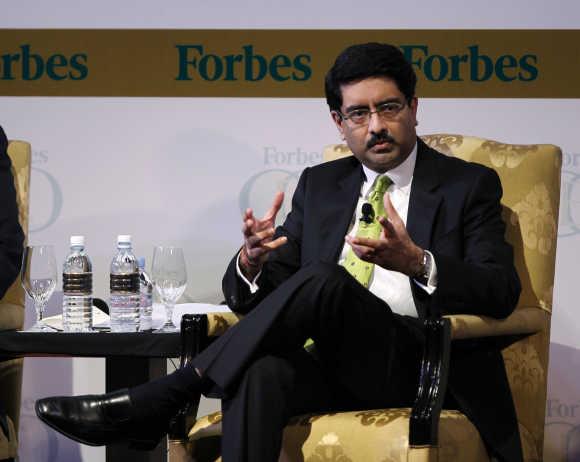 A growing number of businessmen find themselves under the lens.
India among 25 countries where many go to bed hungry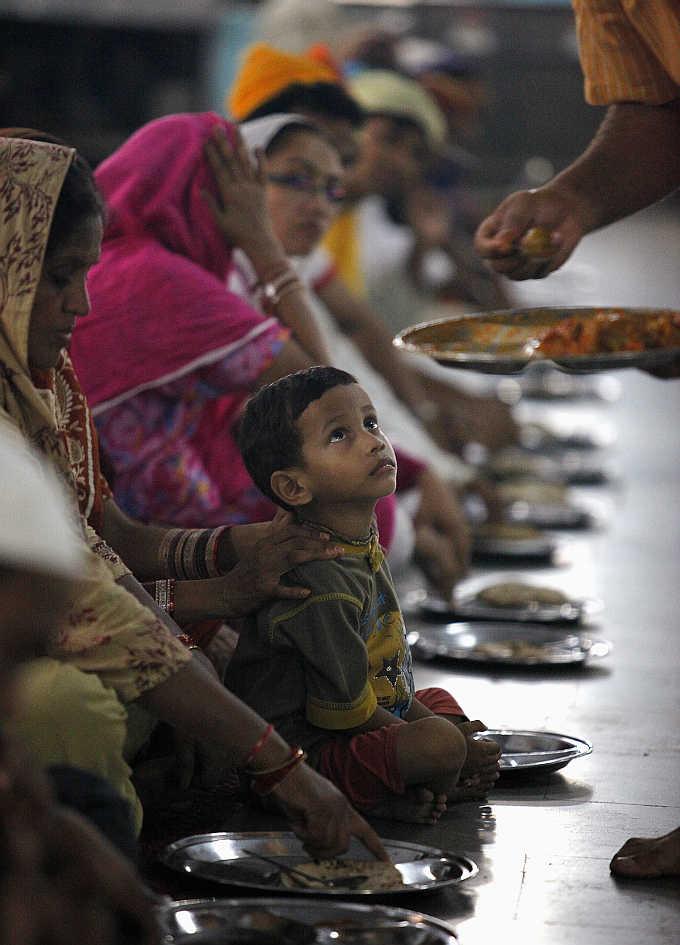 Let's take a look at some countries, including India, that have highest number of people going hungry.
20 companies spending most on R&D in the world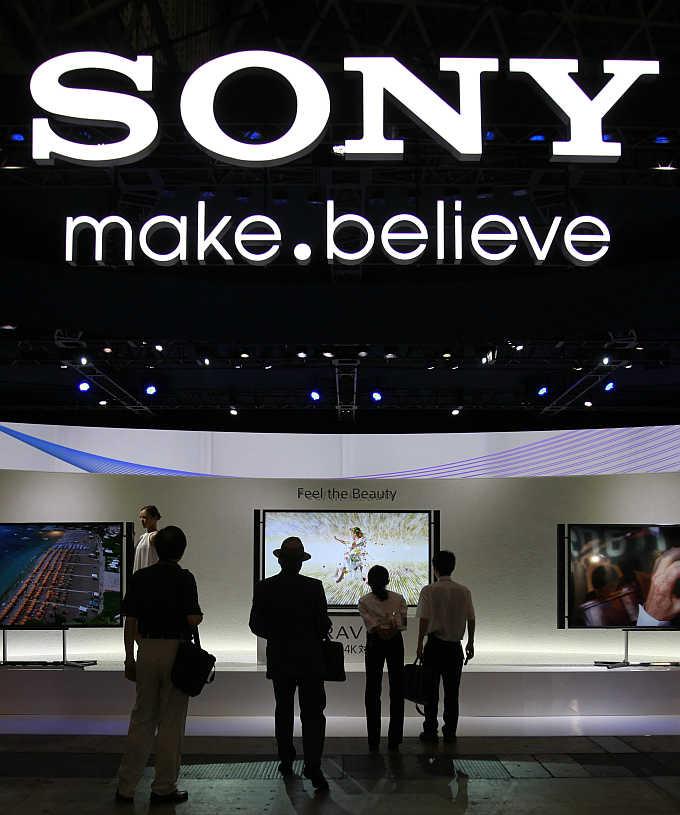 Let's take a look at companies that spend most on R&D in the world.
October 25, 2013
SPECIAL: India eyes $15-bn rollover of subsidy costs into next budget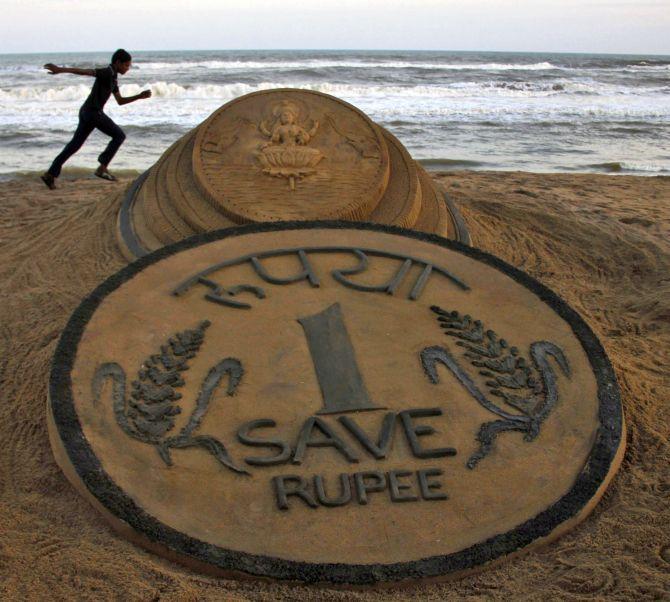 Chidambaram insists that the fiscal deficit target of 4.8 per cent of gross domestic product for the year to March 31, 2014, is a red line that will not be breached.
October 24, 2013
20 years of Coca-Cola: A roller-coaster journey in India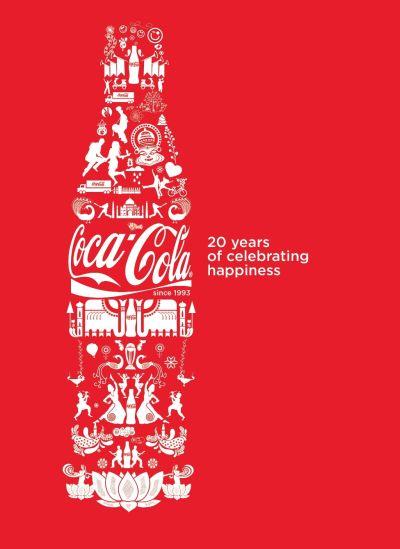 Coca-Cola's journey in India mirrors the country's growth, rising consumption and a vibrant middle class.
20 exclusive property hot spots of the super rich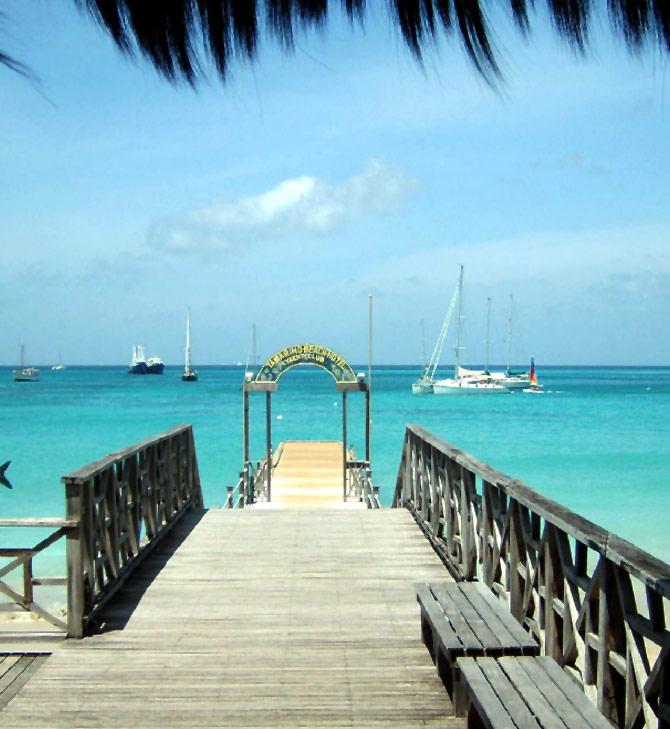 Top destinations where the wealthy are rushing to buy vacation homes.
SPECIAL: Post Etihad deal, Jet signals shift in flight plan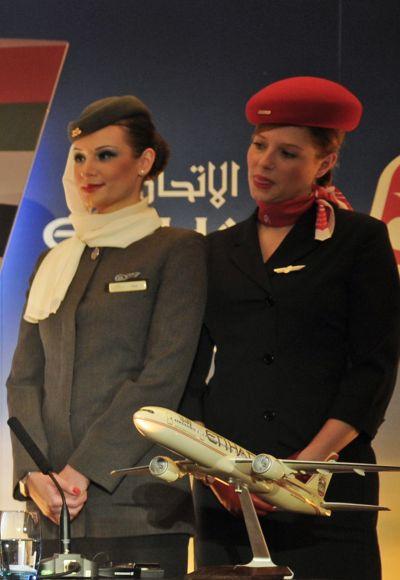 Jet will require short-haul Boeing 737s to feed the traffic to Abu Dhabi, Etihad's home base and hub.
October 22, 2013
SPECIAL: Amid losses, Tata Tele scrambles for a saviour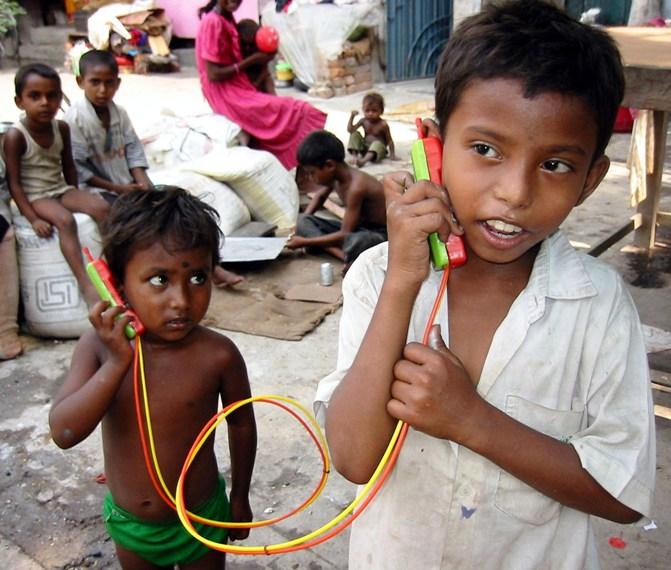 After a complete wipe-out of net worth, the company is looking for strategies to stay afloat. Either a competitor could take it over or it could merge with others.
Should Aadhaar be made mandatory?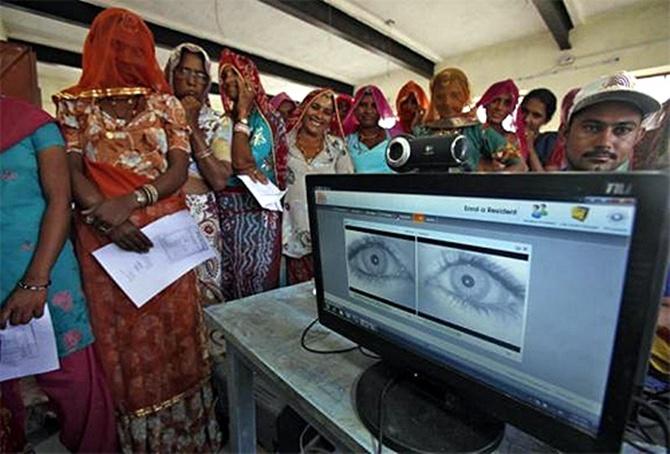 The concept of Aadhaar (the Hindi word for basis or foundation) has evolved since it was introduced in 2009.
How the govt can ensure a house for EVERY Indian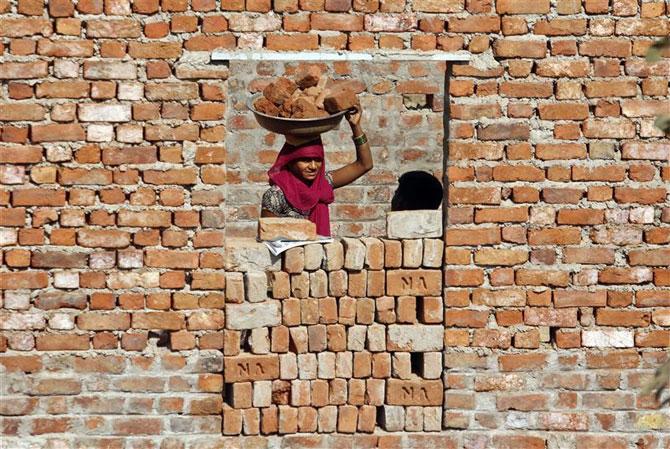 While private sector initiatives in low-income housing sector are burgeoning, further growth requires some government subsidies, writes
October 21, 2013
Want to save money for jewellery? Invest in gold ETFs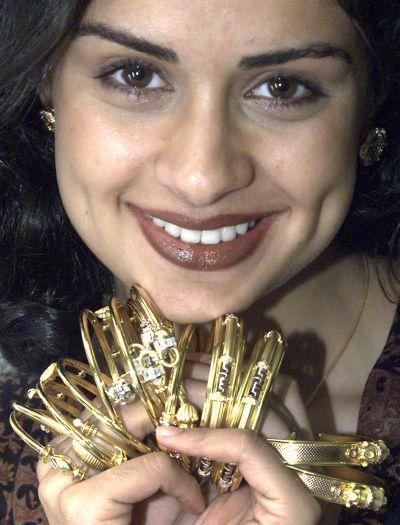 Regular investment in gold-linked financial instruments will safeguard against price fluctuation and do away with storage cost.
October 19, 2013
5 things the finance minister can do with 1,000 tonnes of GOLD!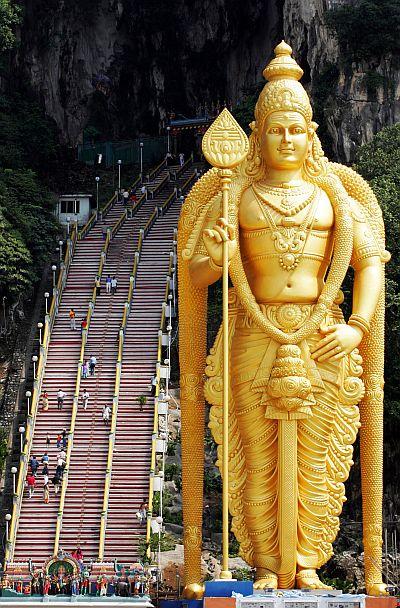 The good samaritan Sadhu is just what the Finance Minister had prayed for.
October 18, 2013
SPECIAL: Is Haldia Mamata's Nano moment?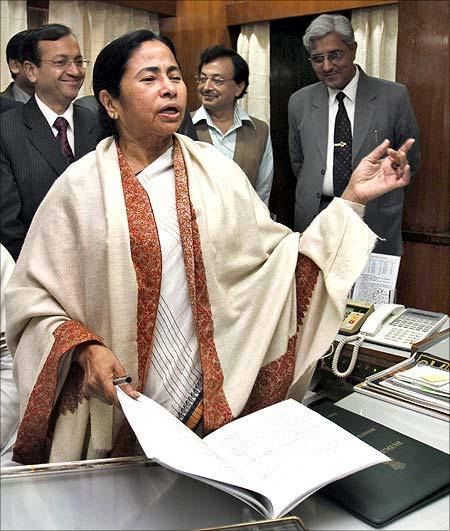 Last year, HPL posted losses of around Rs 960 crore (Rs 9.6 billion) on revenues of Rs 8,662 crore (Rs 86.62 billion).
SPECIAL: Why is Flipkart raising so much money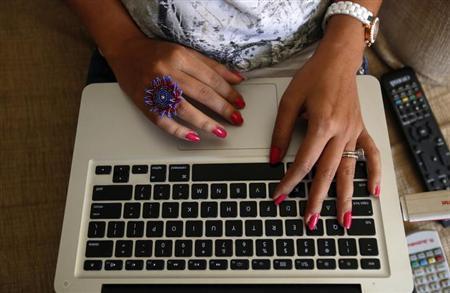 The company has notched up a total of $540 million in funds over the last six years, $360 million of which has flowed in two tranches this year itself.
October 16, 2013
SPECIAL: World stares at doubling of food prices by 2030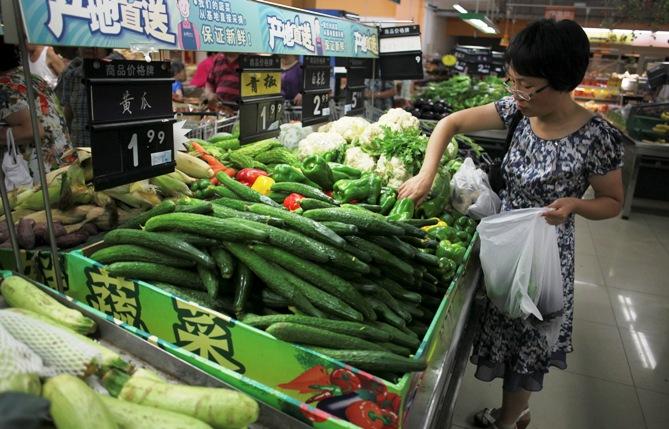 That the world is headed for rising food prices as demand outpaces supply, causing growing levels of hunger, is a given.
What makes customers in India splurge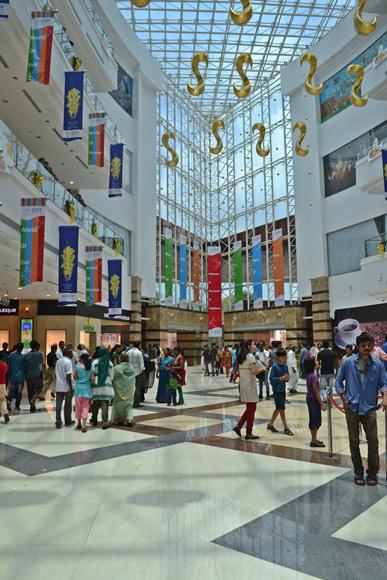 Consumer spending and the sentiment that guides it are the key to the growth of any market economy.
October 15, 2013
10 companies that have announced most job CUTS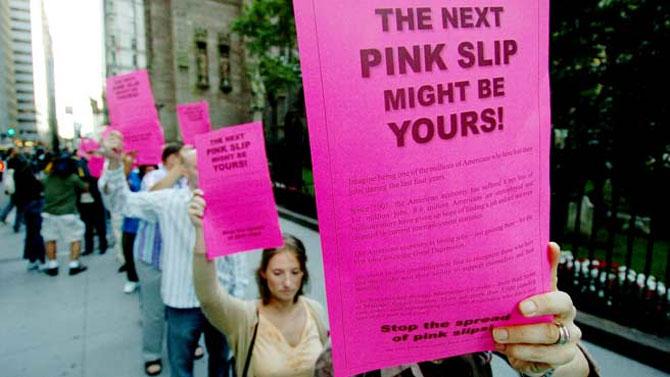 Let's have a look at companies that have laid off most employees.
SPECIAL: Is it the closing bell for Jignesh Shah?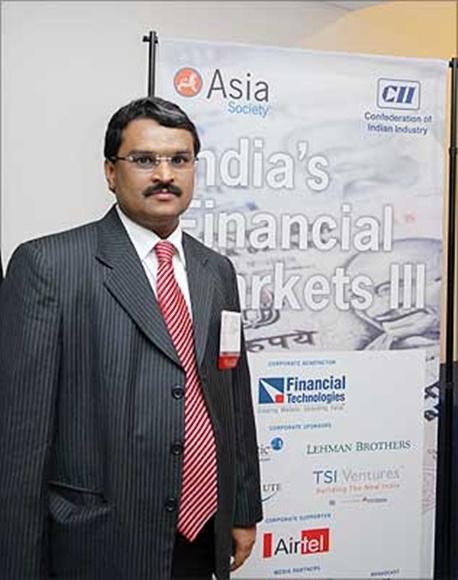 Jignesh Shah, the outsider intent on crashing the party, is in danger of losing his empire.
October 14, 2013
Sachin's farewell series: A 10-sec ad to fetch Rs 80K!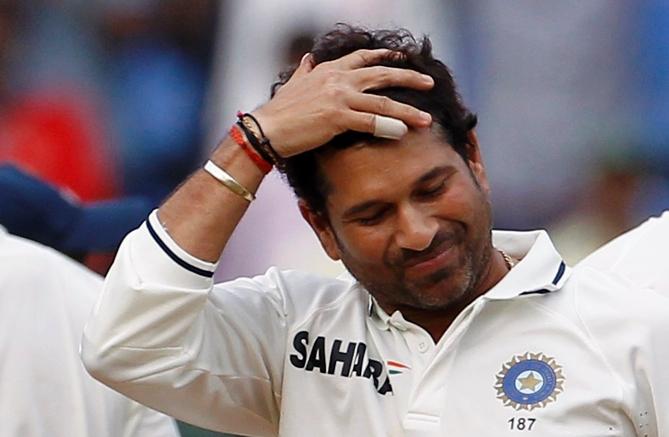 The average attendance at Test matches has dwindled over the past few years but BCCI expects a full house in Sachin's last two test matches, against the West Indies.
SPECIAL: The man who lost 90 per cent of his fortune twice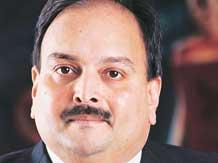 The 91.9 per cent slide in the stock price of Gitanjali Gems since April has depleted the value of promoter Mehul Choksi's holding in the company by at least Rs 17 crore (Rs 170 million) a day on an average.
Who KILLED Air India? An insider reveals the facts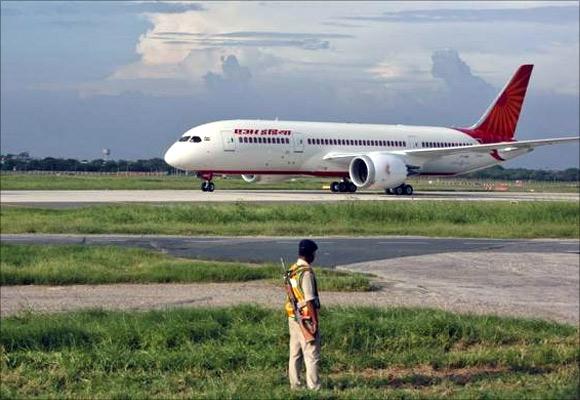 Year after year, the people in charge and the airline's multiple stakeholders spoke about the need to transform the national carrier into a premier airline. But their plans, instead of taking Air India to the promised heights, brought it down.
Economic recovery? It's only ELUSIVE!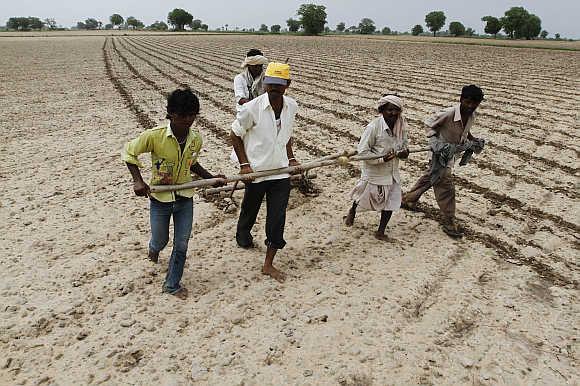 Looking at specific industries, the imbalance that has been visible over the past several months persists.
October 10, 2013
SPECIAL: McDonald's sees a lot more happening over burger & coffee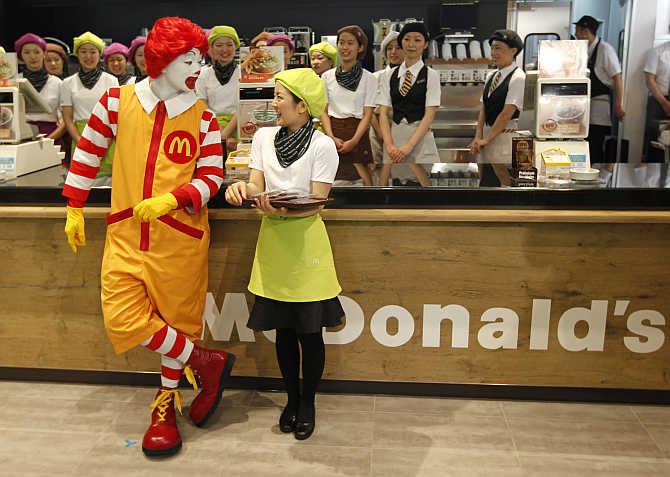 World's second-largest fast-food chain to launch its McCafe coffee brand in India on Monday.
Does India have the longest working hours? Find out...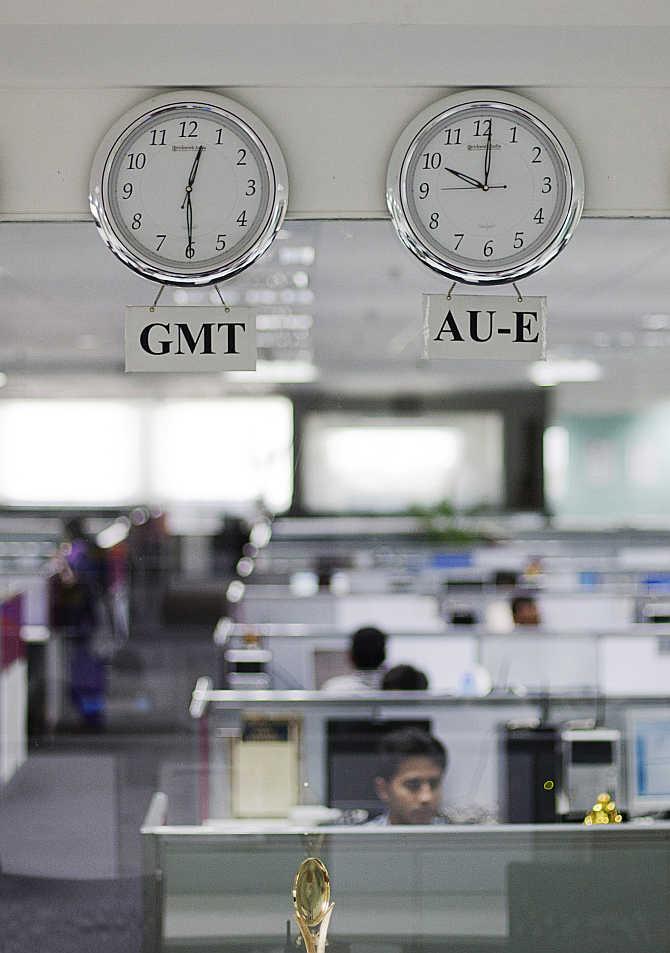 Let's take a look at some countries, including India, where people have longest working hours.
India among RISKIEST locations to open a data centre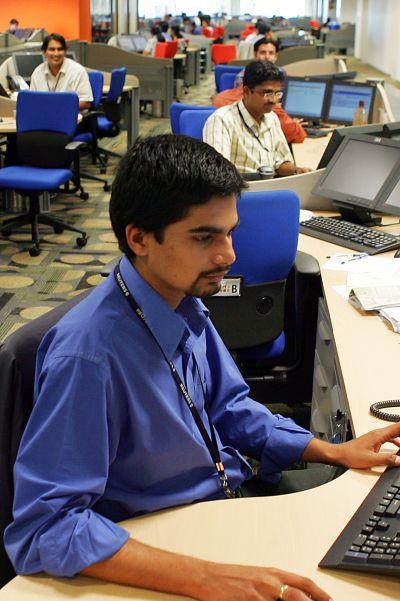 Ease of doing business and power security are two biggest challenges in the country.
Looking for a quick promotion? Try these companies...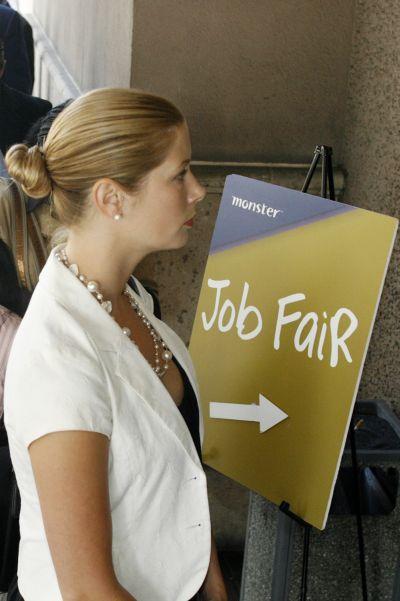 Let's take a look at some companies that have been ranked best when it comes to quick promotions.
October 09, 2013
19 banks that have most HEALTHY books in the world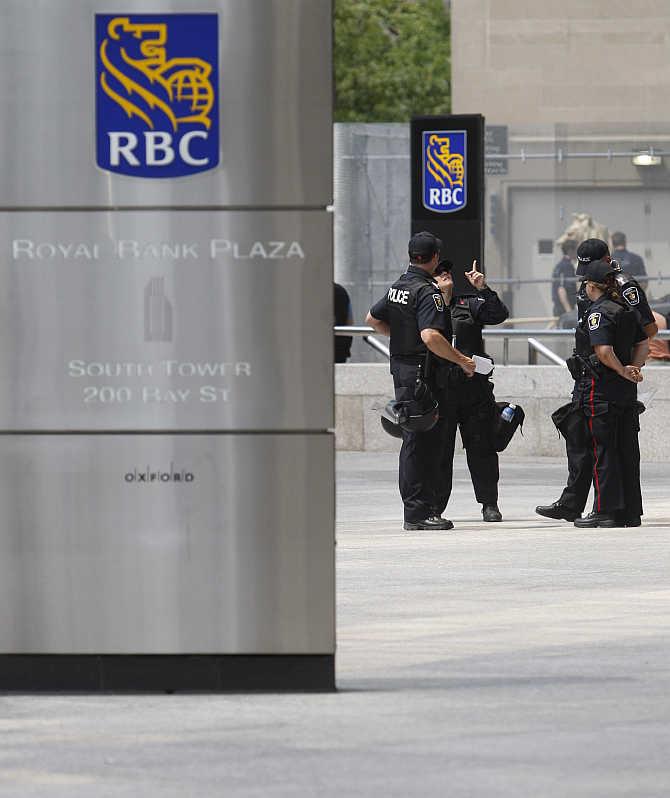 Let's take a look at some financial institutions that have healthy books.
15 countries that have the MOST Twitter users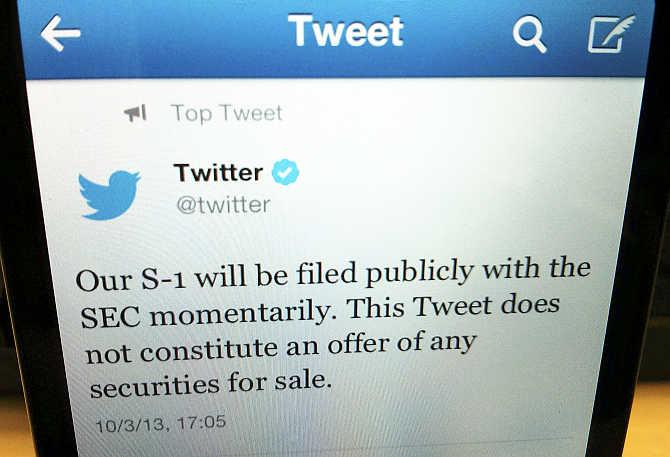 With the company preparing to go public, let's take a look at some of its biggest markets.
October 08, 2013
Why women are dropping out of work in India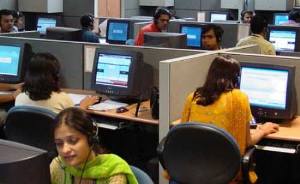 This could be a major drag, not just on the empowerment of women but on the India growth story as well.
October 07, 2013
25 countries that spend MOST on alcohol, gambling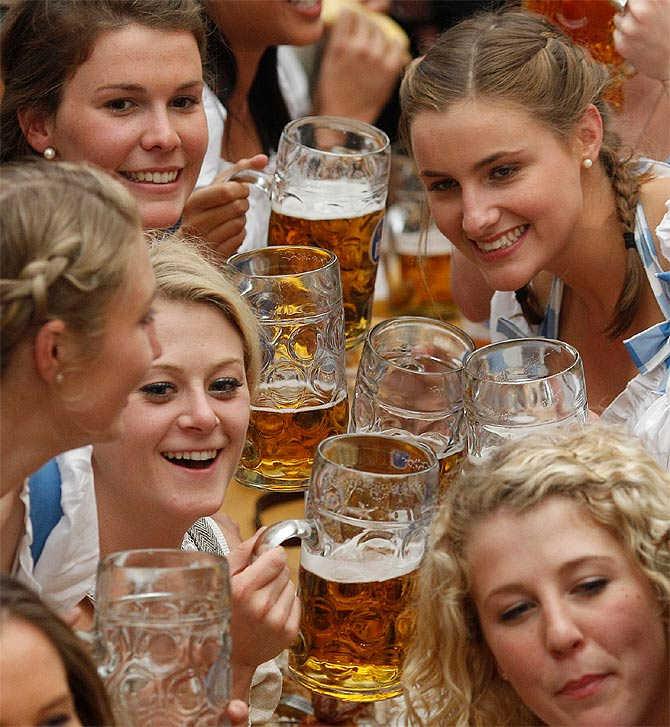 Let's take a look at some of the biggest spenders on bad habits.
October 05, 2013
How Raghuram Rajan has performed so far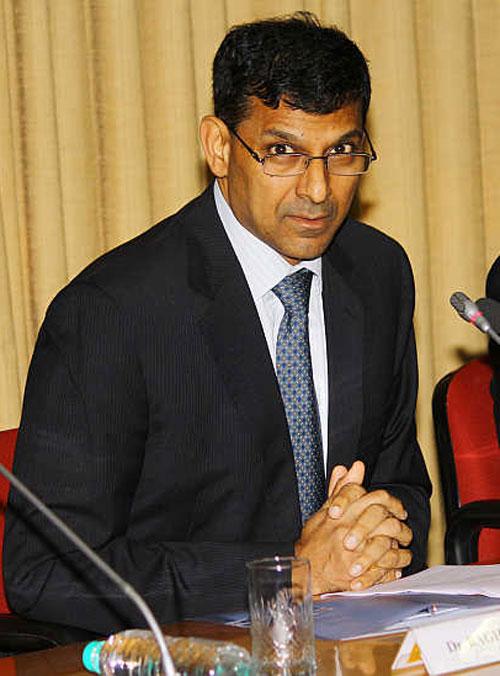 Rajan, who will complete a month as the governor of Reserve Bank of India on Friday has already succeeded in restoring calm in the foreign exchange market.
October 04, 2013
US shutdown: Understanding the real problem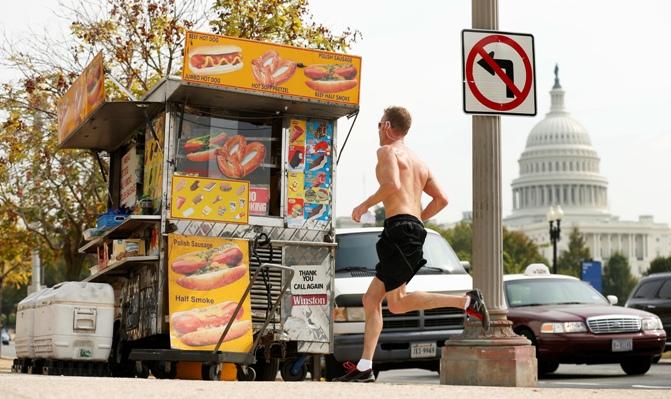 Dysfunctional US politics may set off another crisis.
October 02, 2013
CEOs who walked away with millions after losing their jobs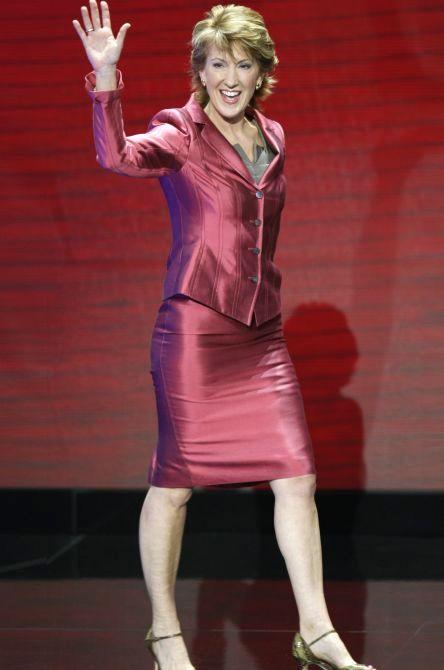 Let's take a look at some of the biggest golden handshakes in the world.
Countries spending the most on foreign travels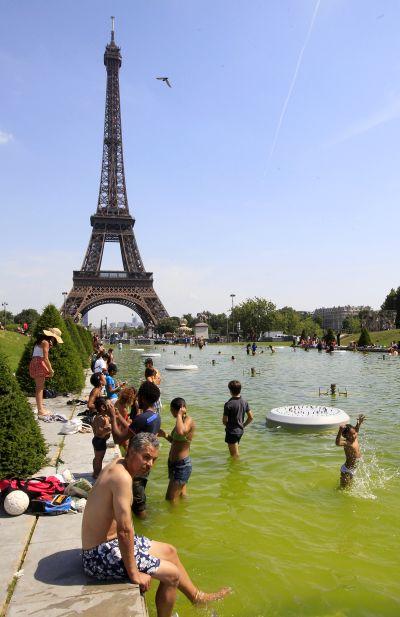 Let's take a look at some of the biggest spenders on international travels.
October 01, 2013
Does India have the most ATMs in the developing world?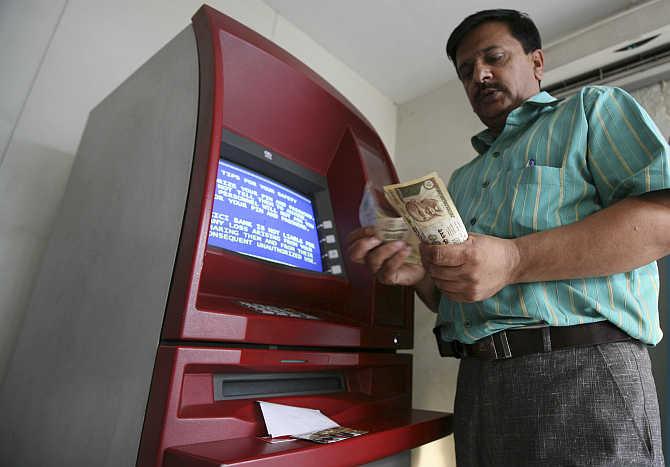 Let's take a look at how many ATMs countries in emerging markets have and how many use mobile phone to receive money.
September 30, 2013
The rupee alone can't resurrect India's fortune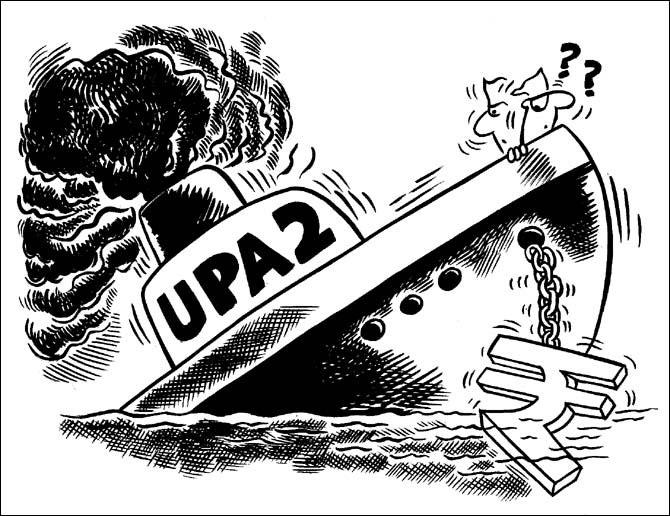 The true upside in exports will only emerge when the competitiveness of an industry improves to a fundamental and sustainable level, and if we place our bets as a country in the right sectors and countries
25 banks that target only the world's RICHEST families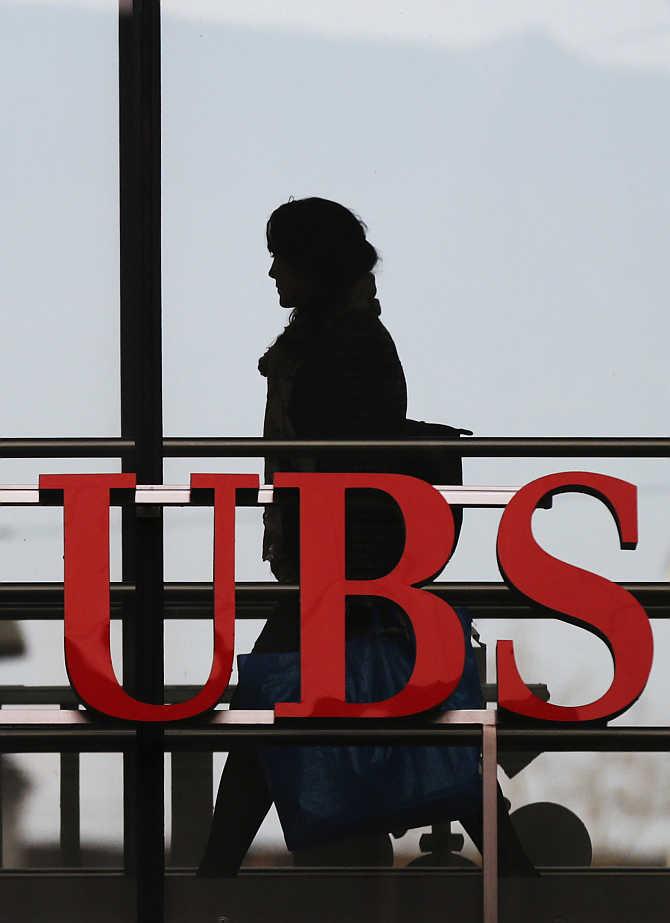 Let's take a look at some banks that manage the wealth of richest families.
September 25, 2013
Big crisis: Why superpower China is thirsty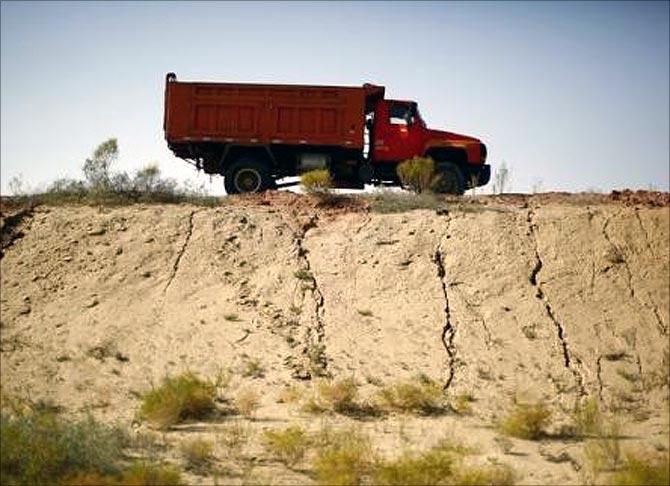 Beijing blames climate change for wreaking havoc on scarce water resources.
Why the Indian economy is a sinking ship under UPA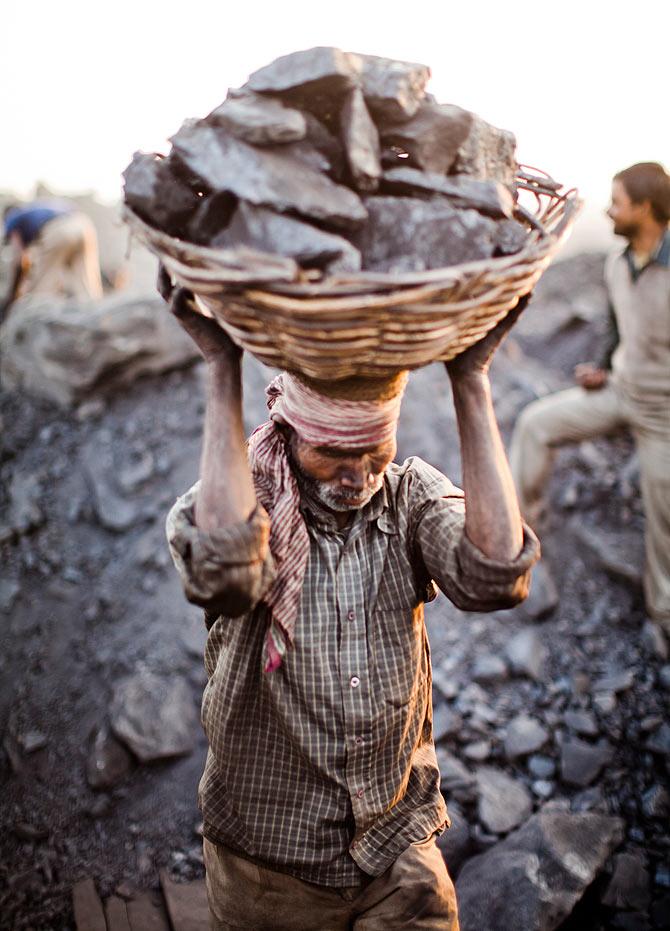 The United Progressive Alliance's (UPA) growth story is far from truth and is mere a statistical jugglery.
SPECIAL: Is Aadhaar necessary or not?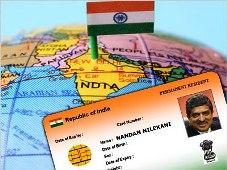 This is likely to put a brake on the fast pace at which Aadhaar cards have been issued so far to more than 400 million people.
September 24, 2013
The TALLEST buildings in India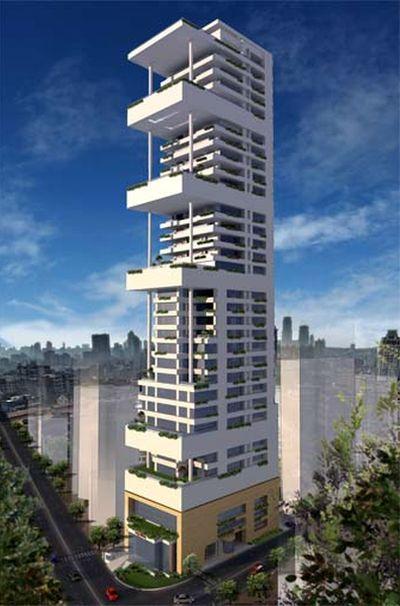 Surrounded by sea on three sides, Mumbai has only one way to expand - vertically. And that's why, most of India's tallest building are located in the city.
September 23, 2013
SPECIAL: Why India Inc is not happy with the new land bill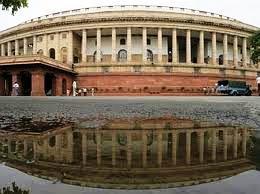 The Land Acquisition Bill, passed by Parliament last month, will either make projects unviable or expensive for large infrastructure or real estate projects.
Why India Inc admires Narendra Modi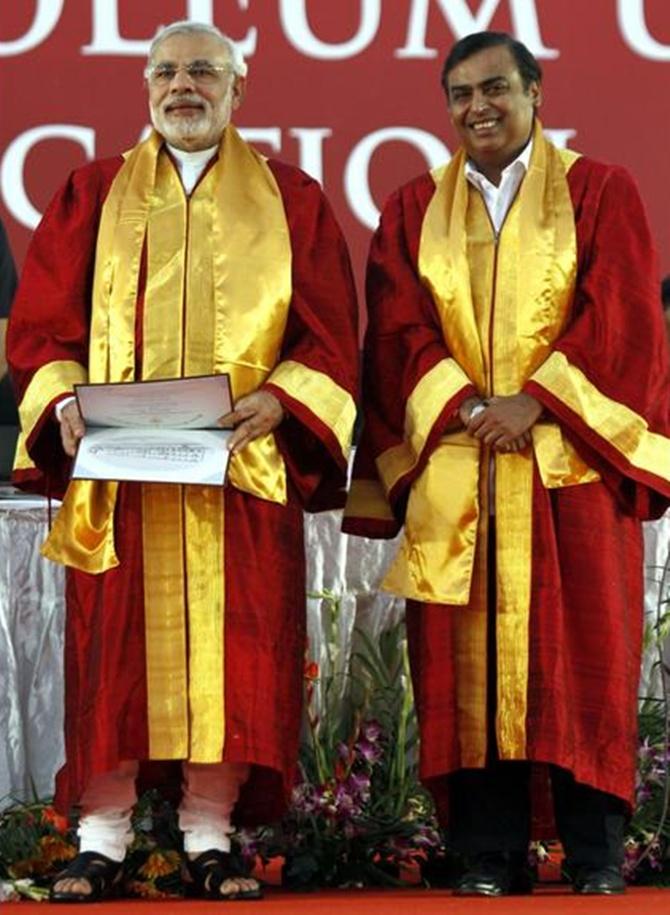 A recent survey of 100 chief executives conducted by Nielsen for The Economic Times said 80 per cent want Modi to become prime minister.
25 countries that have least income inequality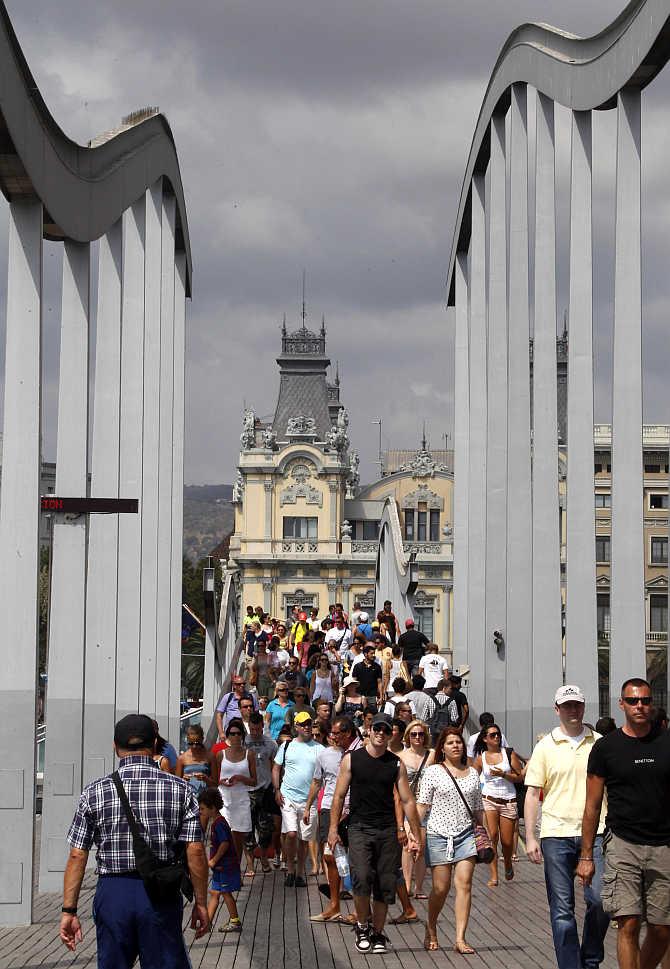 Let's take a look at some nations that have low income inequality.
September 22, 2013
Should you BUY gold on the dip?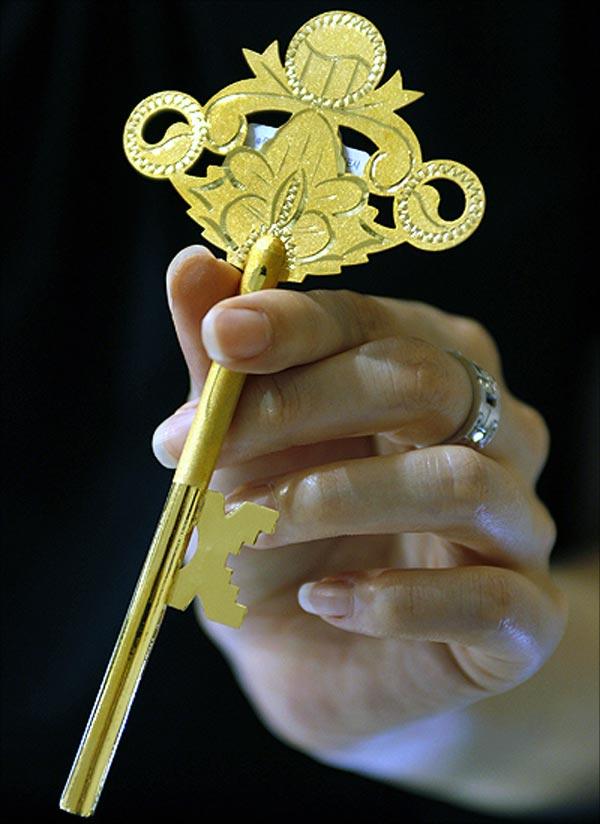 Investors looking to make a quick buck from the yellow metal should hold on for now.
September 20, 2013
Maruti Suzuki launches new special edition Wagon R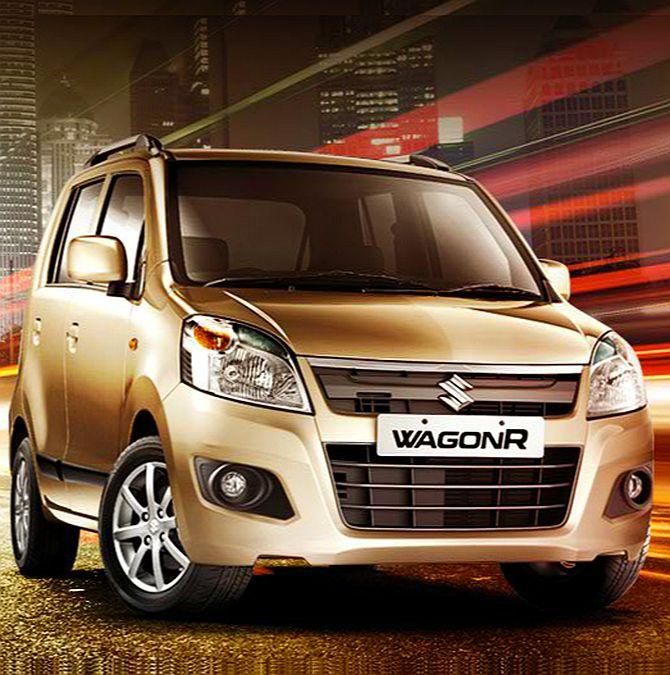 This edition is dedicated to the bollywood actor R Madahavan who also happens to be the brand ambassador of the hatchback.
SPECIAL: Why investors love gold now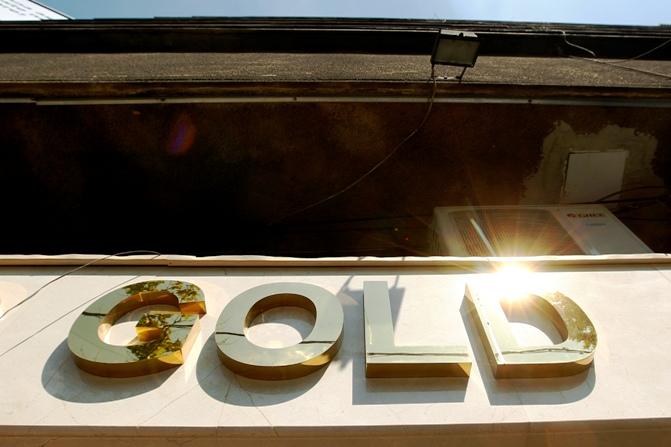 The US Federal Reserve's decision to continue bond-buying has lifted investor sentiment for gold and silver.
September 19, 2013
20 most expensive hotels in the world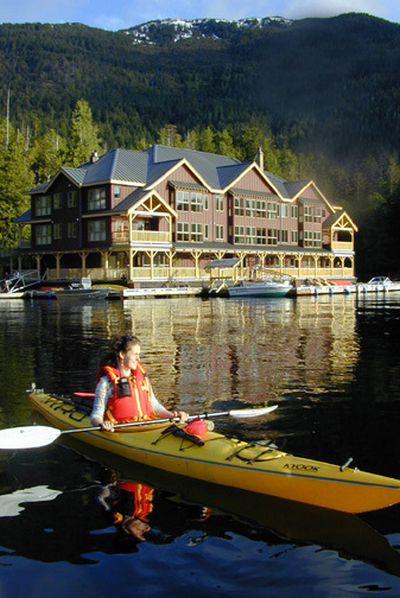 Among the 20 most expensive places, the cheapest one charges you an average rate of Rs 115,605 each night. The most expensive can cost you more than three times of this amount.
IMAGES: CEOs making billions through company stocks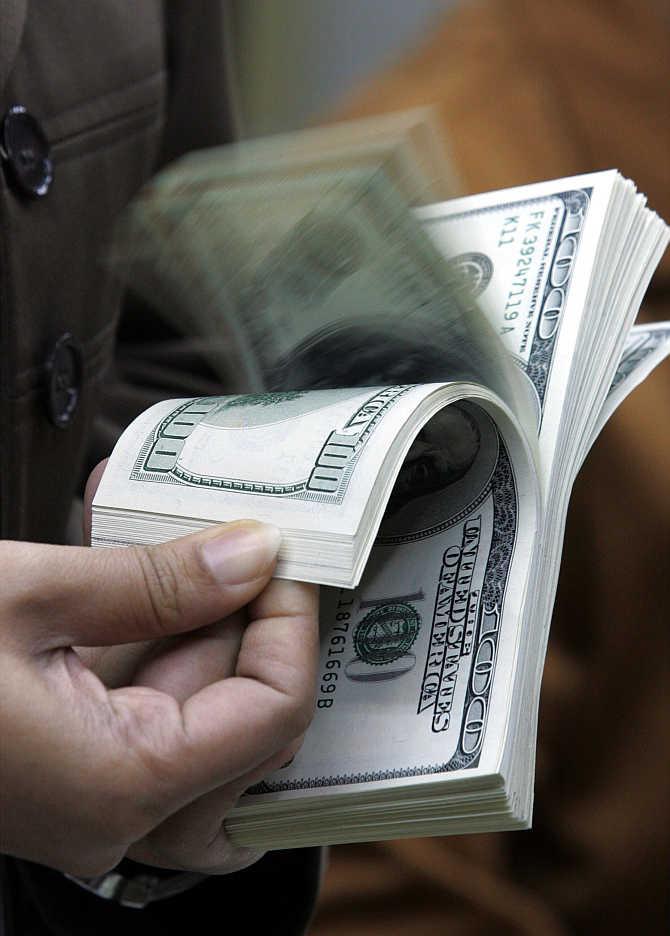 Let's take a look at some chief executives making billions thanks largely to stocks.
PHOTOS: 28 countries spending most on road infrastructure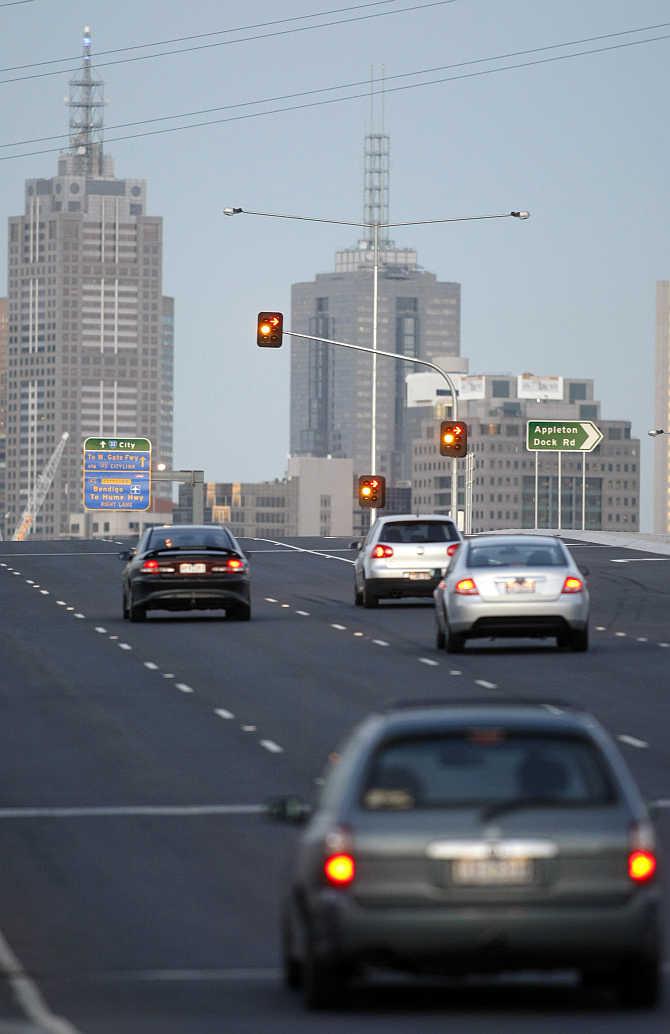 Let's take a look at some countries spending a lot on improving their roads.
September 18, 2013
10 business people we'd like to see contesting the next election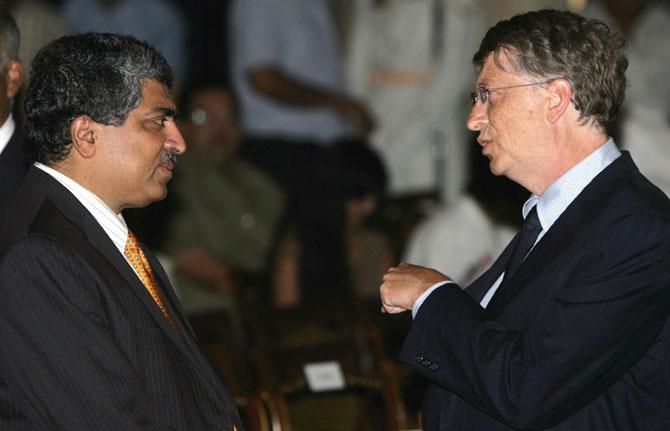 Will Nandan Nilekani actually fight the elections? While the I-T czar says the question is speculative, here's our list of 10 eminent business leaders who should get on the stump.
Flipkart: From a revenue-guzzler to an asset-light e-tailer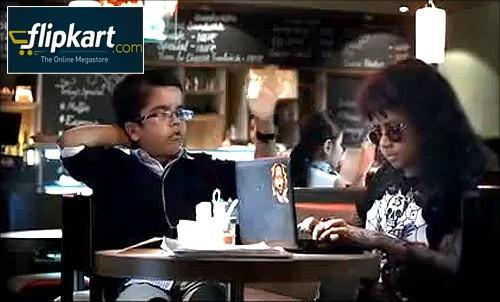 The company has often come under scrutiny for being dismissive about 'profitability' and unmindful of the high cost of running an inventory-led business, aided by deep discounts and free shipping.
How Pakistan, China get sensitive information on India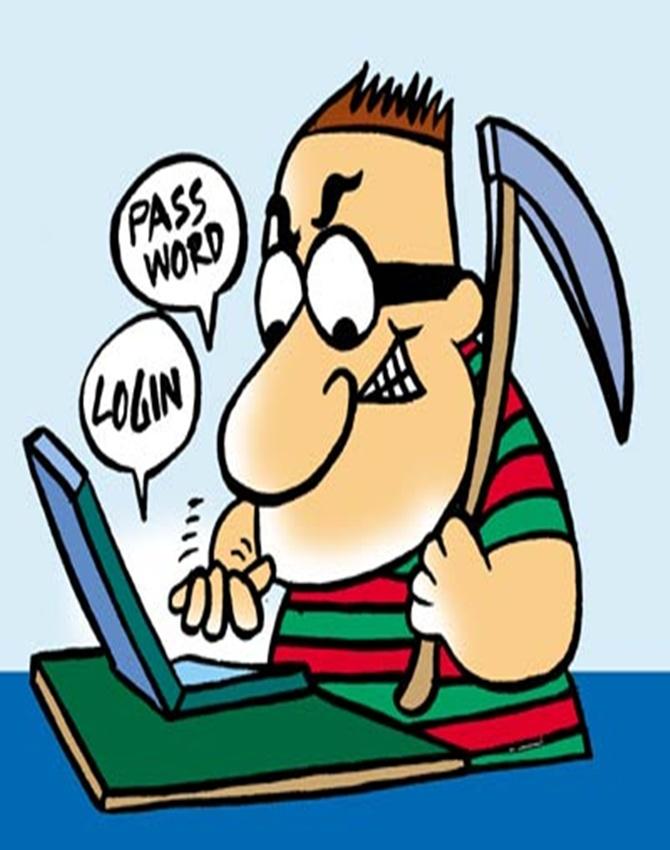 The government believes heightened awareness among its staff could be the only effective way to counter attempts of foreign agencies.
IMAGES: Which is the largest automaker in the world?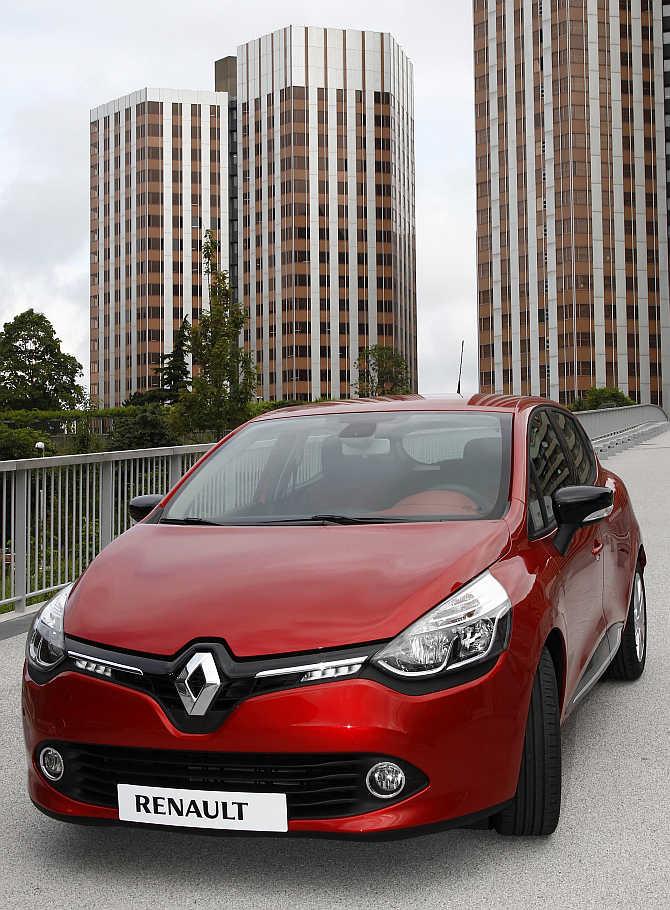 Let's take a look at some of the biggest manufacturers of vehicles in the world.
September 17, 2013
In search of NSEL stock, a money puzzle unravels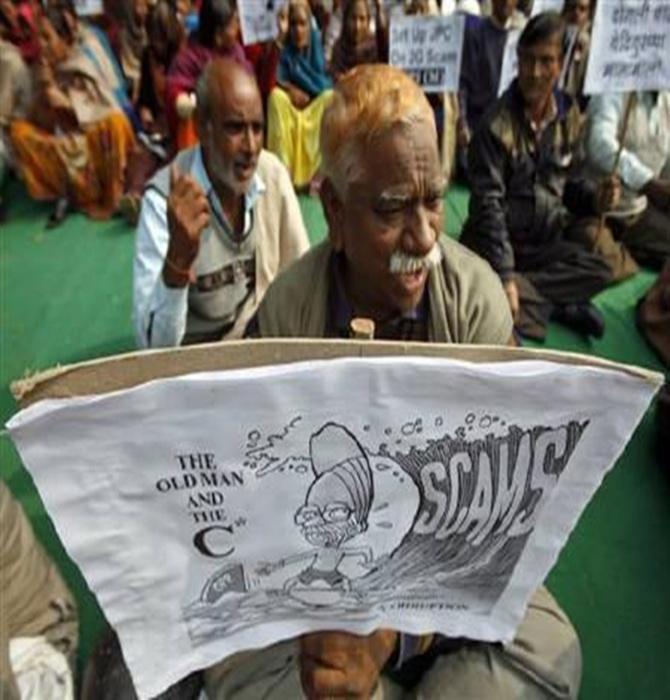 Visits made by Business Standard to several borrowers in Ludhiana, Panchkula, Delhi, Mumbai, Ahmedabad and Hyderabad found that several borrowing entities have links to real estate.
India among countries with highest unemployment rate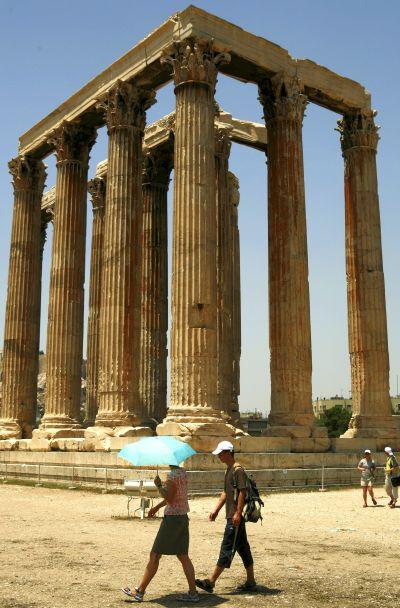 Countries such as Pakistan, Indonesia, Kazakhstan, and Sri Lanka have a lower unemployment rate compared to India.
September 16, 2013
Scorpio Special Edition: Luxury features at attractive price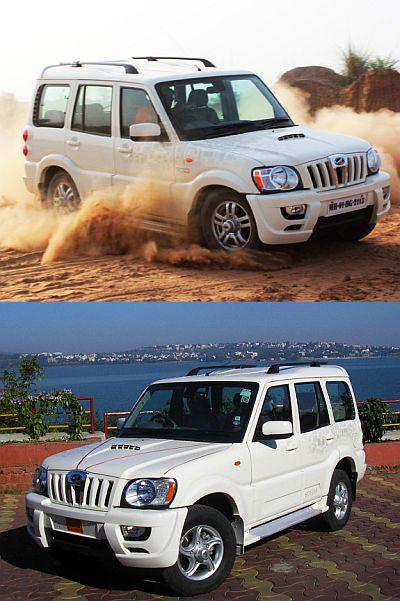 The SUV costs the same as the VX variant.
Do Indians trust their banks most in the world?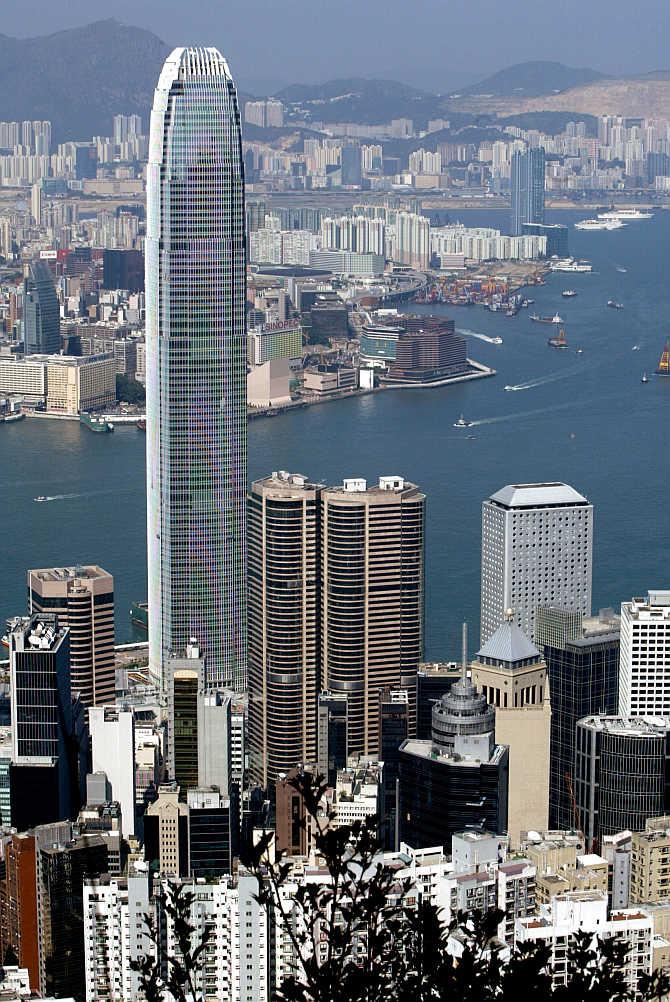 Let's take a look at how much trusts banks have in some of the major markets.
The most CORRUPT countries in the world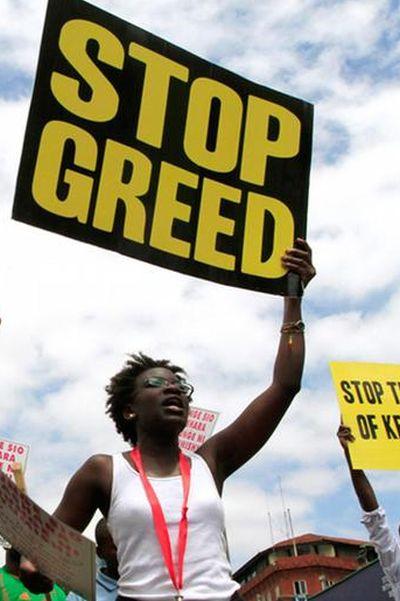 Transparency International surveyed over 114,000 in 107 countries to check the prevalence of corruption in each of these nations and the results were startling.
September 13, 2013
Are IIP figures better this time? Well, not REALLY!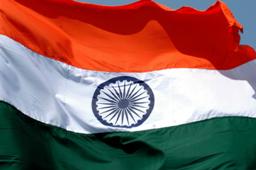 After a string of extremely low and even negative monthly numbers, the industrial sector grew by 2.6 per cent year on year, far exceeding expectations.
September 12, 2013
25 economies having highest debt in the world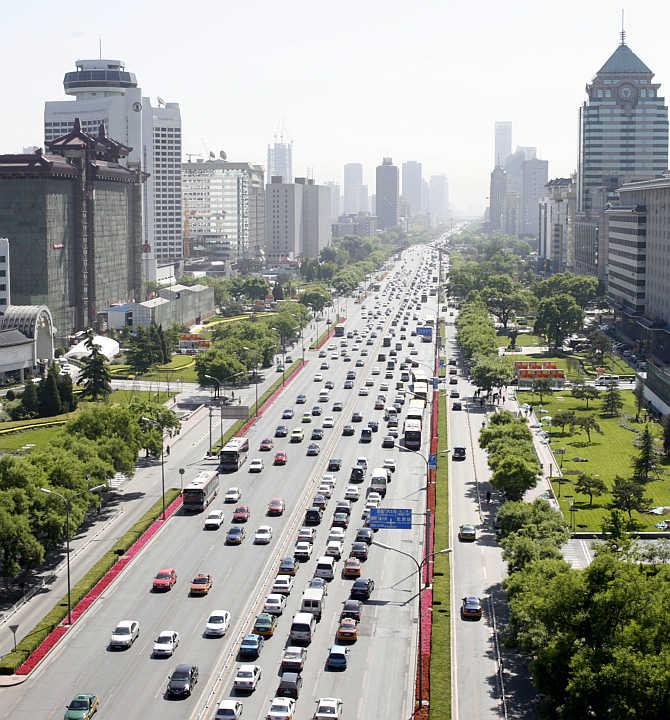 Let's take a look at economies that have some of the highest debts in the world.
Is India among the happiest countries in the world?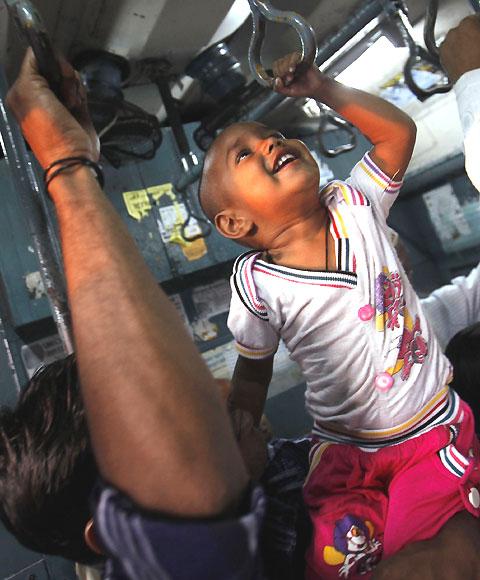 Let's take a look at some of the happiest nations.
September 11, 2013
The man behind Akula's plan to make a comeback at SKS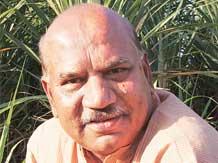 Biksham Gujja contributed to major global initiatives such as the World Commission on Dams, World Water Commission and World Water Forum.
Big data analytics changes the rules of road travel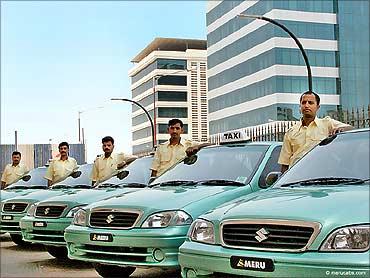 Meru Cabs and OlaCabs among radio cabs and bus ticket booking provider Redbus have been using big data analytics.
25 countries with BEST and WORST current account balance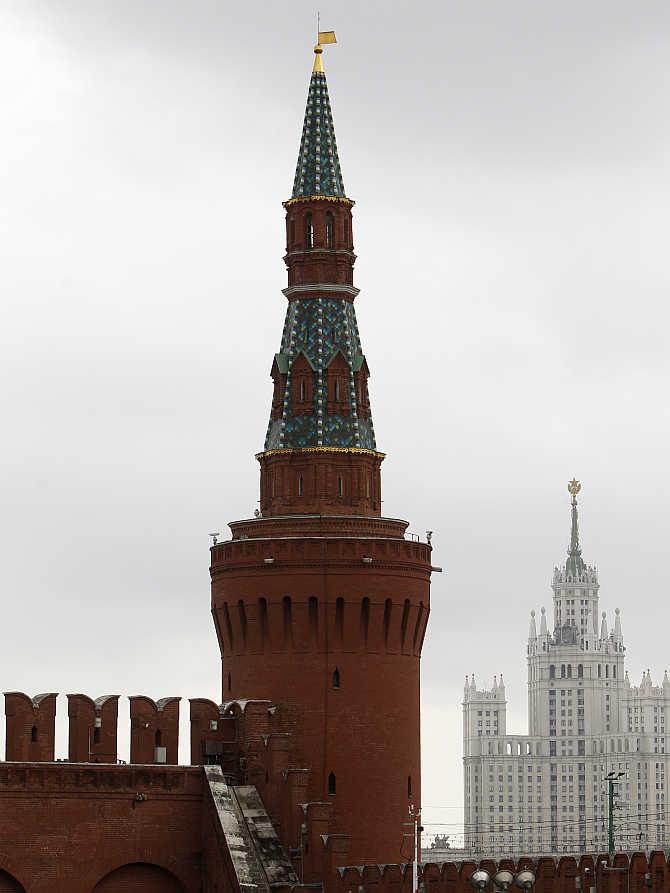 Let's take a look at how countries are placed when it comes to current account deficit.
Duvvuri Subbarao: Green horn that locked horns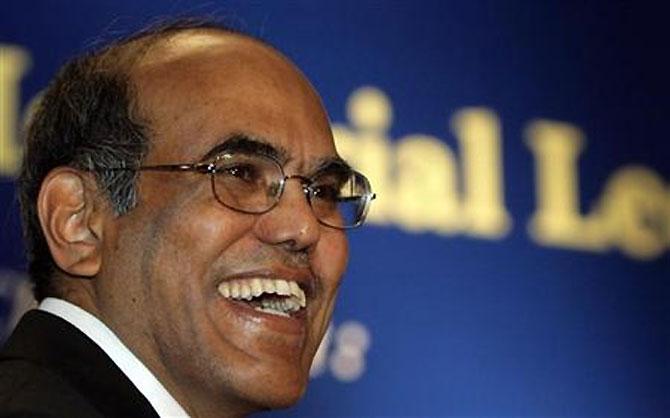 Under his leadership, RBI kept the domestic markets, to a large extent, alienated from the international meltdown to avoid liquidity or solvency cascades.
September 10, 2013
Mahindra launches Scorpio Special Edition; to sell 500 units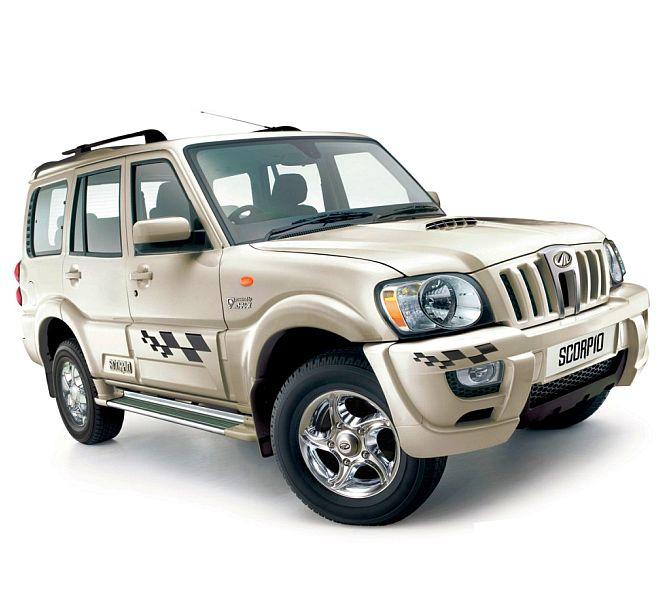 The SUV has leather upholstery in tan and beige, leather wrapped steering wheel, glossy wood finished centre console and roof mounted DVD player.
10 blue chip stocks that FIIs are DUMPING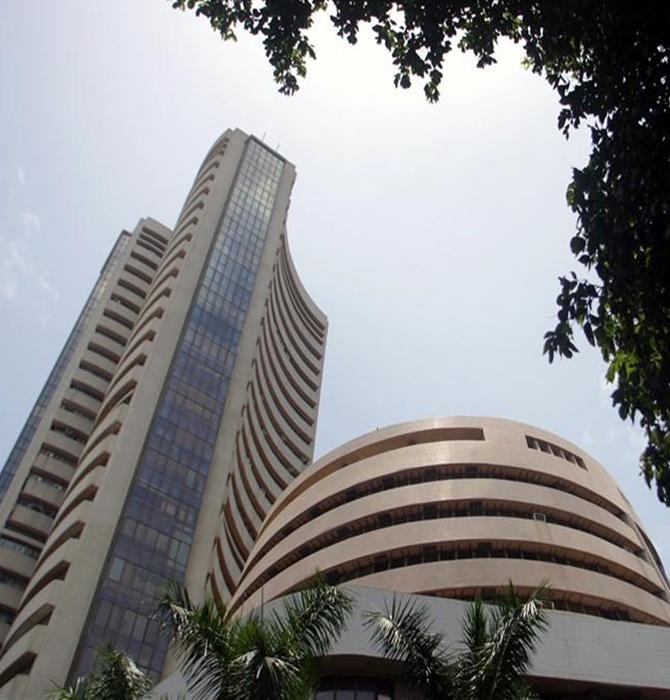 Foreign institutional investors (FIIs) have a reason to worry because the falling rupee is putting at risk the $100 billion they have pumped into Indian equities since 2009.
Are rupee changes linked to elections?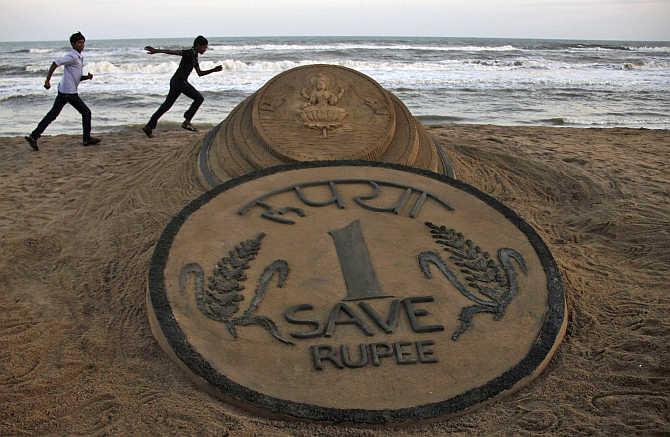 It's an interesting theory but the reality isn't so simple, say experts.
September 09, 2013
Rajan is doing his bit, will the politicians follow?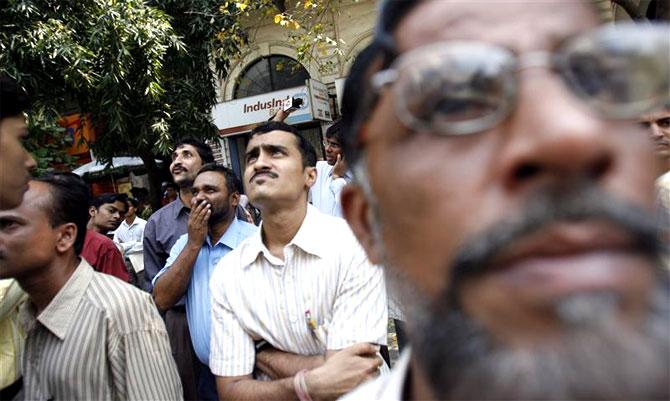 It took three years of collective fiscal profligacy and policy mismanagement to cause this crisis.
Things you must know about the Land Acquisition Bill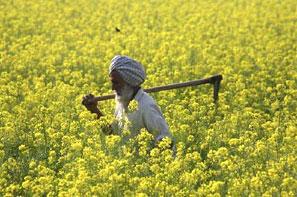 The definition of affected family includes farm labourers, tenants, sharecroppers and workers in the area for three years prior to acquisition.
September 07, 2013
Slowdown: Thousands of contract workers lose jobs in India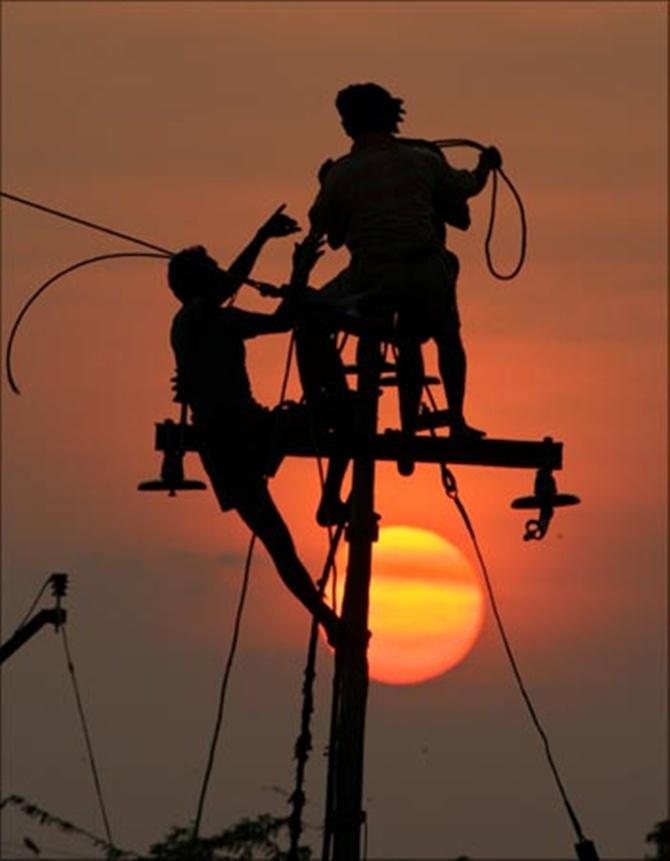 With India's manufacturing sector slamming the brakes on production, the fallout is being felt by contractual labourers.
September 06, 2013
SPECIAL: How young policymakers could change climate of gloom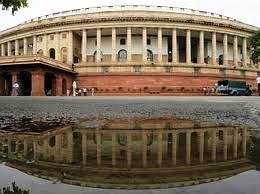 The stock market responded to his speech by going up by over two per cent; the rupee also gained in strength, by about 1.45 per cent, against the dollar.
SPECIAL: Raghuram Rajan has begun well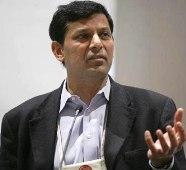 Raghuram Rajan takes the long view.
How Next-Gen entrepreneurs are minting money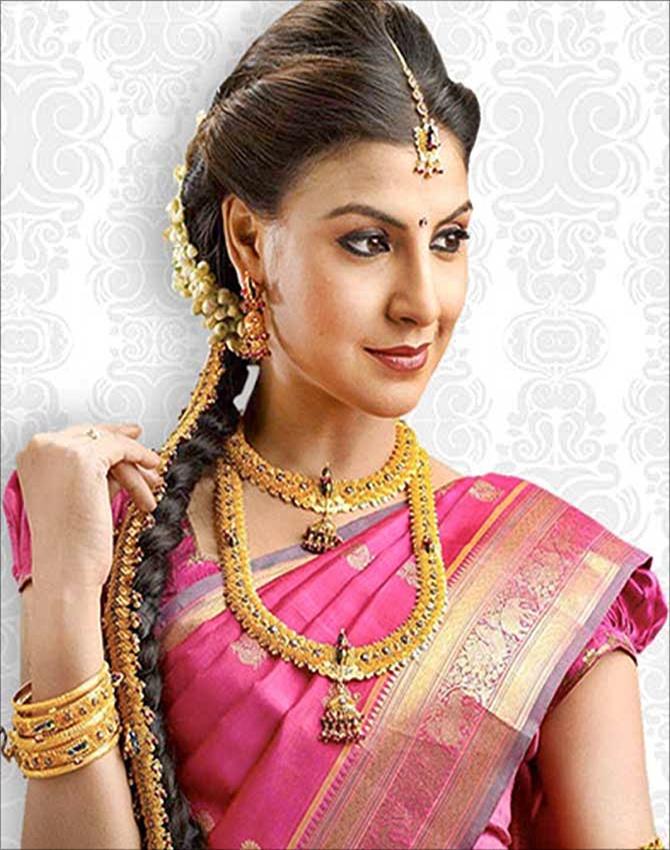 While remaining tied to their family's core business, they are venturing into new areas and even roping in private investors to grow.
September 05, 2013
IMAGES: India among world's biggest stakeholders in US economy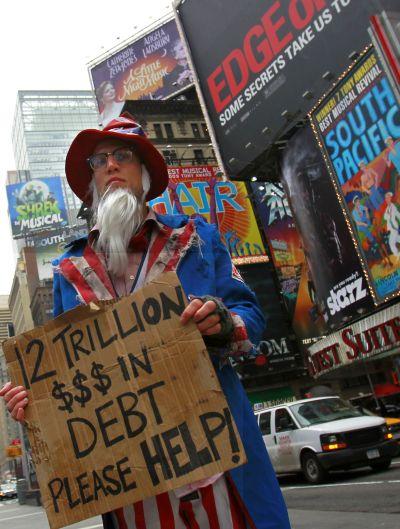 Let's take a look at countries holding biggest stake in United States's Treasury securities.
SPECIAL: Understanding India's economic mess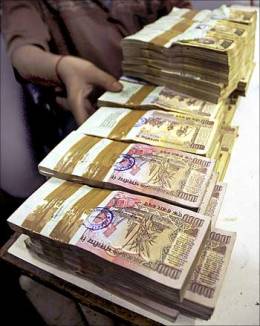 The central bank measures though are also taking a toll on the banking sector, which is heavily reliant on short-term money markets for capital.
Most competitive countries in the world; India ranks 60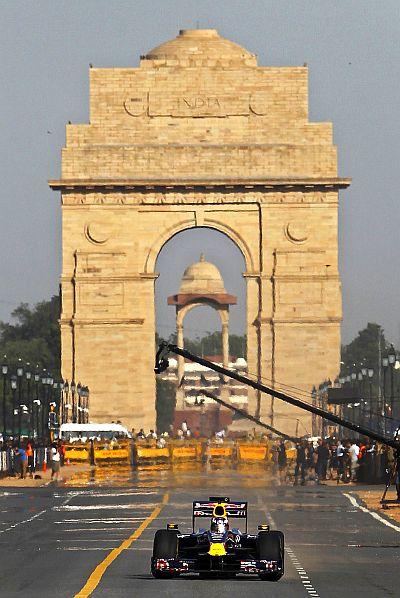 India has dropped a place in the latest global ranking of most competitive nations by World Economic Forum.
Slowdown? Salaries of Indian CEOs have DOUBLED!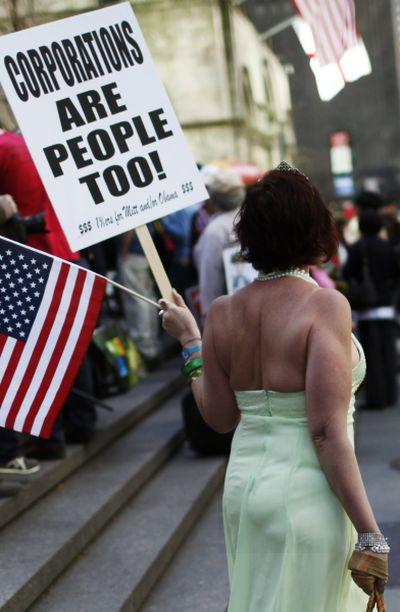 Compensation package for CEOs has hit Rs 20 crore excluding stock options. It was Rs 10 crore 4-5 years ago.
SPECIAL: When gold saved the day for India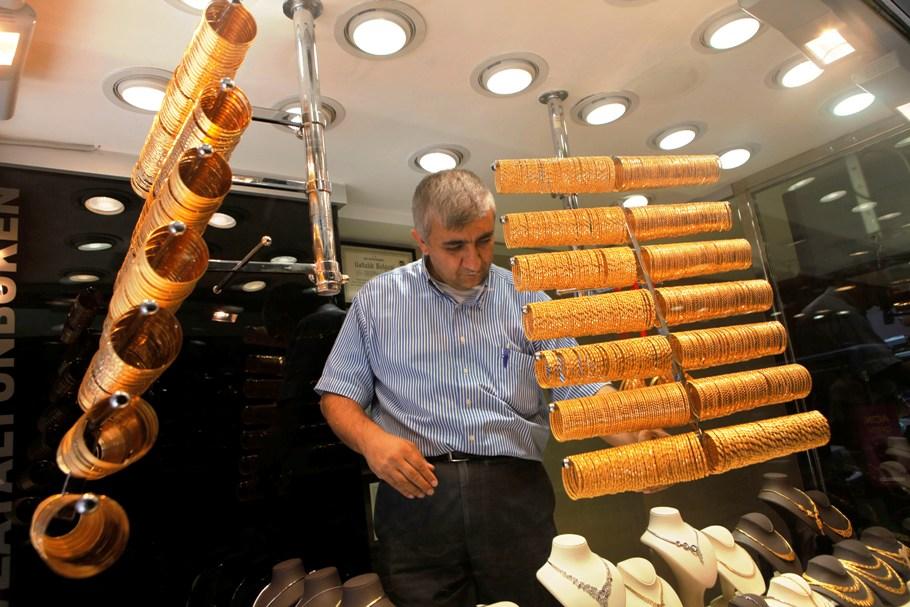 The pledging of gold to tide over a balance of payments crisis in 1991 became an emotive national issue at the time.
September 04, 2013
SPECIAL: Is RBI's forex swapping window actually useful?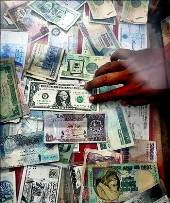 RBI's forex swap window for oil marketing companies addresses an urgent issue but what happens when the dollars have to be returned?
Indo-US economic ties: Time for a RETHINK?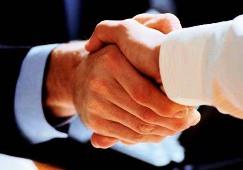 India Inc enables the US' frostiness to India.
IMAGES: Biggest merger and acquisition deals in the world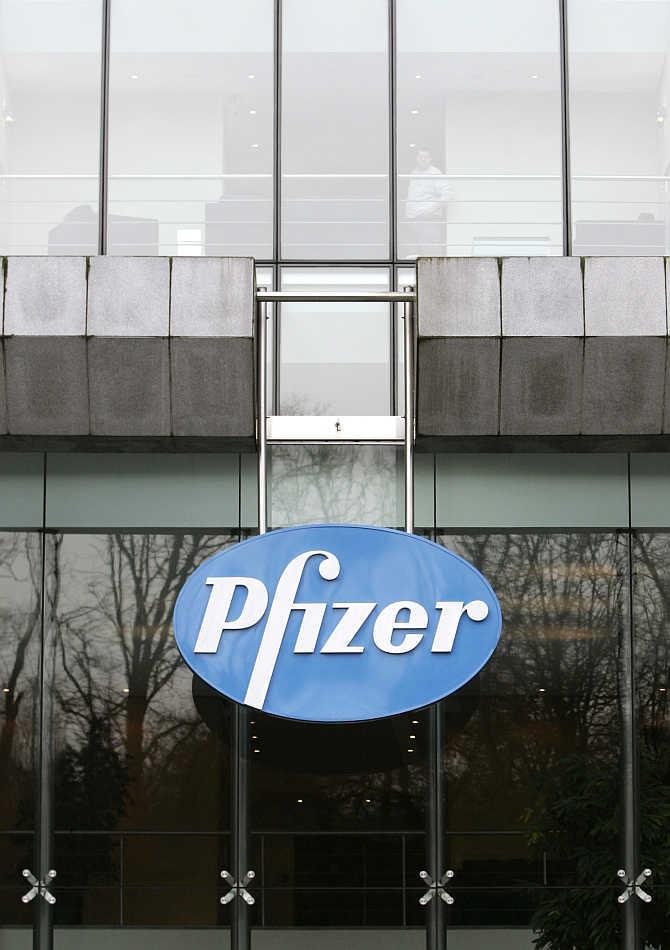 Let's take a look at some of the biggest M&A deals in the world.
September 03, 2013
Will Narayana Murthy succeed in his second innings?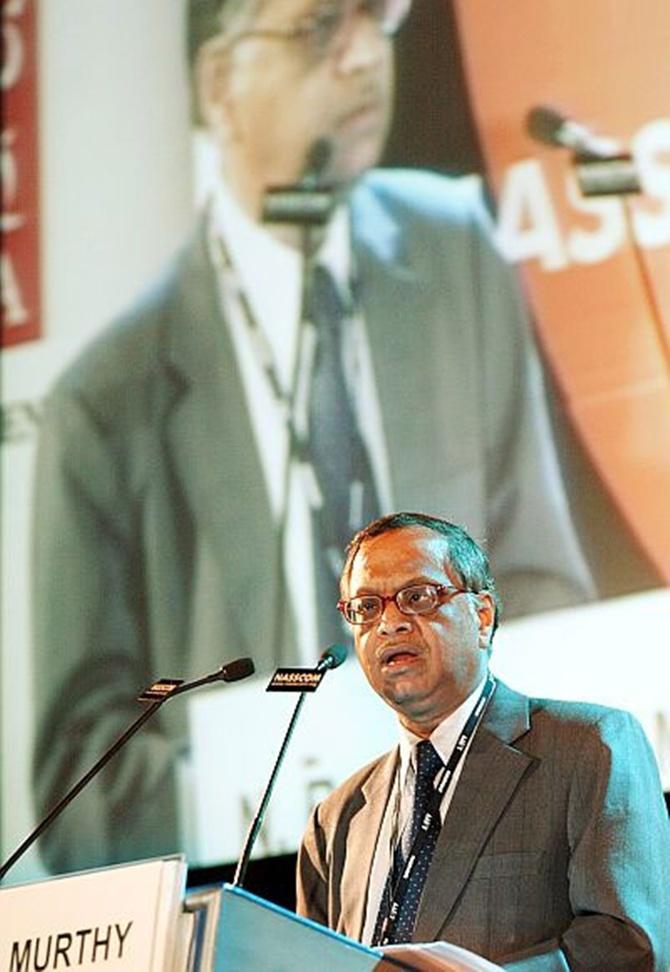 NR Narayana Murthy came out of retirement in June to run a floundering Infosys.
September 02, 2013
India among countries facing severe manpower shortage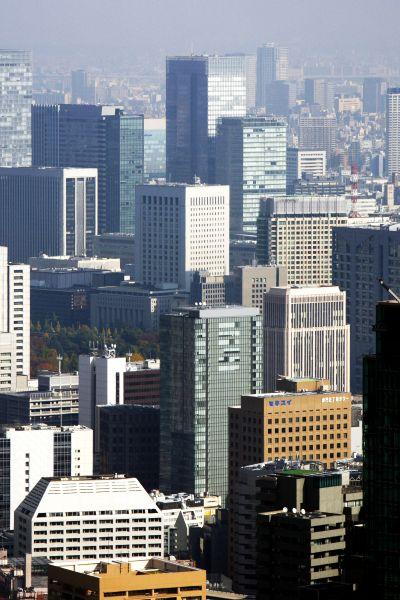 Globally, over 38 per cent employers are facing difficulties filling jobs with the right candidate.
25 countries providing best healthcare systems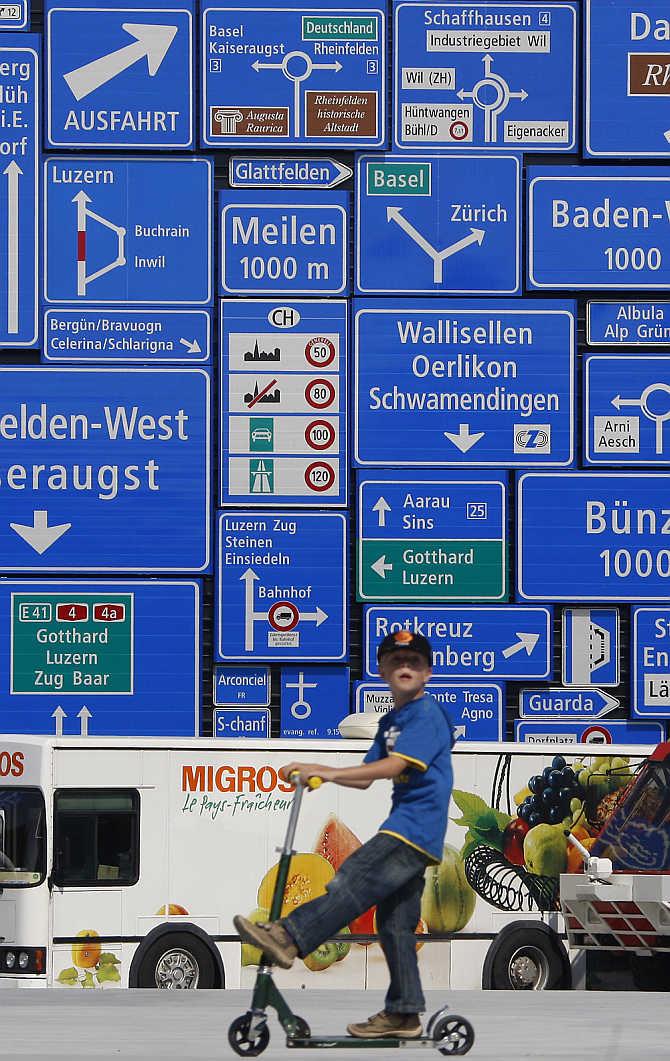 Let's take a look at some nations that have most efficient medical systems in the world.
August 31, 2013
Decoding the food security legislation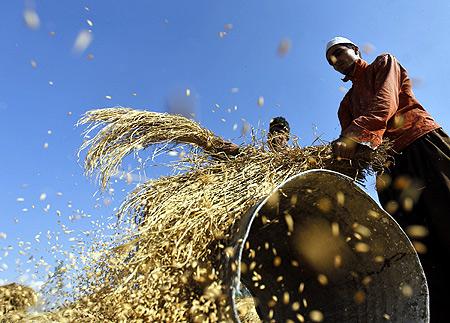 The government had pegged food subsidy at Rs 90,000 crore (Rs 900 billion) in the 2013-14 Union Budget.
August 30, 2013
IMAGES: Cities that offer best quality of life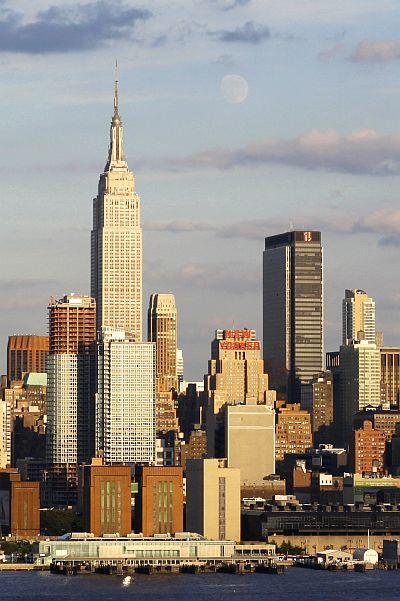 Let's take a look at some of the best and worst cities in the world.
6 Indians among college-dropout billionaires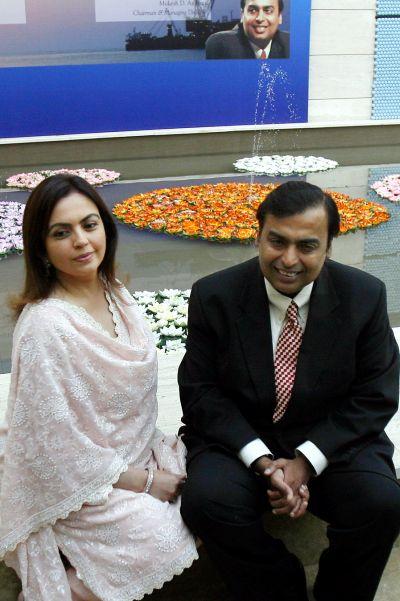 Let's take a look at billionaires globally who left their studies incomplete and still managed to make it big.
SPECIAL: Why are FIIs selling?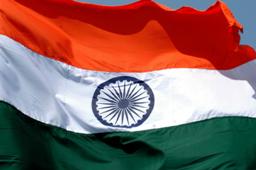 The catalyst is the run on emerging market equities, but many investors are just tired of waiting for India to get its act together.
August 29, 2013
Why Lavasa simply can't stay out of controversy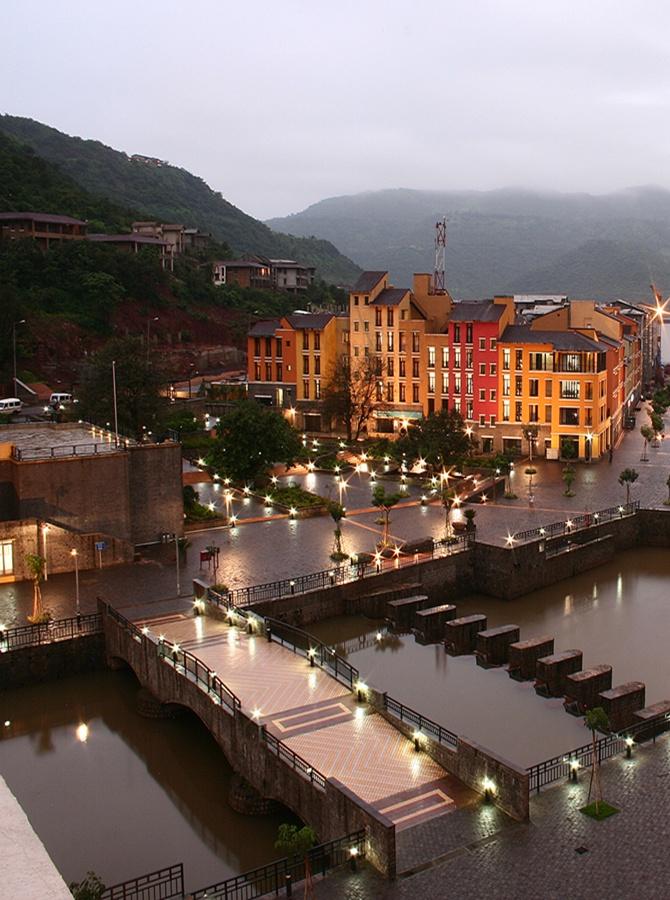 Lavasa Corporation is rushing to complete its township. No one knows if the promoter is complying with environmental conditions on which it was allowed to resume work.
10 companies that have most inspiring leadership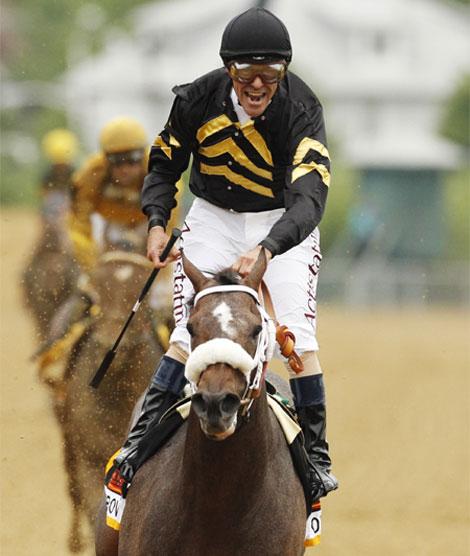 Let's take a look at some companies that have most inspiring leaders.
12 products that were not made for general public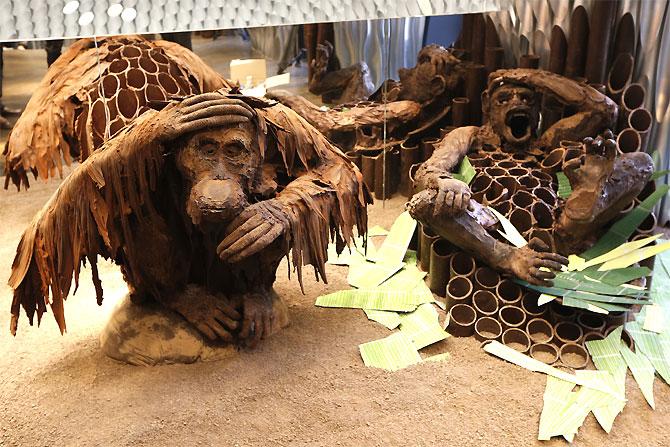 Let's take a look at some inventions that were meant to be solely used by the military, but ended up being used by everyone.
Special: Why is GOLD so dear to everyone?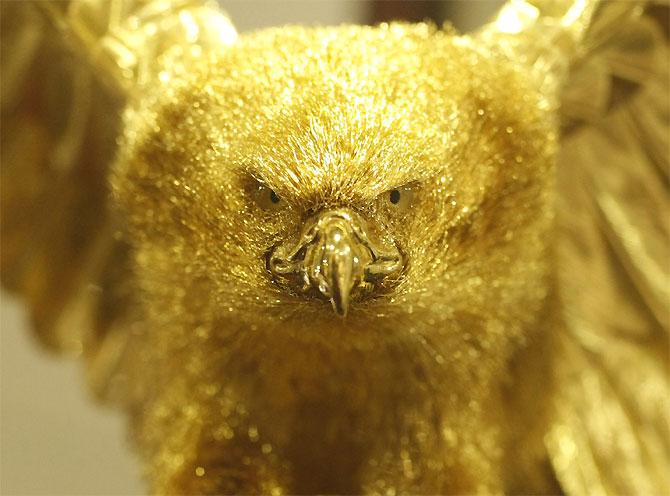 Besides its metallic properties, there is much more to gold that makes it an obsession to mankind.
Is this how we will live in FUTURE?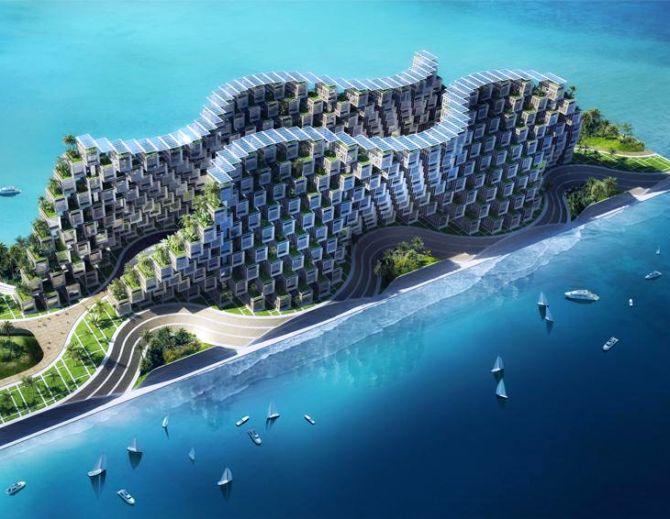 Belgian architect Vincent Callebaut has come up with some futuristic concepts of what the green cities of tomorrow might be like.
August 28, 2013
Women CEOs with the HIGHEST salaries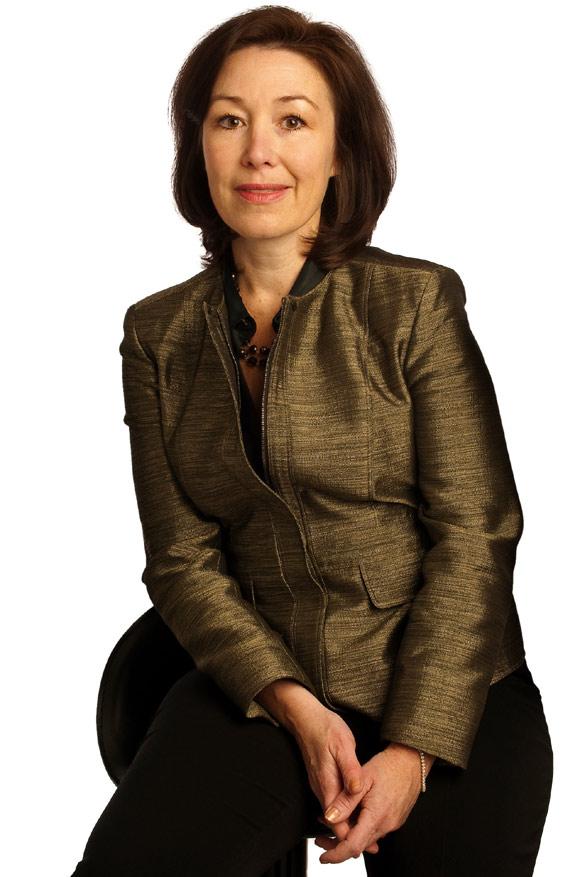 In the male-dominated corporate world, these women have proved their mettle and turned out to be inspiring and successful role models.
August 27, 2013
How National Spot Exchange got into a bind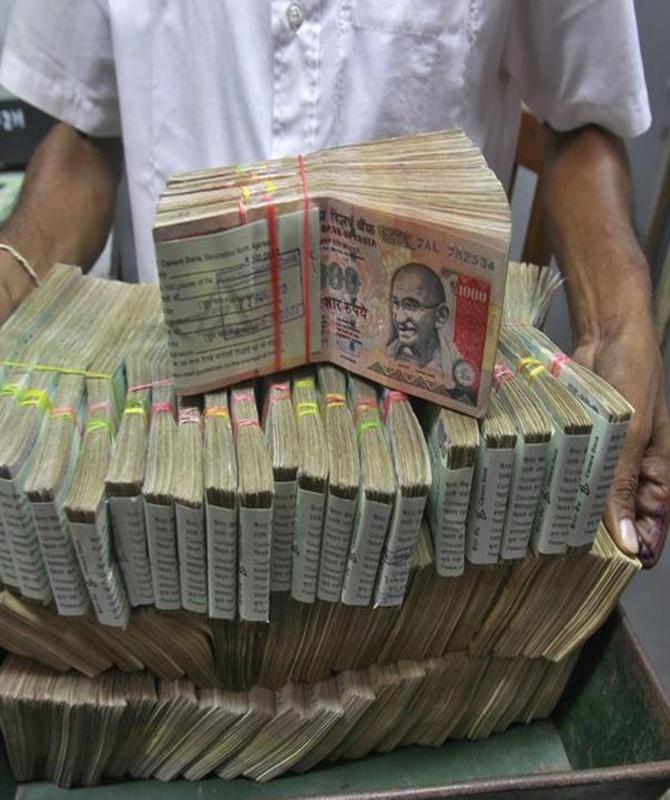 Few financial products could match its derivative contracts that always sold at a premium. But the exchange forgot one crucial link: to back its contracts with solid assets.
SPECIAL: Meet the culprits behind India's economic mess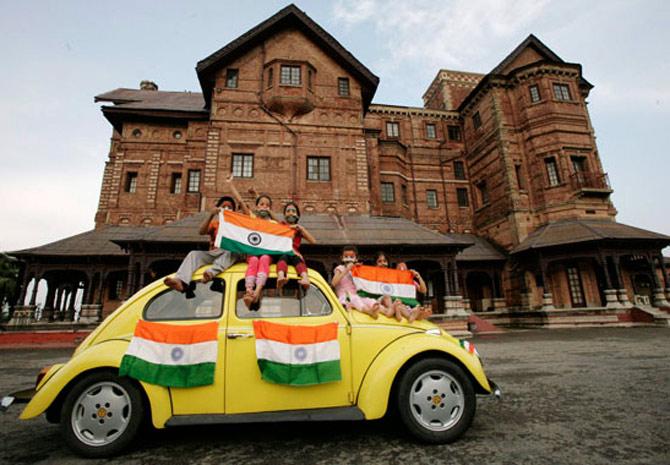 In the name of regulation, control has taken over the economy; systemic checks and balances are failing.
August 26, 2013
From glitzy shopping to closure: The story of DYING malls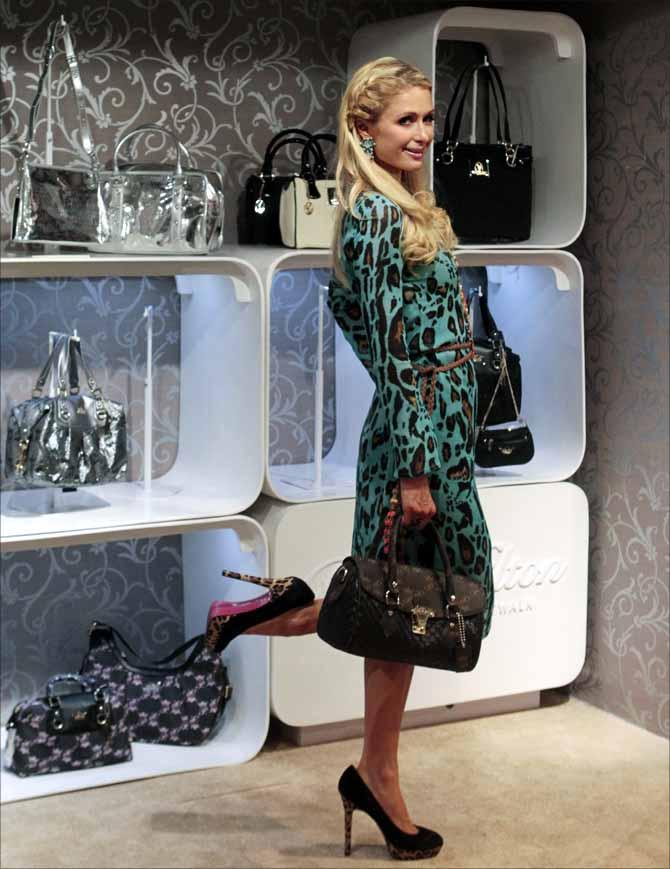 If 120 new malls have come up in the last two years, 40 have downed shutters. Some lessons from the experiences of dying malls.
Sky high pampering: The 10 best cabin crews in the world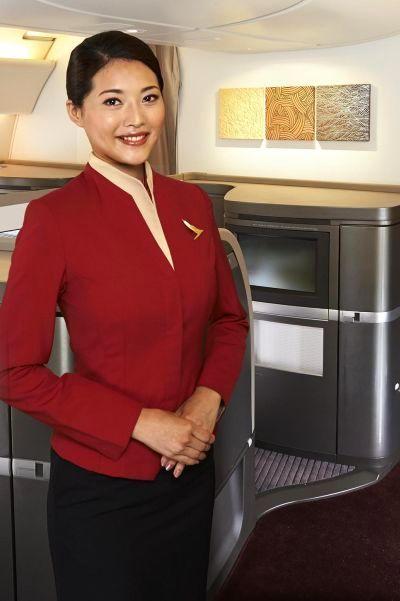 World's most friendly, helpful and efficient airline crews belong to Asian airlines.
August 24, 2013
SPECIAL: Can Nokia shift base from India?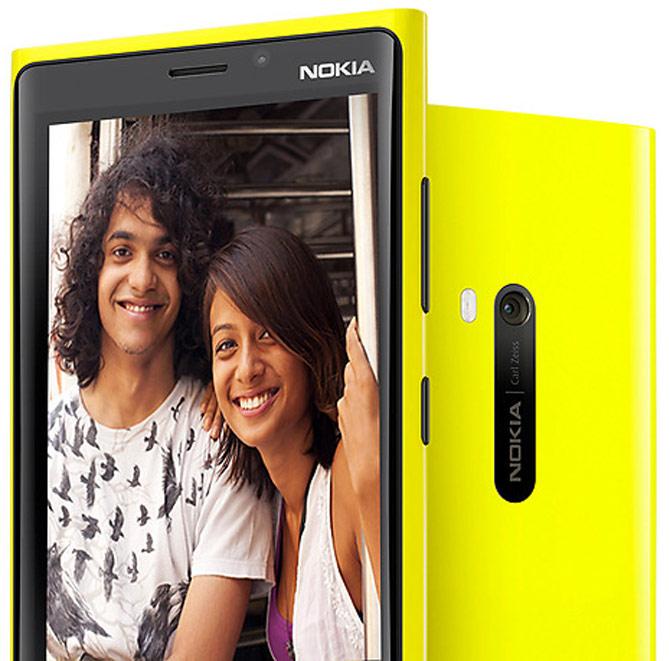 There are big tradeoffs involved and it has invested heavily here; an unfriendly tax regime, though, might push it out to a country such as Vietnam.
August 23, 2013
SPECIAL: How India Inc can gain from the rupee fall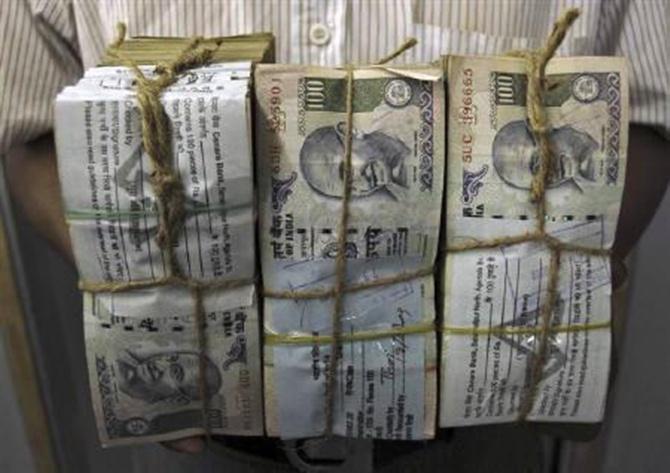 The onus rests on the government to help industry take advantage of depreciation.
Special: Can Jignesh Shah win this tough battle?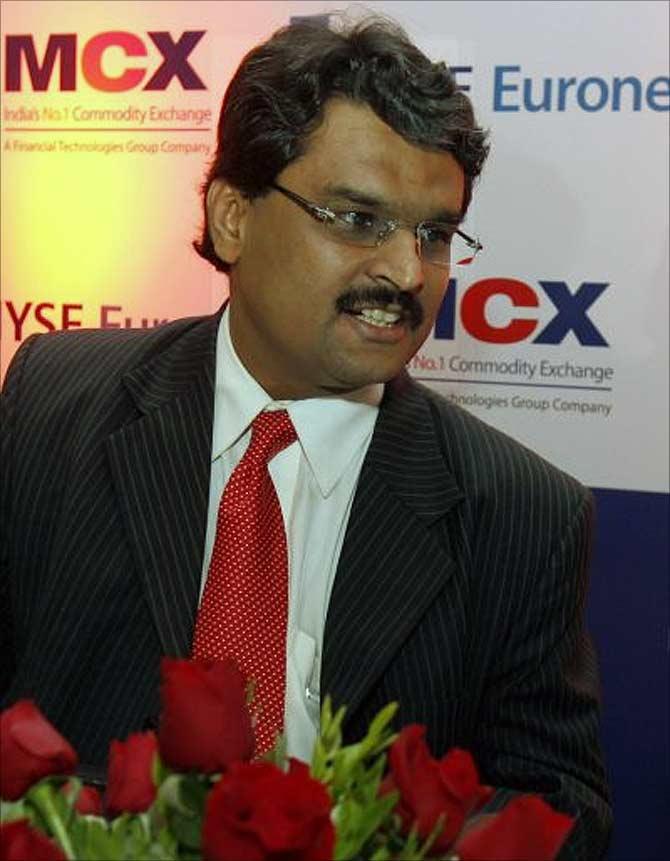 Only time will tell, if the 'Shah' of exchanges will walk out of this battlefield unscathed.
SPECIAL: Why panicking about Indian markets is pointless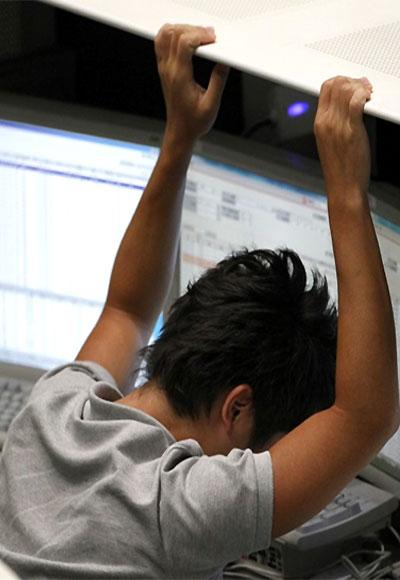 We're told; that the economy went up in flames demonstrates our uniquely poor performance. Never in the appalling annals of political-economic punditry in India have so many people been so wrong simultaneously.
August 22, 2013
World's richest cities, Tokyo is No 1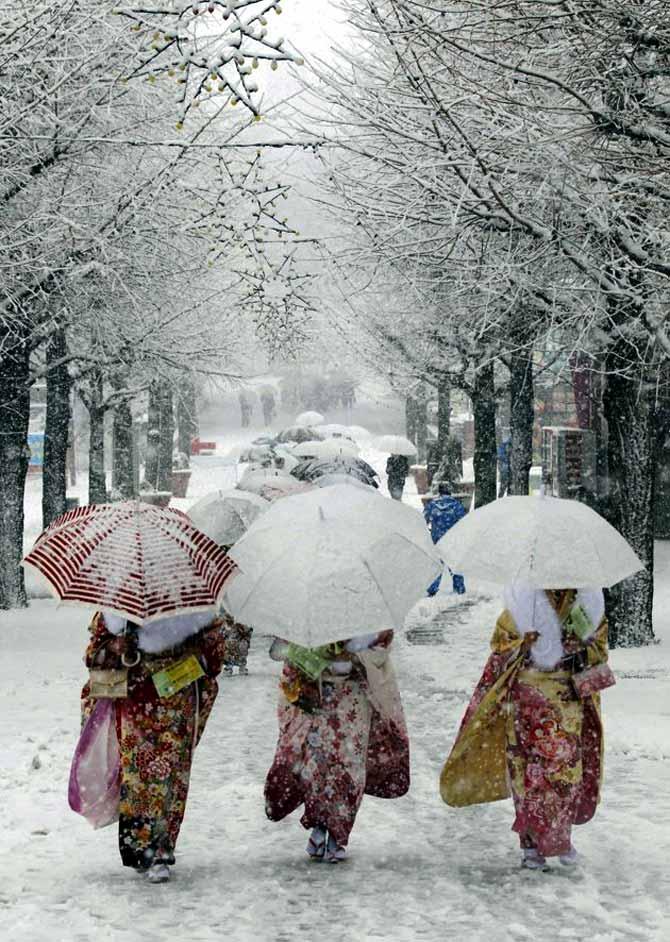 Amid the economic crisis, some of the Asian cities hold much promise in terms of growth and prosperity.
How Adidas, Infosys, Wipro, Starbucks got their names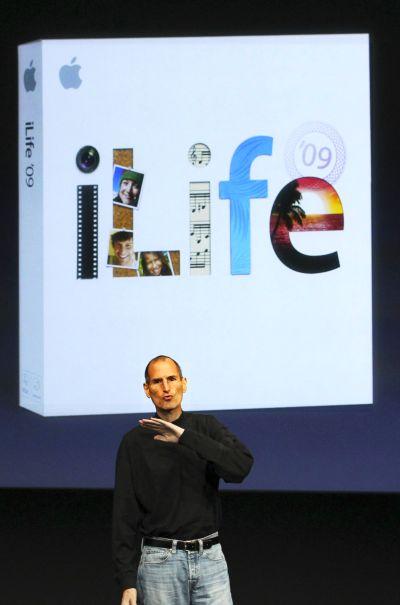 Fascinating stories of how 30 famous companies got their names.
August 21, 2013
Indian banks with HIGHEST NPAs, SBI tops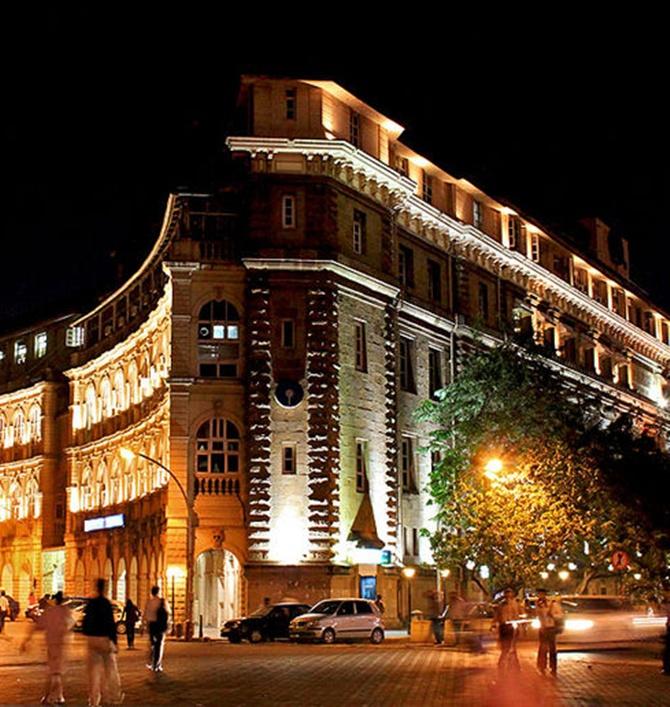 Rs 2.06 trillion, is the gross non-performing assets of Indian banks.
SPECIAL: India Inc faces a long and dark winter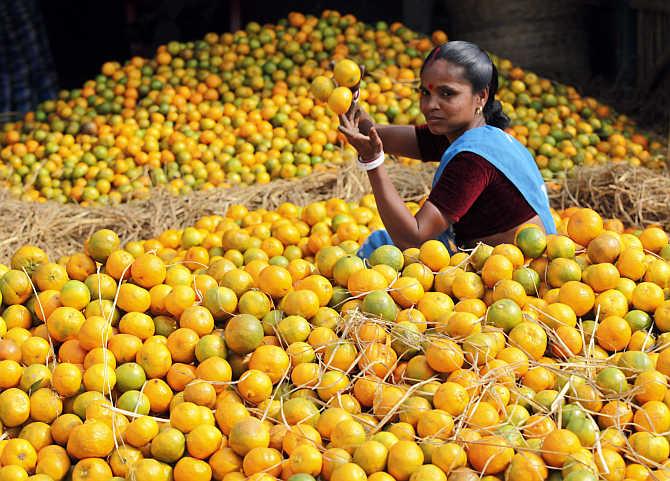 High interest costs, slowing demand delay recovery.
25 most innovative companies in the world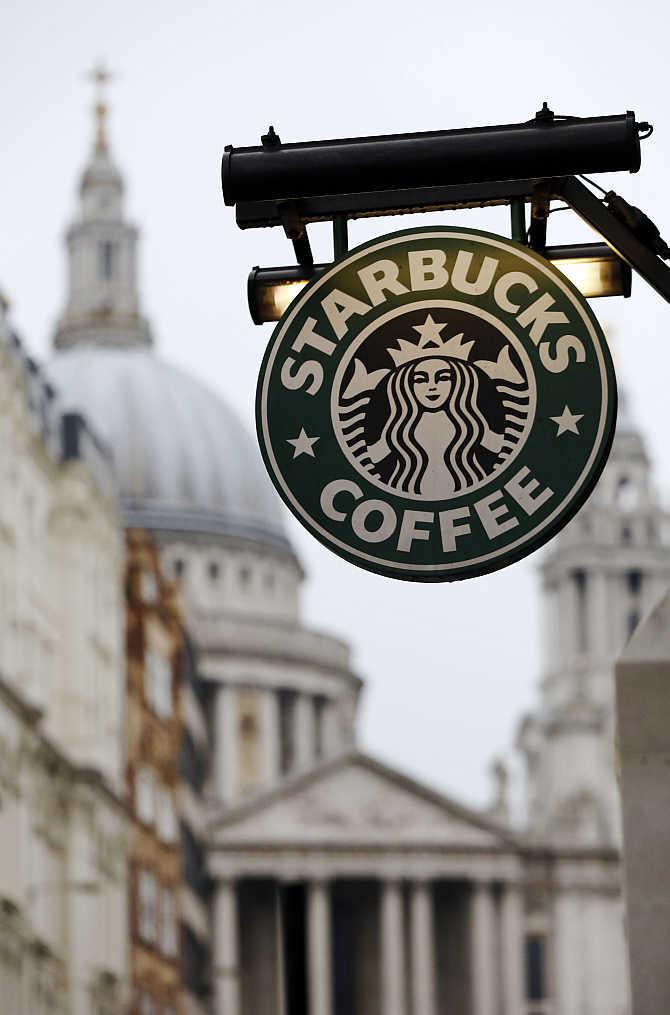 Let's take a look at some companies that are most innovative in the world.
Why we should allow the rupee to sink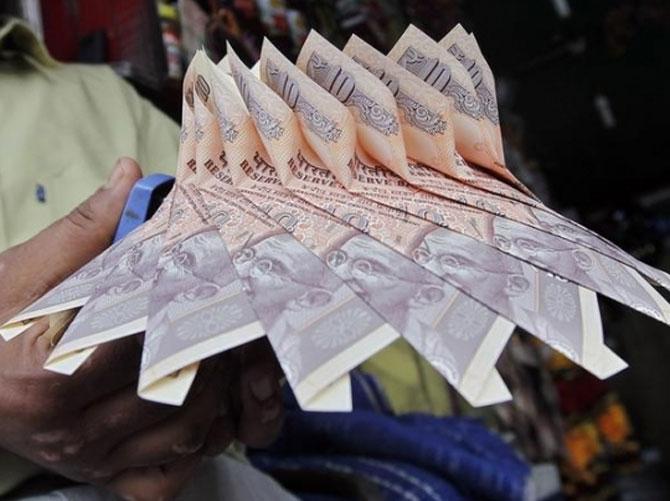 Abandoning the defence of the rupee will allow India to shift focus to boosting exports with tax cuts
August 20, 2013
The inspiring success story of Barefoot College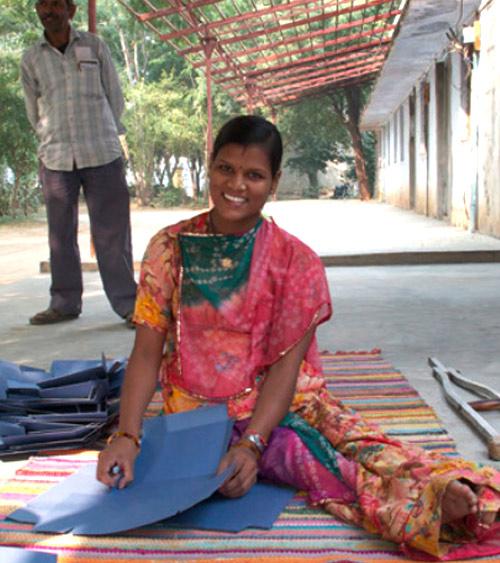 At the Barefoot College, women learn how to assemble charge controllers and inverters, establish a rural electronic workshop, install solar panels on roofs, connect them to batteries, and solar electrify each house in the village.
How Bajaj Auto ended the strike at Chakan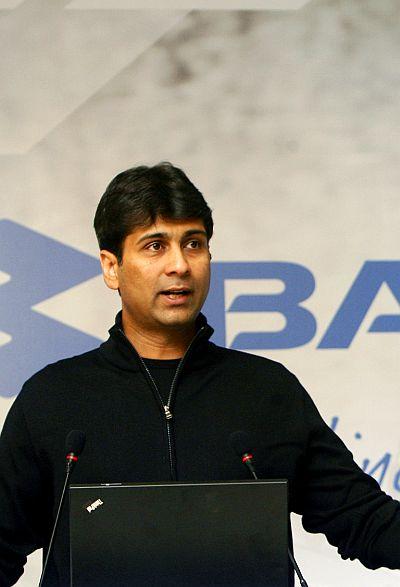 The company took advantage of the slowdown in the auto industry.
Brother-sister teams building empires of the future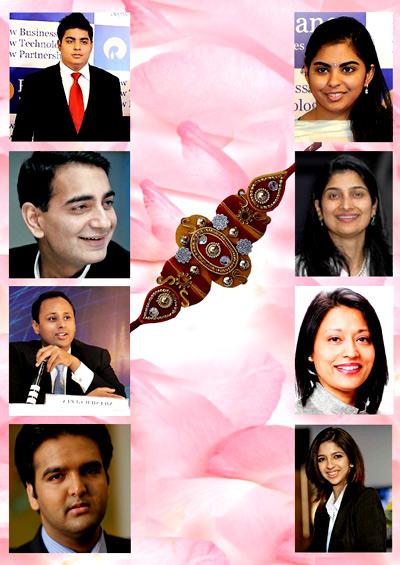 With Raksha Bandhan upon us, let's take a look successful companies run by brothers and sisters.
August 19, 2013
SPECIAL: The fall guy or a bright spot that turned black?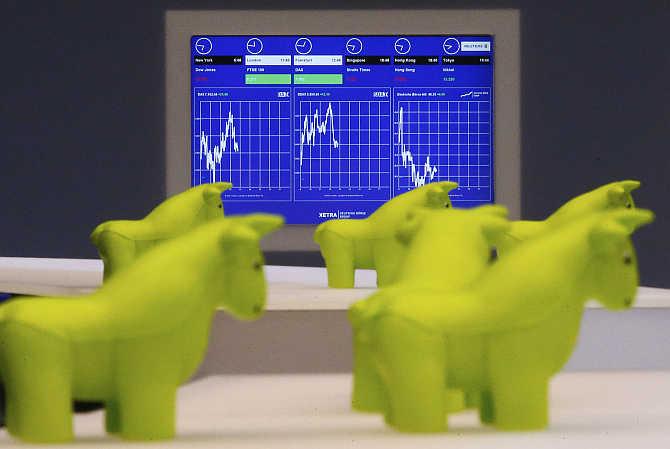 Is Anjani Sinha of National Spot Exchange being made the fall guy?
August 16, 2013
5 financial SCAMS that shocked the markets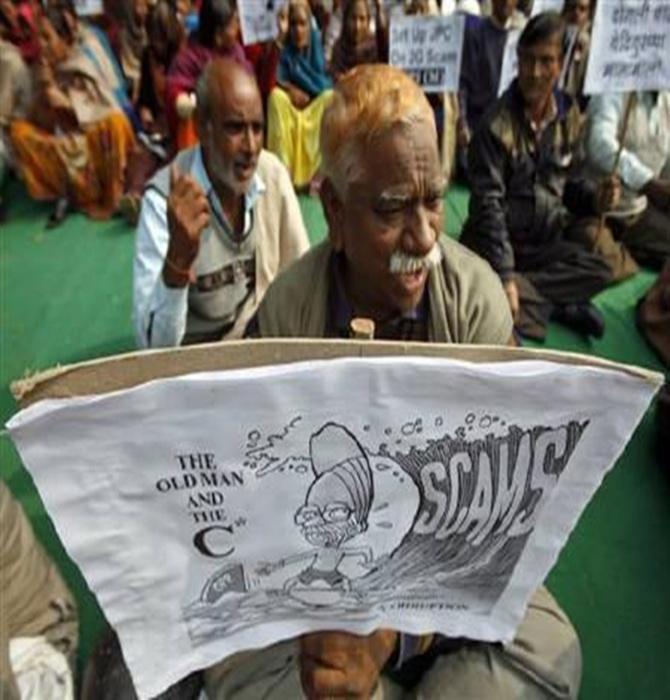 The NSEL crisis has wiped out hundreds of crores of many investors.
25 biggest brands in the world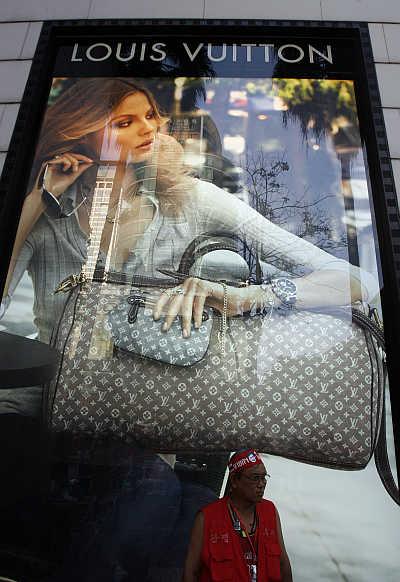 Let's take a look at some of the biggest brands in the world.
August 14, 2013
3 Indian hotels among world's BEST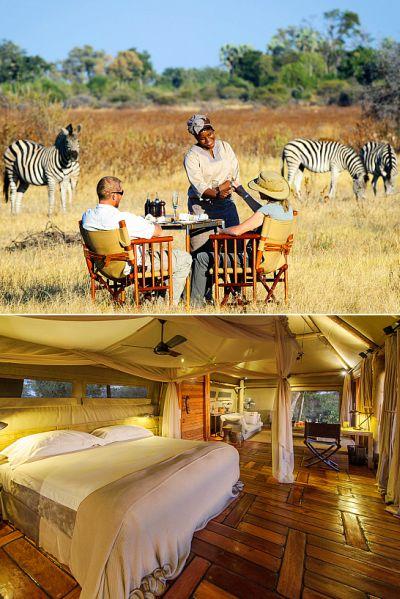 The hotels from India offer a rich cultural experience entwined with a history.
20 cities attracting most tourists in the world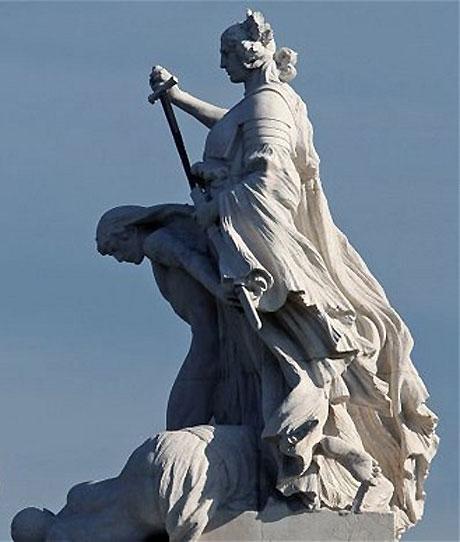 Let's take a look at 20 cities that attracted most international visitors.
August 13, 2013
SPECIAL: Tata Communications switches focus for growth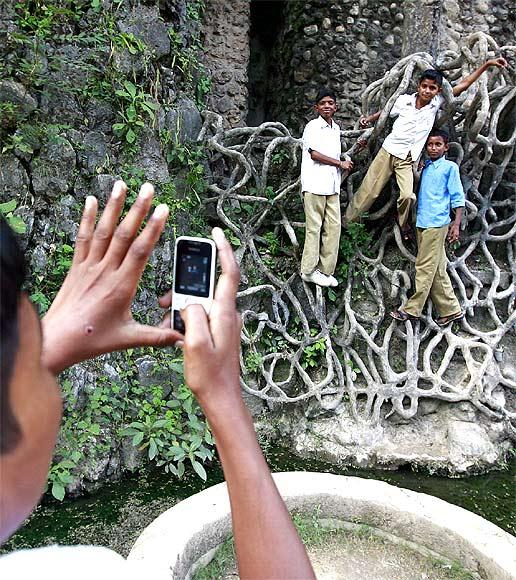 Beset by falling profit from voice traffic, the company is getting into new fields like managed services and white label ATMs.
SPECIAL: The real trouble with our banks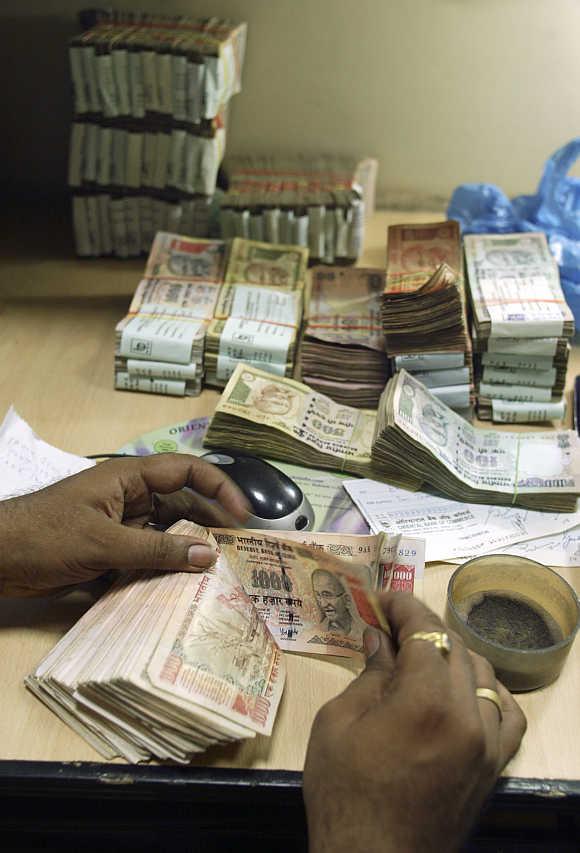 Their sky-high profits in an essentially commodity business reflects too little competition.
SPECIAL: Why billionaires like to buy newspapers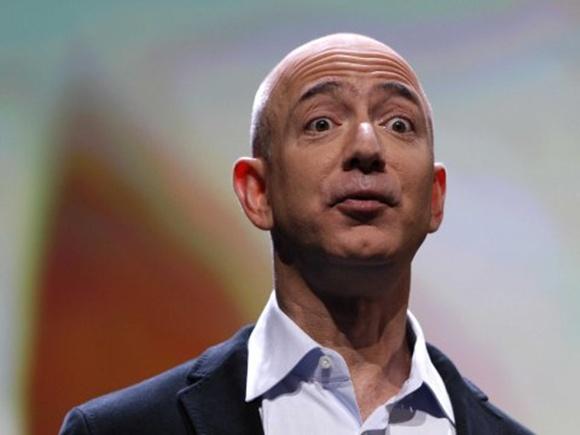 Jeff 'Amazon' Bezos' $250-million purchase of the iconic Washington Post last week has sparked a debate on why billionaires are buying into a medium that is staring at irrelevance, if not death.
August 12, 2013
What will be UPA's economic policies if it comes to power?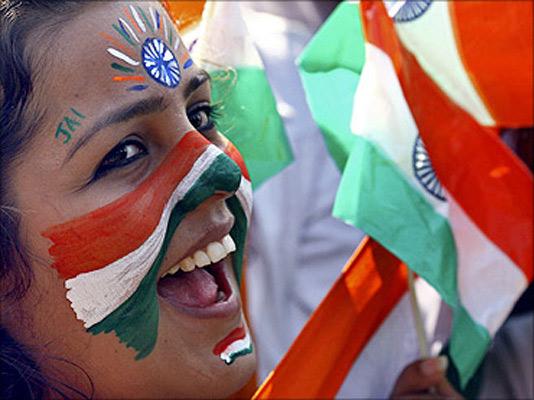 The finance minister suggests that maybe his government has erred in its political management.
IMAGES: India's 10 longest expressways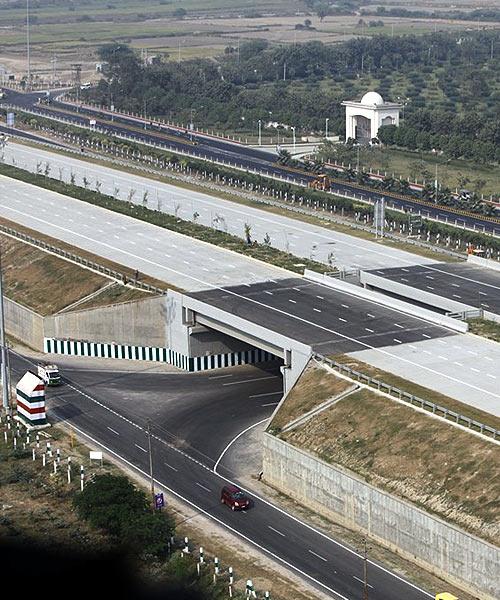 India has 942 expressways covering a total distance of 1,208.19 kilometres.
August 09, 2013
Crisis: Investors bearish on India's growth prospects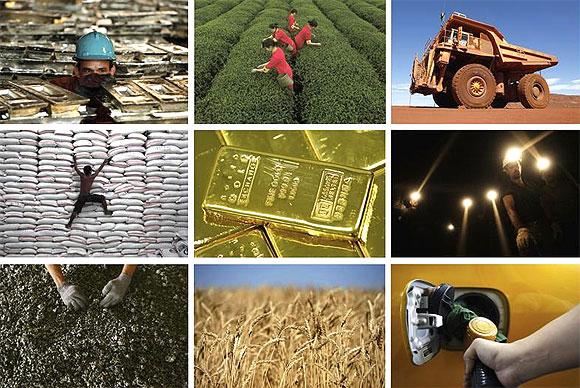 If Indian money looks around at the economic climate and decides instead to go to Latin America, West Asia, or China, then why would foreign money's decision be any different?
The Bhagwati-Sen Debate: An Epitaph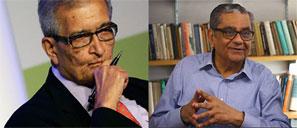 Only reforms that accelerate economic growth can generate the revenues to finance expenditure on social infrastructure for the poor, not the other way round, insists .
Why is the Indian economy sinking? 5 glaring mistakes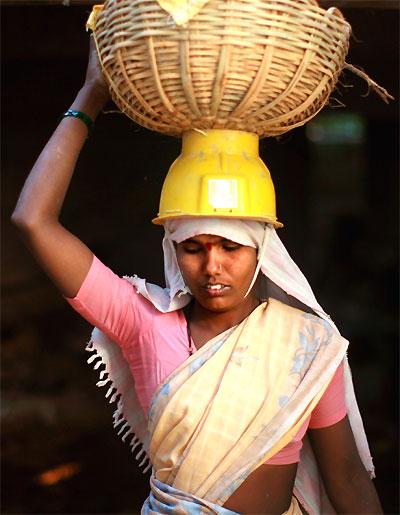 The five policy missteps that have led India to economic crisis.
August 08, 2013
India's telecom sector begins to emerge out of gloom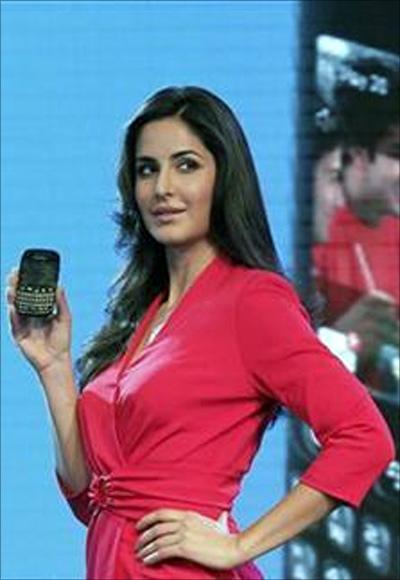 Almost four years after savage tariff cuts, the telecom sector is slowly limping back to normalcy.
All is not wrong with Indian economy. 25 interesting facts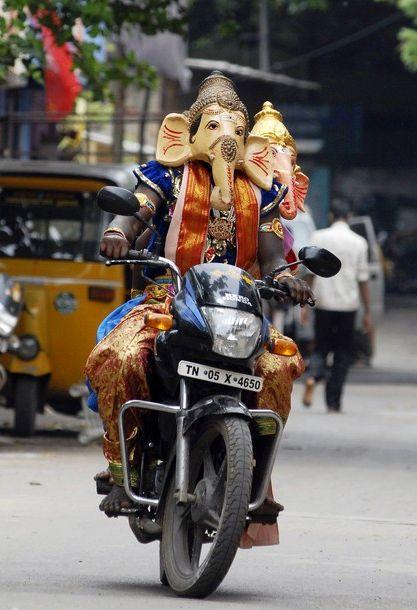 Amidst all the doom that prevails in India, there are many reasons to feel good about its achievements and future prospects.
Most polluting countries in the world, India ranks 3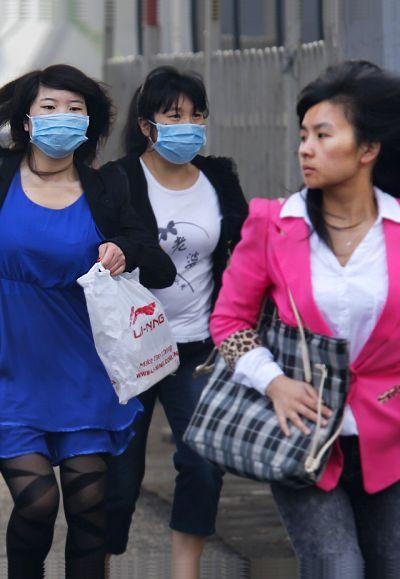 These are typically the nations with the biggest industries, biggest production capabilities and the biggest populations.
August 07, 2013
SPECIAL: Thorny road ahead for Raghuram Rajan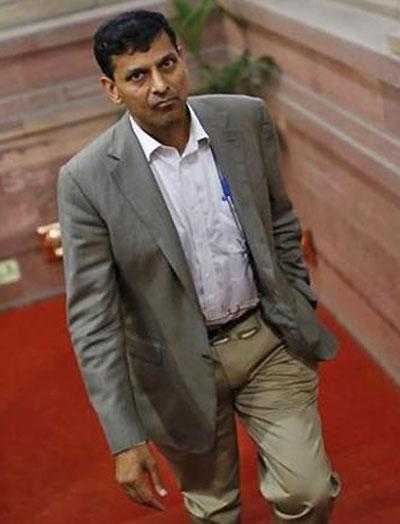 Regardless of who is right, Rajan has to quickly come to grips with a number of obvious challenges, ranging from the immediate to the medium term.
India's pride:10 outstanding infrastructure projects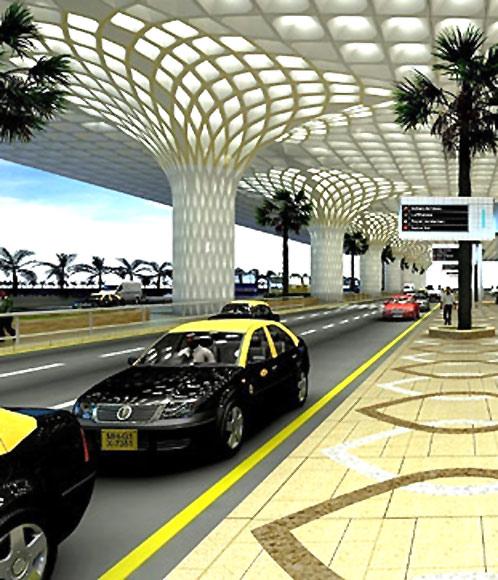 Major infrastructure projects including swanky airports are changing India's profile as an attractive and enterprising destination.
August 06, 2013
12 interesting facts about Raghuram Rajan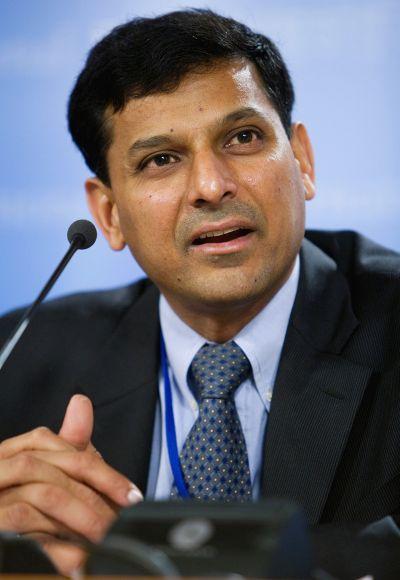 The government and the RBI are working together to tackle the country's economic problems but there is no "magic wand" to fix them, said Raghuram Rajan, who will take over as central bank governor next month.
SPECIAL: How Rajasthan reduced poverty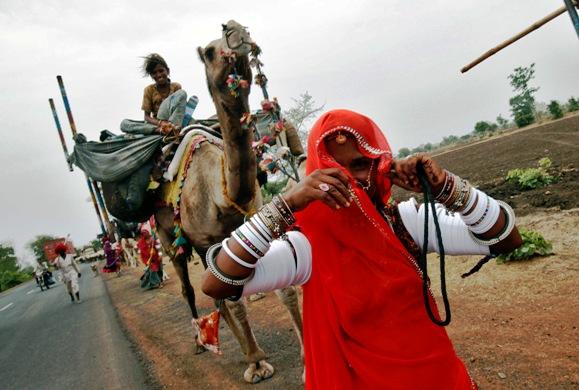 The state's healthcare scheme helped reduce poverty level by 10 percentage points between FY10 and FY12.
Ten things you wanted to know about the NSEL crisis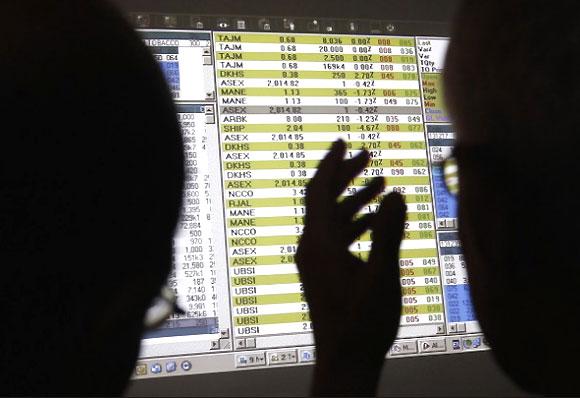 From what the crisis is all about to who all are affected, here are 10 FAQs.
August 05, 2013
India's Billionaire club: Who won, who lost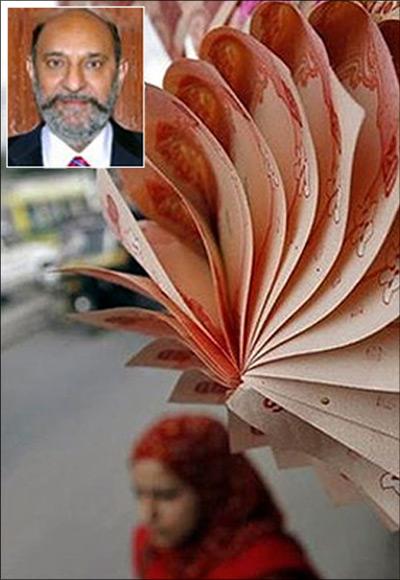 Billionaire club sees one entry, five exits in first 7 months of year.
How to make 1,245 tonnes of wool disappear without trace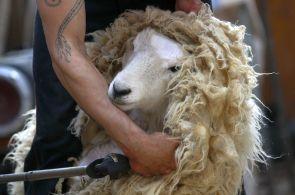 National Spot Exchange data shows huge amount of wool going out of its warehouse, but a visit to the storage reveals a different picture.
Mumbai billionaire's grand plans come unstuck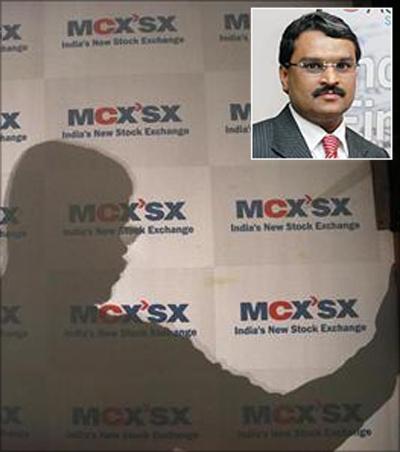 NSEL is the latest example of how Jignesh Shah's grand plans are coming unstuck.
Indian row over poverty extends to Harvard and Columbia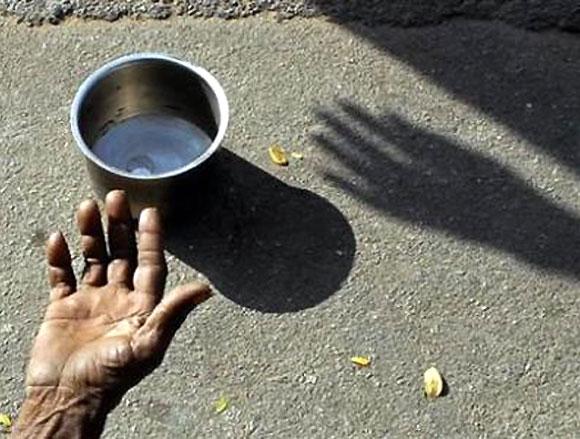 The debate boils down to what path India should take in coming years as slower growth puts further poverty reduction at risk in the world's second-most populous nation.
How drug firms dodge government rules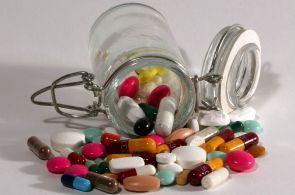 A probe finds several pharma majors in breach of the law; and in turn they blame the government.
Why PSU stocks are getting hammered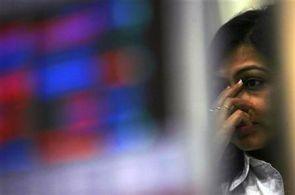 In the last two months, these stocks have lost nearly a quarter of their market cap.
August 02, 2013
PIX: Why Google's Motorola Moto X phone is 'special'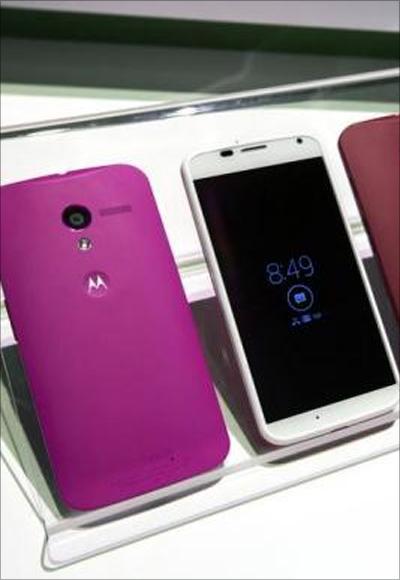 Motorola on Thursday unveiled a new smartphone that consumers can personalise with a choice of colours and materials, hoping to stand out in a crowded market and justify the $12.5 billion that Google Inc paid for the ailing handset maker.
IMAGES: How brands in India can change lives for better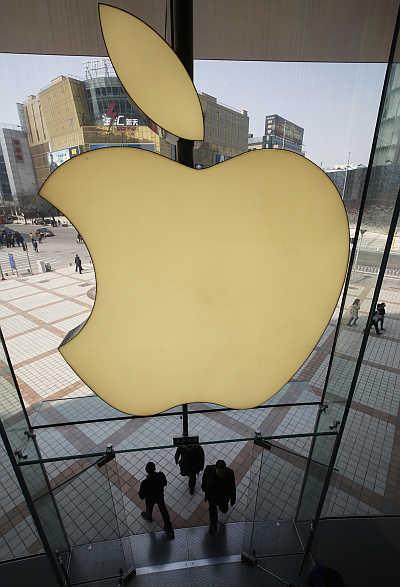 Social changes around us provide interesting triggers for connecting to brands.
Why India must say no to 'jugaad'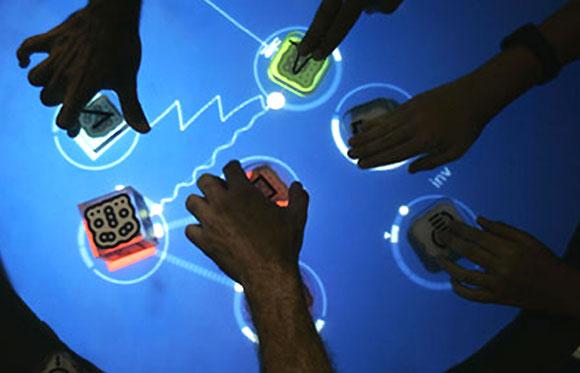 What was being hailed as innovation in Indian industry not so long ago was nothing but cutting corners and skipping processes.
India's 10 best brands, Tata is No 1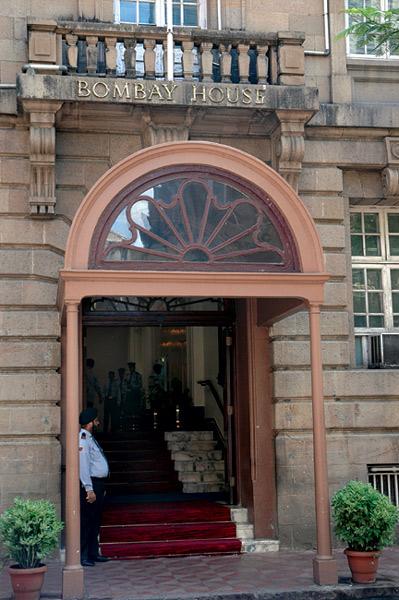 The Tata group has touched the lives of millions of Indians since the last 100 years.
August 01, 2013
Kavin Mittal's quest for a killer app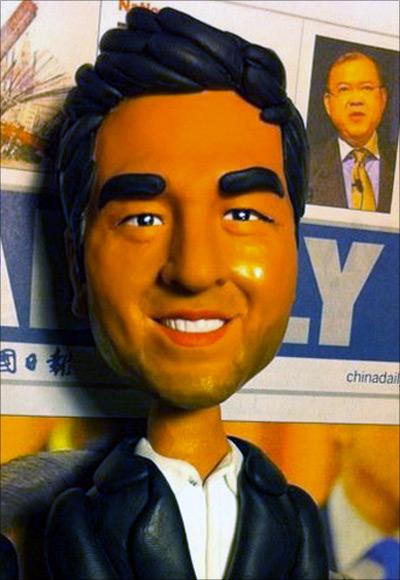 Just as his father Sunil Mittal ignited a revolution in telecom in India, Kavin is trying to do so in a space that represents the rapid convergence of two industries-the internet and telecommunications.
Who should be the next RBI Governor? Vote!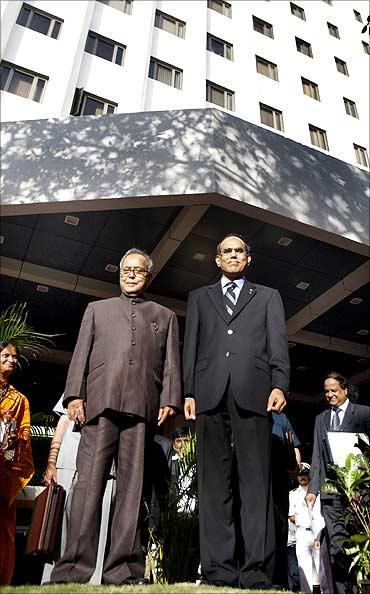 With RBI governor Duvvuri Subbarao retiring in September, 2013, the government is on the look out for the most eligible person to head the Reserve Bank of India.
July 30, 2013
Chidambaram marks a year in office fighting old and new fires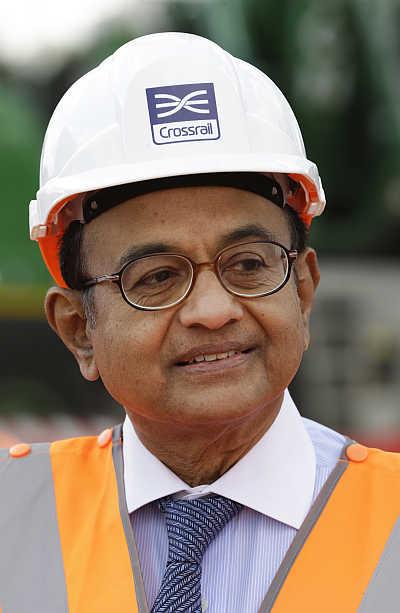 This week, the finance minister will complete a year in his latest stint.
July 29, 2013
SPECIAL: It's time for India Inc to go on a diet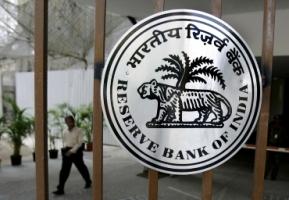 Slowdown and liquidity squeeze by RBI have put India's top 10 indebted firms in a tight spot. But they have a few options.
July 26, 2013
A STUNNING $40 million mansion waiting for buyers!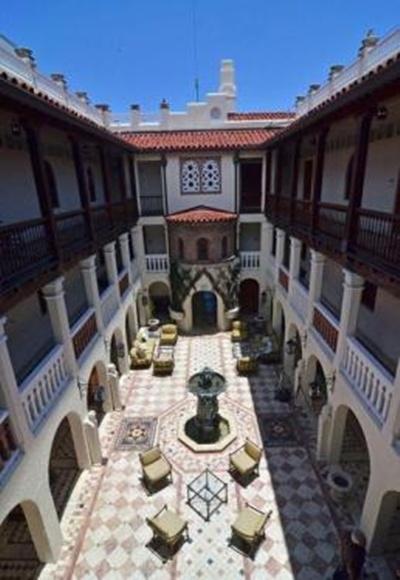 The magnificent 10-bedroom mansion once owned by fashion designer and founder of Gianni Versace, an international fashion house, is set to be auctioned.
July 25, 2013
The Sen-Bhagwati spat: 7 things you should know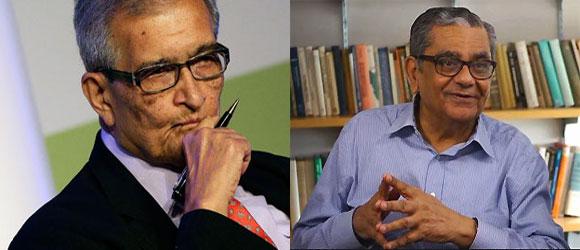 Minor disagreements between Jagdish Bhagwati and Amartya Sen have amplified into a shouting match.
SPECIAL: Six steps that can put the economy back on rails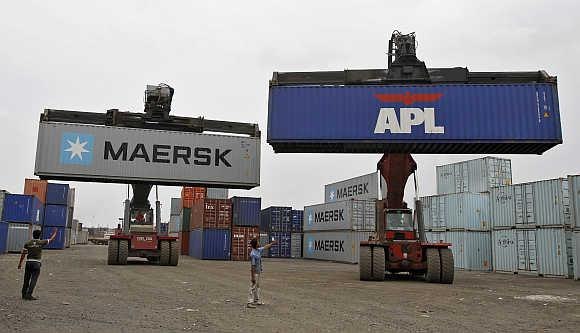 Overseas investors are scared of putting money in India - and this should worry the government, says T V Mohandas Pai, Chairman, Manipal Global Education and former member of Infosys's Board of Directors.
India's most competitive states: Maharashtra beats Gujarat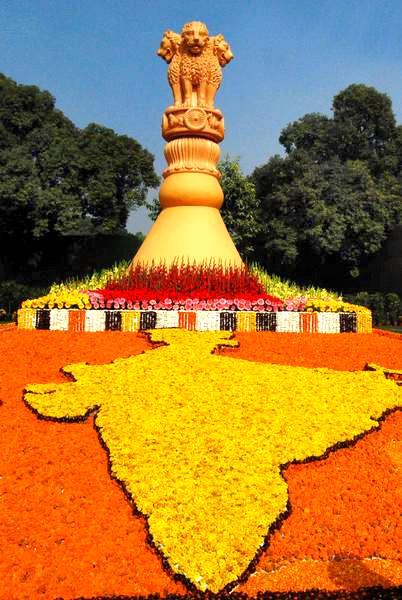 India's diverse and dynamic states contribute towards making India an economic power.
INVEST in these 14 sectors to build global economy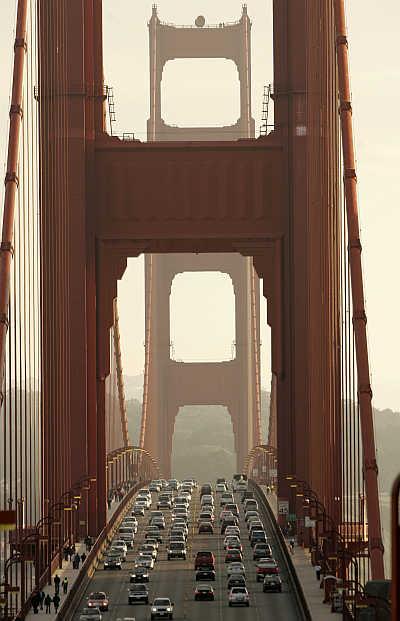 Let's take a look at 14 infrastructure sectors that need immediate attention.
July 24, 2013
The man with the Rs 20-crore pay packet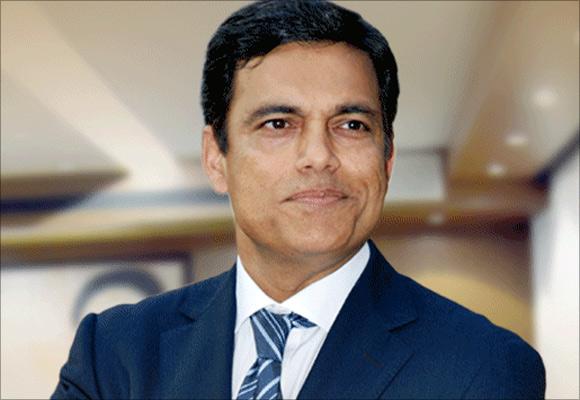 Governance group SES thinks so but JSW Steel says he's exemplary and deserves it.
10 best-performing tech CEOs in the world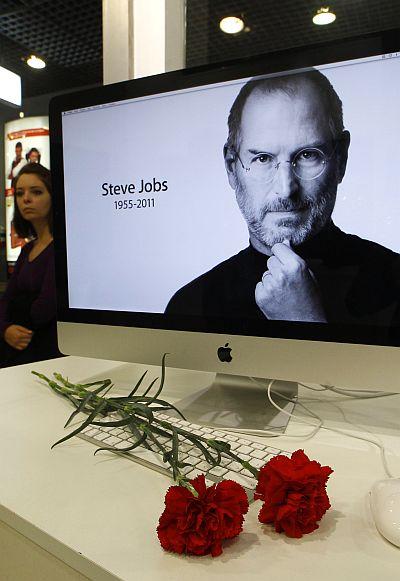 Here are the leaders that have created the best value for shareholders while maintaining high standards of corporate social responsibility.
July 23, 2013
SPECIAL: How Reliance Retail plans to strike it big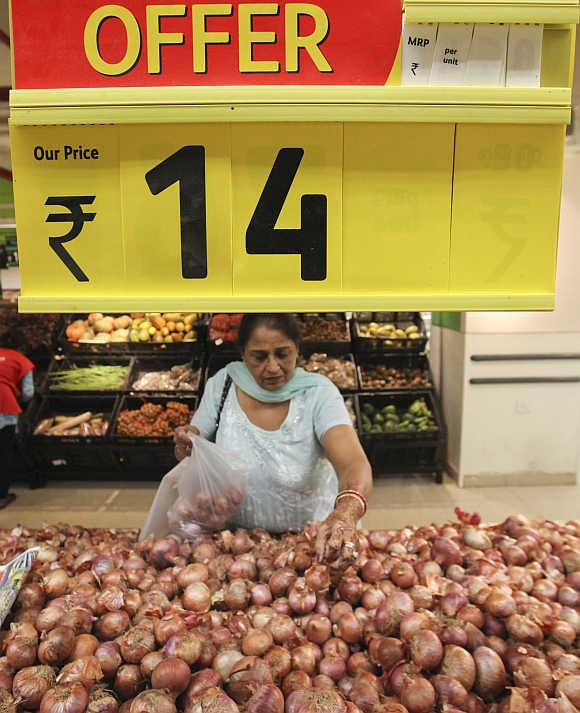 The home-grown retail player will strengthen its Reliance Market chain to take its turnover to Rs 50,000 crore (Rs 500 billion) in two-three years.
Is Gujarat really a success story?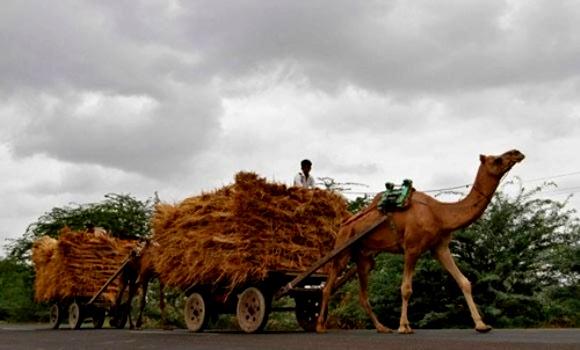 Data on growth in rural jobs and on progress in social indicators don't bear out the story of uniform and high progress
SPECIAL: Business lessons from Uttarakhand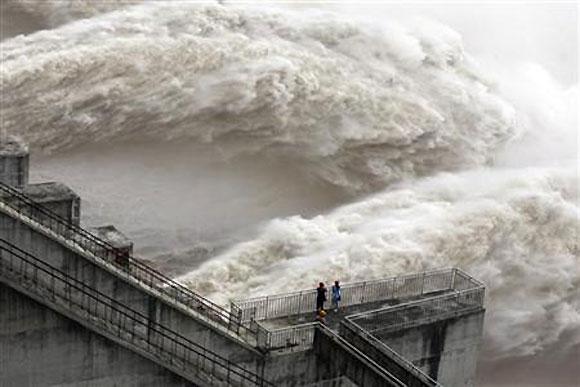 Financial markets and public policy will have to privilege those businesses which not only reduce emissions but try to holistically resuscitate the environment.
Planning to fly? Check out these 15 global airlines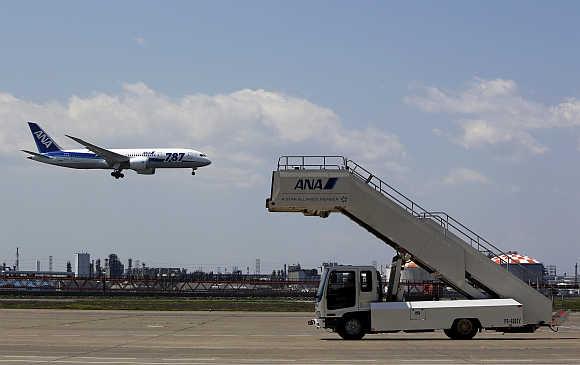 Let's take a look at the performance of some major airlines.
July 22, 2013
Why govt should scrap Adani's Mundra plan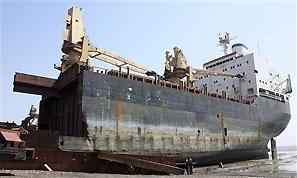 By refusing permission for the proposed ship-breaking facility, India can send a categorical message to the foreign ship owning countries that they should keep their own waste and recycle
8 Indians among world's best performing CEOs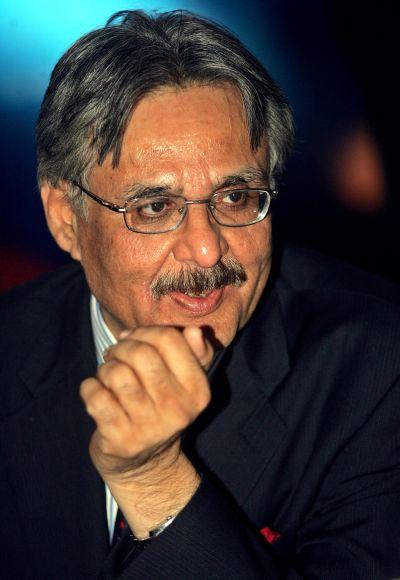 In yet another sign of rising Indian dominance in the global business arena, eight corporate bigwigs from the country have made it to the list of the world's 100 best CEOs.
Find out which Indian airports are named after leaders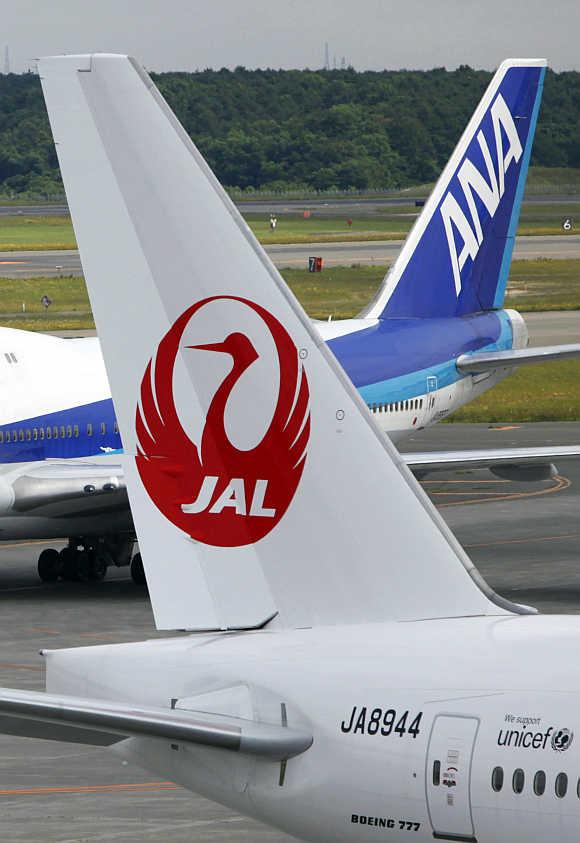 Bangalore has decided to name its international airport after Kempe Gowda, the founder of the city.
SPECIAL: Did Modi make Gujarat Vibrant?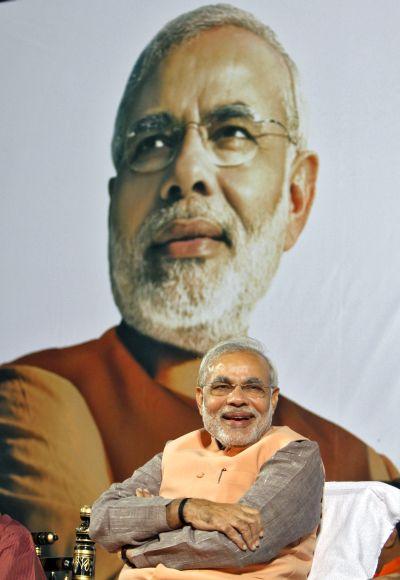 Growth is impressive but there are questions on inclusiveness.
July 19, 2013
'We have had one bad year, we will get out of it': Dr Singh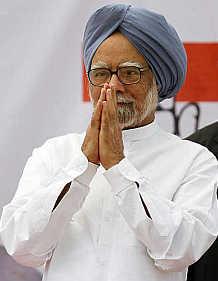 The most immediate cause of worry is the recent volatility in foreign exchange markets, Prime Minister Manmohan Singh tells the Assocham annual general meeting.
Can Nirmalya Kumar help Tatas tide over the tough times?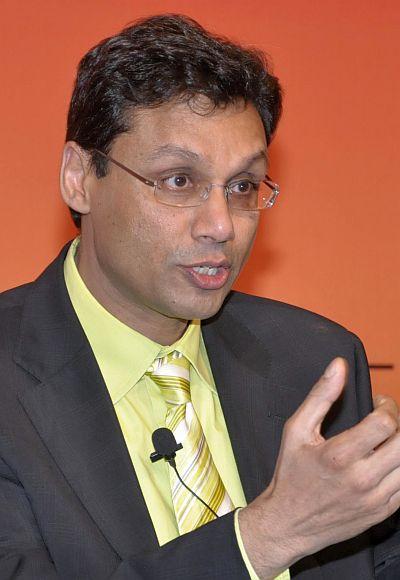 To say that Nirmalya Kumar has enjoyed a groundbreaking career is to say the very least.
July 18, 2013
IMAGES: 10 airports that have WORST record in missing flights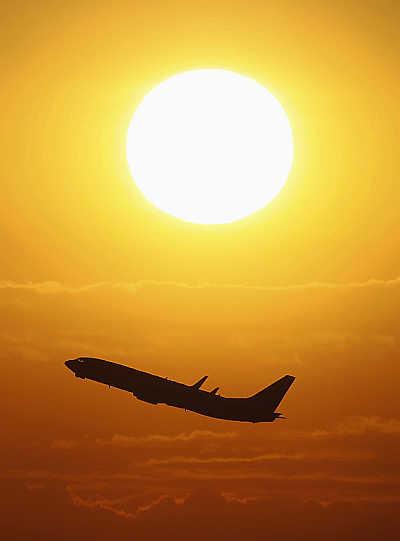 One of the biggest fears of travellers around the world is missing connecting flight.
India's most powerful CEOs, Mukesh Ambani tops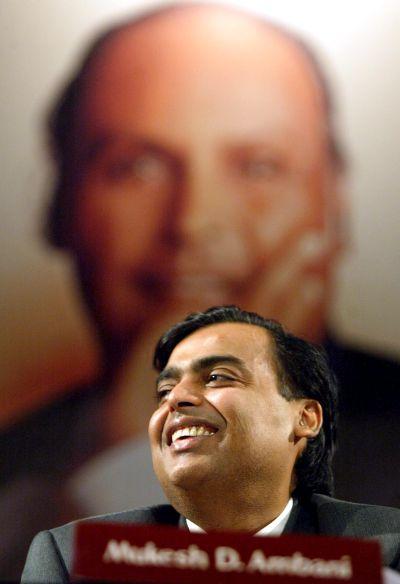 Mukesh Ambani has been ranked as India's most powerful CEO.
July 17, 2013
SPECIAL: Will microfinance firms make good banks?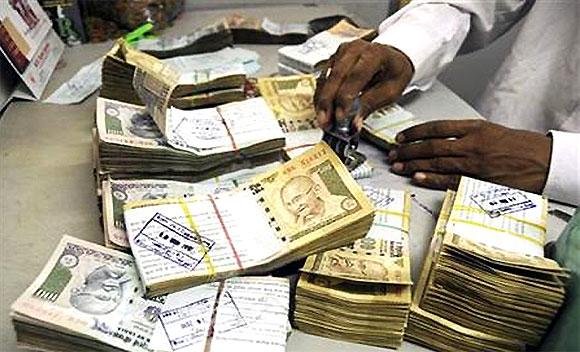 One of the hurdles for MFIs towards becoming banks is an unsecured loan portfolio.
SPECIAL: Unilever steps up its India game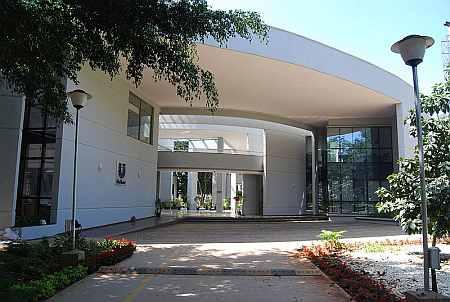 Unilever CEO Paul Polman appears to have achieved what he set out to do -- partake of India's growth story.
SPECIAL: Flipkart beefs up to take on Amazon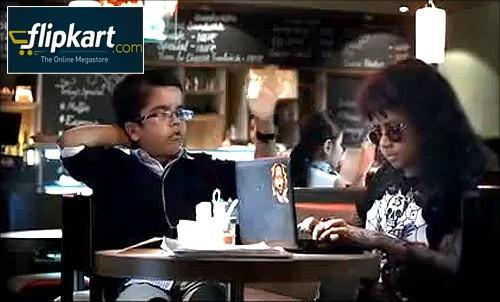 After all, talk of Amazon buying into Flipkart has been doing the rounds for long, although the two Bansals have denied it many times before.
15 Indian companies that are most global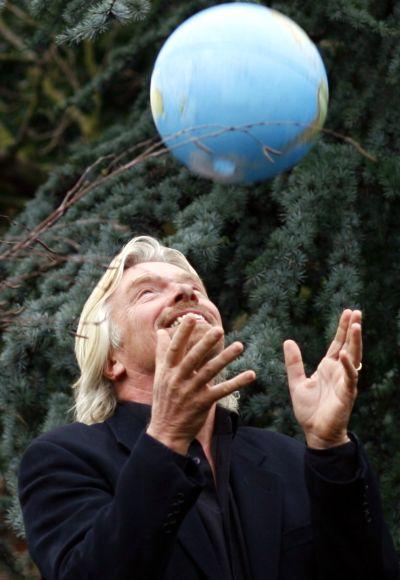 On an average 75 per cent of their total revenues come from international operations and they hold 57 per cent of their total assets overseas.
Note-worthy: Whose face is on which currency?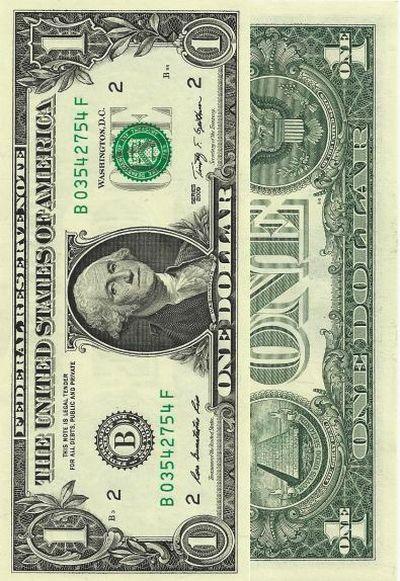 How well do you know the popular banknotes from around the globe and the personalities featured on them?
July 16, 2013
Can Murthy's magic make Infosys a star once again?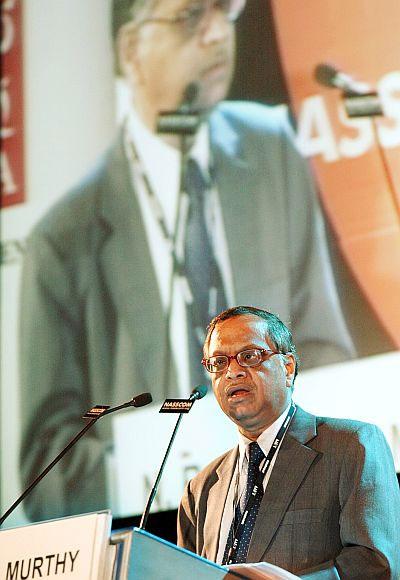 While having Murthy around will certainly help bolster employee morale, Infosys will have to go in for more process innovation and automation.
July 15, 2013
Narayana Murthy tightens grip over Infosys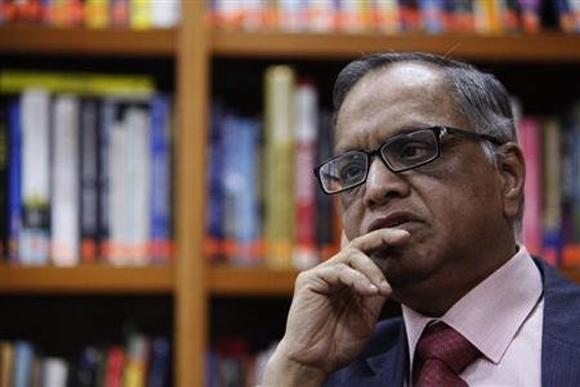 N R Narayana Murthy, who returned to Infosys last month, has now taken over the driver's seat at the Bangalore-based company.
Remembering Amar Bose: The label 'Great Man' fits him to a T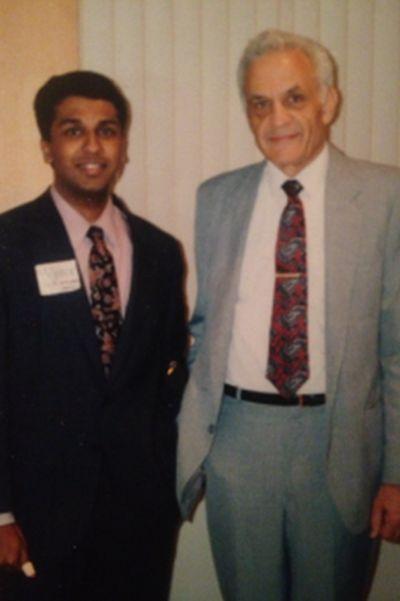 Sree Sreenivasan recalls his encounters with the pioneer of sound who passed away on Friday and gives a sense of how many lives he touched -- in big and small ways.
20 most profitable companies in the world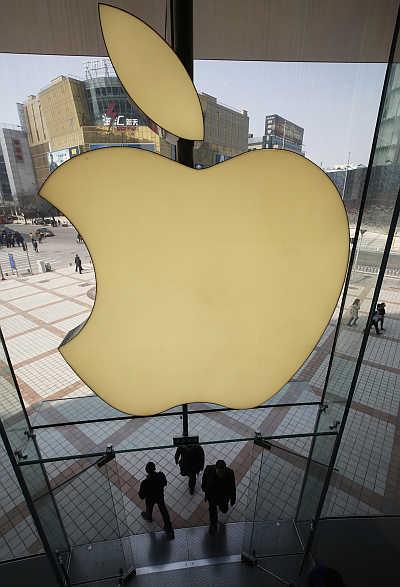 Let's take a look at 20 most profitable companies in the world.
July 14, 2013
SPECIAL: What it takes to float an offshore company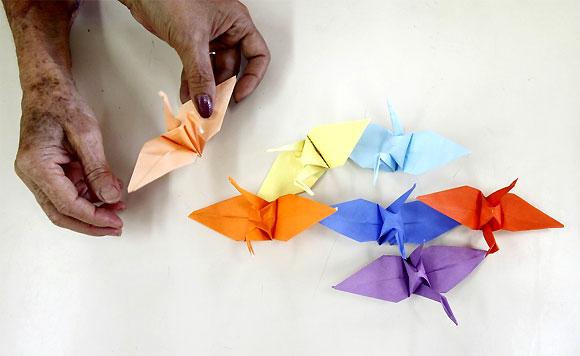 A resident individual is not among entities eligible to incorporate a foreign company, but resourceful people find a way around
July 12, 2013
When the parent comes out of sub-brands' shadows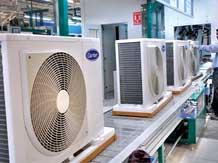 UTC India is playing up the umbrella brand of Carrier and OTIS to push integrated services.
Food security bill: More savings for the poor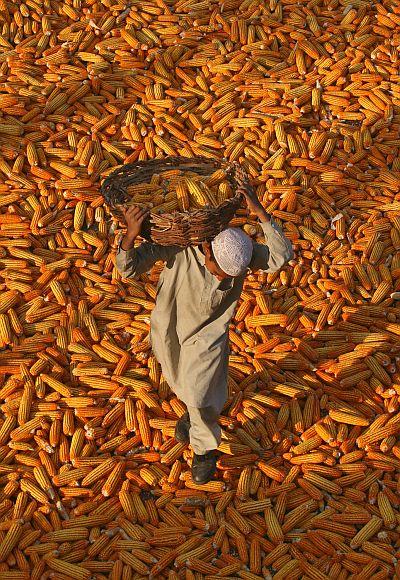 To translate into more spending on education, health, and nutritious food.
Govt plans to 'promote' GM food rather than regulate it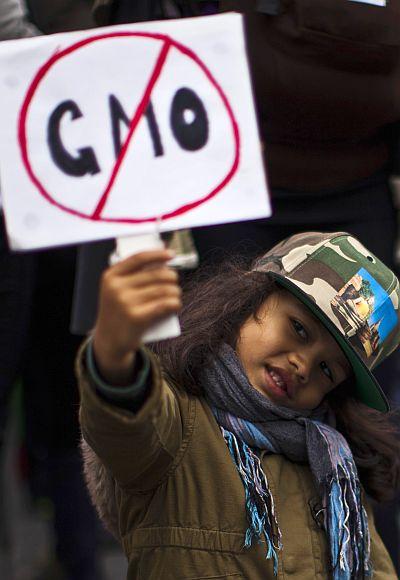 The serious glitches in the Biotechnology Regulatory Authority of India Bill.
12 banks that have largest capital in the world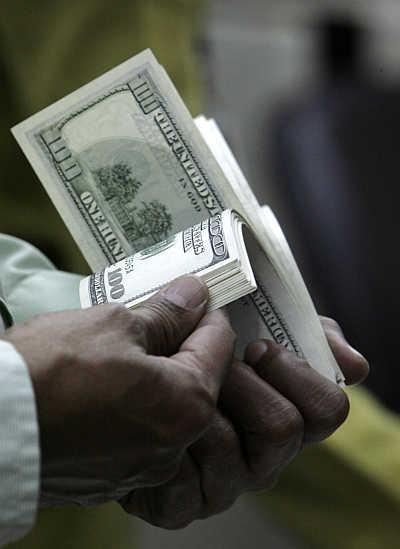 Let's take a look at 12 biggest banks in the world, according to recent figures released by The Banker.
Tech Mahindra readies for big leap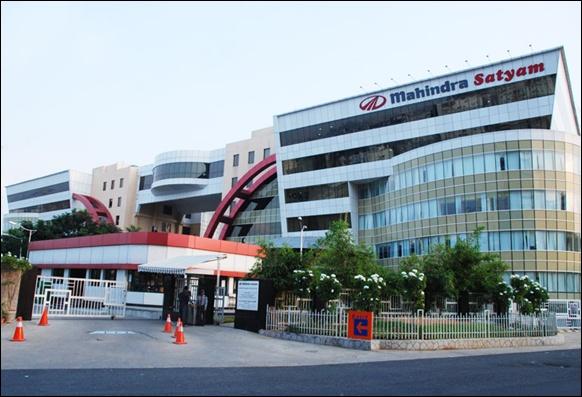 The company has put in place a new team to scout for opportunities in new verticals and geographies in order to double revenue in two years.
Is Basab Pradhan a victim of Infosys' revival plan?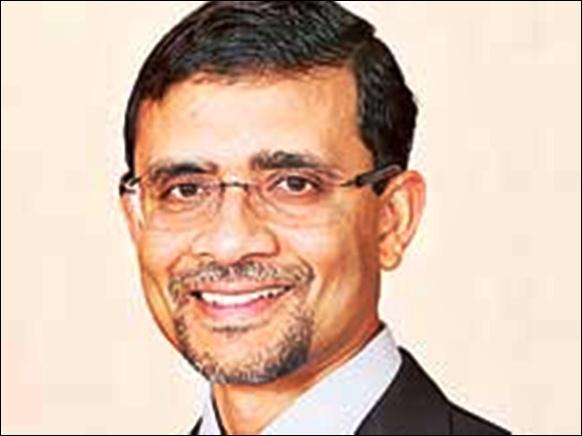 It is perhaps rare for a senior corporate executive to announce his resignation on Twitter.
July 11, 2013
Big-ticket property deals hit in Mumbai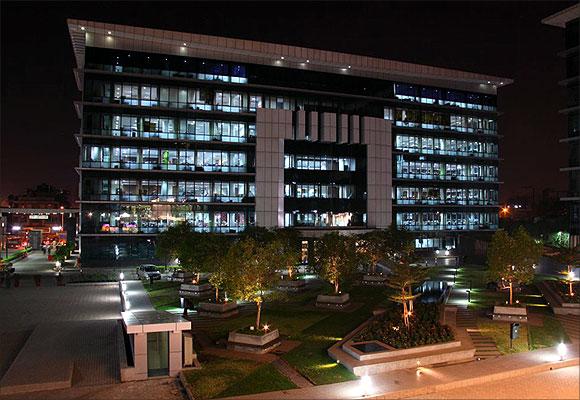 Air India's plans to lease its headquarters in Nariman Point has been hit.
Why D-Mart is profitable when retail giants are not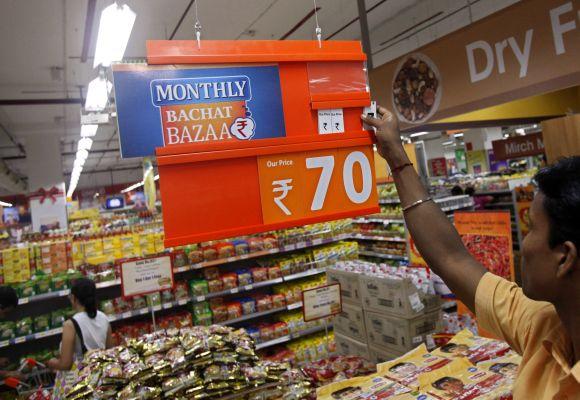 The big question, however, is if it can sustain its business model as it grows and expands.
July 10, 2013
SPECIAL: Why is a free market for gold risky and volatile?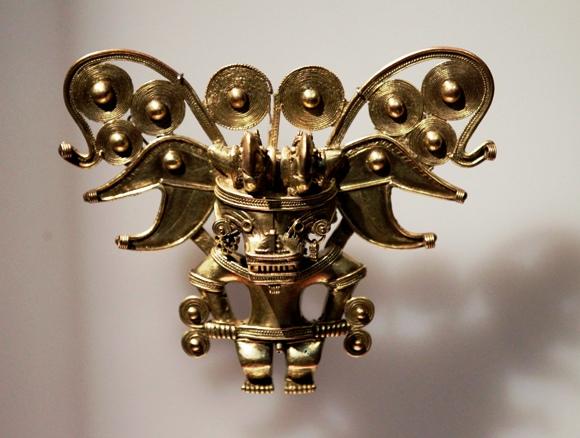 Ten years ago, gold was selling at well below its long-term inflation-adjusted average, and the integration of three billion emerging market citizens into the global economy could only mean a giant long-term boost to demand.
SPECIAL: Is luxury housing slowdown-proof?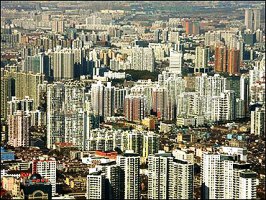 The year so far has witnessed several luxury project launches by major real estate companies such as DLF, Unitech, Supertech, Tata Housing and Godrej Properties.
India's most admired companies, TCS is No.1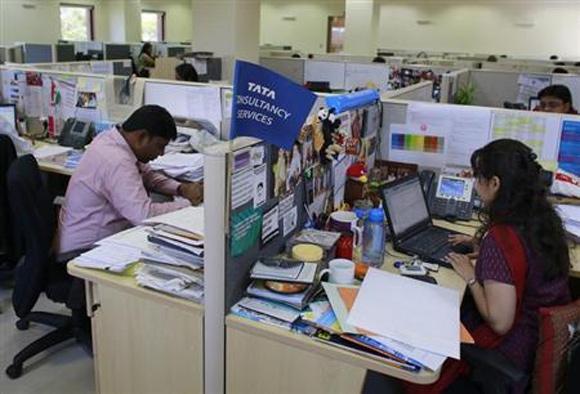 Software giant TCS has replaced its group firm Tata Steel as the country's most admired
July 09, 2013
SPECIAL: Why did the Air India Maharajah get dethroned?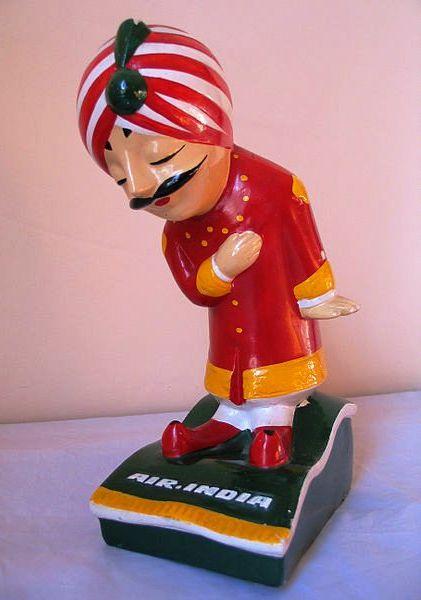 Unviable, politically-driven routes, strikes, high staff salaries despite low productivity, all led to the airline multiplying its losses.
What makes Pune a realty hotspot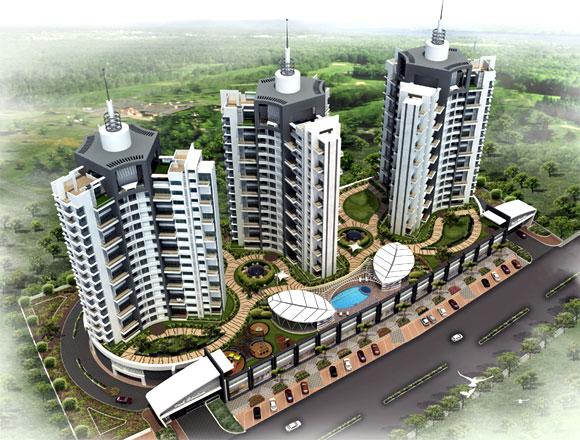 Baner, tagged as Pune's "queen of the suburbs", is located on the northwest side and has emerged as a high-growth location in terms of real estate development.
July 08, 2013
Can India Post survive if it gets a bank license?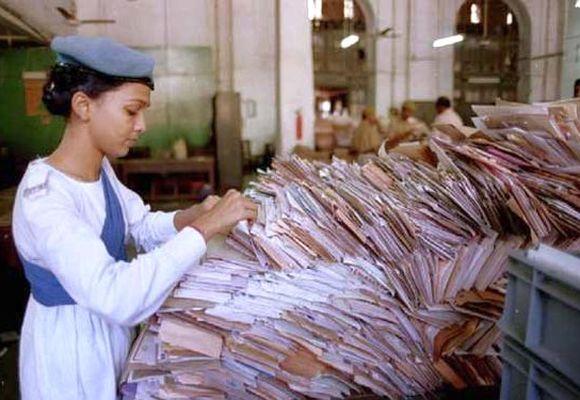 The institution lacks the required experience in the financial sector.
Red tape, graft spoil Wal-Mart's big plans in India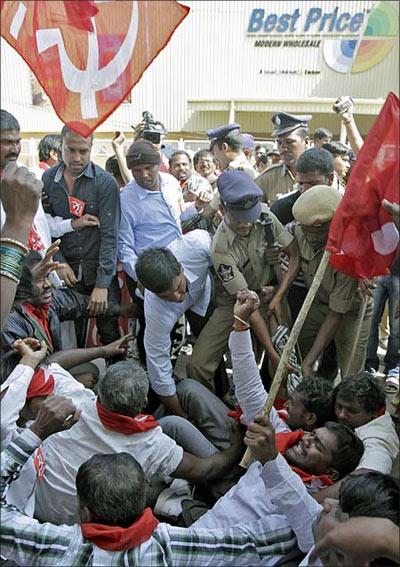 The delay and faltering partnership mean Wal-Mart may miss out on the "first-mover" advantage in a country considered the last great frontier for global retailers.
The PMO's role in Jet-Etihad deal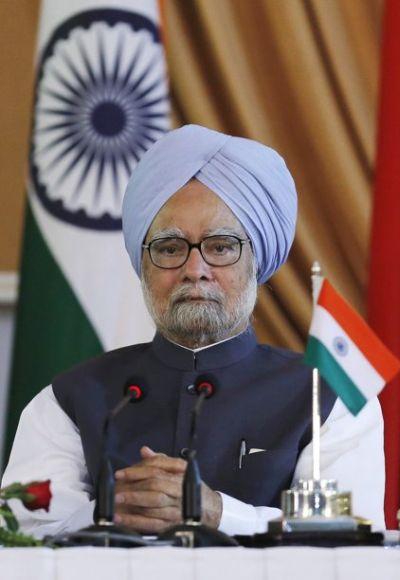 Manmohan Singh clarifies his office's involvement in the deal that's facing criticism from the opposition and media.
Decoding the real estate Bill: How it will help buyers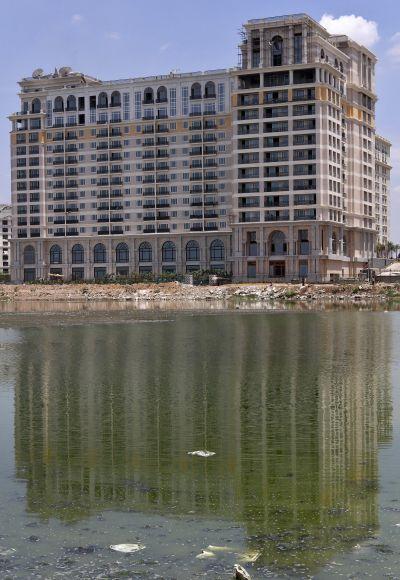 The Bill will improve buyers' confidence and boost demand for residential real estate.
Six ways to stay ahead of inflation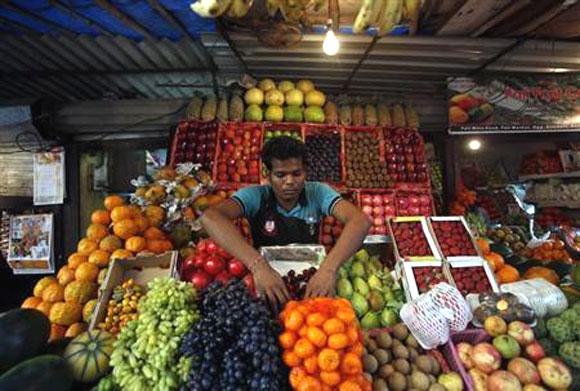 Use a mix of instruments that will beat both the wholesale and consumer price indices
July 07, 2013
A small step that can revolutionise LPG subsidy regime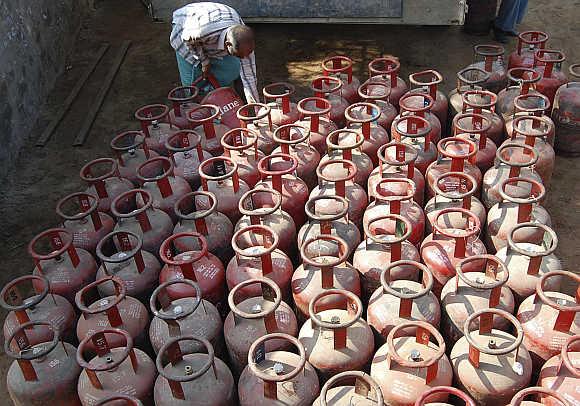 It could become a giant leap towards lasting reform if the experiment in direct benefit transfers for cooking gas subsidies pans out.
How a Chinese drink plans to capture the global market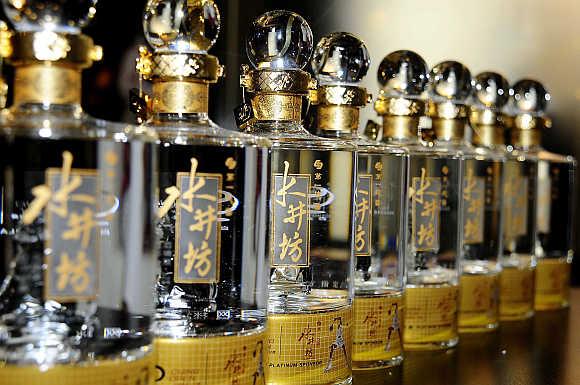 Baijiu is the world's most consumed form of liquor thanks to its popularity in China.
July 06, 2013
Premature crowing over Dhaka's textile sector problems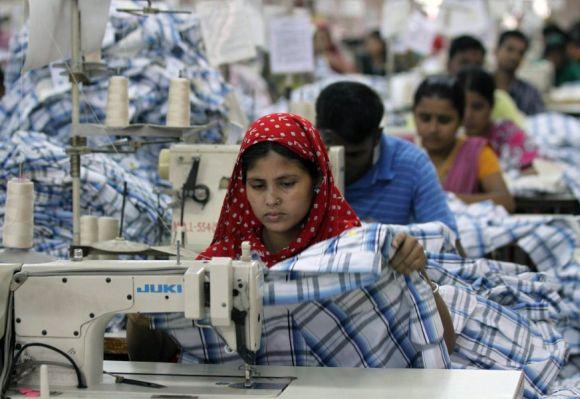 Despite the recent Western criticism on Bangladesh's labour standards, India has a long way to go before it overtakes the neighbour in global exports.
Energy price reforms no quick fix for India's blackouts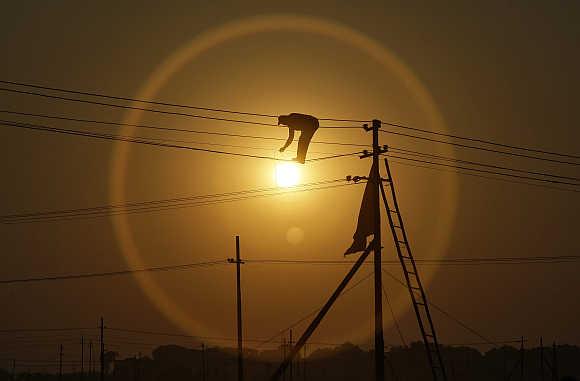 A third of the 1.2 billion Indian population has no access to electricity.
July 05, 2013
SPECIAL: Can Ranbaxy come out of the shadows?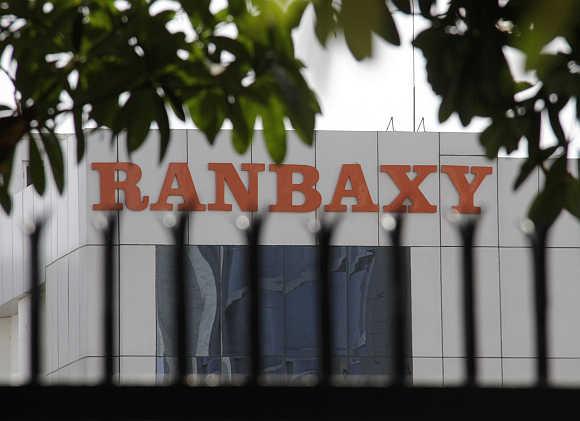 It has hired consultants to advise it on a strategic project and compliance issues in the US. It also needs to improve employee morale.
Why Tatas need to take Charudatta's suicide more seriously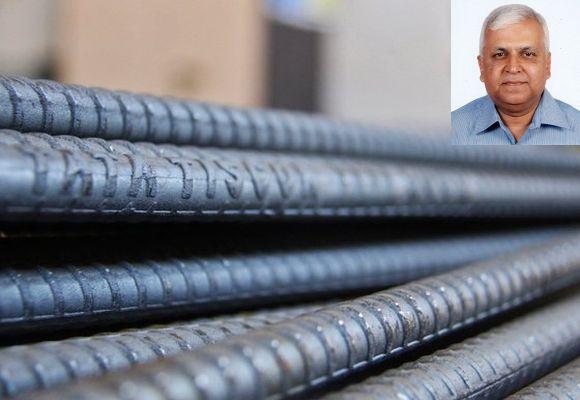 The management should have acted as soon as they were made aware of the senior employee's depression and abrupt exit for the company.
Emerging markets mania was a costly mistake: Goldman exec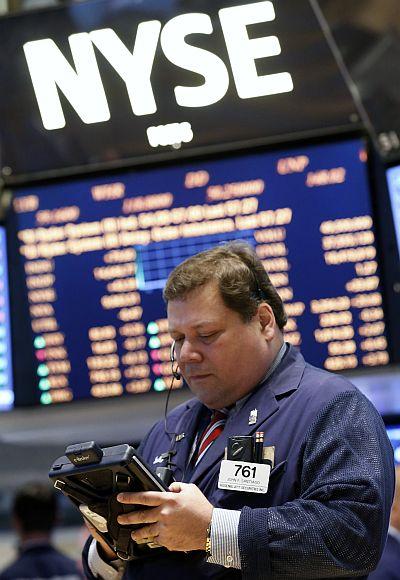 Investors who ditched US markets for emerging ones during the financial crisis are set to pay a hefty price.
July 04, 2013
Manu Anand quitting Pepsi stirs up controversies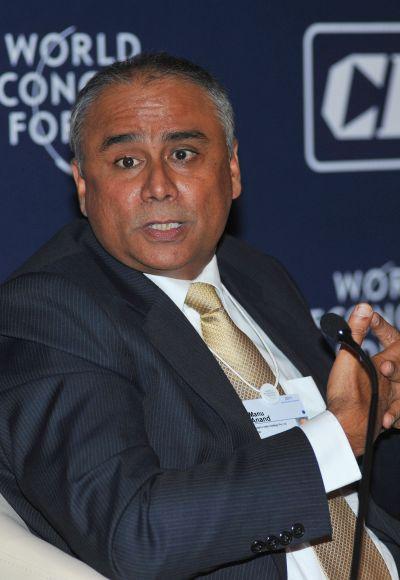 Speculation is rife that it was the poor response to Pepsi Atom and the heavy spending on IPL that cost him his job.
Why investors love Mahindra & Mahindra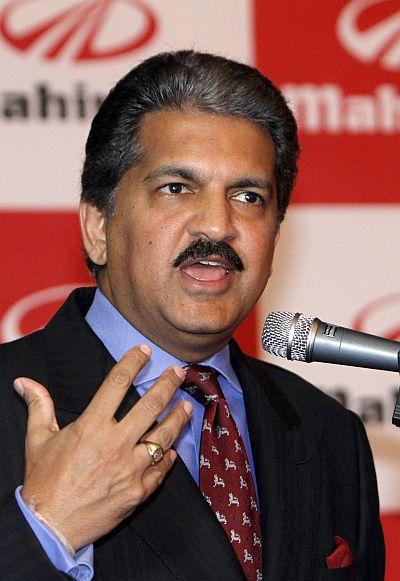 Investors have been concerned about M&M's diversification into non-core businesses but the company is taking the right measures to build their confidence.
July 03, 2013
World's major banks find themselves in new TROUBLE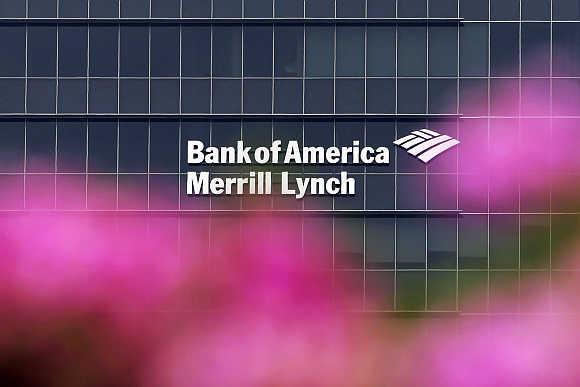 European Commission charges follow a two-year investigation.
Yellow fever: India's gold demand over the past 10 years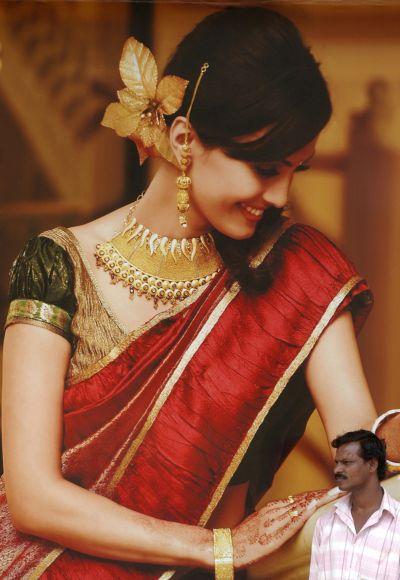 Despite the rising prices, the gold demand has grown steadily in the last decade except for the last two years.
What is Vijay Mallya and Rahul Dravid's Kolkata connection?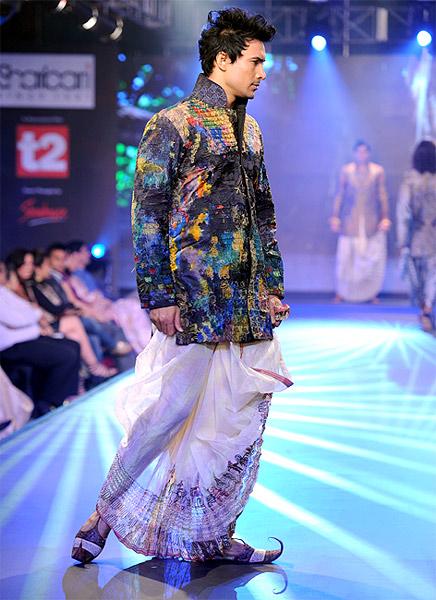 Both simply love to wear Kolkata-based designer Sharbari Datta's classic collection of 'dhoti' and 'kurta'.
July 02, 2013
The entrepreneur who didn't miss the bus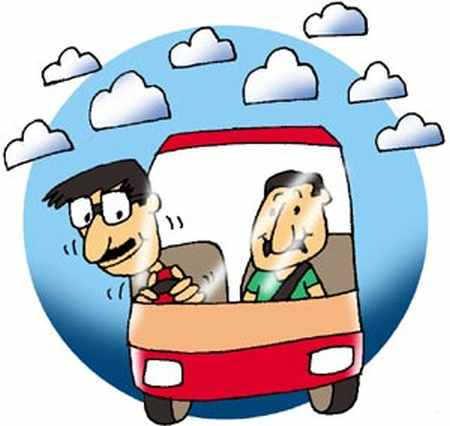 From a village boy to CEO of India's largest bus ticketing service, Sama learnt about business on the job.
How many days it takes to earn what a CEO gets in an hour?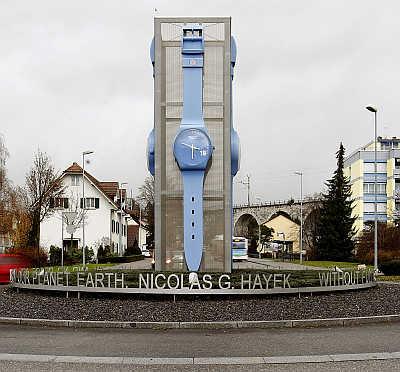 It took around 10 days for the average Italian worker to make the $957 that his firm's chief executive made in an hour in 2012.
China's corporate spying: A three-cornered problem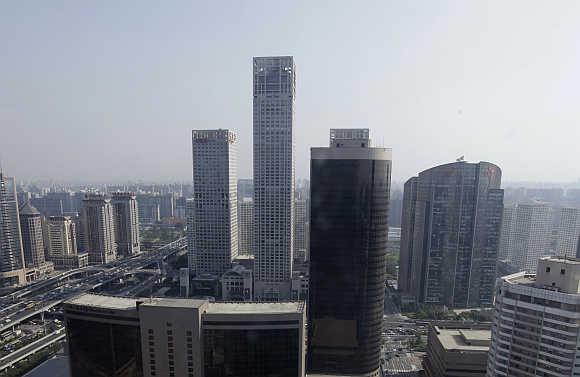 As the economy slows, Chinese companies are under lots of pressure.
July 01, 2013
India needs to diversify away from low-cost programming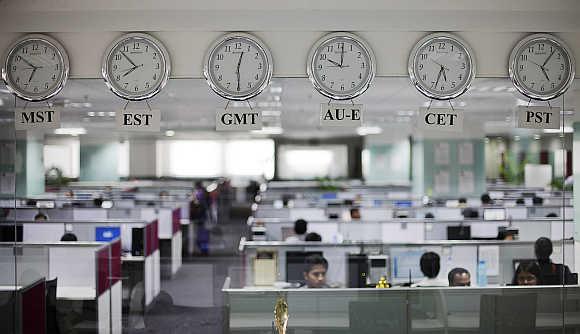 India must diversify its services trade away from low-cost programming if it is to remain an IT-enabled hub.
India set to see boom in retirement home business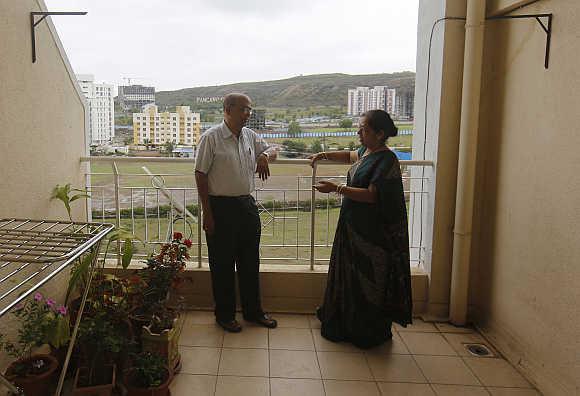 Concept of housing for the elderly still carries a social stigma in the country.
SmartSense: An innovation to solve power crisis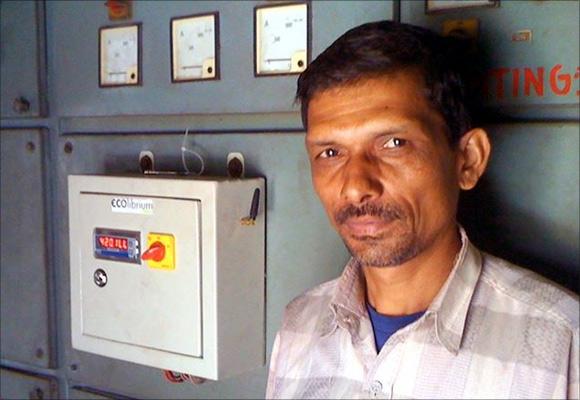 Ahmedabad-based firm's 'intelligent energy monitoring unit' enables firms to keep a tab on power consumption.
June 30, 2013
Enter India's amazing world of frugal innovation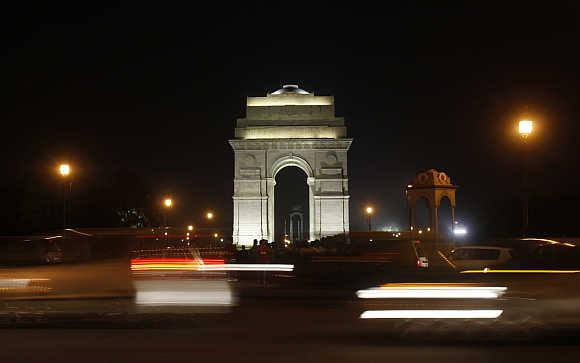 There is a growing trend of frugal innovation in India.
June 28, 2013
'Rajat Gupta's conviction not the end of Indian story in US'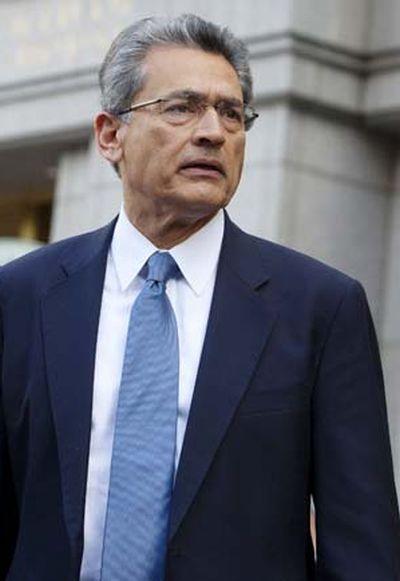 Every accomplished major immigration group in America has had its heroes and fallen heroes.
When risk is mispriced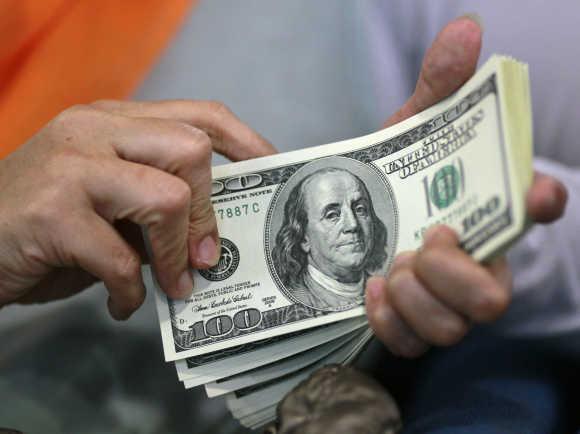 Don't assume governments will set accurate benchmark interest rates for risk-free assets.
What is the correct value of the rupee?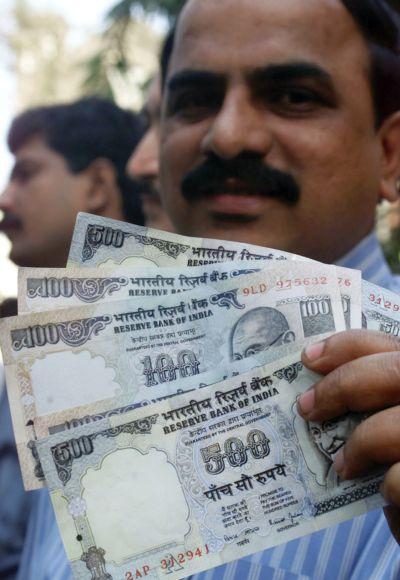 Most importers and exporters are comfortable if the rupee 56-57 against dollar.
June 26, 2013
How Chidambaram fared since his return to finance ministry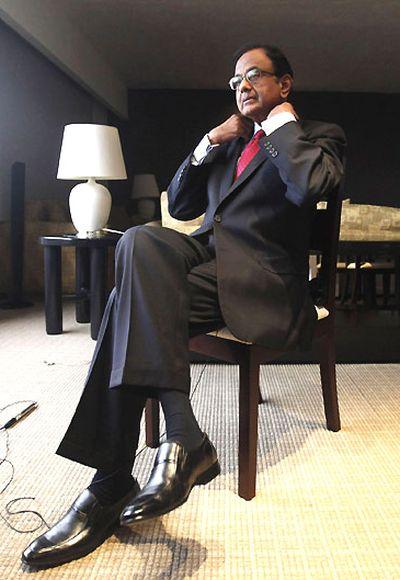 Falling rupee, sluggish stock market is set to make his task more challenging.
June 25, 2013
How property tax can solve India's infrastructure woes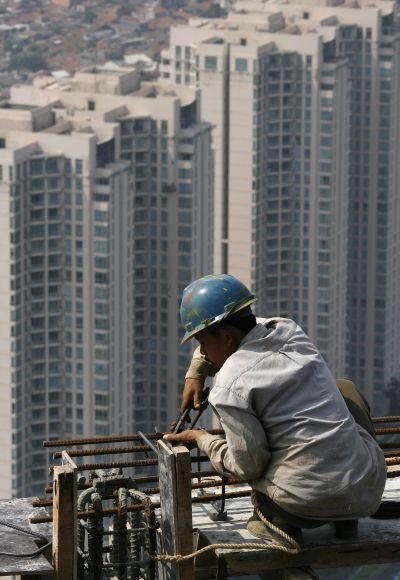 If trained staff is employed, this revenue stream can be a big source of income for municipalities.
Growing corporate frauds should worry regulators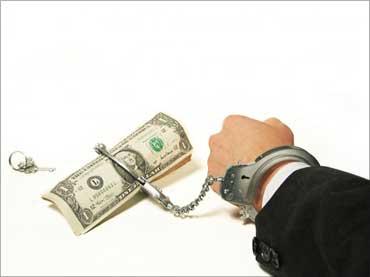 The size of corporate fraud in India almost doubled after 2009, and such cases also increased in number, said a report from Thought Arbitrage, a think tank in Delhi.
Why international retailers are NOT investing in India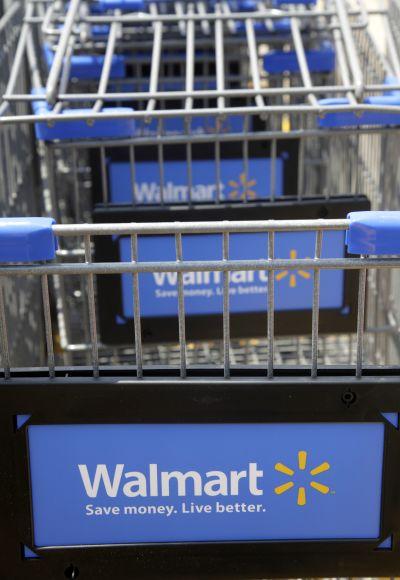 The FDI policy is unviable for them in its current form.
June 24, 2013
PHOTOS: India hedges its bets as Asia embraces casinos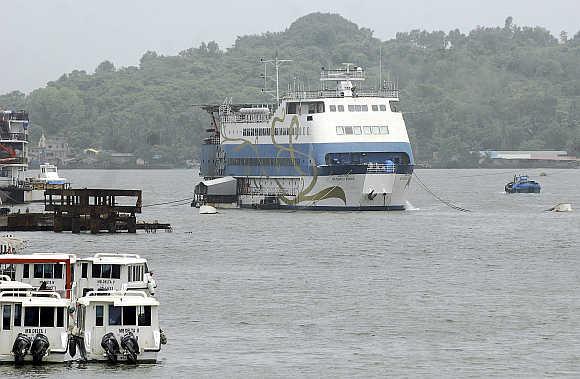 Many Indians bet on cricket and other sports at offshore websites.
Mukesh Ambani BETS on 4G broadband, but RISKS abound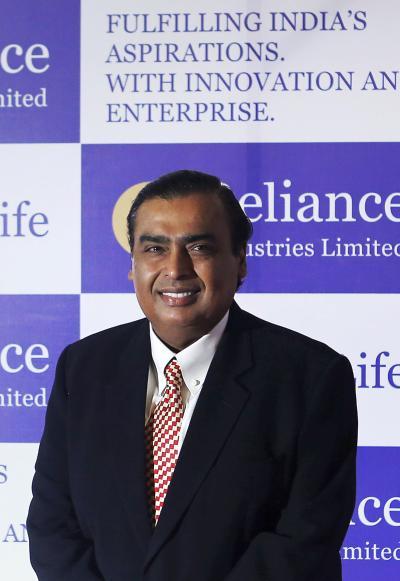 Serious technology challenges await Reliance.
SPECIAL: How rupee depreciation will hit consumer companies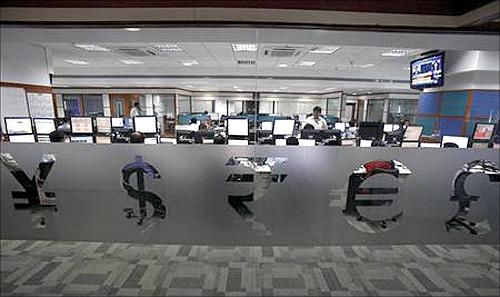 Rupee depreciation to cut earnings 3-4 per cent in FY14.
June 22, 2013
The issue of gender diversity in the workplace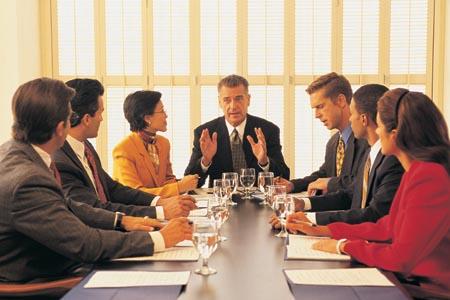 Globally, white-collar gender diversity in the workplace has become as politically correct a cause to espouse as, say, corporate social responsibility.
June 21, 2013
How UBS helped Indians with offshore firms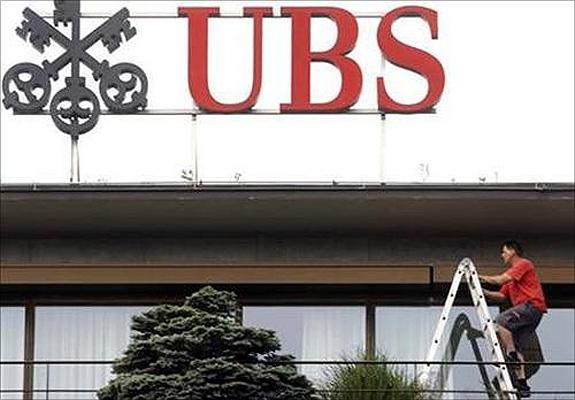 While UBS acted as master client for offshore firms, Sharecorp was a nominee of Indian beneficiaries.
Atul Singh: Coca-Cola's SUNSHINE man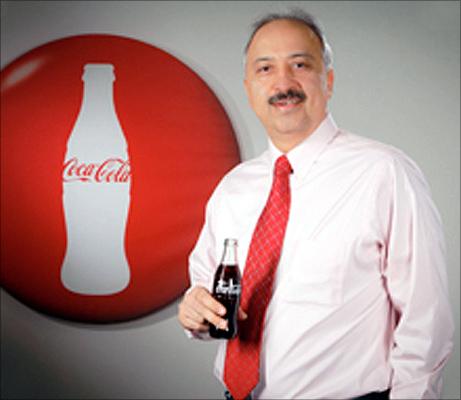 Many say that Atul SIngh has been plain lucky to show heady growth for the company.
Why Trai's cutting roaming charges is wrong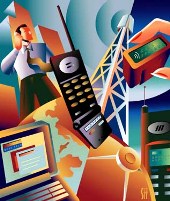 Instead of tinkering with roaming, the circle system should be ended.
Will it be second time lucky for Barmer?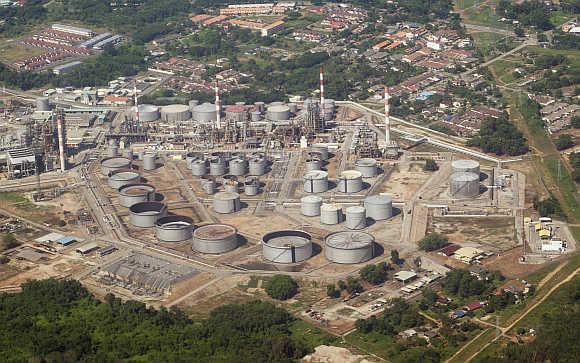 Villager are treating the project as a 'golden goose' and are demanding huge compensation for their land.
Special: What led to the rupee's big CRASH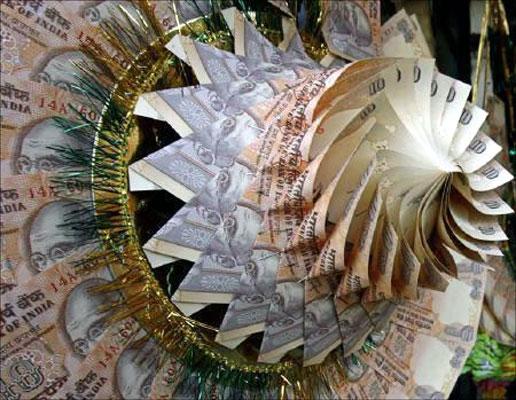 Rupee has depreciated 8 per cent against the US dollar since beginning May'13.
June 20, 2013
Trai turns the game in big telcos' favour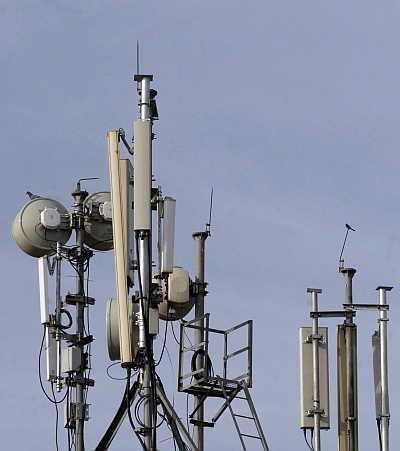 Far from benefitting consumers, the new rules on roaming charges have opened another front in the battle between large and small operators.
The last petrol station before Bali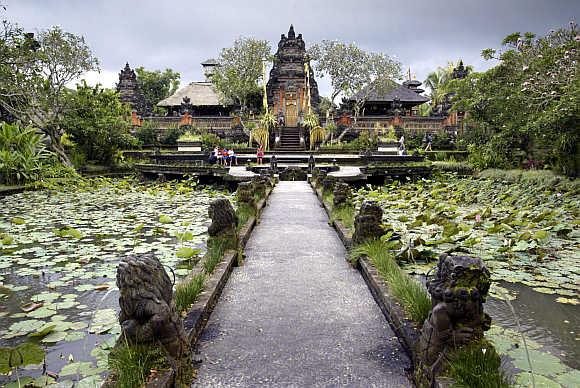 Success of the Ministerial meeting depends on the WTO members putting together the broad contours of a deal by August.
The problems pedestrians face in Indian cities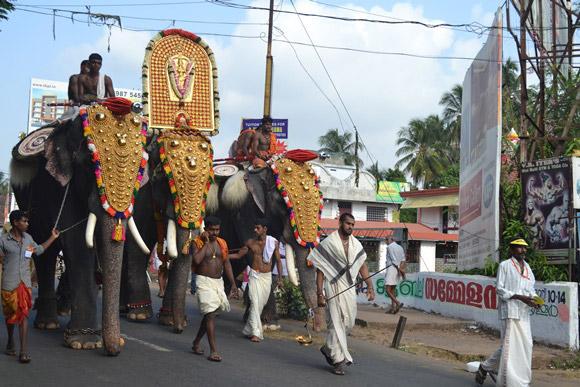 Pavements are the first casualty of street widening to accommodate cars, says .
June 19, 2013
Will splitting Coal India solve the power crisis?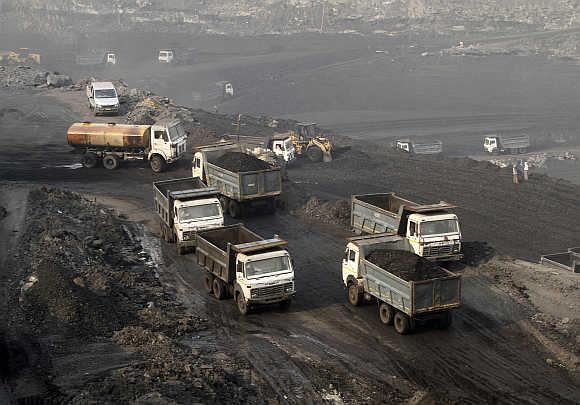 Splitting Coal India Limited could increase competition and hence make production more efficient, but opinion is building against it.
SPECIAL: Why price control for drugs is wrong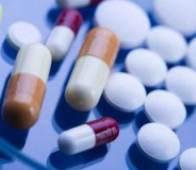 For the poorest 20 per cent of Indians, the expenditure on medicines alone is 85 per cent of what they spend on their health, according to the National Sample Survey.
June 18, 2013
RBI opts for a strategic timeout on rate cuts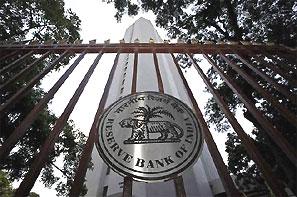 From inflation, central bank shifts focus to rupee stability and capital flows.
June 17, 2013
The inside story of the YES Bank feud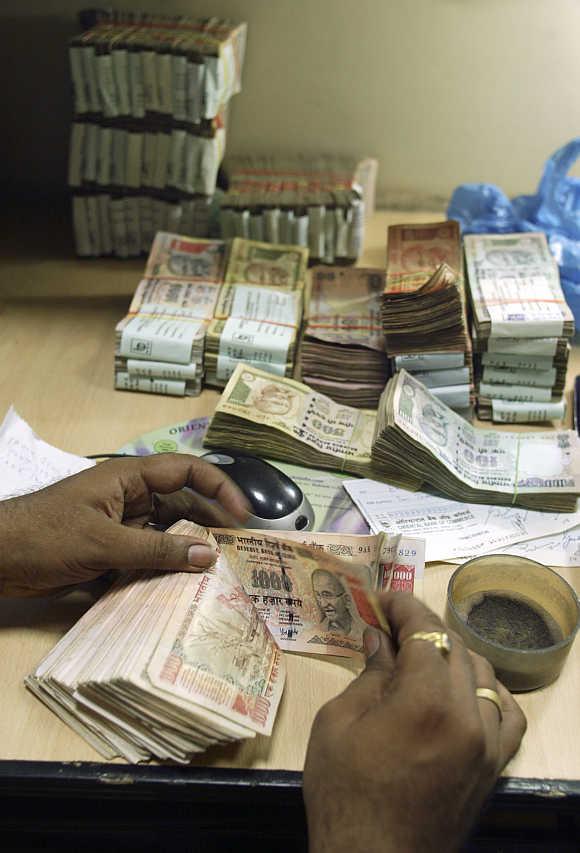 The fight between Madhu Kapur, widow of bank's co-founder Ashok Kapur, and current Managing Director and CEO Rana Kapoor is not about money.
Mis-selling or fraud?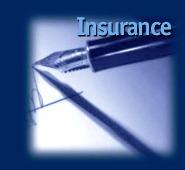 The onus is on you to reject financial products that don't suit your needs.
Yellow fever: Spoiling the appetite for gold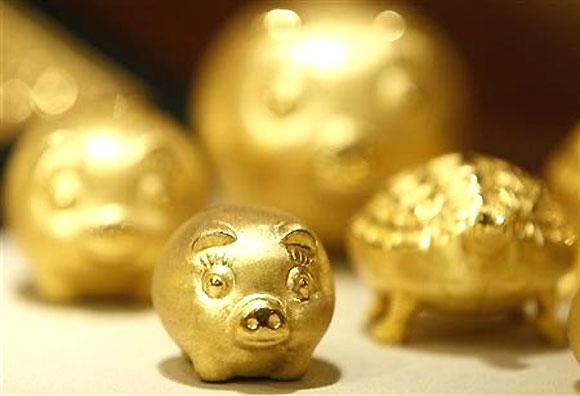 Restrictions on gold by the Centre & RBI will help, but can these make gold unattractive for investors?
June 14, 2013
HUL's legacy brands foster more trust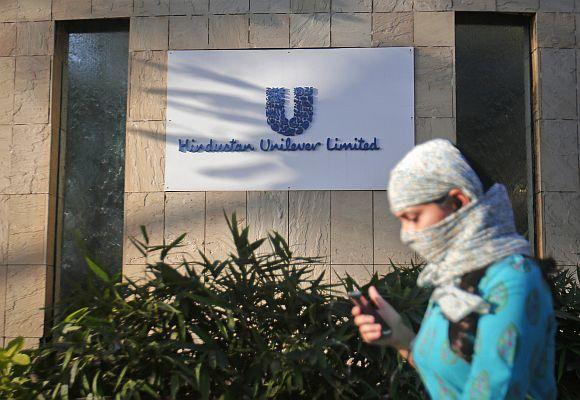 Relatively new brands of HUL, such as Closeup, play second fiddle to other legacy brands such as Colgate from Colgate-Palmolive and Vicco.
Why Forbes' editors in India were SACKED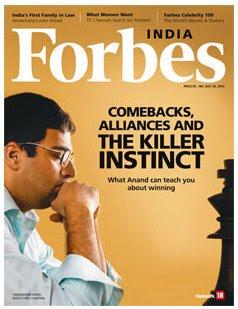 Indrajit Gupta believes the edit team was forced out because it had become more vocal in demanding ESOPs that were expressly promised in their appointment letters in 2008.
SPECIAL: What Murthy told Infosys staff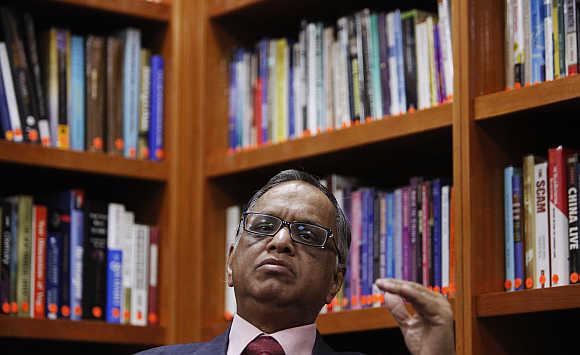 N R Narayana Murthy addressed Infosys staff on Thursday for the first time since taking charge of the beleaguered company as the executive chairman.
How Chhattisgarh transformed its corrupt ration shops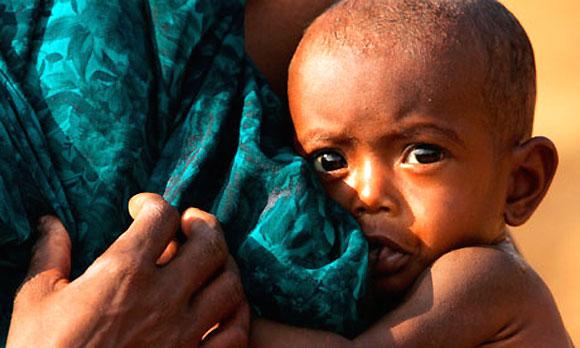 Chhattisgarh proves no cash transfer or UID is needed to make PDS work.
The 4 BIG constraints to India's growth story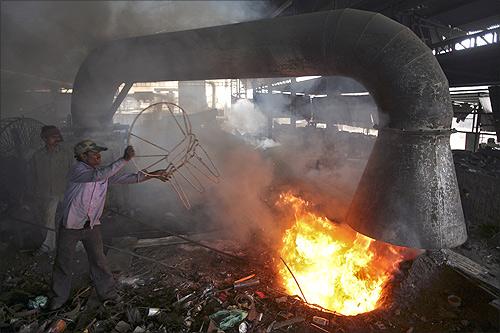 Rapid and inclusive growth in the medium term does not look too likely if one examines the array of unattended constraints.
The Falling Rupee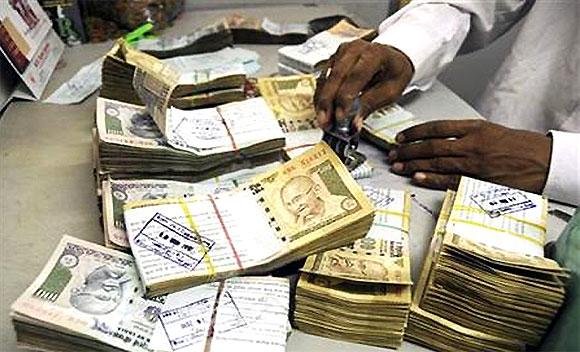 Domestic woes of high trade and fiscal deficits, high inflation, low confidence, lack of will for reforms, were adding to the fall of the rupee.
June 13, 2013
Coal probe shows business in politics needs to be tackled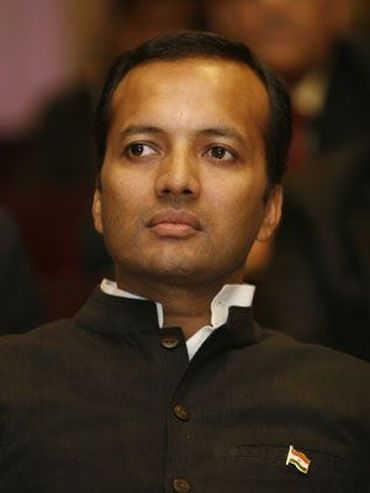 Ministers are forbidden to have any connections with businesses that are related to the work they conduct for the government.
Drug makers pay lip service to R&D in India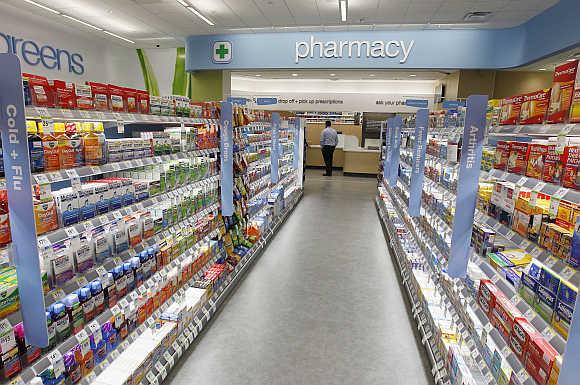 Companies known for spending huge amounts on innovation globally have minuscule budgets for India. What's holding them back?
Why there is nothing surprising about the rupee slide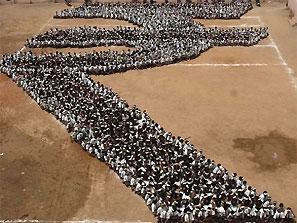 The rupee is being driven into a vicious circle.
June 12, 2013
Short selling can be profitable, but it is dangerous, too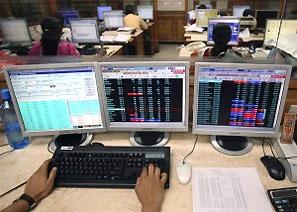 Timing is crucial for a short-sell, so is an understanding of likely float.
June 11, 2013
US fiscal deficit still high, but nobody moving to reduce it
The US fiscal deficit is still dangerously high, but nobody is moving to reduce it.
Real estate regulation Bill fails to address key issues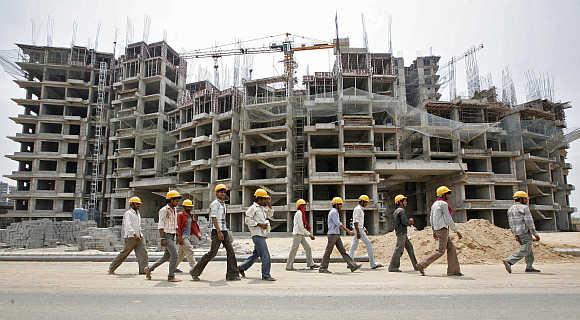 Real estate regulation Bill is consumer-friendly and promotes transparency but does not address the issue of inefficiencies in the approval process and other delays by government bodies.
June 10, 2013
From ICICI to YES Bank: Meet Shagun Kapur Gogia

Shagun Kapur Gogia might not have convinced her uncle Rana Kapoor, managing director and chief executive of YES Bank, to appoint her as a board member of the bank, but it appears she has successfully carved out her own space in the financial world.
Is the Indian FAMILY back in business?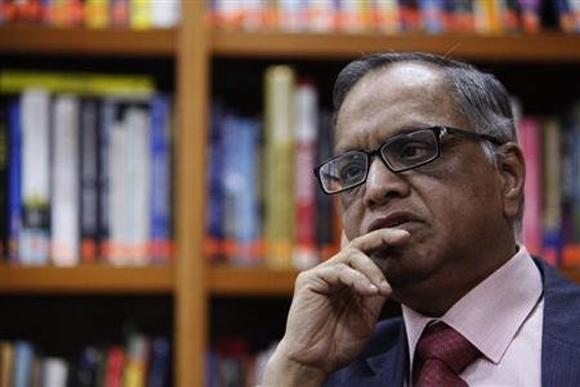 The overall trend to professionalise has always seen an upward trajectory, but at varying rates of adoption.
Should Narayana Murthy have come back to his 'other' family?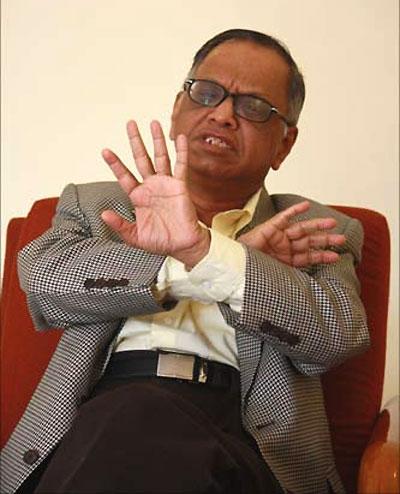 Many corporate leaders have dived back into the fray and helped their companies clamber out of graveyard.
June 09, 2013
Special: How lifestyle expenses can WRECK important goals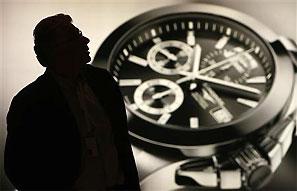 While an occasional big expense is fine, it is important to maintain a lifestyle that leaves enough surplus to invest and save.
MARKET INSIGHT: Don't blindly believe preliminary data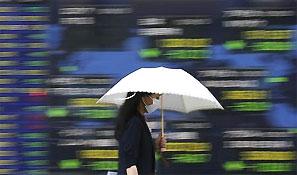 If government statistics are at variance with private data flow, chances are high that the latter presents a picture closer to reality.
SPECIAL: Falling rupee a dampener for several firms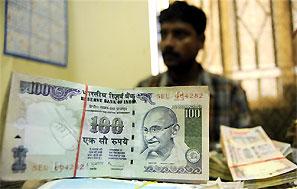 While information technology companies will benefit, firms with high foreign borrowings or heavy dependence on imports will be hurt.
June 07, 2013
Comeback role: The task ahead for Murthy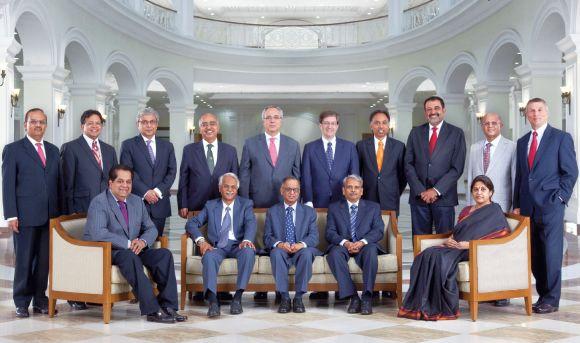 The one-time bellwether of the country's IT industry has slid to the third spot in terms of revenue, overtaken by a relative upstart, Cognizant Technologies (TCS is the largest).
Why raising import duties on gold isn't enough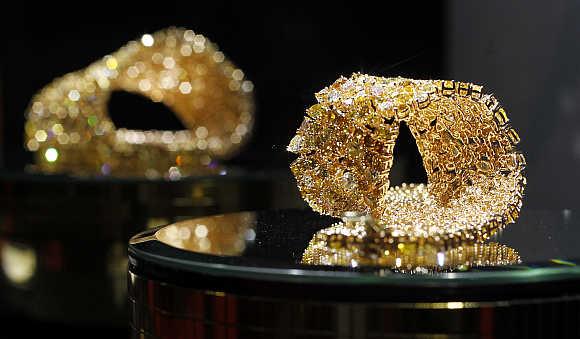 Govt raises import duties again, misses the point.
June 05, 2013
How Emaar MGF DODGED rules to buy land in Dehradun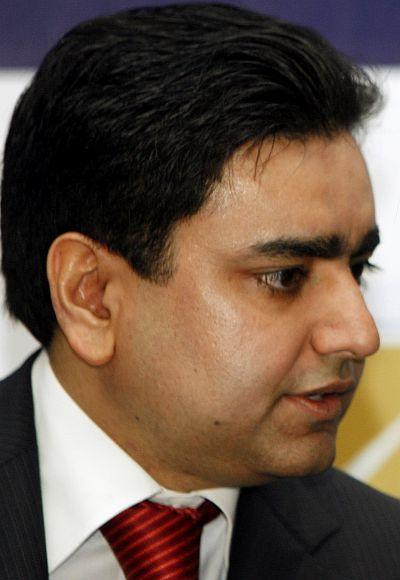 Many layers camouflage the acquisition of 1,127 acres of prime real estate in Uttarakhand's capital.
Why Sensex is RISING when economy is in doldrums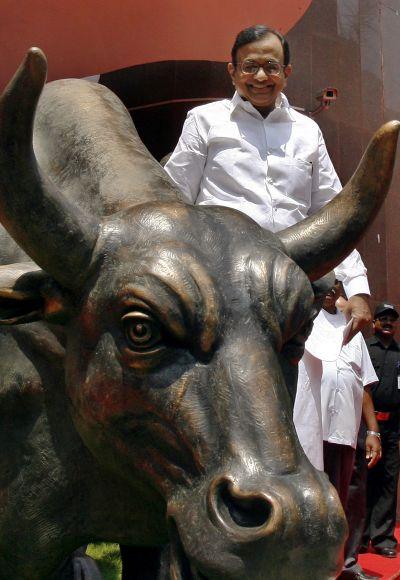 Global liquidity and focus on Asia is causing the markets rally.
June 04, 2013
The 4 Cs that can turn around INFOSYS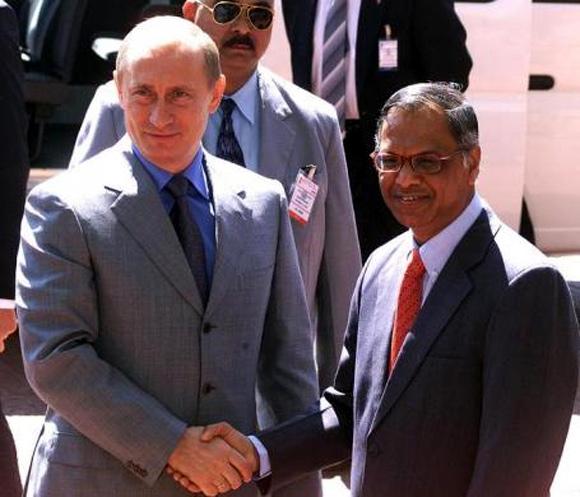 Infosys must focus on a few steps for quicker returns, says a Barclays report.
June 03, 2013
The TANGLED tale of Jindal's waste-to-energy project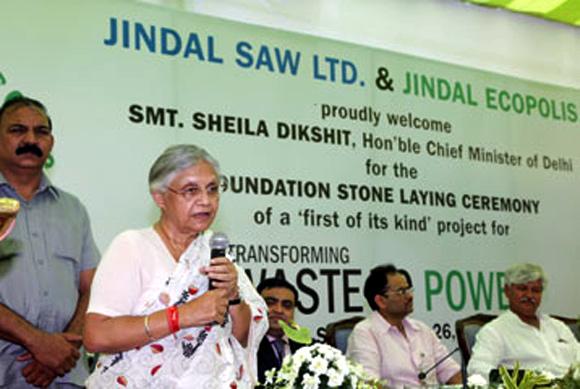 Residents are concerned that the emissions and ash from the plant could severely impair their health and that of future generations.
Tale of two titans: Narendra Modi vs. Shivraj Chouhan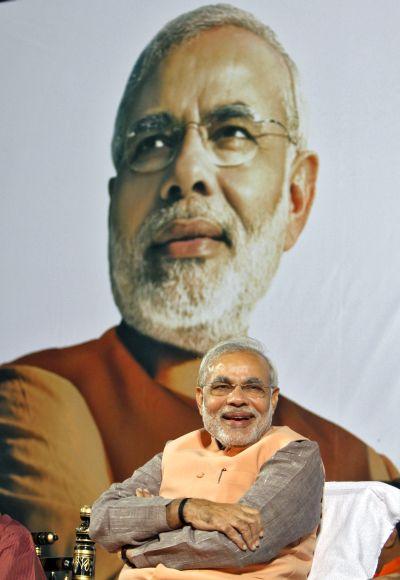 A look at how Gujarat and Madhya Pradesh fared in various parameters under their chief ministers.
The TROUBLE with reappointing Narayana Murthy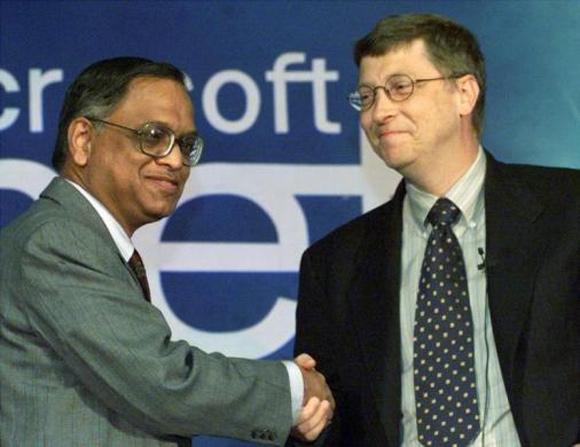 Not only has the gap between Infosys and the market leader Tata Consultancy Services increased in recent quarters, even Cognizant has overtaken Infosys.
May 30, 2013
NO fast rebound seen for India's moribund economy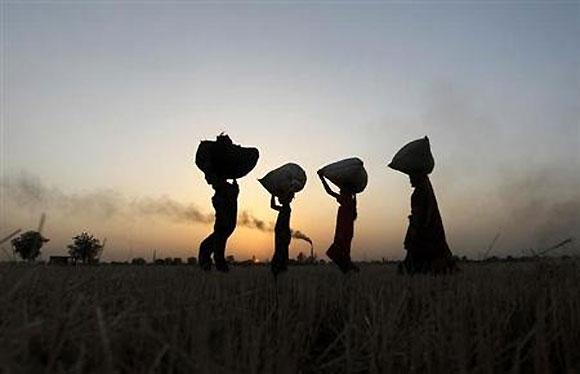 Years of fiscal profligacy, a long struggle with high inflation, high interest rates, persistent political gridlock and fragile global economy have put India back in a rut.
SPECIAL: Why the govt must streamline its free medicines plan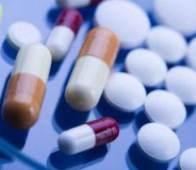 A few states are already running their own schemes for providing free drugs from the government health centres.
How the BCCI chief failed shareholders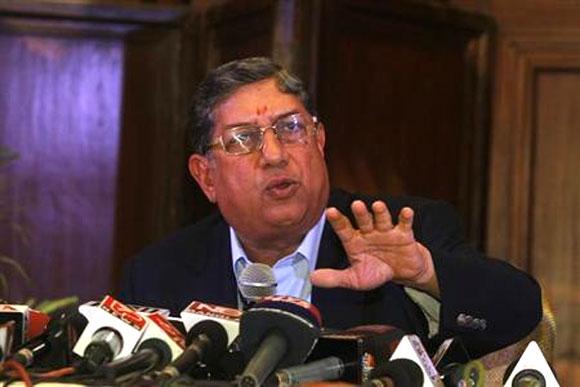 The company's stock price has appreciated at a compound annual growth rate of 18.3 per cent, the lowest among all industry peers.
May 29, 2013
SPECIAL: Bad times WORSEN for India Inc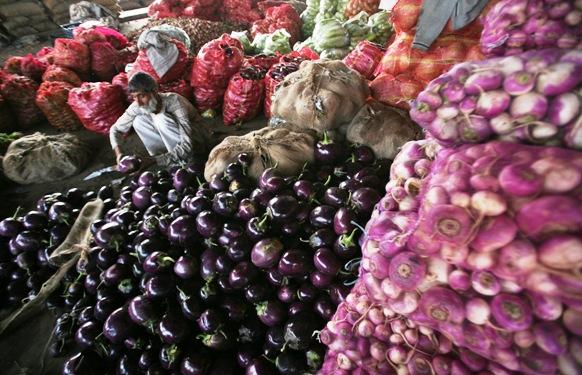 It seems the financial headroom for India Inc will get worse, given the rising gap between profit growth and interest obligations.
May 27, 2013
3 reasons why the golden age of dividends is dawning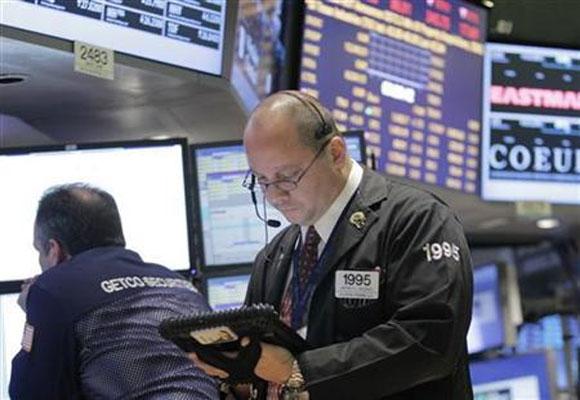 Most profitable corporations are hoarding cash that could be channeled into dividends.
SPECIAL: Why ranking cities is important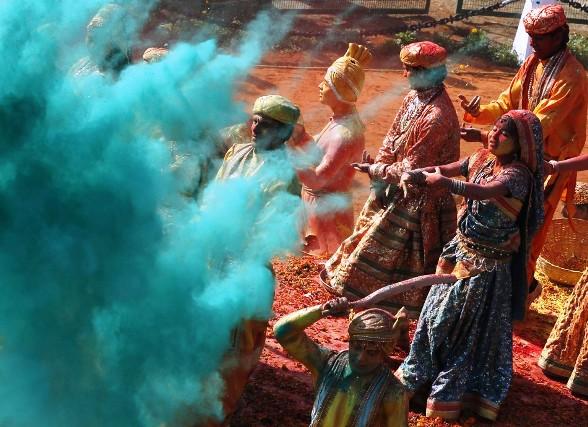 Mercer, the human-resources consulting firm, recently analysed living conditions in cities according to 39 factors, worked out basically to compensate employees of multinational companies when they are located in different cities of the world.
How Cyrus Mistry is RESHAPING the Tata empire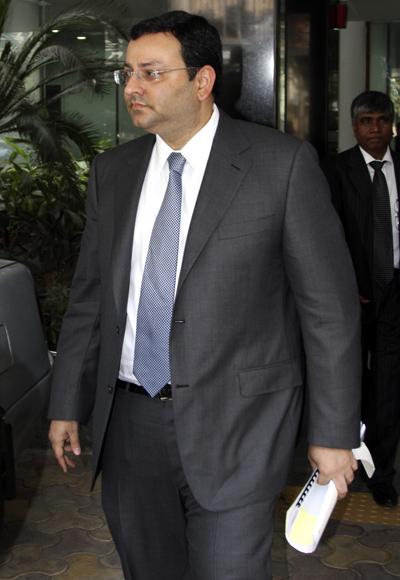 He is focussing on tightening the belt of the conglomerate left bloated by explosive growth under his predecessor.
May 24, 2013
SPECIAL: Ranbaxy's dark chapter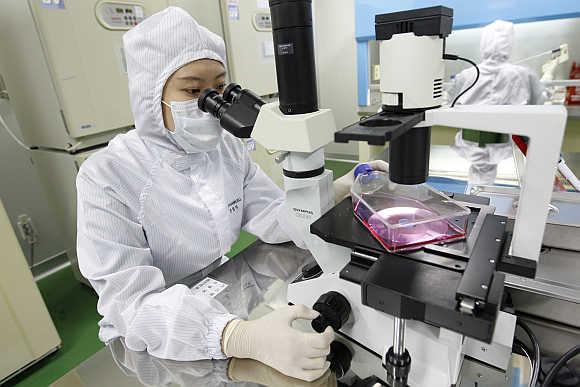 The company has admitted it fudged data so that it could launch its products in the United States. It has now paid $500 million as a penalty to settle the case.
May 23, 2013
How Anil Ambani plans to TURNAROUND RCom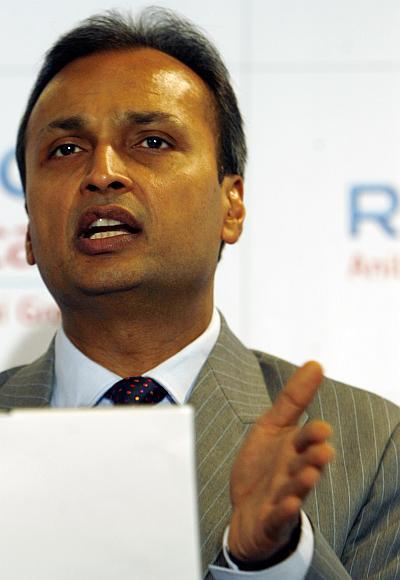 The company wants to woo post-paid customers and rent out its assets to cut debt.
What the Tata Steel write-off REVEALS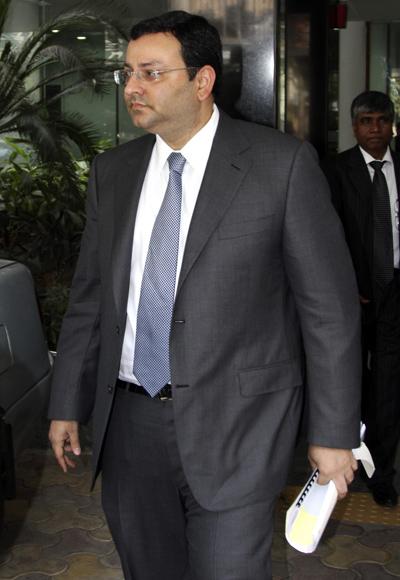 Corus is not out of the woods yet.
May 22, 2013
Maruti to launch special edition Ertiga Feliz soon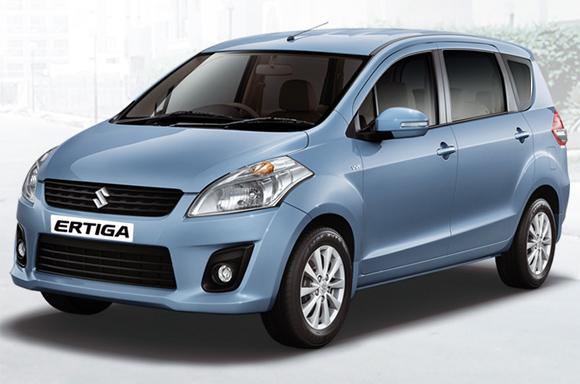 The anniversary variant will compete with Chevrolet Enjoy and the Mahindra Xylo H-Series.
May 21, 2013
How illegal salt making threatens Sambhar Lake's ecology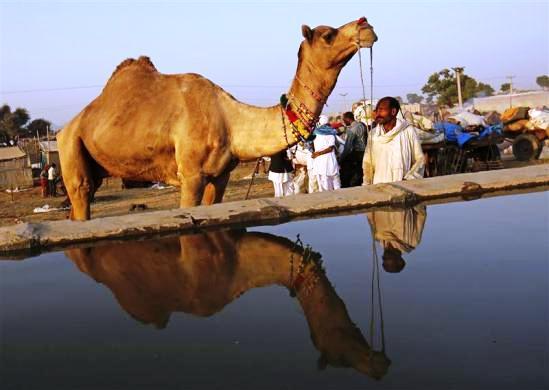 Even the sweltering heat of April does not deter the 10,000-odd tractors, mostly Ferguson-Masseys, from ferrying unrefined salt extracted from the brine of this largest inland saltwater lake in Asia.
Air Deccan founder may LOSE it all, even his house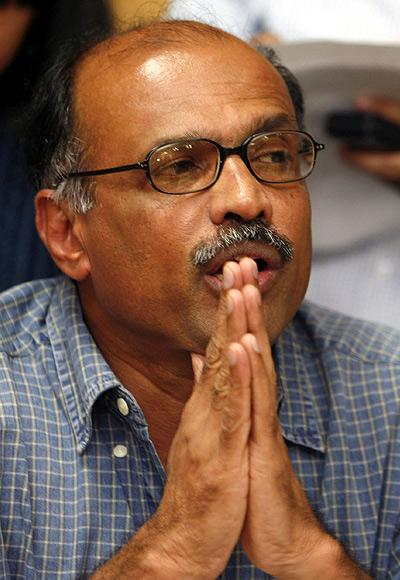 How Captain Gopinath's new aviation business crash landed.
May 20, 2013
SPECIAL: India's China menu keeps growing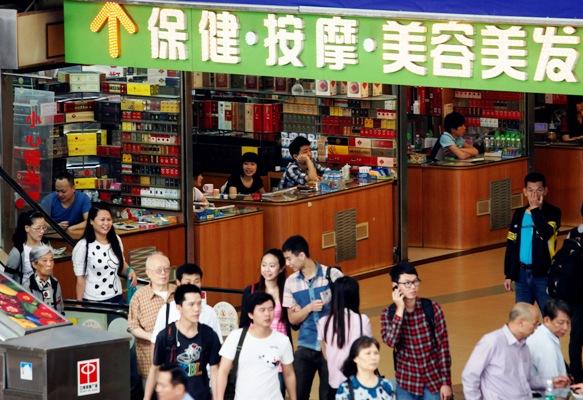 Problem of a huge trade imbalance against India even as both exports and imports declined in 2012-13 year-on-year still remains a severe challenge even to this day.
May 17, 2013
Should India's telecom backbone be MADE in China?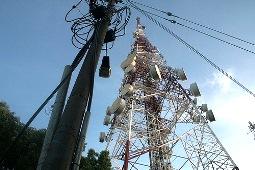 In 2011-12, India imported Rs 52,400-crore (Rs 524 billion) worth of telecom equipment; most estimates are that the figure in 2012-13 will match or even cross that number.
How IndiGo plans to FIGHT rivals AirAsia, Etihad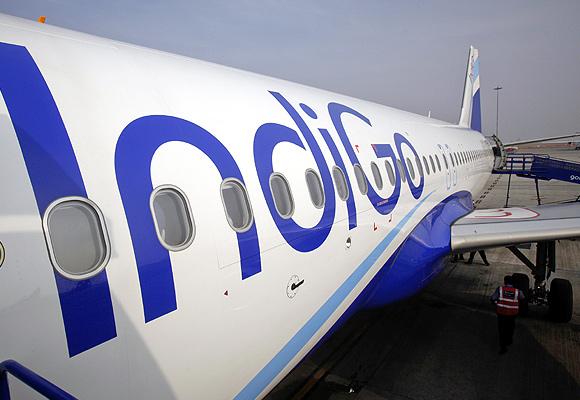 Will build on its existing strengths. Plans to include more fuel-efficient A-320 N and offer better connectivity.
May 16, 2013
SPECIAL: What RBI learnt from the Cobrapost probe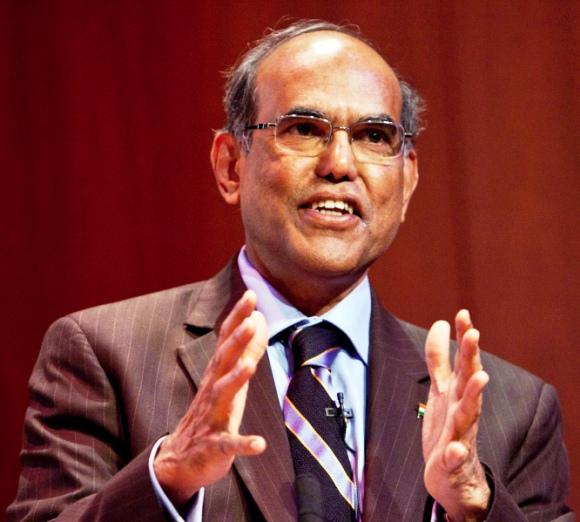 The inquiry report raises questions about the effectiveness of management control as well as that of the supervision process.
May 15, 2013
Why hotel stocks are UNDERPERFORMING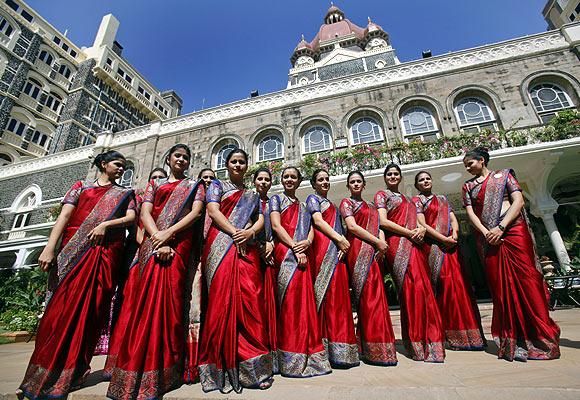 Subdued demand and oversupply has hit the industry.
May 14, 2013
Coal mafia stokes India's power CRISIS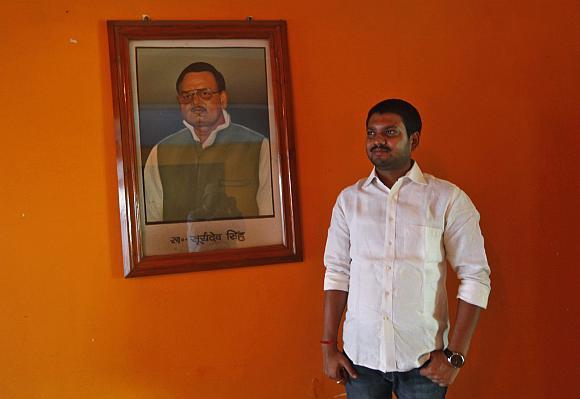 Here's how mafia controls and trade in coal.
SPECIAL: All's fare in airline pricing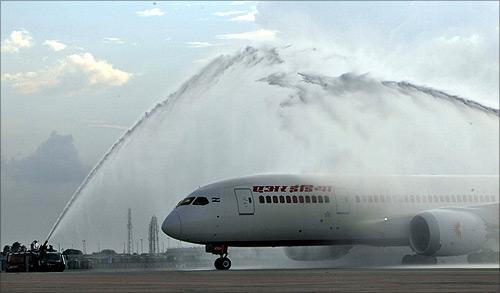 The practice of charging for ancillary services on domestic flights is likely to grow as competition soars.
May 13, 2013
Airbus to China: We support you, please buy our jets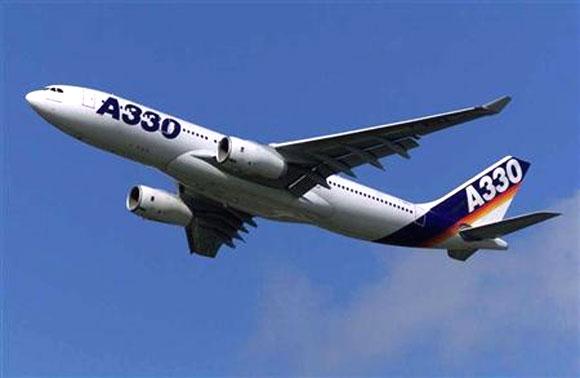 China partly lifted a blockade on 45 long-haul A330 jet orders during a visit by French President Francois Hollande last month.
Will the real inflation rate stand up please?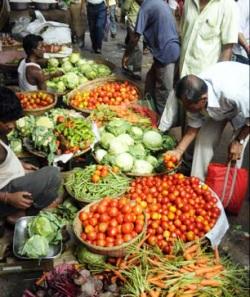 The RBI's idiosyncratic focus on wholesale price inflation at the expense of retail inflation is a serious policy error.
May 10, 2013
How Cobrapost reveals bankers' lack of TRAINING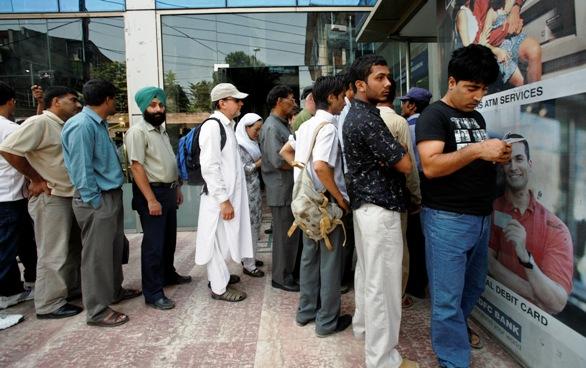 the training department in most banks is content with asking branch managers to send employees for drab classroom sessions once a year. The perception about such training is obvious from the fact that most branch managers send the names of employees they can do without.
May 09, 2013
Mumbai among cities with most stunning SKYLINES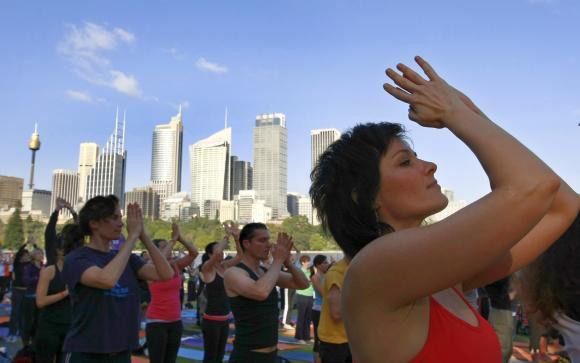 Can a mathematical formula capture the beauty of a city? You decide...
May 08, 2013
Will Kishore Biyani's BIG GAMBLE work?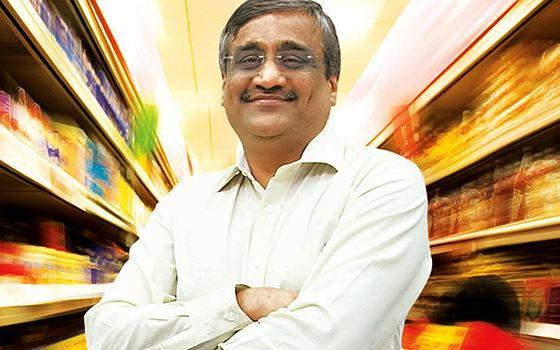 'Big Bazaar Profit Club' hopes to build loyalty amongst customers and get better prices from suppliers. Can it succeed?
The real moral FAILURE in the food security Bill debate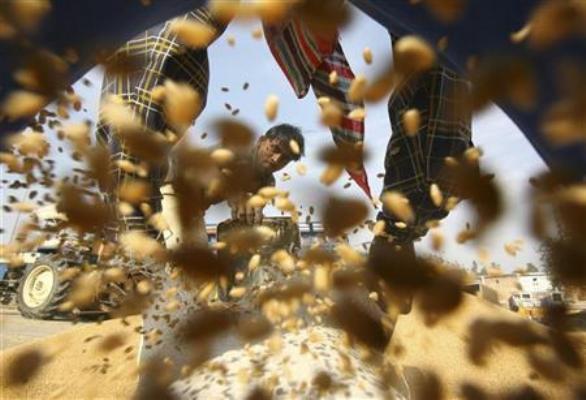 A meaningful long-run strategy to eradicate poverty would do more than a top-down distributive model.
India's CHEAP food plans to prove COSTLY for government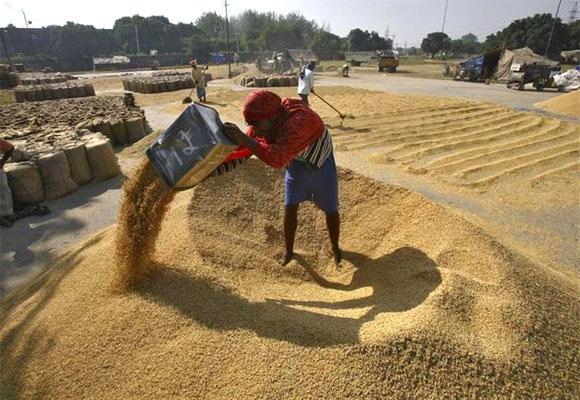 Providing cheap rice and wheat to 67.5% population would raise subsidy bills 45% to up to Rs 1.3 trn, and the country.
May 07, 2013
India could soon be heading for a GRAVE economic crisis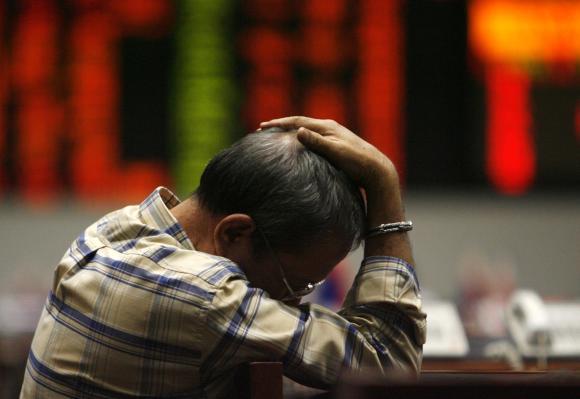 The exchange rate is substantially overvalued, economic growth had stalled, and the financial system is under stress.
May 06, 2013
How textile KINGS weave a hold on Bangladesh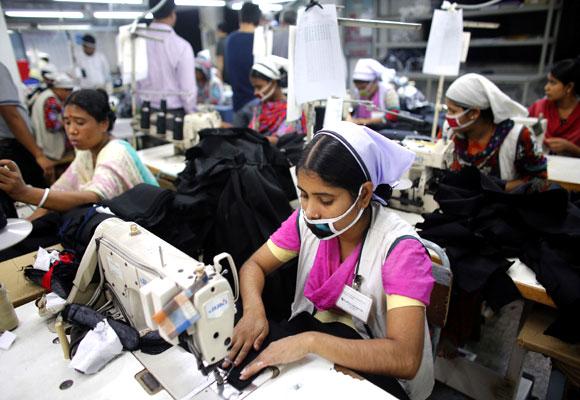 As pay levels rise in traditional factory-floor nations, Bangladesh stands as a last outpost of cheap labour.
May 04, 2013
Is Singapore LOSING its economic prowess?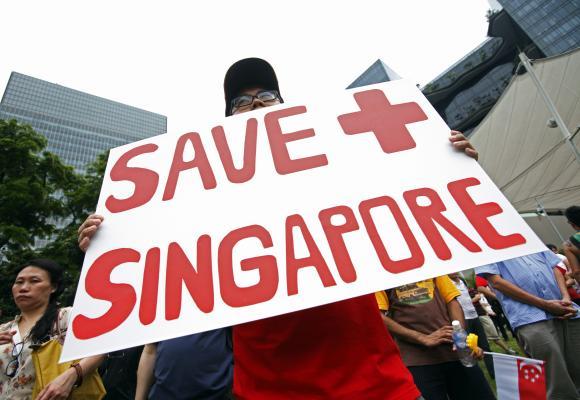 For the first time in the history residents have turned against the government, raising dissent over high living costs and immigration policies.
May 02, 2013
SPECIAL: What makes TCS tick?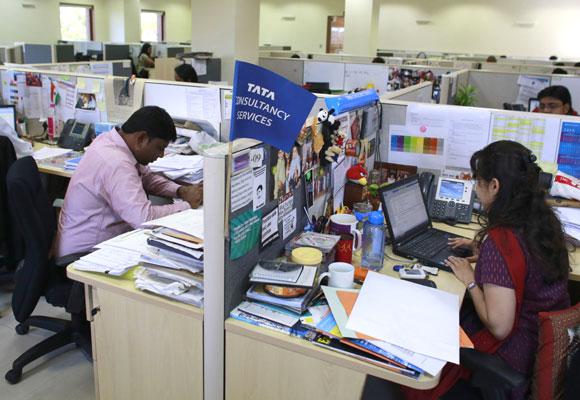 The company is racing ahead of its peers even as other sectoral players feel the slowdown heat.
May 01, 2013
Special: How China is LENDING in the DARK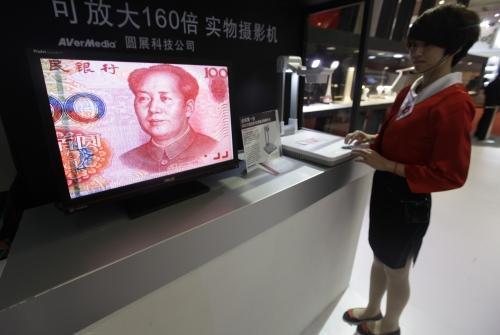 Chinese shadow banking totals only about $2.2 trillion.
Why the Saradha mess is NOT a 'chit fund' scam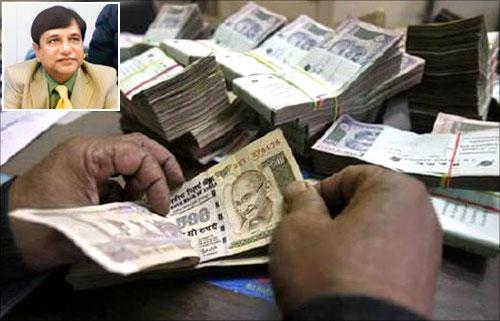 Erroneously labelling it a chit fund may unwittingly give this questionable company legal wings to fly.
Man who wants to DESTROY world's financial system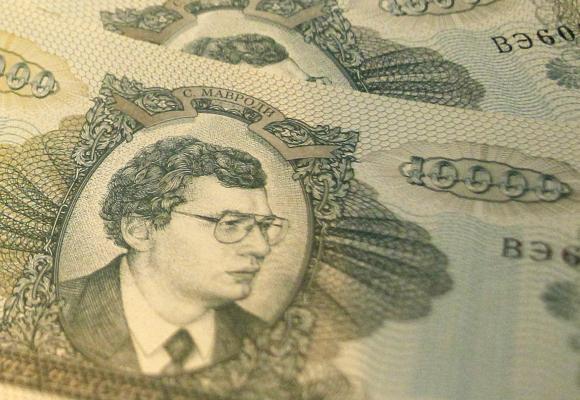 From North American gamblers to Indonesian housewives and Indian salesmen, all got hooked to Sergey Mavrodi scheme.
April 30, 2013
RBI's dilemma: Should interest rates be CUTor NOT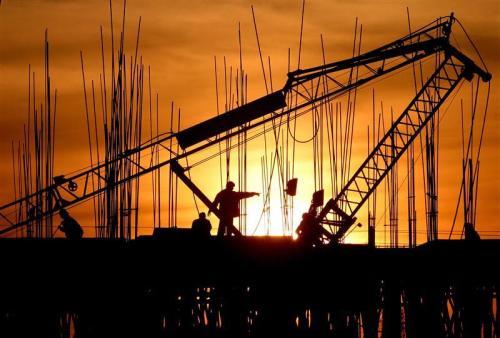 RBI faces contradictory signals.
April 29, 2013
Jet-Etihad deal: Curious case of missing aviation policy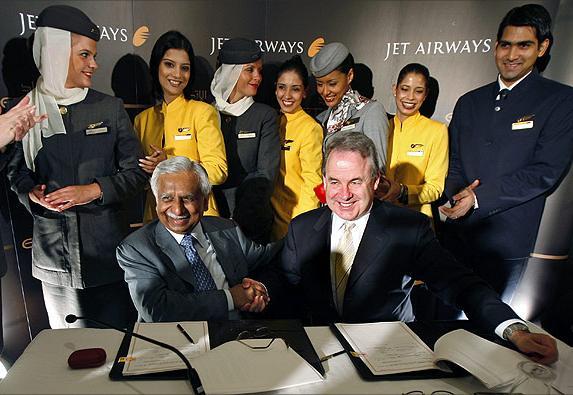 In the absence of the aviation policy, all decisions in aviation sector are left to the whims and fantasy of the ministry.
What led to the gold's BOOM and CRASH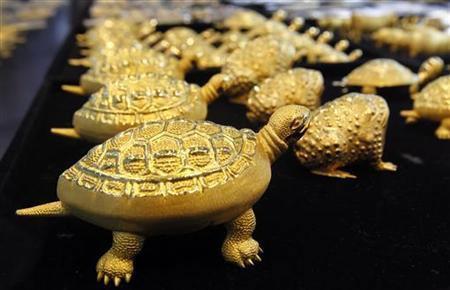 The direction of gold prices will depend on central banks, bullion banks and leveraged hedge funds.
Why you must AVOID exposure to POWER stocks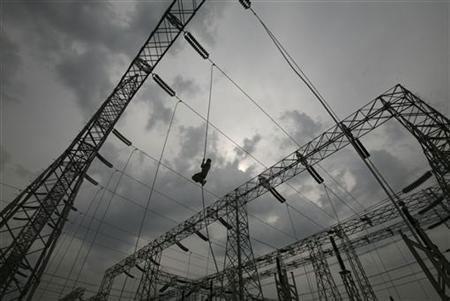 Corrective actions are required in the sector but it will only happen if things get really desperate
April 27, 2013
Help yourself to get filthy rich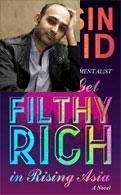 With the cunning of a master thief, author Mohsin Hamid has stolen the form of a self-improvement guide with chapter heads that alternate between the mundane and the cynical
Joy Shoes: Your sole searching ends right here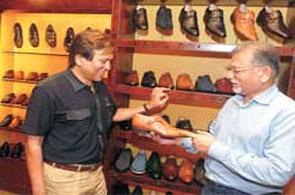 This 75-year-old hallowed store in Mumbai supplies shoes to Amitabh Bachchan, Tatas, Birlas among others.
In Bengal's grey 'money market', Saradha is just one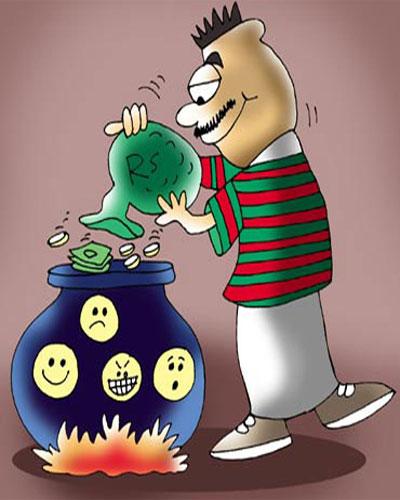 Small firms raising deposits in disguise of advances for unknown projects referred to as money market companies in common parlance.
April 26, 2013
The RISE and FALL of Bengal's biggest fraudster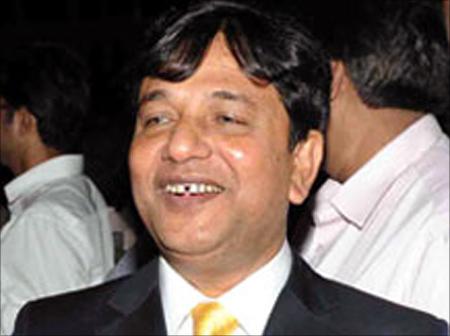 In an 18-page "suicide note" to the Central Bureau of Investigation (CBI), Sudipta Sen has declared himself as the only son of Maa Saradha.
Top 6 ultra LUXURIOUS hotel SUITES in India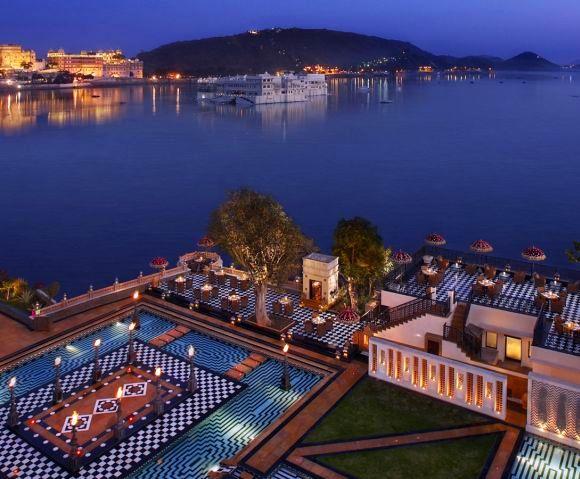 Check out what makes them special and who have stayed in them.
April 24, 2013
Reliance OPENS its purse to INVEST Rs 179,000 cr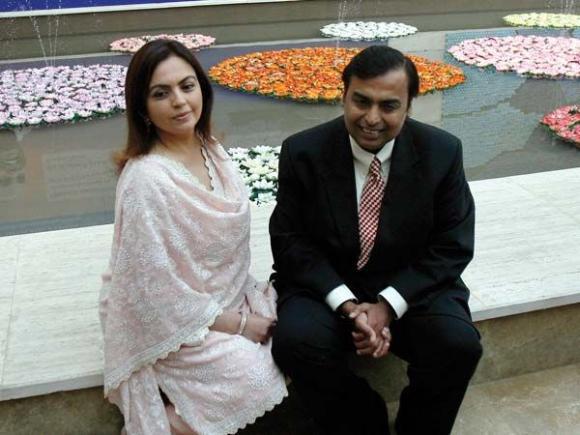 Over the next five years, plans to pump money in KG DG, refining, petrochemical sectors, retail and telecom.
Tesco treads CAUTIOUSLY in India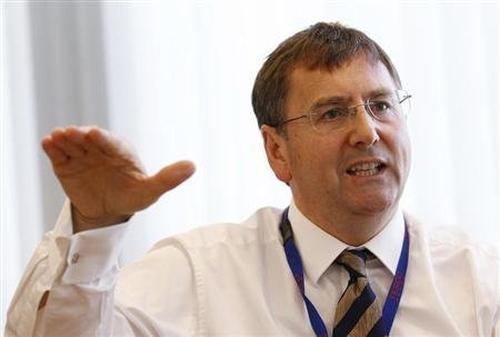 Due to clauses on local sourcing and infrastructure investments, the world's third largest retailer has not been able to make much headway in India.
April 23, 2013
Counting the costs of direct cash transfers
It is generally felt that DCTs are a more efficient system than, say, physical subsidies. This does hold when conditions are ideal and back-end structures are in place.
How chit funds have ROBBED investors in Bengal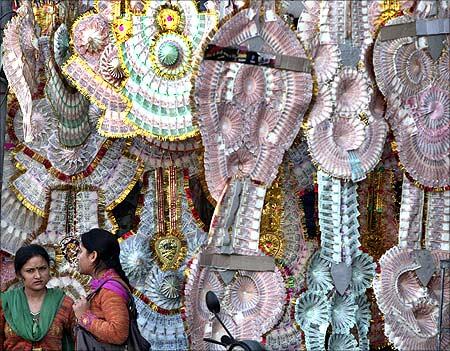 The Saradha group's fortunes nose diving has not only put a scanner on other chitfund companies operating in the state, but has also reportedly put a question mark on TMC's rural vote.
Why India NEEDS politicians LIKE Margaret Thatcher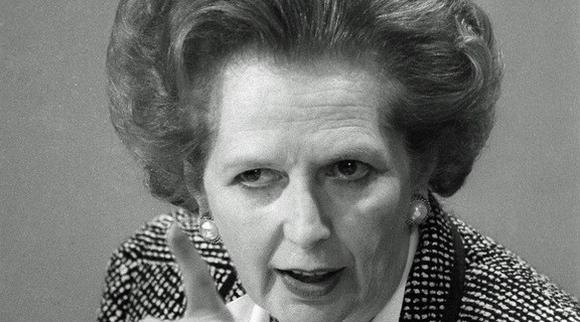 We need politicians like Margaret Thatcher, who can articulate economic solutions for the country rather than concentrating on politics alone.
Why e-auction of radio stations may HAMPER the industry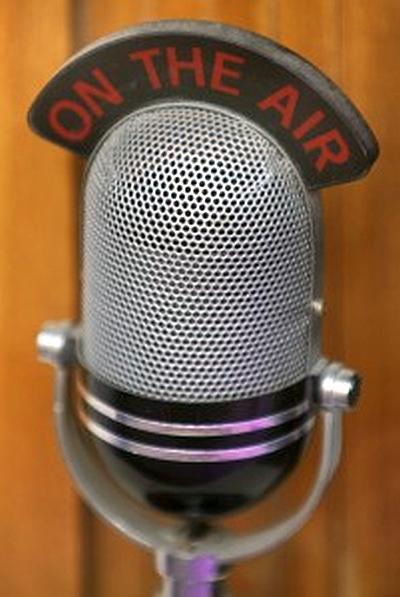 As the government has adopted ascending e-auction for radio waves, there is a danger that players might end up overbidding.
April 21, 2013
Special: Why we end up paying HIGH road TOLLS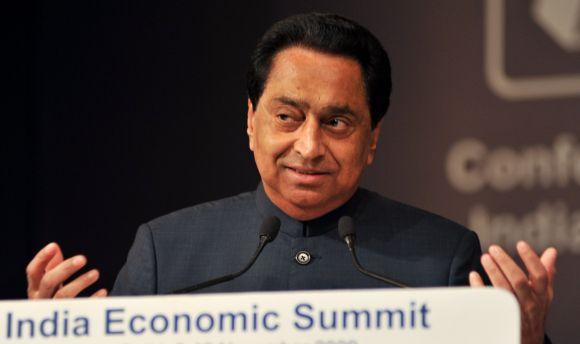 The most pernicious abuse of the toll system is the VIP syndrome. Most toll plazas carry a long list of VIP vehicles that are exempt from payment and others have to compensate for them.
Why Sterlite Industries is a disaster for Tuticorin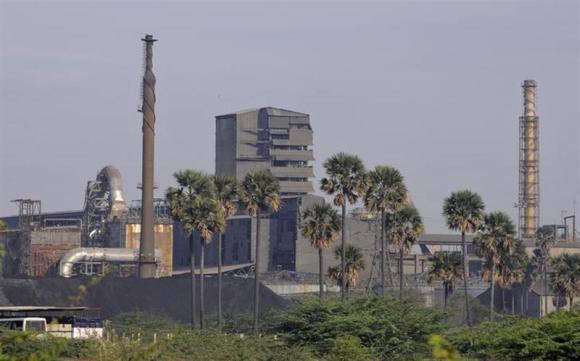 A series of controversies has dogged its copper plant in Tuticorin. But the company denies all allegations.
April 15, 2013
RPG: A visionary who believed in his gut feeling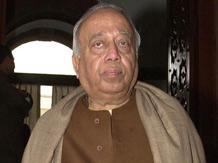 RP would agree that his four years in Presidency College, the influence of great teachers such as historian Sushobhan Sarkar ("I would go into a trance, listening to his lectures"), and regular visits to bookshops like Dasgupta and Dhar & Sons in College Street, made a bibliophile of him.
April 11, 2013
Why India's welfare plans are anti-poor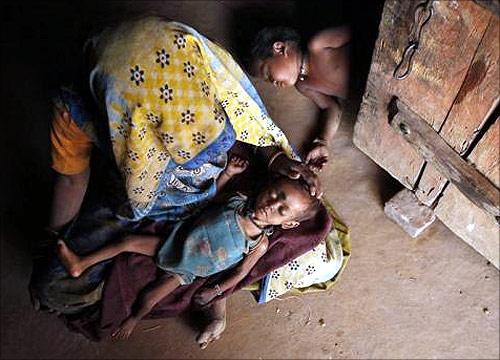 When one part of the government comes out with a serious and objective piece on how the government itself has been responsible for creating food inflation, hopefully the government is more likely to take note.
April 10, 2013
How small farmers are REVOLUTIONISING agriculture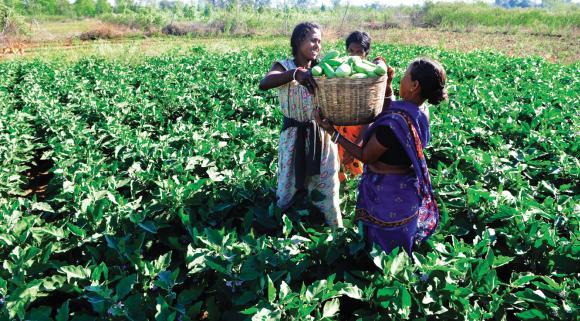 Droughts and declining productivity of staple crops are turning farmers to short-duration vegetable crops. The movement has made India second largest producer of vegetables.
BUY your own private ISLAND for Rs 1 crore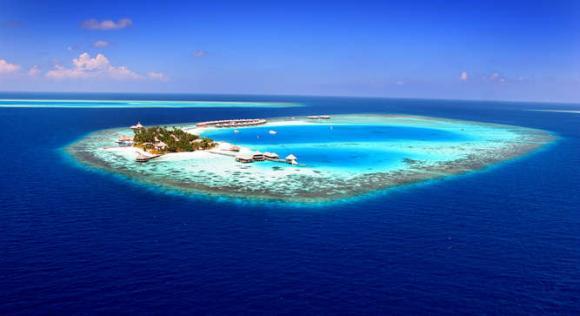 Your dream of having a home surrounded by aquamarine waters in the Caribbean or French Polynesia can turn into reality.
April 09, 2013
How Sterlite copper plant POLLUTED Tuticorin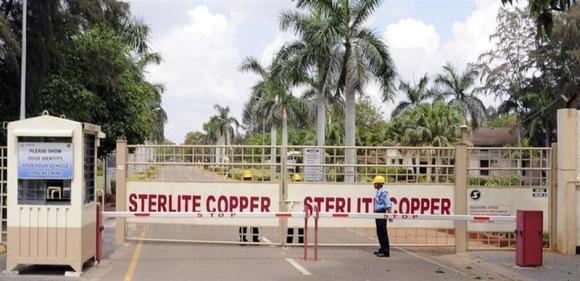 The residents of Tuticorin claim that pollution from Sterlite smelter has affected their health and environment, and farmers and fishermen have lost livelihood.
ANALYSIS: Future of Ambani brothers' telecom deal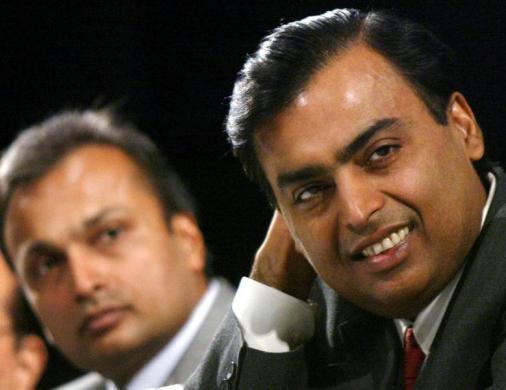 The network sharing agreement is the start of a new era of partnership between the brothers. More deals on sharing towers and intra-city fibre network are likely.
How Sanjay Gandhi's aviation business plan FAILED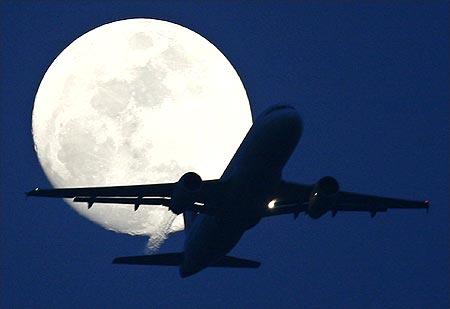 Cables released by WikiLeaks name Sonia, Sanjay Gandhi as board members of firms that lobbied with US Embassy to connect with aircraft makers in 1976.
April 08, 2013
Power games: How Adani shifted base and claimed relief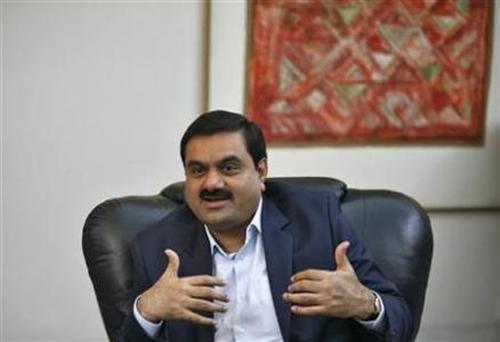 The company proposed to move site for supply to Gujarat from Korba to coastal Mundra within 10 days of signing PPA.
How banks and MFs are doing ILLEGAL transactions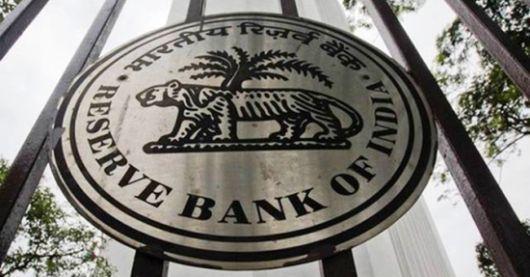 Banks and mutual funds in India are earning abnormally high returns in money markets by breaching Reserve Bank of India rules forbidding forward trades.
April 07, 2013
SPECIAL: Why SC got it right on Novartis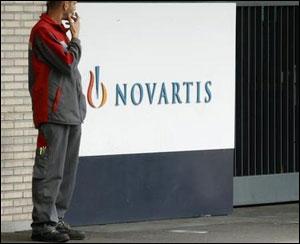 The judgment will save taxpayers' money without hurting the pharma industry or R&D.
April 05, 2013
Why these Delhi hotels are LOSING crores every month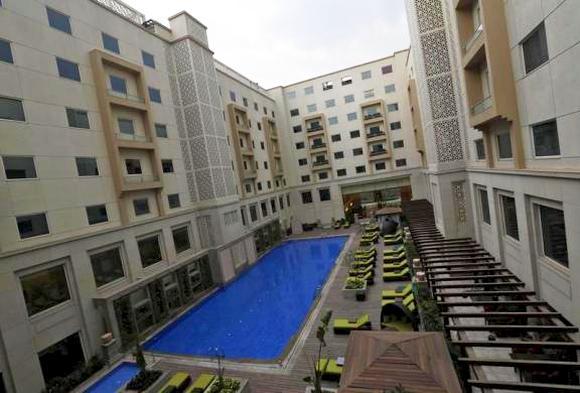 Security concerns prevent the largest hotel project in the country to take off.
April 02, 2013
How govt banks aided the RISE of CRONY capitalism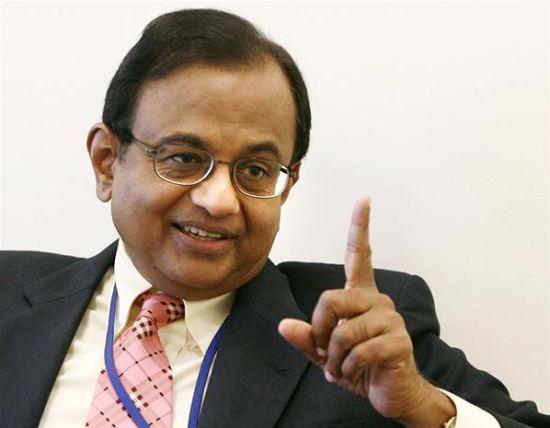 Government banks have repeatedly failed to take quick action against defaulters. They only raise an alarm when the loan turns into a non-performing asset. A fitting example of this attitude is Vijay Mallya's Kingfisher.
The success story of Kerala's Startup Village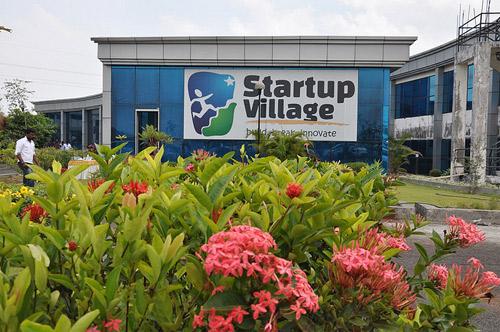 With plans to create 1,000 product firms in 10 years, Startup Village in Kerala is set to leave a mark on India's IT landscape.
April 01, 2013
Why China's CURBS on property buying will NOT work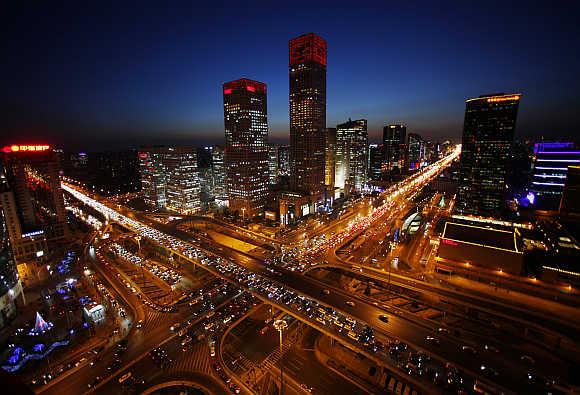 To cool the real estate market, putting curbs on property buying will not work. There are many loopholes in China's monetary policy that would again lead to rise in real estate prices. The country first needs to address this weakness.
How Dharavi garment worker became a celebrity shoemaker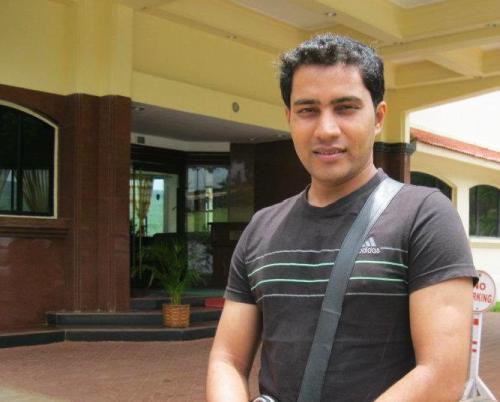 True-life story of Dharavi's garment worker, who now makes shoes for Kajol, Abhishek Bachchan, Hrithik Roshan, Ranbir Kapoor and international stars like Kylie Minogue. His scale of business: A 120 sq ft plot and eight employees.
Debt funds score over fixed deposits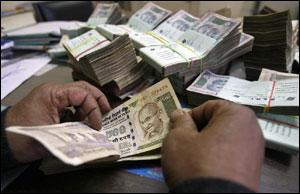 Medium- and long-term debt funds are likely to perform better with each rate cut; returns from FDs will improve but may remain negative
Archives
January - March 2013
|
September - December 2012
|
May - August 2012
|
January - April 2012
|
August - December 2011
|
January - July 2011
|
August - December 2010
|
April - July 2010
|
February -March 2010