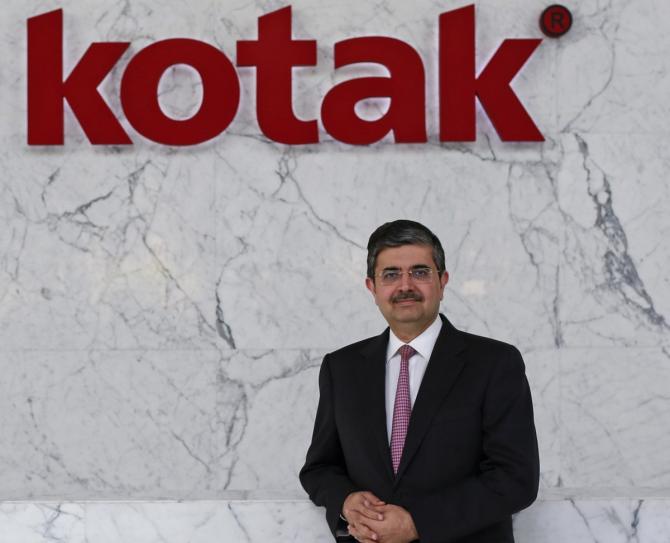 Finance industry veteran Uday Kotak says it is getting difficult for the banking sector to attract talent, especially with competition from the technology sector.
"It's getting more and more difficult because the kind of opportunities which have come for the new age professionals, particularly technology side, and banking is also getting much more sort of built around technology," Kotak said, speaking at the launch of journalist Tamal Bandyopadhyay's book Roller Coaster in Mumbai.
Stating that the issue is not just limited to India, Kotak said the best of talent is "getting cautious" about banks.
"It's time for banking to really think about transformation, reimagining its own future, changing a lot while keeping some things constant," he said.
Kotak said the world and India needs to watch out for inflation getting more sticky, a prolonged war between Russia and Ukraine and also an assertive China in the new year.
Banking, Kotak said, is a business run on contradictions -- where it is highly leveraged itself and at the same time also commands public trust
The role of a banker in the institutional framework is very different than any other kind of institutions, and along with that comes huge responsibility, Kotak said, explaining in the video below how he got into banking.
A Must Watch!
Reportage: PTI