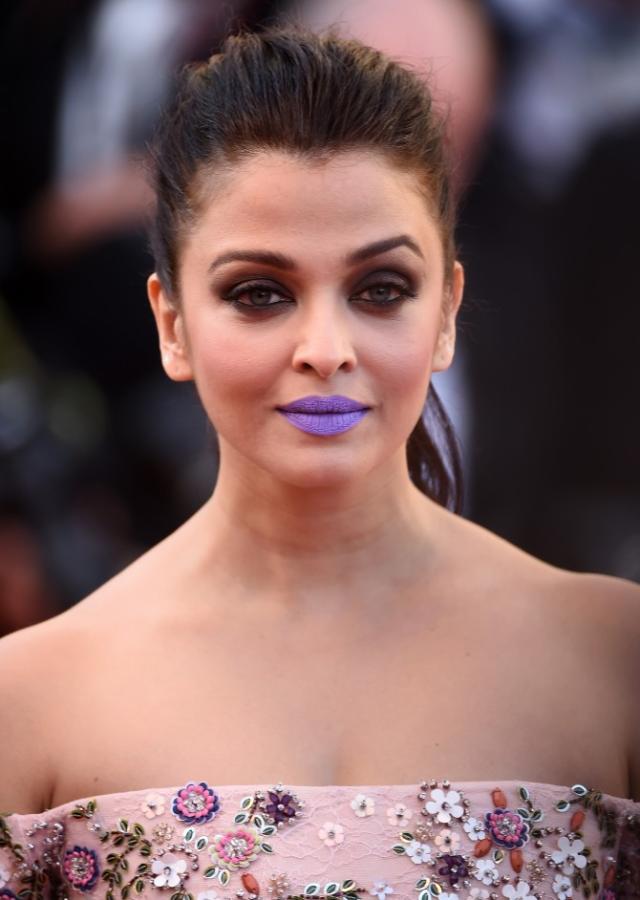 Sukanya Verma lists the lessons Bollywood taught us this year.
We've learned a great deal from Bollywood.
How to cook, cycle, romance, study, play cricket, write letters, enjoy rains, you name it...
2016 was no less enlightening as its hottest stars unwittingly passed on a little wisdom through a series of good, bad and ugly revelations off screen.
How to NOT promote a film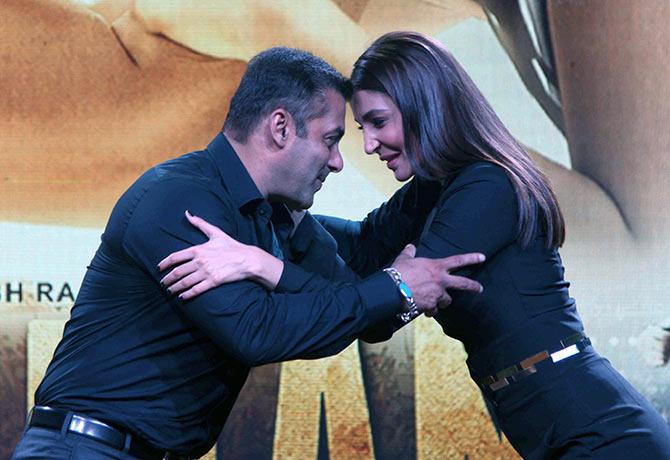 IMAGE: Salman Khan and Anushka Sharma at the launch of Sultan. Photograph: Pradeep Bandekar
'When I used to walk out of the ring, after the shoot, I used to feel like a raped woman. I couldn't walk straight.'
Controversy favourite Salman Khan's insensitive analogy during Sultan promotions to explain his struggle in playing a wrestler received furious flak and understandably so.
Showing no sign of remorse even as the 50-year-old's father Salim Khan rendered an apology in the media for a son too busy making light of his foot-in-the-mouth syndrome somewhere in Madrid.
How to be India's Ross and Rachel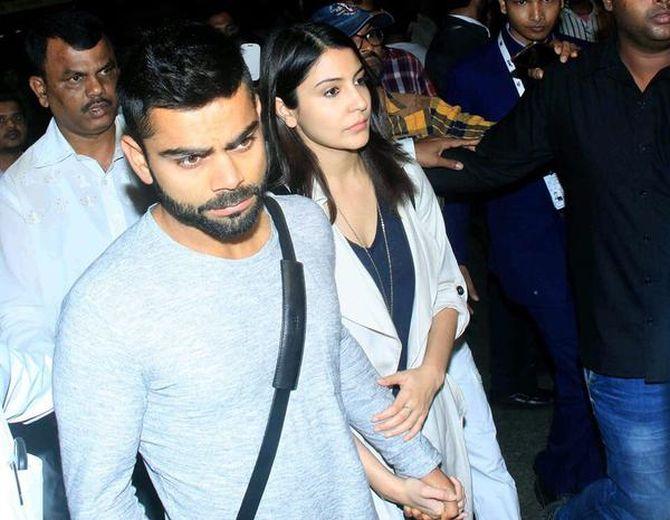 IMAGE: Anushka Sharma with Virat Kohli at Mumbai airport. Photograph: PTI
In pop culture legend, the on and off romantic equation of Friends' famous pair is simply referred to as 'Ross and Rachel.'
A-lister Anushka Sharma and star cricketer Virat Kohli perfectly fit the bill considering the year began with the news of their shocking split and has wound up with lovey-dovey images of the duo resoundingly back and together.
Wear your pregnancy like a statement necklace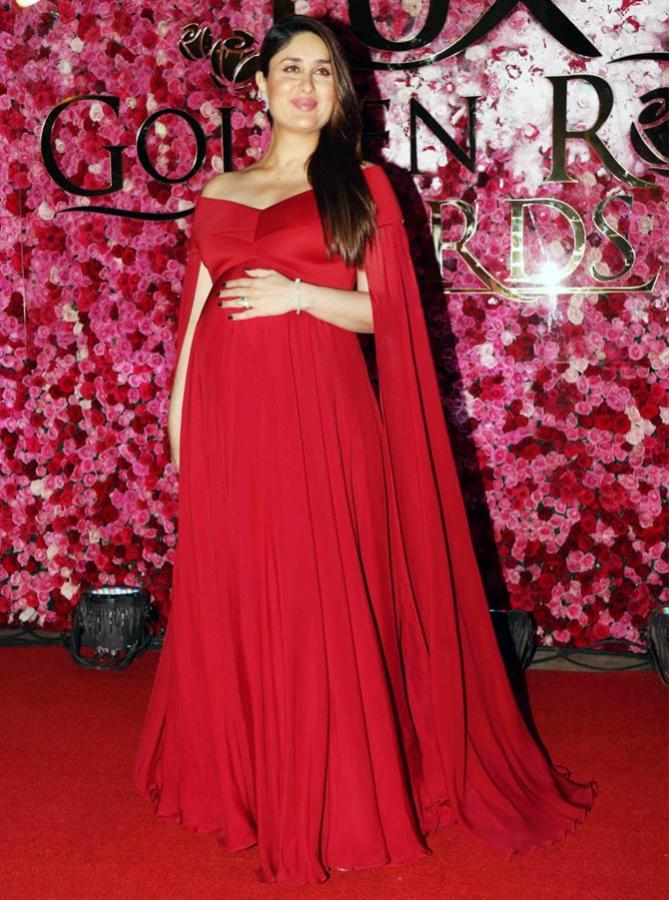 IMAGE: Kareena Kapoor at the Lux Rose Awards. Photograph: Pradeep Bandekar
Outside Bollywood, it's not uncommon for a pregnant woman to go about her routine life without making a big deal, but when a top leading lady does the same thing, it's radical.
Can you blame us?
Actors are known to be obsessively secretive about such things. Except Kareena Kapoor Khan marked a refreshing change flaunting her glorious baby bump on magazines, red carpets and studios.
She and hubby Saif Ali Khan are now proud parents to baby Taimur.
Coincidentally, her ex-Shahid Kapoor also turned daddy a few months ago after wife Mira delivered a baby girl. They've named her Misha, a combination of the first half of their names.
Never resist the urge to give in a good fight
IMAGE: Hrithik Roshan and Kangana Ranaut in Krissh 3.
Everything's fair in war and love, it seems. Nobody believes this more strongly than Bollywood.
And so Kangana Ranaut and Hrithik Roshan crossed swords over a romantic liaison most of us weren't aware of, until it reached its ugly conclusion over obsessive emails and interfering daddies to the point of lawsuits and wild disclosures from forgotten boyfriends.
Meanwhile, fiery filmmaker Anurag Kashyap gave censor chief Pankaj Nihalani an earful over the Udta Punjab's 89 cuts controversy. Then its print also leaked out right before release but made money at the box office.
Ajay Devgn and Karan Johar's big Diwali confrontation with Shivaay and Ae Dil Hai Mushkil got downright dirty after Kamaal R Khan accused of K Jo paying his Rs 25 lakh to tweet negatively about Devgn's action drama.
If KRK ever held any credibility at all, he lost every bit of it after this nasty episode.
You're never too old to marry or too unmarried to become daddy.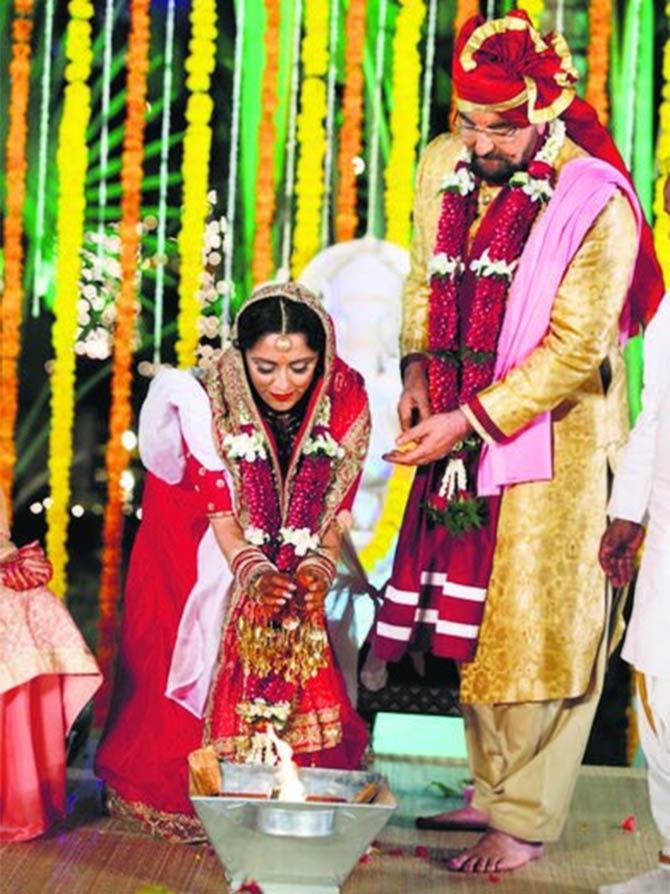 IMAGE: Kabir Bedi and Parveen Dusanj were married in Alibaug. Photographs: Kind courtesy Parveen Dusanj/Twitter
Kabir Bedi tied the knot for the fourth time with long time partner Parveen Dusanj on his 70th birthday.
And Tusshar Kapoor, aided by medical science, discovered he doesn't have to get married to enjoy fatherhood with the arrival of his baby boy Laksshay.
Exotic is out. Exciting is in.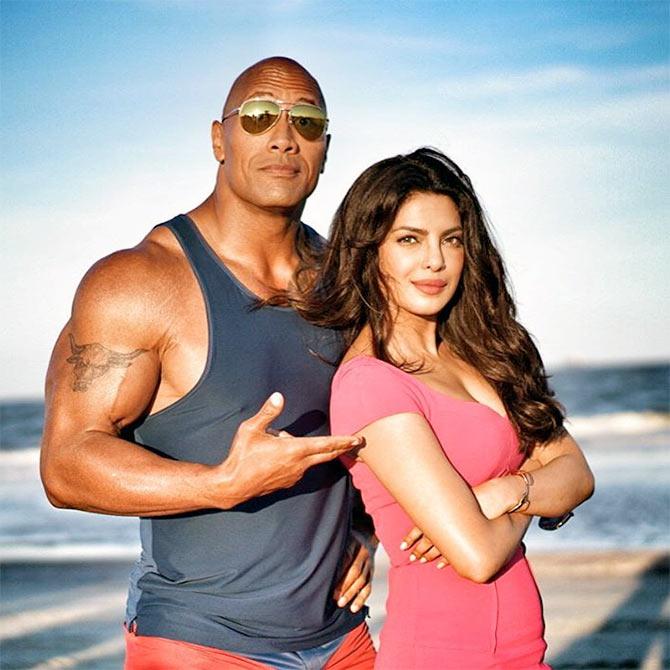 IMAGE: Priyanka Chopra and Dwayne Johnson in Baywatch.
Pinga girls Priyanka Chopra and Deepika Padukone's scorching show in teasers of Baywatch and XXX: Return of Xander Cage prove that international debuts are all about turning on the heat.
Although PC won pretty much every round charming her way to red carpets and talk shows, Deepika's got Asia's sexiest woman title in her kitty.
Don't sign Pakistani actors for Indian movies!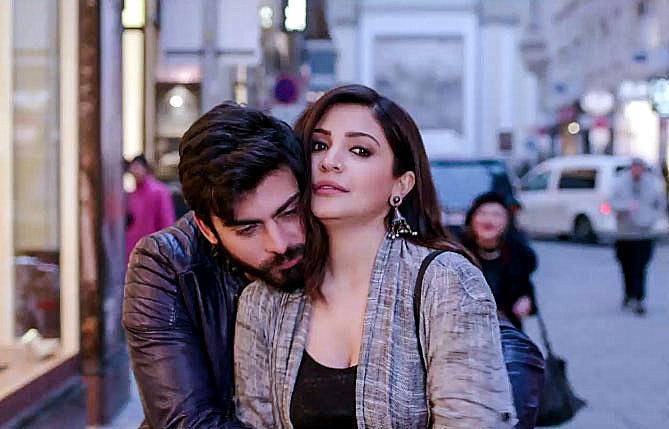 IMAGE: Fawad Khan and Anushka Sharma in Ae Dil Hai Mushkil.
Unless you want to dole out a hefty donation of Rs 5 crore and include a bizarre disclaimer at the beginning of your film like Karan Johar to ensure Ae Dil Hai Mushkil's peaceful release or brown-nose a undemocratic politician like Shah Rukh Khan to safeguard his home production Raees.
Both projects starred Pakistani artists Fawad Khan and Mahira Khan respectively.
Weight is the key to success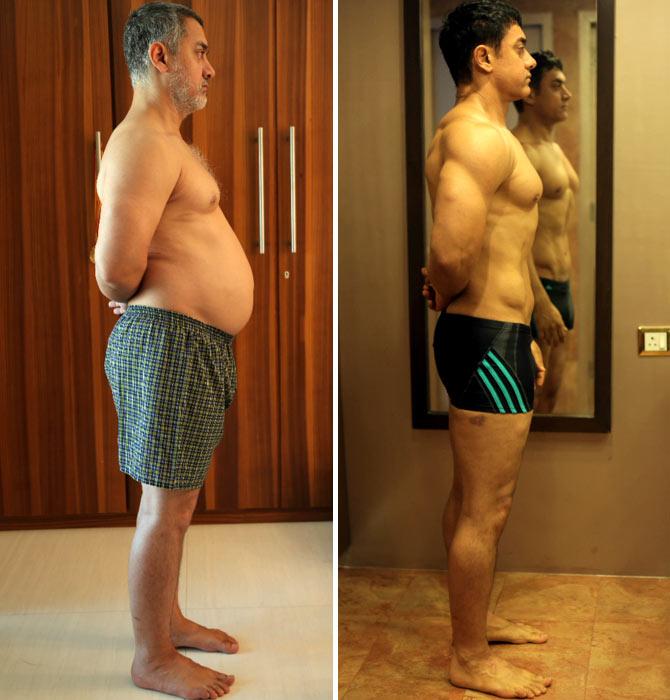 IMAGE: Aamir Kahn prepares for Dangal.
Whether you put it on in heaps like Aamir Khan as part of his preparation to play a Haryanvi wrestler in Dangal or shed it by the kilo to sizzle in item songs like Parineeti Chopra in Dishoom.
Perfect year to bite the dust!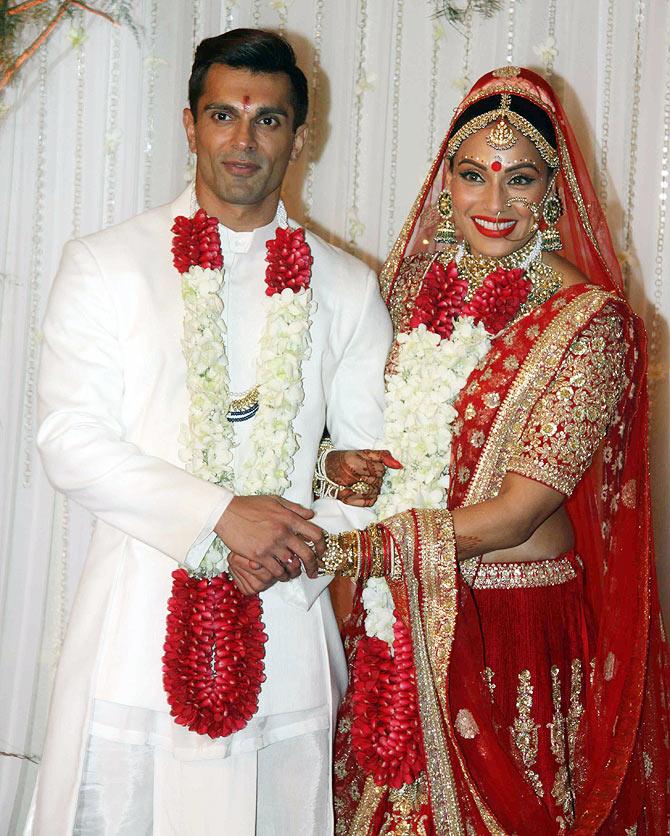 IMAGE: Bipasha Basu and Karan Singh Grover were wed in April. Photograph: Pradeep Bandekar
Salman Khan may still be unmarried, but quite a few of his leading ladies walked down the aisle in 2016: Asin, Preity Zinta, Bipasha Basu, Urmila Matondkar, Hazel Keech.
Also, Aisha co-stars Lisa Haydon and Arunoday Singh lived out their fairy tale in post-card weddings.
Also, perfection is a myth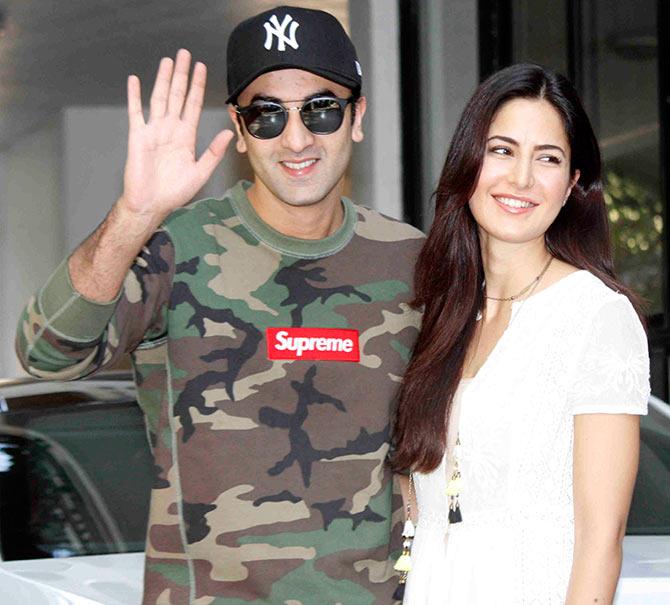 IMAGE: Ranbir Kapoor and Katrina Kaif. Photograph: Pradeep Bandekar
If Angelina Jolie's shocking break up with Brad Pitt shook the world, the crumbling of picture perfect marriages like Farhan-Adhuna, Arbaaz-Malaika and Karisma-Sanjay caused much distress home.
Seemingly strong and steady couples like Ranbir Kapoor and Katrina Kaif or Sushant Singh Rajput and Ankita Lokhande also ended up in splitsville.
Bollywood loves star kids
IMAGE: Anil Kapoor with his children Sonam and Harshavardhan. Photograph: Pradeep Bandekar
Industrywallahs love their ilk and leave no stone unturned to revel in their joy.
Whether it's to mark the return of Sanjay Dutt after completing his stint in jail, the entry of Anil Kapoor's son Harshvardhan in movies or speculate the debut of upcoming star offspring like Sara Ali Khan and Jhanvi Kapoor.
Patriotism pays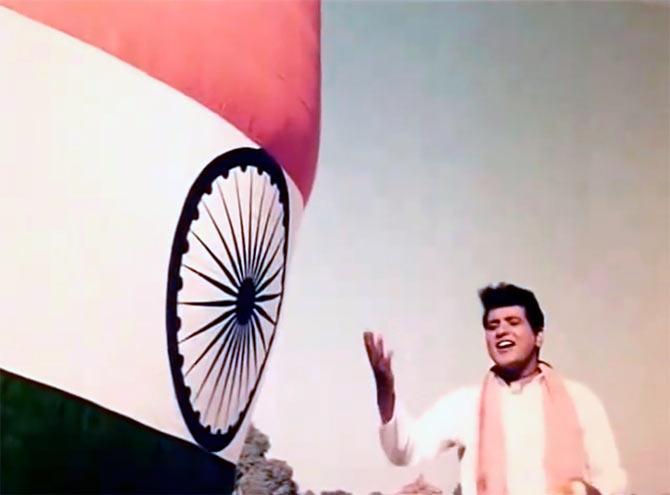 IMAGE: Manoj Kumar in Upkar.
It sure brought the prestigious Dadasaheb Phalke Award to Manoj 'Bharat' Kumar.
Some things can't be reiterated enough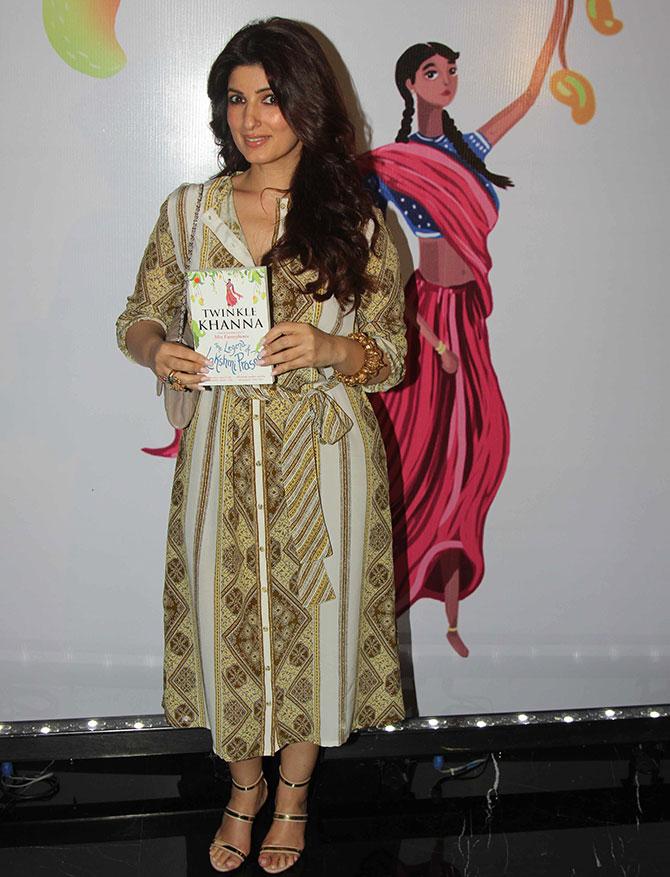 IMAGE: Twinkle Khanna at the launch of her book The Legend of Lakshmi Prasad. Photograph: Pradeep Bandekar
Like Twinkle Khanna is the best.
This year she came out with a smashing new book The Legend of Lakshmi Prasad, launched her production house Mrs Funnybones Movies, cut down Naseeruddin Shah to size for badmouthing her father Rajesh Khanna and made a witty debut on Koffee With Karan.
Say Pink, not Purple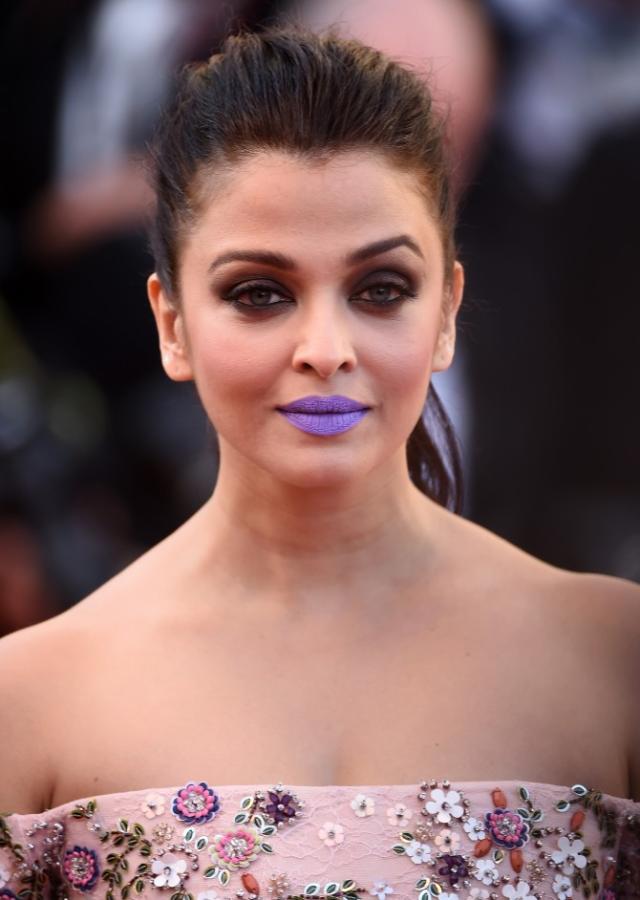 IMAGE: Aishwarya Rai Bachchan in Cannes. Photograph: Ian Gavan/Getty Images
If pa-in-law Amitabh Bachchan's Pink garnered acclaim for its social commentary on the prejudice and harassment faced by urban women, Aishwarya became the butt of many a joke her purple lipstick at Cannes.
Bollywood can't get enough selfies with phoren celebs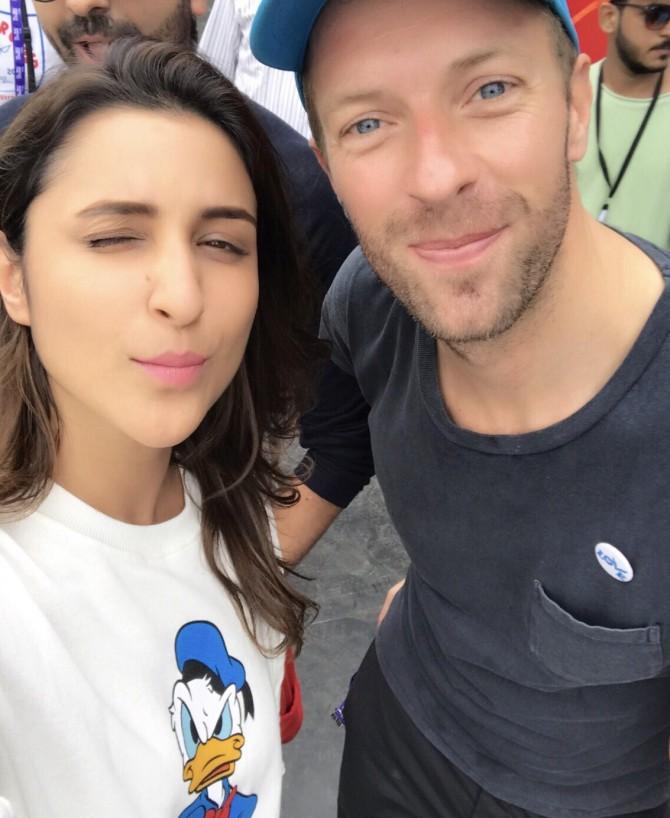 IMAGE: Parineeti Chopra takes a selfie with Chris Martin. Photograph: Kind courtesy Parineetui Chopra/Instagram
In case we don't know Coldplay frontman Chris Martin, Apple CEO Tim Cook, Hollywood superstar Will Smith and veteran actor Ian McKellen came to India.
Never mess with Sunny Leone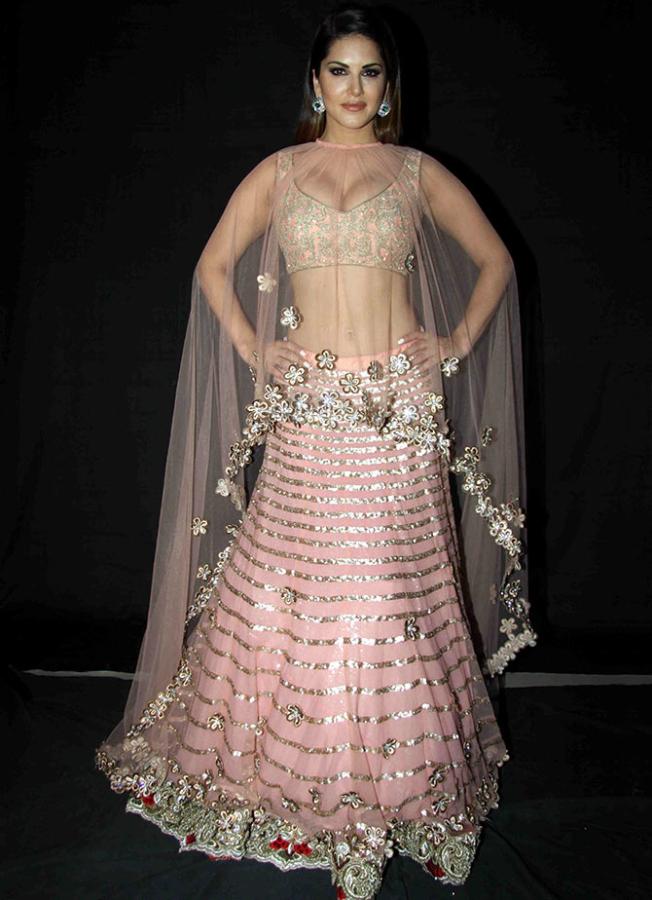 IMAGE: Sunny Leone. Photograph: Pradeep Bandekar
Her dignified conduct and composure during the infamous interview with journalist Bhupendra Dubey has got Sunny Leone a brand new fan following, which now includes the likes of Aamir Khan, Anushka Sharma and Alia Bhatt.
Party like Bollywood!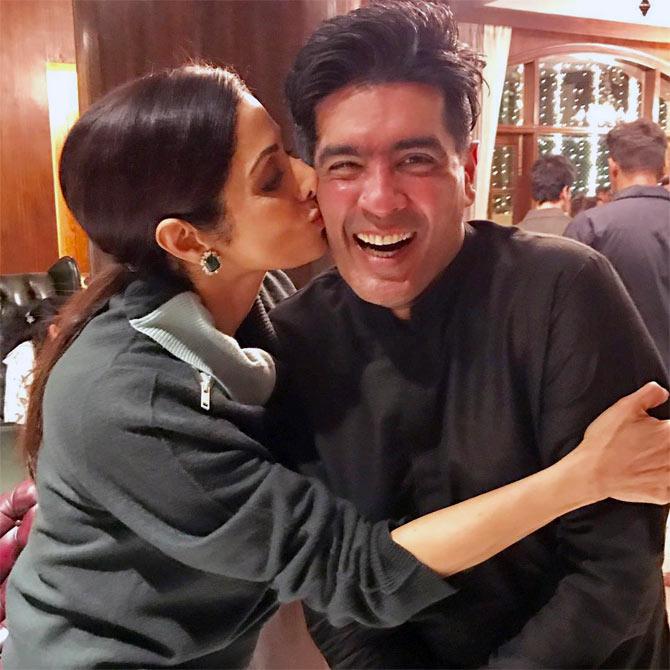 IMAGE: Sridevi and Manish Malhotra at his birthday celebrations. Photograph: Kind courtesy Sridevi/Instagram
What's a year that doesn't ends in a party, one that brings all of Bollywood under one roof, one that gets talked about for days to follow.
Manish Malhotra's star-studded 50th birthday bash proved to be just that what with Khans, Kapoors and Bachchans reigning and retired kings and queens of tinsel town coming together like one big family.