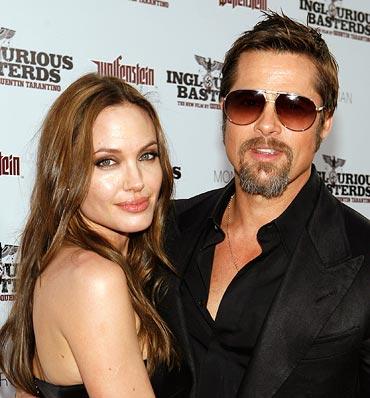 Hollywood actress-filmmaker Angelina Jolie has filed for divorce from actor-husband Brad Pitt after two years of marriage, citing irreconcilable differences.
For the past couple of months, there have been rumours of problems between the couple.
According to TMZ, the 41-year-old actress filed the legal documents on Monday, September 19, and has asked for physical custody of the couple's six children -- three of whom are adopted. The oldest, Max, is 15, while the youngest -- twins Knox Leon and Vivienne Marcheline -- are eight.
She is asking the judge to give Pitt visitation and is in favour of joint legal custody.
Sources close to the couple say the reason behind the decision was Pitt's parenting methods, which Jolie did not agree with.
Jolie is not asking for spousal support and has listed the date of separation as September 15, 2016.
One of the most celebrated Hollywood couples, Jolie-Pitt tied the knot in August 2014 after 10 years of togetherness.
This was Jolie's third marriage and Pitt's second.