The top posts on social media from your favourite Bollywood celebrities: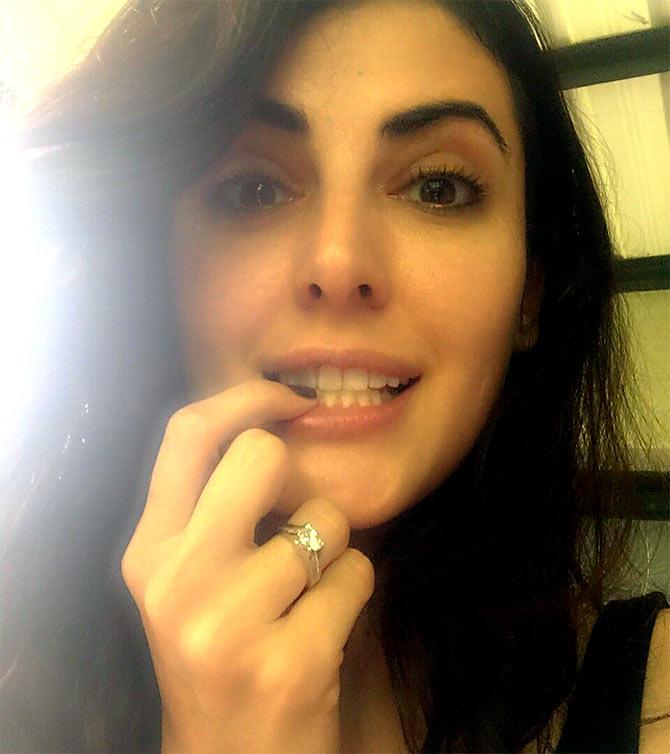 Former Bigg Boss contestant Mandana Karimi is engaged!
The Iranian actress announced the news on Twitter, with this picture, and posted: I said yes.'
Mandana got engaged to Gaurav Gupta after being in a relationship for two years. The wedding date hasn't been decided yet, but it may well happen this year!
Congratulations, Mandana!
***
Anita's *not* pregnant!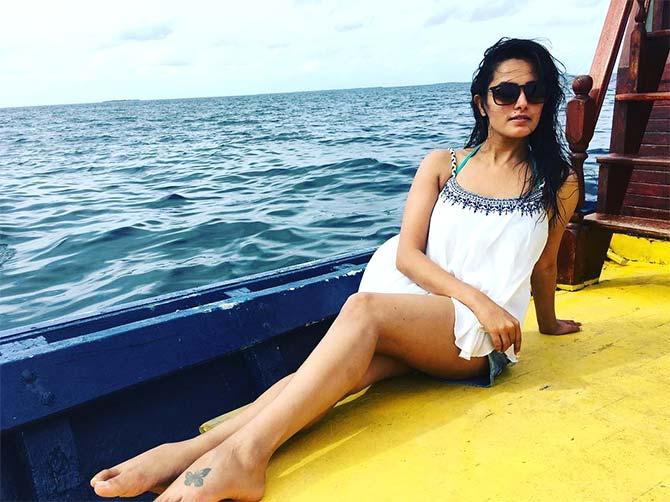 Anita Hassanandani is not pregnant, and she has pictures to prove it!
The television actress updated Instagram with pictures of her vacation in Maldives with husband Rohit Reddy, and she certainly looks in shape, and hot!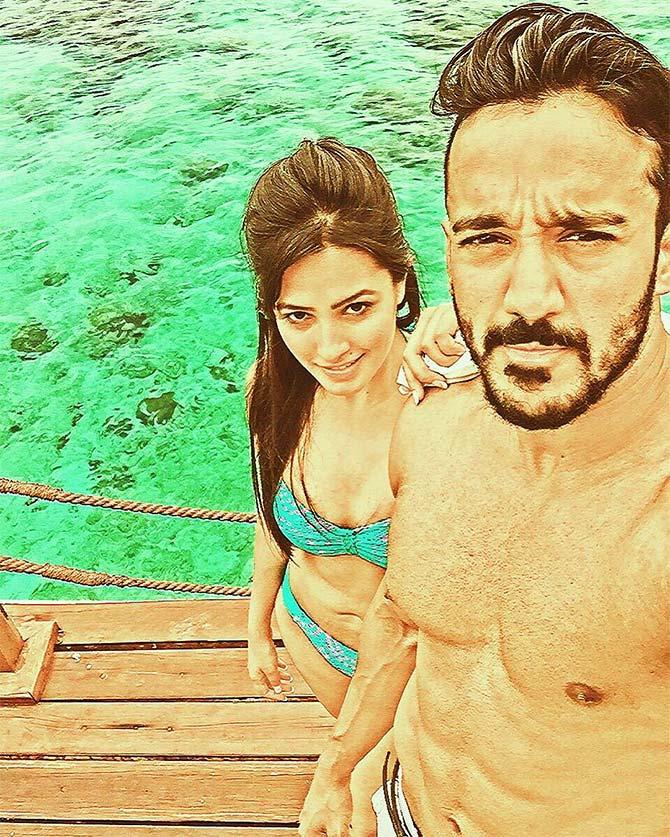 Especially her bikini picture.
***
Twinkle slams Naseer on Twitter!
Twinkle Khanna was quite upset, and rightfully so, when Naseeruddin Shah told a publication that Rajesh Khanna brought mediocrity in Hindi films in the 1970s, and that he was a 'poor actor,'
She slammed him on Twitter, and said: 'Sir if u can't respect the living ,respect the dead-mediocrity is attacking a man who can't respond.'
Her pal Karan Johar lent able support and tweeted: 'I agree with you @mrsfunnybones... due respect to seniority but this was in exceptionally bad taste and not becoming of a fraternity member.'
Naseer later apologised for his remark but Twinkle was in no mood to listen.
She tweeted: 'All due regard toMrShah's reality,mine=a man who loved cinema& did films likeAnand,AmarPrem,KatiPatang thank u folks for all the love.'
***
So, who killed the black buck?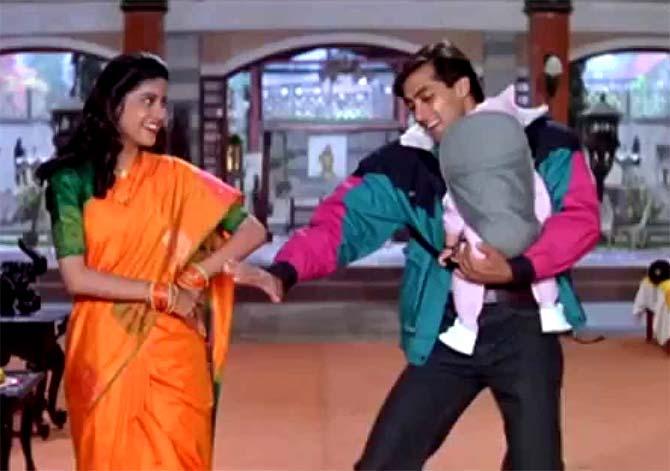 Renuka Shahane is also quite upset, but for different reasons.
When her Hum Aapke Hain Koun... co-star Salman Khan was acquitted in the black buck poaching case, she slammed him on Facebook.
She posted: 'In 1998 a Black Buck & 2 Chinkaras (that are endangered species & therefore cannot be killed) were allegedly killed on a hunting trip that included Salman Khan, Saif Ali Khan, Amrita Singh, Tabu & Sonali Bendre. Somehow while the 'mor' was 'naaching' in their 'hivdas' they wanted to shoot some endangered animals. And they did & ate them too. But did they? Out of all only Salman was charged for killing a black buck & a chinkara. He also served time for the same in Jodhpur jail. No charges were framed against the others.
'The case carried on & on & on as our cases do for two main reasons 1) Having big bucks (sometimes even black bucks....different from the Black Buck who passed) or 2) Not having big bucks. Salman of course falls in the 1st category of big bucks ( I don't know their colour & we should not be racist by commenting) So now after 18 years he has been acquitted of charges in both cases.
'Some questions come to mind 1) Who killed the Black Buck & the Chinkaras? 2) Did the driver kill them? 3) Did nobody kill them? 4) Do judges decide according to Buckworth-Lewis method? ( What? Er...it's Duckworth-Lewis?) Sorry! 4) Who will pay for the mental torture that Salman has had to go through now that he has been declared not guilty? 5) Doesn't the nation want to know the truth? ( preferably very loudly) What? The nation doesnt want to know? No? Why? Oh you don't say.....busy spending bucks on Sultan....Er....then let it pass....yeah the Buck, what else? Dear, deer! Surreal!!!'