Manish Malhotra's happy birthday. Shahid Kapoor's happy selfie. What makes SRK the happiest? The top social media posts from your favourite celebrities.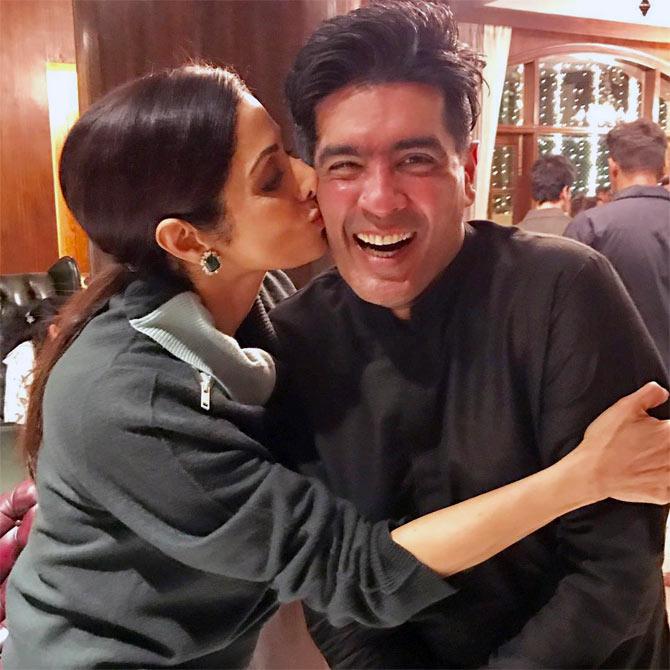 Designer Manish Malhotra celebrates his 50th birthday on Monday. His friends from the industry made sure they posted their wishes on social media.
Sridevi shared a picture with Manish and wrote, 'Happy Birthday to my dearest friend, thank you for always being there for me. You are the real shining star love you, hope you conquer new heights this year and make us all even prouder than you already have.'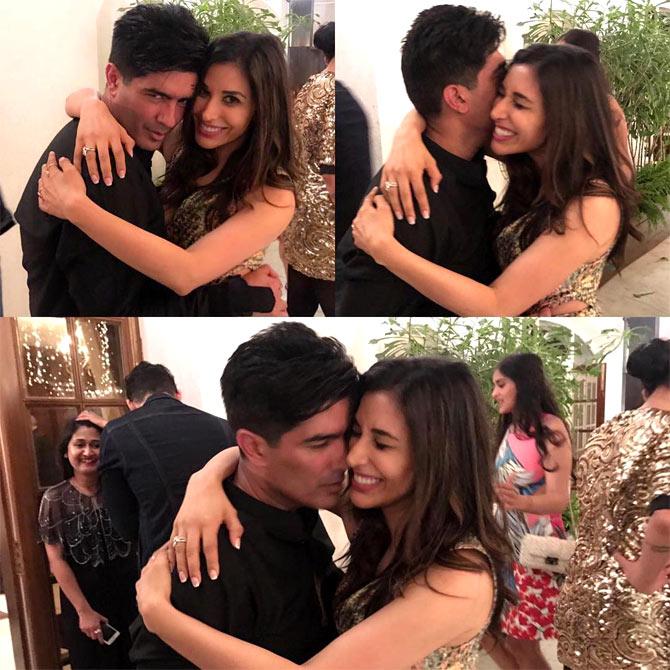 'Happy bday my dearest @manishmalhotra05 .. Wish u all the happiness, success, adventure, good times cos no one deserves it more than you!! Love u' wrote Sophie Choudry sharing this picture.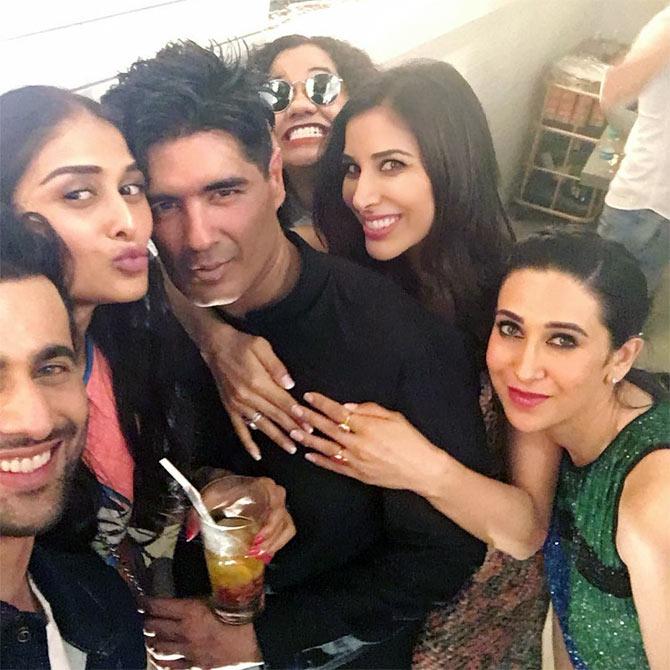 She shared some more picture for the birthday celebration night. Freddy Daruwala , Karisma Kapoor, Mainsh, Sophie pose for a selfie with friends.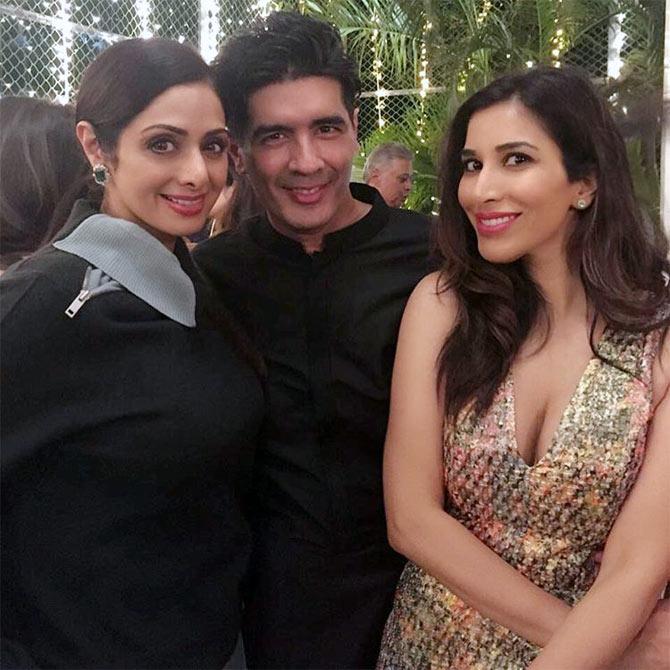 Birthday boy poses with Sridevi and Sophie.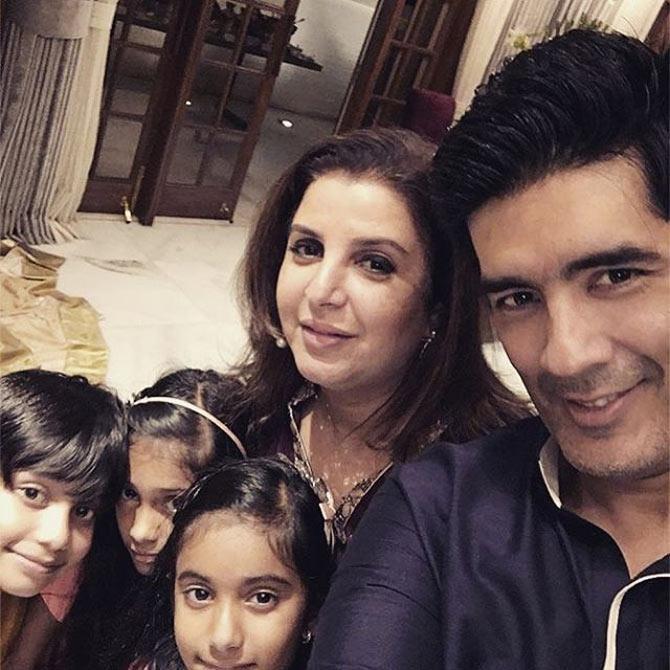 Farah Khan wished Manish by posting a picture of her kids, Diva, Czar and Anya, Manish and herself and wrote, 'Happy 25th birthday to my dearest friend @manishmalhotra05.'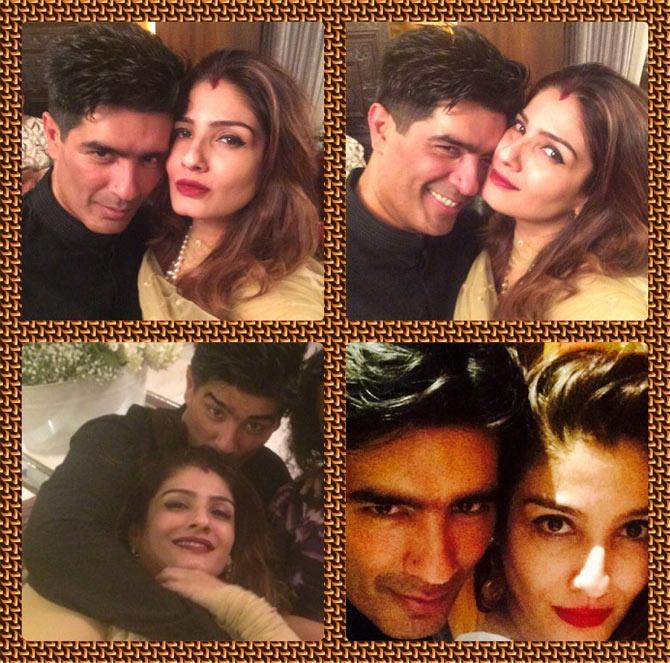 Ranveer Tandon shared a collage and wrote, 'Happiest glorious 50 !! My friend , my soul brother , .. Always and forever...love you very much @ManishMalhotra.'
***
See you on 25th Jan 2017, says Hrithik Roshan!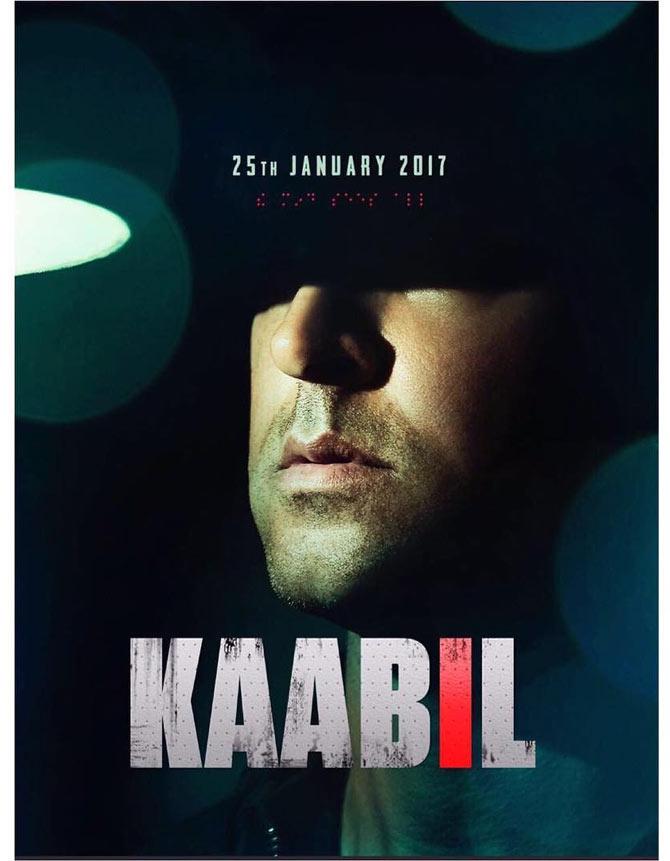 Hrithik Roshan shared a new poster of his upcoming film, Kaabil and wrote, 'Some have eyes but they can't see. Some can see but have no eyes. See you on 25th Jan 2017.'
***
Hrehaan-Hridaan's day out at the beach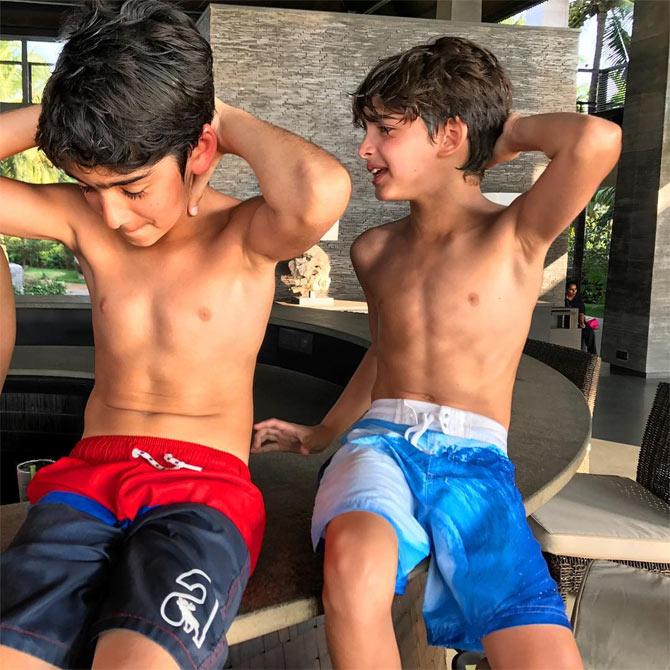 Hrithik's sons had a fun time at the beach! Mommy Sussanne Khan shared this picture from Awas Beach, Alibaug and wrote, 'Washboard heartmonsters.'
***
Amy's Monday motivation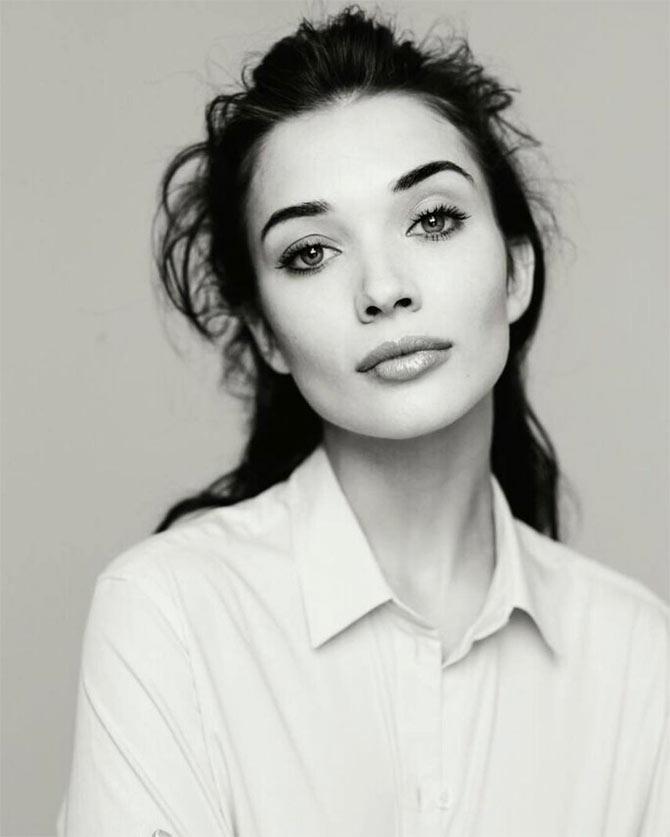 Amy Jackson shared this serious face picture and captioned it, 'It's not Holiday Season just yet.'
***
Shahid's happy selfie!
Shahid Kapoor shared this selfie wearing a t-shirt that read happy and wrote, 'Always be ...'
***
Varun, Alia, Sushant's selfie with the awards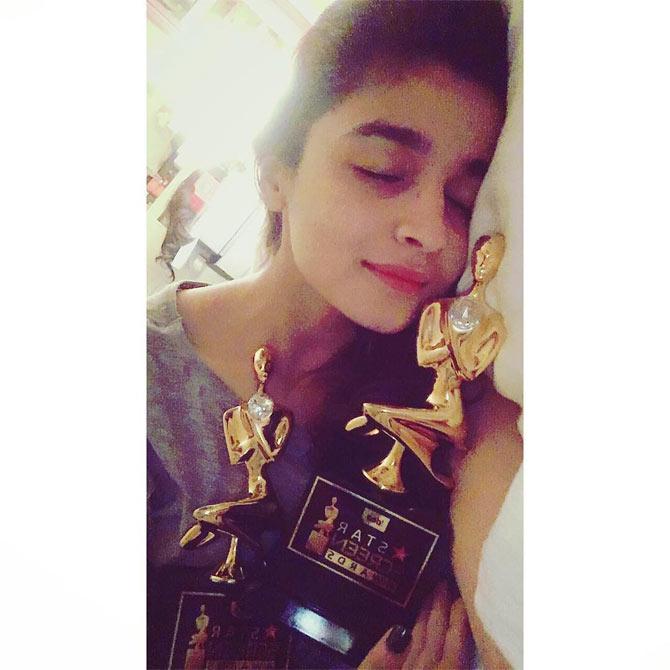 Alia Bhatt, who won the won the best actress award for Udta Punjab posted a selfie with with awards and wrote, 'Thank you #StarScreenAwards for my two new friends! Thank you Chaubey and @gauris! Here's to Udta Zindagi ;) love you @karanjohar forever'
Varun Dhawan who won the Best Actor in a Comic Role for Dishoom posted a family selfie with the award and wrote, 'In his entire career I never saw my dad get excited when any of his films won awards,but he was really happy that I won for #dishoom tonight that too for a genre which is home for my family. Comedyis serious buisness. Thank you star screen.'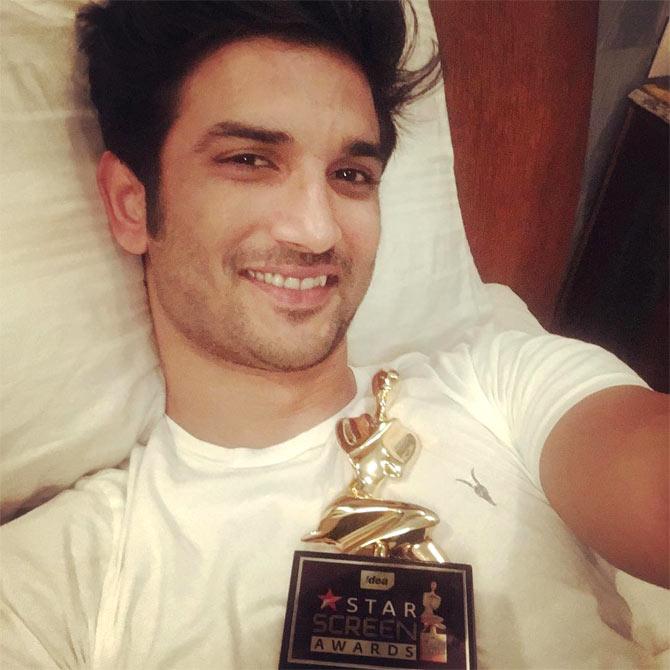 'My mother used to tell me , don't put limitations on yourself, because everyone else shall do it for you, Limits like life are often an illusion. And I'm glad I was listening.. Thanks everyone for recognising our efforts for #msdhonitheuntoldstory Cheers #BestActor #starscreenawards2016,' wrote Sushant Singh Rajput who won the Best Actor (Critics Choice) award for M.S. Dhoni – The Untold Story.
***
What makes SRK the happiest?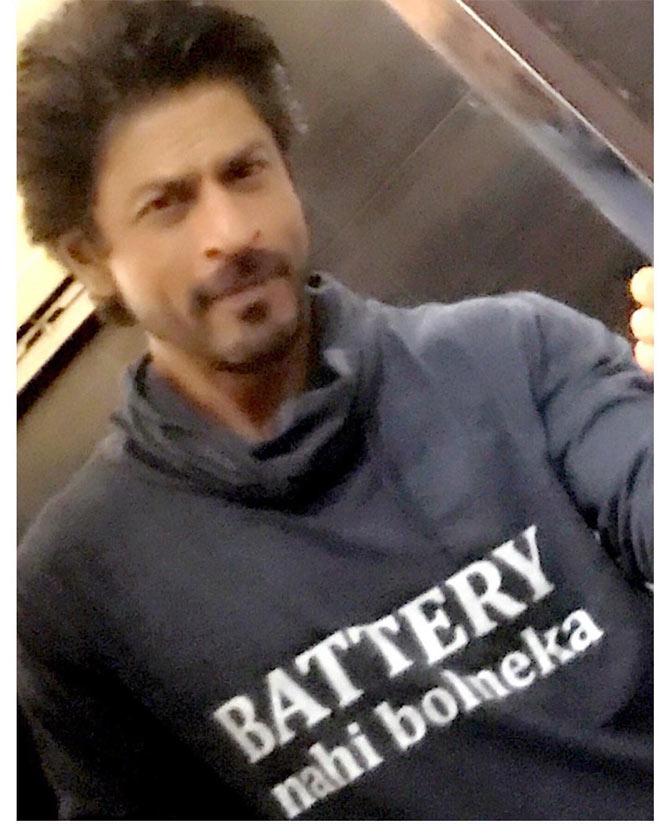 Shah Rukh Khan posted a selfie and told us what makes him the happiest, 'Raees Trailer out in 3 days. Feel the happiest when I am on Raees set. My highlite of the day,' he wrote.
***
Taapsee caught in action!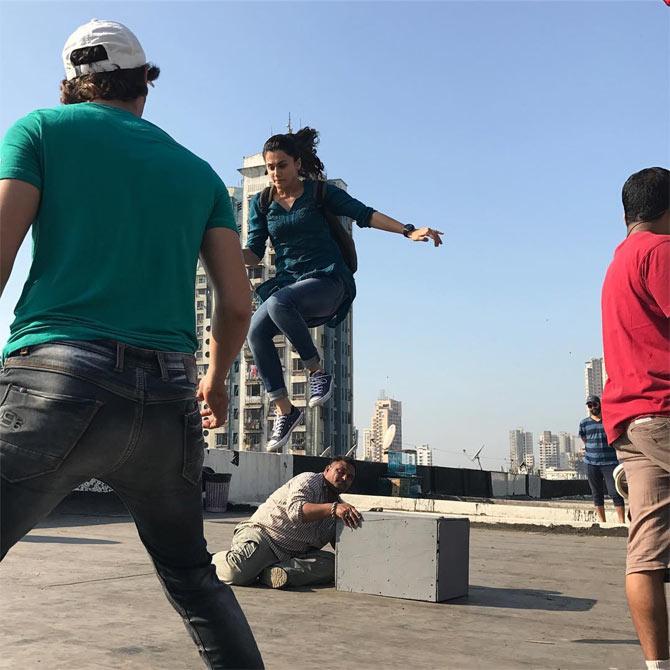 Taapsee Pannu shared a picture of herself from the set of her upcoming film Naam Shabana and wrote, 'Surpass the hurdle with an unmatched height- POA.'
The film is a prequel to Baby and is scheduled for a March 31, 2017 release.
***
Nature's child Sonakshi!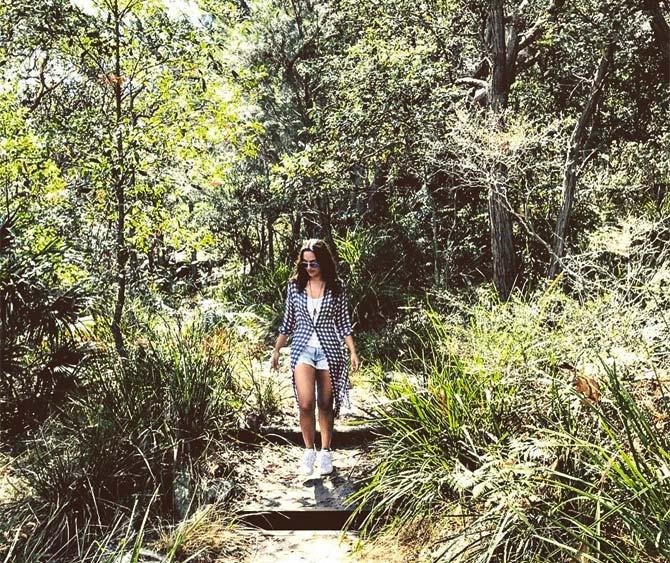 Sonakshi Sinha posted a picture of herself and captioned it, 'Some forests, they say, are enchanted.'