'When I started watching the interview, I couldn't get through it. I was so disgusted.'
Sonam Kapoor reacts to the Sunny Leone interview.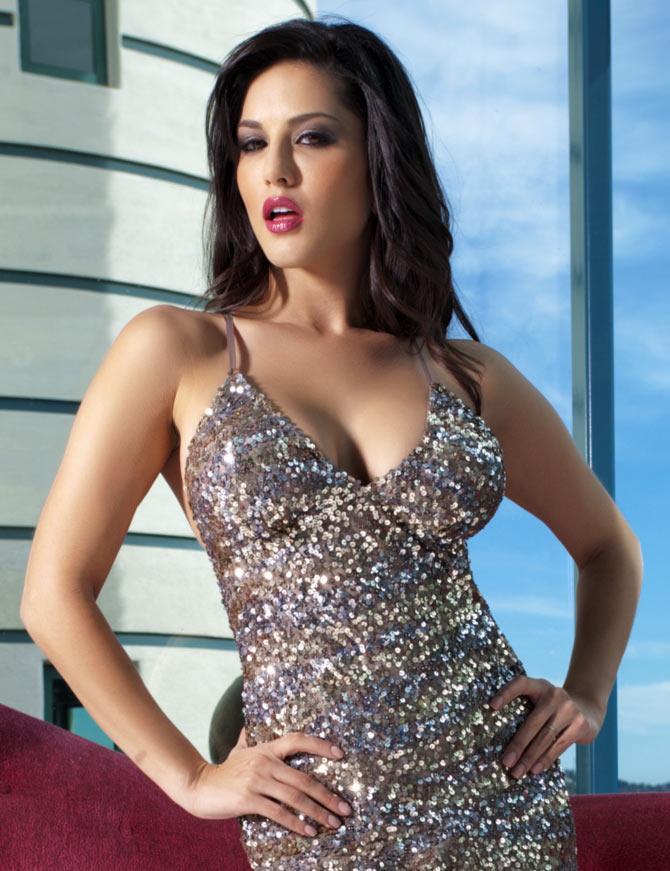 Sunny Leone's interview on CNN-IBN's The Hot Seat is generating much heat in Bollywood.
Not only are movie personalities sharing their opinions on social media, they are also discussing it with the media.
"I had come home from the Umang Police Show and my mother (Sunita Kapoor) was watching the interview at 11:30 pm, someone had shared it on Facebook," says Sonam Kapoor, who has never shied away from voicing her opinions.
"She told me, 'Sonam, you have to see this interview because you cannot believe how disgusting it is, how misogynistic this man is and the grace this girl is showing'."
"'How can anyone judge her for what she chooses to do? She has done the best she can in her circumstances and you can't judge someone on their choices'."
"My mom has never been around for interviews, so she asked me, 'Is this how journalists talk to you, beta?' I said yes; everybody gets judged. After watching Sunny, I was like maybe I should stop reacting to things because look at the grace with which she has answered those questions," she says.
Sonam says she couldn't get herself to watch the entire interview.
"When I started watching the interview, I couldn't get through it. I was so disgusted. I could see the ugliness coming out of that human being. As a woman, I felt like I was being assaulted with the way he looked at her and spoke about her. I couldn't finish watching it. I was appalled and embarrassed for him (the interviewer)."
Though she hasn't tweeted about how she felt to Sunny, she hopes Sunny reads what she has to say.
"She had a lot of grace and dignity and my mom, who is a housewife and has nothing to do with the film industry (besides the fact that she is married to an actor and her children work in showbusiness) wondered how a man can talk to a woman like this."
"I'm glad people are hating him. I read his open letter and that was even more shameful."