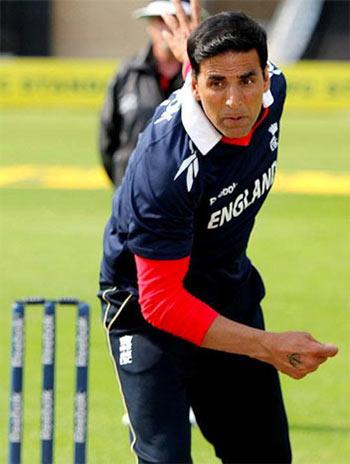 Bollywood and cricket are treated like religion in India. When the two cross paths, the result is nothing short of memorable.
At times, for really, really comic reasons.
With the IPL season on, here are some unique tips players can pick from Bollywood.


Patiala House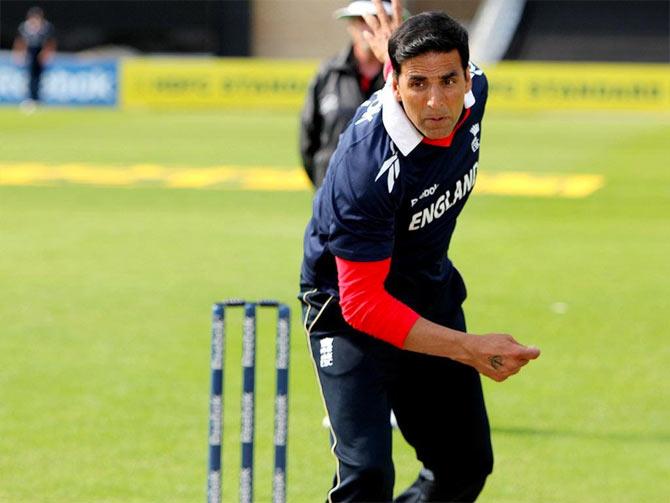 IMAGE: Akshay Kumar in Patiala House
You're never too old to play cricket as a fit, fabulous and 40-something Akshay Kumar ably demonstrates in Patiala House.


Hum Aapke Hain Koun..!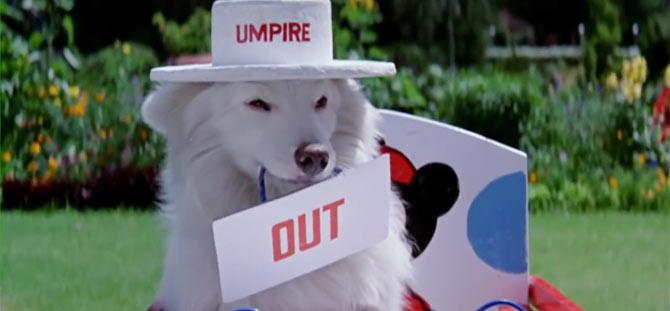 IMAGE: Tuffy in Hum Aapke Hain Koun..!
Dogs are not only man's best friend but make for great umpires too as tried and tested in Sooraj R Barjatya's biggest hit.


Pyaar Kiya Toh Darna Kya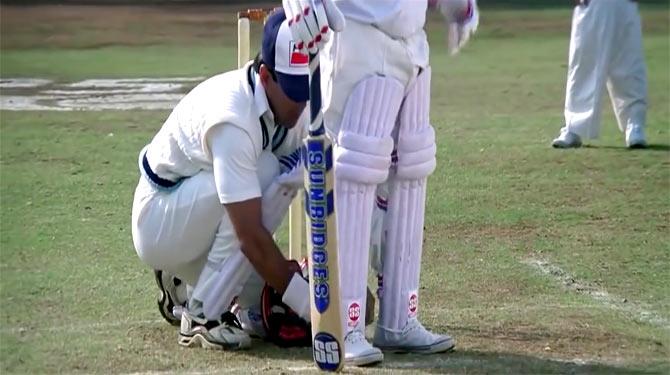 IMAGE: Salman Khan in Pyaar Kiya Toh Darna Kya
Subscribe to Salman Khan's philosophy of everything is fair in love, war and cricket. And so if it means tying the opponent's shoelaces to make him trip and get run out, do not hesitate.


All Rounder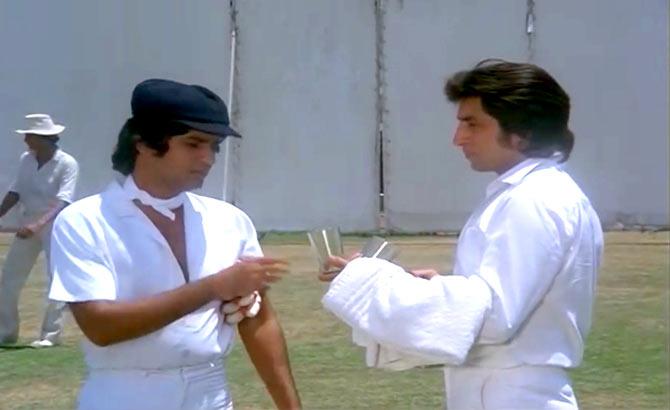 IMAGE: Kumar Gaurav and Shakti Kapoor and All Rounder
Flaunt some swag and skin on the pitch like Kumar Gaurav in and as All Rounder. If not the game, you might score some brownie points from a pretty lady.


Jab Pyaar Kisise Hota Hai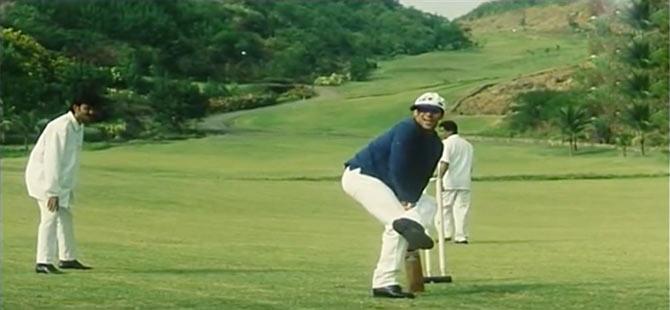 IMAGE: Salman Khan in Jab Pyaar Kisise Hota Hai
Leg before the wicket is a non-issue when you're Salman Khan.


Dil Bole Hadippa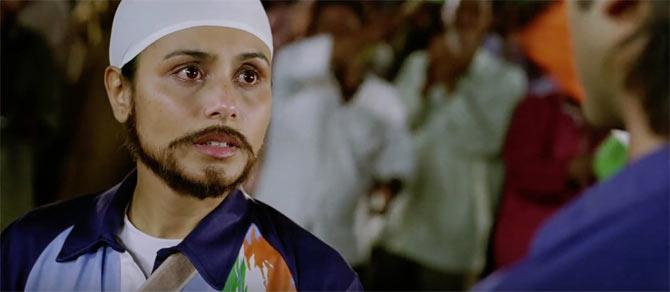 IMAGE: Rani Mukerji in Dil Bole Hadippa
Dress up like a Sardar boy to get selected into a team if you're an enthusiastic and talented girl like Rani Mukerji in Dil Bole Hadippa. More importantly, don't reveal your identity till you've won the match.


Chamatkar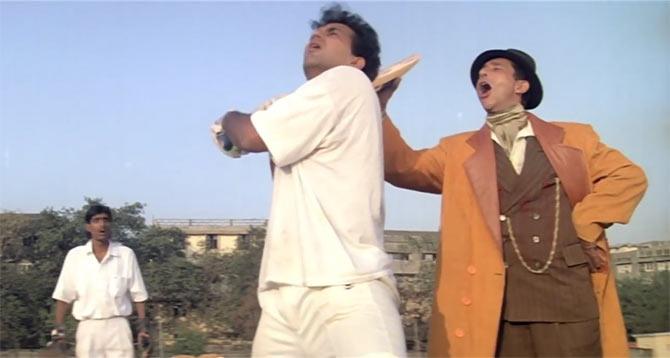 IMAGE: Naseeruddin Shah in Chamatkar
Befriend a ghost like Naseeruddin Shah to rescue your team by hook or crook like coach Shah Rukh Khan does to salvage his in Chamatkar.


Mr India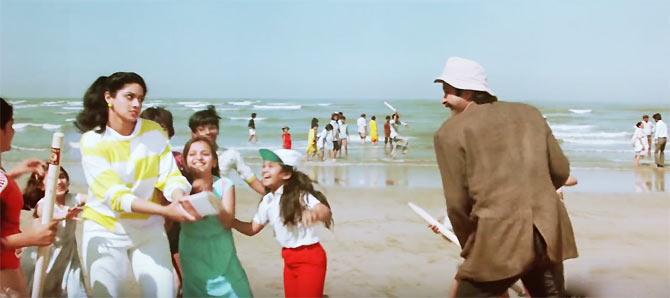 IMAGE: Sridevi and Anil Kapoor with the kids in Mr India
What's even better than Dhoni's helicopter shot? Sridevi's freestyle hit on Anil Kapoor in Mr India. Mogambo khush hua, right?


Lagaan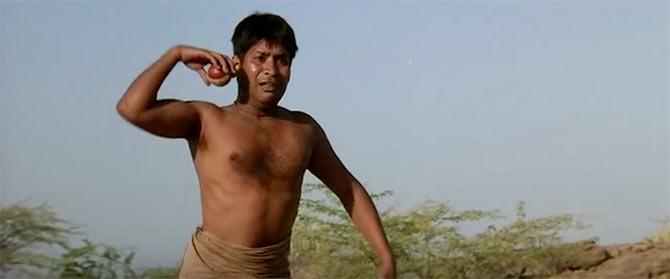 IMAGE: Aditya Lakhia in Lagaan
A handicap can be a blessing in disguise. Remember how Aamir Khan recognised a natural spinner in Aditya Lakhia's peculiar arm movement leading to Team Bhuvan's glorious victory against the British.


Darr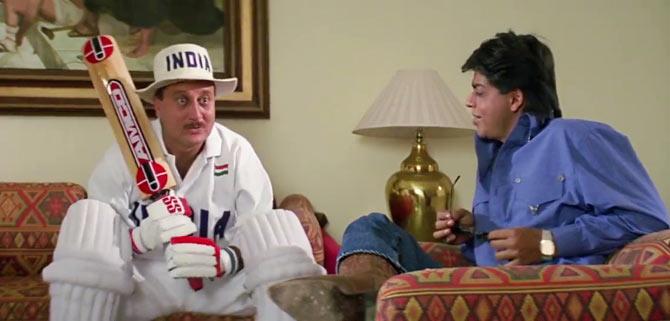 IMAGE: Anupam Kher and Shah Rukh Khan in Darr
Be open to die-hard, ever-prepared cricket fans like Anupam Kher when nothing works because Darr ke aage jeet hai.